---
Messika X Drest: Fashion Icon Kate Moss Enters The Drest Meltaverse With Messika
Luxferity, 25.03.2022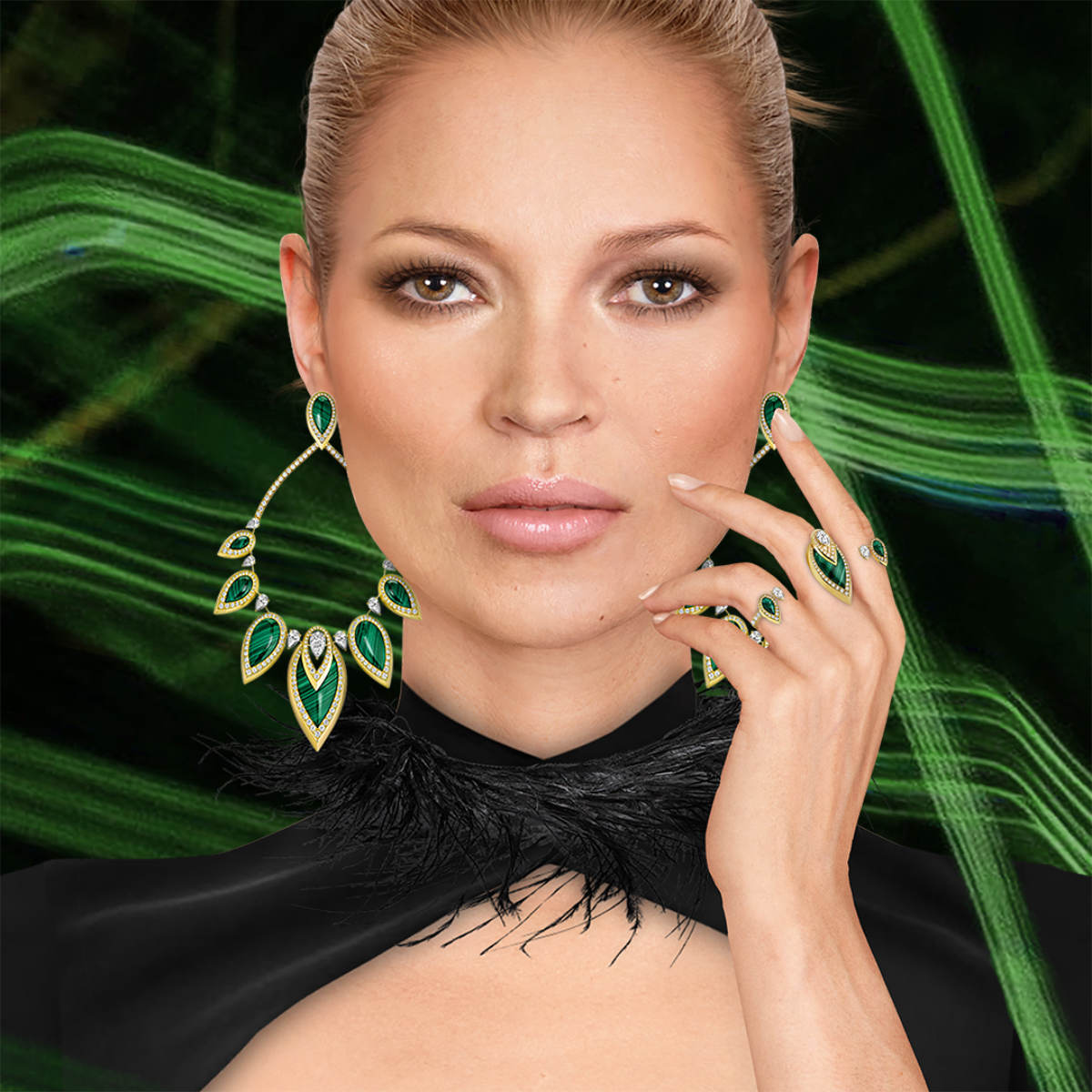 Fashion legend Kate Moss steps into the DREST universe for two weeks from March 28th as the styling game's first guest avatar. Players on DREST, the world's first luxury fashion mobile styling game, will be invited to style Kate Moss using pieces from the supermodel's stunning collaboration with Parisian fine jewellery house Messika, together with clothes and accessories from the 250+ luxury brands available in DREST, including Gucci, Bottega Veneta and Loewe. The Messika by Kate Moss collection was co-designed by Valérie Messika and Kate Moss, with the first High Jewellery line launching in 2020 and a second in 2021.


Get close up with Kate Moss
DREST will pay homage to Kate's most iconic fashion ensembles, giving players the chance to style the supermodel in full-length photoshoots and close-up jewellery challenges, leveraging DREST's recently launched hyper-realistic close-up mode. This advanced gameplay feature enables players to explore their creativity and showcase their accessory styling and beauty artistry in greater detail than ever before.
"It was incredible to see the avatar DREST has made of me, and I enjoyed being involved in the creative process, just as I did when designing my high jewellery collection for Messika. The pieces Val rie Messika and I created work well in the game because there are many styling options. DREST will bring the collection to a whole new audience, and I'm excited to see how the players will style me over the next two weeks. My tip? You can never wear too many diamonds!"Kate Moss.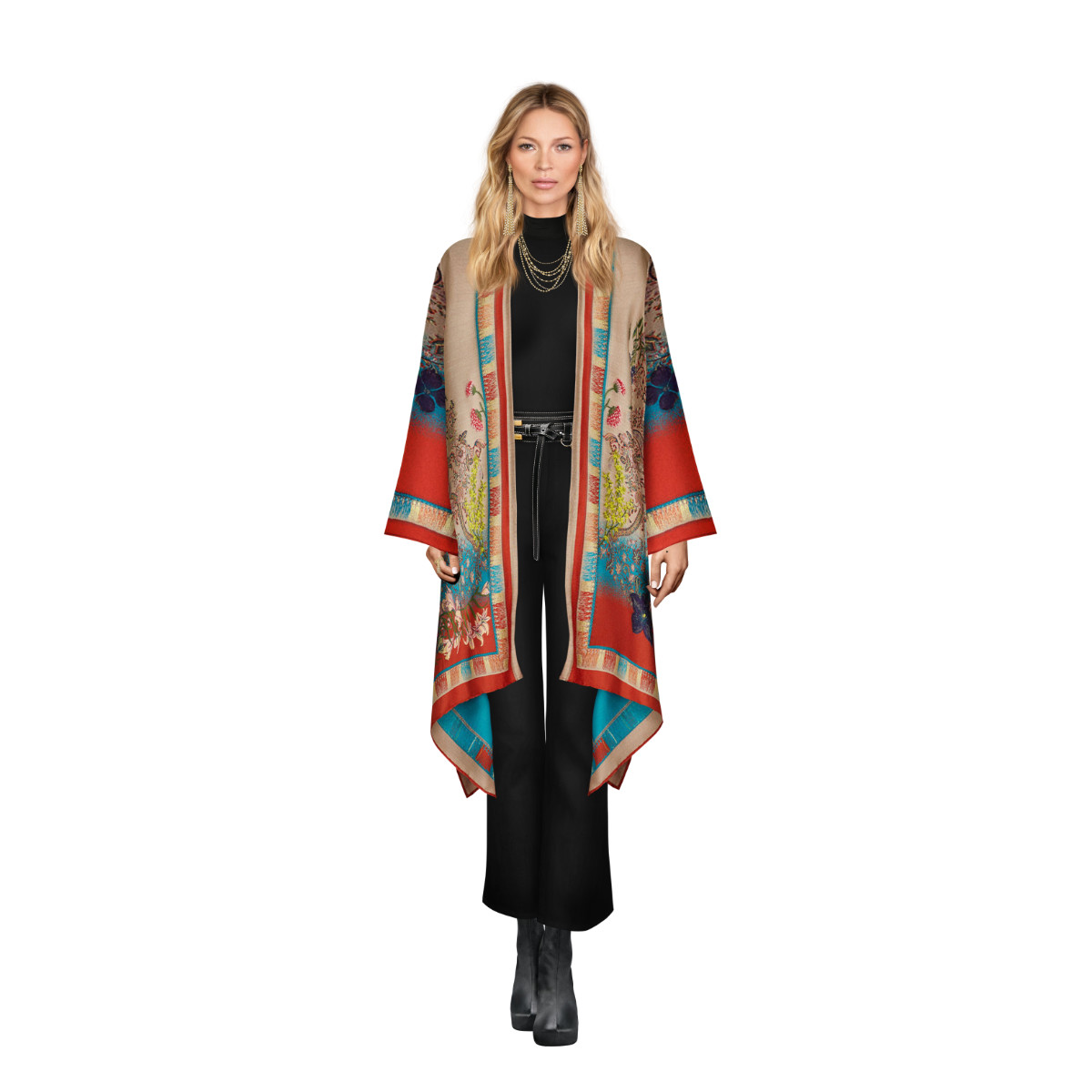 Players can win a stunning piece from Messika, judged by Kate

DREST stylists will use one Messika by Kate Moss piece in each photoshoot, which will be free for all players to use exclusively in Kate's dedicated styling challenges. The Messika Haute Joaillerie collection features necklaces, bracelets, earrings and hairpieces designed in collaboration between Kate and Messika's Creative Director, Val rie Messika, and inspired by the contents of the model's personal jewellery collection. Furthermore, Messika will be rewarding one DREST stylist with a pav Baby Move pendant in yellow gold worth 2630/$3437. The winning stylist will be chosen by Kate herself, as she picks one favourite look from all the challenge entries. Baby Move is a part of Messika's signature Move collection, an iconic design which features three moving diamonds in motion.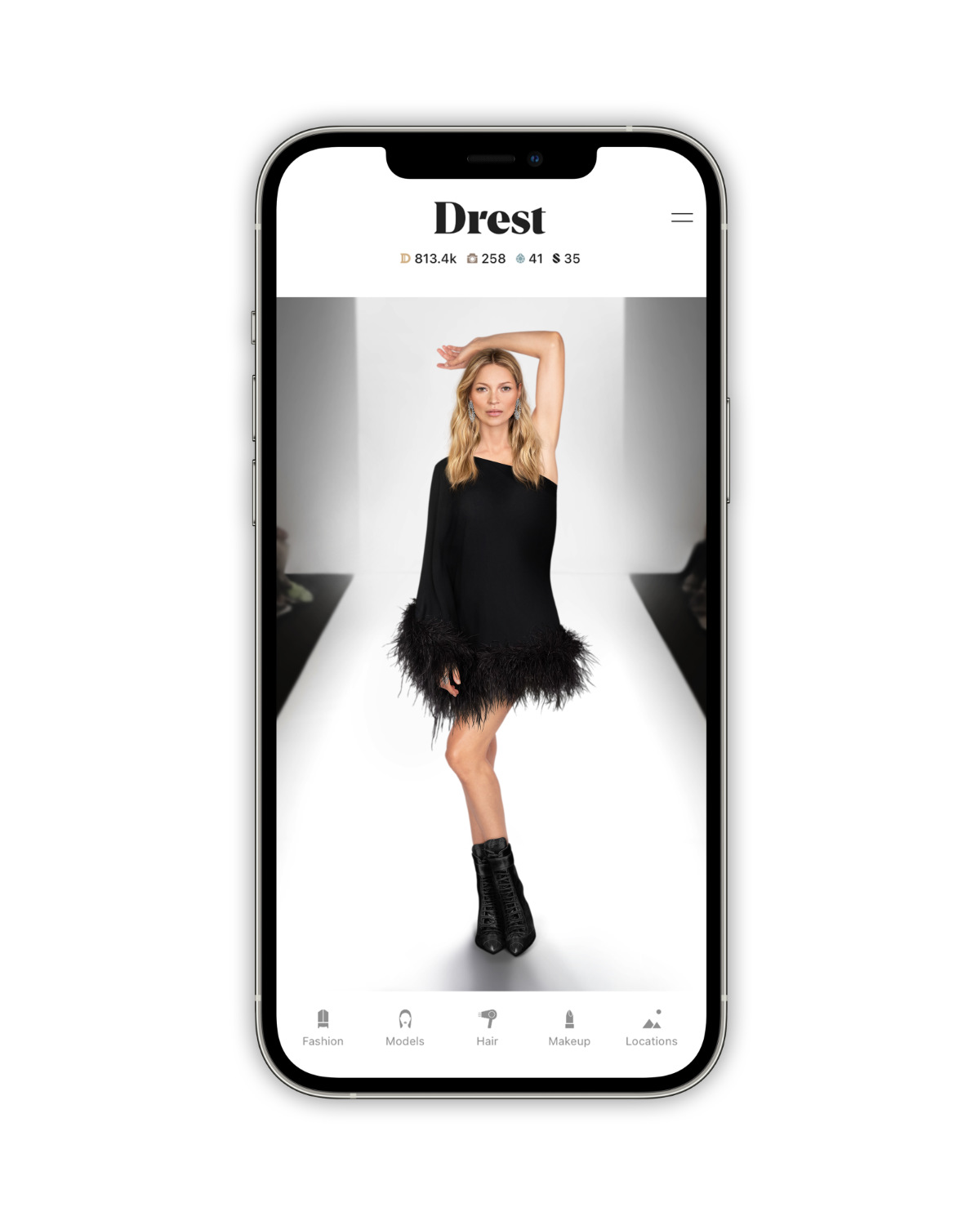 "I'm excited to see gamers engage with the Messika challenge in the DREST metaverse and how they style avatar and icon, Kate Moss. It's always been important to me that people are playful with diamonds and experiment with fine jewellery in the same way as fashion. Fine jewellery should not intimidate, there are no rules and diamonds should never be seen as occasional wear. The Messika challenge on DREST will certainly help debunk these myths and this really interests me,"Valérie Messika, Founder & Artistic Director of Messika.
Exclusive features
Kate's avatar was created by DREST's in-house designers and features five unique hairstyles, designed in consultation with industry legend and Kate's long-time friend and hairstylist, Sam McKnight. A dedicated edit of the game's 100s of beauty items has also been made available for Kate's challenges, as well as three exclusive backgrounds – a fashion runway, Cotswolds field and luxury hotel lobby.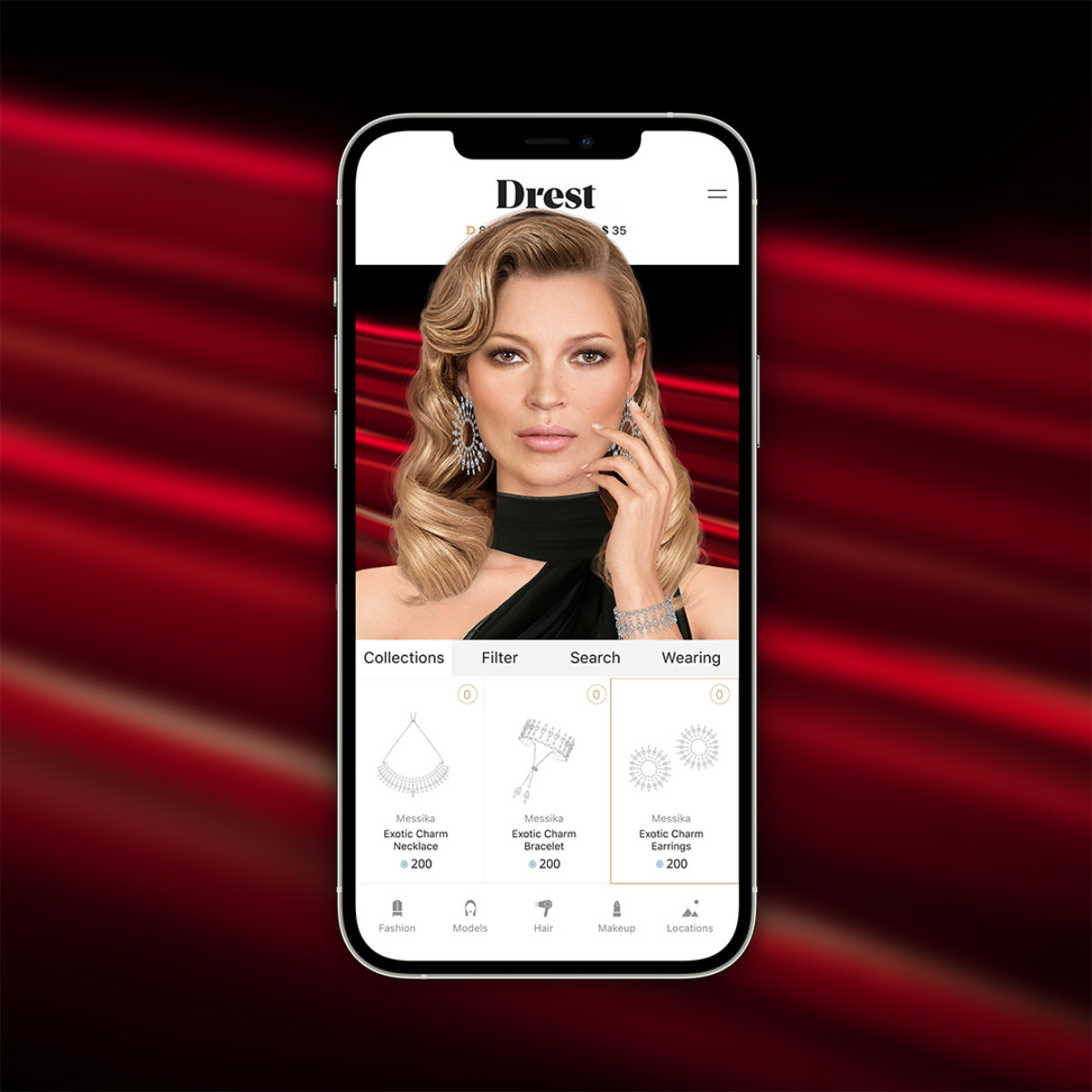 Face of an App
For the first time, Kate will appear as an App Store icon, replacing DREST's permanent avatars for the duration of the campaign, and wearing digitally recreated pieces from the Messika By Kate Moss High Jewellery collection. This rare move demonstrates Kate's unique place in fashion and signals DREST's first foray into the highly popular 'Live Events' gaming arena.
"I told Kate about DREST when it was in the very early stages of development. Back then, so many people in the fashion industry thought I was crazy to think the worlds of high-fashion and gaming could align, but not Kate. She got it immediately and loved the concept so we've been looking for a project to team up on ever since and her jewellery collaboration with Messika felt like the perfect fit. Kate is a true global fashion icon so to have her make her first in-game avatar appearance in the DREST metaverse is incredibly exciting,"Lucy Yeomans, DREST Founder and Co-Chair.
About Messika
Driven by a desire to create diamond fashion jewelry of unwavering beauty, Val rie Messika created her own jewelry House in 2005. In her work, she reinvents the richly symbolic and meaningful stone into a desirable and disruptive object that lends self-confidence to anyone who wears it. Valérie constantly innovates to realize this vision, creating new designs and new techniques. She conceives jewelry that is as individual as it is explosive.
She is a jewelry designer, of course, but above all, she is a trend-setter. Valérie Messika brings a liberating breath of fresh air to the jewelry industry. In her hands, the diamond comes alive: it moves, it dances, it has fun and most importantly, it is never boring.
Messika pieces are jewelry with character, reflecting the designer's own femininity and modernity. Messika creations are admired by the most influential women in the world, women respected for their talent and personality.
Between 2017 and 2018, the House collaborated with Gigi Hadid, the highly regarded global supermodel, with whom the House co-designed two capsule collections. For 2019, Valérie Messika goes further with, not 1 but 3 muses: Kate Moss, Joan Smalls and Sylvia Hoeks. For 2020 and 2021, Valérie Messika and her muse, Kate Moss, co-created a High Jewelry collection composed of 2 opus. A collection honoured through a unique High Jewelry show in the gardens of the Ritz Paris. In 2022, the Maison chose the emblematic model Kendall Jenner to become the face of its latest campaign.
This year promises to see Valérie Messika, the rulebreaker of the jewelry industry, push the boundaries even further. New collaborations, new designs, new and innovative design shapes and more.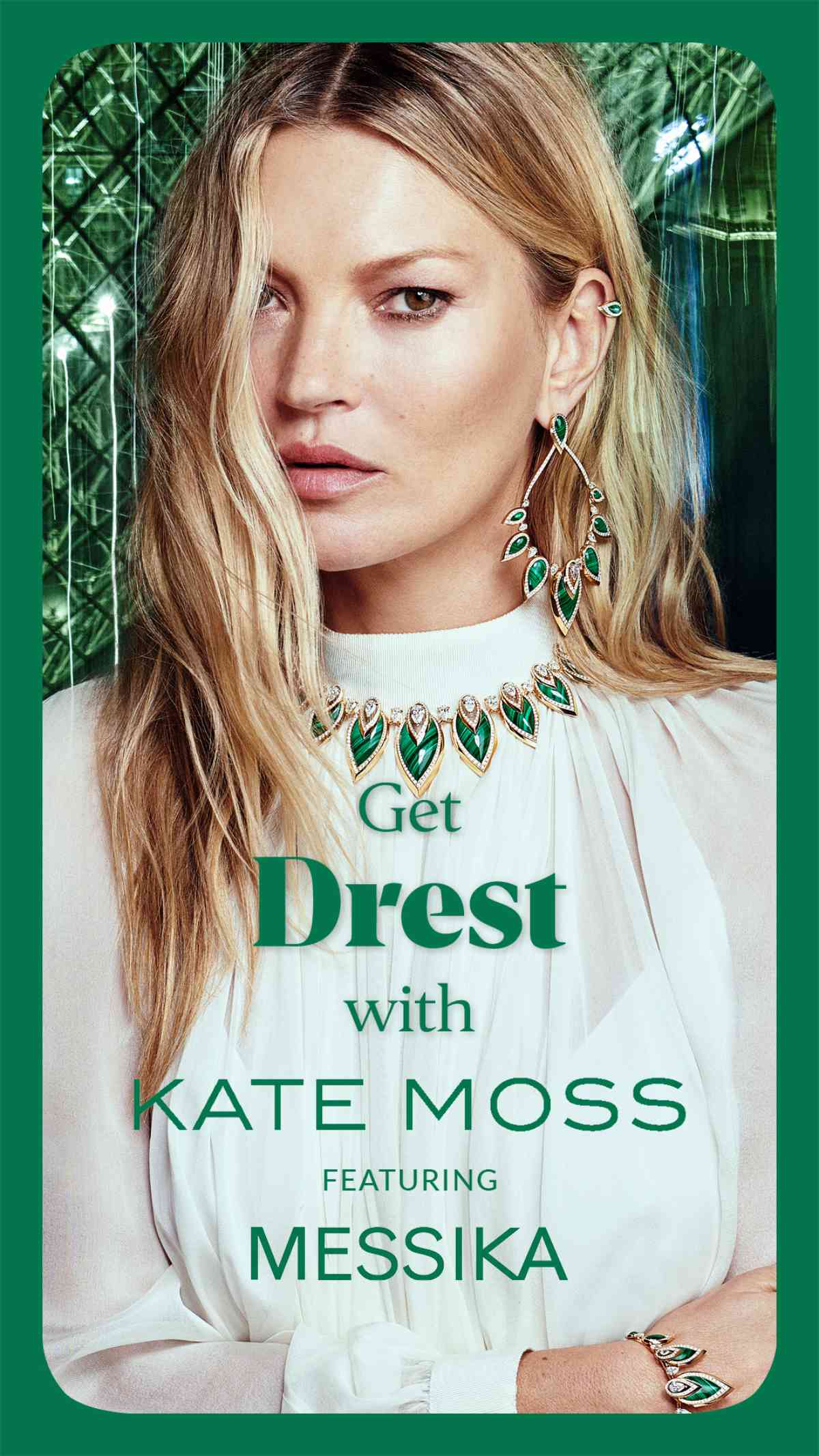 About Drest
DREST is the world's first luxury RVR platform – where the real and virtual worlds intertwine and fashion meets fun. DREST is the leading fashion styling mobile game with creativity, user-generated content, shopping, entertainment and philanthropy at its core. Founded in 2019 by Lucy Yeomans, the award-winning former editor-in-chief of PORTER, NET-APORTER.COM and Harper's BAZAAR UK, DREST opens the gamification portal to the luxury fashion industry and provides individuals everywhere the opportunity to play in this exciting world.
Building on proprietary avatar technology, DREST combines gamification, advertorial, ecommerce and data strategies as DREST partners with the ultimate in brands and talent in the fashion and entertainment industries- offering an unparalleled in-game experience. DREST holds the elements of metaverse at its core, providing the platform for usergenerated content through its styling challenges, thus evoking the very best of user play that inspires virtual creations to become real, and rendering the real in the virtual world.
Featuring and working with over 250 luxury brands including Gucci, Bottega Veneta, Prada, Off-White, Loewe, Chloé, Cartier, Burberry and Stella McCartney, DREST's digital fashion assortment is provided by both Farfetch and brands directly, enabling users to seamlessly shop the in-demand pieces they have styled with virtually in real life.
In 2020 DREST introduced some of the most forward-thinking runway names as Supermodel avatars - Natalia Vodianova, Precious Lee, Irina Shayk, Imaan Hammam and Candice Huffine who are all advocates and key figureheads for important charities and movements to which DREST has pledged to raise awareness of and revenue matching 50% of the revenue earned by the Supermodels.
---