---
The wait is over for fashion-forward basketball enthusiasts as MCM and PUMA Hoops are launching the third and final drop of their highly anticipated collaboration for Autumn/Winter 2023. This collection promises to be a luminous take on athletic classics, featuring vibrant ready-to-wear pieces and a show-stopping edition of PUMA's TRC Blaze Court Shoe, set to turn heads both on and off the court.

Inspired by the electrifying energies of the basketball lifestyle and hip-hop subculture, the latest collaboration celebrates a mutual vision of freedom and expression through movement for fashion-forward enthusiasts and sneakerheads. Today, the new PUMA x MCM offers unapologetic designs and luxurious materials for a fresh take on classic basketball looks. The All-Star of the assortment, the PUMA x MCM TRC Blaze Court Shoe, is a true testament to the creative synergy between these two iconic brands. With a design that seamlessly blends MCM's design codes and PUMA's cutting-edge sports technology, its unique aesthetics and high-performance features make it a must-have for sneaker enthusiasts and basketball aficionados alike.
The collection also includes a range of carefully curated apparel items with a trendy and bold aesthetic approach that are sure to elevate your style game both on and off the court. From comfortable knit shorts and tank tops to stylish windbreakers, sweatpants, and jerseys, the PUMA x MCM collaboration has left no stone unturned in delivering a complete lifestyle experience.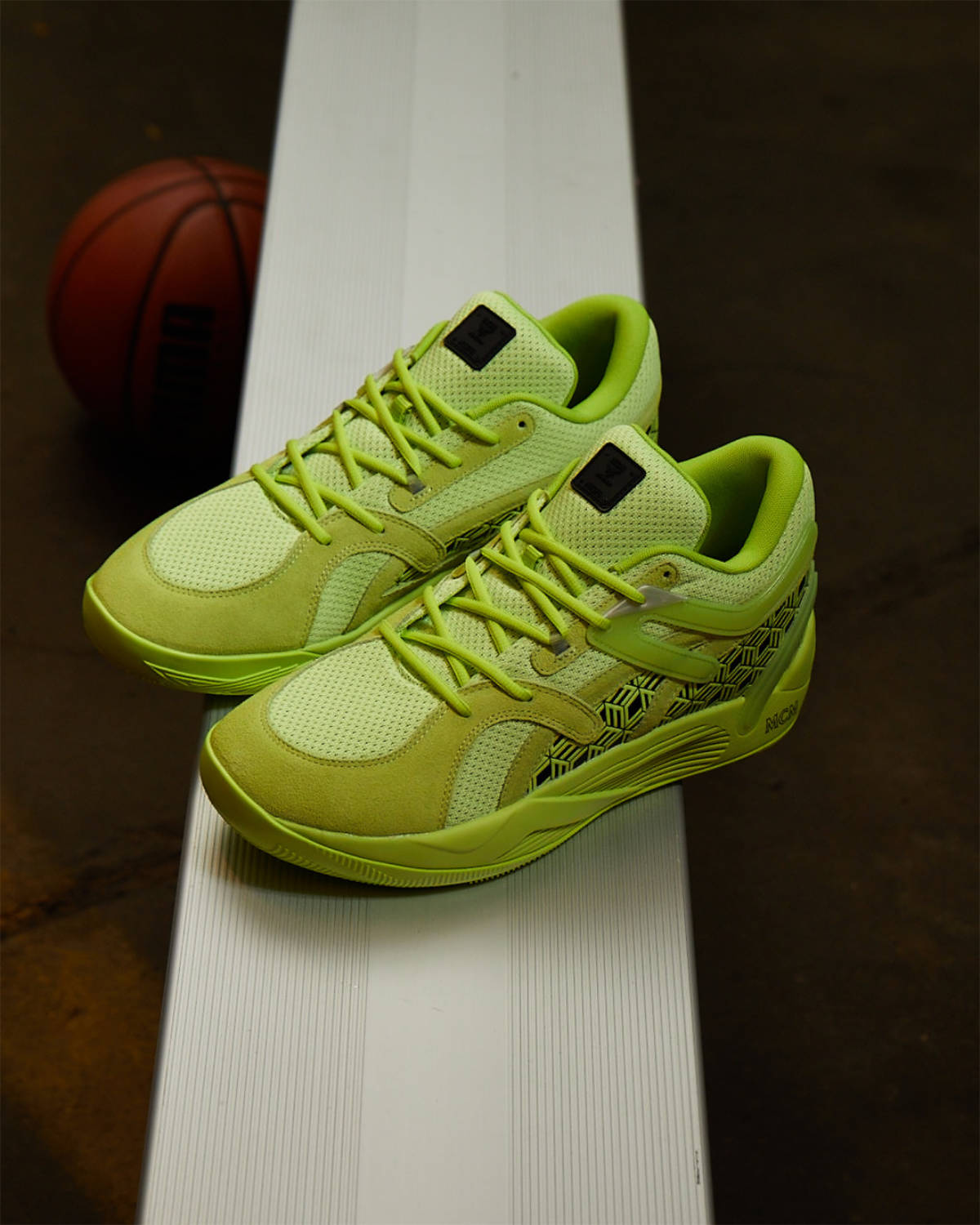 About the Campaign
Marcus Smart, a PUMA Hoops ambassador, NBA Defensive player of the year with the Boston Celtics, and current player for the Memphis Grizzlies was the featured athlete for this campaign.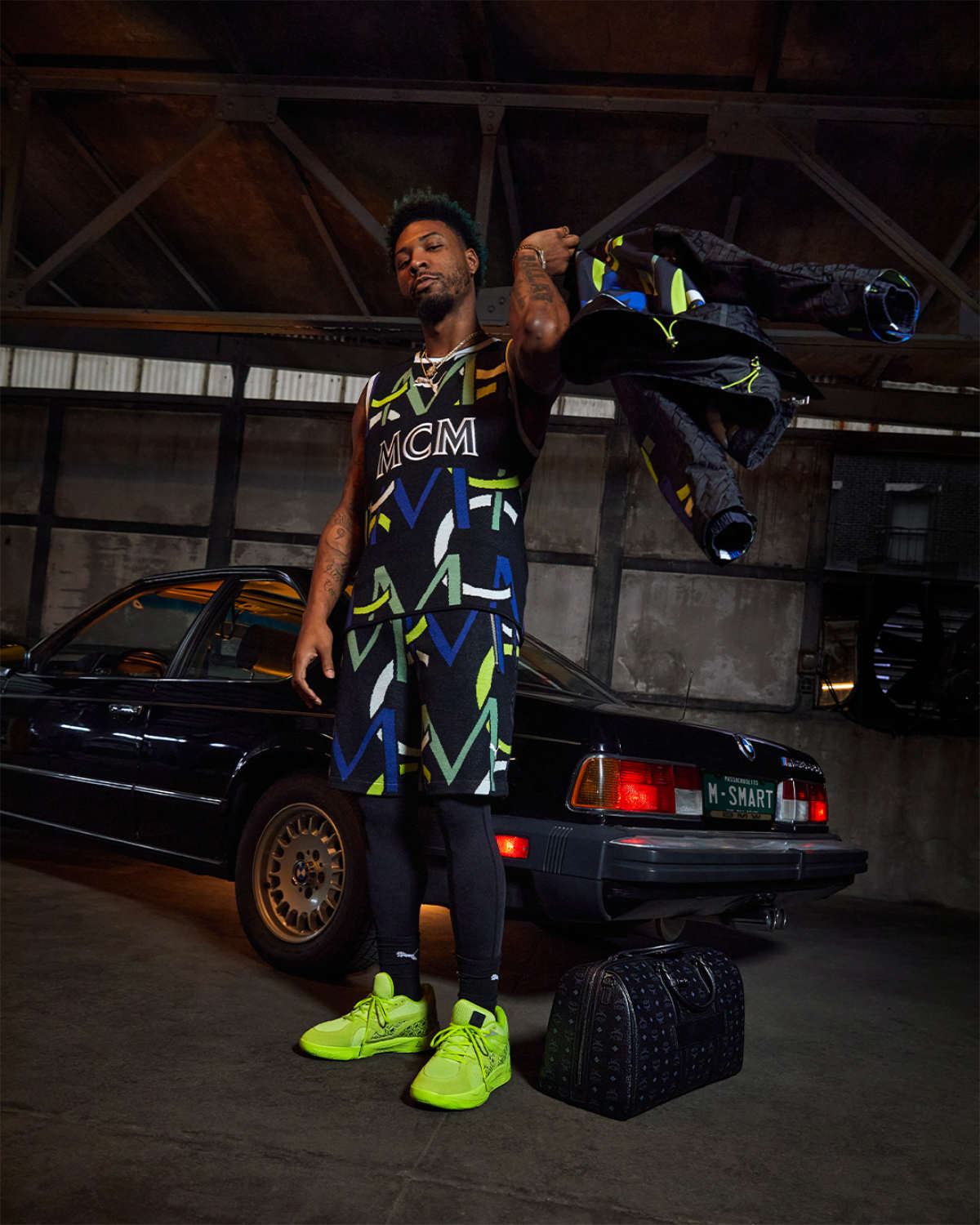 Wearing the stylish apparel and performance TRC Blaze Court Shoe, Marcus is shot on location in an industrial setup. Marcus Smart is known for taking risks on and off the court, whether it's making daring plays during a game or pushing the boundaries of fashion. In essence, Smart's inclusion in the PUMAMCM collaboration campaign serves as a symbolic representation of the campaign's core values: individuality, movement, the fusion of luxury and performance. His unique fashion choices and confidence off the court align perfectly with the message the collaboration aims to convey, making him an ideal ambassador for this innovative partnership.
The highly anticipated collection is available on September 28 at MCM.com and in-store in select locations.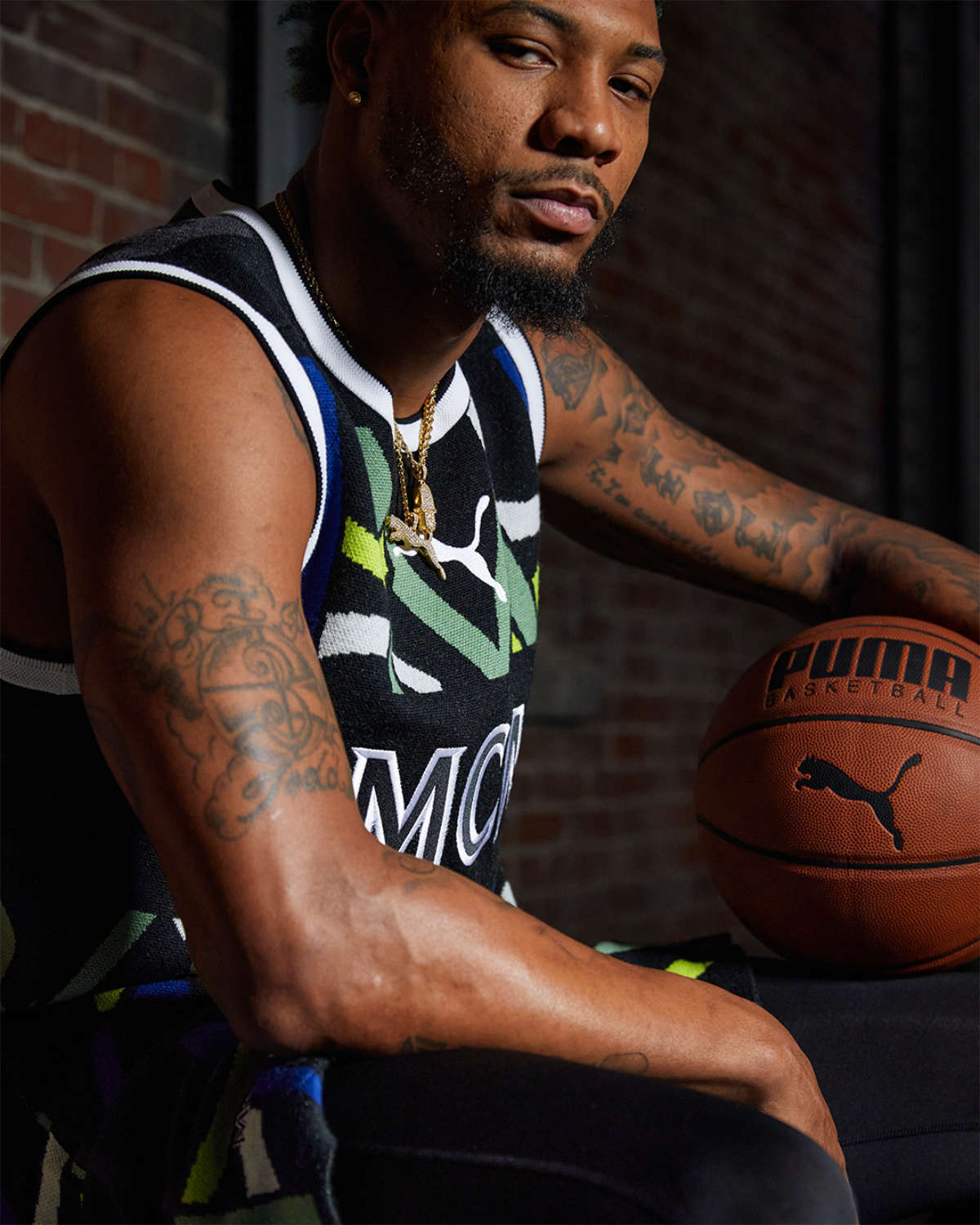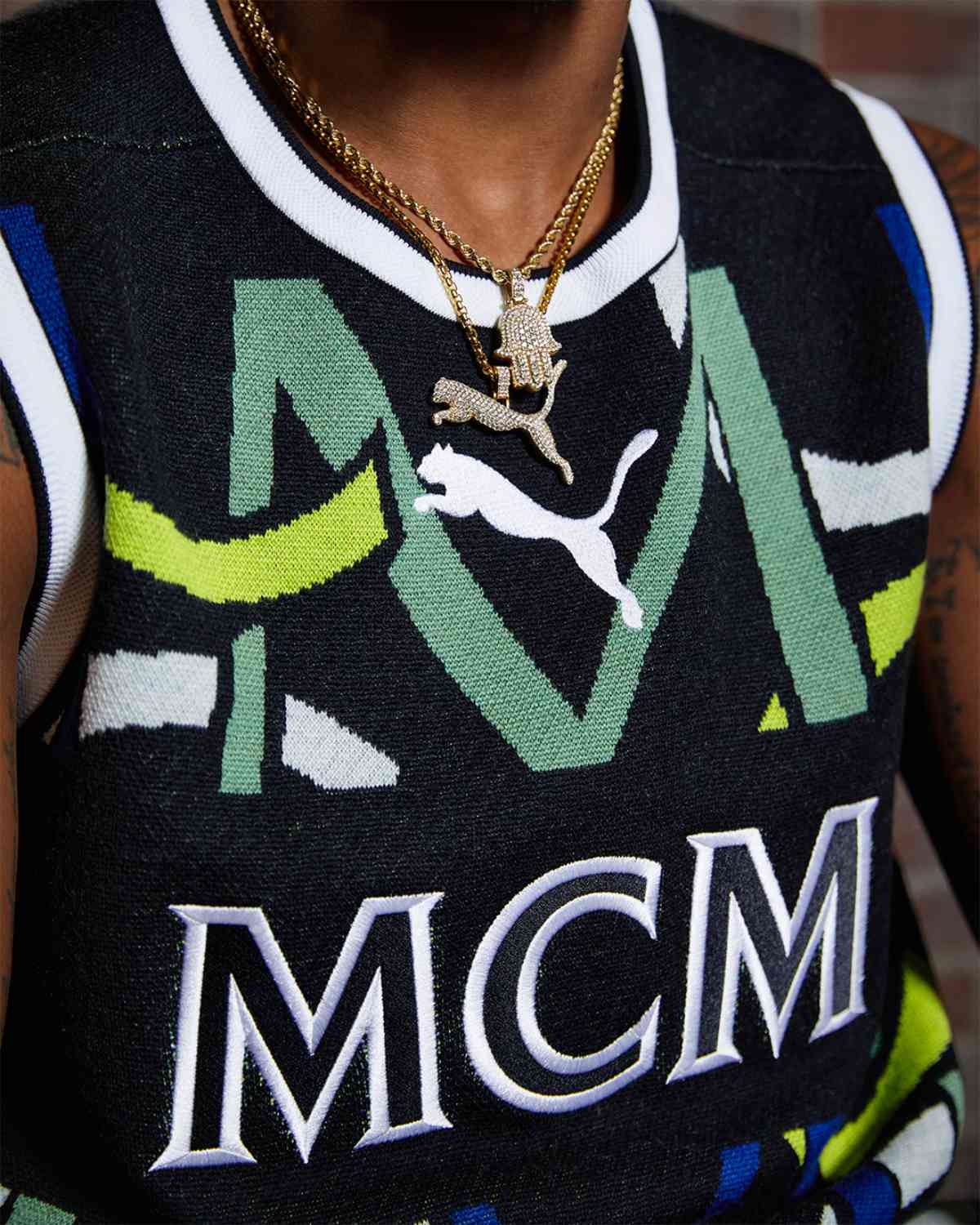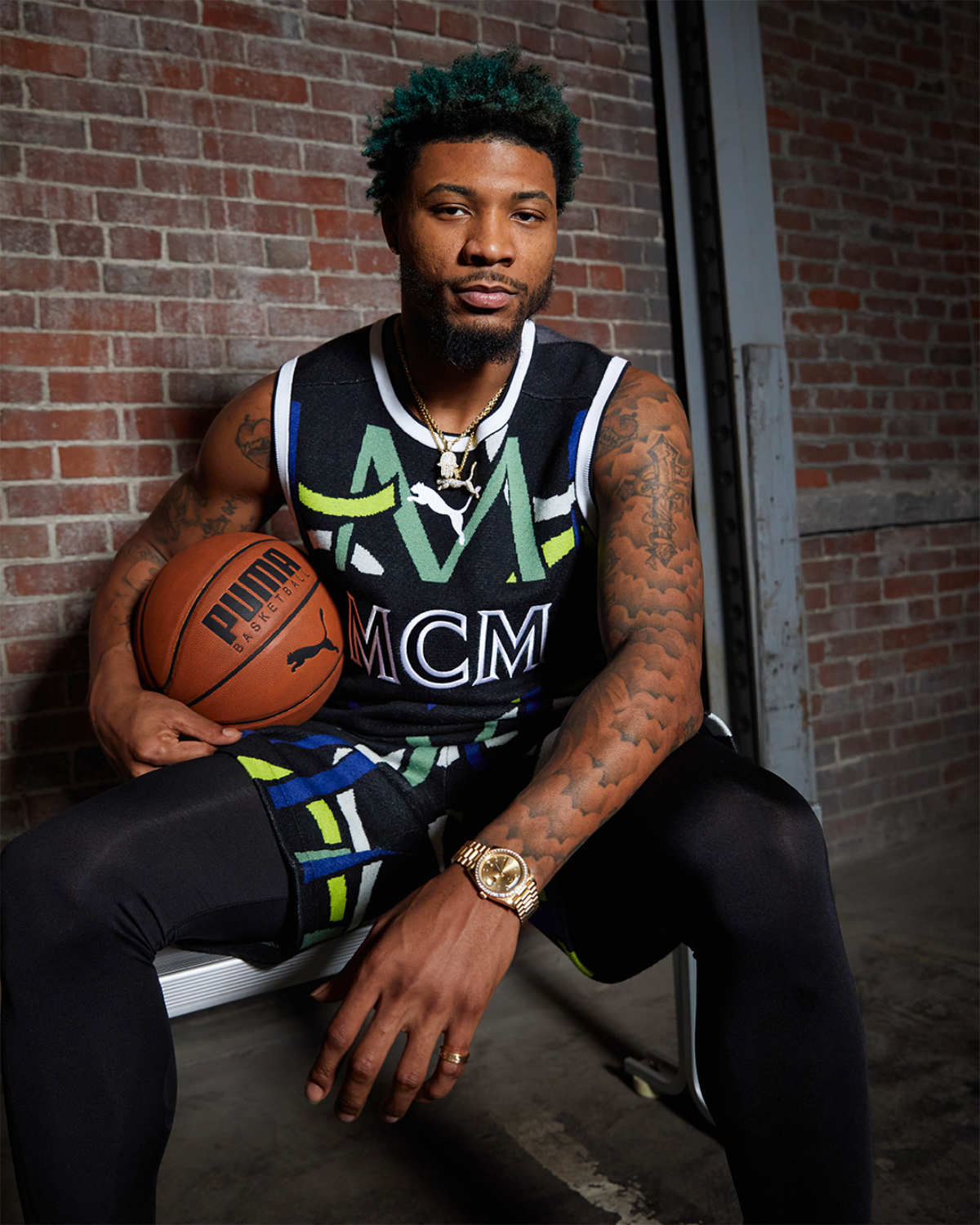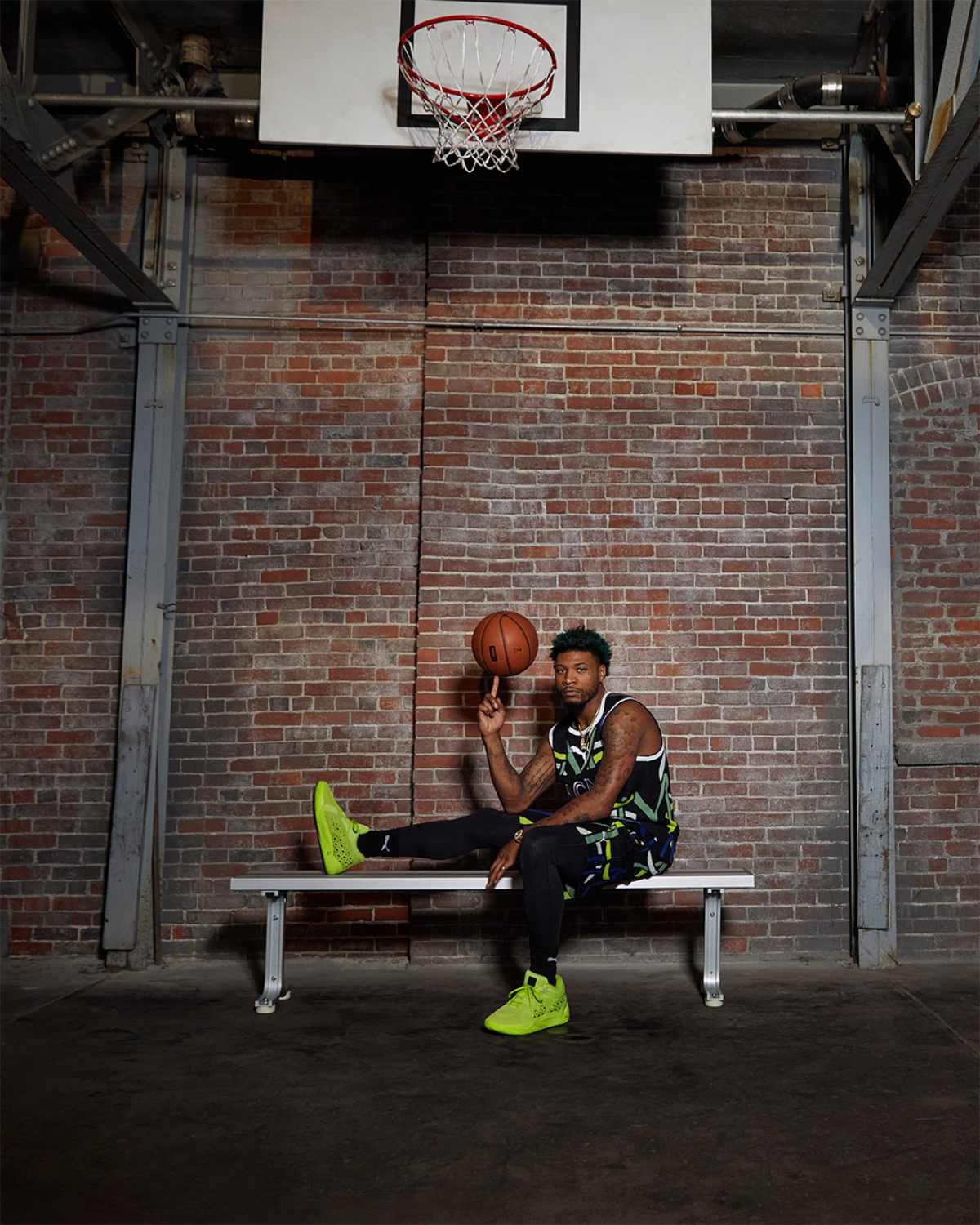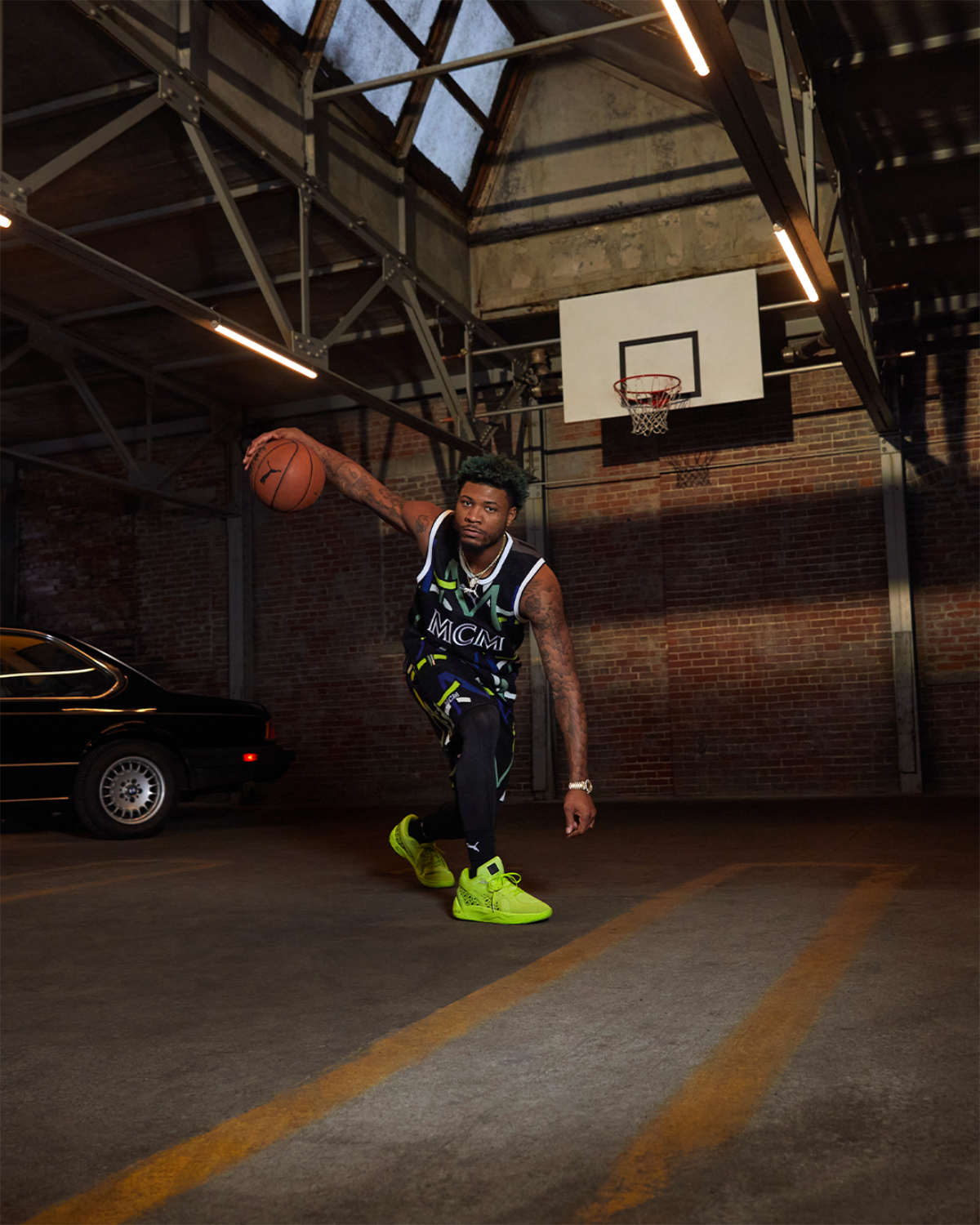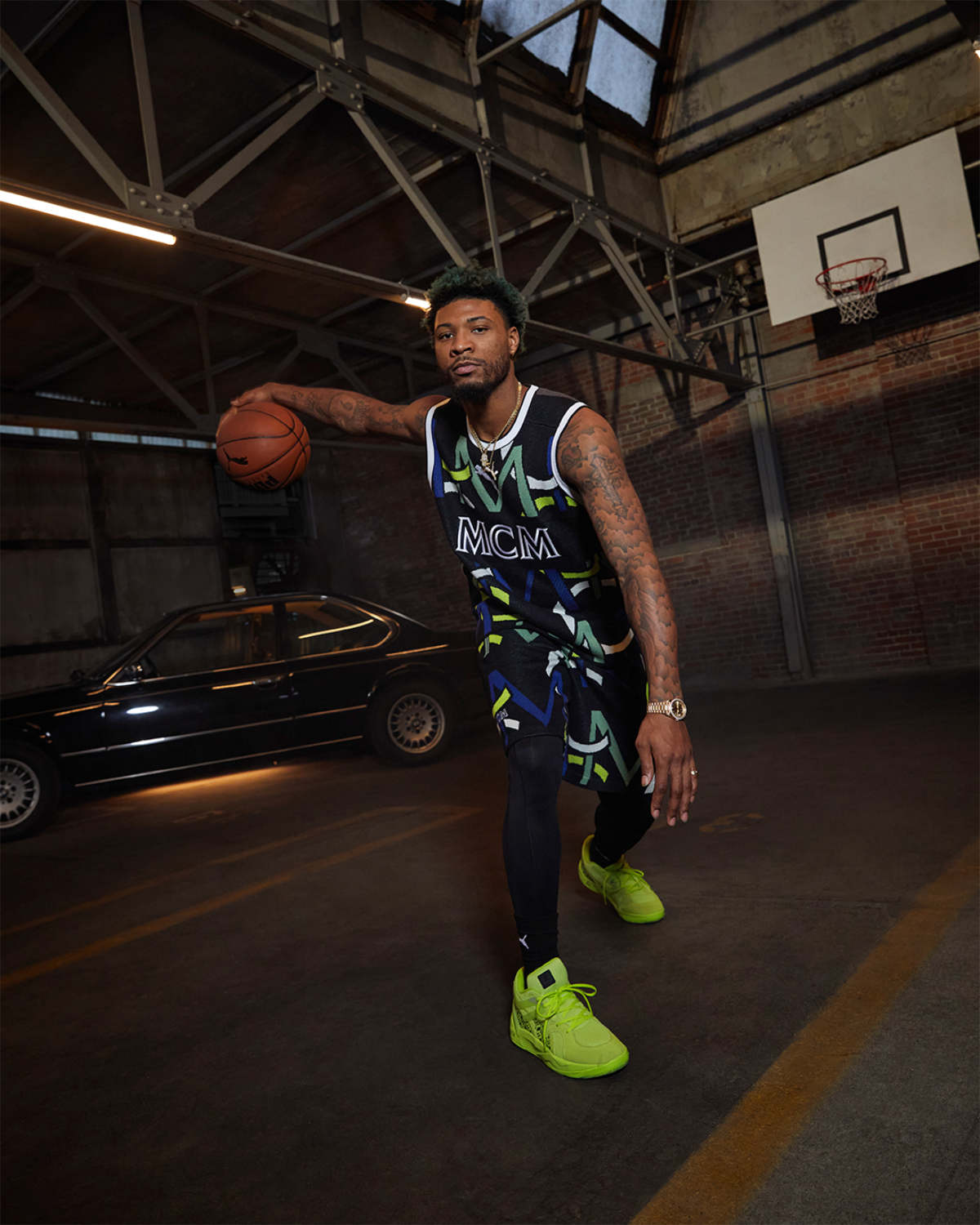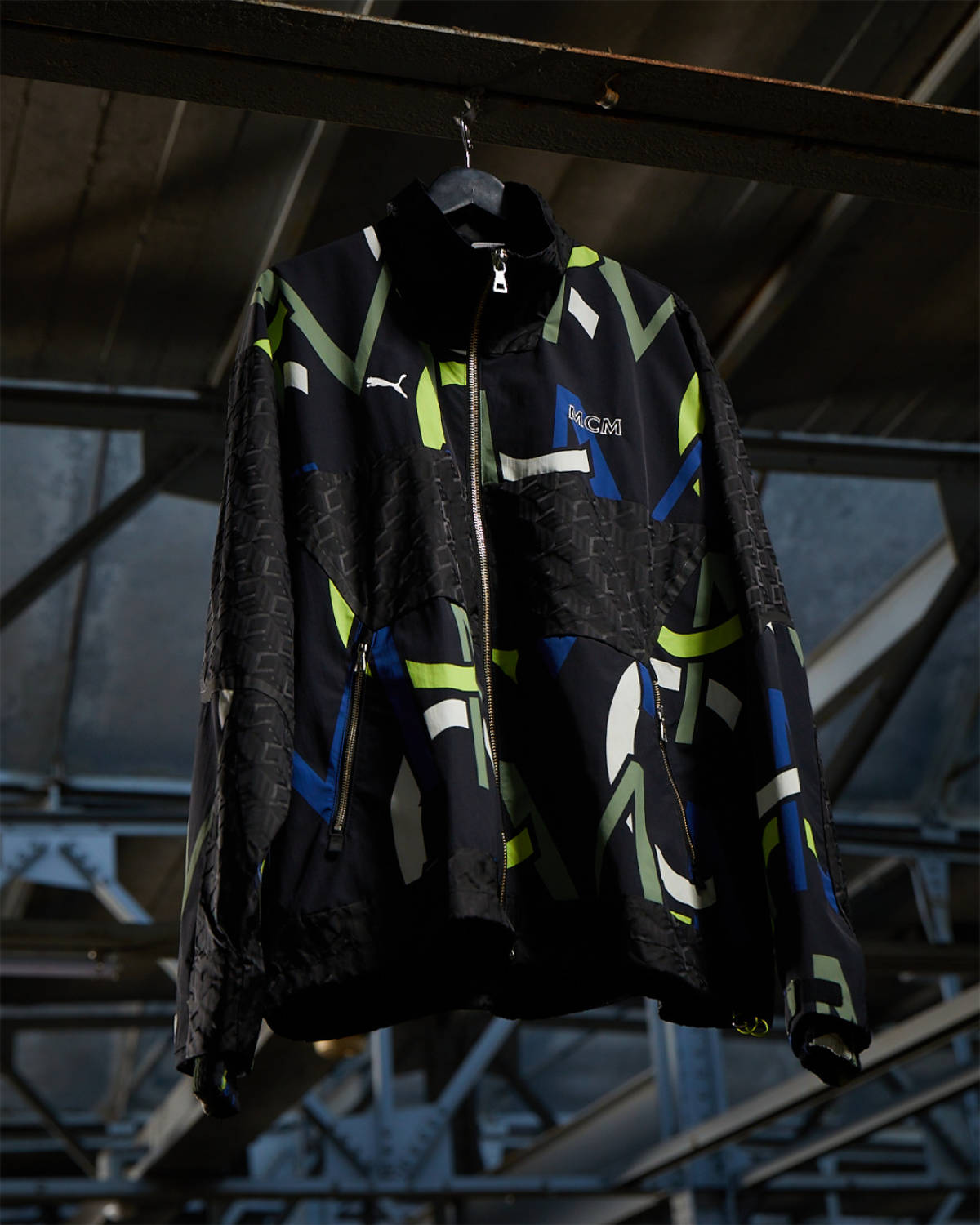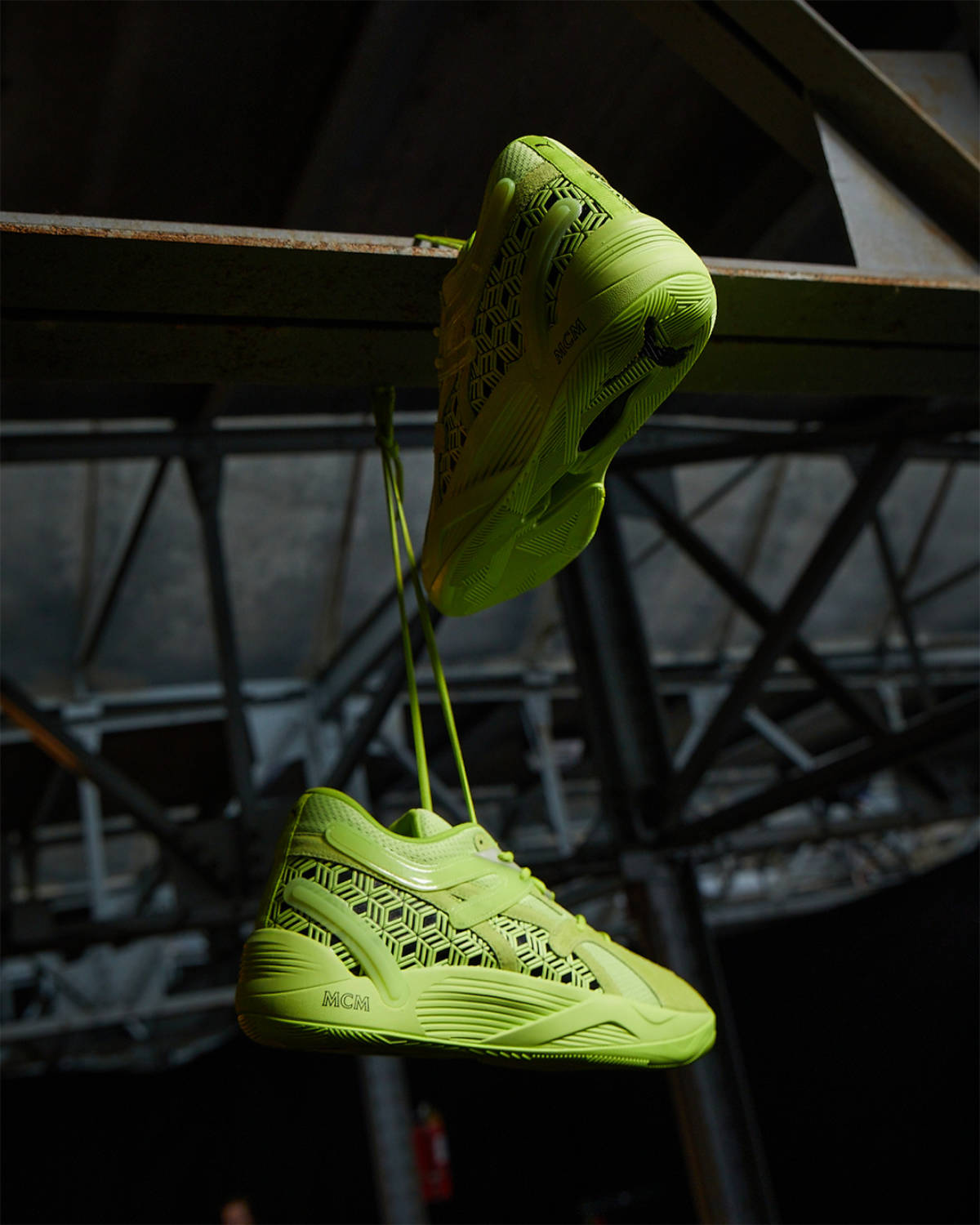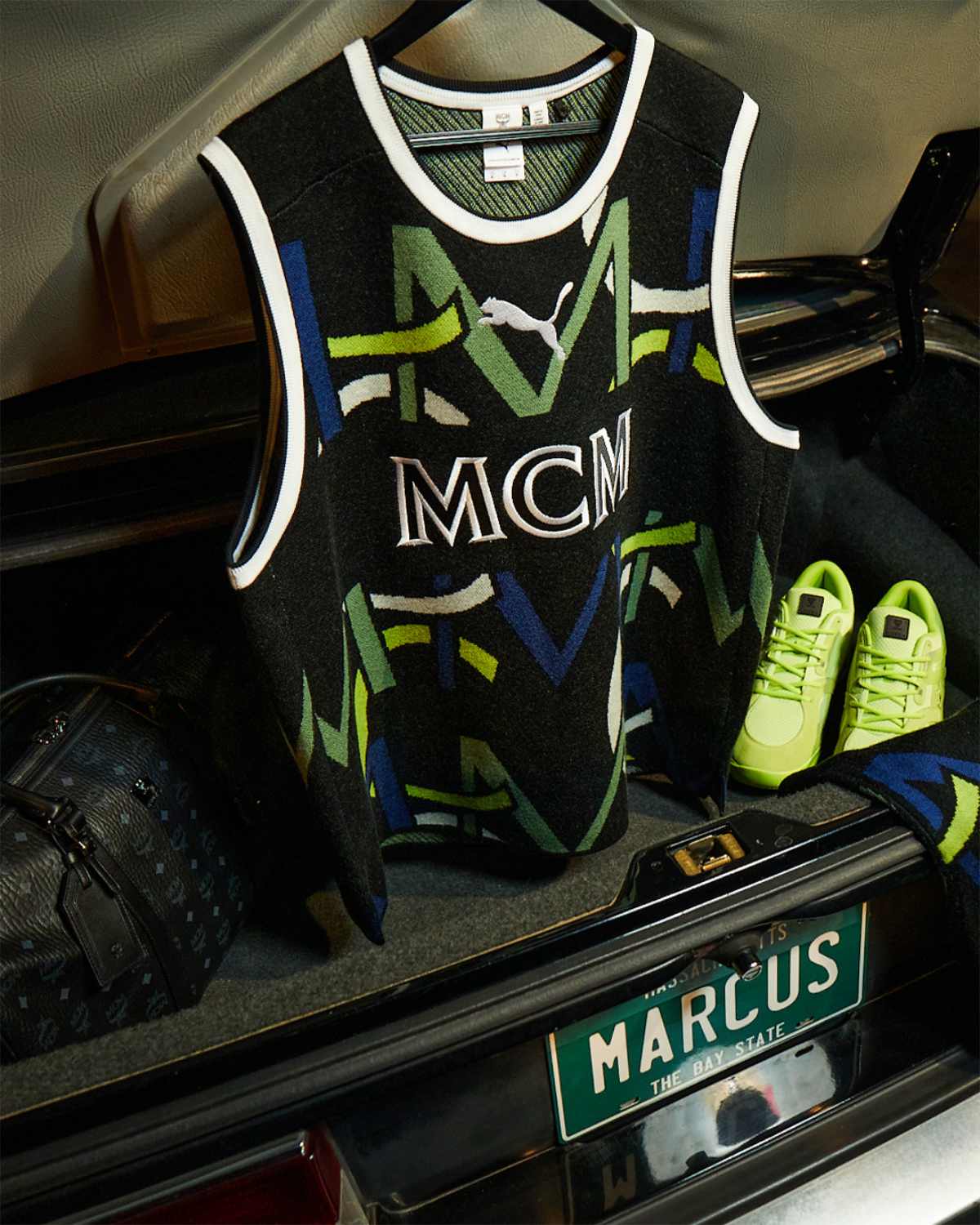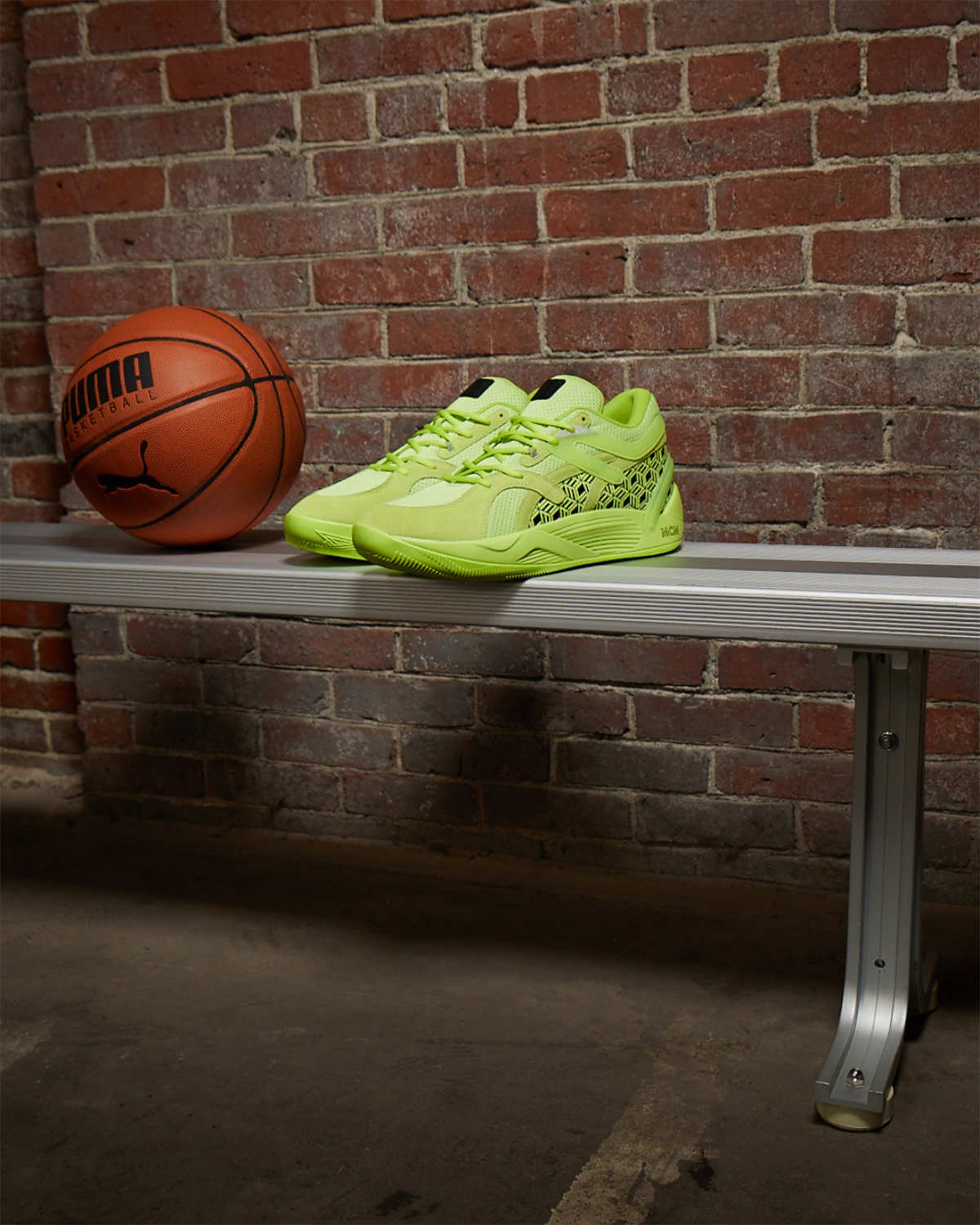 ---