---
MM6 Maison Margiela Presents Its New Autumn-Winter 2023 Collection
Luxferity, 26.05.2023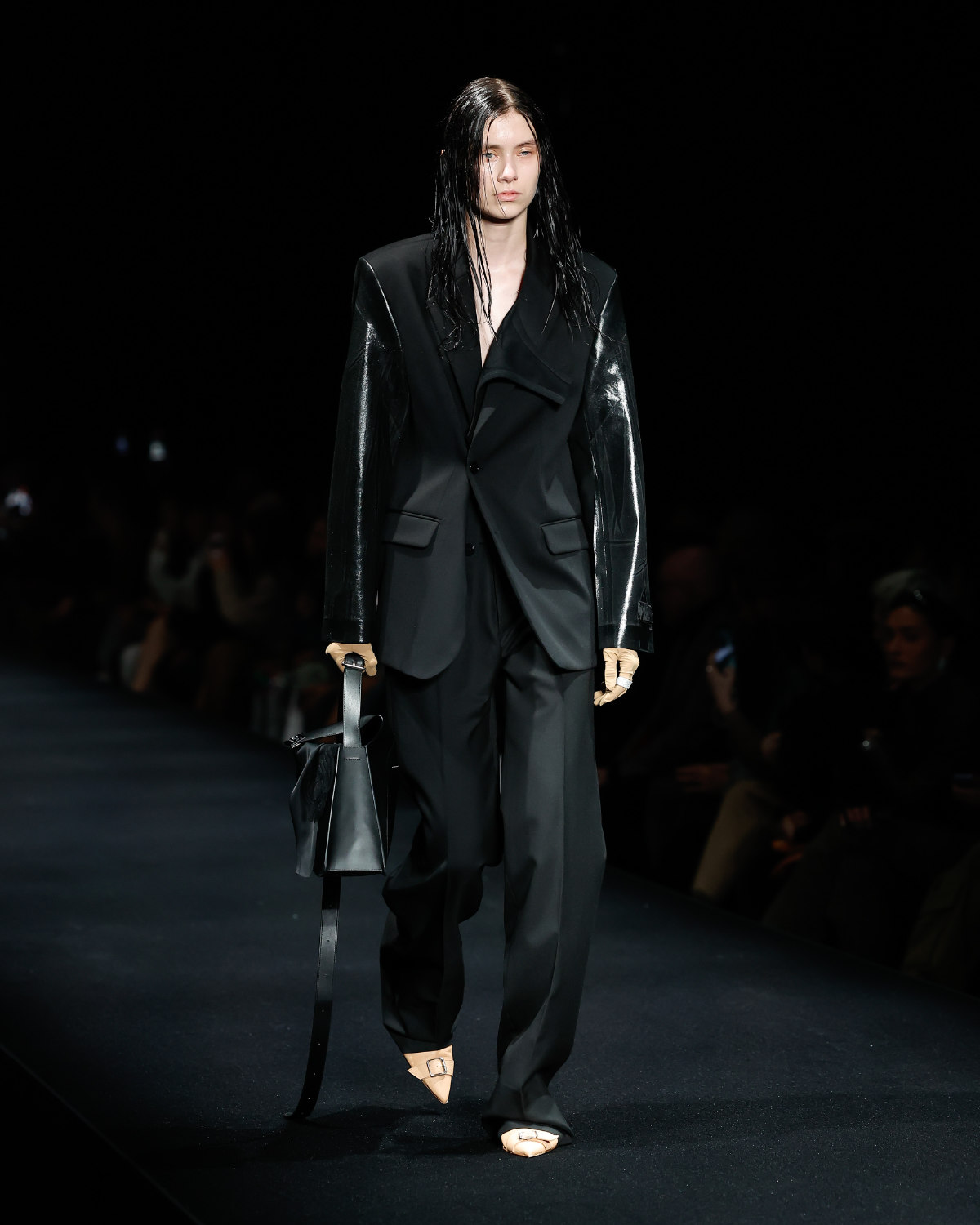 Deciphering where one garment begins and another ends does not typically take a detective's eye. A sweatshirt cuff poking out from a trenchcoat sleeve, for example, would reasonably imply two pieces layered to counter a wintry chill. For AW23, however, MM6 Maison Margiela confounds the assumptions projected onto the most familiar of garments, presenting a series of entirely new contexts in which they might be viewed and worn.

A play of surfaces and perception, looks are constructed with the same methodology as a cadavre exquis. Unexpected fabric textures and treatments are irreverently spliced, disrupting preconceived associations of particular garments, textiles and silhouettes. A shirt with a body in gossamer navy lining fabric comes with bulky leather sleeves; those of a tailored wool blazer are foiled down the front, with the remainder toeing the line of convention – save for the hint of a ribbed tank top that folds over the lapel. A hood emerging from the collar of camel wool greatcoat is in fact a removable scarf, while the boxer short waistband that peeks above straight-leg blue jeans is built into them, fastening with a drawstring.
Elsewhere, improbable styling choices are achieved through deceptive construction methods. A leather gilet opens to reveal the plackets of a padded hiking vest and a tailored waistcoat, while a bisected wool coat is a composition of two pieces: a sober, grey felted wool blazer worn over an elongated gilet with a matching bottom and an inside-out top.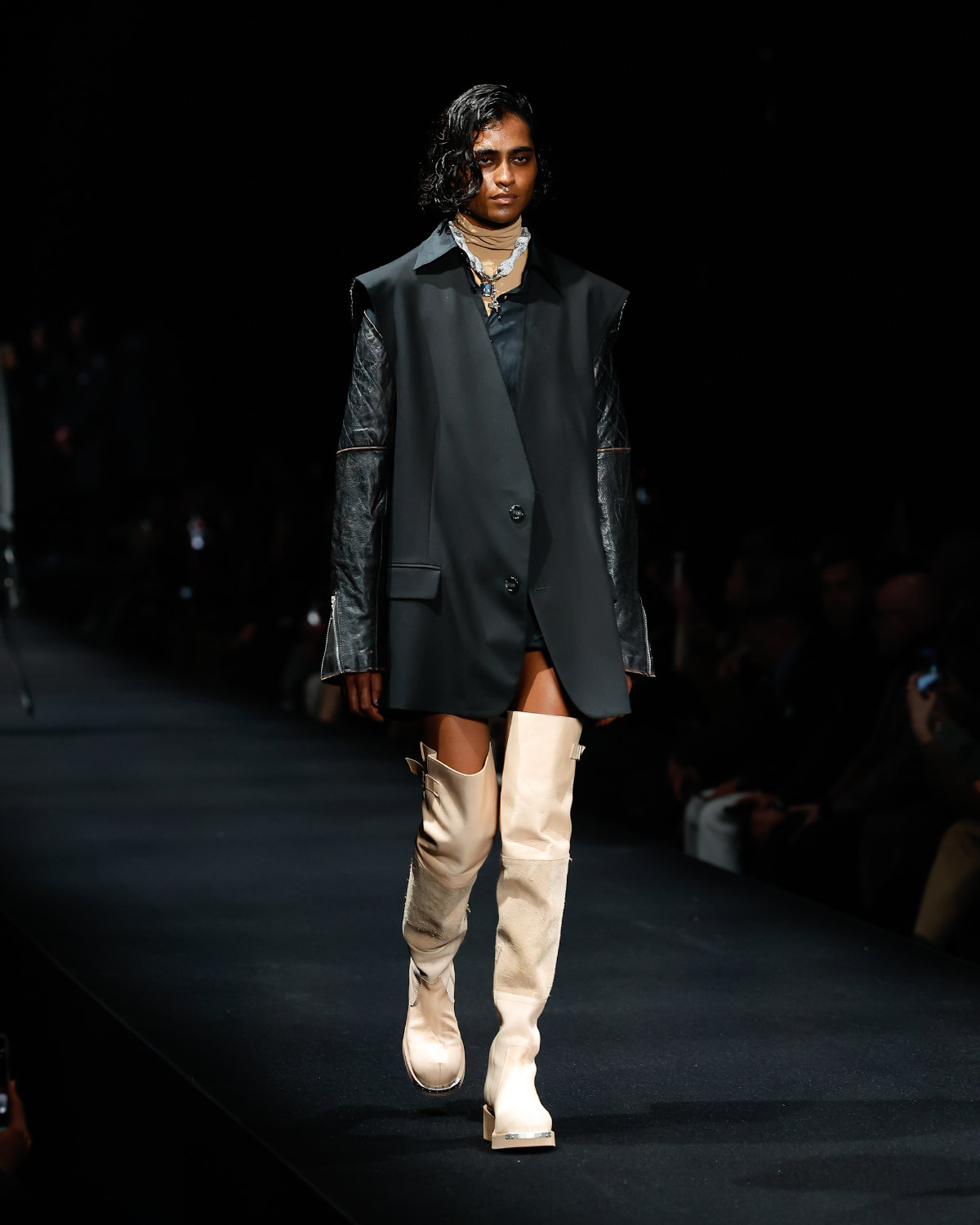 Between garments that smash together disparate tropes and those that subvert first impressions are those that directly invoke the role of styling. Number 6 visual signatures and foiled knit treatments that run across sweaters and overlaying deep-V-neck jersey tunics are interrupted by negative space when the latter layer is removed; a blue denim twinset is styled with a French tuck and printed grey, with the fabric's original hue peeking through along pockets and plackets, and colouring the garment's reverse.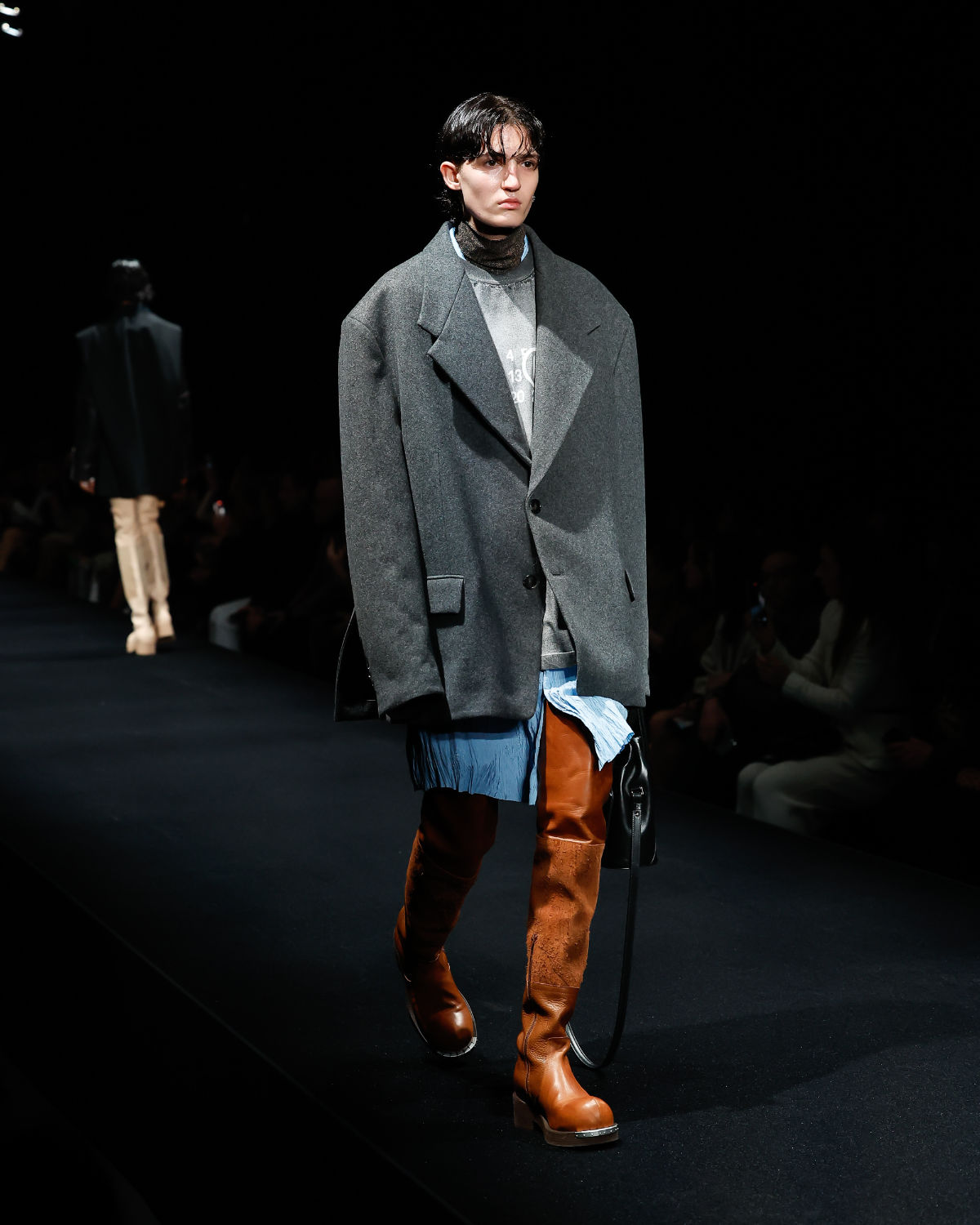 Shoes and accessories are also refracted through this season's hall of mirrors. Bulky-footed thigh-high boots are crafted from panelled brushed calfskin and distressed suede, featuring 7cm flatforms to create a subtle illusion of height. A pointed kitten heel mule and boot figure in a silver foil finish that echoes across this season's jeans and a three-size-run of MM6 Maison Margiela's geometrically constructed Numeric Bag. Reiterating the collection's interpretation of modular aesthetics, the iconic Japanese Bag returns as a triple-handled iteration and as a full-size Weekender.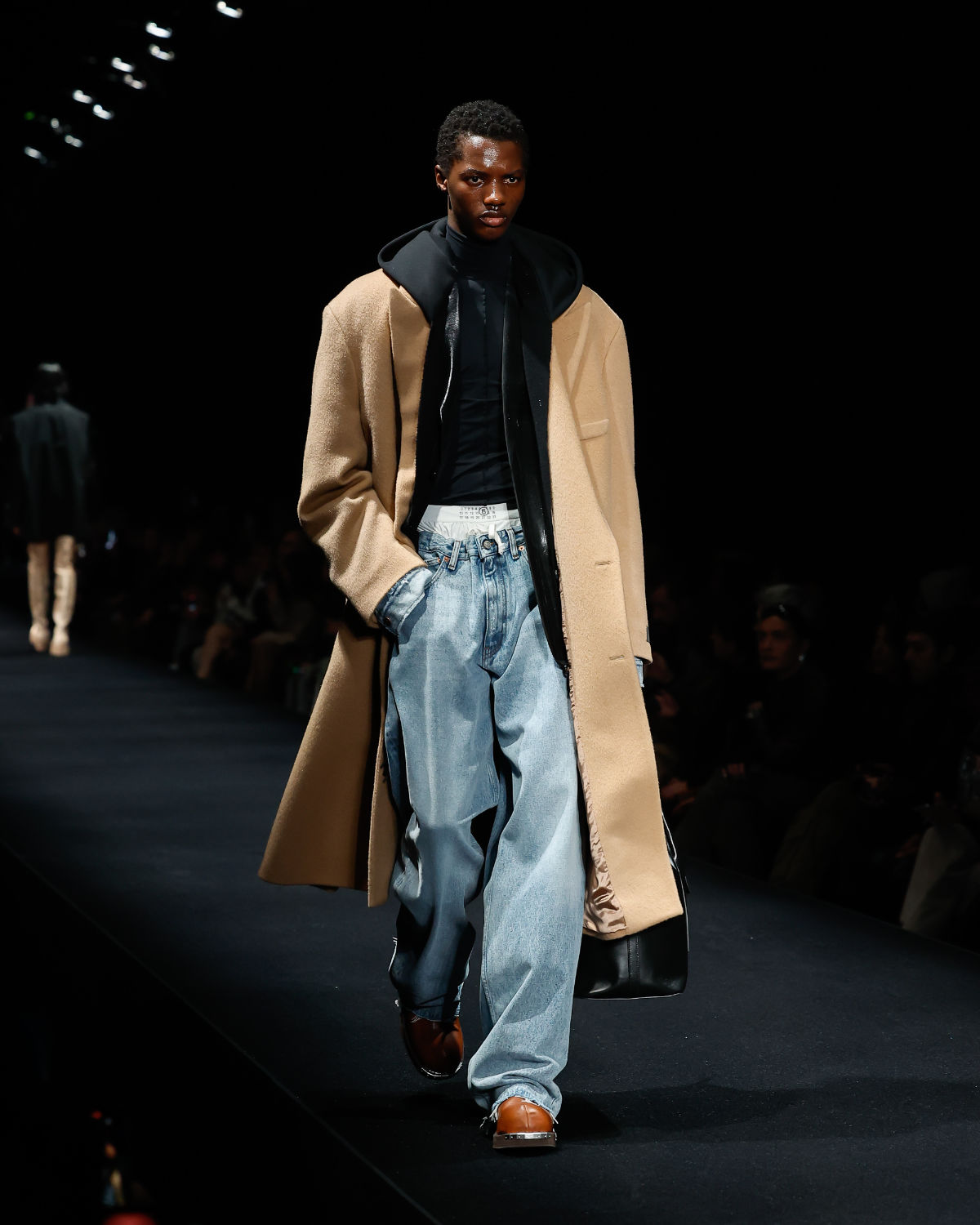 For all the talk of aesthetic artifice, this is far from a collection thats out to trick you. As you'll see here in the show, with its exposed backstage, how these puzzle pieces come together to create a whole is plainly on view. Afterwards, however, when these clothes enter your wardrobes, it's down to you to replicate that logic to create puzzles that make sense to you.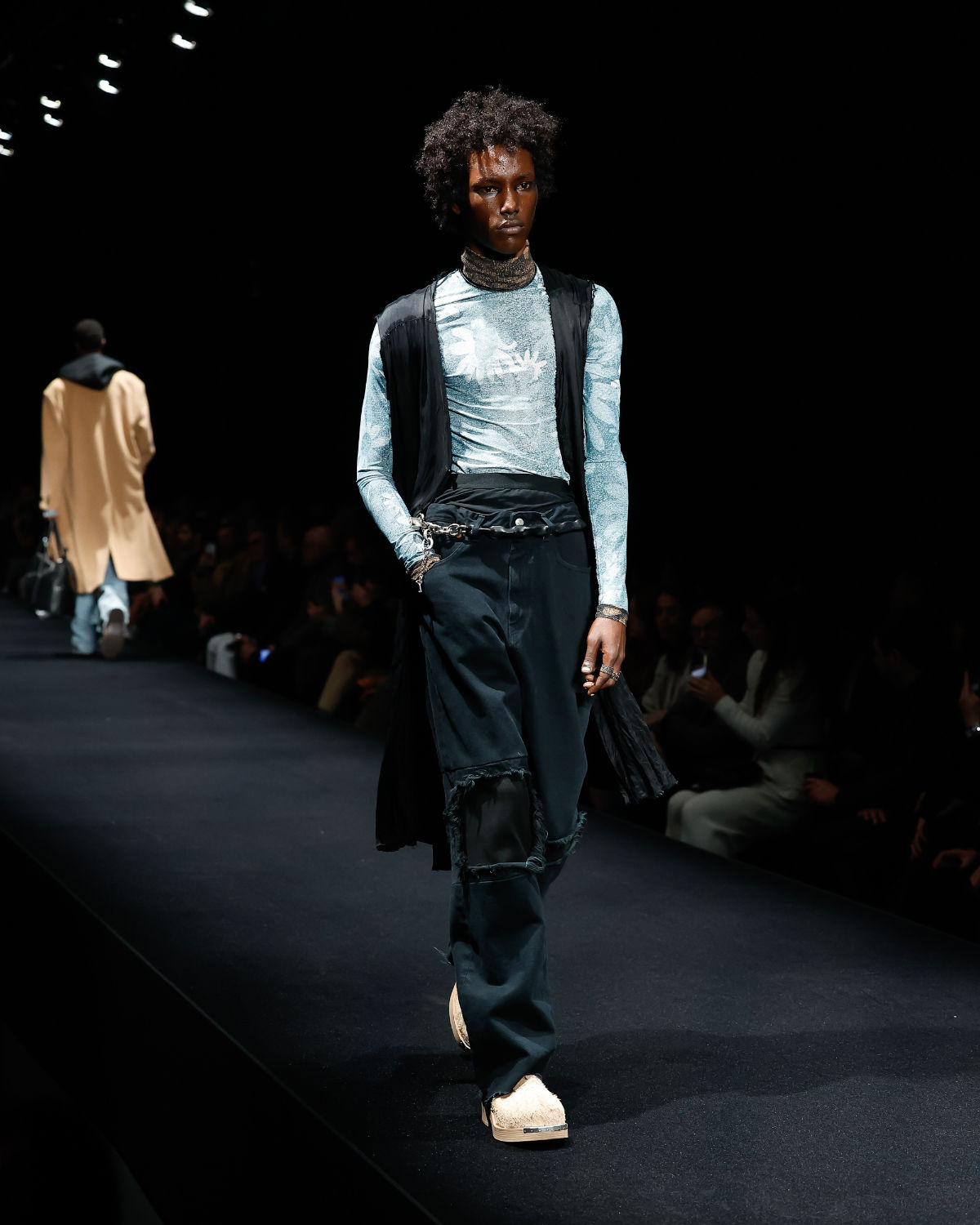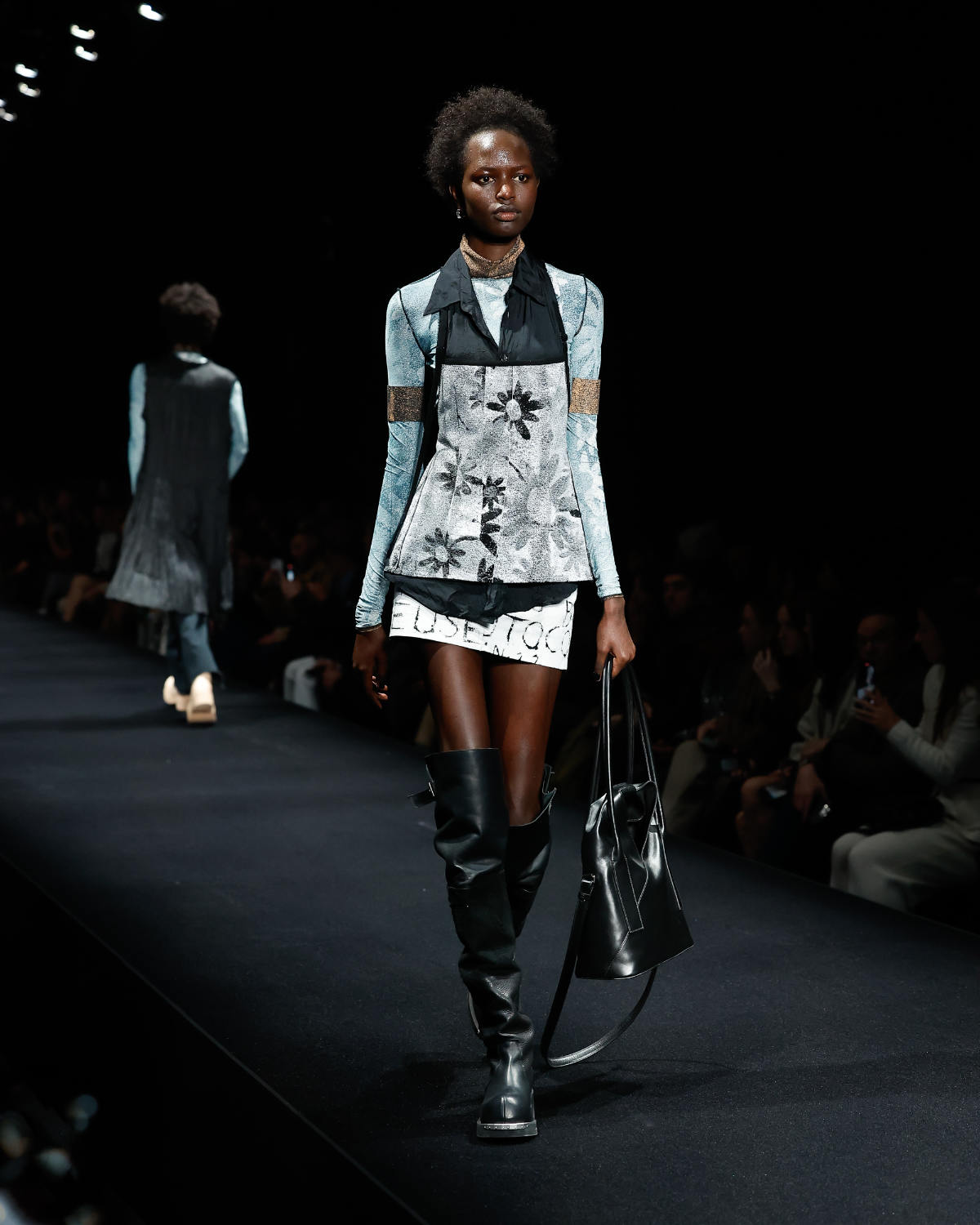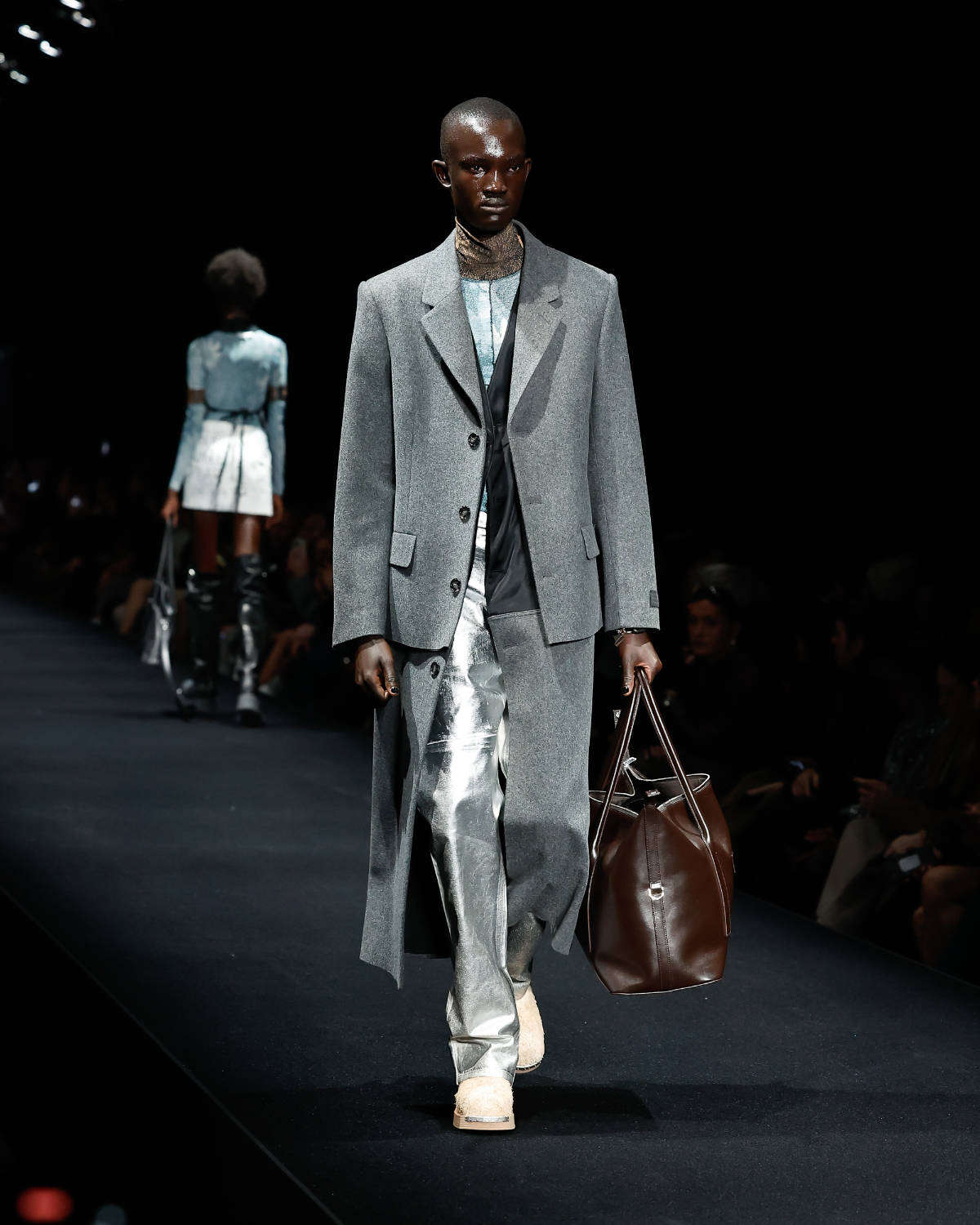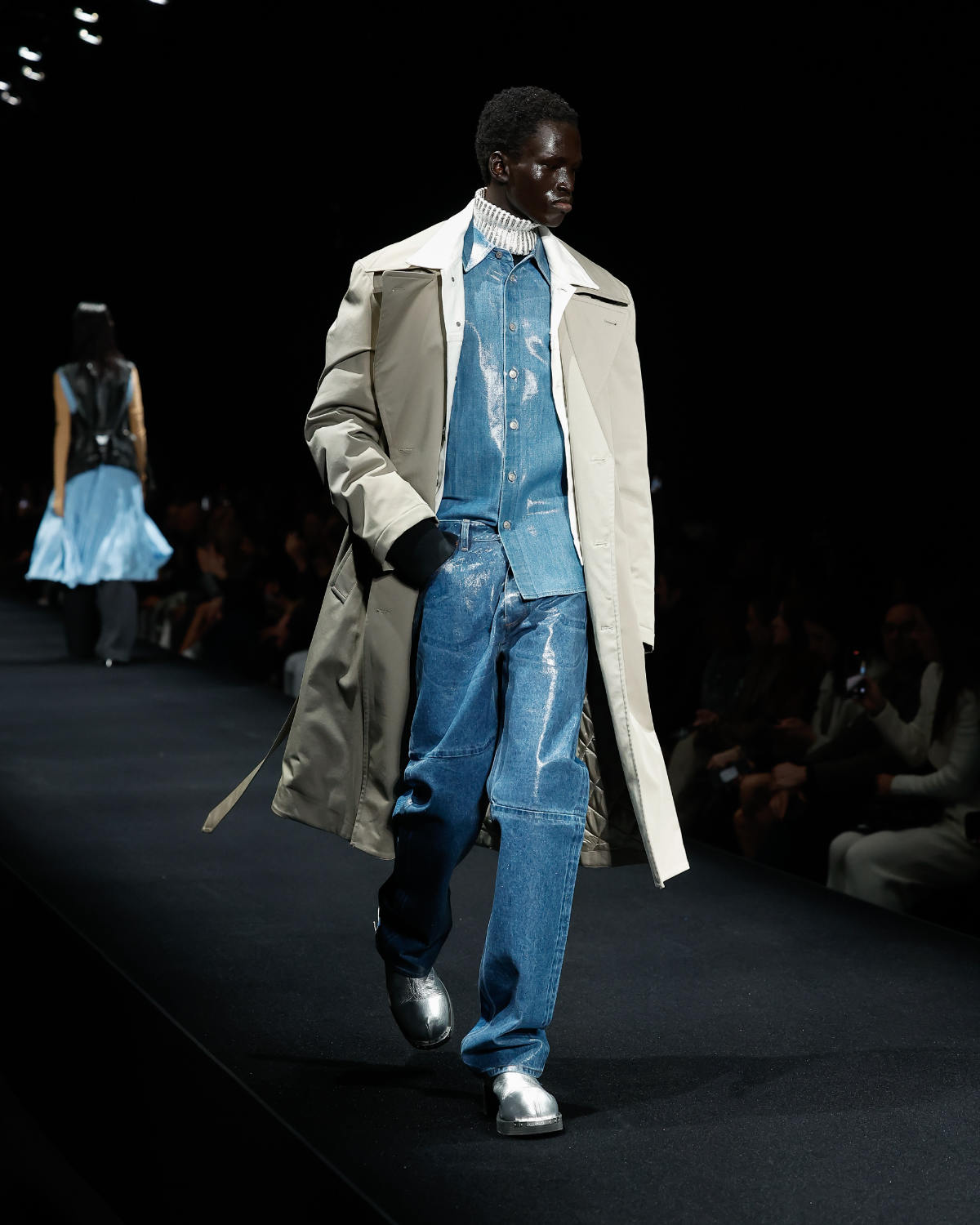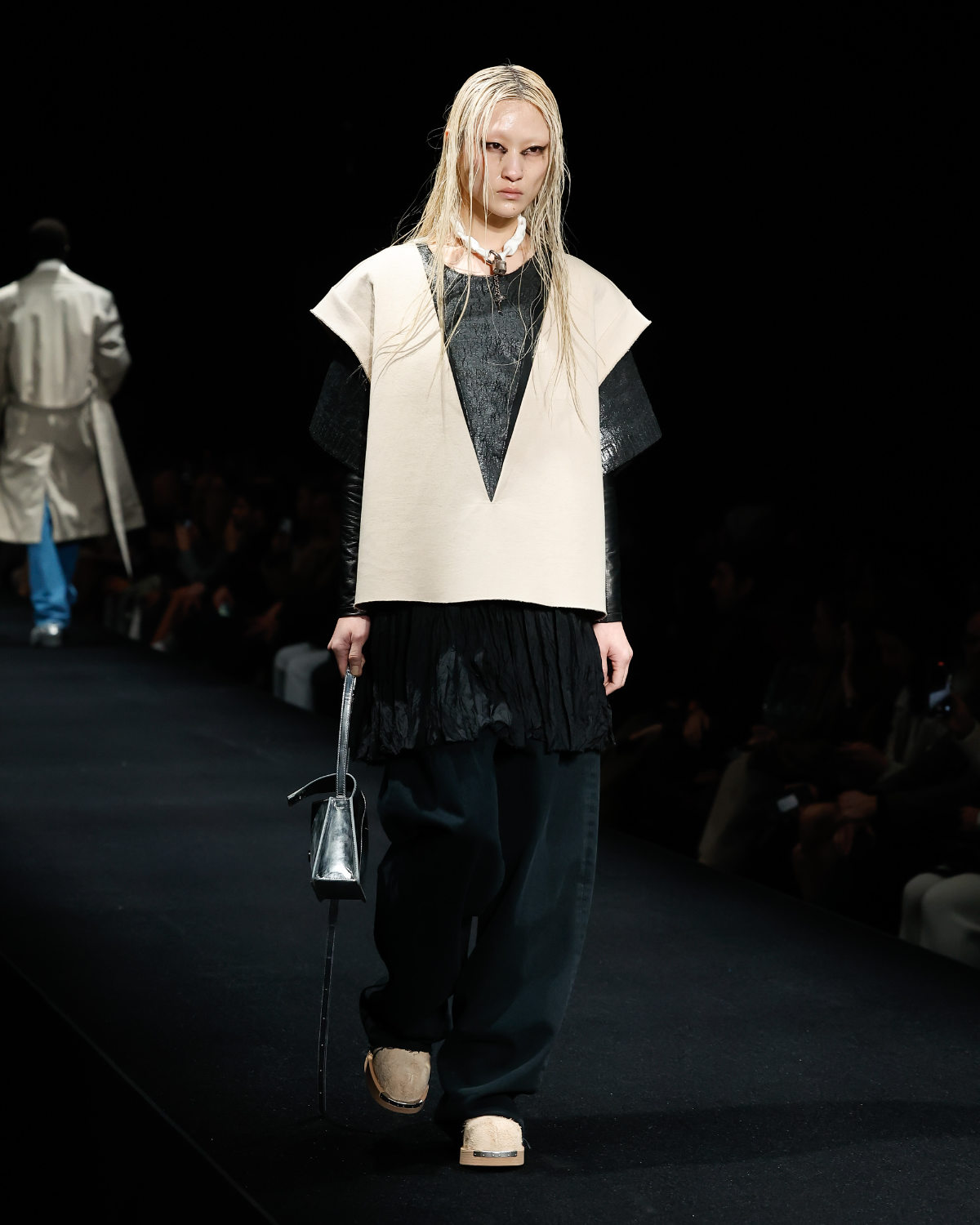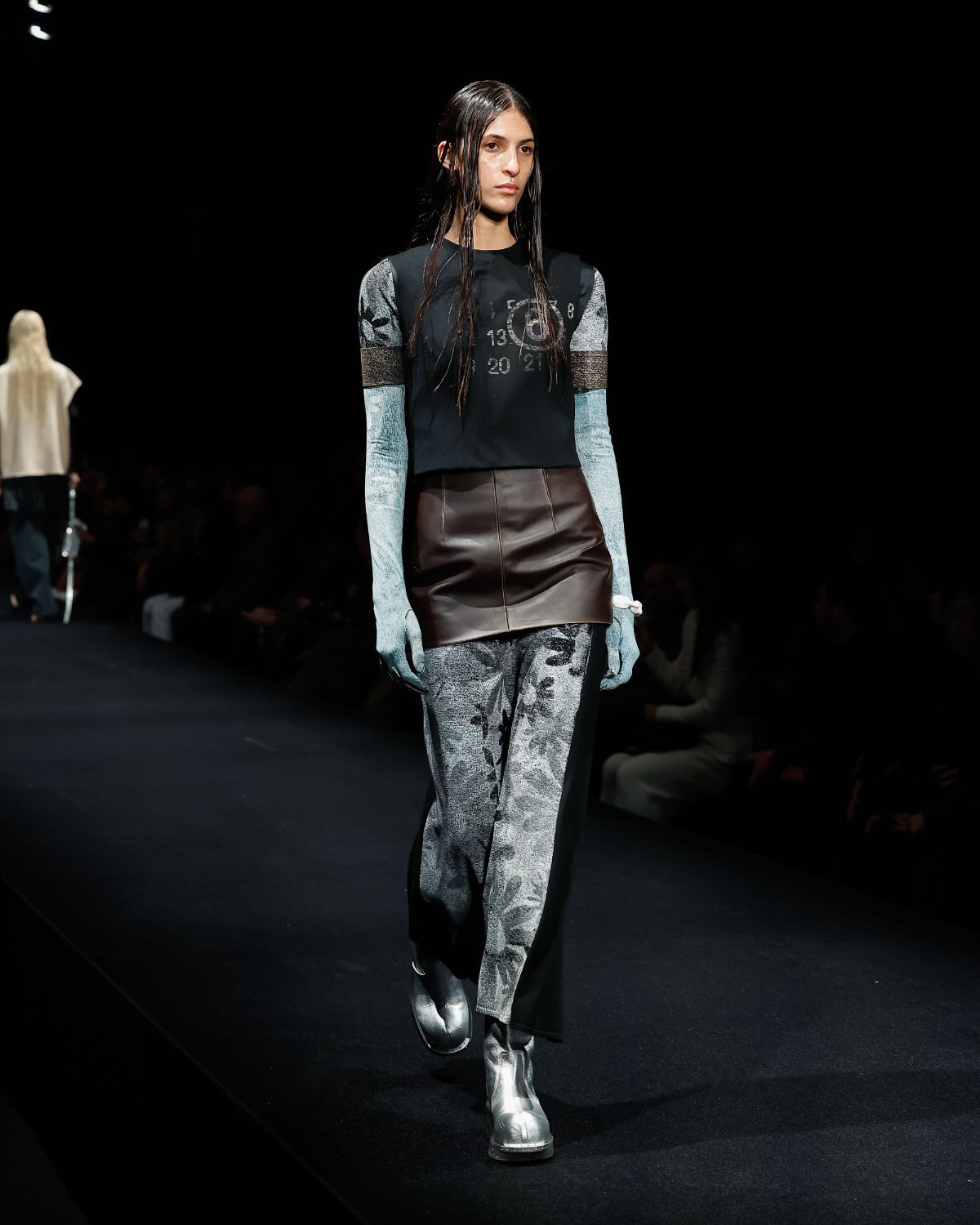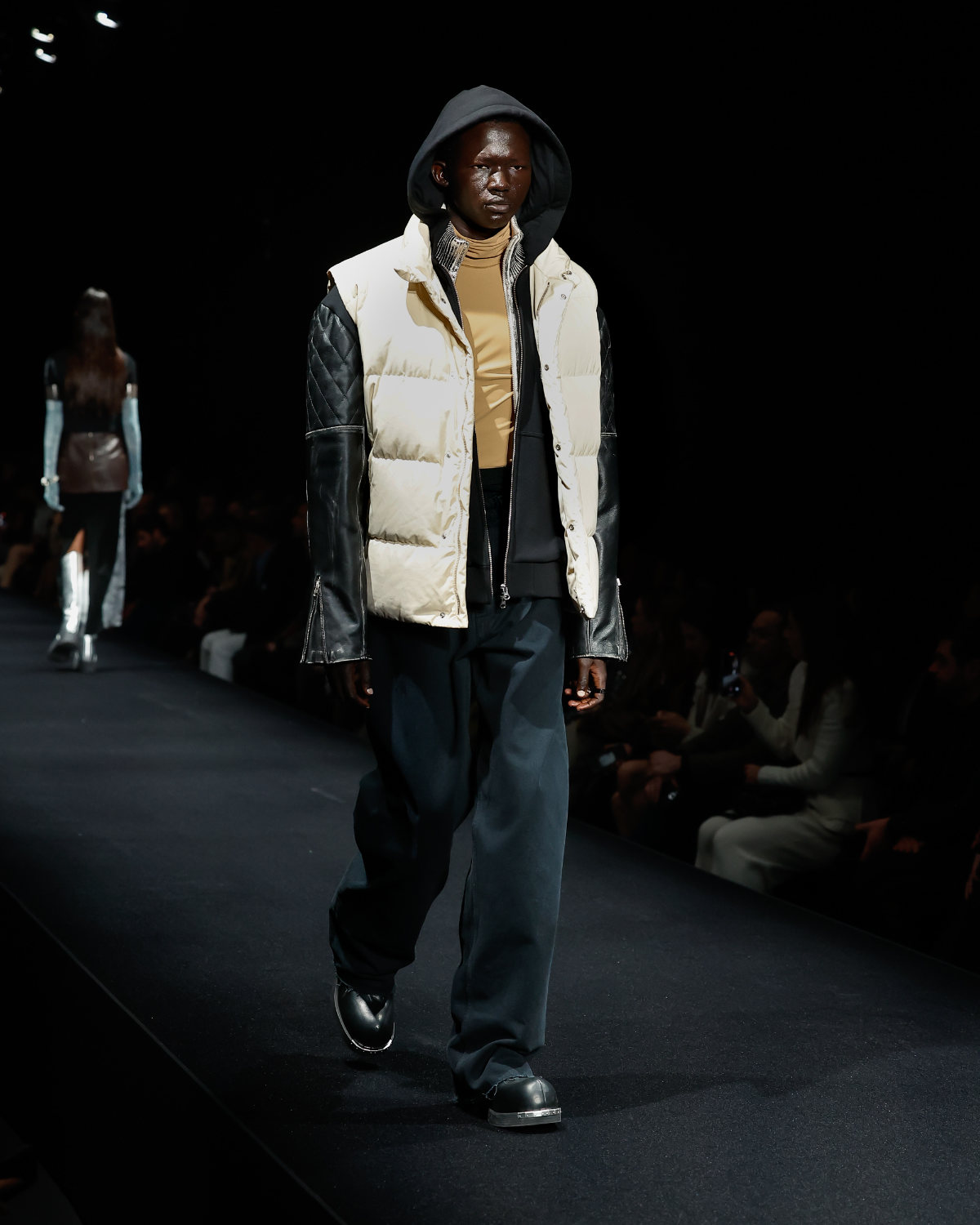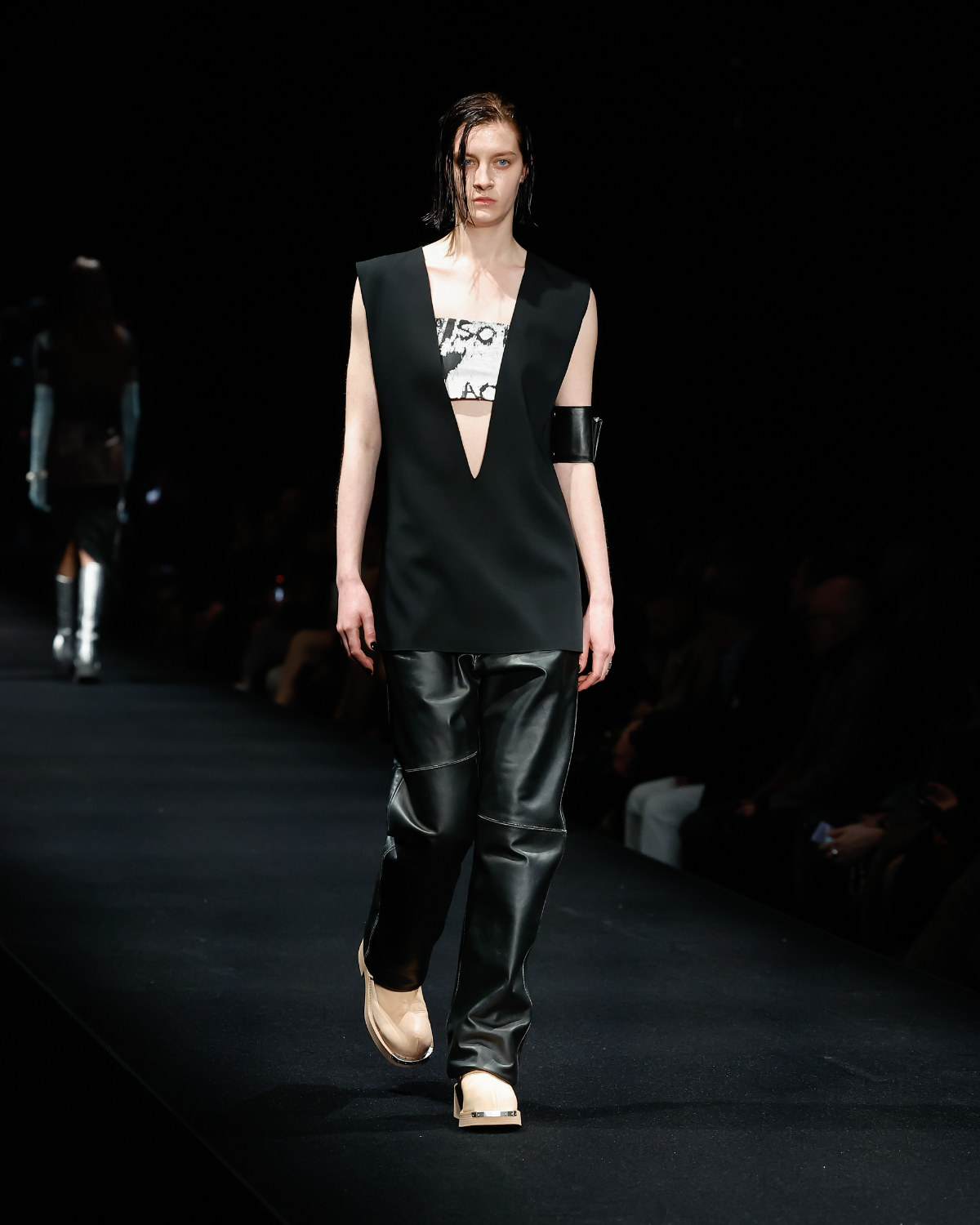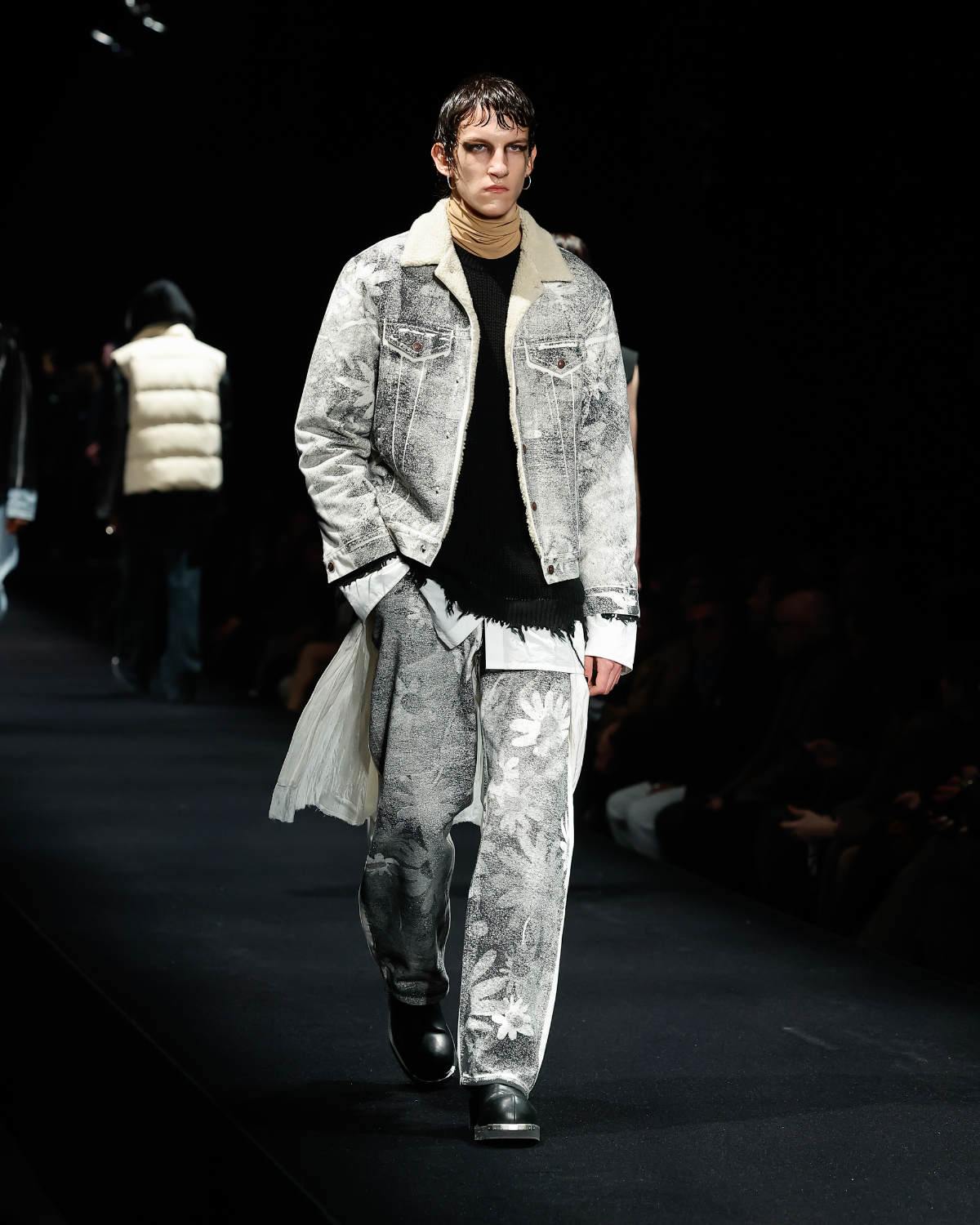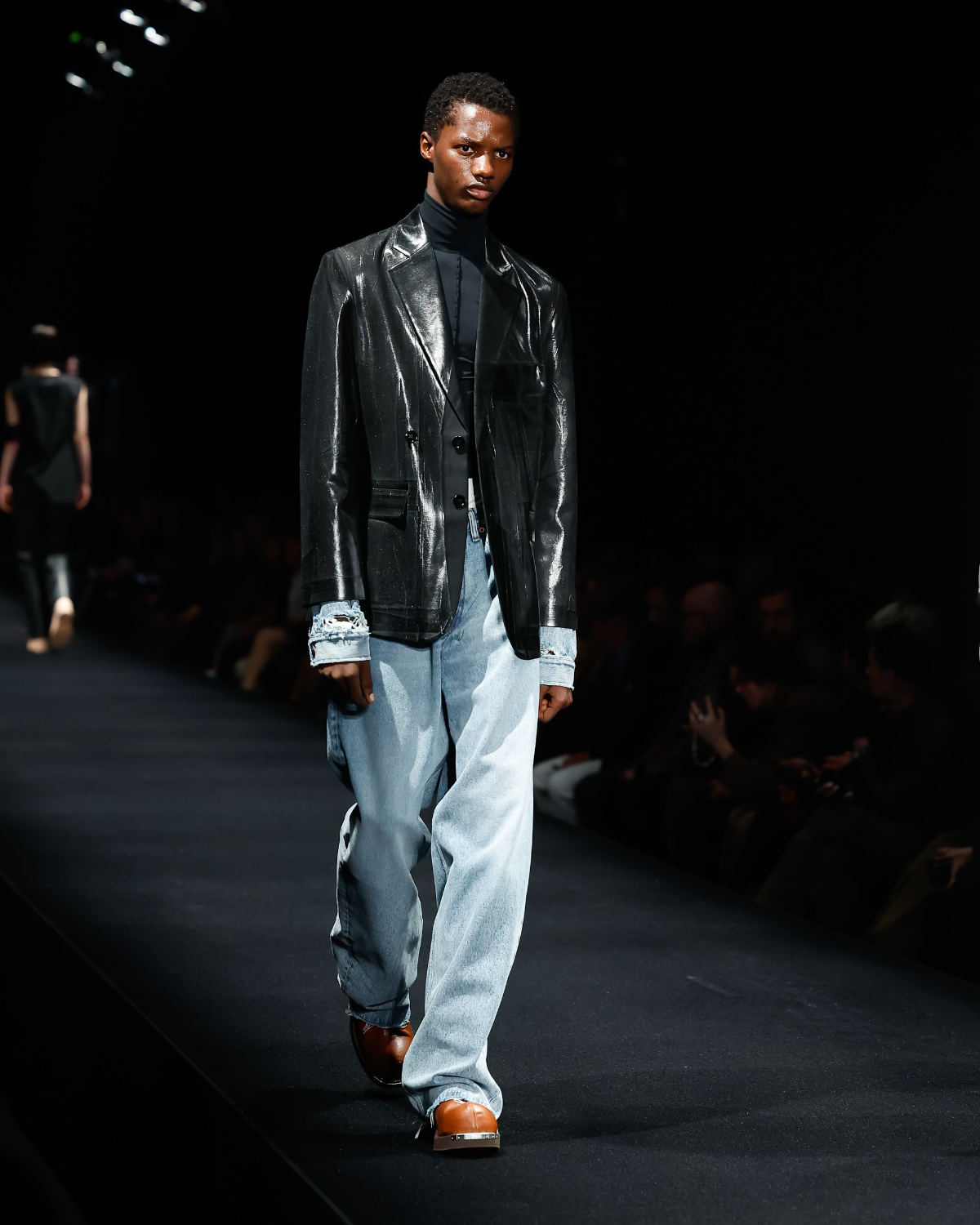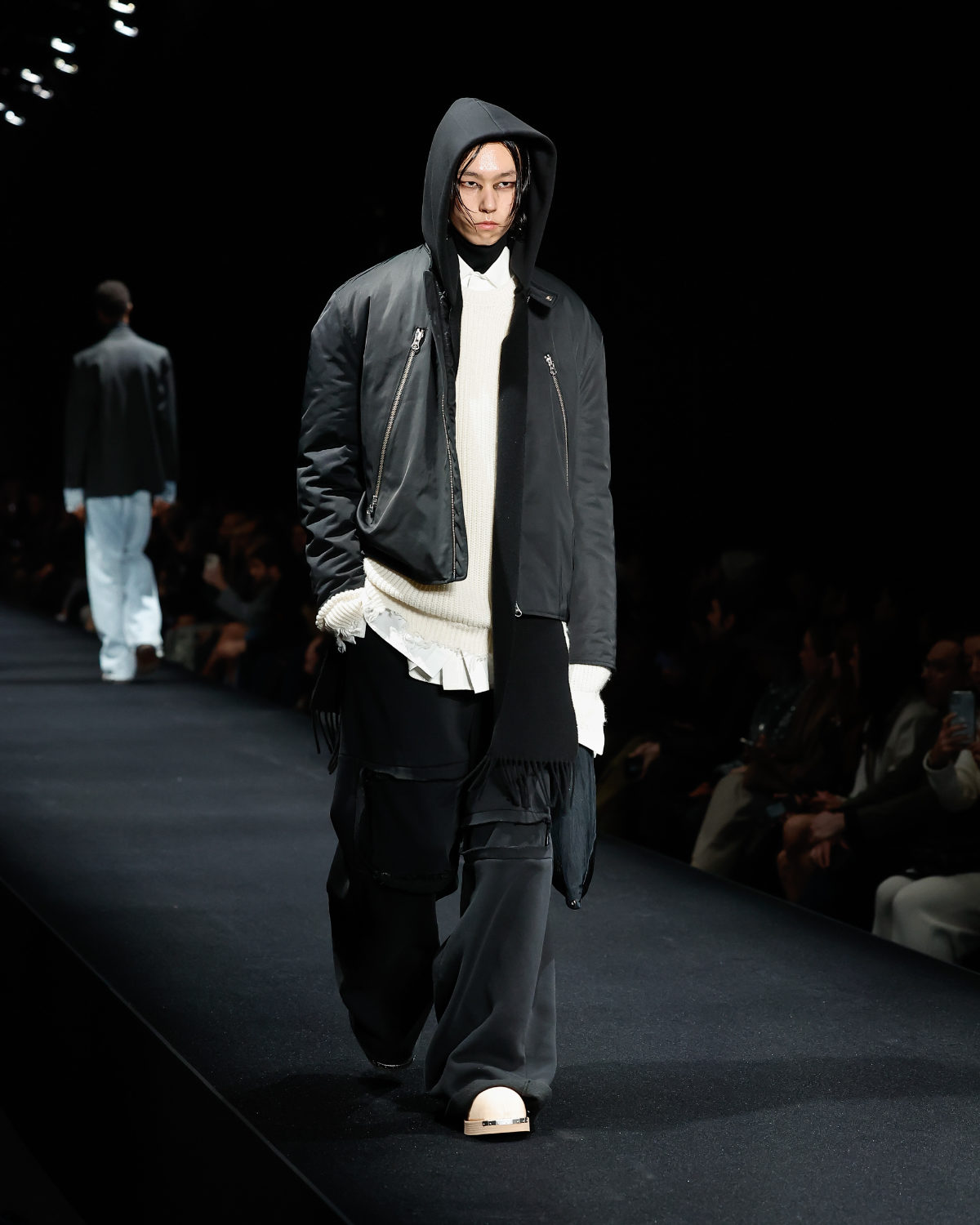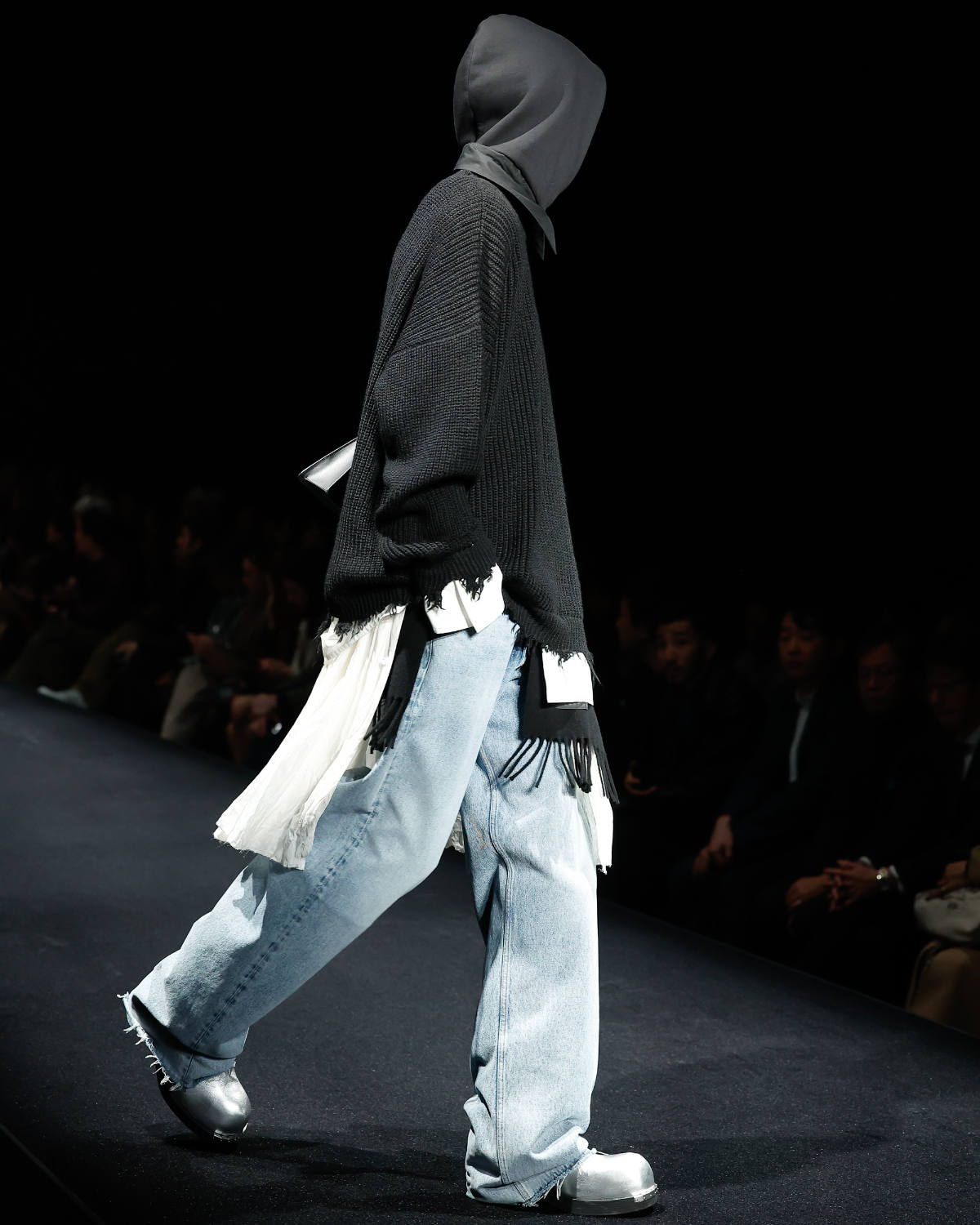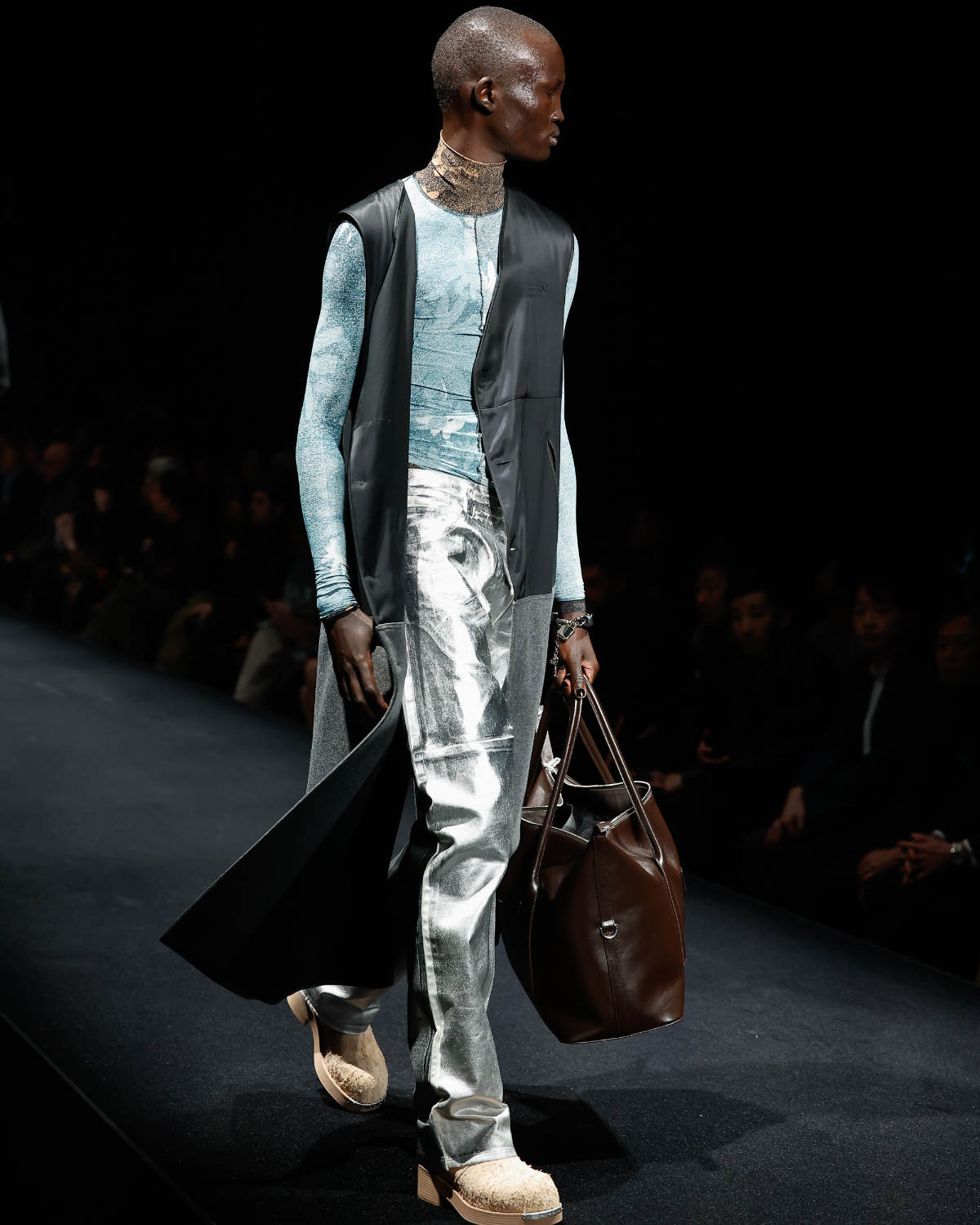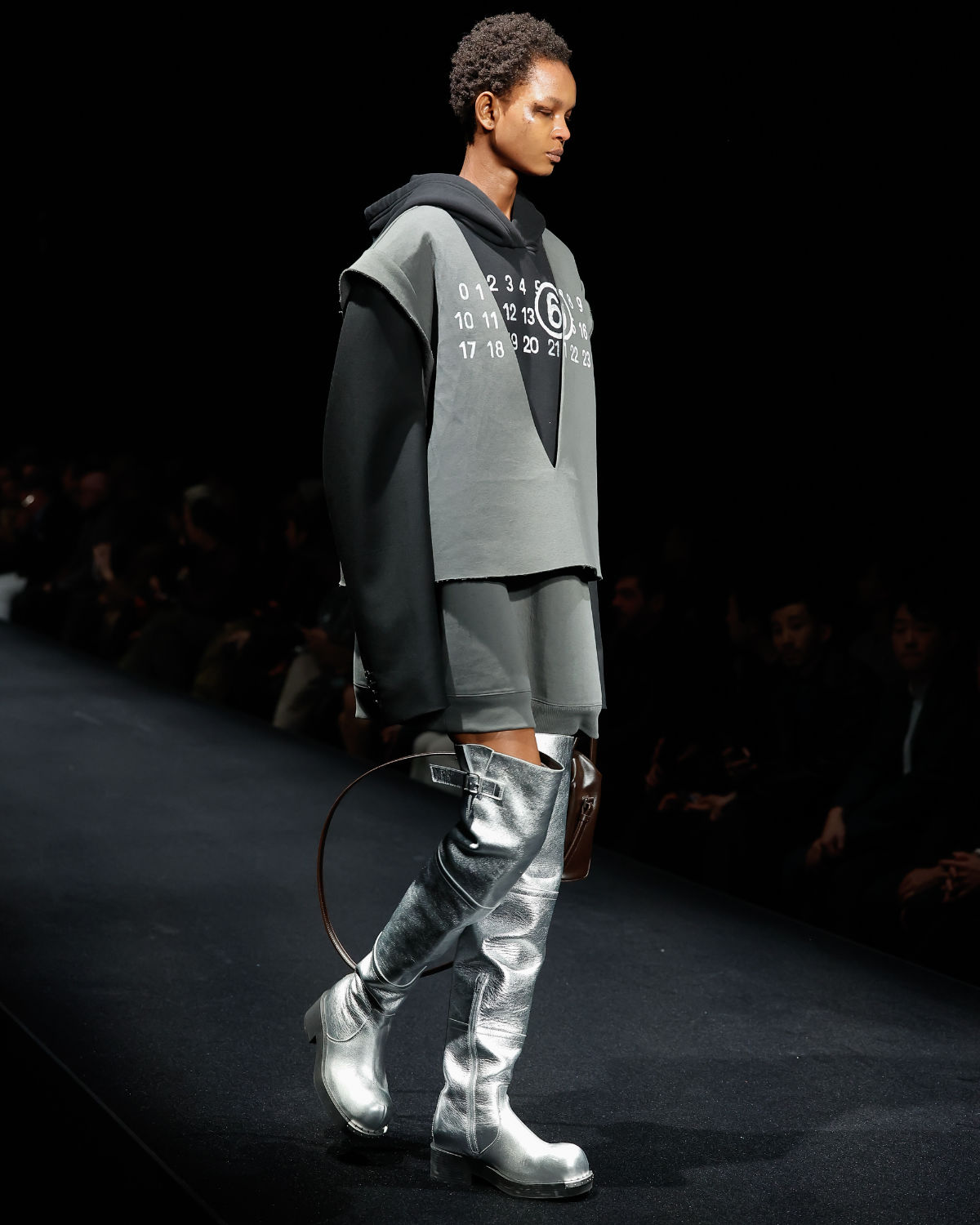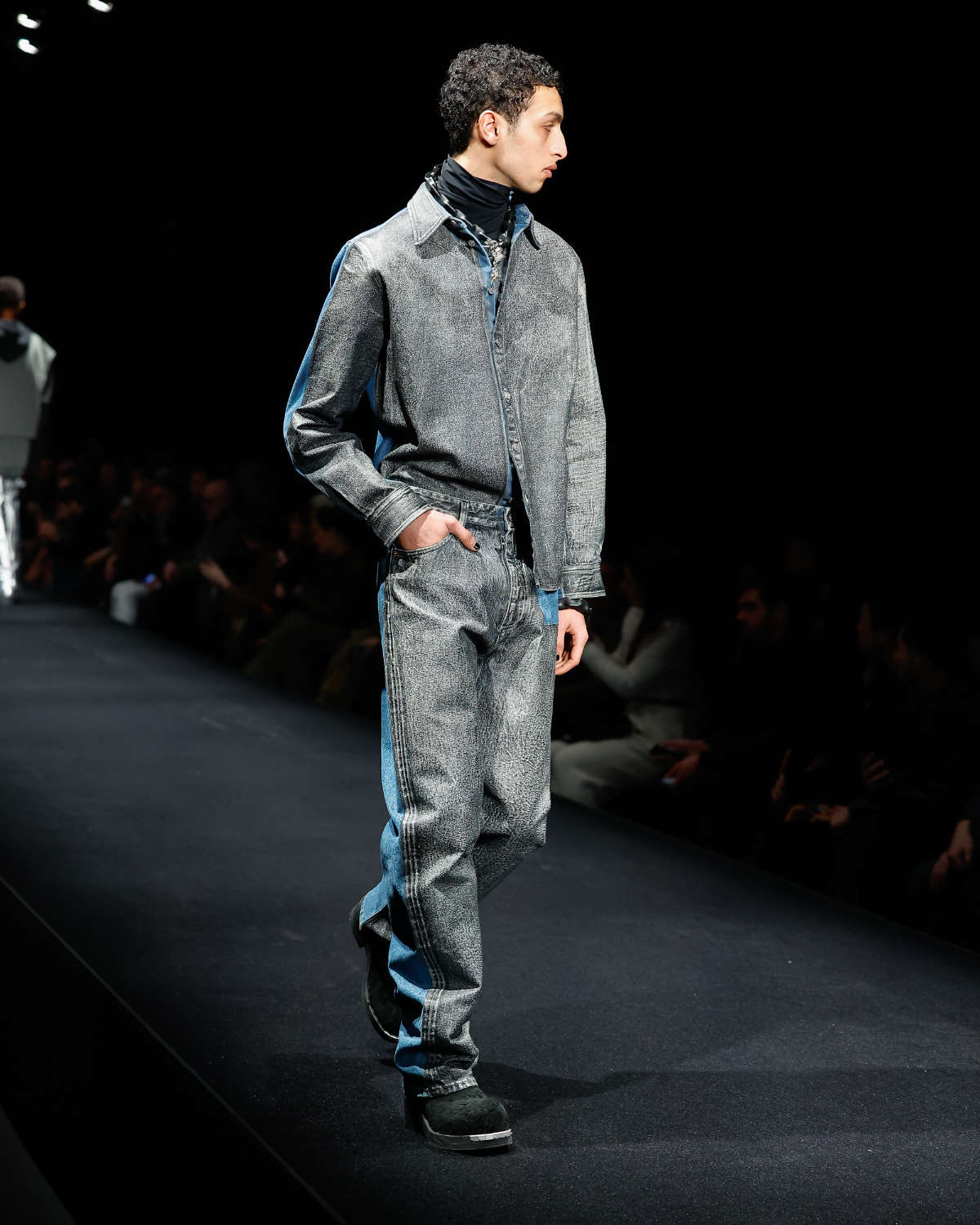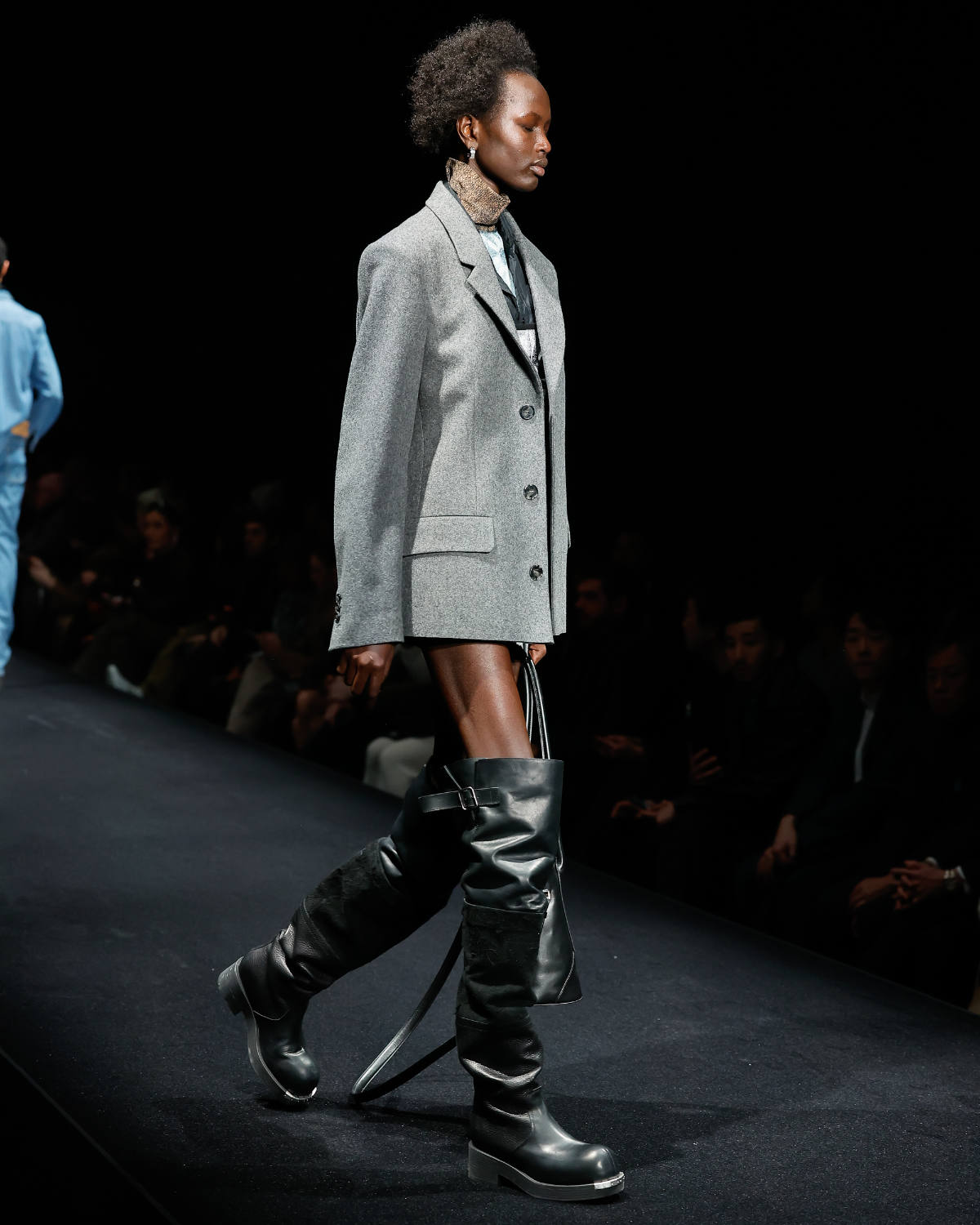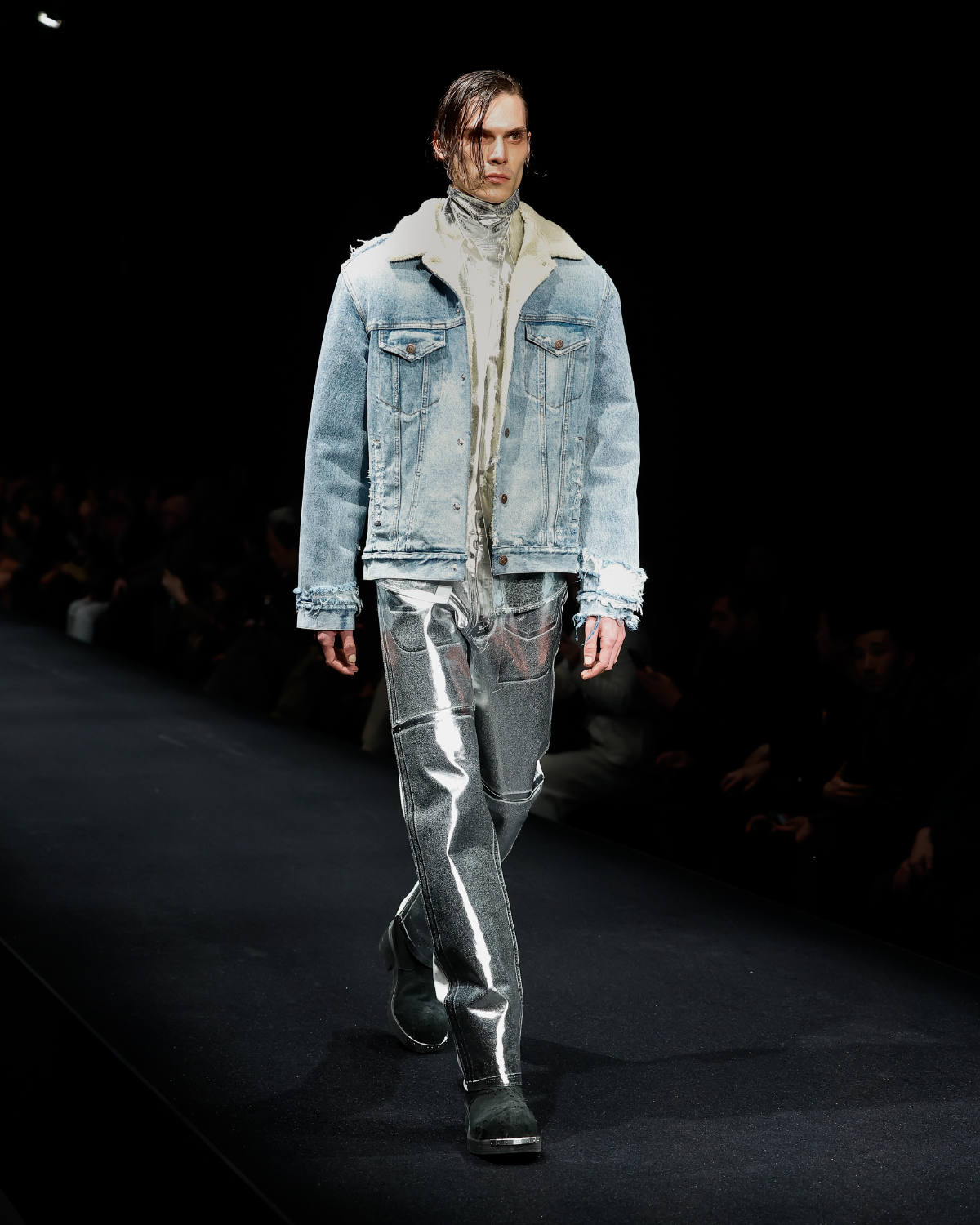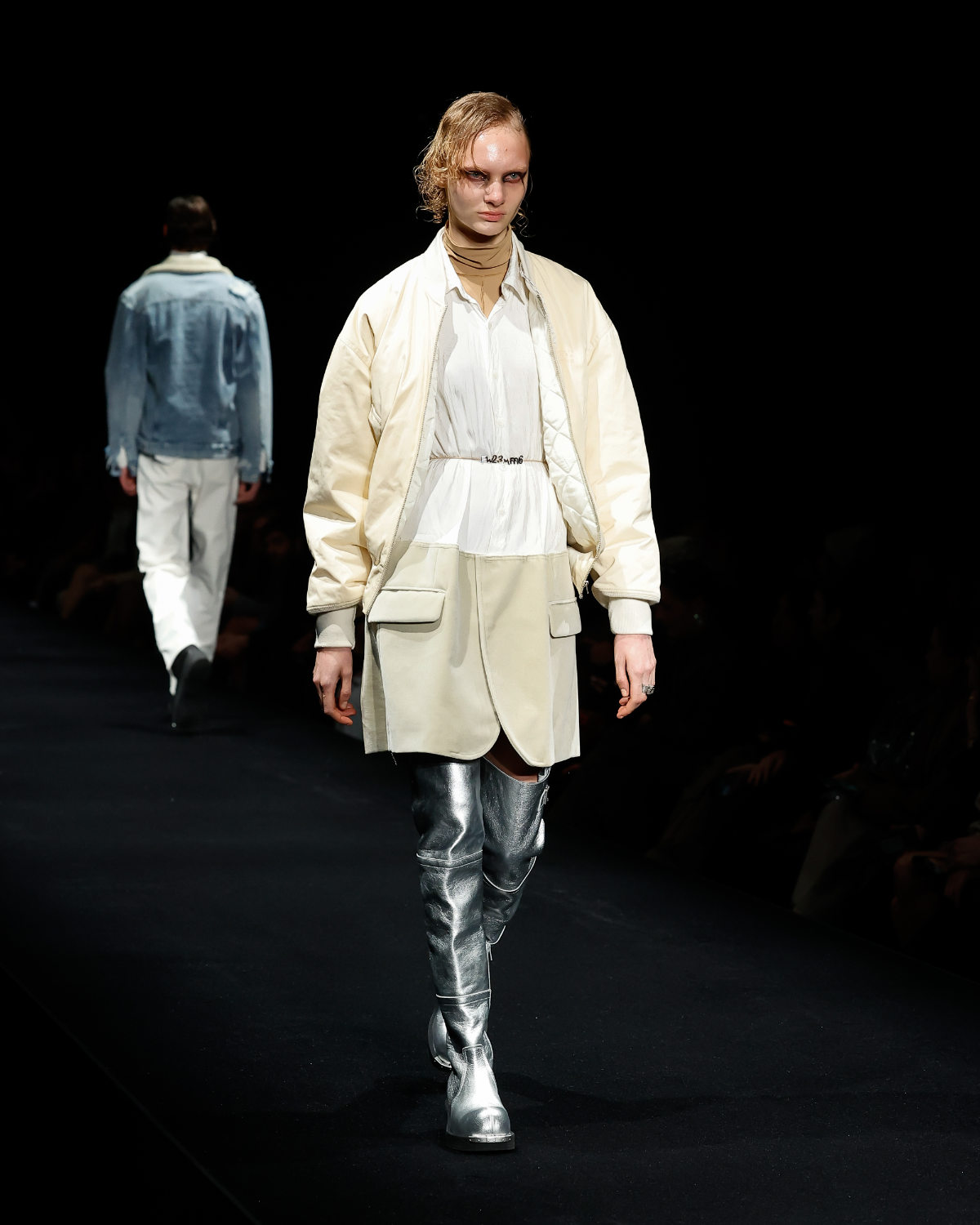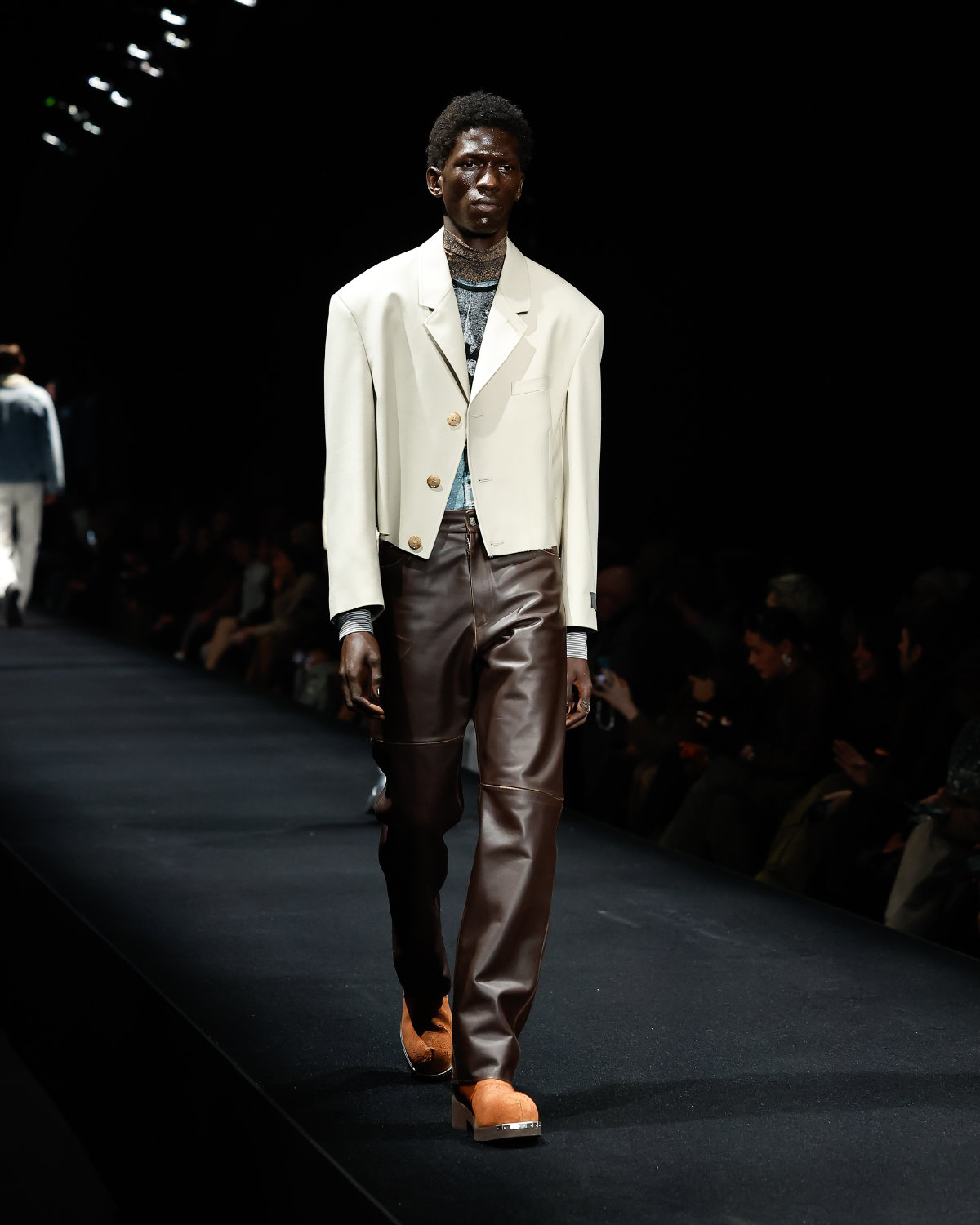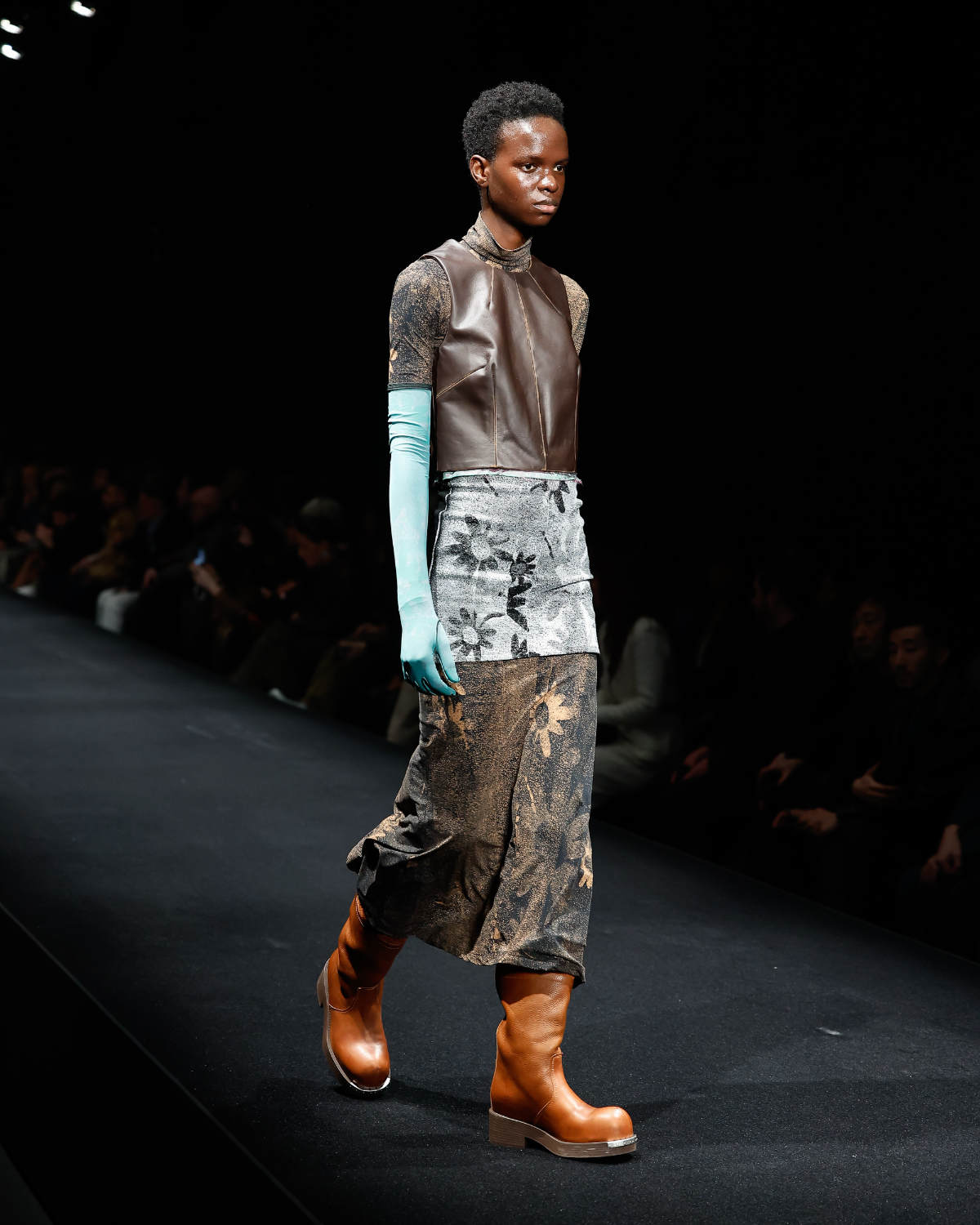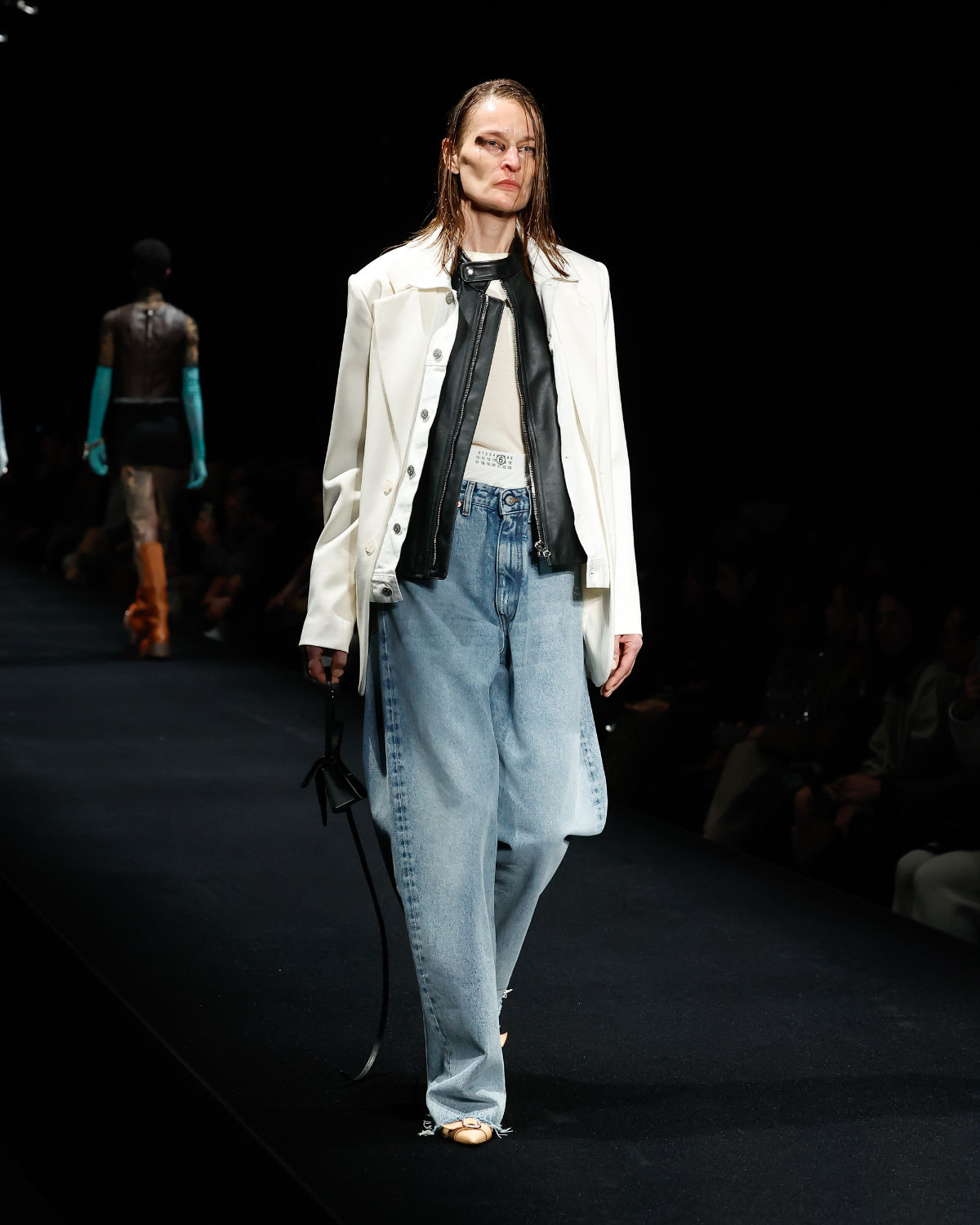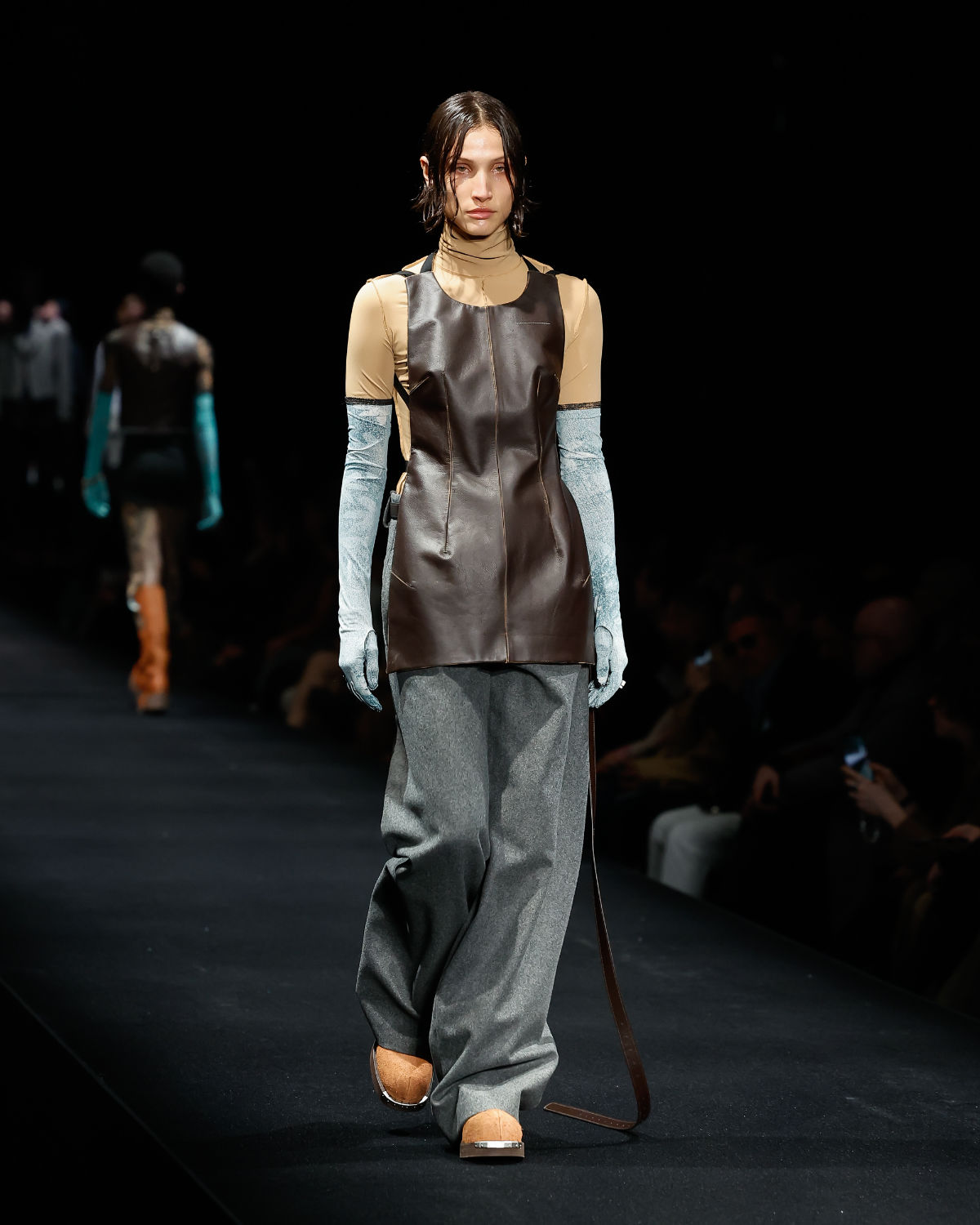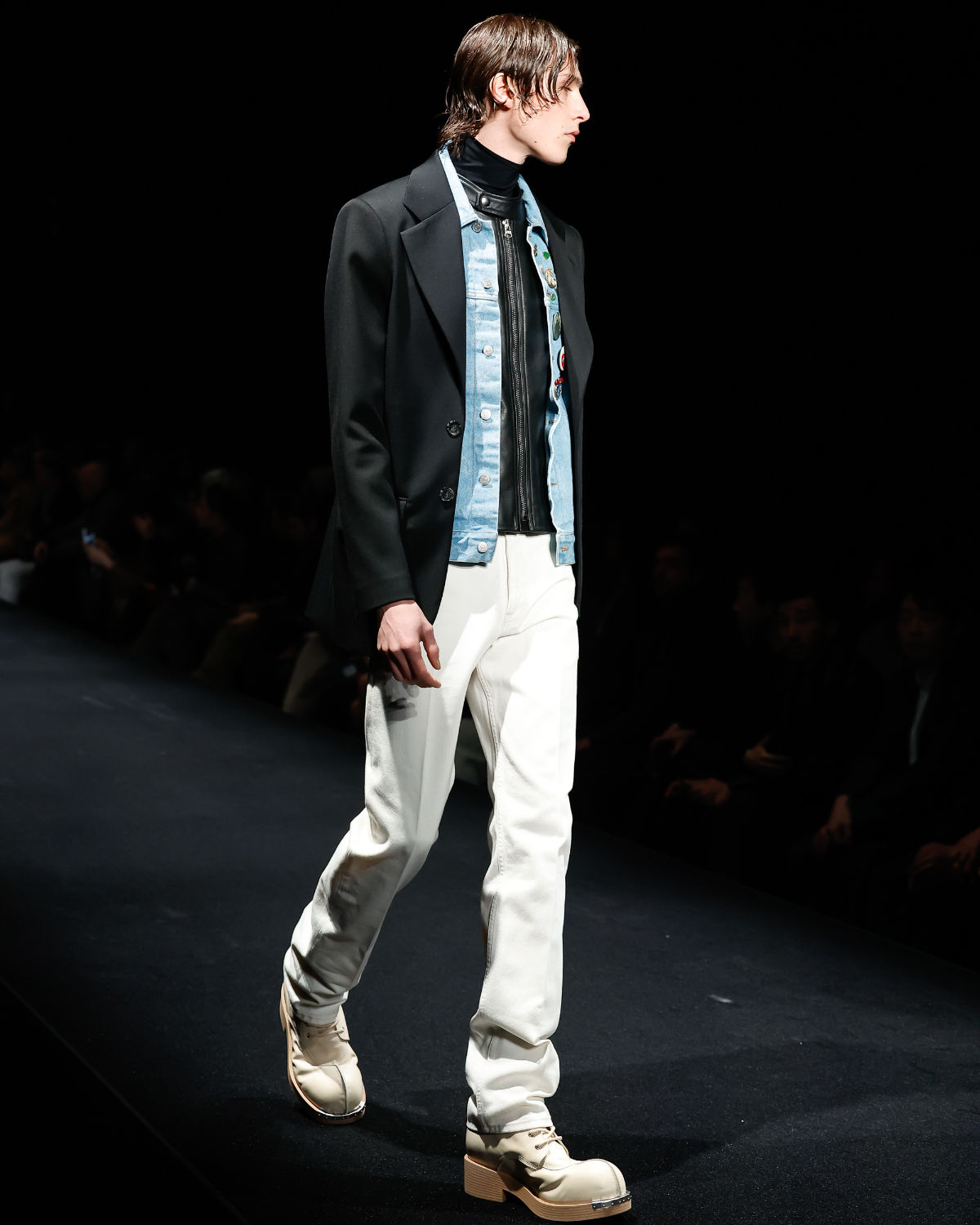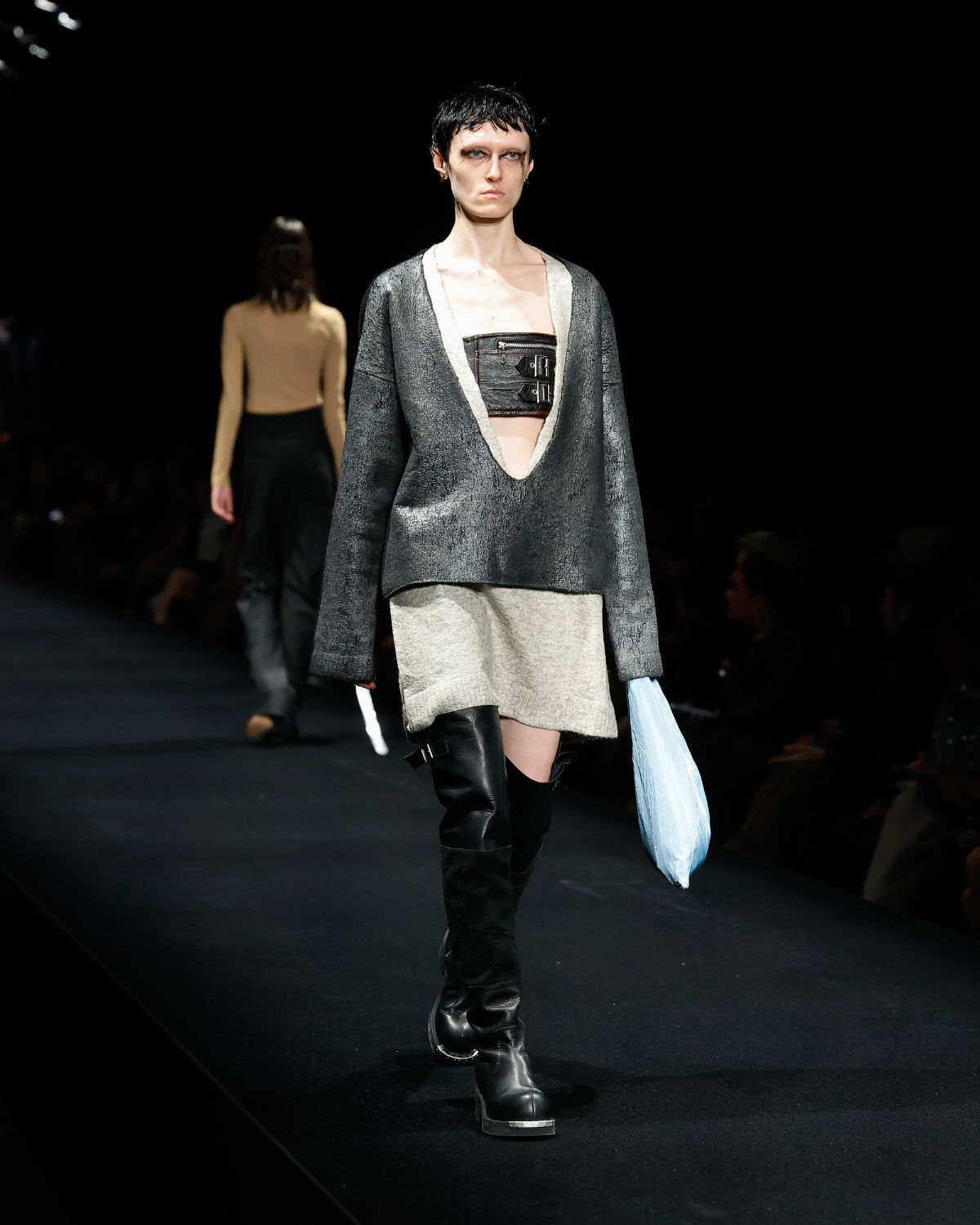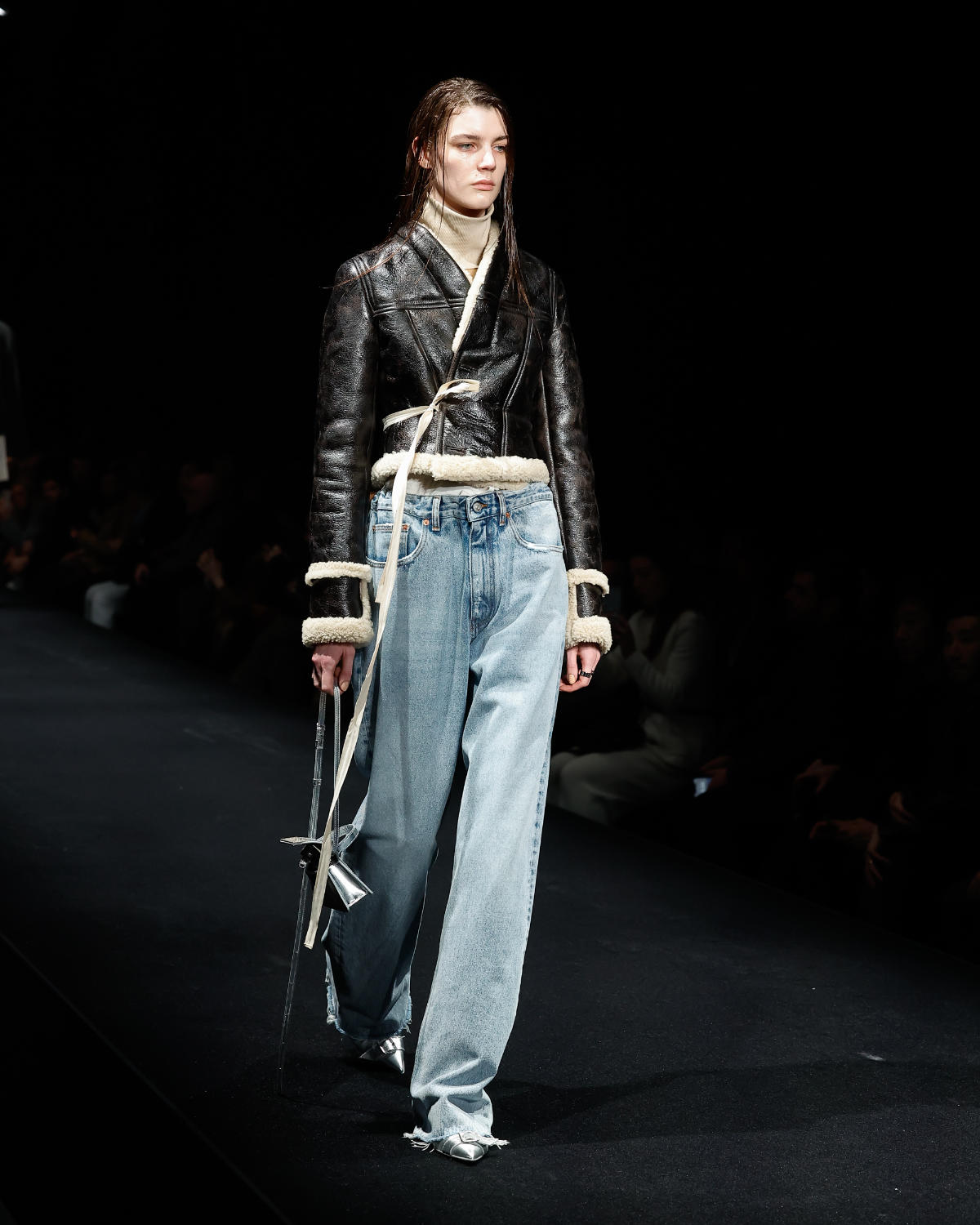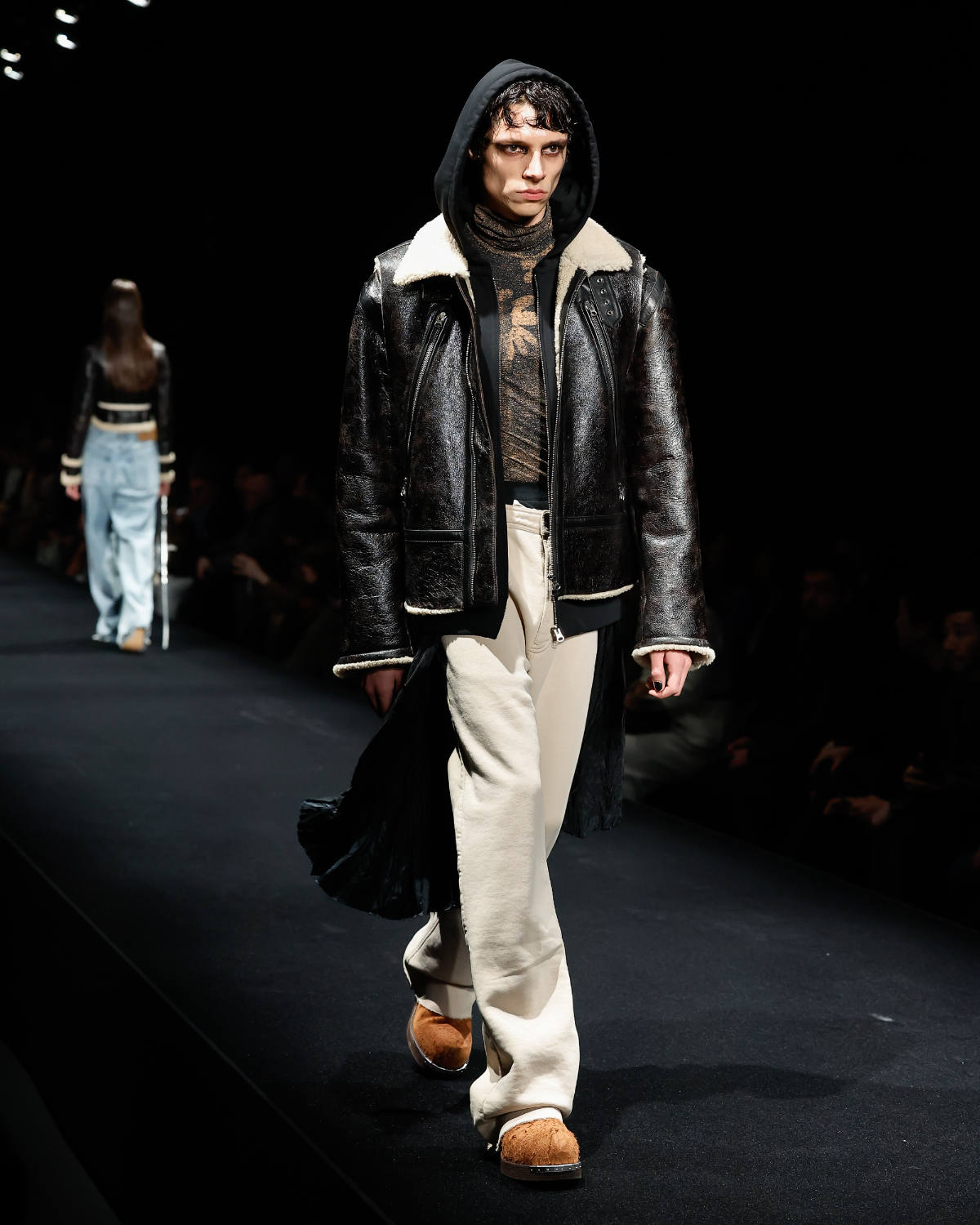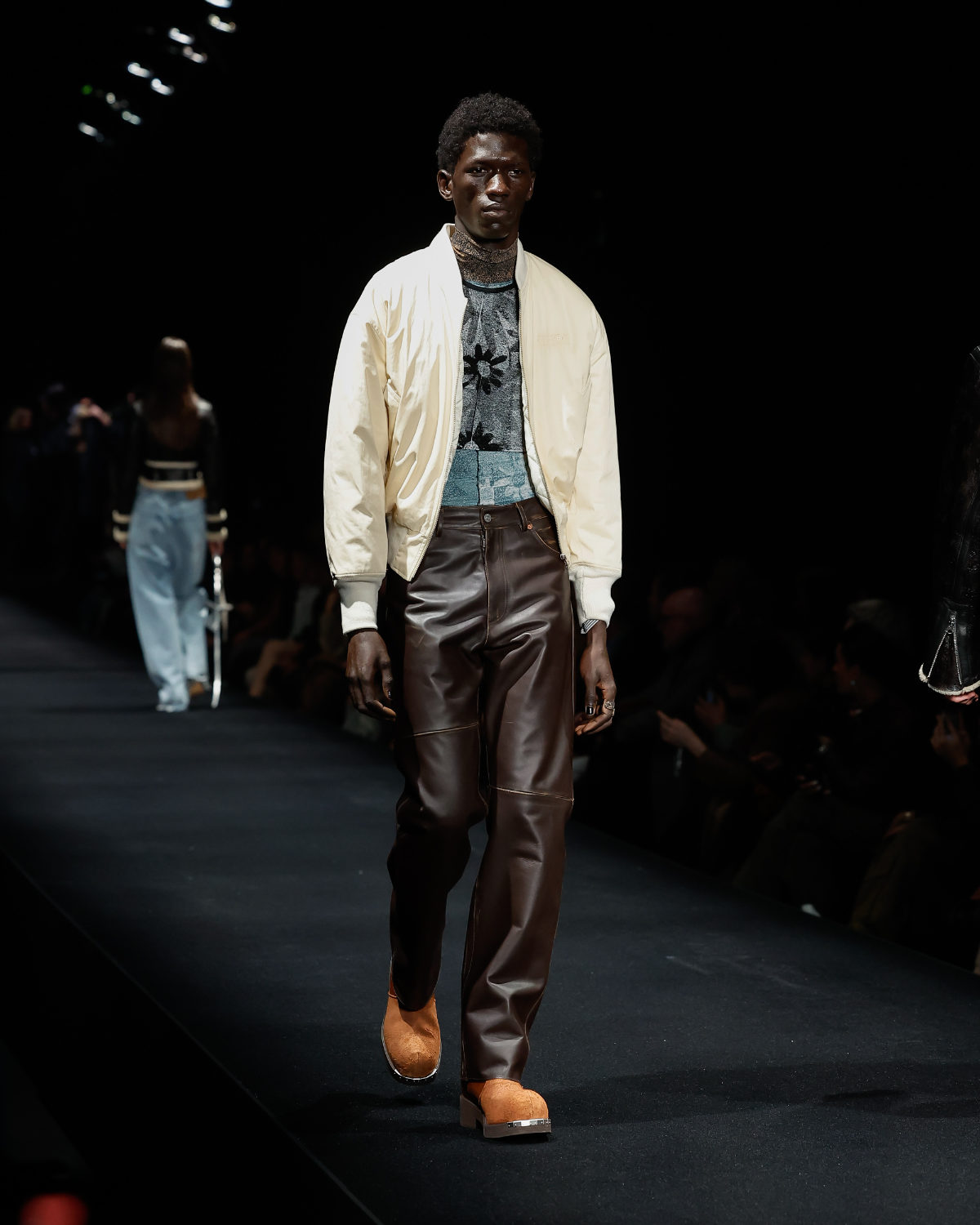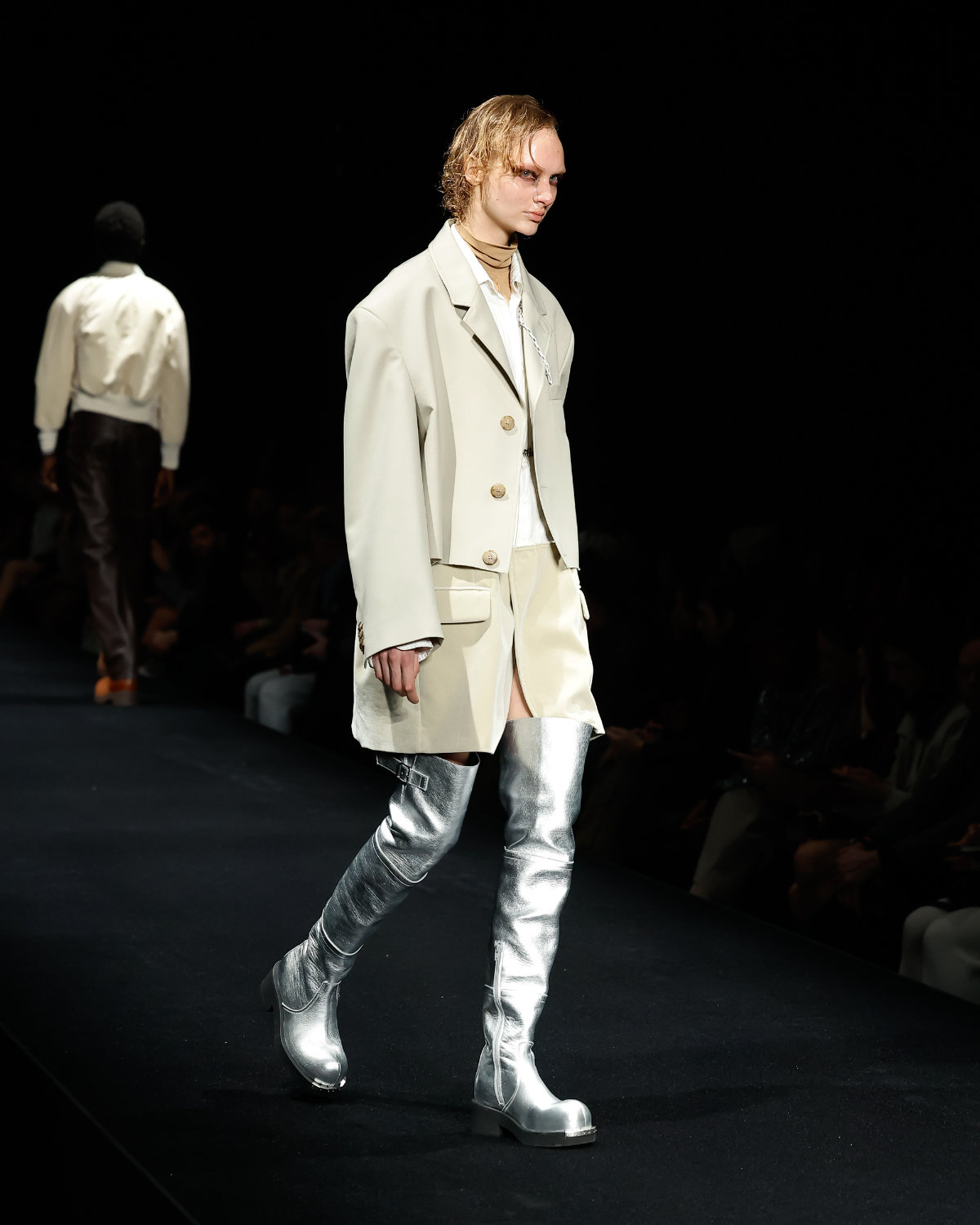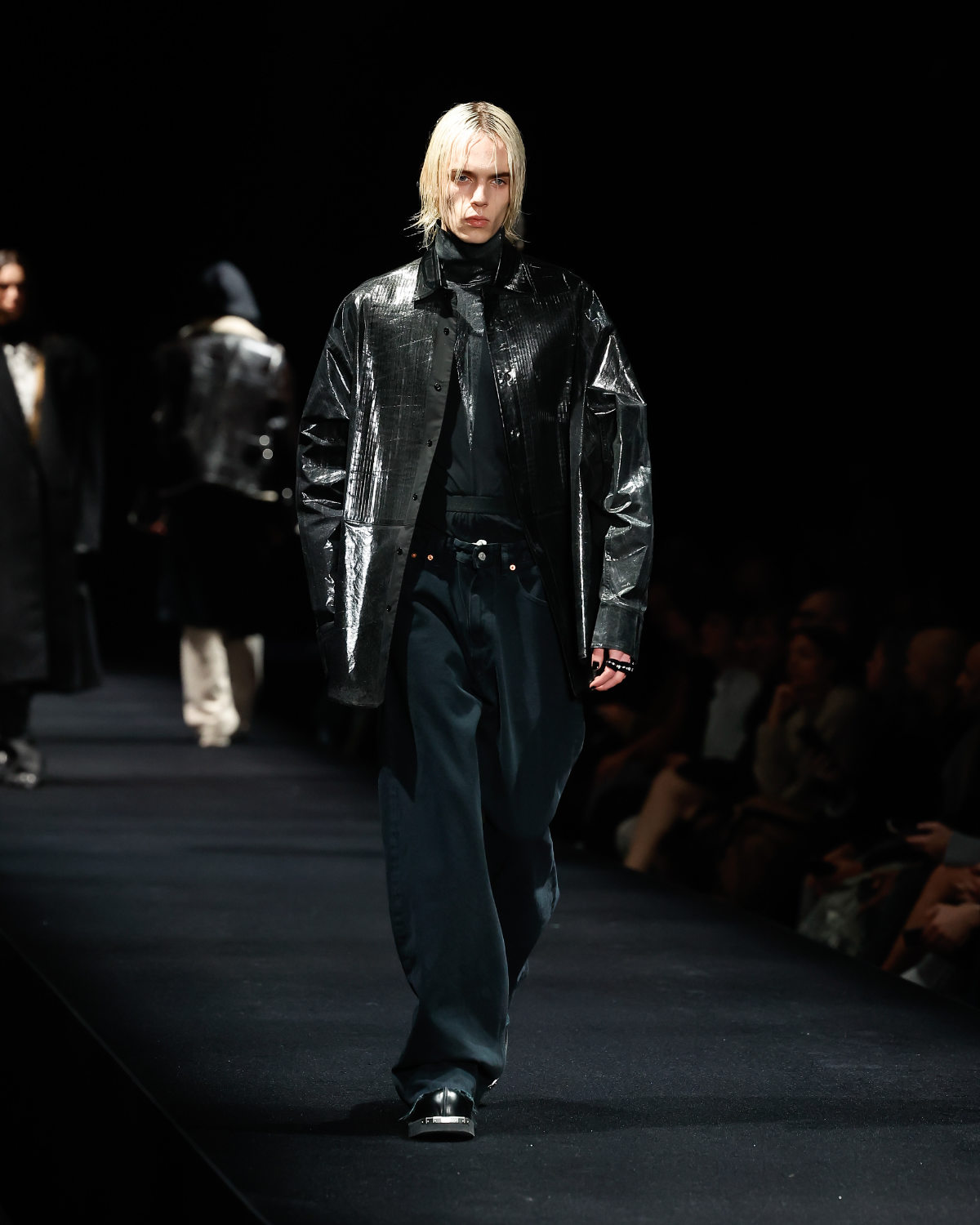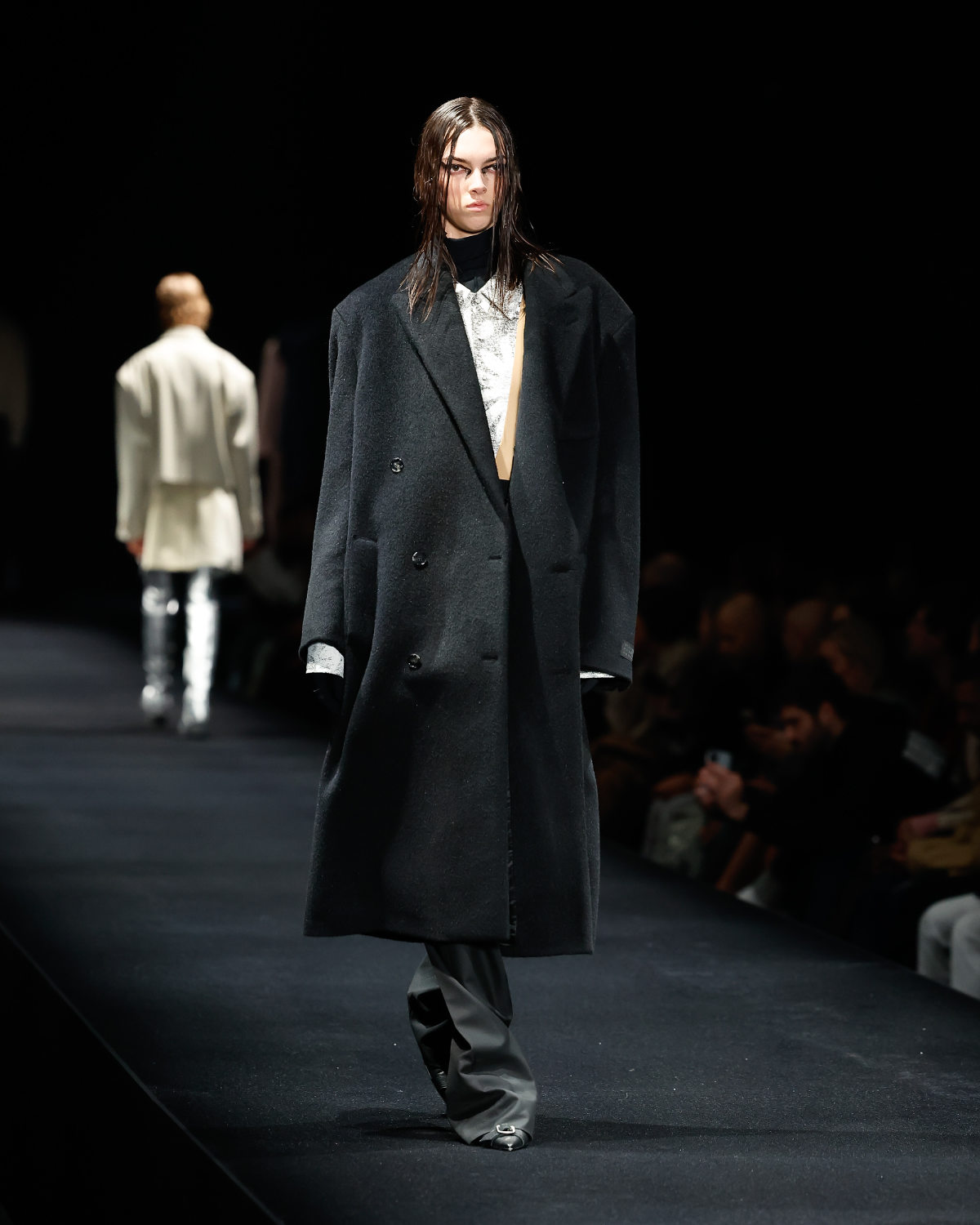 ---