---
Maison Margiela Presents Its New Co-Ed Collection Spring-Summer 2022
Luxferity, 21.12.2021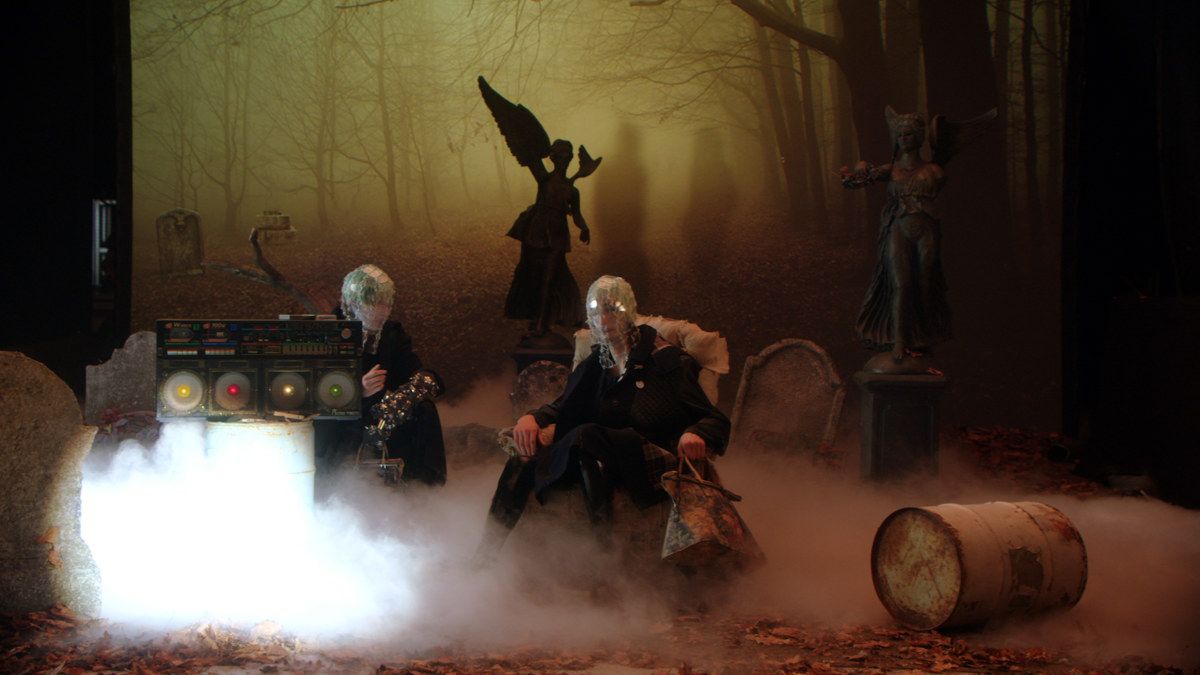 Maison Margiela Co-Ed Collection Spring-Summer 2022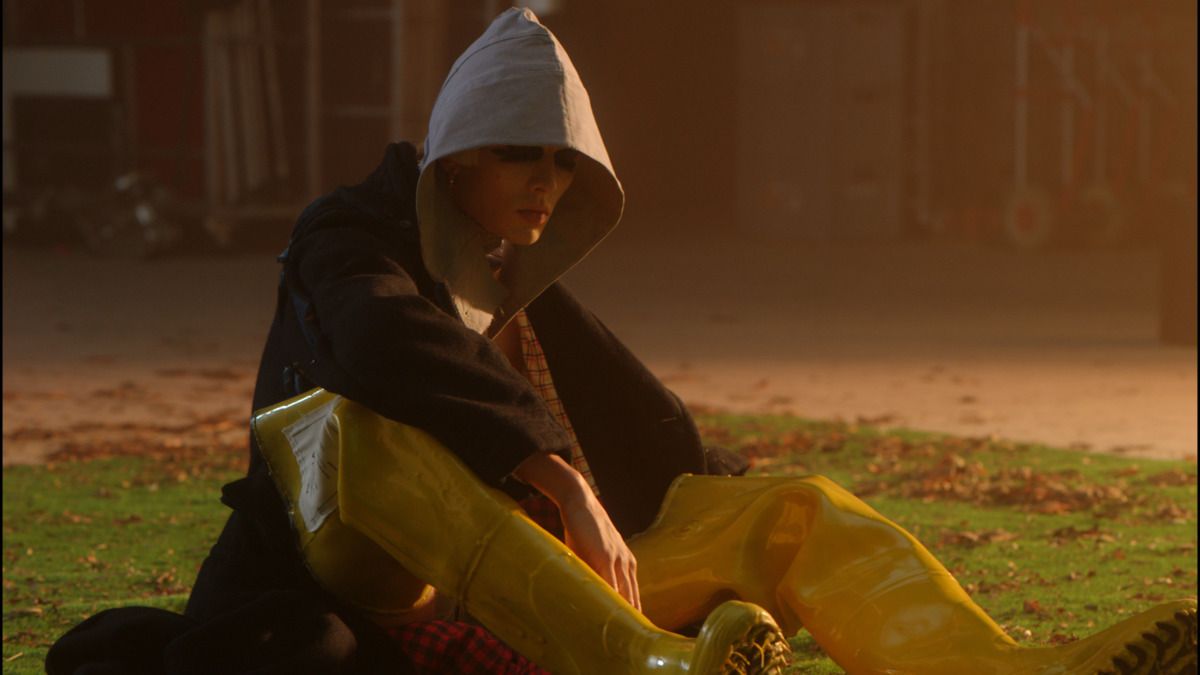 Maison Margiela Co-Ed Collection Spring-Summer 2022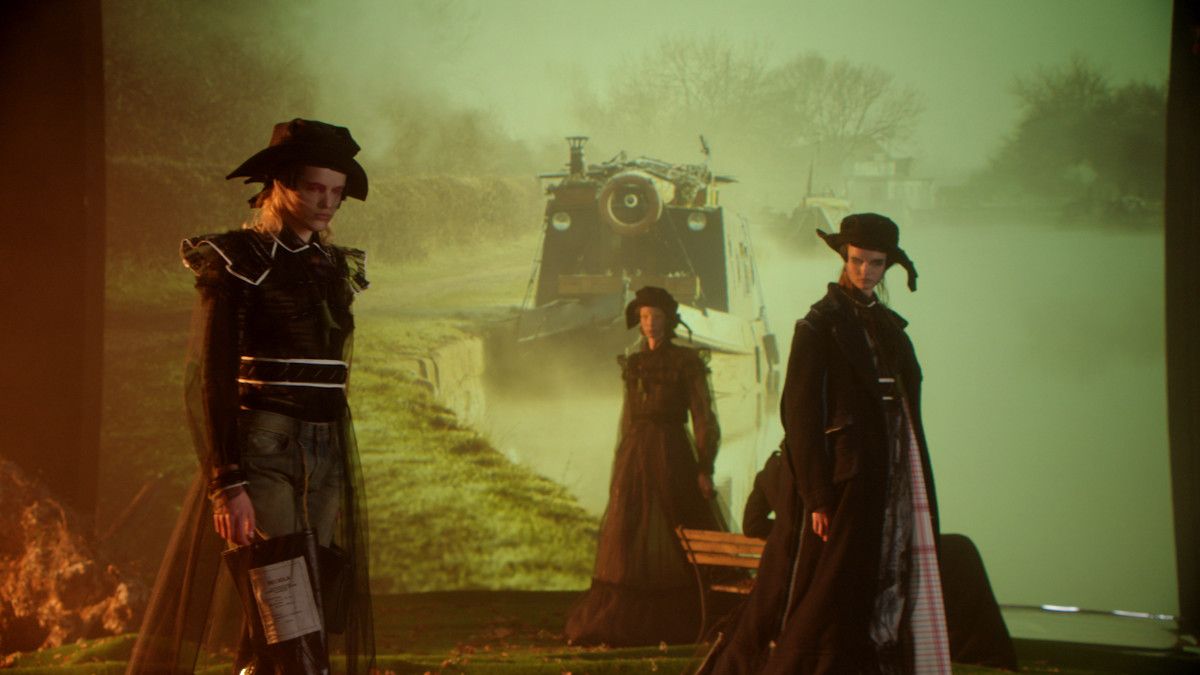 Maison Margiela Co-Ed Collection Spring-Summer 2022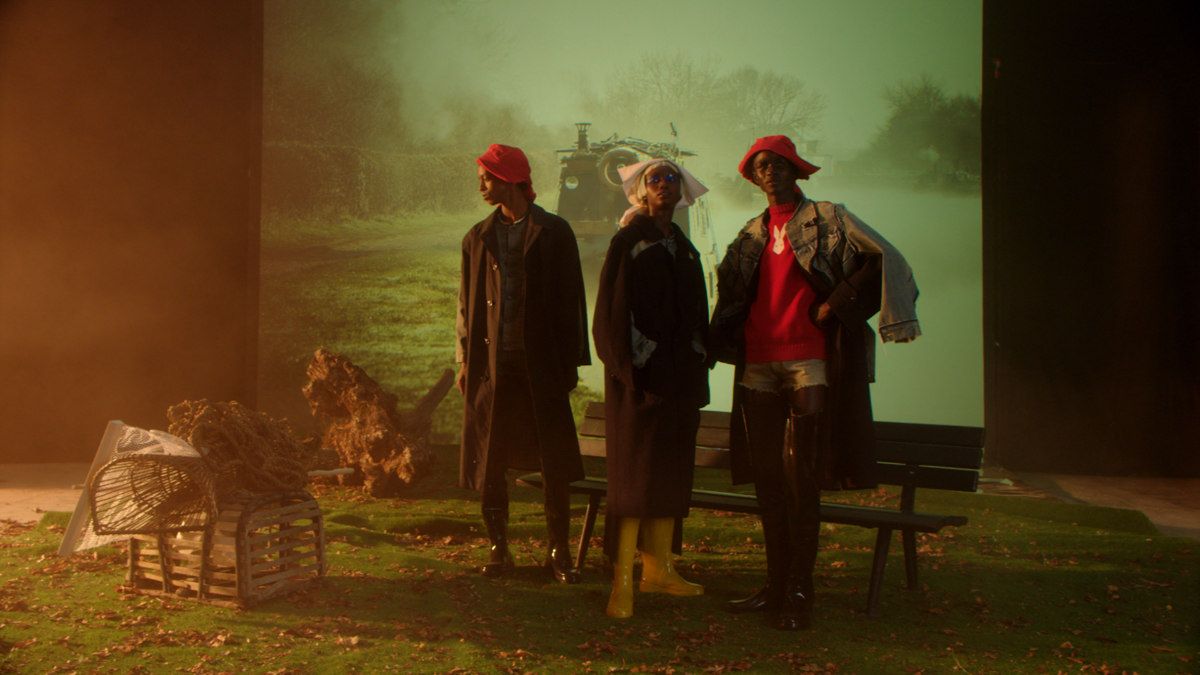 Maison Margiela Co-Ed Collection Spring-Summer 2022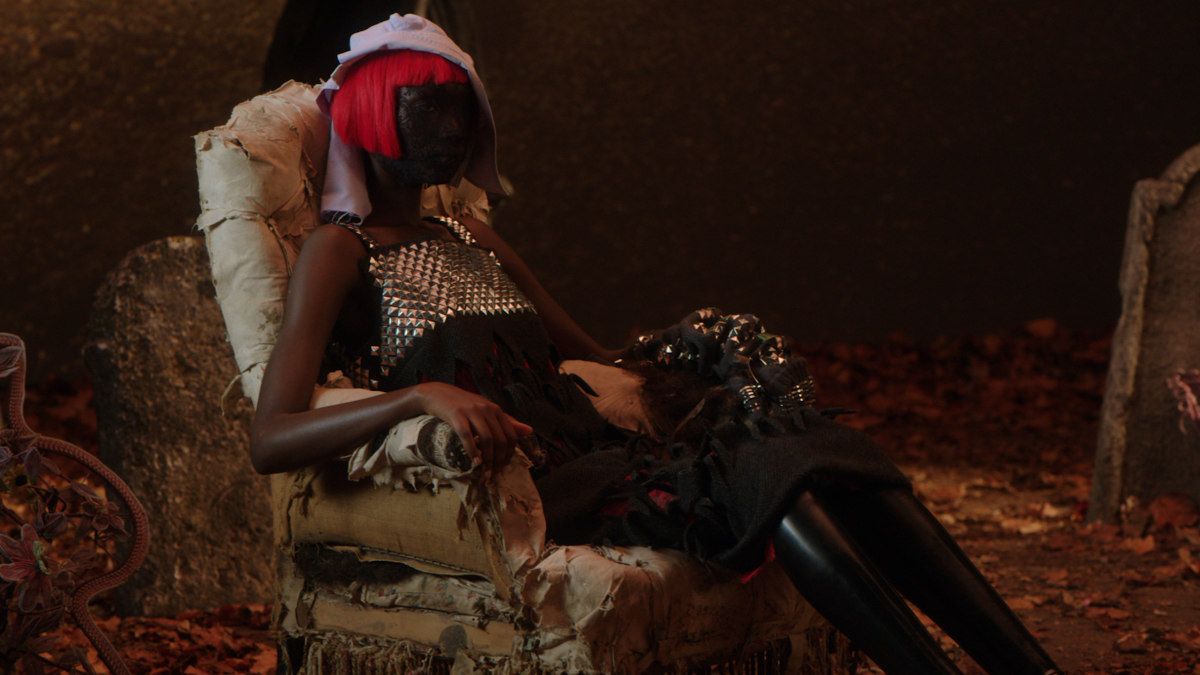 Maison Margiela Co-Ed Collection Spring-Summer 2022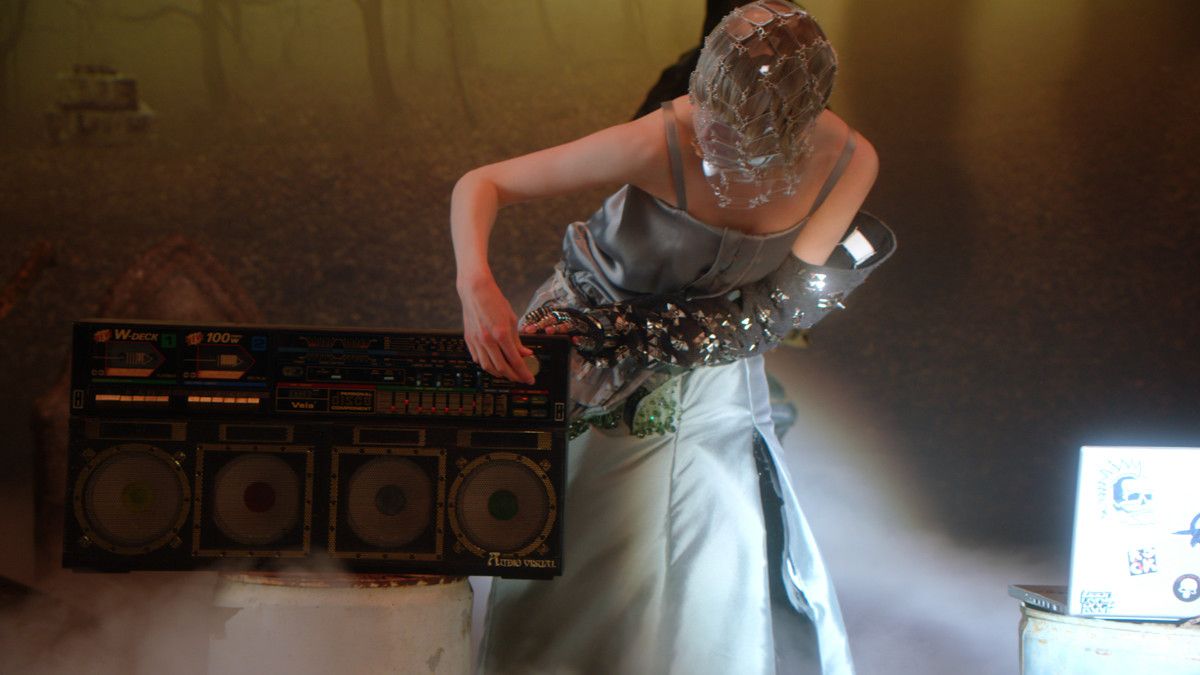 Maison Margiela Co-Ed Collection Spring-Summer 2022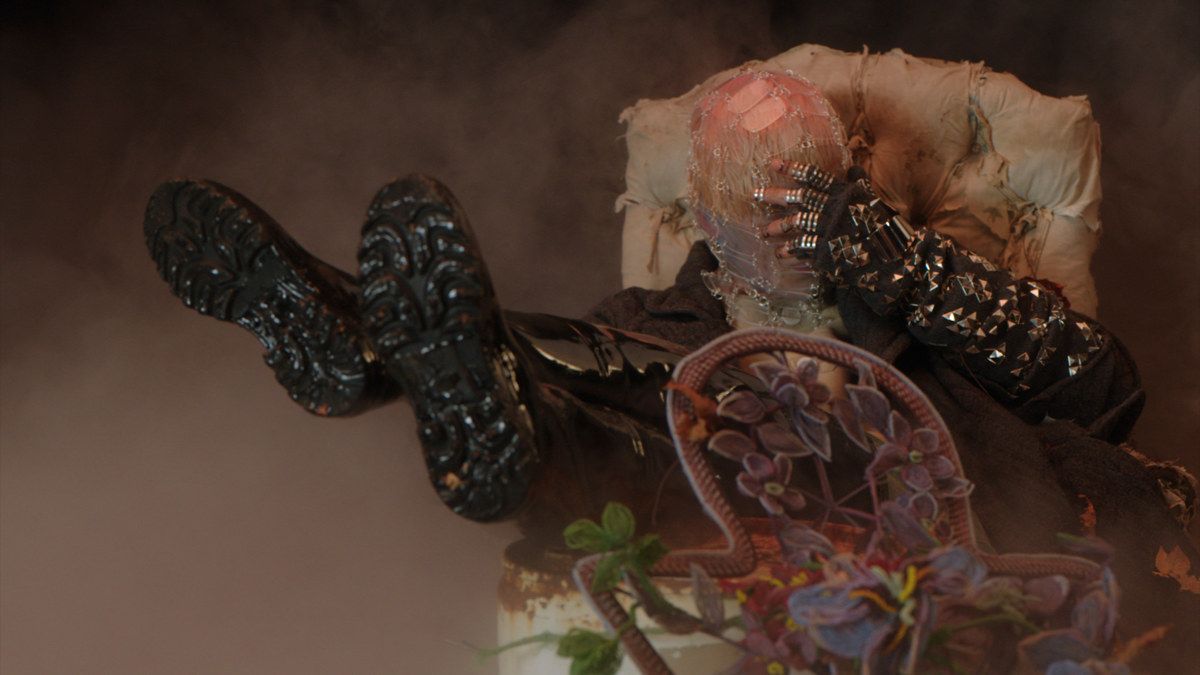 Maison Margiela Co-Ed Collection Spring-Summer 2022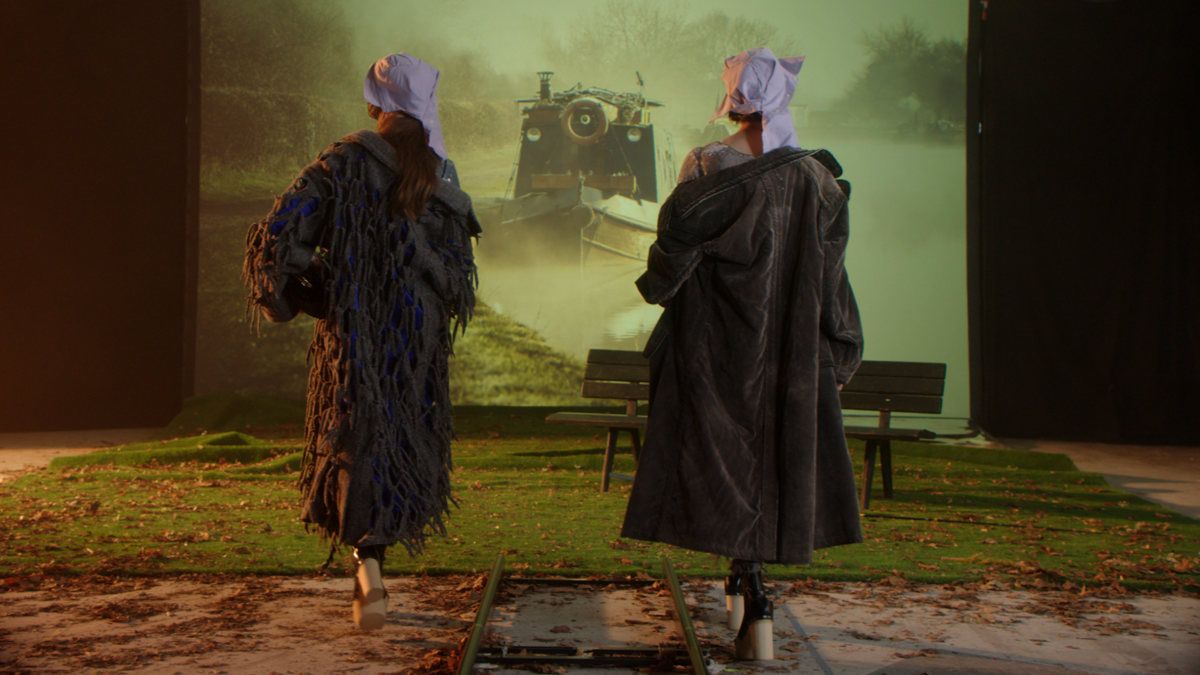 Maison Margiela Co-Ed Collection Spring-Summer 2022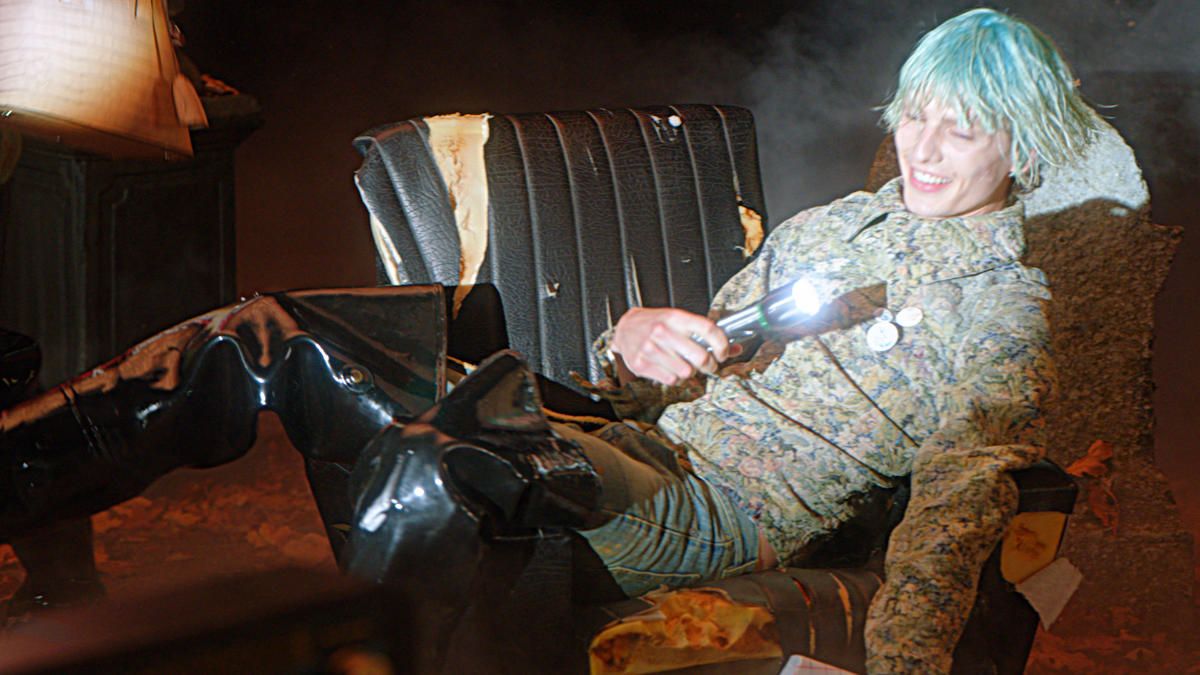 Maison Margiela Co-Ed Collection Spring-Summer 2022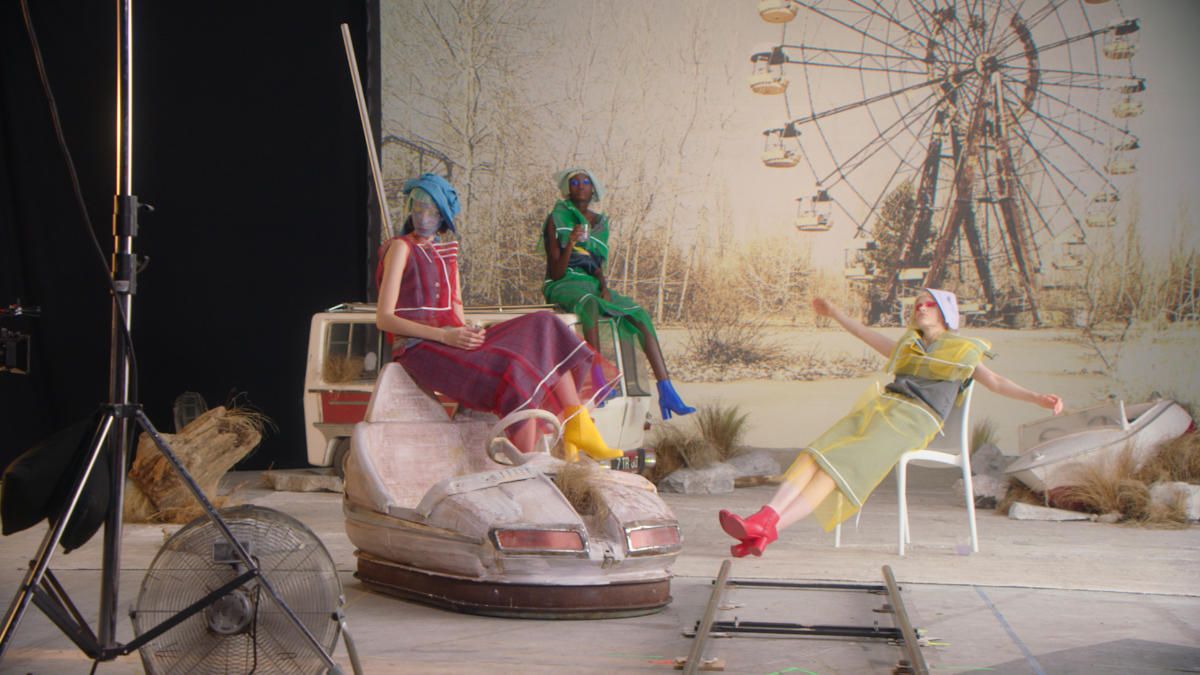 Maison Margiela Co-Ed Collection Spring-Summer 2022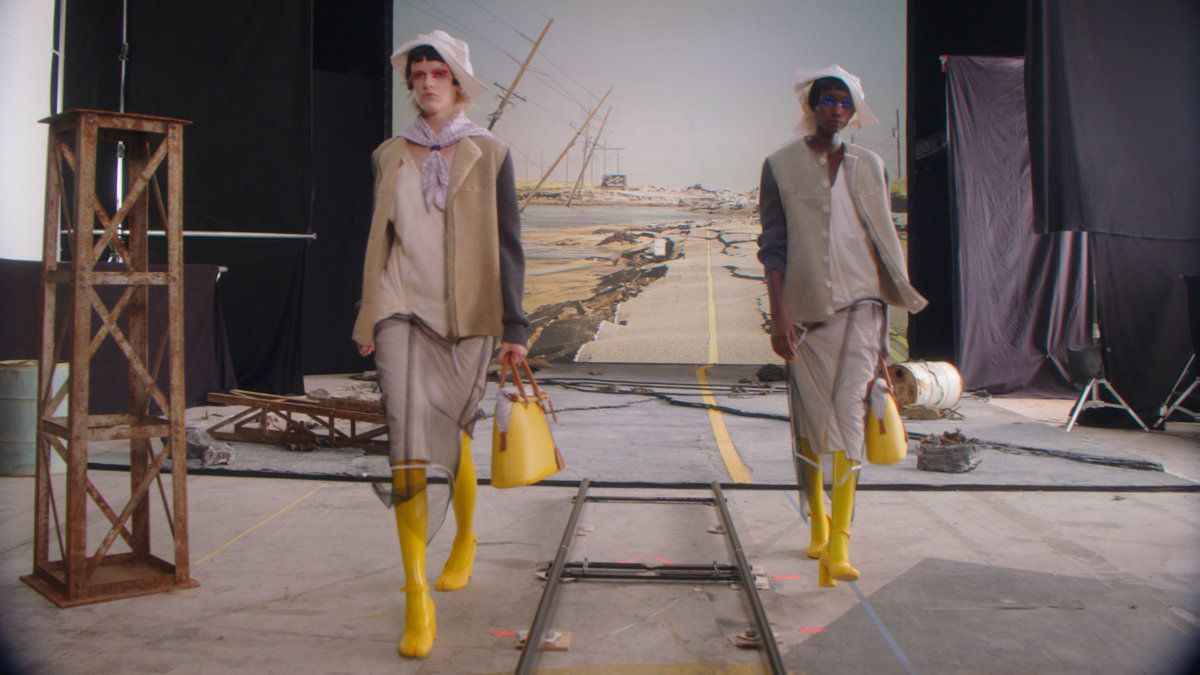 Maison Margiela Co-Ed Collection Spring-Summer 2022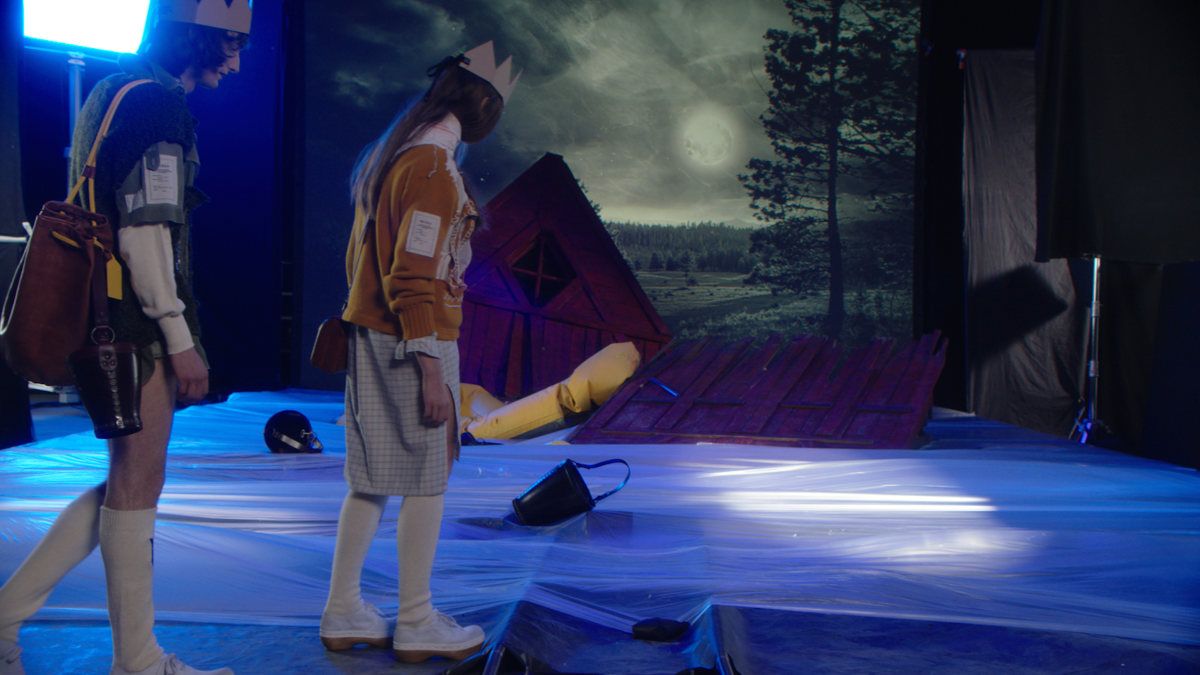 Maison Margiela Co-Ed Collection Spring-Summer 2022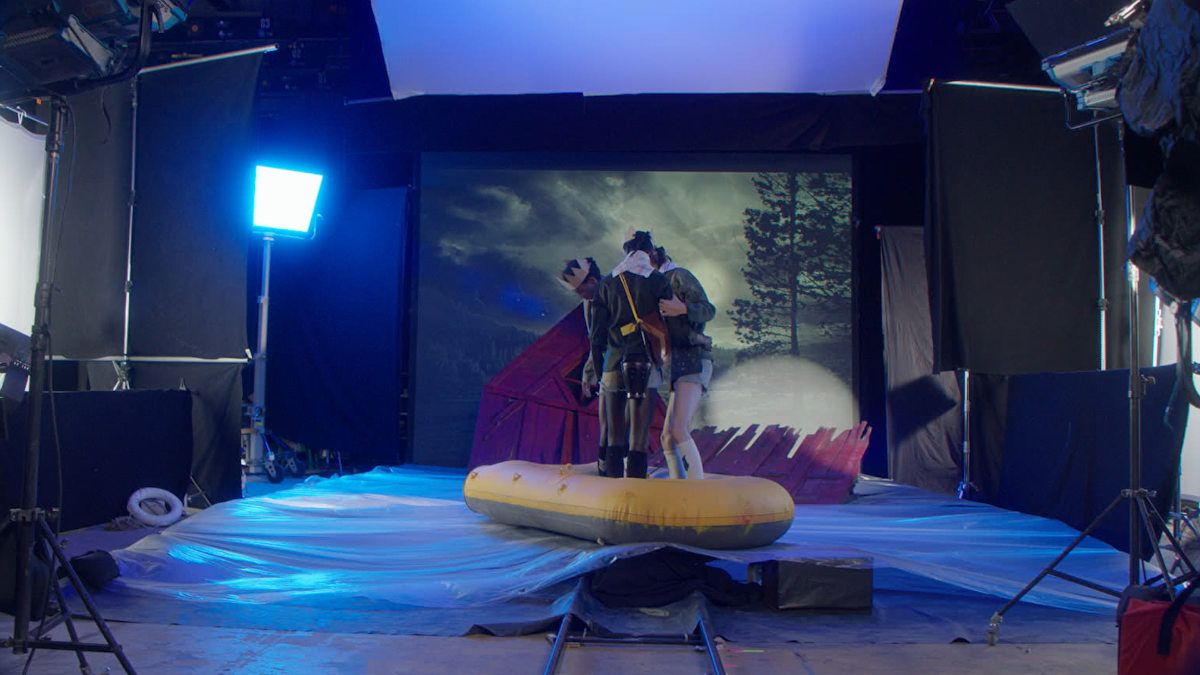 Maison Margiela Co-Ed Collection Spring-Summer 2022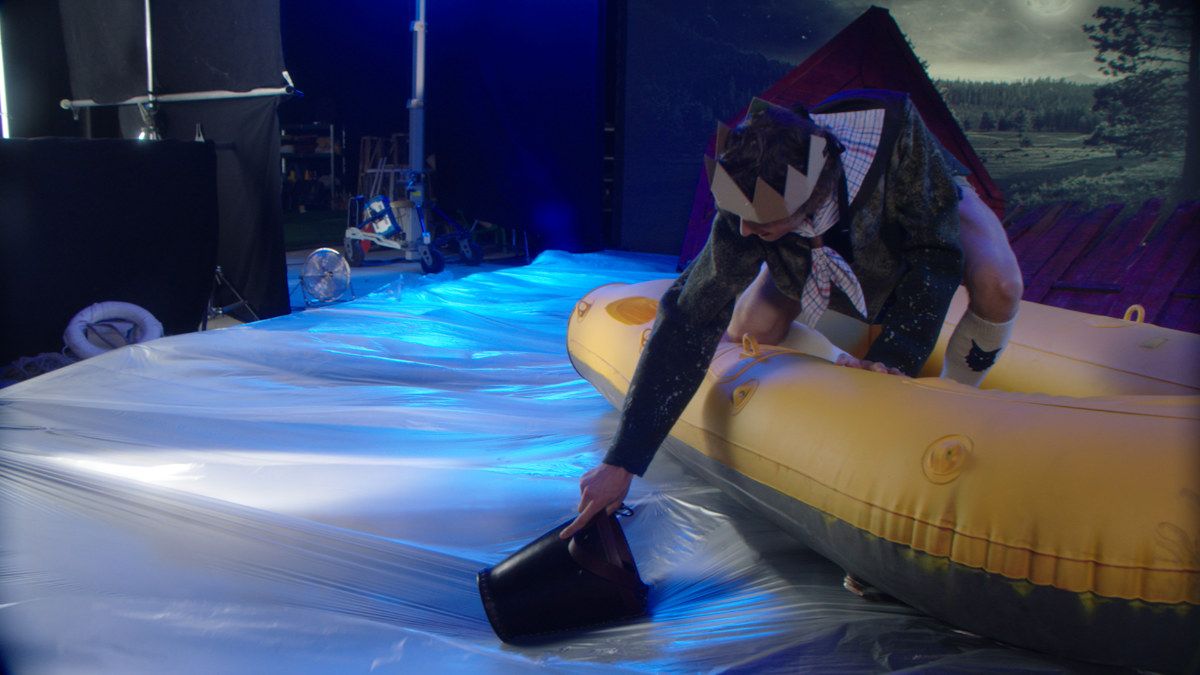 Maison Margiela Co-Ed Collection Spring-Summer 2022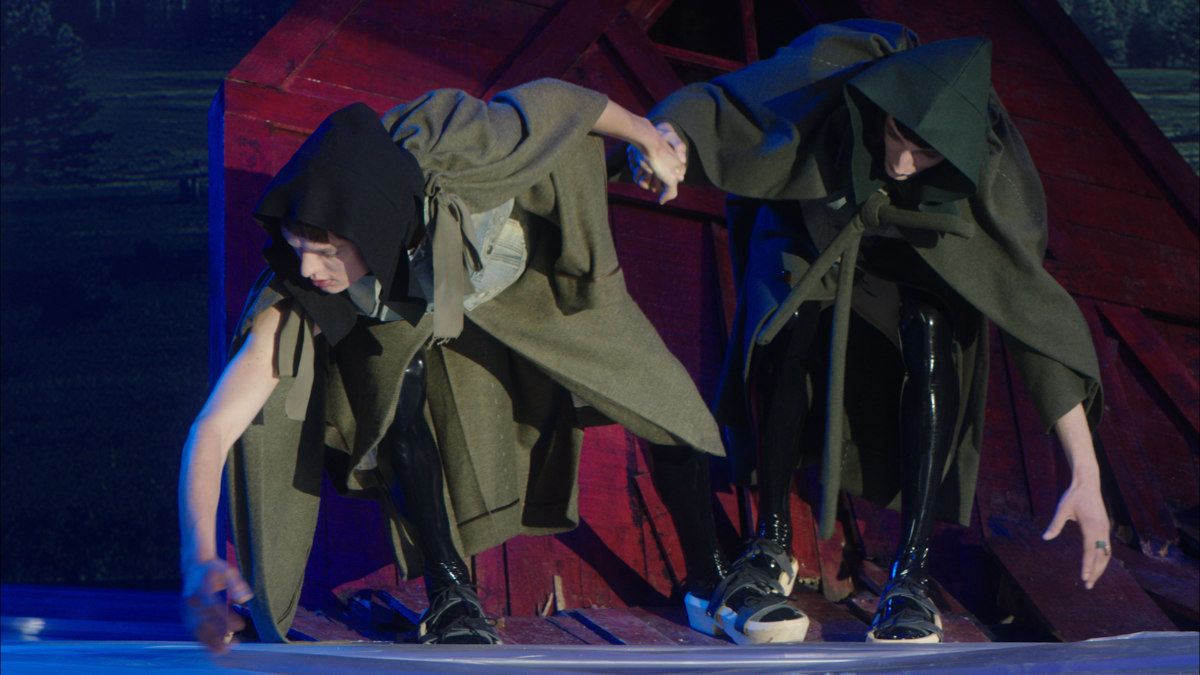 Maison Margiela Co-Ed Collection Spring-Summer 2022
Revelry is a communal circumstance: a moonlit meeting of minds enraptured by shared beliefs and mutual intentions. For the Spring-Summer 2022 Co-Ed Collection, Maison Margiela observes the desires of a new utopian youth in the age of emergence. Invigorated by possibility, theirs is a buoyancy moved by awareness: a reverence for nature, time, and instinct, and a heroic hope for the future. Drawing on the neo-alchemistic investigations proposed in the Artisanal Collection, creative director John Galliano develops the grammar of haute couture into Défilé expressions reflective of the power of nature and the passage of time.
Echoing the dialogue between savoir-faire and prêt-à-porter, the collection film extracts the camera from the frames of the set and portrays an artistically industrial process. Directed by Olivier Dahan and based on an original concept by John Galliano, it is a depiction of the revelries sparked by the collective courage of a new generation, elated by the ageless poetry of William Blake. From the mist of ambiguous times emerge heroic silhouettes: knights in a new sense of armour founded in community spirit, harmonious pursuits, and generational objects imbued with the illuminating soul of history.
A reconnection with nature is expressed in anthropomorphic fable embroideries on knitwear, lingerie and socks; a sentiment further explored in codes from the coastal and maritime wardrobes. Herringbone greatcoats and anonymity of the lining dresses are entangled in coloured nets adorned with plume embroidery. A nod to the environmentalist pastime of magnet fishing – permit-based initiatives in which urban waters are cleared of polluting objects – the filtrage creates the illusion of three-dimensional shadow play. Loden coats placaged with denim jackets signify a new generation's re-valuation of the codes of the past.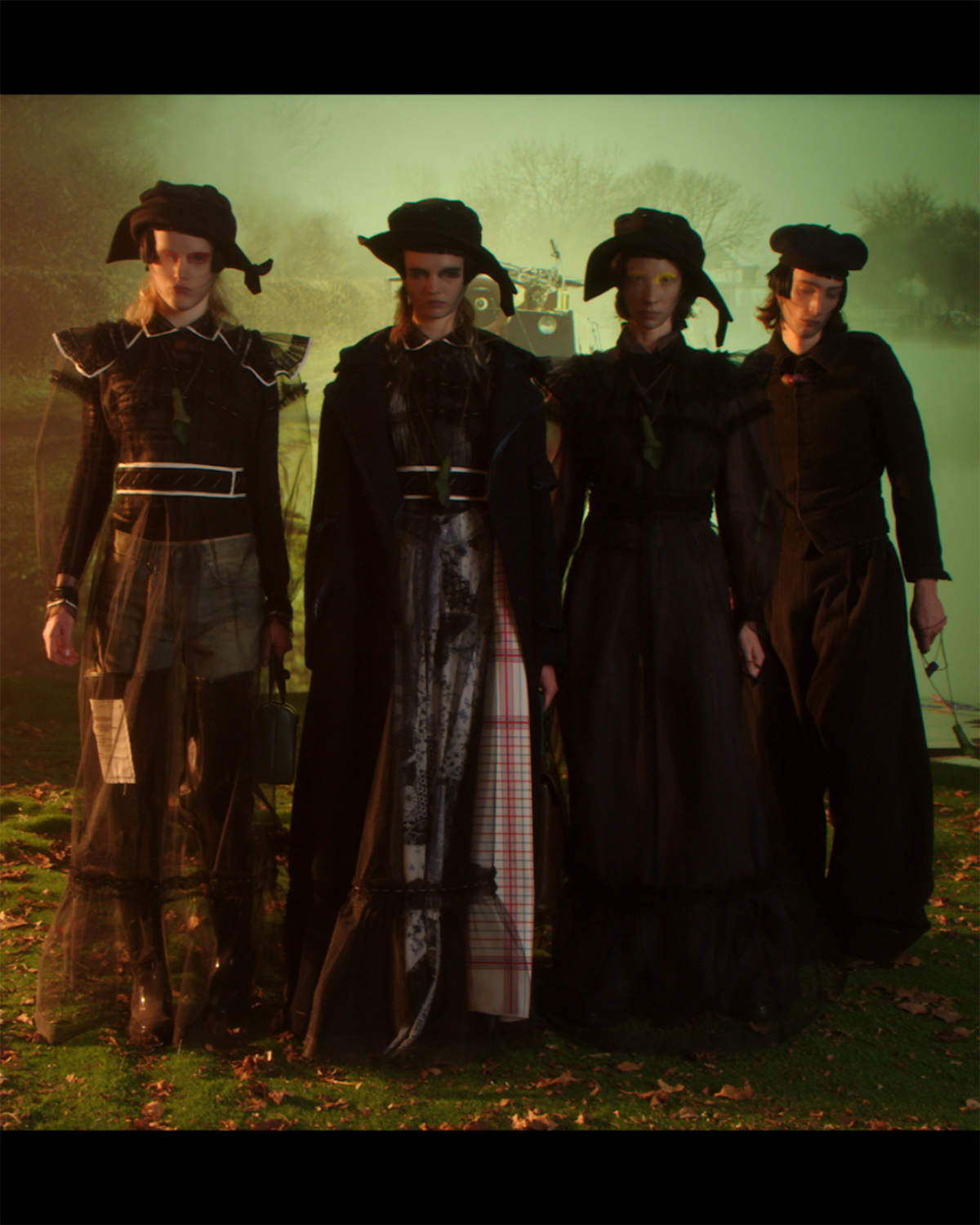 Essorage is the Artisanal alchemistic technique, which evokes the trace of time in garments through enzyme- and stonewash treatments. Adapted to Co-Ed, it erodes the colours of outerwear and tailoring, like the sable-coloured velvet of a padded coat that carries the soul of age. Lined in torchon – tea towelling fabric – overlaid with laced dévoré, it conveys a sense of inverted snobbery. It is a recontextualization demonstrated in 'poor' materials turned into desirable manifestations; or, the switching of adornments and underpinnings, like a humble toile coat lined in elaborate white-washed embroideries.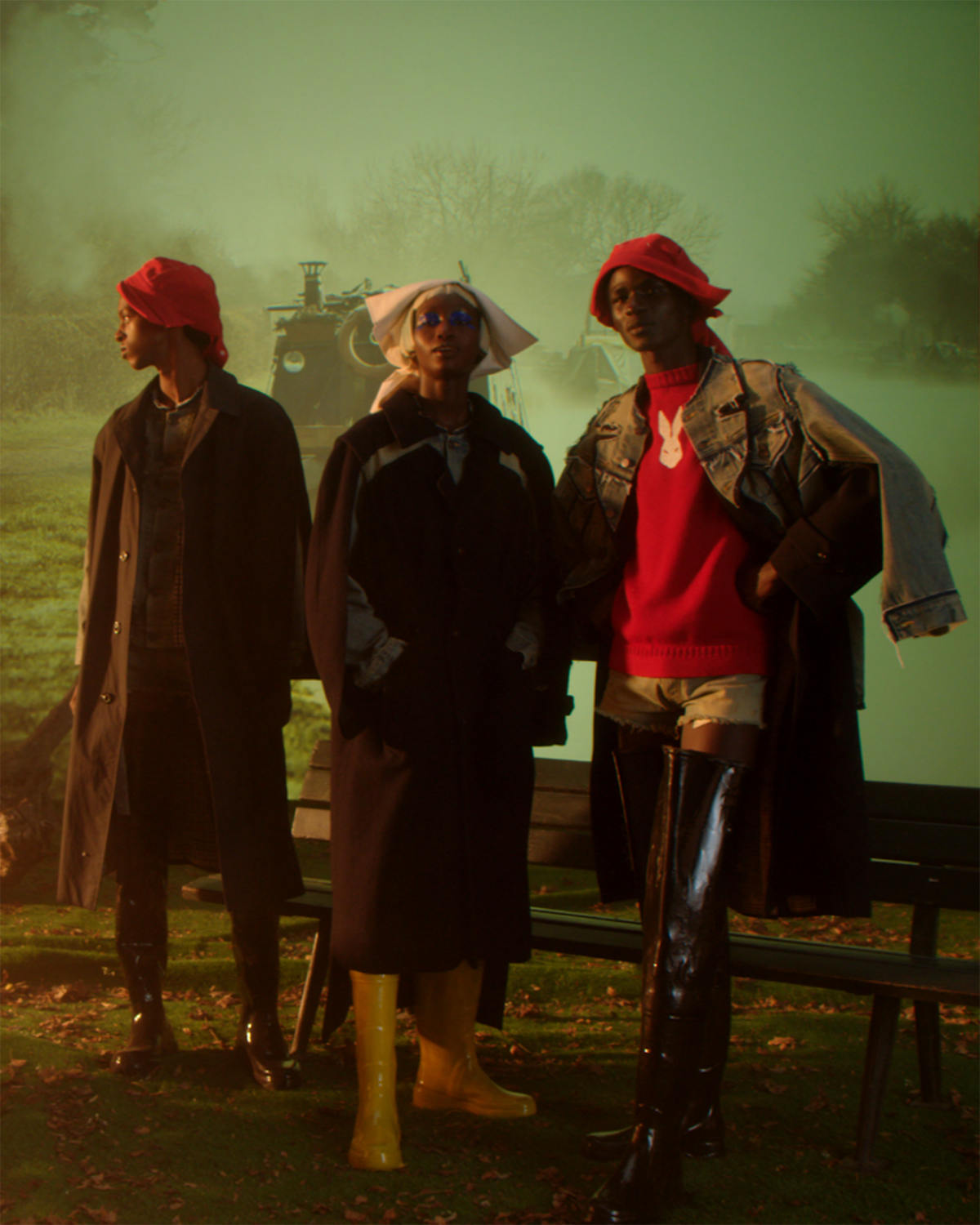 Materials

The notion of inverted snobbery encourages a dialogue between fine and humble fabrics. Torchon, dévoré and lining materials are elevated, while beaded cloths and those adorned with Delft blue motifs serve as underpinnings. Denim and Loden wool – classic materials of permanence – are discharged, while weather-beaten fair isle knitwear is needle-punched with bandanas. The technique of essorage is applied to padded wools and velvet, or evoked through printed tapestry. Employing filtrage, herringbone and toile are snared in net, an effect echoed in tulle jackets worn as overlay. Shine takes form in sequins or through lunette embroideries created from repurposed spectacle lenses.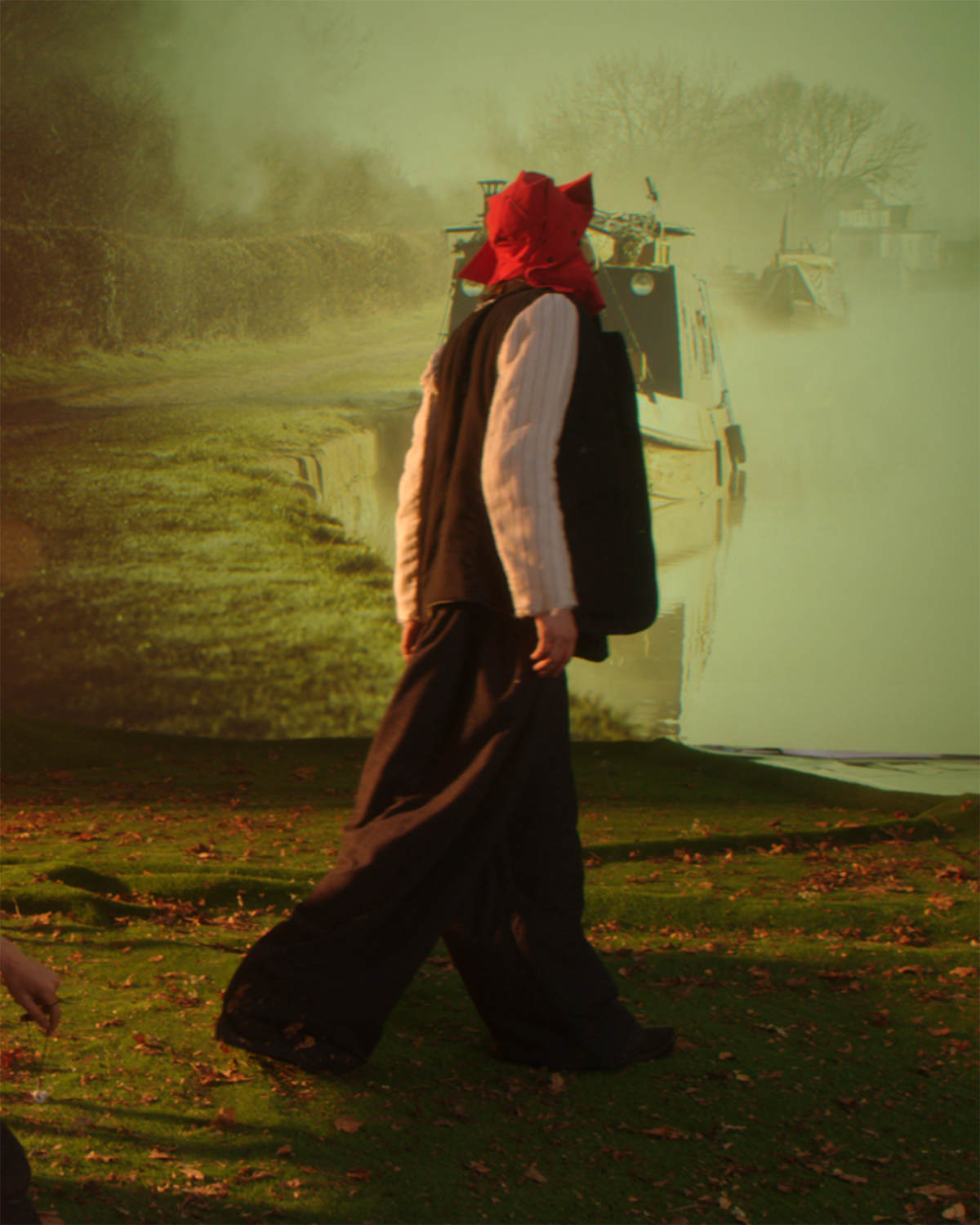 Techniques

The collection draws on a number of techniques developed in the Artisanal ateliers and adapted for Co-Ed, Anonymity of the lining informs outerwear and dresses revealing the authentic construction of the garment. Filtrage appears in coats and dresses overlaid in nets and embroideries, creating the illusion of shadow play. Inverted snobbery – a new term – transposes the placement of fine and humble materials, giving new value to the latter. Similarly, a bird-peck laser-cutting technique turrets the thick wool of outerwear to reveal colourful silk and lace linings. Placage fuses Loden coats and denim jacket. Poverino looks meld several vintage garments into one, a practice resonated in Recicla pieces – repurposed second-hand finds sold in-store – including select Loden coats. Finally, a faggoted Delft-embroidered jumper from the Artisanal Collection is industrialised for Co-Ed.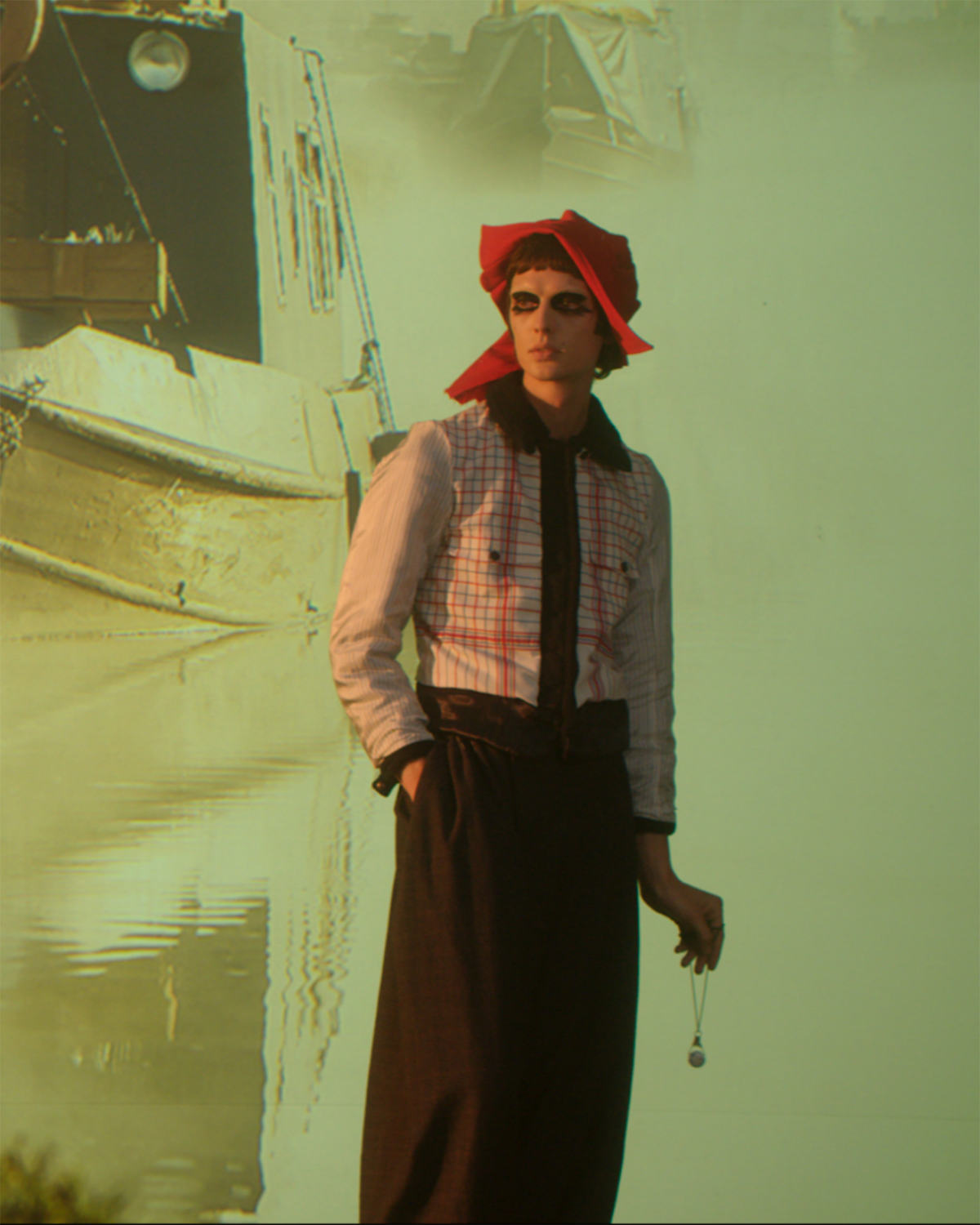 Palette

As if pulled out of the mist to reveal themselves, colours are thunderous, windswept and maritime: black, navy, indigo are contrasted by the saturated nuances of the authentic fisherman's wardrobe, from yellow to Delft blue. The erosion achieved by the essorage technique patinates green, taupe and brown, while shades of ecru, lavender and Eau
de Nil reflect a similar expression of the trace of time.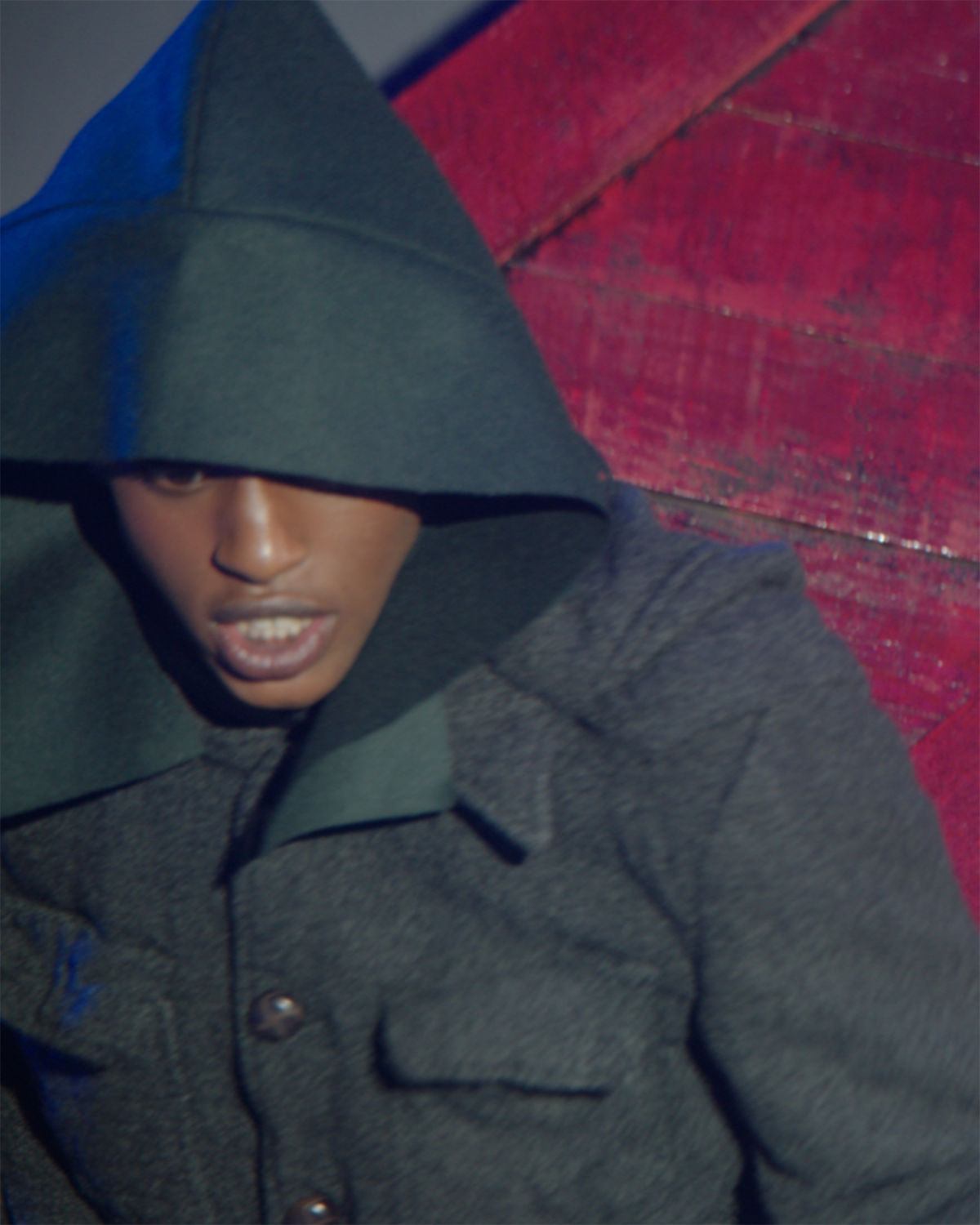 Shoes

Informed by the fisherman's wardrobe, Tabi boots, derbies and pumps are constructed from recycled rubber and appear in white, yellow, red, blue and black. A black leather sandal features a wooden Tabi platform. Waders are realised in rubberised leather with hand-painted finishing and vulcanised toe-caps, in white, yellow, red and black, while a chest wader features in beige with olive green. White wood-soled clog sneakers with canvas uppers have stapled leather welts. Veg-tanned clog sandals appear in black and brown. A veg-tanned dancing derby with a nailed welt on a wood sole comes in black veg-tanned leather and zebra printed cowhide.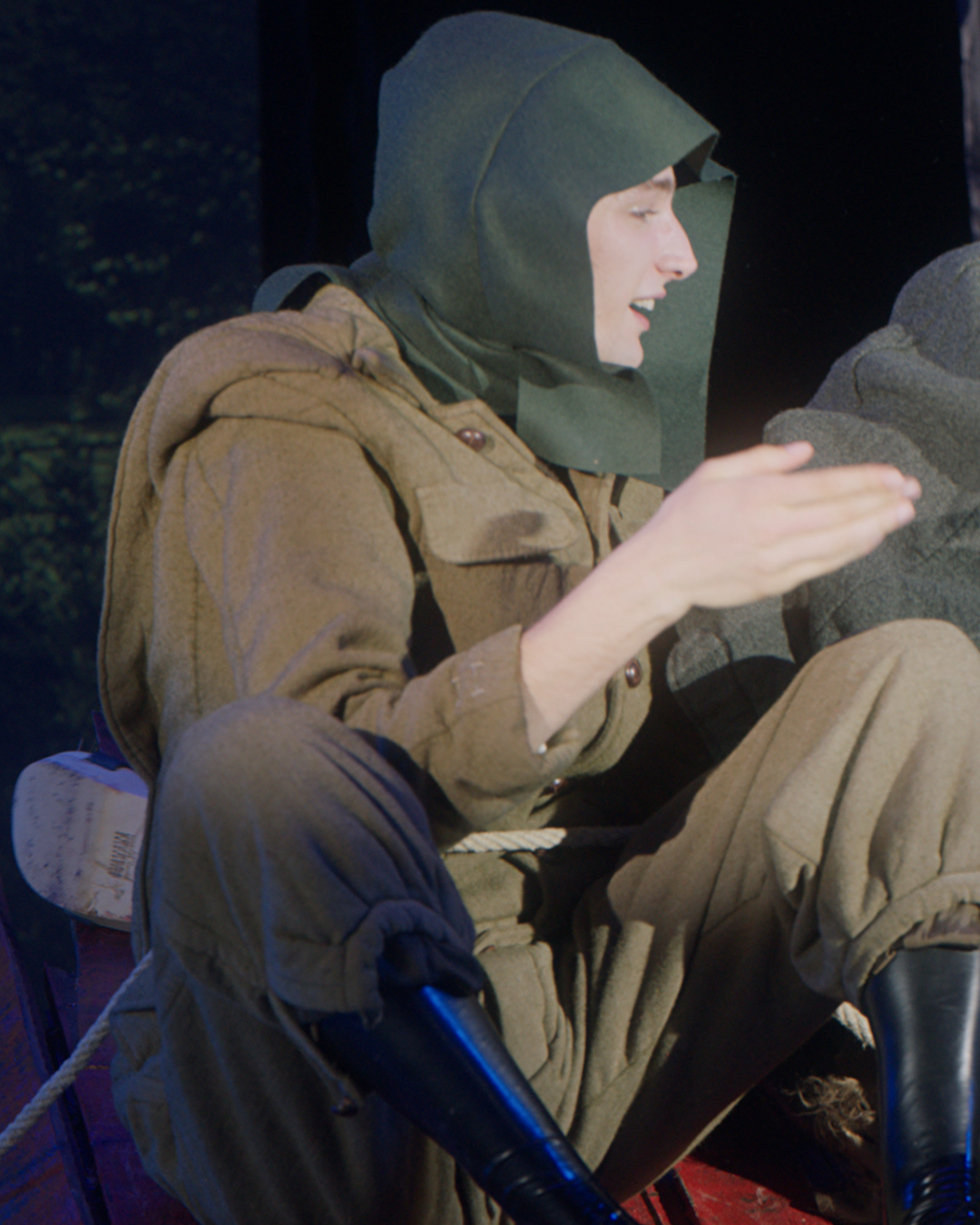 Bags

A series of Recicla bags are made from authentic vintage finds and infused with maritime properties. Replica bucket bags and tank bags nod at those carried by firemen. With its arched metal structure, the S.W.A.L.K. II evening bag appears in crocodile-embossed leather, black and Delft blue. The Snatched bag is reimagined in a torchon print on leather. The 5AC features in new primary colours with torchon lining and fishnet 3-D print; in biodegradable rubber with a wader sole bottom in white, black, yellow, red and Delft blue; in a tapestry motif printed on finely rippled leather; and in a faded crocodile print.
Jewellery

Adapted from the glass pieces featured in the Artisanal Collection, maritime-centric jewellery takes shape in mid-transparent resin: 'broken bottle pieces' feature as pendants as oxidised metal chain necklaces, which are also worn as bracelets, and on rings. Other rings mimic the bottoms of bottles in an array of sizes. Silver-galvanised metal jewellery inspired by armour manifests in hand-plates and rings that cover and move with the length of the finger. Earrings in gold with animal motifs nod at those worn by fishermen to finance their journey home in case of an accident.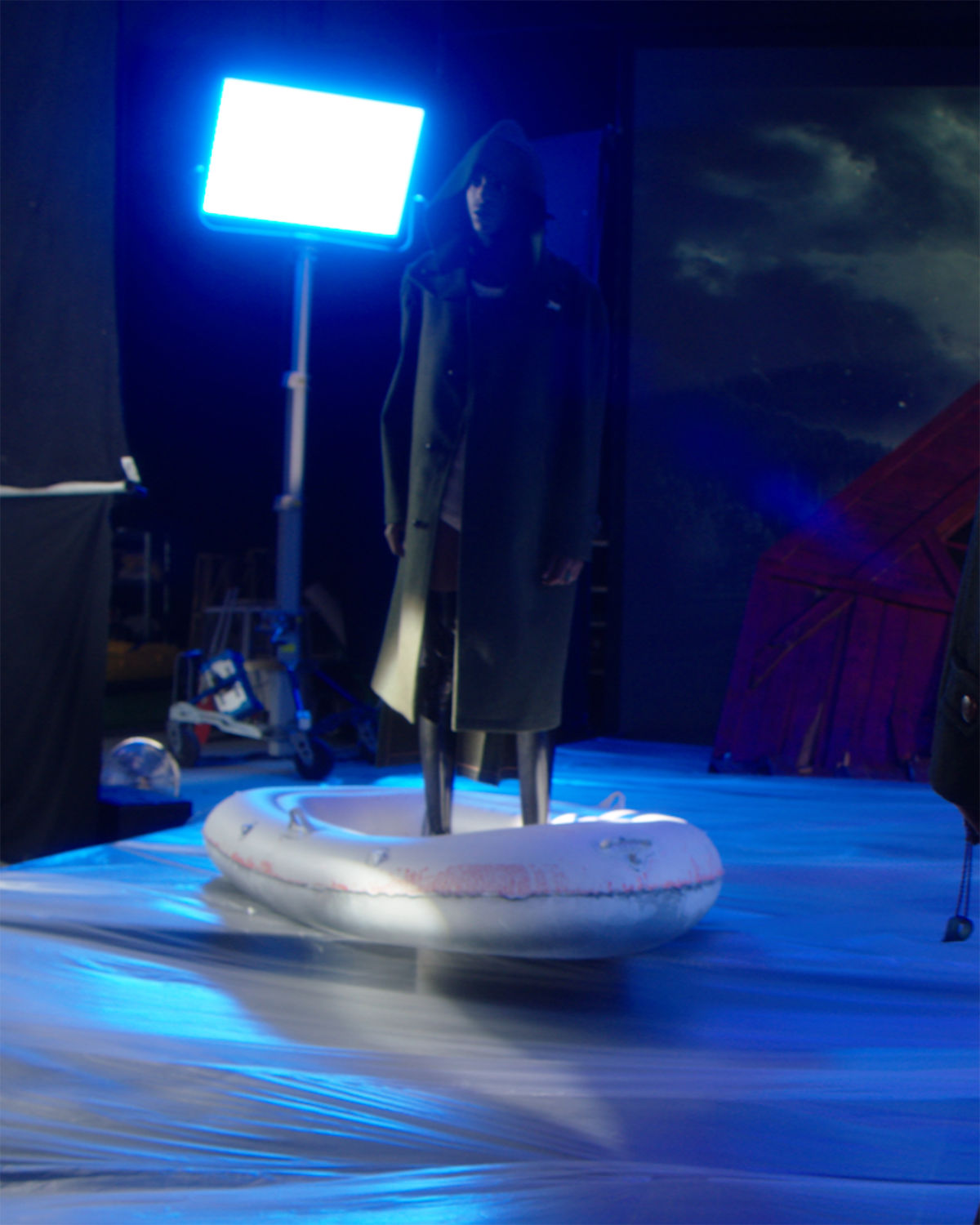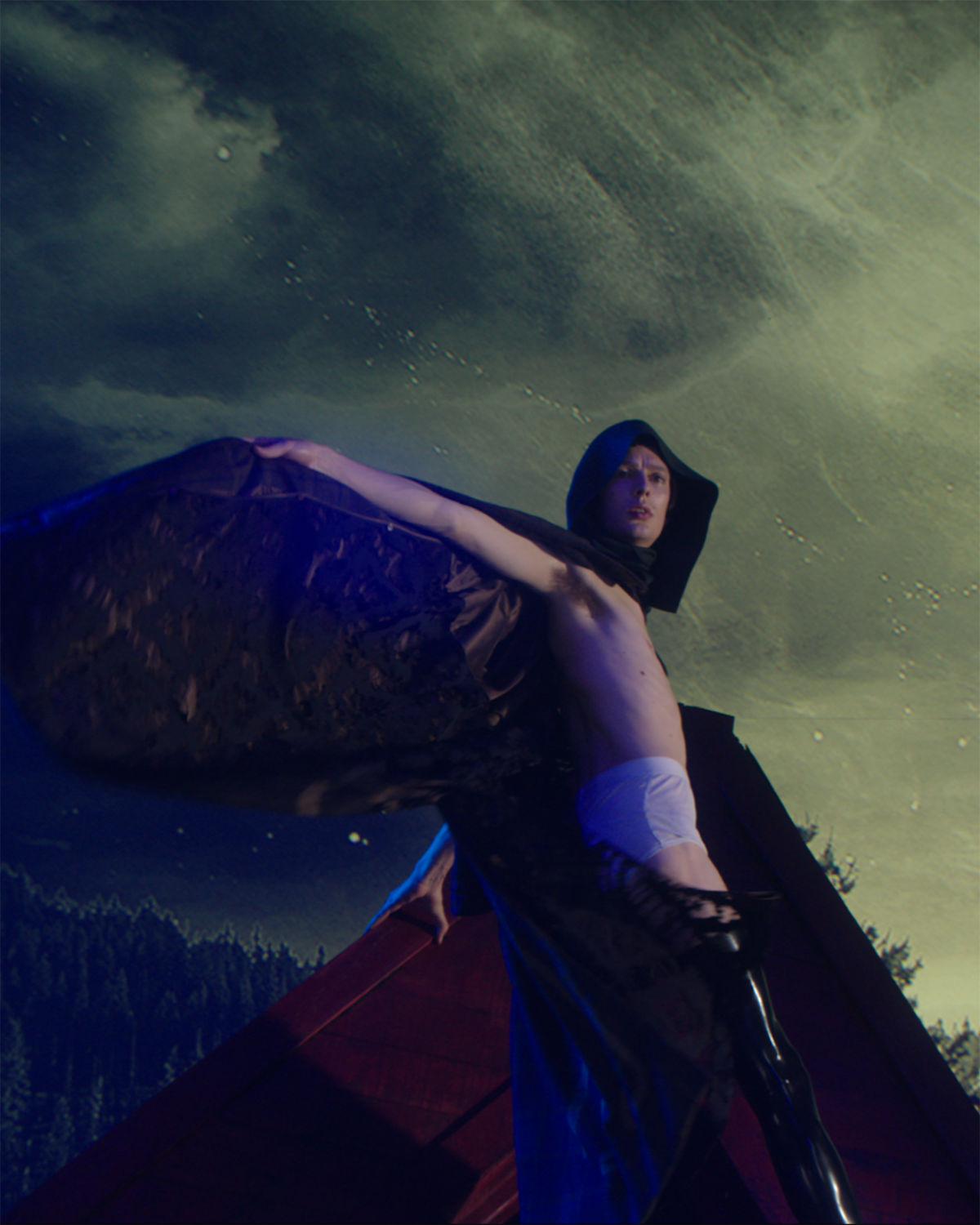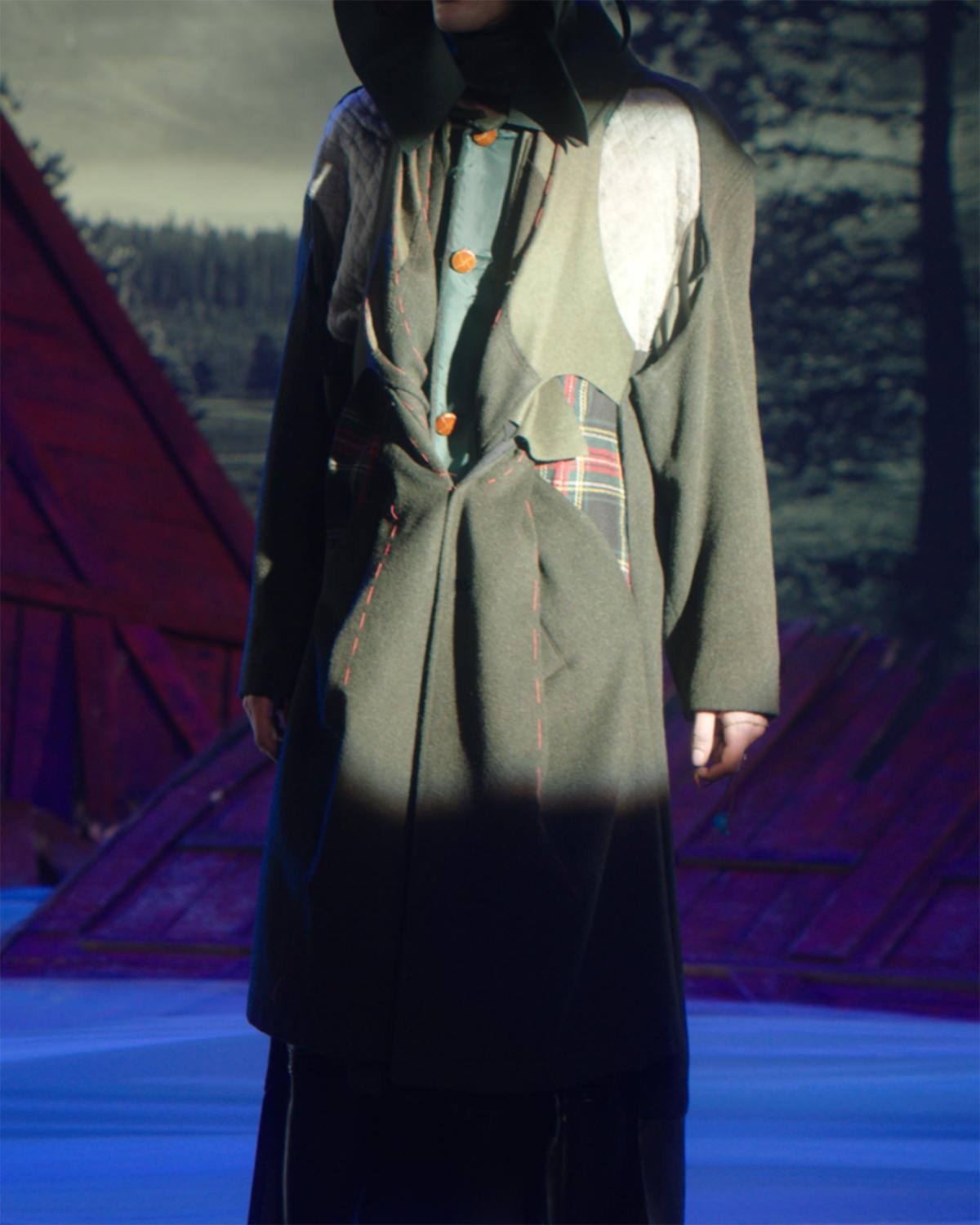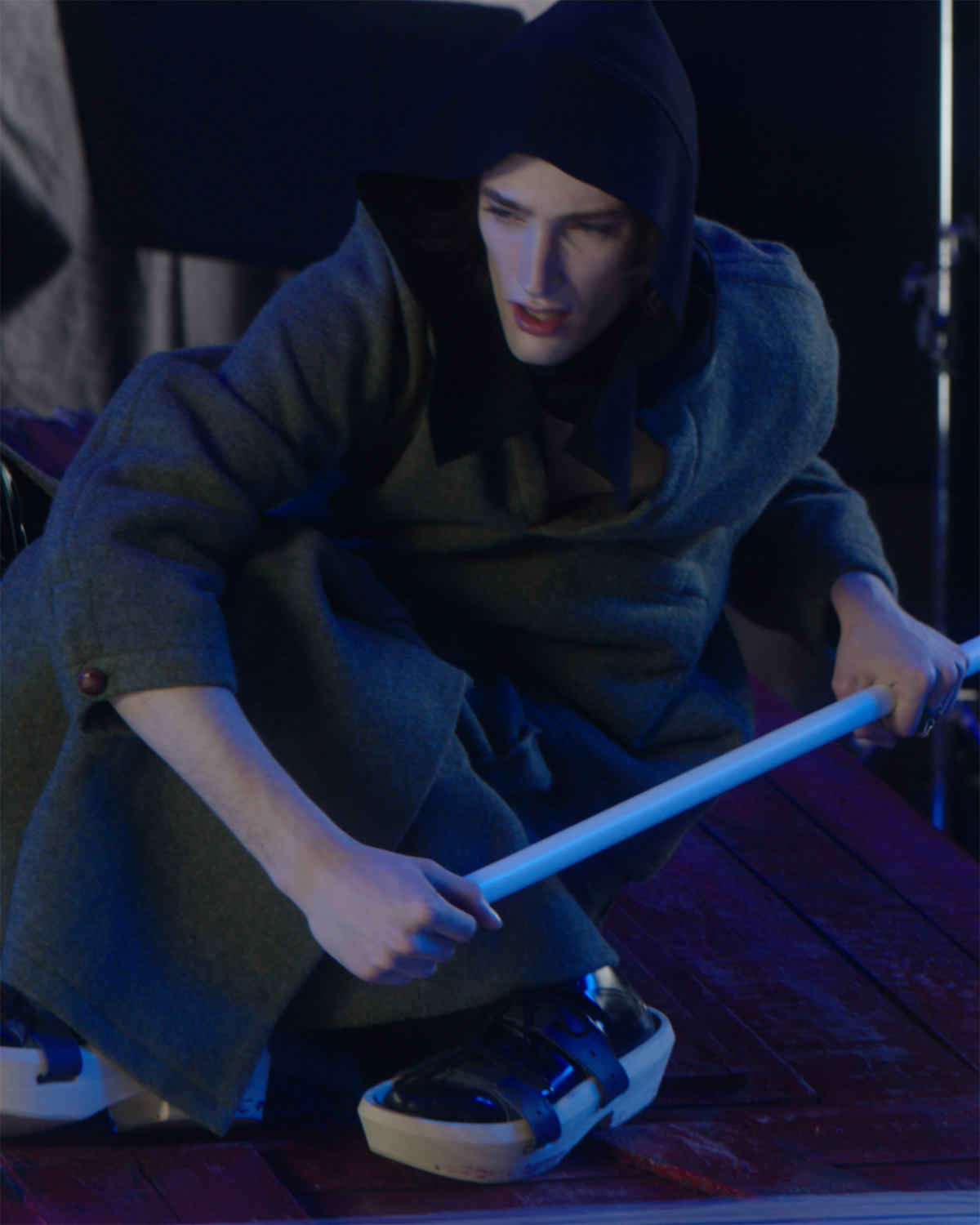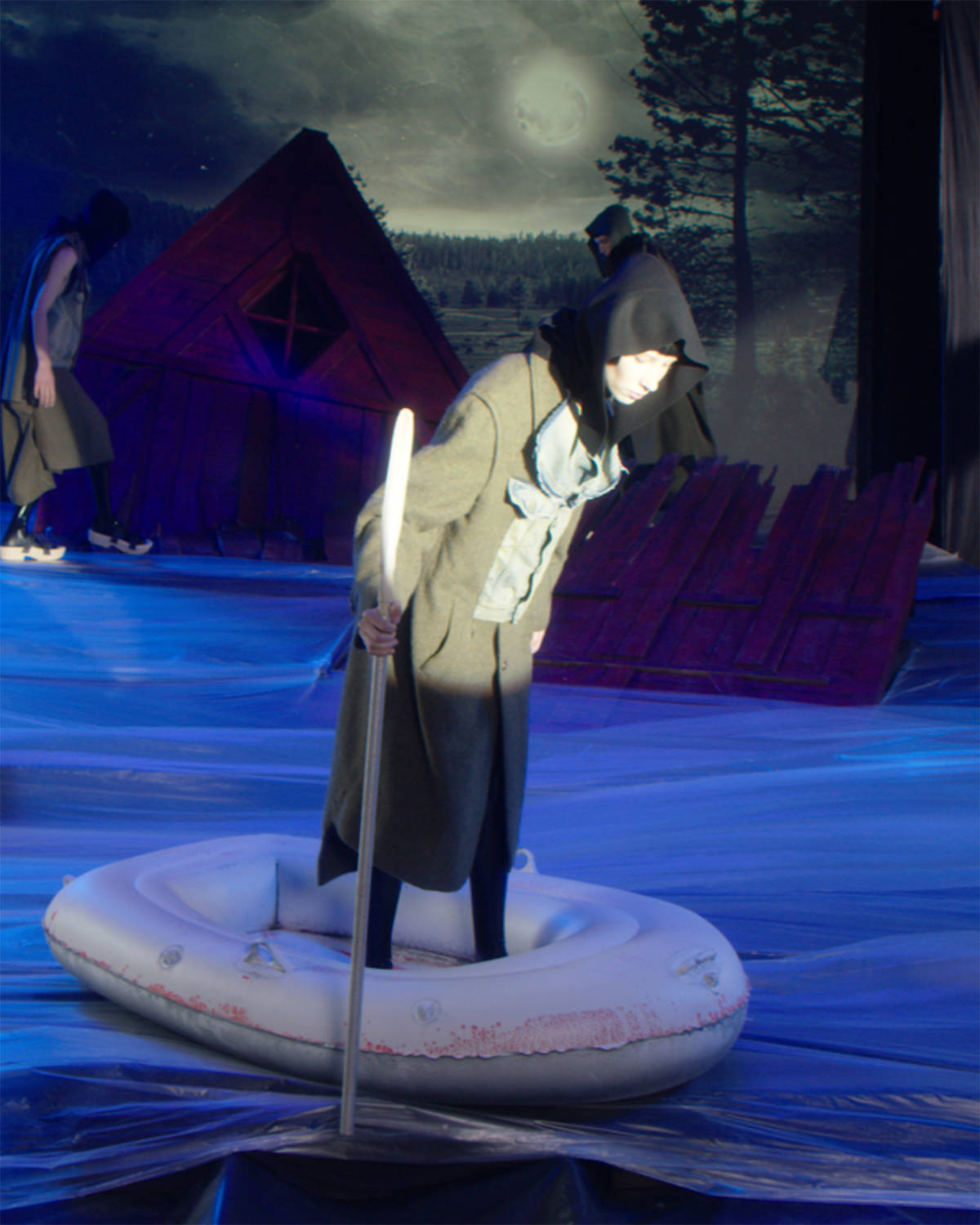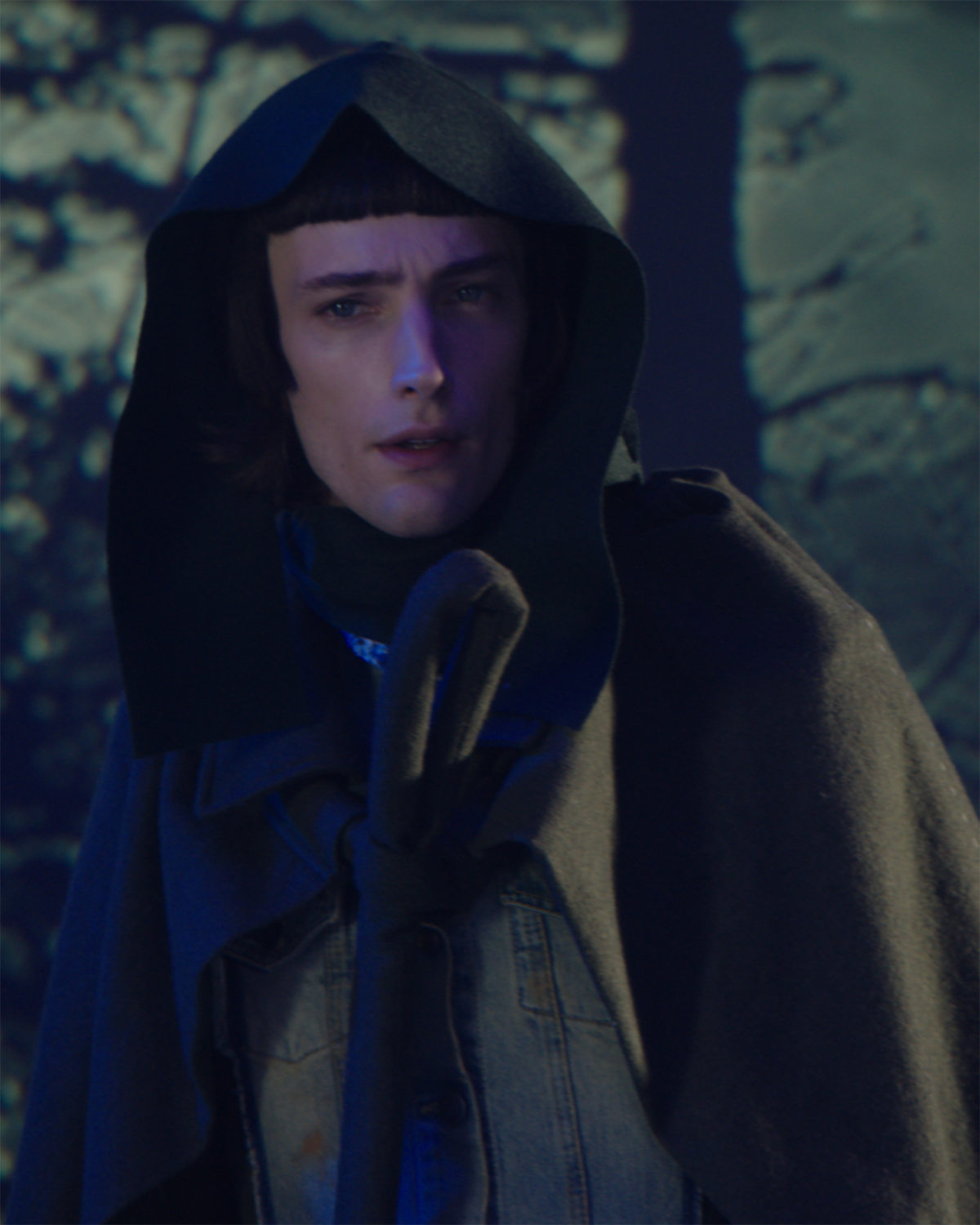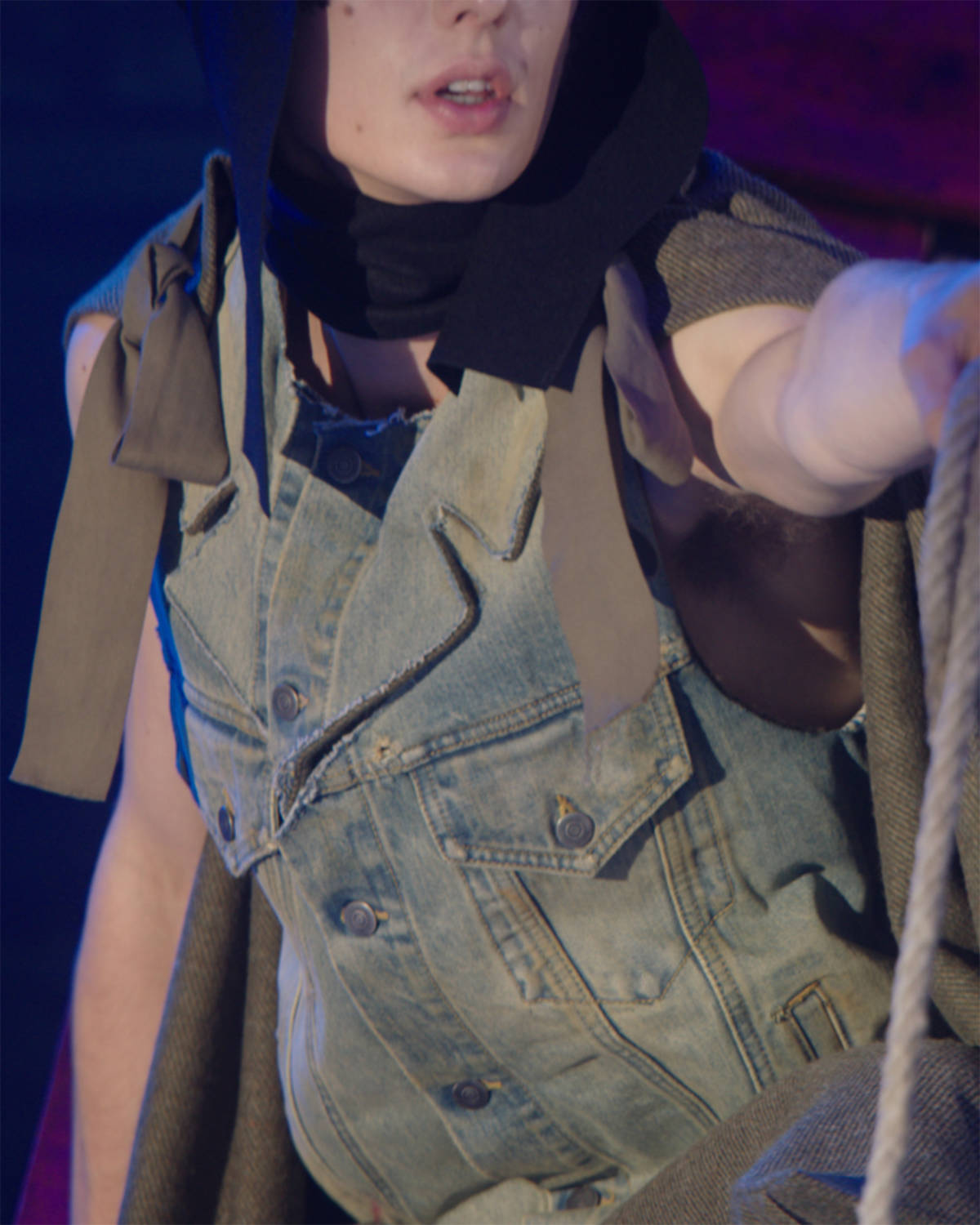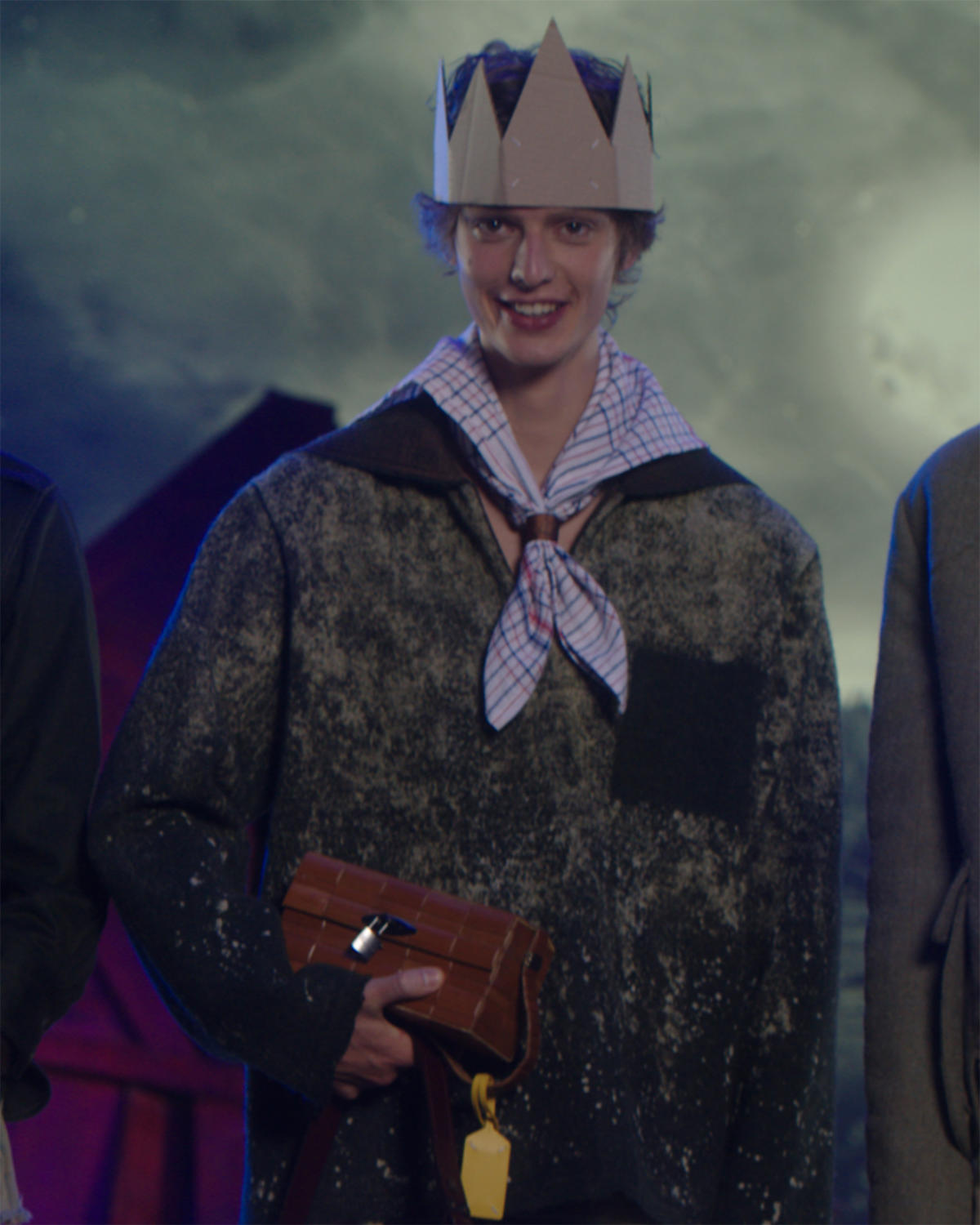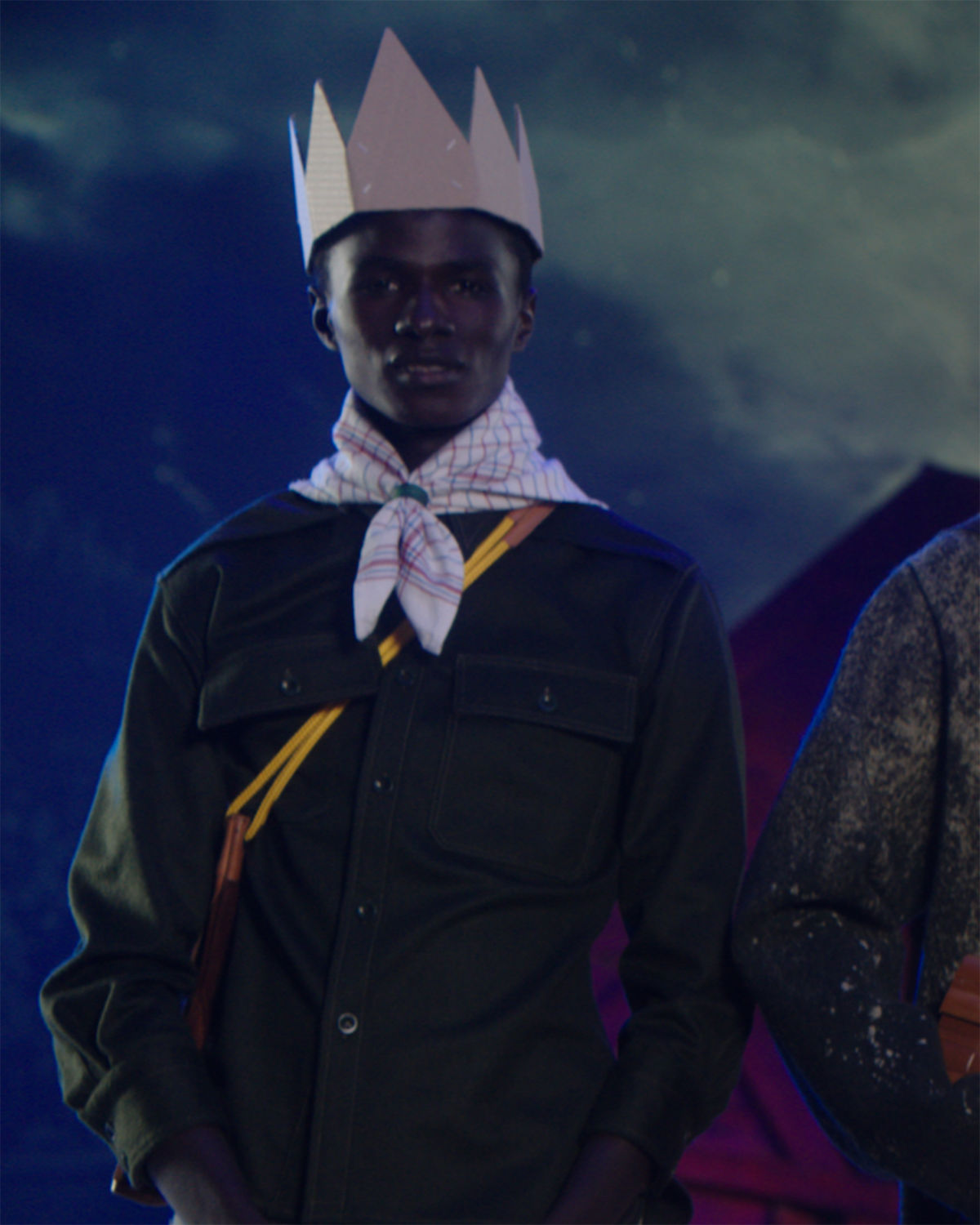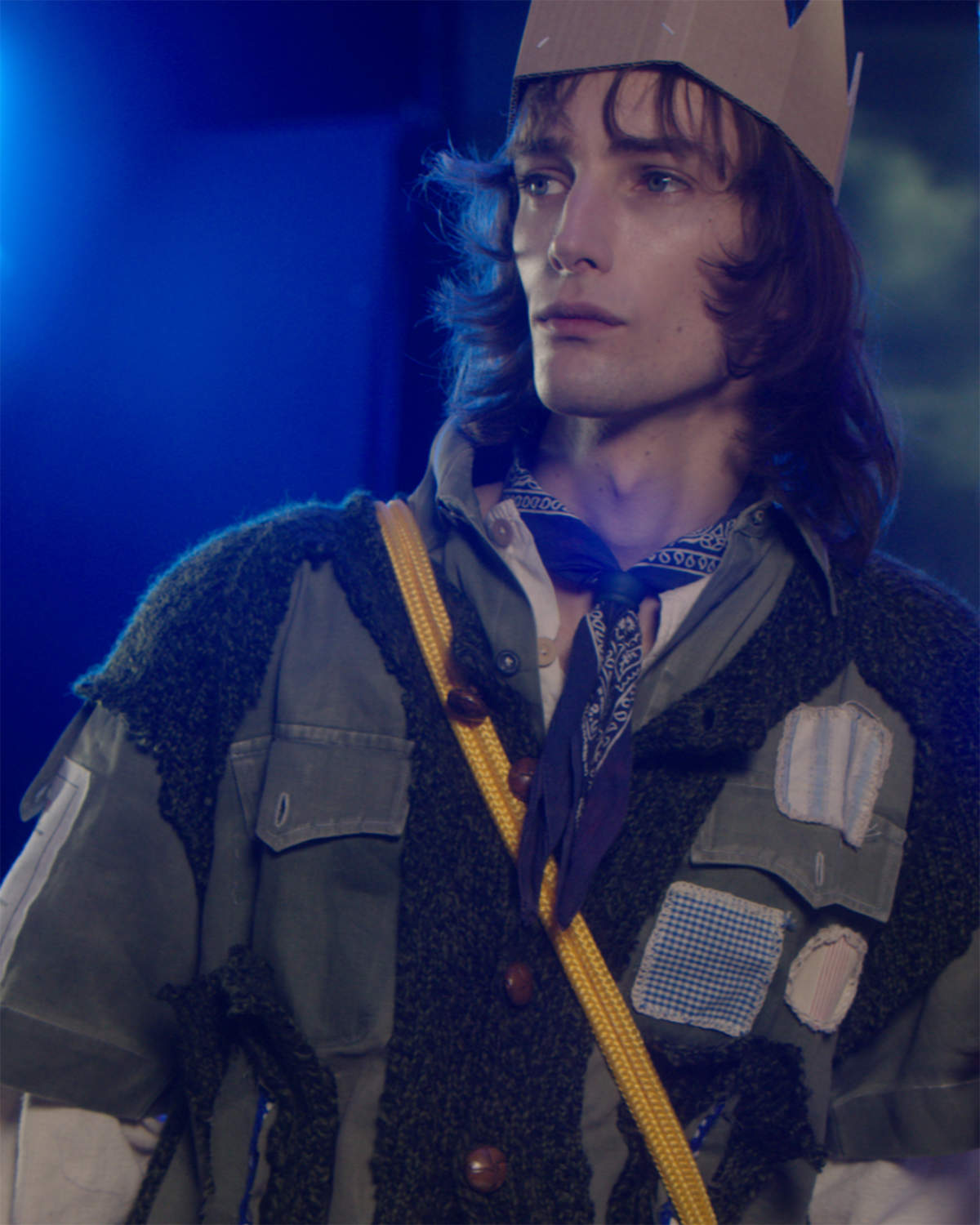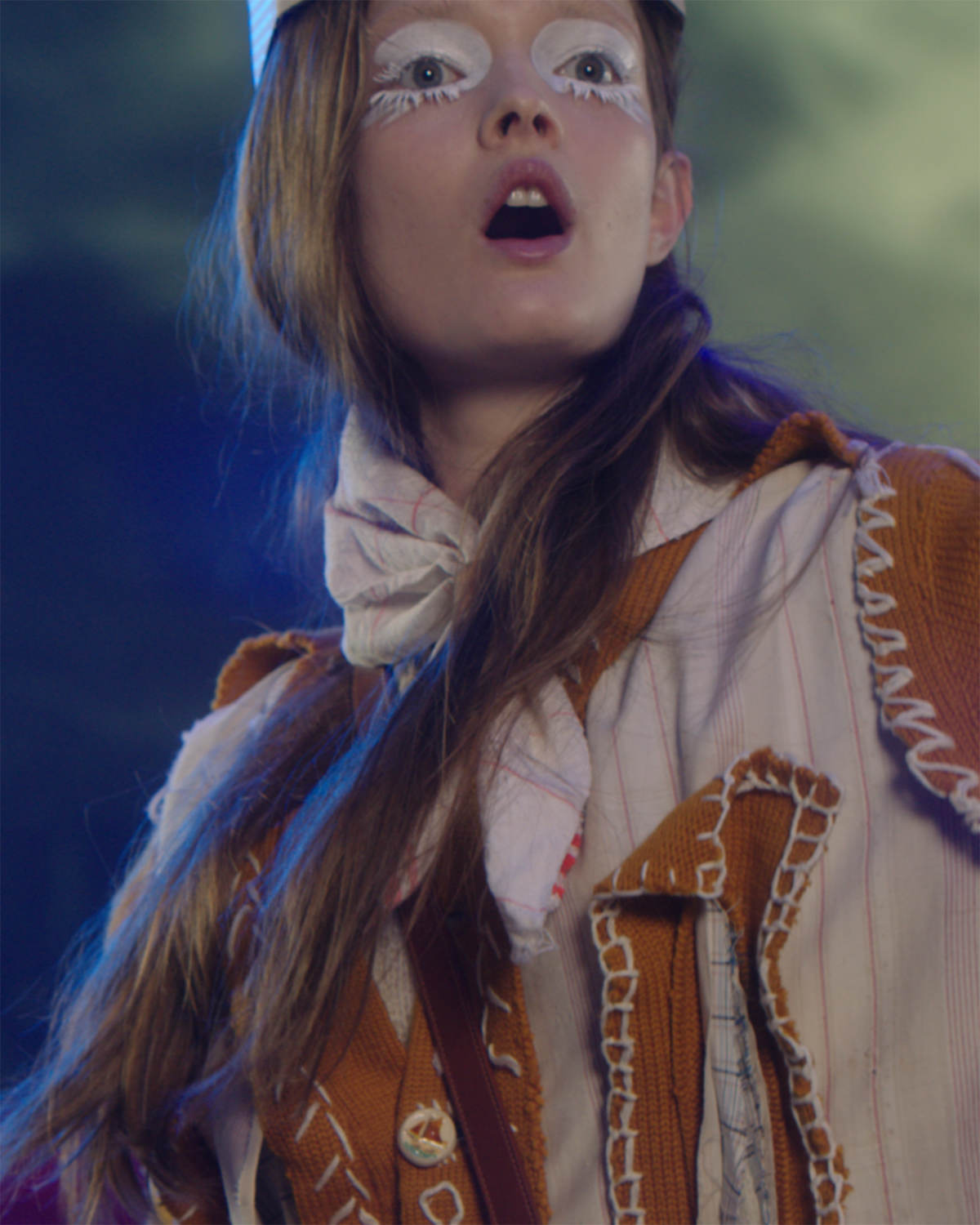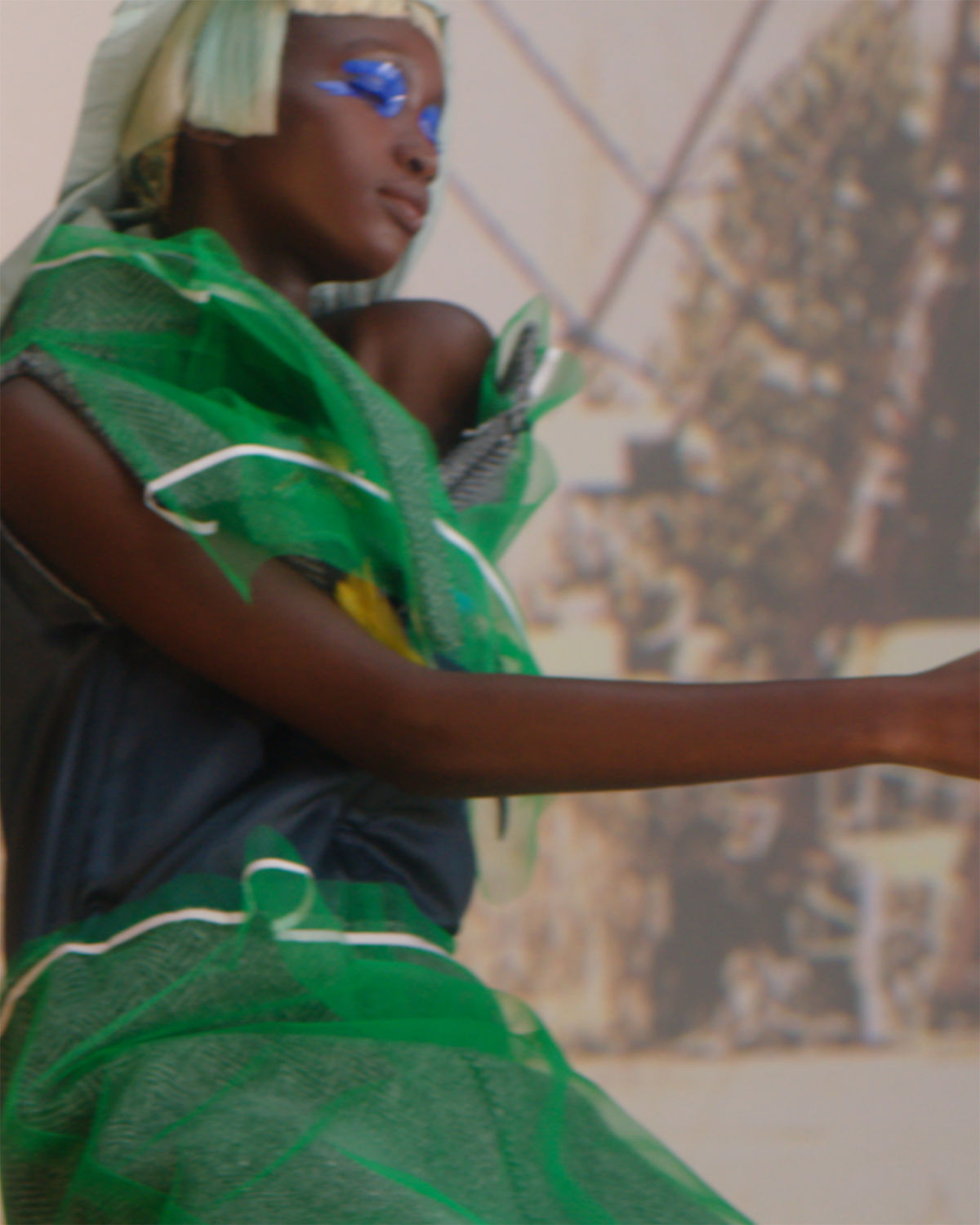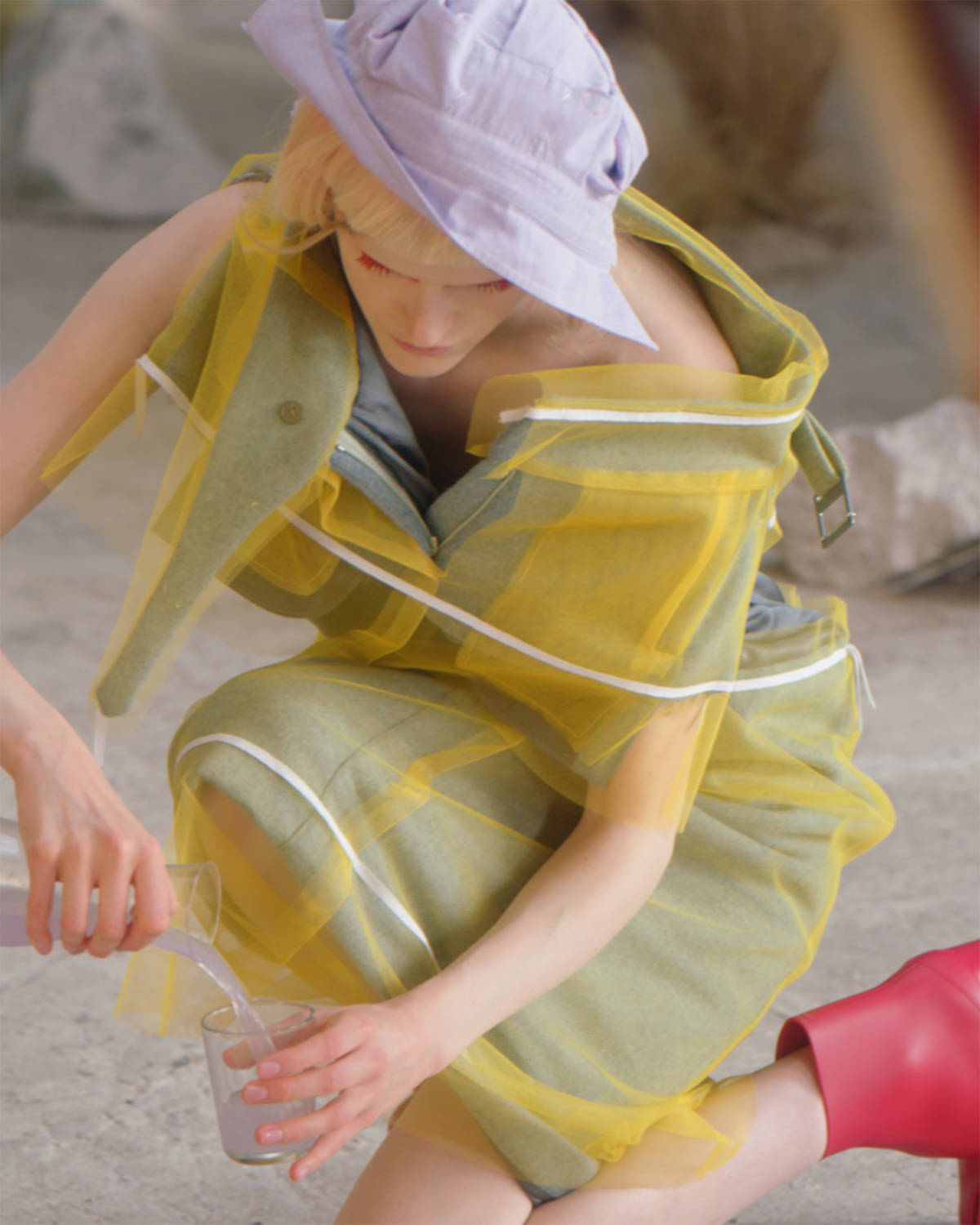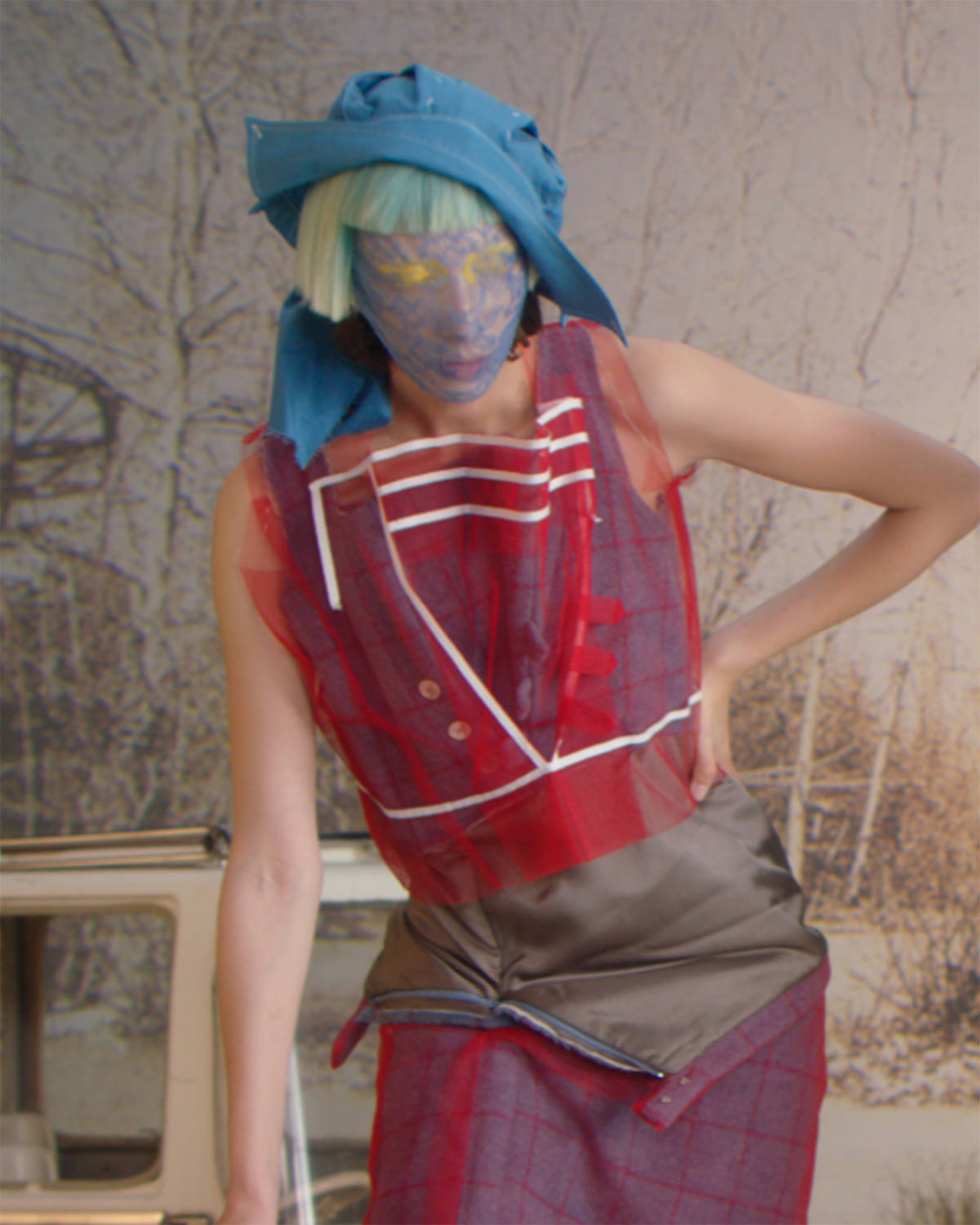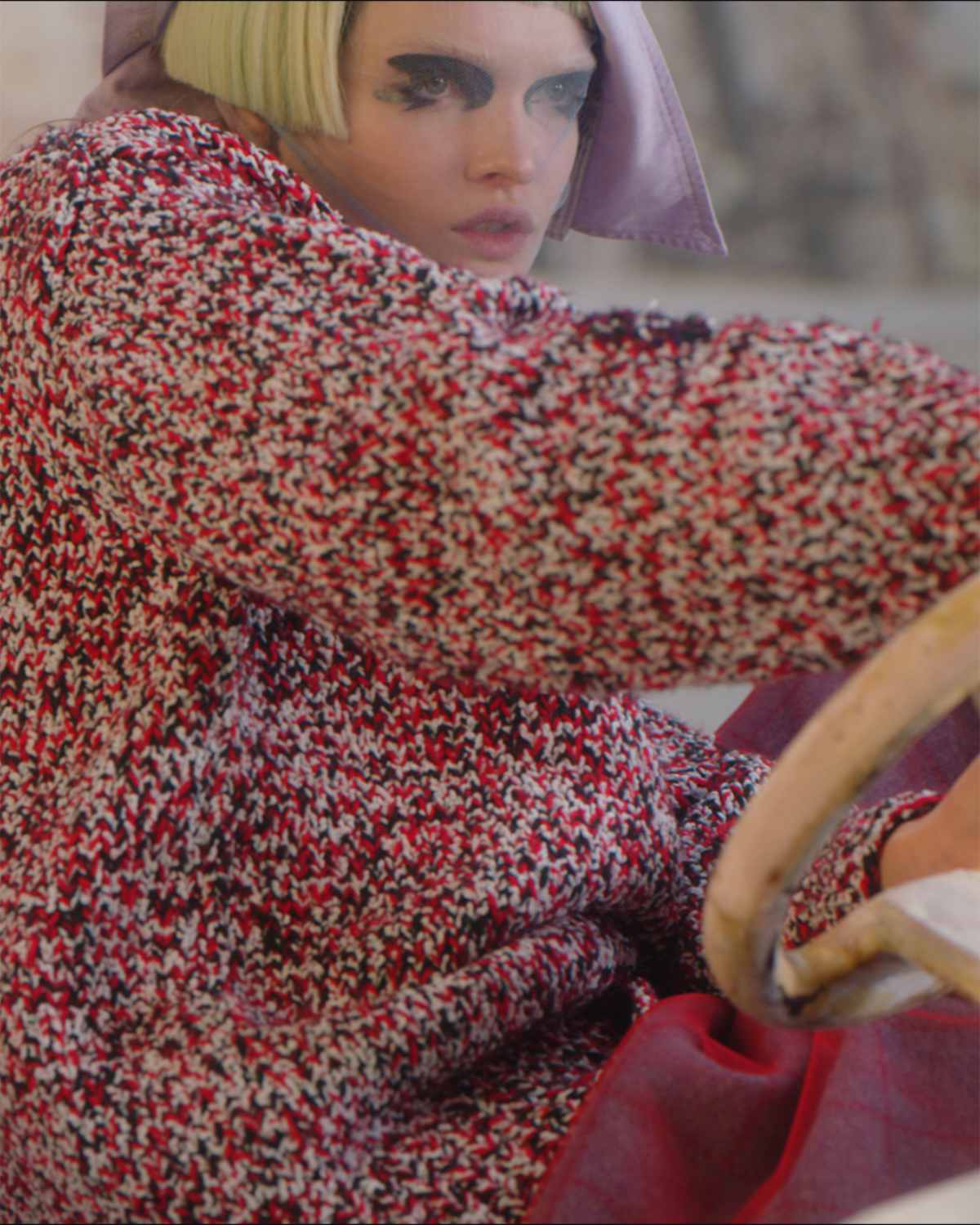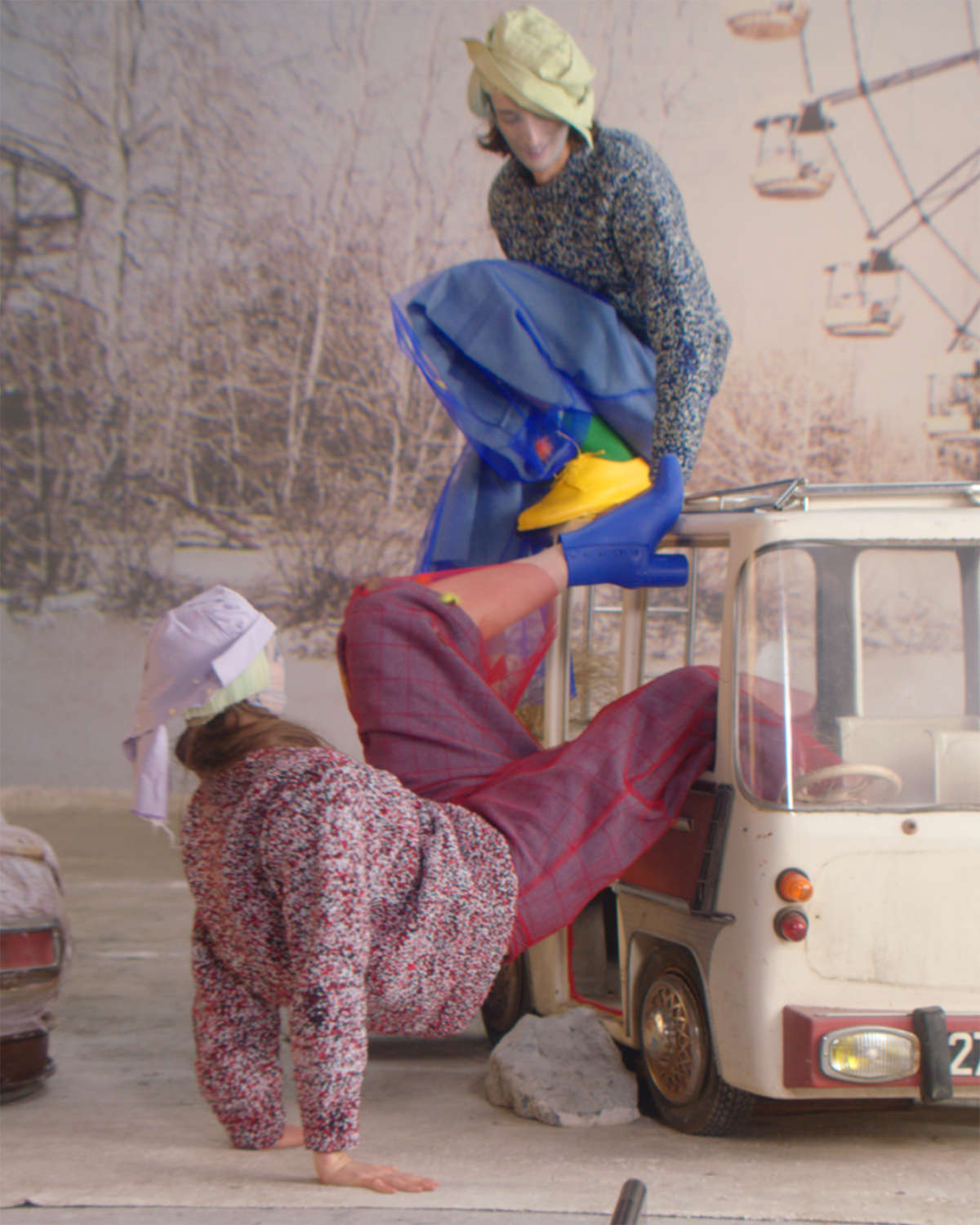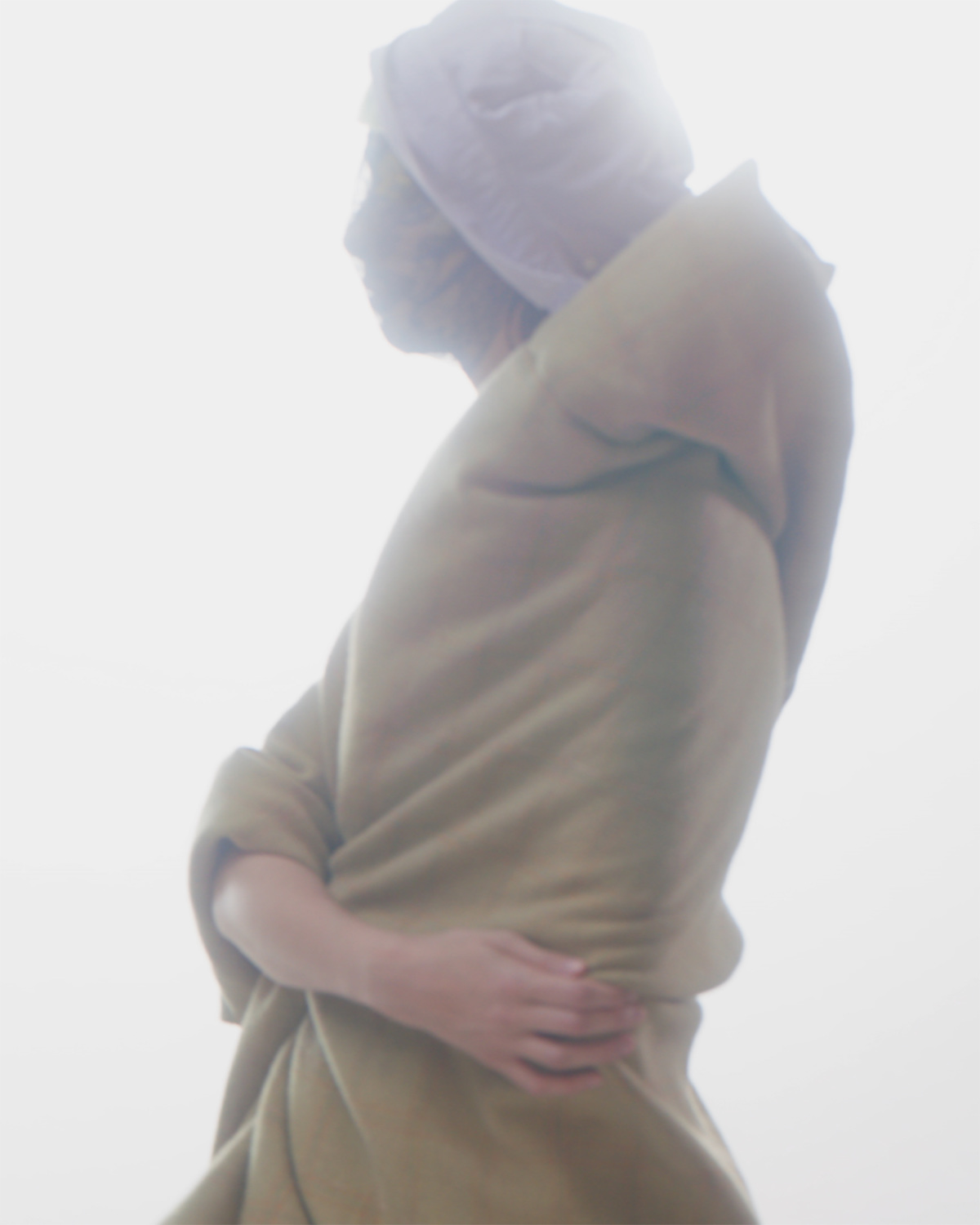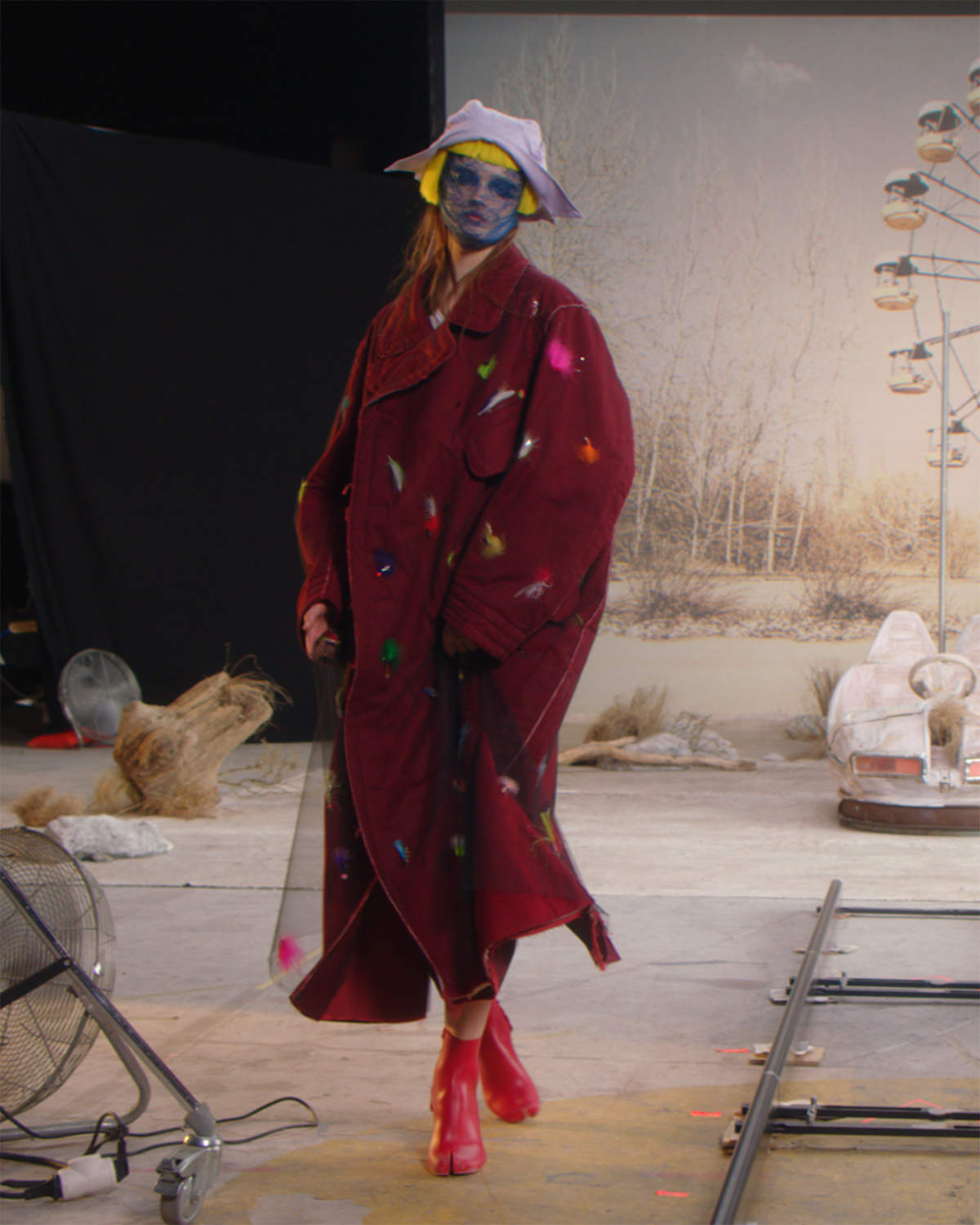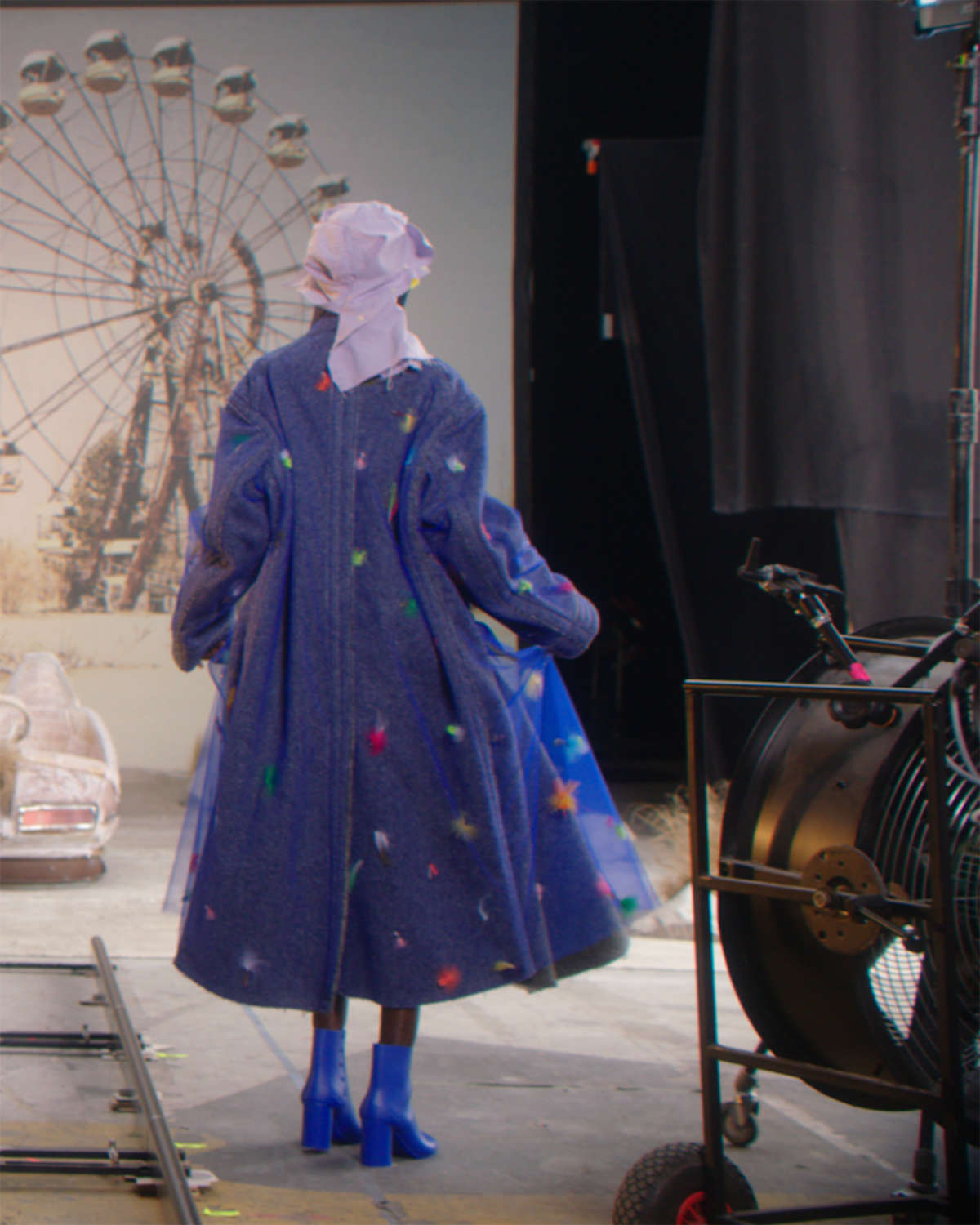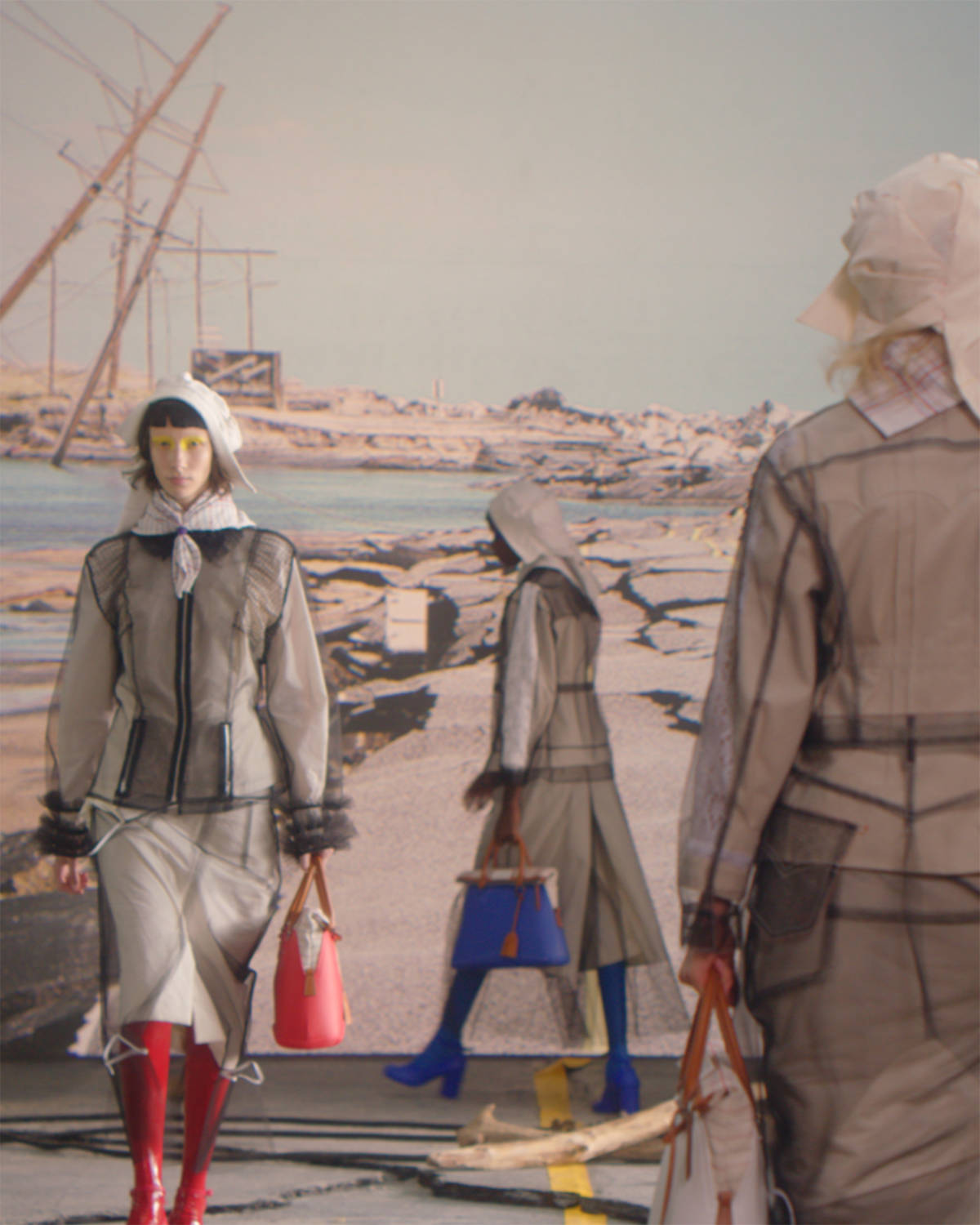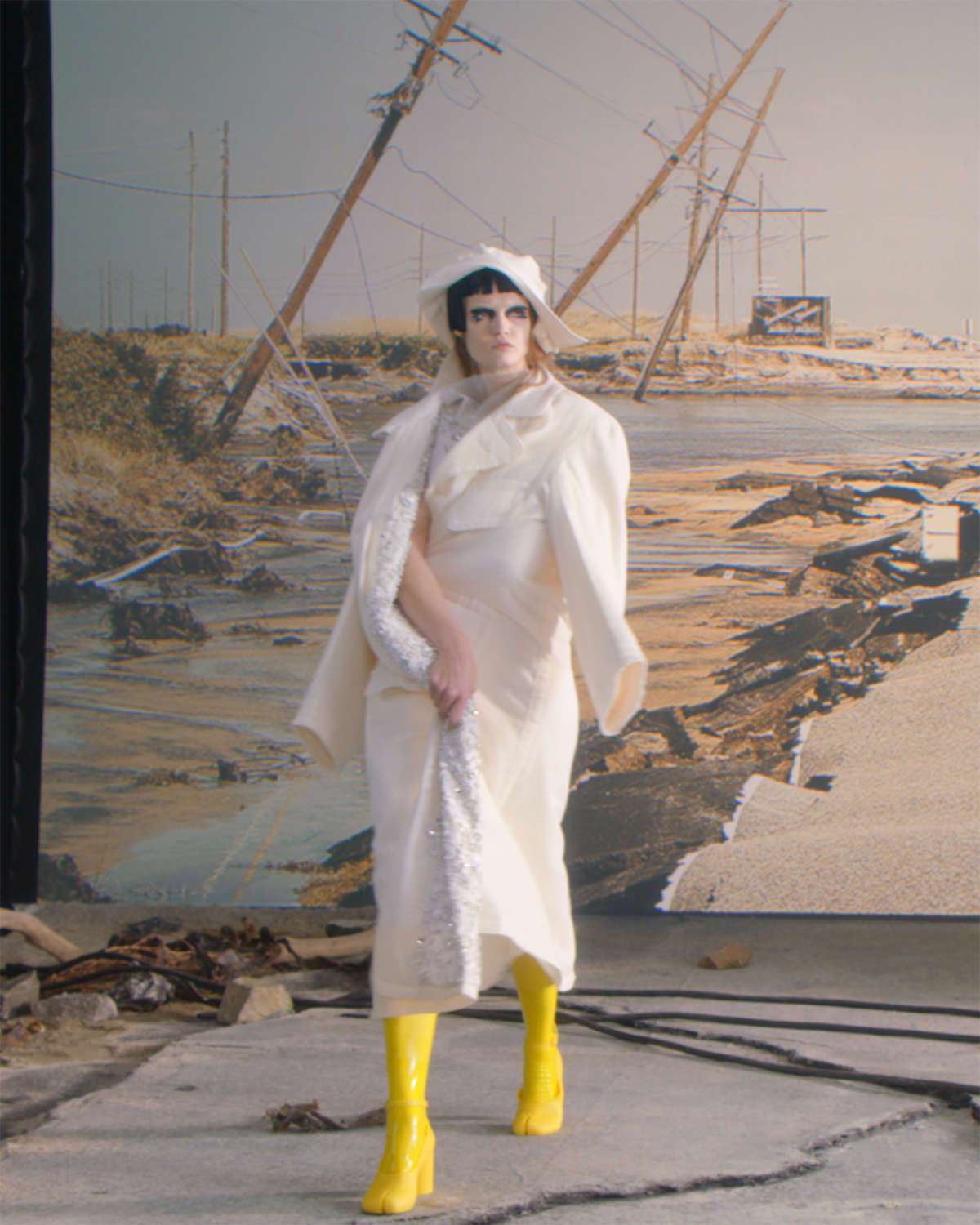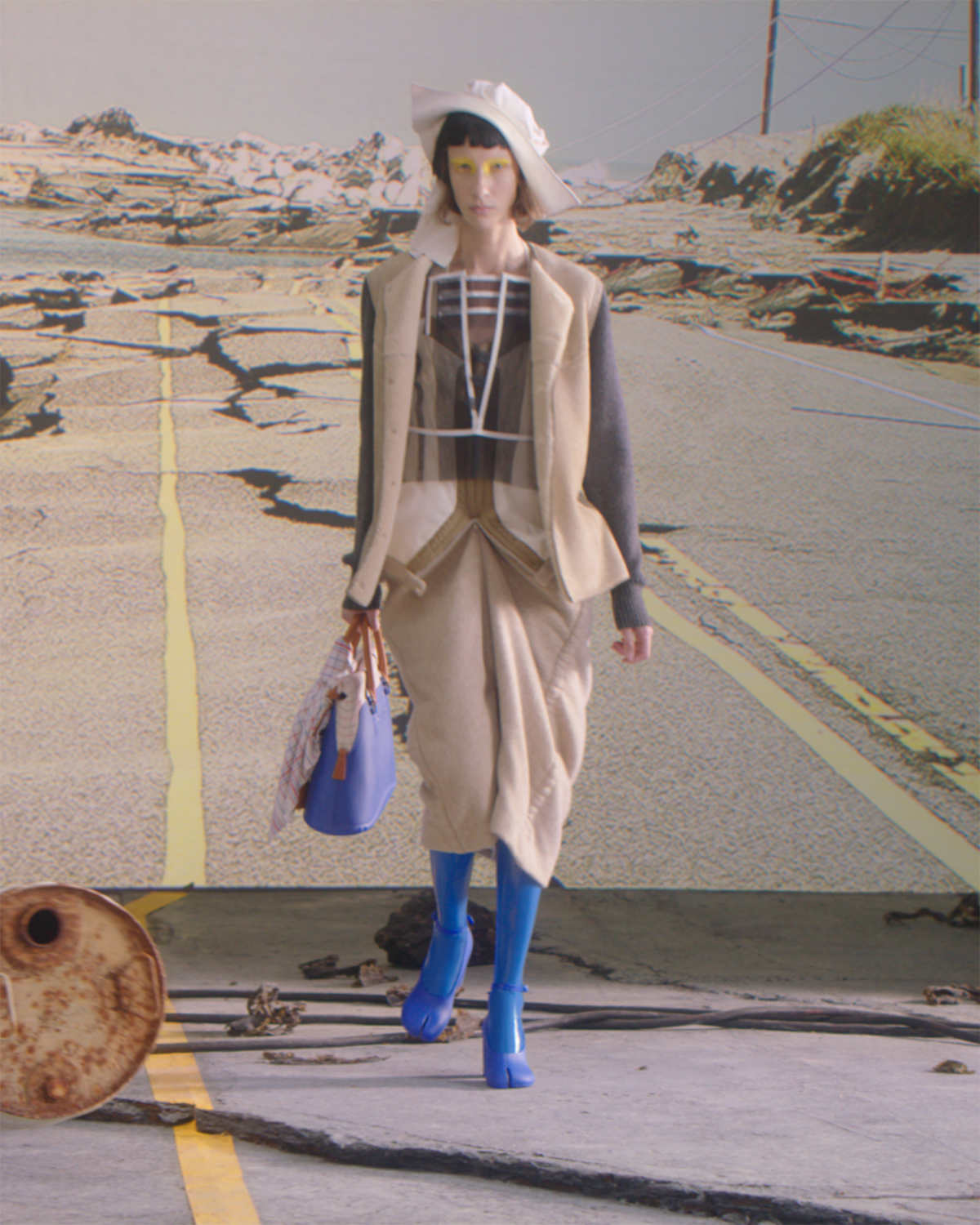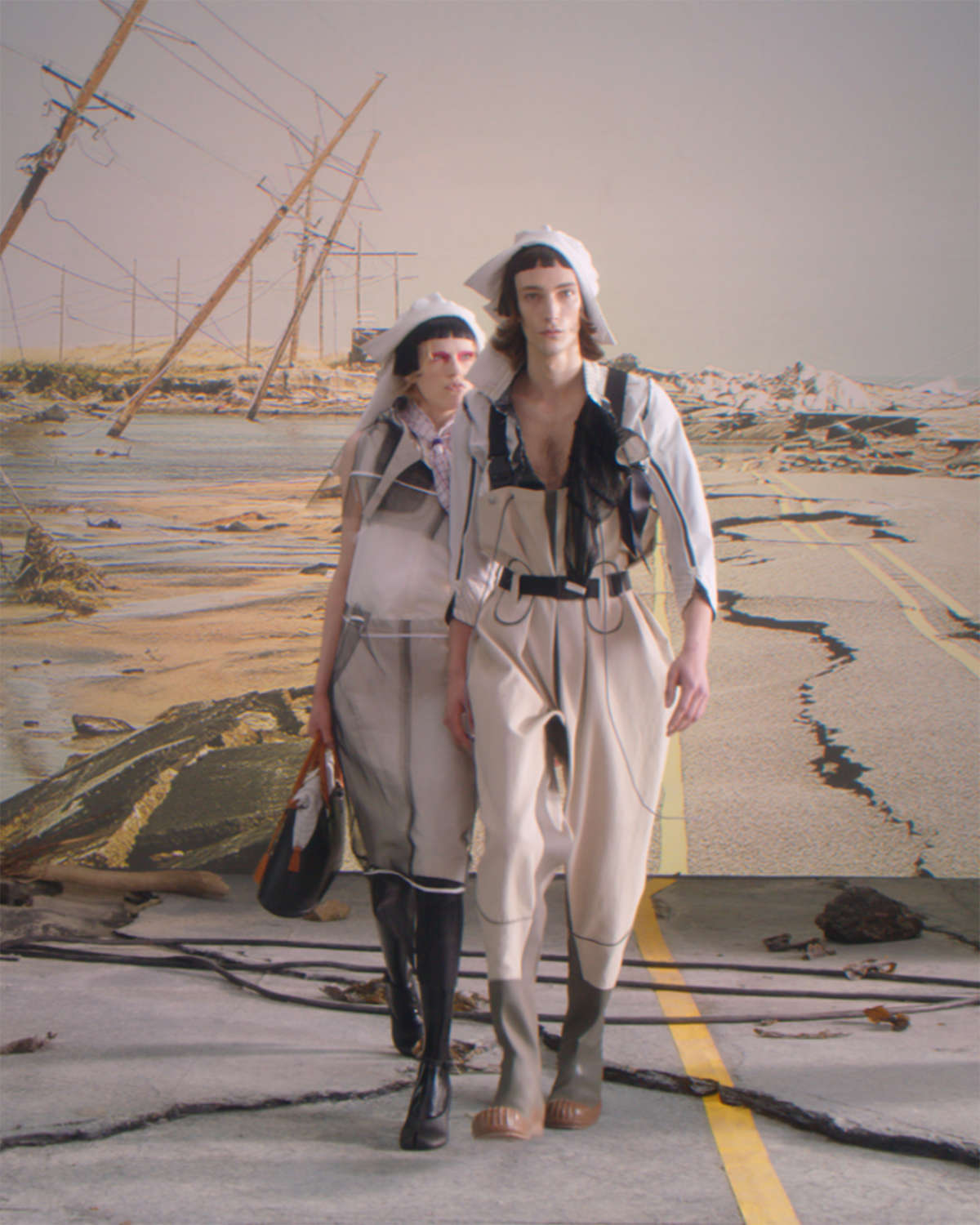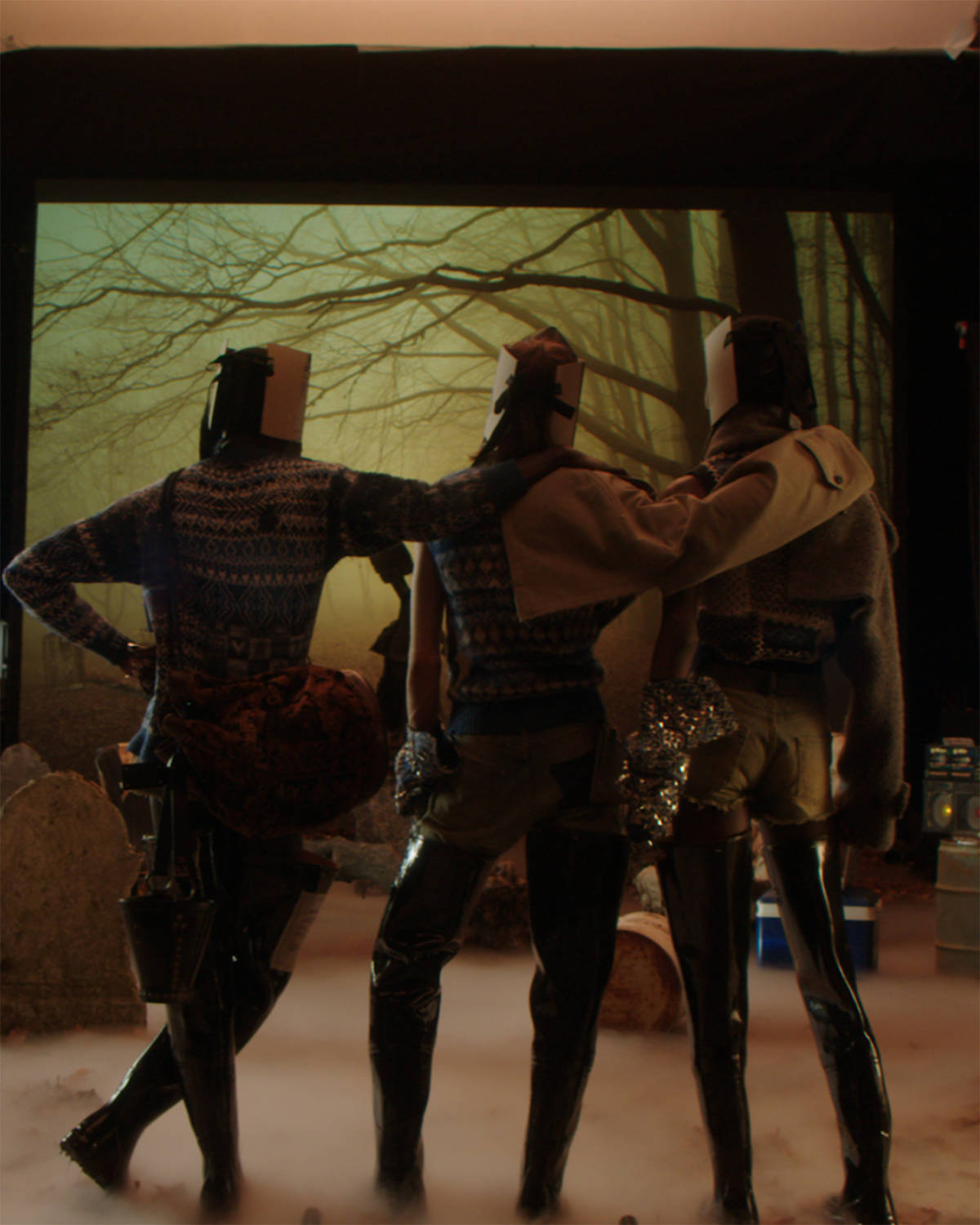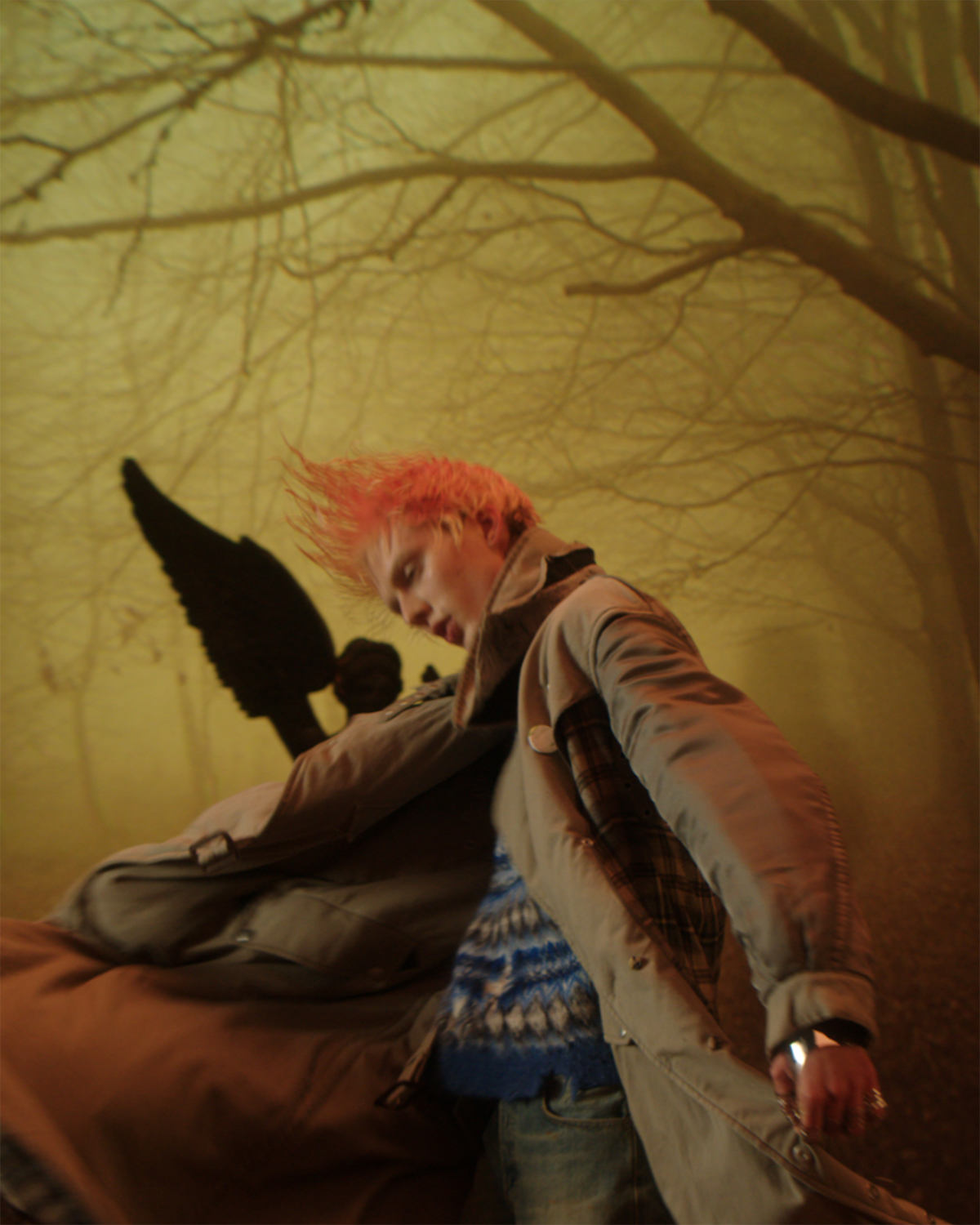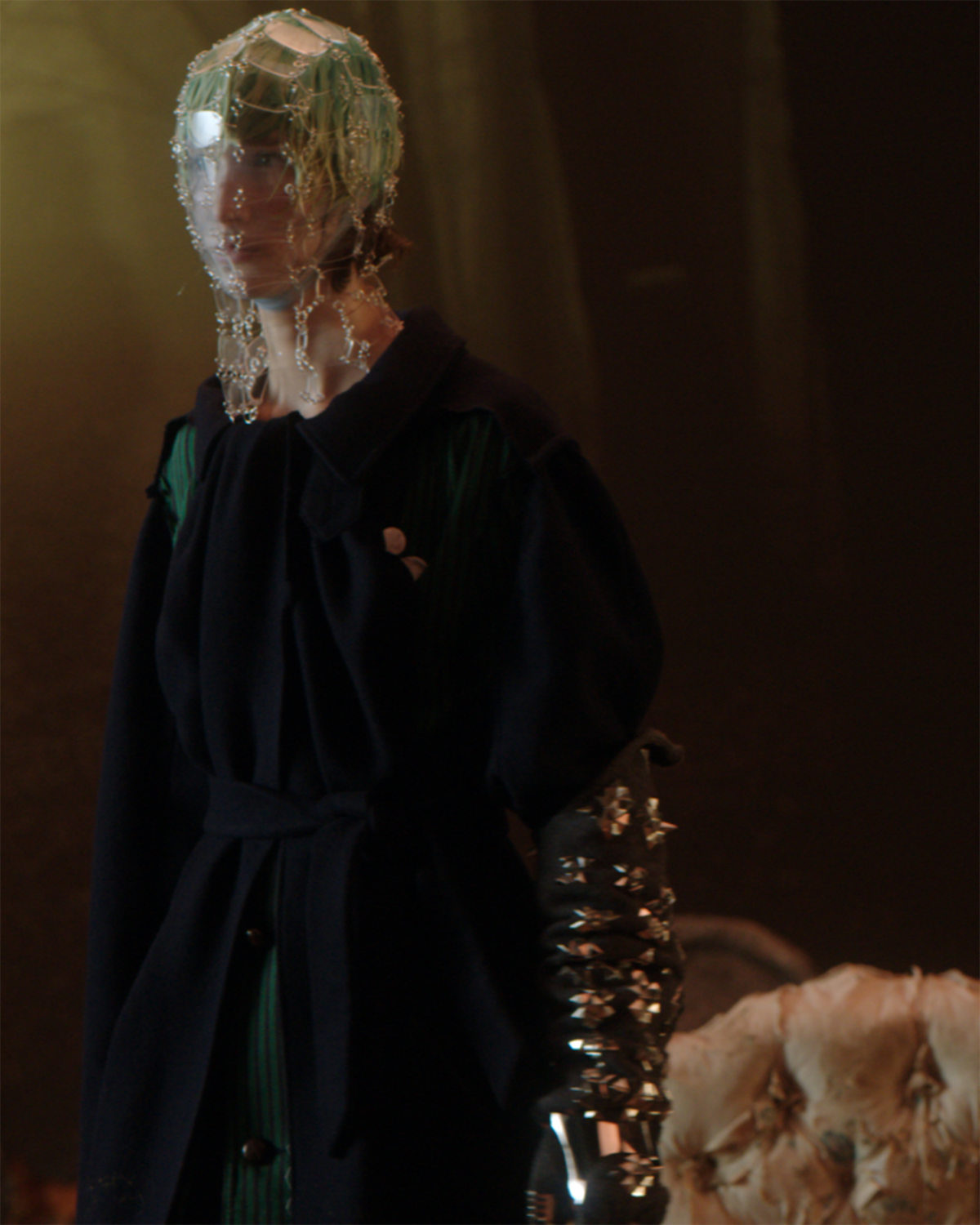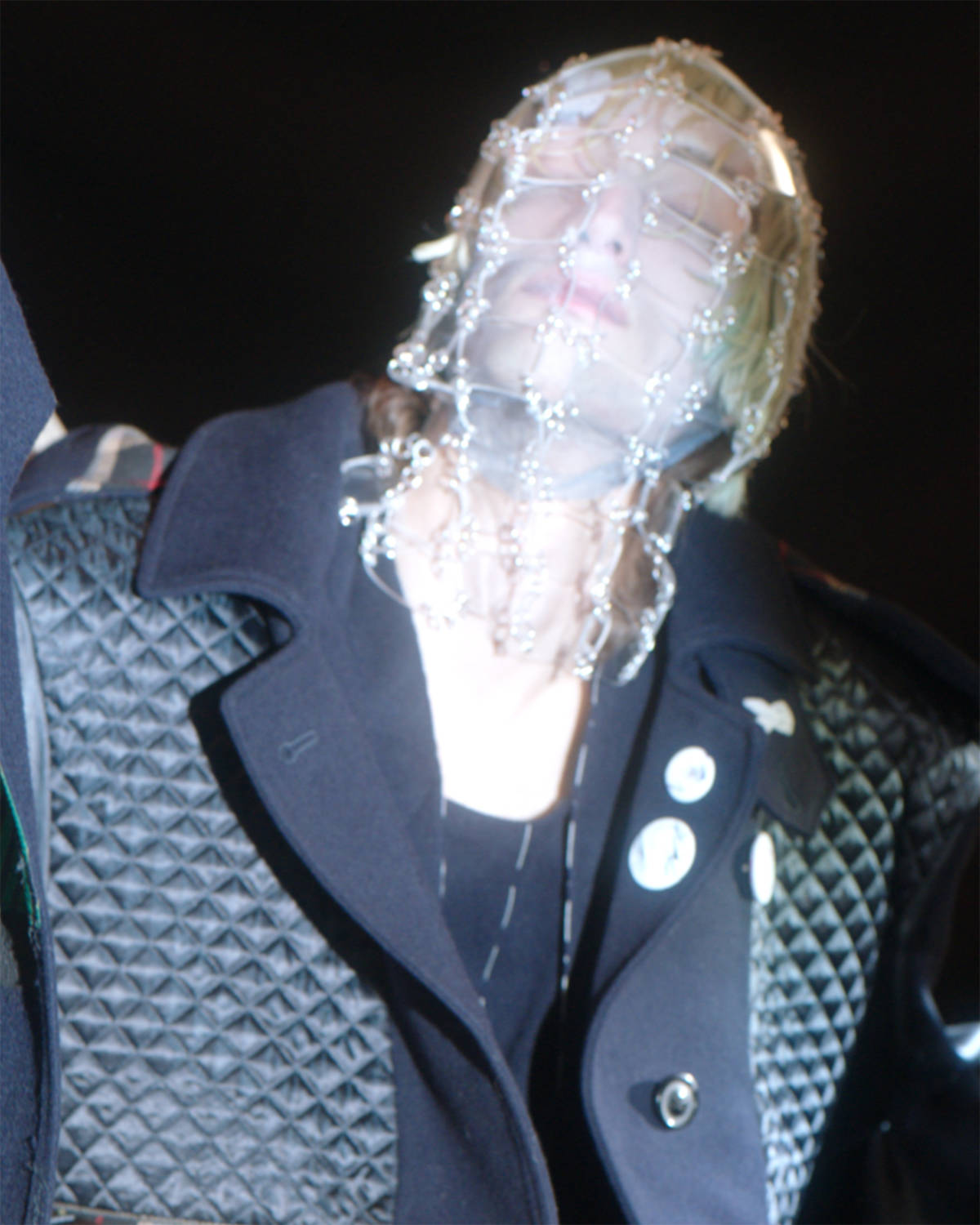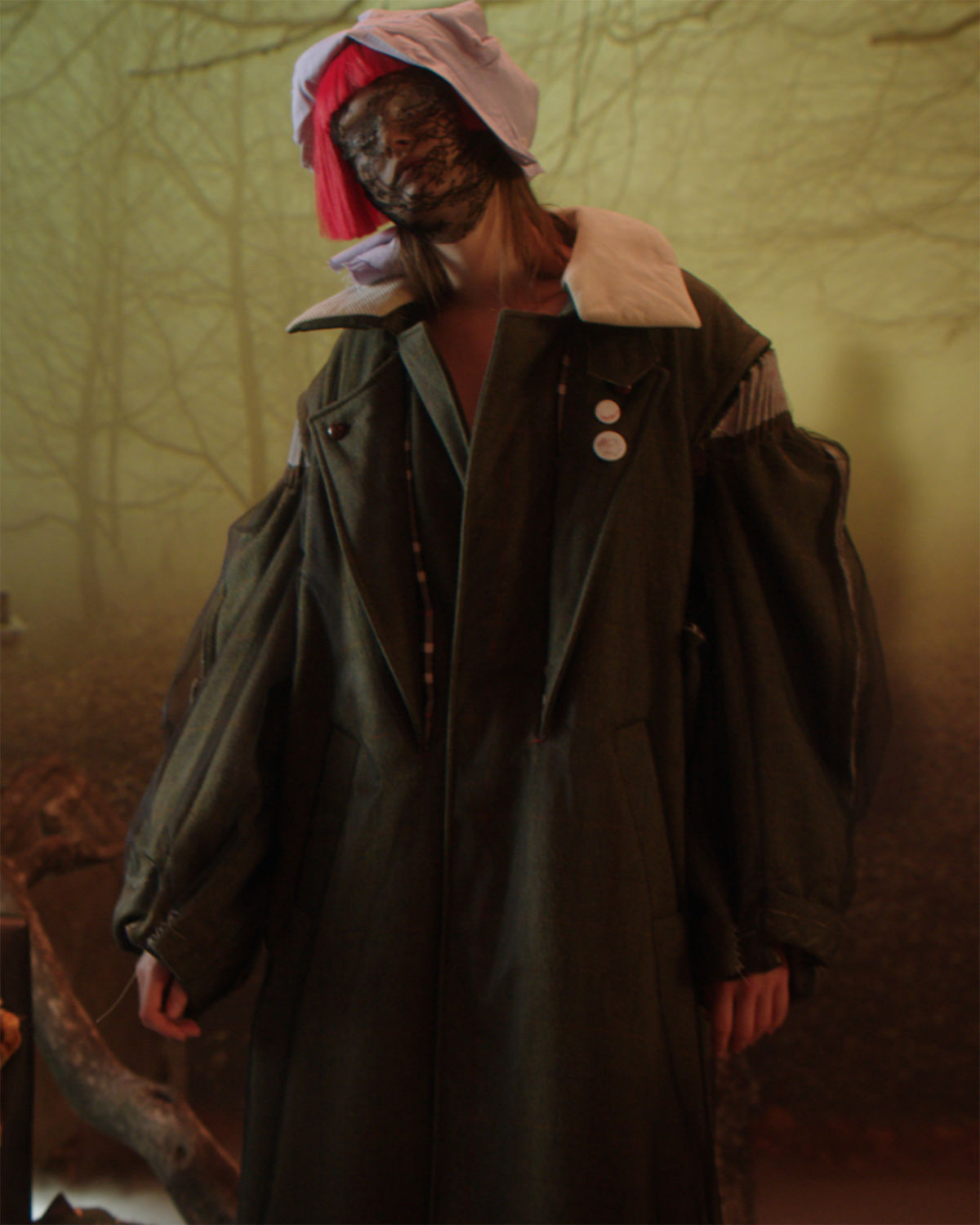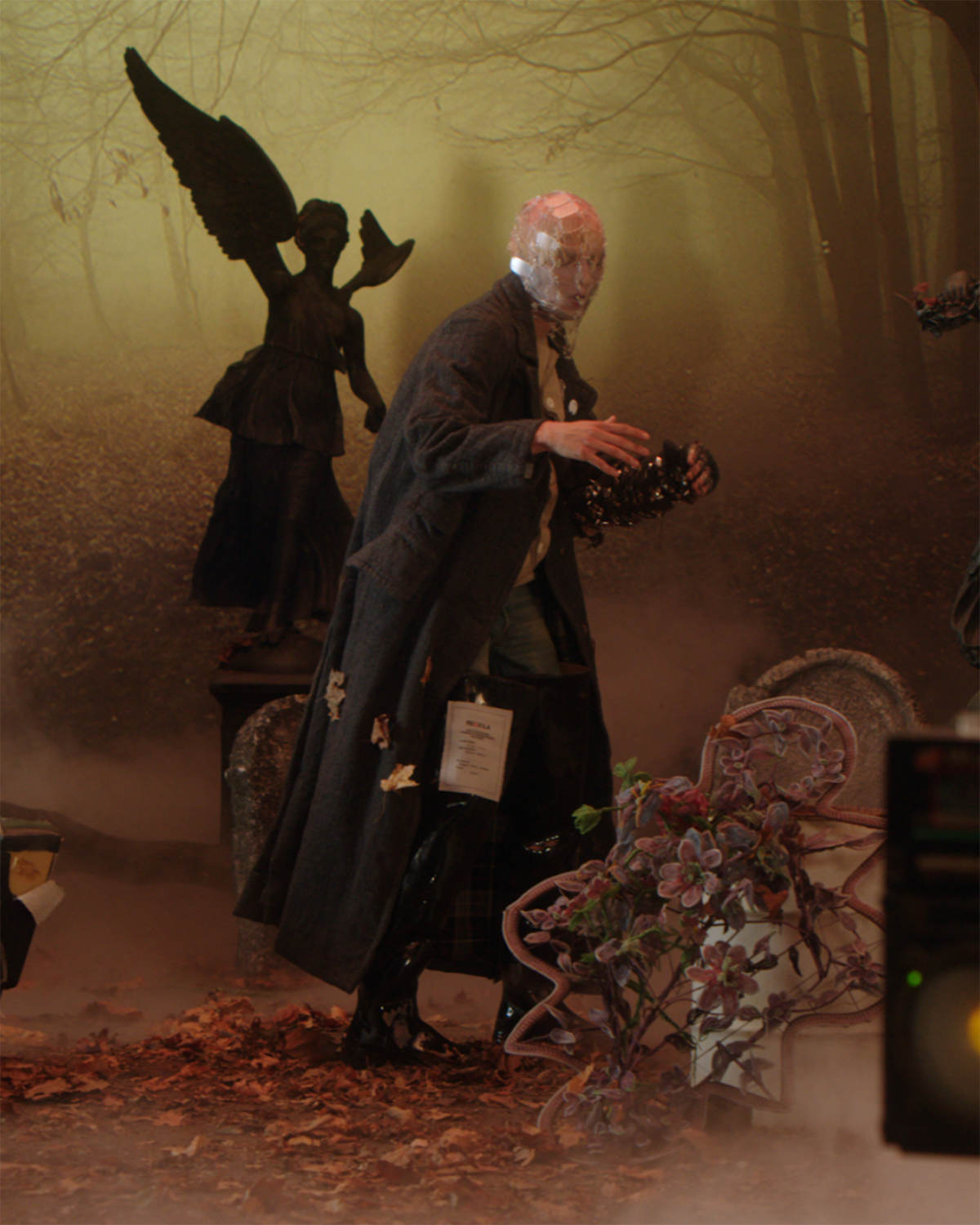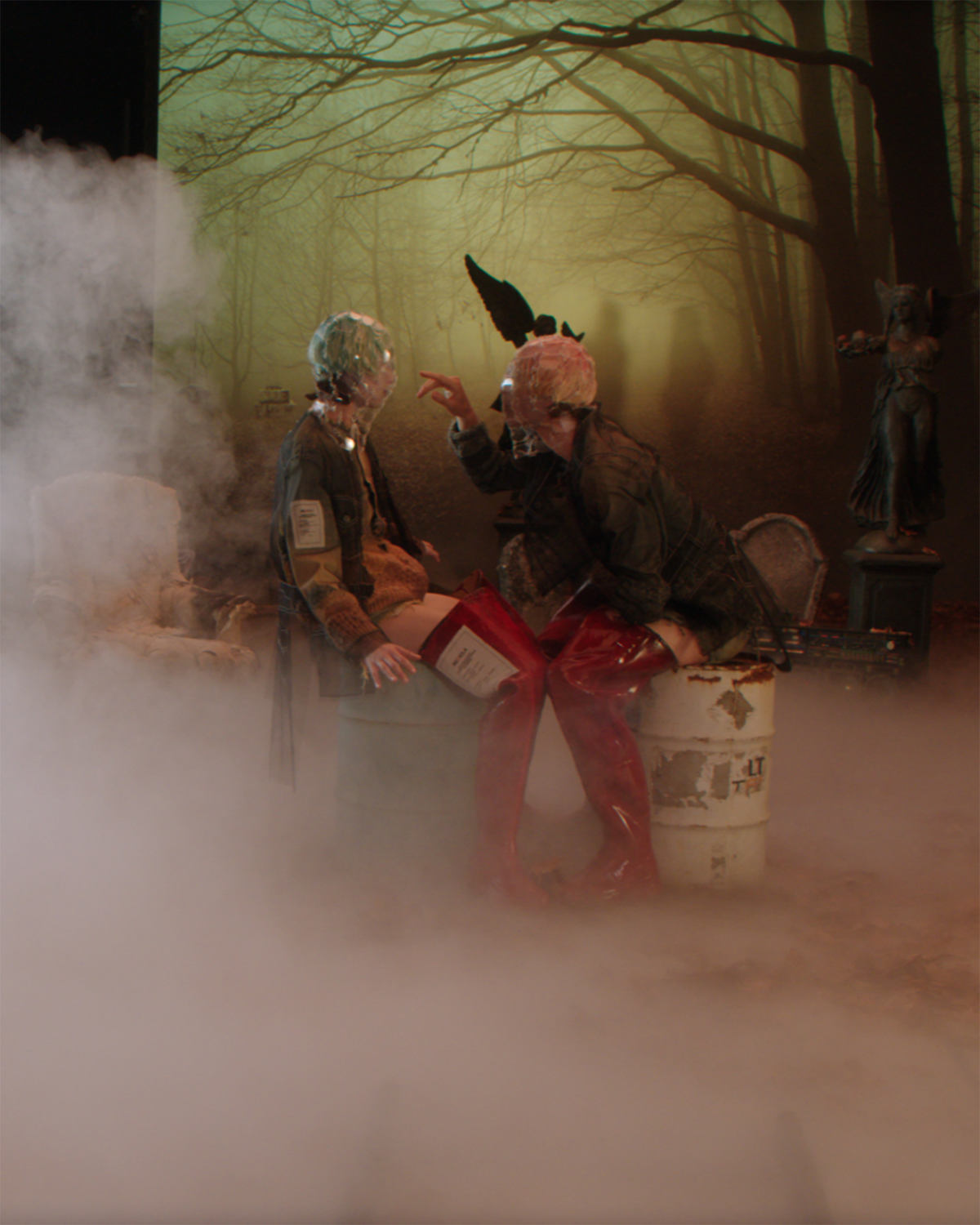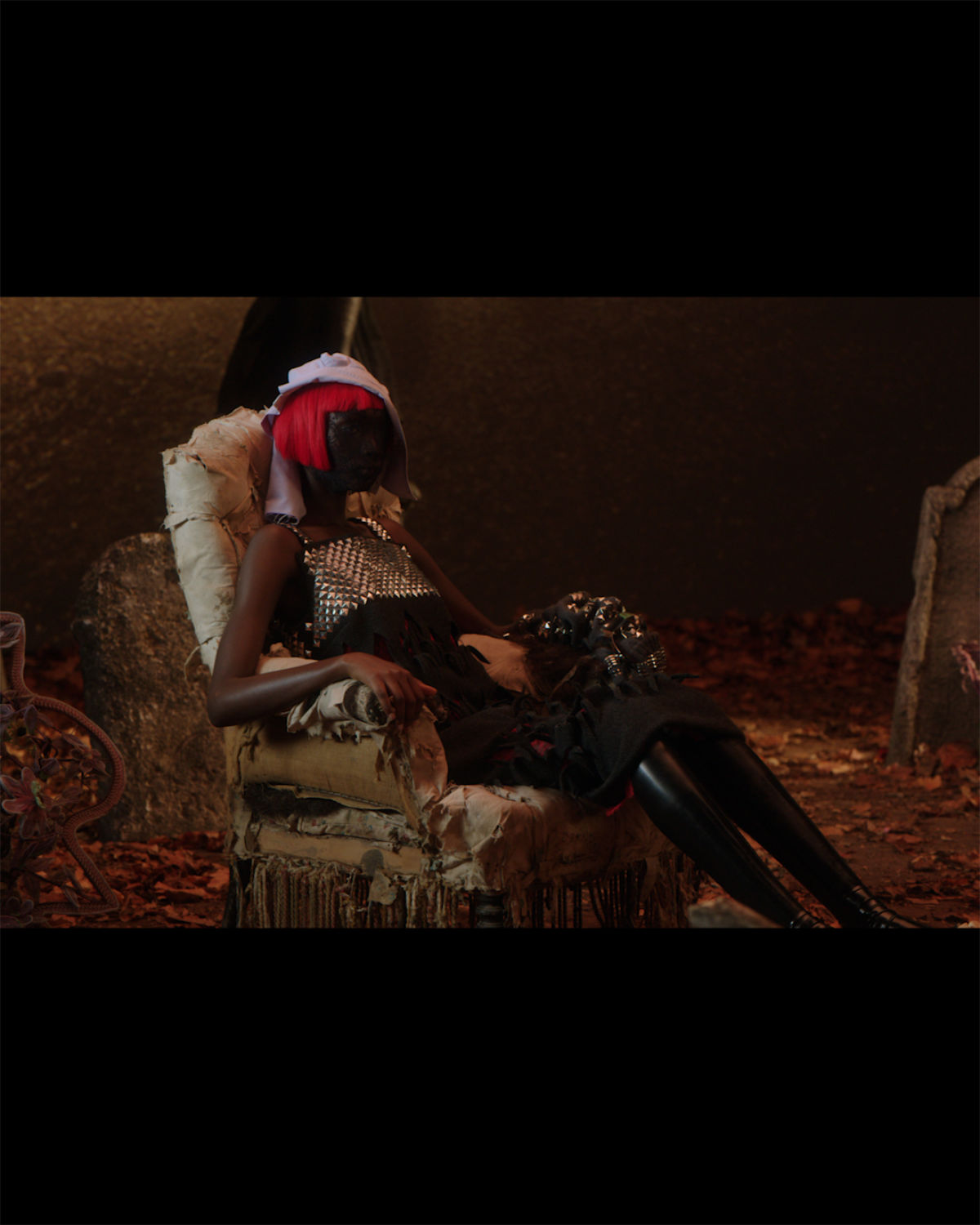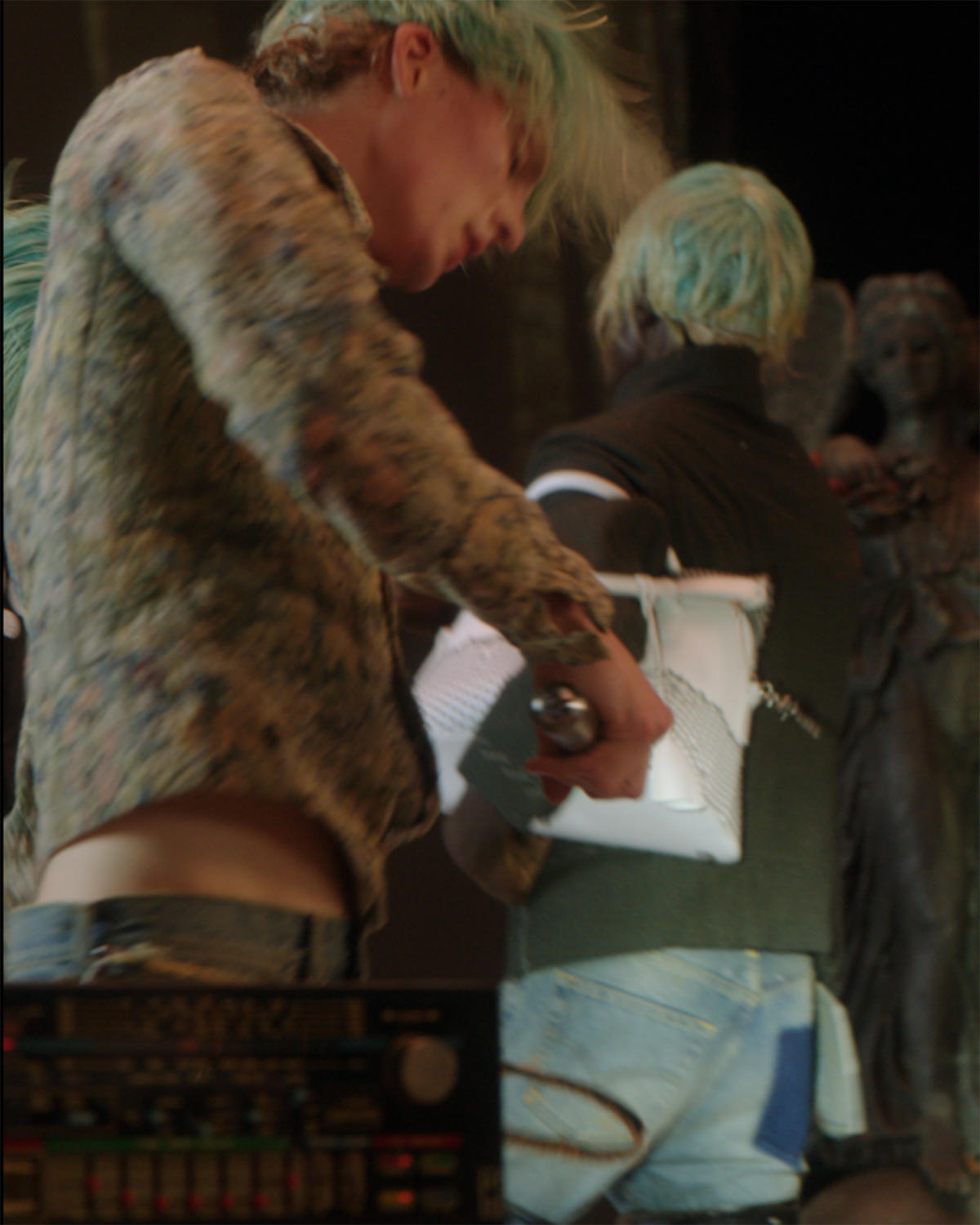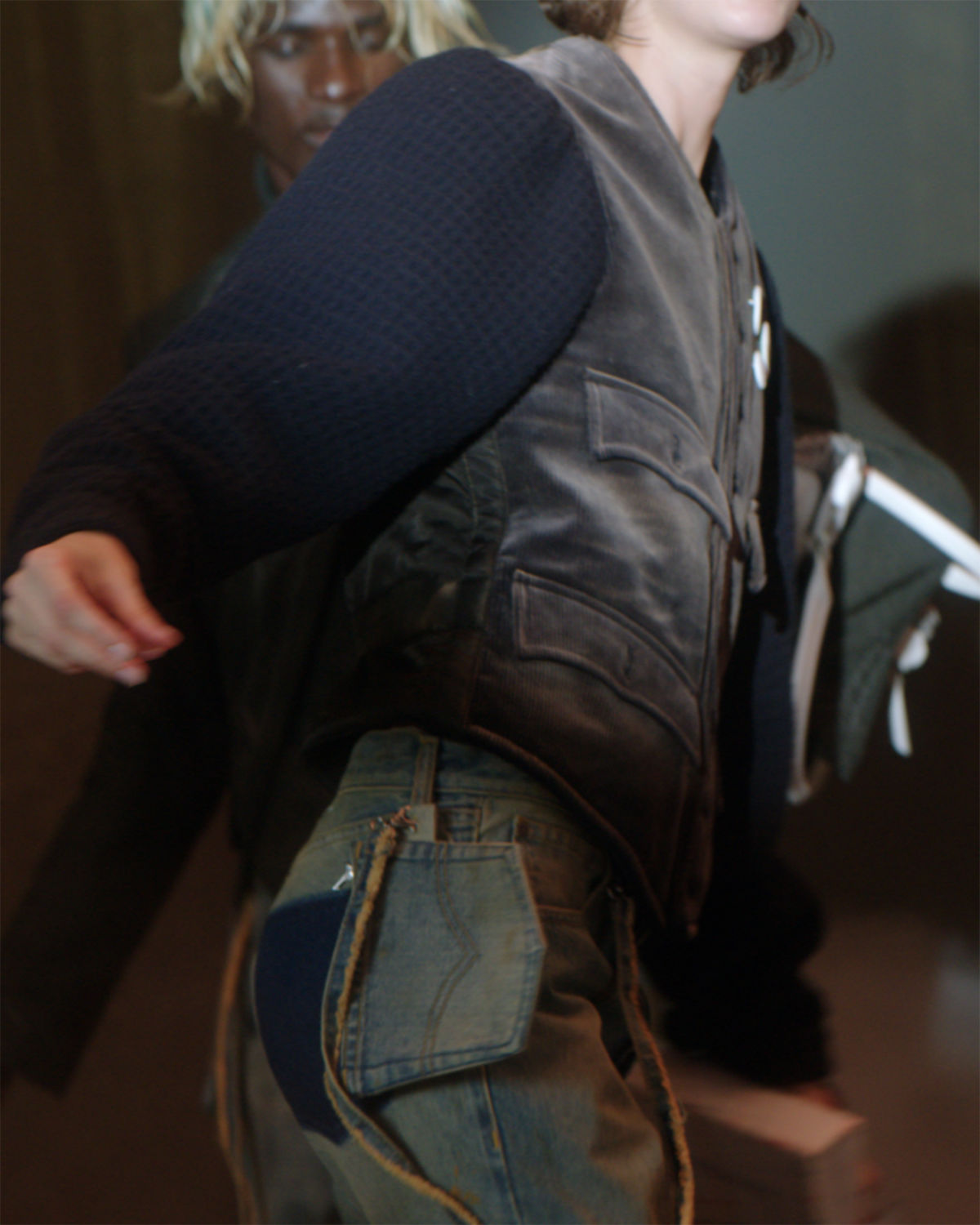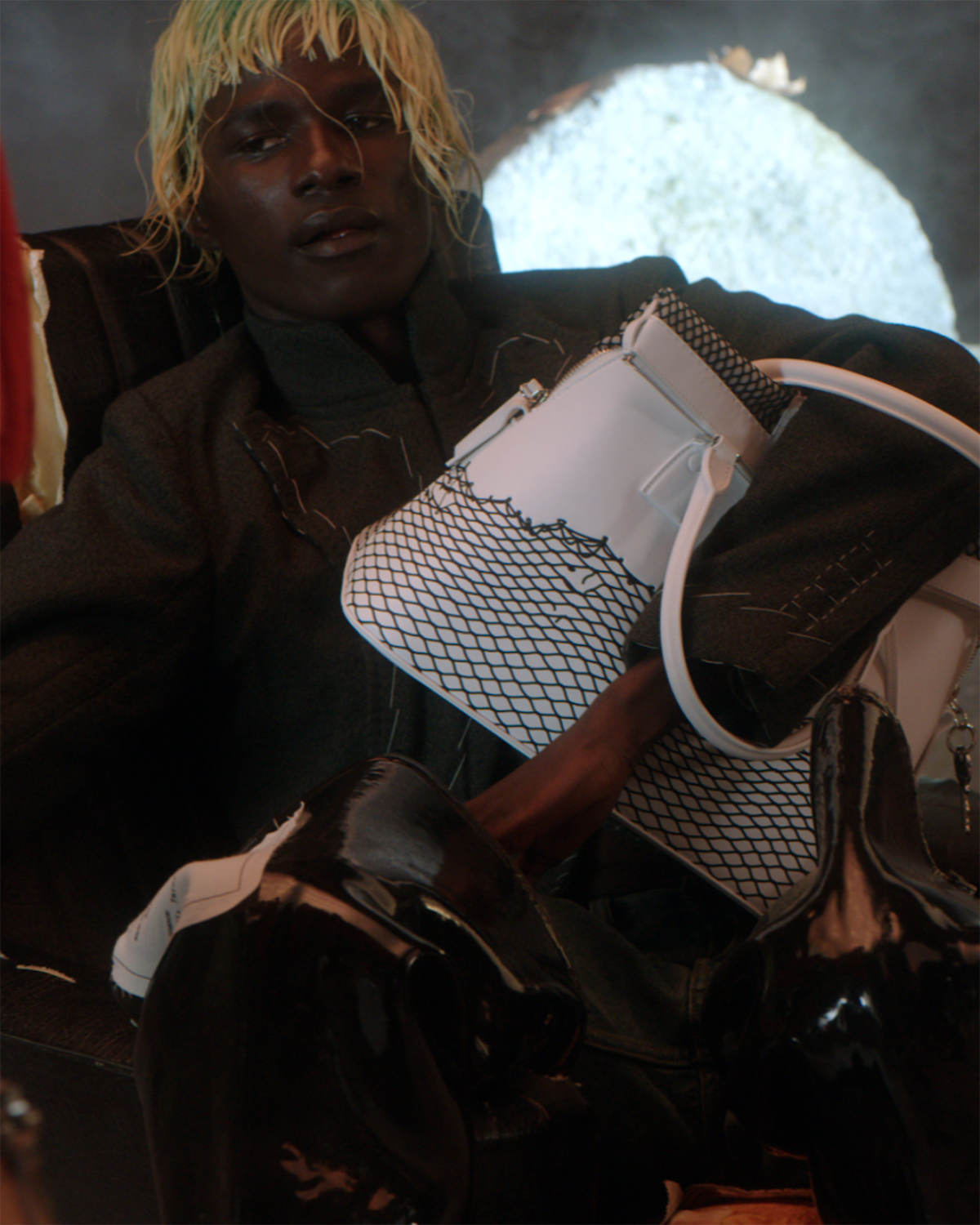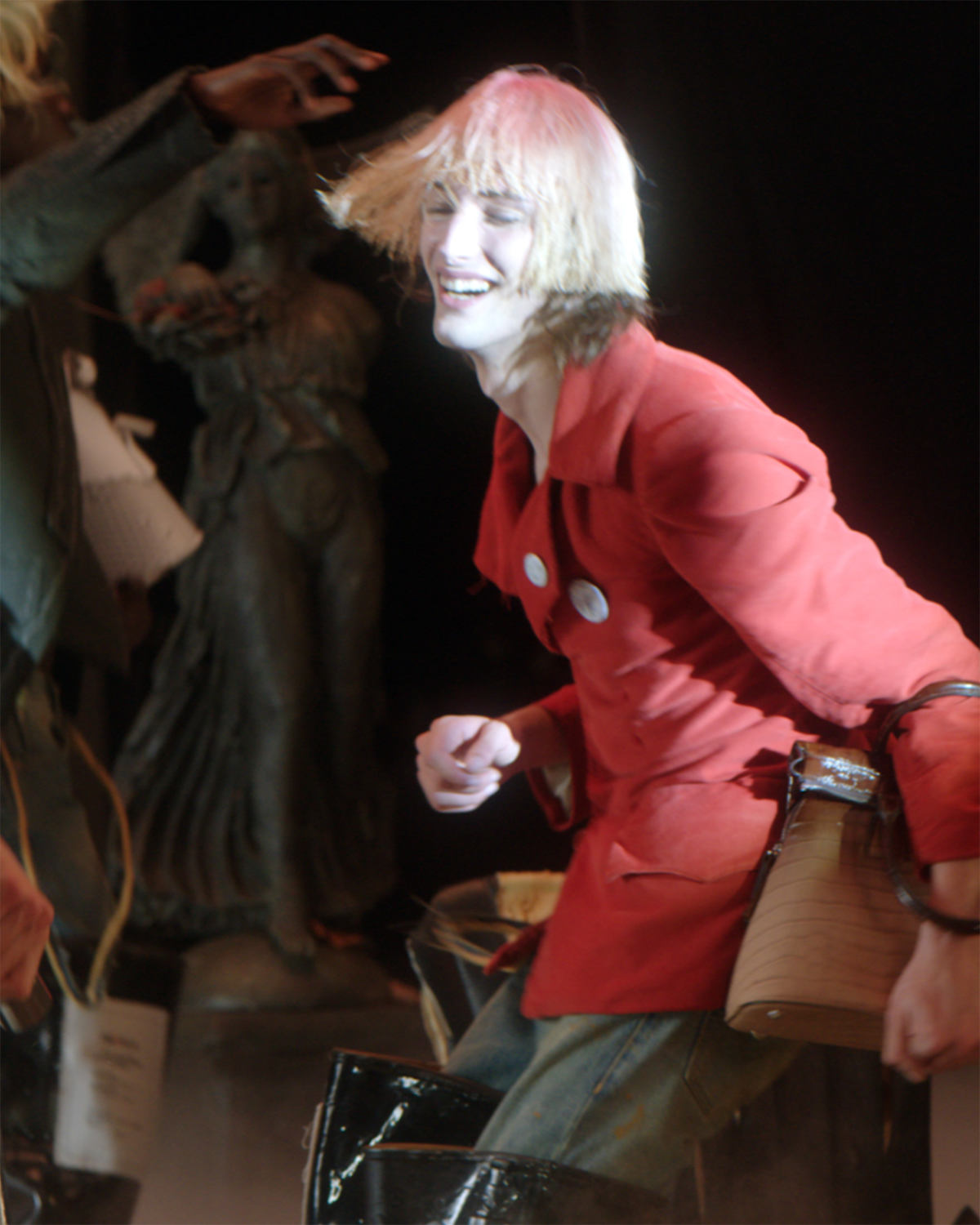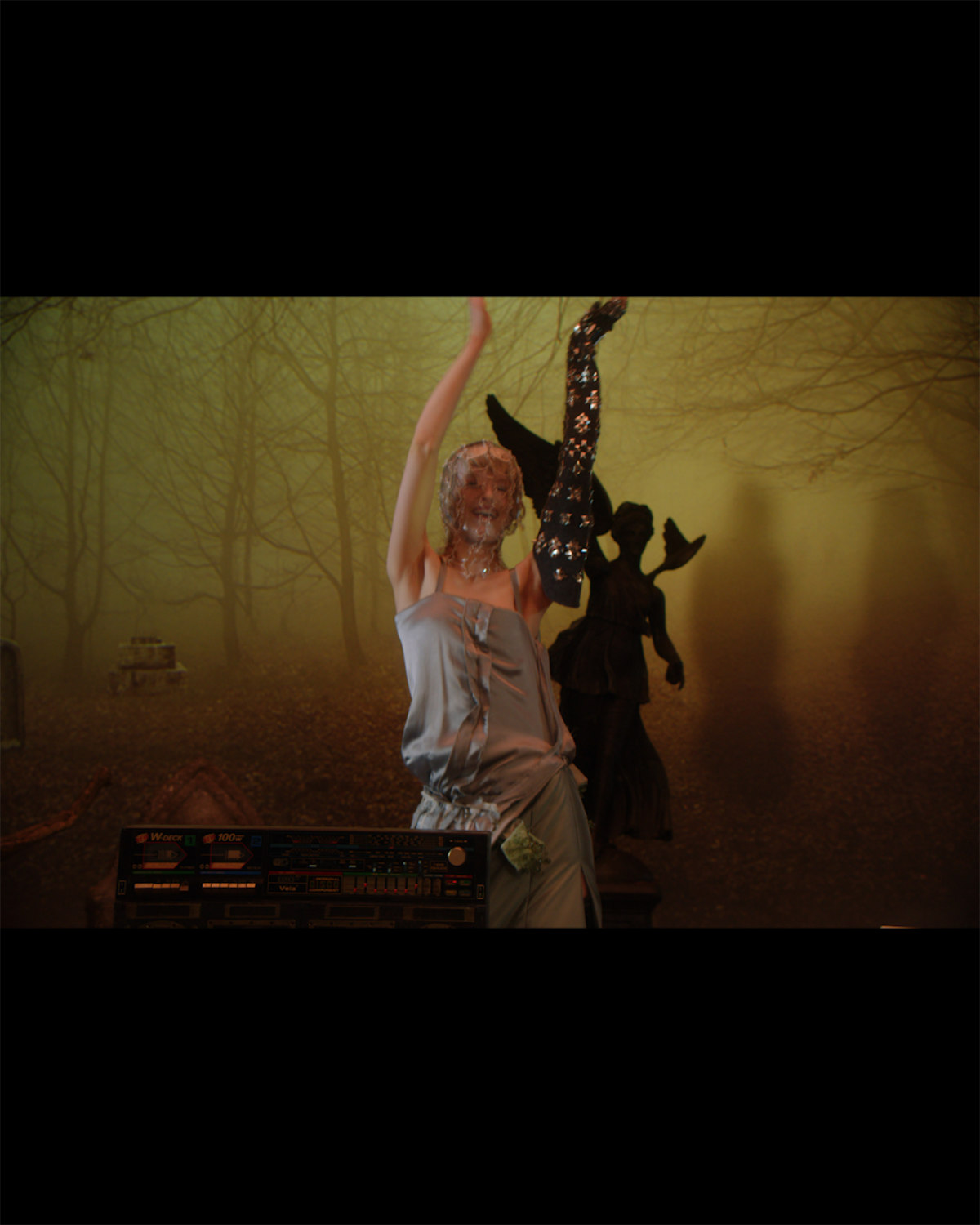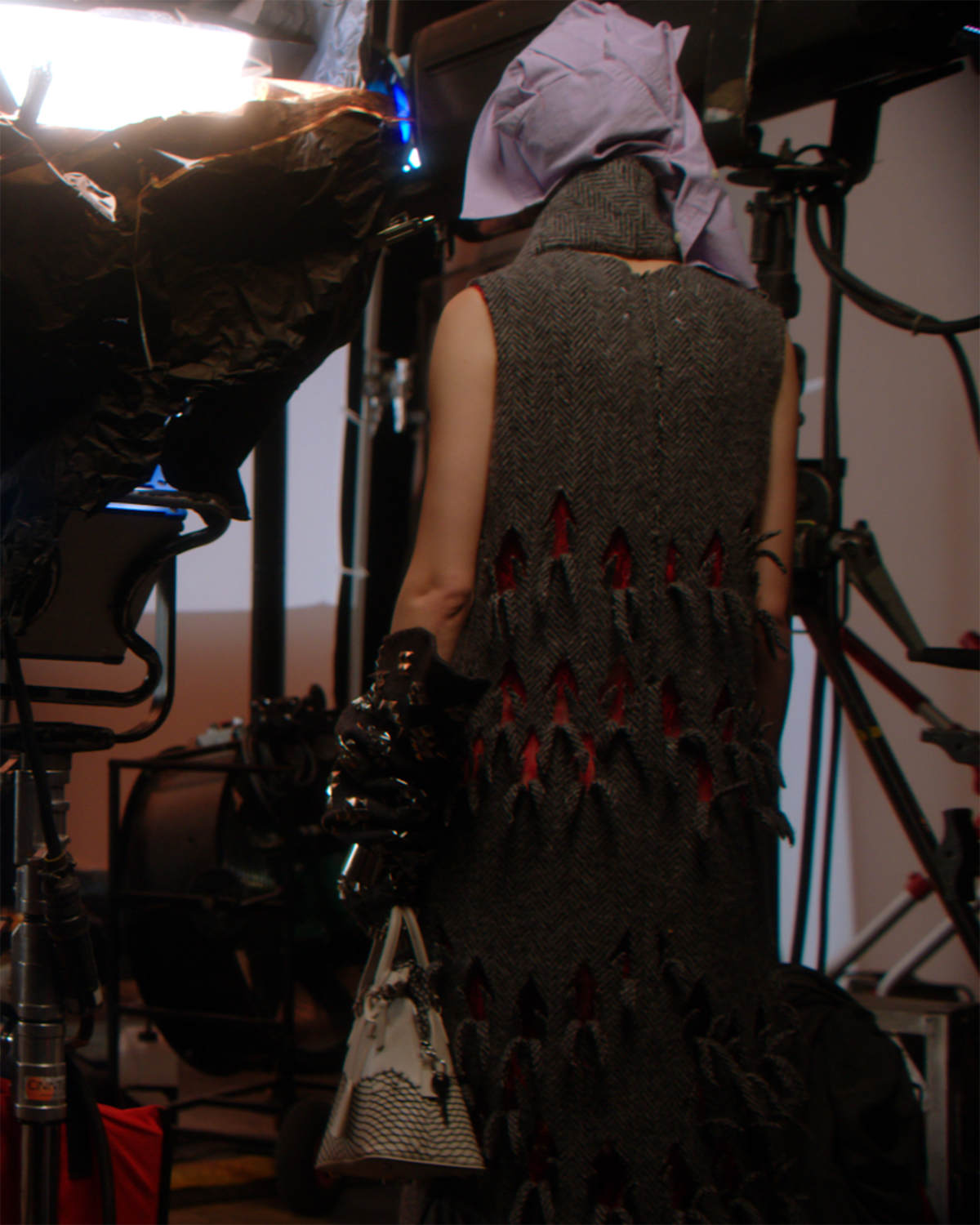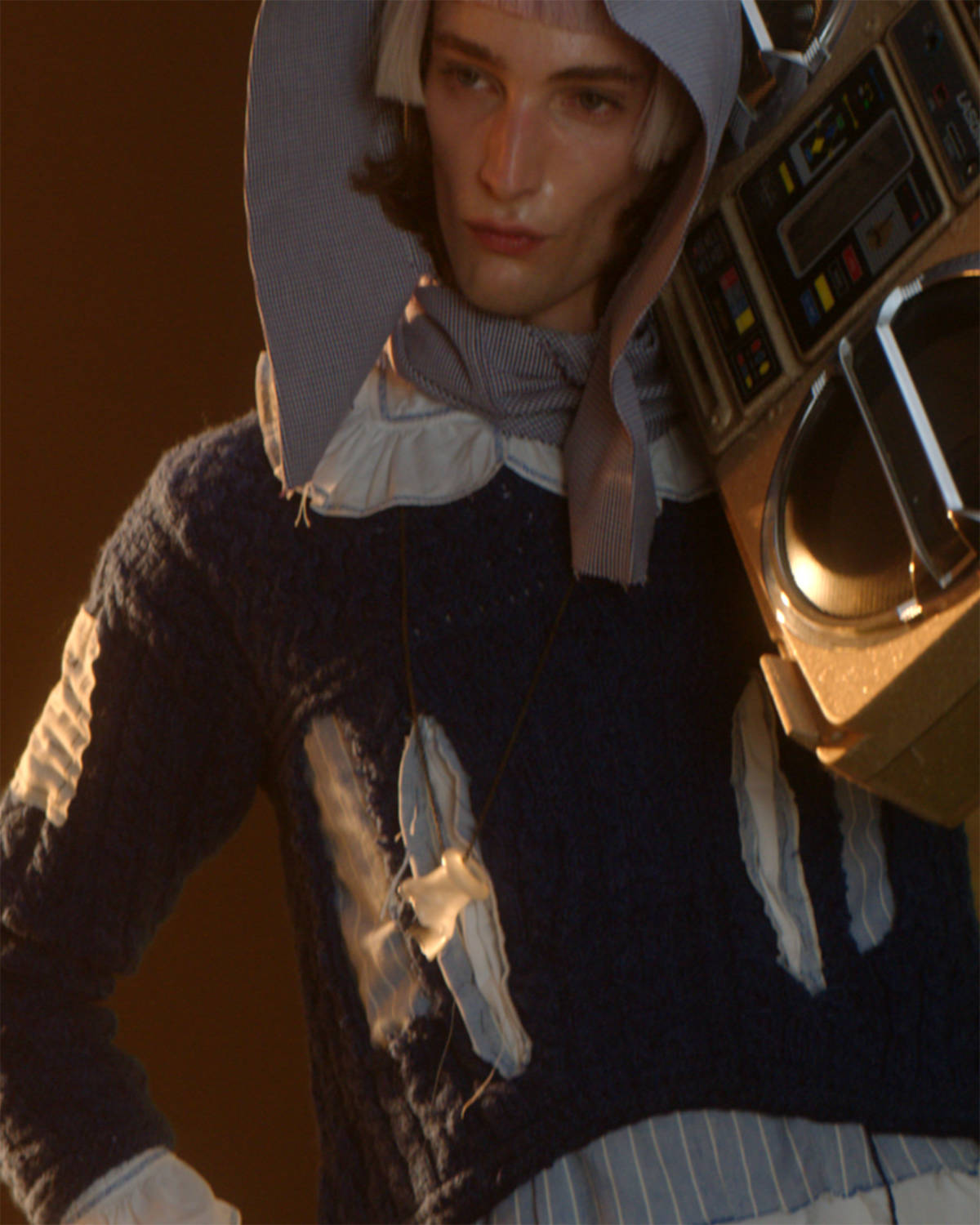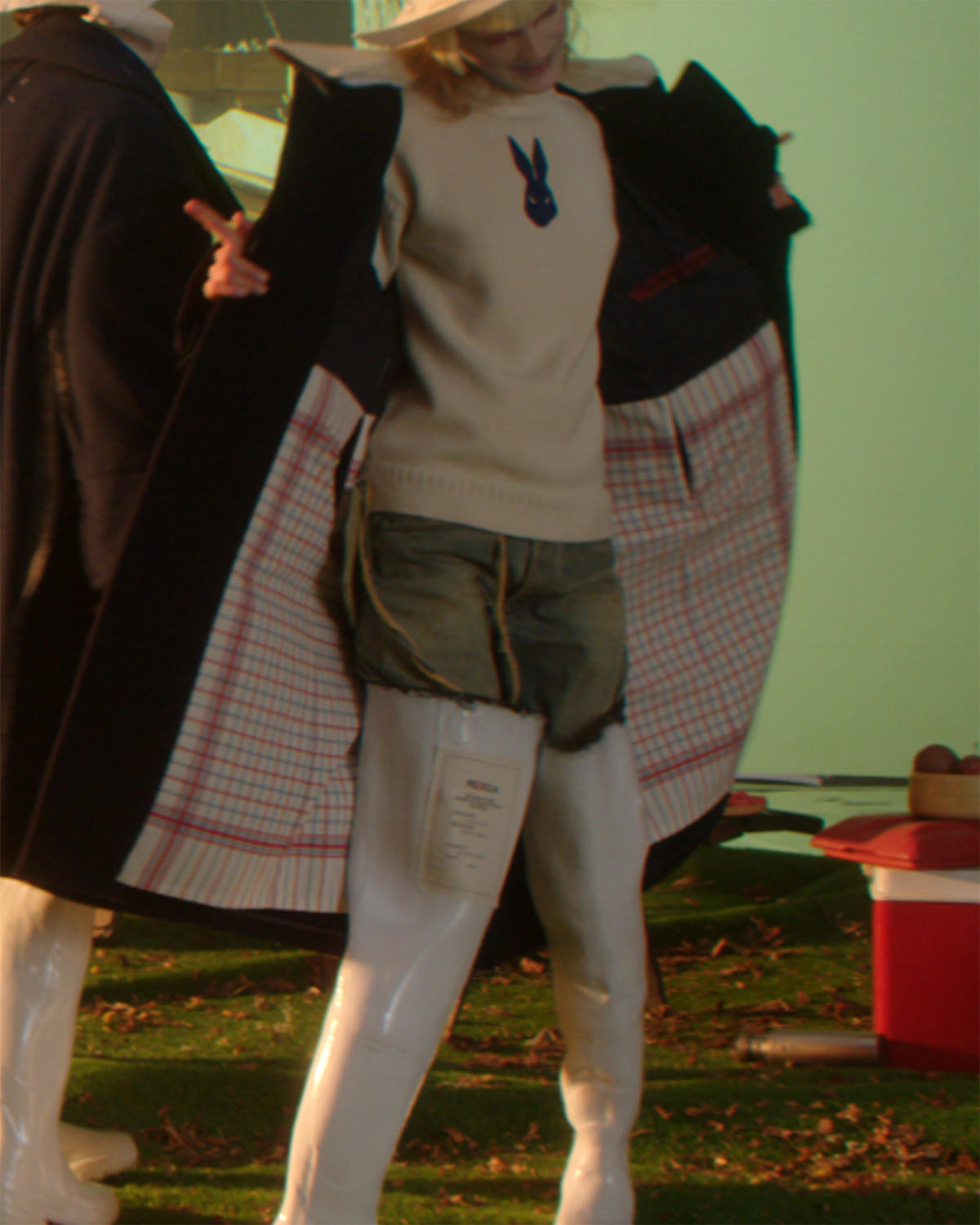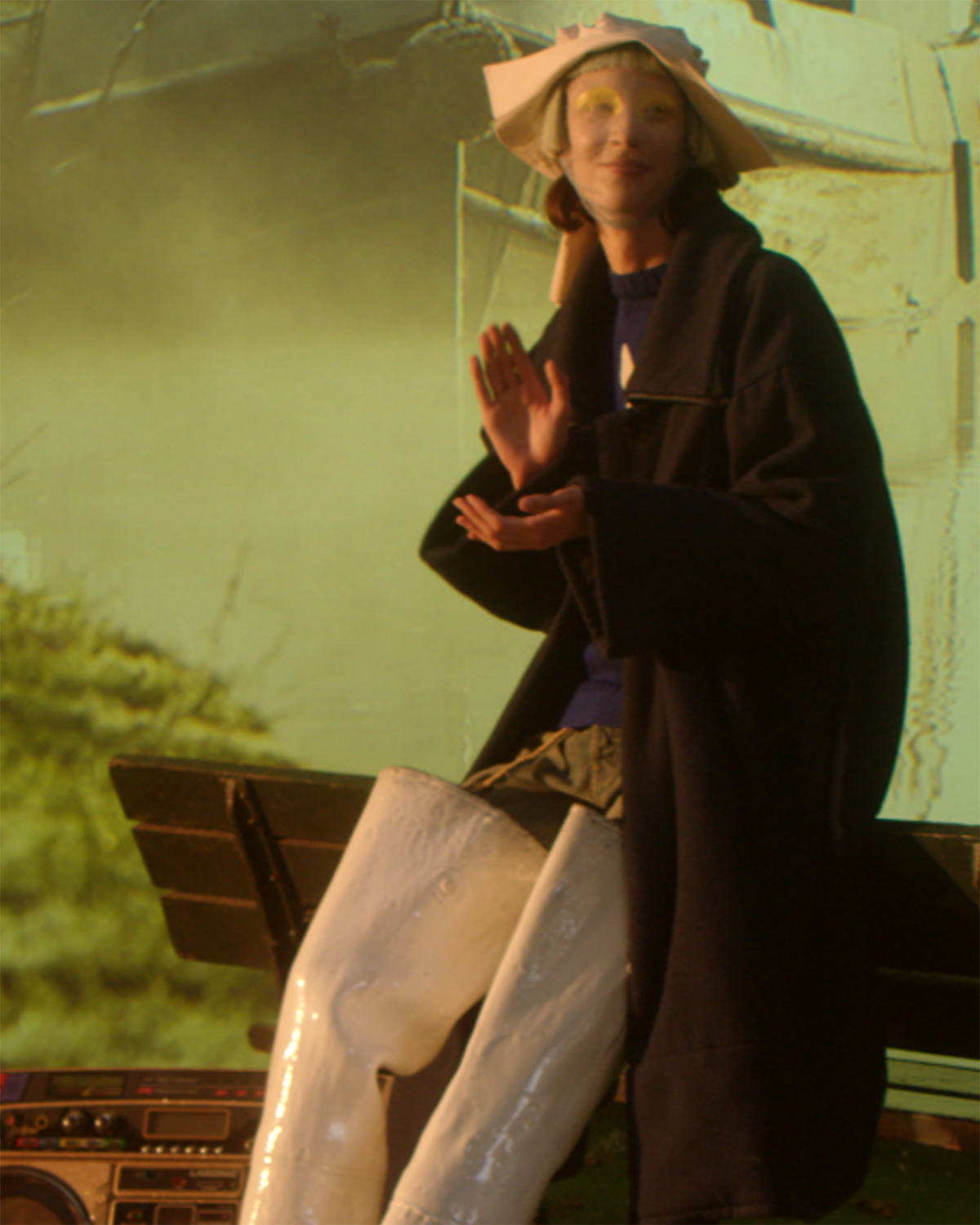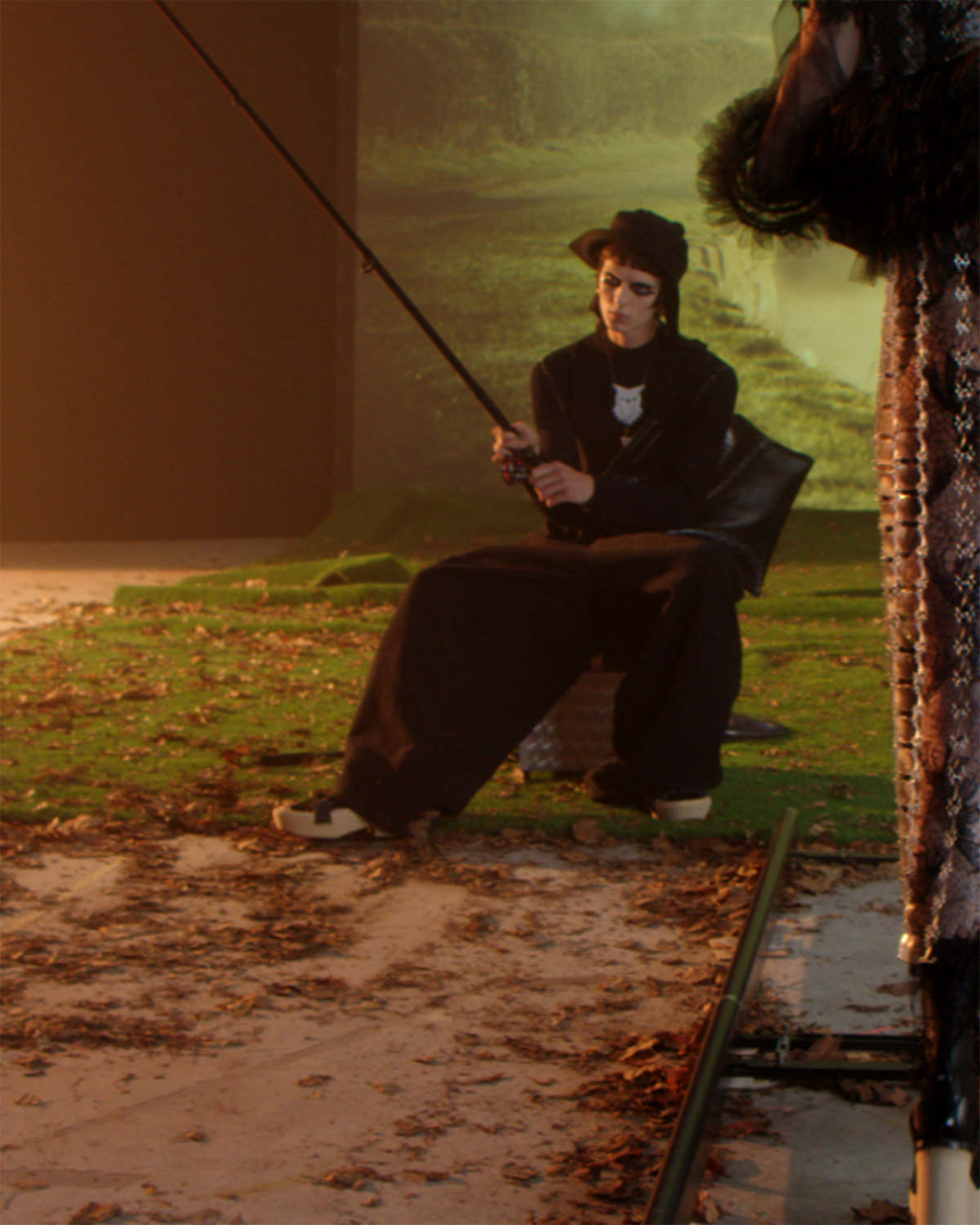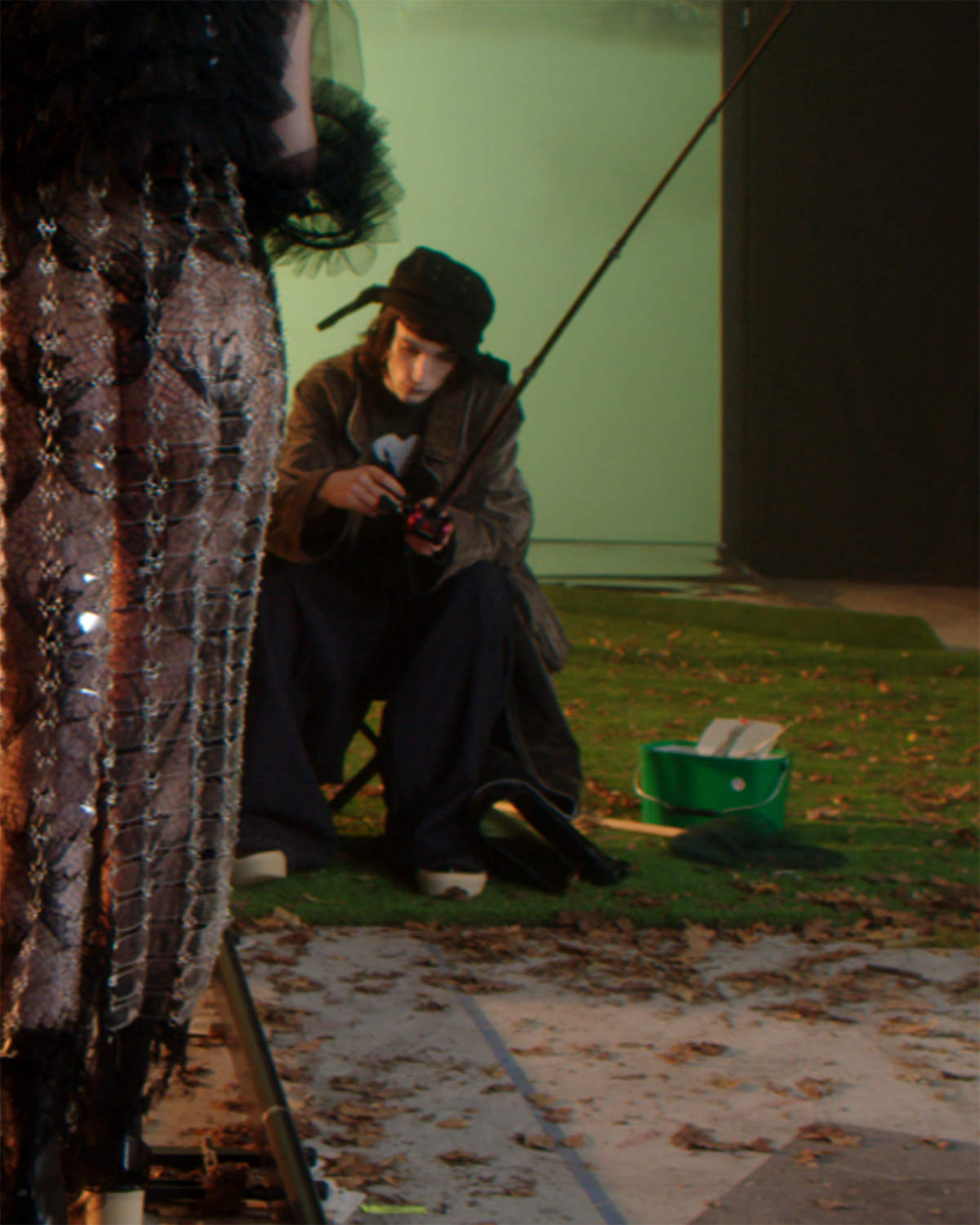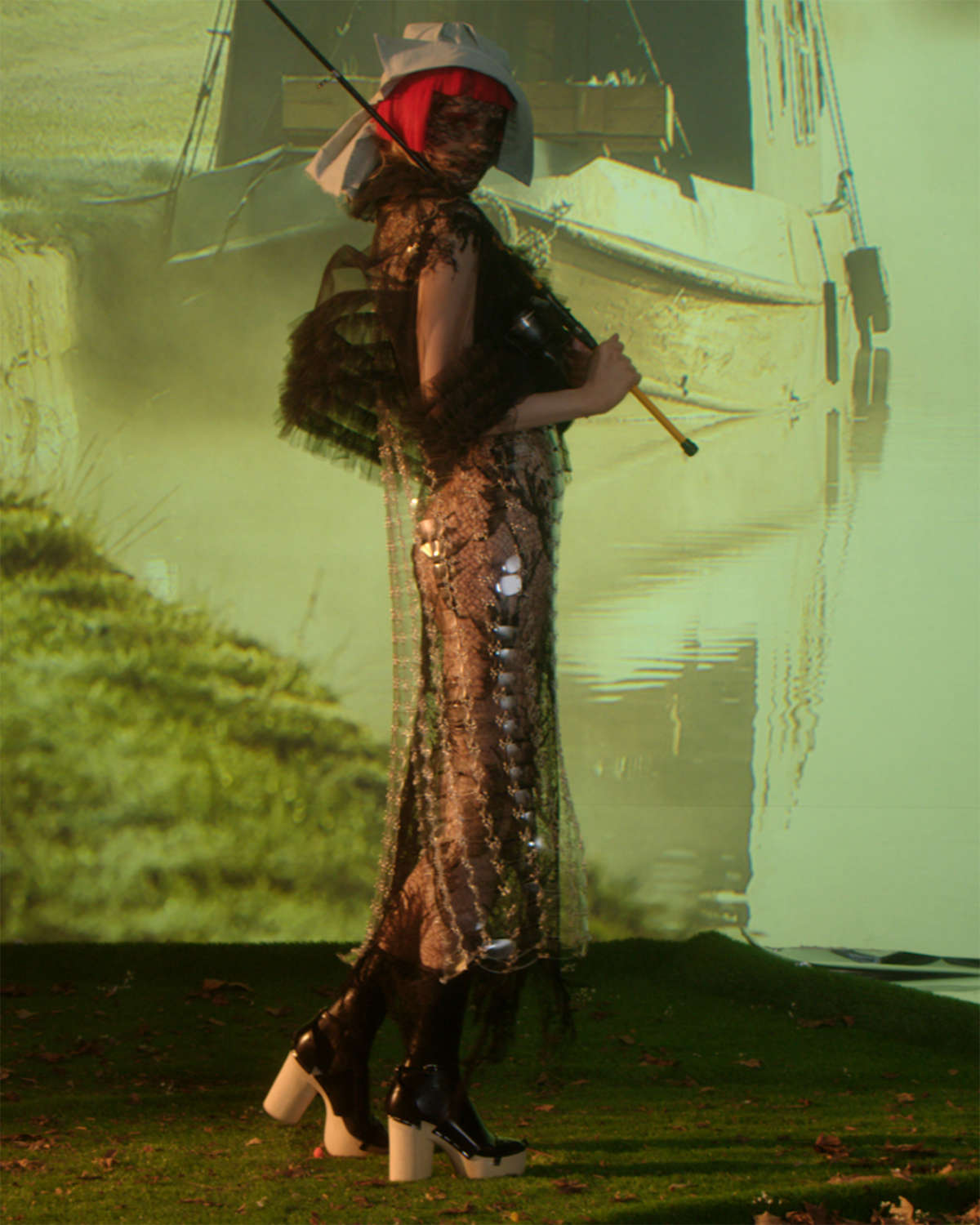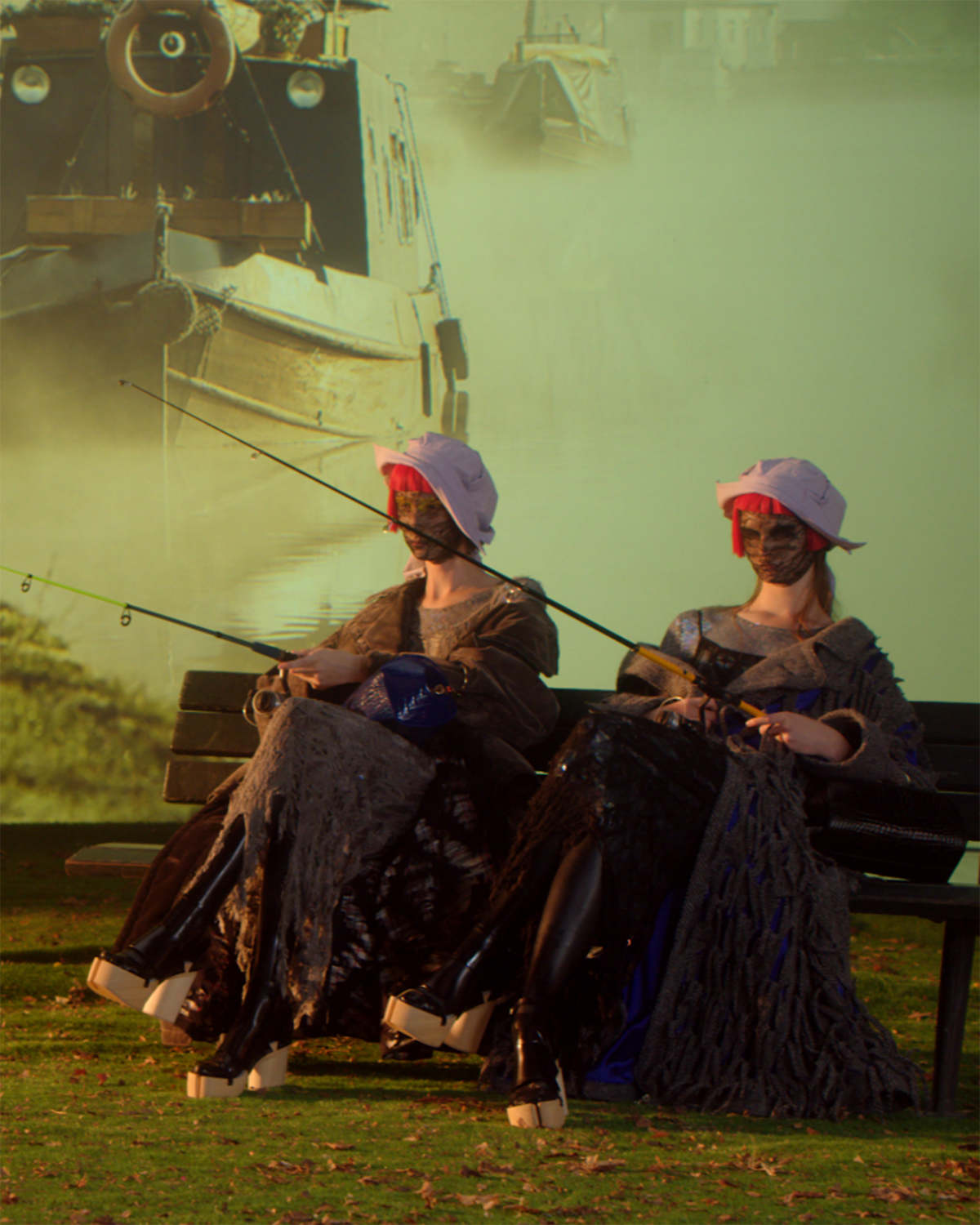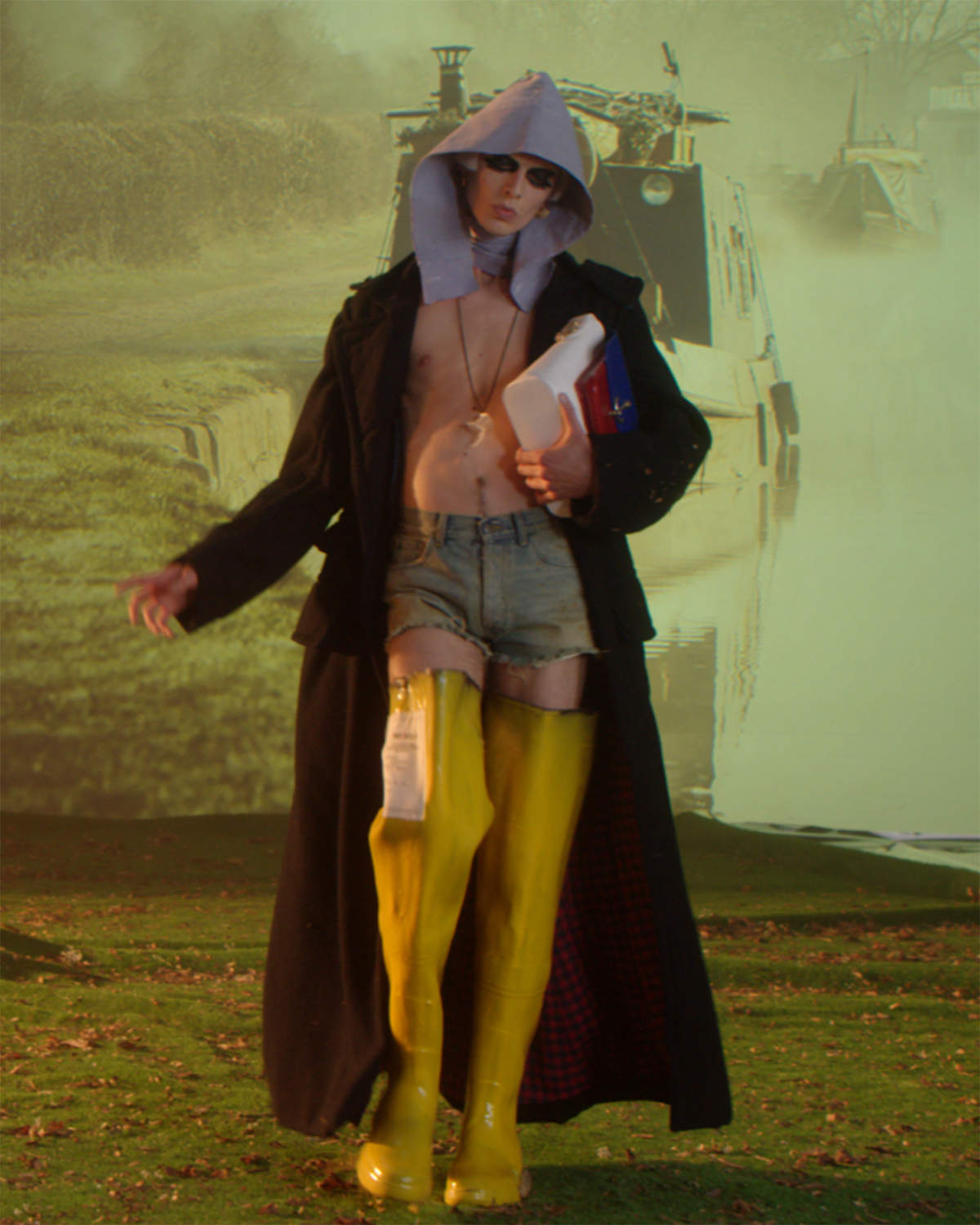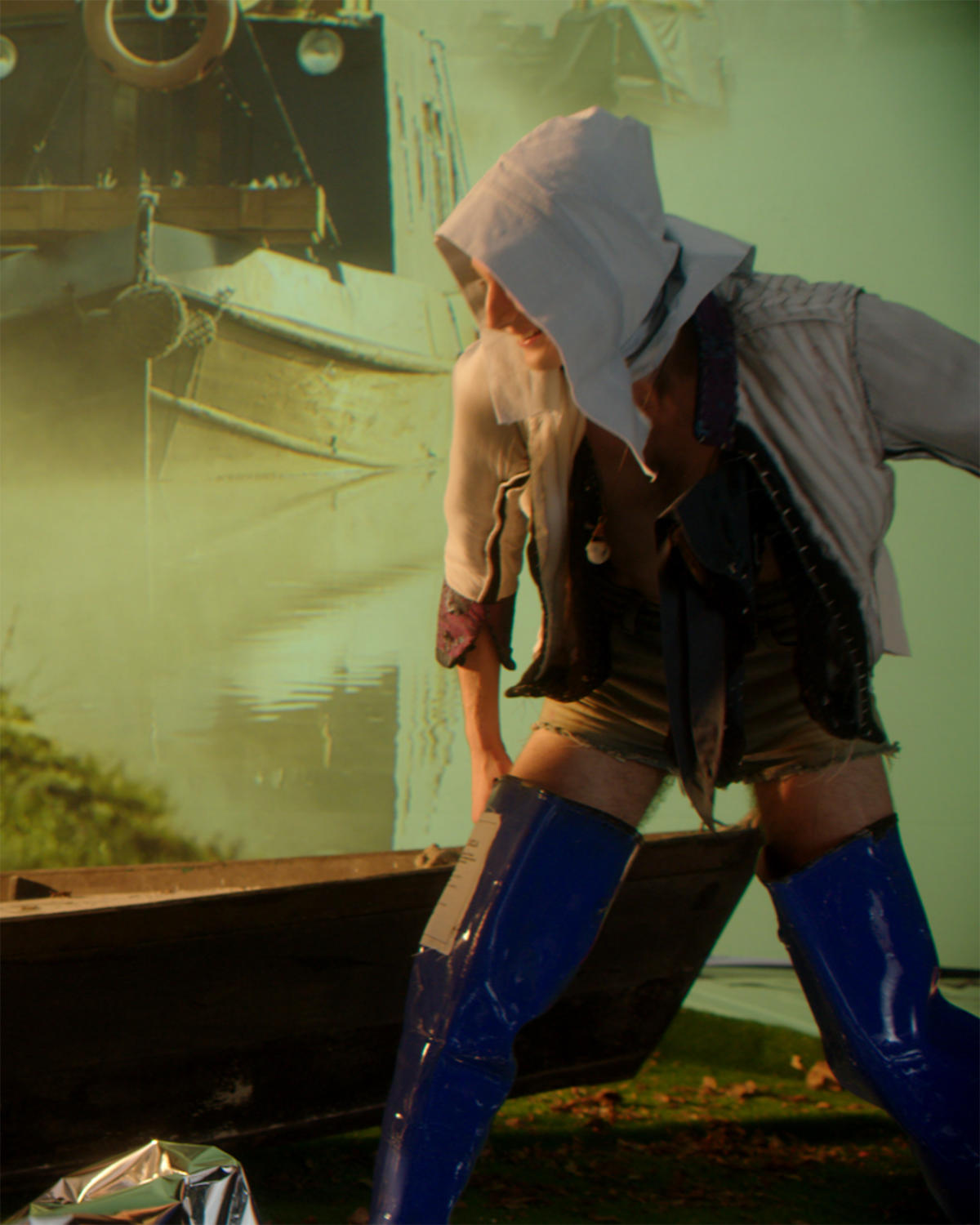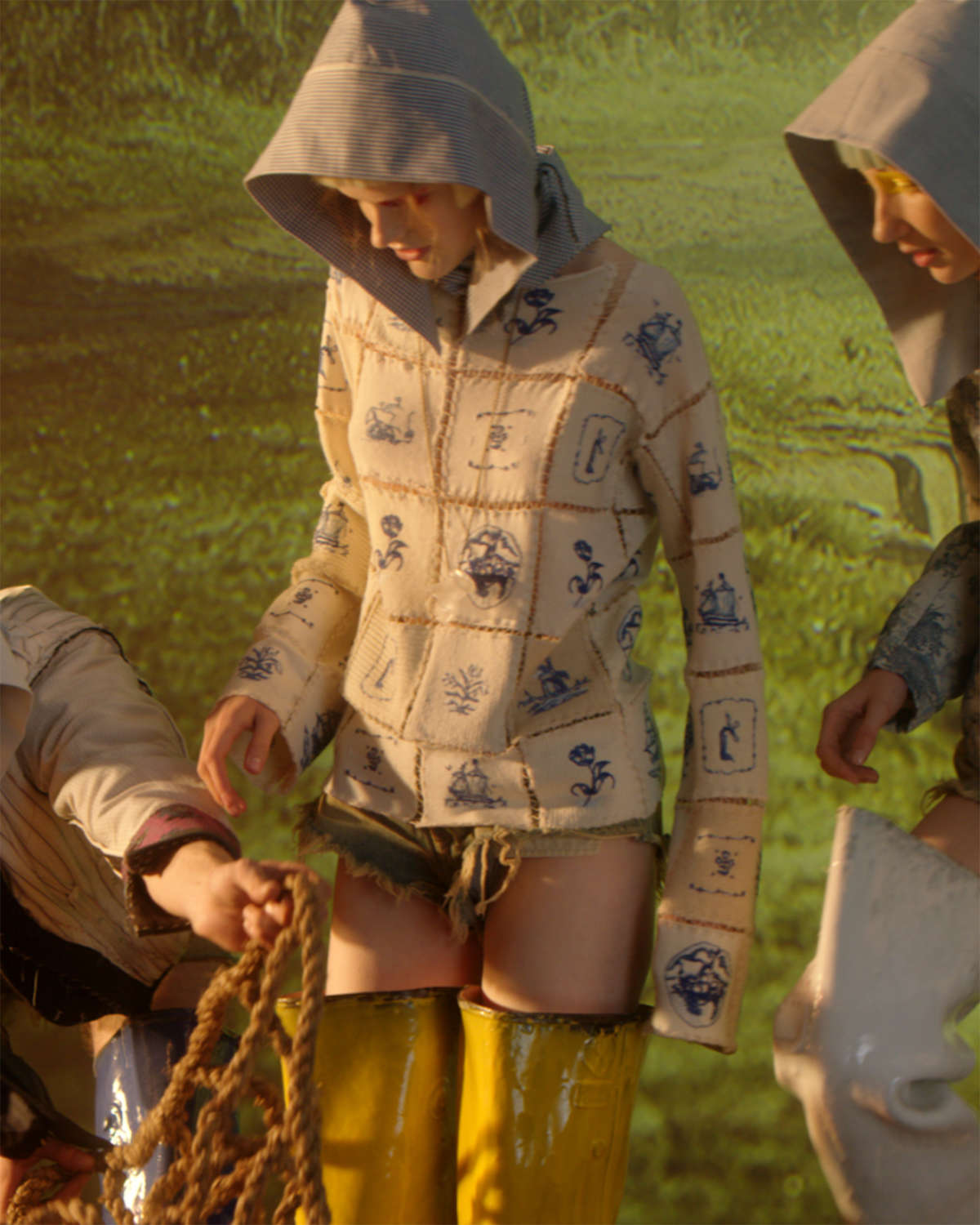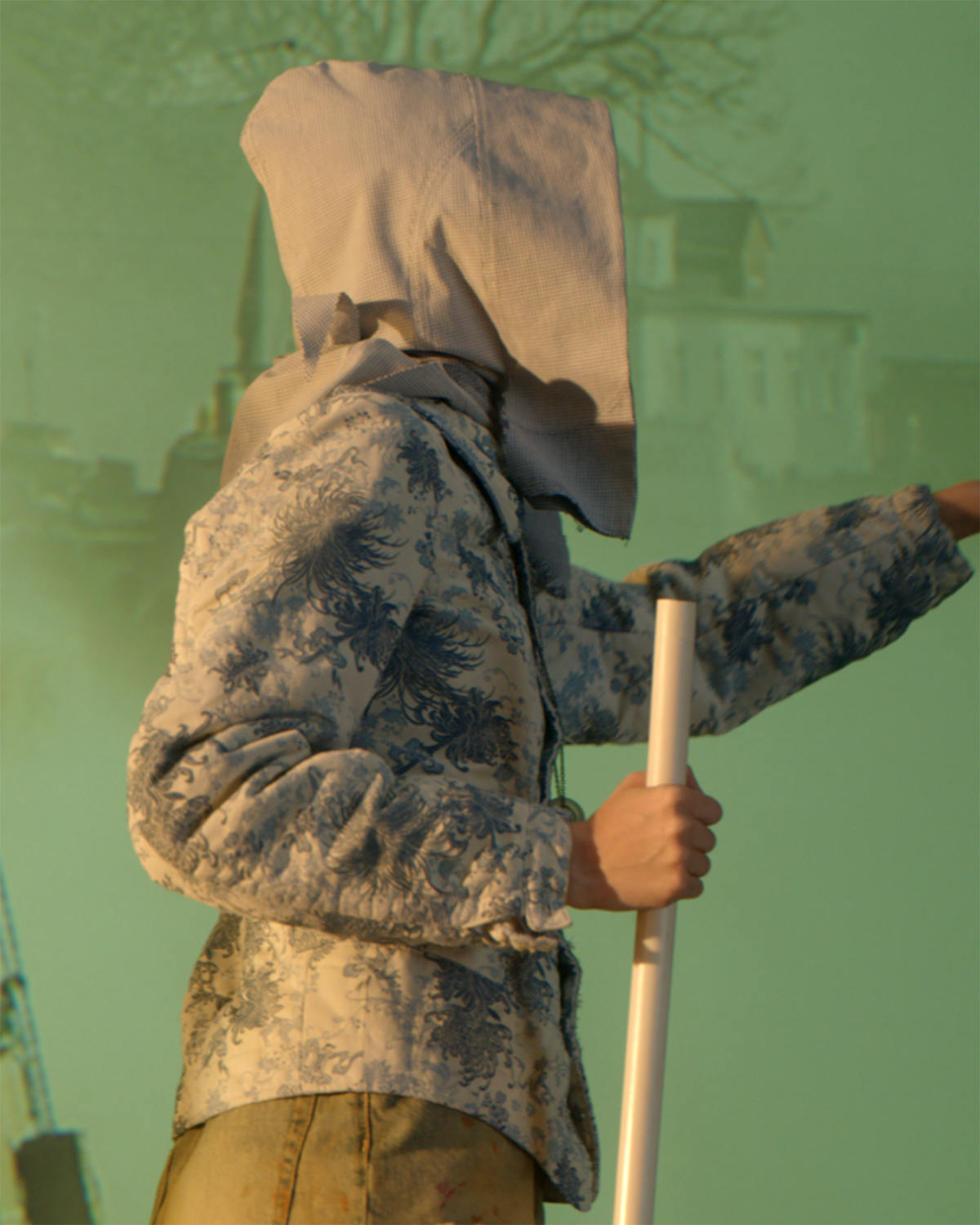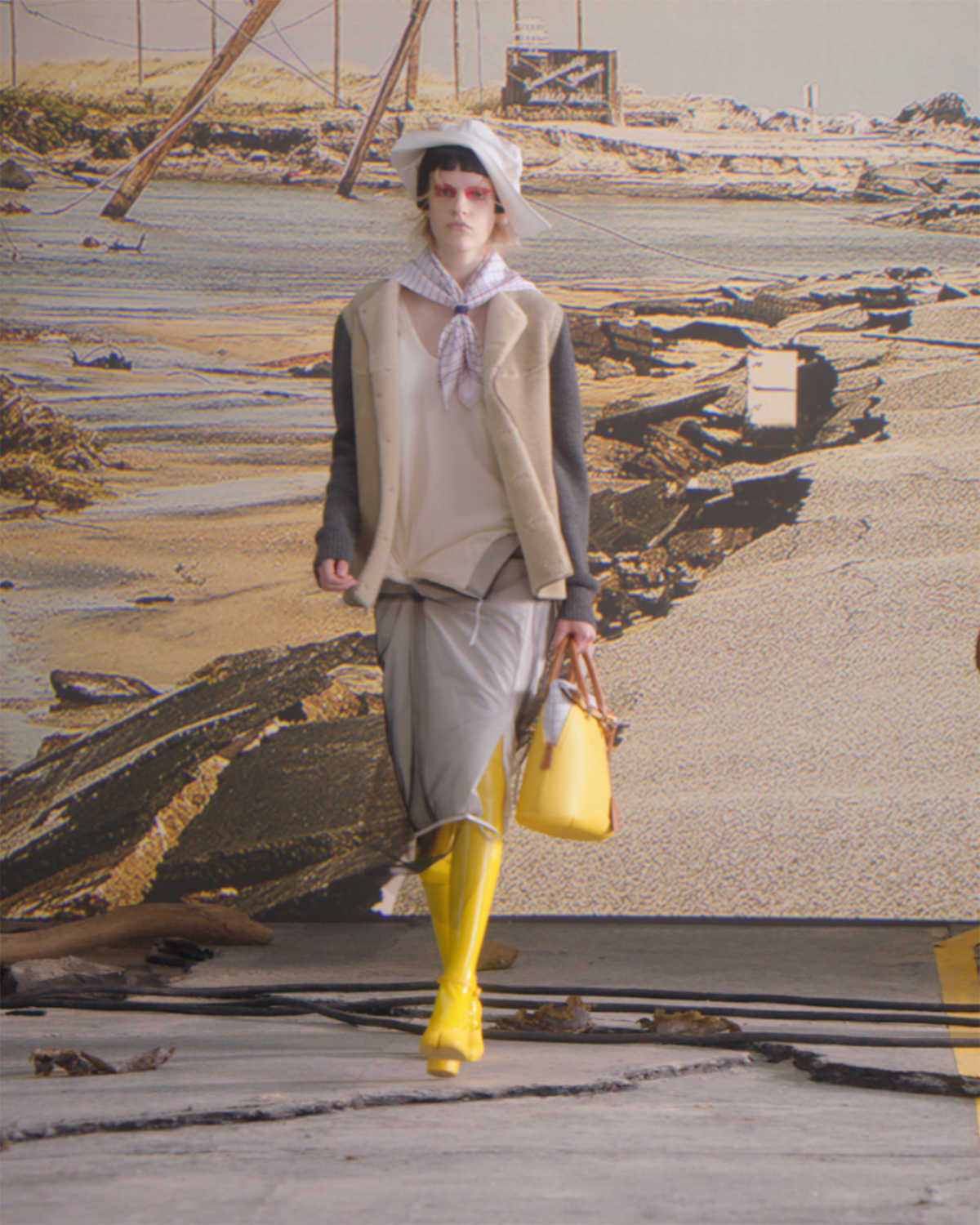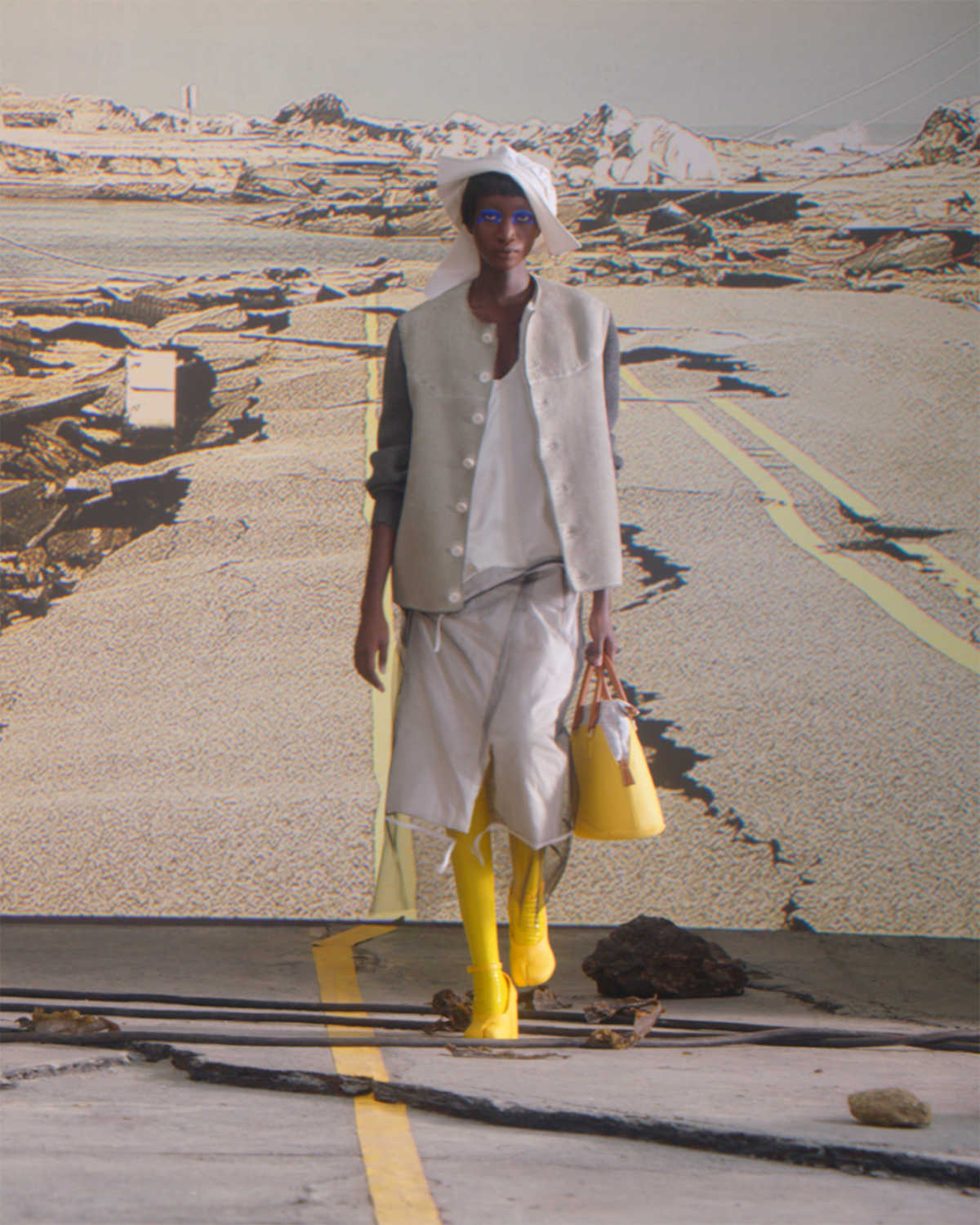 ---