---
Francis Kurkdjian Introduces His New Eau De Parfum: Aqua Media Cologne Forte
Luxferity, 31.05.2023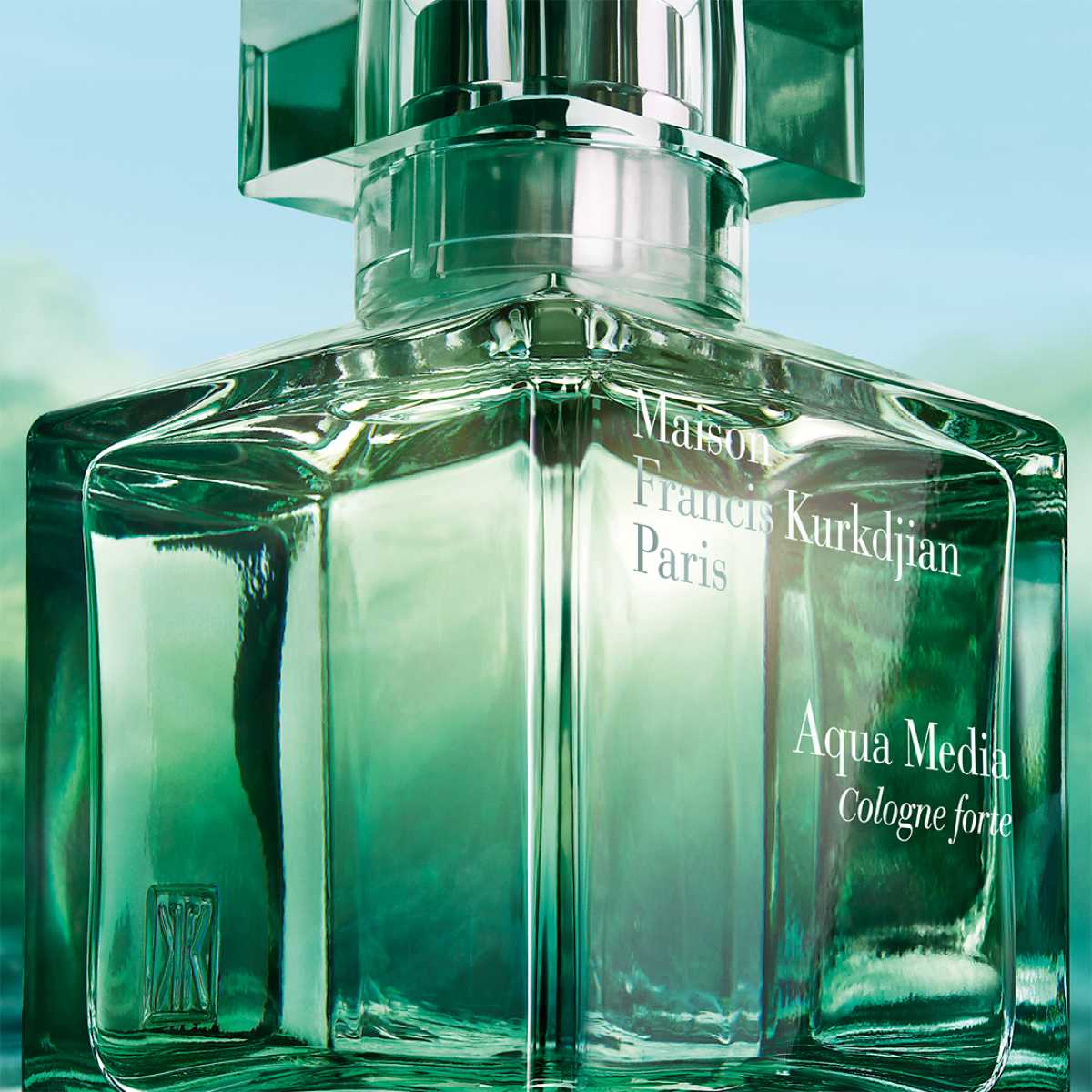 Aqua Media Cologne forte, the effervescence of nature

For Francis Kurkdjian, happiness lies in the simple things nature provides, like the feeling of sunlight on the face, the contemplation of the sky's ever-changing colors, or the caress of a delicate breeze on the skin. What if happiness was close to hand? Enjoying the pleasures of everyday life and nature, seizing each new day and holding onto the best parts. "More than anything else, happiness is to be well" wrote French author Françoise Sagan, with words as simple as the essential truth they express. Wellbeing is to be in harmony with oneself, one's mind, one's body, and nature. Without pretenses.
Mens sana in Corpore sano - a healthy mind in a healthy body. This is the ideal Francis Kurkdjian translates so accurately through the Aqua Cologne forte collection, where freshness is intensified. Inspired by the benefits of the traditional eau de Cologne, these three creations - Aqua Universalis, Aqua Vitae and Aqua Celestia - take us to sunlit places brimming with colors and freshness.
Francis Kurkdjian is now adding a fourth and new opus to this collection: Aqua Media Cologne forte, the median point between light and freshness.
When the essential makes sense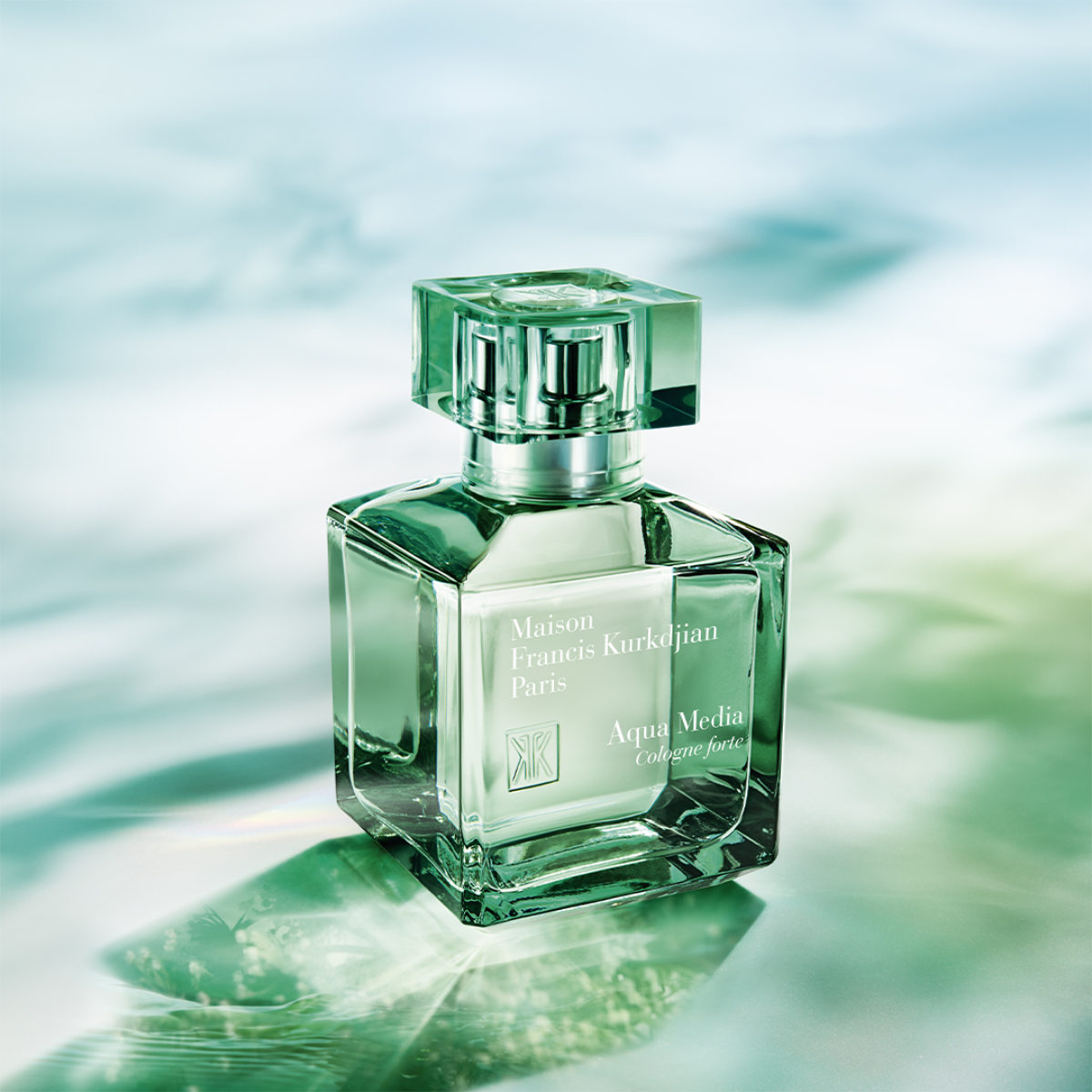 As with all of his Aqua fragrances, Francis Kurkdjian chose a Latin name for this fourth chapter: Aqua Media.
And as with each Cologne forte, he assigned it one particular color: green, the center of the rainbow, a fantastical phenomenon born of water and sunlight.
Aqua Media Cologne forte is the embodiment of balance and harmony. This new eau de parfum opens a window to an infinite, boundlessly fresh, idyllic landscape, where the wind in the wild grass seems to engage in a dialog with the murmuring of serene white-water.
Overjoyed nature

Aqua Media Cologne forte is a joyful eau de parfum with tangy, sparkling and almost mouth-watering fresh notes that are full of life. The aniseed accents Francis Kurkdjian holds so dear are center stage, shining through in this garden of citrus notes.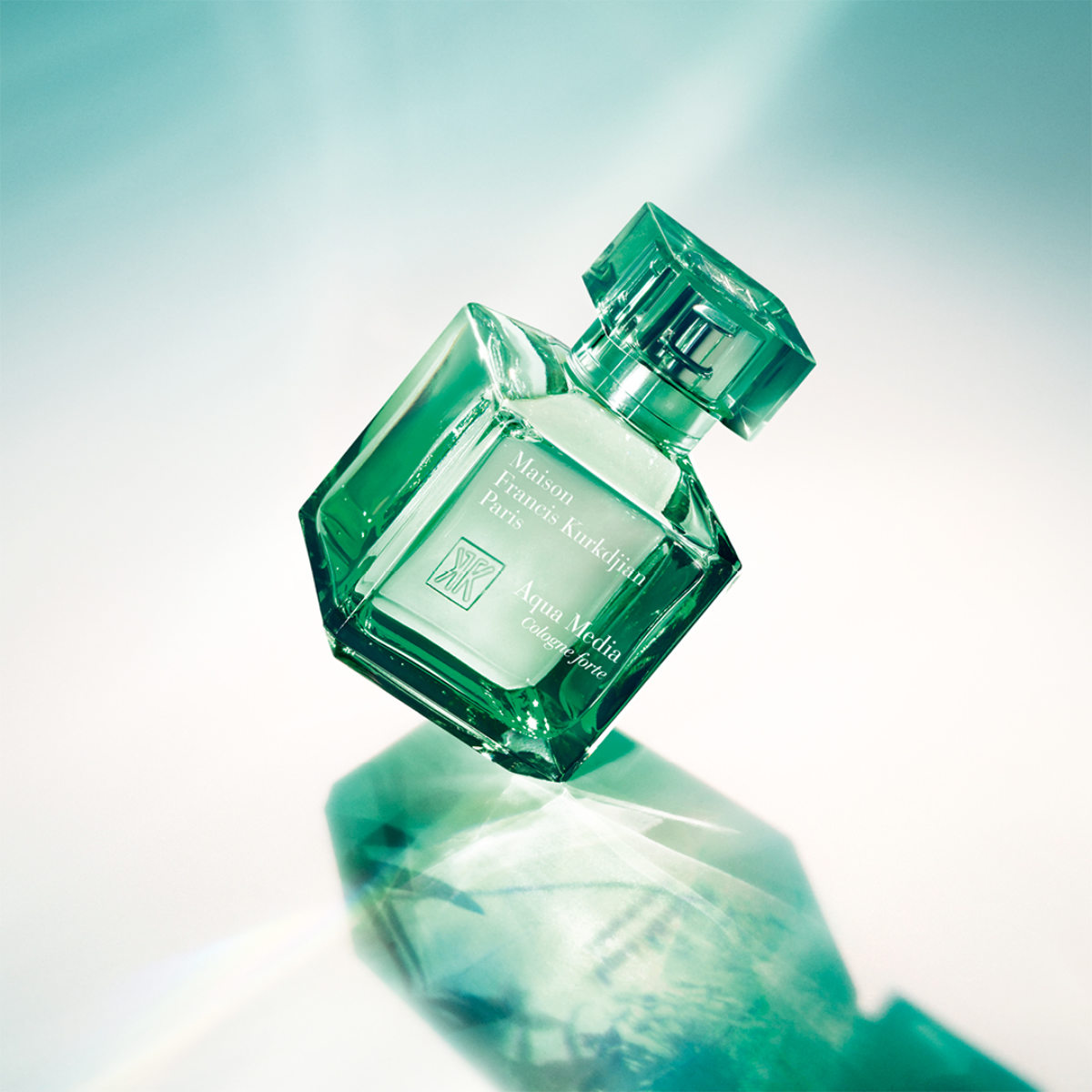 The top note is a slowly unfurling, bright bergamot from Italy - the common thread running throughout the Aqua Cologne forte collection. It is combined with a crystalline hedione note well-known for its airy, floral radiance, in a perfect accord to add breath and volume to sweet fennel.
The remarkable duet created by verbena's harmony with sweet fennel evokes a bursting, shifting aromatic note of green. This botanical structure is built upon a solid base of woody musks, which underline the fragrance's sensuality. An effect accentuated by a hint of patchouli amidst these fresh notes, unveiling the fragrance's electric, almost effervescent facet of green moss.
These new very green accents, reminiscent of a cold infusion of fresh wild herbs, are what make Aqua Media Cologne forte an unprecedented piece in the Maison's fragrance wardrobe, where aniseed notes are brought to light. According to Francis Kurkdjian, "Aqua Media Cologne forte smells like happiness and caring, vitality and energy, reassuring in its apparent simplicity. It puts me in a good mood, that's all. I have nothing else to add, everything is already there, written in the formula." Happiness takes root in balance and in the most simple pleasures. Aqua Media Cologne forte is harmony regained.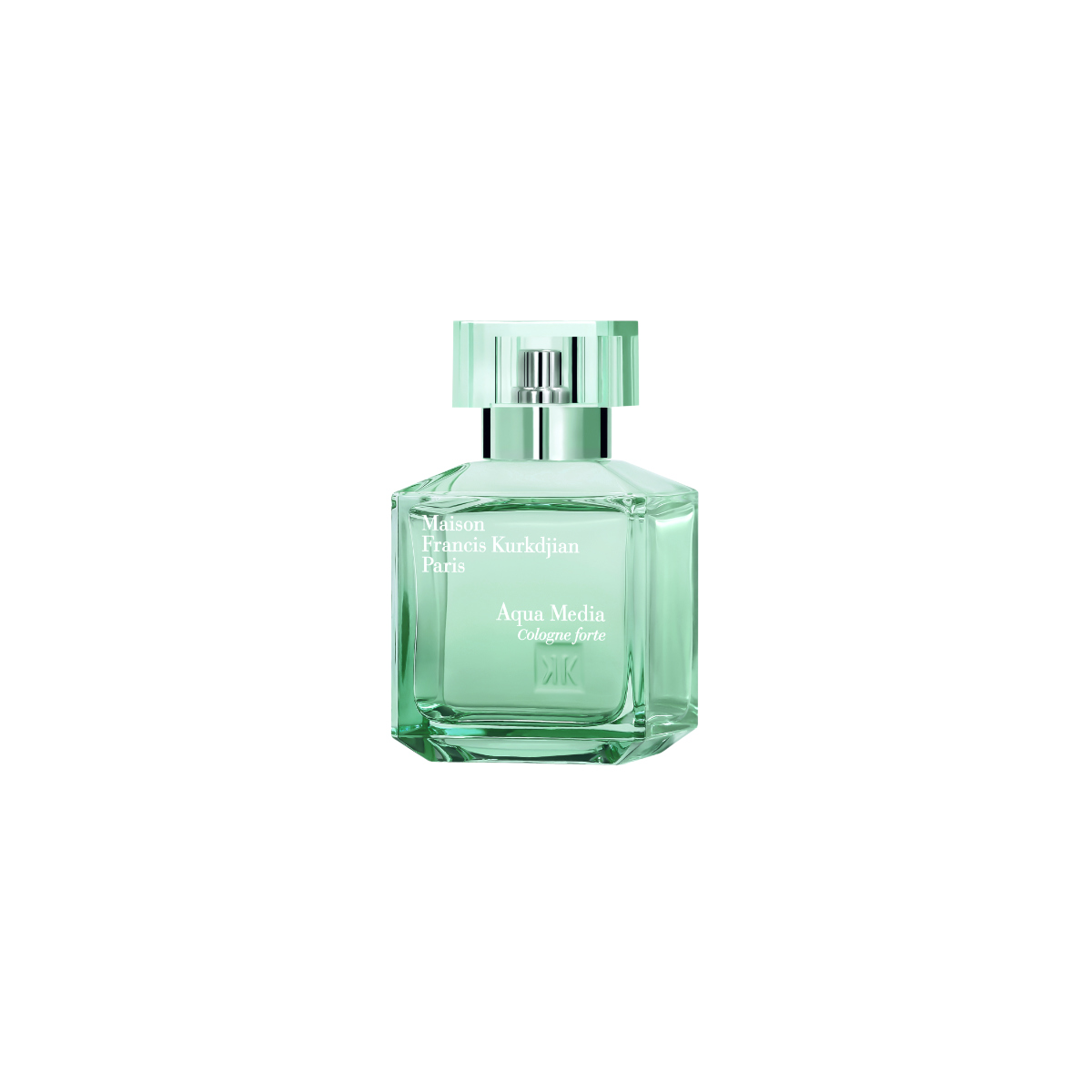 Eau de parfum

Olfactory family: aromatic citrus
Ingredients: verbena accord, essence of bergamot from Italy, sweet fennel, hedione, woody musks.
Available in:

70 ml (2.3 fl.oz, emblematic format)
200 ml (6.7 fl.oz) and 35 ml (1.1 fl.oz)
Scented soap 150g
Available from June 1st, 2023, in licensed Maison Francis Kurkdjian points of sale and the online boutique.
---