---
Louis Vuitton Launched Its New Horizon Light Up Earphones
Luxferity, 28.02.2023
The innovative Louis Vuitton Horizon Light Up collection expands with the Louis Vuitton Horizon Light Up earphones, the Maison's third-generation exclusive wireless earphones.
The earphones follow in the footsteps of the speaker and the connected watch, becoming part of an ecosystem of beautifully crafted, high-end connected objects that deliver a best-in-class combination of design, savoir-faire and performance.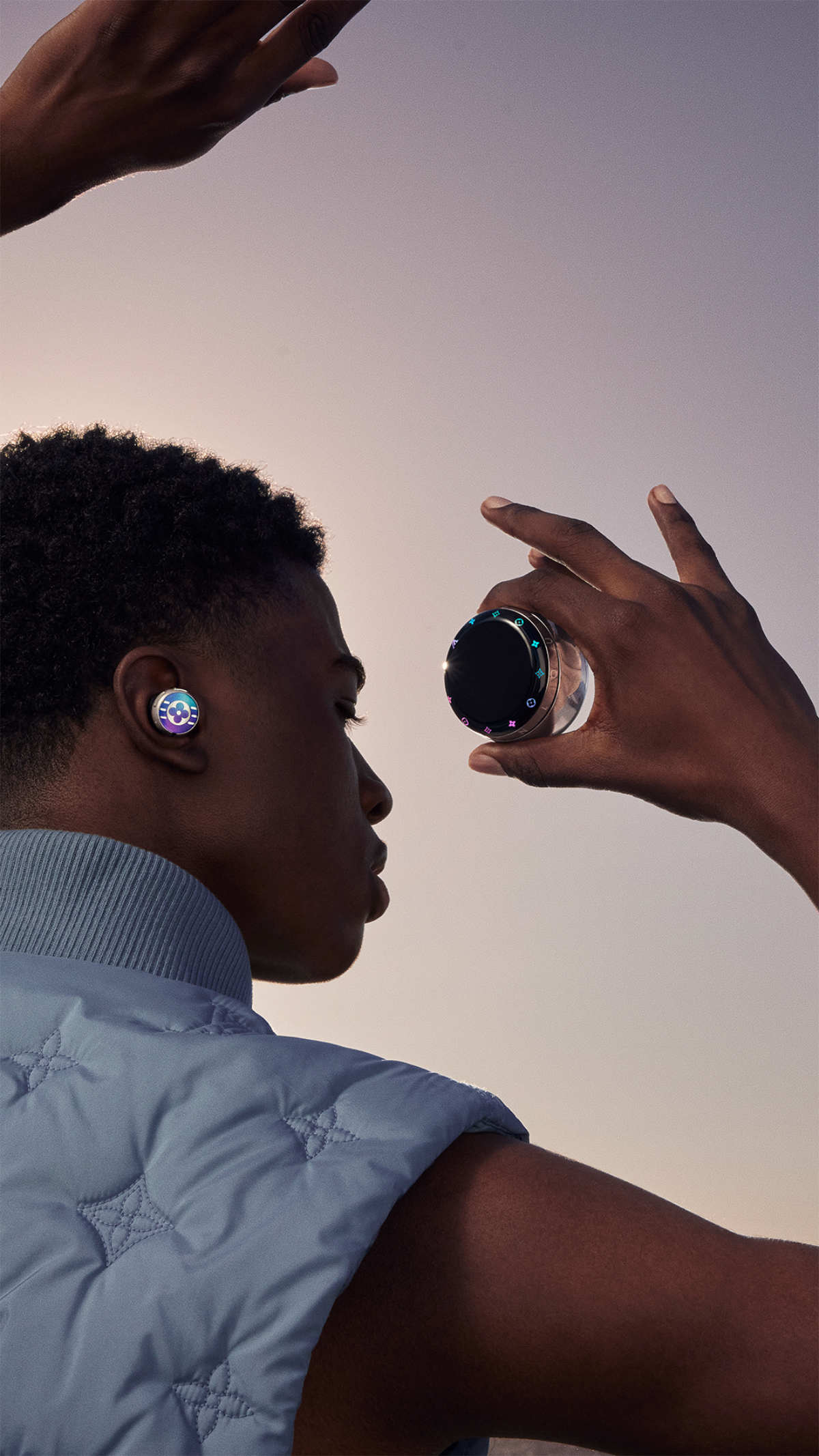 A word in the ear

Louis Vuitton's first foray into wireless earphones came in 2019 and was followed by a second generation model a year later. Always the ambition: to create the most desirable earphones in the world.
The same philosophy has been applied to Louis Vuitton's latest generation, which are as much an exclusive object as a they are high-end audio product.
As with the Louis Vuitton Horizon Light Up speaker and watch, the earphones bring colour, creativity and craftsmanship to the market, as well as seamless wireless technology and some of the most innovative, user-focused features around.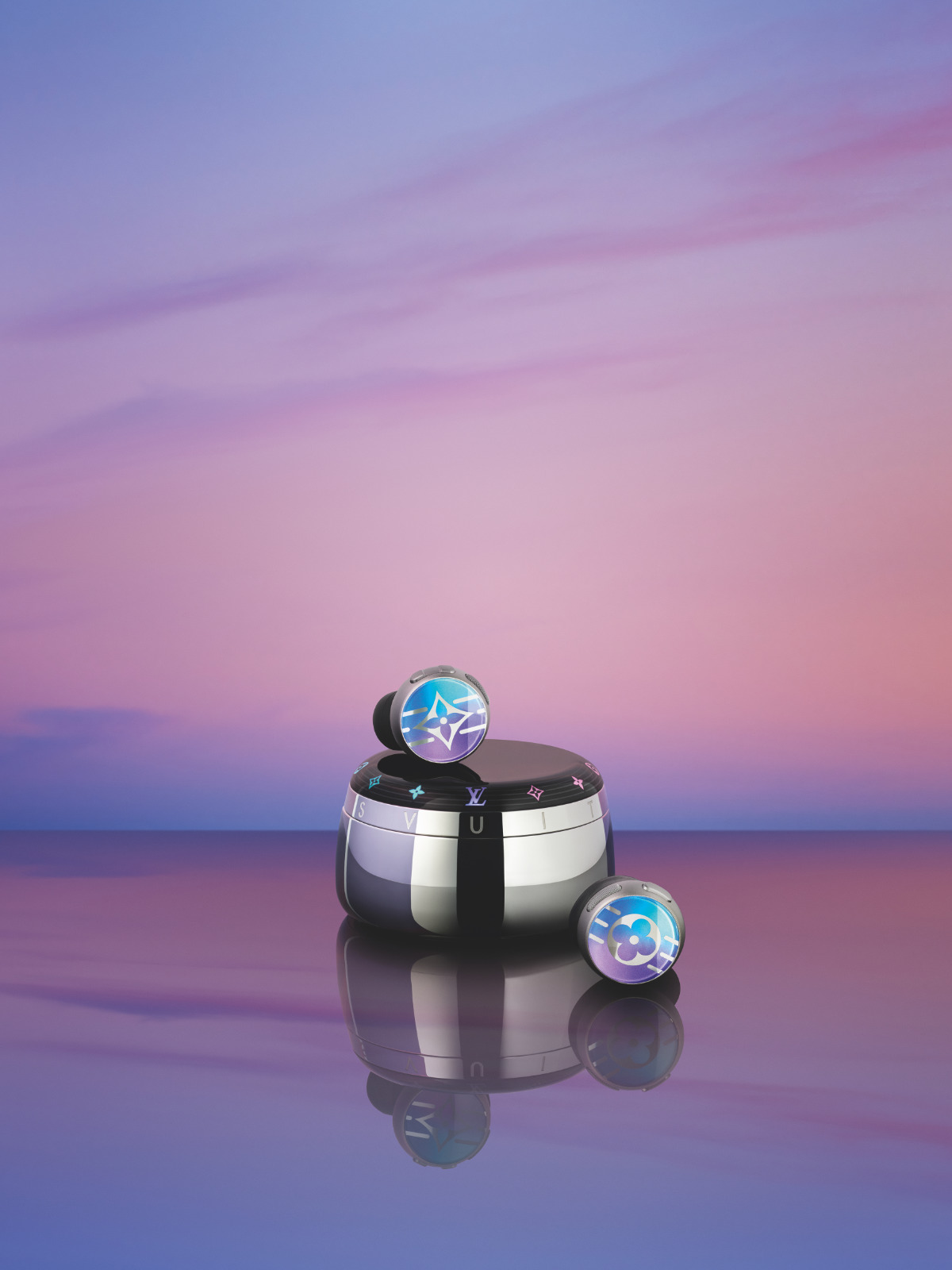 Light to the touch

The unique collection showcases Louis Vuitton's signature creativity. The earphones come in a beautiful charging case with a silhouette inspired by the curved, elegant form of the iconic Louis Vuitton Tambour watch case.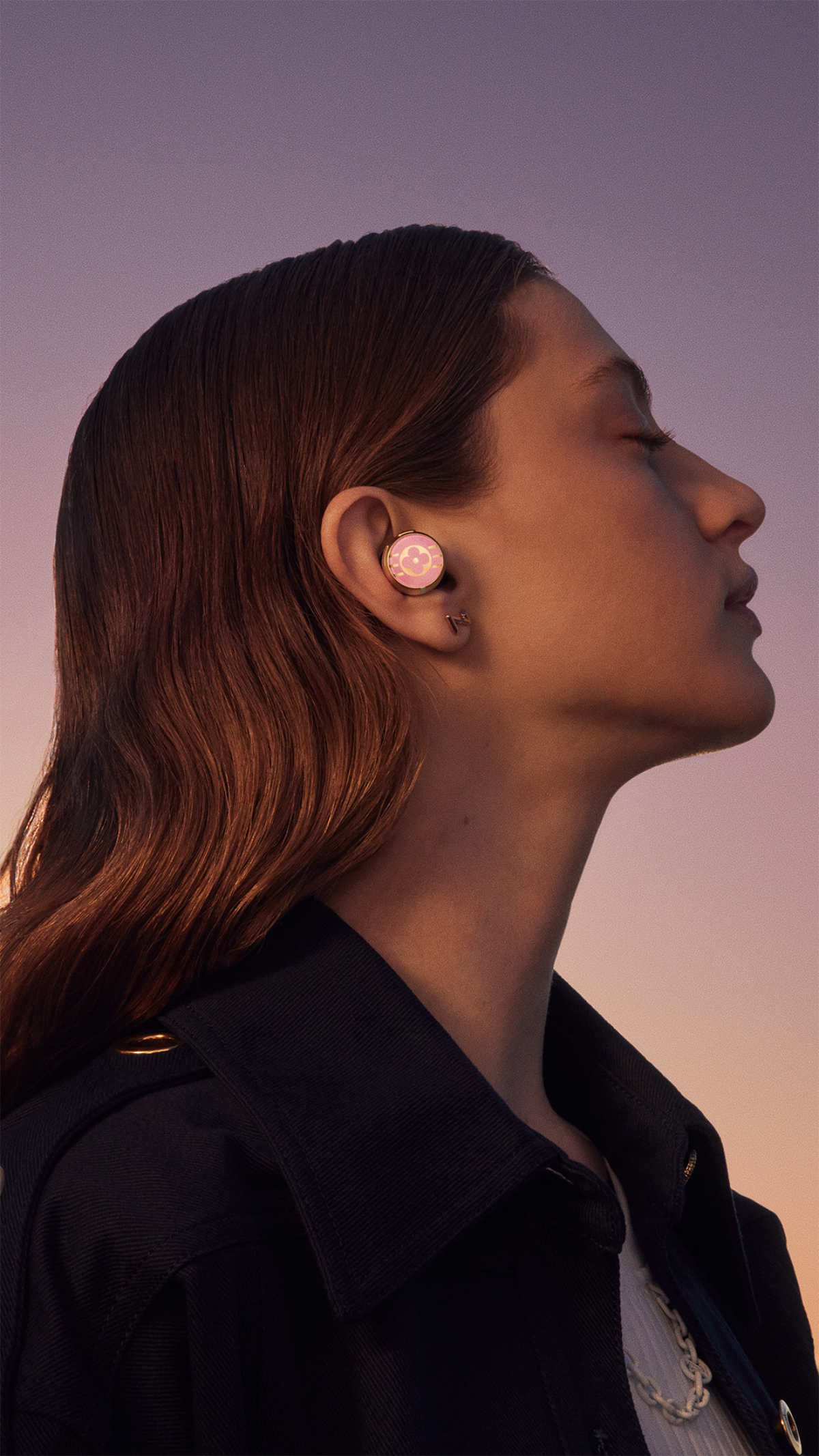 As with the watch, the charging case is decorated with Louis Vuitton's Connected Monogram pattern. Backlit by LEDs, these animate in a beautiful kaleidoscope of gradient colors. As well as their aesthetic charm, the lights have a function: to indicate battery level. Once this electro-light dance has finished, three lights remain, indicating the case and earphones charge levels.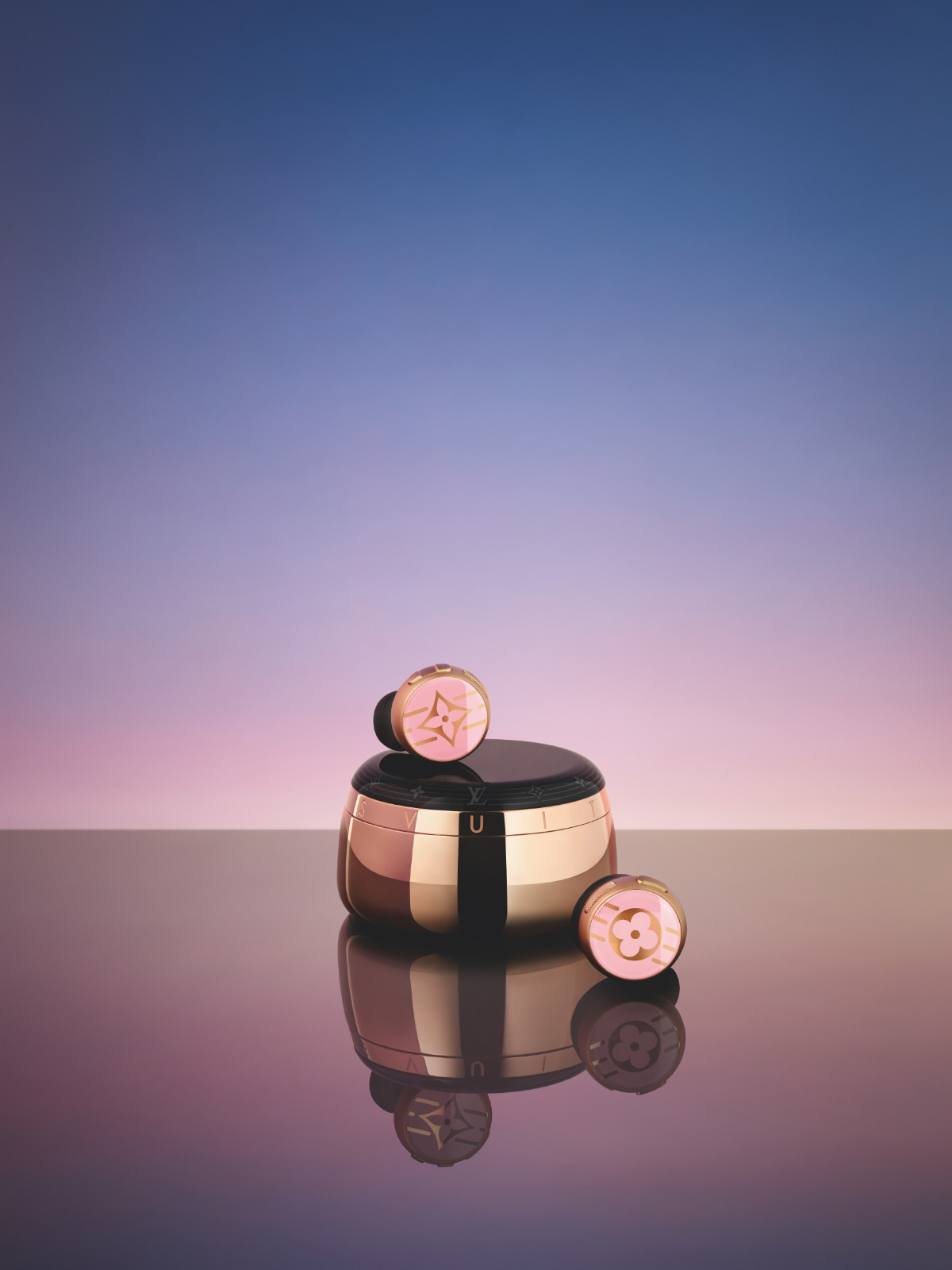 Look who's listening

The earphones also echo the curved Tambour shape and have been designed to be and feel like precious, elevated, highly desirable objects. They are finished with a round layer of polished sapphire that sits over flowers from the Louis Vuitton Connected Monogram pattern. The earphones are built on a lightweight aluminium frame for minimum in-ear impact.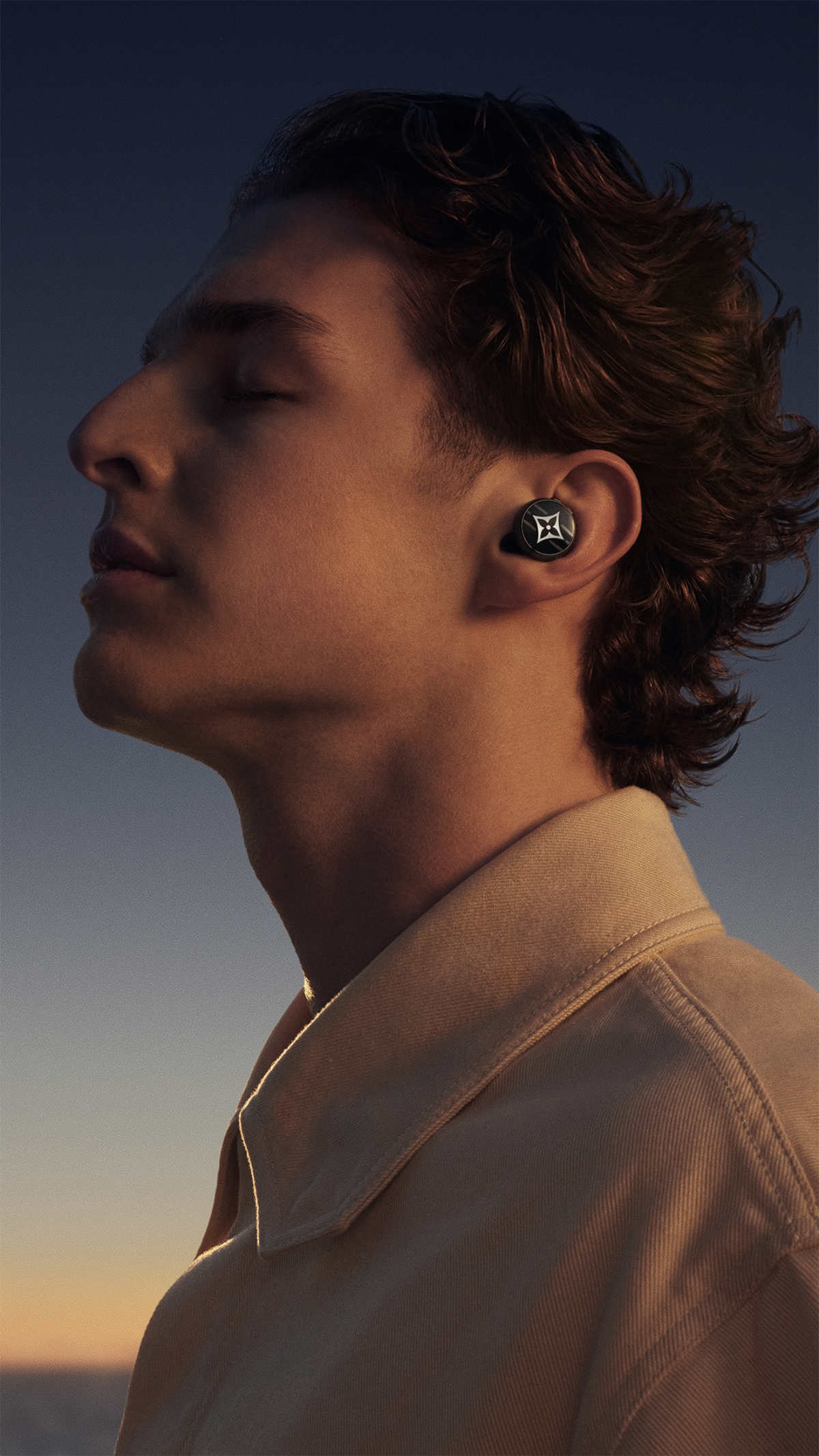 Initially, there are five Louis Vuitton Horizon Light Up earphones references; three in the permanent collection, and two limited-editions only available at launch. Each will pair the case and earphones with a bold look typical of the French Maison's aesthetic codes.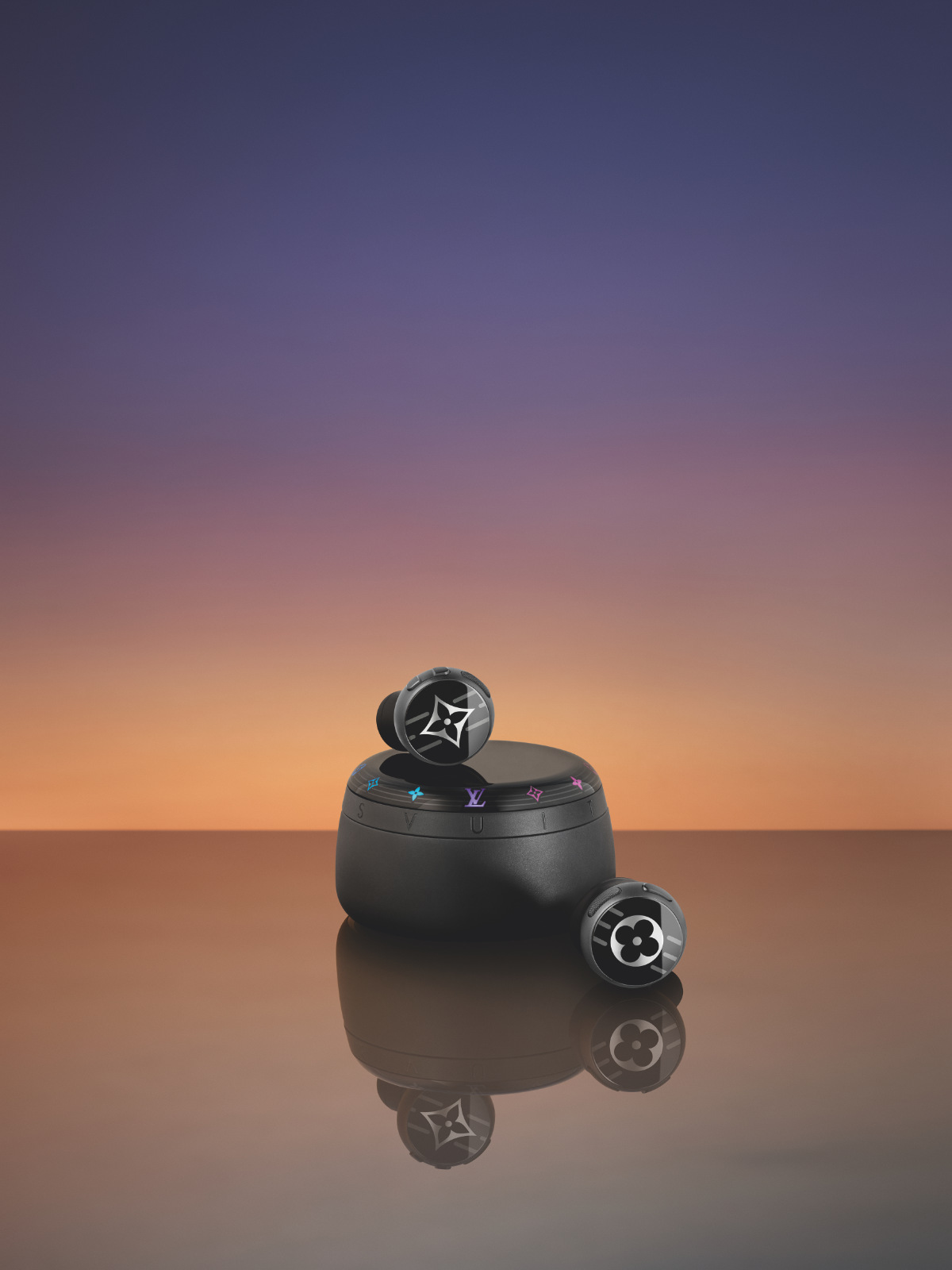 The core collection pieces are in an essential, timeless matt black with gunmetal elements; a warm shade of yellow gold, giving them a striking, upscale finish with a jewel-like look; and a gloriously indulgent combination of cherryblossom pink and rose gold.
The limited-editions will be in festive red and regal yellow gold, introduced to celebrate the Lunar New Year, and in bright steel with a fashion-centric violet and blue gradient colour design, to complete an audacious look.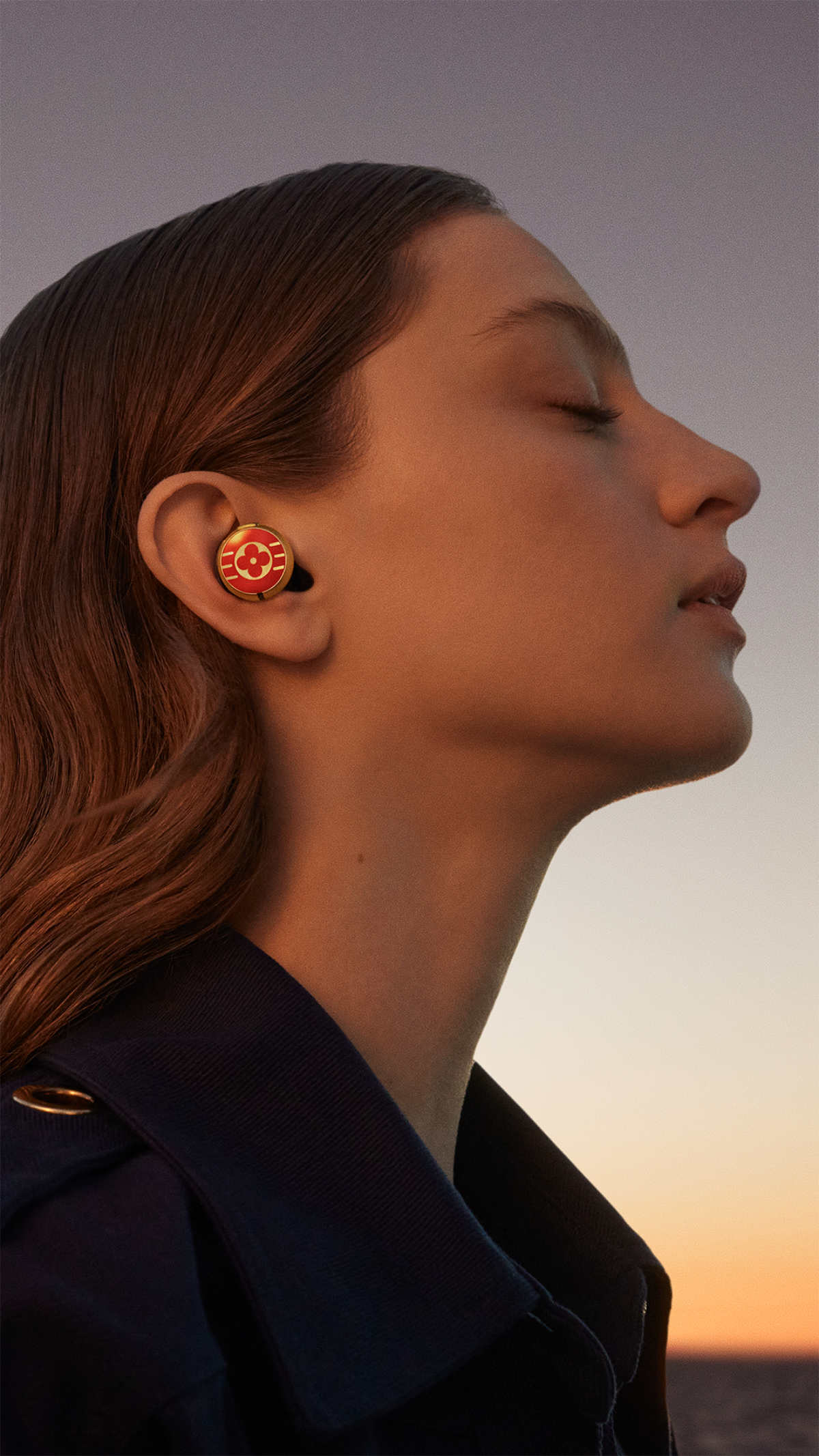 On-the-Go companions

Included in the package is a voguish, playful and yet practical On-the-go alternative travel case. This lightweight carry solution comes with a snap-hook and has been designed so the earphones can be attached to a belt loop or bag and ported securely and stylishly, adding a fresh, unexpected twist to a user's look. Like the charging case and earphones themselves, it is decorated with the Louis Vuitton Monogram pattern, and features a magnetised closing mechanism that snaps shut around the earphones, which can be seen peeking through apertures in the case body.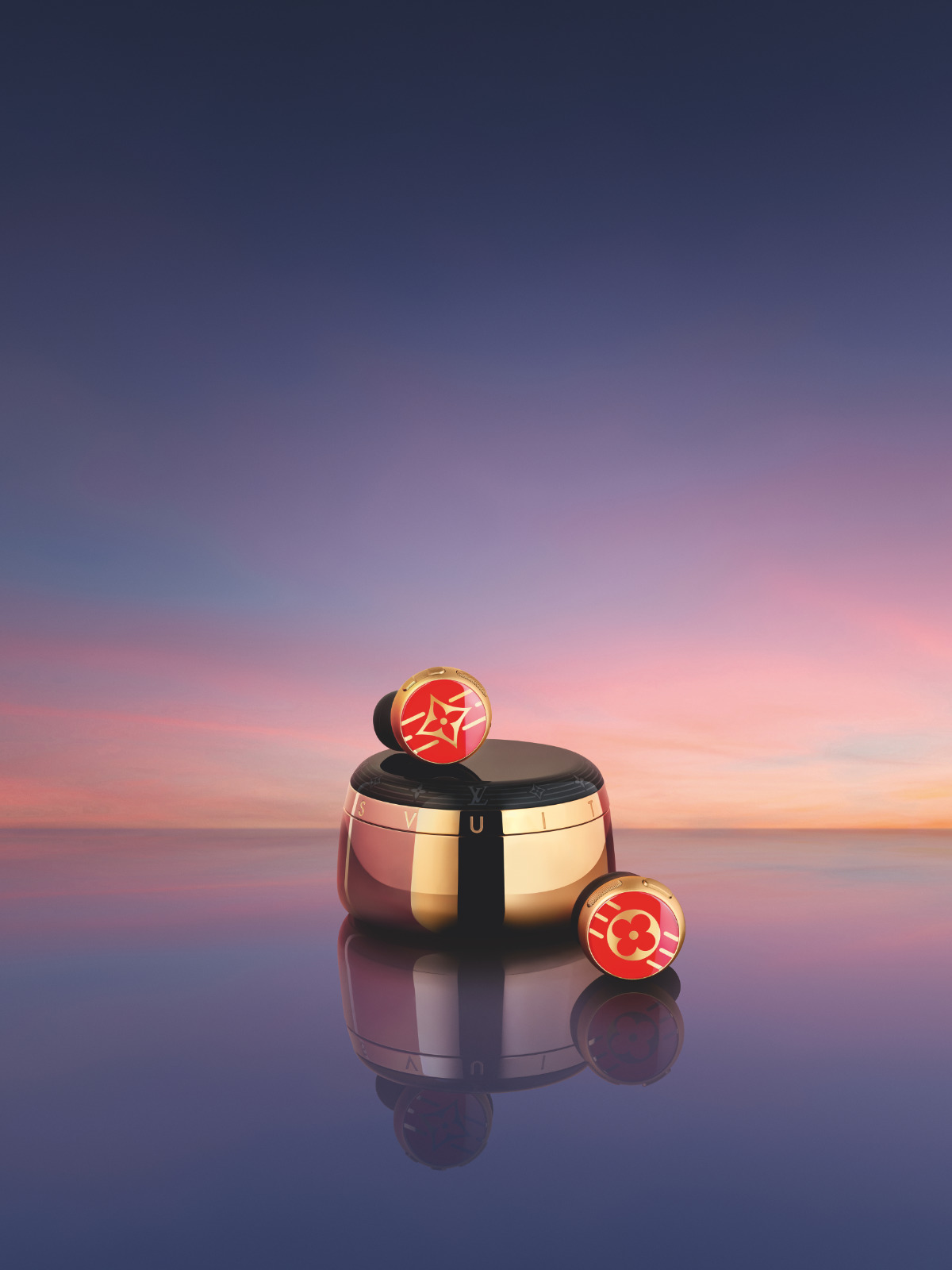 This lightweight, On-the-go case is a unique concept in the earphones market and signals Louis Vuitton's highly creative, fashion-forward approach to technology. While in this case, the earphones are inactive and hold their charge for the entire day so they're ready to pick up where they left off. A high-concept marriage of technology, function and artistic design.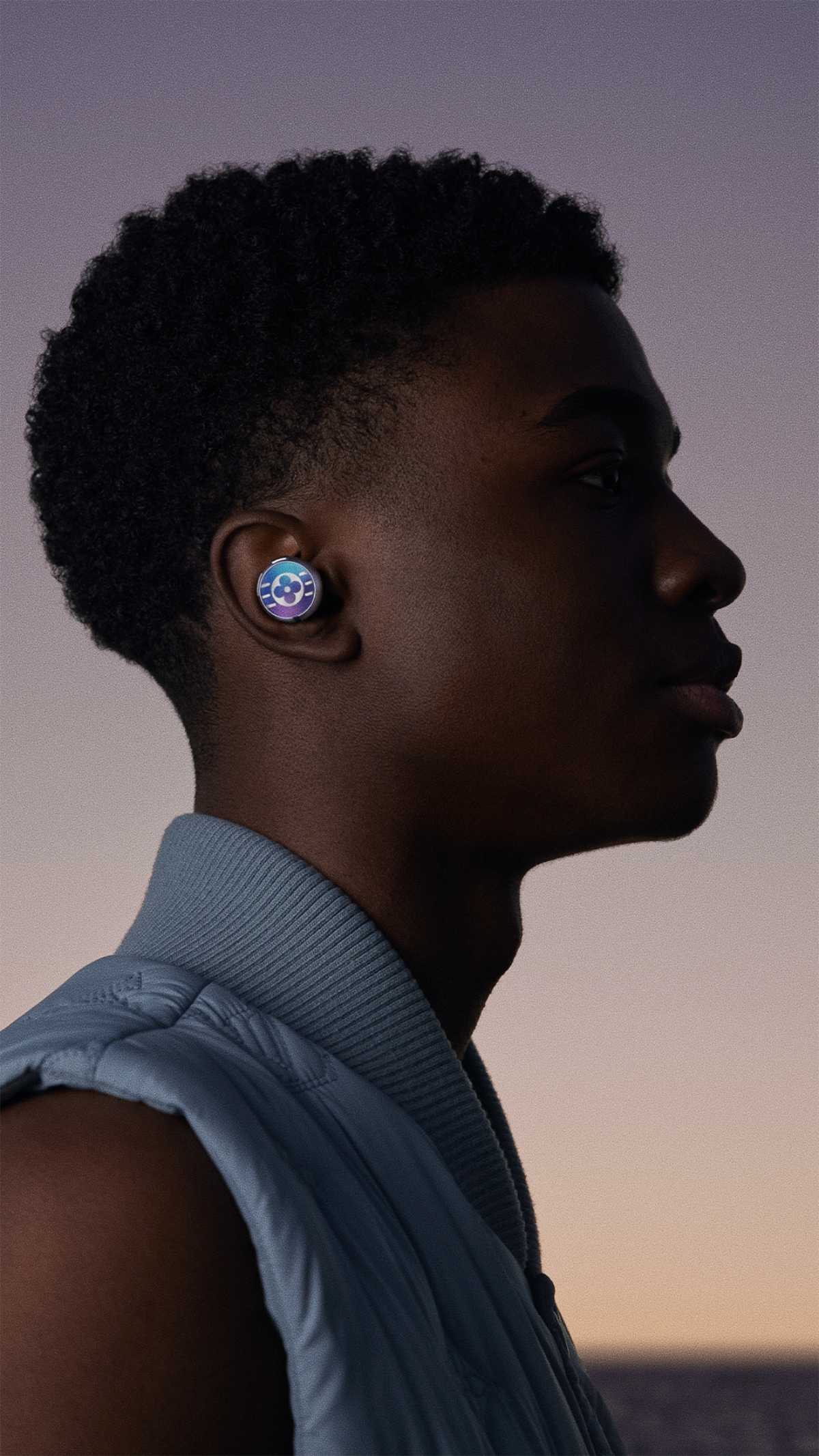 Sound design

The Louis Vuitton Horizon Light Up earphones' story surges into life when they are placed in the ear, at which point they are activated by a wear sensor. Louis Vuitton has collaborated with the world's leading audio experts, including Master & Dynamic to deliver the latest best-inclass audio technology.
The earphones offer wide frequency response for vibrant and balanced sound restitution and deliver superior levels of Hybrid Active Noise Cancellation.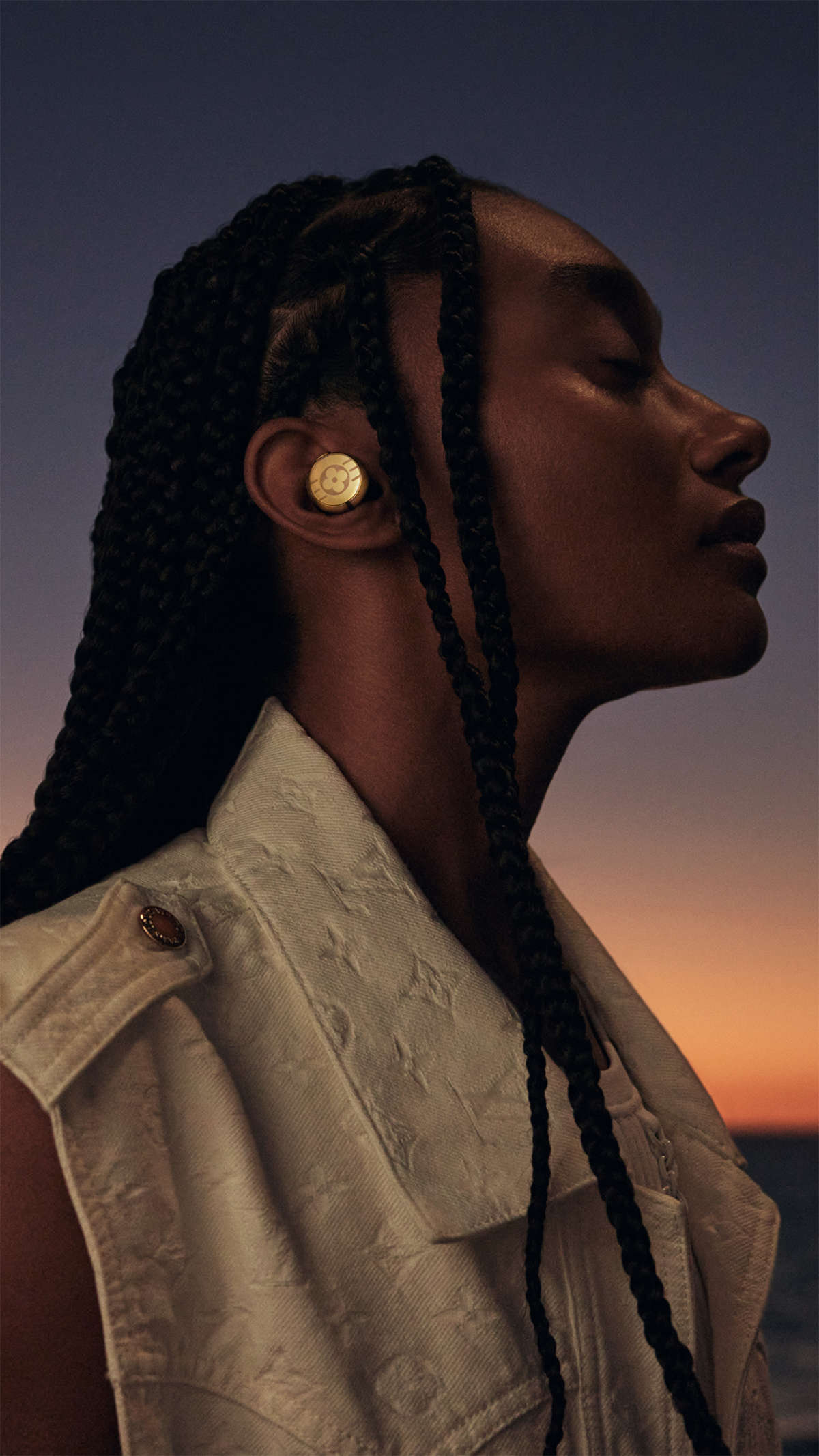 Another advantage of this sophisticated system is significantly reduced background noise, which ensures crystal-clear voice call quality. The right earphone is equipped with a multi-function button for pausing and skipping tracks and answering calls, and the left with buttons to change volume and noise control modes.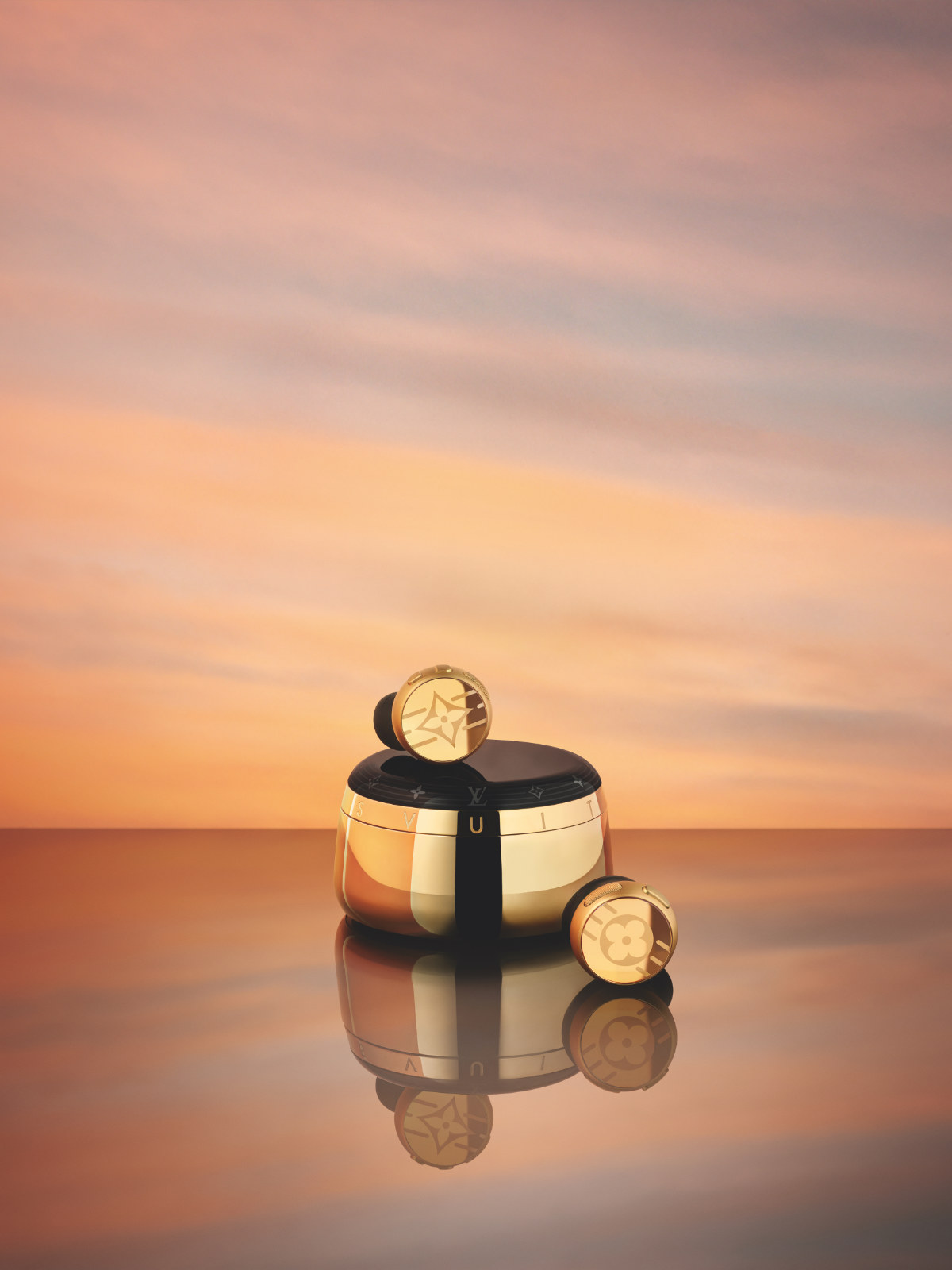 An additional high-end feature is Bluetooth multipoint, which integrates the user experience on two devices simultaneously. For example, the user can answer an incoming call on a smartphone while listening to music on a laptop. The earphones are also equipped with a 'Ping my earphones' function activated through the accompanying Louis Vuitton Connect app, emitting a sound on demand in the event they're misplaced.
One app, one control center

The Louis Vuitton Horizon Light Up earphones are compatible with the Louis Vuitton Connect companion app, the same iOS, Android and HarmonyOS compatible app that serves as a control centre for all Louis Vuitton connected objects. In this way, users can seamlessly set up and control their family of Louis Vuitton connected objects.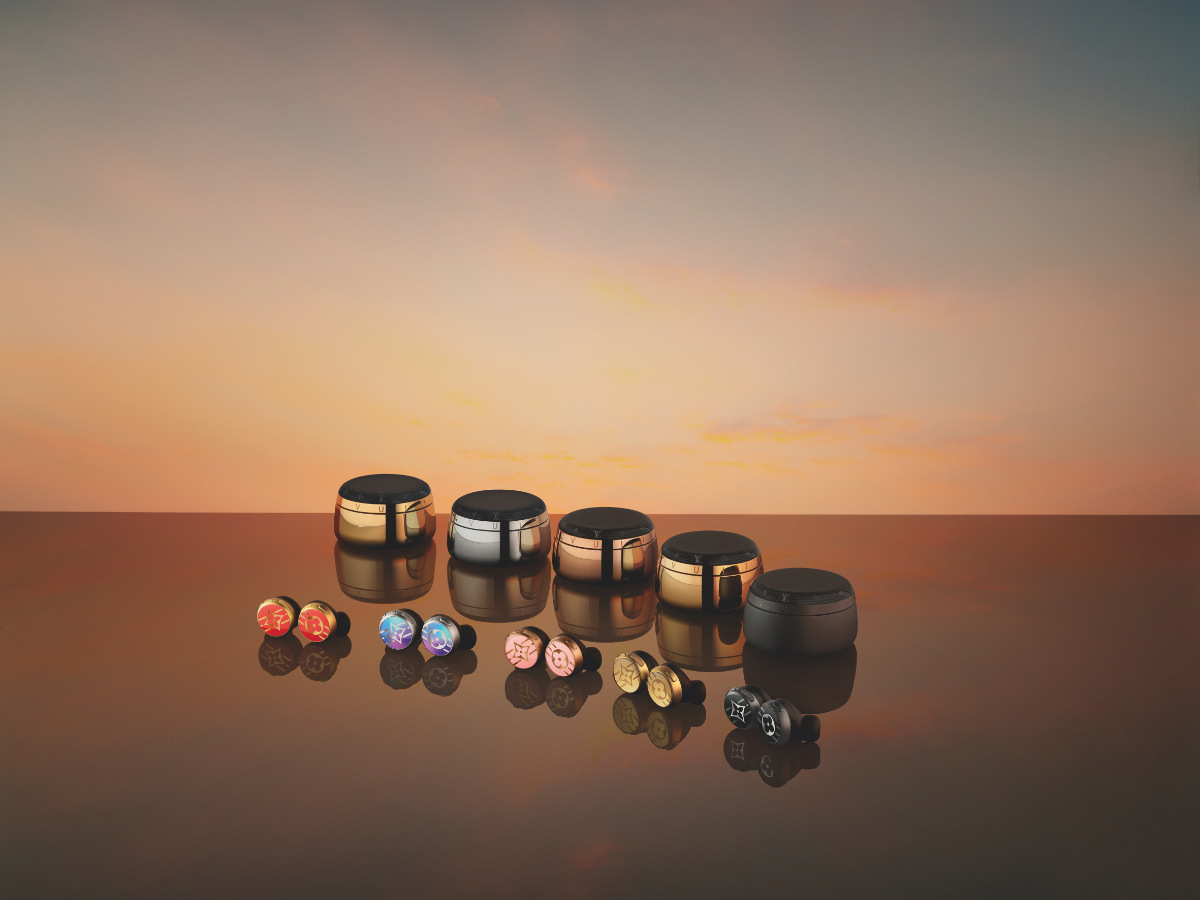 The world's most exclusive wireless earphones

The Louis Vuitton Horizon Light Up earphones sound the beginning of a new era in state-of-the-art exclusive wireless in-ear audio. Each of the five new references combines the Maison's design and aesthetic codes, and adds a visually and acoustically memorable product to its suite of connected objects. The Louis Vuitton Horizon Light Up earphones will appeal to both fashion-forward individuals and audiophiles who take pleasure in high-end technology and supreme savoir-faire.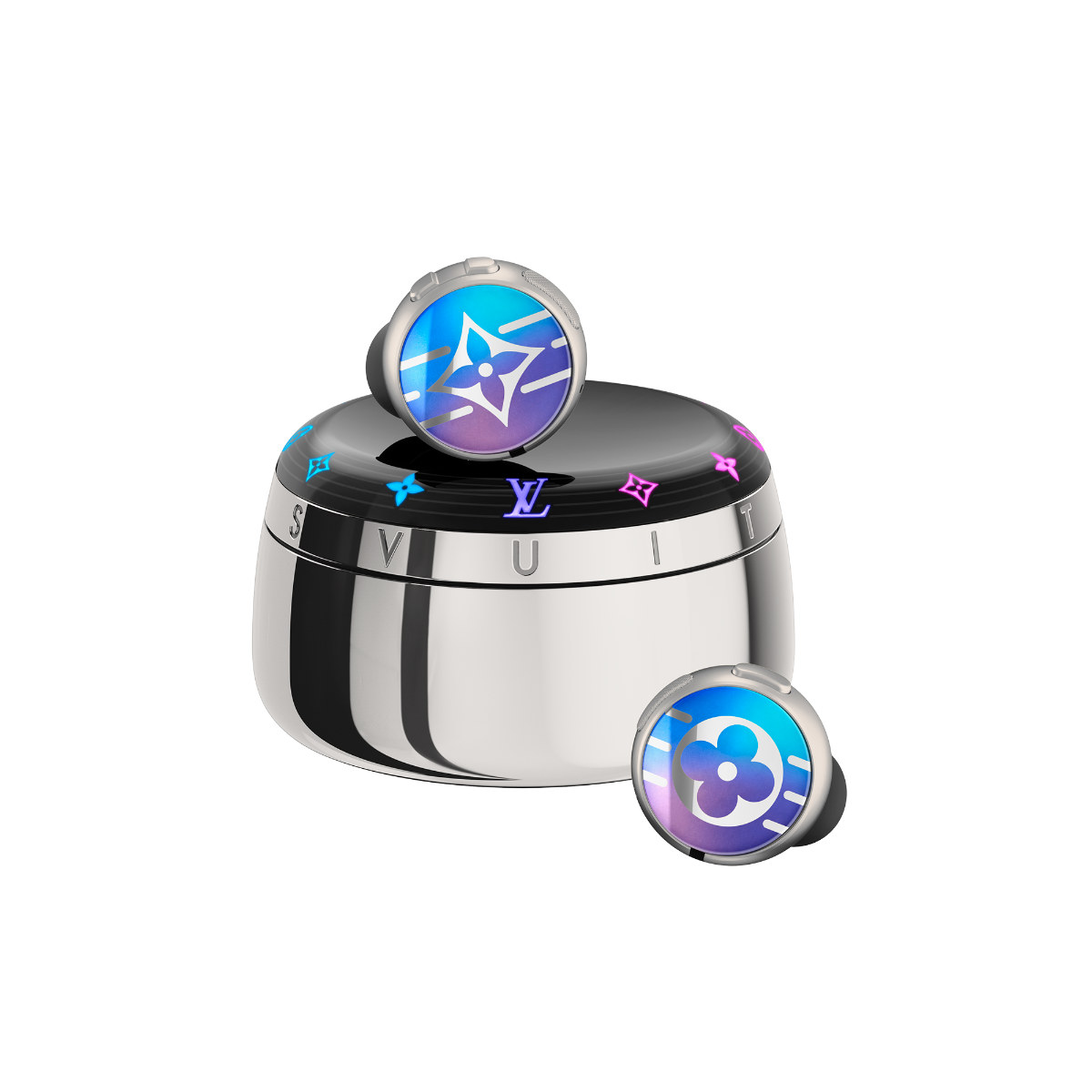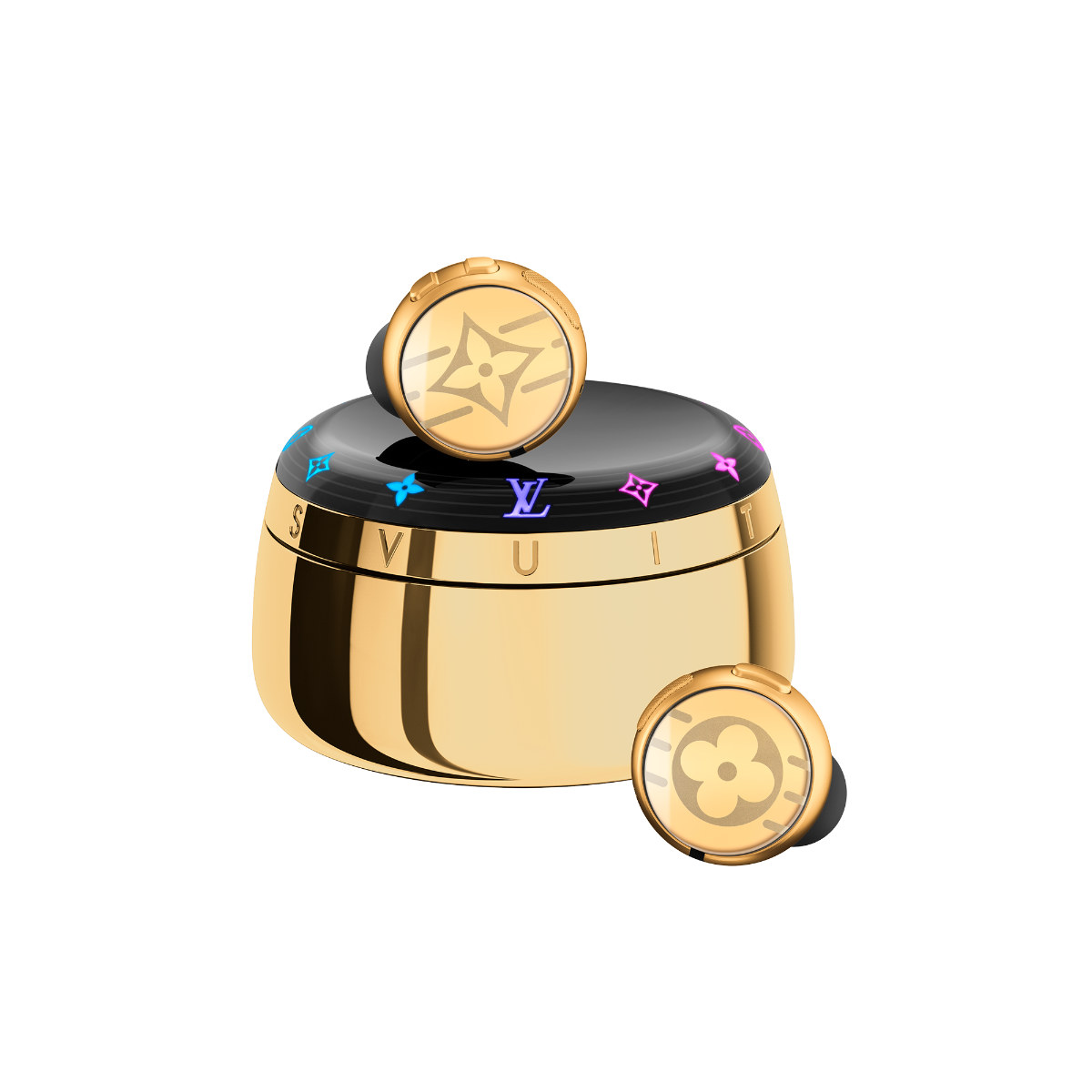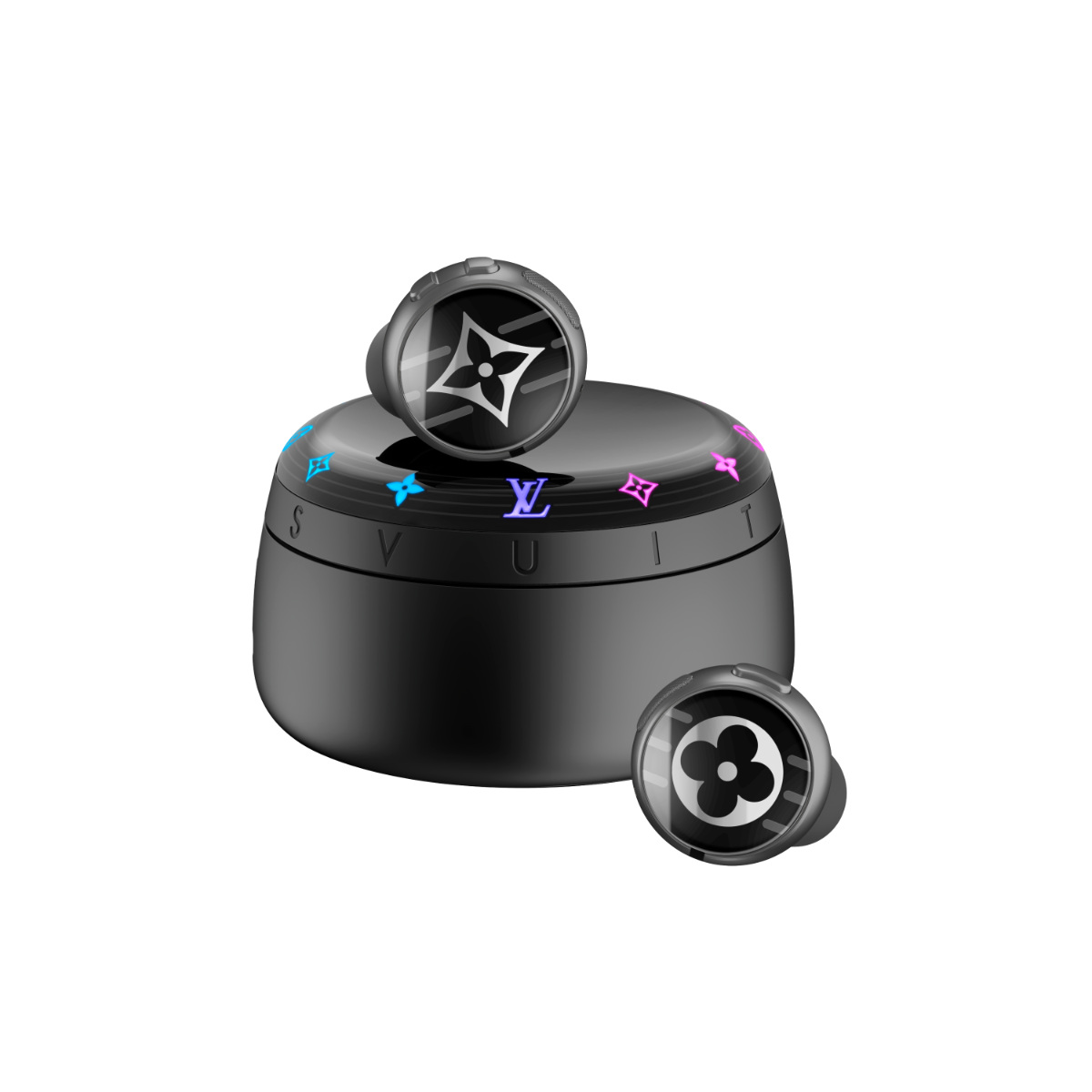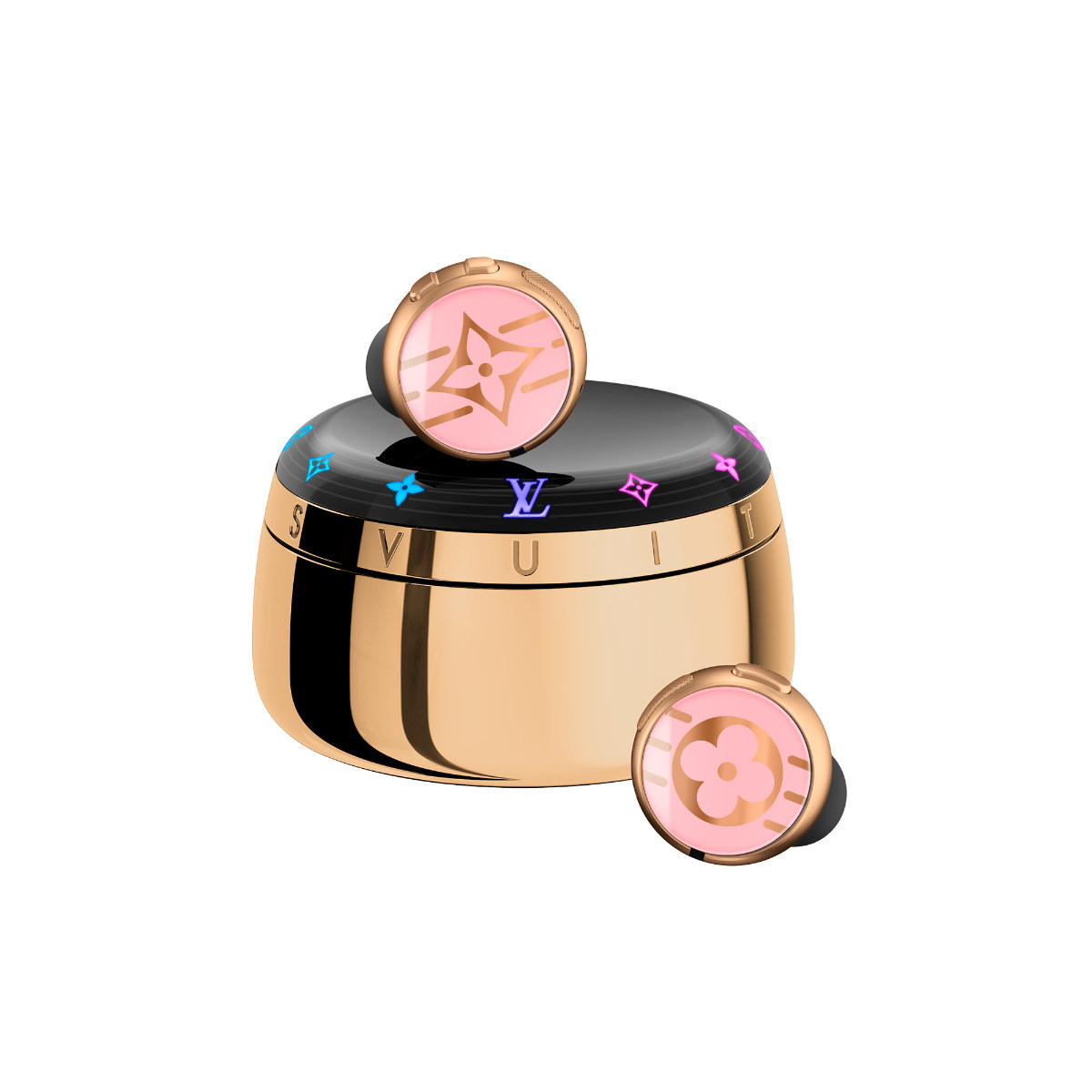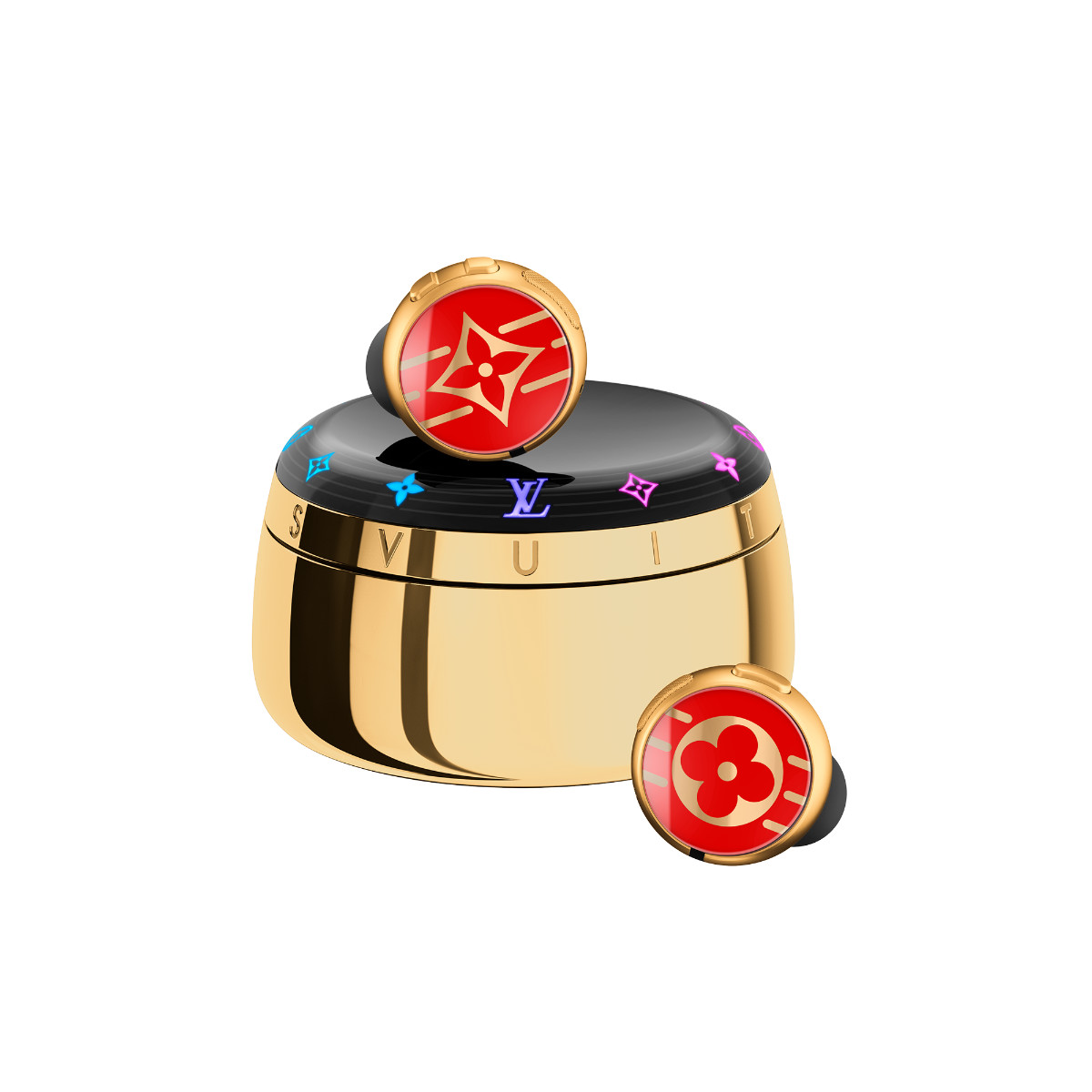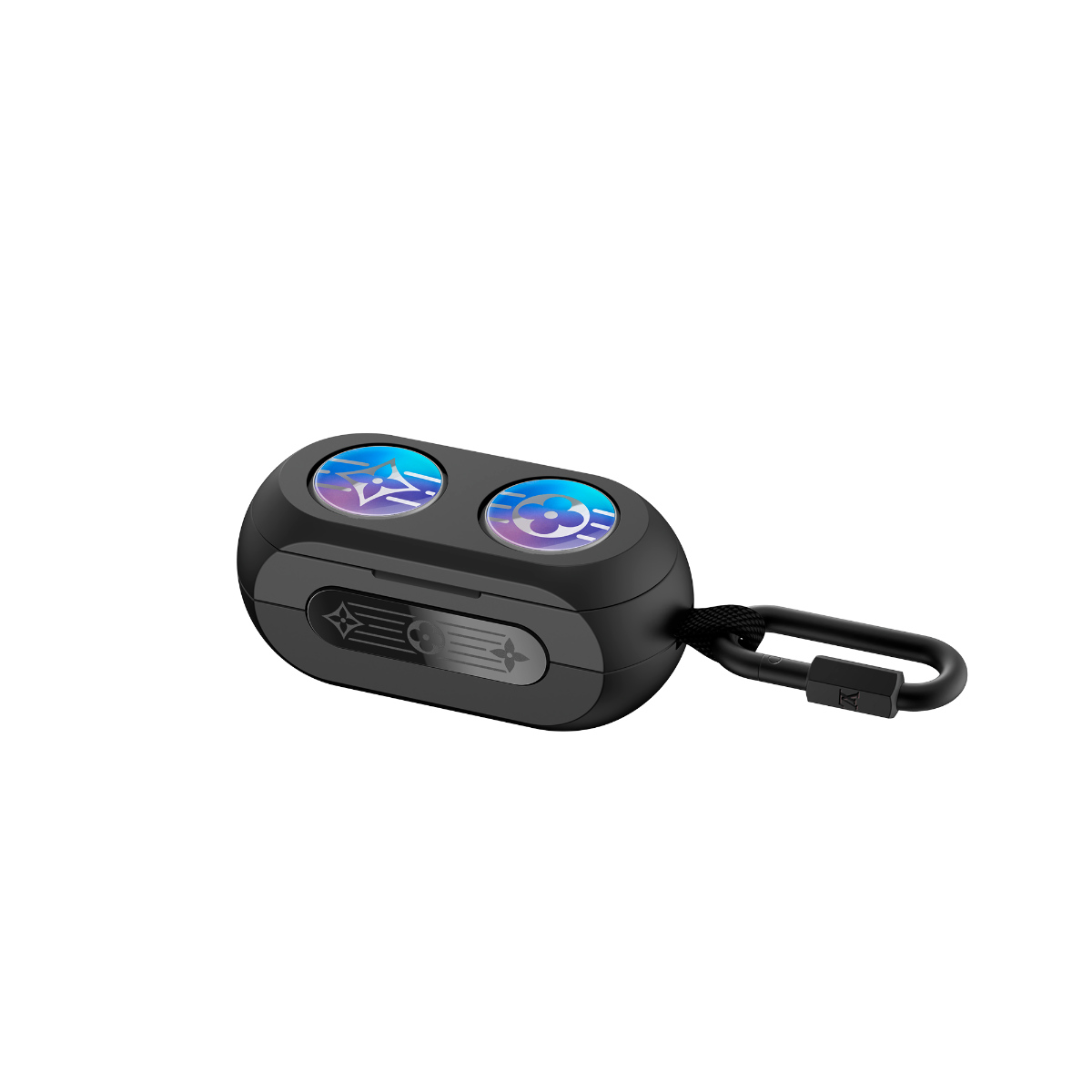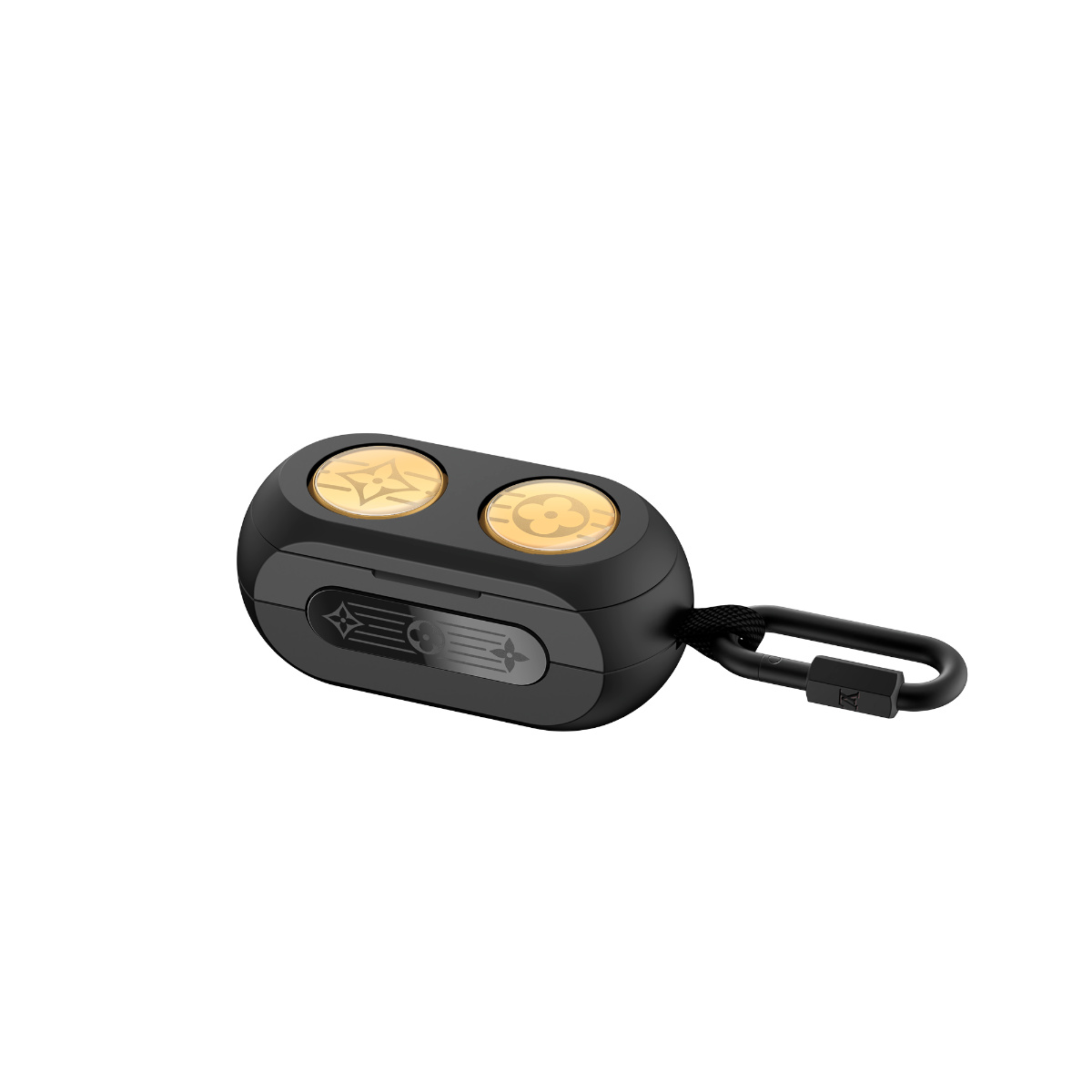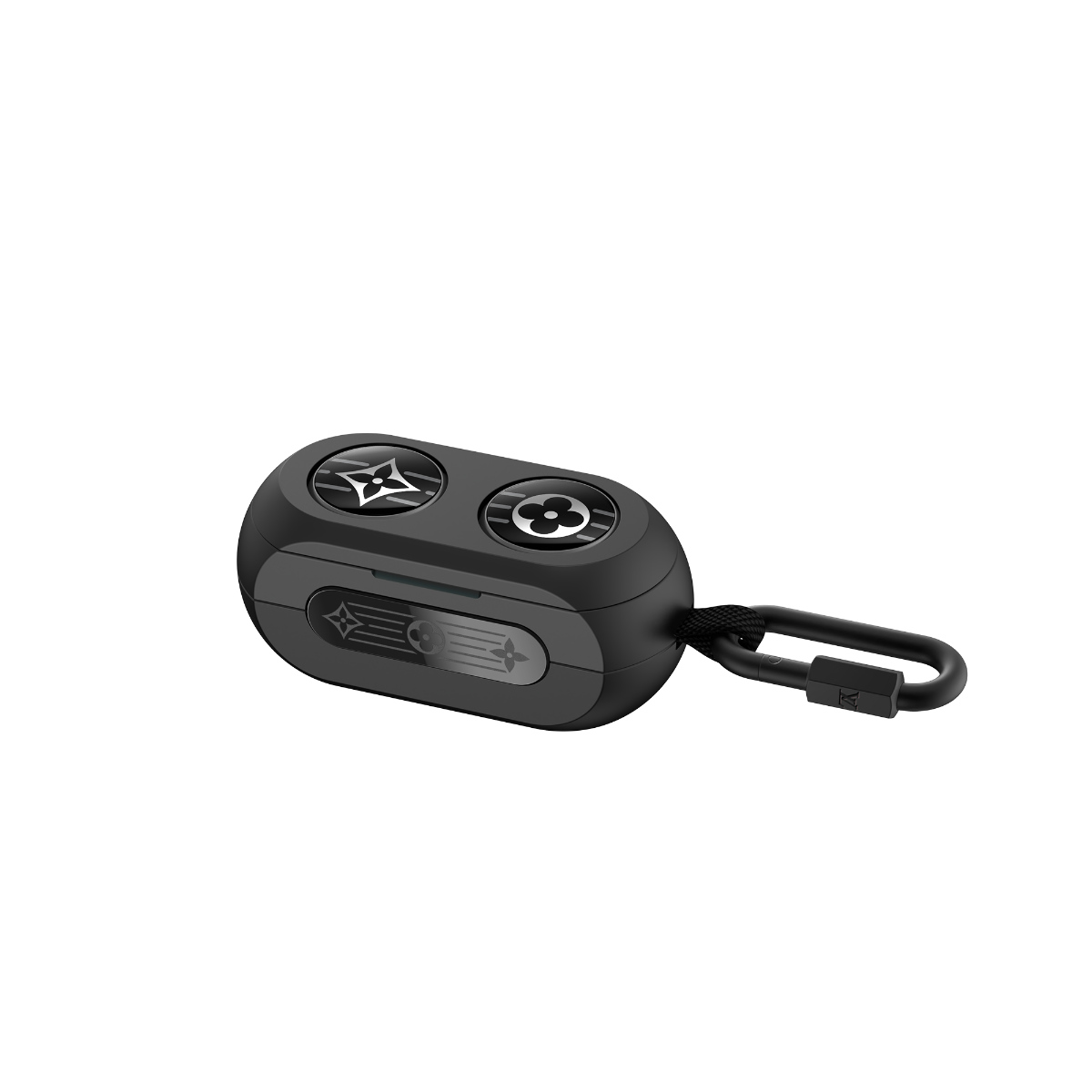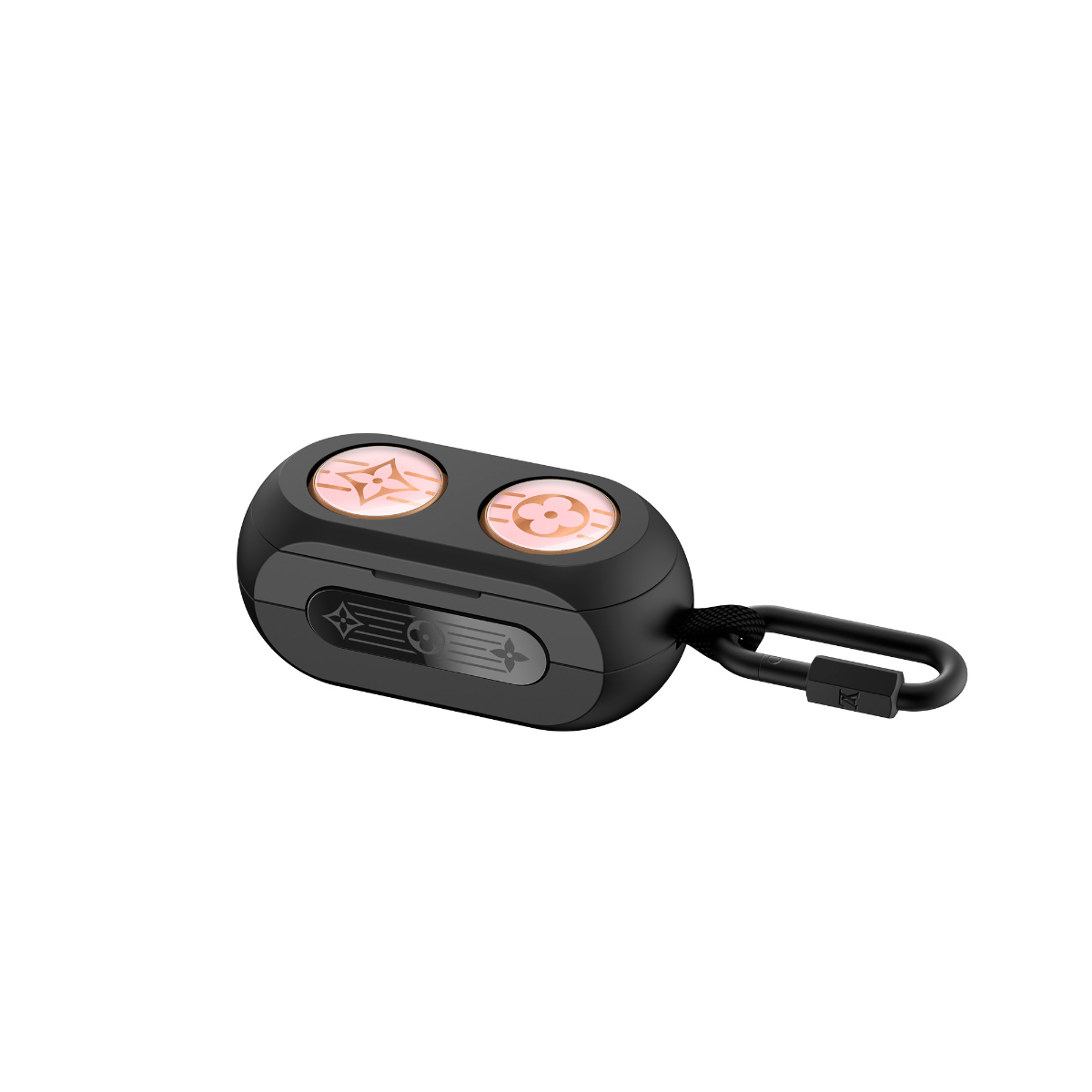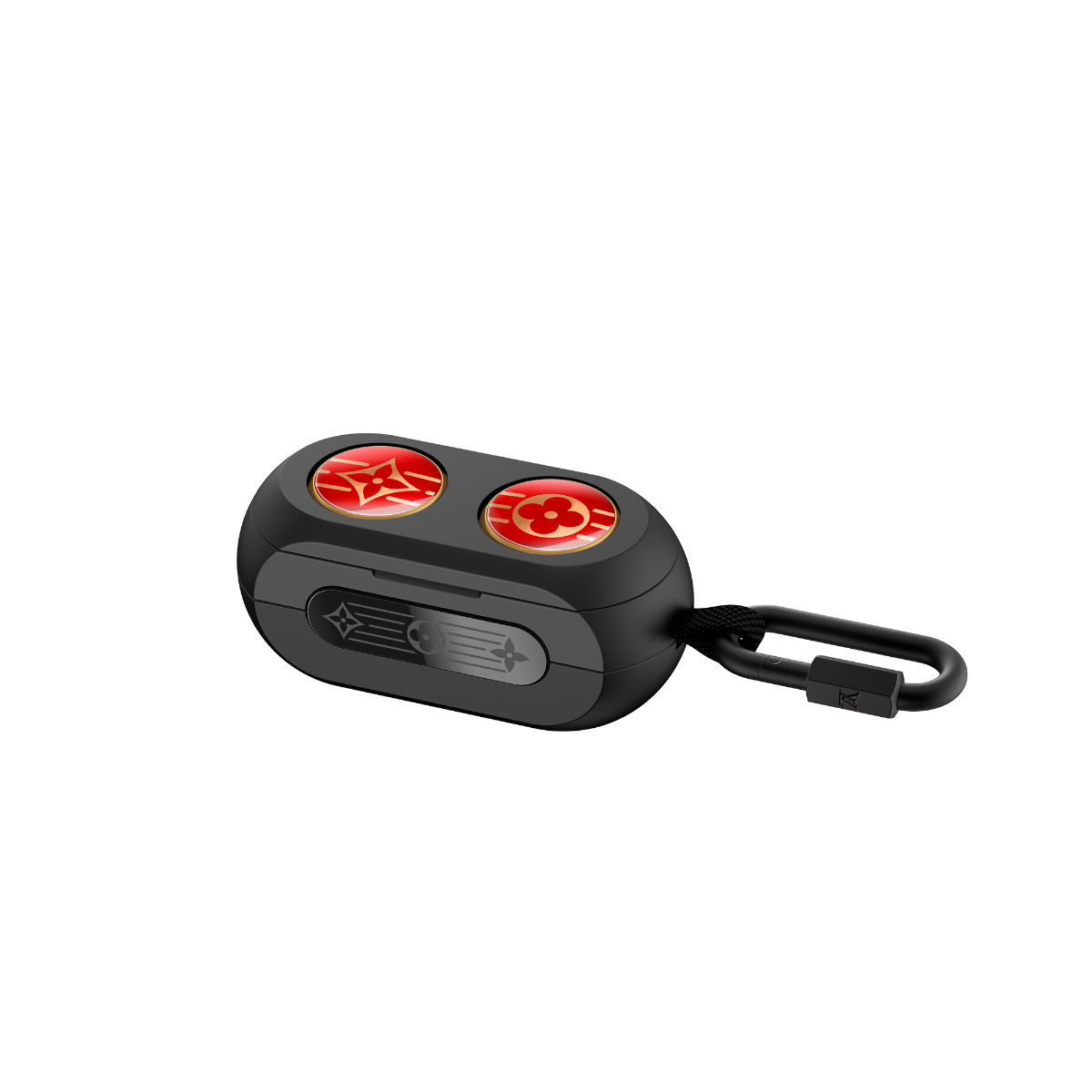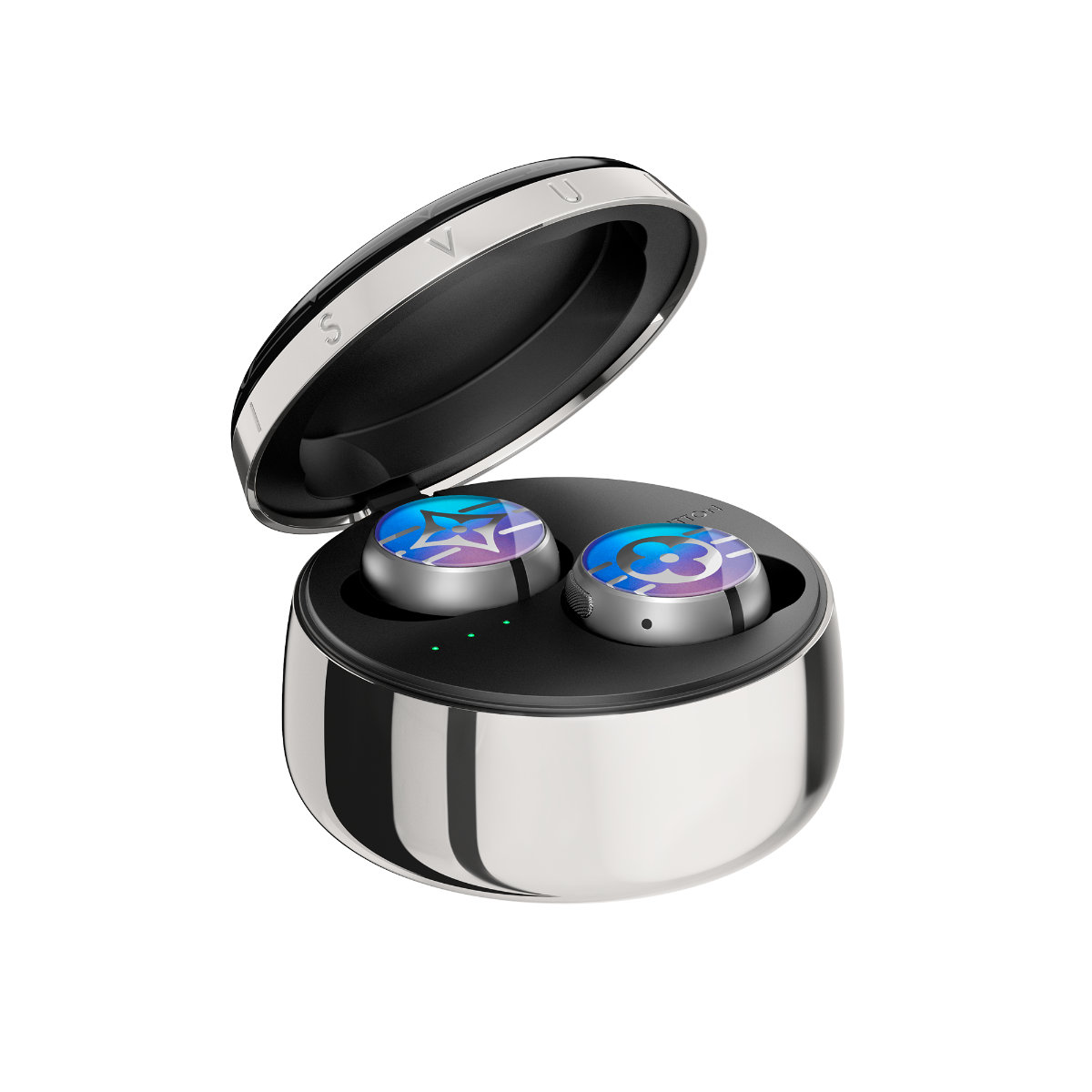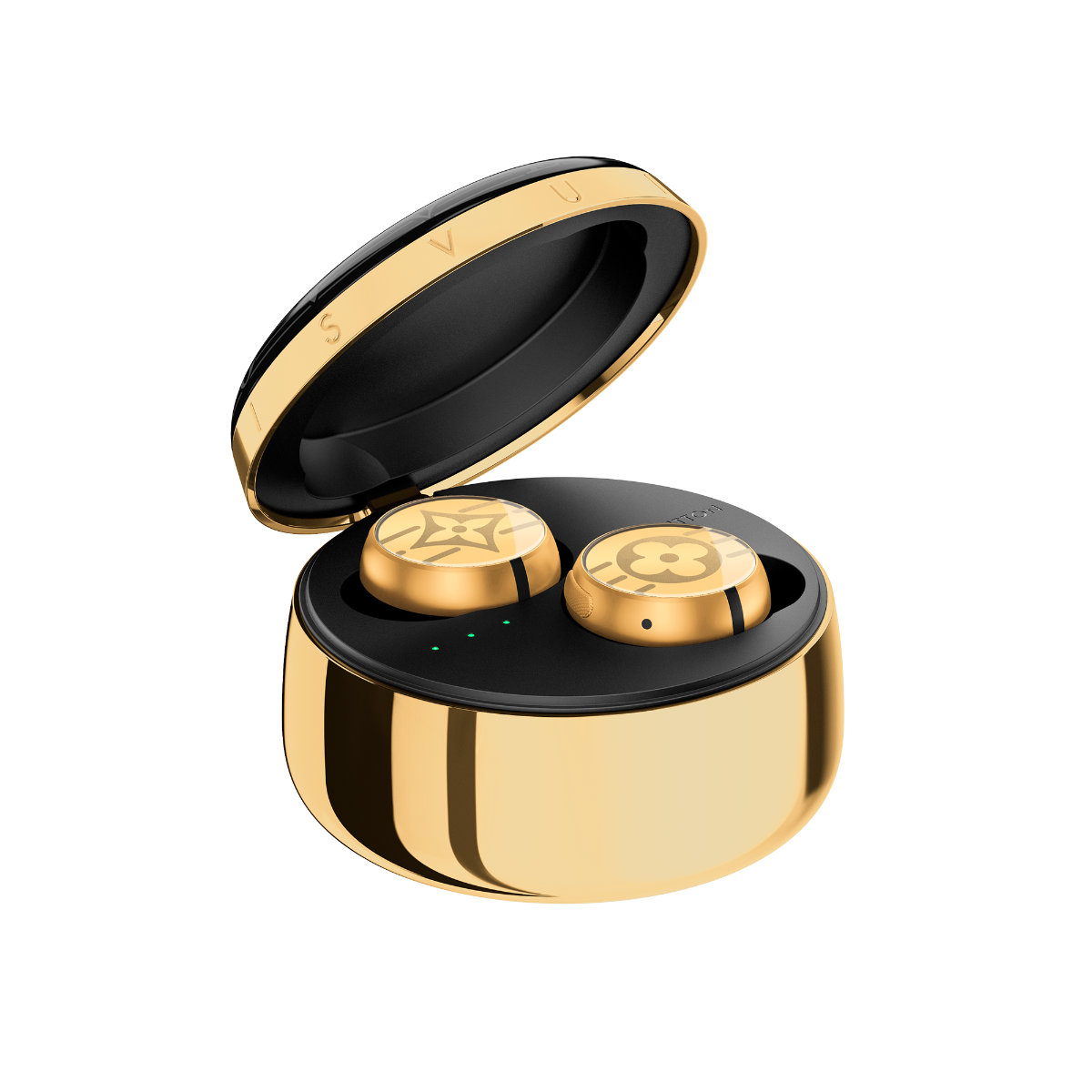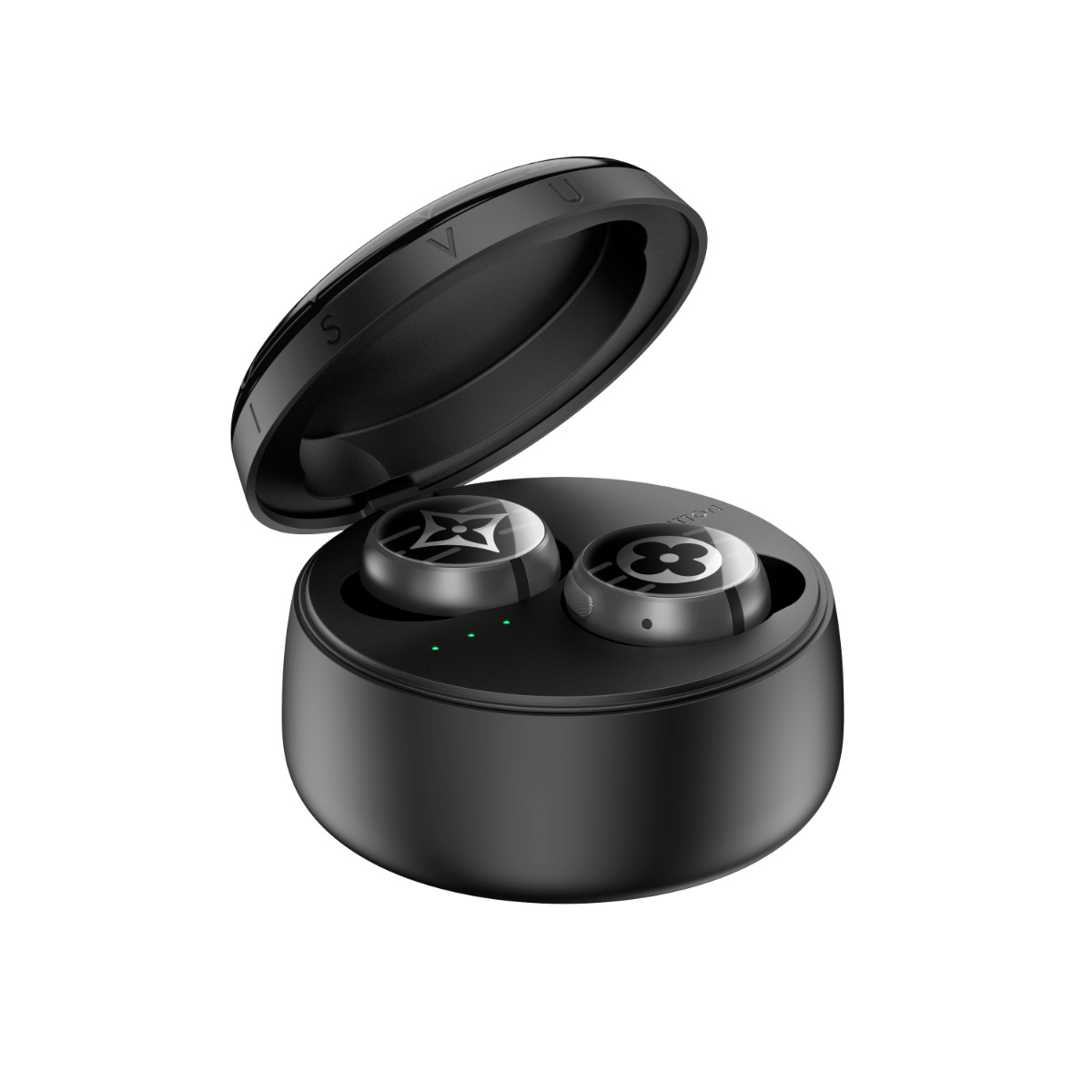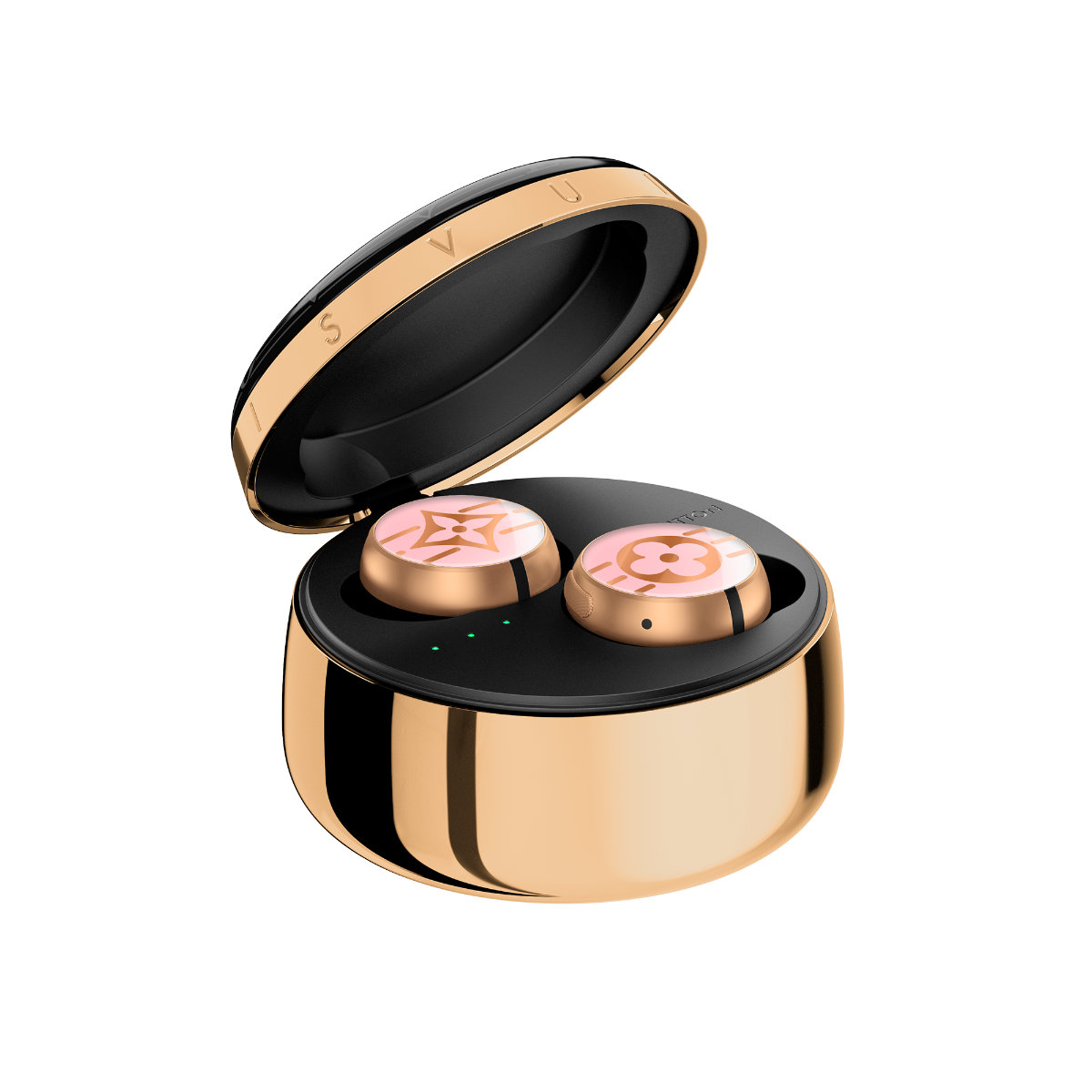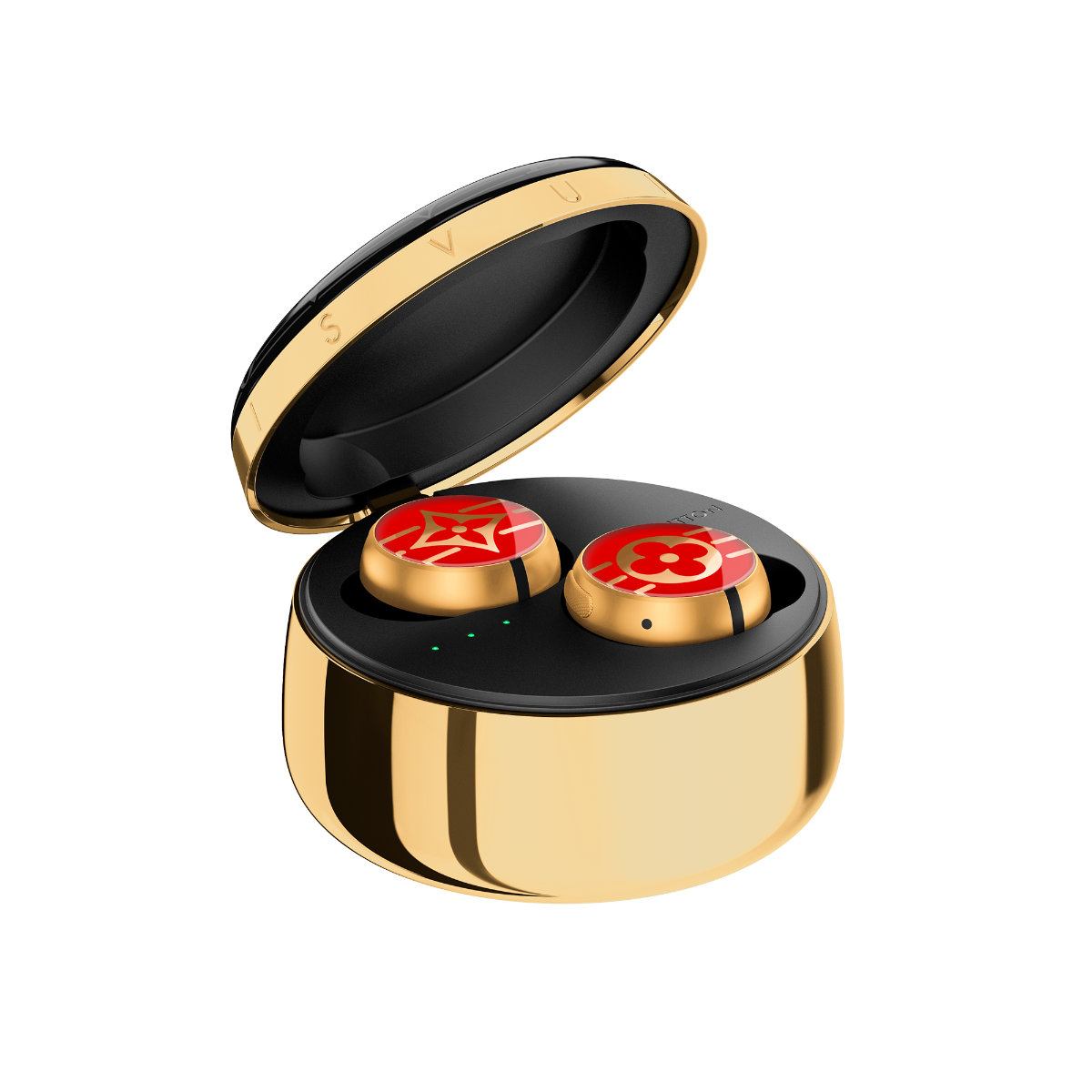 Photographer:

Philippe Lacombe
---