---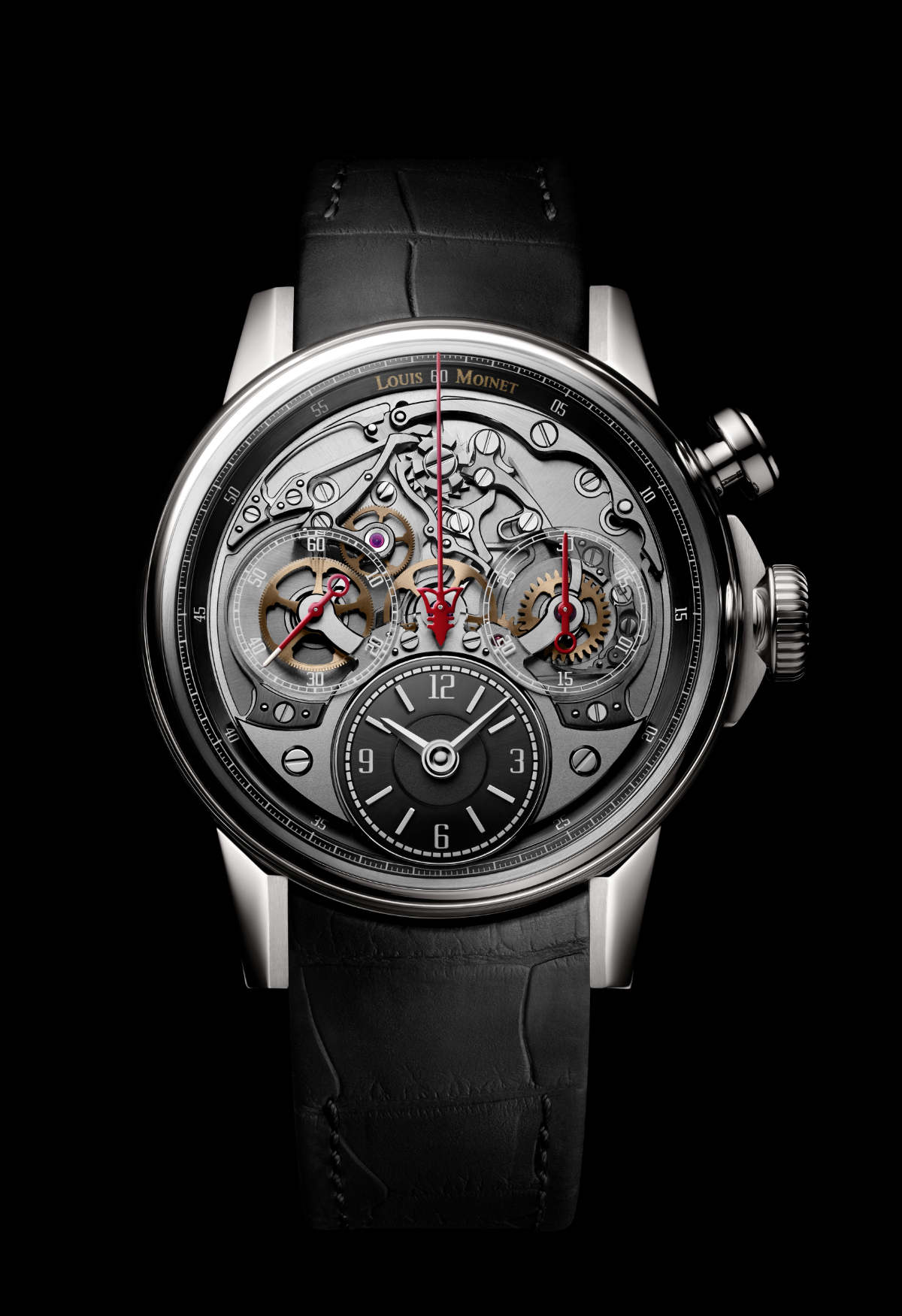 "How could one integrate a mechanism with over 300 components into a 40 mm case, whose mission is to be even more spectacular than its 46 mm predecessor?" - Jean-Marie Schaller.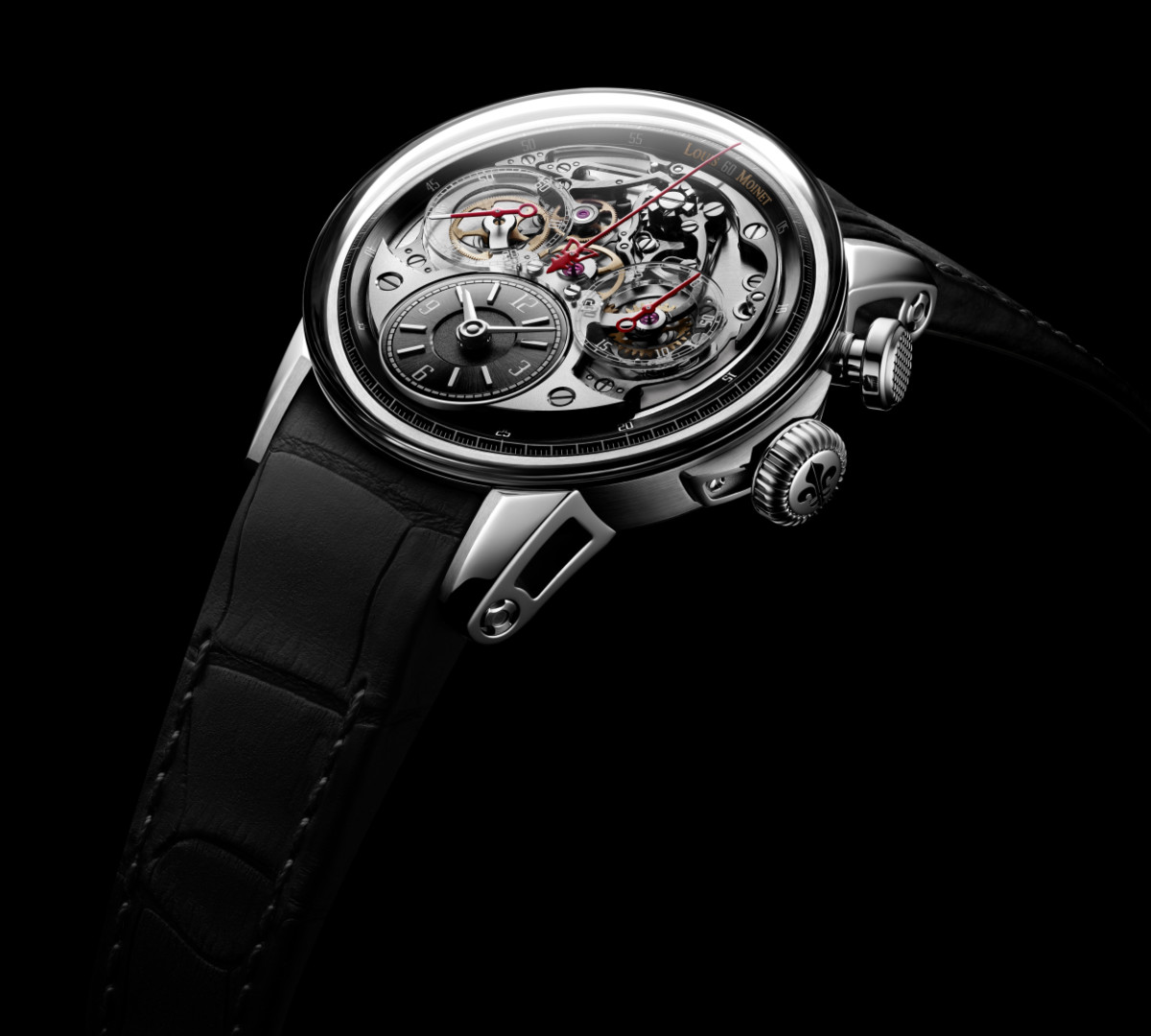 This secret dream remained hidden in the back of our minds for two long years. Whether the efforts of designer Fabrice Gonet of those of case-making artisan Bertrand Crevoisier, nothing seemed to work – until that lightbulb moment! The answer came from an original design, combining a strongly domed crystal with a flange dissociated from the glass notch... Here's the backstory.
Tech specs – less space and a more exciting show

MEMORIS SPIRIT stems from the interaction of numerous factors: ergonomics, the quest for beauty, the assurance of wearer comfort and functionality.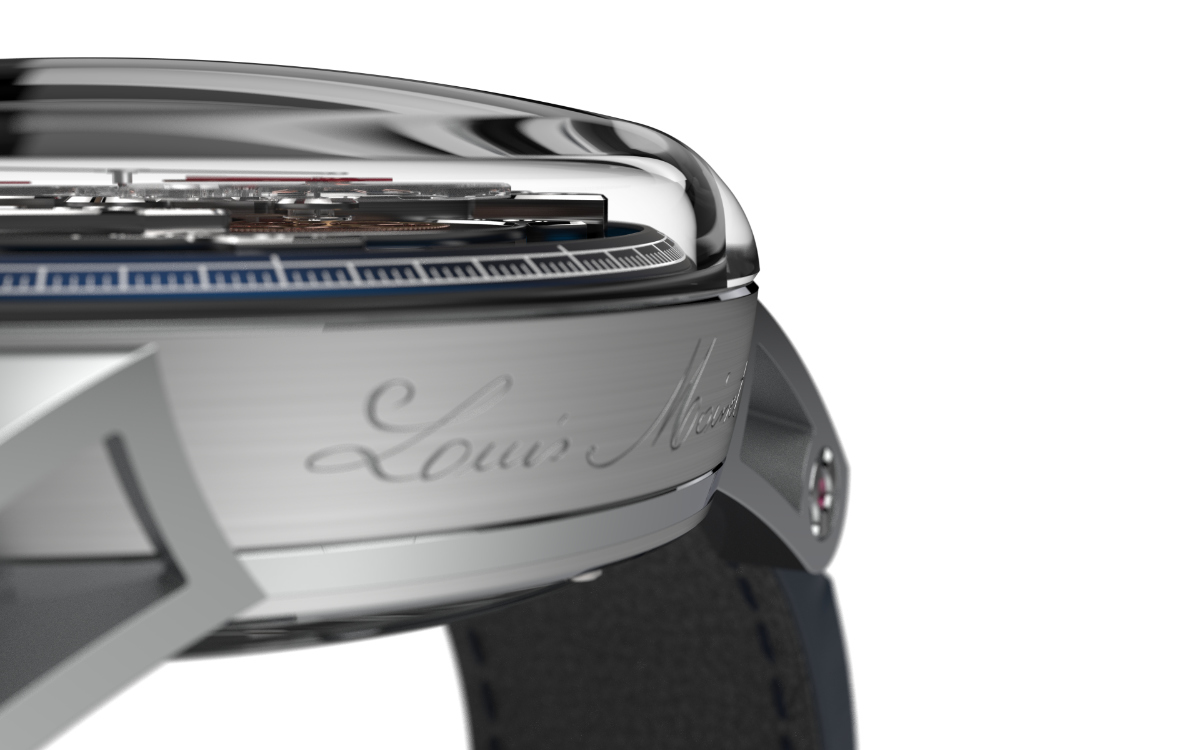 The evolution of the Memoris aesthetic concept has of course favoured the definition of an attractive formal appearance, but it is above all based on the use of stylistic elements that reflect the value of the technical solutions adopted. The creation of a double-reading flange, skilfully integrated beneath a curved crystal, is particularly noteworthy. It reveals the power of the chronograph mechanism in a new light.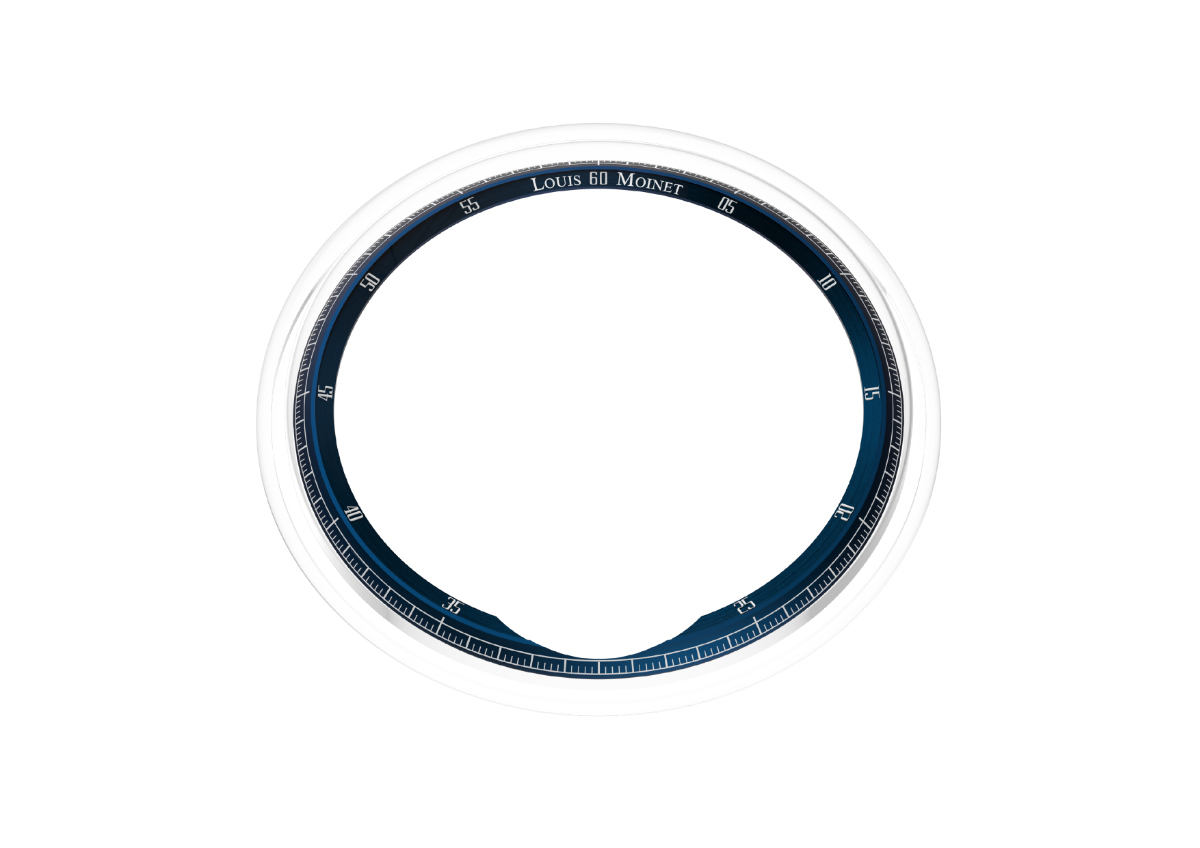 Double-reading inner bezel ring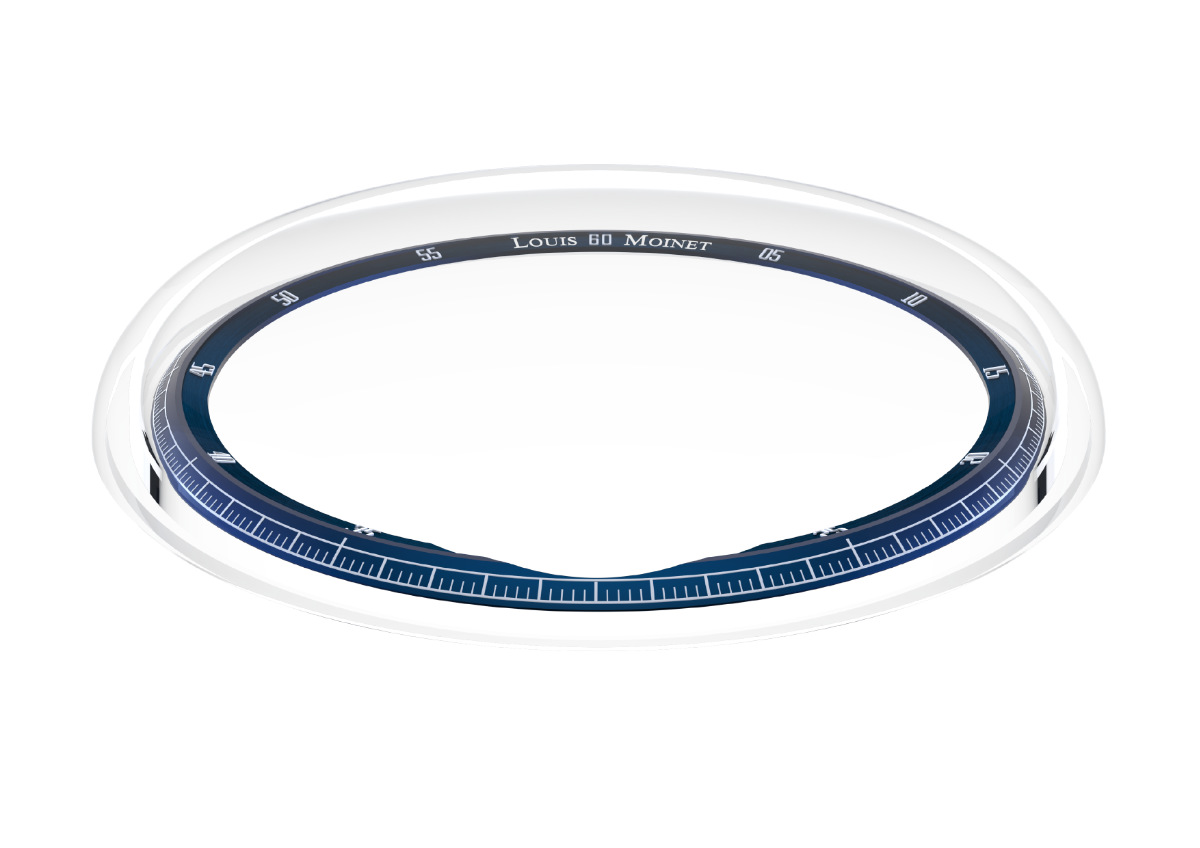 Bezel ring integrated beneath a generously curved sapphire crystal
The magic lies in the fact that even though the case is smaller, its construction enables enhanced visual appreciation of the mechanism!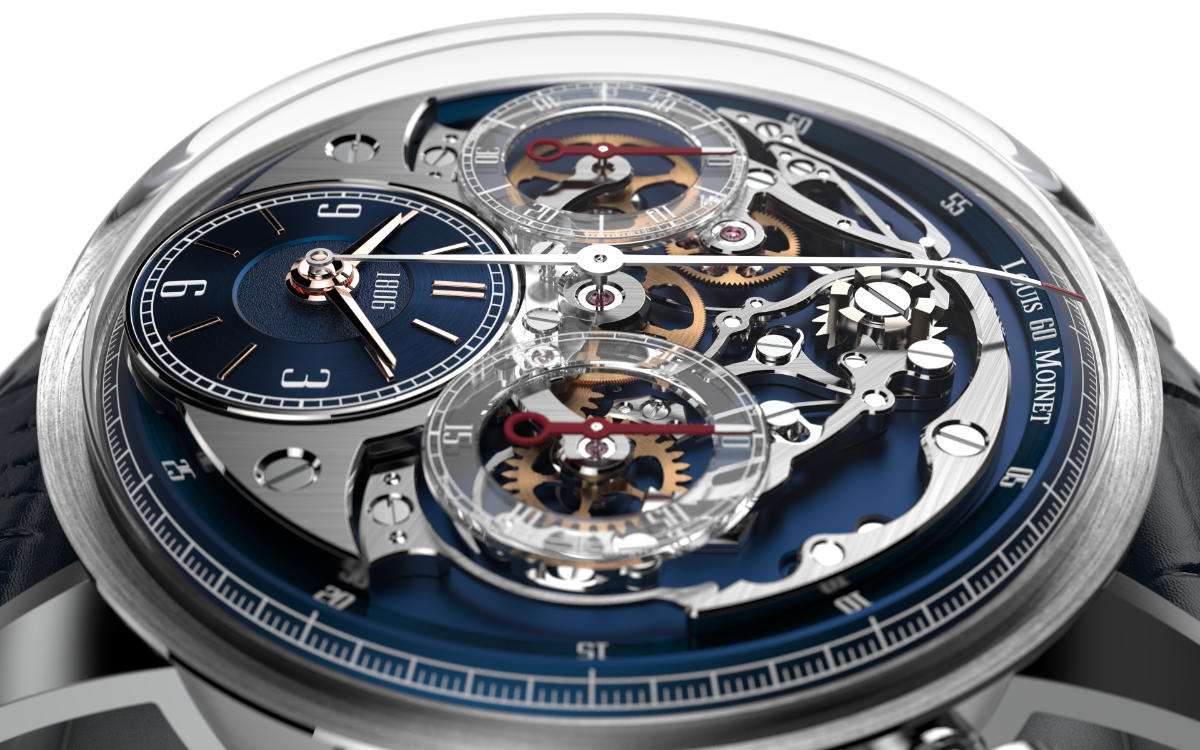 Engineering – a true technical and aesthetic challenge

MEMORIS SPIRIT propels us into the select circles of modern, uncompromising watchmaking. Heir to an ancestral know-how, it combines this expertise with an incisive stylistic vocabulary.
The care devoted to the aerodynamic treatment of the MEMORIS SPIRIT lines began with the integration of a new, more fluid crown support. The sides feature an updated look notably including openworked lugs featuring a subtly satin-brushed curve on top that accentuates the smooth integration of the strap.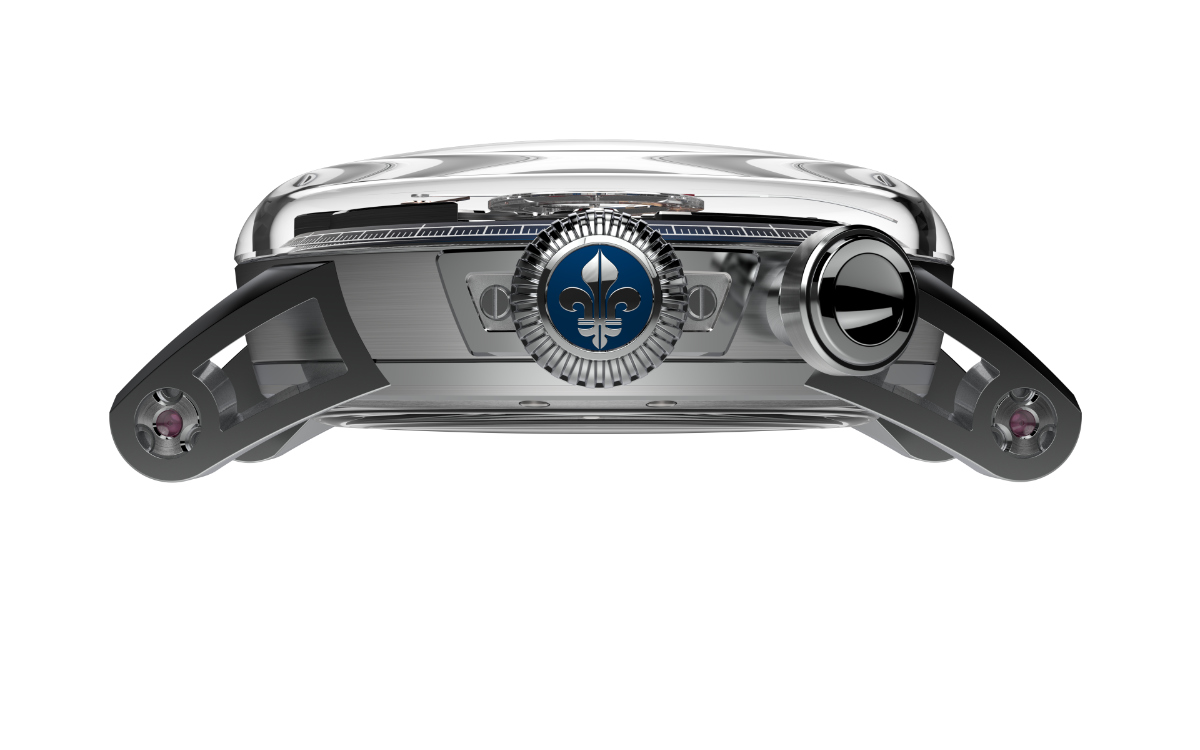 The magical touch of the light playing across the finishes accentuates an assertive character and present a fusional whole composed of a powerful mechanism whose functions are magnified by a highly original exterior.
The convex two-part dial with its legible markings features a sunburst chronograph plate lighting up the chronograph mechanism, while the glareproofed sapphire crystals are domed on either side so to as to slim down the silhouette and guarantee optimal ergonomics.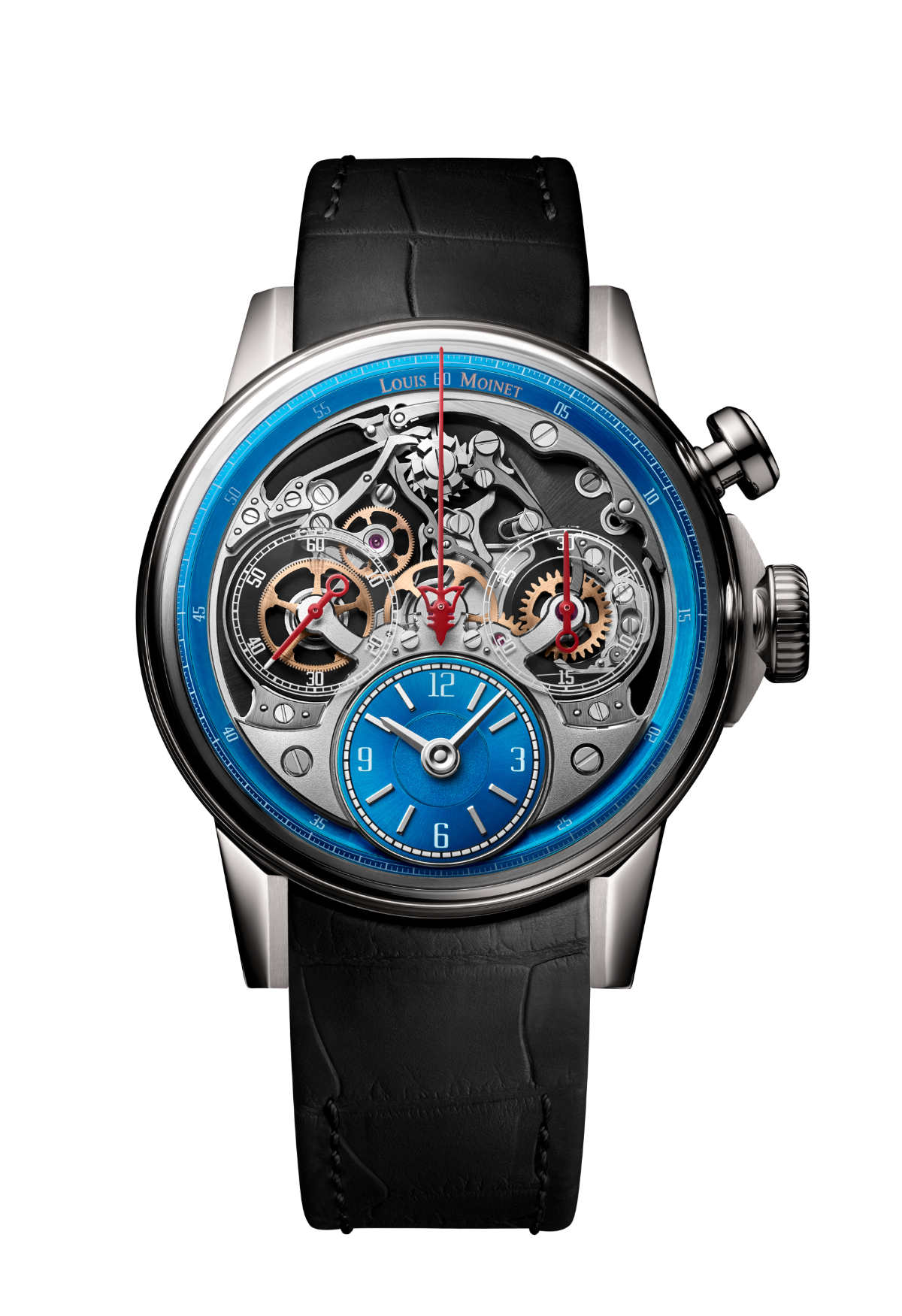 The case is made of grade 5 titanium, which is extremely light on the wrist (only 18 grams). The strap is specially designed to be integrated into the case and to promote maximum comfort. The slender appearance is underlined by aerodynamic counters emerging from the mechanism.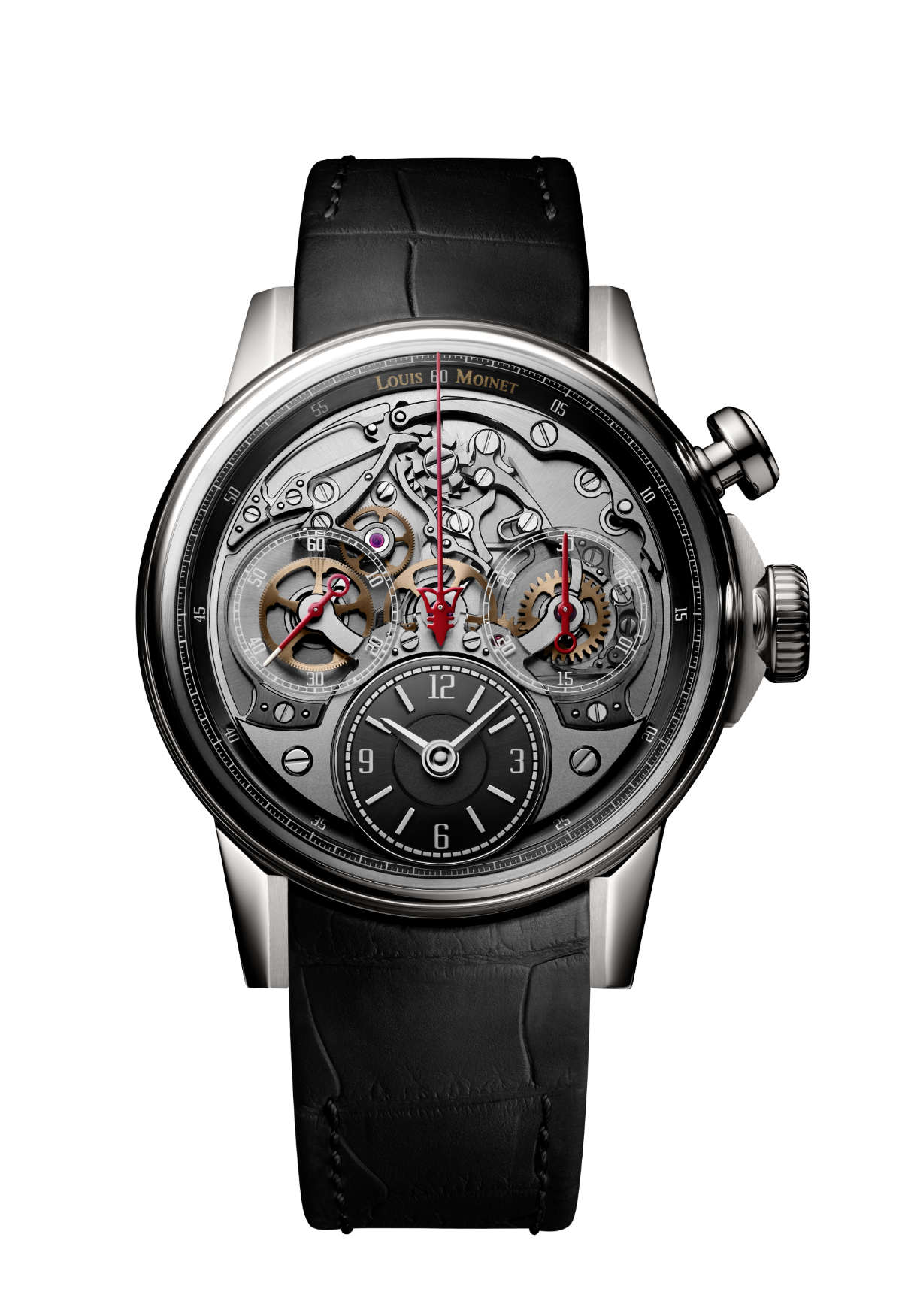 Inventor of the chronograph – true to its cultural heritage

MEMORIS SPIRIT expresses the potential that a watch mechanism is capable of deploying without compromising elegance. The splendid magic of the chronograph is fully visible on the dial side and this major creation has now become iconic.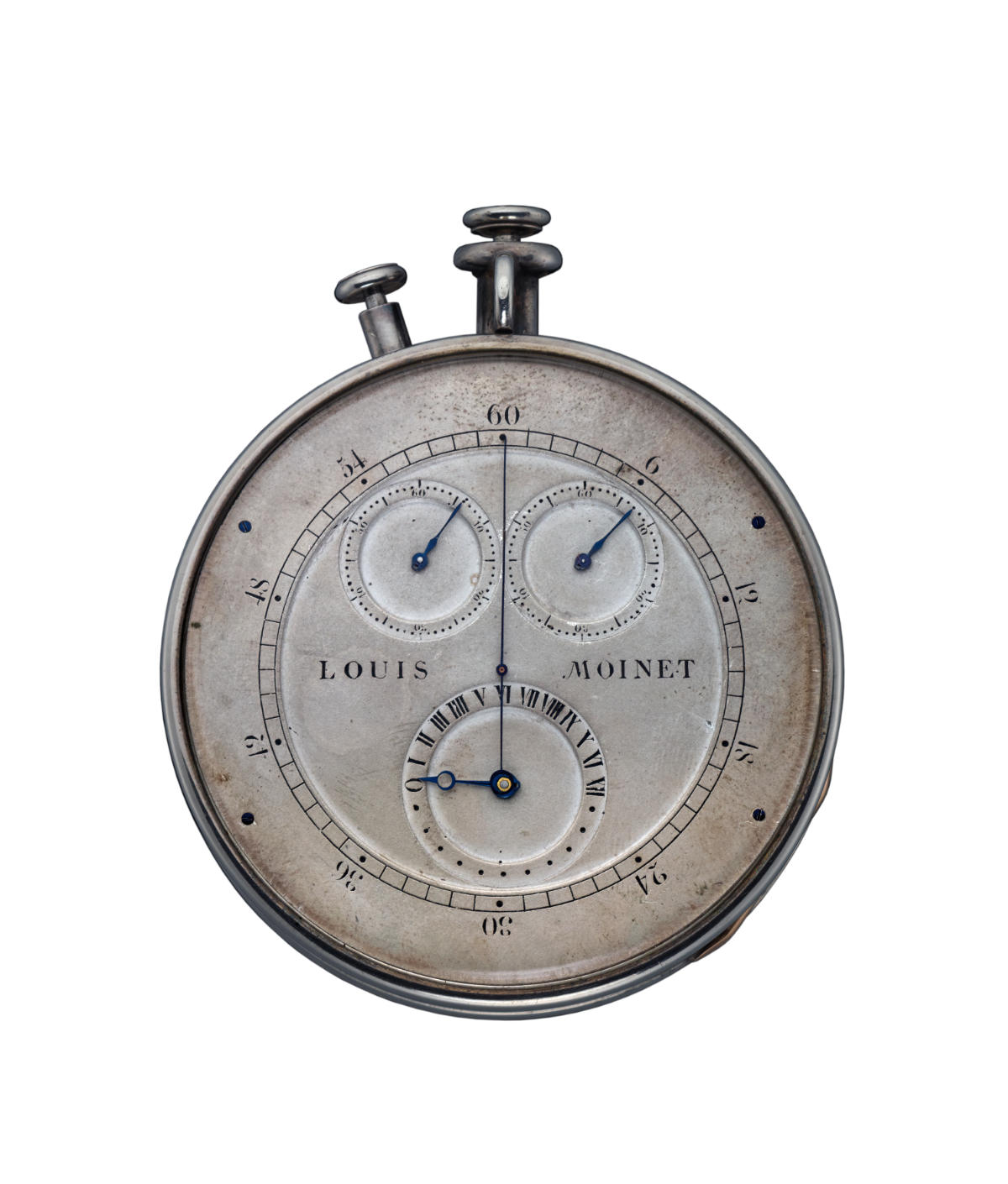 Entirely in keeping with the Louis Moinet tradition, the new stylistic orientation is defined by its meticulous design. The design of this quintessentially contemporary chronograph is inspired by the world's first chronograph produced by Louis Moinet in 1816, inventor of the chronograph and of high frequency (Guinness World Records™).
The chronograph – a powerful mechanism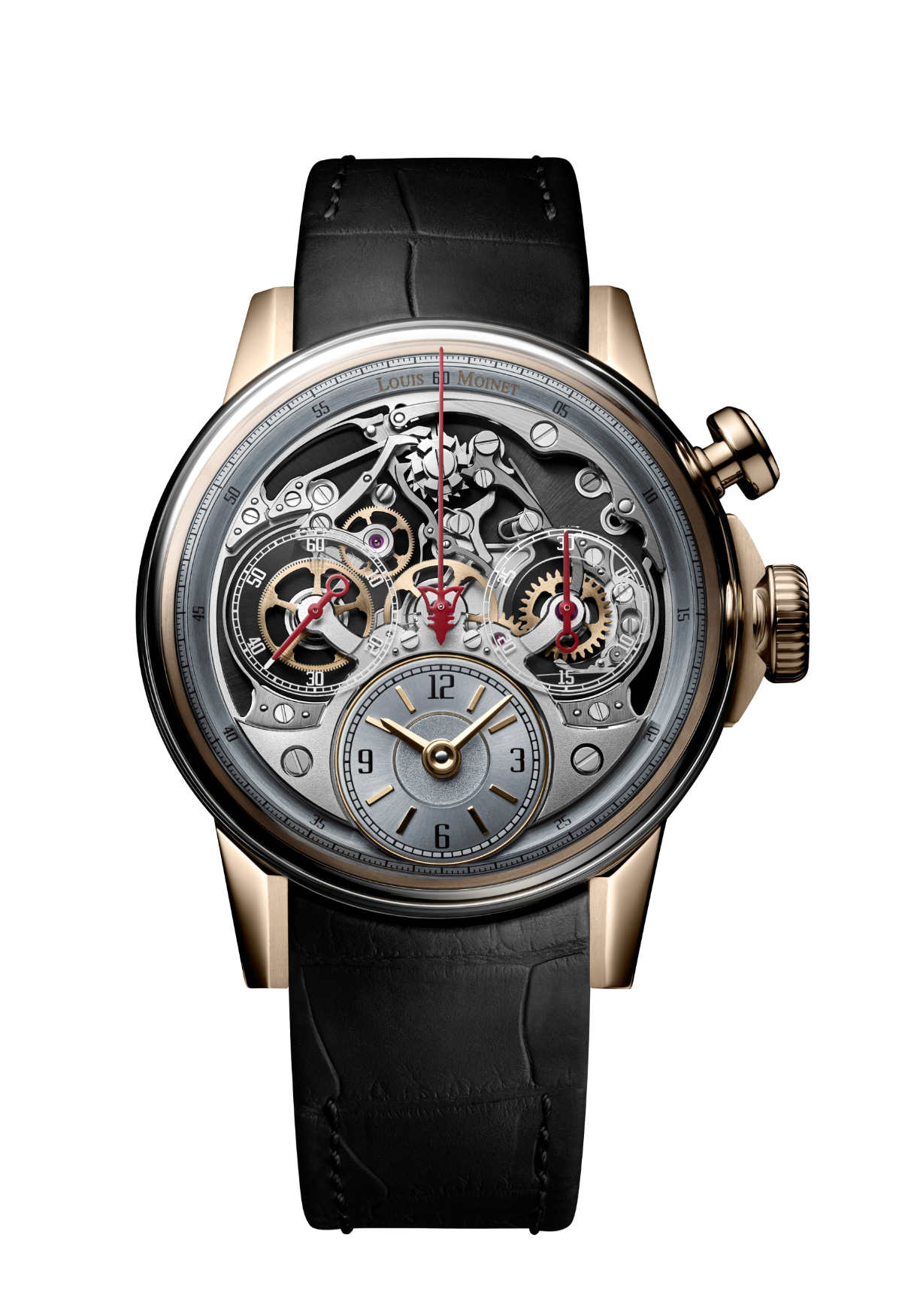 Of all horological complications, the chronograph is doubtless the most useful in the modern world. It also offers the most interaction with its wearer. MEMORIS SPIRIT considerably increases this pleasure, as it is 100% visual. One gentle push on the single pusher and a unique choreography unfolds before your eyes. The different elements – levers, clutch, hammers, column wheel, springs and wheels – are set into motion and interact with the ultimate goal of activating the chronograph and measuring time.
The modern and spectacular design of the MEMORIS SPIRIT requires the production of 147 components for the upper part dedicated to the chronograph and 164 components for the lower part corresponding to the self-winding movement.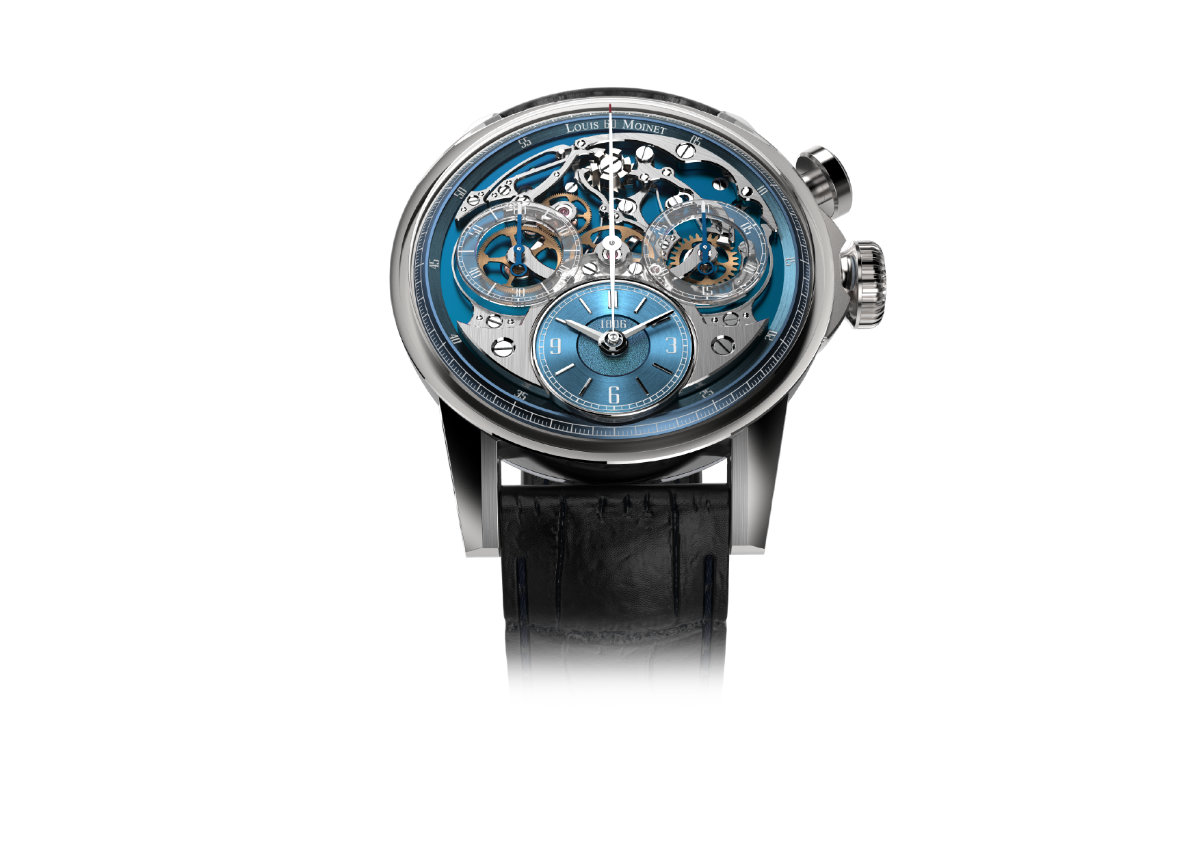 Design sketch
Memoris Spirit – in conclusion

MEMORIS SPIRIT enriches the Memoris family by offering a sophisticated product to a new clientele. This creation is important for both men and women who are looking for an iconic product that is also inherently elegant.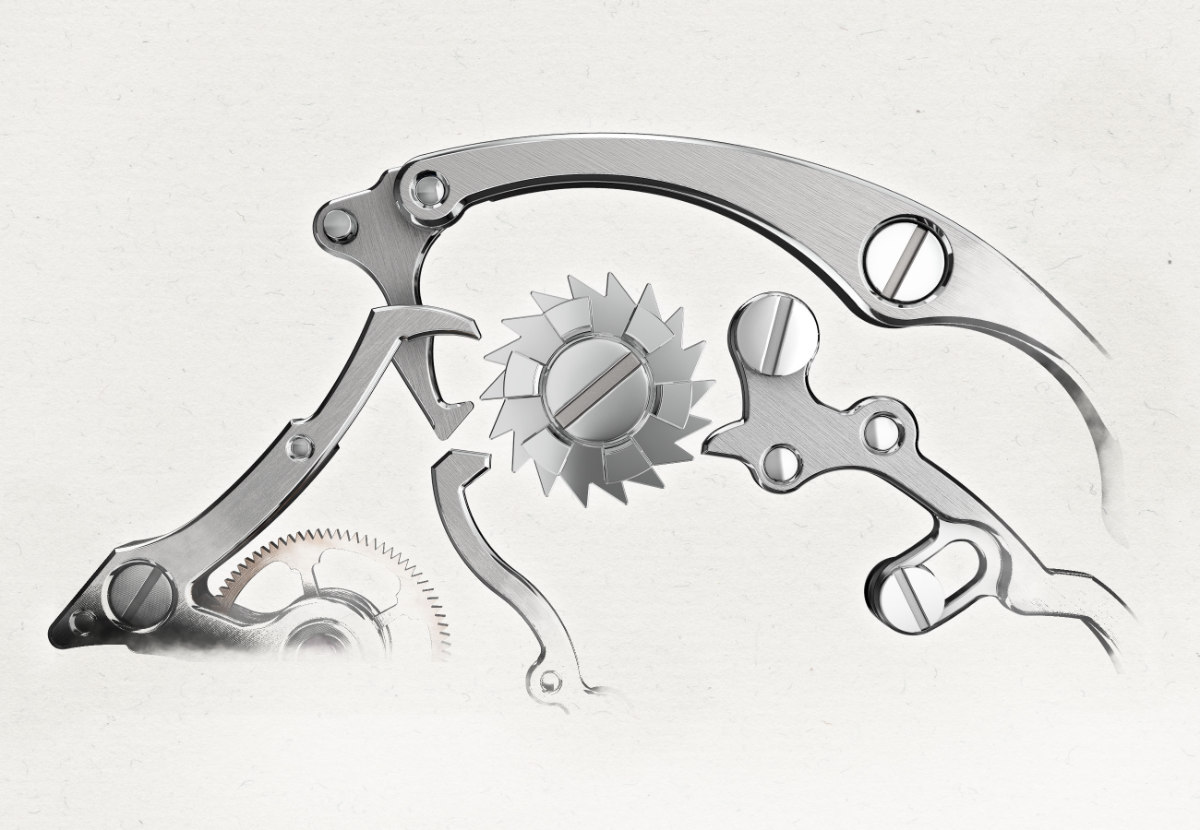 The column wheel orchestrates the different functions of MEMORIS SPIRIT
TECHNICAL DATA
WATCH



Model

MEMORIS SPIRIT

Limited editions

18K 5N rose gold 28 watches
Grade 5 titanium 60 watches

CASE



Materials


18K 5N rose gold, polished and satin-brushed | DLC treated titanium caseback

or

Grade 5 titanium, polished and satin-brushed

Glasses

Box-type sapphire crystal | Glareproofed on both sides

Single pusher

"Clous de Paris" hobnail pattern

Diameter

40.7 mm

DIAL



Hours/minutes


Colours: various choices

Construction: two-part

Finish: sunburst

Hour-markers: polished

Counters

Translucent material with white transfer

Hands

Facetted

Inner bezel ring

Circular satin-finished

MOVEMENT



Manufacture

Louis Moinet

Calibre

LM84

Functions

Hours | Minutes | Seconds | 60-second & 30-minute chronograph counters

Complication

Single-pusher column-wheel chronograph

Type

Self-winding mechanism | Balance with screws

Oscillating weight

Bi-material | 6 ball bearings | Adorned with concentric "Clous de Paris" hobnail pattern and "Fleur de Lys"

Finishes on the upper side


Mainplate: sunburst

Steel parts: straight-grained and chamfered

Gear trains: circular satin-finished

Finishes on the underside


Circular "Côtes de Genève" hobnail pattern

Self-winding bridge: diamond-cut chamfers, engraved and gilded Louis Moinet symbols

Diamond-polished sinks

Components

311

Oscillations

28,800 vibrations/hour

Frequency

4 Hz

Jewels

30

Power reserve

48 hours

Water resistance

50 metres

STRAP



Material

Louisiana alligator leather | Alligator lining | Preformed wristband

Clasp

Triple-blade folding clasp | Fine adjustment | Curved "Fleur de Lys"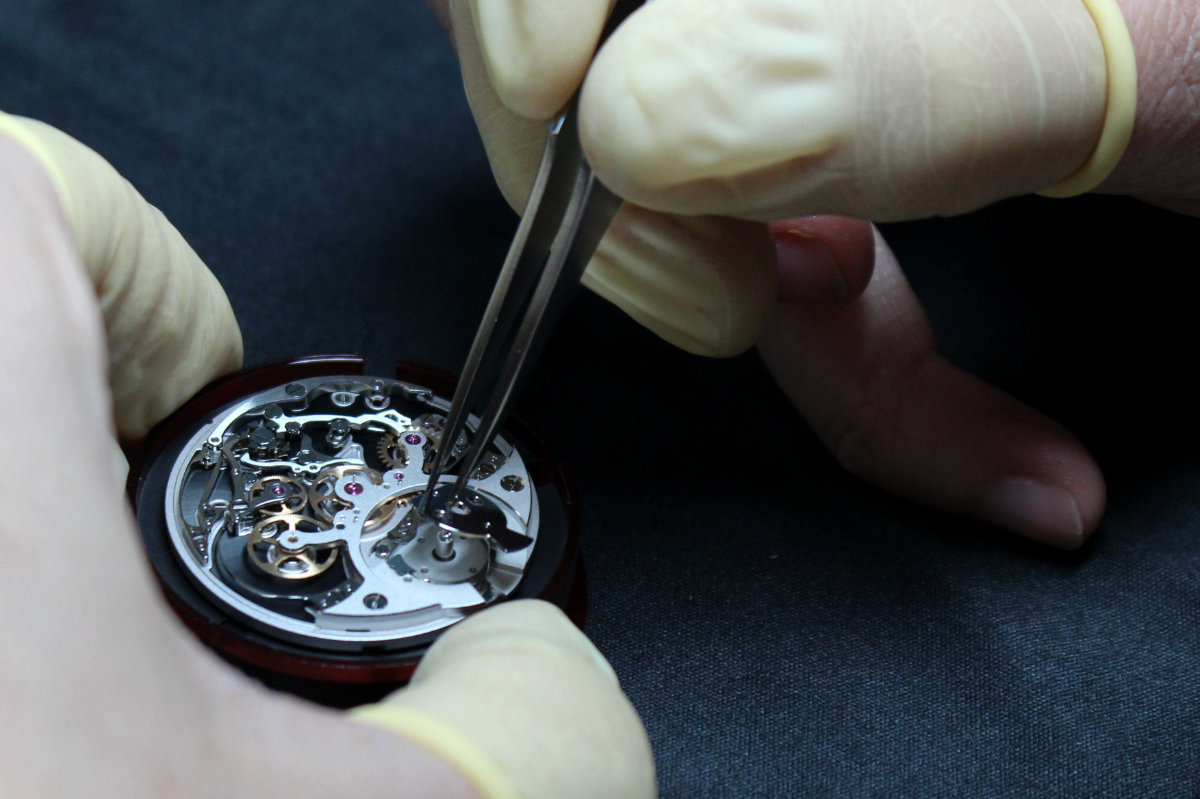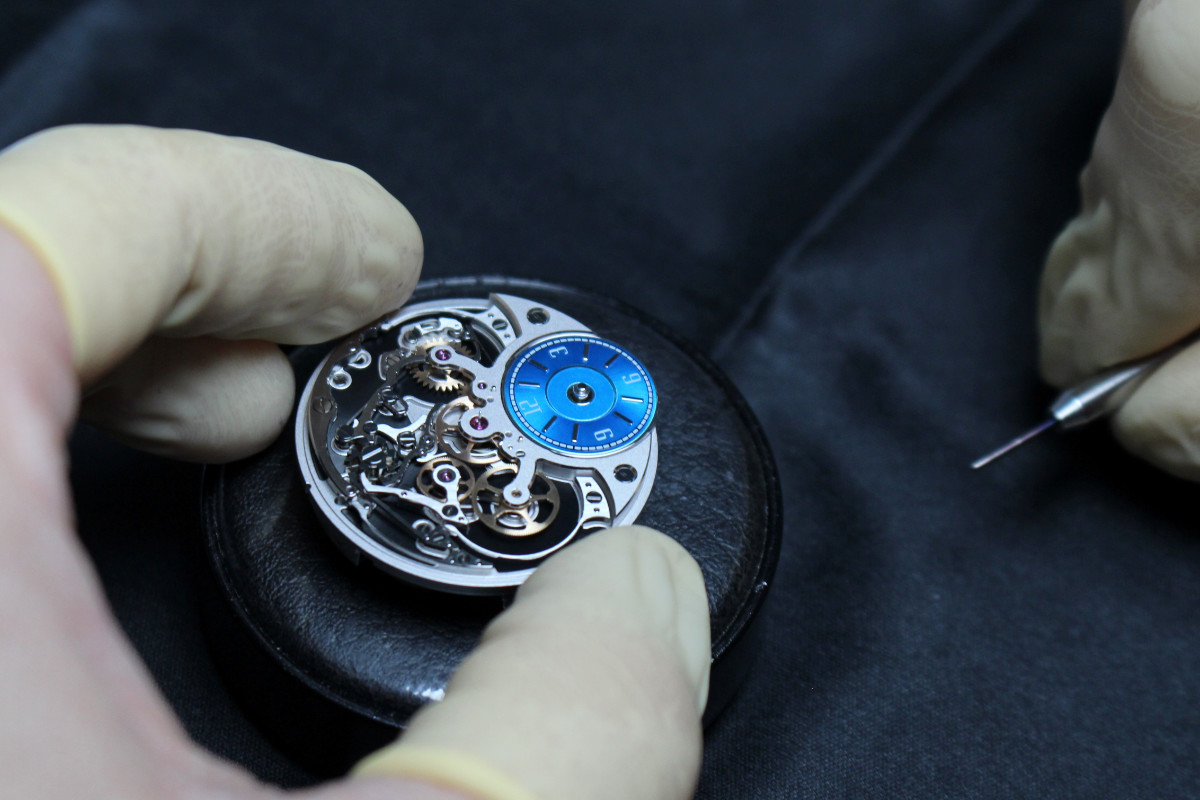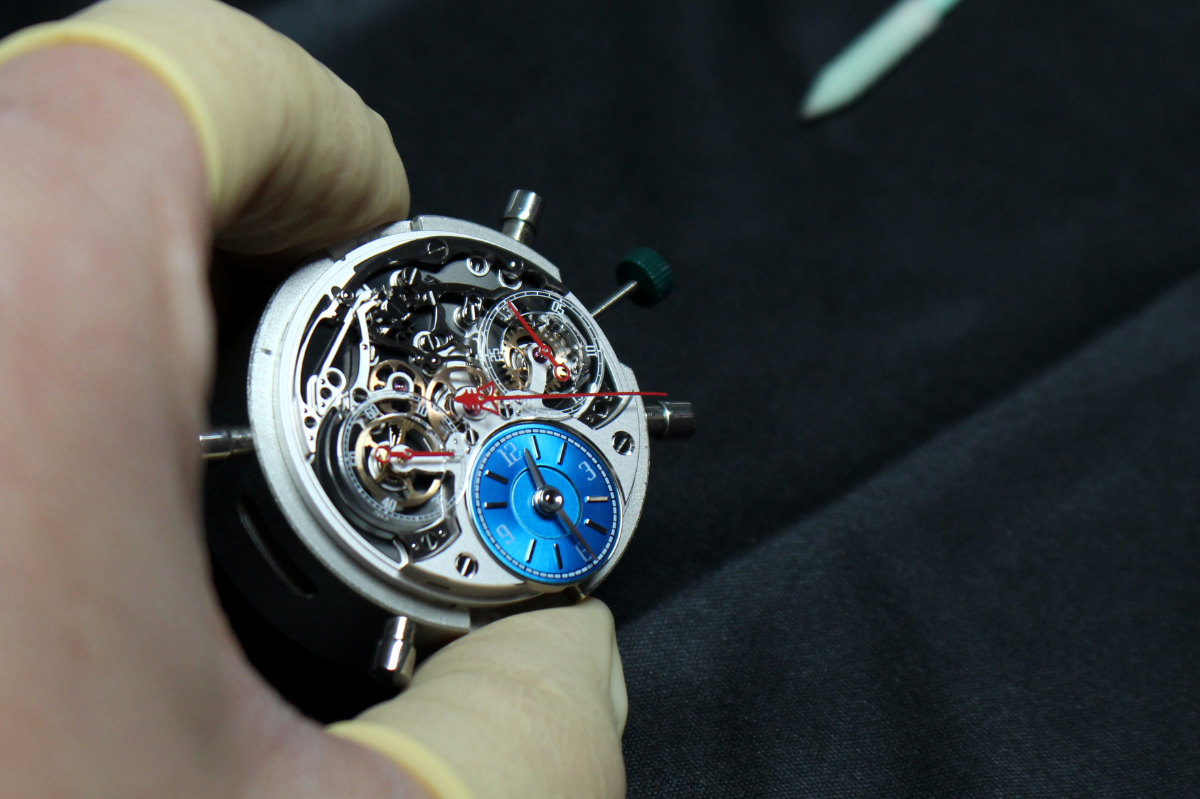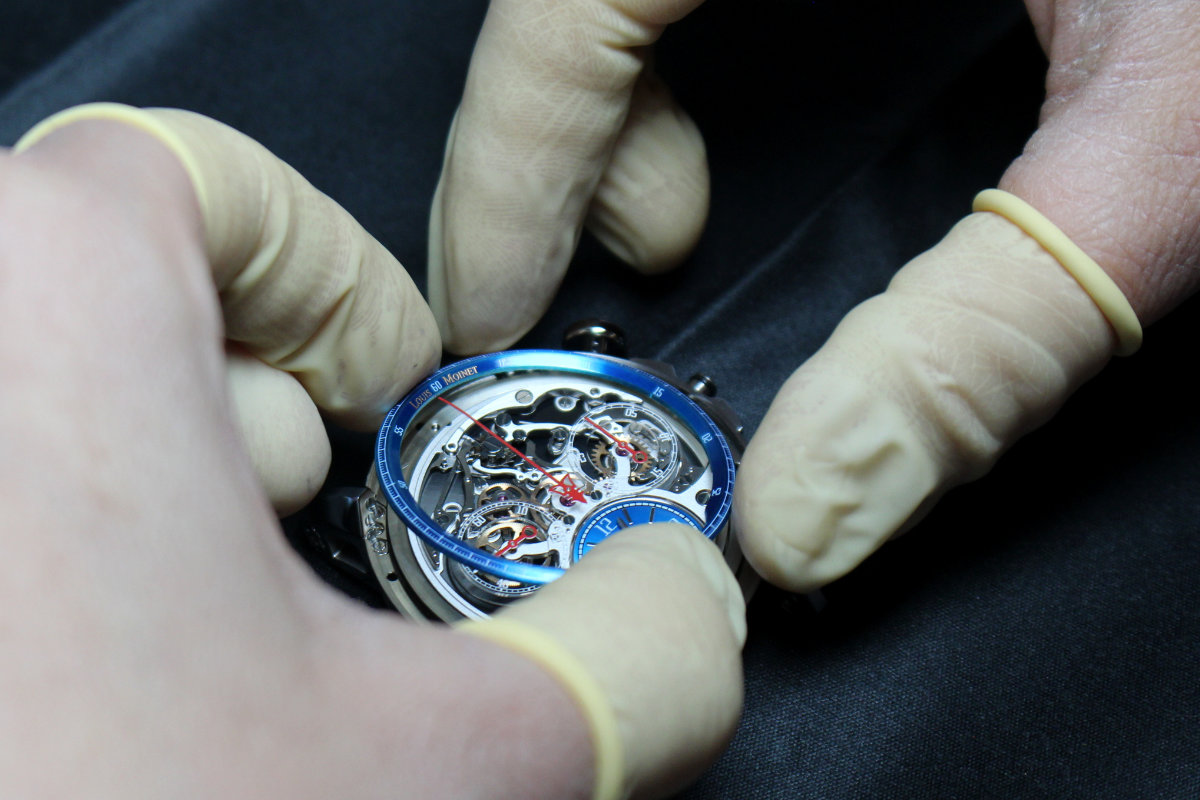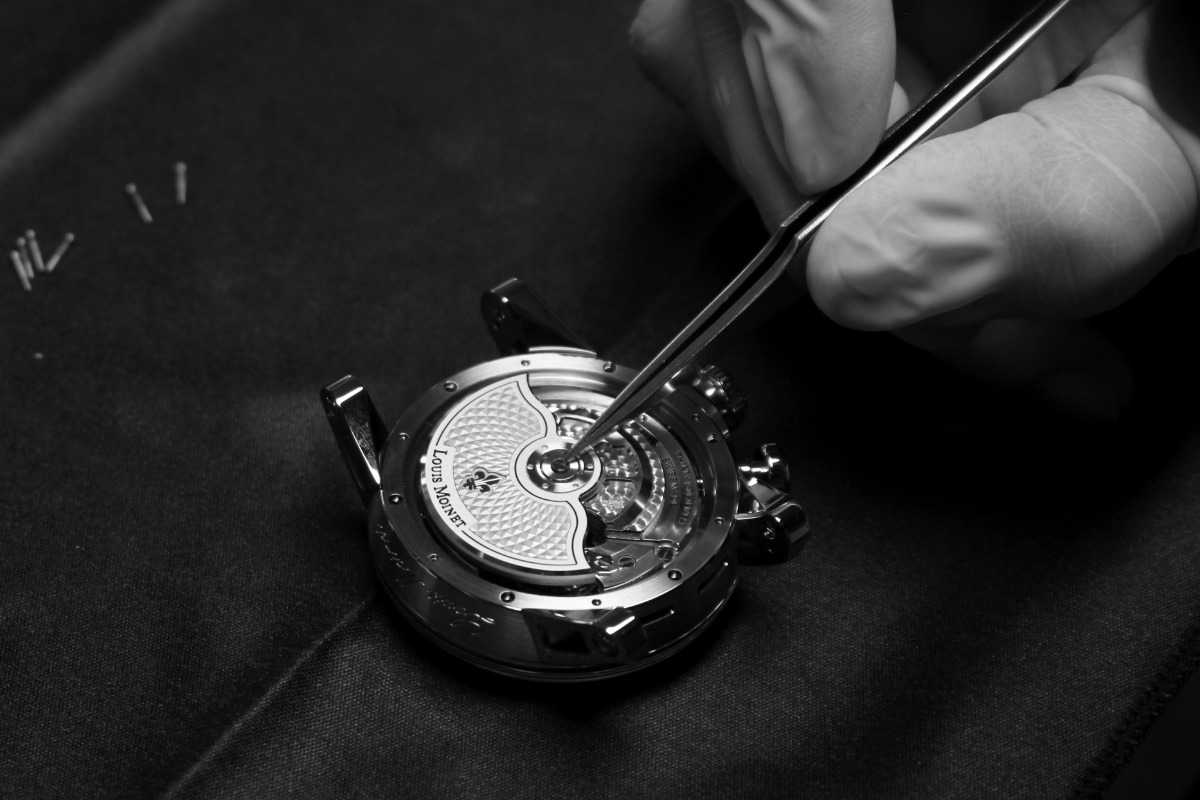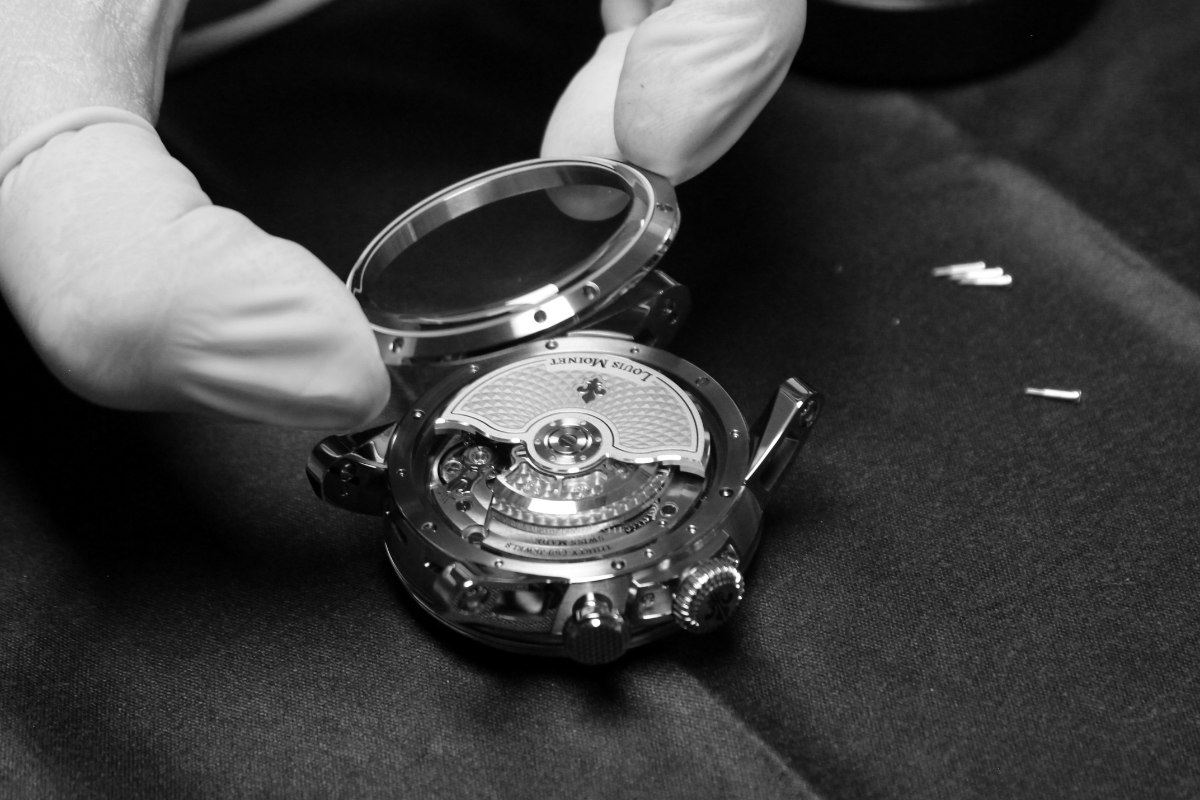 ABOUT LOUIS MOINET

Jean-Marie Schaller created Les Ateliers Louis Moinet in St-Blaise (NE) in 2004. The fully independent firm was established to honour the memory of Louis Moinet (1768-1853): master watchmaker, inventor of the chronograph and high frequency (216,000 vibrations per hour) (certified by two Guinness World Records™). Louis Moinet was a watchmaker, artist and astronomer. He is the author of the Traité d'Horlogerie, a watchmaking treatise published in 1848 that remained a definitive work of reference for a century.
Today, Ateliers Louis Moinet is perpetuating this legacy. The firm's mechanical timepieces are produced as one-of-a-kind models or limited editions only and comprise two categories: "Cosmic Art" and "Mechanical Wonders". Louis Moinet creations often make use of unusual and rare components, such as extraterrestrial meteorites or prehistorical materials. The brand's core values are creativity, exclusivity, art and design. This uniquely creative mechanical approach combined with bespoke fine watchmaking has enabled Louis Moinet to win some of the most coveted honours around the world, including a UNESCO Award of Merit, six Red Dot Design Awards (including one Best of the Best Award), a Horological Creativity Contribution Award, gold and bronze medals in the International Chronometry Competition, ten Good Design Awards, five Middle East Watch of the Year Awards, two Robb Report "Best of the Best" Awards, three German Design Awards, a Moscow Grand Prix Award, and a "Chronograph of the year" distinction from Begin Magazine, Japan.
---