---
Chloé Etienne wears a Haute Couture black tuxedo embroidered with sequins and black powder grain pants and the Premier Arcadia Bag.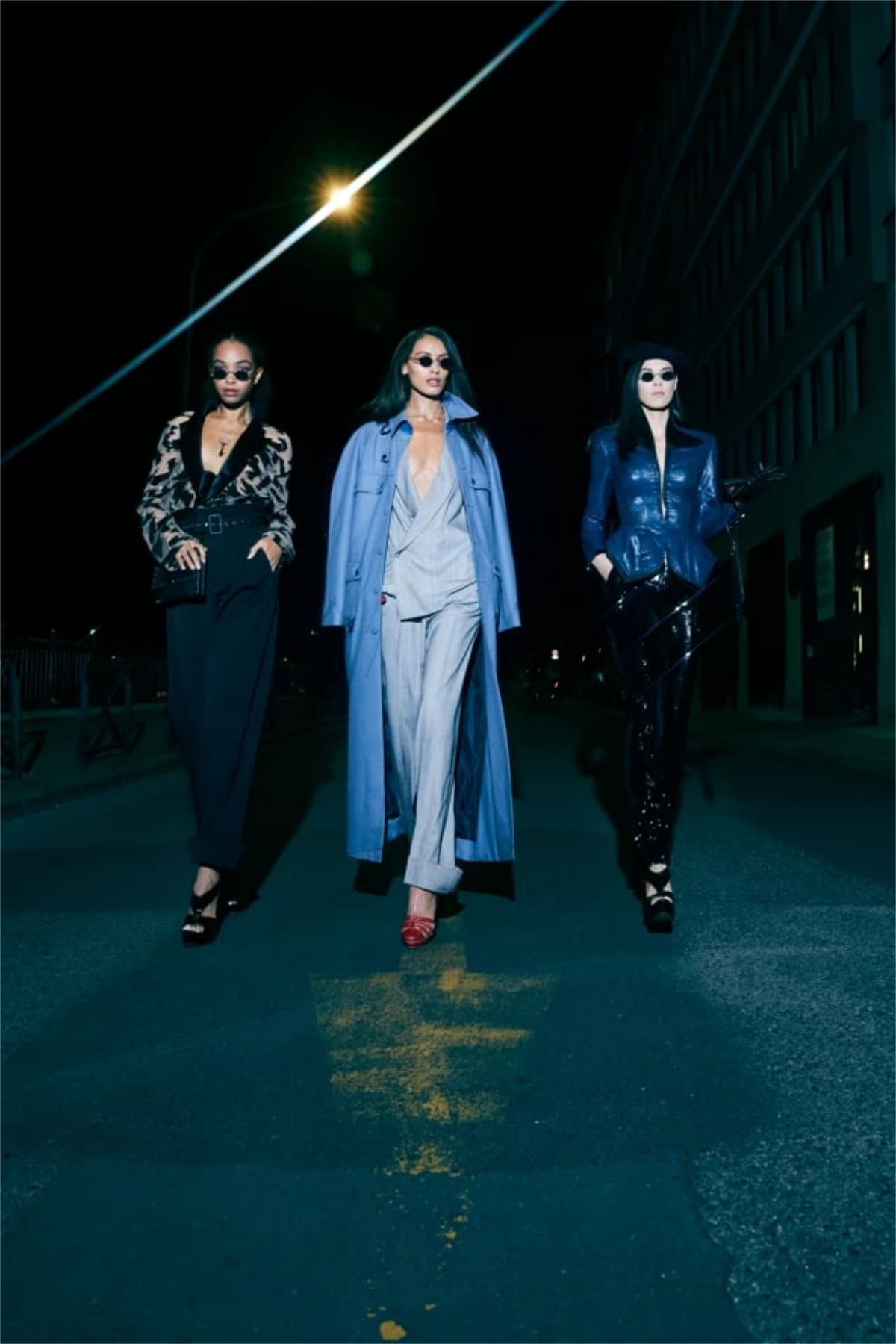 Jihan Salama wears a coat (a reissue of a model worn by soldiers in World War I) in blue woolen over-stitched multi-pockets with cobalt blue leather finishes with a kimono cross-body jacket in grey 100% Prince of Wales wool with poppy and broom stripes and wide belted "over size" men's pants with flat pleats and matching raised bottoms.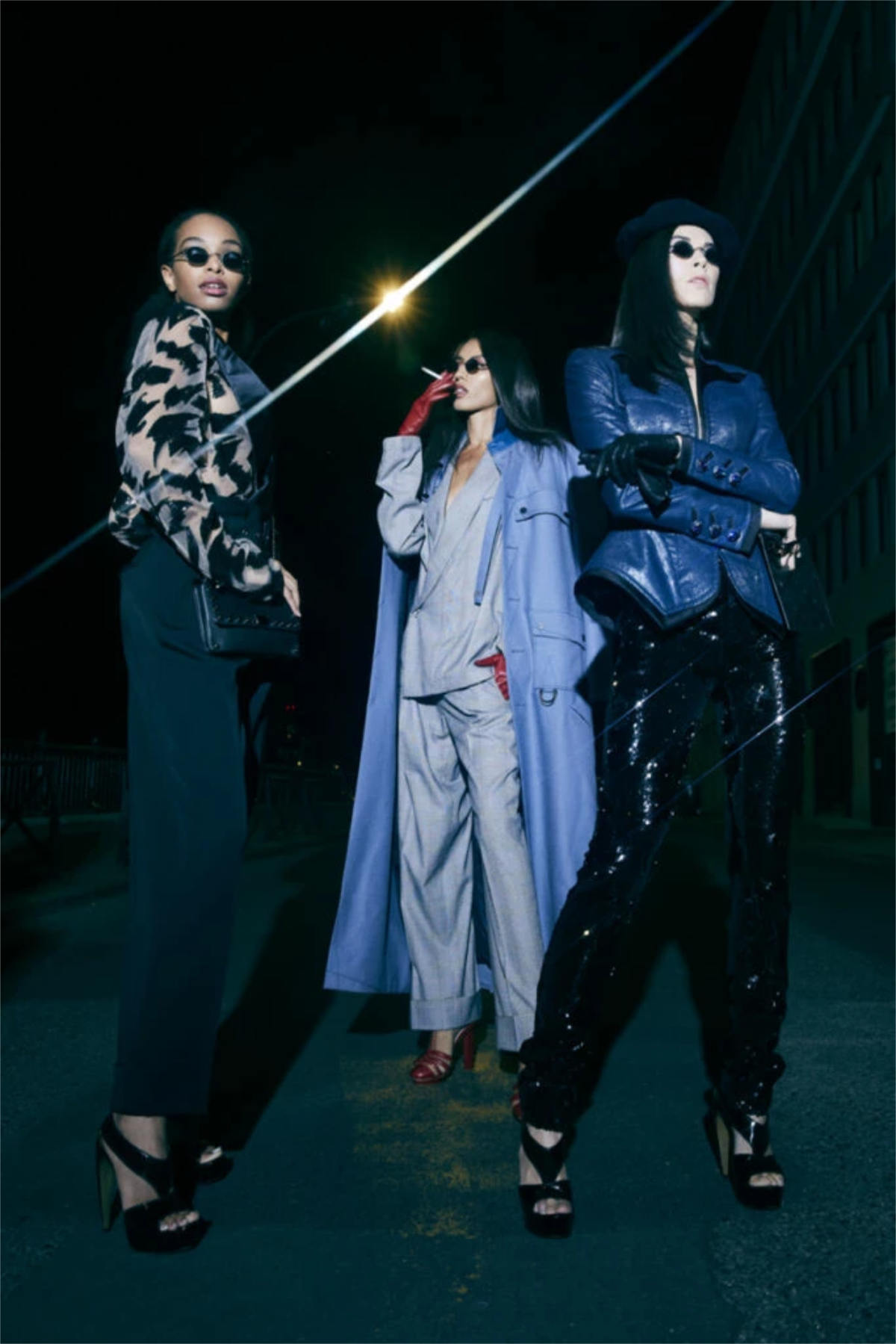 Diva Sicard wears a trompe-l'oeil jacket with a manta ray cutout and an angled tailor's sleeve, abysmal cutout Basques and a matte silk leather satin collar with black and glossy sequin cigarette pants.
Julien Fournié wears a midnight blue powder grain Haute Couture double-breasted tuxedo with an embroidered sleeveless hoodie.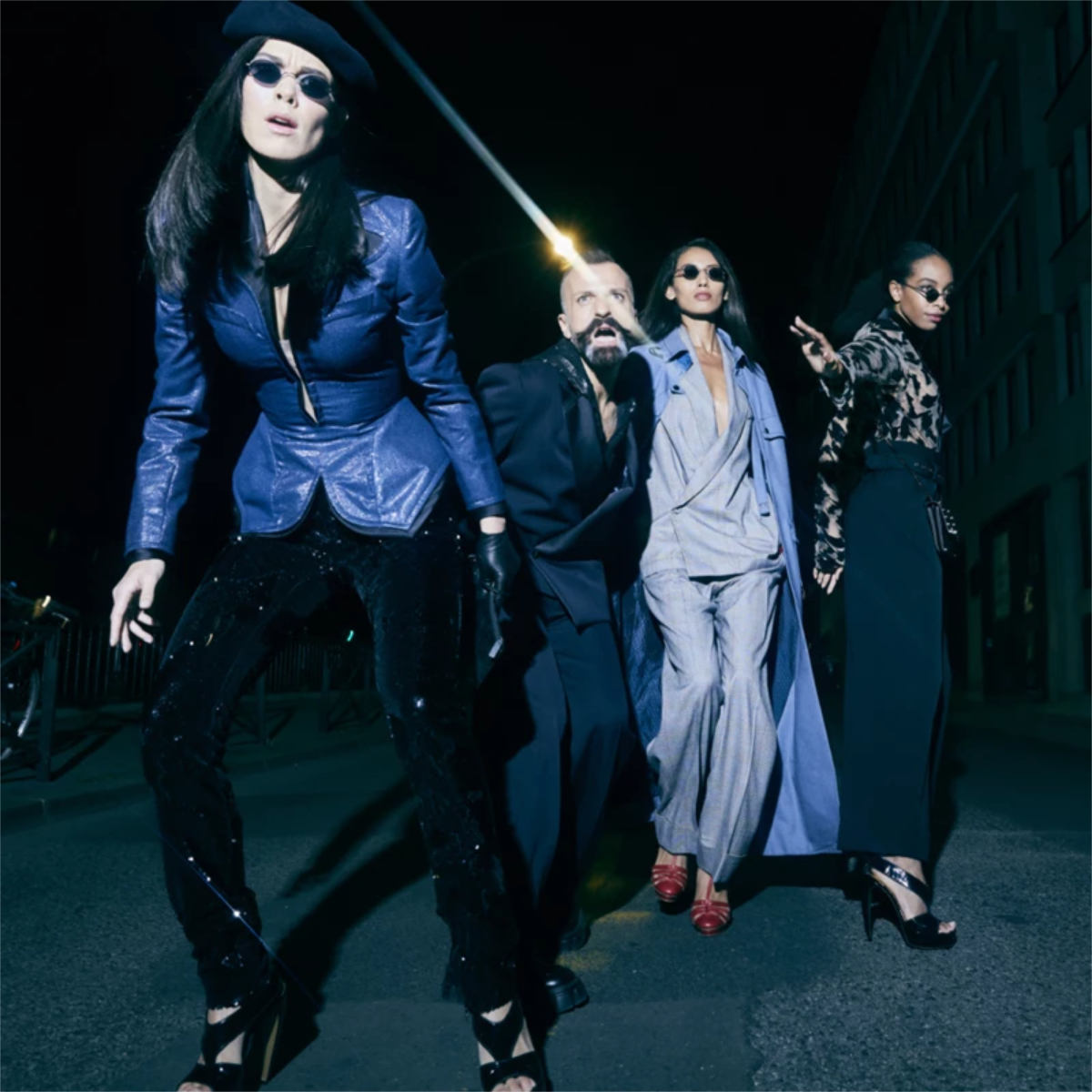 Credits

Models: Chloé Etienne, Diva Sicard, and Jihane Salama.
Makeup: Nicolas Degennes with Fanny Martin.
Hairstylist: Joran Muratori.
Photos: Delphine Royer.
Lighting assistant: Brioda Savi.
Video: Maïssane Fritz.
Director: Julien Fournié.
---