---
Julie De Libran Presents Its New Couture Collection July 2022
Luxferity, 11.07.2022
My new summer couture collection draws on images that have haunted me - in a good way - for a long time: angels. Not just any angels. The radiant supermodel Amber Valletta in puffy white wings, walking the gritty streets of 1990s New York City in Peter Lind­bergh's stark black and white photos. The New York treets look hard; Amber is good and she is beautiful. She embodies what I am calling la force des anges - the power of angels. Their power has helped me through the difficult times we are living through. May it help you too.

As always, the dress by Julie de Libran is the heart of the collec­tion. The dress - so essential, so womanly - is how I started in 2019. It remains at the core of my world. In some pieces here, I have added a jacket to pair with a top and skirt for a three-piece silhouette. There is a tuxedo dress with cut-off sleeves, a brassiere - and - skirt combinaition and a fourreau of sequins that fits like a second skin (a fourreau in french is a sheath).
The rich fabrics come from the magic looms of france -some with feathers others with three-dimensional sequins, guipure lace or broderie anglaise. As always, I continue to work with left-over and recycled fabrics to avoid waste and give a second life to these extraordinary examples of the weaver's art. This is central to my idea of enlisting french savoir-faire in the interest of responsible couture.
I have always refreshed my own ideas and the fabrics I re-use by drawing on the skills of France's incomparable artisans. Here, dresses in upcycled fabric have been given new sparkle with a fros­ting of Swarovski crystals. For lingerie, I have drawn on the sexy know-how of eres, a familiar partner of mine. Everything comes to­gether in my own atelier, where my pieces are draped, molded and hand-sewn by me and my team. Helped along, of course, by a few an­gels. May their force be with you.
Julie de Libran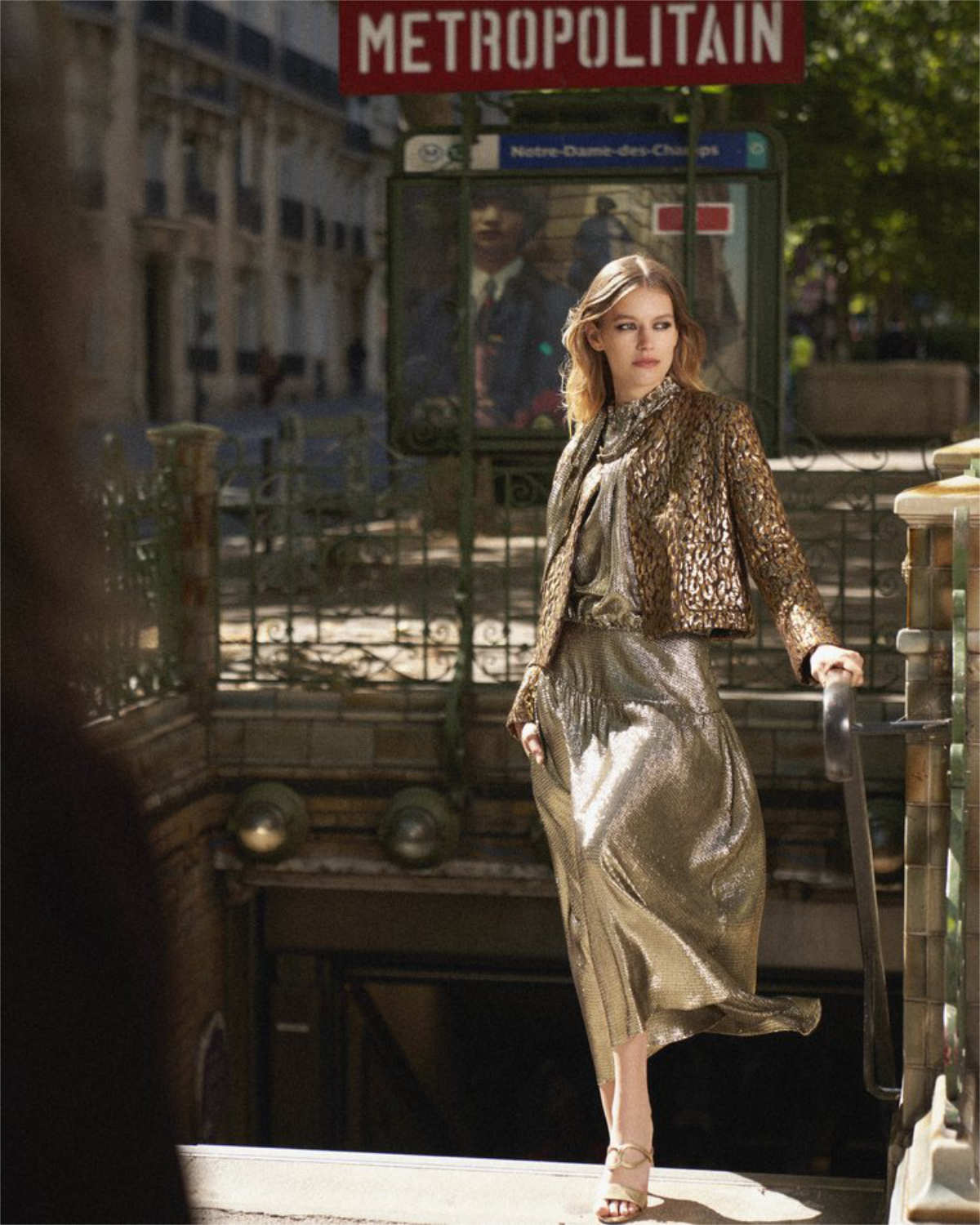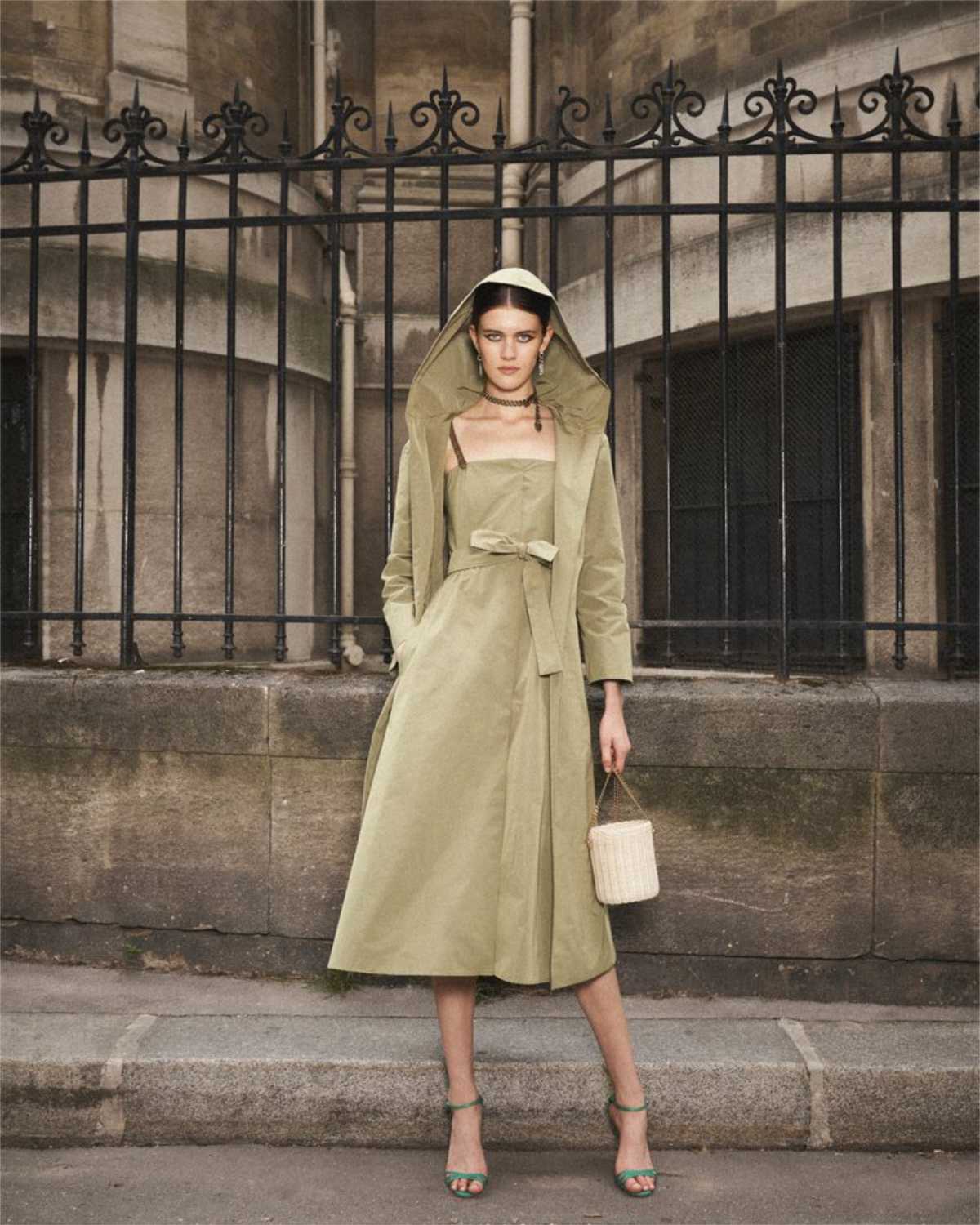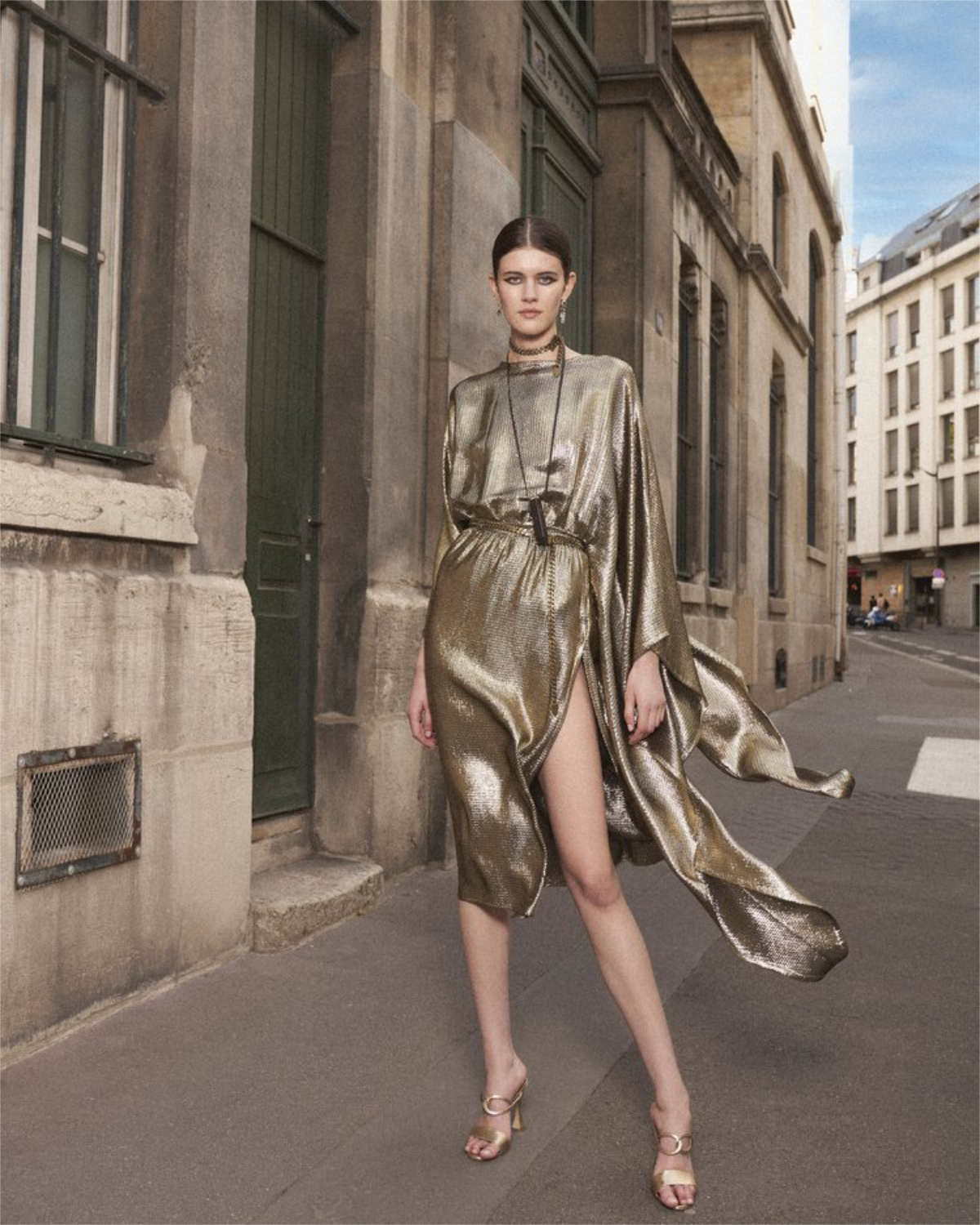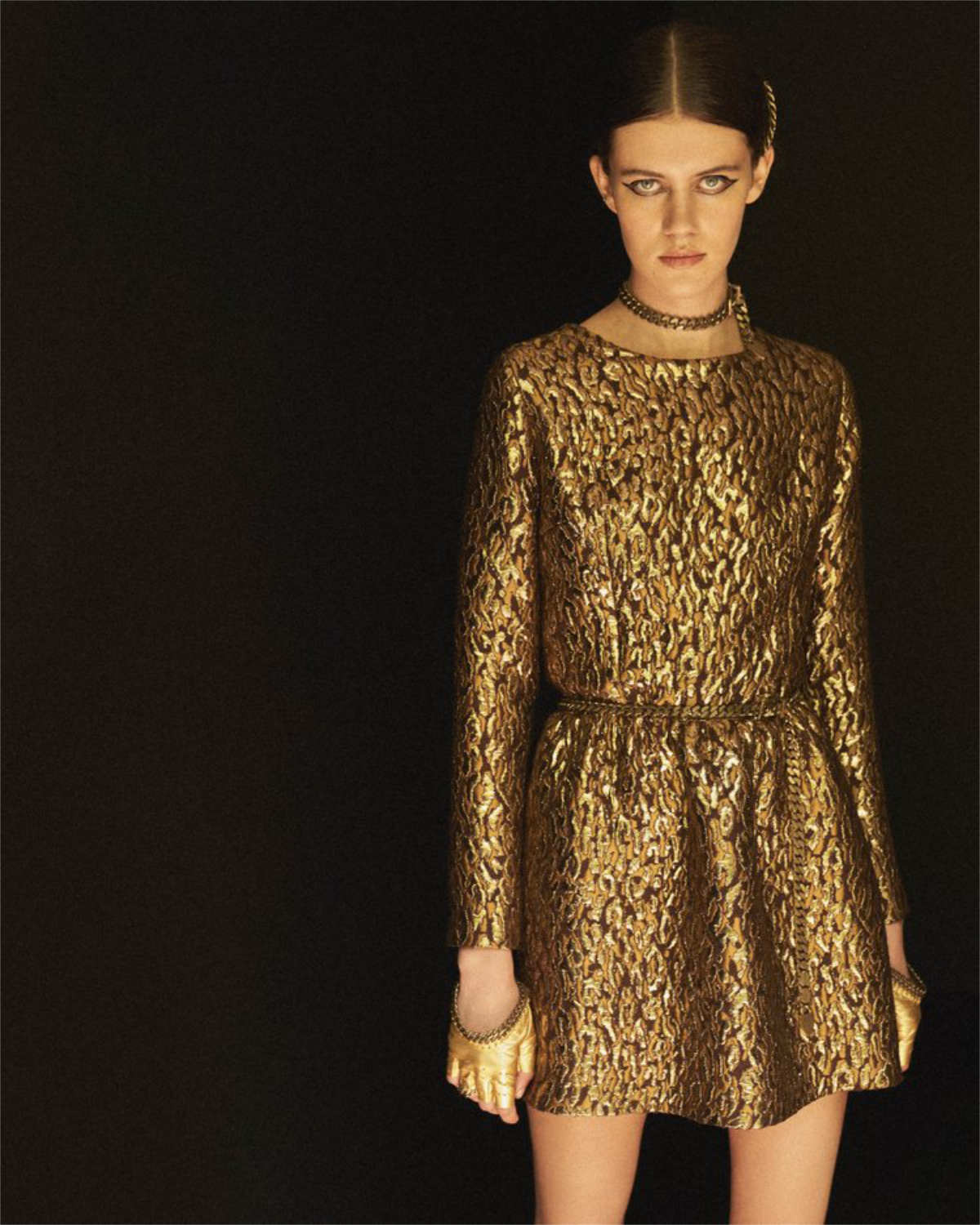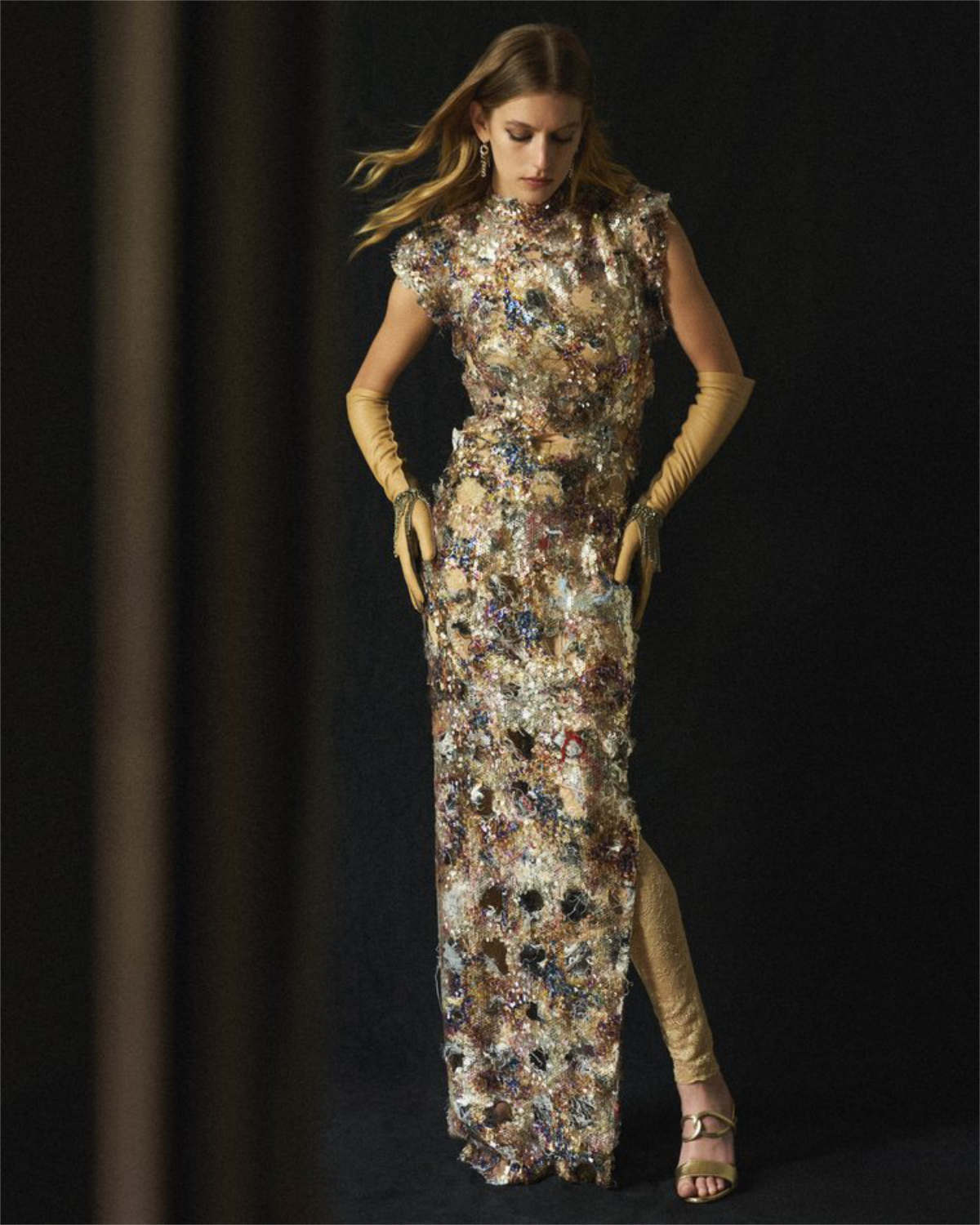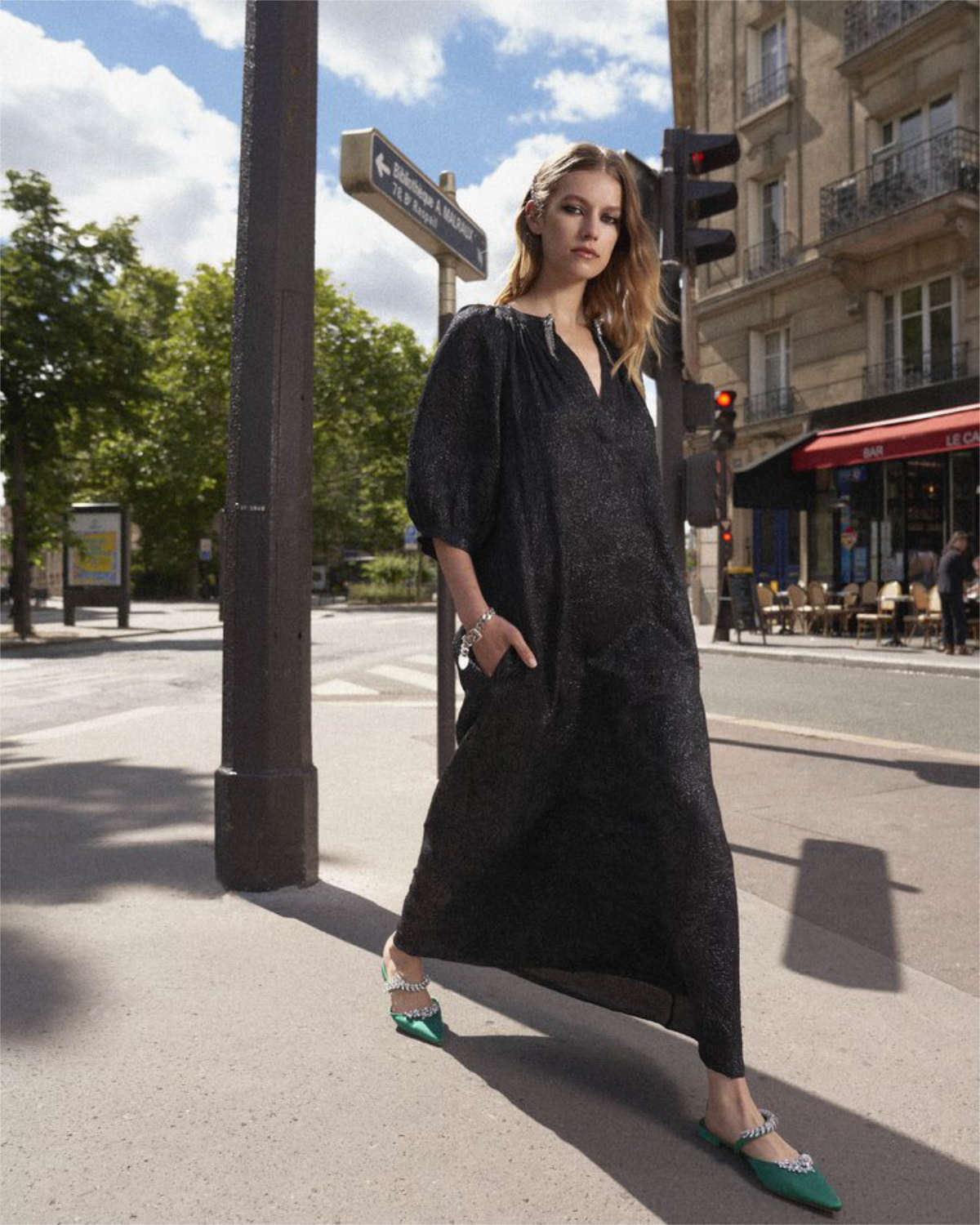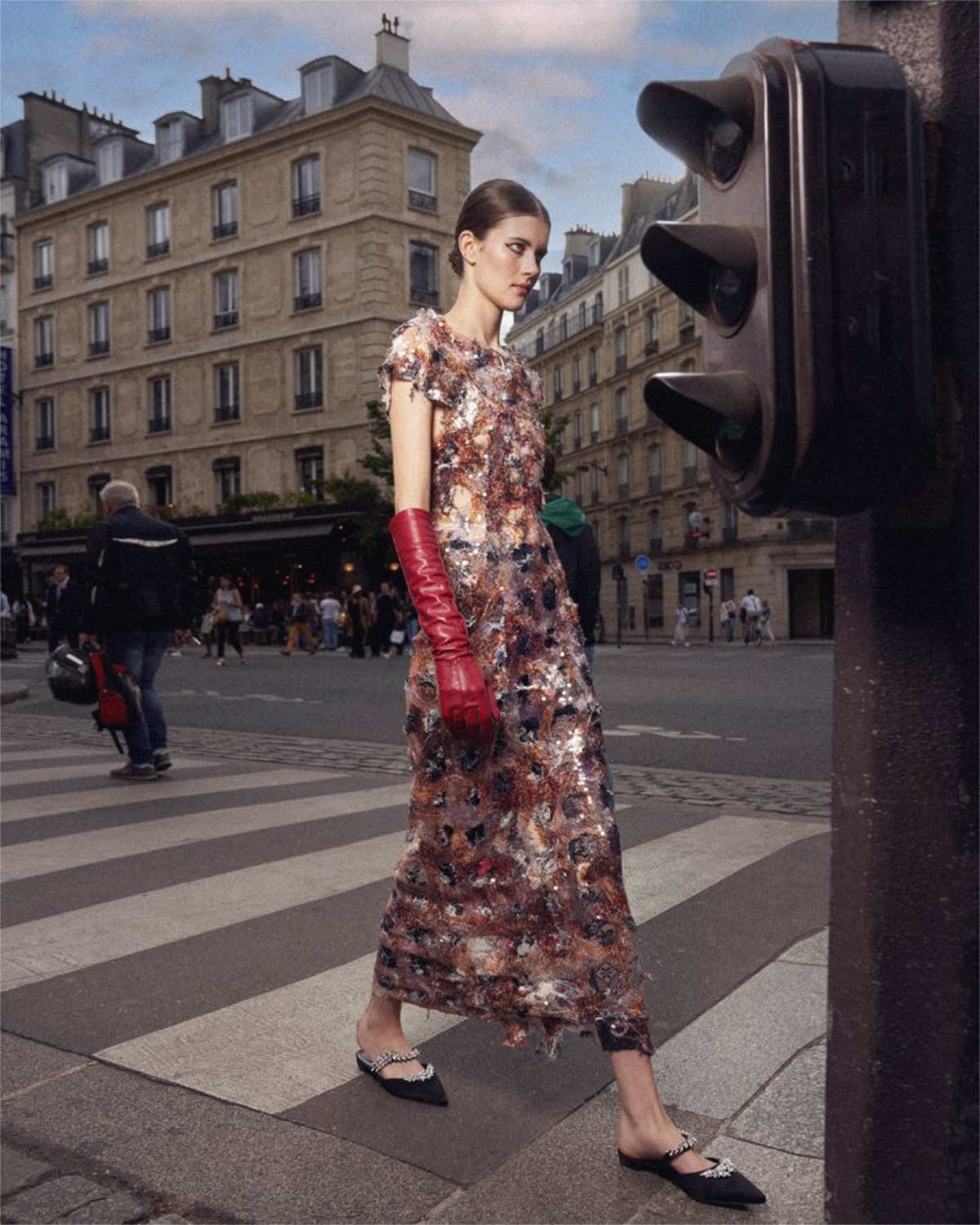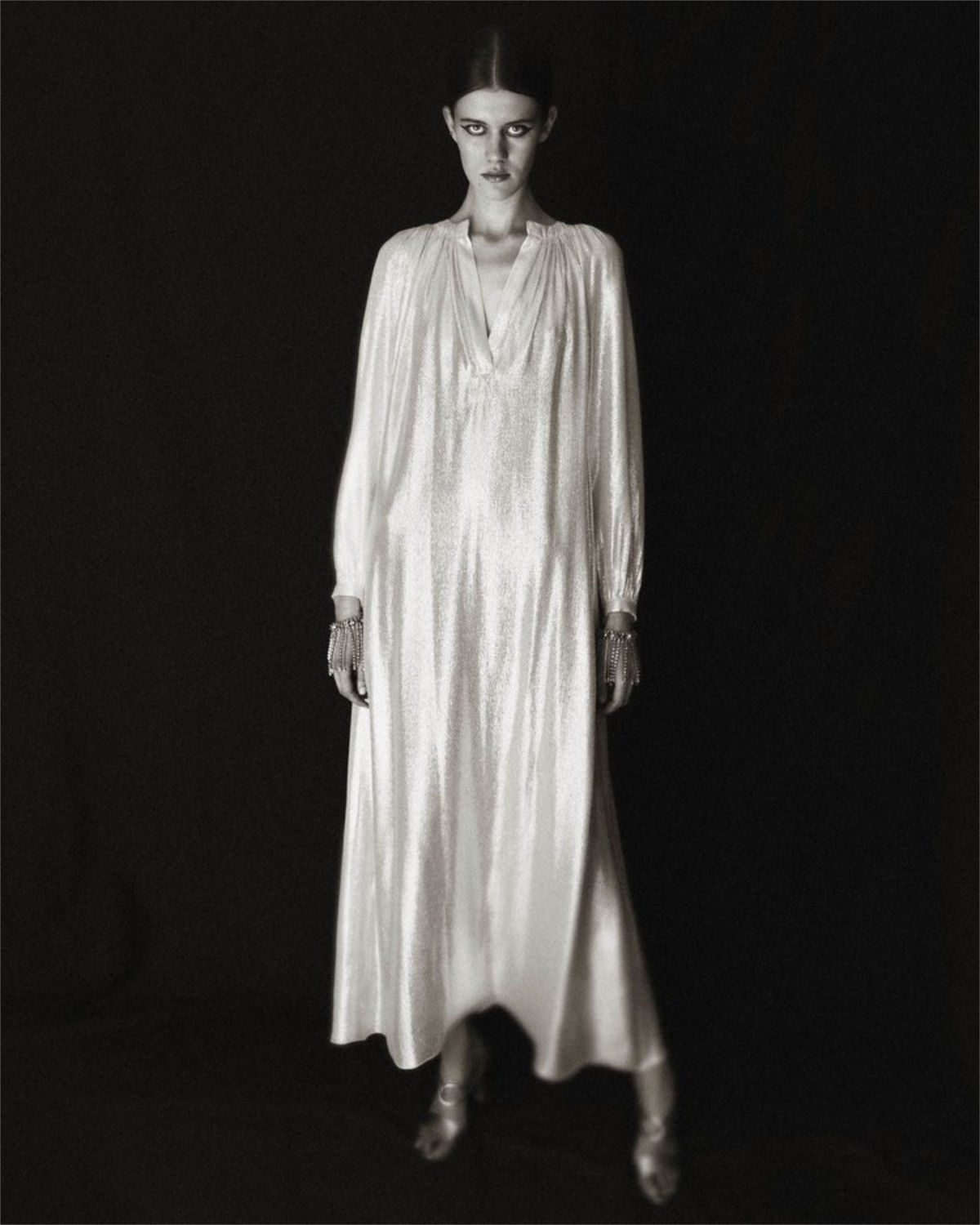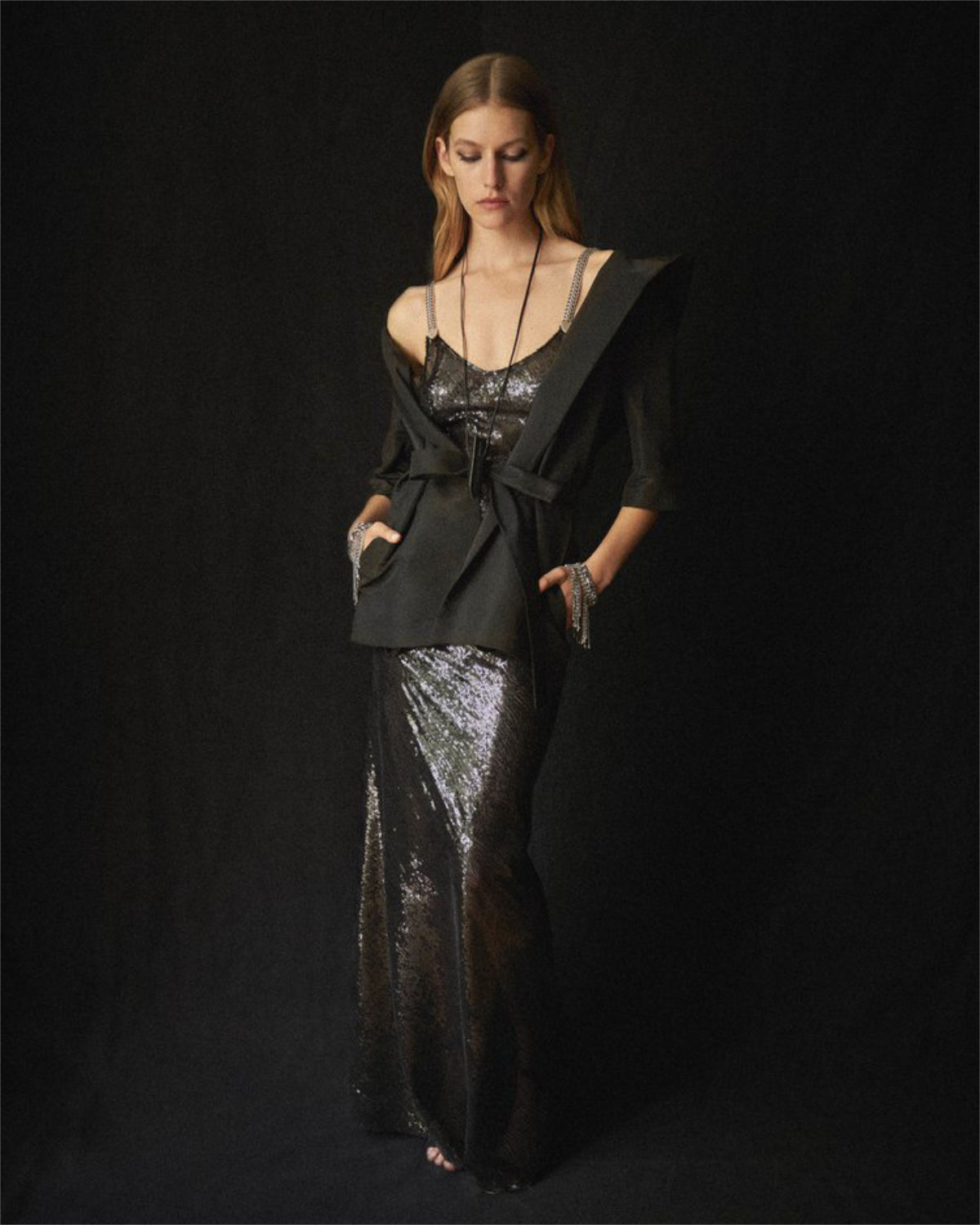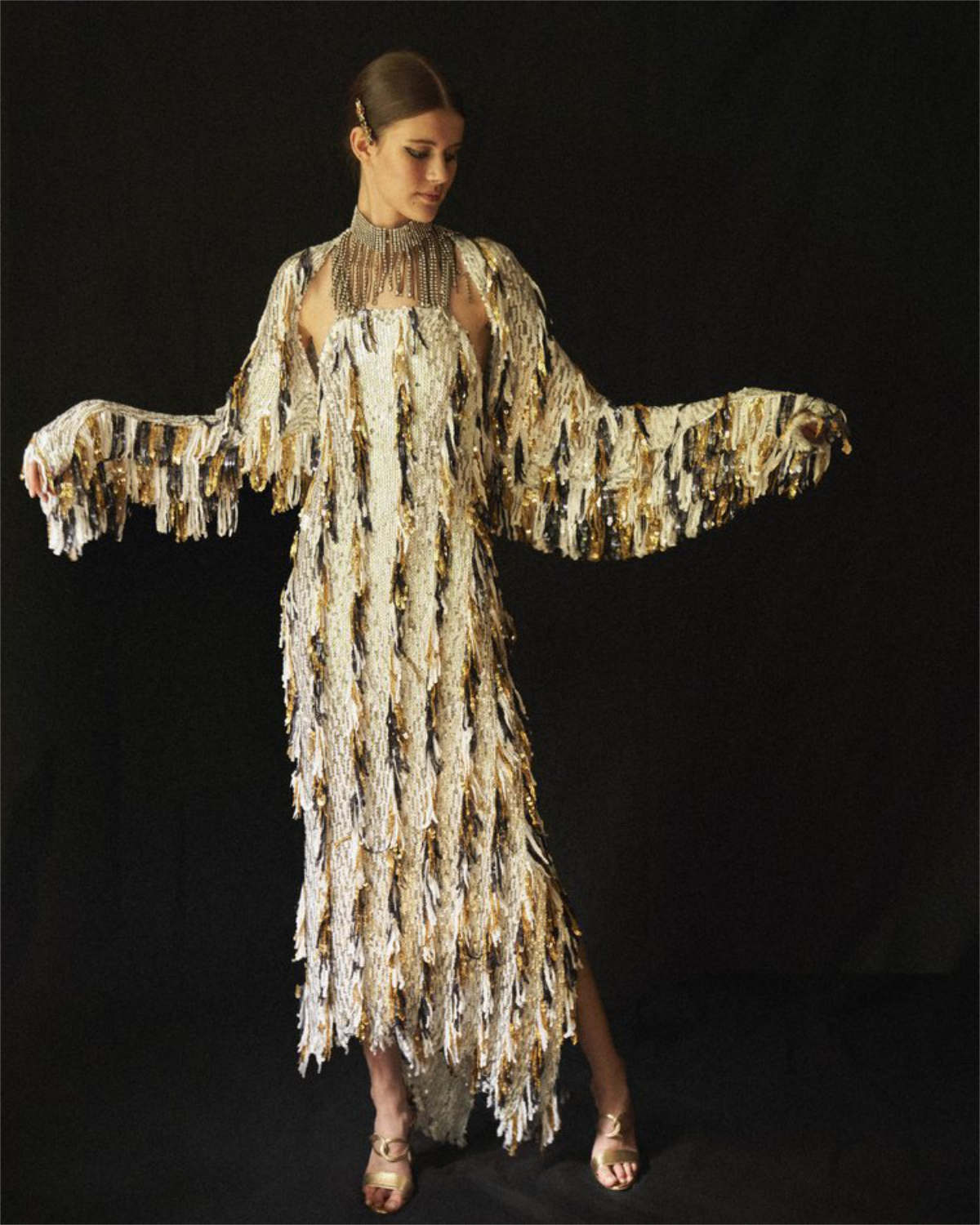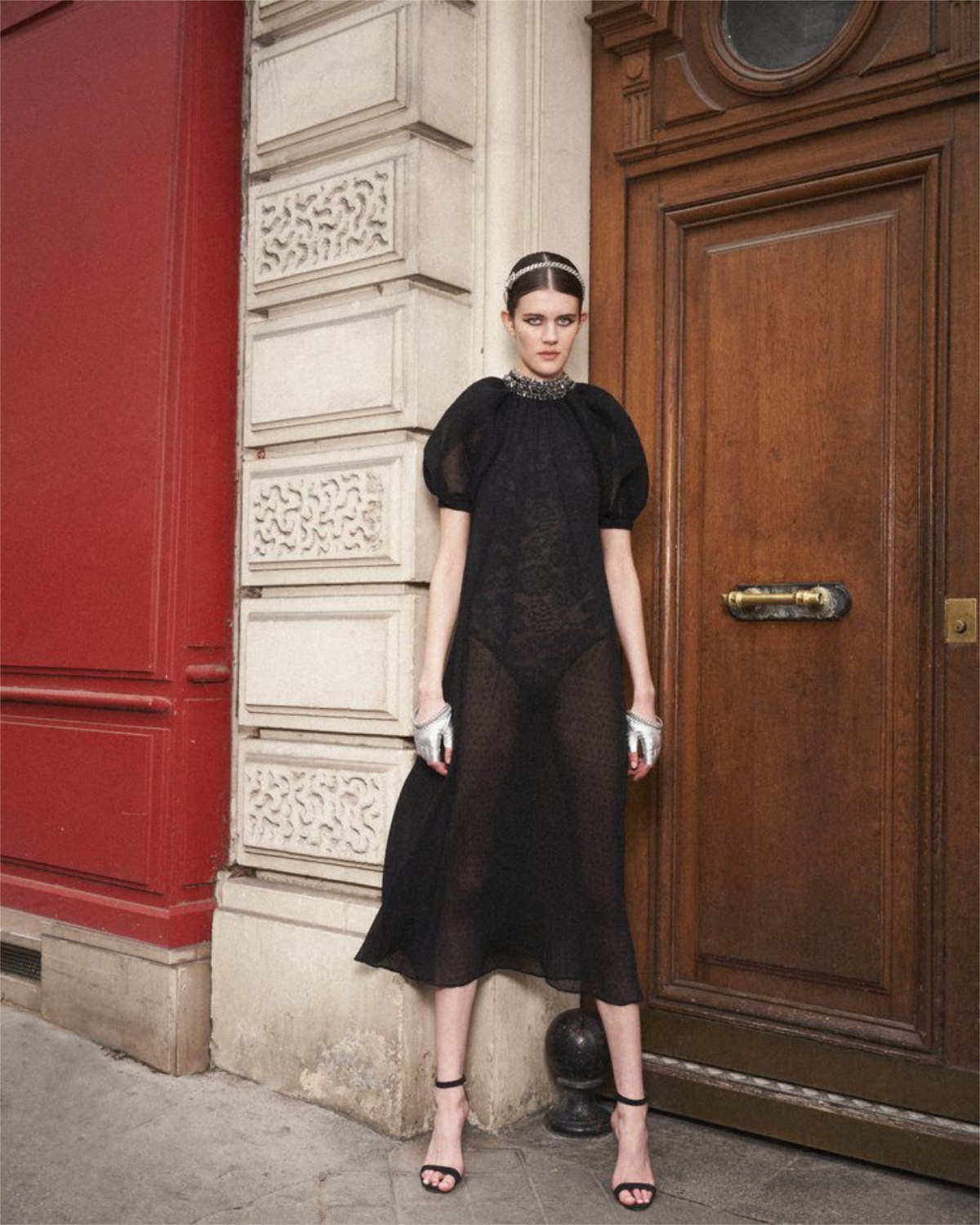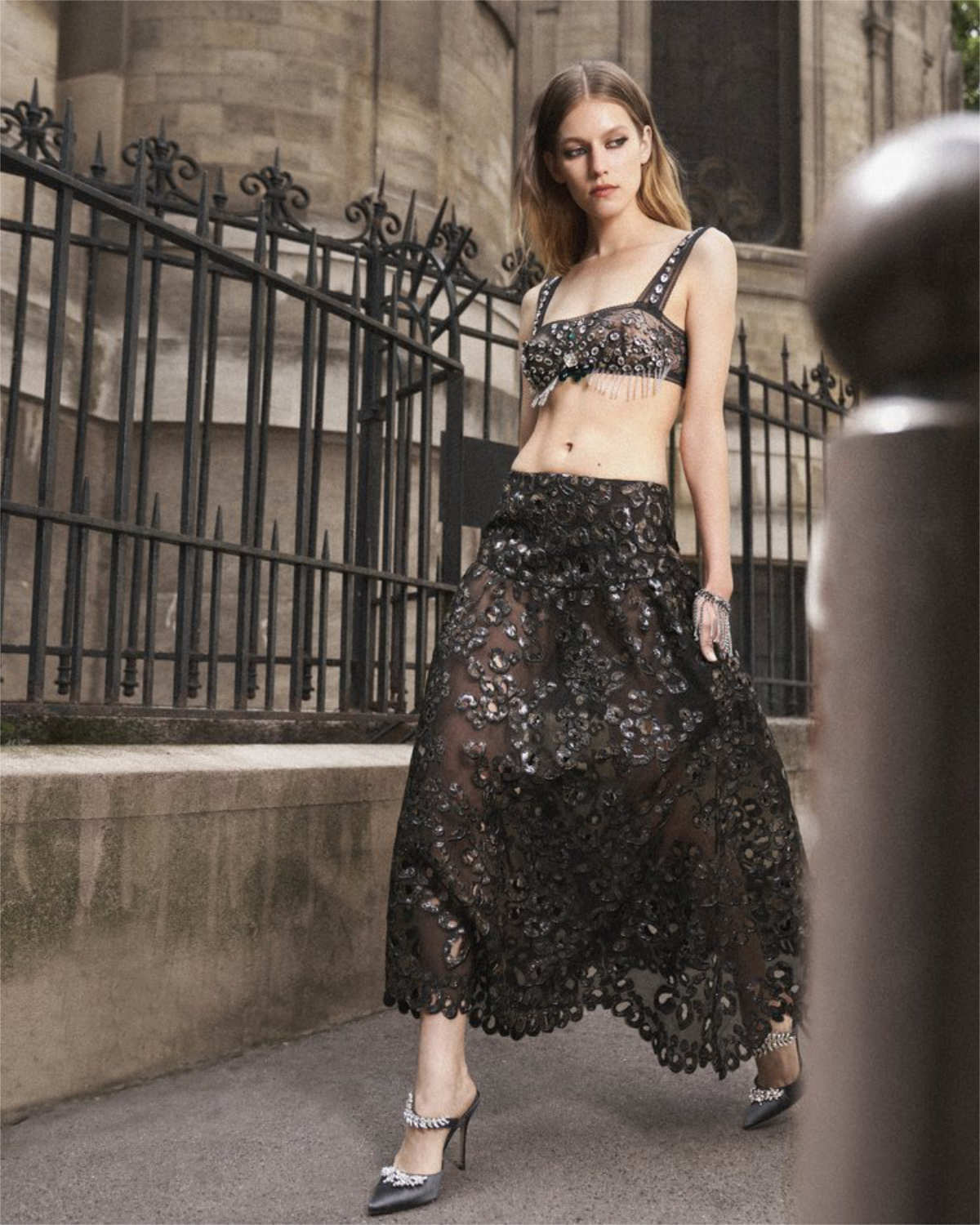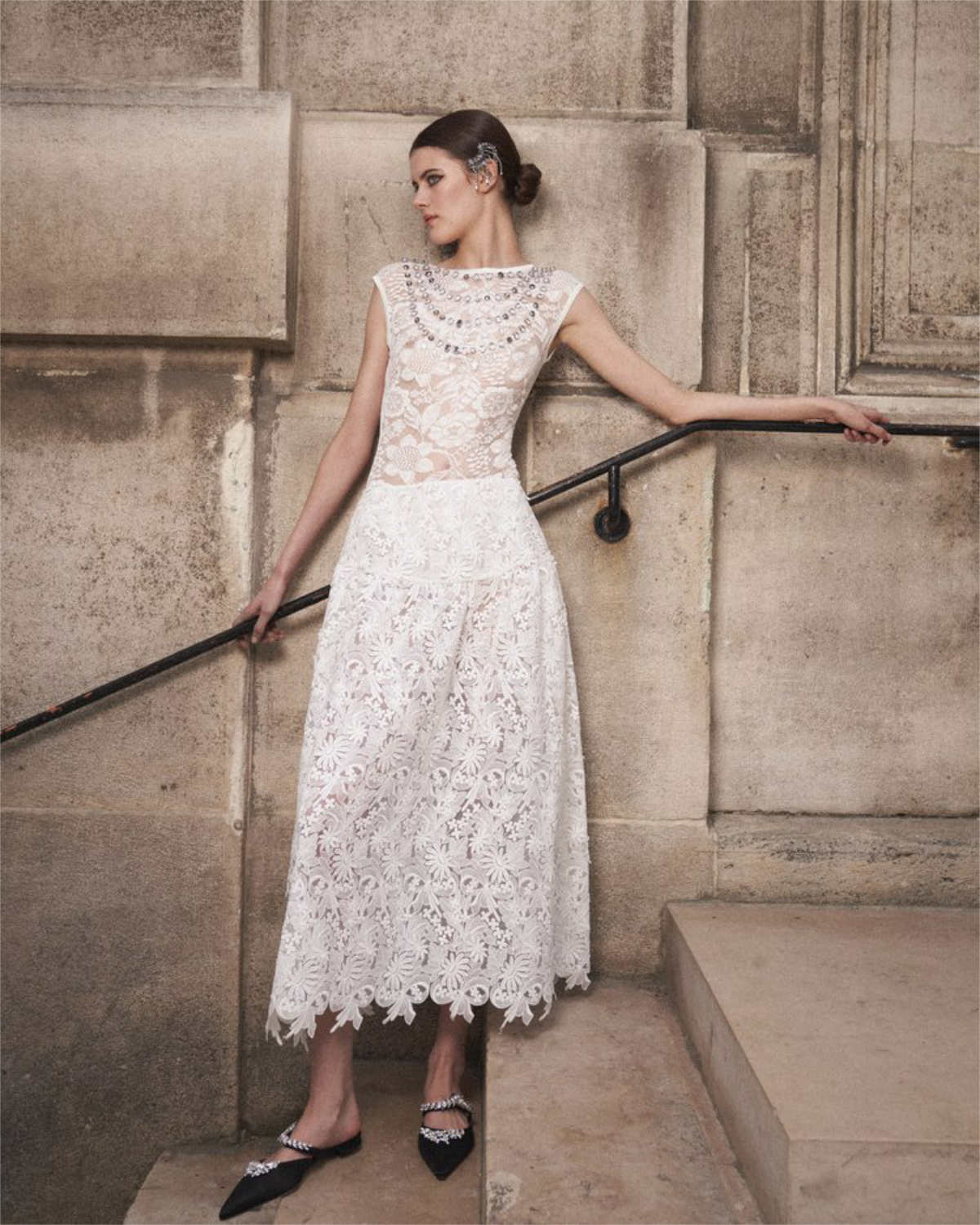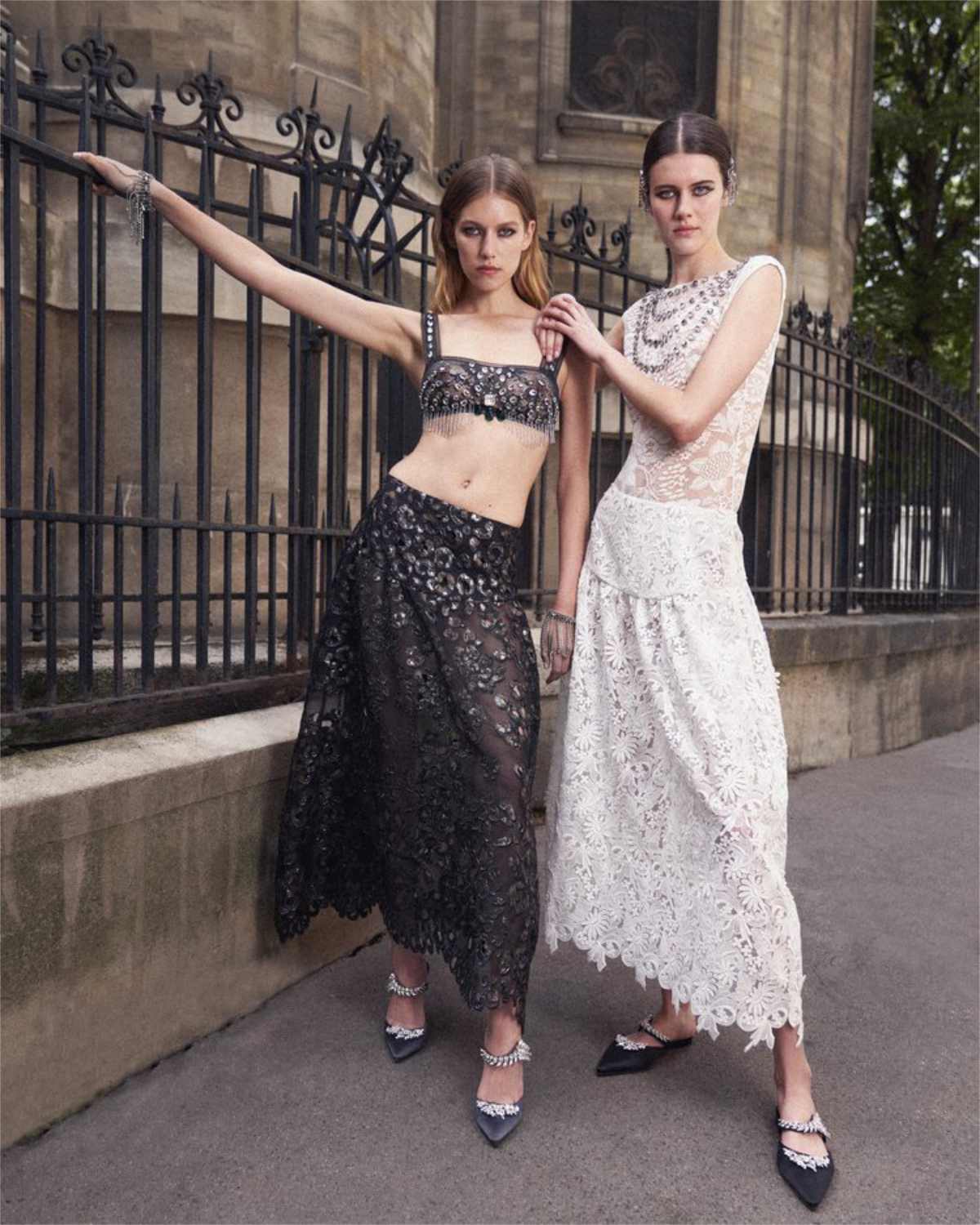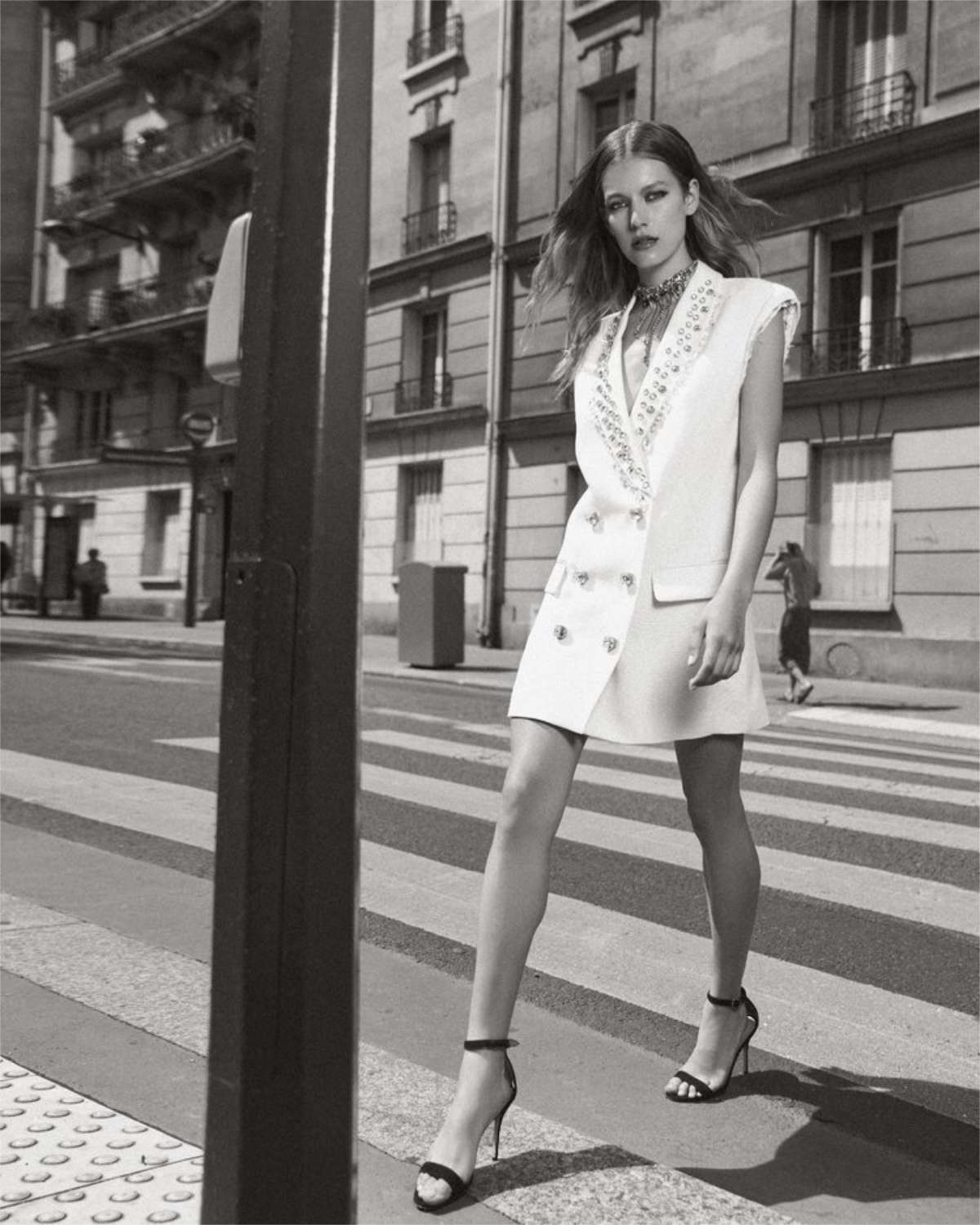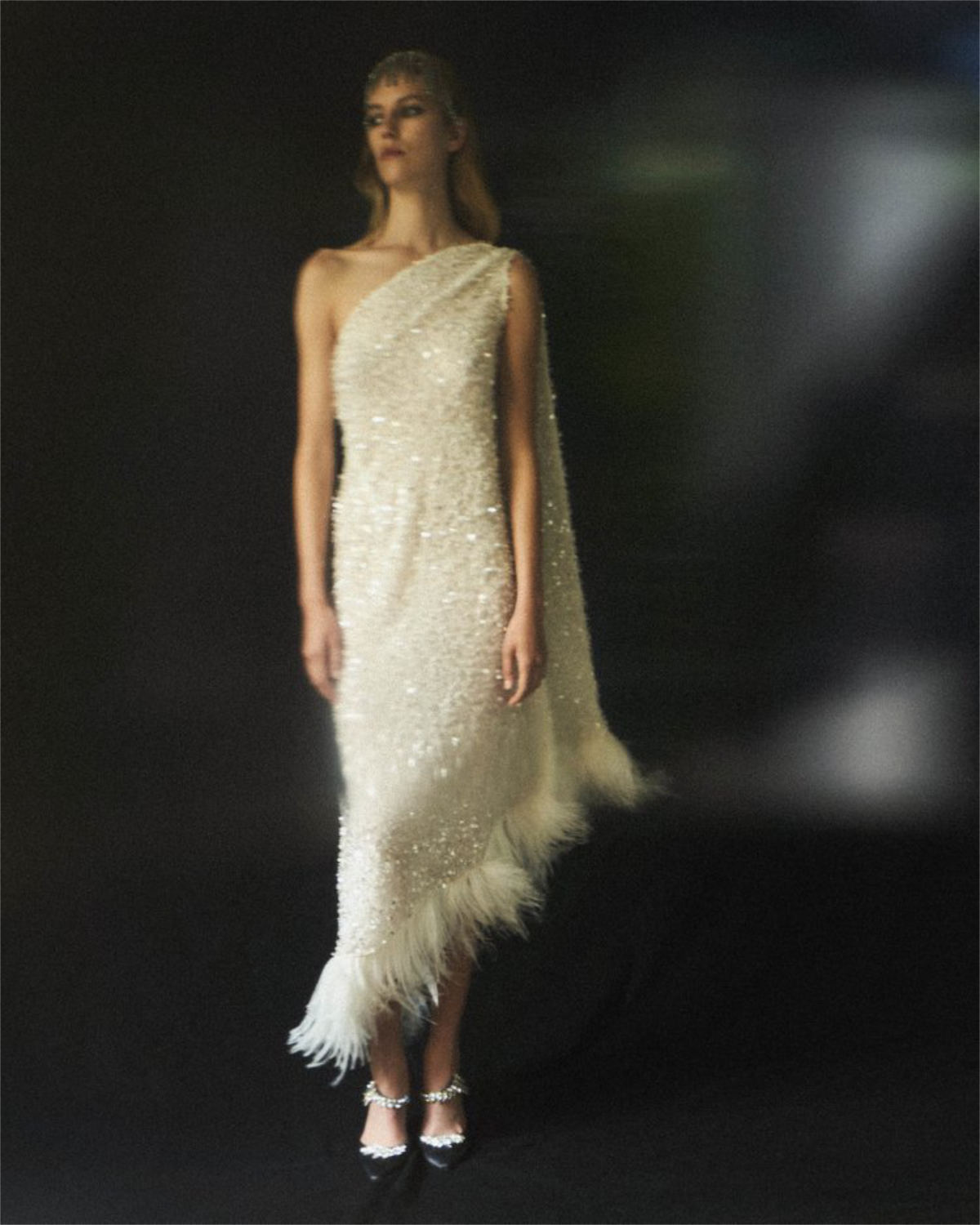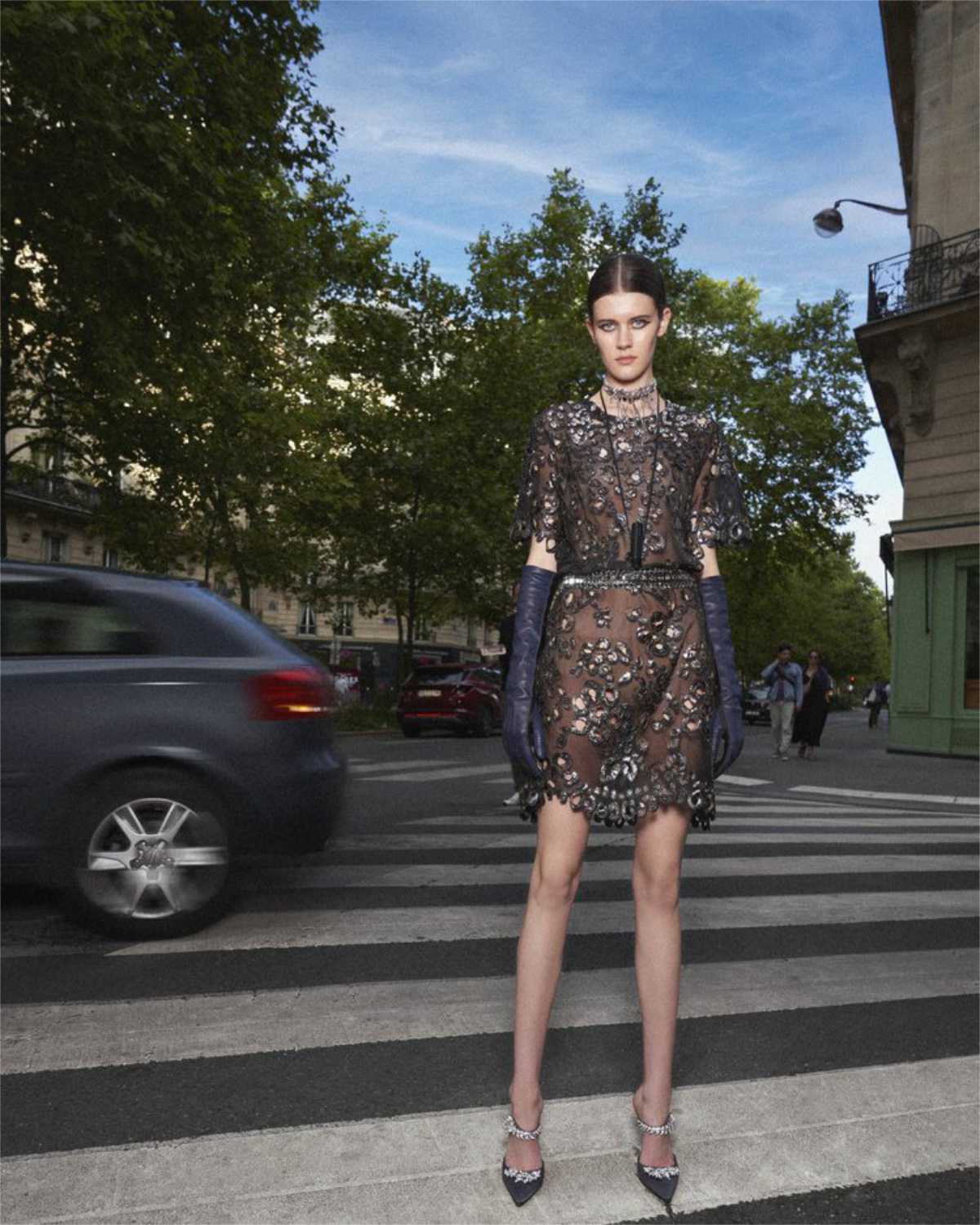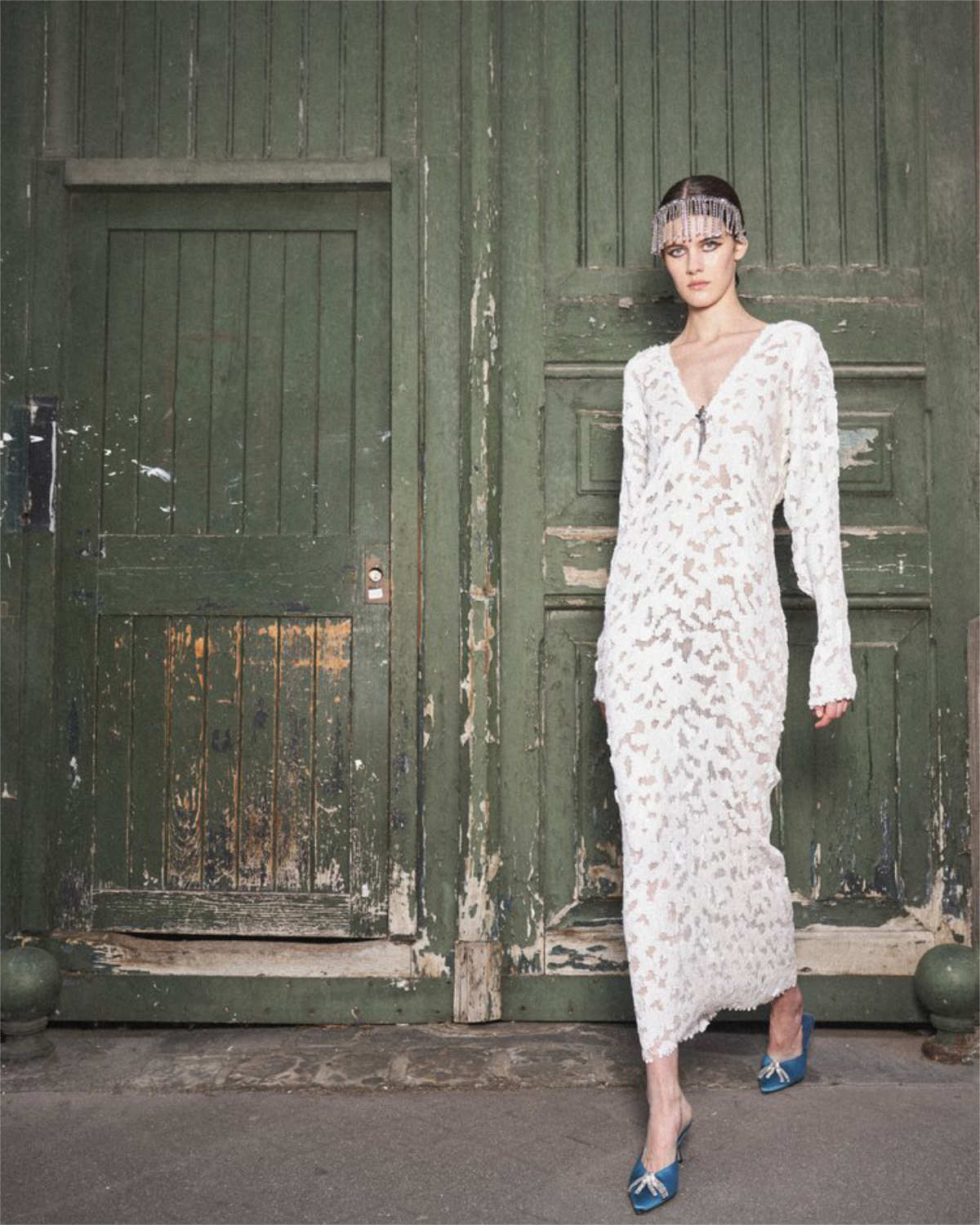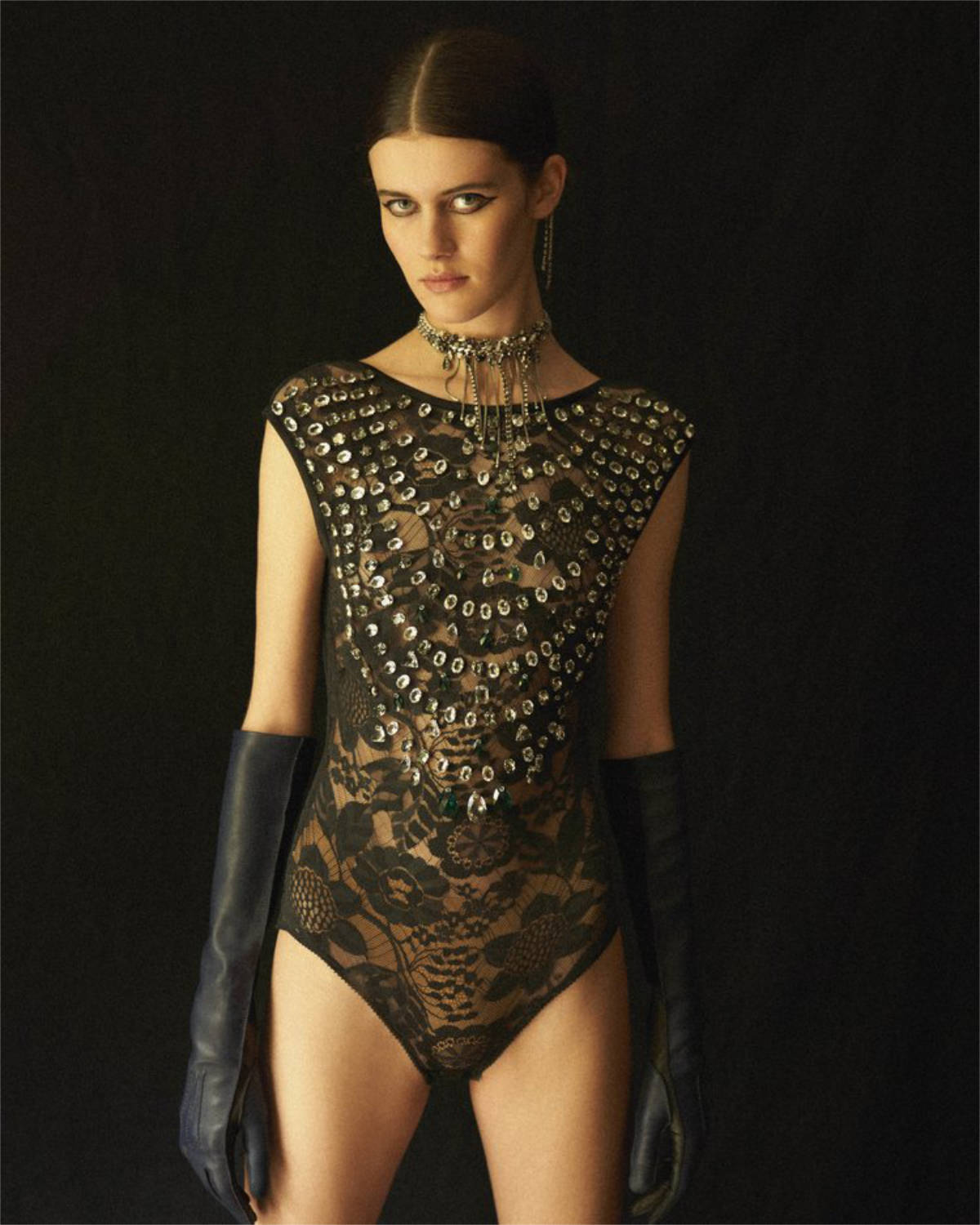 Credits
Talent: @charlottetouya @hlinbjorns
Casting: @milanabkeller
Music: @frederic_sanchez
Shoes: @manoloblahnik
Make-up: @isabellekryla @sisleyparisofficial
Hair: @hikageyumiko @hairrituelbysisley
Nails: Stephanie Noukil
Film: @olegcovian

With special thanks to: Atelier & Studio

---