---
A meeting-point of sensibilities, a synthesis in the street. Gucci's Creative Director Alessandro Michele invites Palace Skateboards and co-founders Lev Tanju and Gareth Skewis to a dichotomous melding of the distinct personae of an Italian luxury house and a London streetwear brand born and raised in the twenty-first century. Leveraging on Vault's field of freedom where diverse narratives take shape and reverberate in all directions, fostering dialogues and forging relationships with those who approach it, the project overcomes what seemingly at first glance is a clash of worlds, a crash of opposites. This collection discovers not divergence but convergence, a mirror of approaches, obsessions and meanings that unify the two brands in a single aesthetic expression.
A defining underground force of men's fashion in the 2010s, Palace here echoes Gucci's heritage and legacy through a range of pieces that hybridize the creative universes of the two - inherently Italian, boldly British, translated anew. Inspired by Palace's own back-catalogue and Gucci's undeniable, cross-generational influence on youth culture, the collection focuses on the street - a place of fascination for Alessandro Michele, where fashion comes alive. The road, the rodeo, skate and sport, all fuse together in pieces that reflect the multifaceted identity of modern street culture, from soccer, to house music, to moto-riding. Palace Gucci epitomizes fashion without hierarchy, liberated and democratic.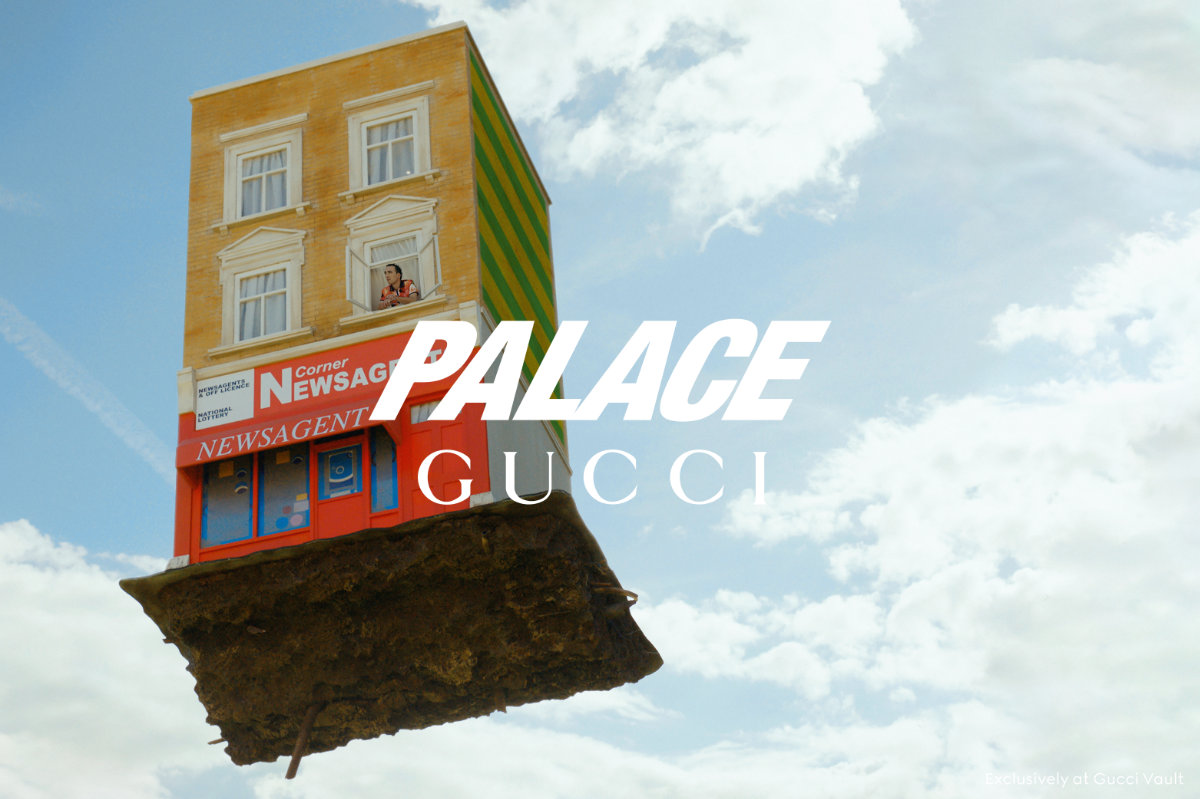 The meeting of worlds and morphing of creative minds inherent to Palace Gucci inspires a campaign that fuses the contradistinctive, as if two different realities have melded to one. Filmed by Max Siedentopf, it captures surreal scenes, impossible exchanges – humanity, aliens, the real versus the unreal – a sense of out-of-your-worldness that emblematize this unexpected and improbable brand union. Here, under the remit of Palace Gucci, separate universes can combine, hiding easter eggs and unpredictable appearances, while allowing us to discover our own anomalous affinities.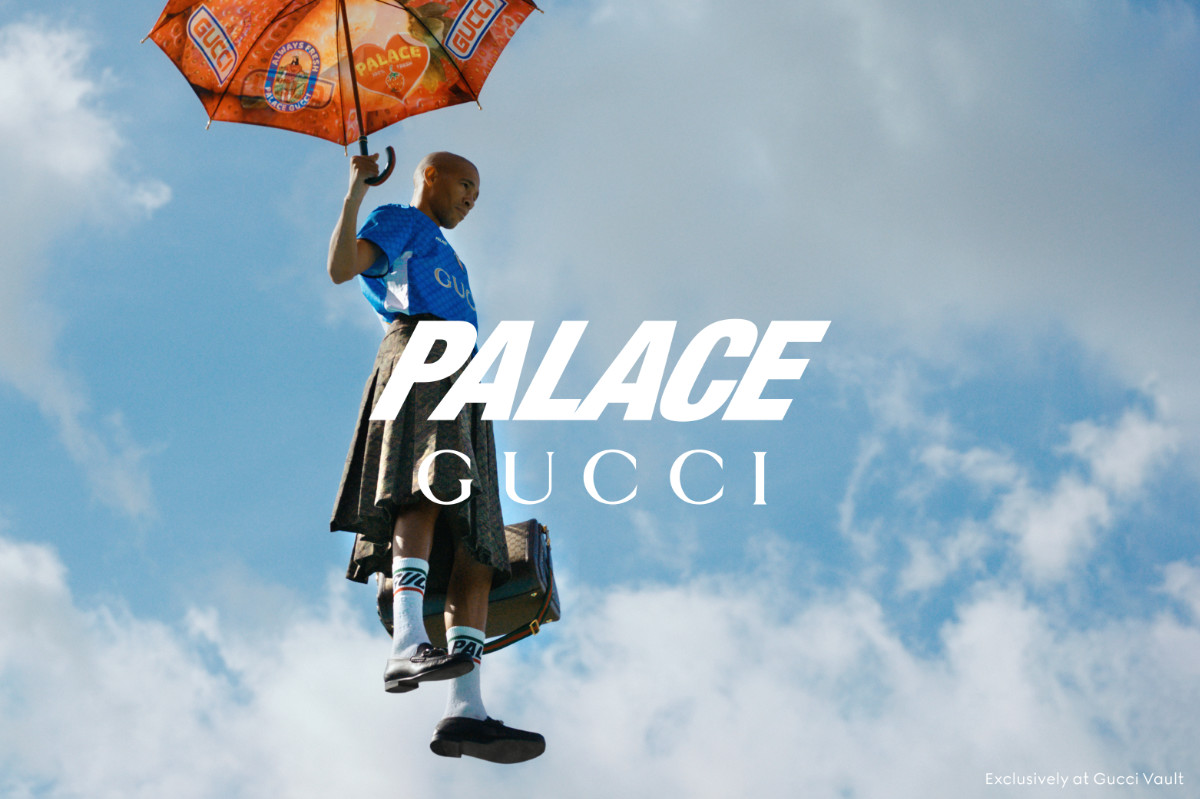 The collection encompass accessories and clothing for all genders - including Palace's debut women's ready-to-wear designs. Merging the aesthetic languages of each, the collection double-speaks Palace and Gucci. The power of the logo - a badge of belonging, a symbol of community - sits at the centre of the conversation between the houses, fusing the double-G of Gucci with Palace's Tri-Ferg, materializing this cross-over of approaches. The Gucci Horsebit loafer - a staple of a 2000s club uniform - is reinvented, dancing a Palace 'P' charm, an emblem that also infiltrates Gucci's iconic monogram canvas, in a literal overlap of identities. Likewise, as Palace's staples are all present - soccer tees, denims, tracksuits - so Gucci's heritage is reimagined, duffles reshaped with the pyramidal form of the Tri-Ferg and the monogram recolored in bubblegum pink, camouflage or baby blue.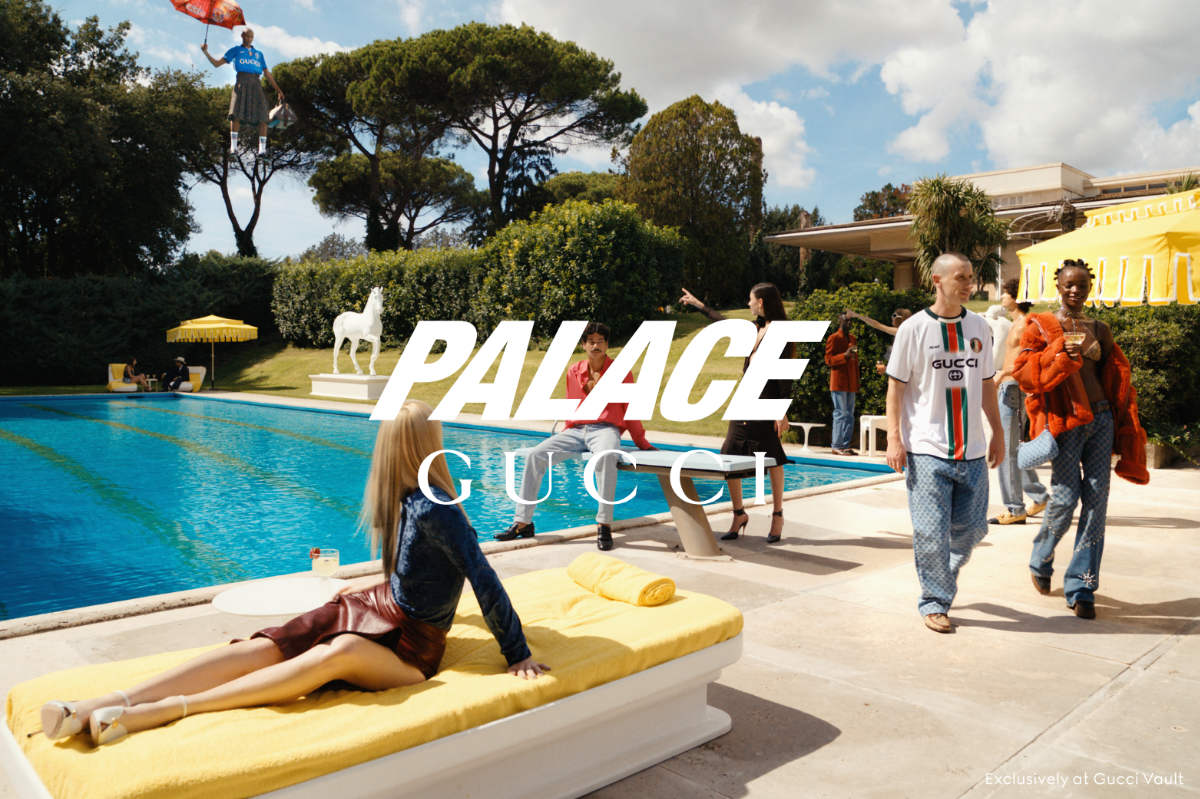 All these sit side by side with coveted epitomes of high-end streetwear, such as the shearling jacket or the two-piece motorbike suit, as well as with unexpected collectables.
The collection will be retailed online from October 21st exclusively through Gucci Vault, the concept store launched by Gucci in September 2021. For the first time since its inception, Vault will also be taken offline and IRL, assuming physical form through pop-up stores in Paris, Milan, Tokyo, Osaka, and Bangkok, as well as take overs of Palace stores in London, New York, Los Angeles and Tokyo, the first time the brand has ever allowed another creative to reconfigure these cult destinations.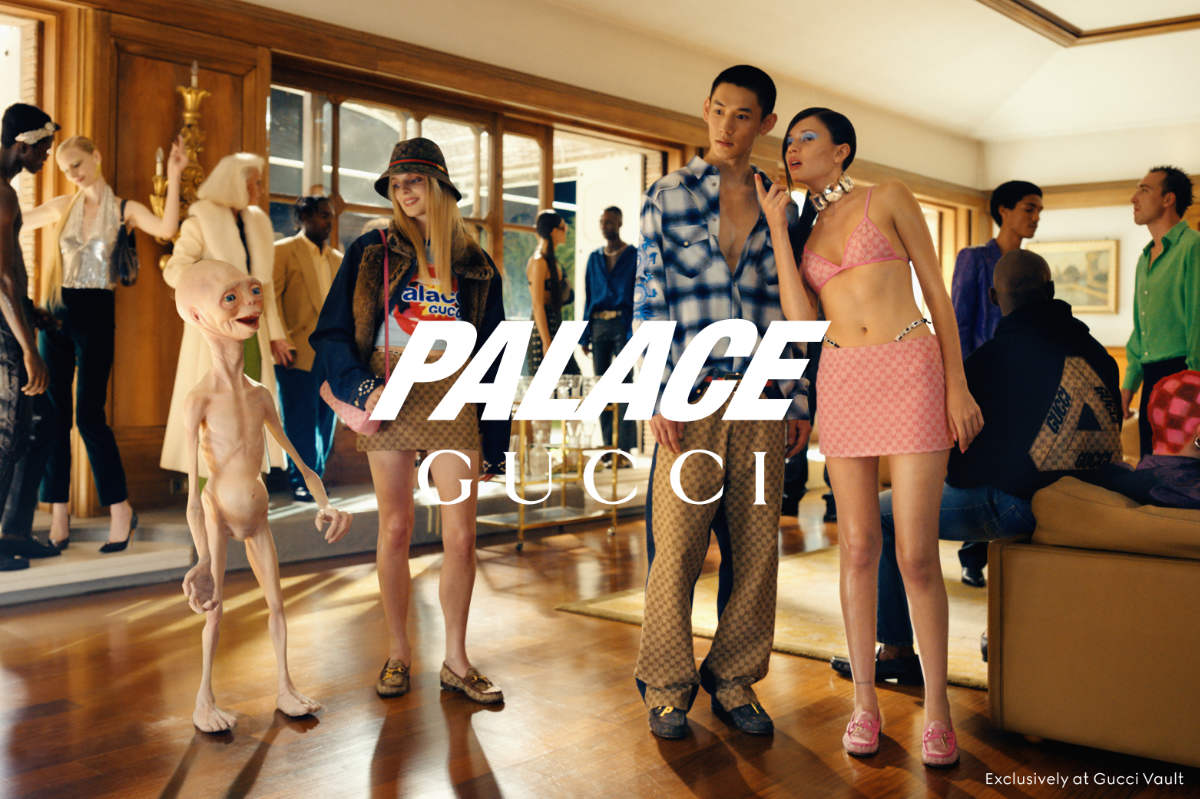 Reflecting the diverse experiences within Vault - at times drawing from the past, at times discoursing with the future, and always rooted firmly in the contemporary giving a form to the unthinkable - the Palace Gucci collection extends beyond clothing. A duo of special items - surprises, unanticipated but perhaps to be imagined from this renegade pairing - manifests the collaboration's nonconformist spirit. Palace's obsession with motorcycle culture ignited a never-before-seen partnership with MOTO GUZZI, thus sparking a sizzling limited-edition of the iconic V7 motorbike of 50 pieces. The three brands blend on a tank 'dressed' in Palace's classic woodland camo and upholstered in GG embossed leather; the signature prints combine on the side panniers, camo cross-hatched with the Palace Gucci collaborative monogram. The result is a retro-infused motorbike model, suggesting the 1960s originals filtered through the codes of the street and revamped for today. And, in a wry and witty nod to the name and notion of the 'Vault', a dual-branded Palace Gucci safe is proposed, clad in the Palace Gucci monogram, produced by Conforti in a strictly limited edition of just 10 worldwide. Recalling the look of Gucci's classic travel trunks, the front features a golden logo of the two brands and the inside is lined with embossed suede, a unique ode to the idea of the portable 'wunderkammer'.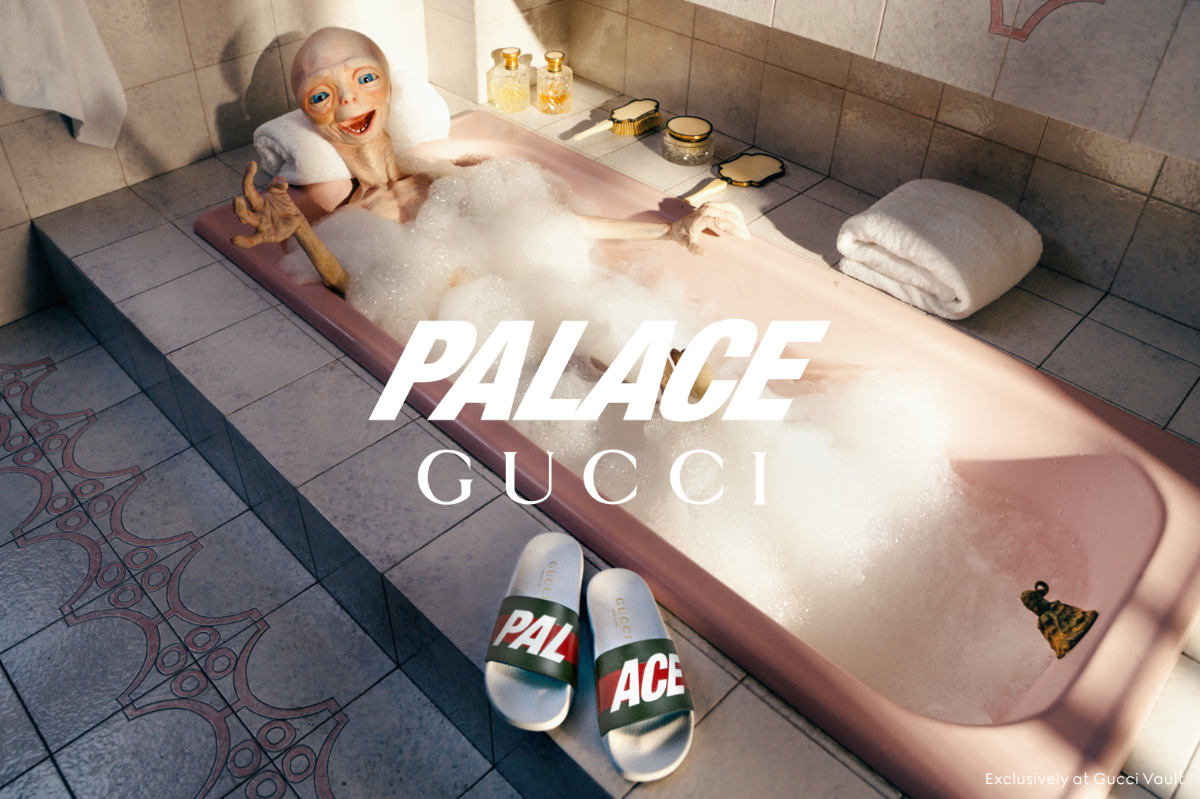 A dynamic and free creative space shaped and defined by experimentation and open to constant reinterpretation, Gucci Vault is the perfect environ to unveil this exceptional meeting and melding of approaches - a framework where past, present and future can harmoniously collide.
https://vault.gucci.com/en/story/palace-gucci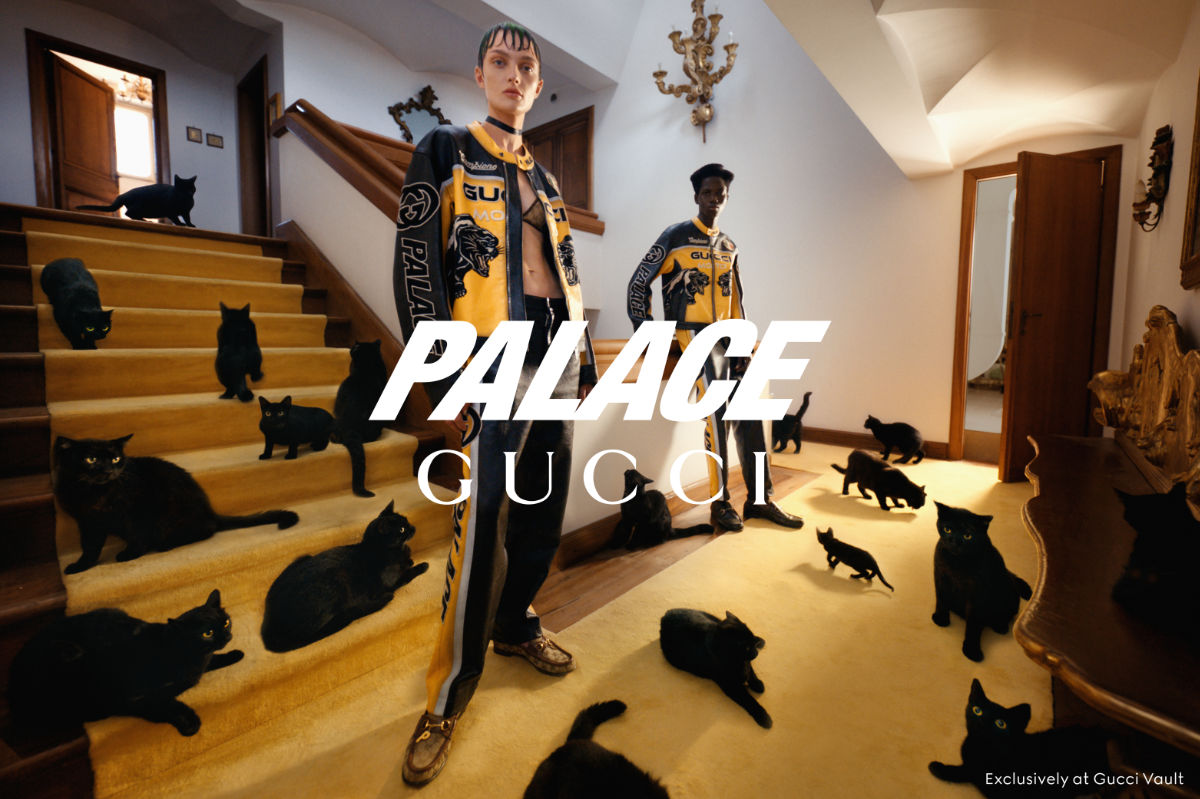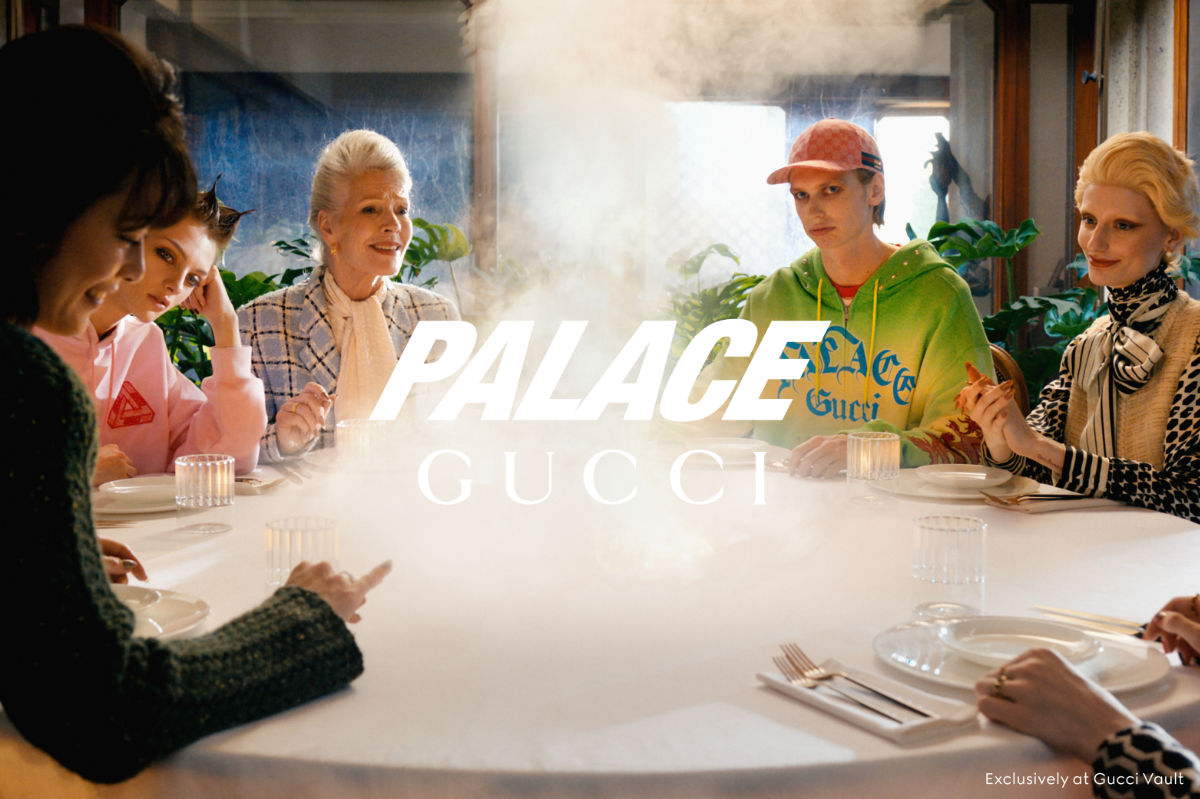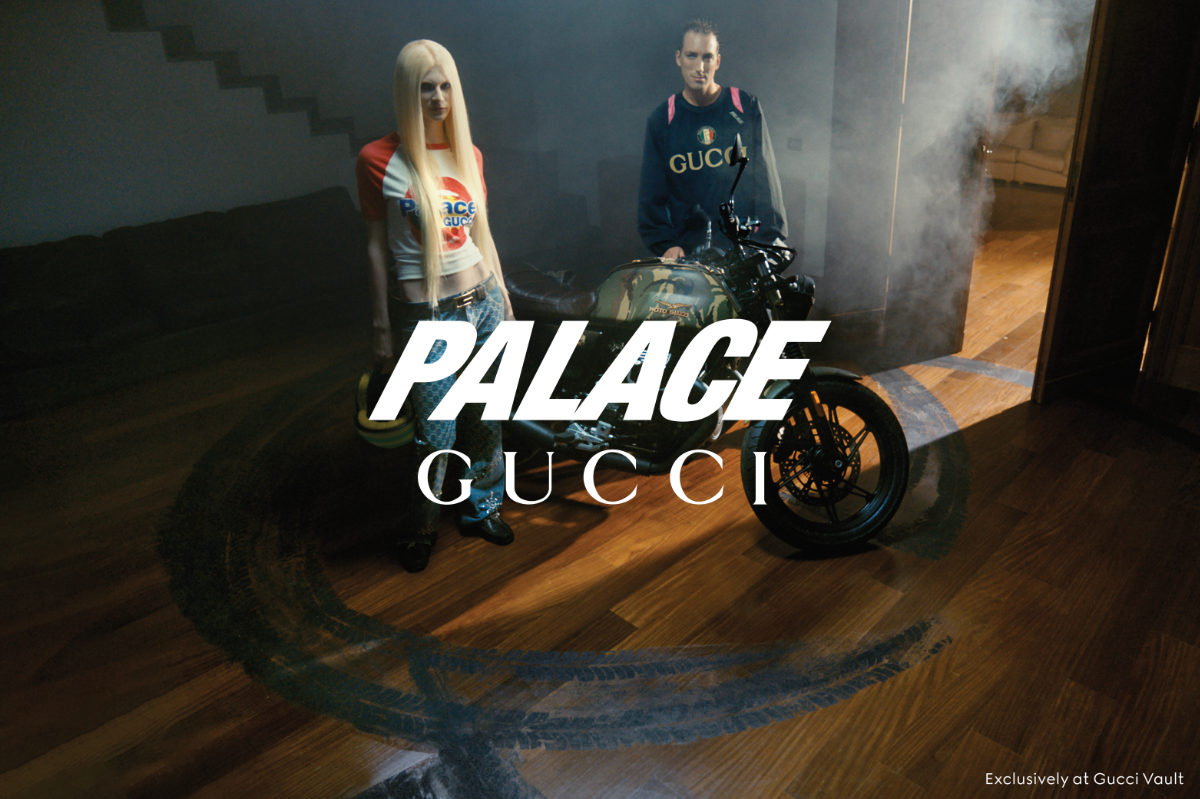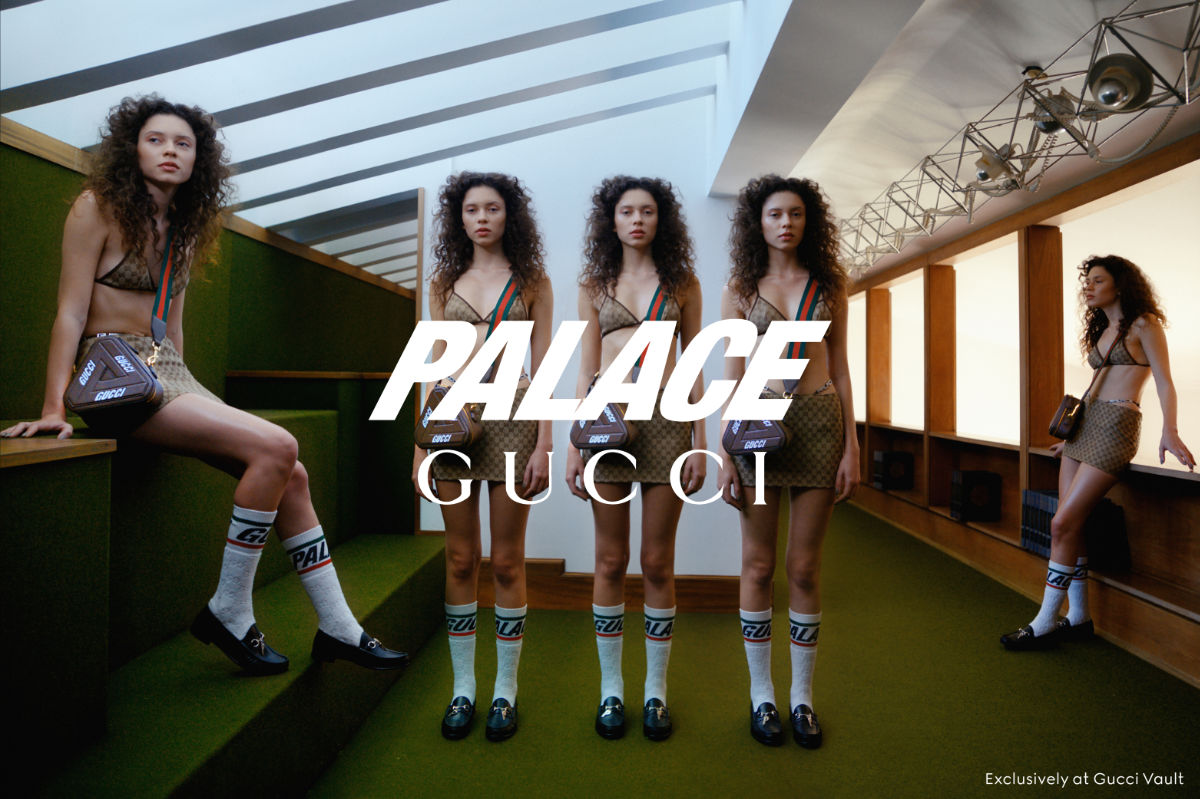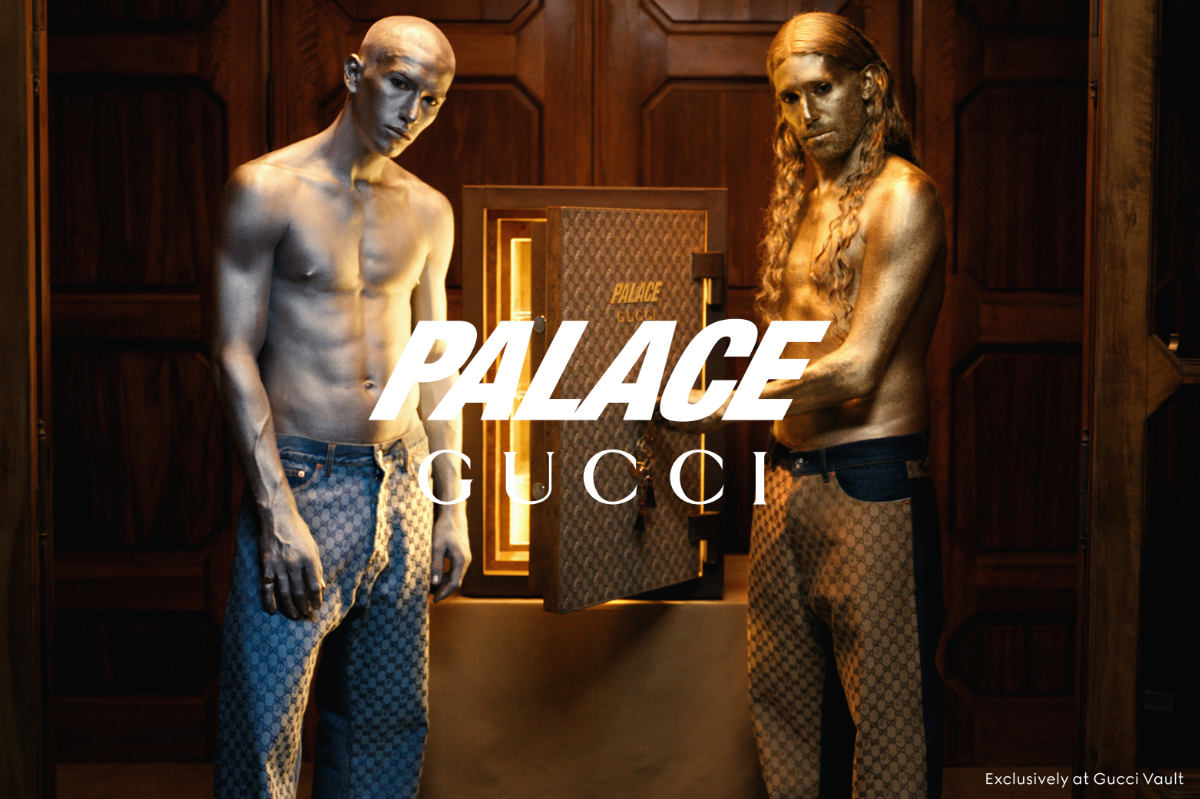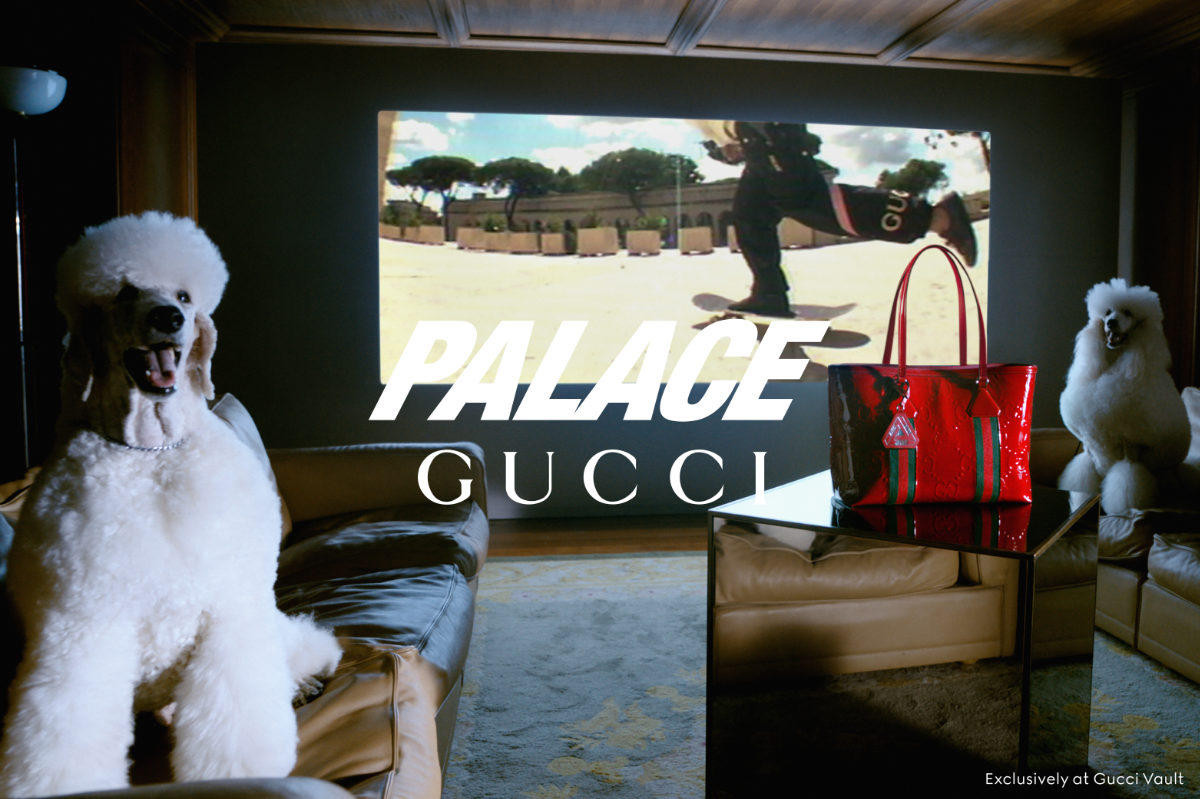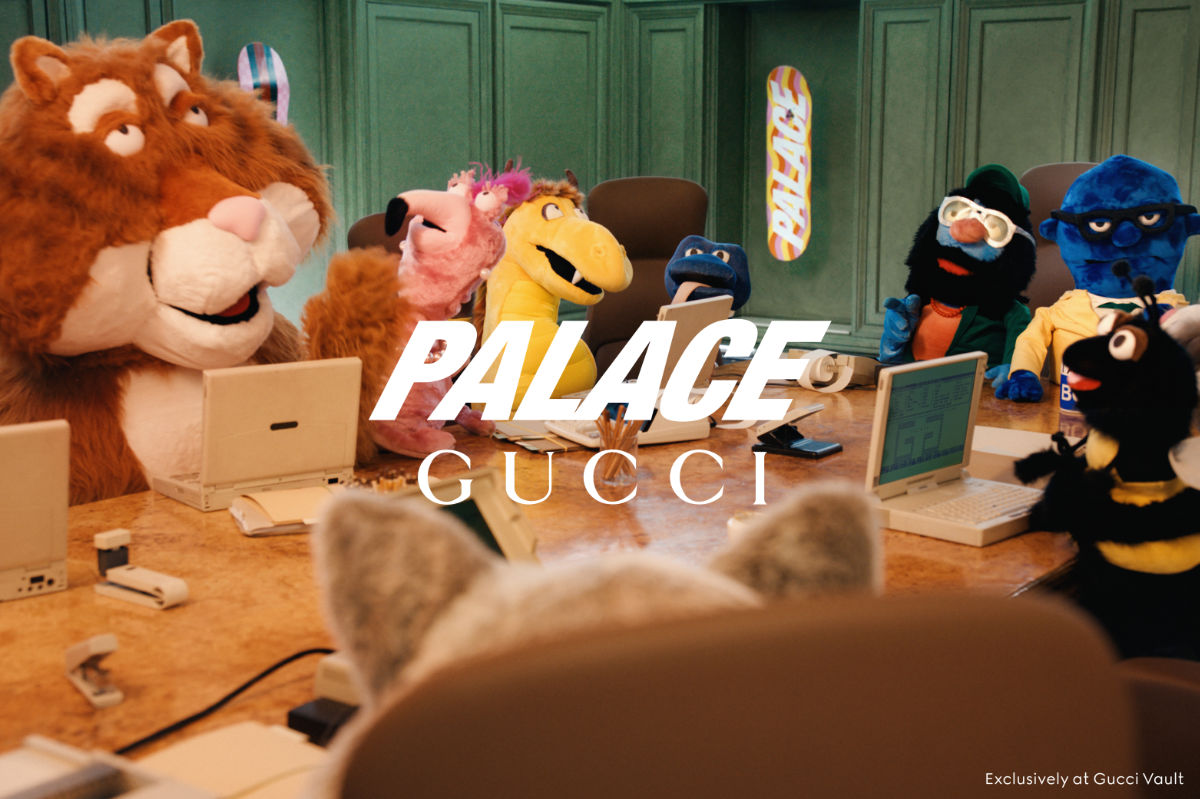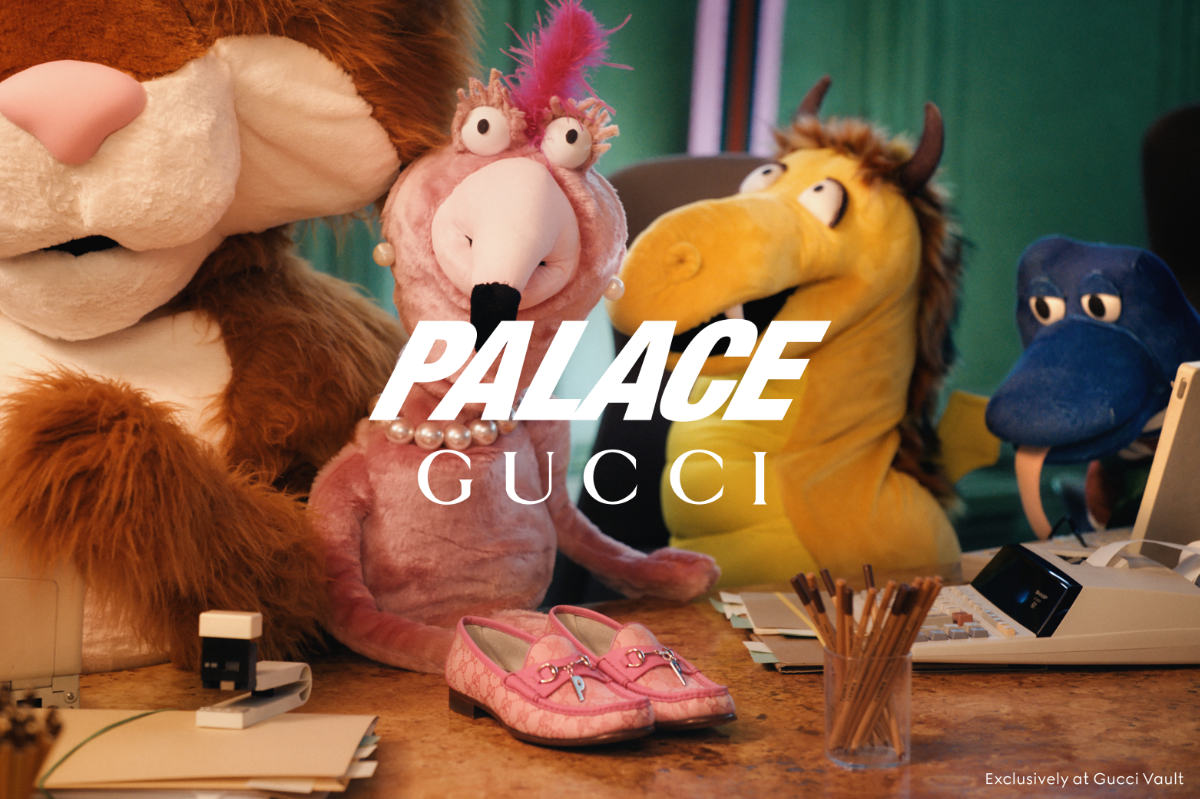 Credits:
"Out of Space"
Performed by The Prodigy
Written by Lee Perry, Maurice Smith, Keith Thornton, Cedric Miller, Trevor Randolph, Max Romeo
Published by Charmax Music/Westbury Music, Universal Music Publishing Ricordi Srl, Warner Music Publishing Italy S.r.l., Wonderboy Publishing
Licensed Courtesy of XL Recordings Limited
ABOUT VAULT

As Gucci's experimental online store, Vault was created from the vision of Alessandro Michele in 2021, the House's centennial year. Free-dimensional and forever in flux, it is a place where Gucci's past, present, and future coexist through the power of imagination. Its name evokes an air of magic, denoting a pursuit of precious wonders that go beyond the confines of time, and its virtual shelves host a careful curation of rare vintage Gucci pieces alongside capsule collections, limited-edition styles, and other items from a selection of noteworthy brands, all dear to the Creative Director. Vault also acts as an emissary of Gucci's presence within the metaverse, evolving by creating with the web3-based community. NFT collectibles and virtual experiences join the platform's offering, as Vault expands in all directions to push beyond the traditional and the purely transactional.
For further information about Vault visit vault.gucci.com
ABOUT PALACE

Established in 2009, Palace Skateboards has grown from underground skate brand to global fashion label with its reputation for heavy-hitting collaborations and authentic, irreverent spirit. Palace has retail stores in LA, New York, London and Tokyo.
ABOUT GUCCI

Founded in Florence, Italy, in 1921, Gucci is one of the world's leading luxury brands, led by President and CEO Marco Bizzarri and Creative Director Alessandro Michele. Following the House's centenary, Gucci forges ahead into the next hundred years, continuing to redefine luxury while celebrating the creativity, Italian craftsmanship, and innovation at the core of its values. Gucci is part of the global luxury group Kering, which manages the development of a series of renowned Houses in fashion, leather goods, jewelry and watches.
Discover more about Gucci at www.gucci.com.
ABOUT MOTO GUZZI

Moto Guzzi has been producing authentically Italian motorcycles since 1921. 101 years of pride, tradition and passion, a century of magnificent motorcycles all built in Mandello del Lario by human skill, piece by piece, carefully crafted with glorification of manual labour as the most valuable Italian manufactured crafts.
---