---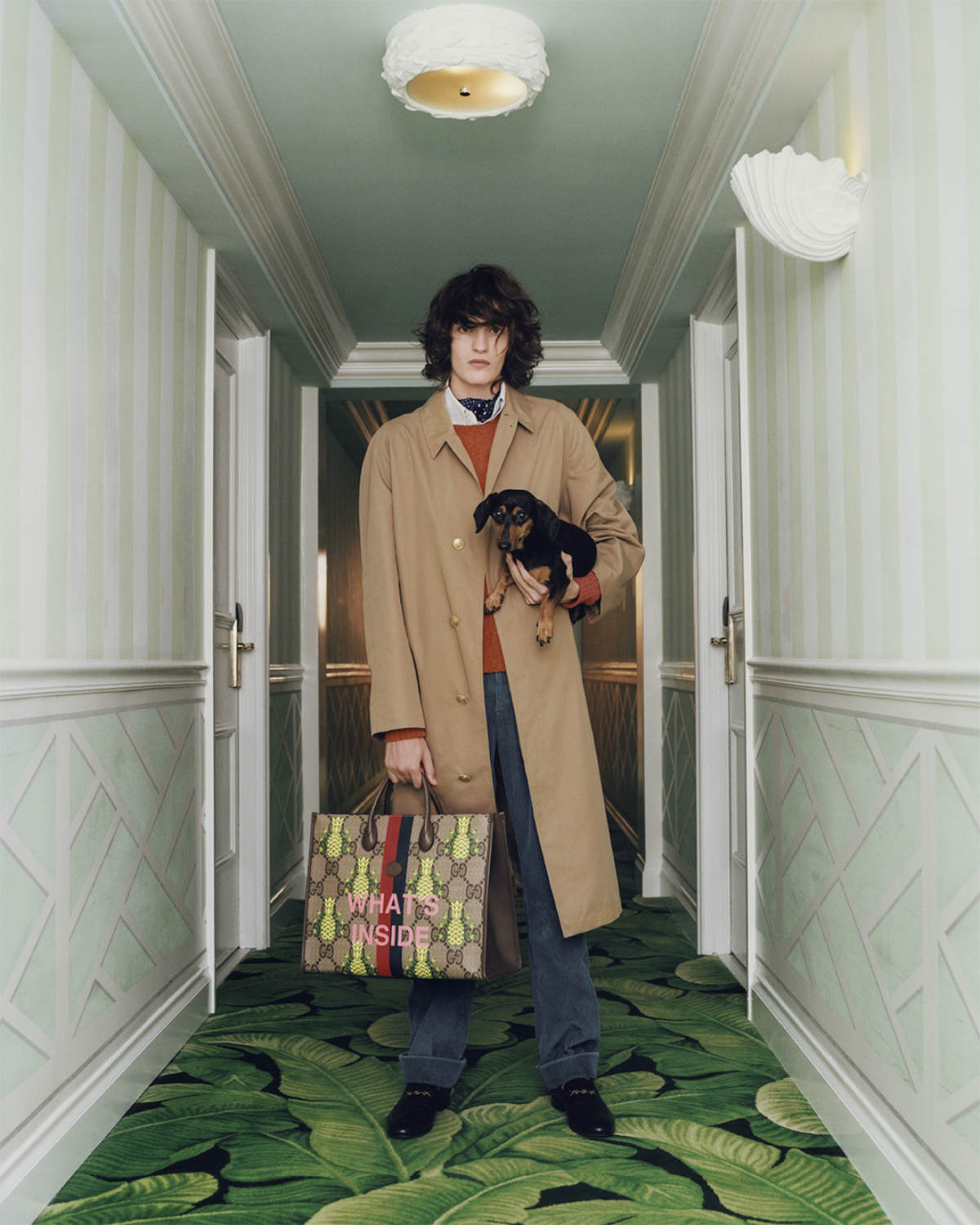 Playful yet refined, Gucci's new decorative motif comprising a pineapple and roses is the defining element for a diverse and colorful collection of men's ready-to-wear and accessories that hints at a new season. Fil rouge of the collection, the pineapple design recalls coats of arms associated with noble families.
Mixing collegiate and streetwear aesthetics in a palette of pastels complemented by deeper blues and greens, the Gucci Pineapple collection presents a light-hearted mood. Ready-to-wear pieces ranging from formalwear to fleece tracksuits are enriched by a patch recalling the number 22,705, the songs that include a reference to Gucci within the lyrics. Sneakers and leather accessories complement the selection, proposing the pineapple motif in a bright yellow print that stands out against the GG supreme canvas base.
The Gucci Pineapple collection lives through a vibrant and light-hearted campaign captured in the jet-setting beau monde's beloved winter escape—The Colony Hotel in Palm Beach. A laid-back, highbrow mood pervades as a cast of characters unwinds and tunes into the relaxed and vividly colored setting. Against the bold retro designs of the beachside getaway, images and videos take on a vintage quality that echoes the capsule's timeless playfulness.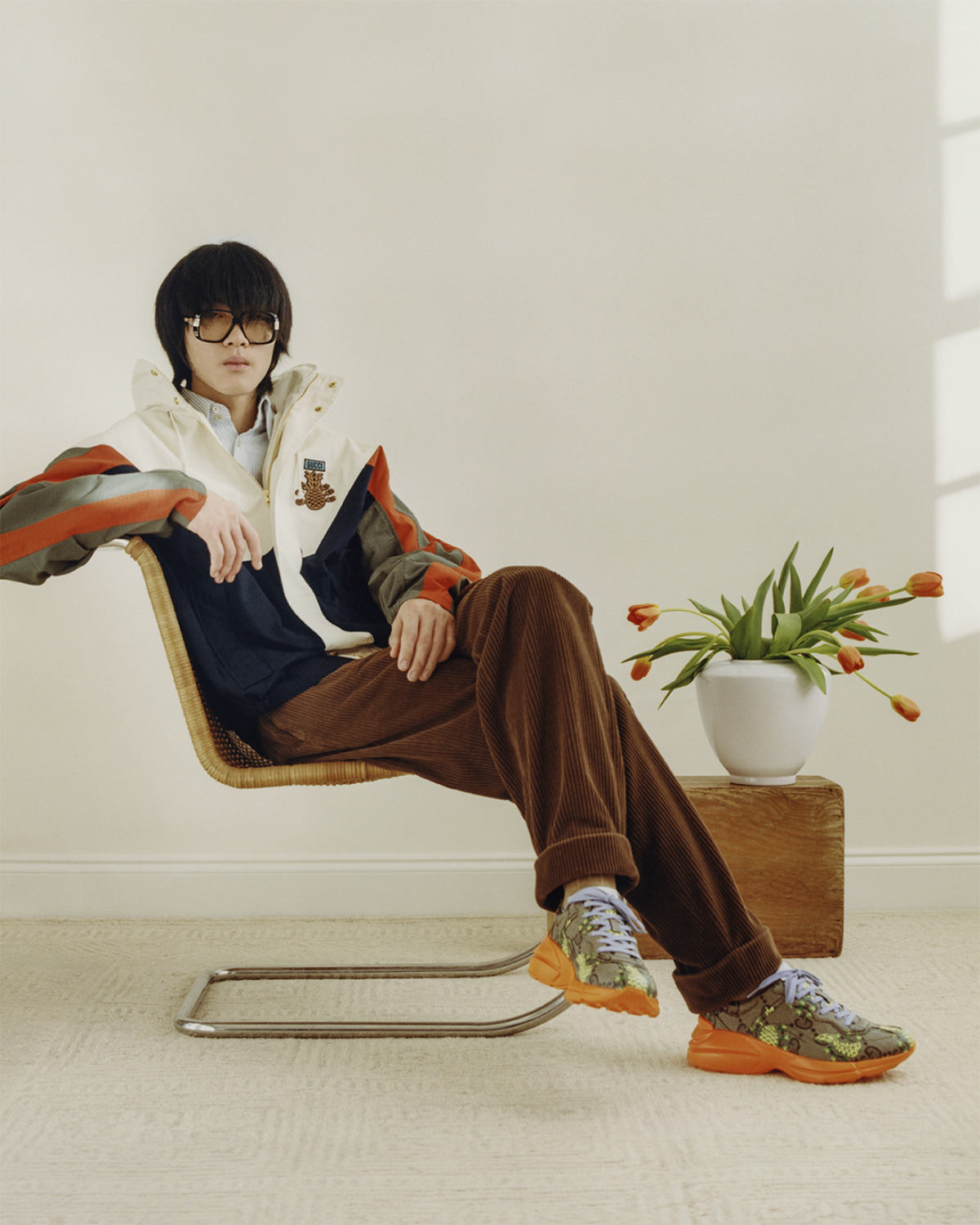 The collection will be showcased in Gucci stores worldwide through dedicated window displays and Pop-Ups. The creativity riffs on the pineapple design and the gingham check found in the selection. The space will be defined by a glossy green vertical frame – outlined by LED strip lights – to form a full wainscot with upholstered panels in white and blue checker printed fabric. The environment will be complemented by a ruby red carpet and an illuminated sign featuring the pineapple and rose motif. The product selection will also be available online at gucci.com.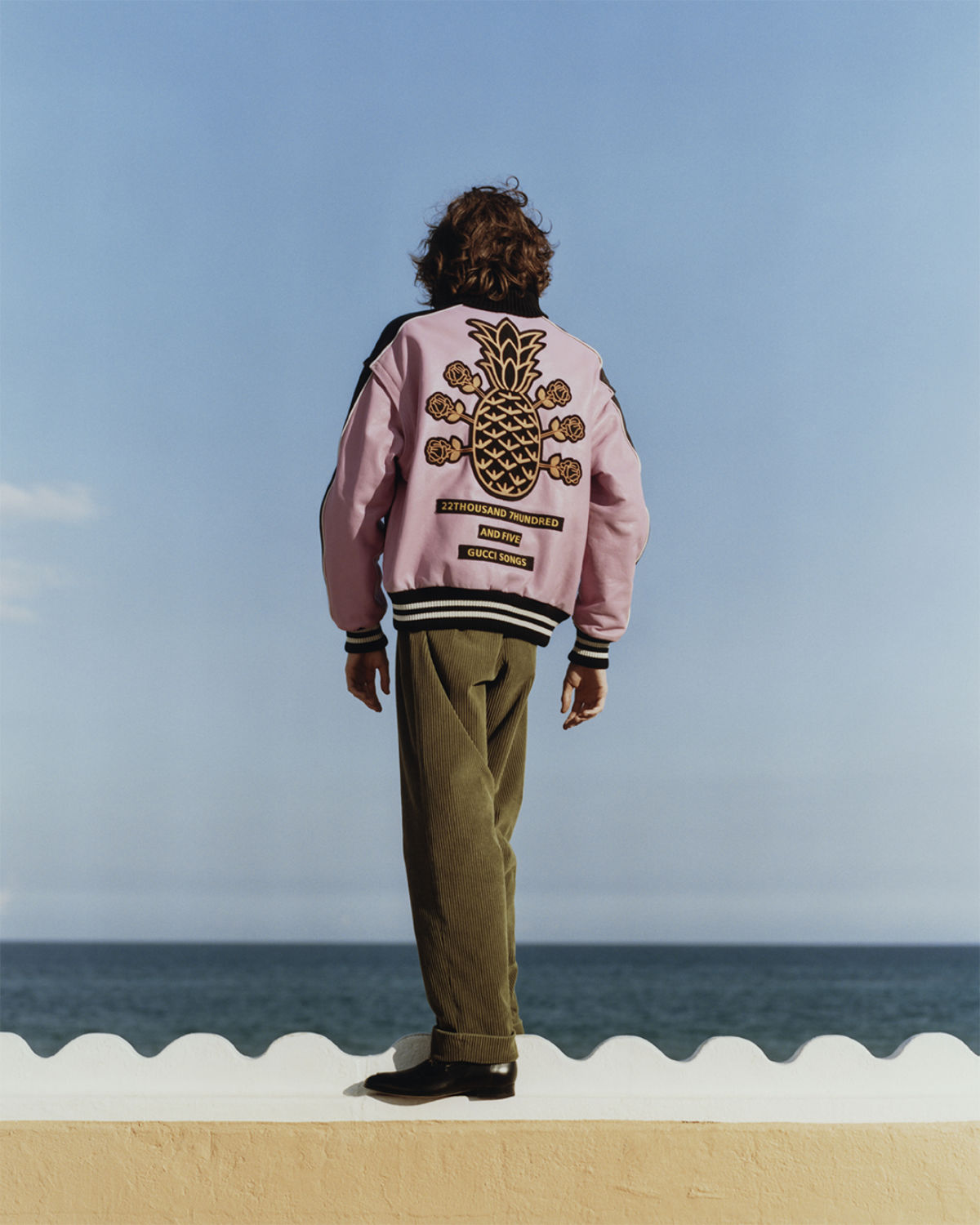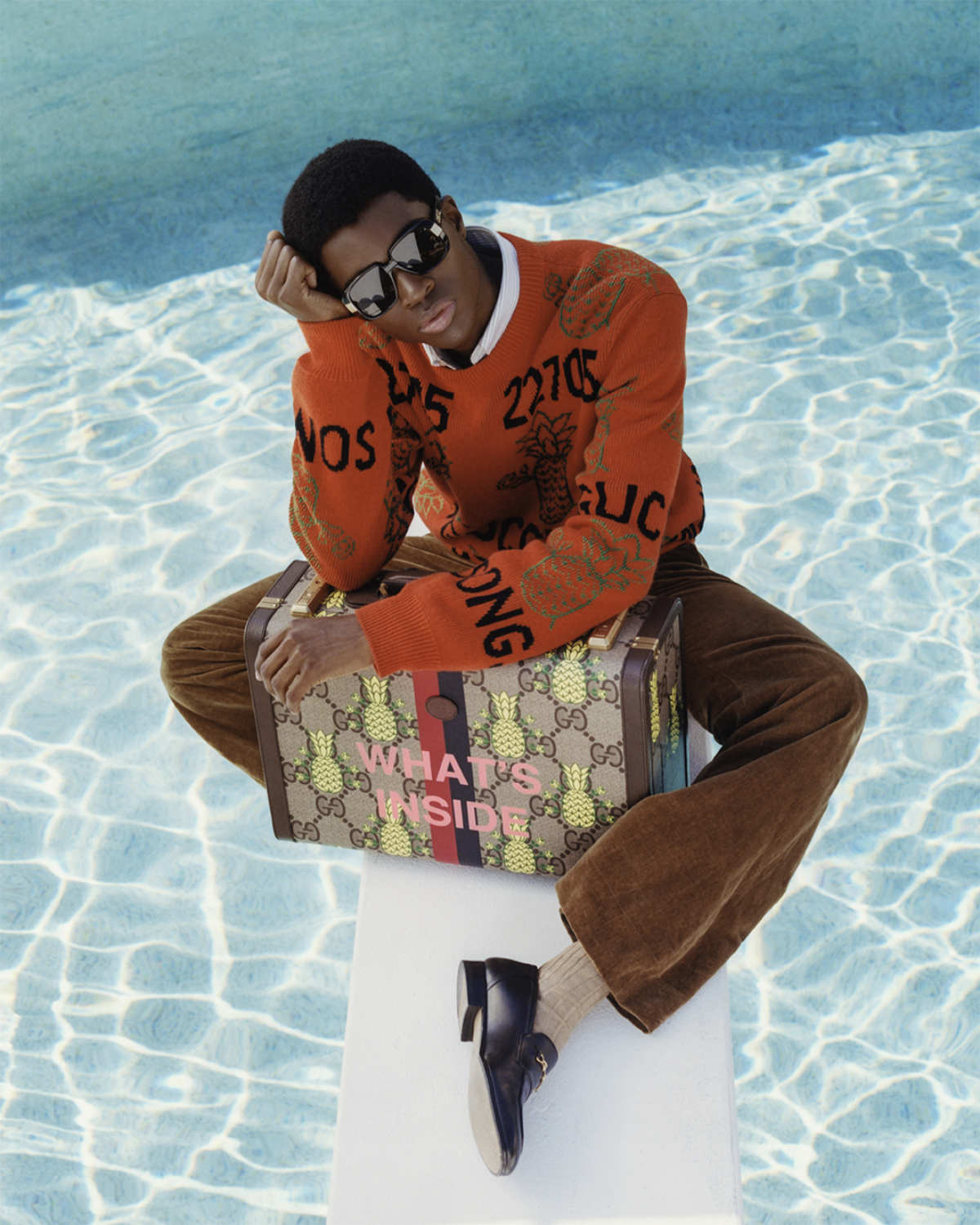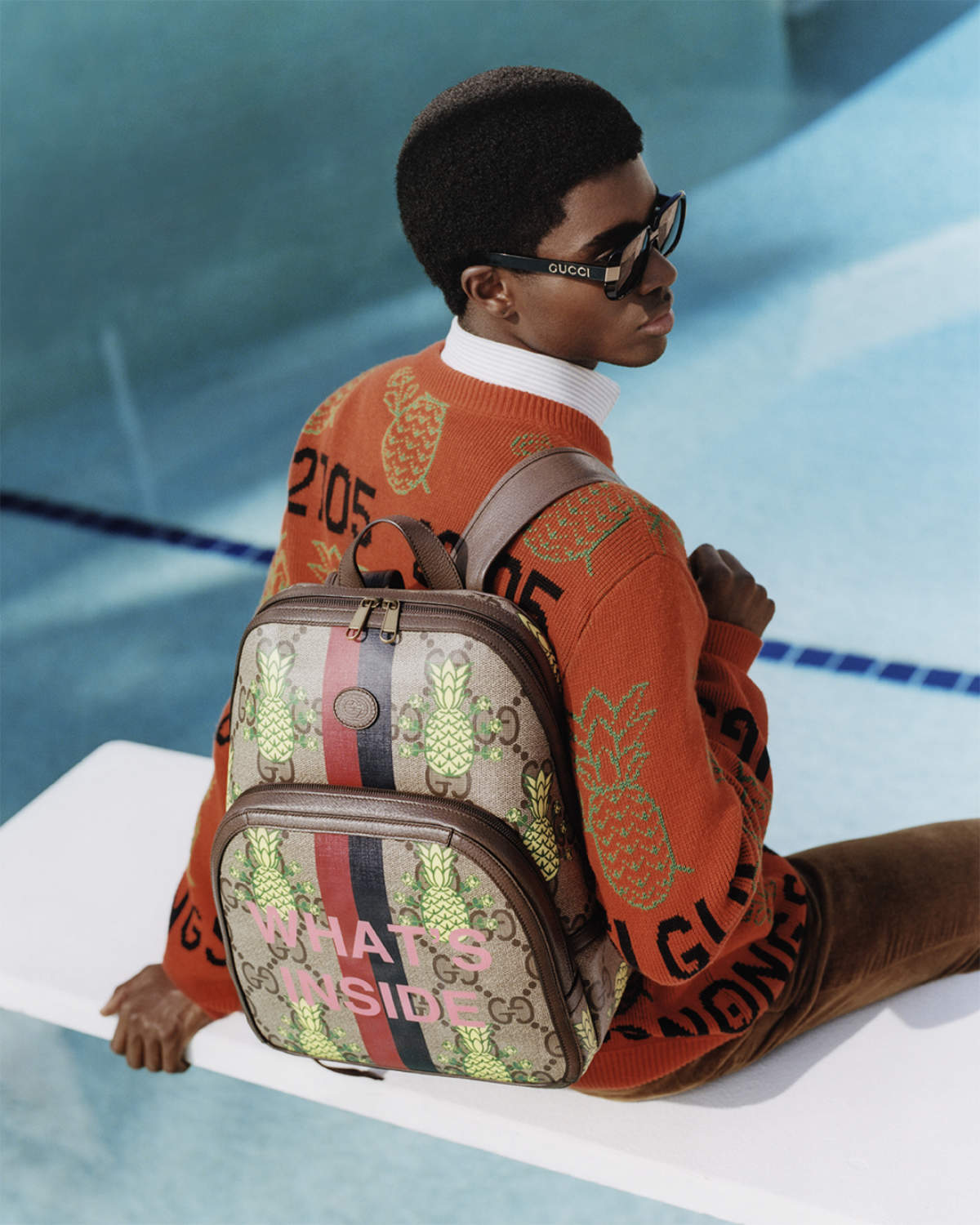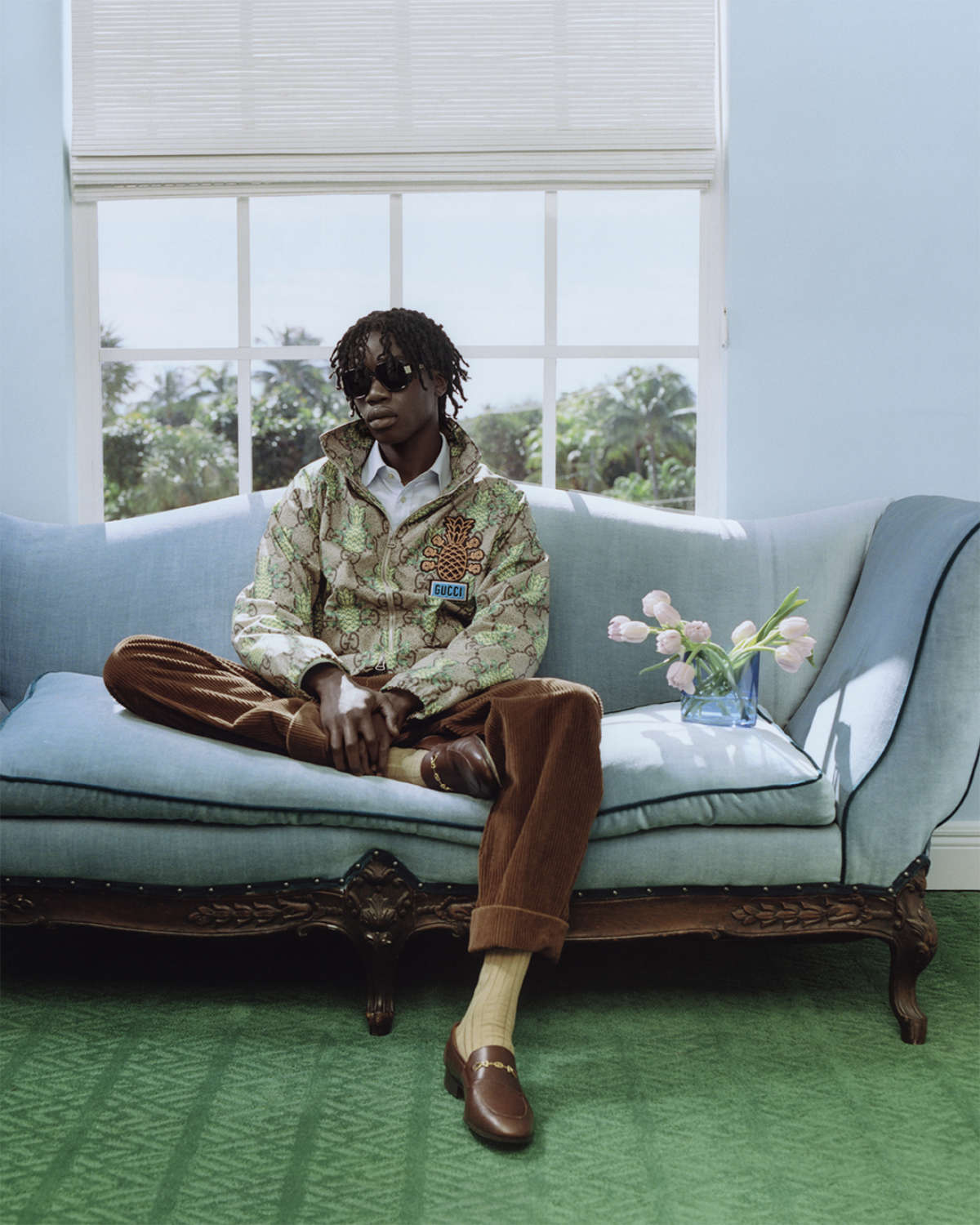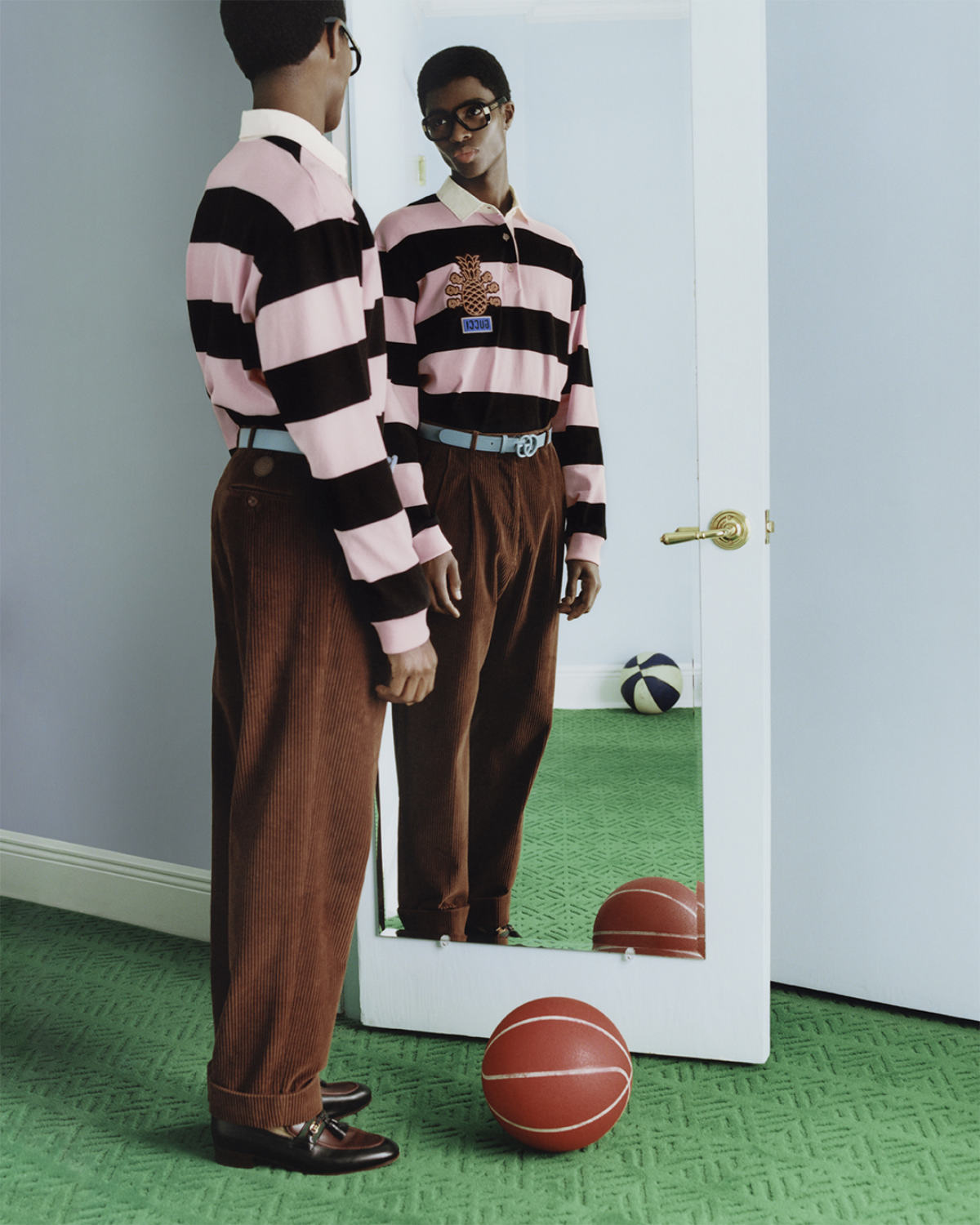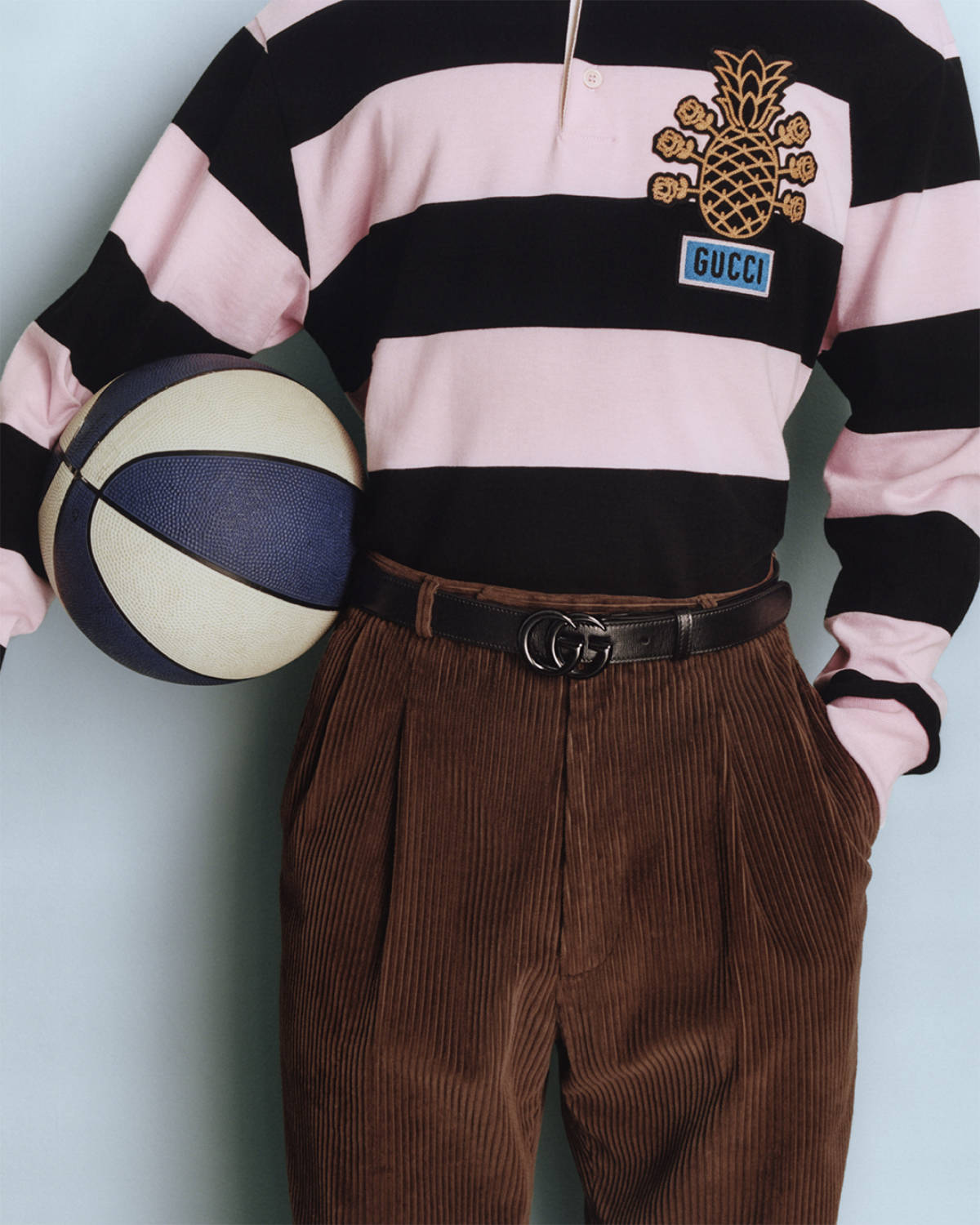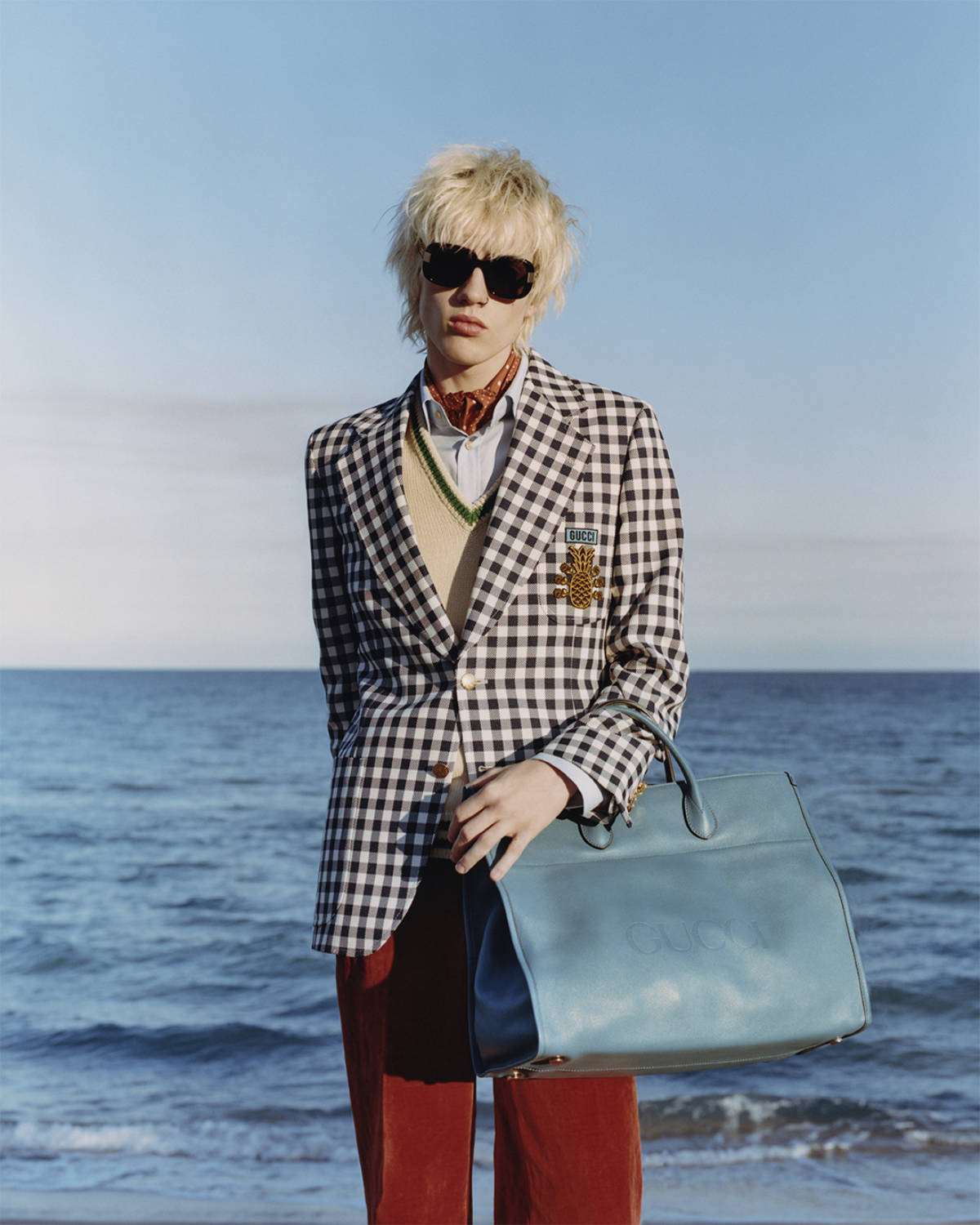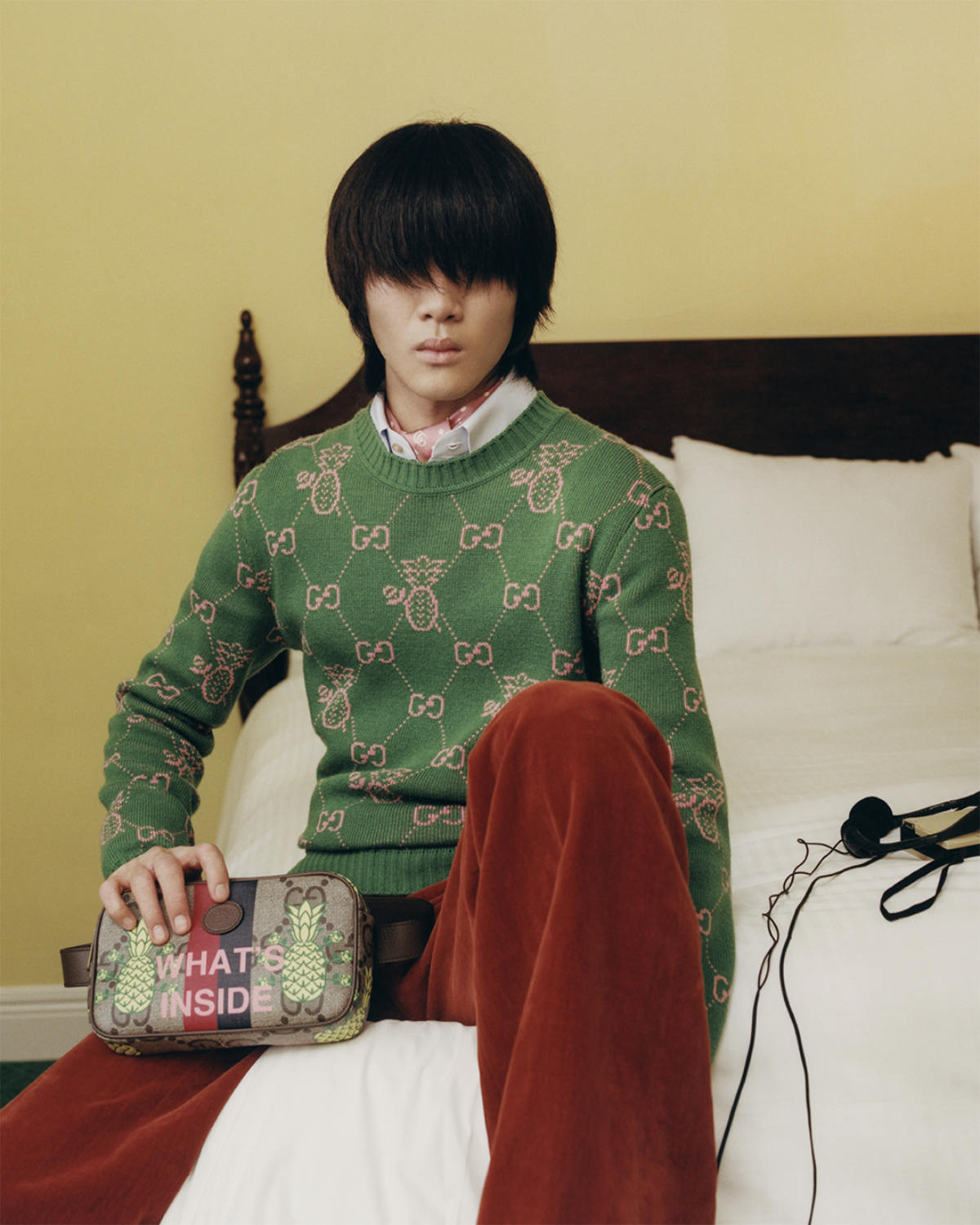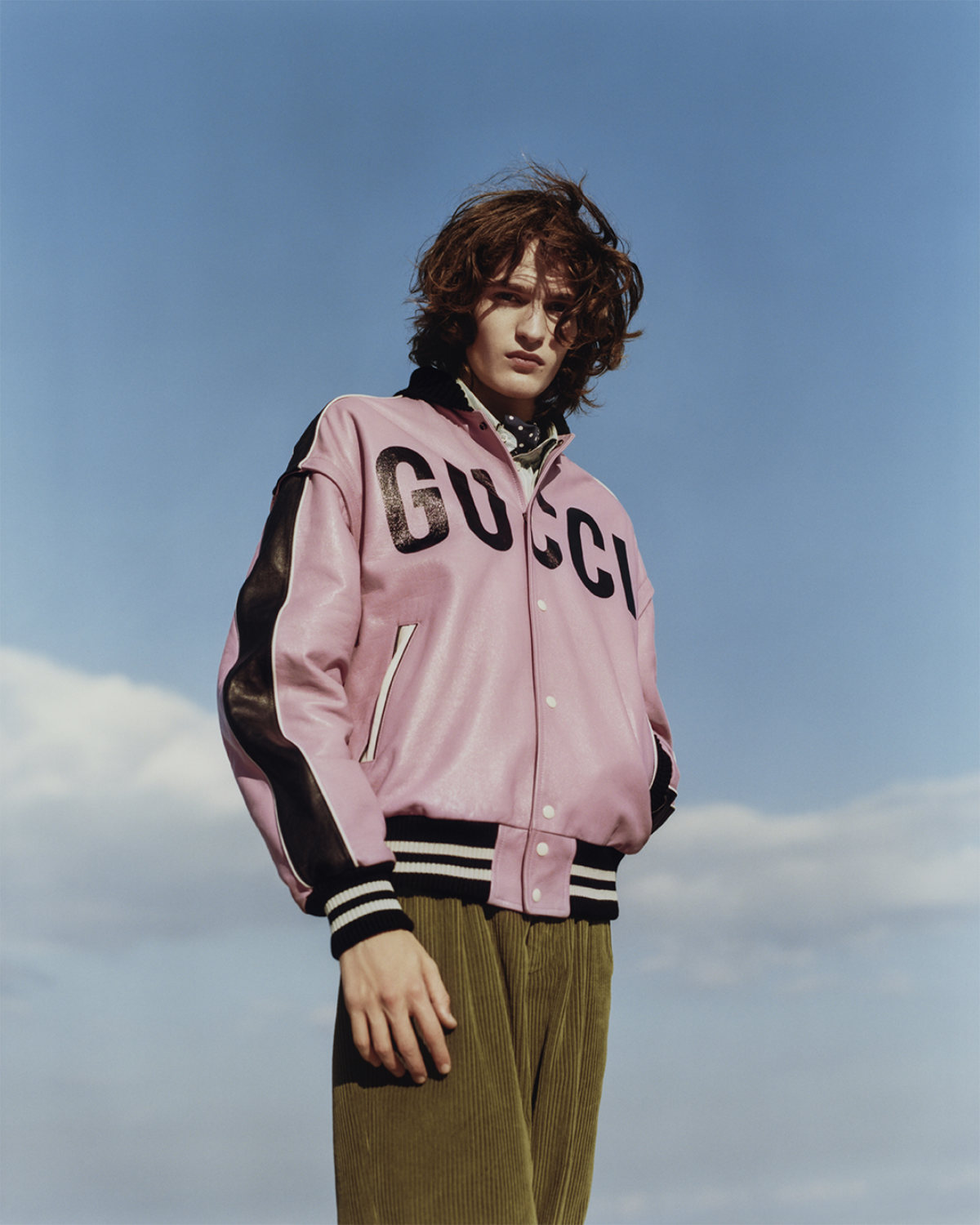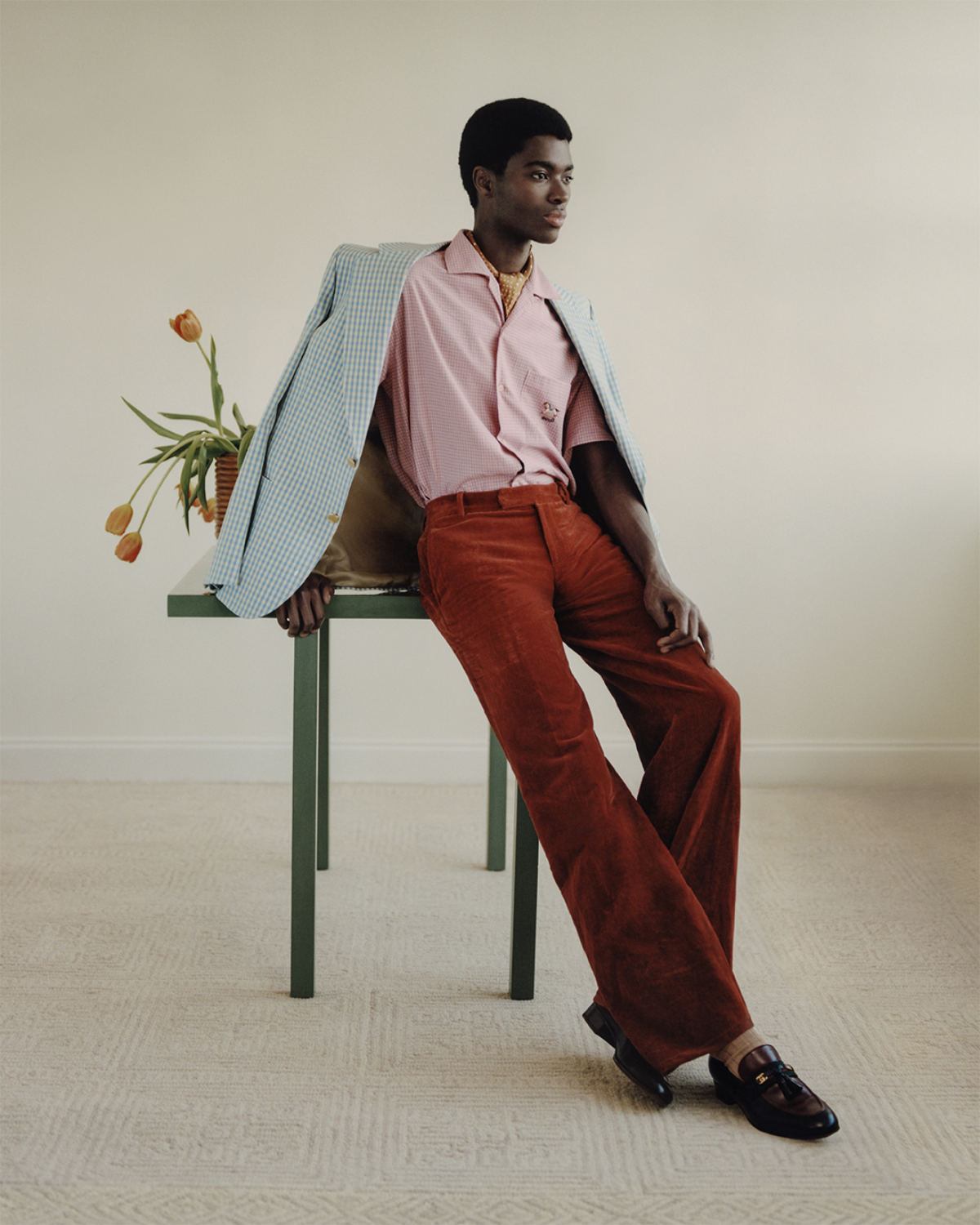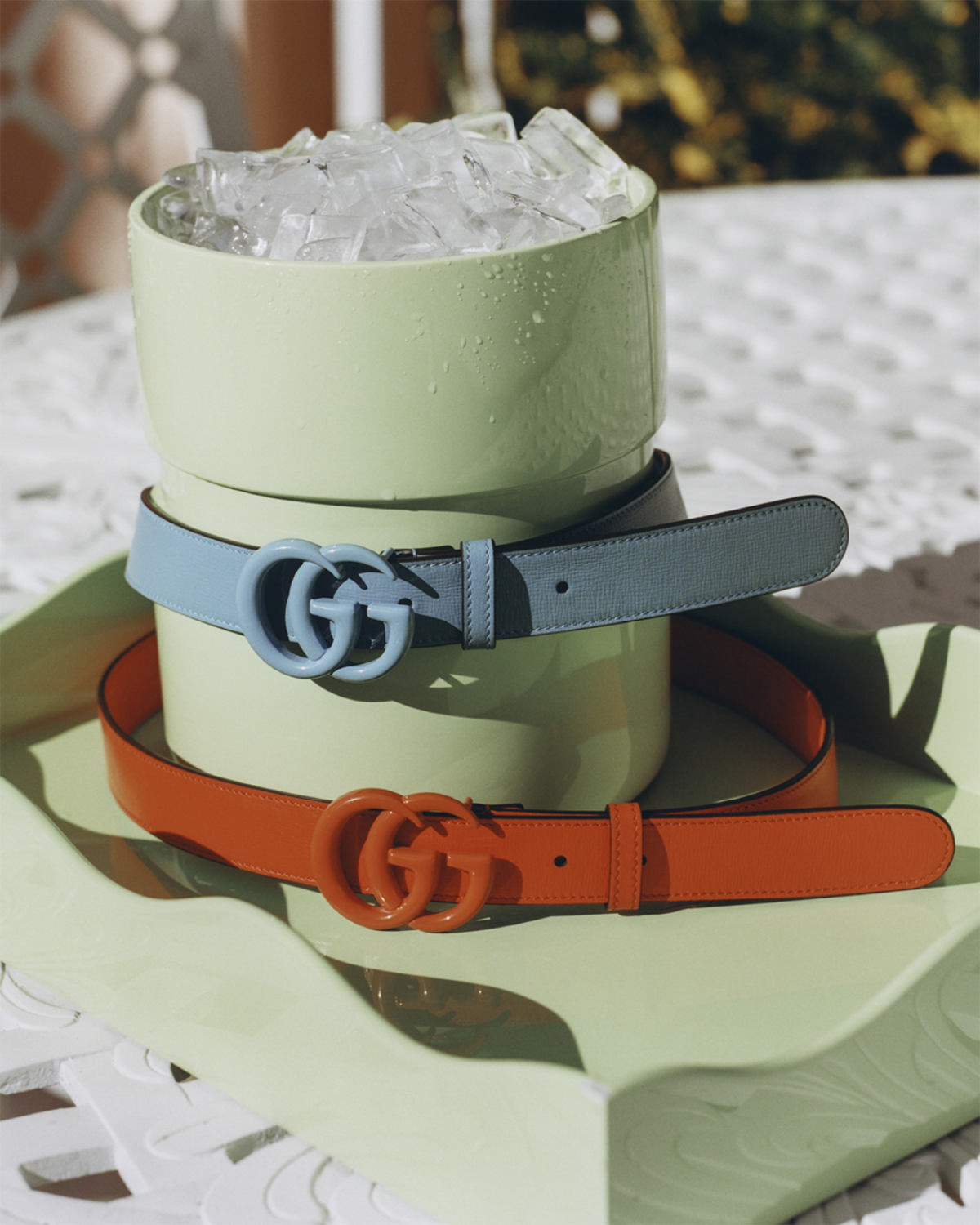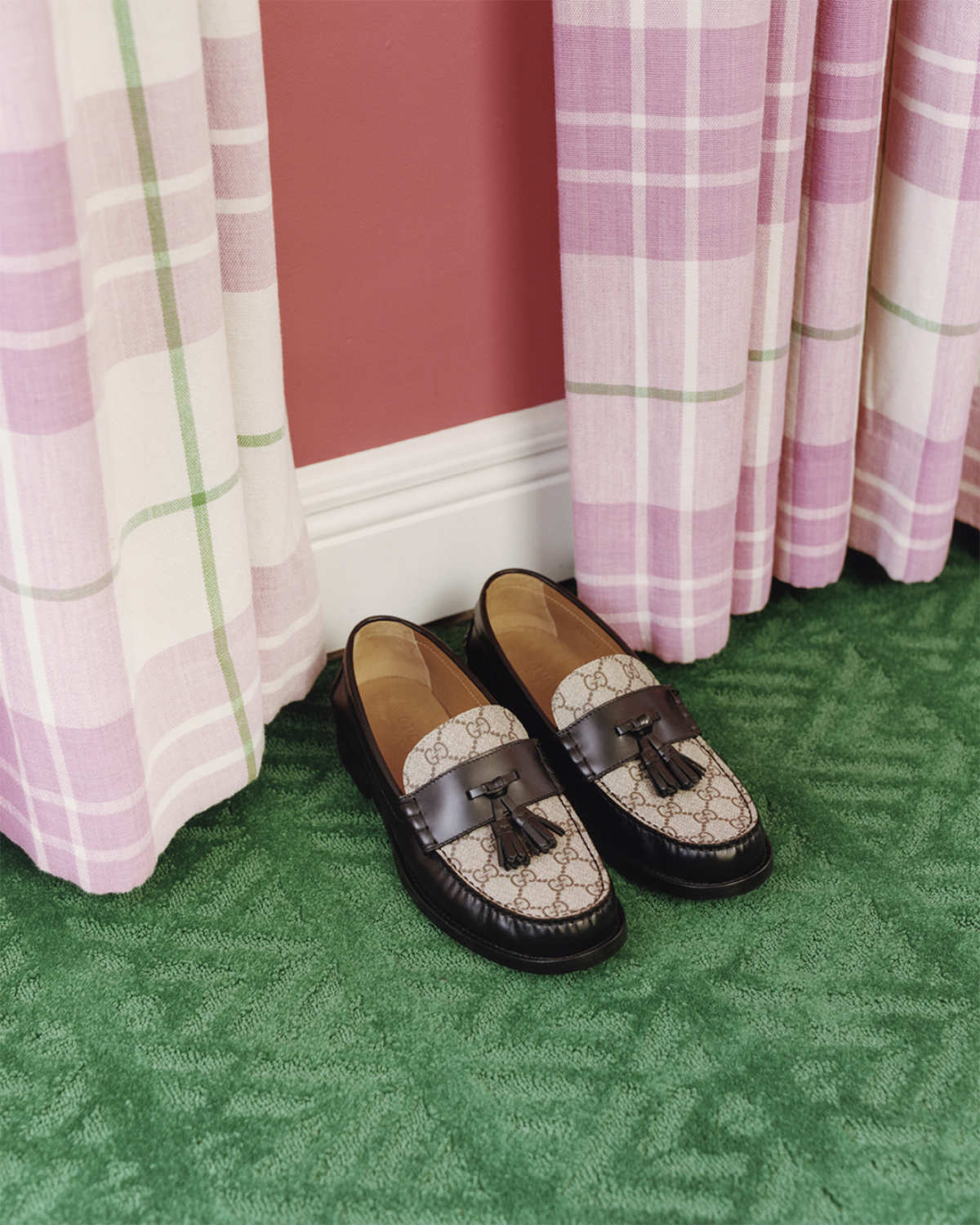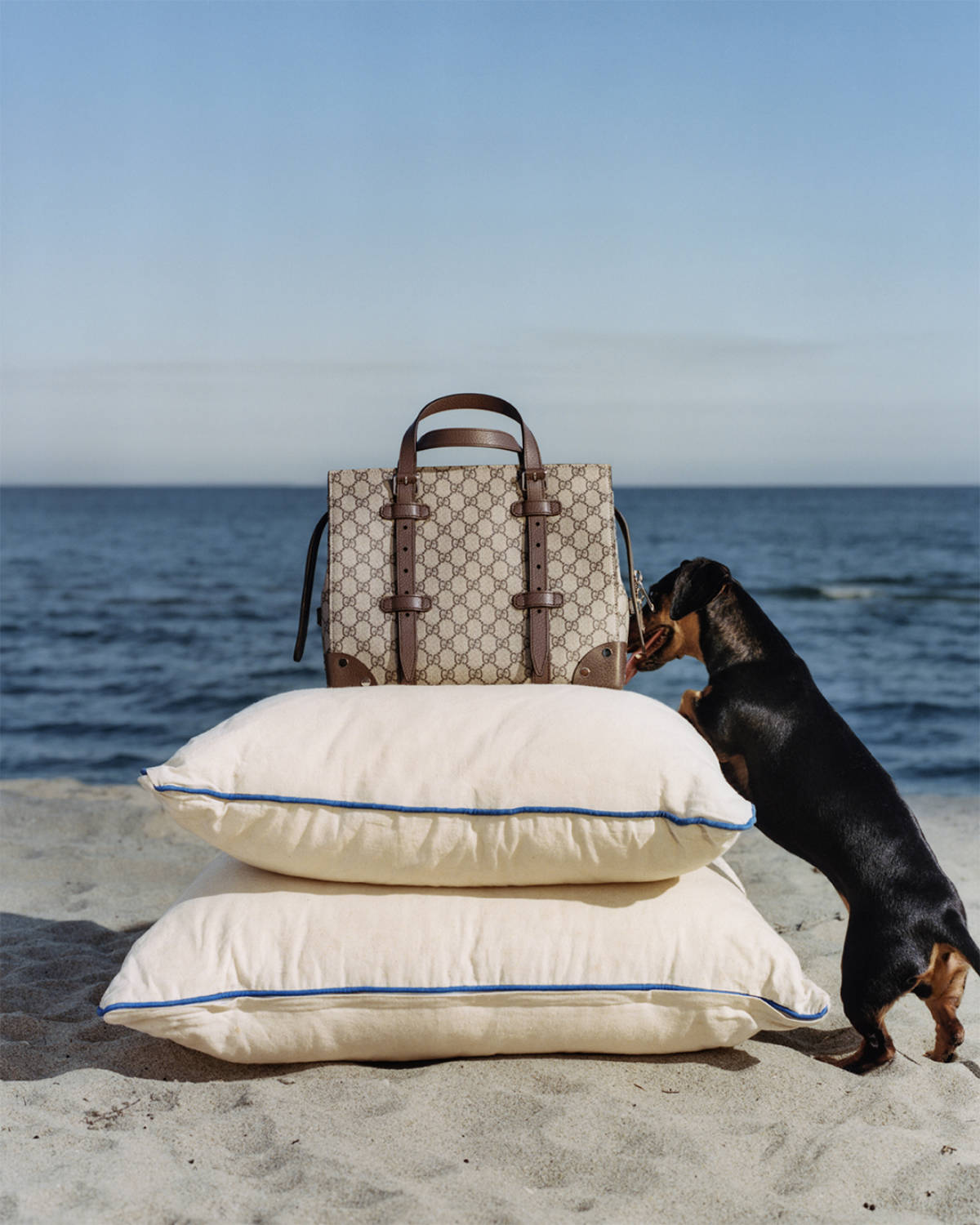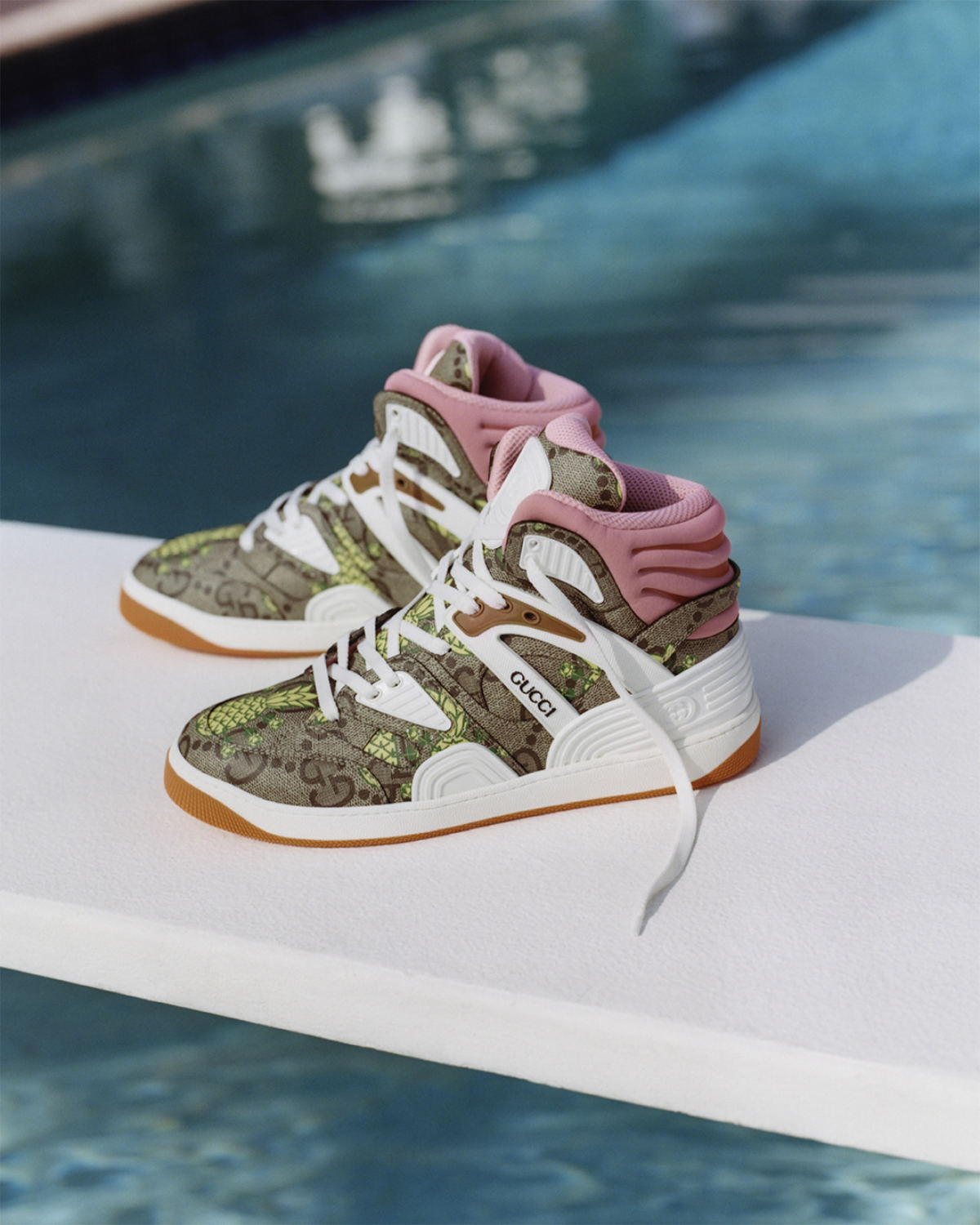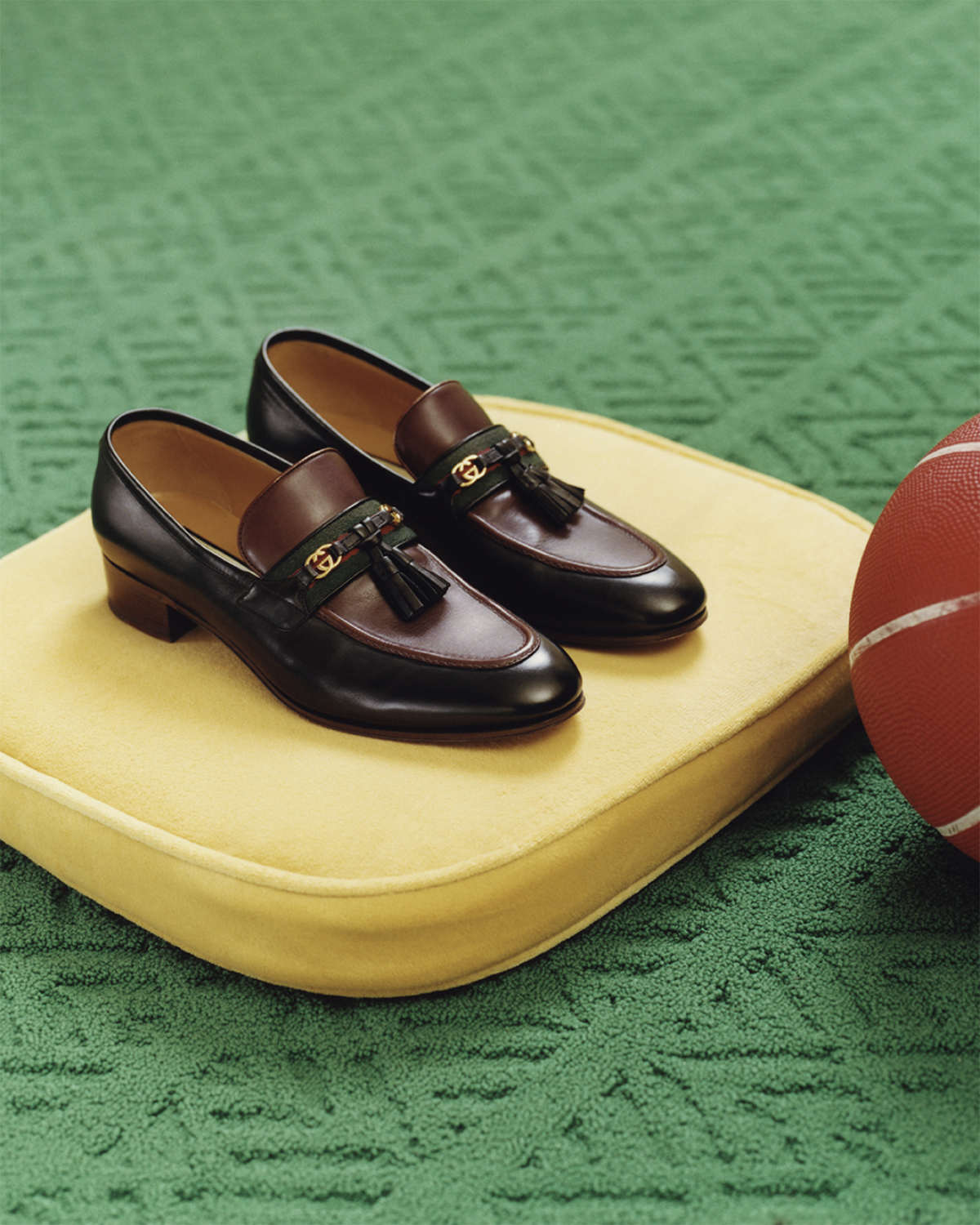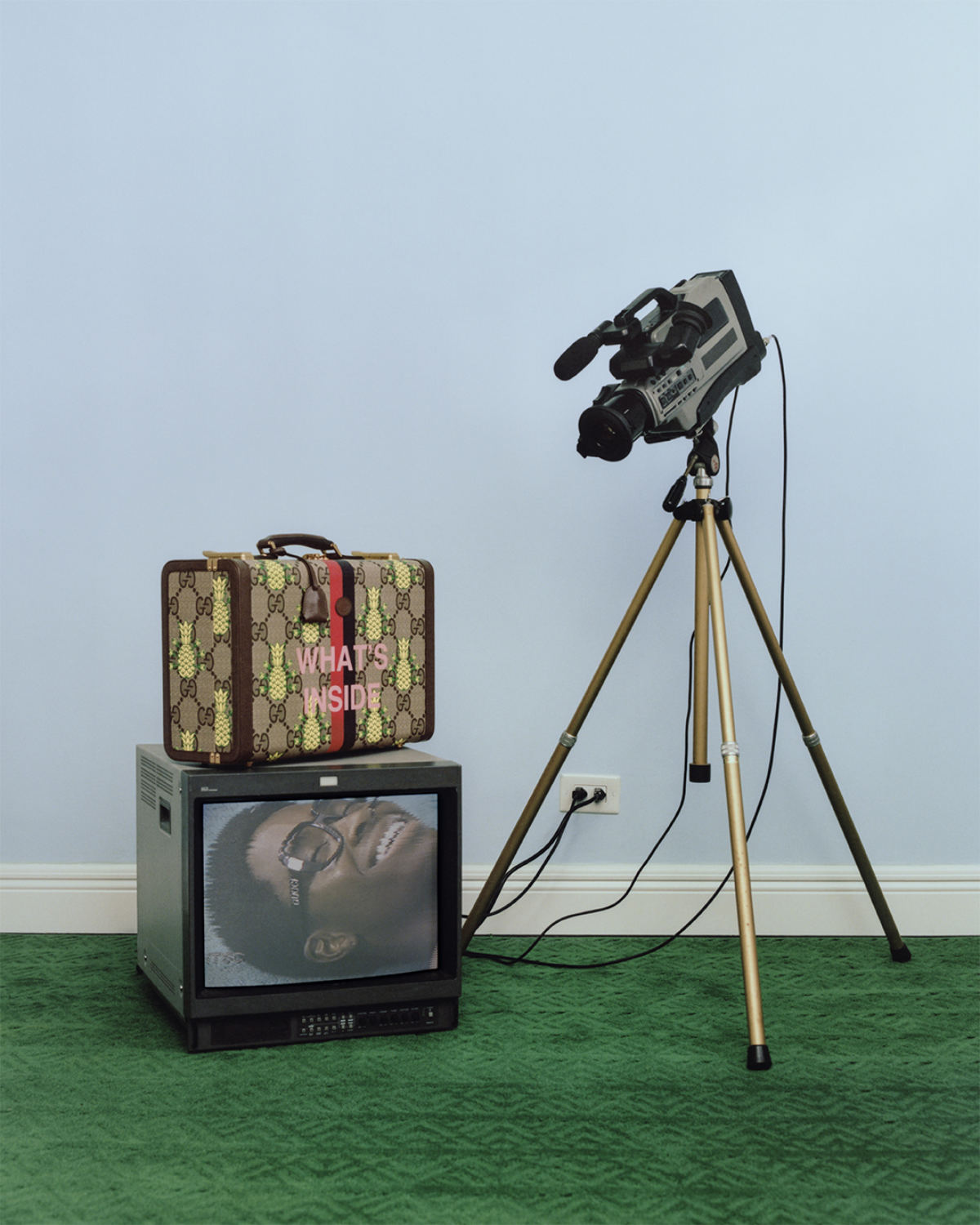 CREDITS

Creative Director: Alessandro Michele
Art Director: SAS MAYBE
Photographer & Director: Tyler Mitchell
Make up: Maki Iryoke
Hair: Mustafa Yana
MUSICAL CREDITS
"Song For My Father"
Written and Performed by Horace Silver
Courtesy of Blue Note Records
Under License From Universal Music Enterprises
Published by Ecaroh Music Inc.
PRODUCT DETAILS

The ready-to-wear offer features an unexpected selection of formalwear including a blue and white gingham base jacket and a checked vichy crepe base suit. Jackets are refined by golden buttons and patch pockets featuring the pineapple and rose detail. The outerwear selection includes a washed gabardine single-breasted coat, a printed caban jacket and two bomber jackets in contrasting colors, further embellished by the pineapple and rose patch, as well as the 22,705 songs detail prominently on the back. A brand-new jumbo GG denim jacket and matching denim styles complete the offer.
Wool and cotton base knitwear all propose the pineapple and rose jacquard motif in different combinations, while colorful polo shirts, sweatshirts and t-shirts with a vintage appeal feature the distinctive motif as a patch or as a print.
The ready-to-wear offer is rounded off by tracksuits and bowling shirts with matching pants in a variety of colors and fabrics.
Sneakers and leather accessories complement the selection. The Screener, the Rython and the Gucci Basket all propose a bright yellow pineapple and rose print motif, creating a bold contrast against the GG supreme canvas base. The same disruptive logo adorns a wide array of, backpacks, totes, a belt bag, a suitcase and smaller leather accessories such as belts, pouches and wallets. All items are further enriched by a distinctive blue-red band and the pink wording "WHAT'S INSIDE" for a playful and unexpected twist. In keeping with Gucci's ongoing commitment to sustainability, the GG Supreme canvas with the pineapple print features solvent free coatings, organic sourced cotton details and prints created though digital printing using water-based colors.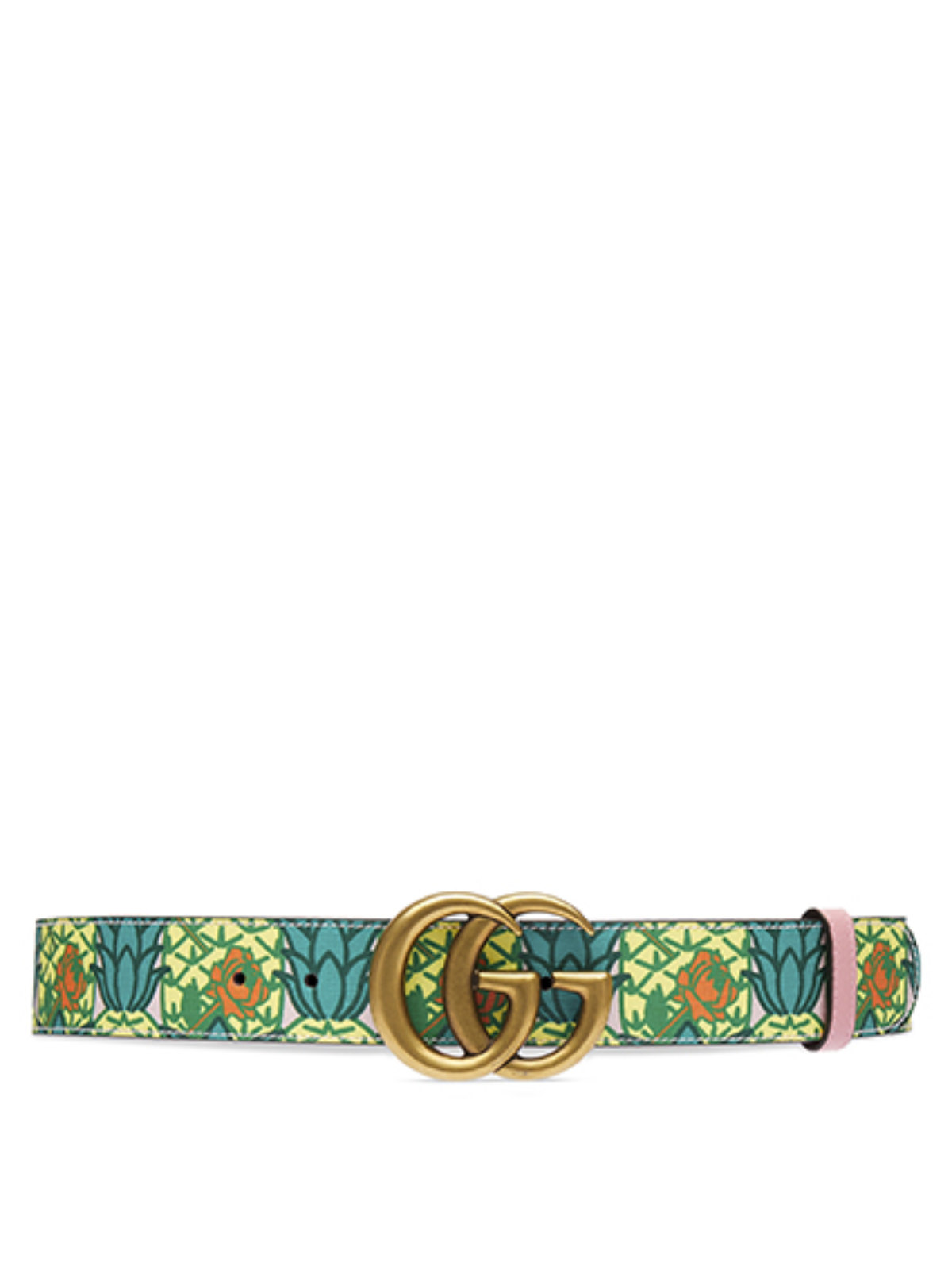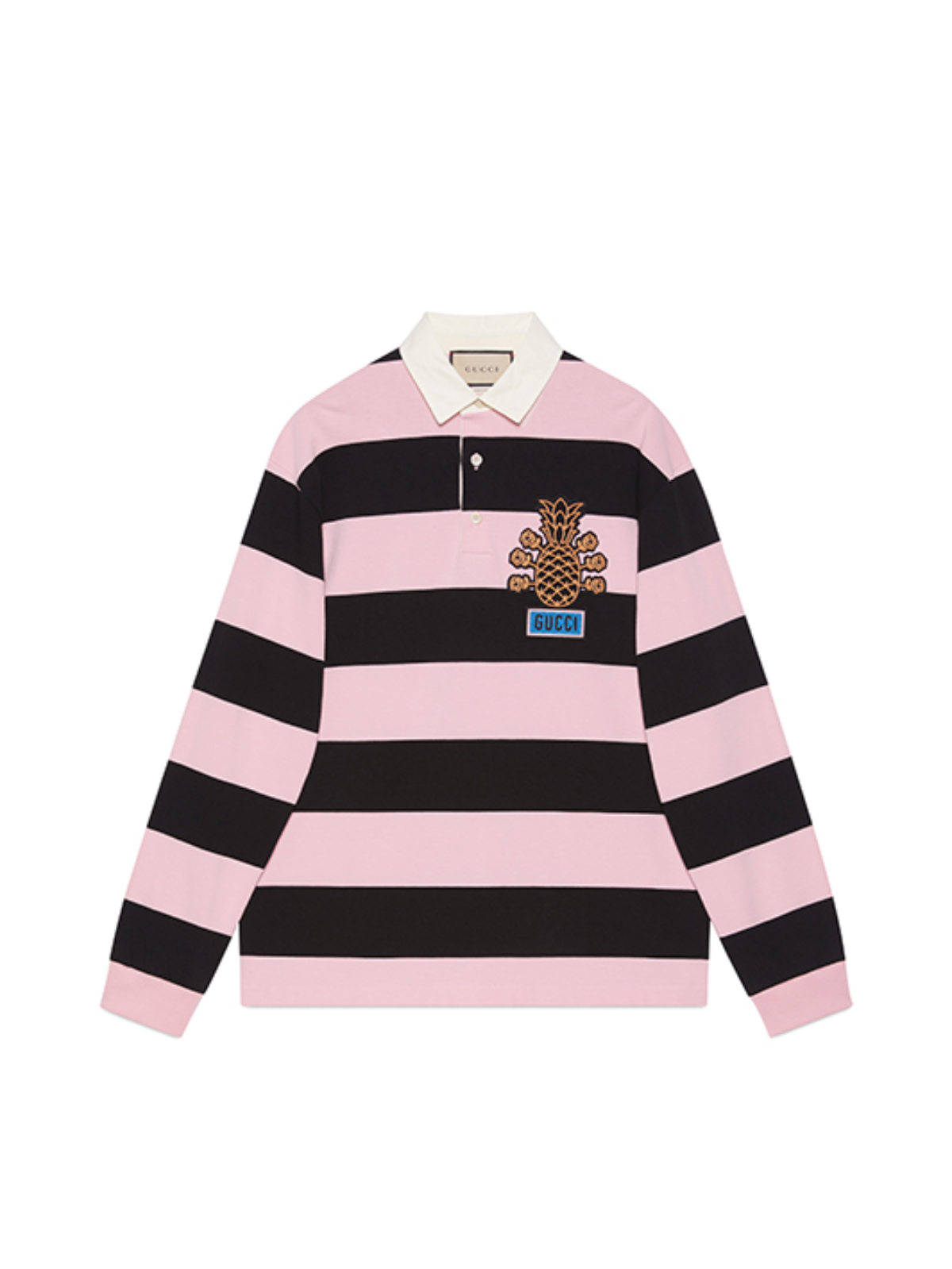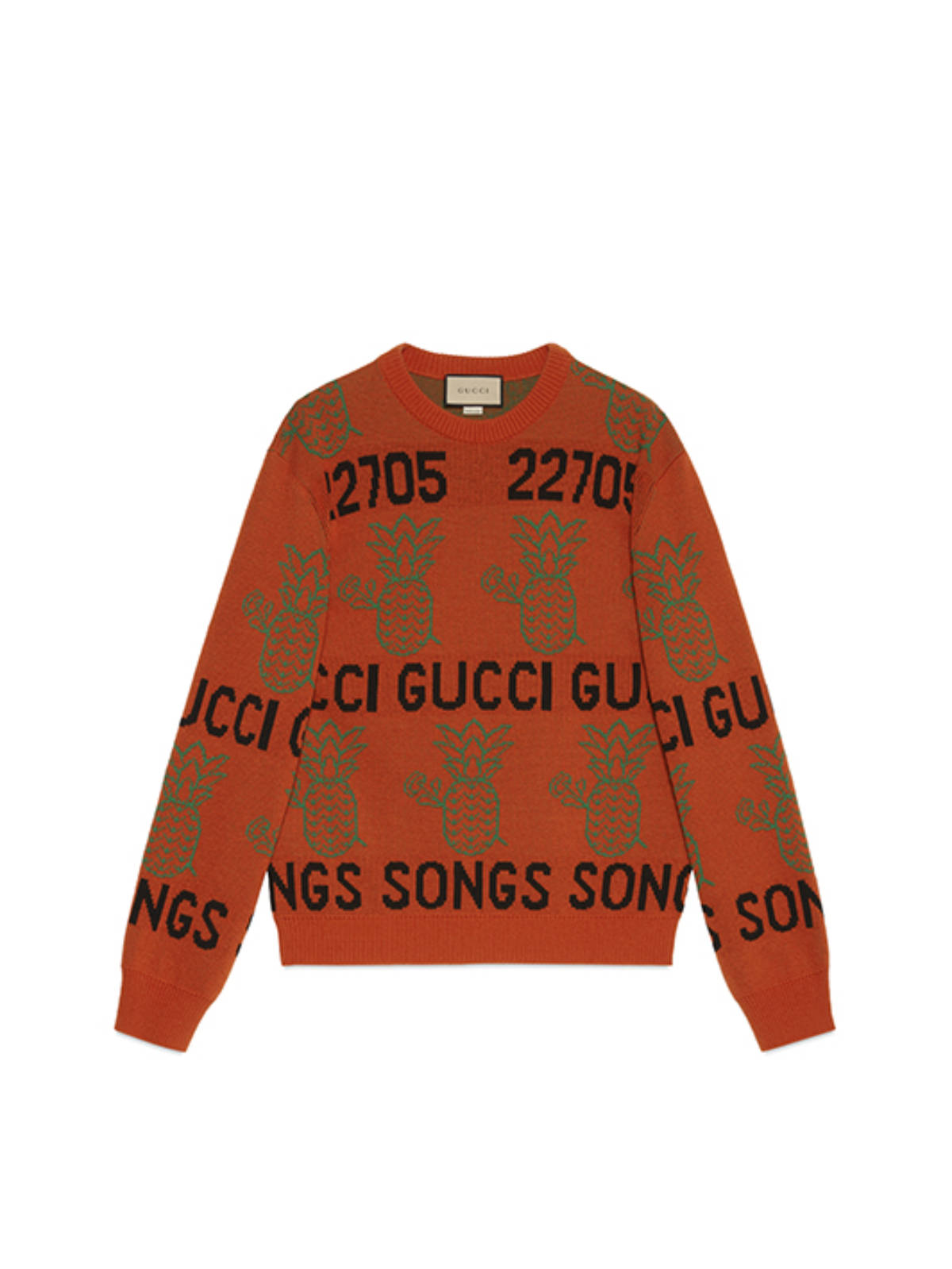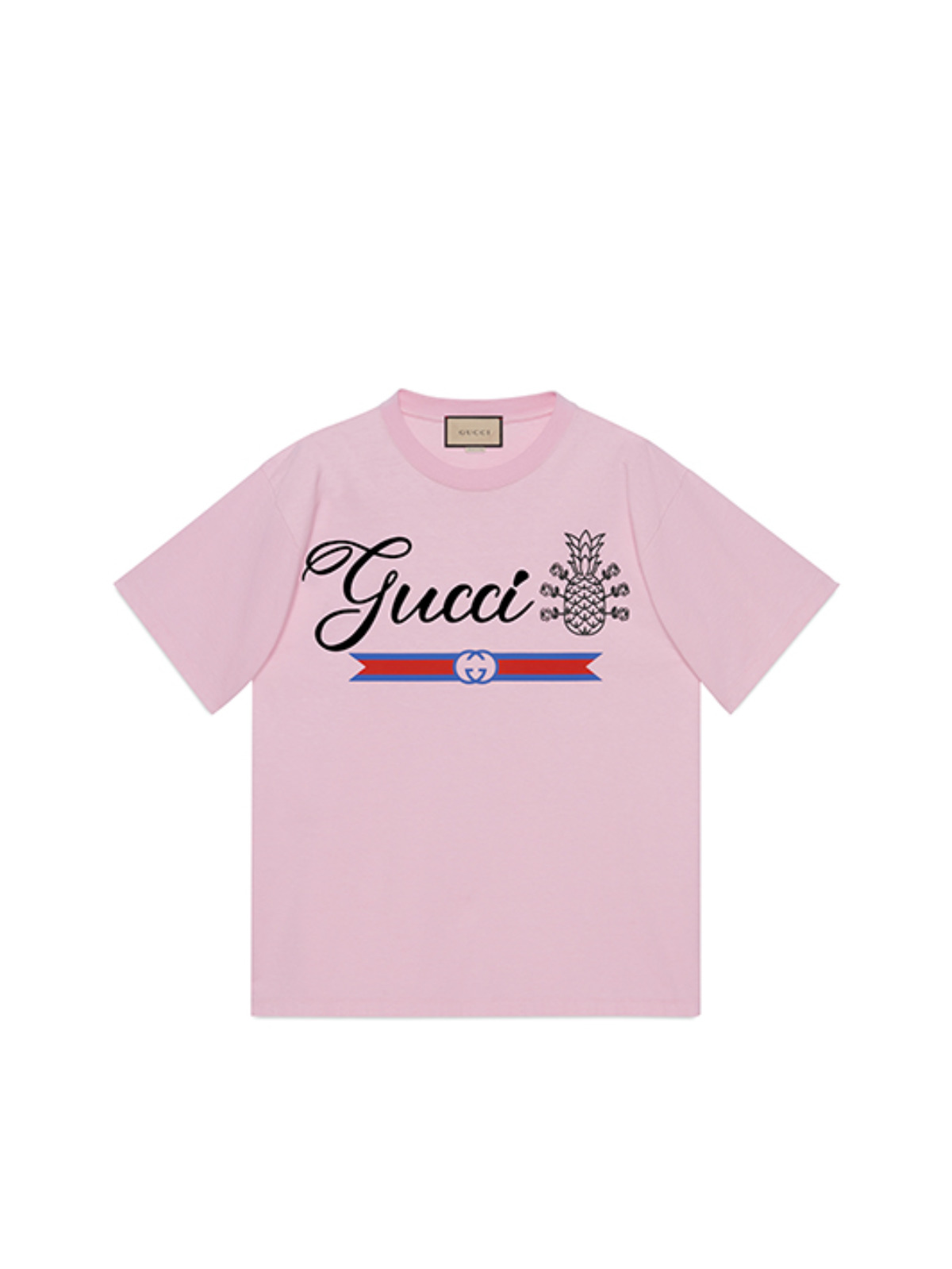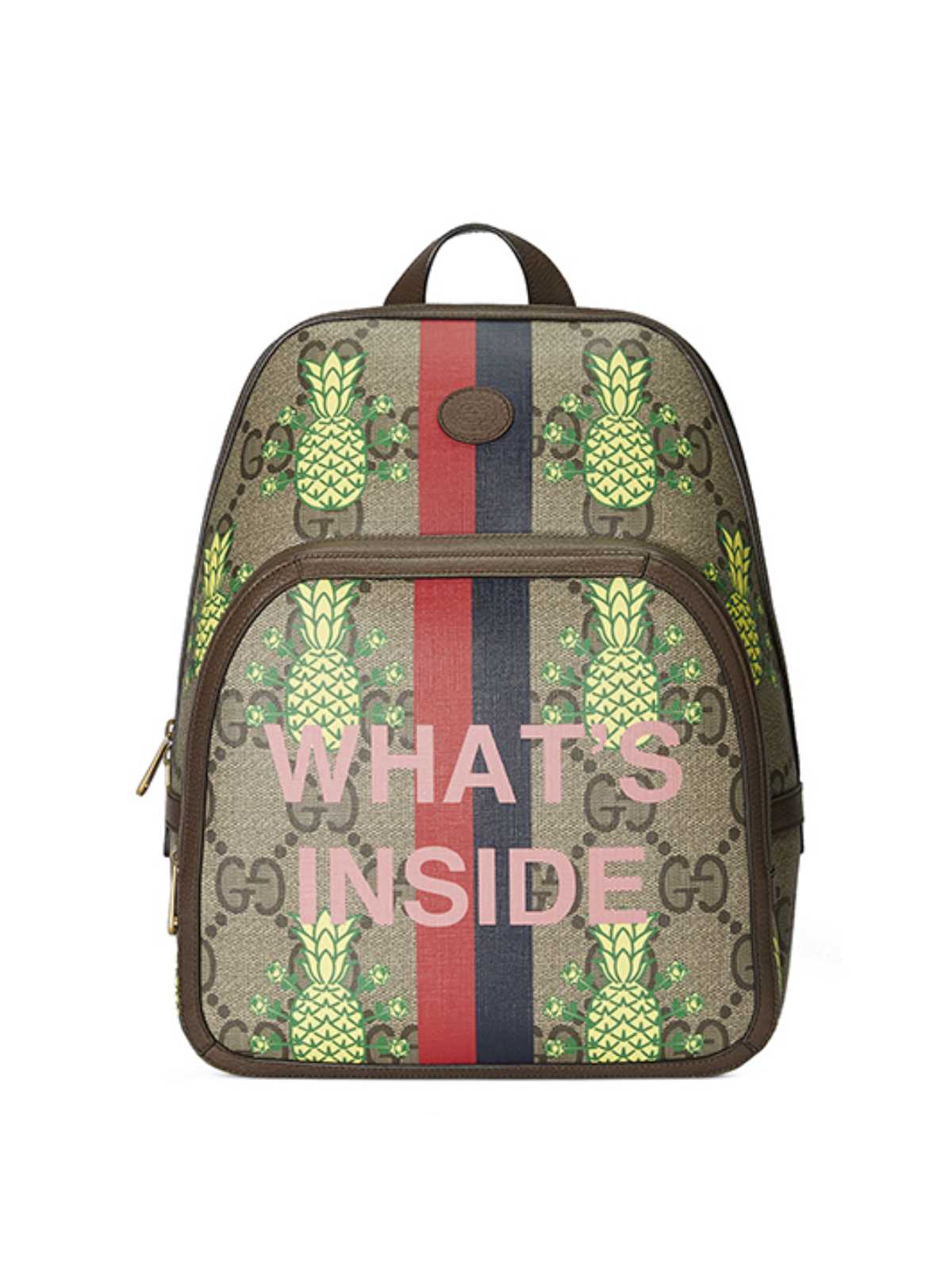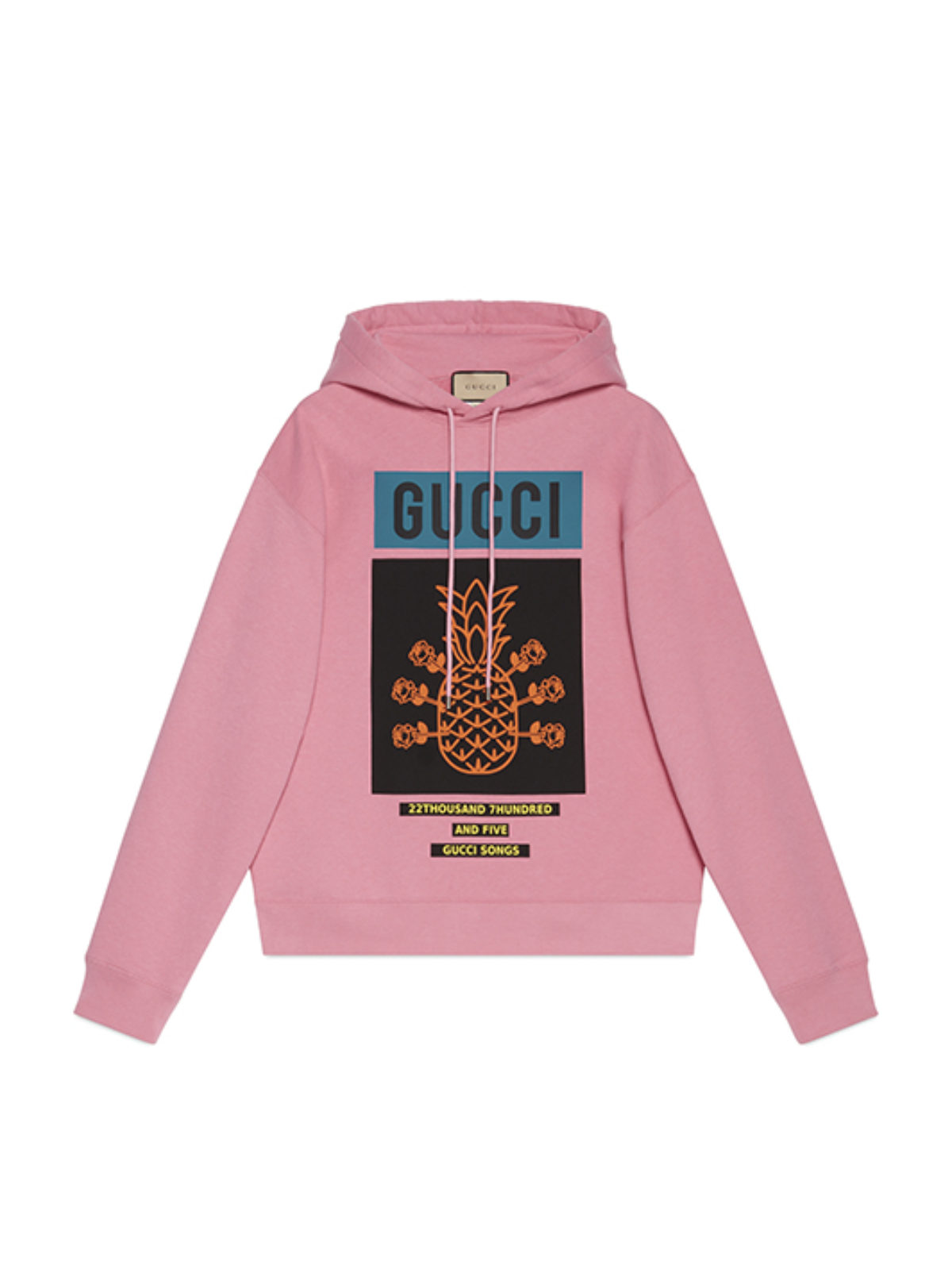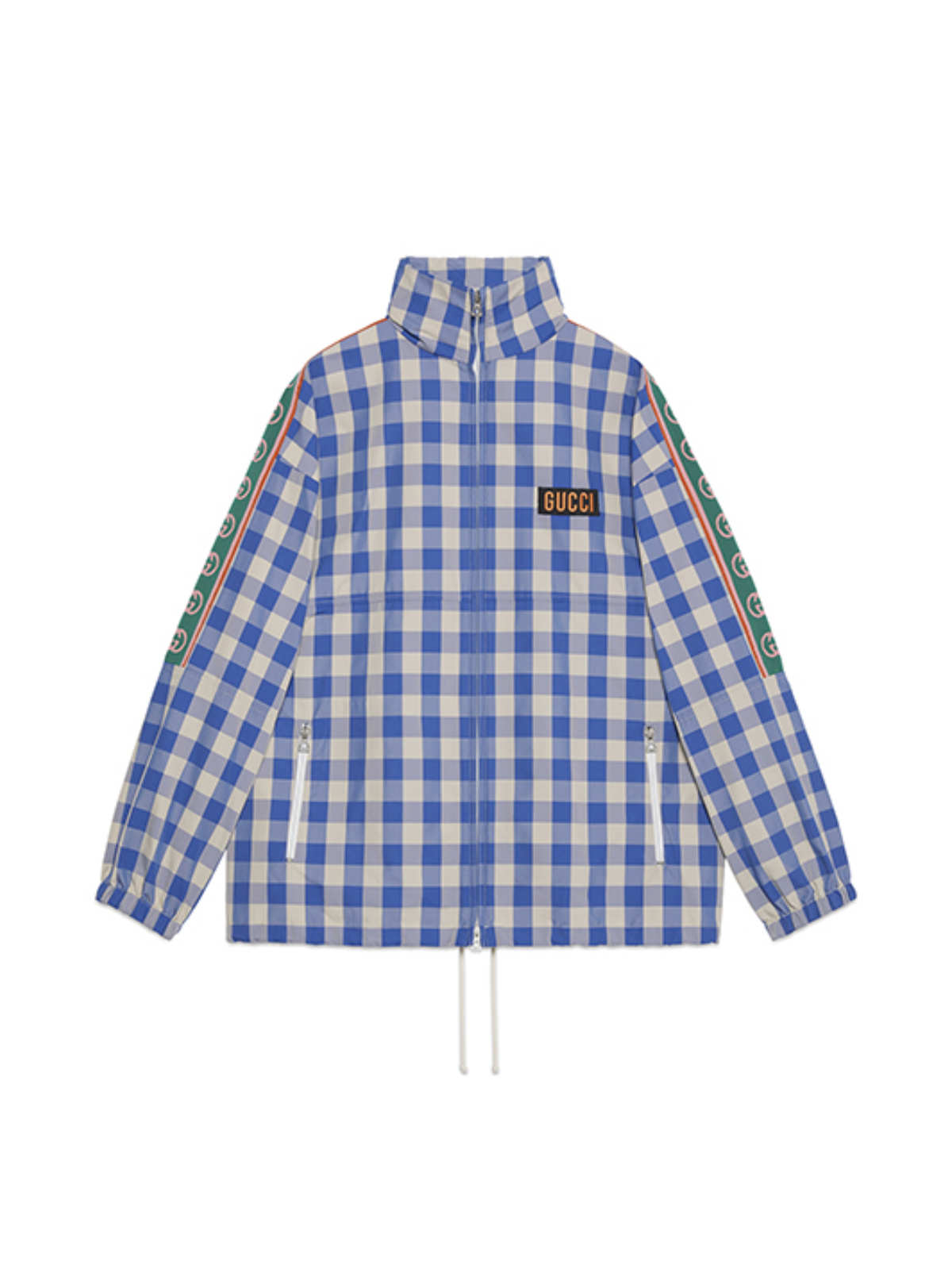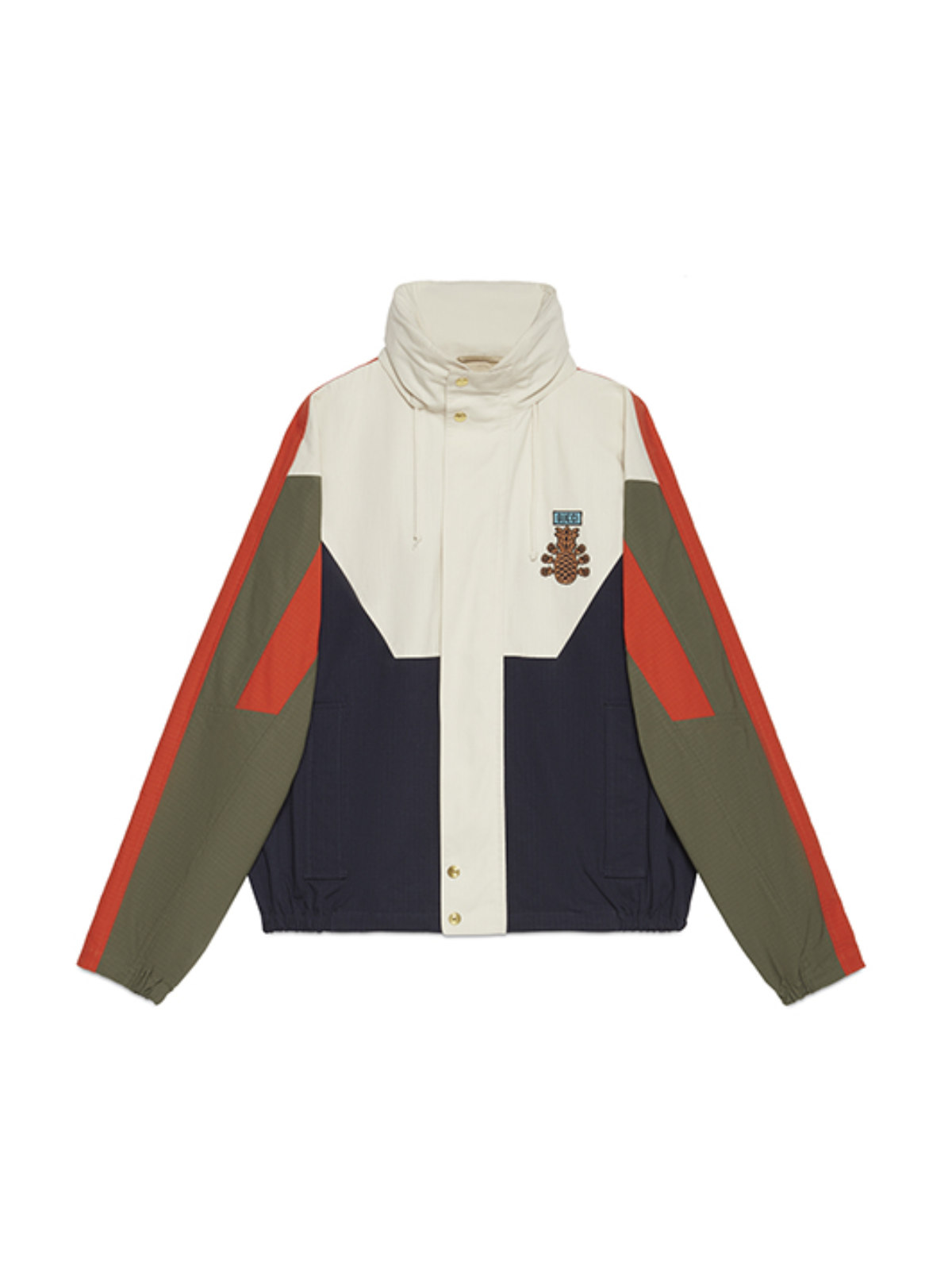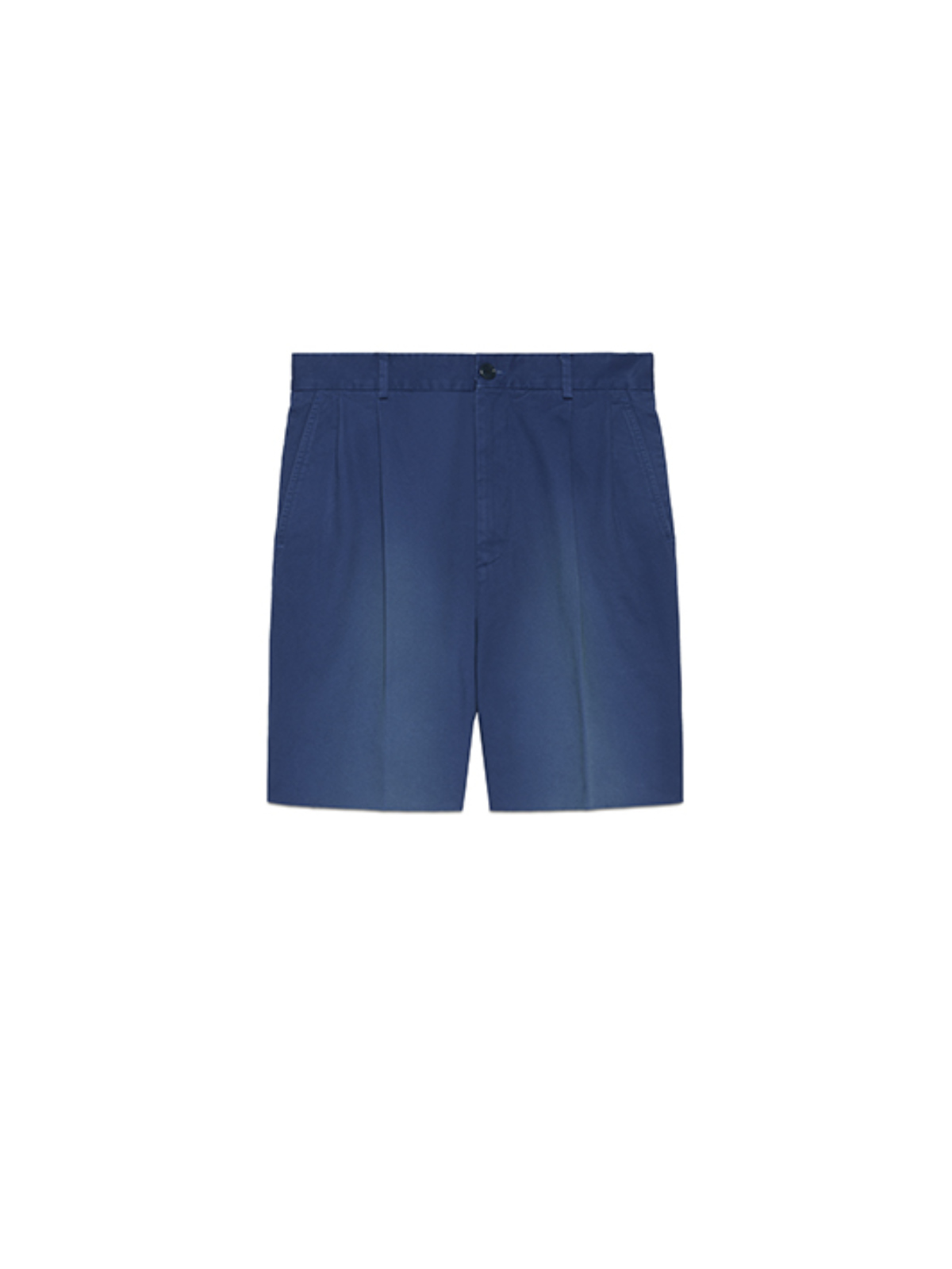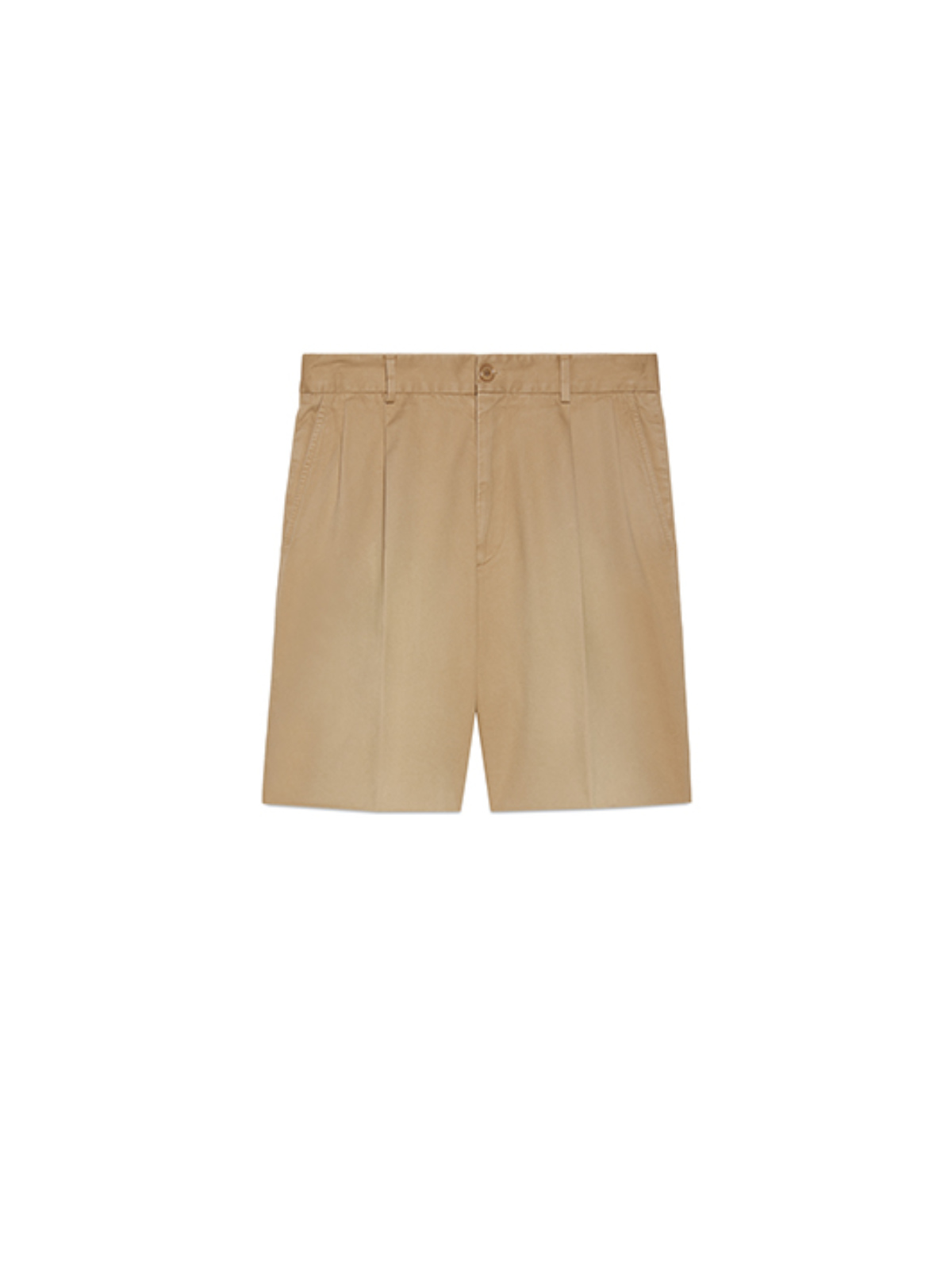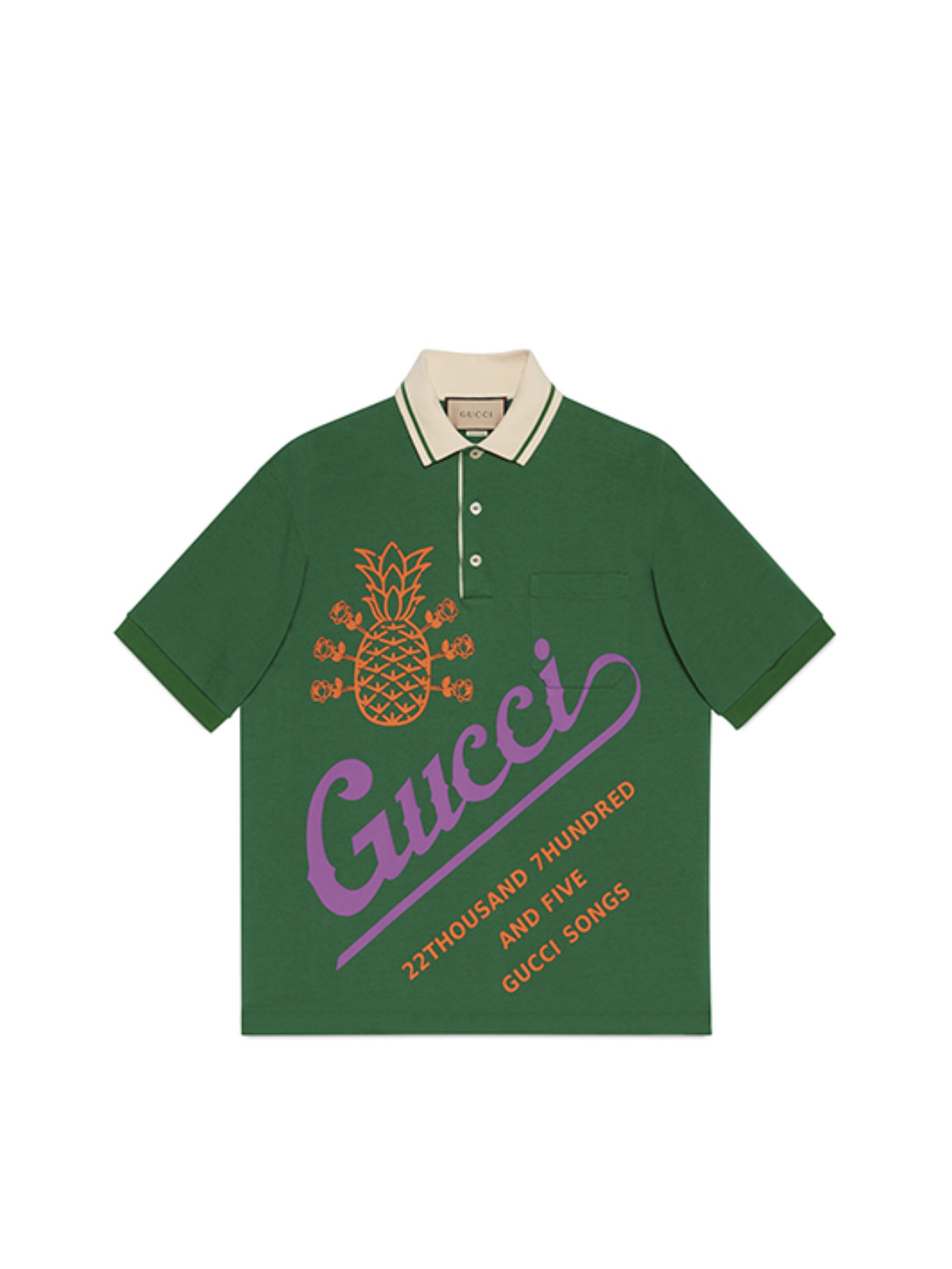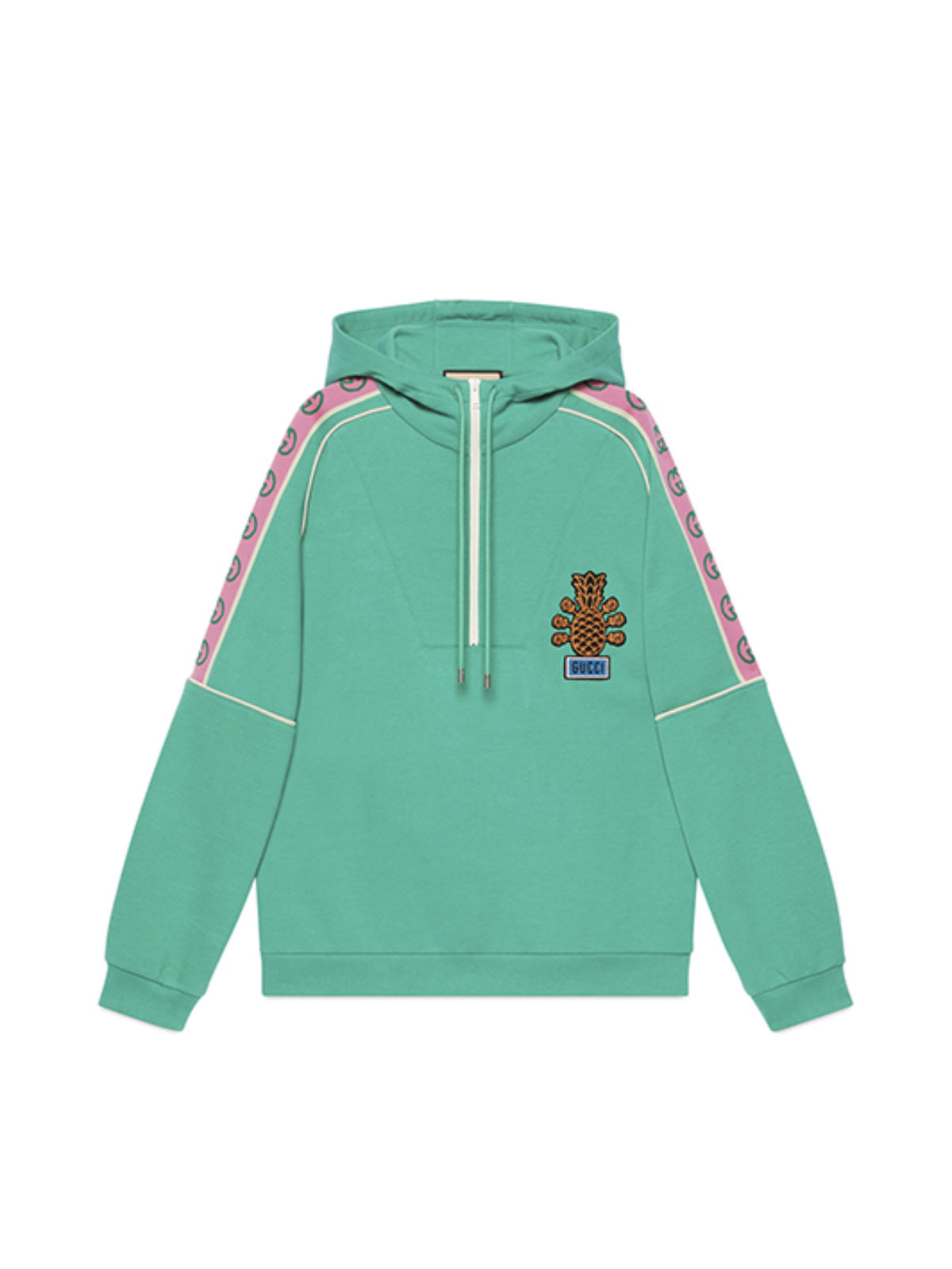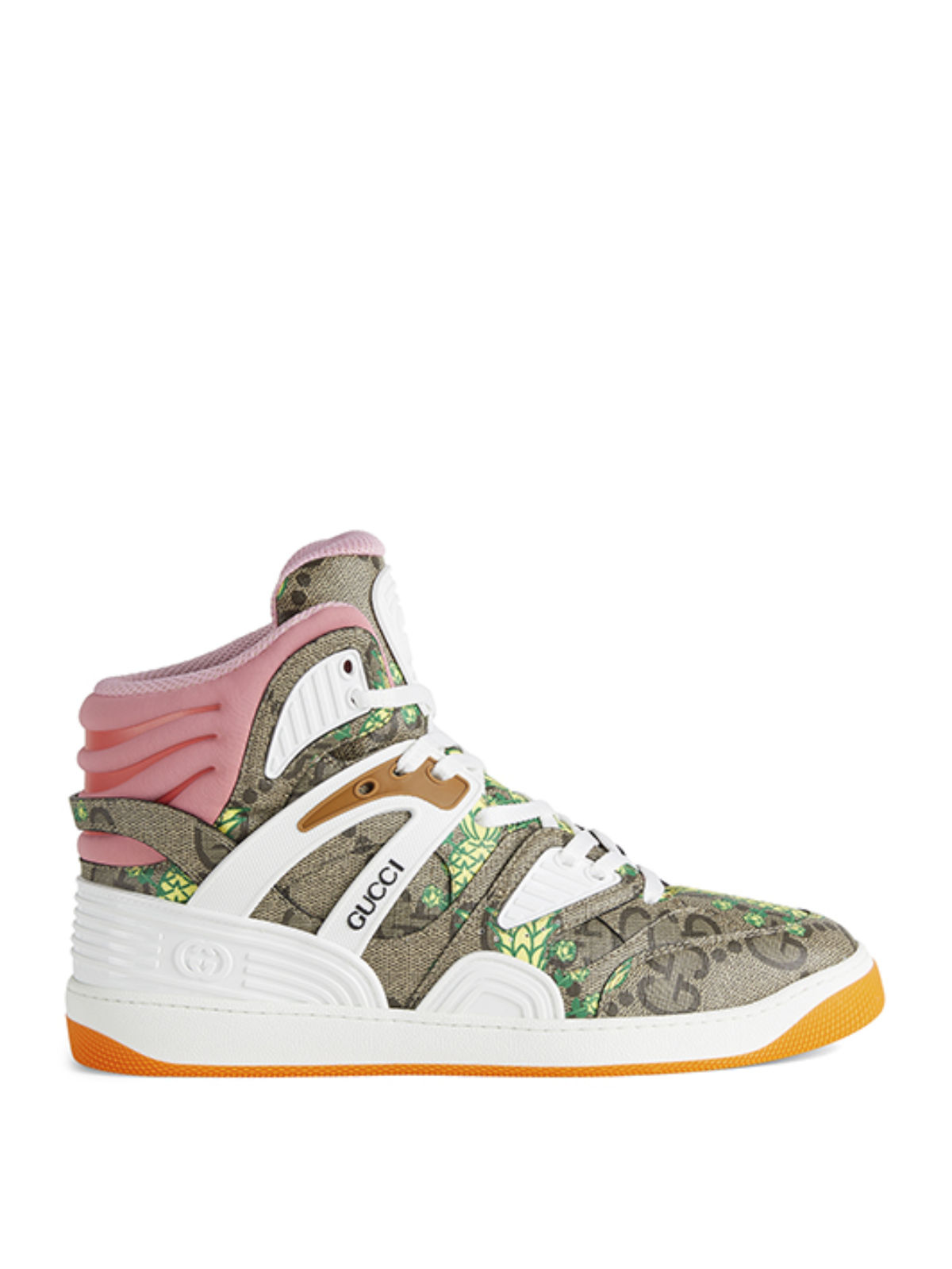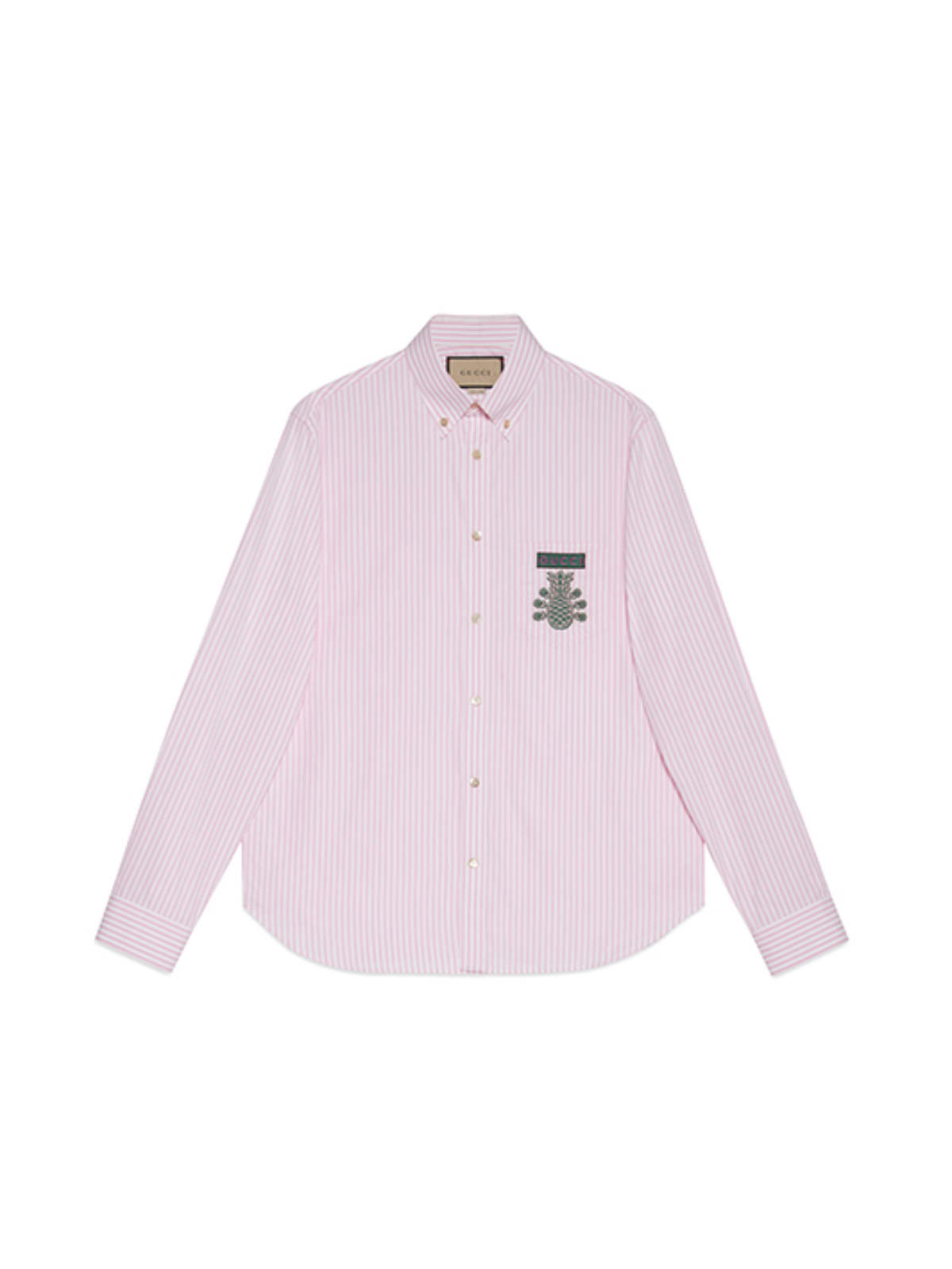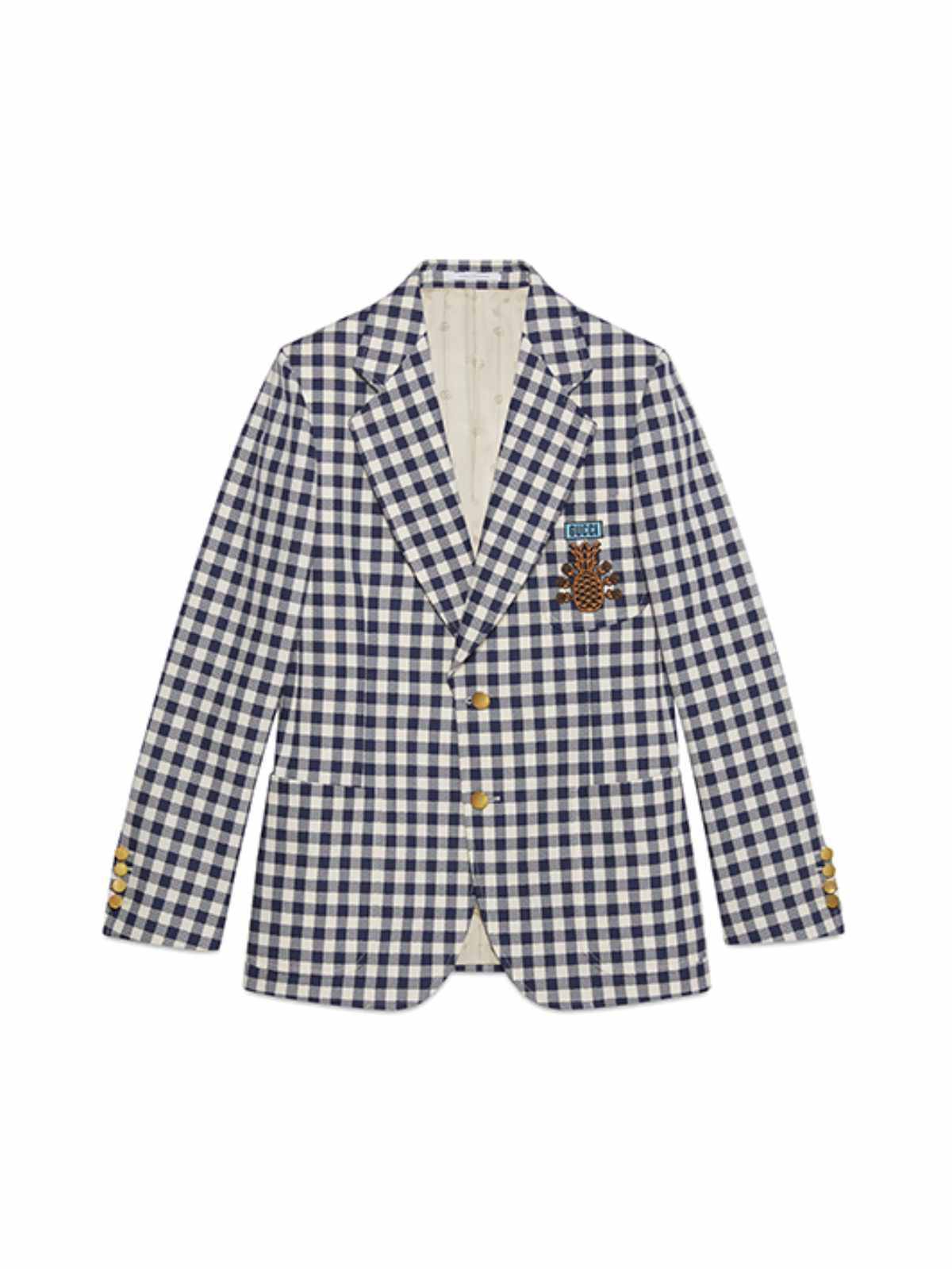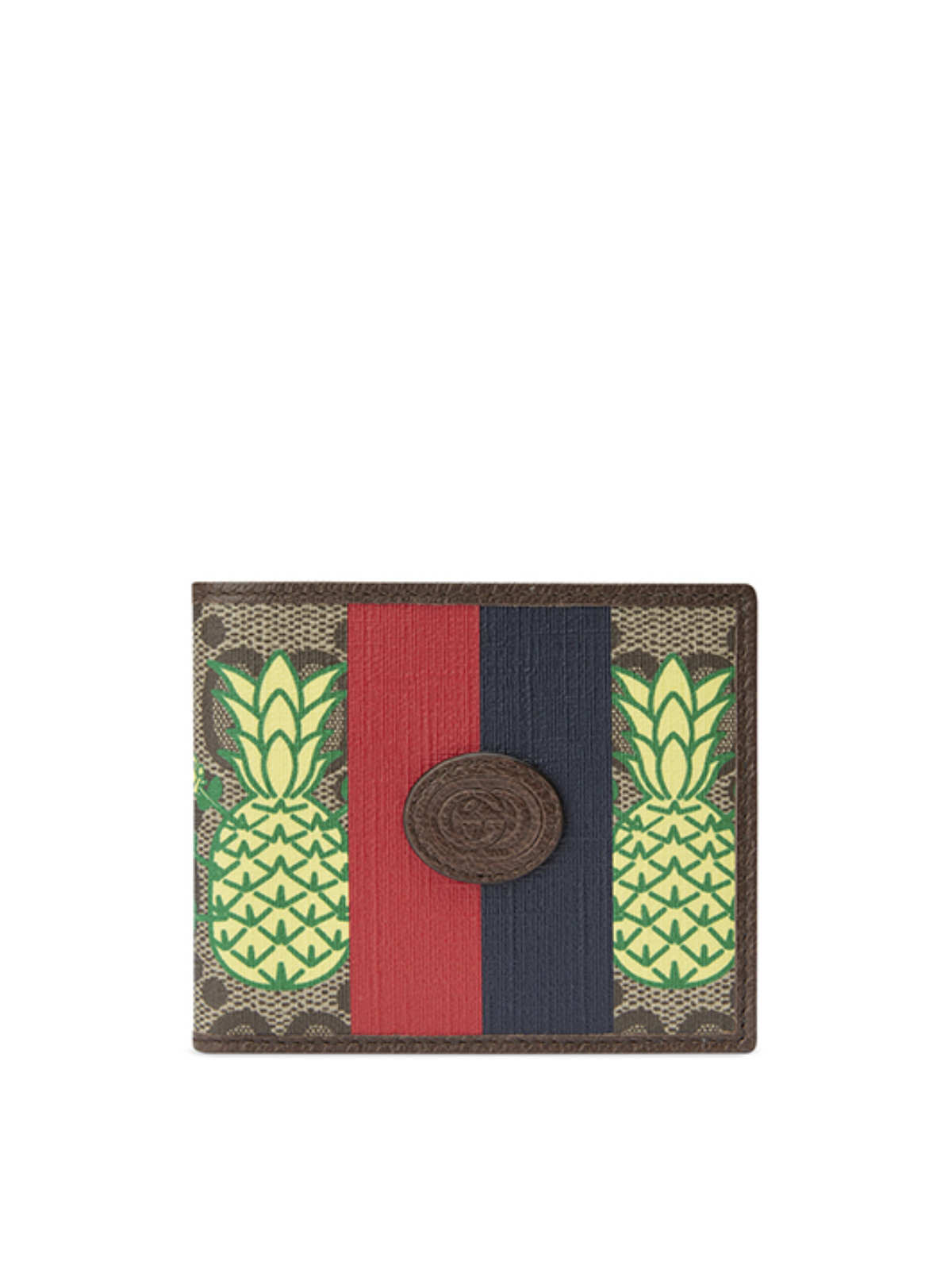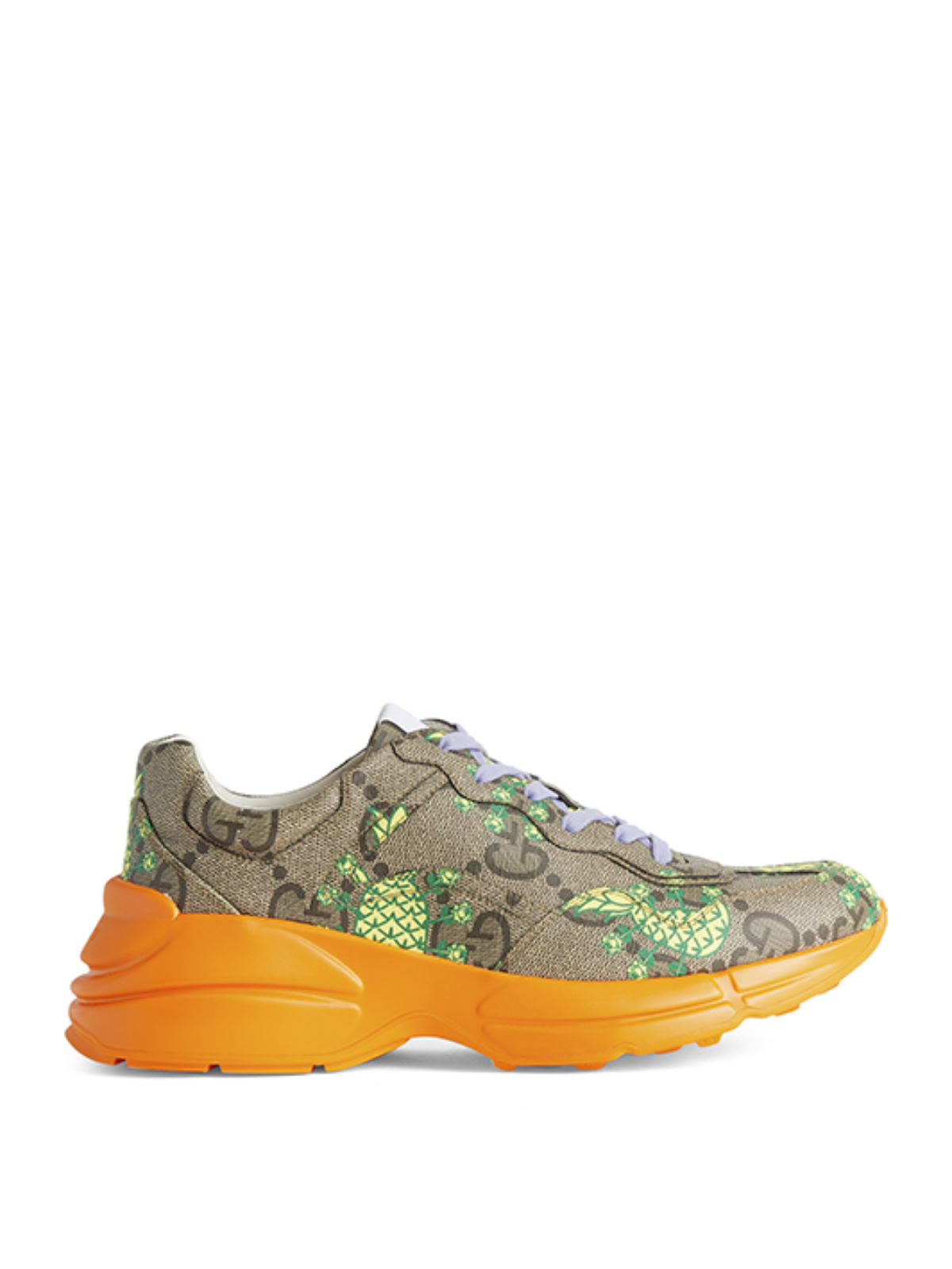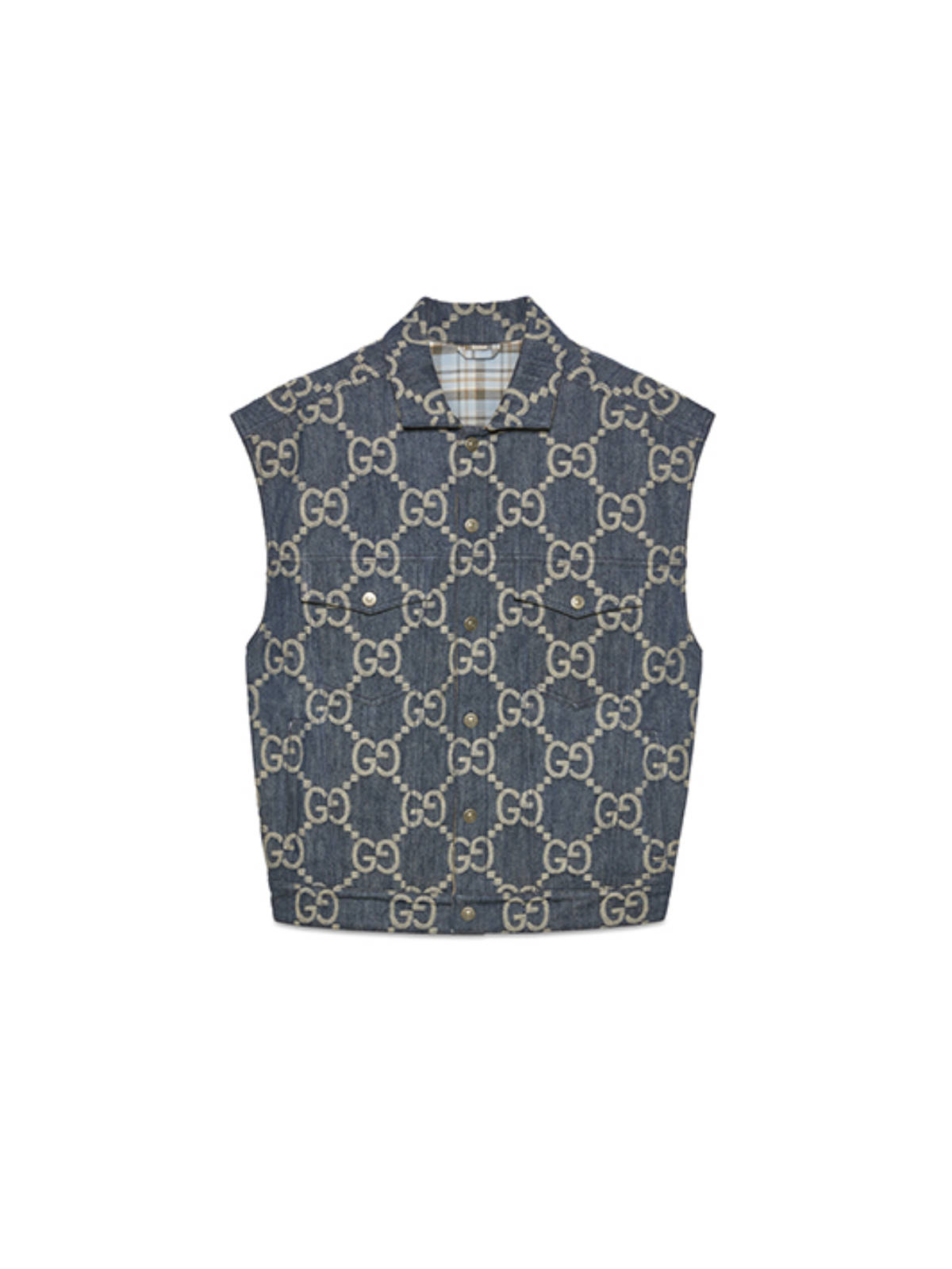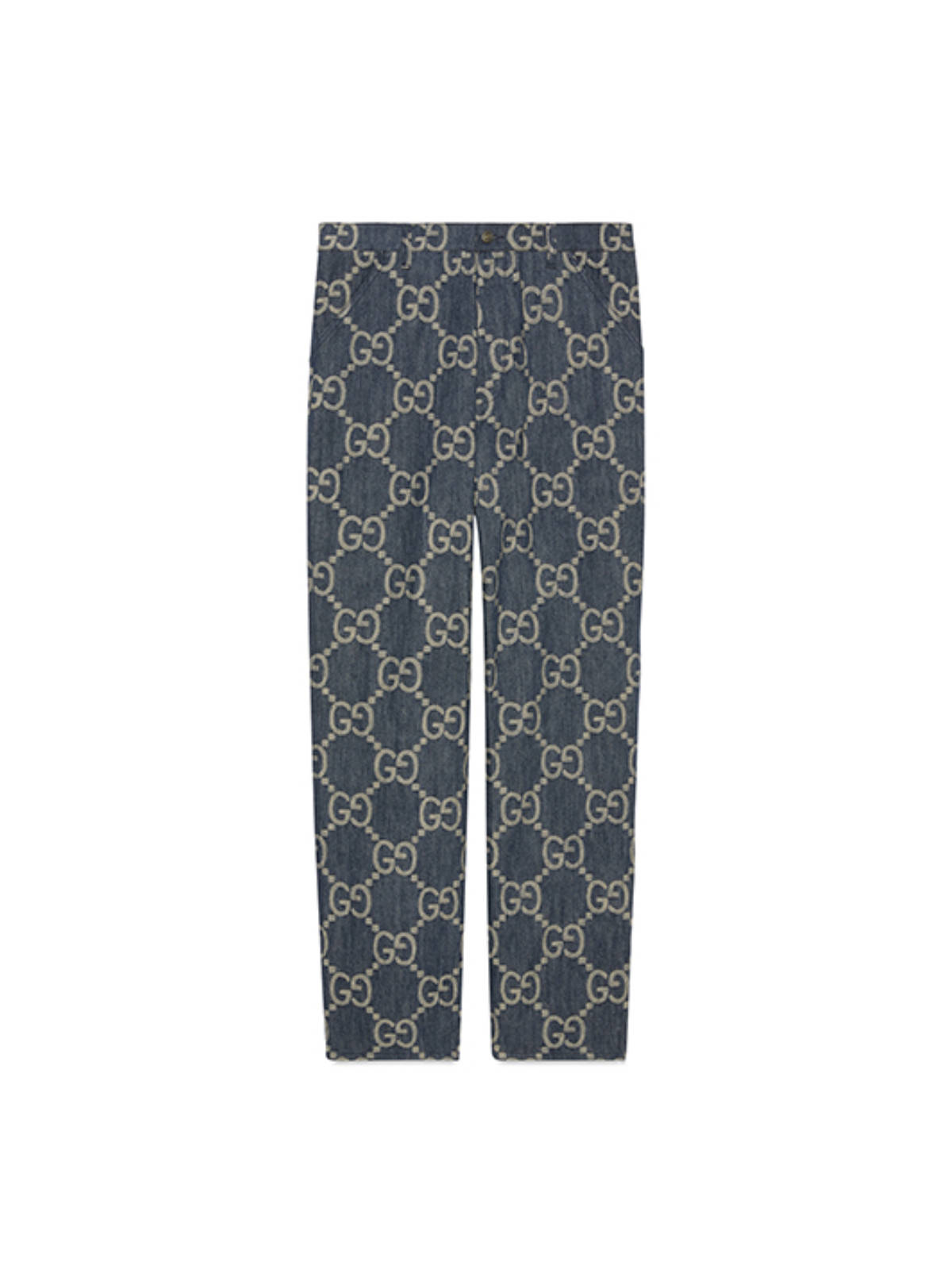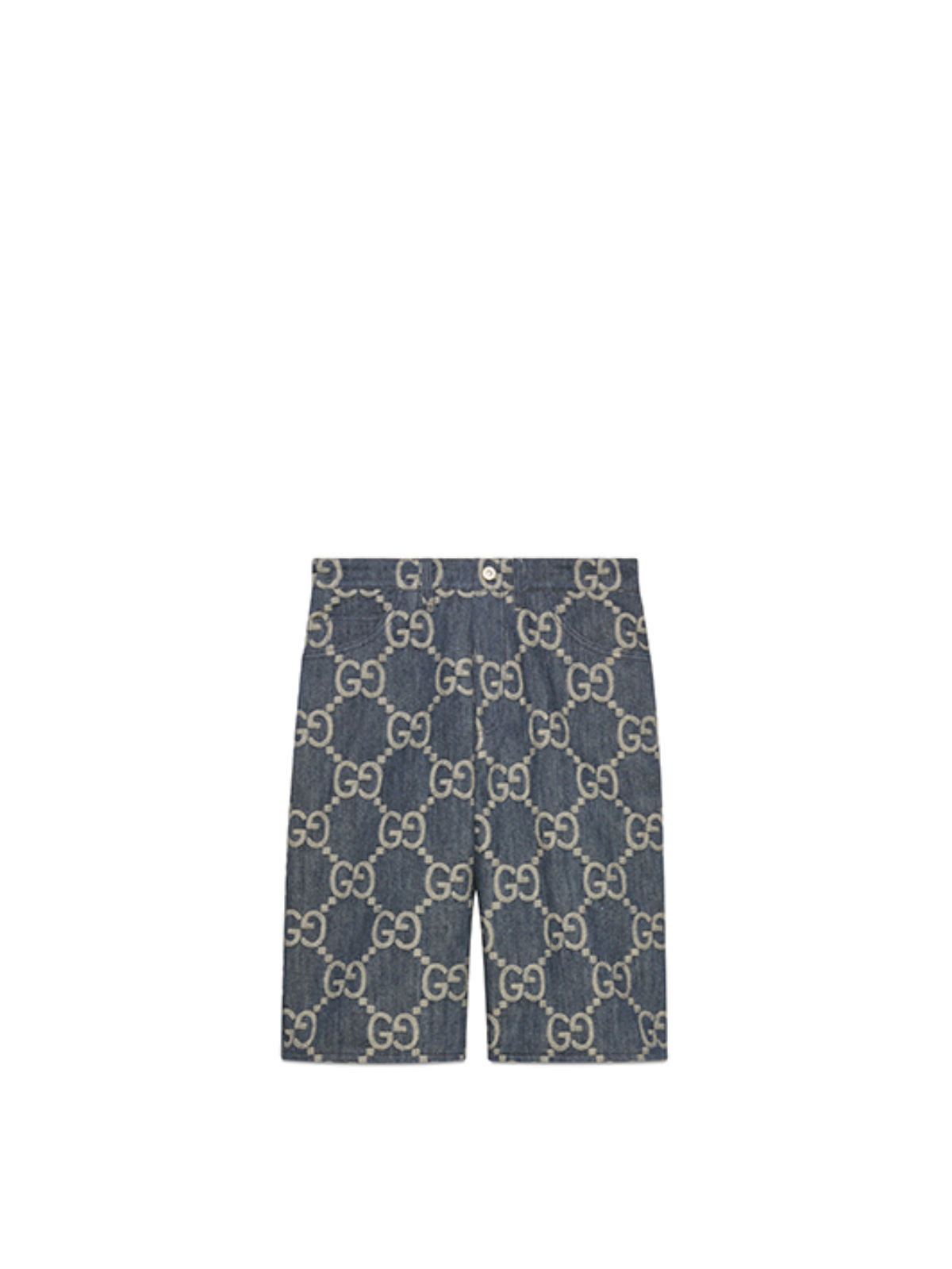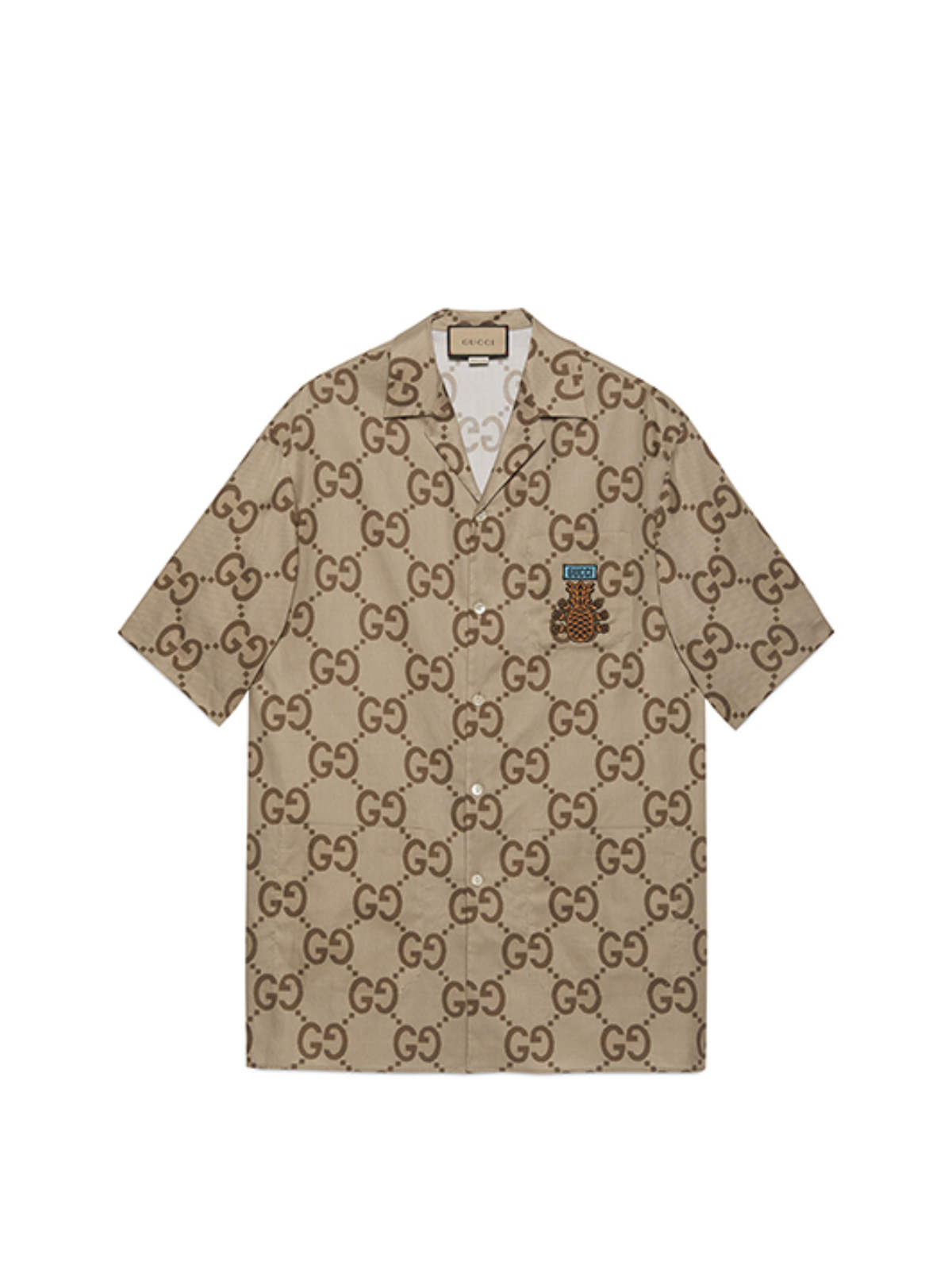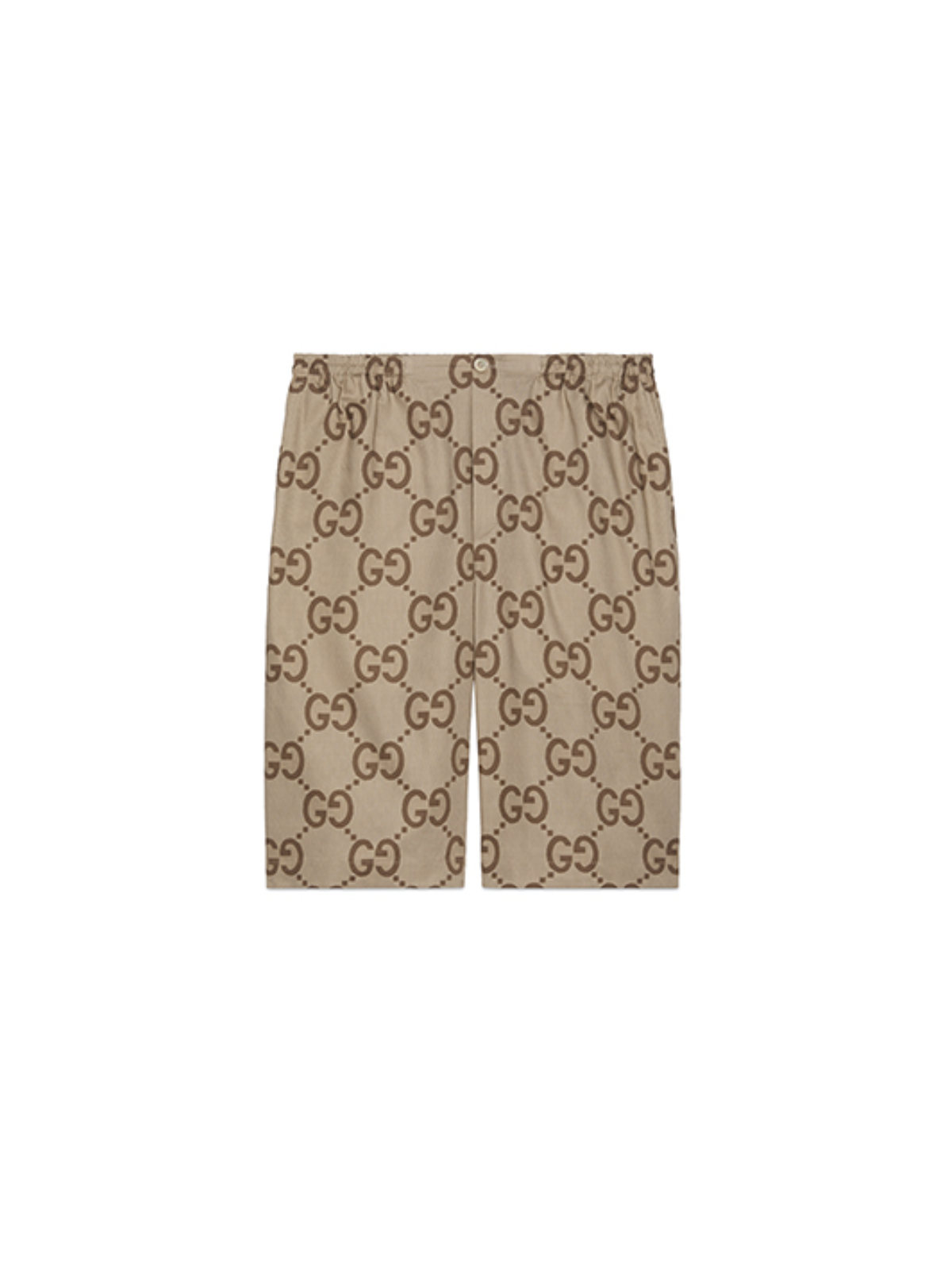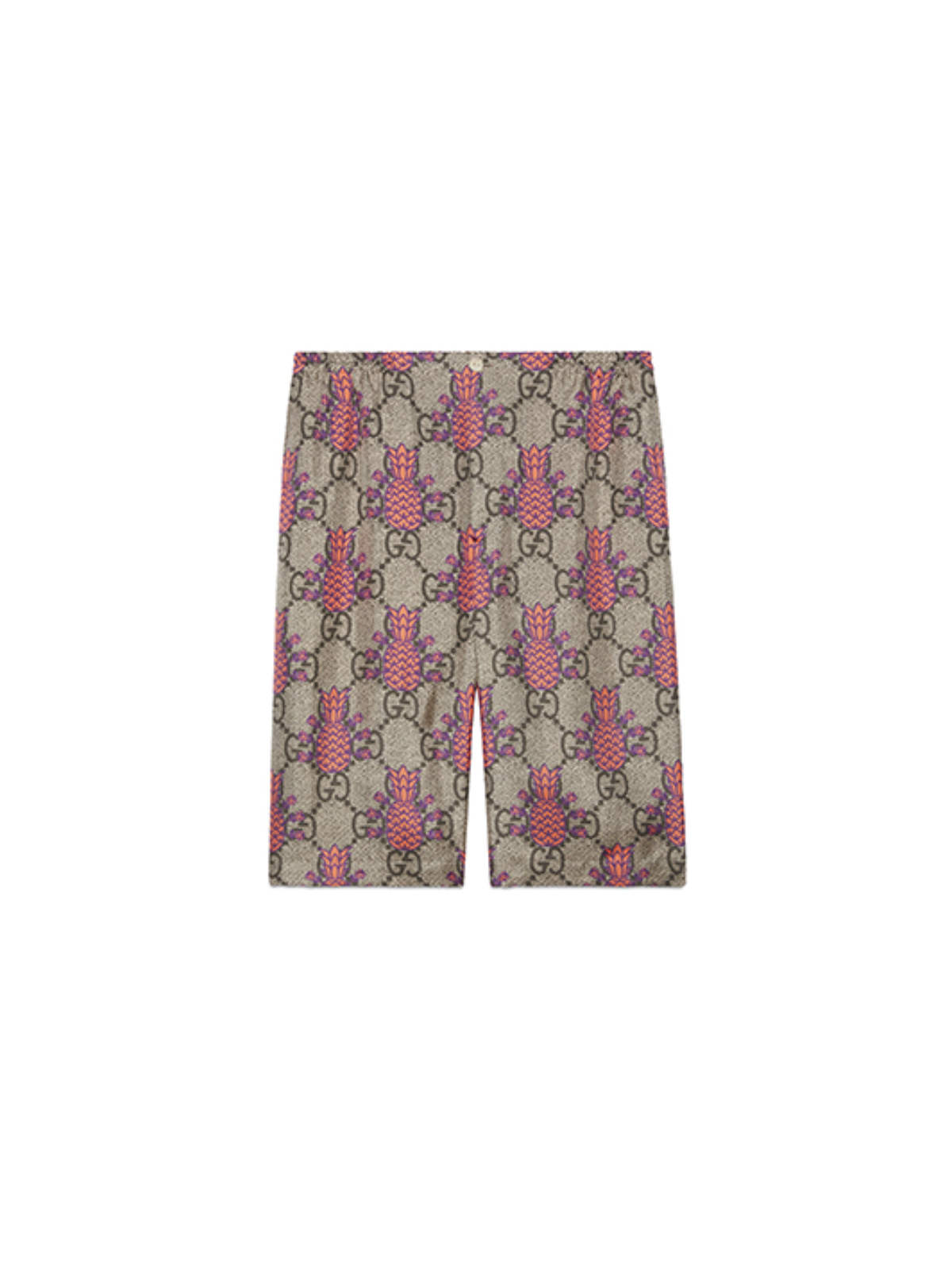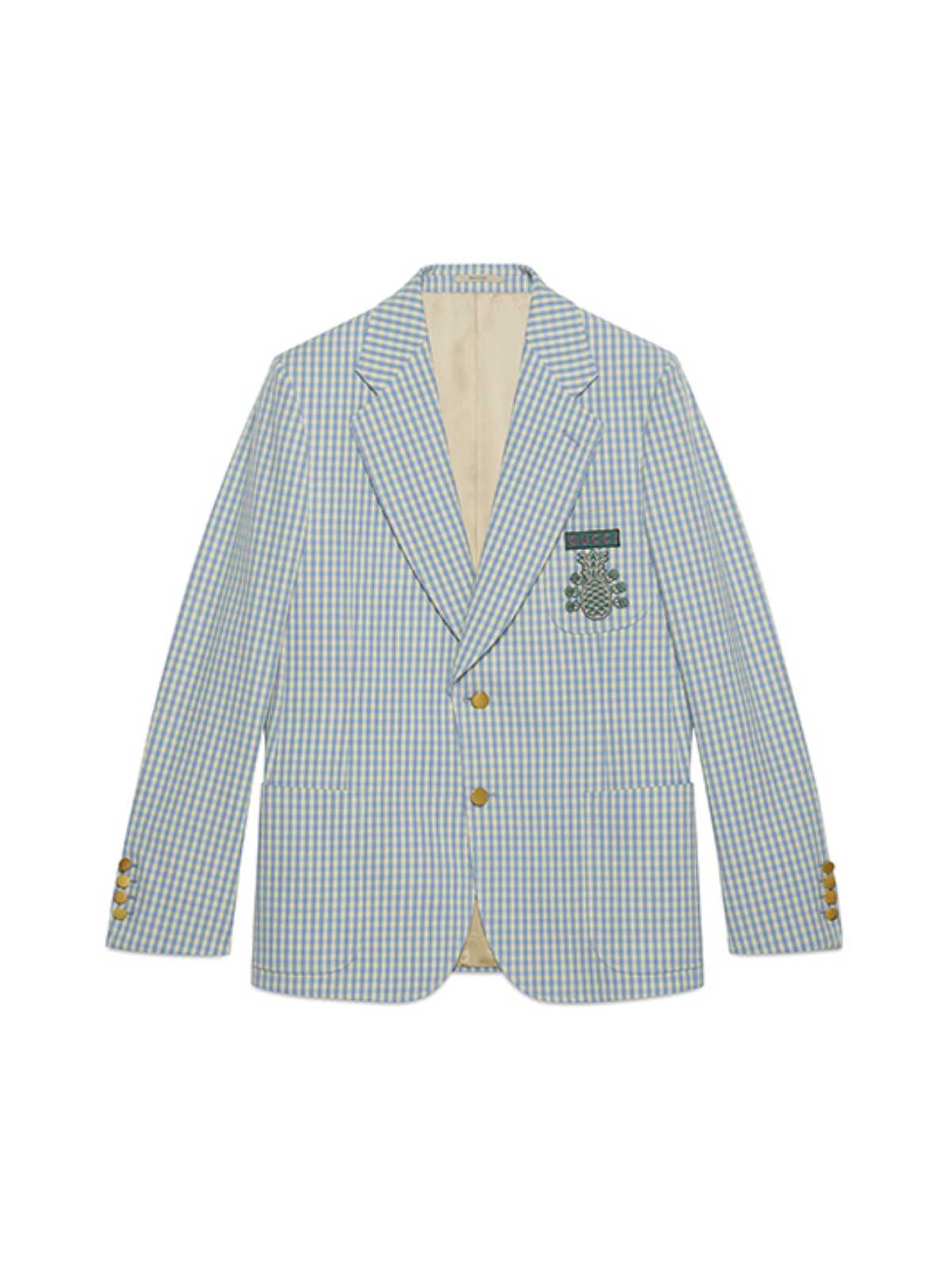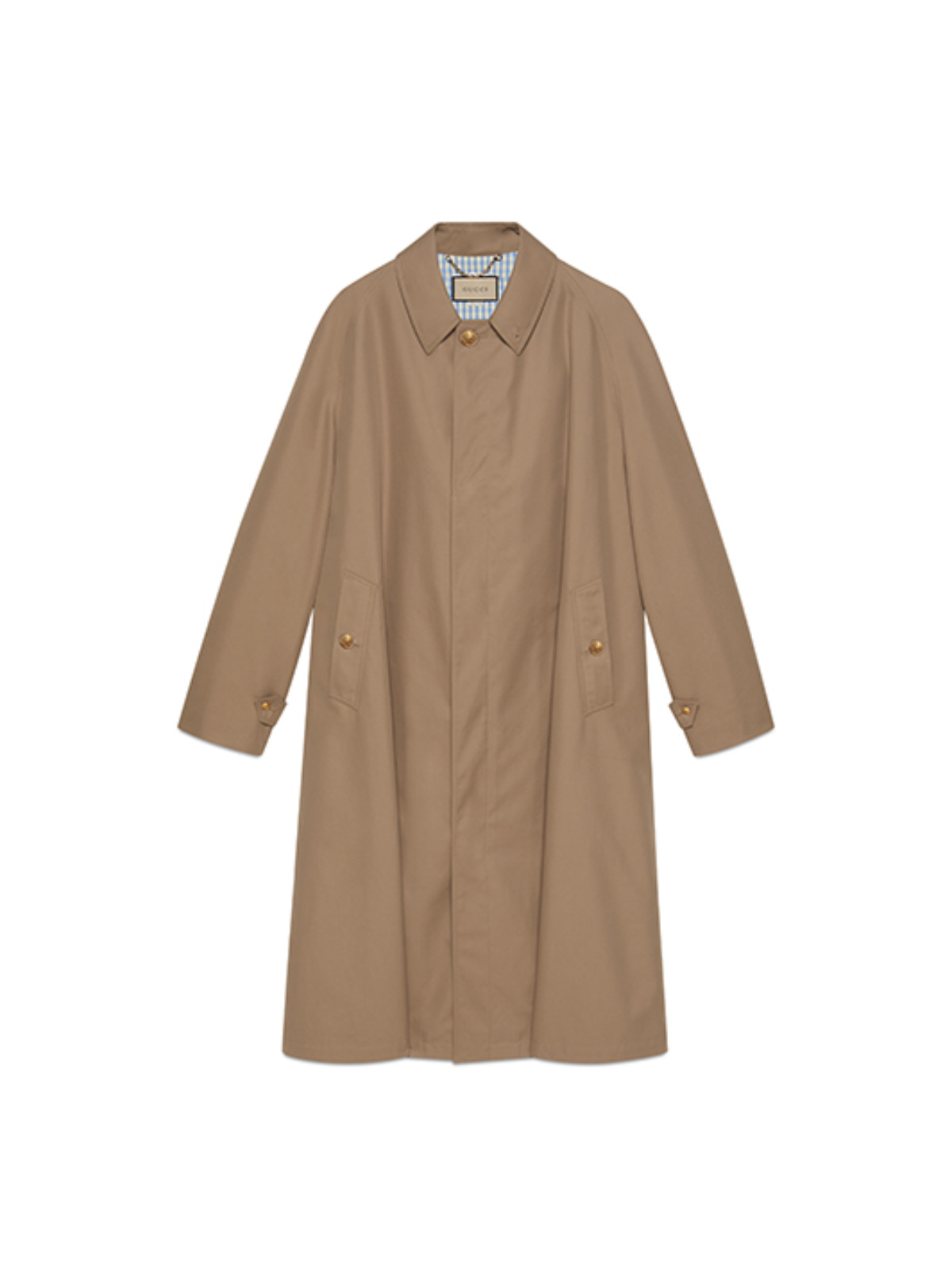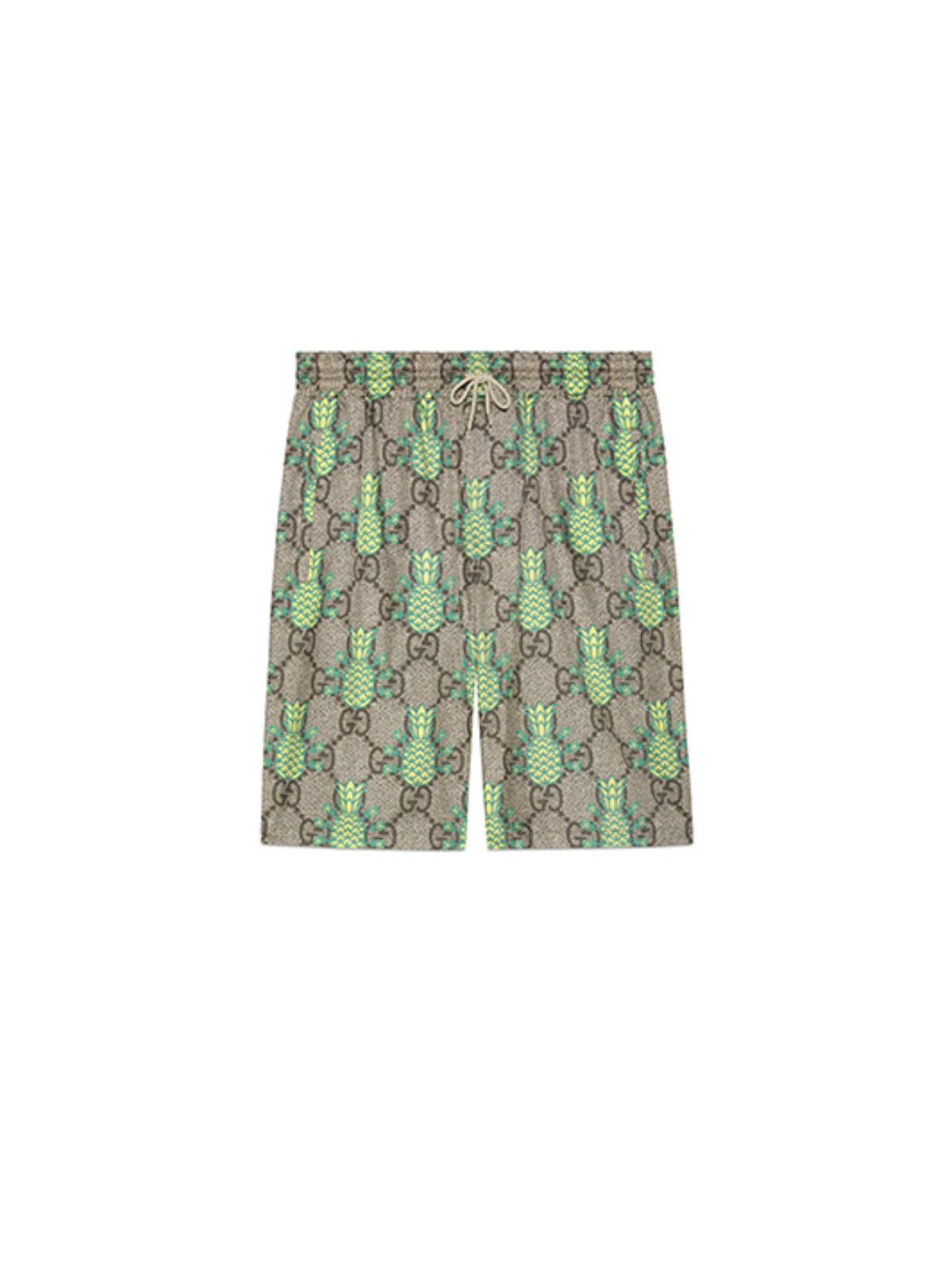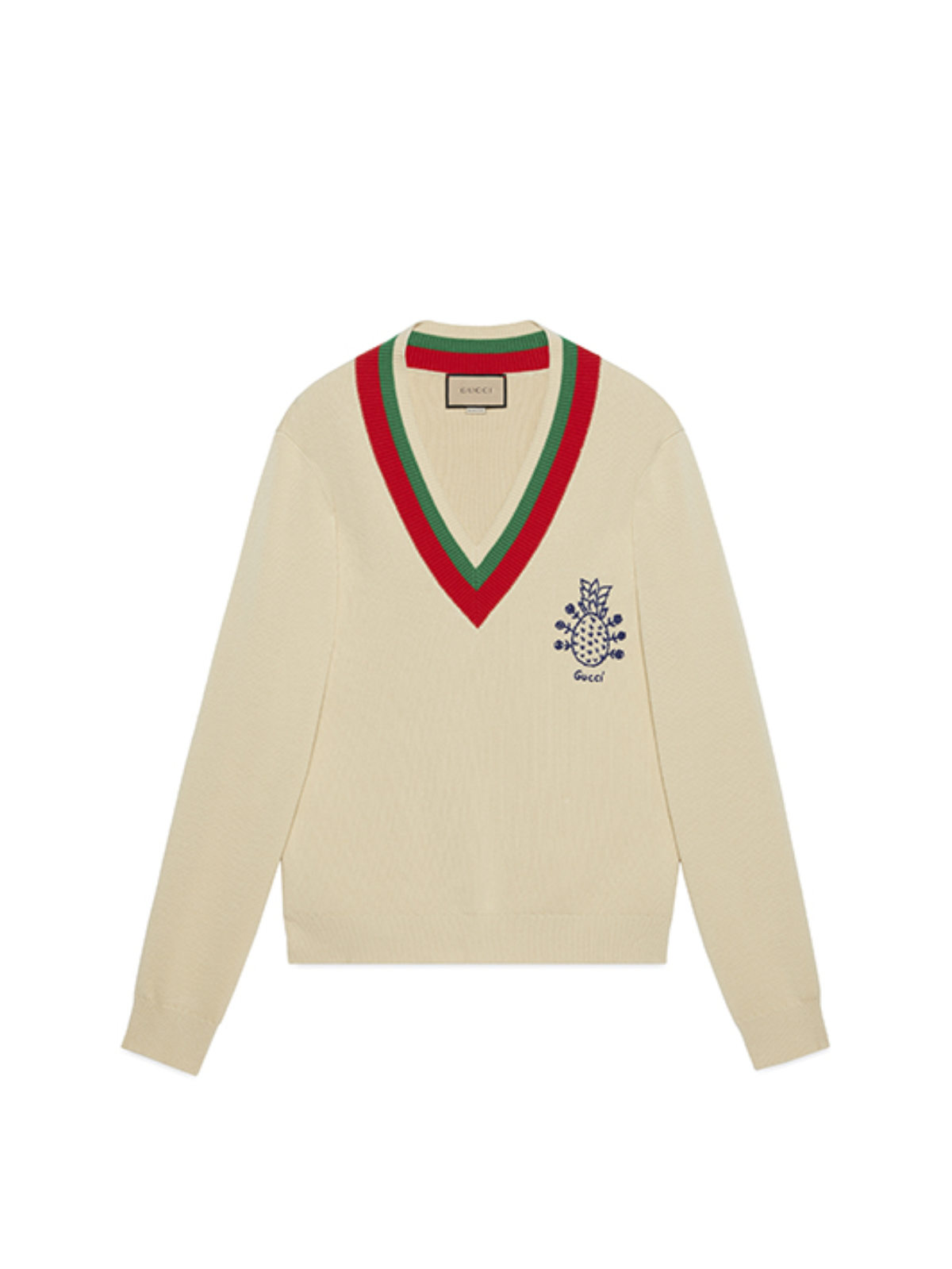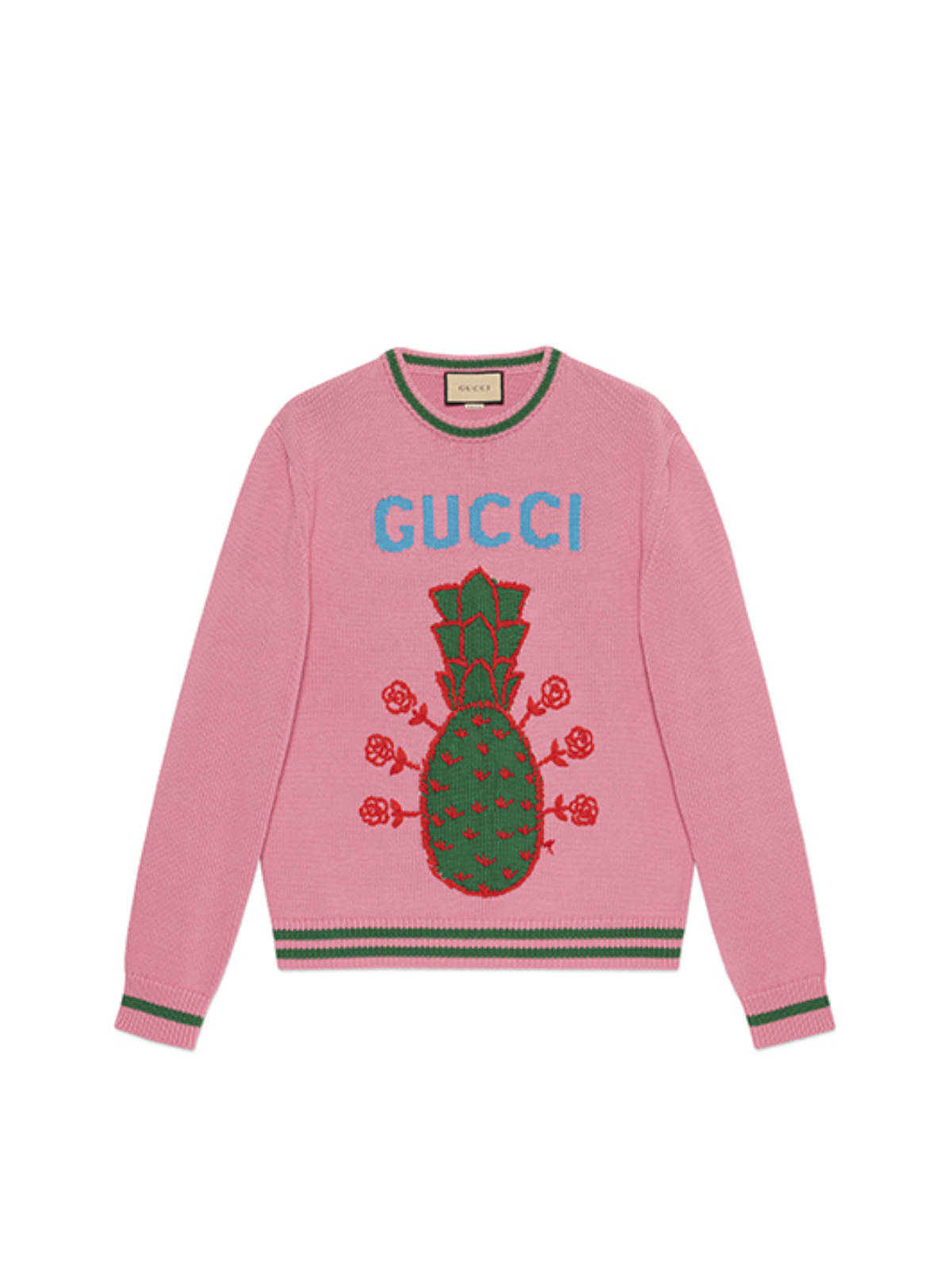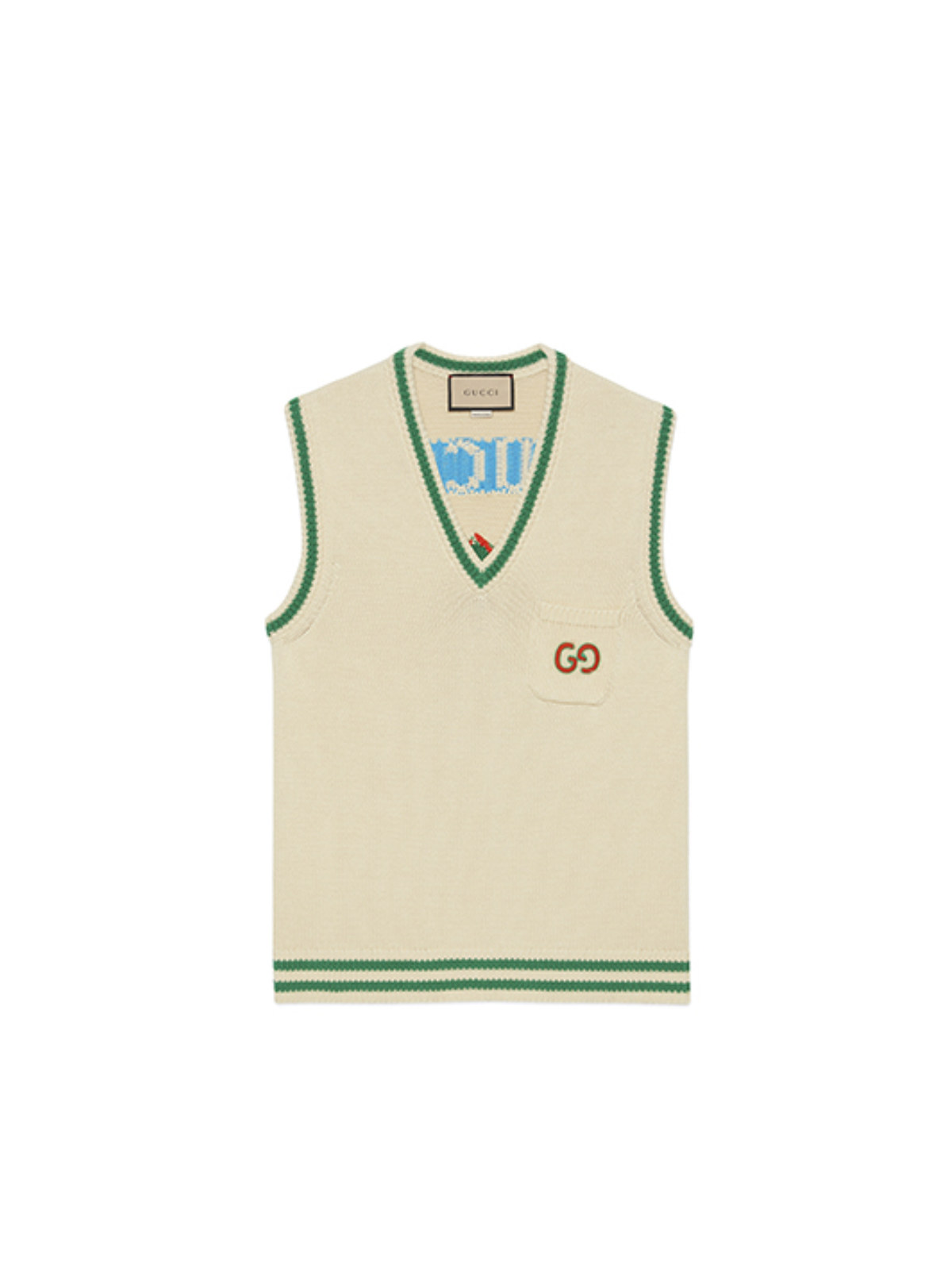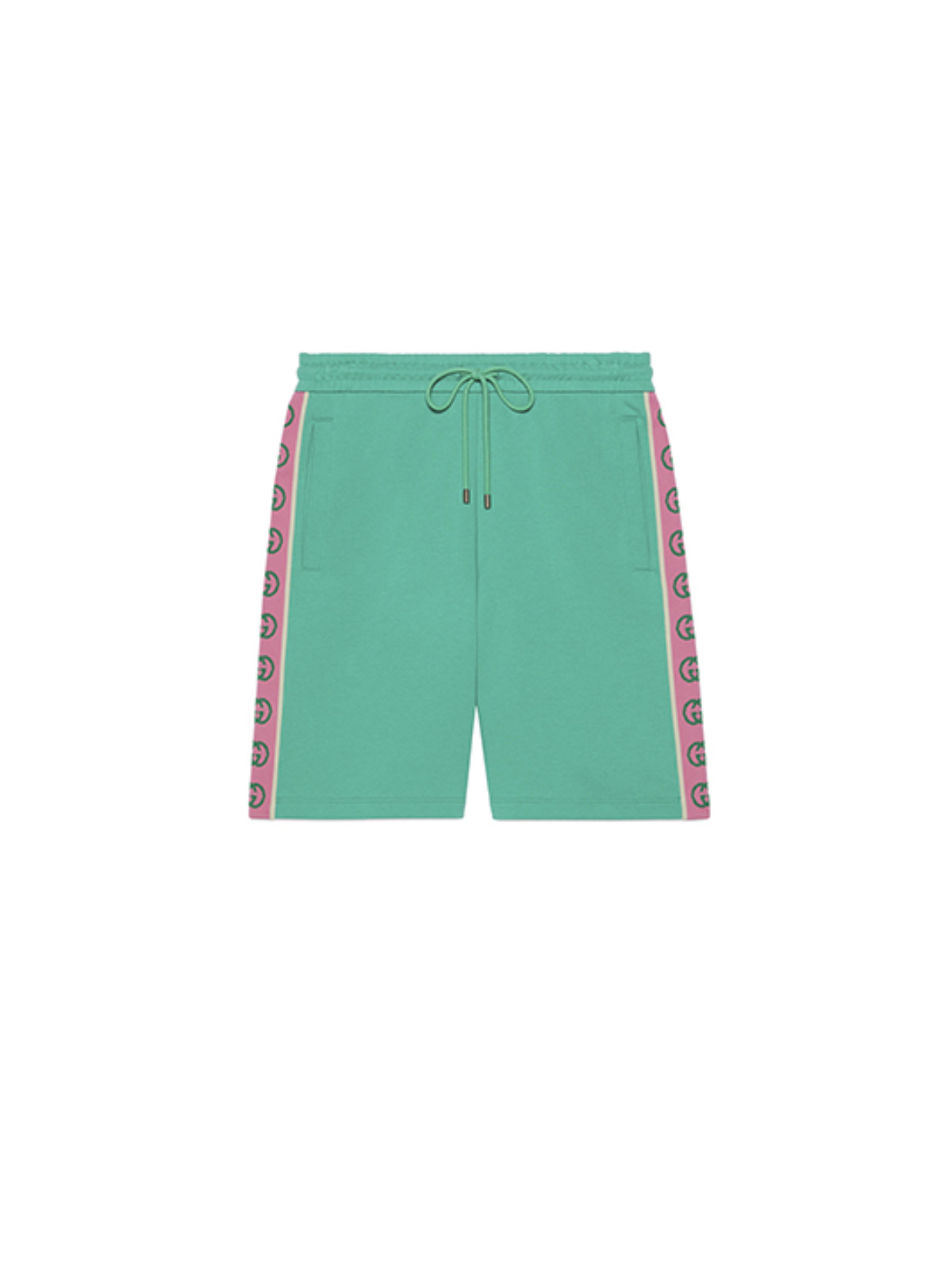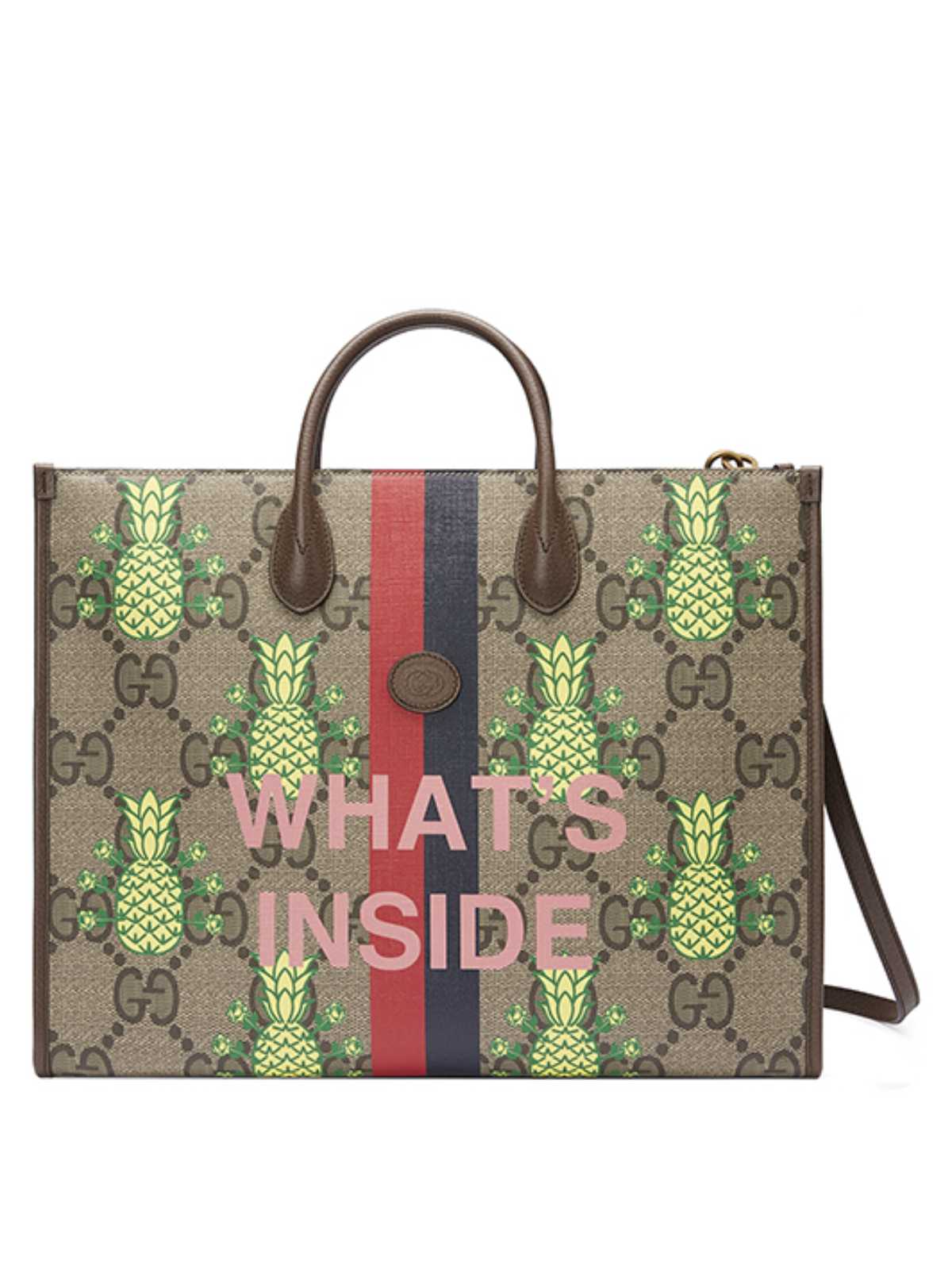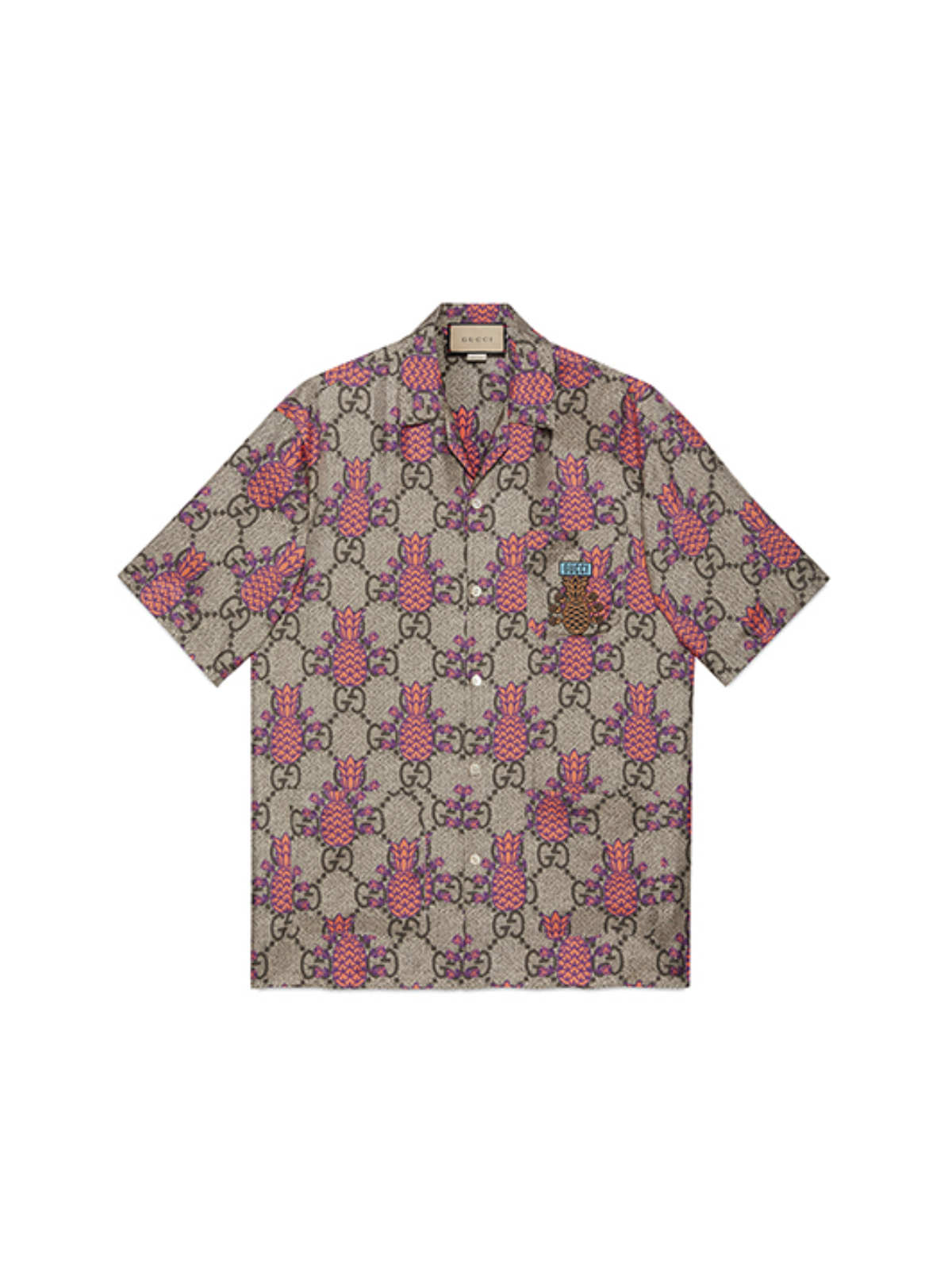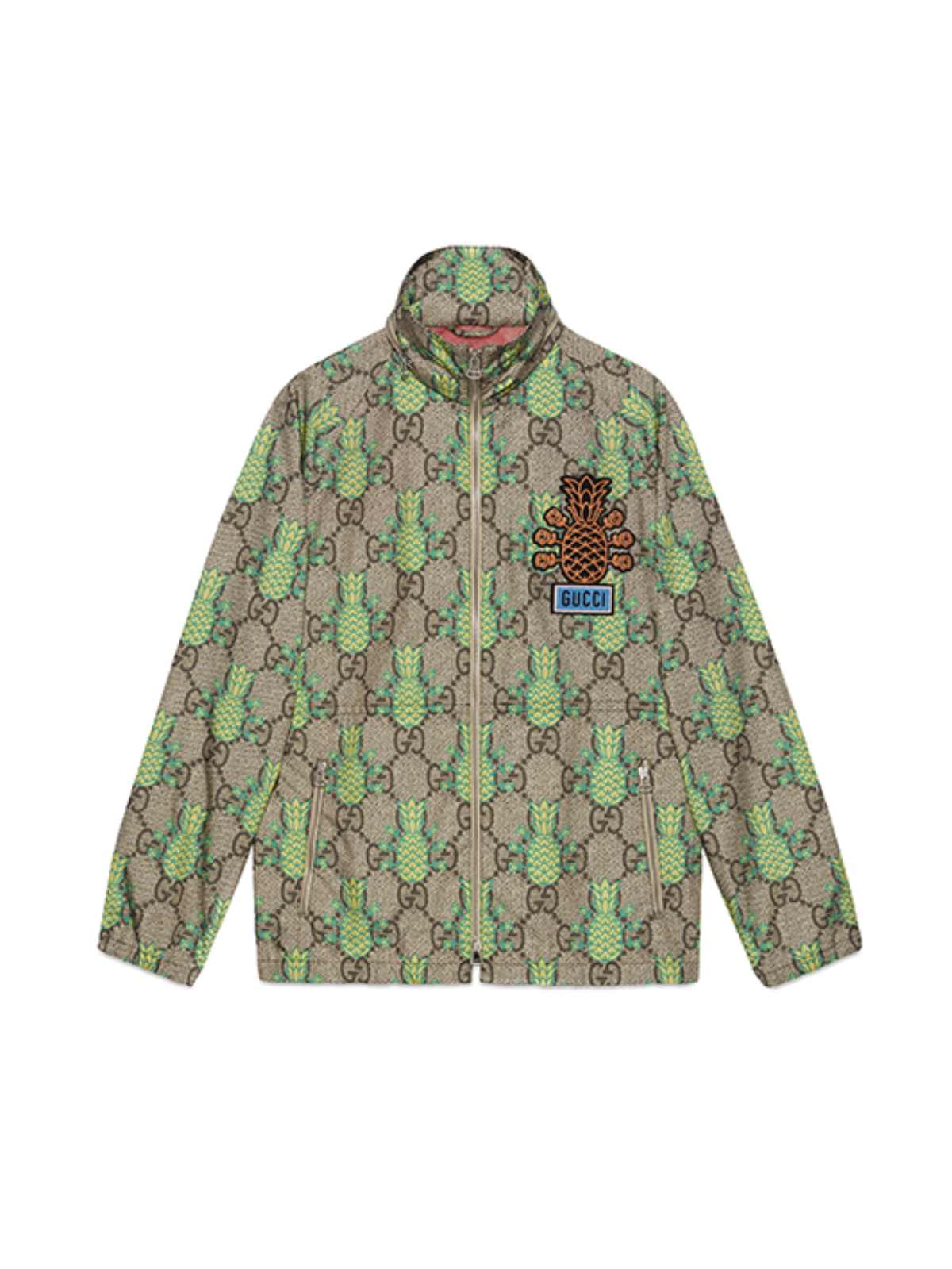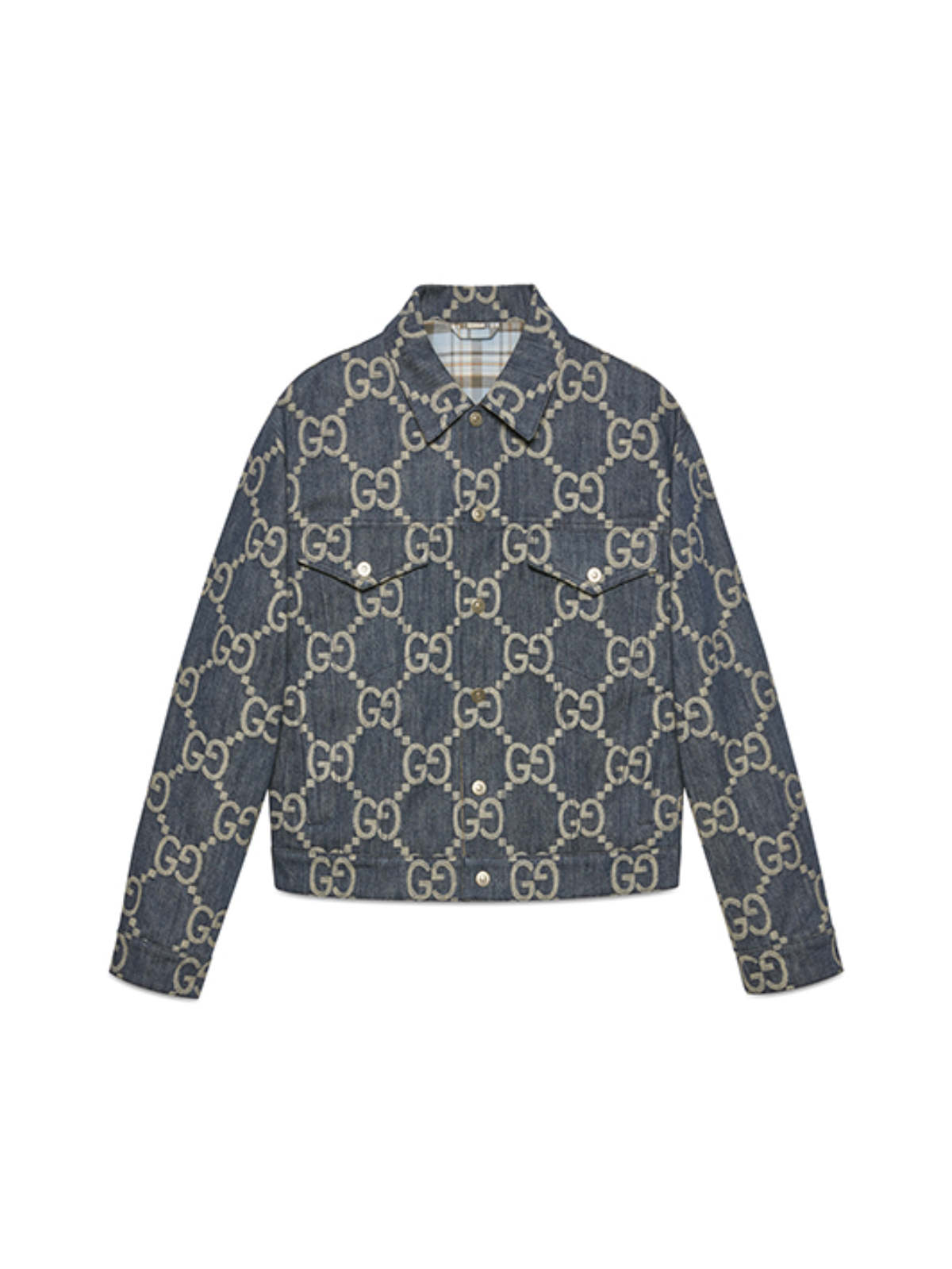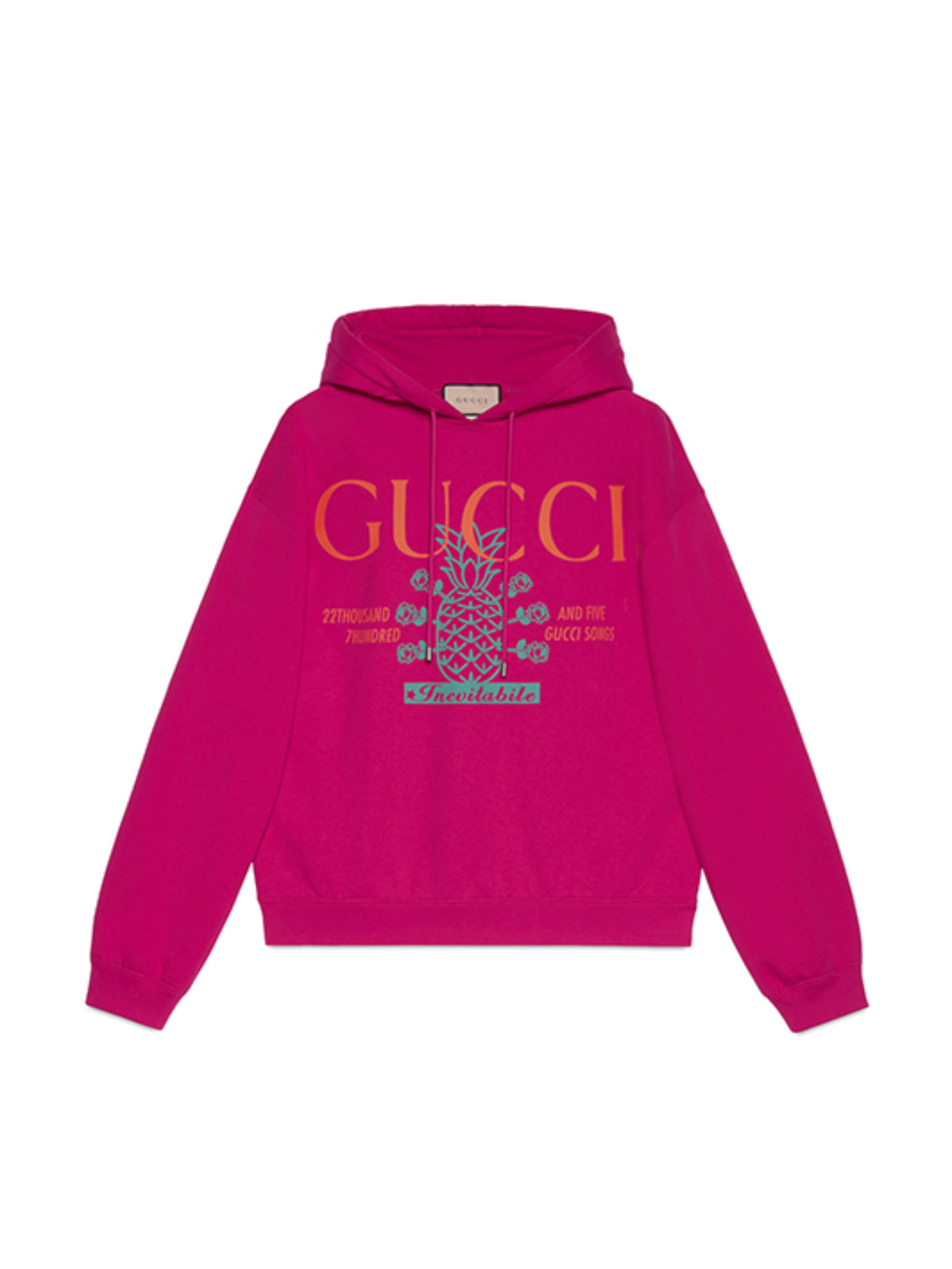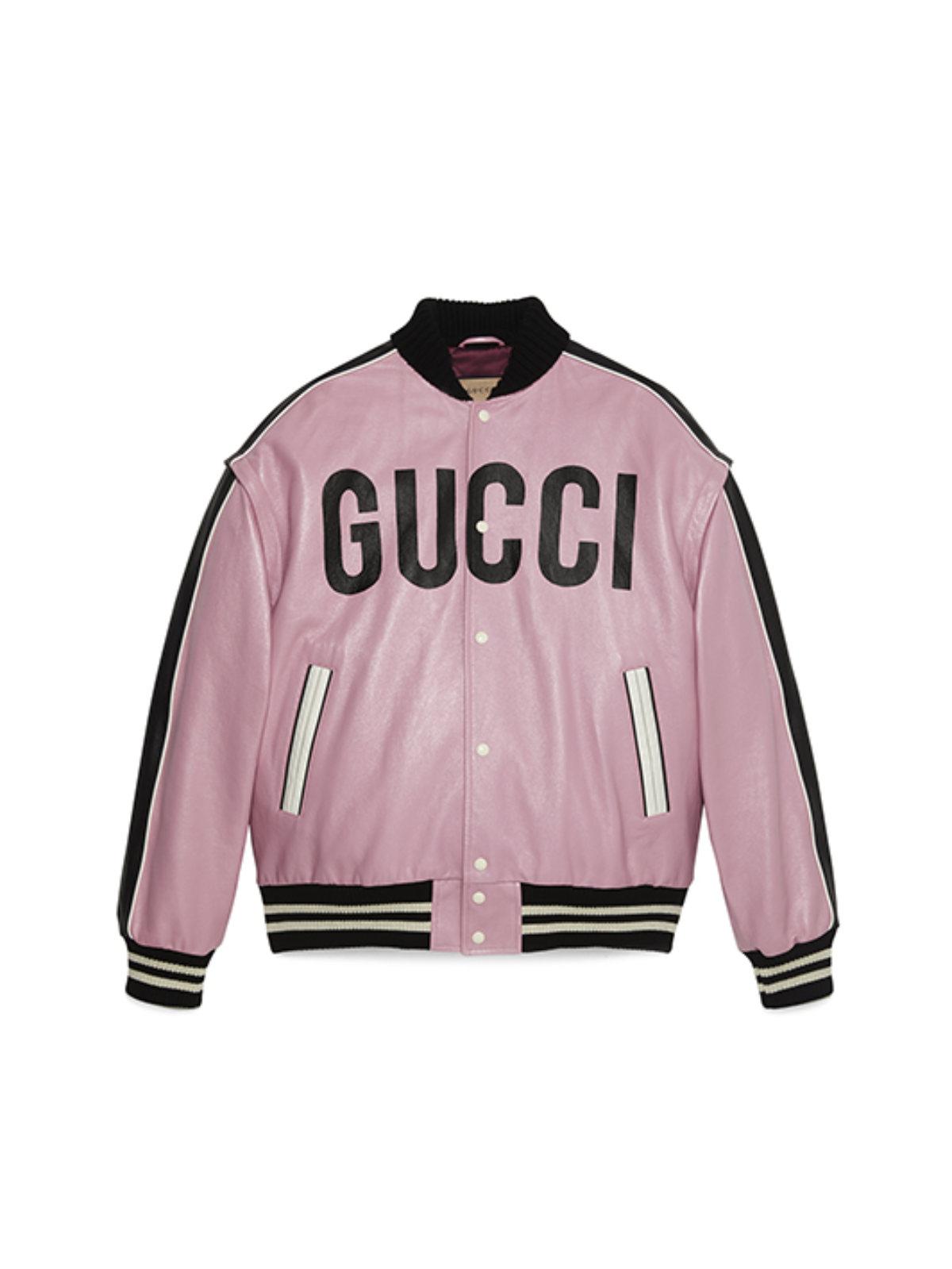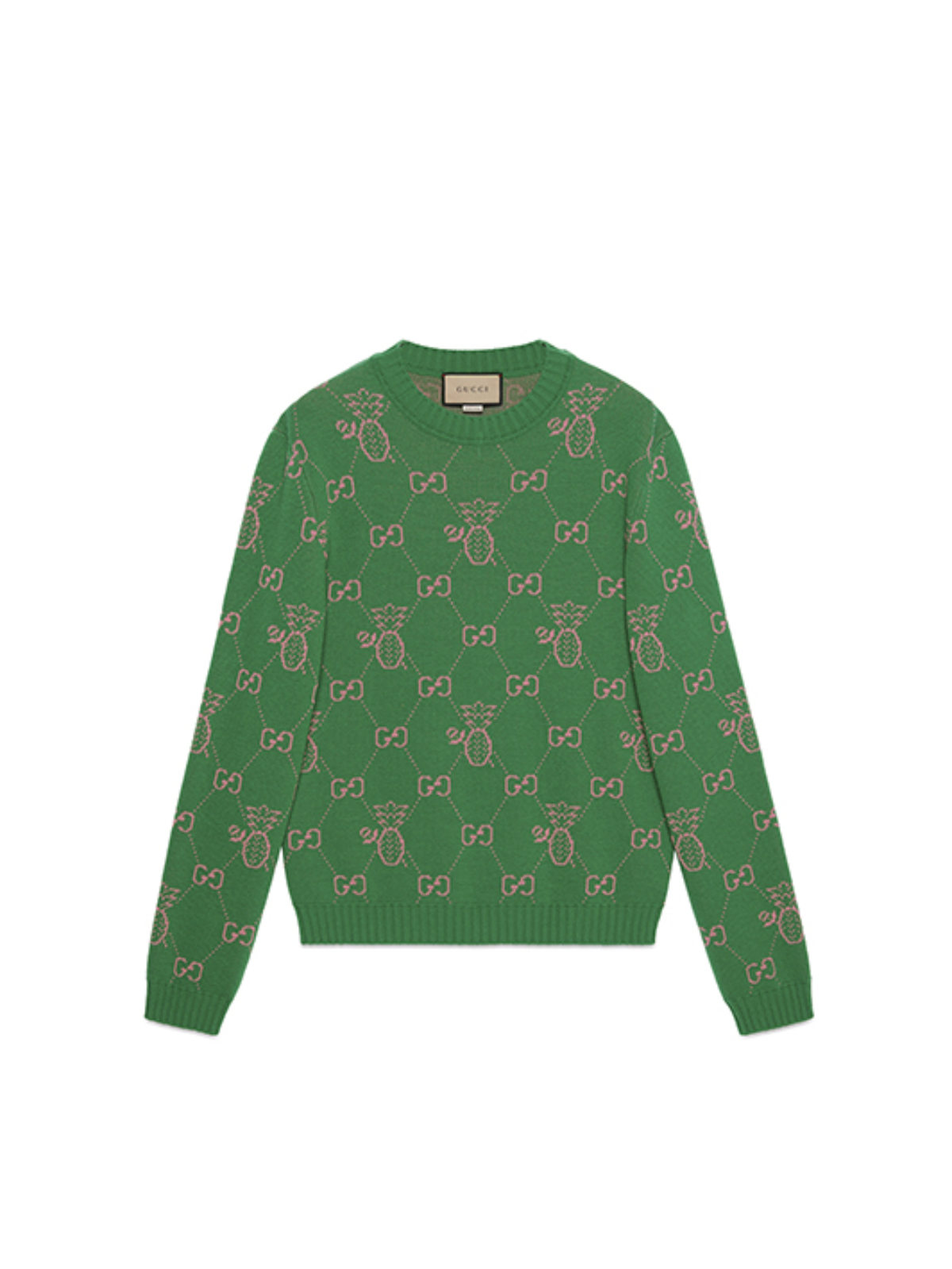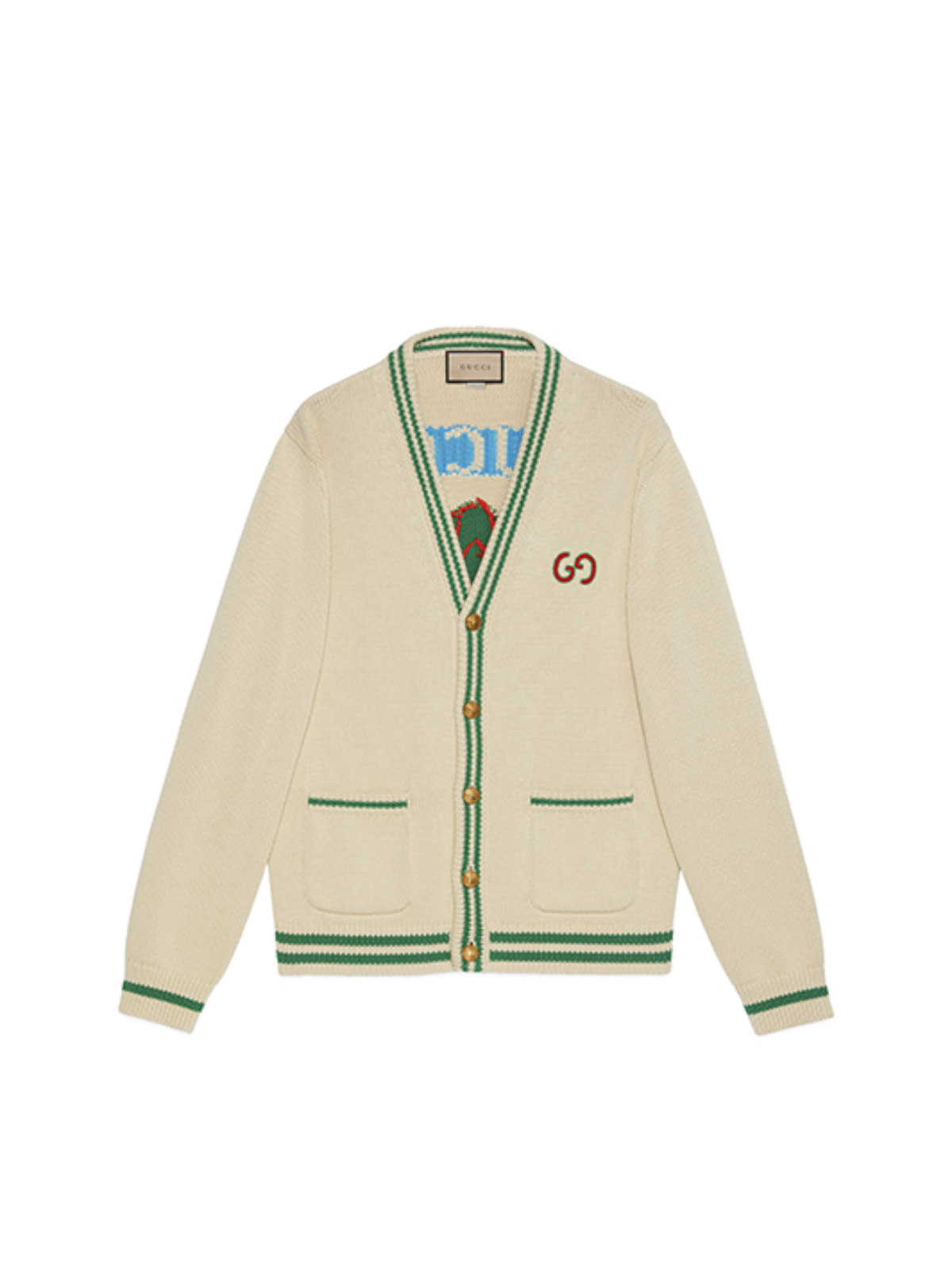 About Gucci

Founded in Florence, Italy, in 1921, Gucci is one of the world's leading luxury brands, led by President and CEO Marco Bizzarri and Creative Director Alessandro Michele. Following the House's centenary, Gucci forges ahead into the next hundred years, continuing to redefine luxury while celebrating the creativity, Italian craftsmanship, and innovation at the core of its values.
Gucci is part of the global luxury group Kering, which manages the development of a series of renowned Houses in fashion, leather goods, jewelry and watches.
Discover more about Gucci at www.gucci.com
---