---
Gucci Announced The Opening Of Its Namiki Flagship Store
Luxferity, 11.05.2021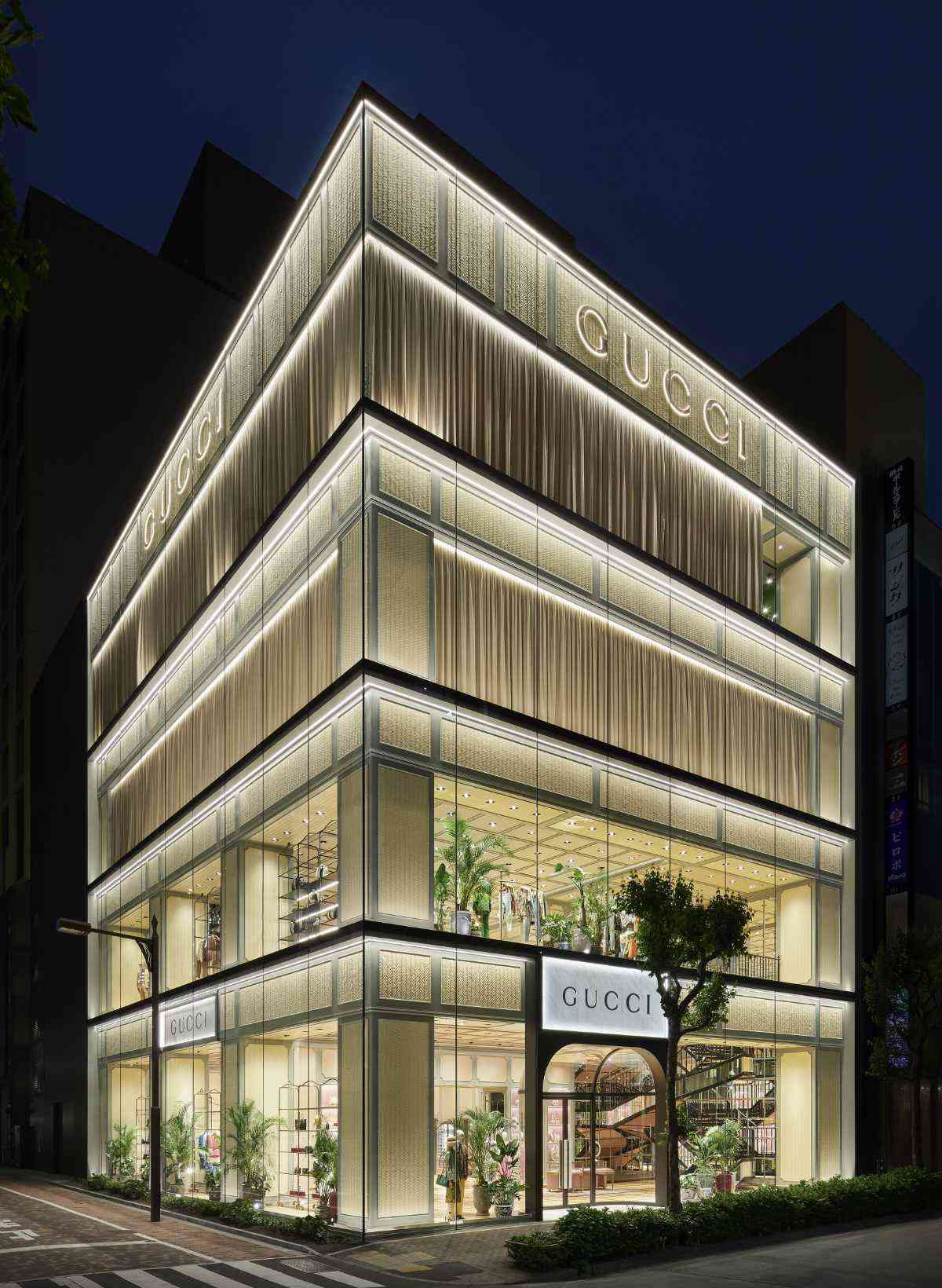 Gucci Namiki is located on Namiki-dori Street, the same street on which Gucci started its business in Japan in 1964.
Designed with a unique concept blending in with the historical environment, the store features a carefully selected product proposal with exclusive and bespoke services for customers seeking a personalized experience. The space, spanning over four floors, serves as an exclusive platform for embodying the vision of Alessandro Michele, under whose creative direction Gucci is redefined as a luxury brand with a contemporary approach to fashion, creating a new story for the brand while providing different experiences to each customer. Its opening was envisioned as a three-part tale, unfolding in different chapters – and today the House reveals its first.
The store, which operates on two floors, the first and second, spanning over 725 square meters, showcases a full array of men's and women's ready-to-wear, handbags, luggage, small leather goods, shoes, jewelry, watches, silk products, belts, eyewear and fragrances. Under the spotlight are high-end and exclusive pieces, such as handbags in precious leather and selected jewelry and distinctive watches.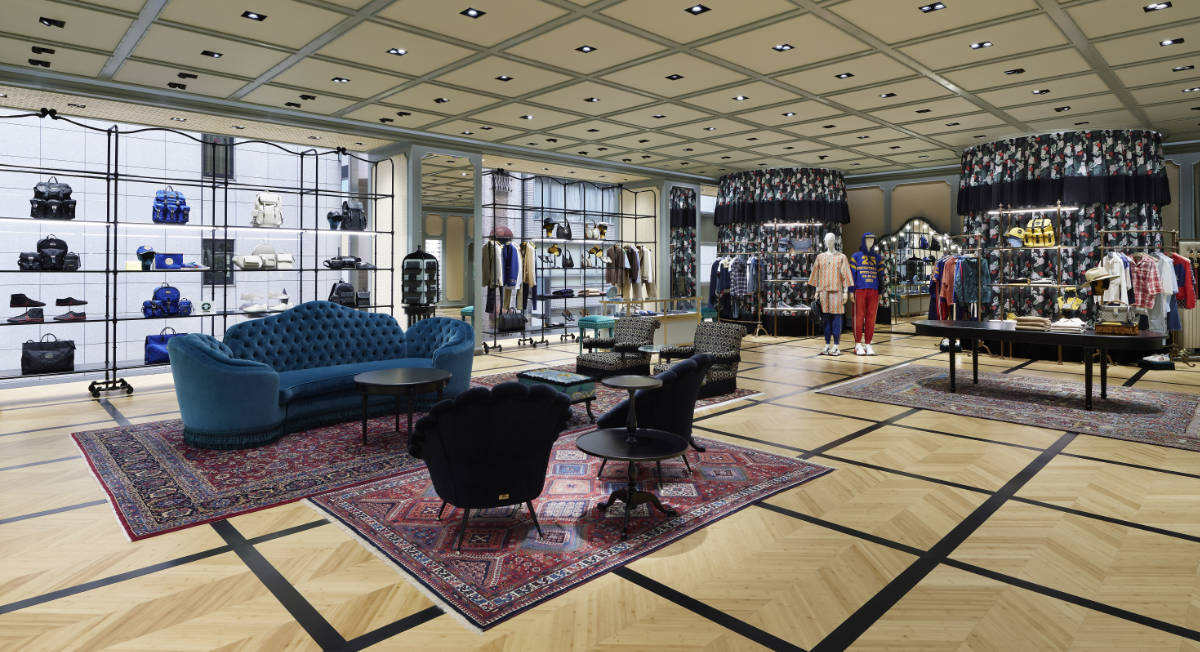 Celebrating the opening, illustrations by Japanese artist and long-time Friend of the House Yuko Higuchi adorn limited-edition items available in store, including handbags, luggage and accessories. Special artwork by Yuko Higuchi also embellishes the Gucci Namiki's façade on Namiki-dori Street.
Being such a unique space, its architecture was envisioned accordingly. The glass façade is designed to allow a fluid perspective both into the store and looking out from the inside – offering a view of the linden trees on the roadside, the symbol of Namiki-dori Street.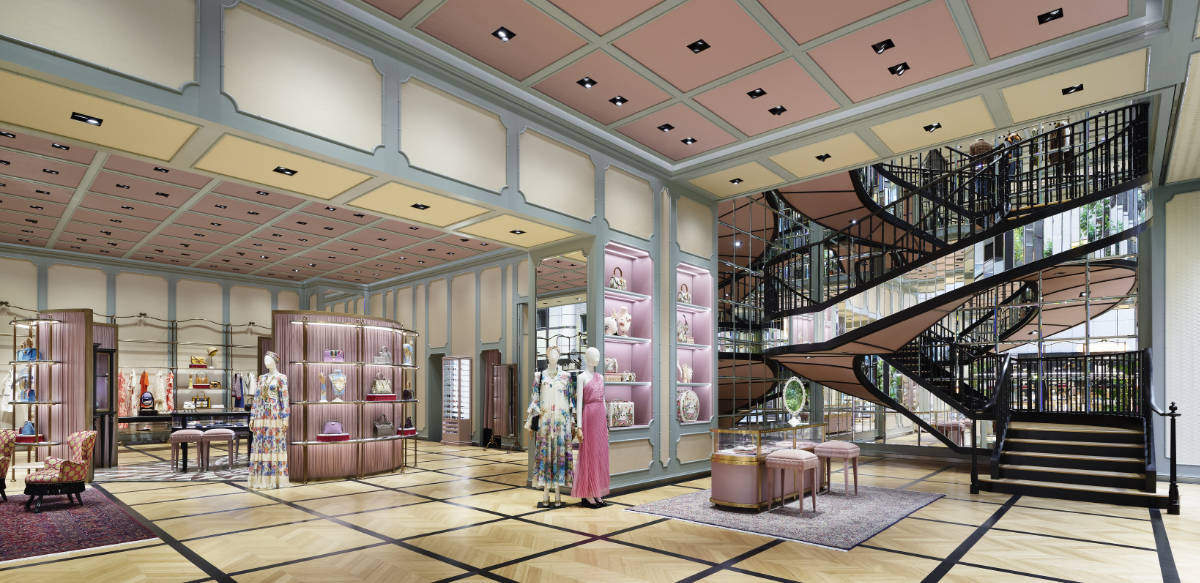 Once inside the store, a relaxing space opens up to its visitors, where understated drama is created by the surprising and unexpected combination of materials. Blending traditional Japanese themes with the contemporary Gucci aesthetic, bamboo and wickerwork are referenced throughout. Technical display units contrast with the softness of the rich fabrics that adorn the rooms; round tables offset rectangular ones; varnished iron finishes sit next to ebonized wood and matelassé or smooth velvets. Throughout the store one finds sumptuous chairs, while vintage oriental rugs are layered over each other for a textured effect. The presence of many houseplants creates the impression of a contemporary winter garden, where customers can enjoy a relaxing atmosphere blending tradition and modernity, industrial and romantic, keeping with the elegant and contemporary eclecticism that characterizes Gucci's collections.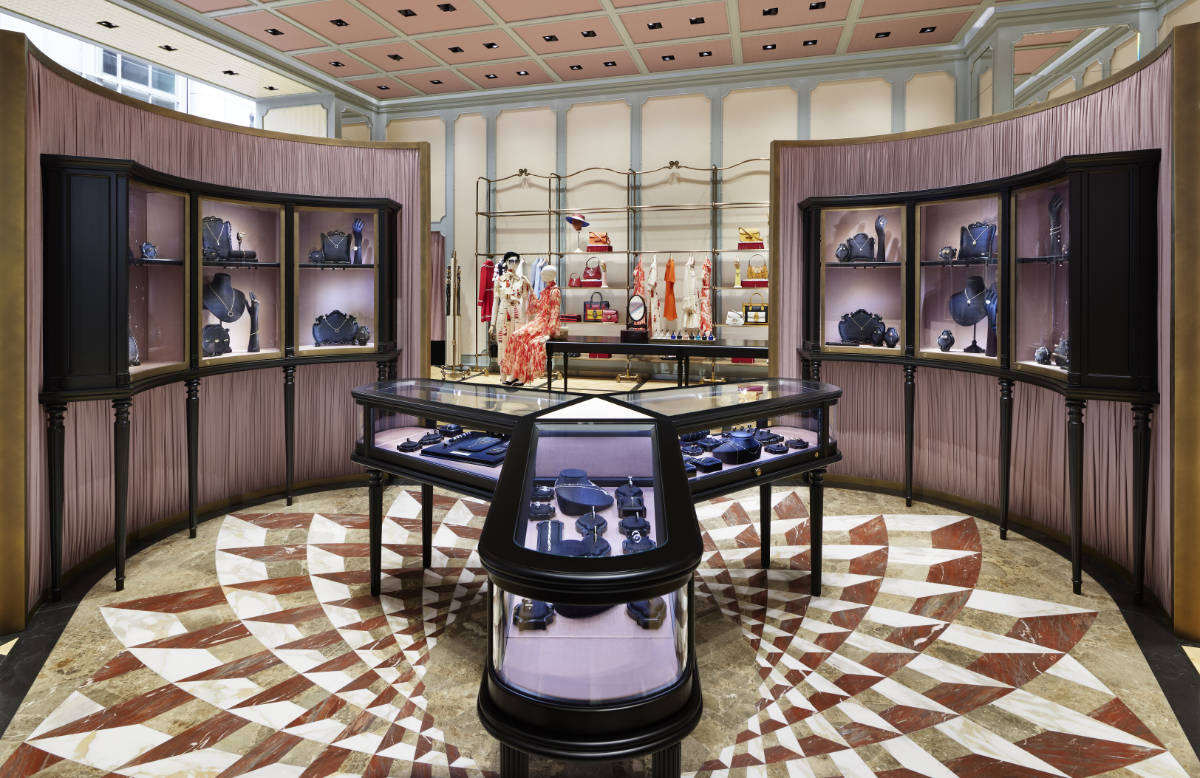 This fall a further chapter of this story will be presented, opening the third floor of Gucci Namiki, the Gucci Apartment: a unique location to connect and engage through an immersive experience, where visitors upon appointment can enjoy a bespoke client space, as well as a vibrant setting to discover the Gucci Décor collection – the playful range of furniture, furnishings and decorative items from the House, which displays a firm commitment to craft and artisanal skills.
Additionally, later in the year, Gucci Osteria da Massimo Bottura will be opened on the fourth floor of the same building. Curated by world-renowned three-Michelin-star Chef Massimo Bottura with the collaboration of Karime Lopez, Chef of the Gucci Osteria in Florence, the restaurant will be the third in the world after Florence, Italy and Los Angeles, U.S.A.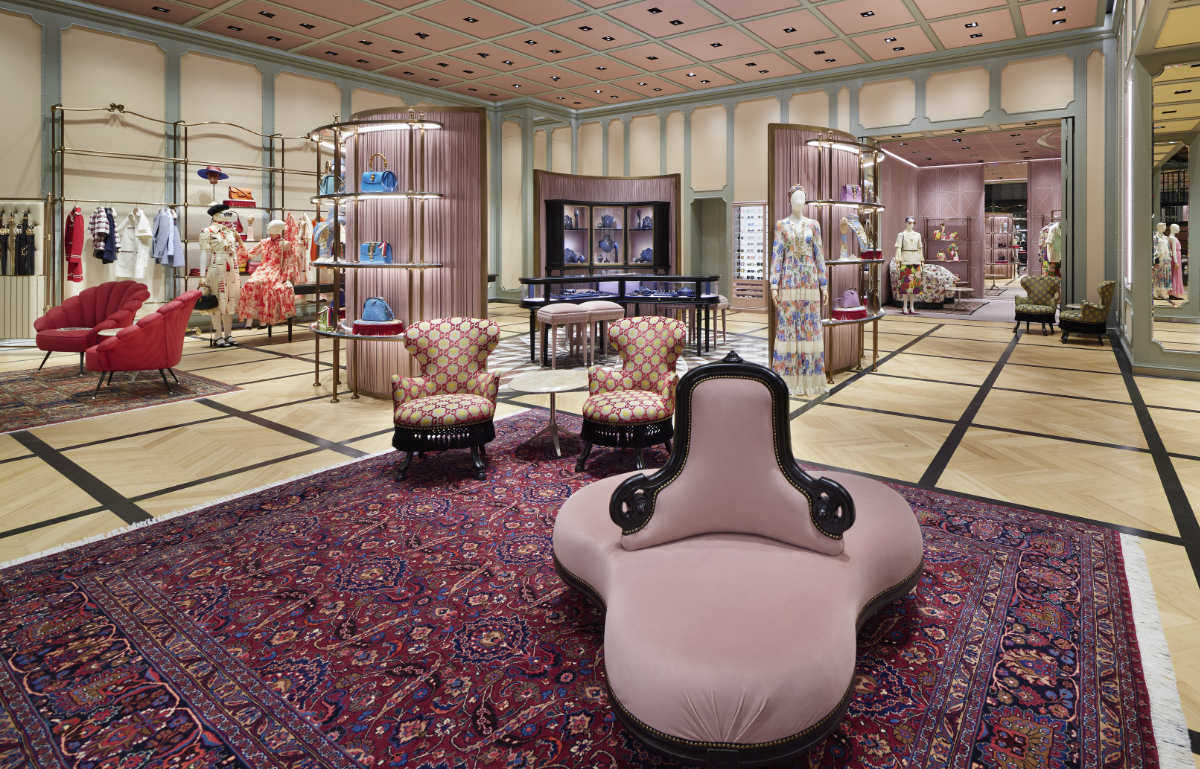 Store name: Gucci Namiki
Location: 6-6-12 Ginza, Chuo-ku, Tokyo
Opening date: Thursday, April 29, 2021
Opening hours: 11:00 – 20:00 (Irregular holidays)
About Gucci

Founded in Florence in 1921, Gucci is one of the world's leading luxury fashion brands. As the House marks its 100th Anniversary under the Creative Direction of Alessandro Michele, with Marco Bizzarri as President and Chief Executive, Gucci moves forward into the coming decades with an ongoing commitment in redefining luxury, while celebrating the creativity, innovation and Italian craftsmanship at the core of its values.
Gucci is part of the global luxury group Kering, which manages the development of a series of renowned brand-name items in fashion, leather goods, jewelry and watches.
For further information about Gucci visit www.gucci.com.
Photo credit: Courtesy of Gucci
---