---


Next stop, Los Angeles. Buzzing with life, art and creativity, the city of angels is the place where the future is being invented: from Arts District galleries to futuristic architecture, from avantgarde performances to open-air exhibitions, experimentation and innovation are everywhere, in the air. It's an inspiration for Sara Cavazza Facchini, creative director of Genny, bringing out a spring summer 2023 collection that captures the myriad facets of a dreamy, contemporary La-La Land.
In a play of opposites that inevitably attract, the silhouettes feature structured yet flowing lines, like the architecture of Frank Gehry; the colour palette ranges from sunny, bright tones – neon yellow, coral, turquoise – to more delicate nuances like lime and lilac, as well as iconic black and white.
The common thread running through the collection is the corset, interpreted for day with airy fabrics in tops, jumpsuits and cut-out dresses, and made ultrafeminine and audacious for evening in long dresses defined by crystal-studded lace-ups that glimmer like the lights of Downtown LA.
Easy-going West Coast attitude comes through in unstructured outfits, like the cargo pant paired with hooded shirts to wear over bras and open-sided bustiers. A summery vibe is conjured up by fringed jacquard fabrics, in jackets with a fresh toweling wrap effect; the shimmer of ocean waters is reflected in feather-light dresses and jumpsuits with sequins and aquatic translucencies, and in the metallic sheen of silk jersey dresses that gently wrap and flatter the body. Knitwear features a sophisticated 3D weave for lustrous layering in nuanced colours. Under the California sun, accessories glitter, too: bags, wedges, sandals and jewellery adorned with orchid details, the maison's symbolic flower.
The enchanting essence of a city that seduces and delights. Like the Genny woman.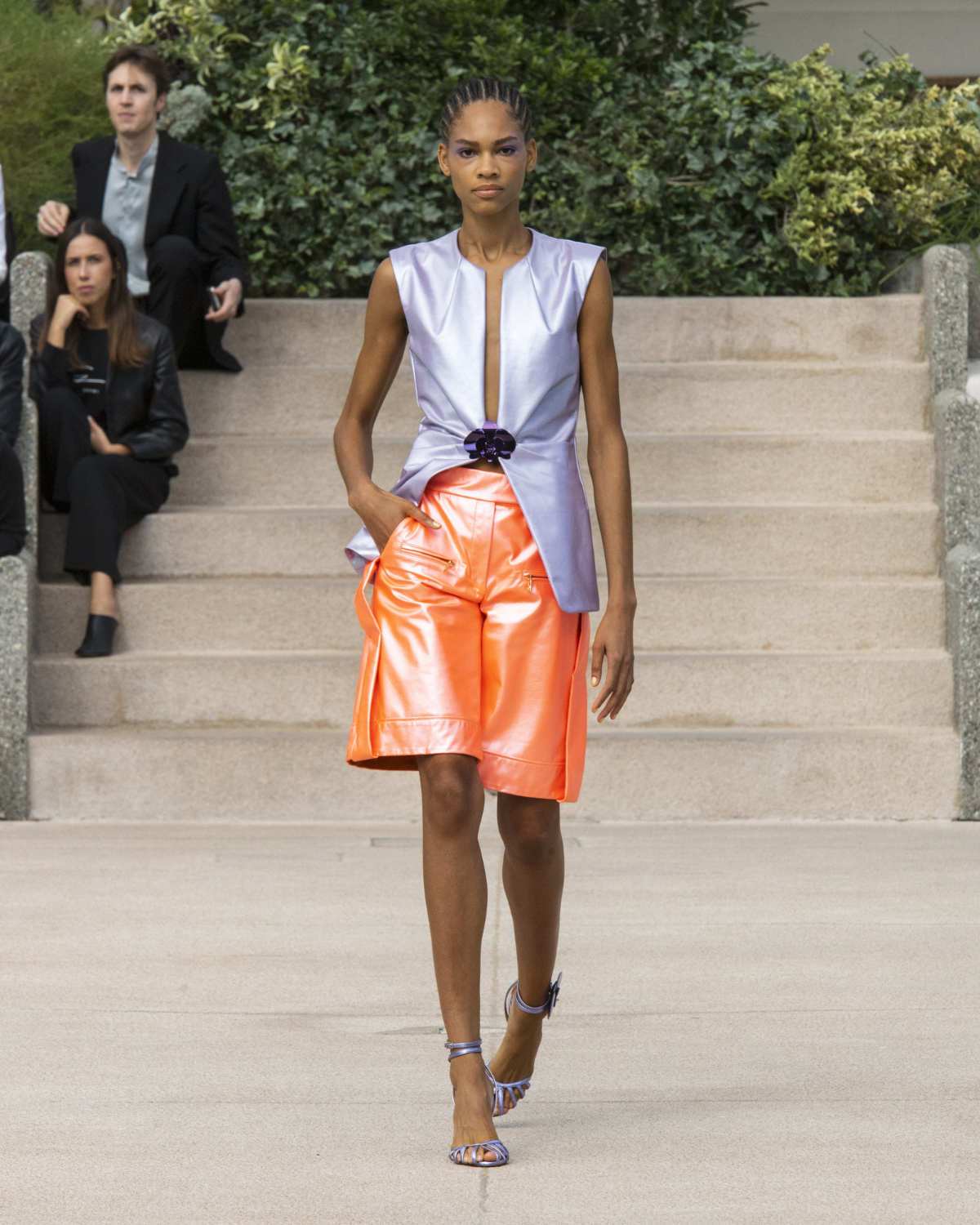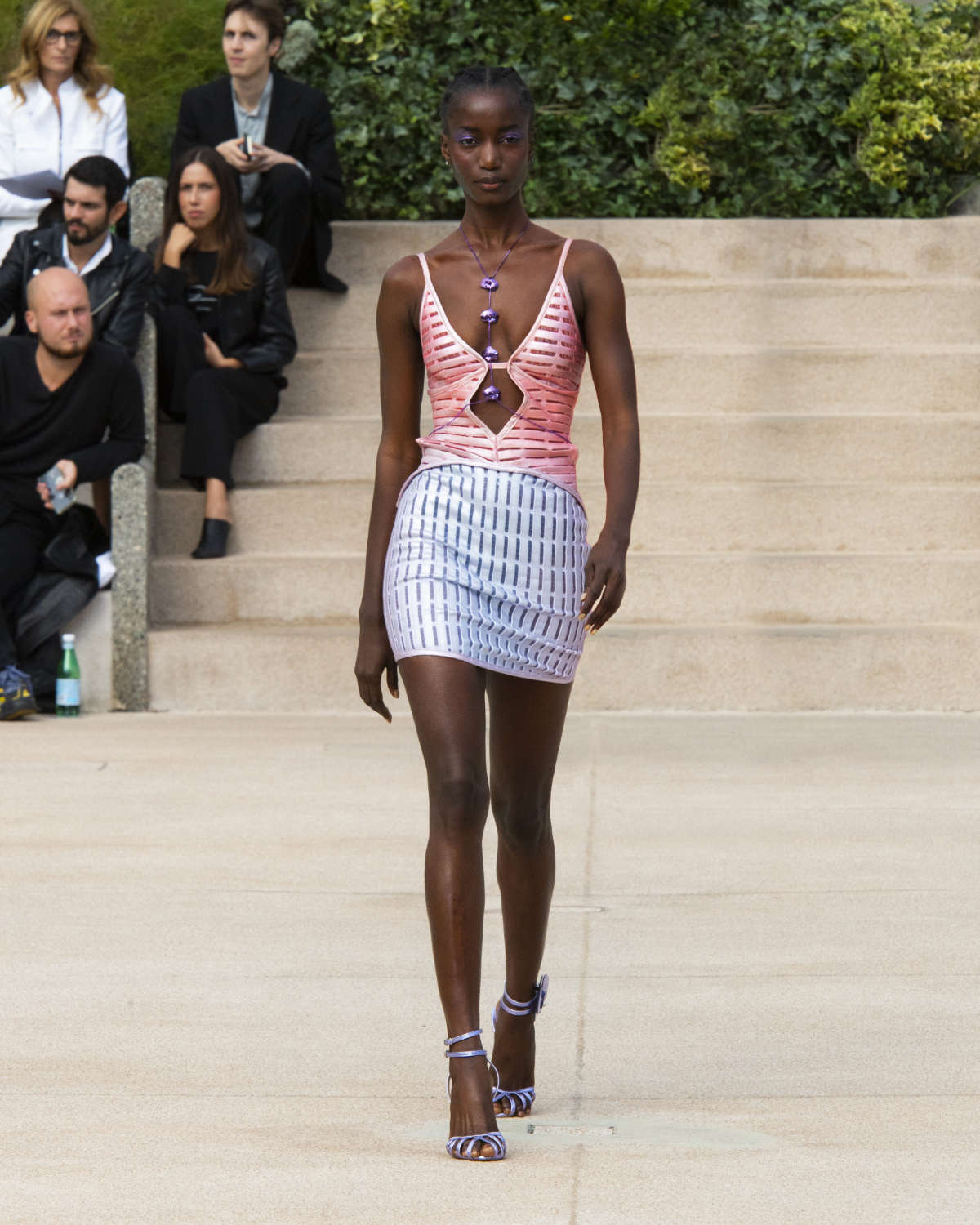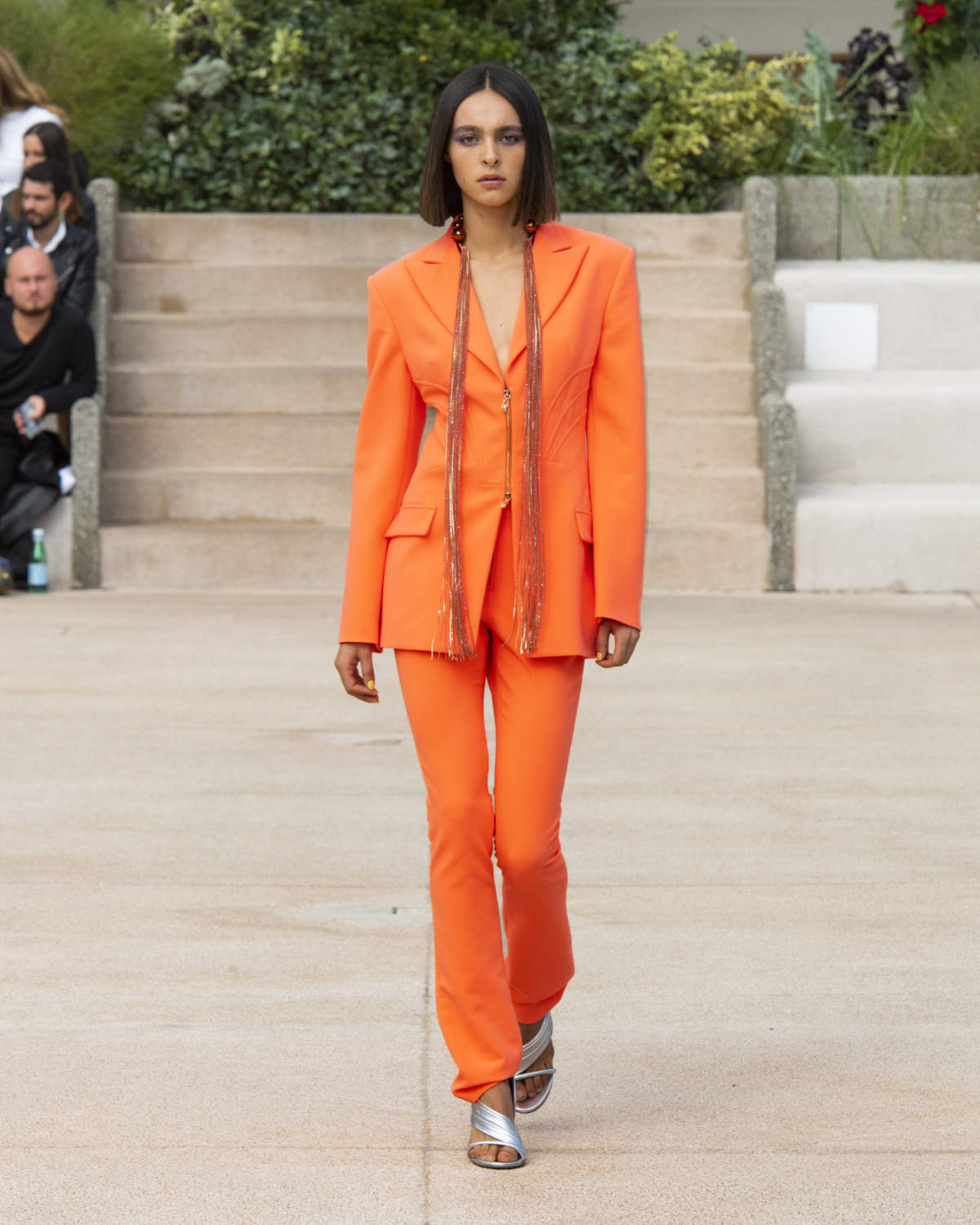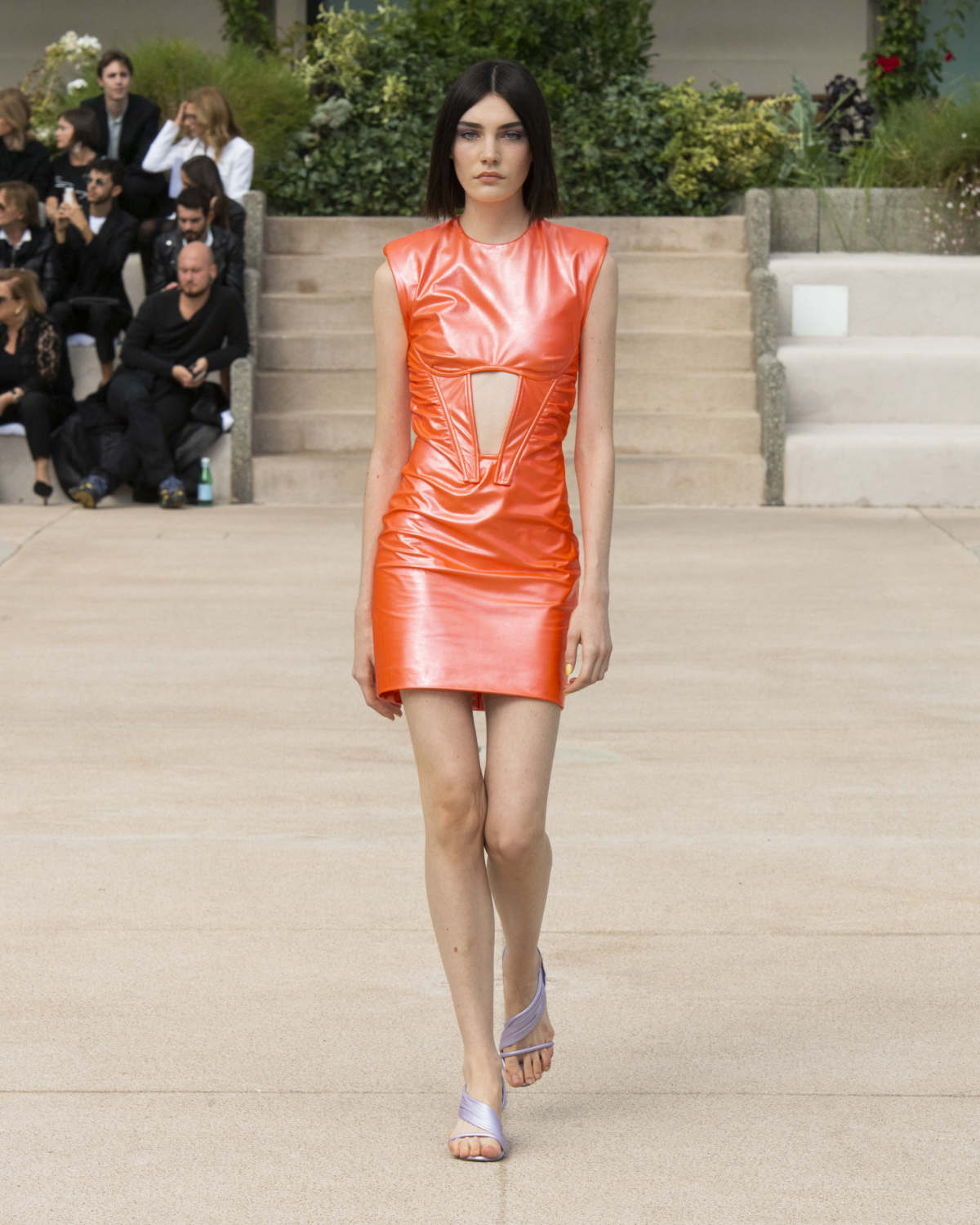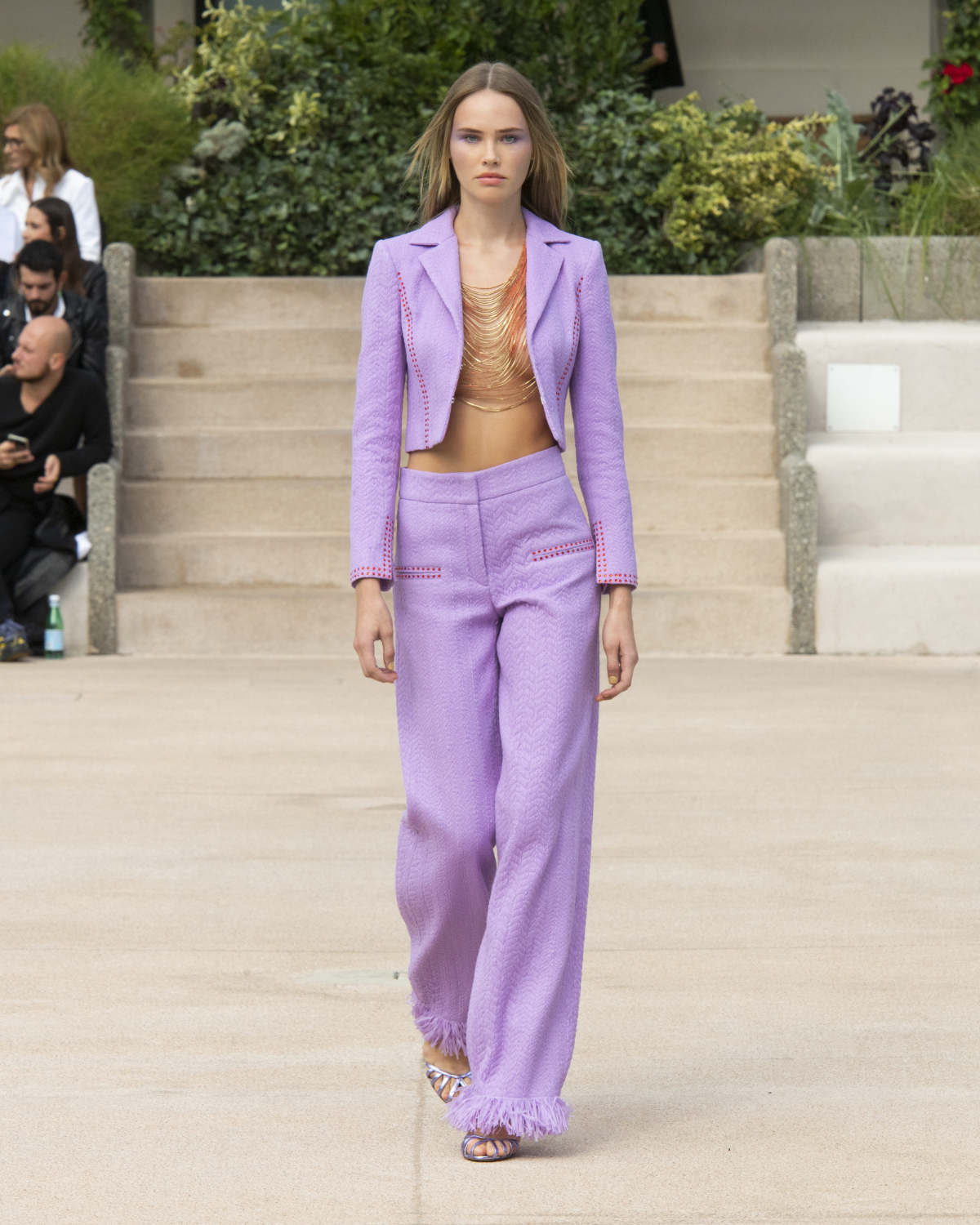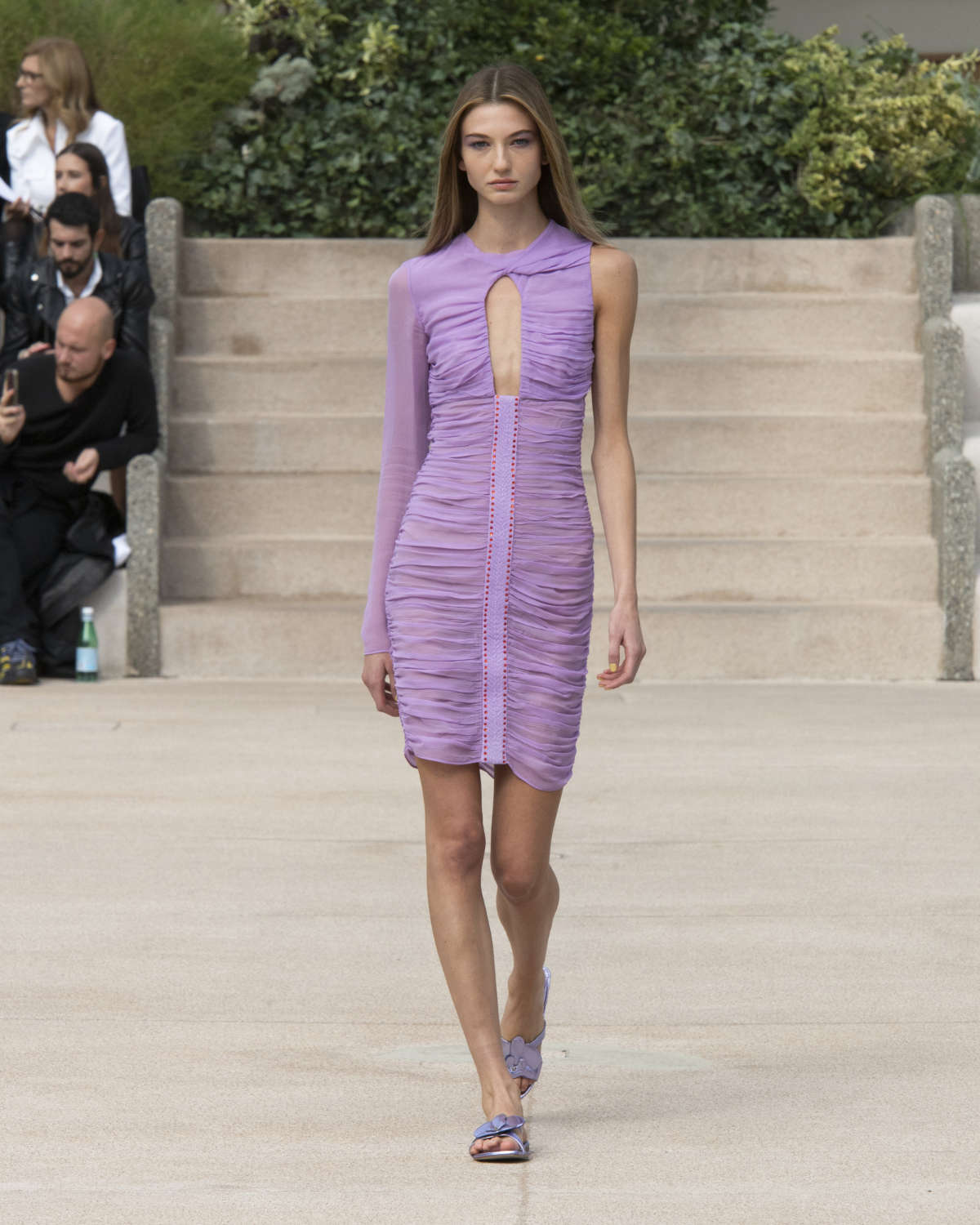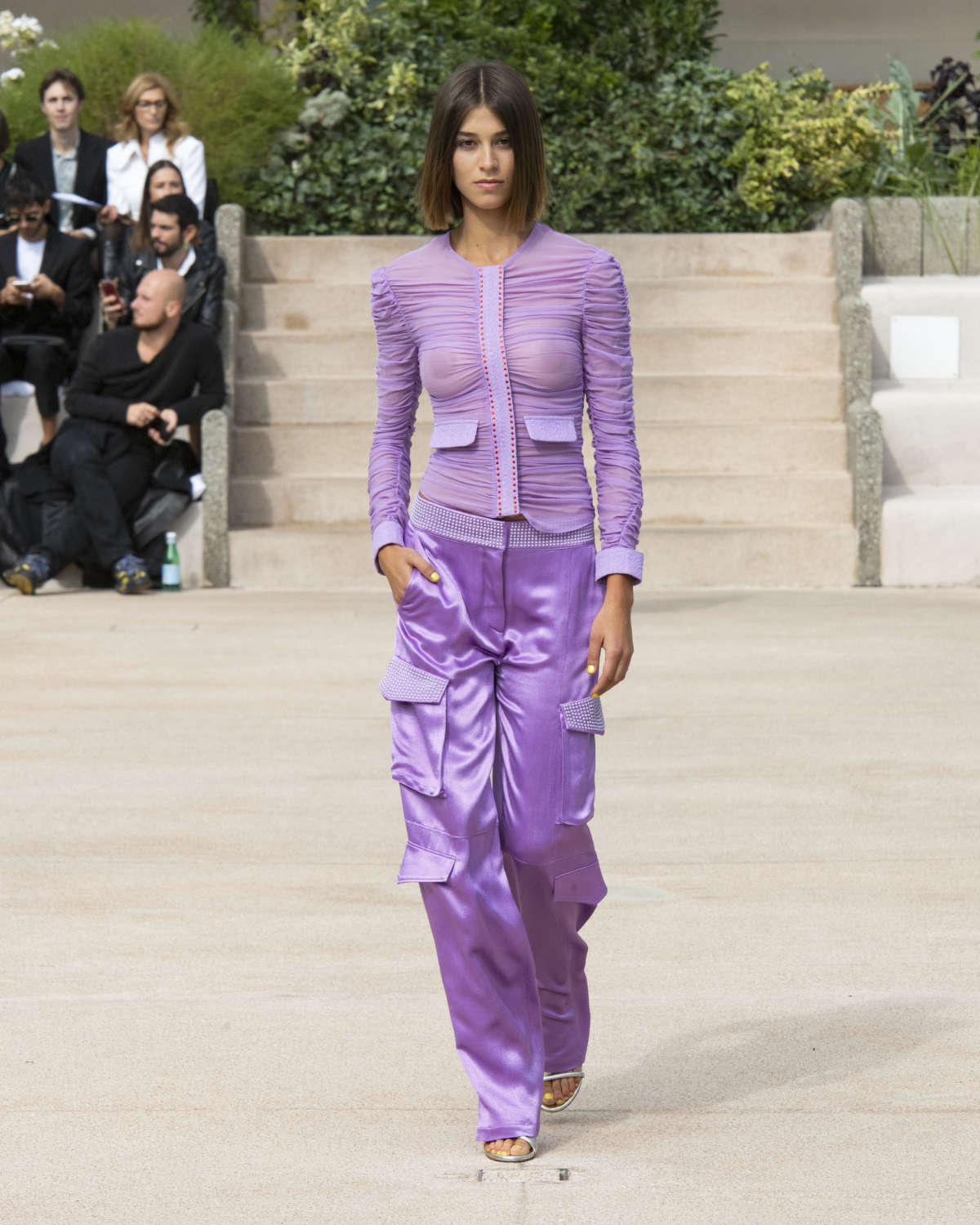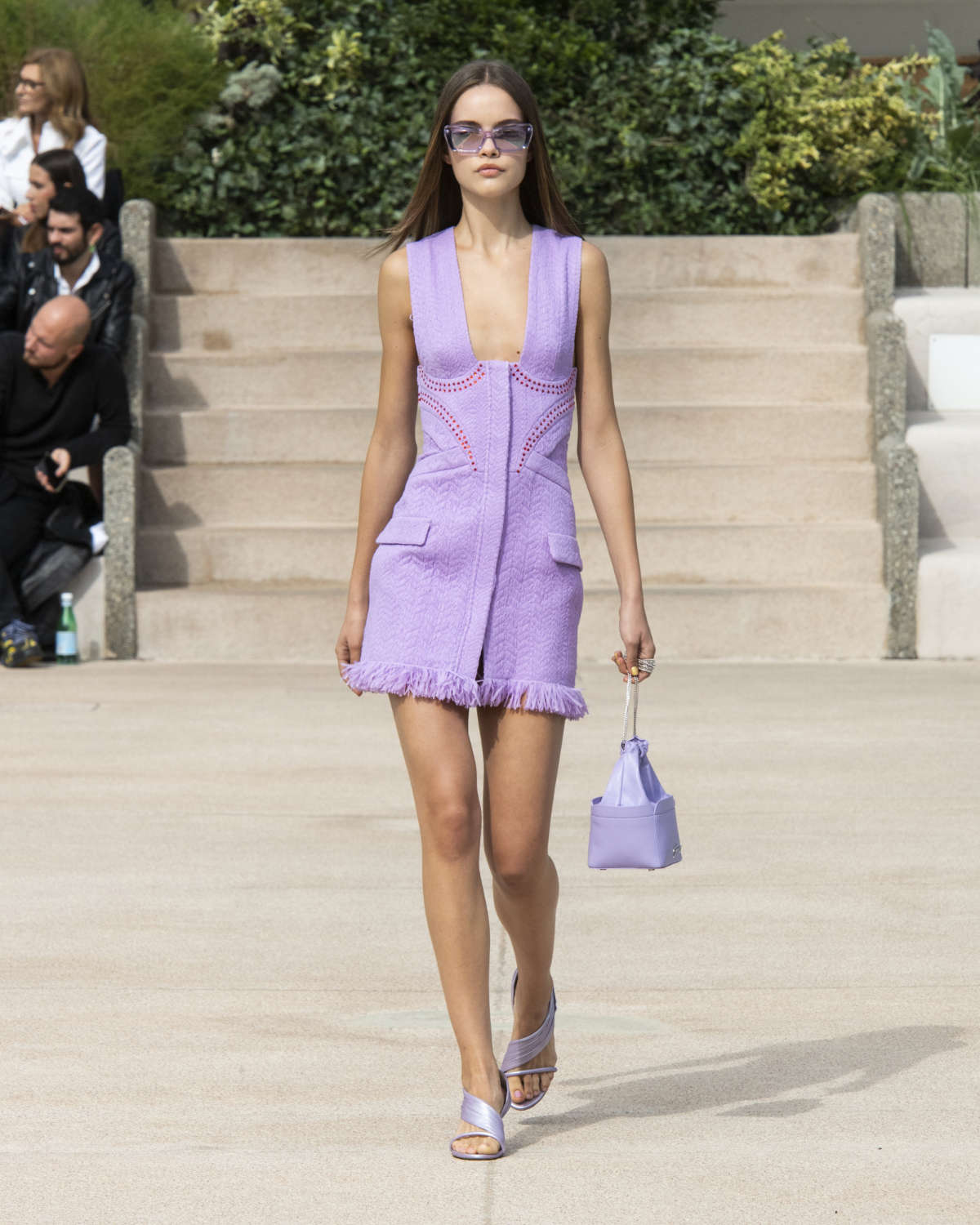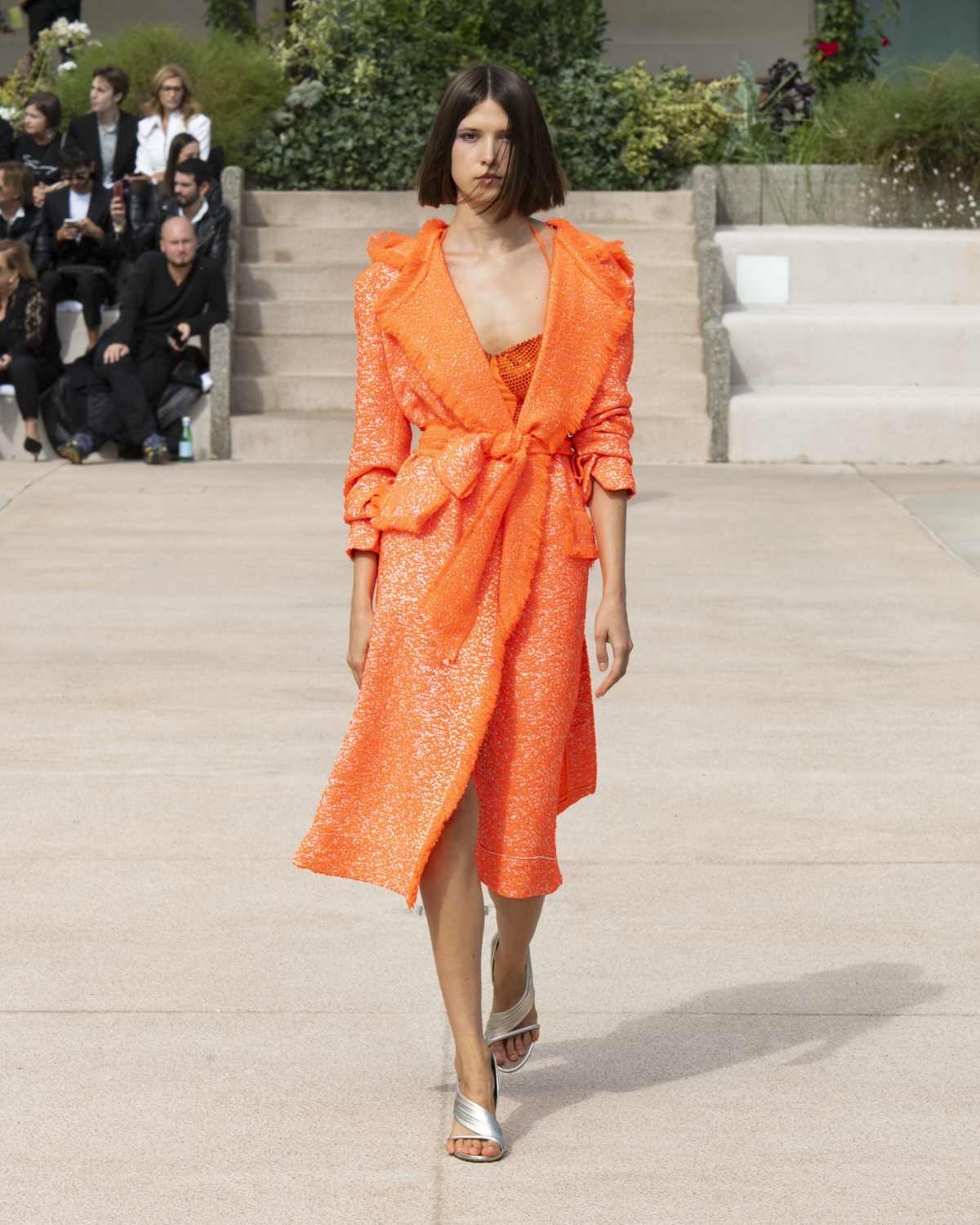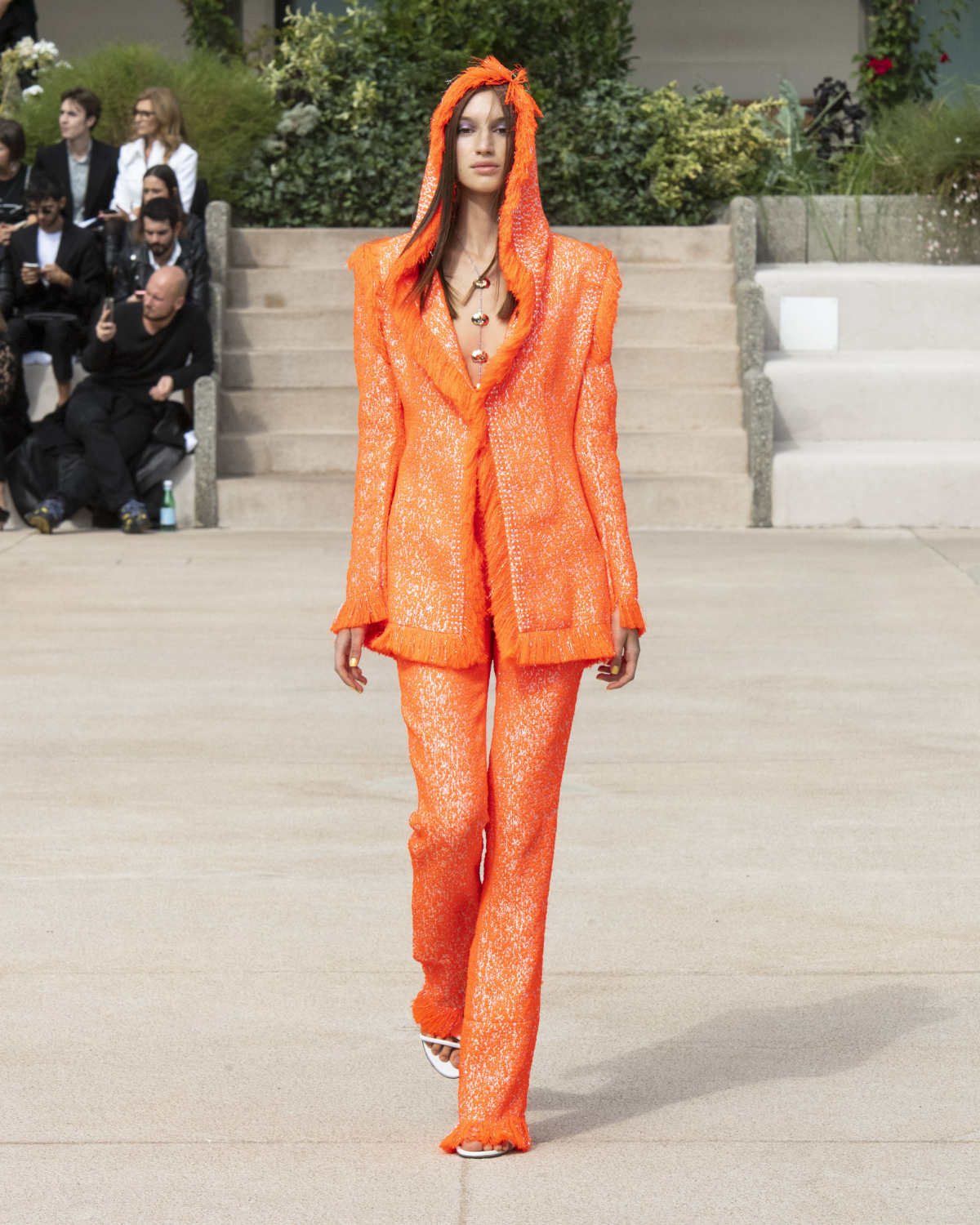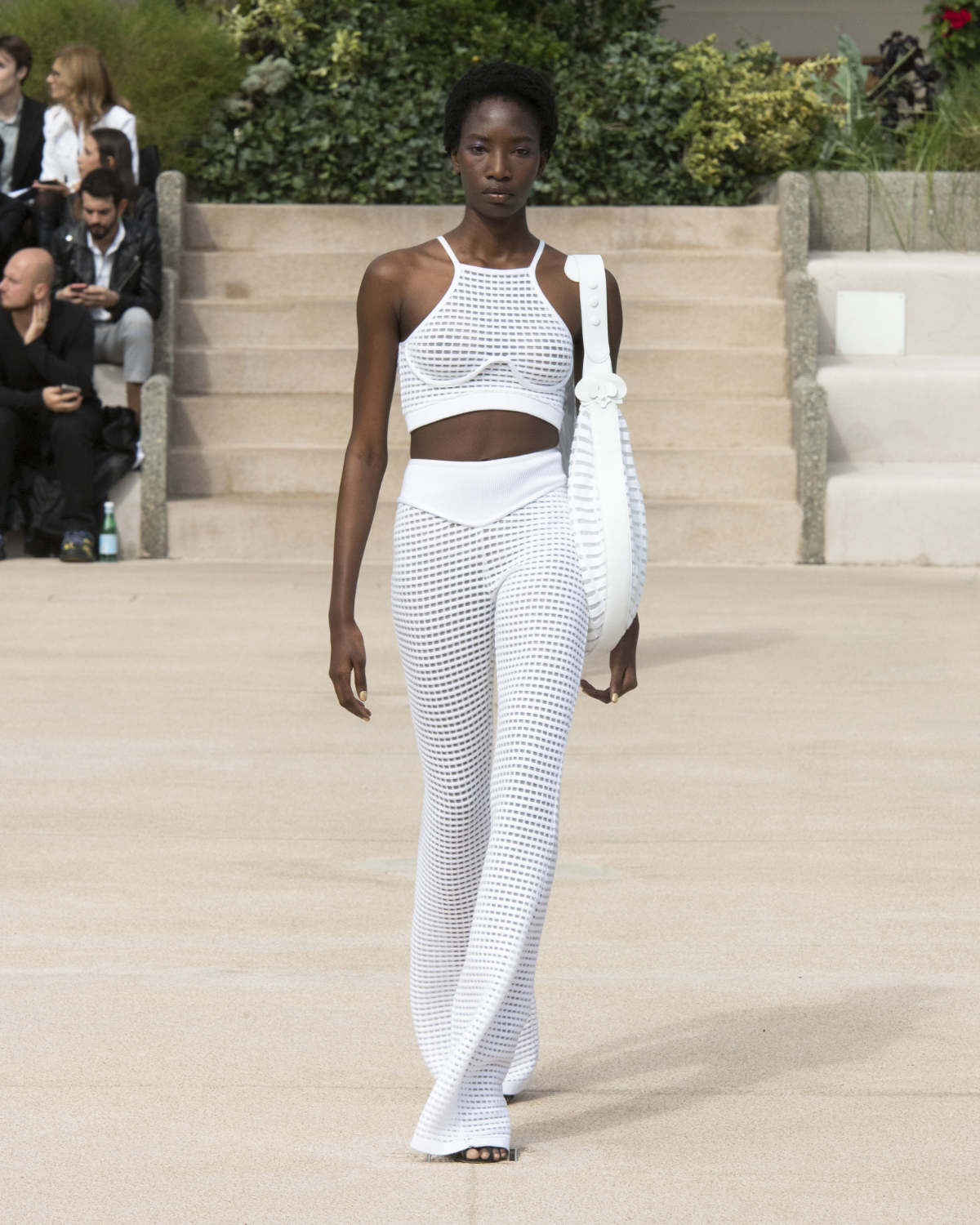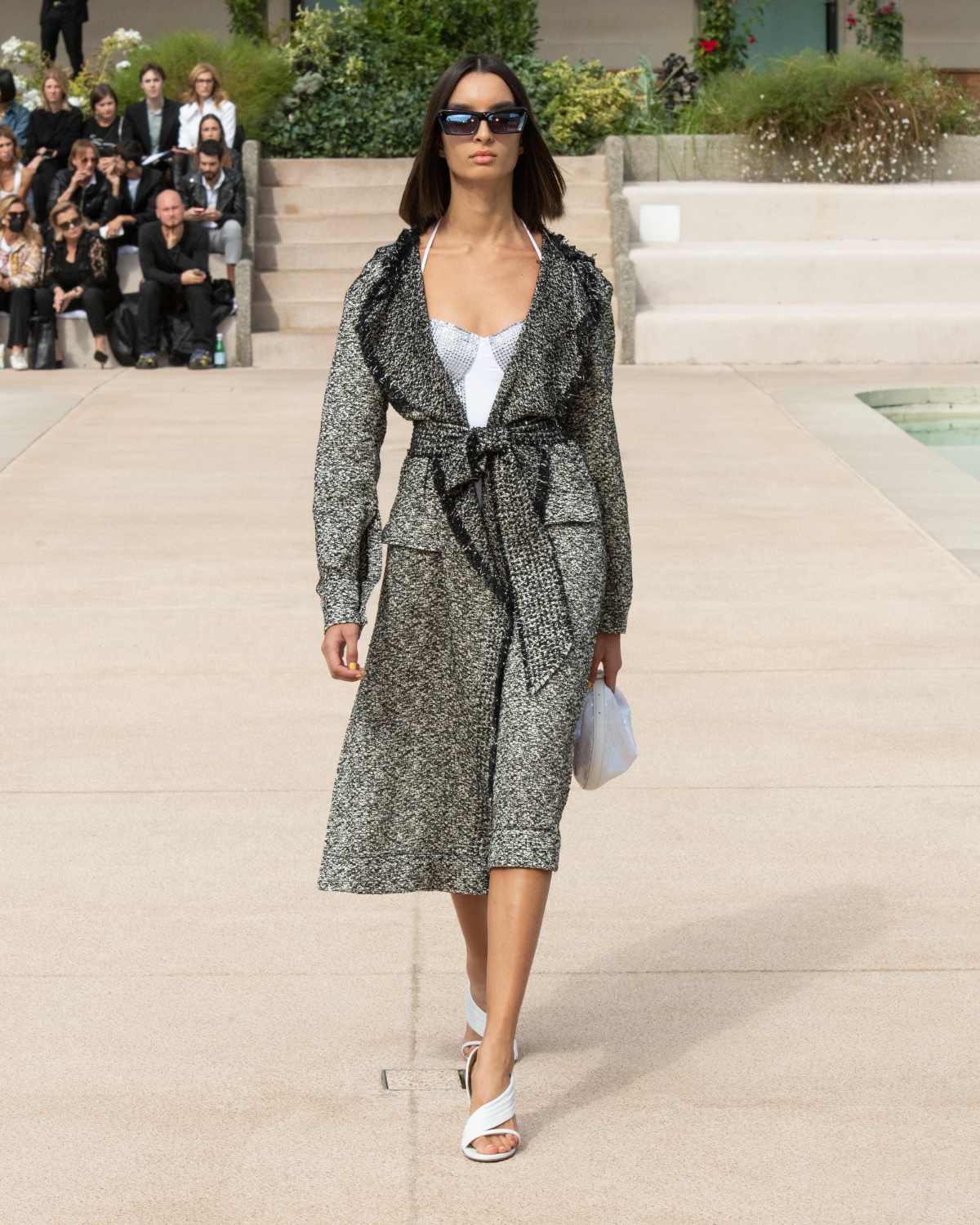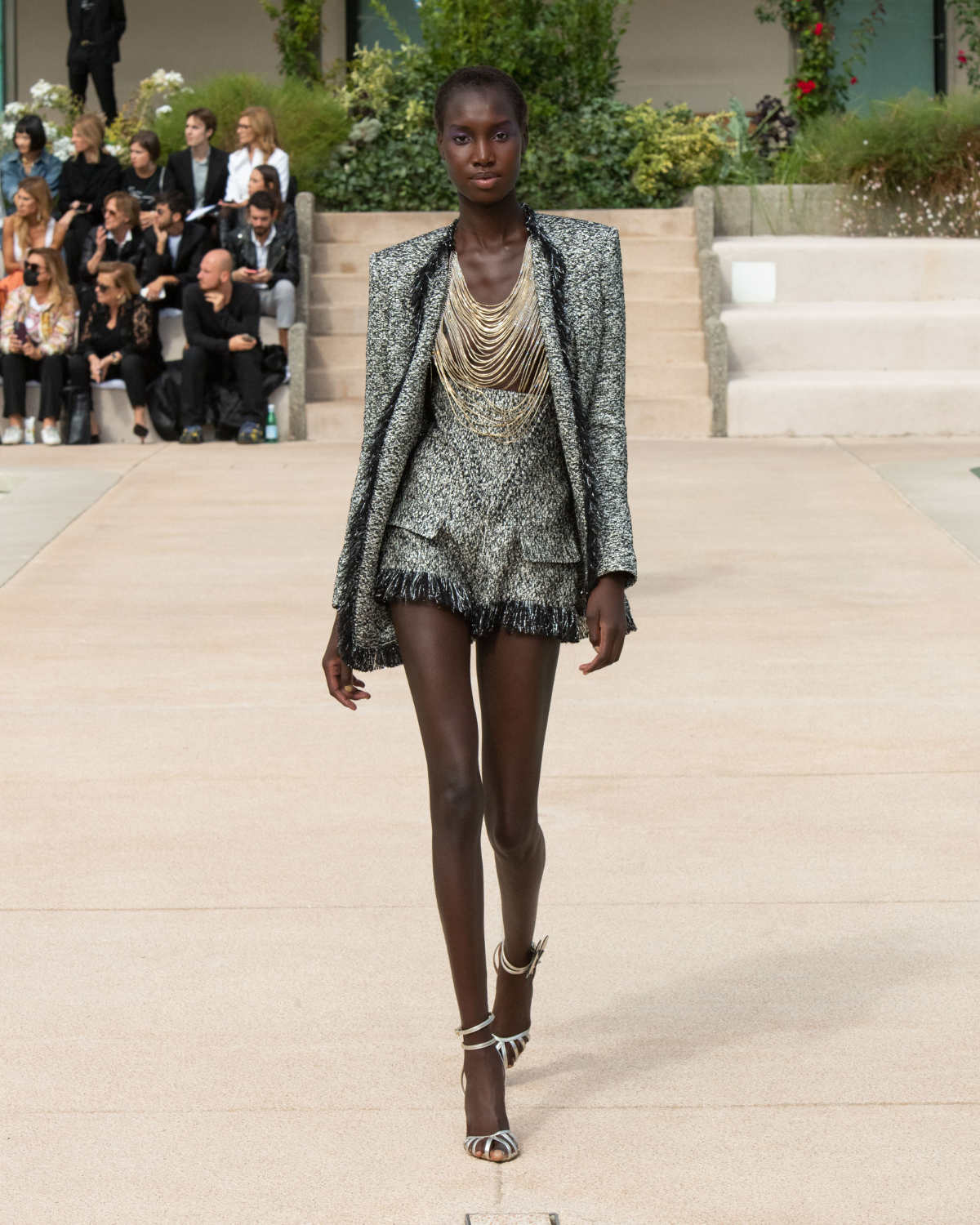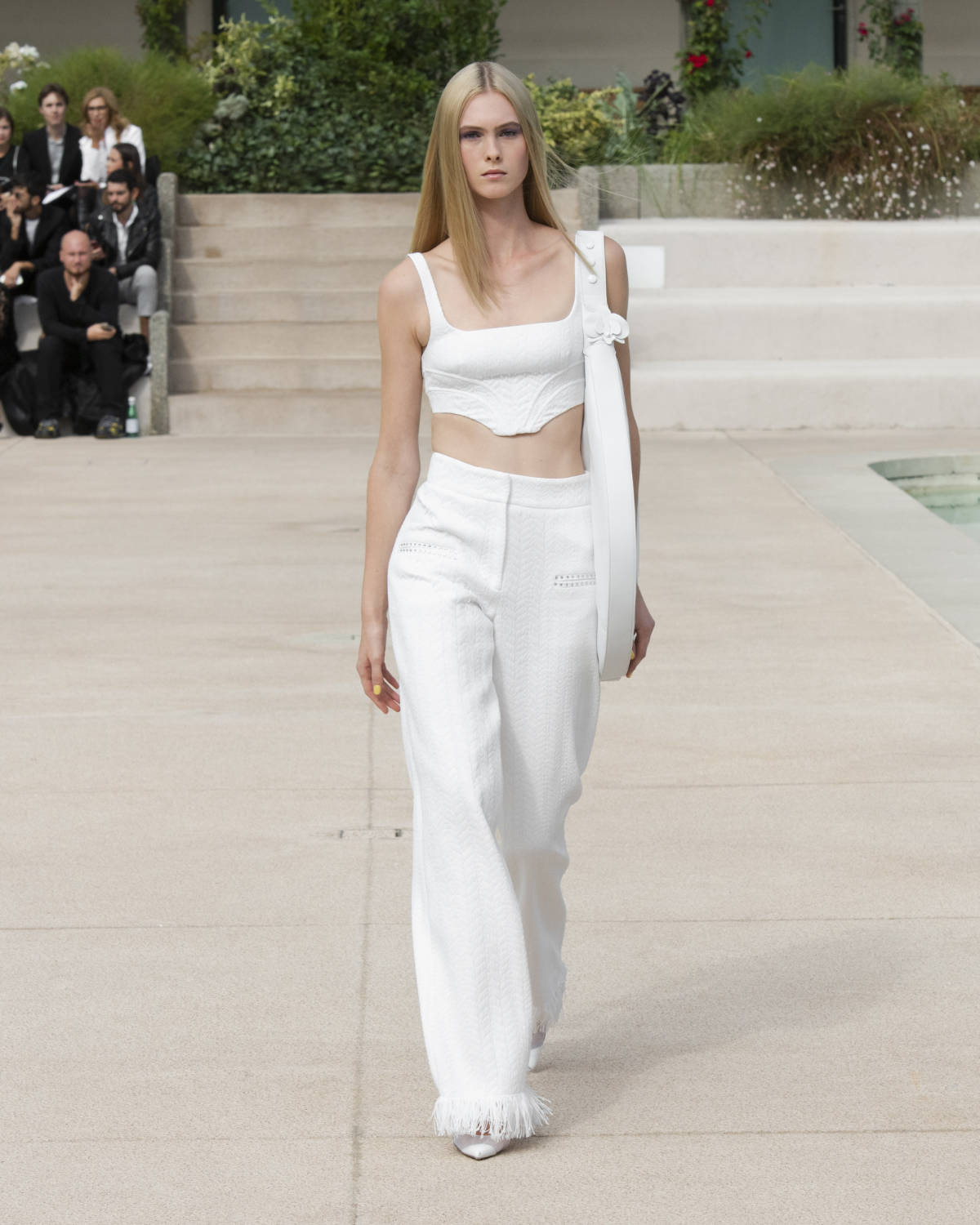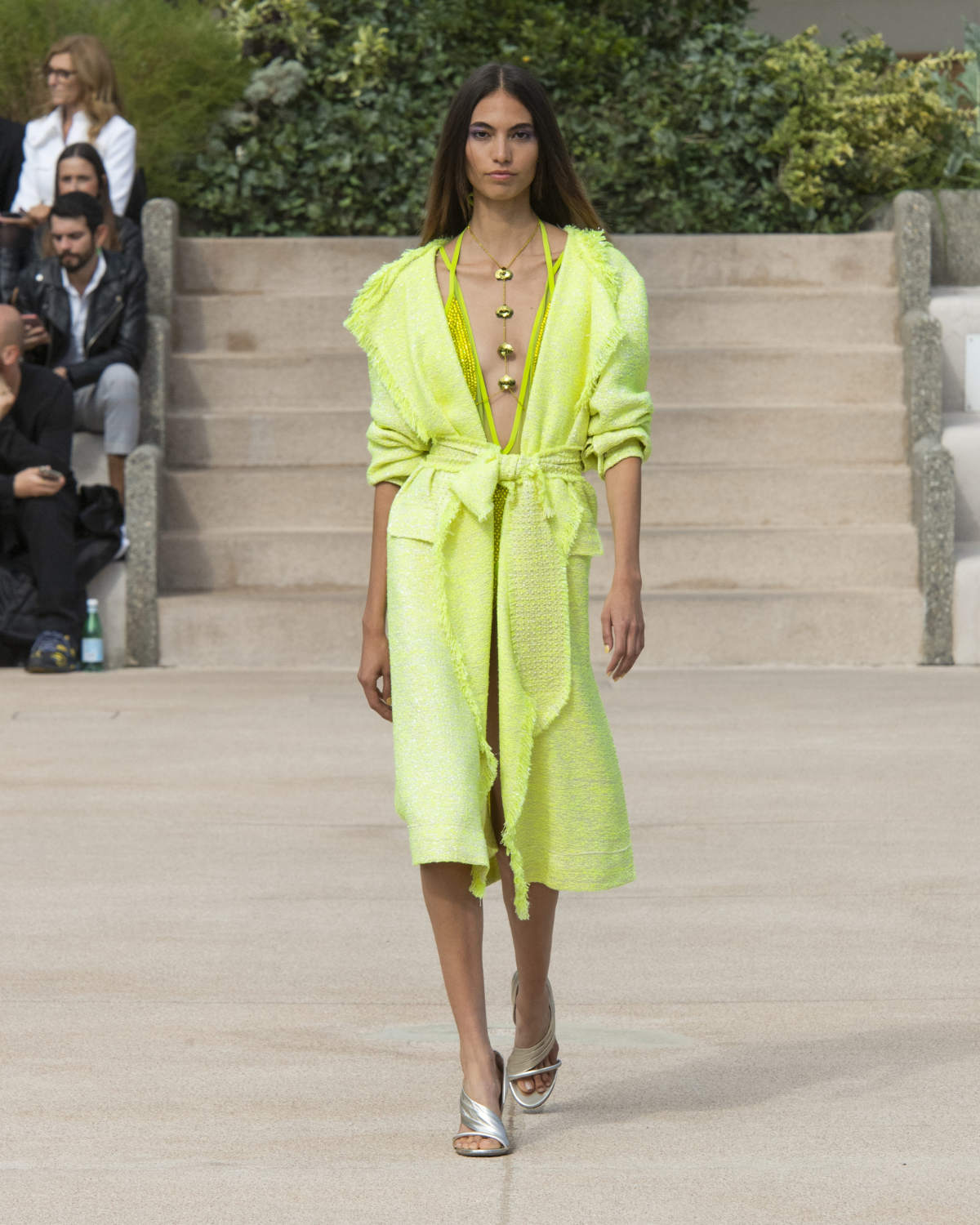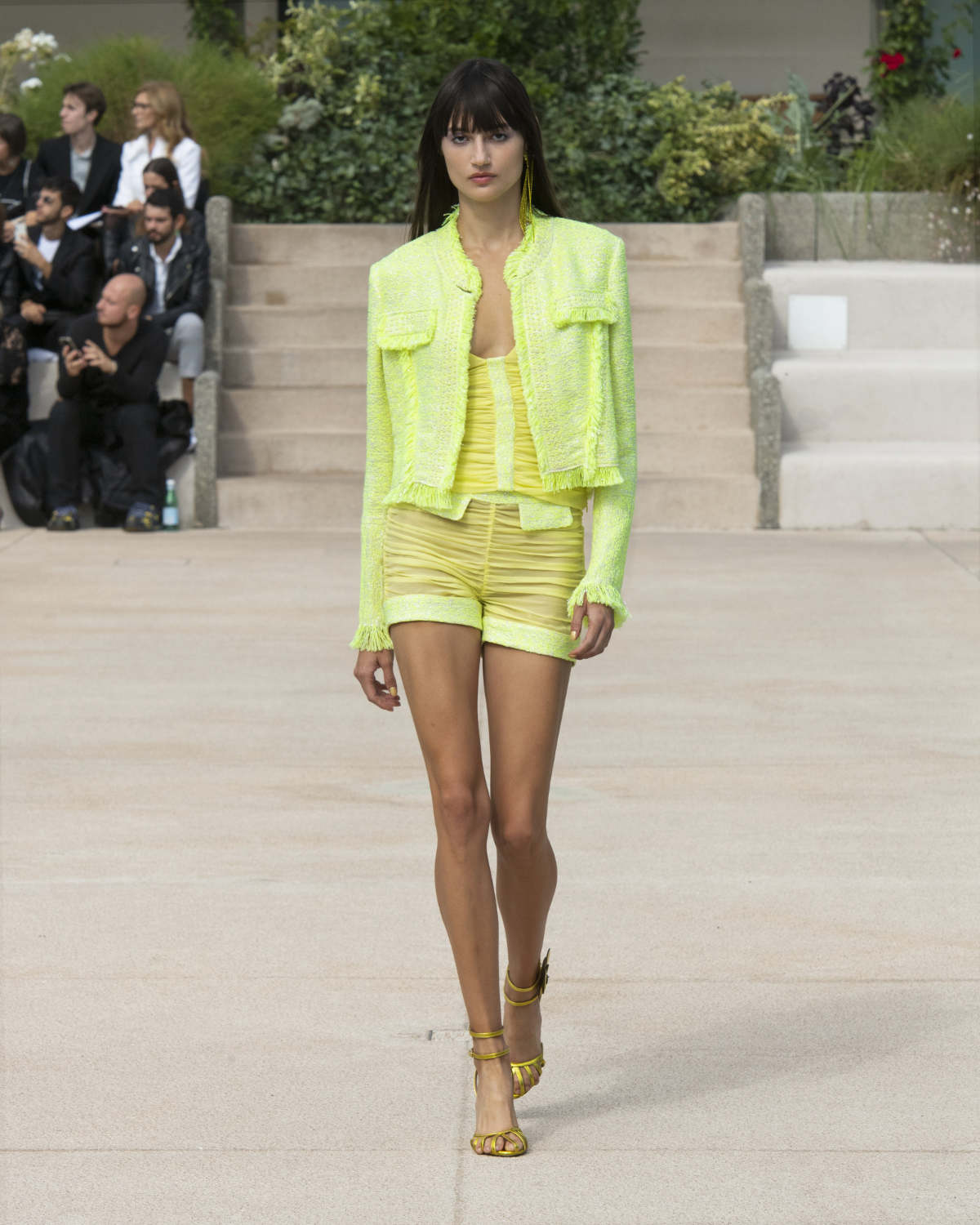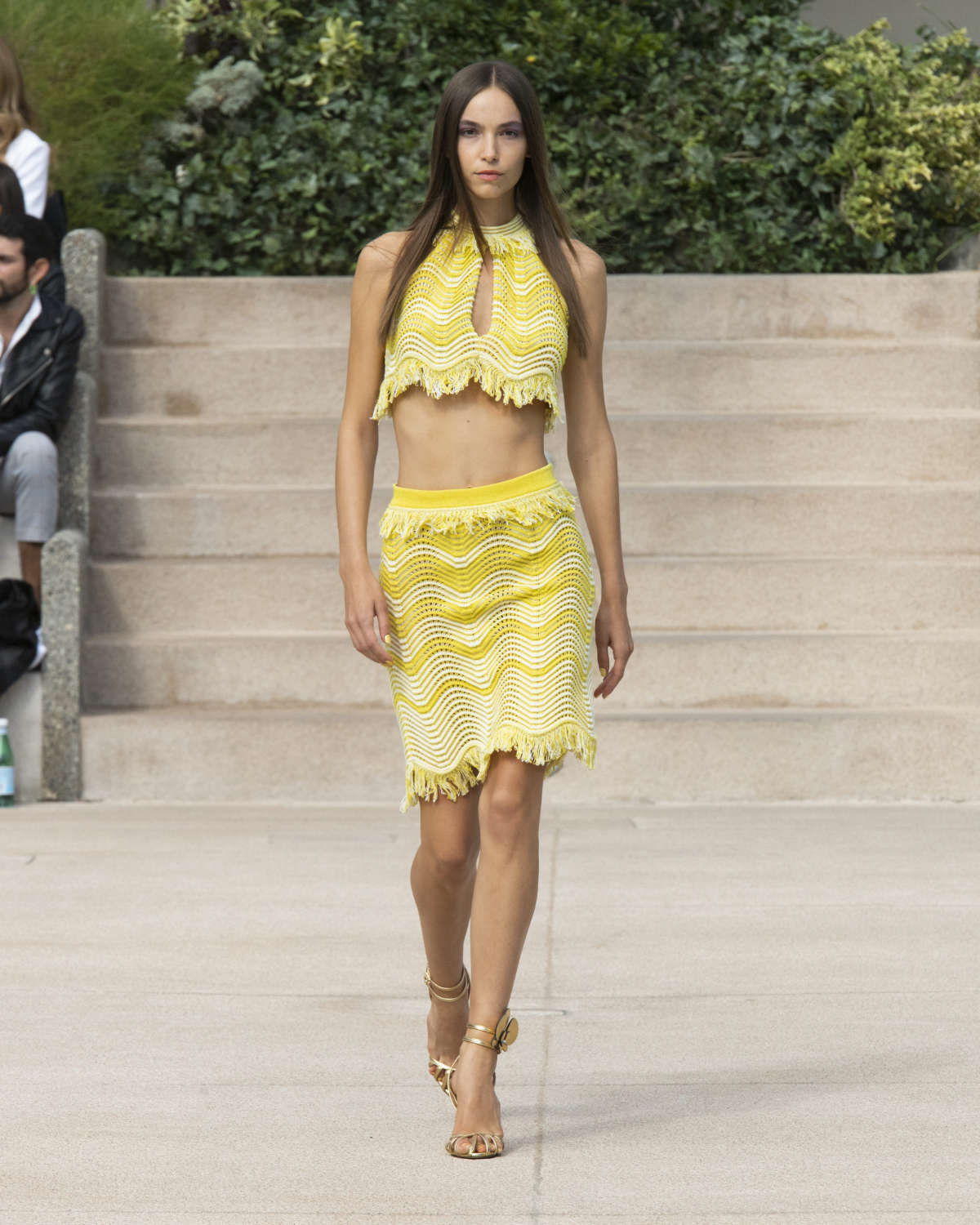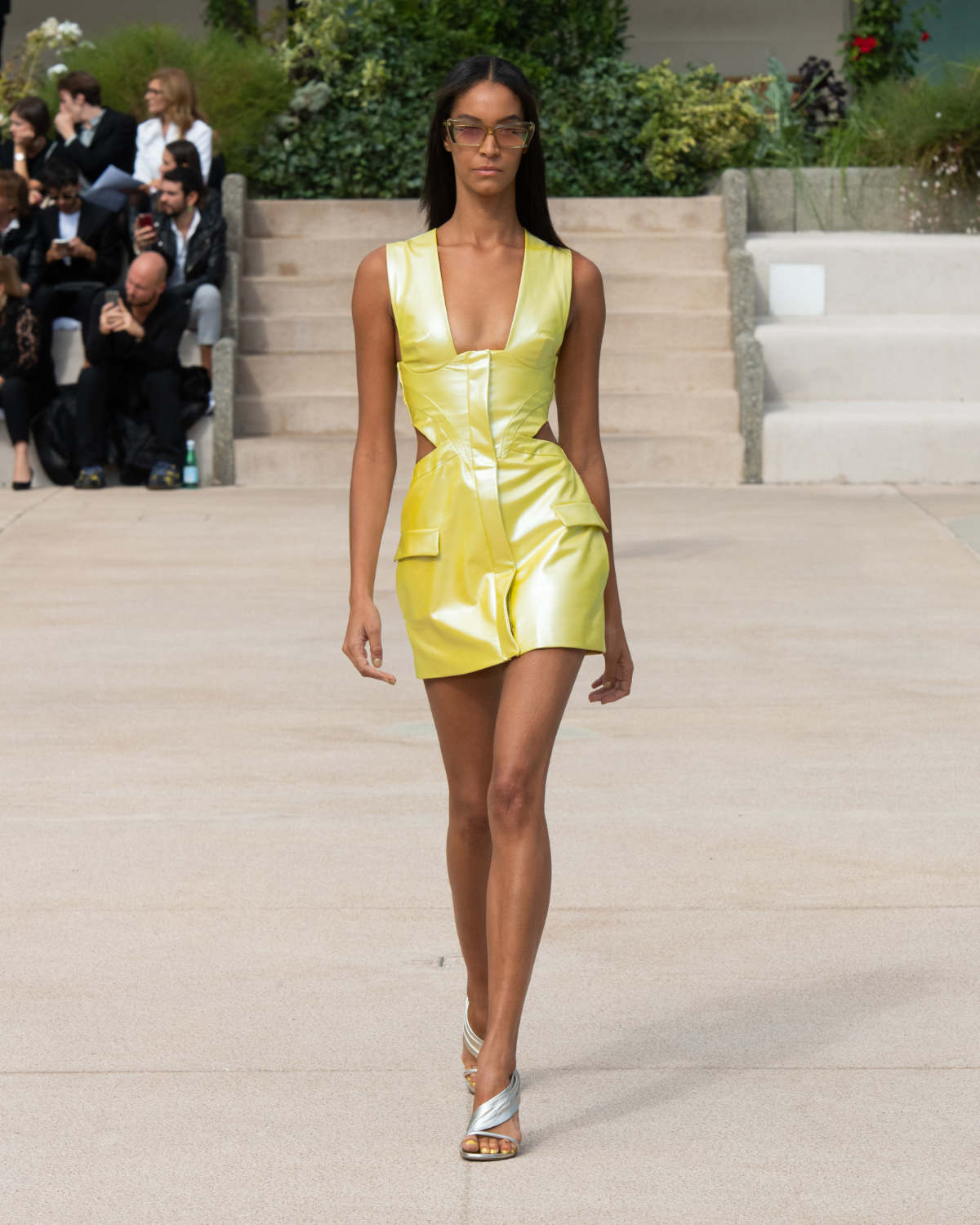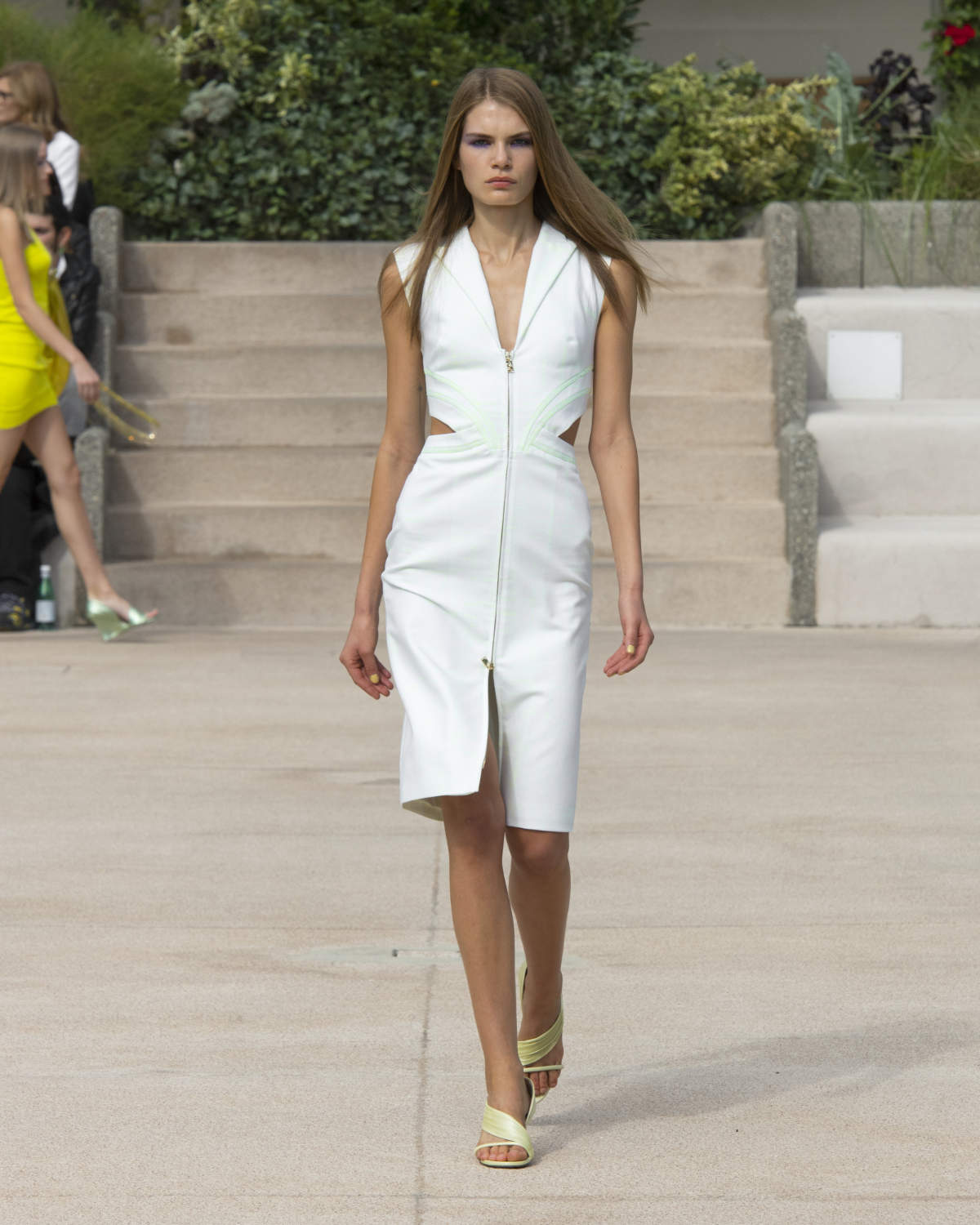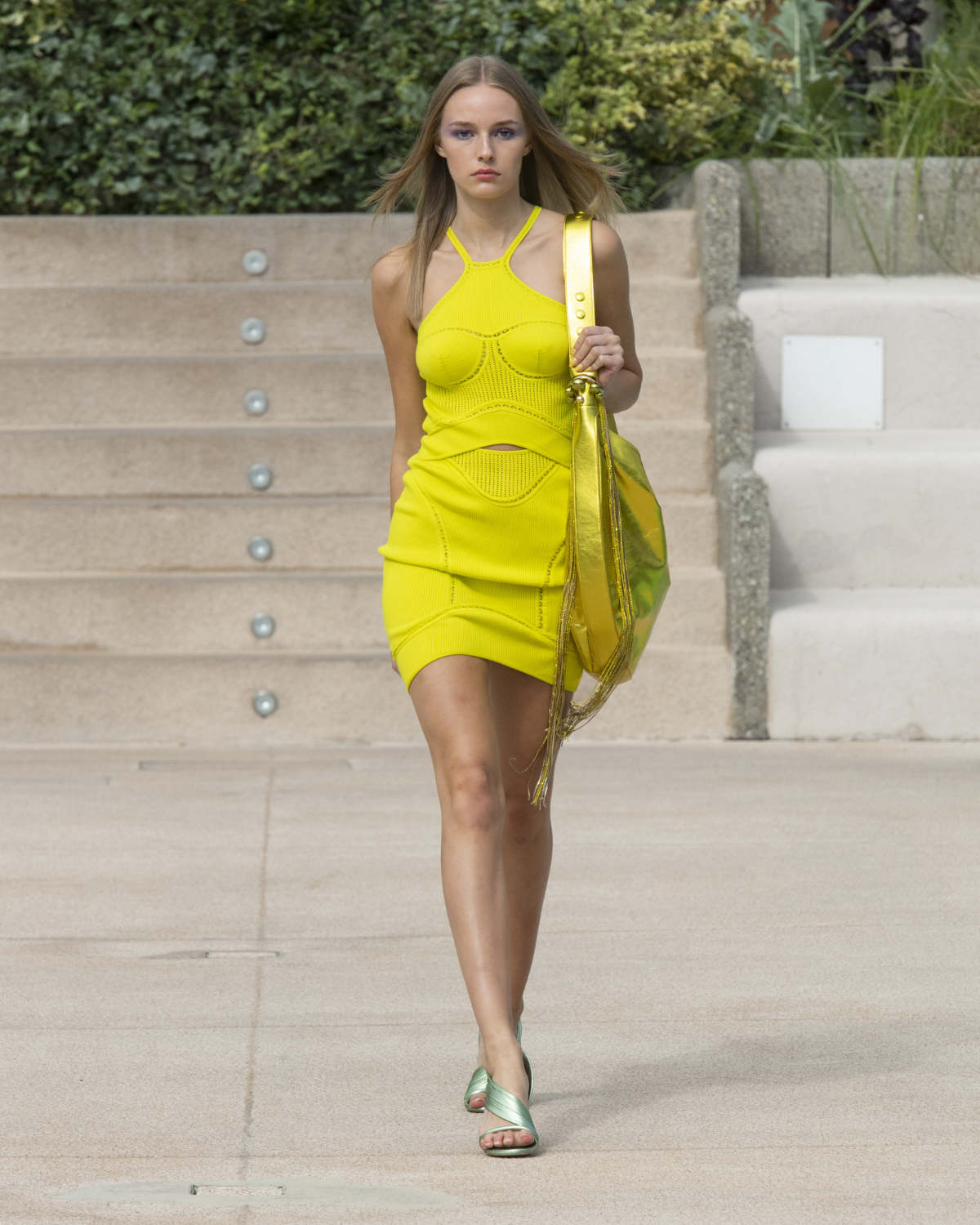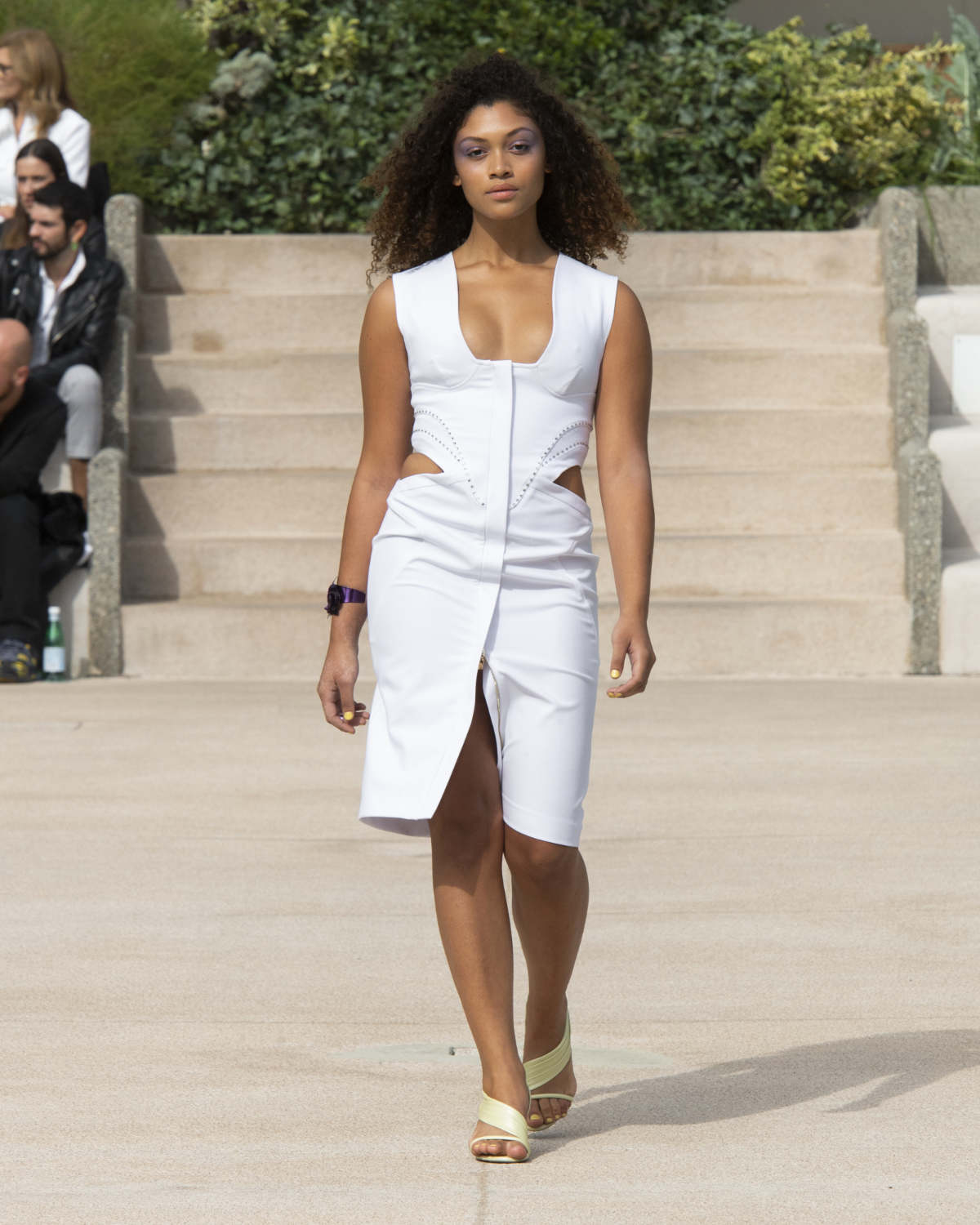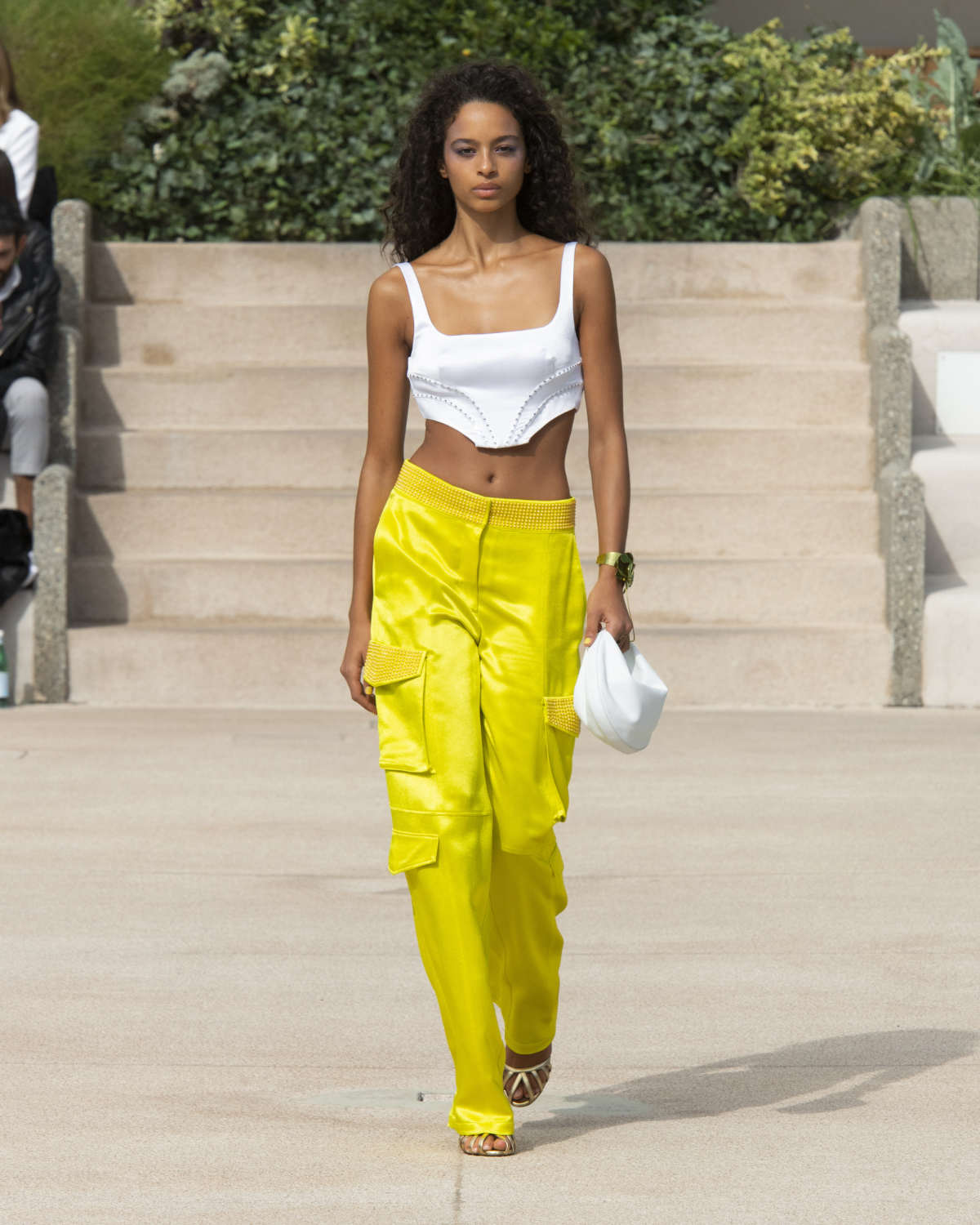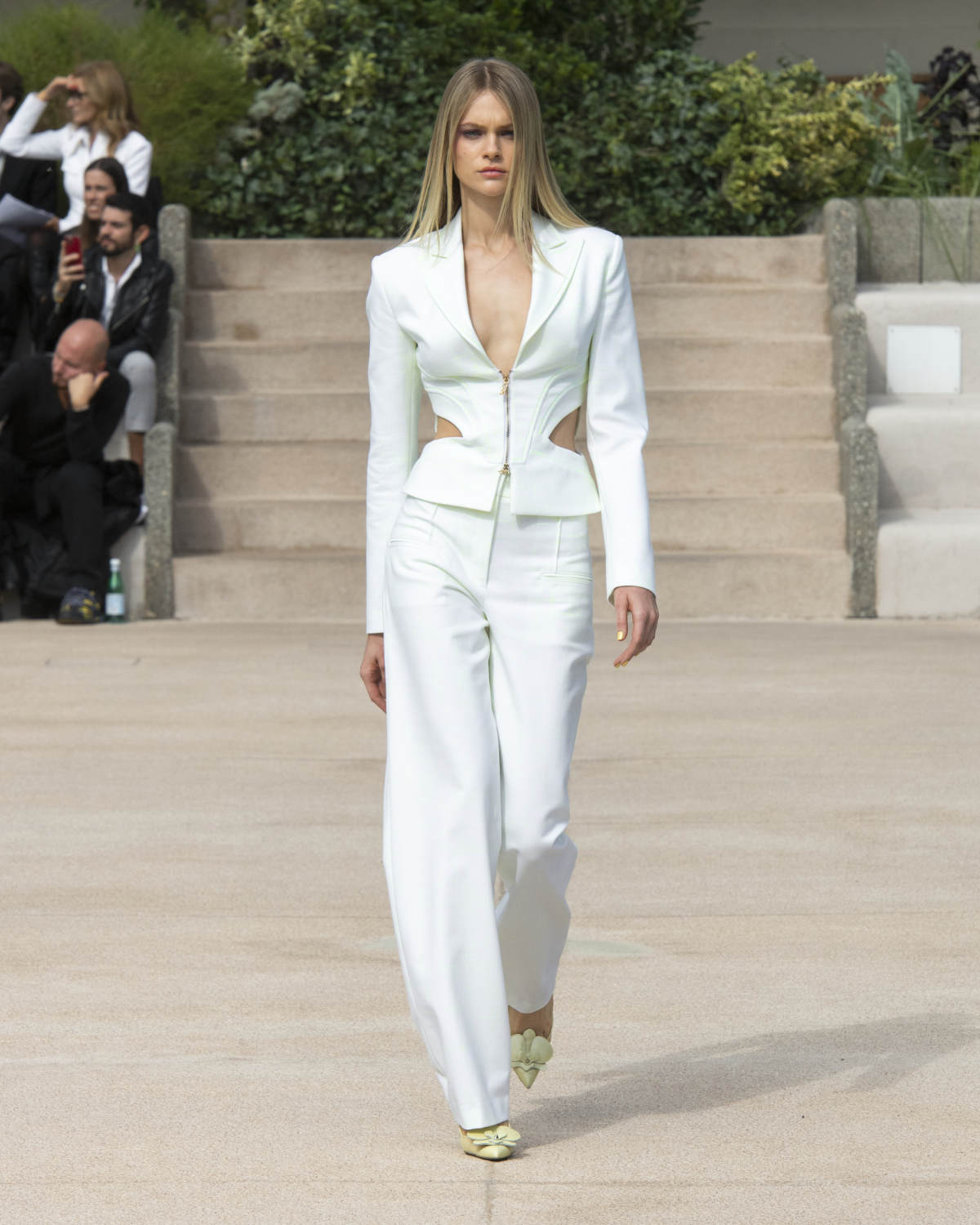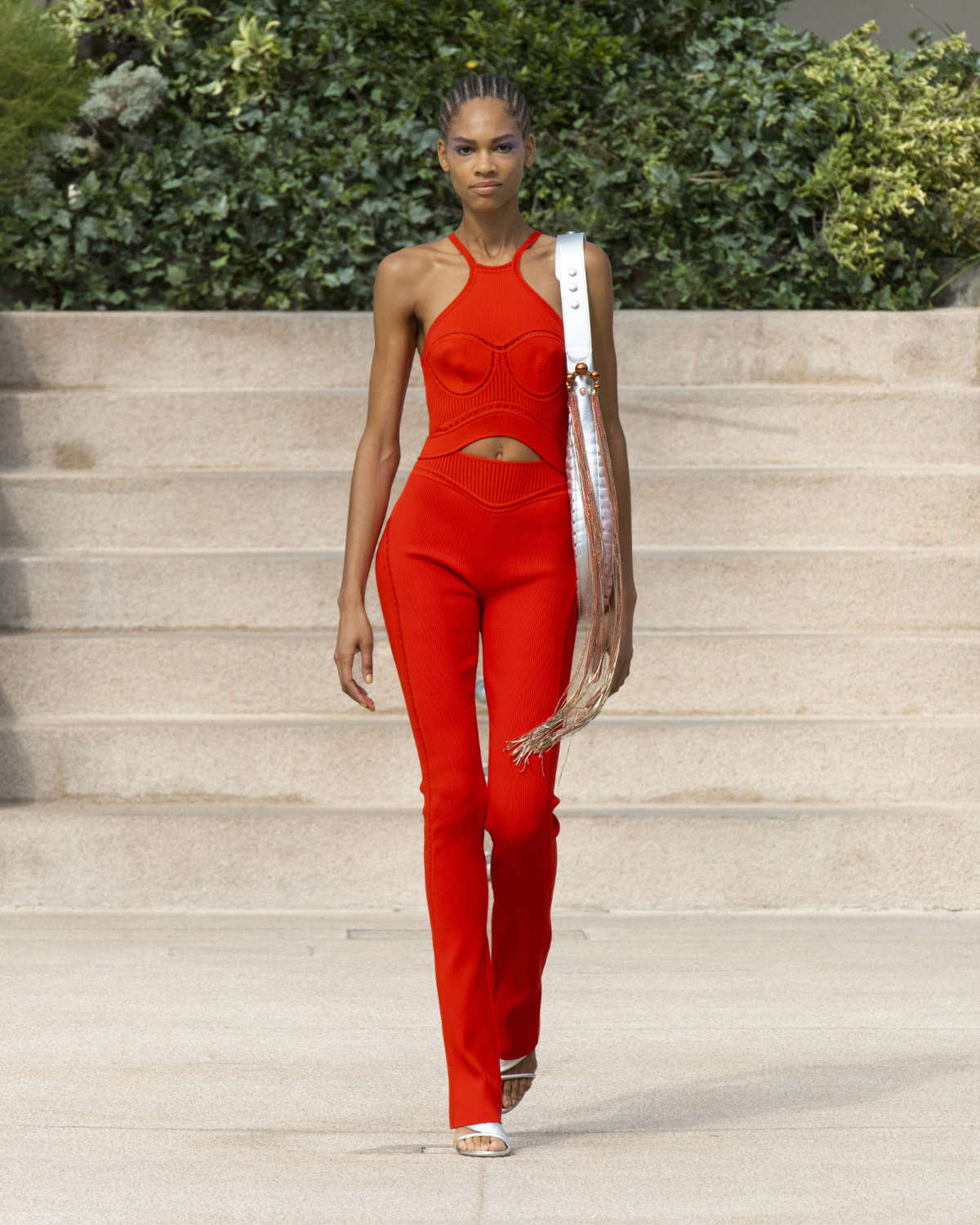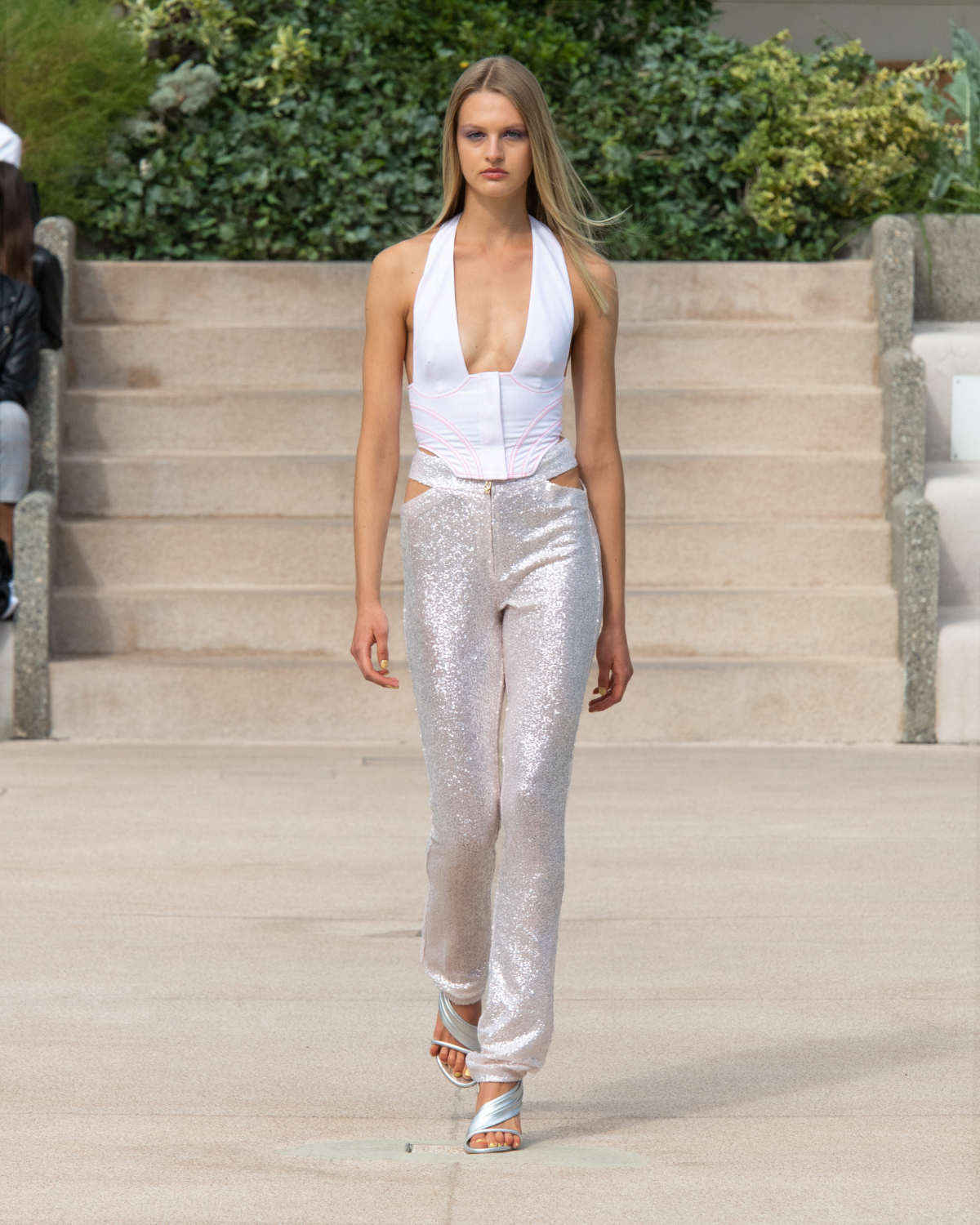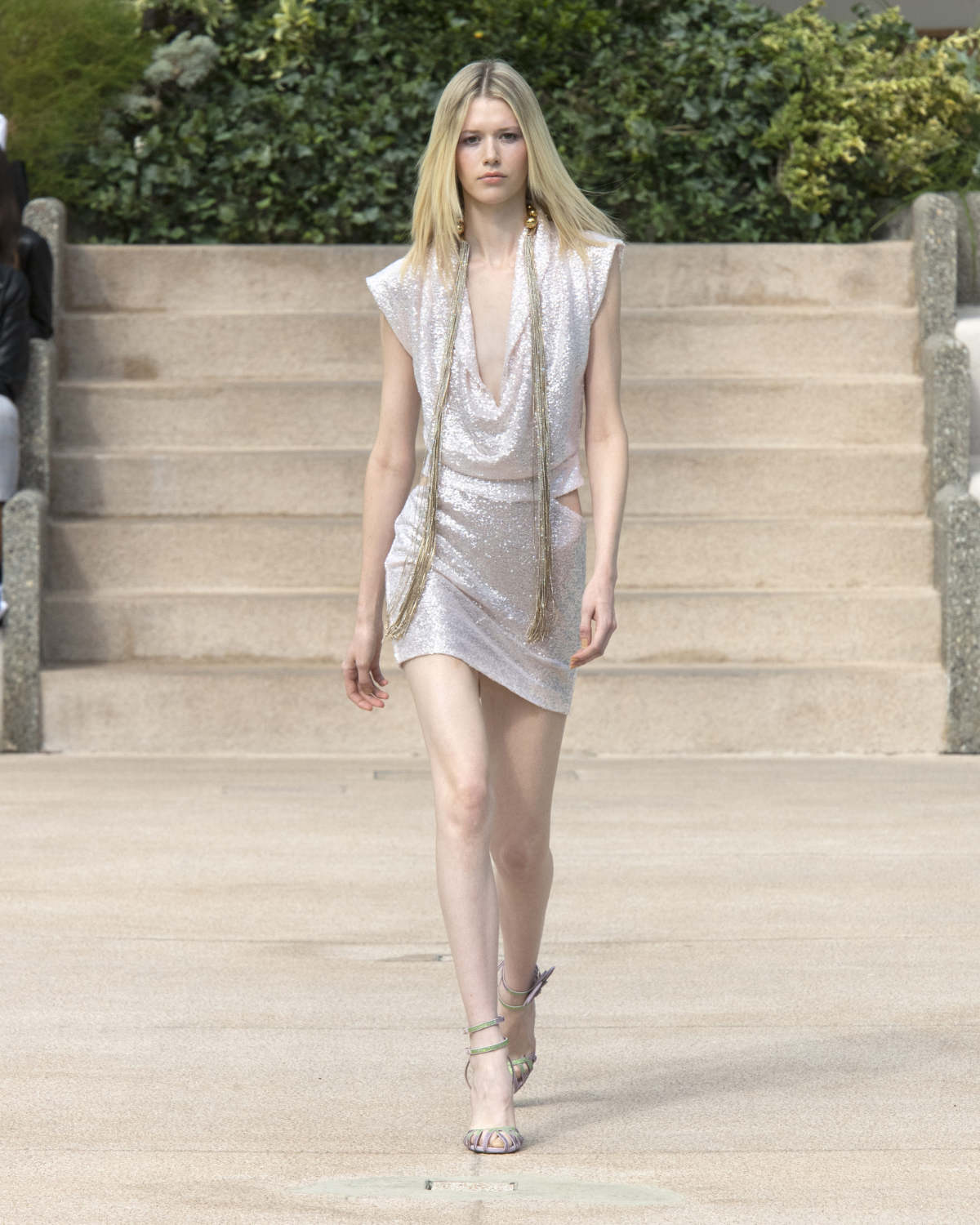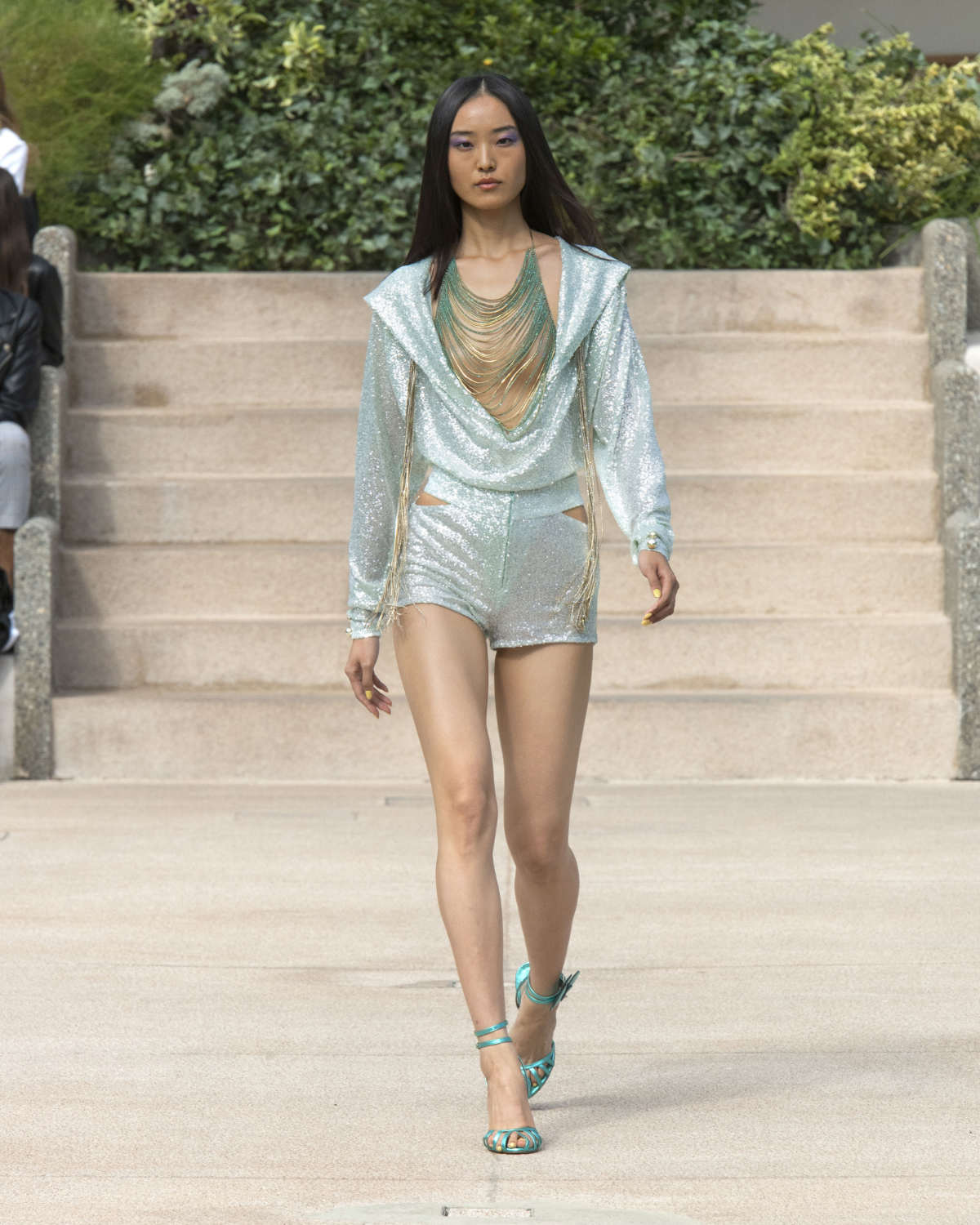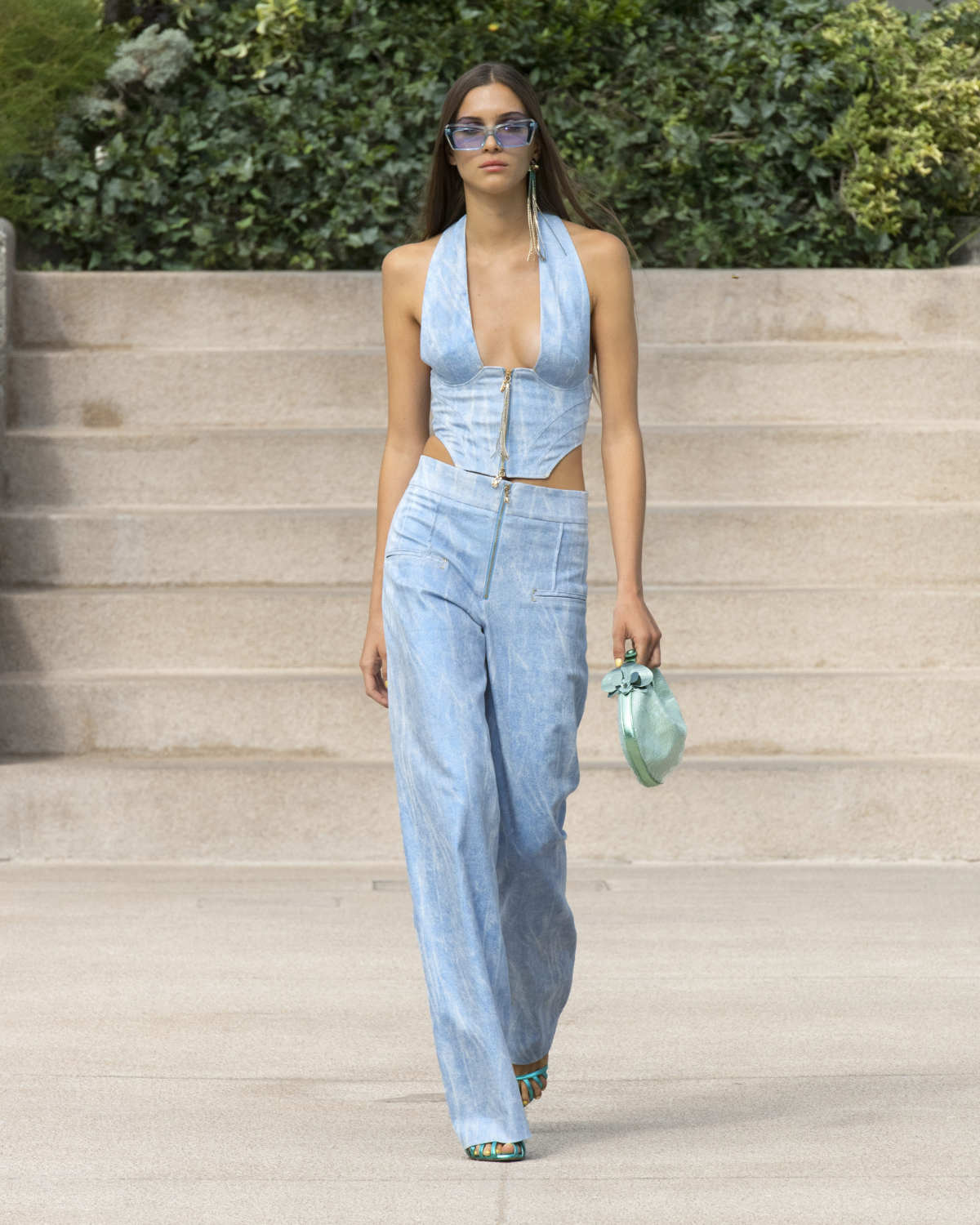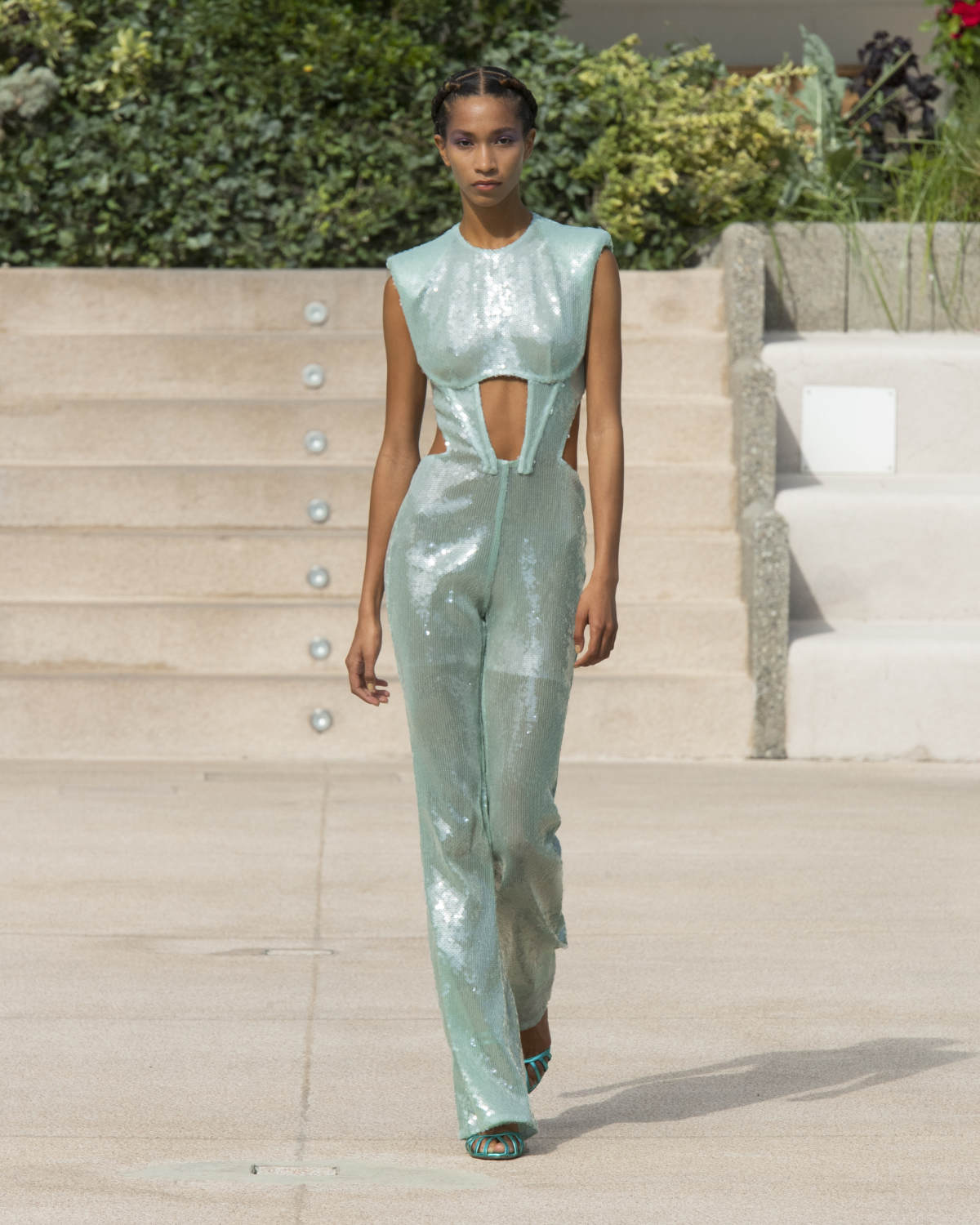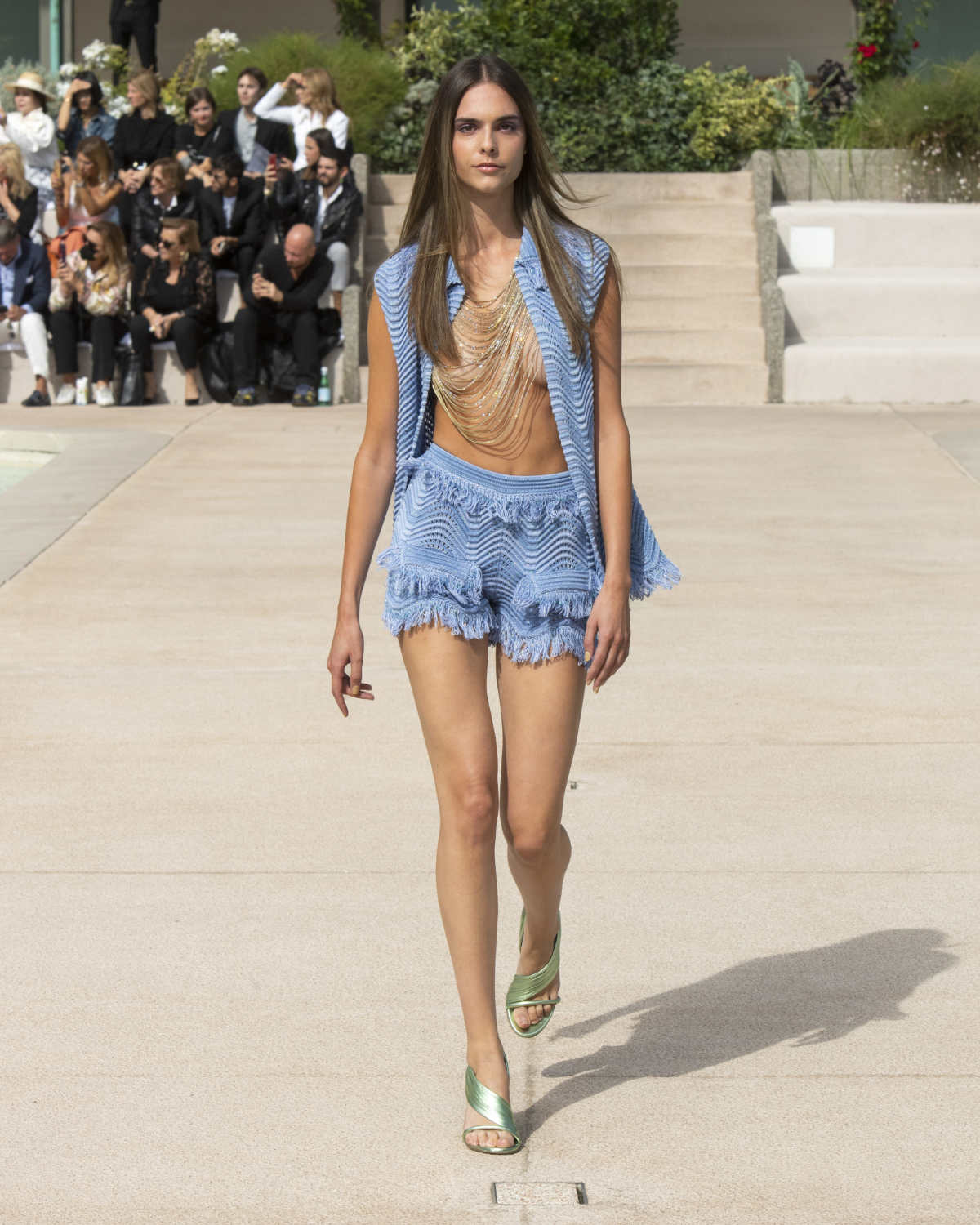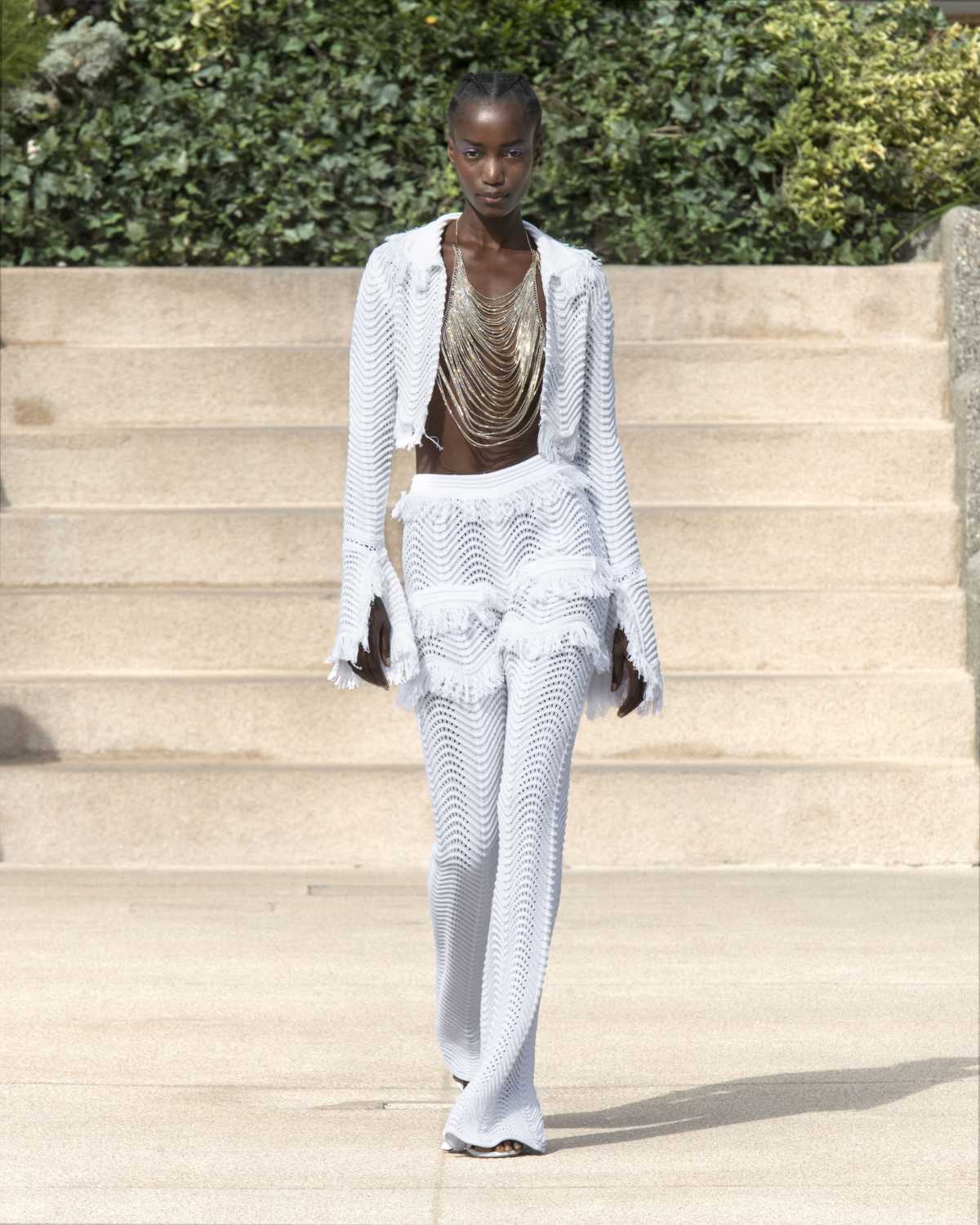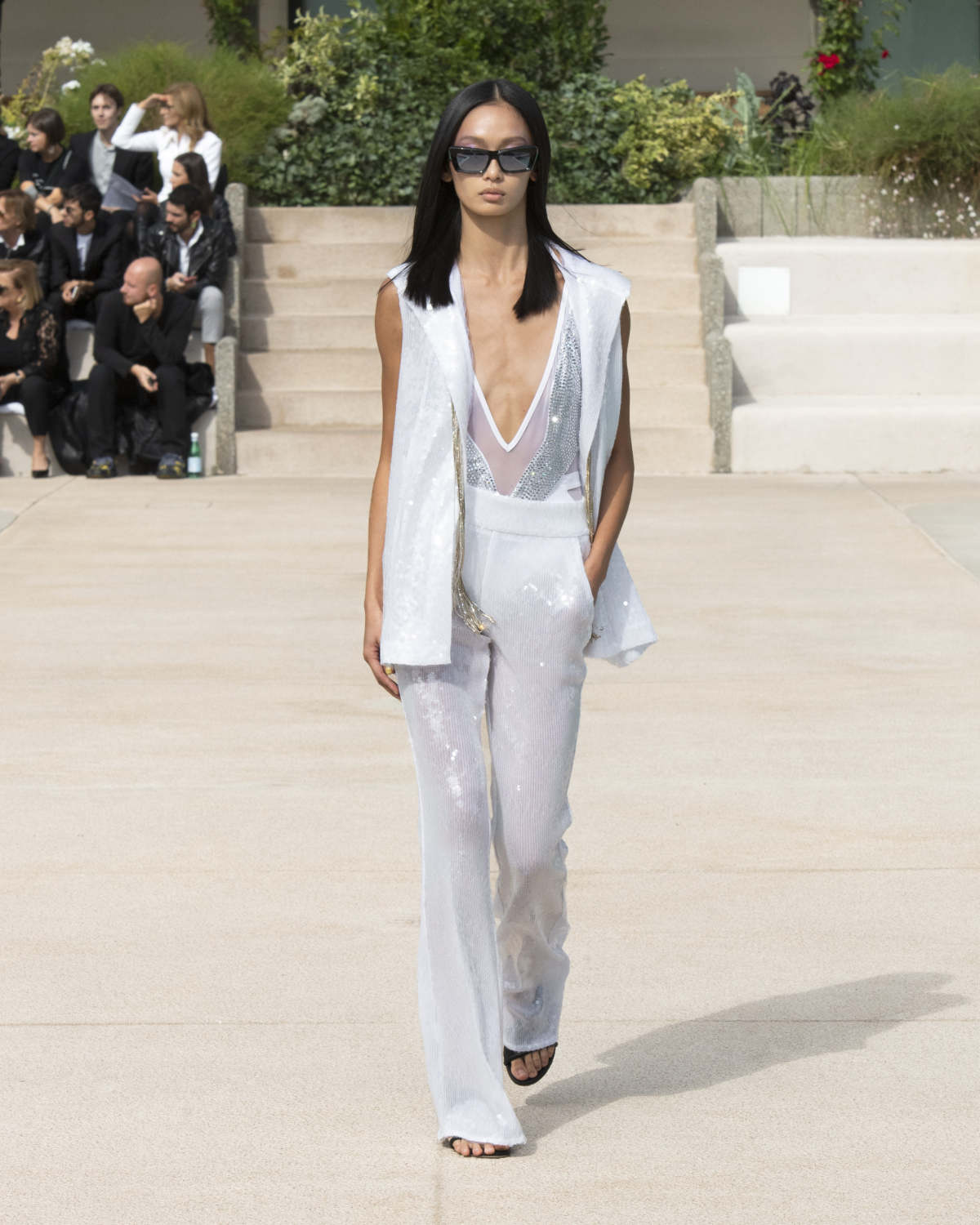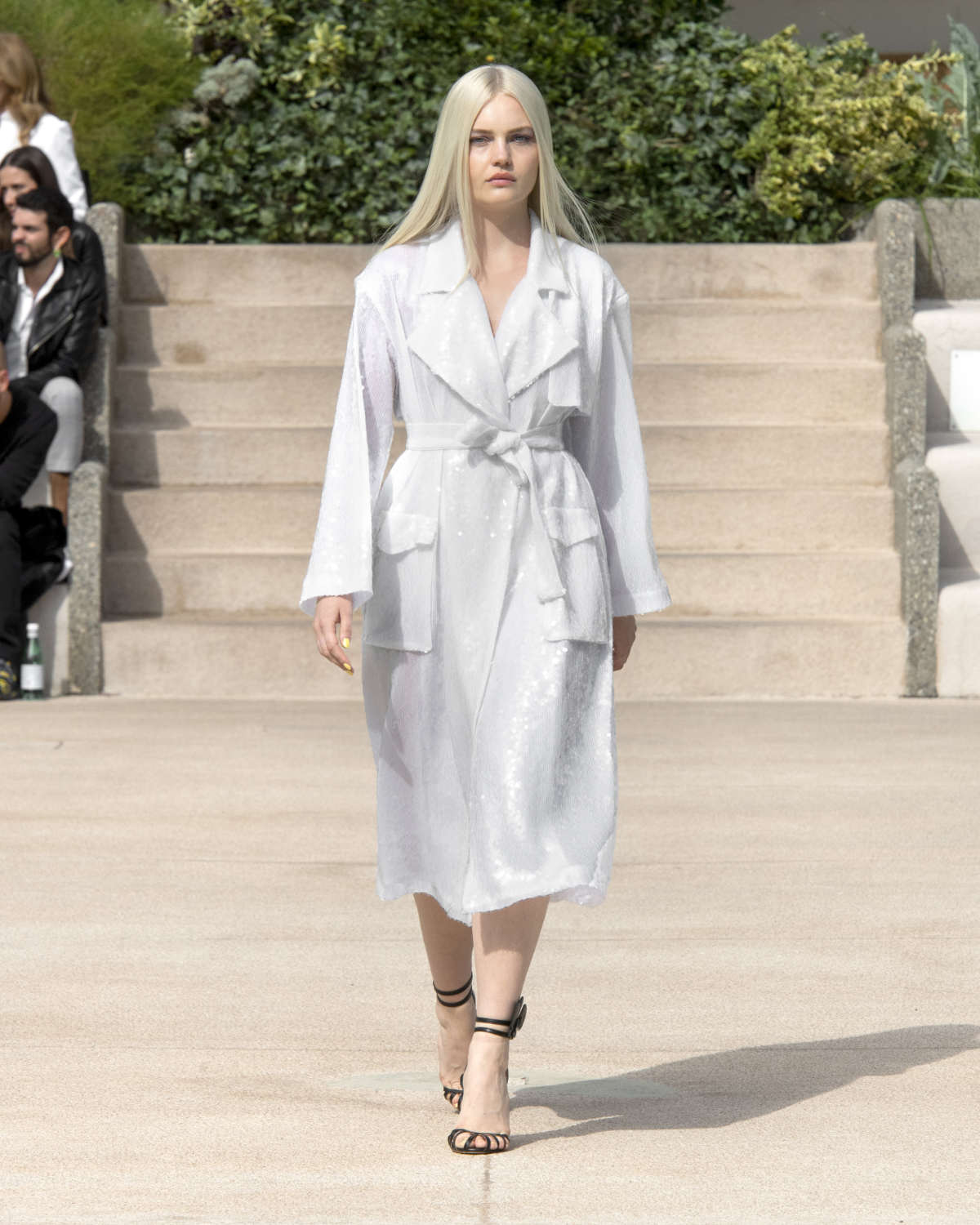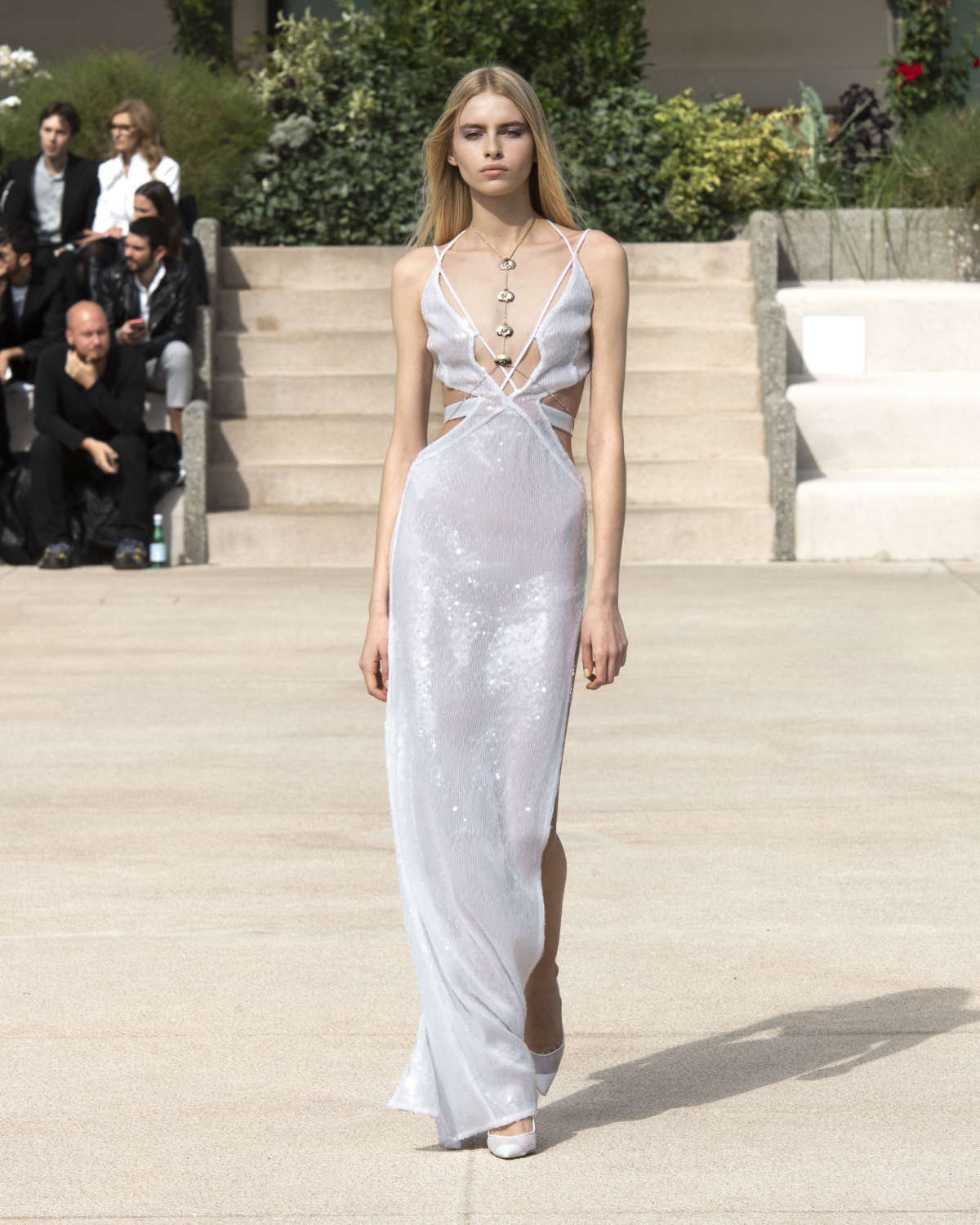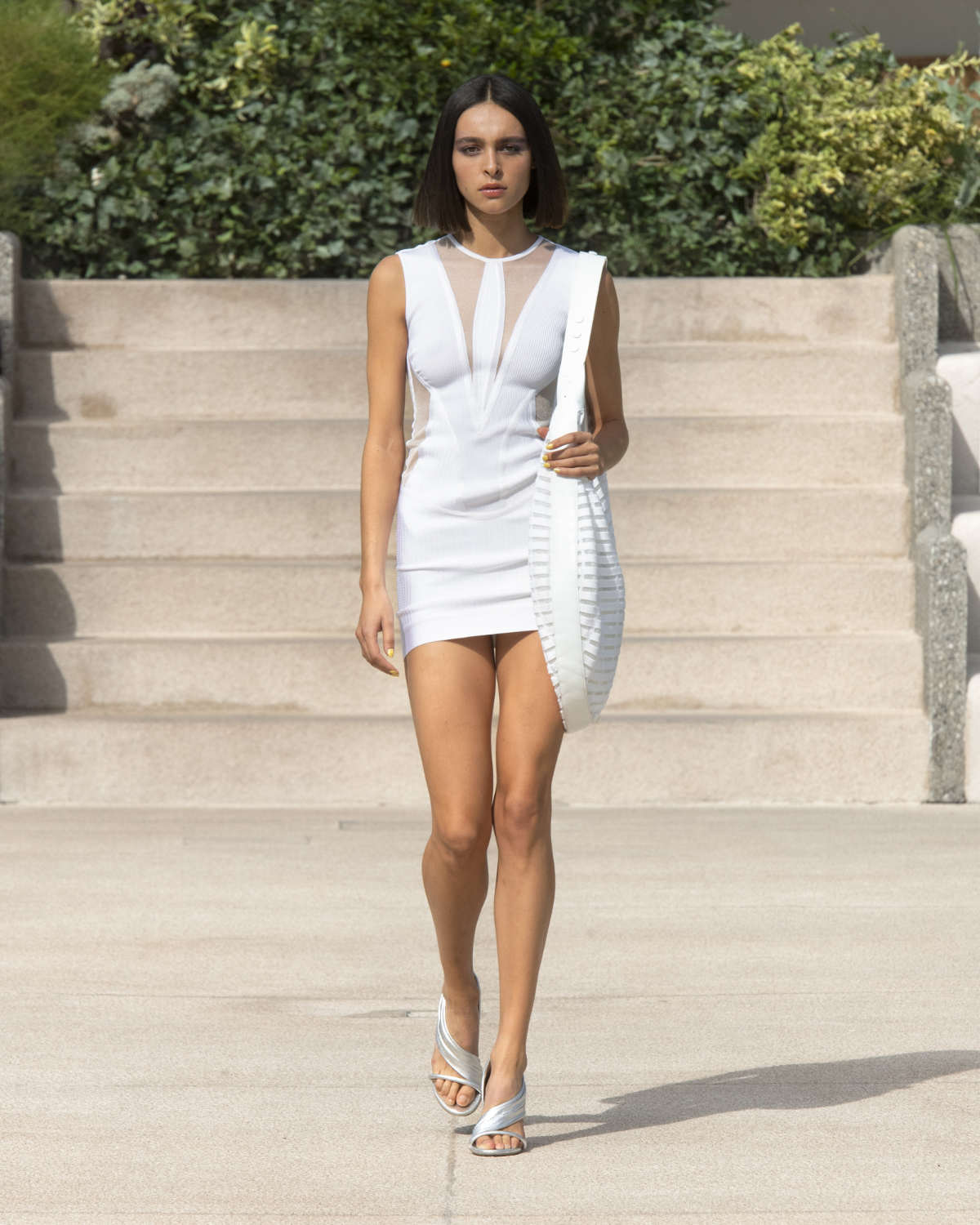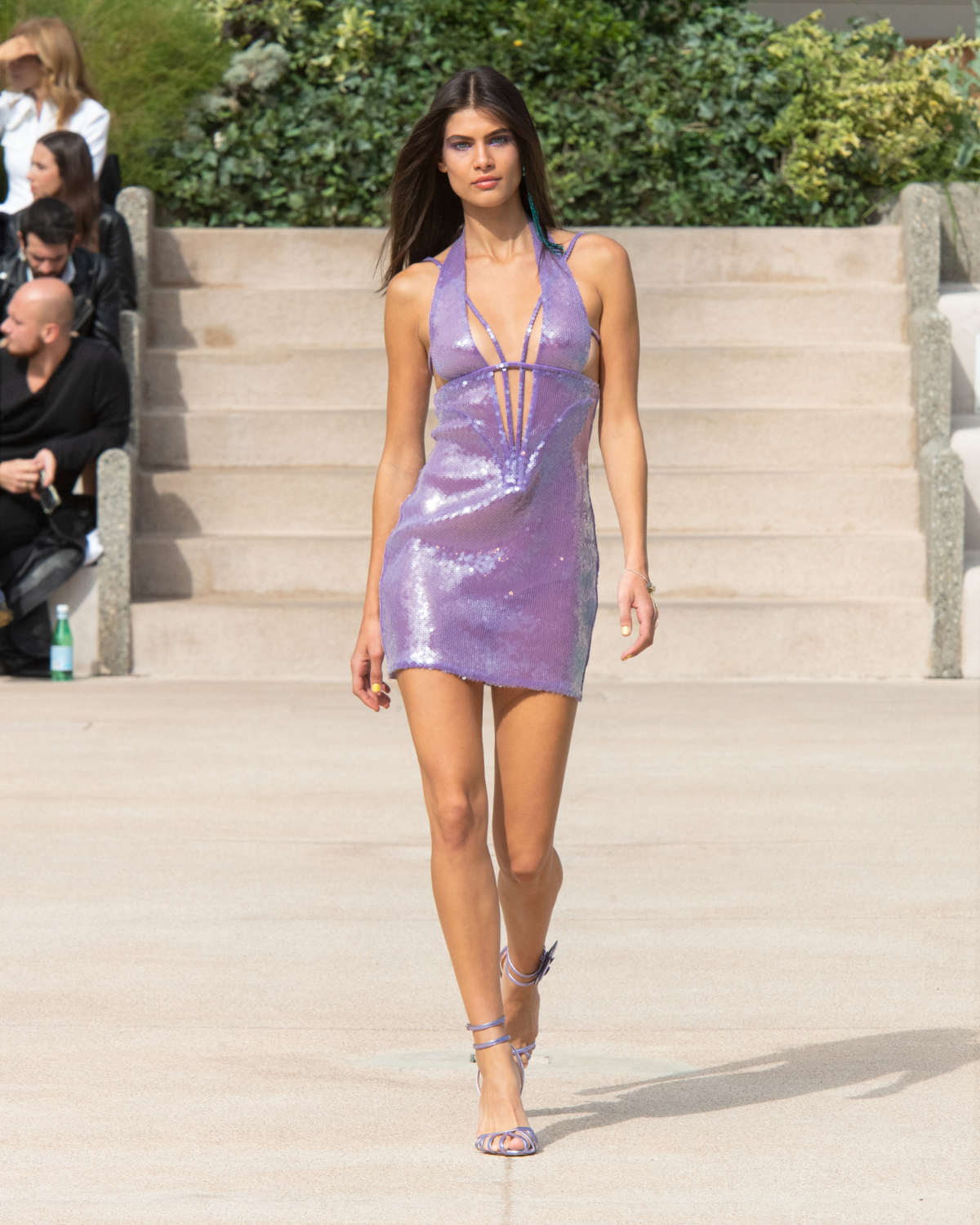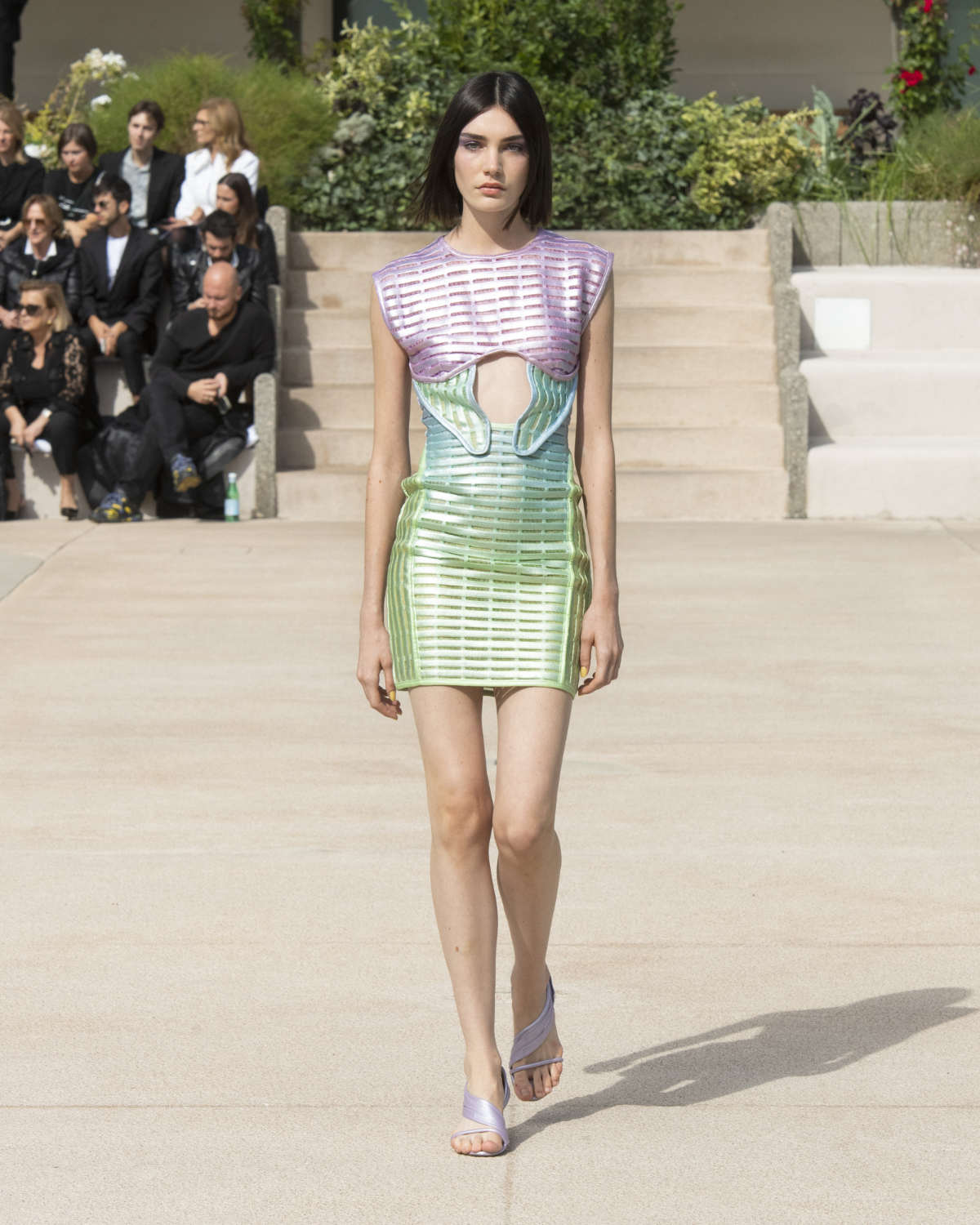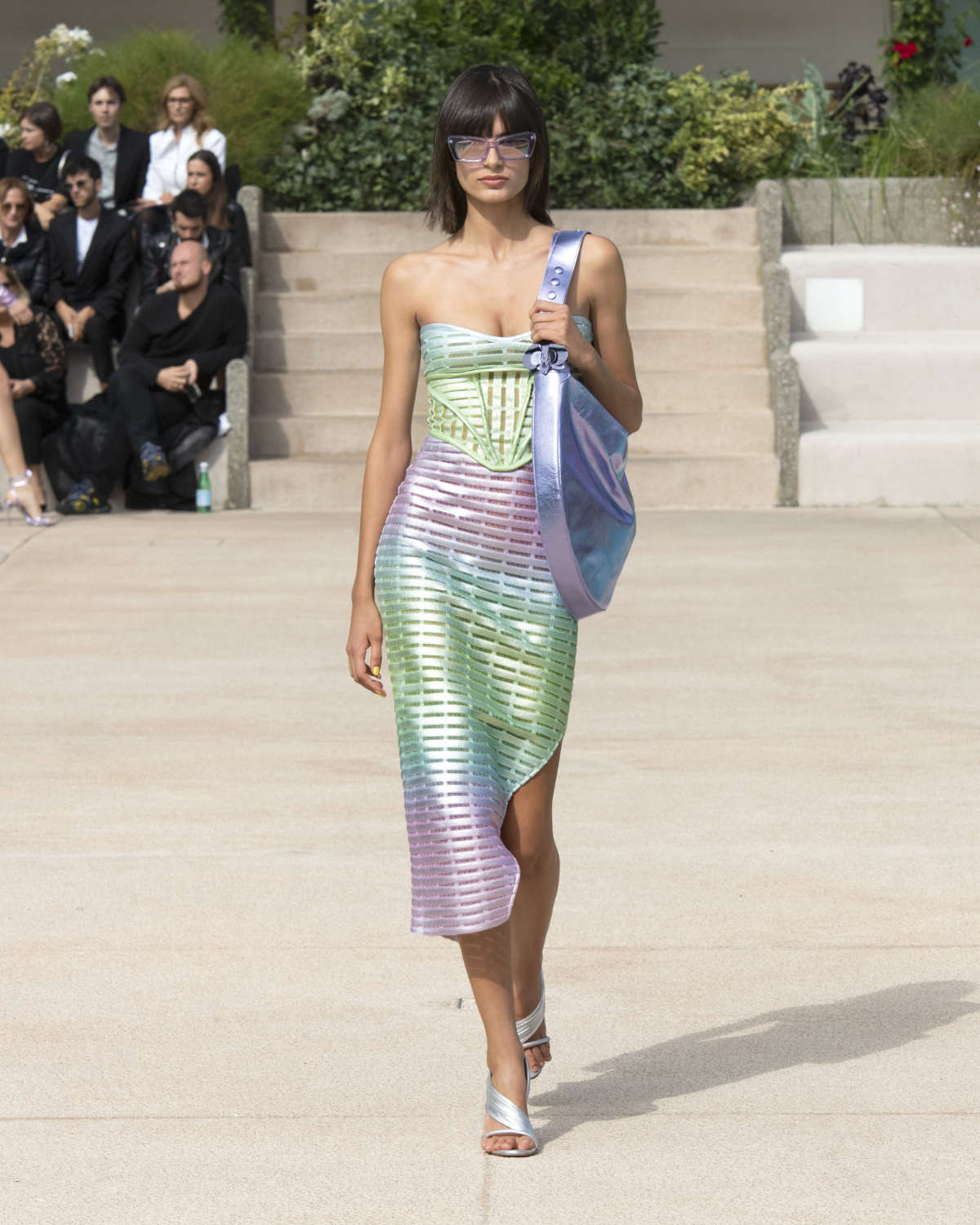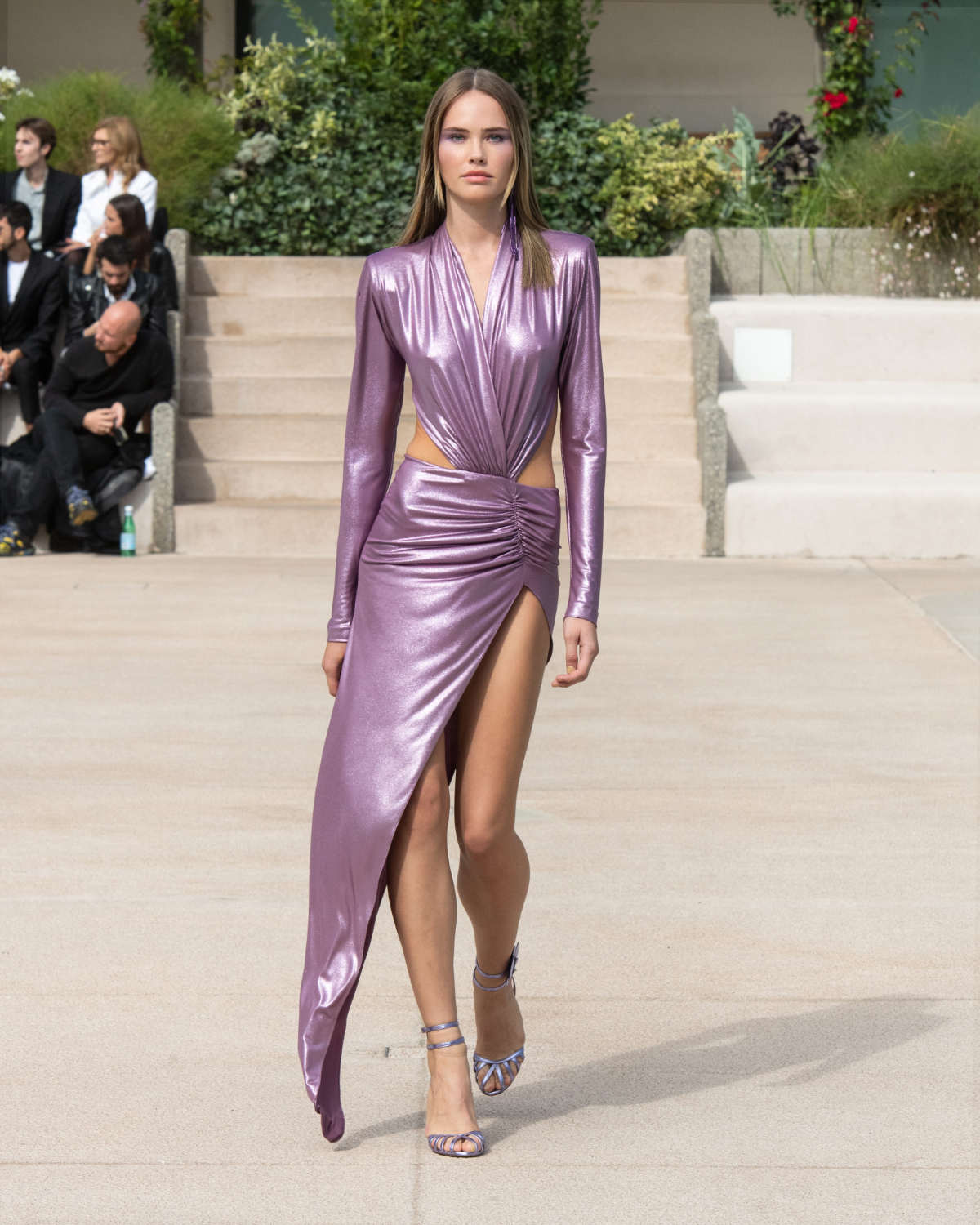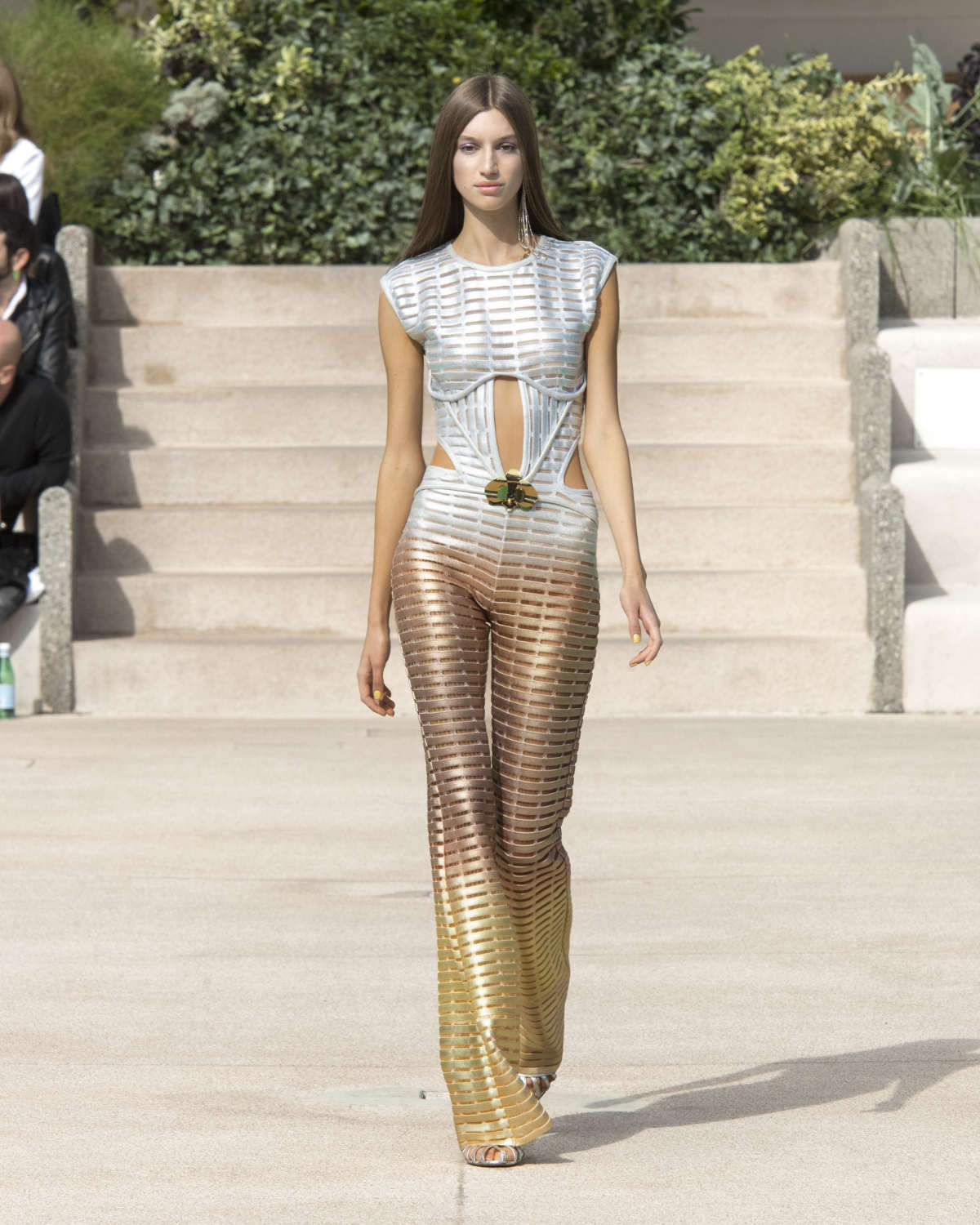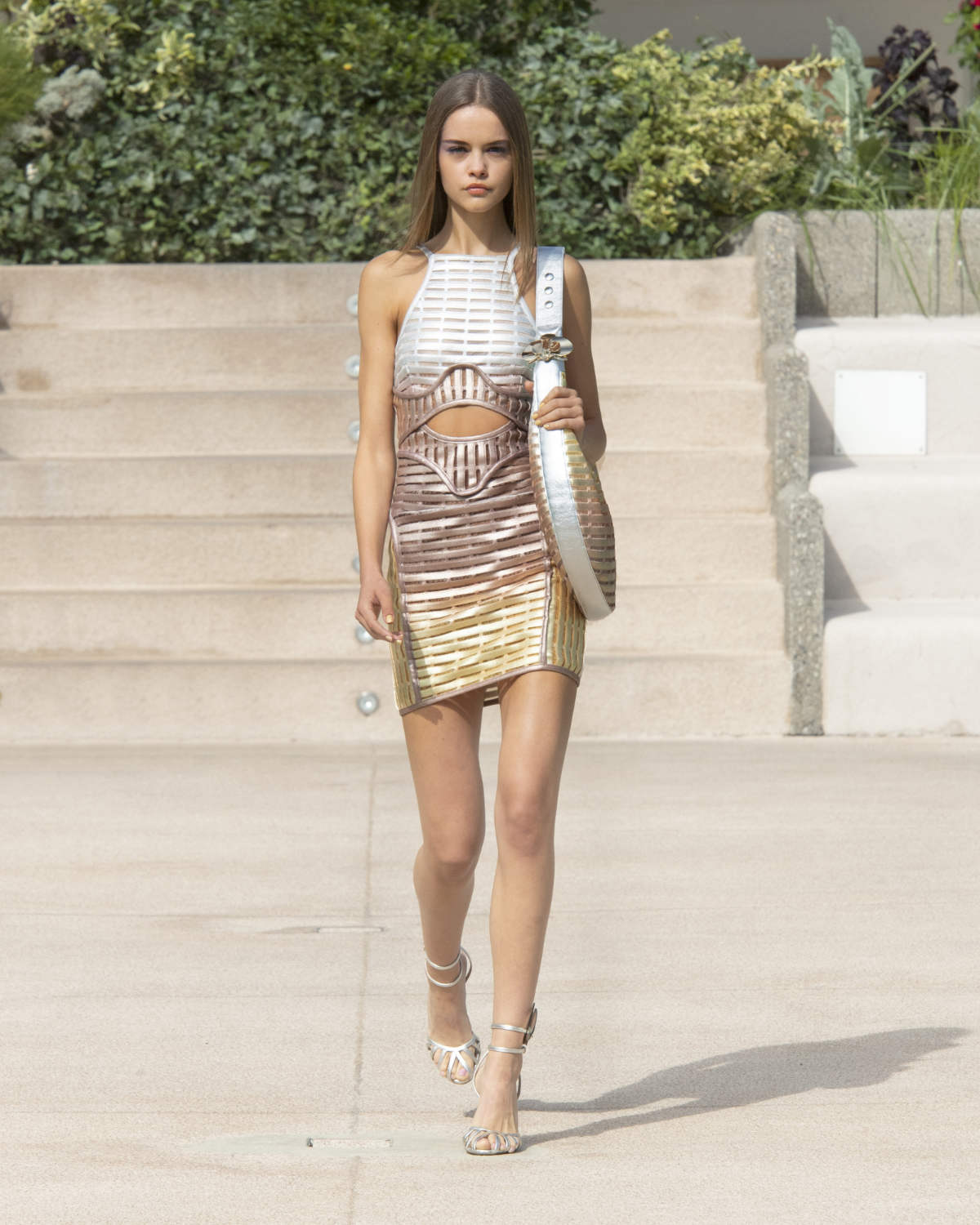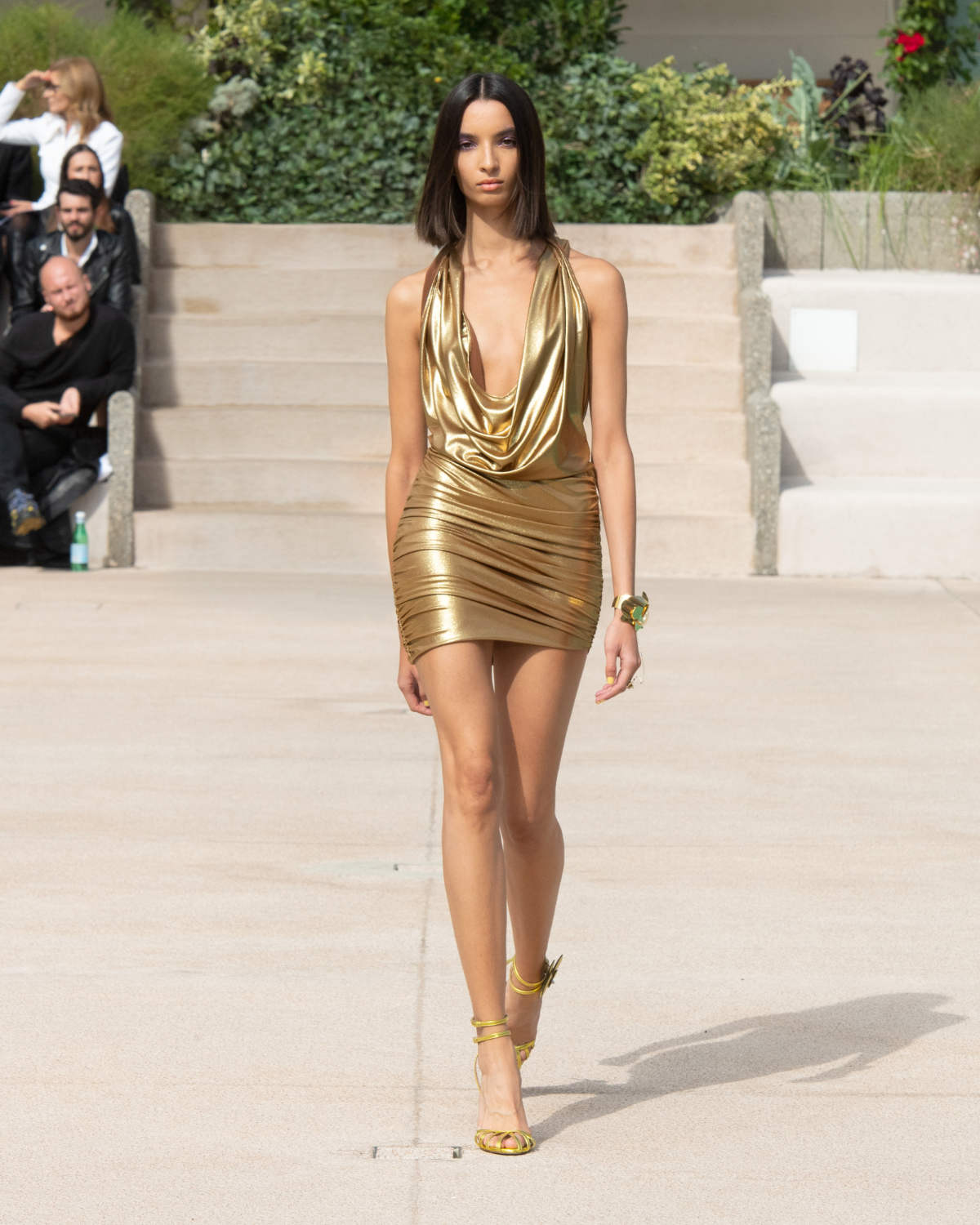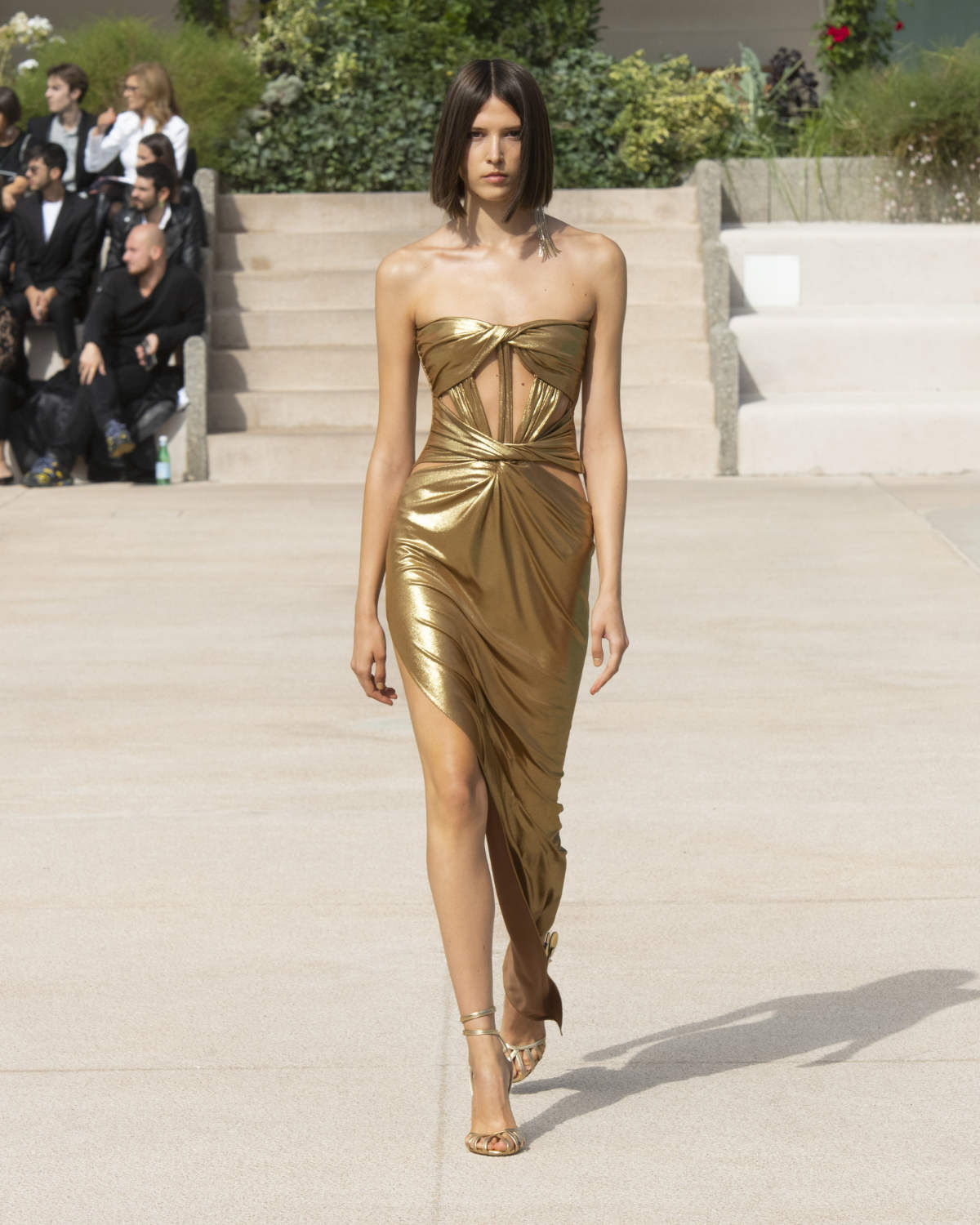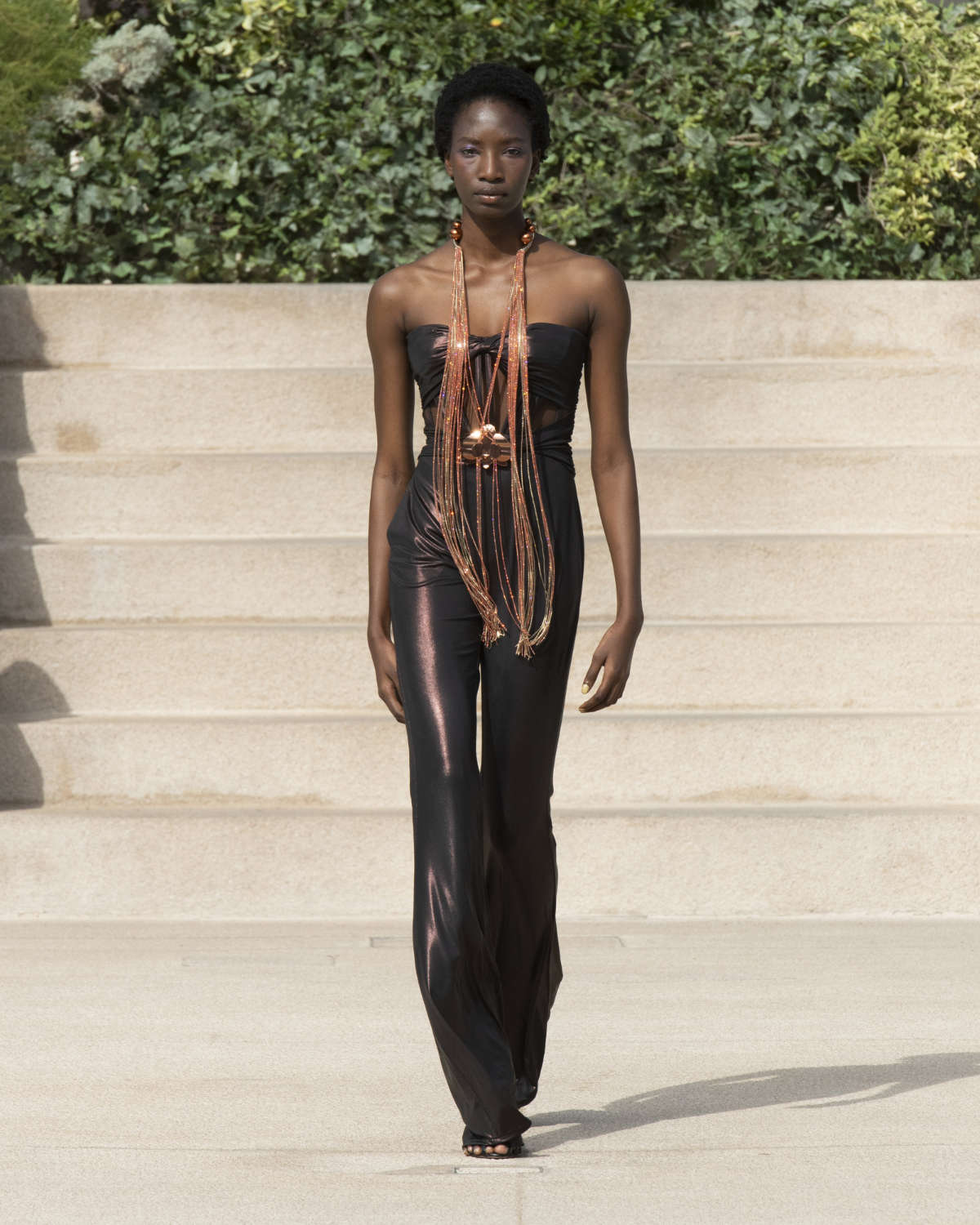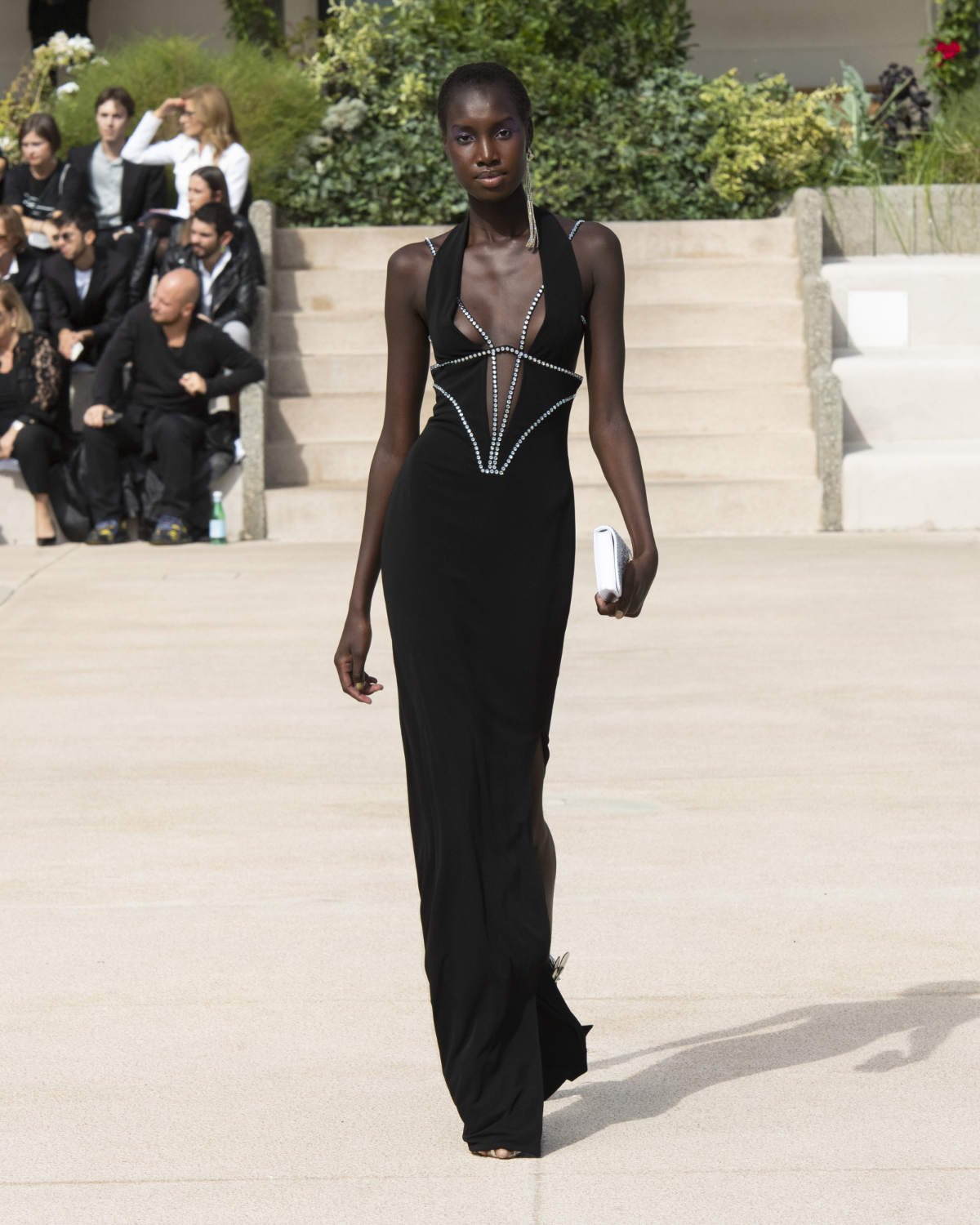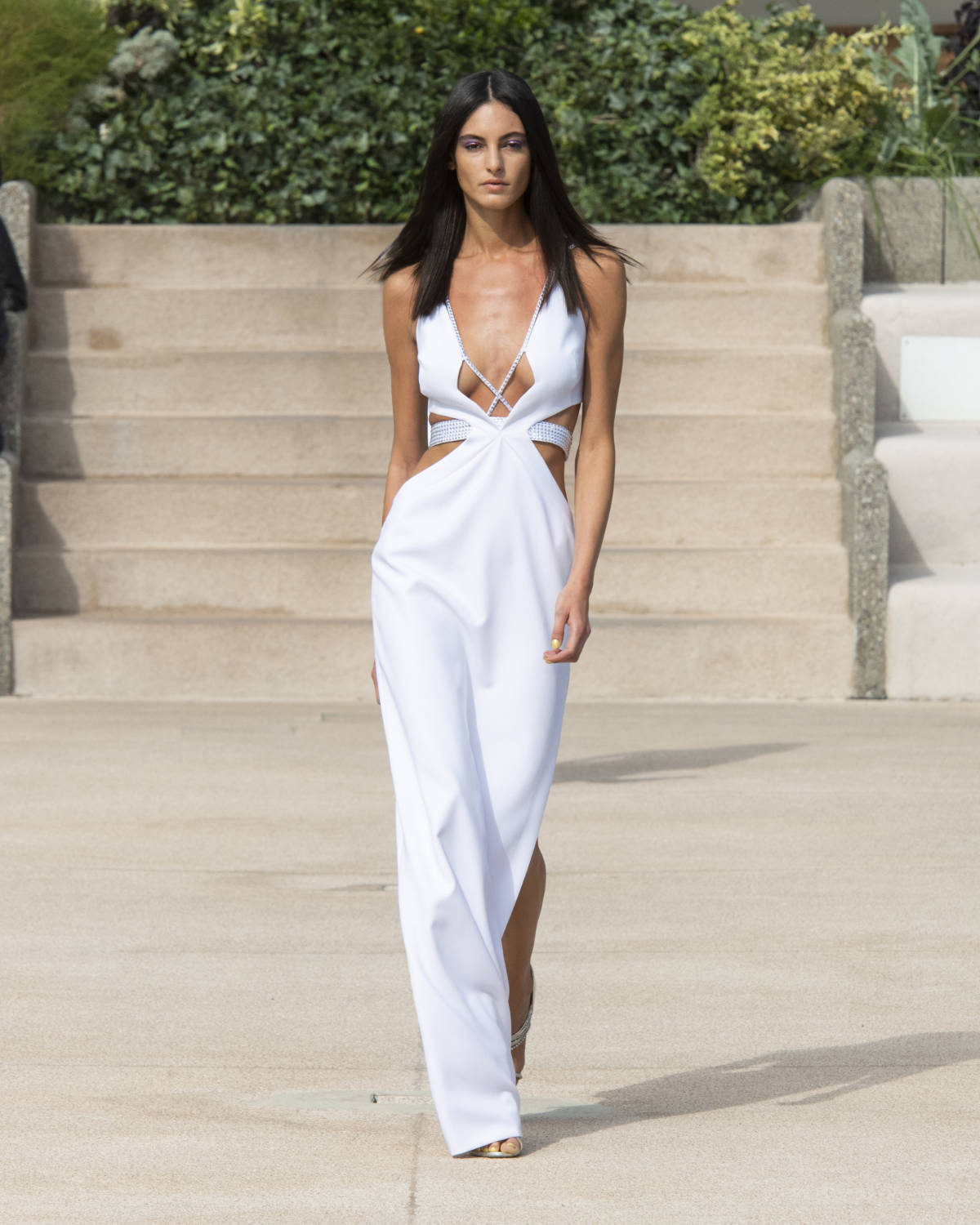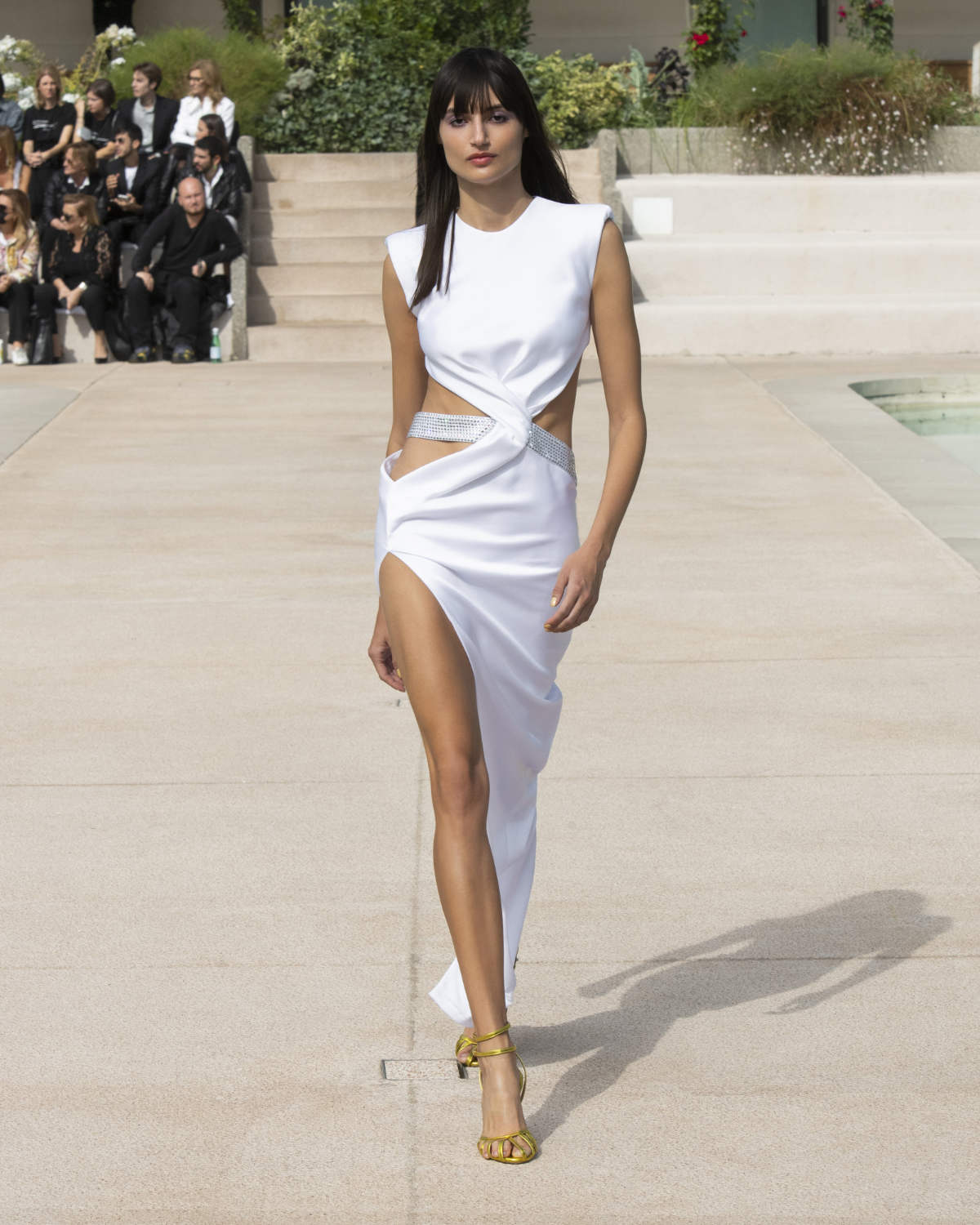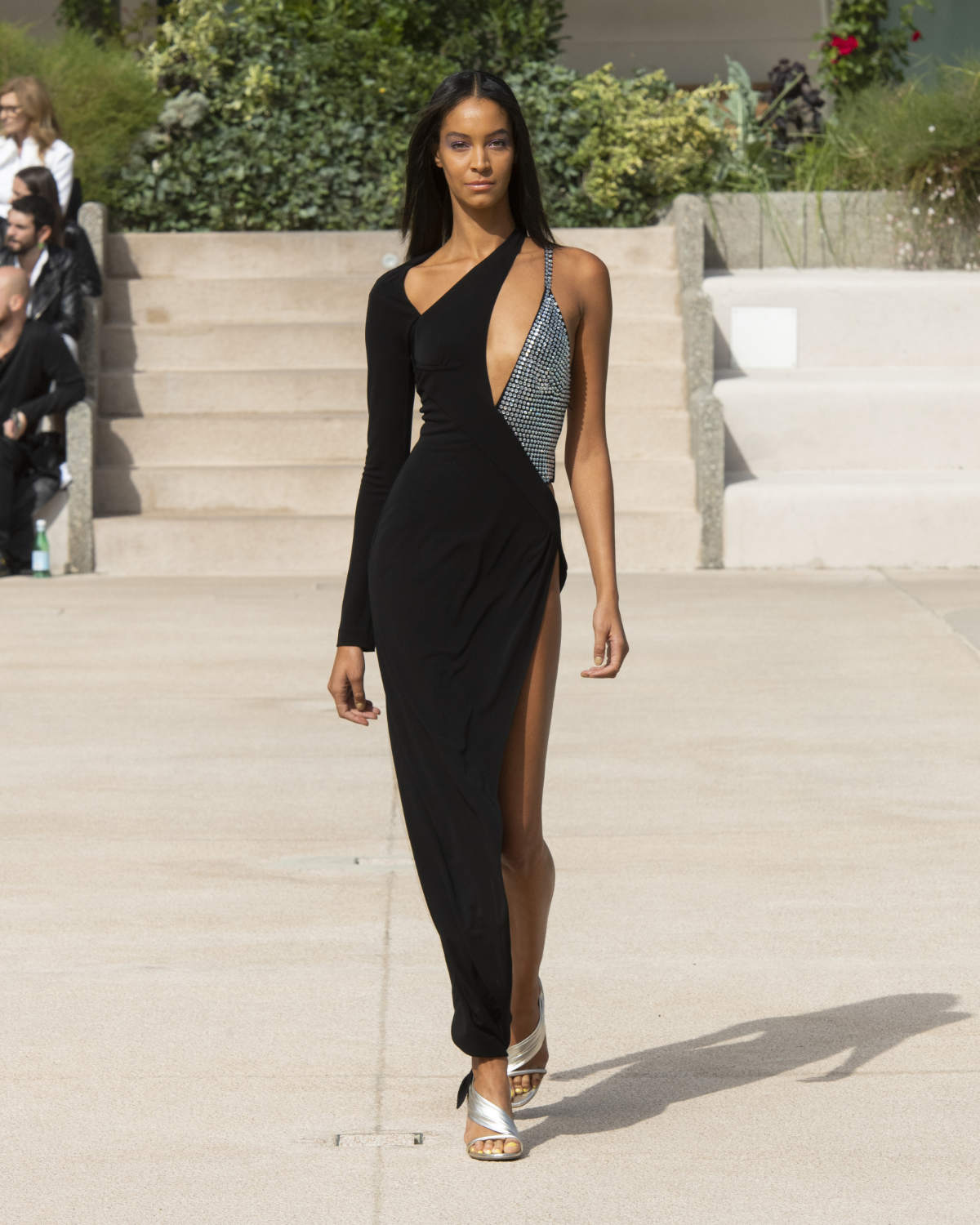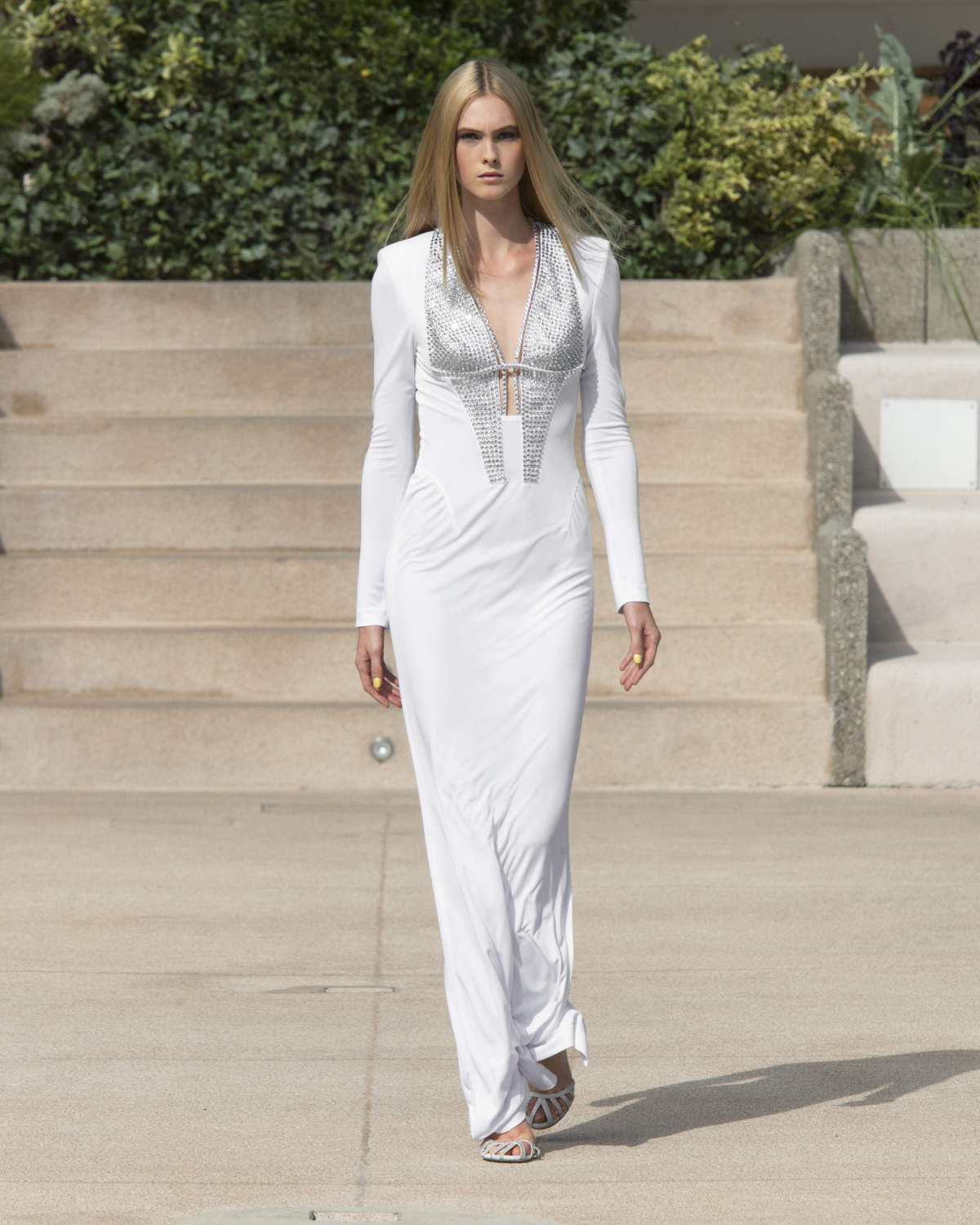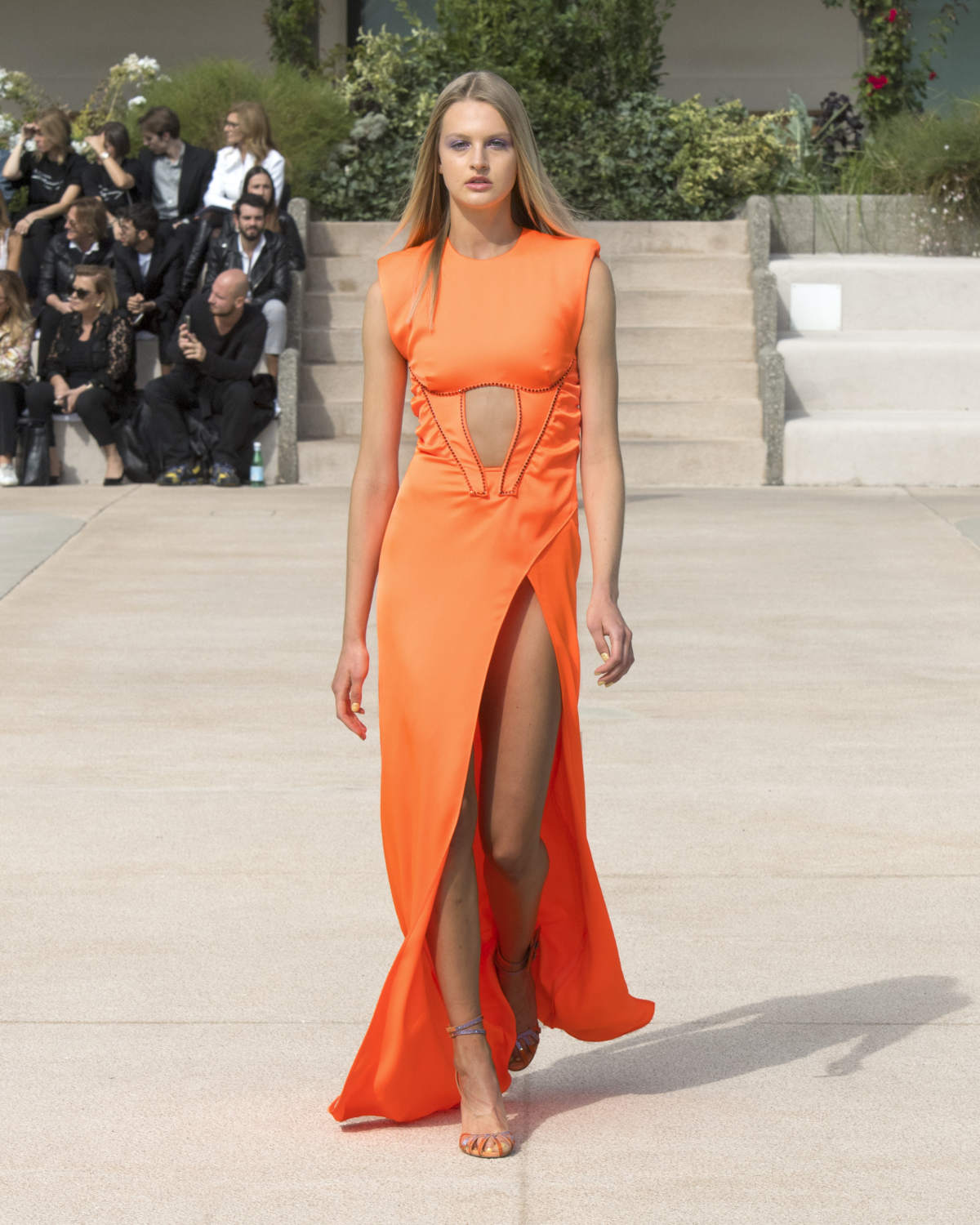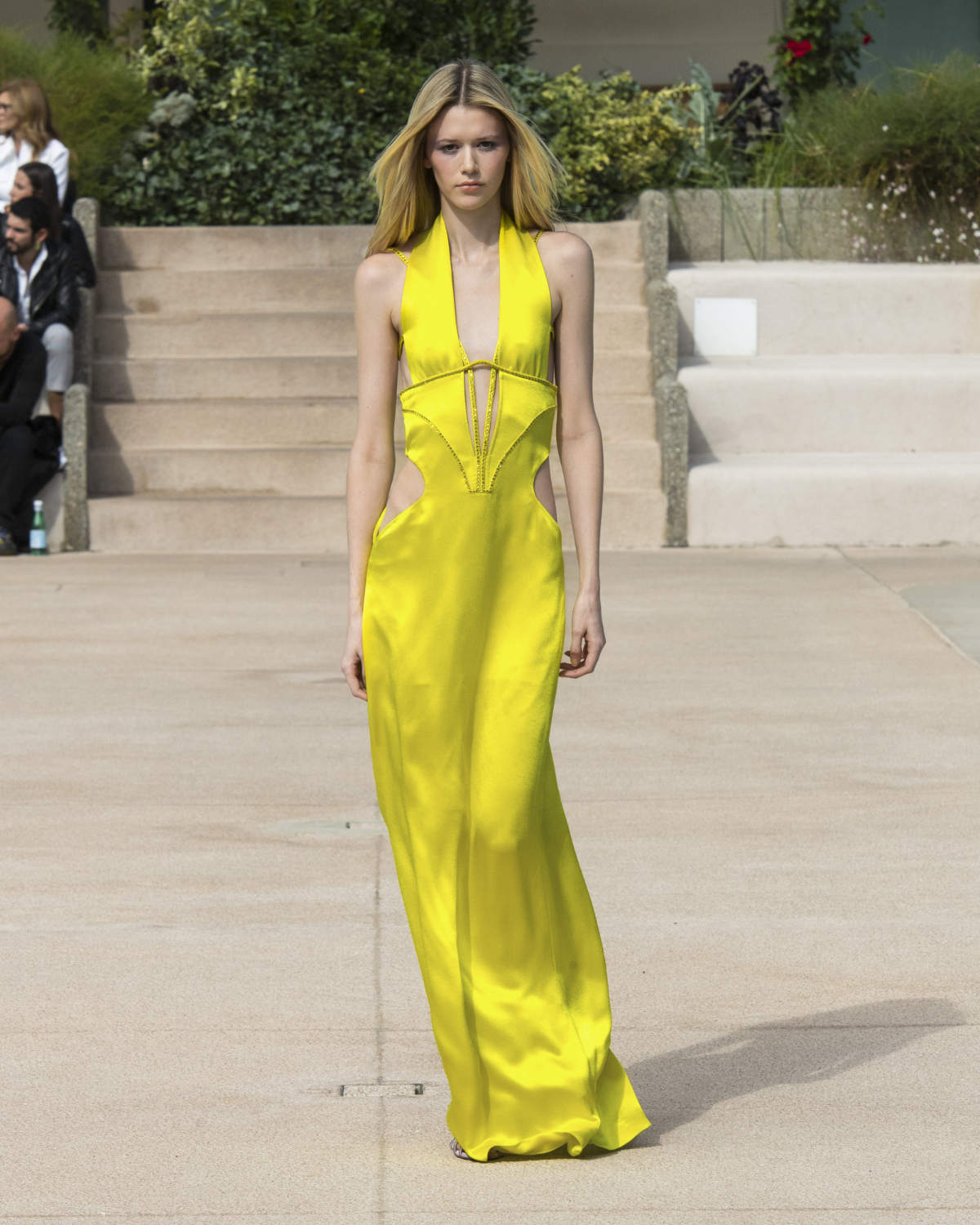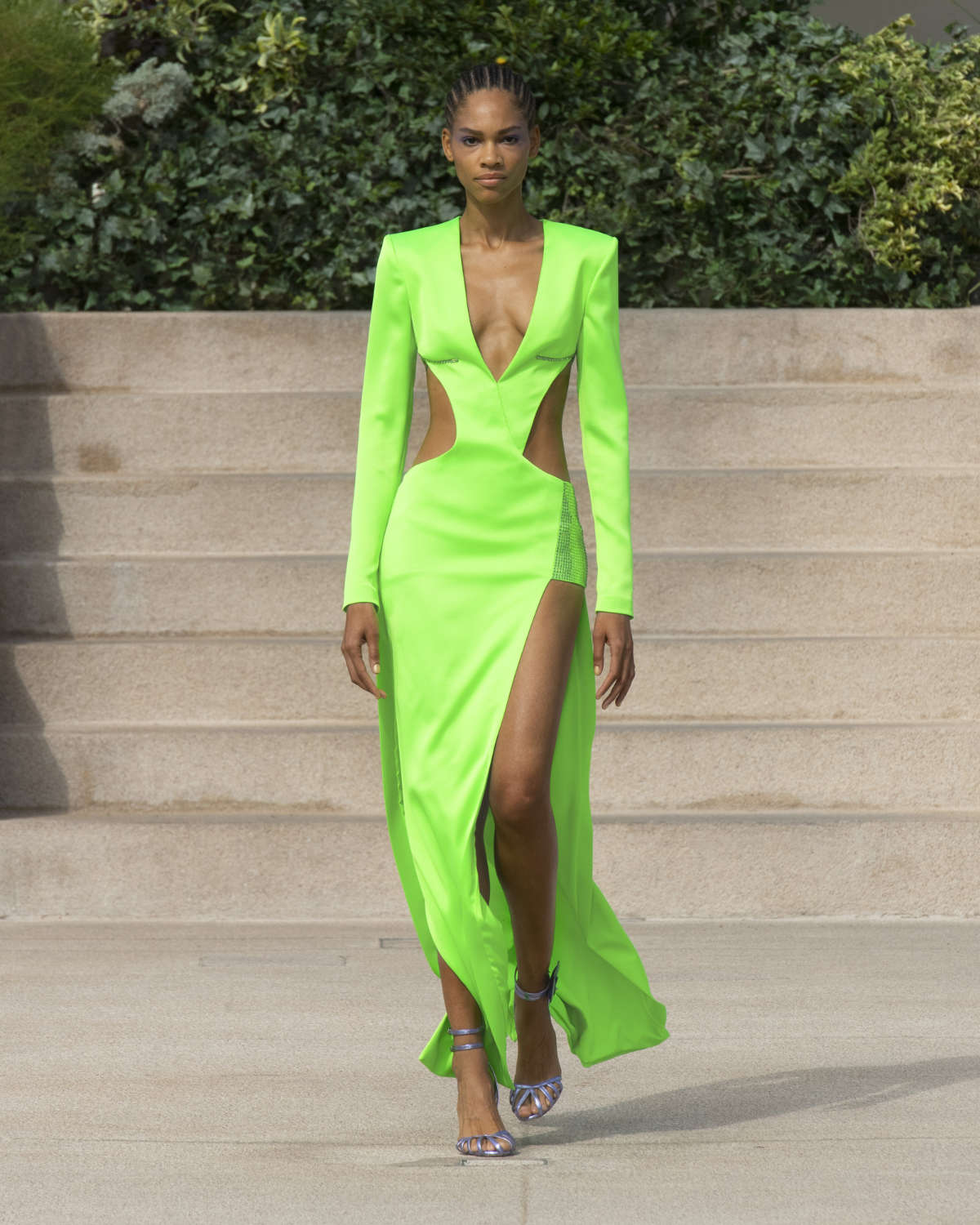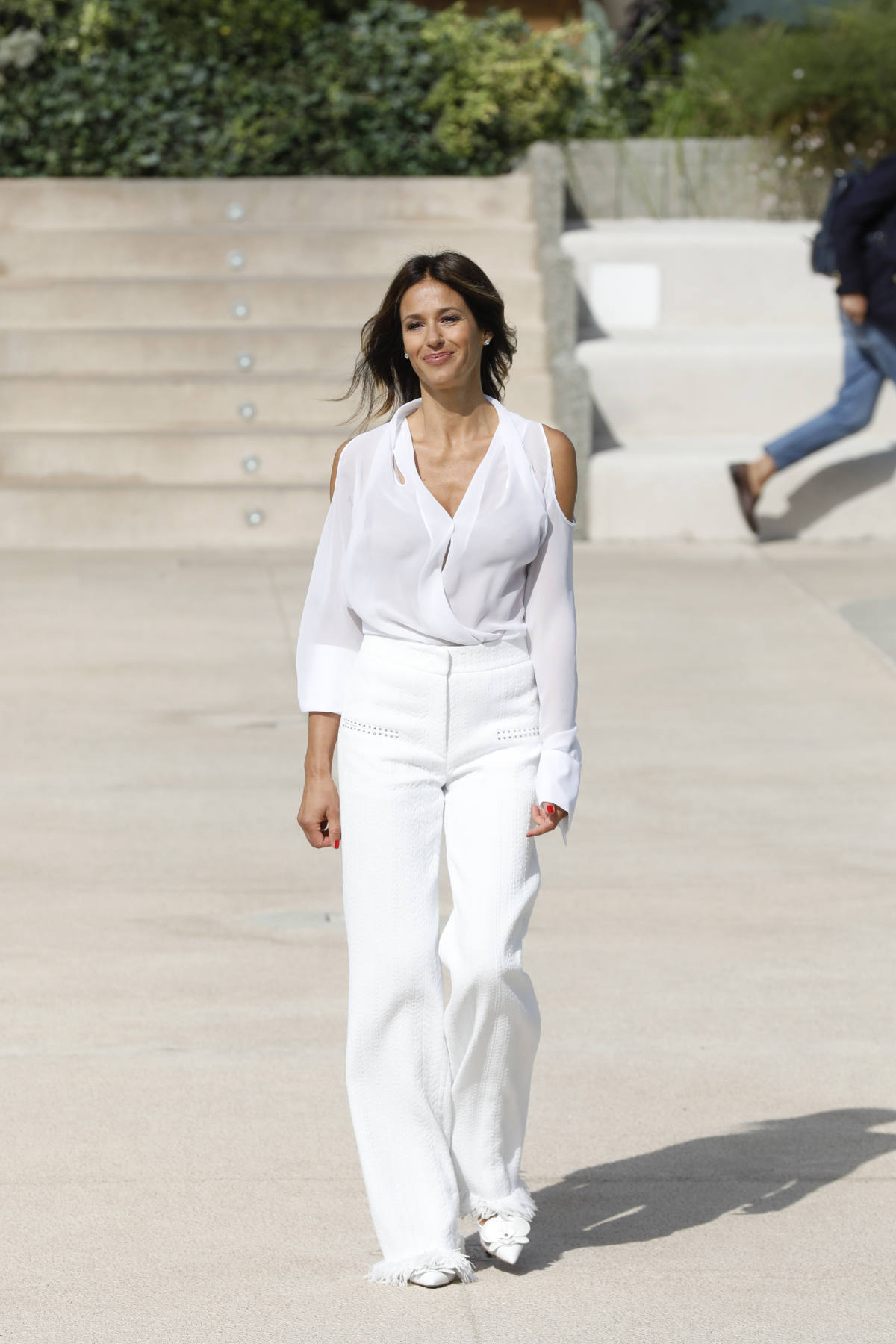 Credits

STYLING: Catherine Kasterine
MAKE-UP: Lloyd Simmonds
HAIR STYLIST: Davide Diodovich - W-MManagement
MANICURE: sponsored by Faby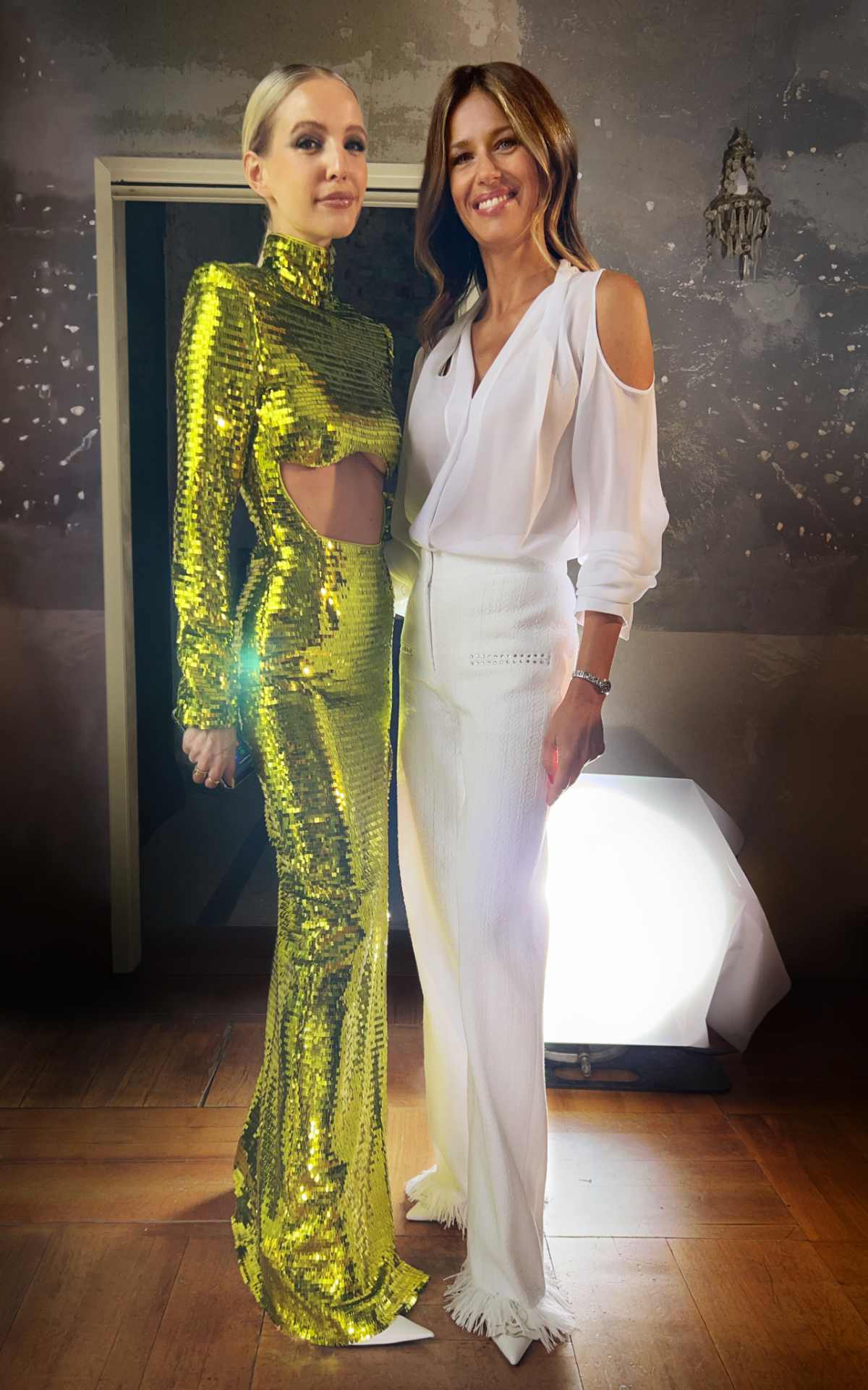 LEONIE HANNE & SARA CAVAZZA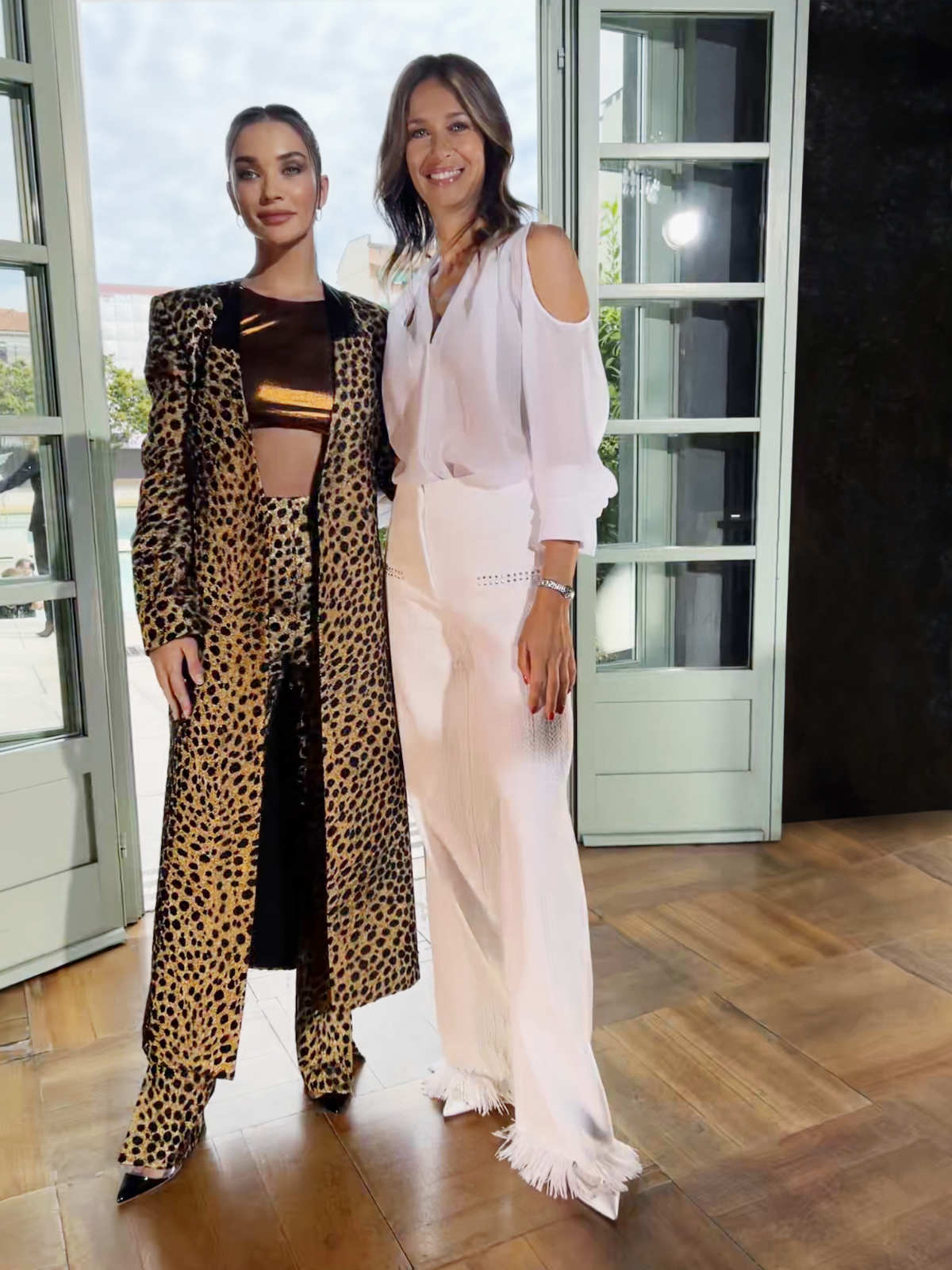 AMY JACKSON & SARA CAVAZZA
---