---
Etro Presents Its New Men's Spring Summer 2024 Collection: Etroallegories
Luxferity, 19.06.2023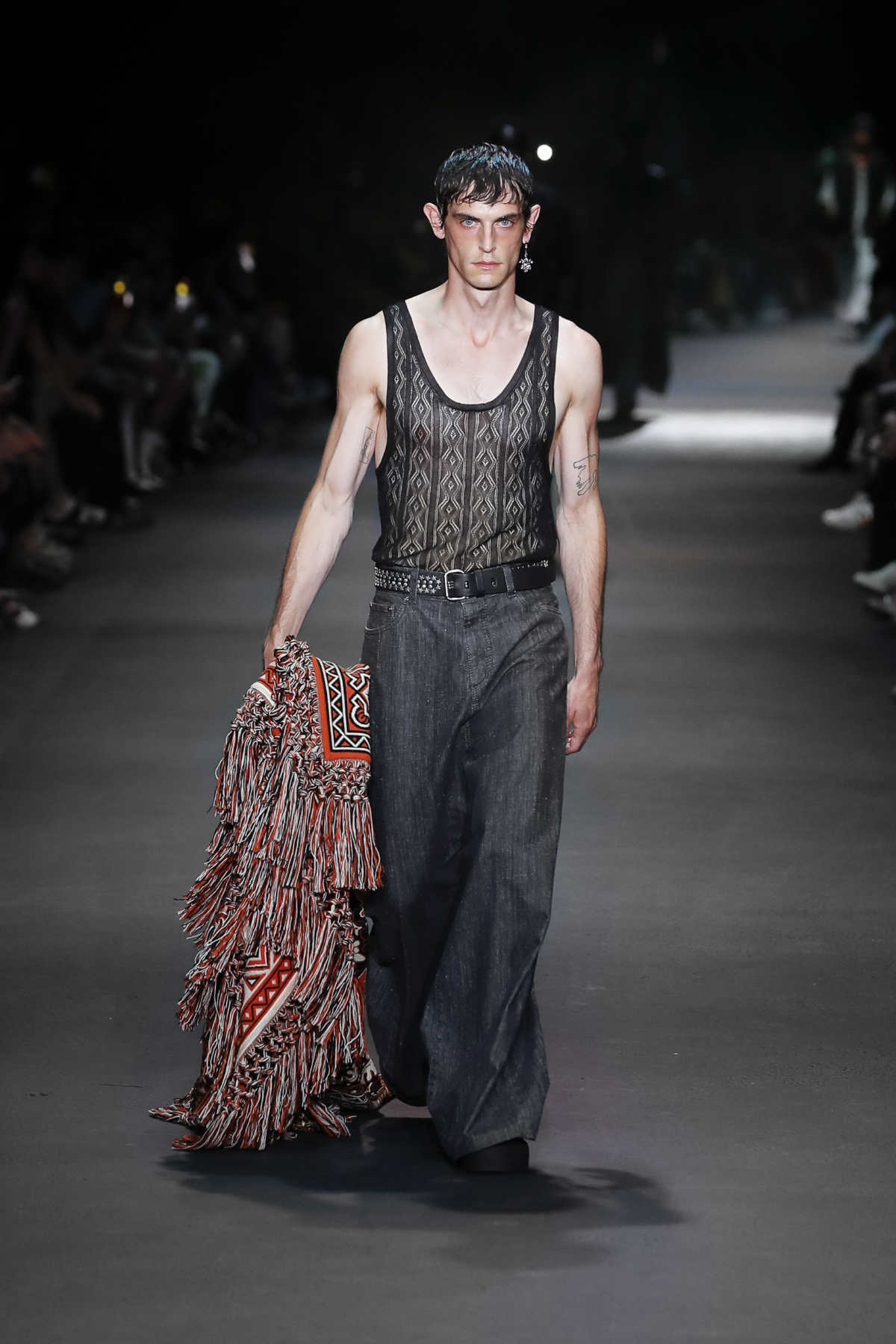 How does a book collecting anonymous depictions of allegories, found by pure chance in an old bookstore in the city of Messina, relate to the present moment, and to fashion making in particular?

While visiting his hometown, Marco De Vincenzo stumbled all of a sudden onto a copy of Cesare Ripa's Iconology: a seventeenth century repertoire filled with allegorical images depicting virtues, qualities, and vices. The encounter triggered a detour among esoteric arcana and amusing representations full of hidden meanings. A detour that originated in the past but swiftly led to the present moment. Only at a superficial glance allegories look in fact like relics of another time. If allegories use figuration to express concepts, what are memes, GIFs, and even tiktoks if not ways to allow images to say something else, or just simply communicating thoughts in non-verbal ways? And isn't the act itself of putting together an outfit, also, an allegorical deed that charges image-making with communicative powers?
The new Etro collection stems from such intuitive, deliberately non-scientific thinking. It is imbued with both ease and sacrality, condensed in flowing shapes that barely touch the body and rhythmic patterns that swarm all over it, either mixed or matched. Generous blazers, bermudas, jumpsuits, fuzzy jumpers, football tops are mixed with long cardigans and thick blankets that turn into coats.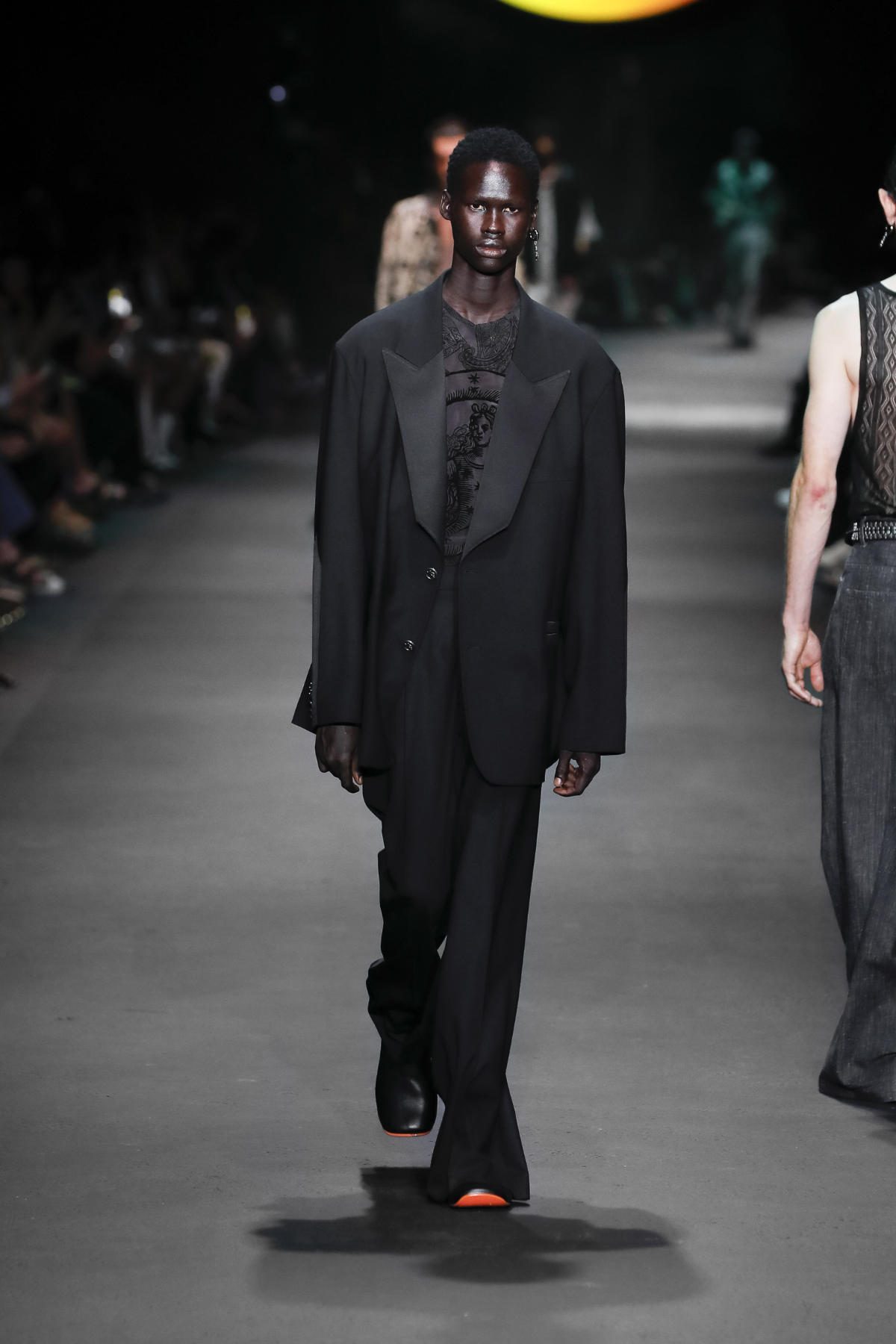 Allegoric images of Augurio Buono, Bellezza, Eternità, Lussuria, Tenacità pop up here and there, among the glittery touches, as prints or jacquards. Solemnity and playfulness come to the fore, sealed by the accessories: hyper-vulcanized wallabees, square-toed doll shoes, intarsia bags.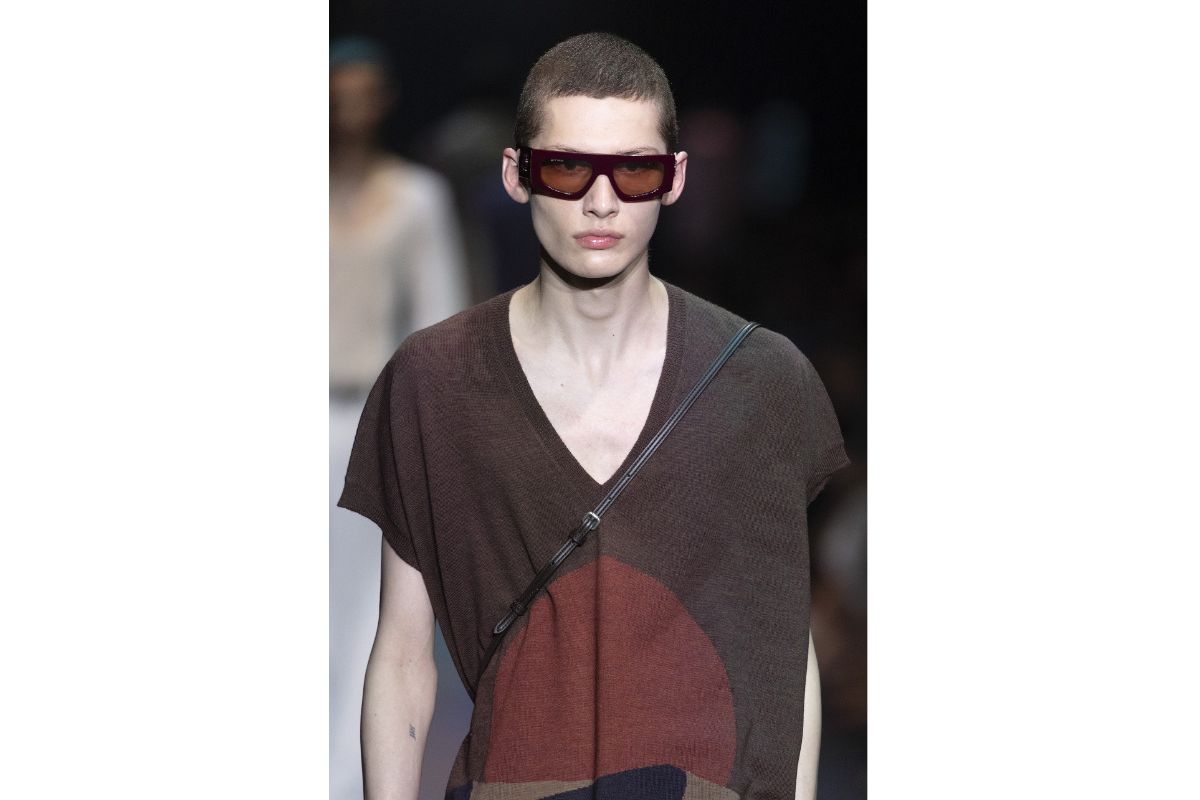 During the SS24 Men's Fashion Show, Etro unveiled the first two styles of the Spring/Summer 2024 Eyewear collection.

Read article
Allegory, ultimately, is symbolism, but also is a figurative treatment of one subject under the guise of another, which is in fact what fashion is all about, day by day: make believe.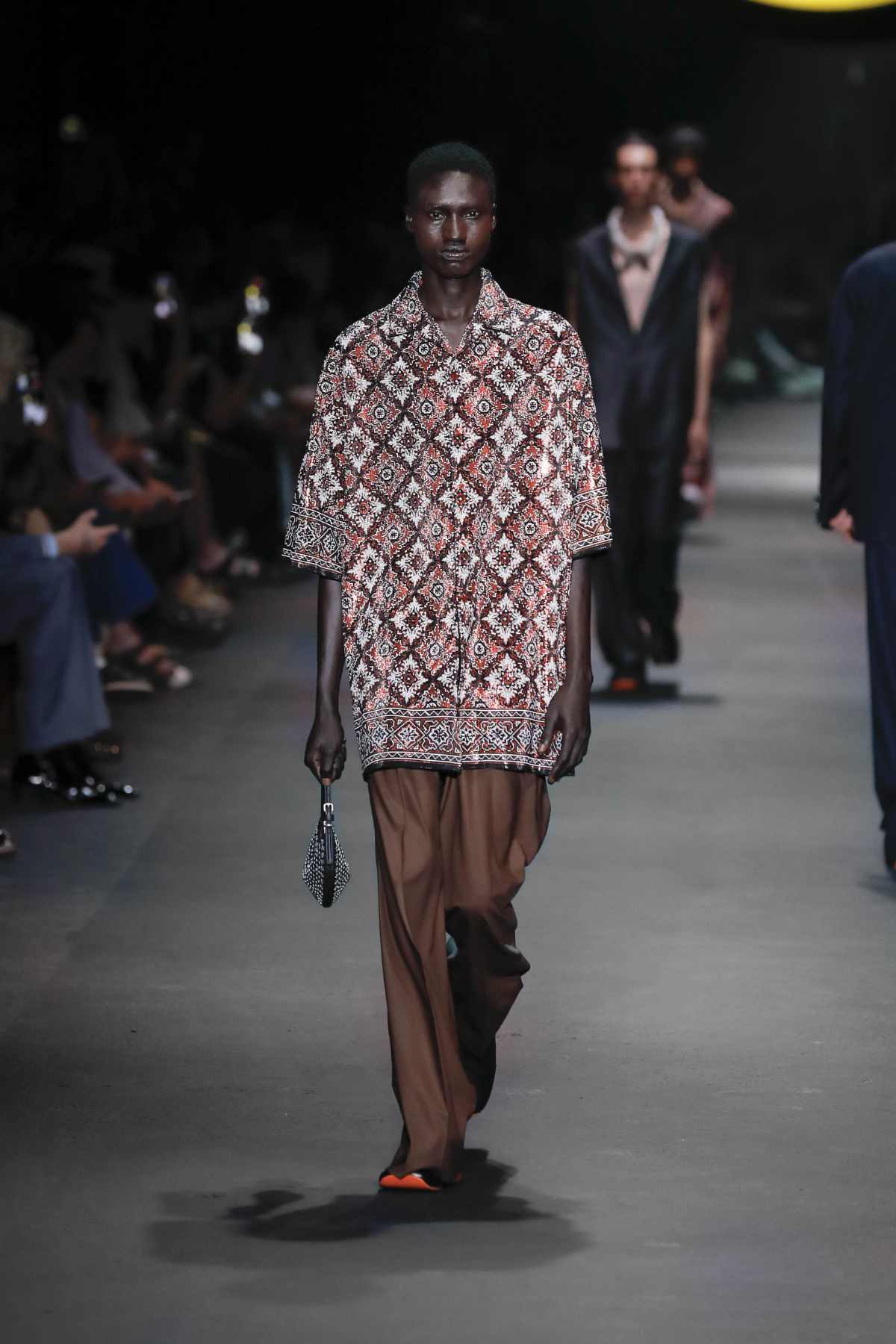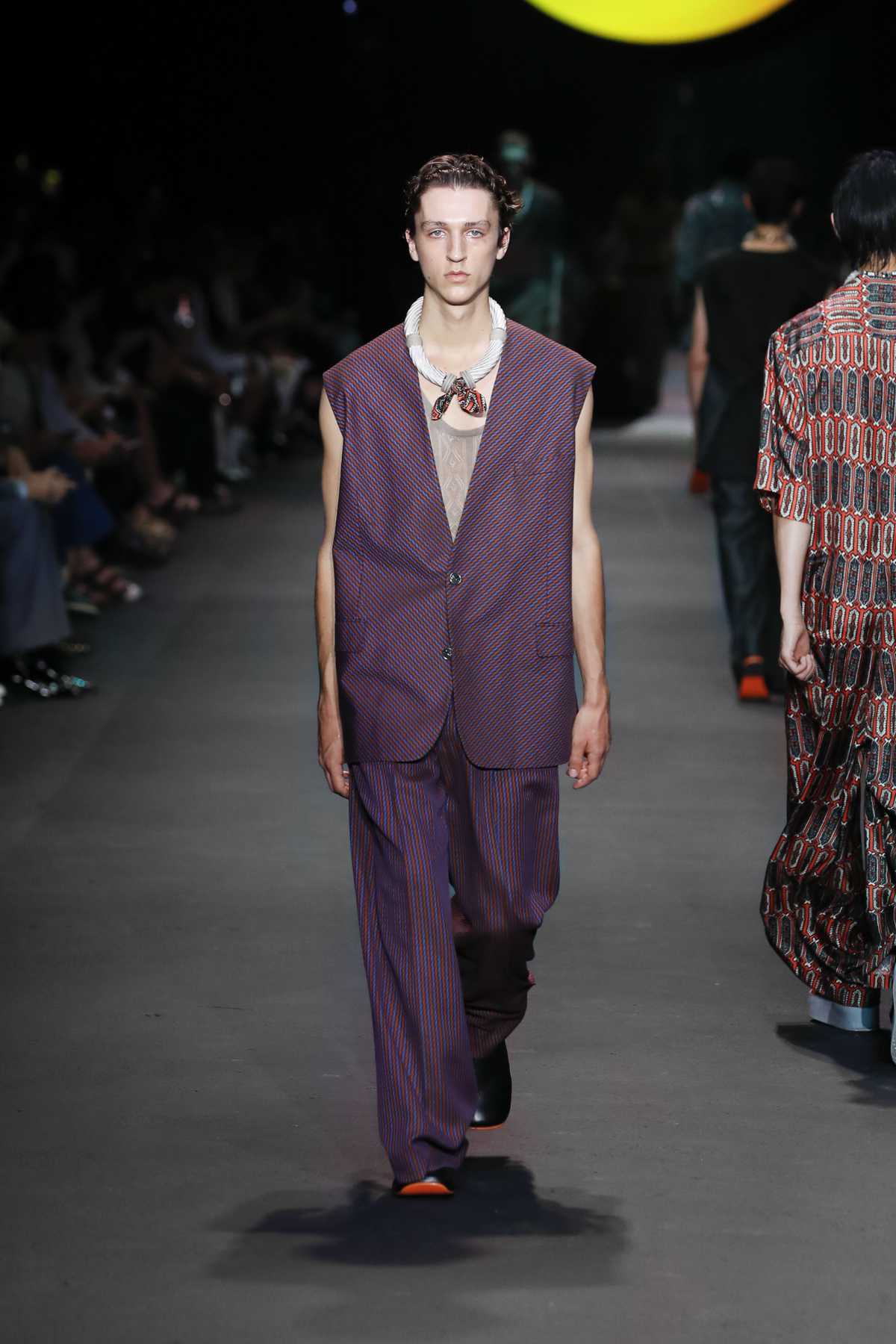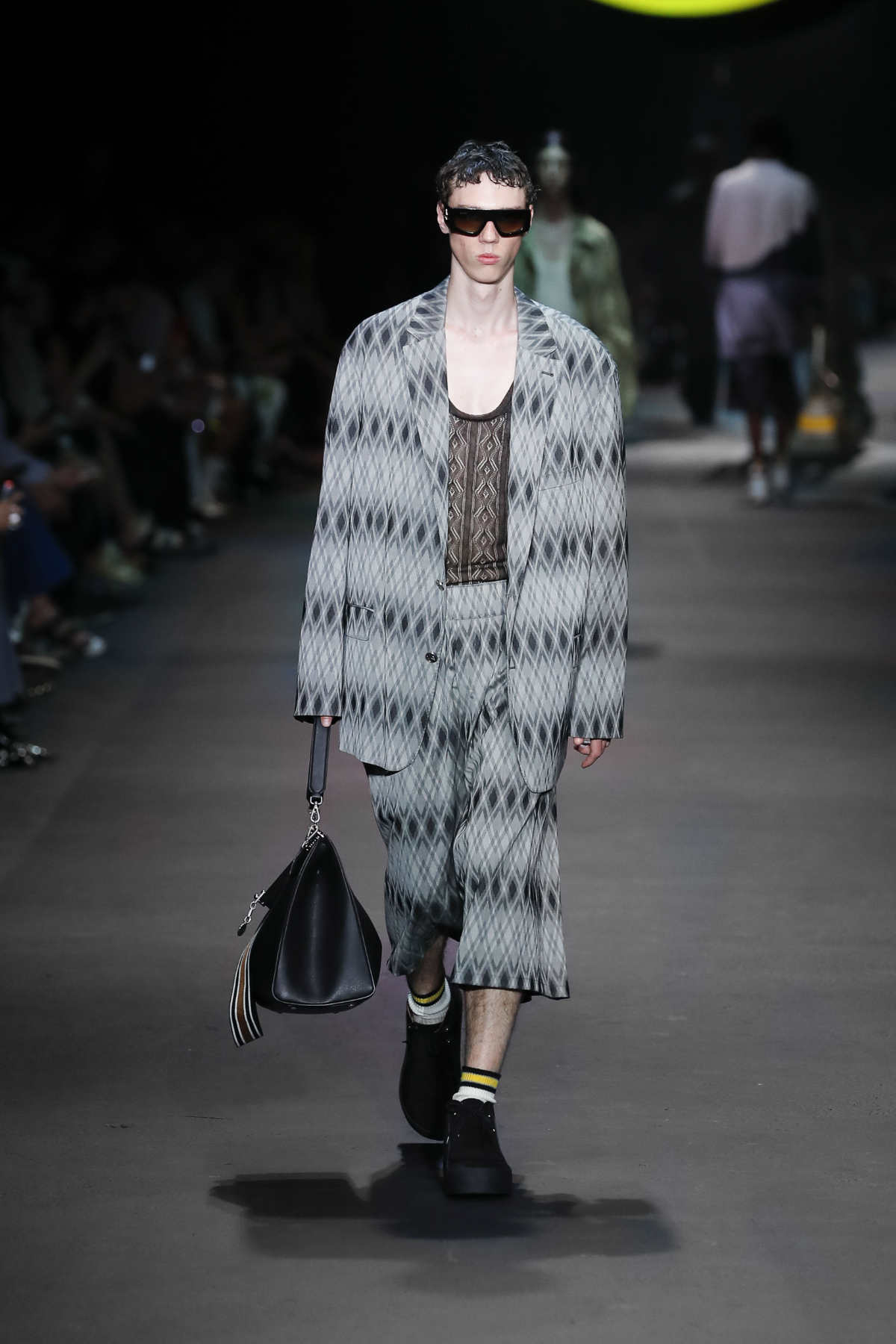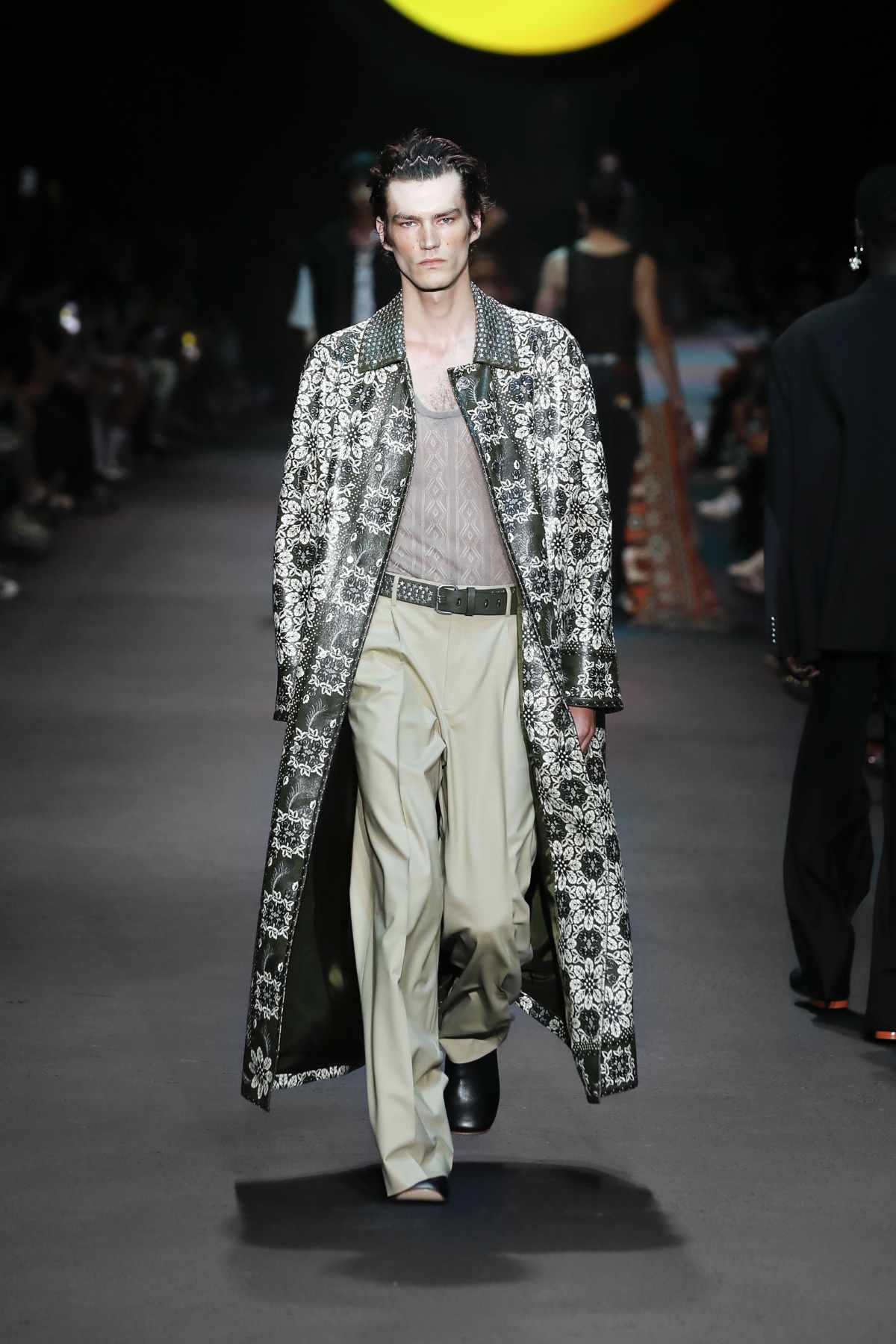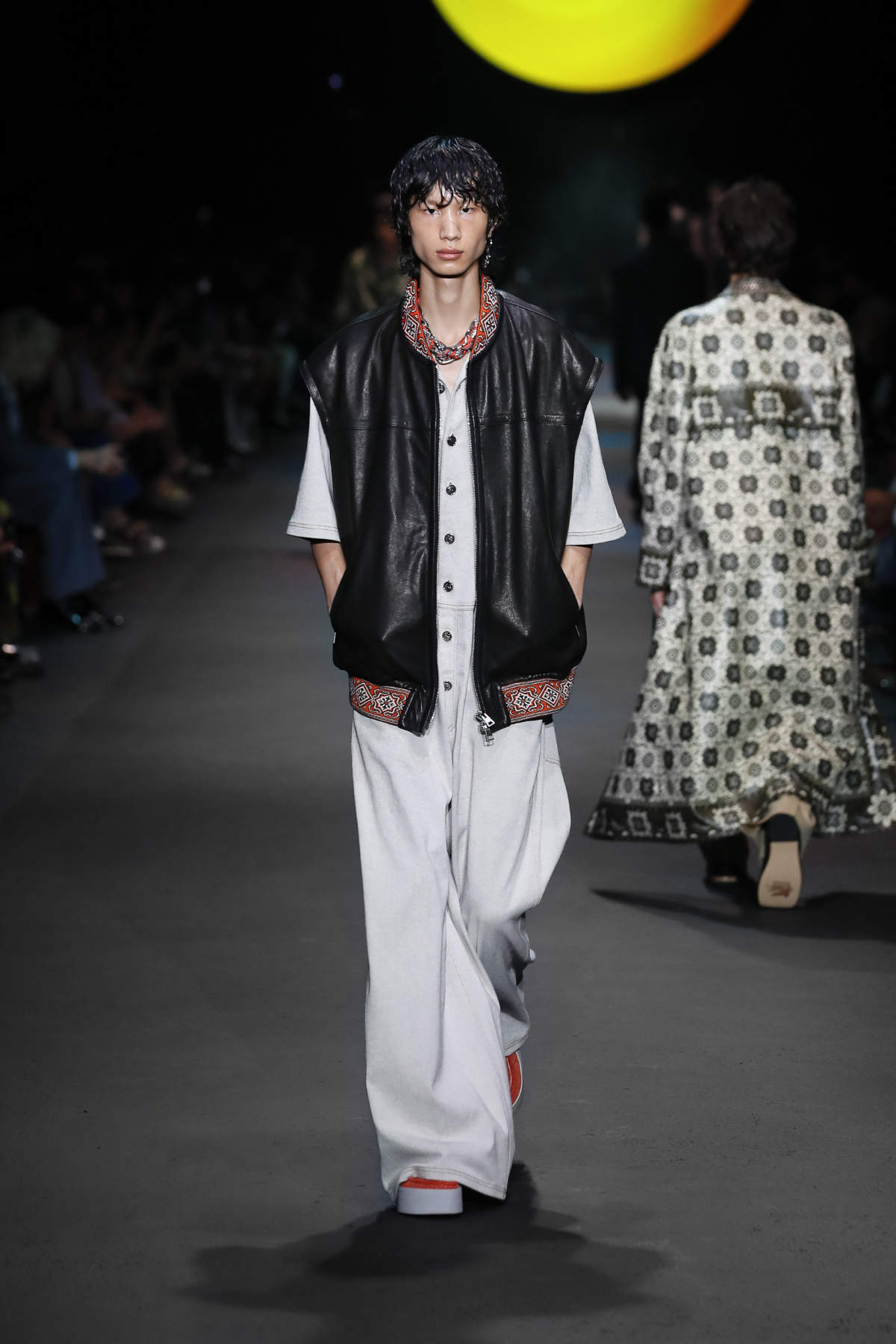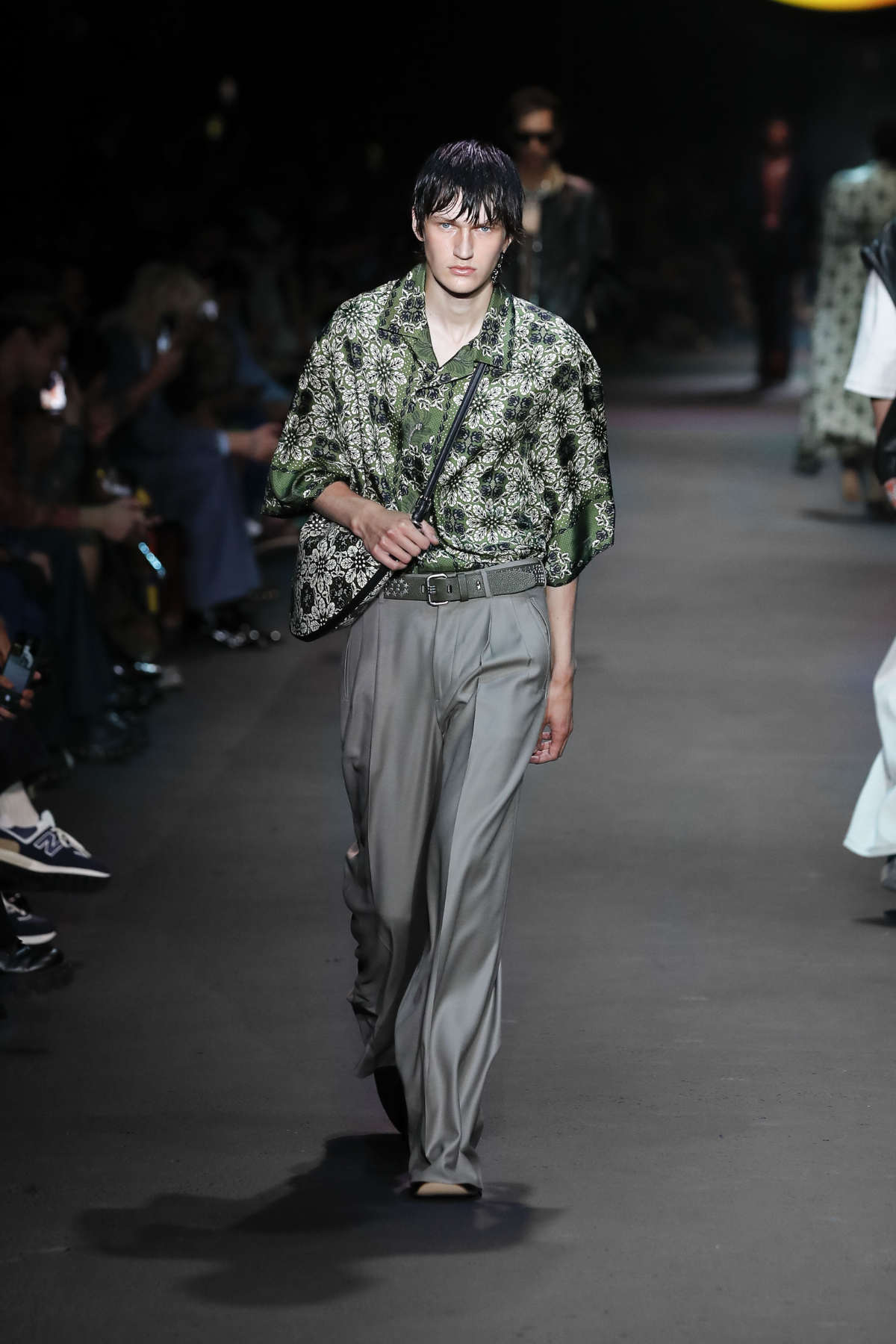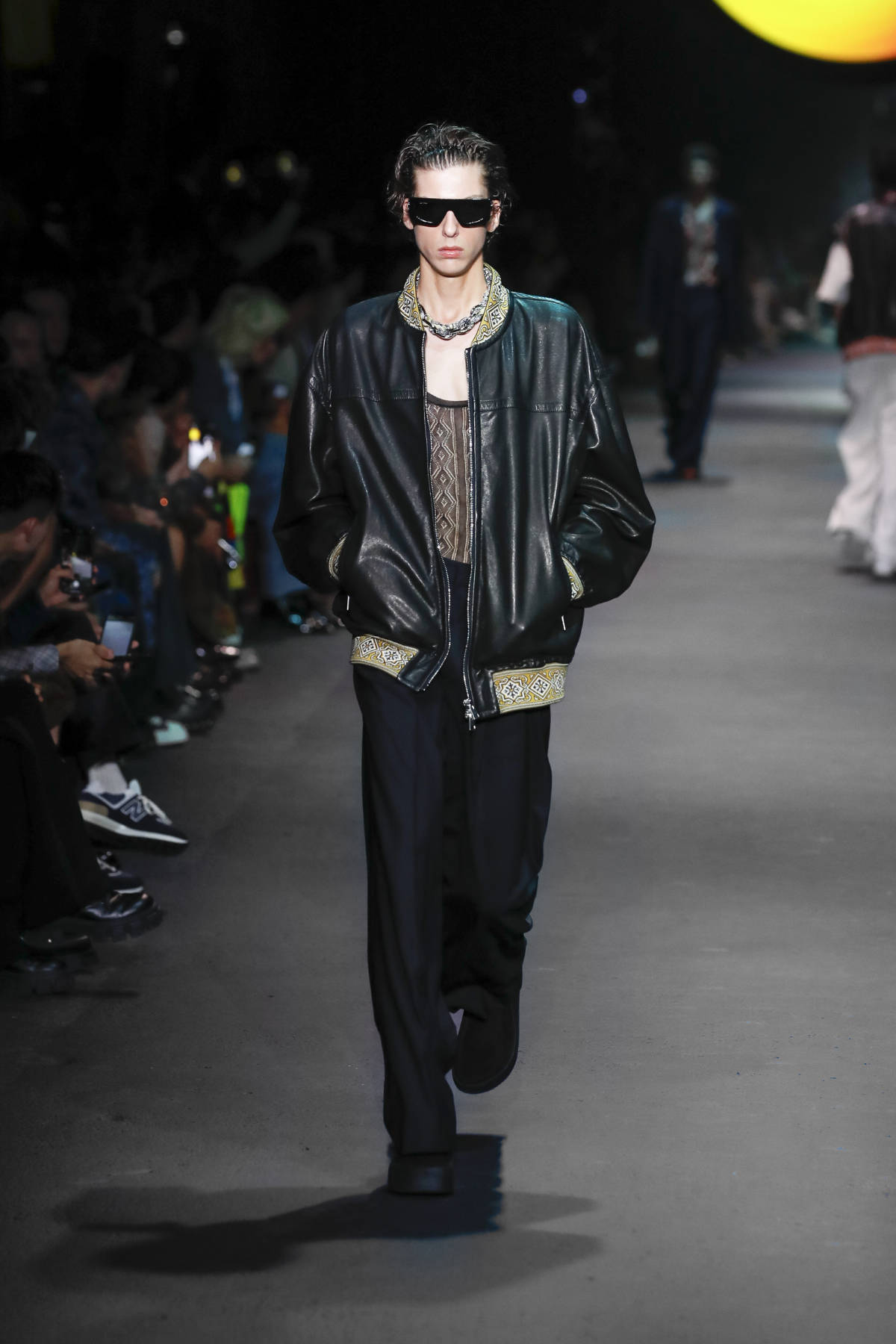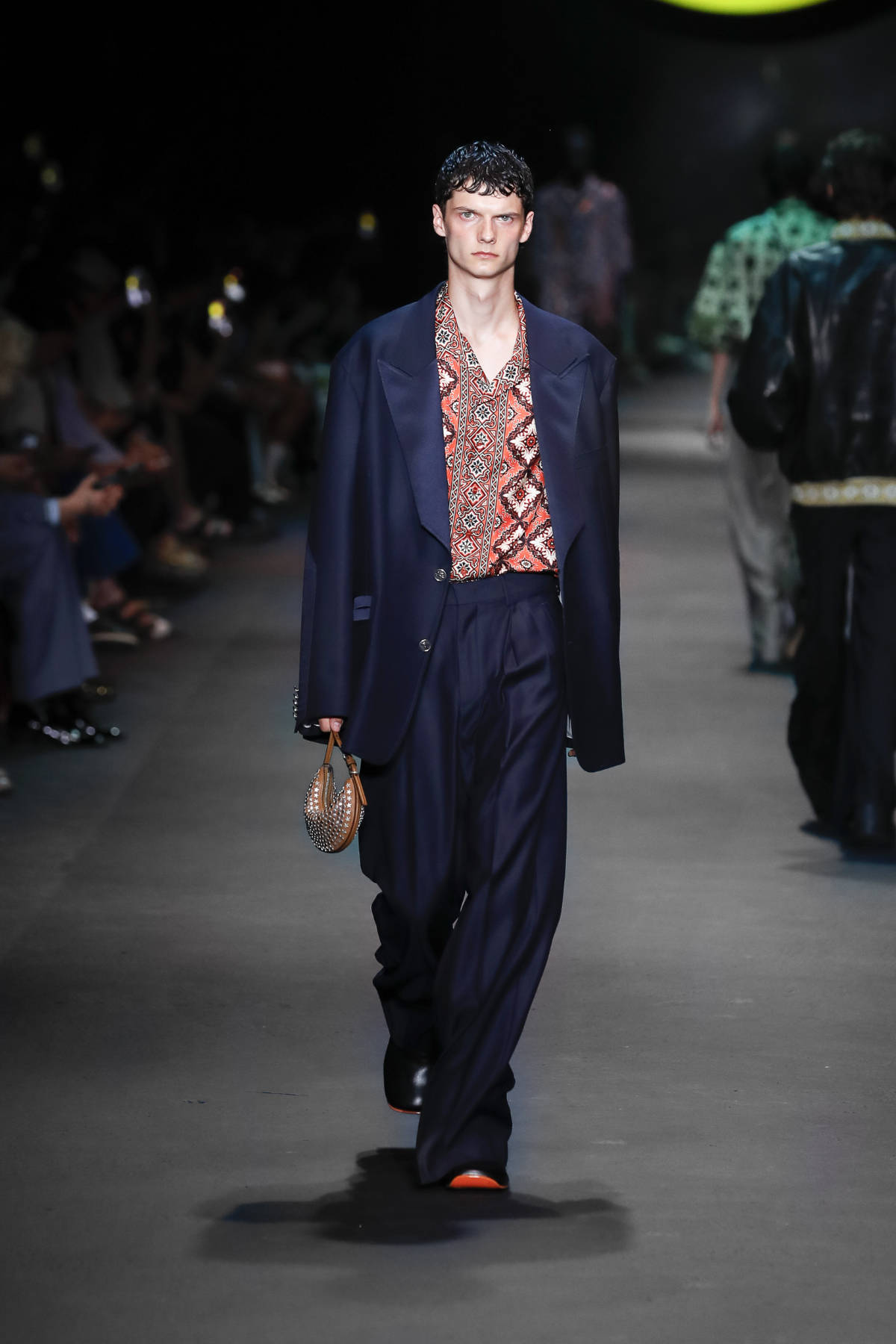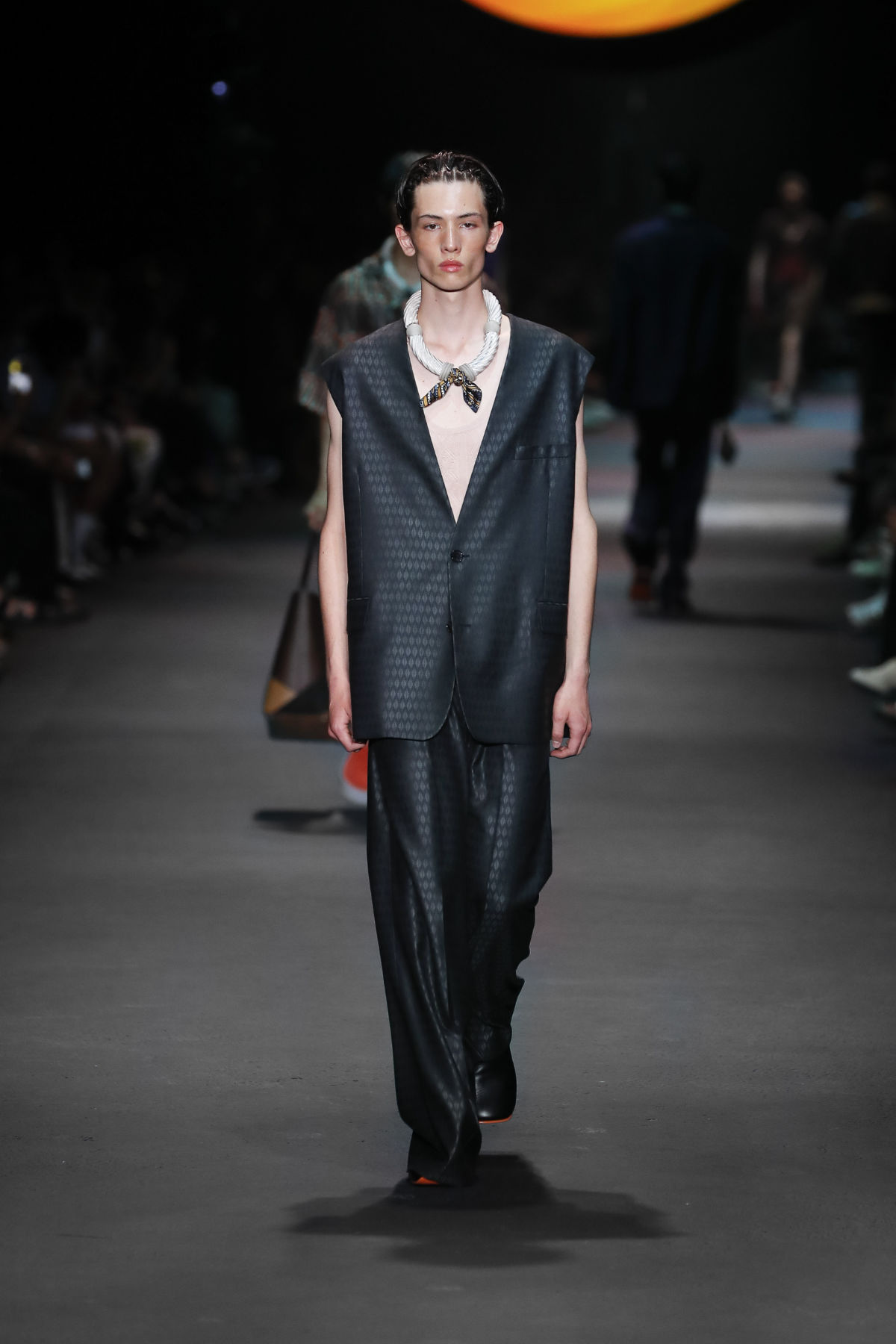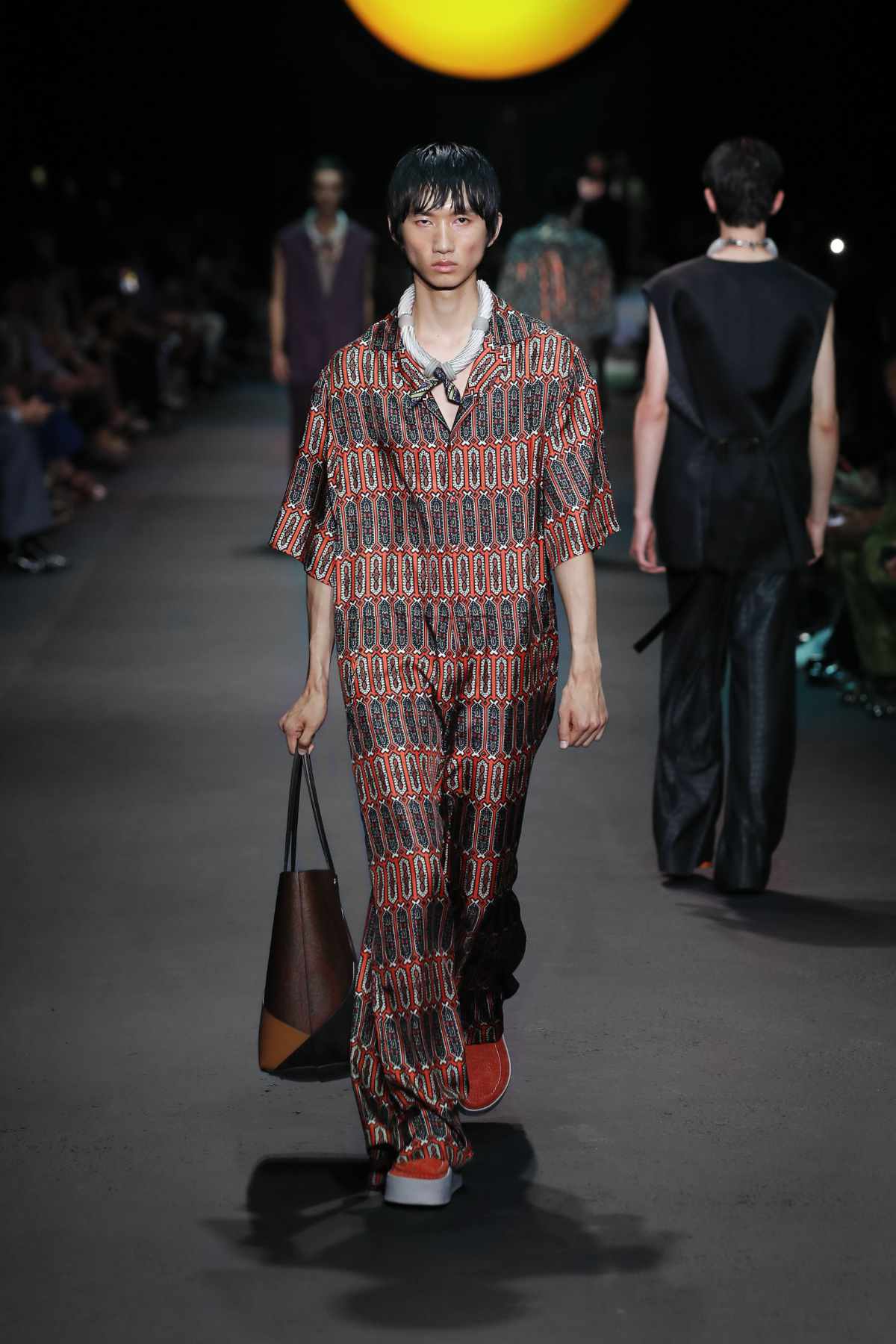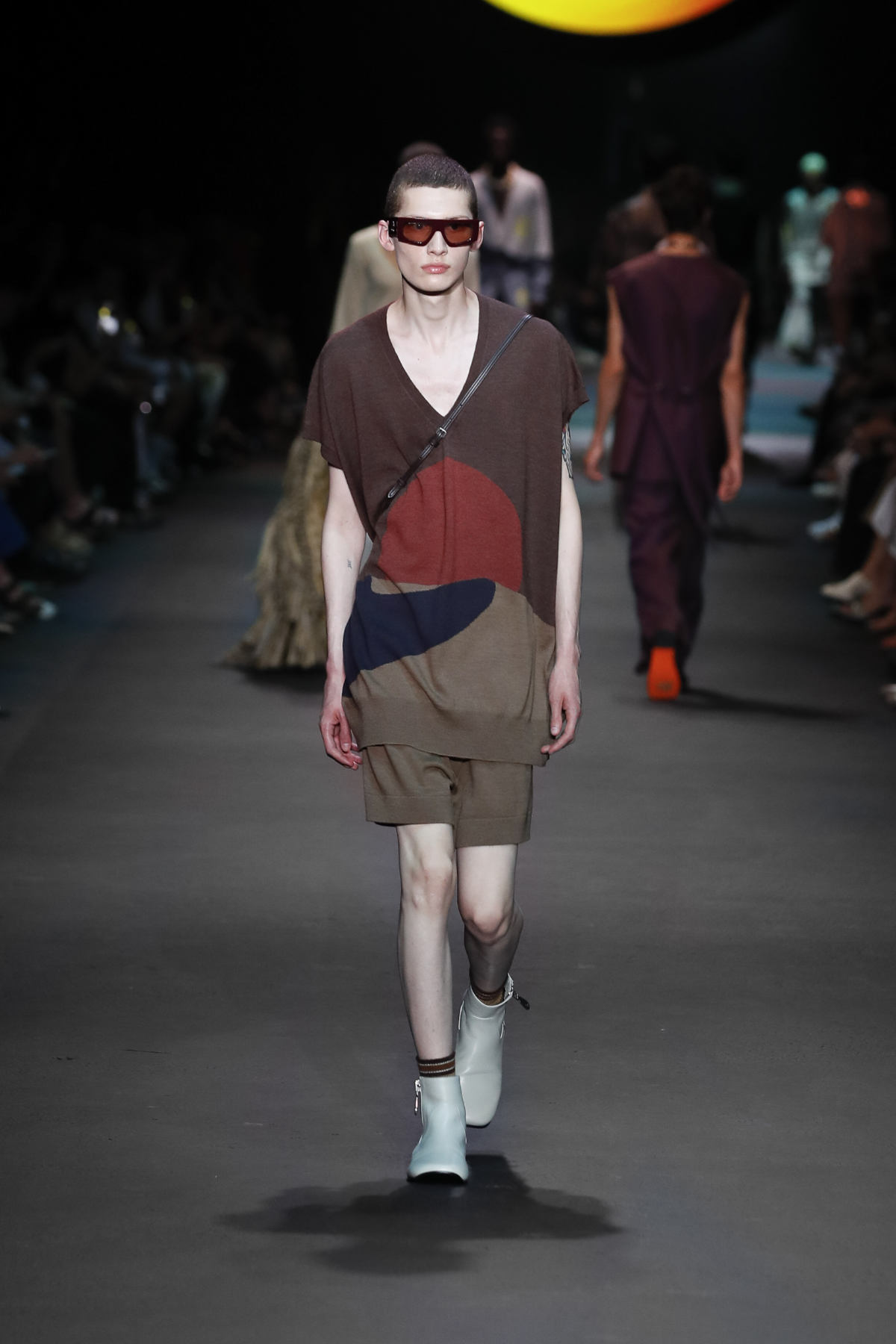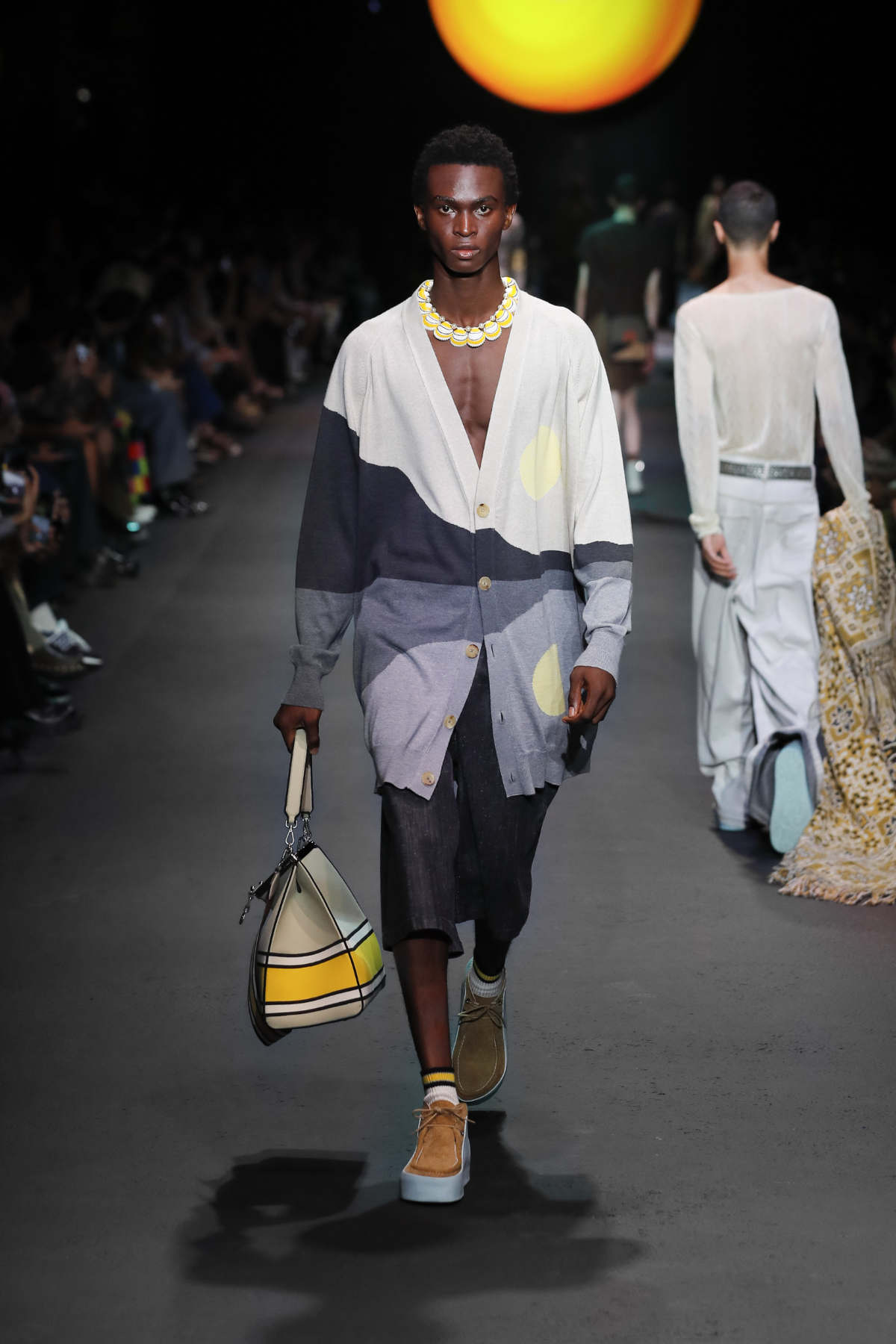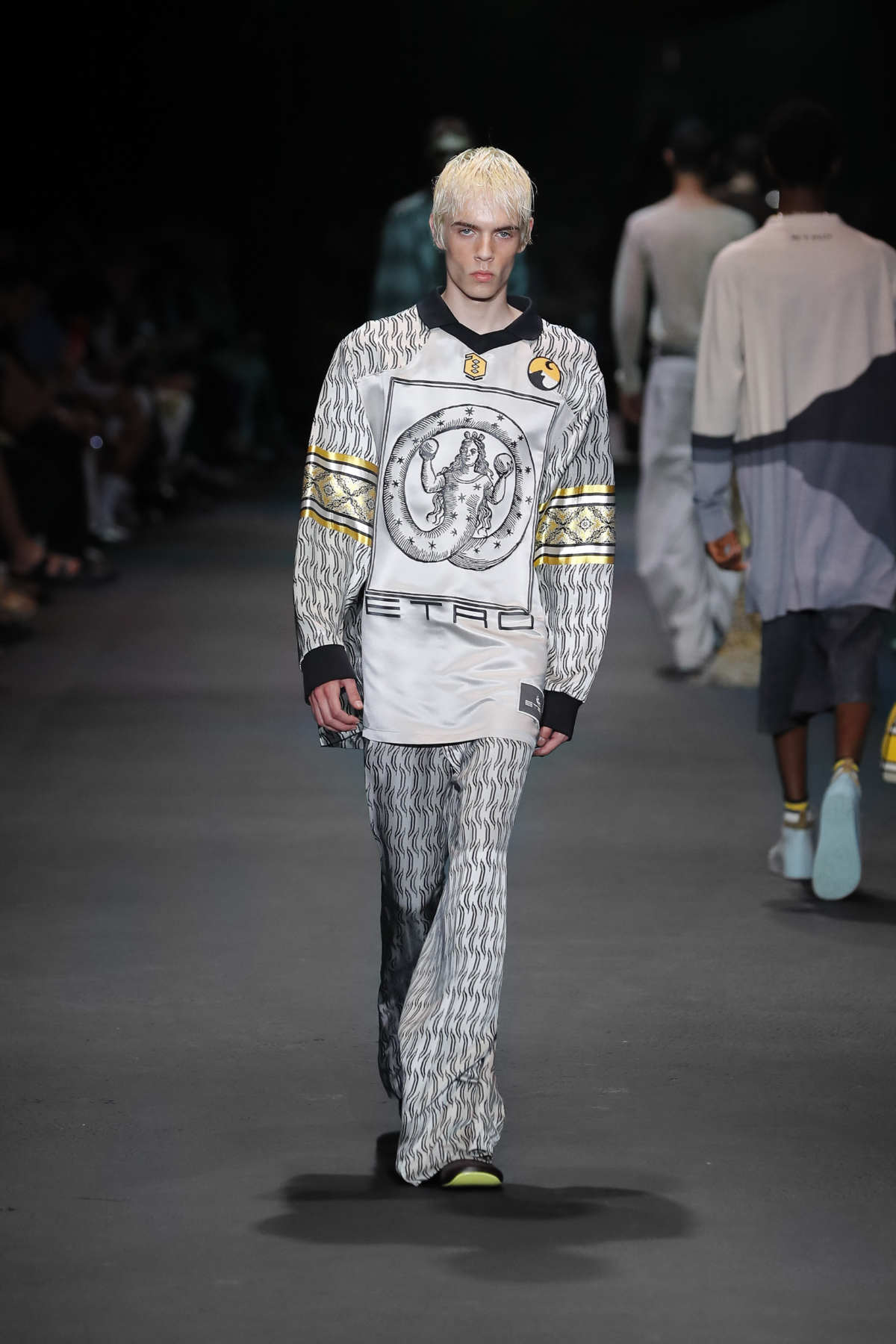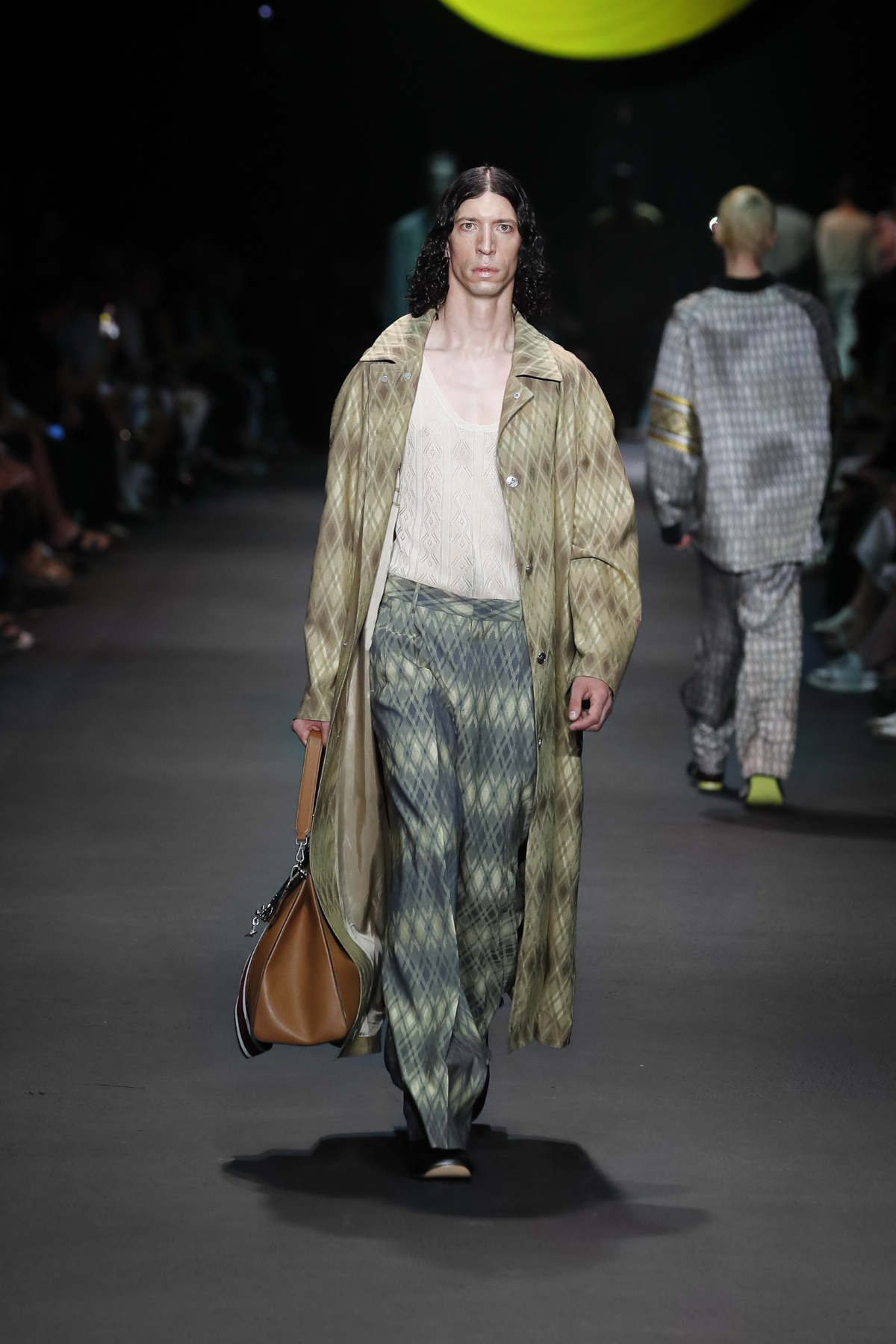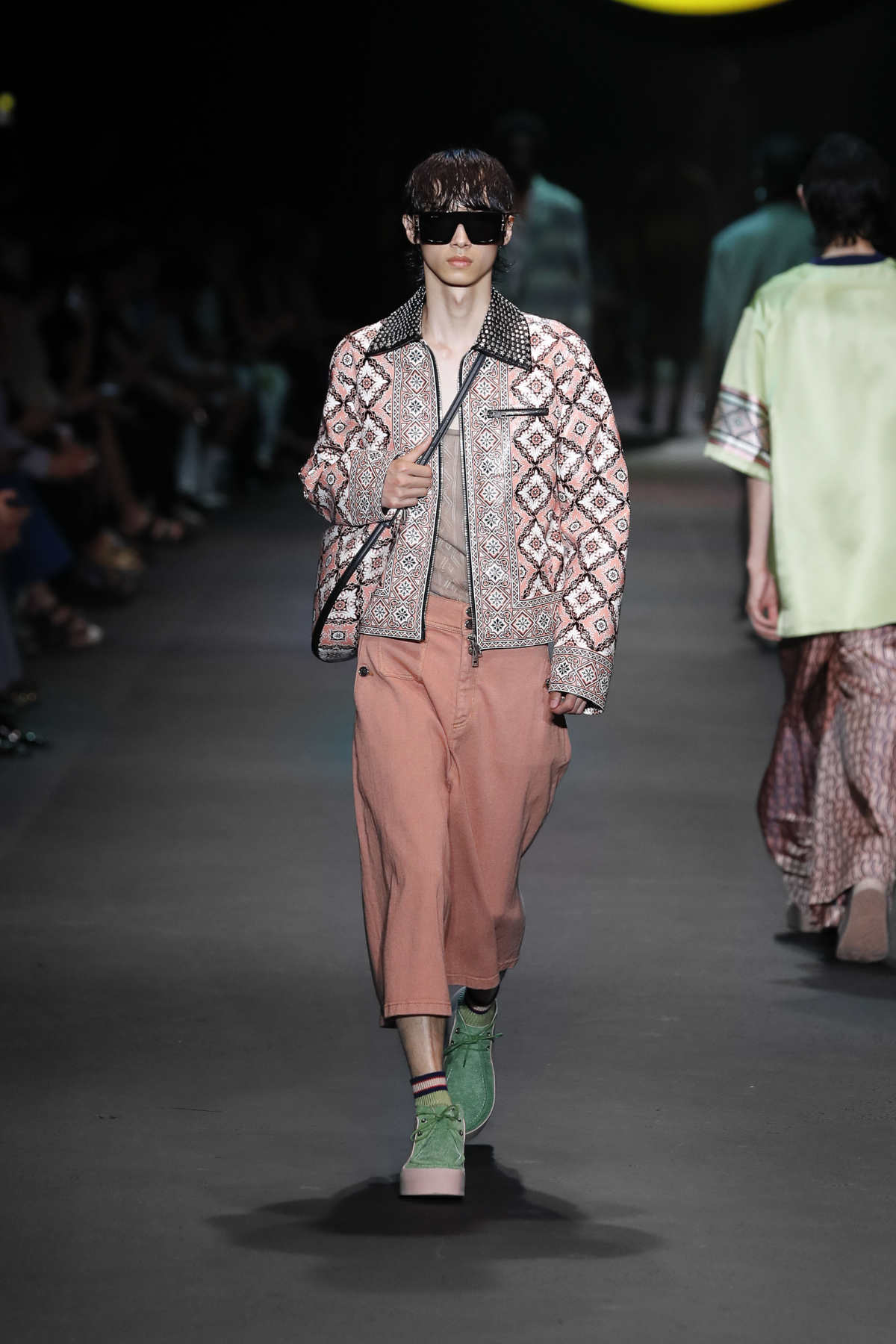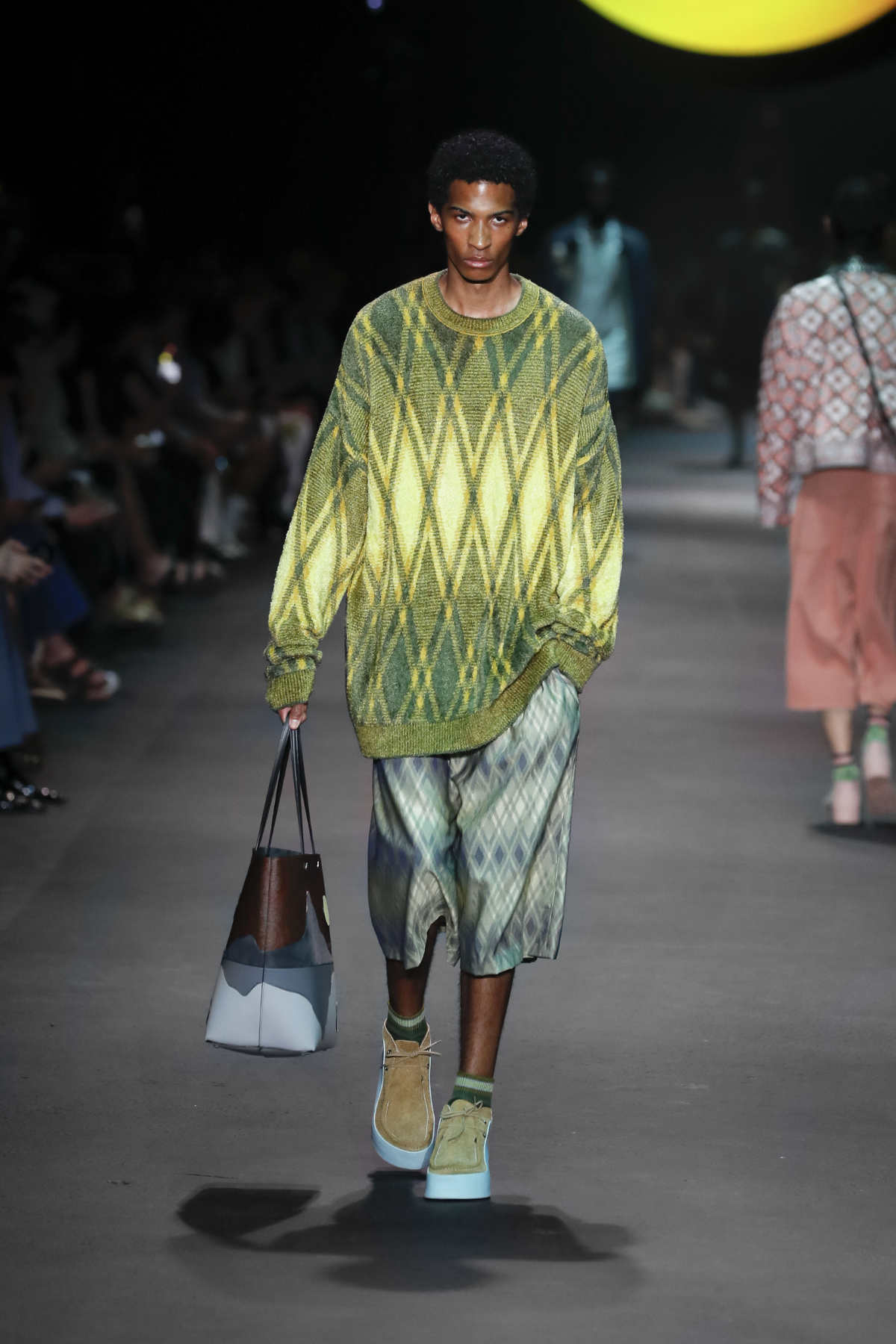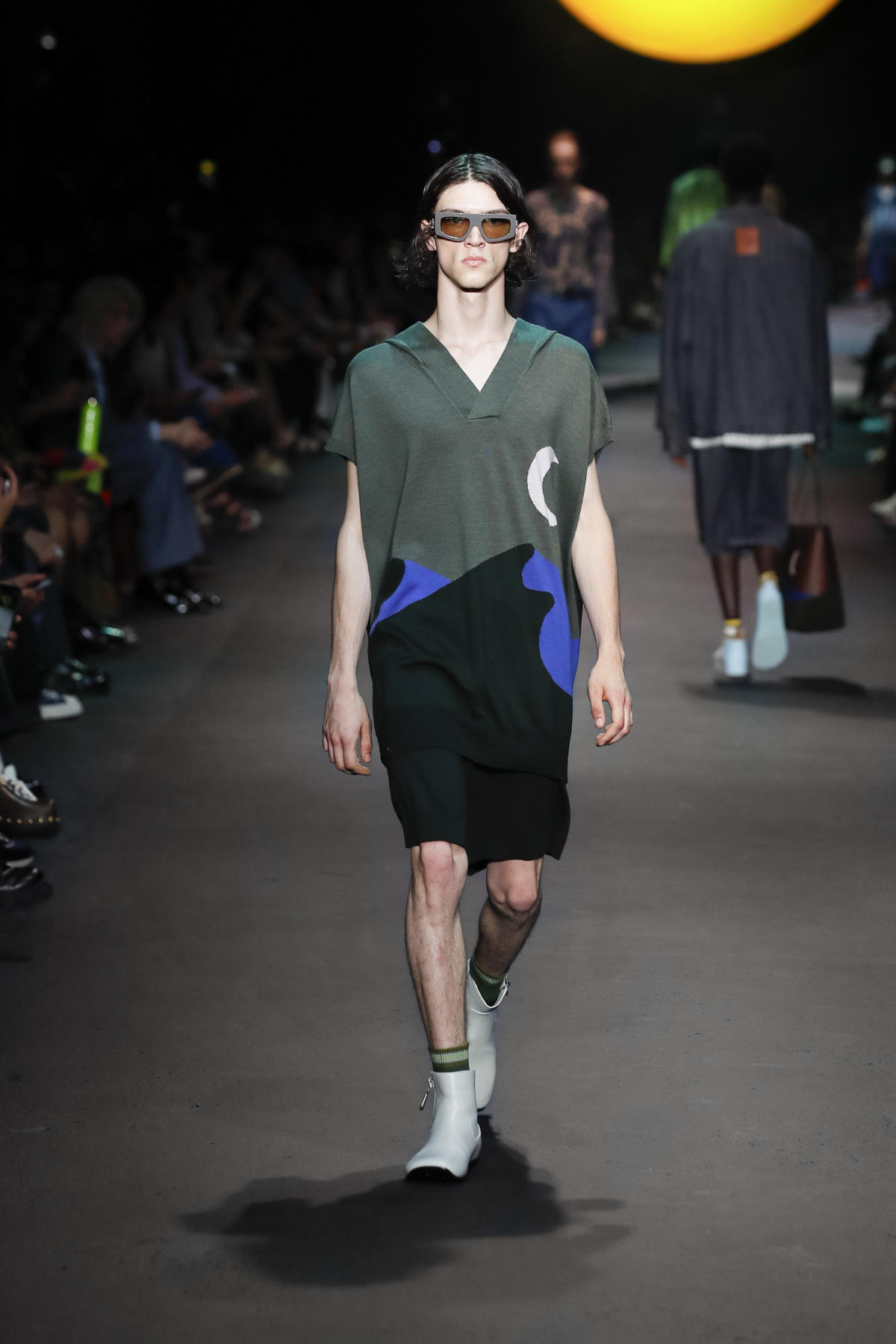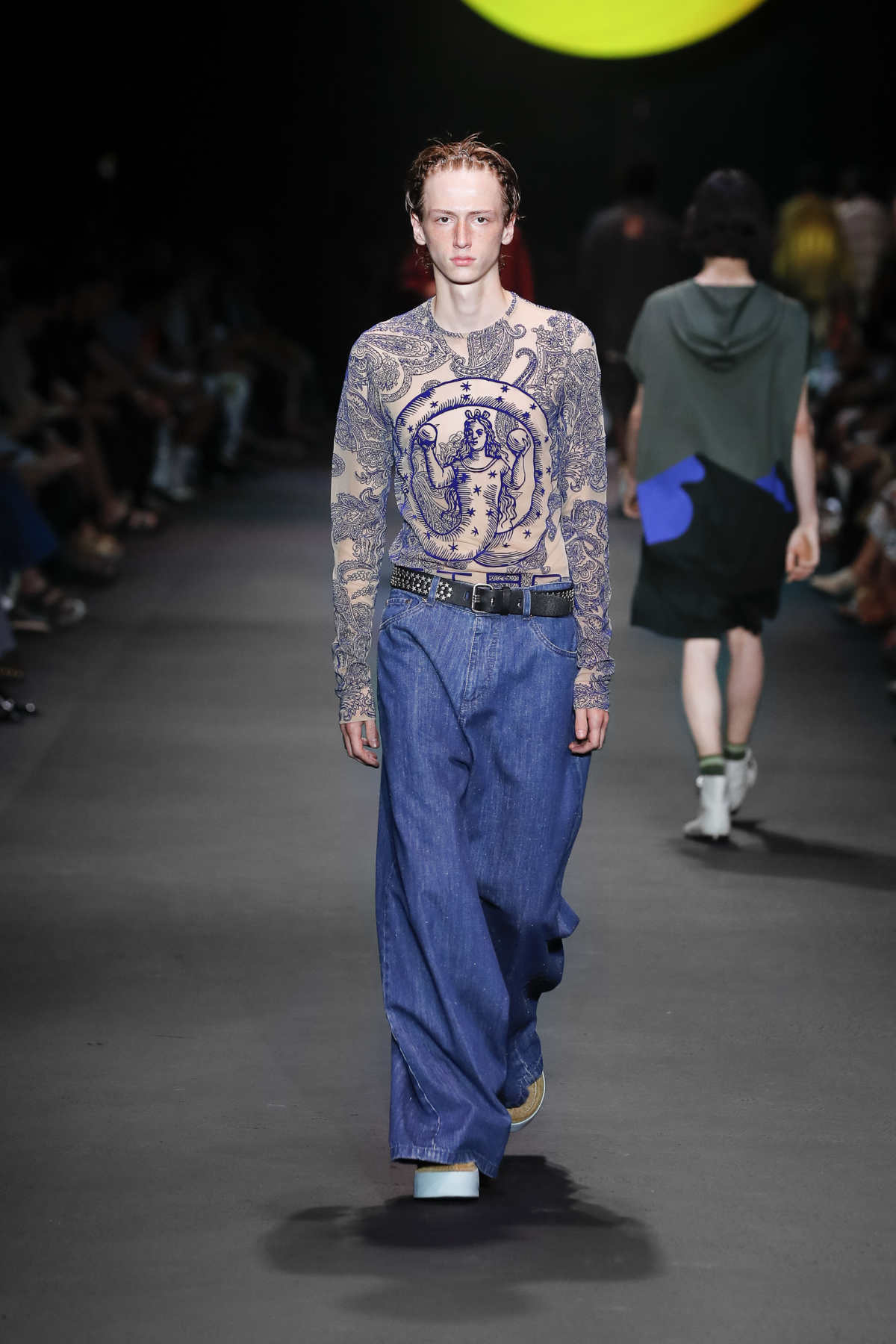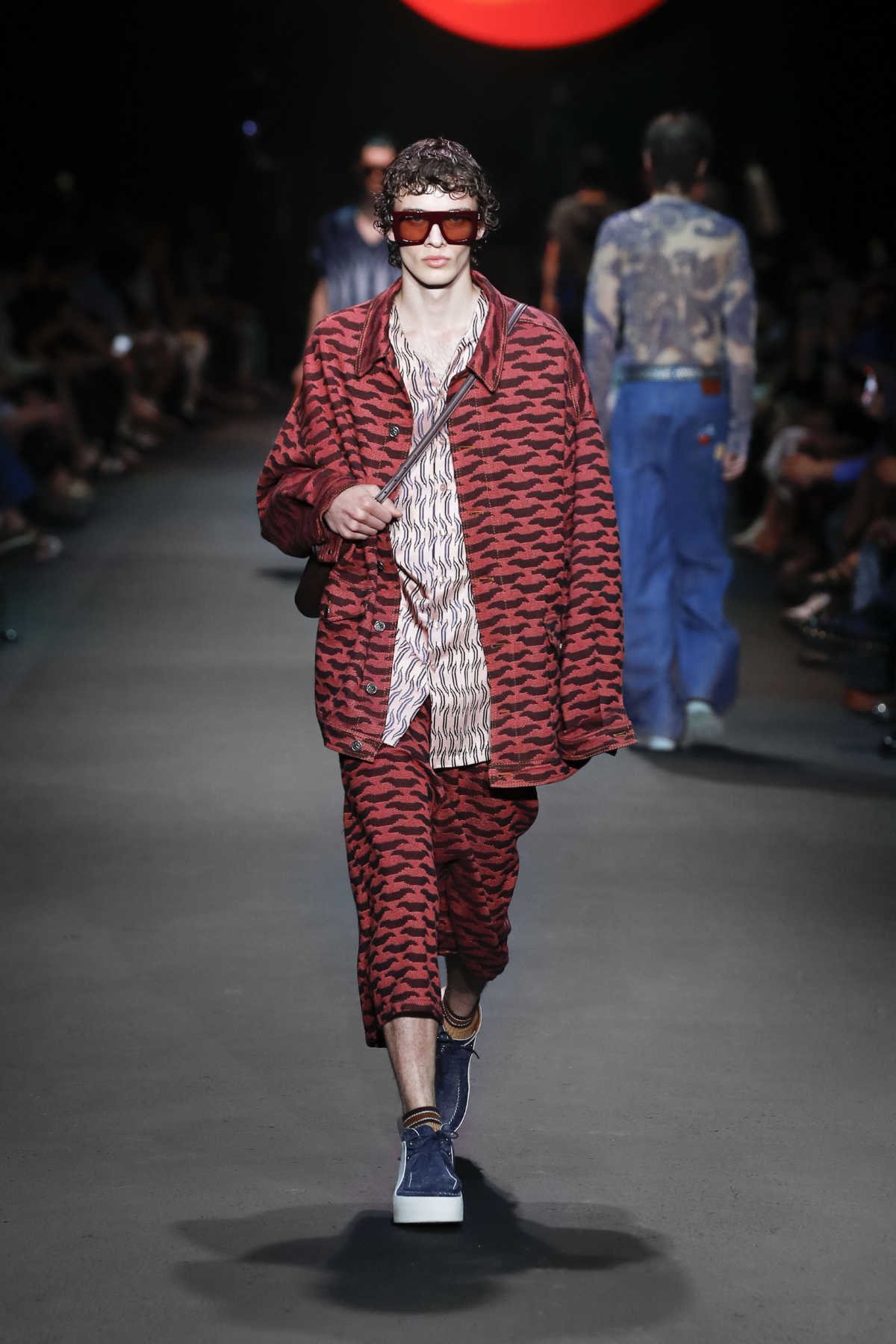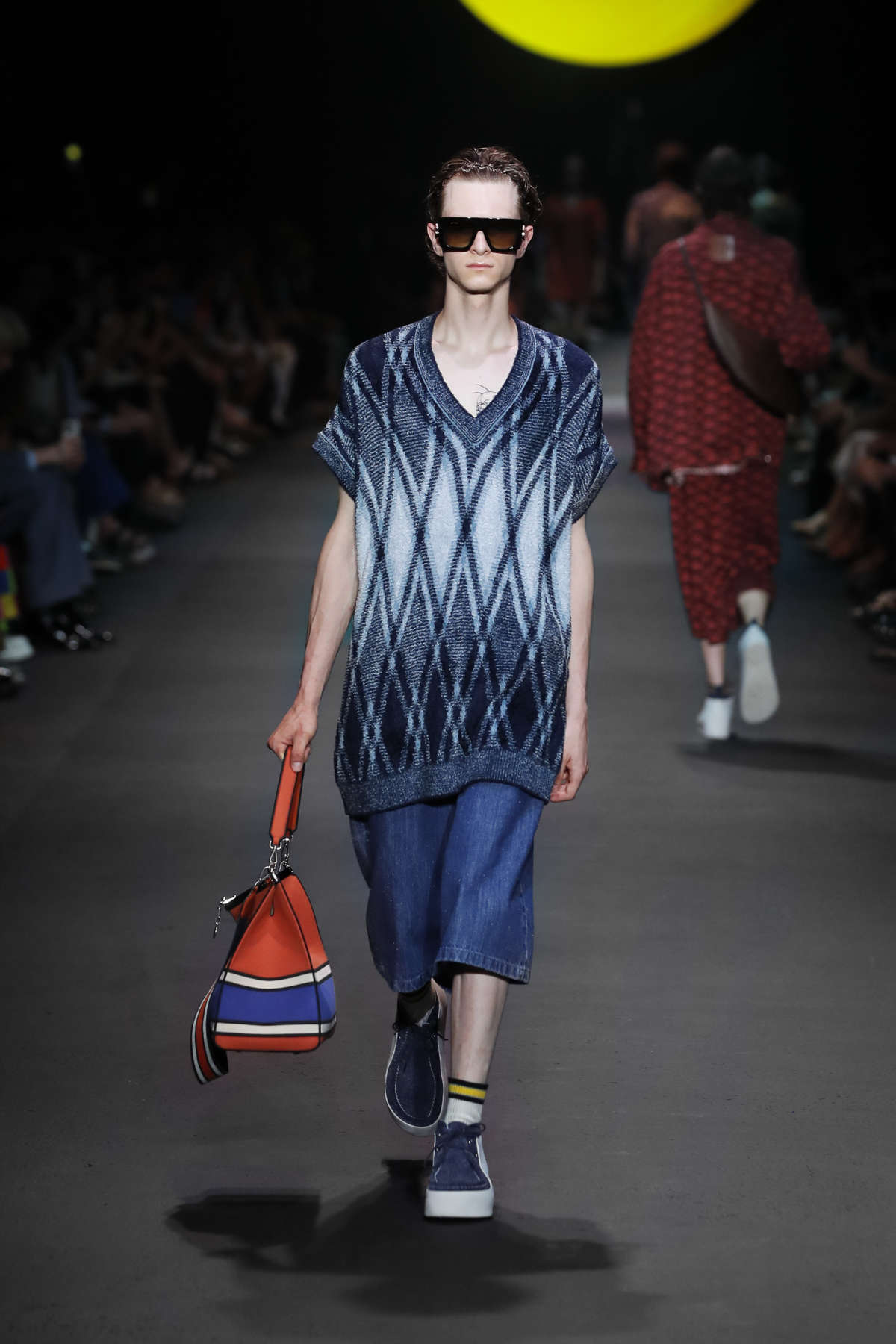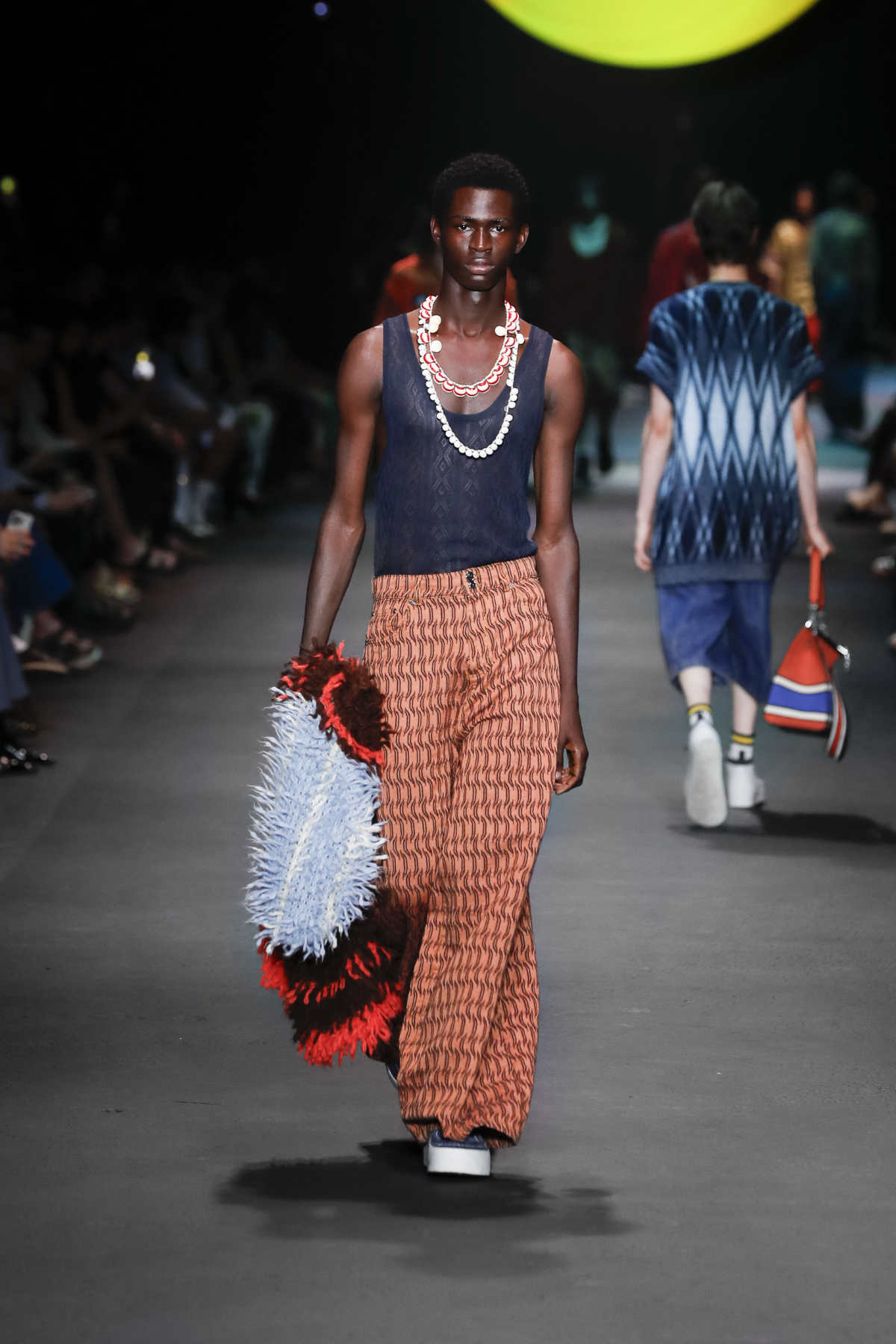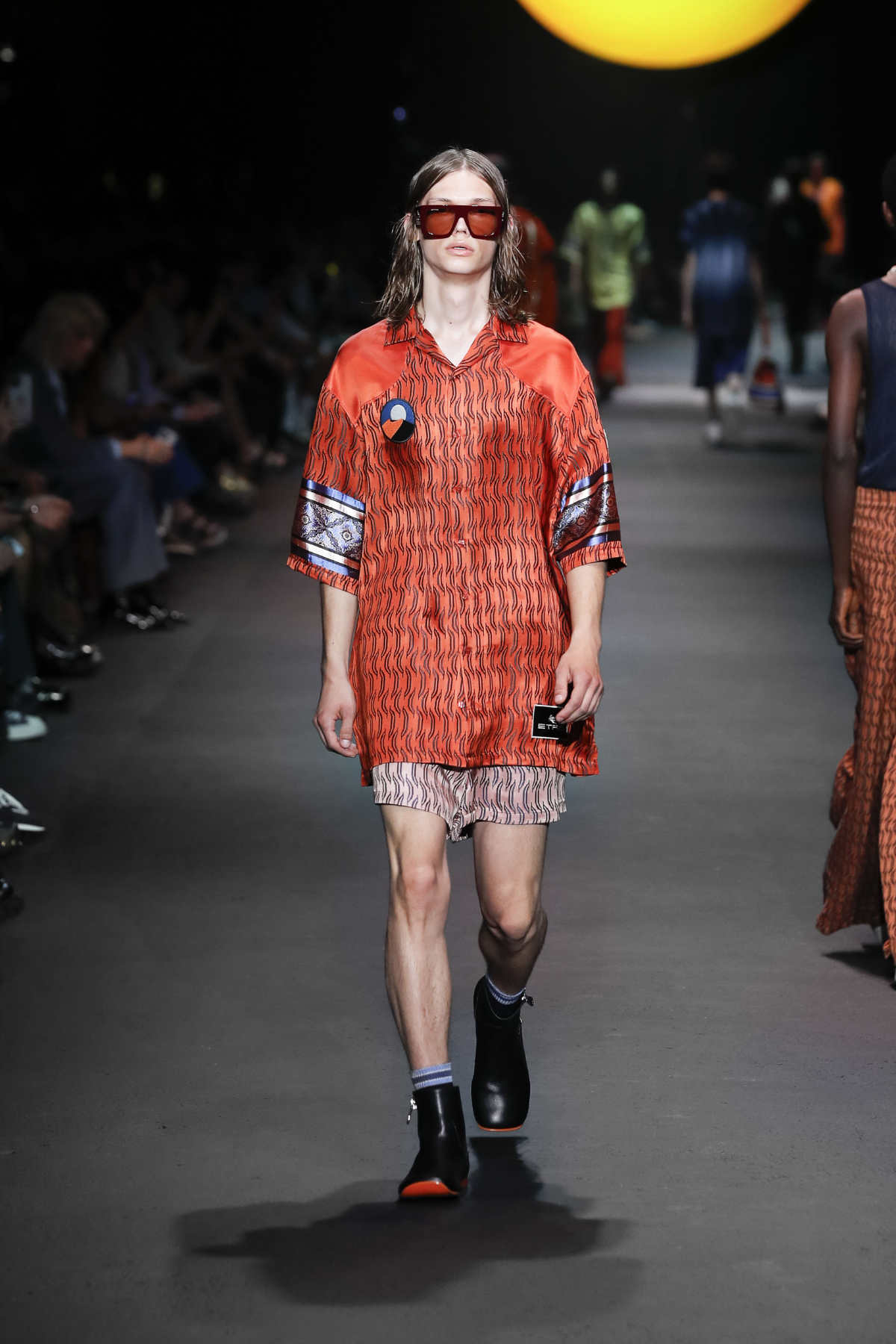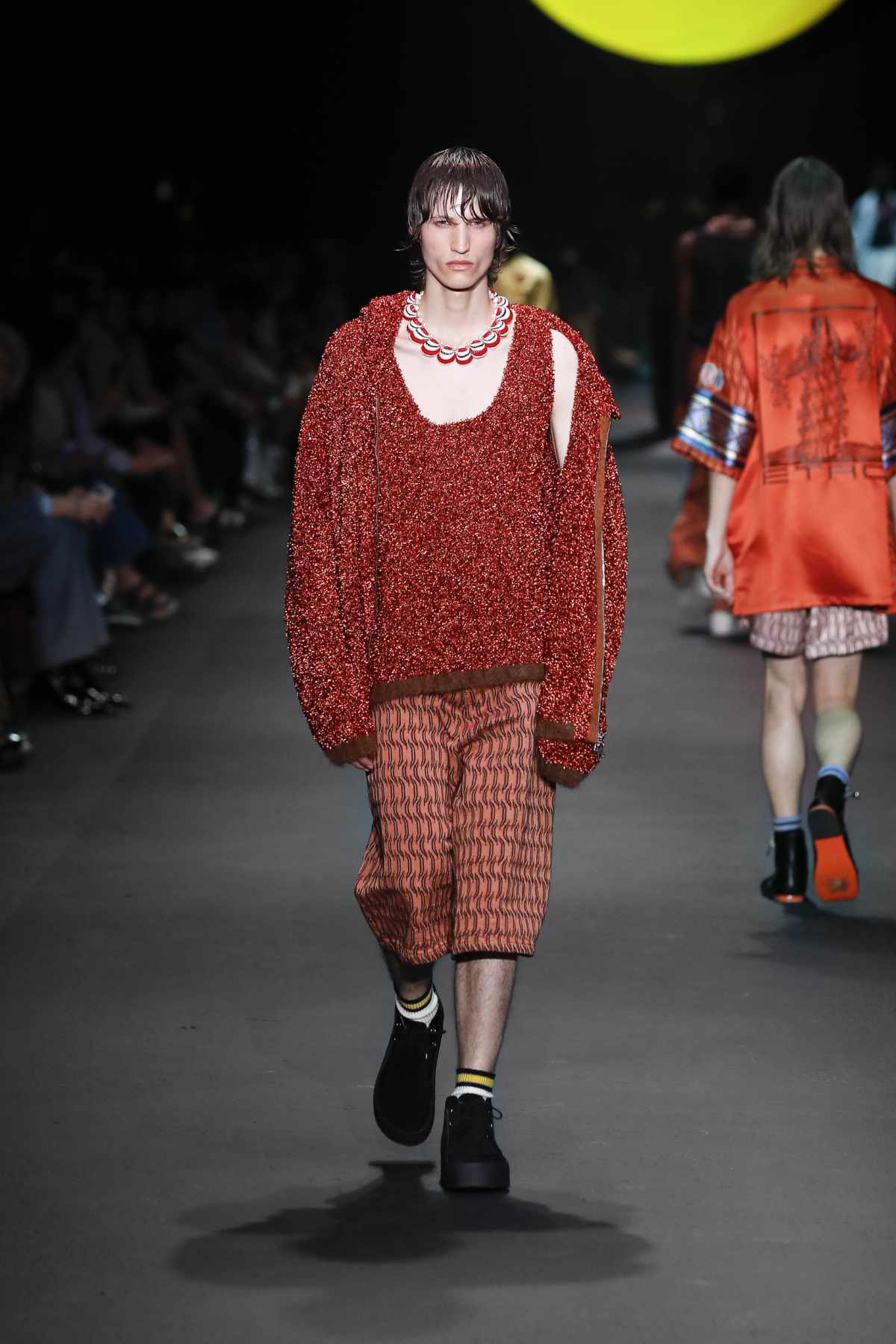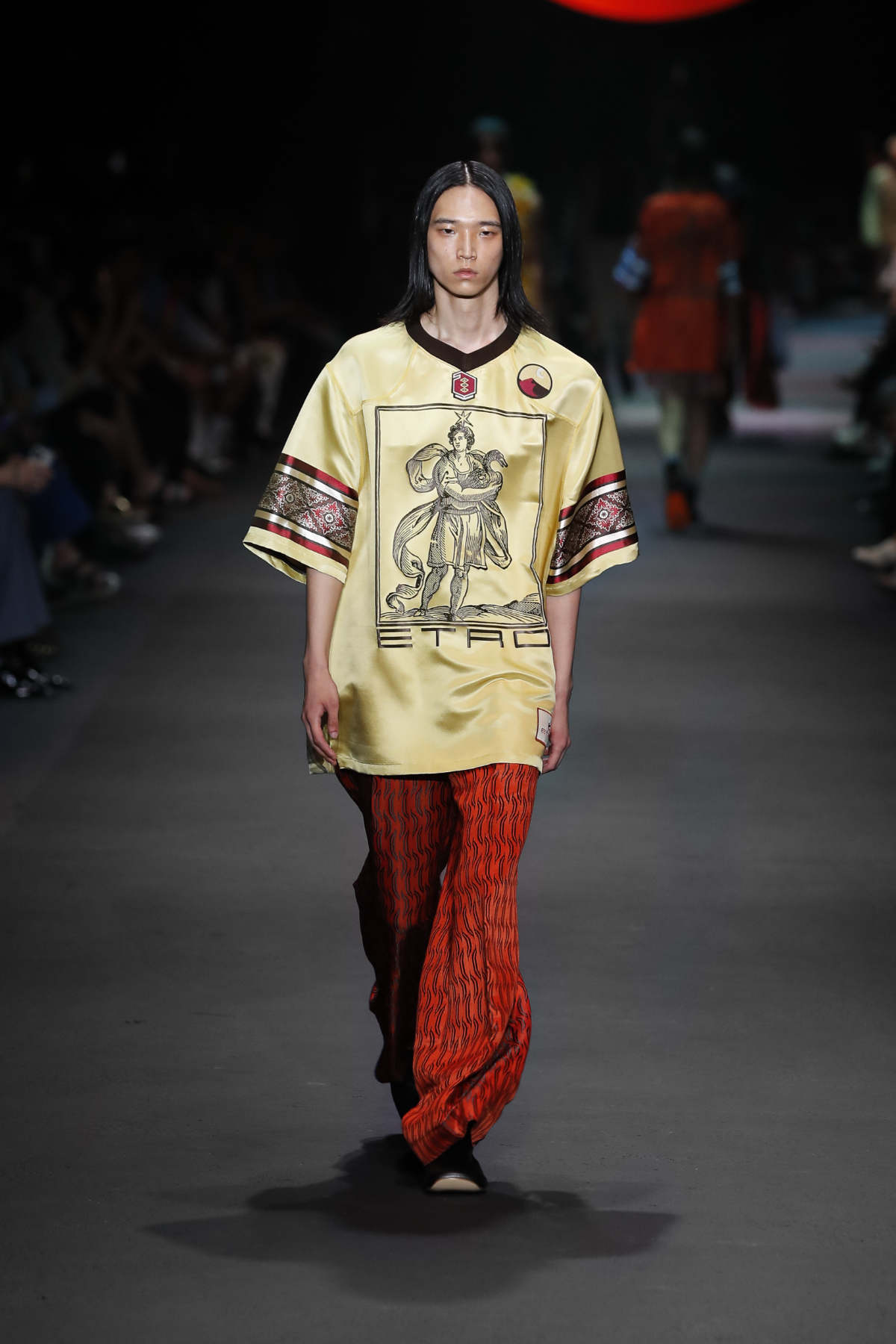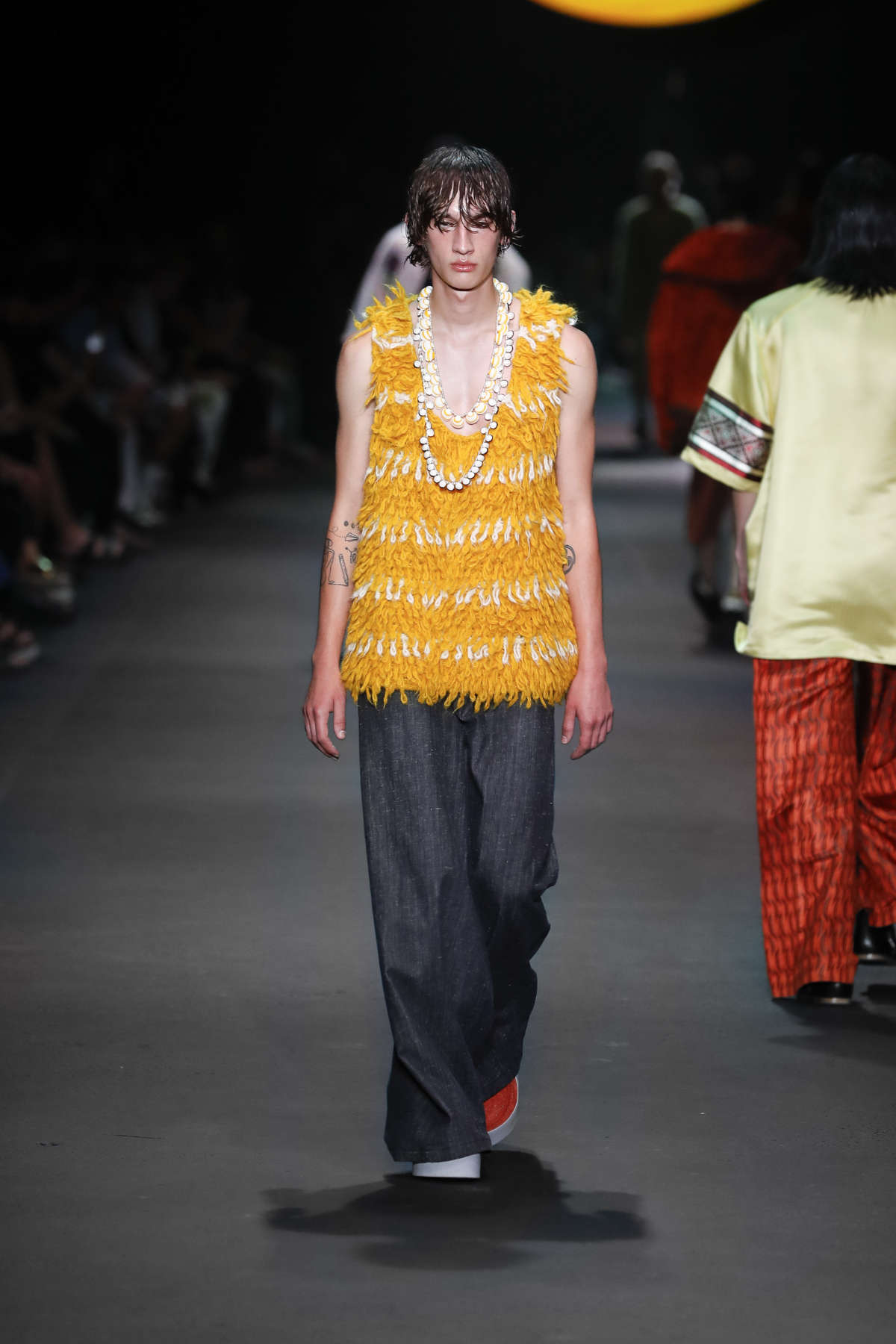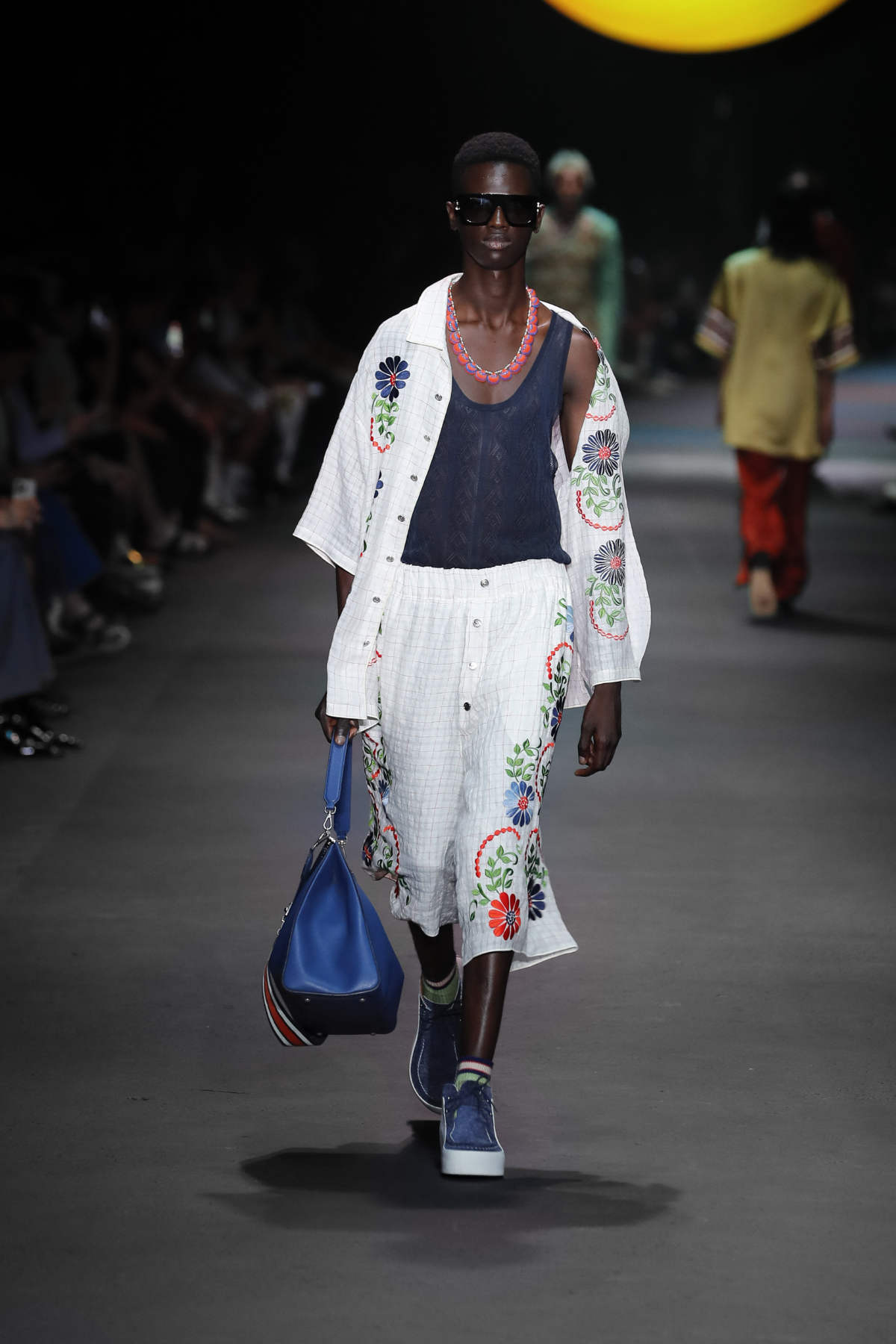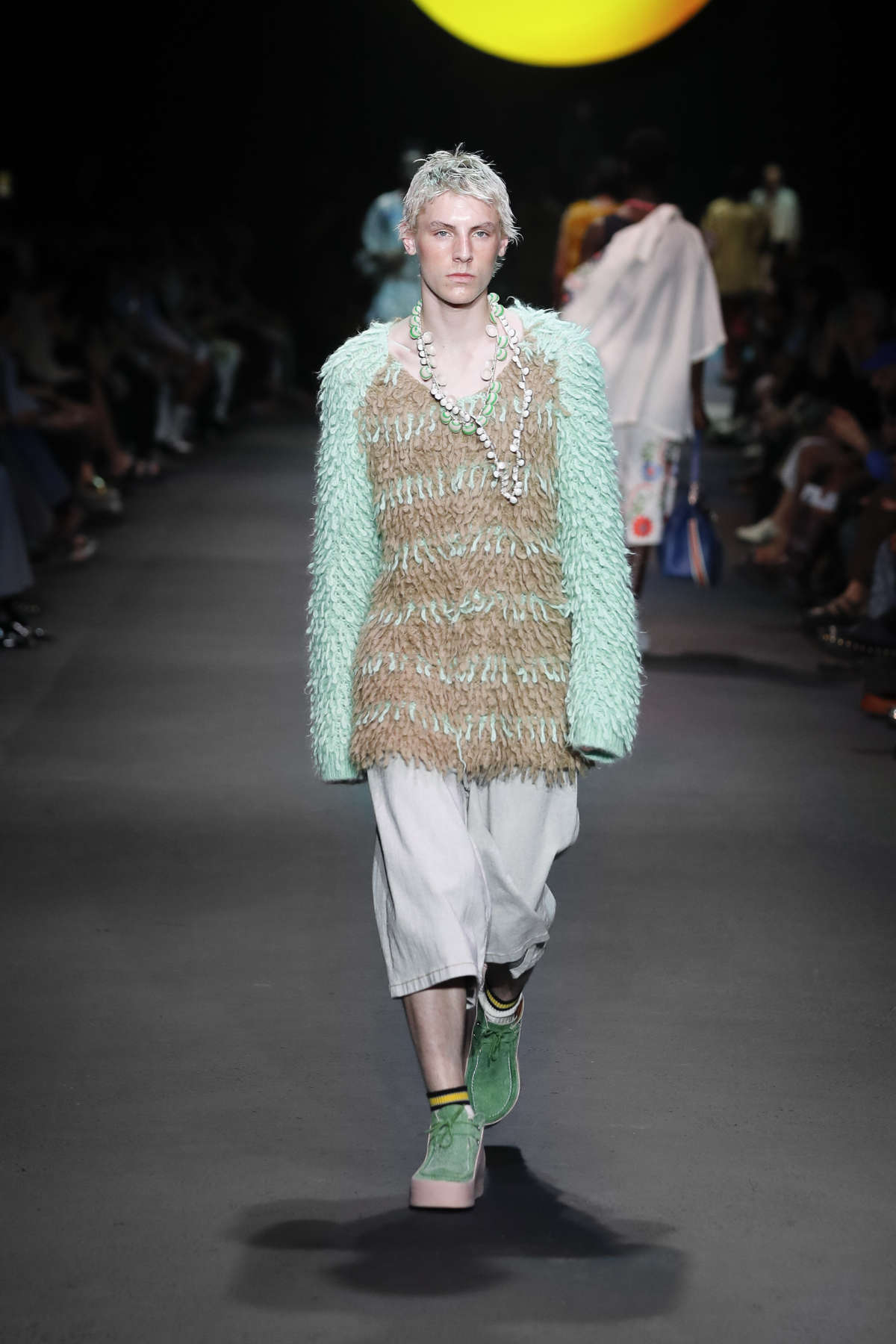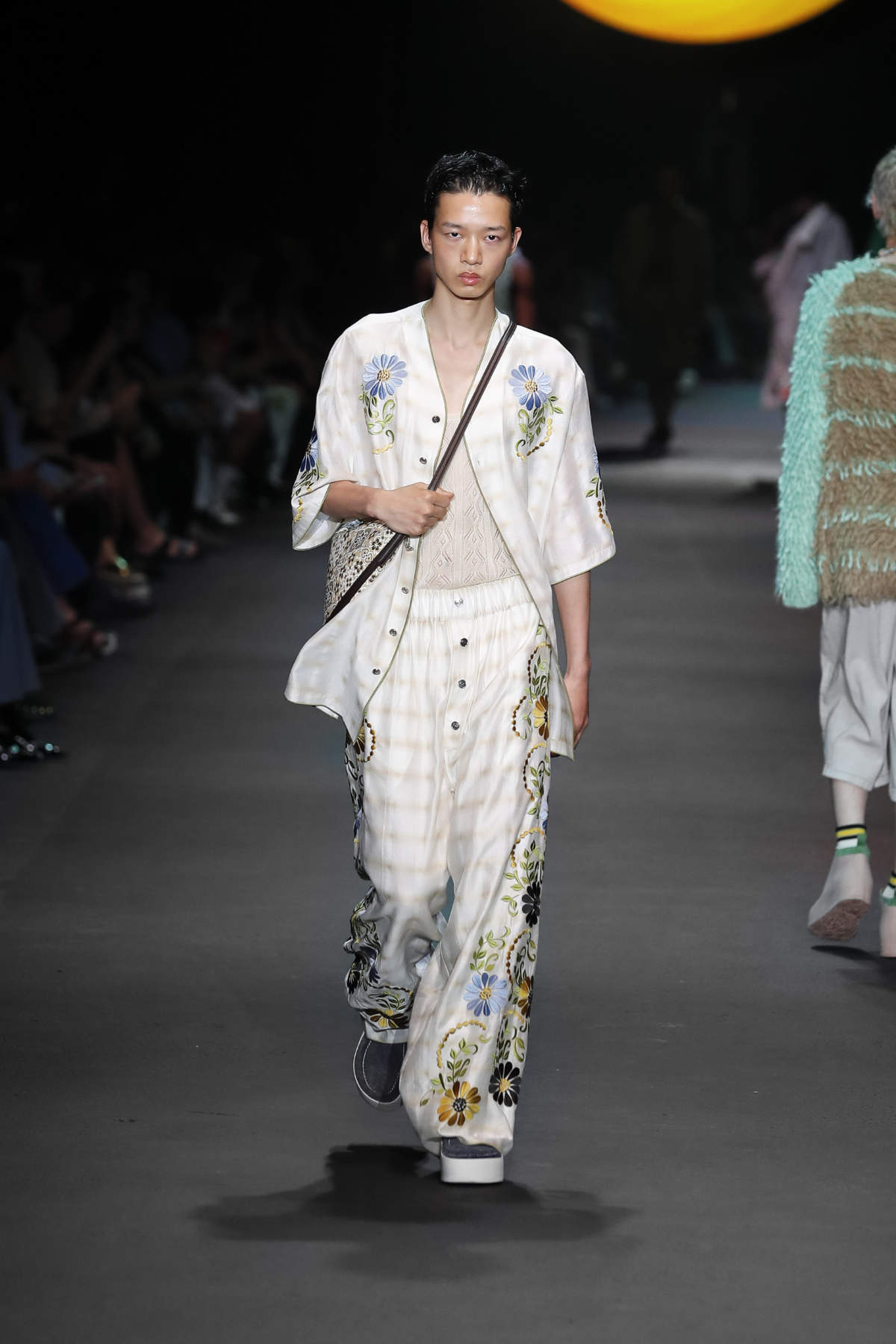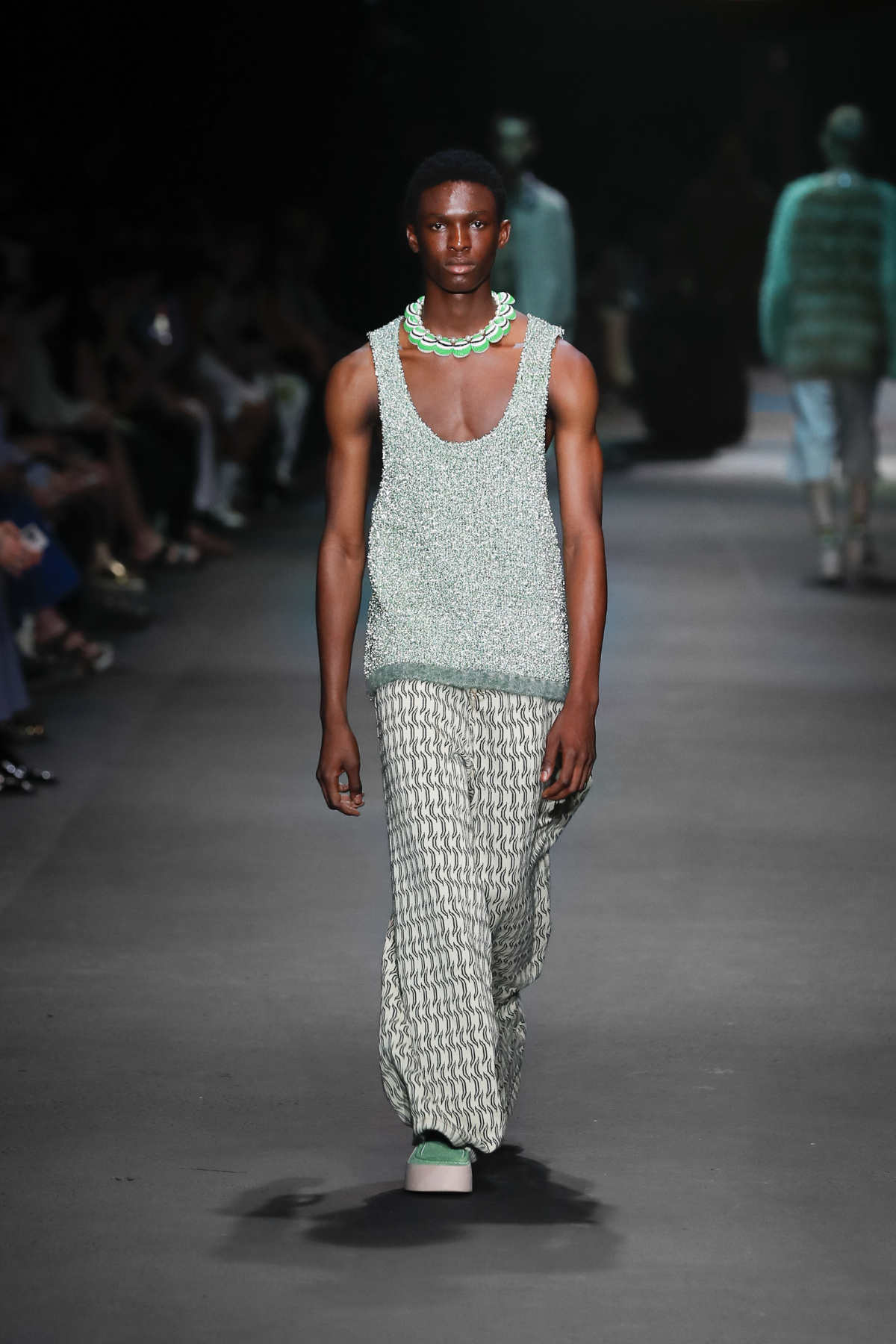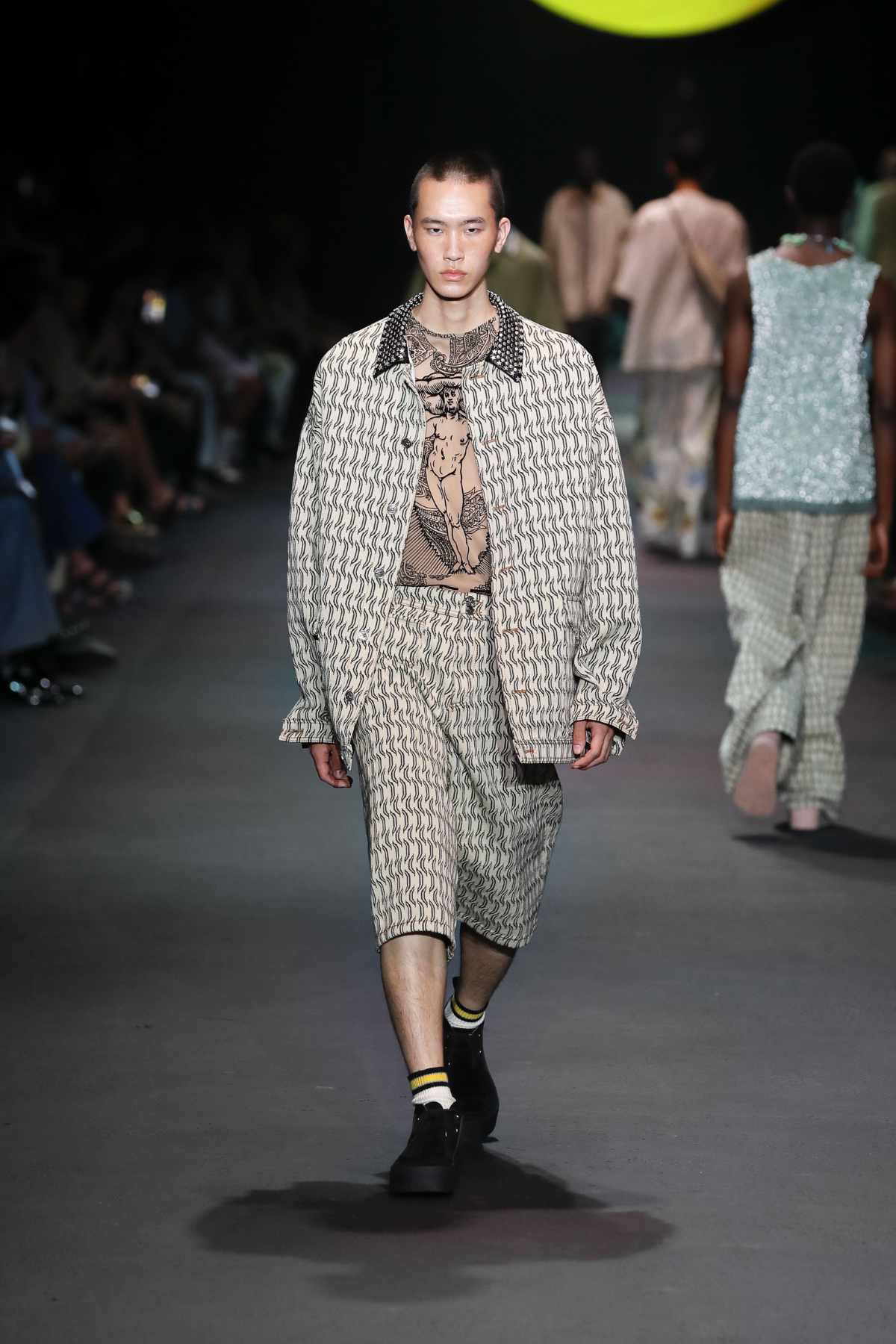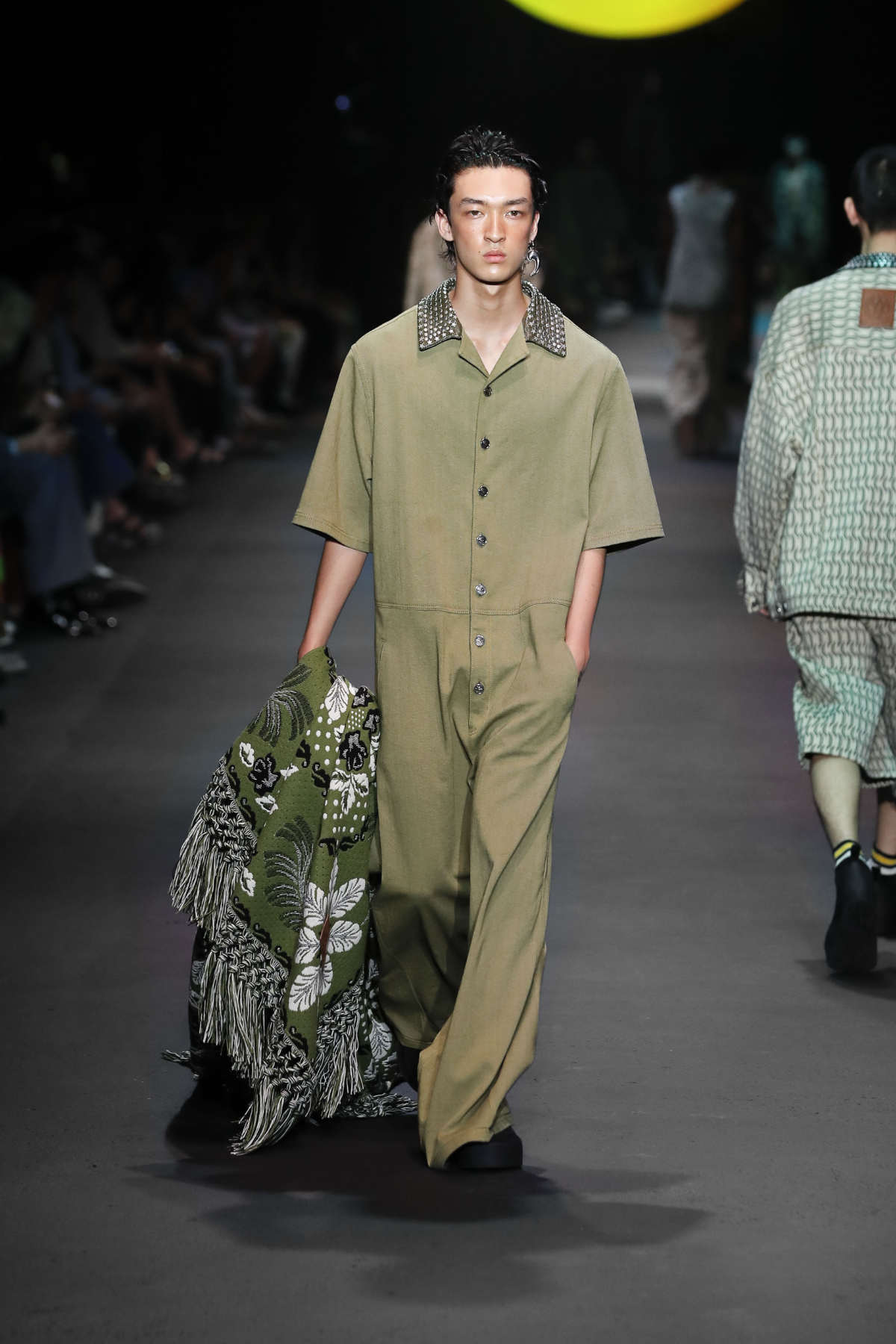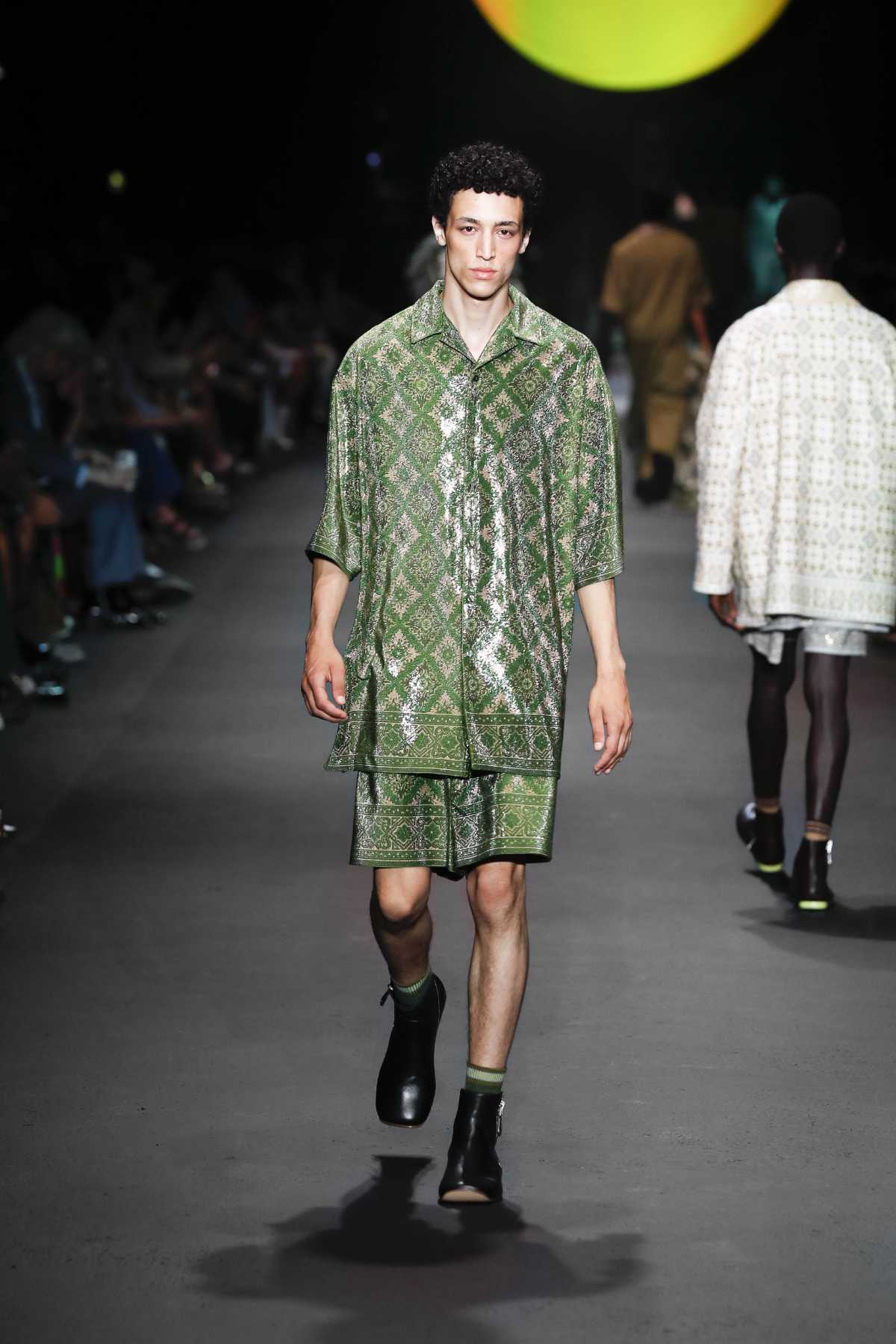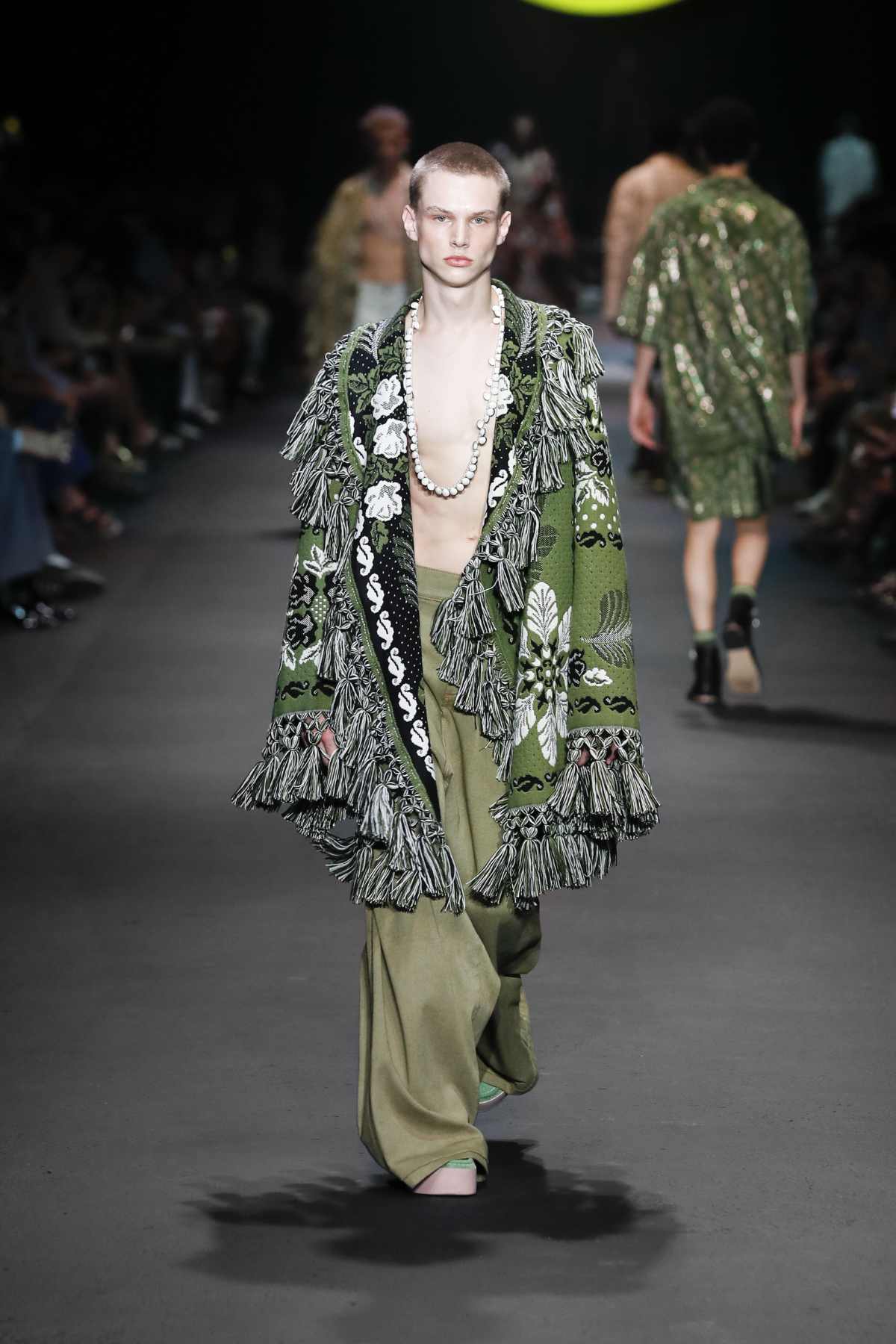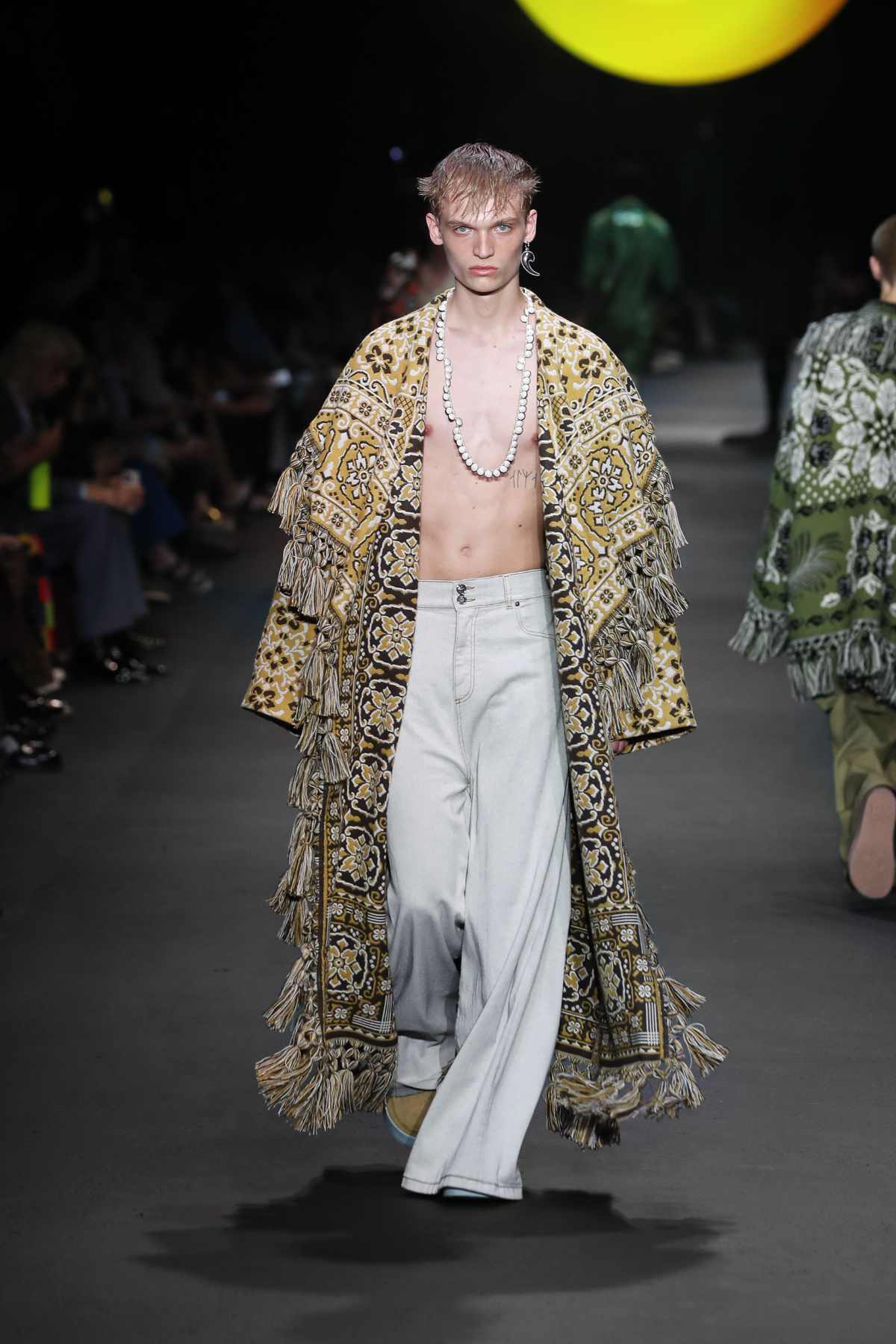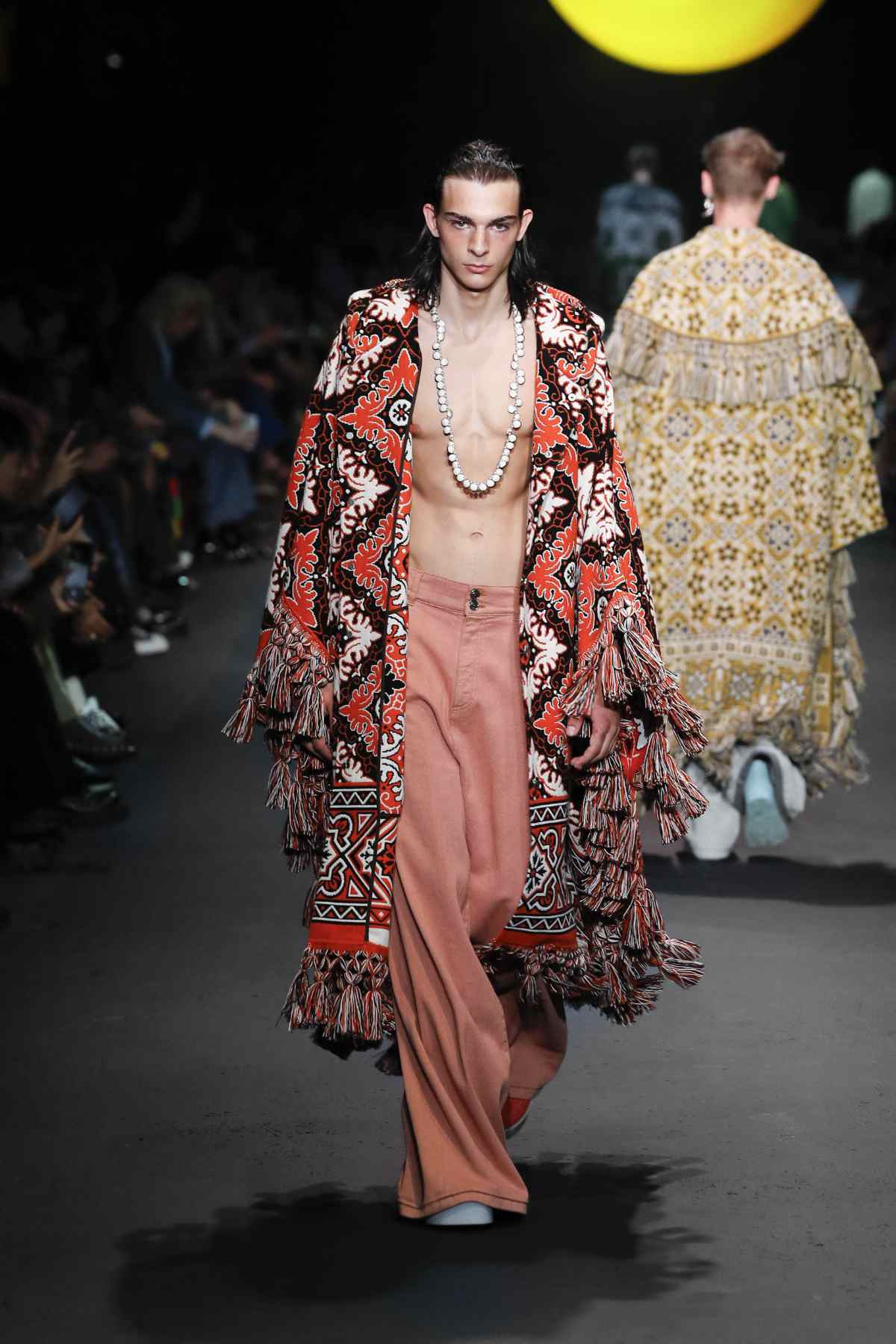 ---