---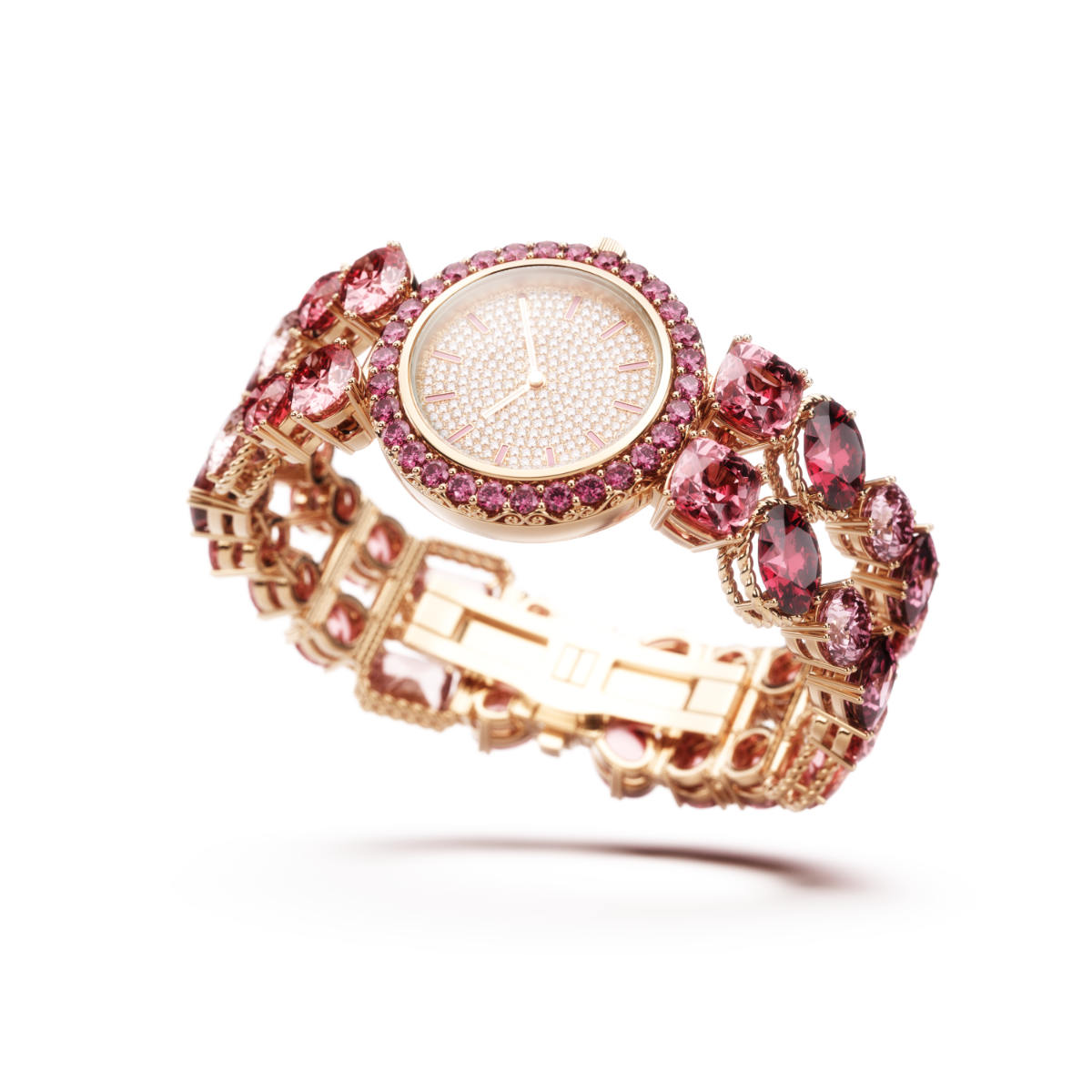 Dolce&Gabbana enriches the Anna Fine Jewelry Collection with two precious wristwatches: two bejeweled timepieces to be treasured and handed down, an explosion of shining energy thanks to the precious natural gems that adorn them.

The new Anna watches tell a story of love for precious stones: beaming yellow citrines or pink tourmalines with poetic hues characterize the two variants, decorated with gems – found in different cuts and set in collets made with varied techniques – on the case bezel and the entire bracelet.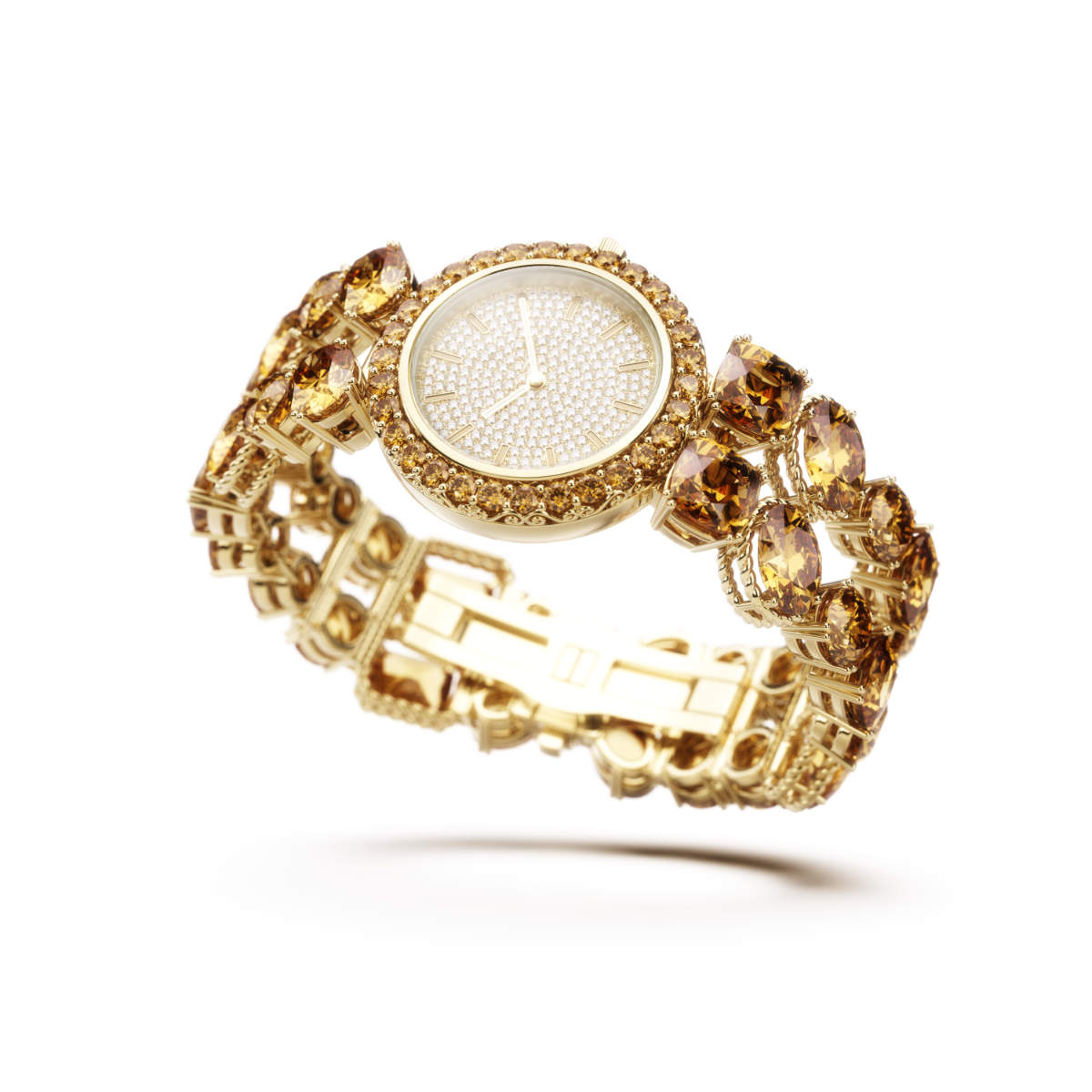 The 18K gold round case measuring 34 mm in diameter, encloses a Swiss Made movement and features a Bourbon curl work, a tribute to the traditional art of Italian filigree. The dial itself is also a source of light, thanks to the brilliant diamond pavé against which the luminescent hands and enameled baton hour markers stand out.
Made entirely in Italy by master goldsmiths at Dolce&Gabbana workshops, these jewel watches combine the brand's creative DNA with the technical excellence of the finest Swiss watchmaking tradition.
Anna watches are available in Dolce&Gabbana boutiques, select jewelry stores and online at www.dolcegabbana.com.
Technical Characteristics

WWQA1G WQM01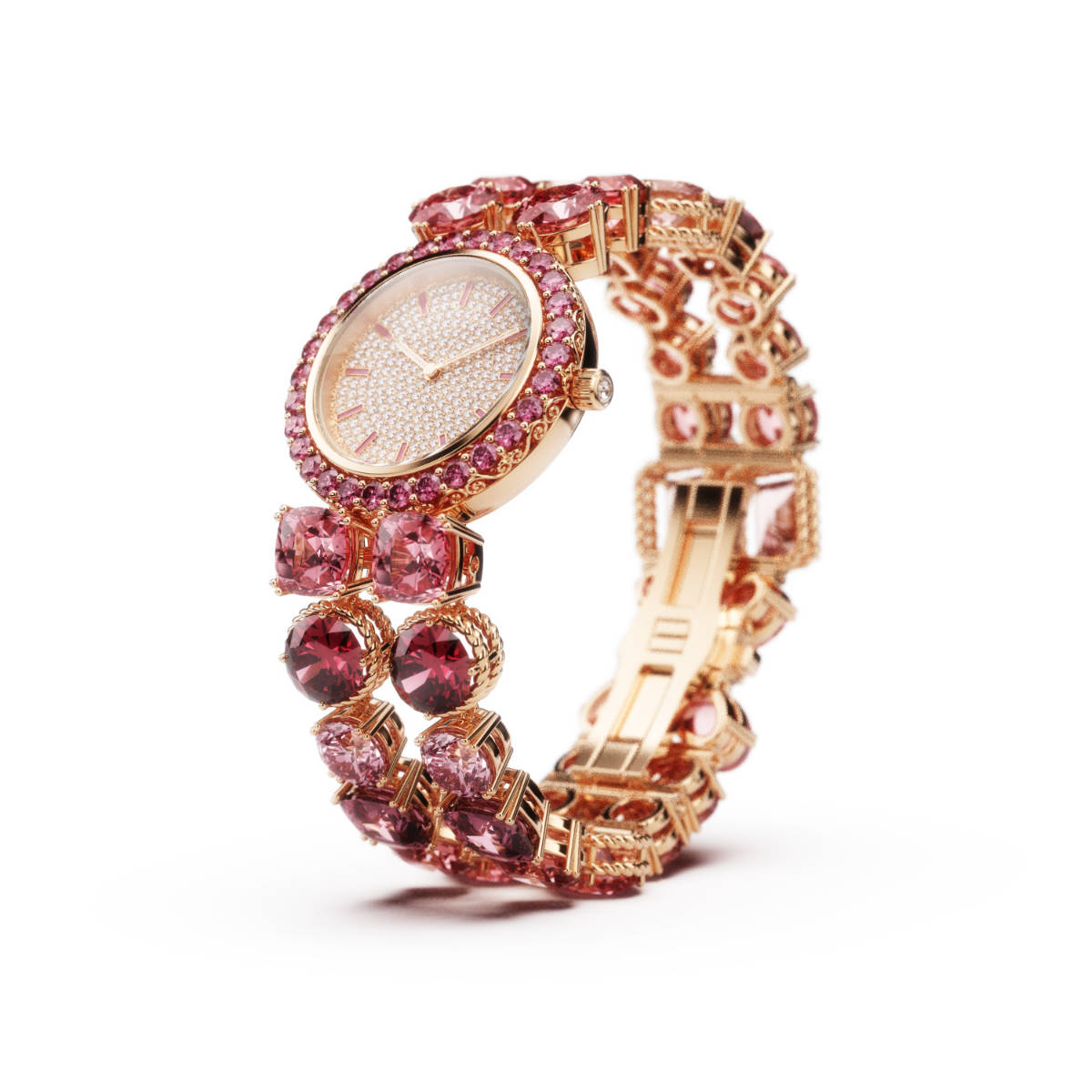 Case:
18Kt Red Gold
Water Resistance 3 Bar
Size: 34 mm
Glass: Sapphire

Dial:

Brown round diamonds

Bracelet:
Pink Tourmalines

Deployant:
18Kt Red Gold

Movement:
Calibre: ETA E01.001 Swiss Made
Electronic quartz movement powered by a 1,5V
Size: 11 mm, h 2,5 mm

WWQA1G WQC01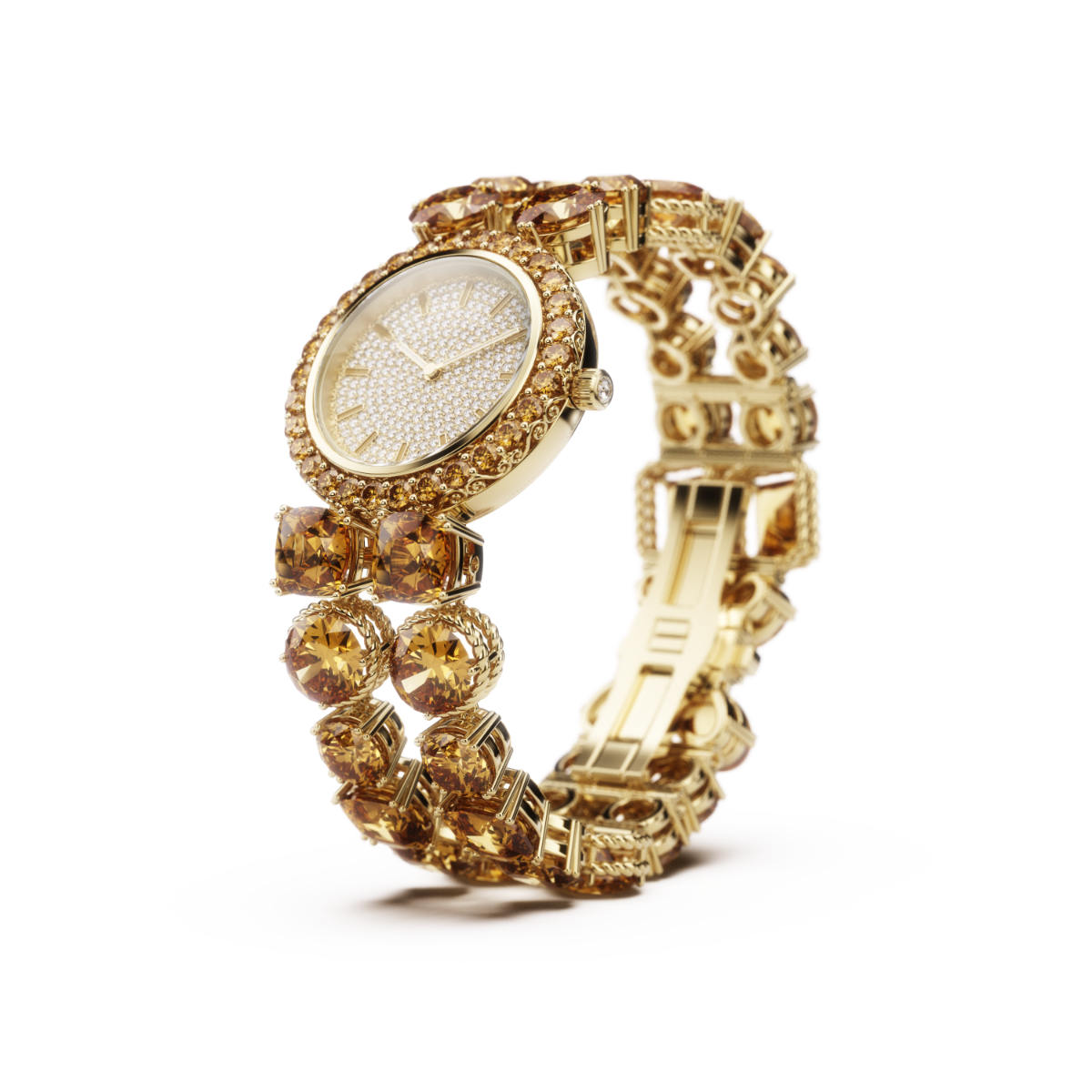 Case:
18Kt Yellow Gold
Water Resistance 3 Bar
Size: 34 mm
Glass: Sapphire
Dial:
Brown round diamonds
Bracelet:
Yellow Citrines
Deployant:
18Kt Yellow Gold
Movement:
Calibre: ETA E01.001 Swiss Made Electronic
quartz movement powered by a 1,5V
Size: 11 mm , h 2,5 mm
---