---
Dolce&Gabbana And Bialetti Extend Their Collaboration To Coffee: Launching Perfetto Moka Irresistibile
Luxferity, 10.05.2023
After the Moka Express Carretto Siciliano, the collaboration between Bialetti and Dolce&Gabbana continues, with the launch of a new and exclusive ground coffee mix for Mokas: Perfetto Moka Irresistibile, a refined blend of Made in Italy flavors and creativity.

Perfetto Moka Irresistibile is produced inside the Bialetti roastery, thanks to the union of the artful expertise of master roasters and the creative flair of Dolce&Gabbana. It is a tribute to the Italian coffee tradition, its rituals and the values of conviviality, representing them across the world.
Perfetto Moka Irresistibile is a coffee with a well-rounded and delicate flavor, where a vast bouquet of floral and fruit notes mixes with the unmistakably delicious ones of hazelnut and cocoa. Perfetto Moka Irresistibile distinguishes itself for the peculiar grinding and roasting of the coffee beans, carefully studied by Bialetti to enhance the flavor of coffee made with a Moka.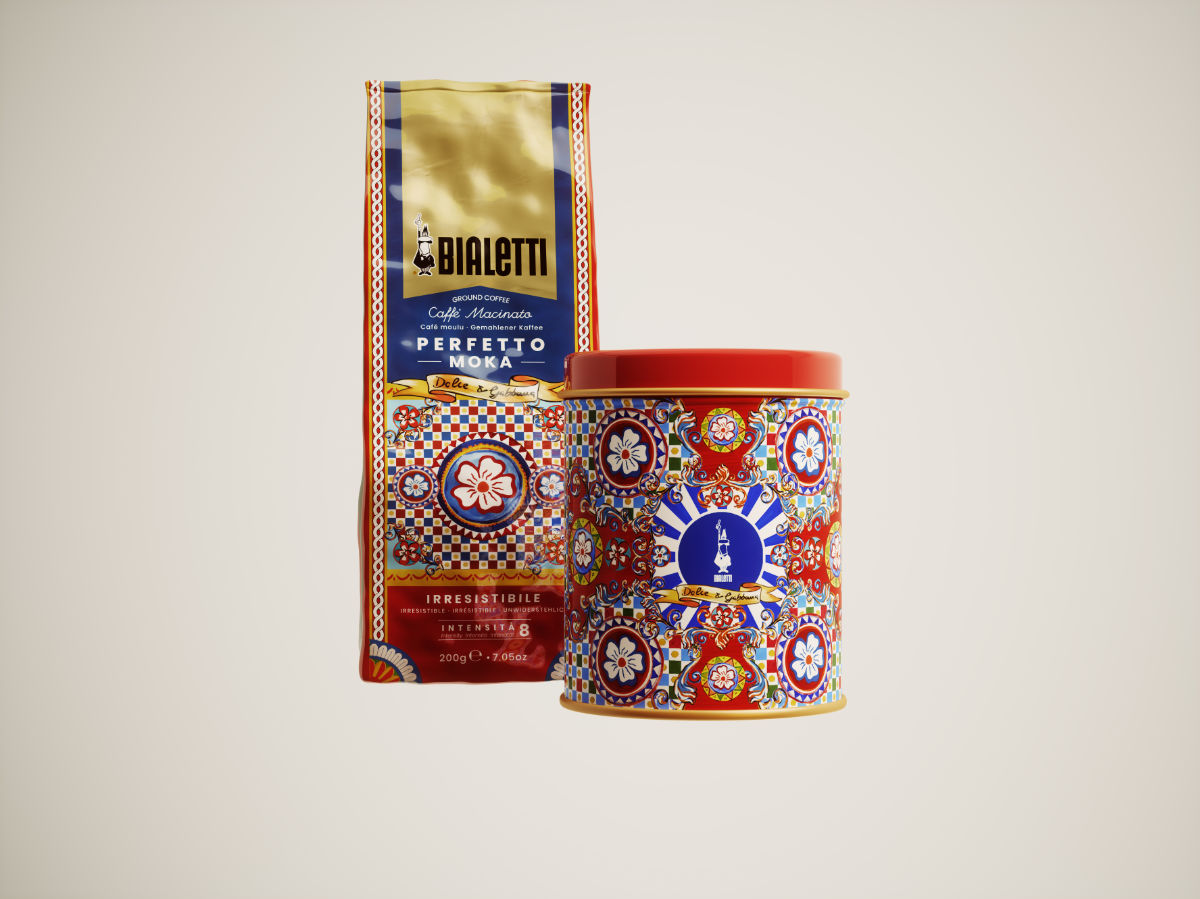 The Perfetto Moka Irresistibile packaging, with the creativity of Dolce&Gabbana inspired by the traditional motifs on Sicilian Carts, is made up of a soft bag with a freshness-preserving valve and an exclusive collectible tin can. A design that celebrates Italian traditional craftsmanship, for a product that is not only irresistibile to taste, but also to the eye. For an authentic Made in Italy coffee experience, pair the Perfetto Moka Irresistibile coffee with the Moka Express Bialetti Dolce&Gabbana Carretto Siciliano, launched by the two brands in November 2022.
Perfetto Moka Irresistibile (in the 200gr bag) with the exclusive packaging created by Dolce&Gabbana is available in the Bialetti stores, on Bialetti.com, in the Dolce&Gabbana Casa boutiques and on dolcegabbana.com.
---