---
Dior Presents Its New Cruise 2023 Collection Campaign
Luxferity, 01.11.2022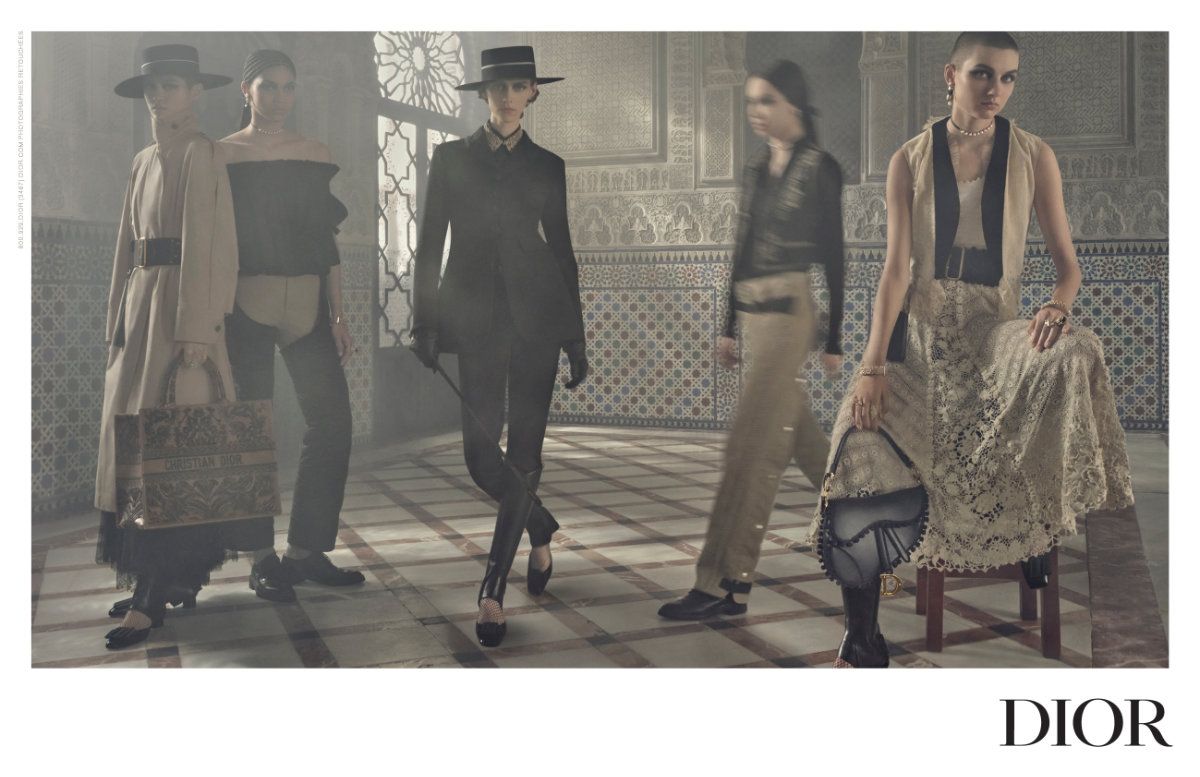 Dior Presents Its New Cruise 2023 Collection Campaign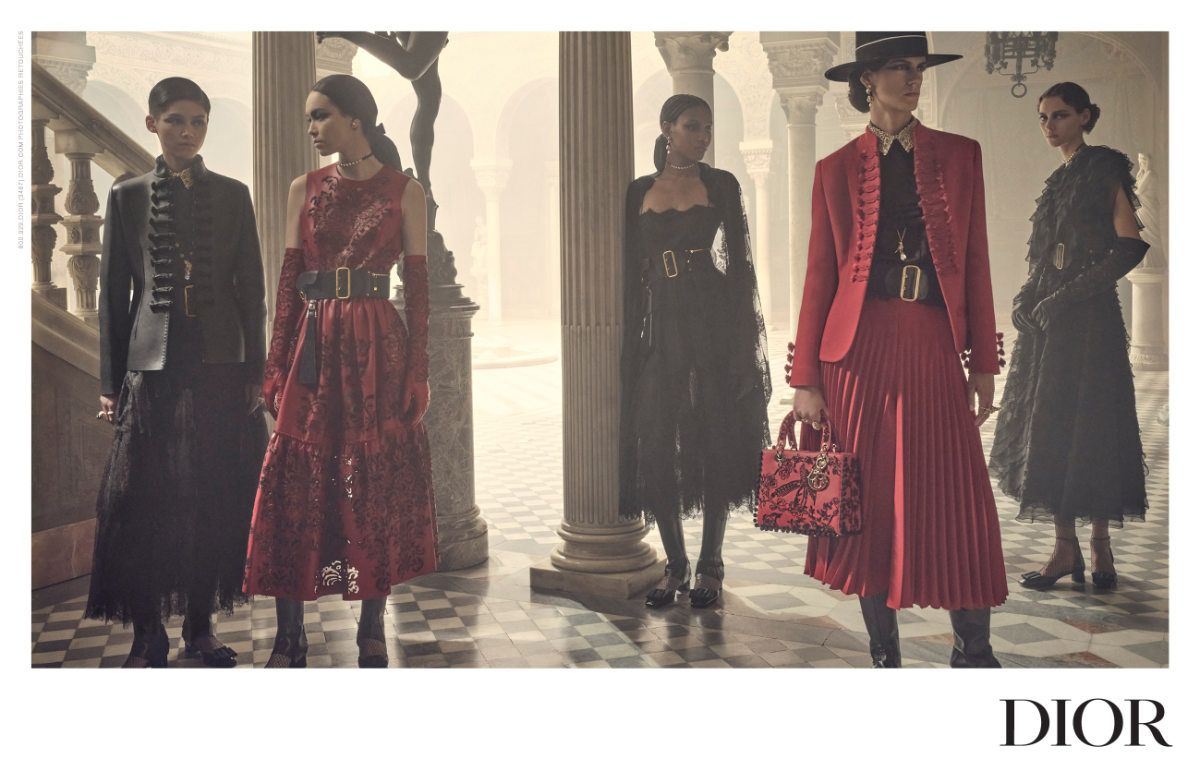 Dior Cruise 2023 Collection Campaign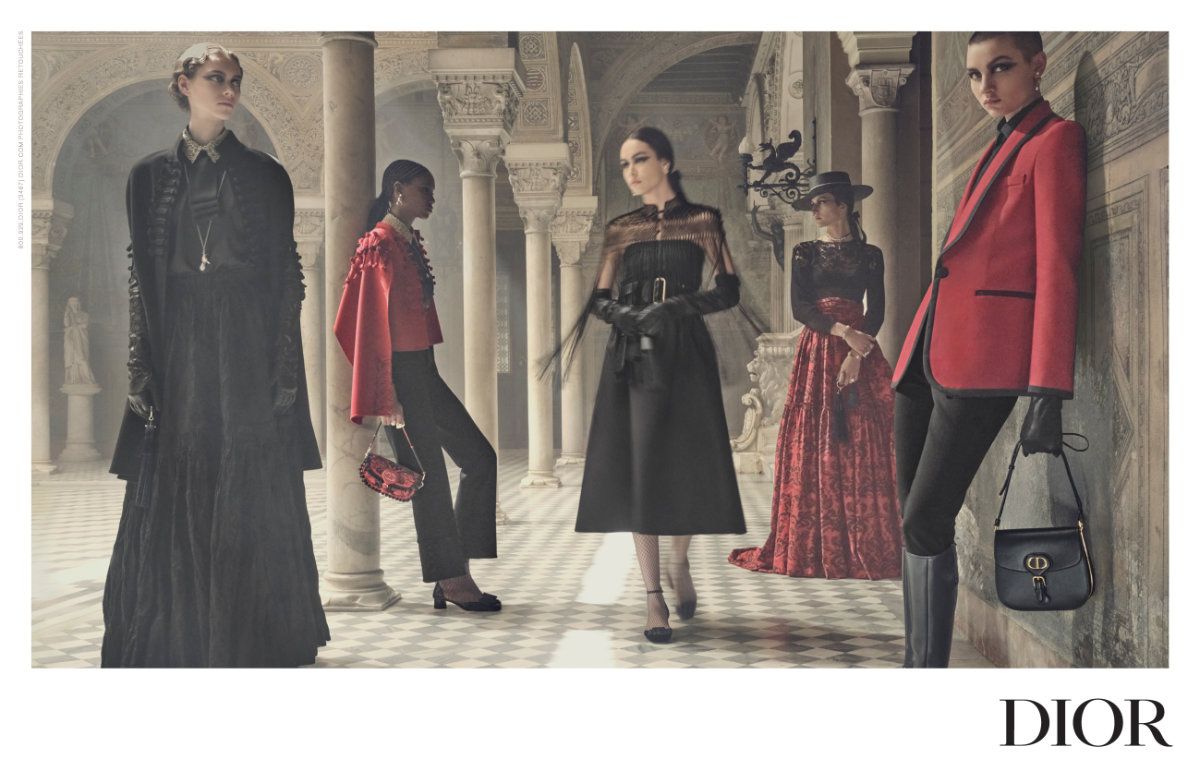 Dior Cruise 2023 Collection Campaign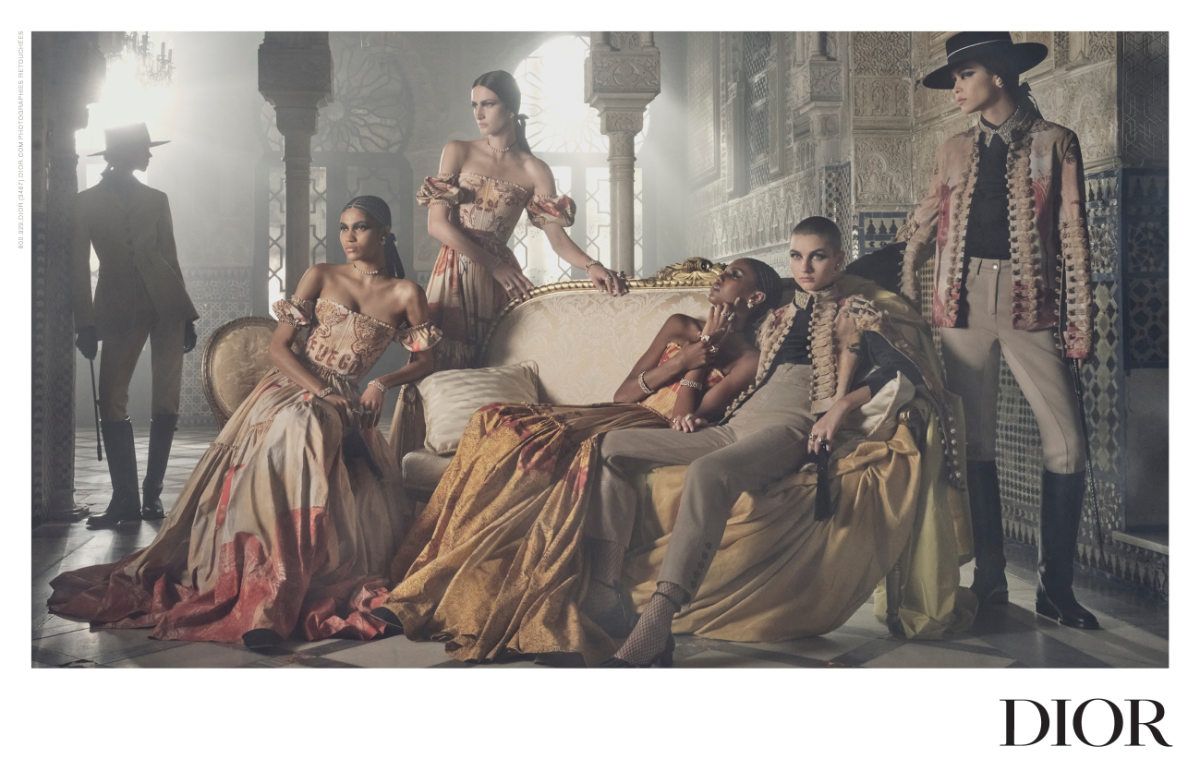 Dior Cruise 2023 Collection Campaign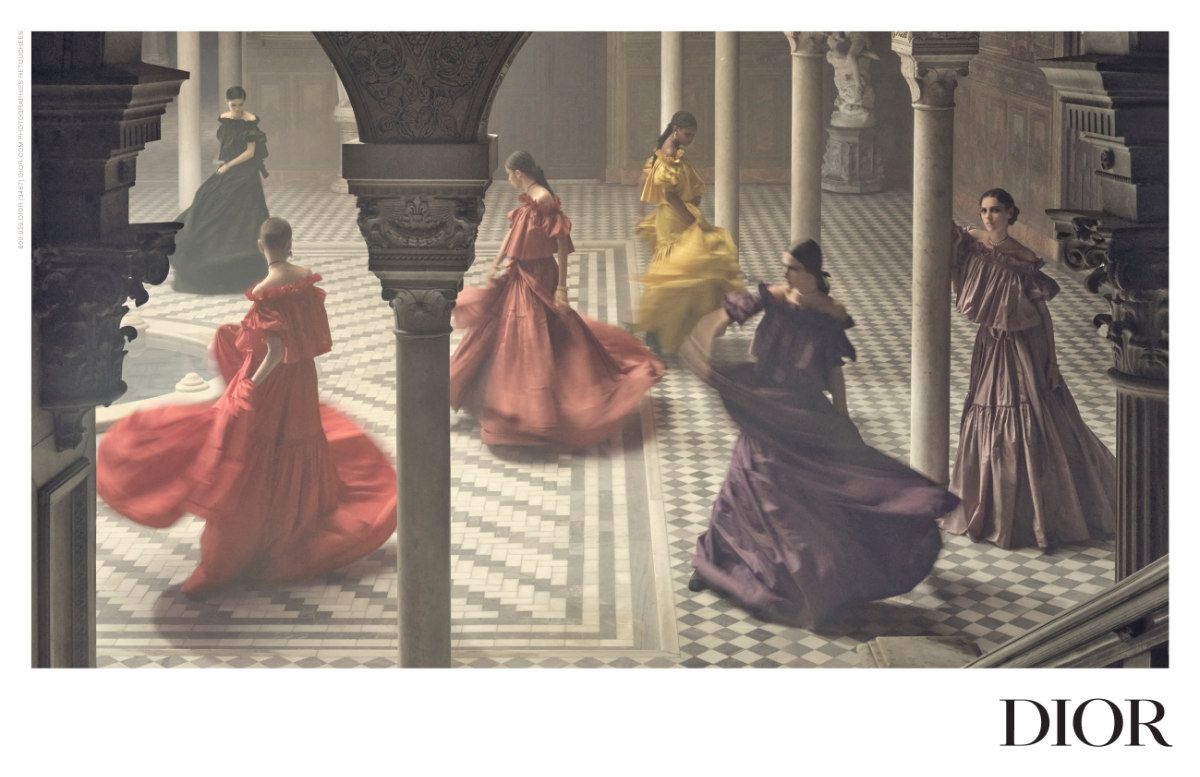 Dior Cruise 2023 Collection Campaign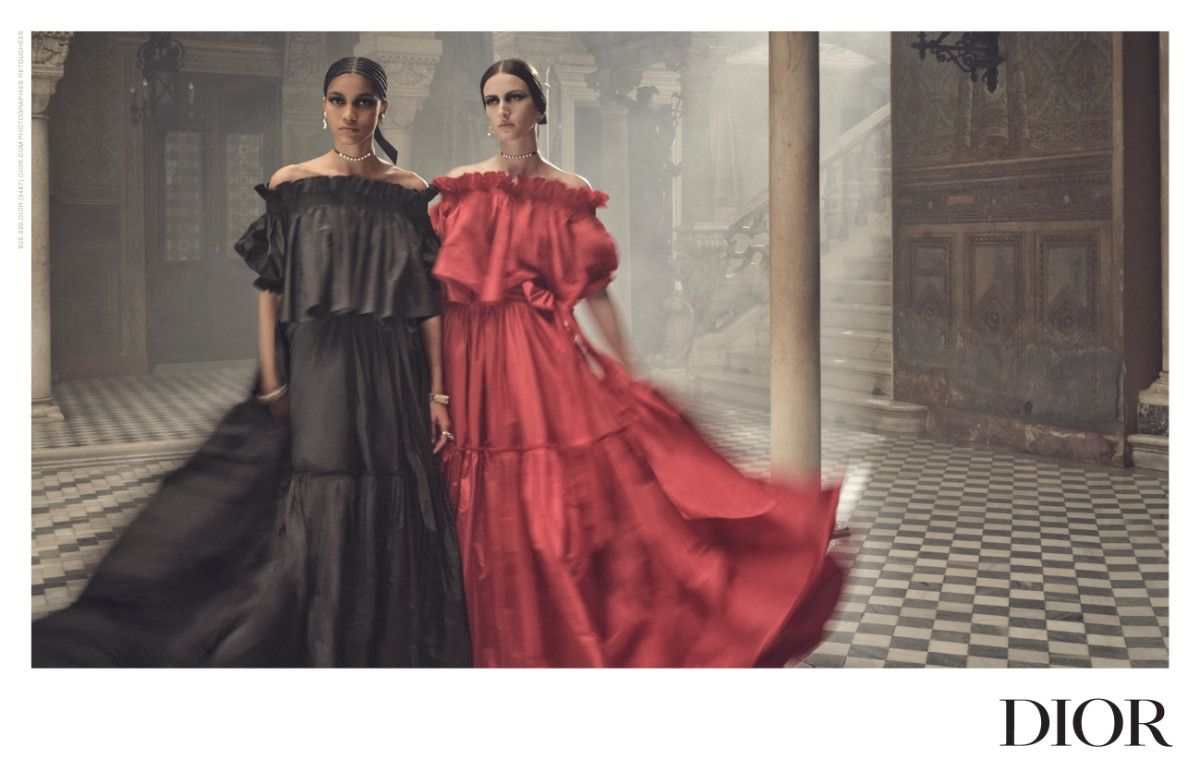 Dior Cruise 2023 Collection Campaign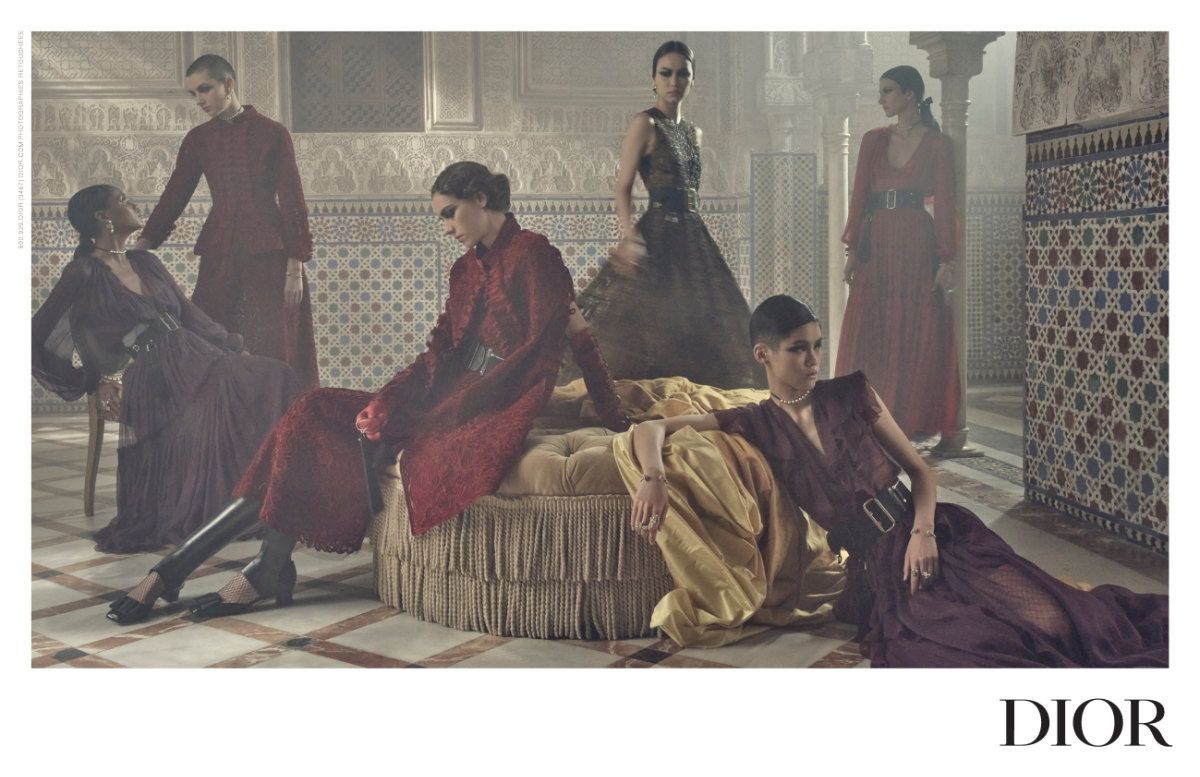 Dior Cruise 2023 Collection Campaign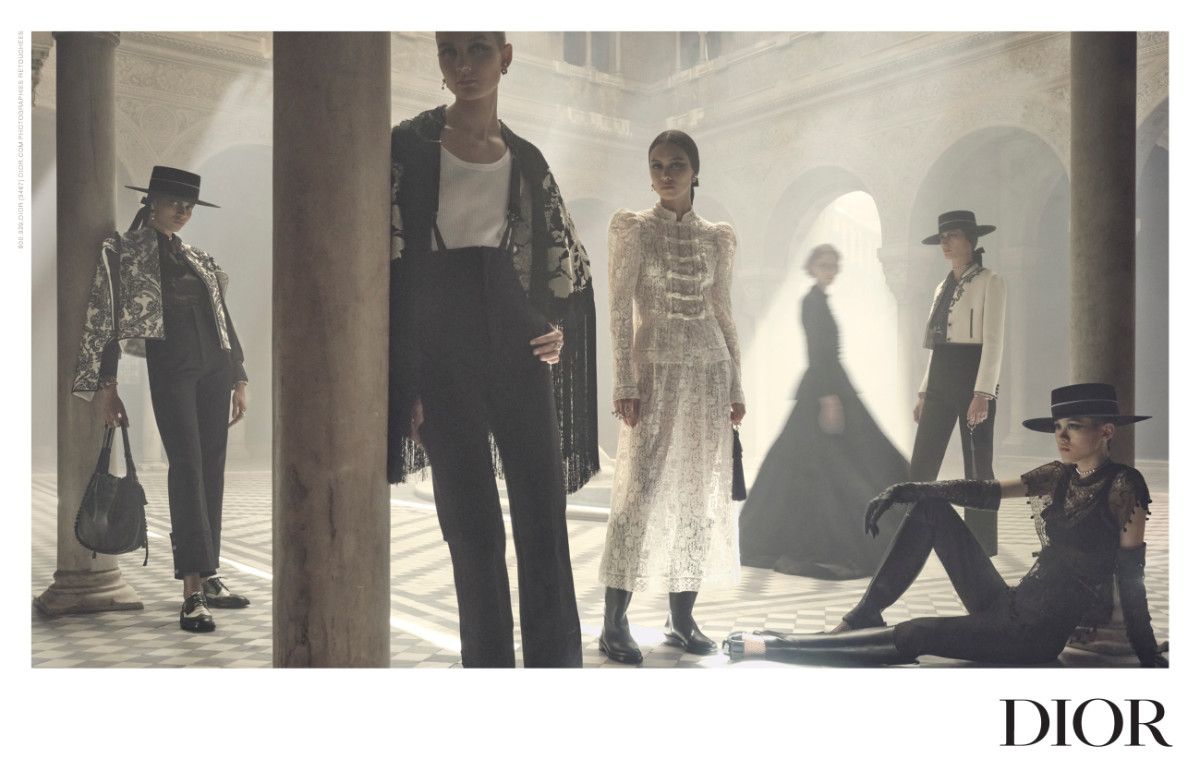 Dior Cruise 2023 Collection Campaign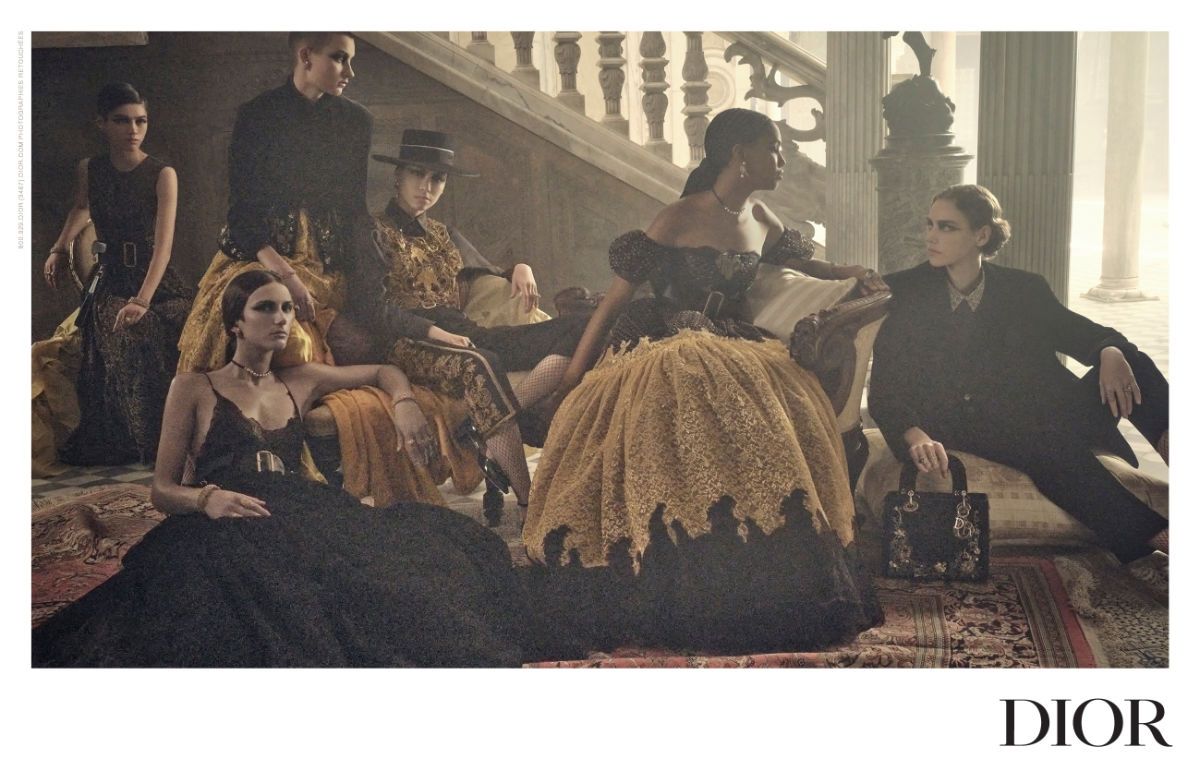 Dior Cruise 2023 Collection Campaign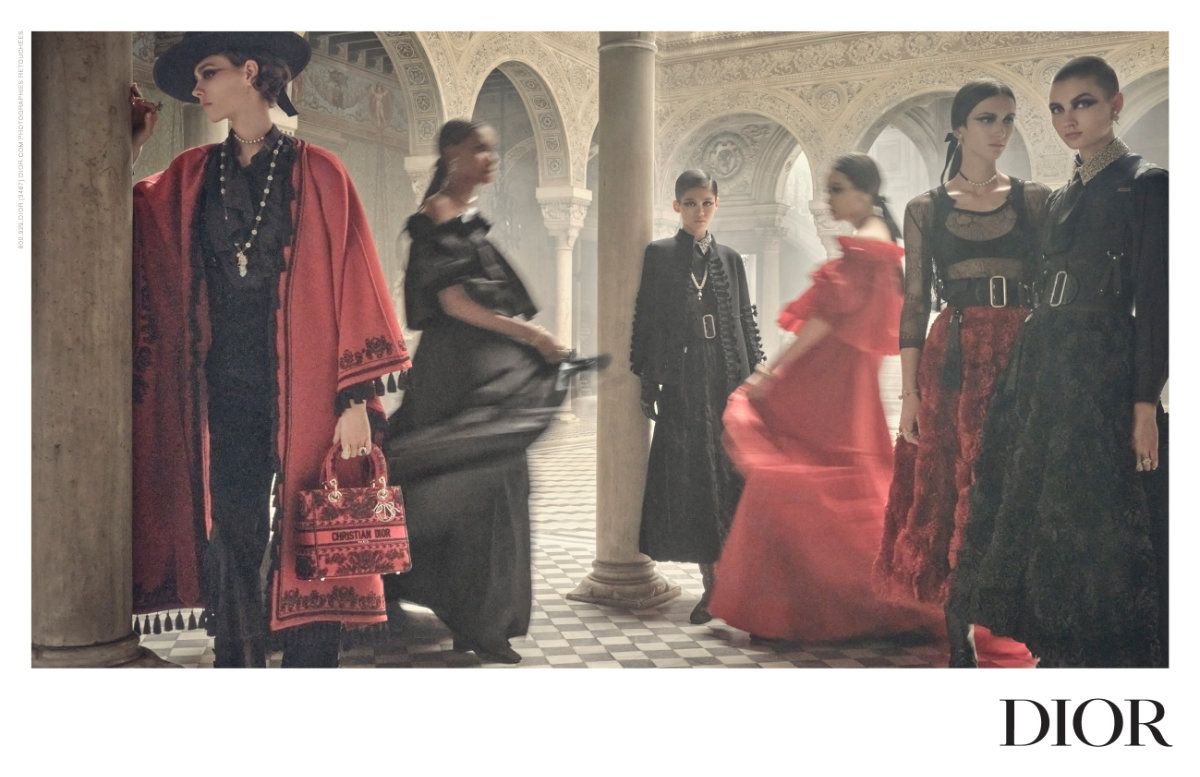 Dior Cruise 2023 Collection Campaign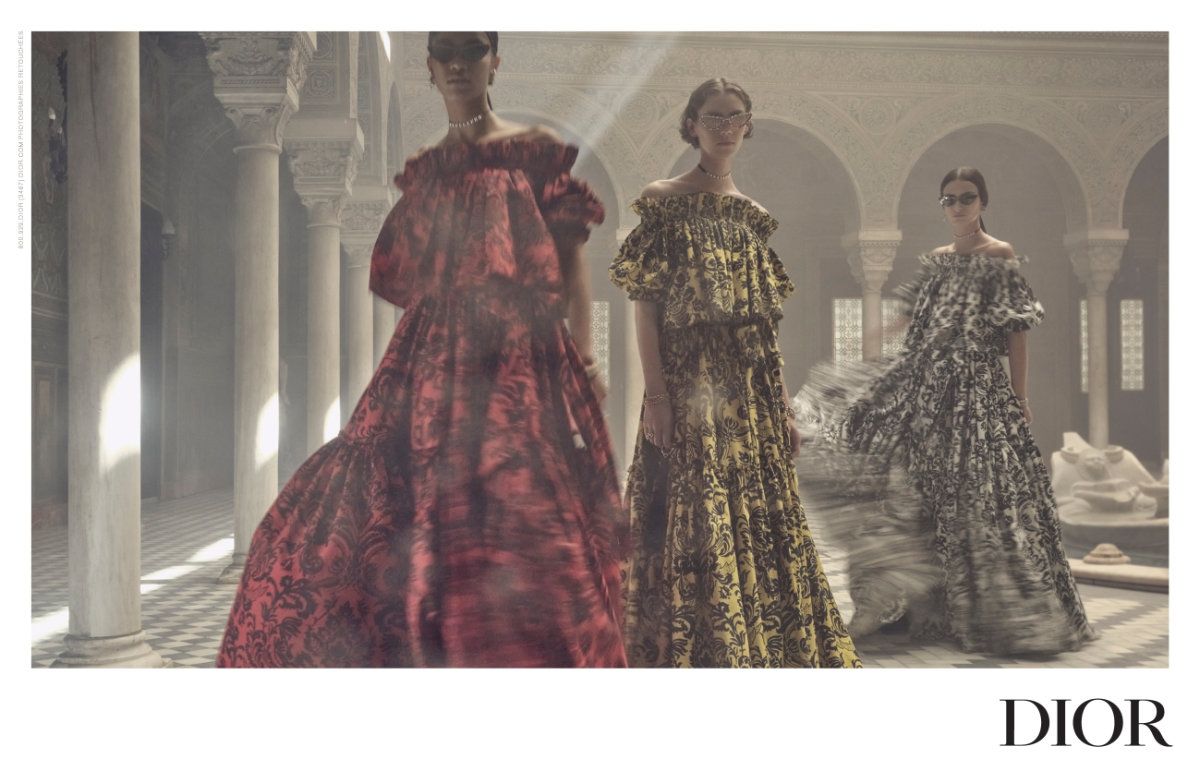 Dior Cruise 2023 Collection Campaign
For the Dior cruise 2023 line, Maria Grazia Chiuri chose Seville as her new location and source of inspiration. Infused with the city's multifaceted creativity and priceless heritage, the silhouettes dreamed up by the Artistic Director are revealed in captivating shots by photographer Laura Sciacovelli.

Between light and shadow, in a setting exuding the dreamlike atmosphere of Sevillian palaces, the looks embody the passionate dialogue between the excellence of Dior's ateliers and the wealth of Andalusian craftsmanship. The essence of flamenco is reflected in shimmering taffeta dresses, enhanced by striking ruffles – an ode to freedom of movement. Invoking the figure of the dancer Carmen Amaya, the outfits transcend masculine and feminine dress codes. Hats, spats, capes and boleros richly adorned with brandebourgs and trimmings are combined with ultra-contemporary pants, merging sportswear influences and equestrian grace.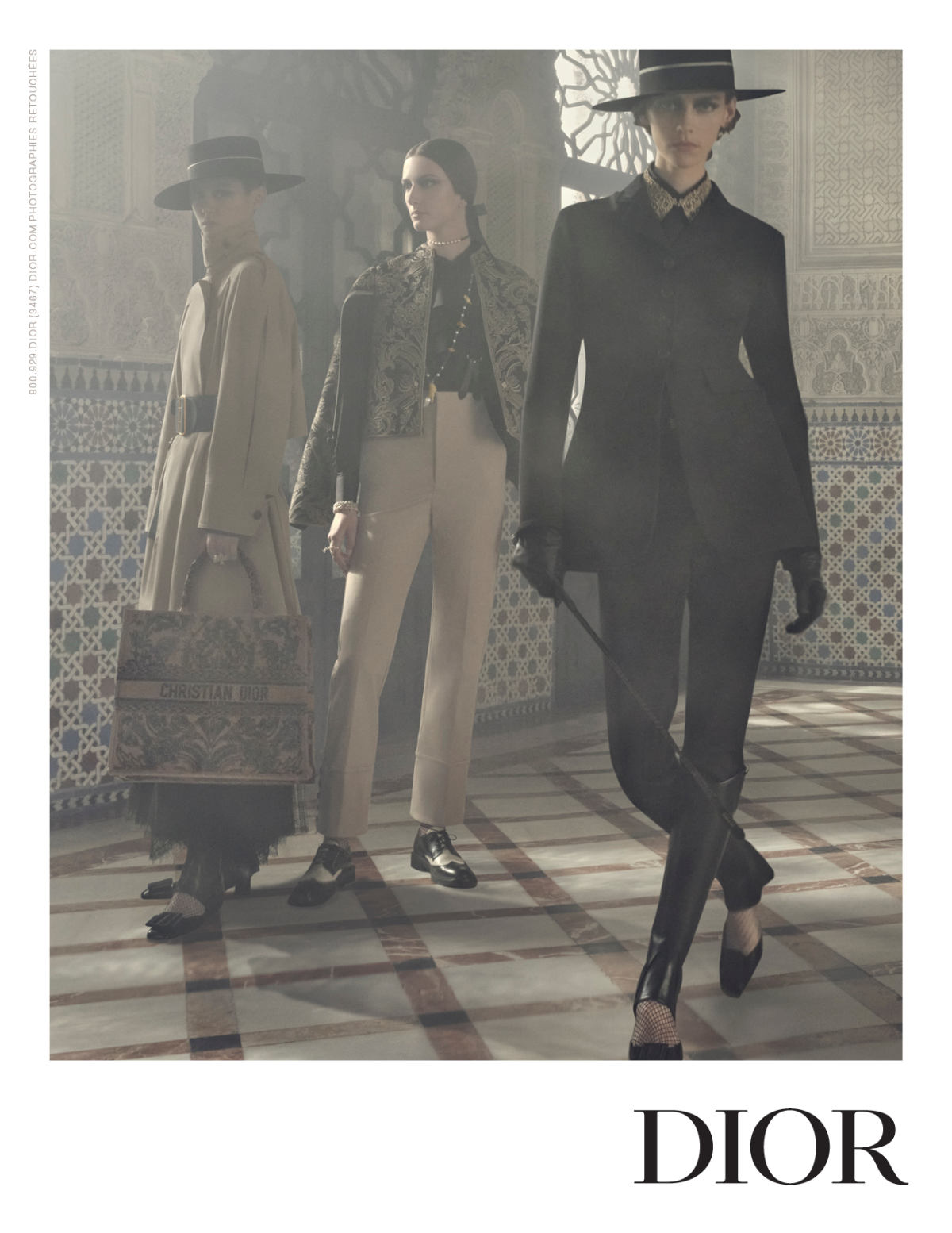 Like the entrancing threads of Ariadne, embroidery unfurls endlessly, transforming the iconic Bar jacket – embellished with Pankou buttons in homage to Chinese culture – and flourishing upon the House's creations, such as the Lady Dior, illuminated with virtuoso motifs. At the crossroads of couture and sculpture, the Saddle reveals a leatherwork technique derived from saddlery, combining traditional Andalusian spirit with the modernity of Dior style. The Manila shawl*, the mantilla, and leather gloves, emblems of Sevillian elegance, are reinvented by the Creative Director, adding an extra touch of refinement to the look. An exquisite detail, the Dior signature is sketched on lace fans, in a poetic interplay of texture and transparency.
A fascinating journey fusing exceptional arts and crafts, sealing more than ever the precious ties that unite the world's cultures.
*Crafted according to a Chinese embroidery technique, the Manila shawl was imported to Seville from the Philippines in the 17th century.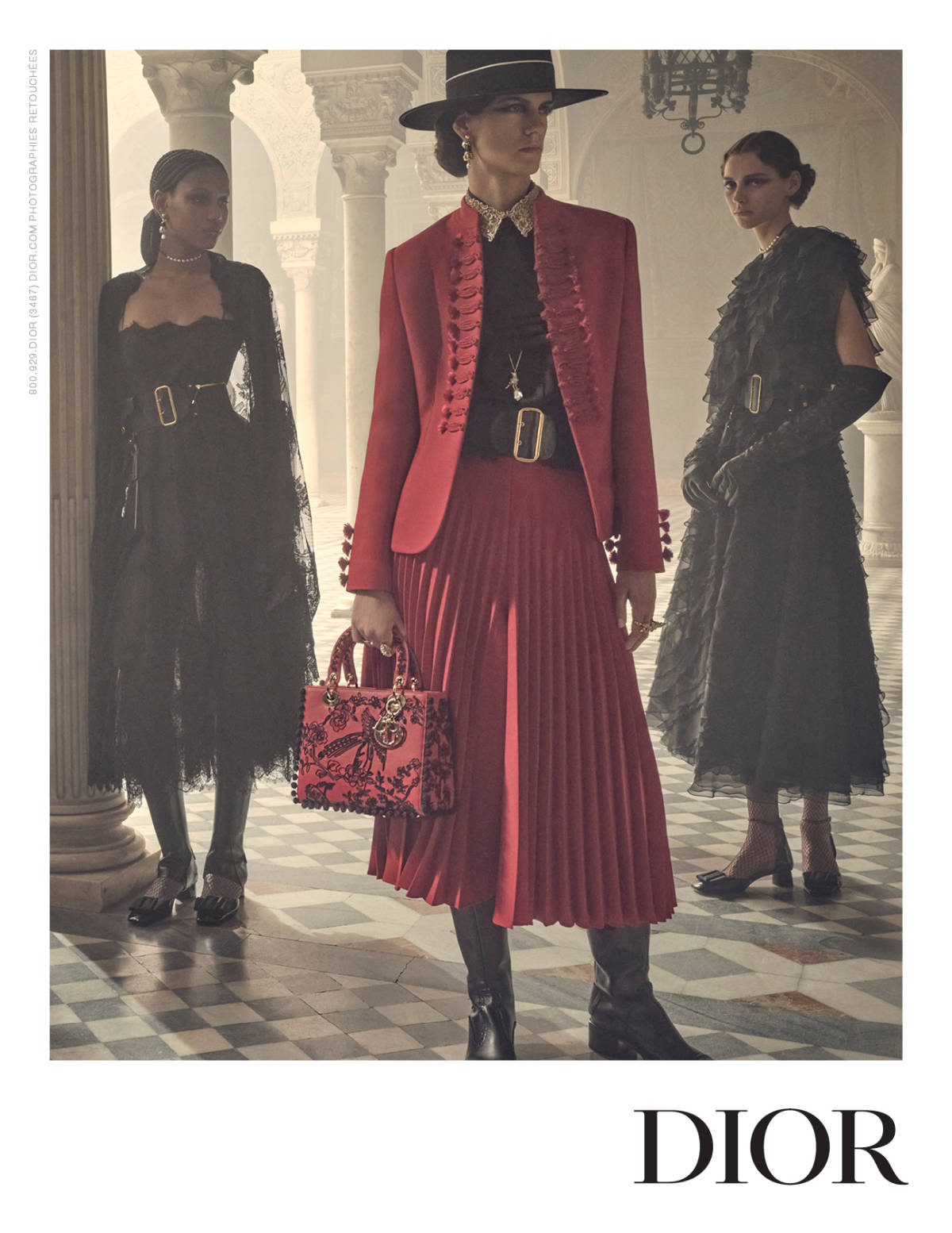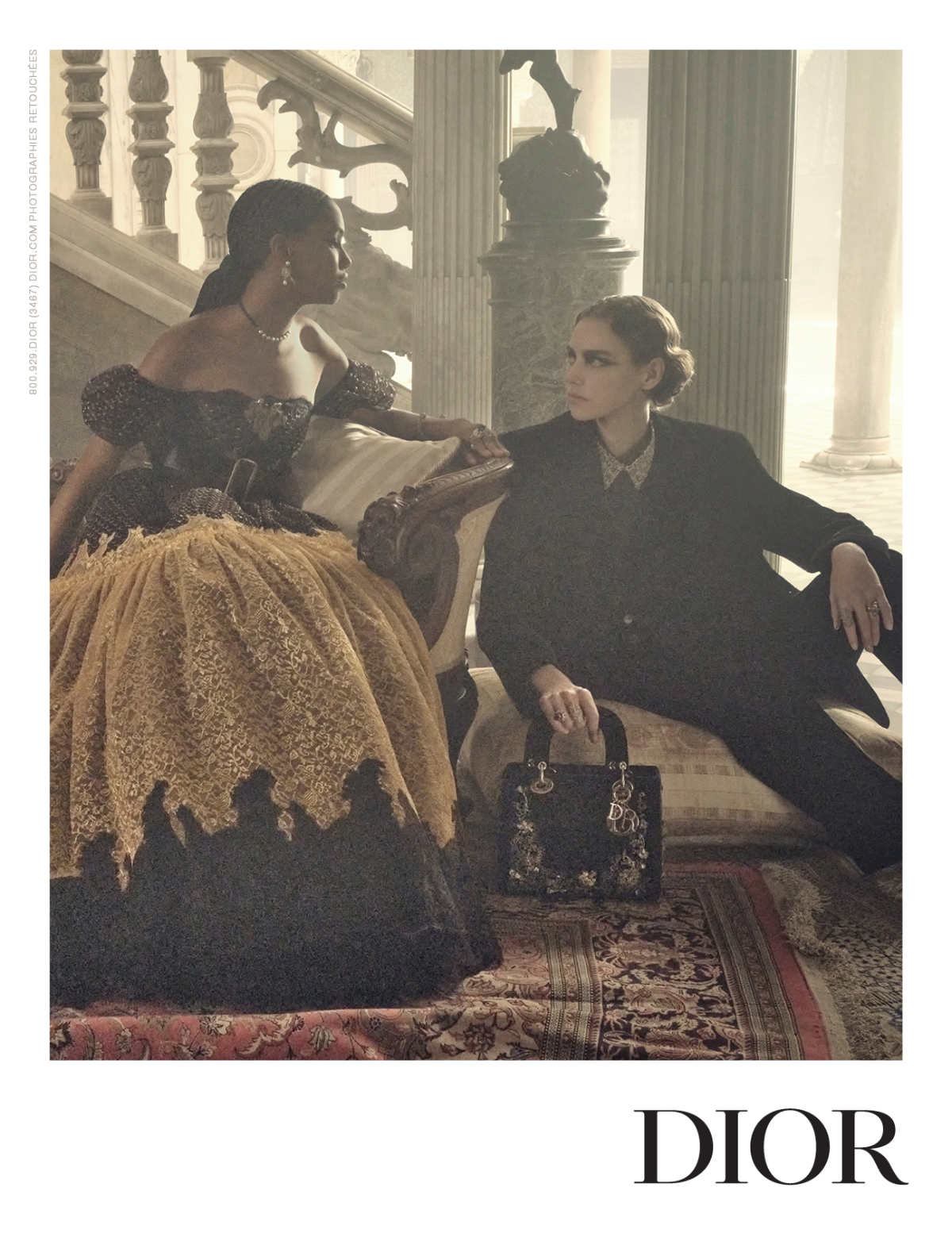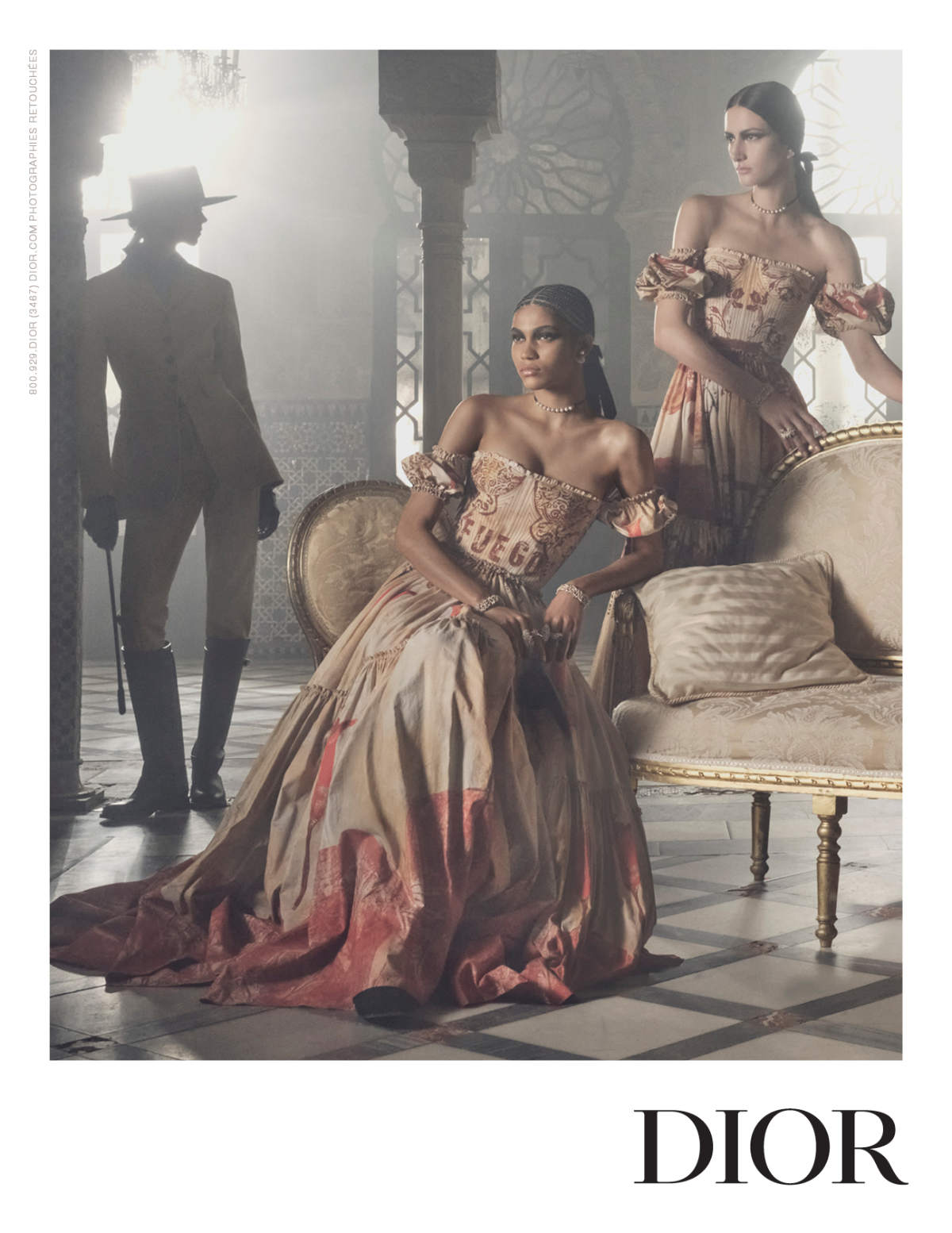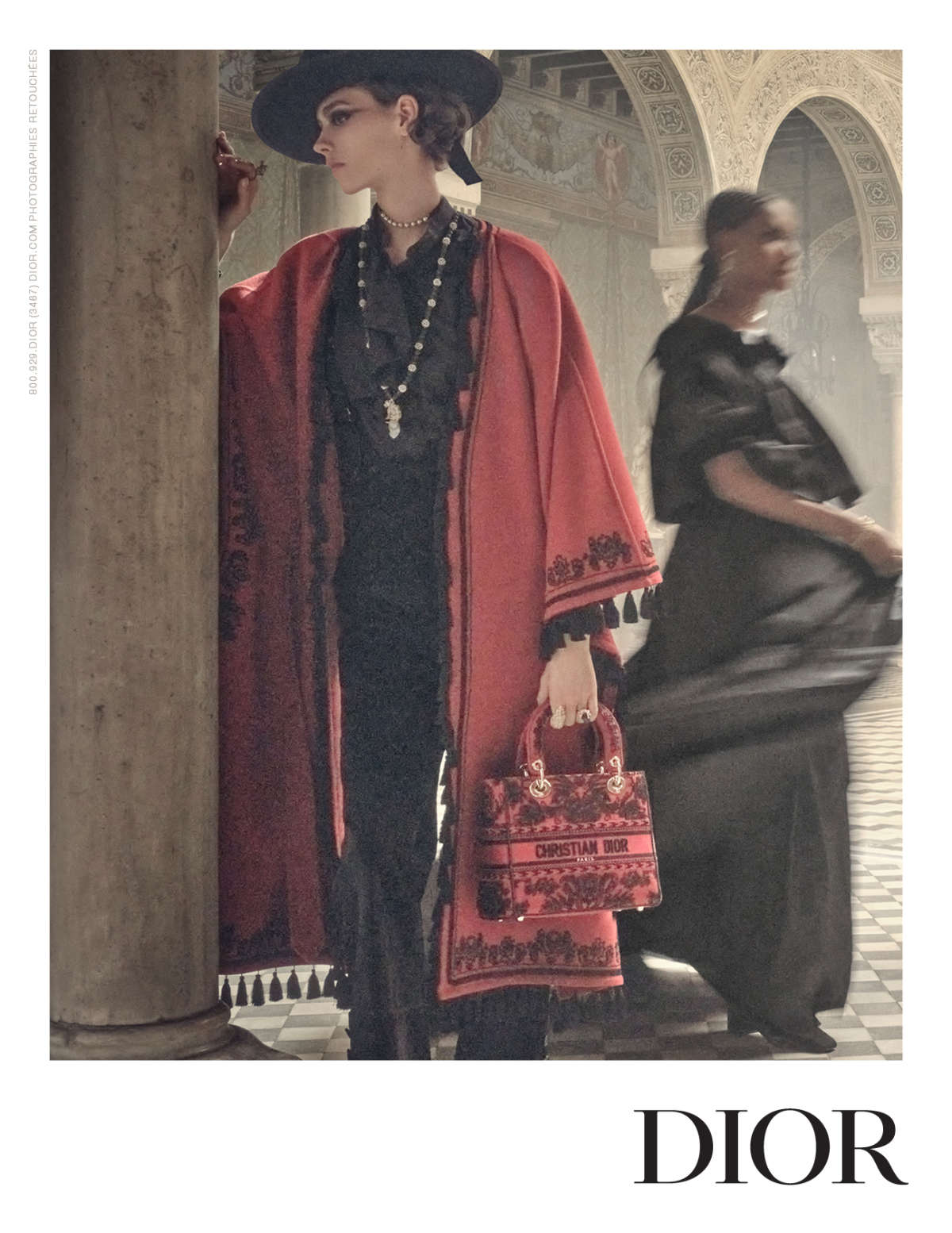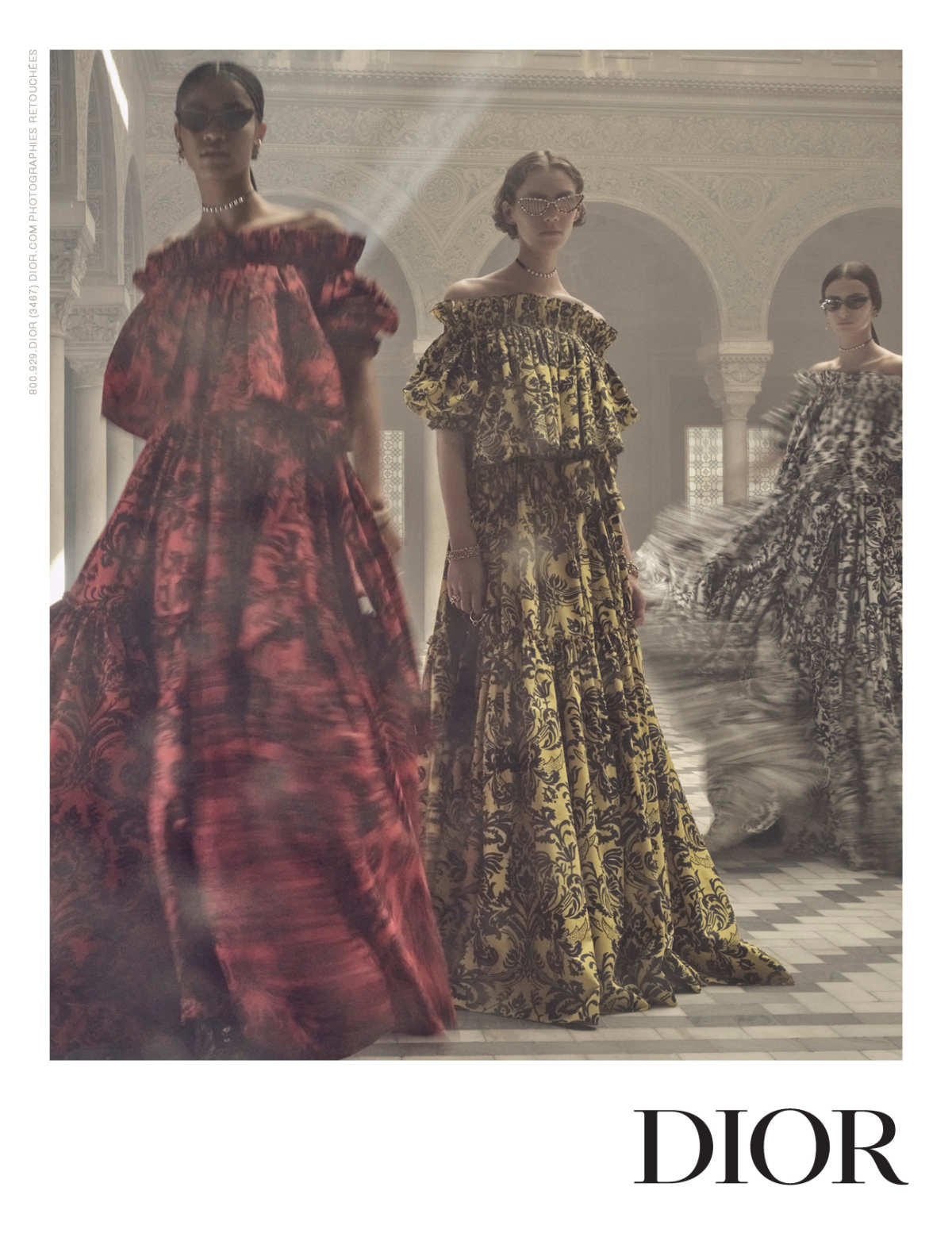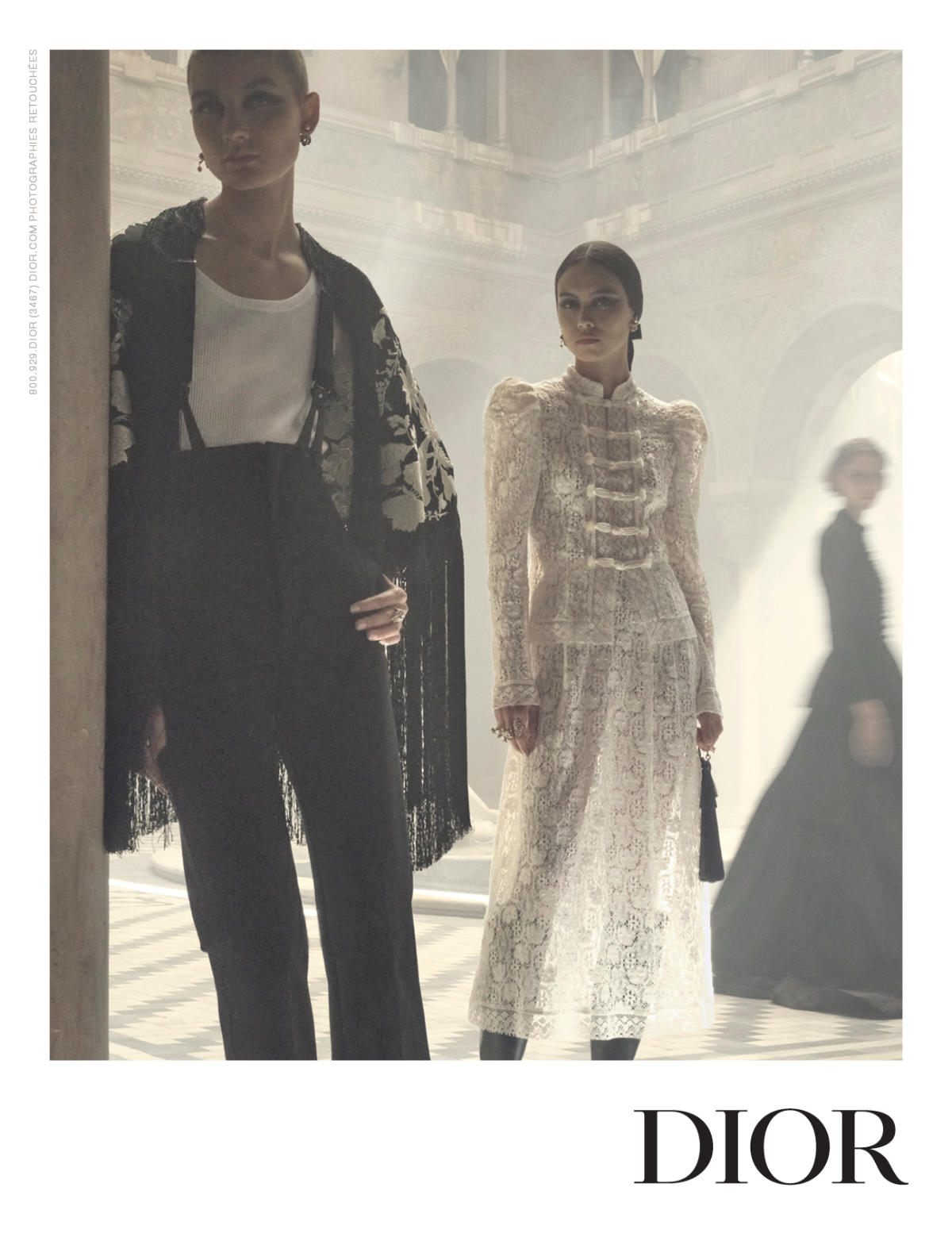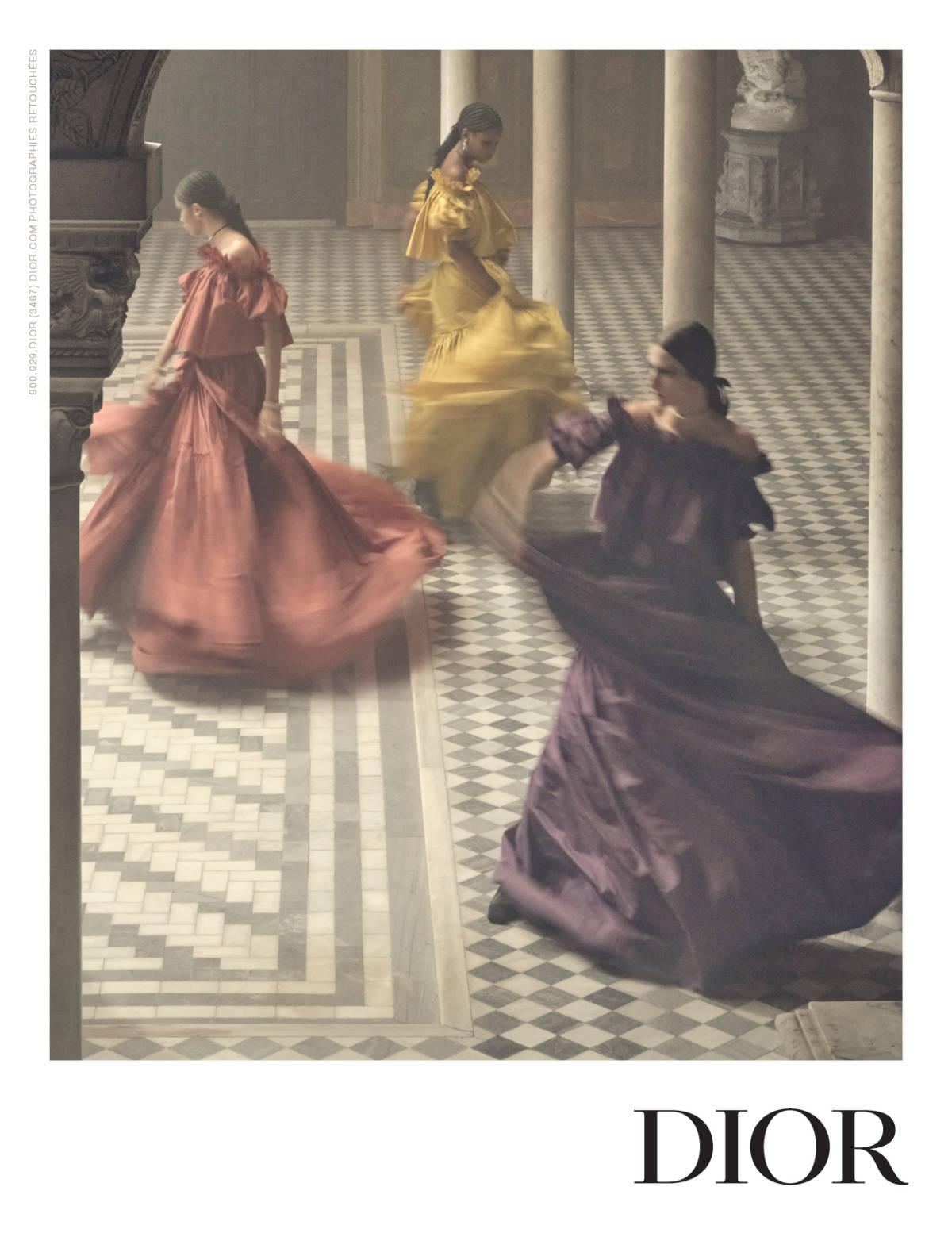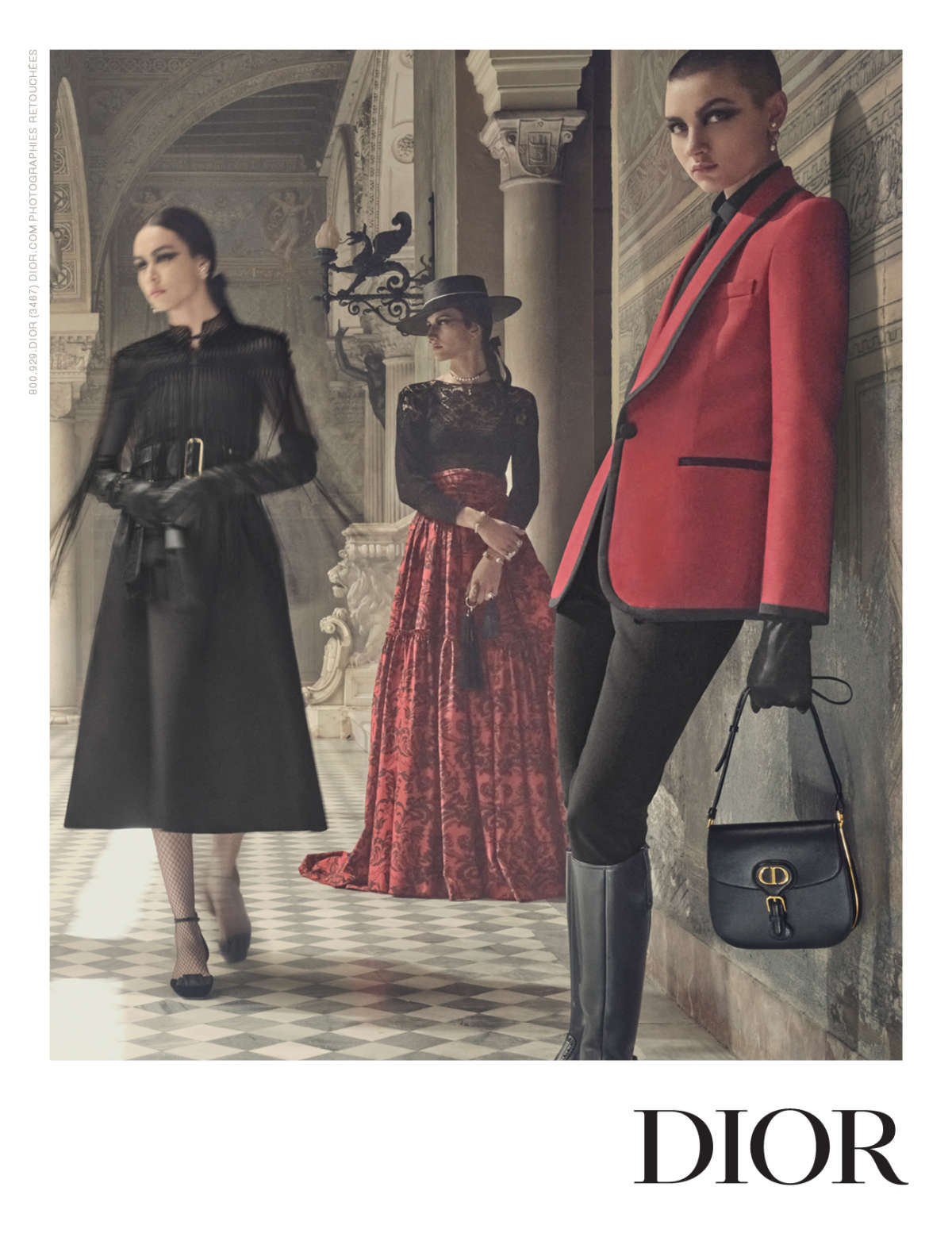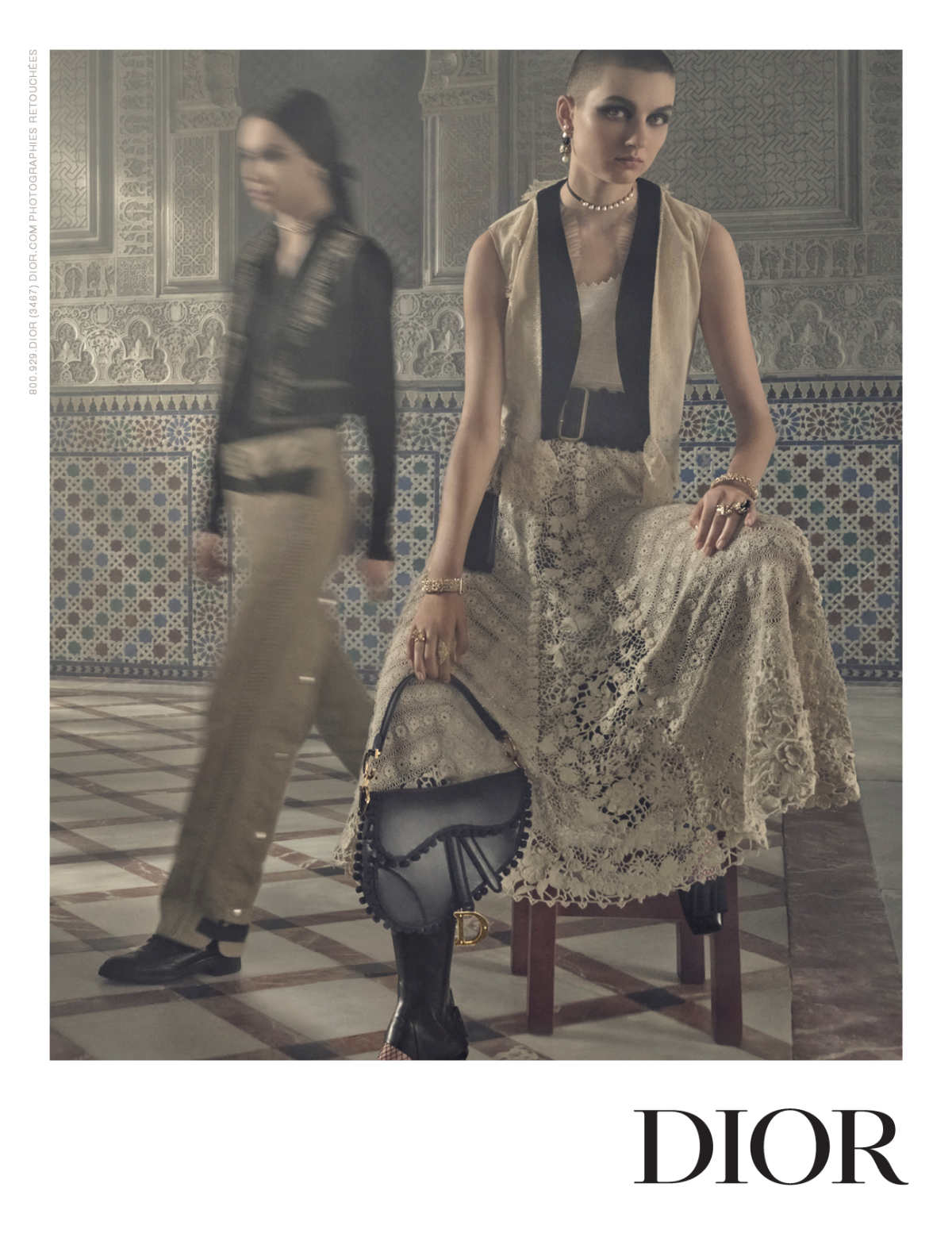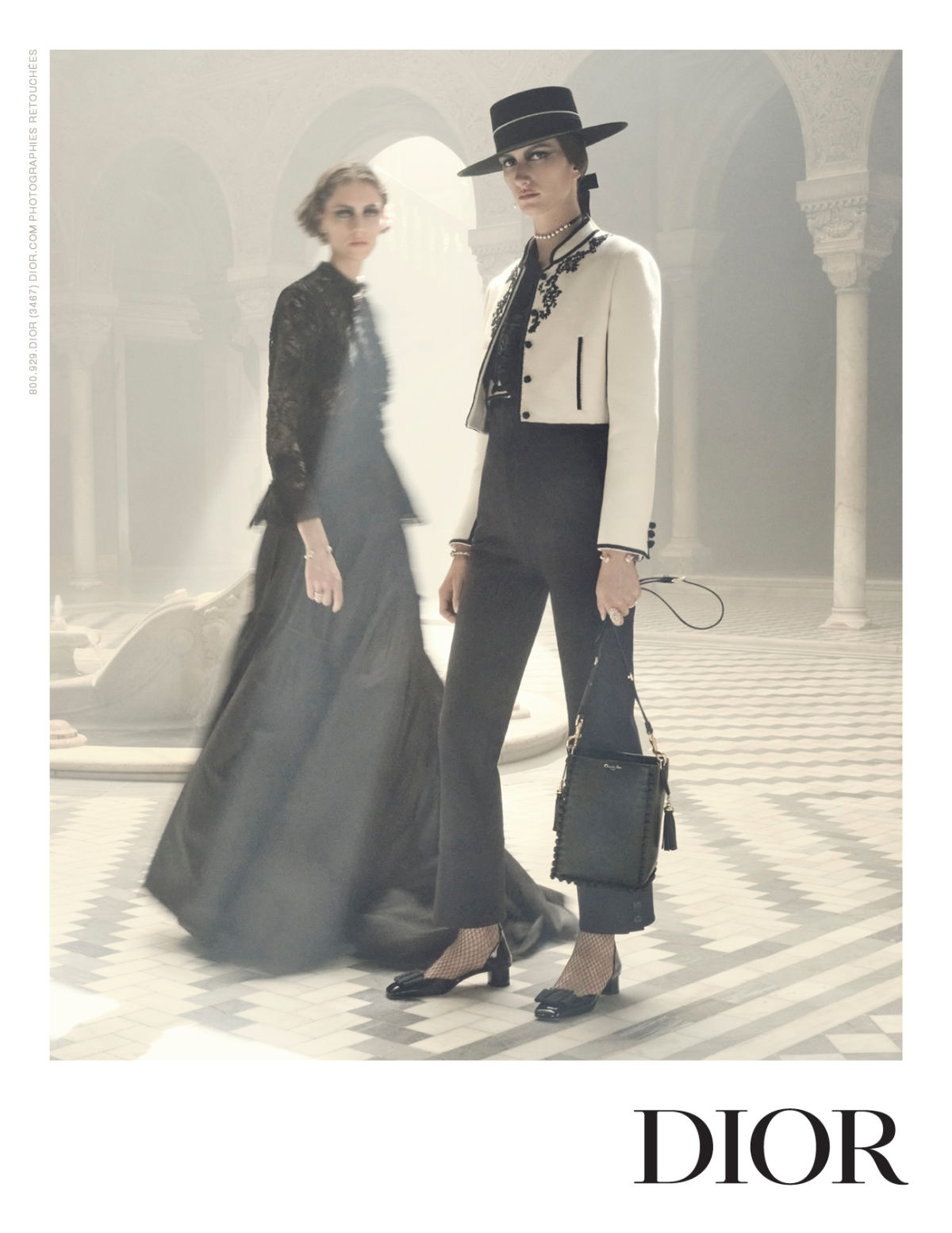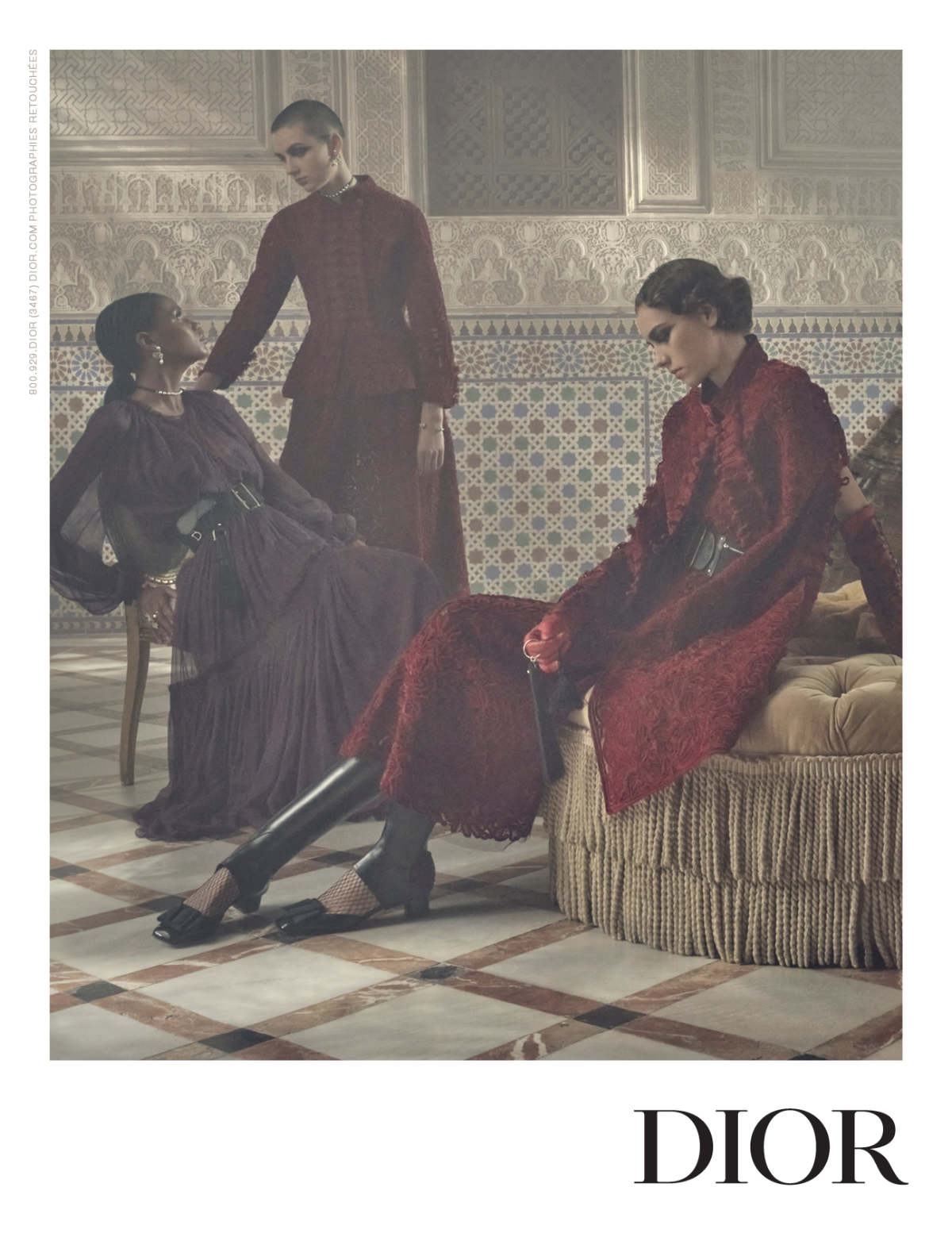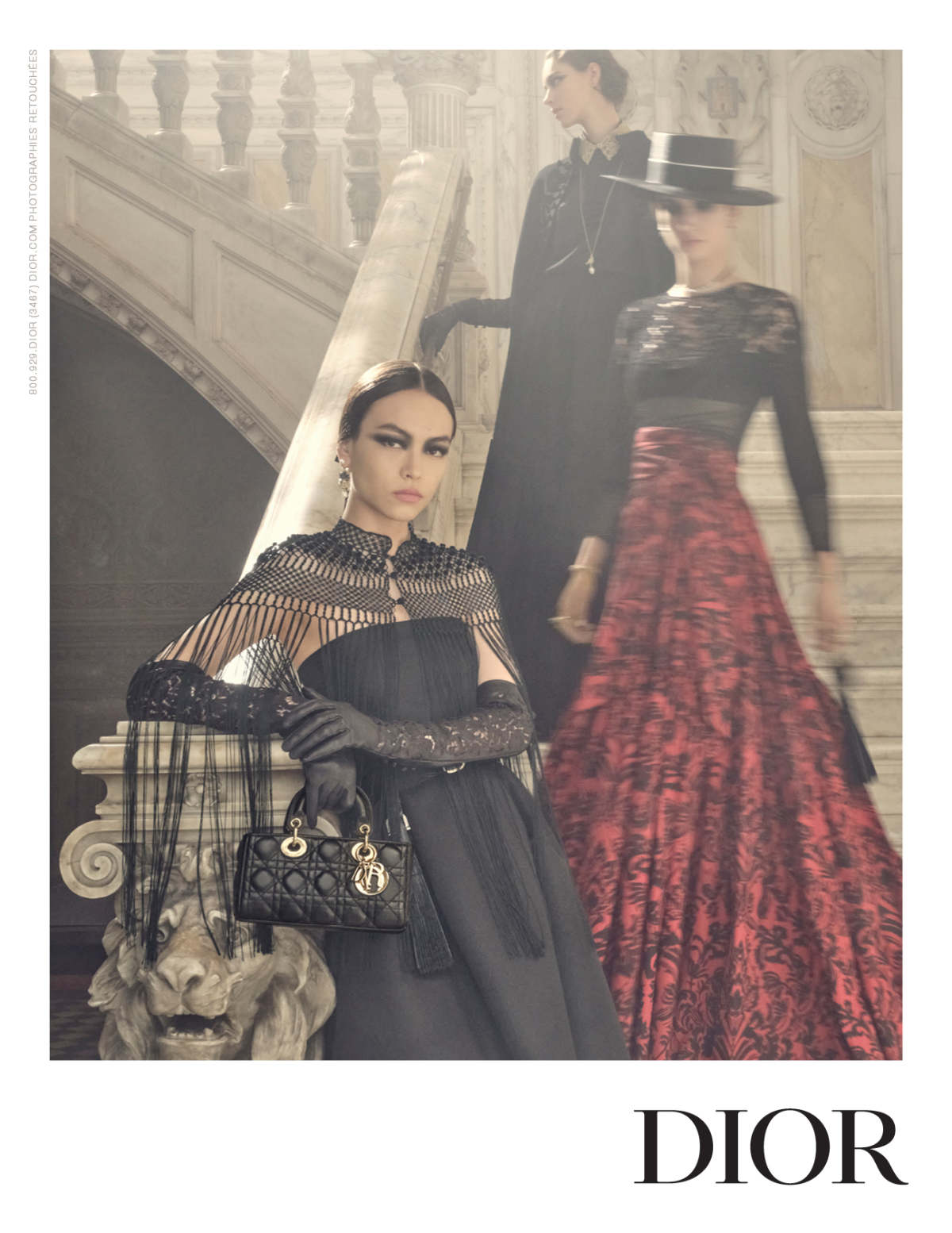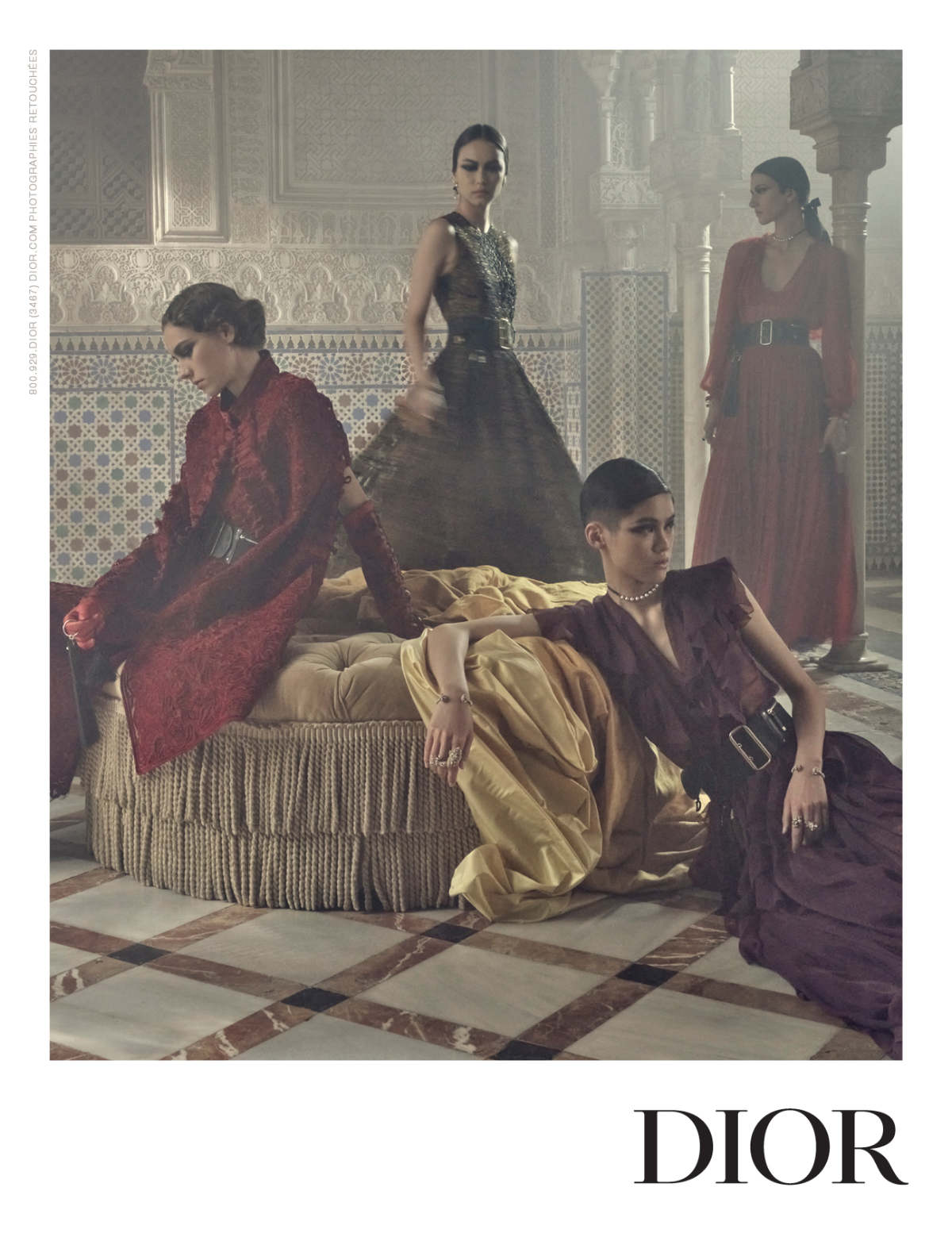 ---