---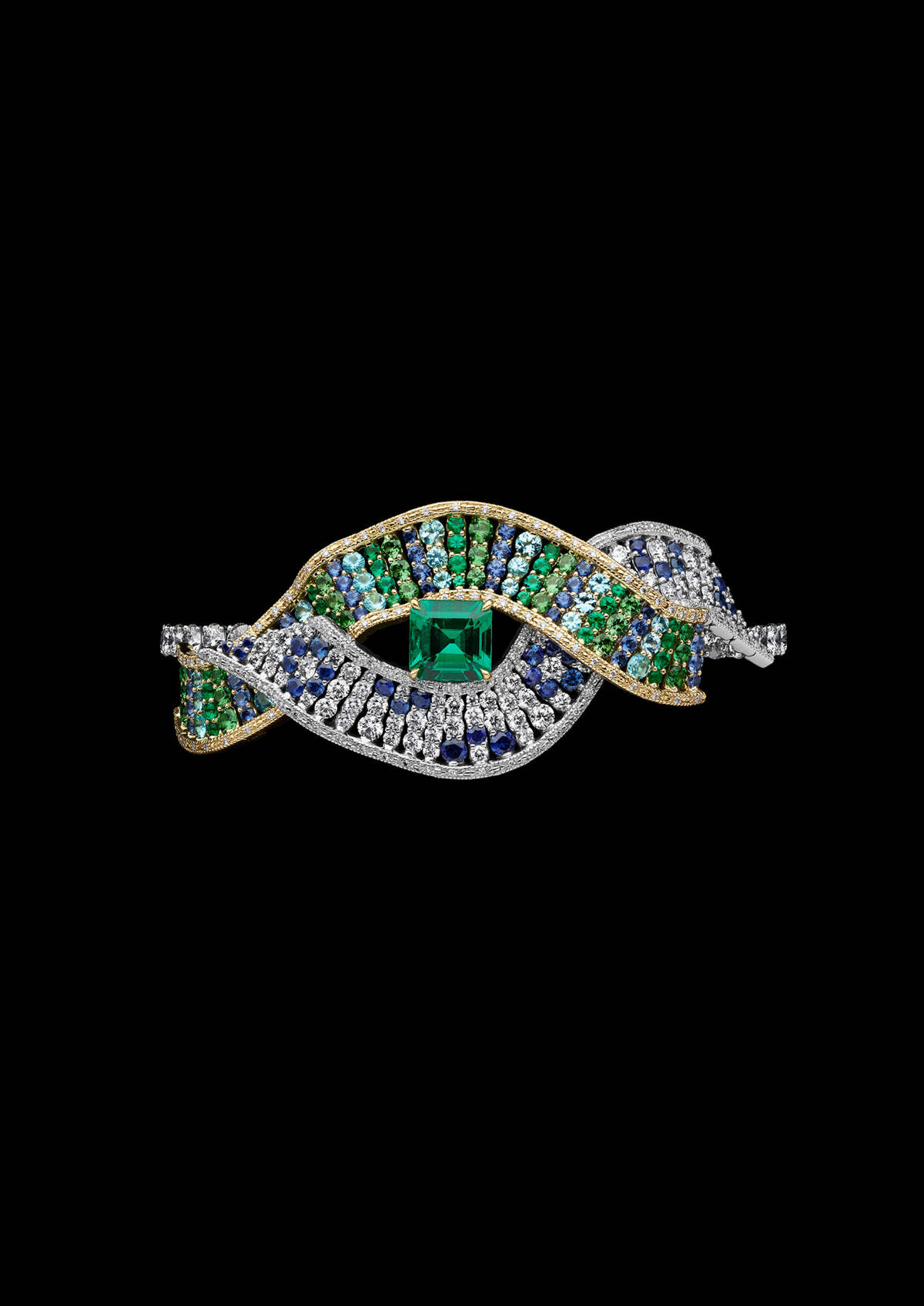 Having long wished to "draw prints on jewelry," Victoire de Castellane brings the idea to life. Liberty prints, checks, stripes, and tie-dye are among the ultra-precious motifs in the Dior Print high jewelry collection, comprising 137 joyful, virtuoso pieces that seem to swirl like a haute couture gown.

After exploring lace in Dior Dior Dior in 2018, textile dye effects in Tie & Dior in 2020, and braids in Galons Dior in January 2022, Victoire de Castellane opens a new chapter in the history of Dior high jewelry, whose collections always build on preceding storylines.
While Couture remains an endless source of inspiration for the House, it is with matchless audacity that the new Dior Print borrows its designs. The whimsical concept - transposing the motif of a two-dimensional fabric onto three-dimensional jewelry - gave rise to 35 "printed" parures adorned with checks and stripes, tie-dye color gradations, geometric motifs and Liberty prints that mesmerize while their extreme fluidity caresses the skin like a silky breeze.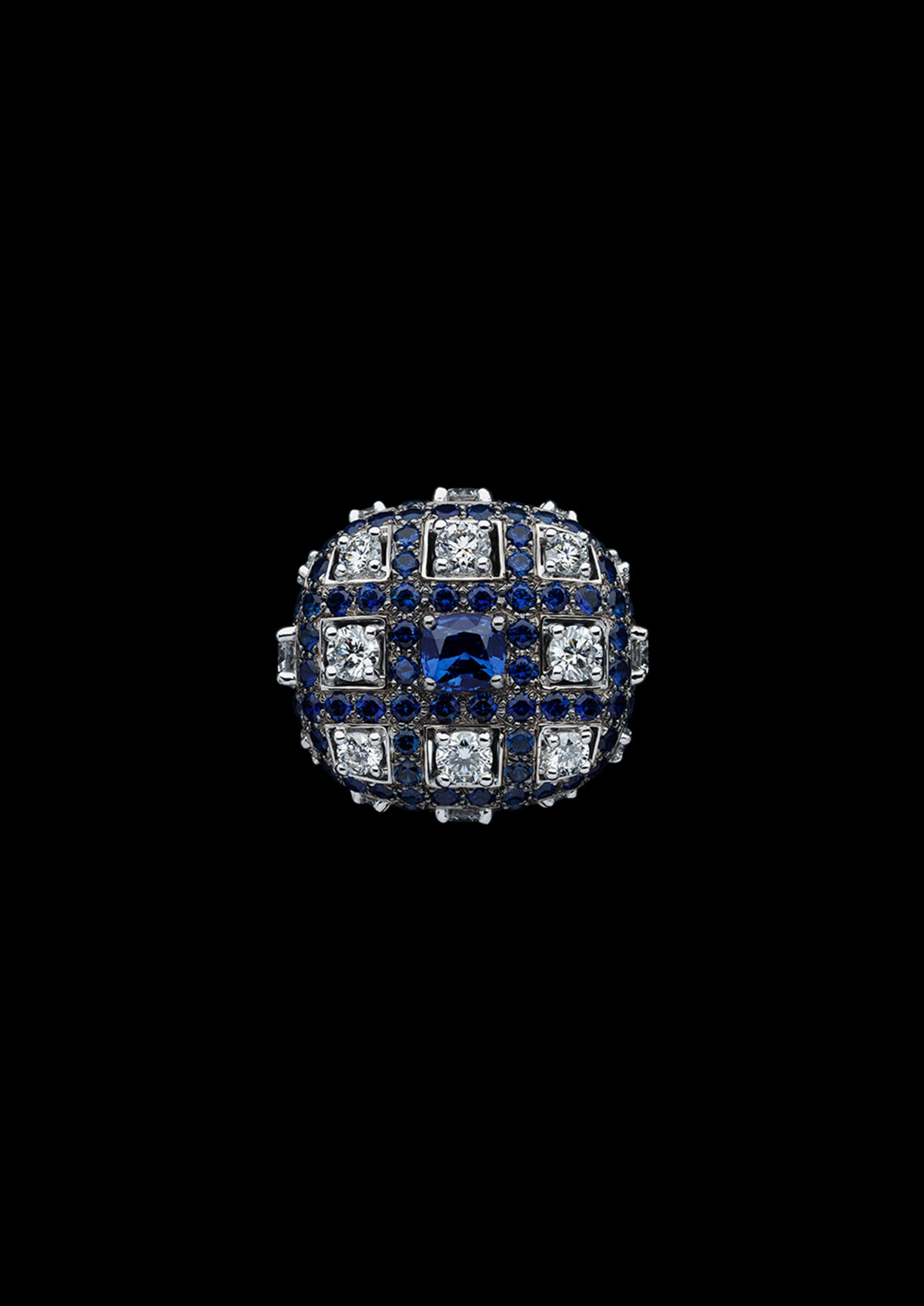 Each print motif is conceived like fabric in miniature, with the couturier's hand apparent in seemingly crispcut earrings, ribbon-like undulations forming chokers and plastrons, and floral embellishments transposed into rings and necklaces. Not to mention cushion-like volumes that are mastered to perfection on flamboyant drop earrings, pendants and sensual, voluminous cufflinks. The color associations in which Dior excels play an essential role in highlighting each piece's motifs.
The Dior Print collection stands out for the realism of its prints, which are literally transcended by the beauty of the stones used and the exceptional savoir-faire of the Parisian ateliers in which they are made. In order for the motifs to translate to jewelry's reduced scale, the jewelers adjusted both the types of setting and the density of gem placement. "When ribbons undulate, the print must follow,"Victoire de Castellane stipulated. To ensure that the checks and stripes perfectly match the movement and contours of each jewel, special attention was given to relief and perspective."As with couture, it's a process that requires a series of adjustments. The work is all the more precise due to the settings' curved surfaces, which distort prints and lines," notes the Creative Director of Dior Joaillerie.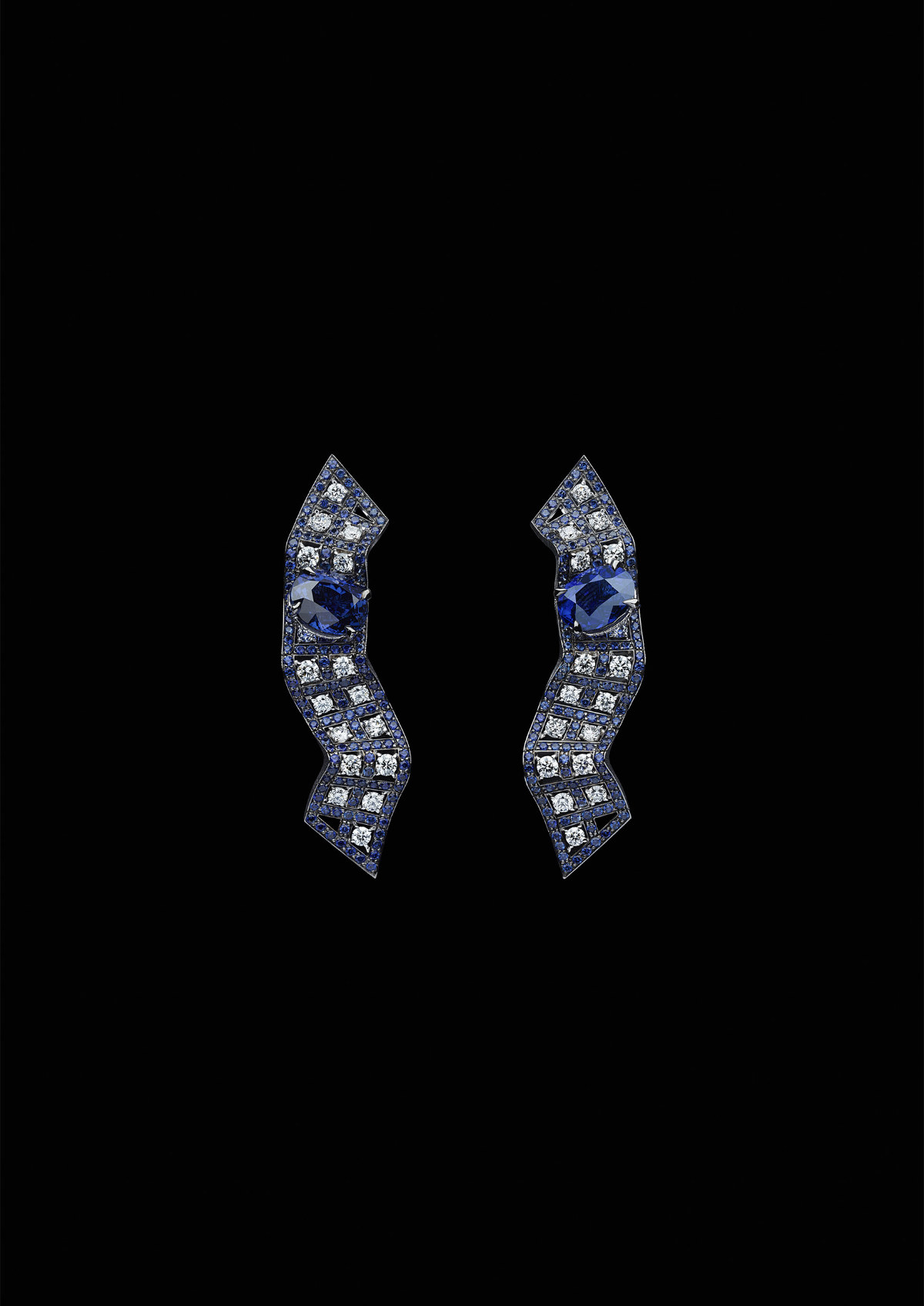 Showing extraordinary mastery, the 137 pieces in the Dior Print collection beckon French high jewelry down paths that are as dazzling as they are unexpected: for the masterpiece parure, Victoire de Castellane brings together floral prints and stripes. The necklace — an interlacing of multicolored ribbons in three colors of gold — is a technical feat. To create its articulated links, master jewelers borrowed a specialized savoir-faire from watchmaking, while the mashup of printed motifs brimming with multicolored gems is nothing less than spectacular. In the same spirit, Dior mixes flowers and stripes with bold gems on jewels emblematic for the originality of their style, such as a necklace in noble metal worked like fabric, a ravishing 11.92-carat Colombian emerald nestled in its folds.
In the family of check motifs, Dior reinterprets navy in sapphires and diamonds. From this classically masculine print, Victoire de Castellane coaxes out the essence of truly feminine chic, for example on a ribbon necklace adorned with an extraordinary 12.07-carat Madagascar sapphire, a double ring set with a nearly six-carat Ceylon sapphire, or drop earrings whose edges appear sliced clean, as if snipped with scissors.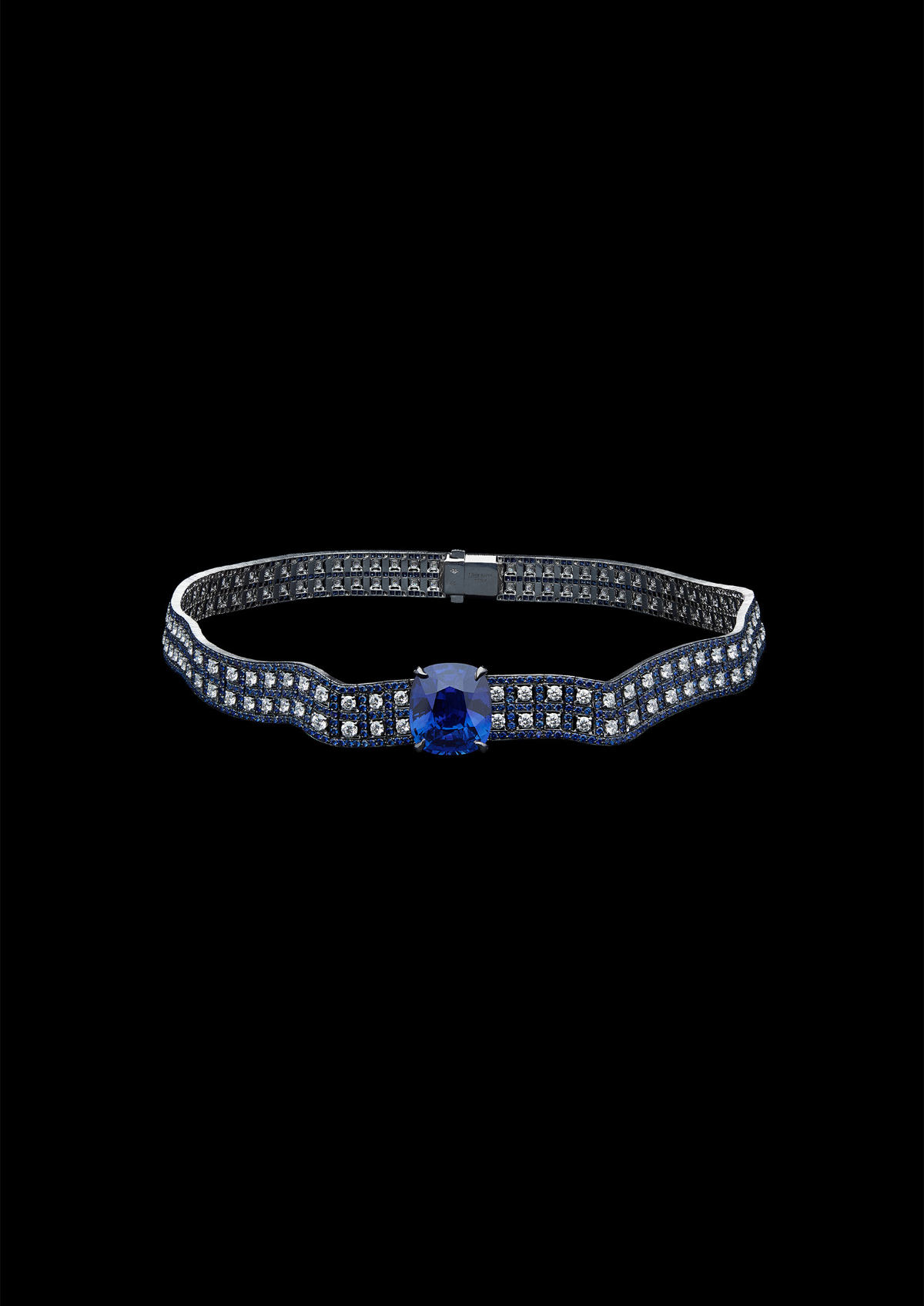 Elsewhere, stripes mingle with flowers whose petals are striated with pink, violet and blue sapphires, white diamonds, and mauve amethysts on rings, necklaces, earrings and an eye-catching secret watch. The color and quality of center stones appear enhanced, such as a 8.02-carat lilac sapphire from Madagascar on the pistil of the Dior Print necklace.
Floral motifs, meanwhile, are magnified by a ruby, spinel and yellow diamond Liberty print embellishing white gold braiding as well as pendants and rings with cushion-cut gems. Among the jewels in this ensemble, Victoire de Castellane designed two ribbon necklaces that enlace the neck: one illuminates its wearer with a marvelous 10.05-carat cushion-cut D Flawless white diamond. The other features a dazzling 3.04-carat Fancy Vivid yellow diamond.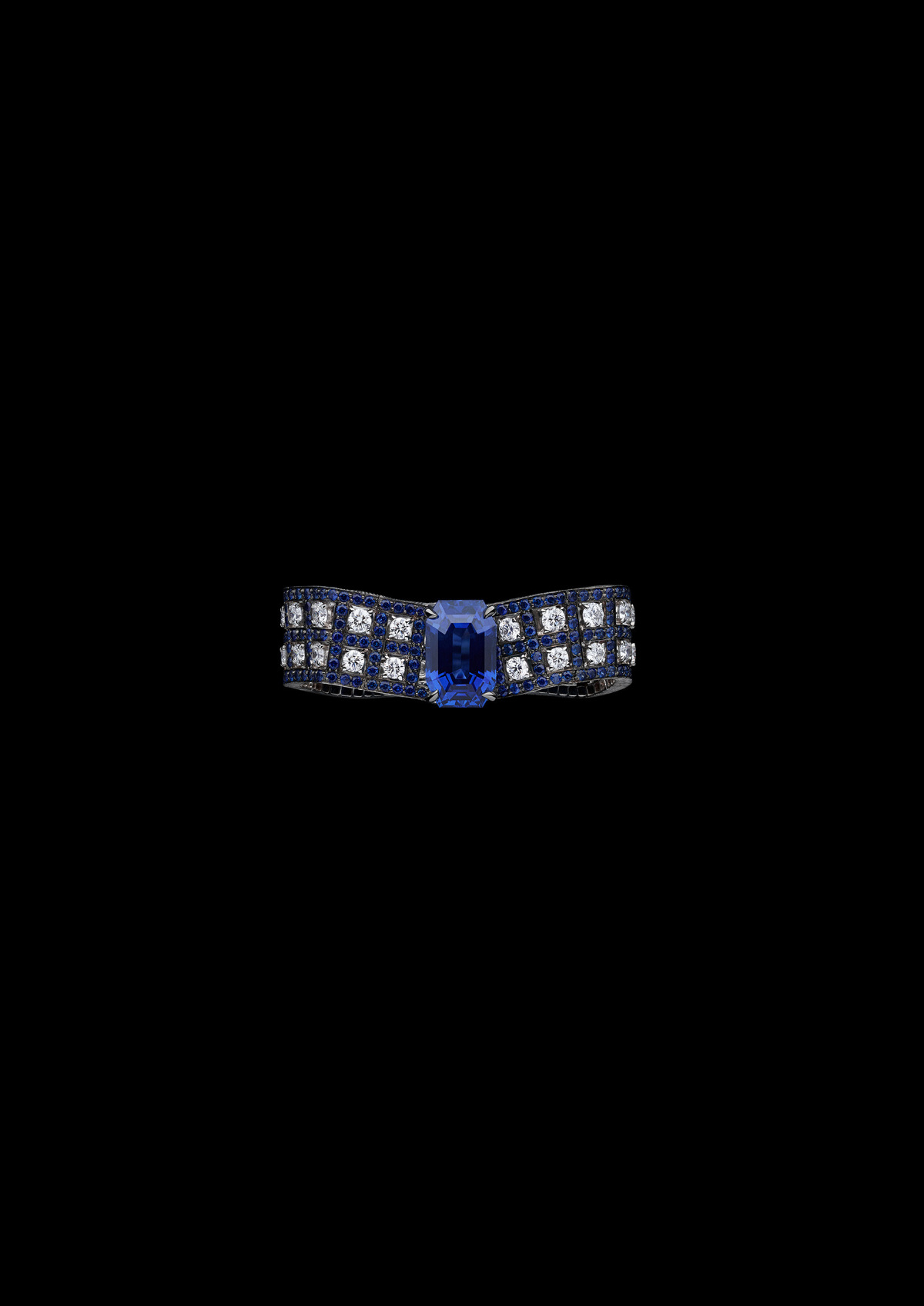 In a less figurative register, Dior Print celebrates abstract motifs that bring a new energy to classic high jewelry parures. In a "crazy tossing of stones," the Creative Director of Dior Joaillerie turns a tangle of different-sized diamonds into a random, graphic - and highly beautiful - symphony of rings, cuffs and asymmetrical necklaces. Among the most spectacular are a 11.58-carat D Flawless pear diamond, a 14.66 carat Burmese sapphire, and a 10.27 carat ruby from Mozambique. Gems of character for a collection with an outsized personality. And for which the high jewelry workshops of Paris have, once again, surpassed themselves.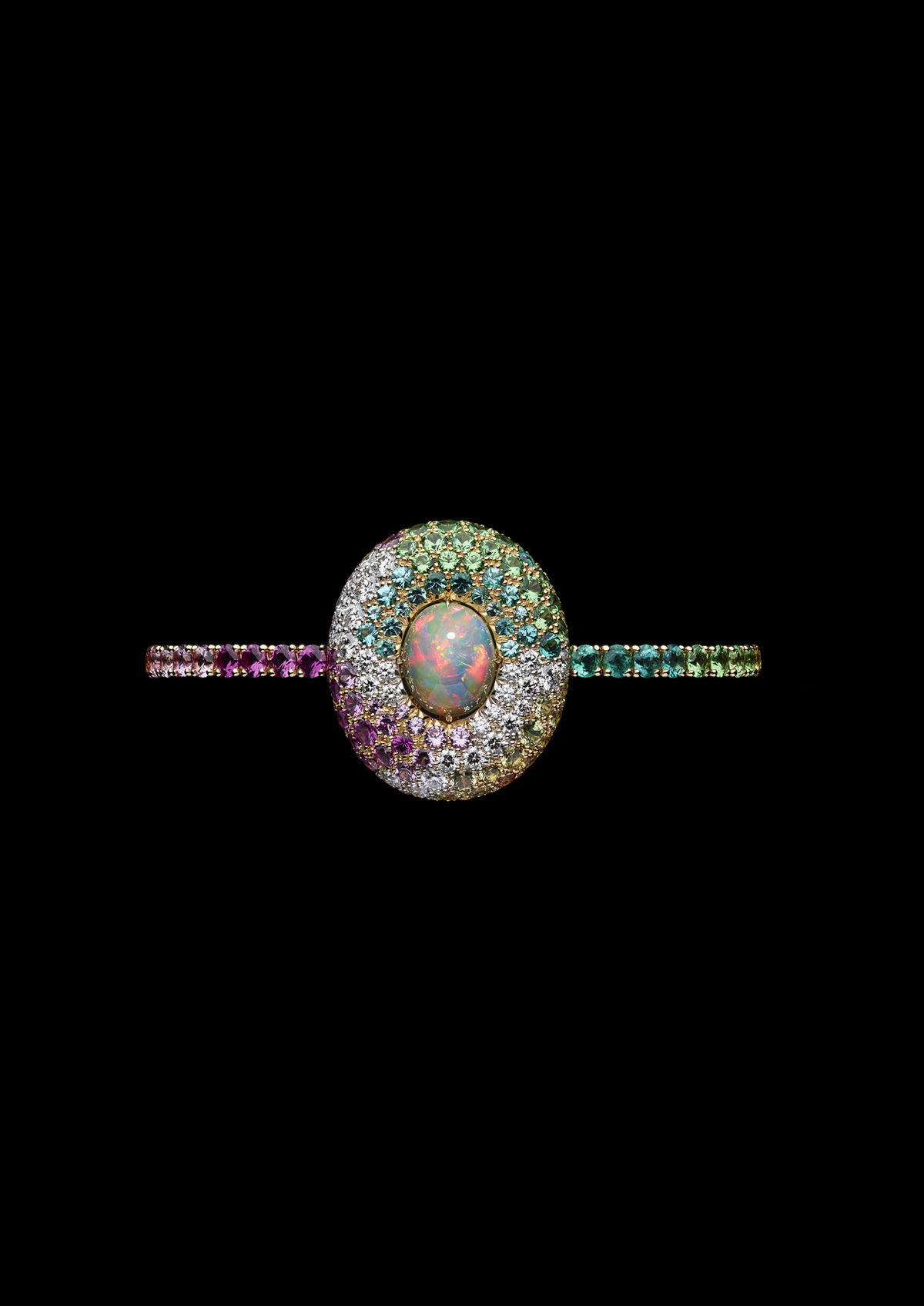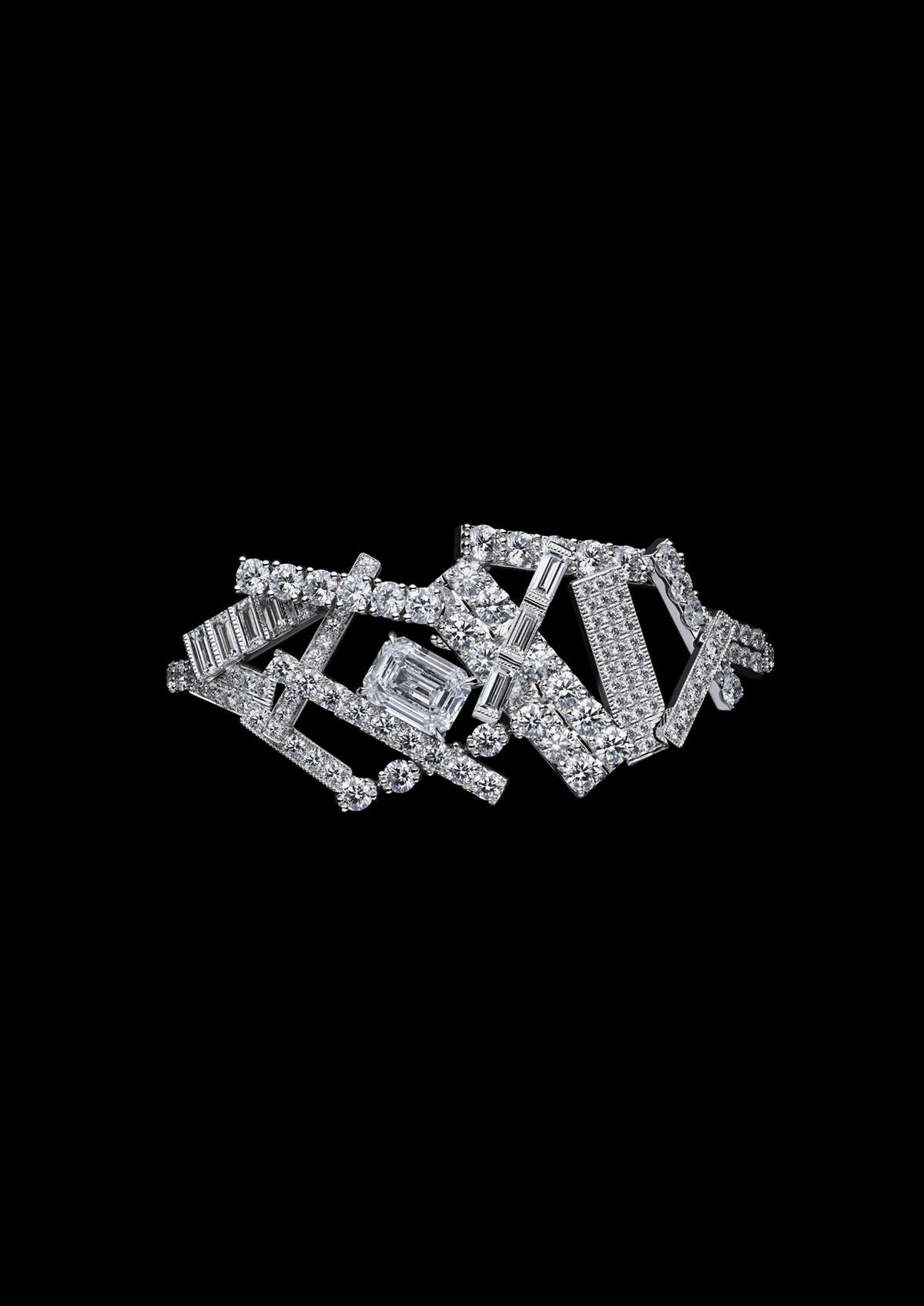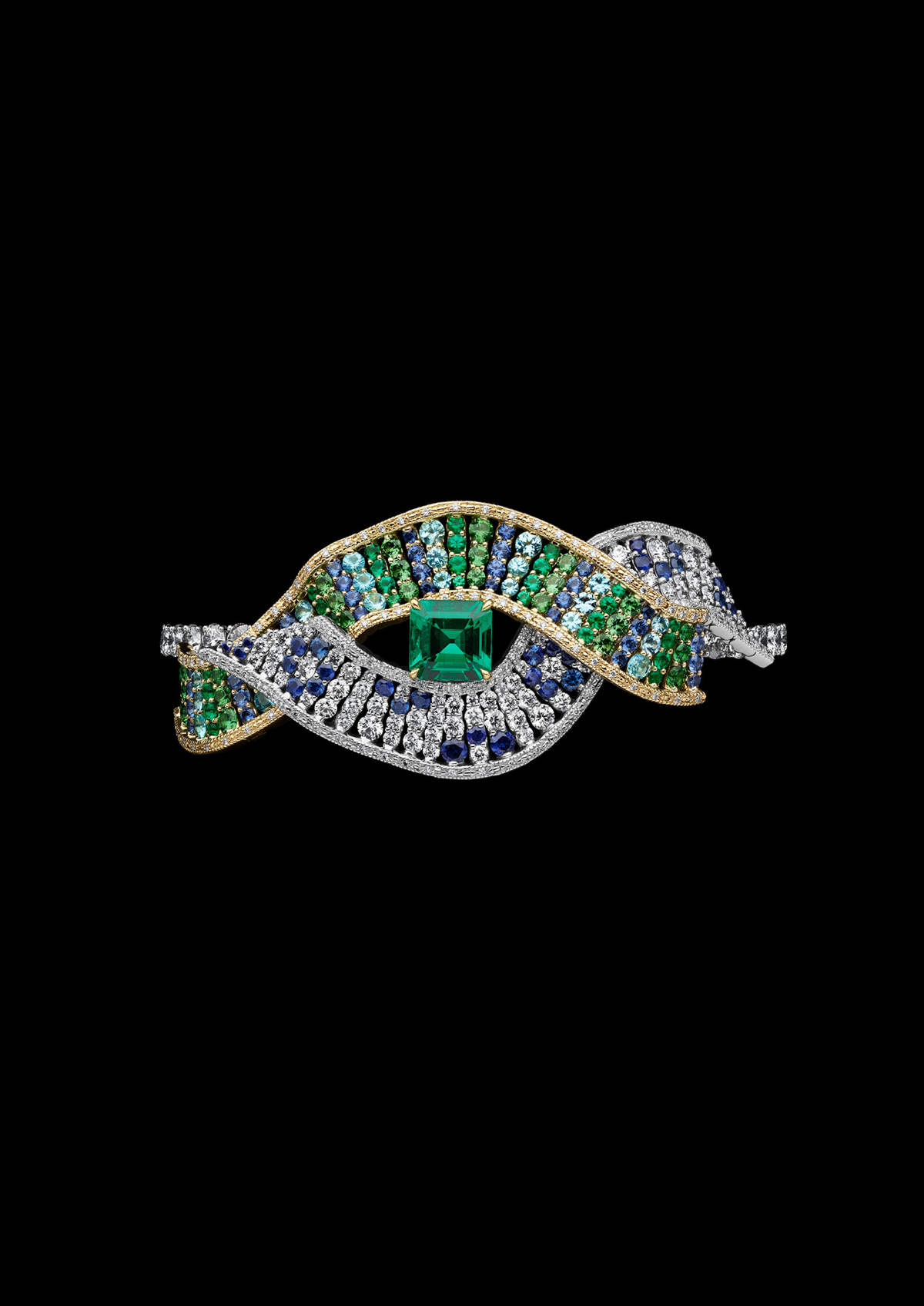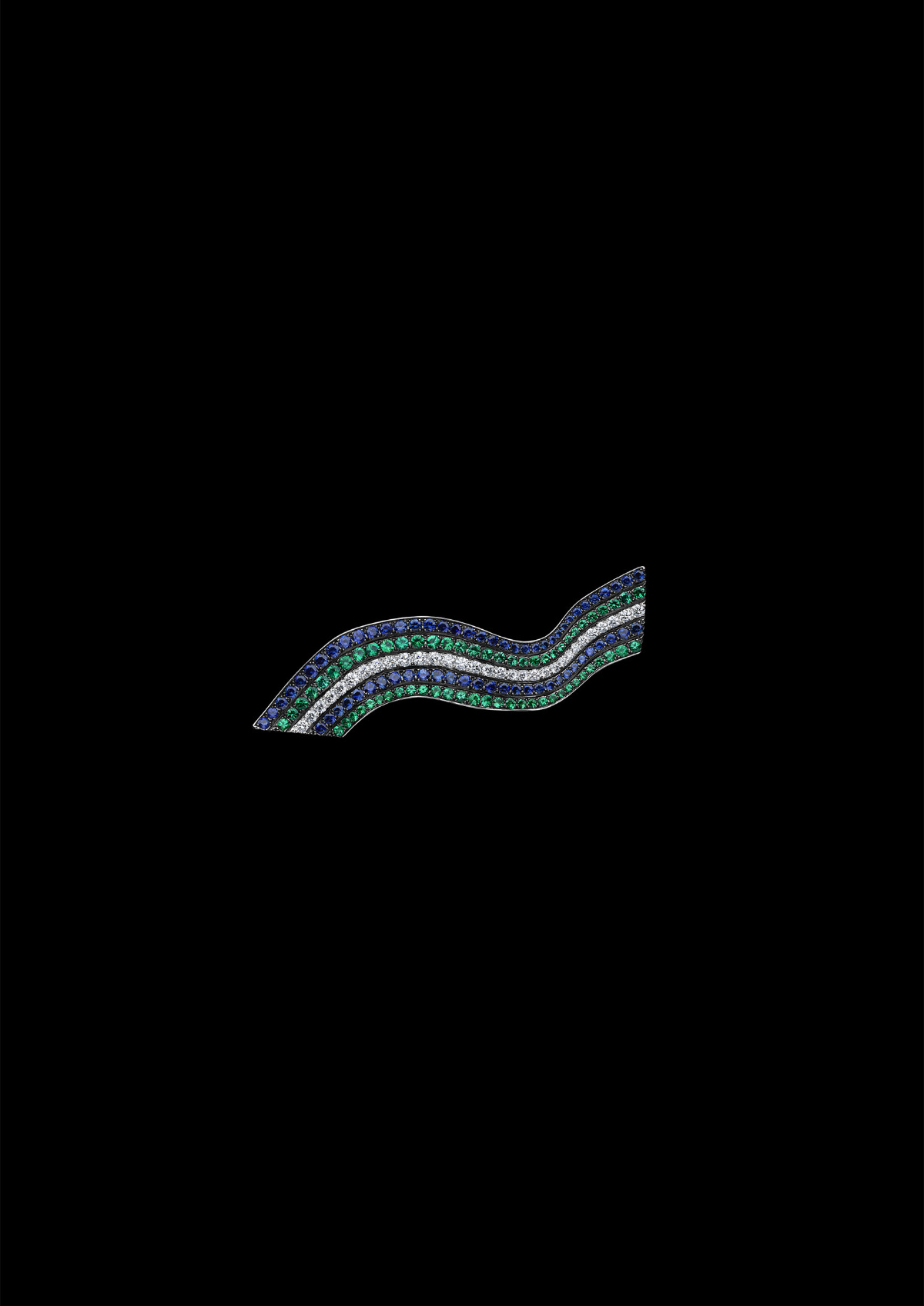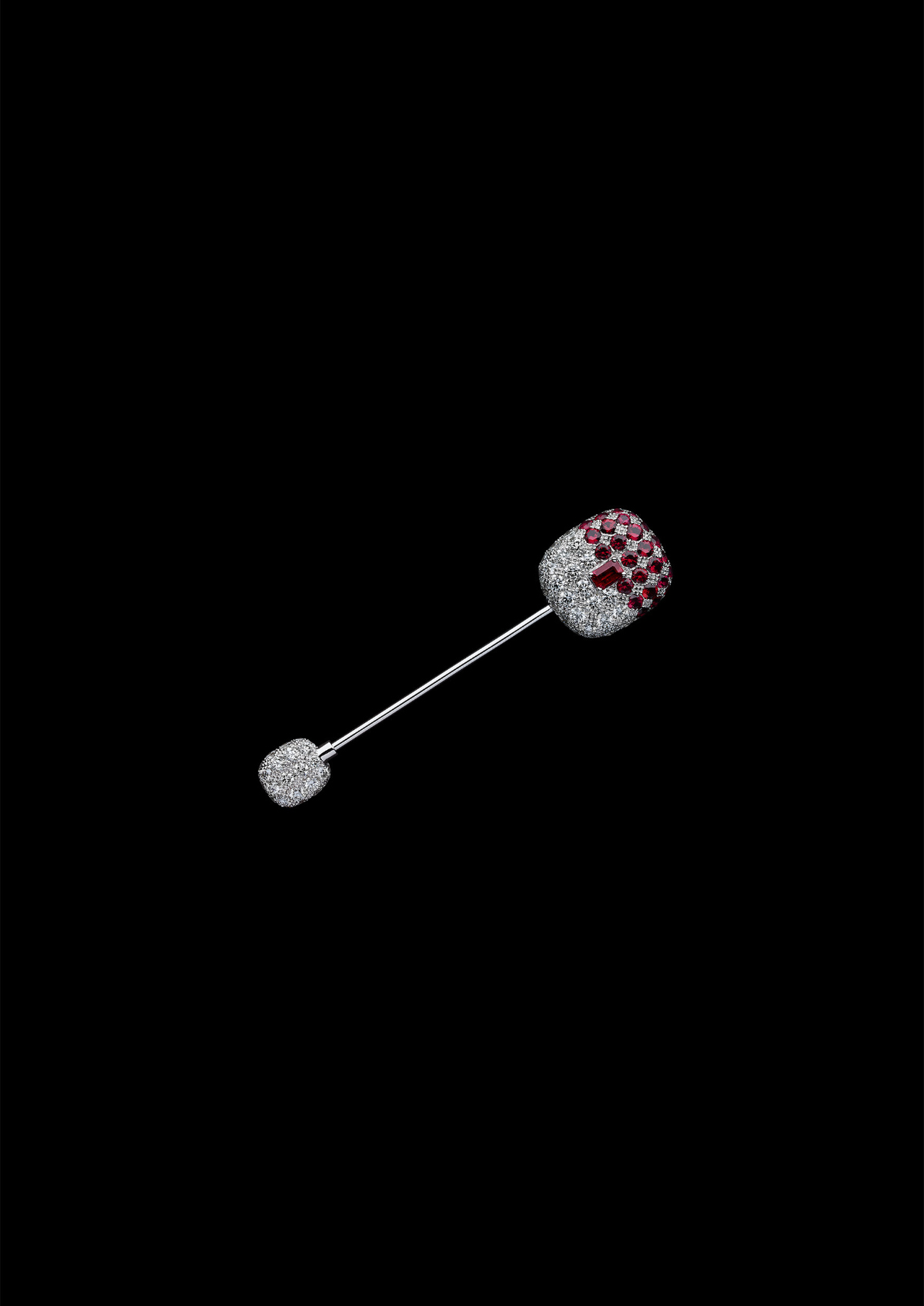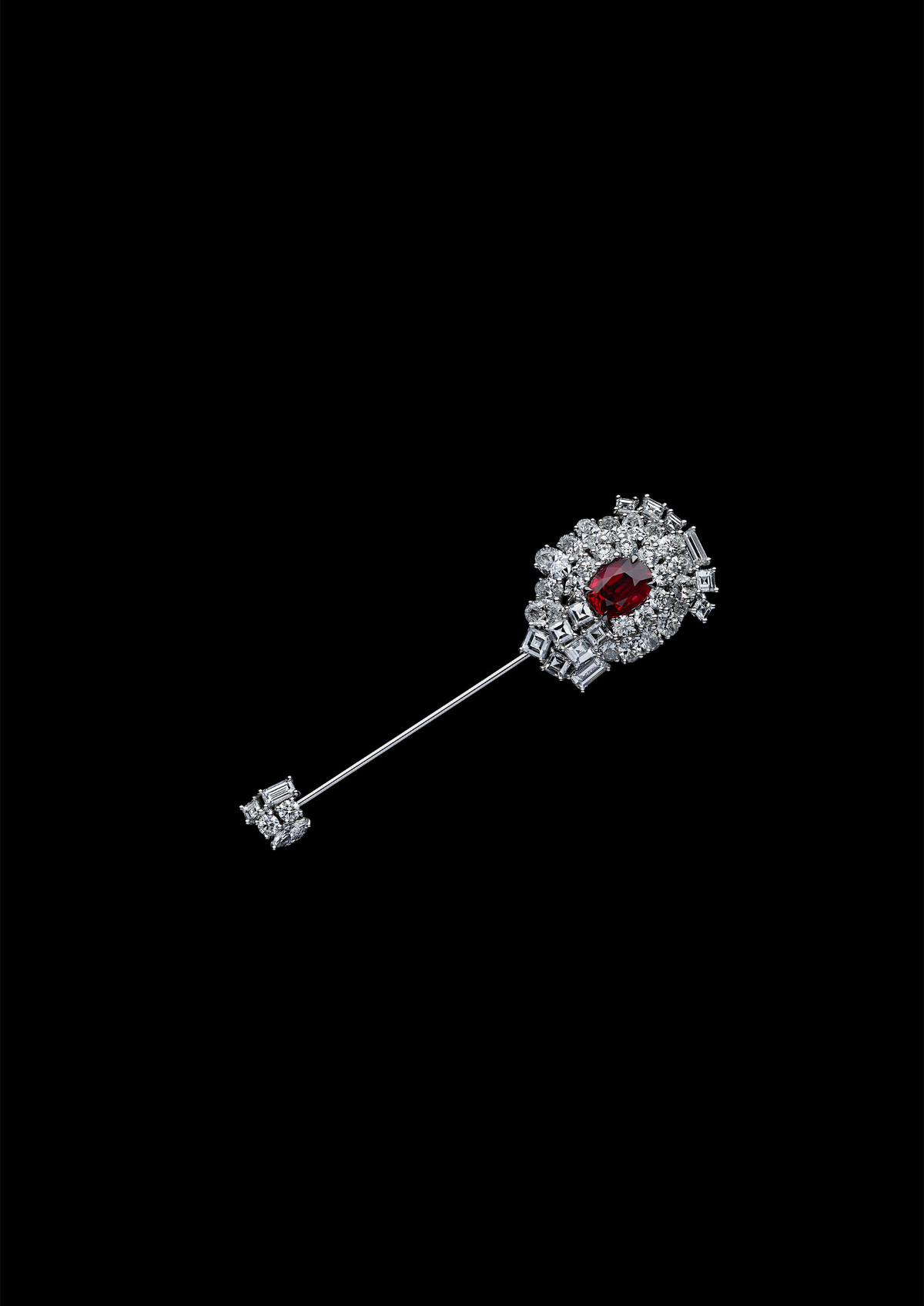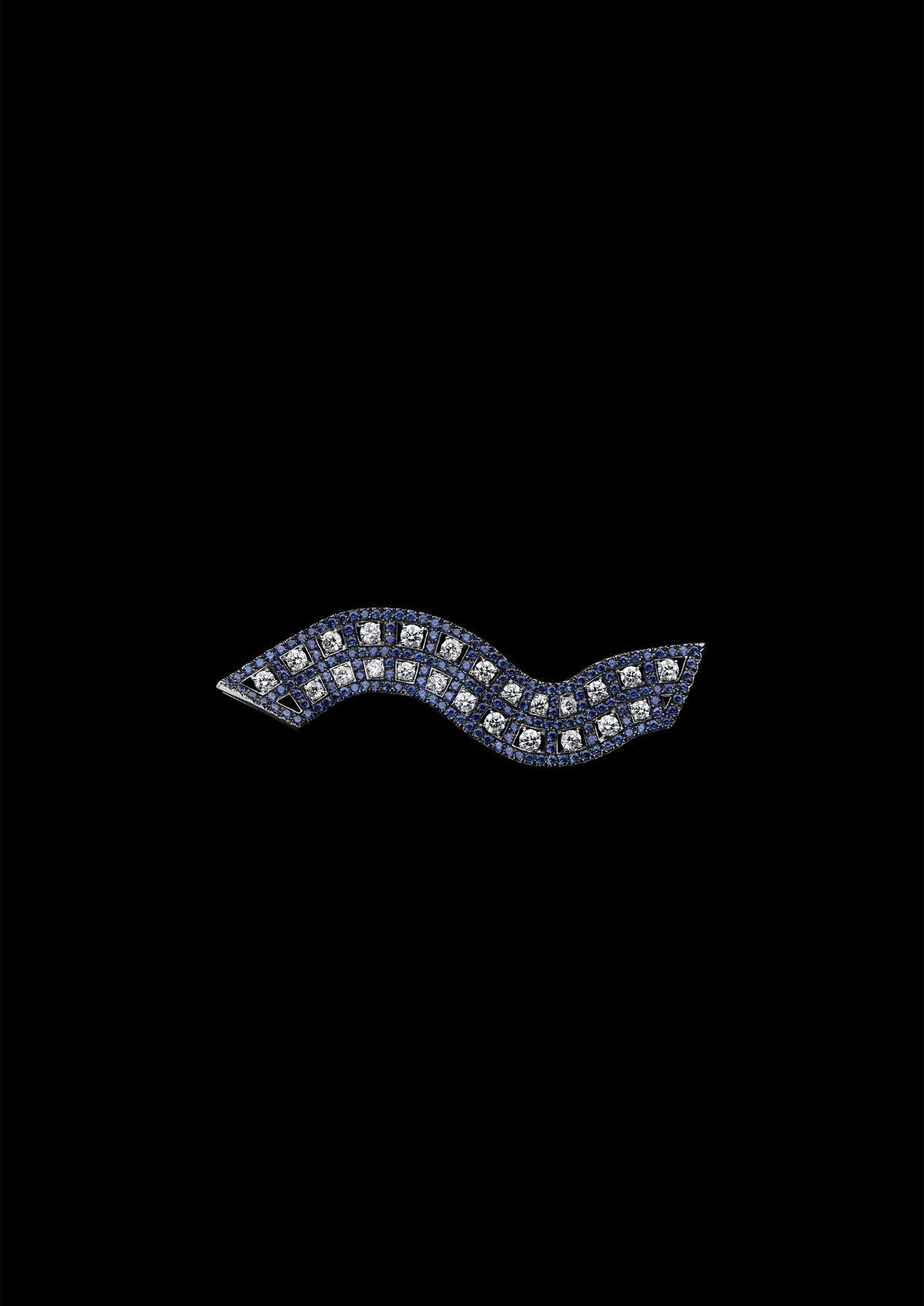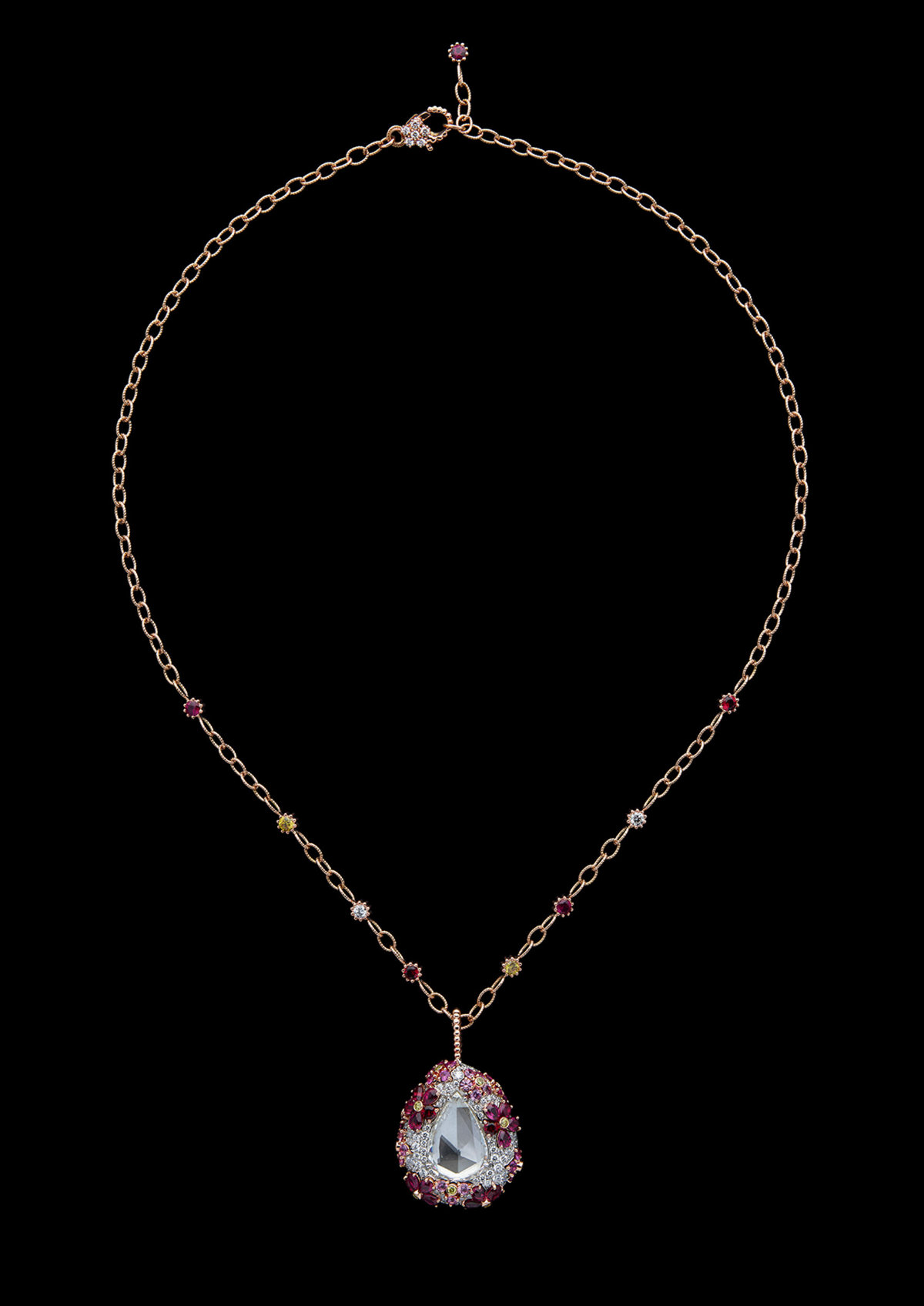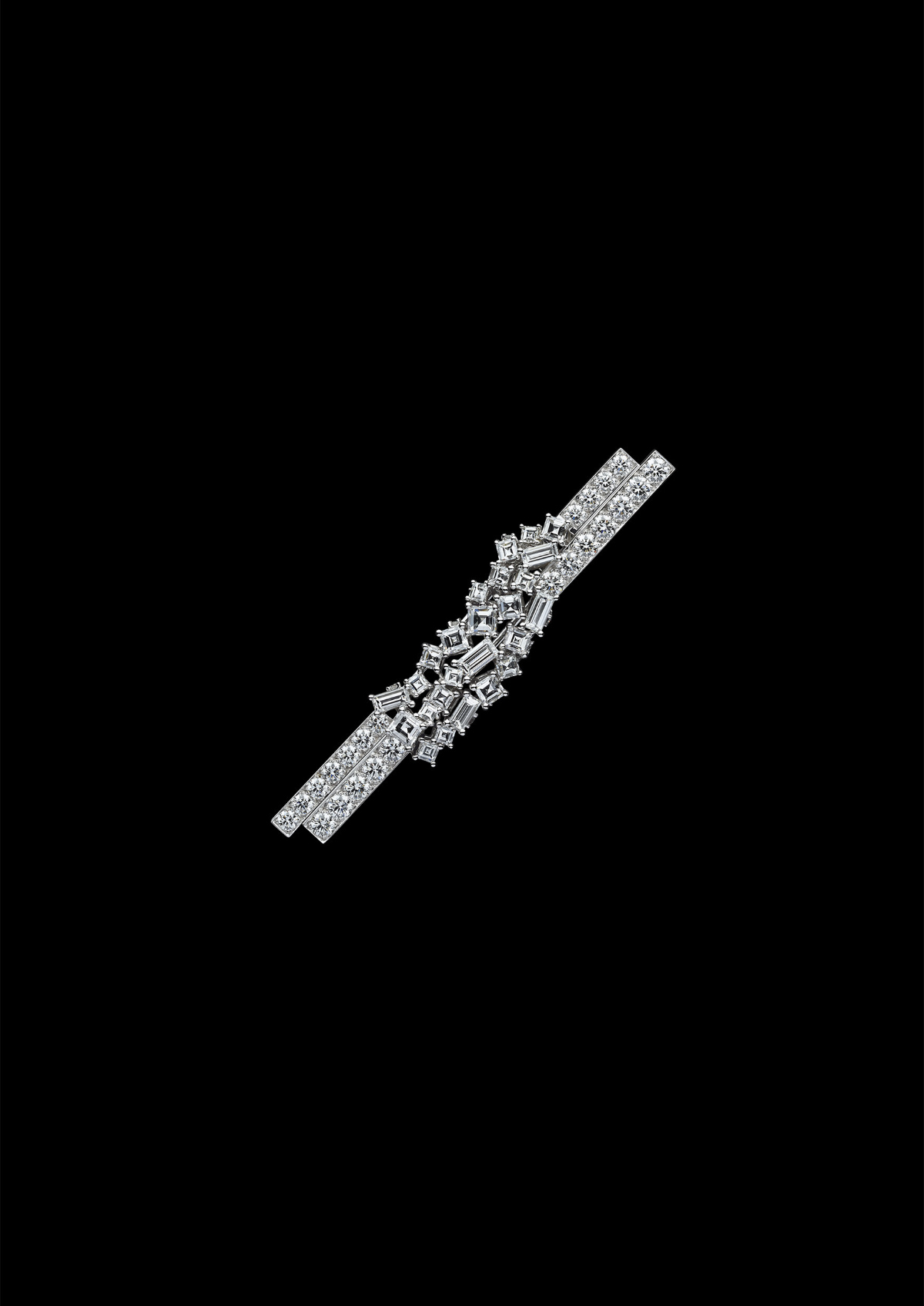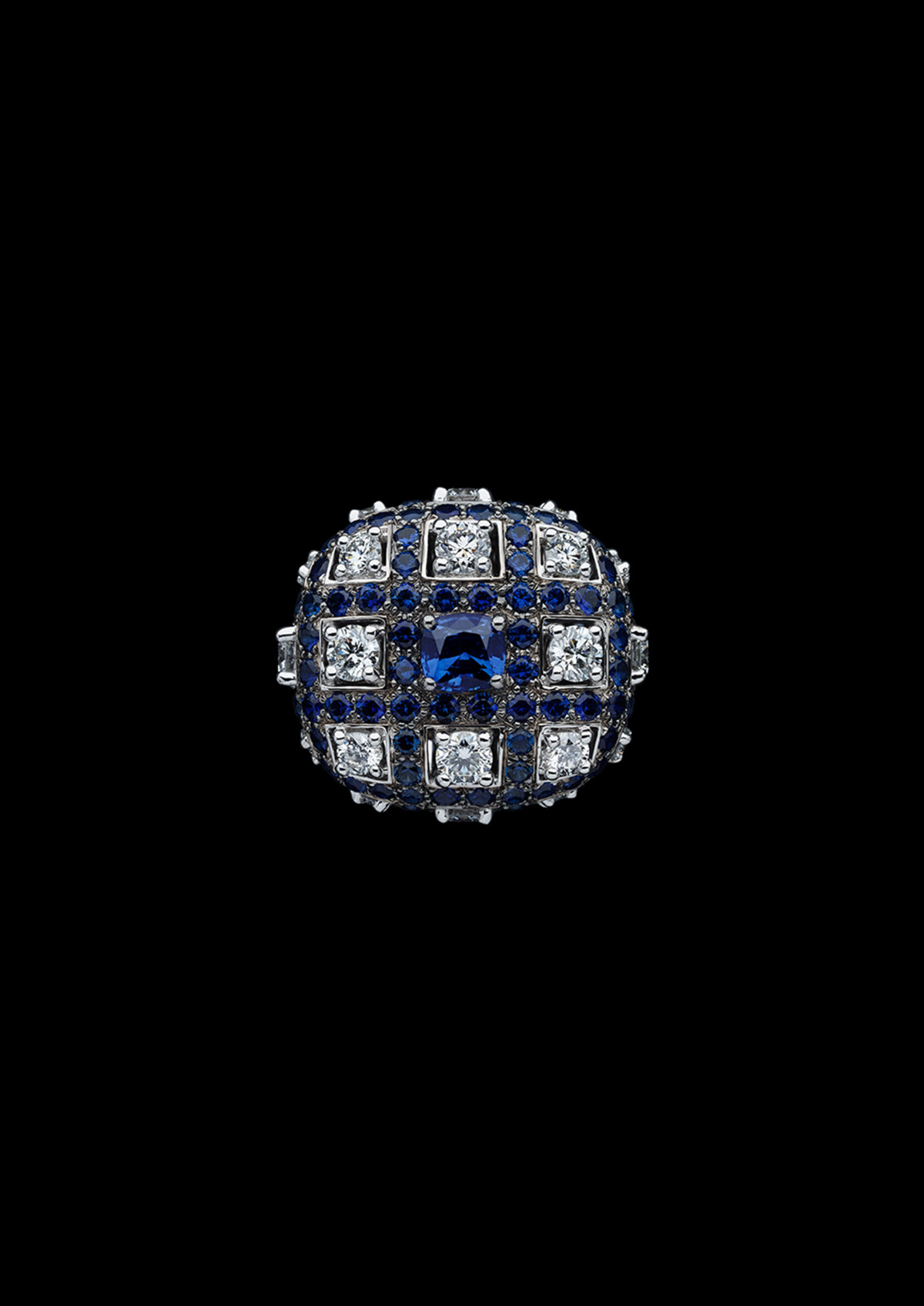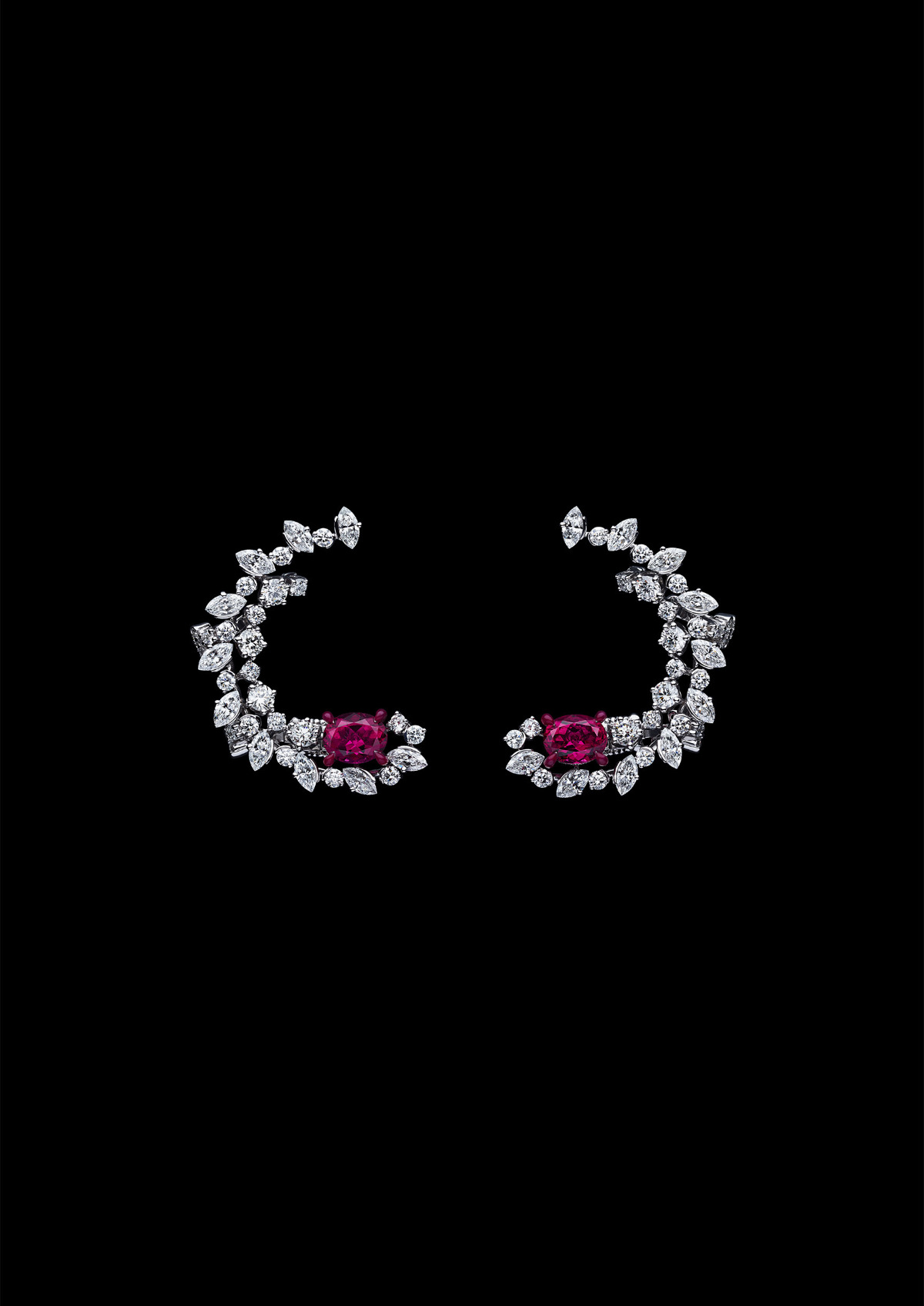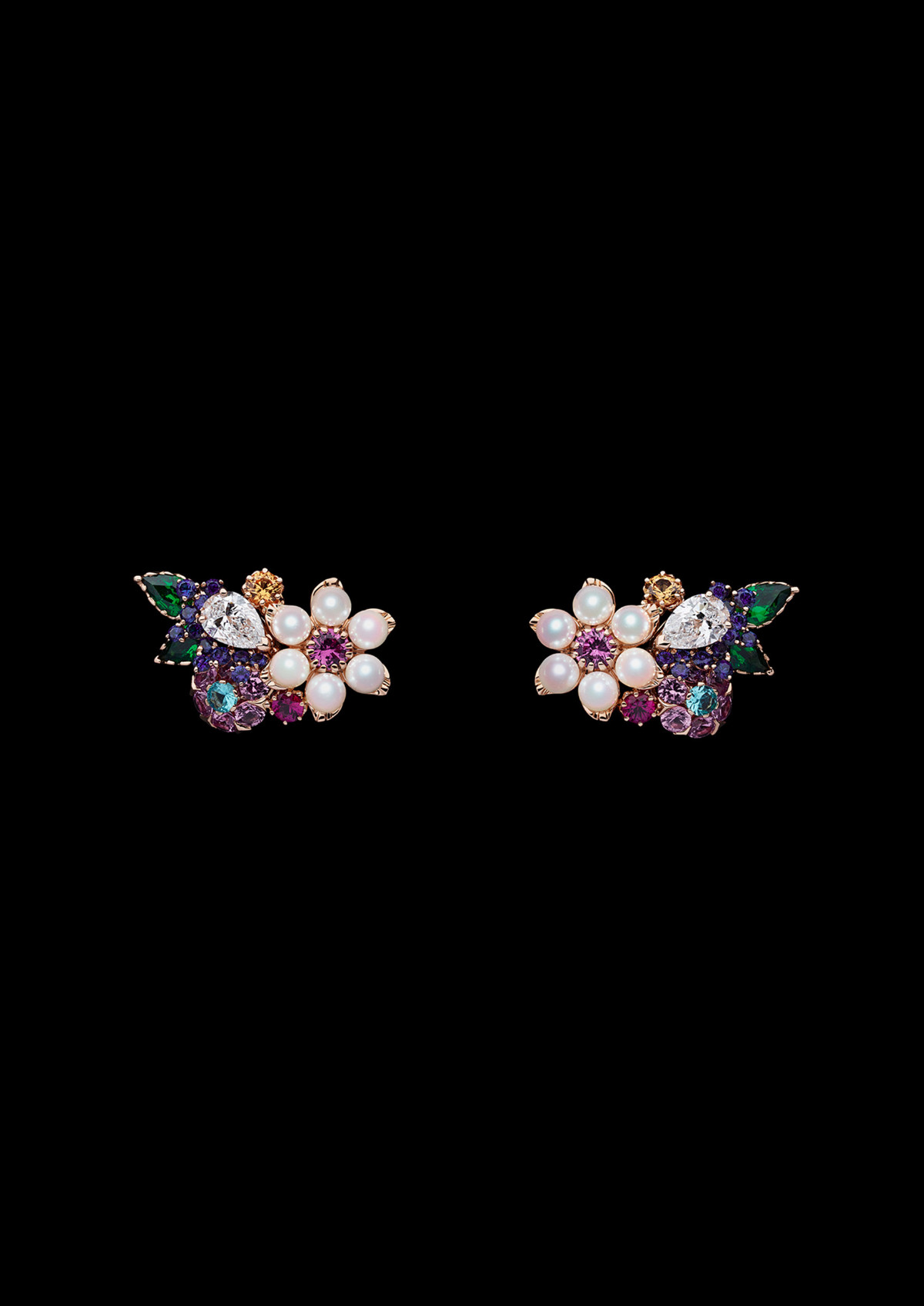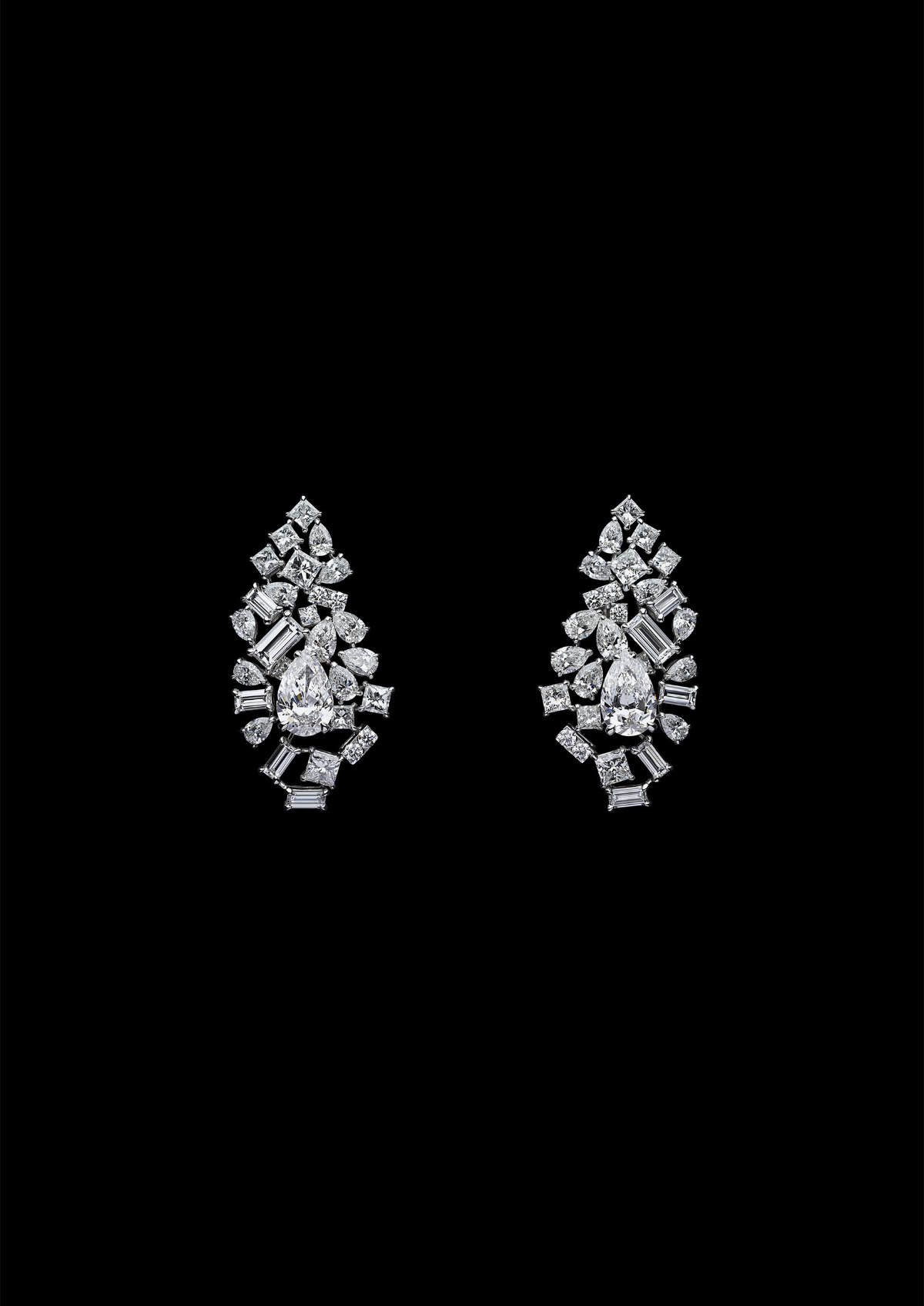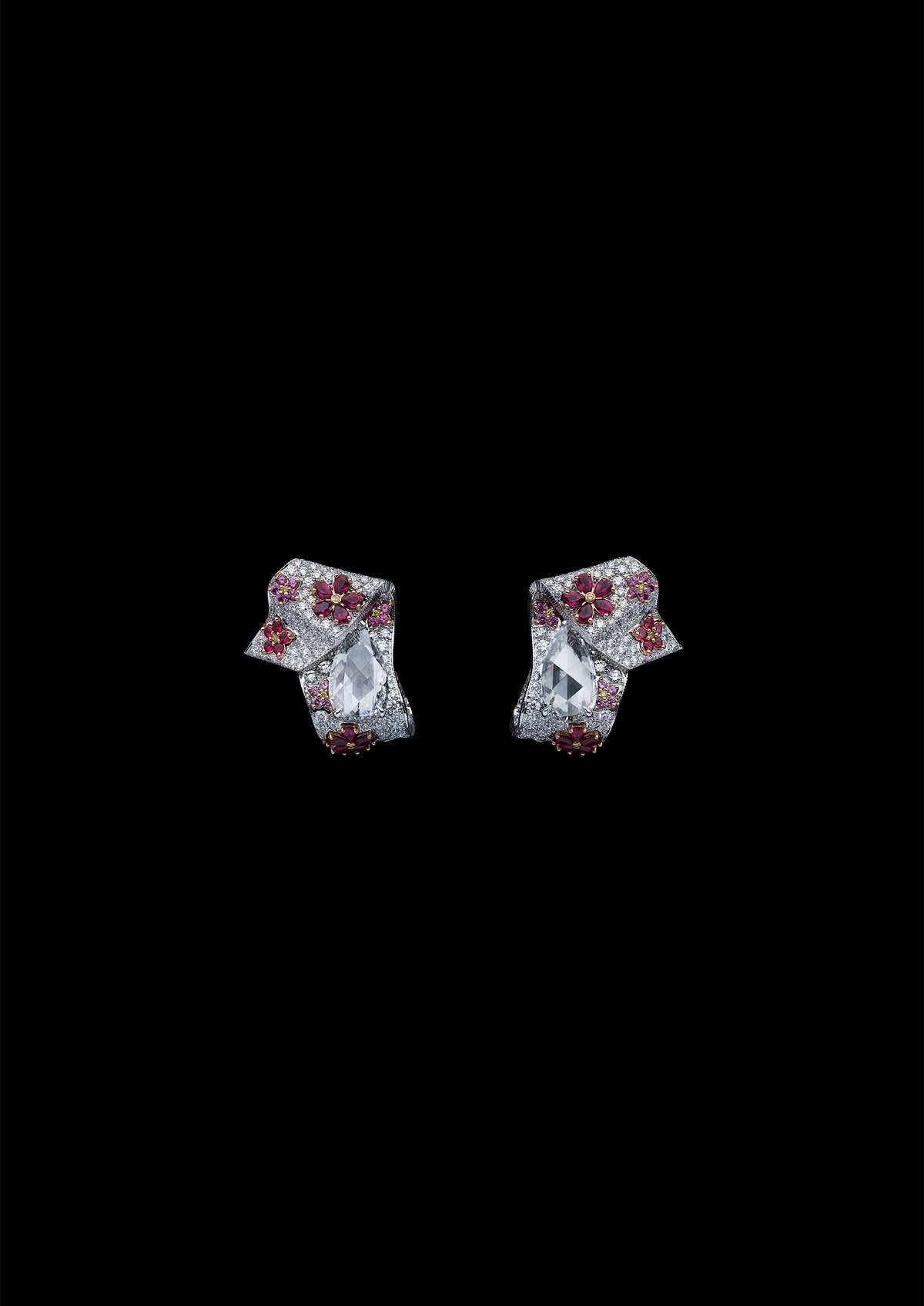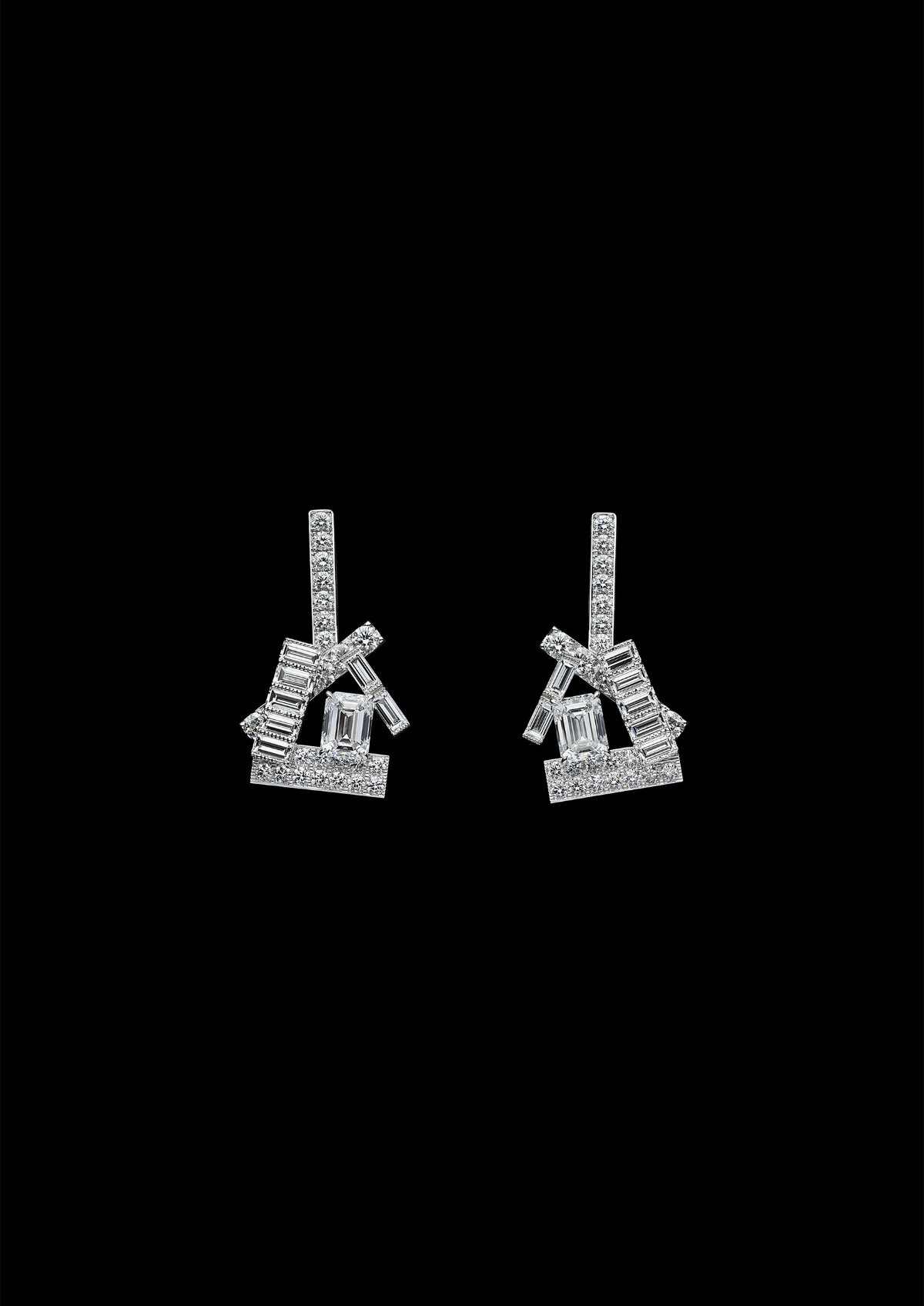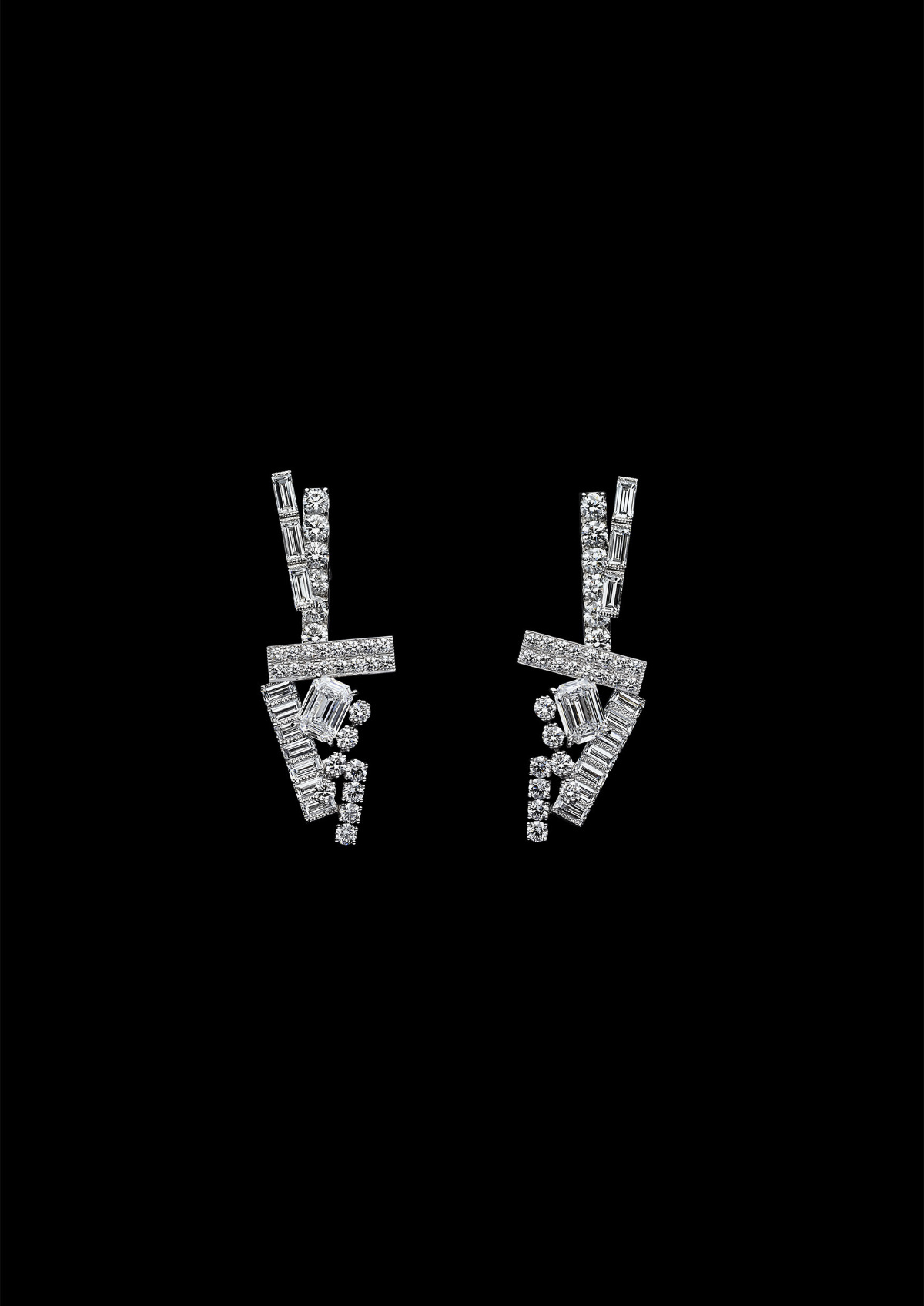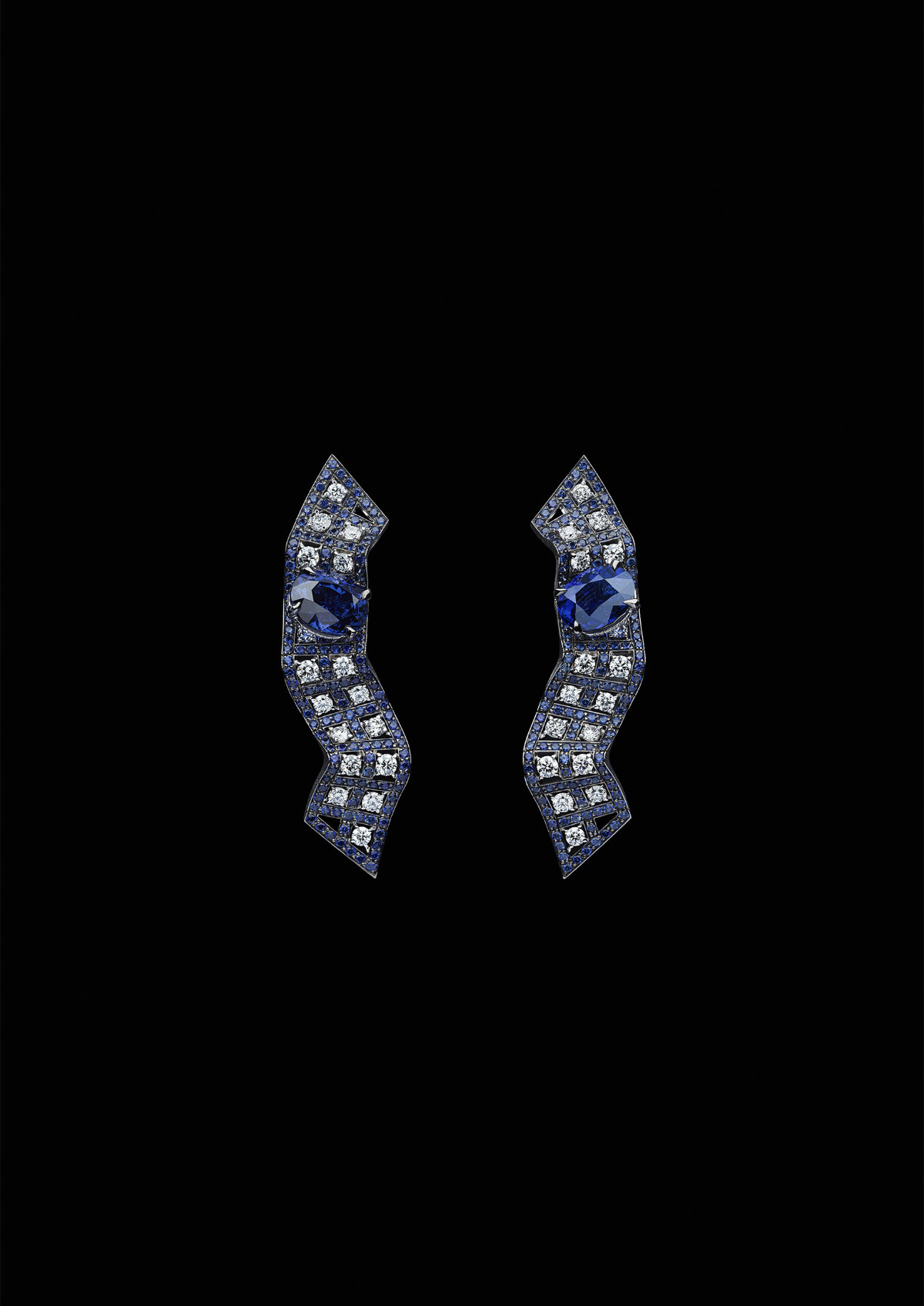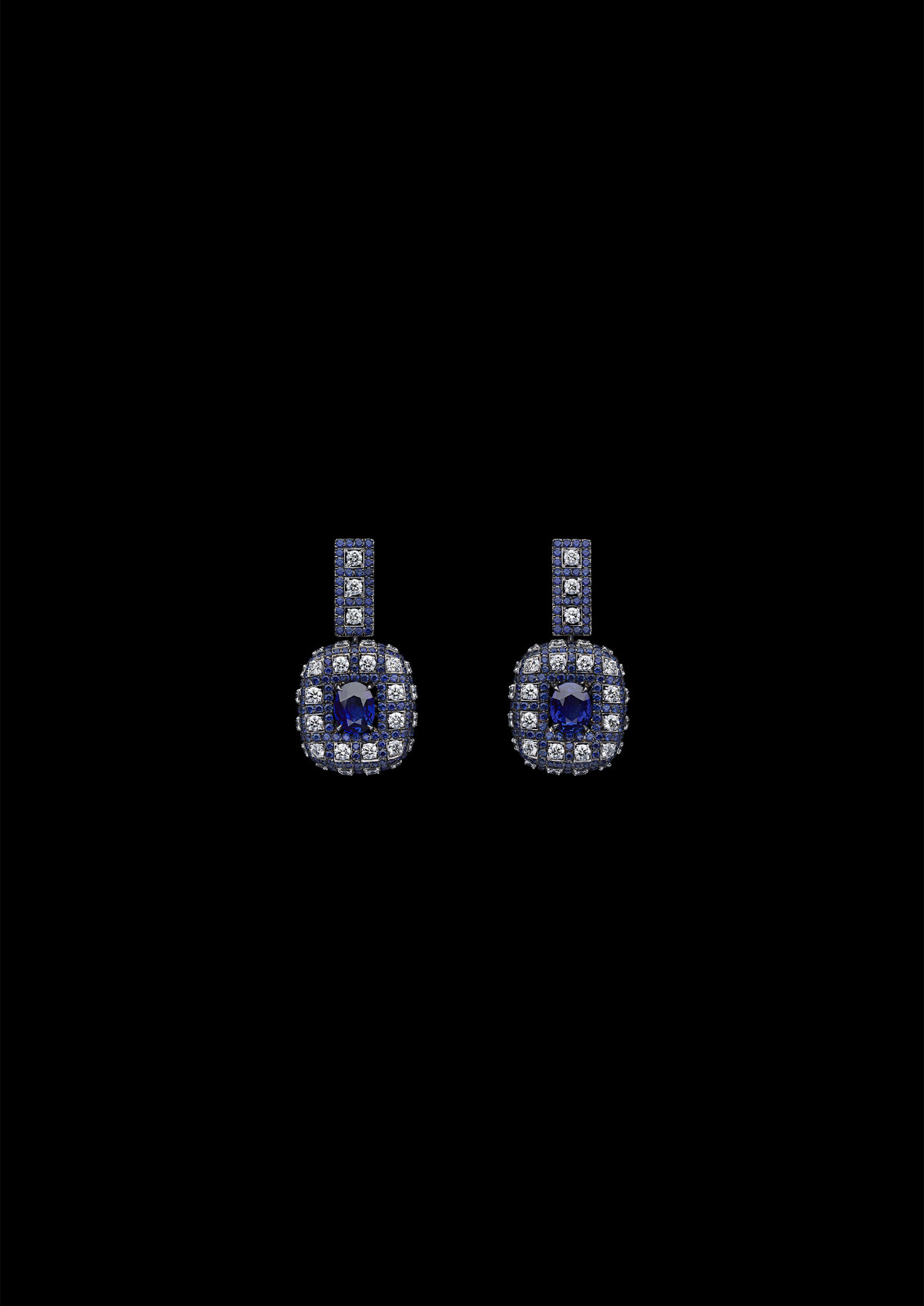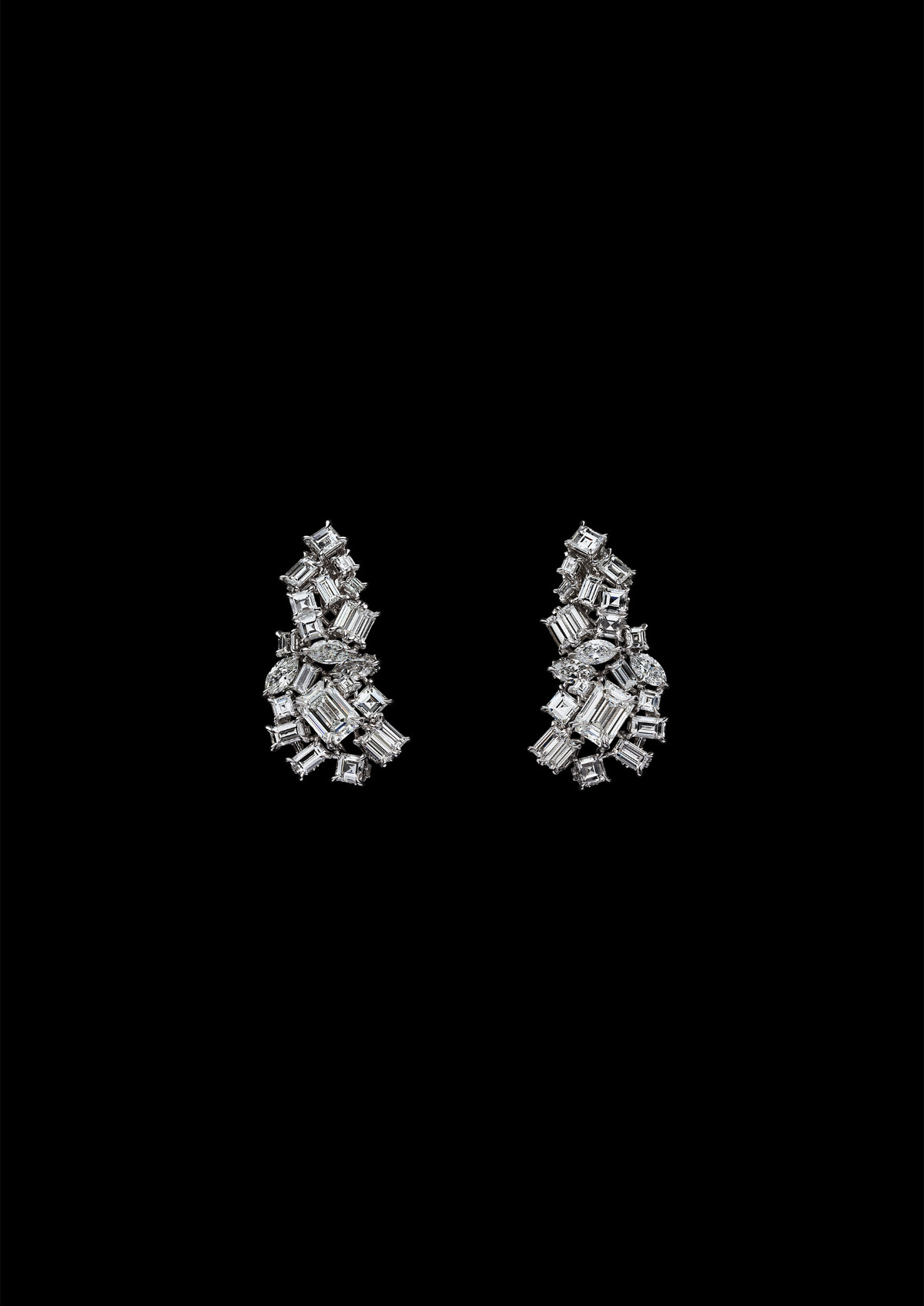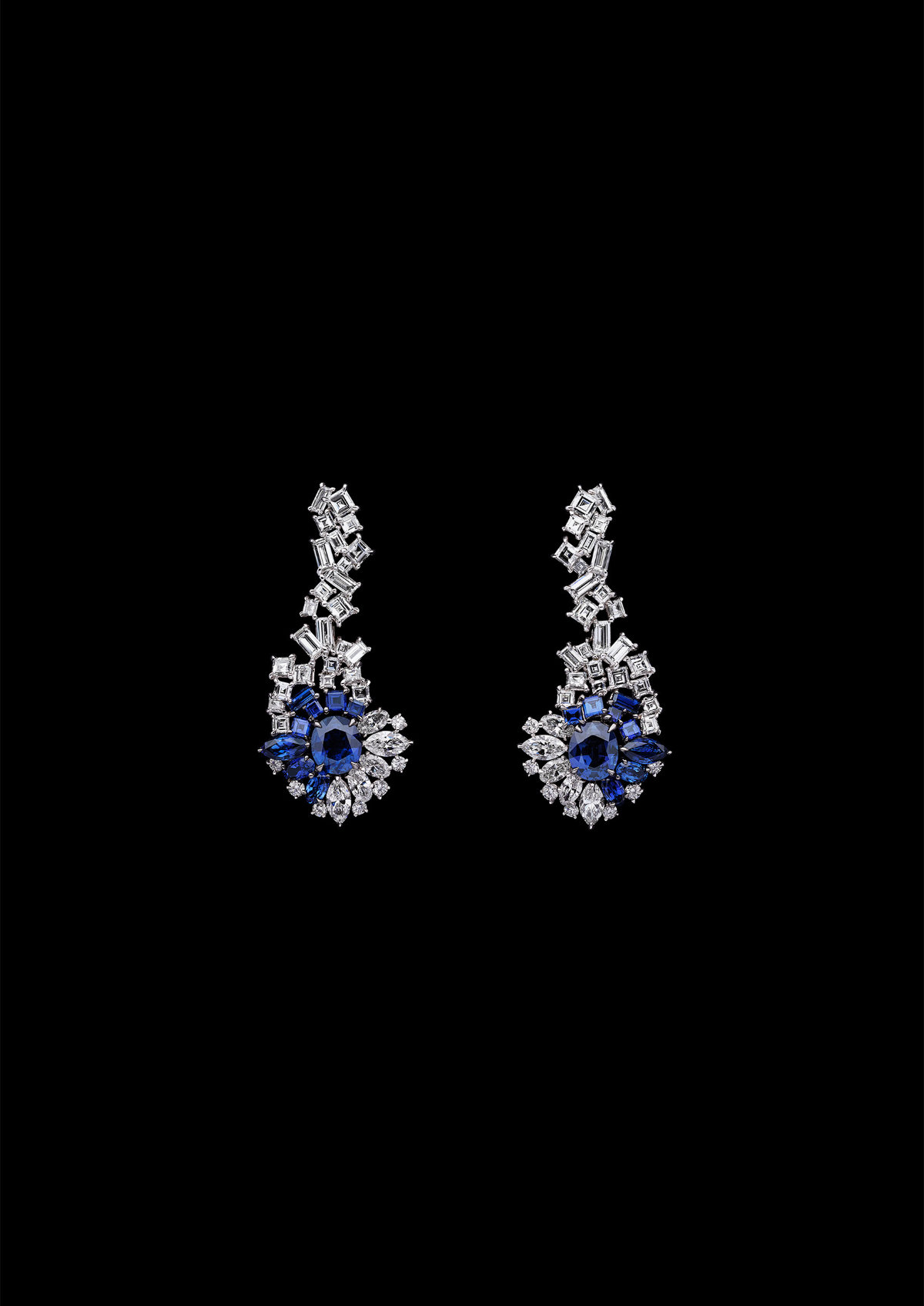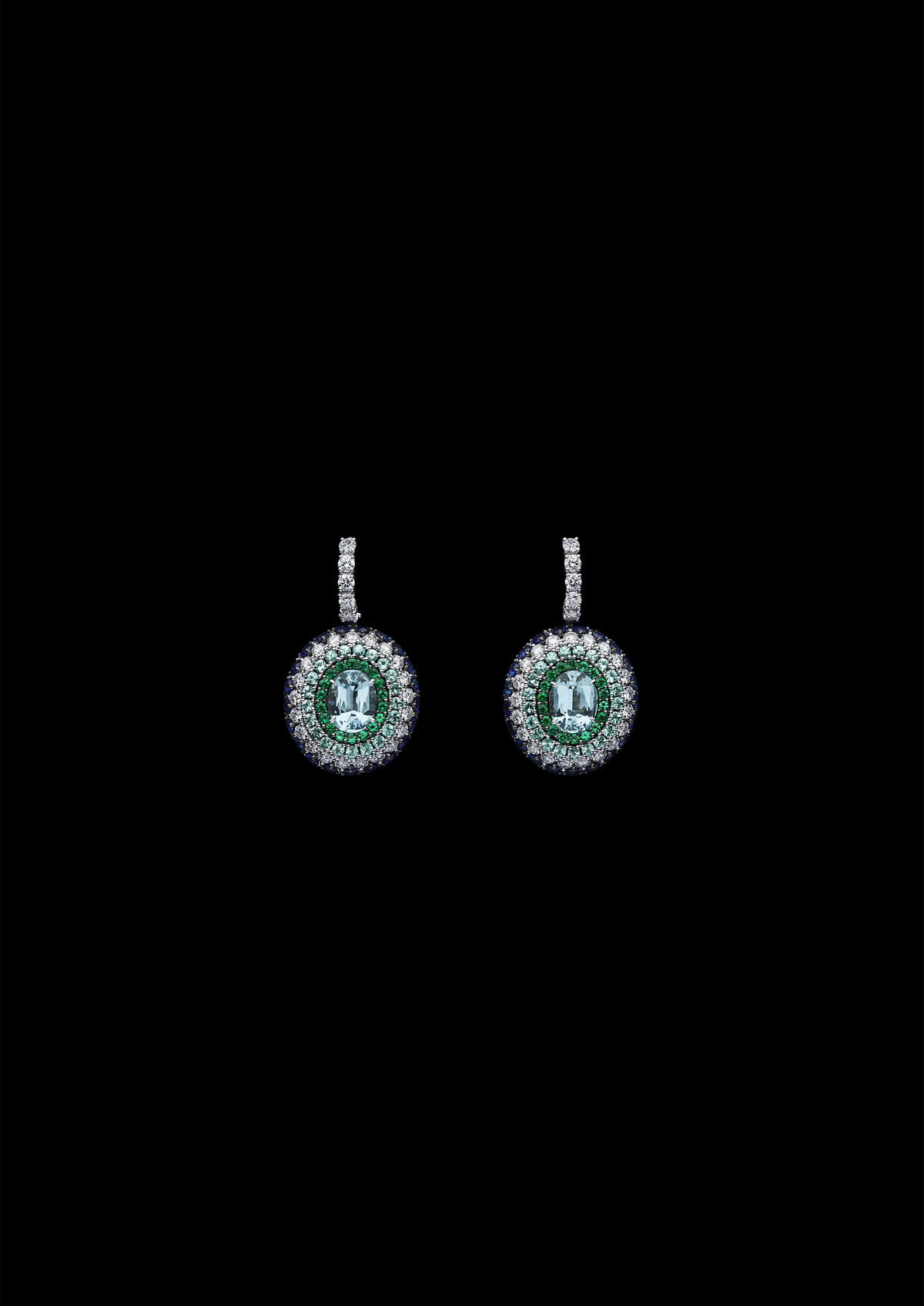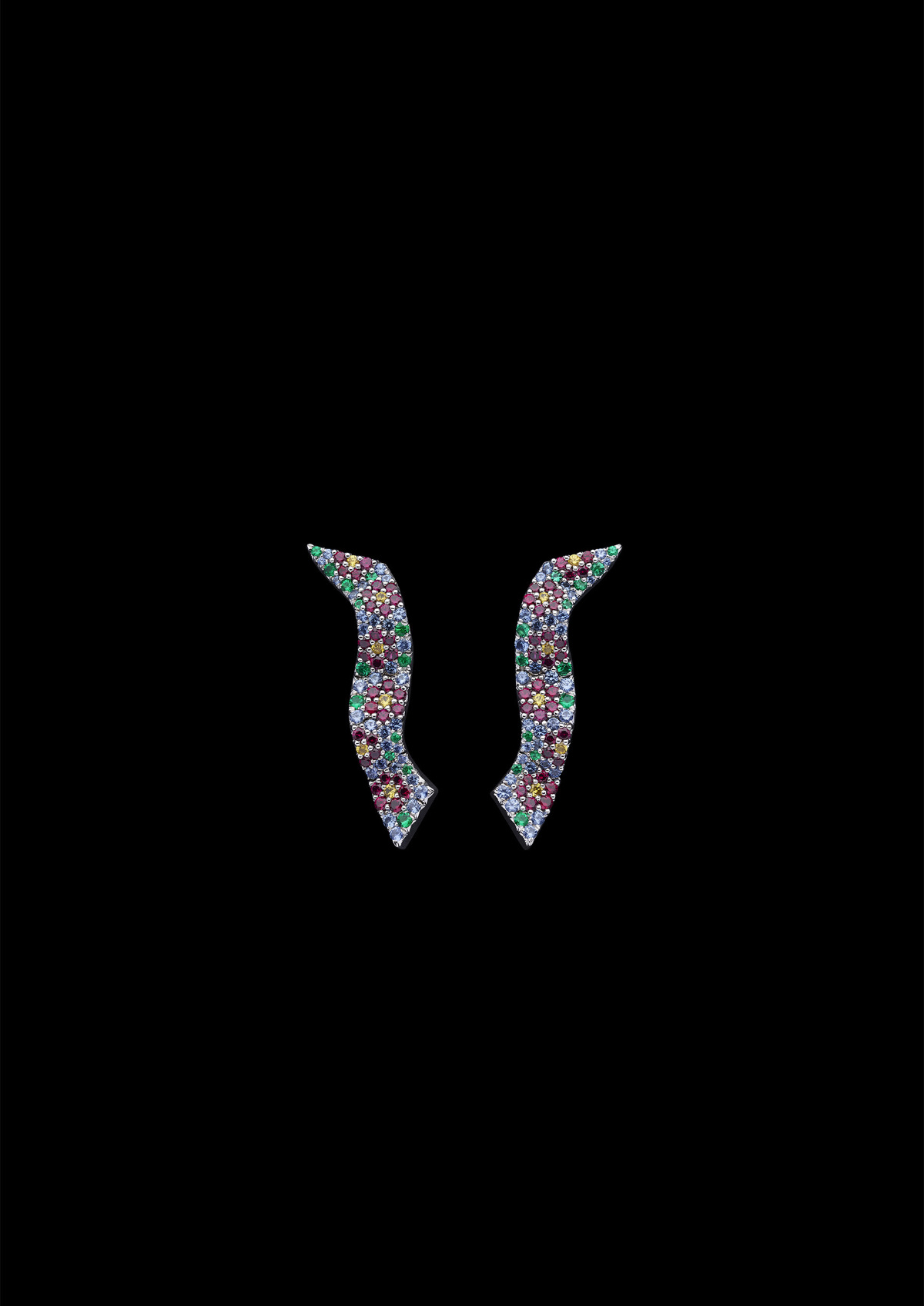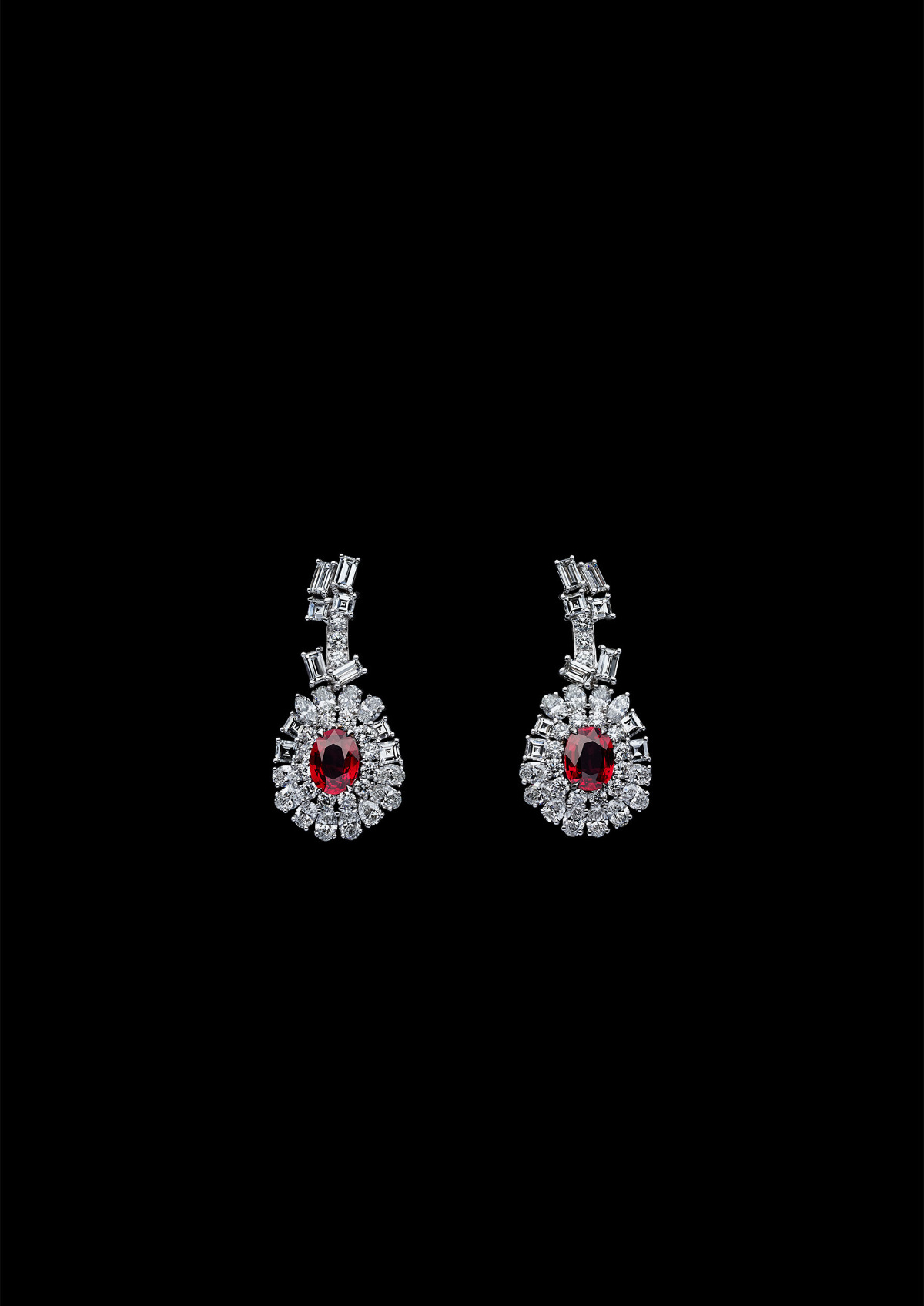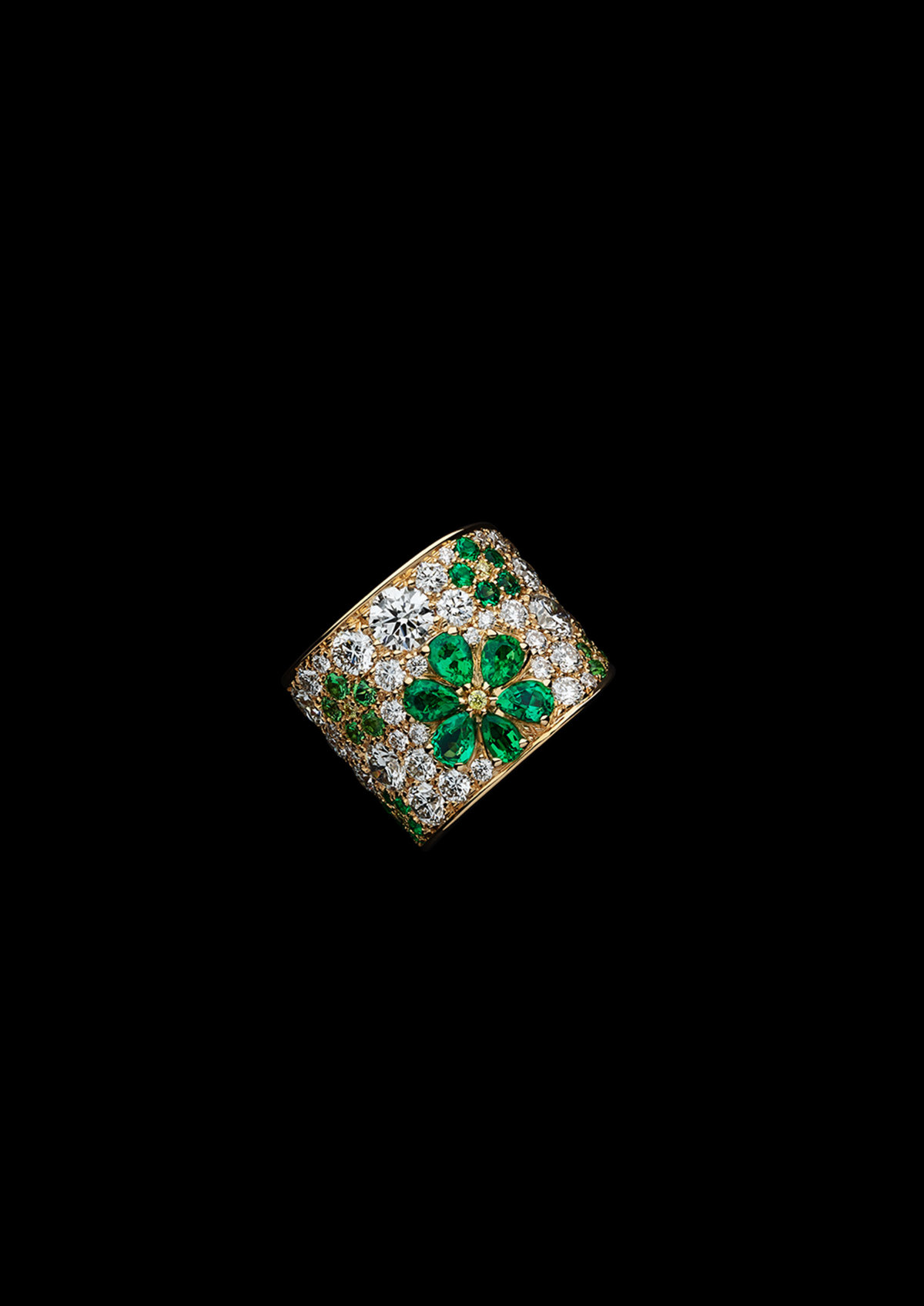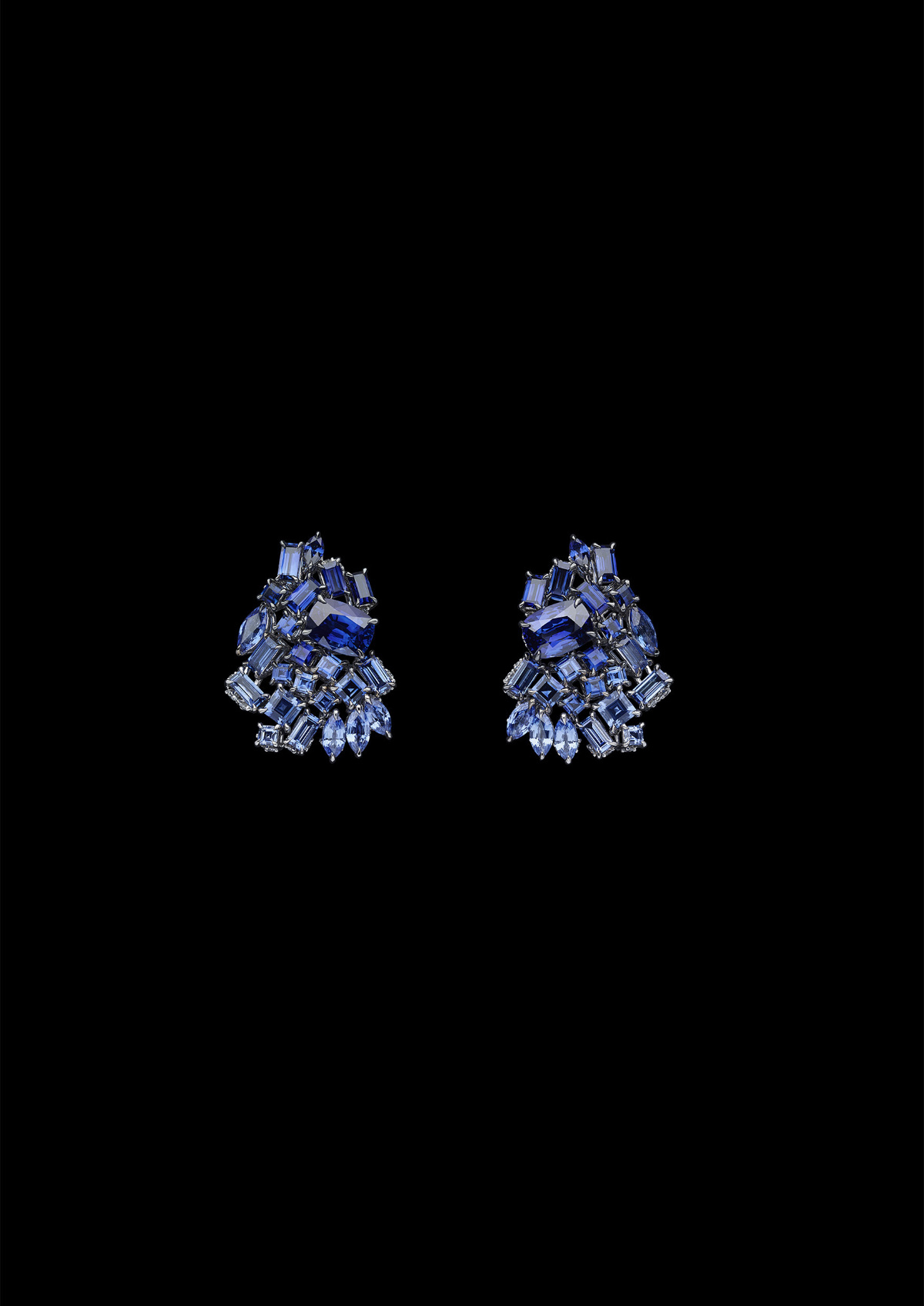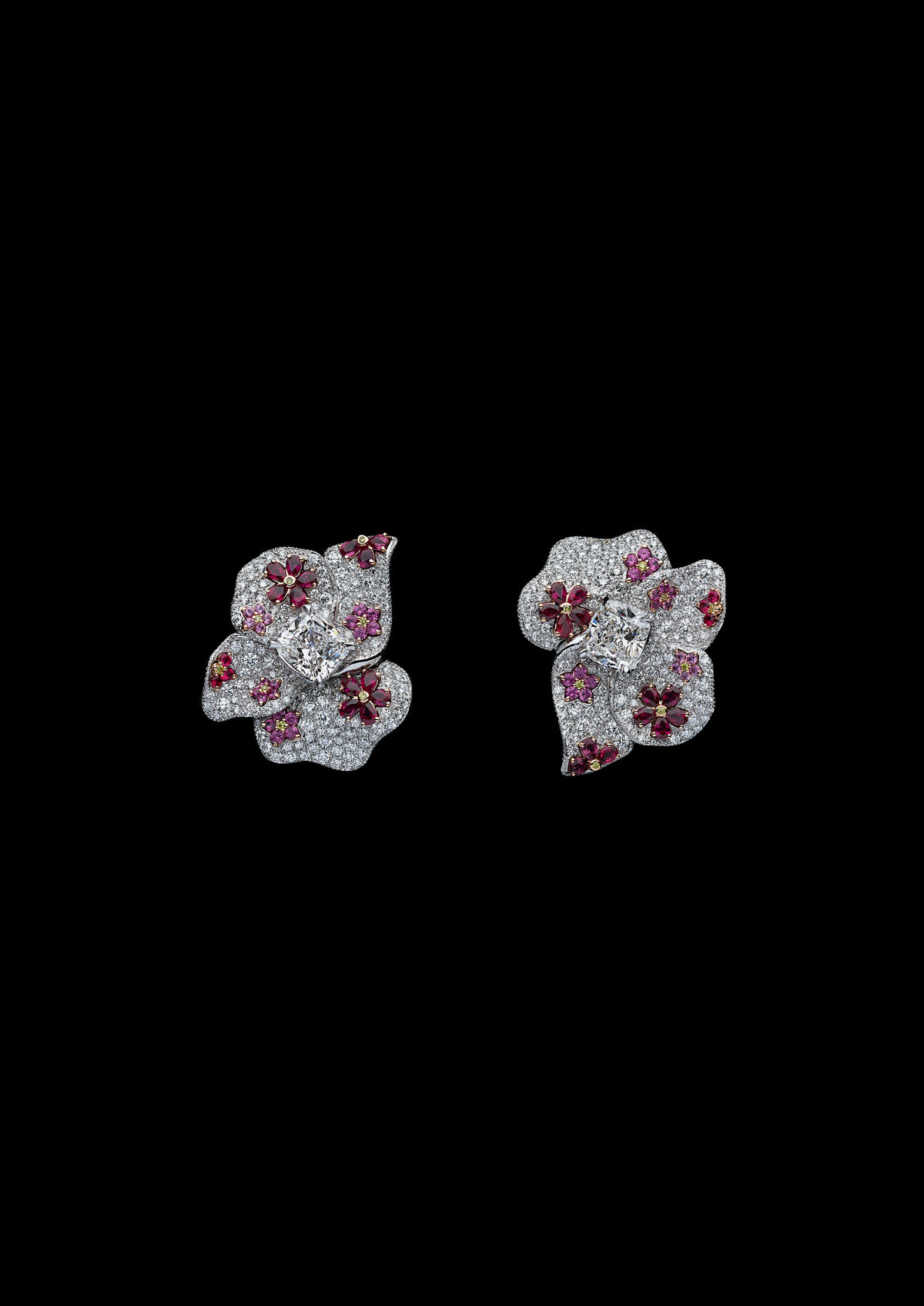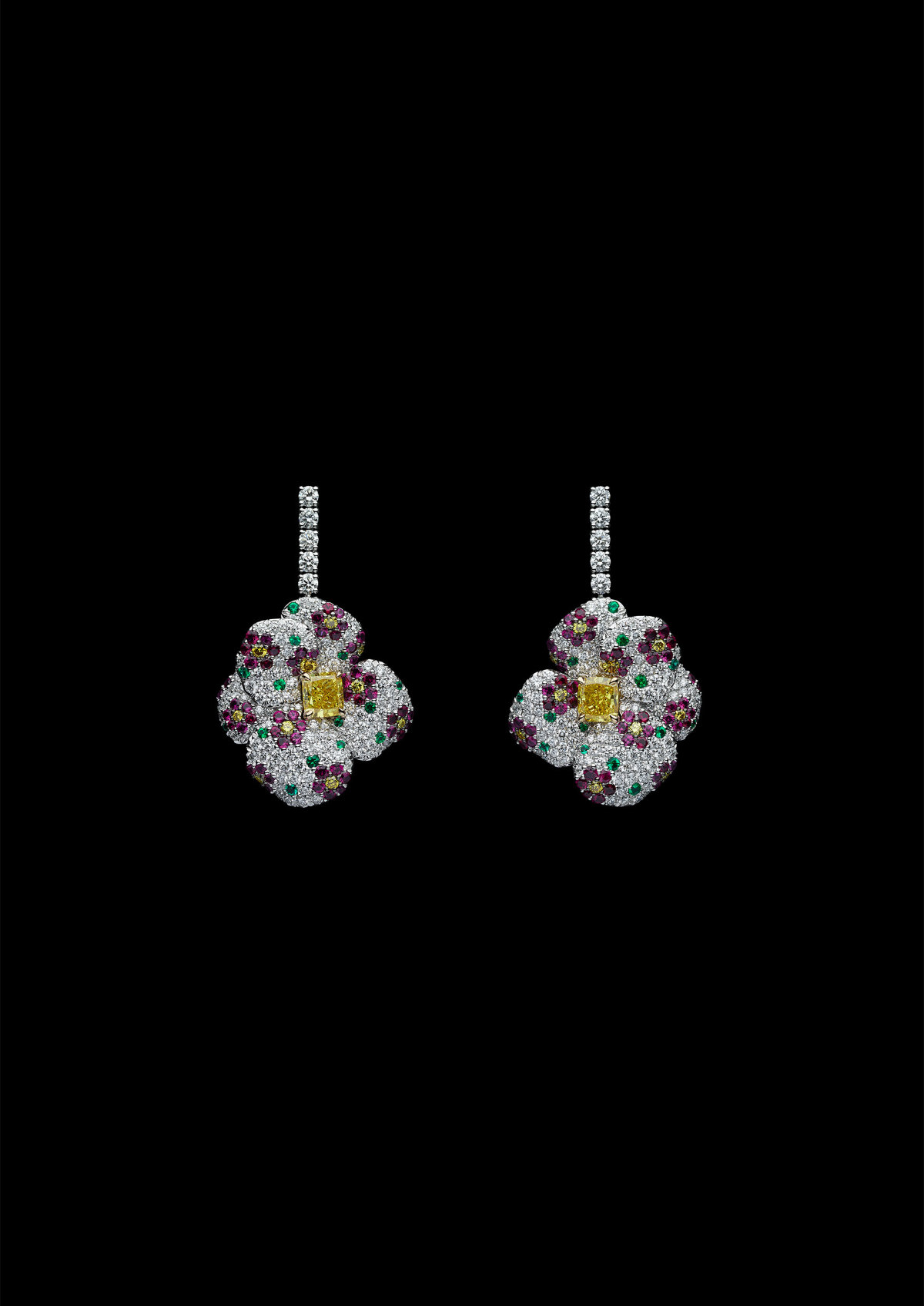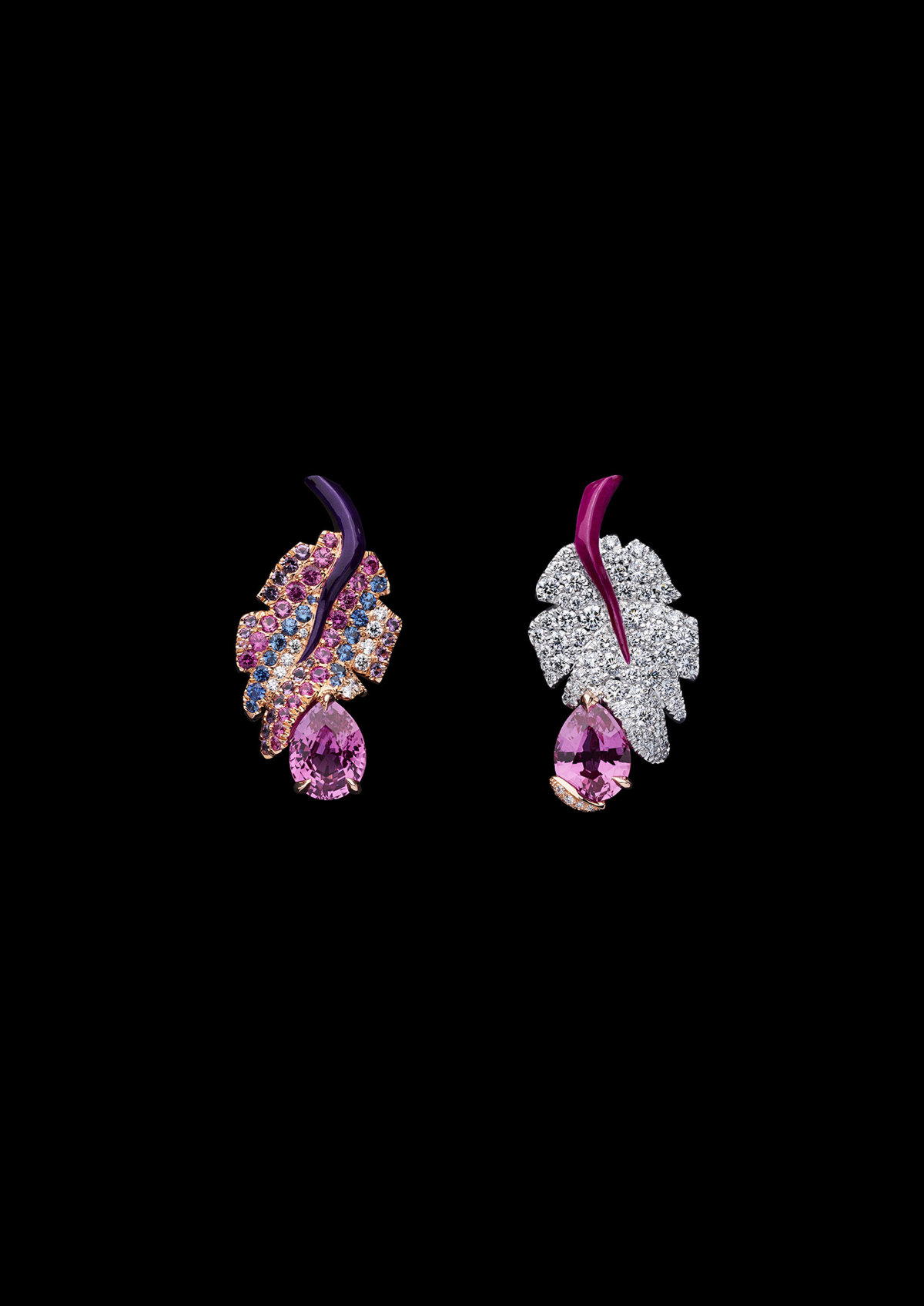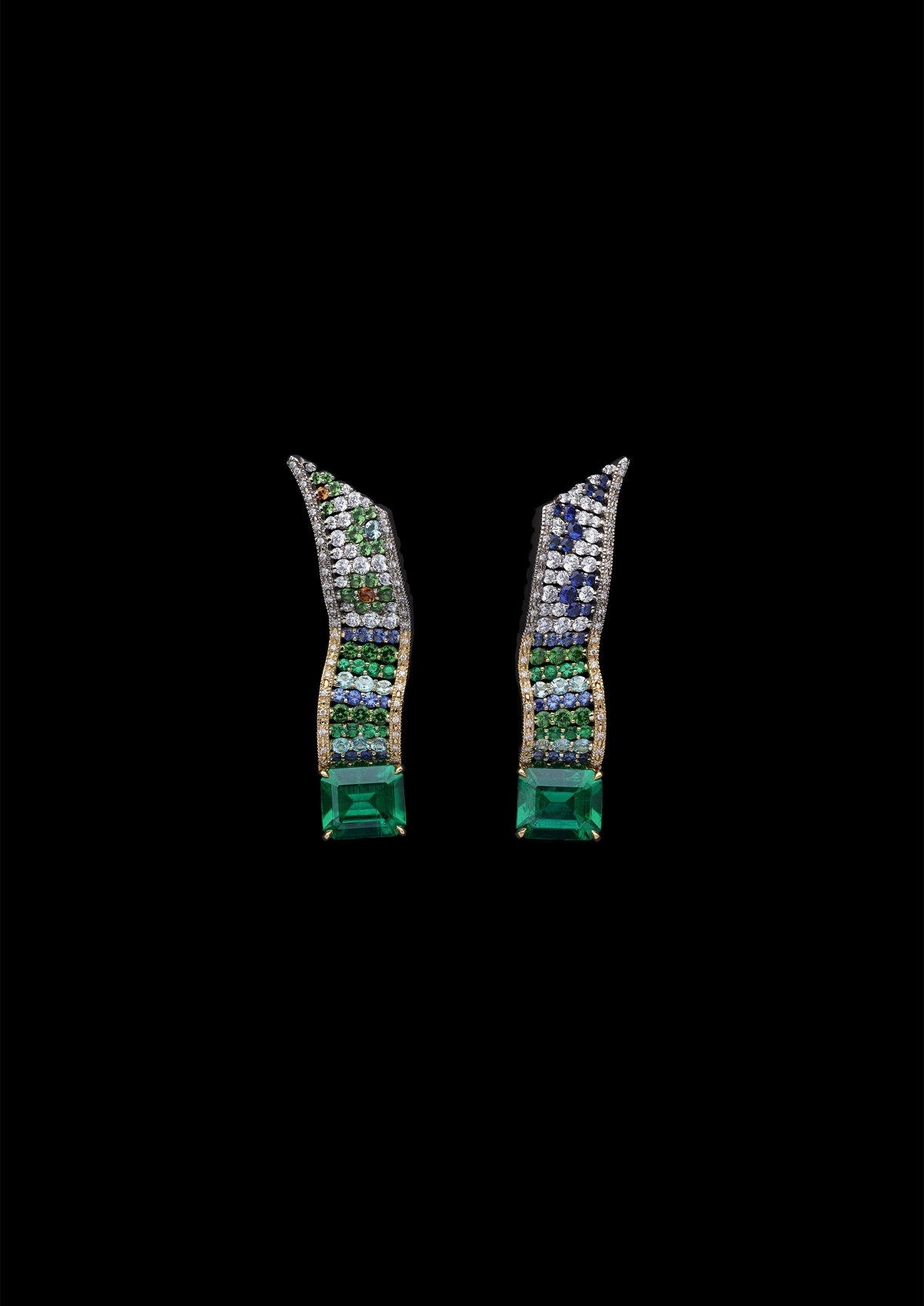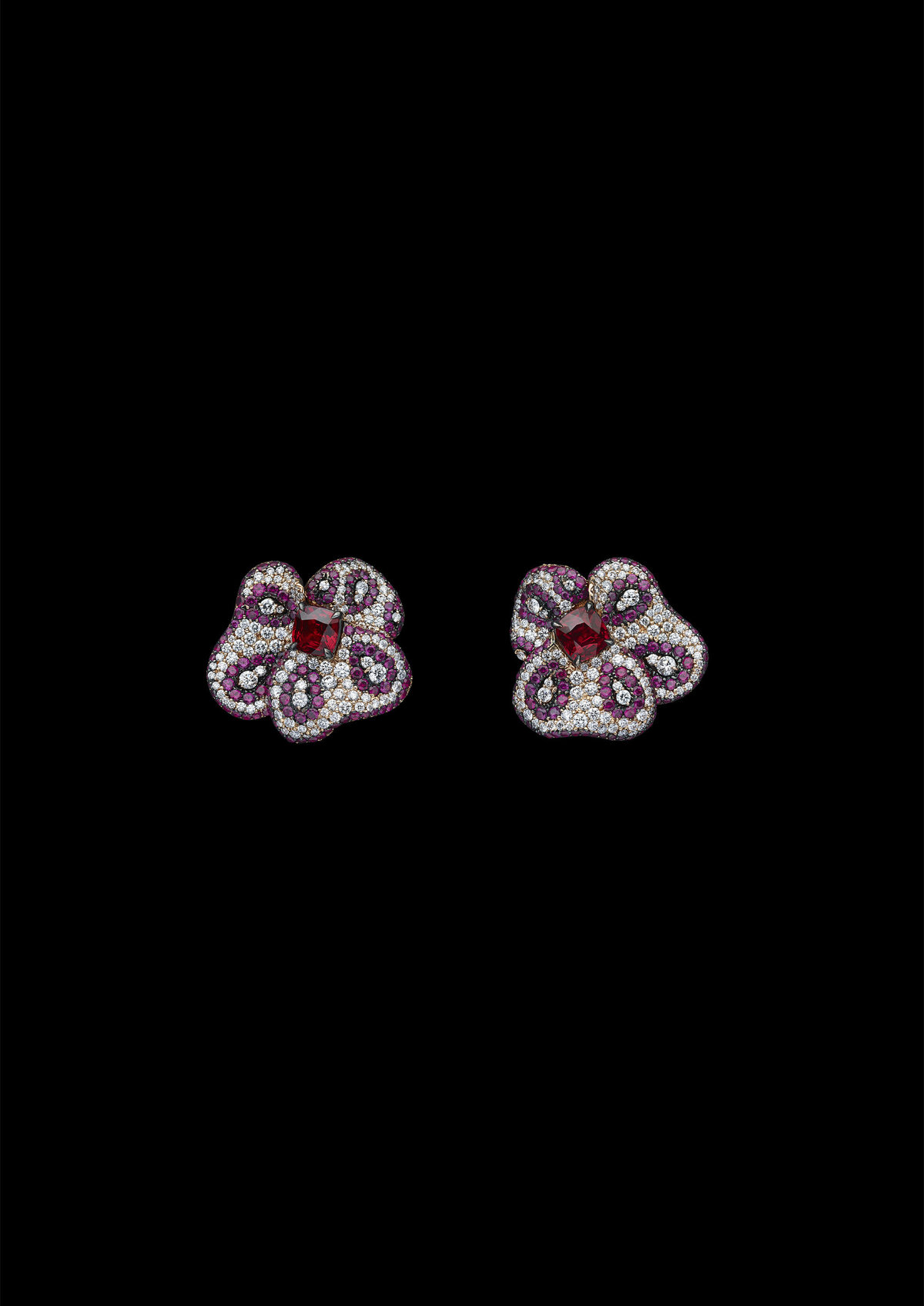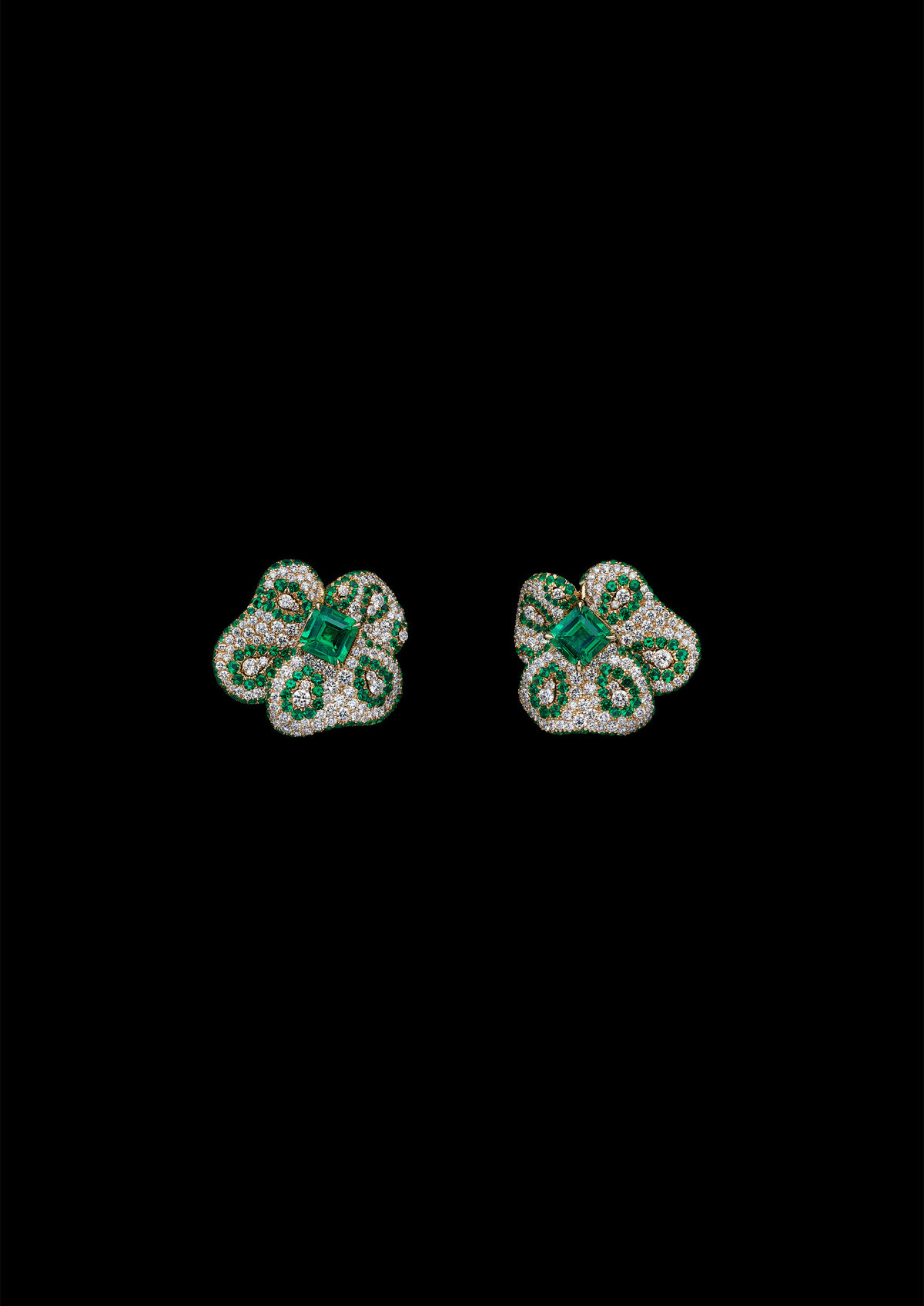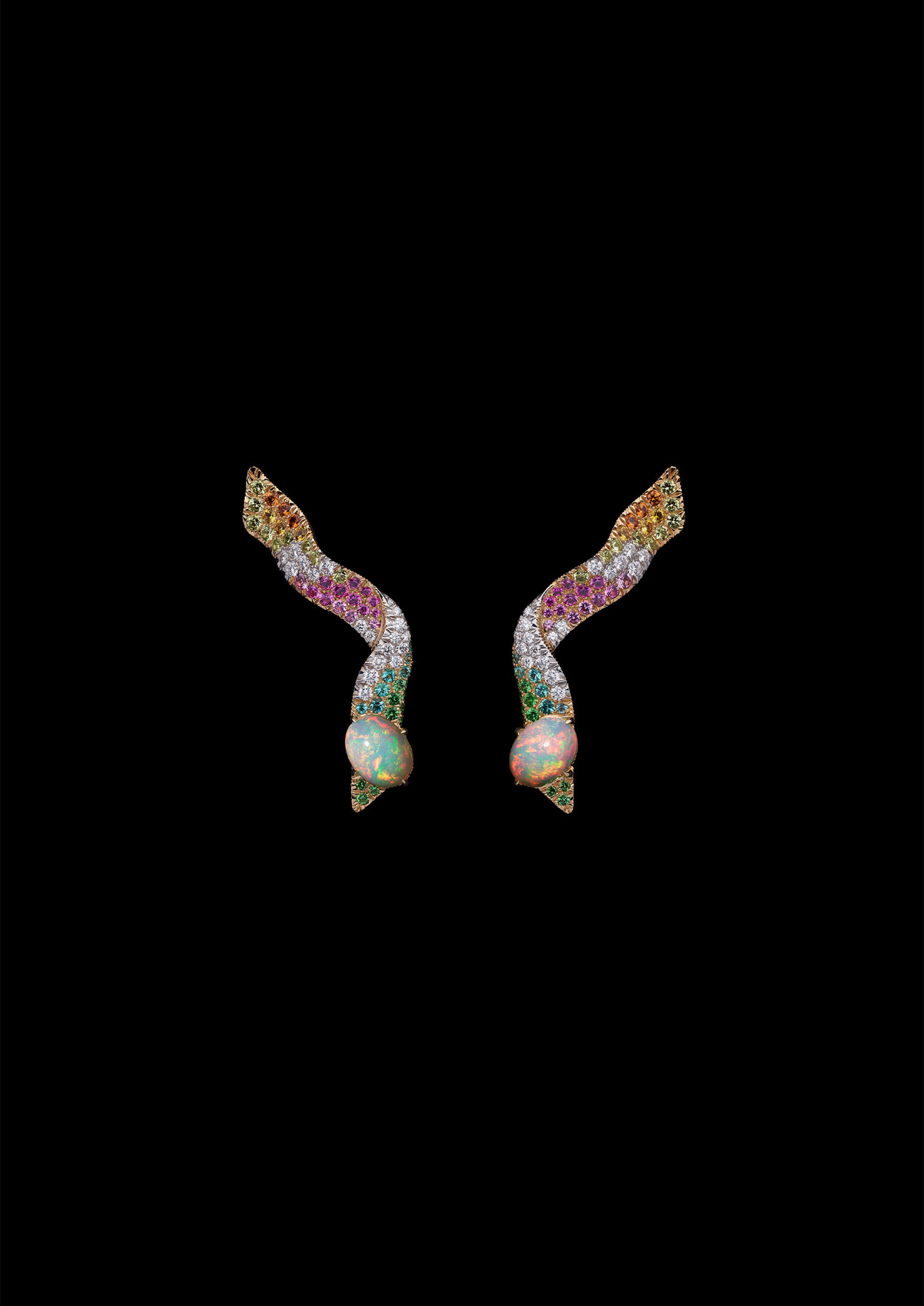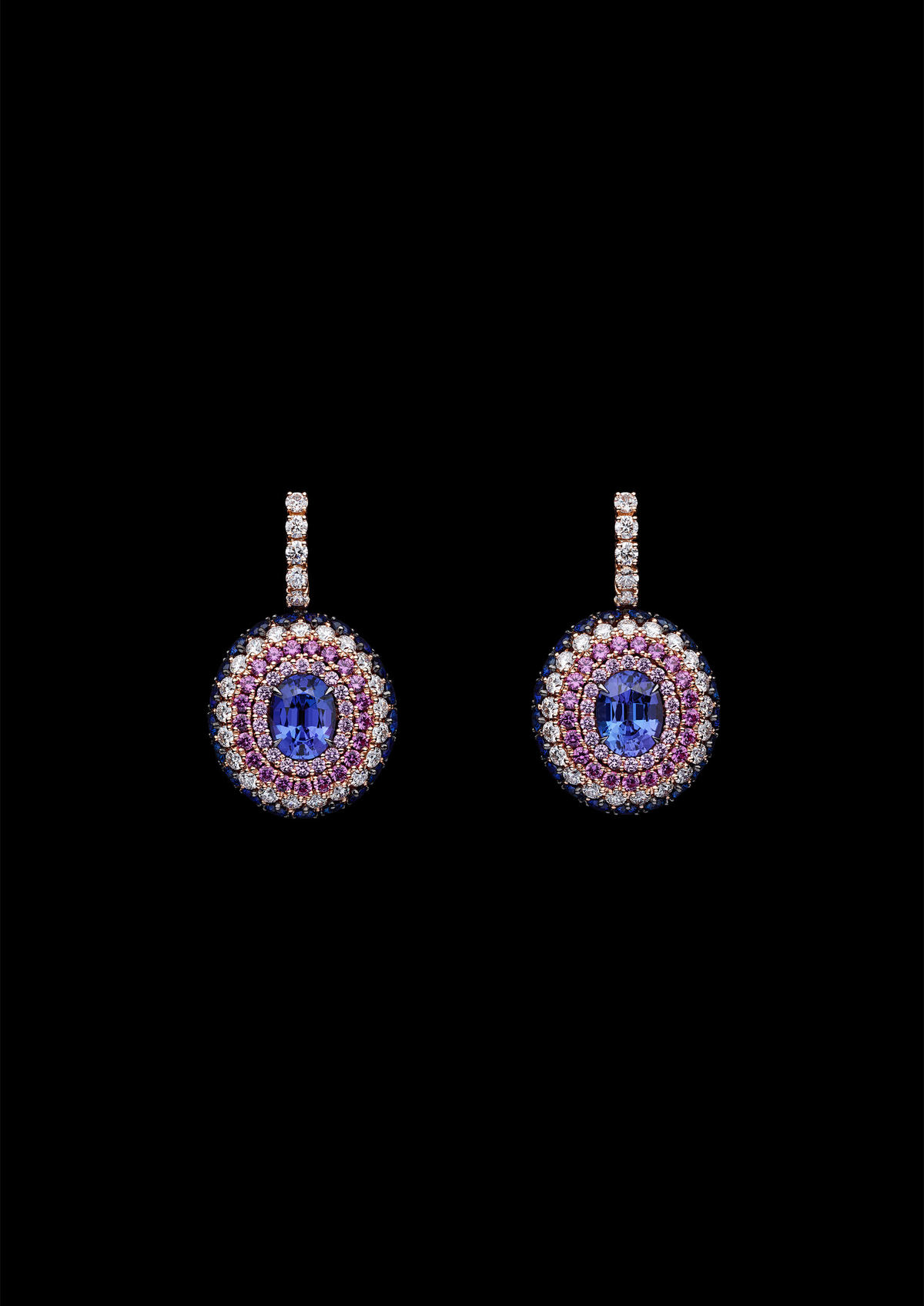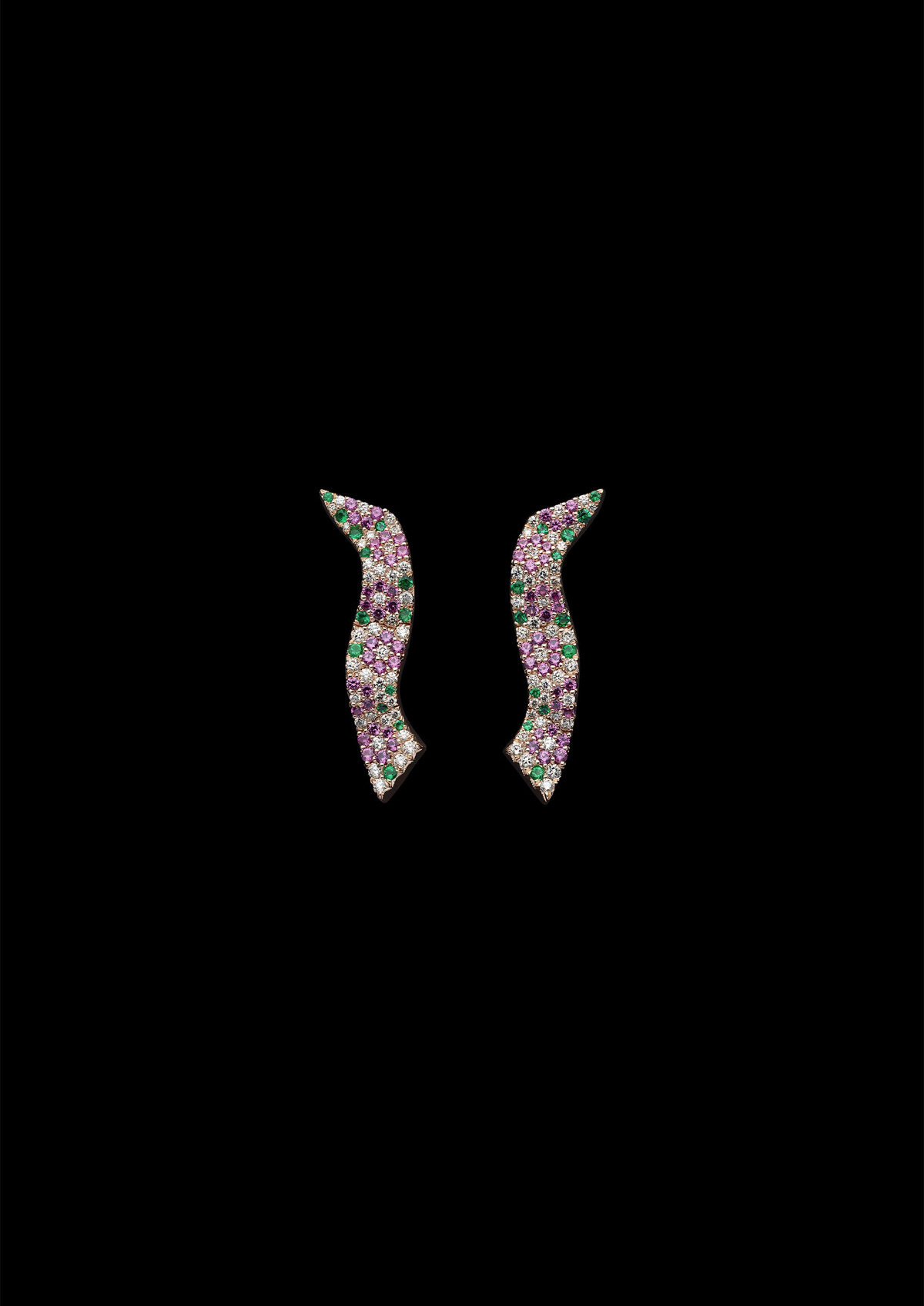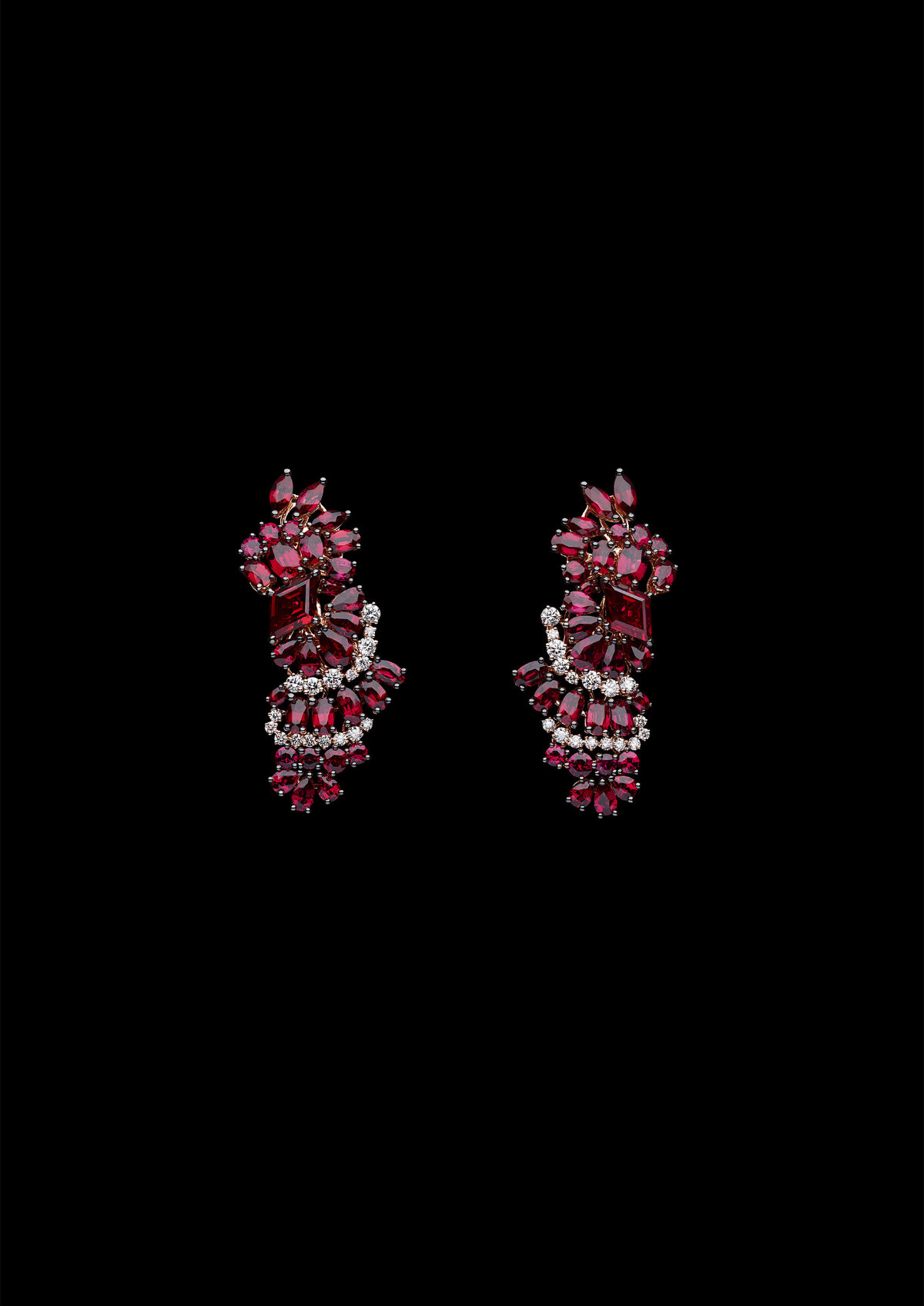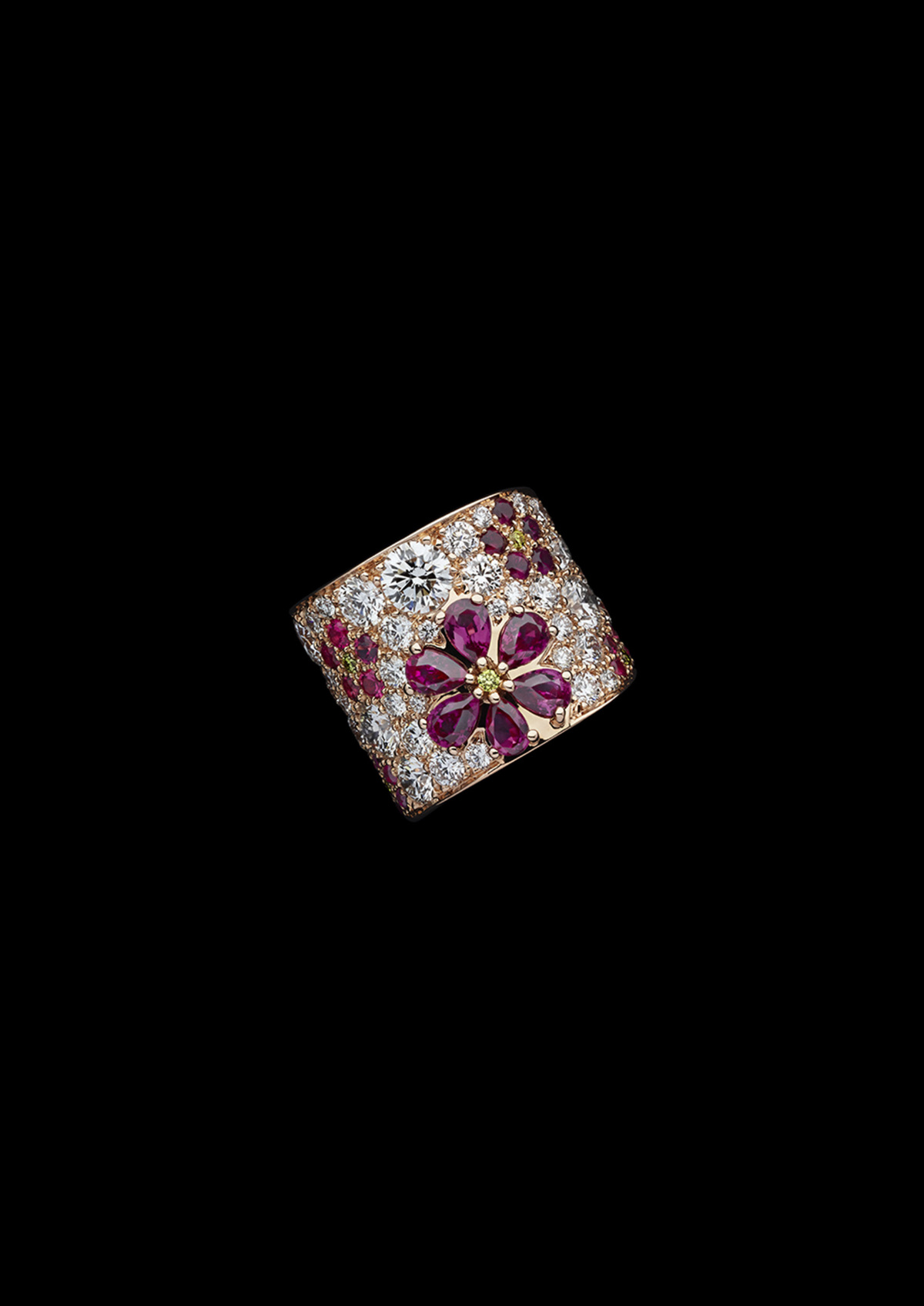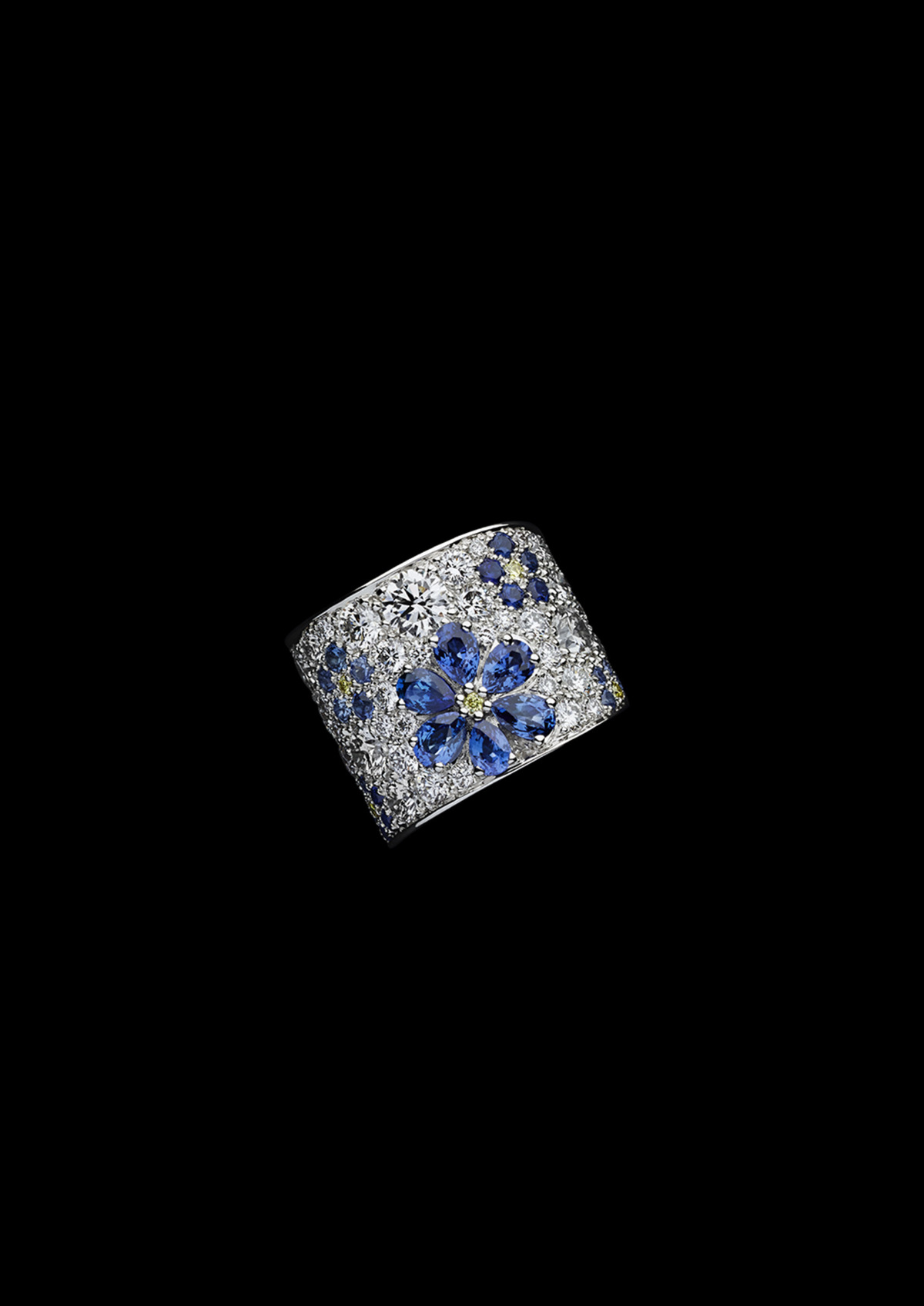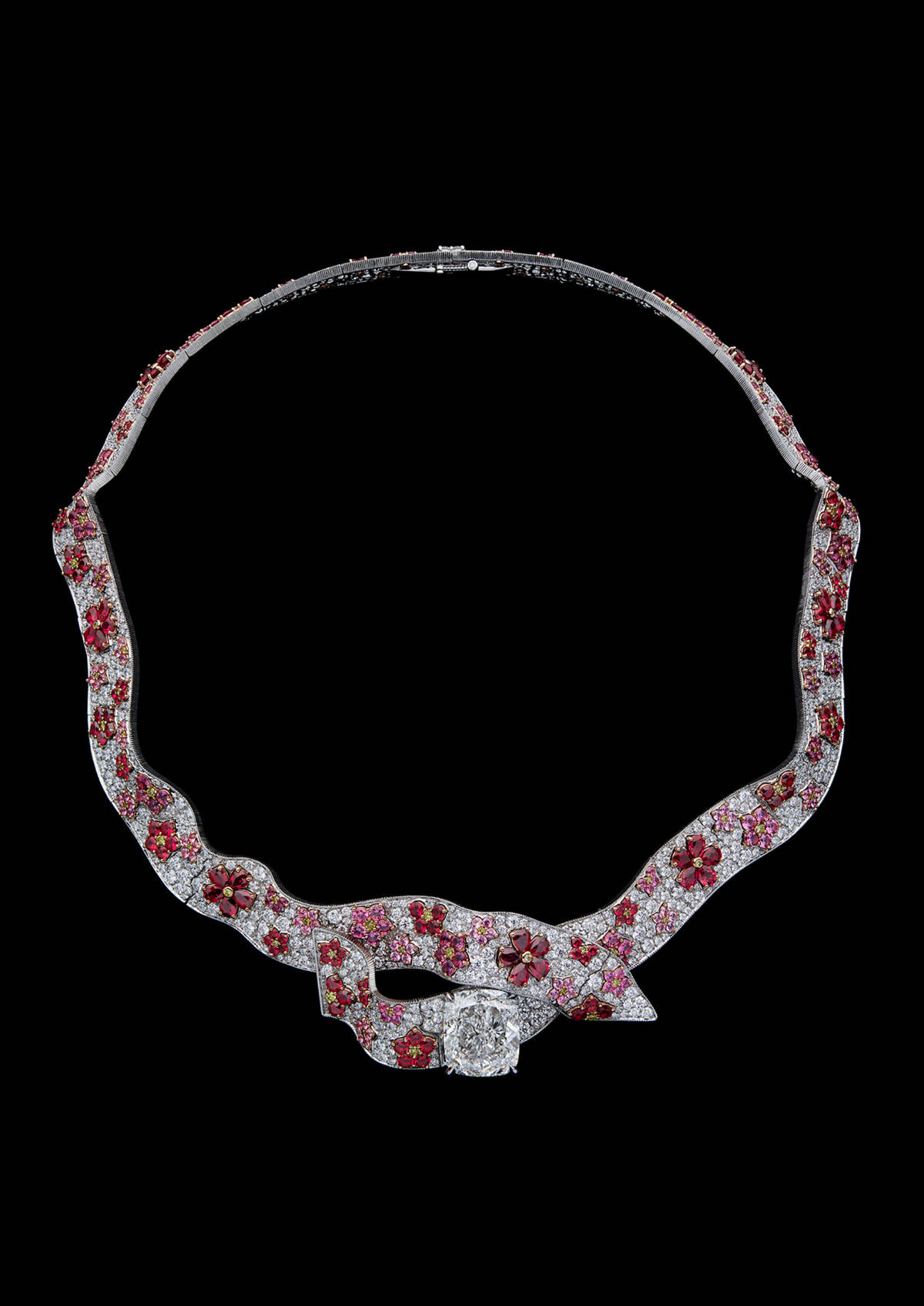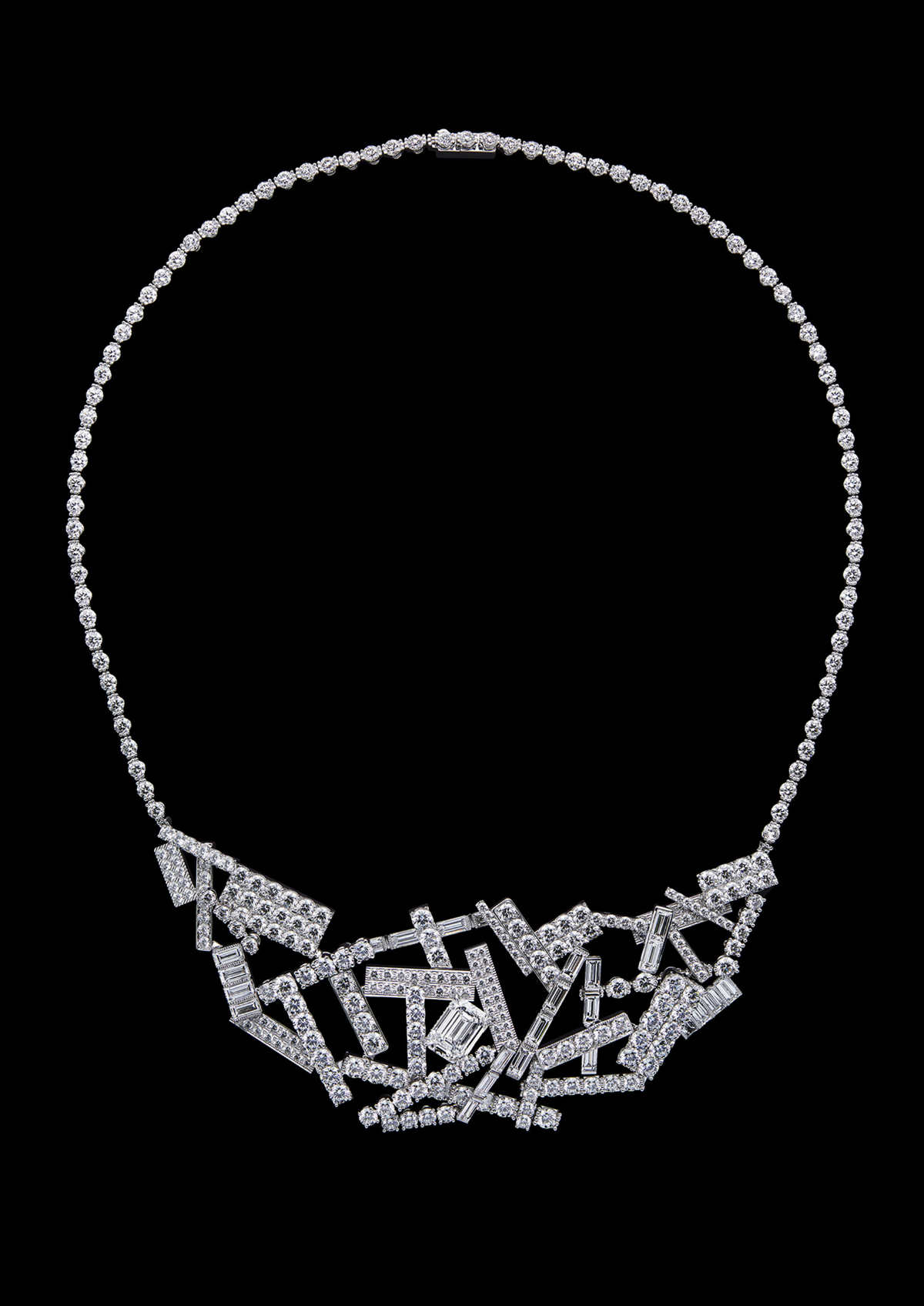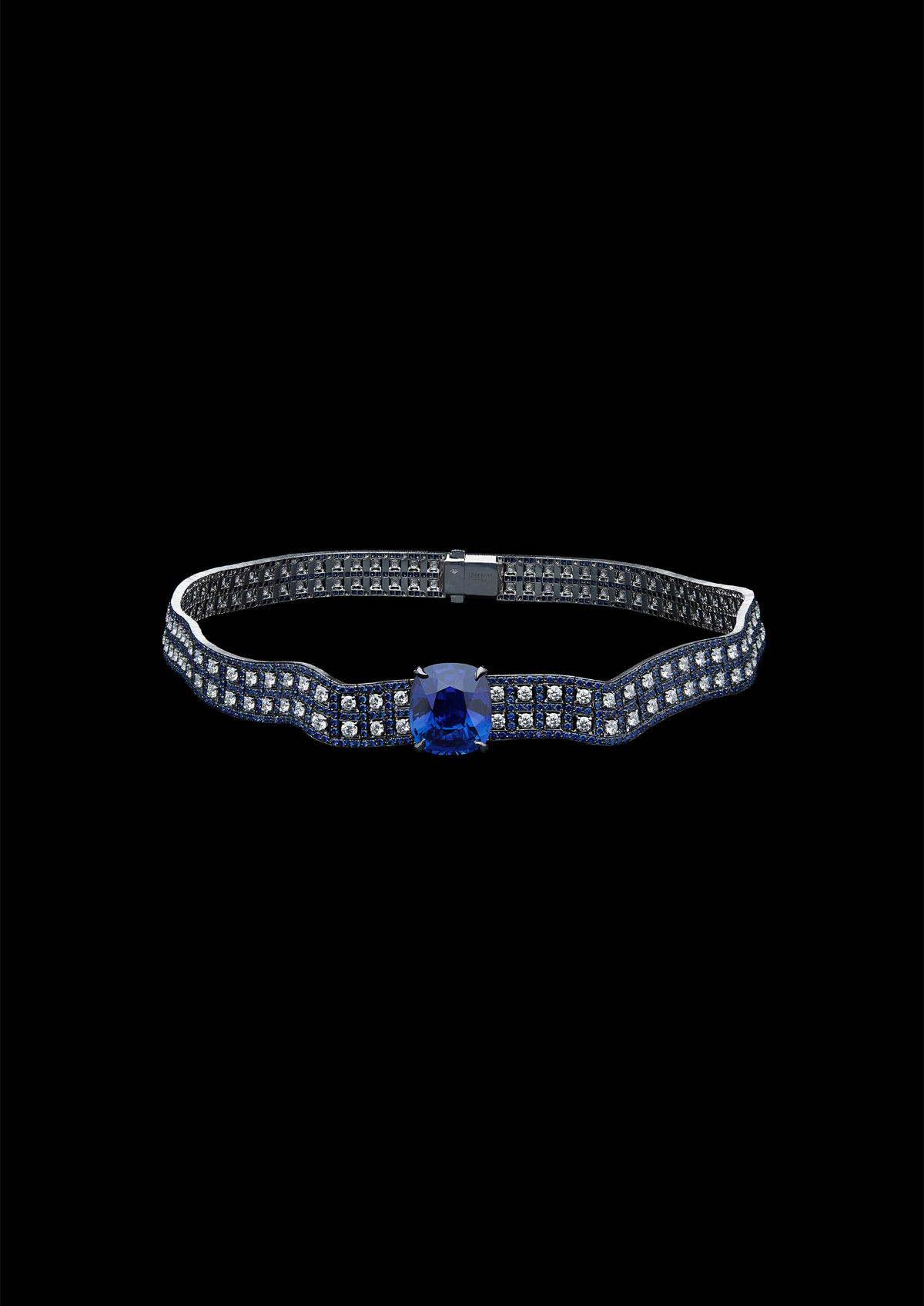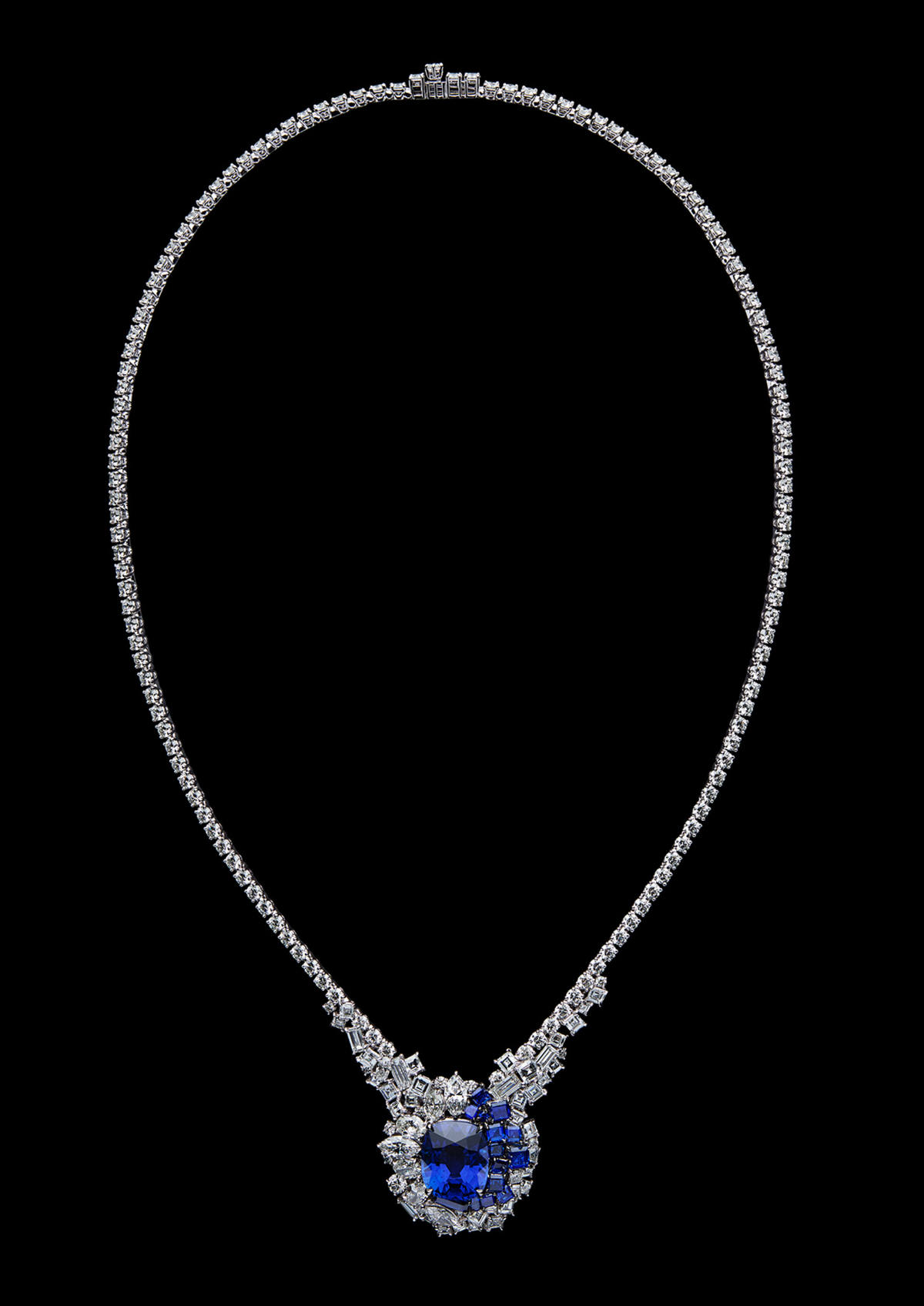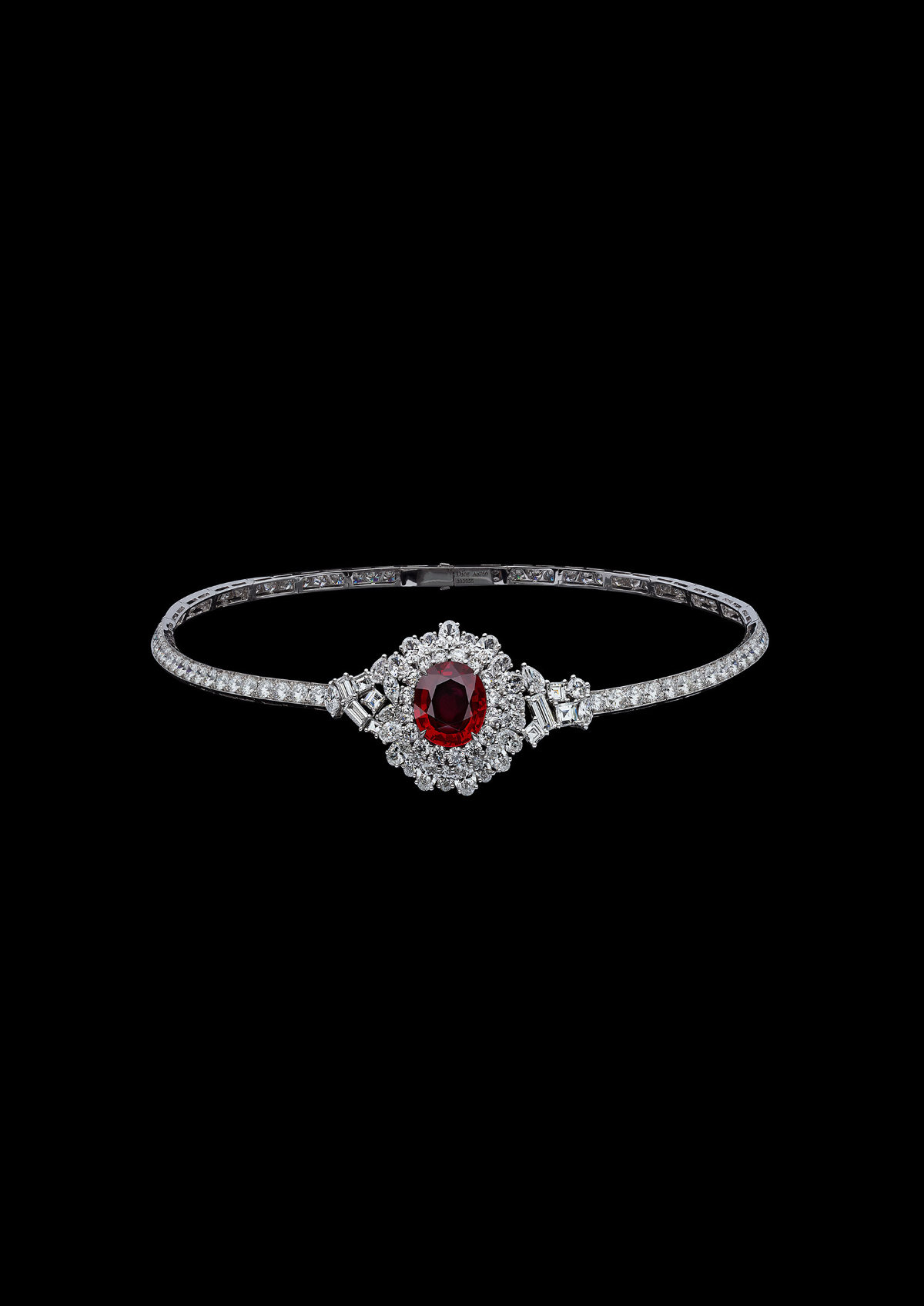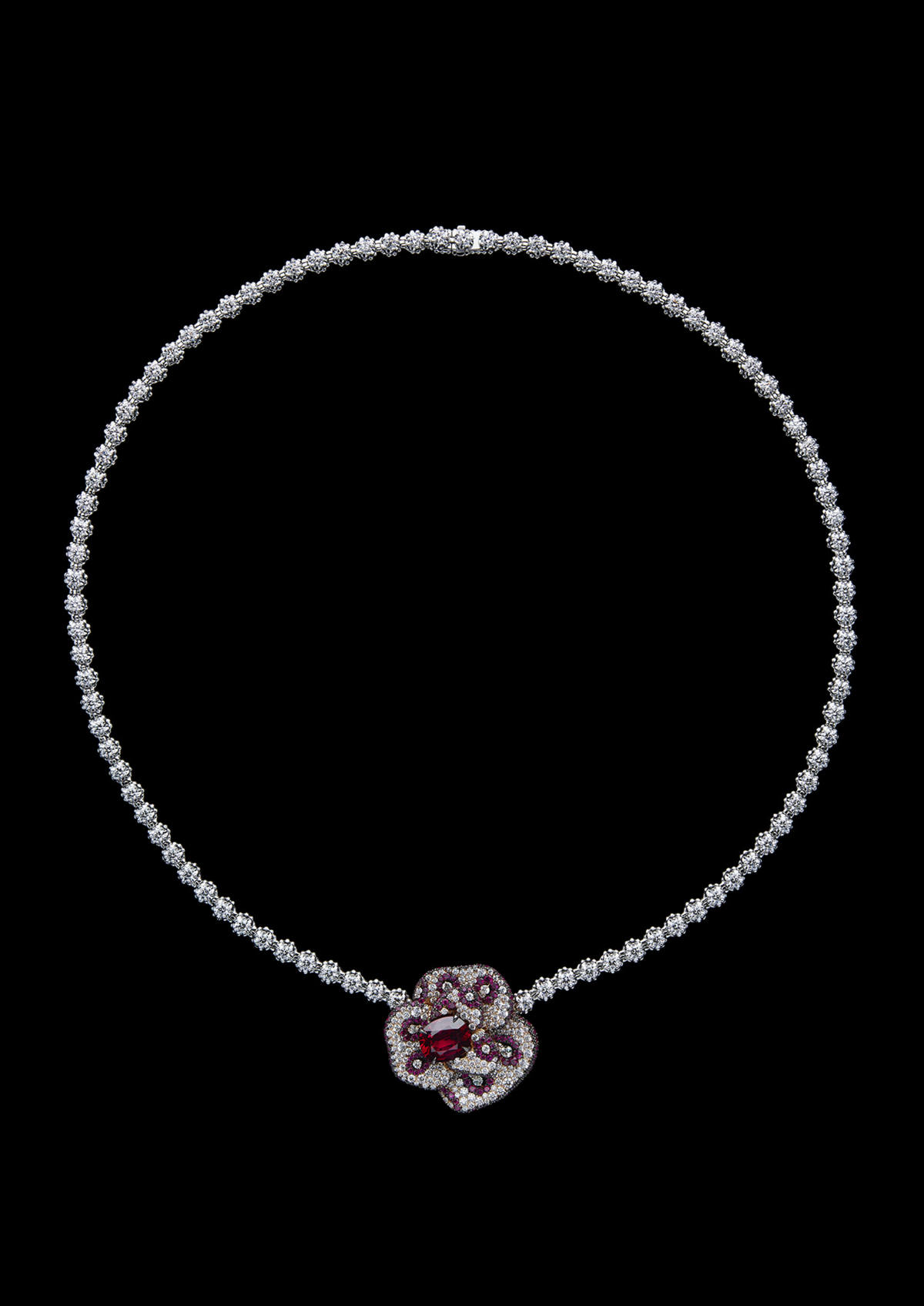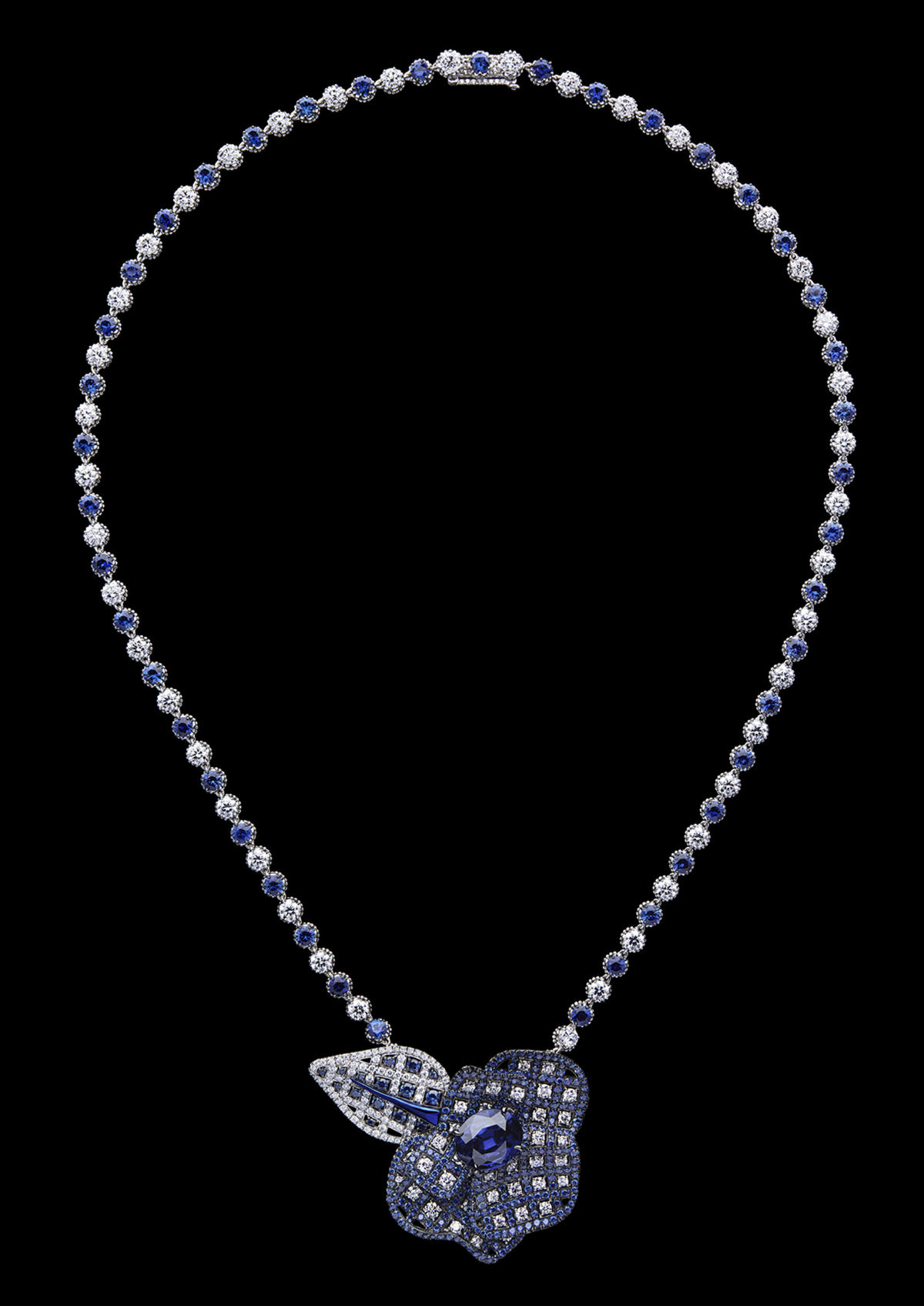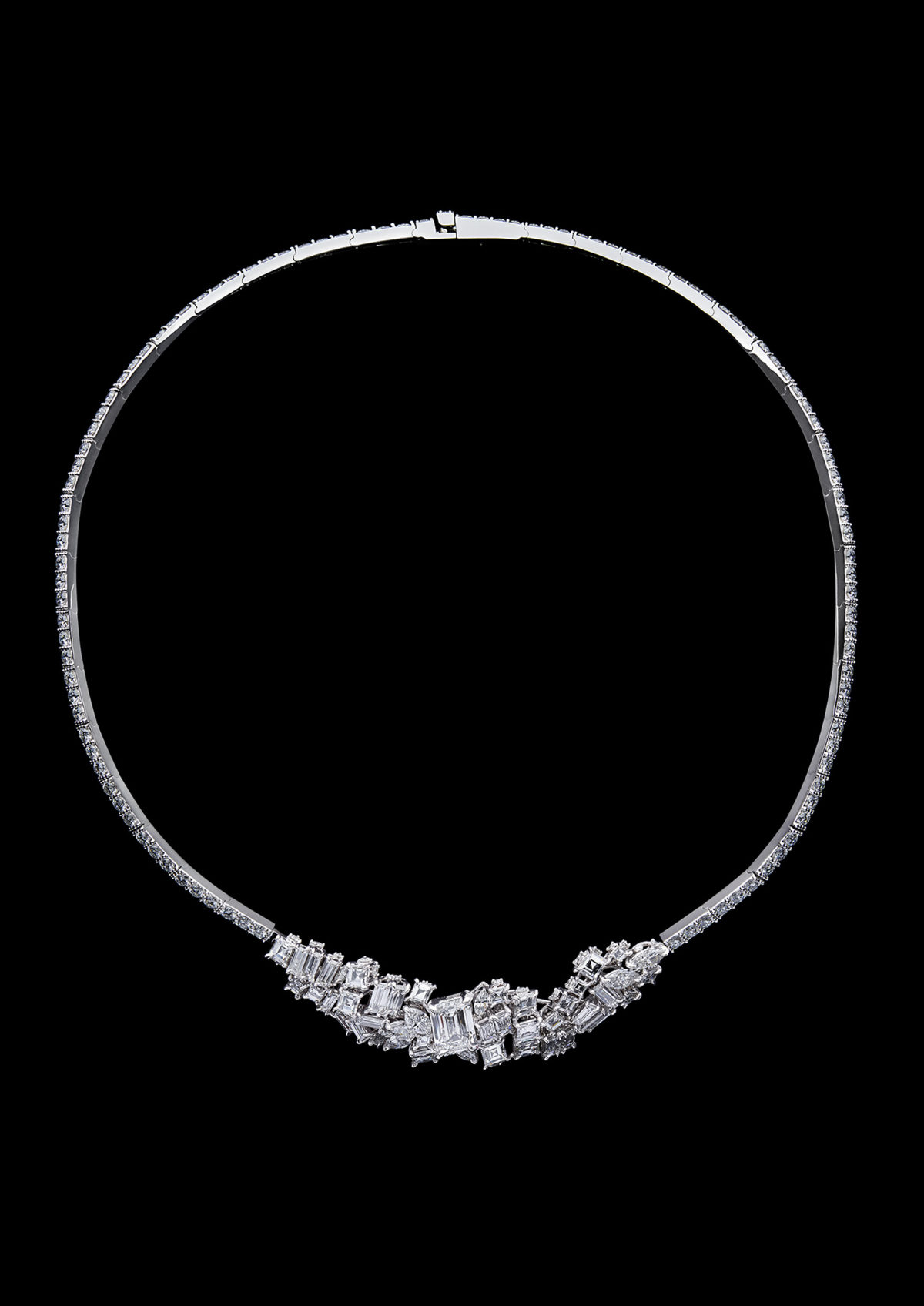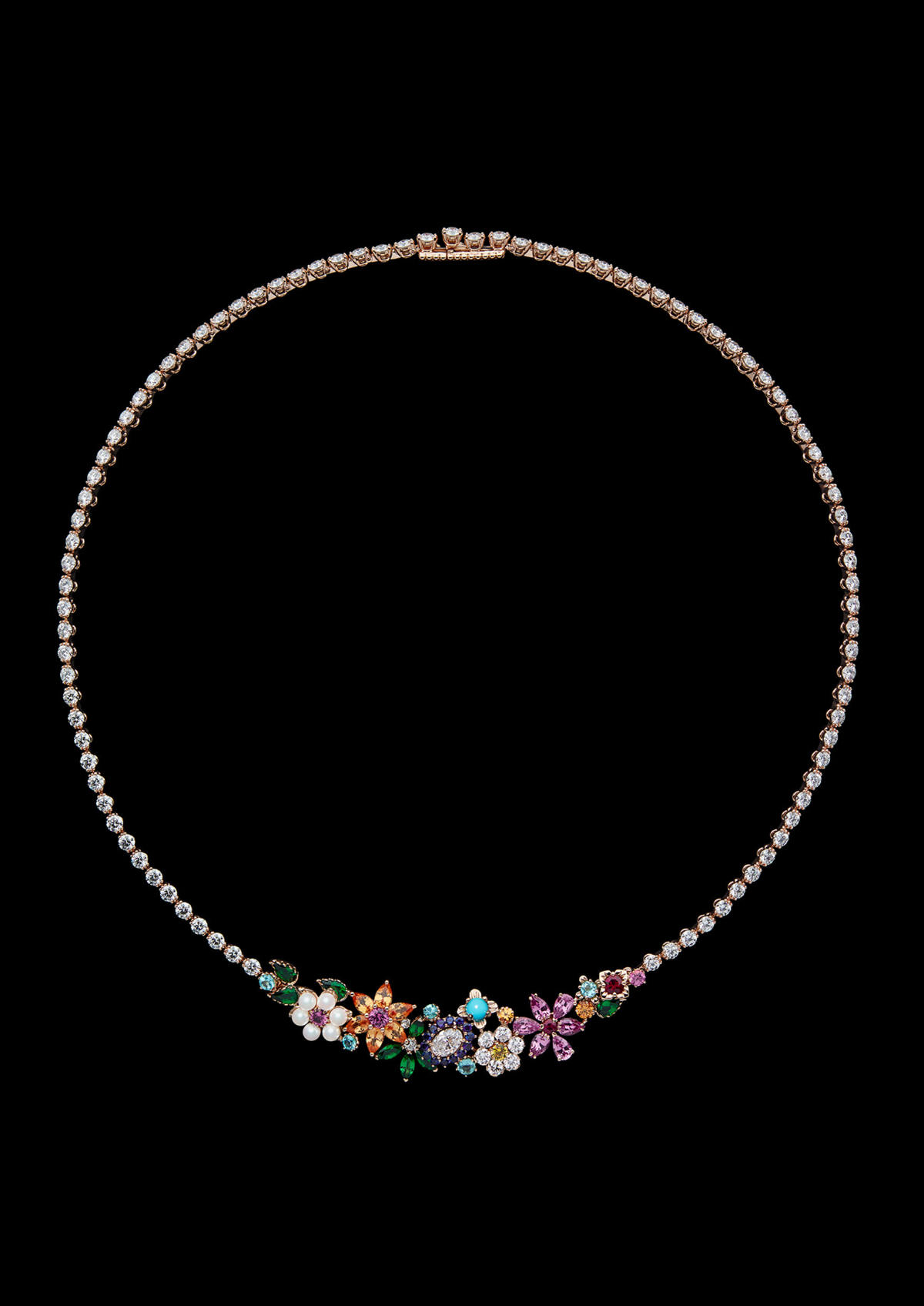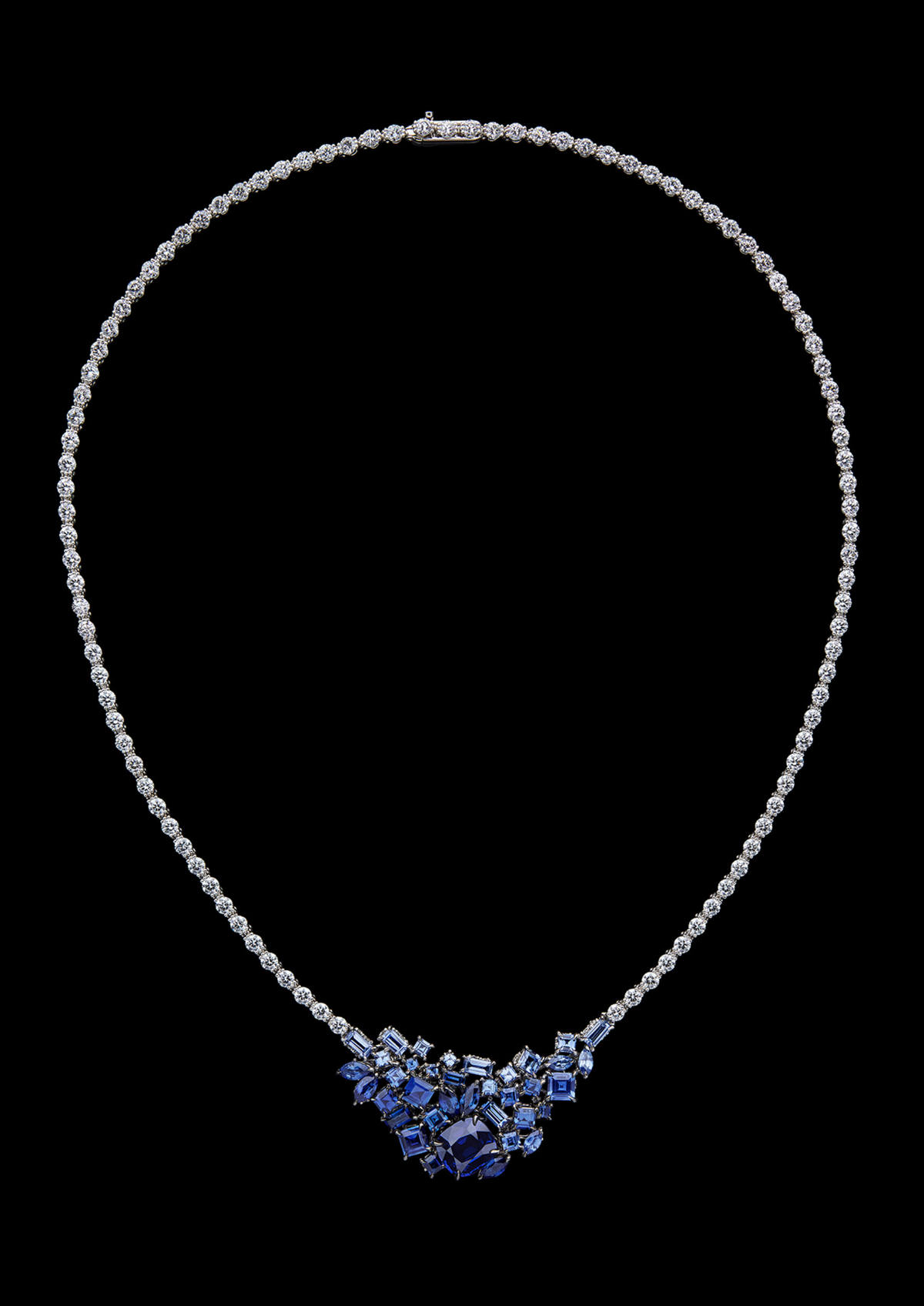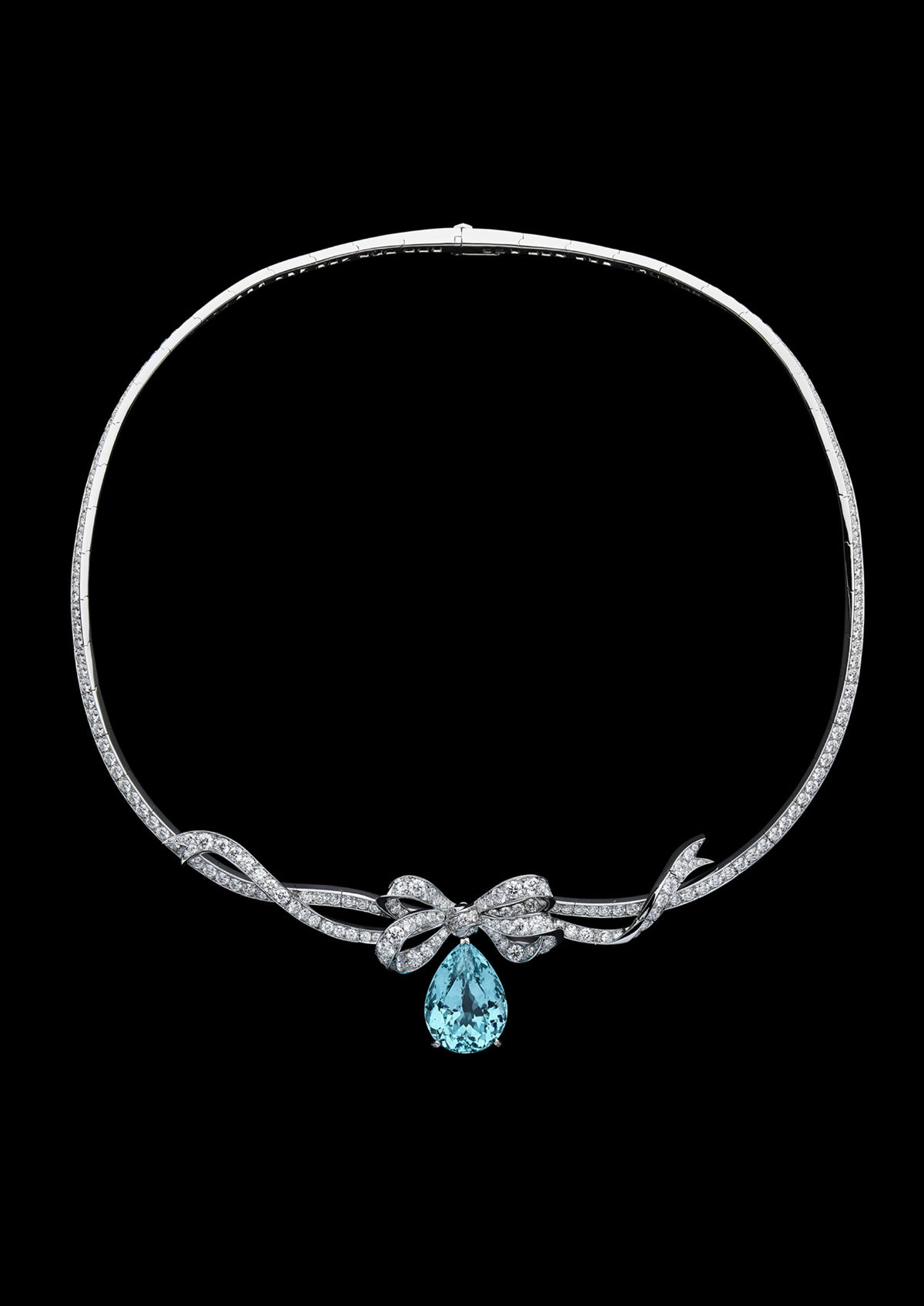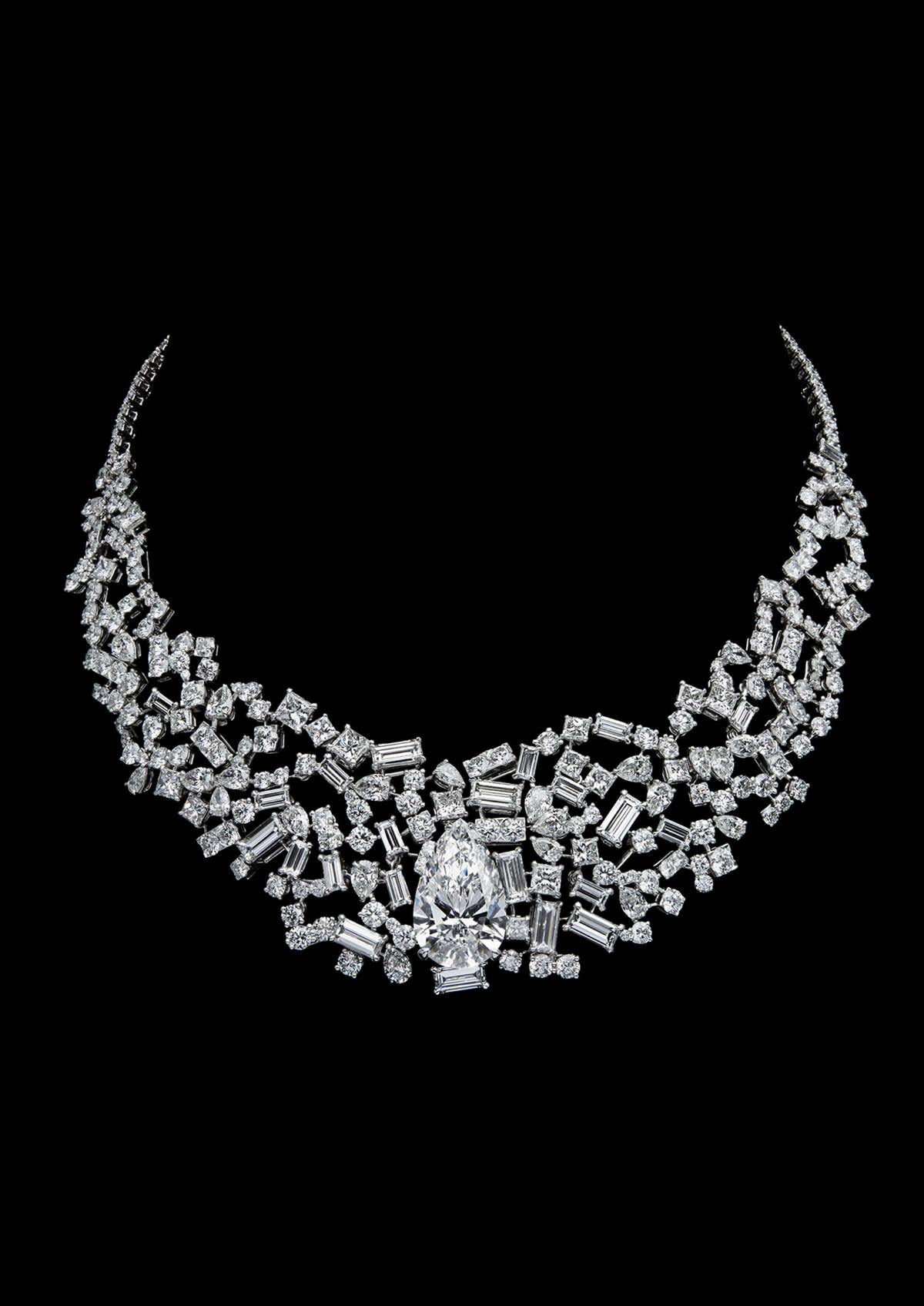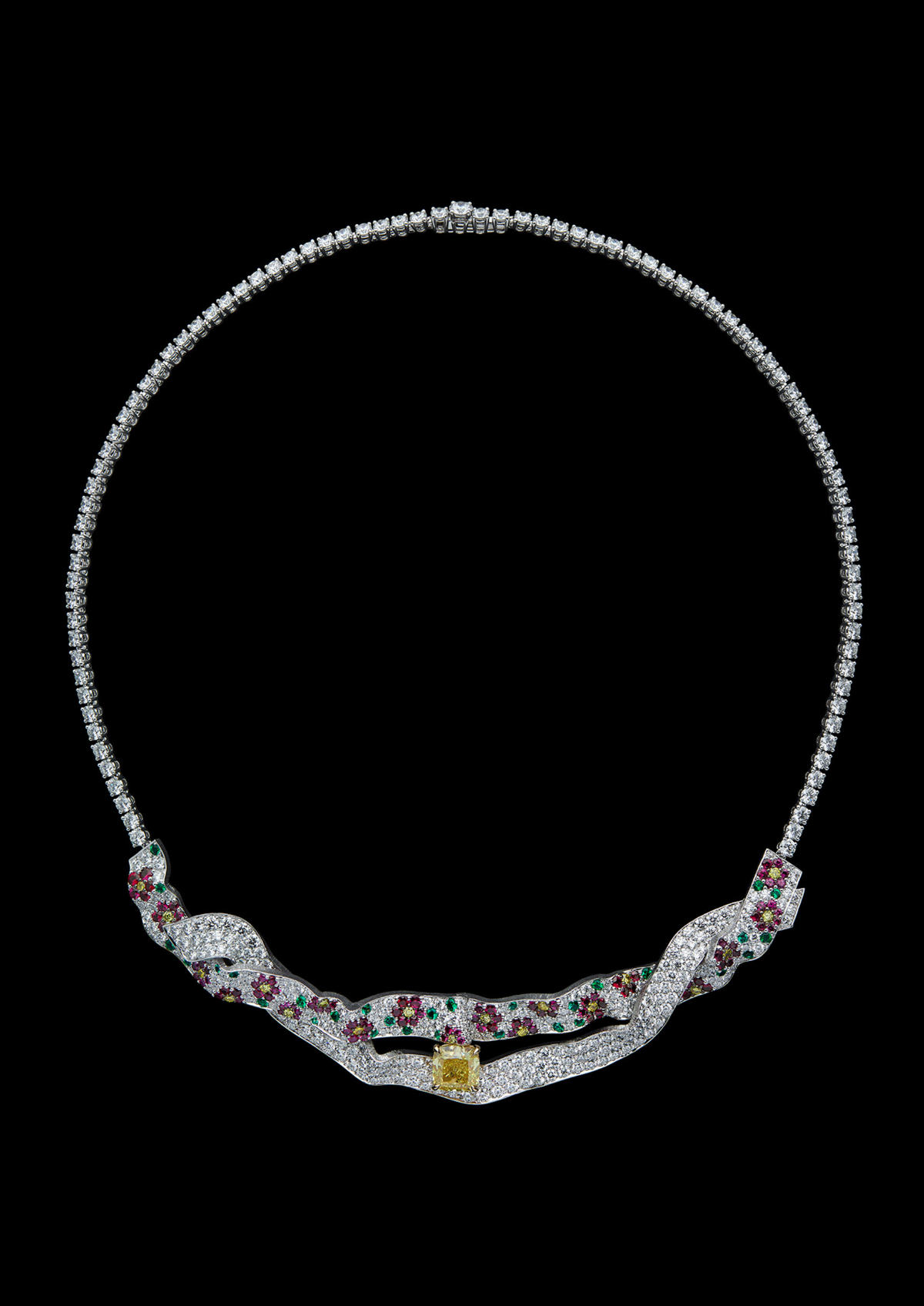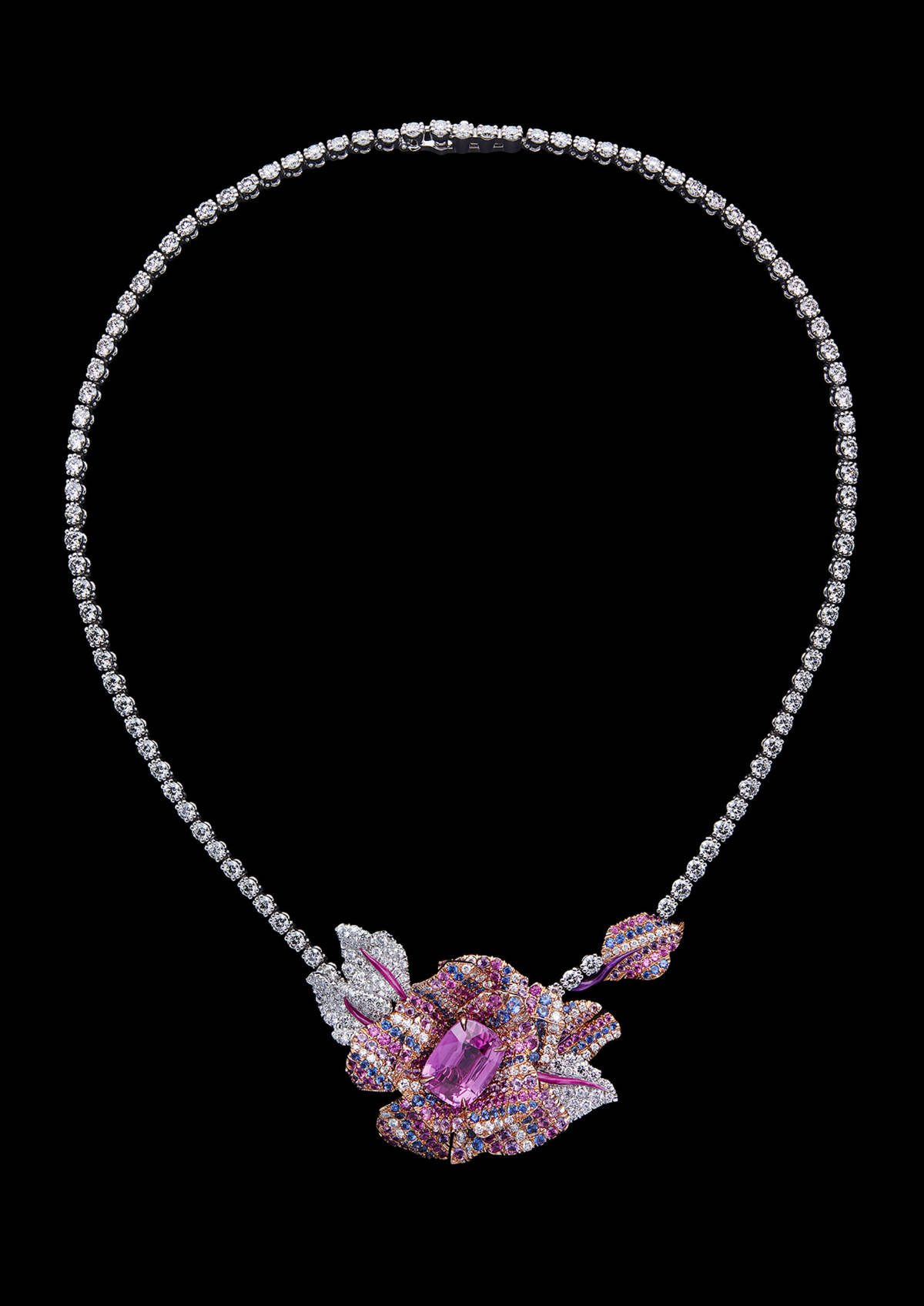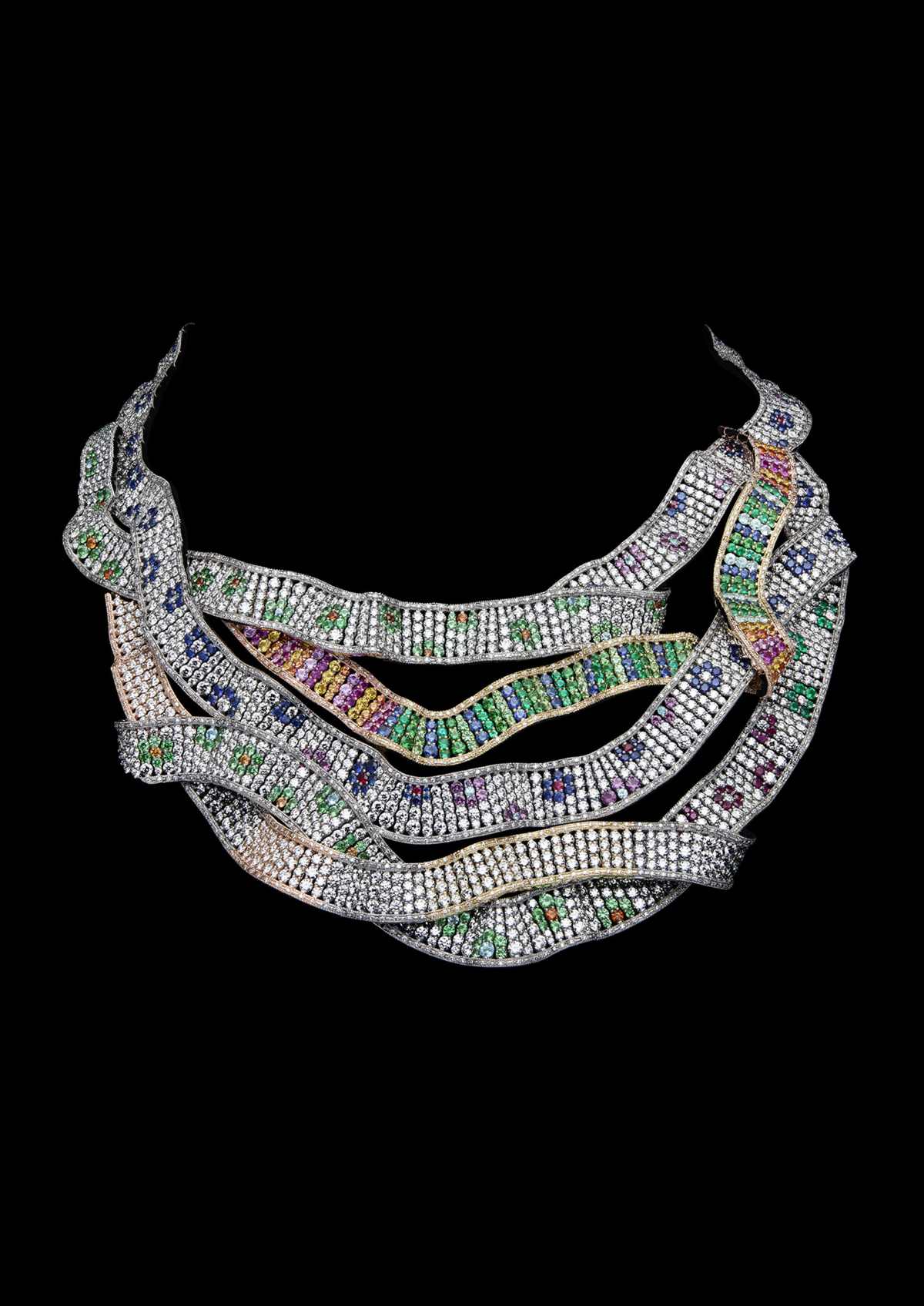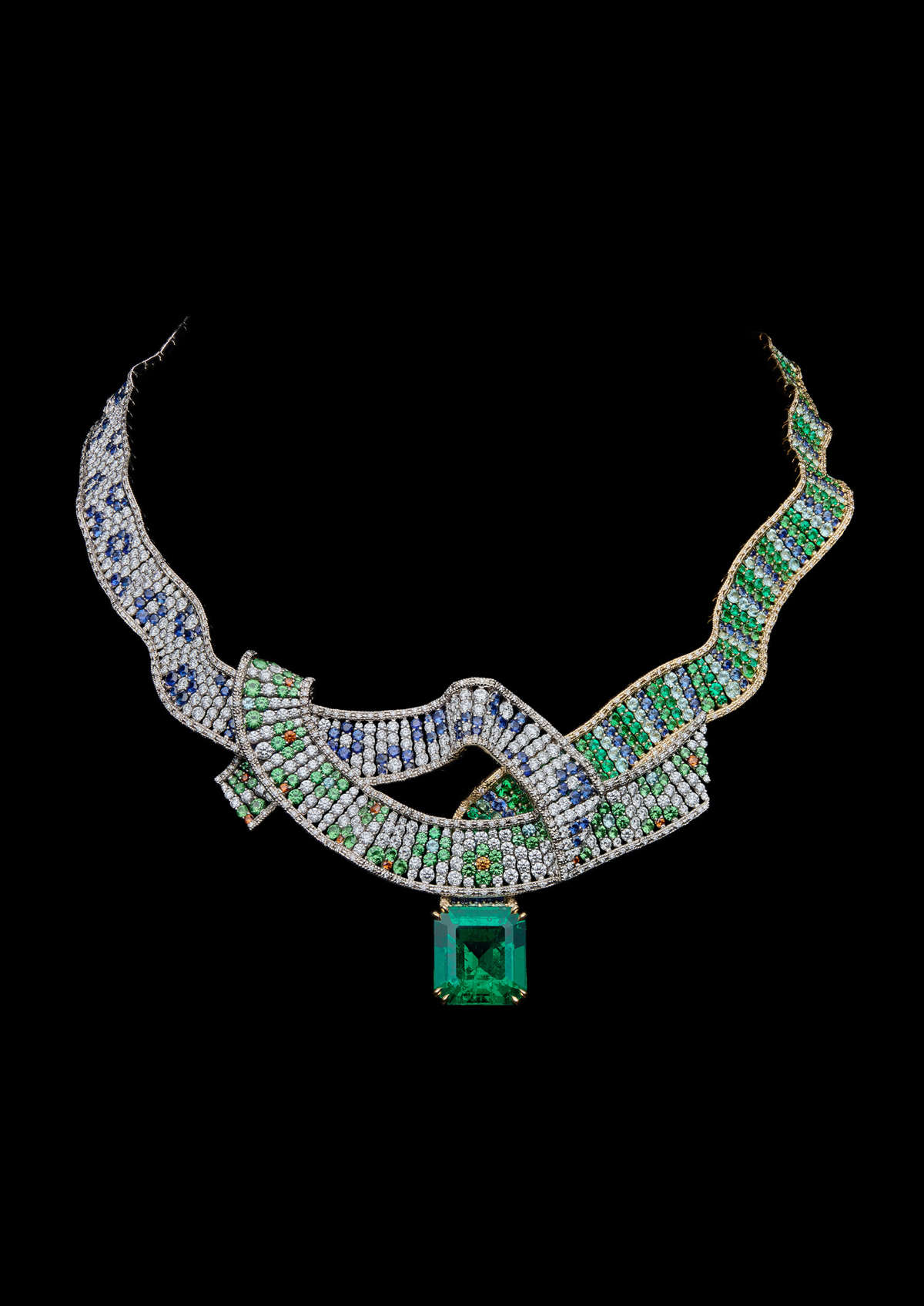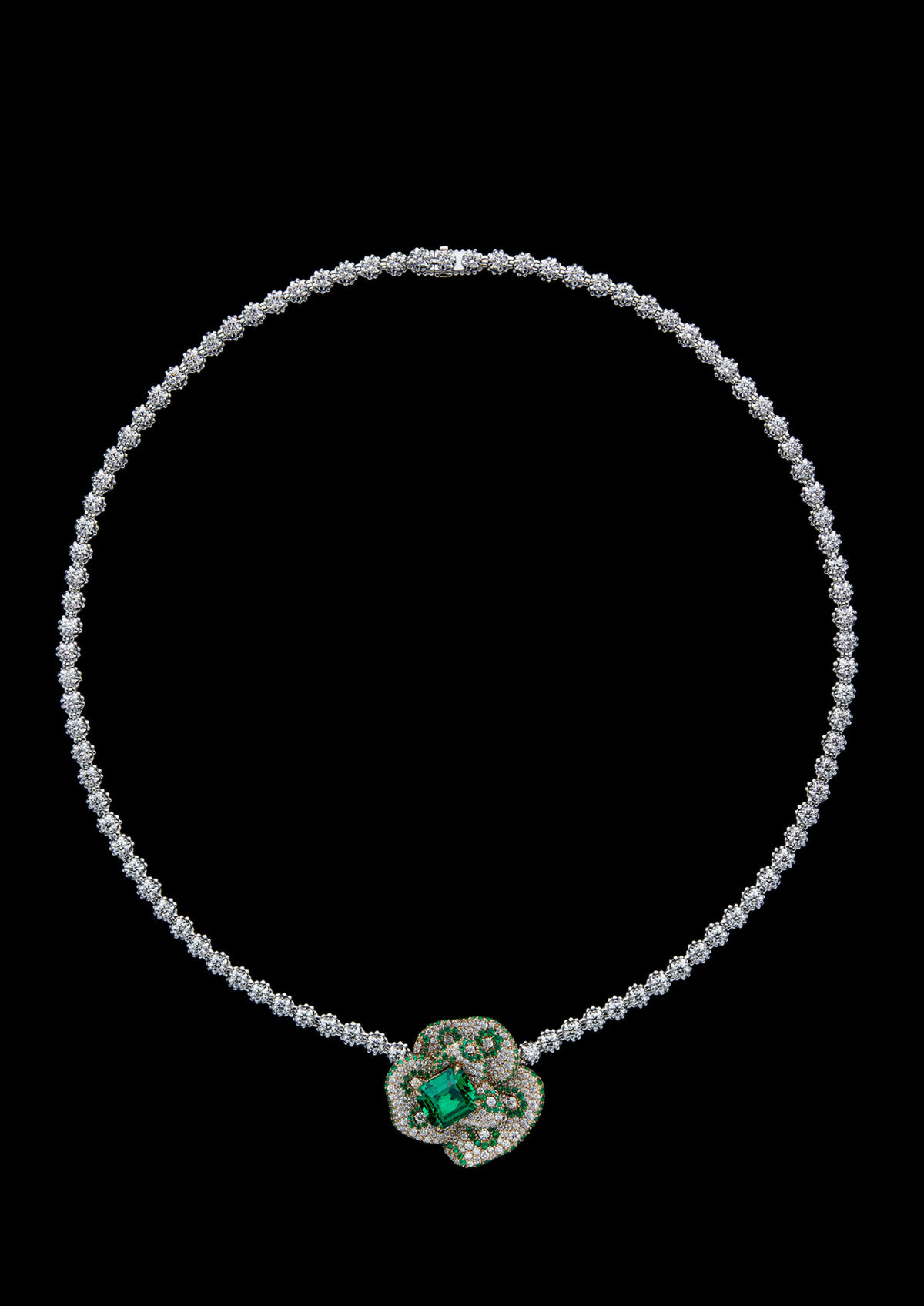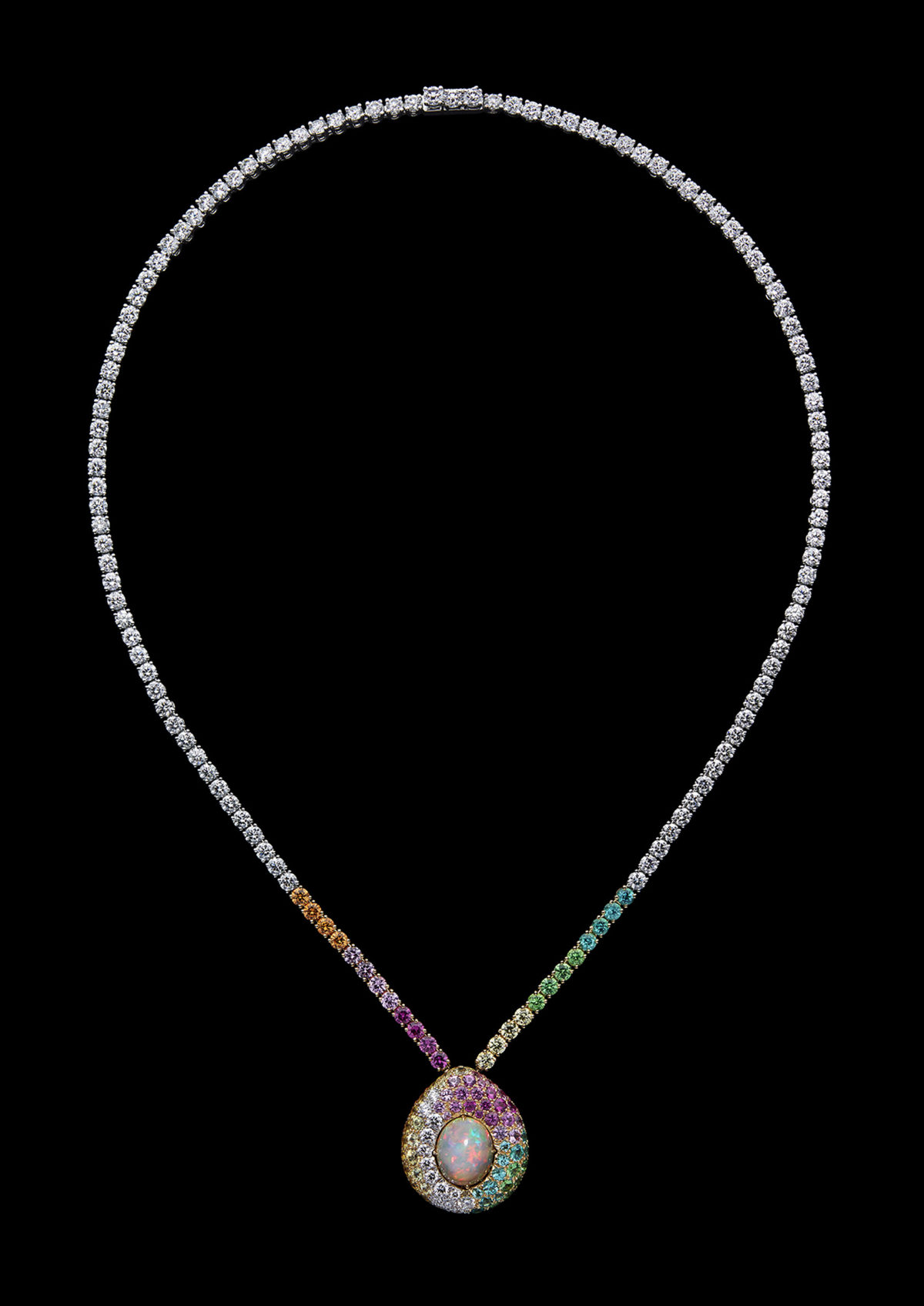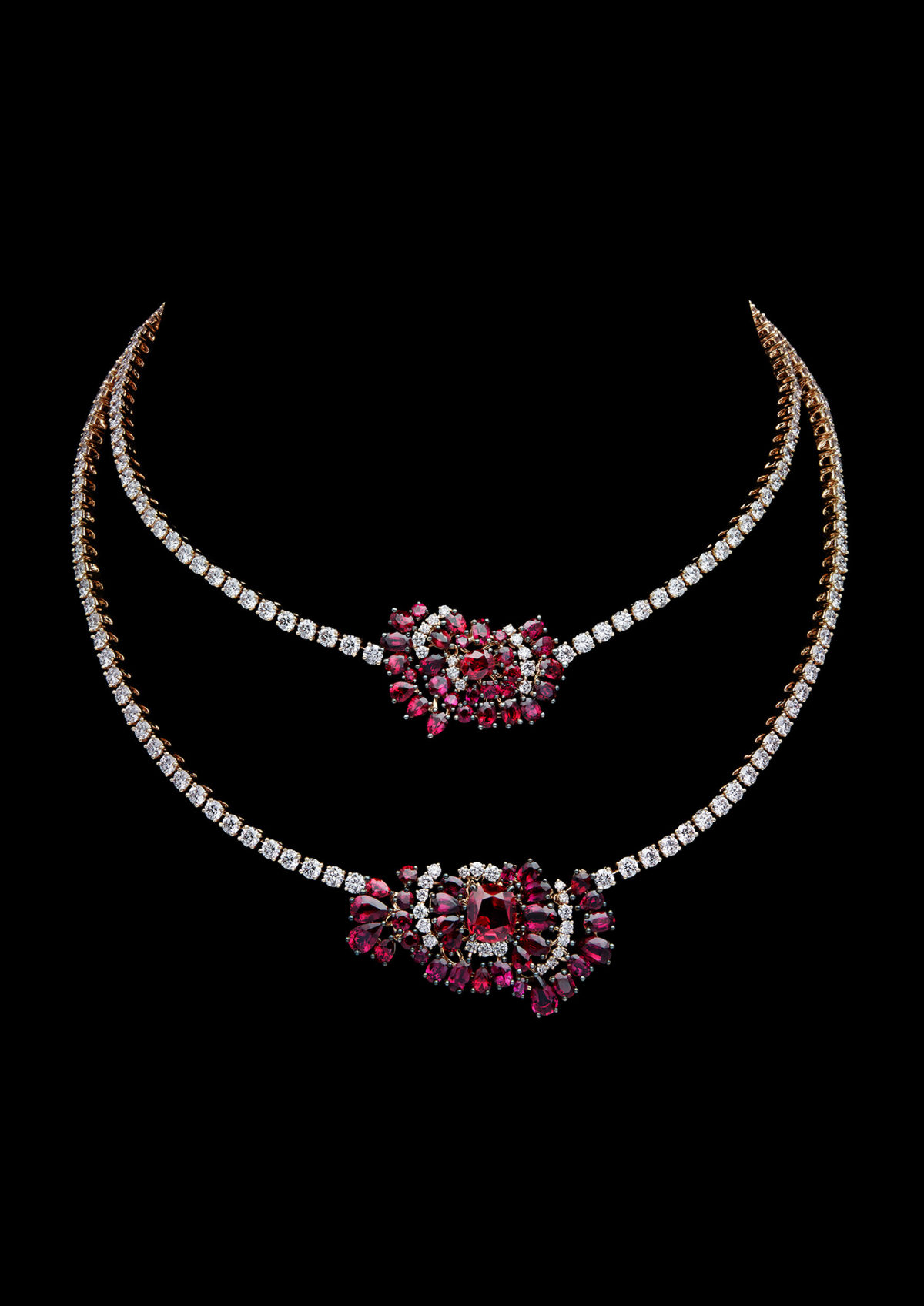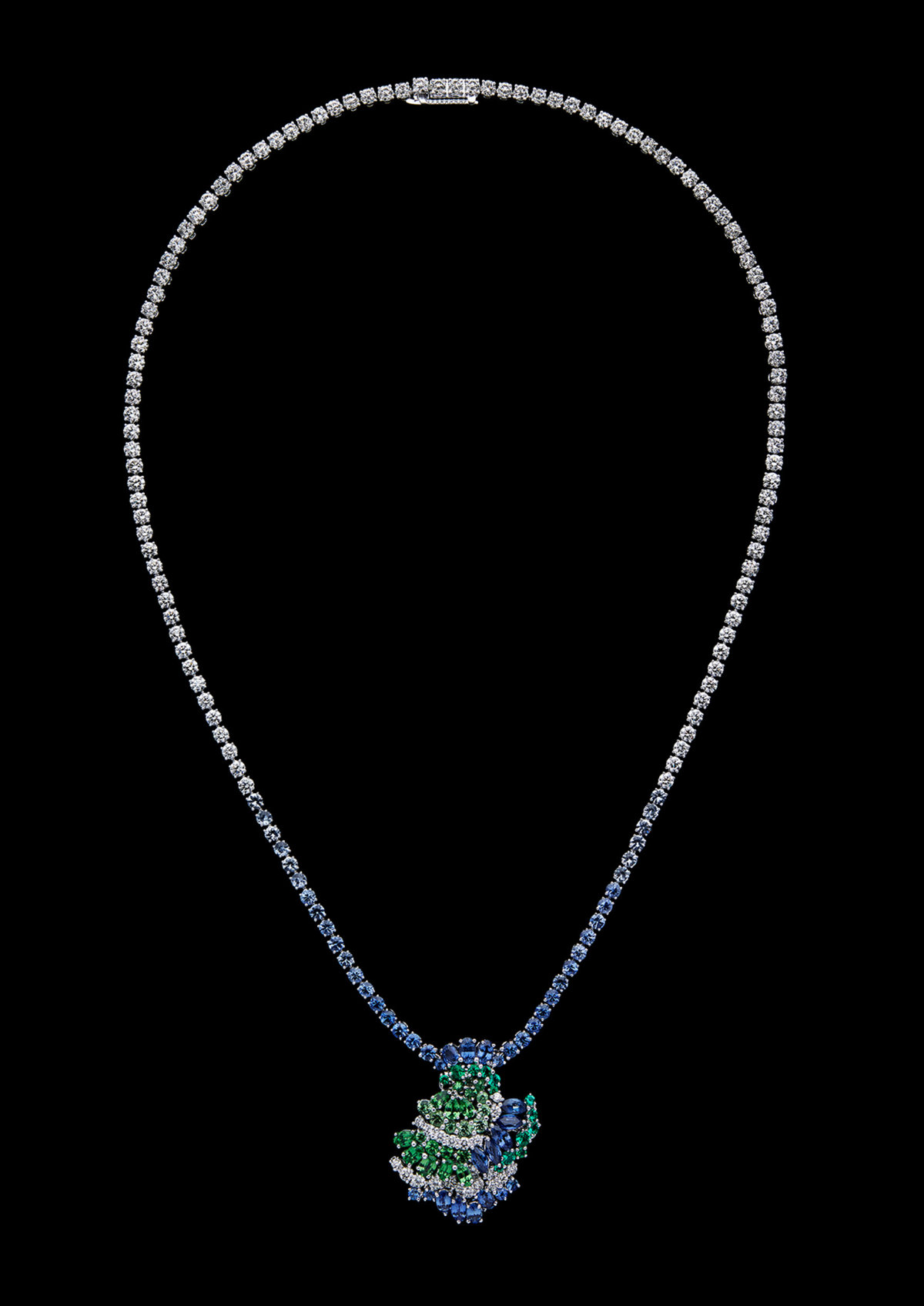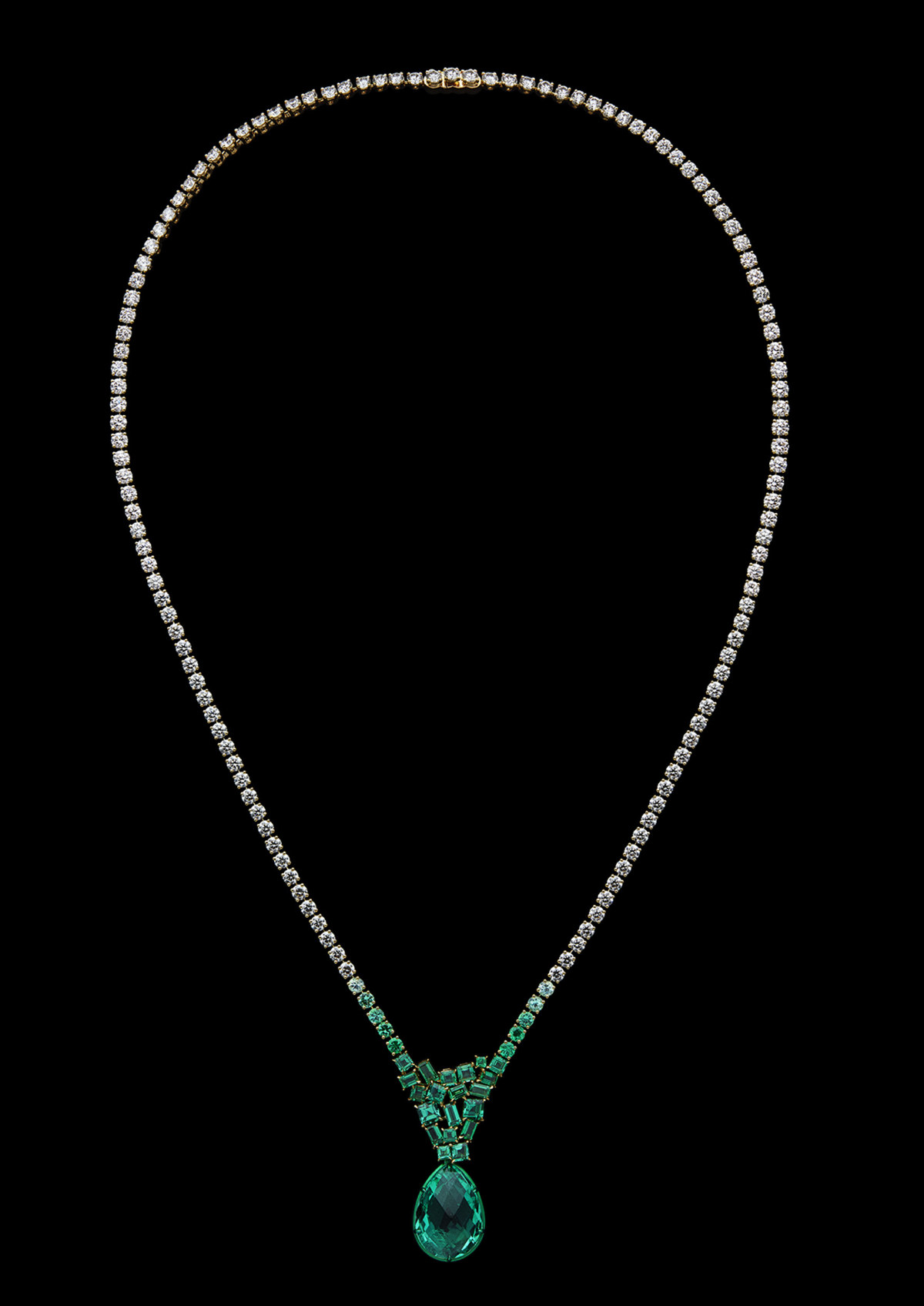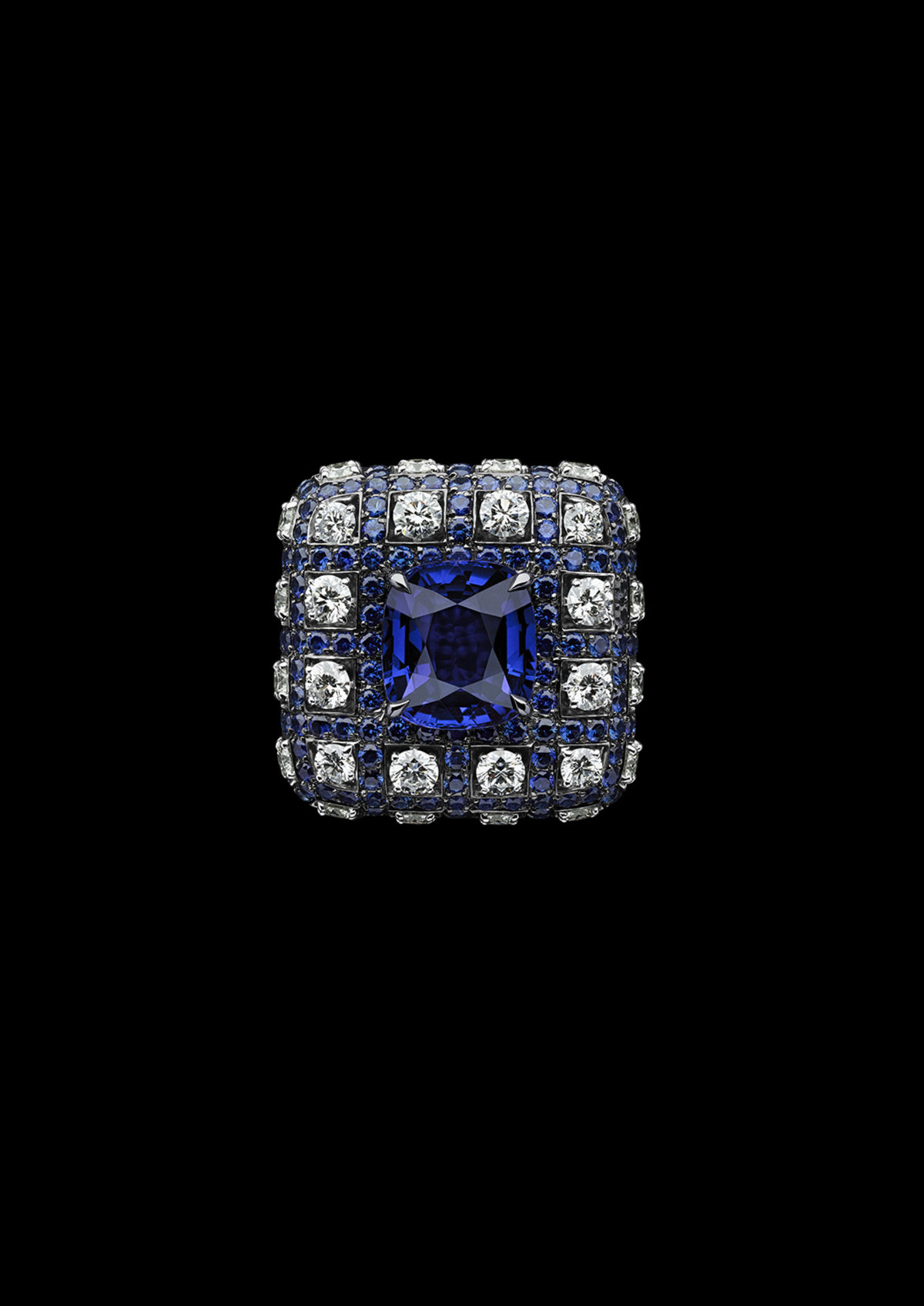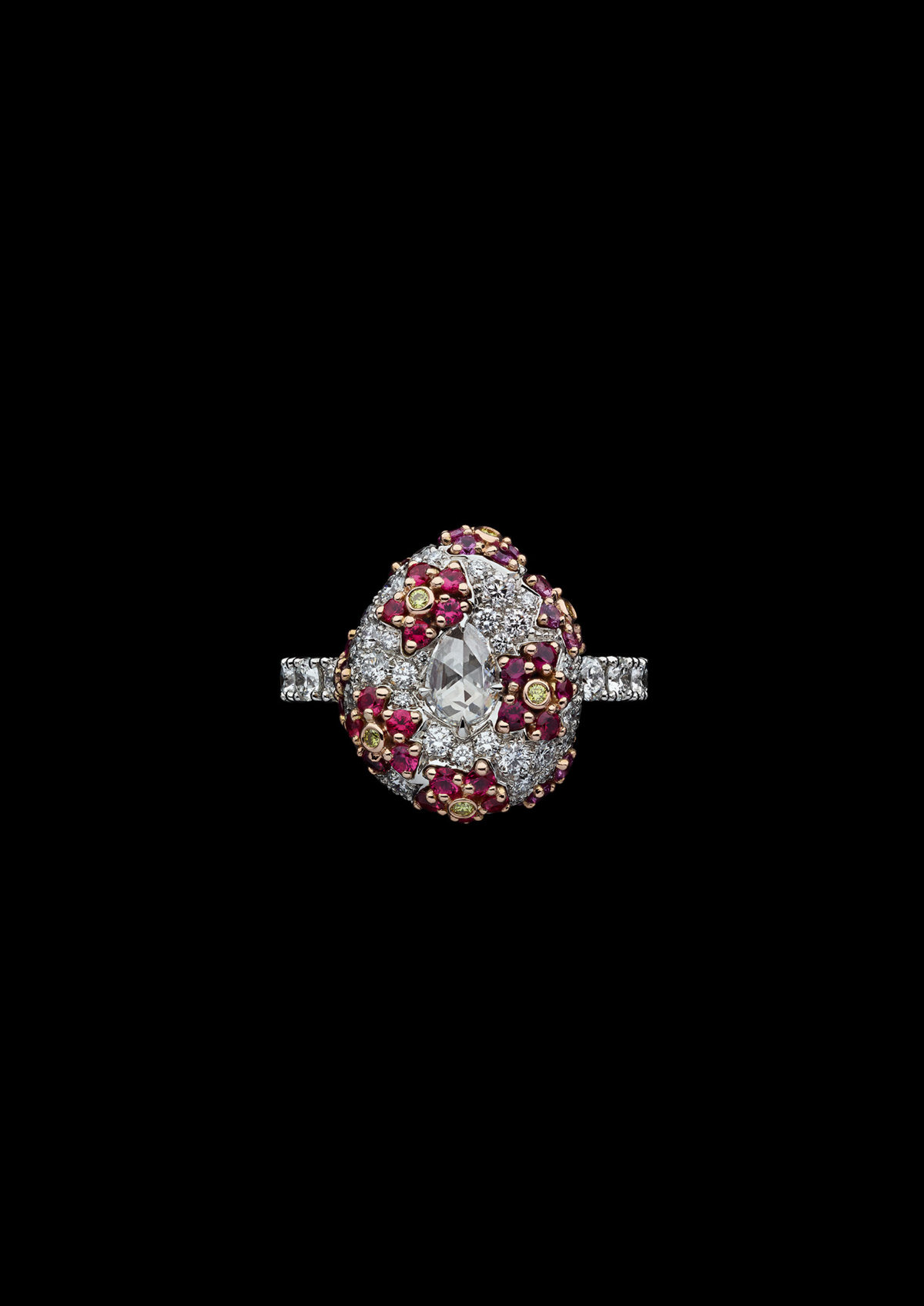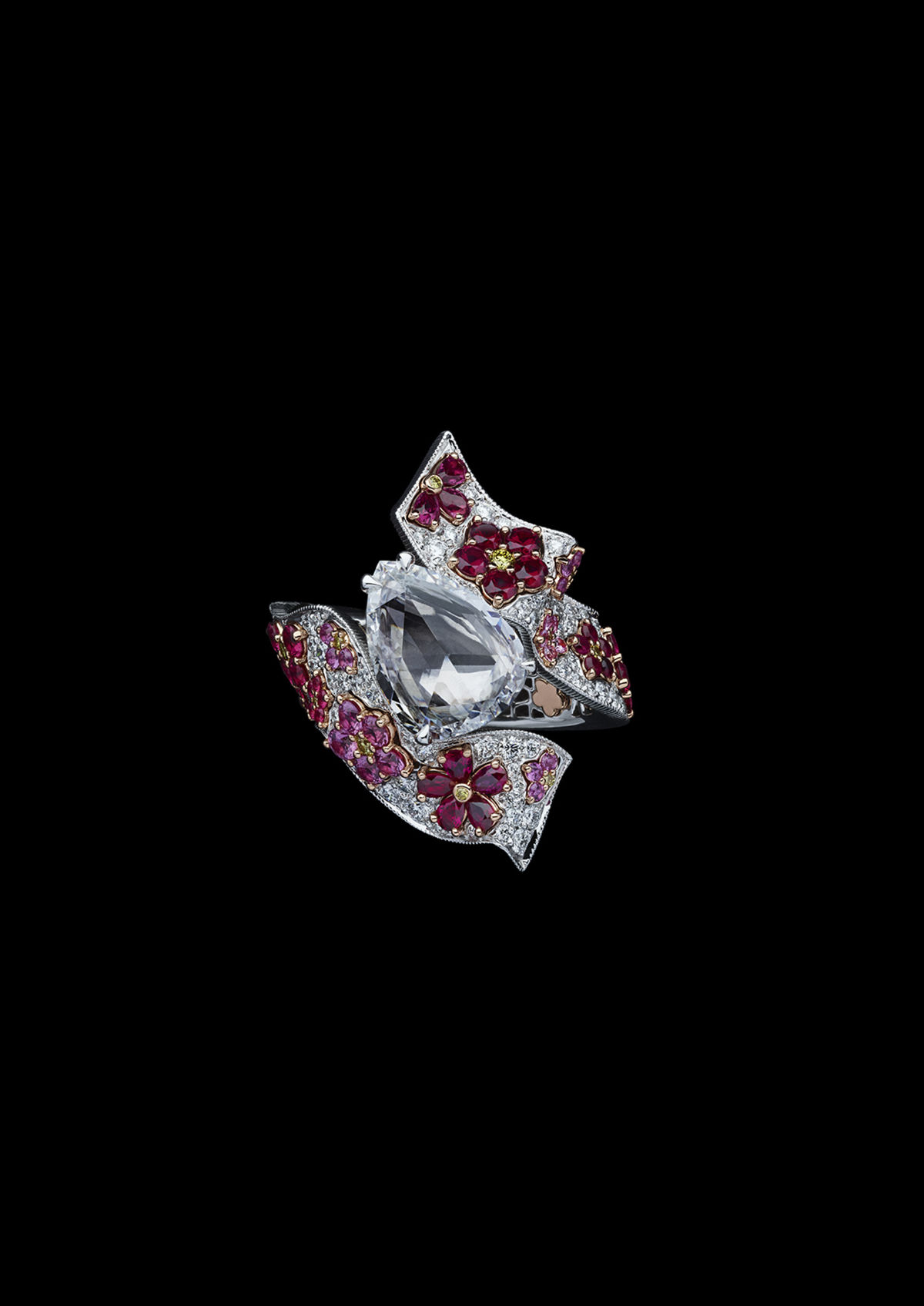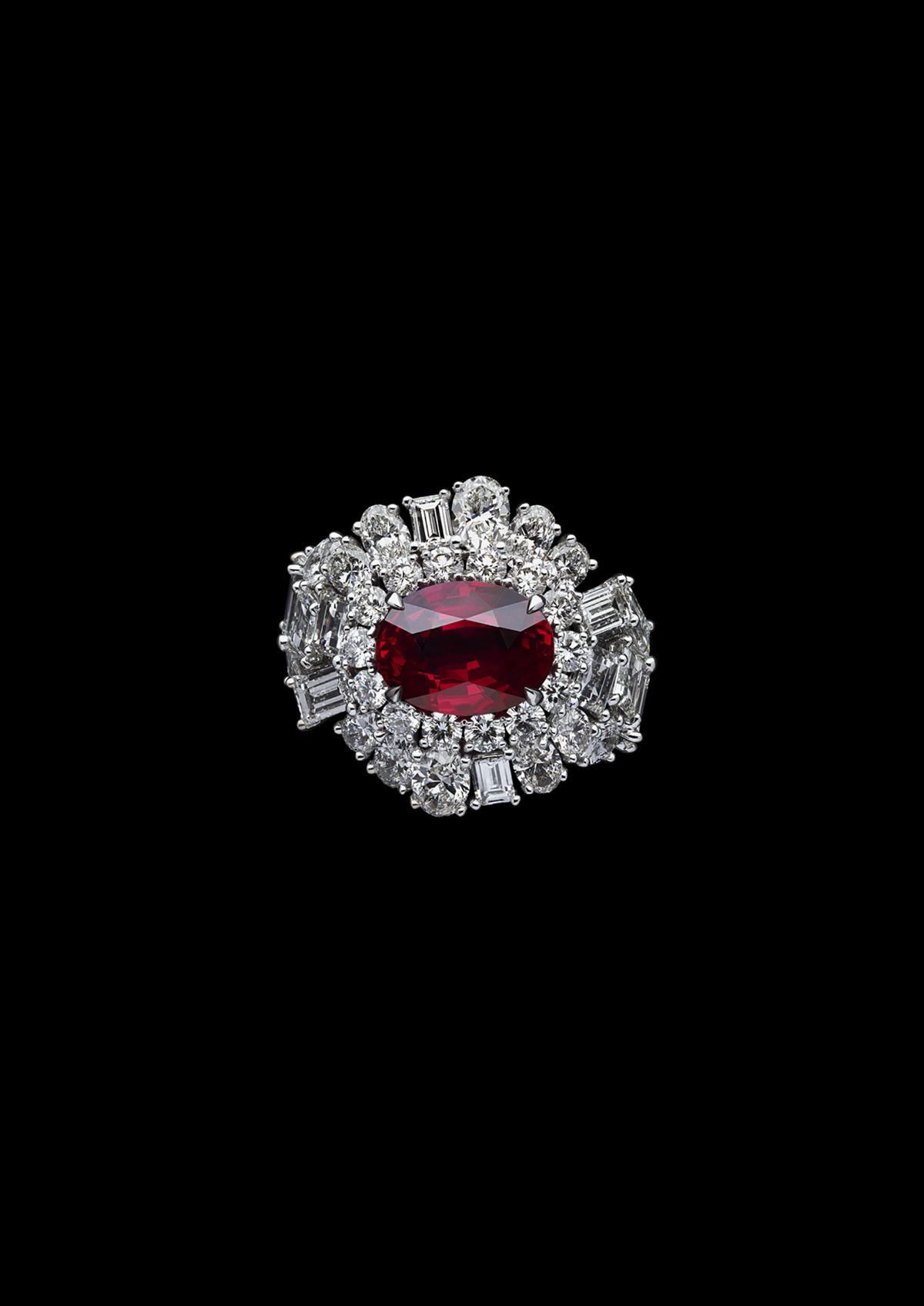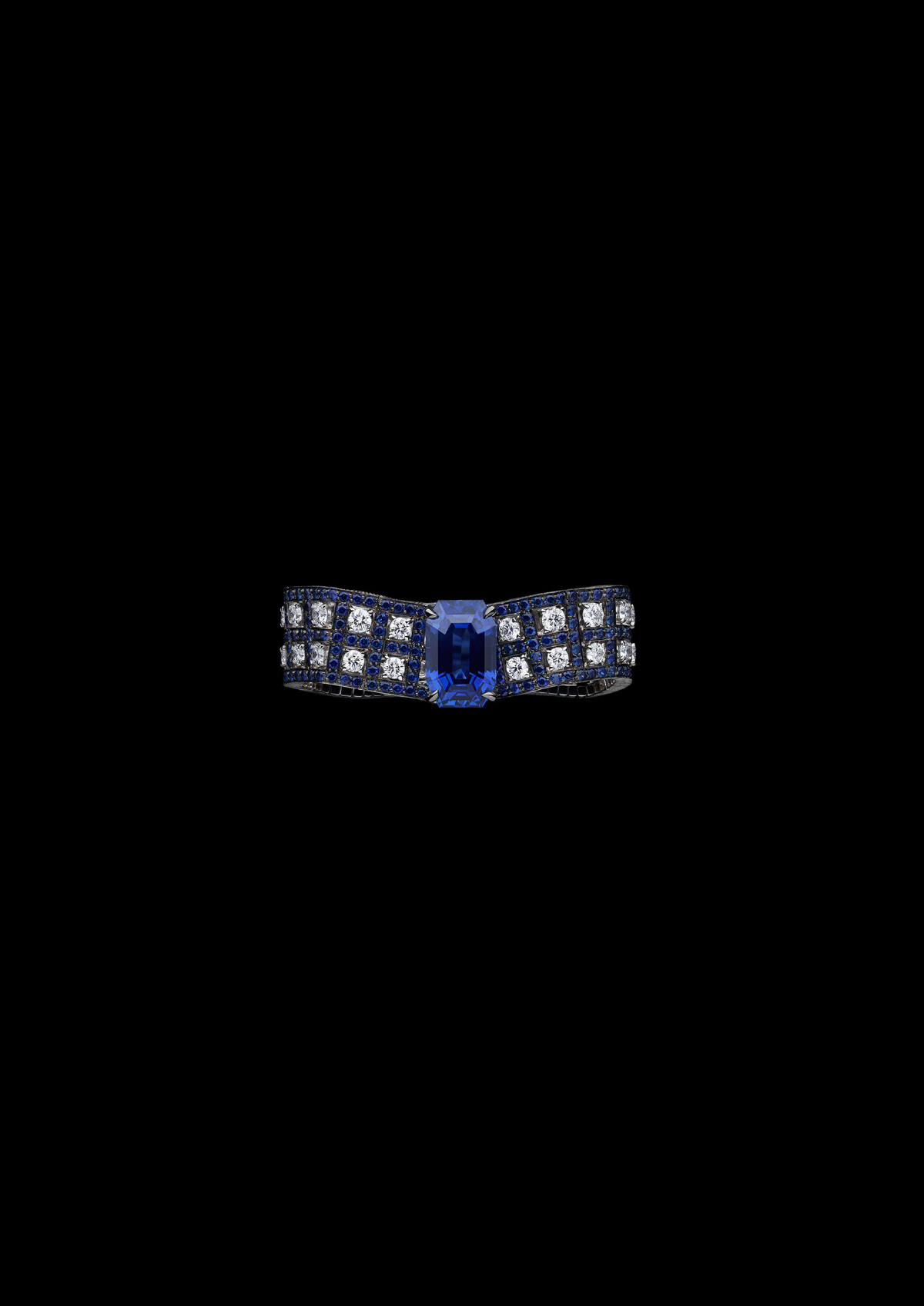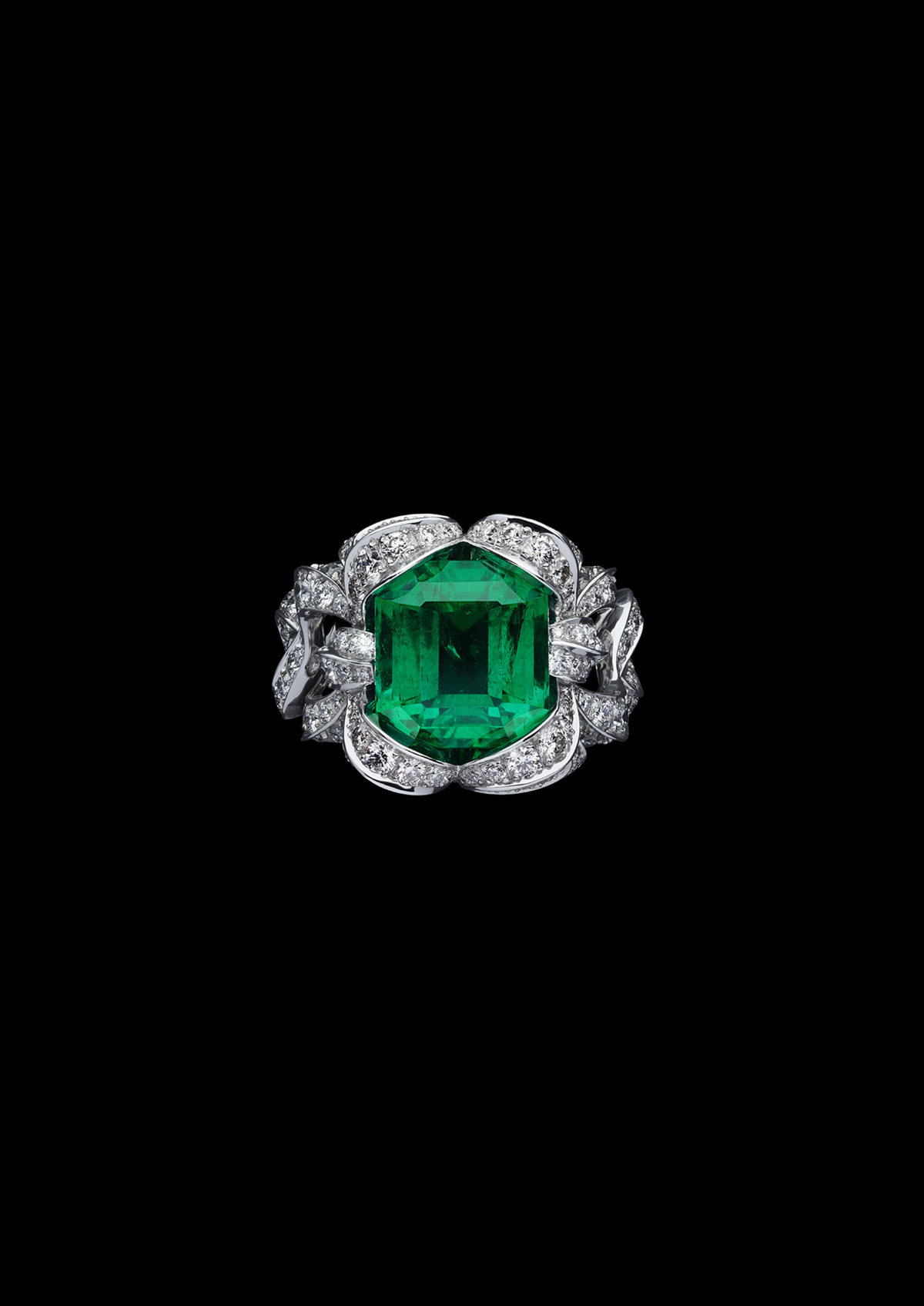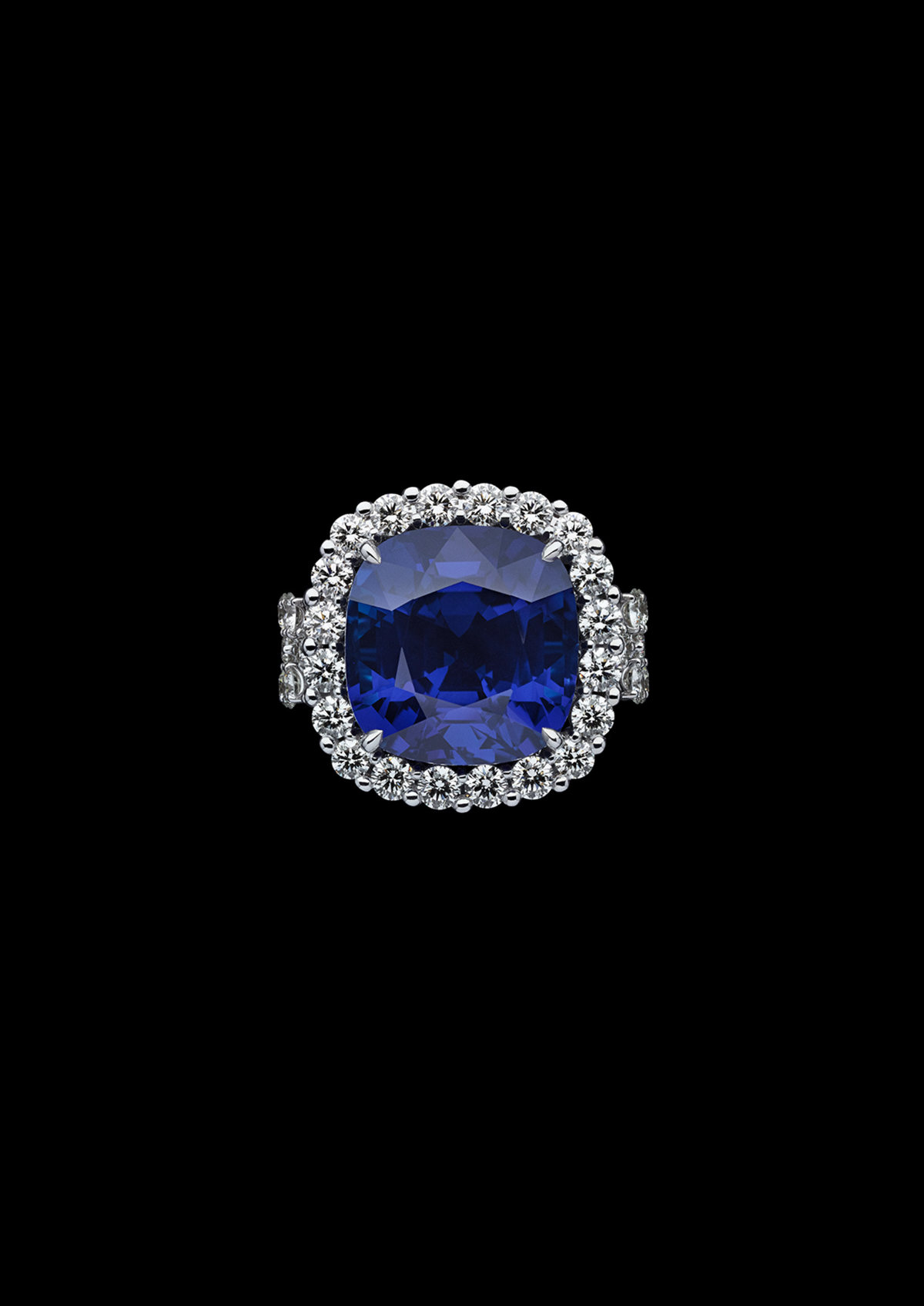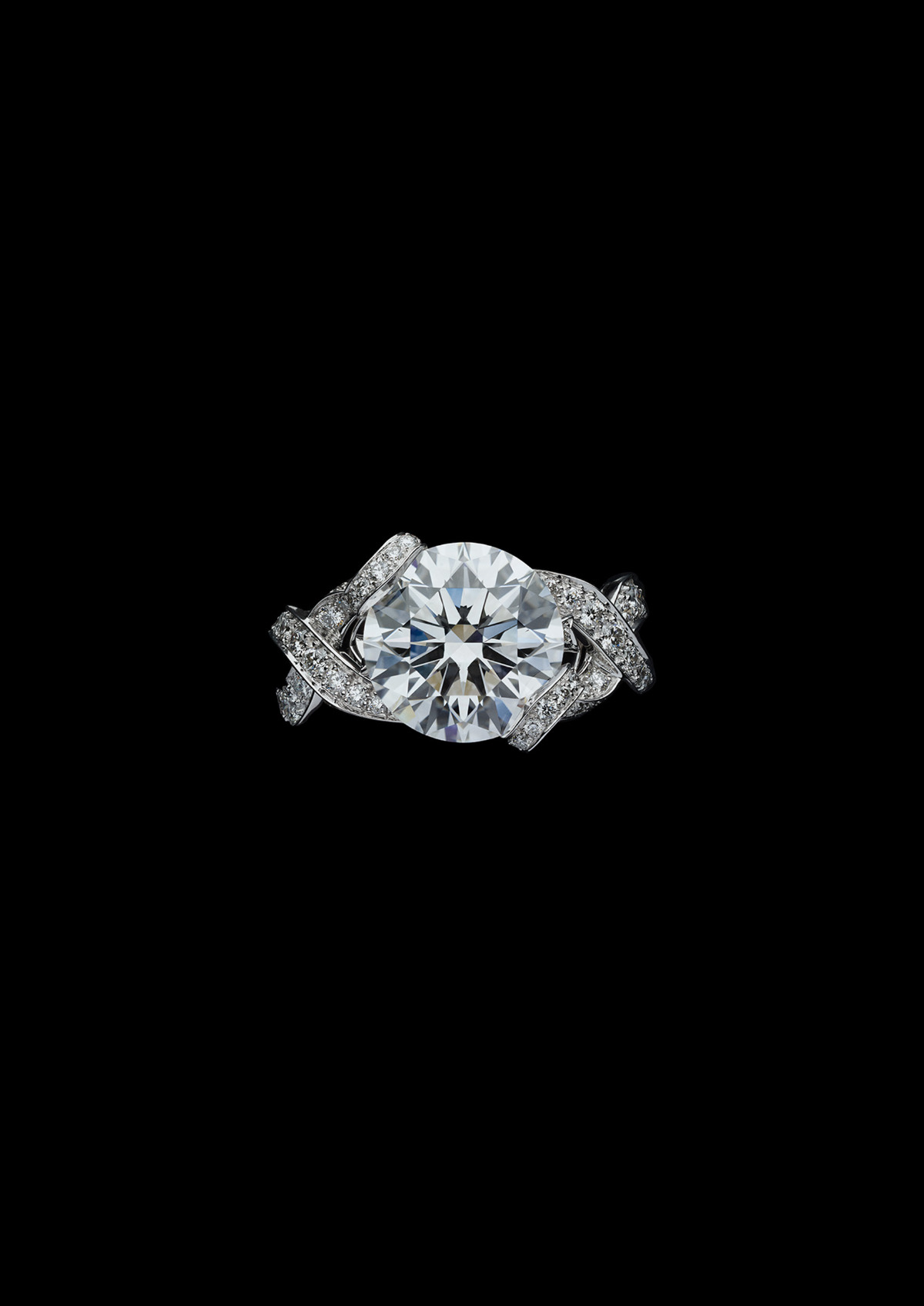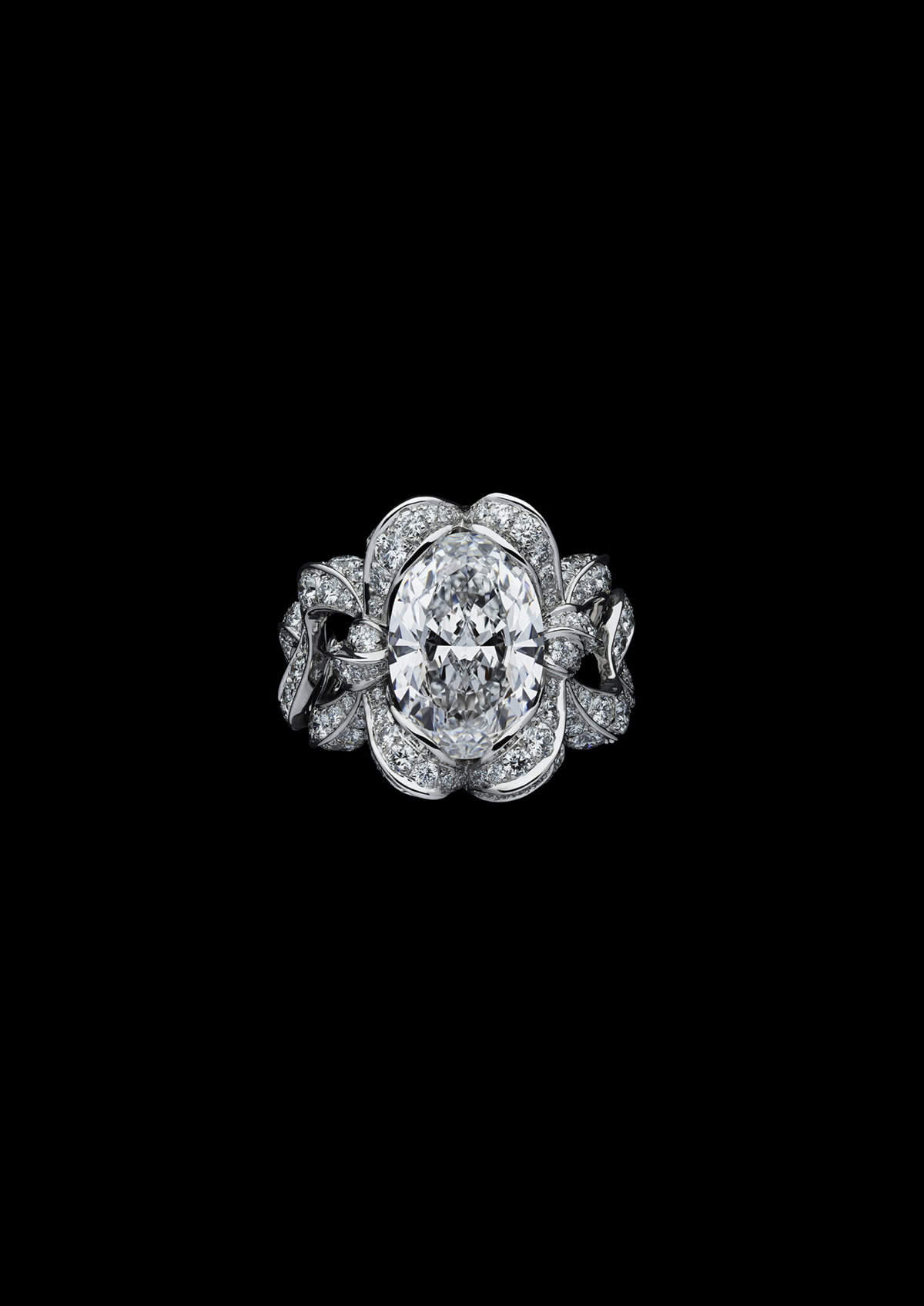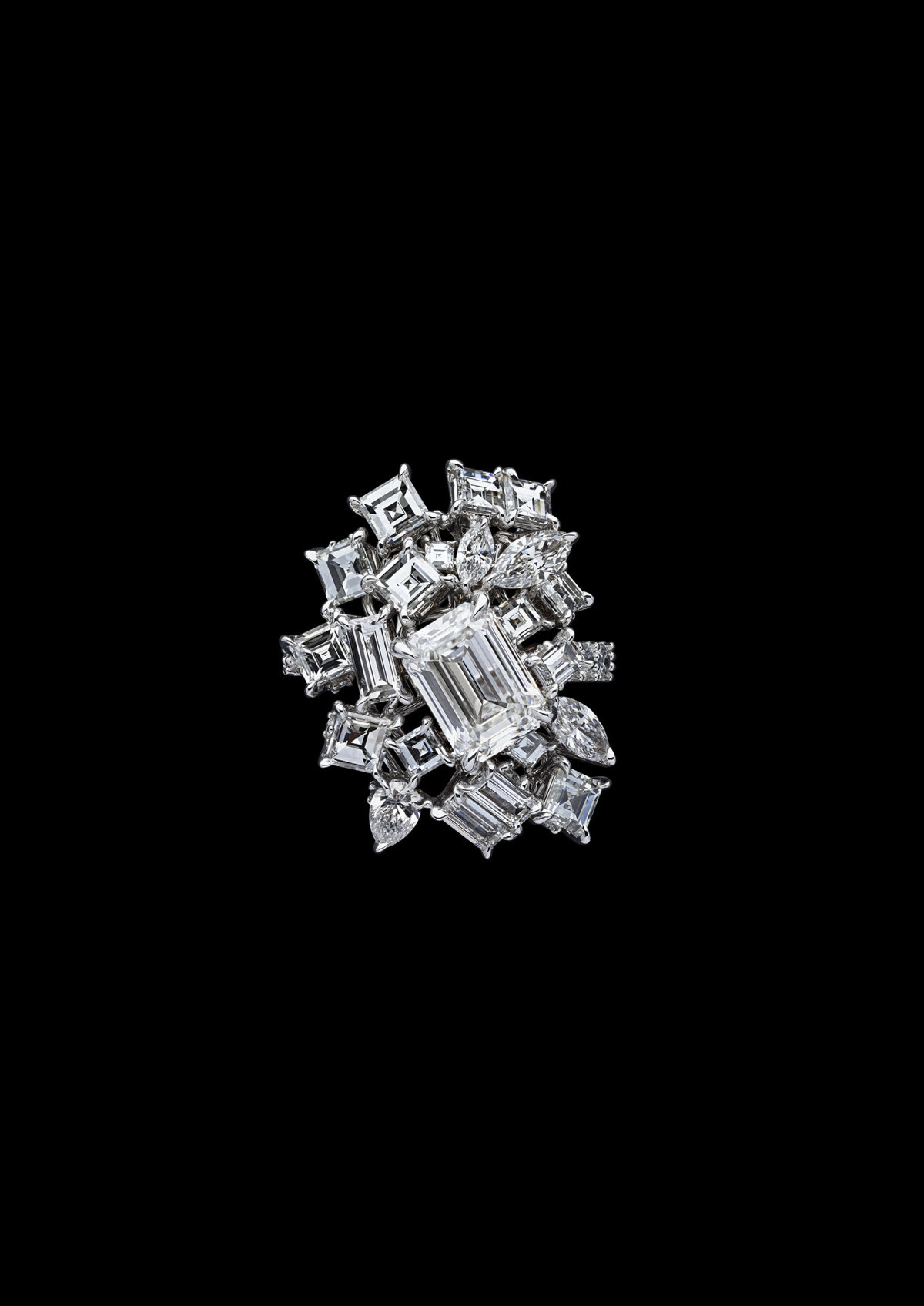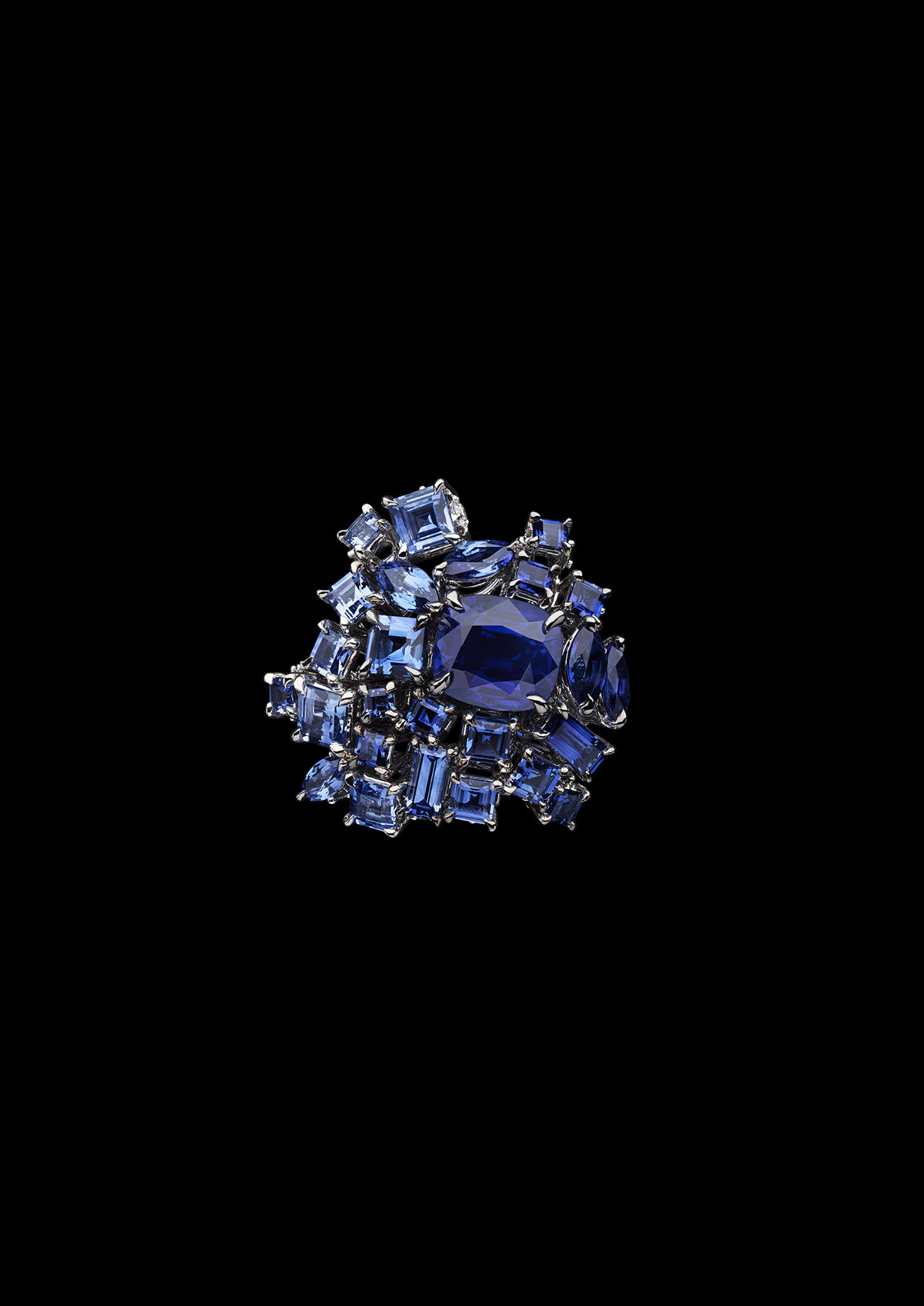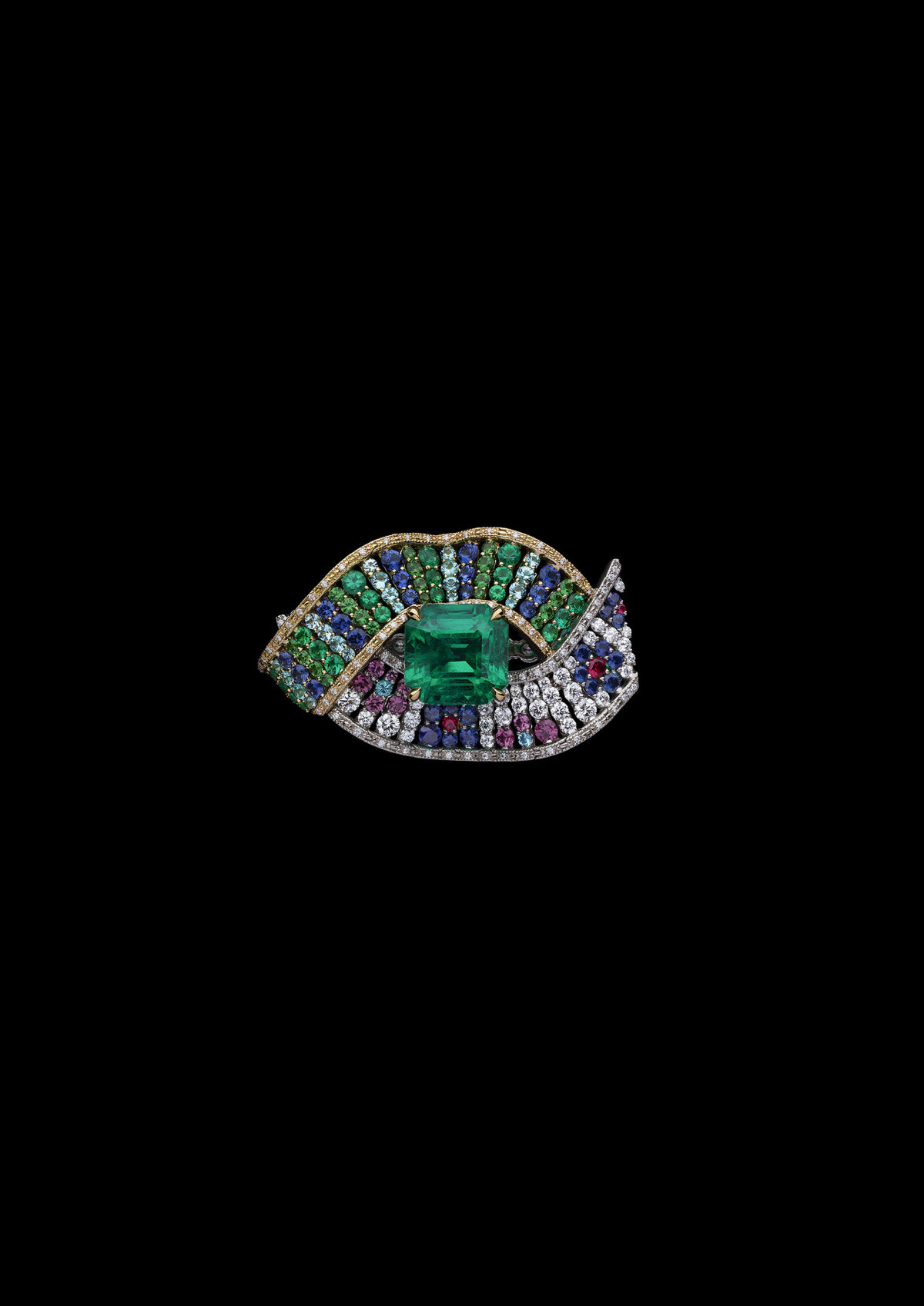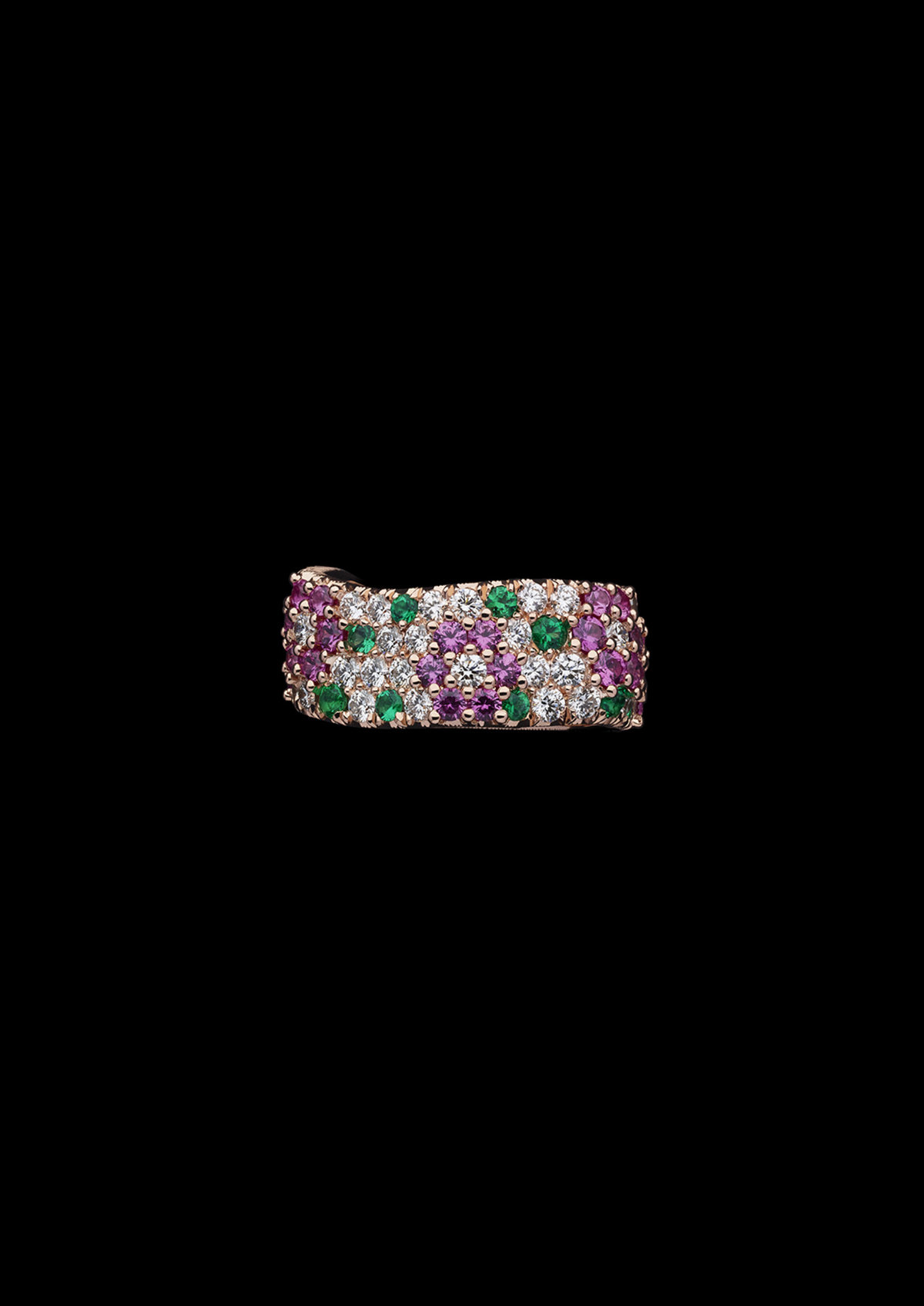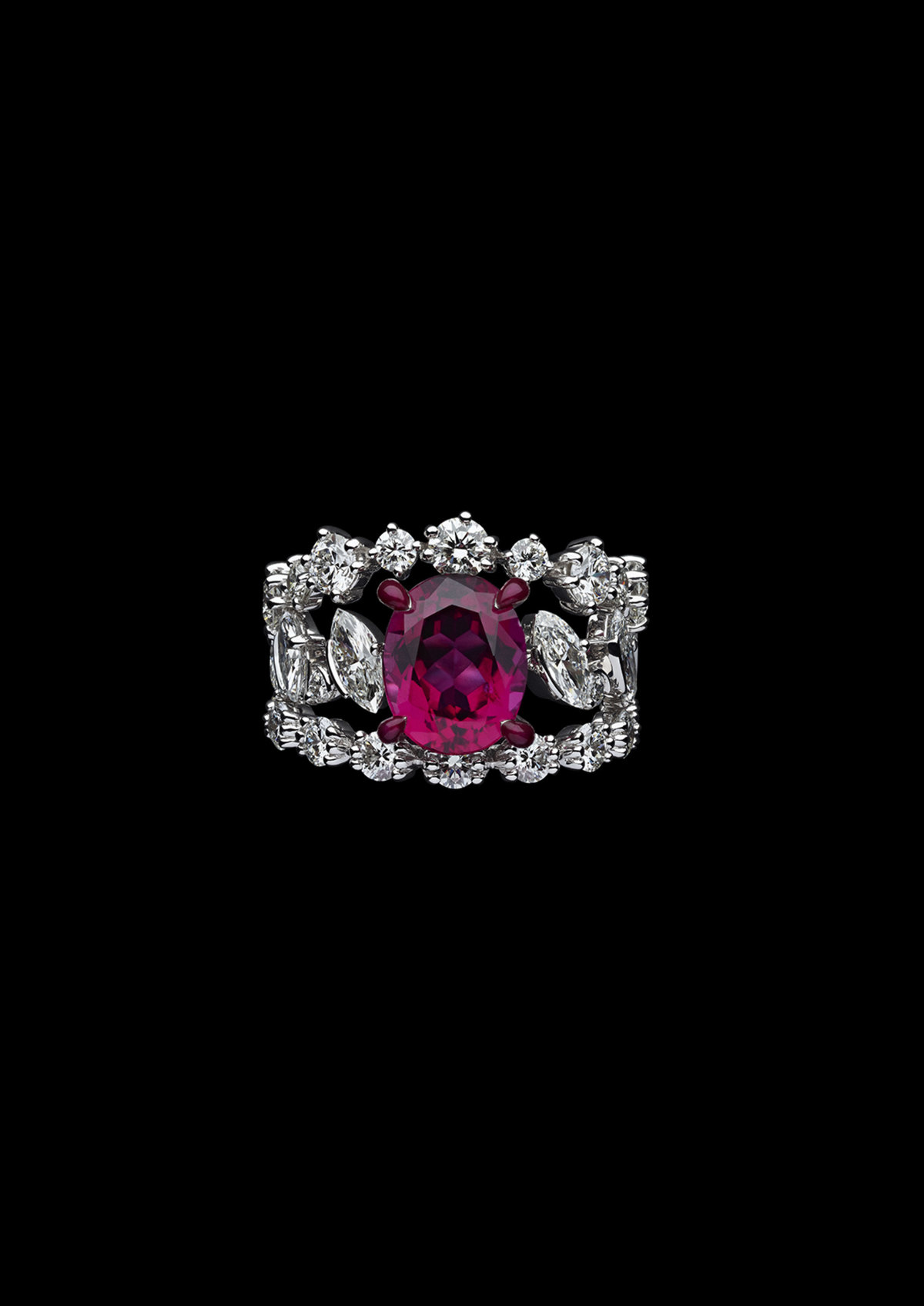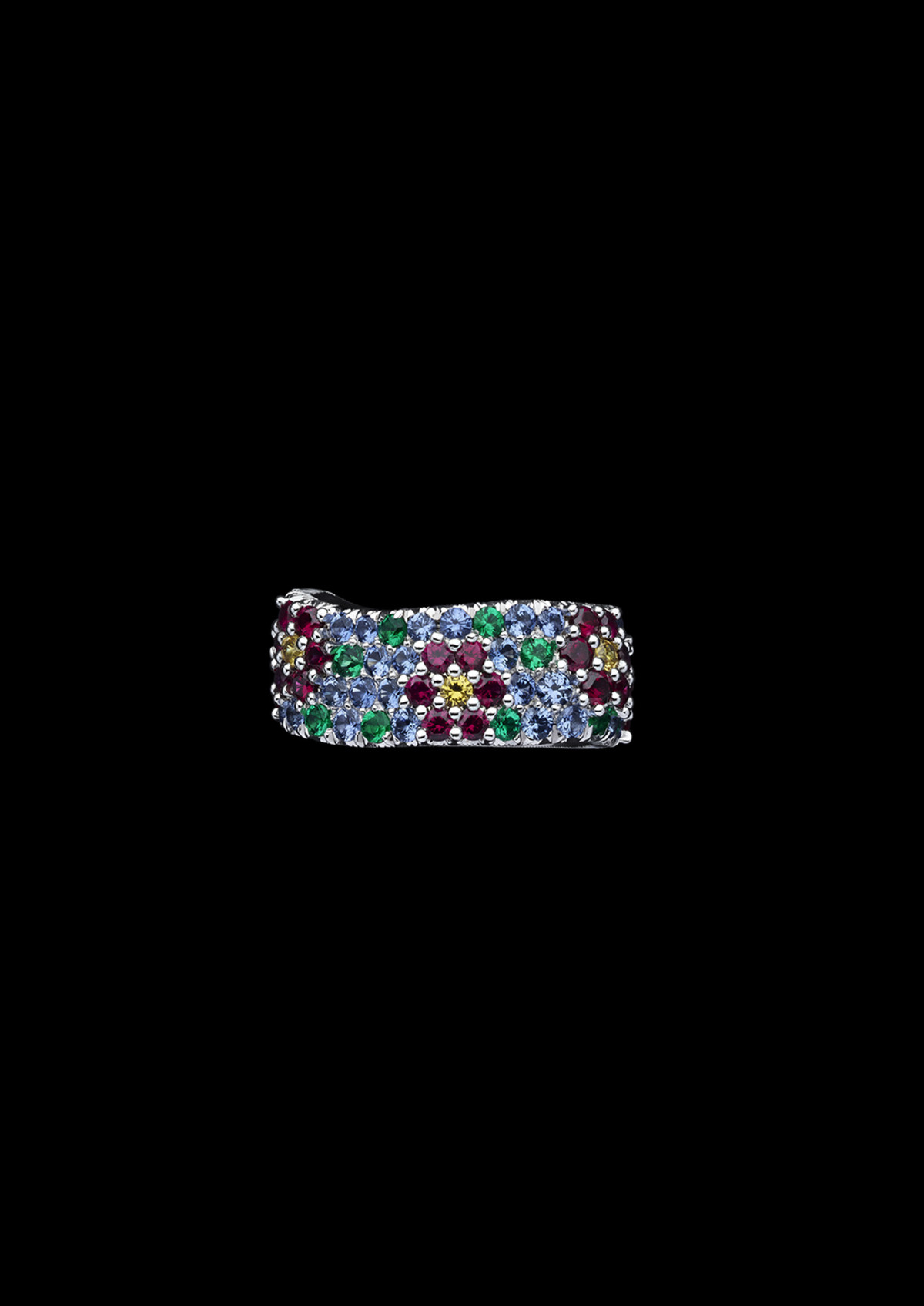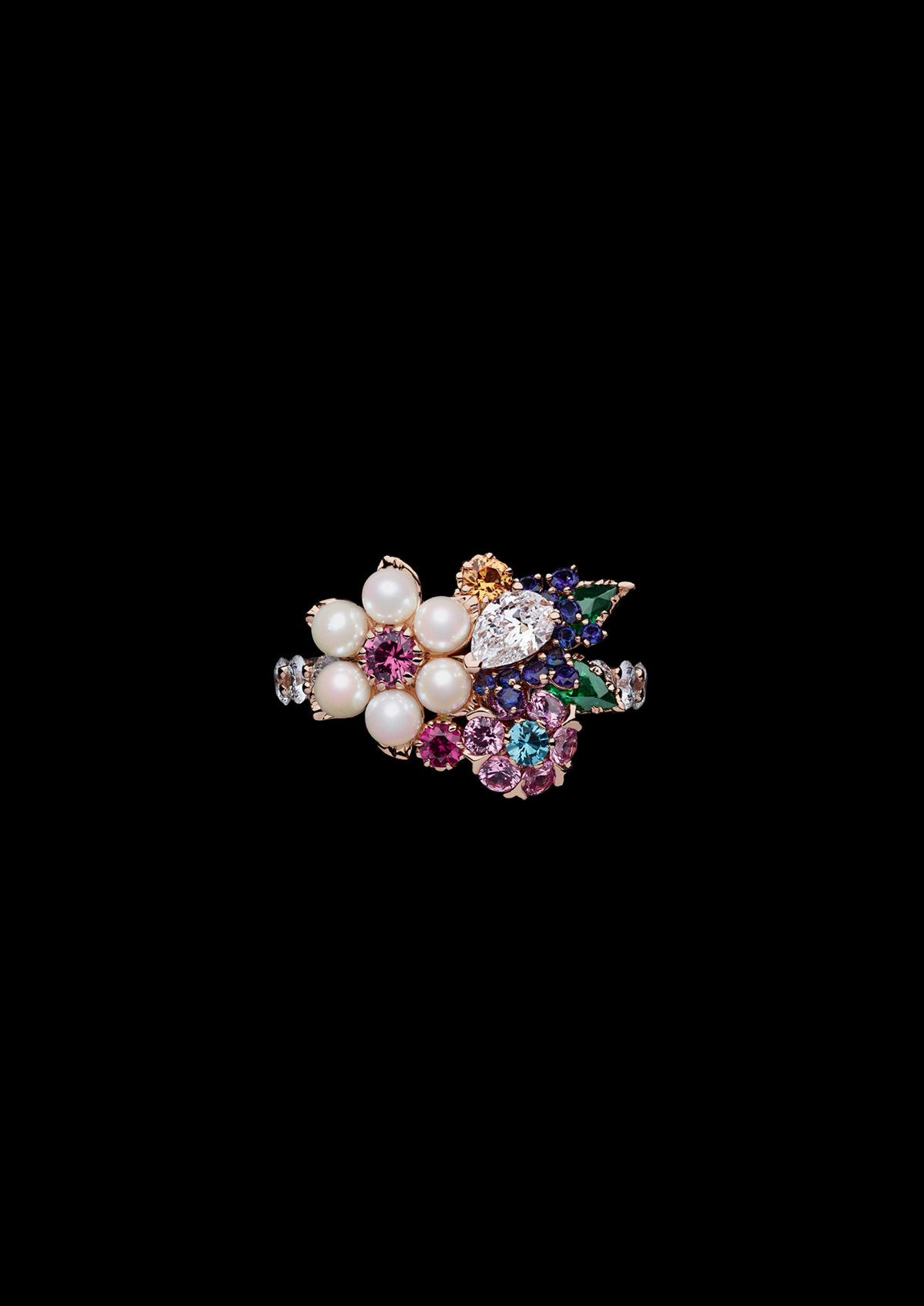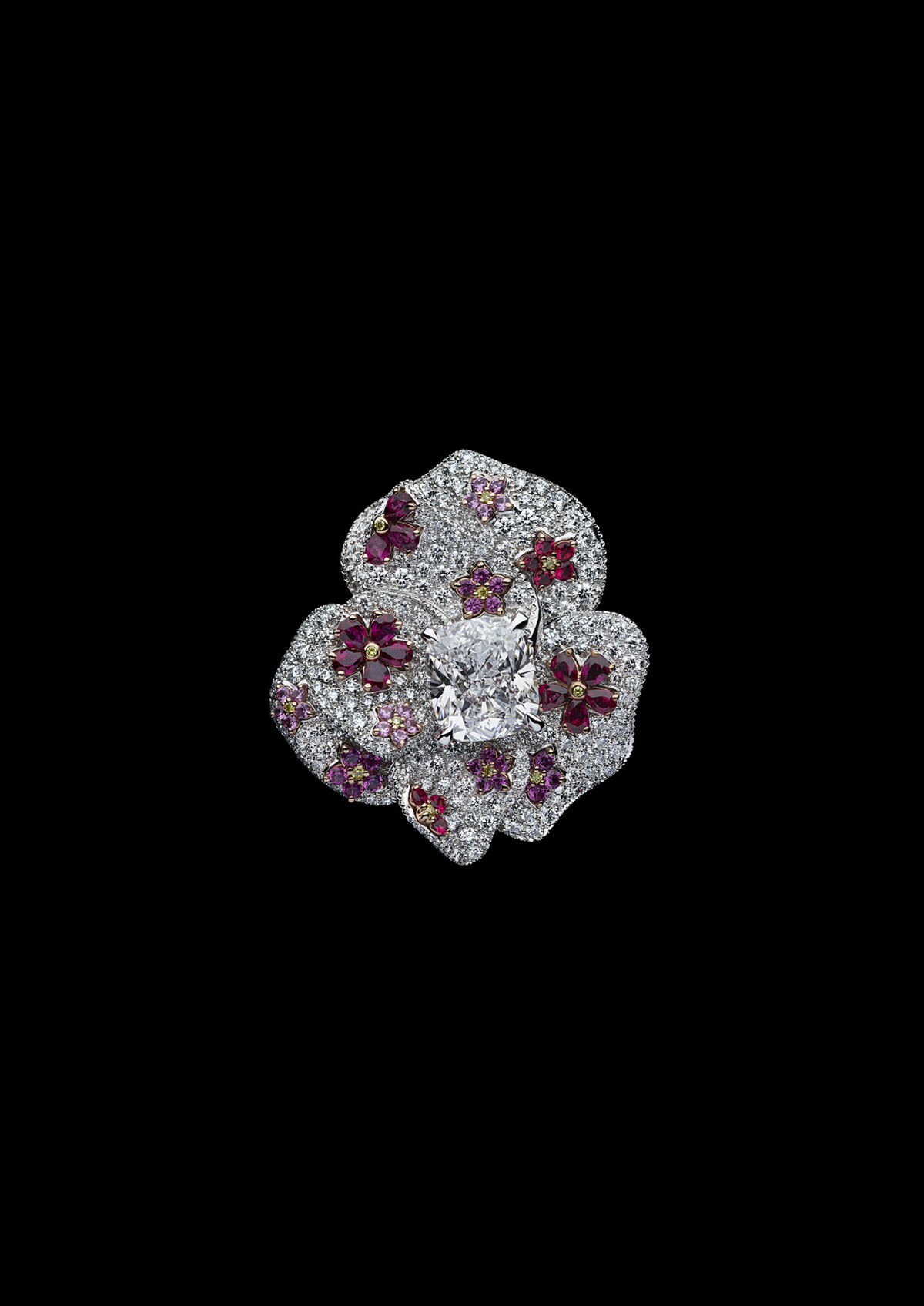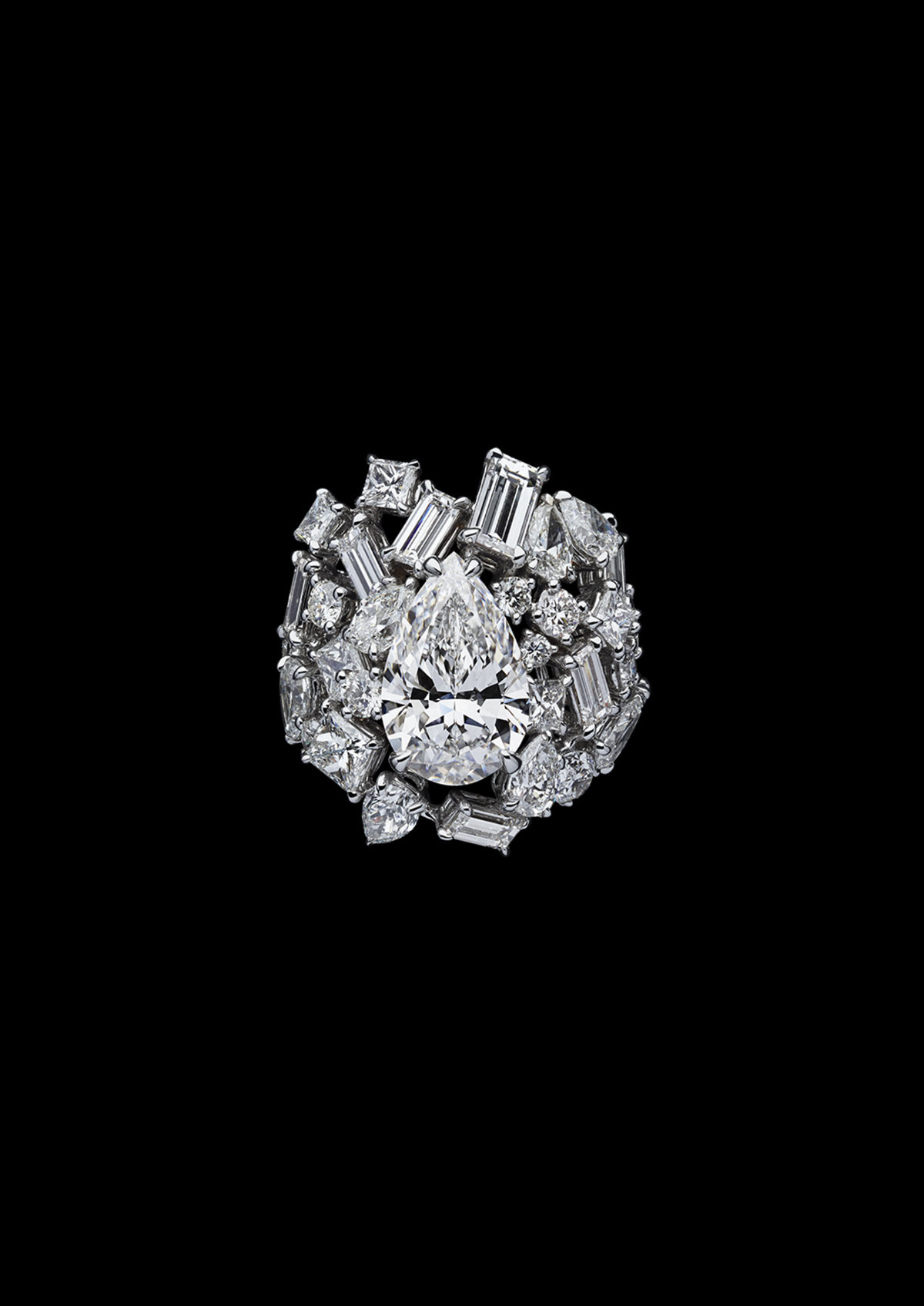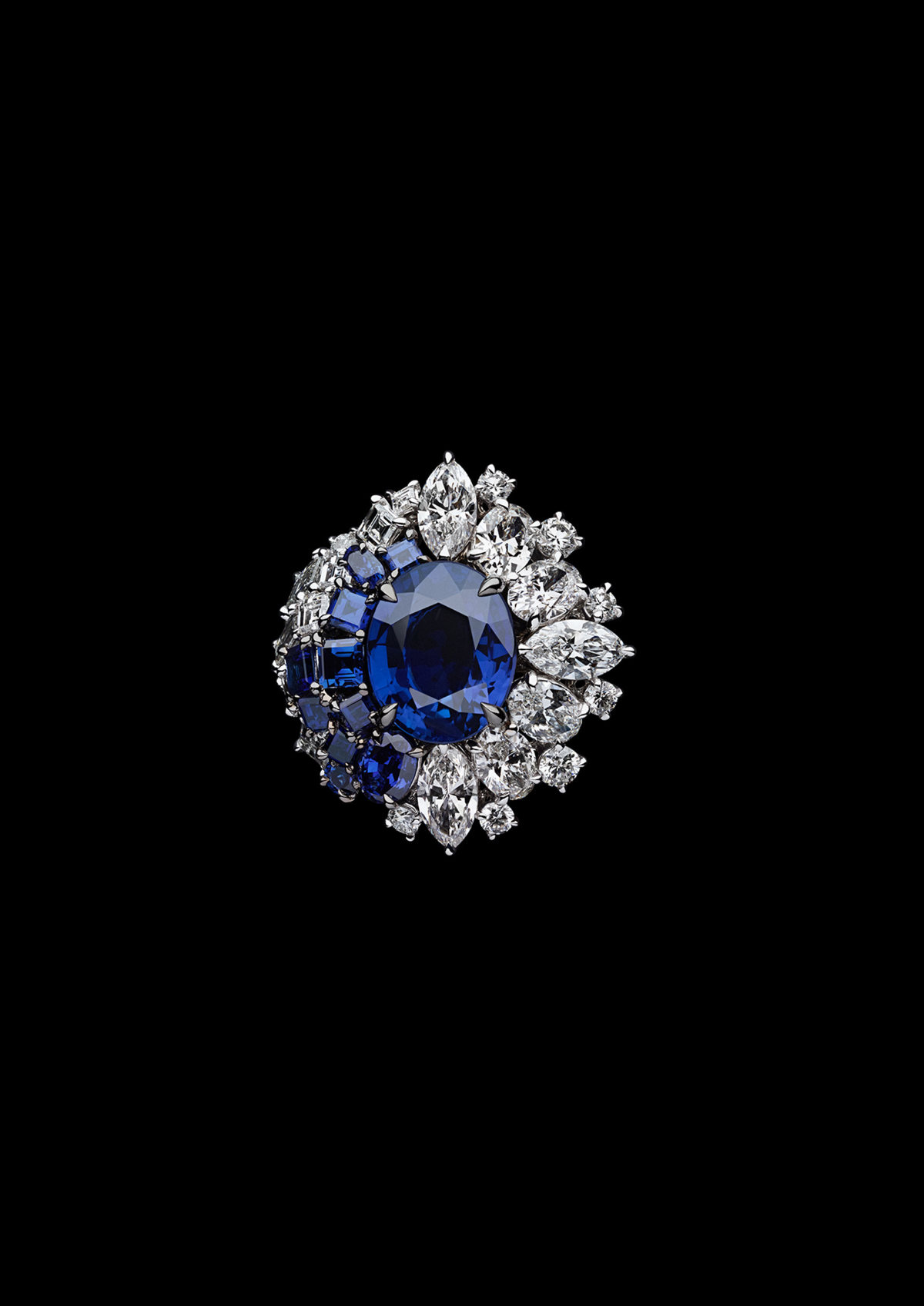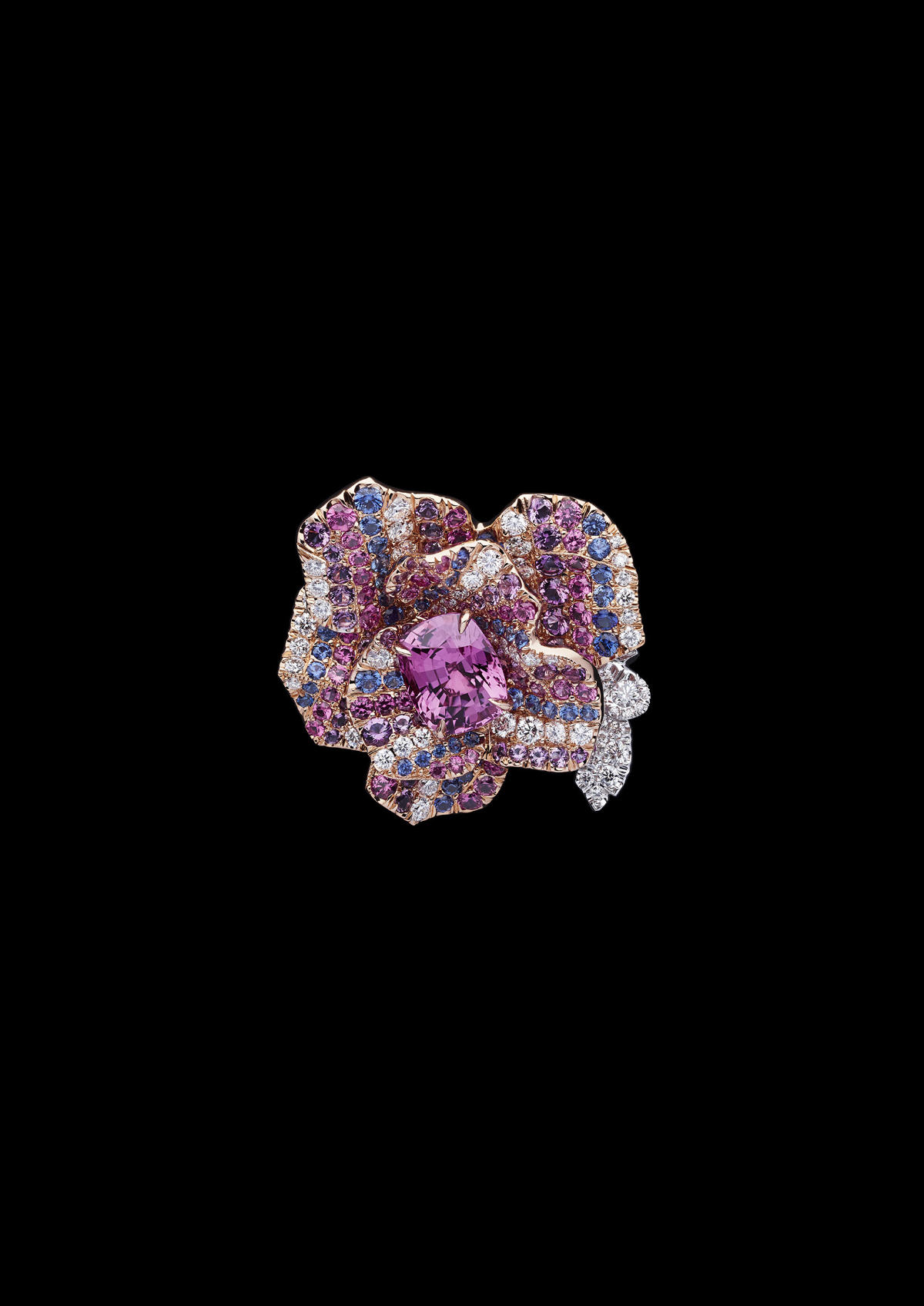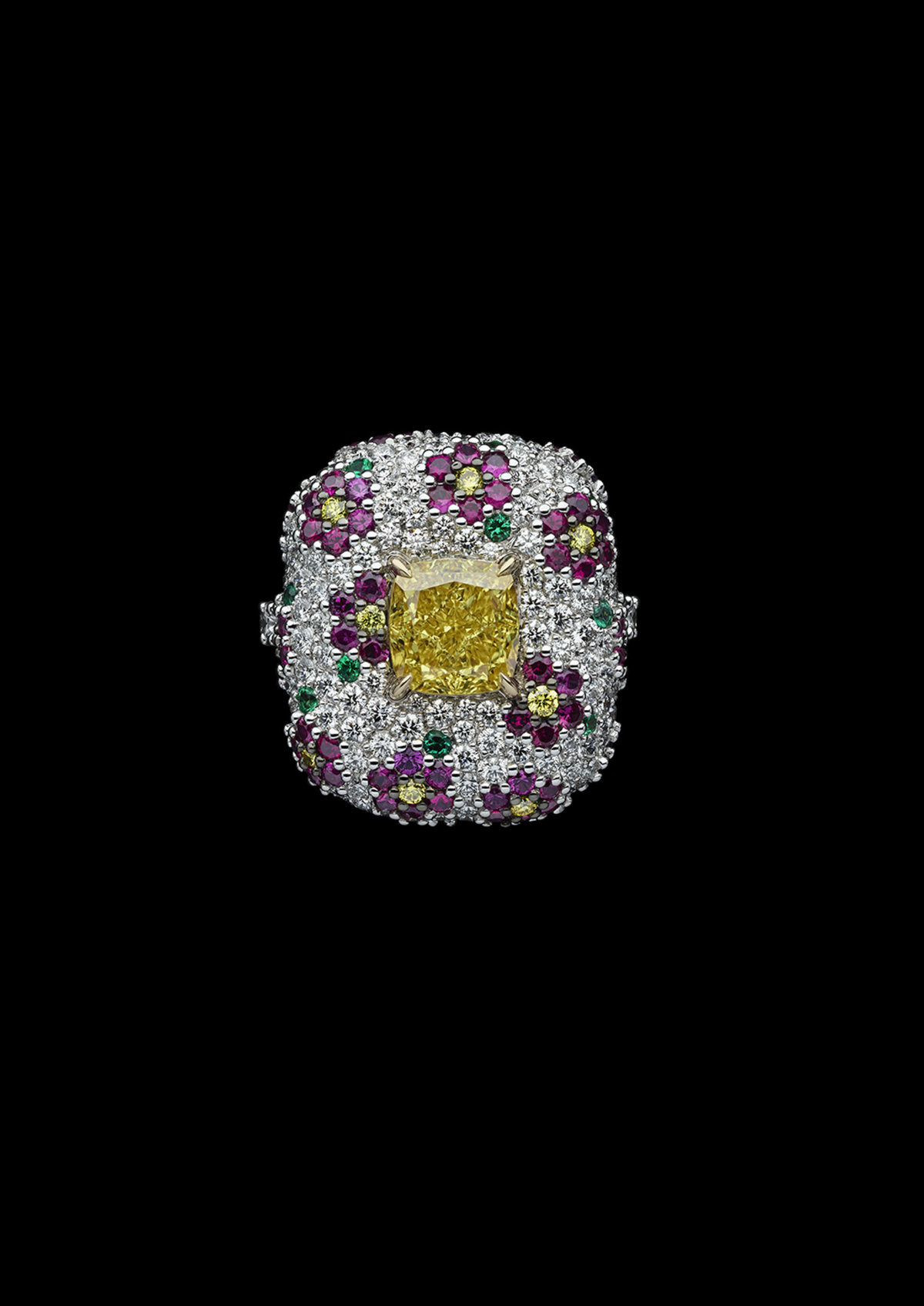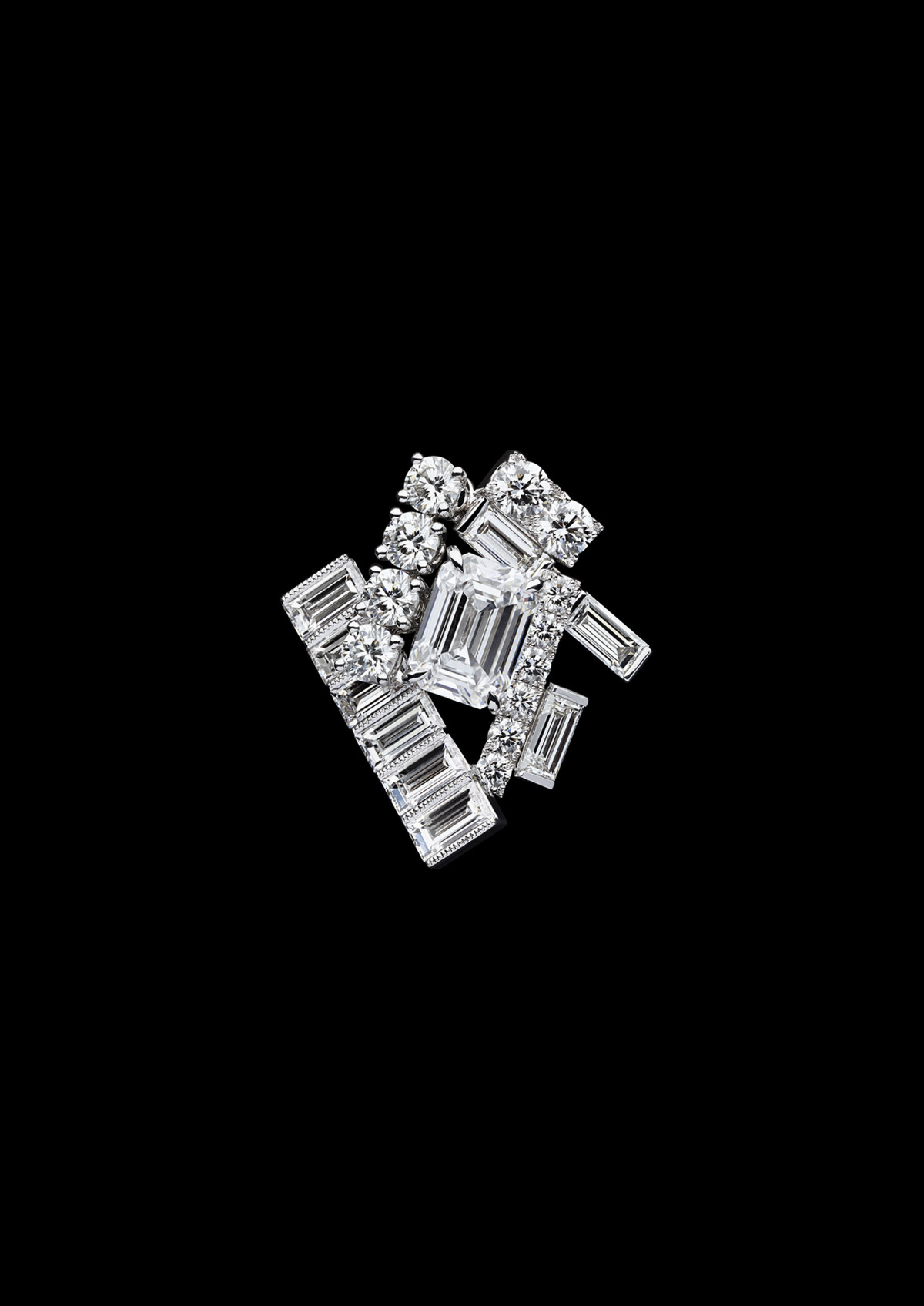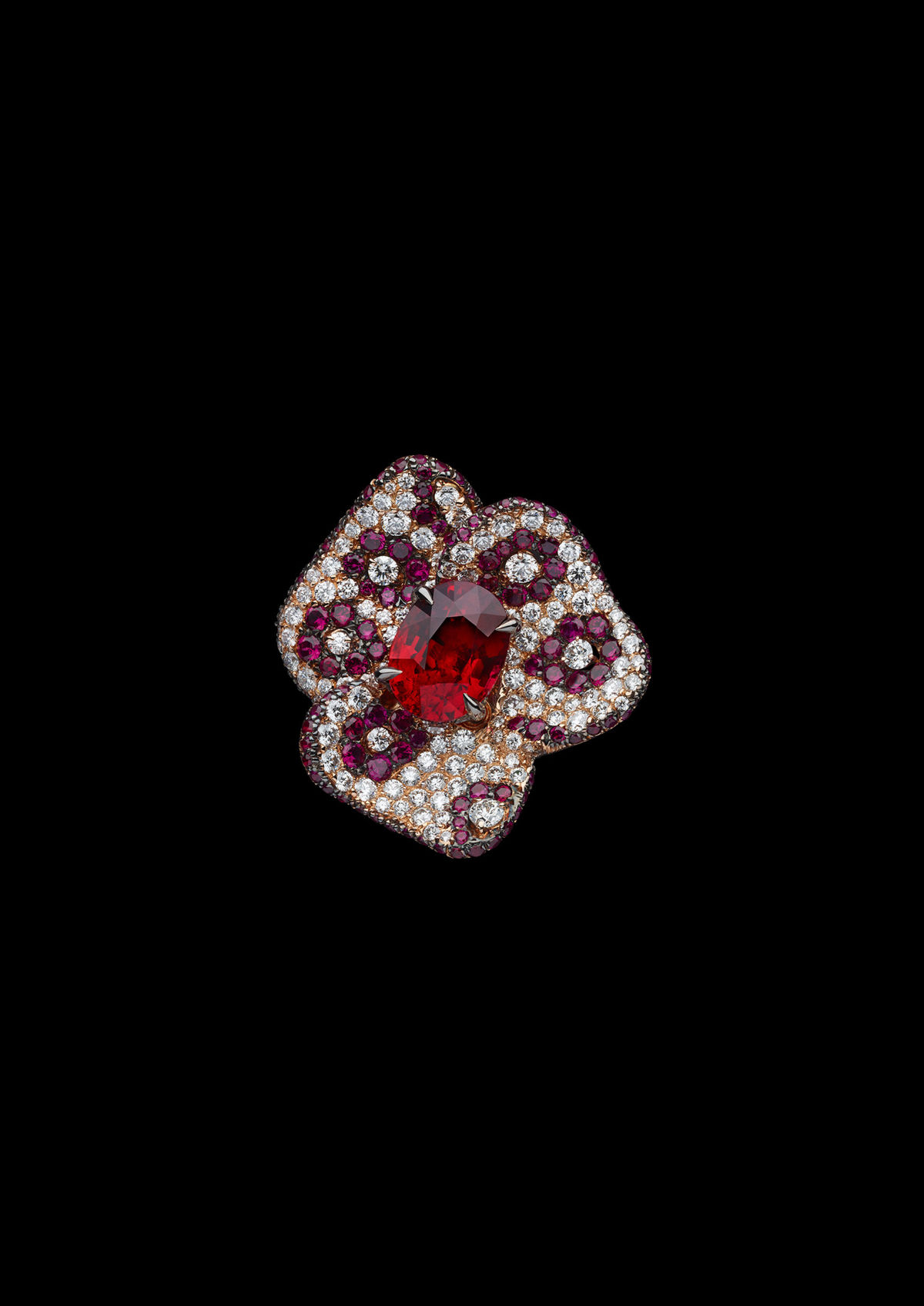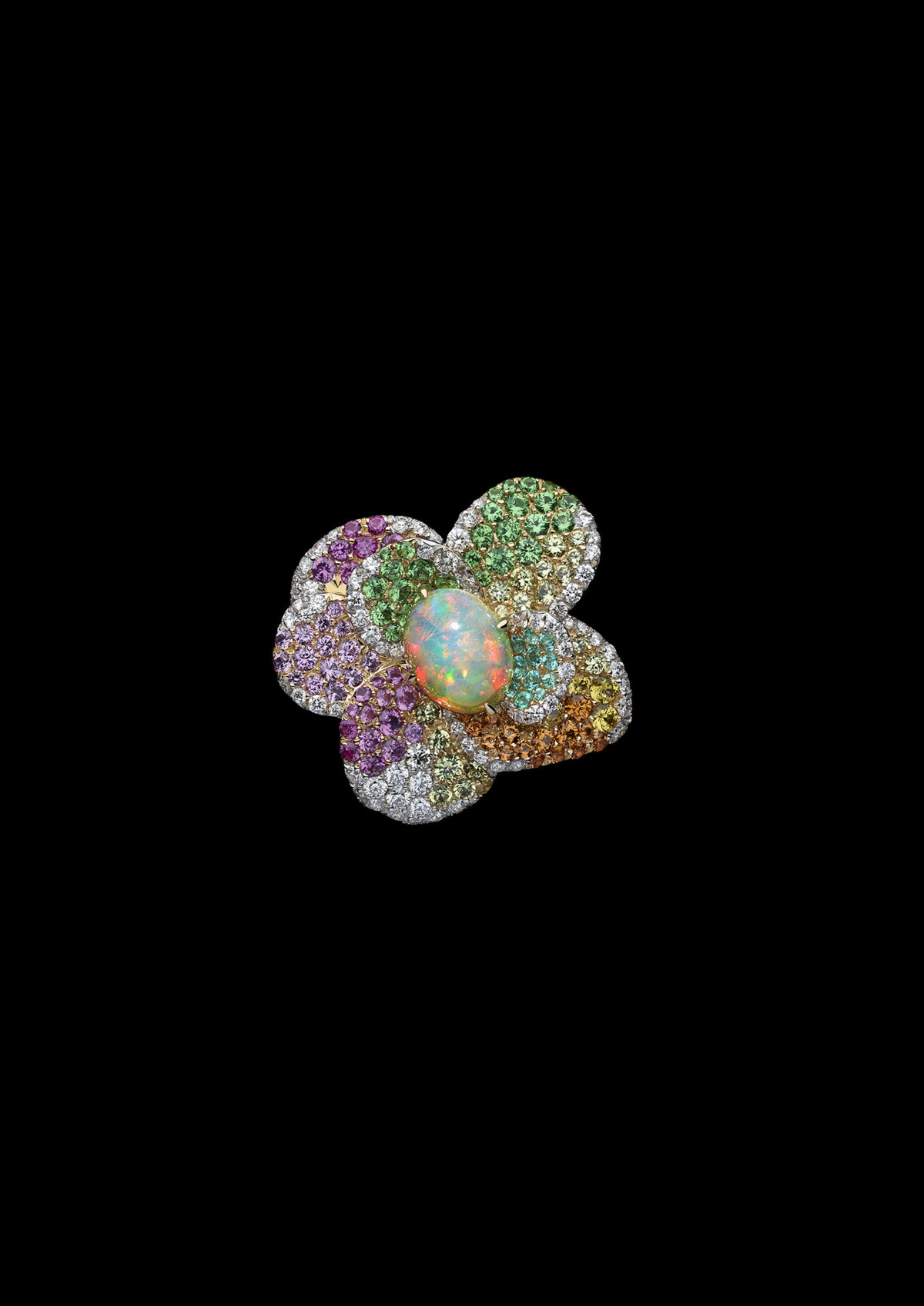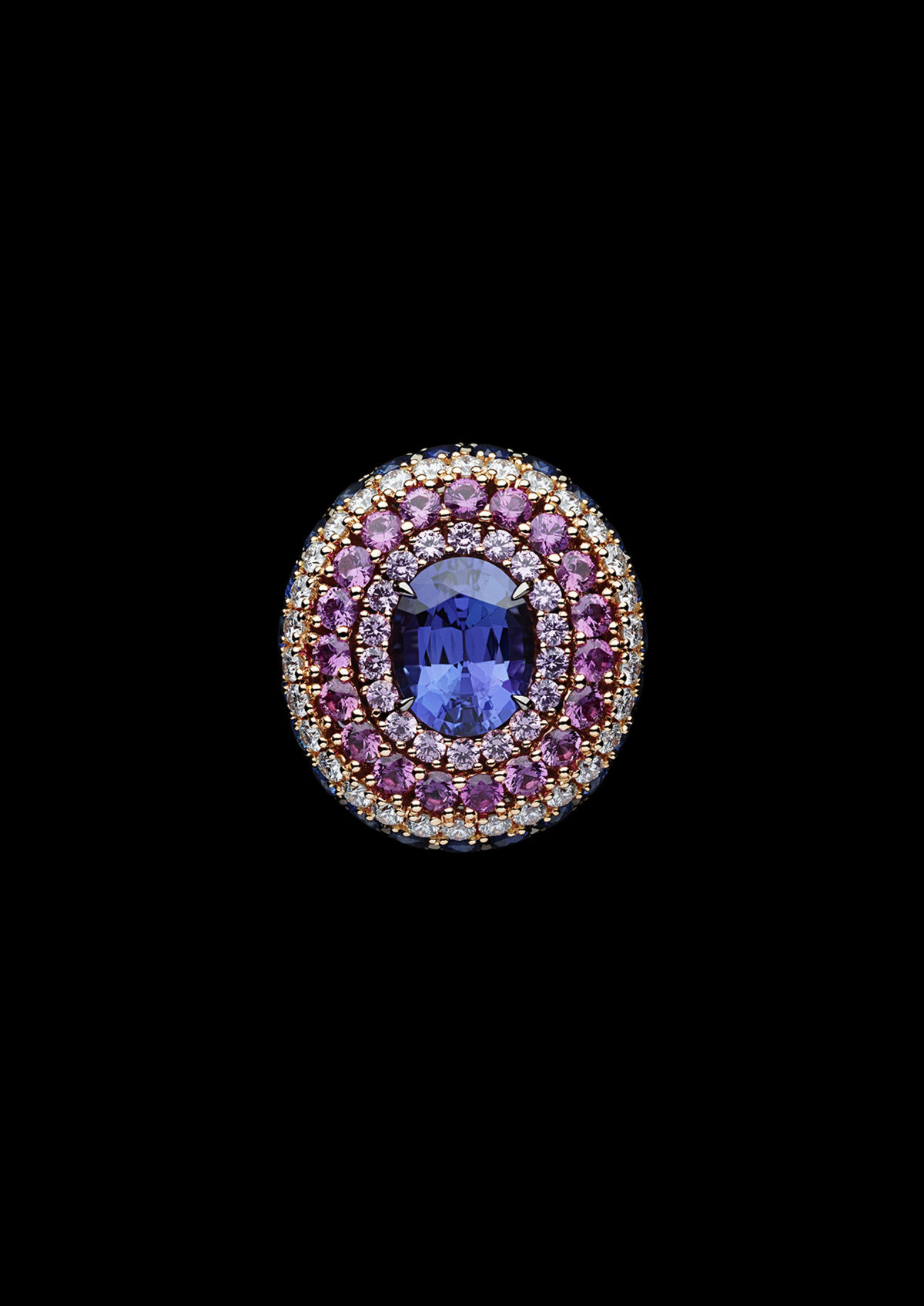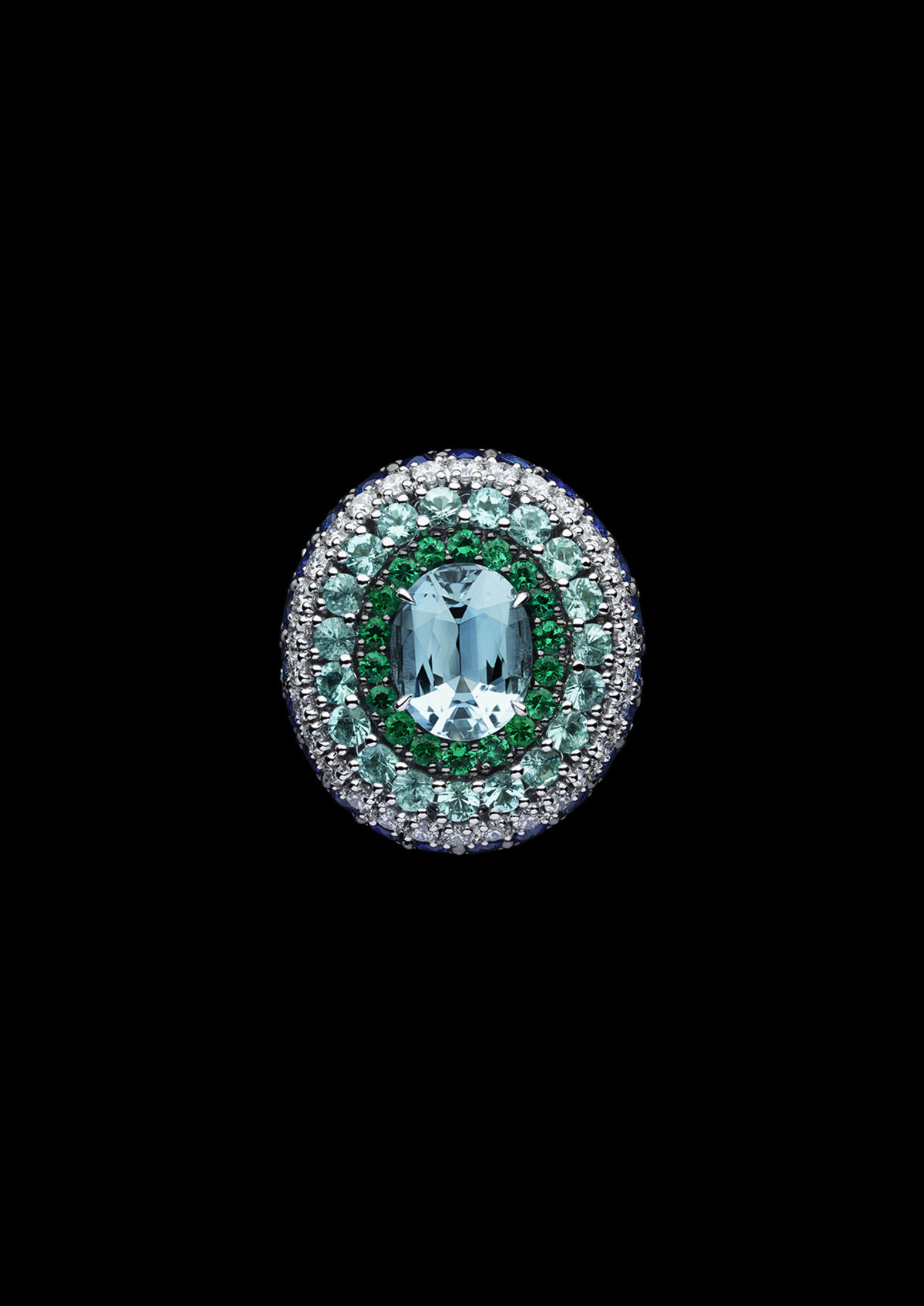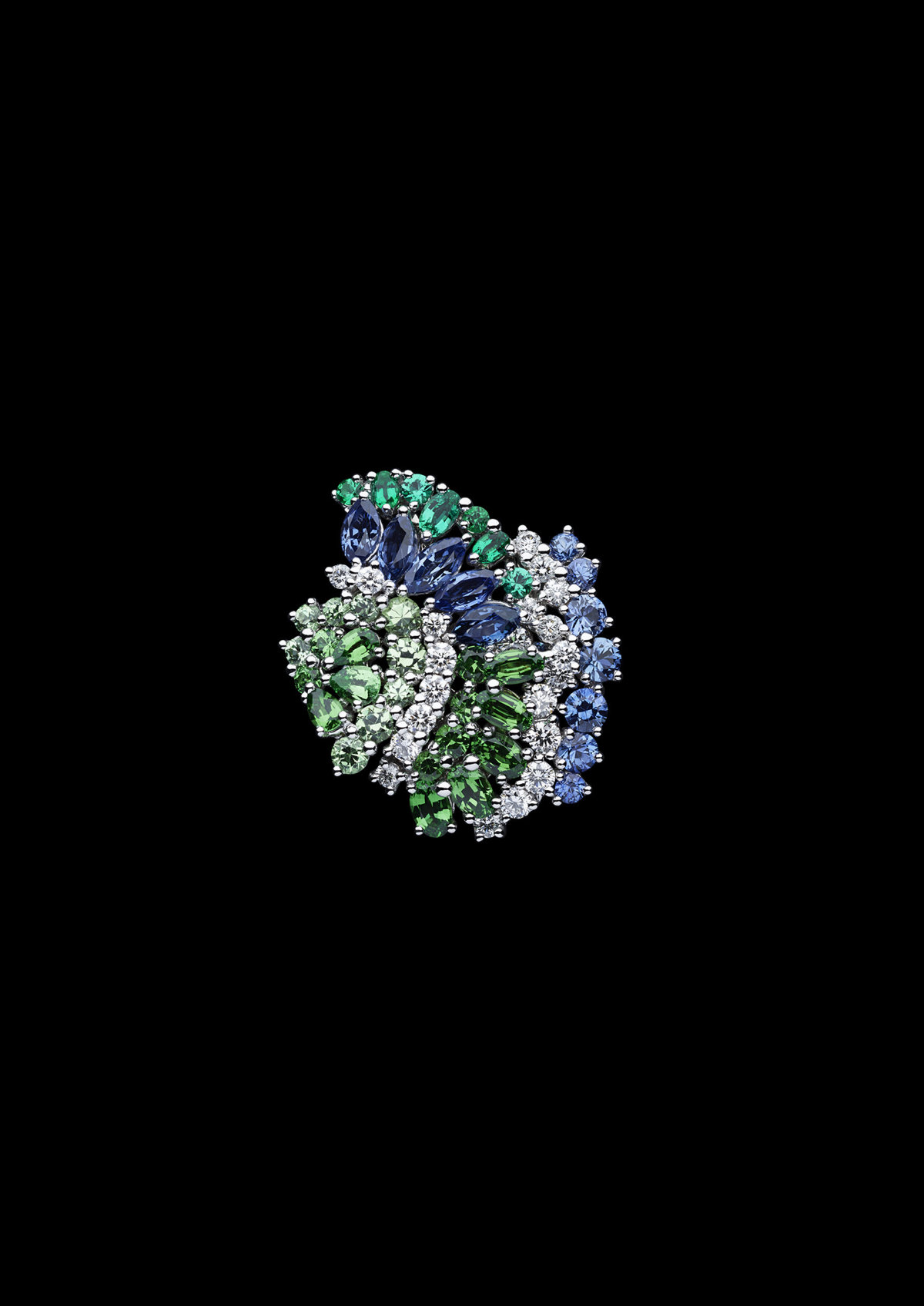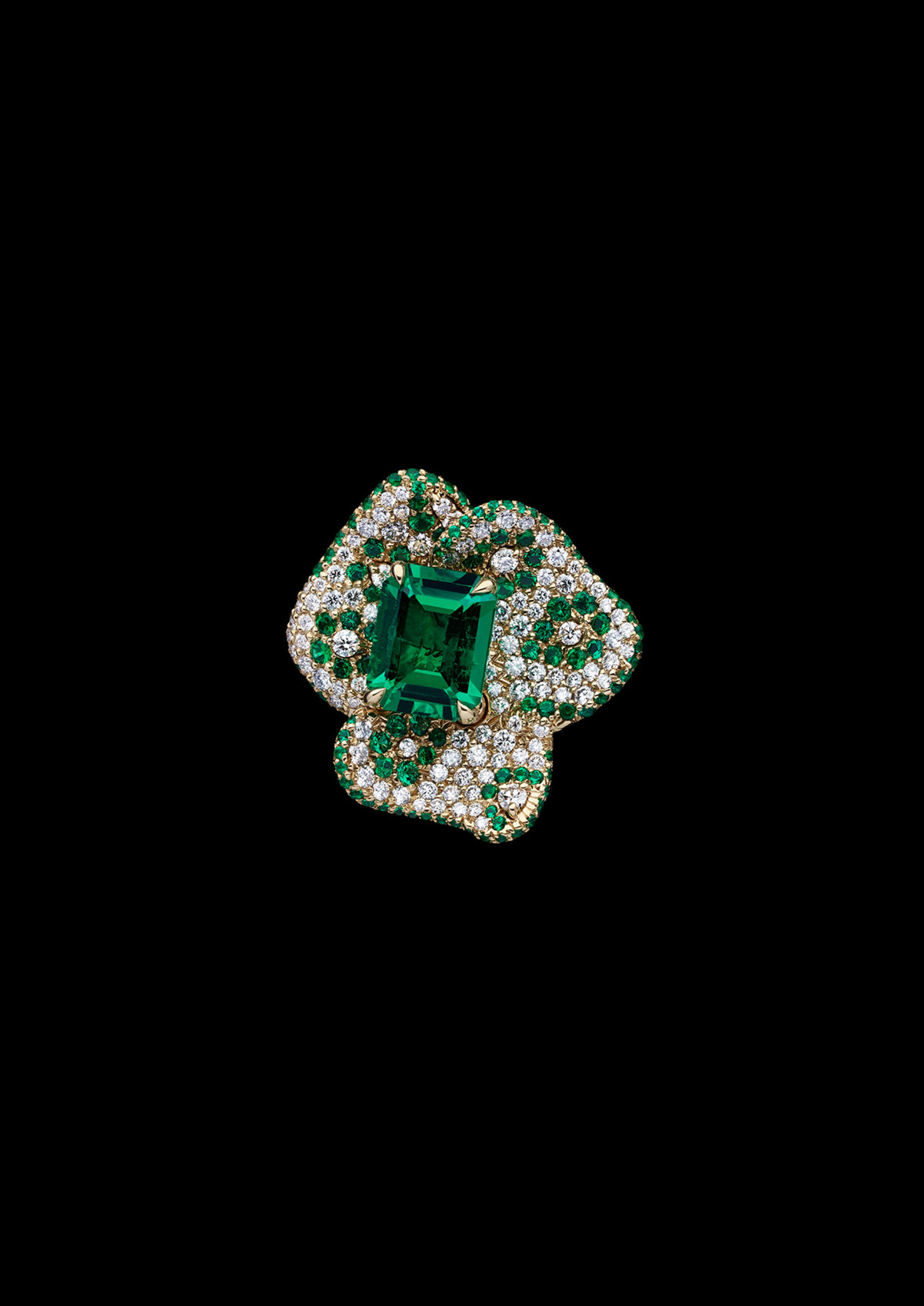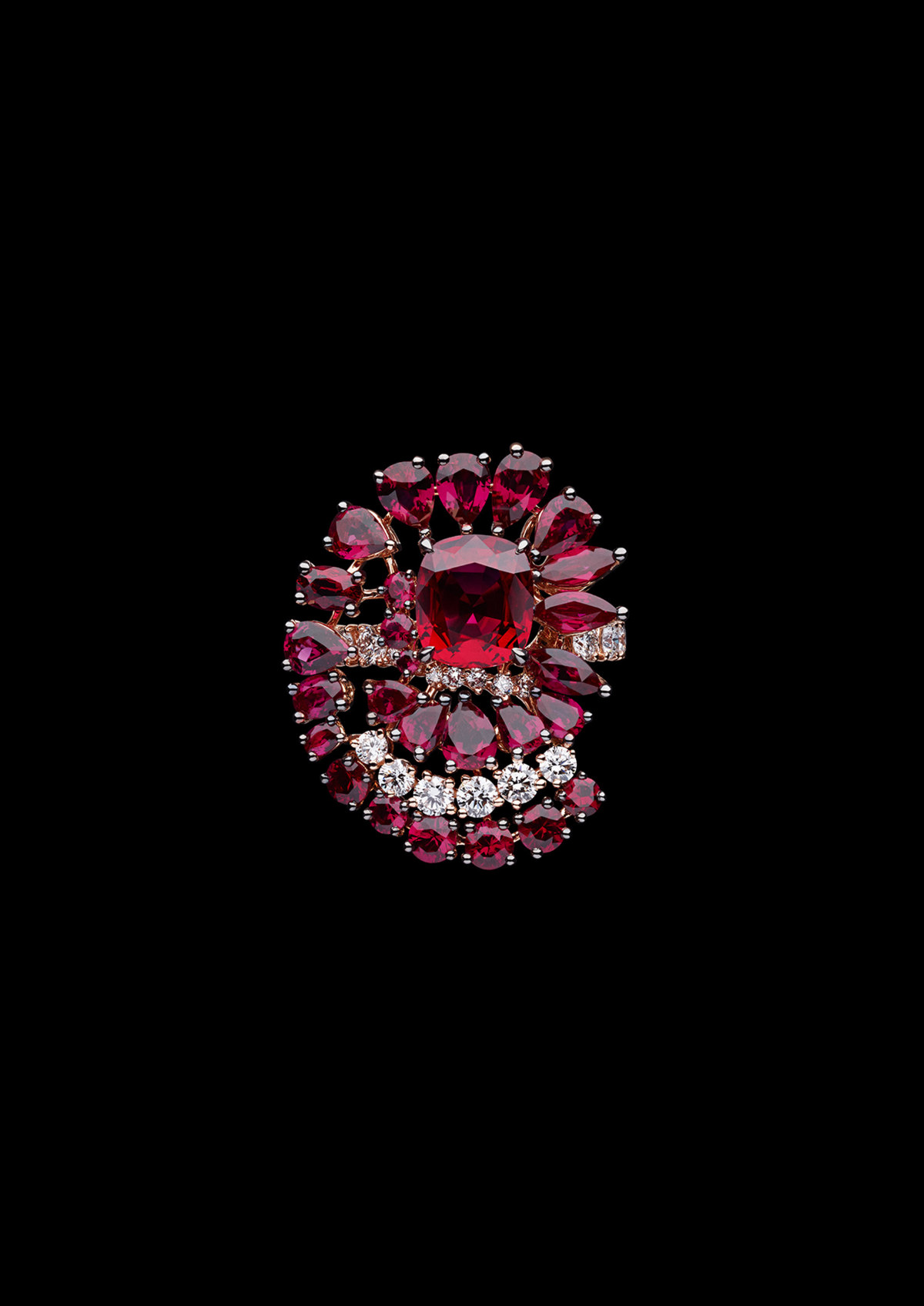 ---