---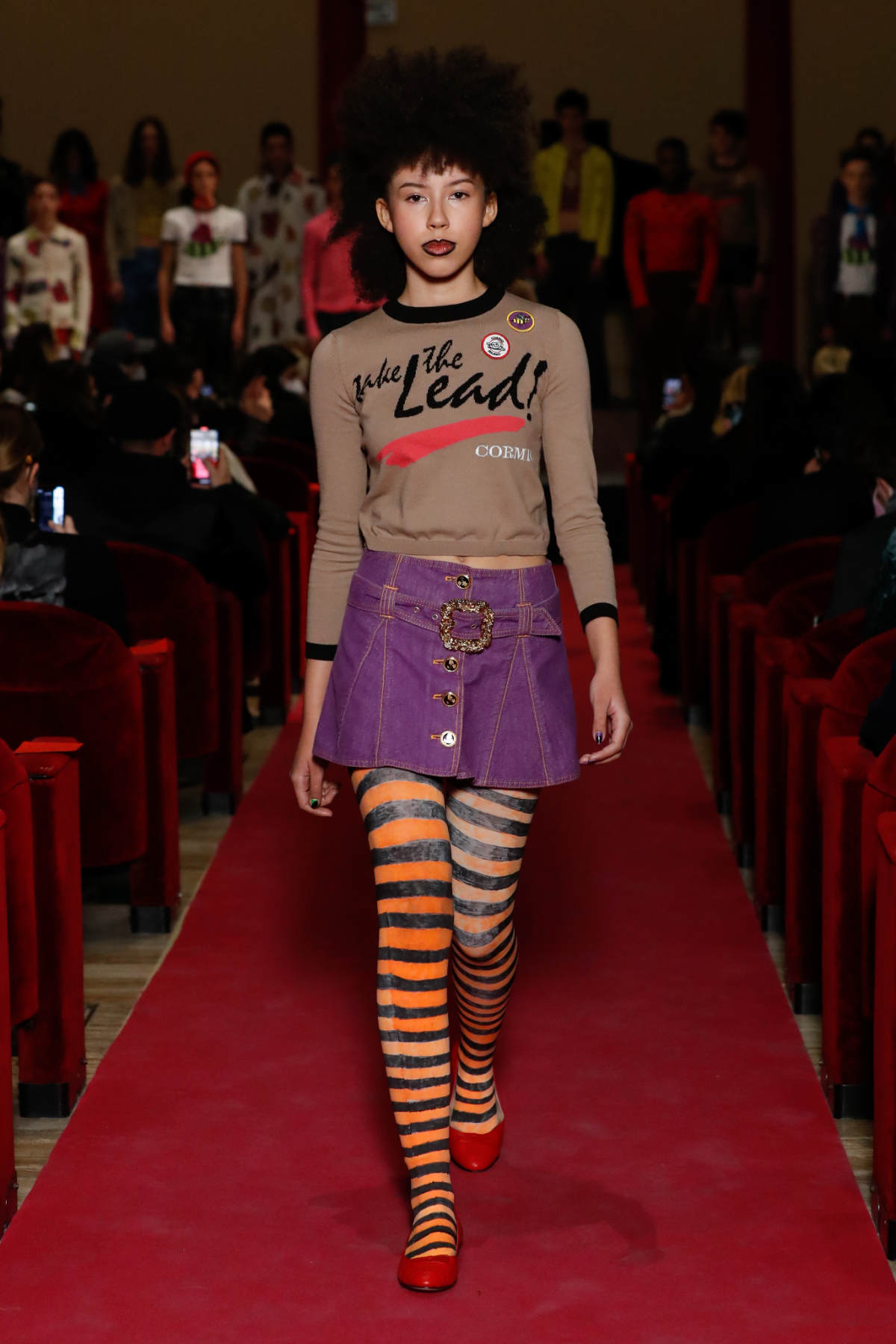 The Cormio Fall Winter 2022 collection recalls the activist spirit of today's kids. Trails of new ideas are corralled by shared experiences, survival instincts inspire armies of kids to act in solidarity and unity. Inspired by the thematic backdrop of the scouting world, the collection departs from the brand's cute-intellectual naivete to explore the joy and discipline of a uniform.

The collection offers a 70s palette of earth tones, such as beige, brown, and forest green, mixed with saturated reds and yellows, and acid-washed purple. Dark colors narrate a freely-interpreted survey on the uniform with anecdotal graphics and trompe-l'oeil details, such as illusory two-in-one garments that convey layering, or wool- and silk-based knits resembling fleece. The results are a 2000s zombie-hot-girl hack on the military origins of the scout uniform.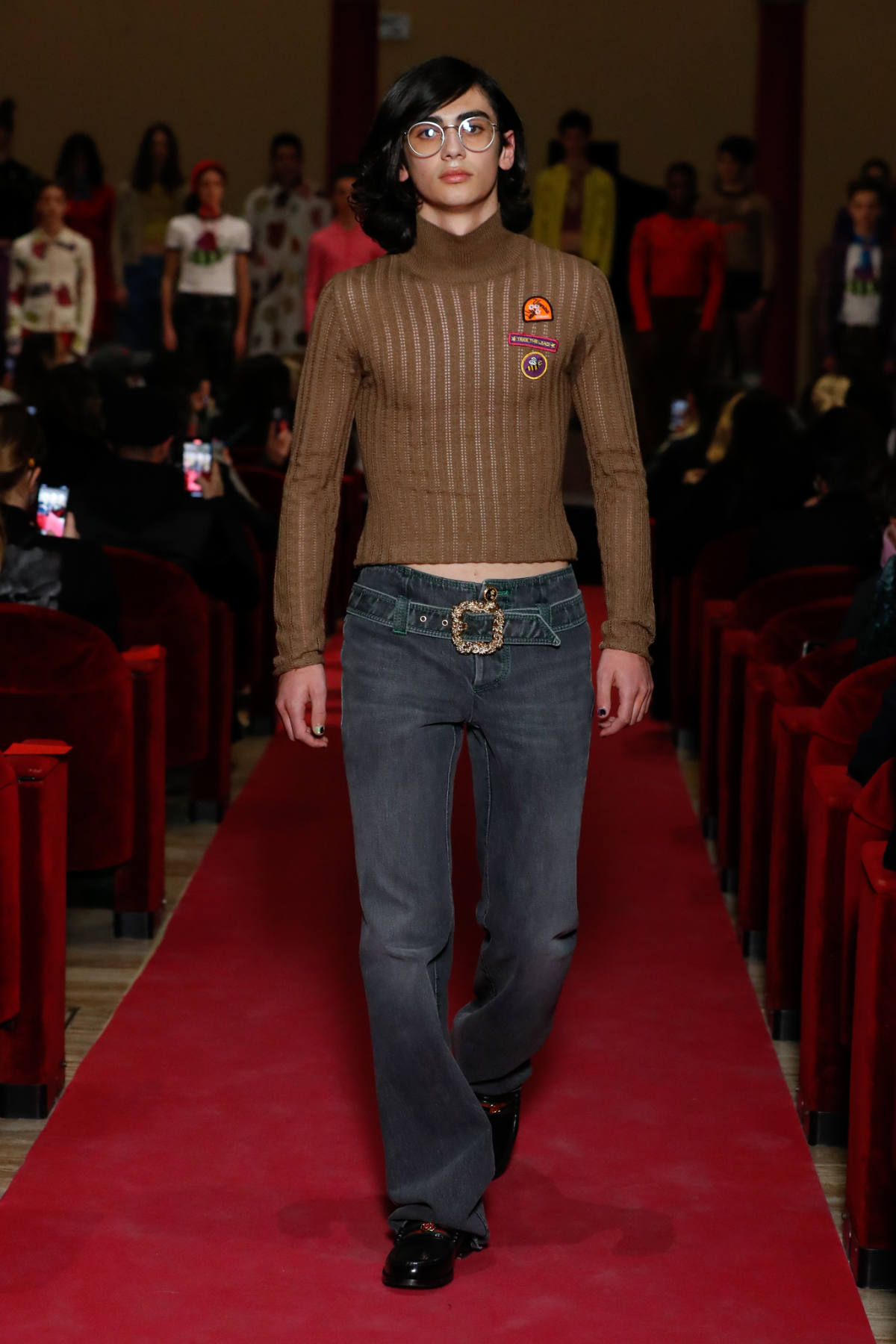 Prompted by the limitations imposed on young people as a result of the pandemic, Jezabelle Cormio has staged this concert in order to enable passionate and talented teenagers to perform for an audience, similar to the ones she participated in growing up. Decorated with the "Take The Lead!" girl-scout motto seen throughout the collection, the concert is an appeal to both young people and institutions to work toward collective progress and enacting change in their communities.
All footwear is kindly supplied by Gucci as the latest chapter of a longstanding collaboration with Alessandro Michele, following GucciFest in November 2020 and Vault, the online concept store launched in September 2021.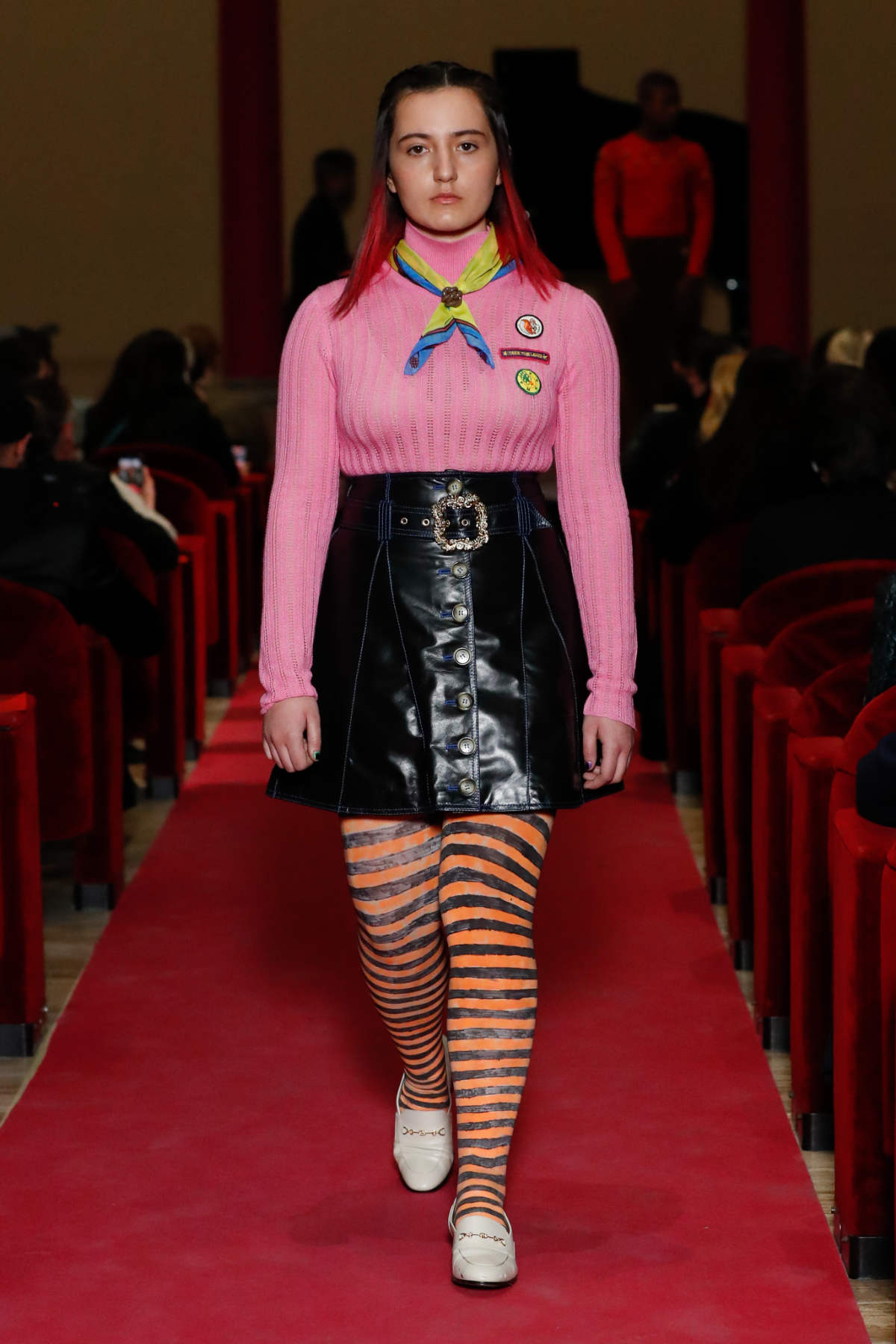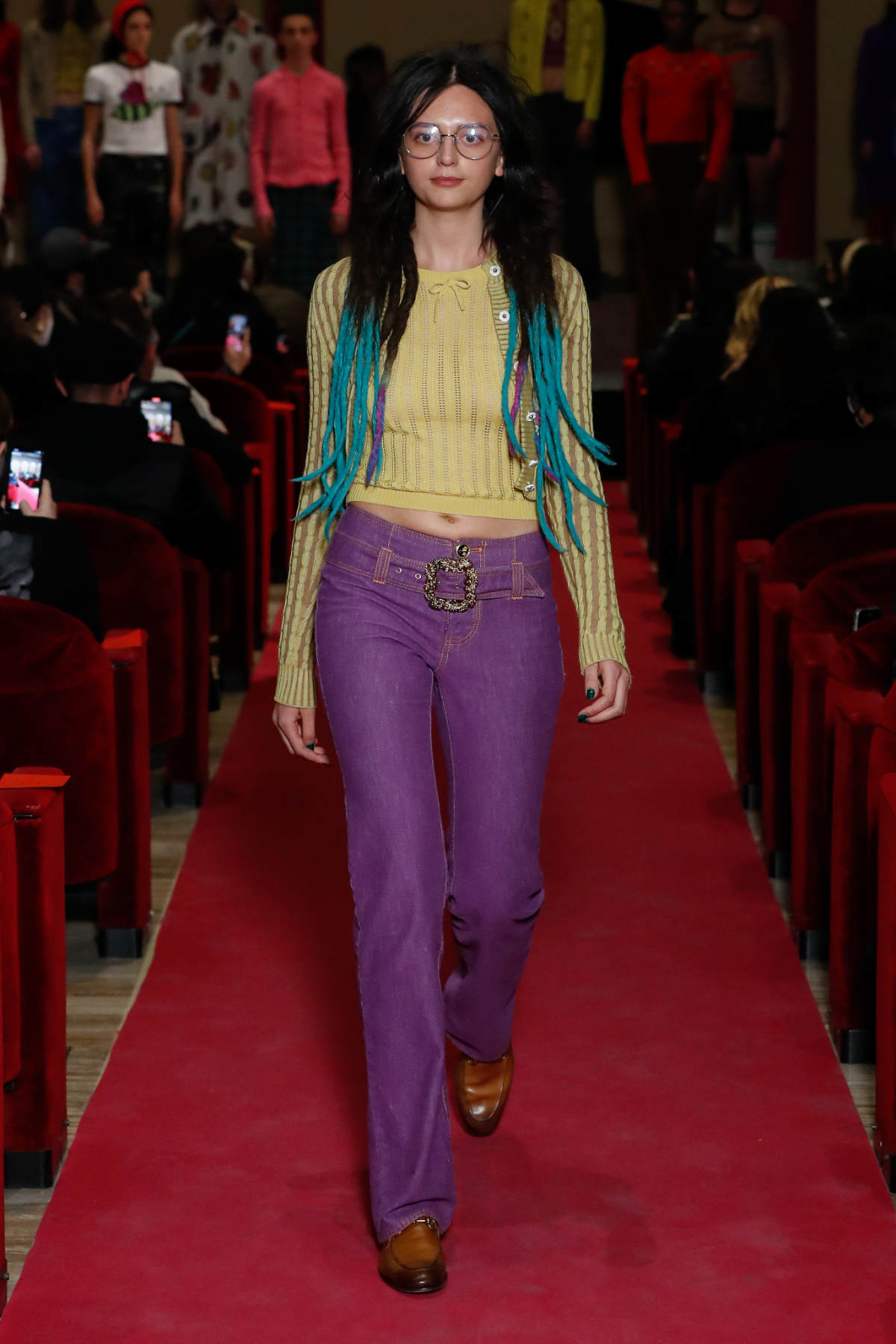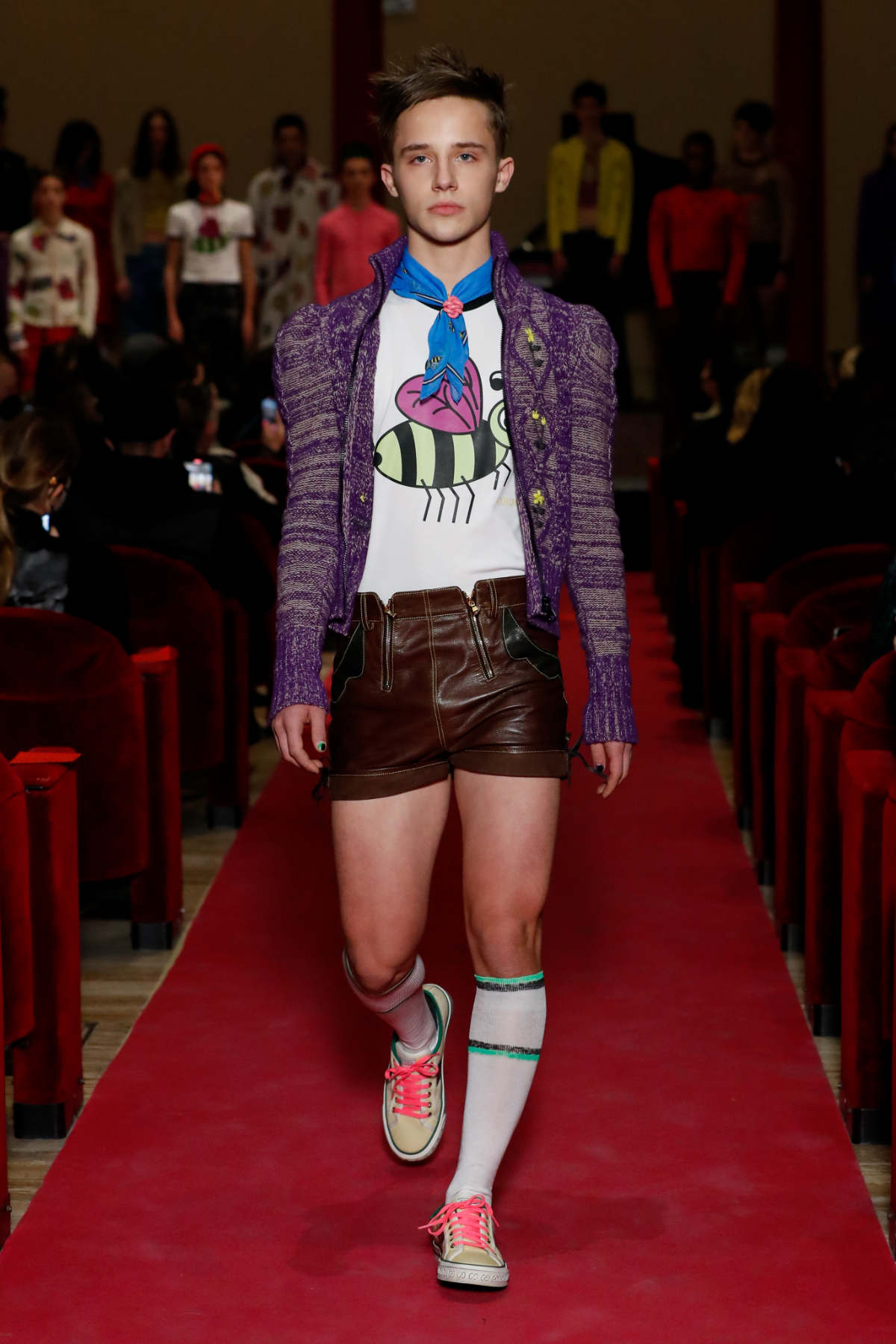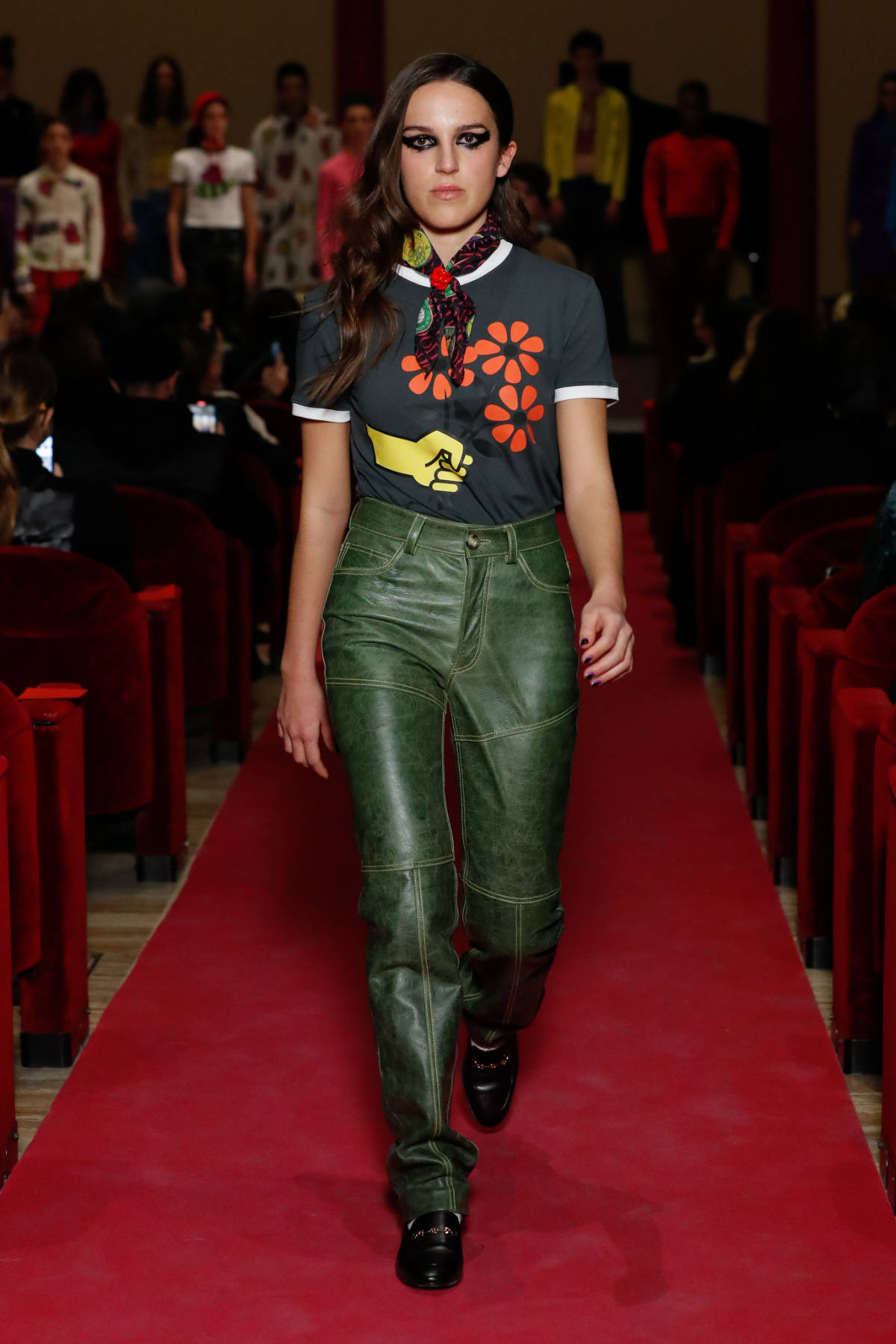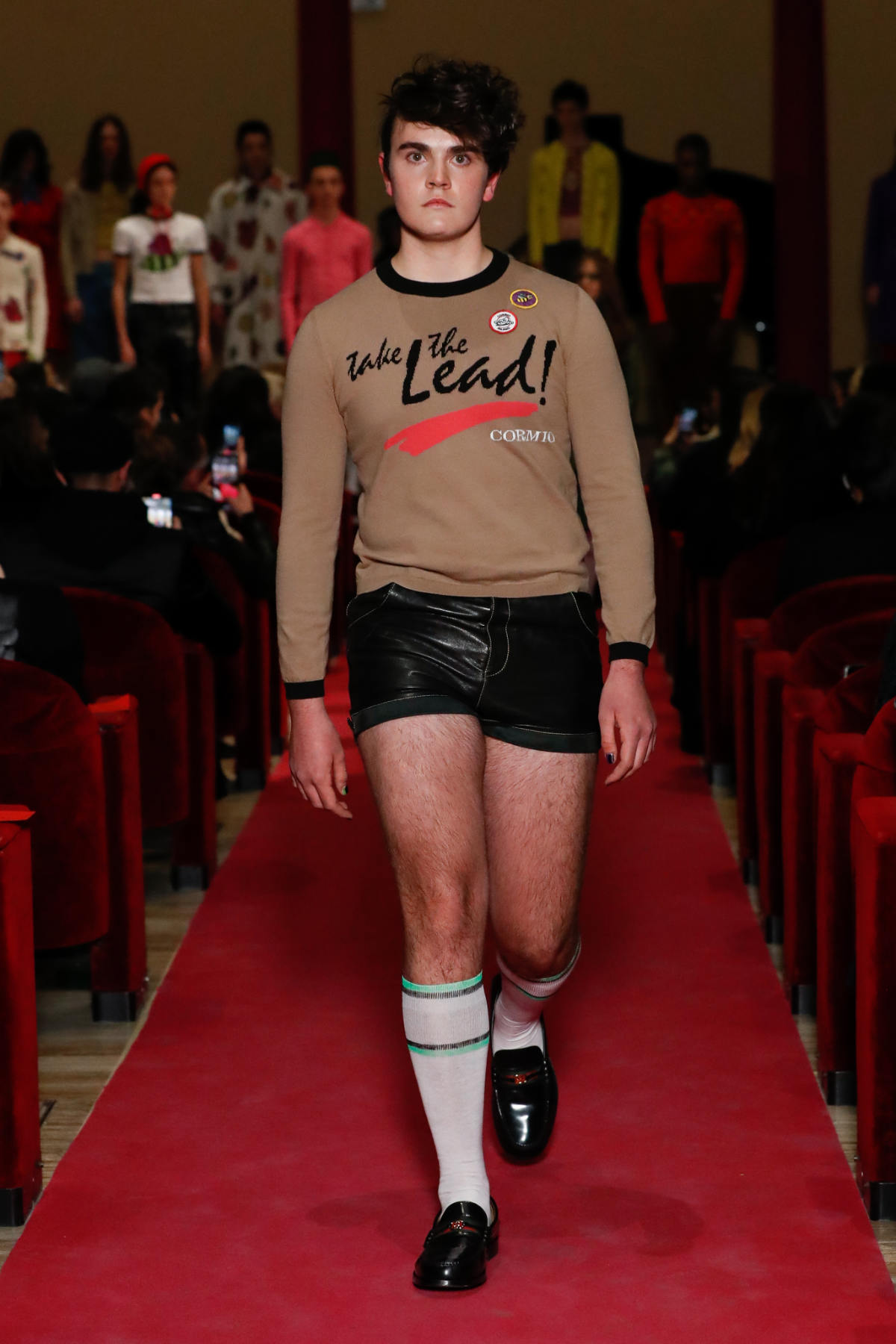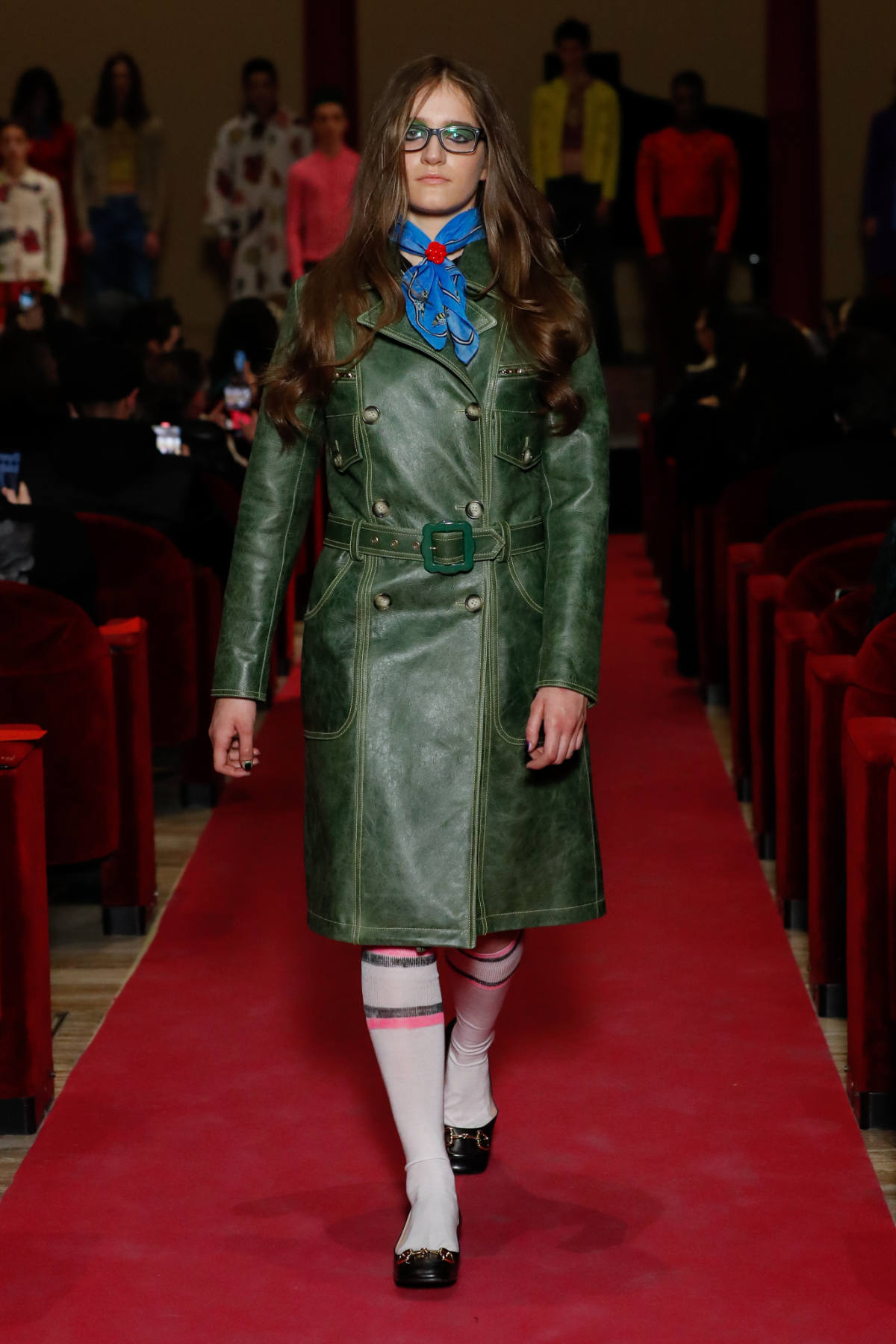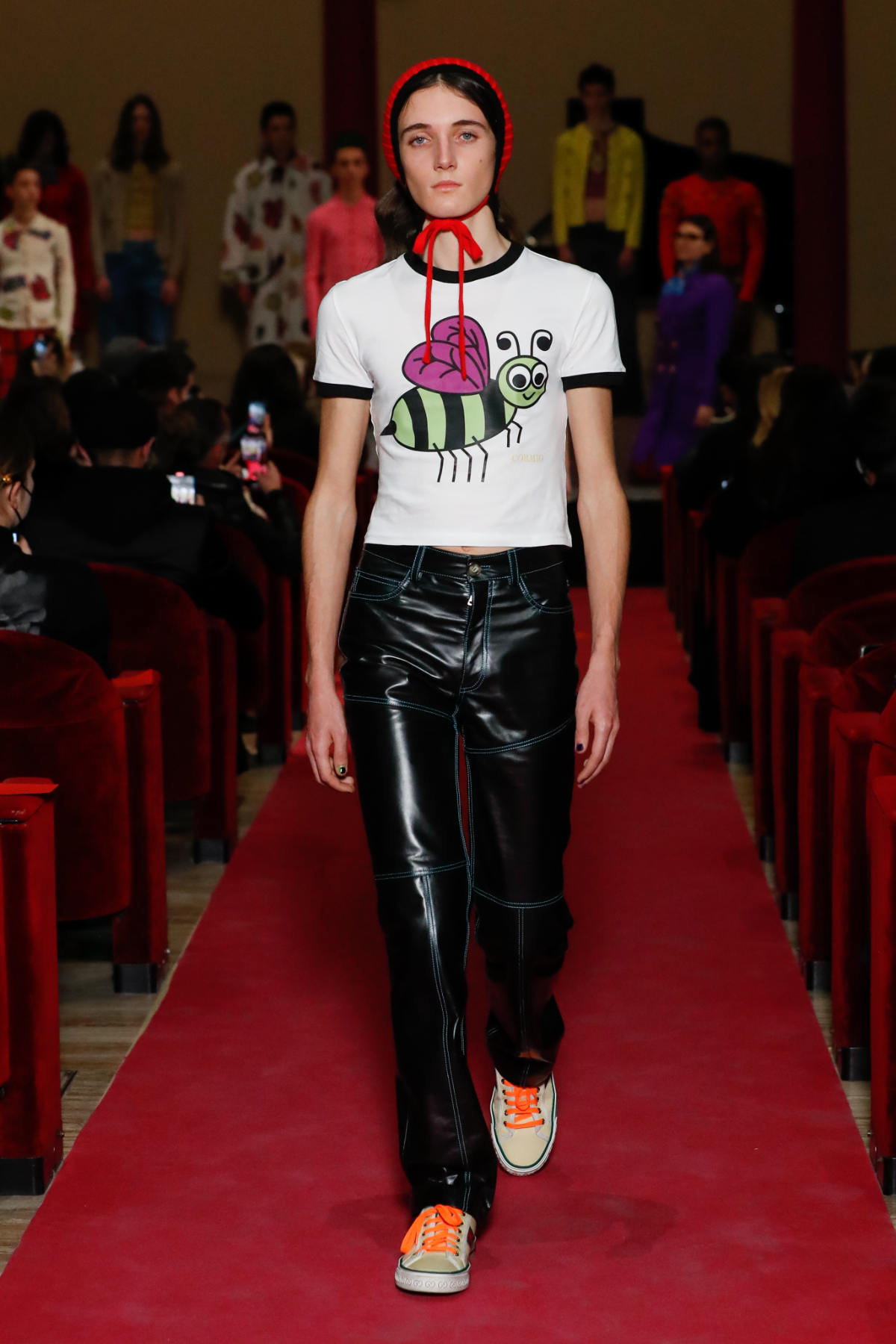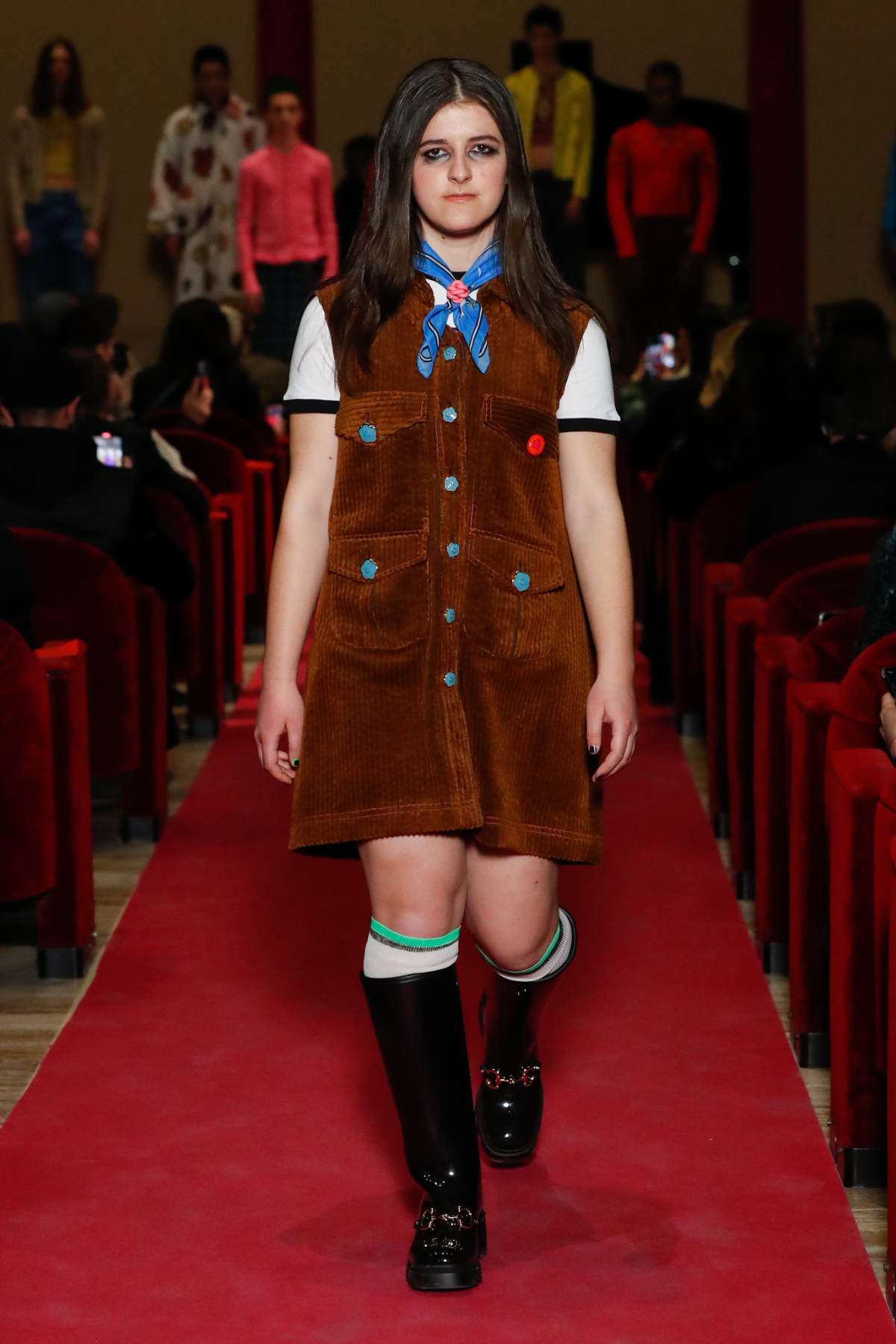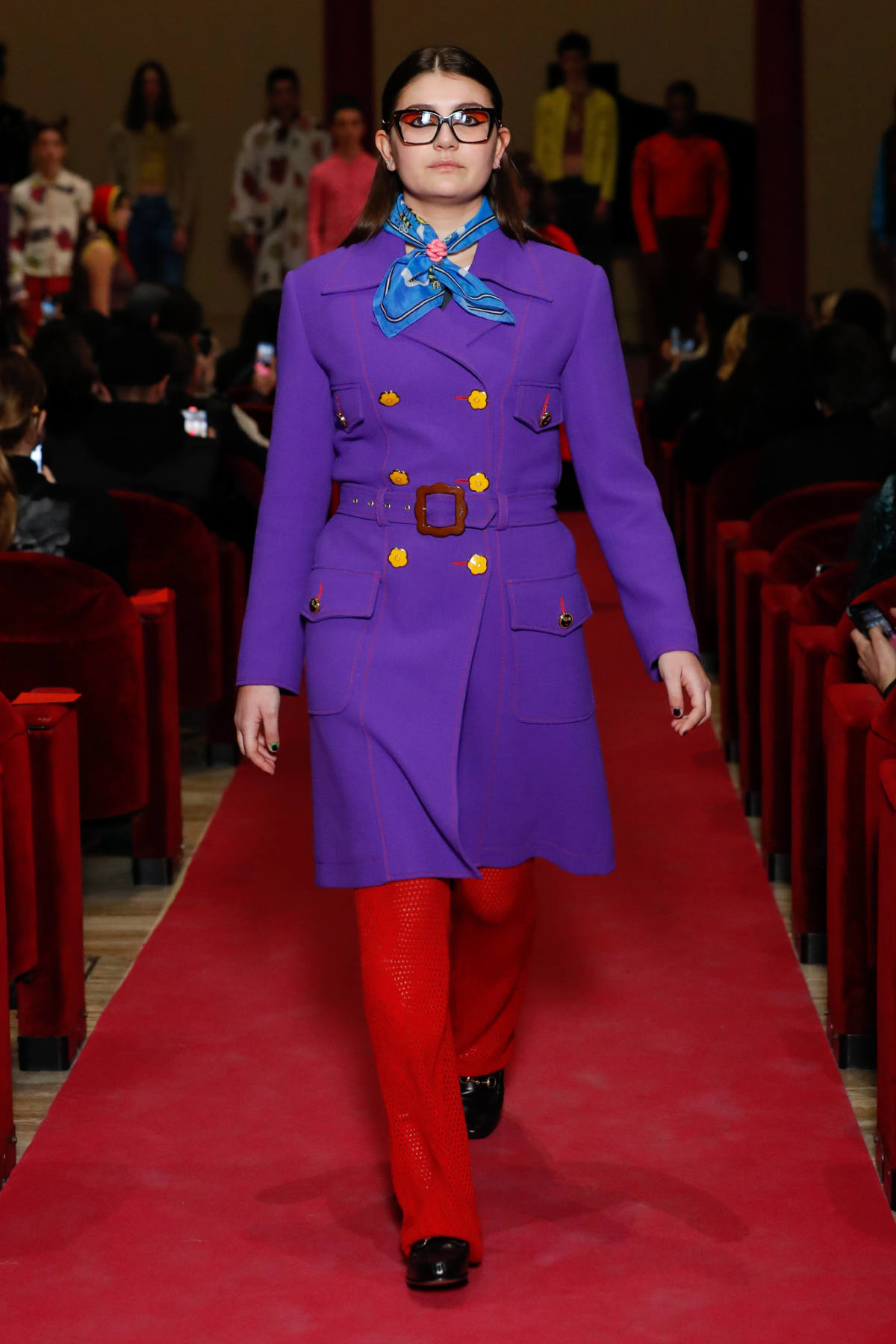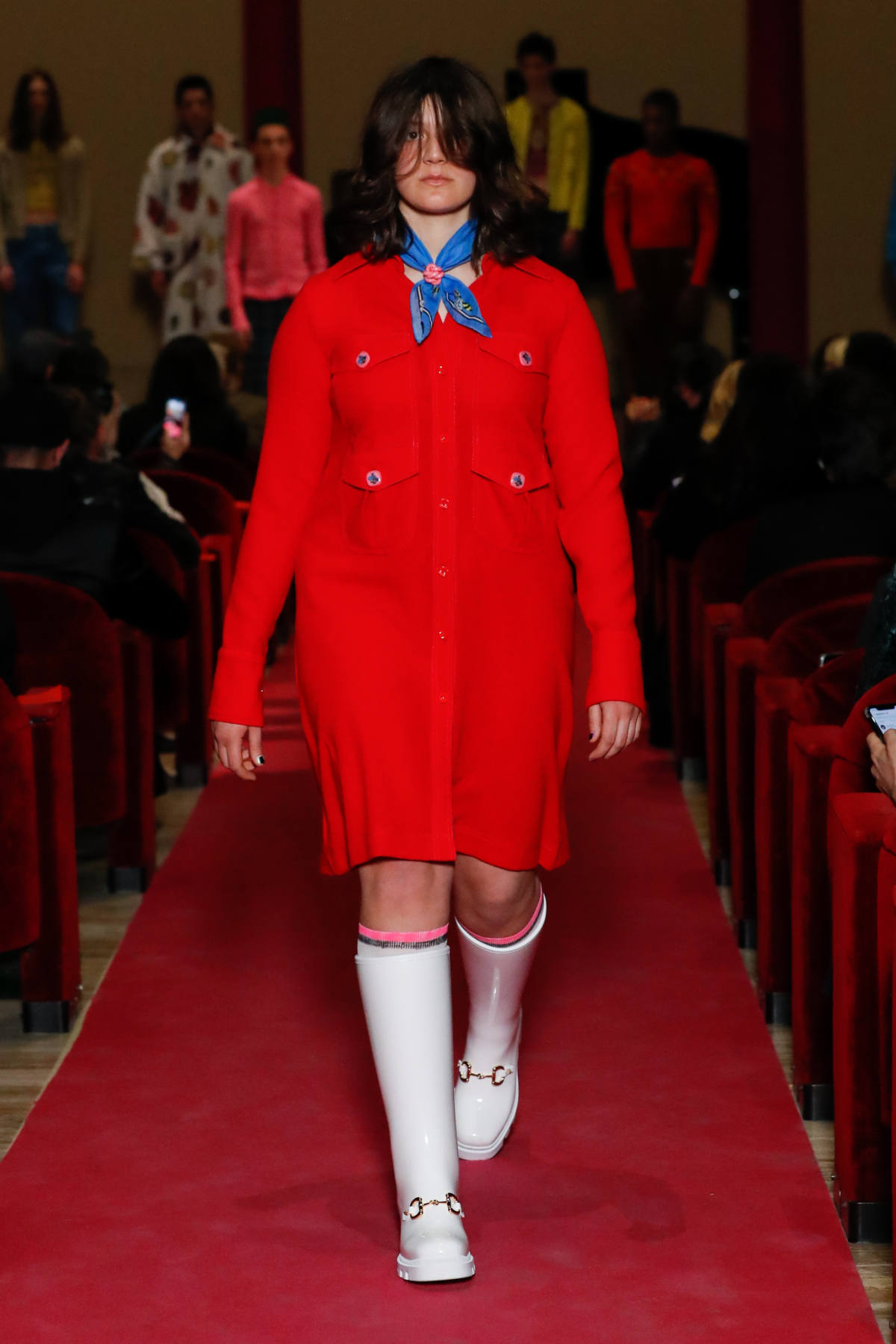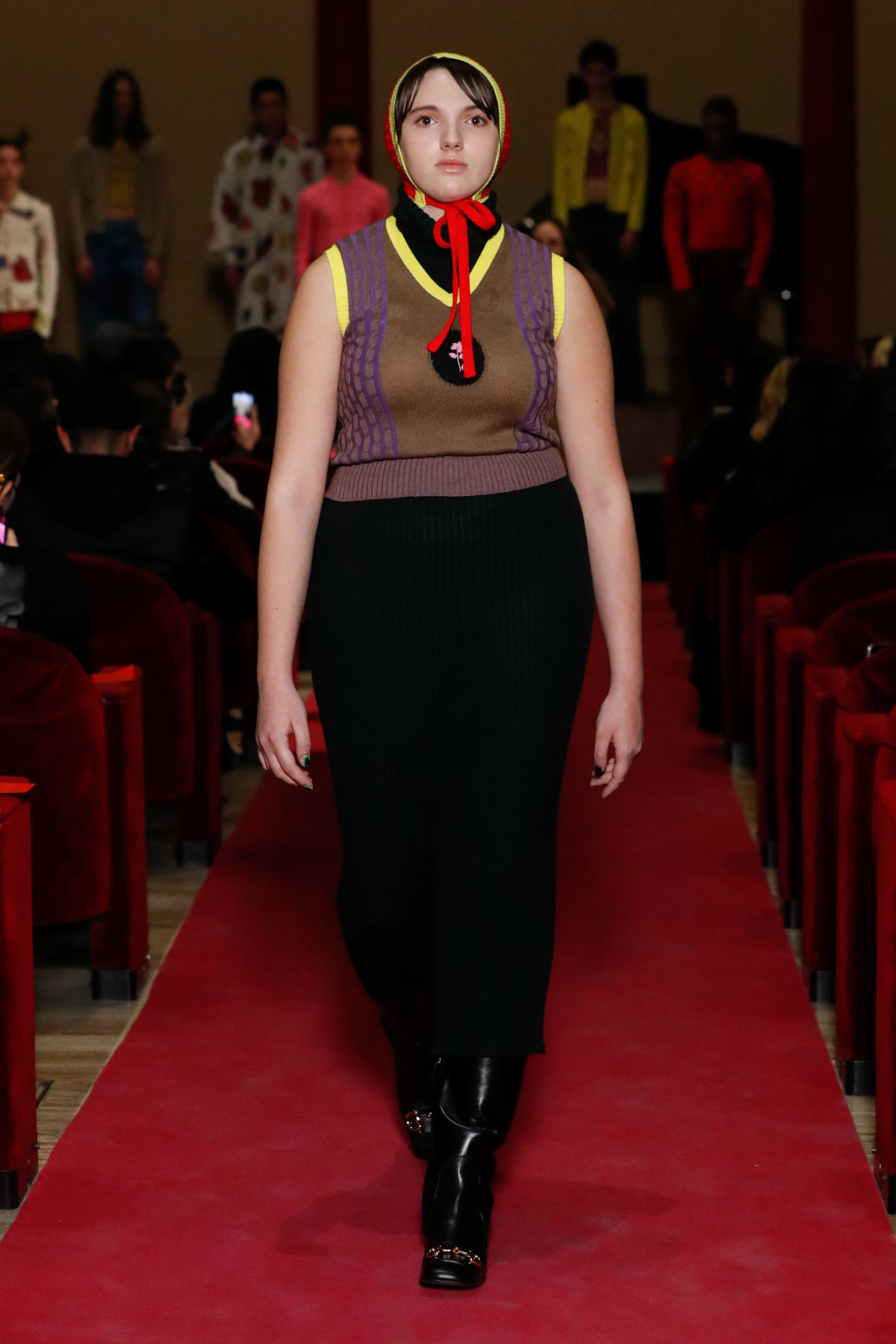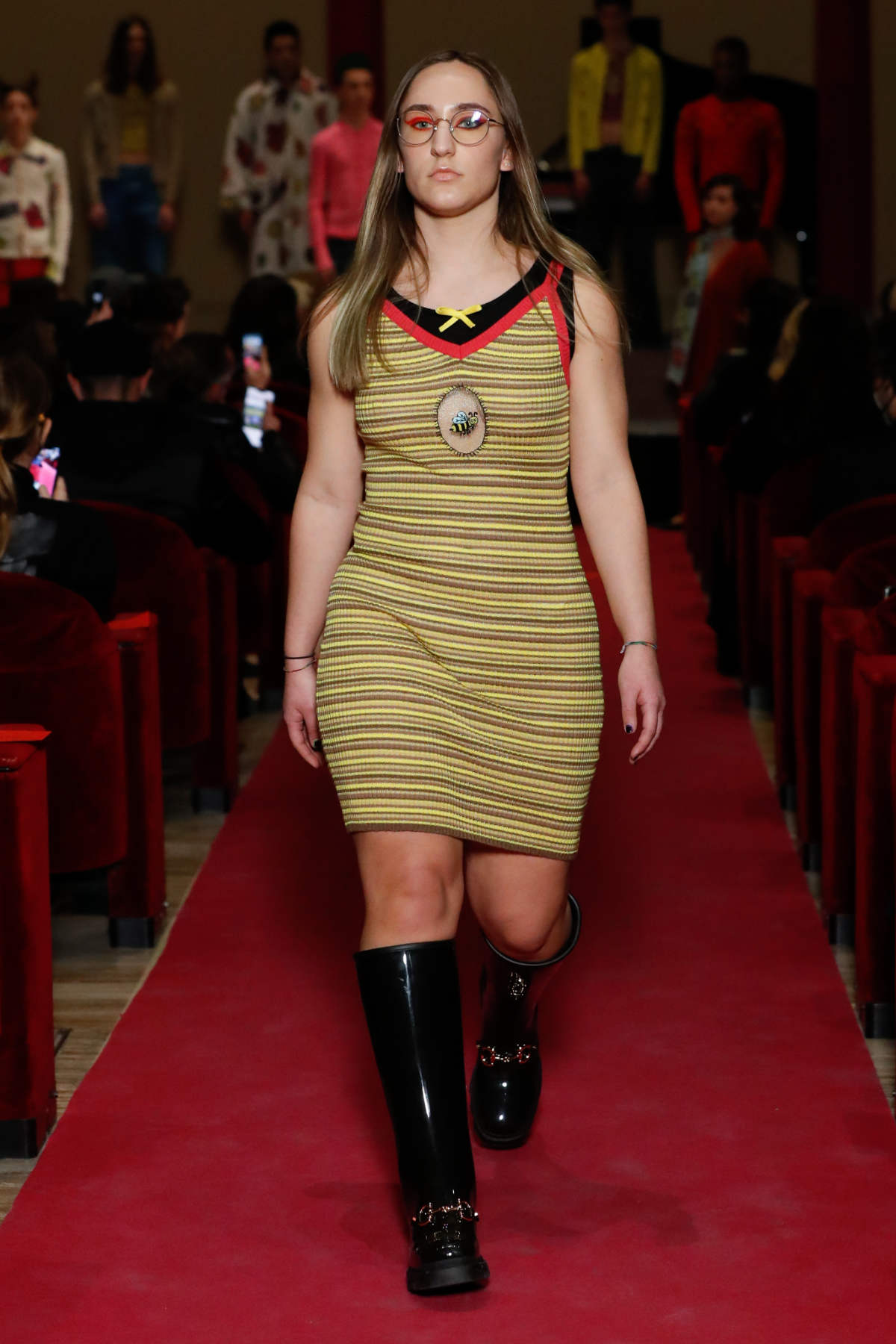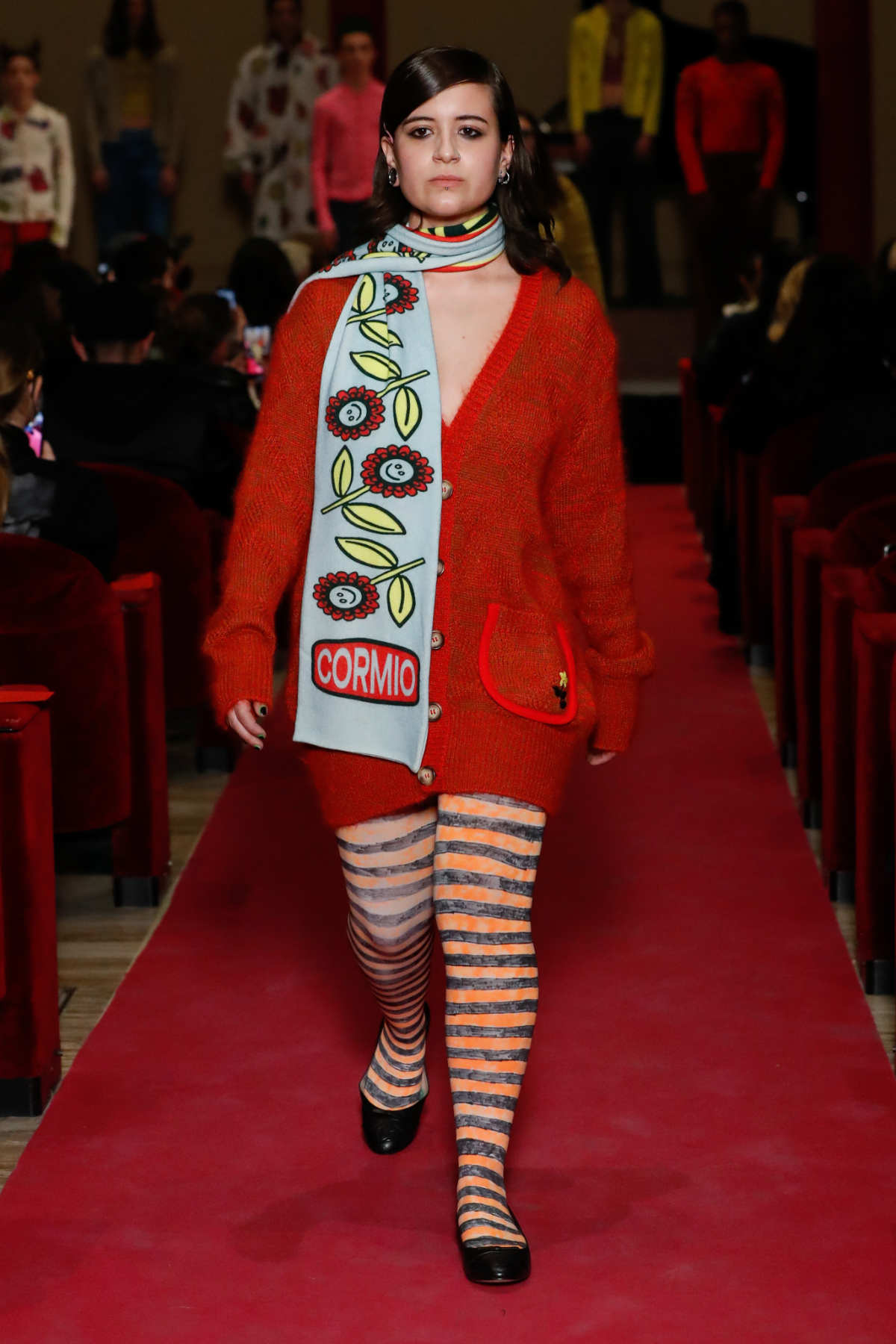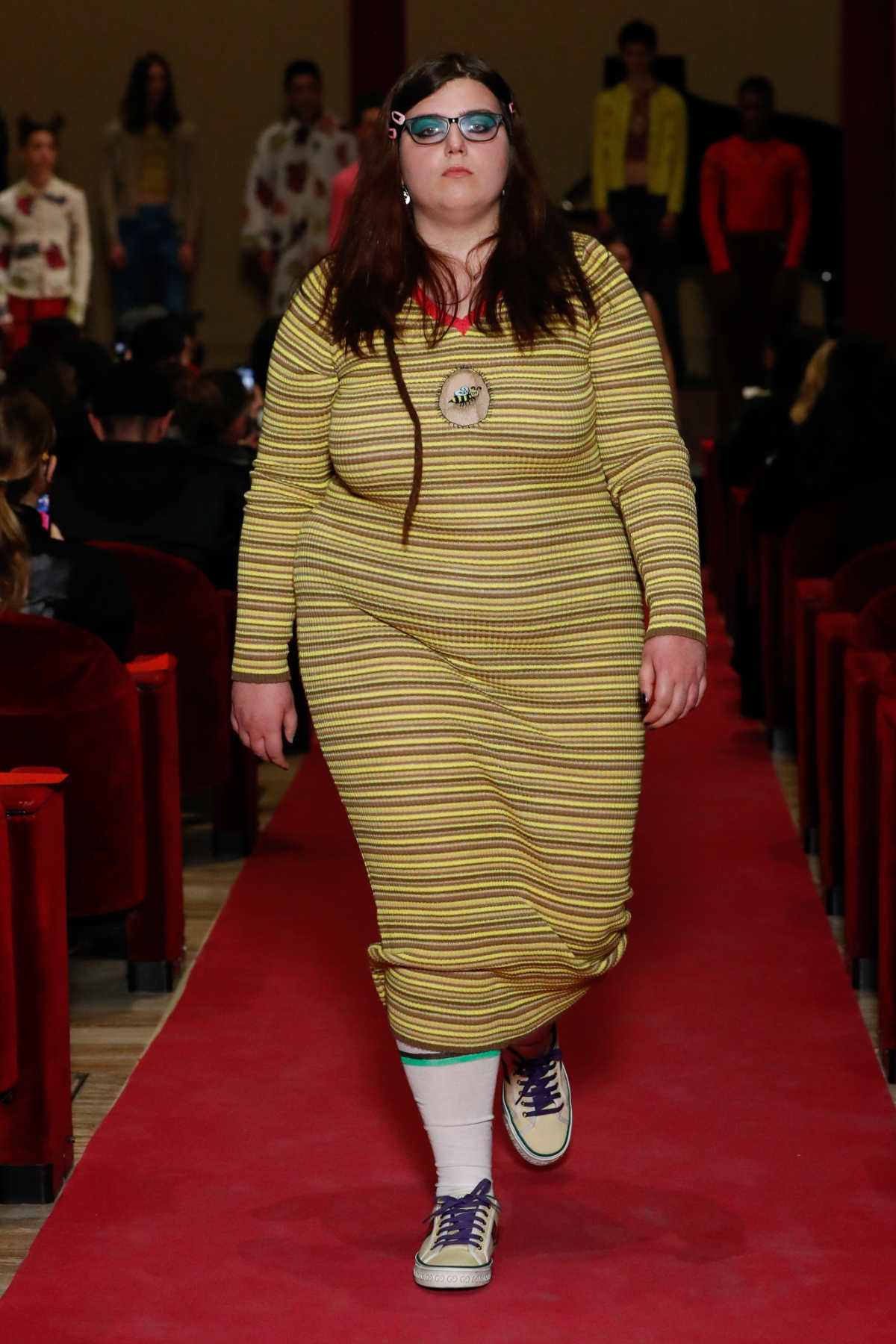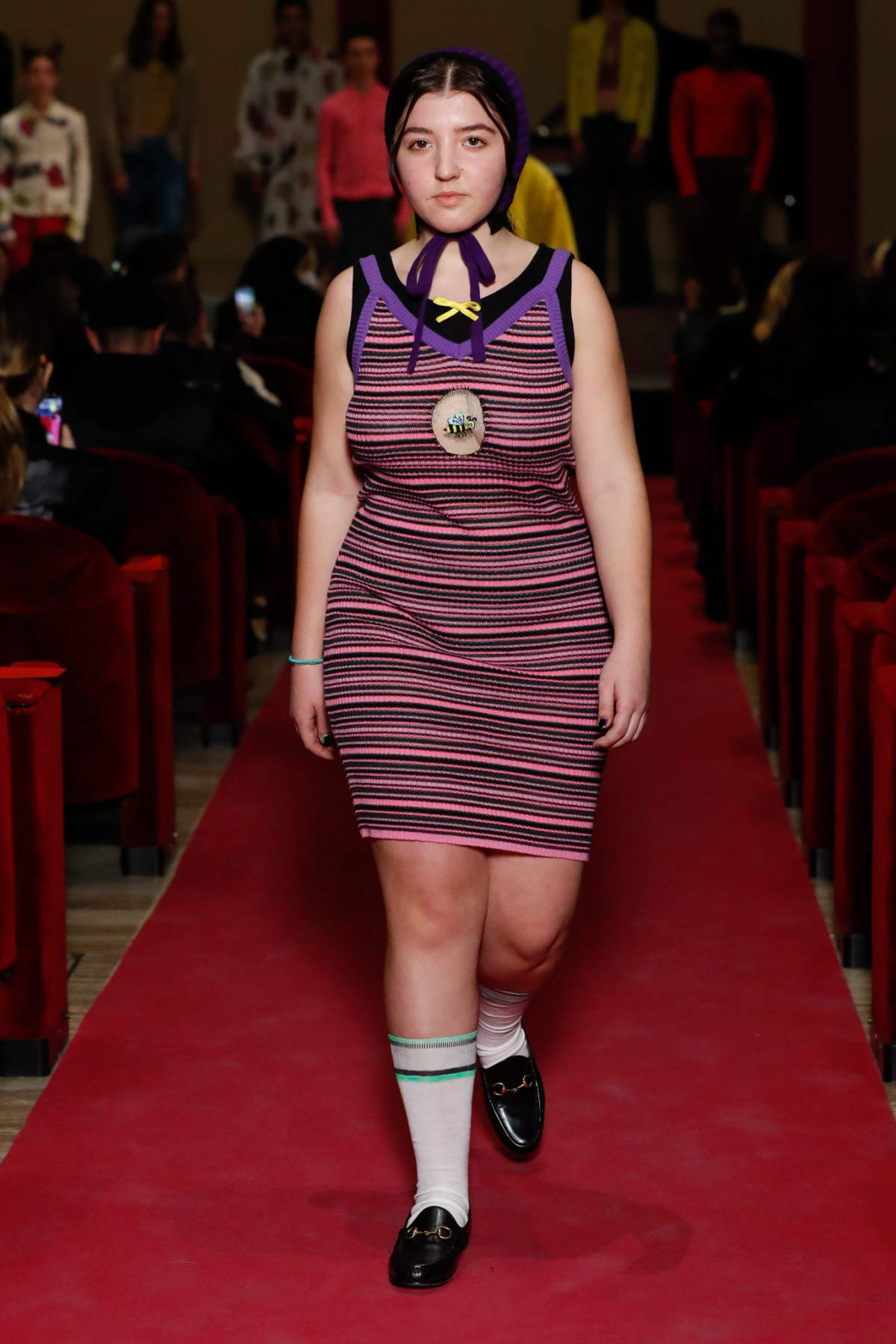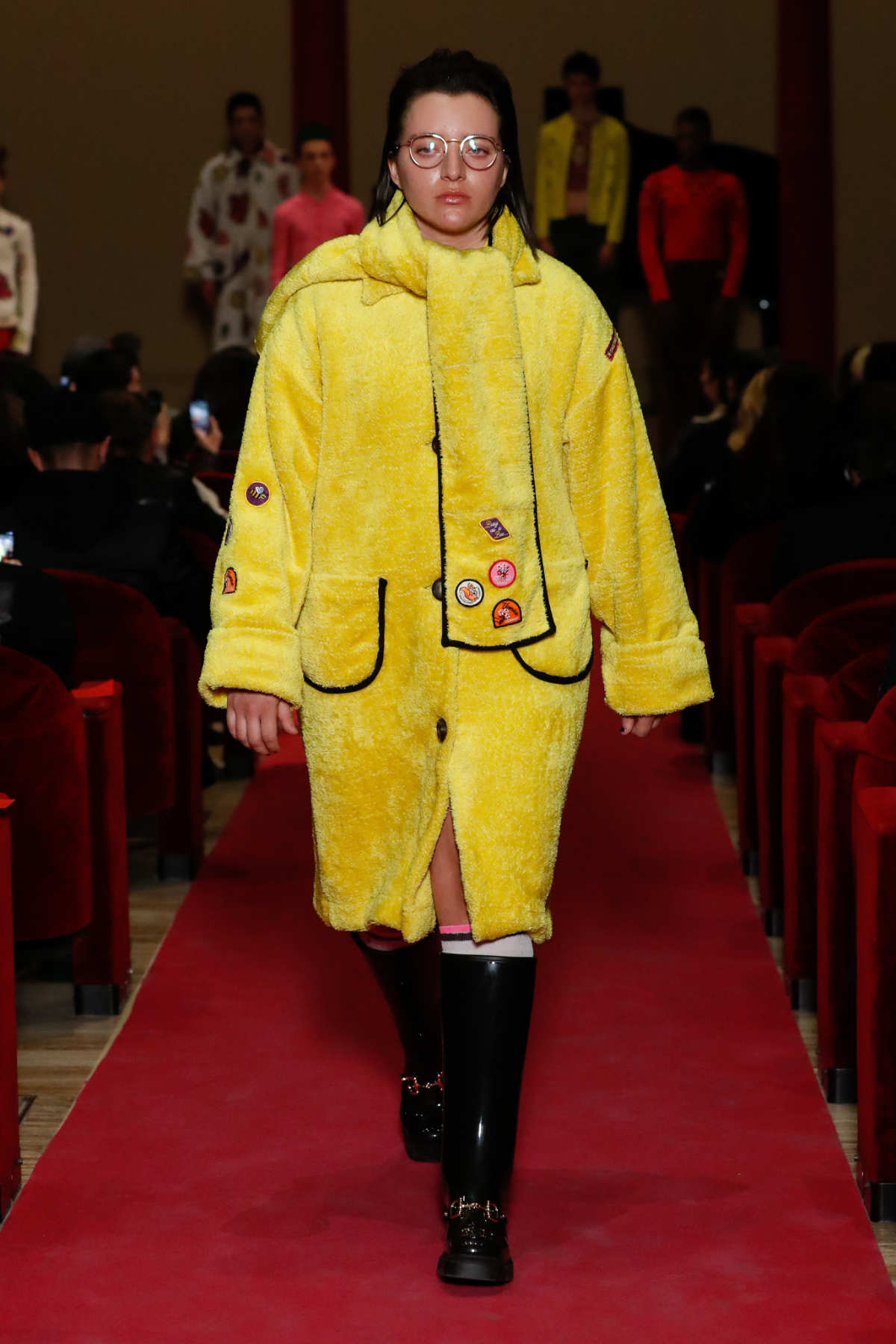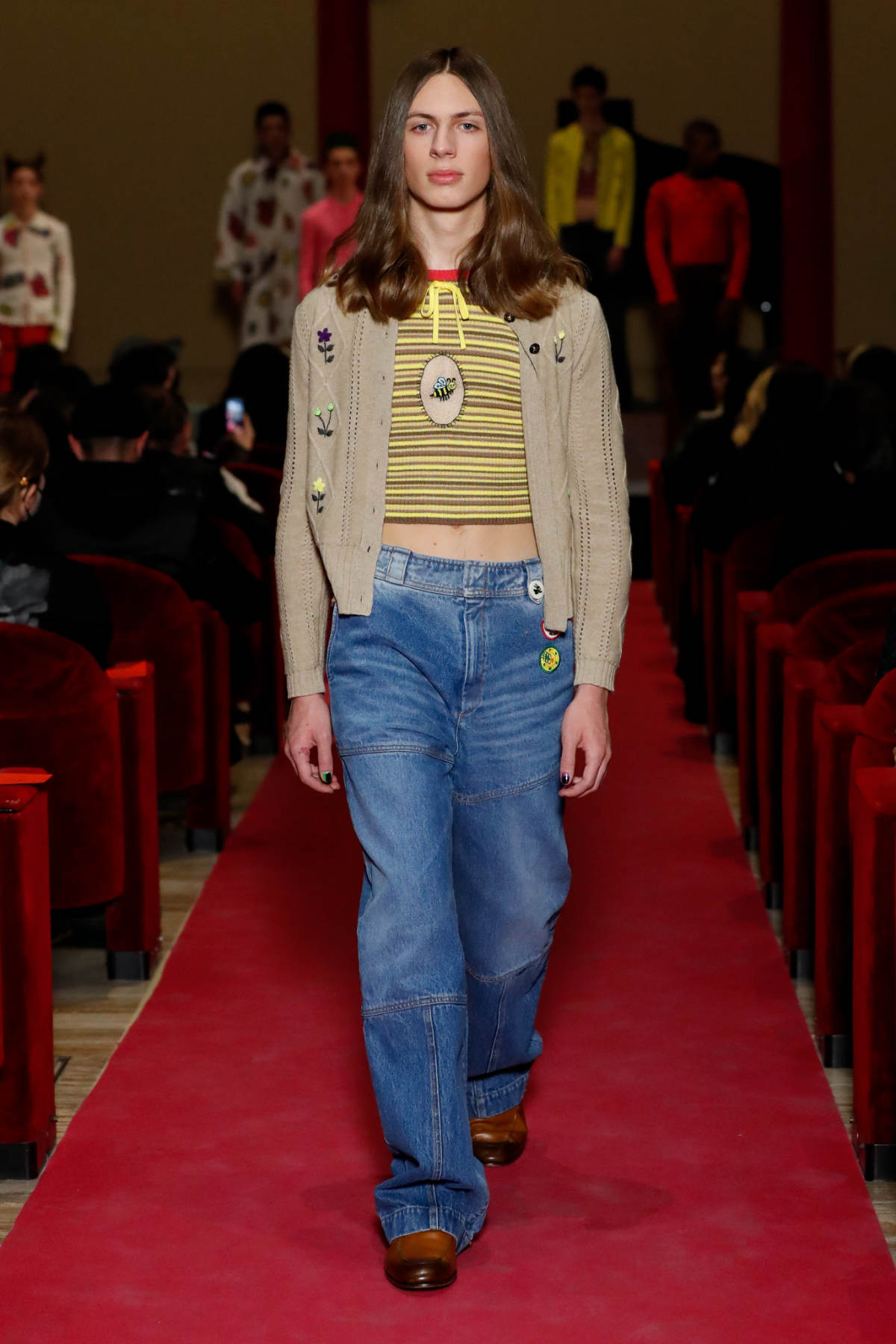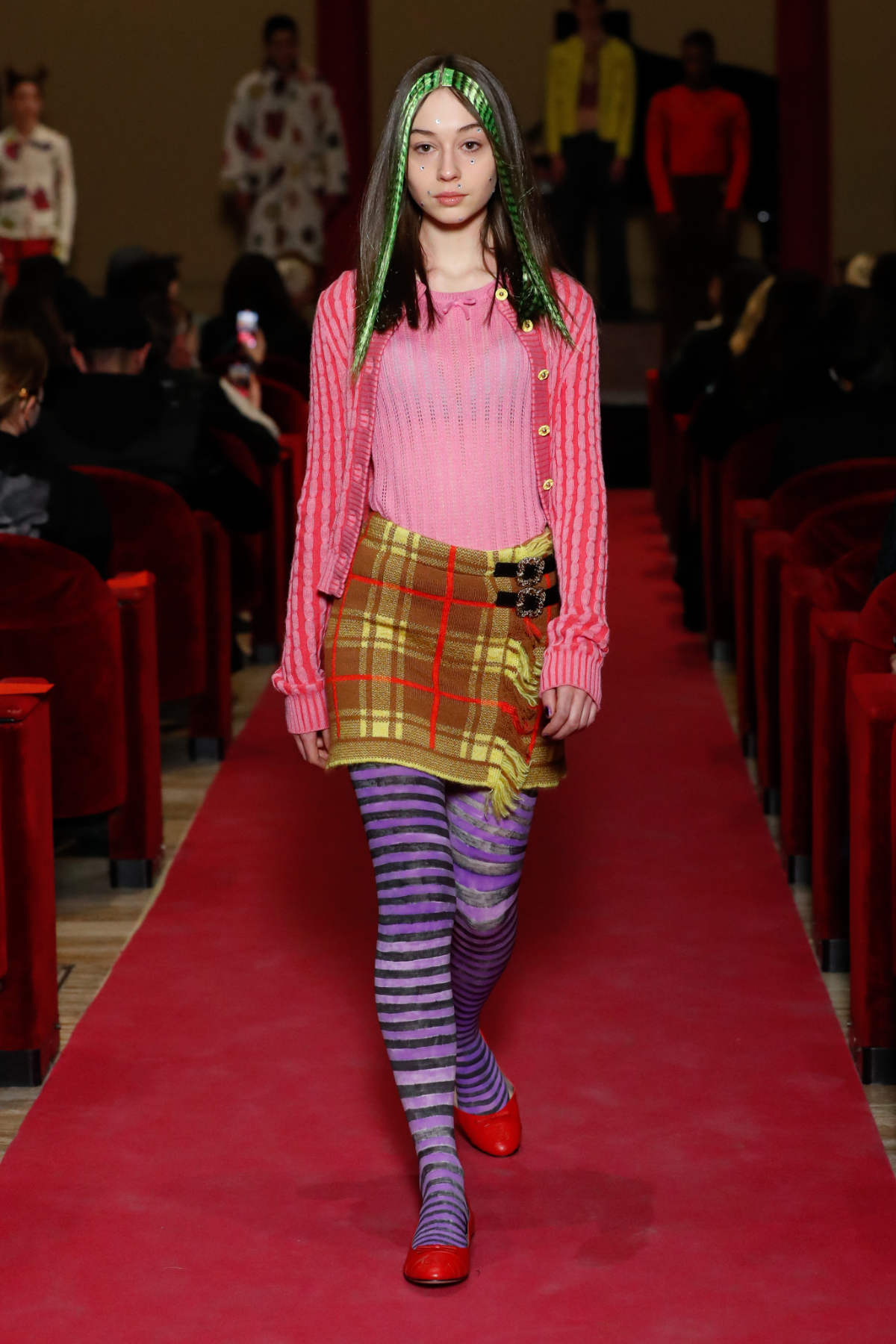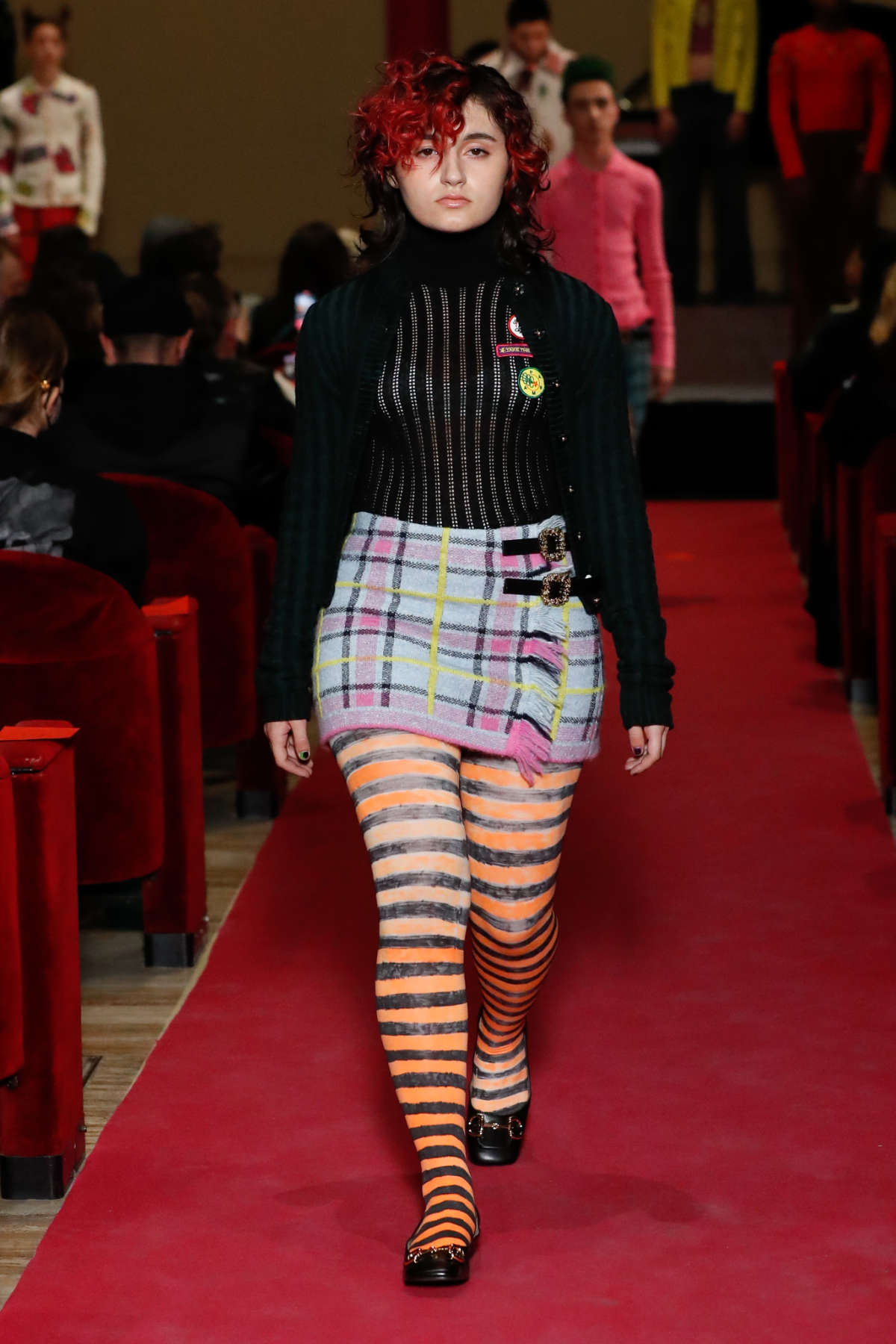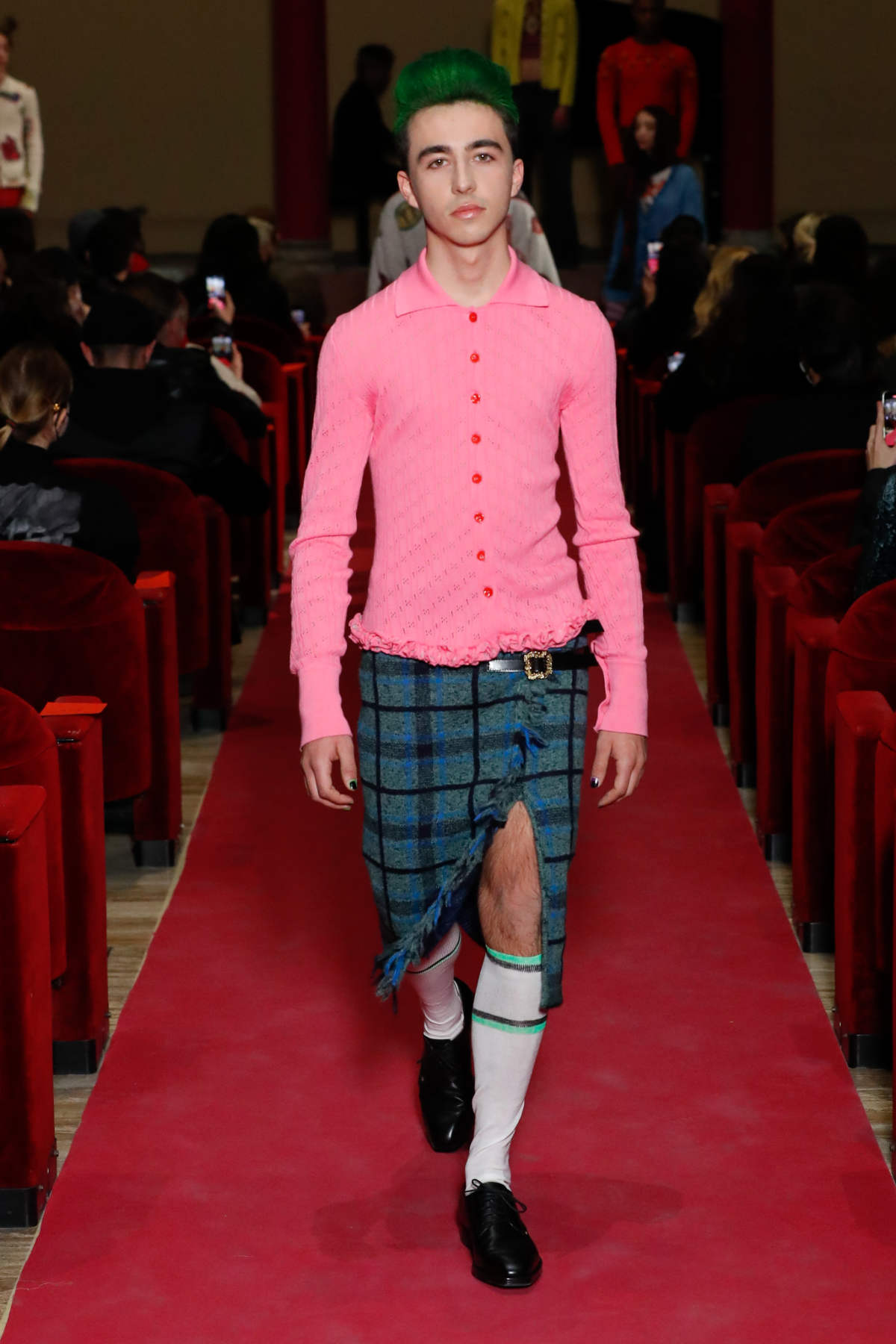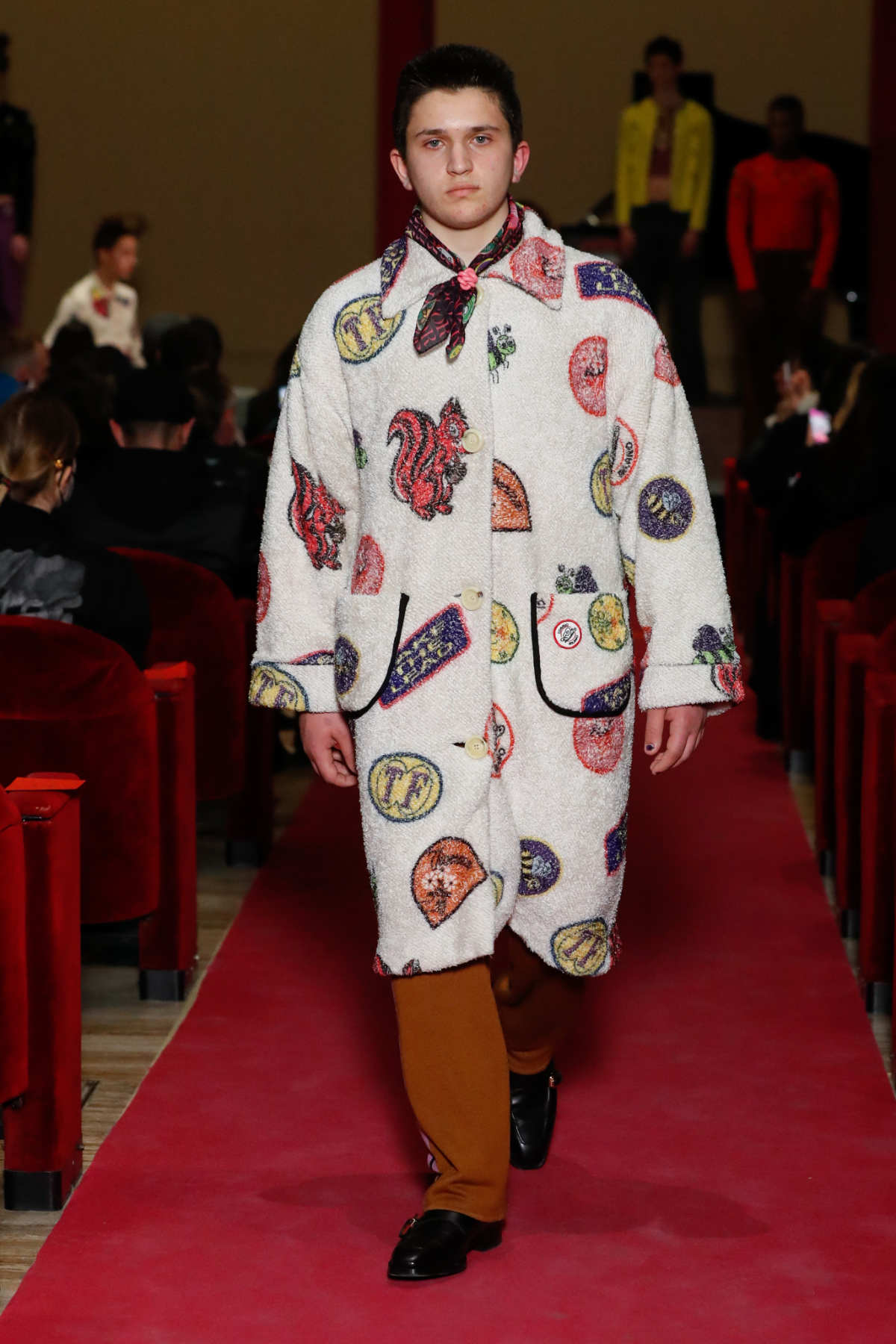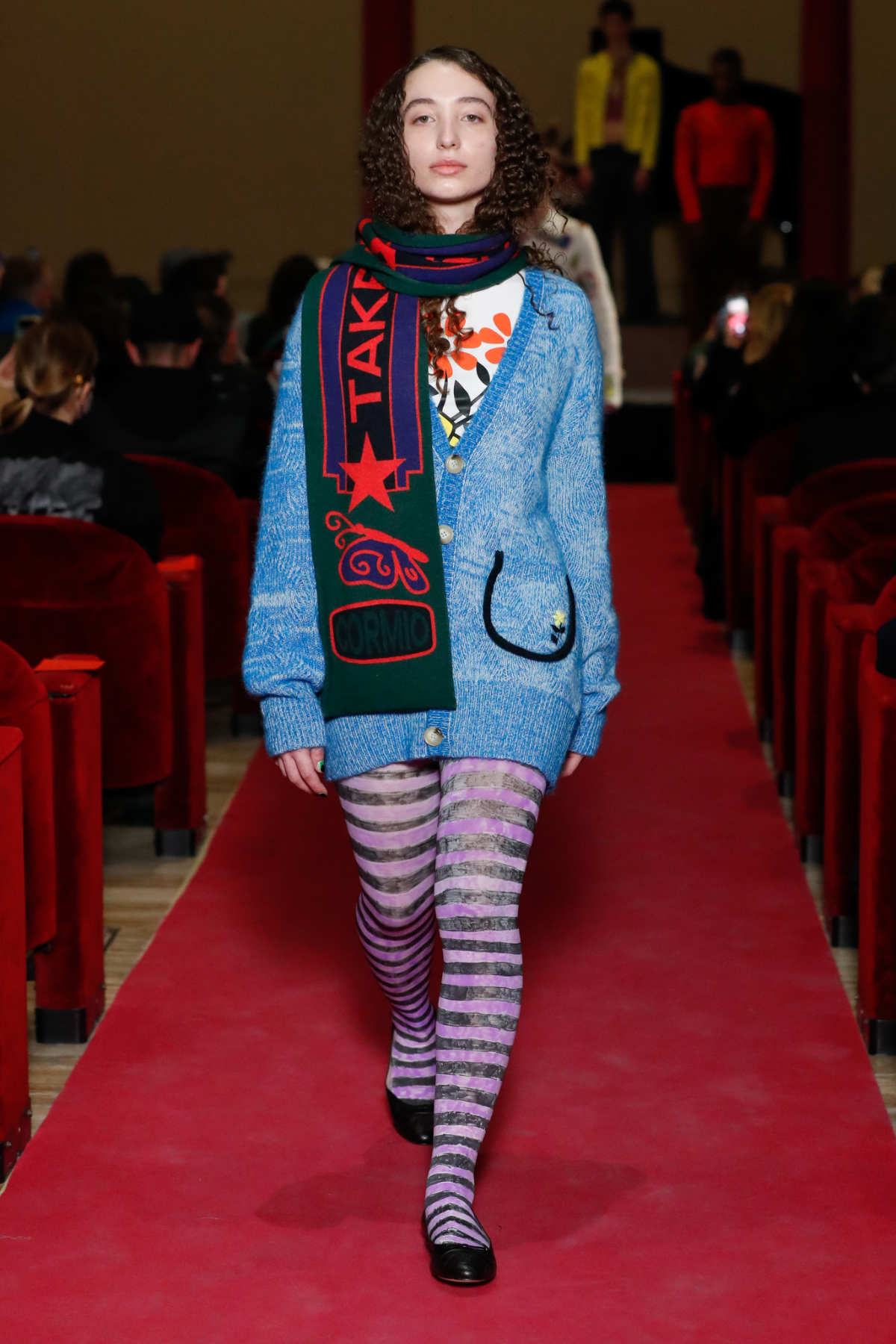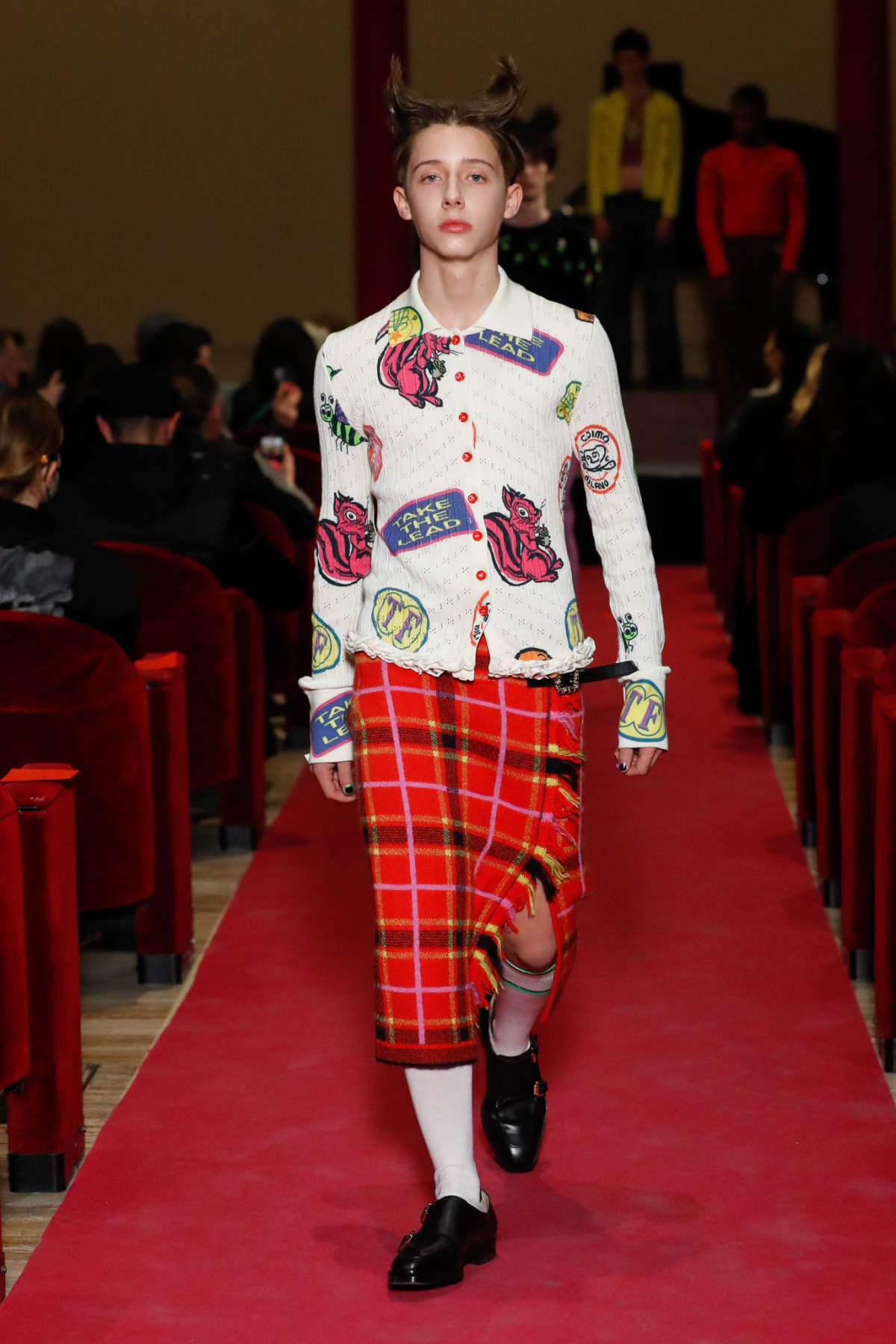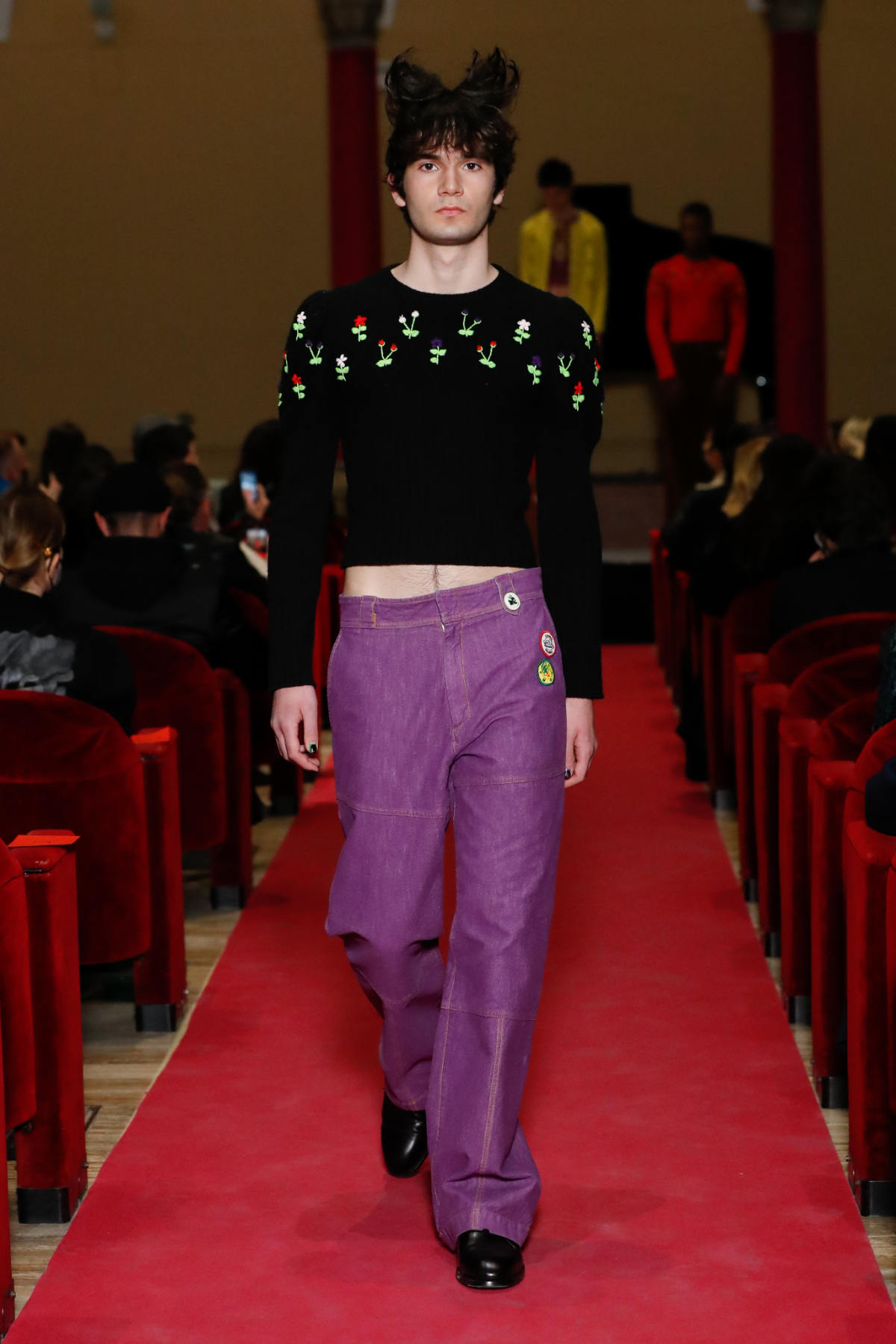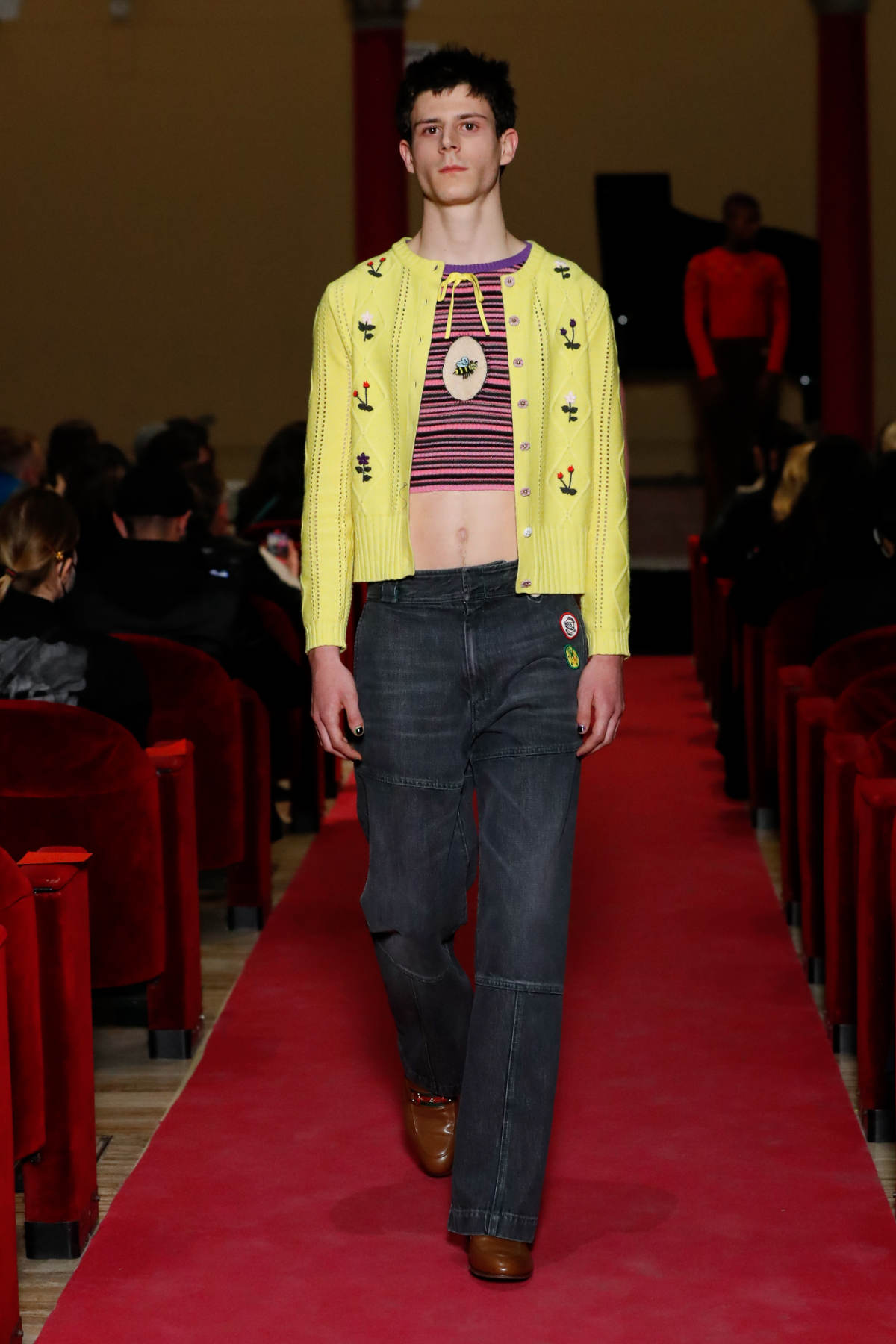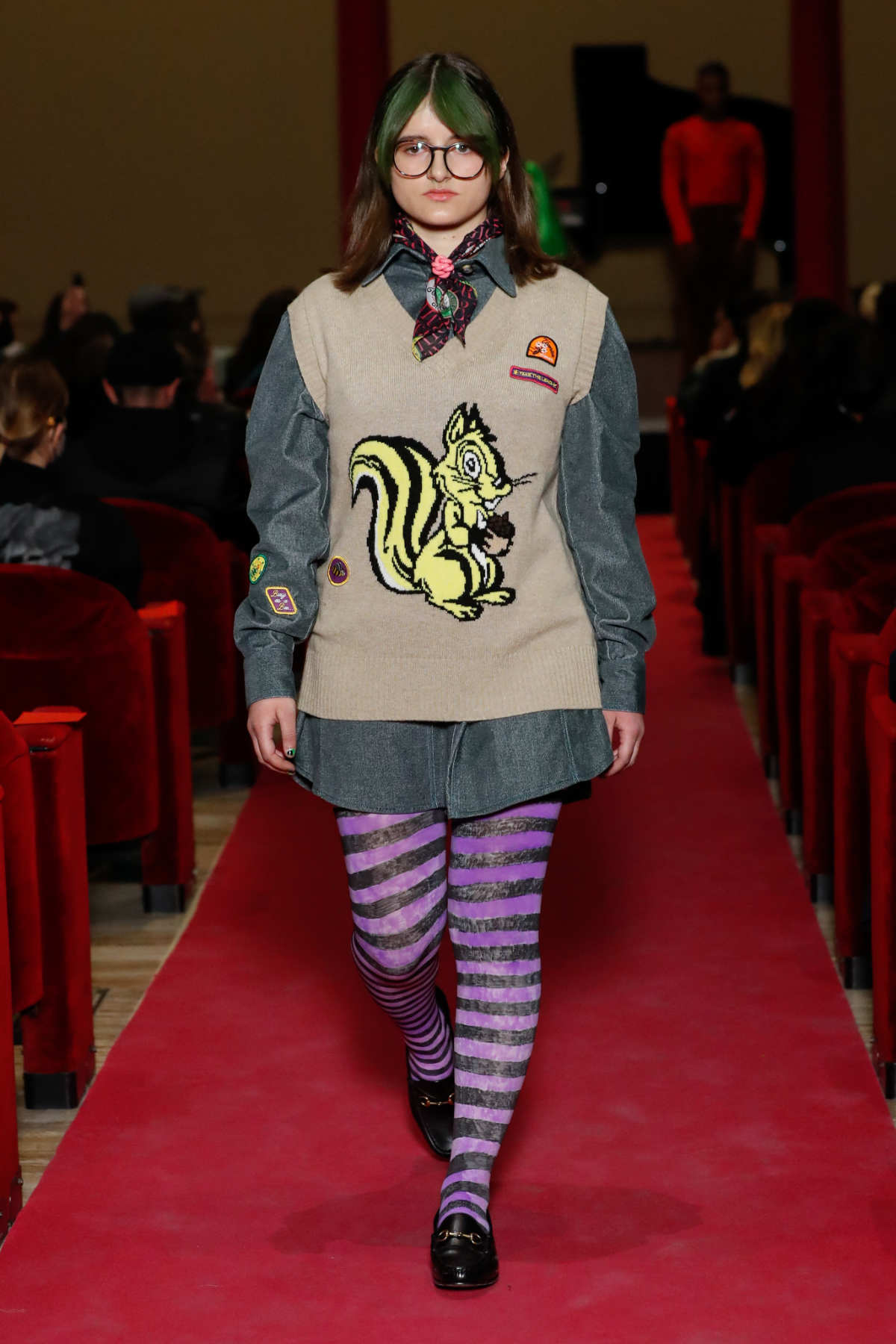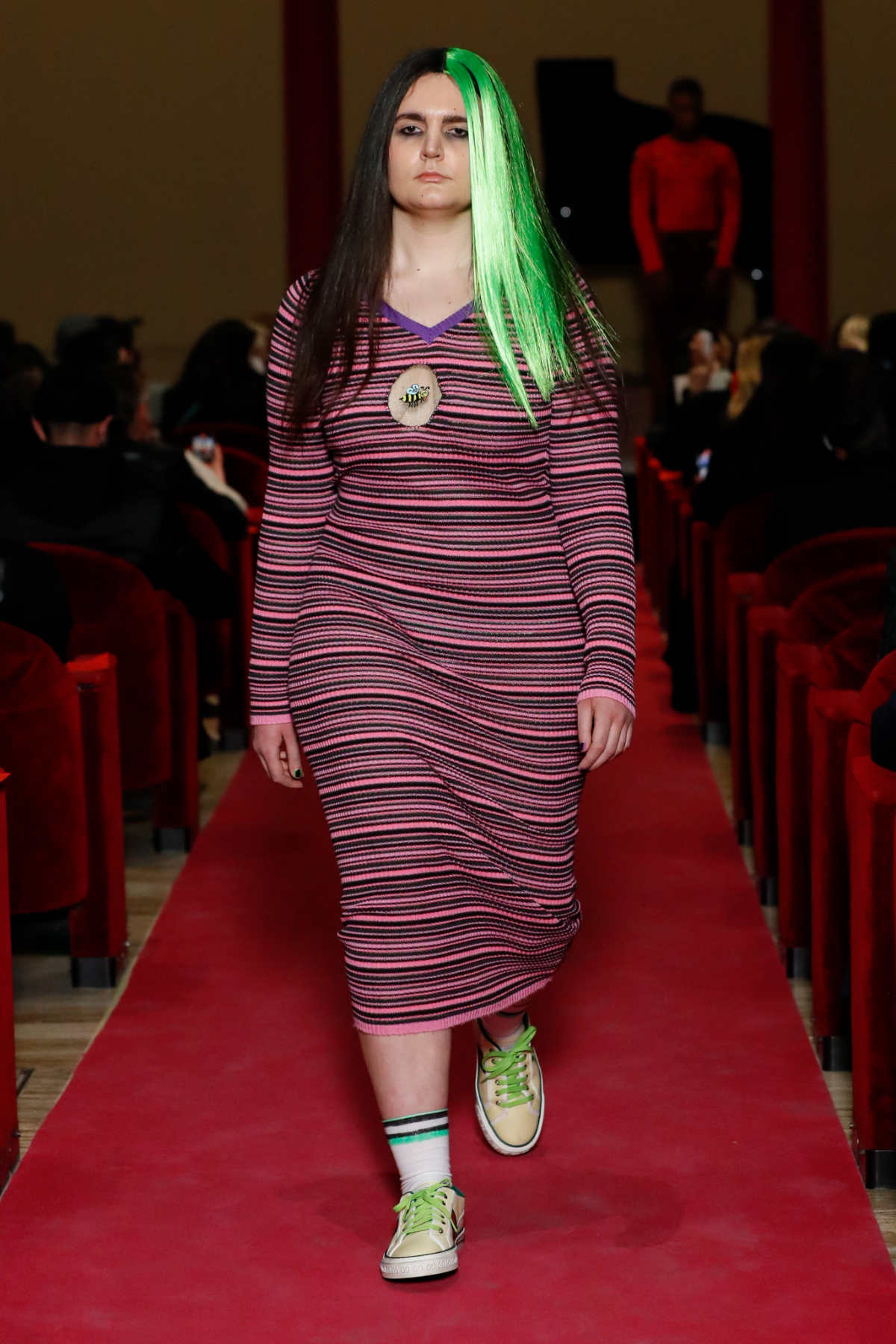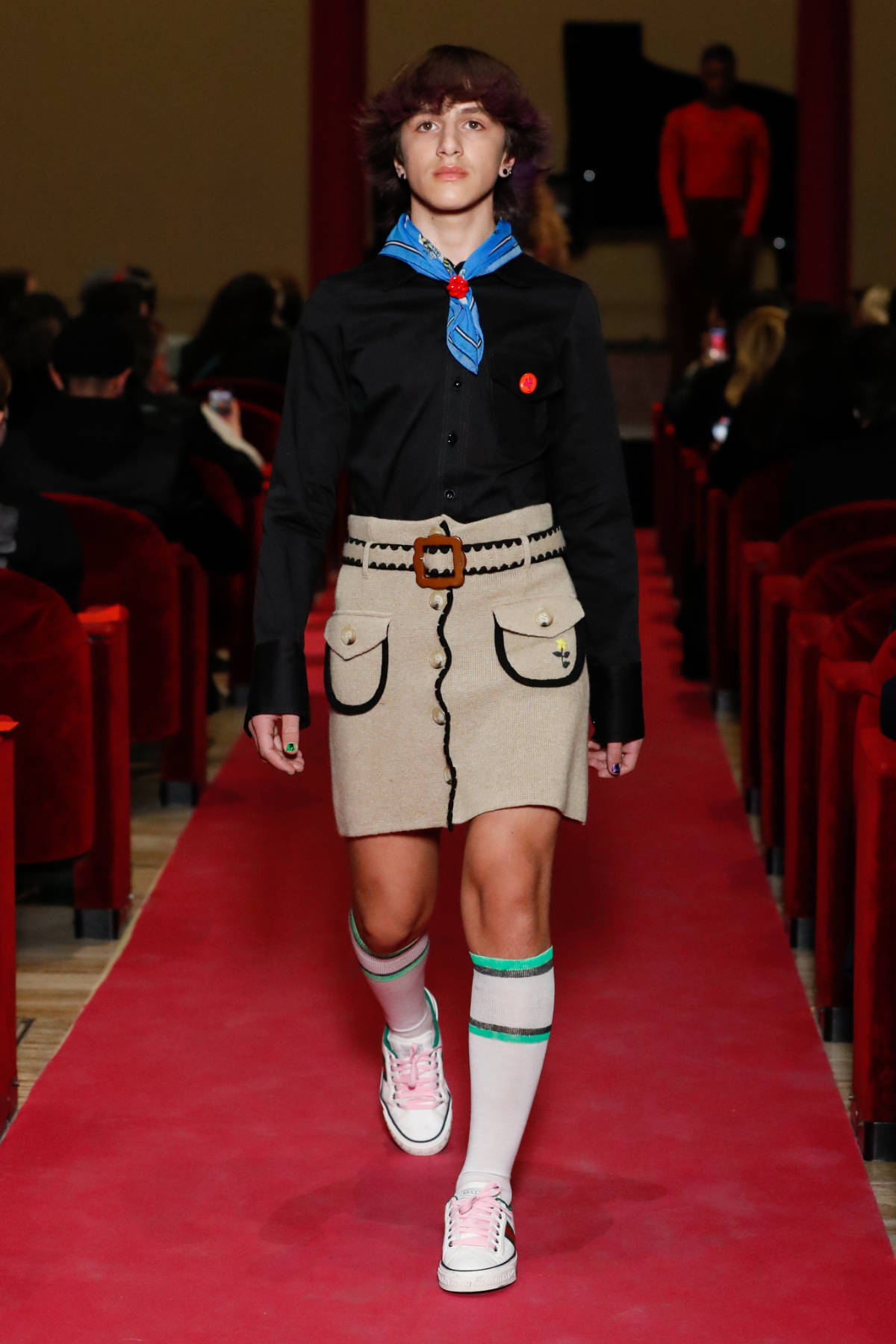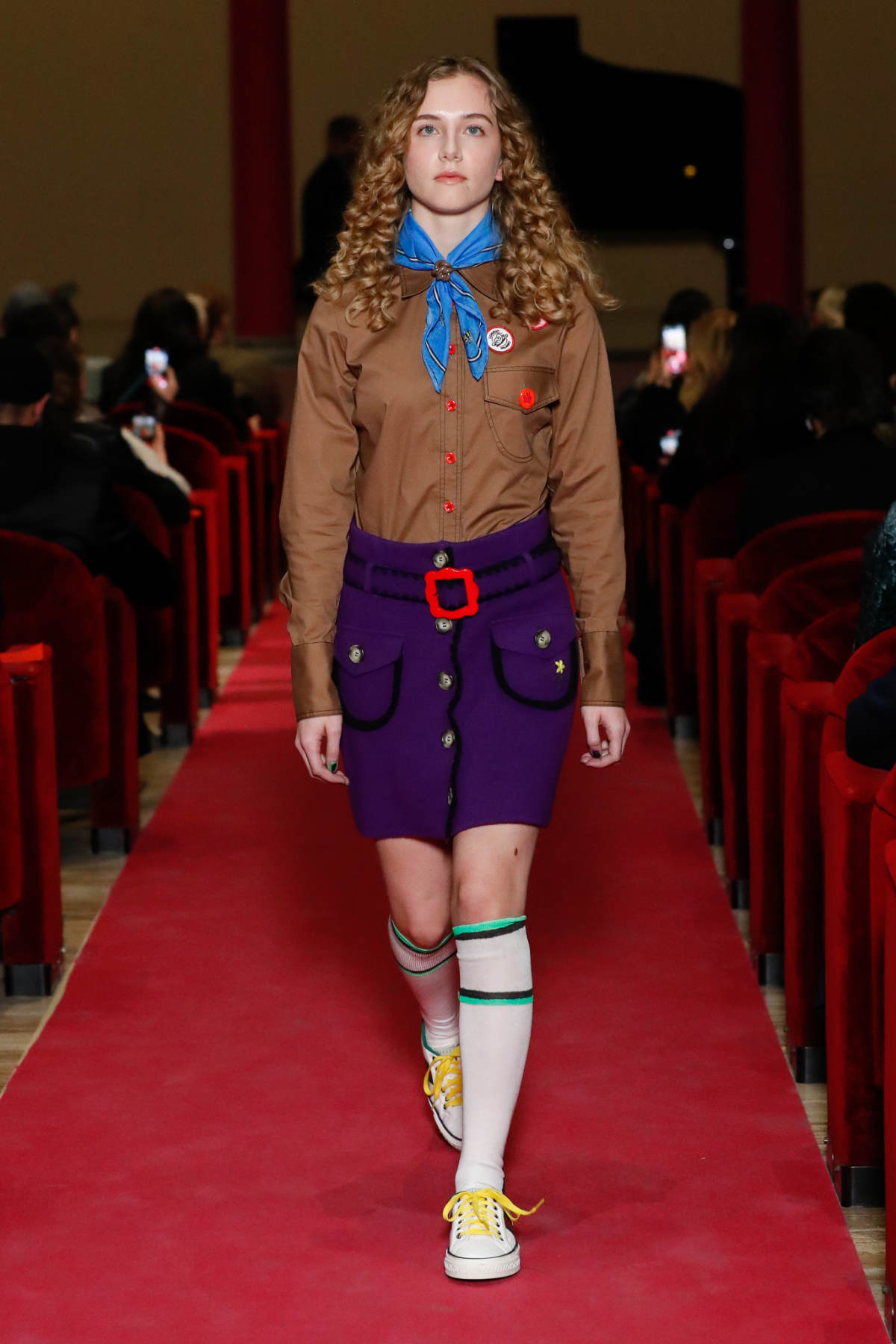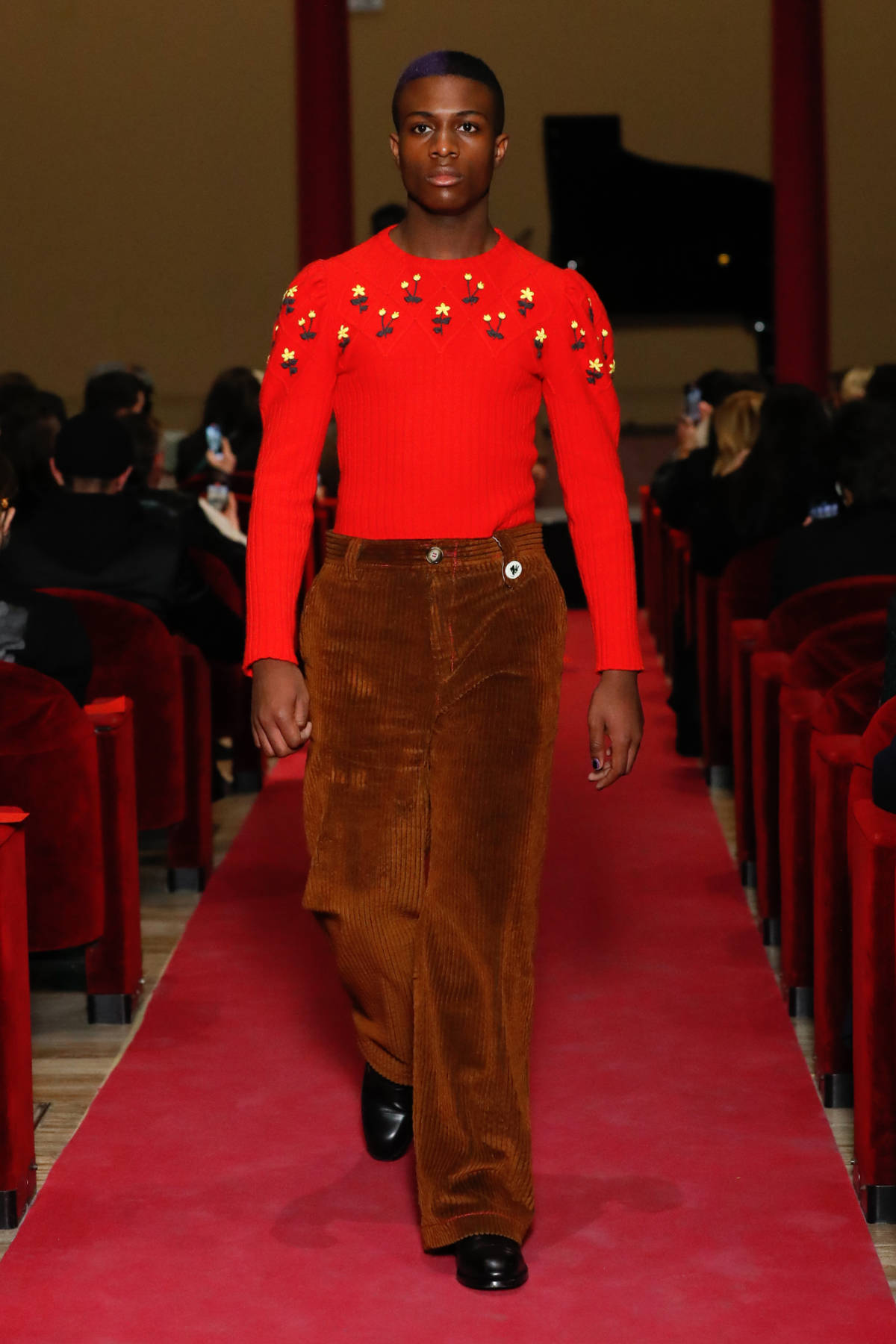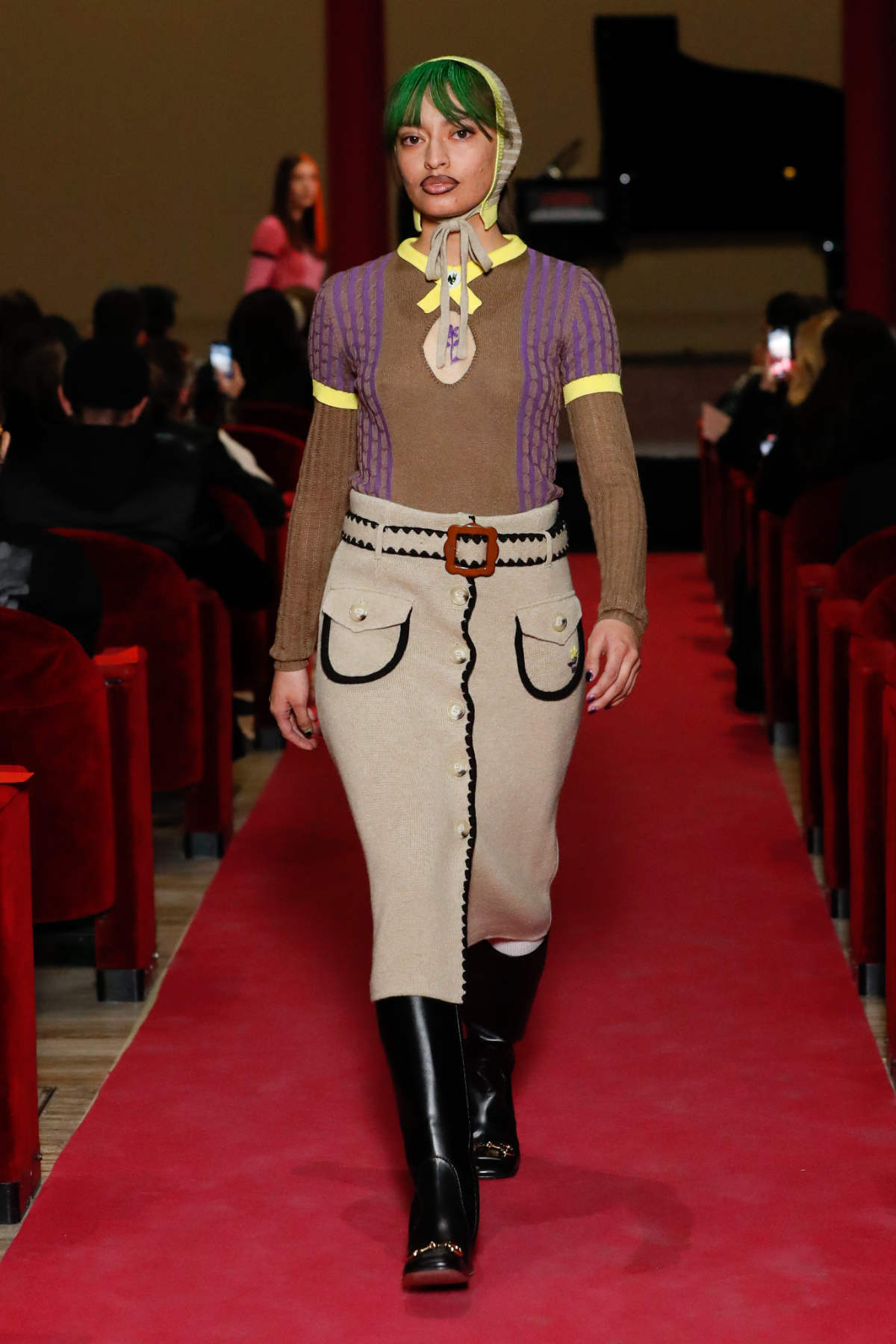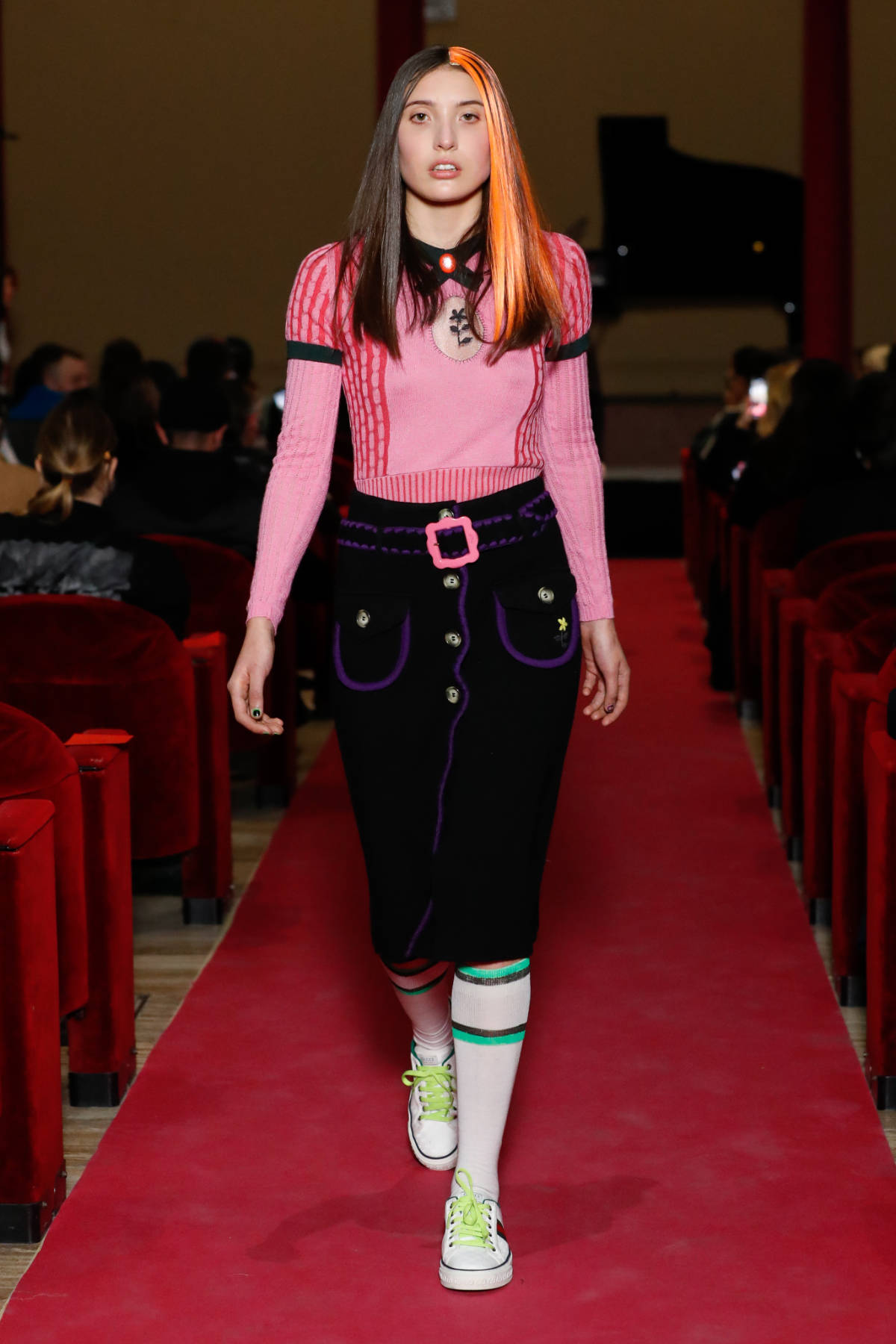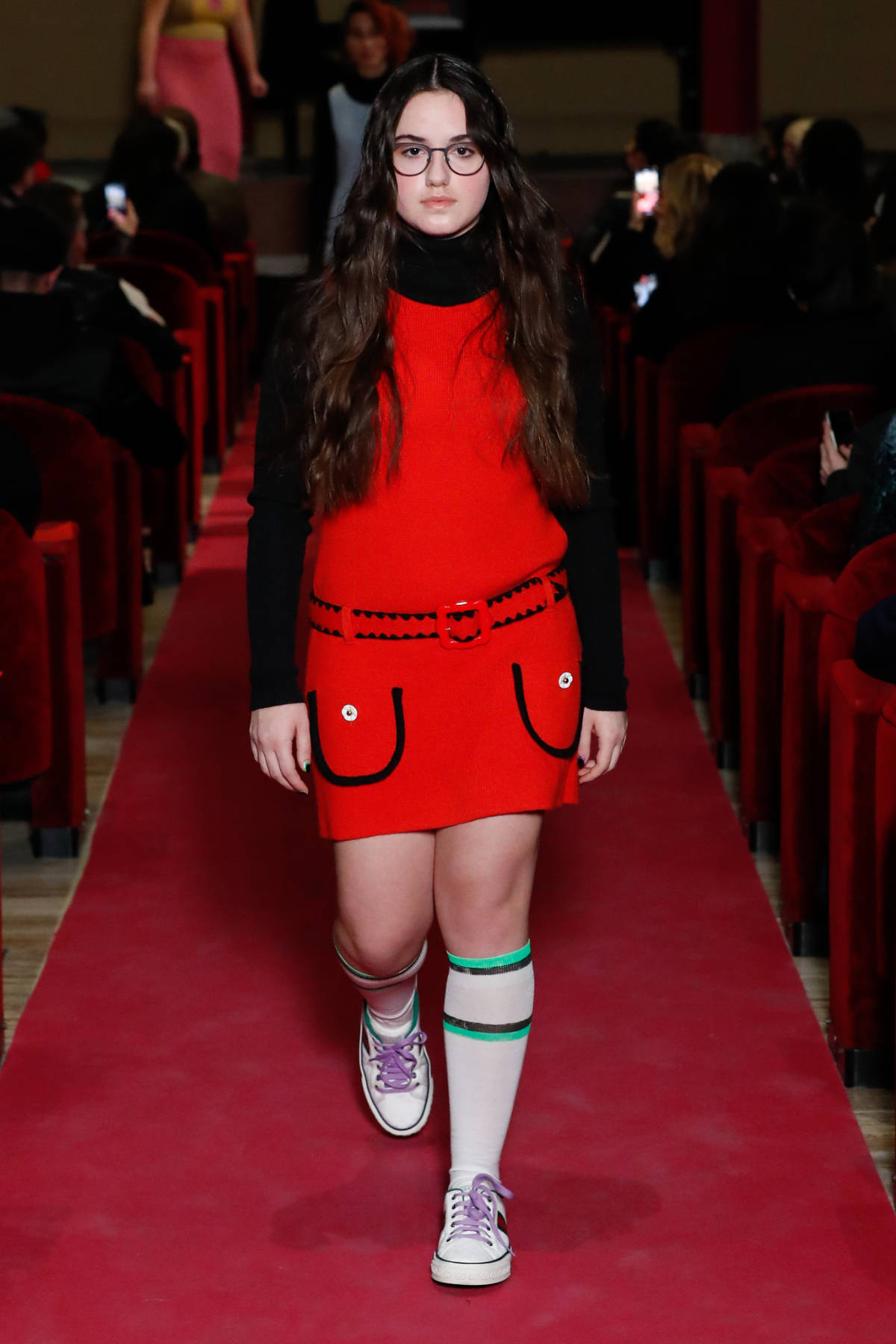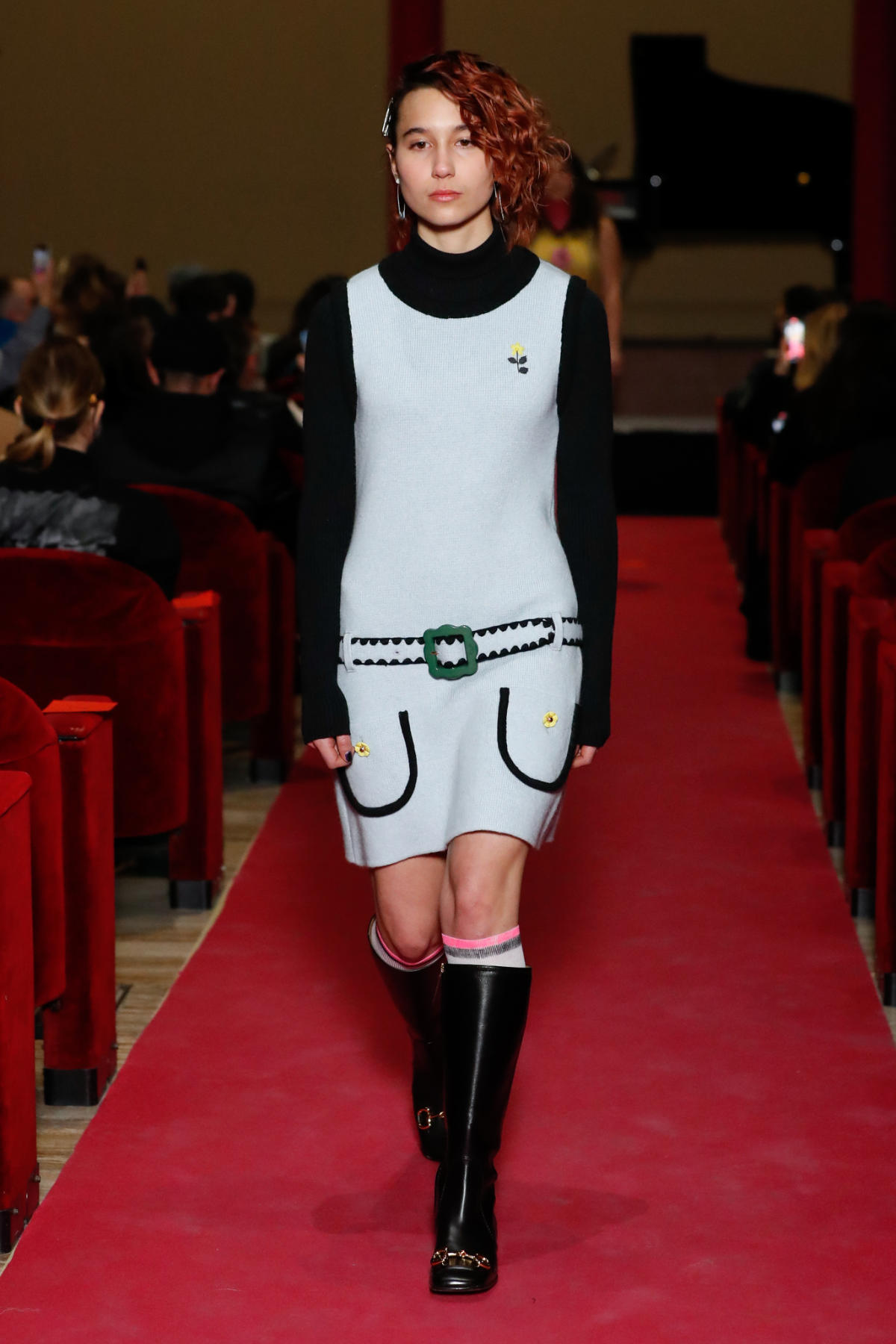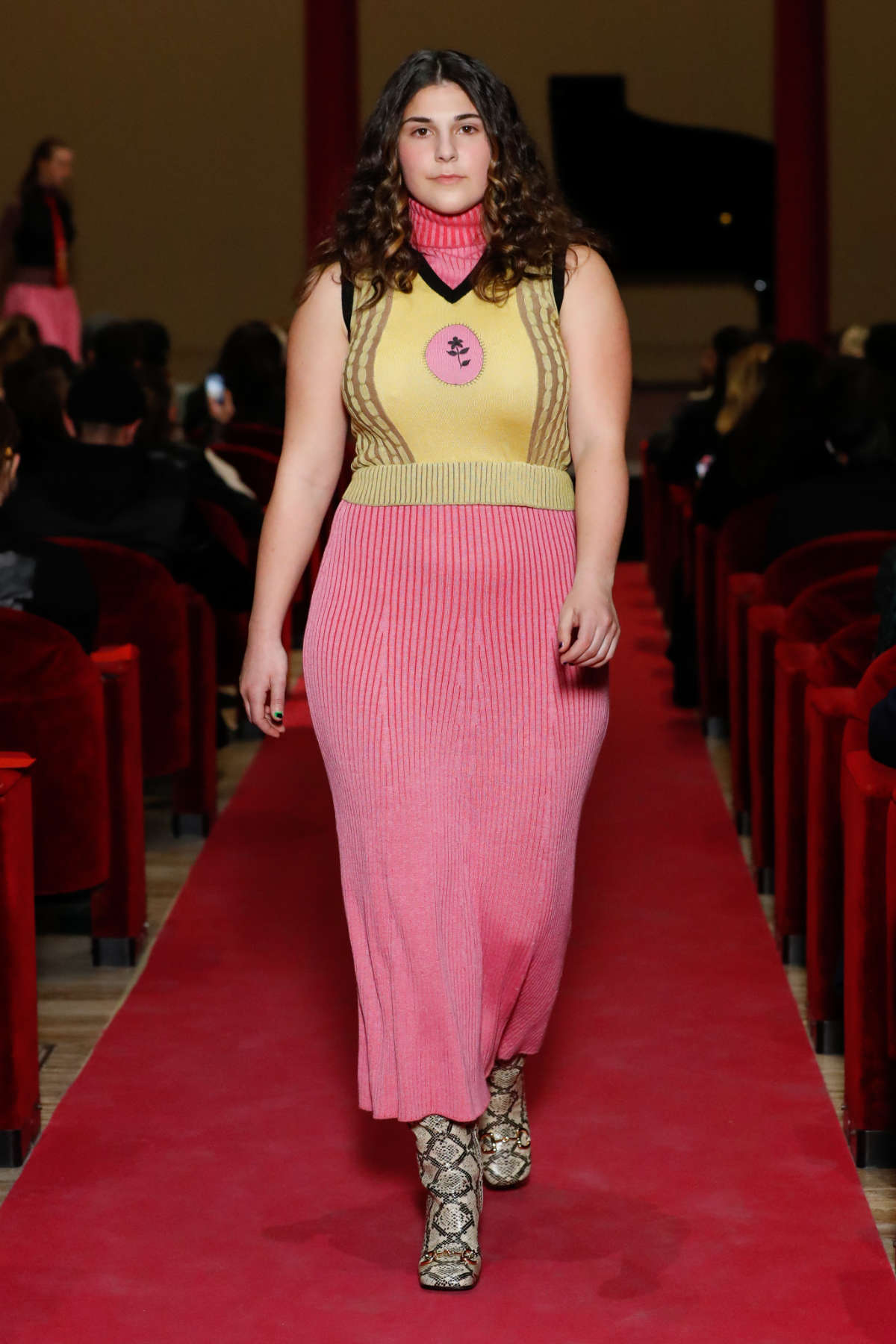 ---