---
Expo 2020 Dubai Unveils The Women's Pavilion In Collaboration With Cartier
Luxferity, 05.07.2021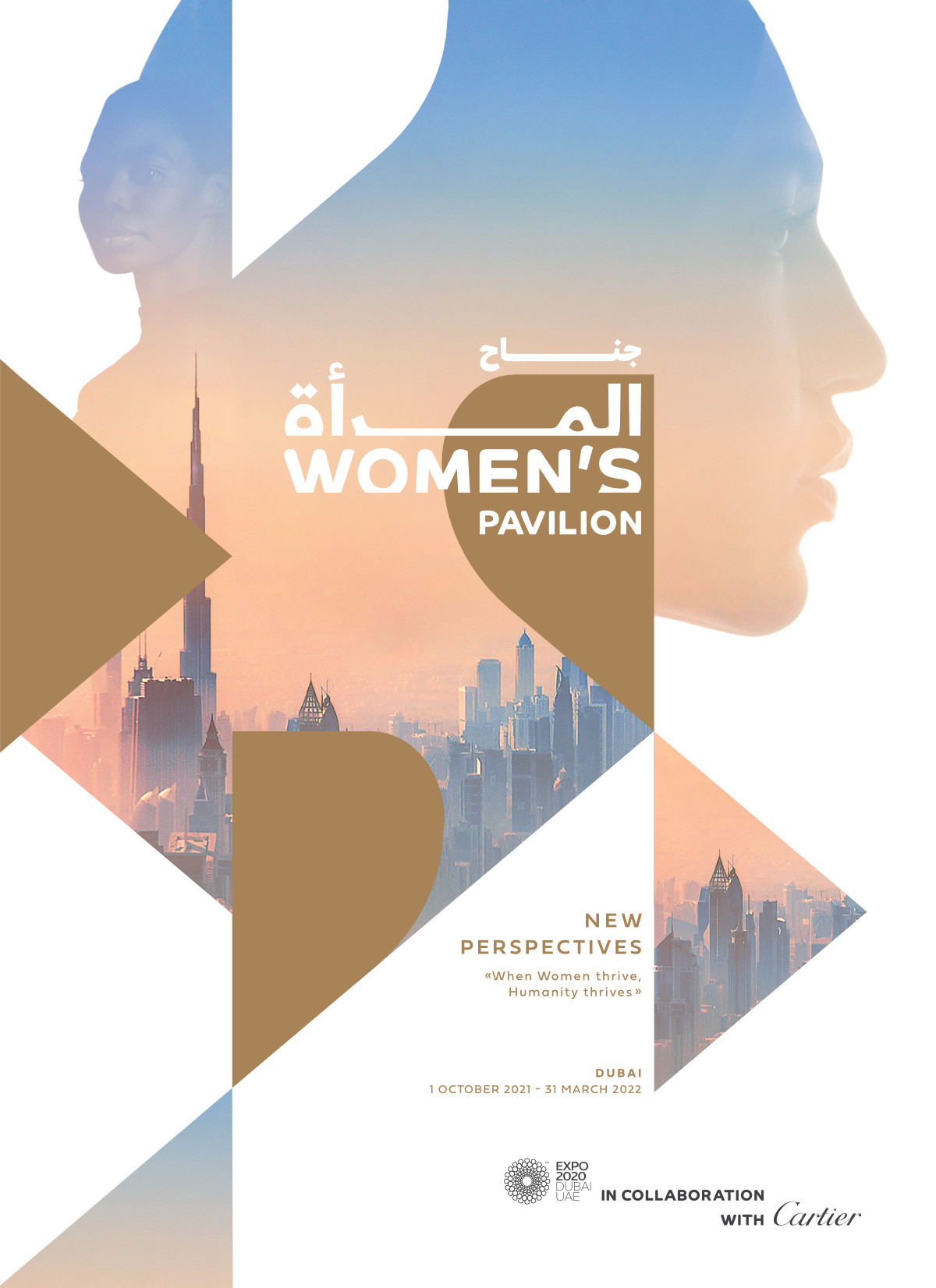 Expo 2020 Dubai unveils the Women's Pavilion in collaboration with Cartier, reaffirming a shared commitment to closing the gender gap.
"New perspectives" exhibition will showcase women's contribution to society.

Gender equality and women's empowerment integral to achieving the SDGs.

Pavilion will inspire visitors to become change-makers in their own communities.

Expo 2020 Dubai has reaffirmed its commitment to gender equality and women's empowerment, unveiling creative content and programming for the Women's Pavilion in collaboration with Cartier that will celebrate women change-makers around the globe.
Taking place in Dubai from 1 October 2021 to 31 March 2022 – the first World Expo to be held in the Middle East, Africa and South Asia (MEASA) region – Expo 2020 Dubai is the first World Expo since the 1900s to have a stand-alone pavilion dedicated to women.
Driven by a common conviction that the global Sustainable Development Goals (SDGs) and aspirations for a peaceful and prosperous world cannot be achieved without gender equality and women's empowerment, Expo 2020 and Cartier will come together to remind the world that full and equal participation of women in all fields is essential to building a more equitable and just world.
Under the exhibition titled "New Perspectives", the Women's Pavilion will invite visitors to recognise the central role women, known and unknown, have played throughout history, leading up to the present. Celebrating the significant – and often forgotten – contributions of women, the pavilion will demonstrate an important principle: when women thrive, all of humanity thrives. It will highlight important contributions women have made in advancing societies, as well as the challenges women still face, especially as the world navigates through the COVID-19 pandemic and works toward a more sustainable future.
Breaking stereotypes and deconstructing misconceptions on women's roles, the pavilion will raise awareness by showcasing both female and male contributors to women's empowerment and gender equality, inspiring visitors of all ages to become change-makers within their own communities and beyond.
The Women's Pavilion features five structures with different narratives located on the ground floor:
Introduction - expressing the purpose of the pavilion;
Achievements - shining a light on women's impact on the world;
Challenges - acknowledging what is holding women back;
Solutions - highlighting the initiatives enabling women to thrive so humanity can thrive; and
Engaging with visitors - encouraging visitors to become champions of gender equality and women's empowerment and take the journey forward.
HER EXCELLENCY REEM AL HASHIMY, UAE Minister of State for International Cooperation and Director General, Expo 2020 Dubai.
"The international community has made progress in gender equality and women's empowerment, but much more needs to be done. By welcoming visitors from across the planet and from every walk of life, Expo 2020 Dubai is a unique, powerful platform that will drive the necessary attention to this issue."

"Gender equality and women's empowerment (GEWE) has been a central principle of the UAE since its inception 50 years ago as evidenced in initiatives by great female leaders such as Her Highness Sheikha Fatima bint Mubarak and Her Highness Sheikha Hind bint Maktoum bin Juma Al Maktoum. We in the UAE have practiced empowering women as integral to national development, and so it has proven in half a century of unprecedented growth. The pace of our development is only going to quicken with what we aim to achieve in the next 50 years. Unless we place gender equality and women's empowerment centre stage, we will not progress at the pace we need to."
CYRILLE VIGNERON, President & CEO of Cartier International
said:

"At Cartier, we believe that empowering women has a multiplier effect, helps drive economic growth and development, and benefits societies and humanity at large. As gender inequality persists and continues to impact women lives, the imperative to show unity and togetherness in promoting women empowerment has become ever clearer. We are honoured to be able to enhance our long-standing support to women change - makers by collaborating with Expo 2020 Dubai and present the Women's Pavilion to a global and diverse audience. More than ever, we remain committed to share our vision of a future where all women are empowered to reach their full potential and of a more inclusive society for generations to come, with women and men across the globe."
Across the six months of Expo, the Women's Pavilion will host an array of events, programming and meaningful dialogues that will not only enhance knowledge and understanding of gender equality and women's empowerment, but also drive tangible, collaborative action that can be shared with the world.
These include a Women's World Majlis to address the role of women in creating a cleaner, safer, healthier world; and the 'Women in Arabia and Islam' series, highlighting real-life stories of women who have led the way throughout history, inspiring other women from across the world to reach new heights. Expo 2020 and Cartier will also celebrate International Women's Day on 8 March 2022 by hosting a global forum under the theme of "Creating New Perspectives".
The United Nations Under-Secretary­ General and Executive Director of UN Women, PHUMZILE MLAMBO­ NGCUKA - defender of and campaigner for women's rights, women's empowerment and gender equality
is renewing her endorsement of the Women's Pavilion. Welcoming the initiative, Phumzile Mlambo-Ngcuka, said:

"I applaud the UAE for dedicating a space for the millions of visitors to Expo 2020 Dubai to learn about the crucial roles that women play from communities to the world stage, while recognizing the challenges they still face every day."
"These challenges cannot be solved by governments alone, but through meaningful and substantive collaborations with the private sector, civil societies and committed individuals. The Women 's Pavilion, in collaboration with Cartier, is setting a needed standard for corporations to rethink their approach to gender advocacy - and is a powerful platform to cascade the gender equality message to the world."
Drawing on Cartier's pioneering role in fostering creative dialogue and supporting artistic expression, the Women's Pavilion has gathered a diverse community of creators and artists to contribute both to its design and curation:
Inspired by references from Cartier's creative heritage, Spanish interior architect Laura Gonzalez reimagines the upper part of the pavilion's façade, together with Dubai born artist Kholoud Sharafi and French light designer Pauline David.
Artist El Seed, who was born in France to Tunisian parents, has delved into his heritage and learned to read and write standard Arabic. Using Arabic calligraphy to spread messages of peace, unity and to underline the commonalities of human existence, his unique artwork transforms the lower part of the pavilion's façade.
Lebanese actress and first female Arab director to be nominated for an Oscar in the category for Best Foreign Language Film, Nadine Labaki entered the official competition at the Cannes Film Festival, with the powerful and moving "Capharnaum". As a filmmaker, she is known for demonstrating everyday aspects of Lebanese life and covering a range of political issues such as war, poverty, and feminism. Nadine will be directing the inauguration movie of women's pavilion revolving around the brand's manifesto "when women thrive, humanity thrives".
French actress, filmmaker, singer, and pianist Mélanie Laurent takes over the second floor of the pavilion and offers an immersive exhibition showcasing stories of women from all over the world as they navigate through their experiences.
As it celebrates women driving change from every walk of life, the pavilion supports Expo 2020's mission to deliver real-life solutions to real-life challenges. Expo 2020 will run from 1 October 2021 to 31 March 2022, inviting visitors from around the world to join the making of a new world, experiencing a six-month celebration of creativity, innovation, human progress and culture.
THE PAVILION
The pavilion will feature a Majlis, a vibrant and inclusive space for everyone – including artists, scientists, thought leaders, politicians, entrepreneurs and business leaders – to engage in constructive and solution-oriented dialogues on women's empowerment.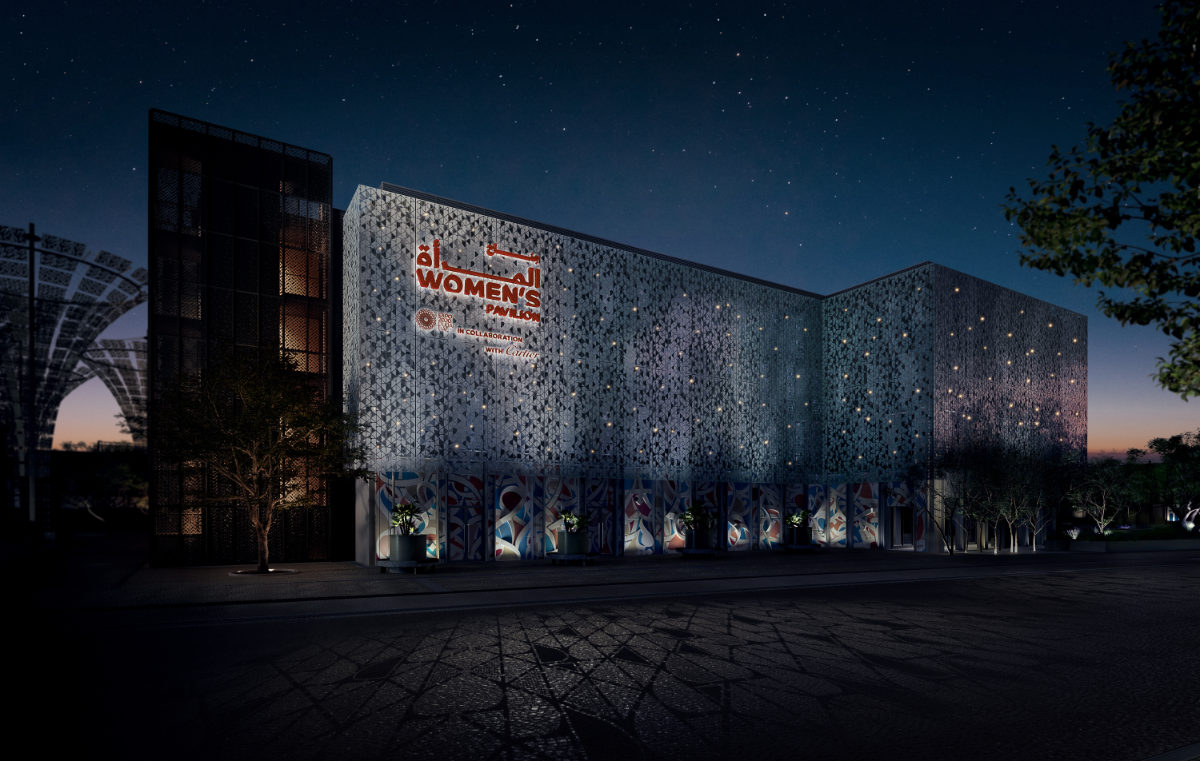 About Expo 2020 Dubai
Expo 2020 Dubai will welcome visitors from every corner of the globe to join the making of a new world, as it brings together the planet in one place to reimagine tomorrow.
With the purpose of 'Connecting Minds, Creating the Future', Expo 2020 will be the world's most impactful global incubator for new ideas, catalysing an exchange of new perspectives and inspiring action to deliver real-life solutions to real-world challenges

Expo 2020 will provide a visually striking, intellectually enlightening and emotionally inspiring 182 days, as more than 200 participants – including nations, multilateral organisations, businesses, and educational institutions, as well as millions of visitors – create the largest and most diverse World Expo ever
Expo 2020's sub-themes of Opportunity, Mobility and Sustainability will inspire visitors to preserve and protect our planet, explore new frontiers and build a better future for everyone Expo is committed to building a more equitable and just world for everyone, while keeping visitors safe by following the latest guidance of the world's leading medical, science and health experts

Expo 2020 is the first World Expo to take place in the Middle East, Africa and South Asia (MEASA) region, located on a 4.38 sqkm site adjacent to Al Maktoum International Airport in Dubai South

Built with a meaningful and measurable long-term legacy in mind, the Expo site will transform into District 2020 – a model global community that will rethink the cities of the future – after Expo 2020 closes its doors
ABOUT CARTIER
A reference in the world of luxury, Cartier, whose name is synonymous with open-mindedness and curiosity, stands out with its creations and reveals beauty wherever it may be found. Jewellery, fine jewellery, watchmaking and fragrances, leather goods and accessories: Cartier's creations symbolize the convergence between exceptional craftsmanship and a timeless signature. Today, the Maison has a worldwide presence through its 265 boutiques.
---