---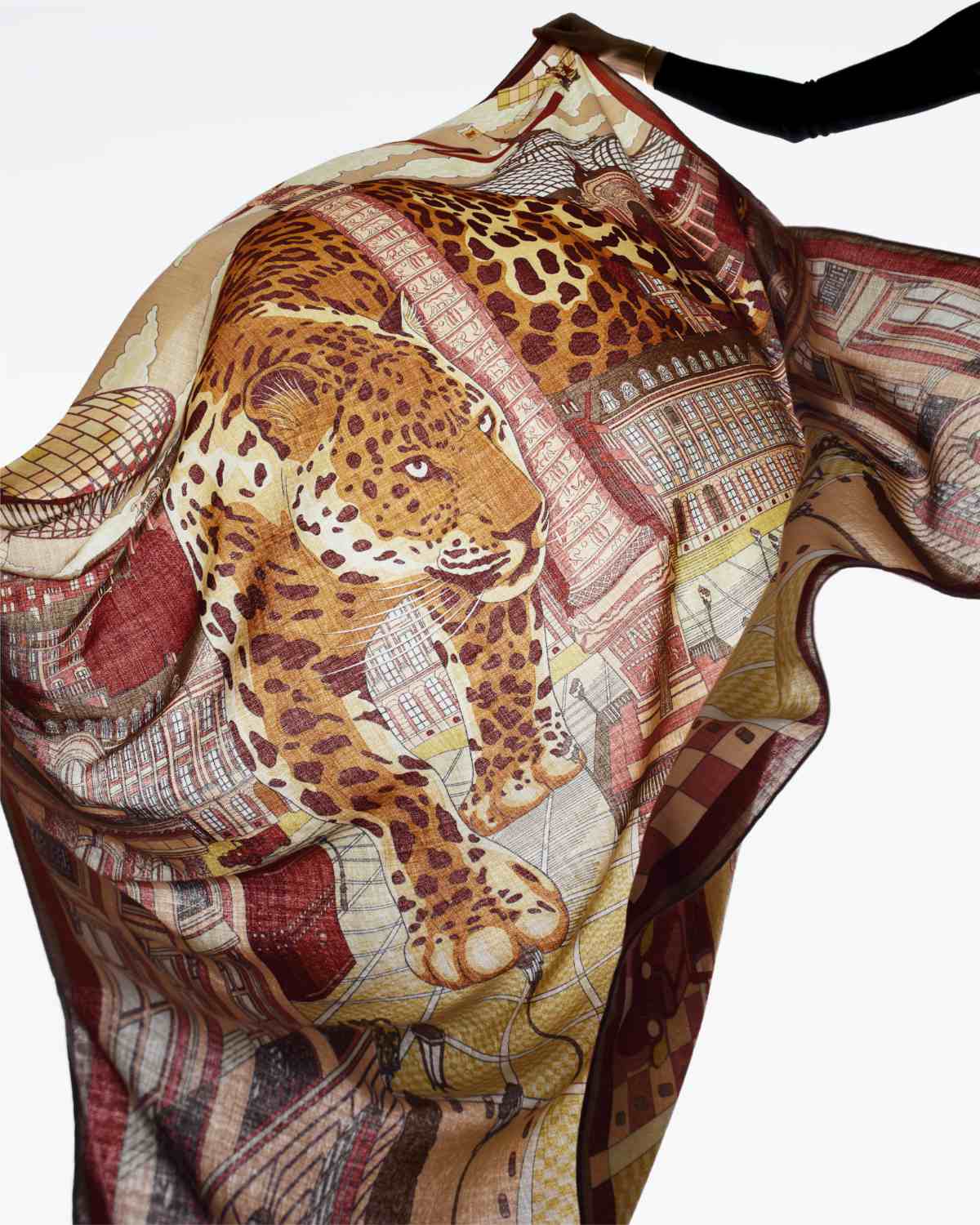 The Maison's emblematic panther is a spectacular guest in Cartier's latest scarf, wrap and headband collections.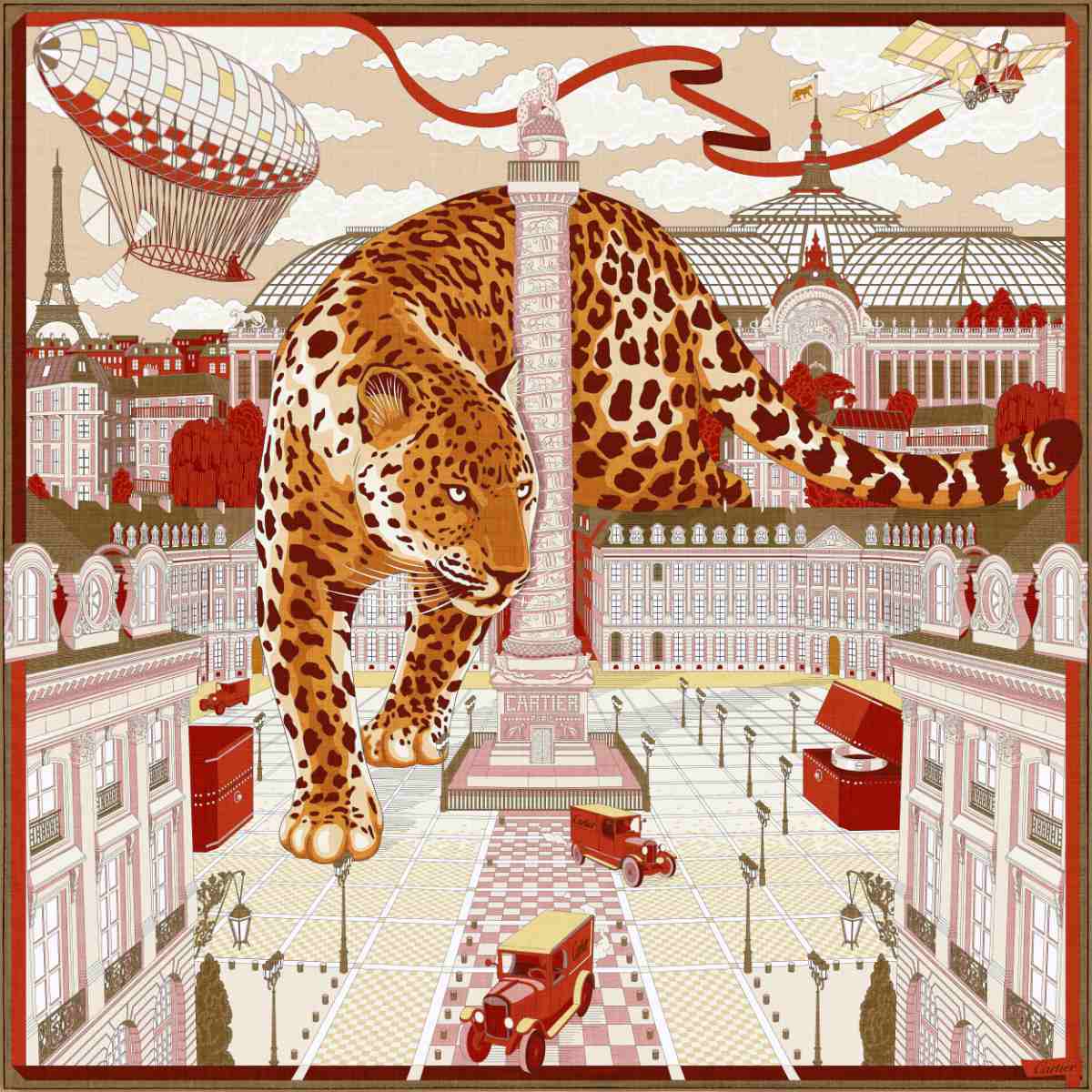 The panther embodies the revival of the Cartier silk squares, launched in 1979, which today inaugurate a series of paintings inspired by the Maison's great creative territories.
Crafted, woven and rolled in the great artisan tradition, these silk accessories are made in historic manufactures in the Italian Lake District or in Lyon. From engraving to printing, which takes place layer by layer, from the darkest to the lightest colour, and from the largest to the smallest motifs, the process is all the slower and more demanding the subtler the tones and the more sophisticated the designs.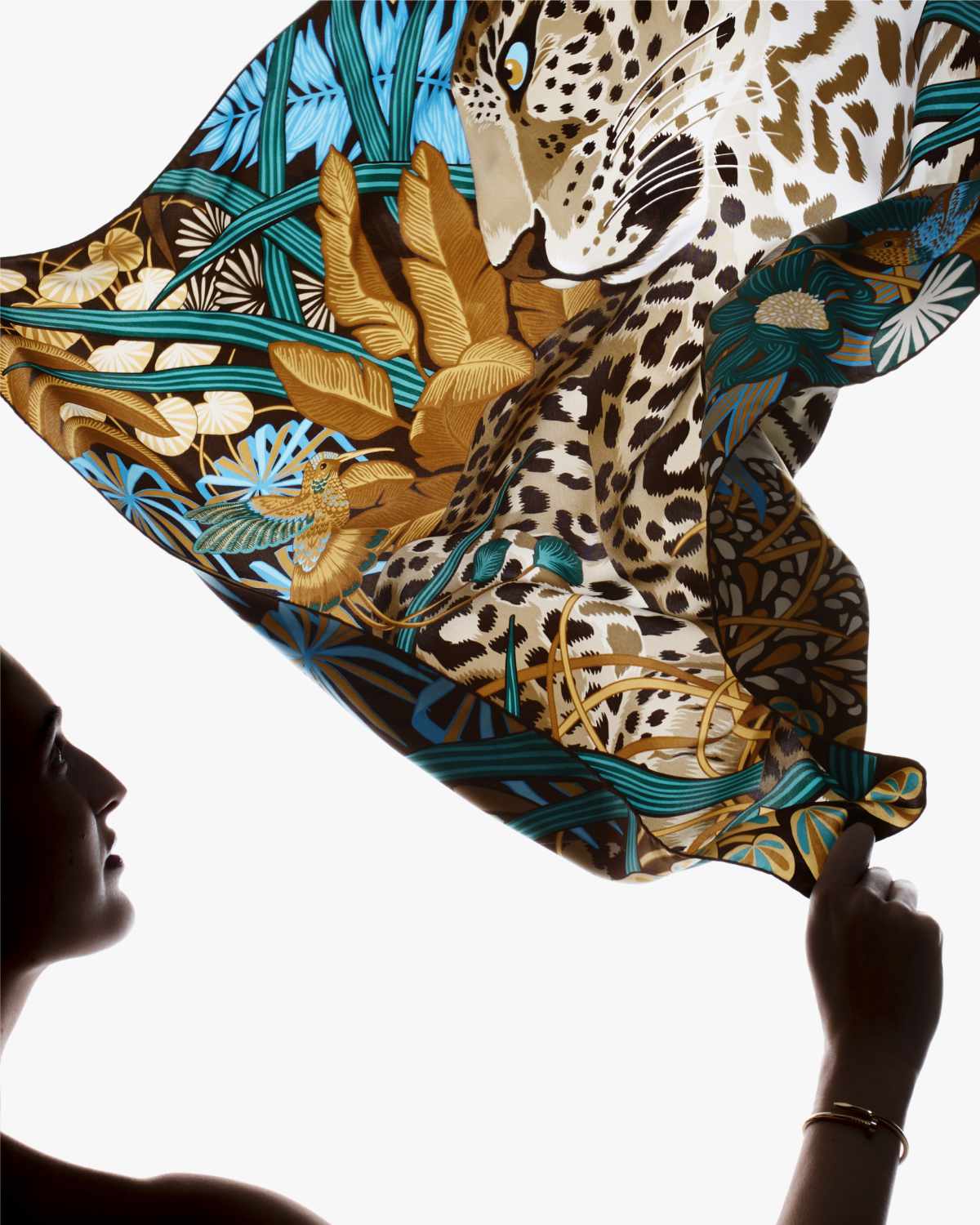 Place Vendôme, Japanese cherry blossoms, a jungle full of life: the panther inspired Cartier to create three prints where she is the magnetic and powerful heroine.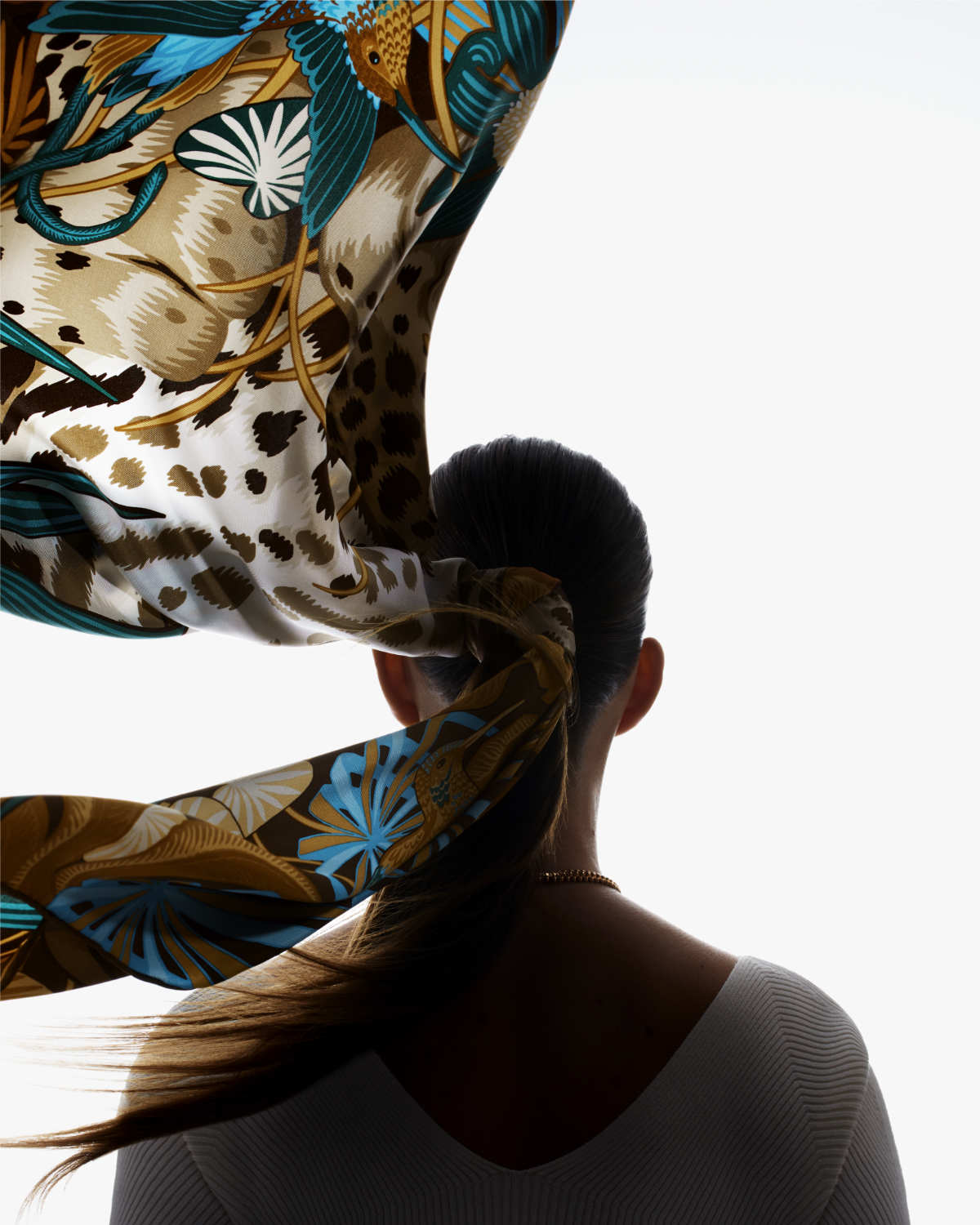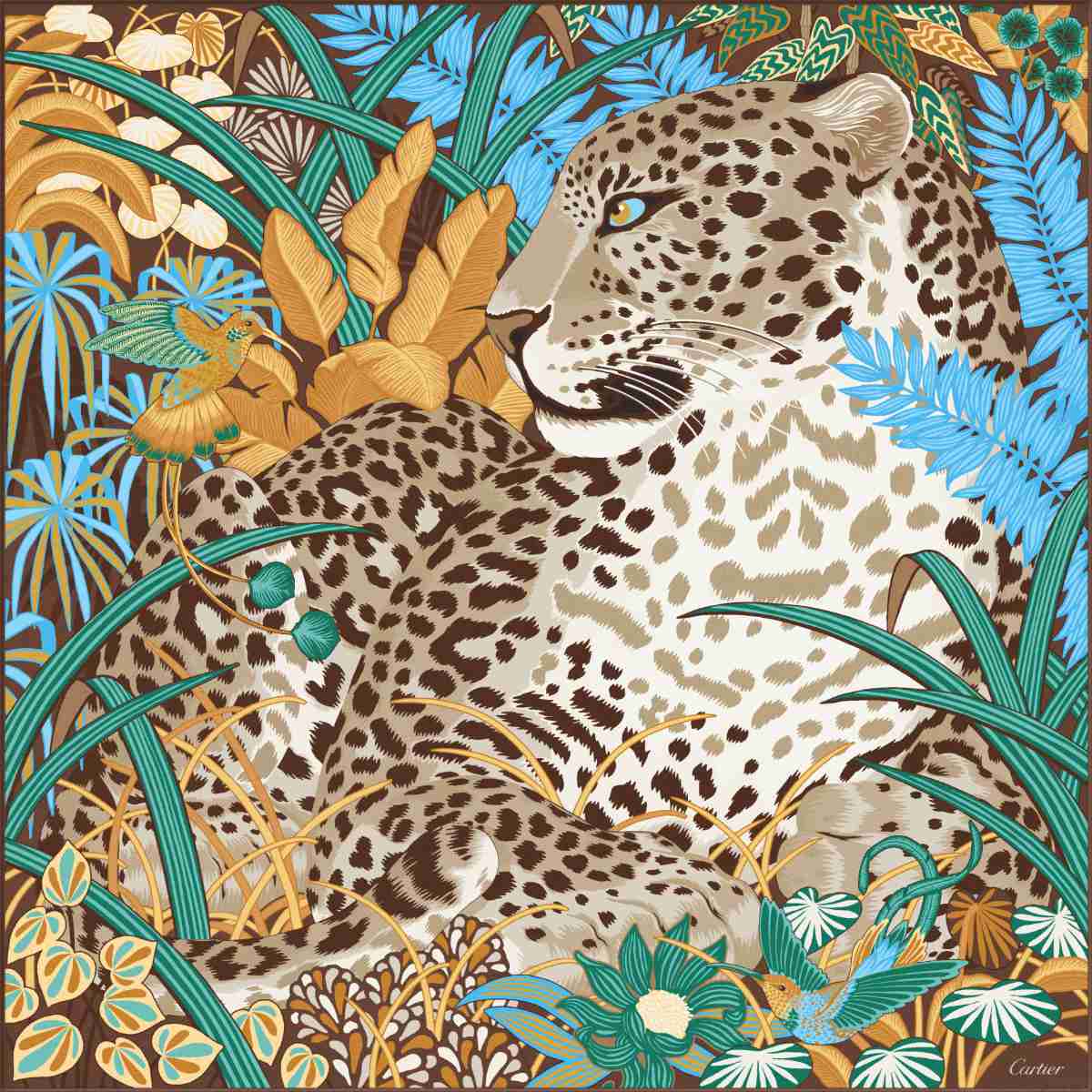 Each of them pays tribute to the world of Cartier: to its birth on Rue de la Paix in the context of Place Vendôme, to its distant cultural influences and to flora and fauna, the Maison's main stylistic trend.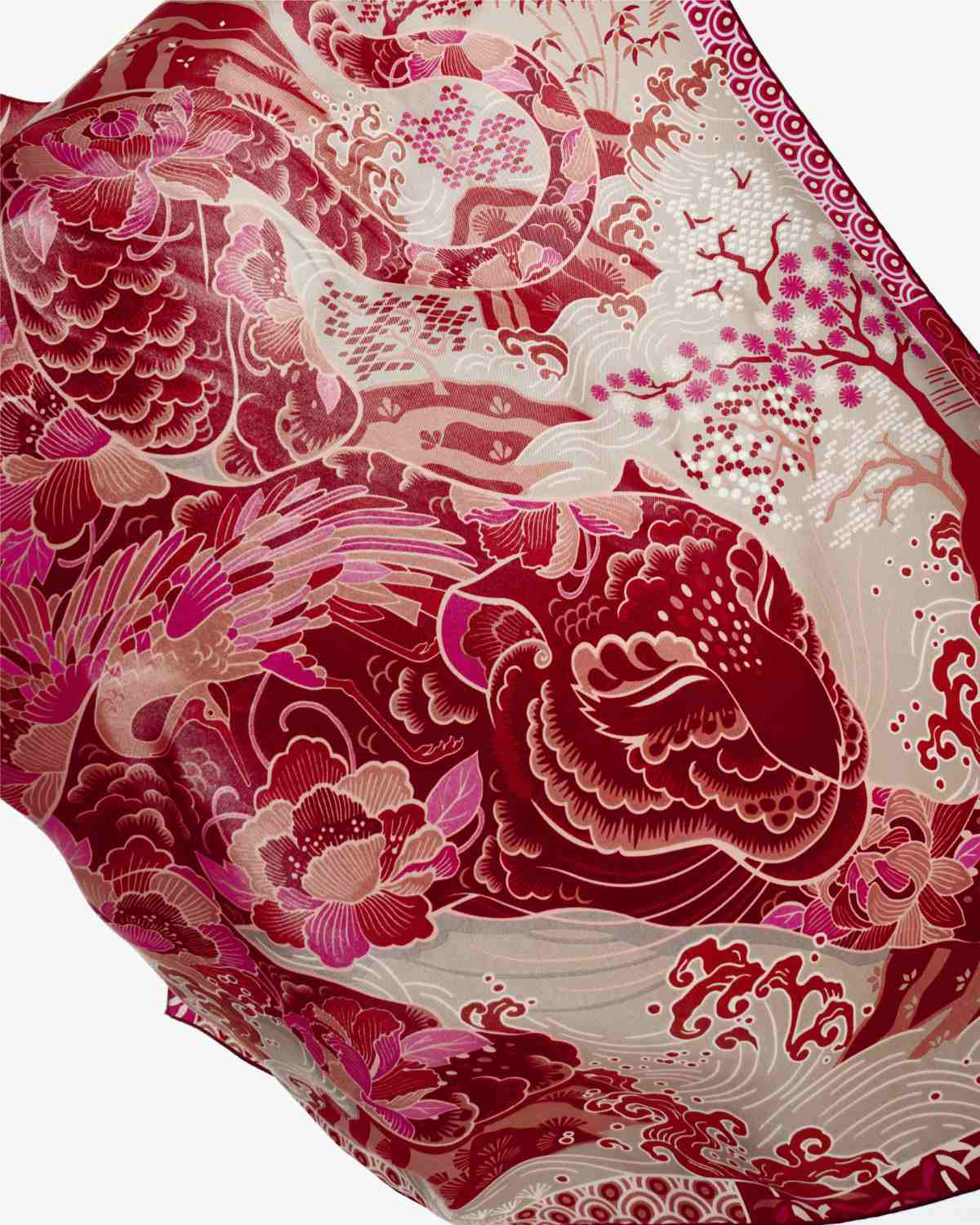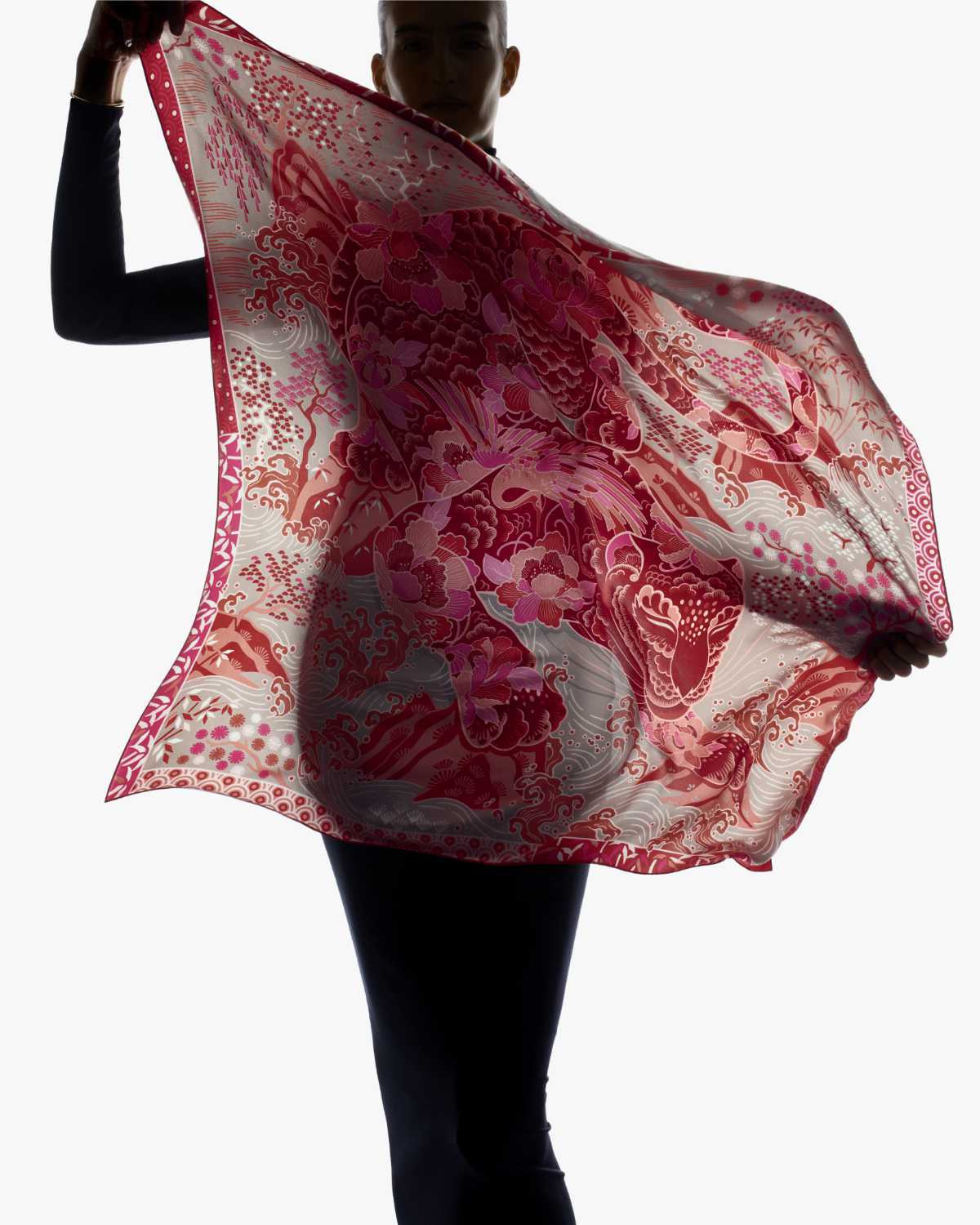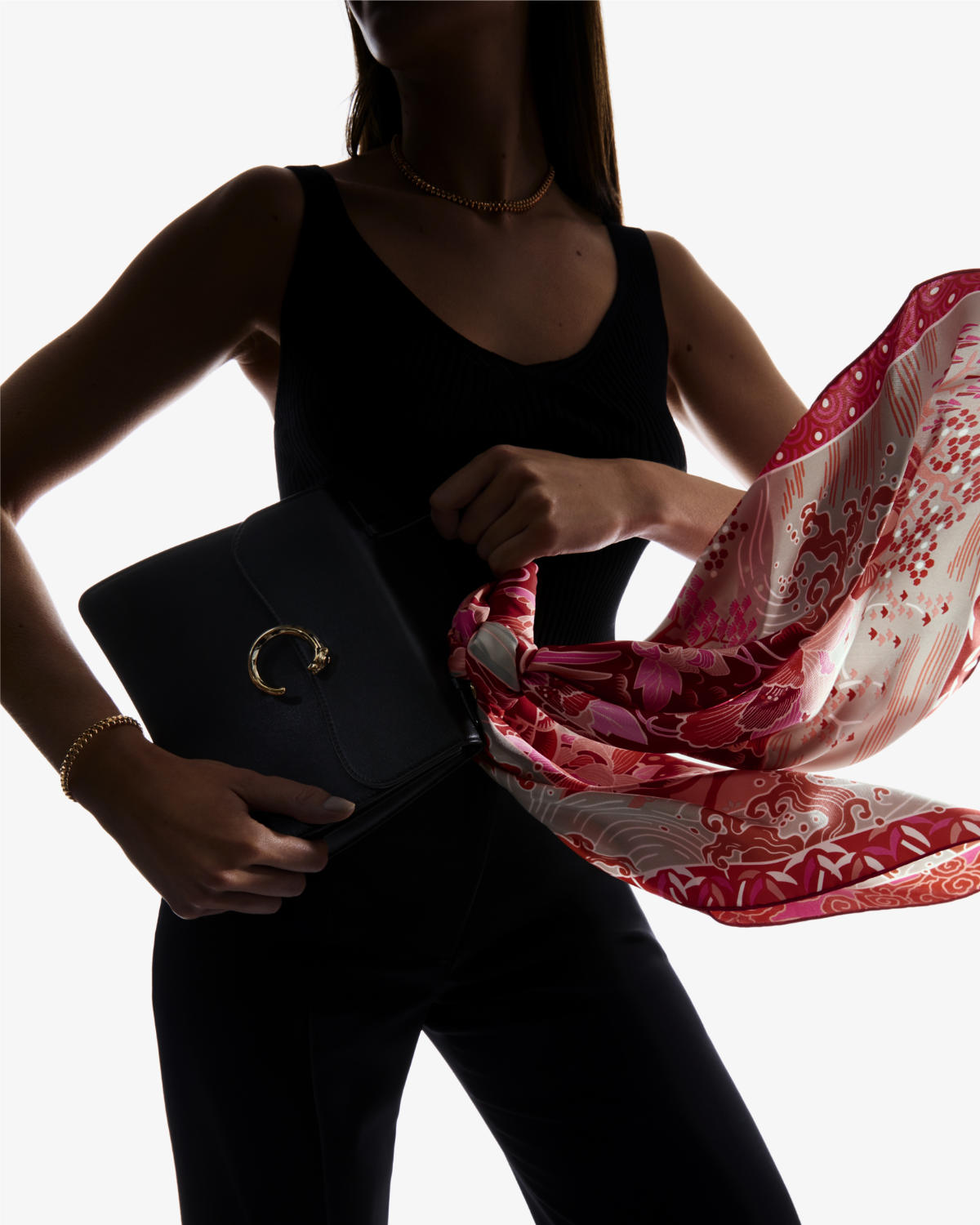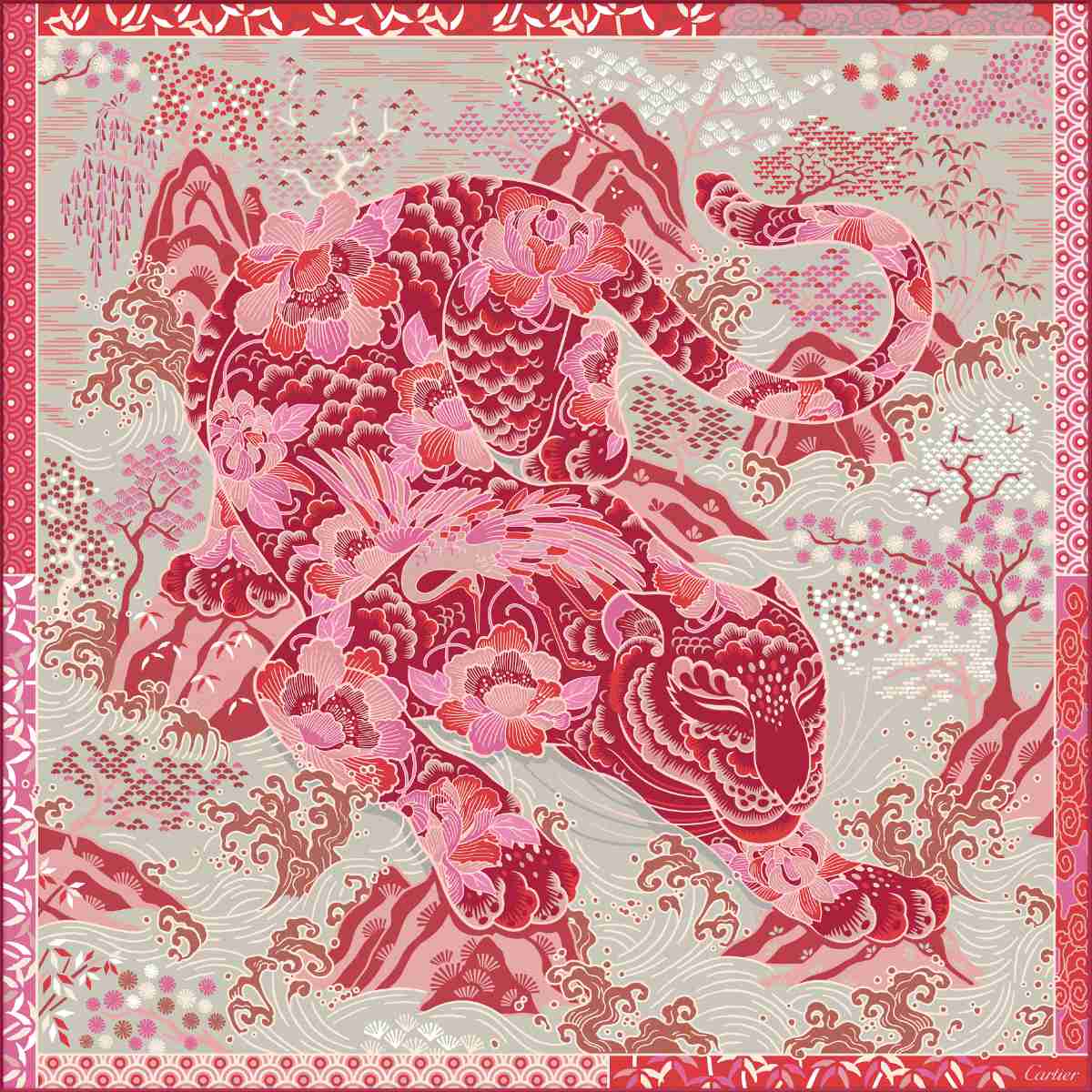 ---