Support Living Heritage In Textil Art: The Lace And The Mosaic Of Pearls
Luxferity, 17.04.2020
Sabine Halm designs textile covering and accessories. Using two techniques of art craft, real know-how of living heritage in textil art. The lace and the mosaic of pearls.
"In the past, the textile finishing of clothing - one of the attractions of Renaissance and 17th century clothing appeal - lace, a real textile art, has found its nobility in new interpretations of the Madrigal b brand, created by Sabine Halm ". Native of New Caledonia, Sabine, textile designer and pearl mosaic artist begins a new life in France which seems to bring her closer to her great-great-grandmother, lacemaker, and her ancestors, weavers since 1700."It's an ancestral know-how that I carry within me, like a mystical force that escapes me a little, but that is obvious", she said.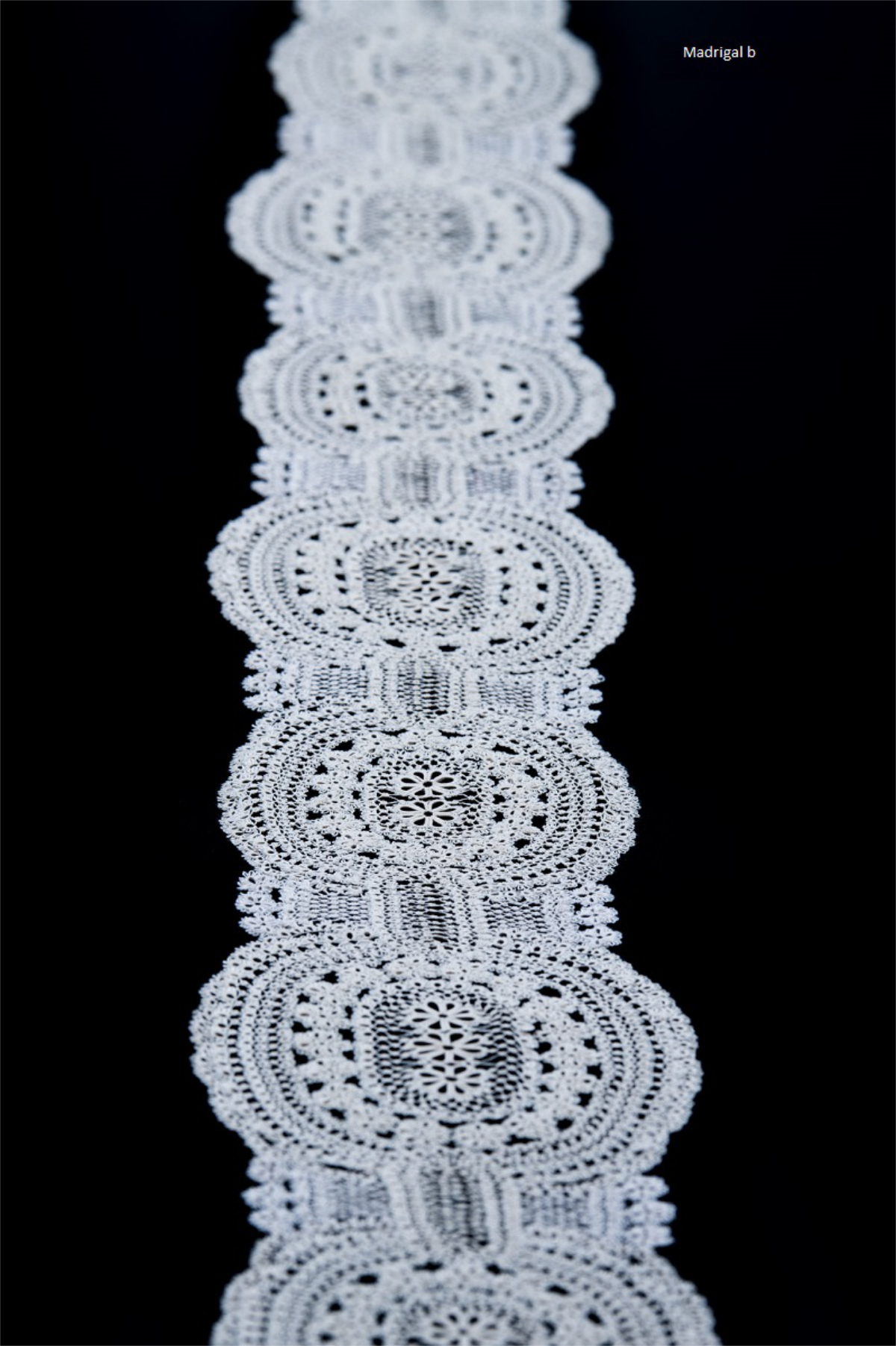 This knot lace technique, which is an intermediary between bobbin lace and needle lace, highlights this final touch, which originally only embellished the neckline or sleeves of a ceremonial clothing and which today finds new vistas. Sabine talks about the lace dialogue, between points, knots, network, layout .., silent but eloquent conversation. Served by a precise gesture and an exuberant imagination, borrowing several eras: very Art Deco for some pieces, vintage for others. The lightness of the support as well as the style ennobles textiles and accessories and makes this lace look like a flowery liana which discreetly follows the movement of the body.
Recognized by the profession, Sabine Halm participates each year in the European Days of Crafts. His workshop joined the Ateliers d 'Art de France.
Webpage: Madrigal b
Message from Sabine Halm to the Community
"Facing these difficult times I wanted to share with you our new challenge: Continue to bring our workshop to life. So that we can continue to produce our lace at the workshop, we therefore launched a campaign on ulule here.
Our workshop has existed for 5 years now, we have a lot of work there, night and day sometimes, not counting the days or the weekends! To arrive where we are now, and tell ourselves that we could end our adventure this way because of an invisible enemy ... So we fight every day since this confinement even more than usual, we believe it. Thanks to you too, we could succeed in our fight: not to let our workshop sink.
Whatever your answer, a huge thank you to you who would agree, perhaps, to join us in this adventure. Lots of little things do a lot in the end. Someone said to me, "To shout very loud it can save my life" and this sentence touched me deeply.
So we will try to shout very very loud! Thank you."