Ludovic De Saint Sernin Presents Its New Fall-Winter 2022 Collection: All The Rumours Are True
Luxferity, 06.05.2022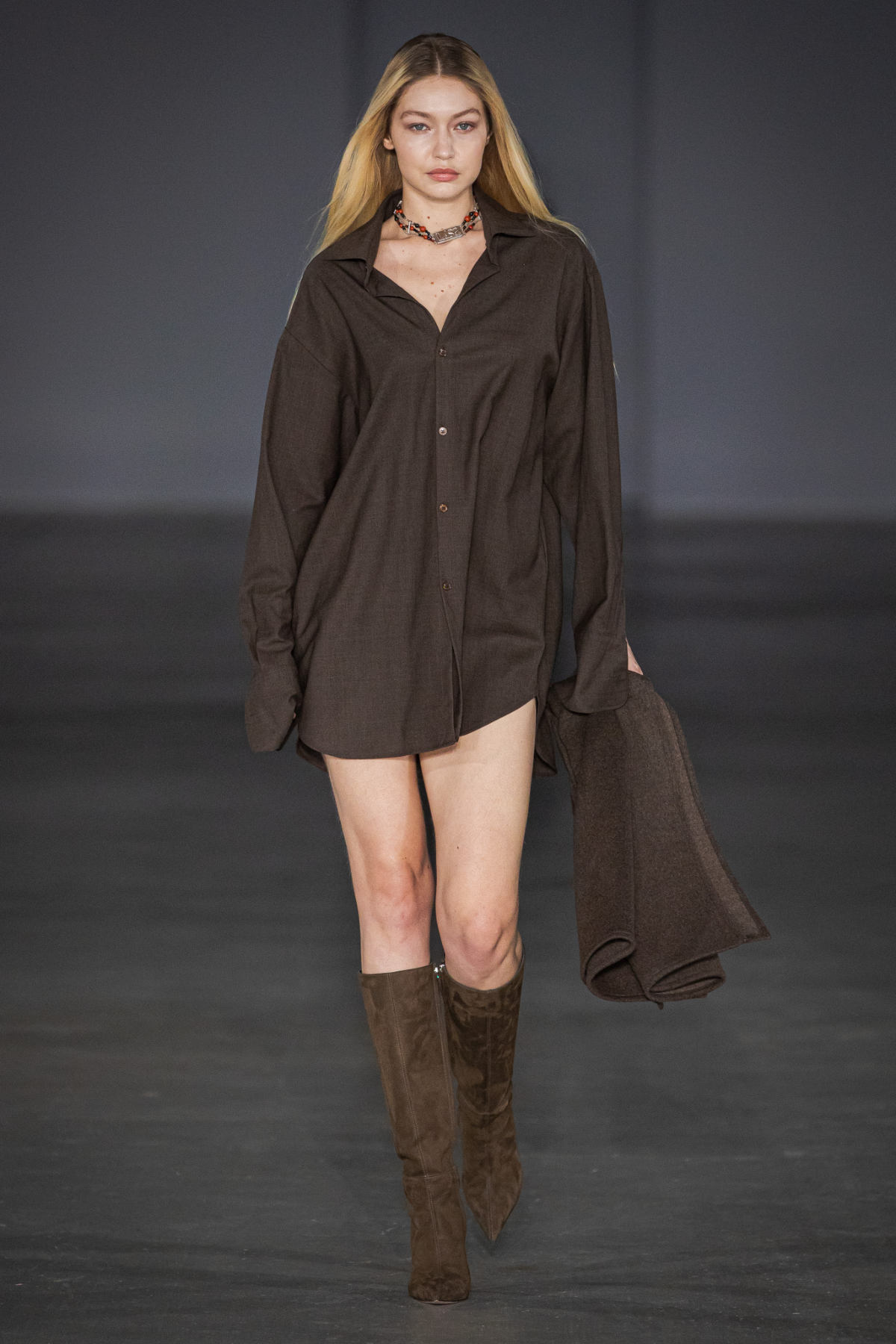 For AW22, Ludovic de Saint Sernin steps forward to address the rumors, proudly declaring them all true. A witty contemplation of the relationship between designers and the cult of celebrity – and the relationship between an individual's self-image and misguided public preconceptions — this season sees the designer embrace whatever you choose to believe about him in an act of self-reclamation, self-awareness and self-love.

The collection's broad-shouldered, wasp-waisted source of inspiration is one you're already familiar with. Following in a tradition of esteemed designers who have placed themselves at the heart of their brands' identities — think: Donatella Versace, Marc Jacobs, Rick Owens, Yves Saint Laurent — Ludovic casts himself as both designer and muse; the main character in a whirlwind tour through a day in his life.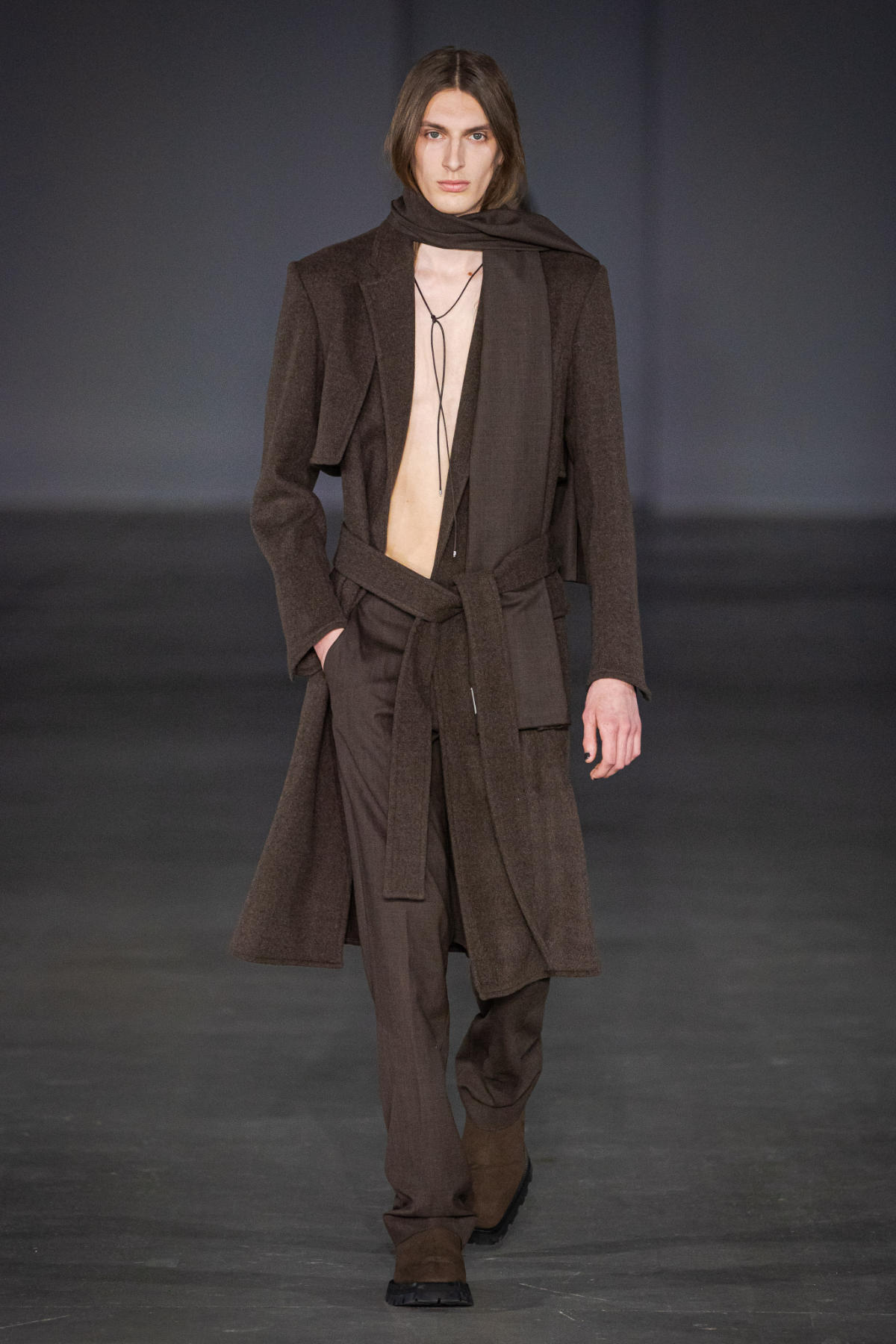 From the euphoric haze of a hedonistic rave, LdSS doppelgängers (or wait, are they?) step out in pieces that bare and celebrate the body: wraparound crop tops in wrinkled black and khaki silk crepe; monogram-lasered lowrise denim jeans with peeling crystals; a Swarovski fish-net boleros and a chainlink halterneck plastron; slim stretch-leather trousers; and body-swaddling skirts and cropped dresses.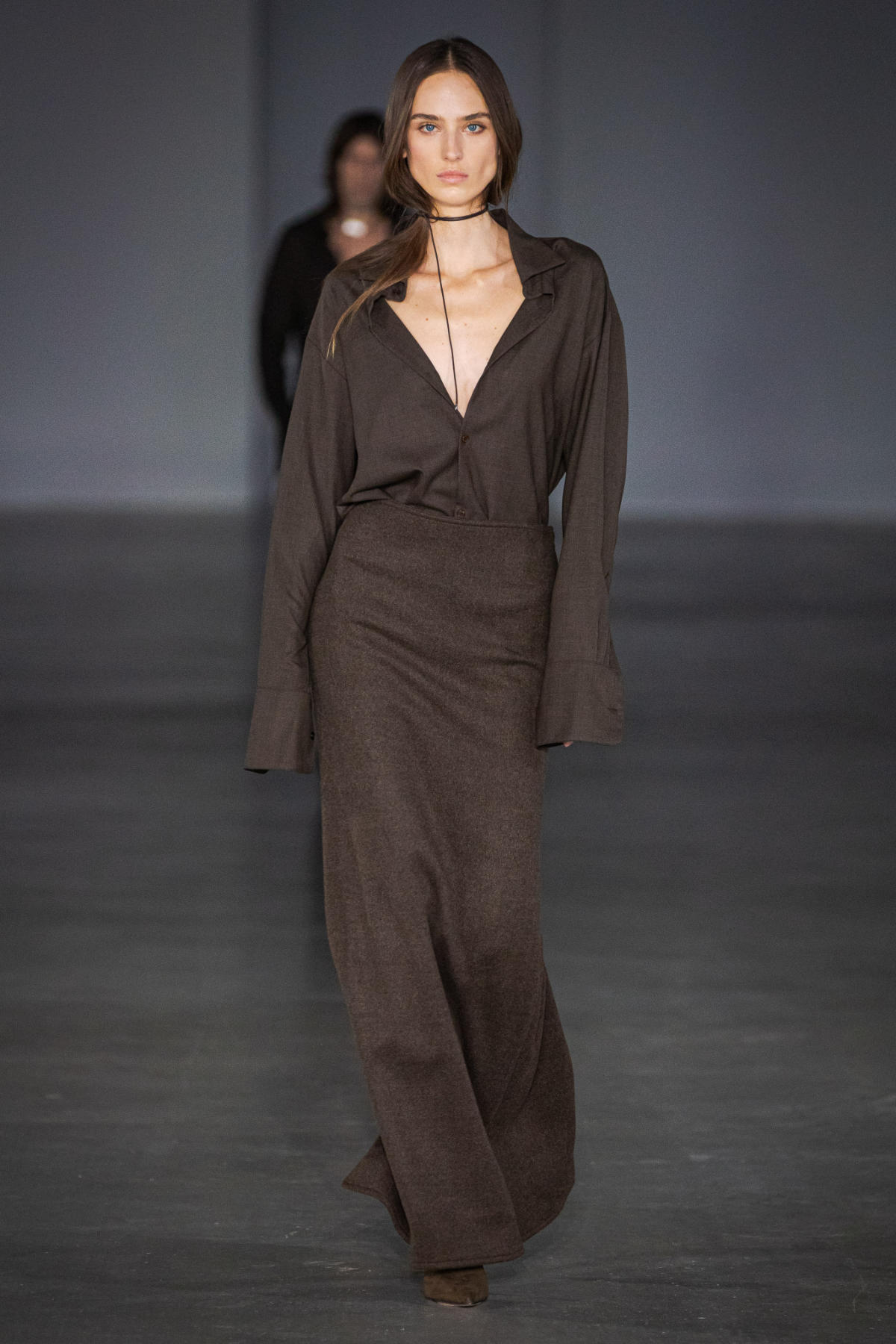 That same spirit of extravagance carries over into more homely looks — a crystal mesh sweater echoes a grey mélange knit, easy-wearing monochrome separates are imbued with understated elegance, and sweatpants cut from vintage velvets in black, khaki and grey are made for lounging about at home — or for easily slipping off when a hook-up calls by. Vented cashmere-blend coats and column dresses, weighty ribbed knits, and wide-cut wool trousers introduce an office-appropriate elegance into the mix.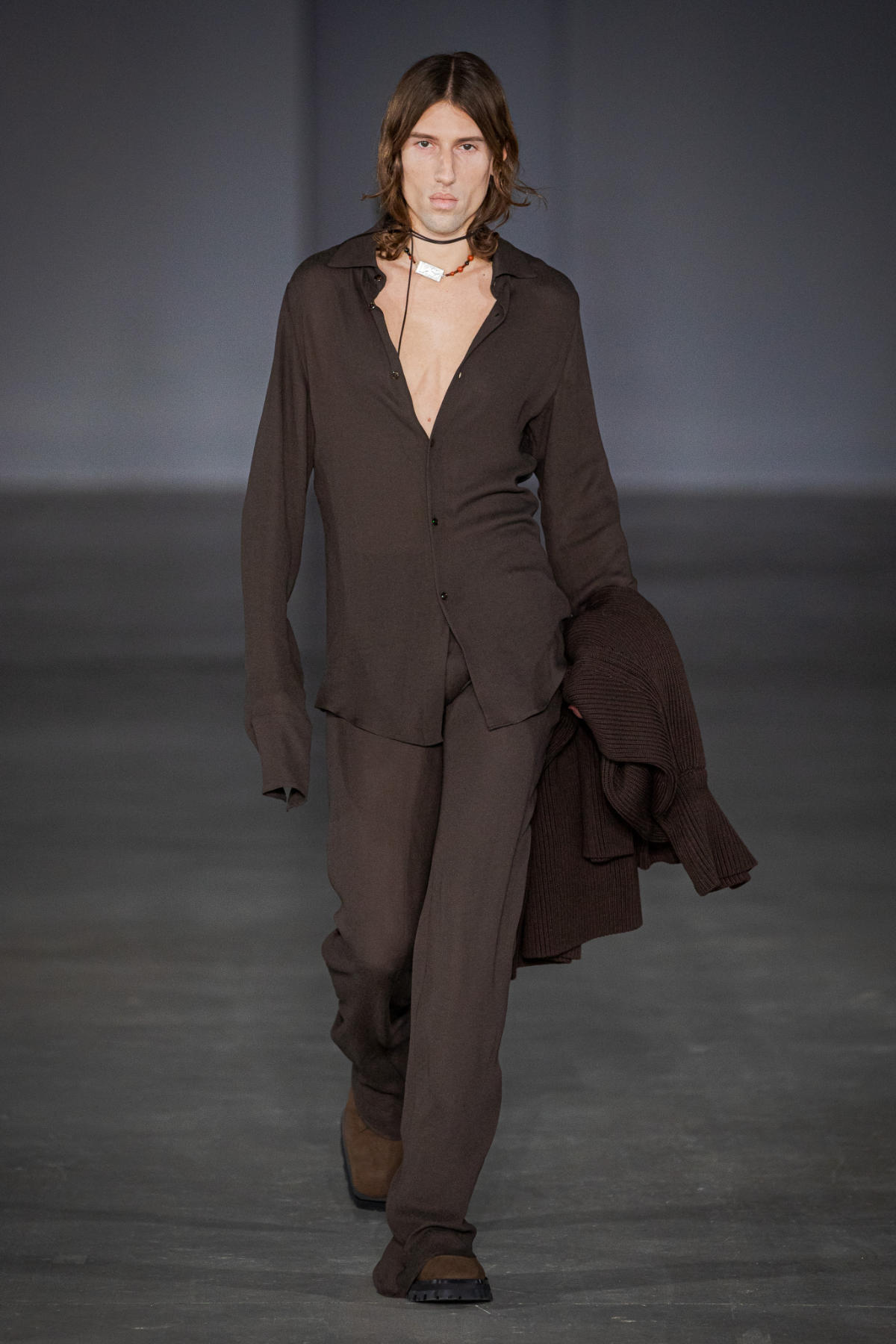 Ever red carpet ready, our glossy-lipped protagonist takes to the step-and-repeat in a cropped corset dress in azure python-embossed leather, and a floor-skimming gossamer chiffon gown; it's the ideal transitional look, doubling as a nifty négligé for when a well-earned night's rest finally calls.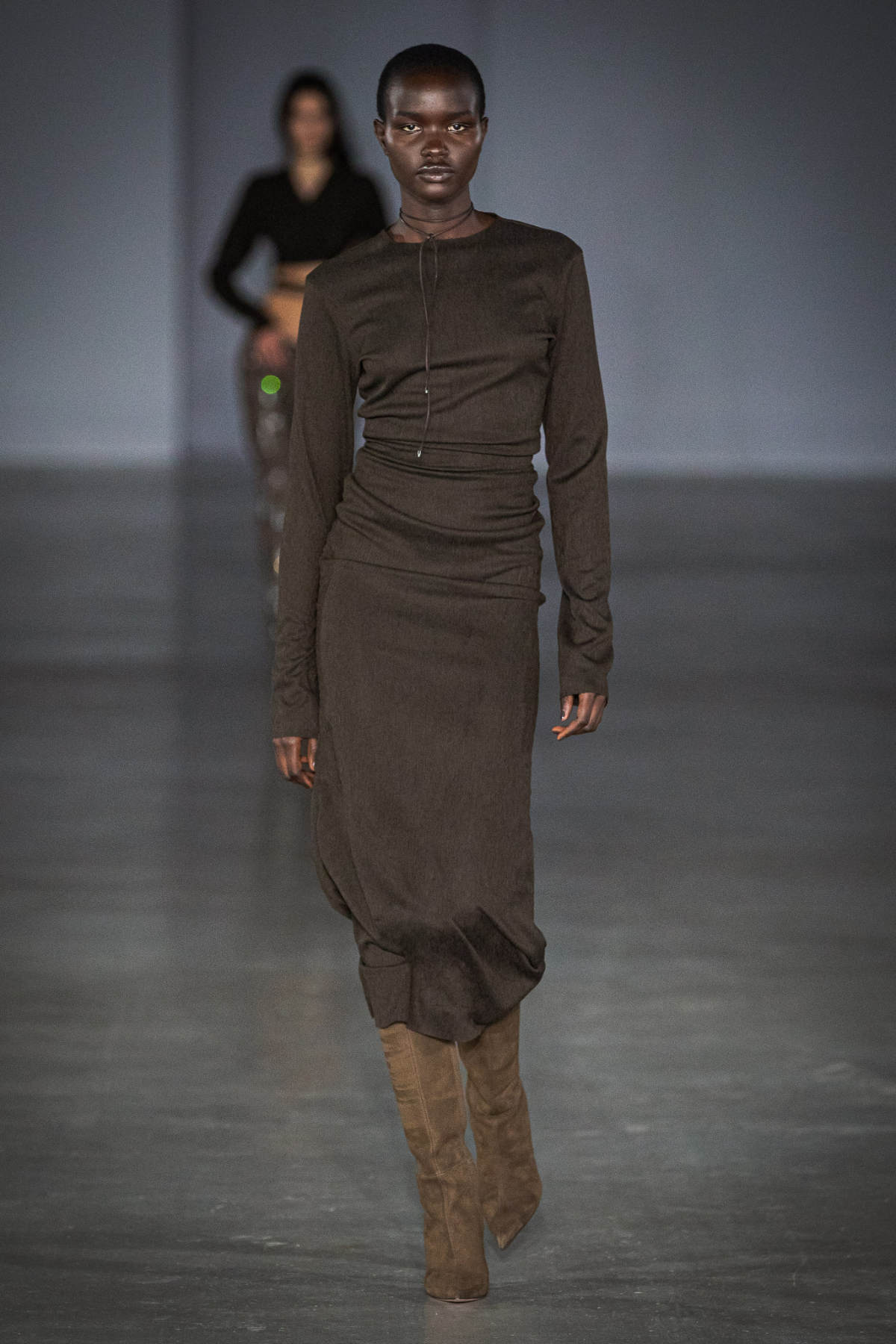 This season's footwear — the second chapter of a collaboration with Italian vegan leather shoemaker Piferi — echoes the versatility at the collection's core. Calf-cladding croc-effect boots and point-toe sandals with an exaggerated comma heel scream confident sensuality, while clodhopper boots are fit for stomping the night away.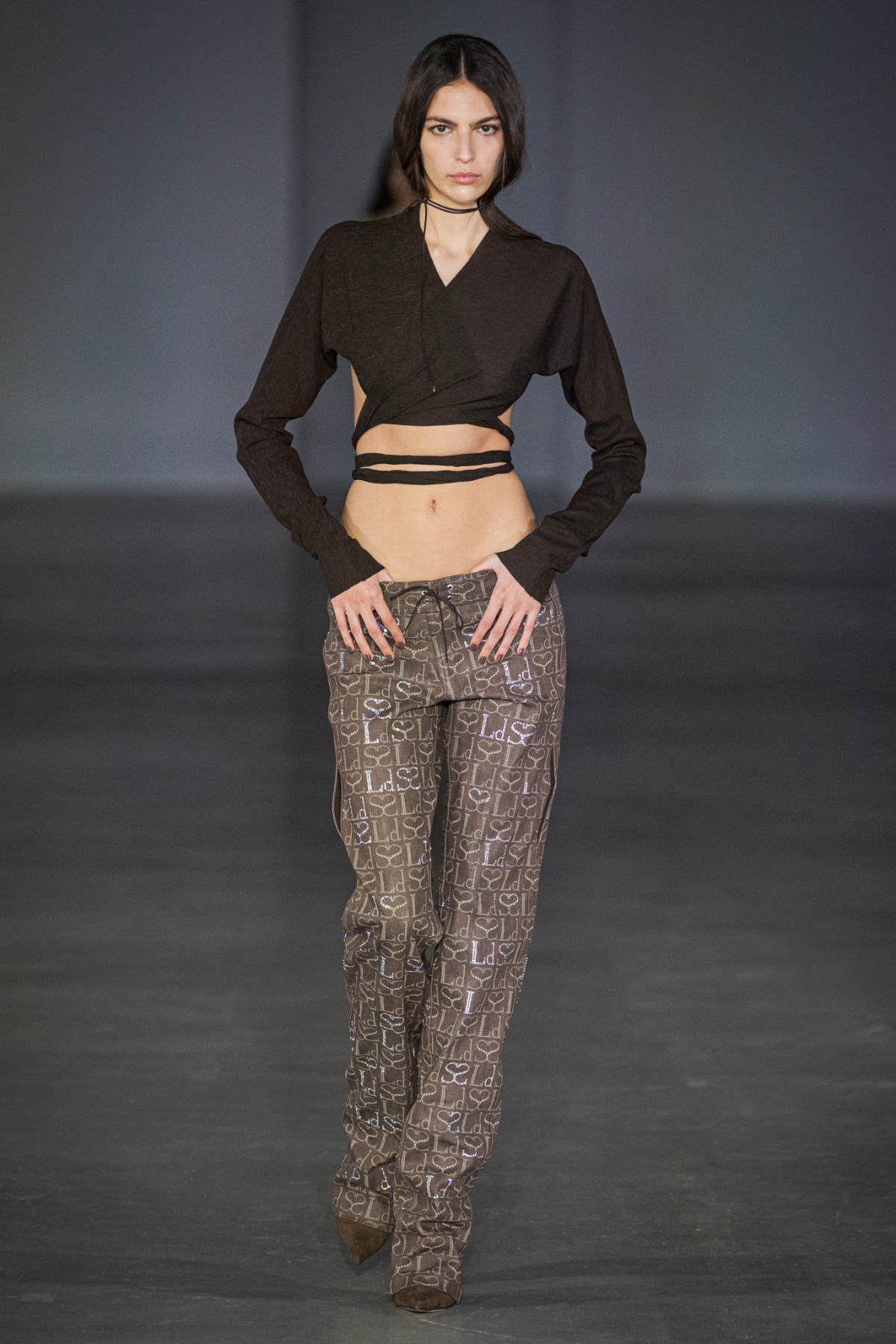 Granted, Ludovic de Saint Sernin's most accessible body of work to date may draw upon its namesake designer's own repertoire of looks, but these aren't just clothes created with solely him in mind. Integrated into your wardrobe, they're pieces that allow you to become your own main character, too — to step into the limelight and make those rumors come true.