Lorenzo Serafini Unveiled The "Philosophy Terrasse"
Luxferity, 11.07.2022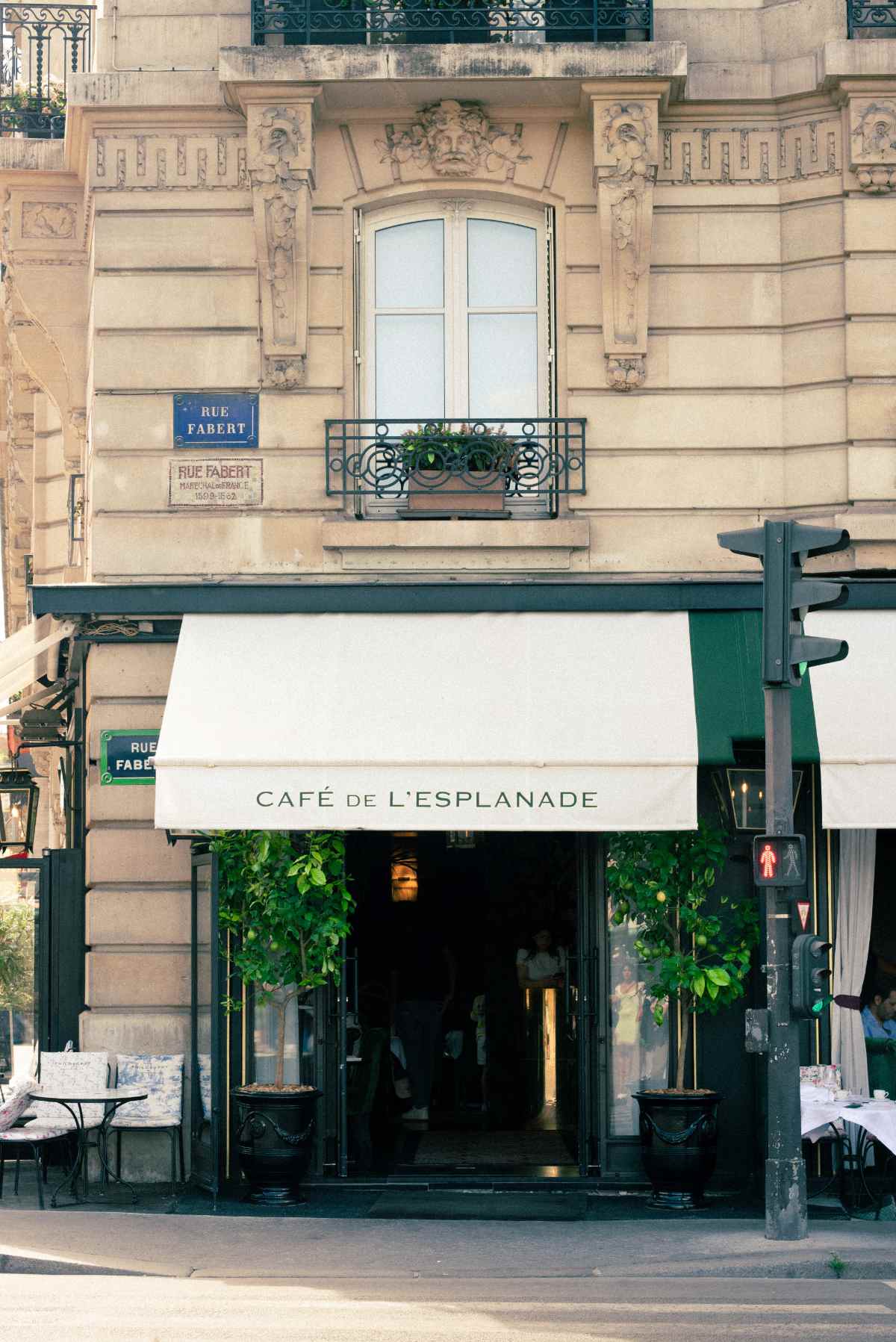 Lorenzo Serafini collaborates with Isabelle Saglio to unveil the "Philosophy Terrasse" at Paris' historic Café de l'Esplanade.

Starting from July, the terrace of the Café located on Rue Fabert shows a new look thanks to the Italian brand's most iconic motifs.
Four patterns, which include a revisited mariniere-style stripe, micro floral bouquets and a Toile de Jouy motif in two color variants, - blue and pink, - will add a romantic and delicate touch to the elegant Parisian venue overlooking the Esplanade des Invalides.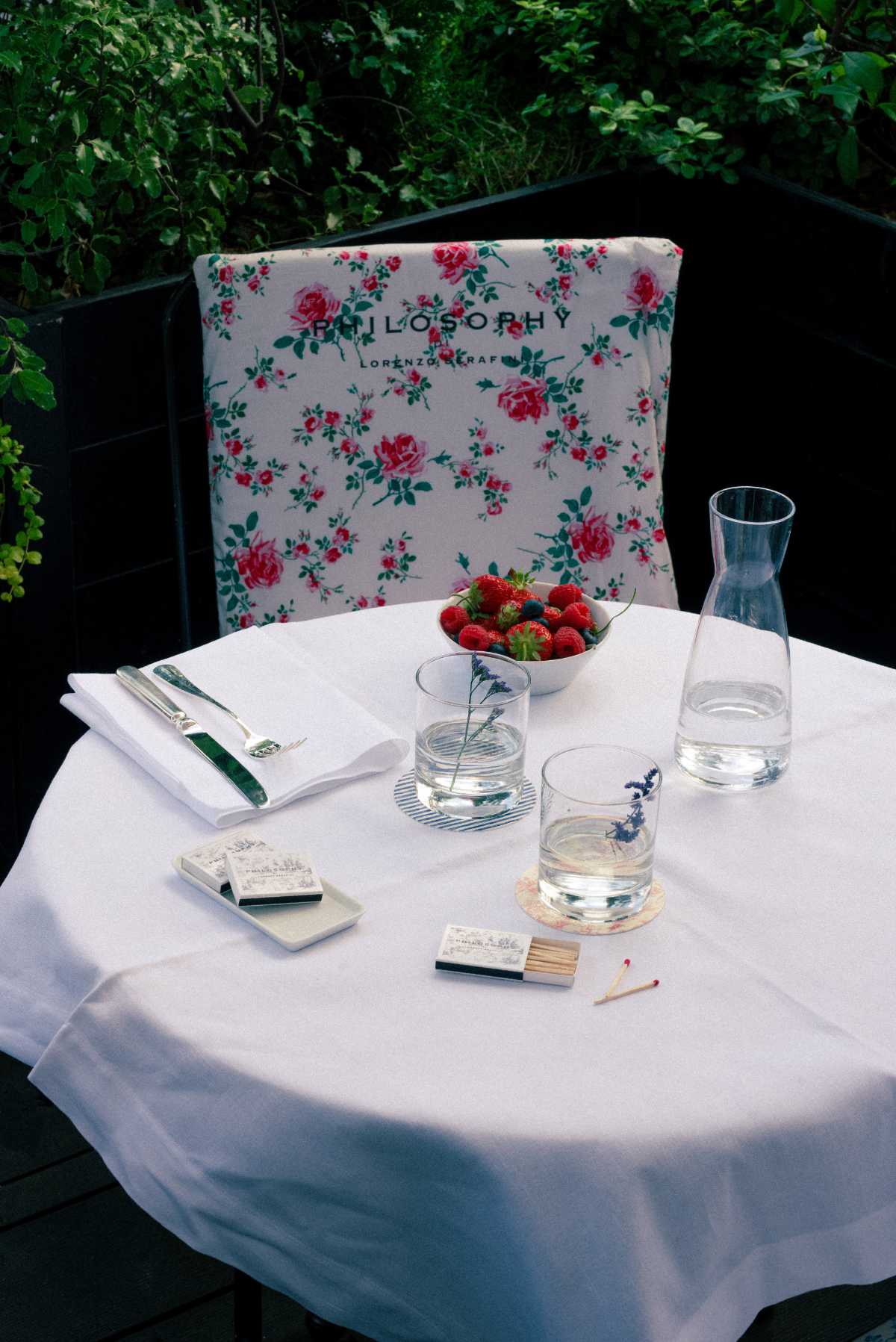 Throughout the summer season, it will be possible to enjoy relaxing moments immersed in the Philosophy world thanks to the special set up, including personalized cushions, coasters and matches. For a very Italian touch, Instagram-friendly cappuccinos, showing a logo decoration, will be served.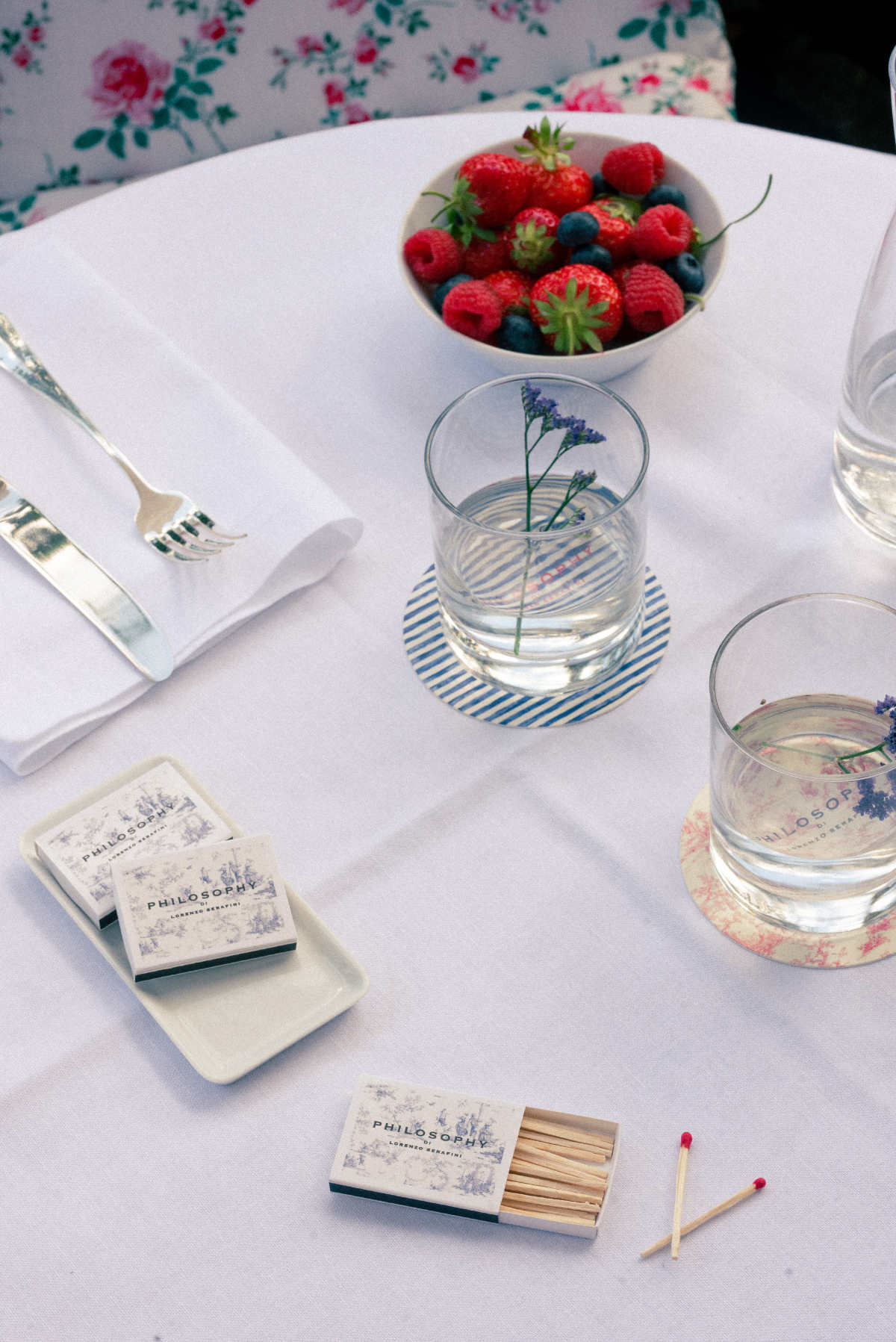 "I am very happy about this collaboration with Isabelle. I really love Paris and being able to be with Philosophy in such a prestigious and beloved location is really an honor," says Lorenzo Serafini, Creative Director of Philosophy.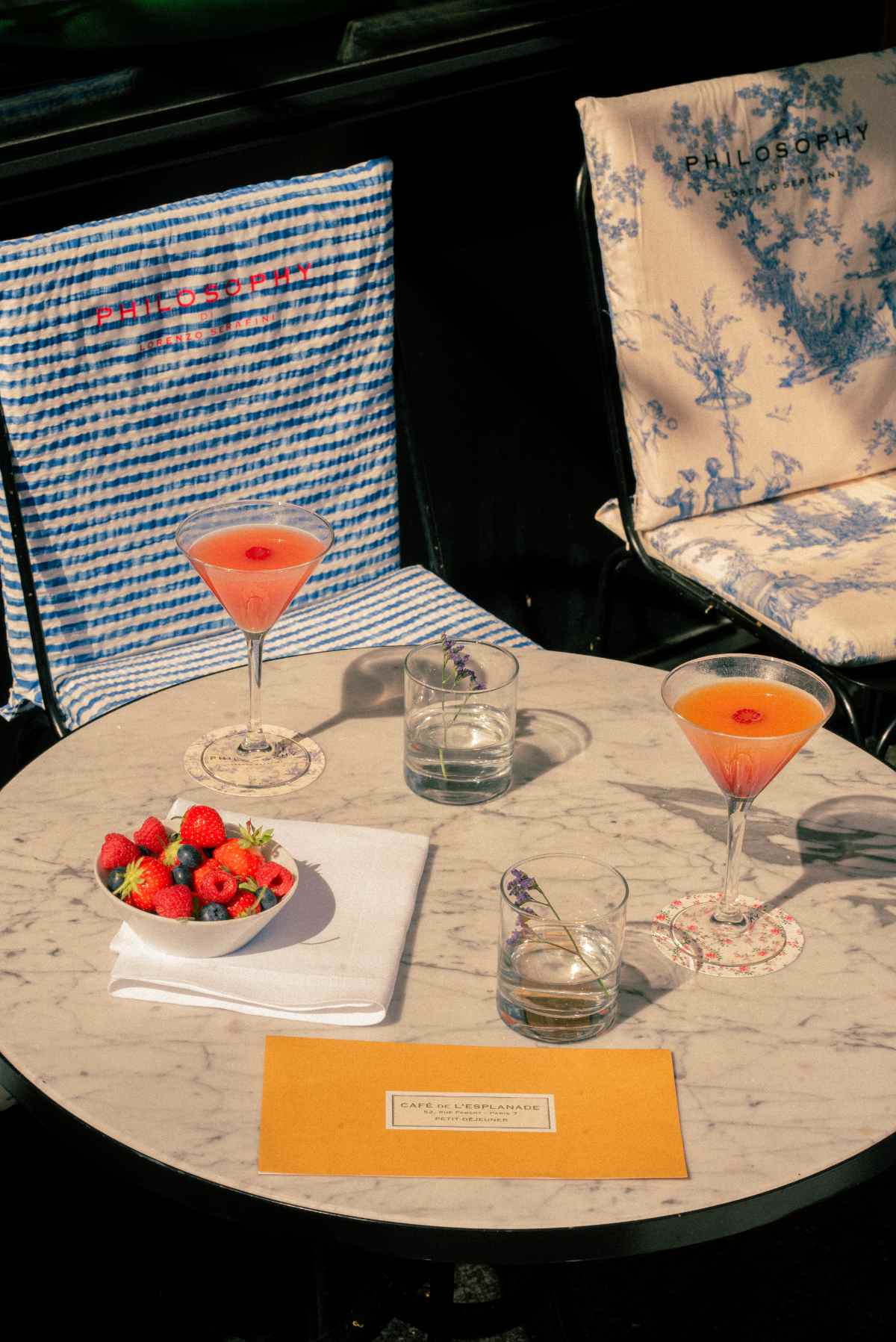 "I'm a fan of Philosophy and Lorenzo's aesthetics. This collaboration was born spontaneously, in a conversation among friends and I am really happy that this summer our clients will be able to live this experience combining our concept based on hospitality, quality and Parisian elegance with the unique style of Philosophy," states Isabelle Saglio, owner of the Café de l'Esplanade.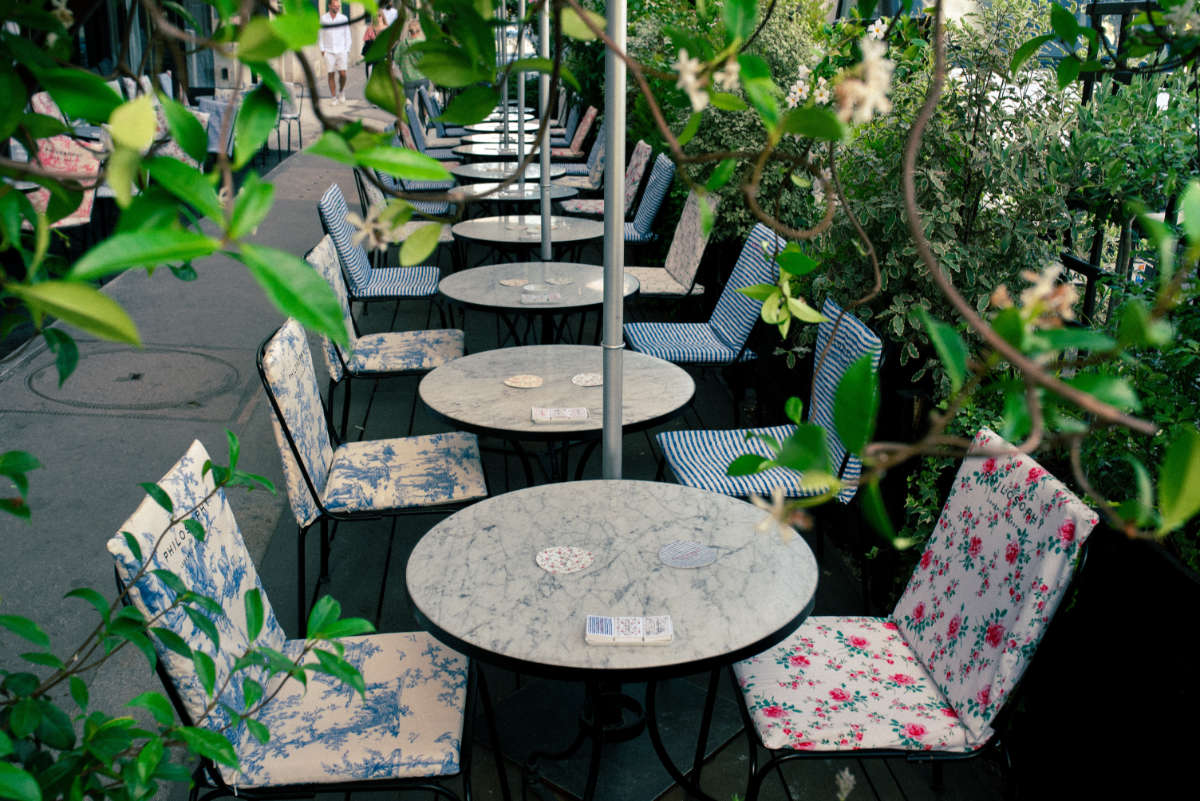 The opening of the Philosophy Terrasse was celebrated with a special cocktail party on Sunday 3 July, in conjunction with the Haute Couture Week in Paris. Among the guests, Chiara Ferragni, Jessica Wang, Chriselle Lim, Valery Kaufman, Korlan Madi, Denni Elias, and many others.