Cartagena - Aquazzura's New Spring Summer 2021 Collection
Luxferity, 16.02.2021
'A journey through South America, rediscovering the colors, the flavors and the overwhelming liveliness'
This is how Edgardo Osorio, AQUAZZURA Creative Director, imagines the Spring/Summer 2021 Collection, as a return to the origins, to Cartagena in particular, his hometown.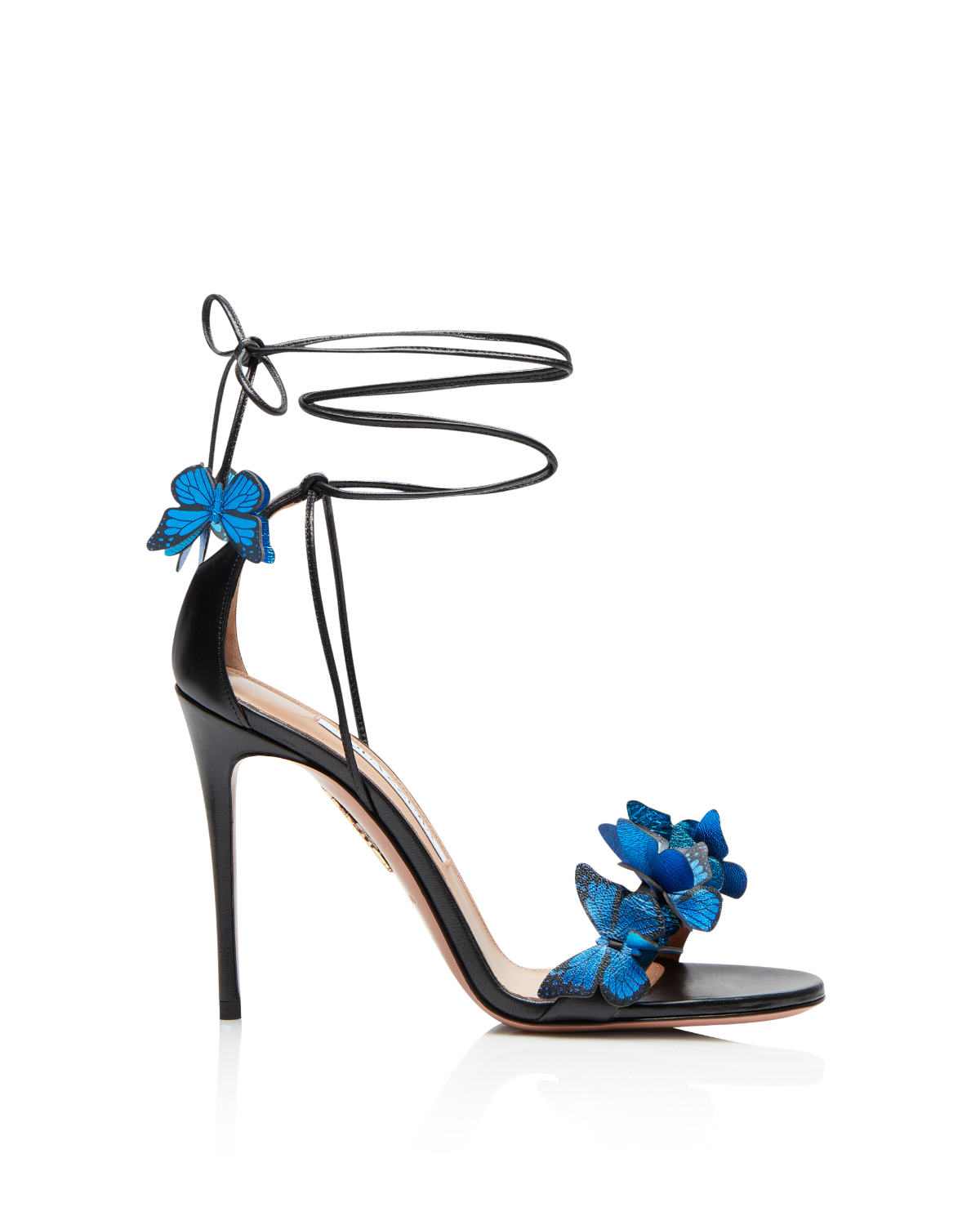 To contrast challenging times, Edgardo Osorio led us on a journey full of colour and cheerfulness through Latin America's landscape and its iconographic imagery.
The collection comes alive starting with a tribute to the lush South American flora, with a focus on the Bougainvillea, the characteristic tropical plant loved by Edgardo, for its wonderful bright colors and for its fascinating strength and passion. Bougainvillea blossoms throughout a selection of styles, from flat sandals and slides to elegant 105 heels. Additionally, a flowery selection of charming earrings, headbands and necklaces embellished with Bougainvillea, made in light resin, completes this beautiful story.
The atmosphere of tropical forests echoes in necklaces, earrings, bracelets and rings. Decorated with colorful butterflies and passionate Wild Orchids made of brass dipped in gold, Swarovski crystals and handmade enamel, this collection elegantly stands out and exhibits the unique nature of Cartagena.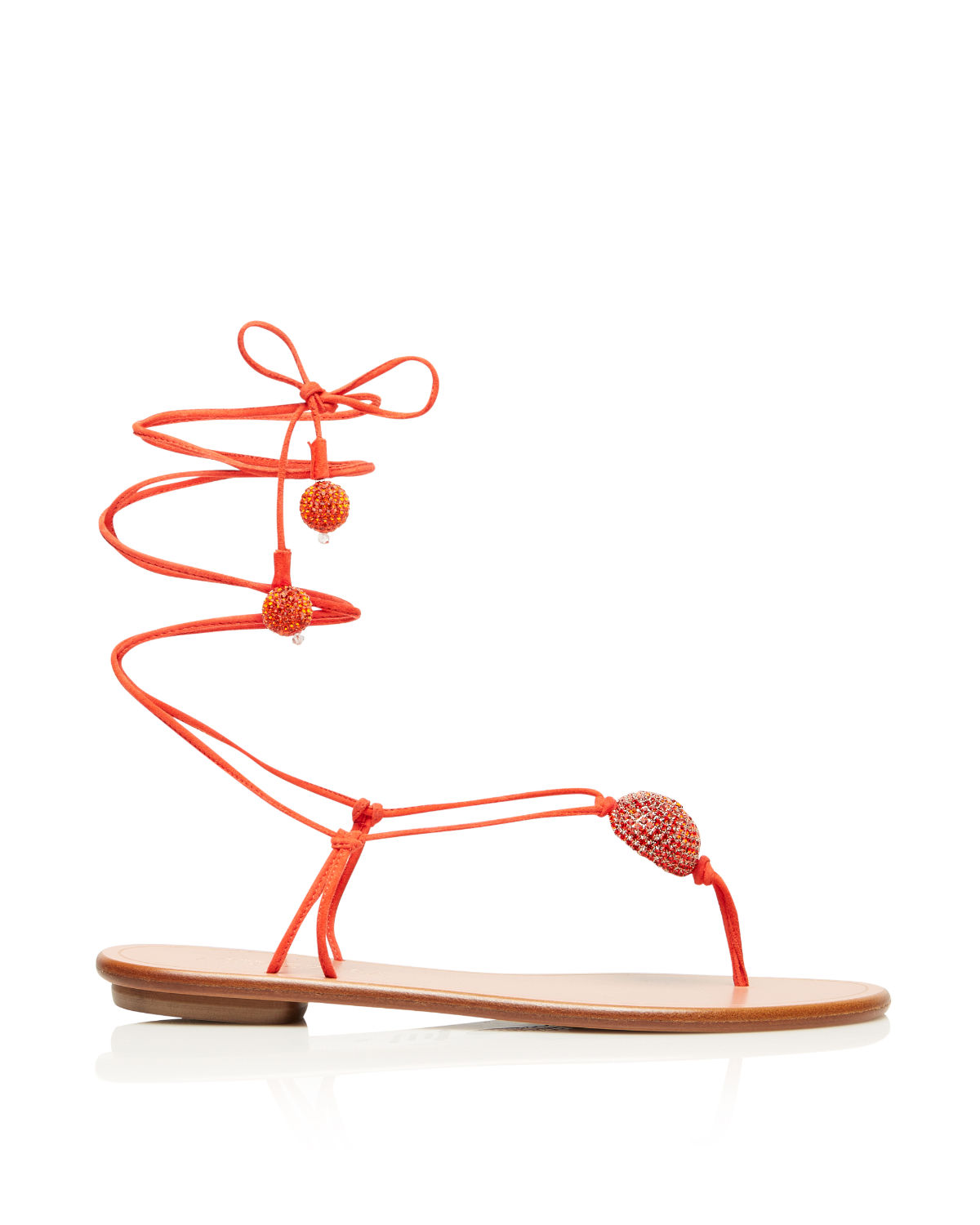 The journey through South America continues with the playful collection, 'Tutti Frutti'. An explosion of colors and energy reflect in the natural vitality of tropical fruits which are reproduced in vivid shades of Murano Glass and feature on high heels and flat sandals, made in raffia or suede, and also on magnificent necklaces and earrings.
The introduction of a new material and colour, the Techno Metal leather in Tropical Sunset, evokes the warm shades sketched on the horizon by the setting sun.
The playful side of the collection culminates in the slides and mules decorated with hand-sewn raffia pompoms that enhance the collection's summer charm.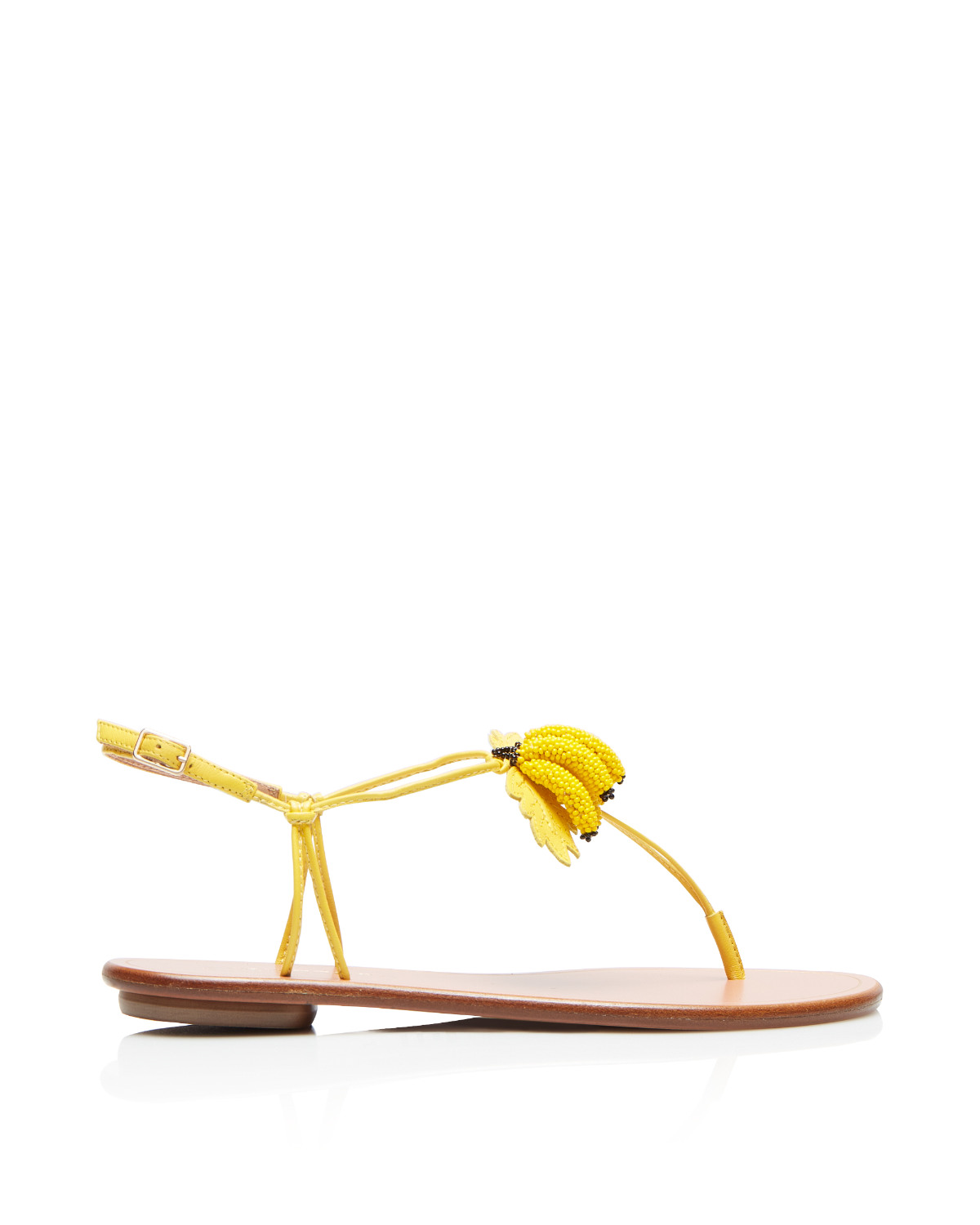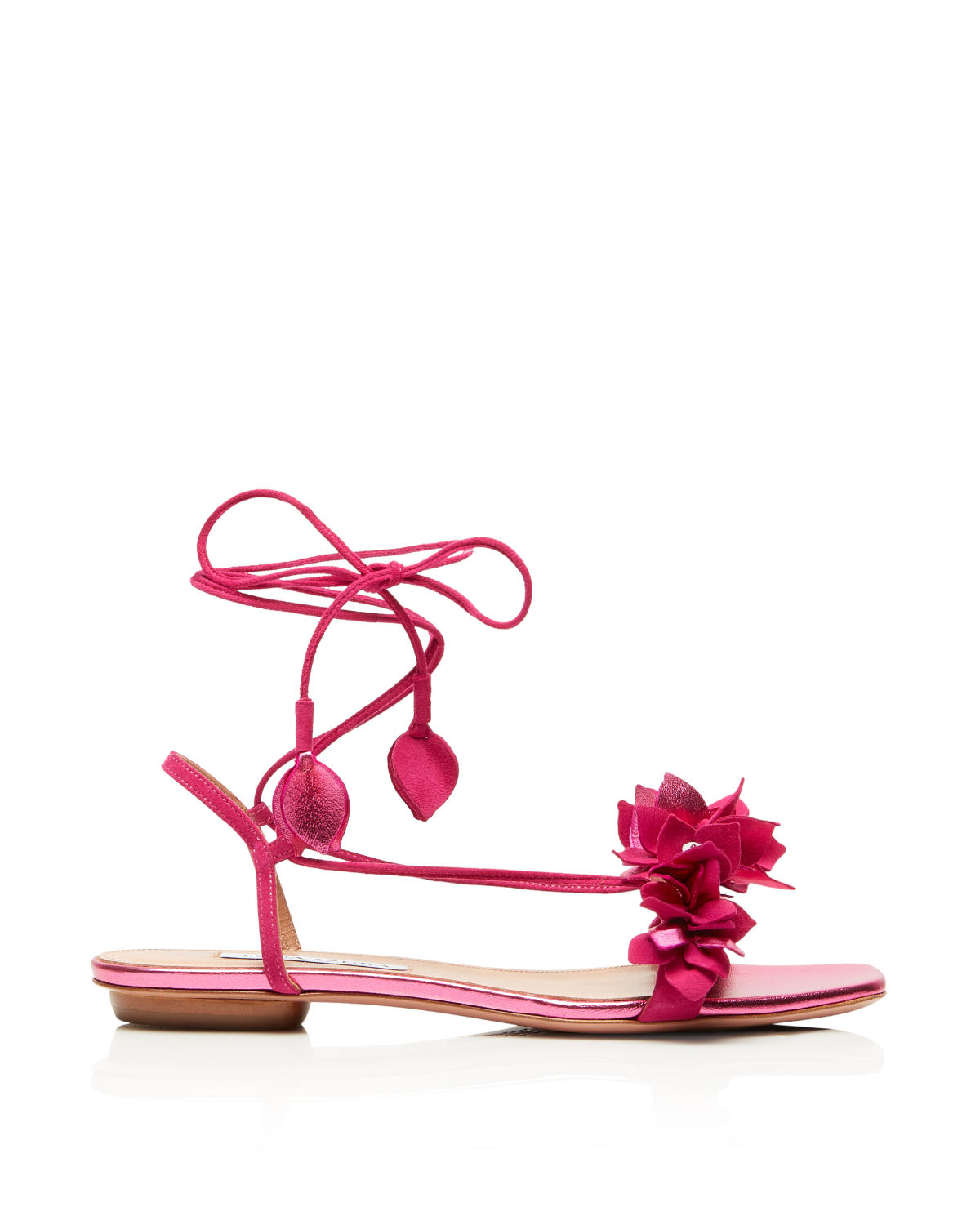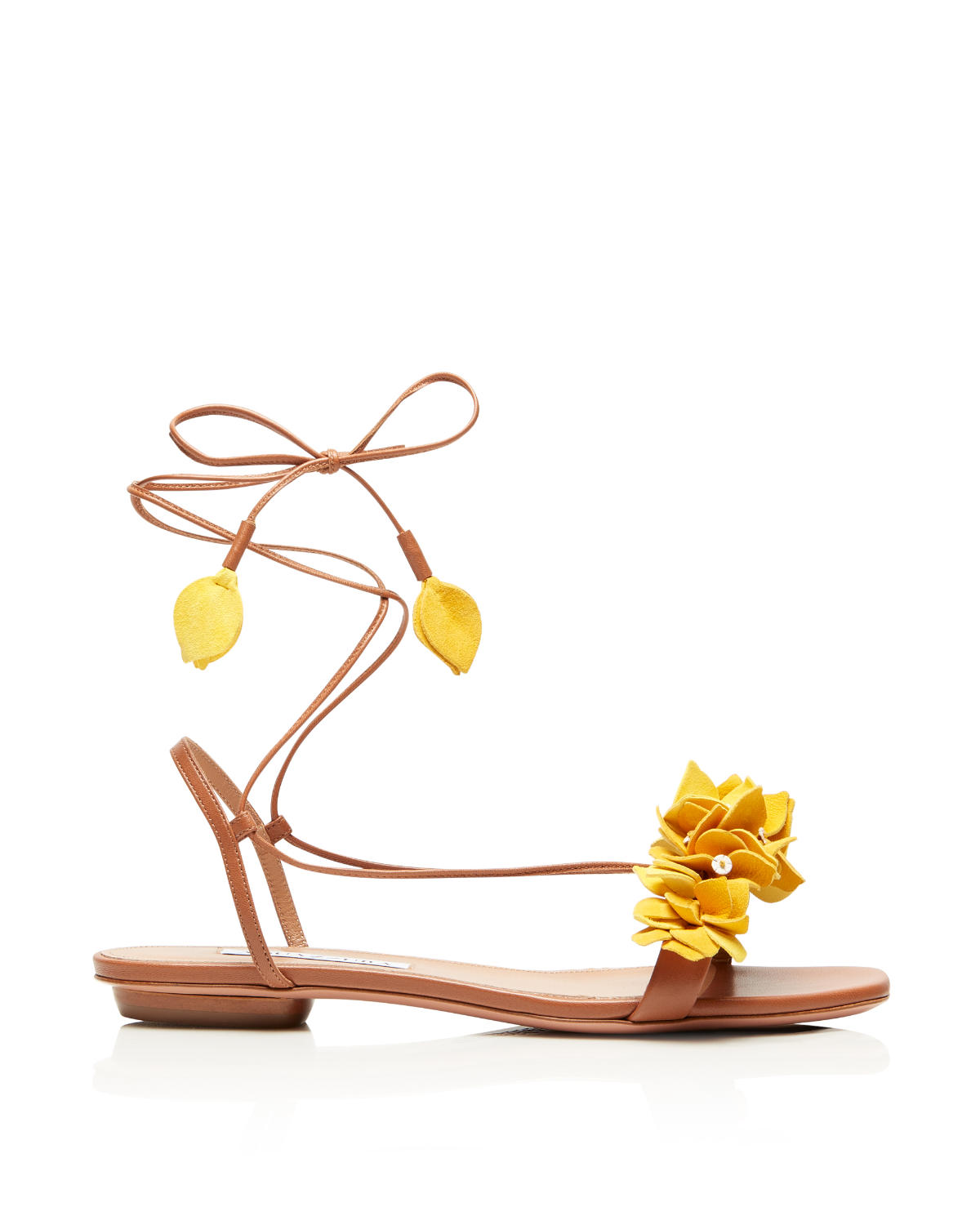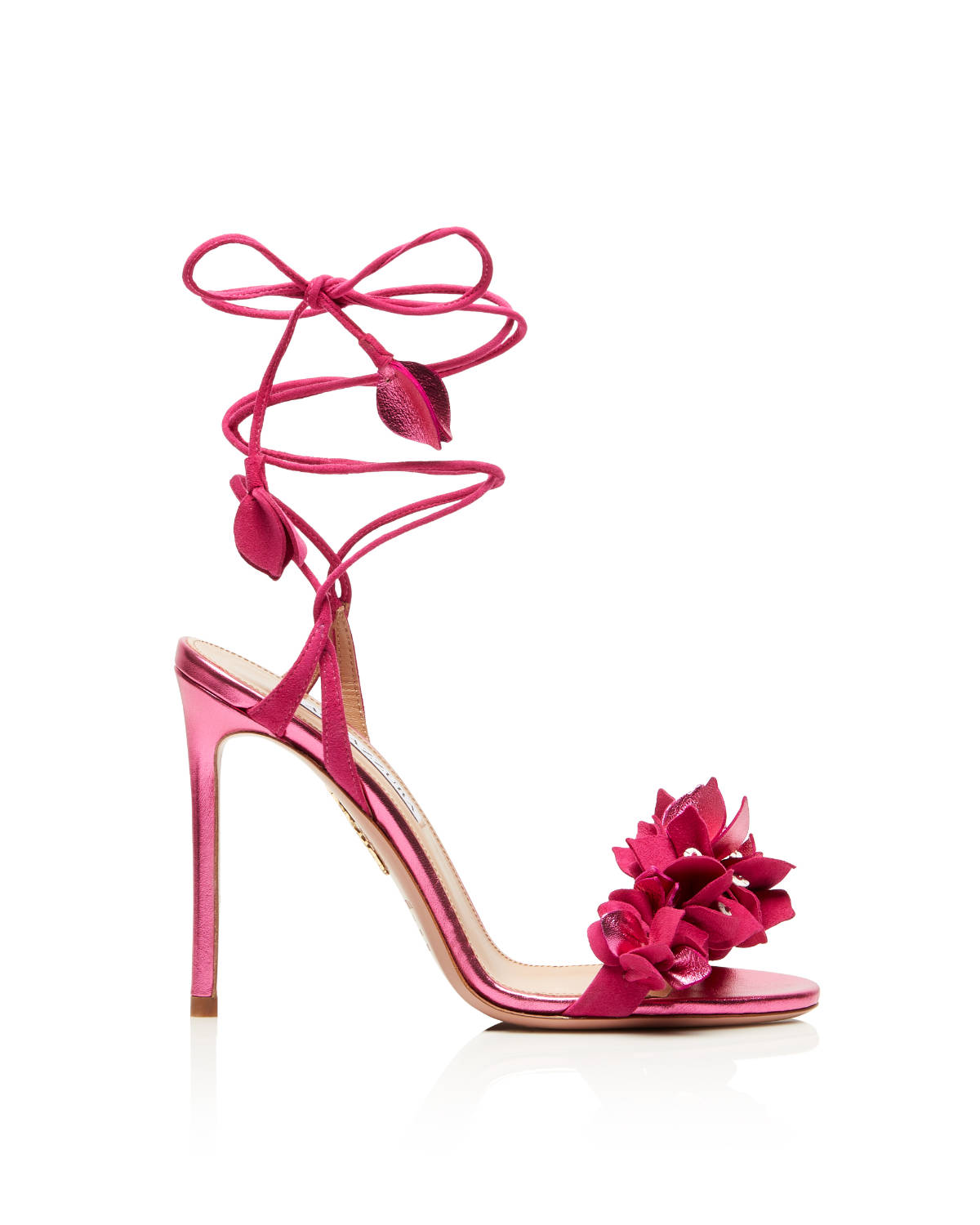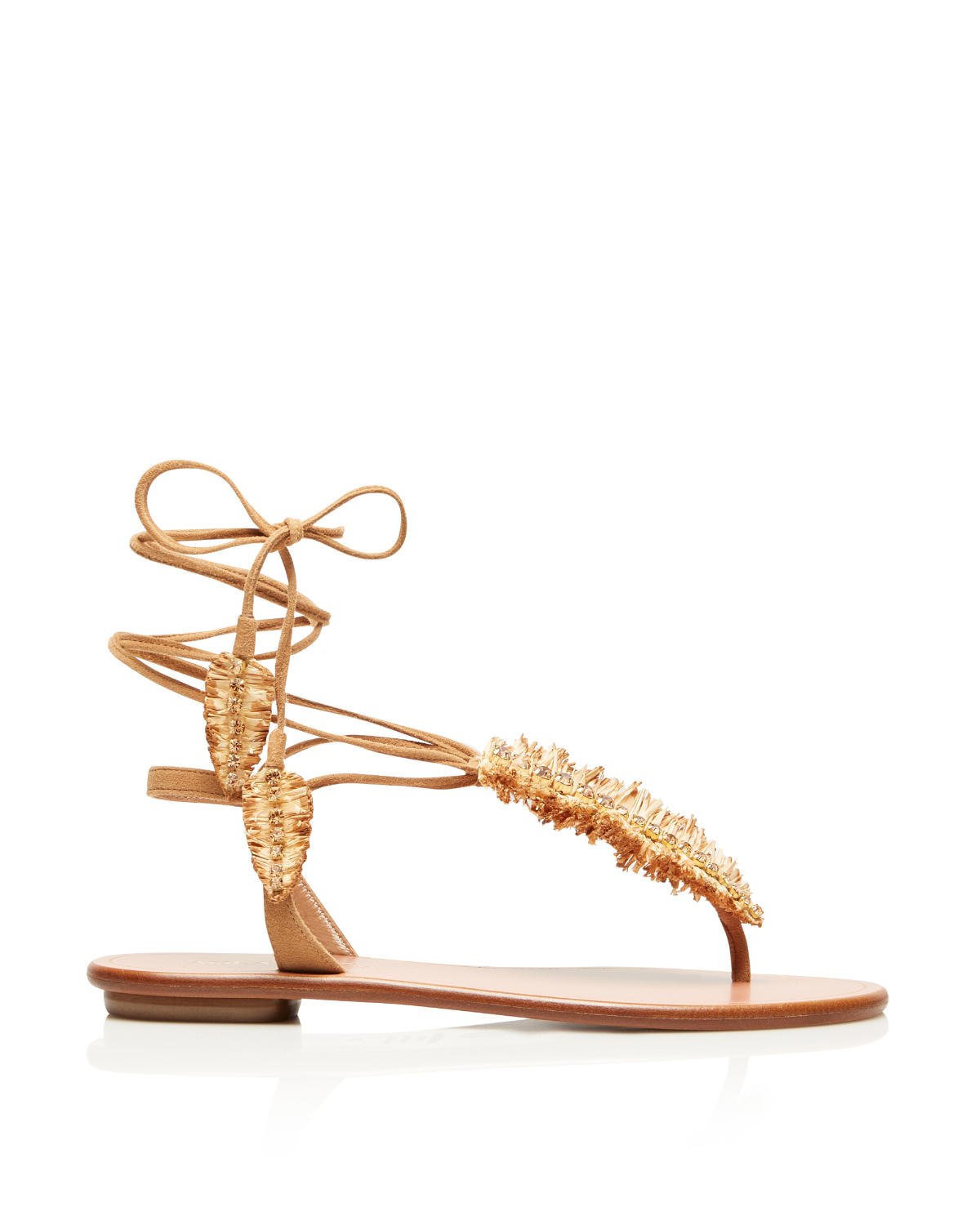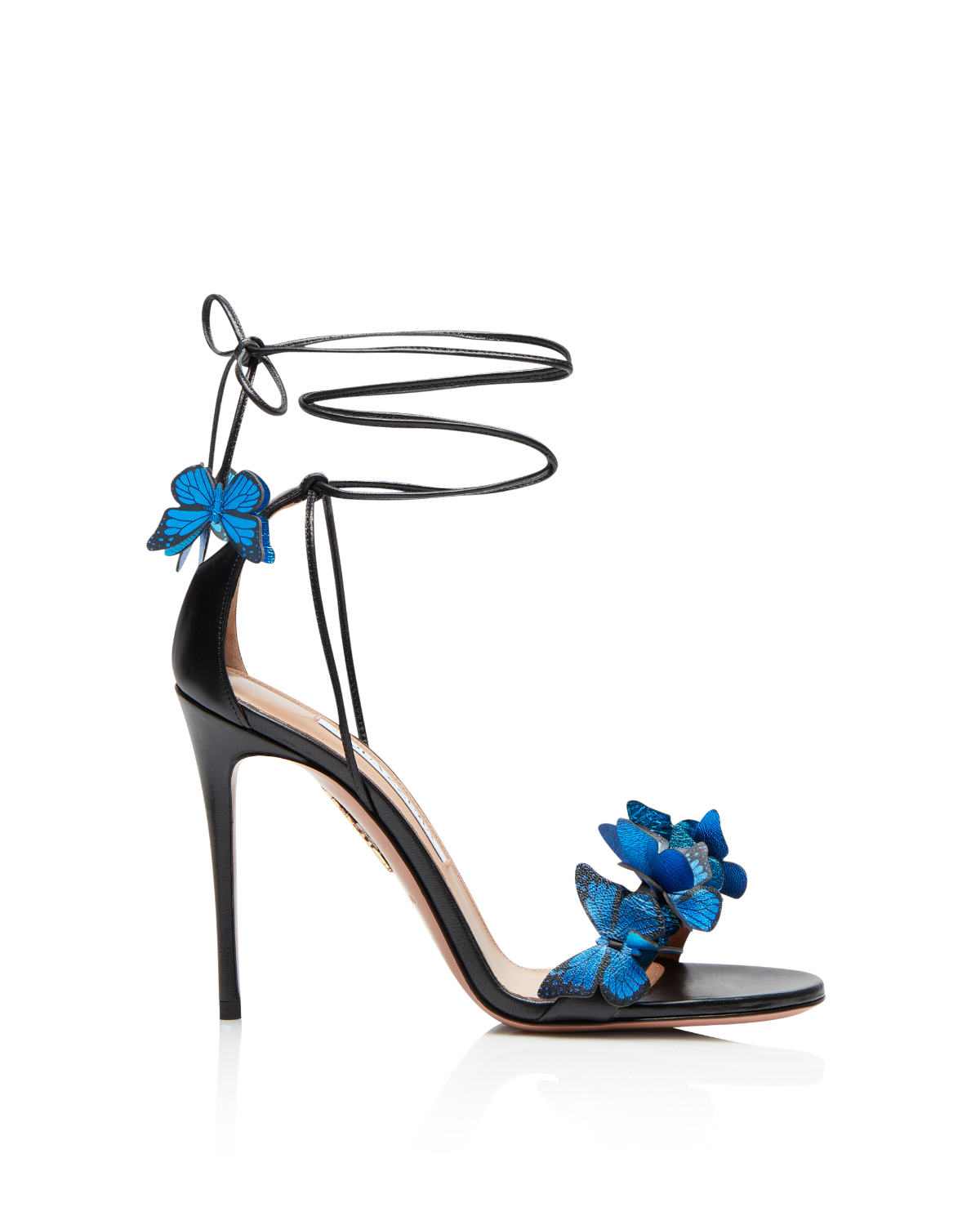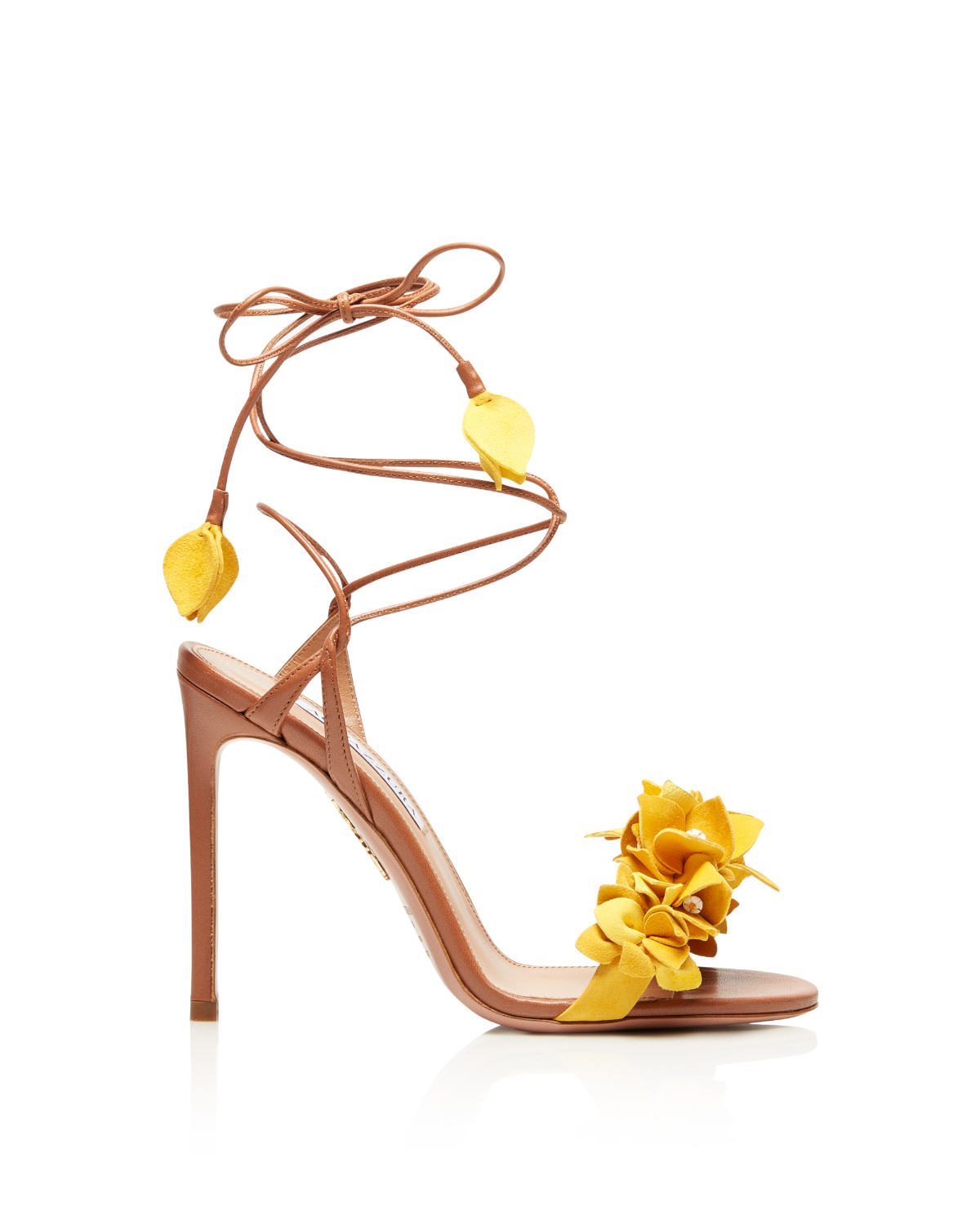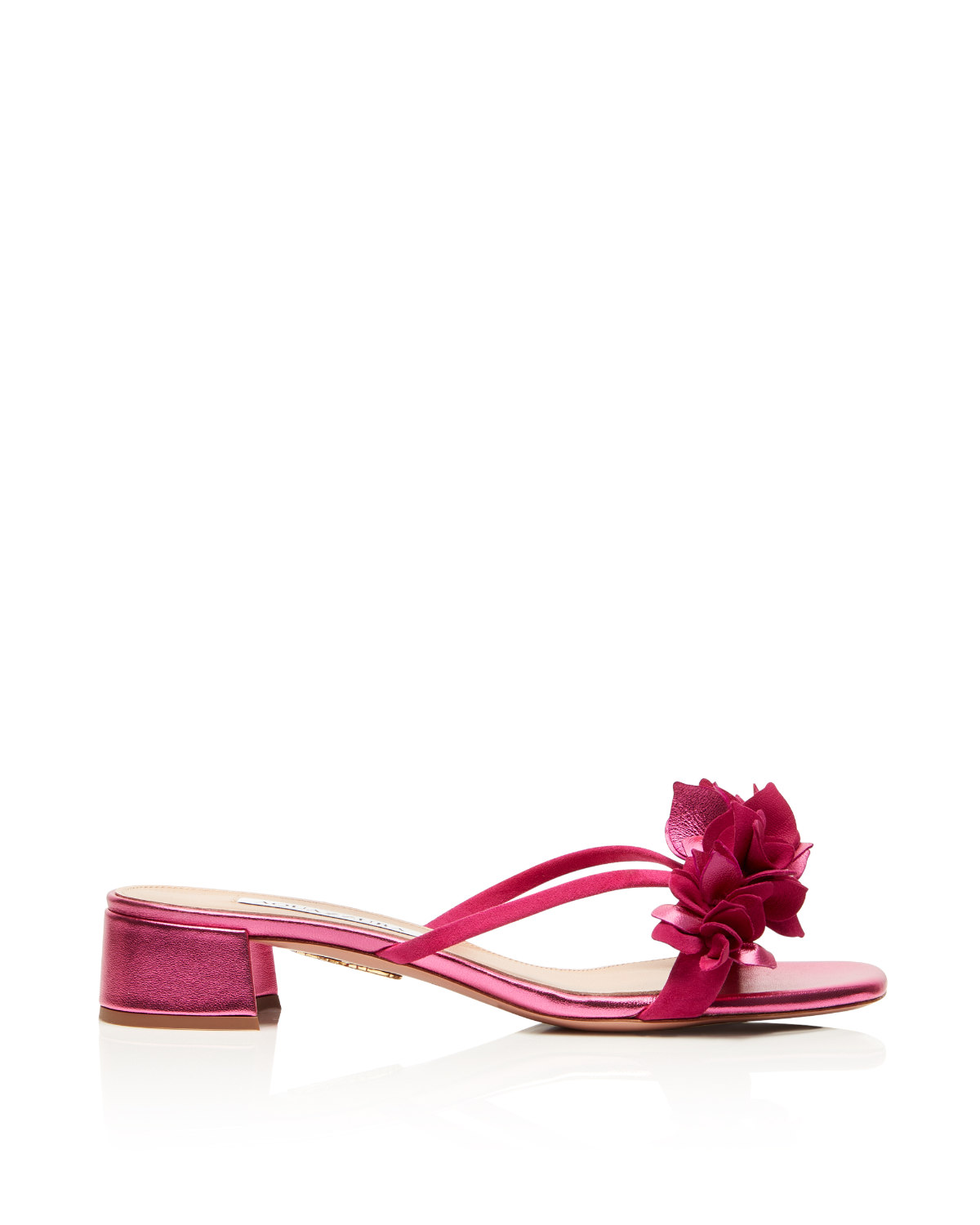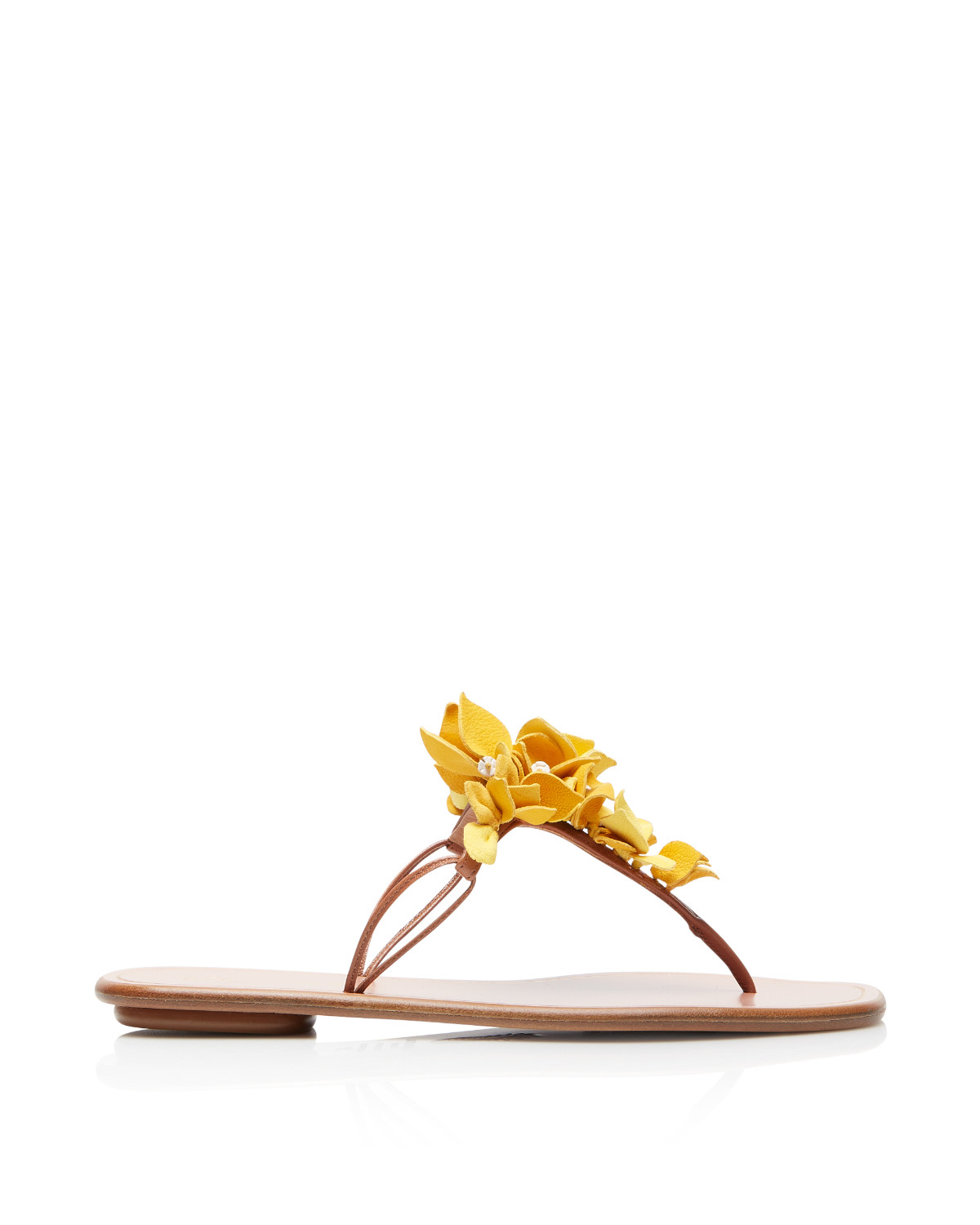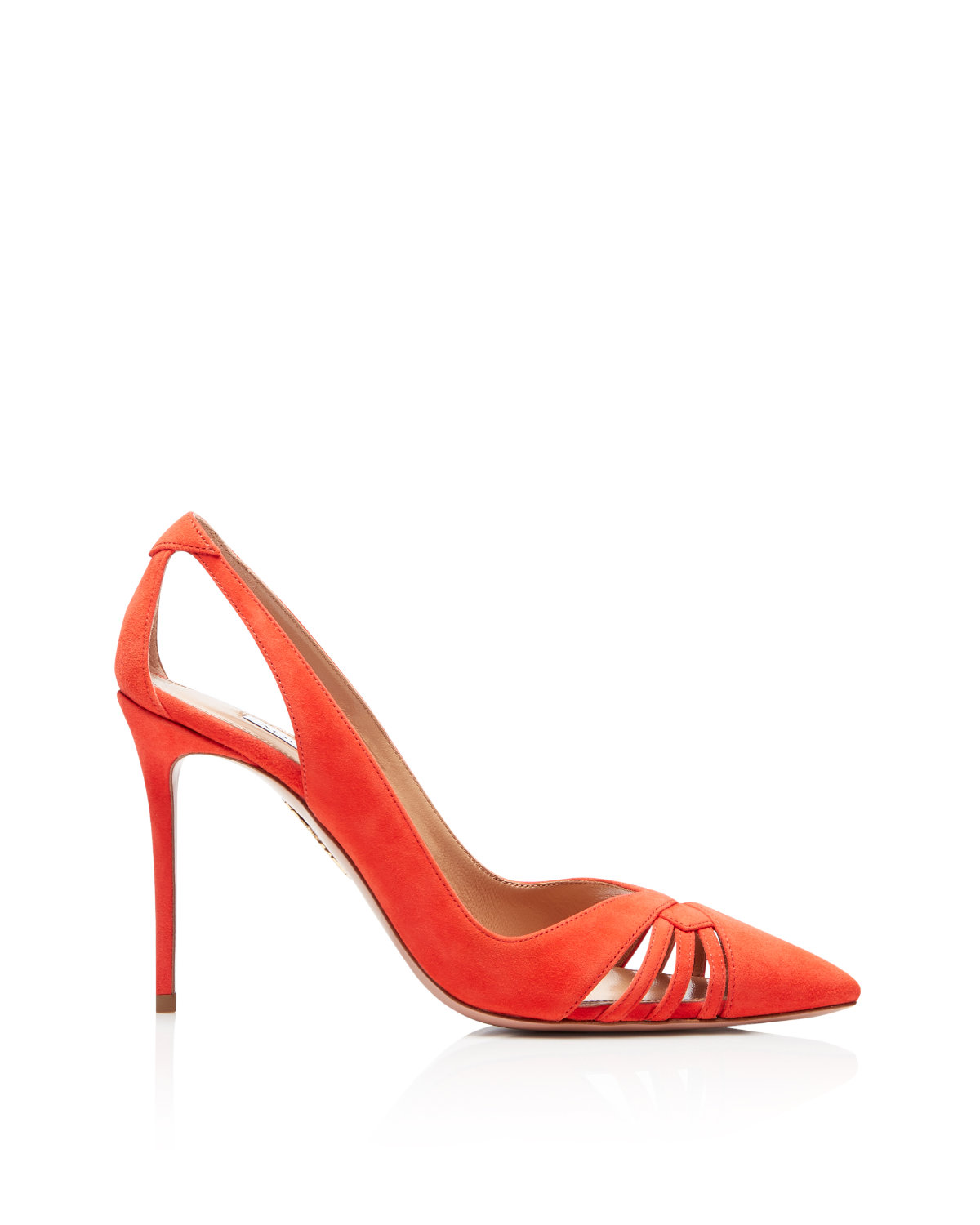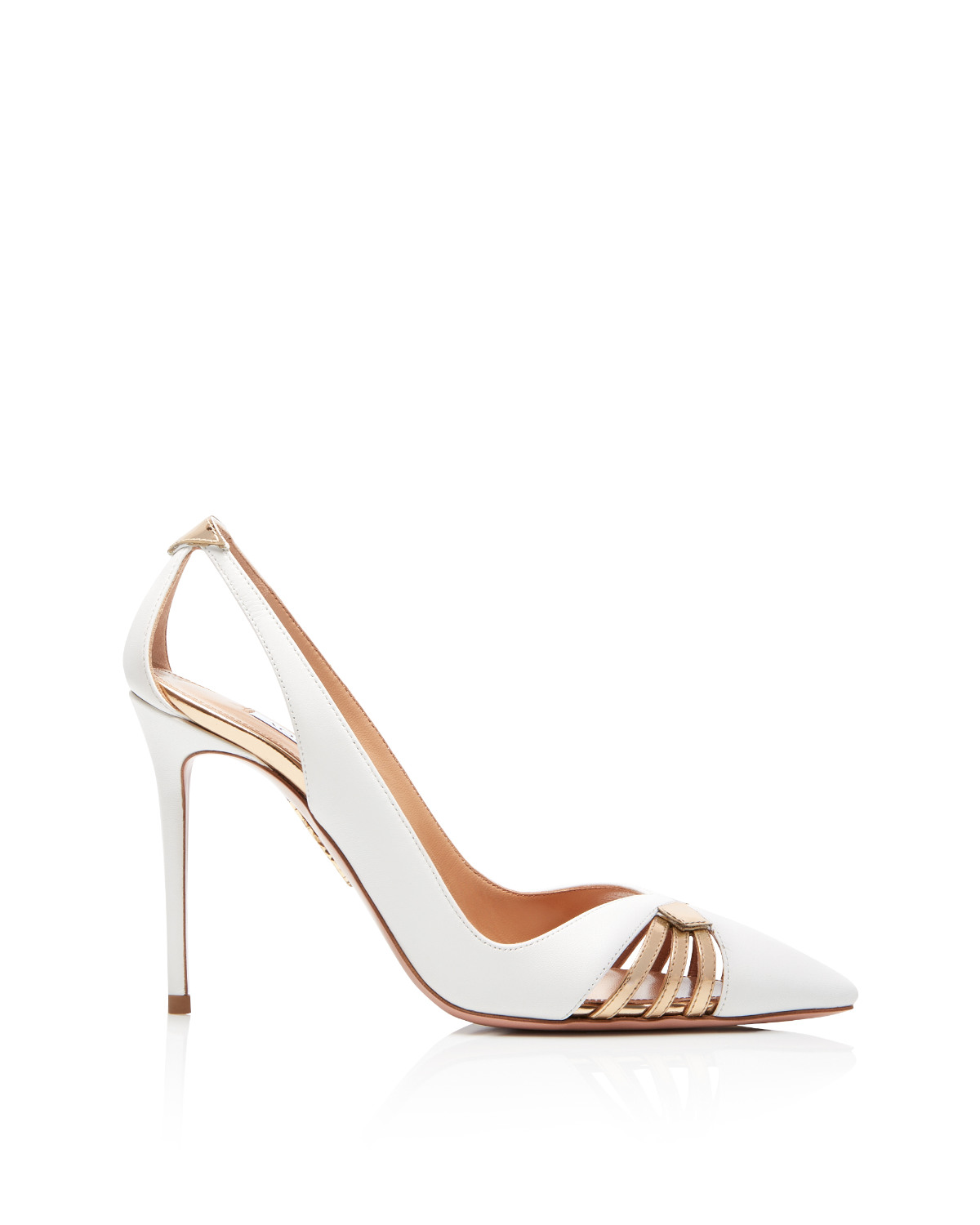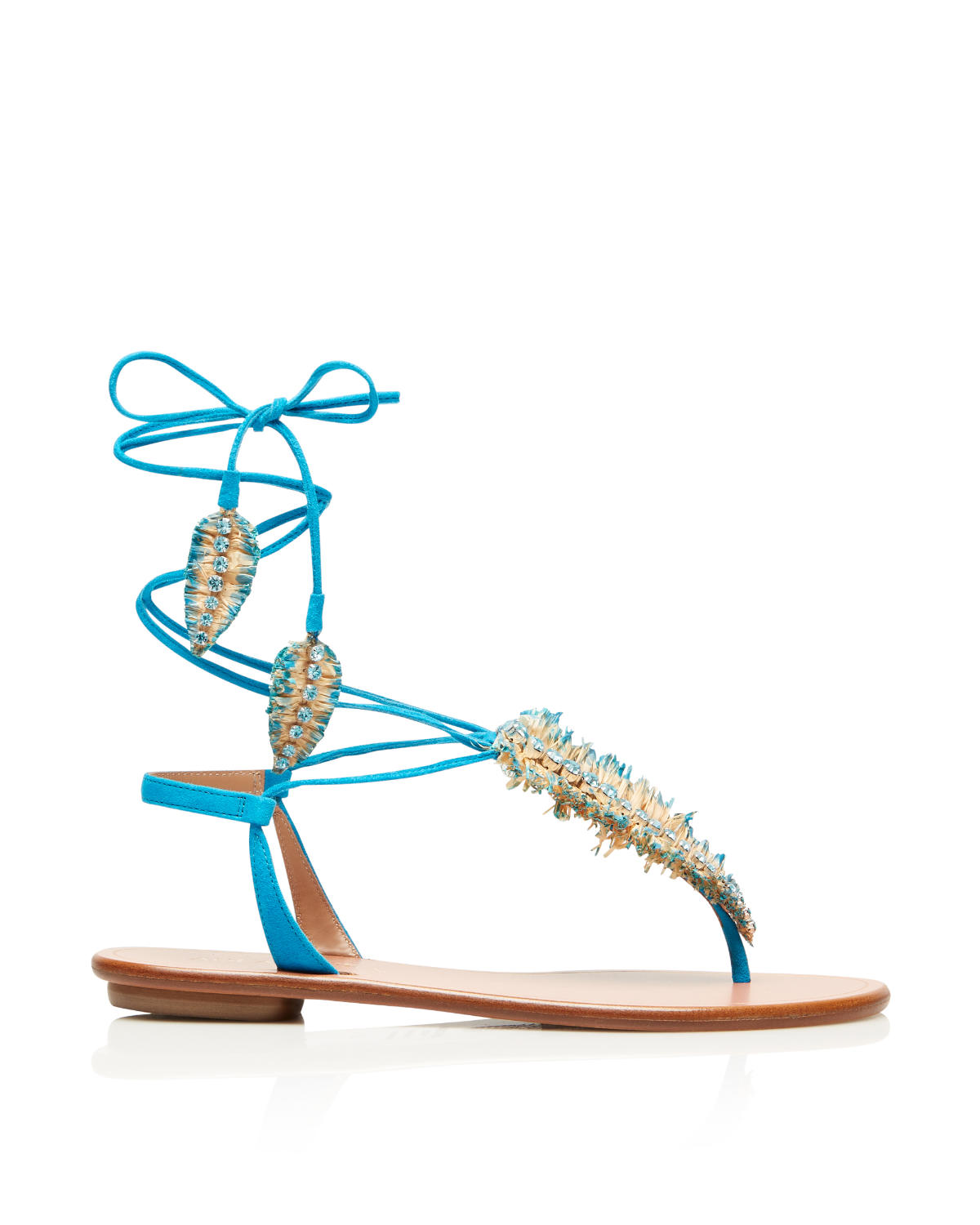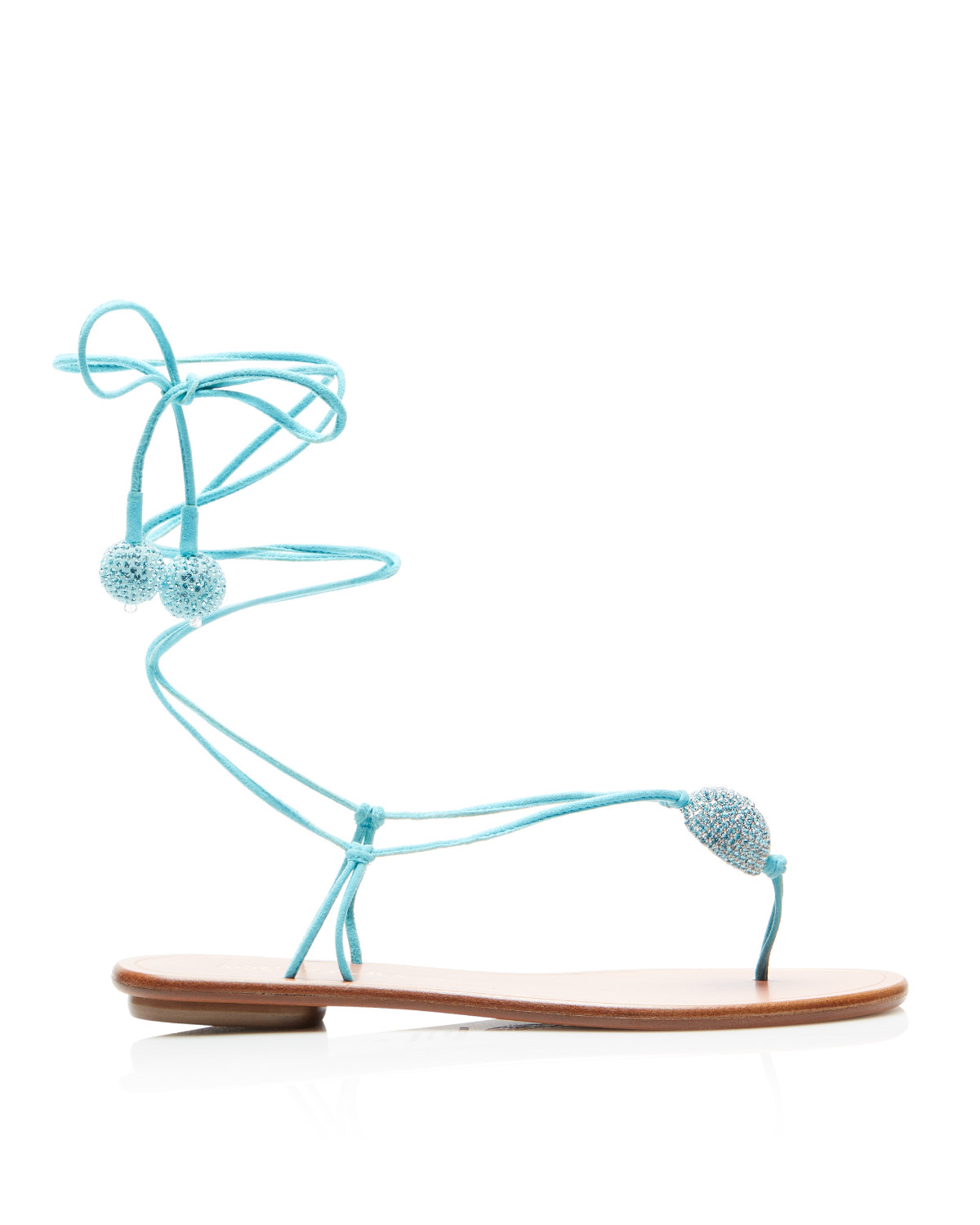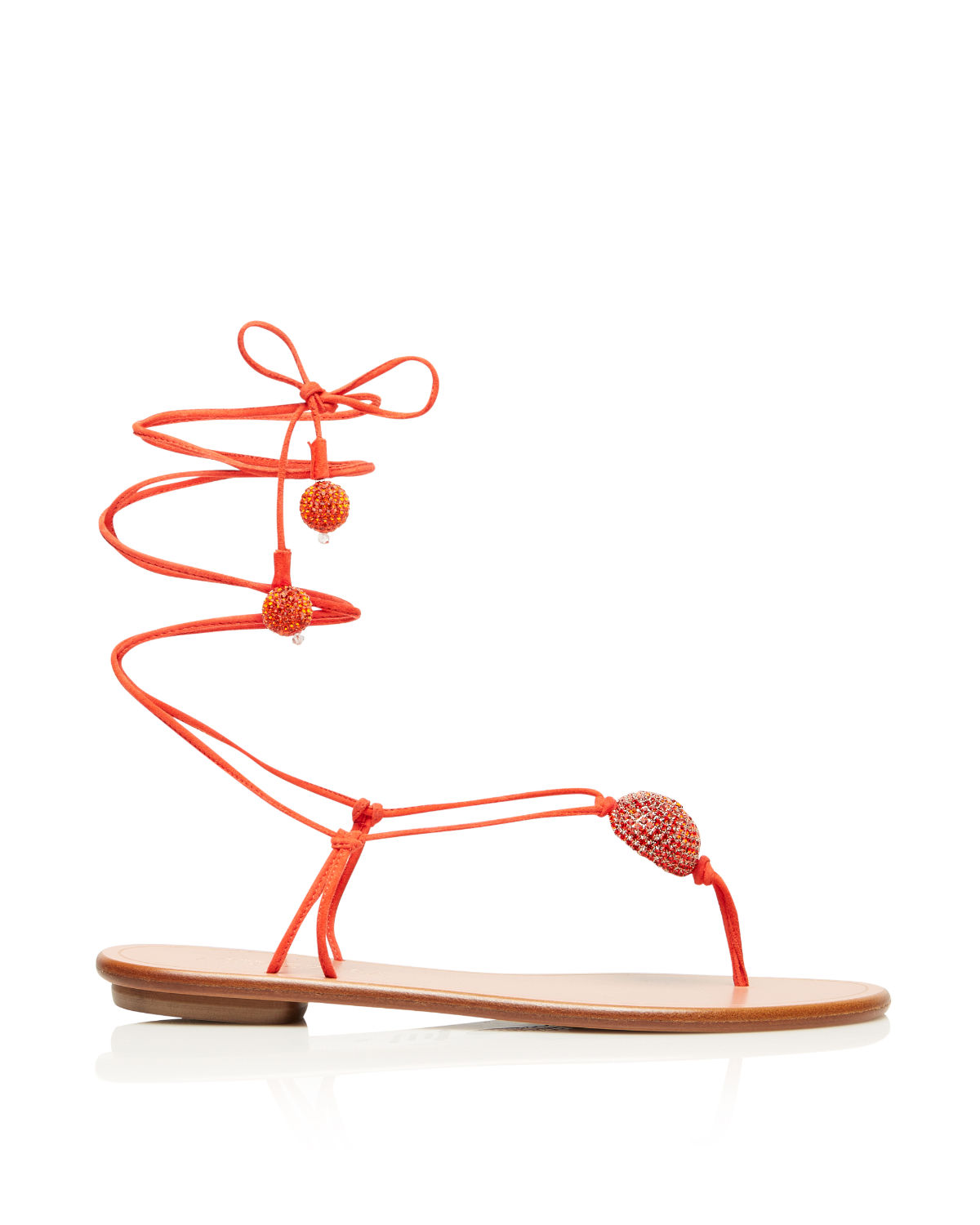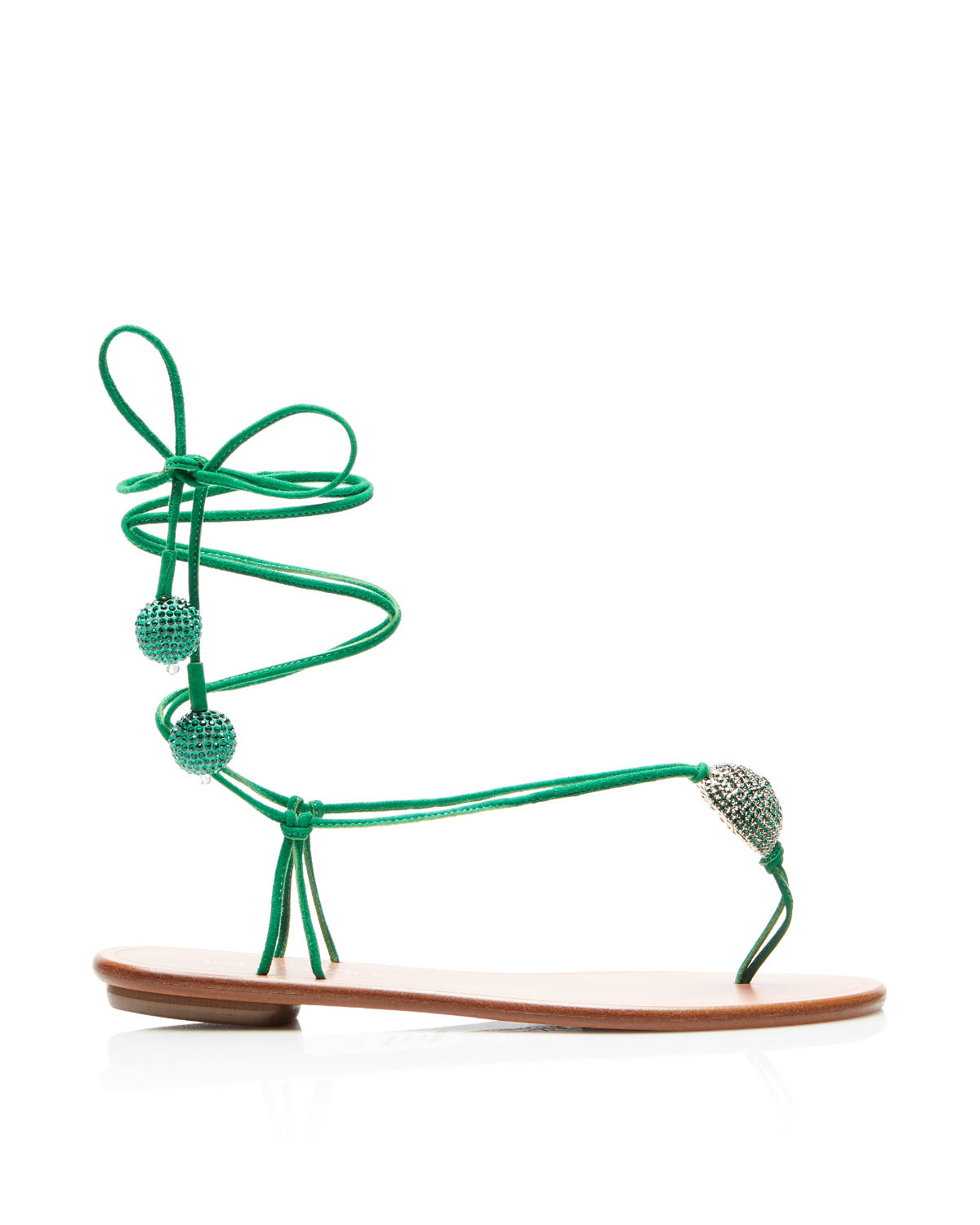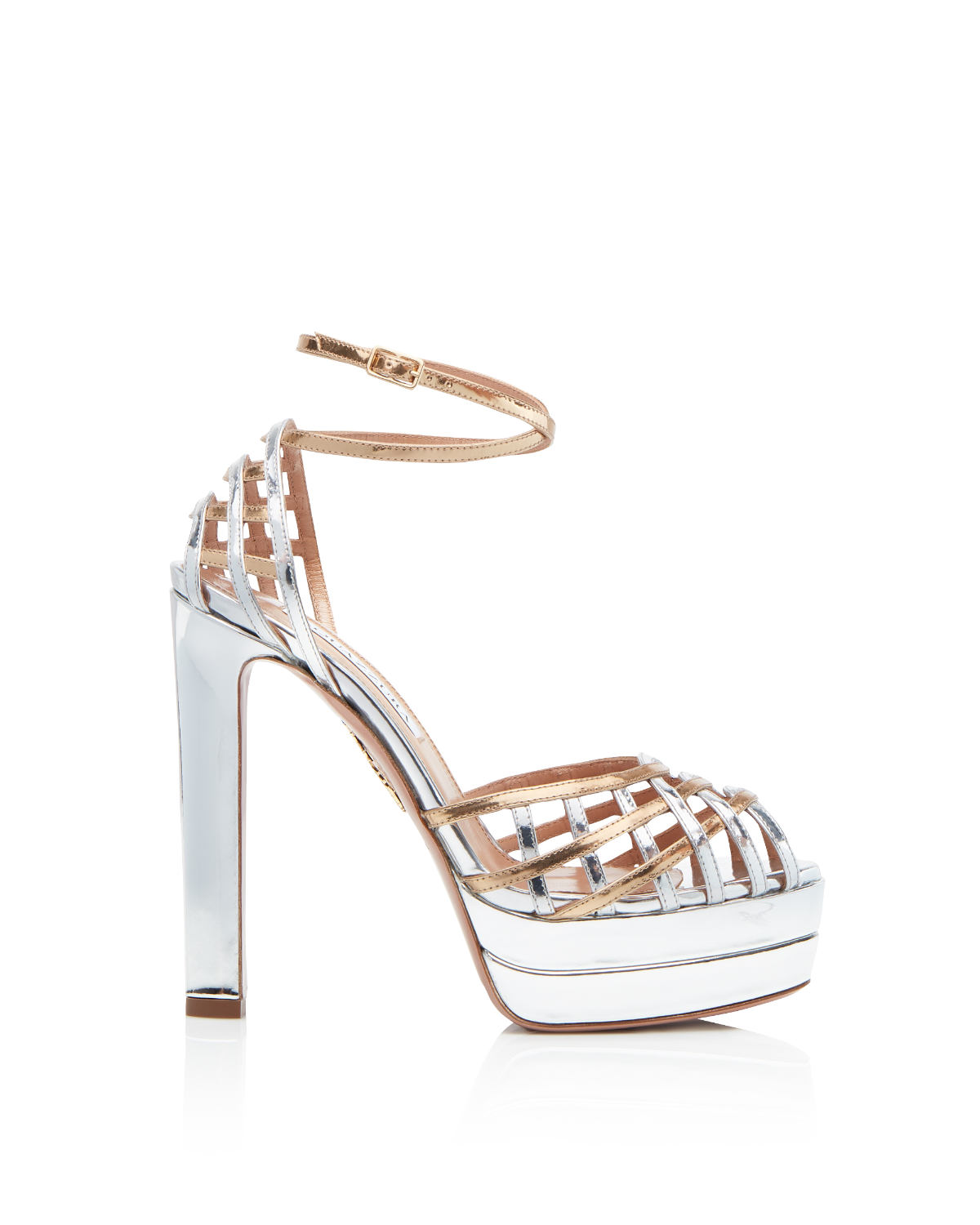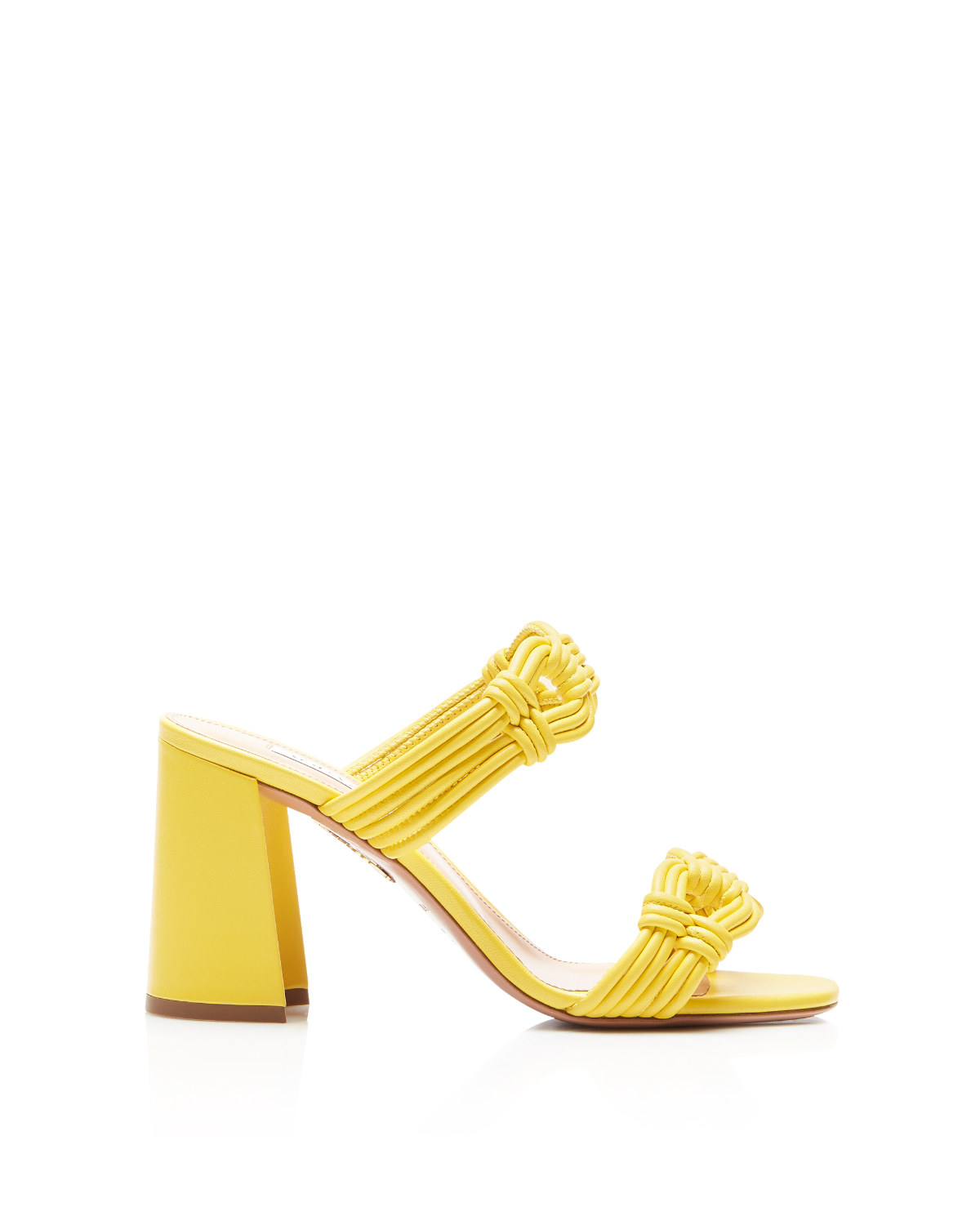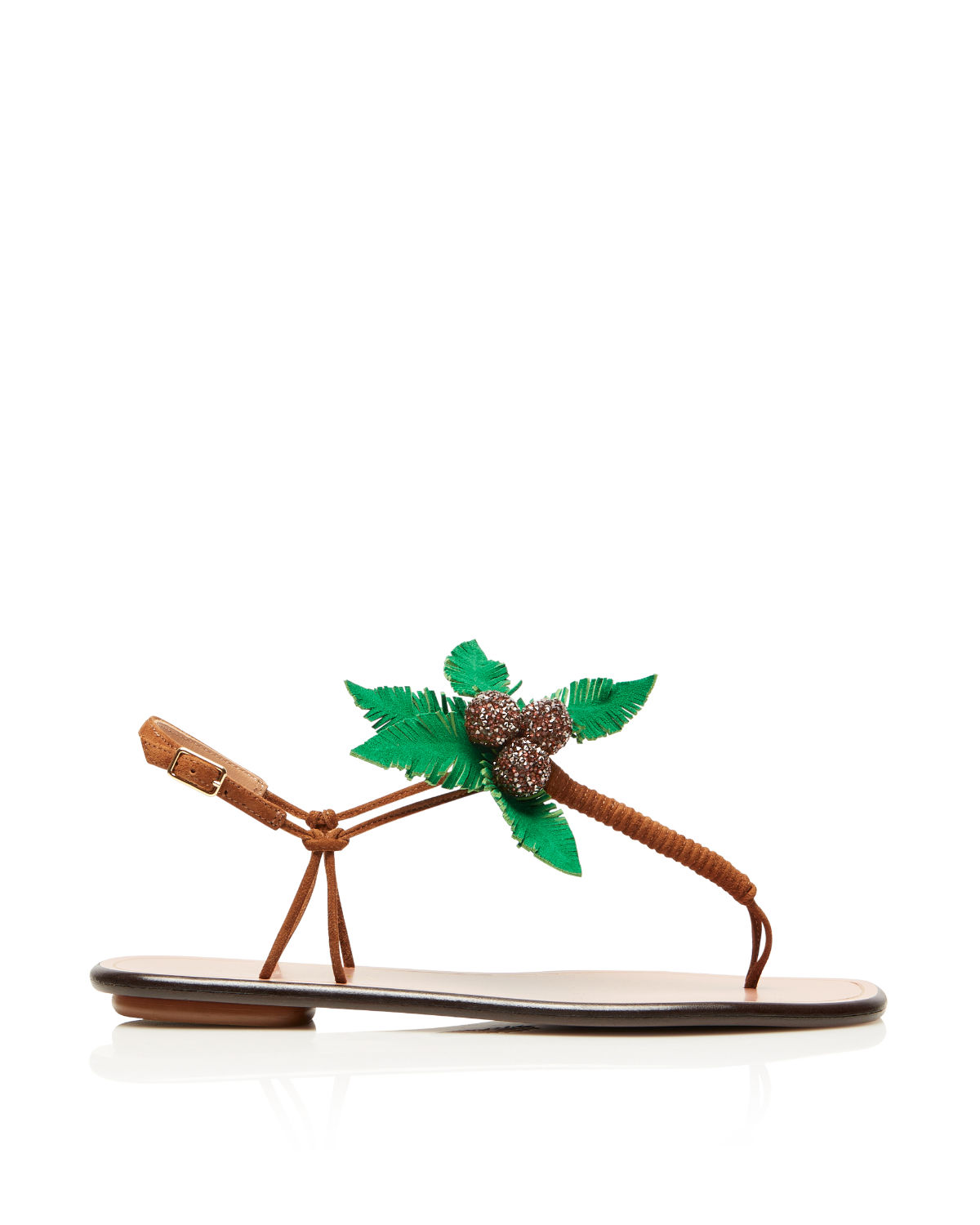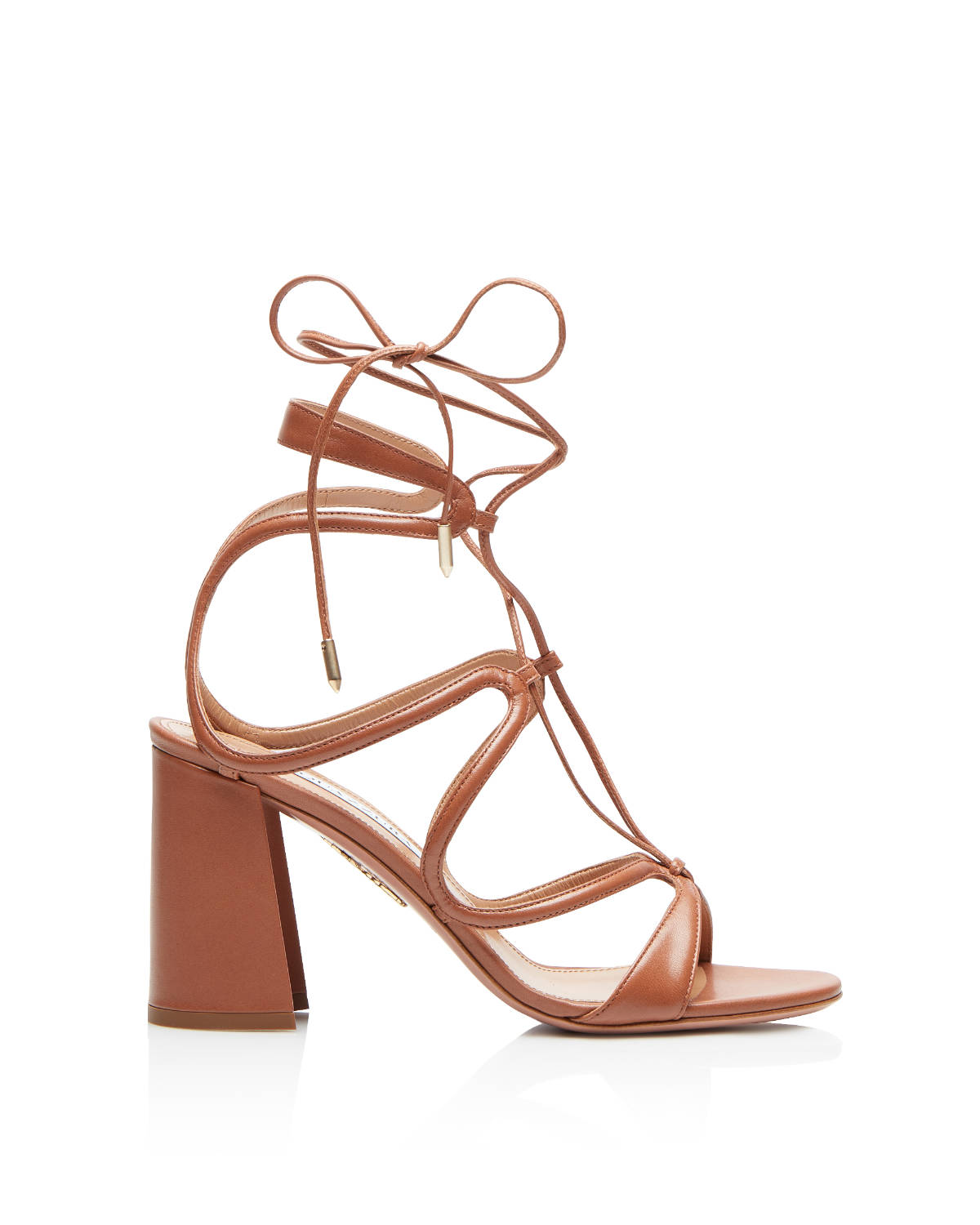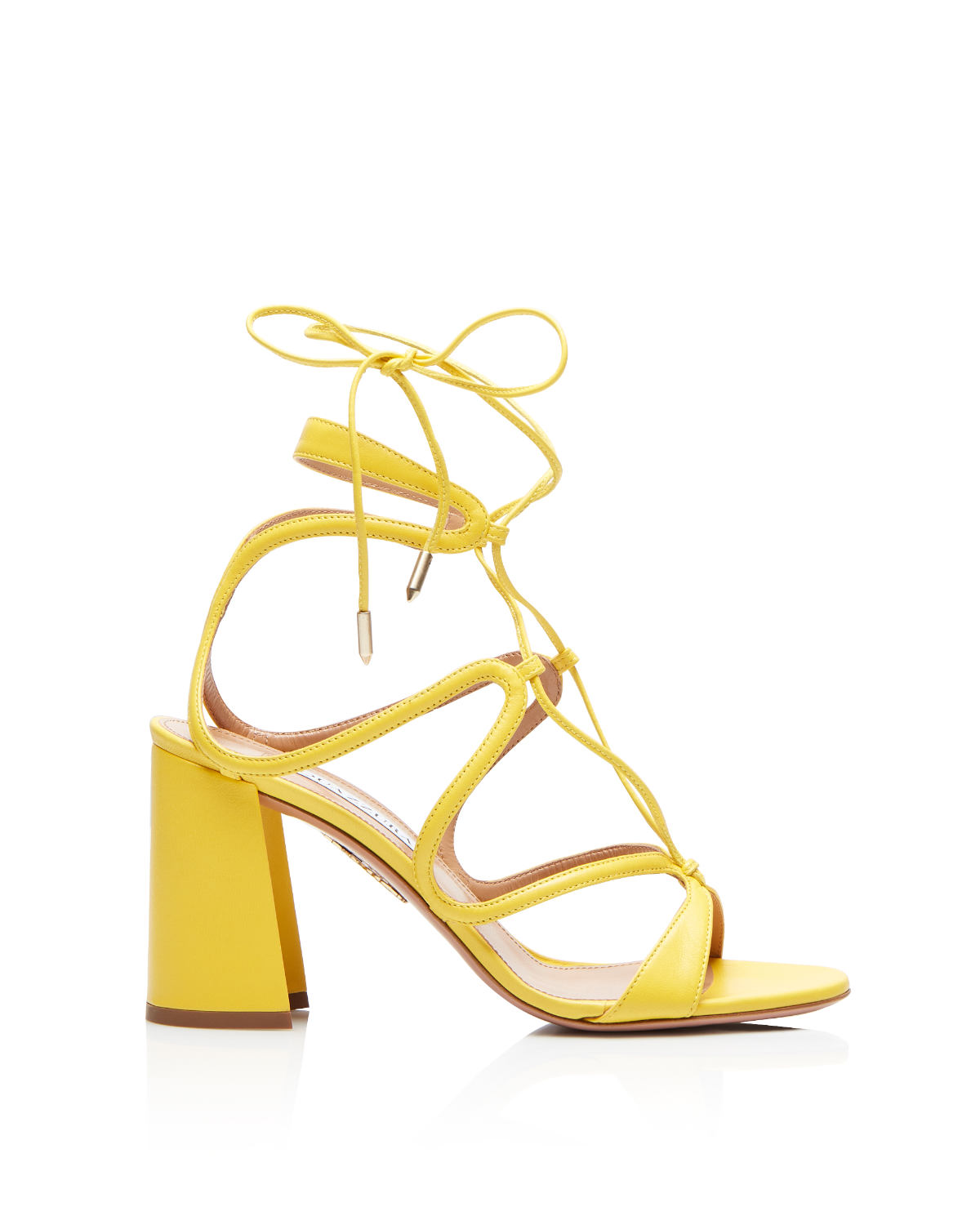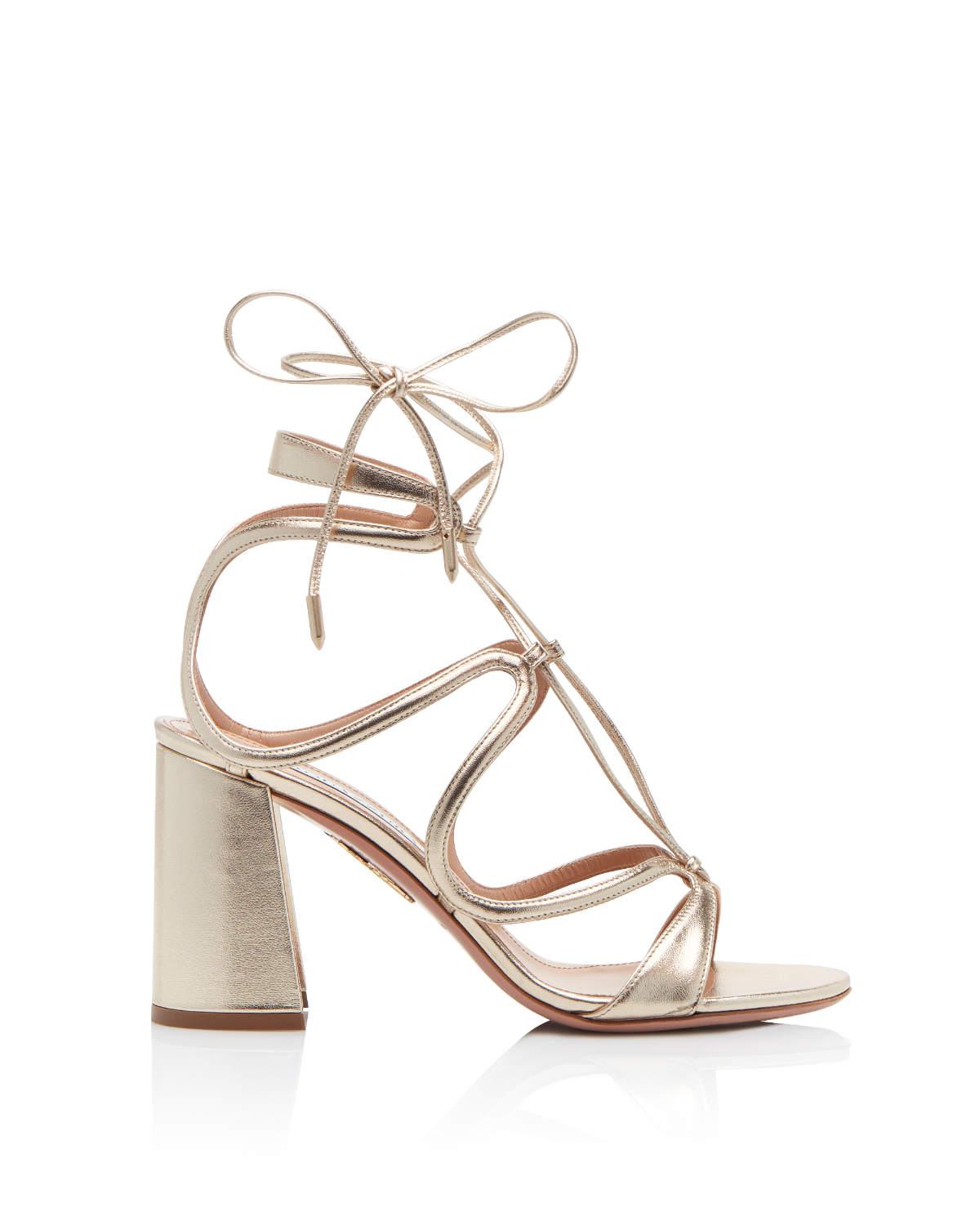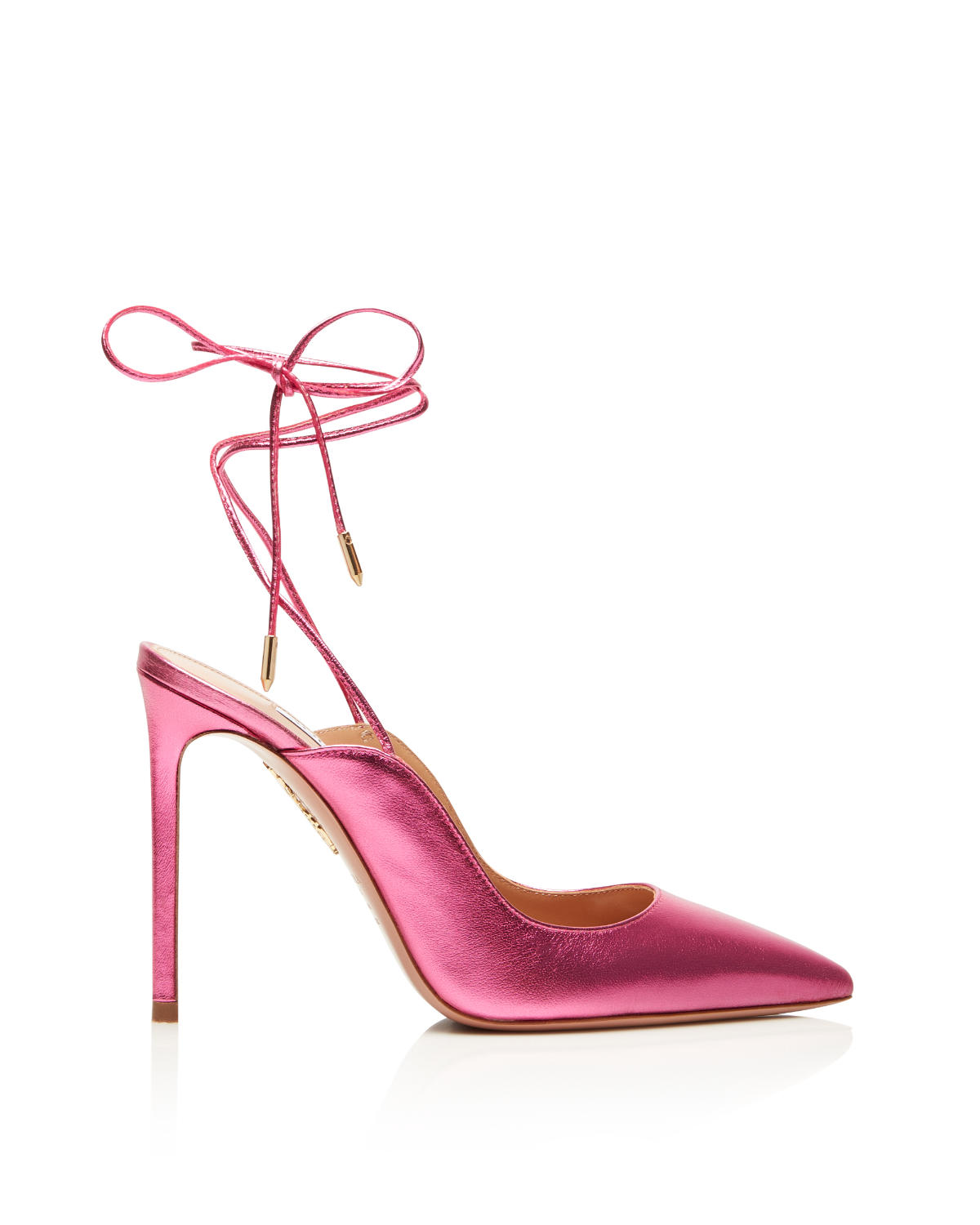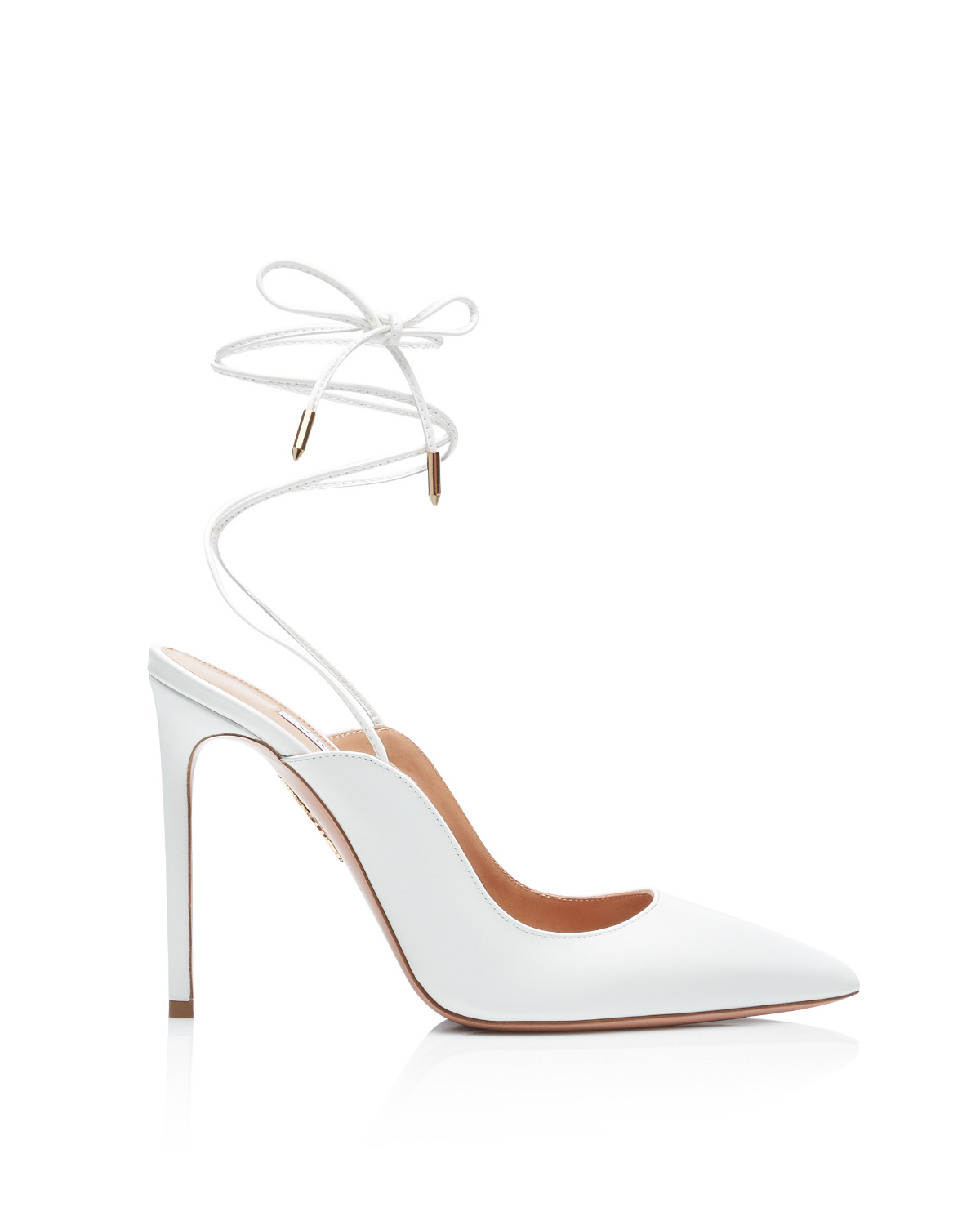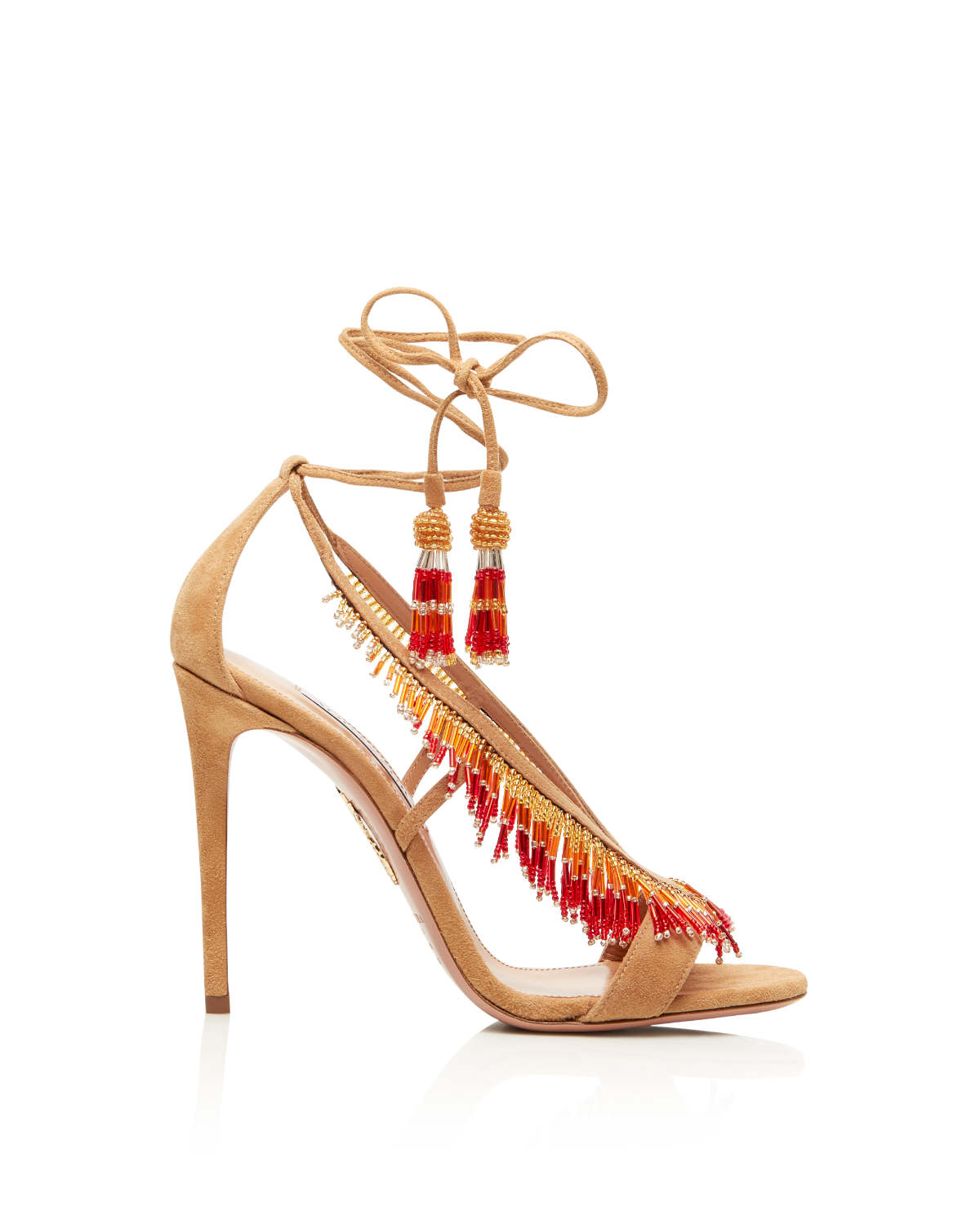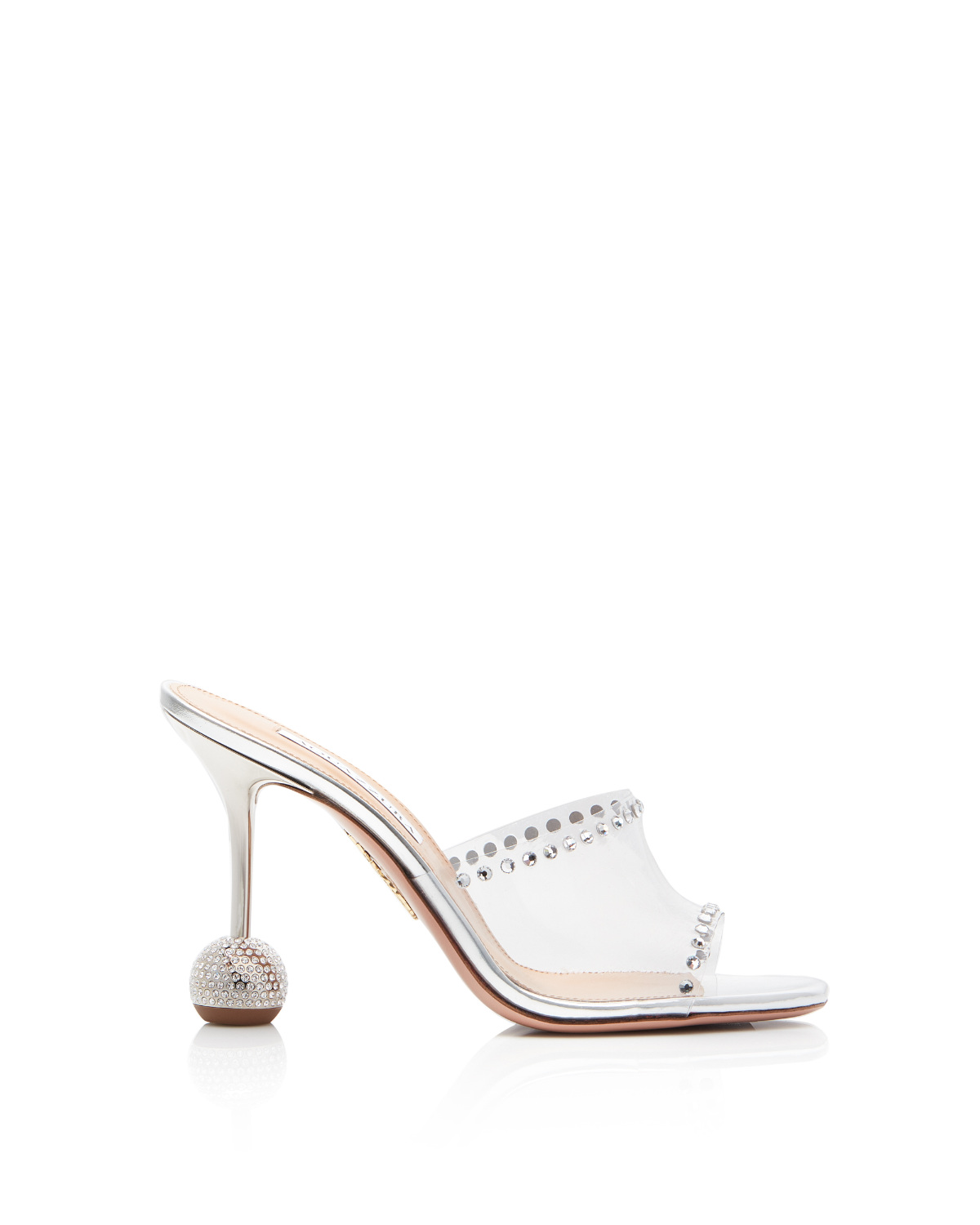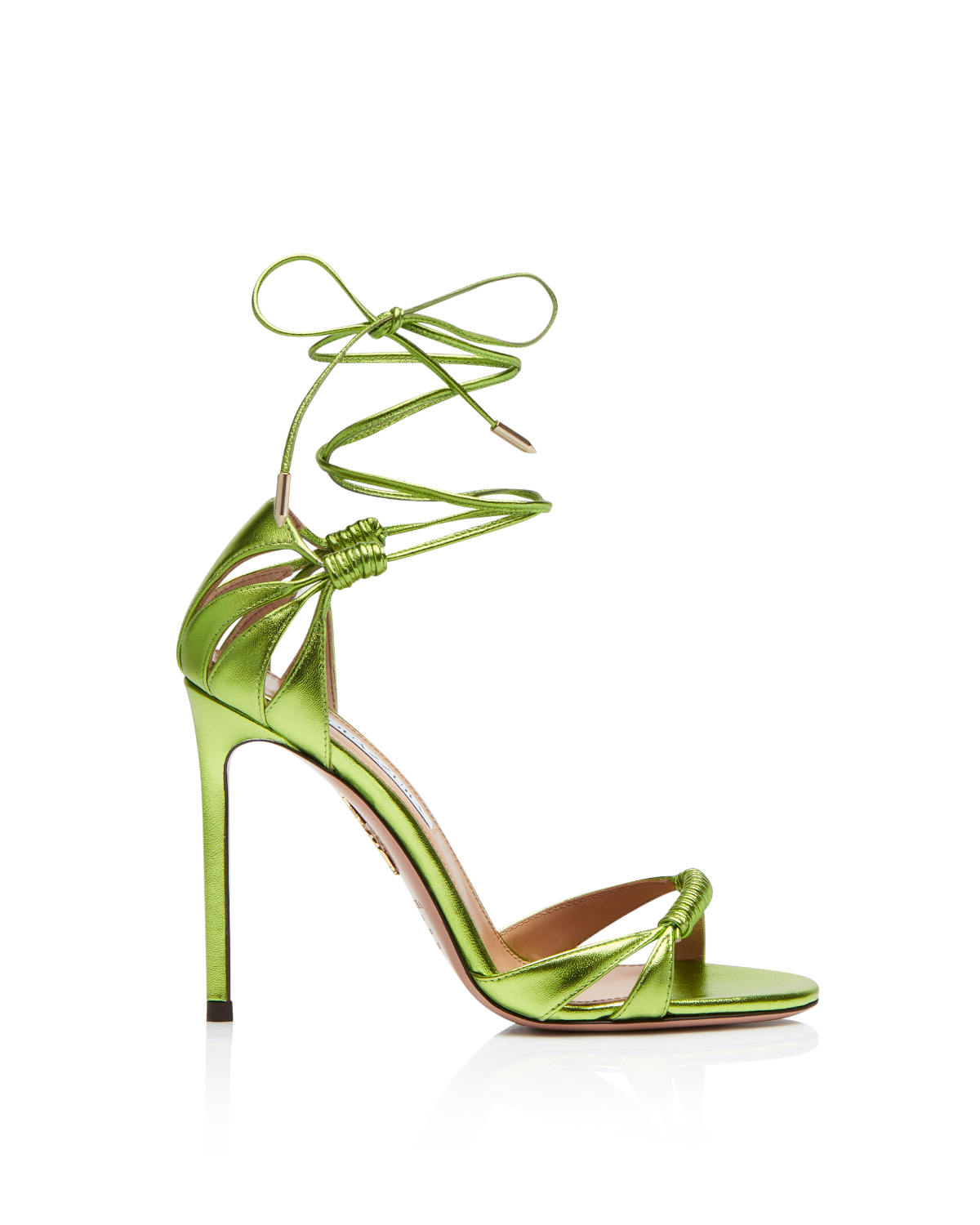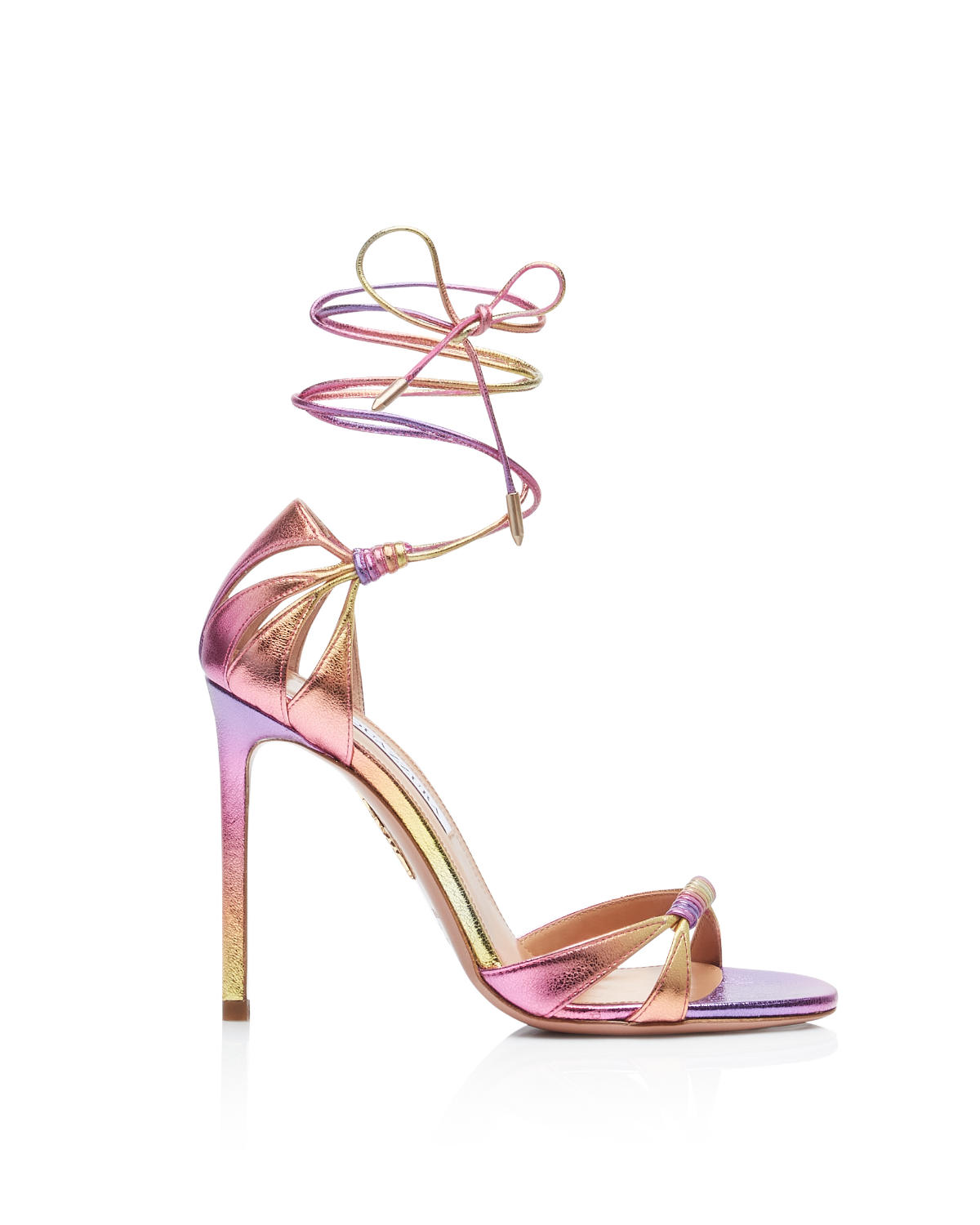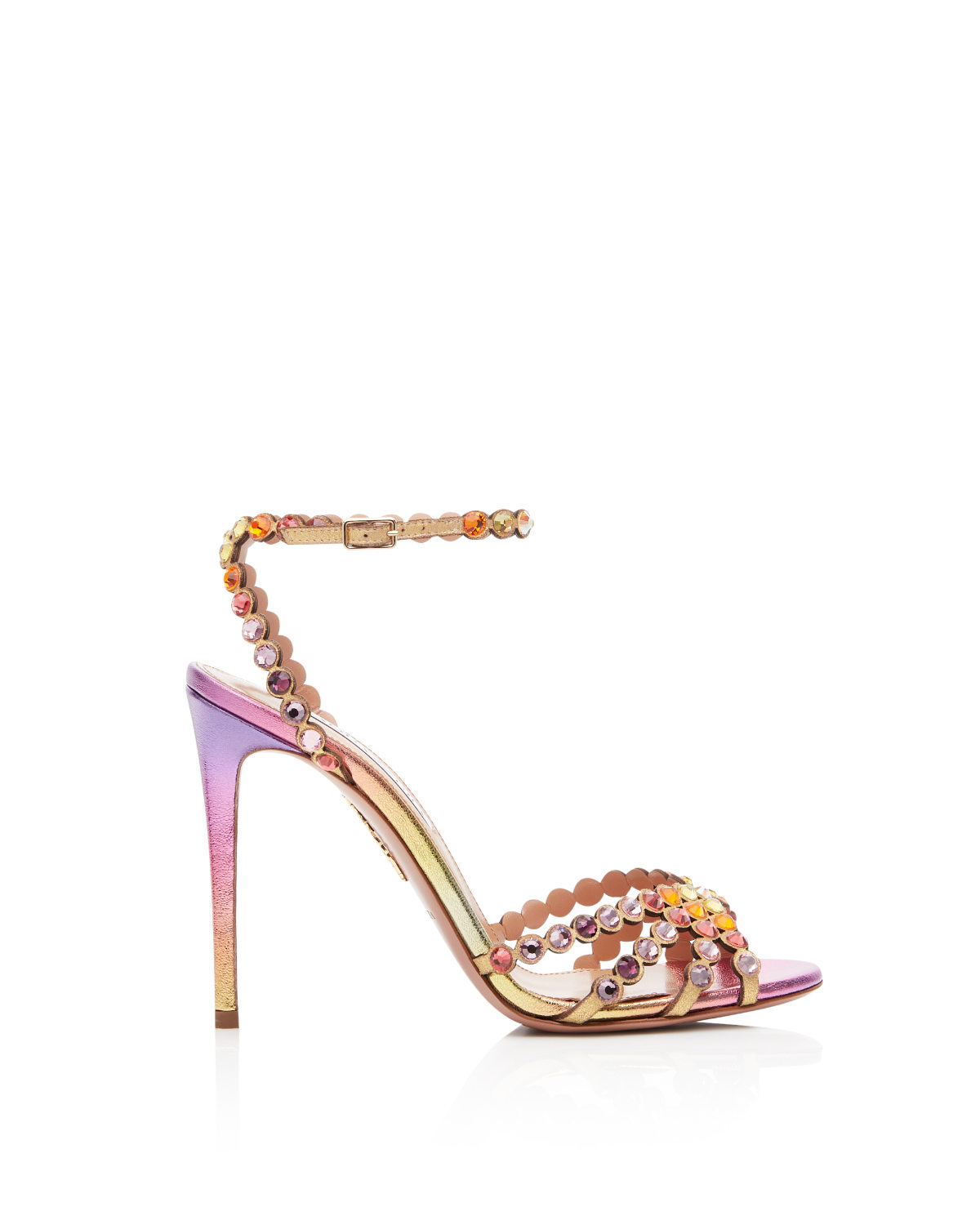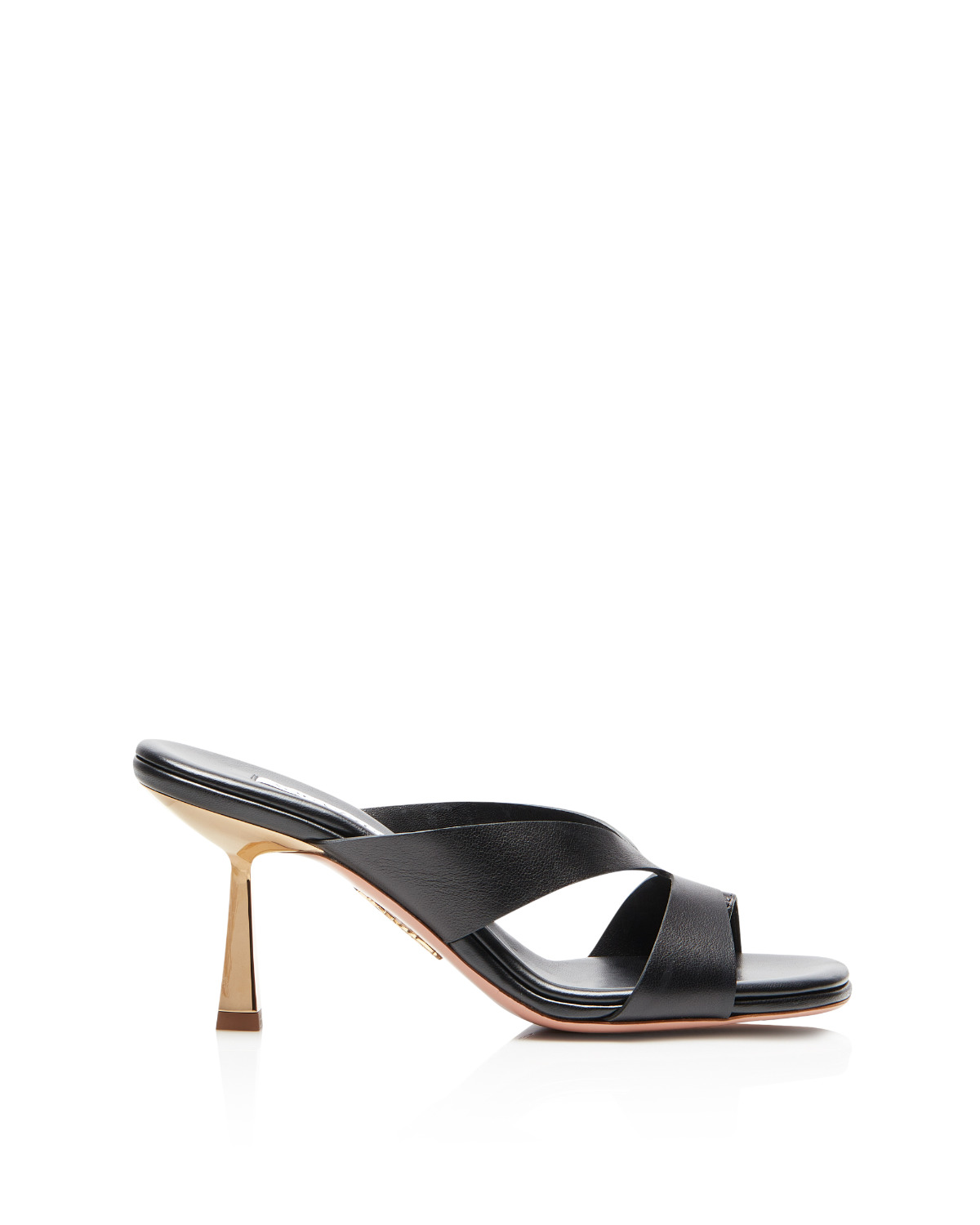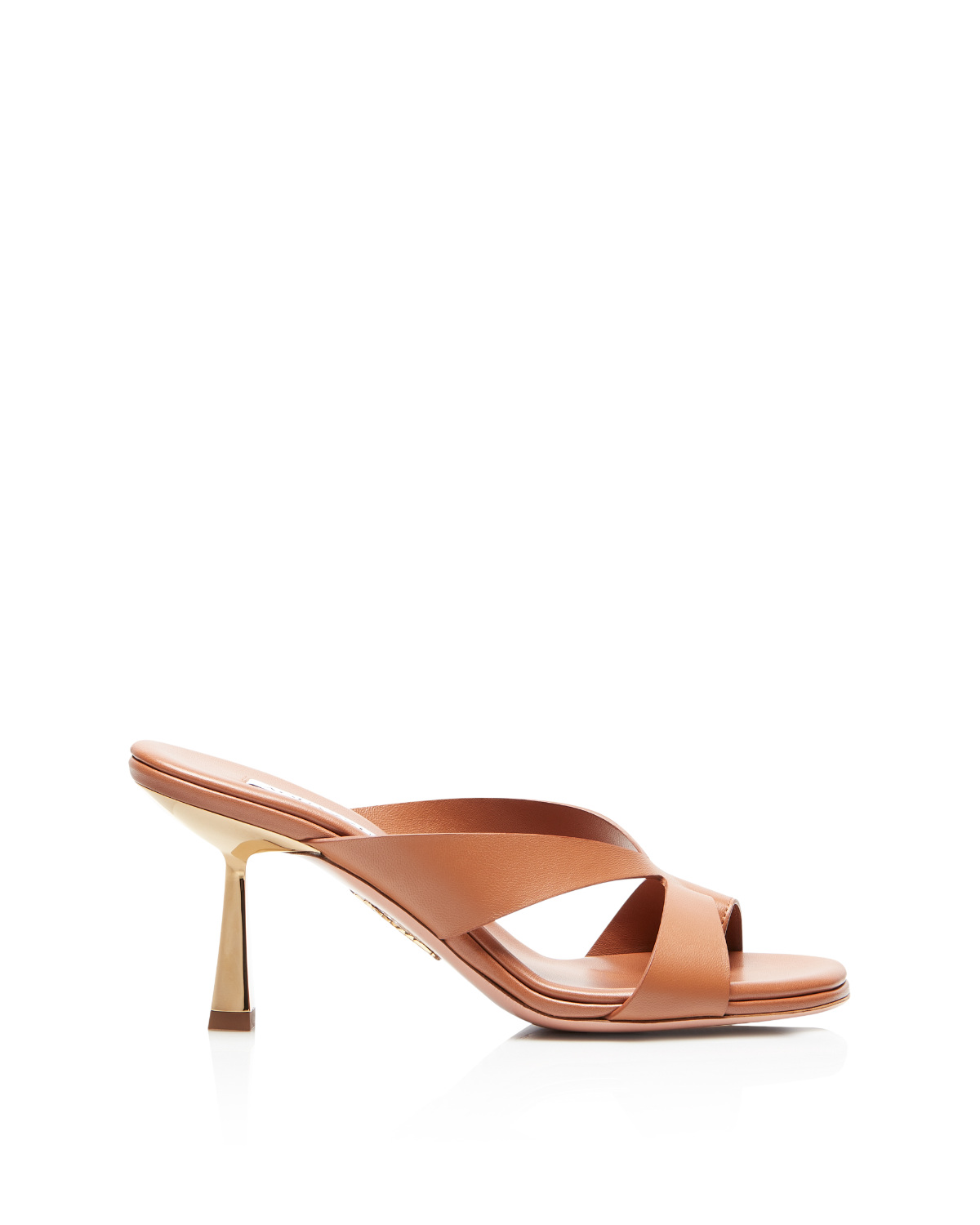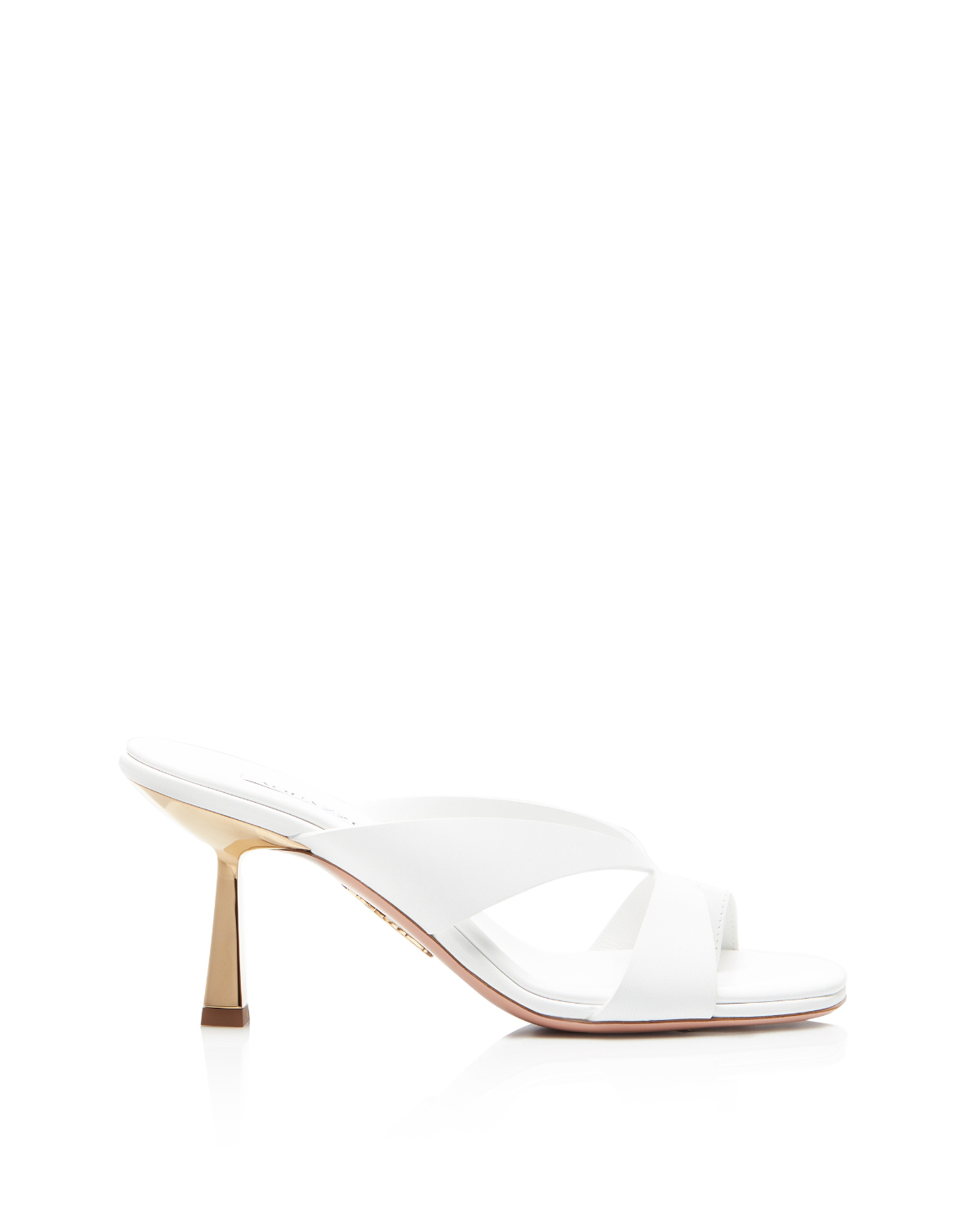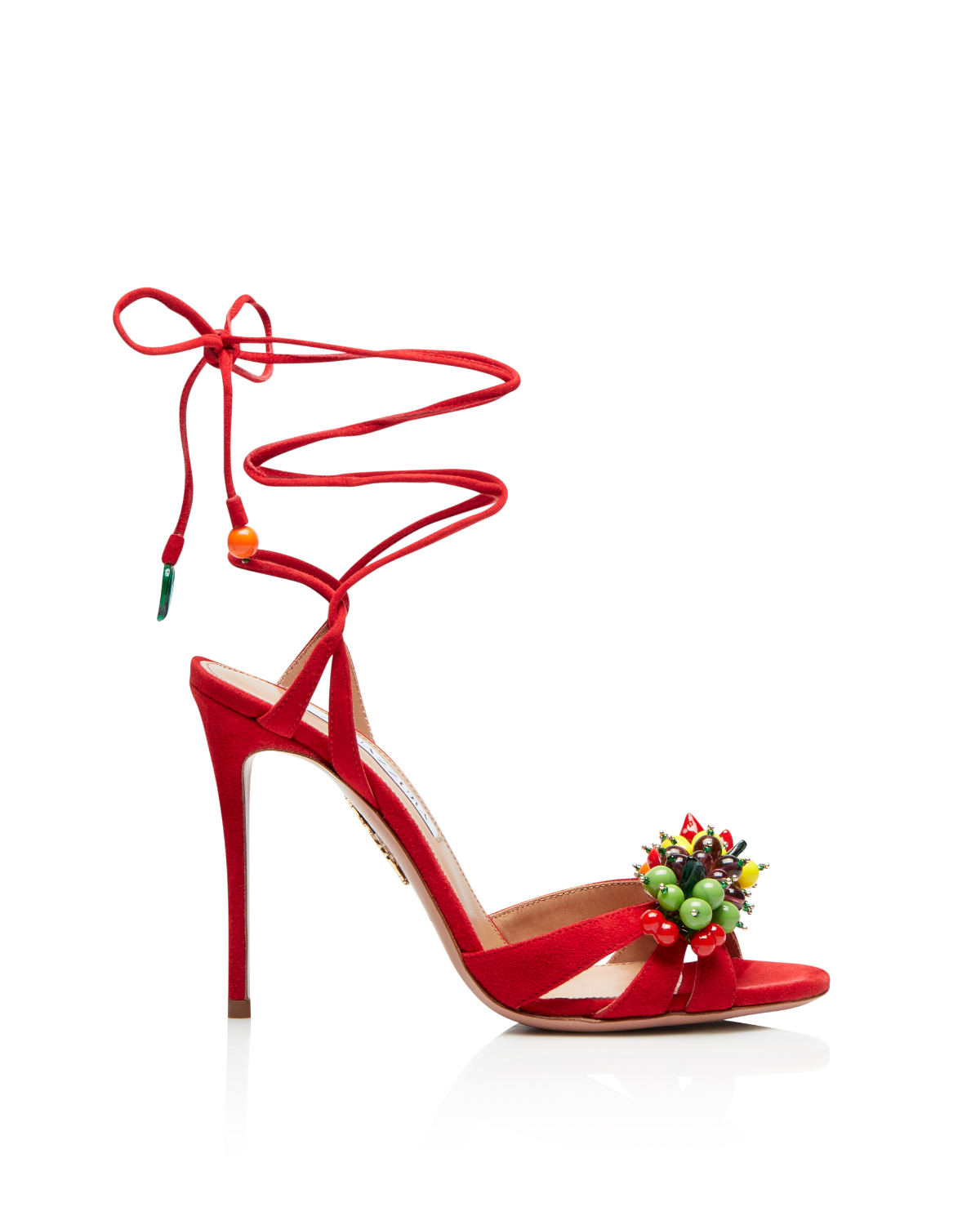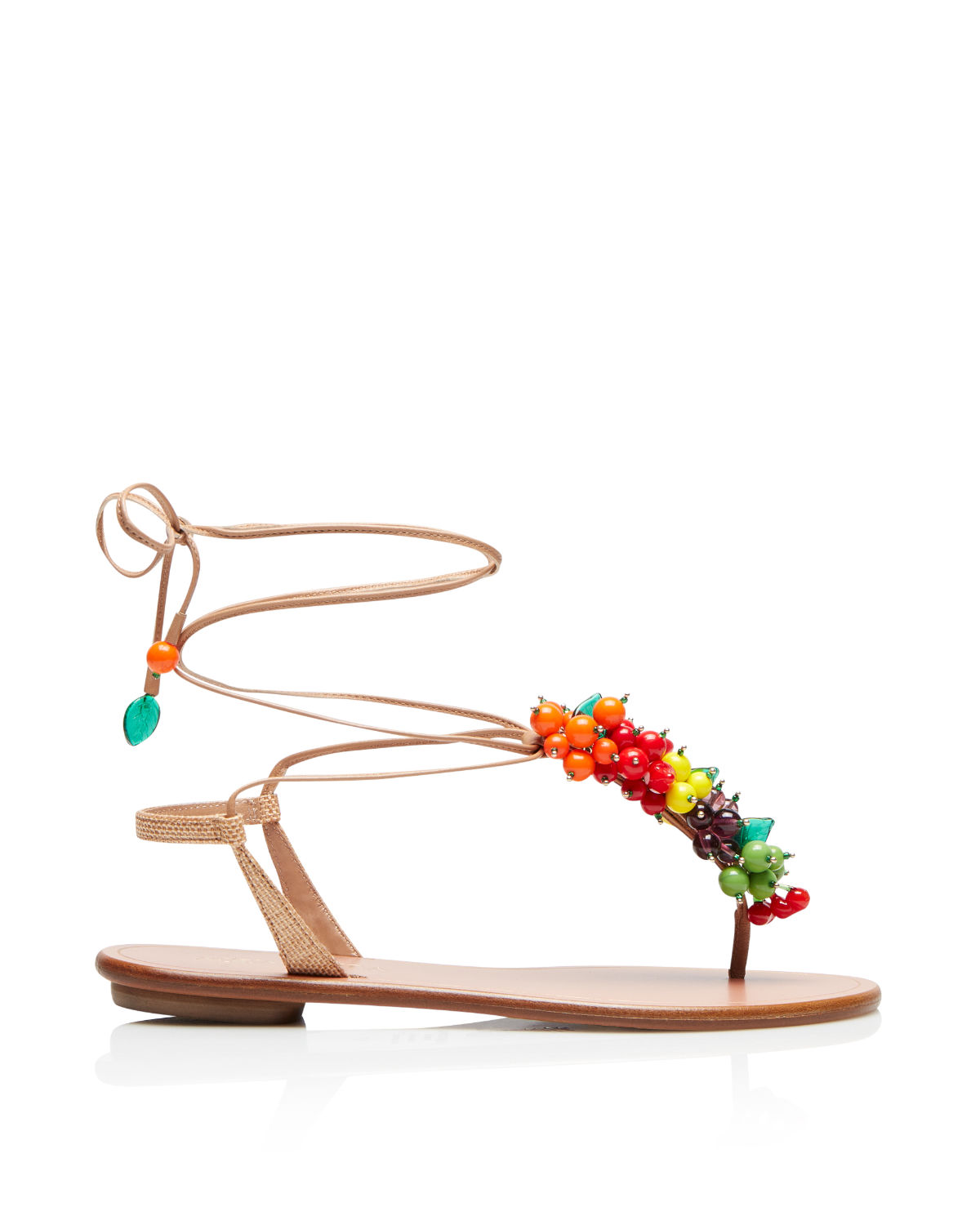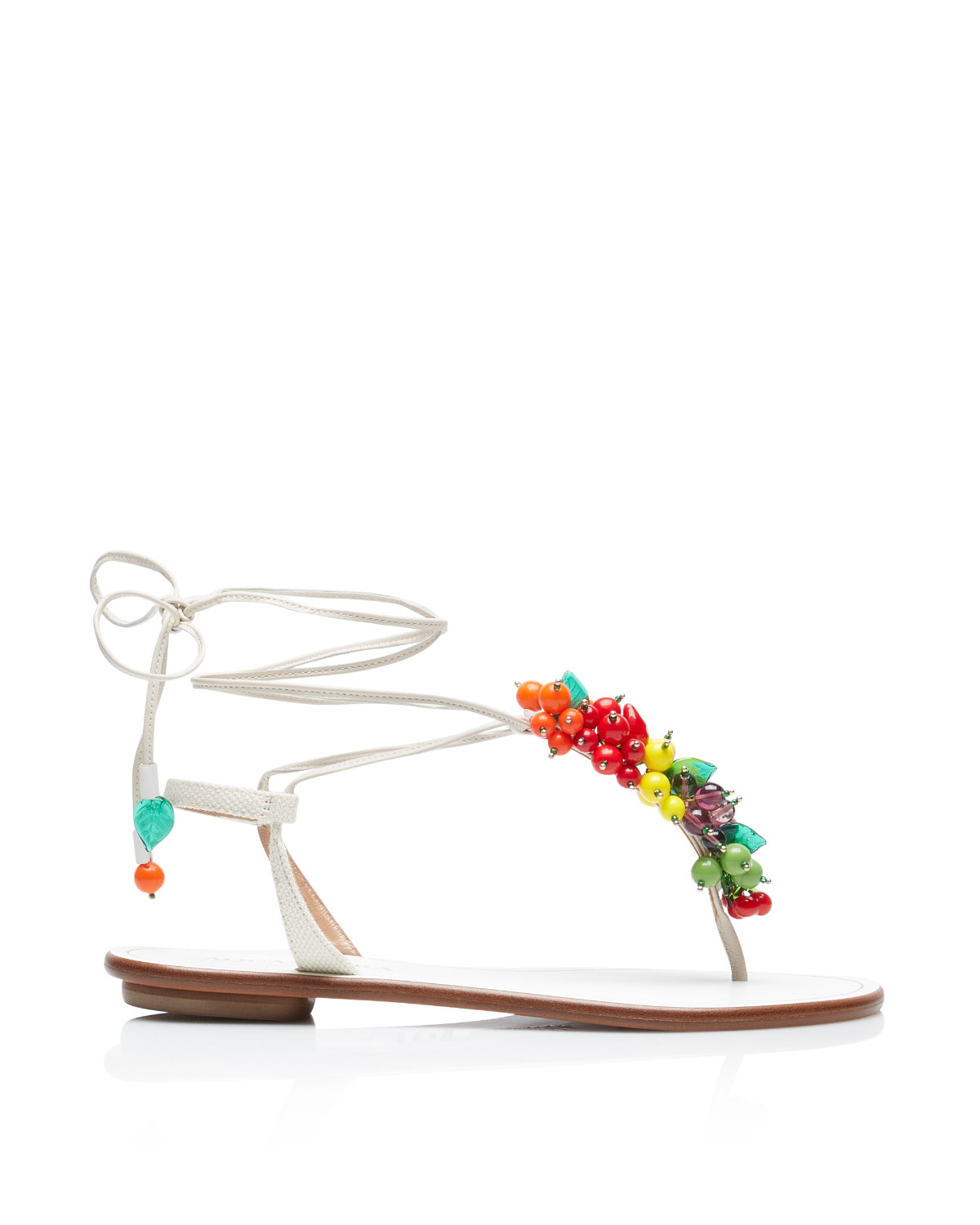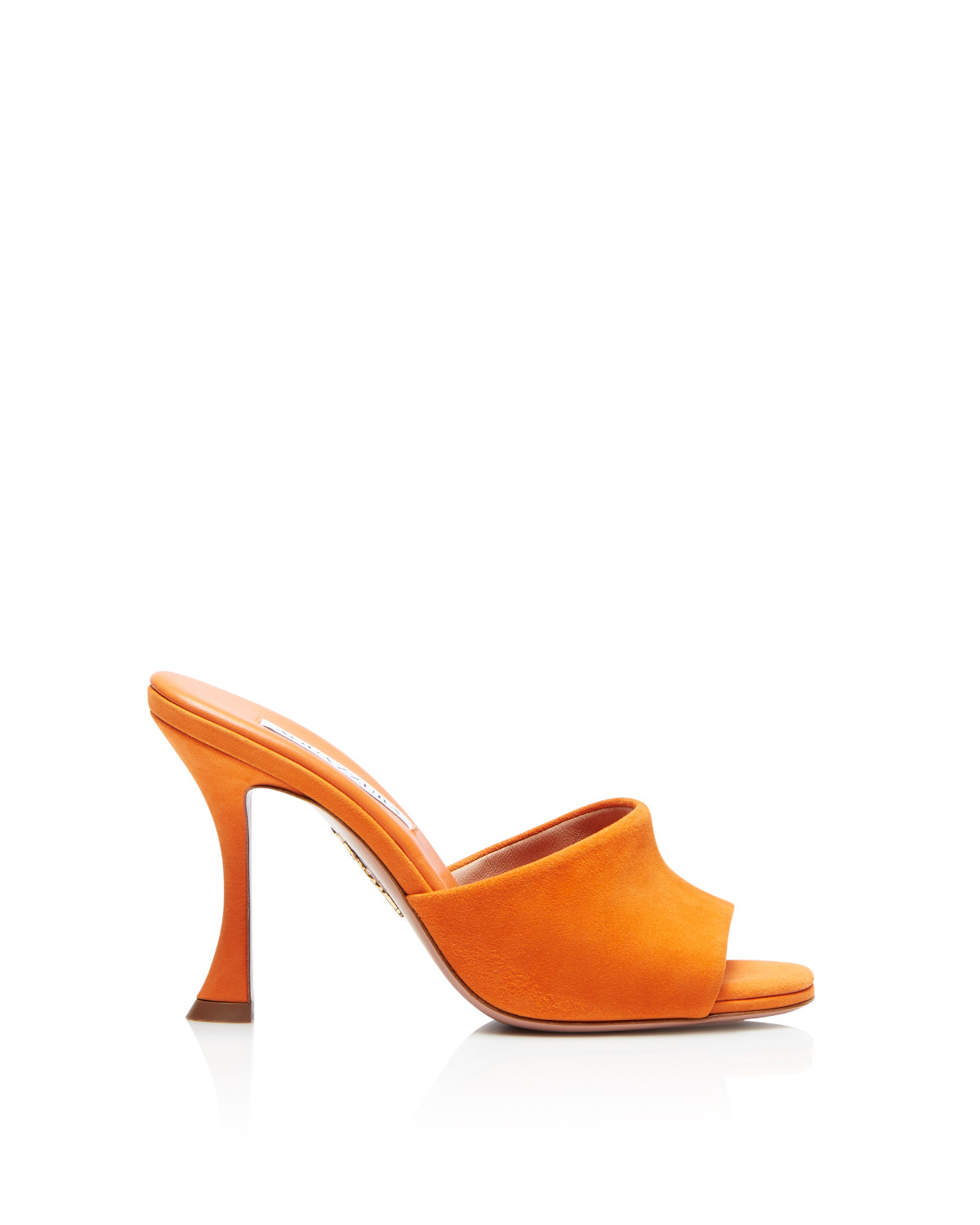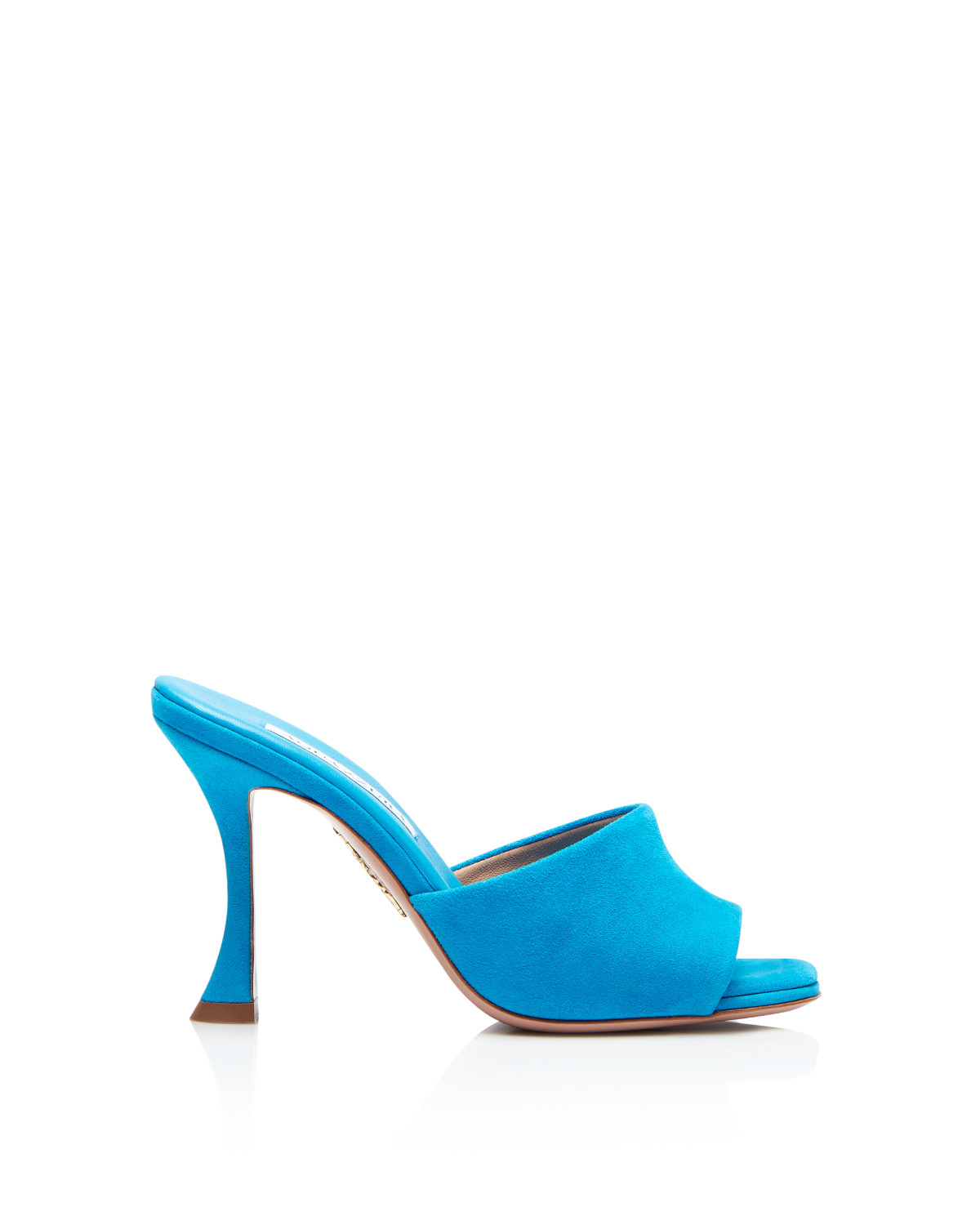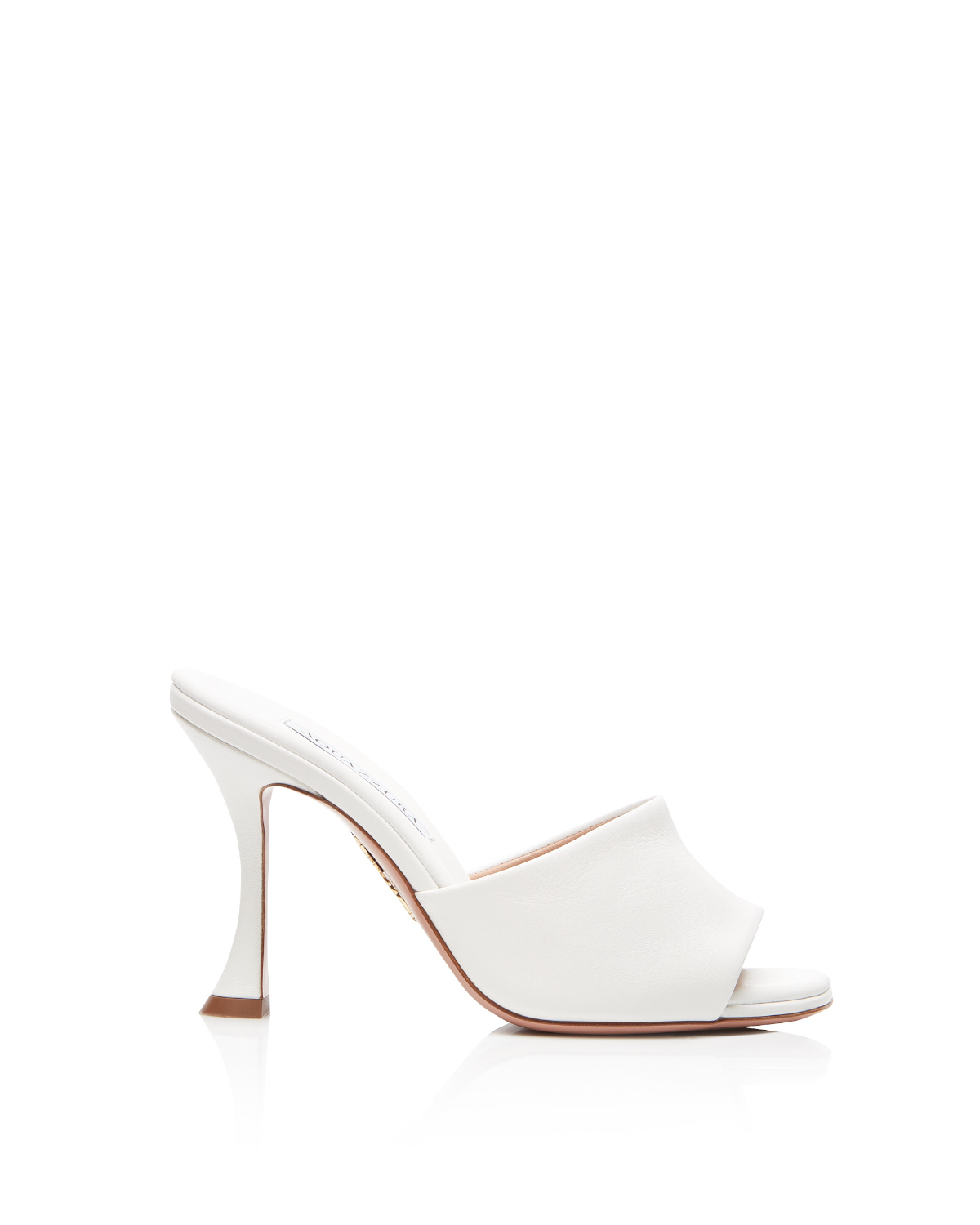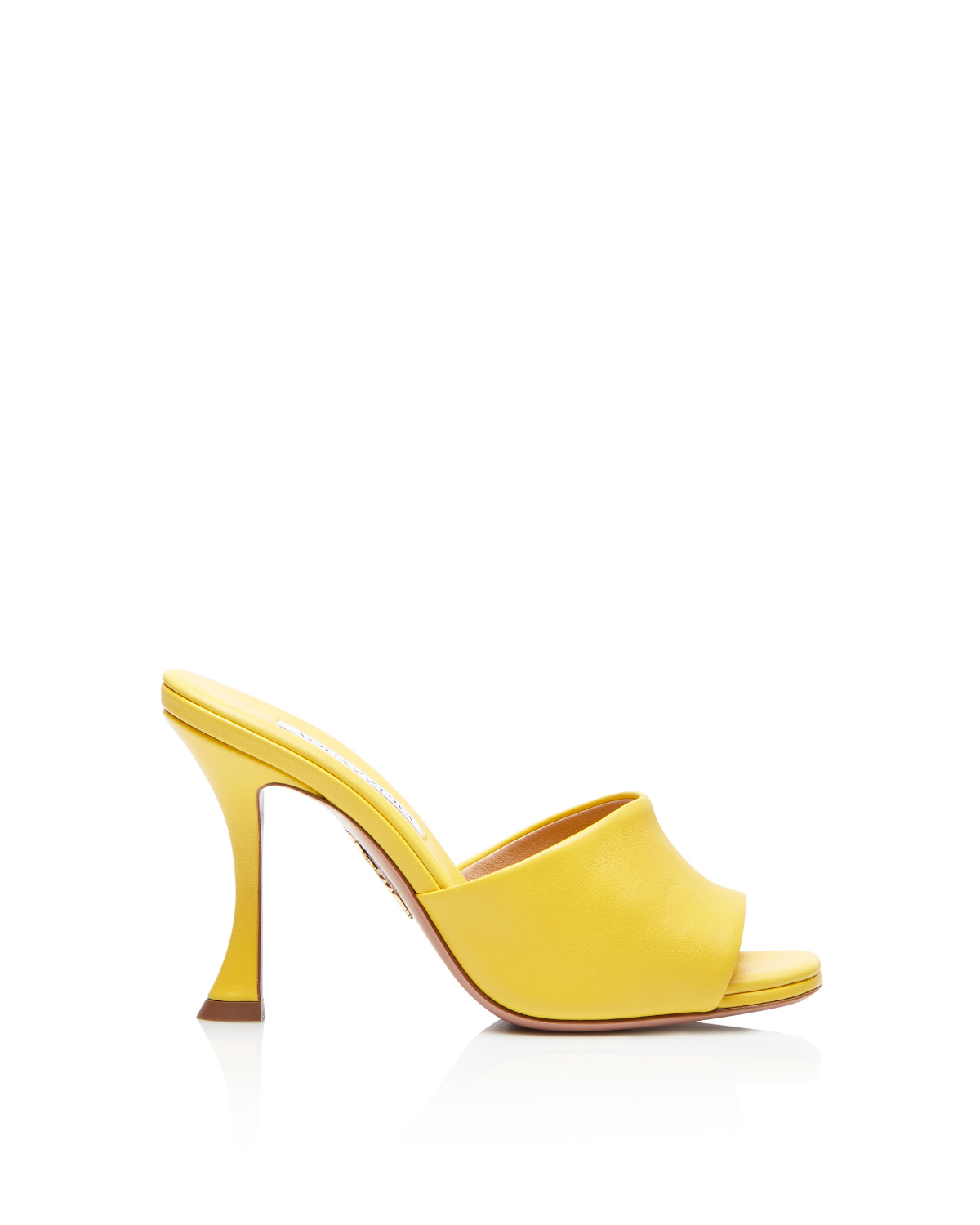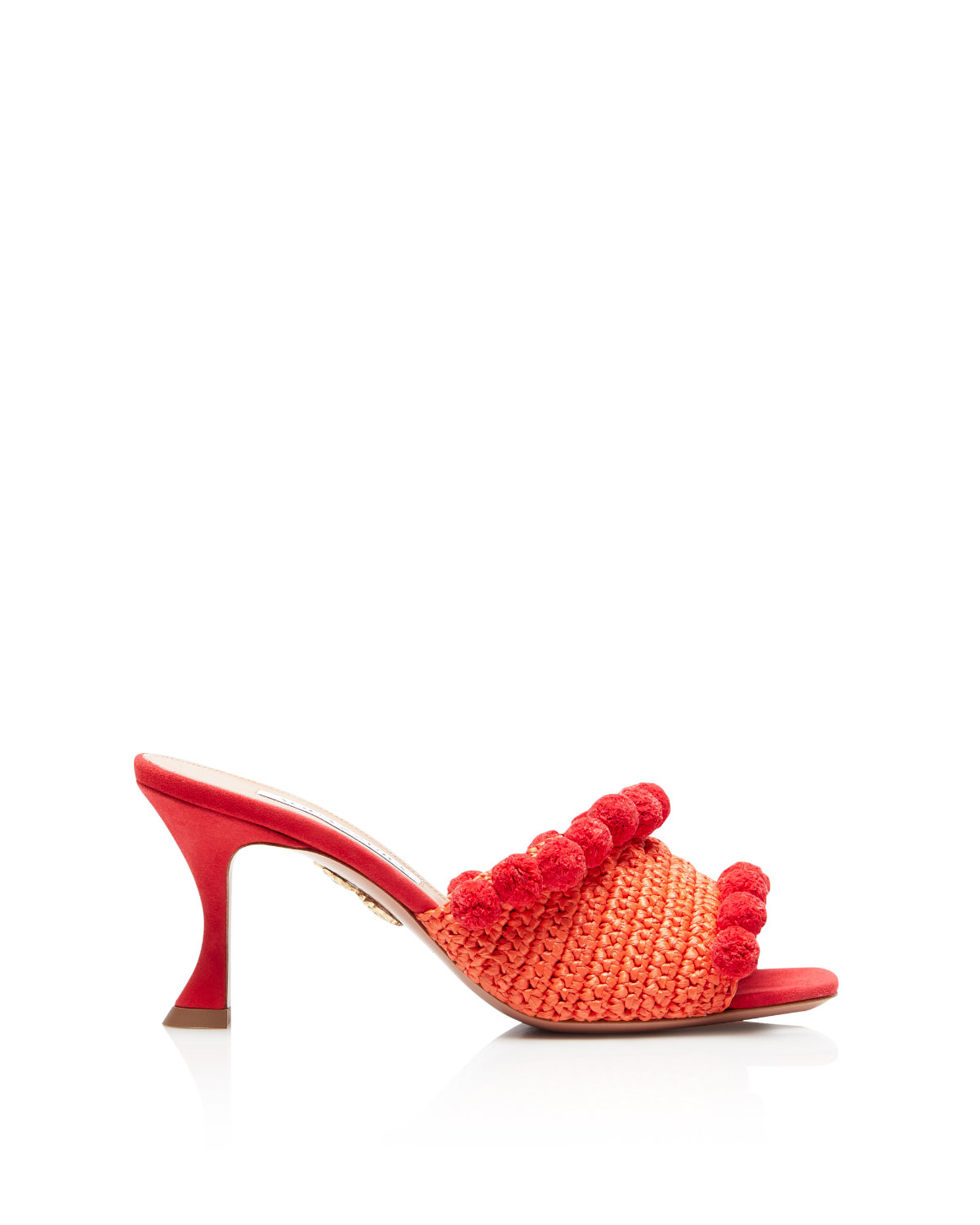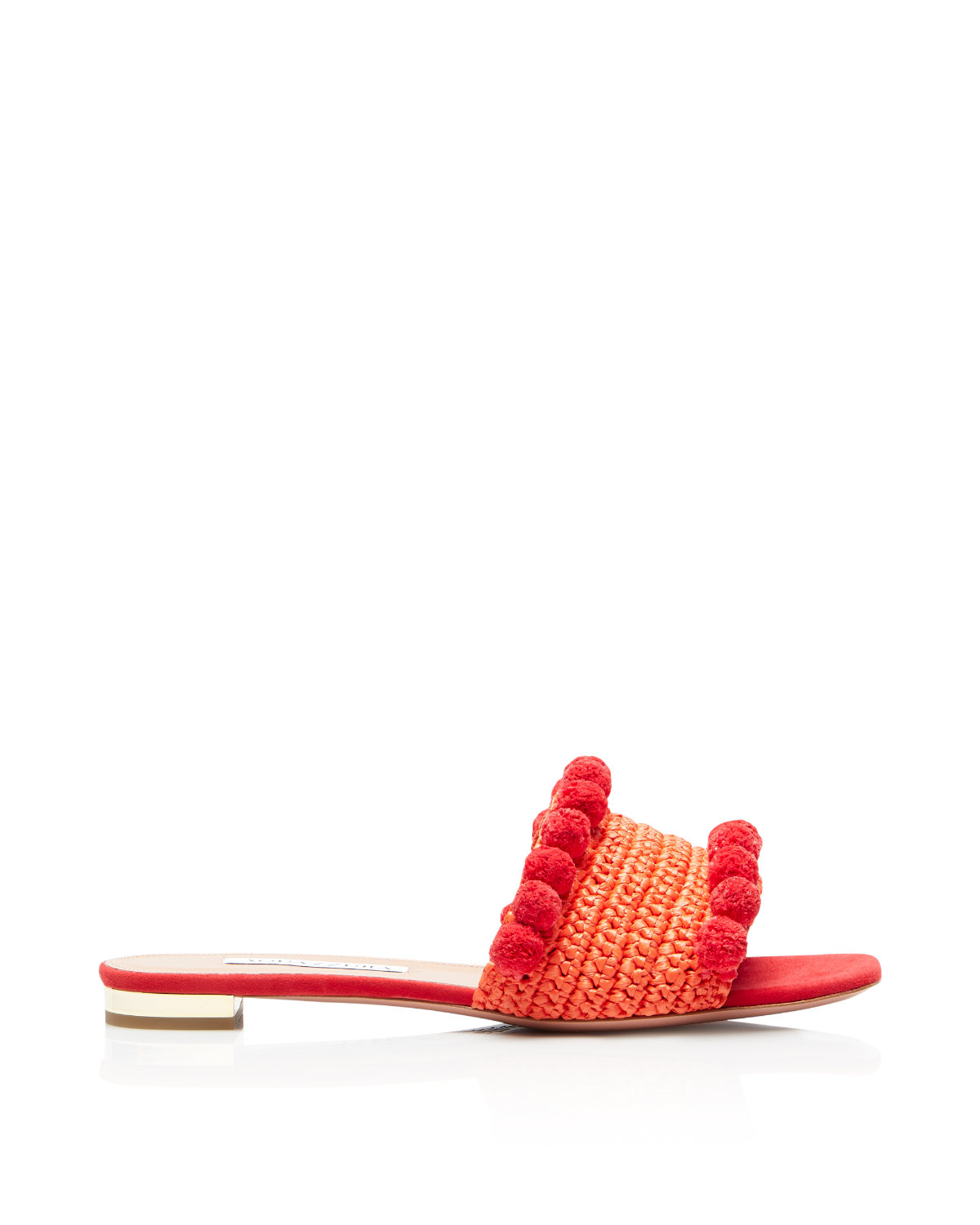 ABOUT AQUAZZURA
Founded in 2011 by Colombian designer Edgardo Osorio, AQUAZZURA is a luxury footwear brand based in Florence. Striking the perfect balance between modern designs and impeccable craftsmanship, AQUAZZURA's elegant, timeless styles for women of all ages are crafted with attention to detail and a focus on wearability. In the past nine years, AQUAZZURA has become available in over 58 countries within the top retailers of the world with boutiques in Florence, London, New York, Miami, Doha, Dubai, Milan, São Paulo and Capri.