Balenciaga Opened Its First Store In São Paulo, Brazil
Luxferity, 01.06.2021

On April 5th, 2021 Balenciaga opened a location-specific store São Paulo, introducing the brand's new architectural direction to South America.
Located in the JK Iguatemi Mall, it is the only Balenciaga store in Brazil, serving as an interface for the area with a full selection of men's and women's ready-to-wear, accessories, shoes, jewelry, eyewear, and bags.
Each newly opened Balenciaga store is exceptionally unique, adding to a developing aesthetic language. Twisting hallmark materials of a building's interior, exterior, and core, existing structural elements are exposed, forming a tangible connection to the site's history and inner workings. Lounging areas, displays, and products offer sleek contrast to the store's intentional ruggedness.
The 145 square meters of raw concrete floor in BALENCIAGA SÃO PAULO runs parallel to a ceiling lined with suspended LED pendants and track lighting. A concrete color scheme continues to the space's spatterdash walls, lacquered aluminum fixtures, smoked glass surfaces, and brushed aluminum racks, interrupted by the dressing room's warm rosewood walls, dark leather seating, and the shifting colors of the collections.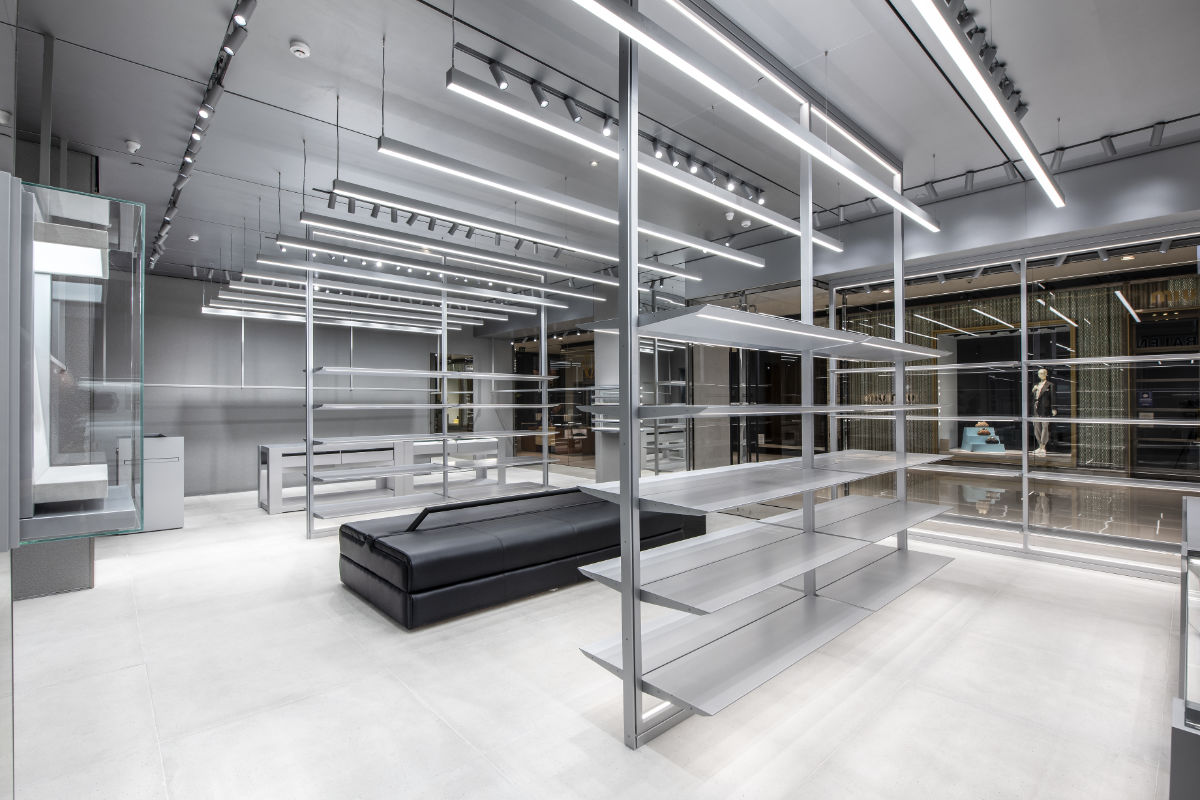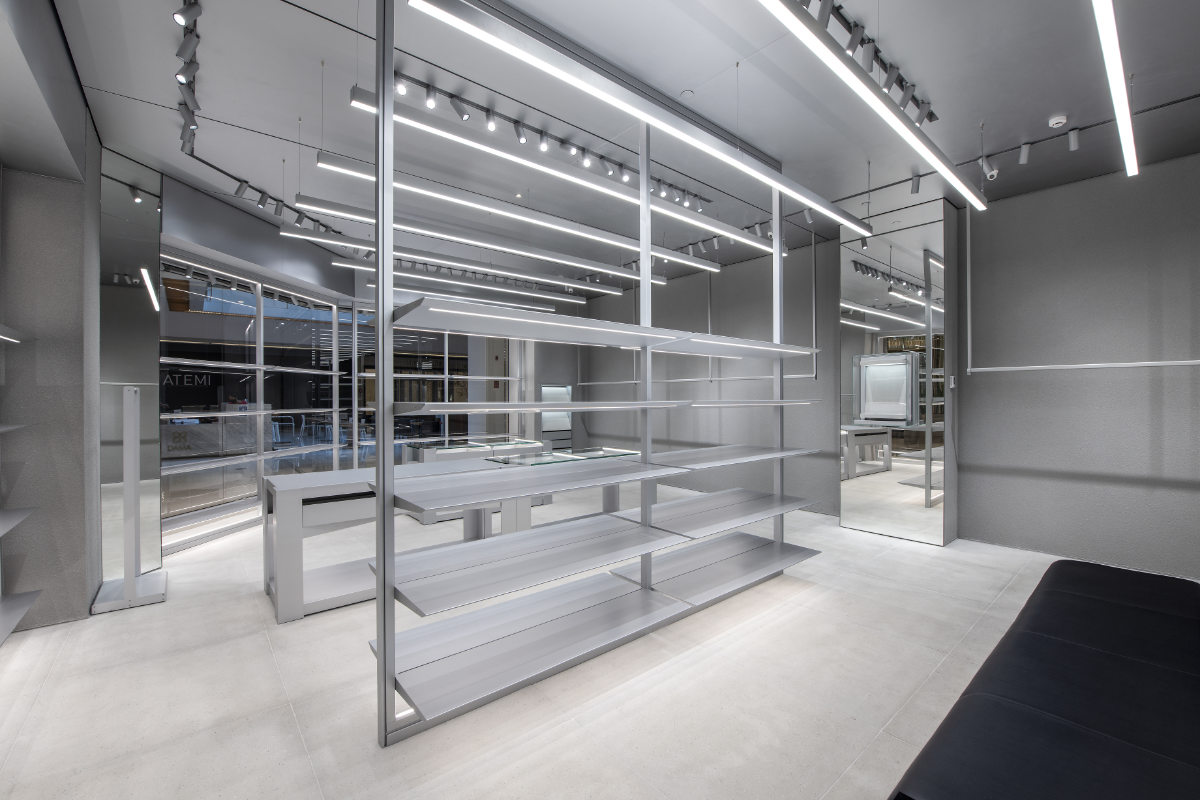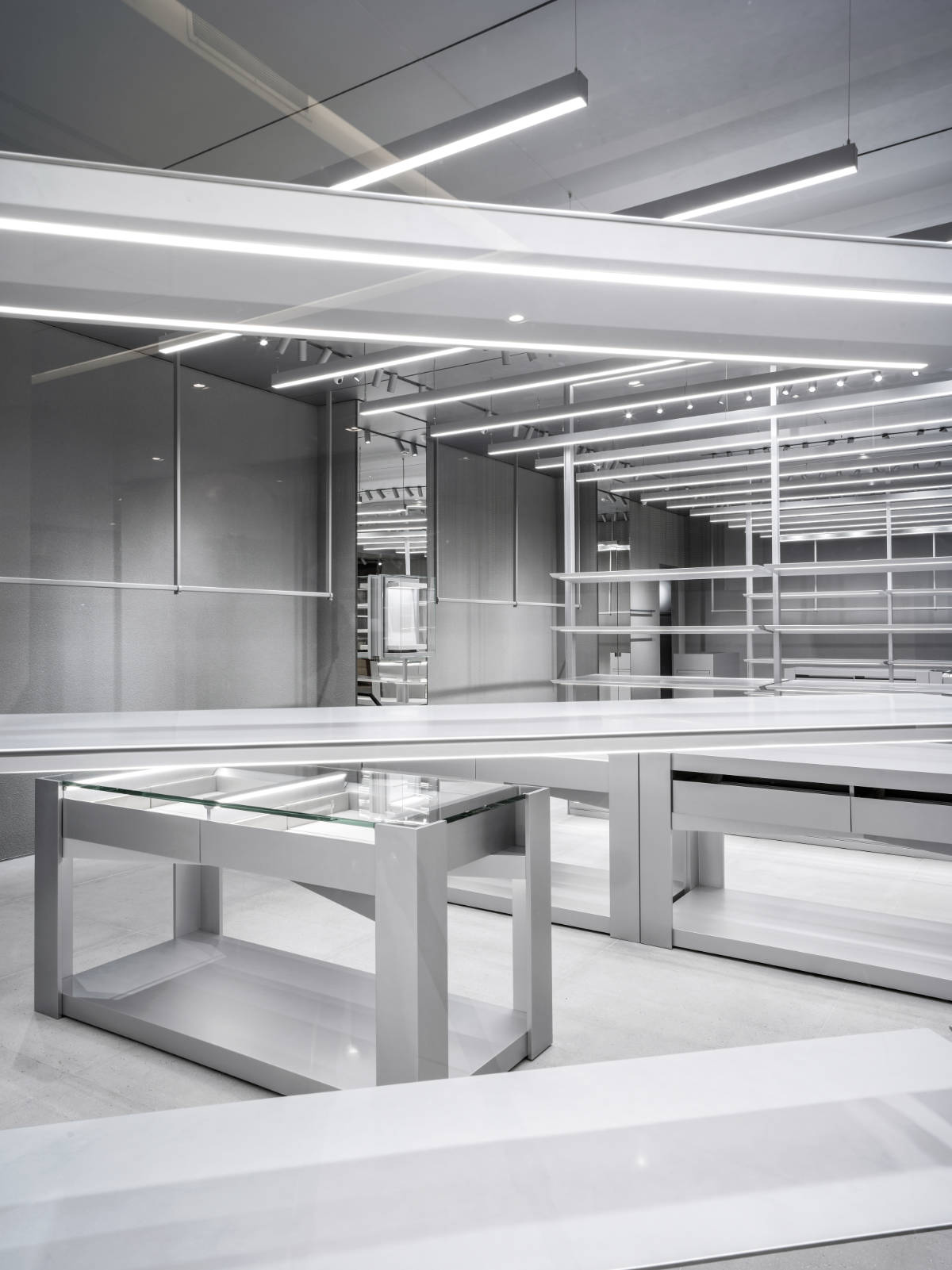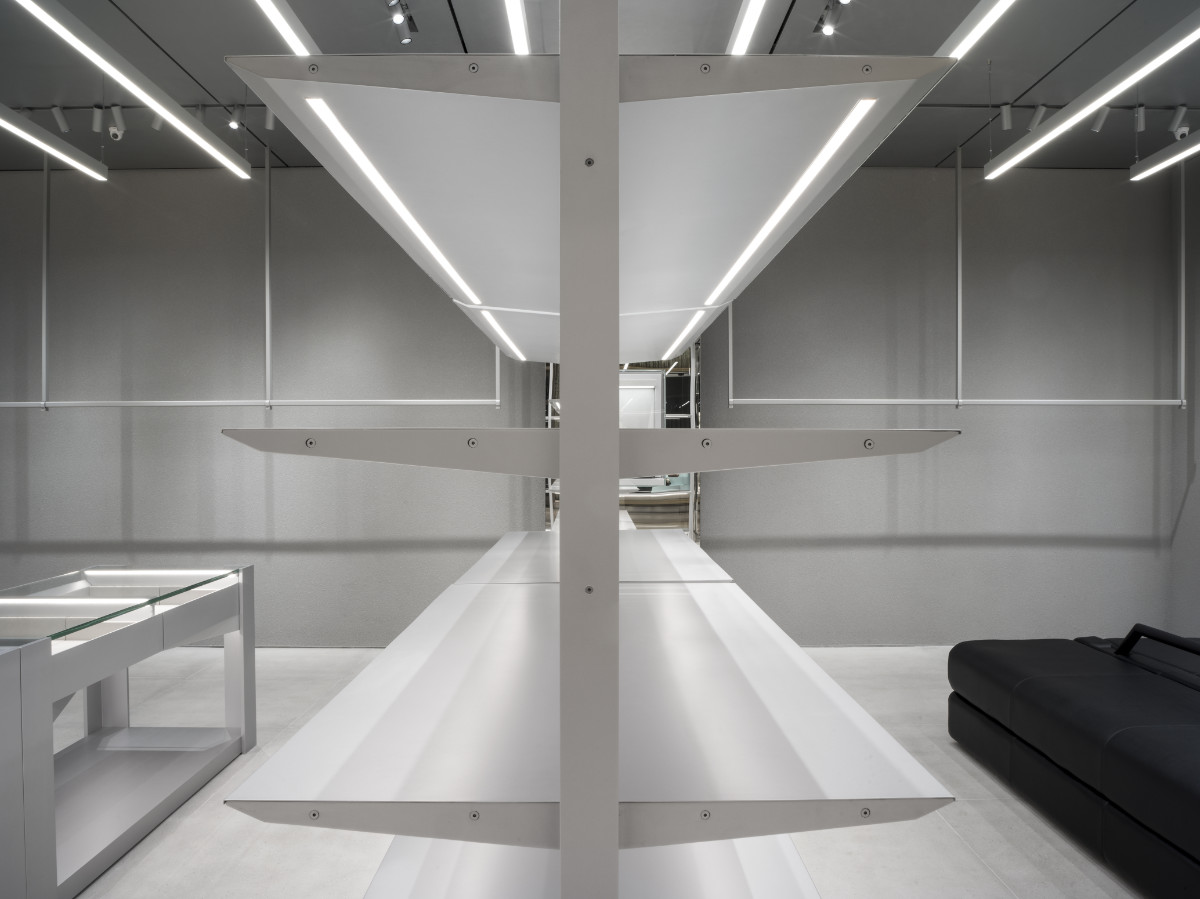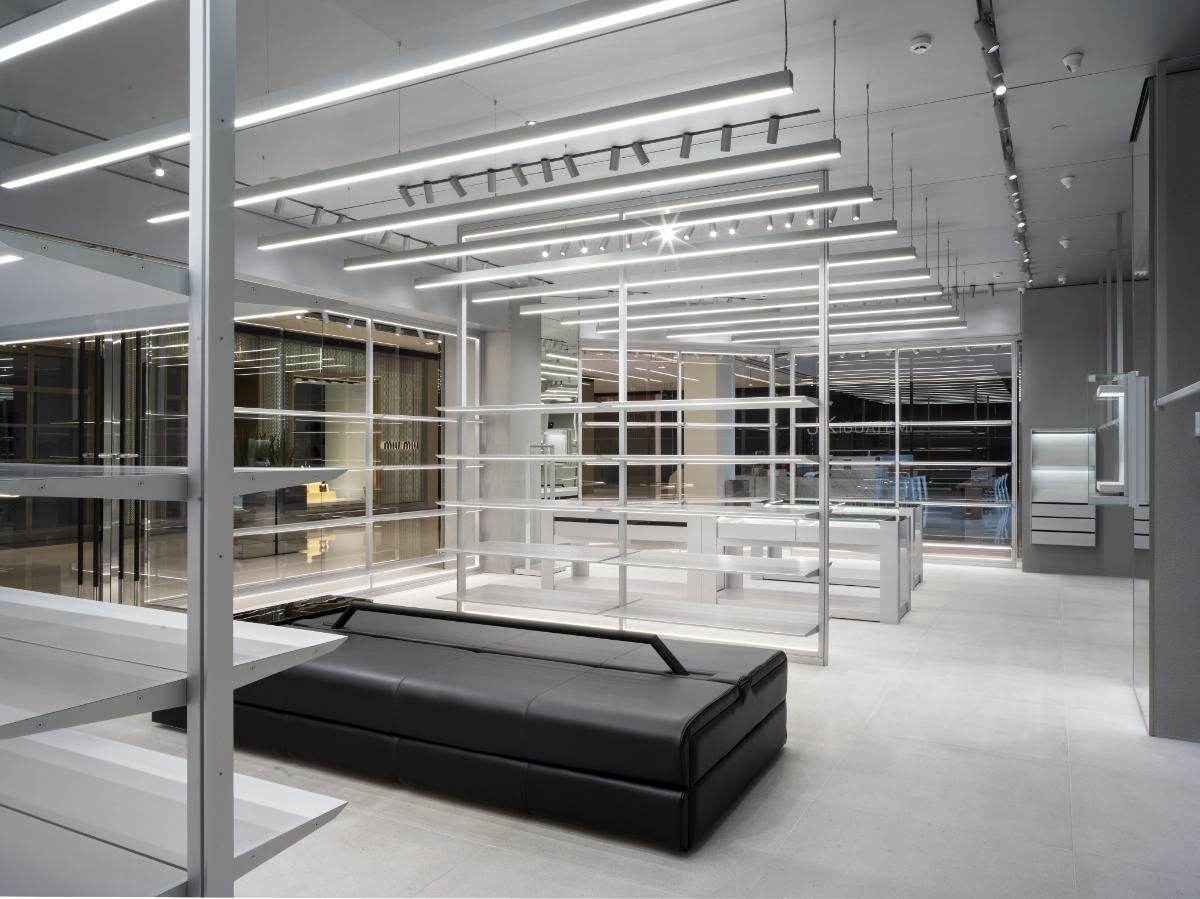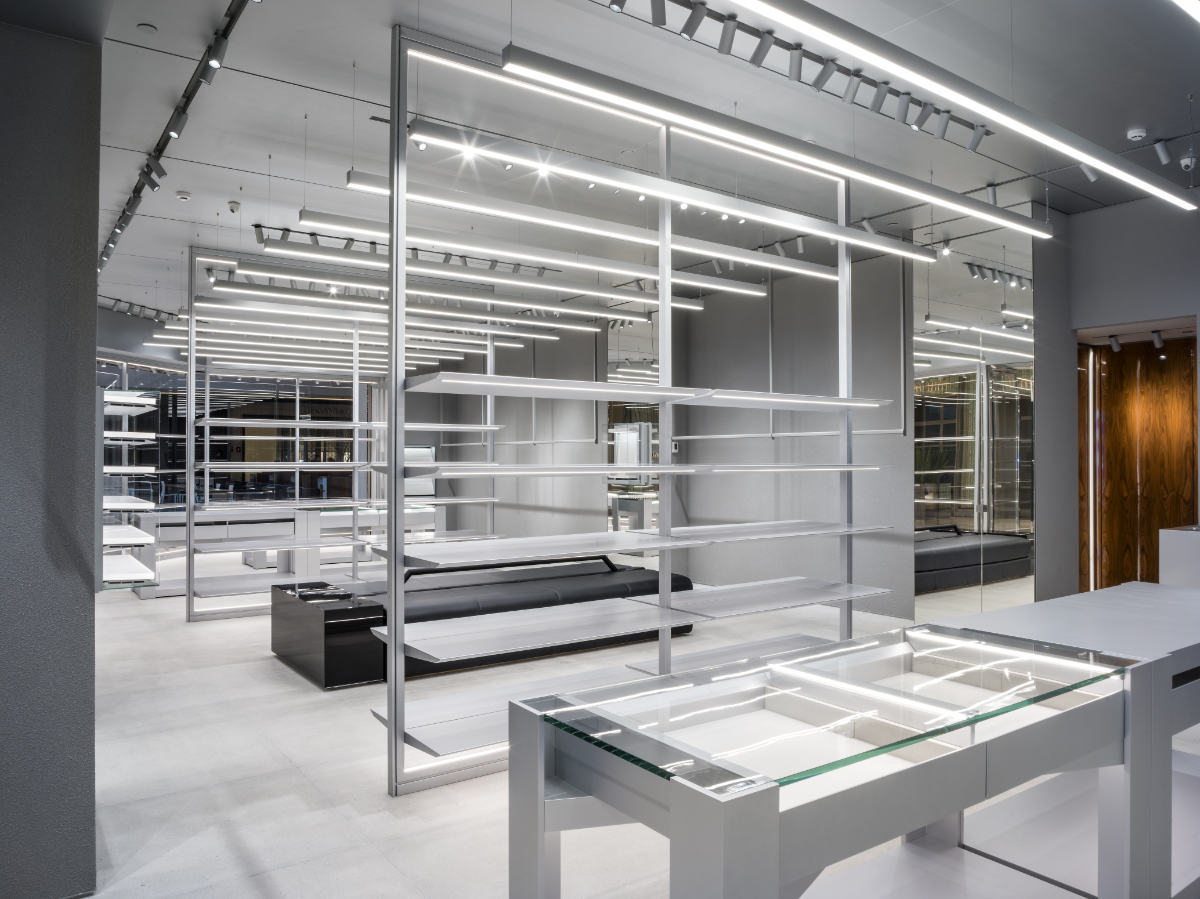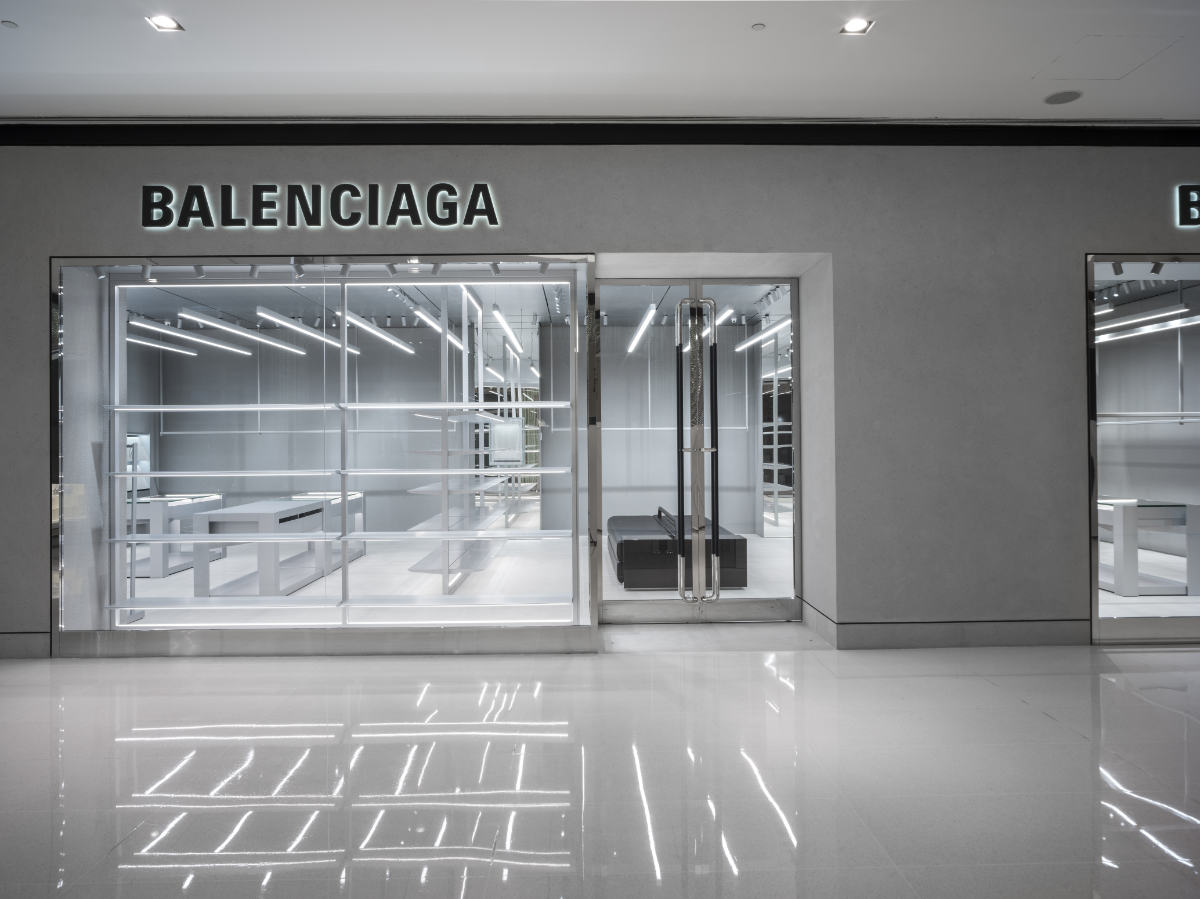 BALENCIAGA SÃO PAULO
JK Iguatemi Mall
Av. Pres. Juscelino Kubitschek, 2041
Vila Olímpia
São Paulo, SP 04543-011
Brazil