---
Tiffany & Co. unveils 2020 high jewelry collection, Extraordinary Tiffany
Luxferity, 21.07.2020
Tiffany & Co. debuts a new high jewelry collection—Extraordinary Tiffany— a celebration of the house's long-standing legacy of transforming exceptionally rare diamonds and colored gemstones into extraordinary works of art. The bold statement pieces in this new high jewelry collection feature graphic arrangements of mixed-cut stones—marquise, cushions, brilliants and half-moons are beautifully juxtaposed against one another, creating pieces that have a distinct modern edge. Taking center stage is Tiffany's expertise in diamond craftsmanship that has been synonymous with the iconic jeweler for over 180 years. Each of the collection's designs feature diamonds and gemstones crafted by Tiffany's artisans, who handcut and hand set every stone with a technical precision to maximize their brilliance and natural intense vibrancy.

Every piece in the collection is a magnificent showcase of the most beautiful gemstones nature has to offer—many of which have had a significant presence throughout Tiffany's history. Such legacy gemstones as tanzanite and kunzite are given new life and character in this collection through asymmetric design elements, that present stones in intentionally off-centered settings, as seen in the remarkable oval kunzite earrings of over 13 total carats suspended from mixed-cut diamonds. The colorful stone is a nod to the American luxury jewelry house's heritage of introducing clients to lesser-known gems. Kunzite's vibrant hue can range from delicate pastel pink to intense violetish purple and was named for Chief Gemologist Dr. George F. Kunz who discovered the stone in 1902. The collection also features a baguette and round diamond link pendant set in platinum that draws the eye to a spectacular emerald-cut tanzanite of over 42 carats. This exceedingly rare gemstone celebrated for its rich ocean blue and violet color was introduced by Tiffany to the rest of the world in 1968 and continues to be a connoisuer favorite.
The new Extraordinary Tiffany high jewelry collection is a bold expression of Tiffany's signature authority in diamonds and colored gemstones. The distinctive juxtaposition of mixed-cut stones and masterful craftsmanship in each of the designs creates an effect that is unexpected and modern. Each design reflects the superior workmanship and innovative artistry that has distinguished Tiffany & Co. jewelry. FOR FURTHER INQUIRIES, PLEASE VISIT PRESS.TIFFANY.COM TIFFANY, T&CO., TIFFANY & CO., THE COLOR AND WORD MAR K TIFFANY BLUE, AND THE DESIGN AND WORD MARK TIFFANY BLUE BOX ARE TRADEMARKS OF TIFFANY AND COMPANY AND ITS AFFILIATES. ©2020 TIFFANY AND COMPANY.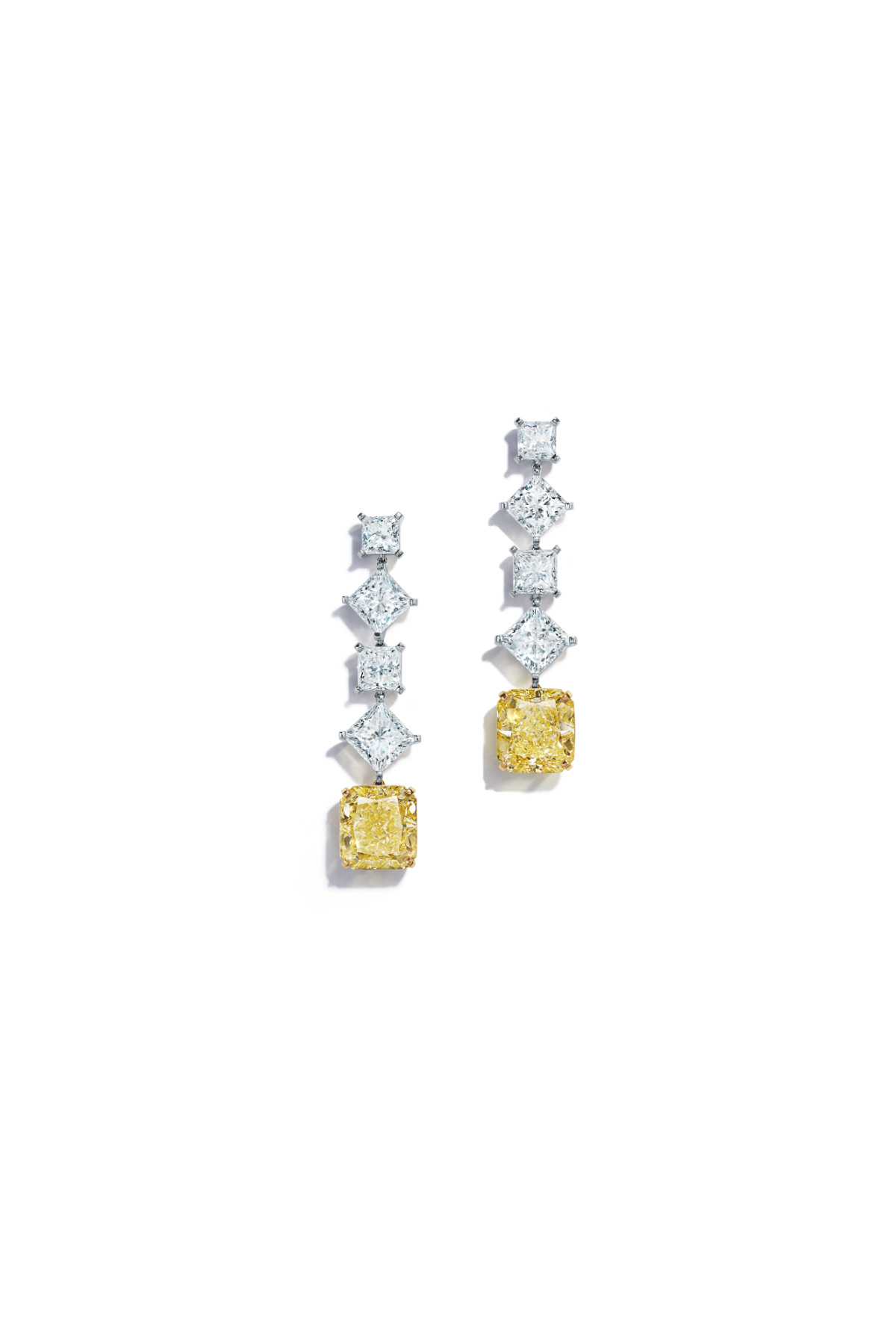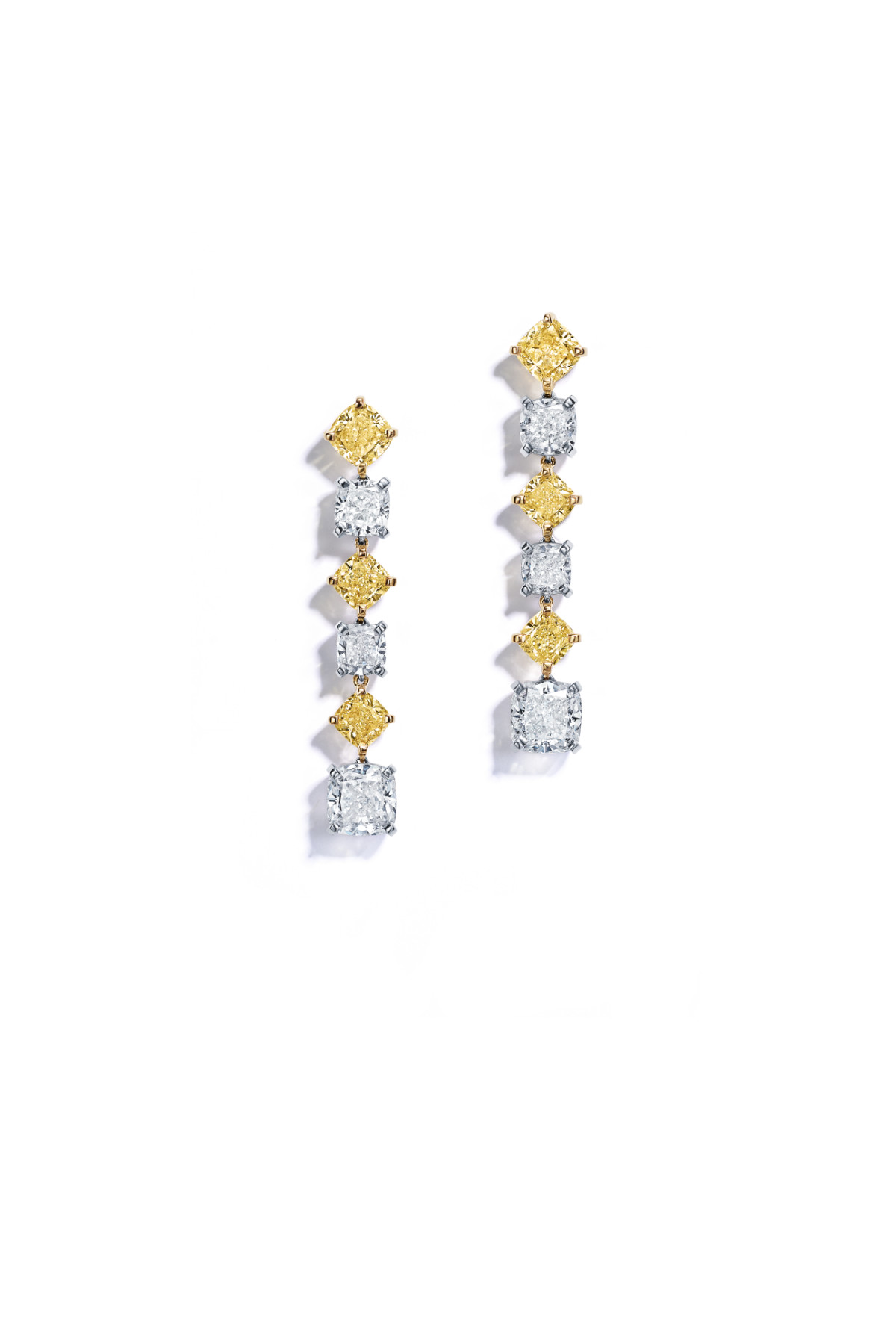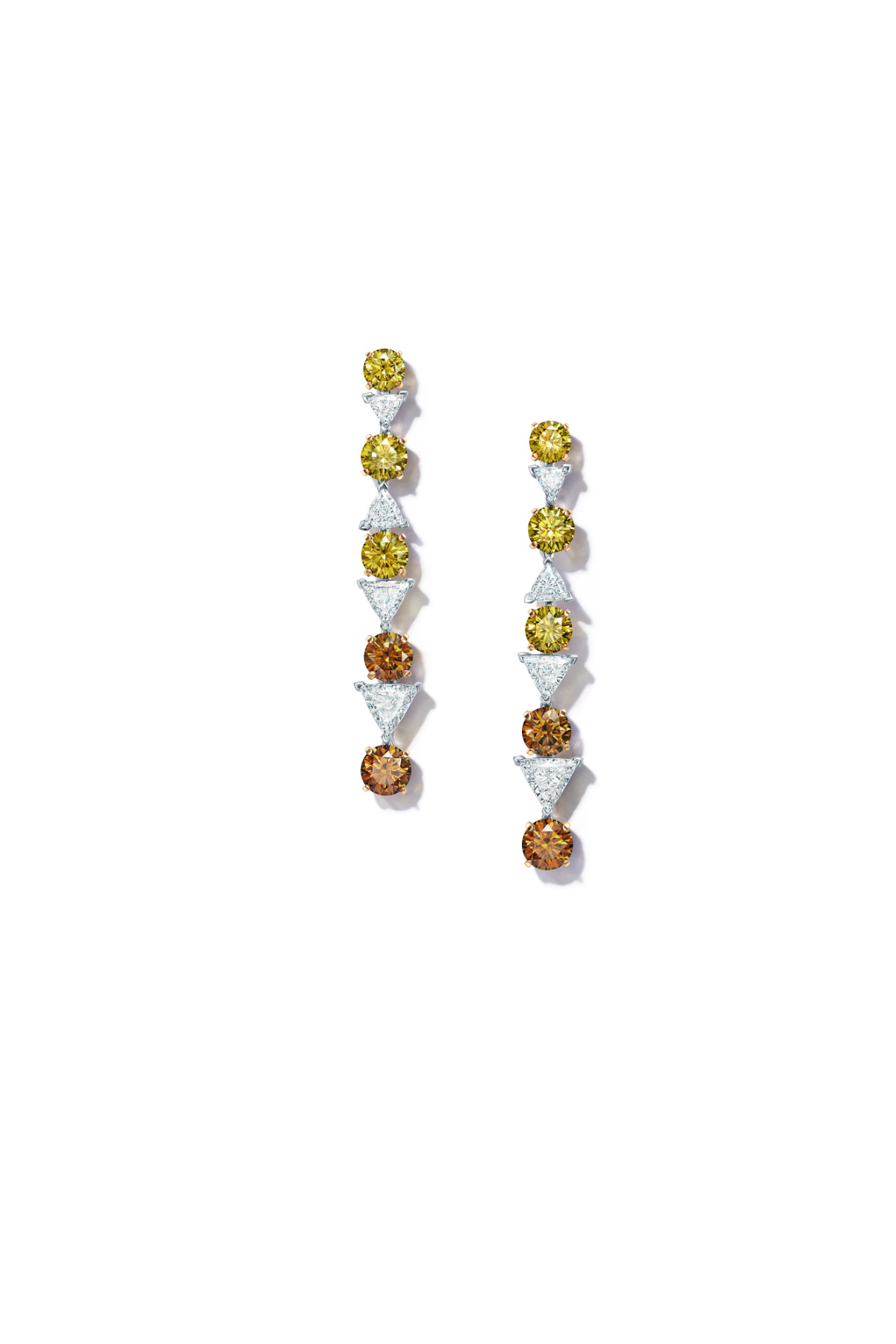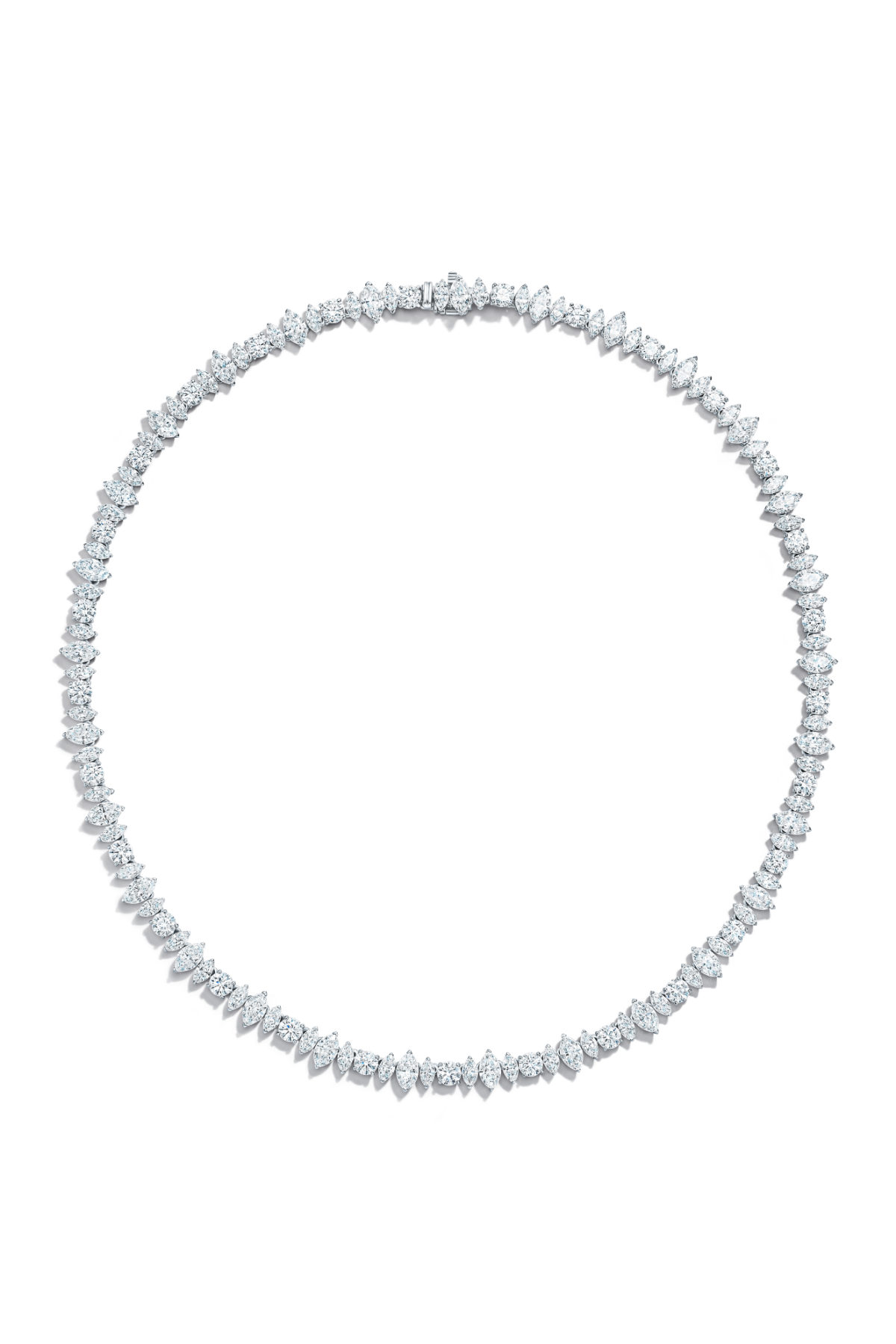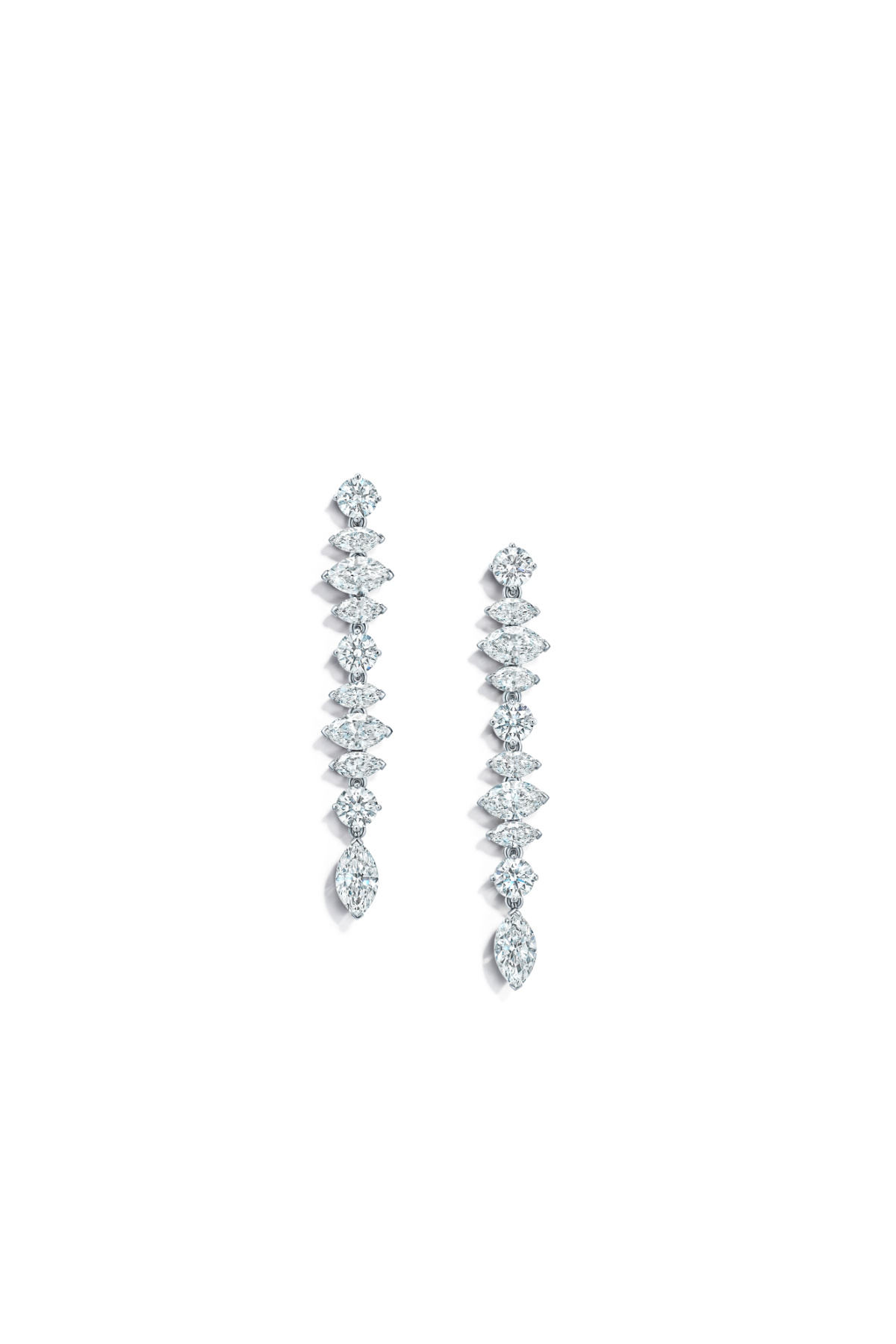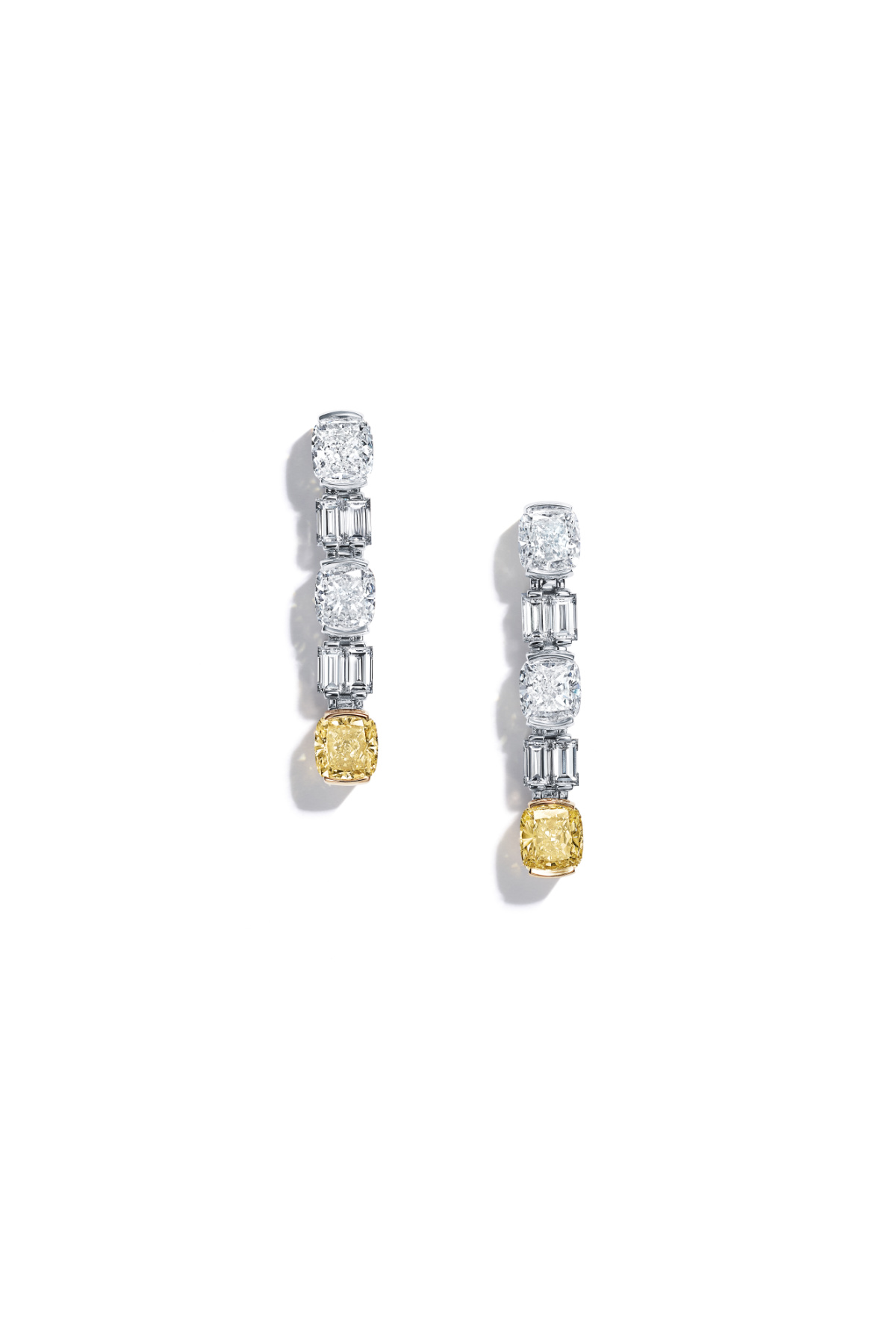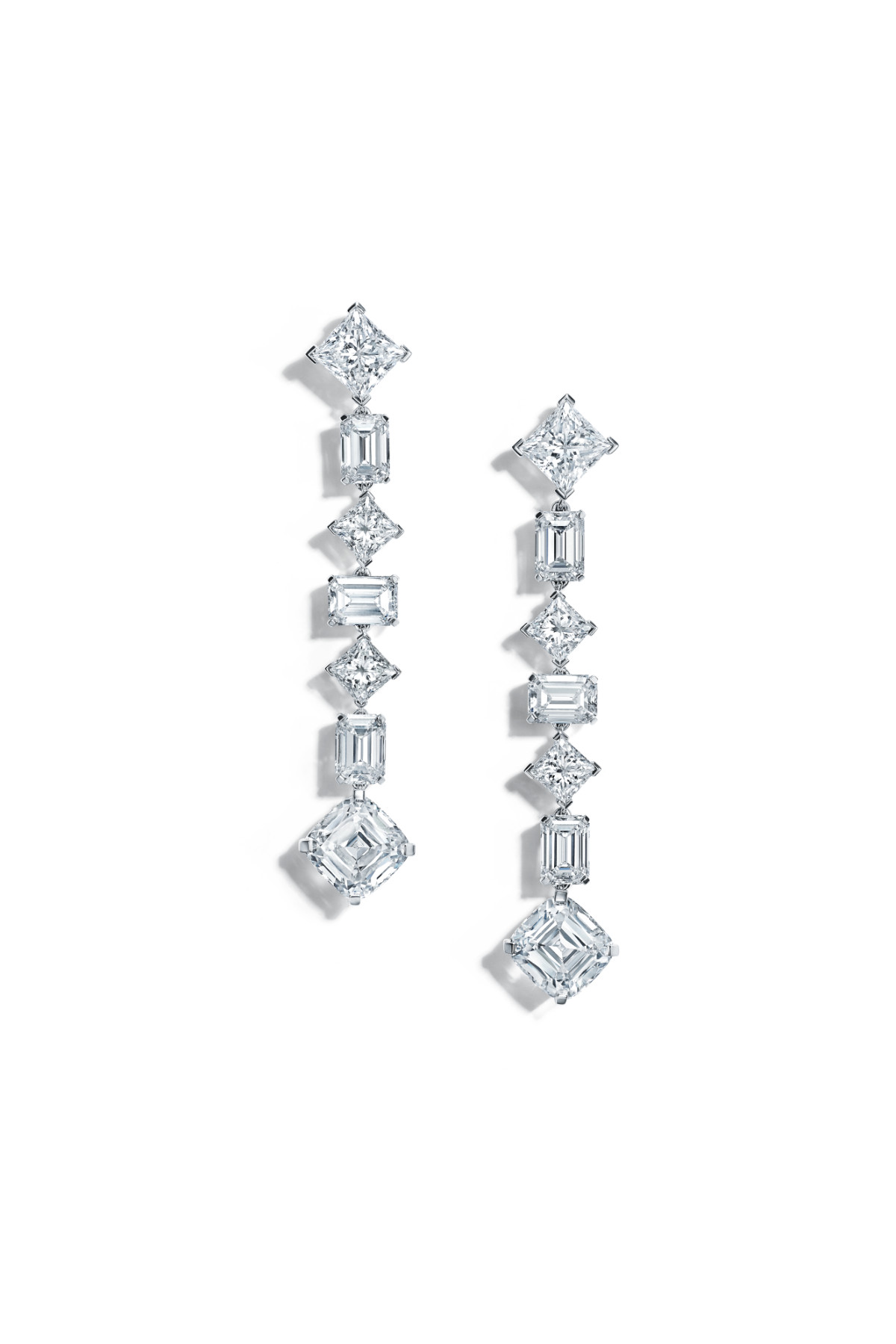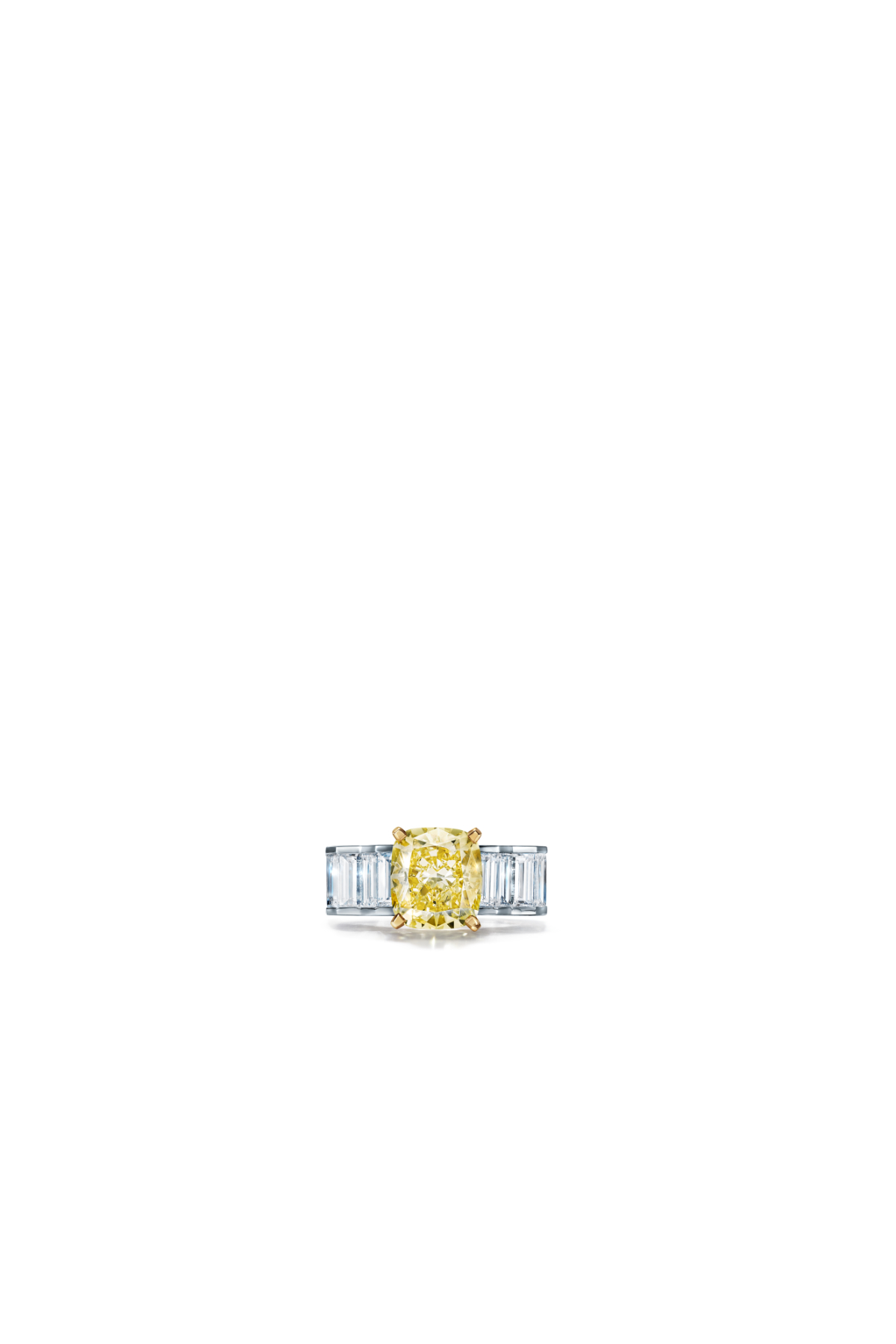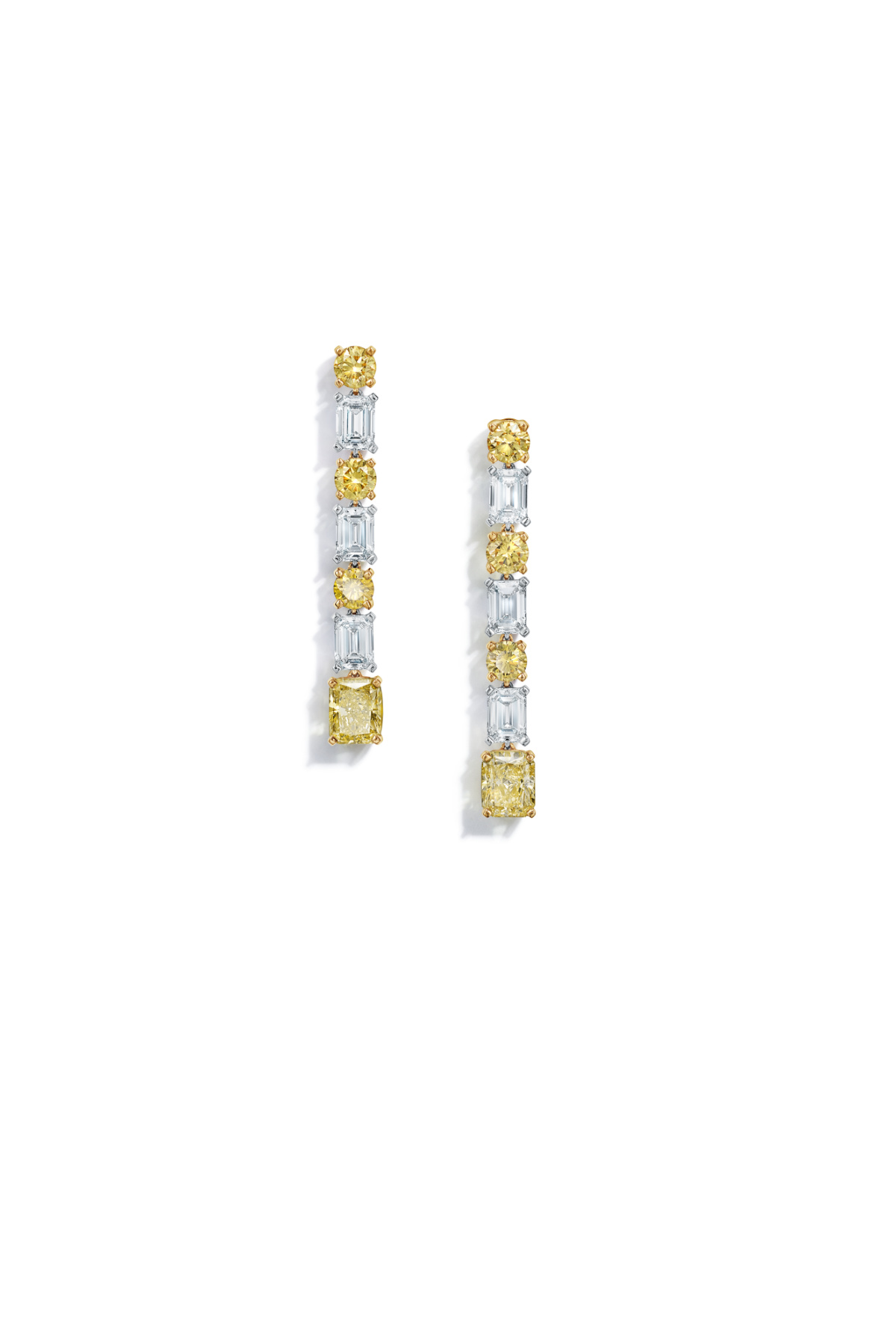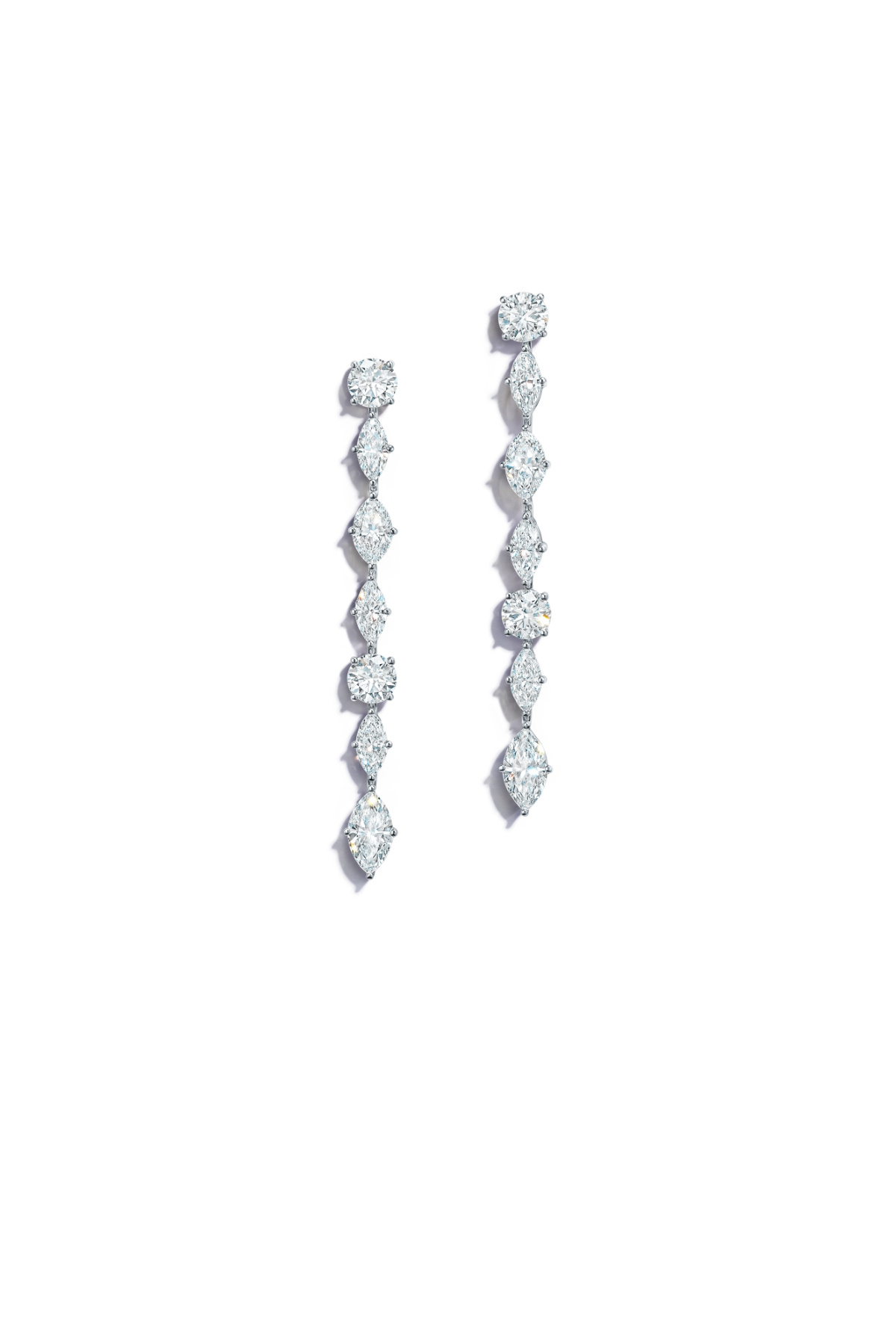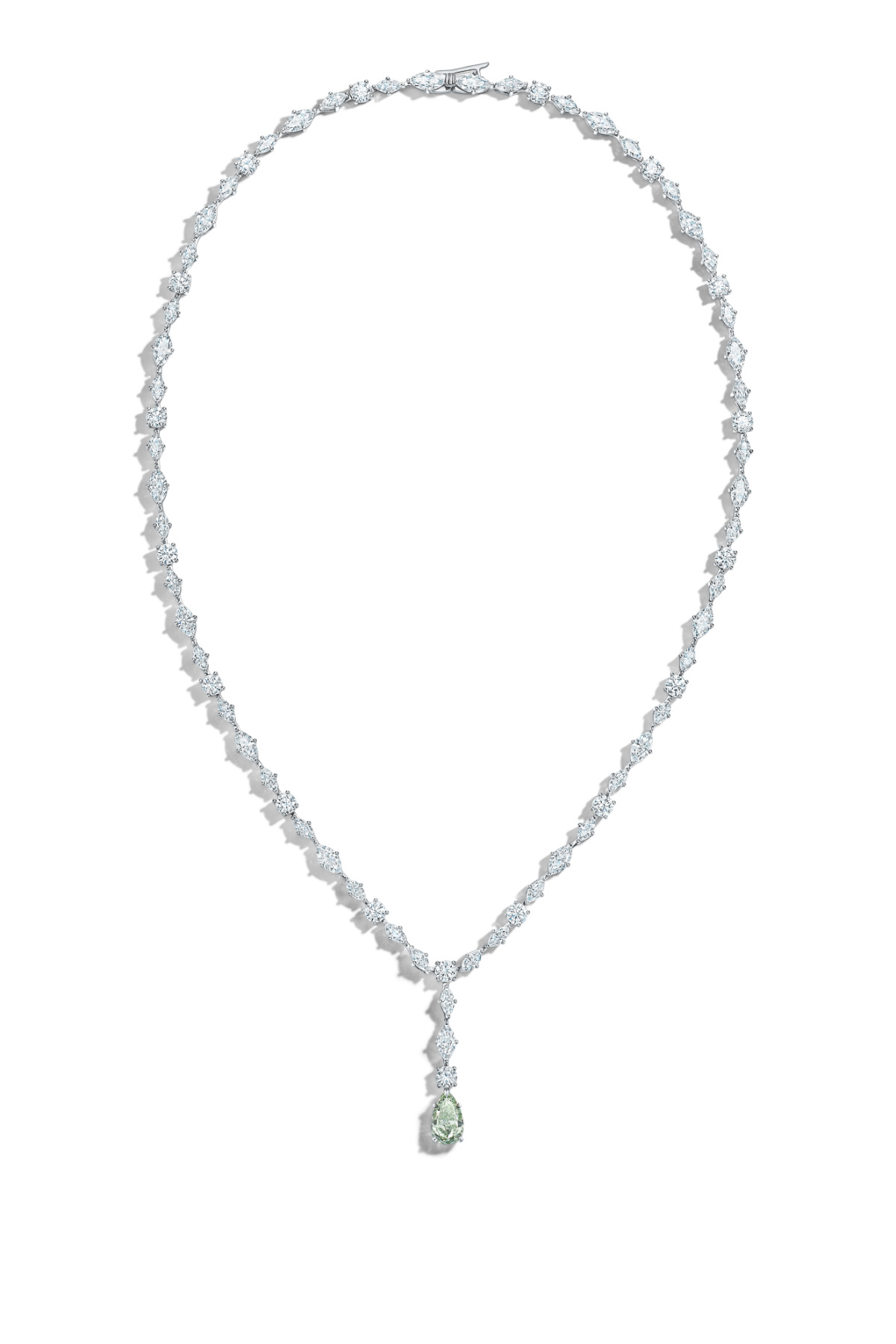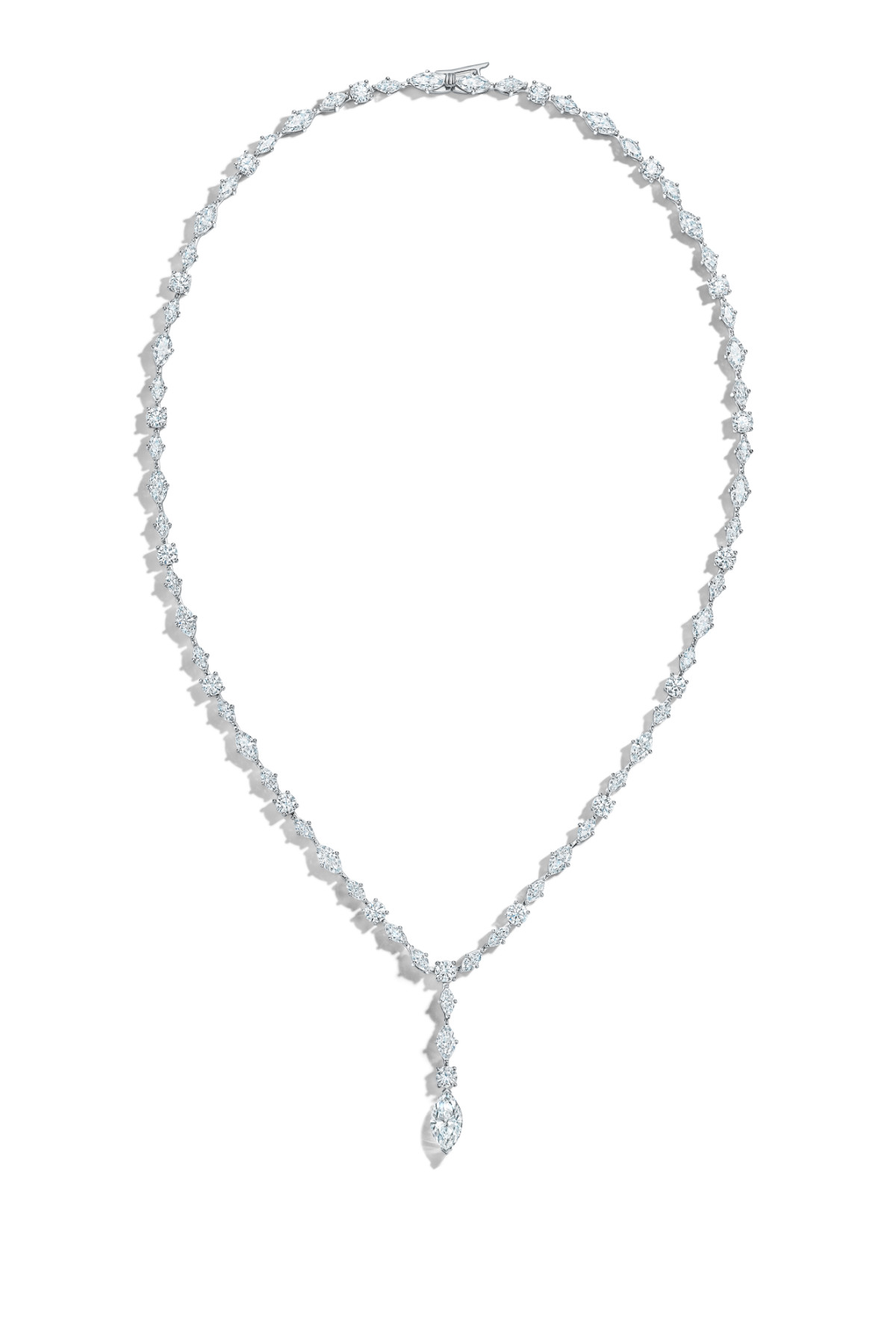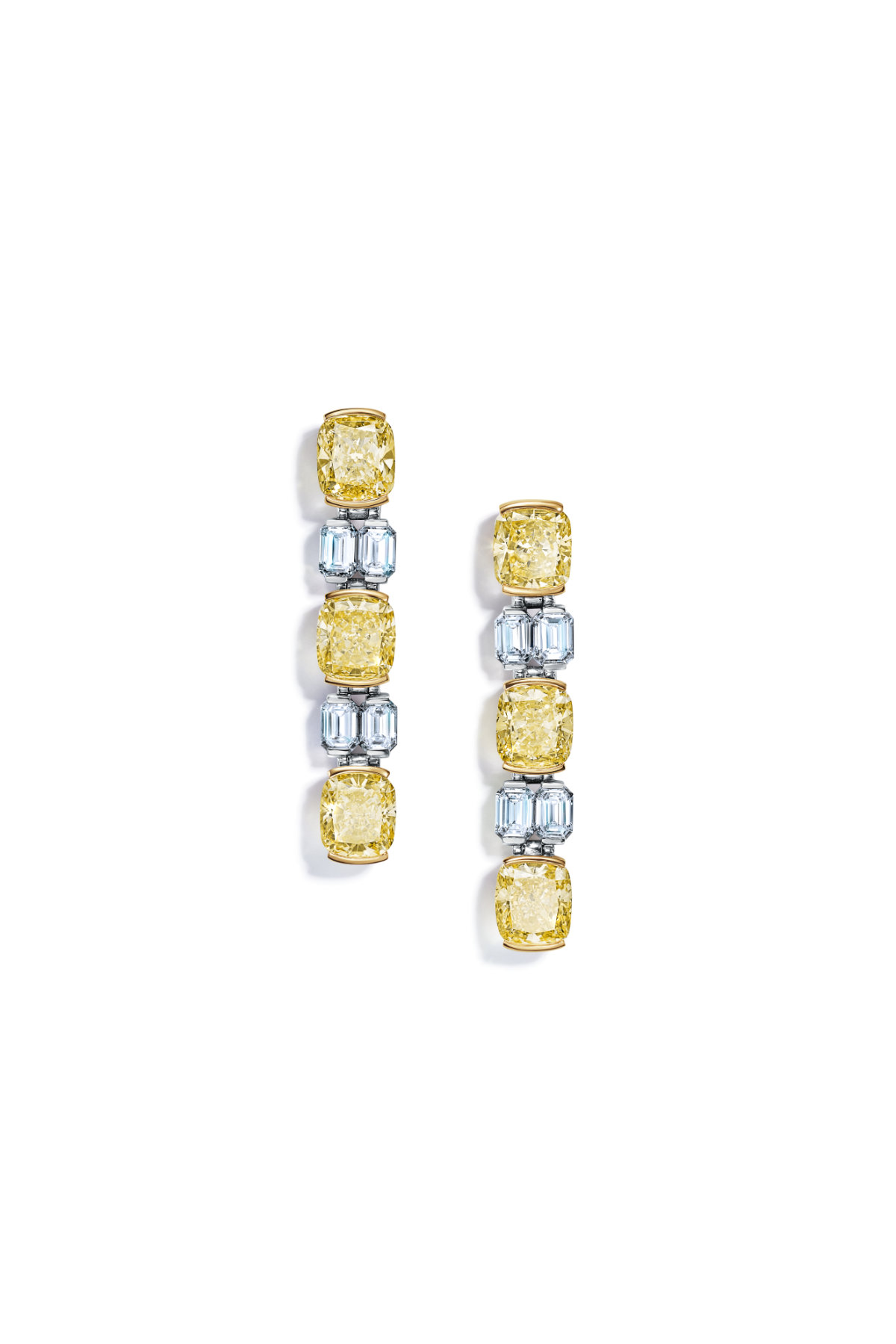 About Tiffany & Co.
In 1837, Charles Lewis Tiffany founded his company in New York City where his store was soon acclaimed as the palace of jewels for its exceptional gemstones. Since then, TIFFANY & CO. has become synonymous with elegance, innovative design, fine craftsmanship and creative excellence. During the 20th century its fame thrived worldwide with store network expansion and continuous cultural relevance, as exemplified by Truman Capote's Breakfast at Tiffany's and the film starring Audrey Hepburn.
Today, with more than 14,000 employees, TIFFANY & CO. and its subsidiaries design, manufacture and market jewelry, watches and luxury accessories – including more than 5,000 skilled artisans who cut diamonds and craft jewelry in the Company's workshops, realizing its commitment to superlative quality.
The Company operates more than 300 TIFFANY & CO. retail stores worldwide as part of its omni-channel approach. To learn more about TIFFANY & CO. as well as its commitment to sustainability, please visit tiffany.com
#TIFFANYHIGHJEWELRY @TIFFANYANDCO
---