---
Building on the momentum of the launch of the latest Possession Décor Palace bracelet, Piaget introduces a new iteration to the collection: Piaget Possession Creative Ring.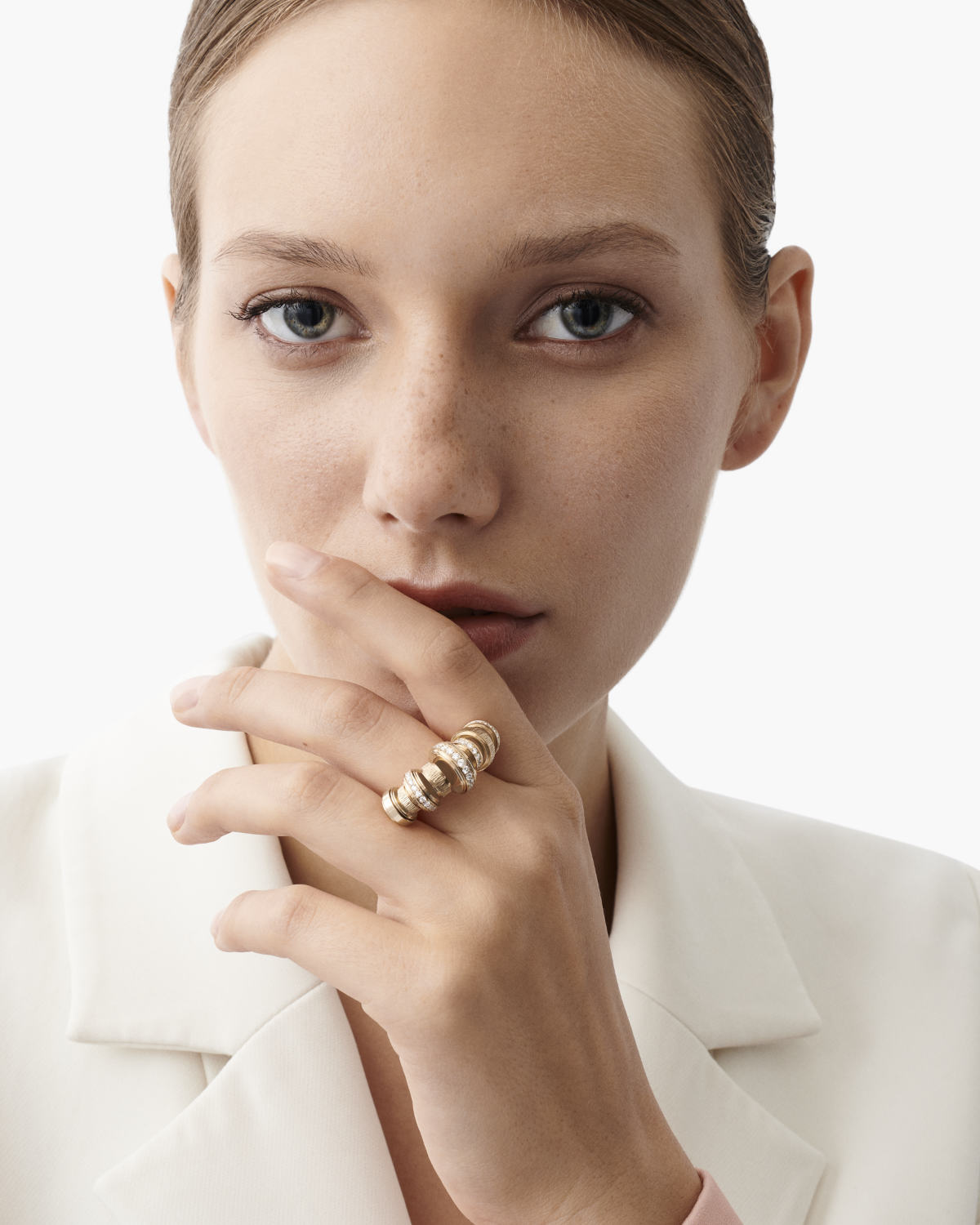 Piaget has been incorporating Palace Decor into its collections since the 1960s - a technique for engraving gold that gives body and texture to this precious metal. It was inspired by the guilloché technique, traditionally used on watch dials, and works on both form and substance. Its uniqueness shines bright even in the lowest of lighting.
Possession: a changing icon

Marvel at the jewellery's shape and size, pick out its intricate details, imagine how it feels to wear it. From the moment it brushes the skin, each piece of jewellery from the Piaget atelier impresses with its meticulous finish, its size - reminiscent of the 90s - and its daring design.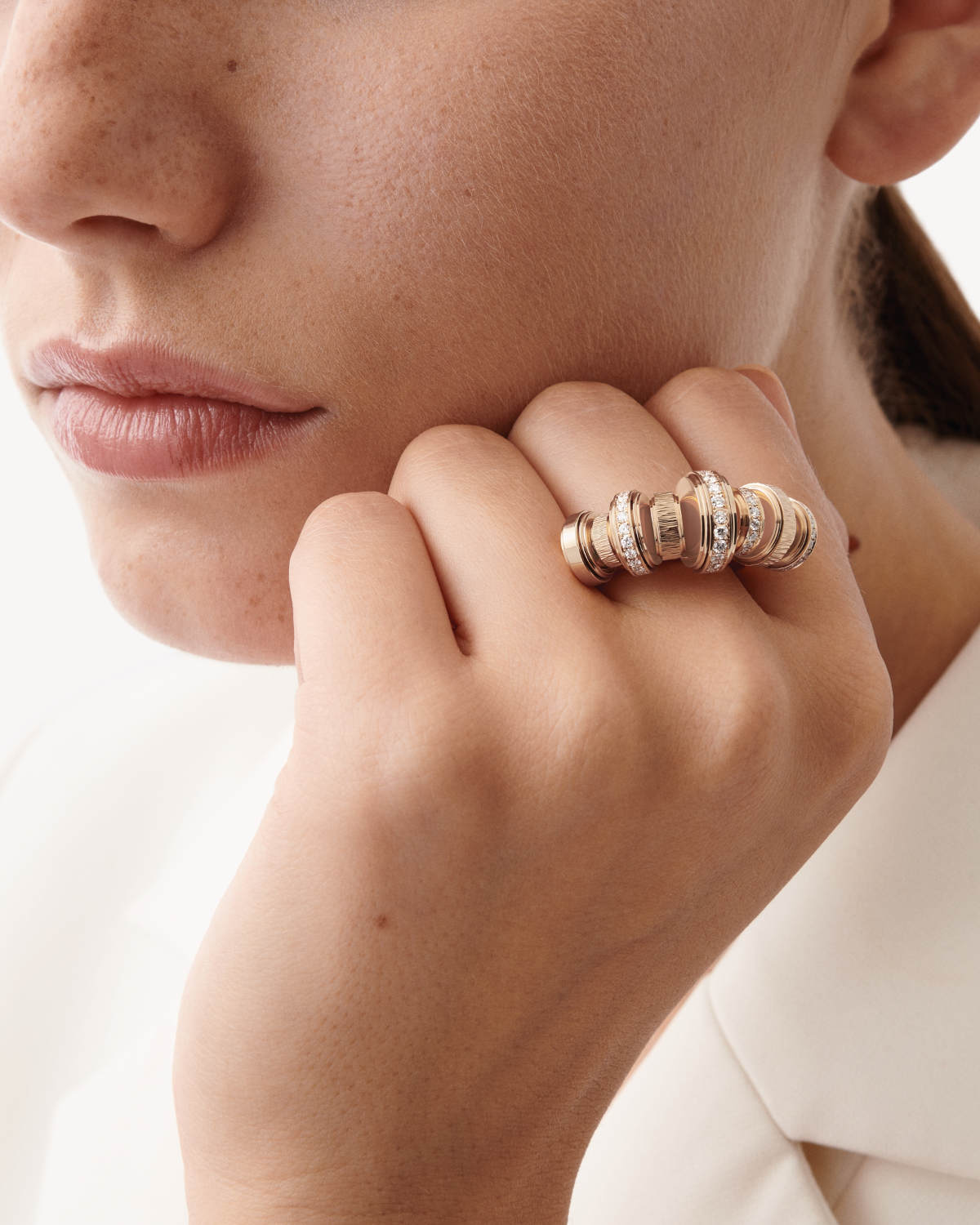 Possession Palace Decor: unbridled creativity

Sophistication meets daring - a fundamental tenet of Piaget's legacy. Palace Decor conveys the artistic vision developed inside Piaget's ateliers, perfect in its imperfection. Gold is engraved with irregular grooves that follow each other like heartbeats, coming to life when we let our desires lead us through the rhythm of our daily lives. By taking pleasure in the everyday, we can truly own the moment.
Possession embodies the refinement and beauty of the present moment, sprinkling it with diamond dust and gold.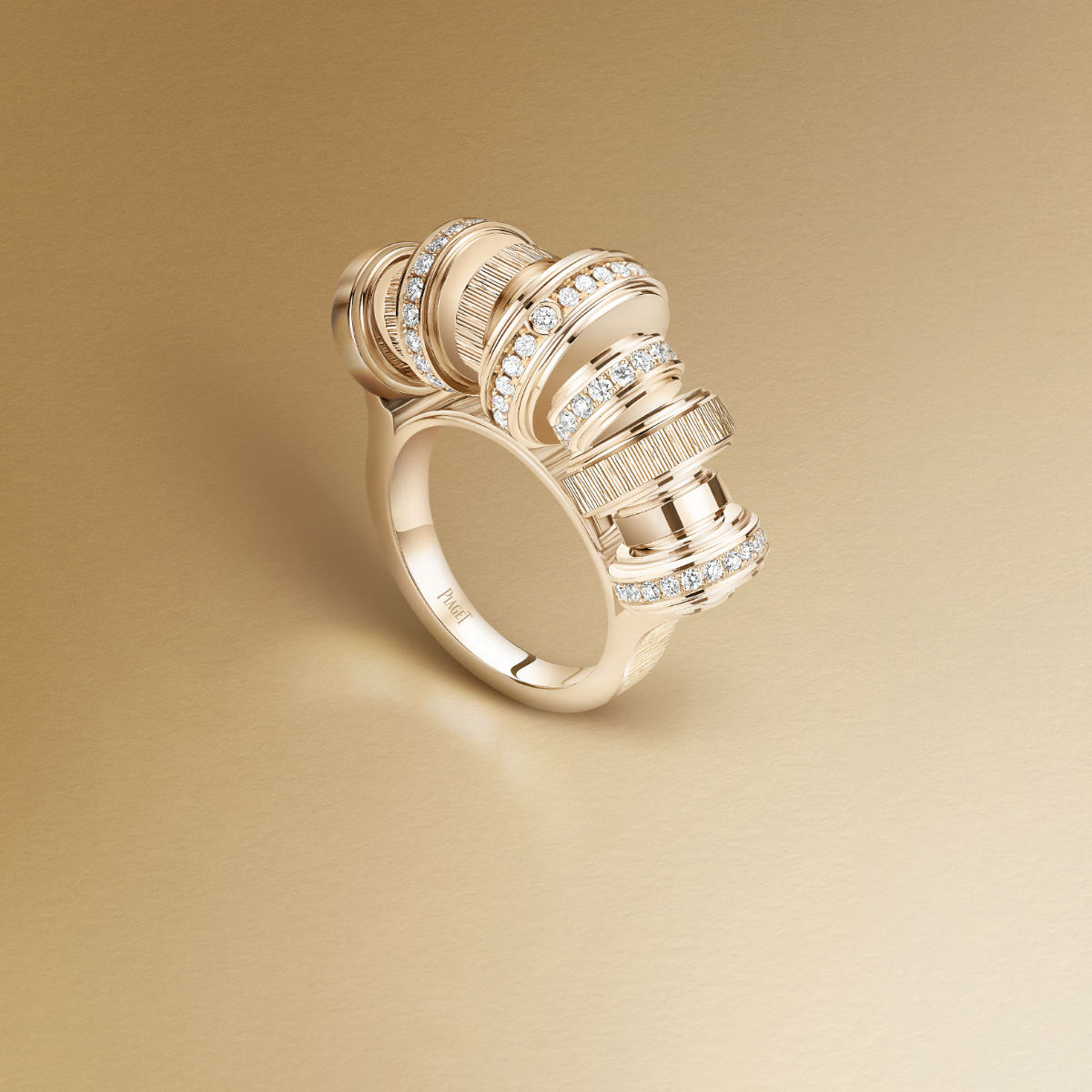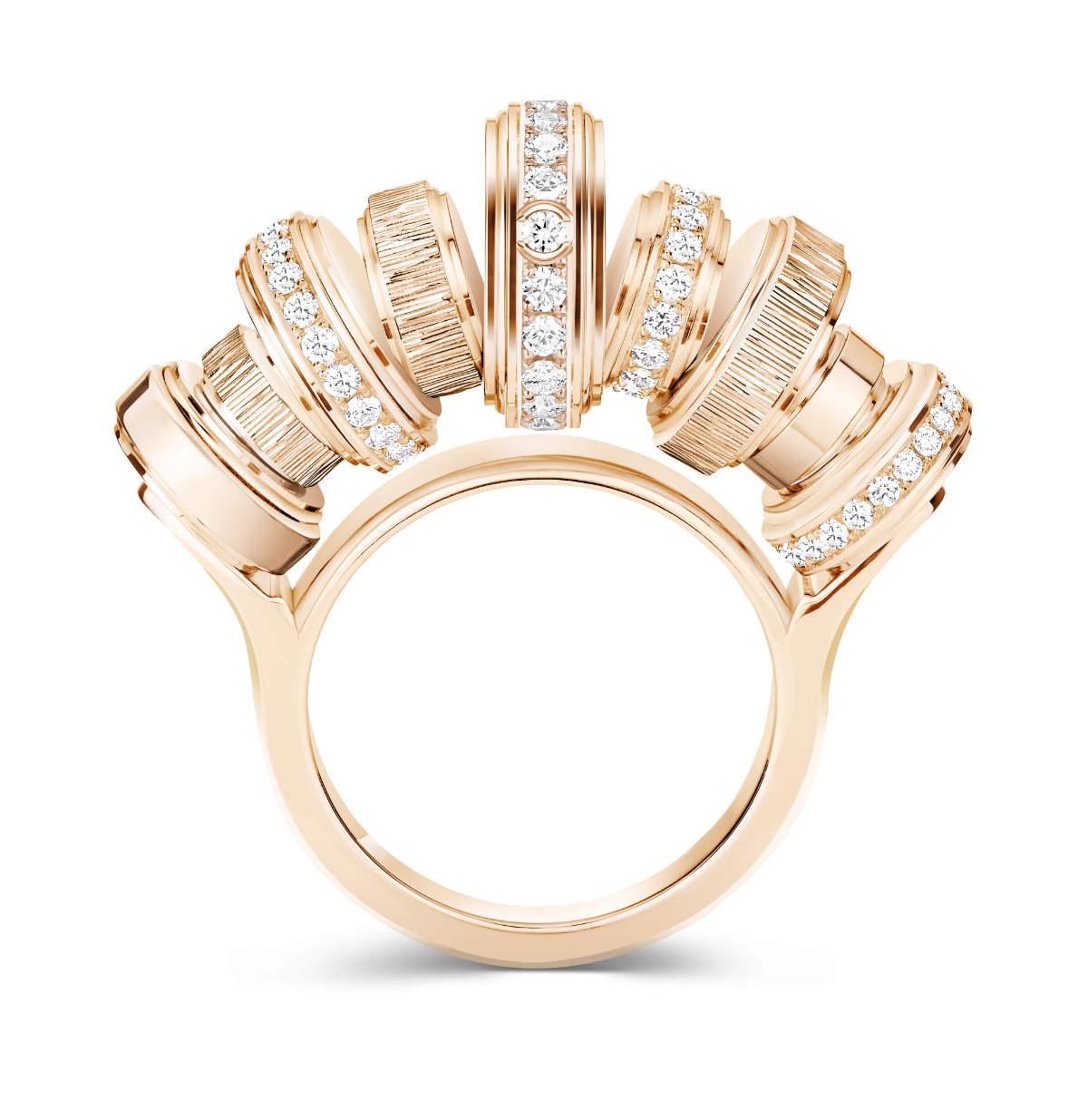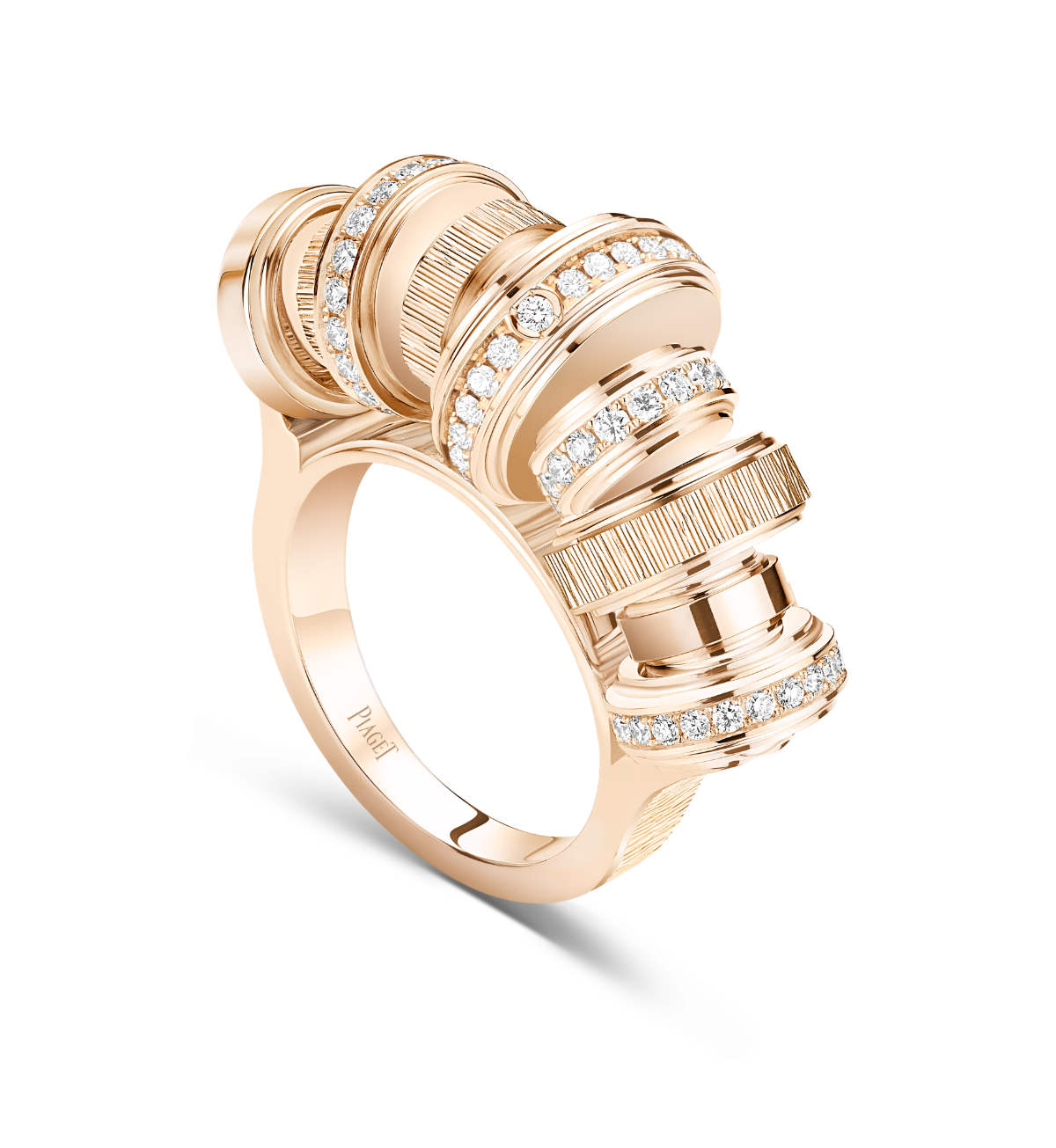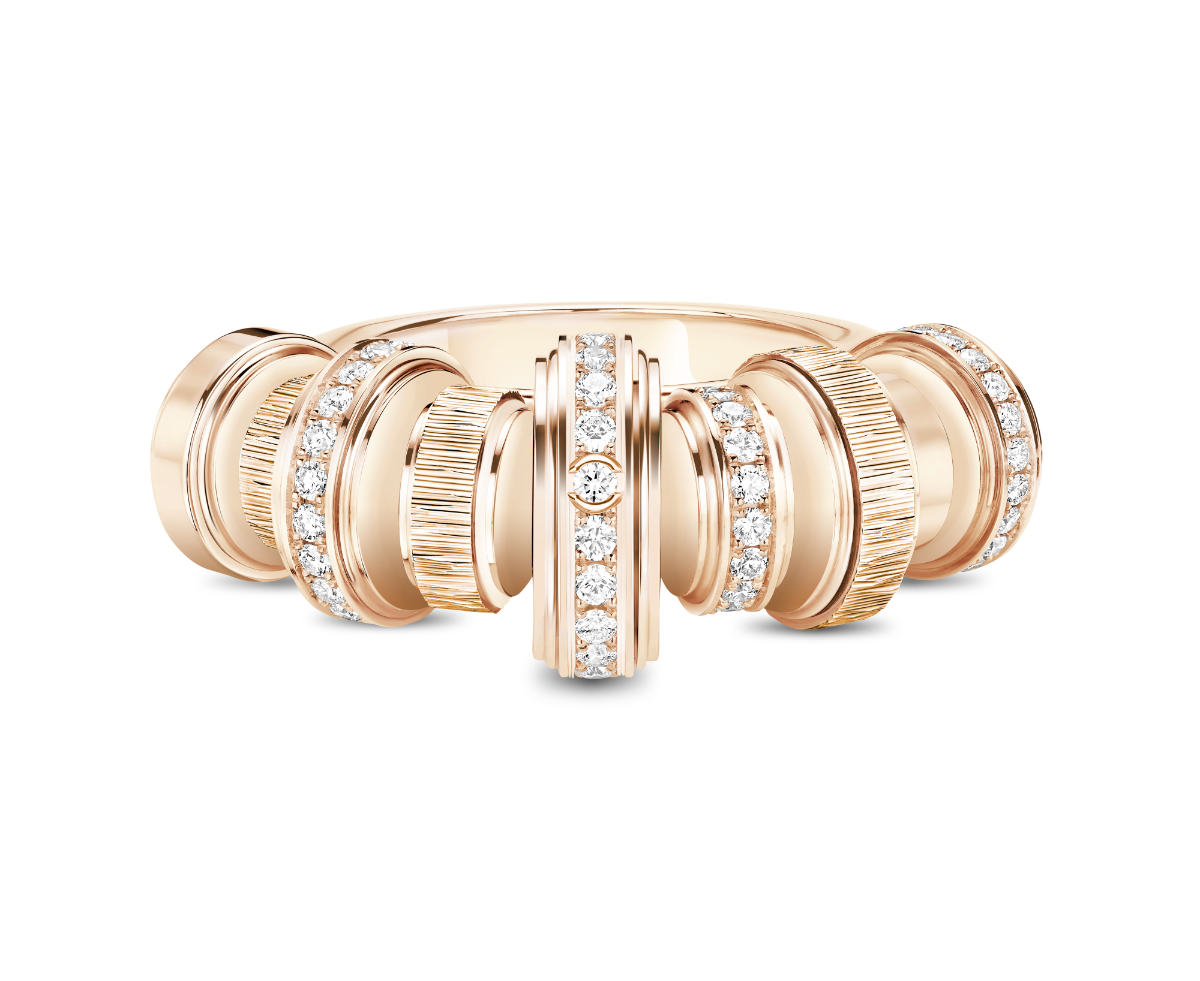 ---