---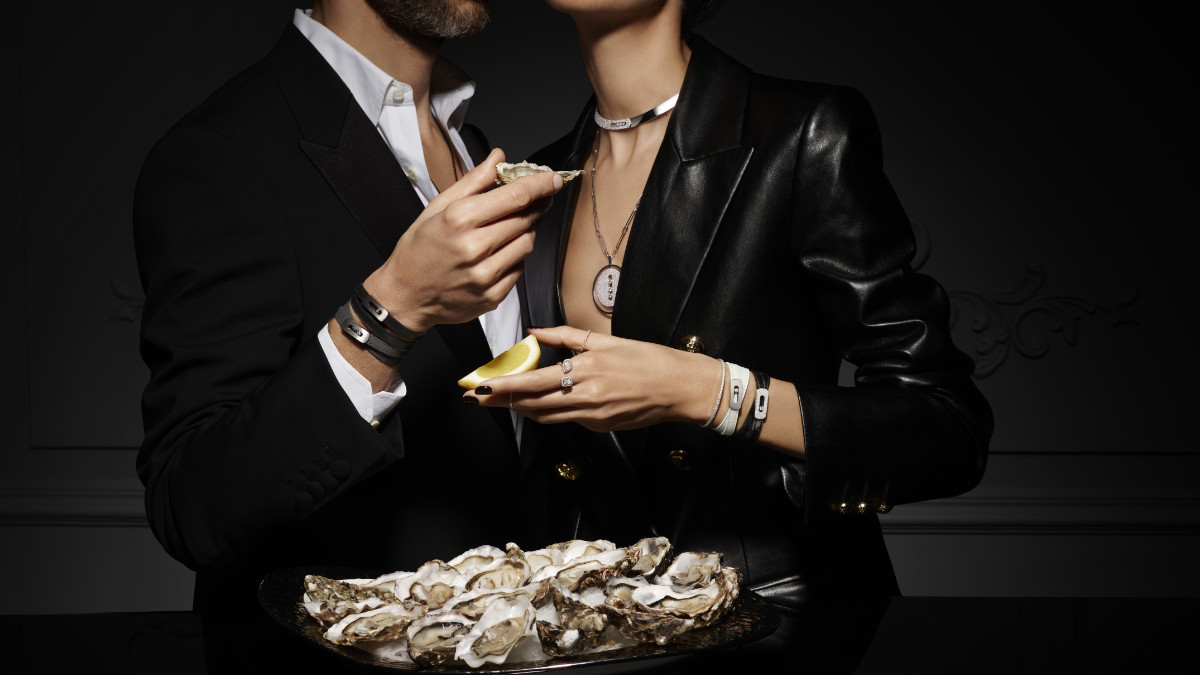 Just as she does every year, Valérie Messika has added new touches to her iconic Move collection to ensure that it remains fresh.
Having worked a great deal with gold and diamonds, she is now set out to get to know a whole new material: leather. While it is already a familiar sight in haute couture workshops, it is now also starting to pop up on jewelry makers' workbenches. As usual, the creator, who is hugely inspired by the world of fashion, has managed to produce a colourful and incredibly desirable bracelet.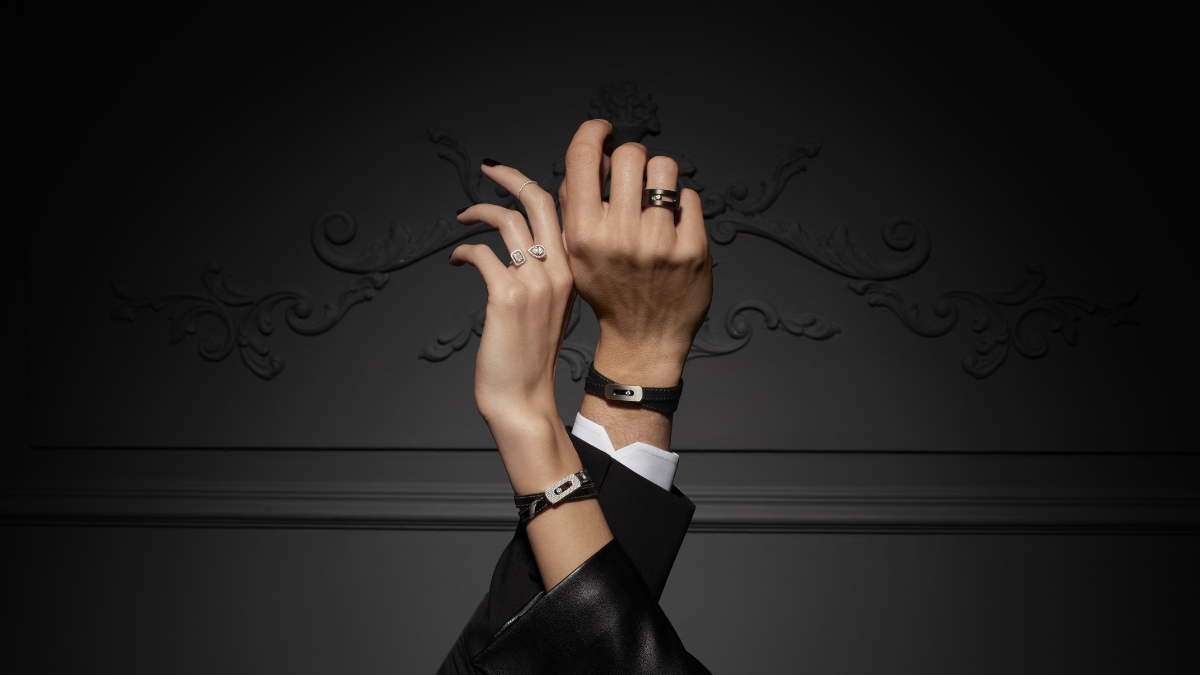 These fun pieces can be customized to your individual preferences and can be worn on their own or with other My Move bracelets, giving you an endless range of combinations. Whether you're after leather links, a matte or varnished finish, a pavé design, 100% gold or titanium, My Move provides a blank canvas where anything is possible. There are more than 300 bracelet combinations available, giving you a wide range of potential looks. The leather juxtaposes with the sparkle from the white diamond, the shimmer of the white, pink or yellow gold and the strength of the natural titanium, graphite or anthracite.
For her, for him or for us. With this range, the jewelry maker has stepped up further and mastered the challenge of jewelry that can be shared across the sexes, which can be swapped, stacked and shared. Similar to borrowing your boyfriend's oversized jumper, you can also nab his My Move bracelet. This piece of jewelry is fun to wear and pairs perfectly with a variety of outfits. Build up your collection and show them off day and night.
A full spectrum of colours and an endless range of styles: welcome to the My Move revolution!
Available with or without the pavé setting, the cherry red and tangerine orange My Move bracelets are an accessory bursting with zesty energy. The leather bracelets can be switched in and out along with the Move motif, making this a perfectly playful, customizable, and versatile piece of jewelry. Style play is child's play with My Move!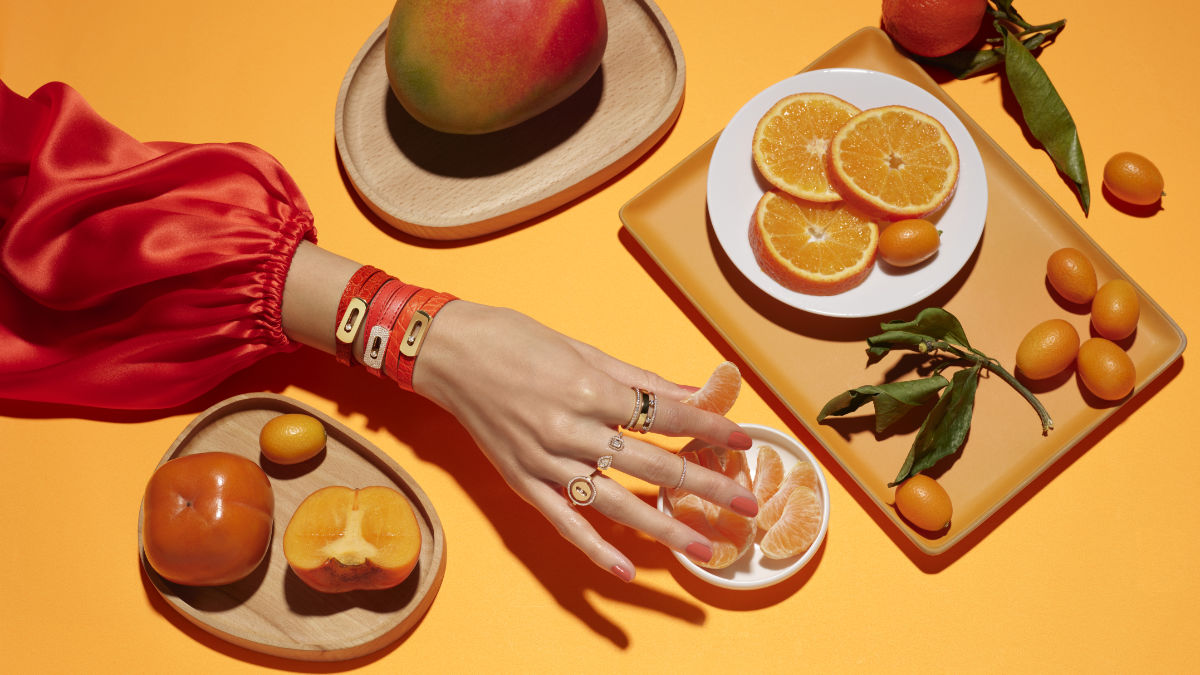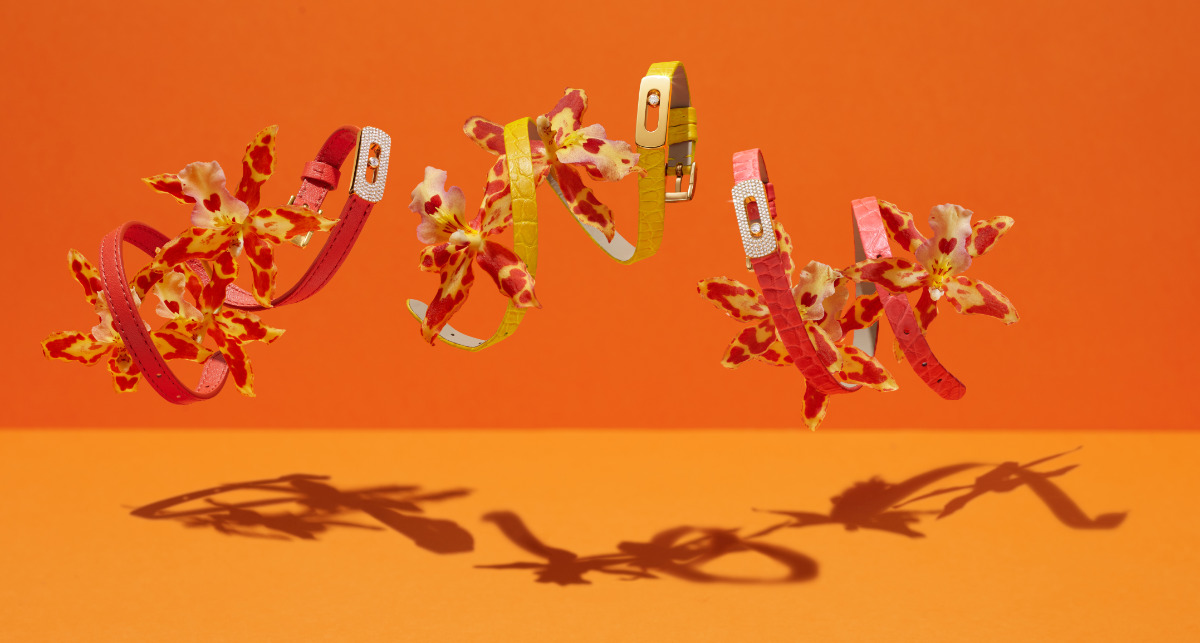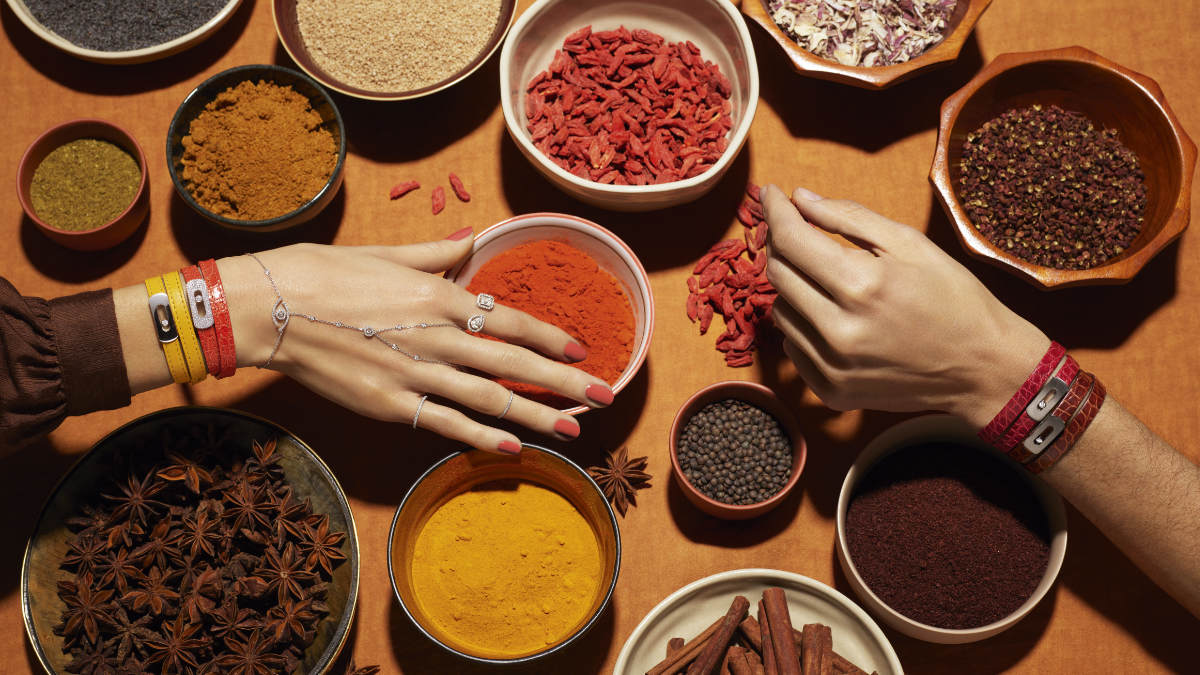 Whatever your style or mood, My Move is presented in shades which can always go with you. Blur the lines with All About Nudes, a piece that is equally stunning across sexes. Whether opting for beige, taupe or chocolate, these sumptuous leathers in sophisticated shades are ready to journey with you on the daily.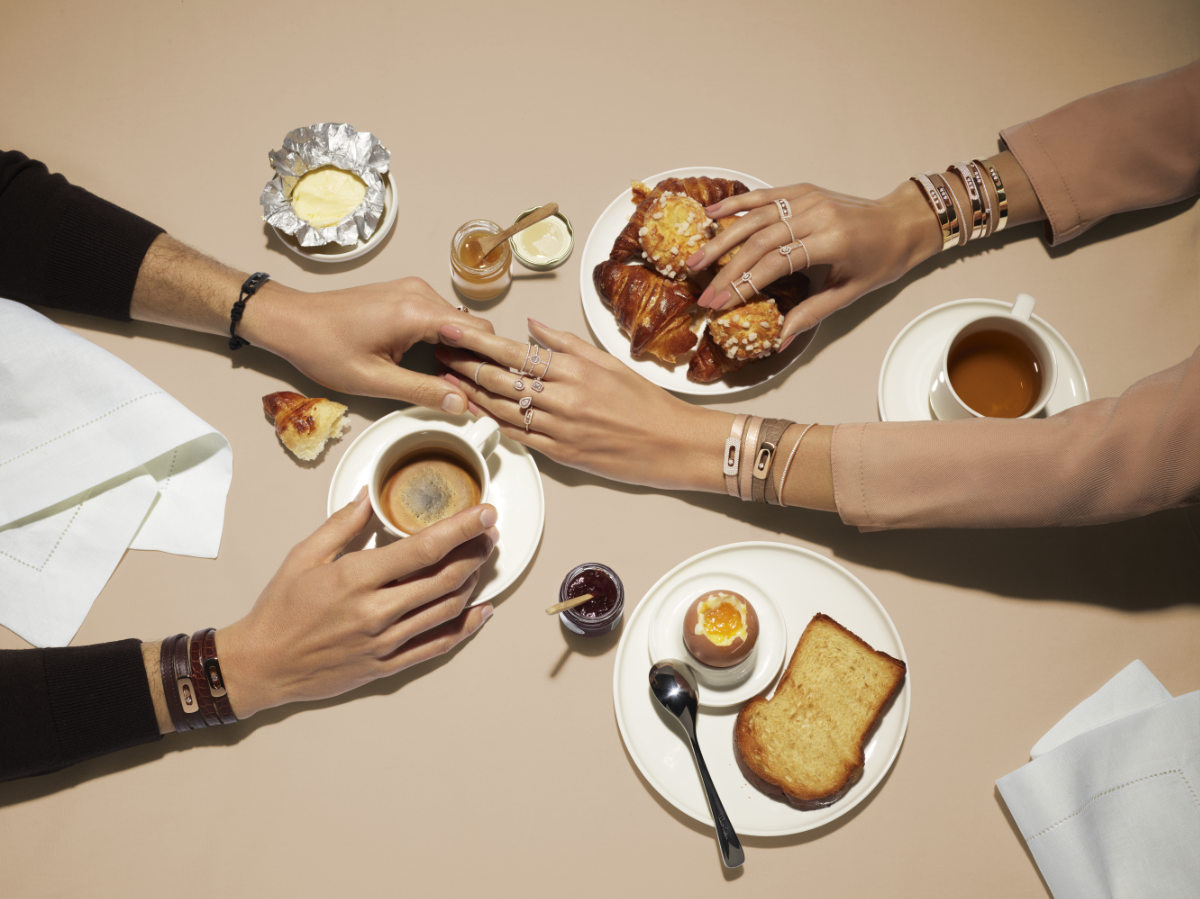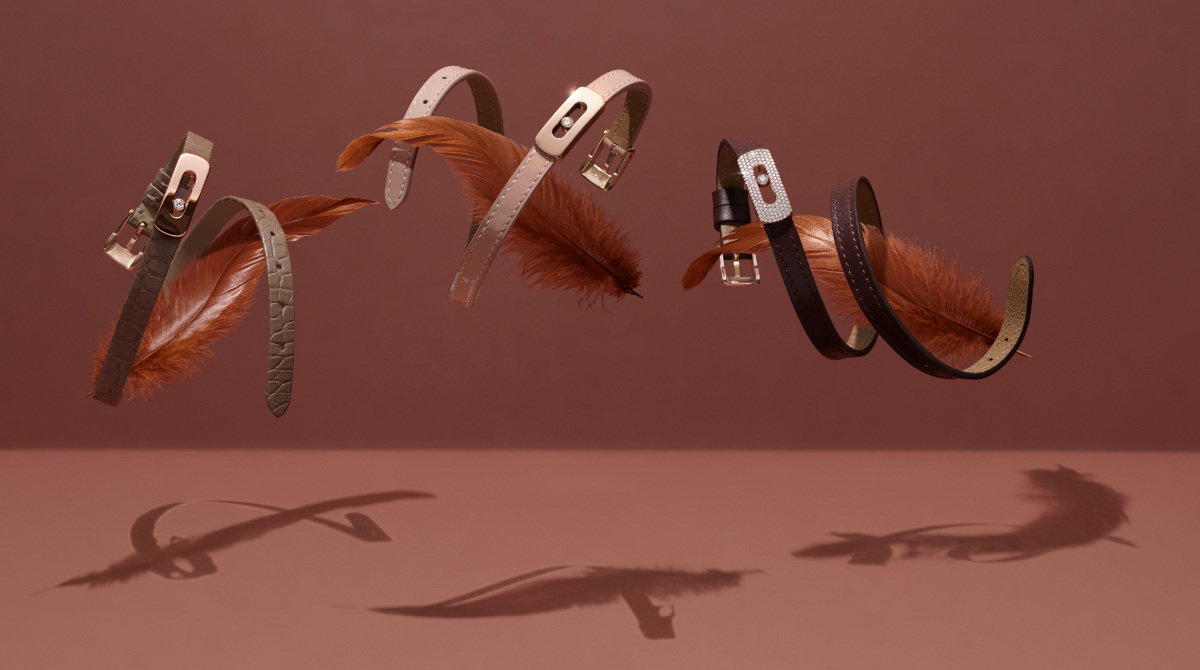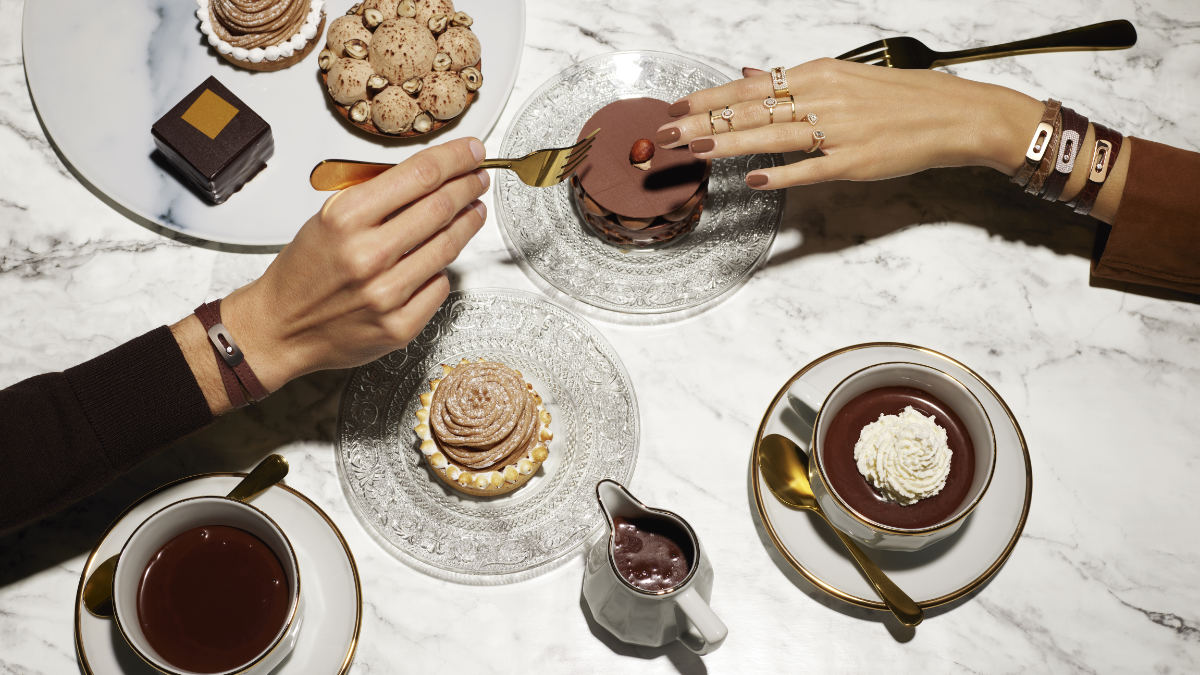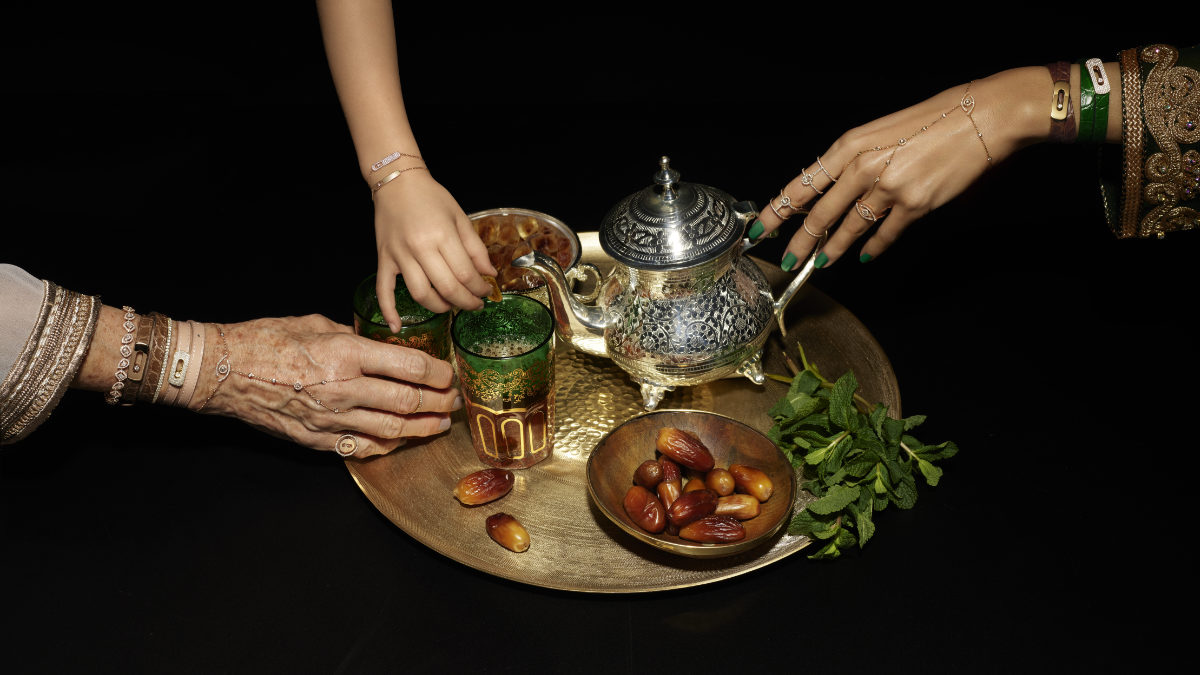 The Venetian yellow, emerald green, and white colour palette is the perfect way to bring a bright, casual touch to any outfit. An effervescent, sparkling piece designed to help you make your mark. Mix and match to your heart's desire!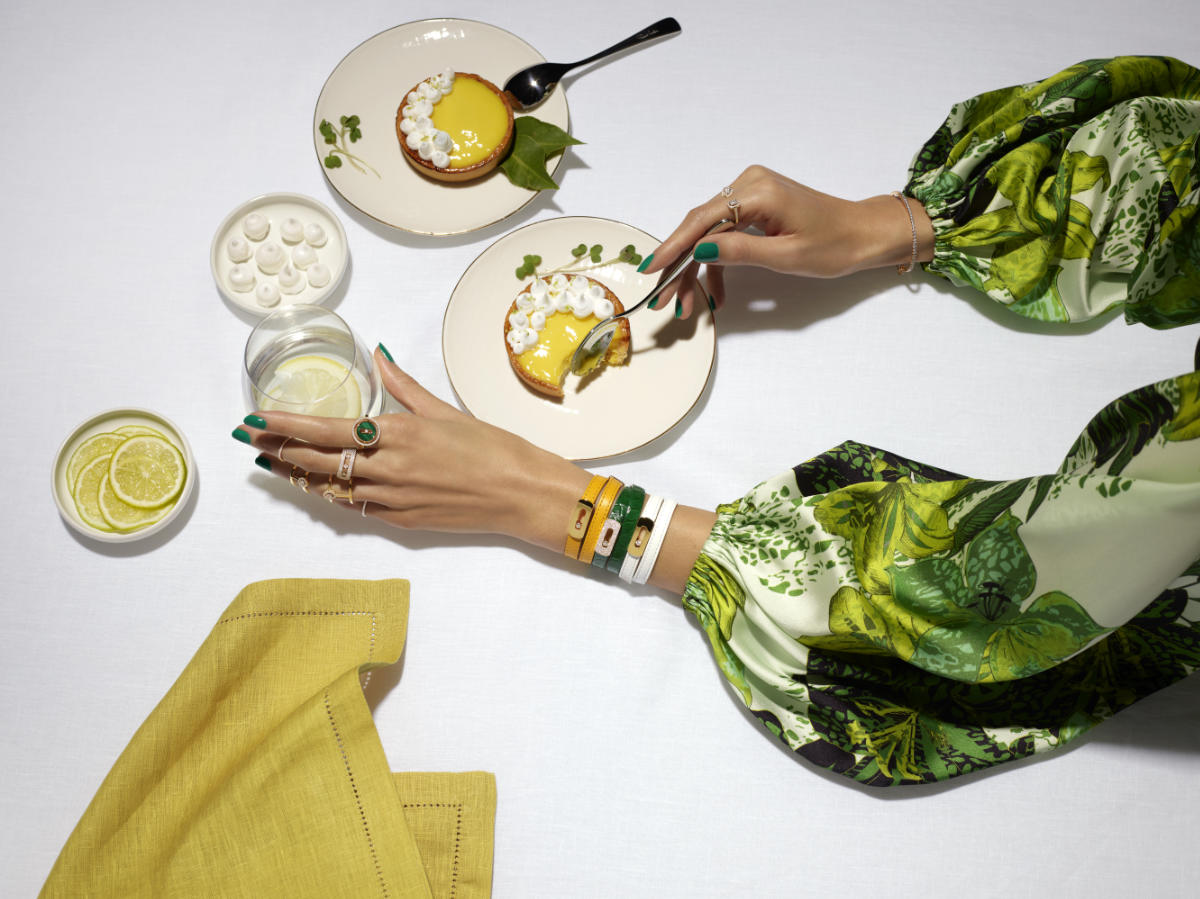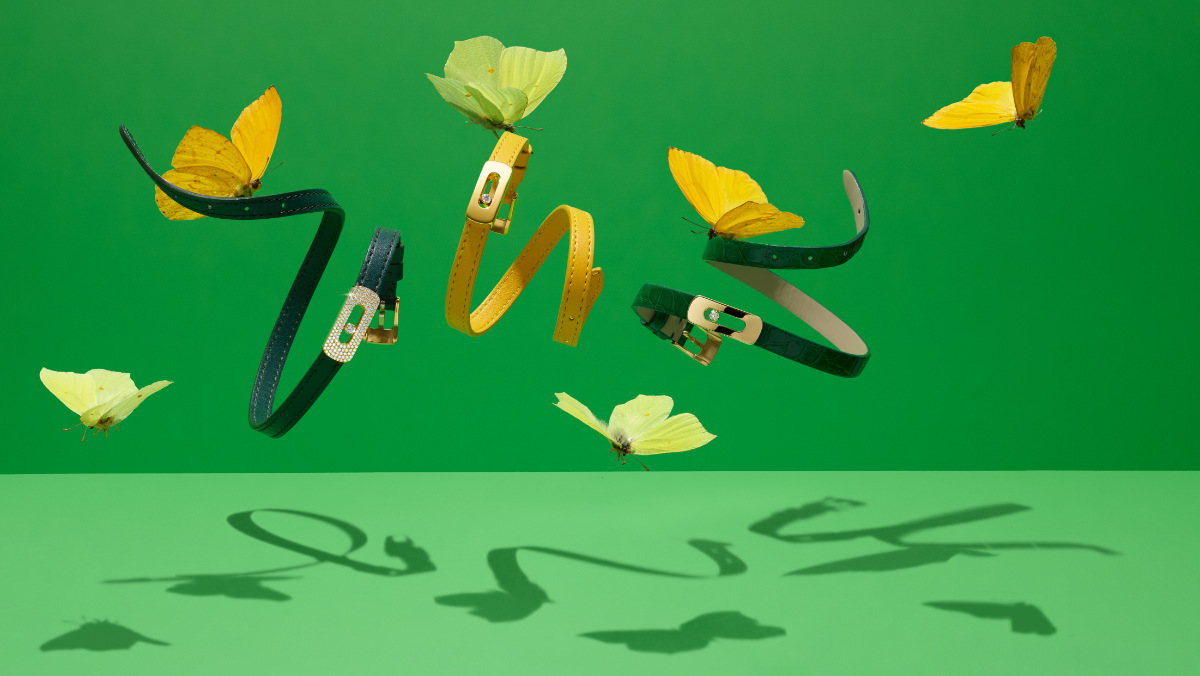 Rich colours such as China blue, indigo blue, and peacock blue bring a minimalist aesthetic to this pared-down design. A piece that's perfect for everyday wear, whether in timeless or seasonal colours, the My Move bracelet celebrates the diamond as a symbol of freedom.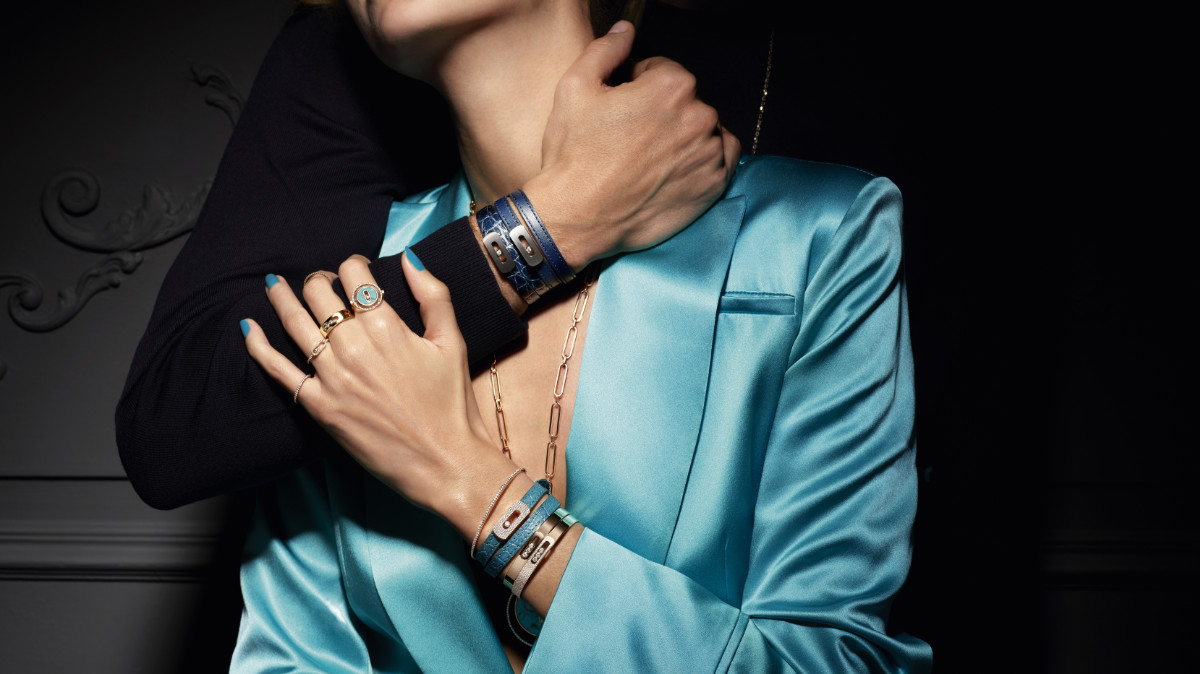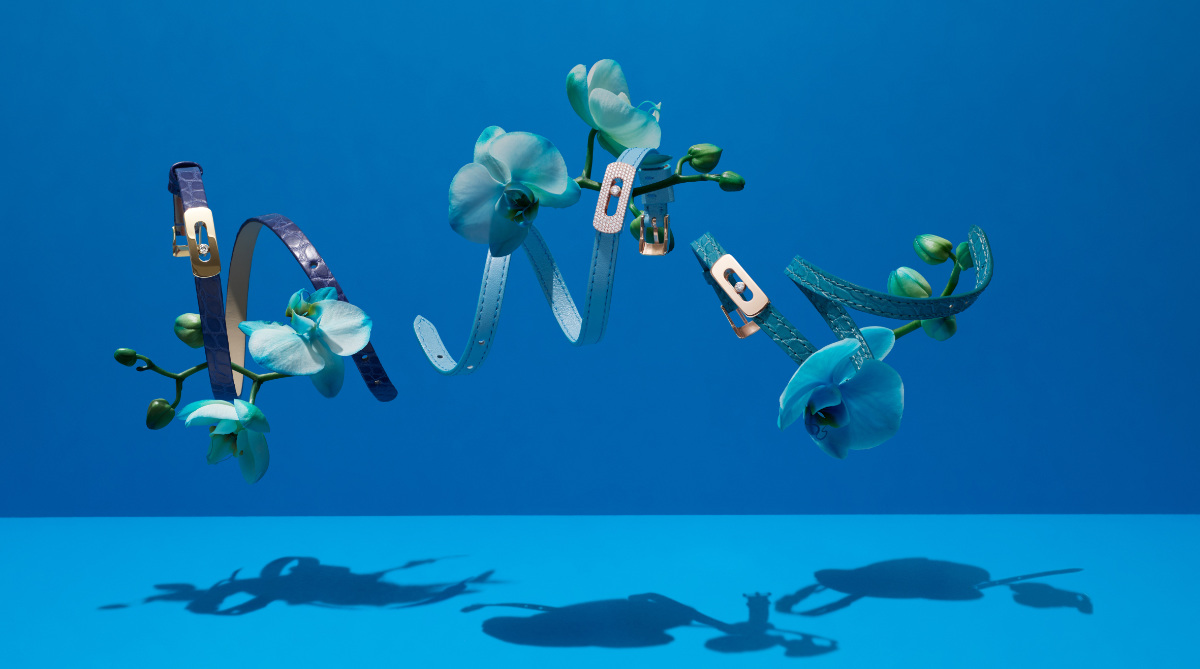 Touches of raspberry and baby pink imbue this stunningly unique piece of jewelry with a casual, easy-going vibe. Delicate and feminine, it will become your go-to accessory to make any outfit shine. Enjoy endless possibilities to redesign your look with the My Move leather bracelets and mix-and-match gold or titanium motif.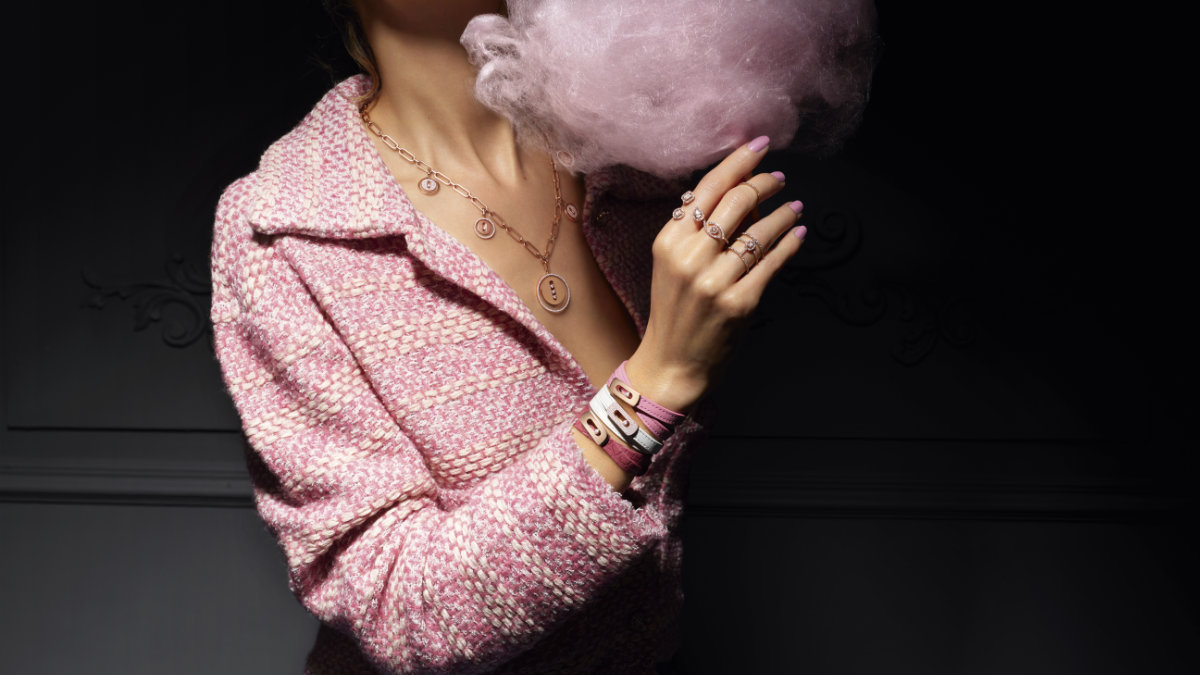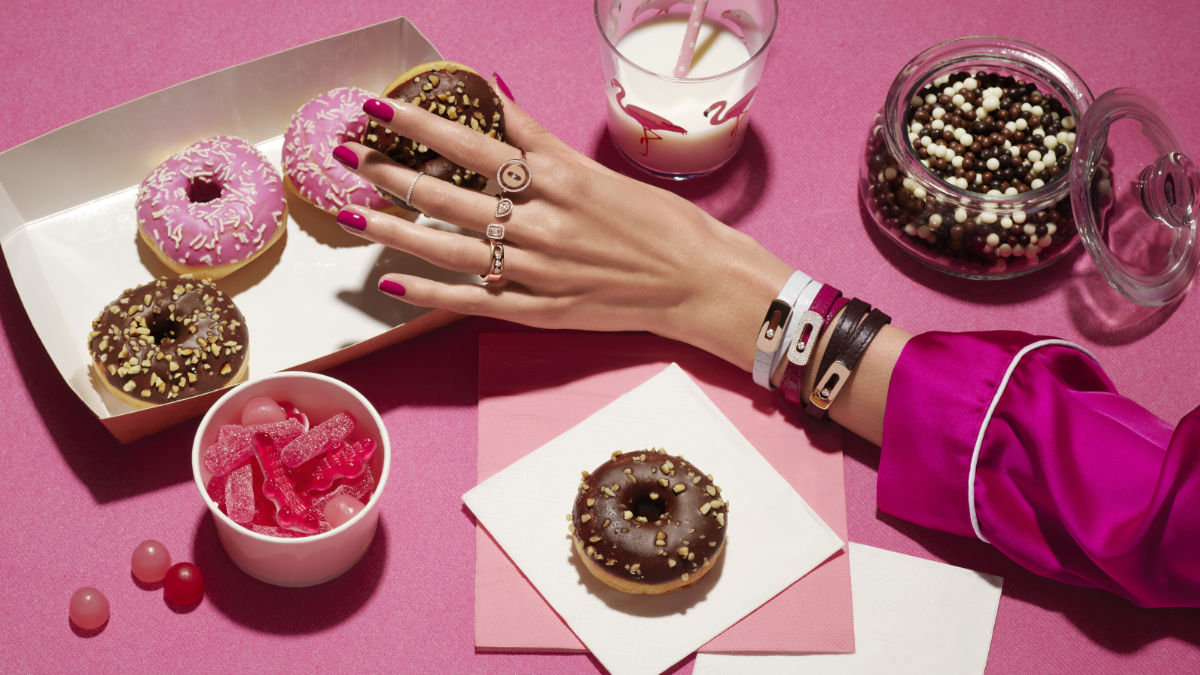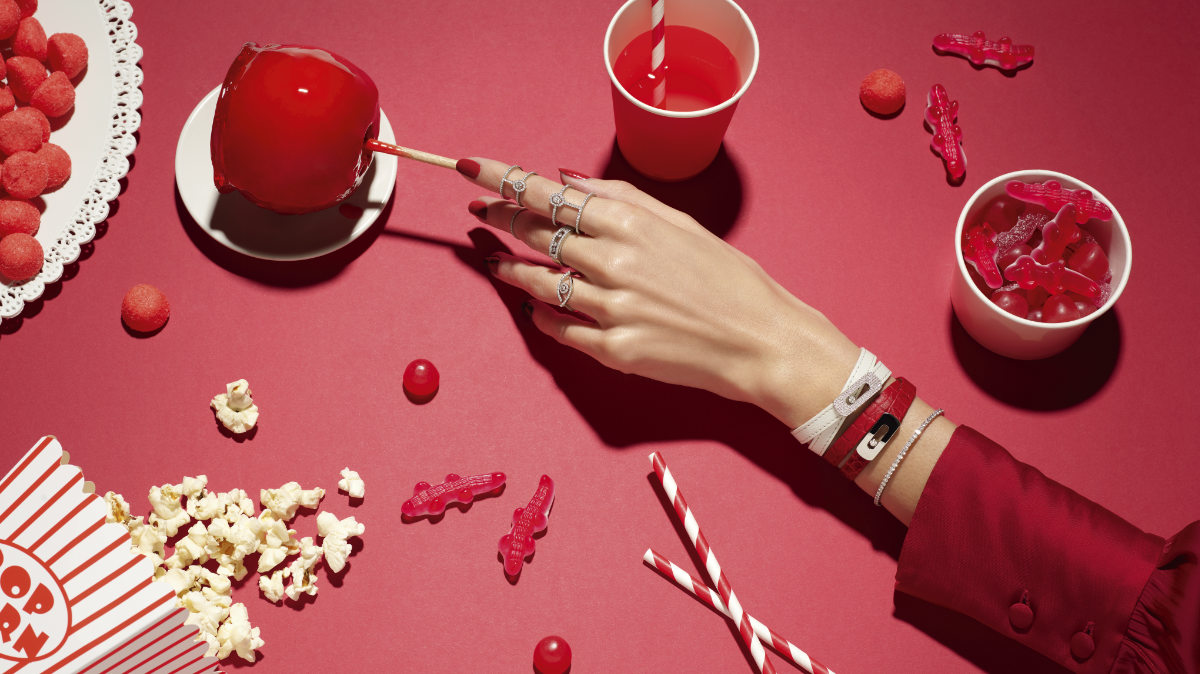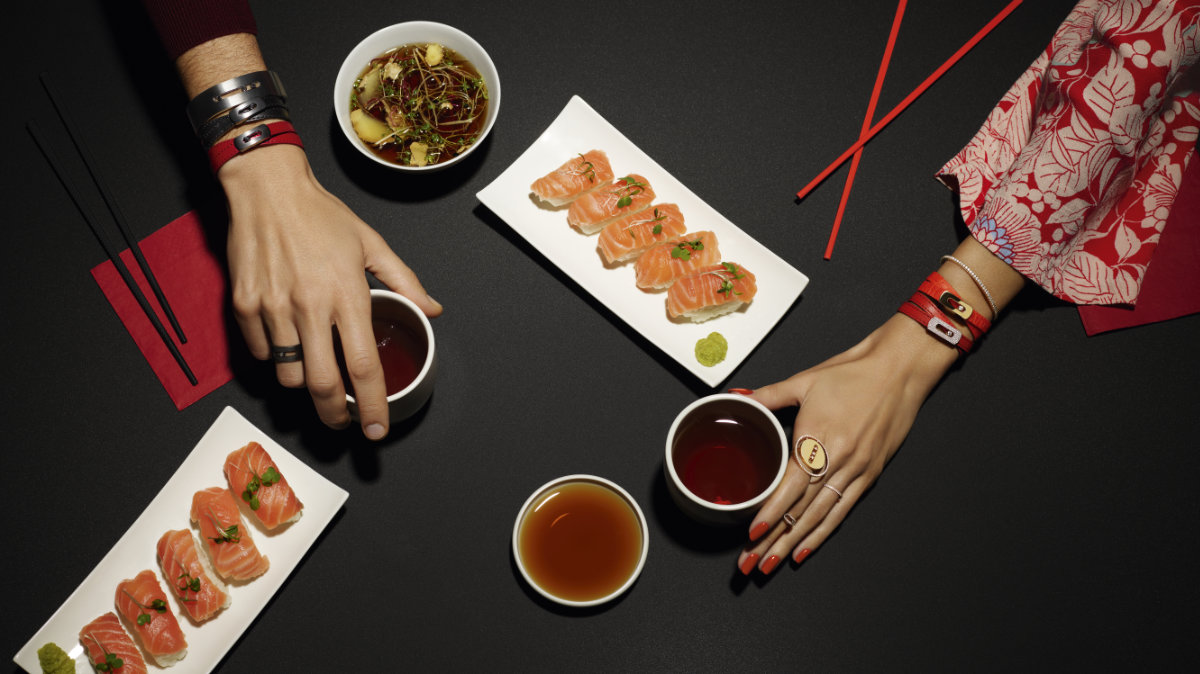 ---