---
Mame Kurogouchi Presents Its New Autumn Winter 2023 Collection: "Bamboo Interactions"
Luxferity, 16.05.2023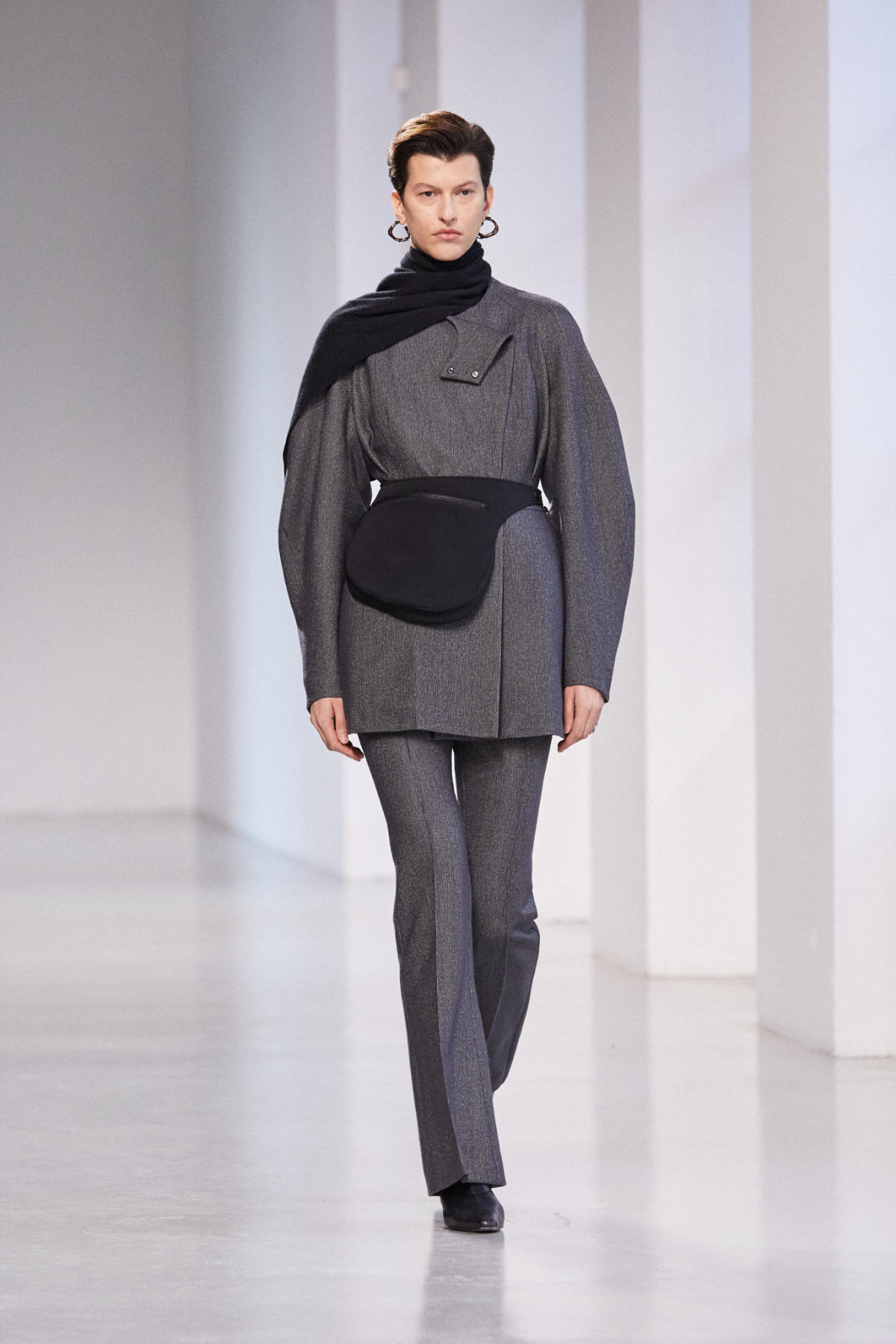 Mame Kurogouchi 2023 Autumn Winter collection continuously centres around the Japanese basket and the surrounding culture which became popular in Japan at the beginning of the 20th century. Designer Maiko Kurogouchi searches into these beautifully intricate baskets and the social and rich cultural heritage they embody, whilst stepping into the spiritual world of many artists who created them, understanding these baskets pure strength and stripped-back beauty.

The works of Rokansai Iizuka (1890-1958) continue to fascinate Kurogouchi this season. The majestic tones used in Rokansai's work, the balance of shapes, the elegance of lines that stretch and cross each other truly express this season's collection. The spirituality of the artist, who seeks a return to the natural beauty of bamboo, rather than the pursuit of technique, is reflected in the original fabrics, the various silhouettes and the intricate techniques used to create the season's clothing.
Kurogouchi captures the main image of the season from the intersection of the many lines peeping through the small gaps in the basket netting, the dances of shadows, and the lightness of the bamboo. The visual elements are then translated into graphics and expressed with the sliver-knitted voluminous woolen coats and vest.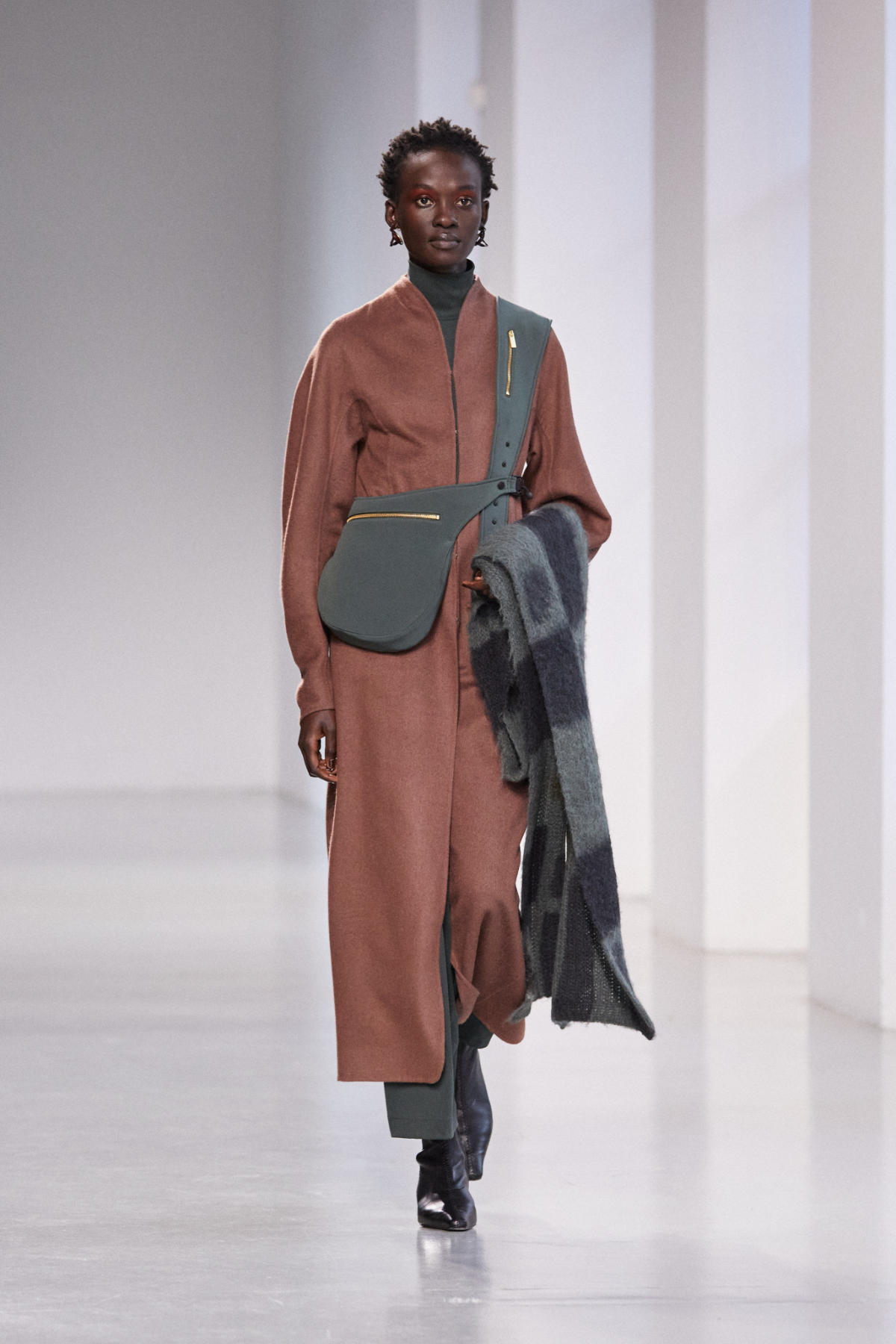 The alpaca-wool knitwear, dyed using the method 'origami dyeing', is playfully graphic, and lends a light rhythm to the collection like the lines of a generous bamboo basket. The dresses are a delicate but a strong embodiment of the structure of the basket, recreated by overlapping and intricately interlacing the Raschel Jersey stripes and torchon lace. The bold weaving pattern on the tops and skirts are result of applying pleating technique using patterned paper. The myriad lines on these pieces, like a shower of rain beating against the bamboo leaves give a subtle depth to the fabric.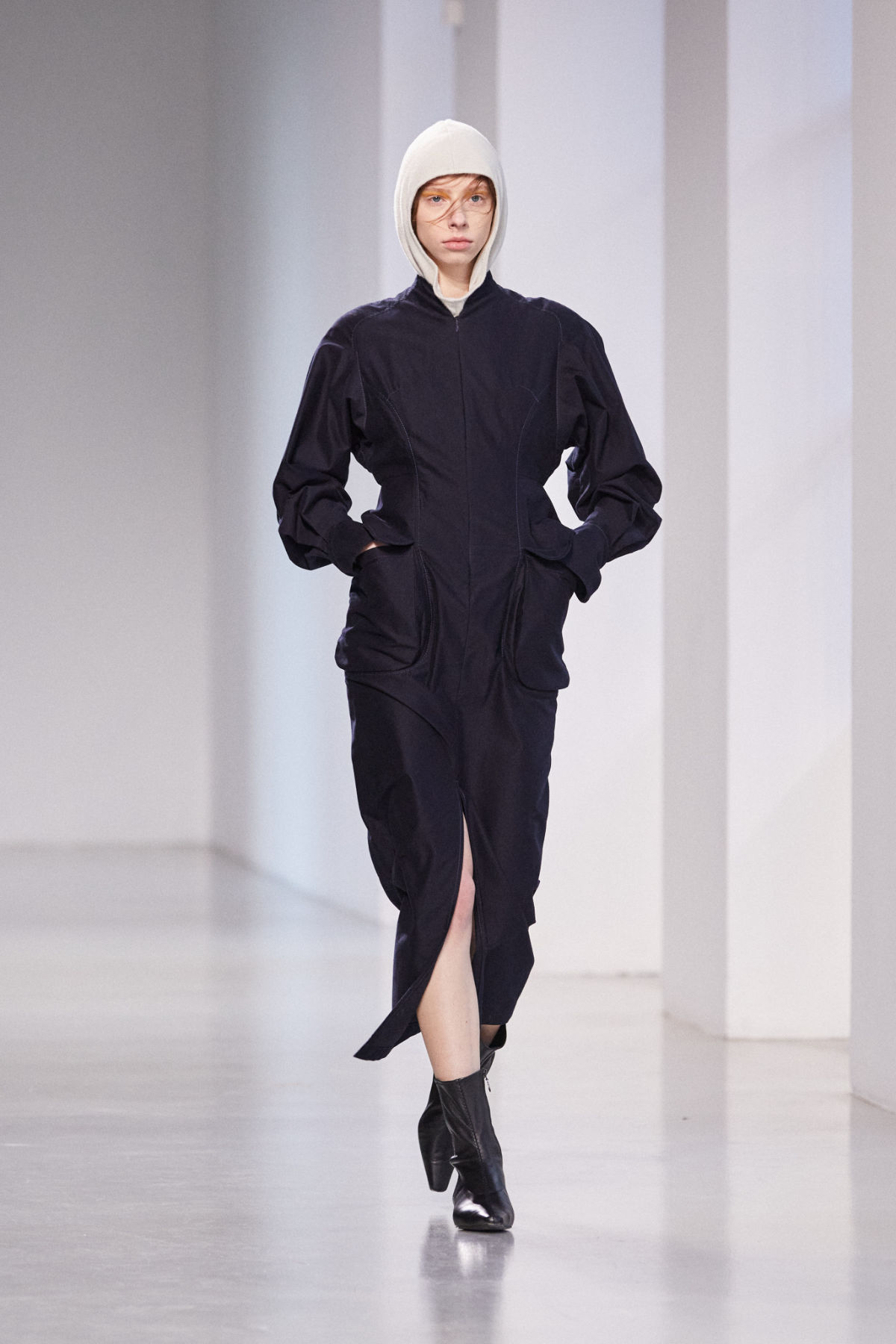 Maintaining the collection's equilibrium with boldness is the reversible silk-cashmere coats, boleros, and intricately cut-out knitwear which embody the brand's signature curve that embrace female body, by beautifully fuses together the finest of materials with graceful cutting and superb pattern-making.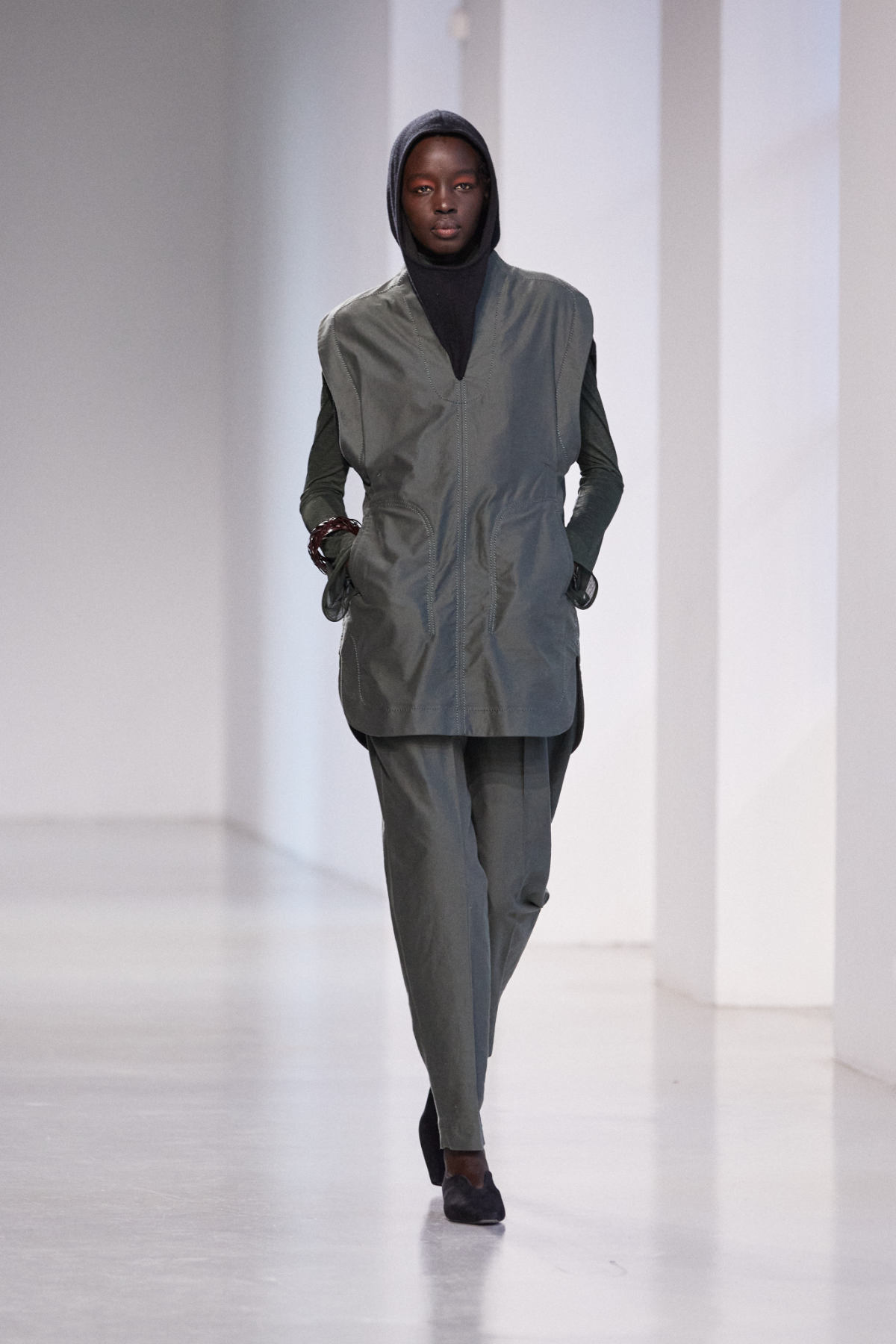 The colour palette remains natural from earthy tones of browns to khakis, with contrasting hues of black and navy.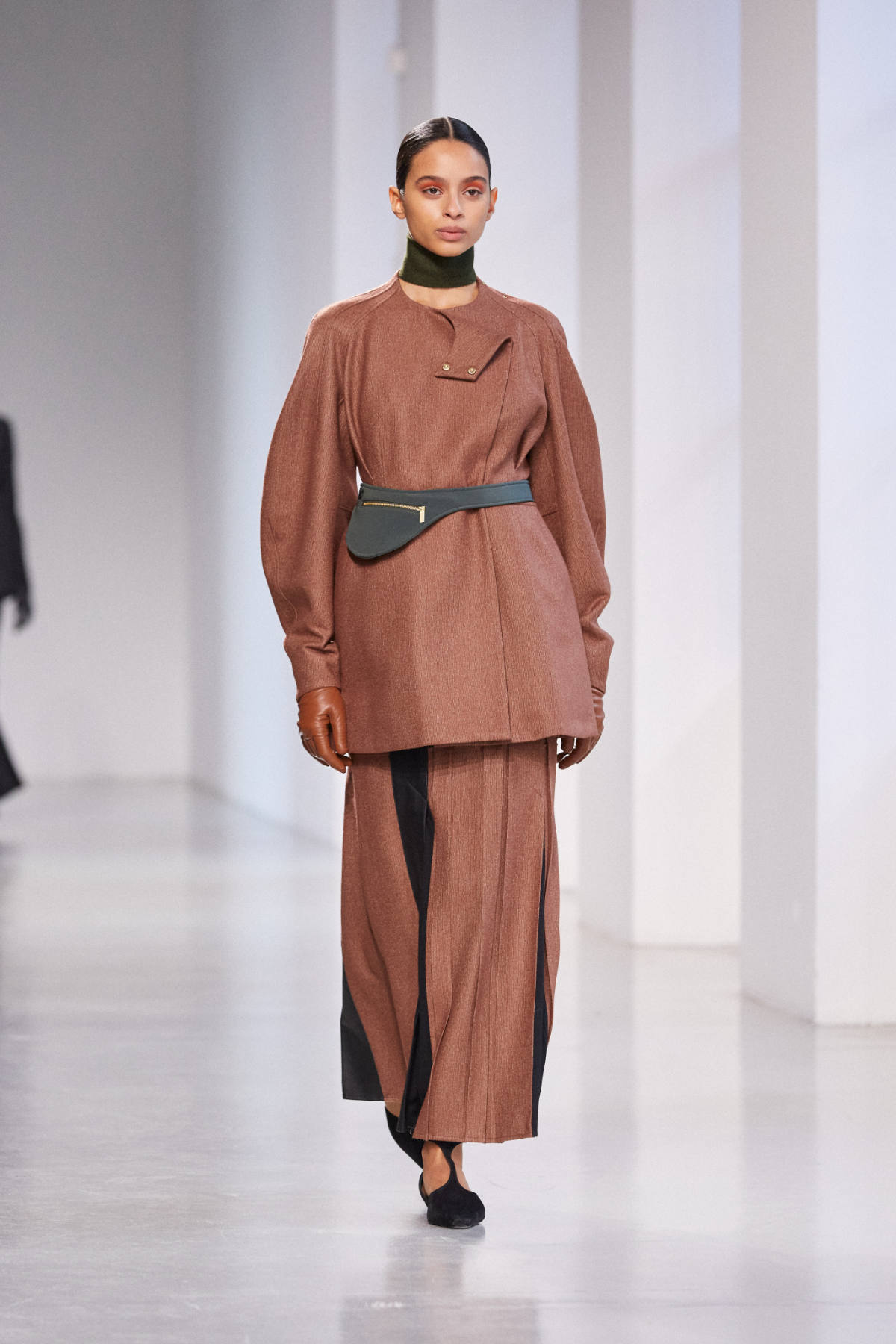 Earrings and bangles are made from bamboo, adding a craft touch to the collection. Footwear continues this season with slim pumps and boots, as well as a collaboration with Hakimono Sekizuka. Light-soled zori made from leather and leather tabi socks modernise the traditional shoes.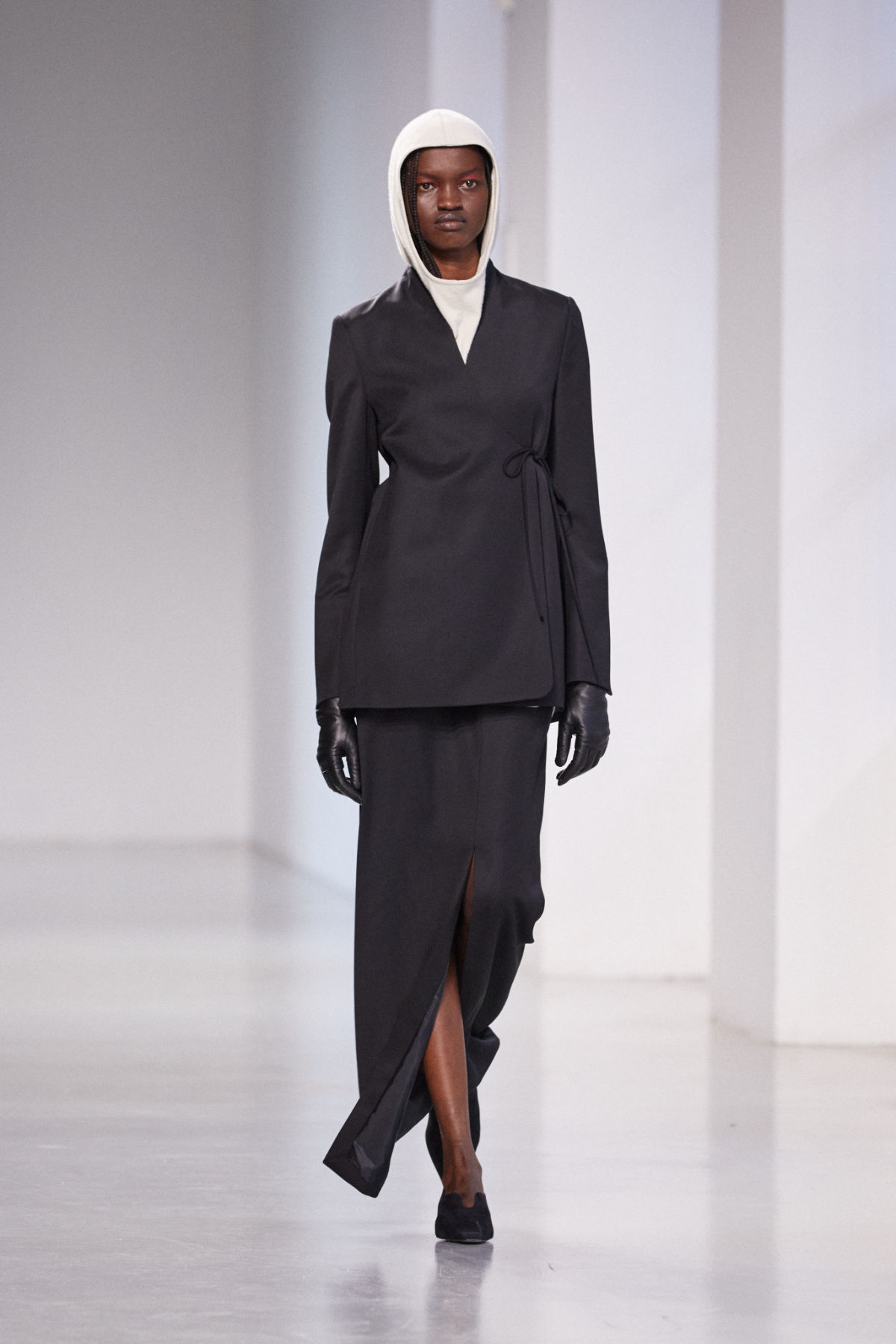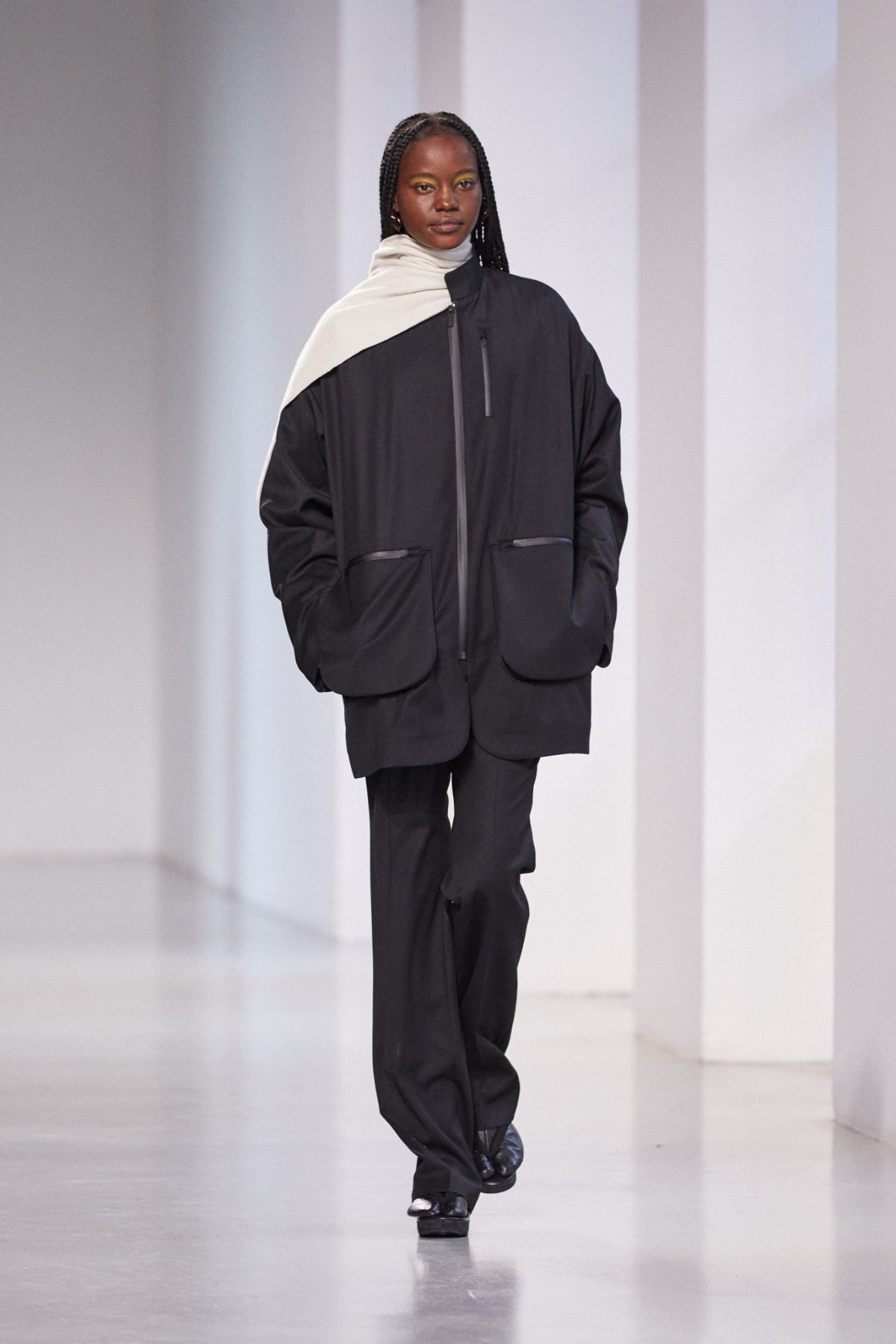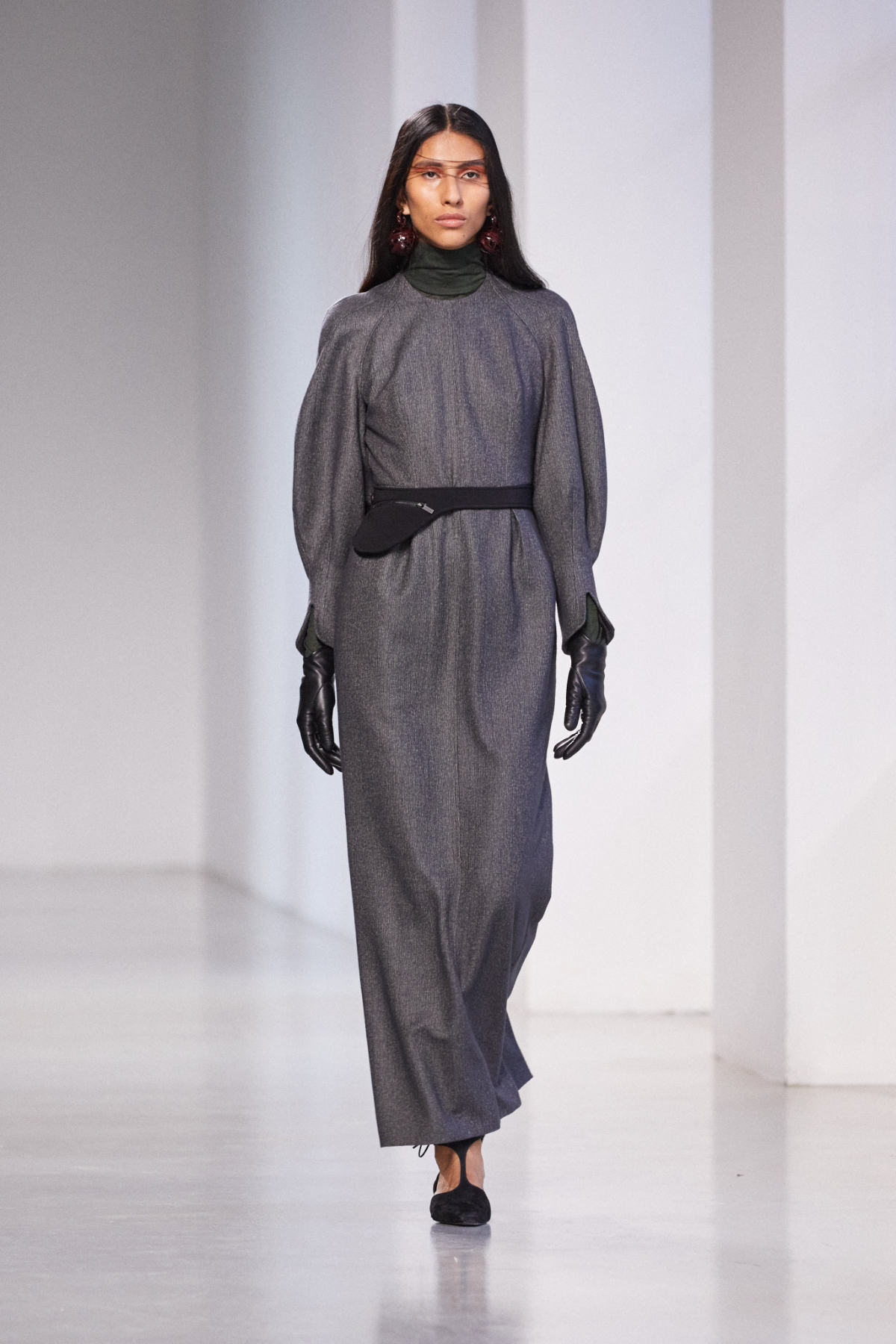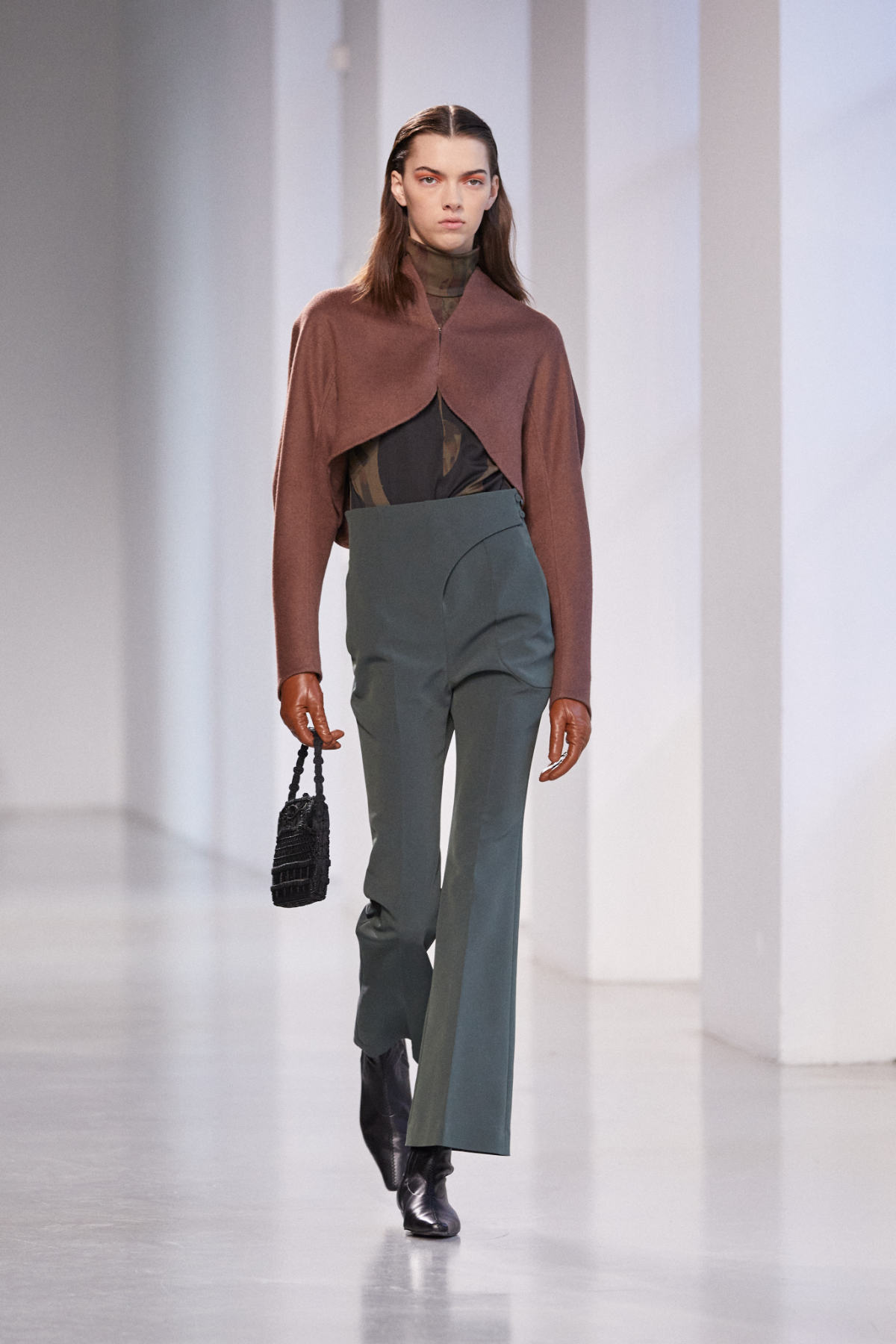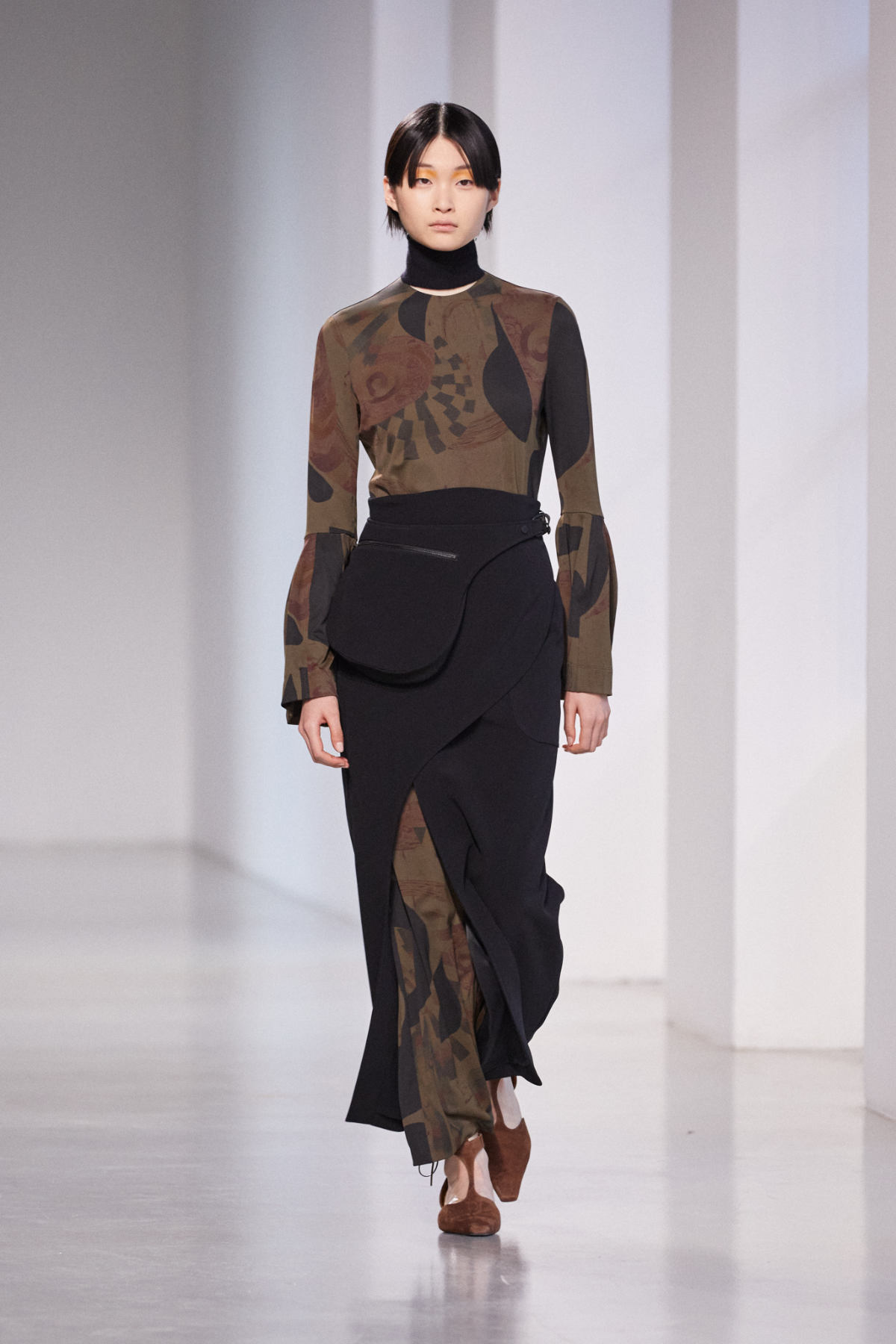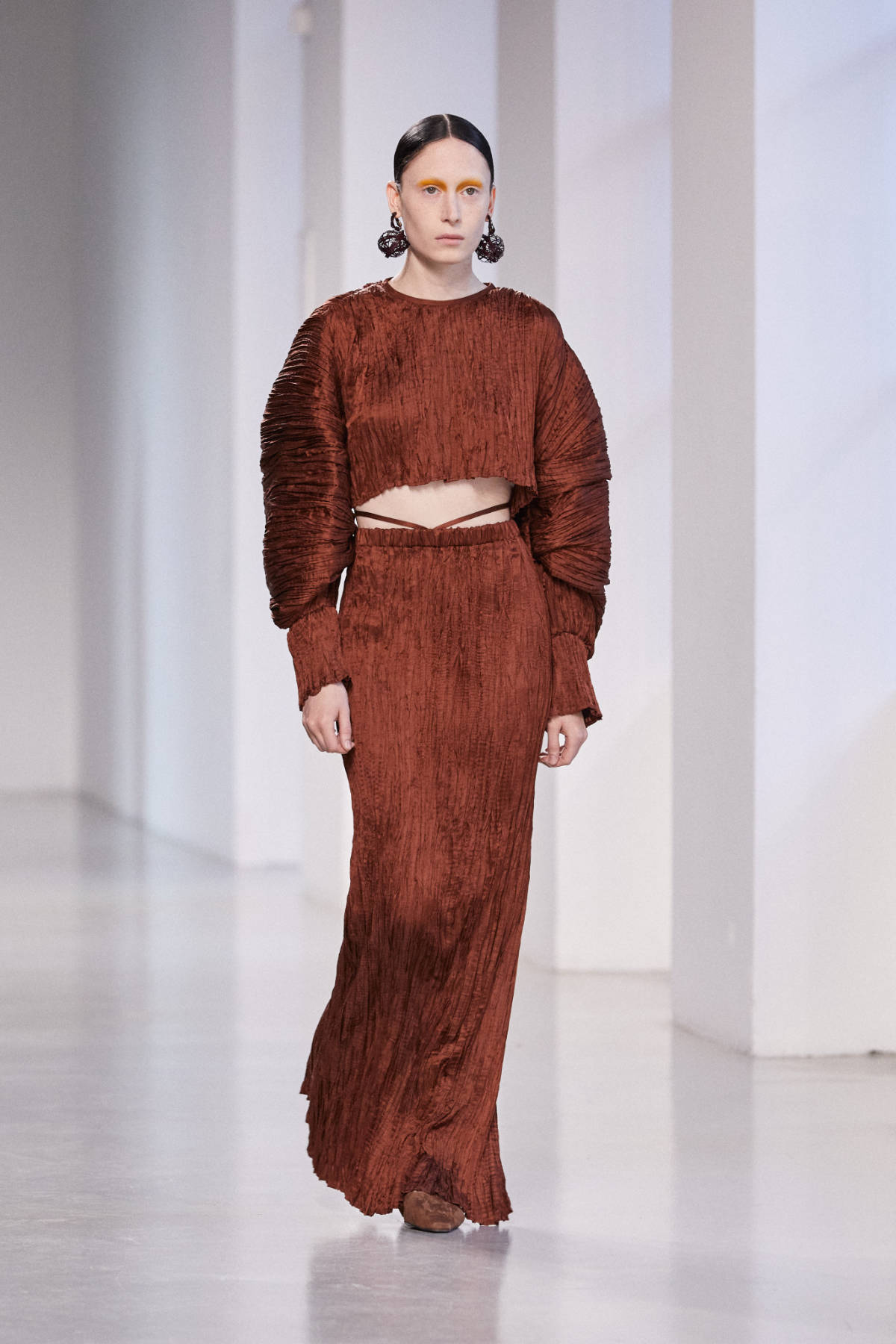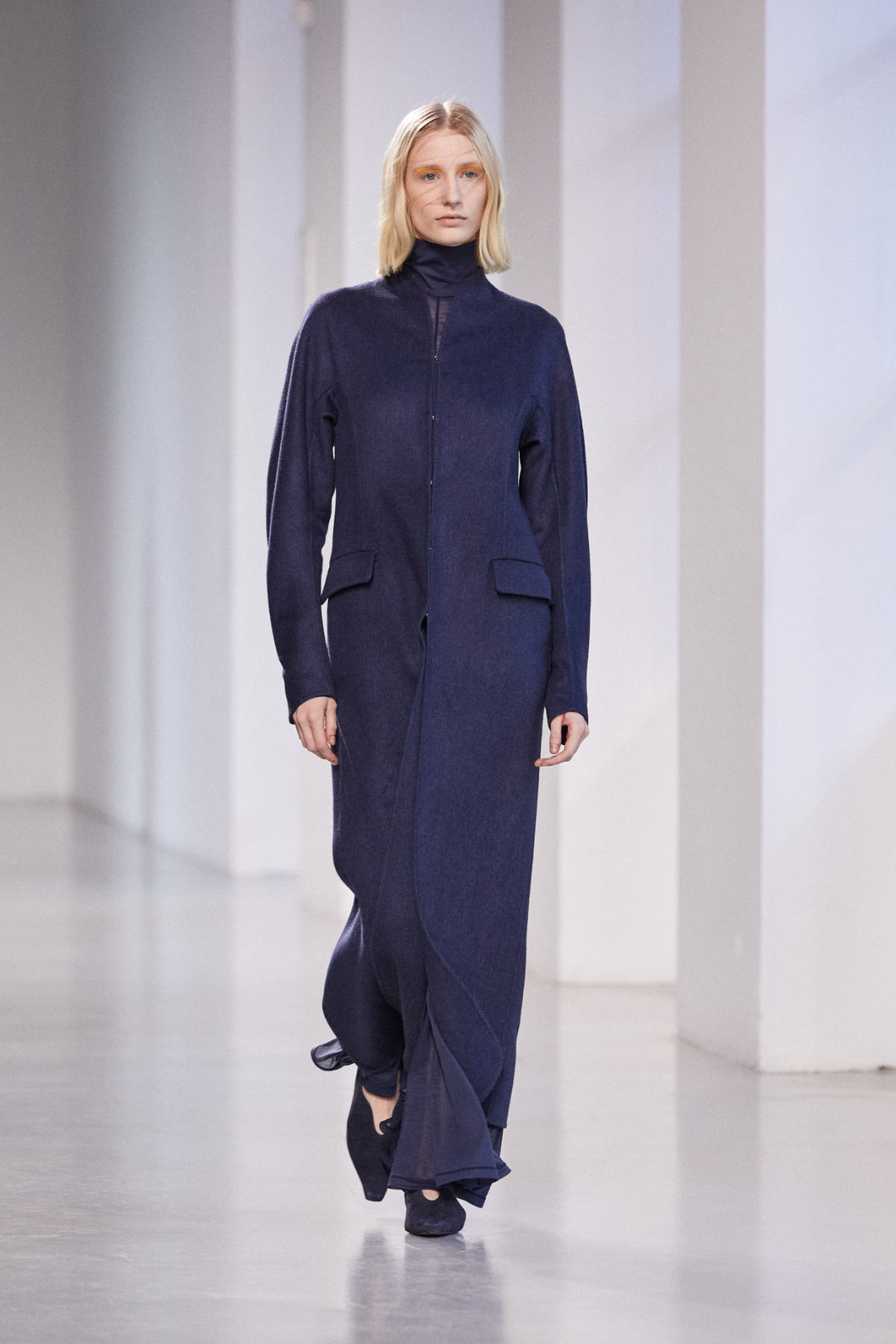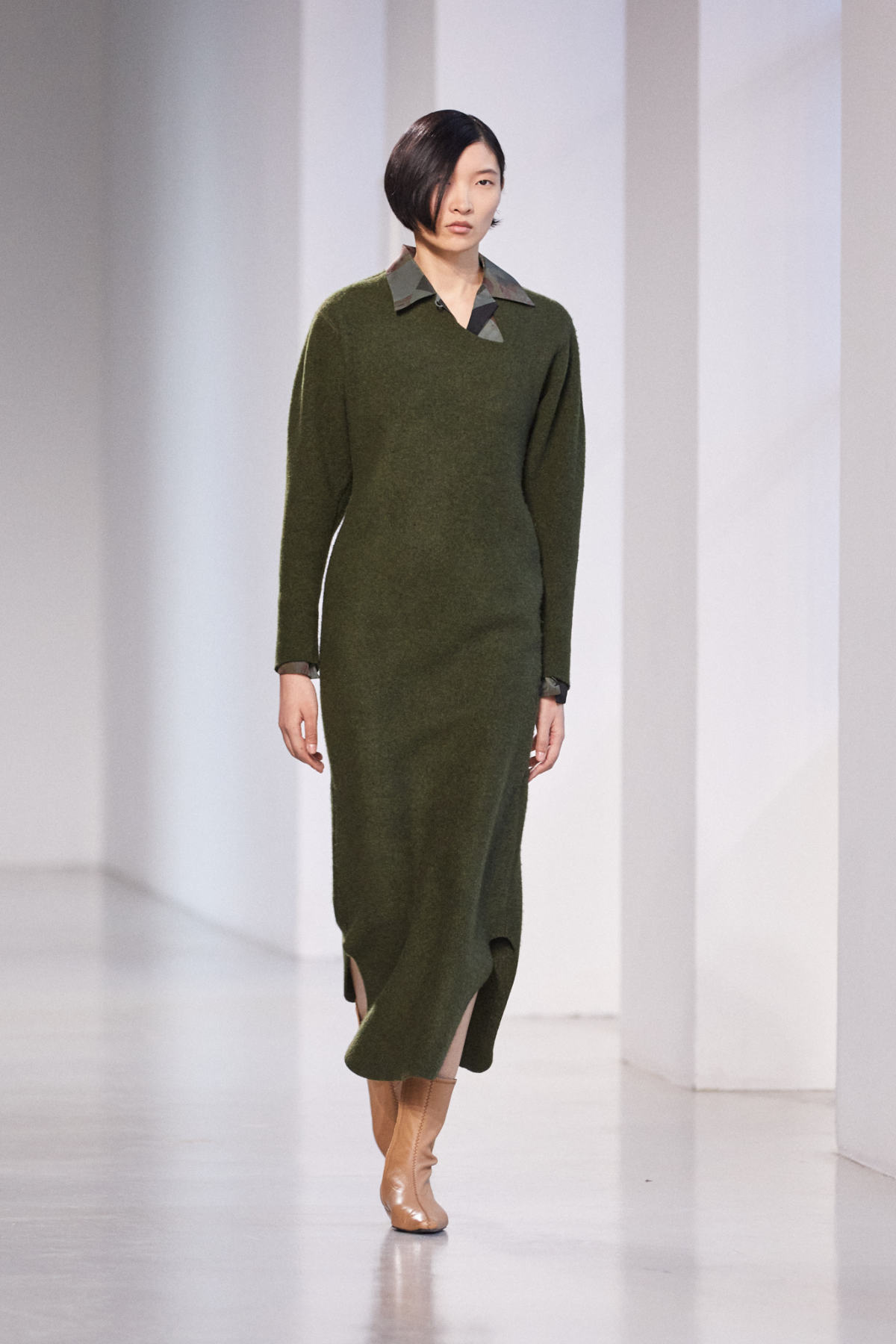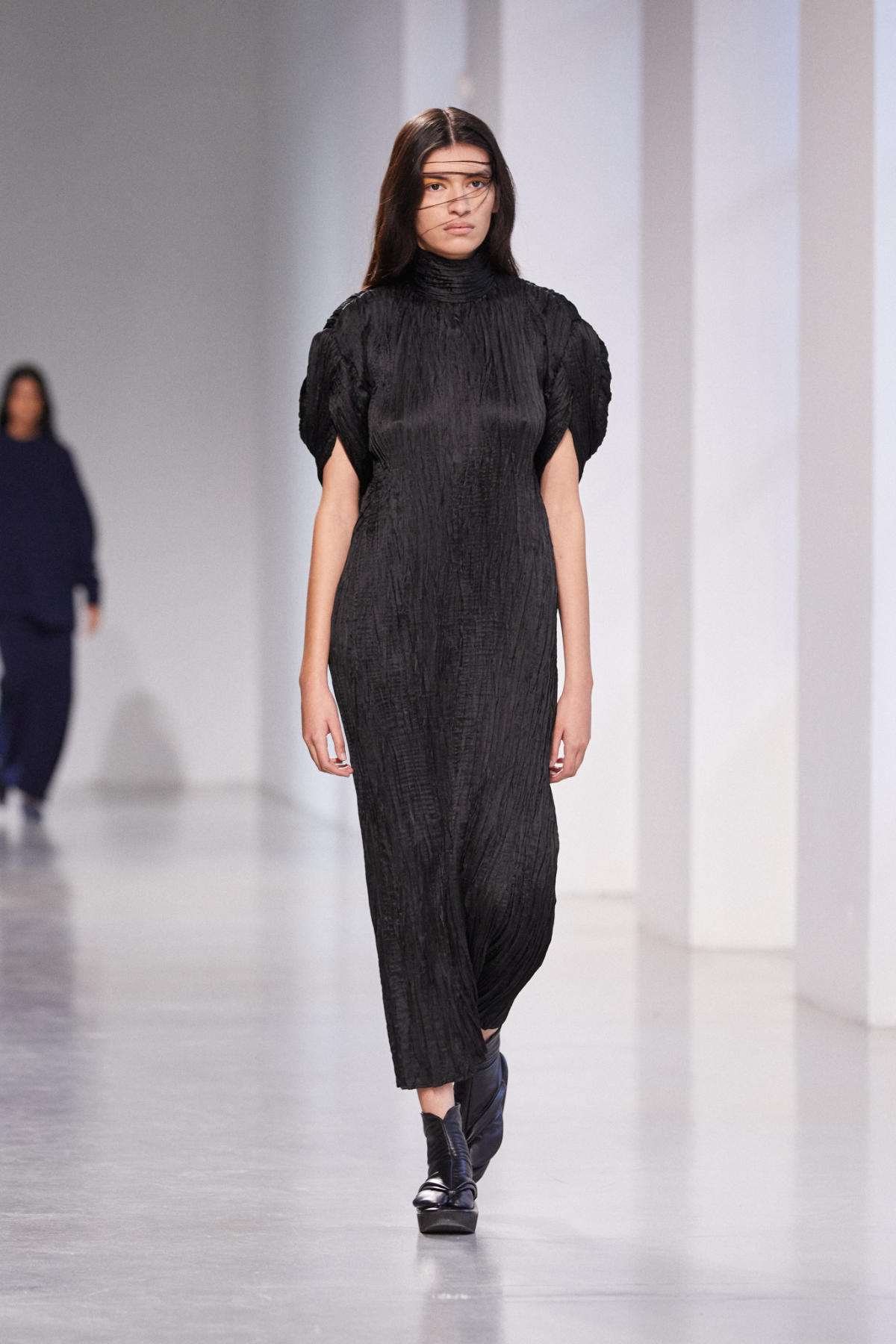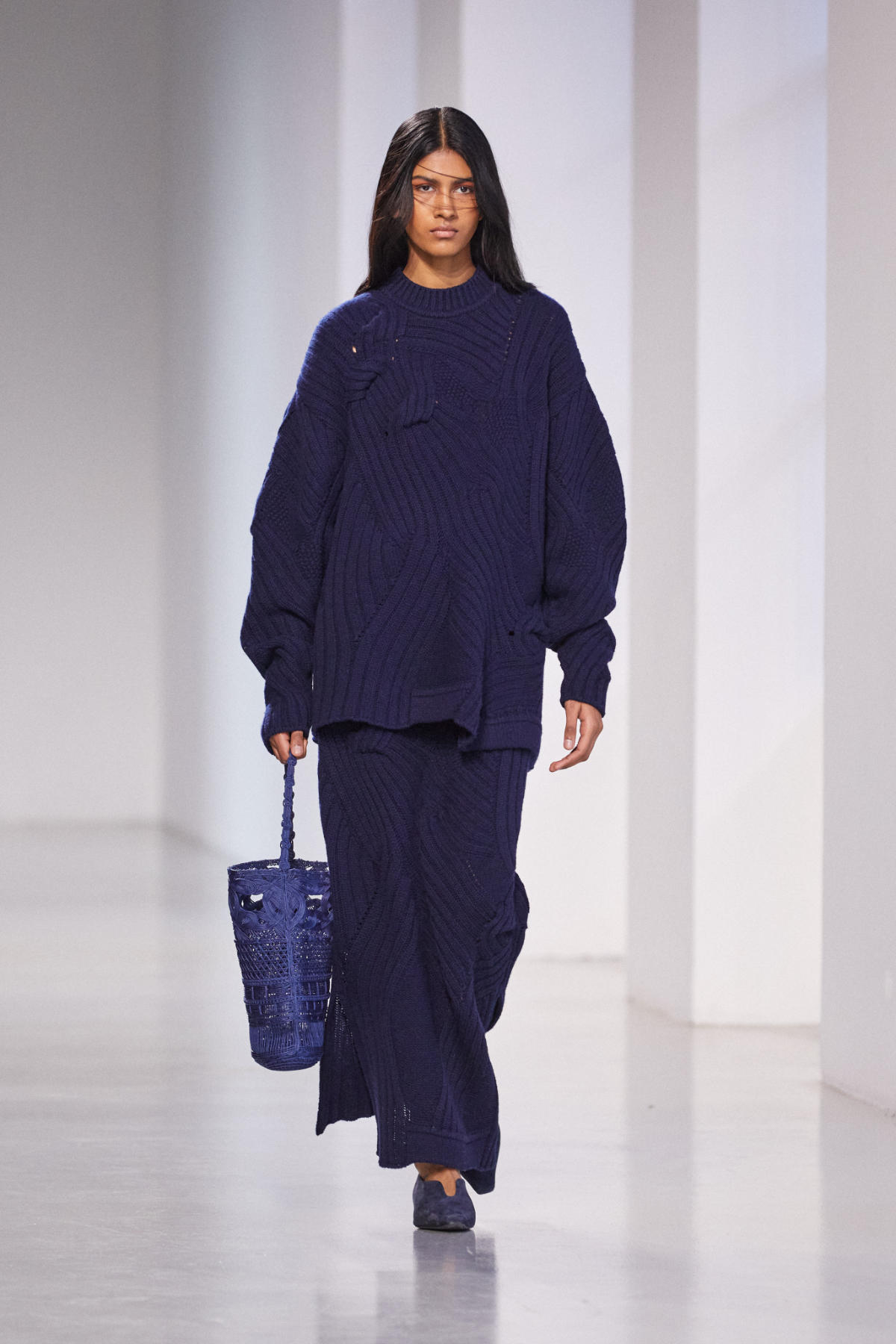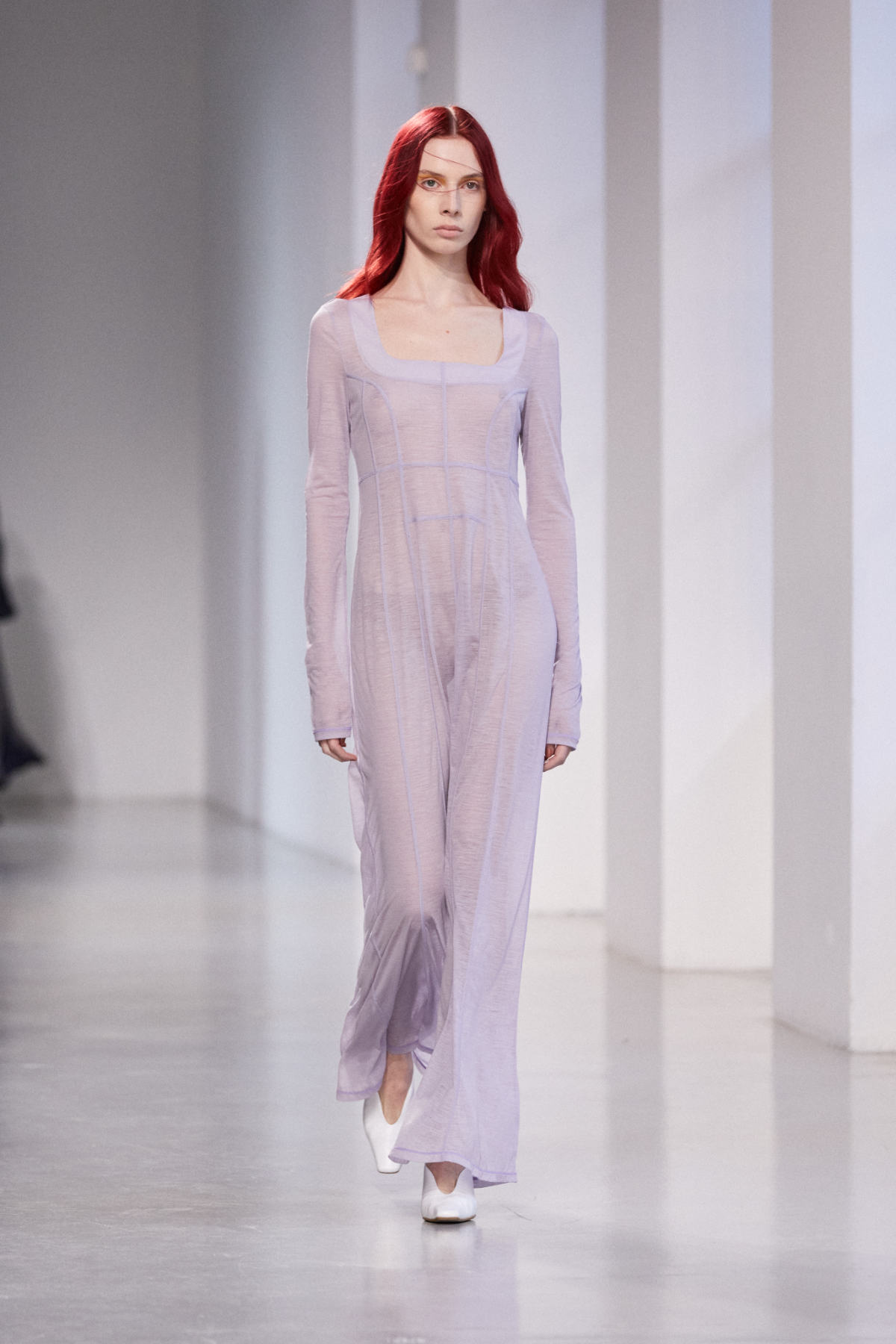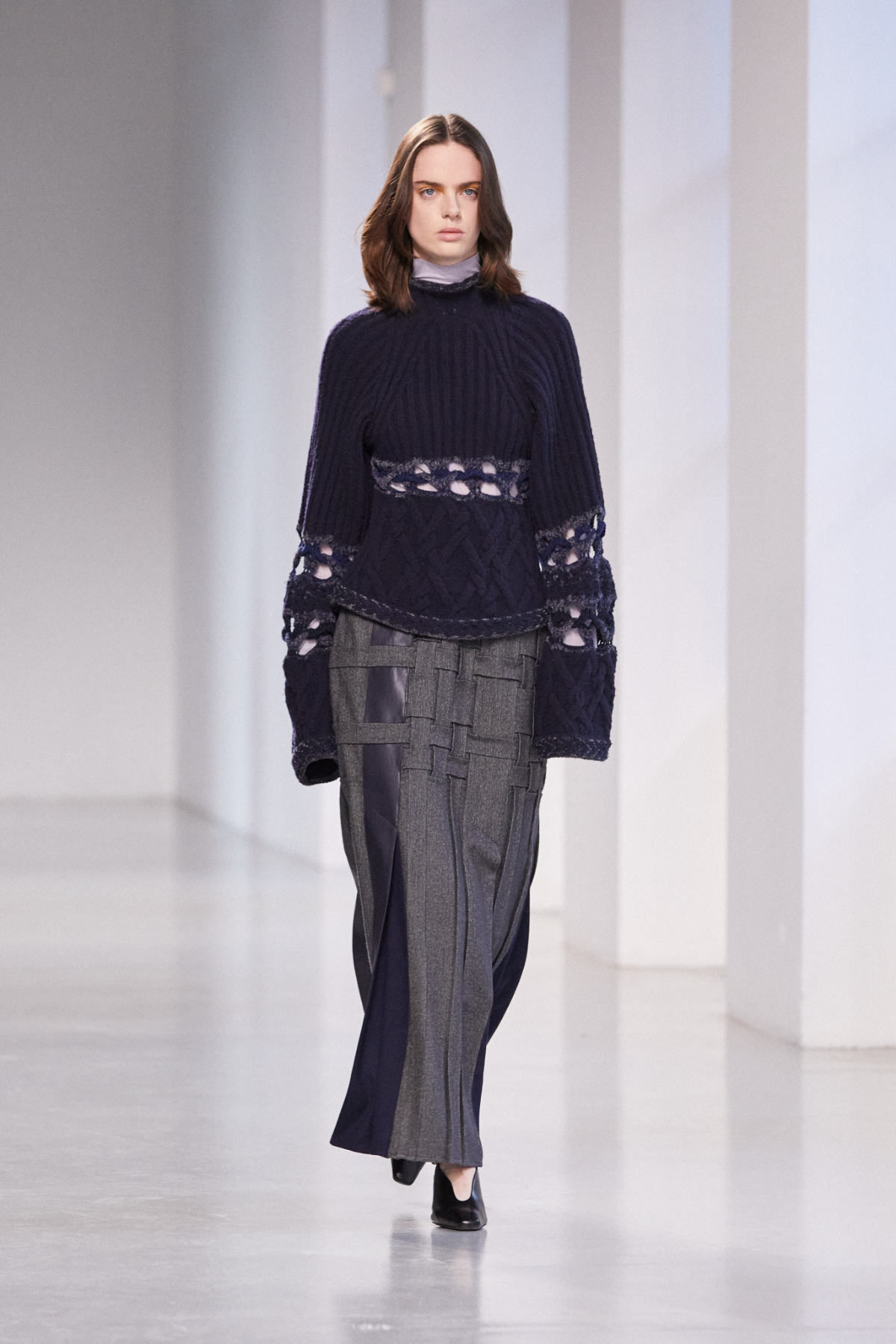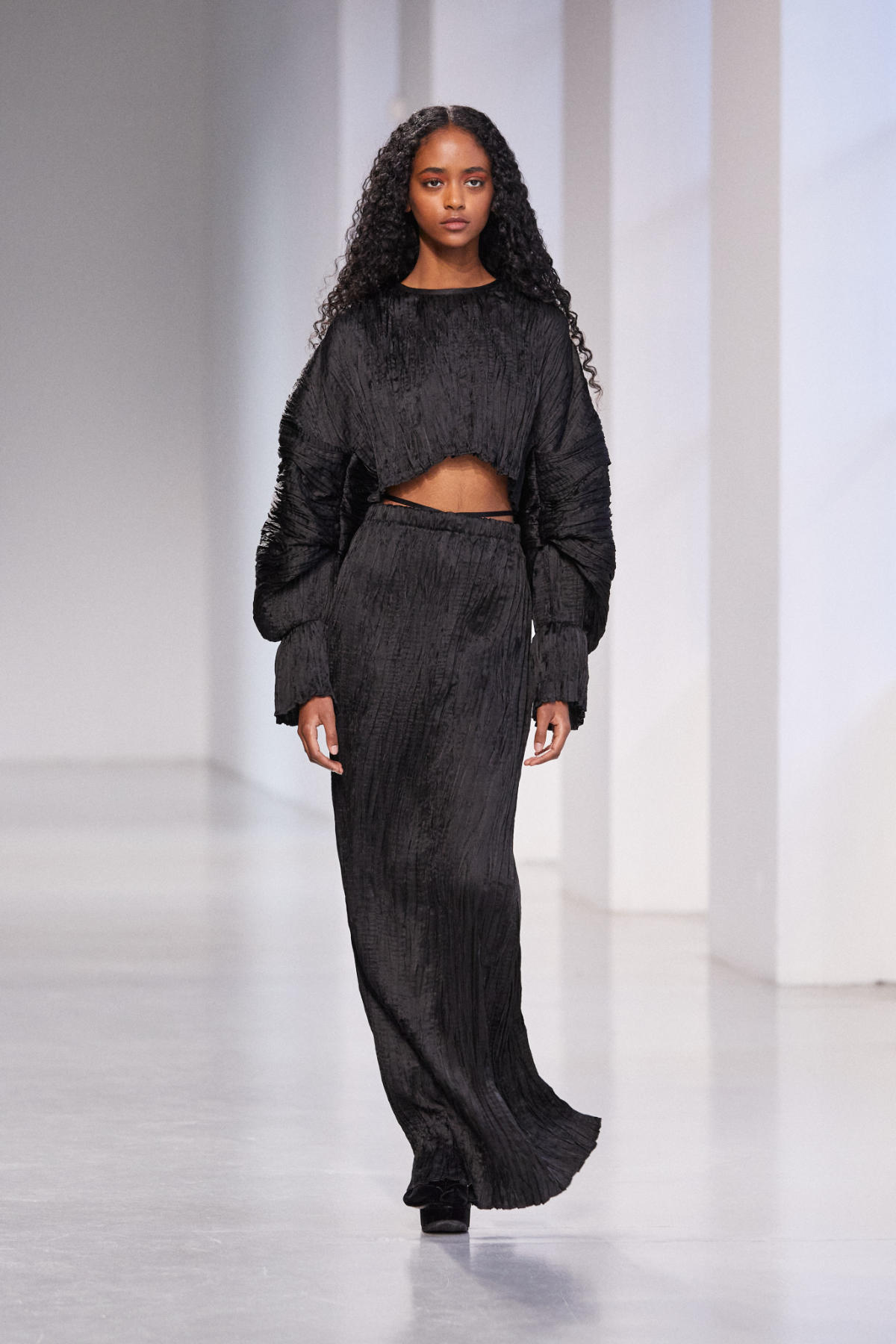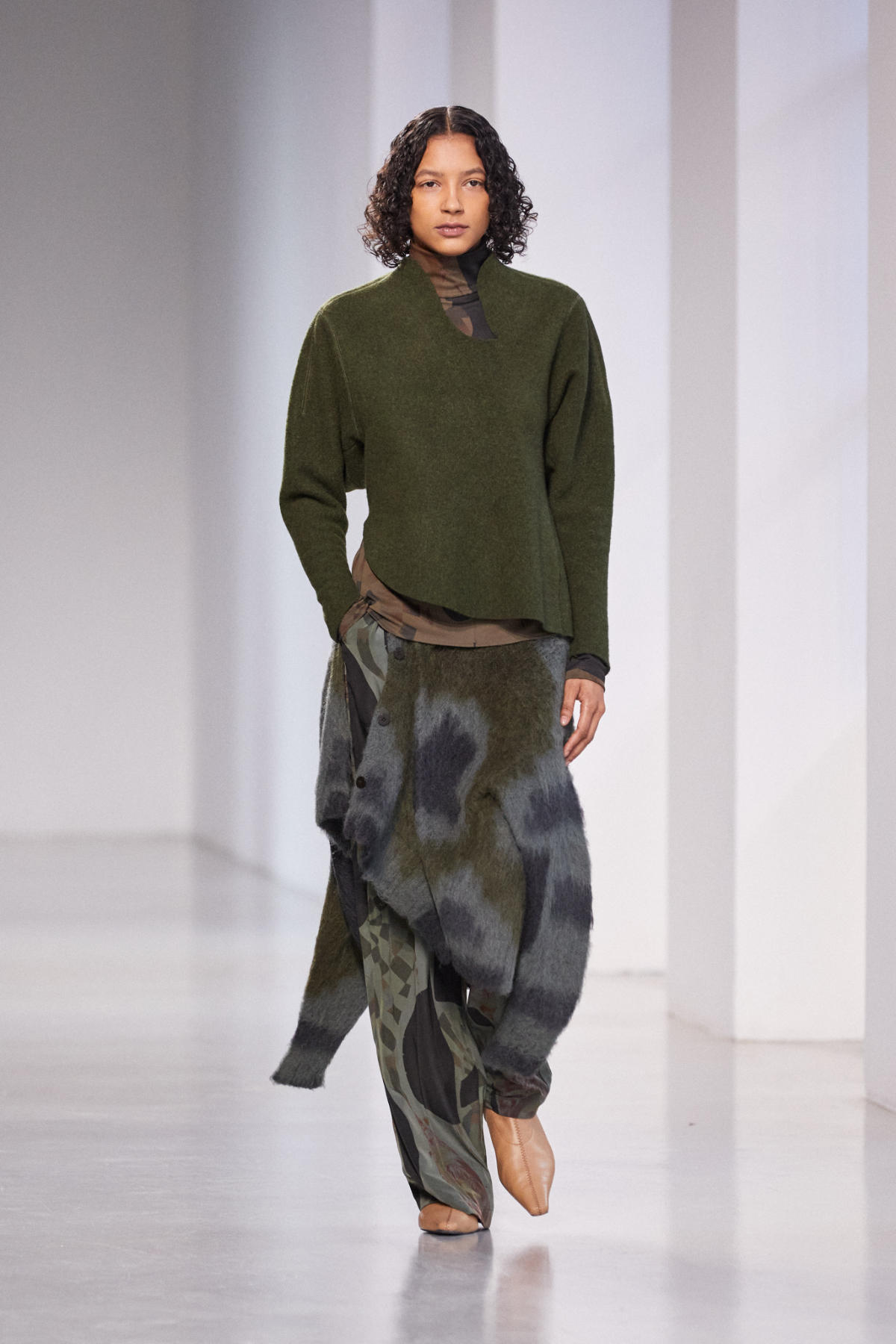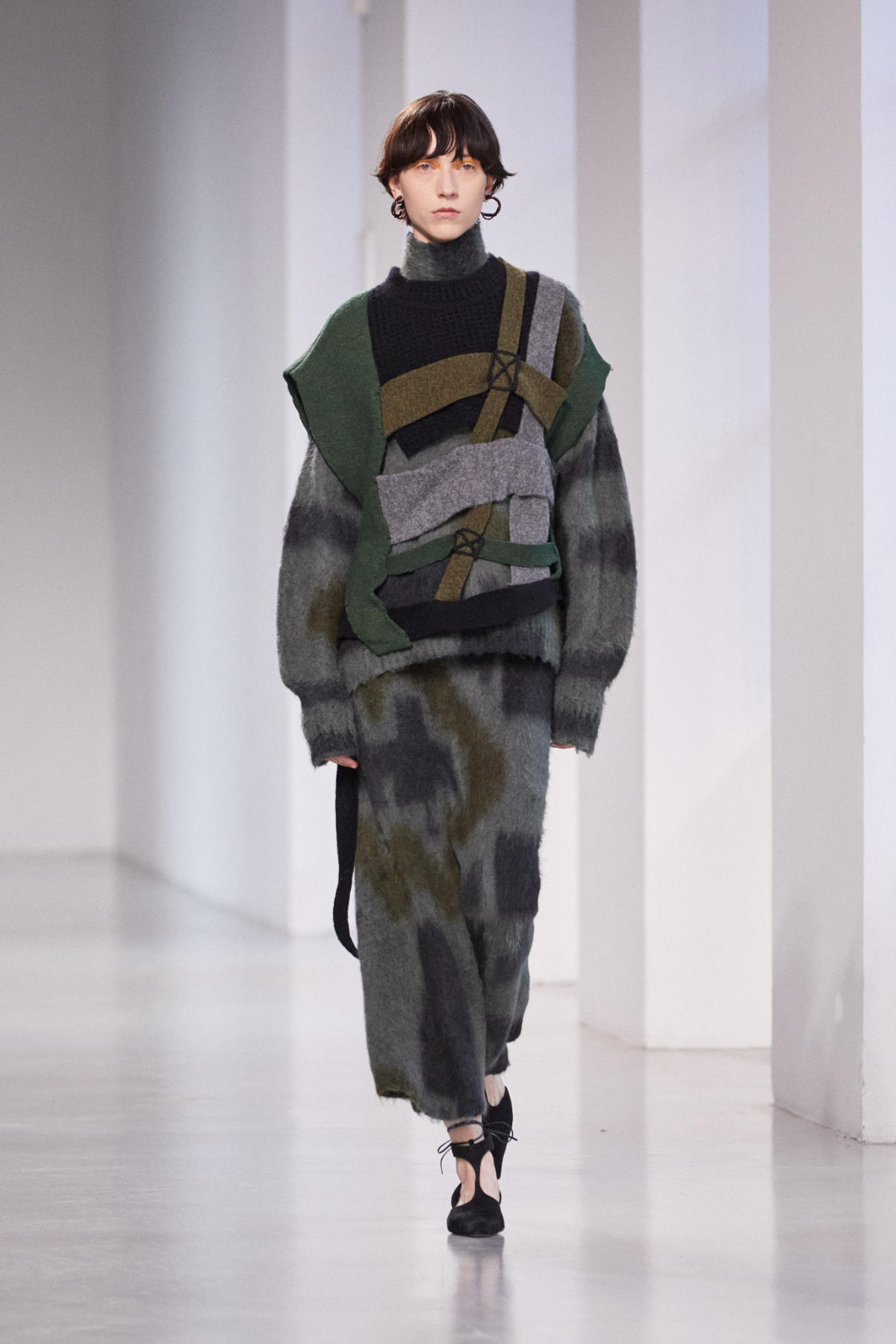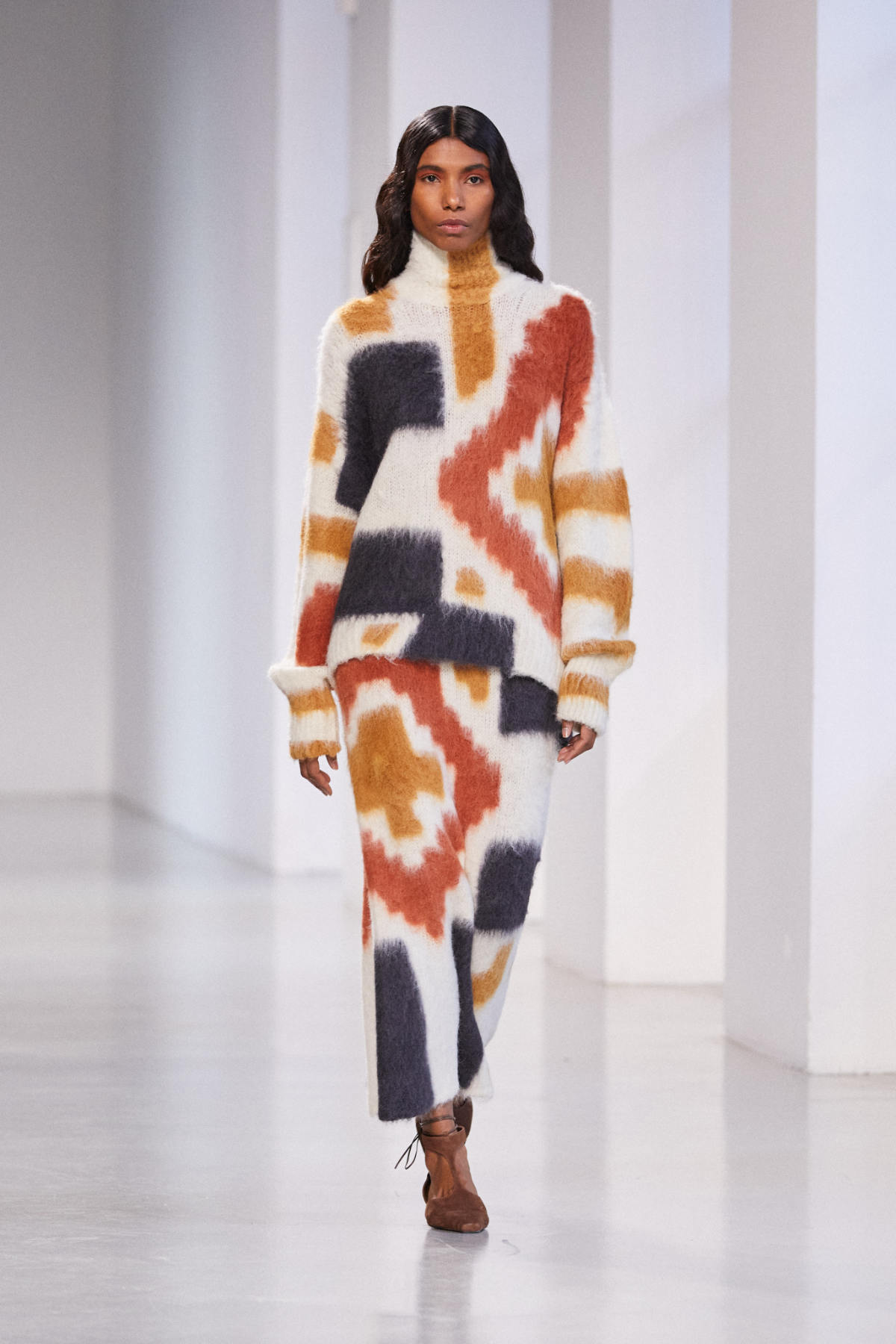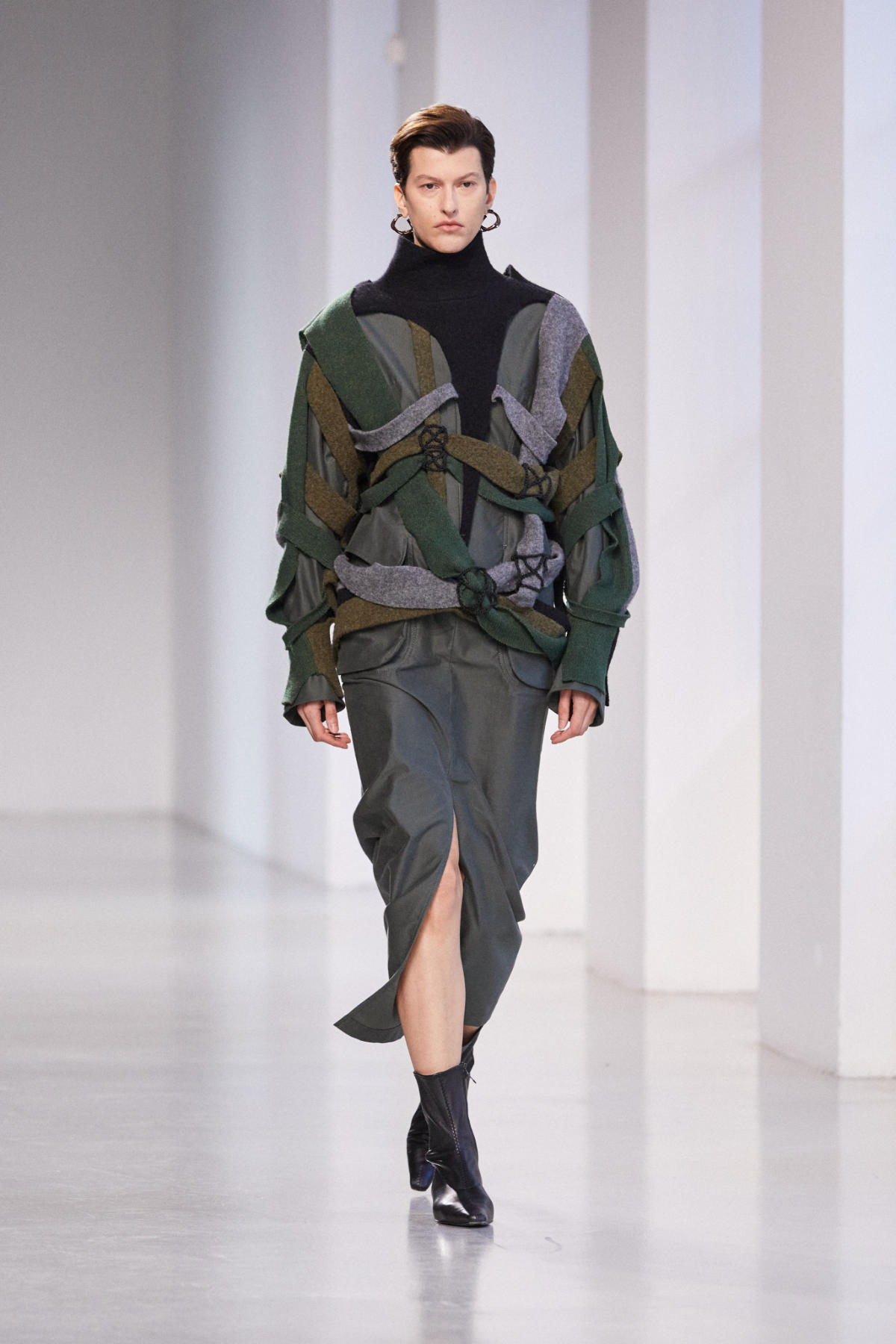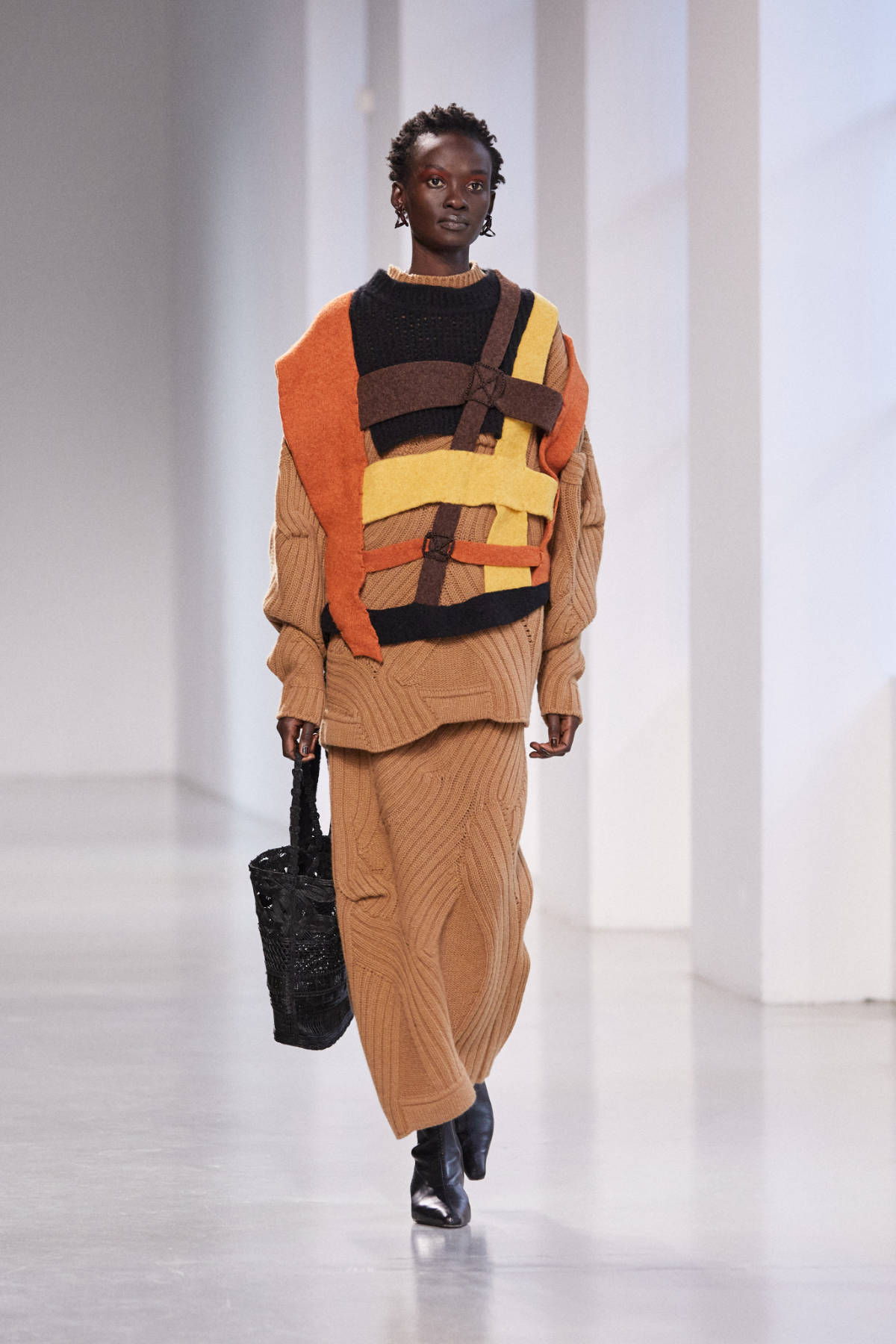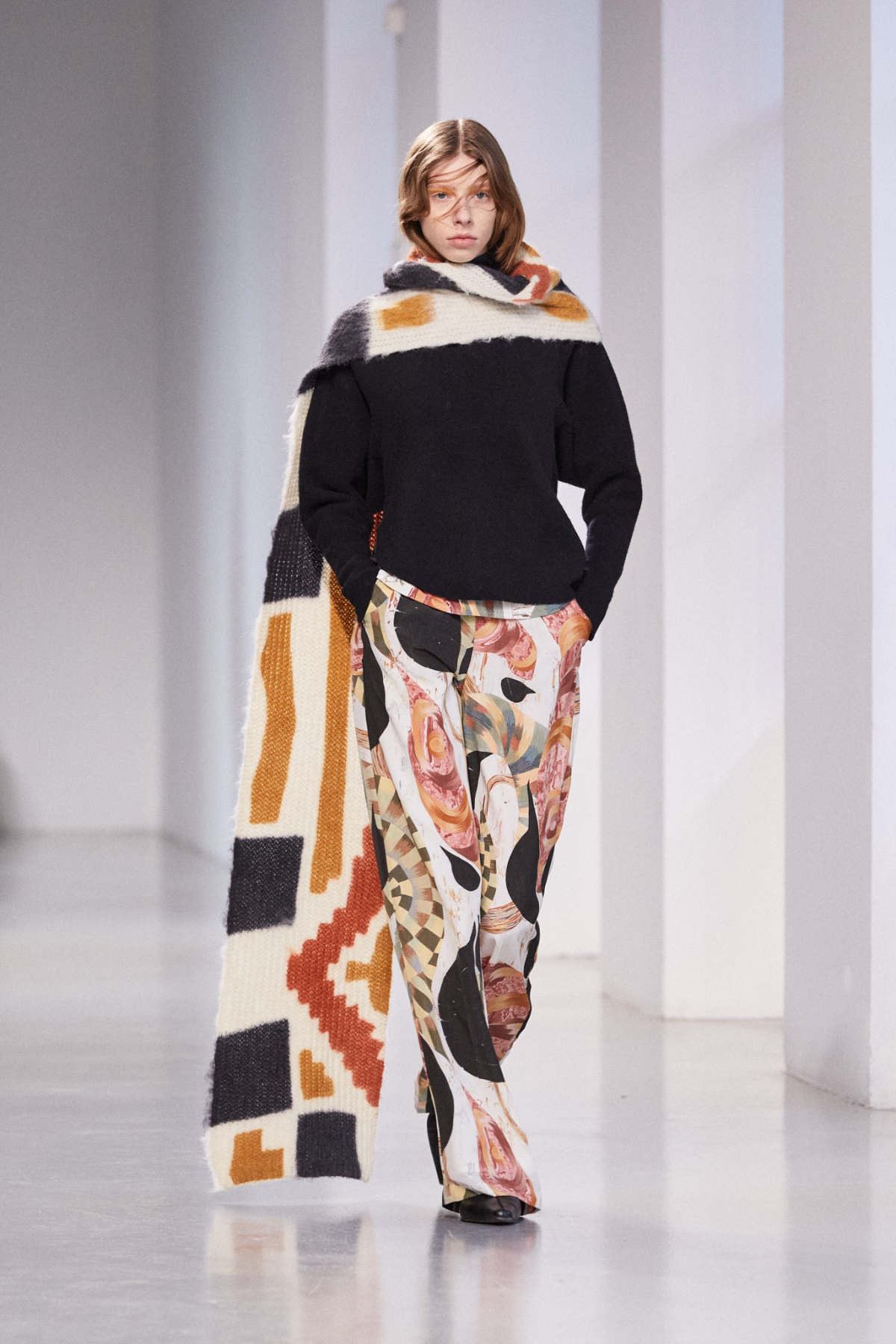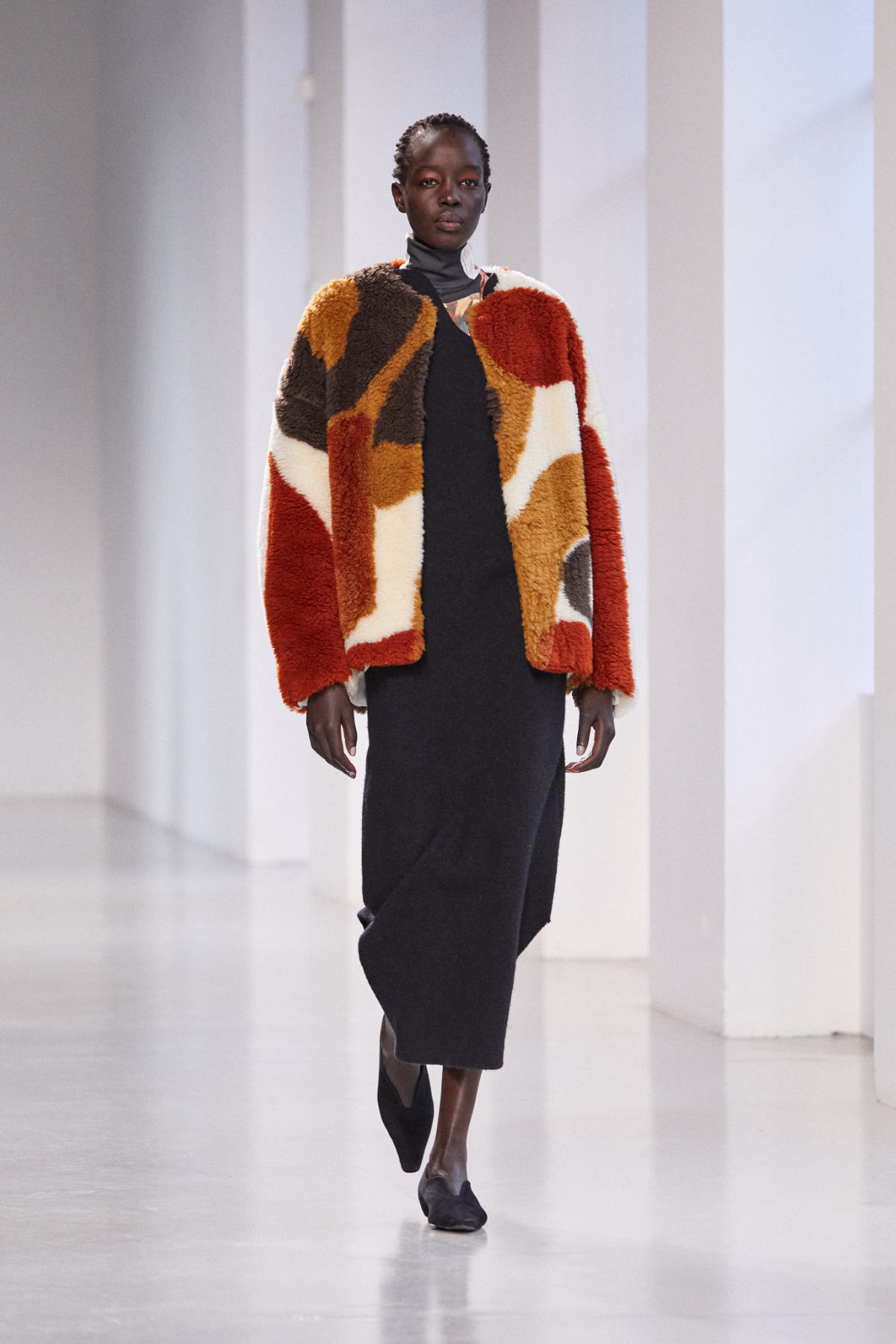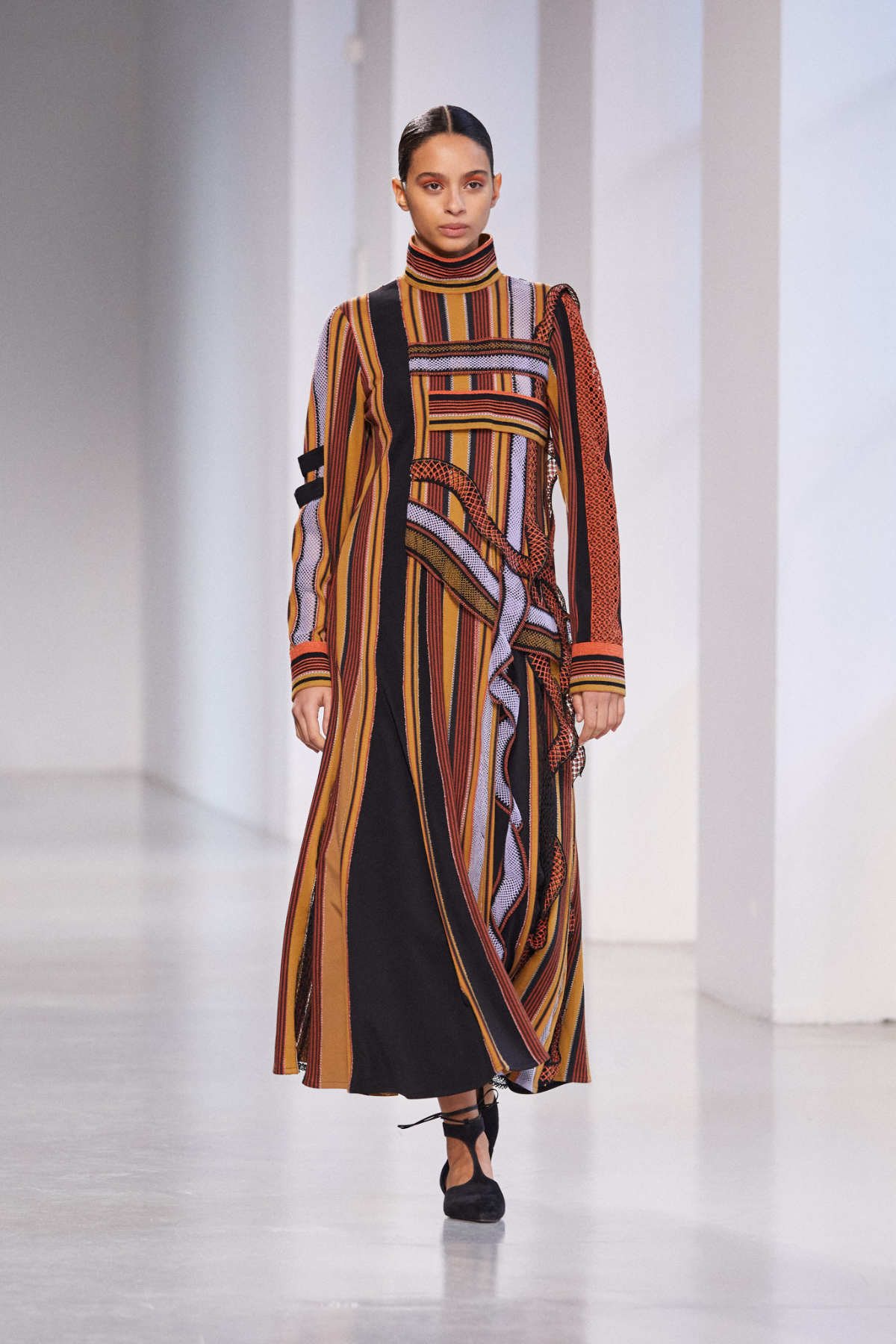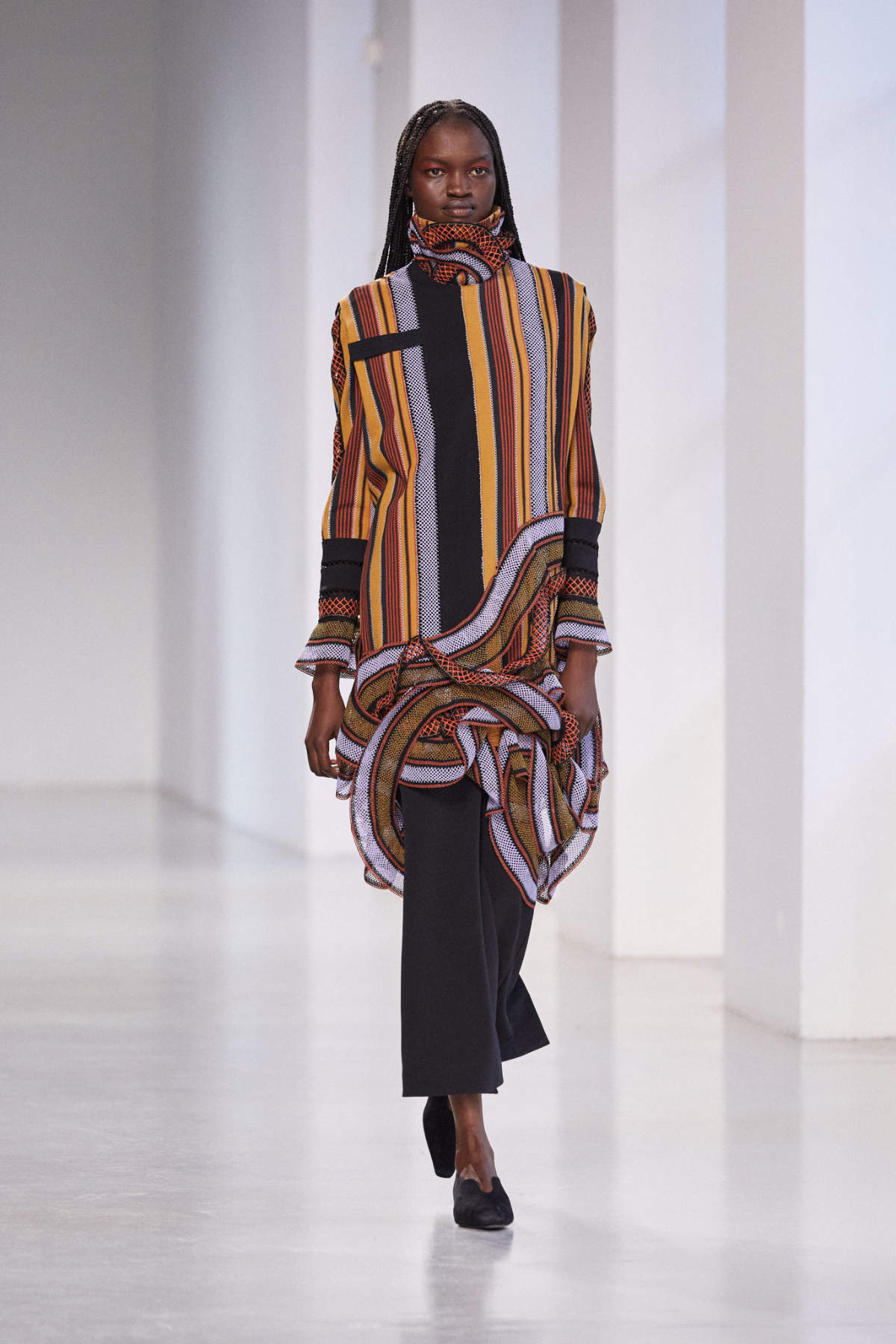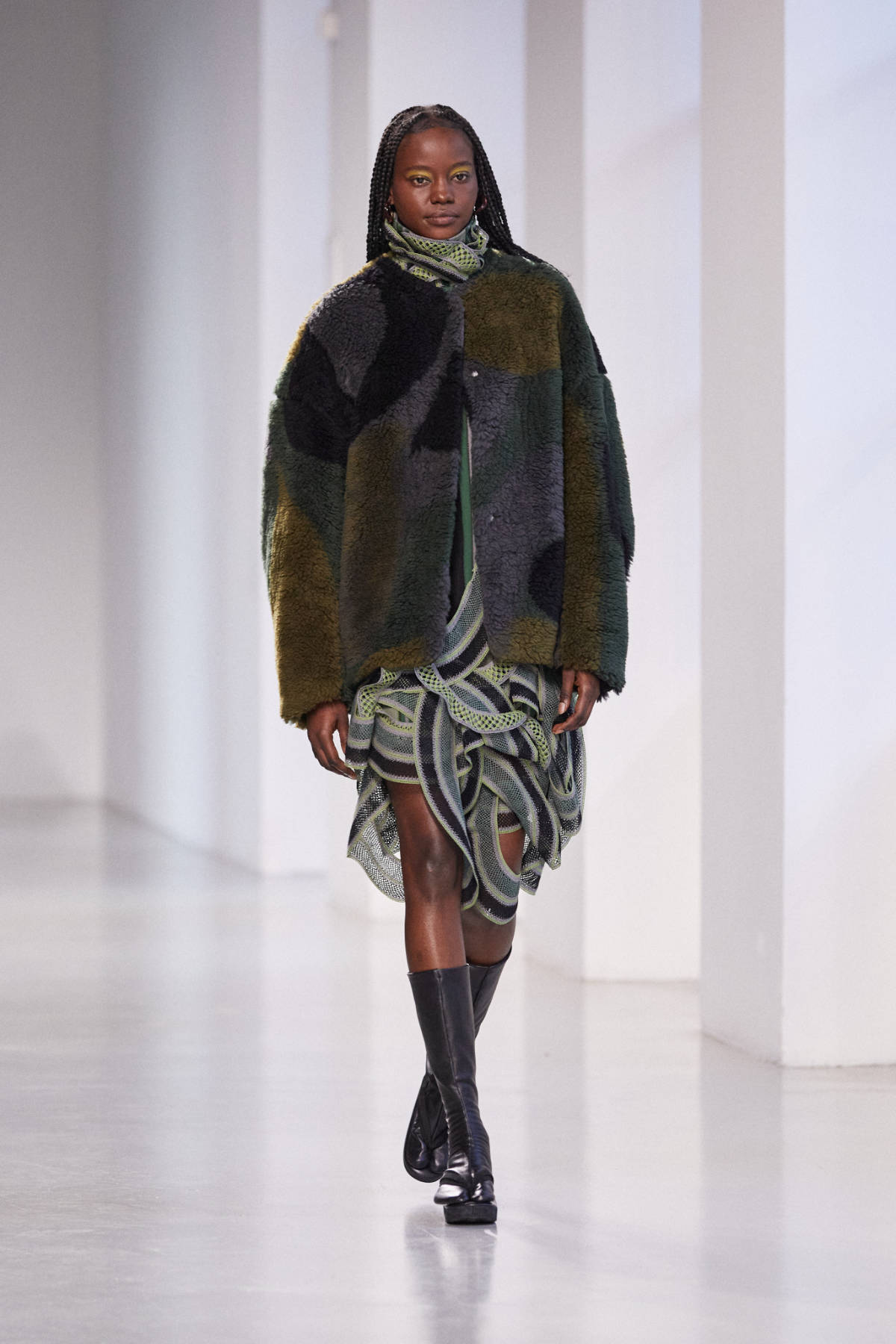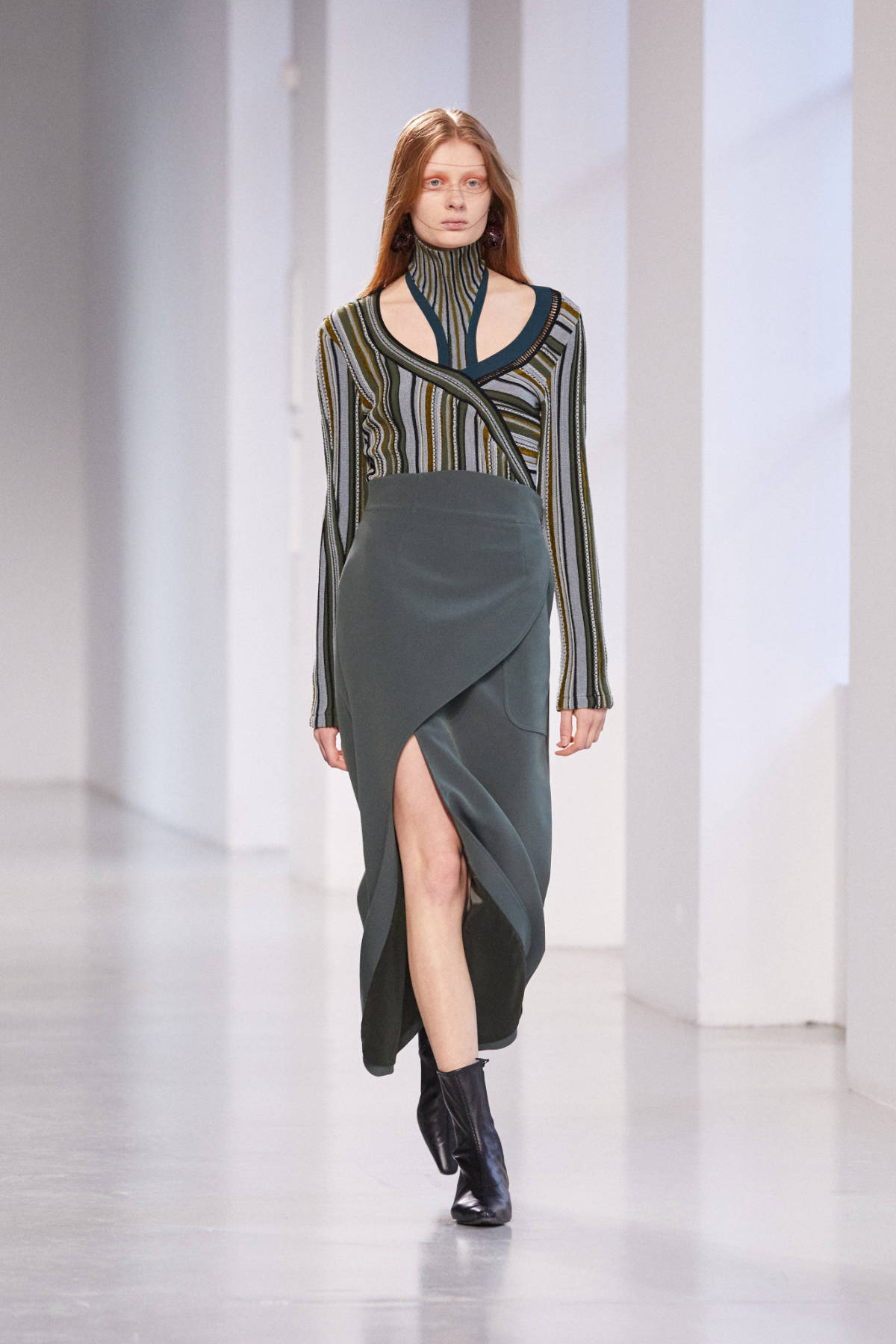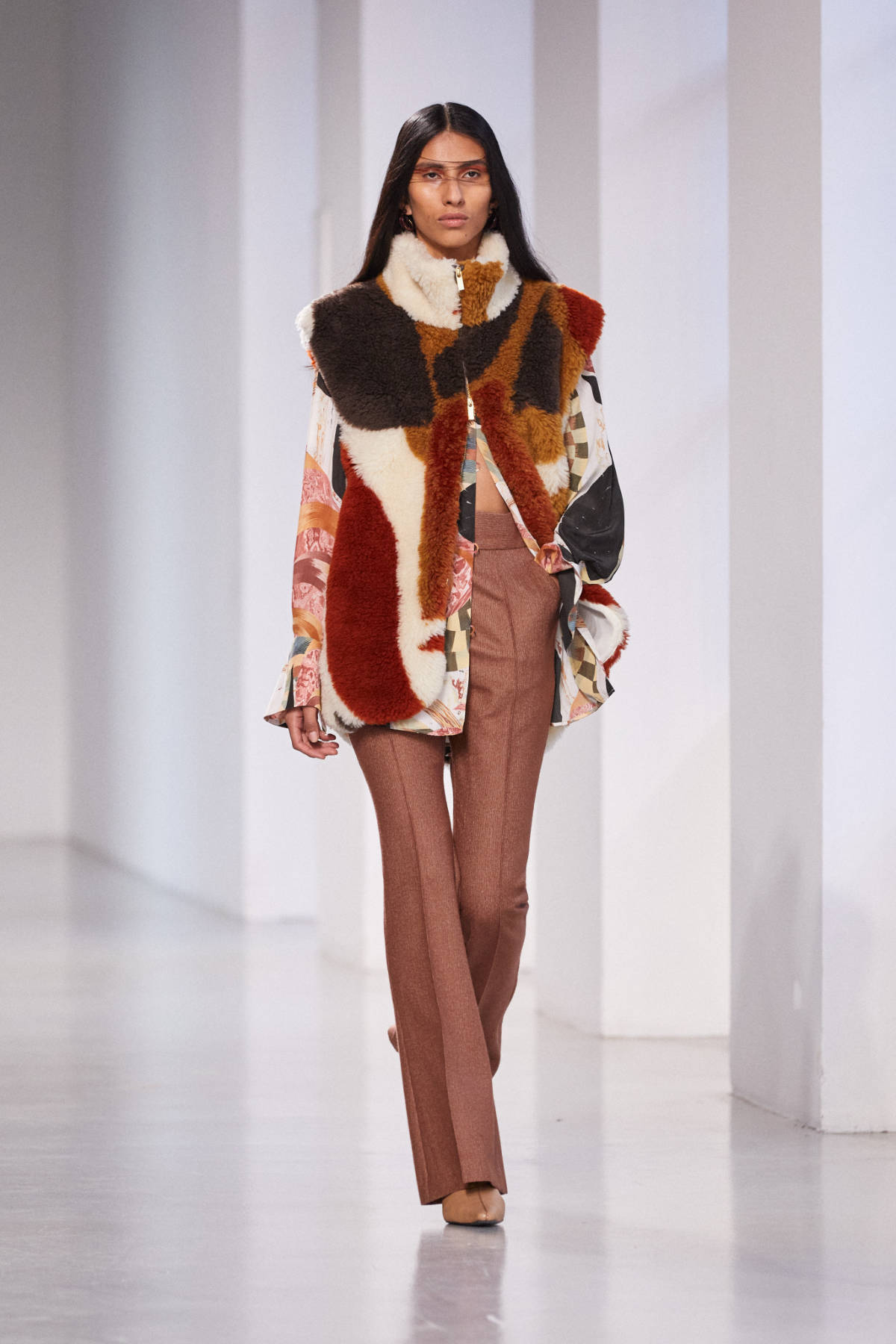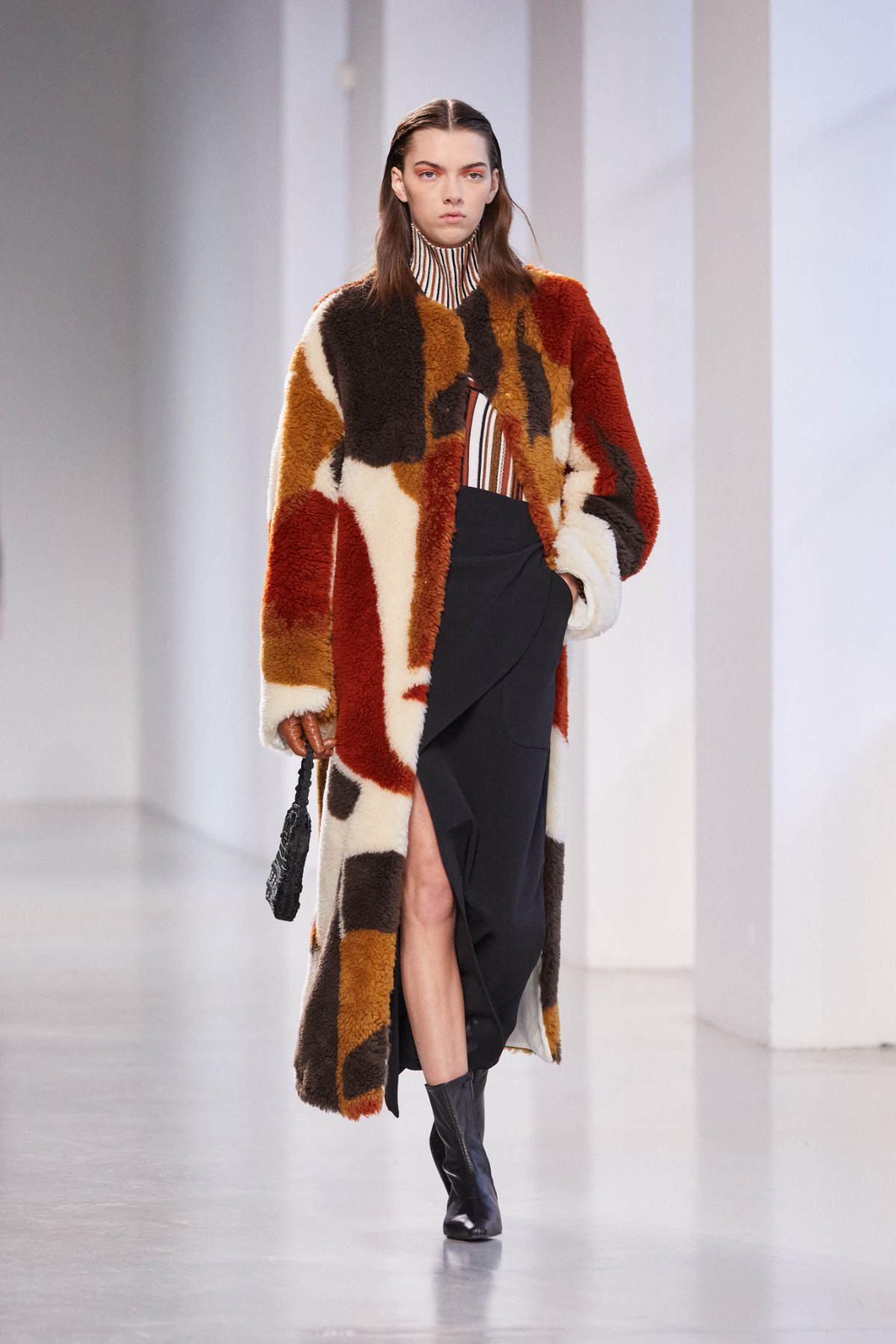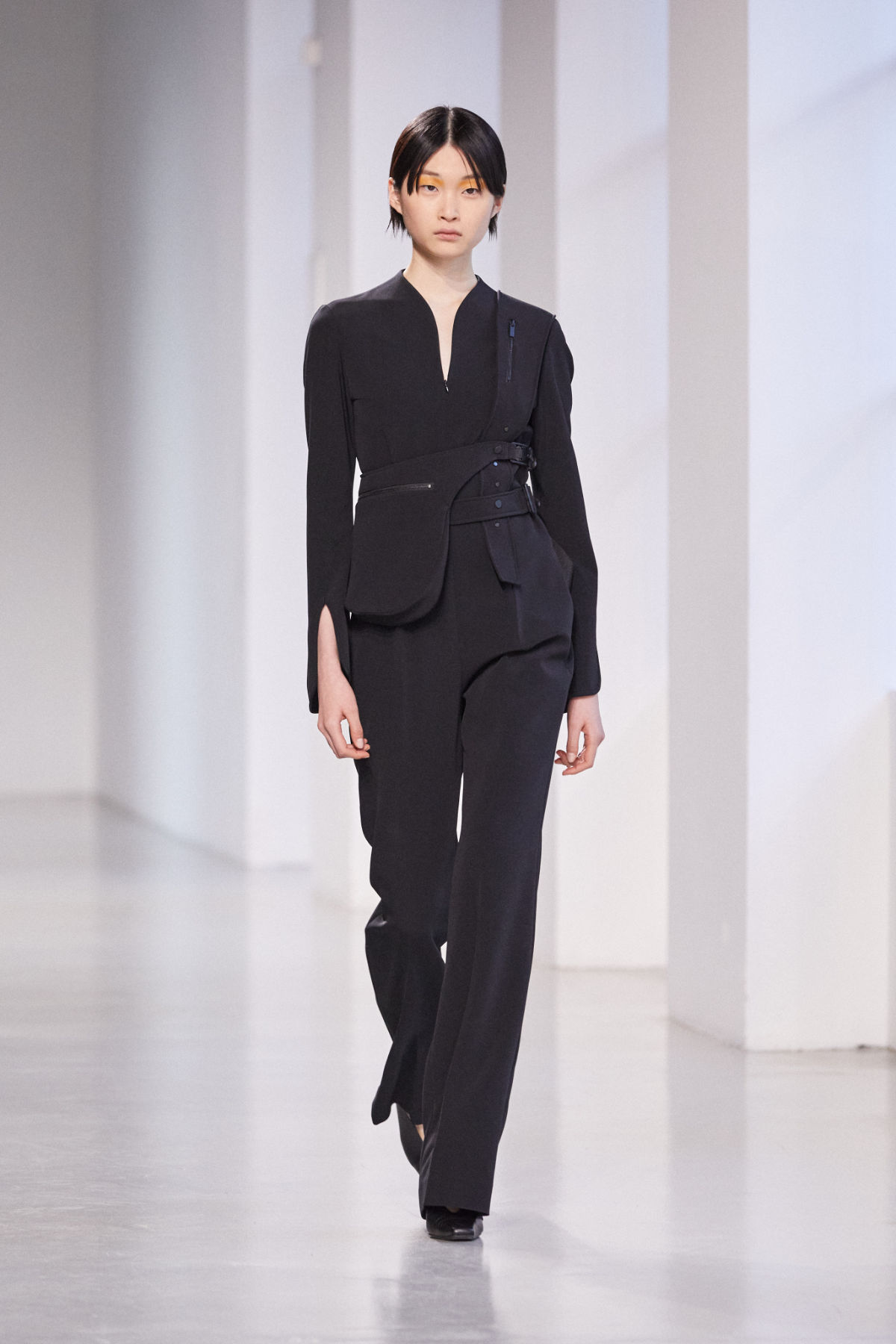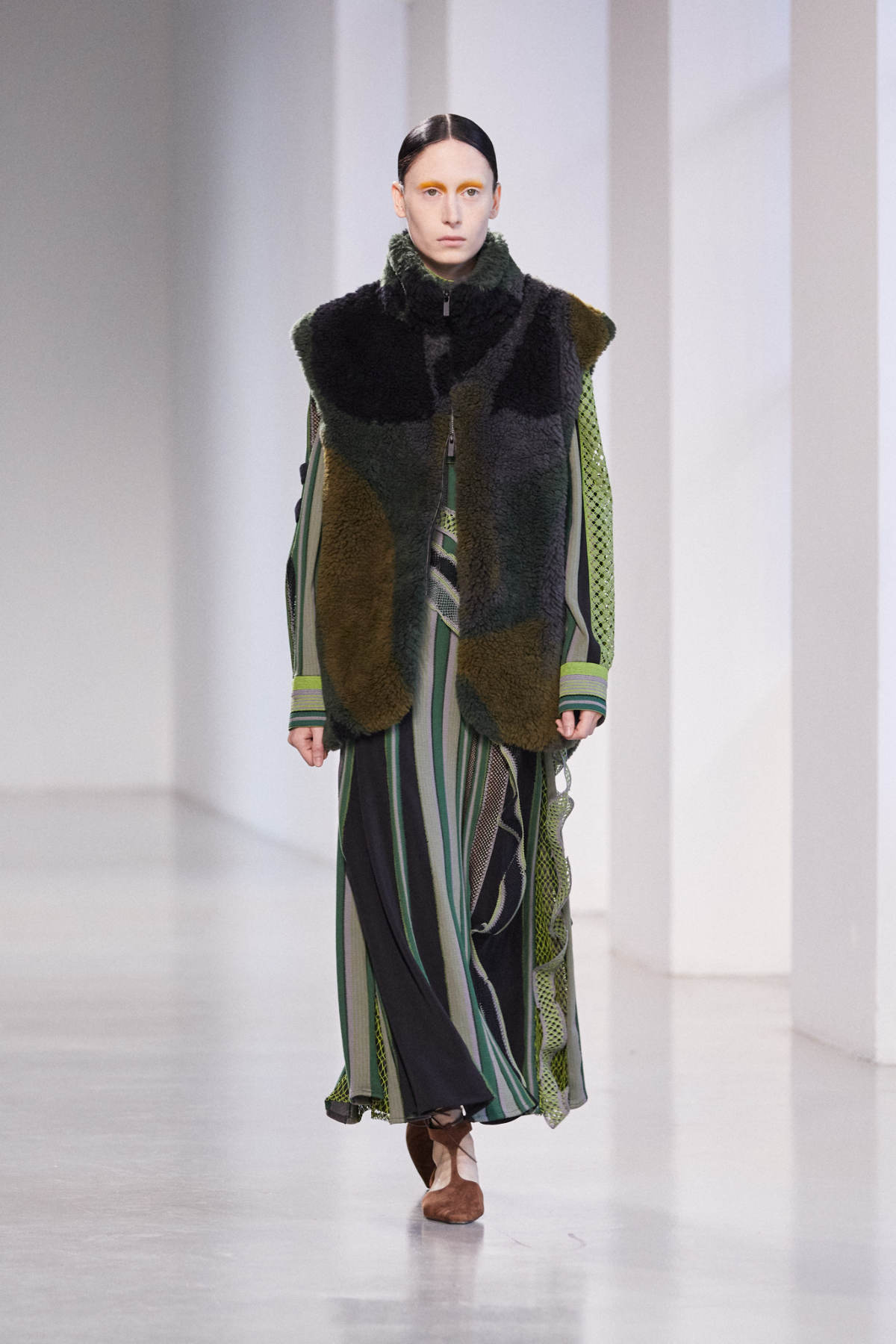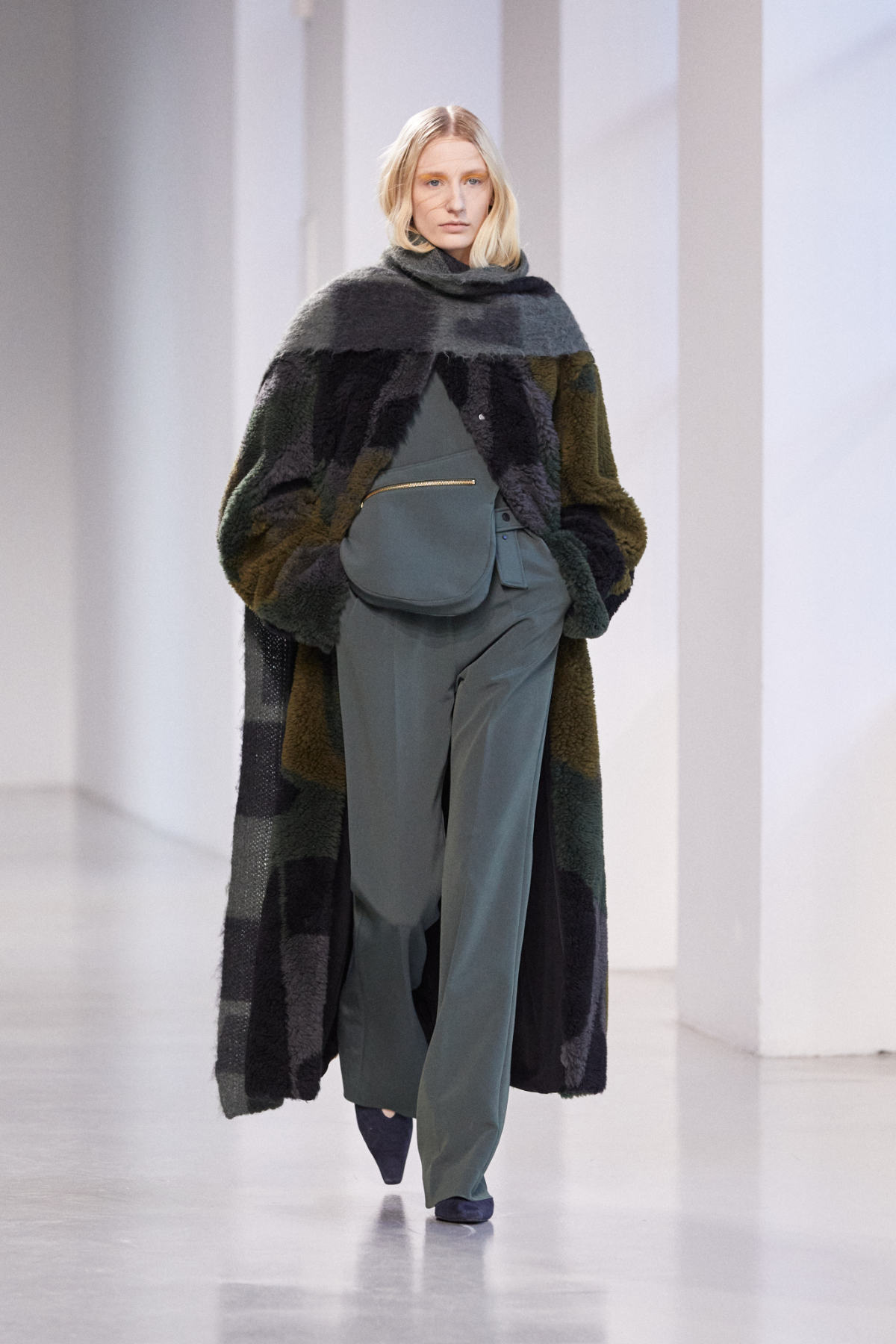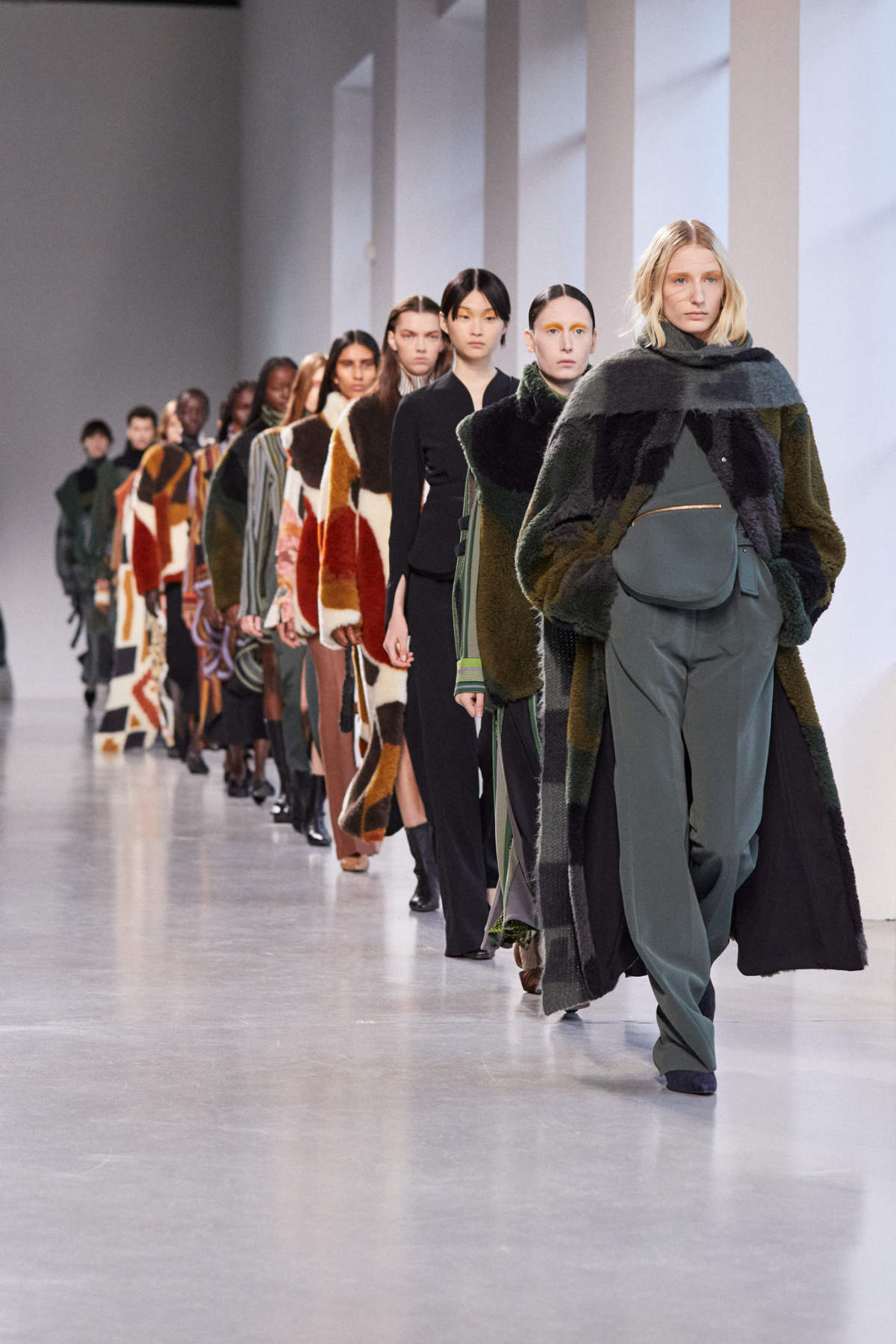 ---