---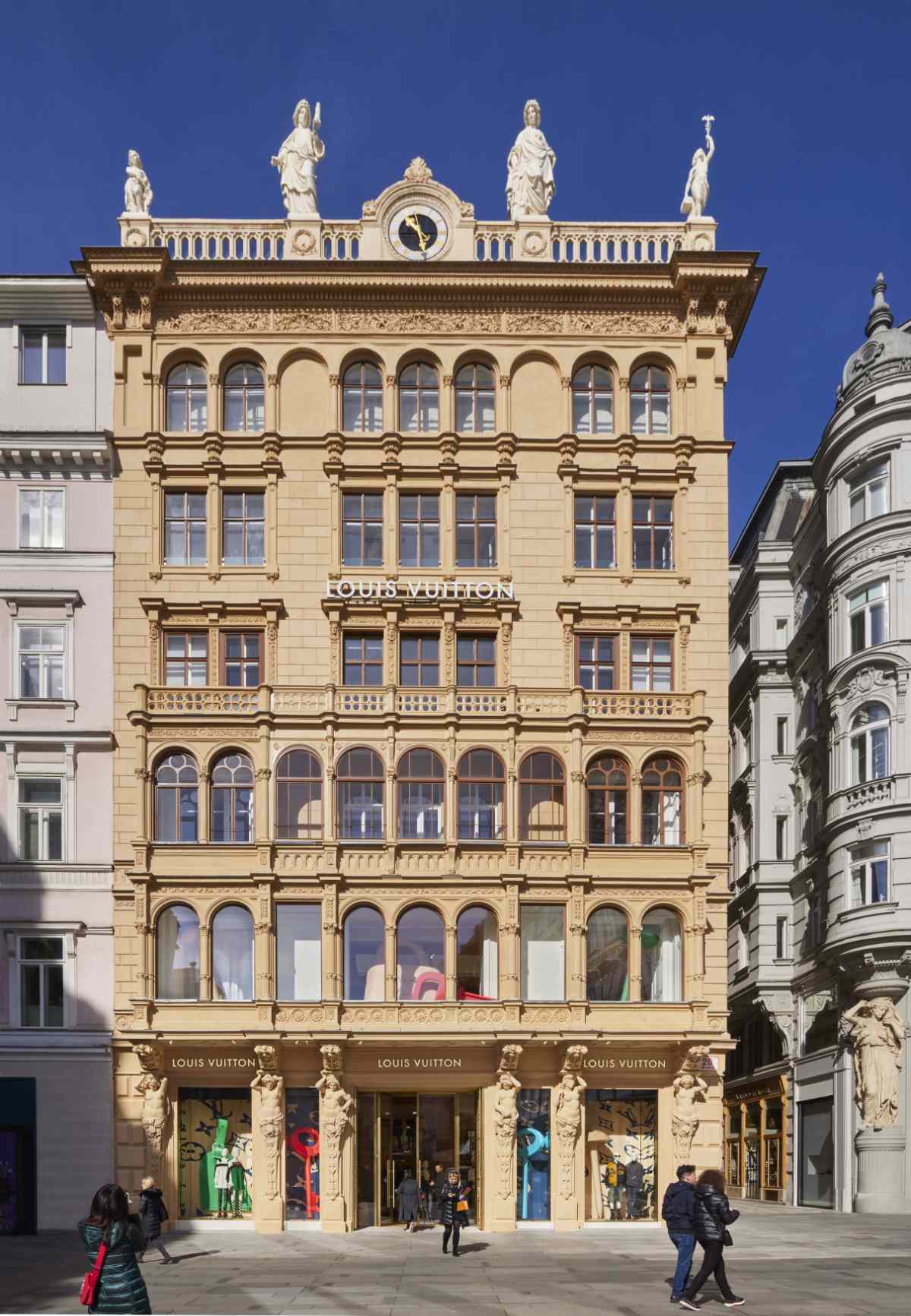 Louis Vuitton announced that its Vienna store has relocated to an expanded space on Graben in the heart of the city.
Occupying four floors of a historic building, this new store presents the Louis Vuitton universe within a beautiful Viennese backdrop.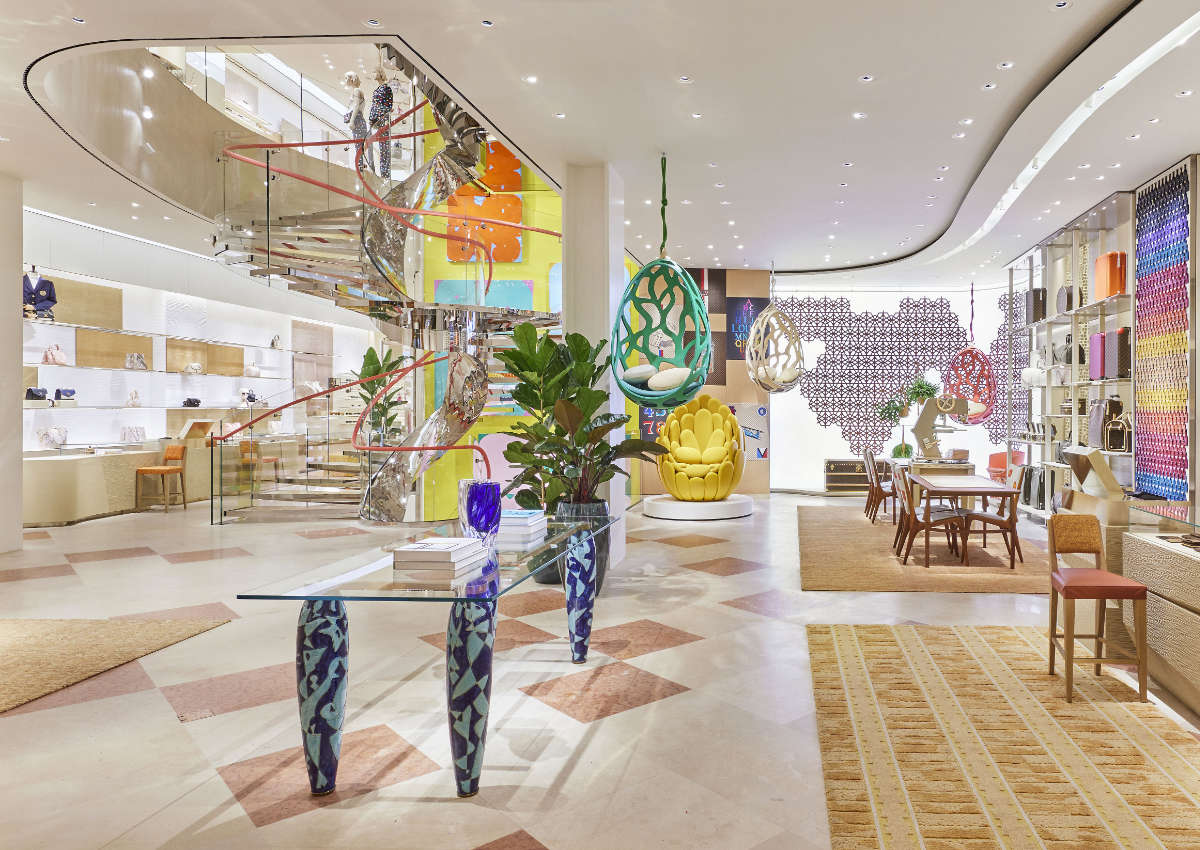 Opening on March 10th, 2023, the store is the latest realisation of the design concept developed by Peter Marino for locations such as New Bond Street, Los Angeles and Ginza. Among the largest in Europe, it benefits from Vienna's status as a dynamic cultural destination and a nexus for travel.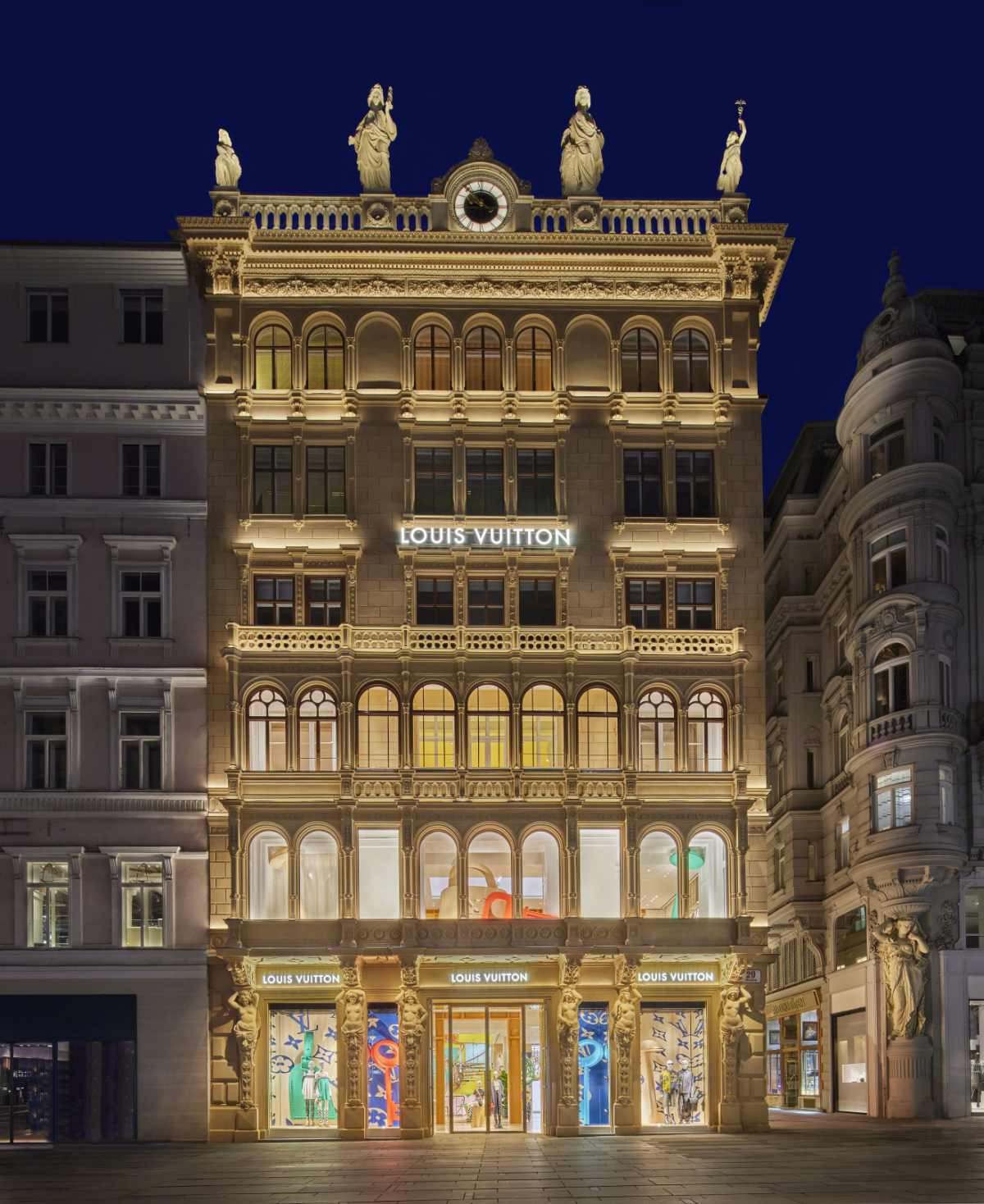 Designed by Max Kröpf, Oskar Laske and Viktor Fiala, the building dates to 1898-99. Its listed façade is ornamented with reliefs depicting long-distance trade and coats of arms from such cities as Hamburg, Trieste and London.
A spacious layout showcases the full Louis Vuitton offer and Peter Marino signatures, including striking art, objects and furniture that correspond with the design heritage of Vienna. Defined by curving walls and open sightlines, the store is organised around an exceptional staircase that unfurls with floating steps in four tonal varieties of stone.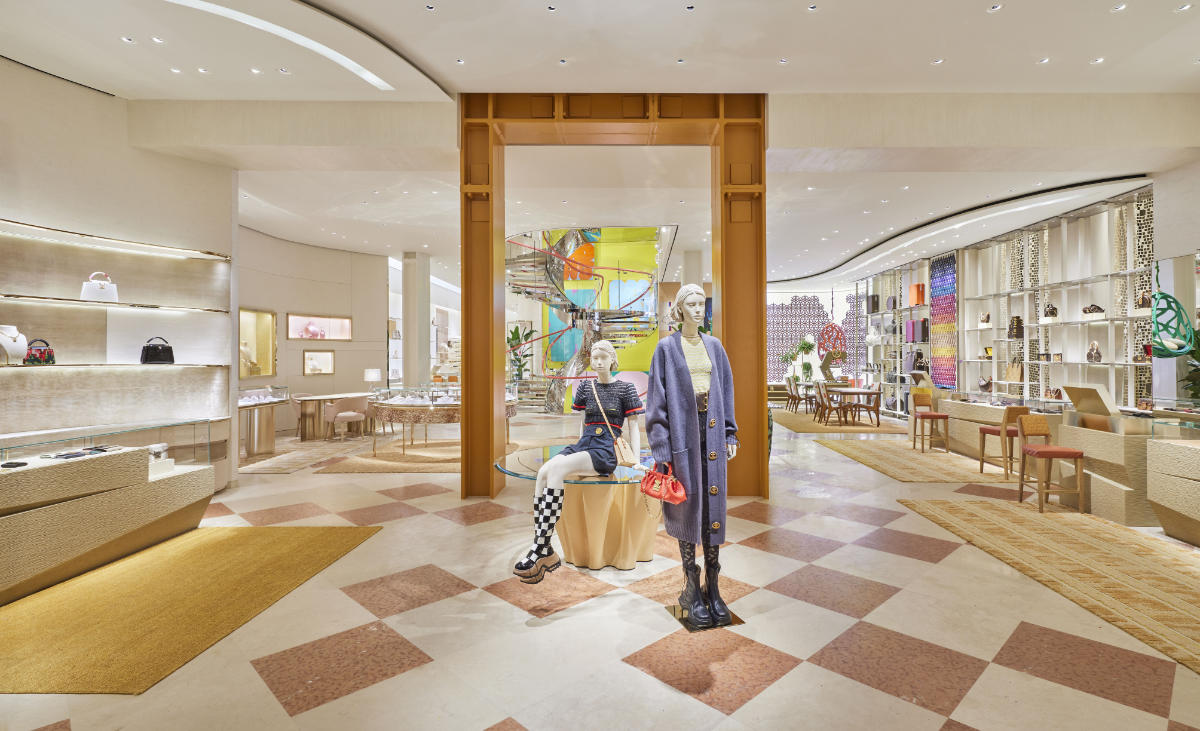 At once sculptural and a means of circulation, it is juxtaposed with a statement wall, panelled in commissioned works by well-known Austrian artist, Erwin Wurm. Bright and graphic, the eight paintings are composed of abstracted words: Form, Love, Body, Beauty and more.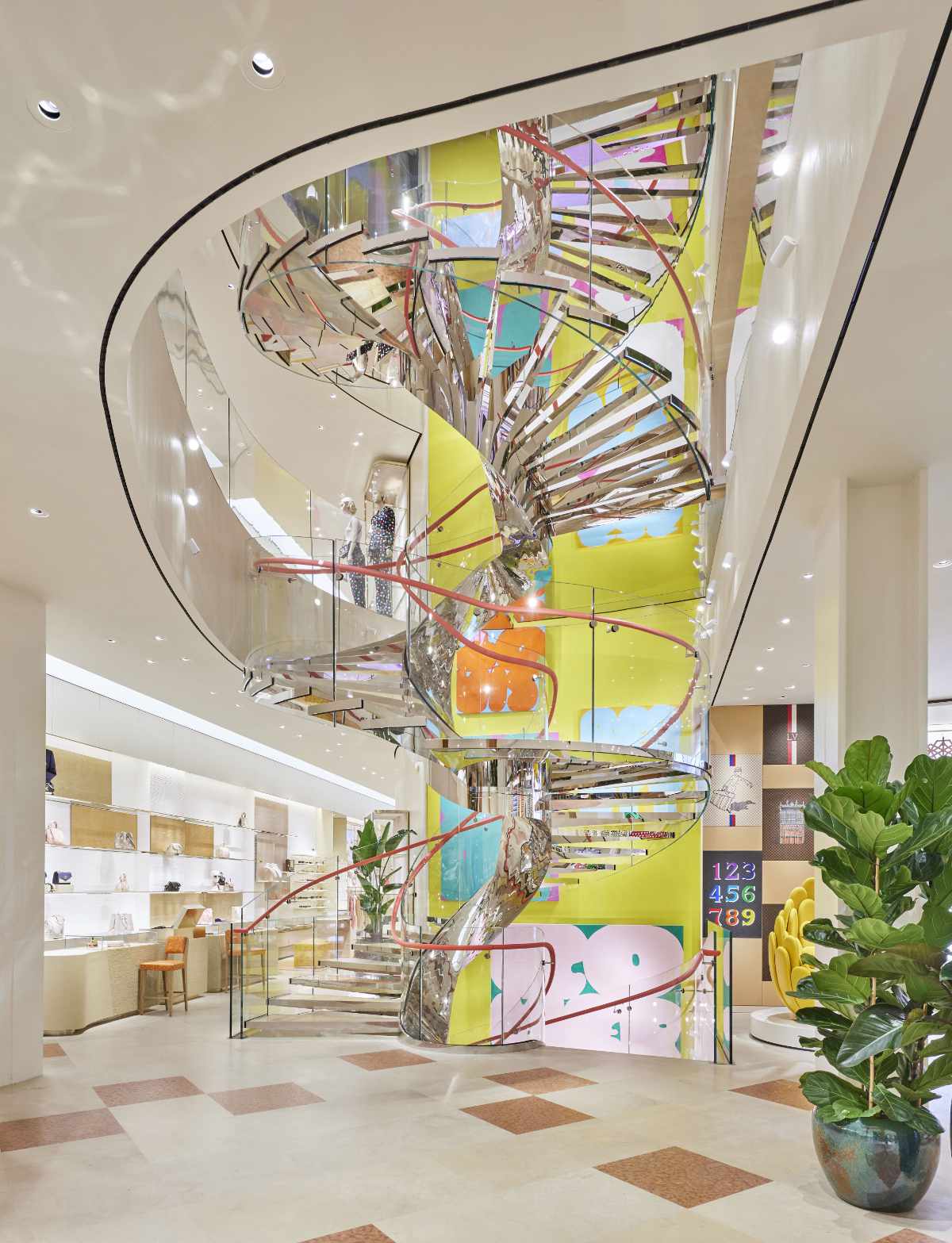 On the main level, clients enter a luminous environment where women's leather goods, watches and jewellery, perfume, and travel accessories are displayed amidst one-of-a-kind modern furniture and Objets Nomades. Underfoot, pale stone typical of the Austro-Hungarian empire is inlaid with tiles of marbled reddish stone from the Vienna Secession, while the eye is drawn upward to Campana's Cocoon pieces suspended from the ceiling.
Welcome to Louis Vuitton Vienna
Vienna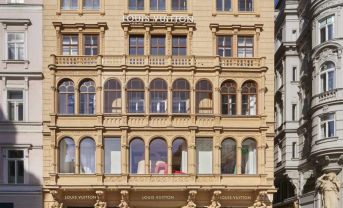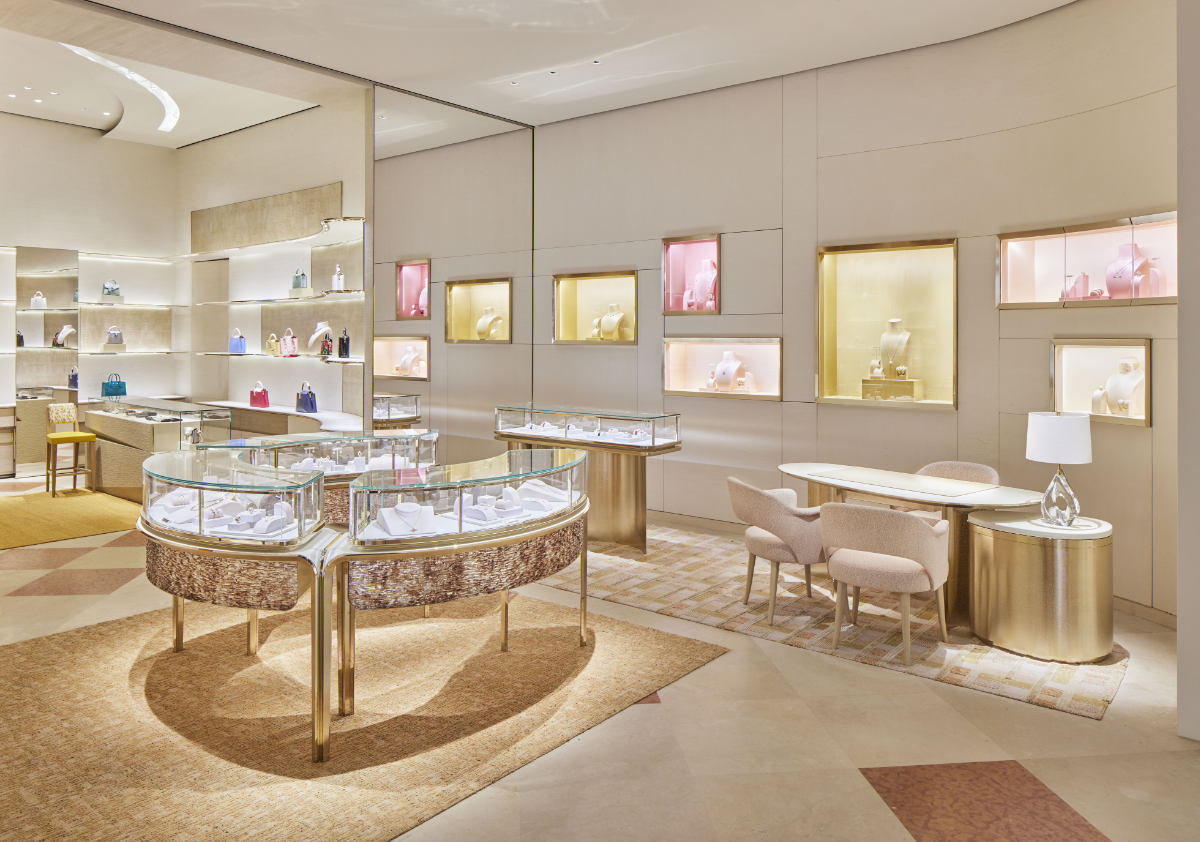 Classic parquet, textured walls, and accents of soft colour bring warmth to the mezzanine, which presents the remaining women's universe including ready-to-wear, shoes and high-end leather goods.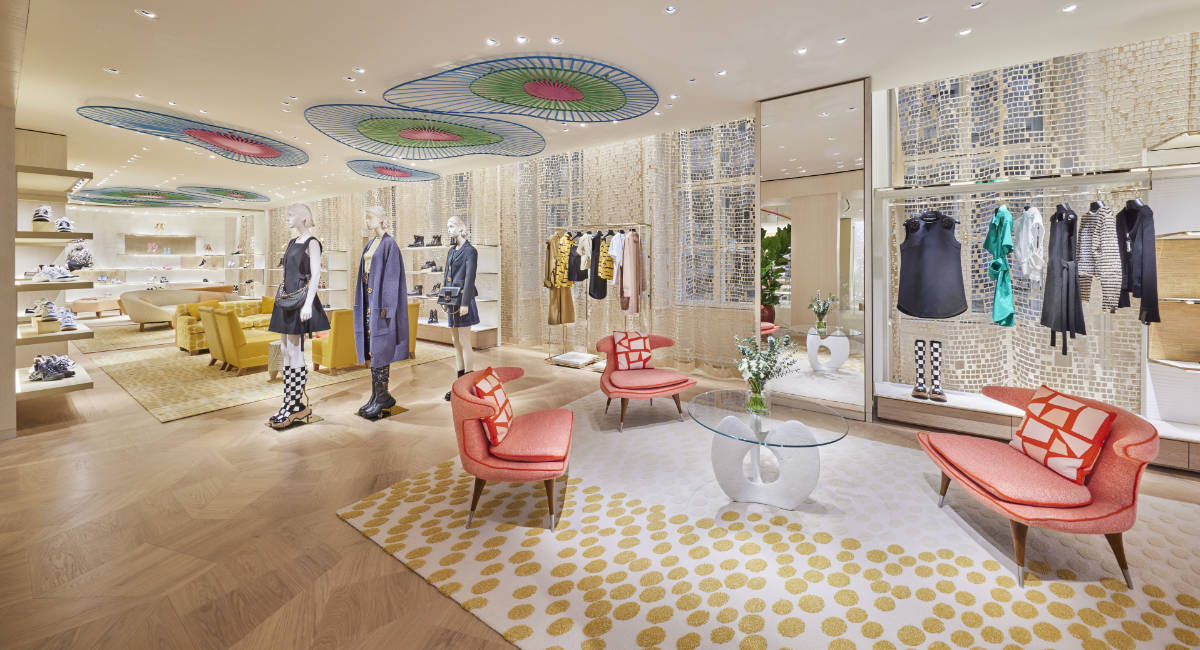 The lower level is dedicated to the men's universe, from an extensive selection of leather goods to clothing. The barrel-vaulted ceiling, curving cabinetry and bold visuals create a dynamic setting.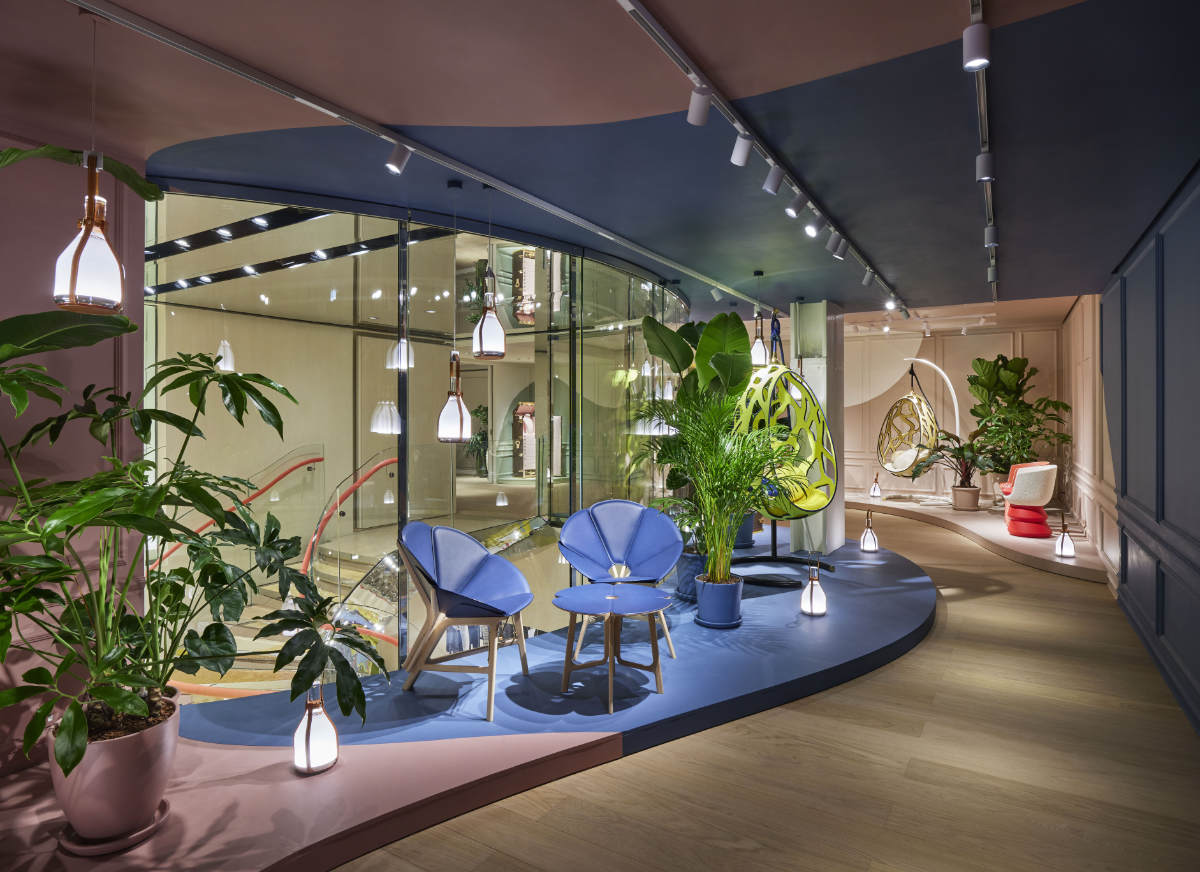 On the first floor, the White Box is a mini exhibition space that will debut with a selection of Objets Nomades. Arranged according to colour and form, they convey the breadth of imagination from the minds of international creative talents. The White Box also extends into private VIC salons overlooking Graben. Altogether, this space can be used to stage exciting projects going forward.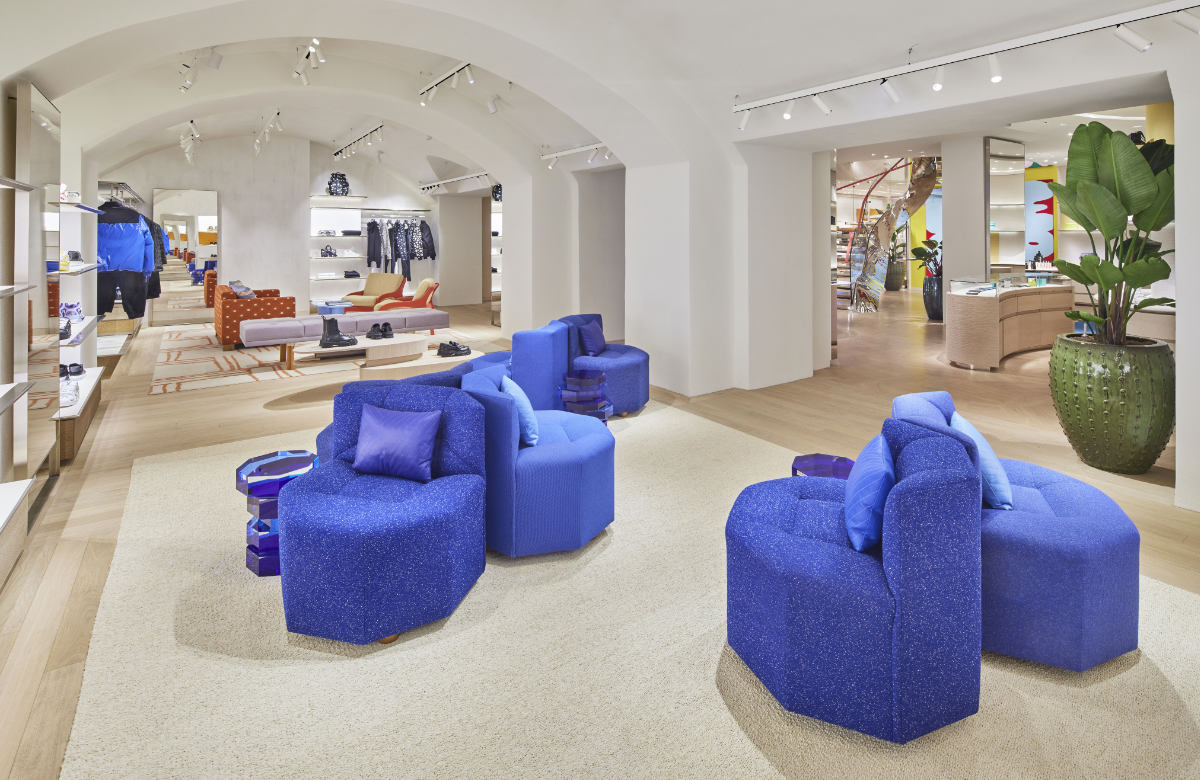 As the history of Vienna is inextricably linked to its progressive movements in art and design, both figure significantly in the store's expression. Notably, a pyramid of trunks has been hand-painted in the spirit of Gustav Klimt and other artists of the Vienna Secession. Vintage extends to contemporary – from an Alvar Aalto daybed and a Carl Malmsten modular sofa to Matt Gagnon's Custom Light Stacks and Fernando Daza's Four Intercepted Circles.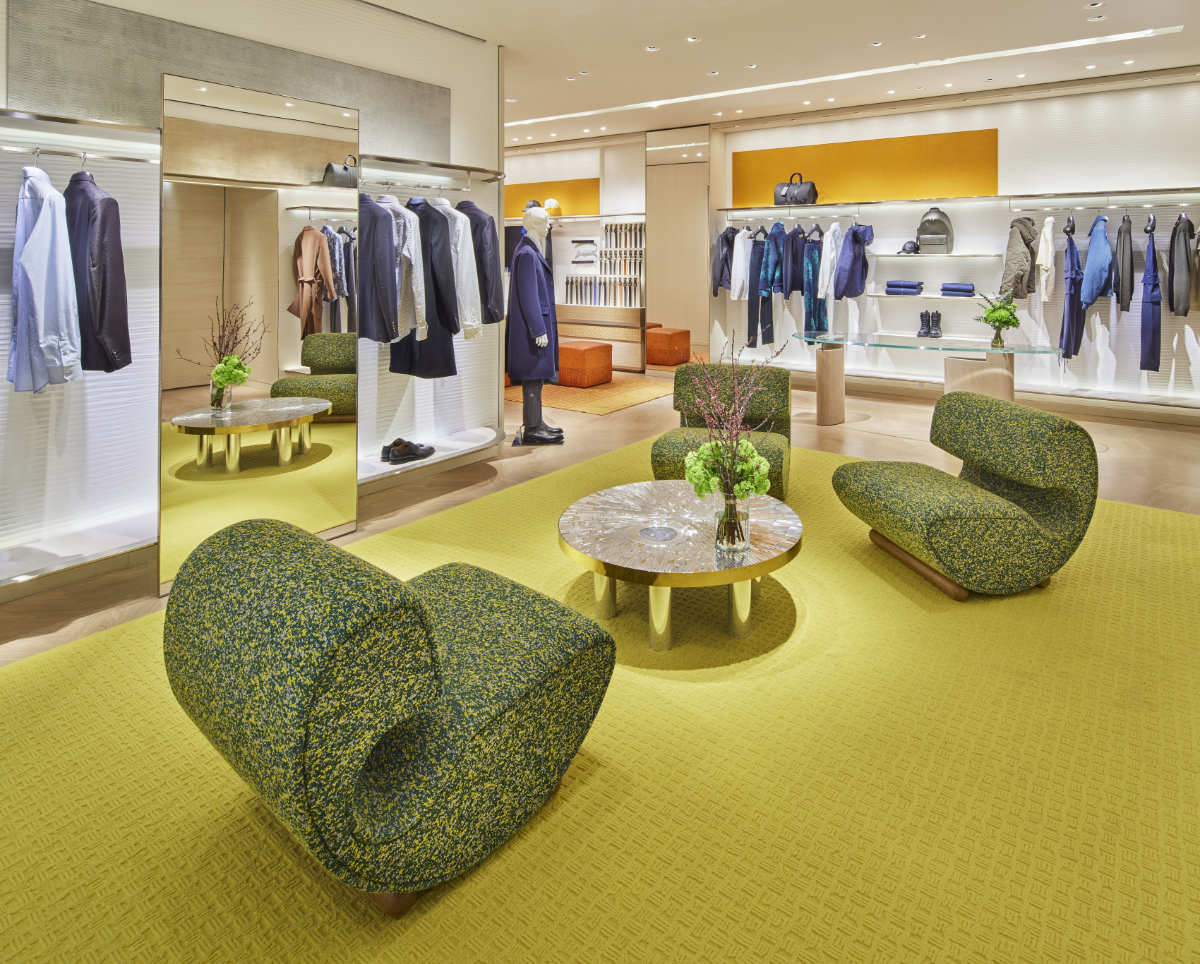 With its flower-shaped bubbles, Atelier Biagetti's Flower Tower lamp stands as a glass totem at once decorative and whimsical.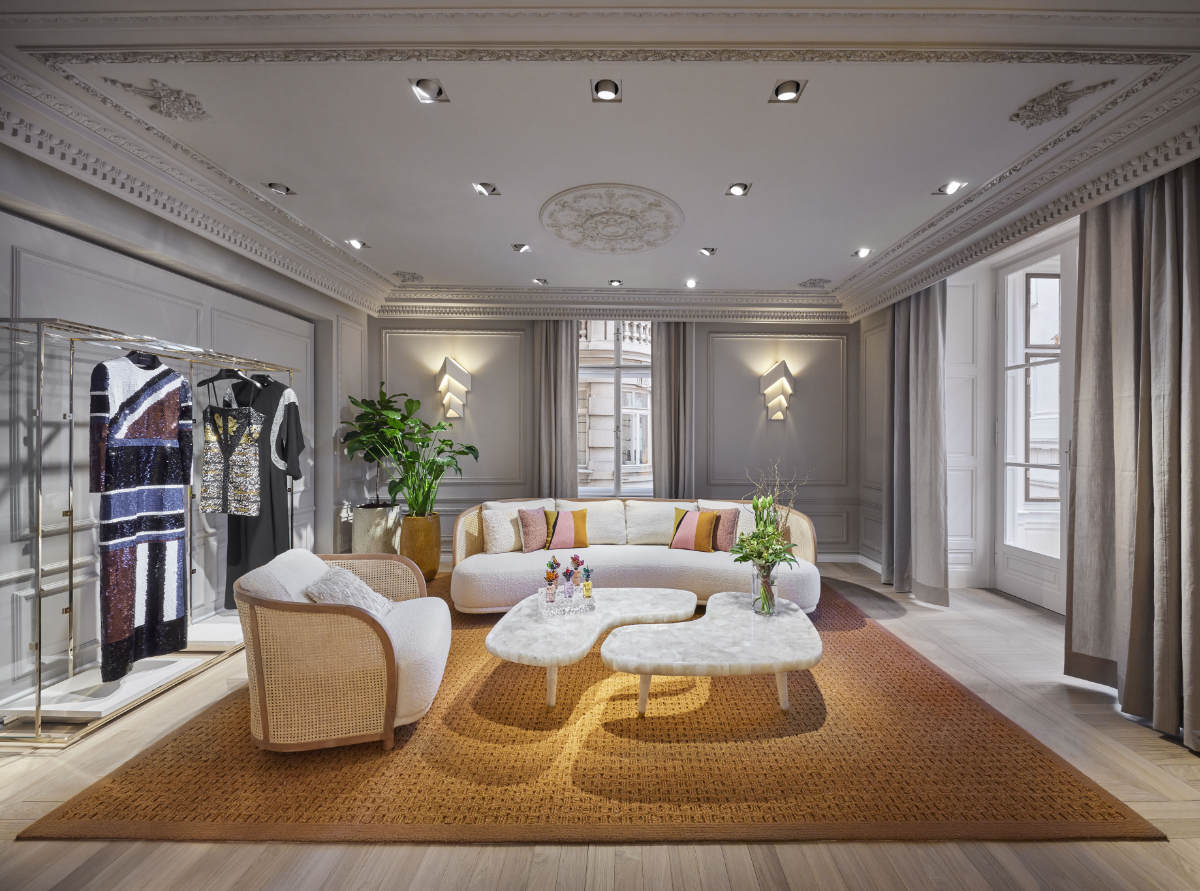 This Vienna relocation once again affirms how the broader Louis Vuitton vision takes shape as a unique experience. The focus on finely crafted materials; the eclectic curation of modern and contemporary furniture; and vibrant colour accents come together as an inspiring space where clients are encouraged to immerse themselves in Louis Vuitton.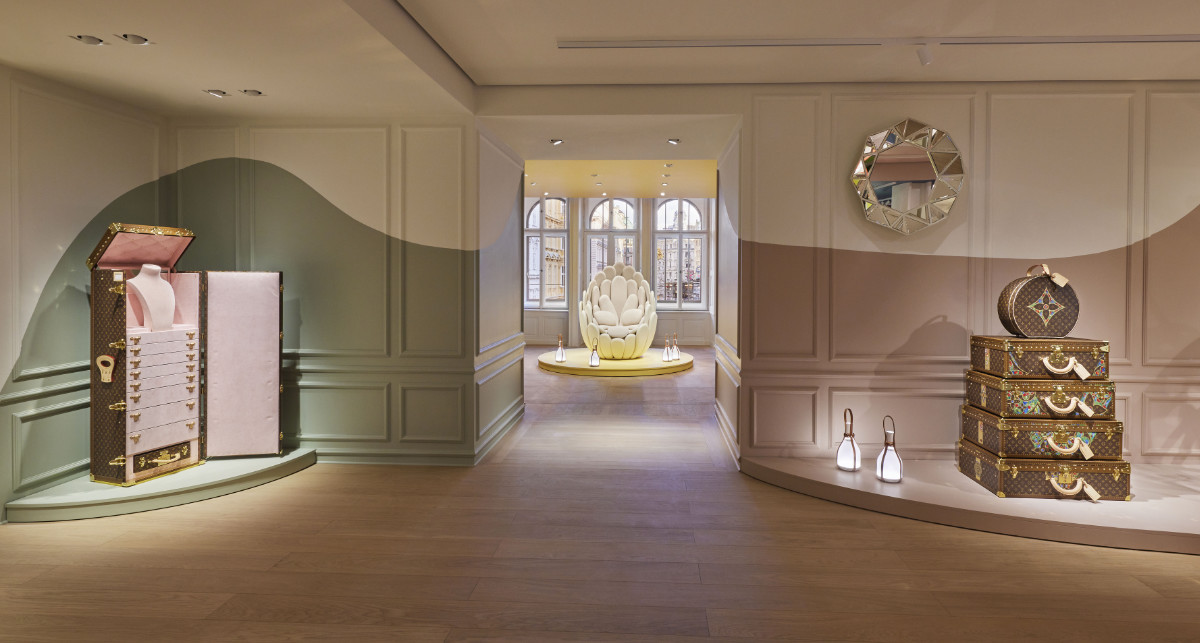 ---