---
Hope Probe Tourbillon is a new one-of-a-kind creation dedicated to the extraordinary UAE space mission.
Based on a technology exclusive to Louis Moinet, this satellite tourbillon® contains an authentic meteorite fragment from the Moon and genuine Martian meteorite dust.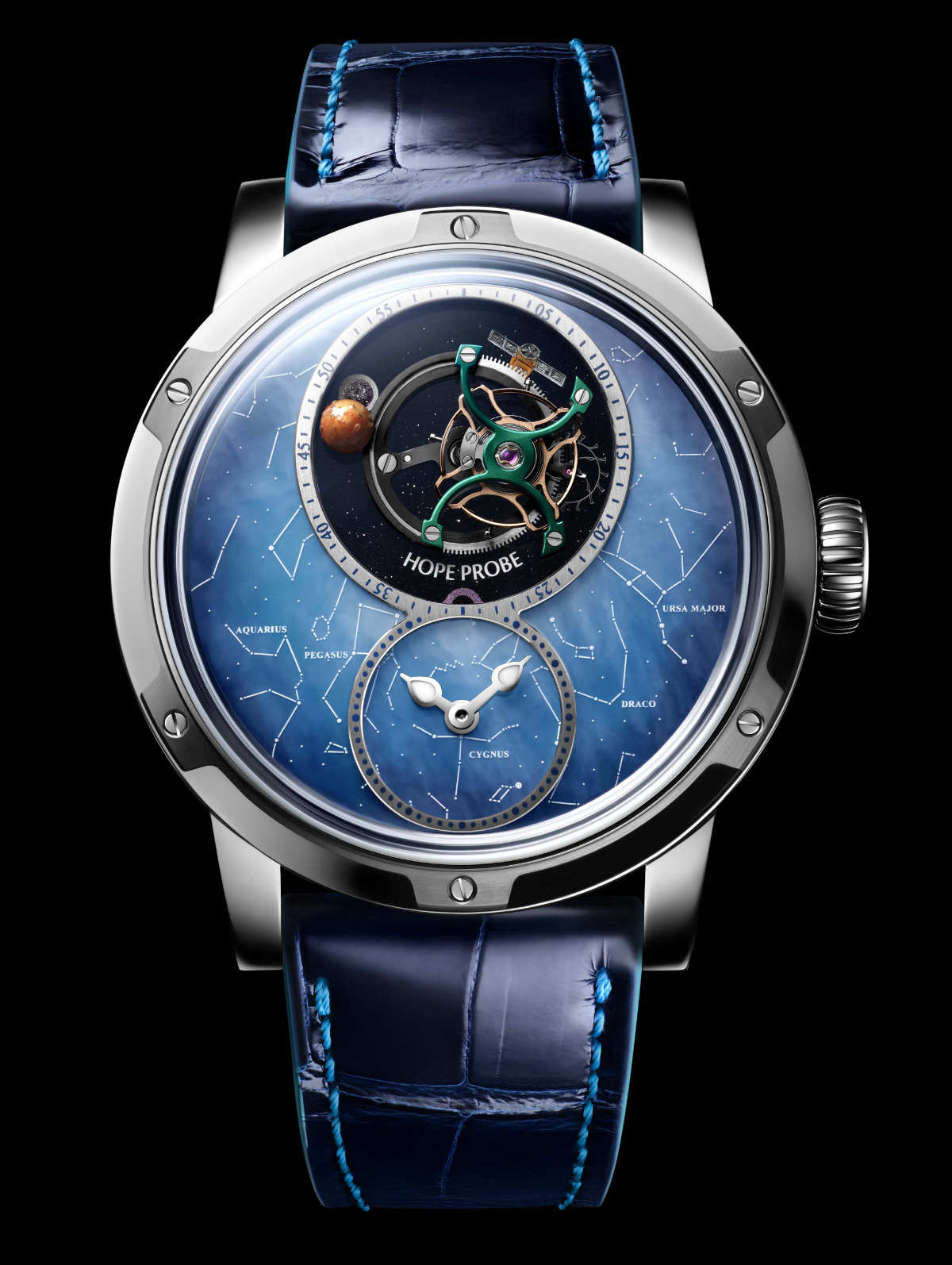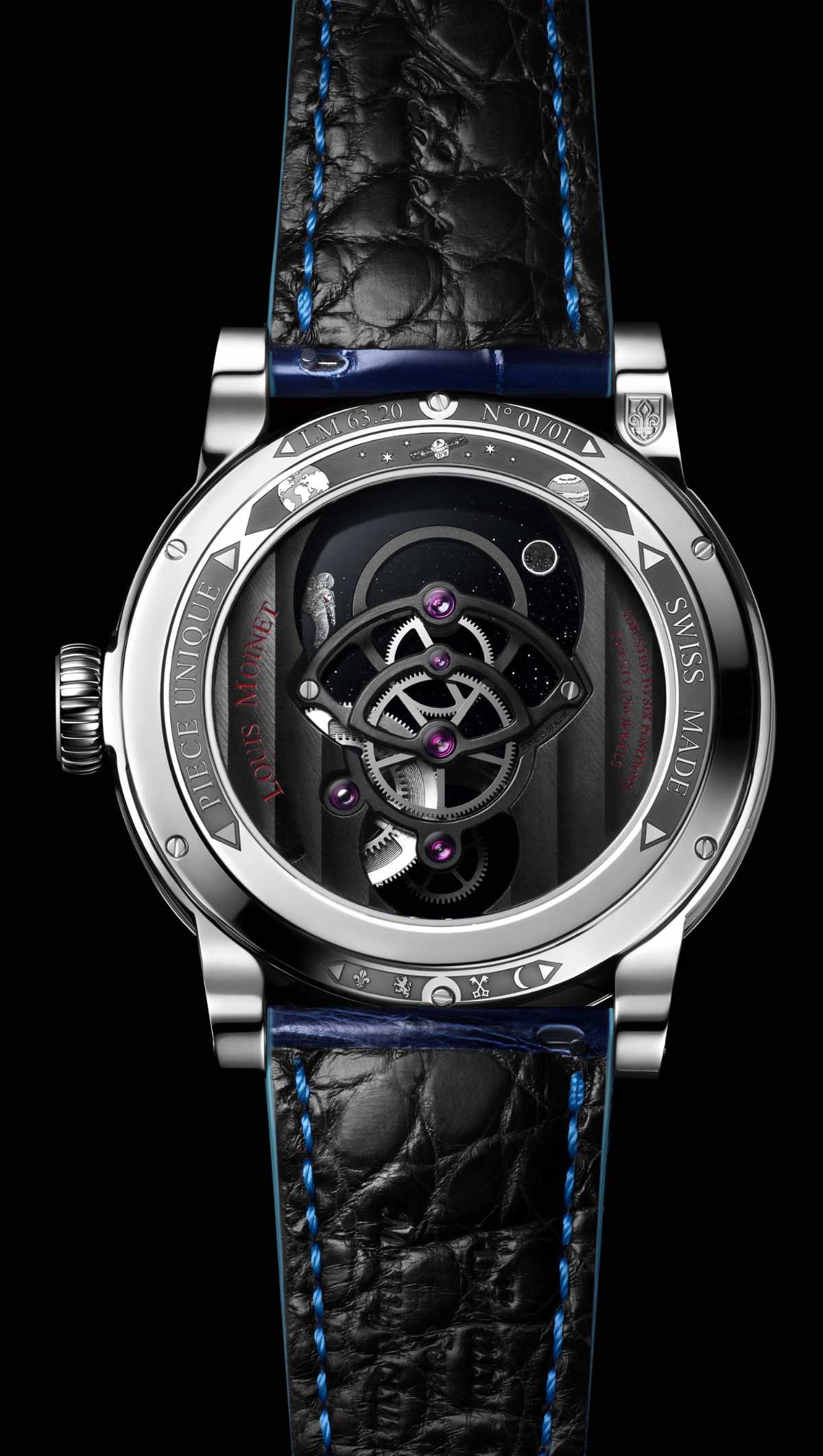 Beautifully depicted on a blue dial, the map of the Northern hemisphere constellations is crafted using a special miniature painting on mother-of-pearl technique.
The green tourbillon carriage, measuring an exceptional 13.59 mm in diameter, is balanced by means of a Mars planet rotating around it and incrusted with genuine Mars meteorite dust.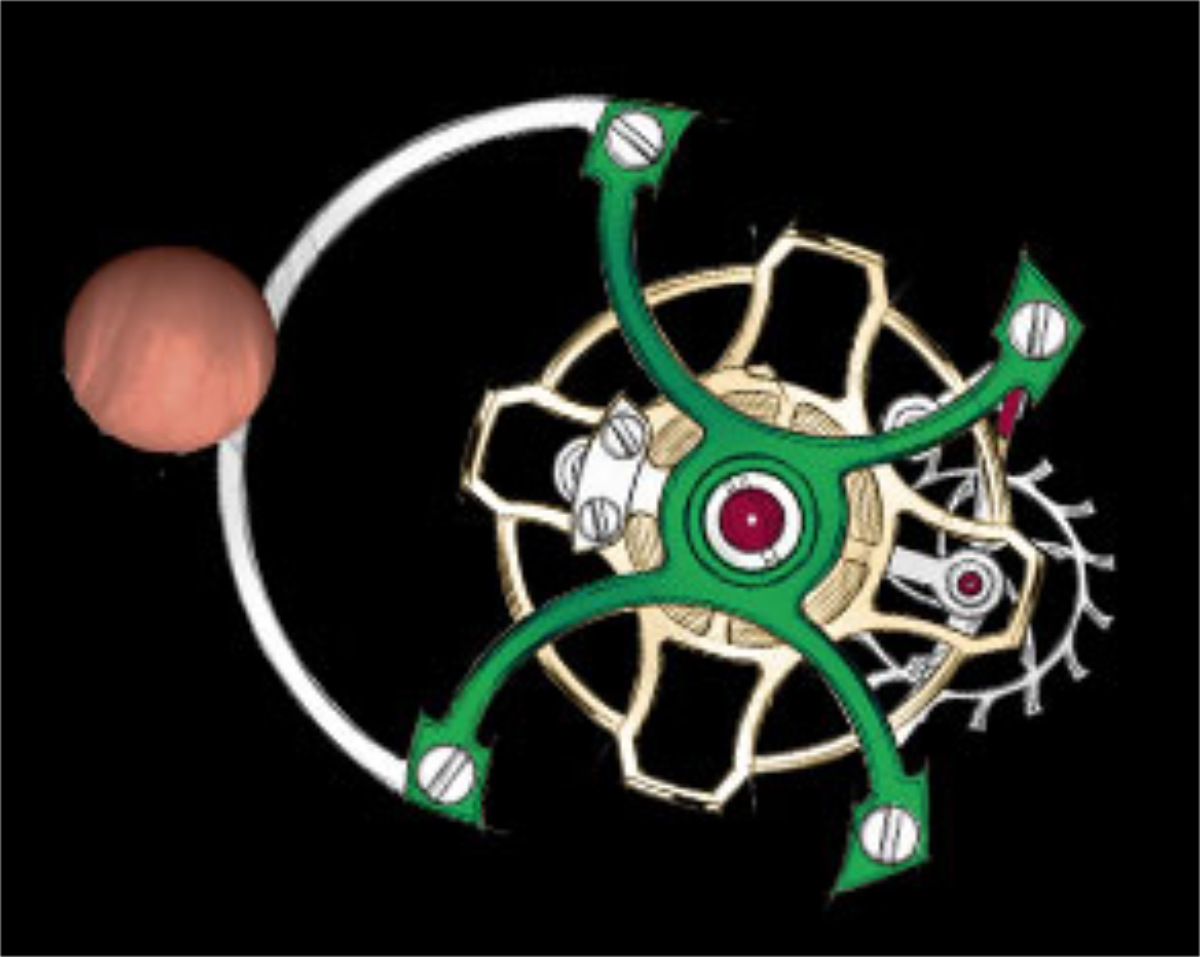 A hand-painted depiction of the Hope Probe appears on the black aventurine front plate, inlaid with a genuine lunar meteorite fragment – as too is the black rear plate featuring a hand-painted UAE astronaut.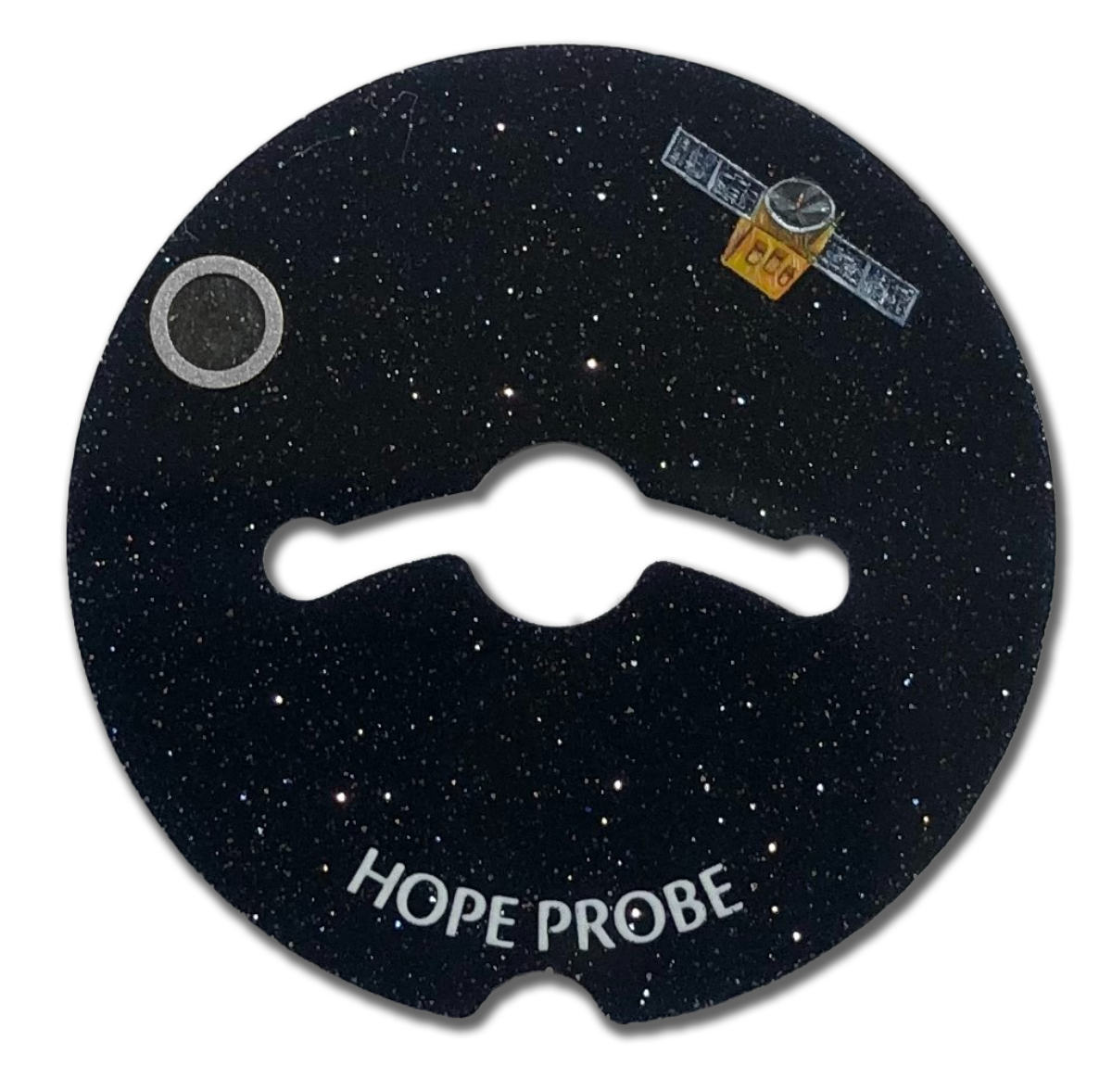 Black Aventurine Front Plate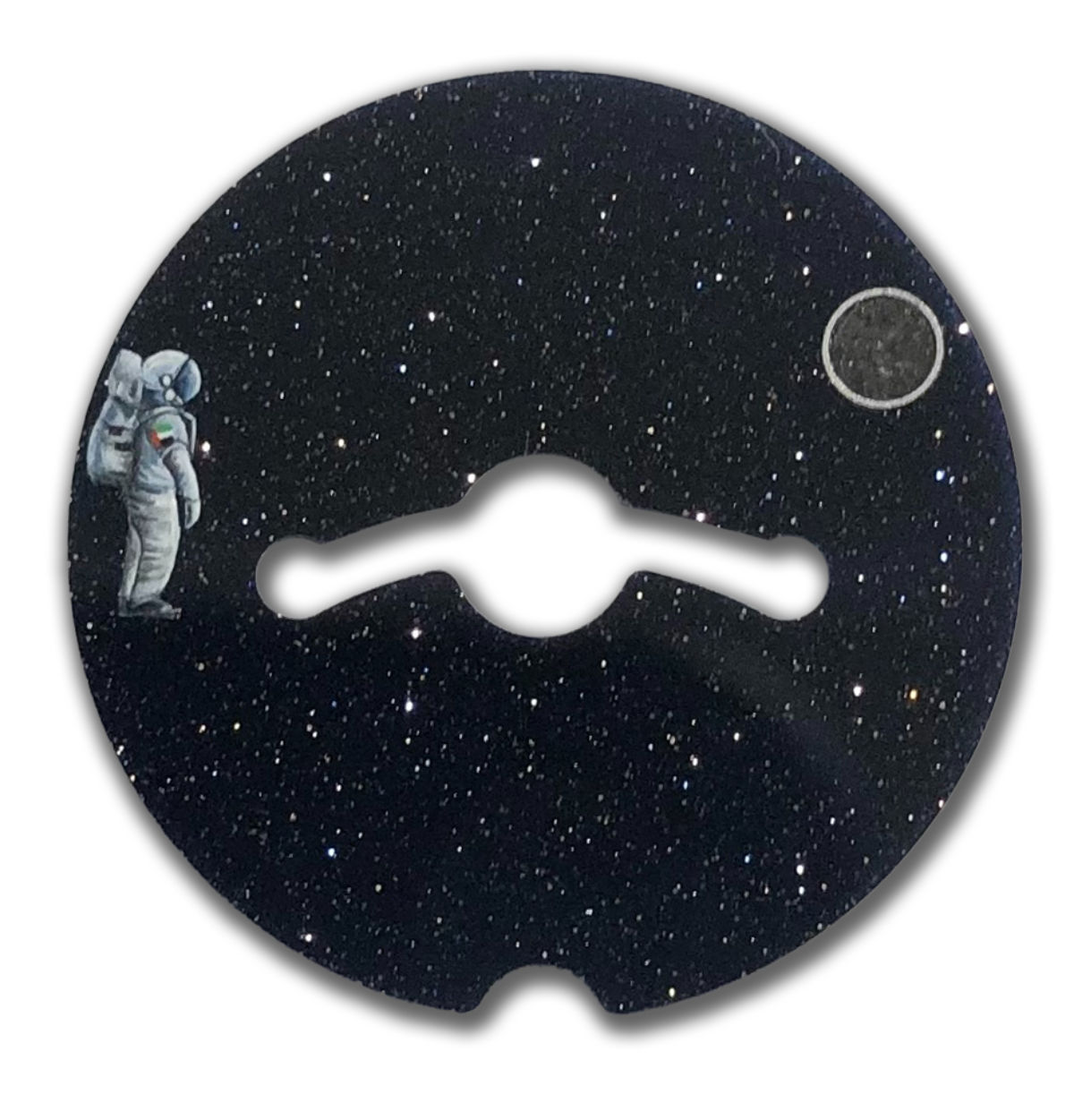 Black Aventurine Back Plate

Caliber LM48: the world's first "satellite tourbillon ®."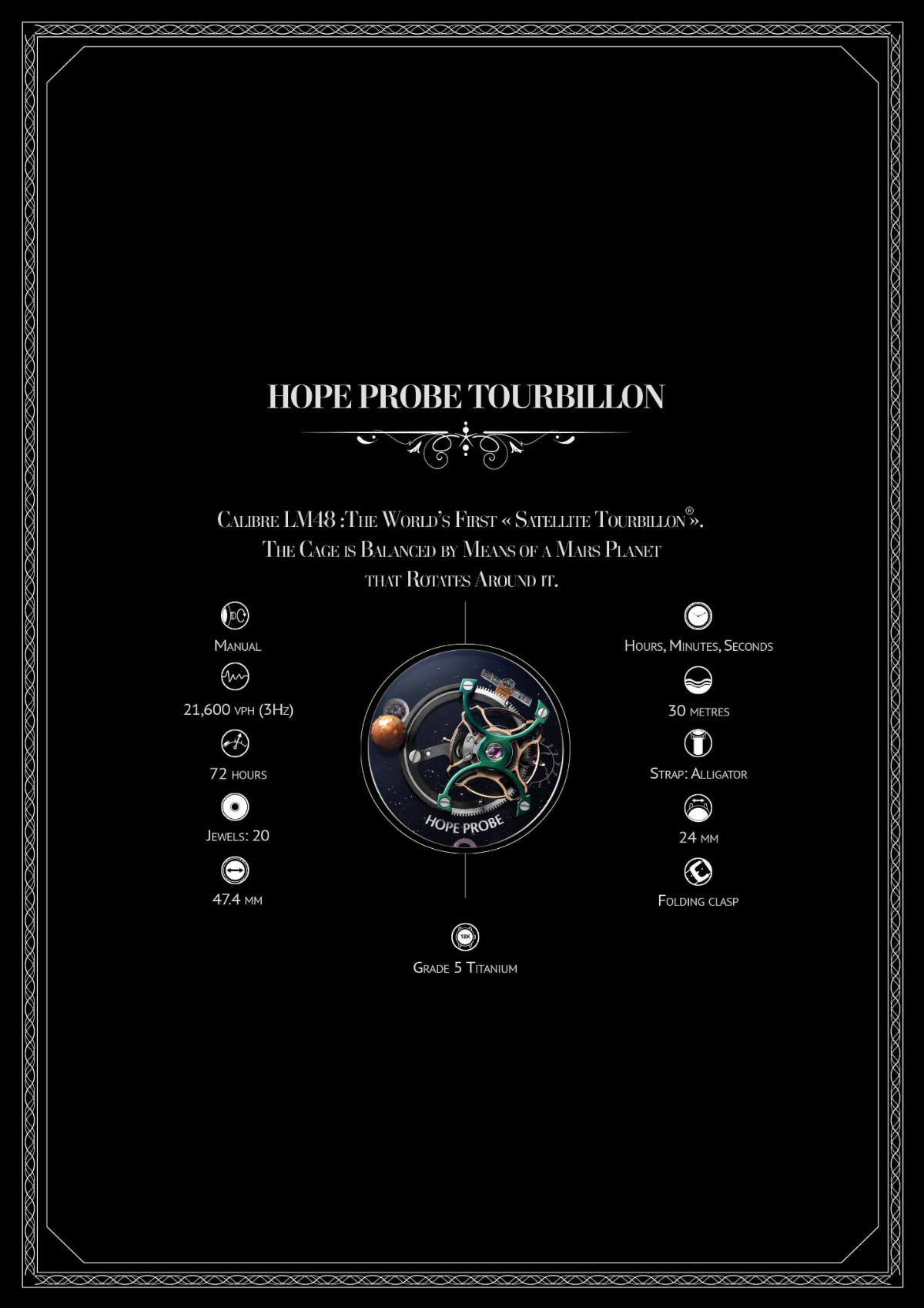 UAE HOPE PROBE IN MARS ORBIT
#ARABSTOMARS

The UAE's Hope Probe is the first Arab space mission. Known as "Al-Amal" in Arabic, it will orbit the red planet for at least one Martian year (687 days). It is the first probe to provide a complete picture of the Martian atmosphere while evaluating its seasonal and daily changes. The Hope Probe is an important gift dedicated to the people of the UAE on the 50th anniversary of the nation and a source of inspiration for Arab youth.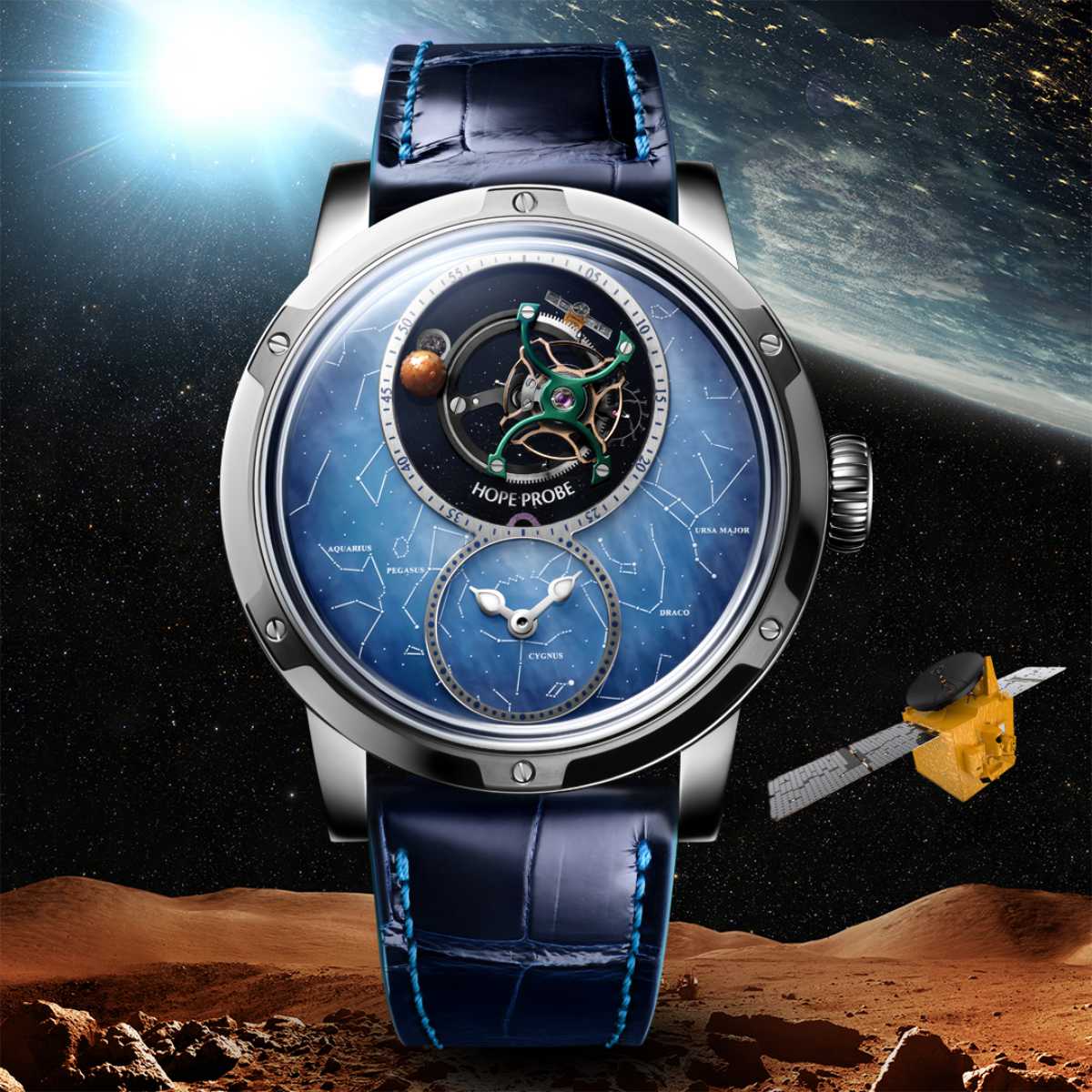 ---