---
Måneskin Wearing Gucci For The Video Of Their New Song "SUPERMODEL"
Luxferity, 01.06.2022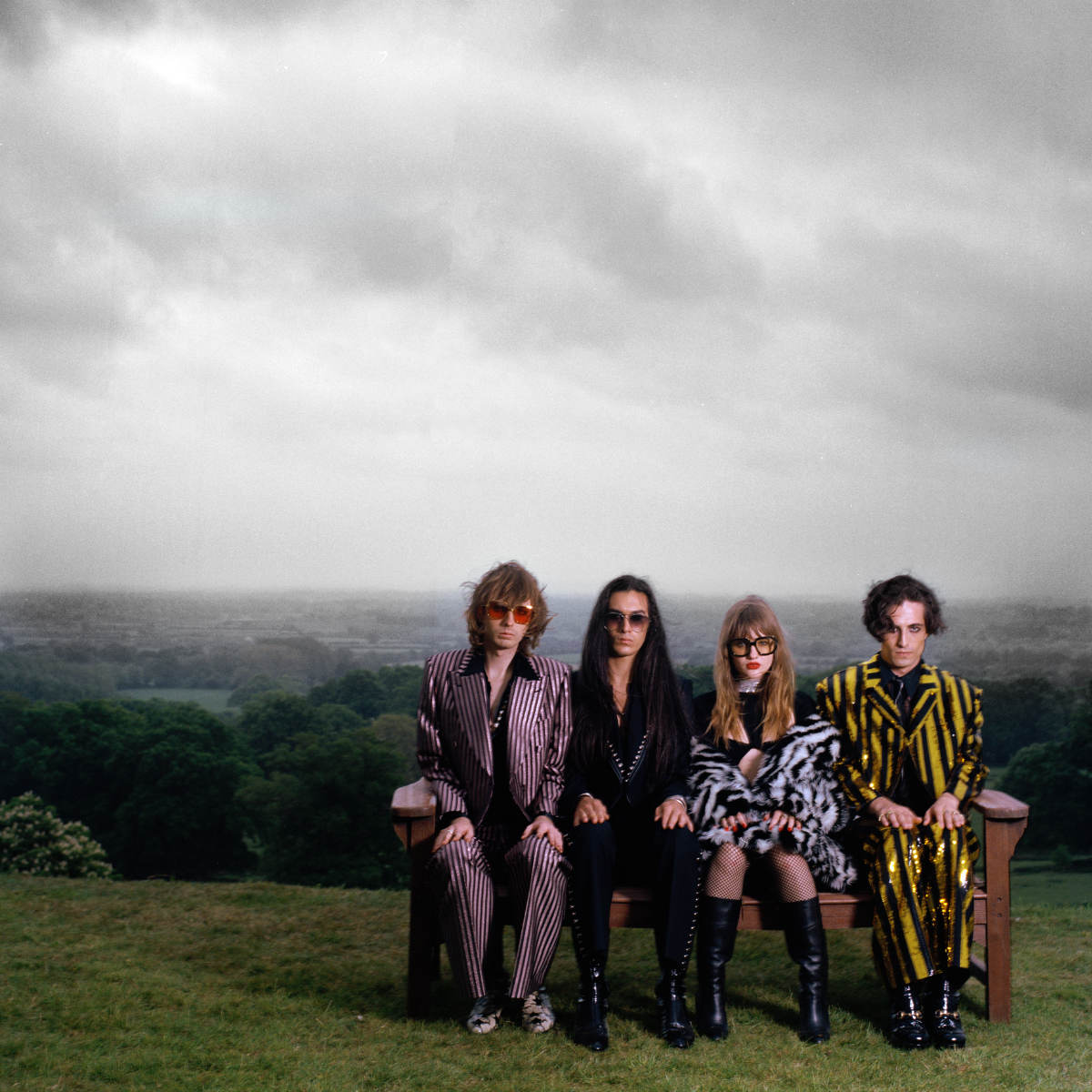 Global rock stars Måneskin - after their latest appearances at some of the most important international events including the Coachella Festival, the BRIT Awards and the European Music Awards, as well as their scheduled worldwide tour and attendance at other world-renowned festivals such as Reading Festival, Rock in Rio and Lollapalooza – wore outfits and accessories from Gucci Exquisite Collection in the video for their new song "SUPERMODEL".
Damiano - gold-black striped all over embroidery suit, black satin shirt, black leather tie, black patent leather high heel booties with Horsebit detail.

Victoria - oversize zebra jacquard faux fur short coat, black bodysuit with crystals embroidery and cut out details, black leather high heel boots. Black acetate oversize sunglasses with light lenses.

Thomas – double breasted black-pink striped lurex suit, black satin shirt, natural python printed booties with star motif. Gold metal oversize sunglasses with red lenses.

Ethan – black suit with stud trims, black jacquard shirt with self scarf, black patent leather booties.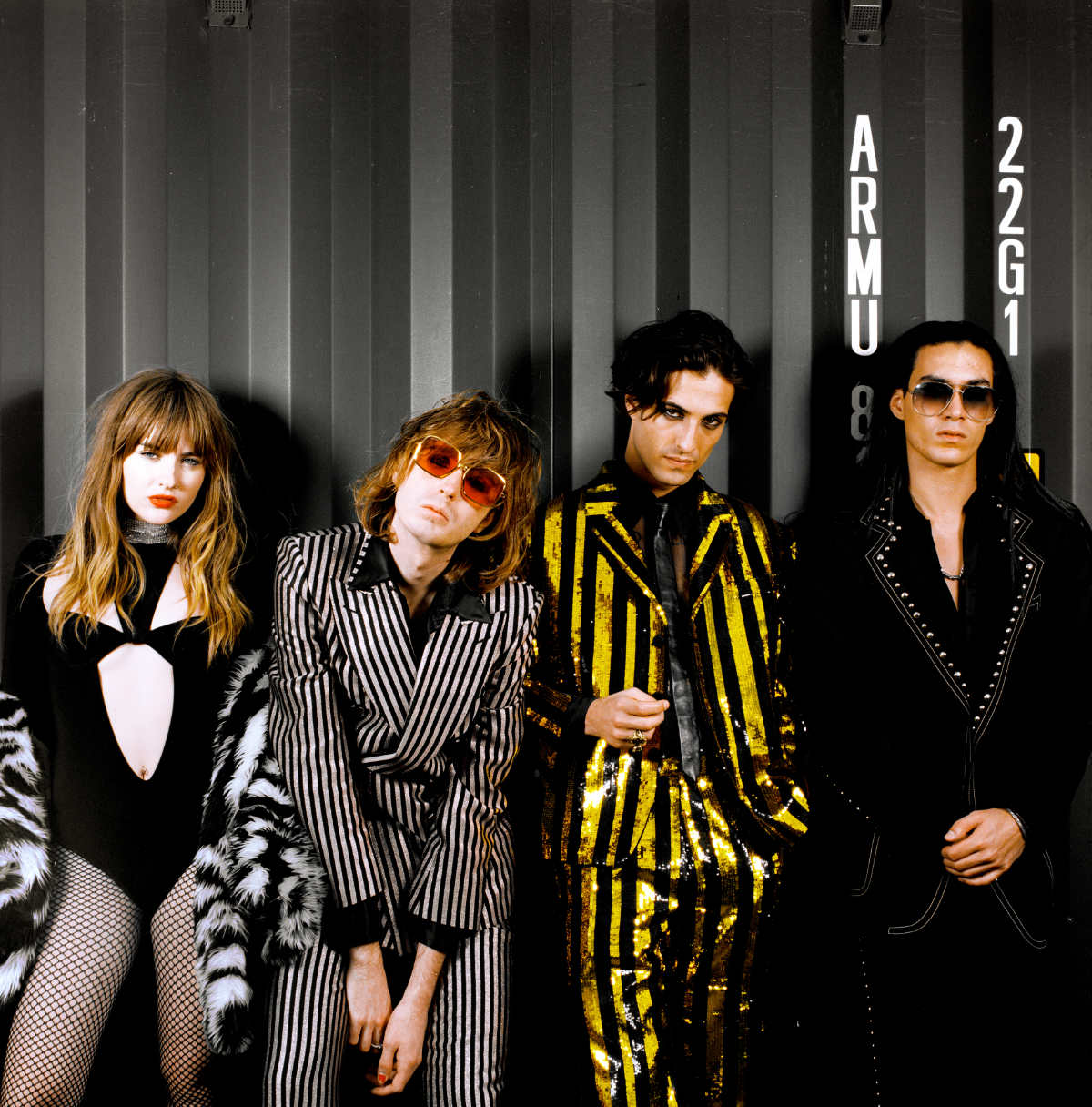 Filmed in London and directed by Bedroom projects (The 1975) and Ben Chappell (Arctic Monkeys, Nine Inch Nails), the cinematic visual sees the band cast in their own script for blockbuster single 'Supermodel'. Combining classic elements of Tarantino and Hitchcock, the band perfectly captures the song's fierce mood and playful lyrics as a series of catastrophic events unfold. With their brand new single Supermodel, Måneskin continue to assert themselves as one of the most exciting rock bands of our time.
ABOUT MÅNESKIN:

After a year of success, with 237 global certifications including 10 diamond discs, 185 platinum and 42 gold MMåneskin are the most listened to Italian artists in the world on Spotify. Victoria (bass guitar), Damiano ( Thomas ( and Ethan ( started their career busking in the streets of Rome in 2015 and, in just a few years, they conquered the world b y becoming one of the most popular rock acts of their generation. In 2021, M å neskin became the first Italian rock band to conquer the UK Singles Chart with their songs I Wanna Be Your Slave and Beggin reaching the top 10 on the Billboard Global Excl. U.S. chart and reaching over 5 billion streams on all digital platforms. Celebrating a year since their success, M å neskin recently premiered their new single Supermodel" with a debut live performance at the Eurovision Song Contest alongside a teaser of their contribution to Baz Luhrmann's highly anticipated Elvis biopic.
Credits:
Photo: courtesy by Francis Delacroix
Official video:https://www.youtube.com/watch?v=jODrVofka54
---