---
Giambattista Valli Presents Its New Resort 2023 Collection: "En Plein Air"
Luxferity, 21.06.2022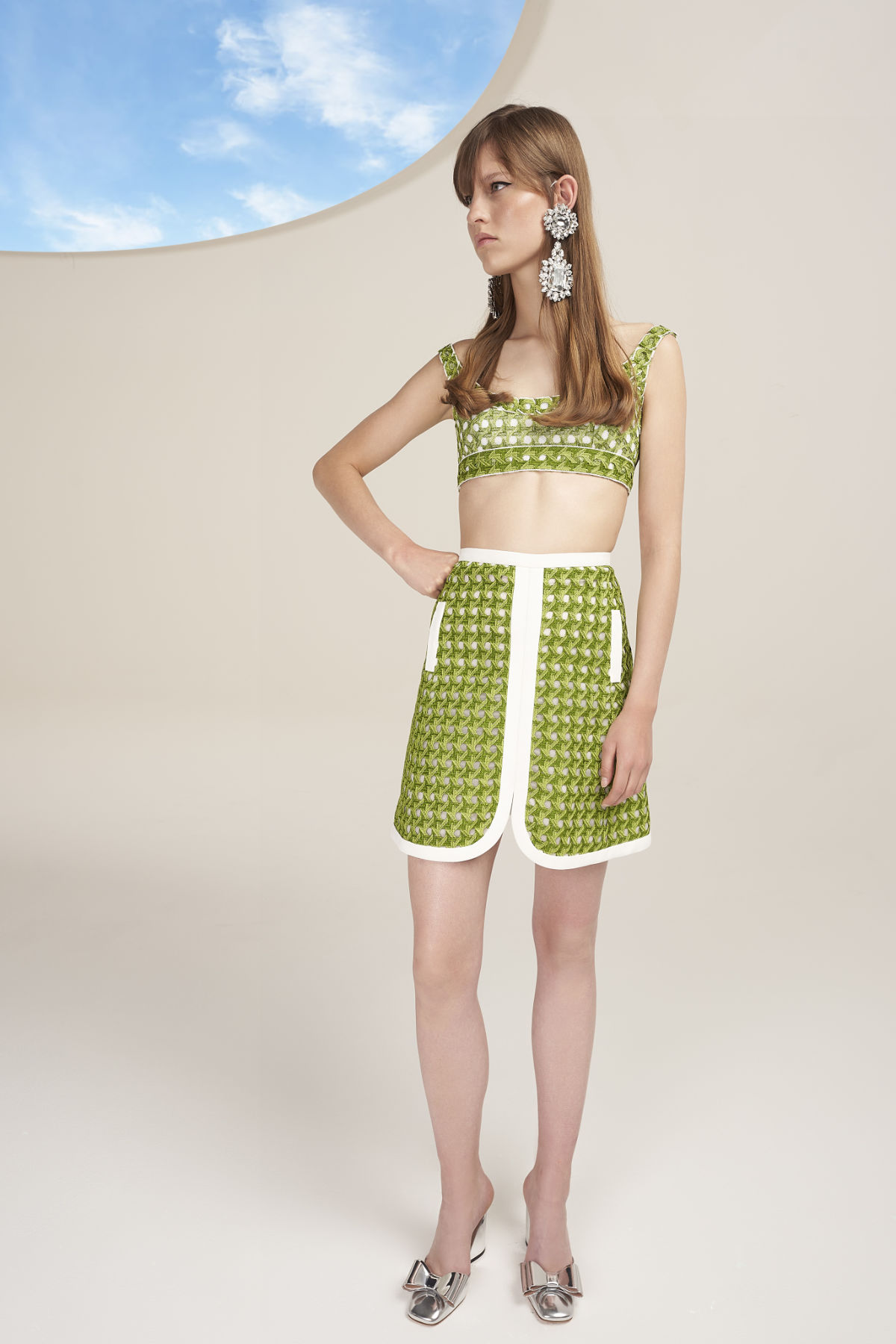 An open window overlooking beauty and a breath of fresh air.

For Resort 2023 Mr. Valli pursuits a feeling of spontaneity, sunlight and lively colours, a celebration of dynamism as a vital element of human perception and experience. It metaphors a shower of pure light, that gives vibration to the brilliant arrays of tones of the Collection; botanical colours like mint, sage, bougainville, clementine, peach, coral, papaya, tulip yellow and rose blossom reflect the transient effect of sunlight on the silhouette and on the spirit.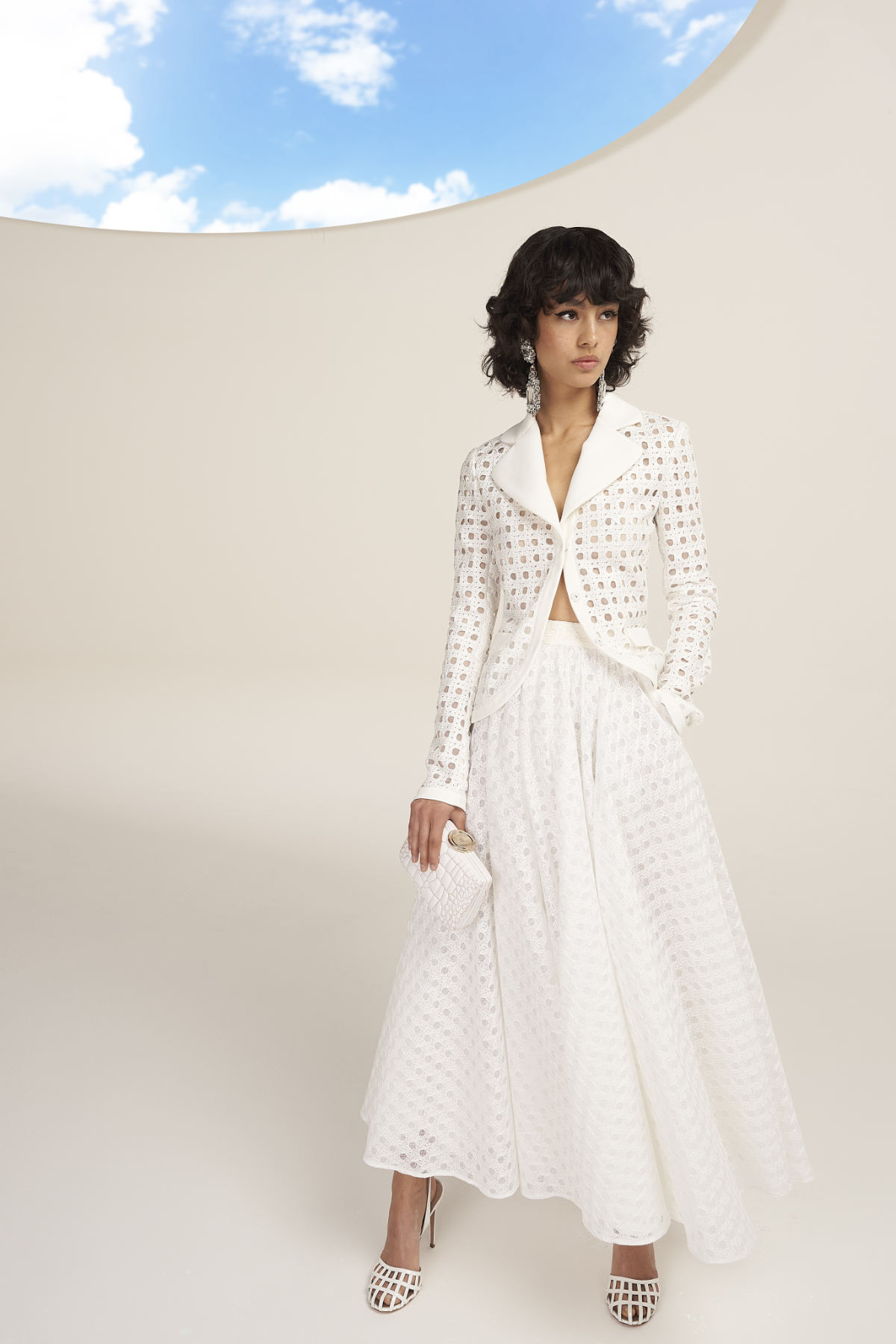 A state of wellness.

As per Valli tradition, the Resort collection is divided in two different drops, that not only differ in commercial delivery, but that are also distinguishable by insight even though running in parallel.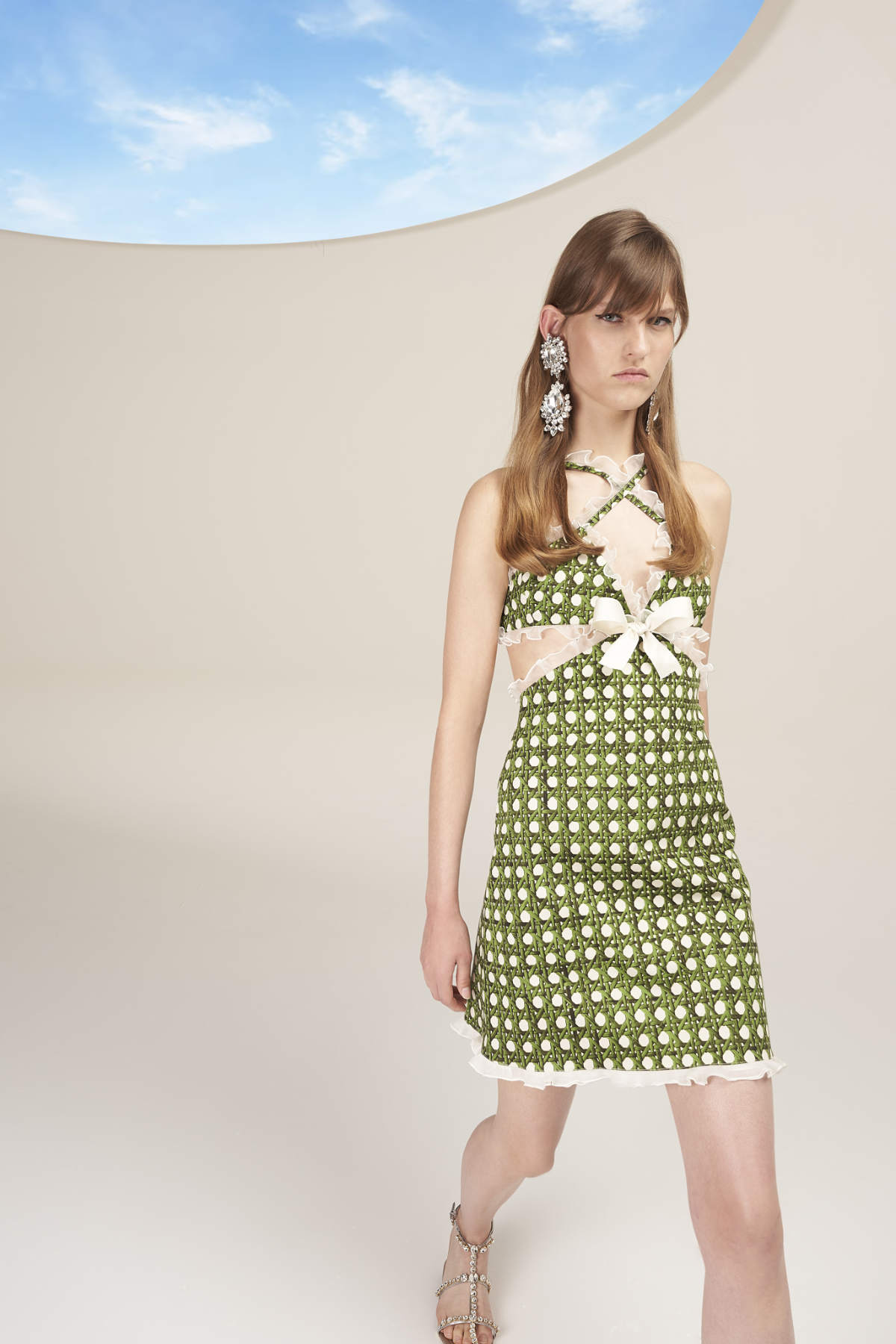 The Cruise collection evokes the carefreeness and lightheartedness of a garden party and portrays a line-up of nature-inspired motifs and techniques; a recurring element, translated in embroidery, print and macramé, is the "treillage", reminder of the everpresent French savoir-faire. Embroidered "ramages" and "roses au vent" are showcased next to "roses bouquets", "ramage fleuris" and "marquetry" prints on silk georgette or a "plein air jacquard" that perfectly portrays the desire of breezy lightness. It is a real ode to spring.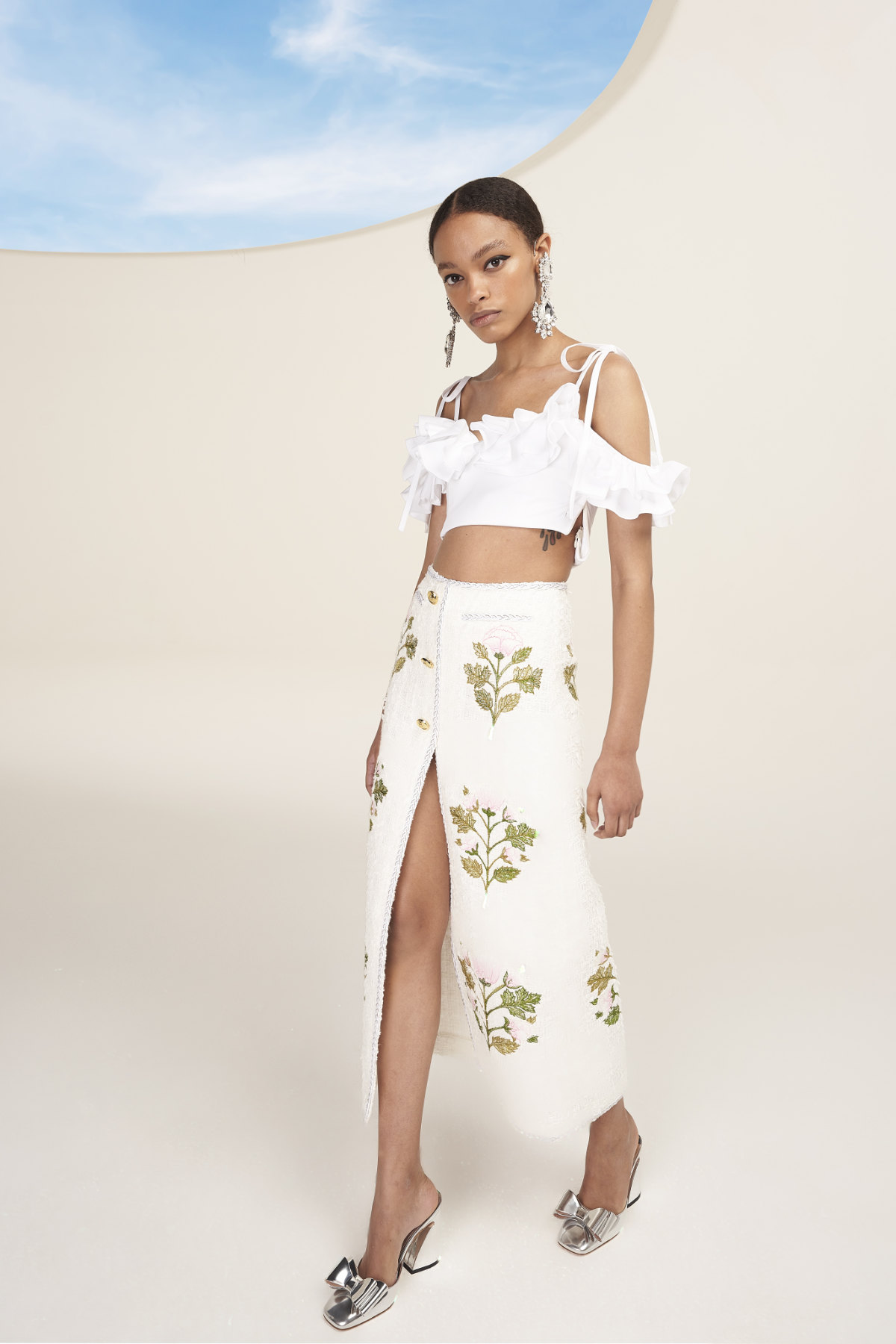 The Pre-Collection is about a summery nomadic escapism, about introspection through travels, the balance and symbiosis between the mind and the landscape; "maxi ramages" and "feuillage" prints are interpreted memories of an illuminating trip. It focuses on separates that fit in luggage and that Mr.Valli wishes to be interpreted and combined according to one's personality.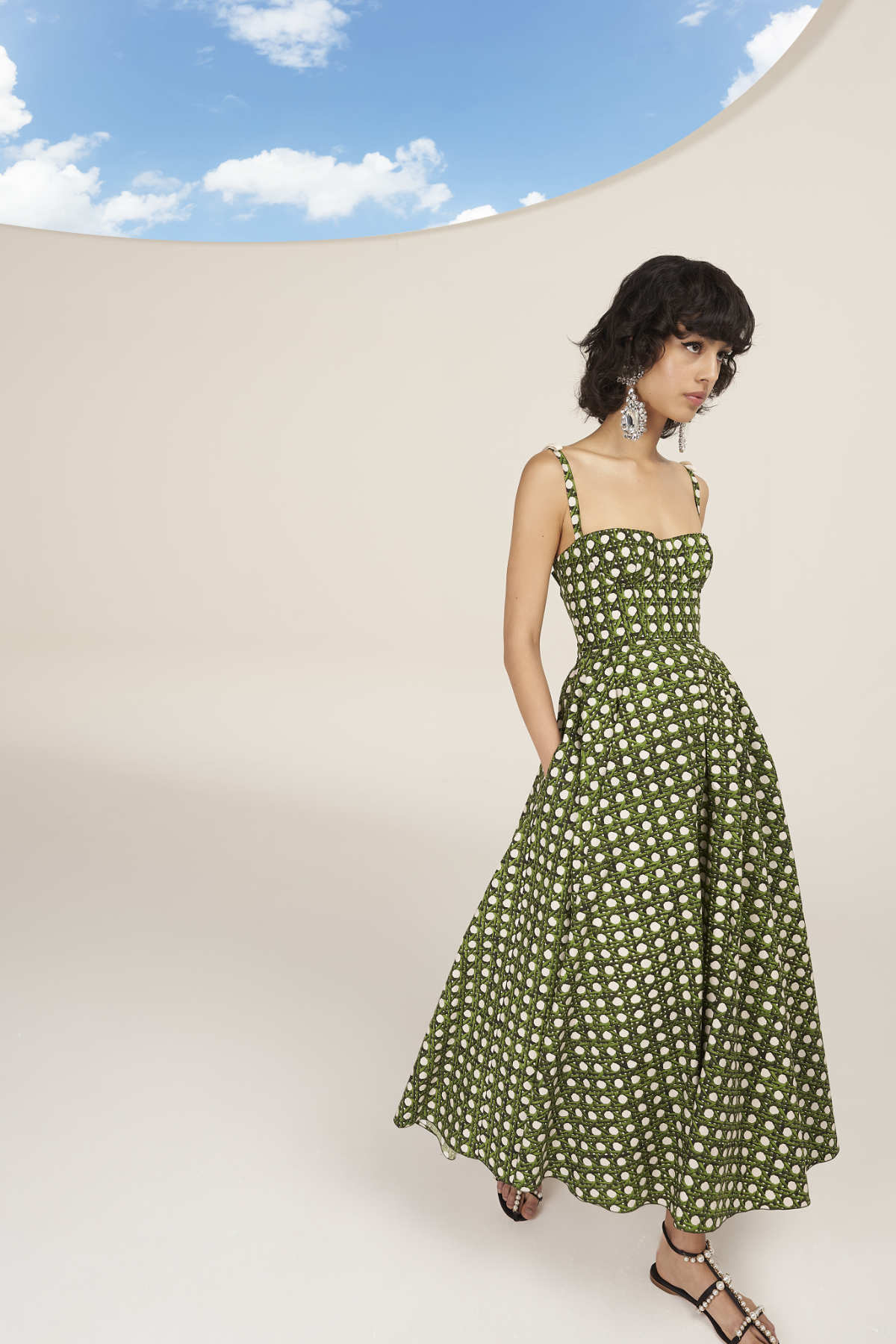 The Valli wardrobe is complete.

This season's silhouette plays a role in a set inspired by James Turrell's "Skyspaces", to underline the concept of light and space. Something as simple as a sky, however trivial, can be remarkably uplifting.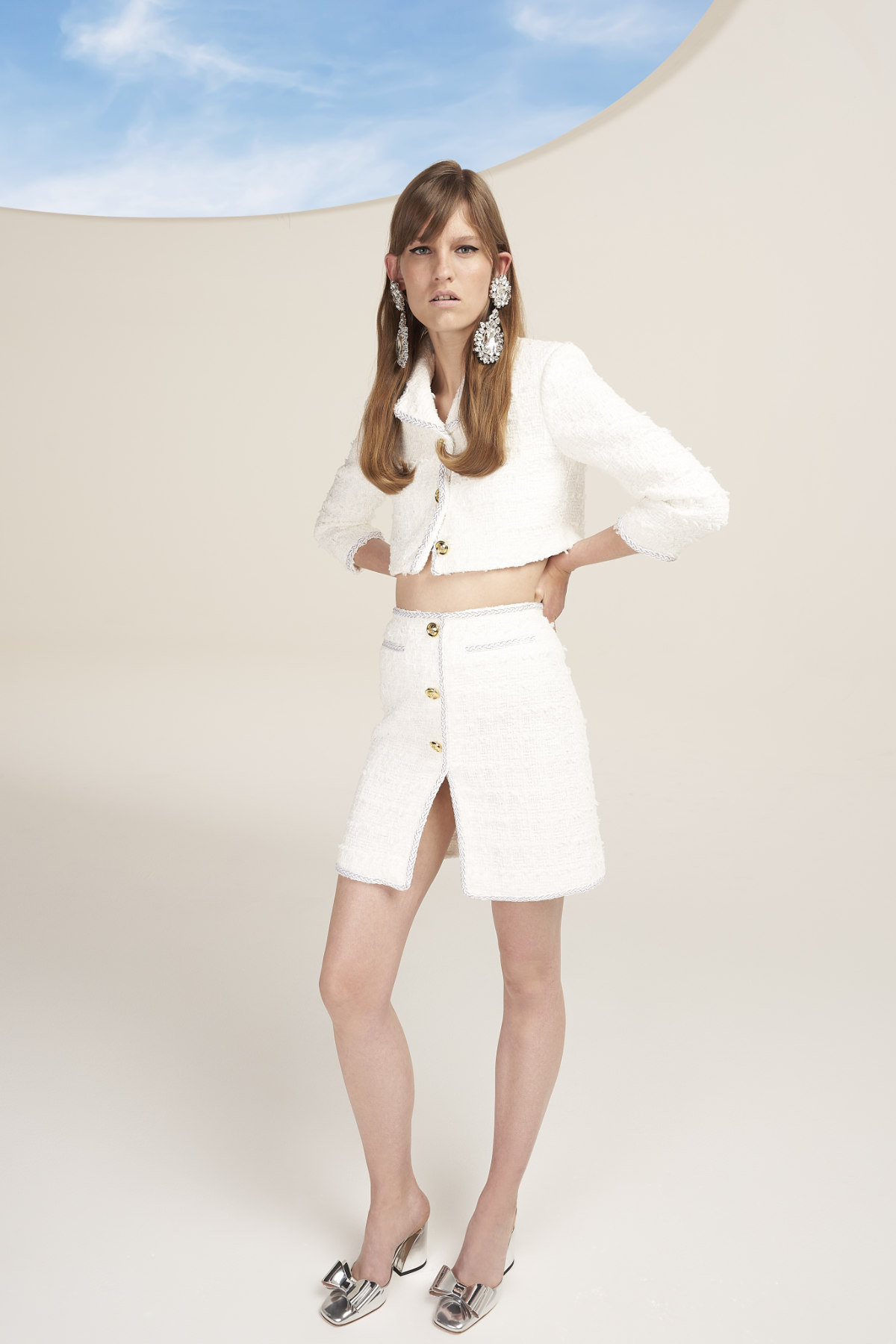 Bags include the signature Valli "Panier" and "FloFlo" bags, presented in a rainbow of alligator-matelassé leathers, also seen on clutches, as well as zestful "treillage" printed or "rose" embroidered canvas totes. References for shoes space from Marie Antoinette inspired "Pop Bows" flats and heels in silk duchesse or mirrored leather to Rajasthaniinfluenced crystal bejewelled designs.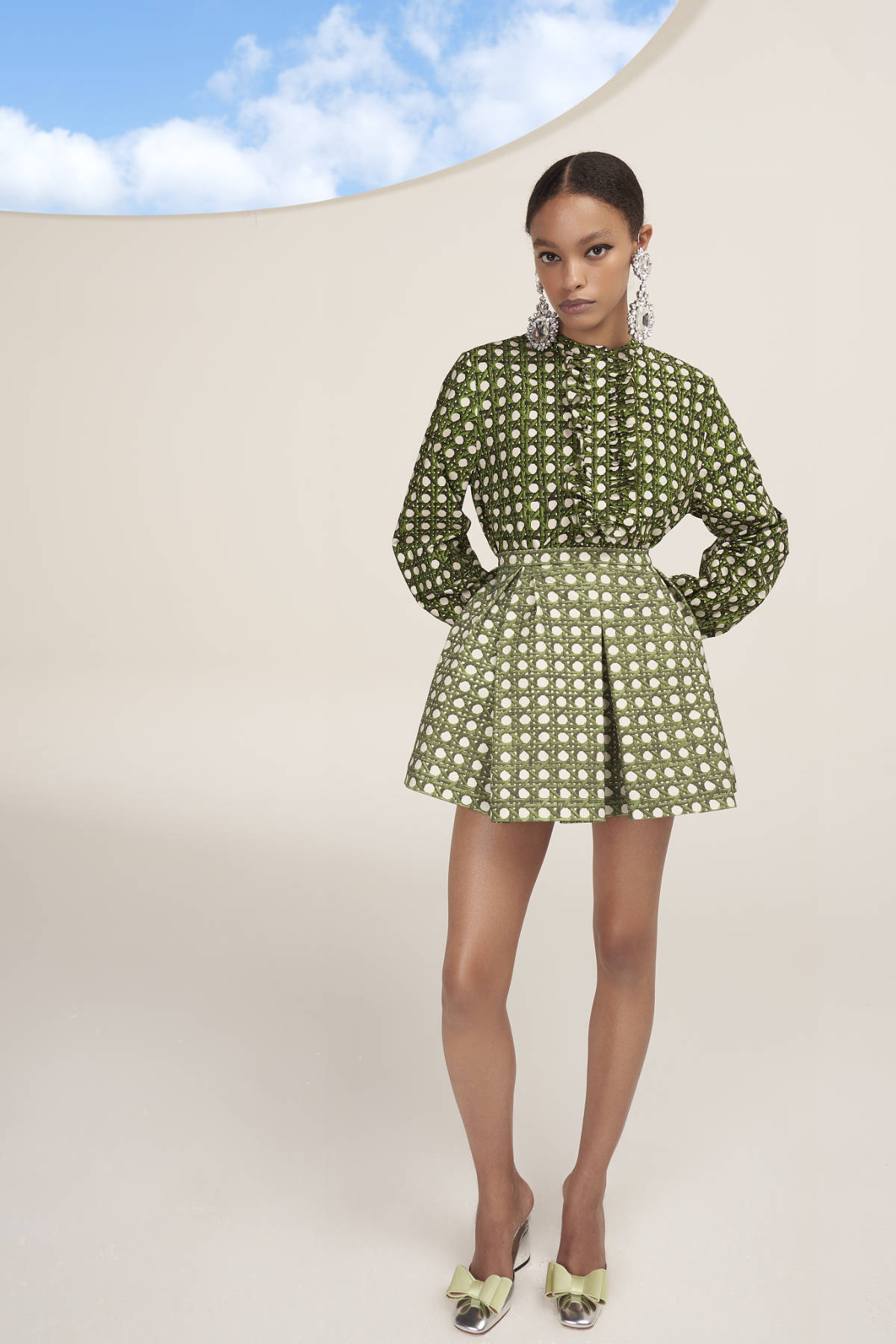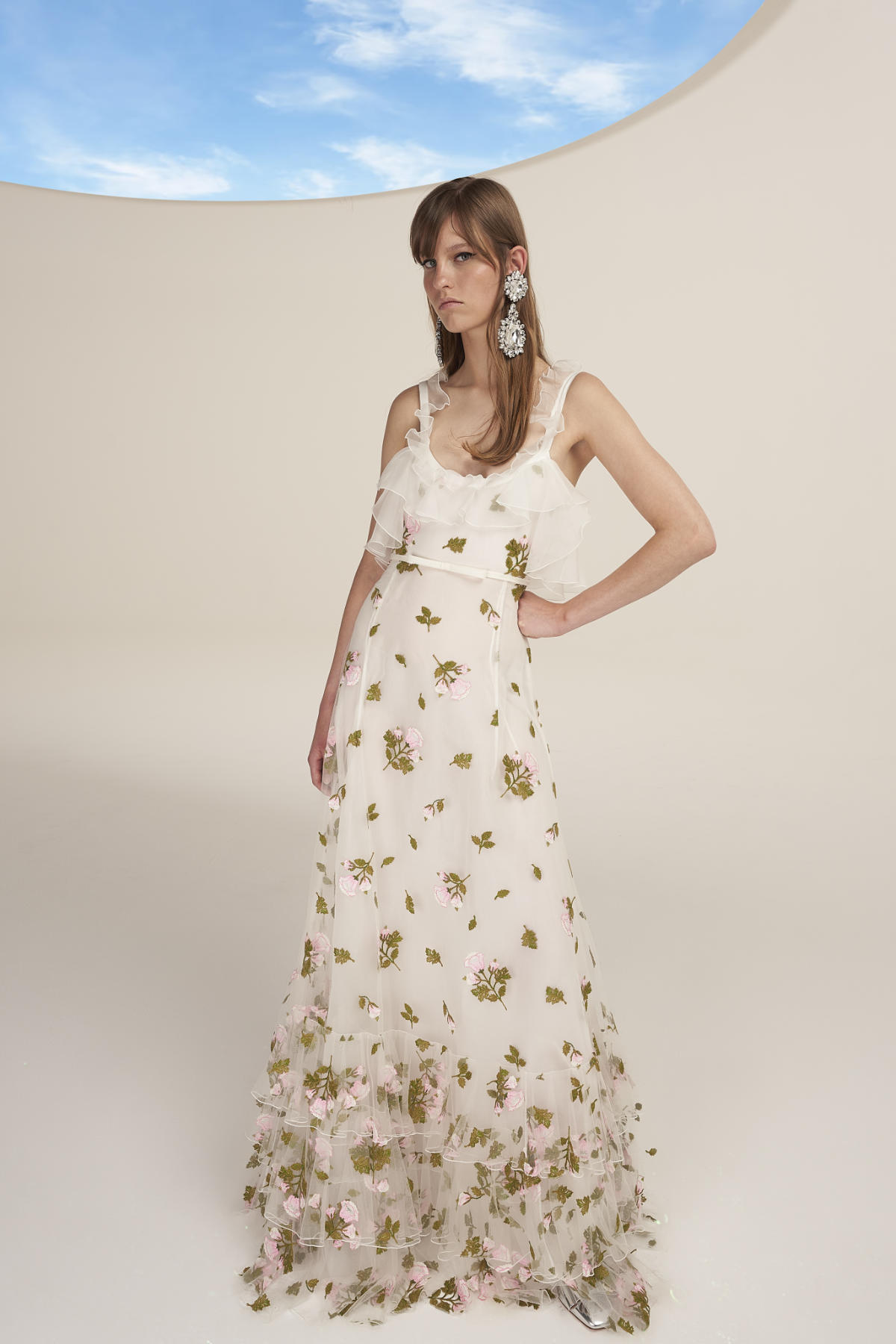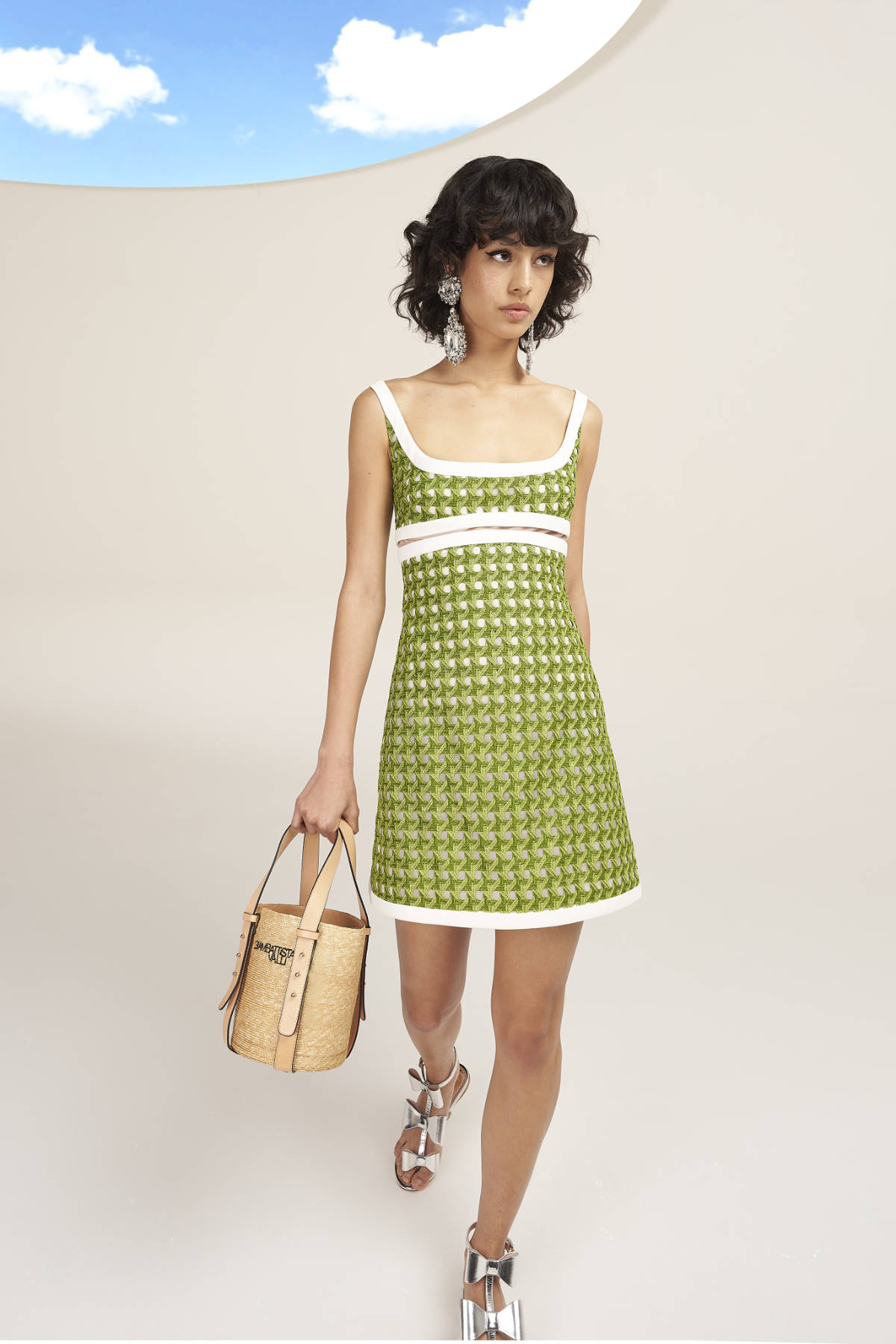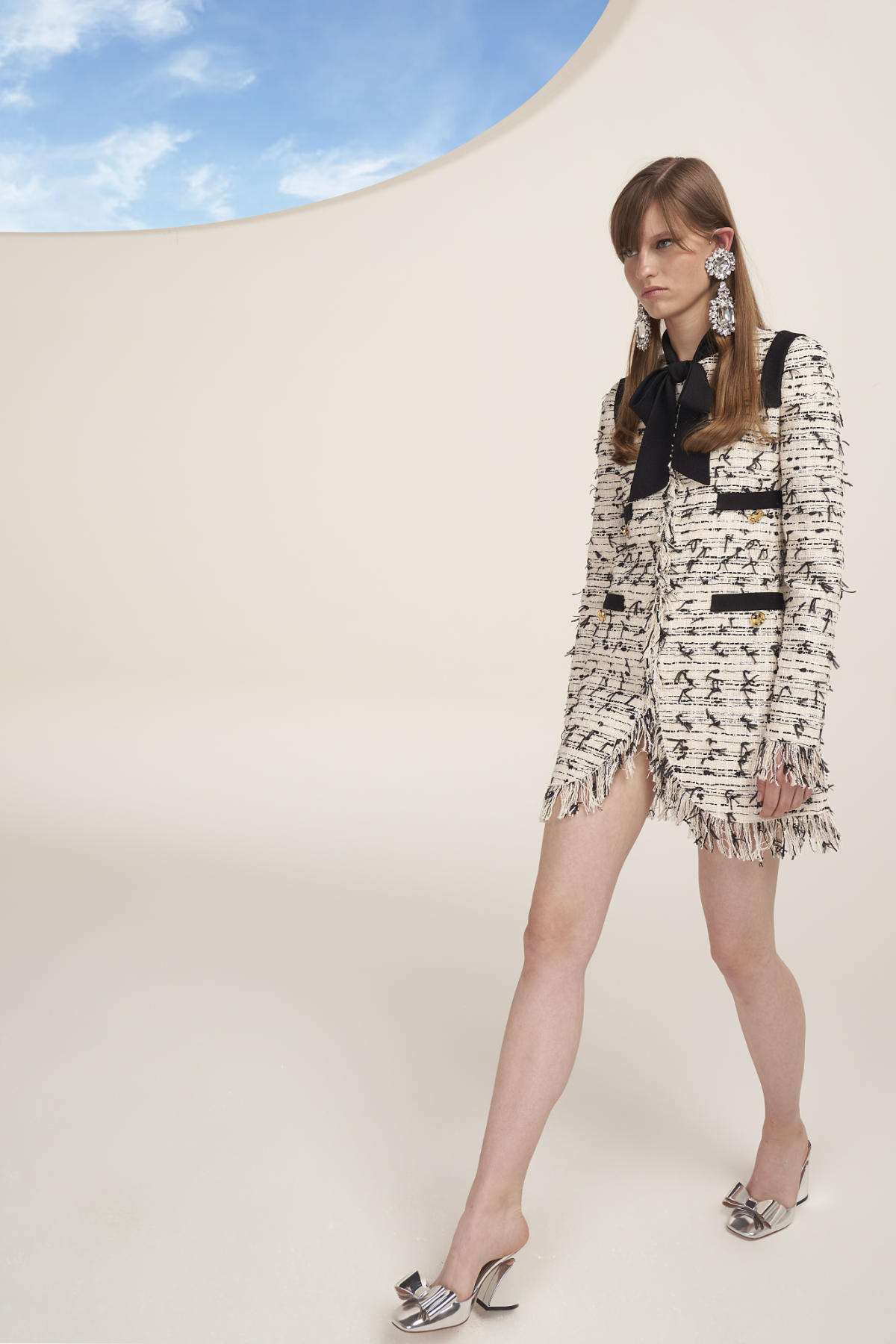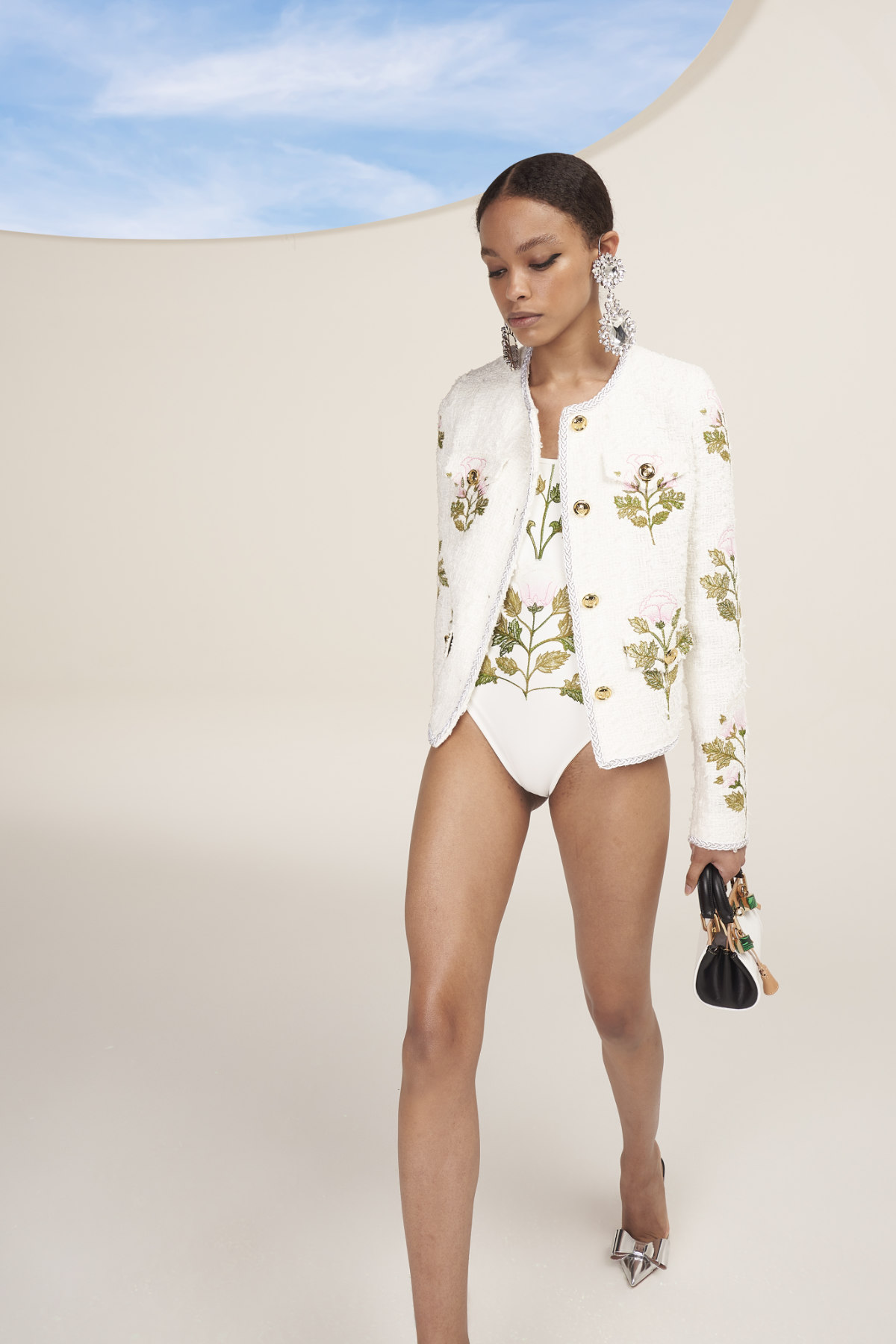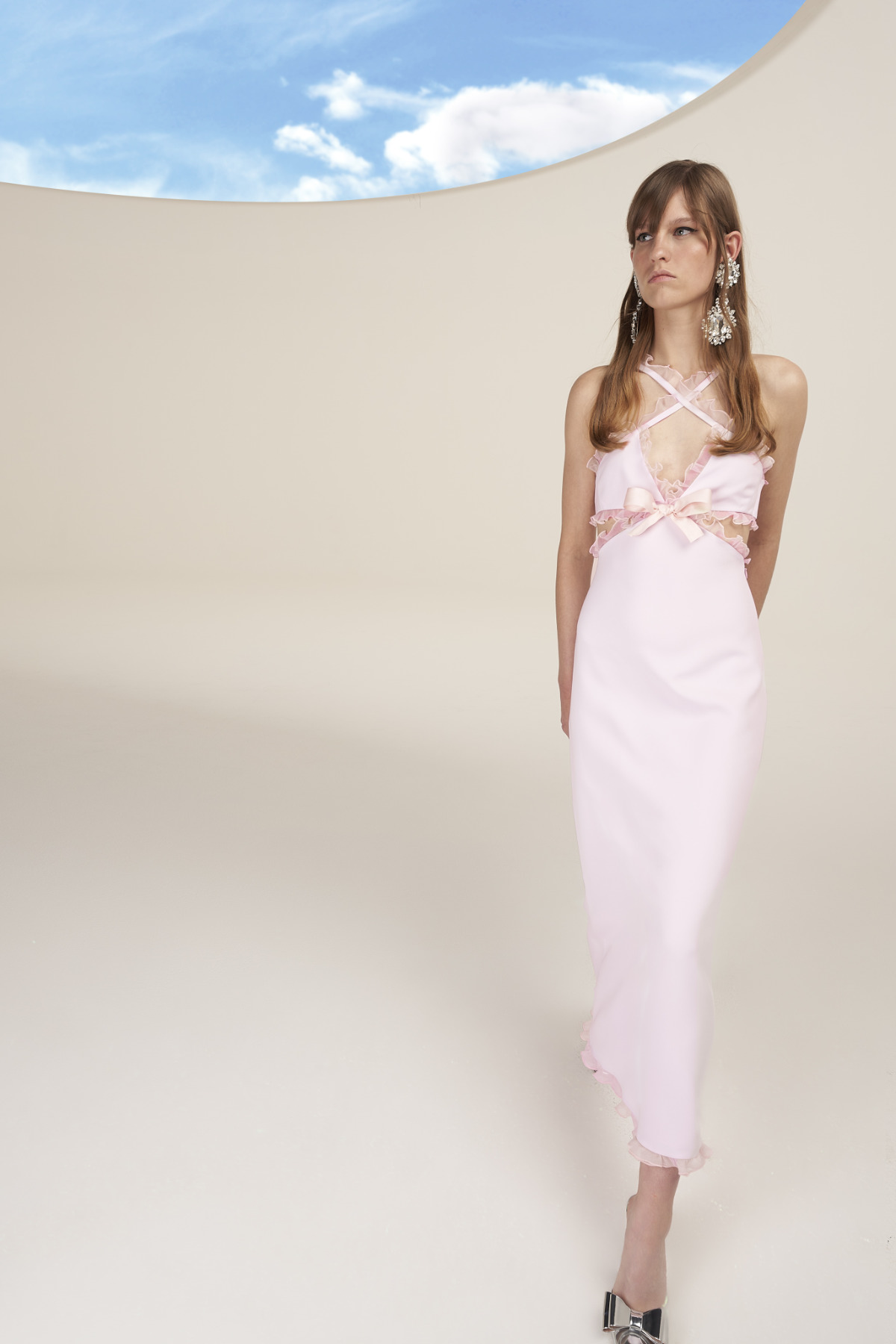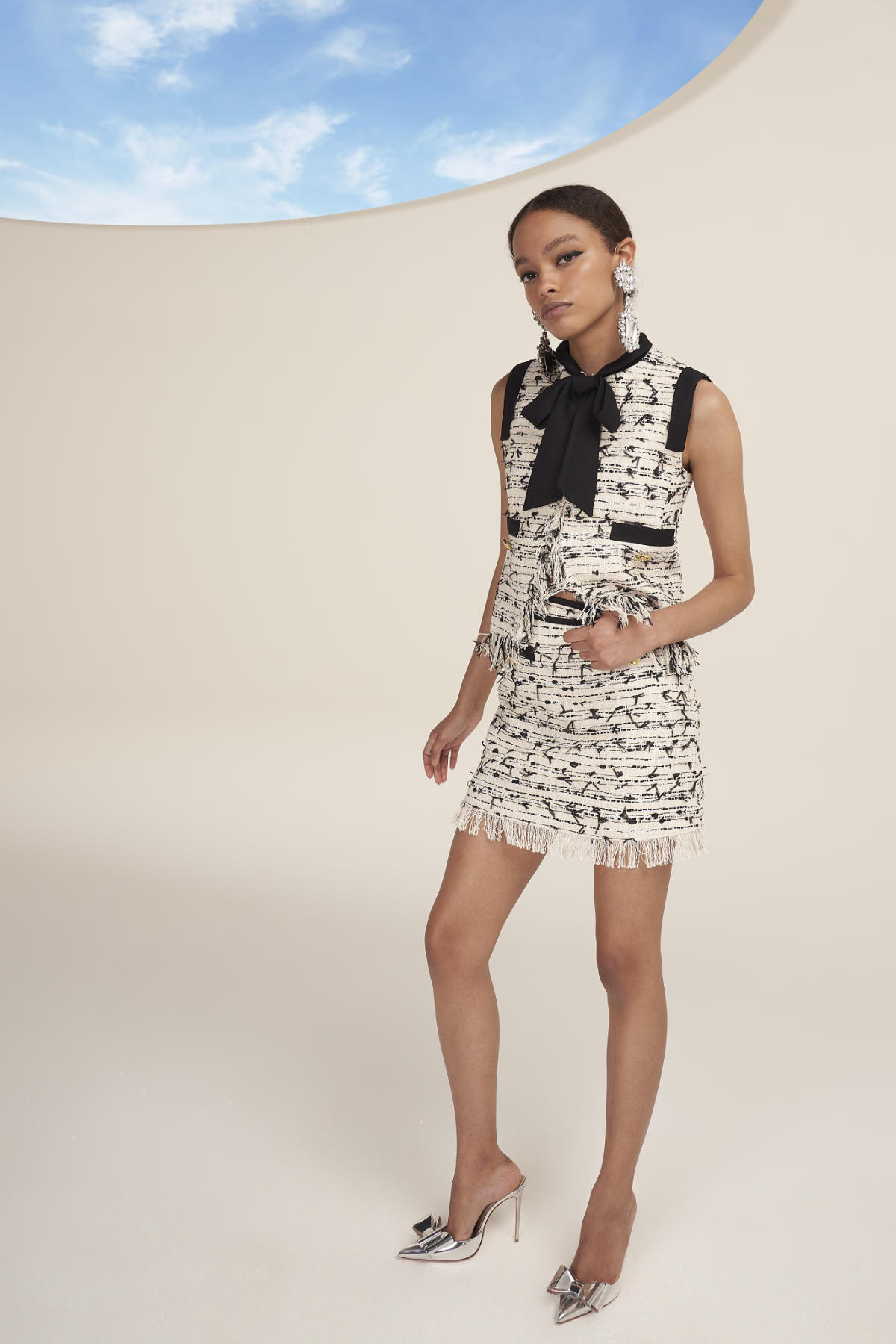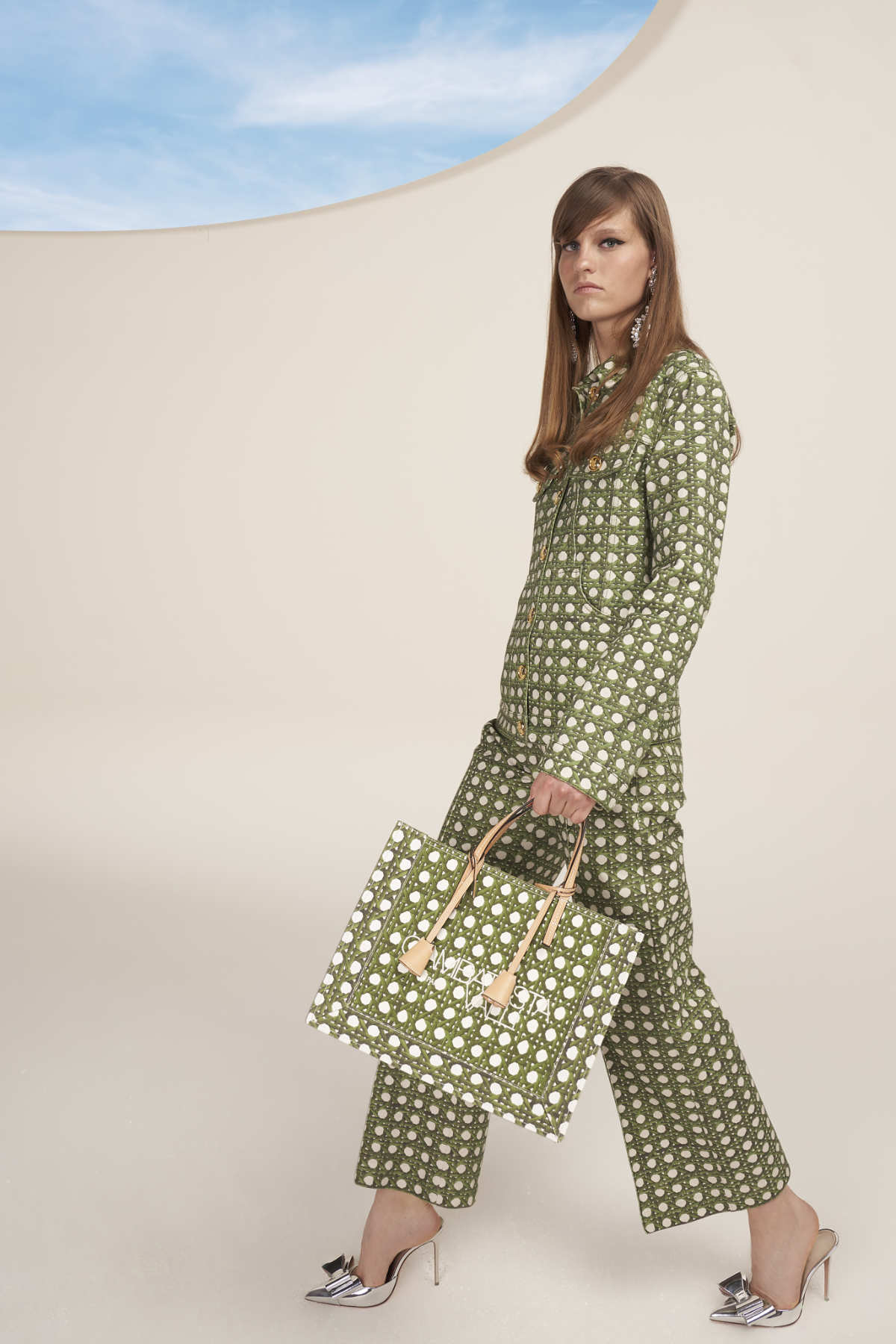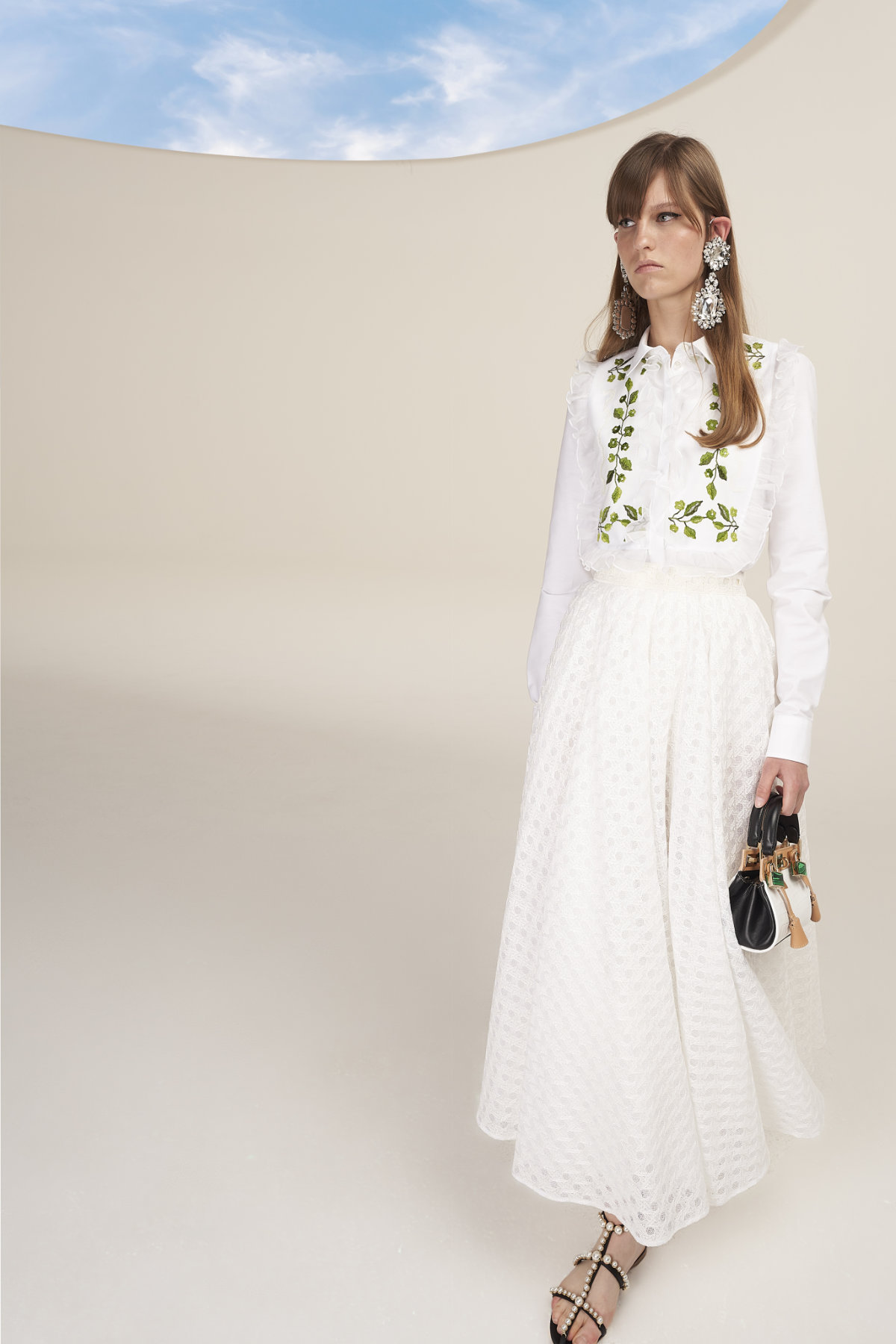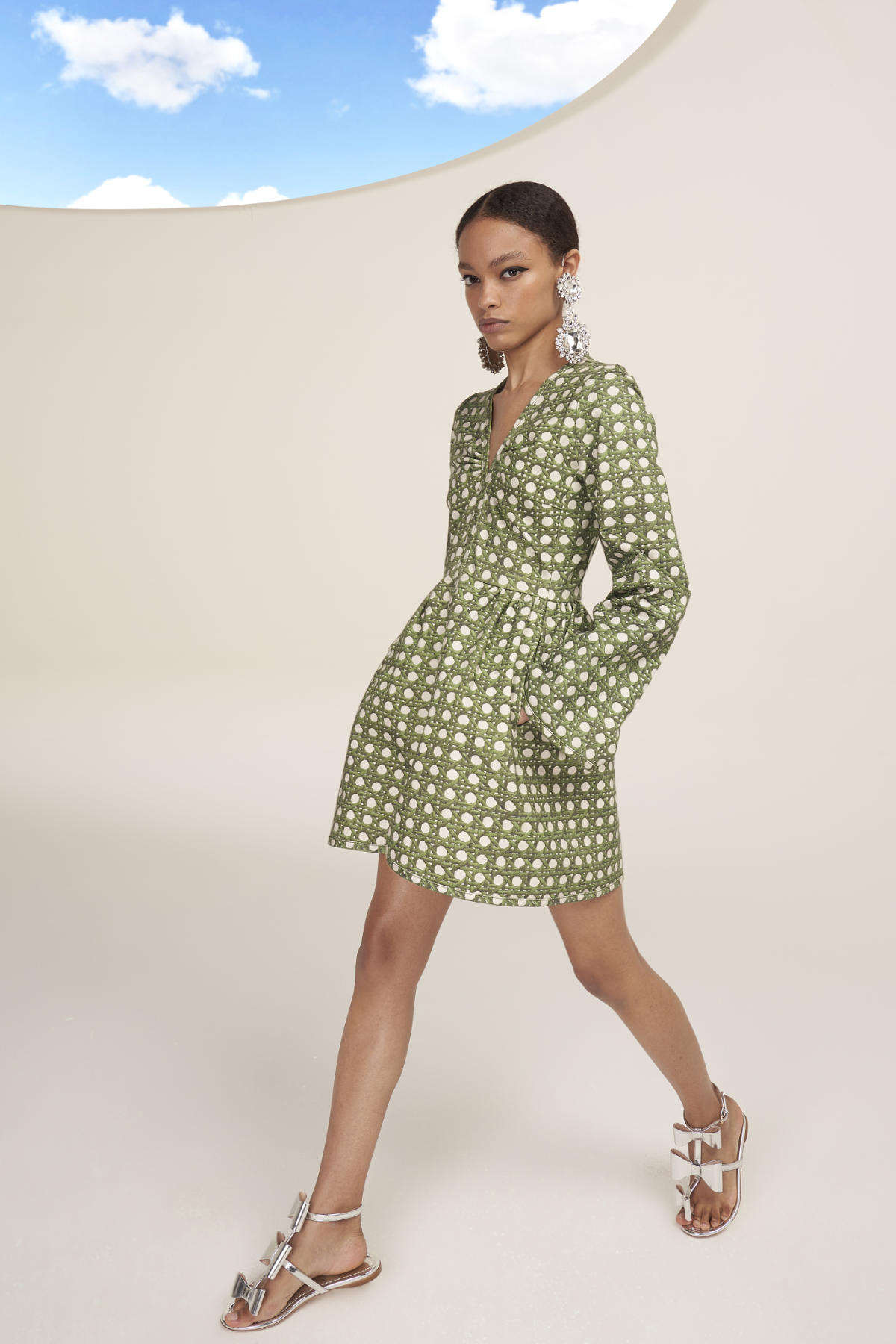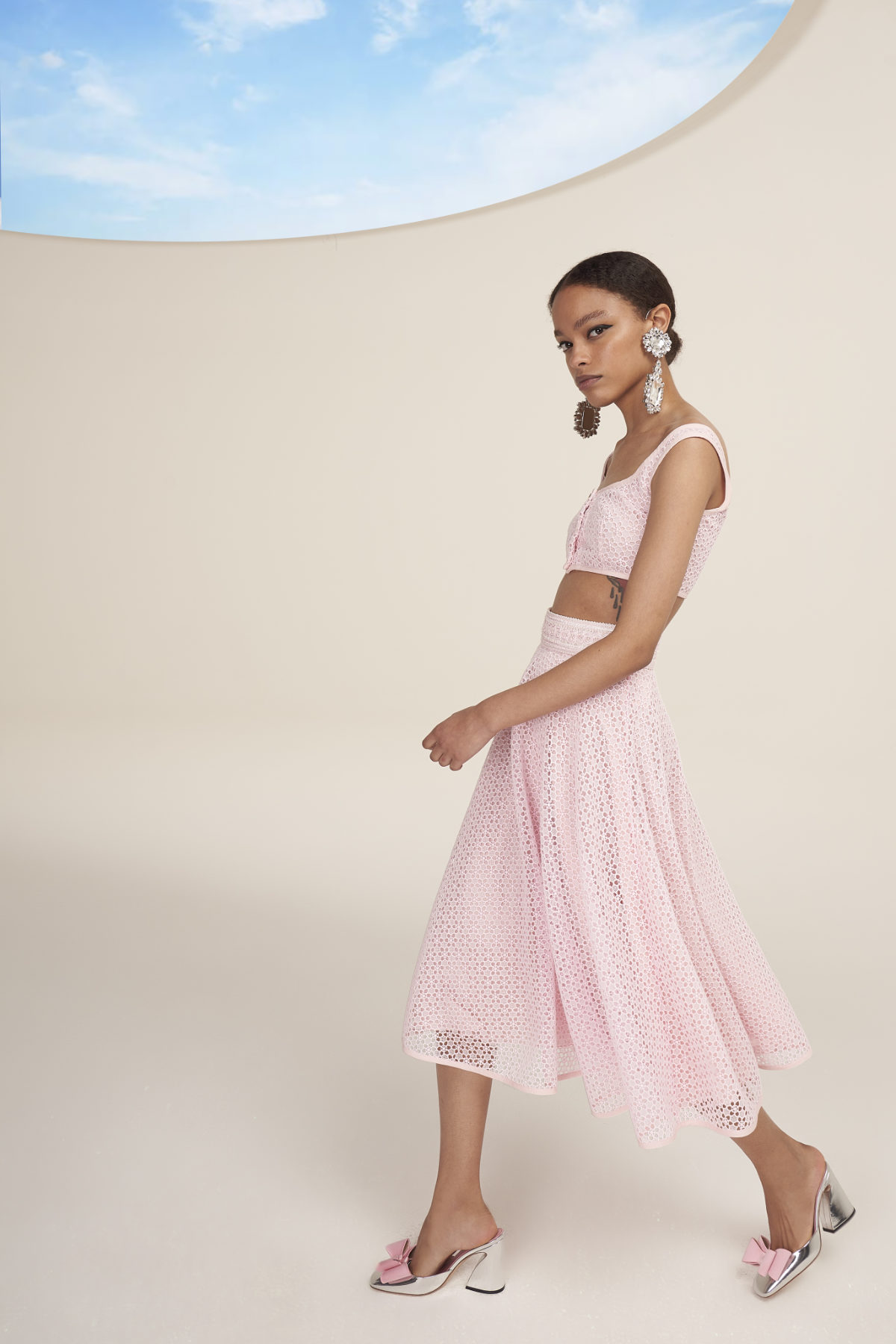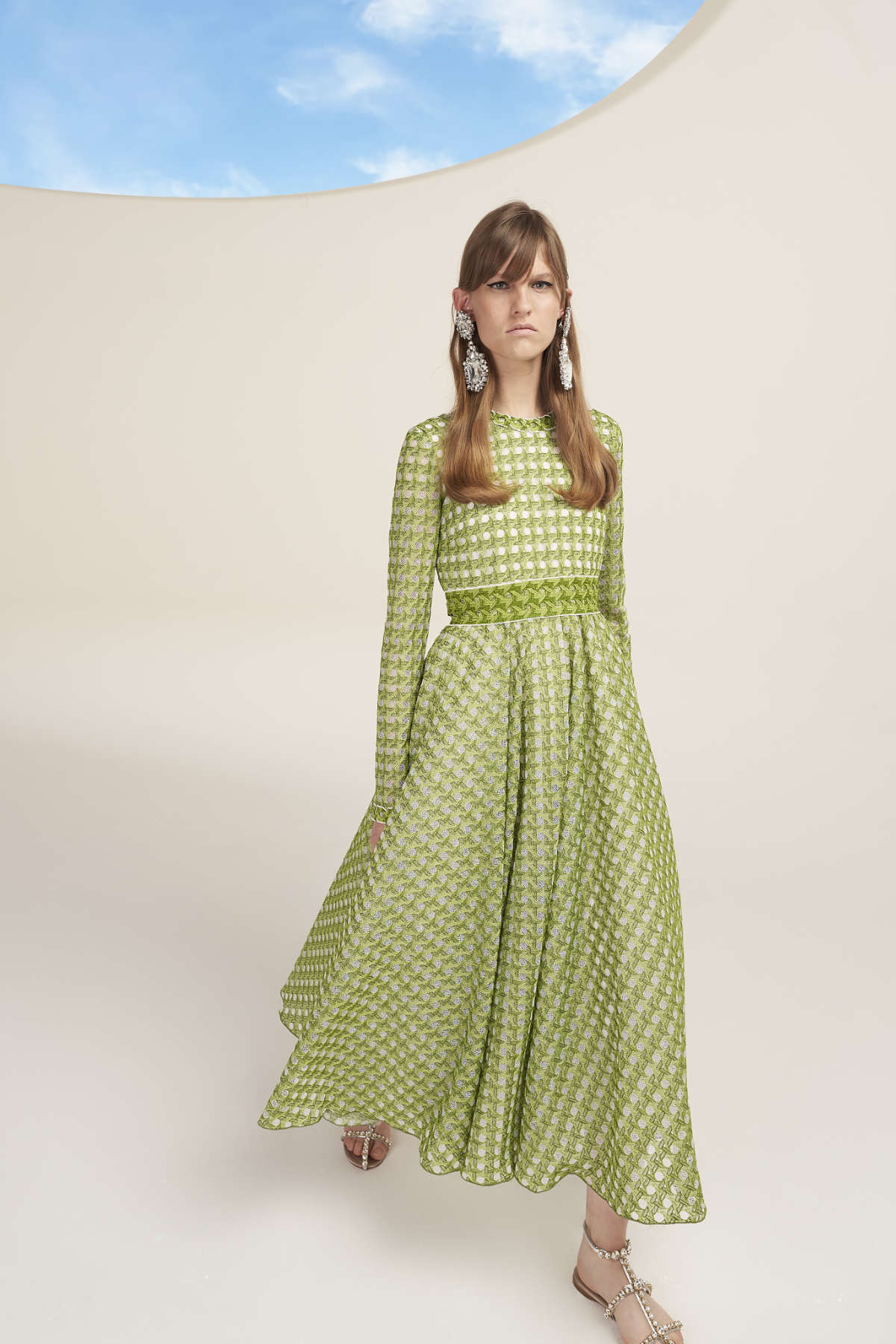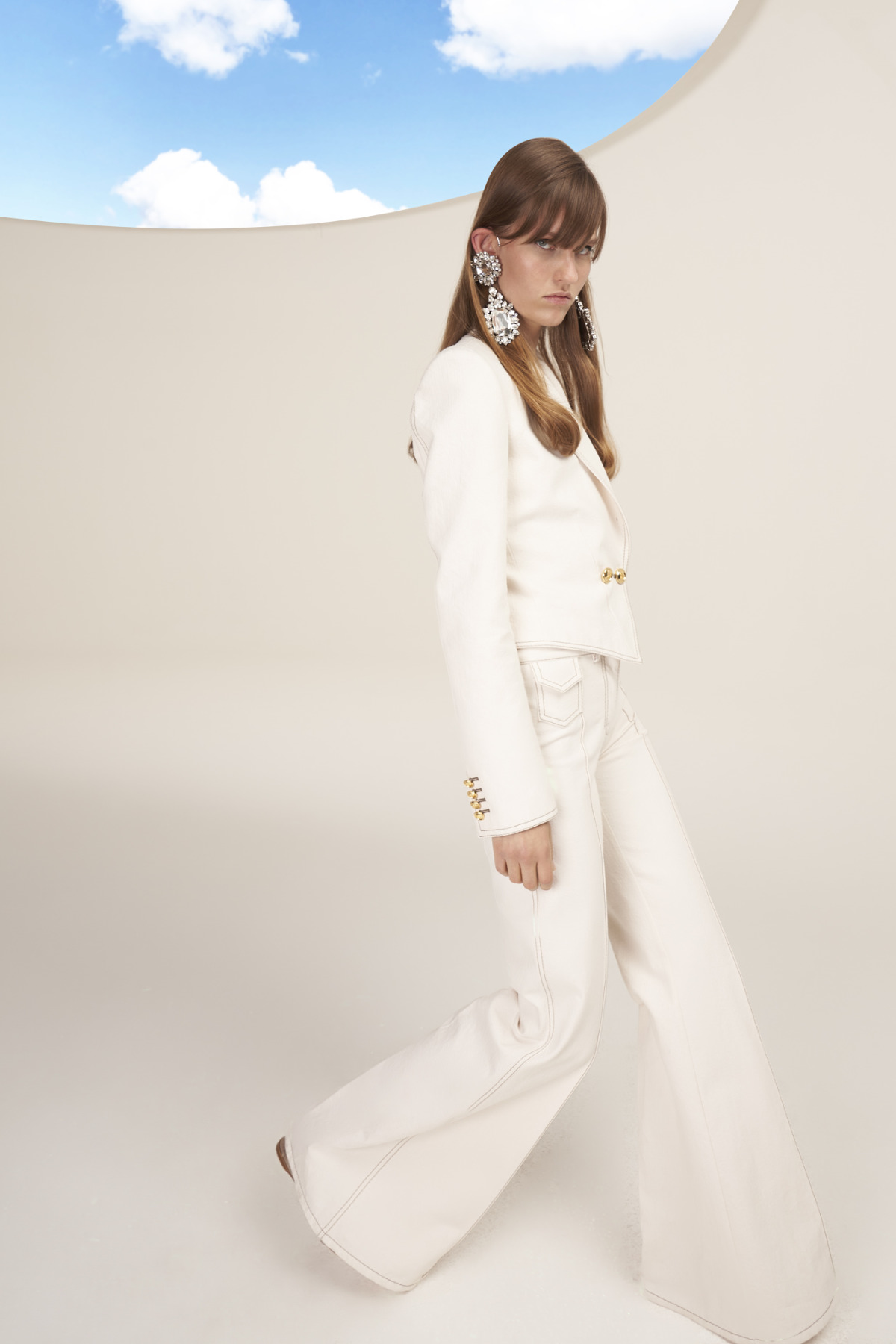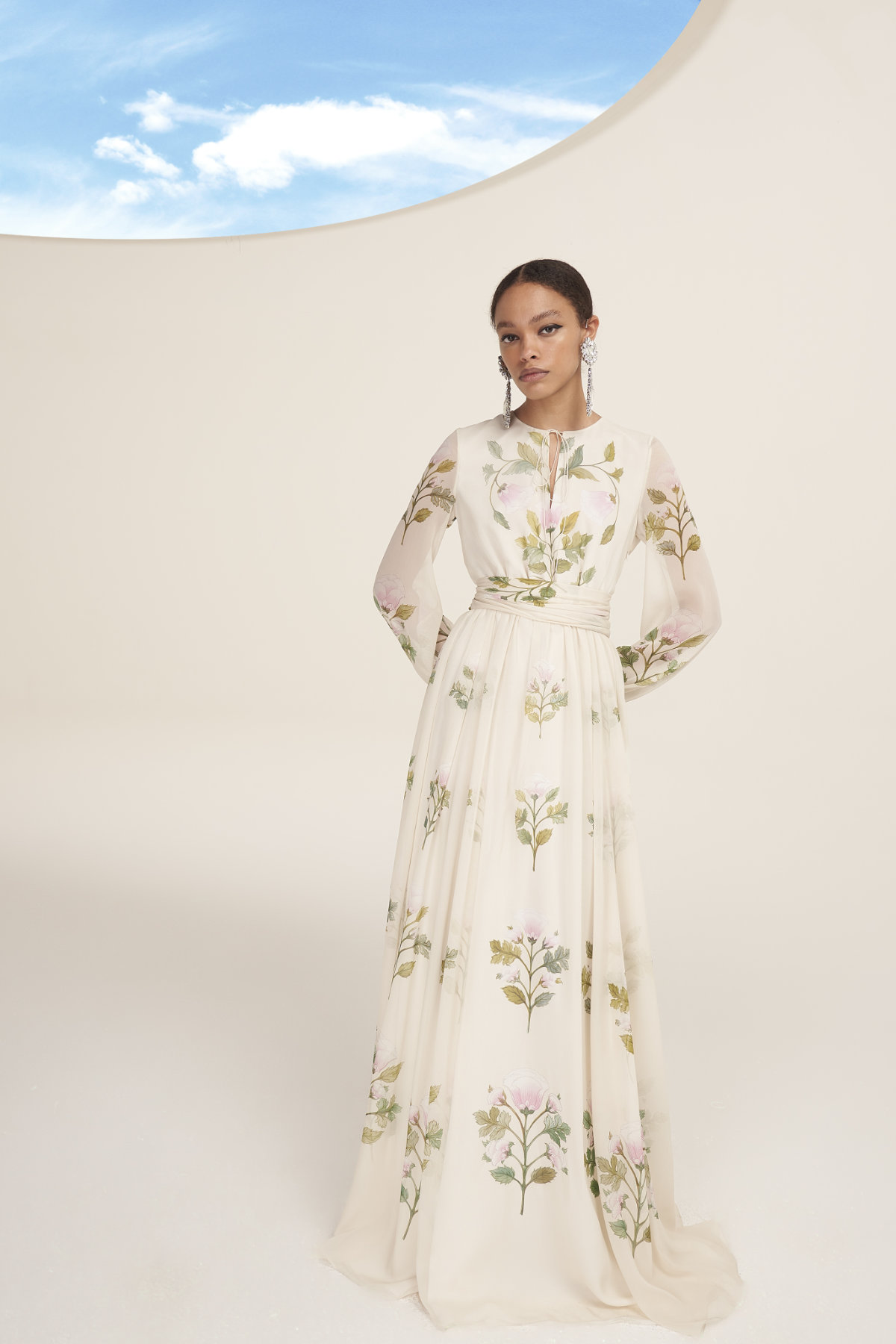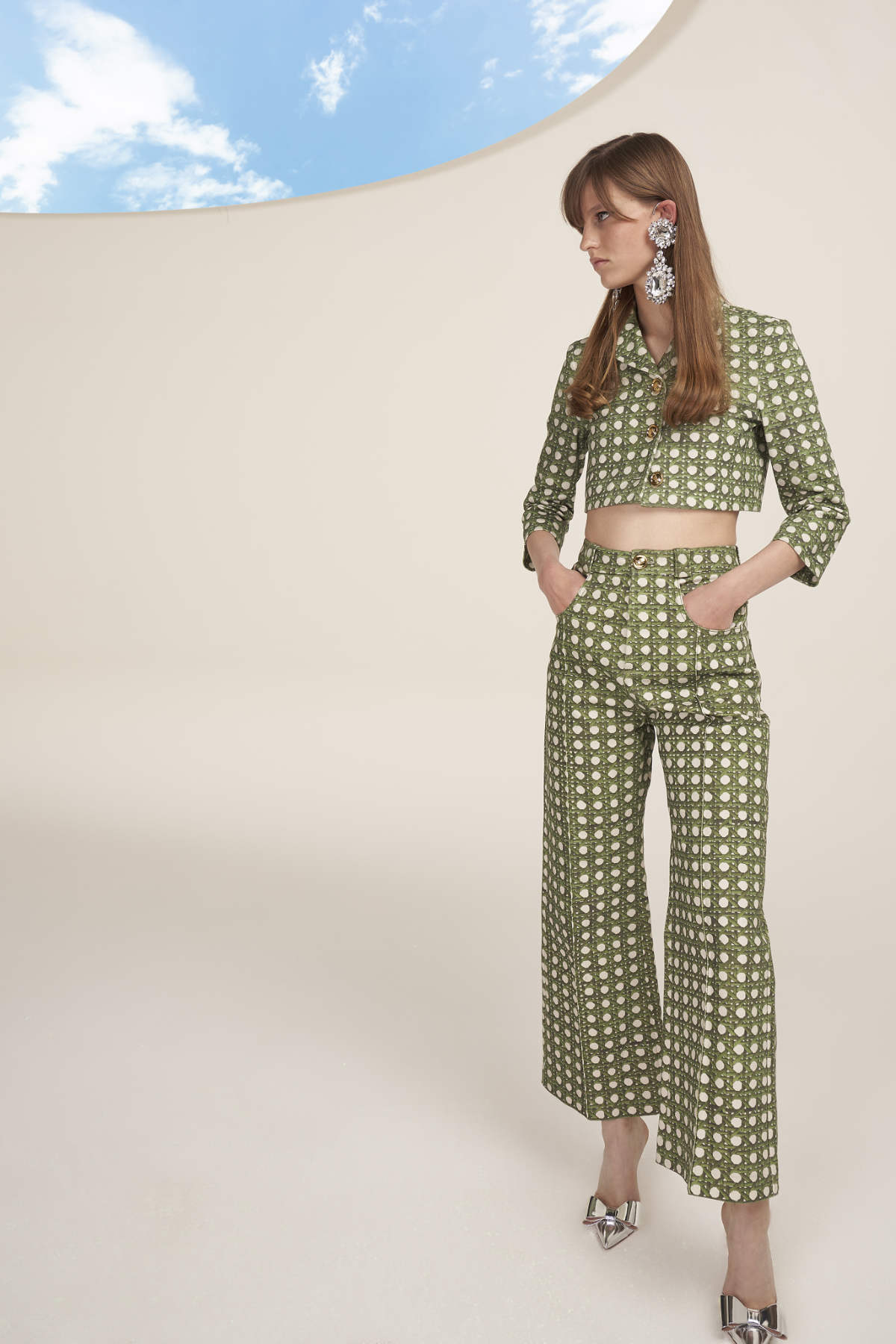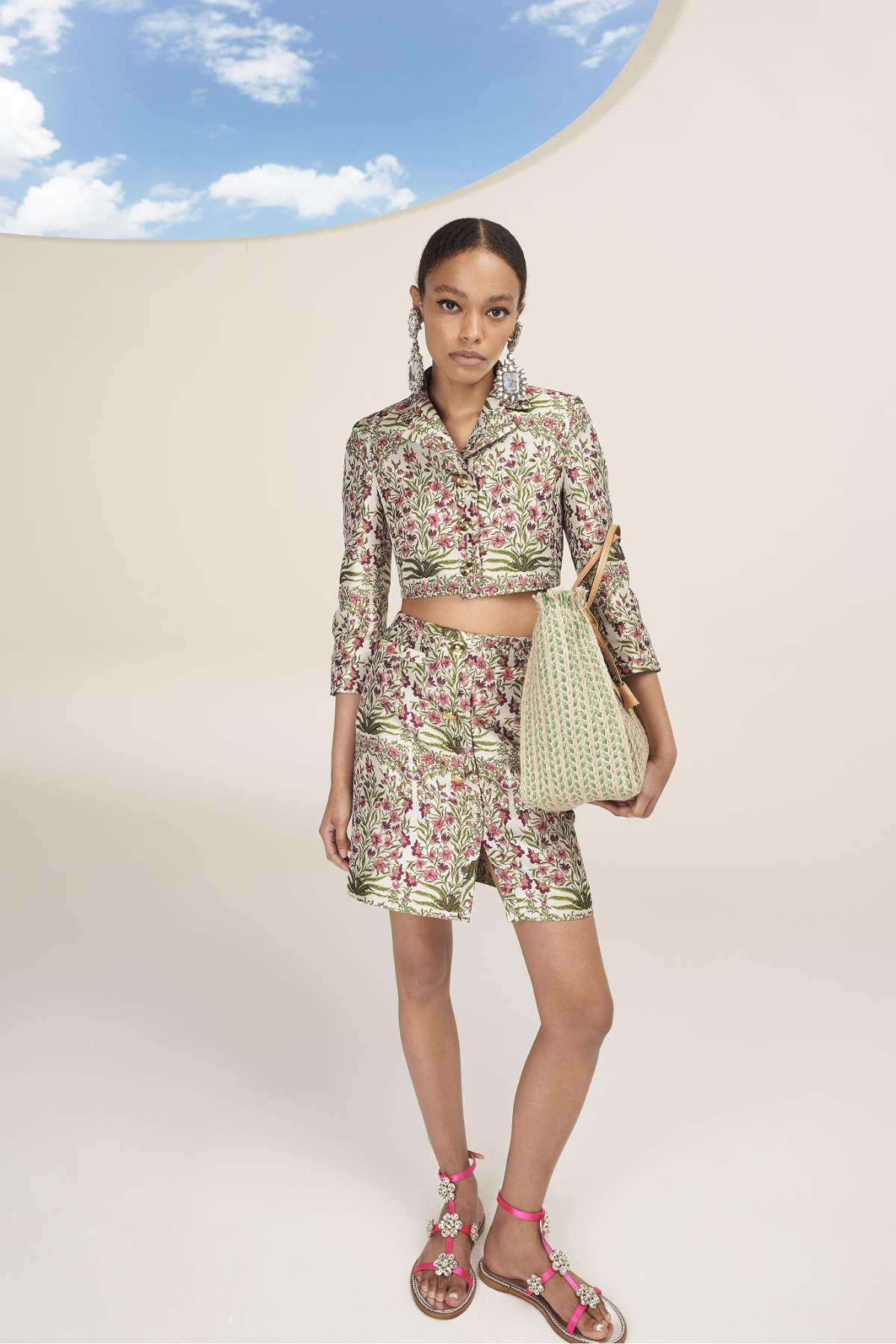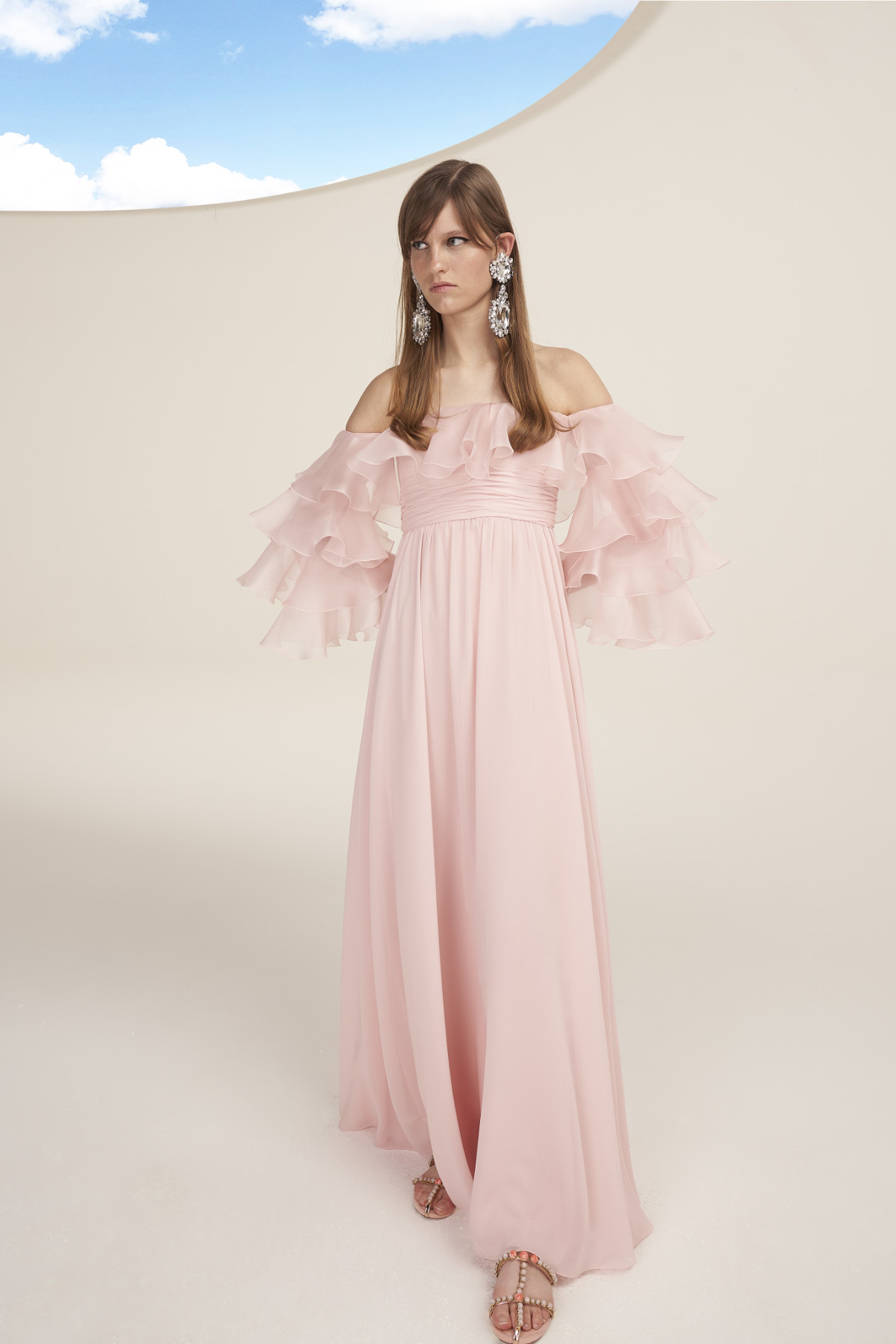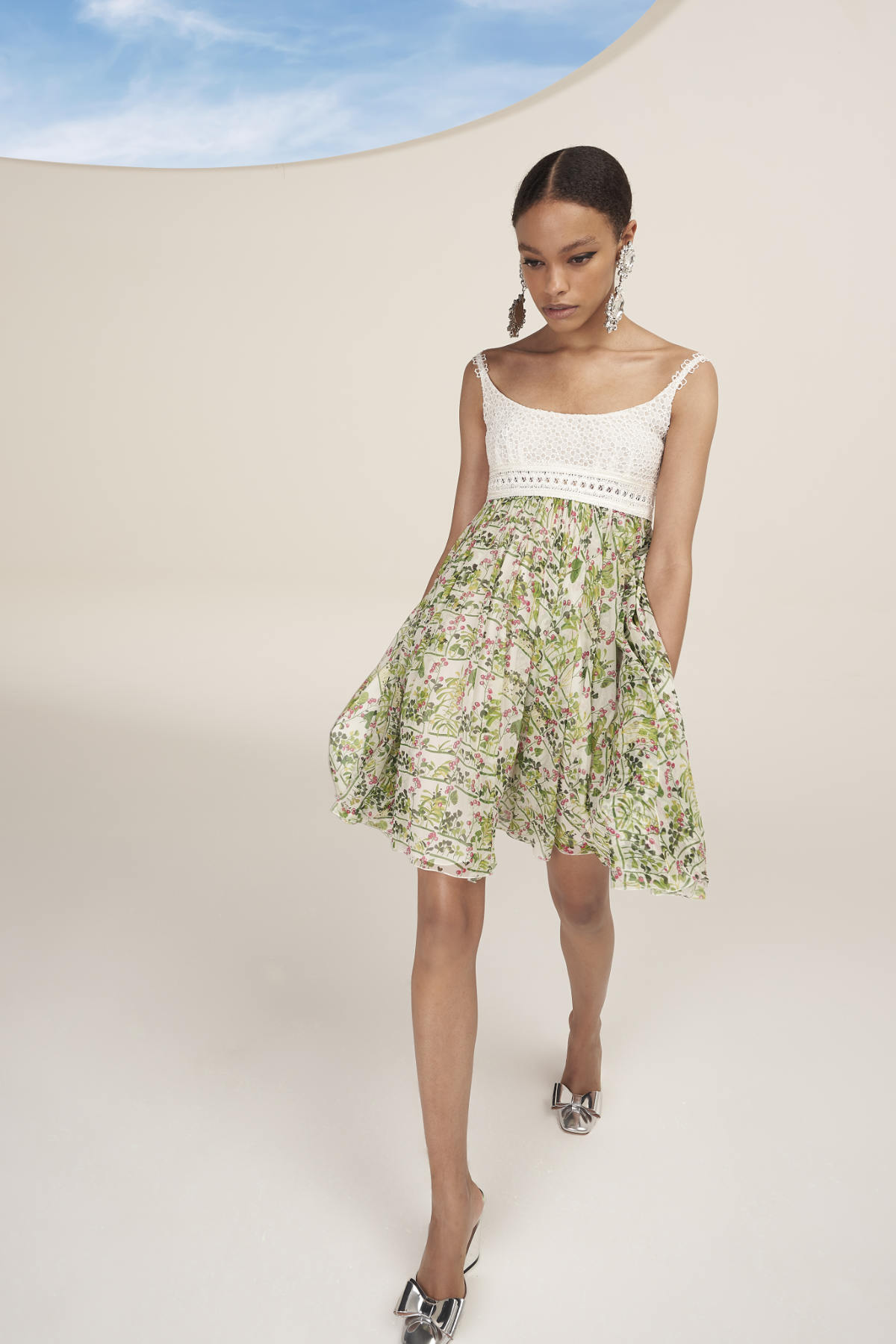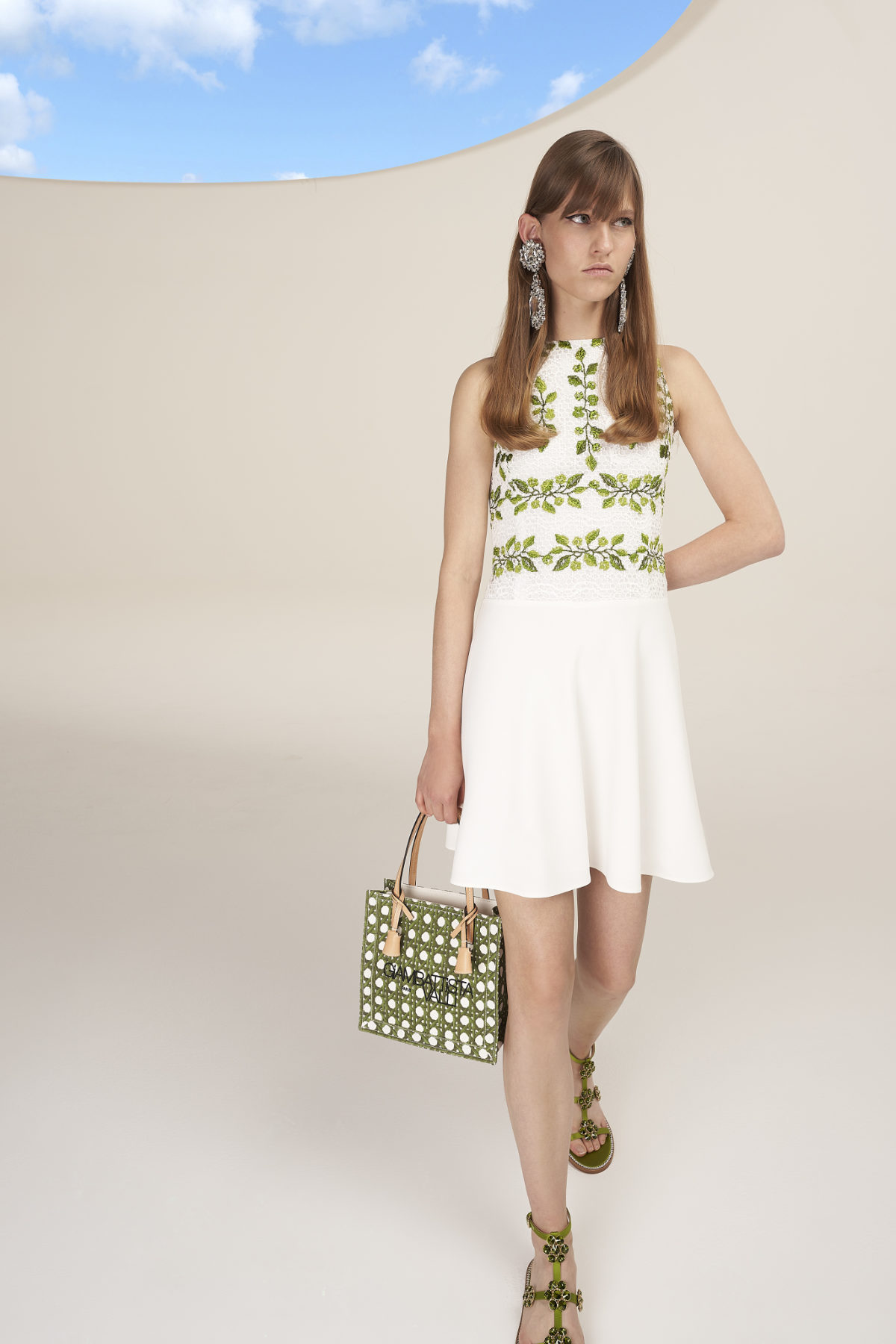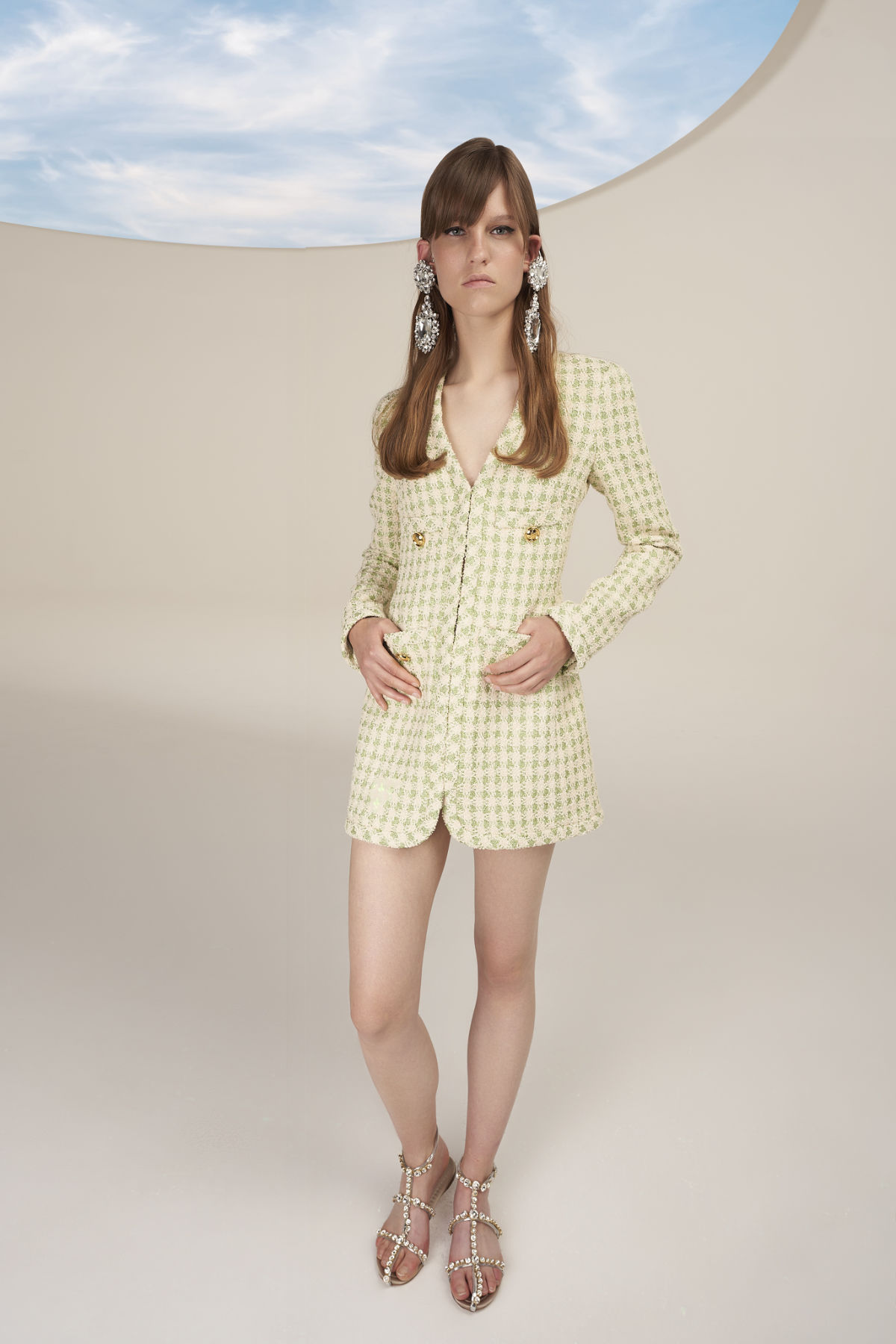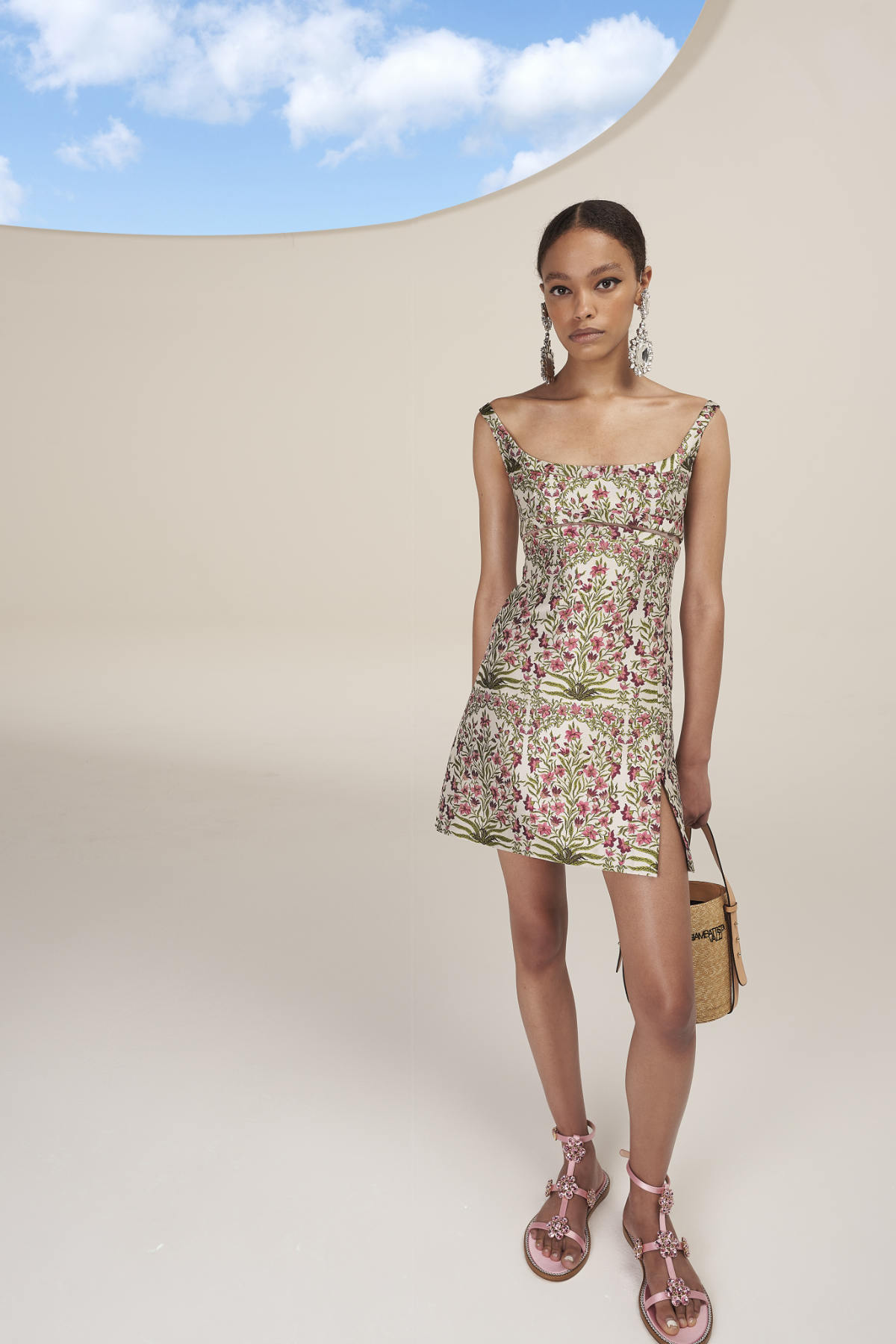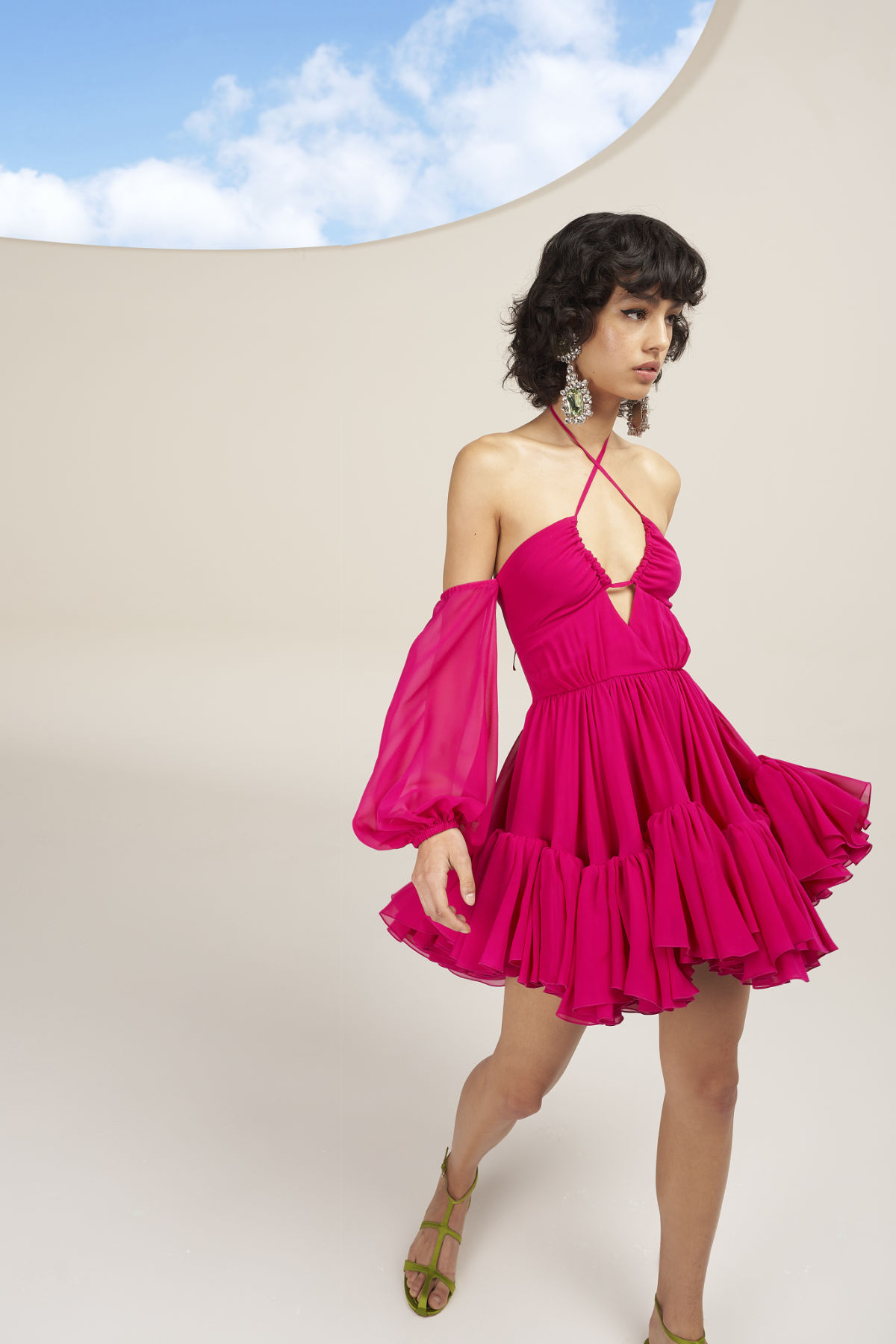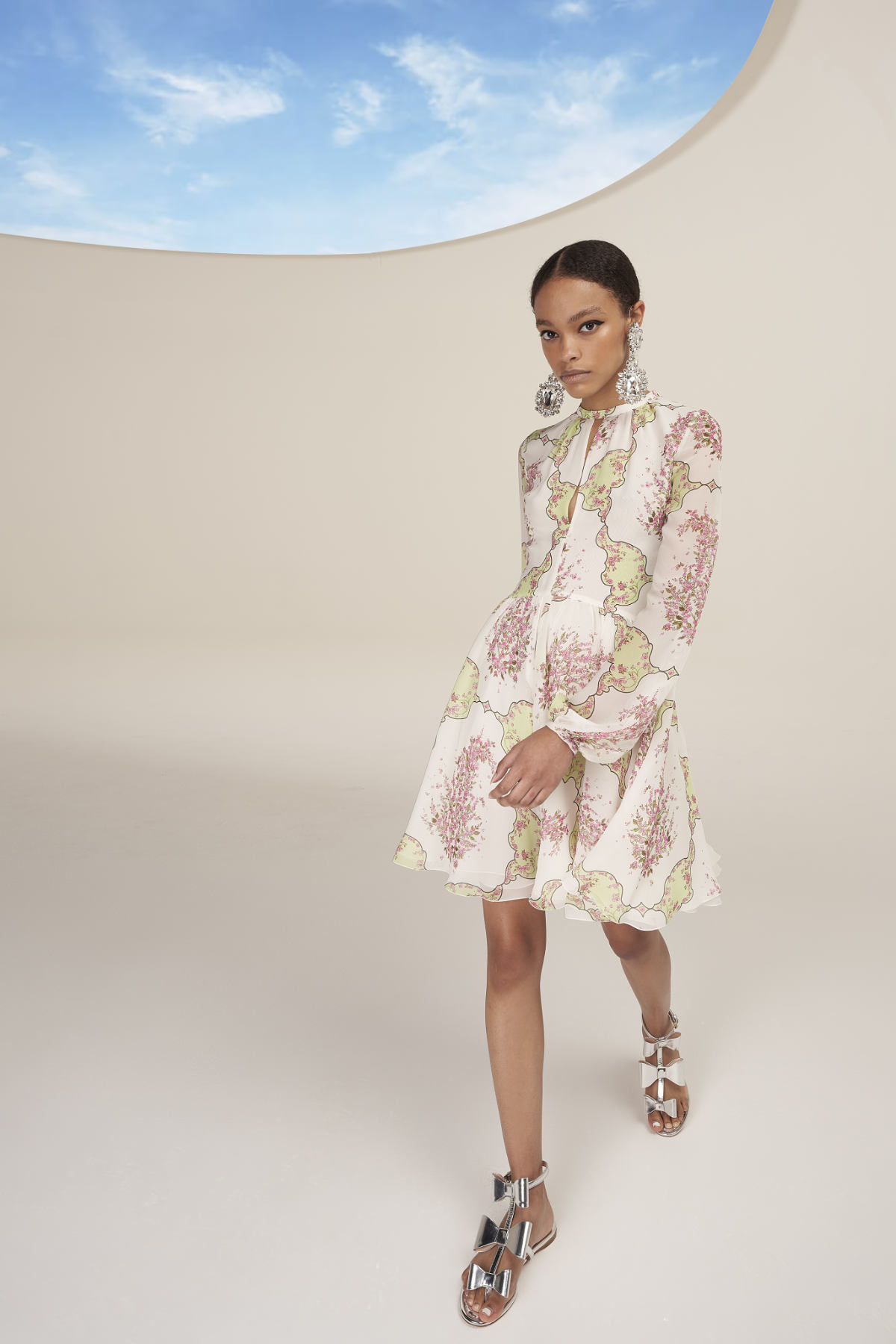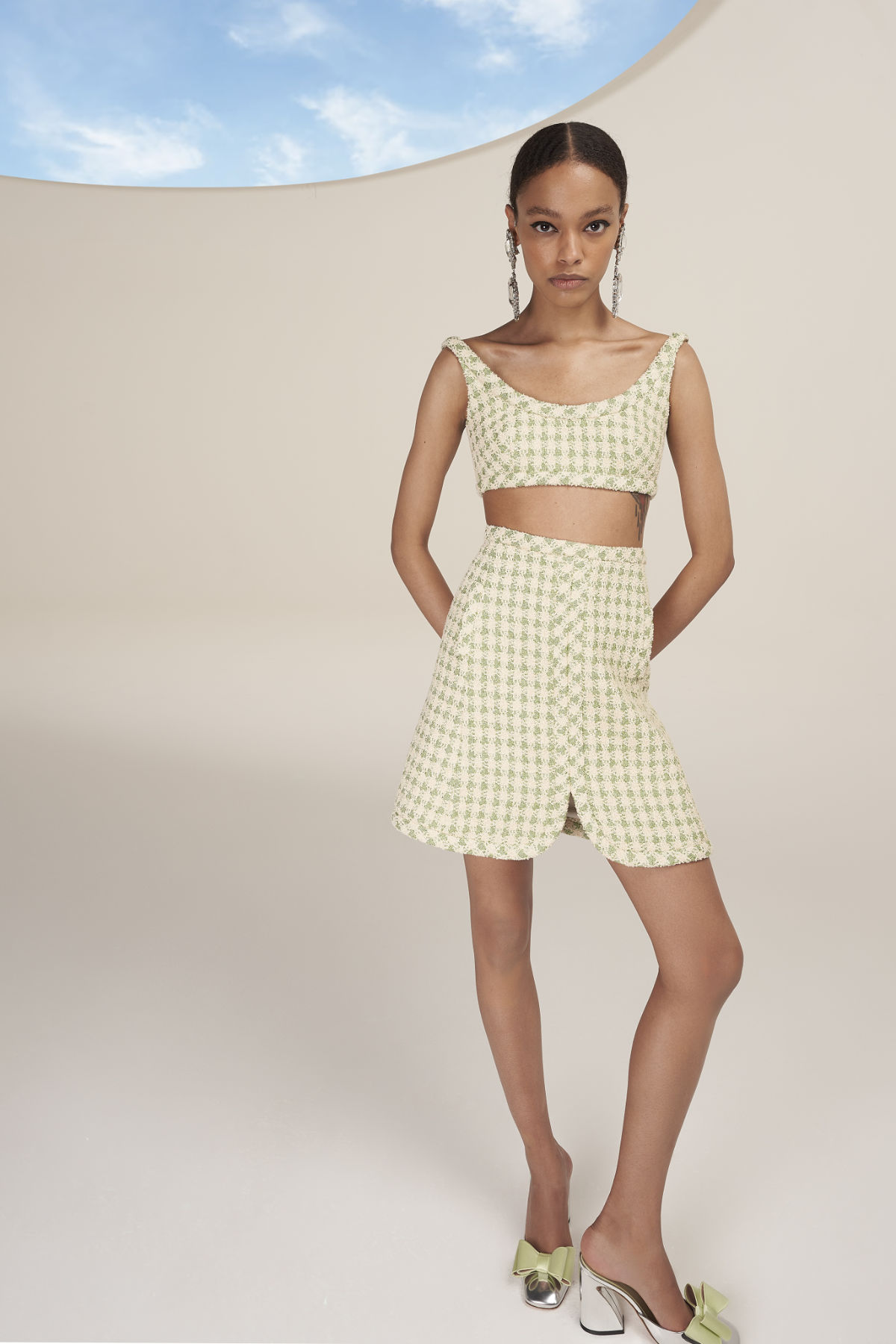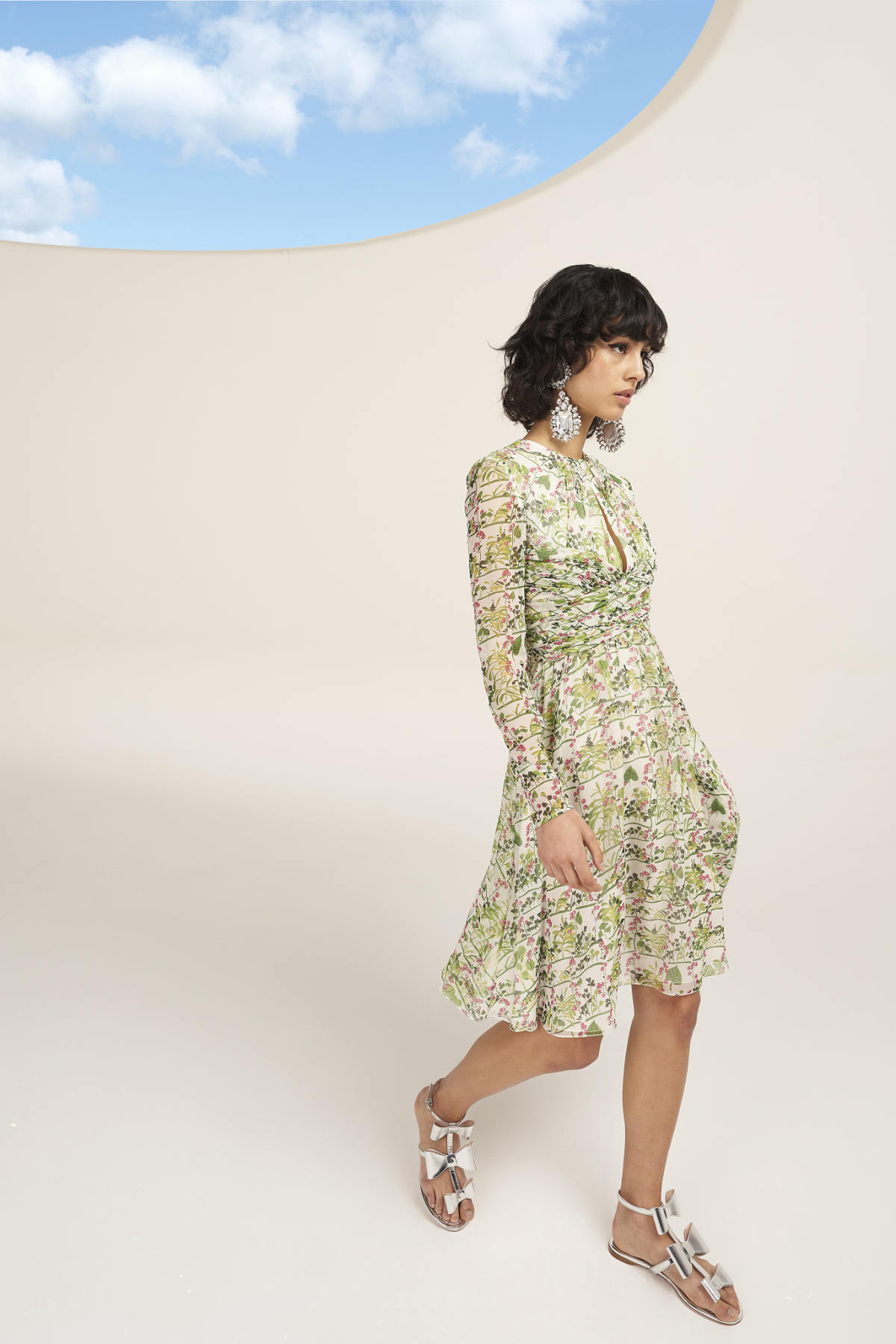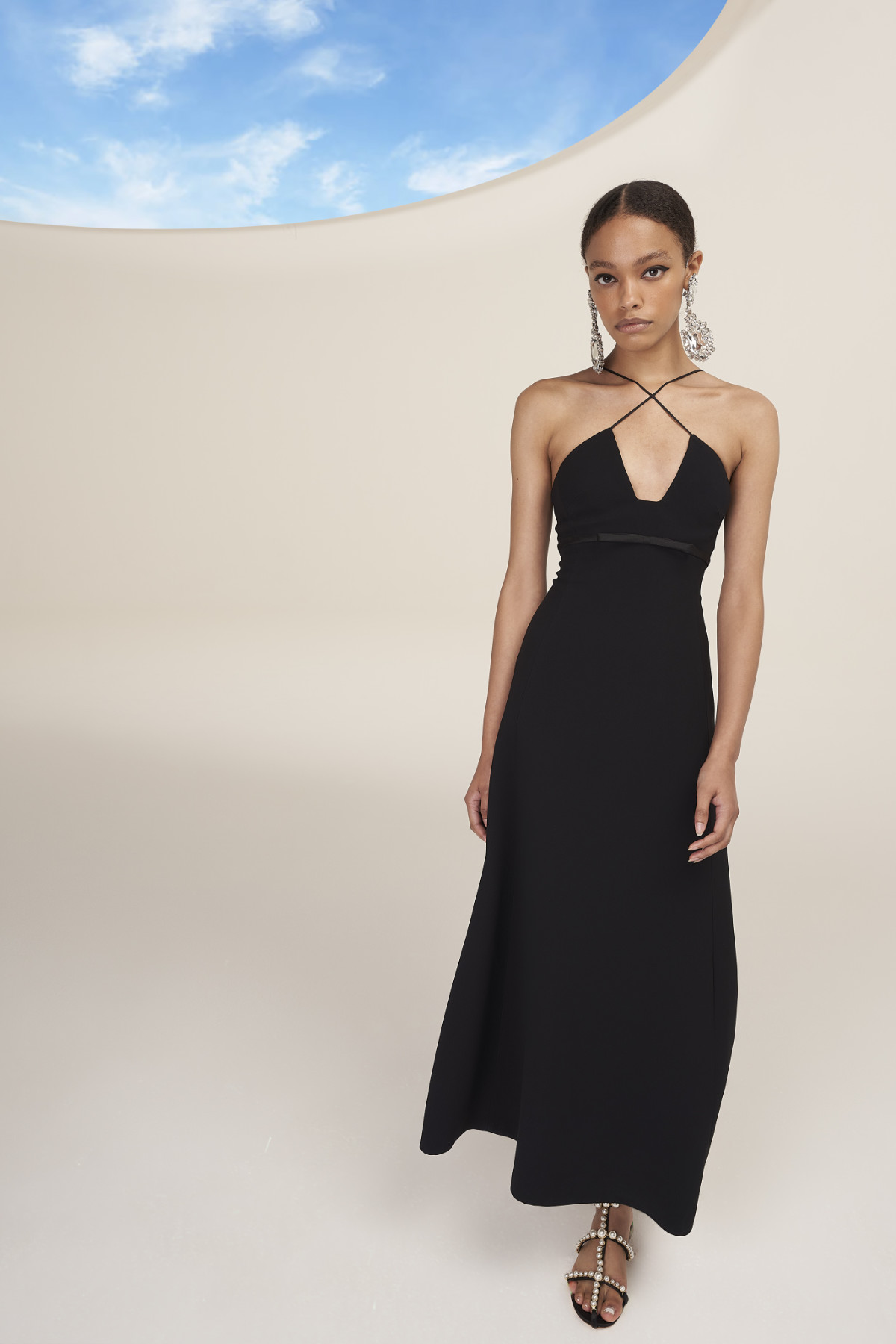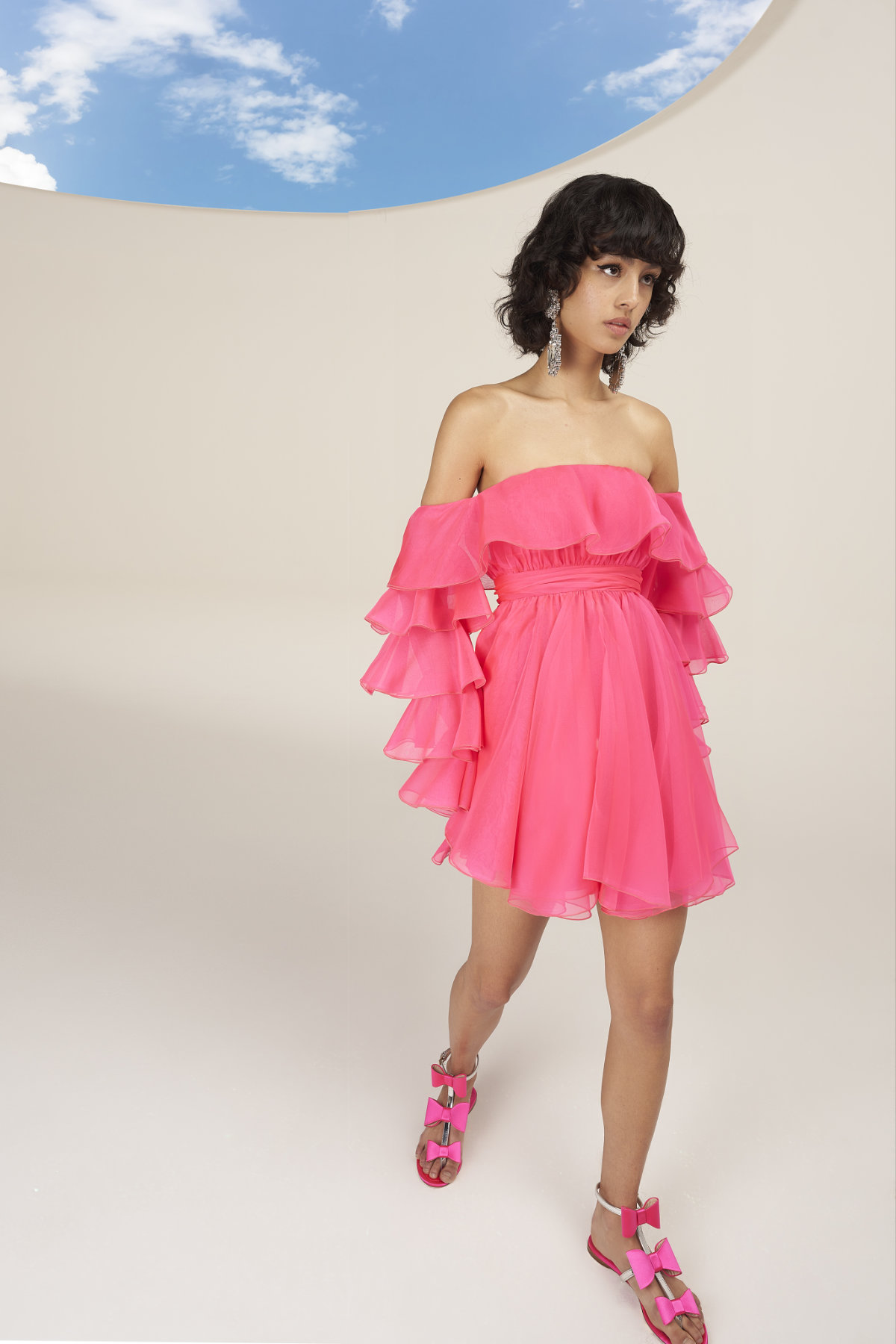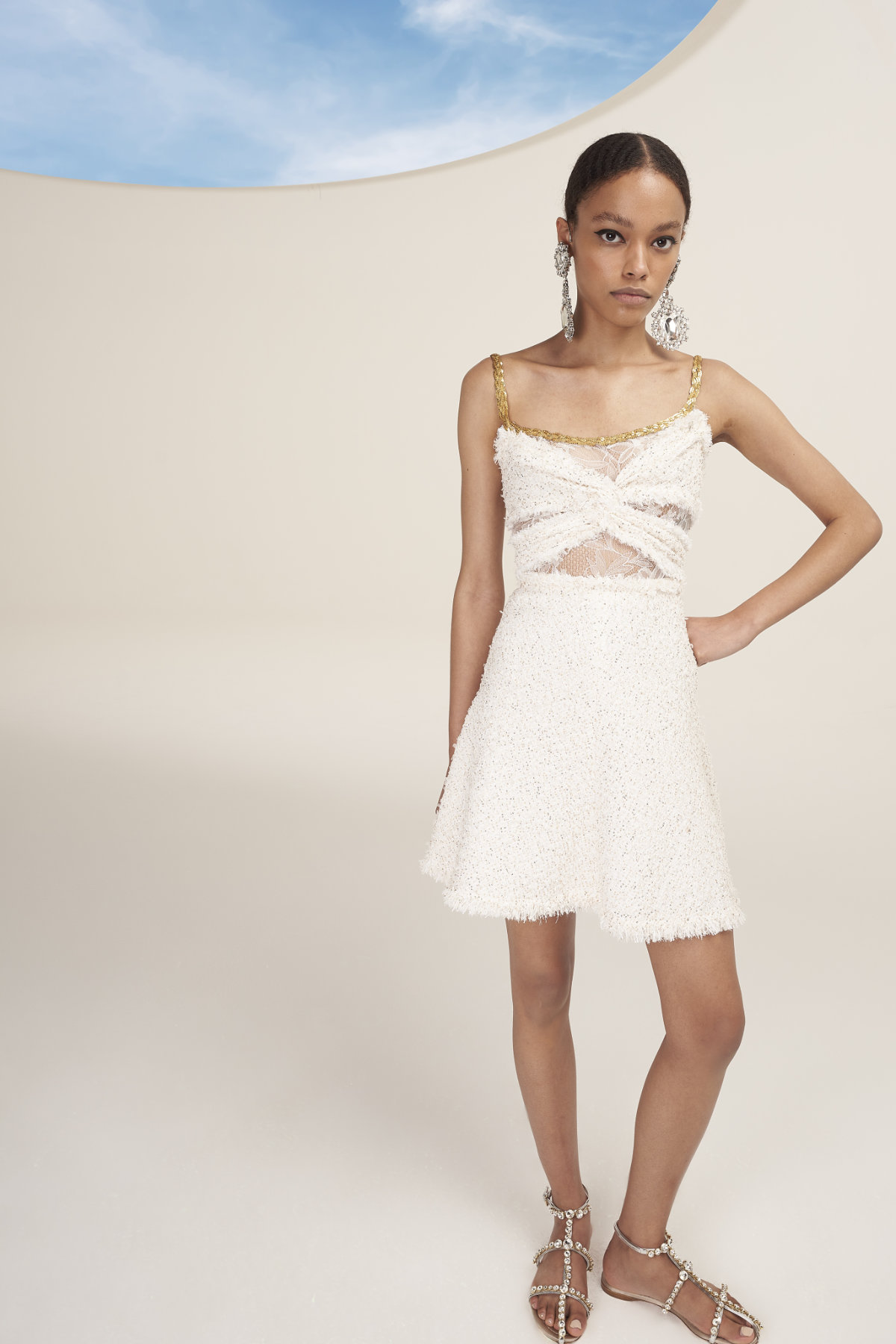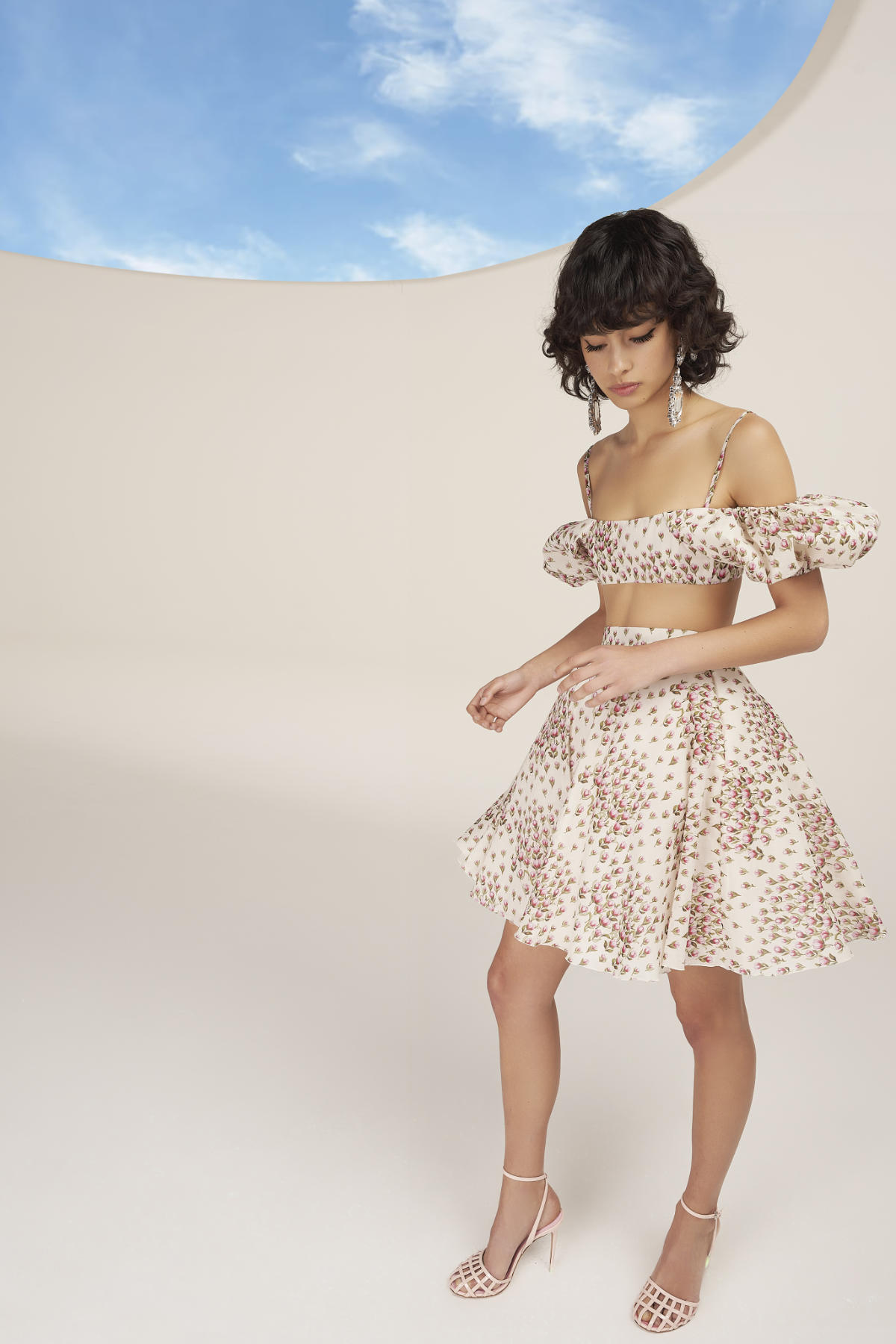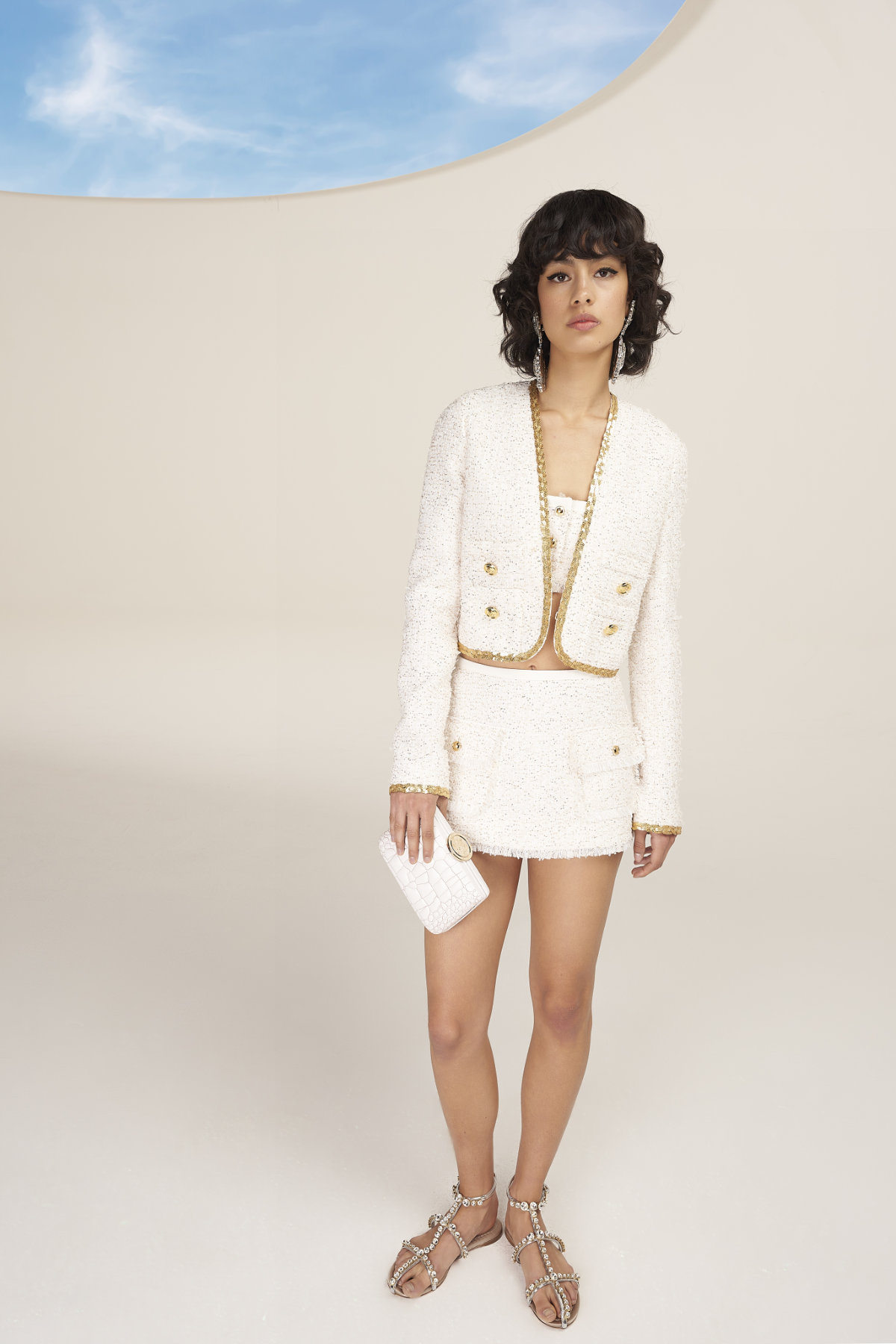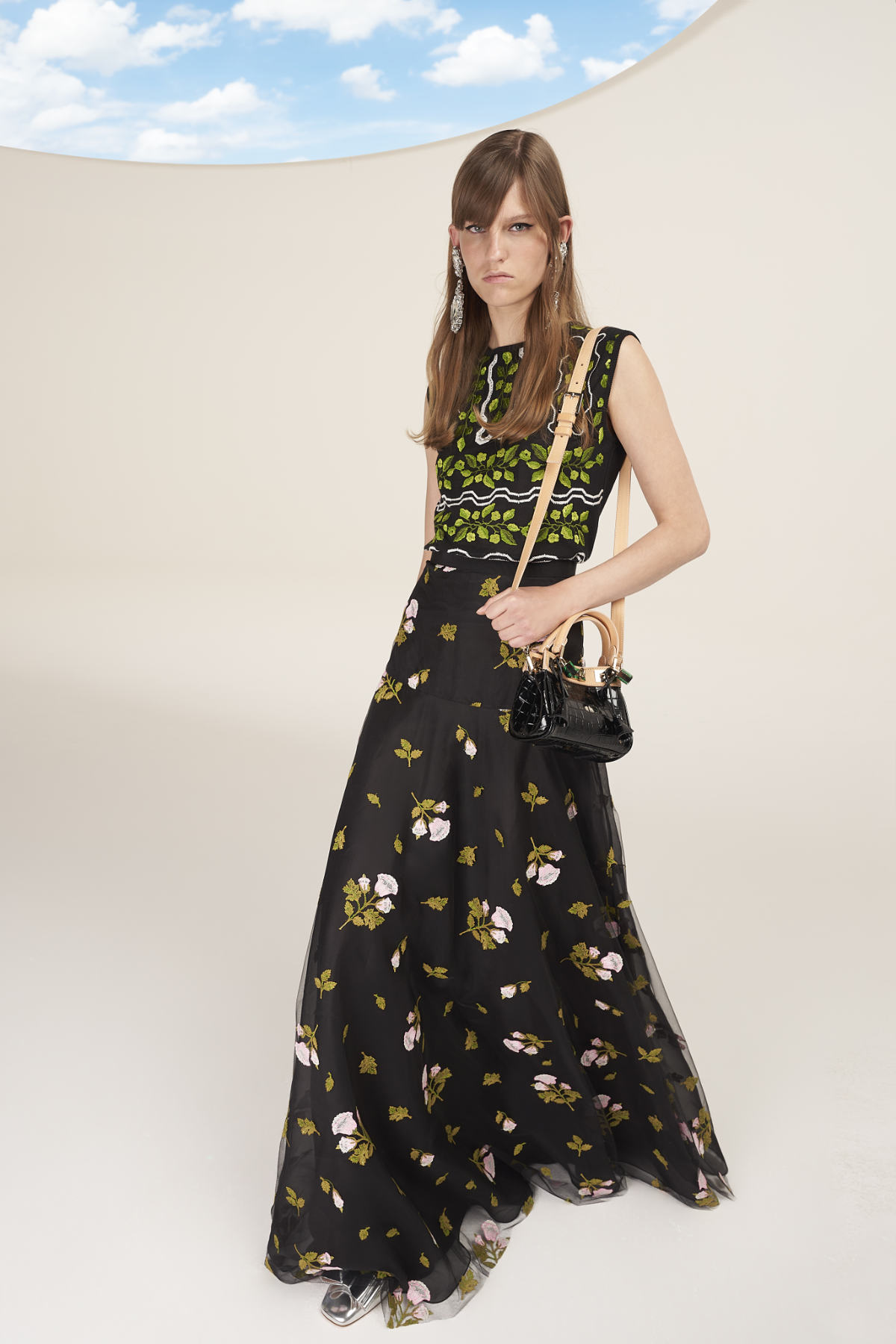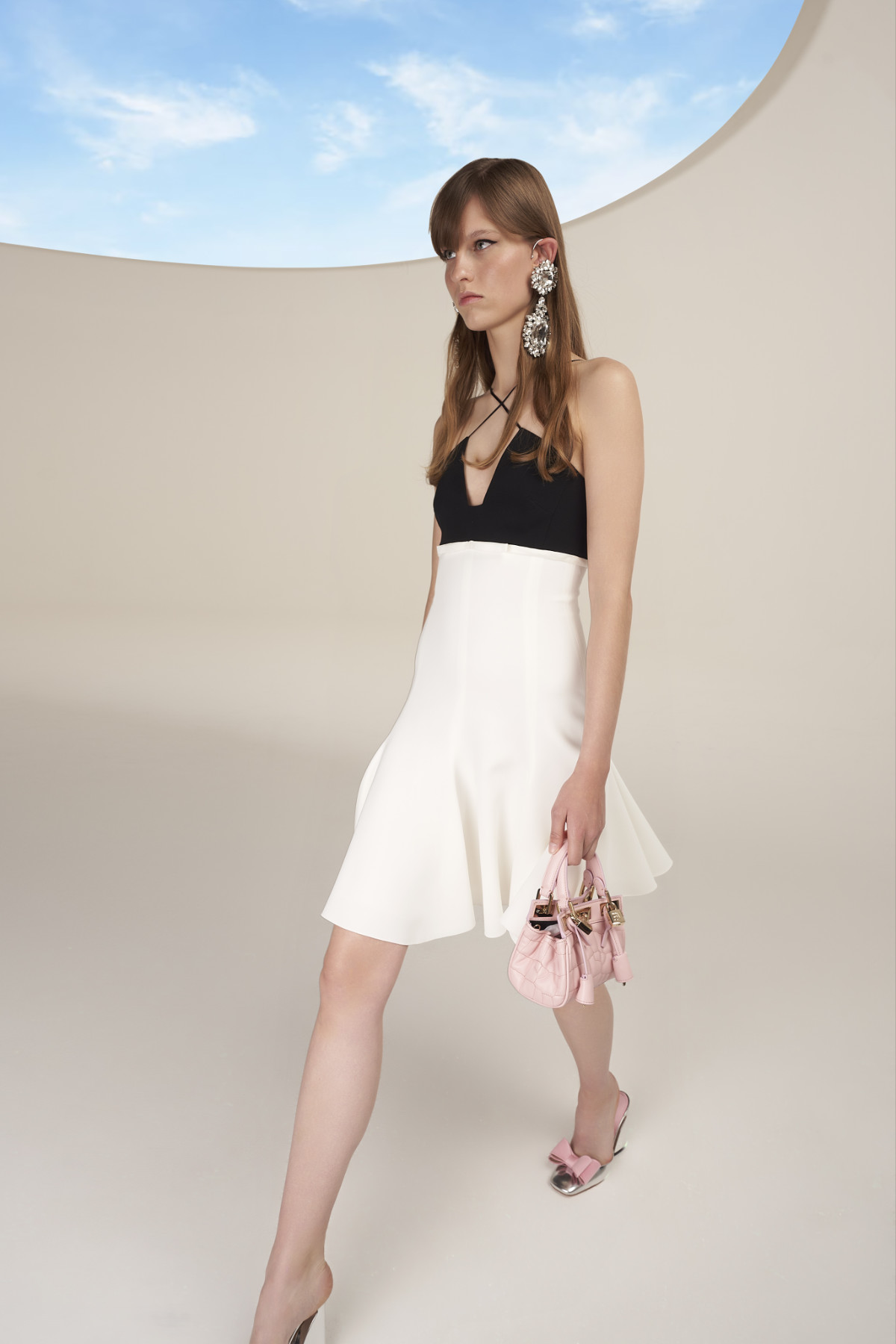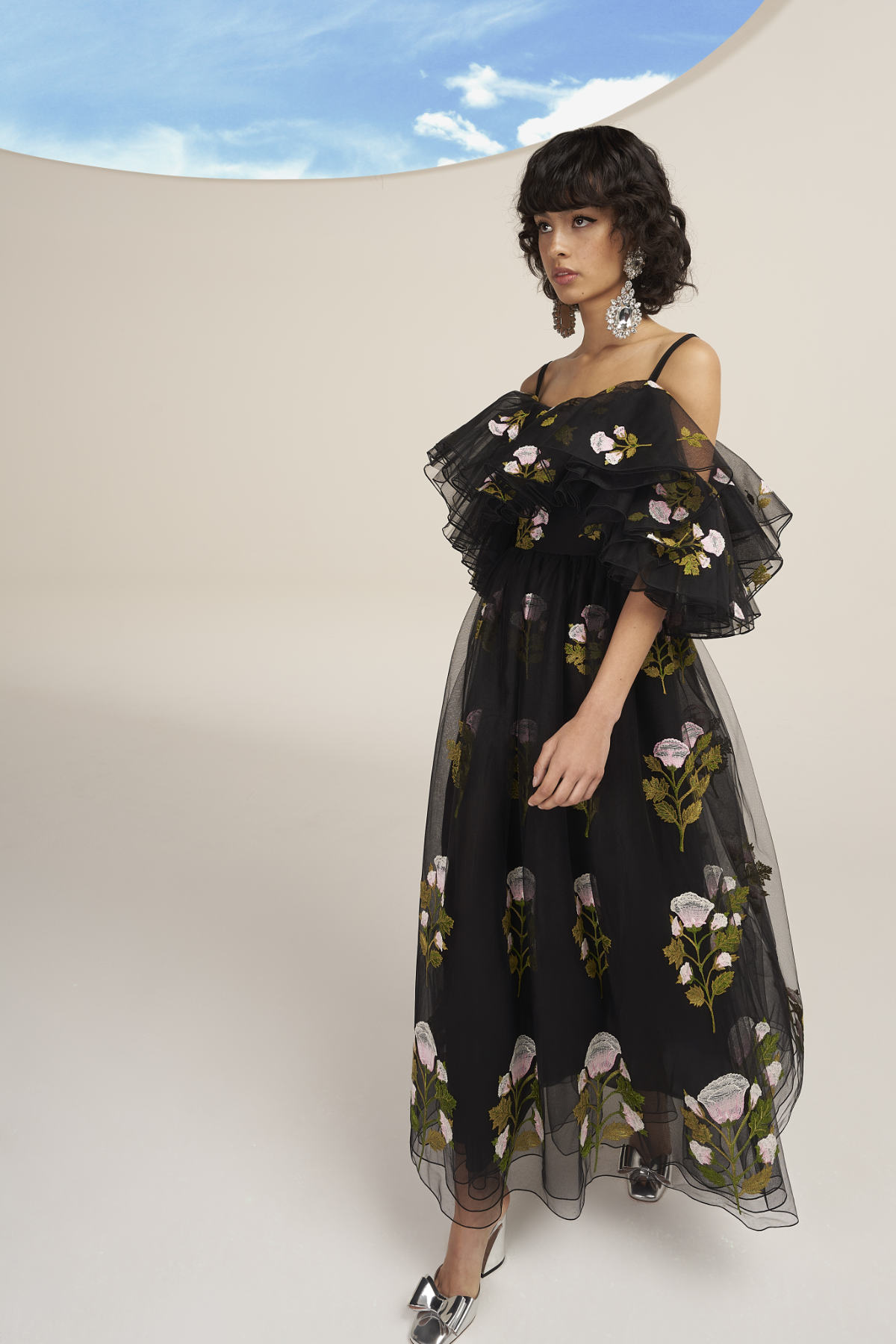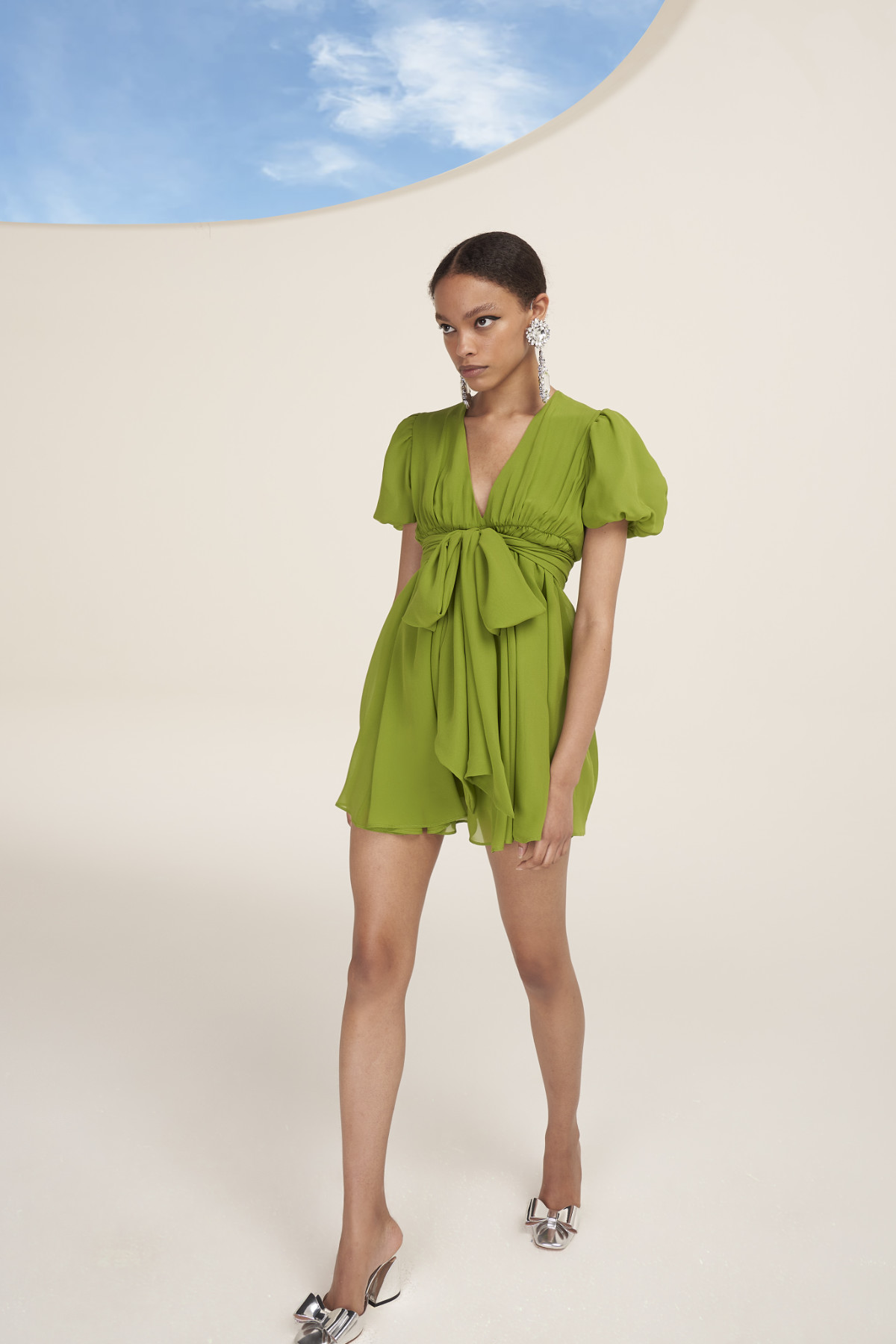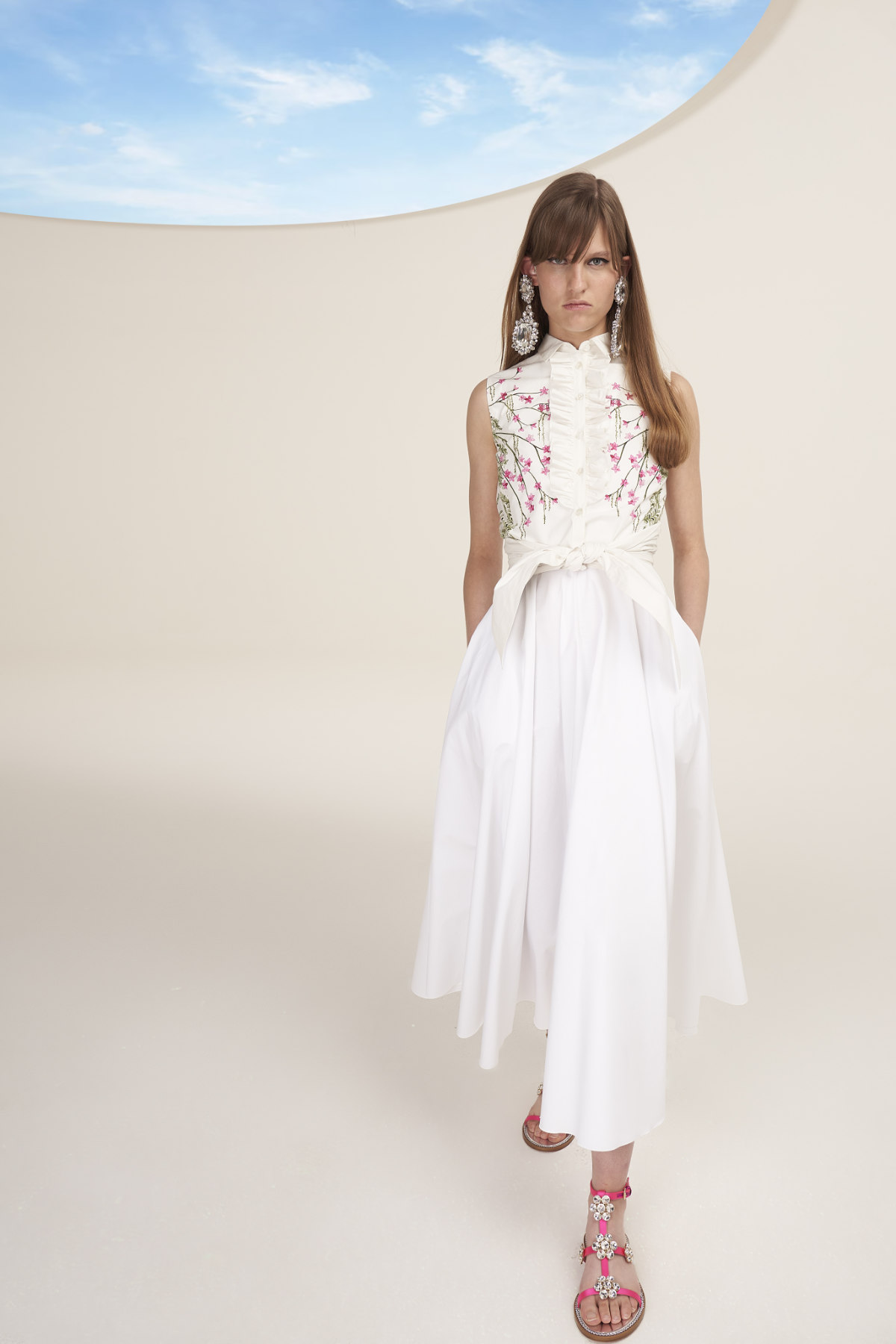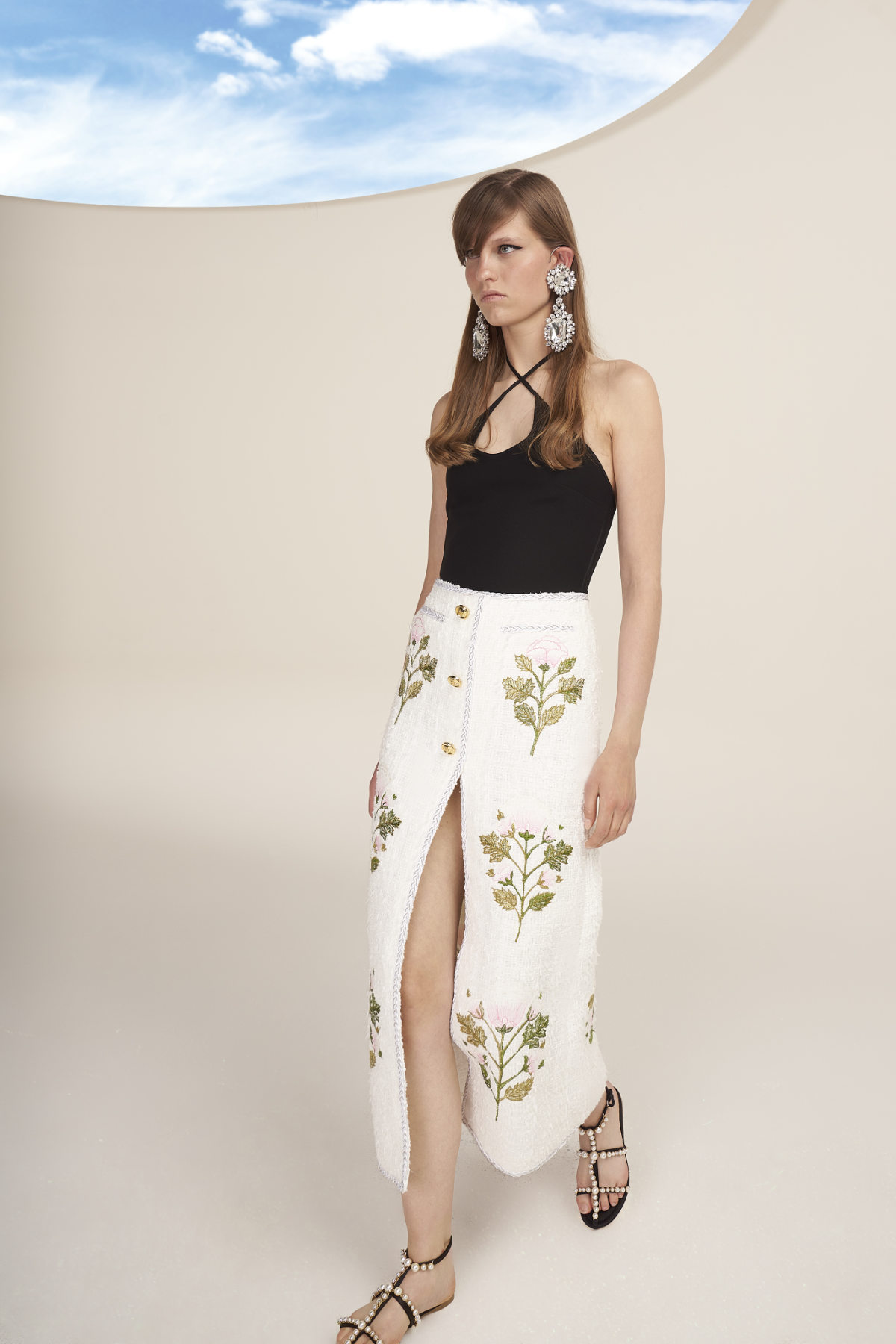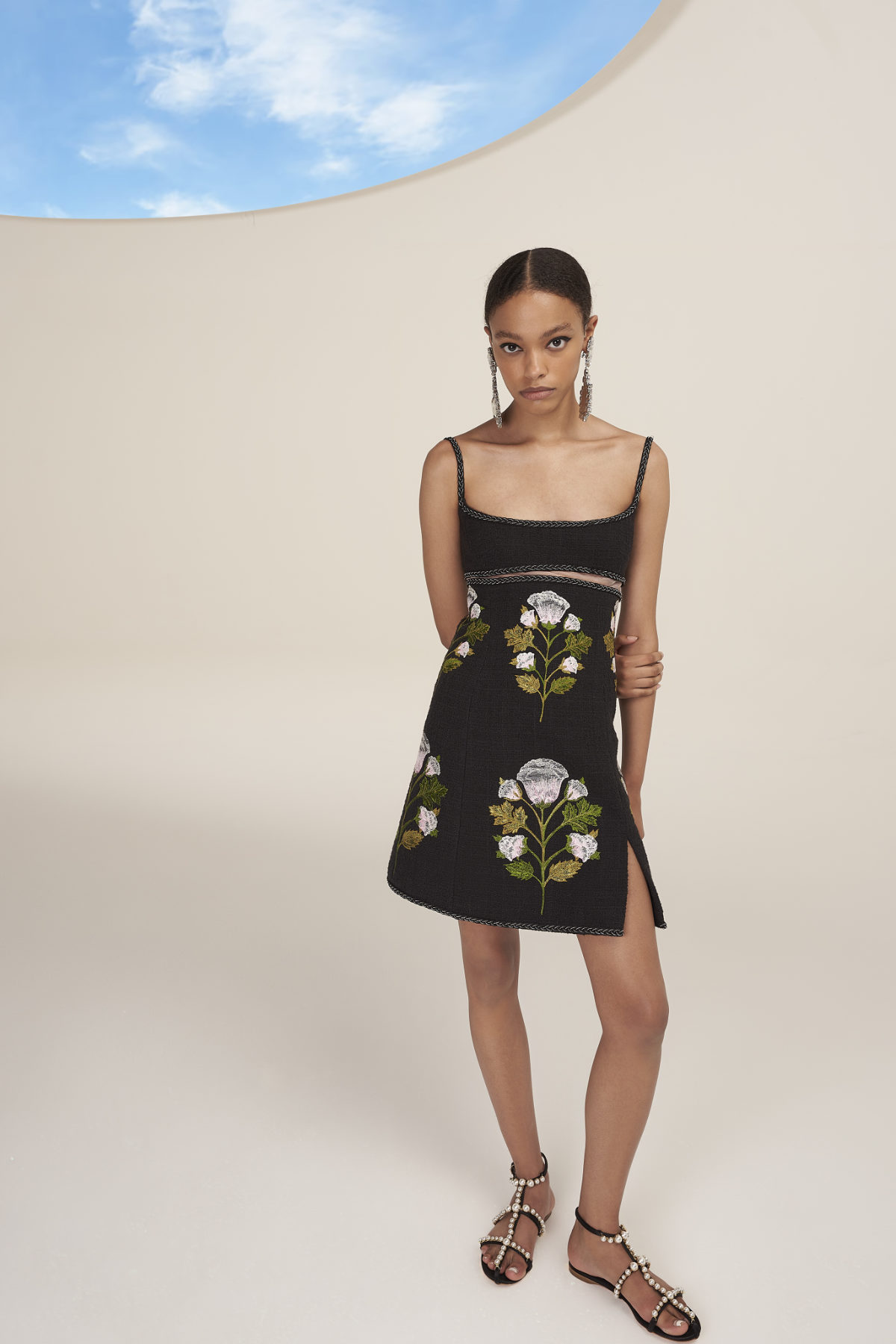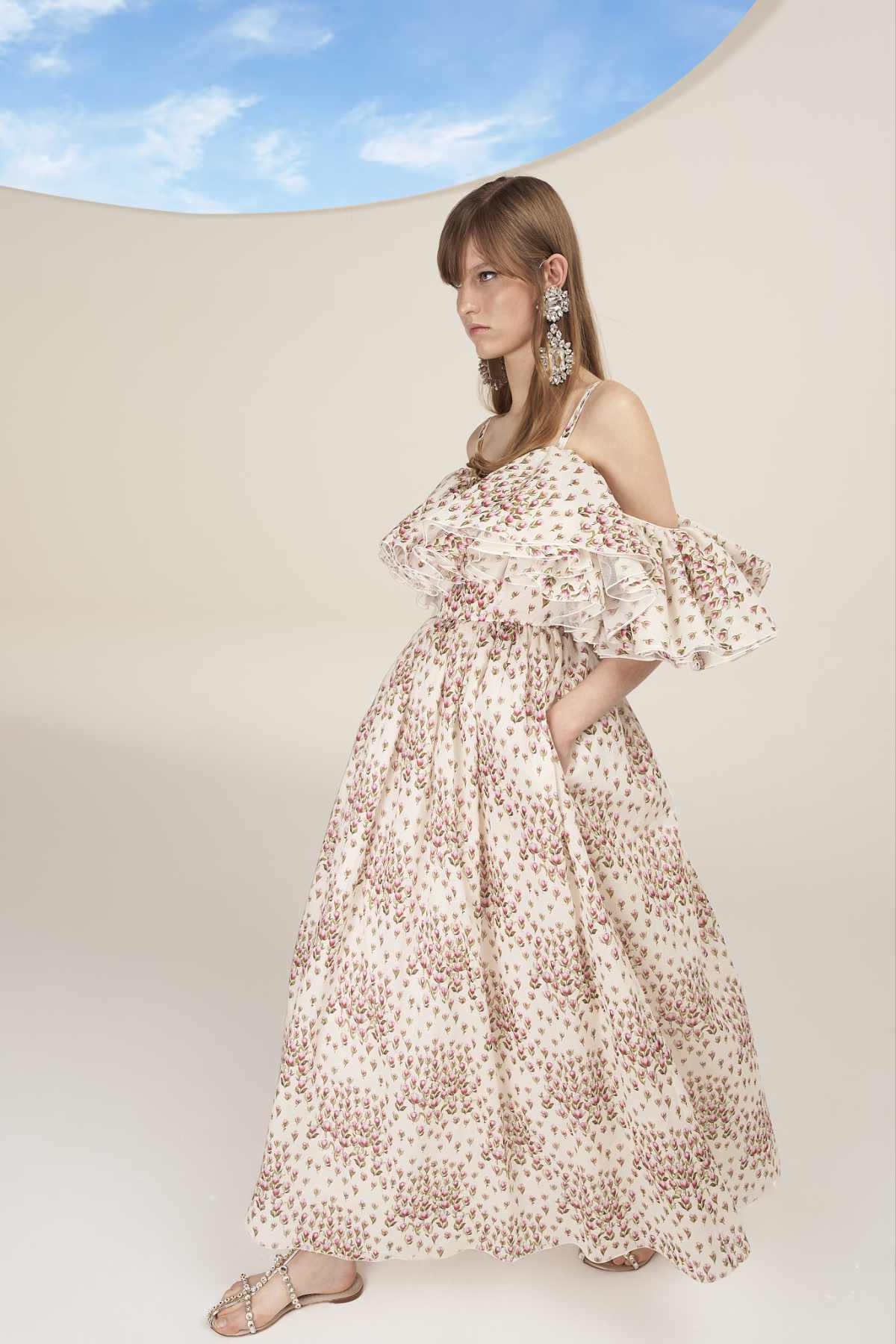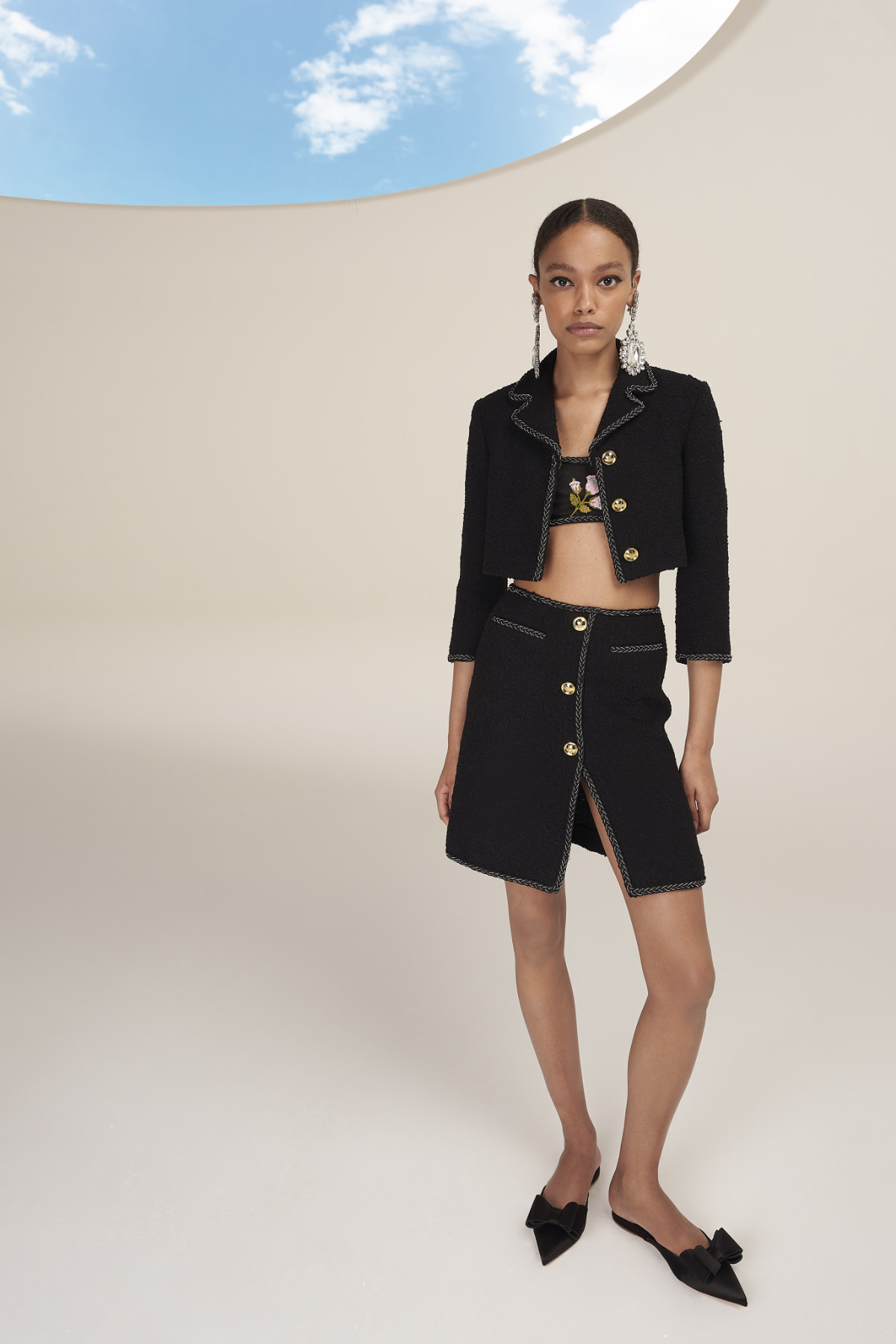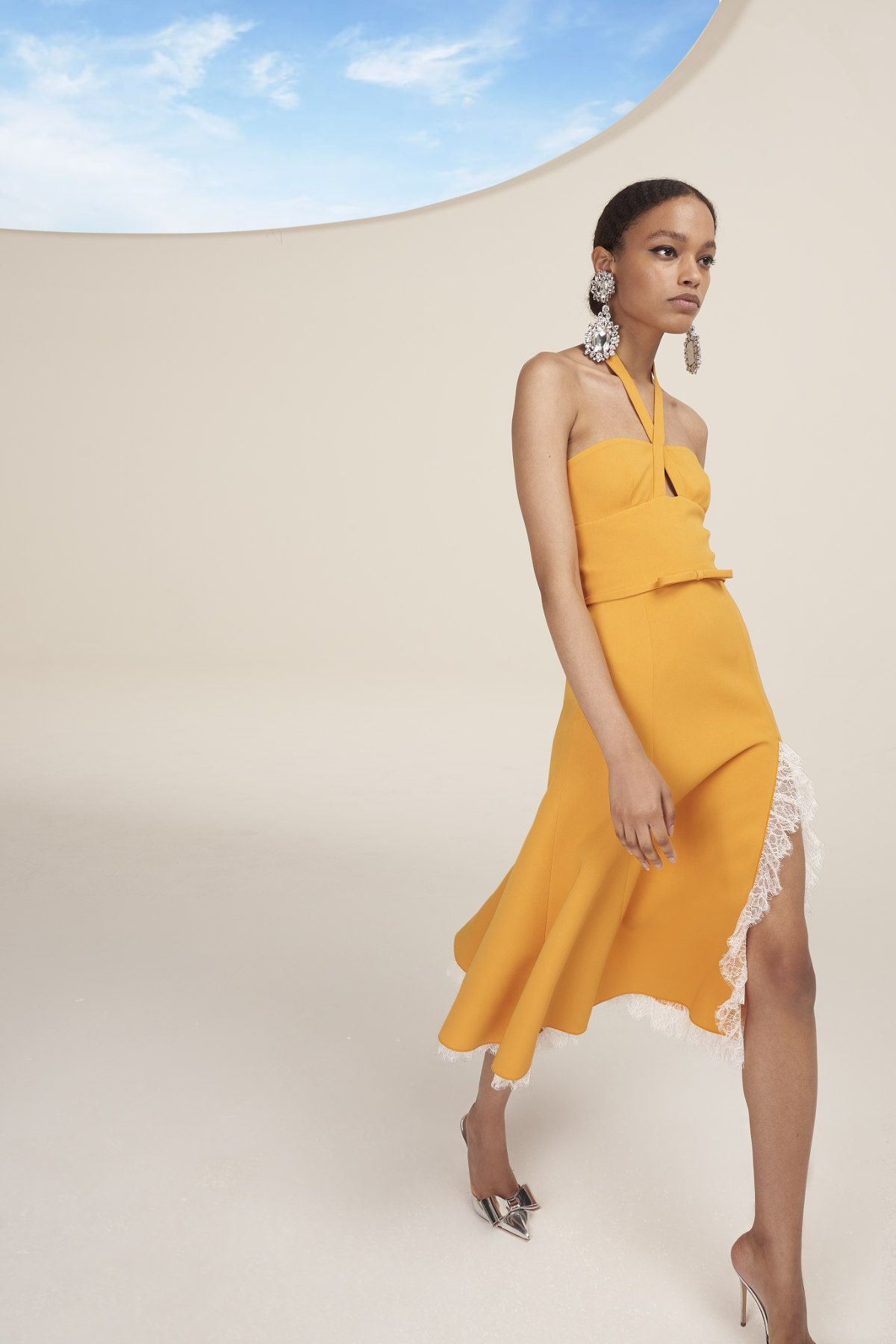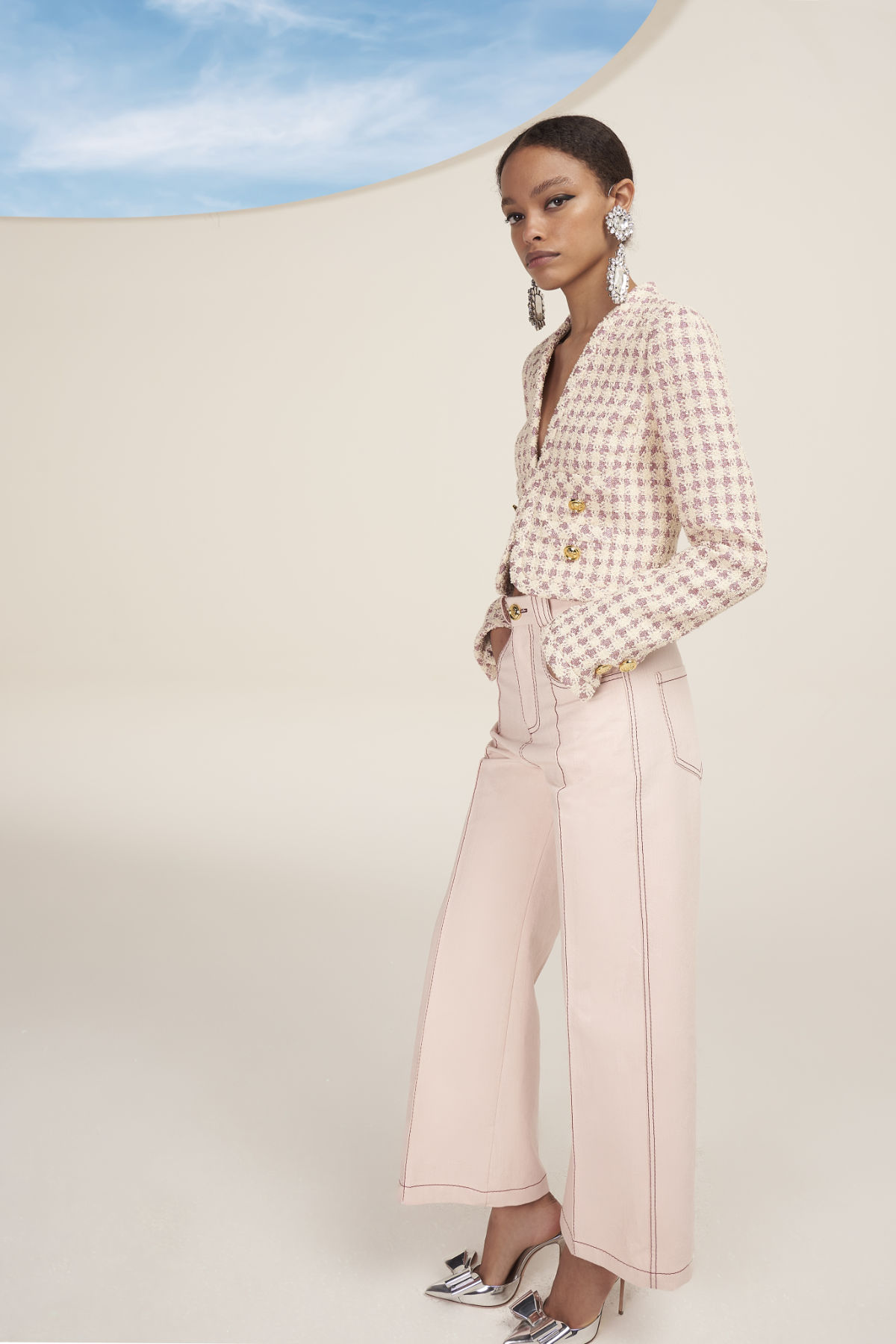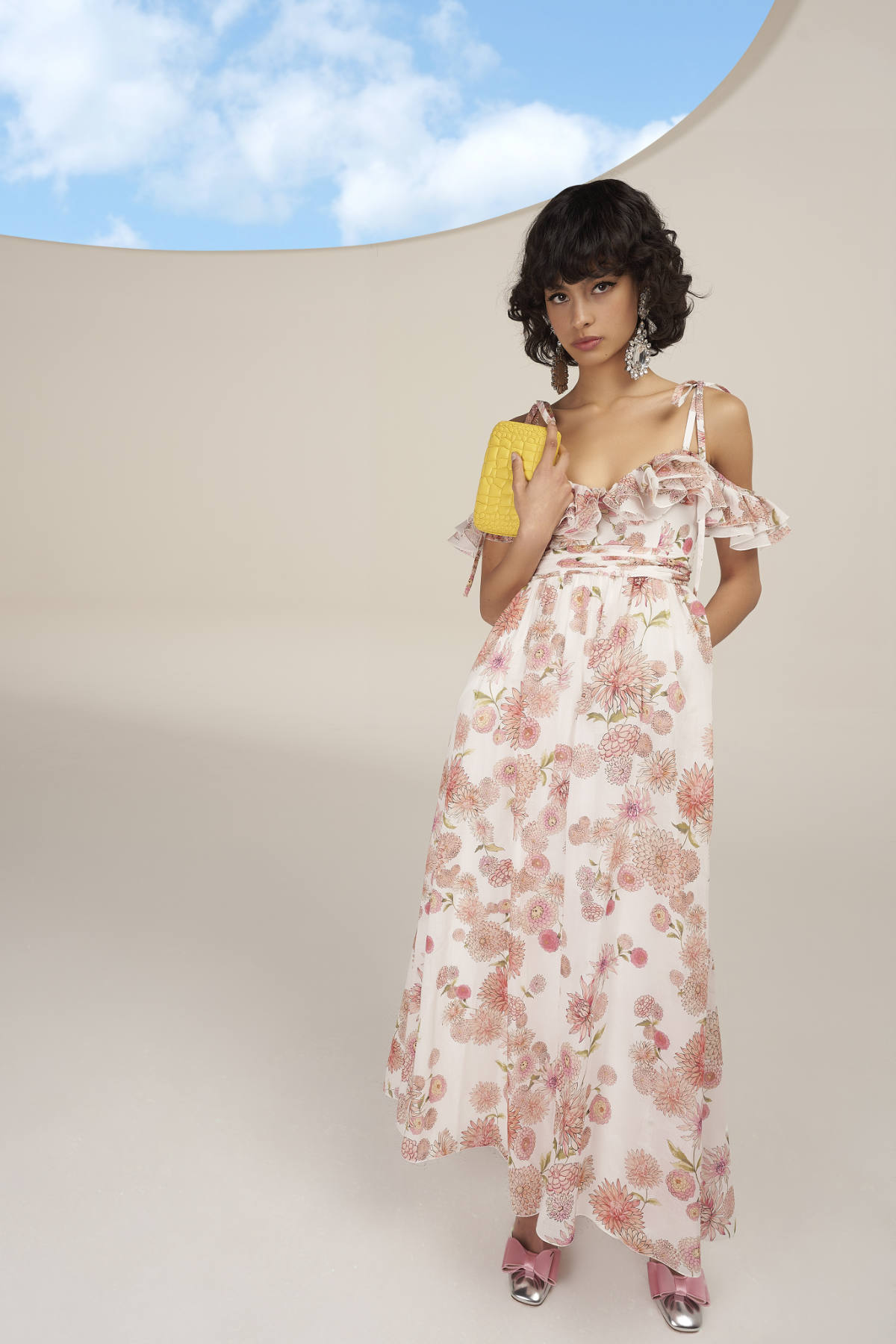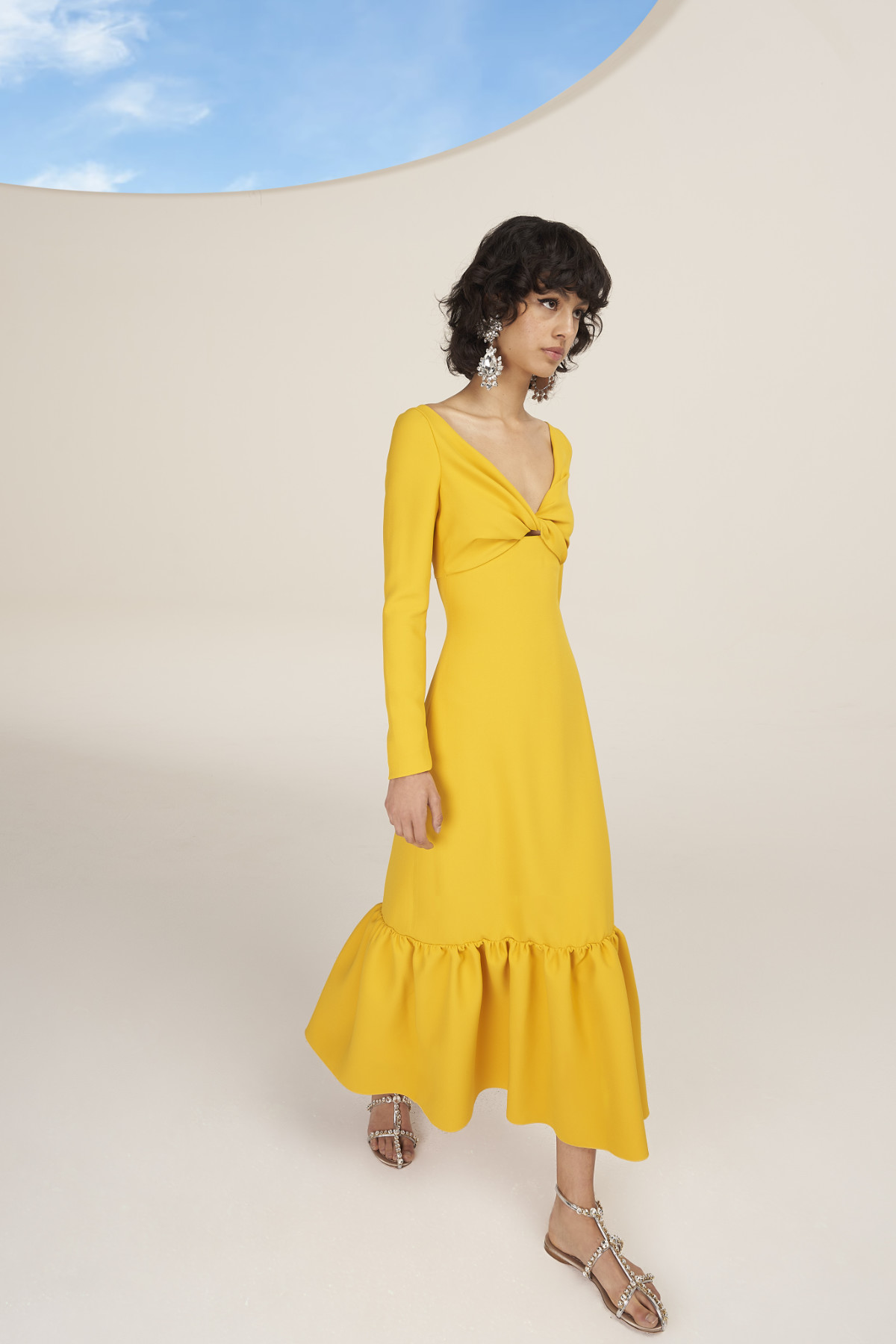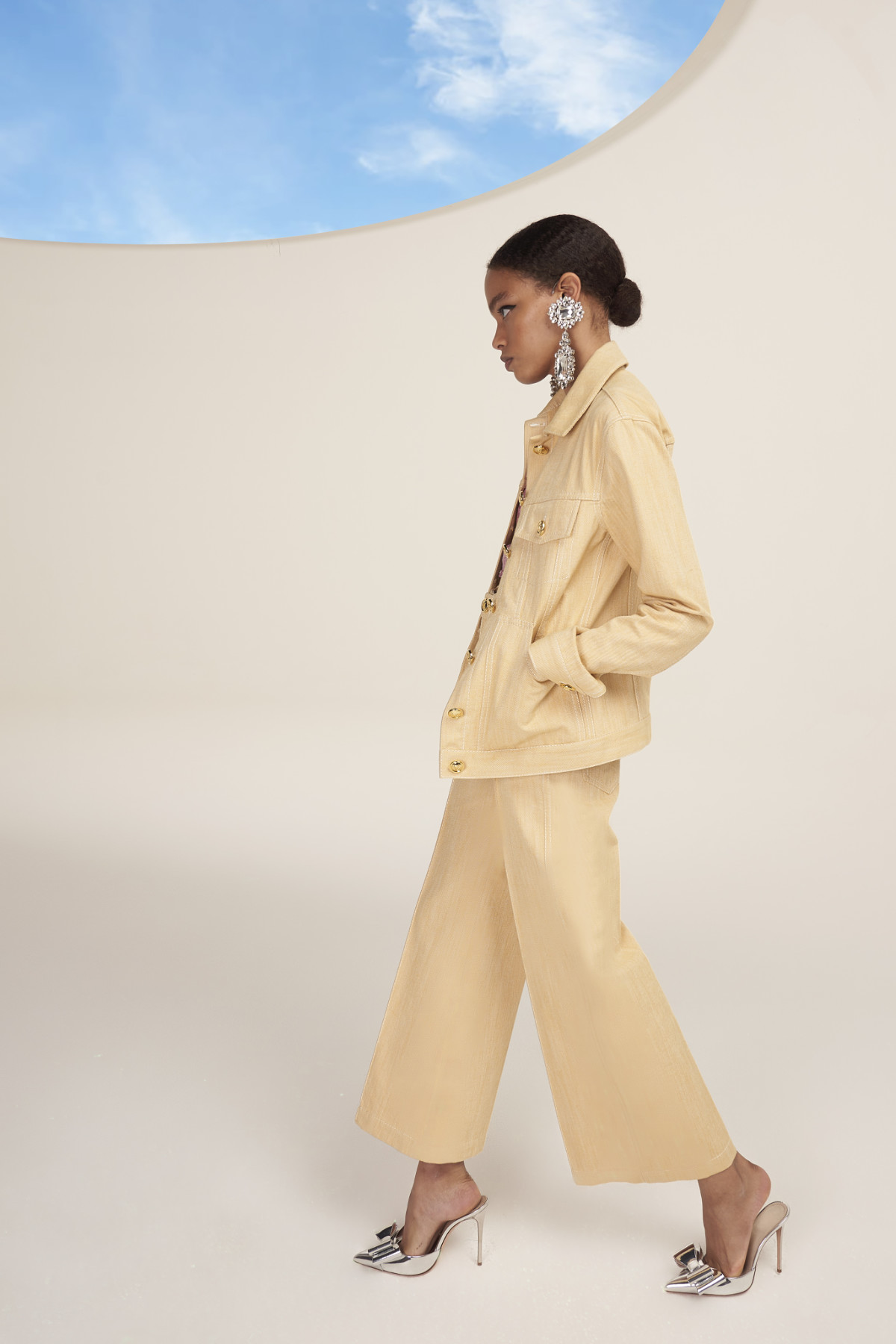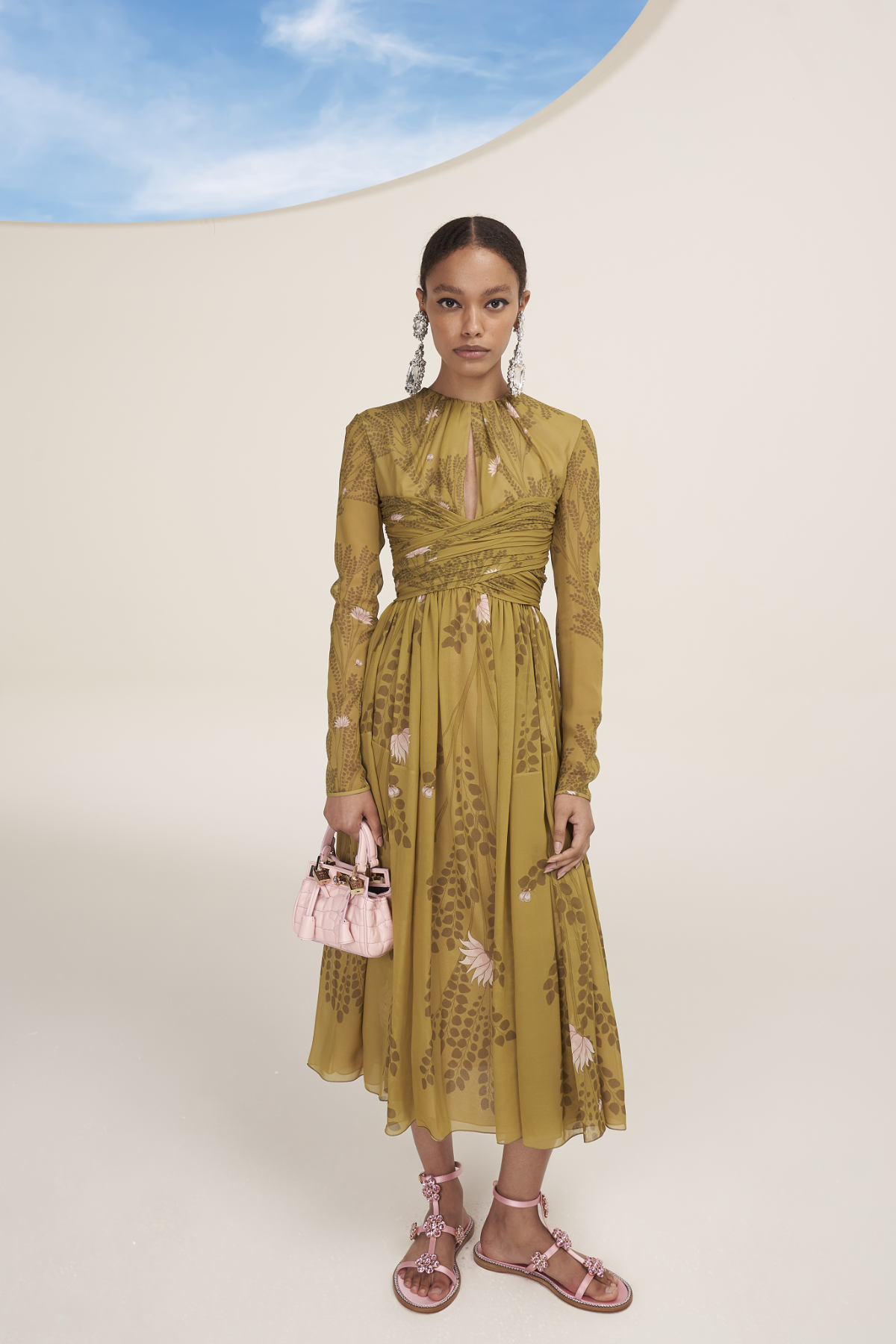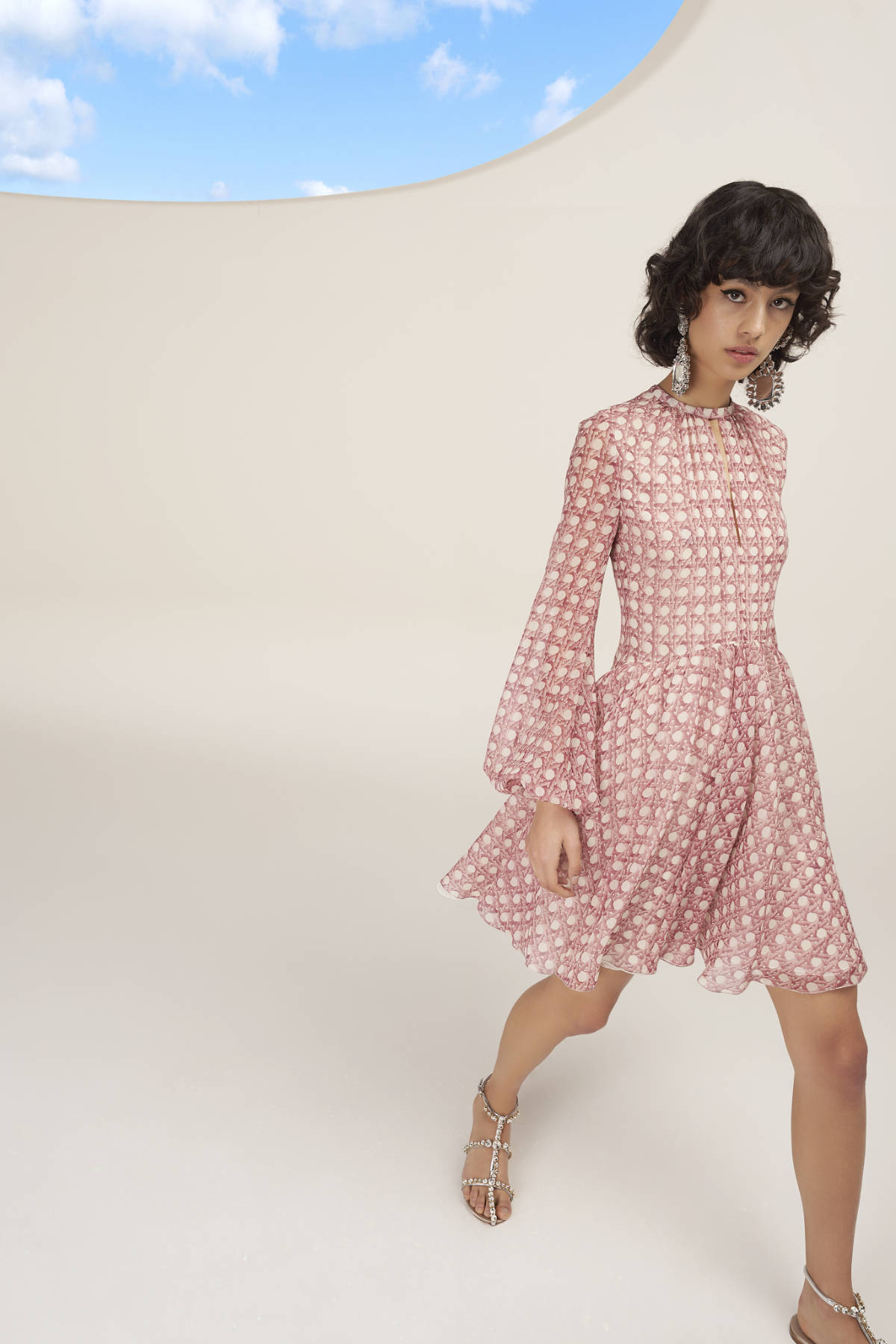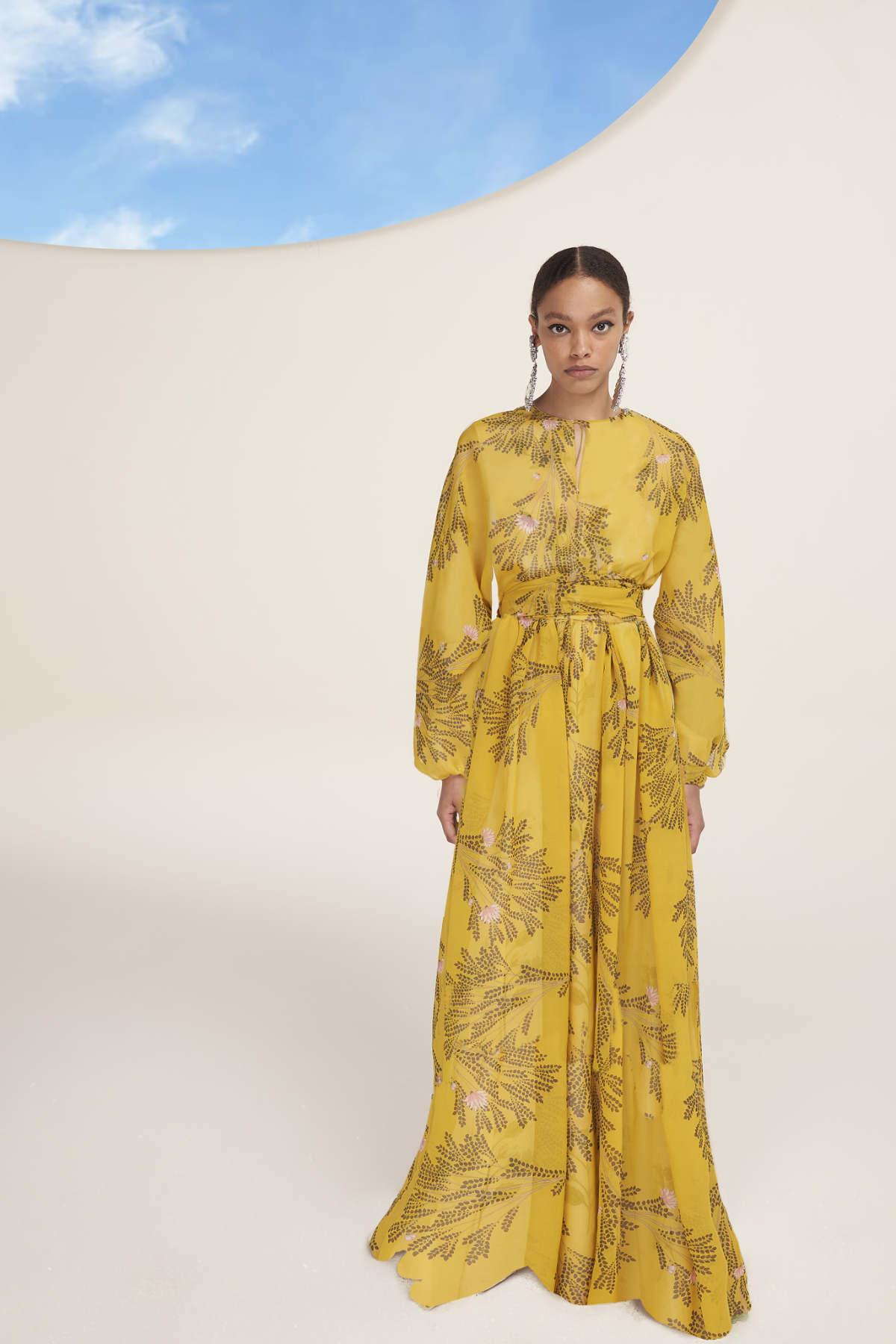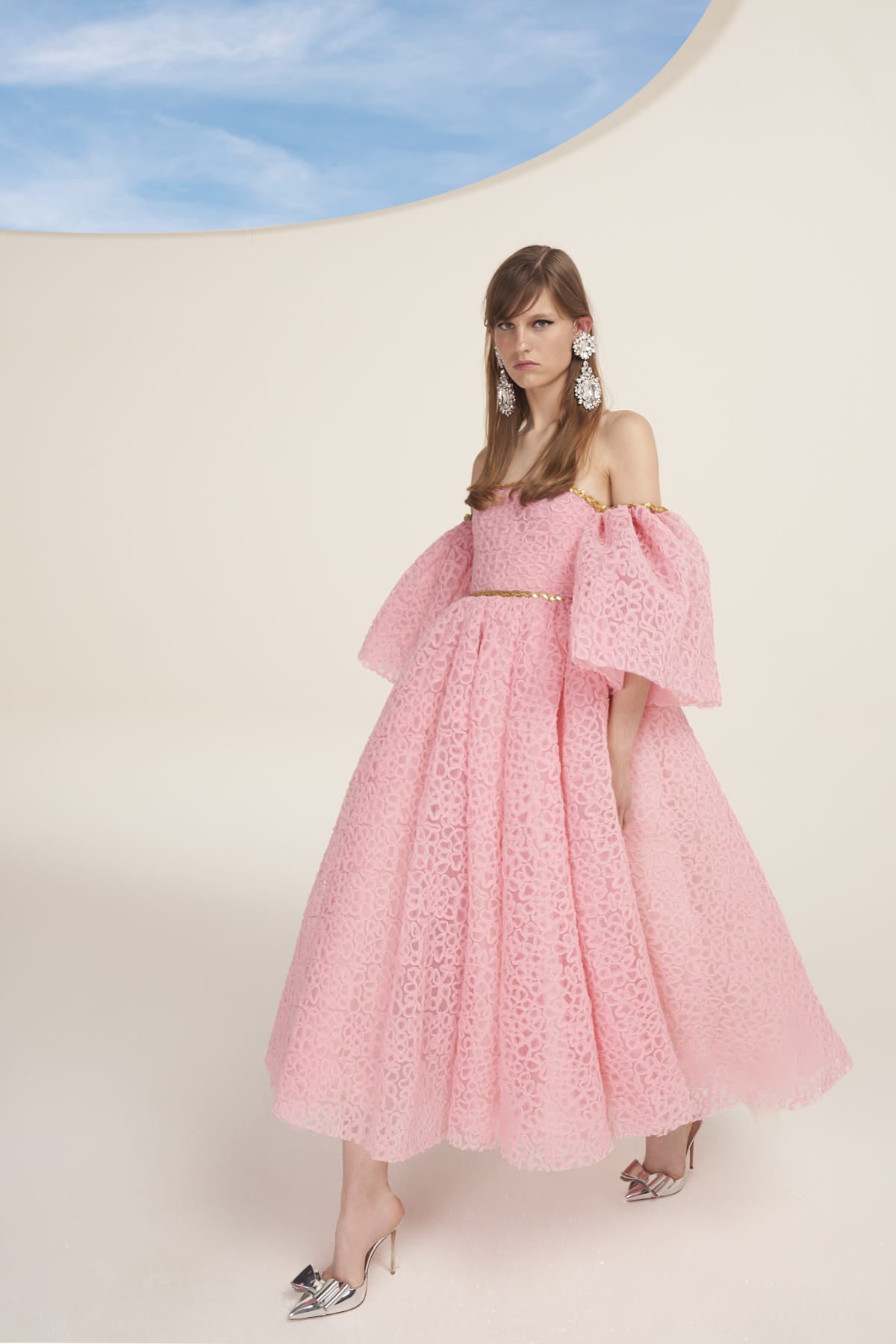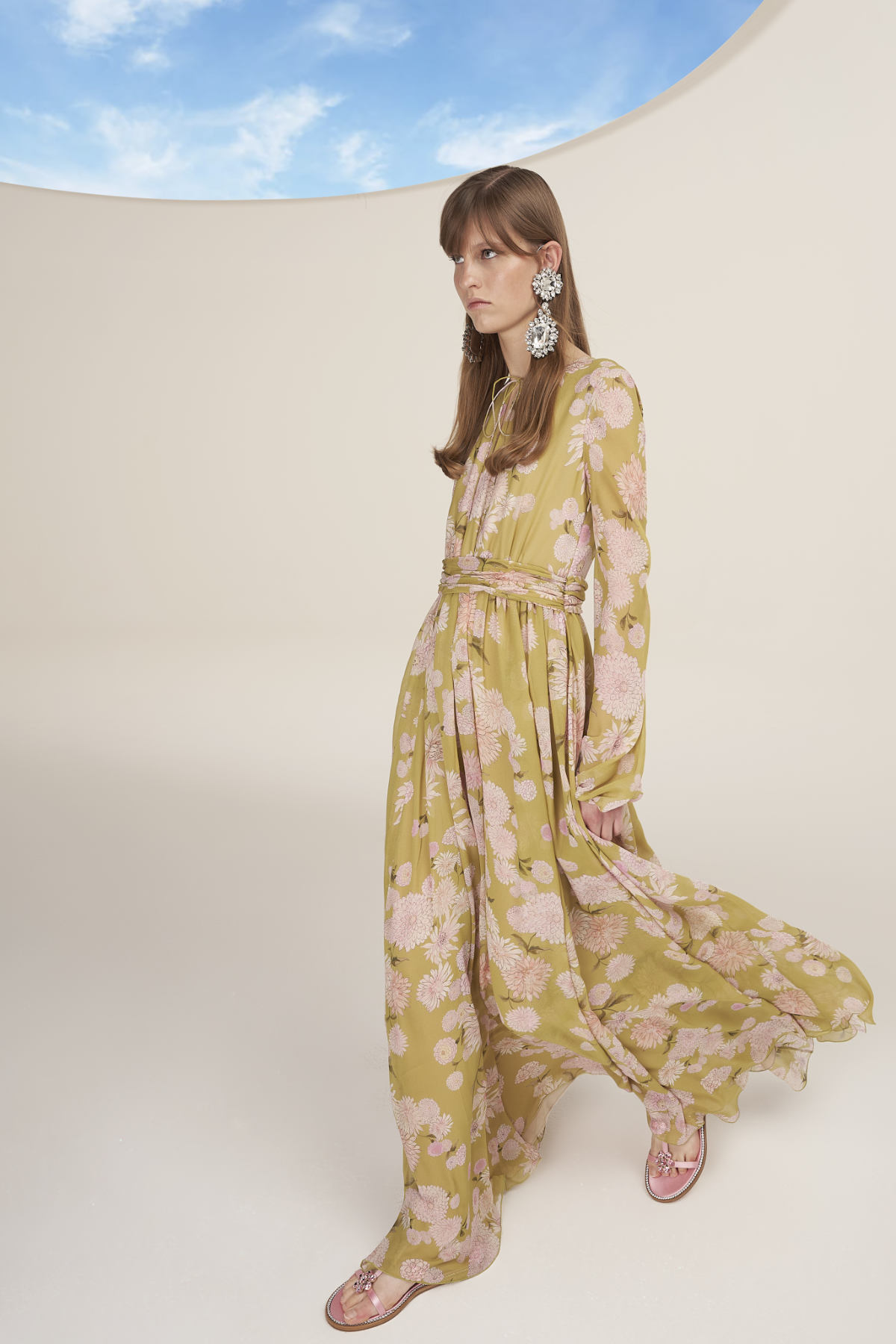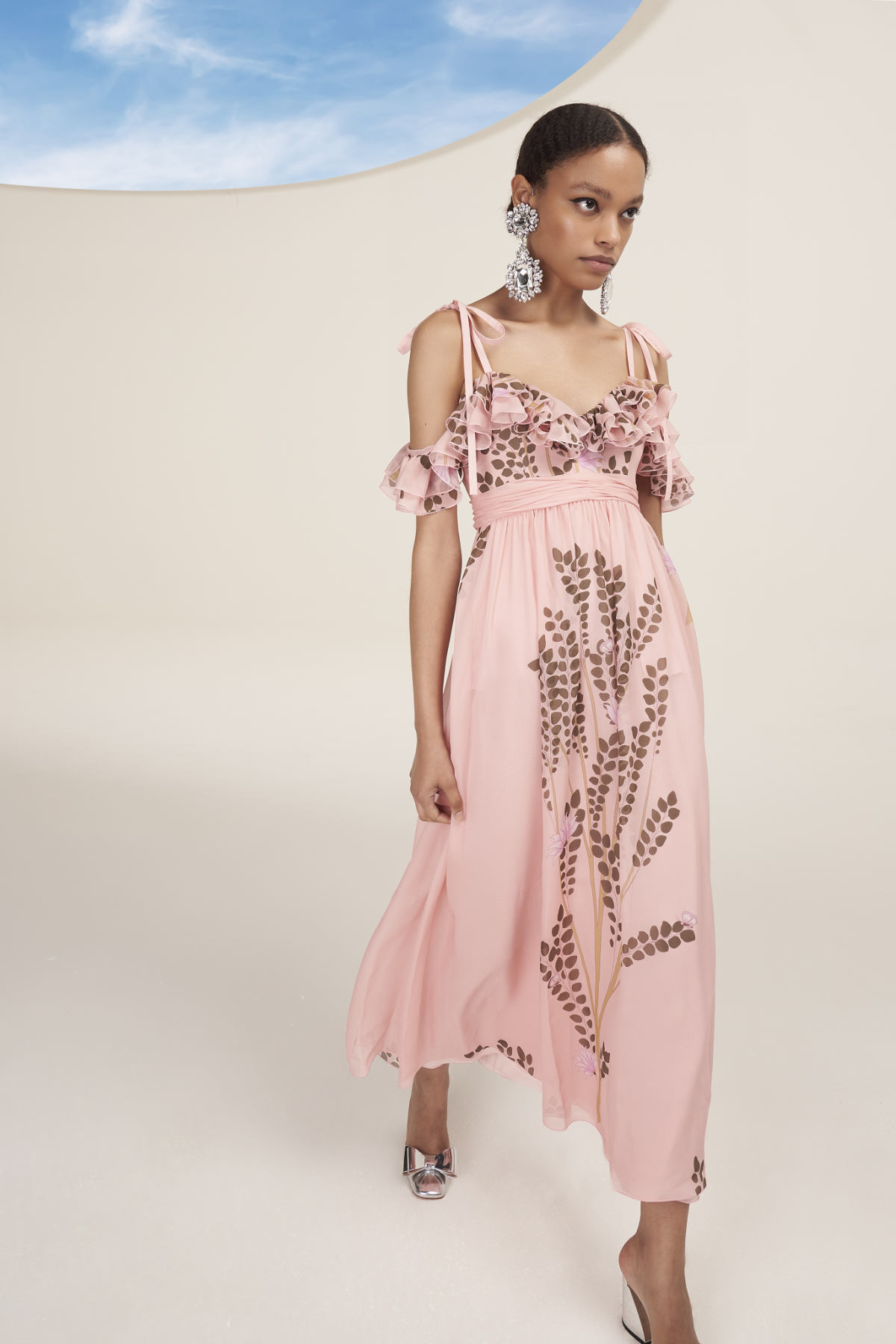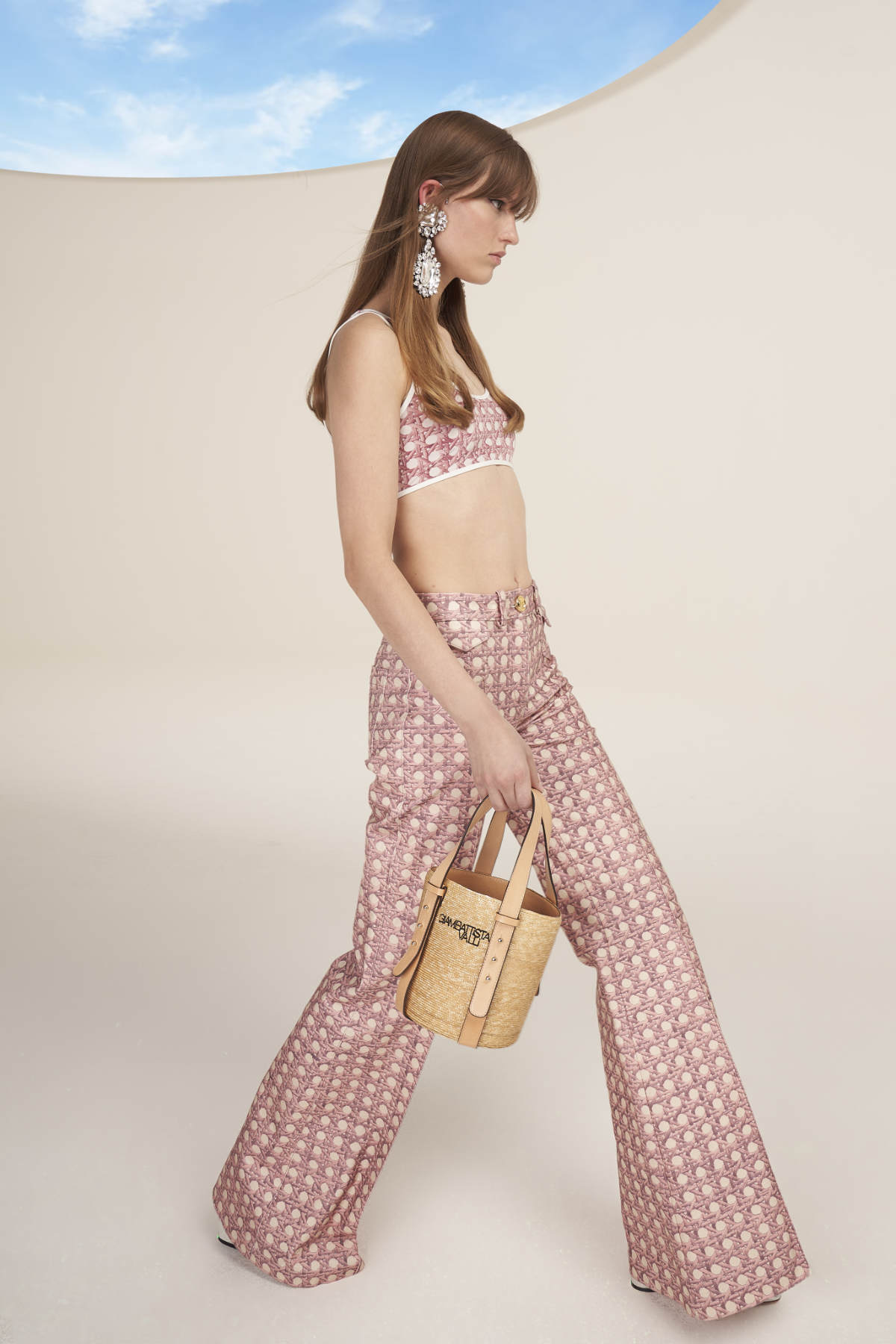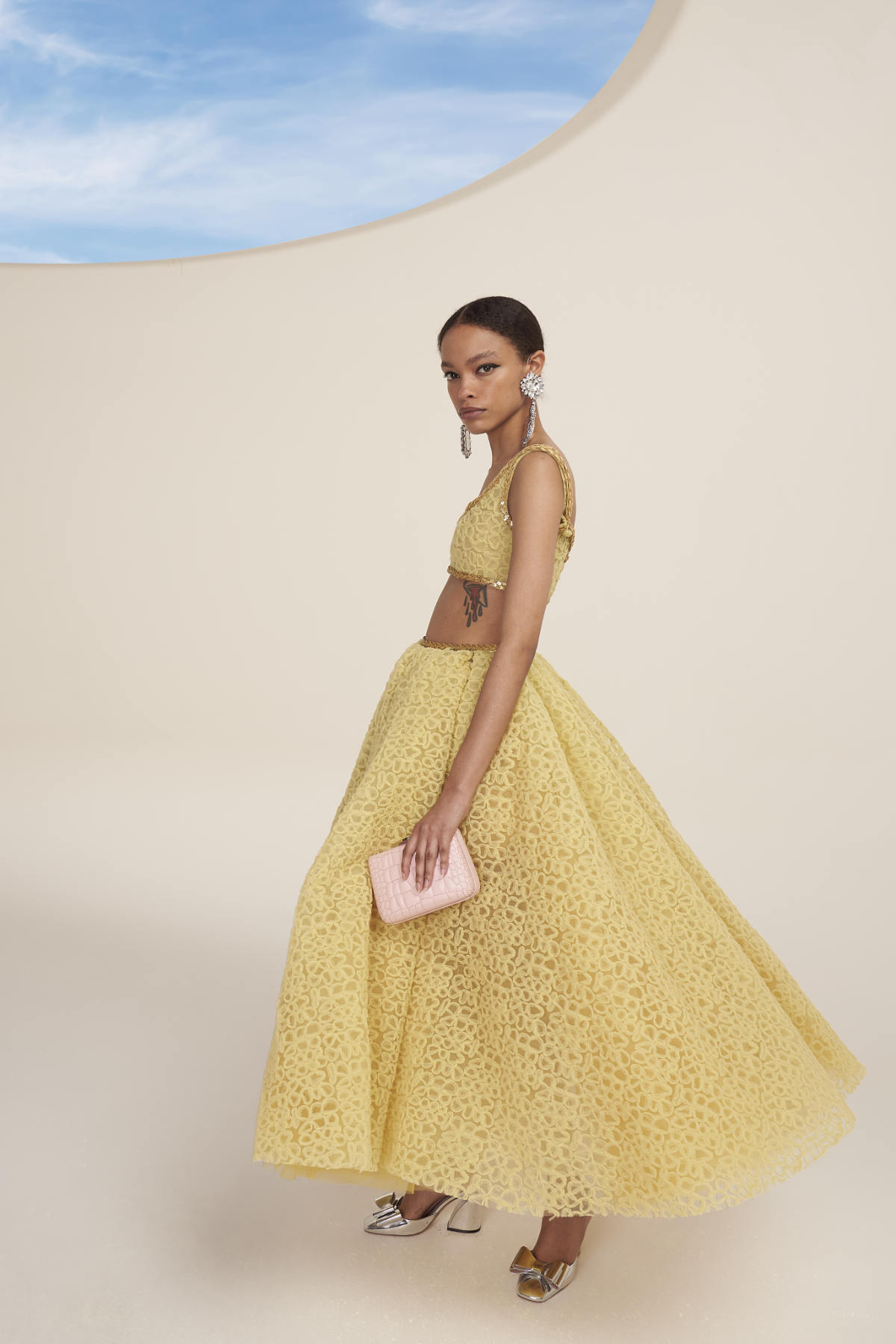 ---