---
Frederique Constant Introduces Three New Variations Of Its Classics Carrée Ladies Watch
Luxferity, 19.09.2023
Frederique Constant's Classics Carrée Ladies line now includes three new versions, all with the same style essentials: set diamonds, a gold-plated case and a guilloché central dial. With these new variations, this classy and classic collection once again affirms its strong commitment to fine workmanship, timeless style and watchmaking elegance.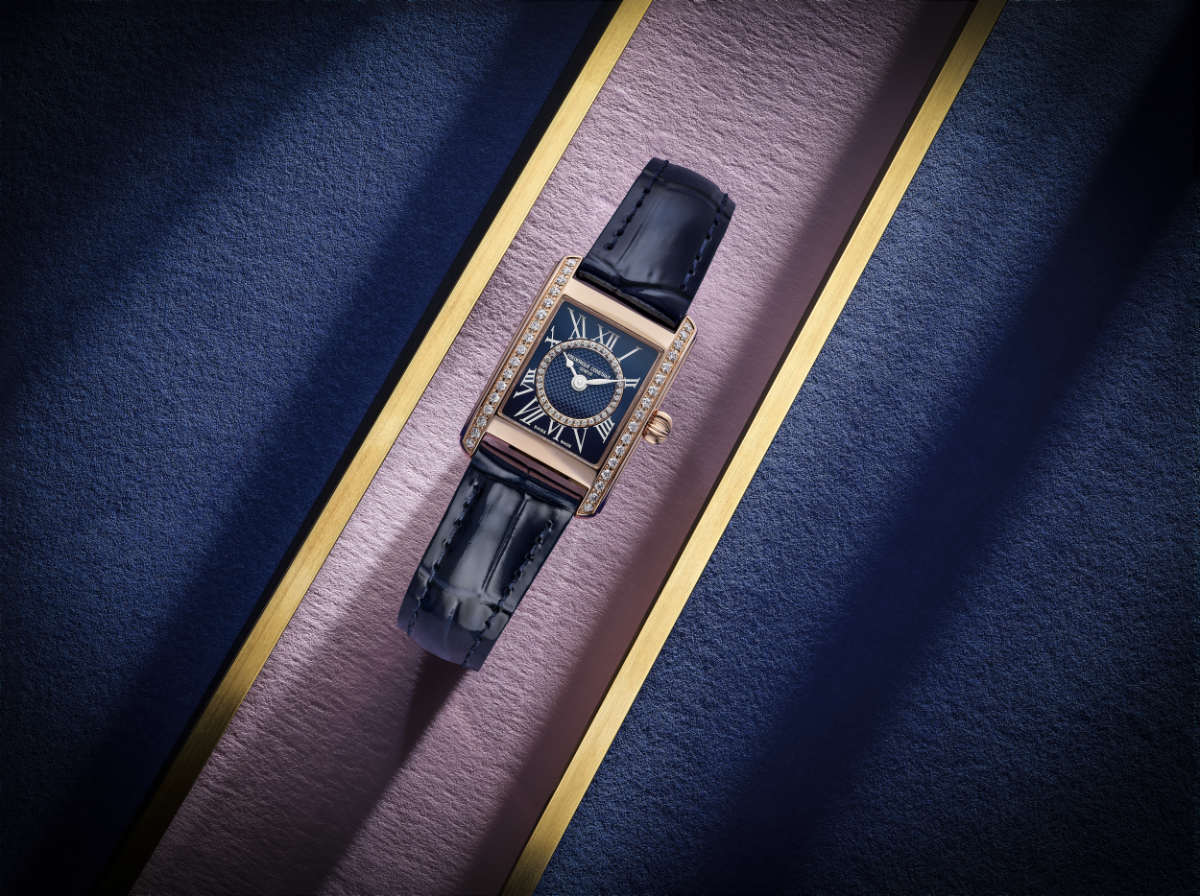 The Classics line first came out in 2005 and has been a staple of Frederique Constant's collections ever since; as befits this subtle and sophisticated series, changes have been incremental in nature. The impeccably-managed design and enduring loyalty to the historic canons of Geneva-based fine watchmaking make the Classics a leading line for the Maison; the graceful, discreet, and iconic range will soon be turning 20.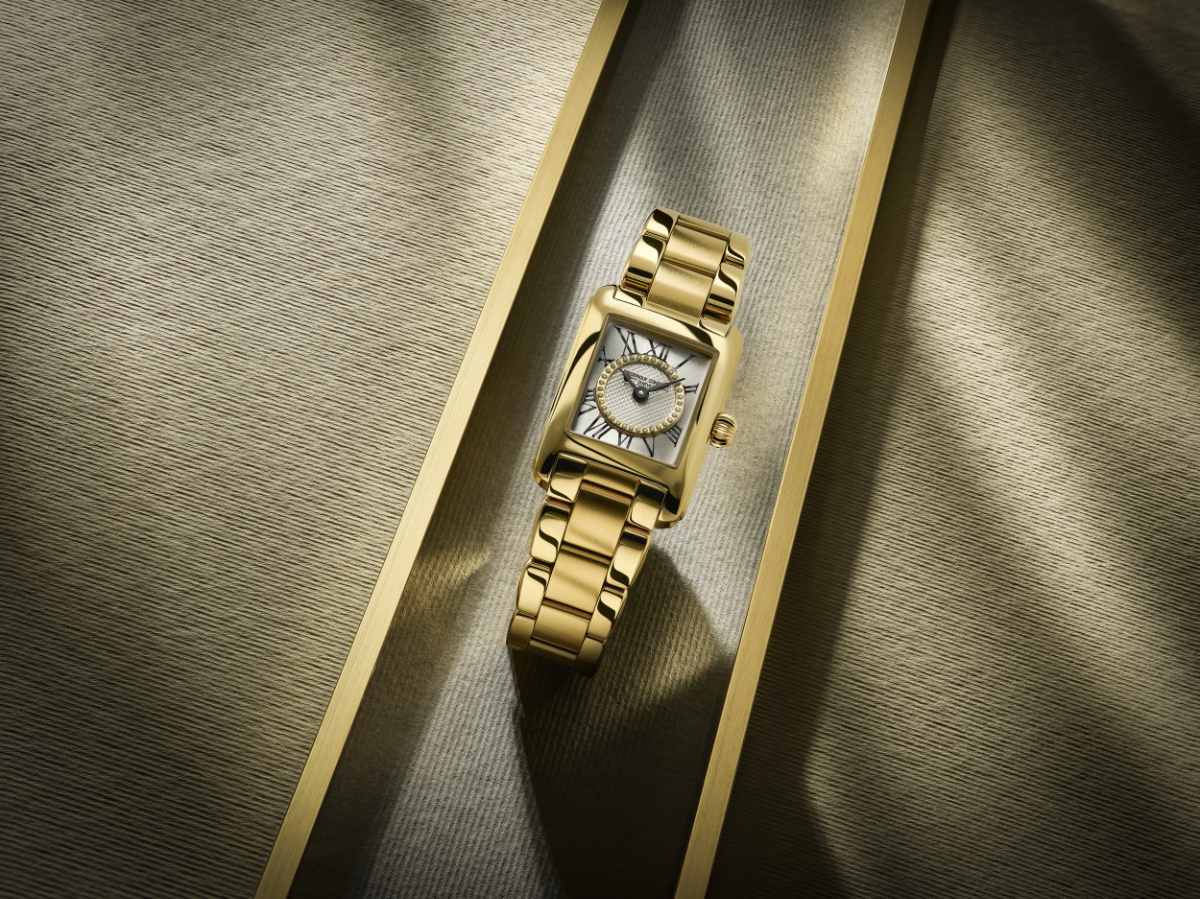 Diamonds are forever – classic watchmaking too

The three new versions of the Classics Carrée Ladies now being released are like three sisters united by the same stylistic ethos. They are alike in many ways, maintaining the coherence of the line and embodying the same creative flair with a gold-plated case, broad Roman numerals, a sunburst dial decorated in the centre with a Clous de Paris guilloché disc, and subtle jewel settings here and there.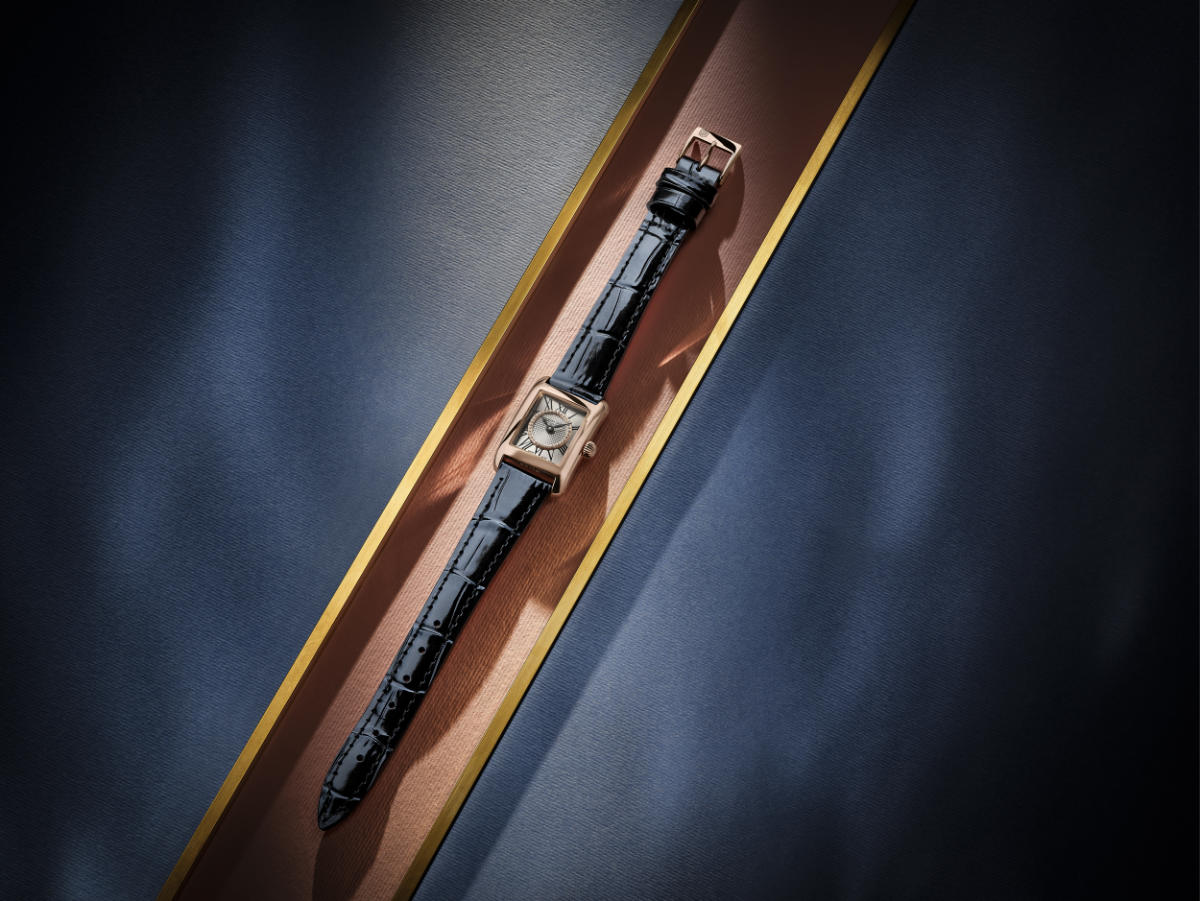 The first version features a midnight blue dial and a matching leather strap. This is the most sophisticated of the three timepieces, sporting set diamonds on both the guilloché dial and the rose gold plated case. It's an impressive piece, playing on the contrasting effect of sparkling diamonds and gold amid dark midnight blue, like stars shining in the night sky.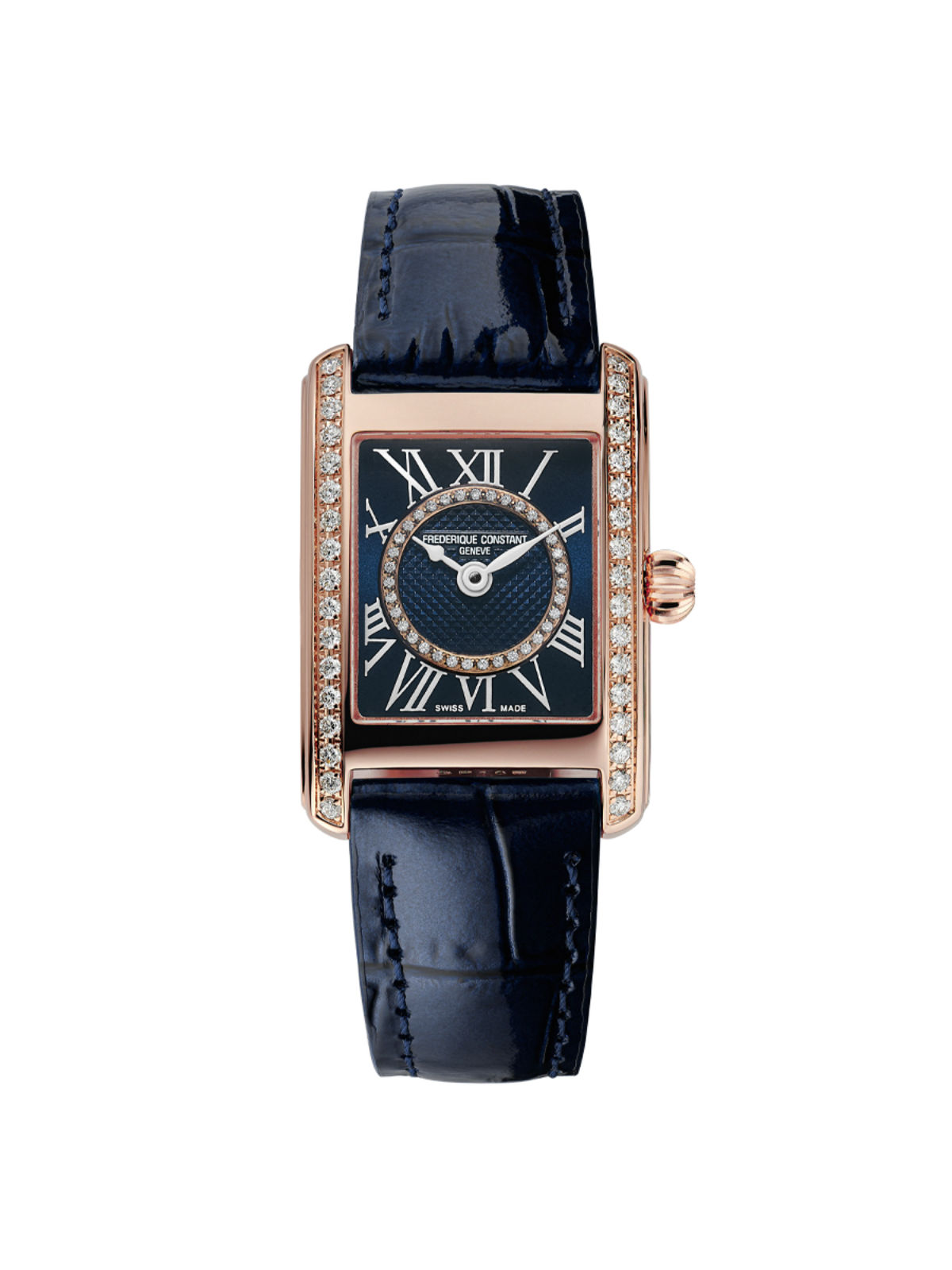 The second version is in the same spirit but with a softer, cosier feel. Instead of midnight blue, the dial is sunburst grey, enhanced by a central guilloché disc surrounded by diamonds. The case here is also rose gold plated, offering the simplicity and delicacy of a polished finish to highlight its gentle curves.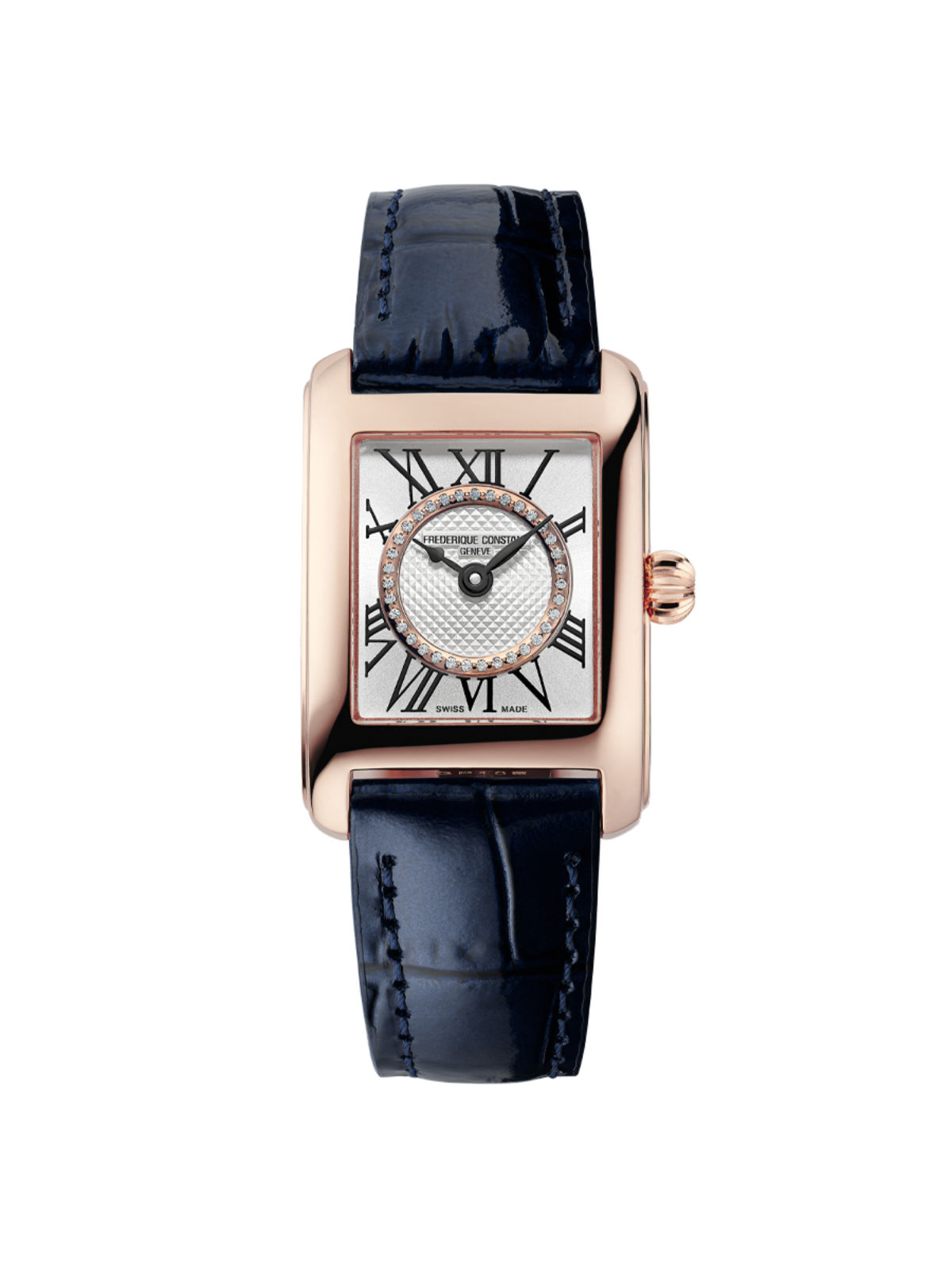 The third version is more assertive, with brighter, trendier plated yellow gold in place of rose gold. It is also the only one of the three models to feature a steel strap and deployment clasp.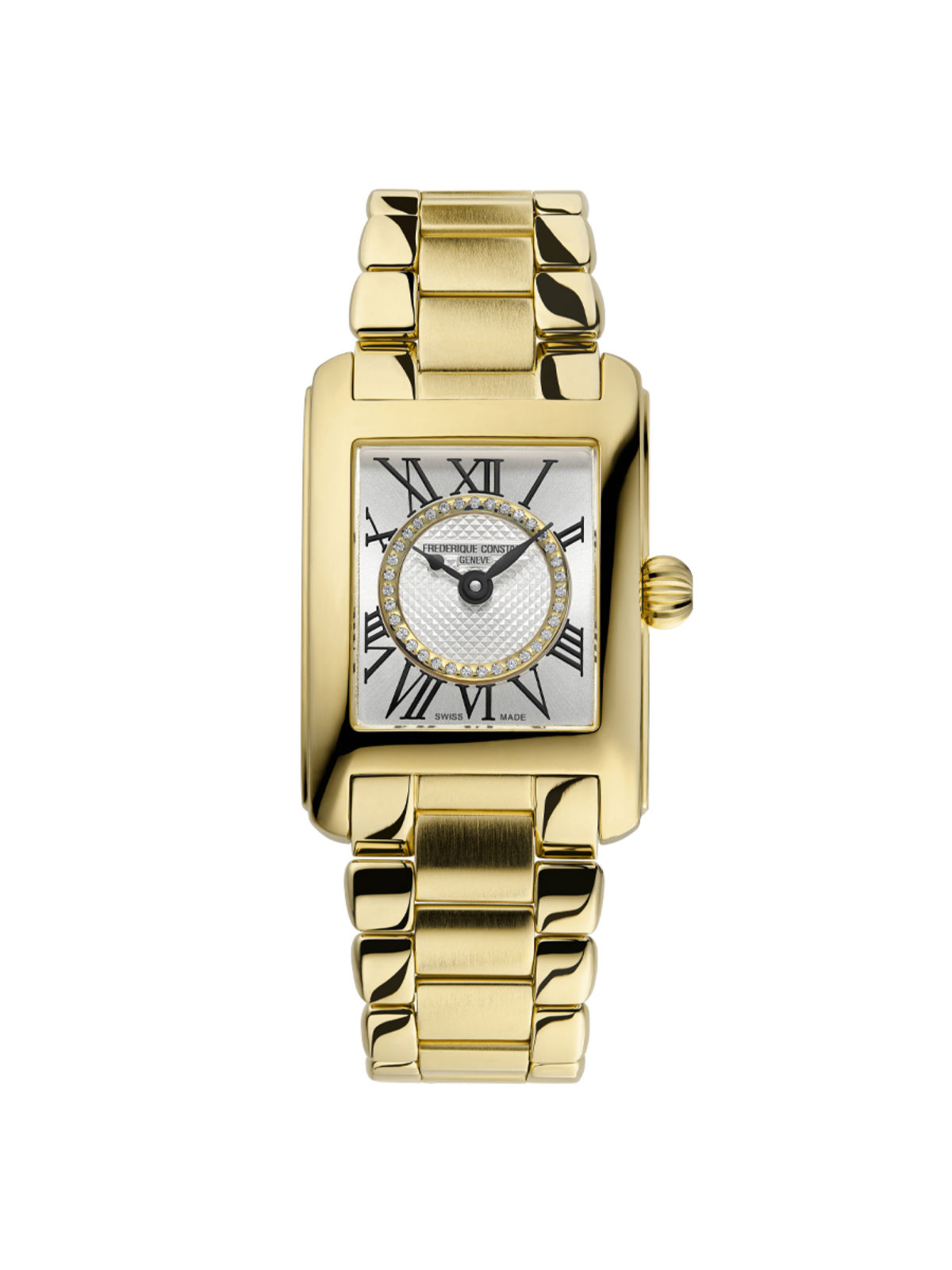 Comprising three flexible links, the strap matches the case, with a satin finish for the central link and polishing for the two outer ones. The all-grey dial sports a grey guilloché finish in the centre and a sunburst around the edges, with the two areas separated by a line of diamonds.
All three timepieces share the same highly discreet 23 x 21mm format and are powered by the FC-200 quartz movement, providing an ample battery life of 6 years.
---