---
dunhill Presents Its New Spring Summer 2022 Collection: Identities
Luxferity, 05.07.2021
"In this collection I wanted to look at certain identities," says Mark Weston, Creative Director of dunhill. "These are clothing archetypes, but also identities of Britishness, of masculinity, of uniforms, as well as those of dunhill past and the new era archetypes that we have sought to establish here. It's really about how character and clothing work together; the idiosyncratic combinations of personal style and identity in Britain and dunhill, as well as a redefinition of them for the house."
A collision of style and identity, utility and extravagance features in the Spring Summer 2022 collection. Archetypal characters and clothing, cross-fertilised and collaged, show a sense of ease with elegant imperfection, all realised in precious-made-practical fabrics.
From deco dandies to hi-vis handy men, encompassing traditional male archetypes in conventional uniforms to the purposely provocative effeminacy of '80s casuals along the way, British masculine identities are playfully reworked, as are elements of dunhill history, past and present. It ultimately leads to a reverence for the brand, treated in an irreverent, distinctly British way.
A sense of the multifunctional, the found object and domesticity is continued and evolved from last season, combined with a feeling of almost aristocratic, slovenly elegance. Featured once more is the 'Compendium Coat', a multi-functional garment that can be worn in various ways. The coat can be zipped away to become a jacket, its lining detached to become a separate garment in its own right. All is achieved in luxurious yet practical materials, utility, function and elegance finding form in one everlasting, yet always changing item. A collage of silk faille (a new era dunhill replacement for nylon) in warning colours provides a deluxe take on the hi-vis jacket. The Compendium trench features in addition this season, sharing a mix and match mentality with the coat. Made from cotton ventile, its fabrication is the same as flight suits made for the British armed forces. Another iteration appears in super-light nylon, a key fabric in the collection, also finding form in pleat front, split hem trousers - a new era signature of the house.
Homey blanket knits in pastel colours become wrap cardigans used for layering. That new era dunhill staple, the wrap tailored jacket, adds to the sinuous feel of tailoring in the collection. The undone necktie in crushed satins becomes a leitmotif, representing a sense of louche elegance. Grosgrain ribbon strapped derby shoes also have a sense of utility and extravagance, a flourish of easy imperfection made of precious fabrics.
The abstract work of photographic artist Ellen Carey features as a print collaboration this season. Most frequently appearing on double bonded duchesse satin, this most haute couture of fabrics takes the place of a technical shell in canoe tops,jackets and hats. Carey's prints also feature on leather goods, such as the new era Lock bag, which finds a variety of forms this season. As Mark Weston says of the Carey prints: "It's about colour, serendipity and process in her work - there is an idea of chance and elegance in the prints. Process and its possibilities through play is an on-going fascination for me, together with the importance of trusting instinct and embracing the accidentals, that sense of immediacy."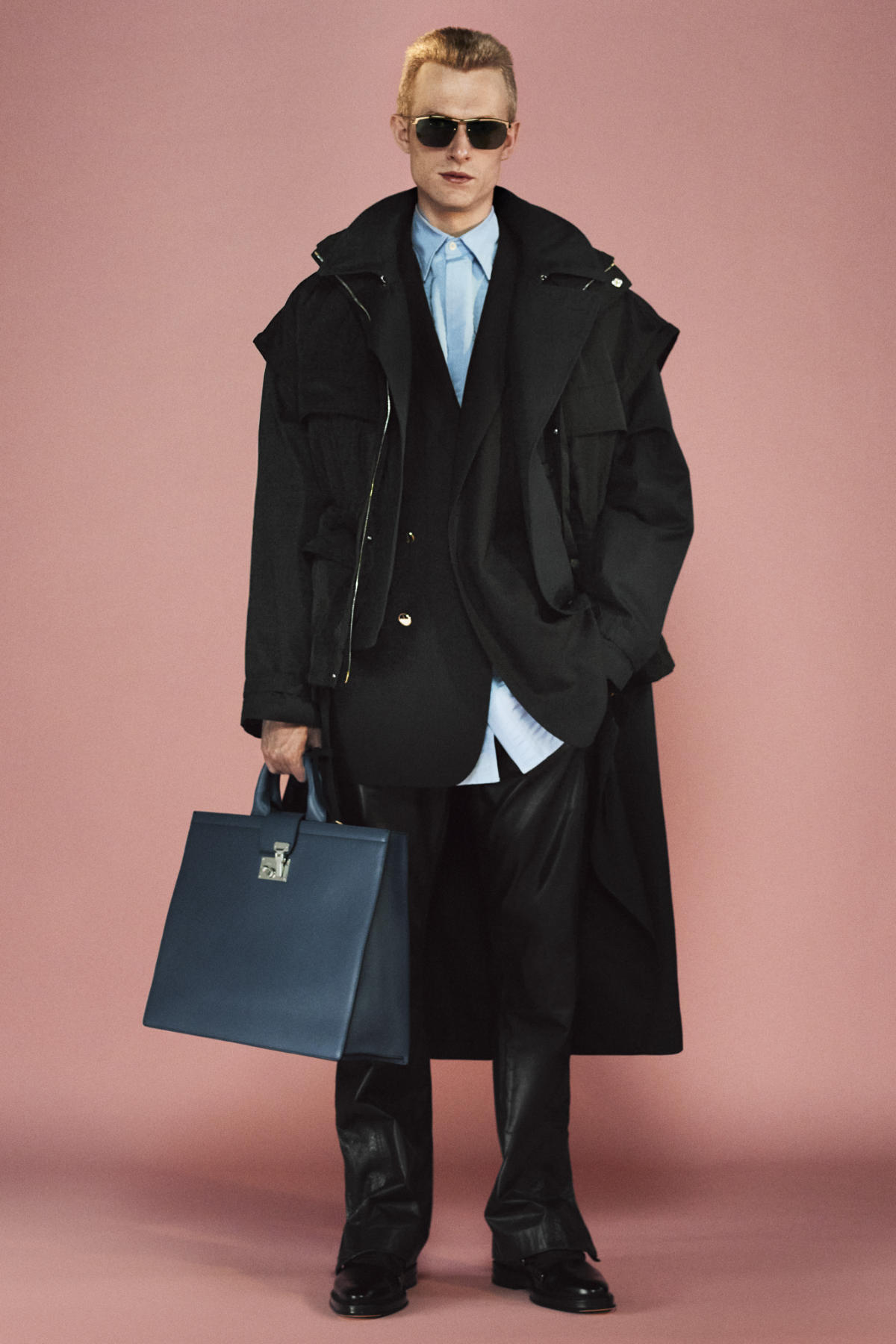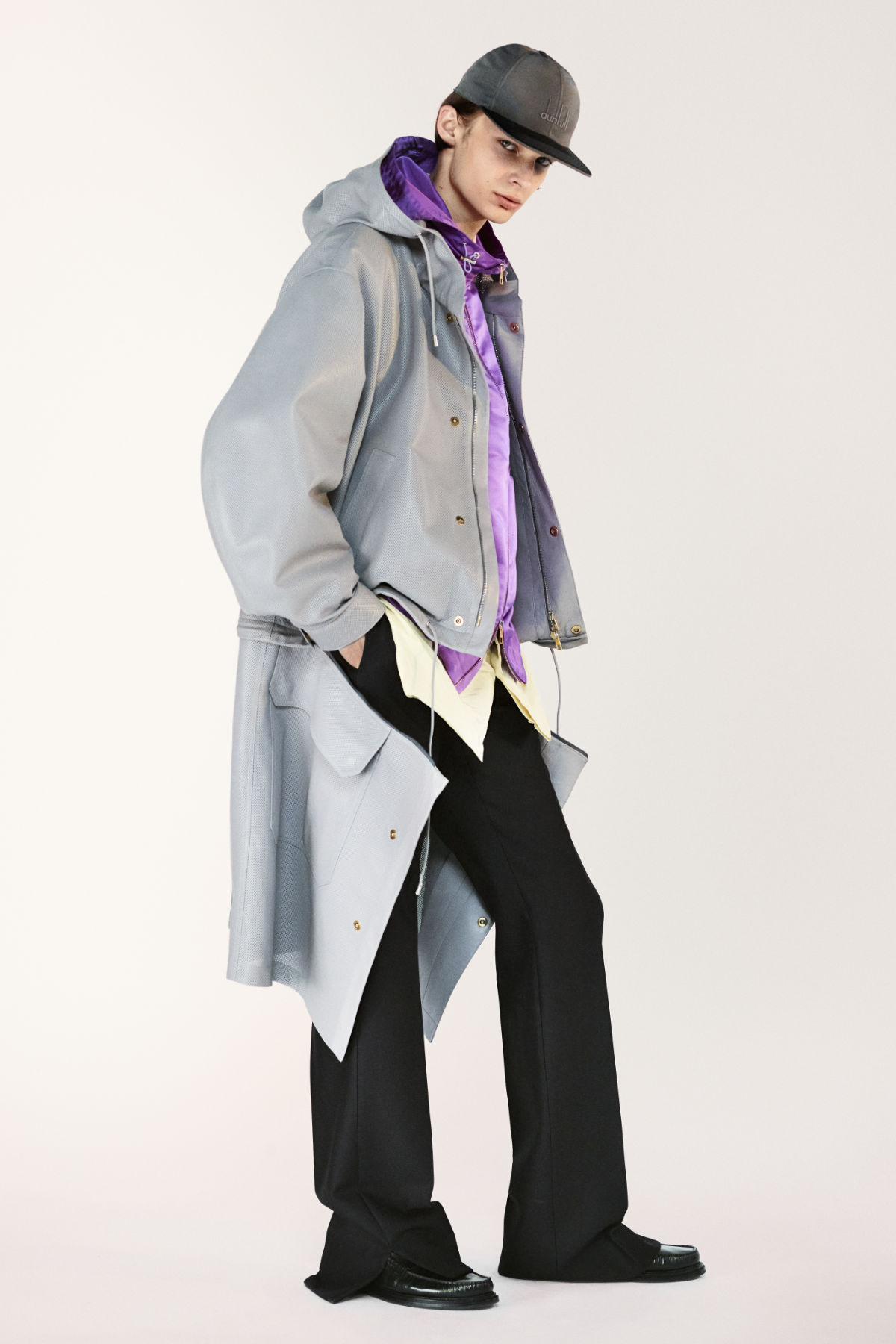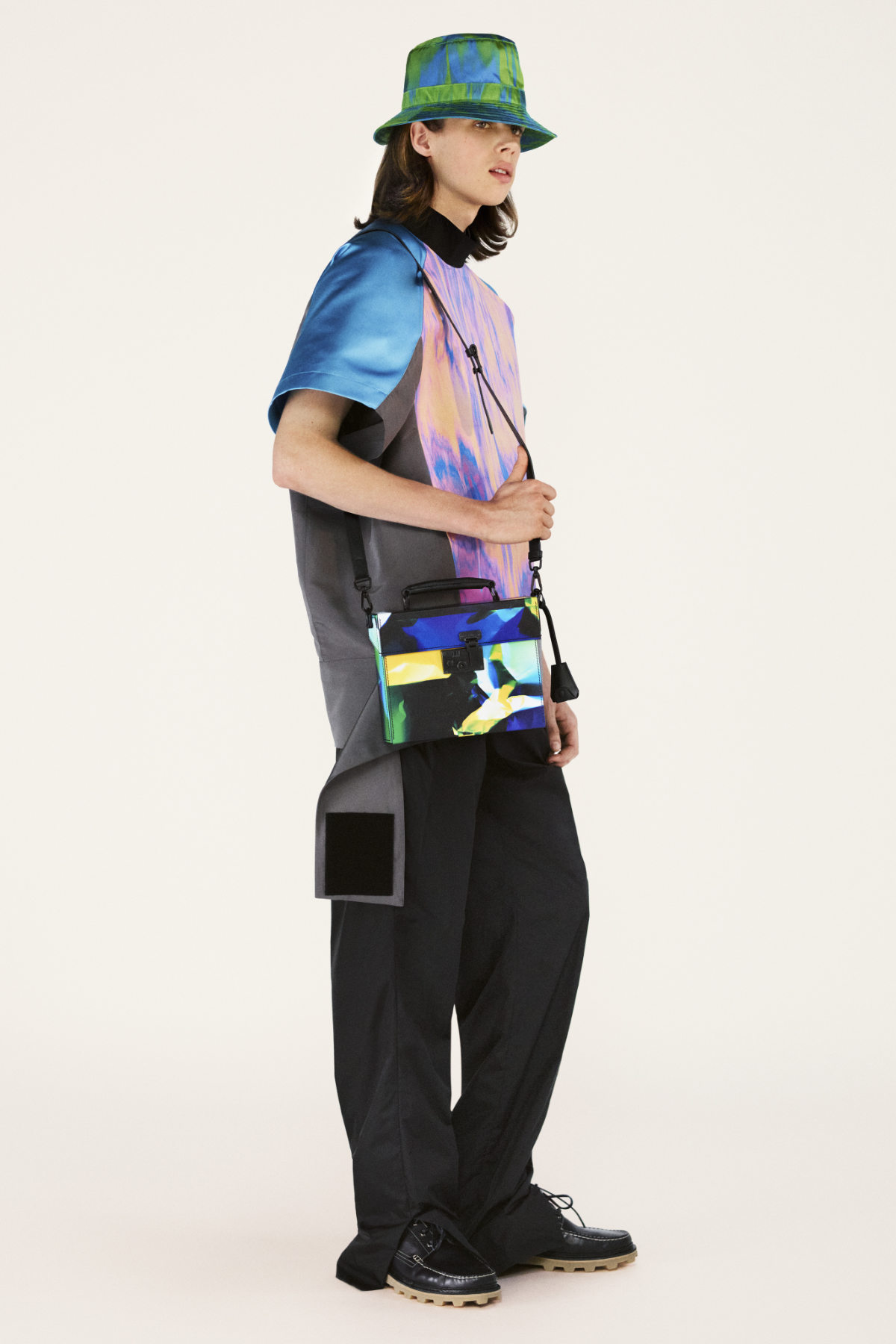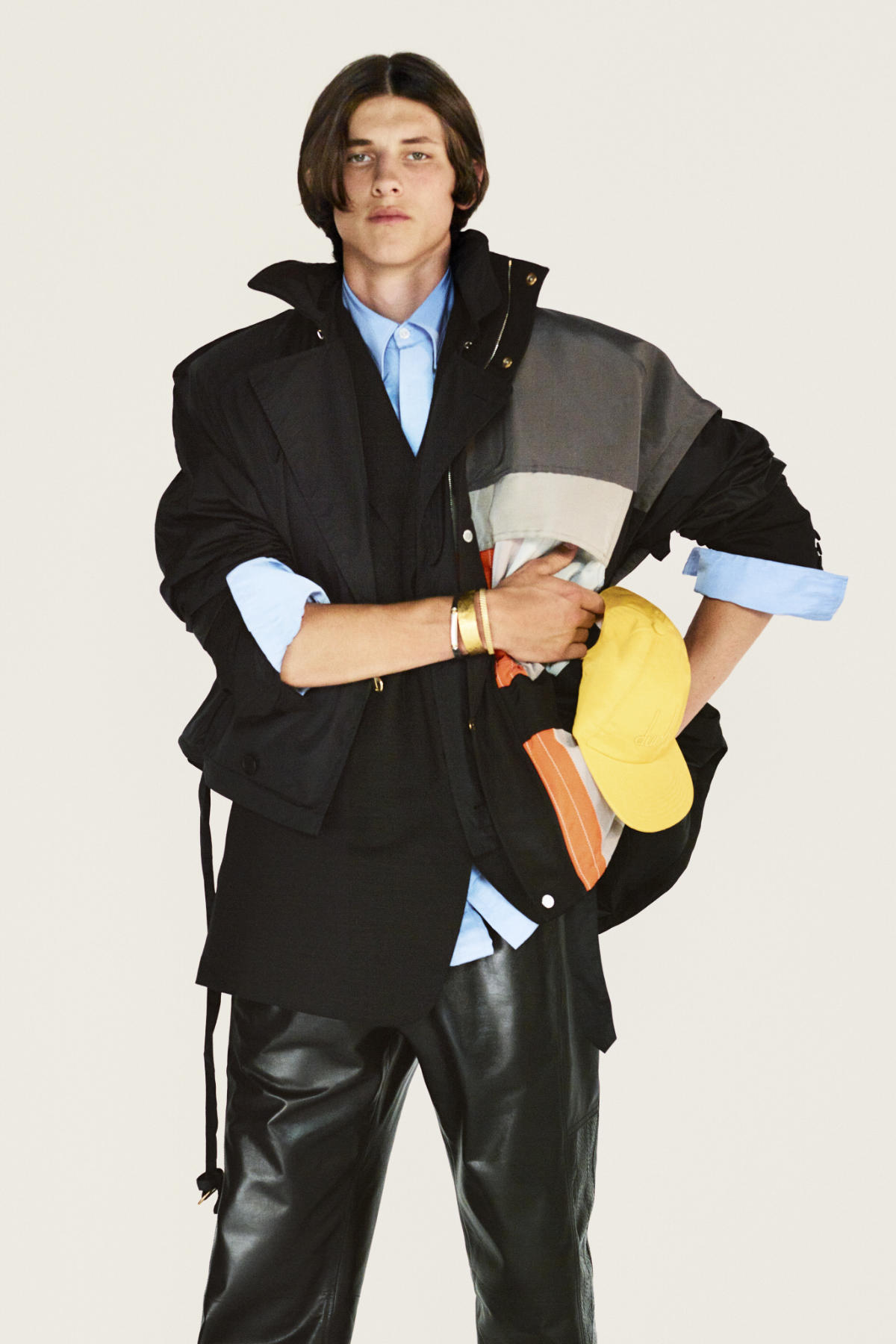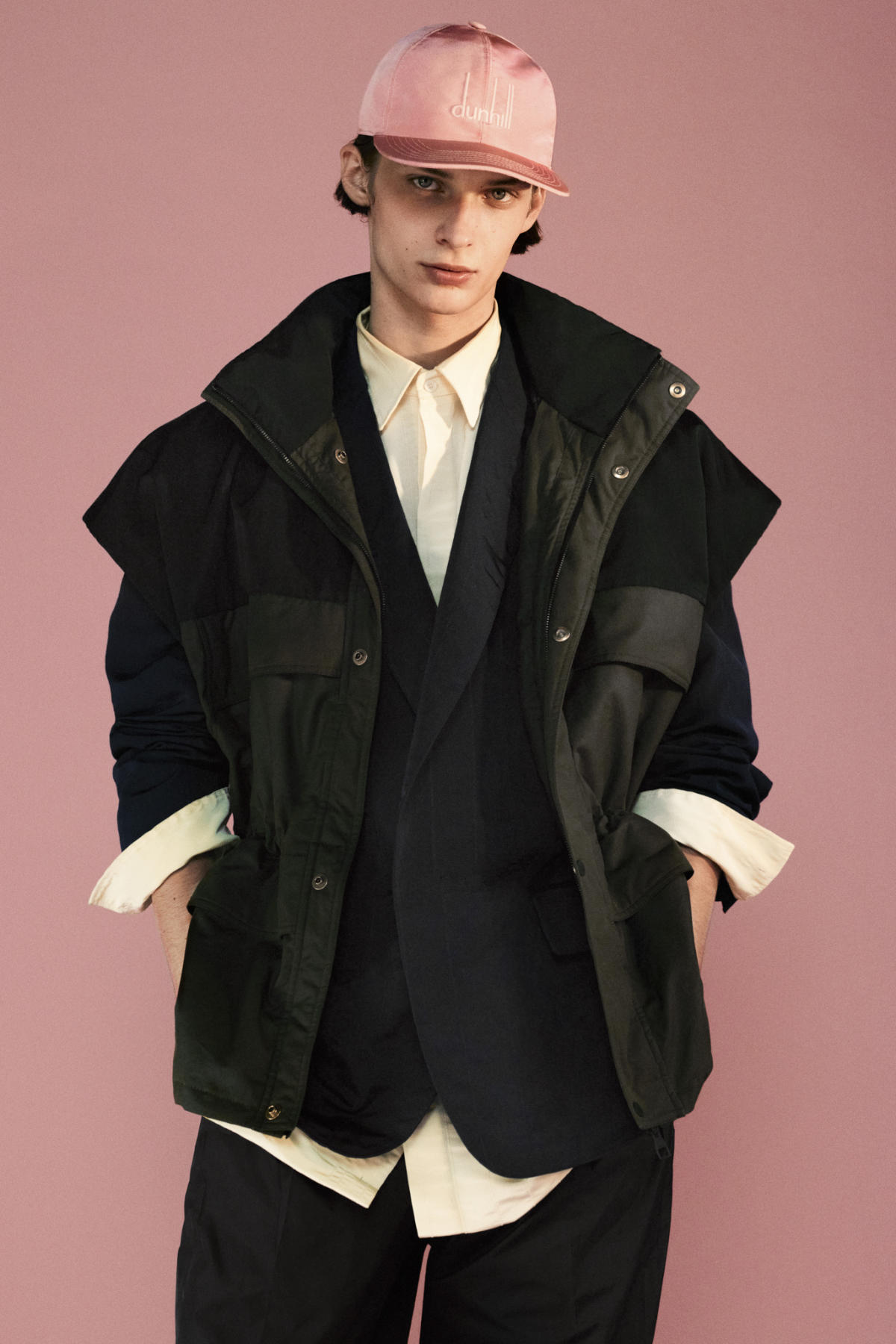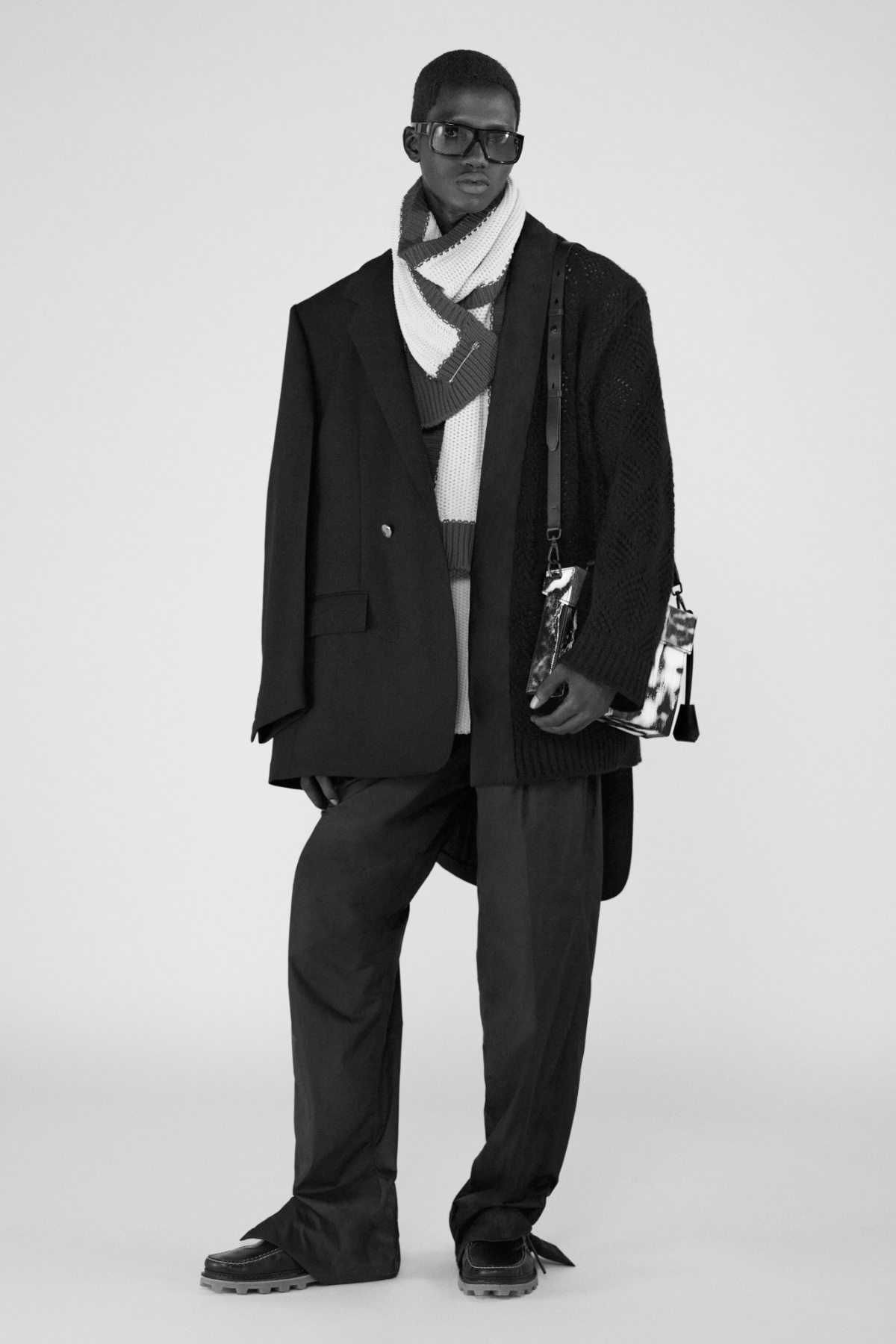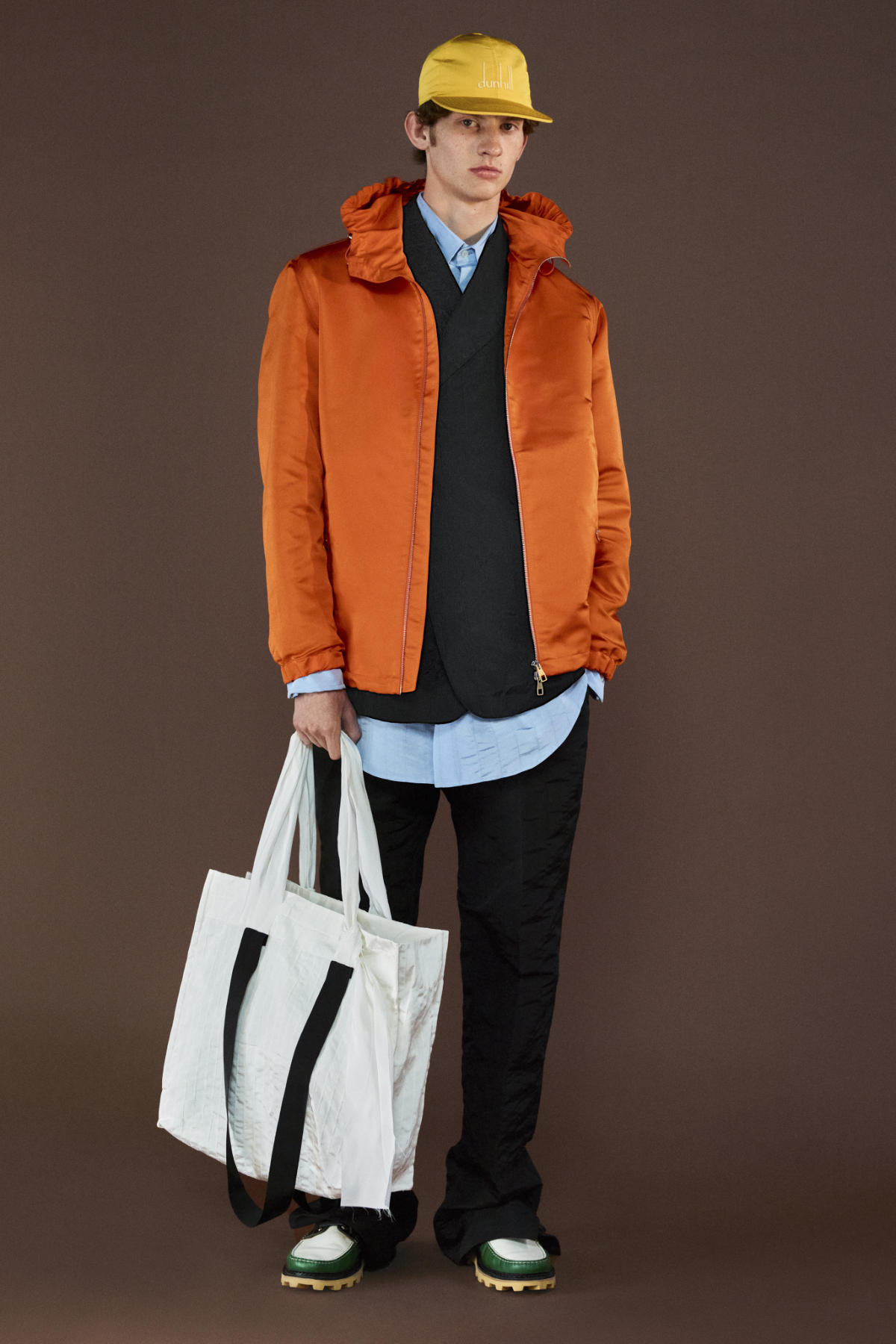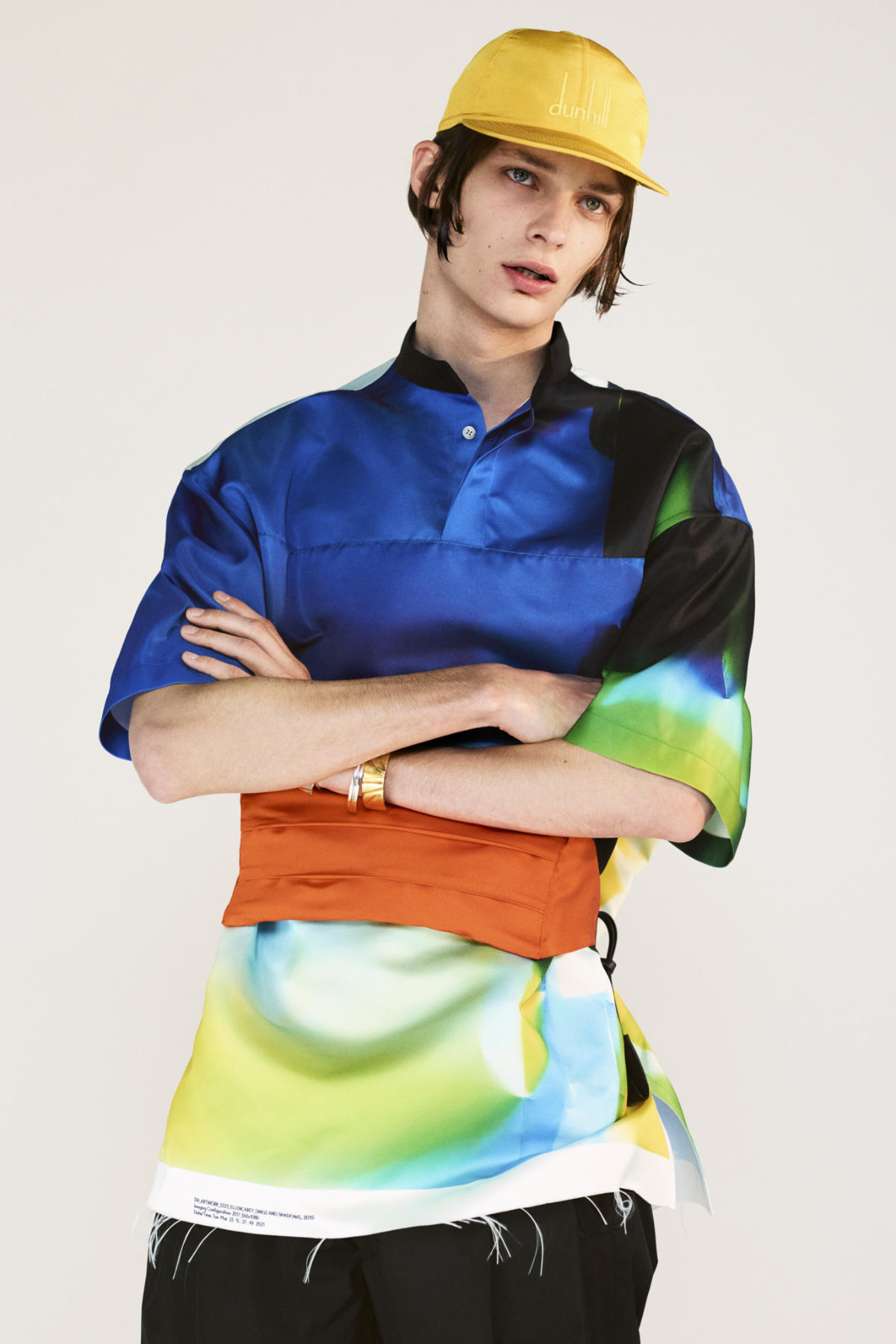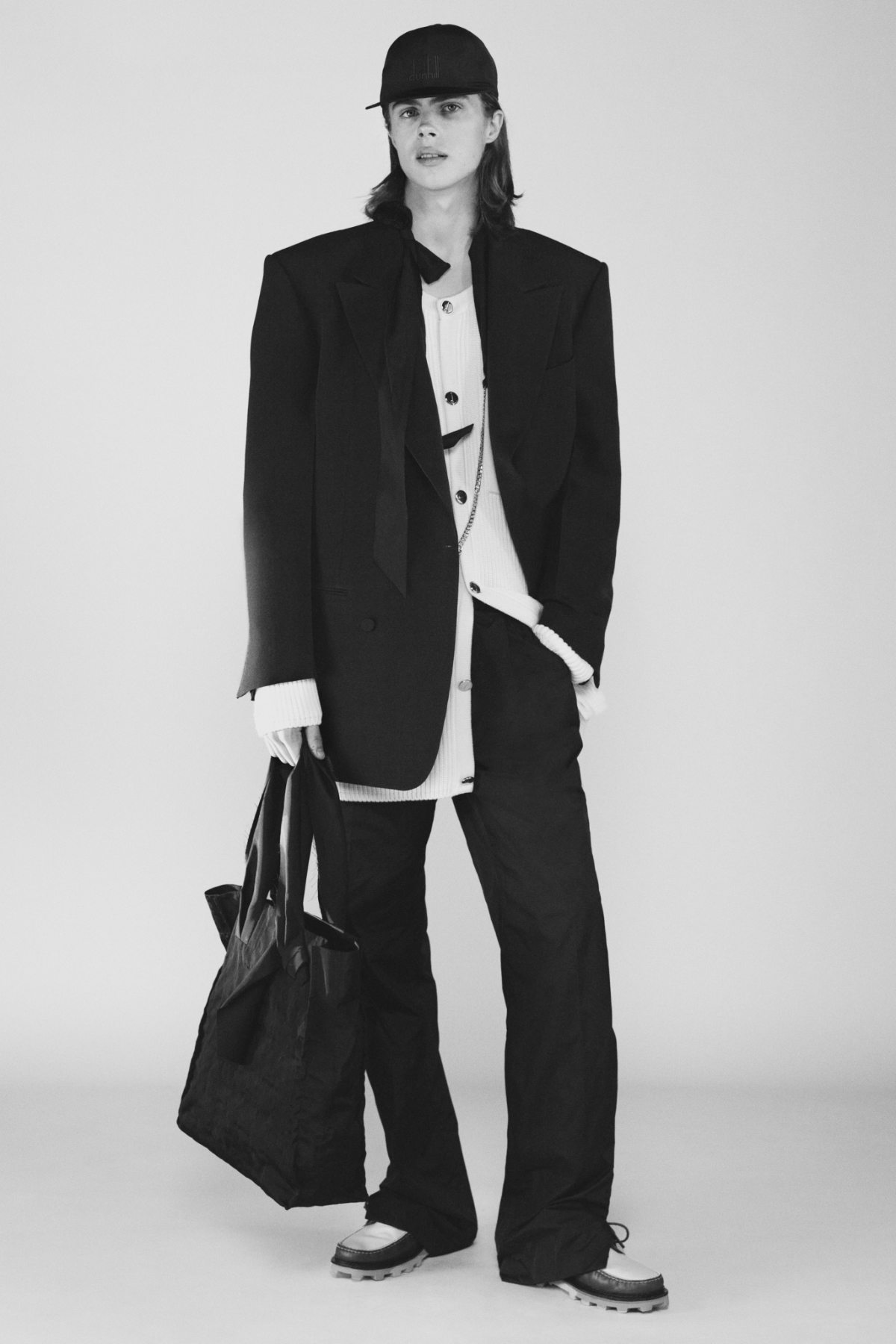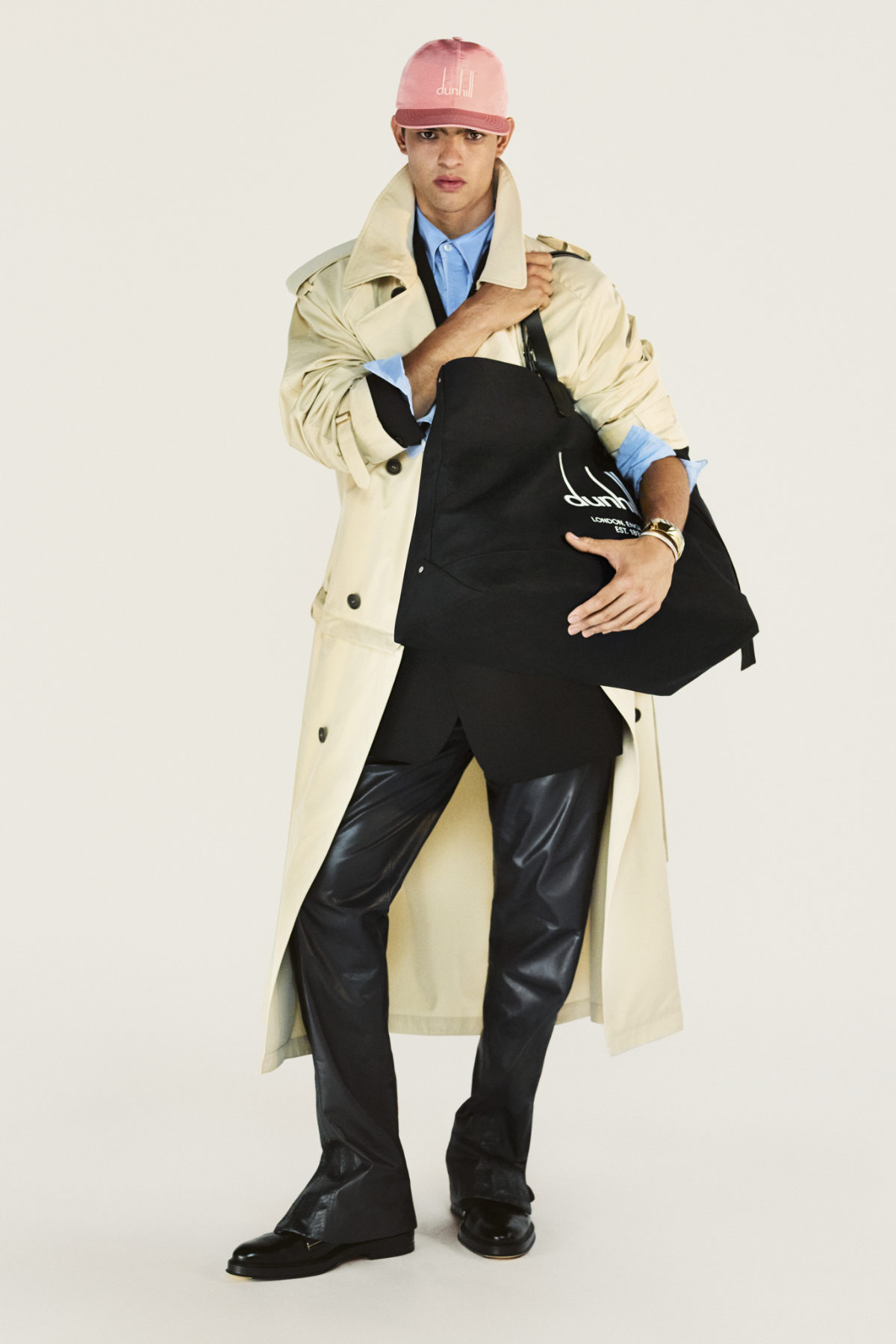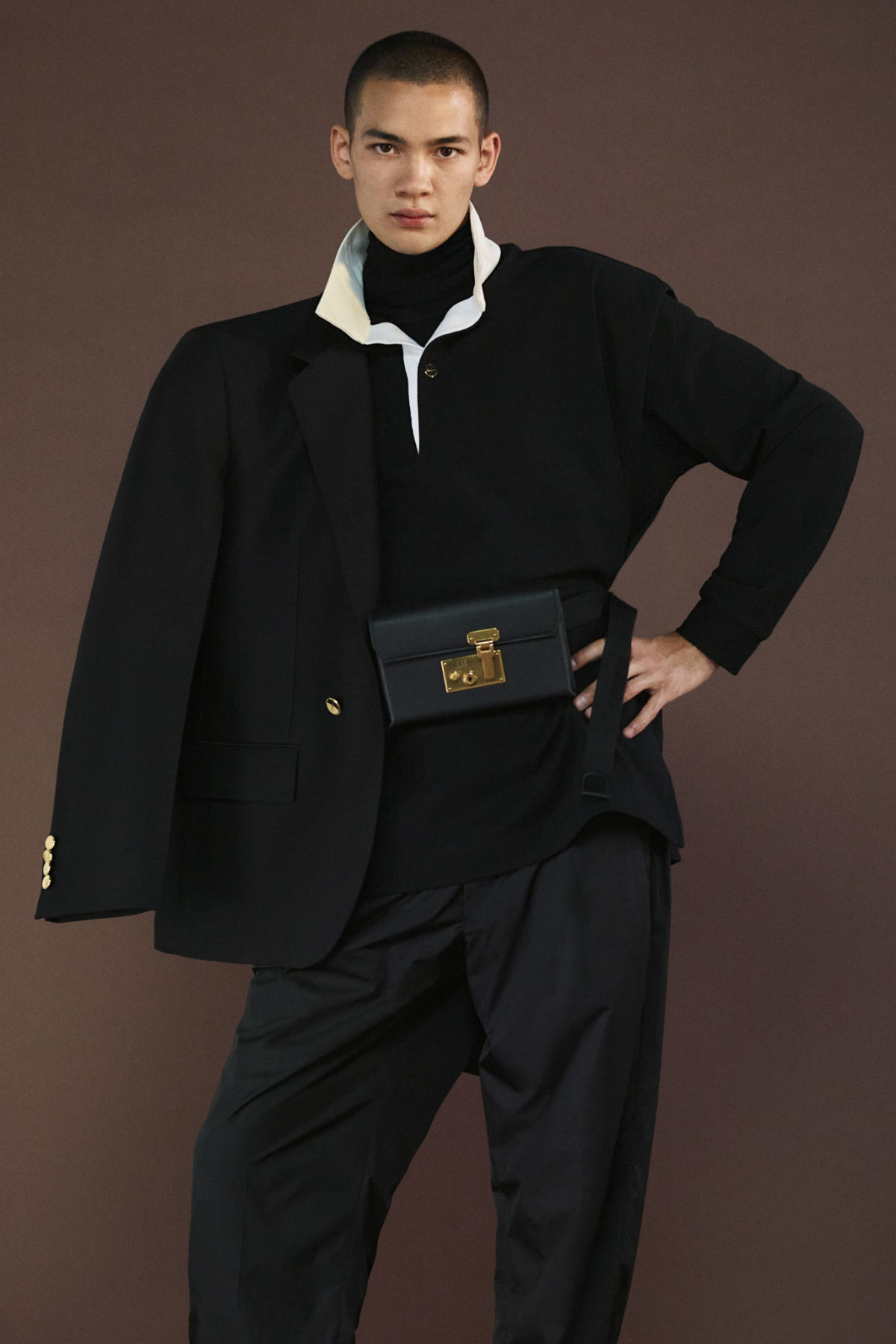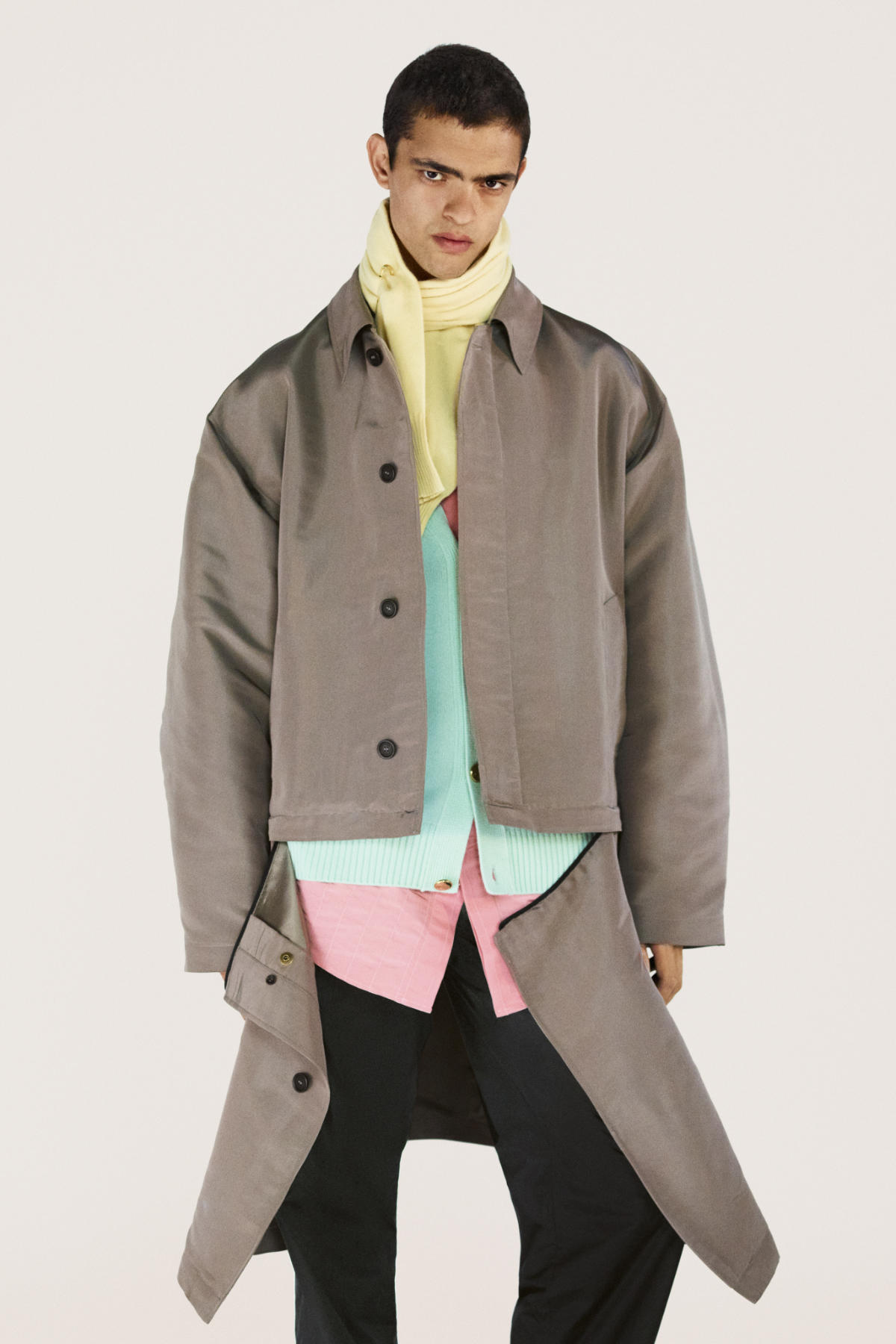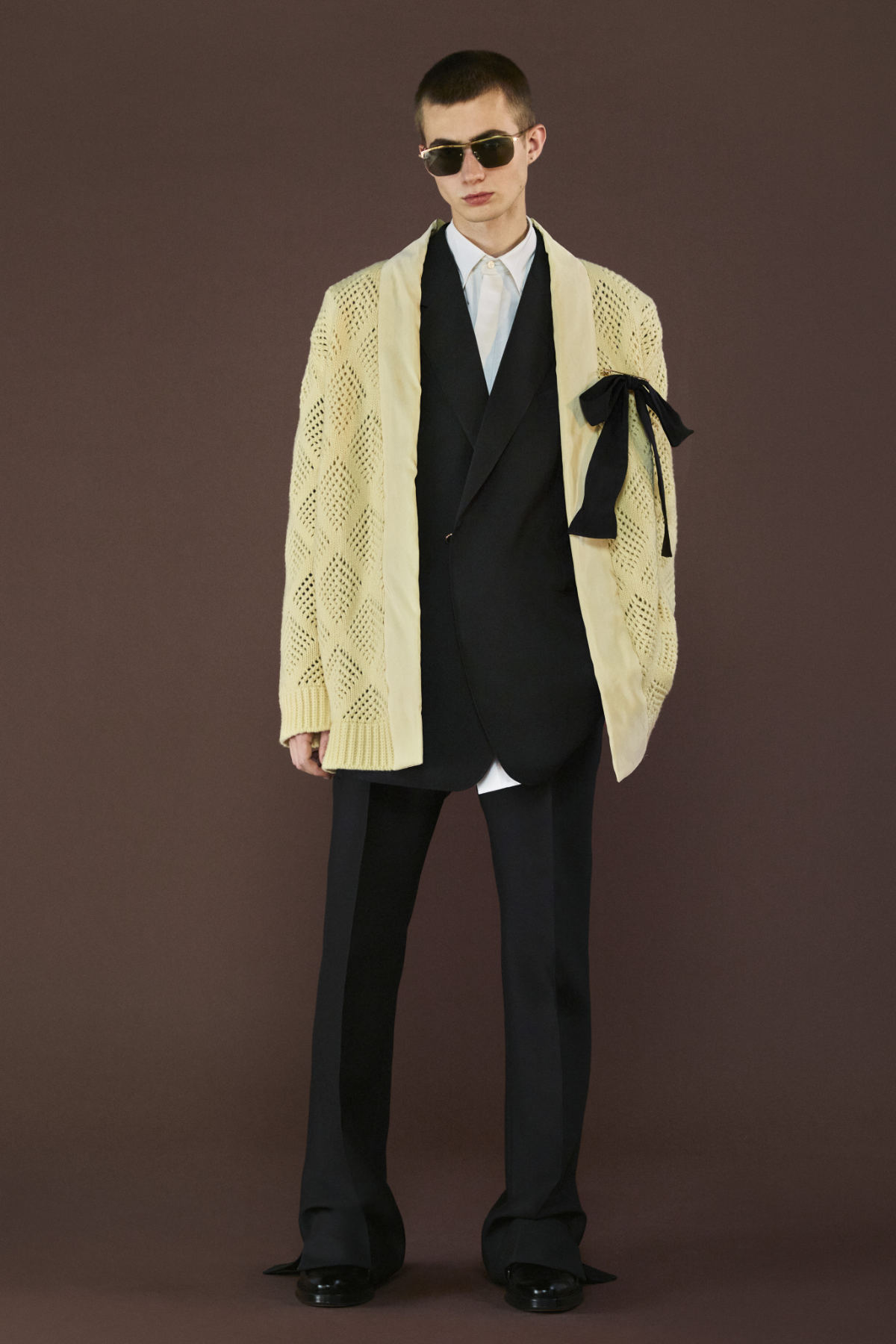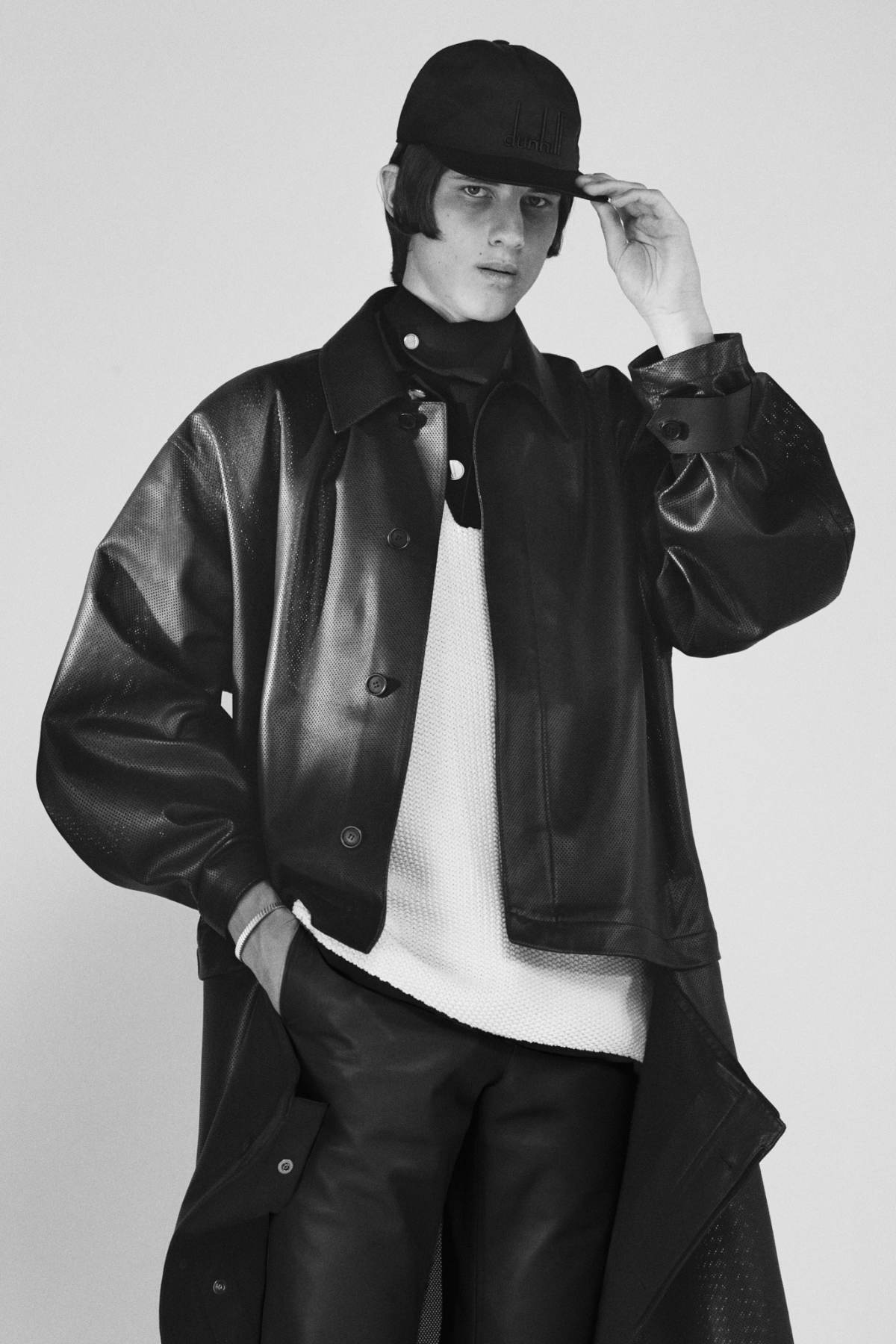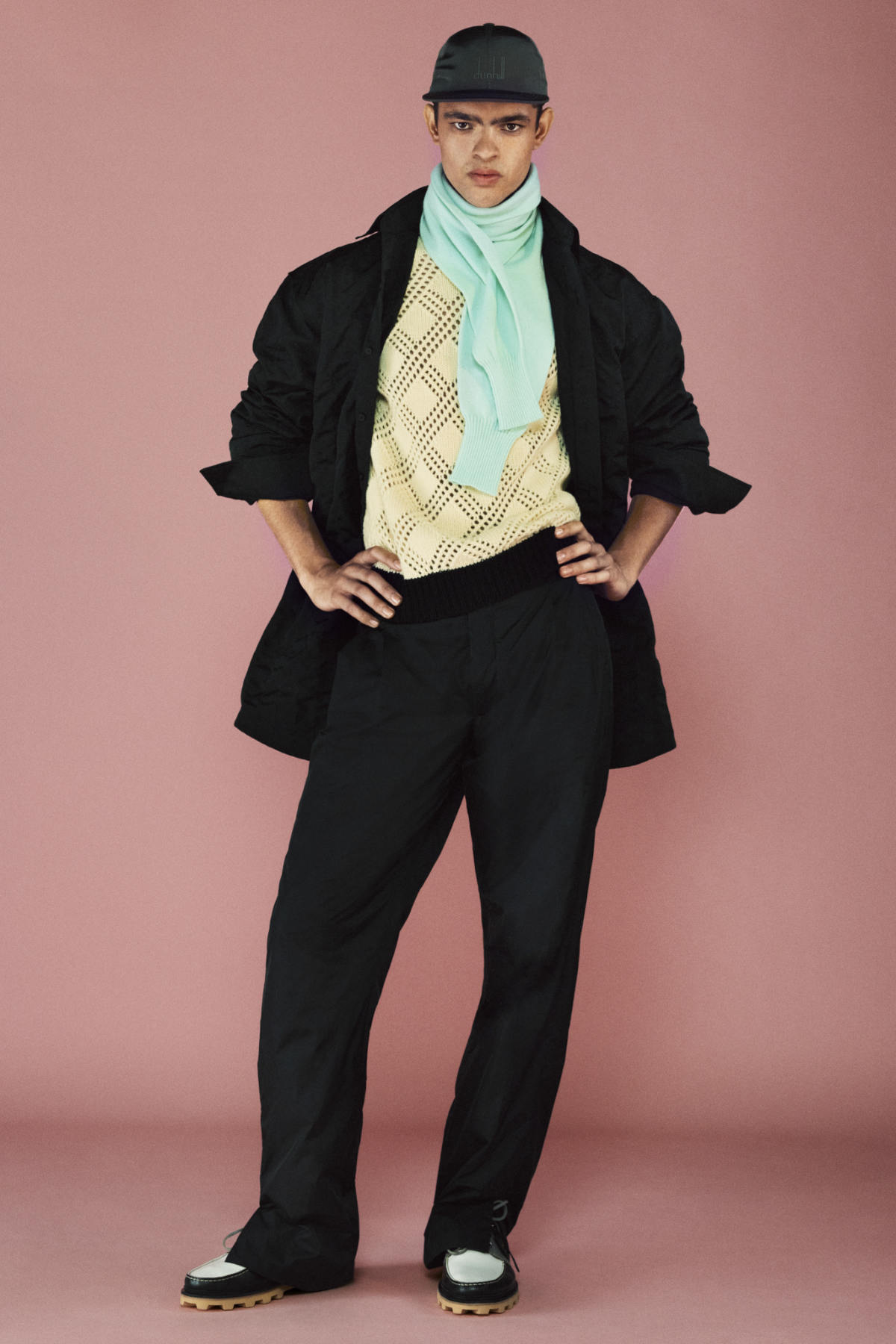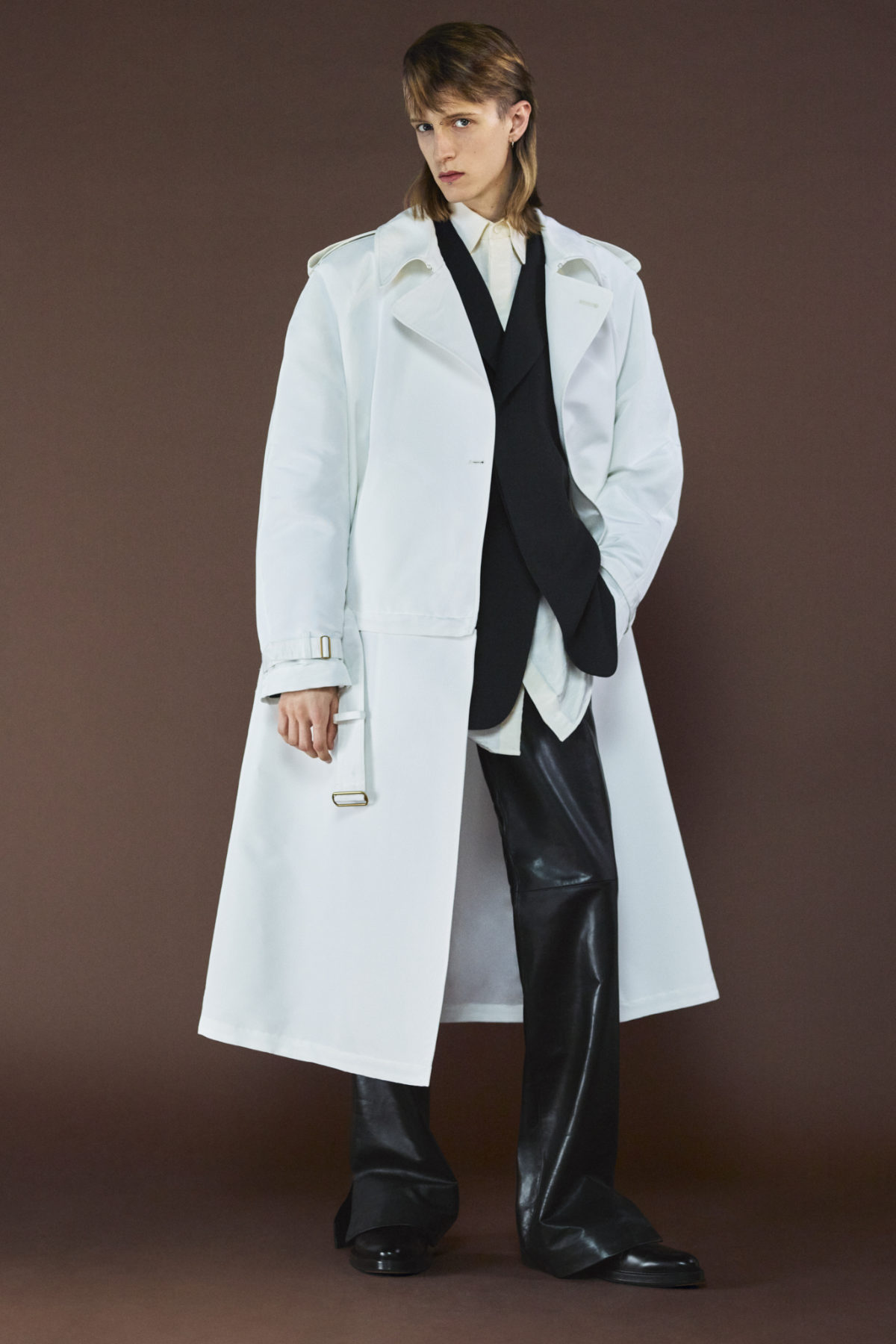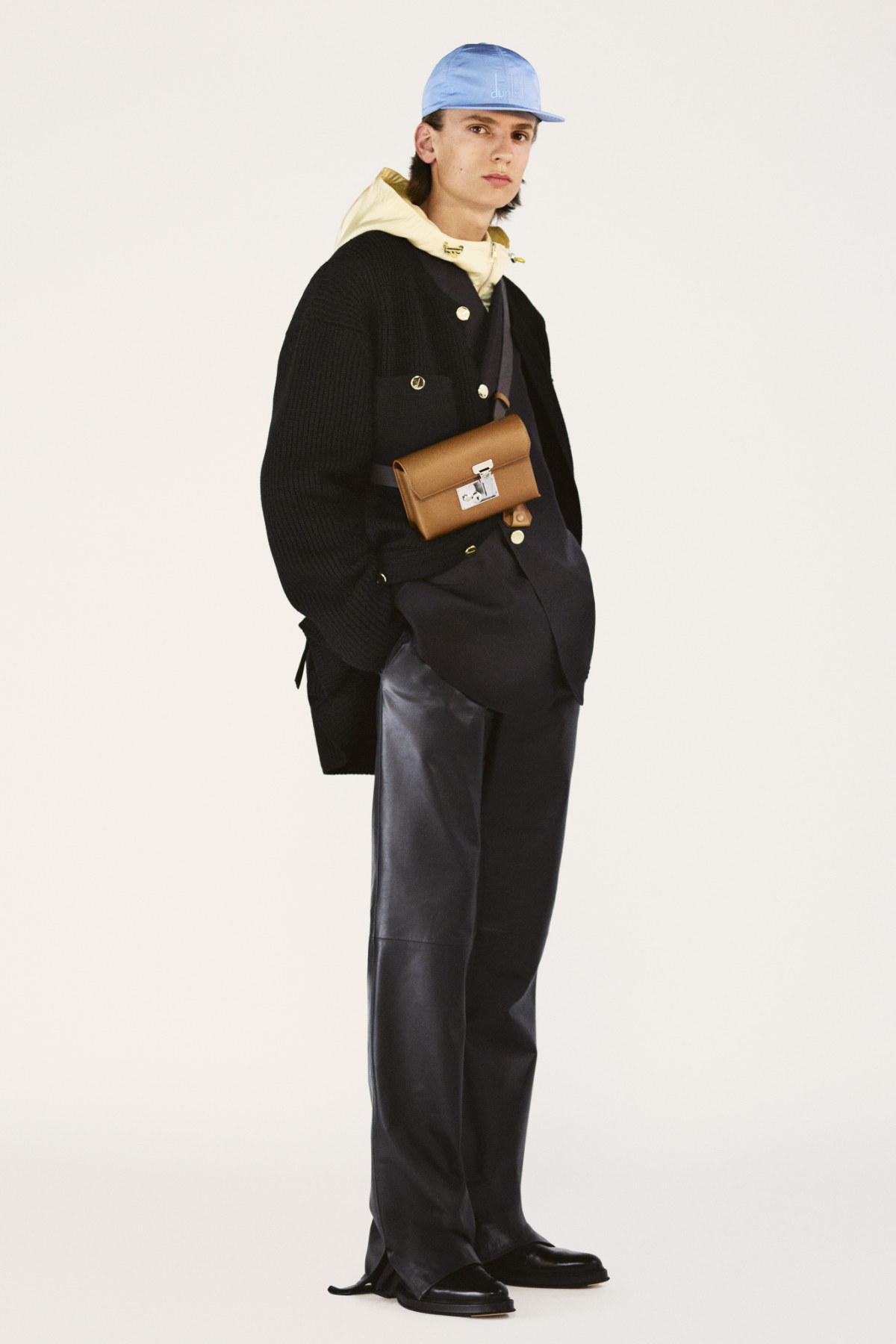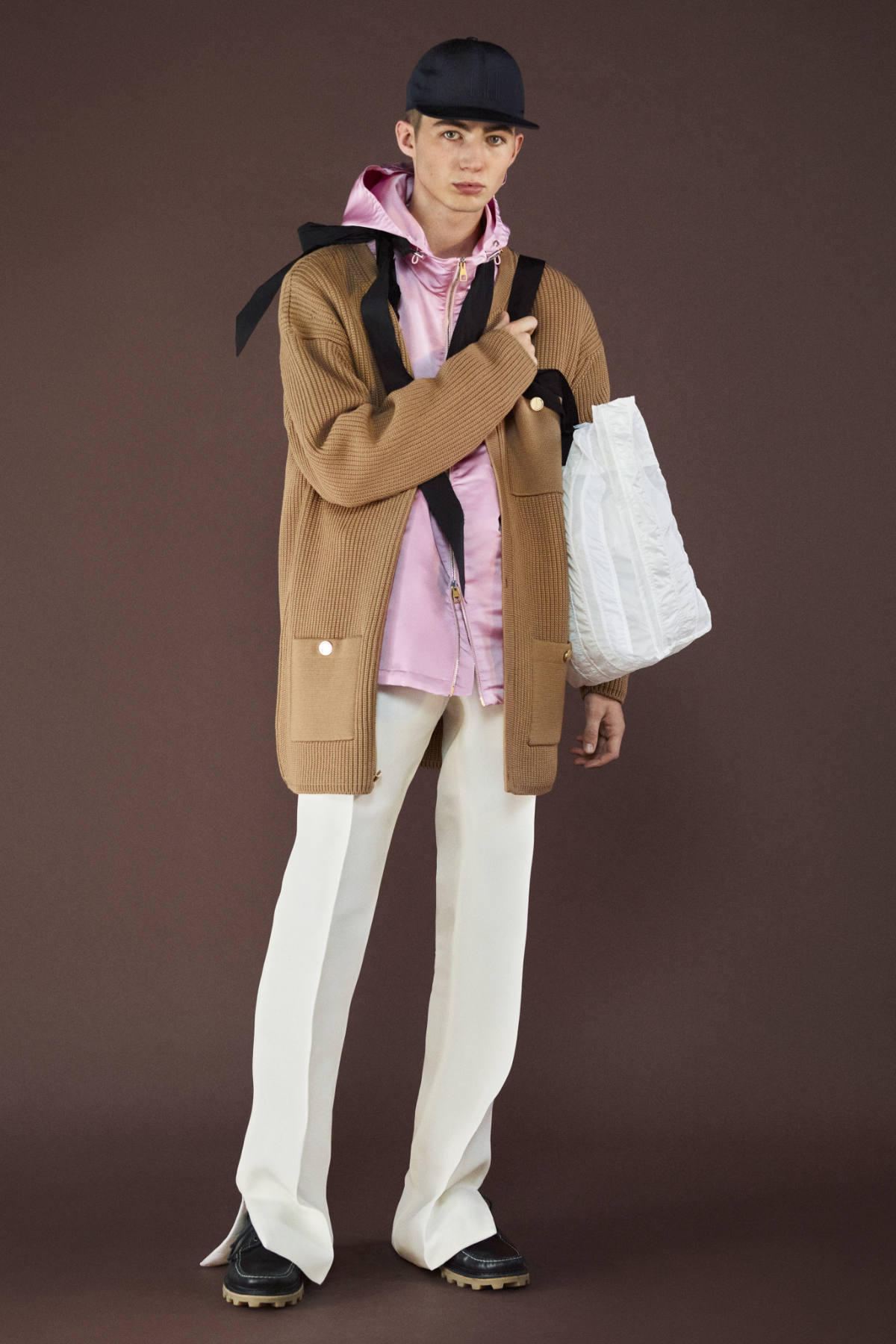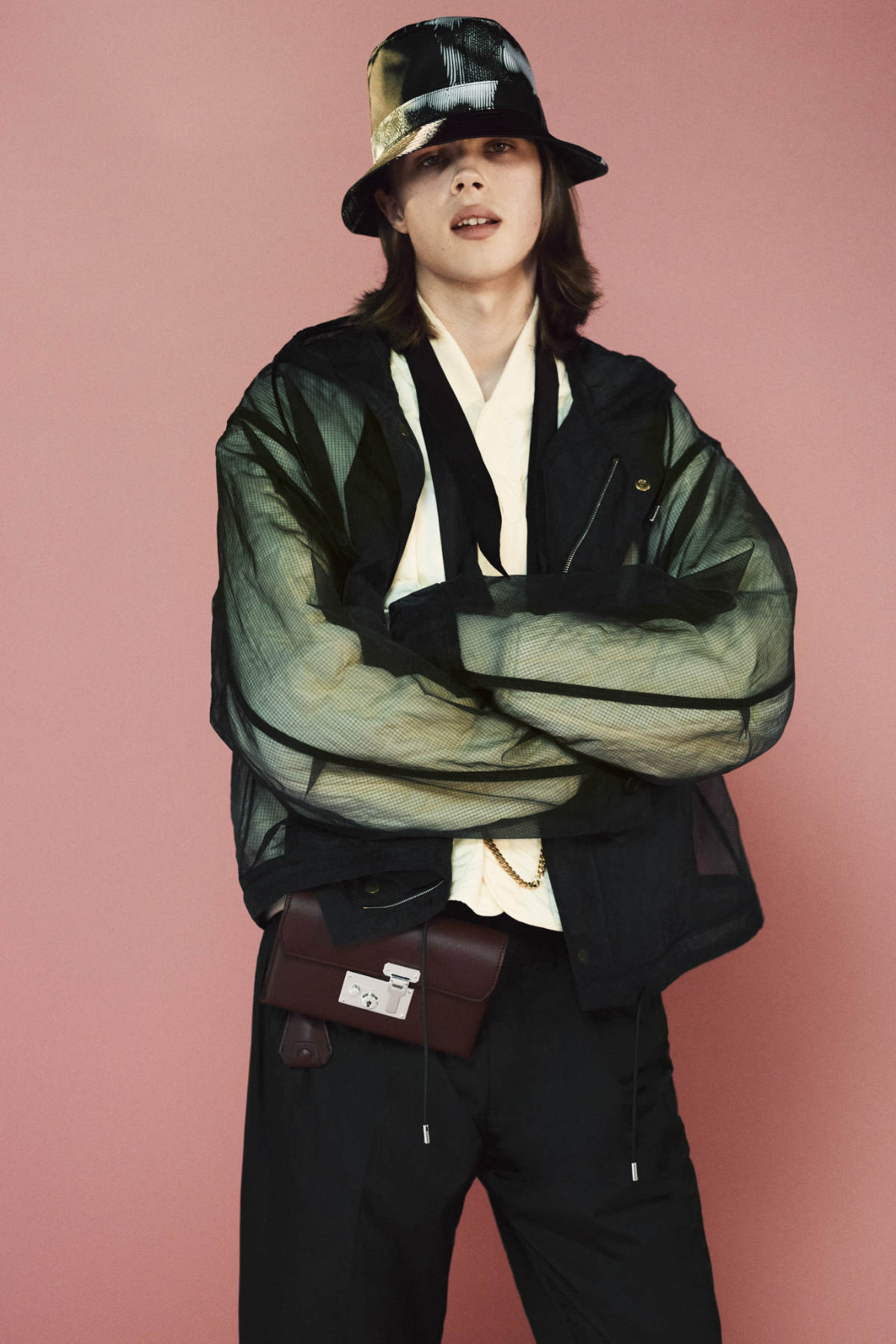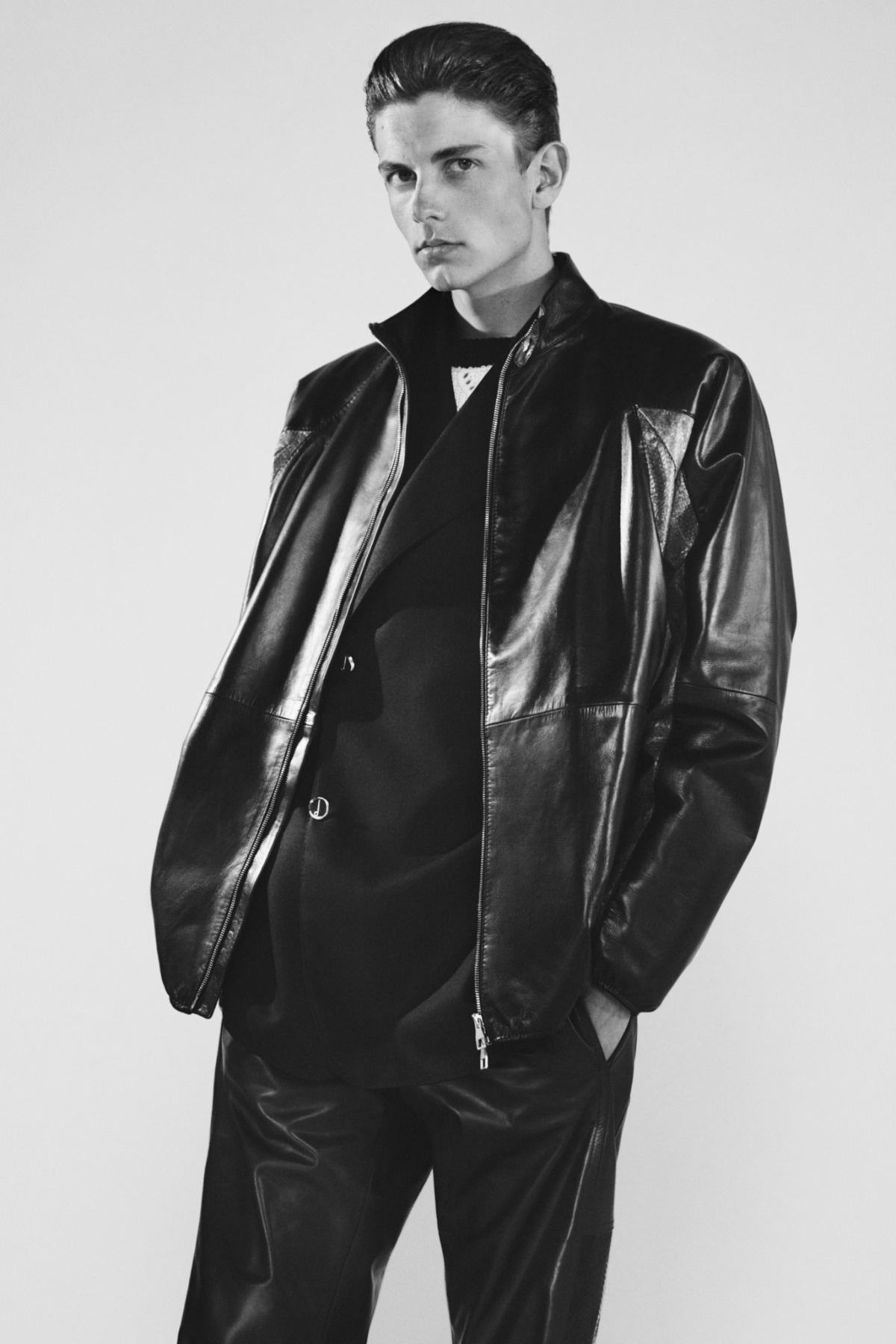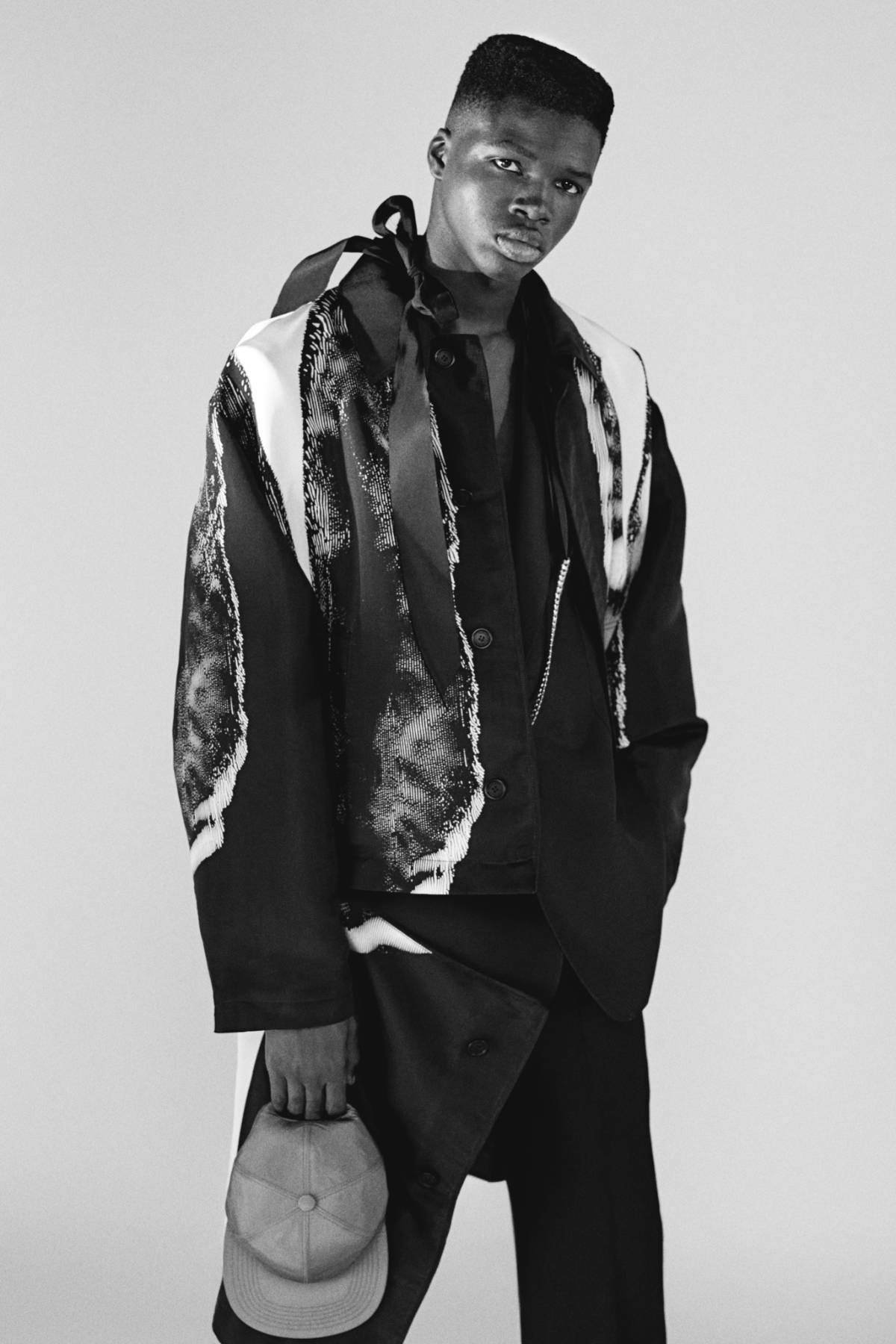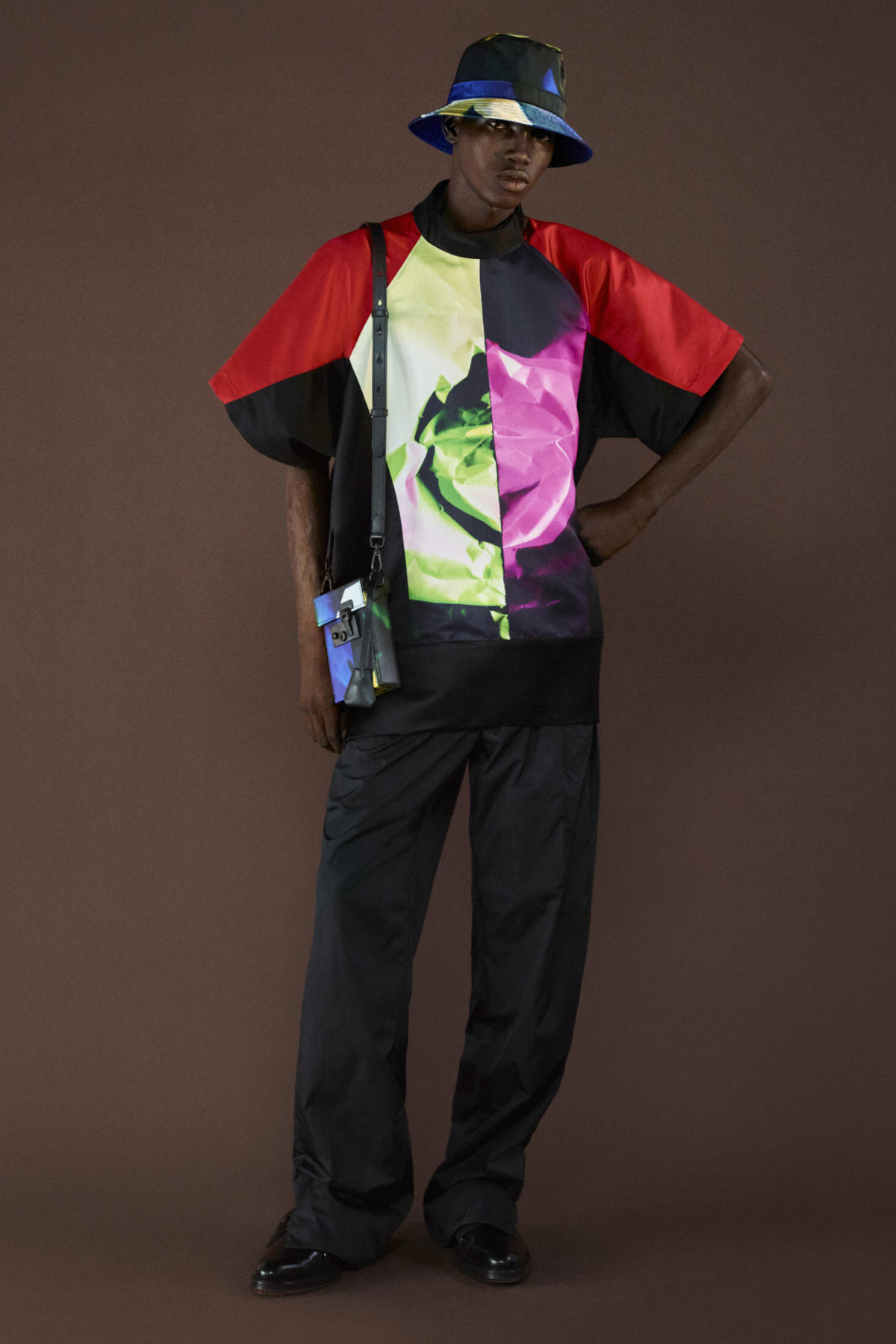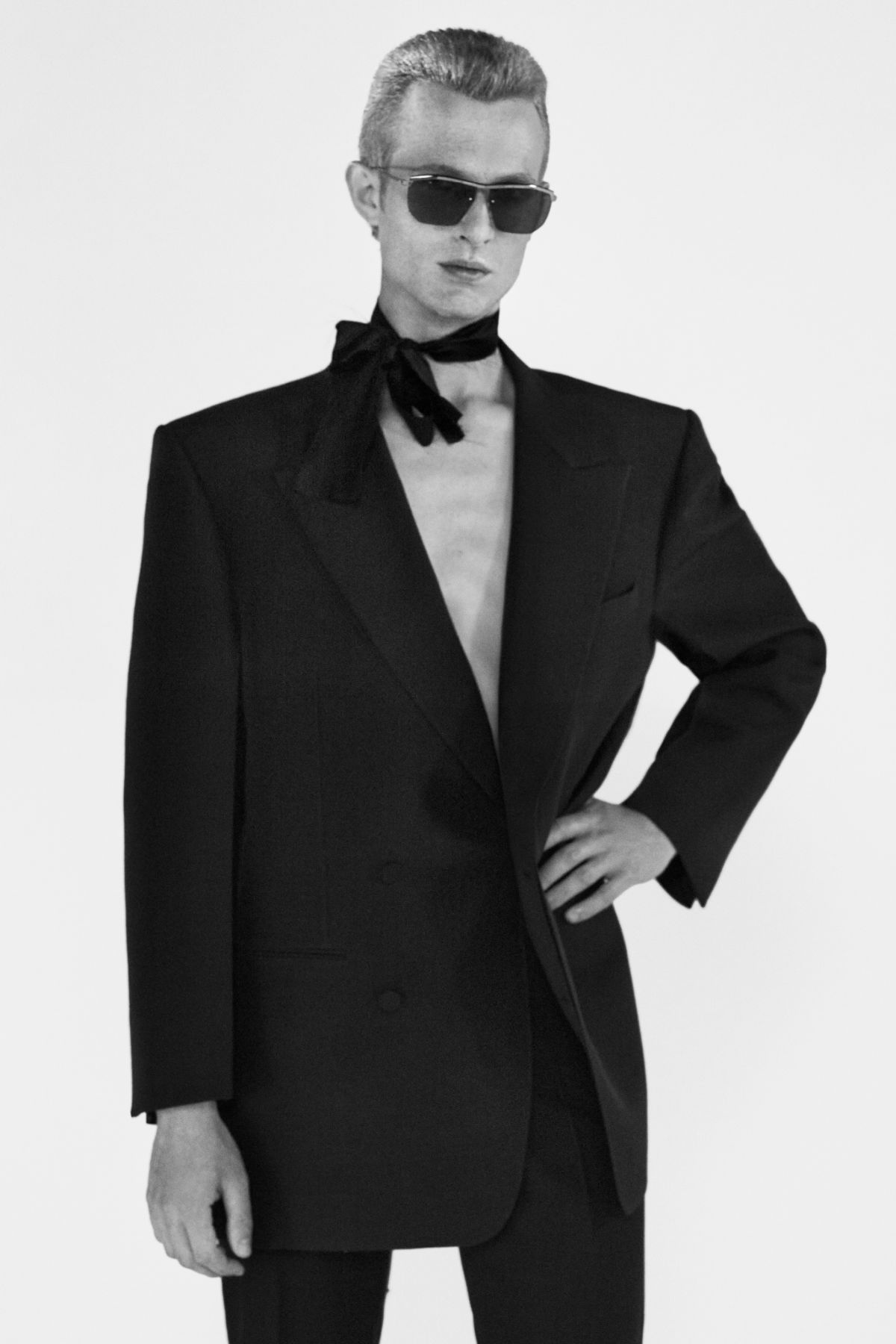 ---