---
Damson Idris In Dunhill Custom During Met Gala 2022: An Englishman In New York
Luxferity, 03.05.2022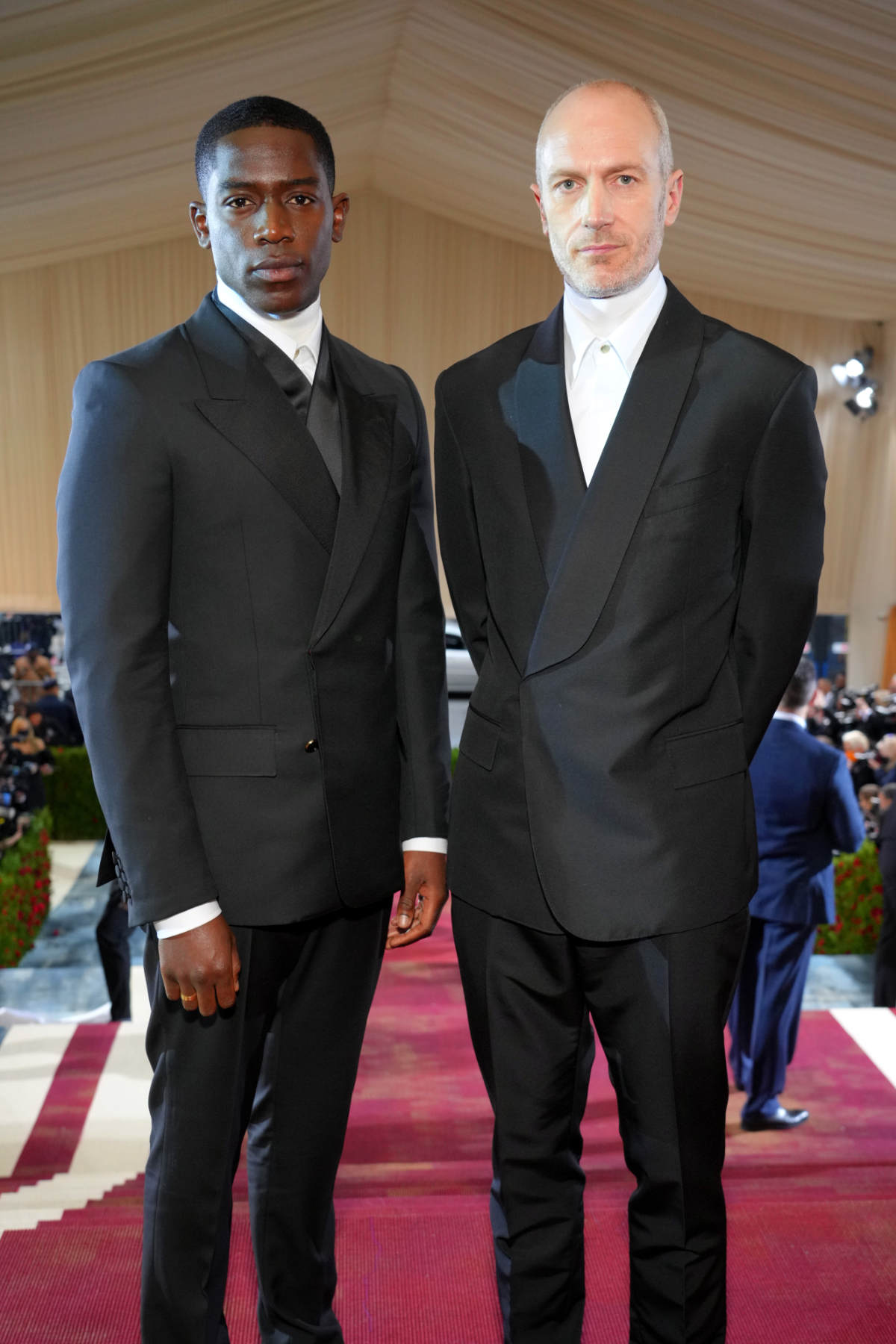 A Londoner living in Los Angeles, Damson joined dunhill Creative Director Mark Weston in New York City to attend the annual fundraising benefit at the Metropolitan Museum of Art, in honour of the new exhibit 'In America: An Anthology of Fashion'.
Paying tribute to the late Bahamian-American actor Sidnef Poitier, Damson's custom look is inspired by the evening attire he wore to accep the award for Best Actor at the 1964 Academy Awards. A breakthrough moment chosen by Damson as a reference, Poitier was the first black actor in history to receive this accolade.
Crafted in a classic British-milled Barathea and cut in a House wrap style, the black evening jacket combines a structured silhouette with a silk Ottoman peak lapel and signature gold button detailing. A nod to this year's dress code, 'Gilded Glamour', tnis hint of gold is partially concealed, exposed as the jacket moves on the body.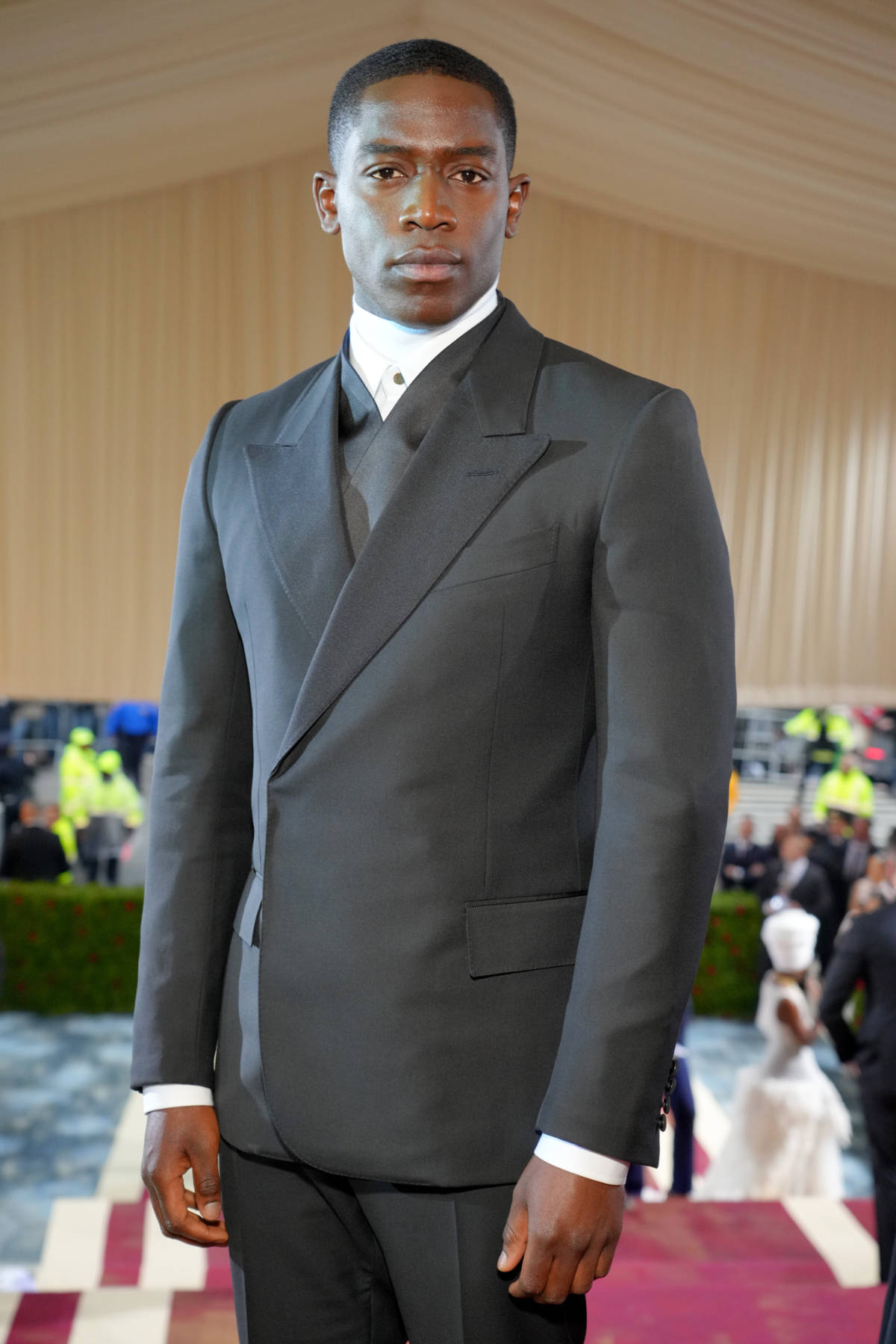 Layered elements evoke a similar aesthetic language to Poitier's original look. A tailored wrap waistcoat features a silk satin lapel and bonded seams, producing a razor-sharp edge and contemporary finish. Underpinnings, including a white cotton point collar shirt and a cotton silk roll neck allude to the legendary actor's white tie dress, reframing tradition through the lens of now.
Regarded as one of the last 'Old Hollywood' greats, Poitier was the first black leading man in Hollywood. Starring in several box office hits during a time of great racial unrest, his roles defied demoralising stereotypes, challenging discrimination, audience perceptions and paving the way for black actors today.
"Sidney Poitier's position in American history is undeniable. His fierce fight against inequality and yet his sophisticated presence and poise inspires me and many. For my first time at the Met Gala I wanted to pay homage. It feels special to collaborate with dunhill, a British menswear house born in London like I, and translate that grace." - Damson Idris.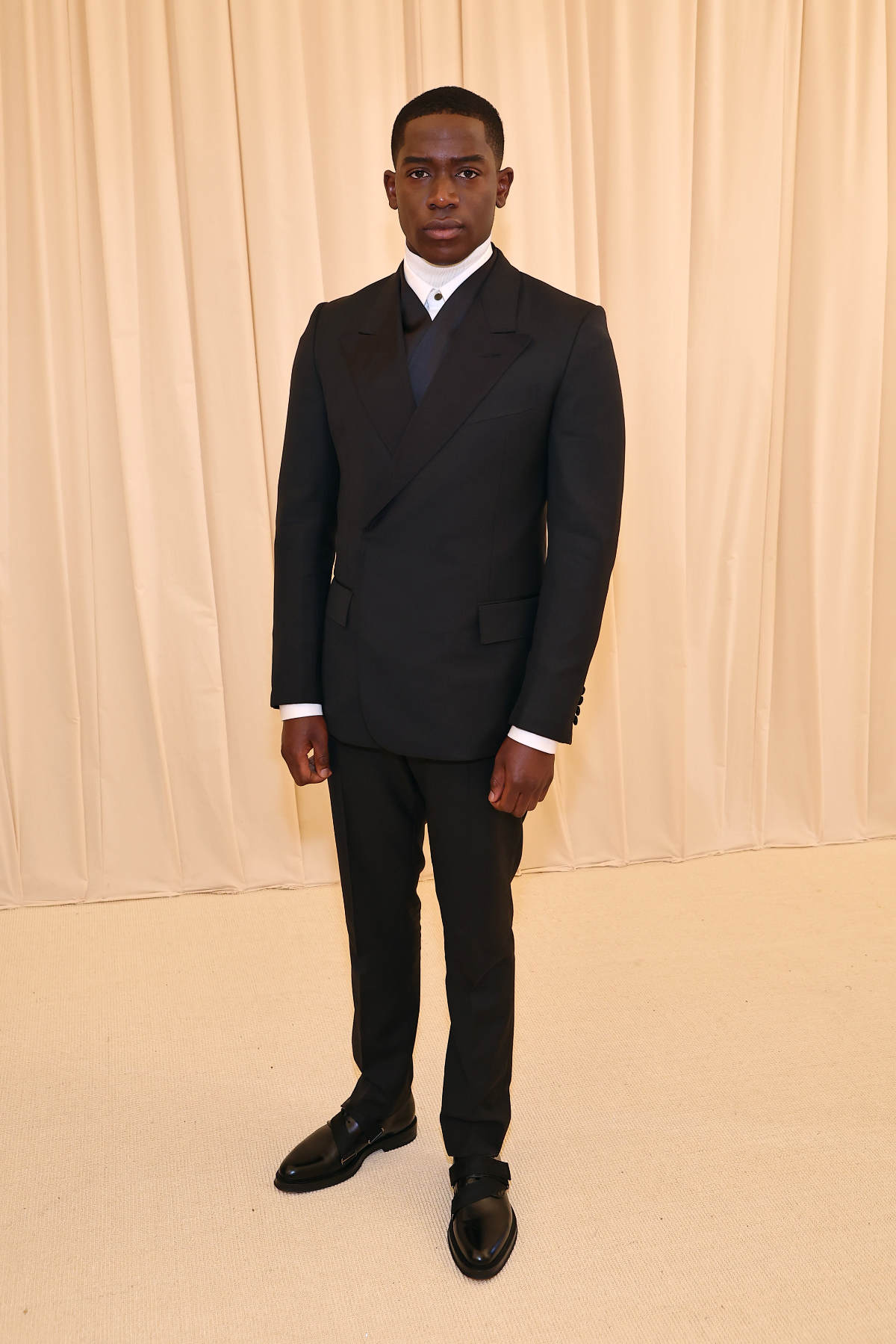 "Creating Damson's look for the Met Gala was a privilege and honouring a figure like Sidney Poitier feels poignant - he was a trailblazer and broke boundaries. To see a homegrown talent like Damson forging his own path is inspiring and I'm proud that he is part of the new legacy we are building at dunhill." - Mark Weston.
Through his ongoing exploration of tailoring, sophistication and modern masculinity, Mark continues to redefine dunhill for today. Taking a considered approach to design that embraces past, present and future, value is placed on understatement and strong signature details, to create this quietly reverential Met Gala moment.
---