---
A new way of experiencing the Dolce&Gabbana lifestyle: DG MARTINI® is born, the result of a total renovation of the iconic Italian-style bar and bistrot born in 2003 from the collaboration between Martini® and Dolce&Gabbana and set in the historic 16th century building at Corso Venezia 13-15 in Milan.

The two international brands that combine tradition and modernity in full Made in Italy style strengthen their bond in the new project in collaboration with Carbondale Studio led by Eric Carlson. The radical transformation of the spaces dialogues seamlessly with the architectural features of the existing building: large entrance portals with tubular elements in red painted steel recall great works of contemporary art while framing the two entrances on the street, on which the Martini® and DG logos stand out in their new crossed version.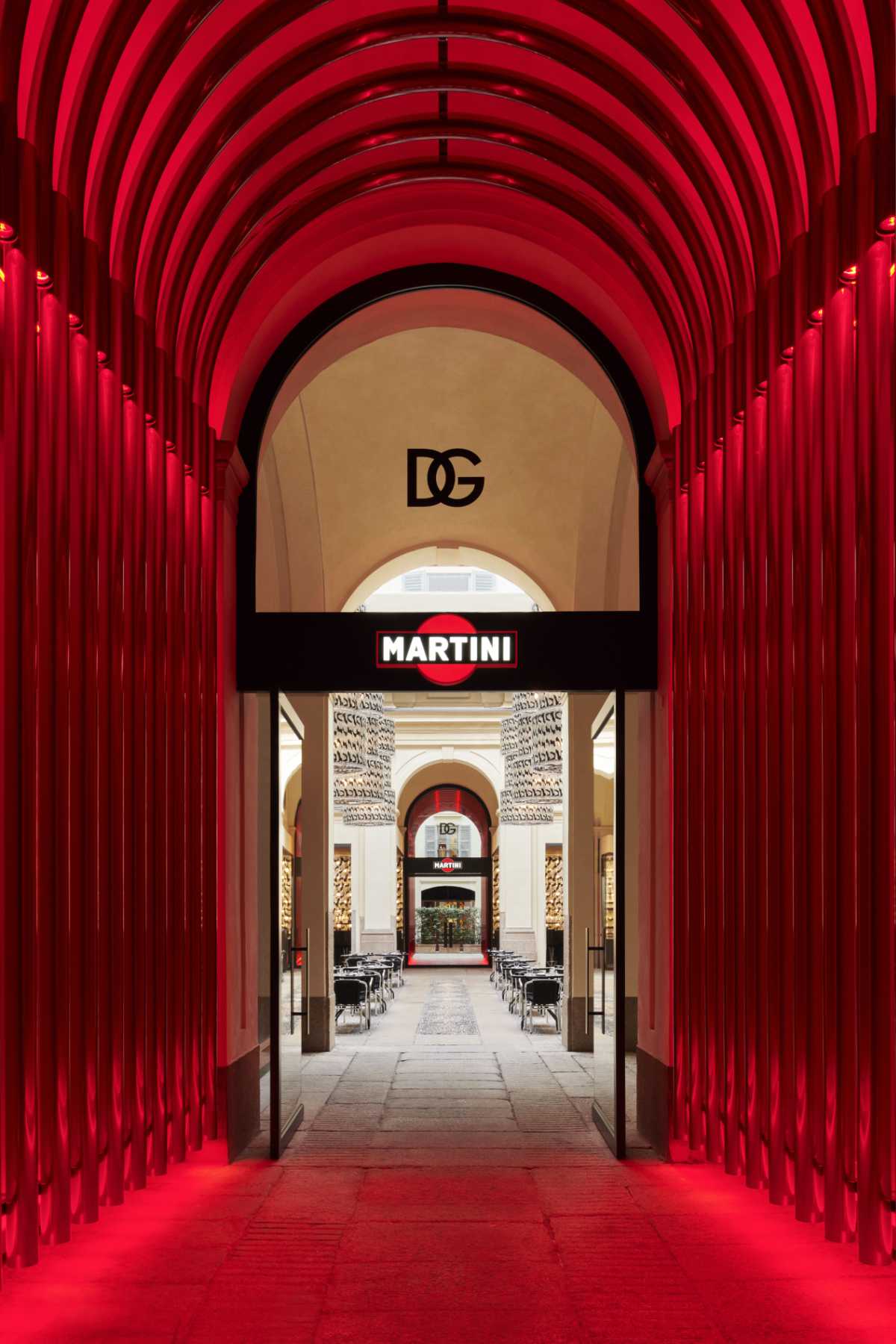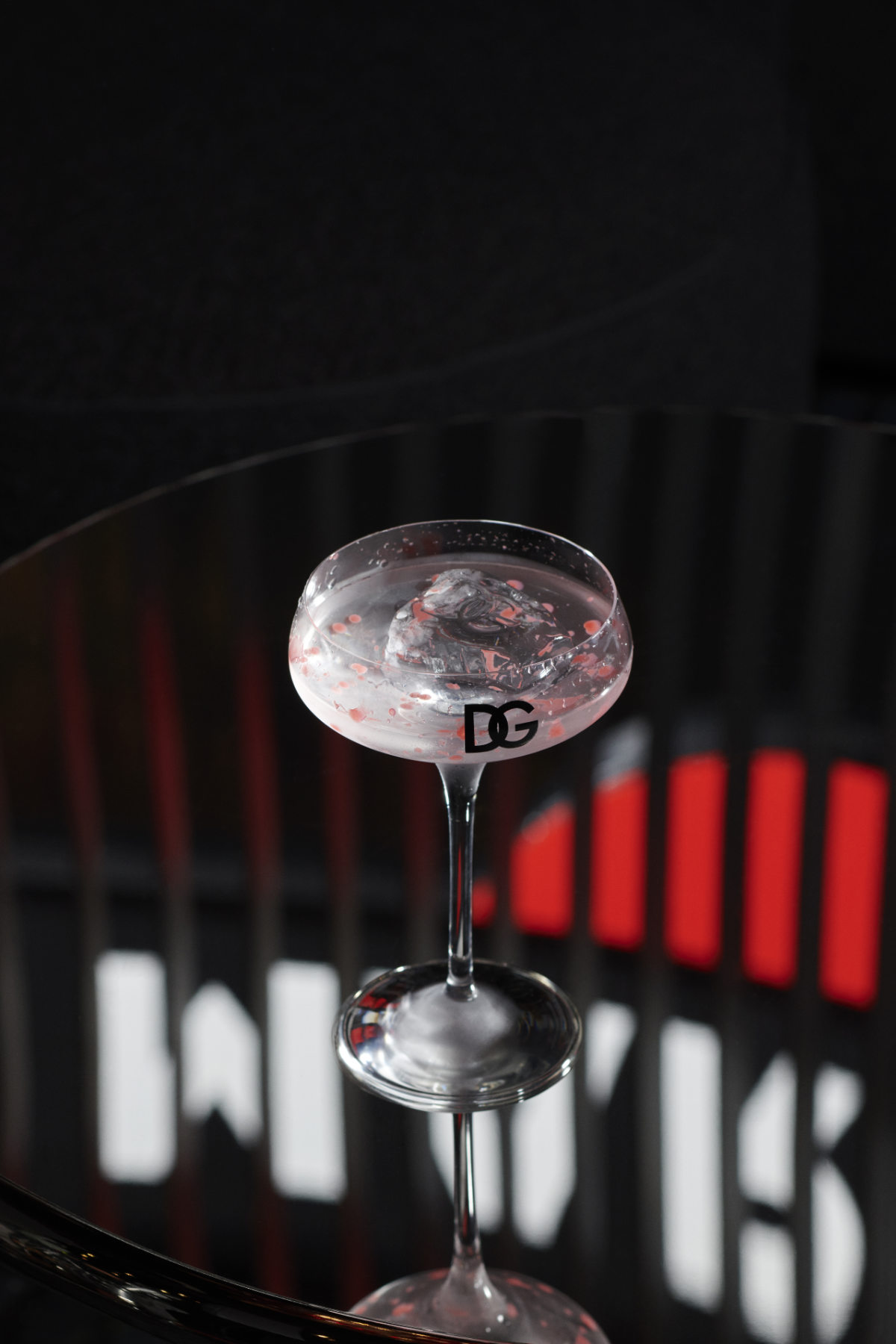 The main courtyard changes its identity: once past the refined Canaletto walnut and mirror paneling, the visitor enters the new Veranda, the perfect place to enjoy signature cocktails served at the two large bar counters in Nero Assoluto marble, illuminated by Murano glass walls handcrafted with a special zebra-striped effect. Also made of the same material are the six large chandeliers that dominate the space, as well as the small lamps that adorn the corner where the Pizzeria's oven is found, a new gastronomic addition alongside other informal menu proposals. Large basaltine planters, a recurring material element in the brand's architecture, frame the perimeter of the room with modernity and linearity and give a Mediterranean touch to the ambience thanks to the use of lemon trees.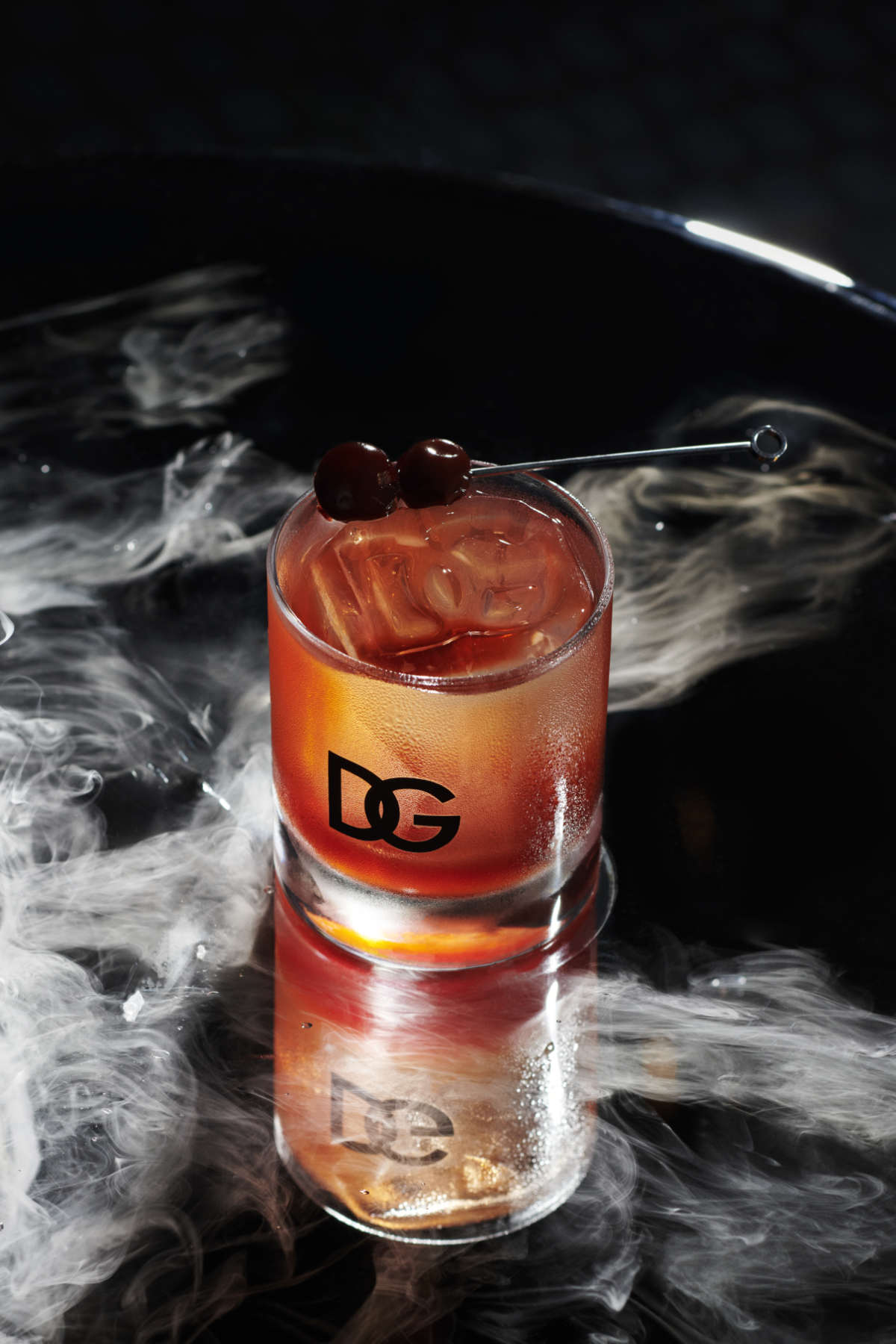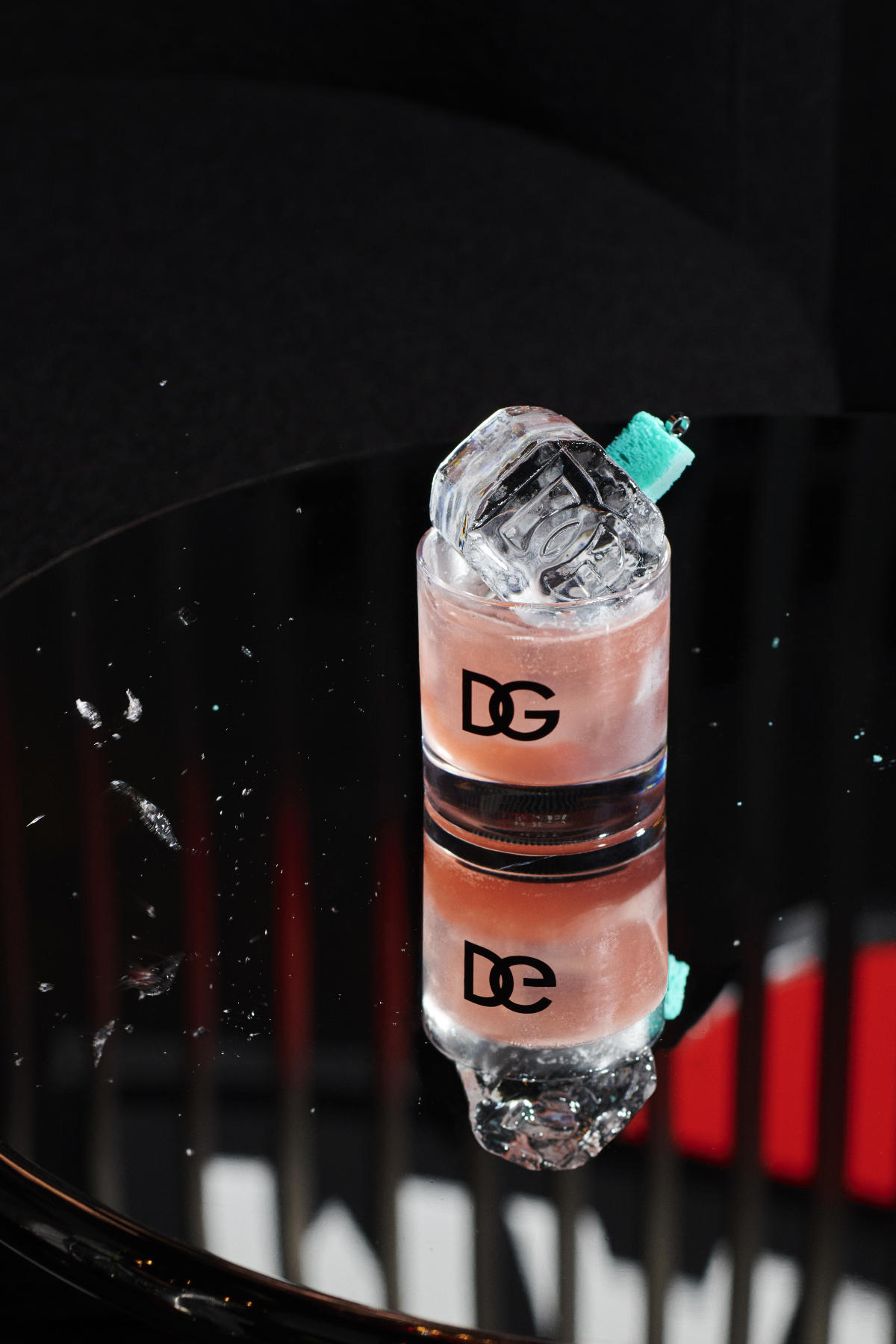 In the interior rooms, the restaurant is reborn with a new menu entirely dedicated to traditional Italian cuisine. The spaces with their contemporary elegance are distinguished by black panels with a contrasting white logo print, a tribute to the strong character of the brand. Large mirrored ceilings amplify the play of light and reflect the pattern created by the tubular steel elements that decorate the walls. The iconic Martini® bar room, the beating heart of the lounge, opens onto the small veranda with its renewed basalt flooring.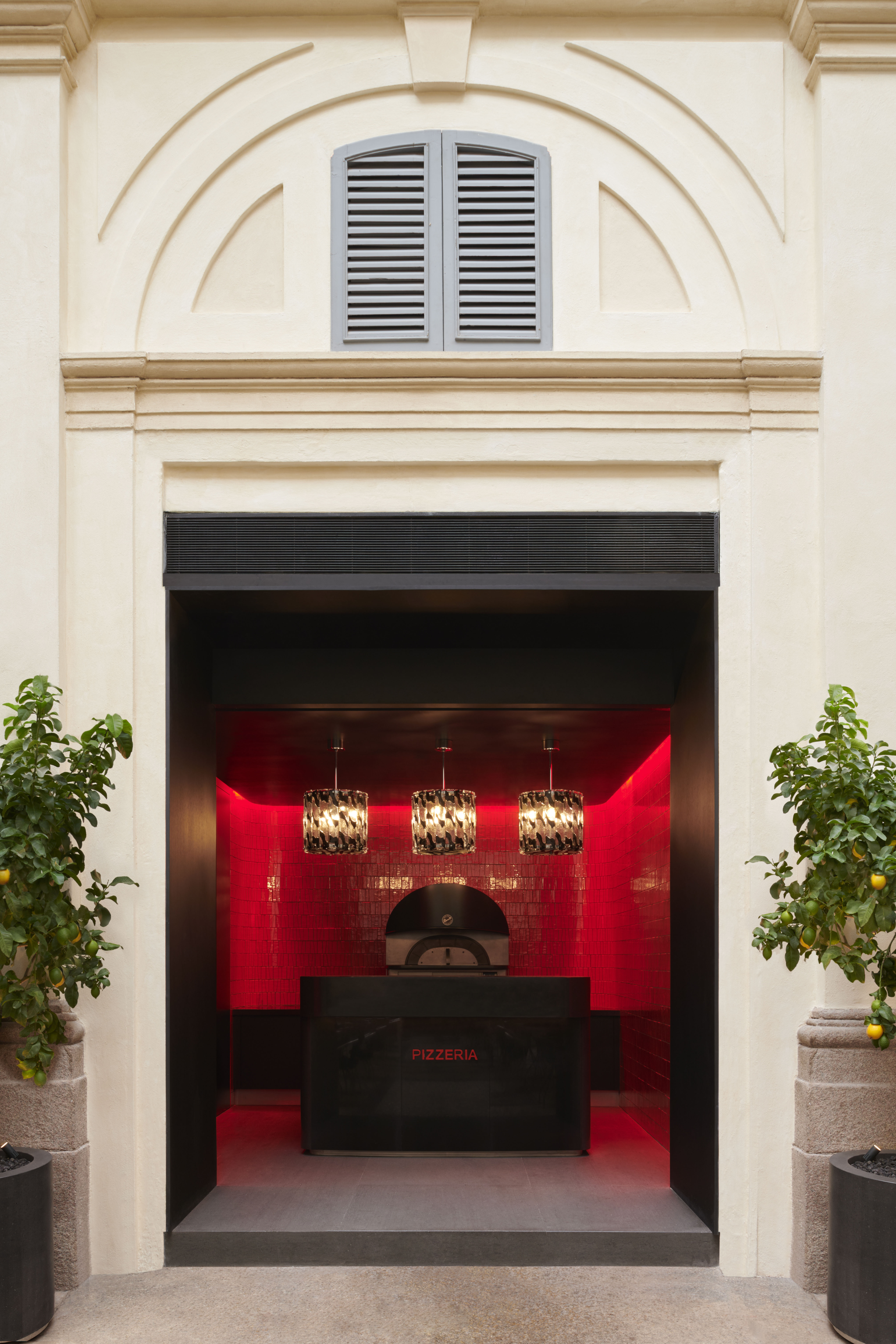 Furnishing elements and accessories from the Dolce&Gabbana Casa Collection find their place in all the rooms: from the Margherita armchairs to the Marte side tables and the mise en place accessories, everything speaks of craftsmanship, design and the art of hosting.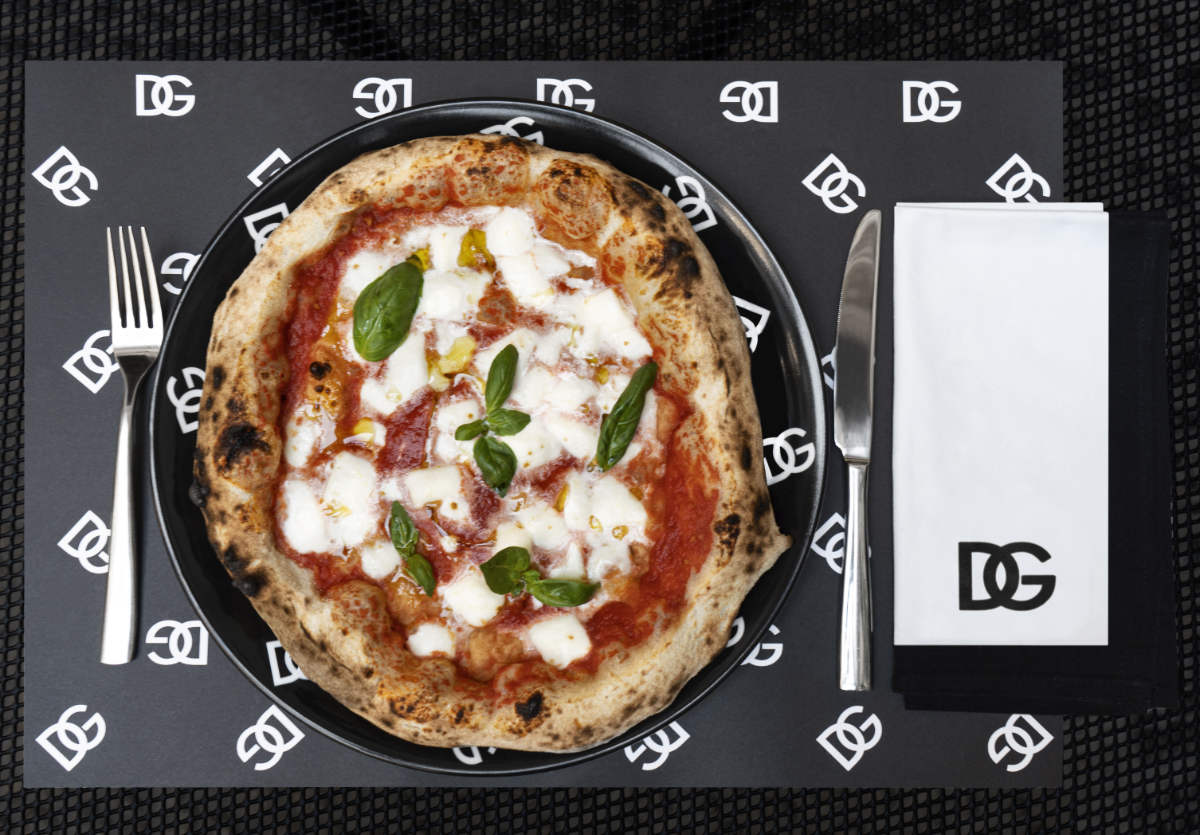 ---