---
Celine Homme Presents Its New Spring-Summer 2023 Collection: Dysfunctional Bauhaus
Luxferity, 27.06.2022
CELINE 15
PALAIS DE TOKYO
PARIS, FRANCE
JUNE 26TH, 2022
DYSFUNCTIONAL BAUHAUS
20TH ANNIVERSARY OF PALAIS DE TOKYO

20TH ANNIVERSARY OF HEDI SLIMANE INAUGURAL SHOW AT PALAIS DE TOKYO IN JANUARY 2002
CELINE HOMME 23 SHOW IS TAKING PLACE AT THE PALAIS DE TOKYO, EUROPE'S LARGEST CENTER FOR CONTEMPORARY CREATION. IT IS THE LIVING PLACE OF TODAY'S ARTISTS, AND A PLATFORM FOR EMERGING TALENTS FROM AROUND THE WORLD.
2022 CELEBRATES THE 20 YEAR ANNIVERSARY OF THE MUSEUM AND HEDI SLIMANE'S DIOR HOMME AUTUMN-WINTER 2002 SHOW AT THE PALAIS DE TOKYO AND MARKS HIS RETURN TO THE HISTORICAL PARIS VENUE WITH CELINE HOMME SPRING-SUMMER 2023.
FOR HIS SECOND SHOW AT DIOR HOMME, HEDI SLIMANE WANTED TO INAUGURATE THE PALAIS DE TOKYO WHICH THEN WAS STILL UNDER CONSTRUCTION. HEDI ALWAYS HAD A FASCINATION FOR ITS ART DECO MONUMENTAL ARCHITECTURE
20 YEARS AFTER AND FOR PALAIS DE TOKYO'S ANNIVERSARY, HEDI WANTED TO PAY TRIBUTE TO THE INSTITUTION AND REMEMBER THIS MOMENT IN HIS MENSWEAR REFORM.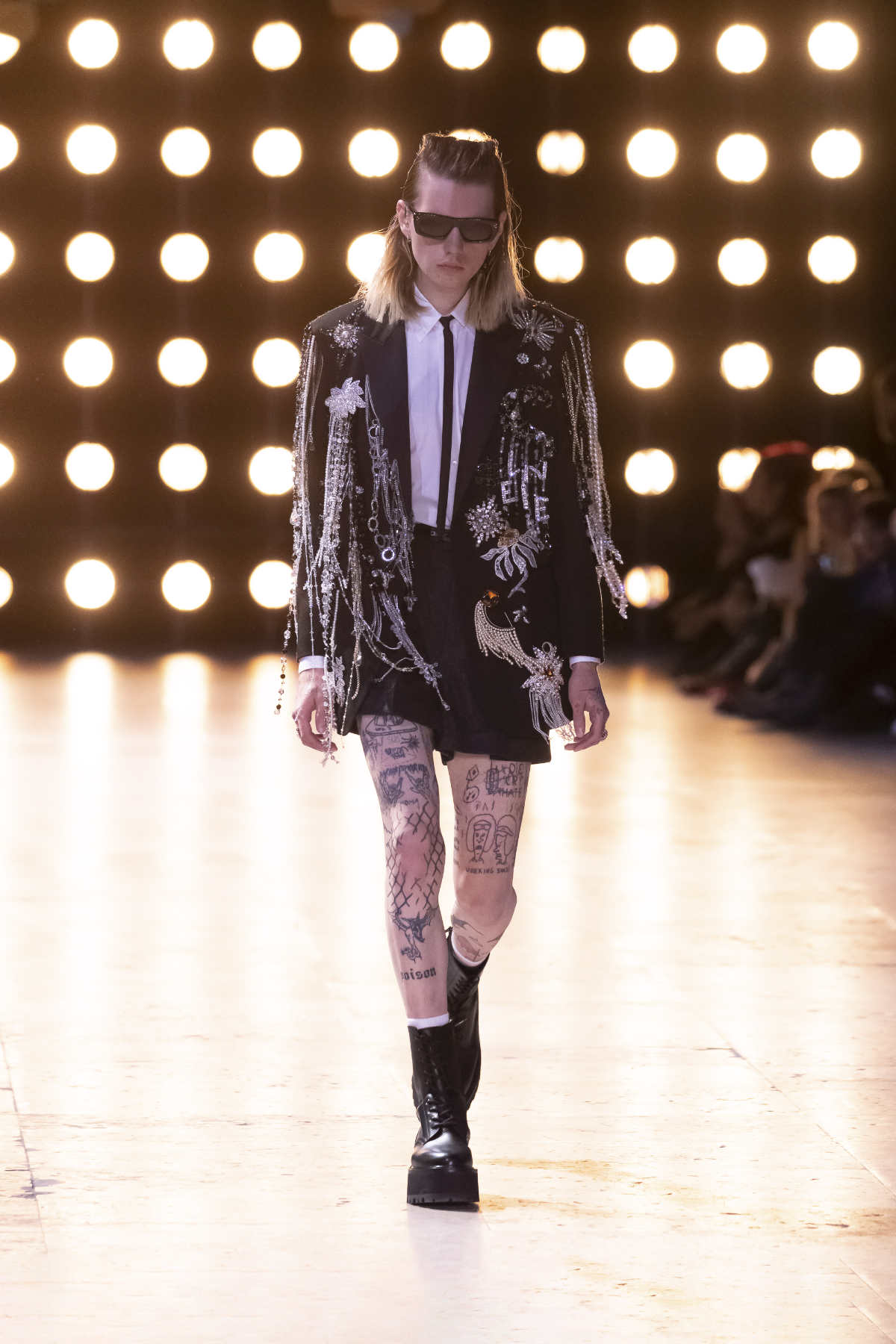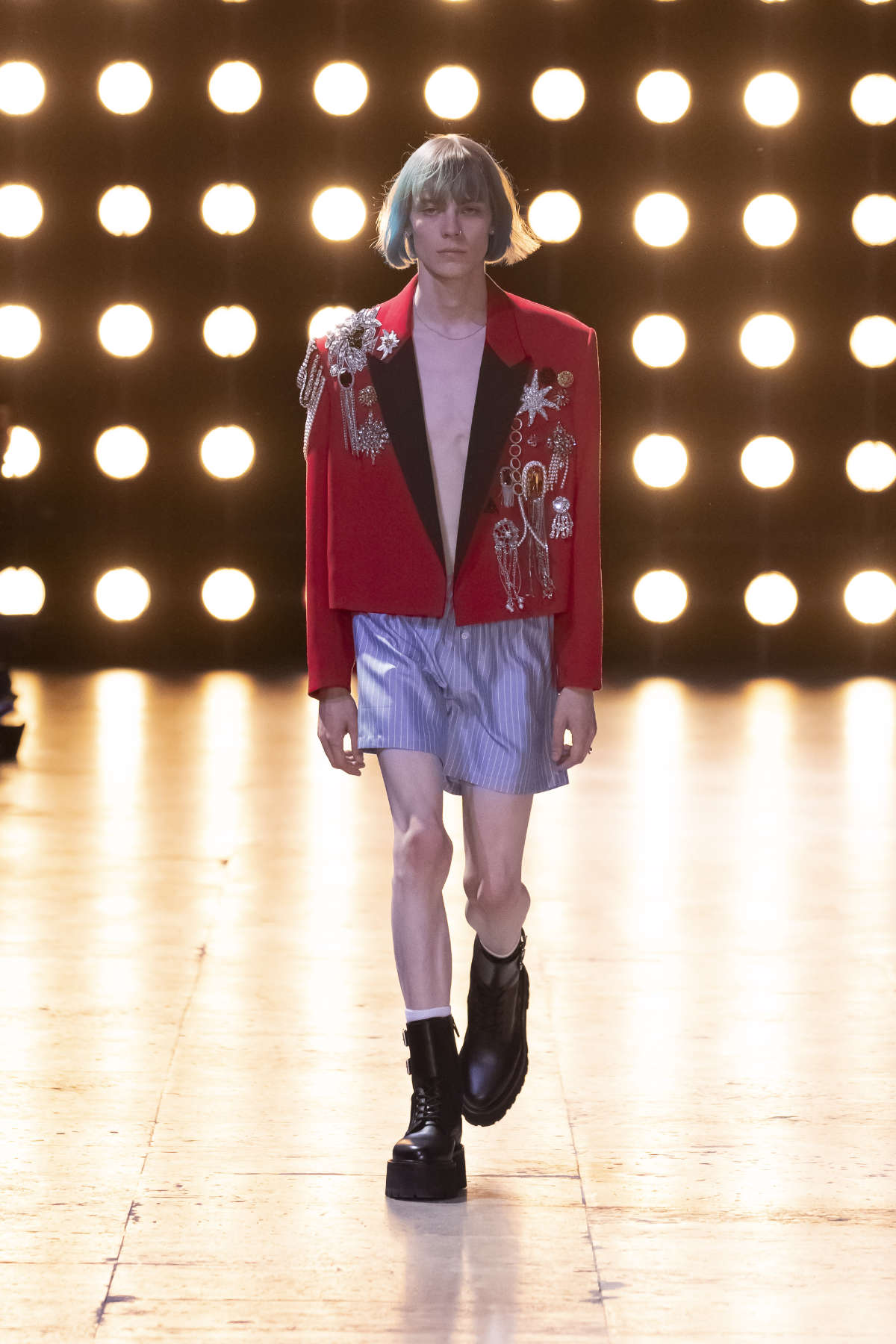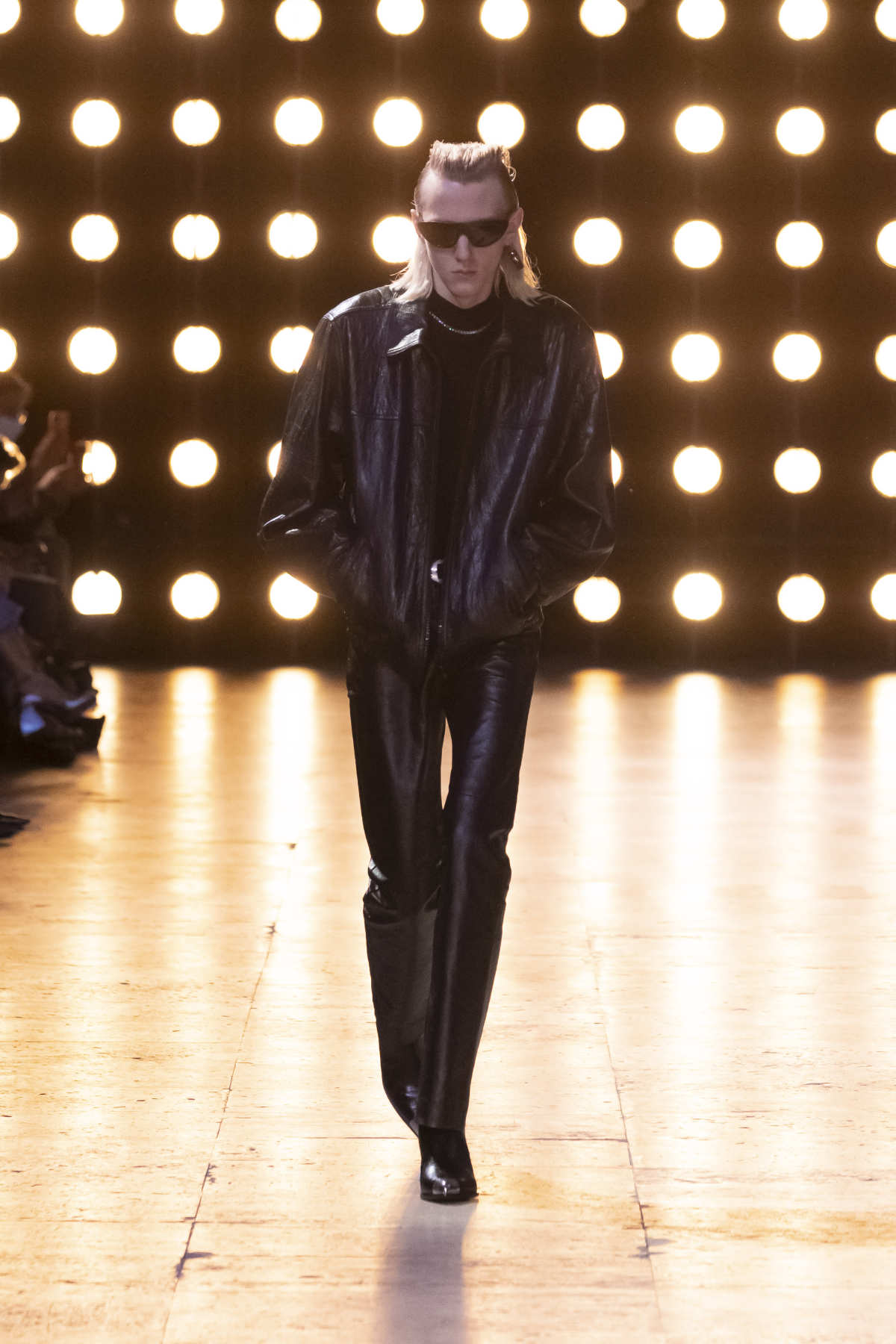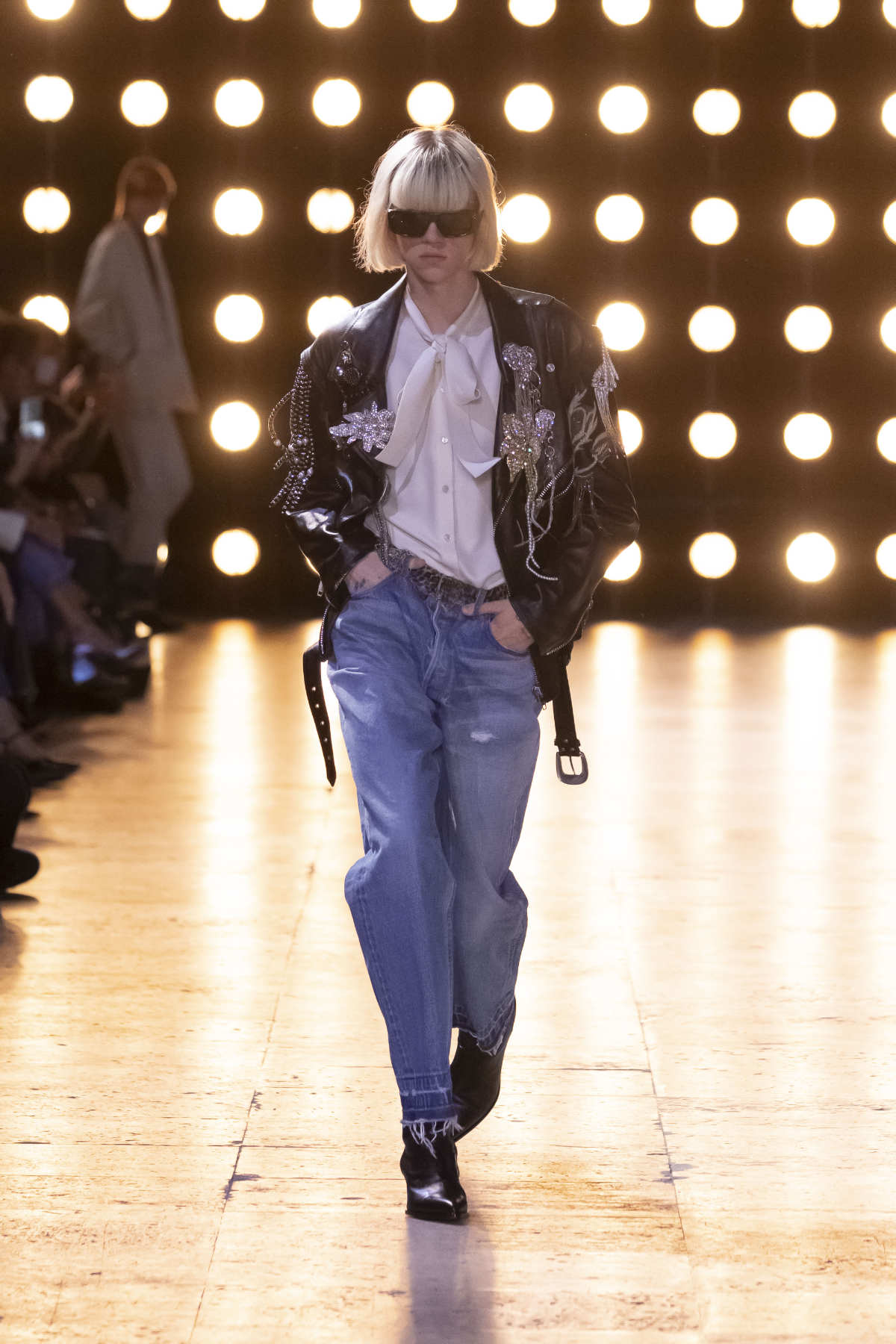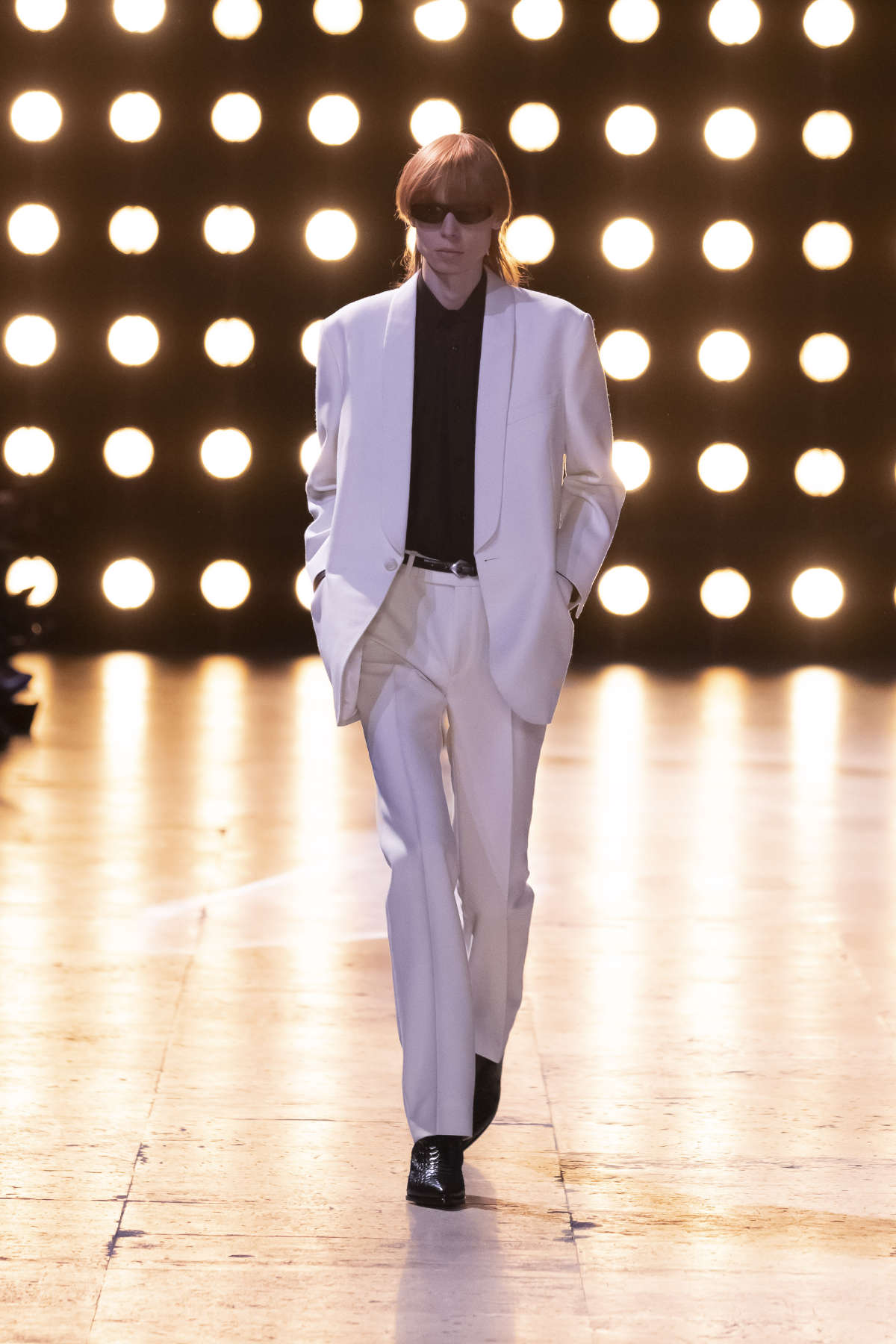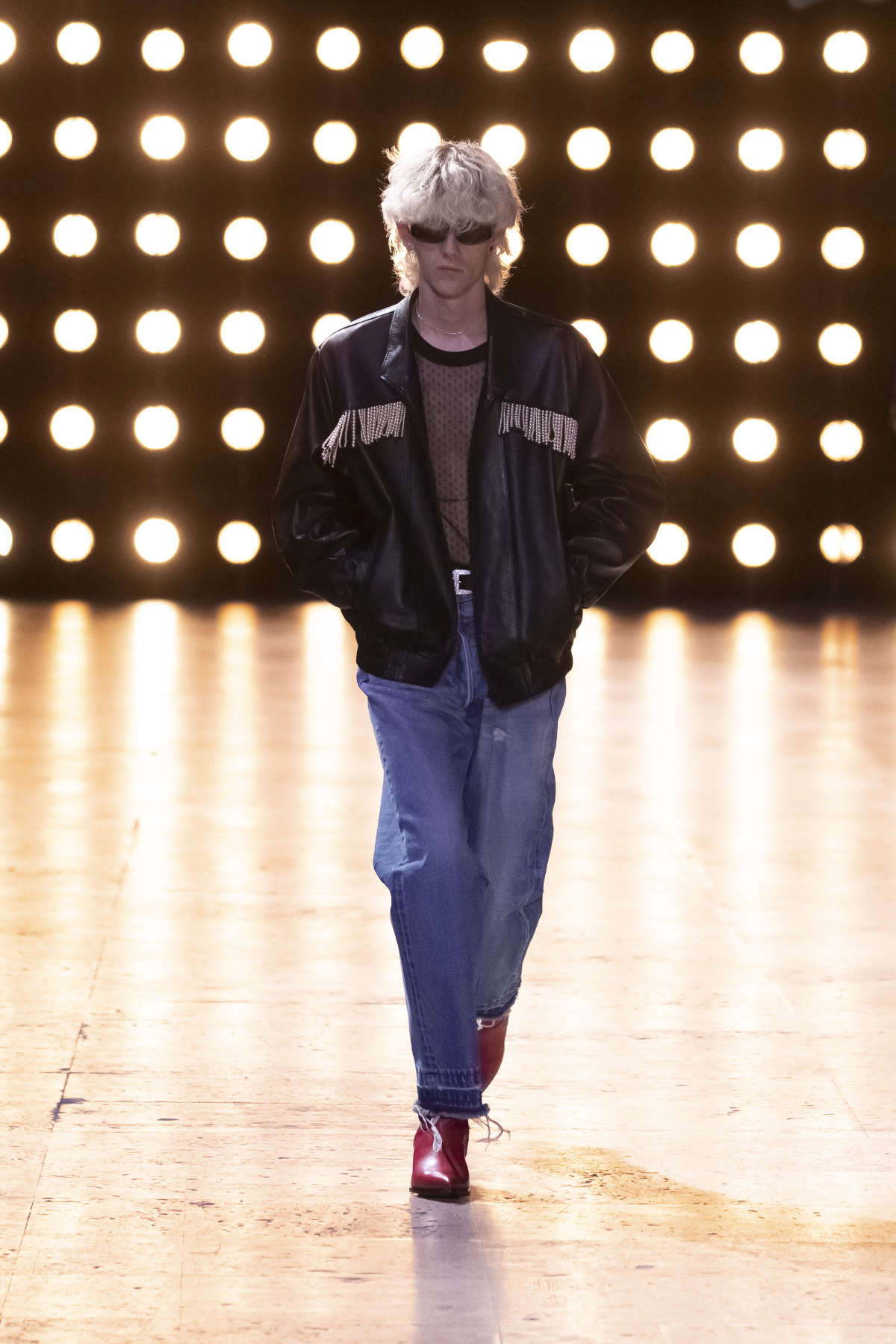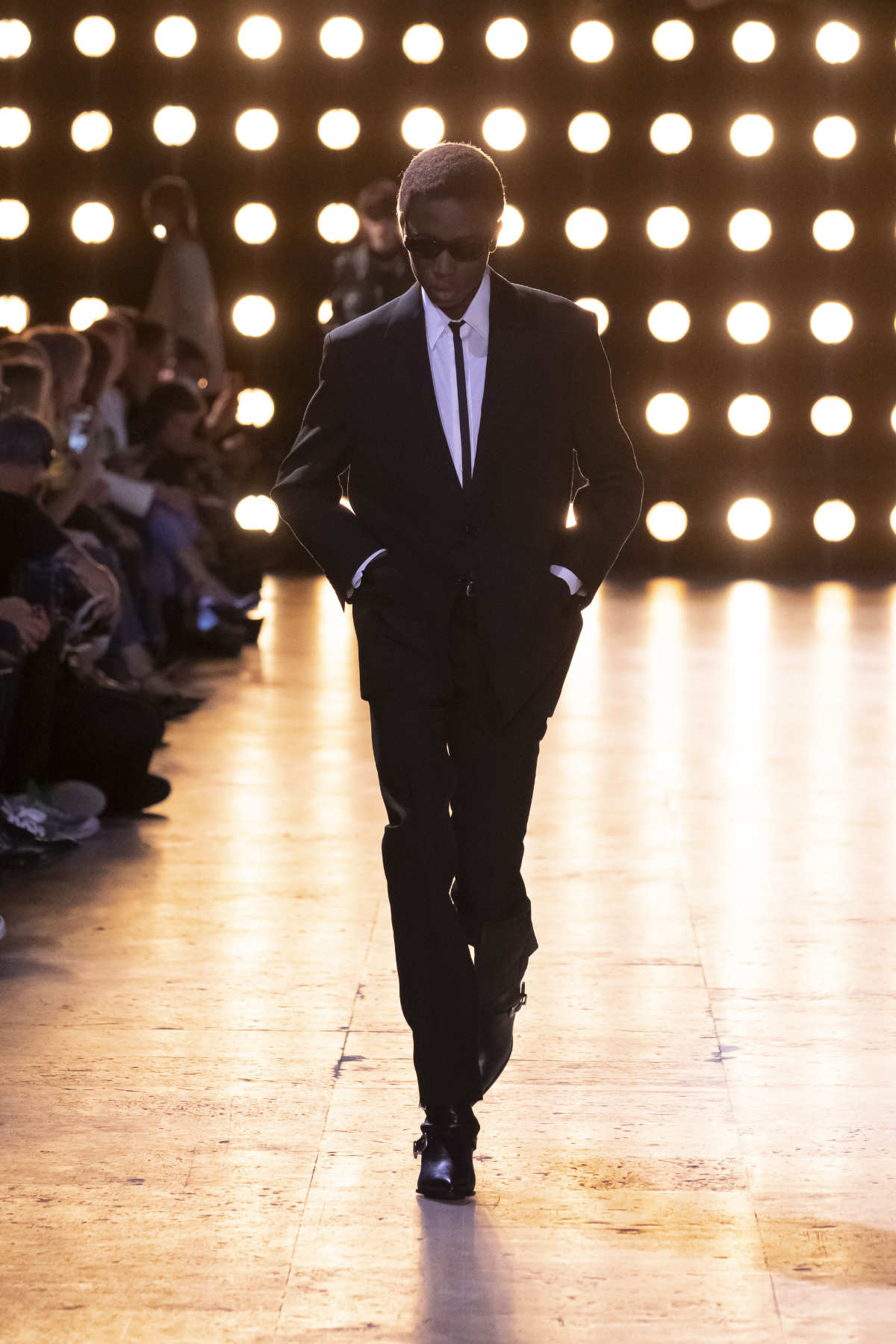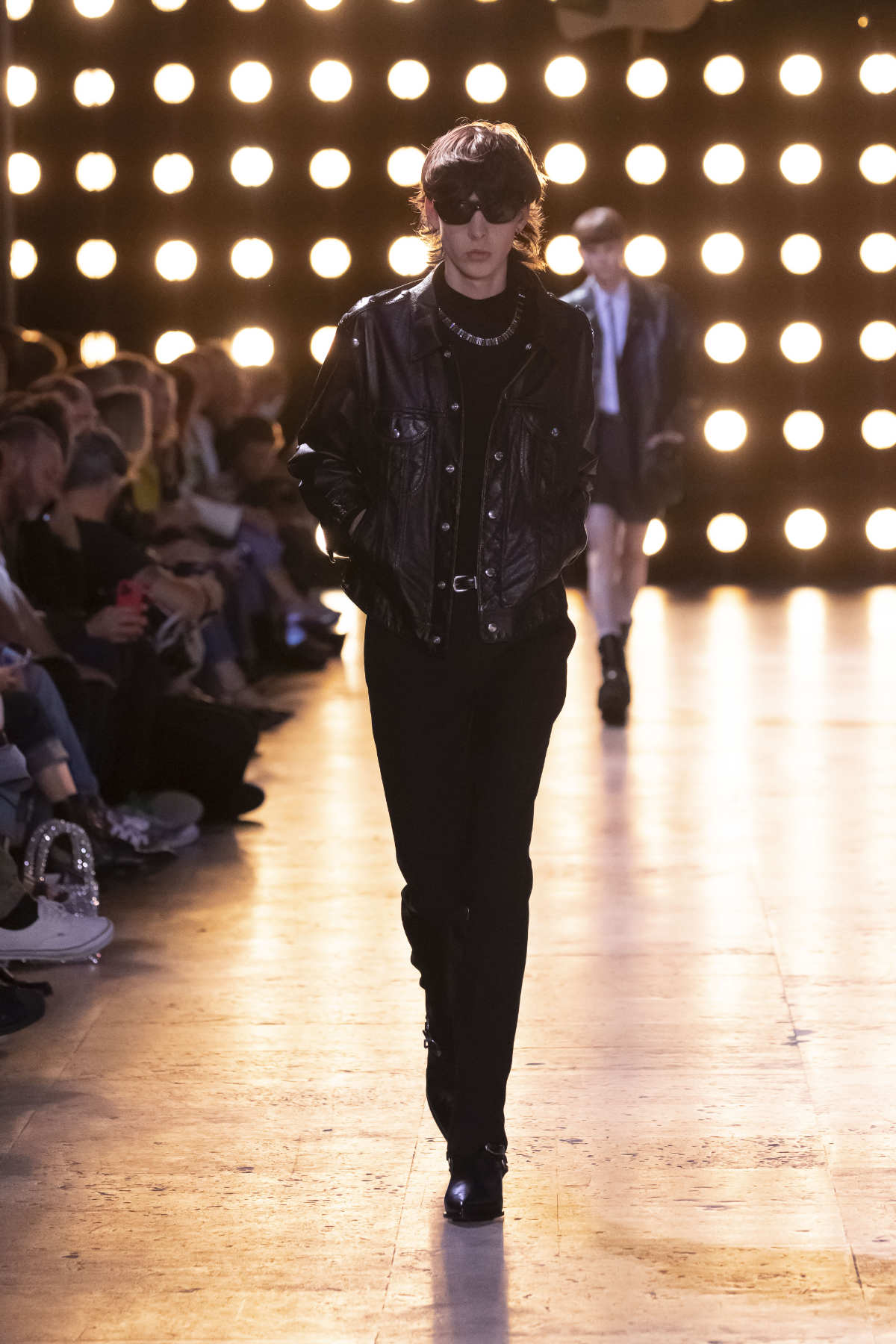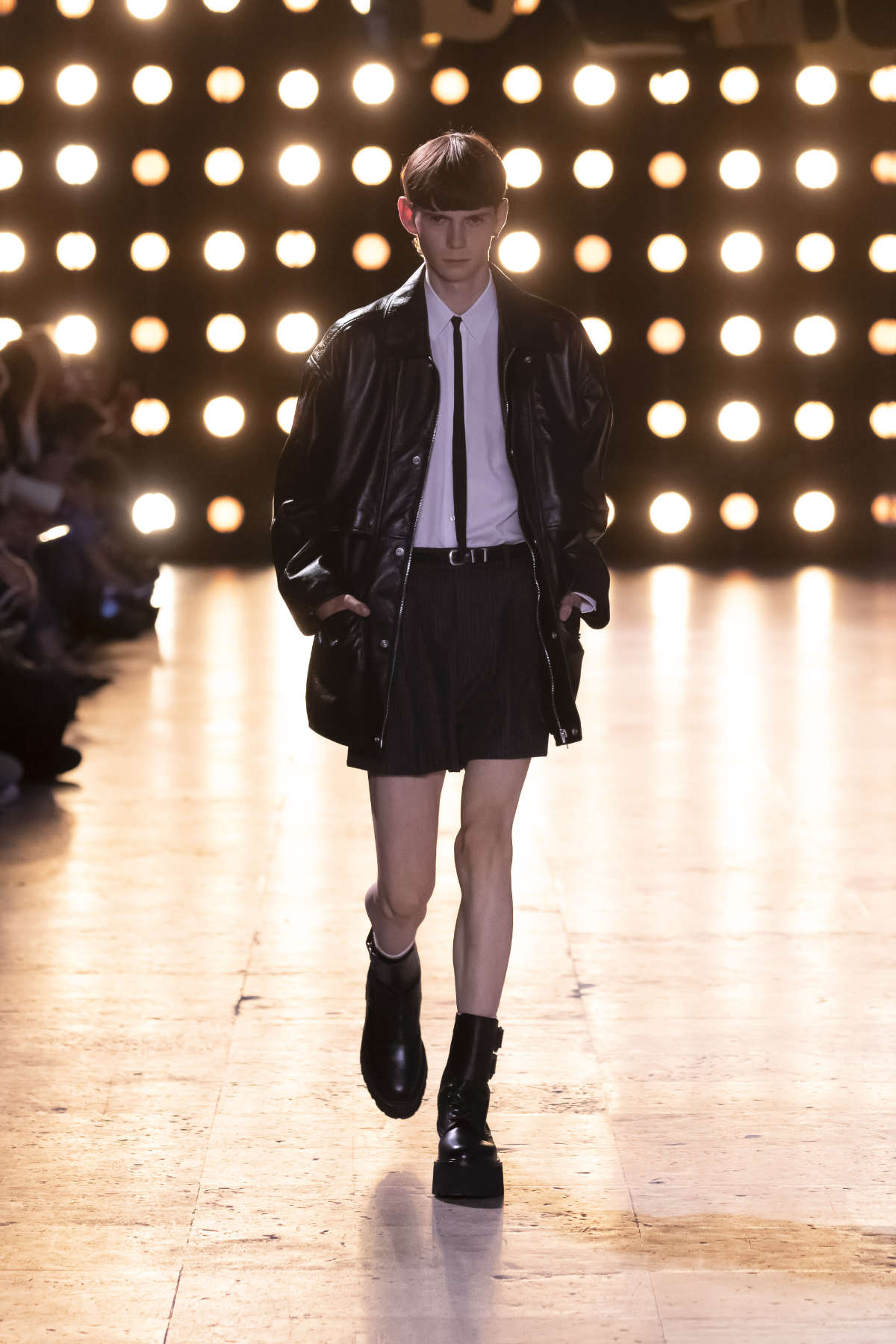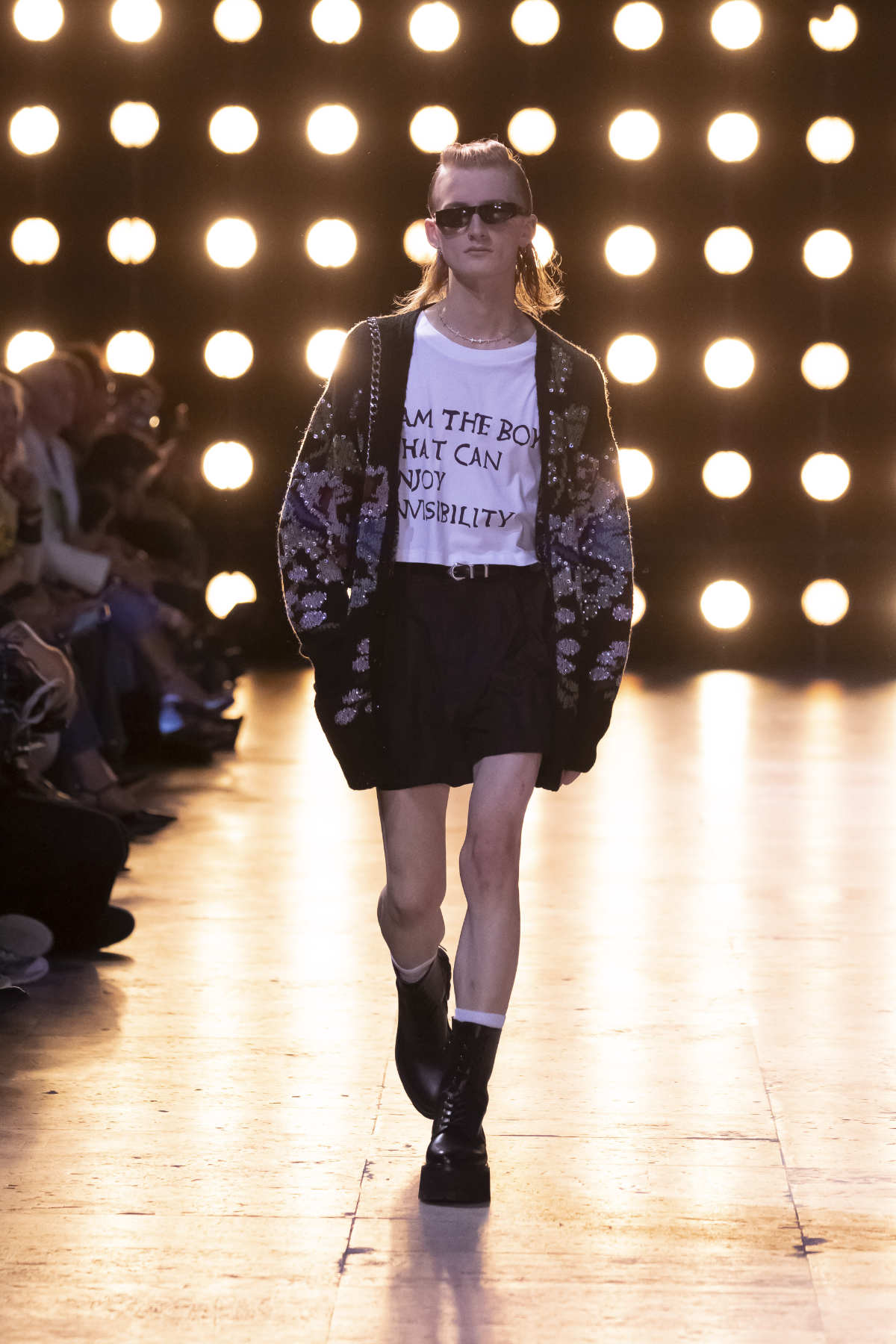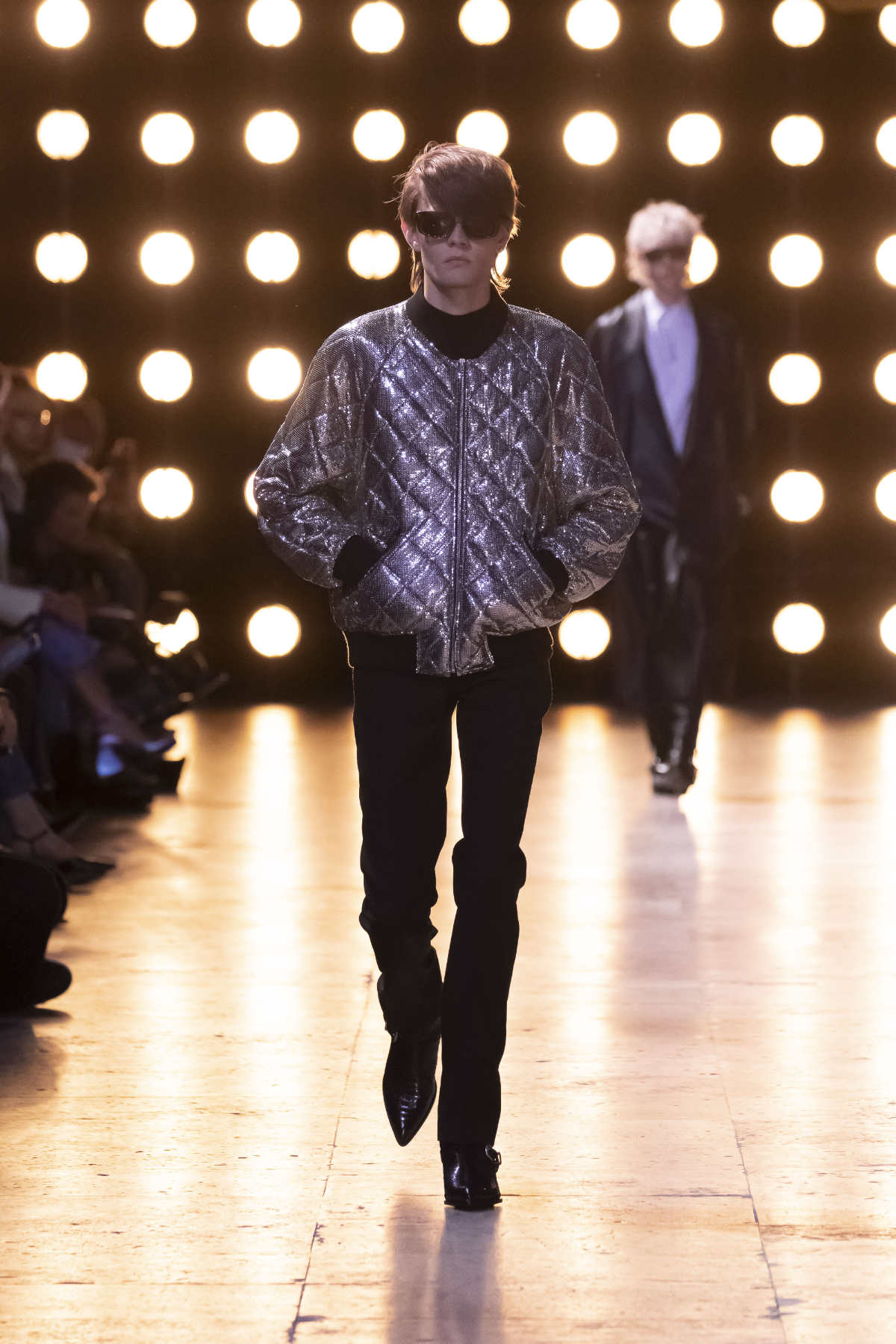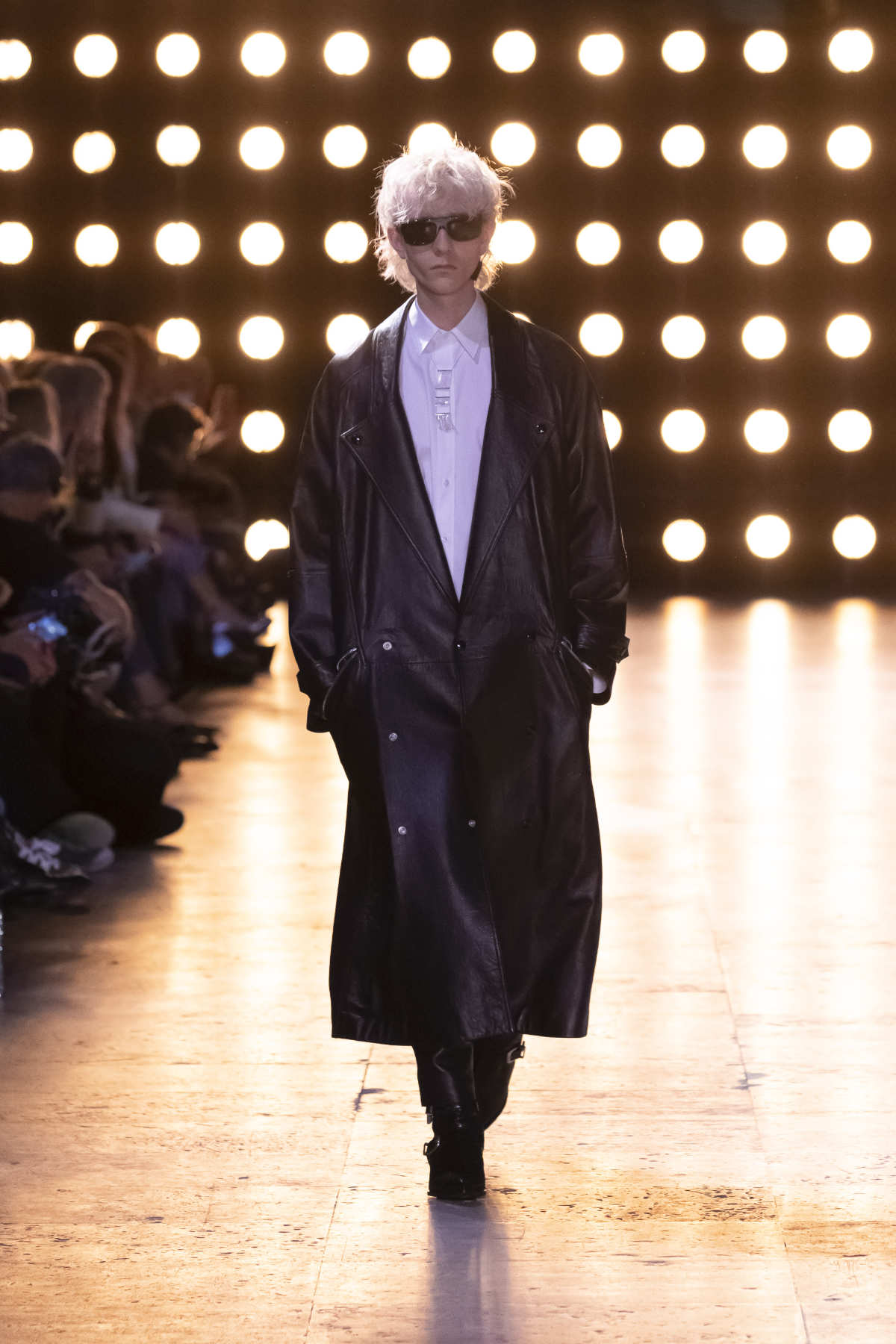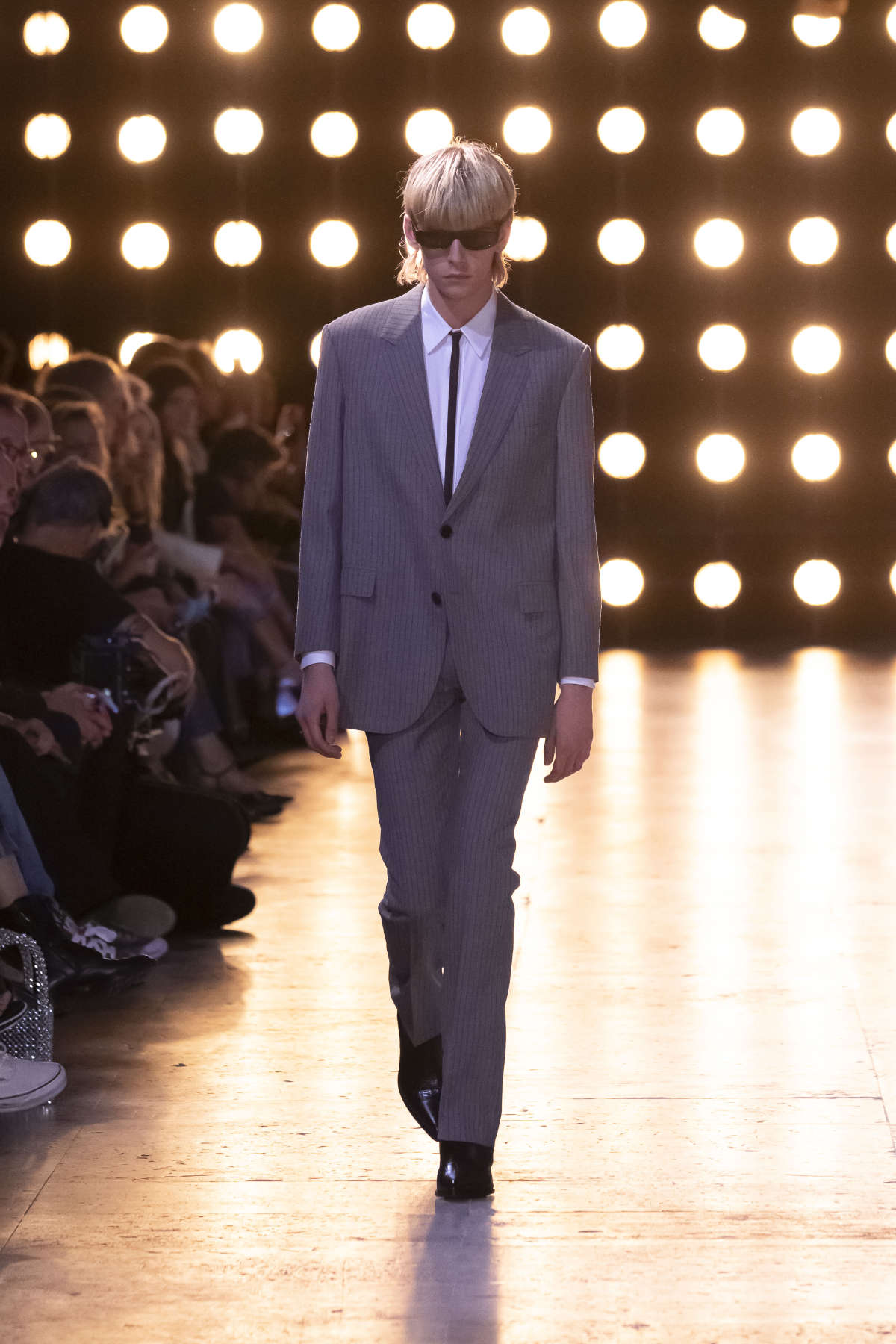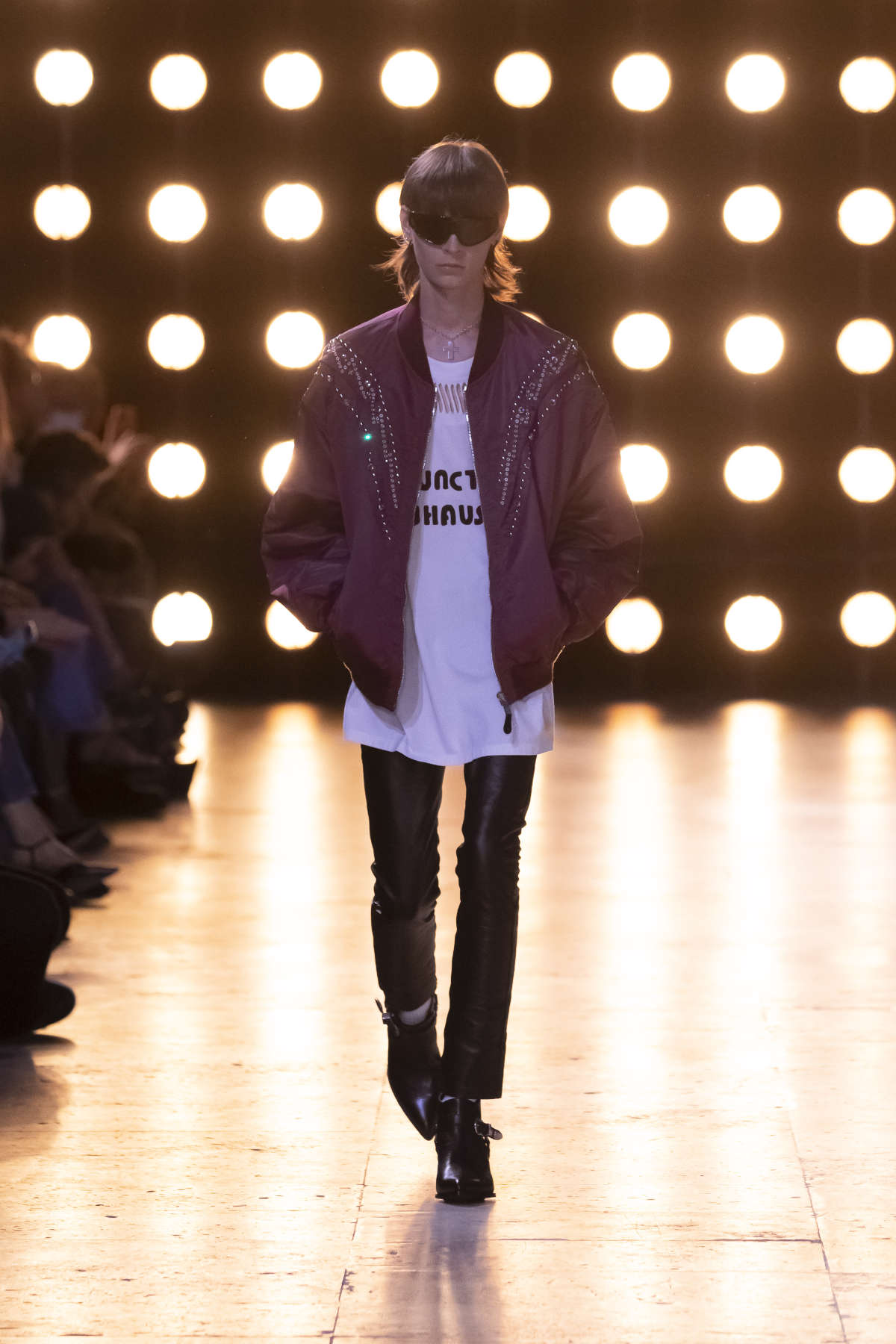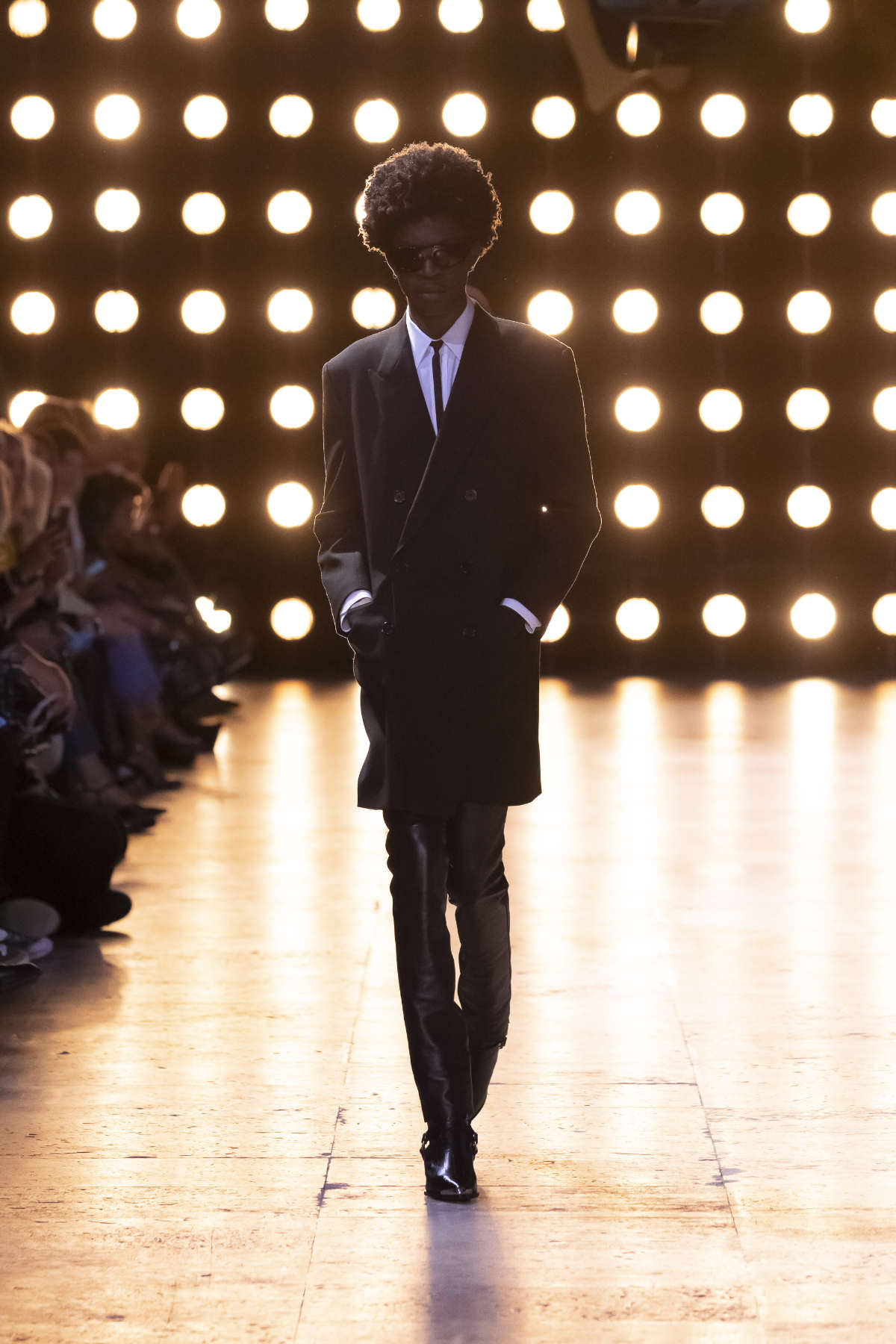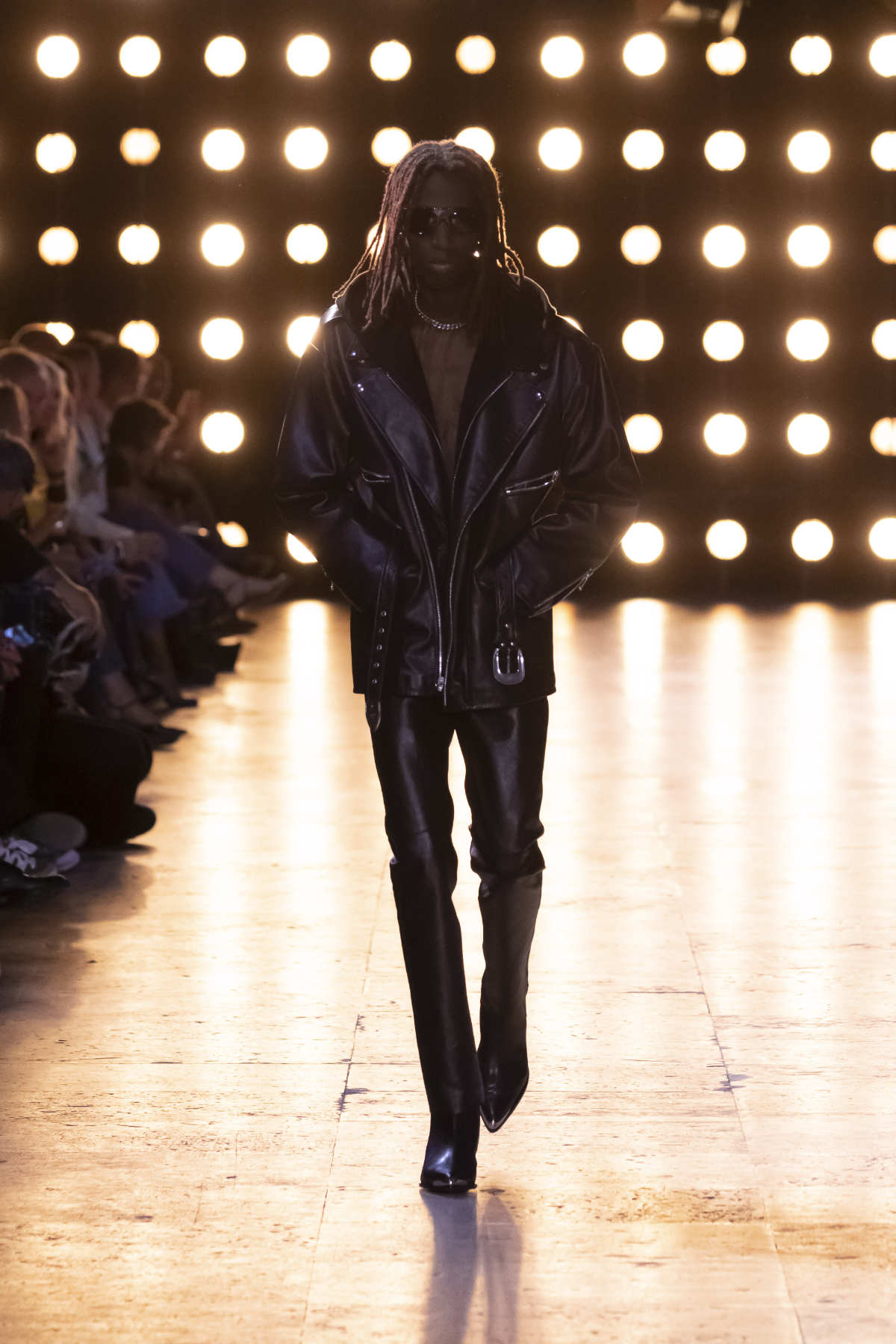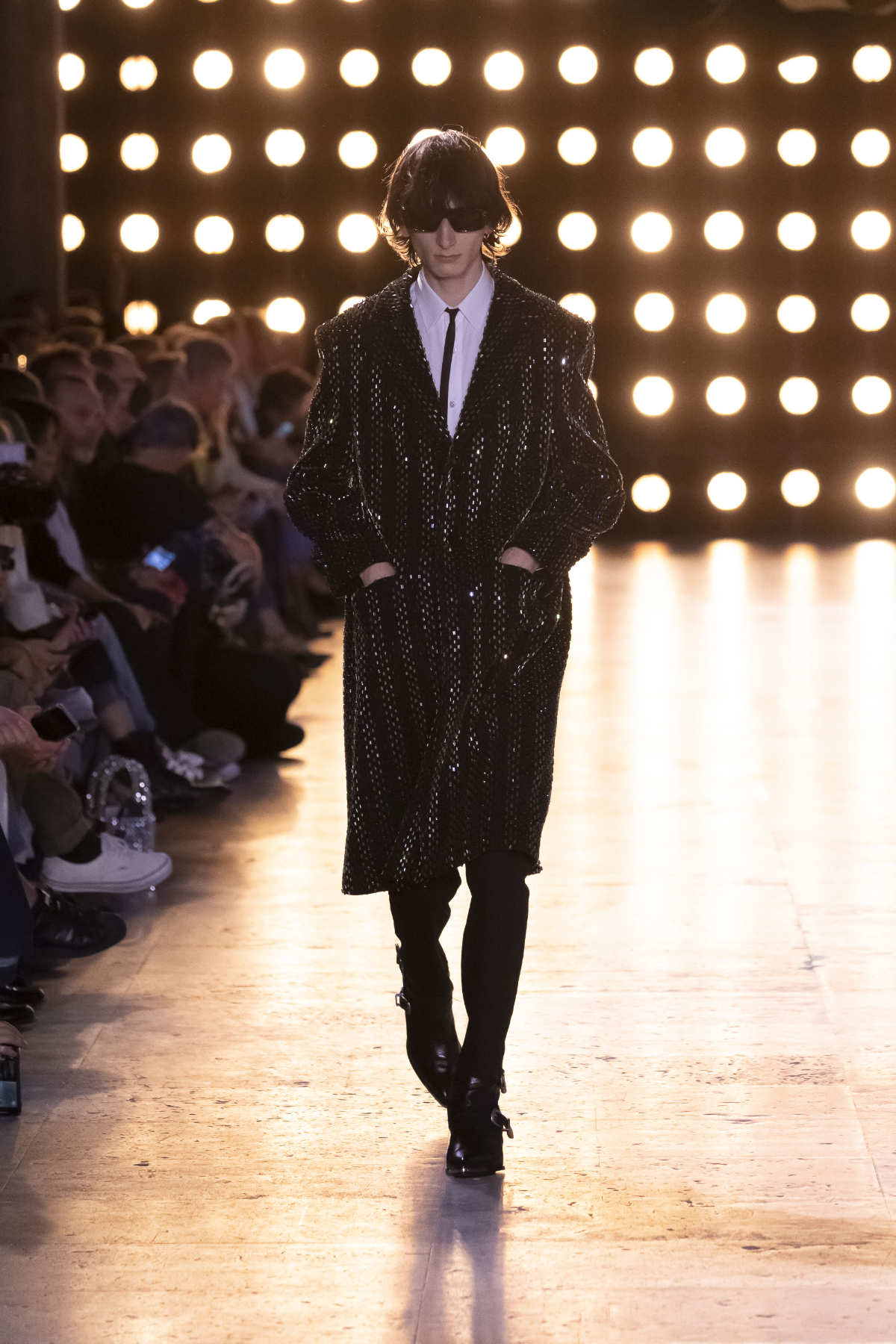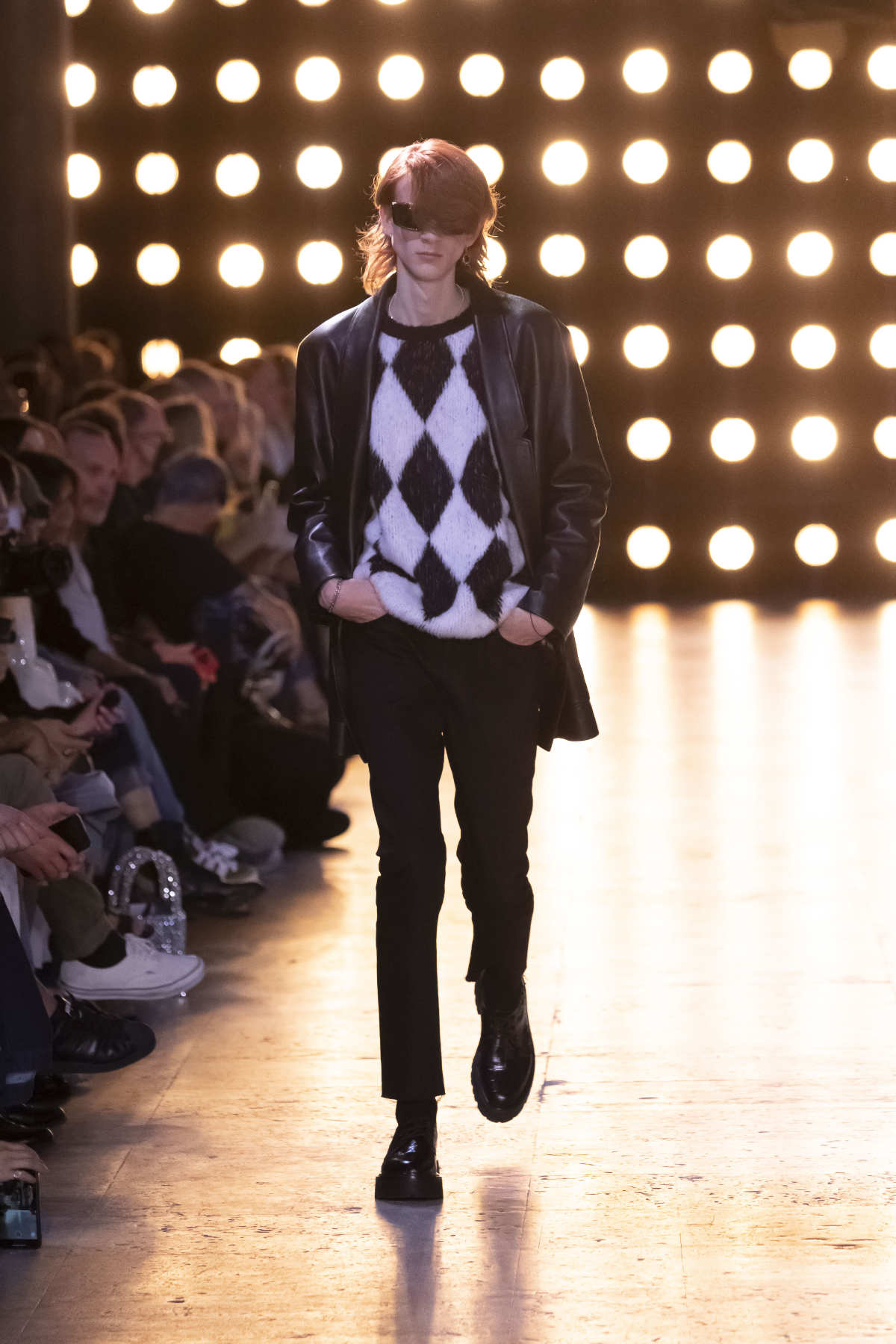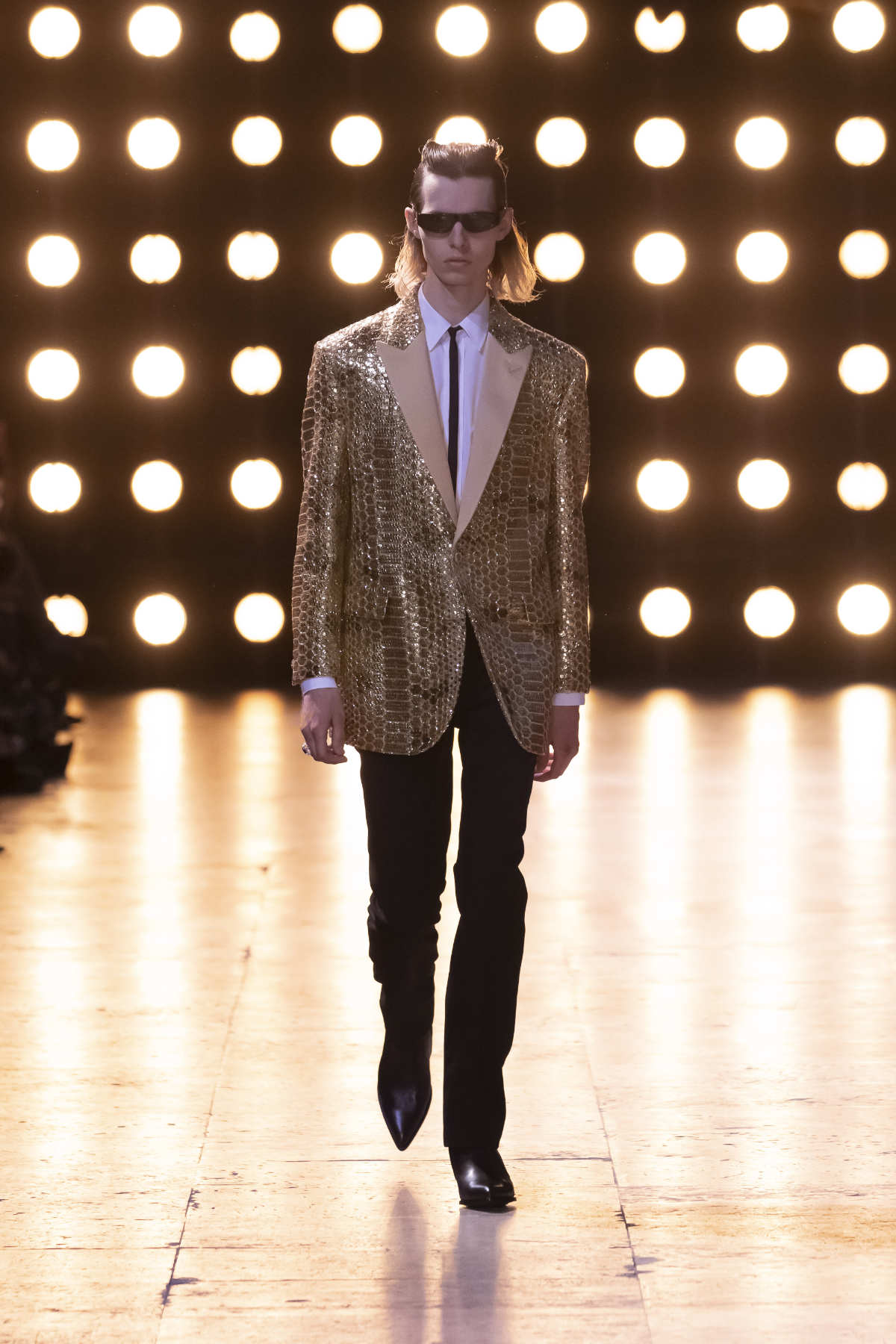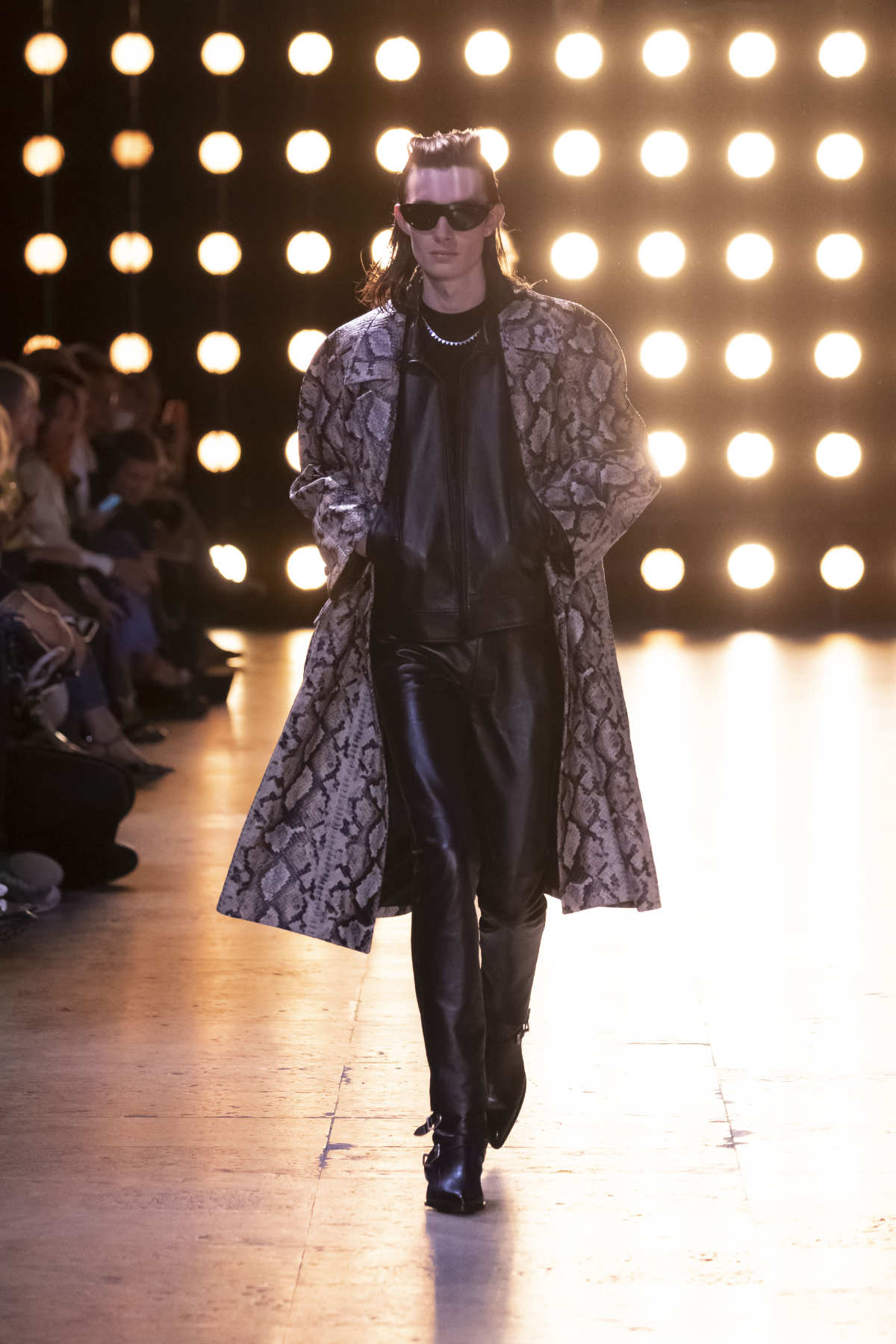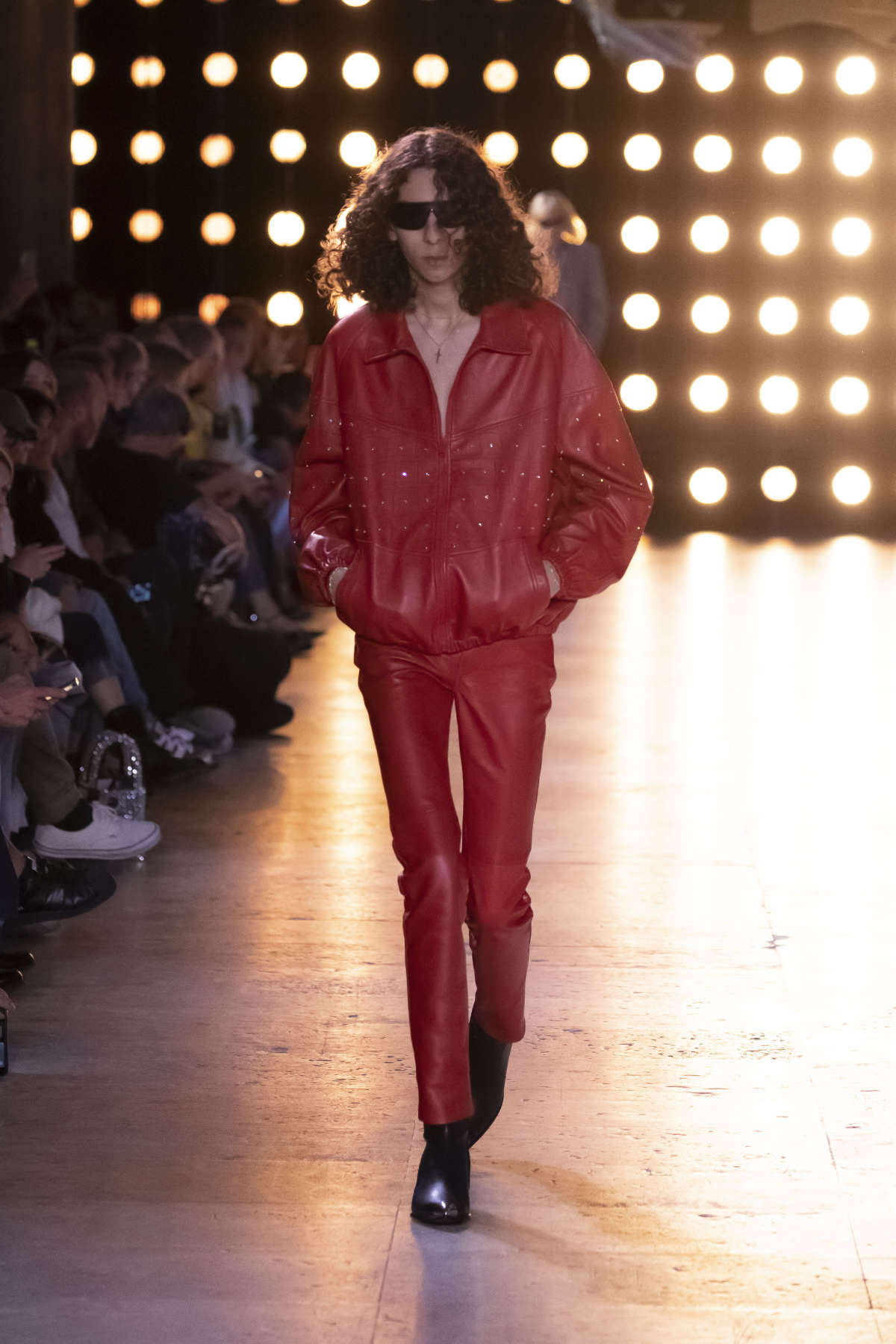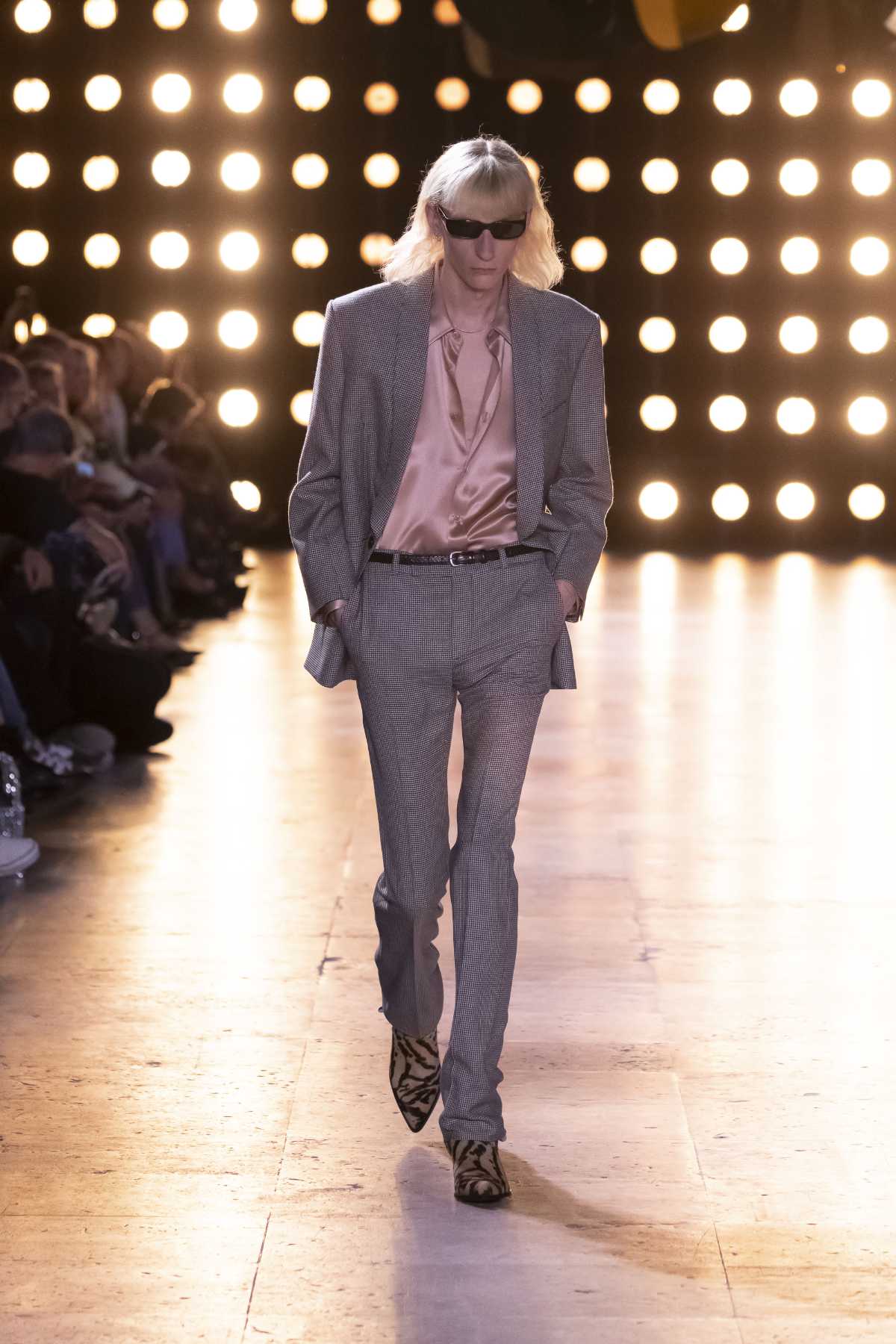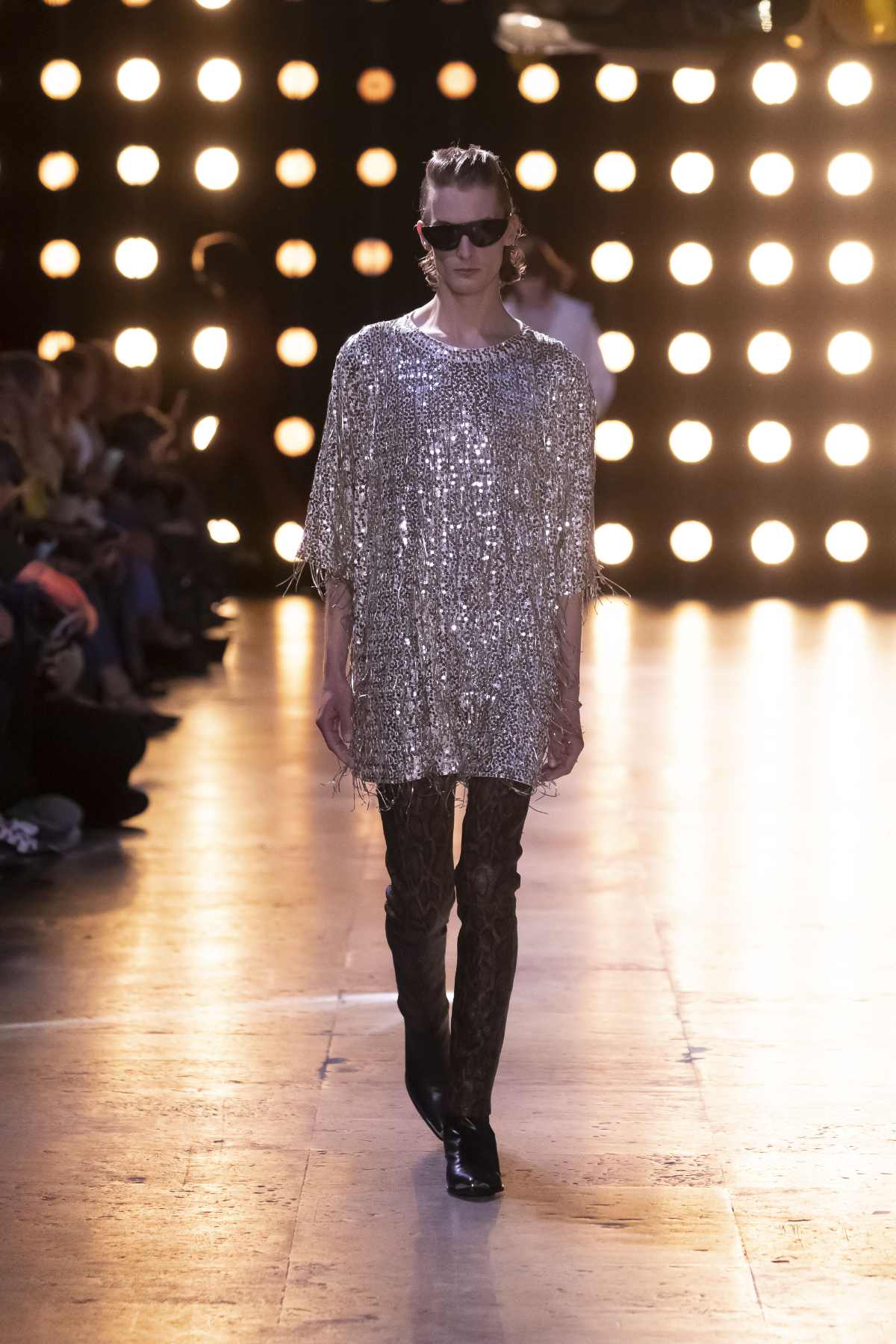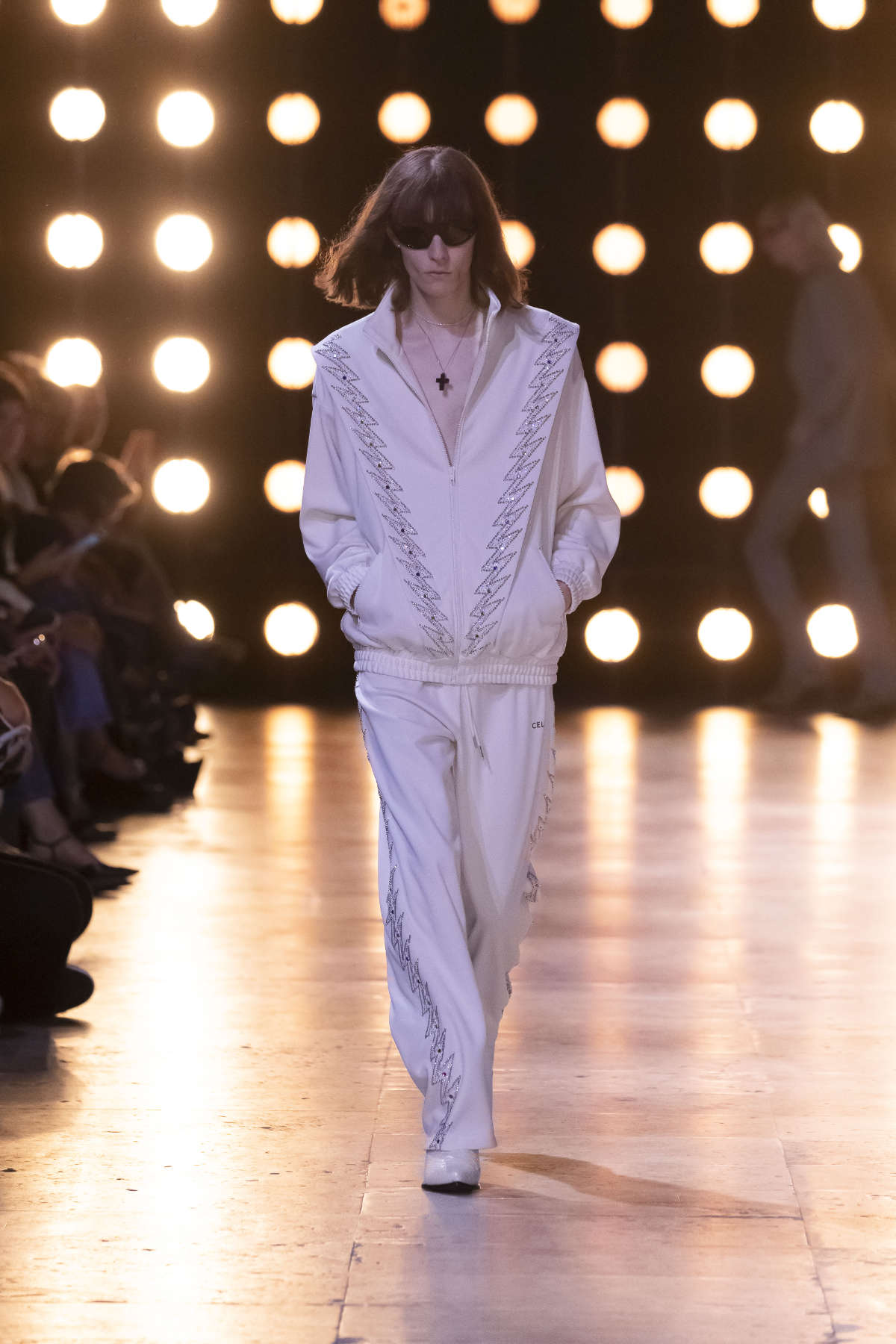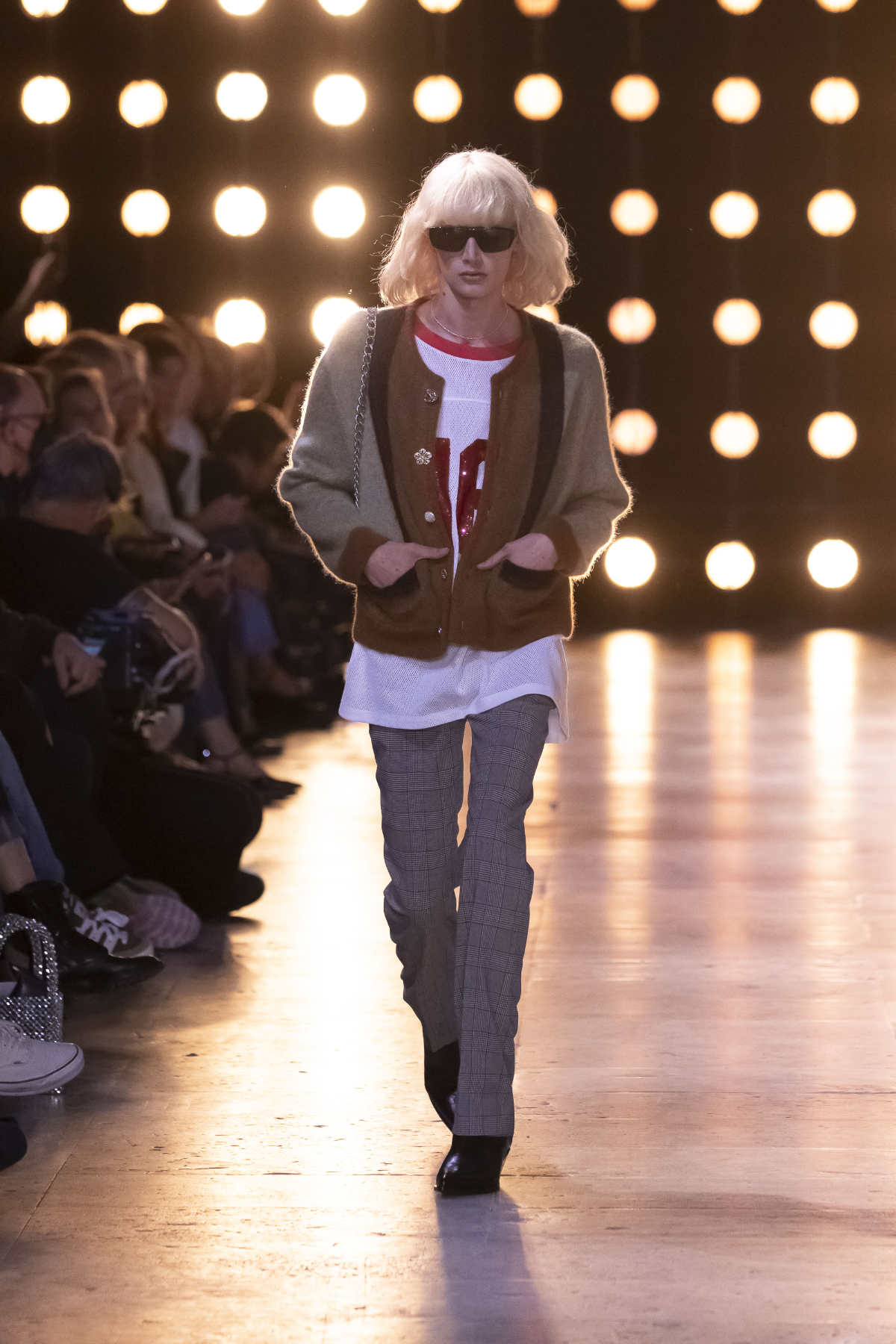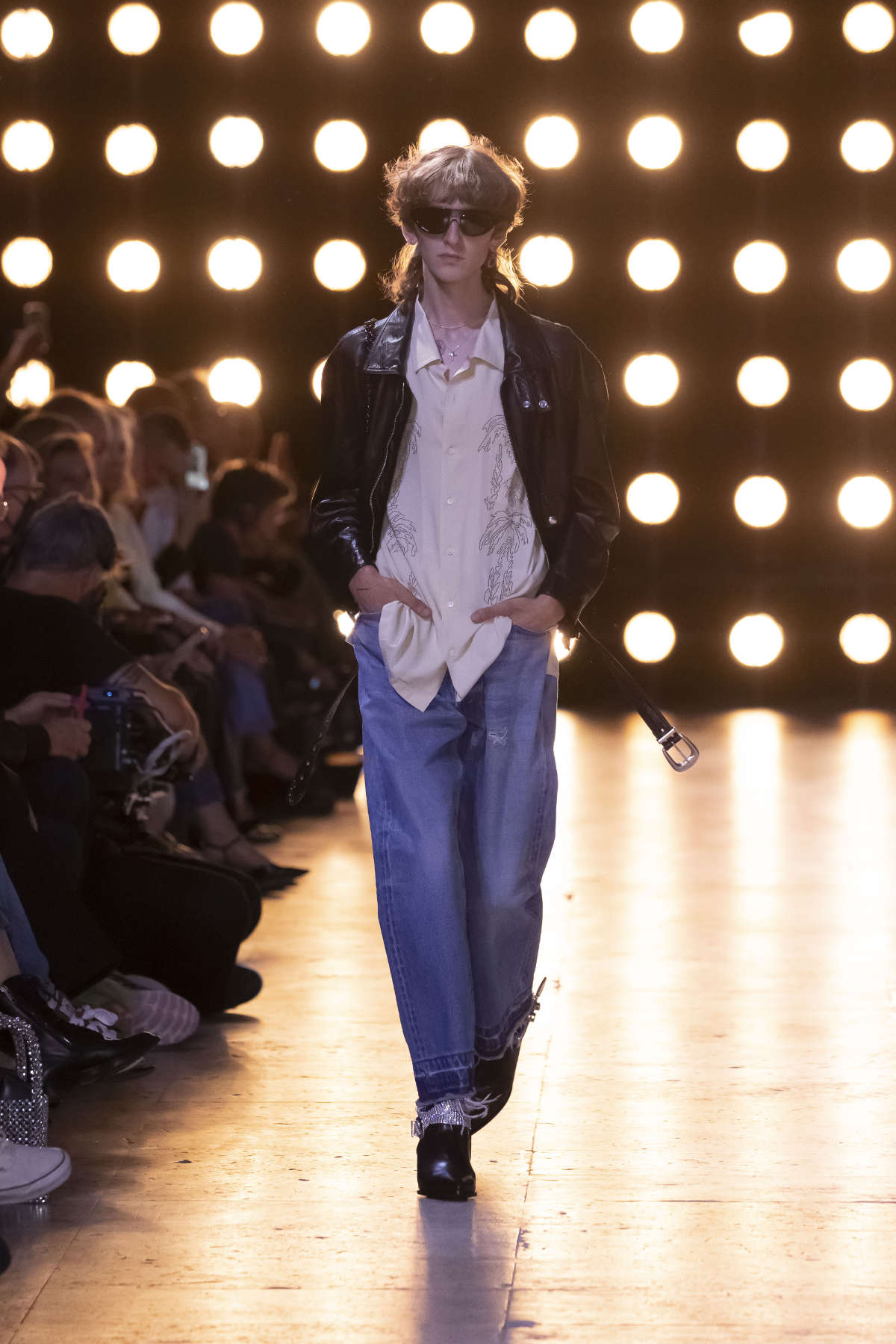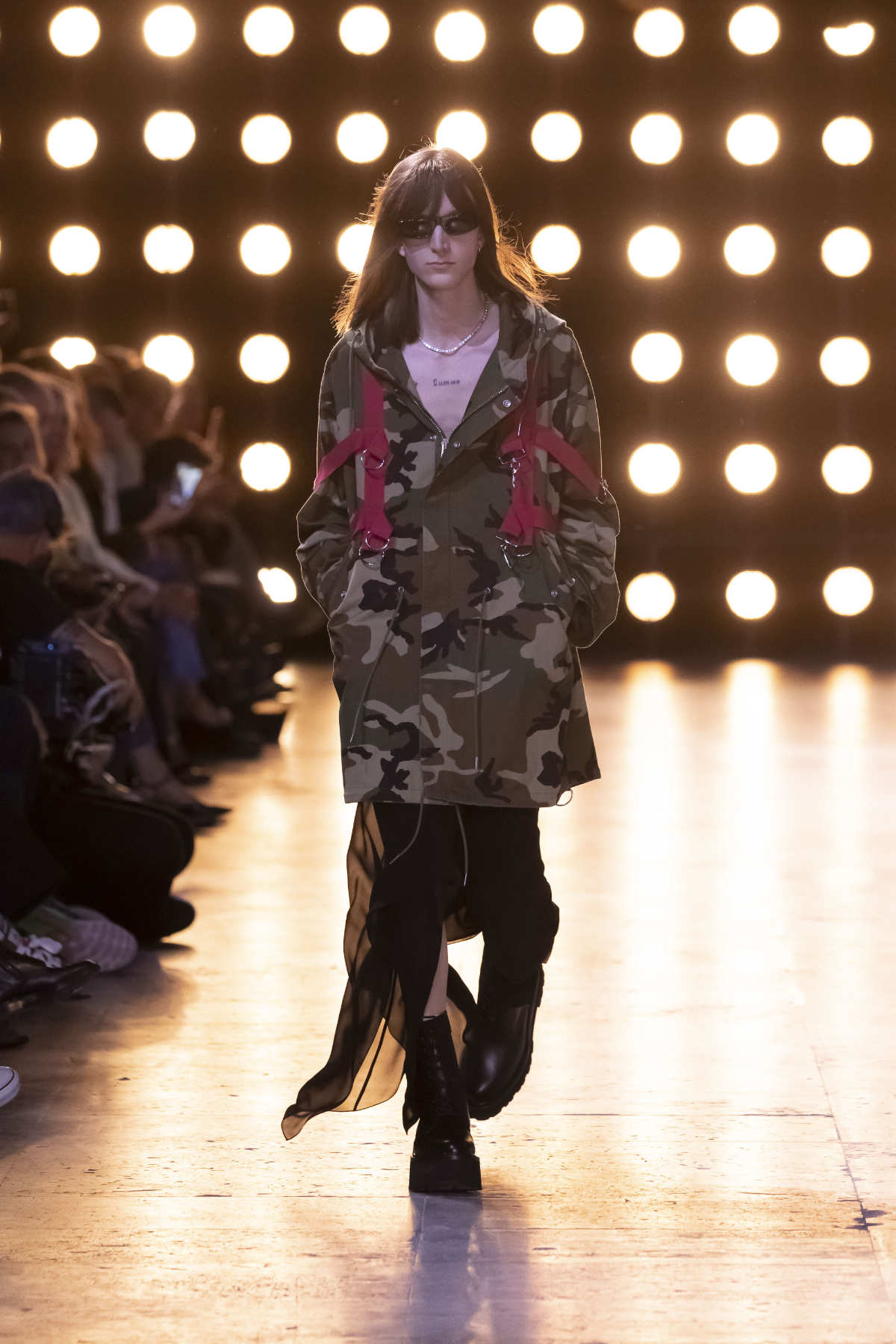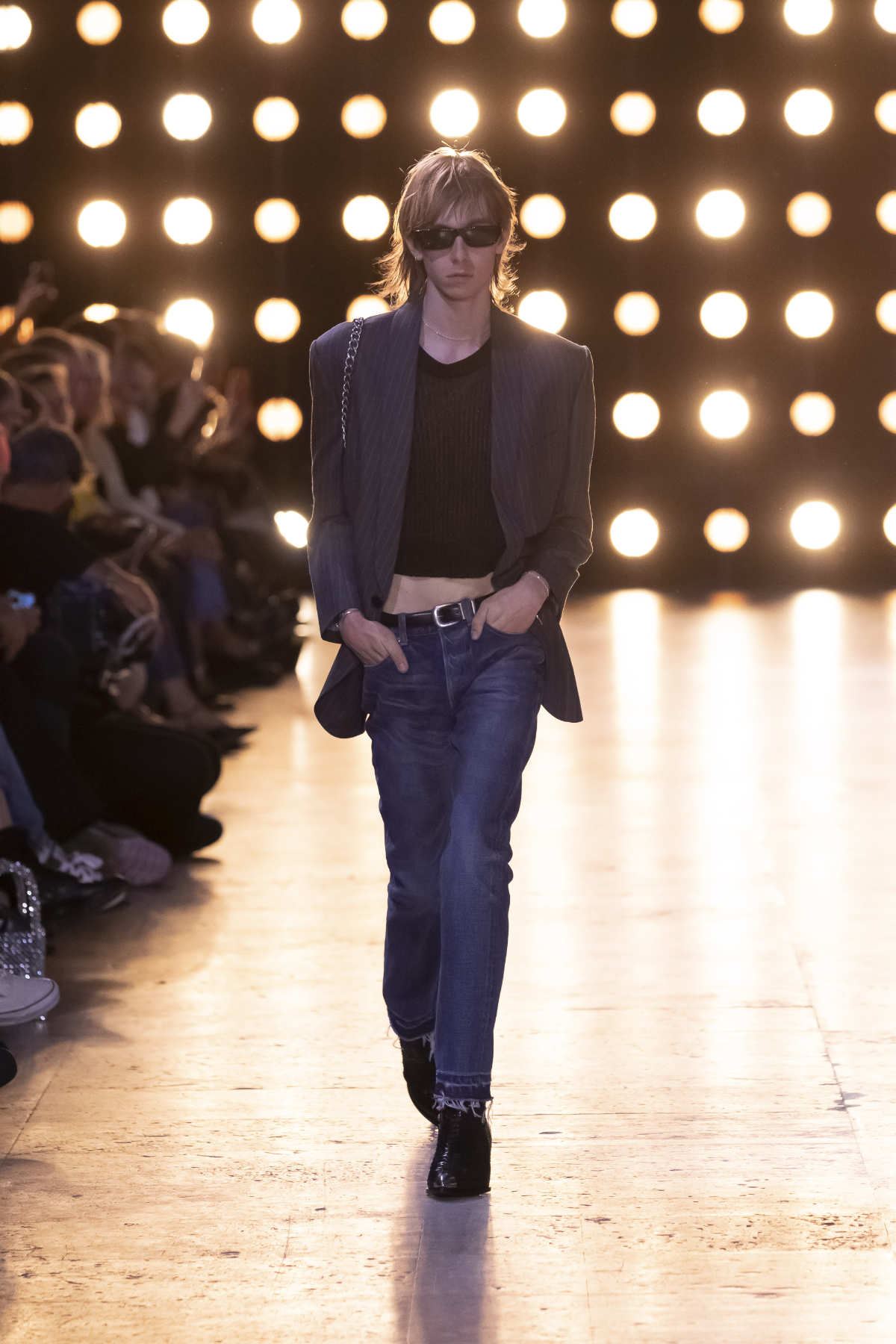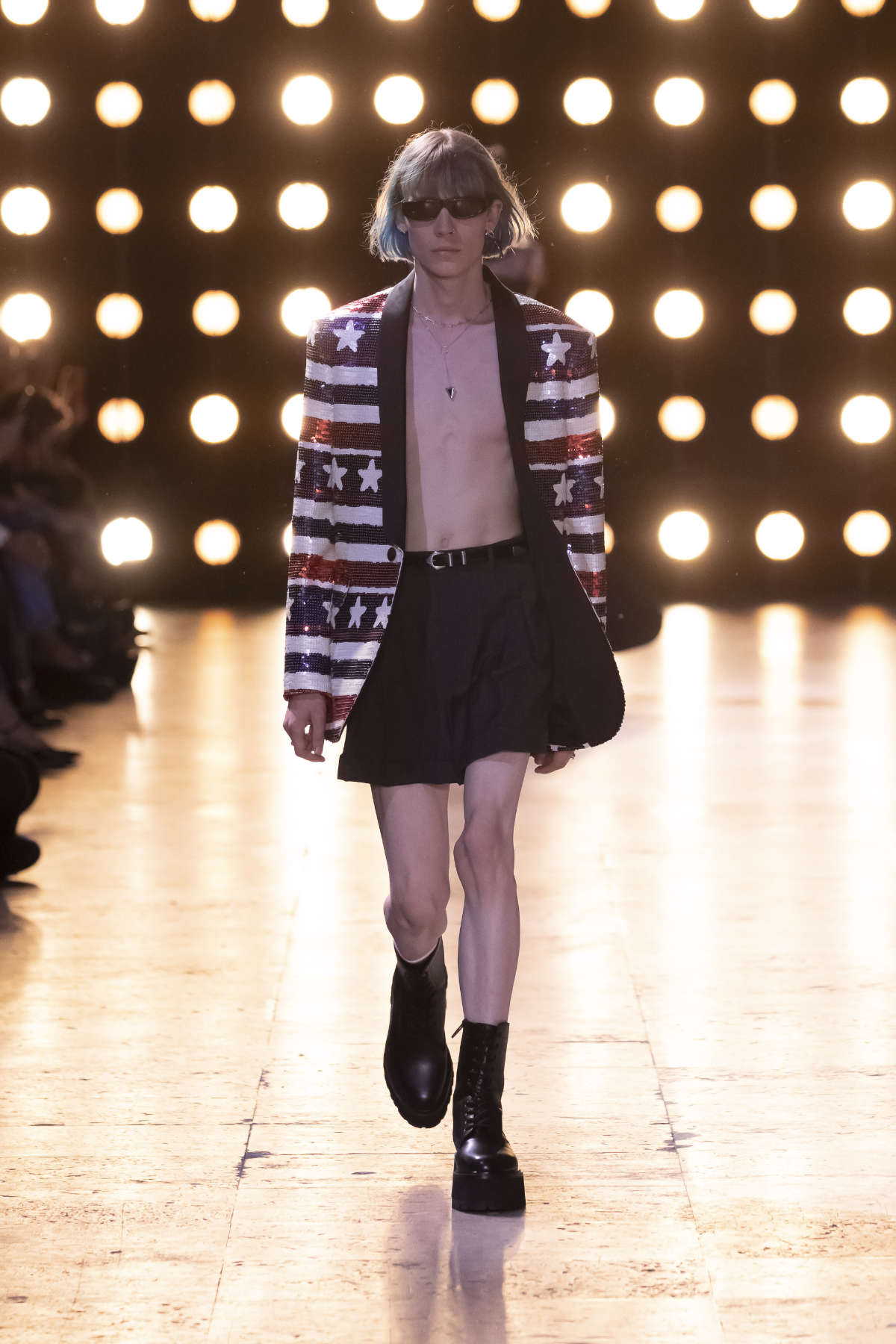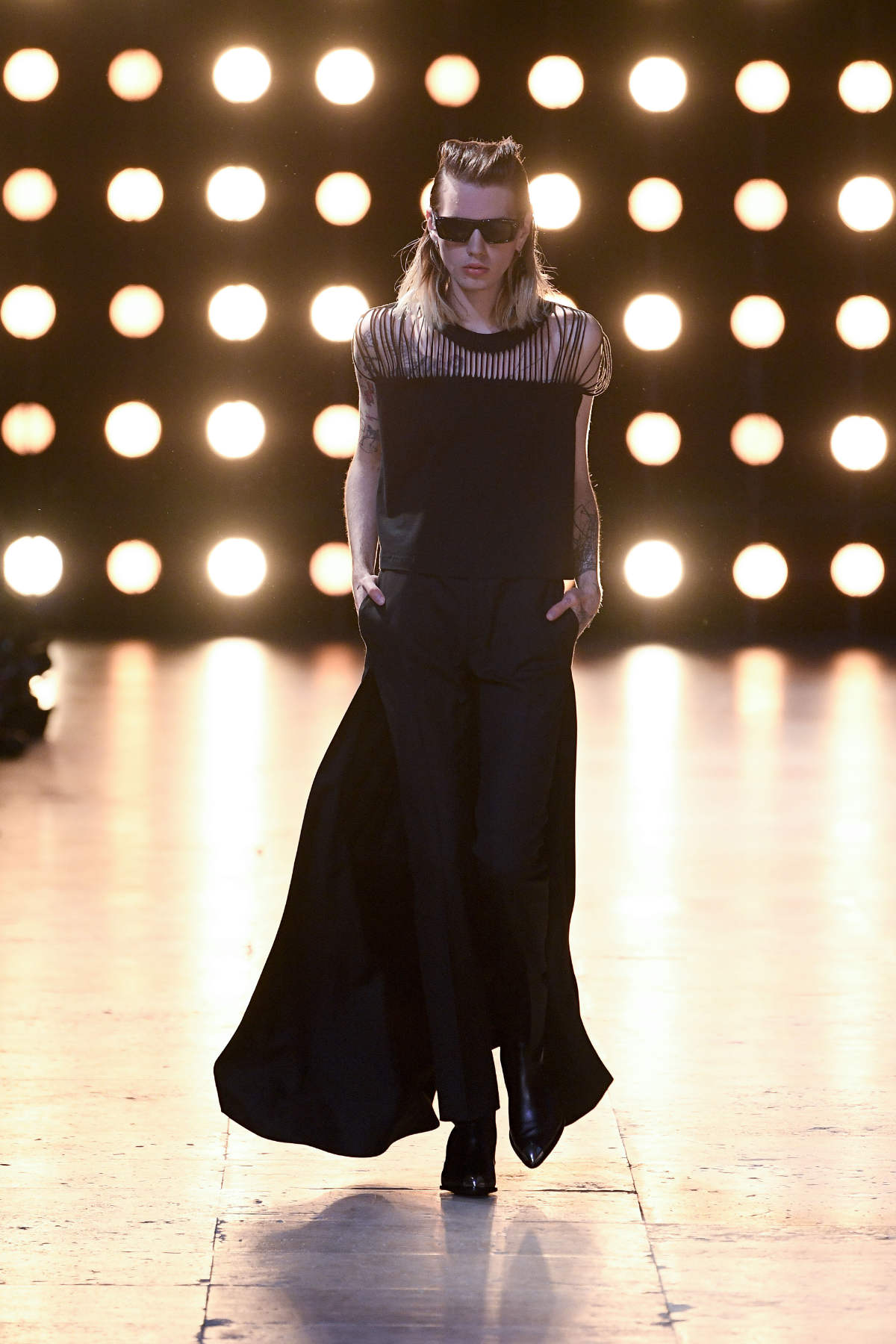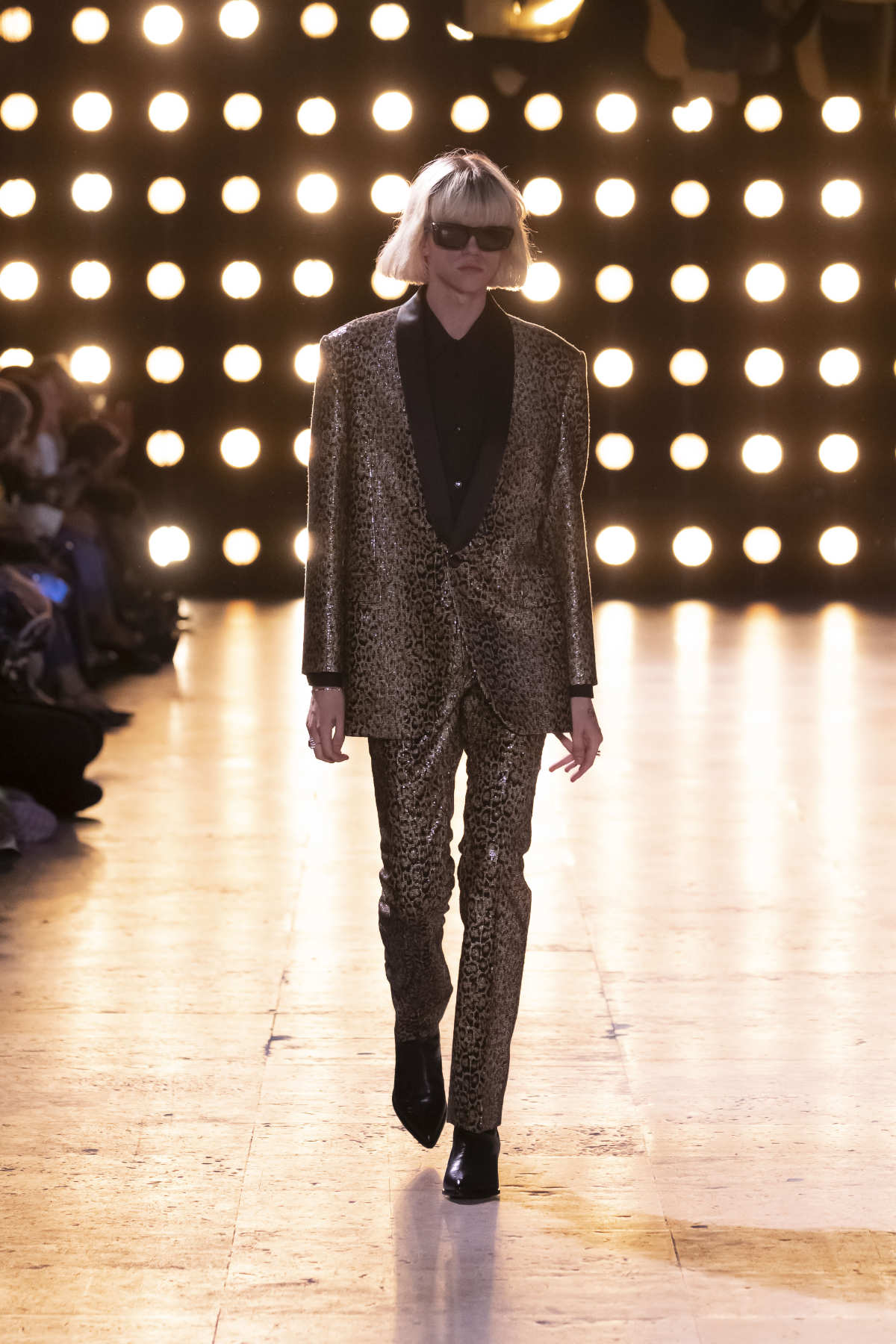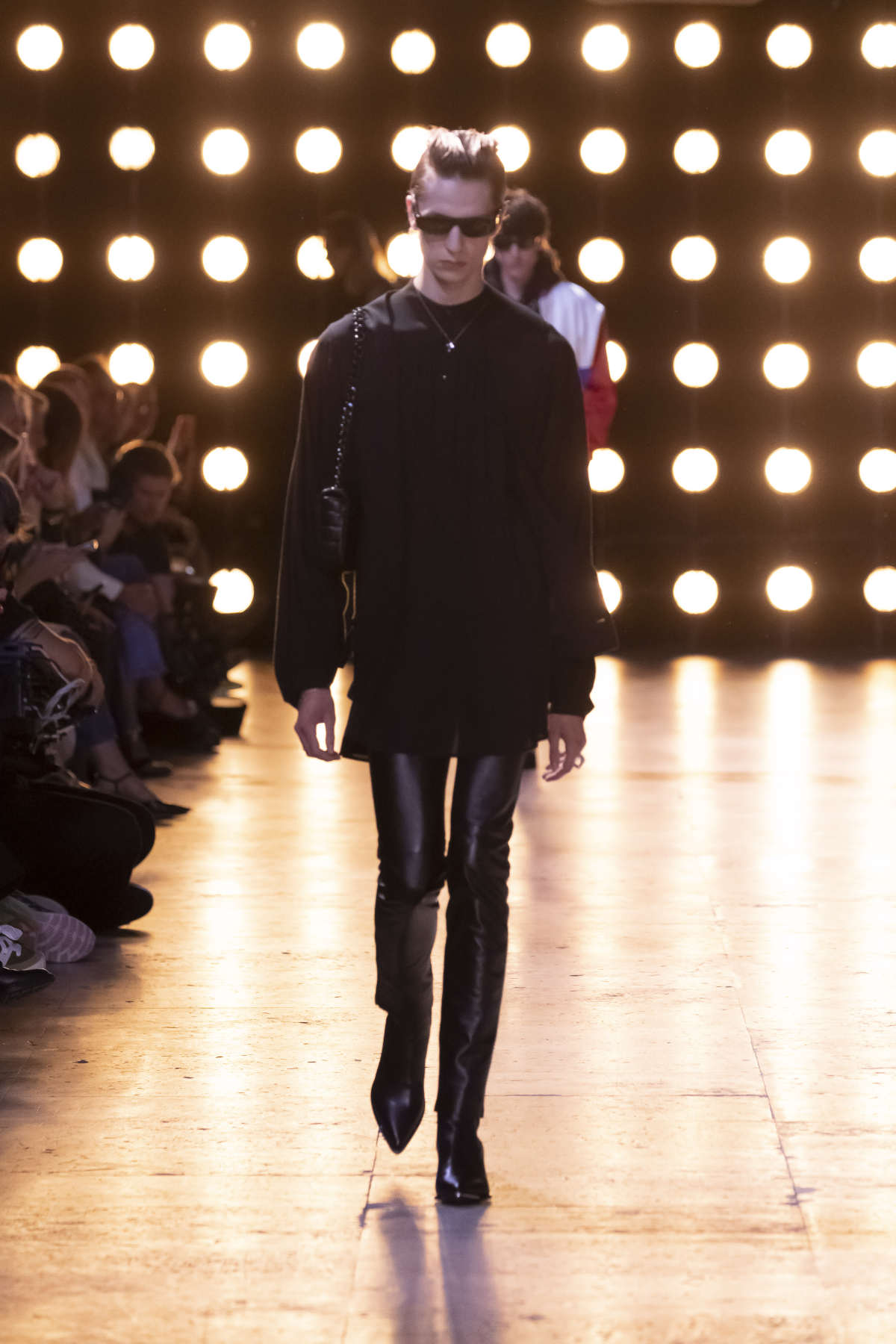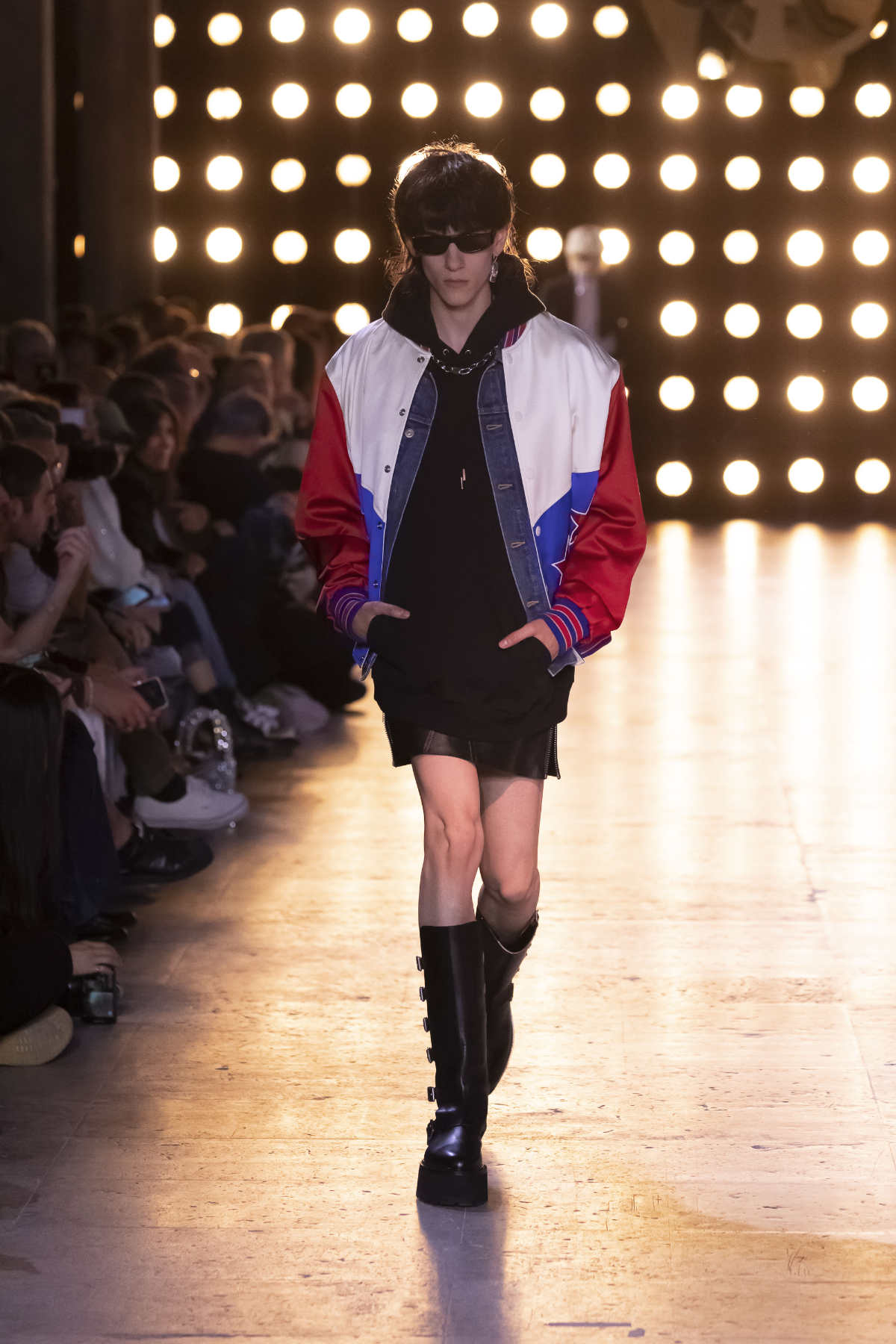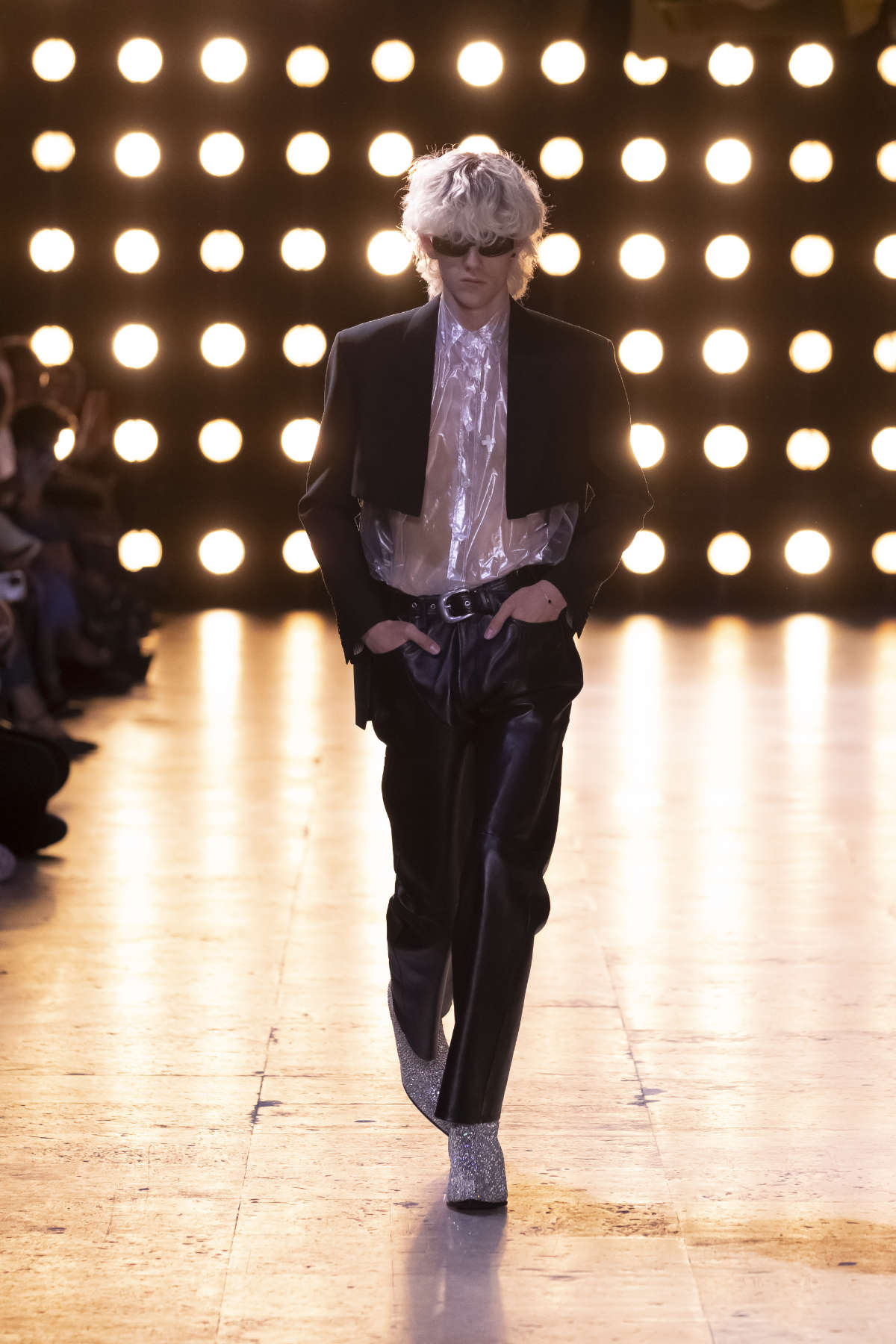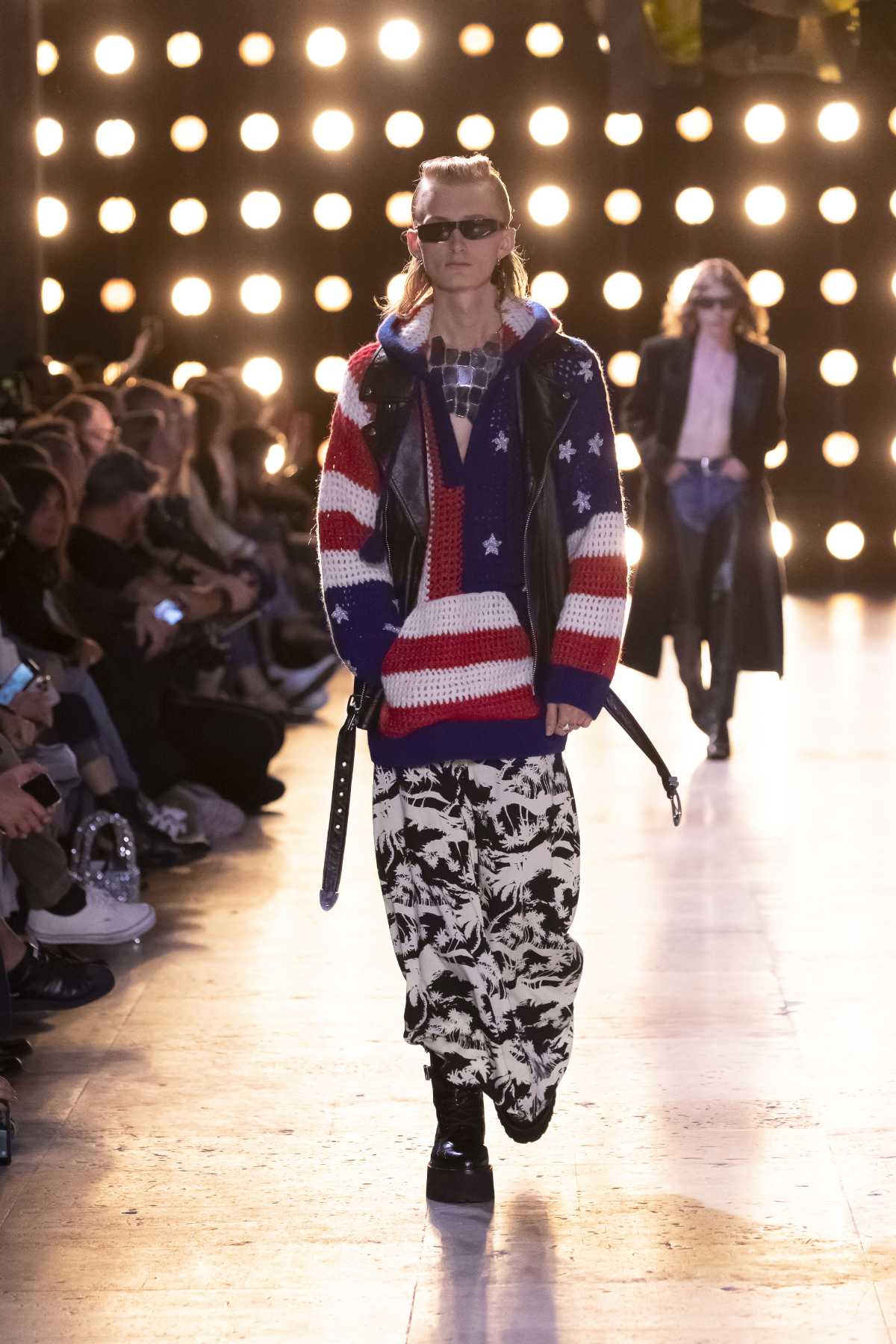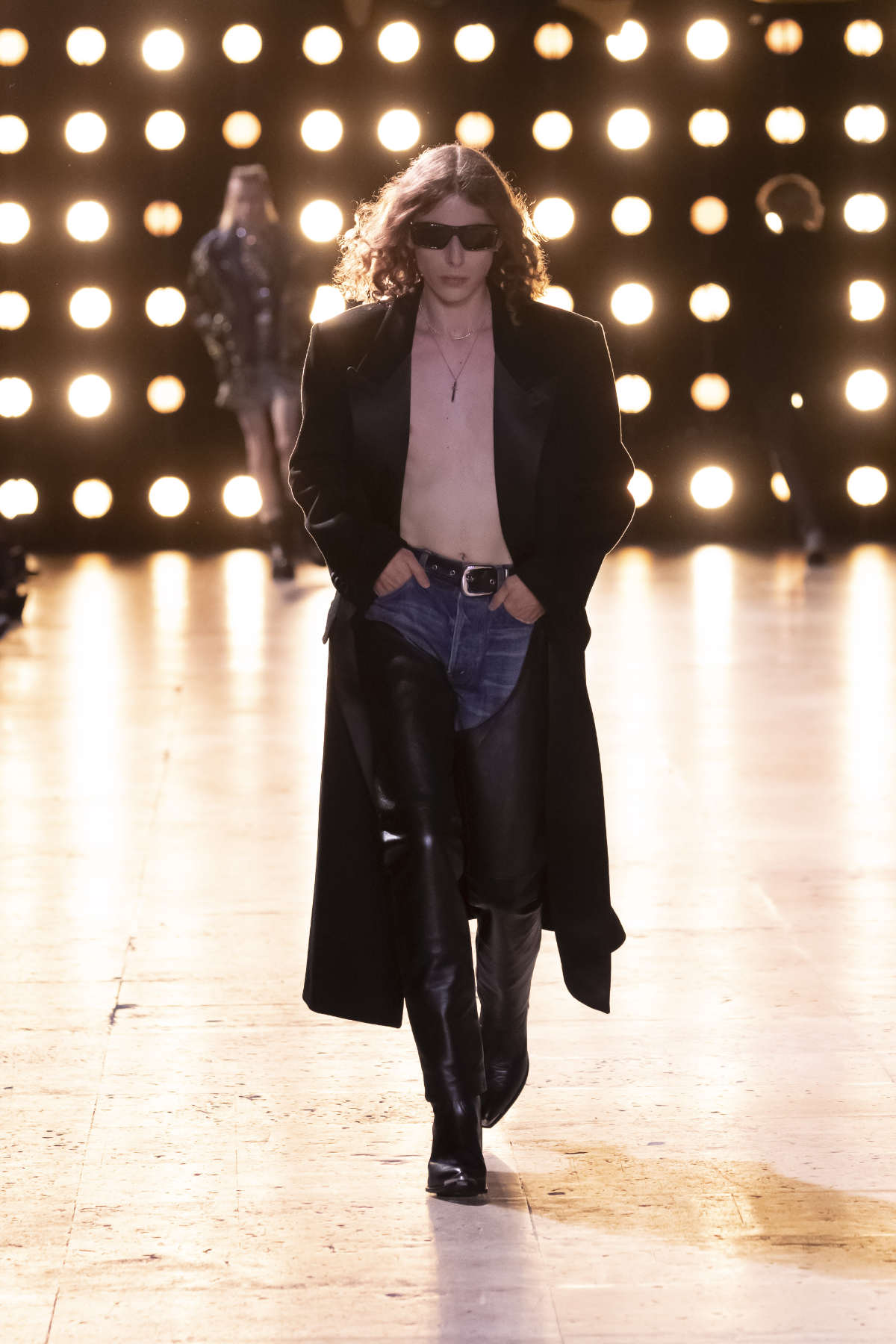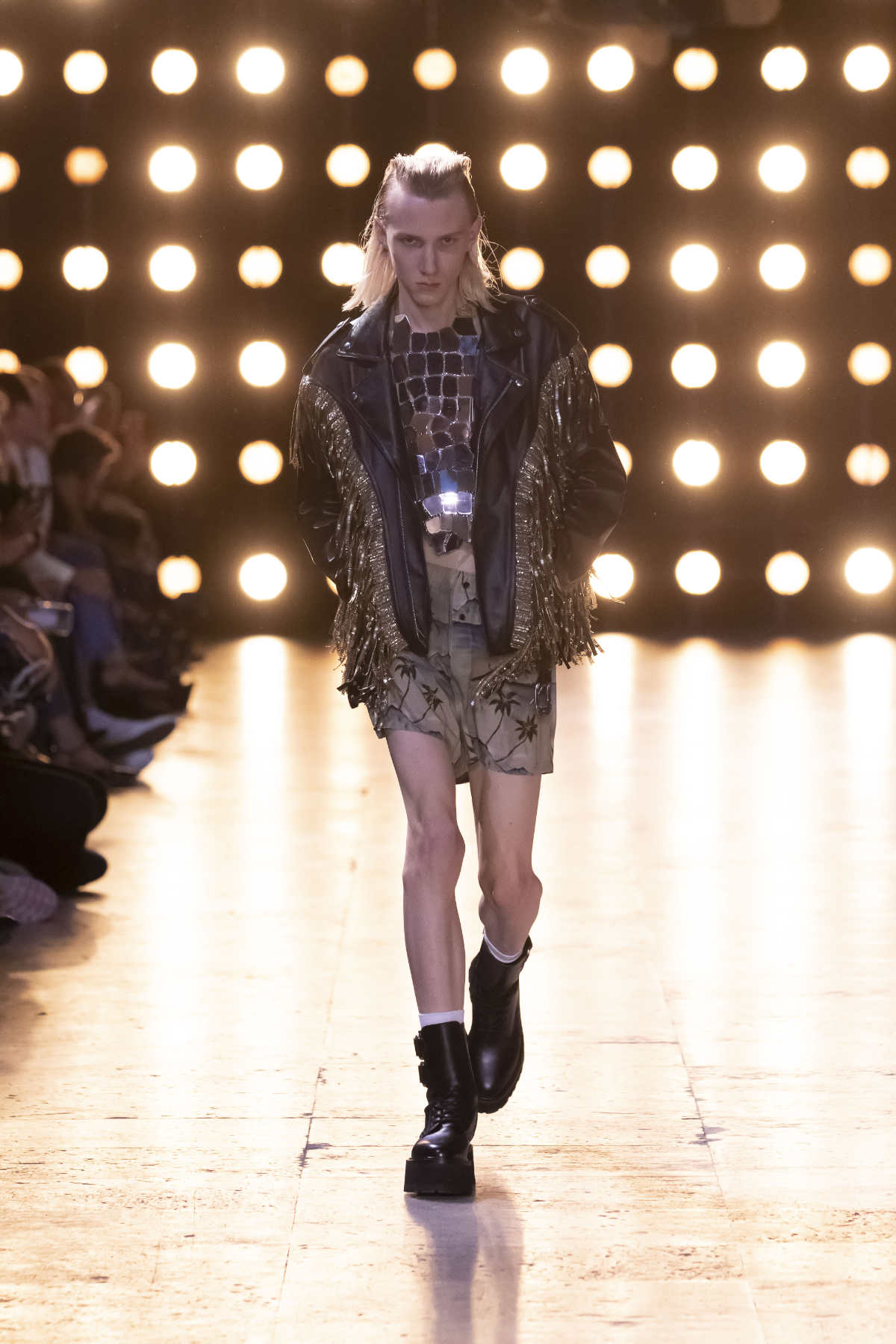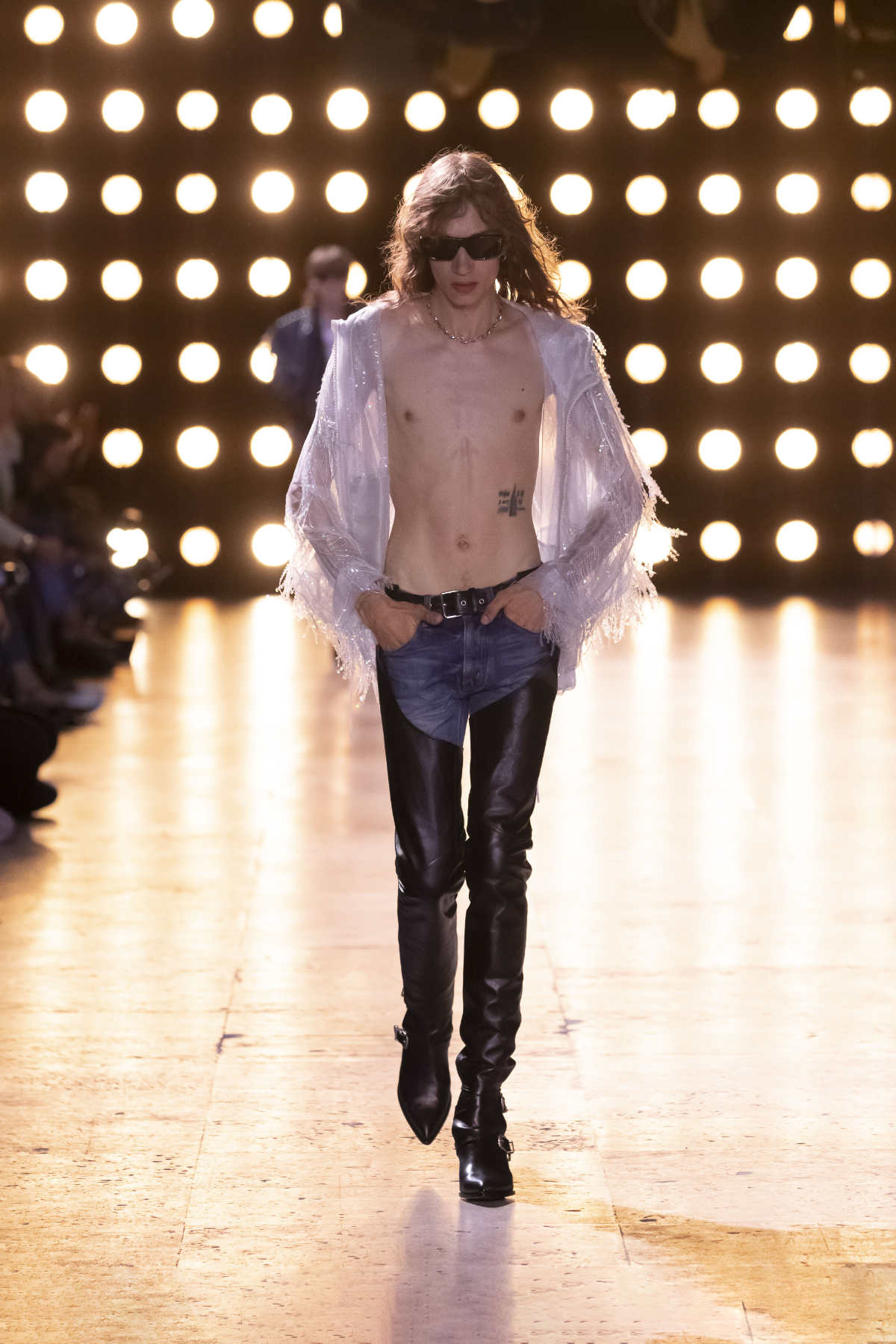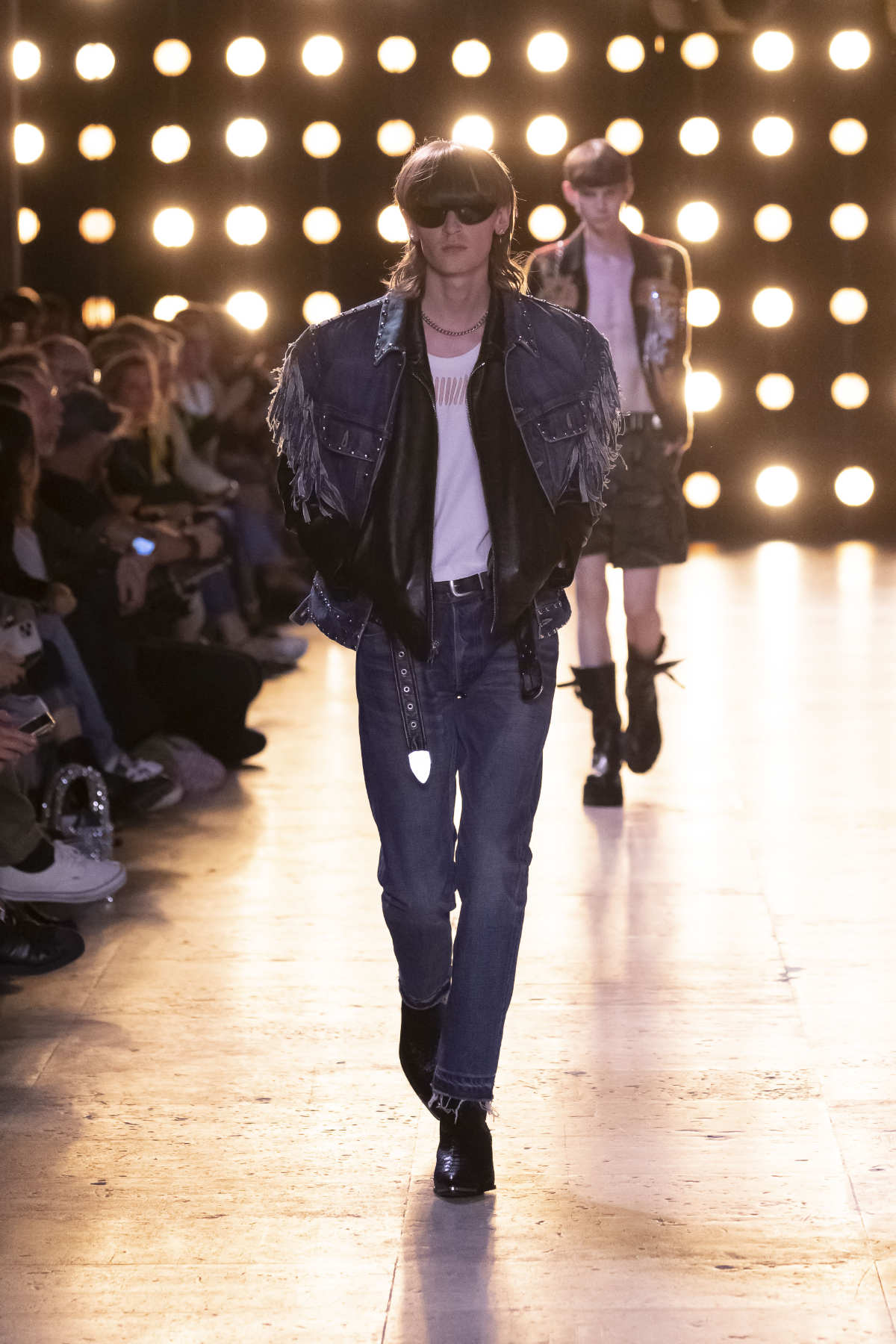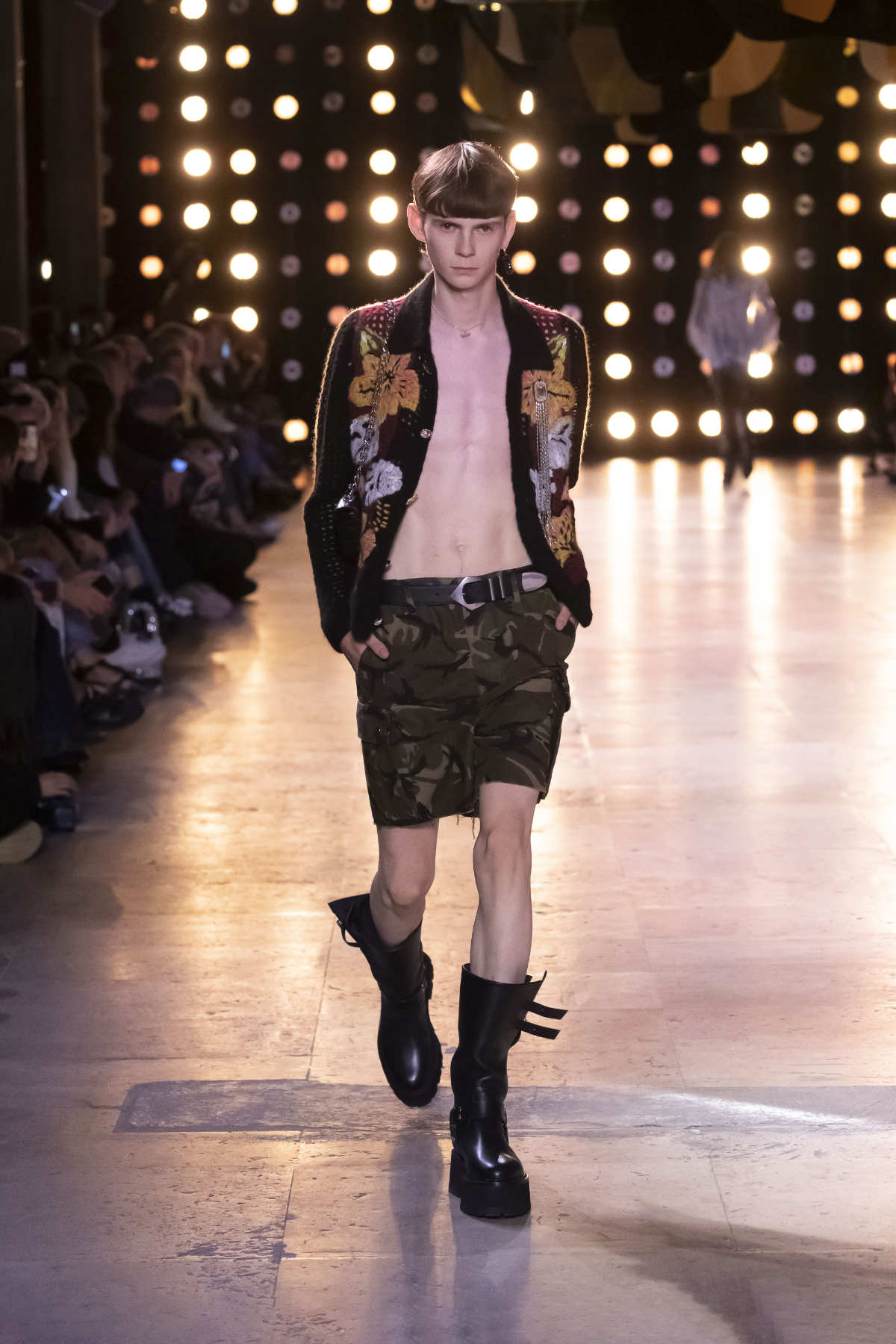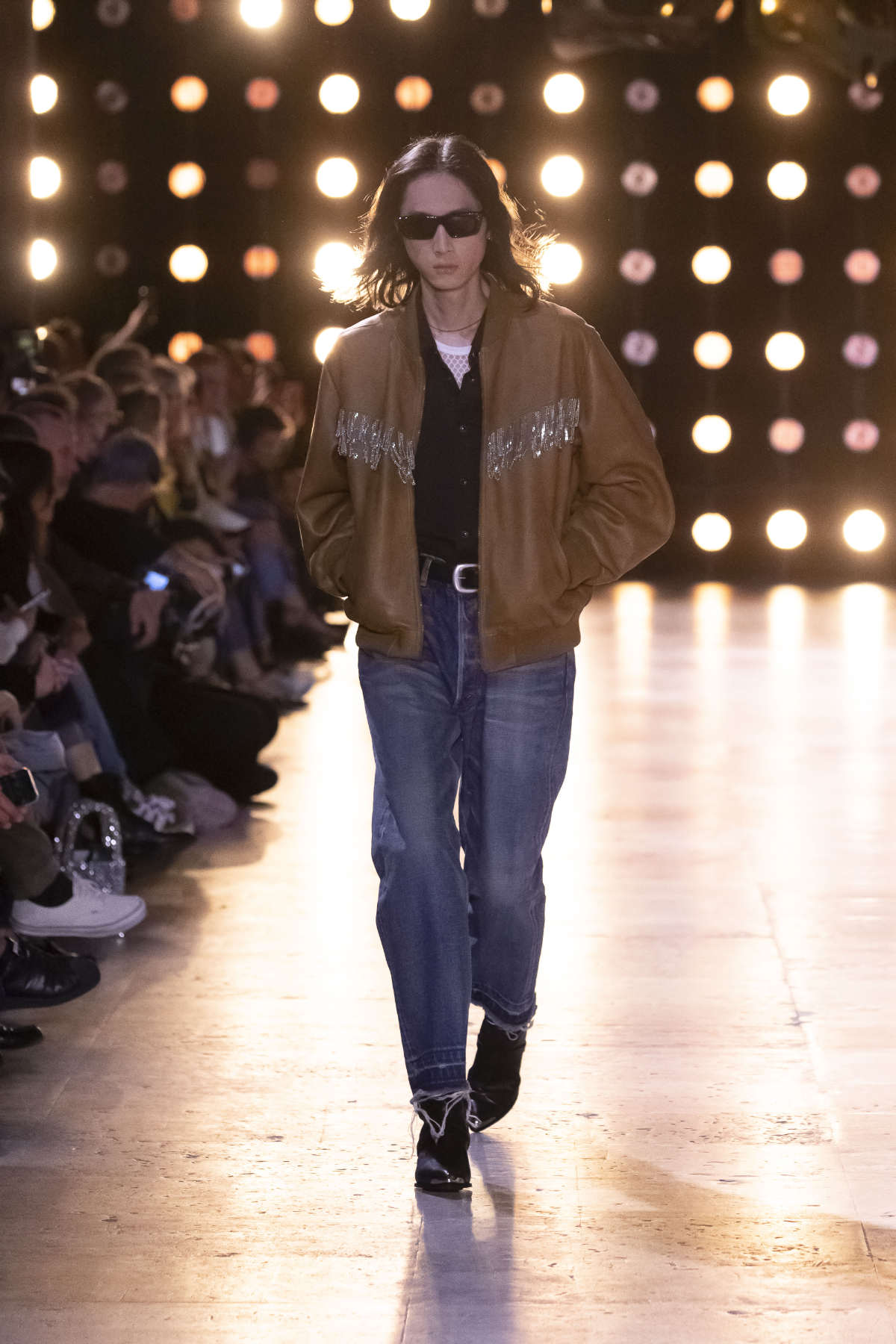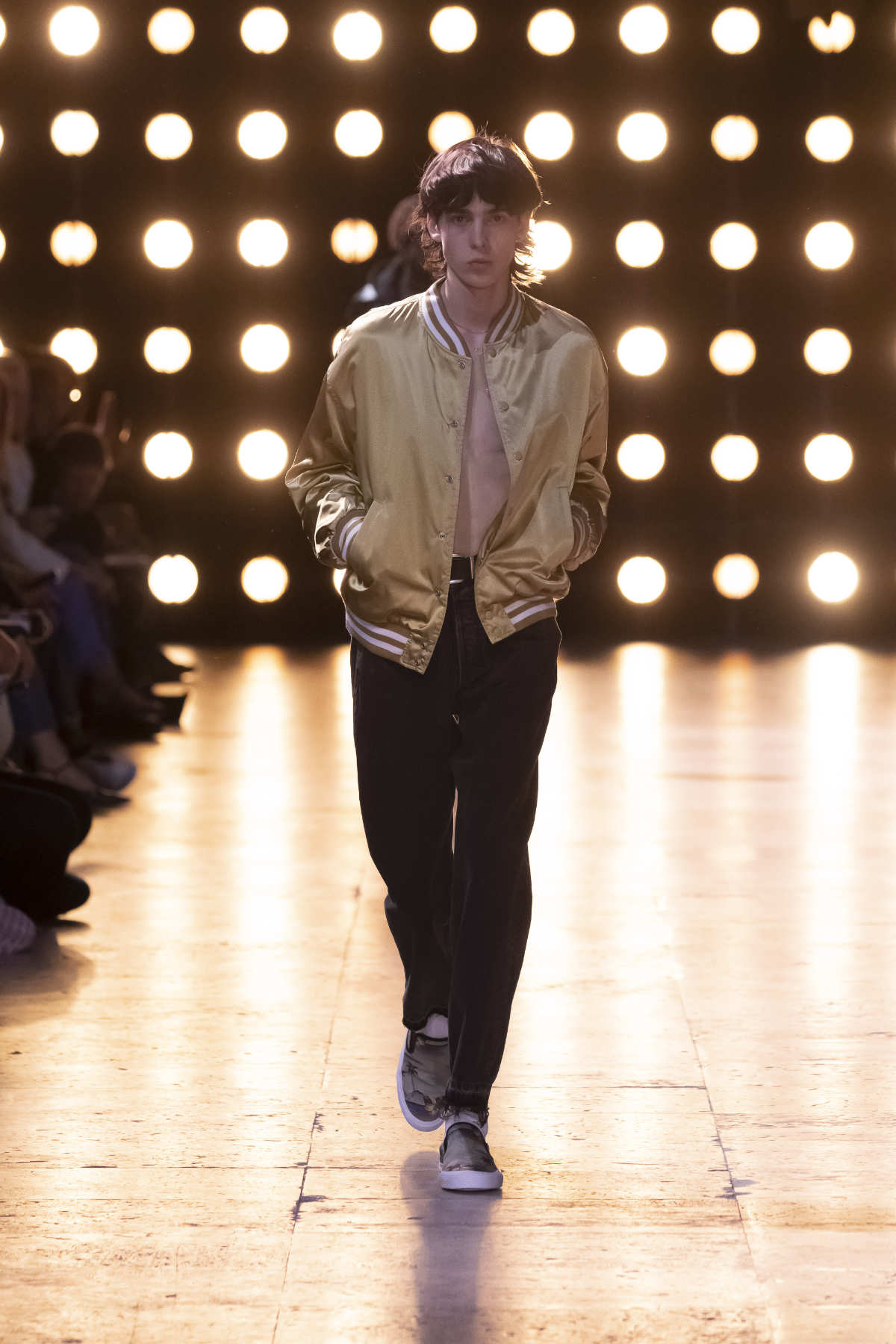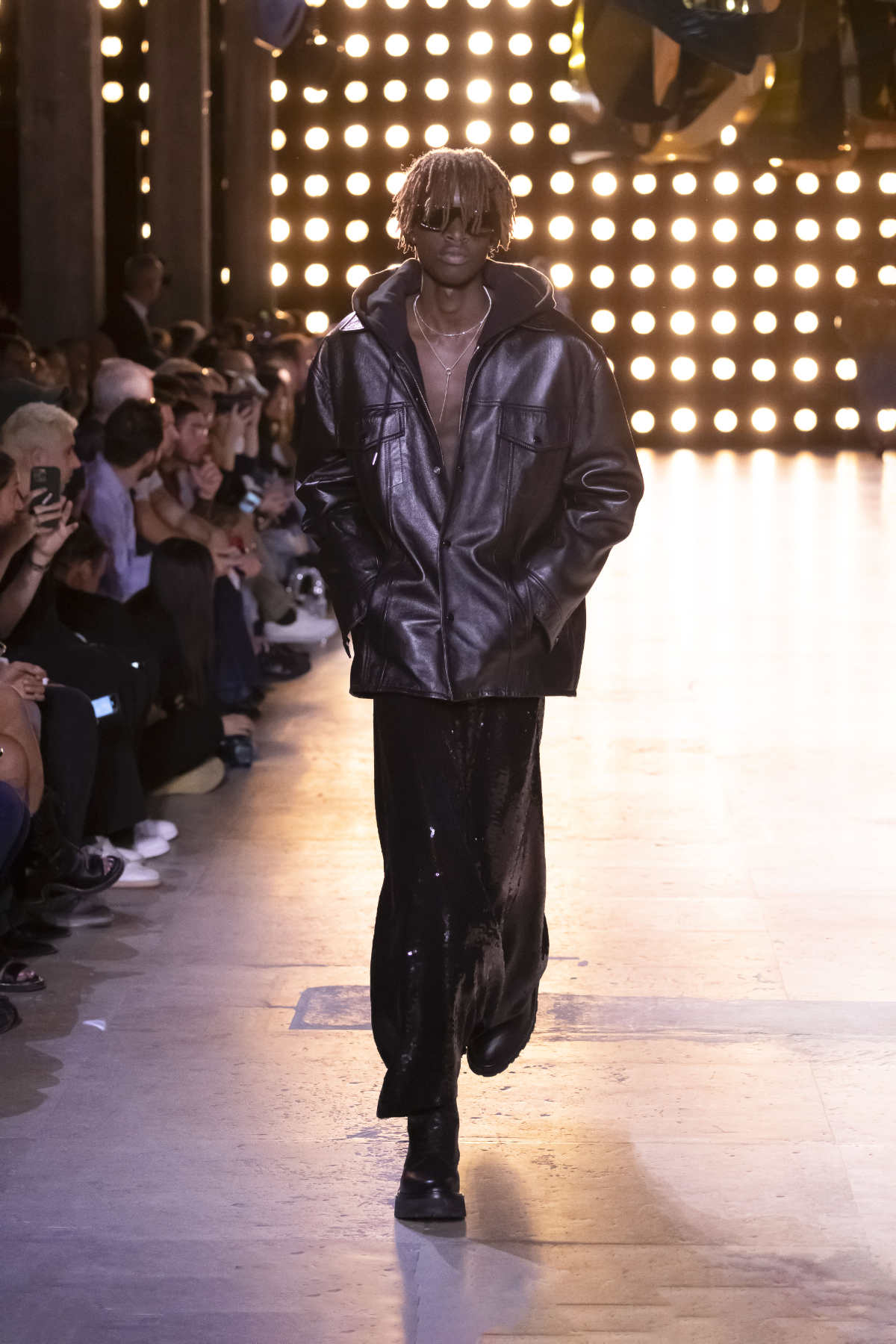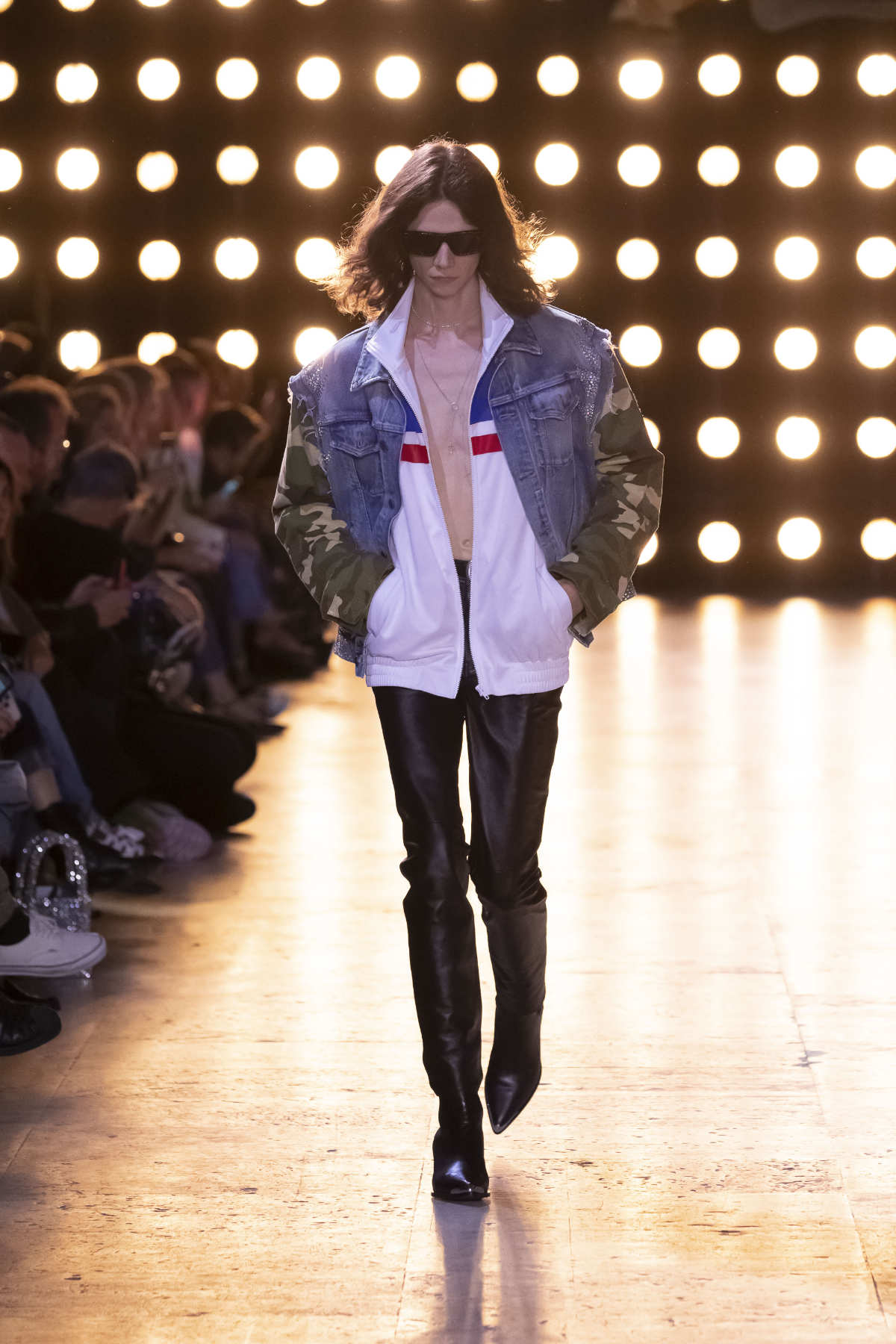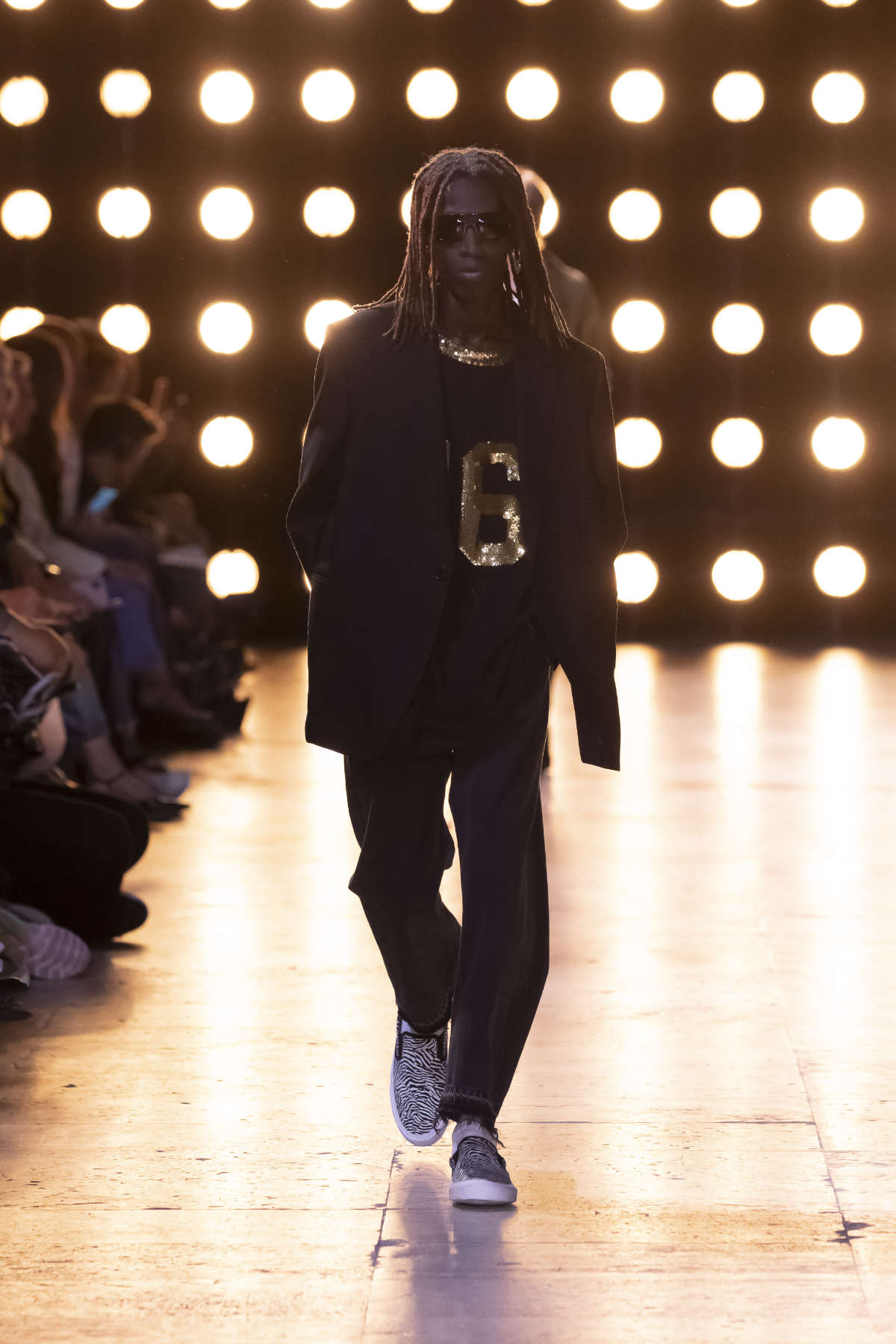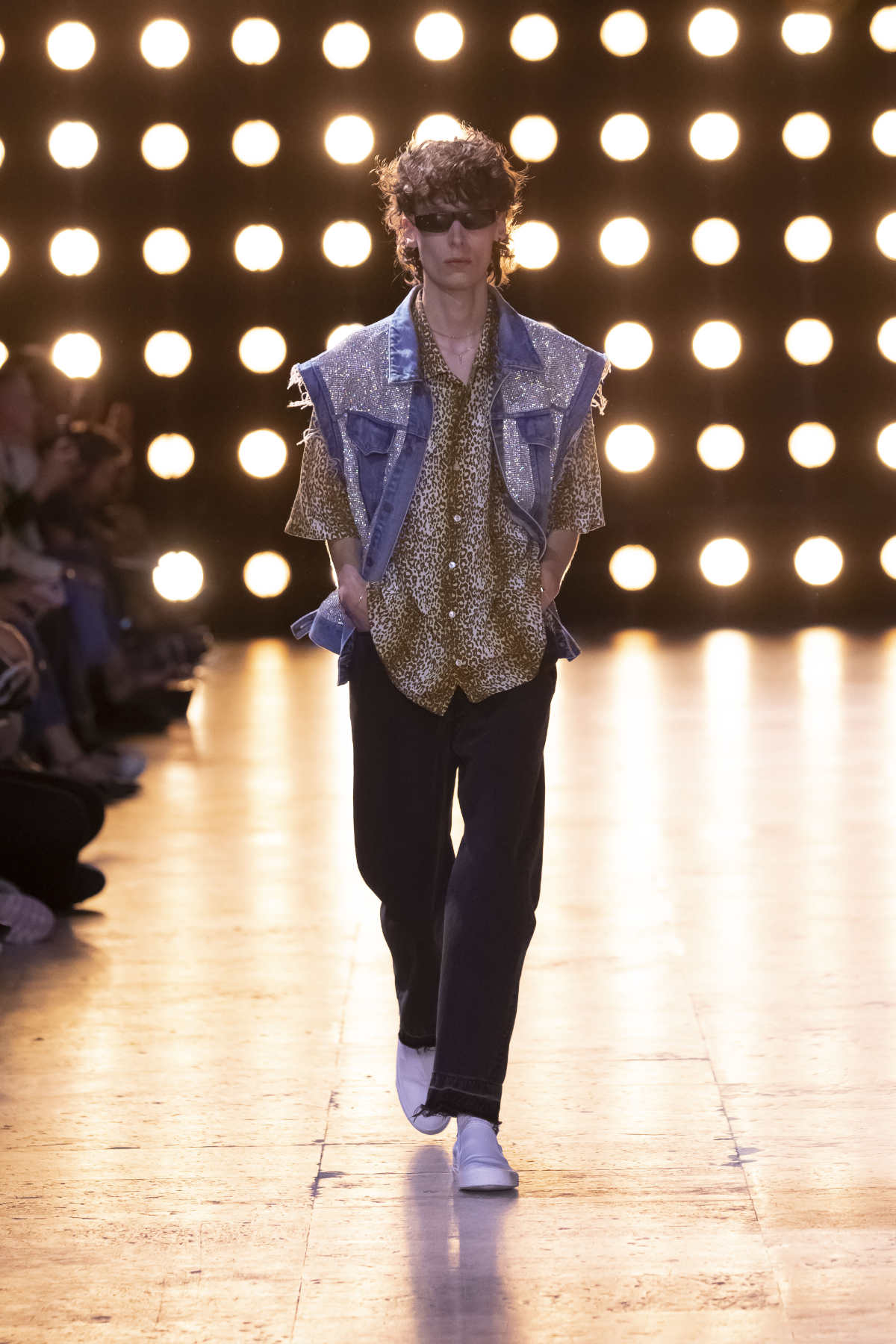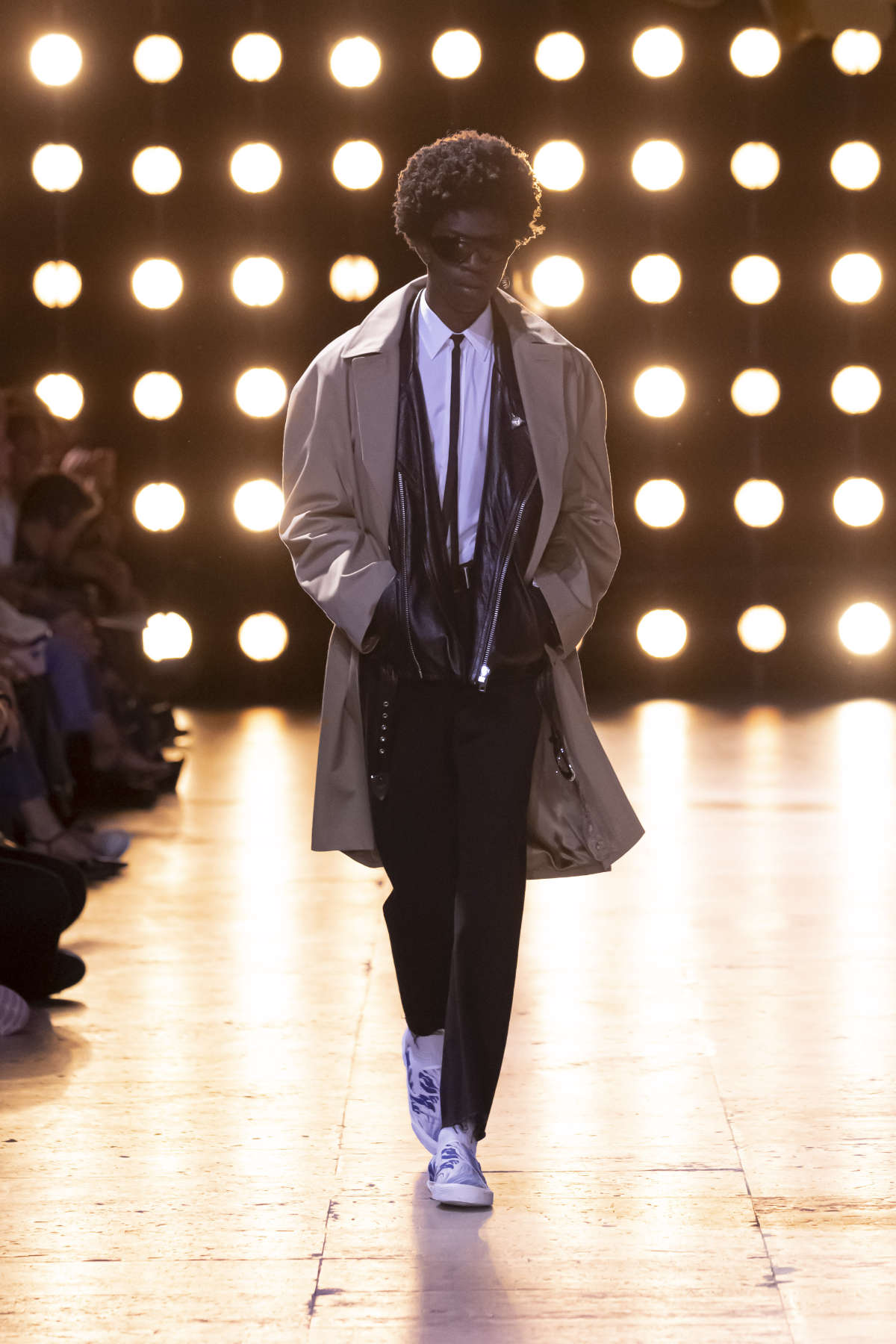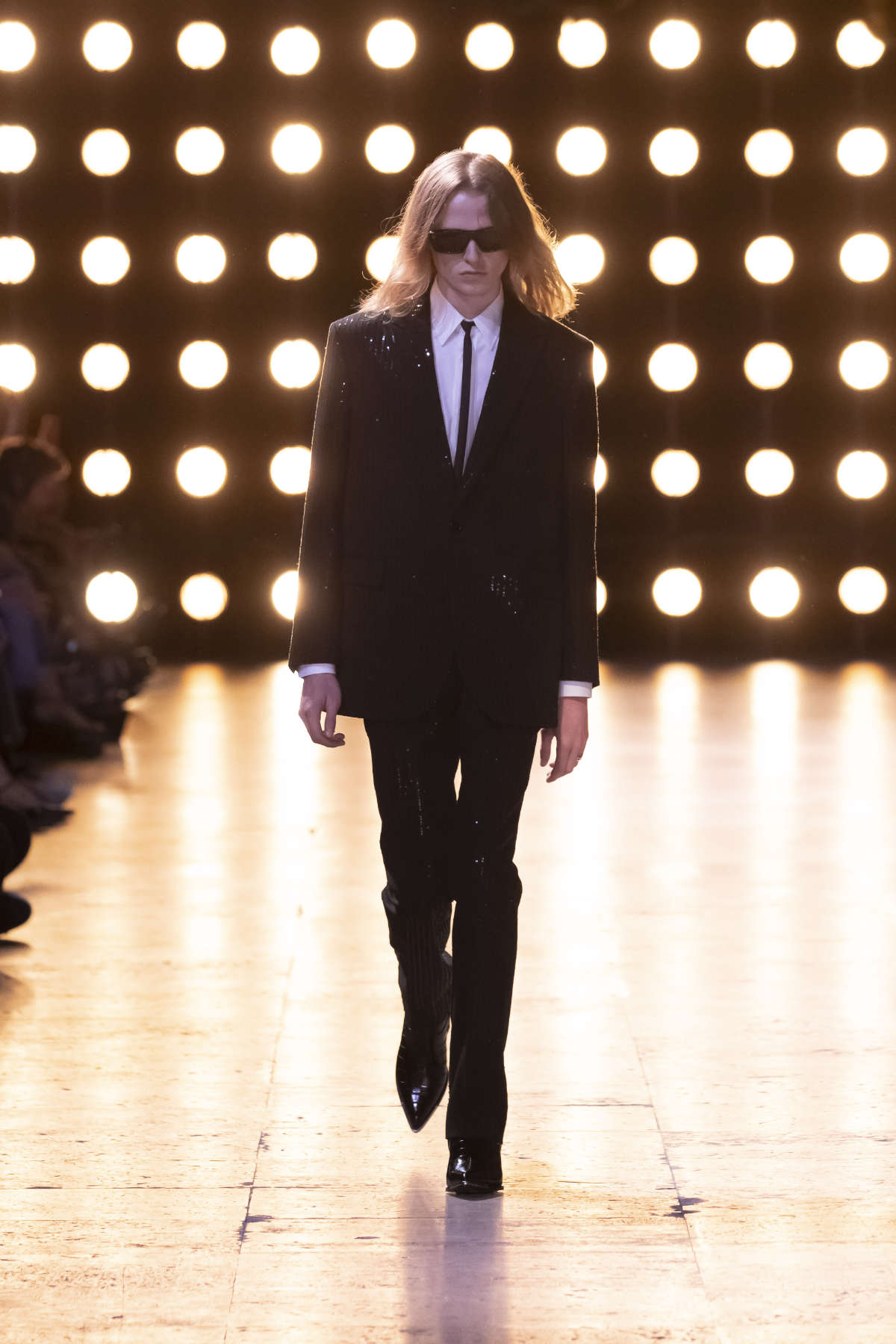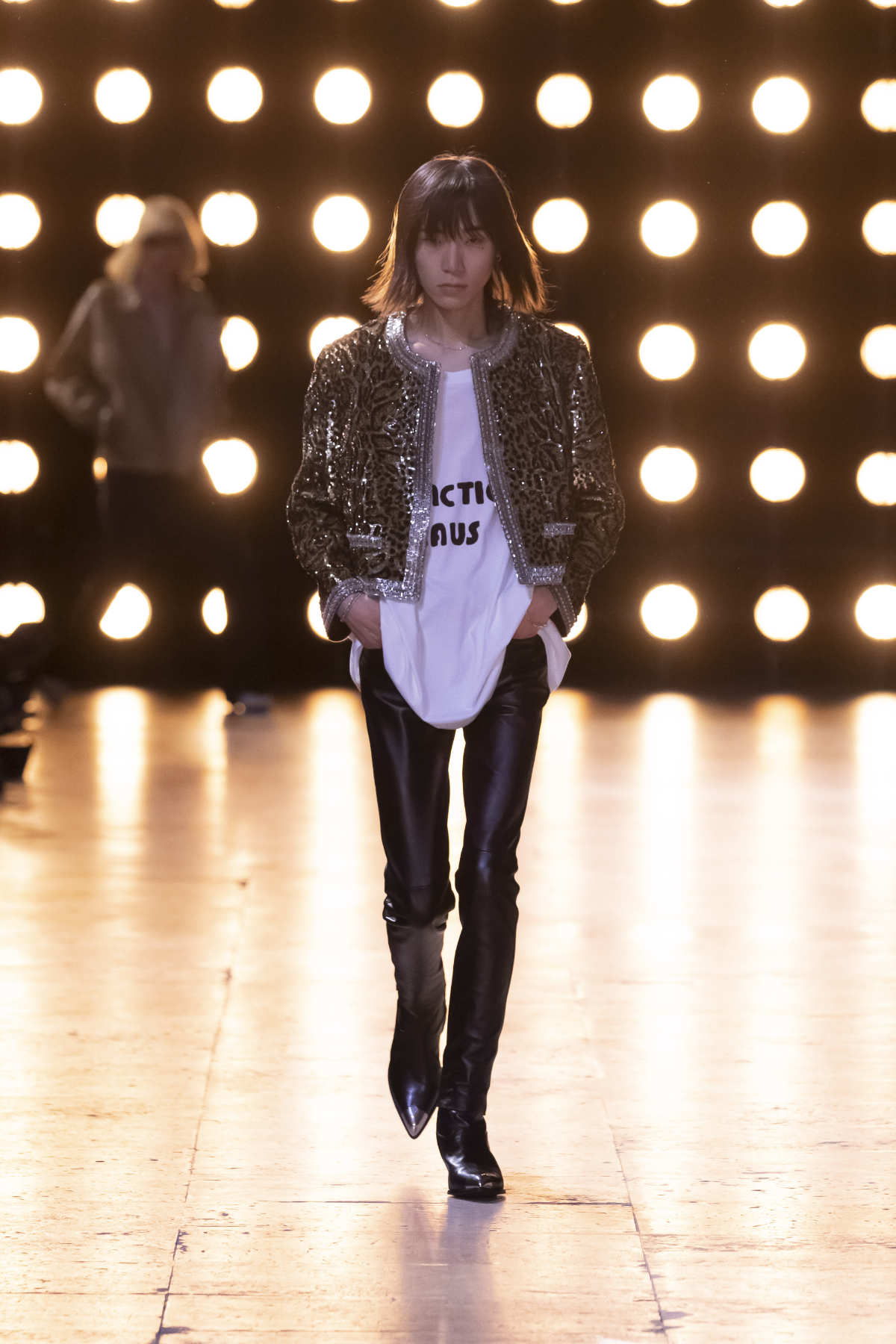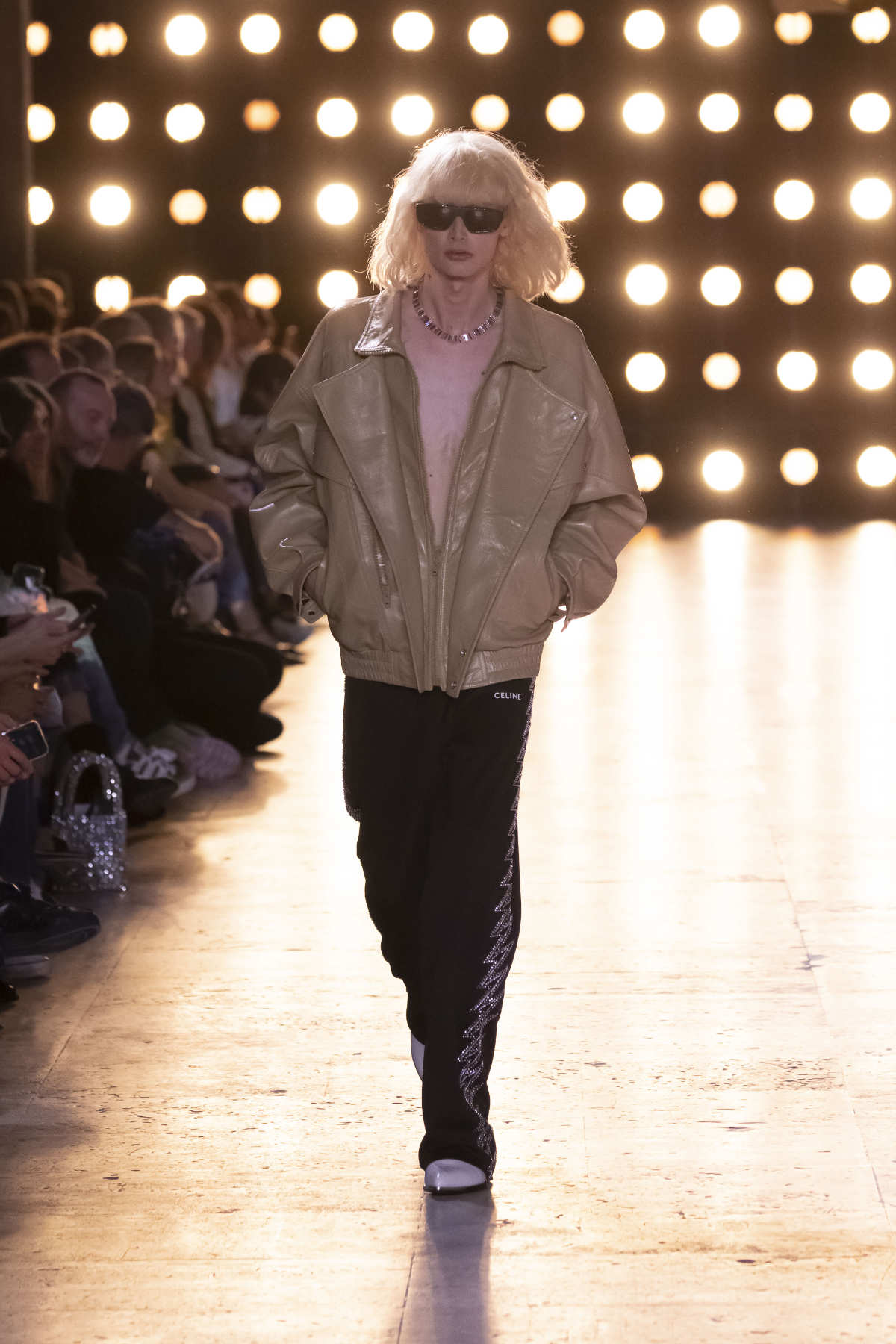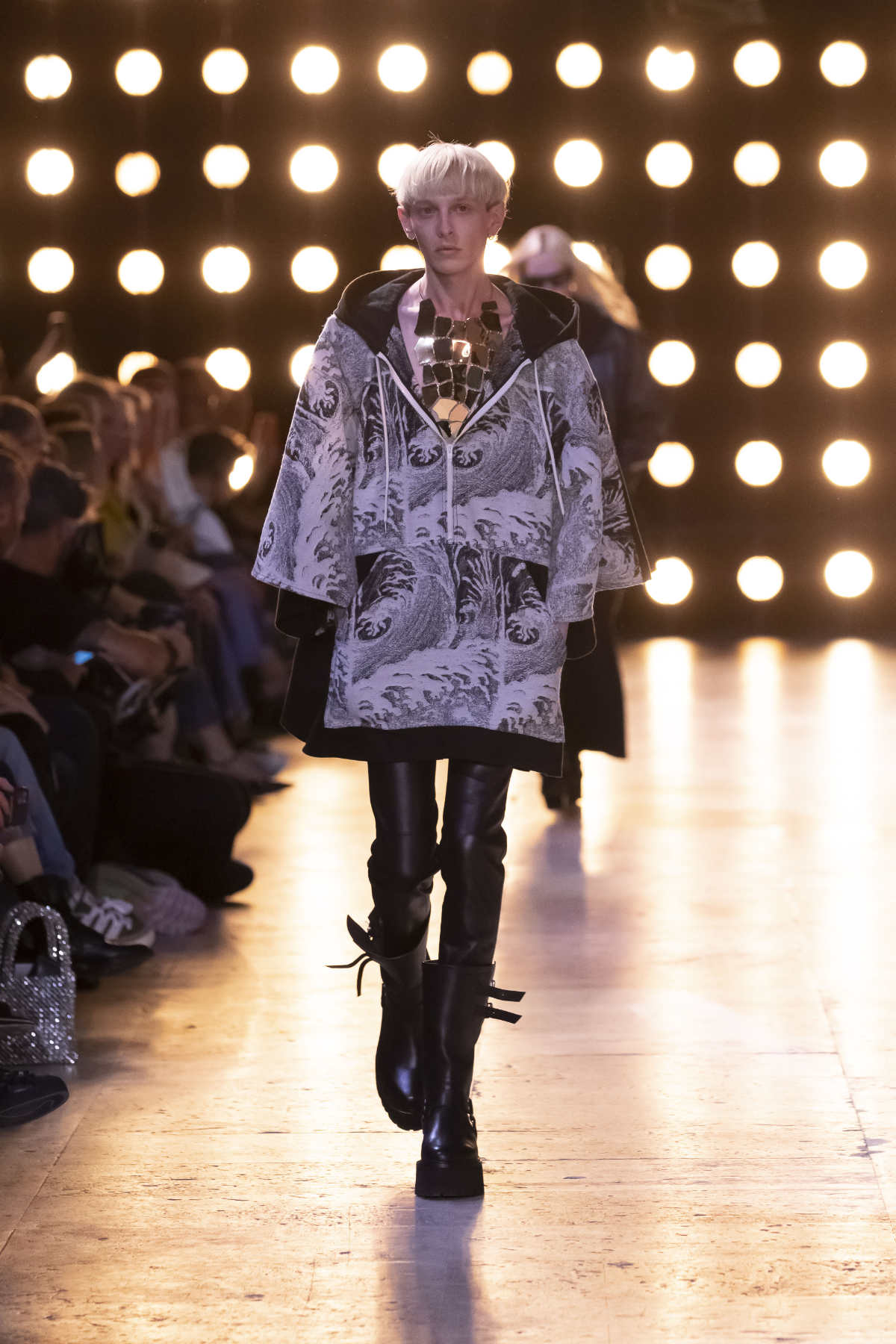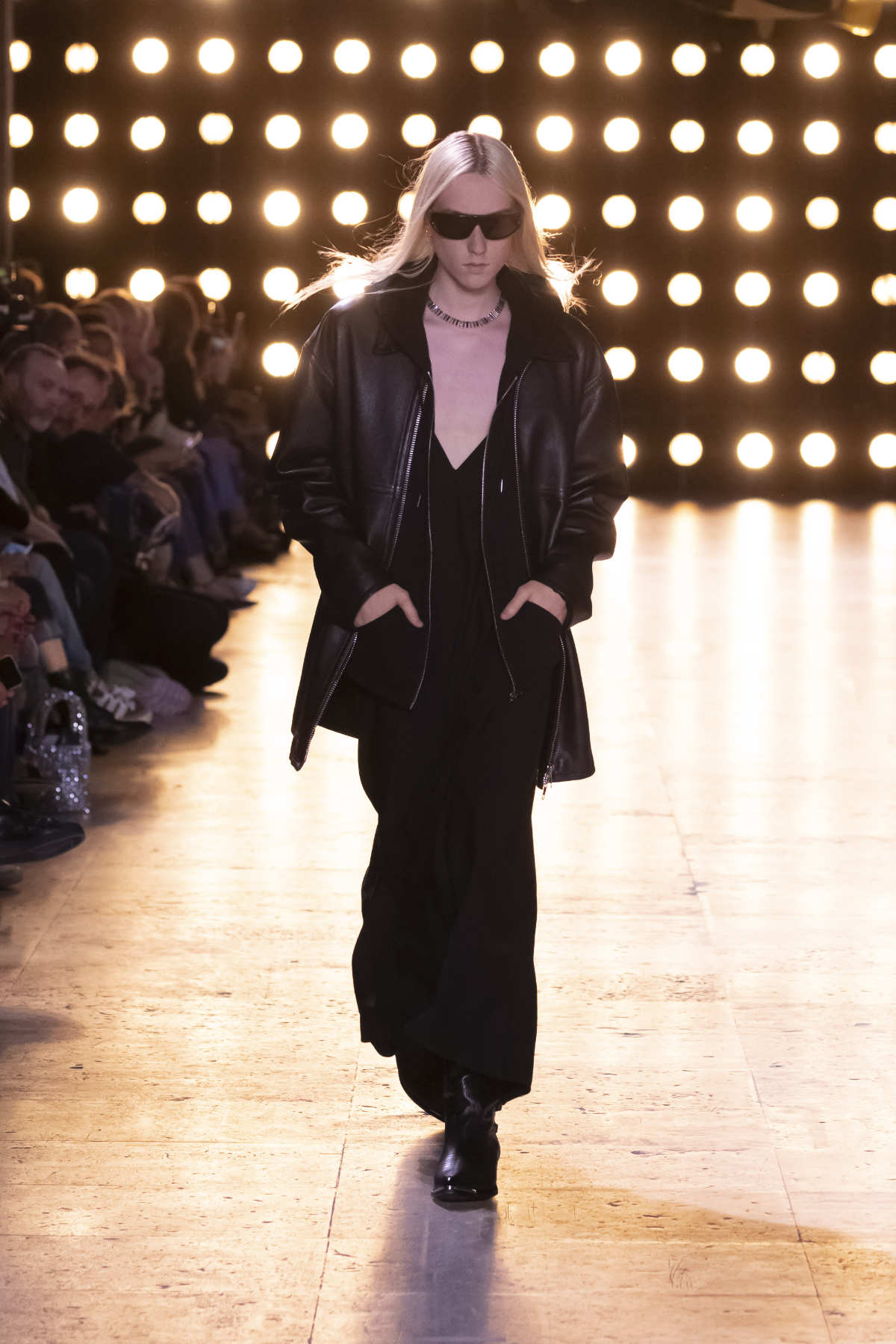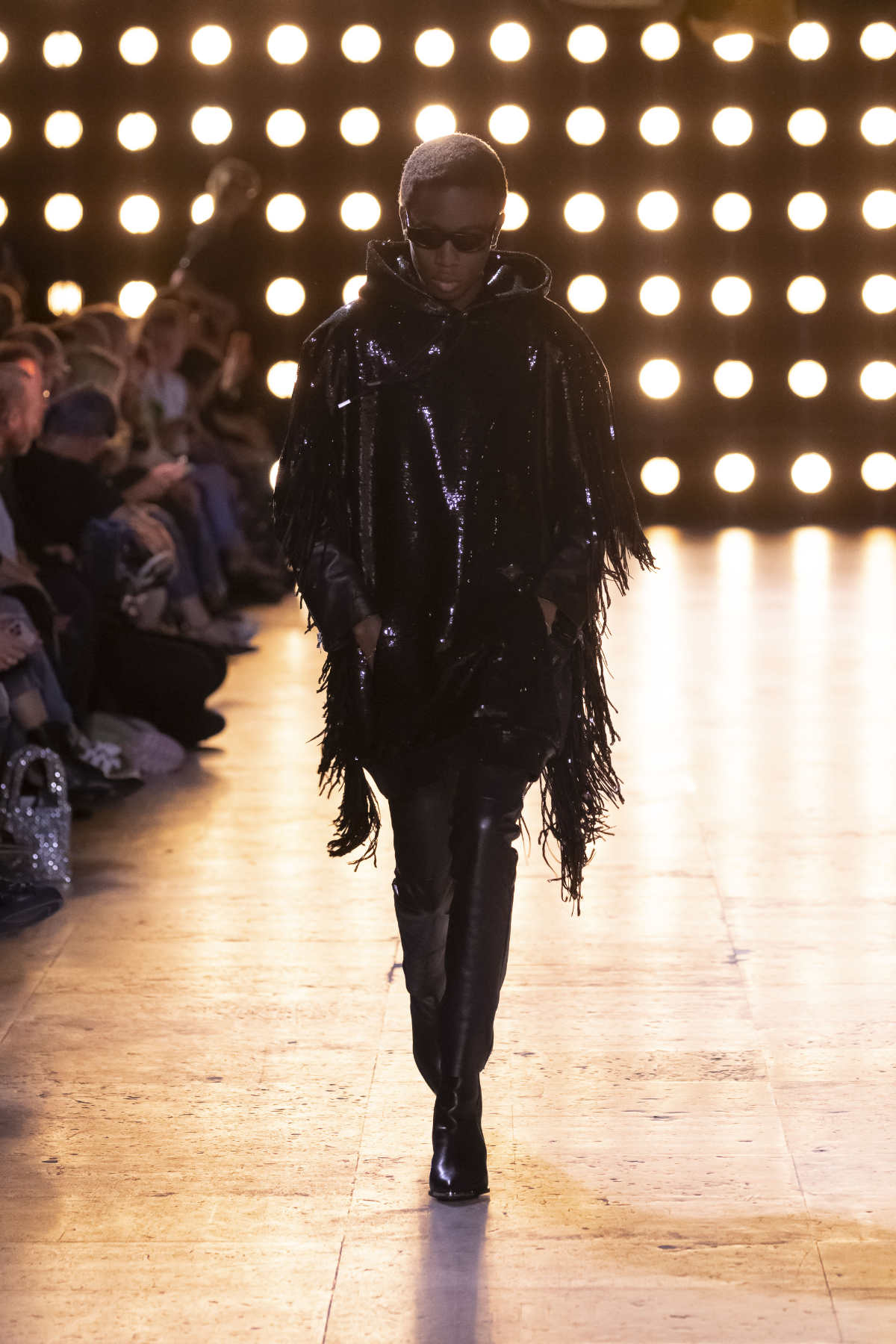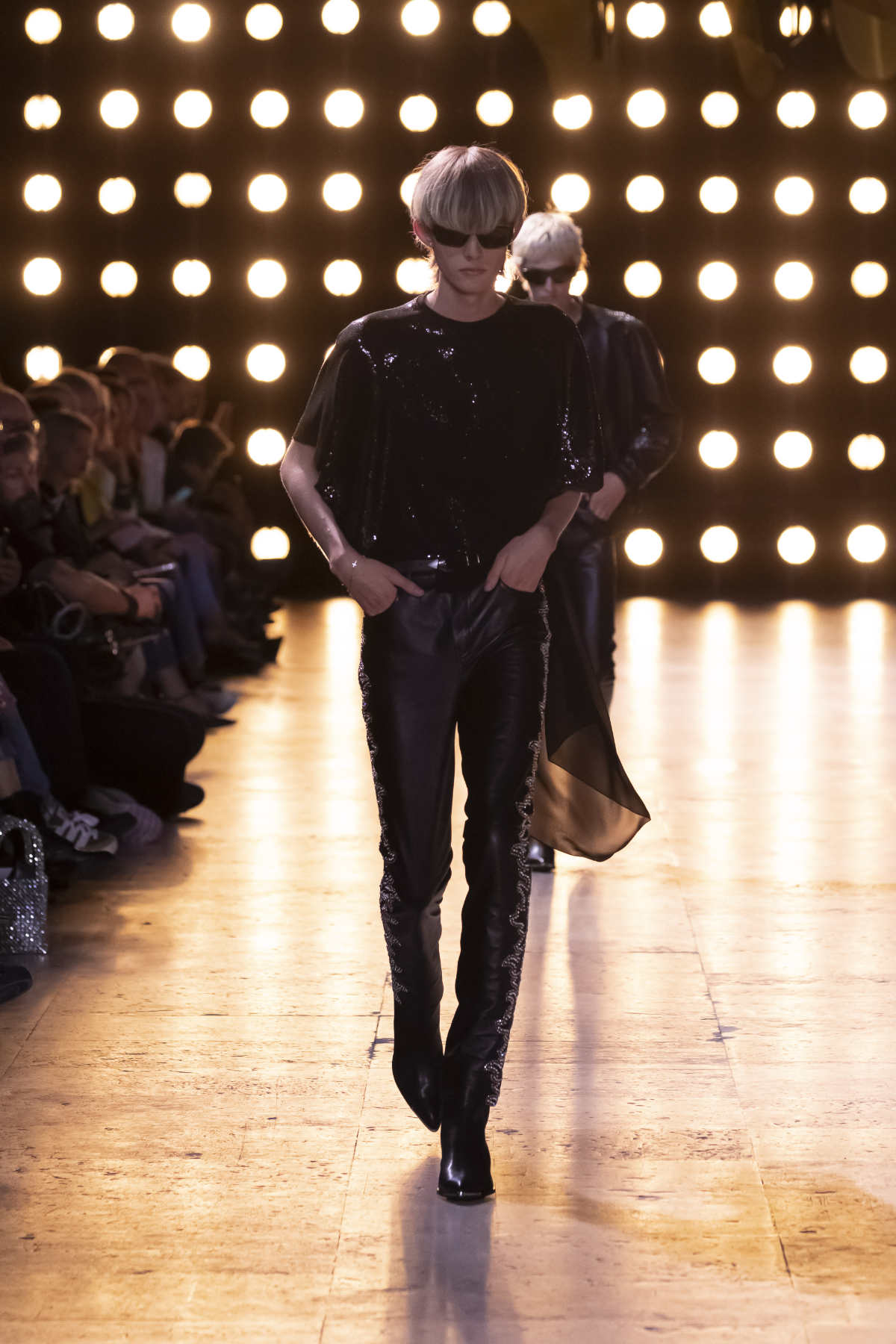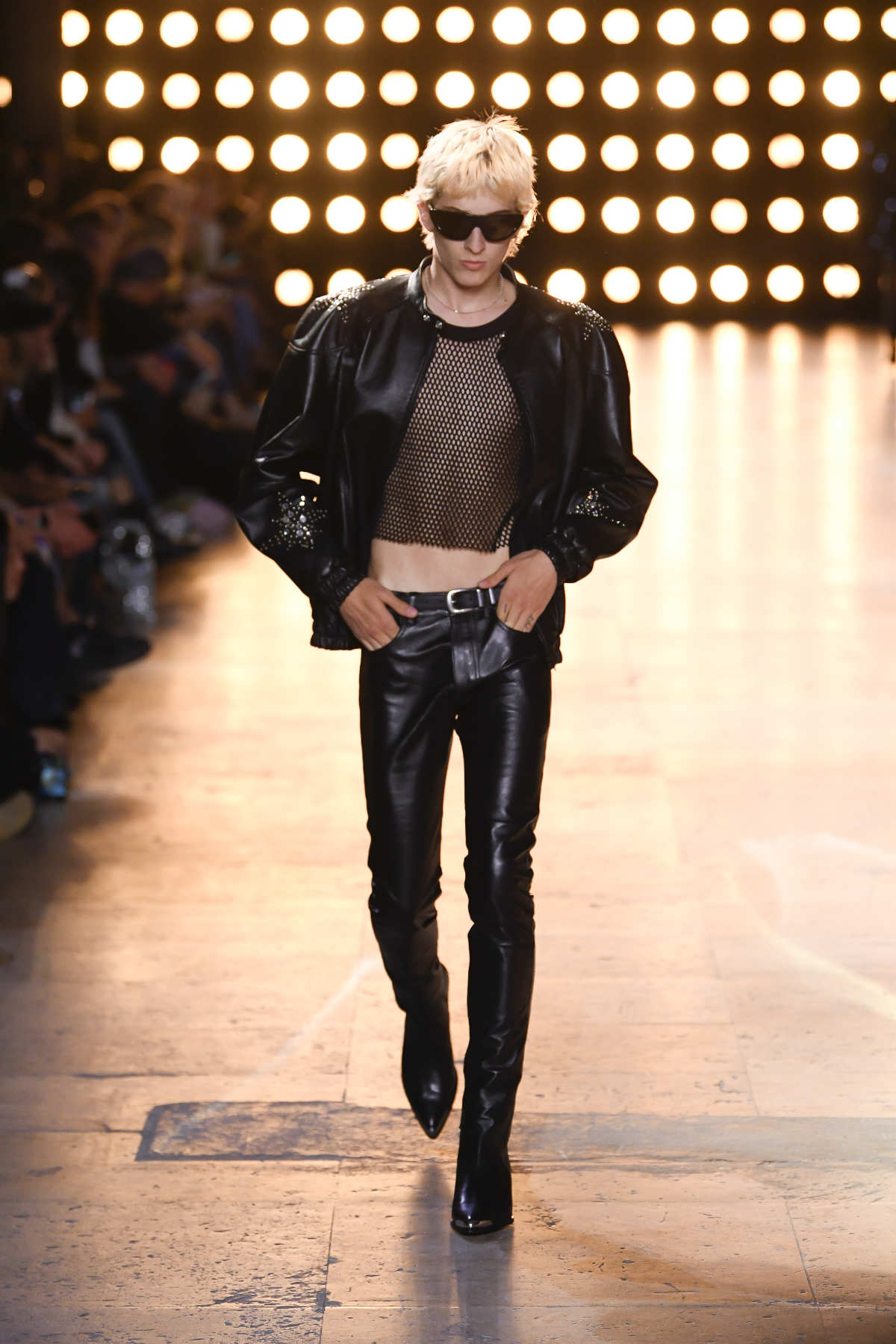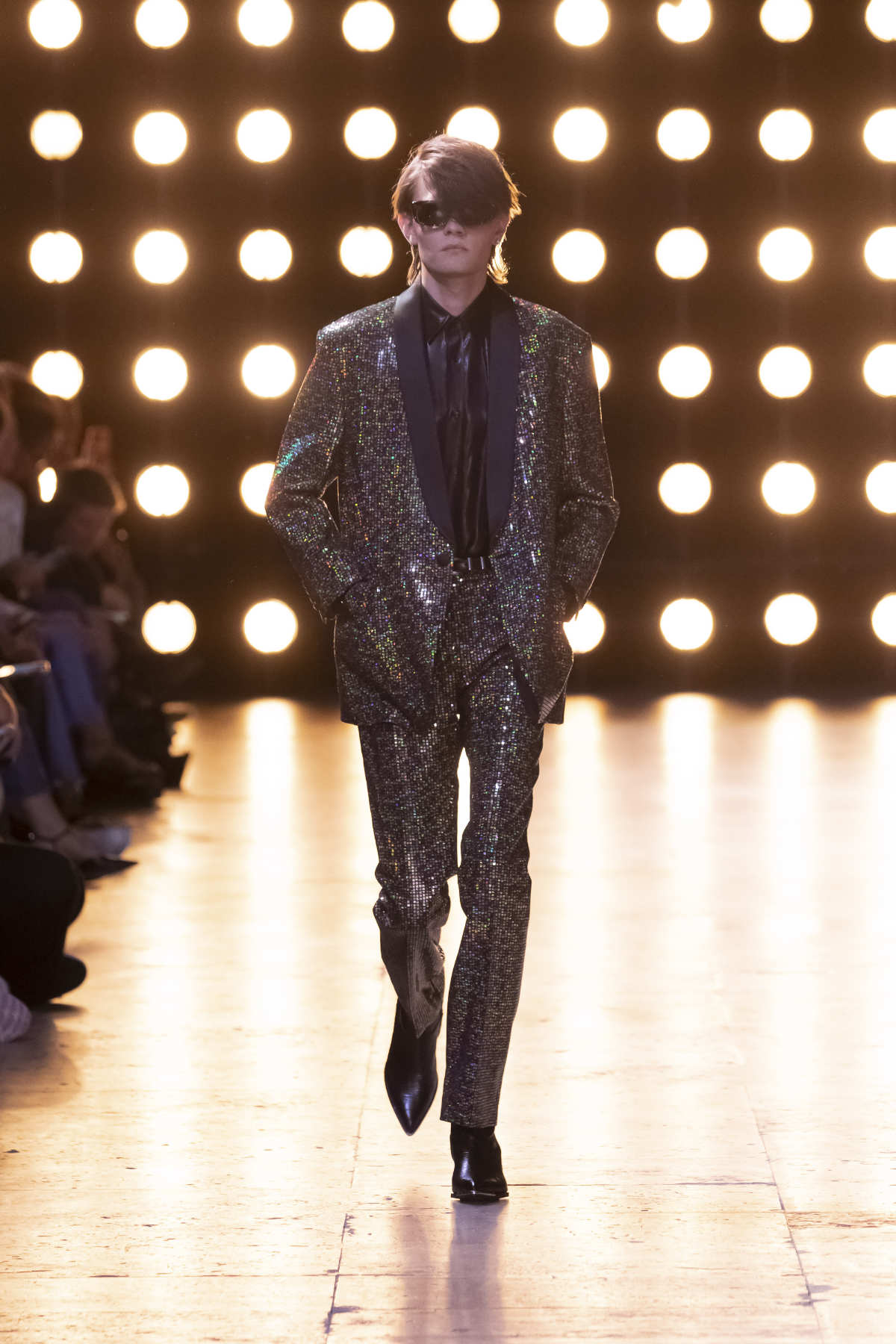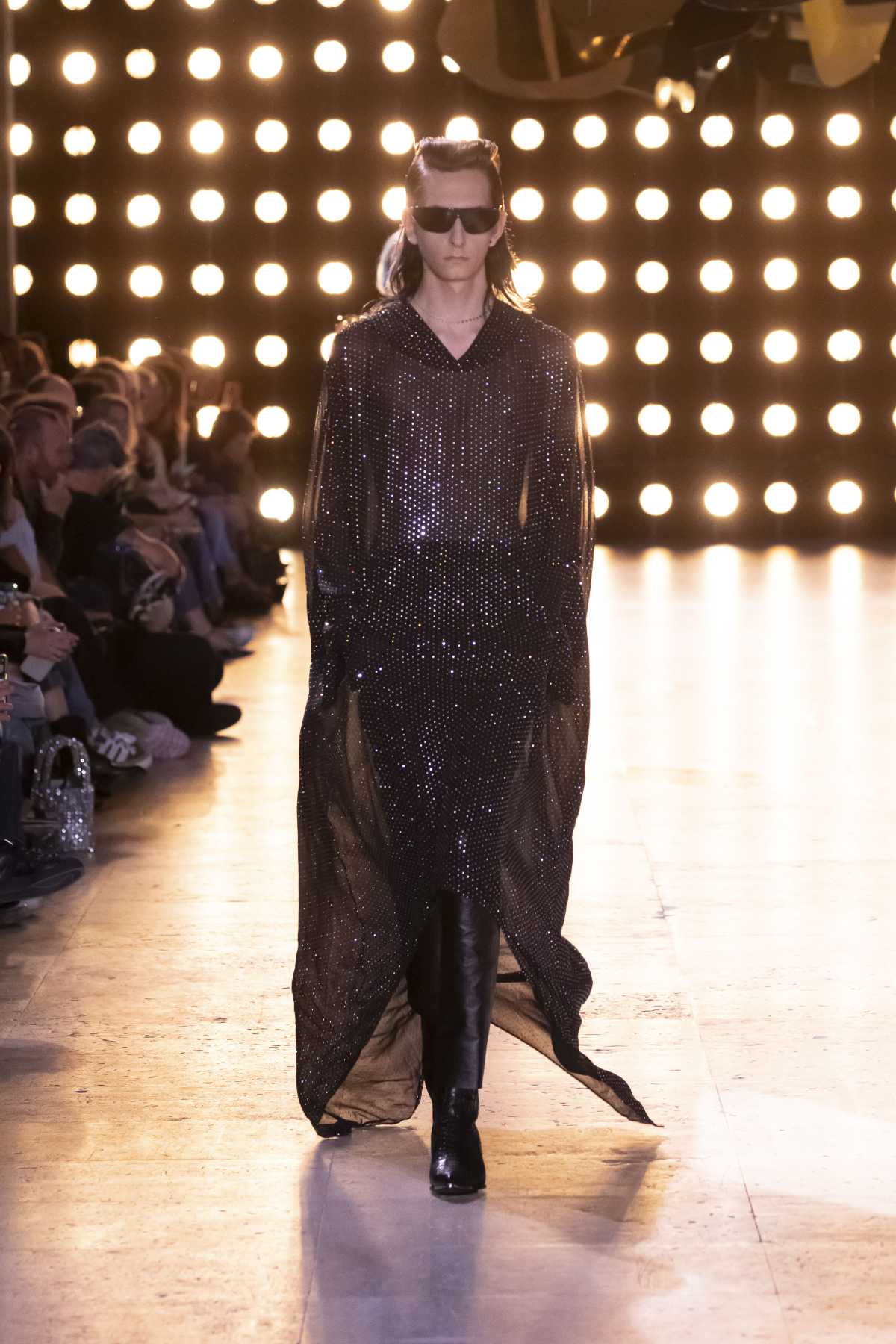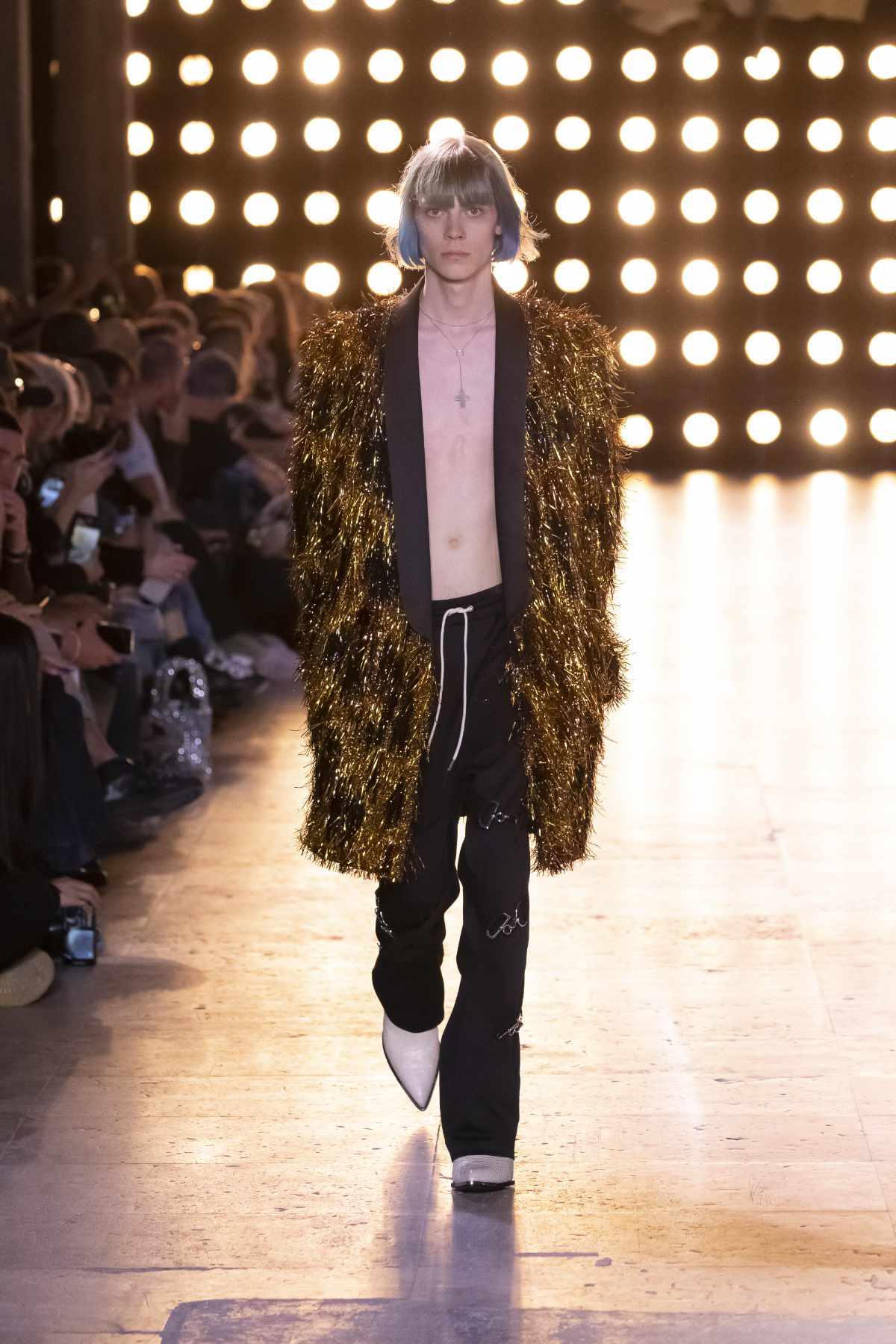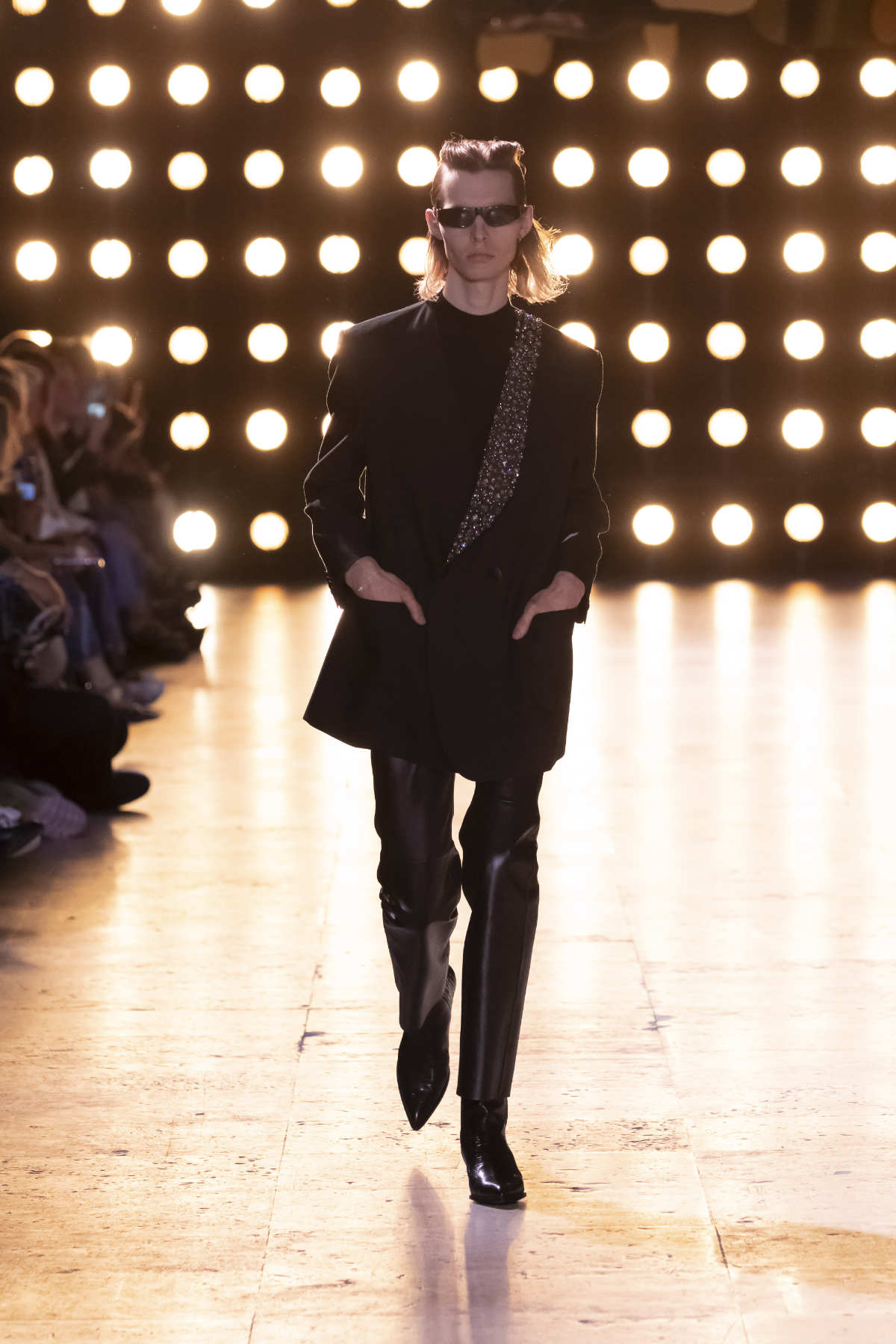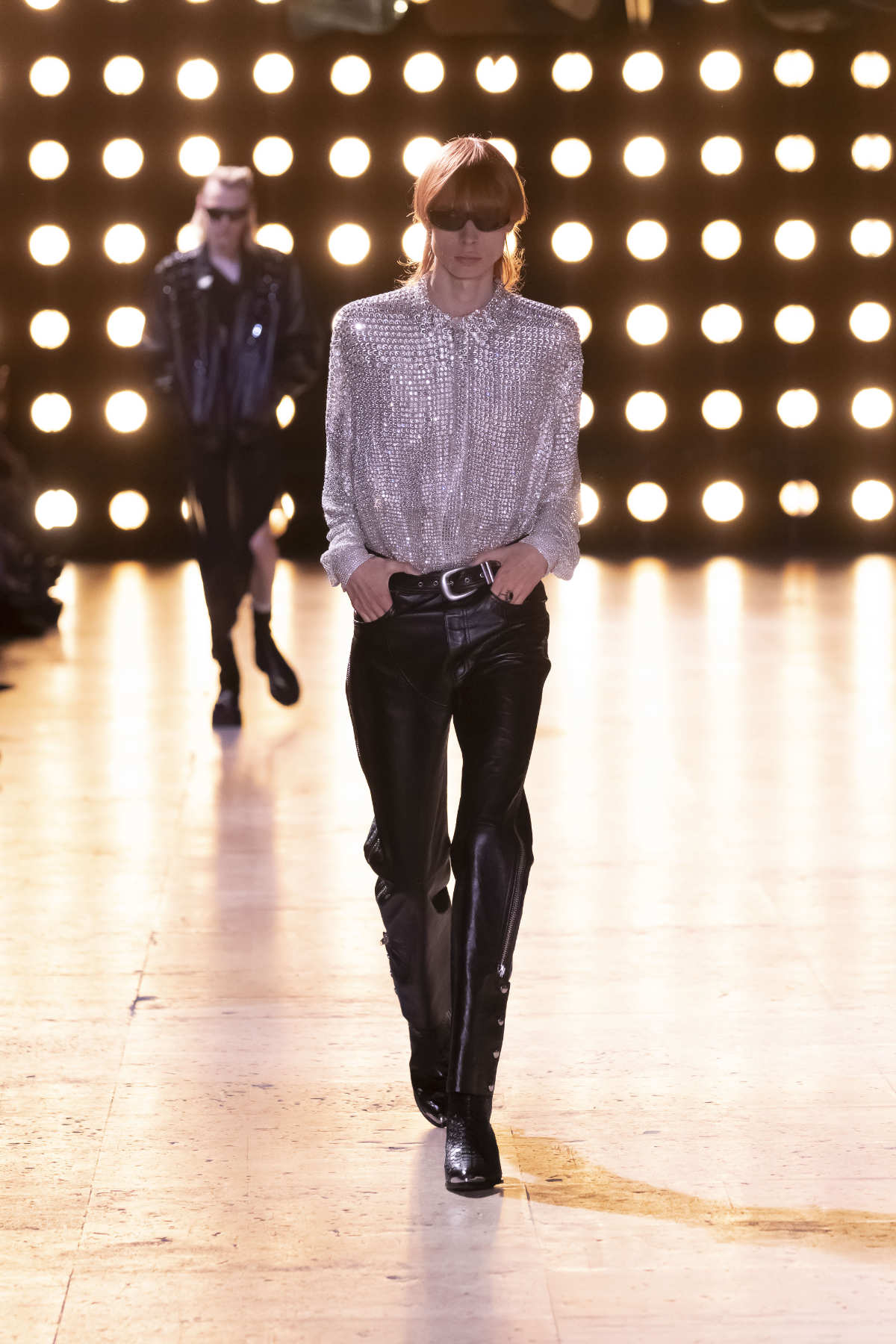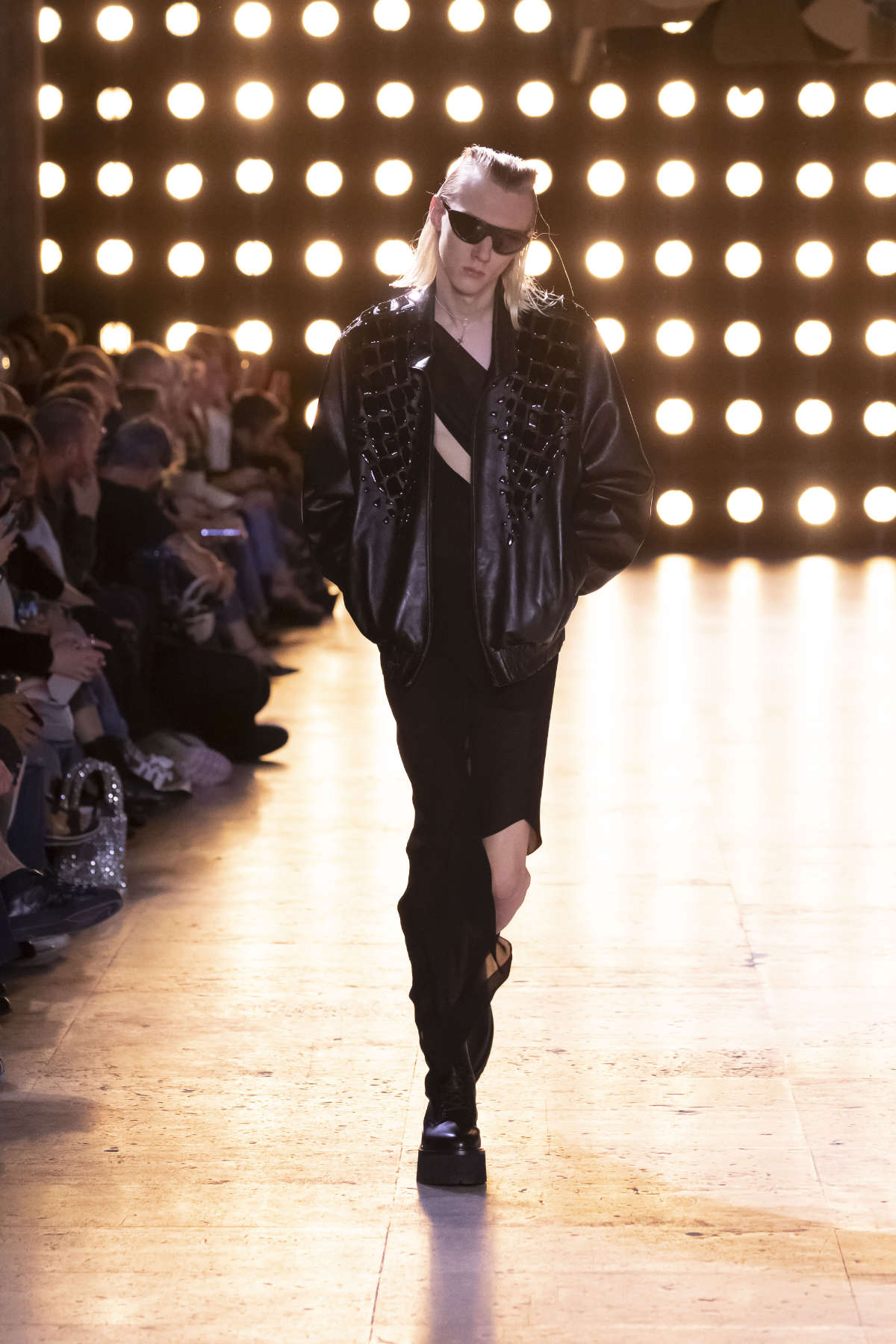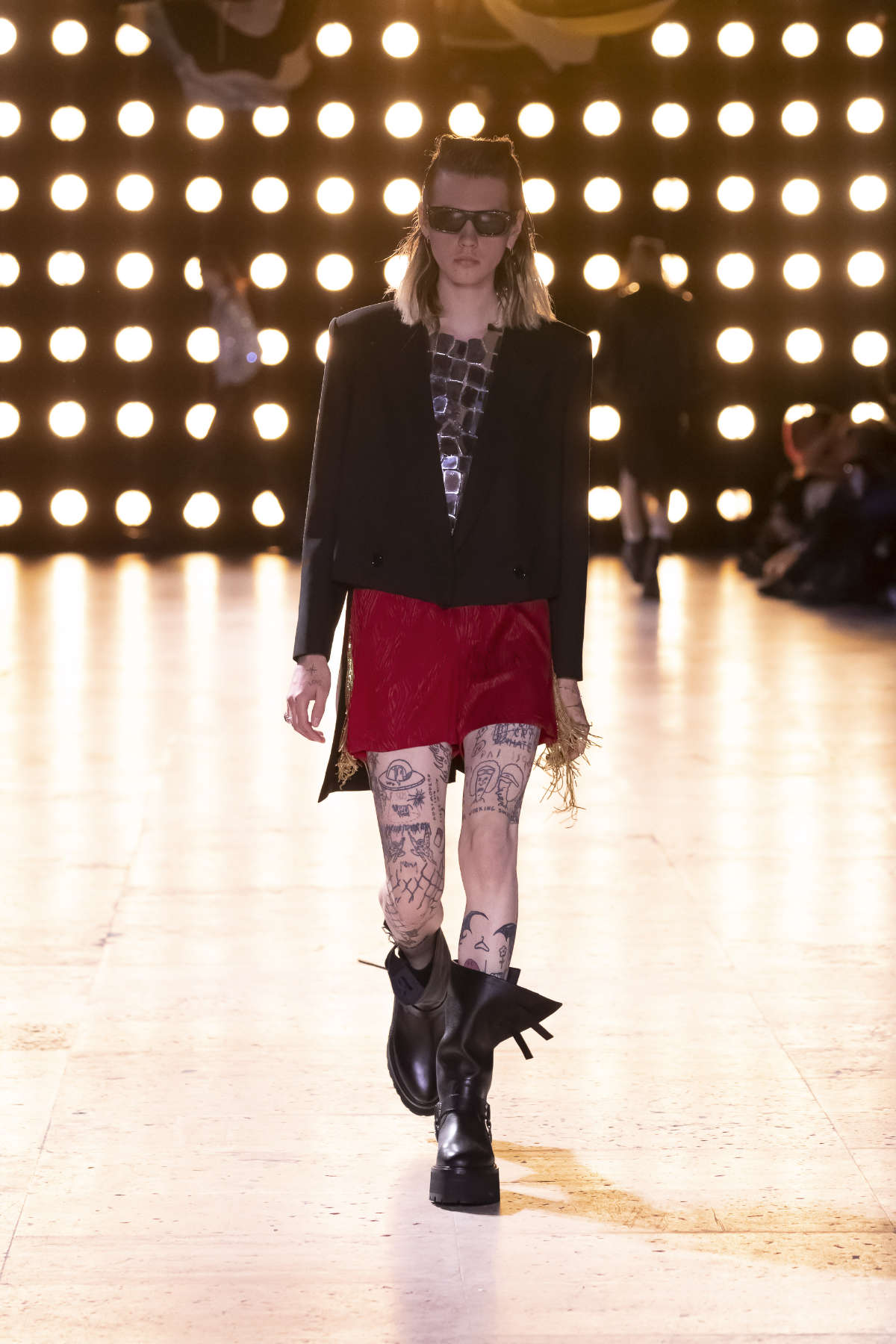 Credits:
ARTWORKS FROM
DAVID WEISS
ALYSS ESTAY
RENATA PETERSEN
ORIGINAL SOUNDTRACK FOR CELINE
"DESIGN" PERFORMED, WRITTEN, AND ARRANGED BY GUSTAF PRODUCED BY CHRIS COADY
COMMISSIONED AND CO-PRODUCED BY HEDI SLIMANE
CASTING, STYLING AND SET DESIGN
HEDI SLIMANE
HAIR STYLIST
ESTHER LANGHAM
HAIR COLORIST
ALEX BROWNSELL
MAKE-UP
AARON DE MEY
GUSTAF

GUSTAF IS PROBABLY THE STRONGEST EMERGING NEW YORK BAND, THEY'VE CAUGHT THE ATTENTION OF LUMINARIES LIKE BECK AND MATT SHULTZ OF CAGE THE ELEPHANT - WHO HAD THE BAND OPEN FOR HIM AT A SECRET LOFT PARTY AND SECURED OPENING SLOTS FOR NEW YORK "NO WAVE" LEGENDS LIKE JAMES CHANCE AND MARTIN REV WITHOUT ANY RECORDINGS TO THEIR NAME.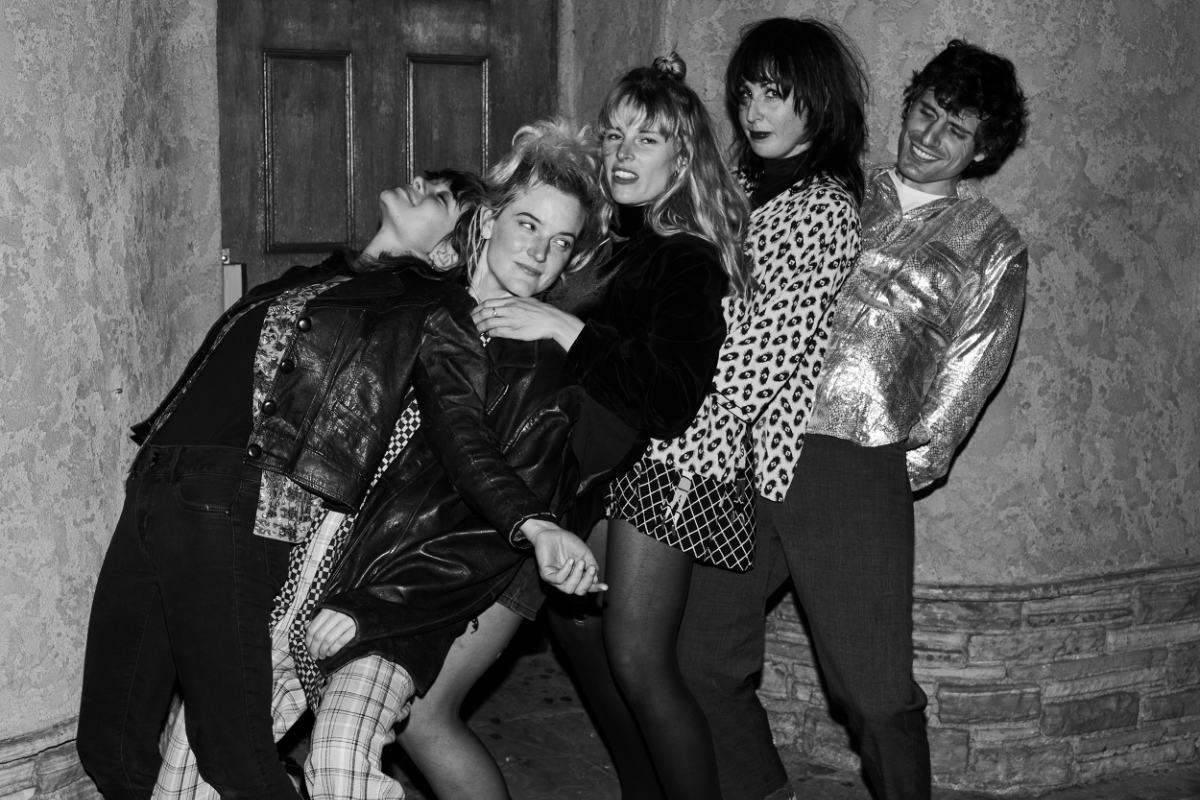 INSPIRED BY THE RHYTHMIC GROOVES OF ESG, THE DOPEY DRAWL OF JONATHAN RICHMAN, AND MANIC ENERGY OF THE FALL, GUSTAF'S LIVE SET IS QUICK ON ITS FEET, CONSTANTLY IN FLUX, AND OBSESSIVELY CATERED TO THE PEOPLE IN THE ROOM. WHICH RESULTS IN A SOUND THAT IS EMOTIVE AND INFECTIOUSLY DANCEABLE.
GUSTAF'S DEBUT FULL-LENGTH ALBUM, "AUDIO DRAG FOR EGO SLOBS," IS A CULMINATION OF LESSONS LEARNED ON THE STAGE AND IN THE STUDIO. THE ALBUM IS A COLLECTION OF ANXIOUS AFFIRMATIONS, EXISTENTIAL DREAD, AND BLIND JOY. BOTH TENSE AND LOOSE, FLUID YET UPTIGHT, "AUDIO DRAG FOR EGO SLOBS" SOUNDS SIMULTANEOUSLY LIKE NOTHING YOU'VE EVER HEARD BEFORE WHILE CHANNELING THE SPIRIT AND ENERGY OF THE OLD NEW YORK SCENE.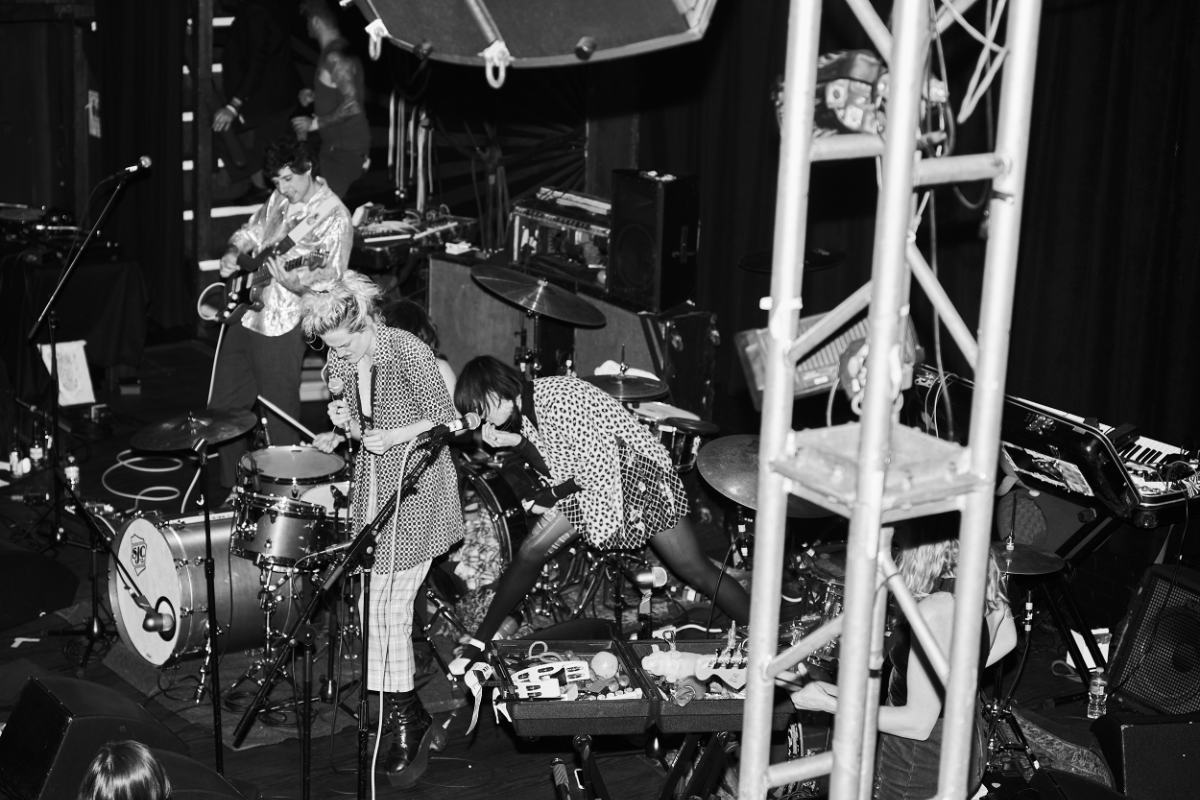 DAVID WEISS

DAVID WEISS (1946-2012), ONE OF THE MOST INTERNATIONALLY RENOWN ARTIST, LIVED AND WORKED IN ZURICH, LOS ANGELES AND CARONA.
WEISS GREW UP AS THE SON OF A PRIEST AND A TEACHER IN THE SUBURBS OF ZURICH. AFTER DISCOVERING A PASSION FOR JAZZ AT THE AGE OF 16, HE ENROLLED IN A FOUNDATION COURSE AT THE KUNSTGEWERBESCHULE, ZÜRICH. IN HIS FIRST YEAR OF STUDY, HE BEFRIENDED FELLOW ARTIST URS LÜTHI WITH WHOM HE LATER SHARED A STUDIO IN THE OLD-TOWN OF ZURICH AND DEVELOPED HIS FIRST COLLABORATIVE WORKS IN THE 1970S.
HAVING REJECTED OPPORTUNITIES TO BE A DECORATOR, A GRAPHIC DESIGNER AND A PHOTOGRAPHER, WEISS SOON CAME TO VIEW A CAREER AS AN ARTIST AS A REALISTIC PROSPECT. HE STUDIED AT THE KUNSTGEWERBESCHULE, ZÜRICH (1963–64), AND THE KUNSTGEWERBESCHULE, BASEL (1964–65); HE SUBSEQUENTLY WORKED AS SCULPTOR WITH ALFRED GRUDER (BASEL) AND JAQUELINE STIEGER (ENGLAND). IN 1967, HE WORKED AT THE EXPO 67 IN MONTREAL, BEFORE TRAVELING TO NEW YORK, WHERE HE WAS EXPOSED TO THE IMPORTANT MINIMALIST ART OF THE TIME.
THROUGHOUT THE 1970S HE SPENT A LOT OF TIME COMMUTING FROM ZURICH. HE SPENT LONGER PERIODS OF TIME IN LOS ANGELES AND CARONA, WHERE HE LIVED IN AN ARTIST COMMUNE IN ONE OF THE TWO HOUSES BELONGING TO THE FAMILY WENGER-OPPENHEIM WHICH WAS NEXT DOOR TO THE HOLIDAY RESIDENCY OF MERET OPPENHEIM.
THROUGHOUT THIS DECADE HE CREATED A LARGE PART OF HIS MULTIFACETED AND RARELY SEEN EARLY WORK COMPRISING SOME 3000 WORKS – MAINLY DRAWINGS AND WATERCOLORS ON PAPER, TEXTS AND ARTIST BOOKS.
FROM 1979 ON, HE WORKED TOGETHER WITH PETER FISCHLI FORMING FISCHLI/WEISS. THEY SOON BECAME ONE OF THE WORLD'S MOST RENOWN CONTEMPORARY ARTIST-DUOS WITH MAJOR MUSEUM RETROSPECTIVES AT TATE MODERN IN LONDON AND THE GUGGENHEIM MUSEUM IN NEW YORK IN ADDITION TO MANY OTHERS. THEY REPRESENTED SWITZERLAND AT THE VENICE BIENNALE AND WON THE GOLDEN LION OF THE BIENNALE DE VENEZIA IN 2003.
SINCE HIS PASSING IN 2012 HIS ESTATE IS REPRESENTED BY MATTHEW MARKS GALLERY, NEW YORK AND LOS ANGELES AND WEISS FALK GALLERY, BASEL AND ZURICH. TWO MAJOR SURVEY SHOWS HAVE BEEN HELD AT THE BÜNDNER KUNSTMUSEUM, CHUR AND THE SWISS INSTITUTE, NEW YORK, BOTH IN 2014. FOR 2023, A FURTHER EXHIBITION FOCUSING ON DAVID WEISS' EARLY WORK IS PLANNED AT THE KUNSTMUSEUM BASEL.
SPECIAL THANKS TO THE ESTATE OF DAVID WEISS
---