---
Silhouette In Focus Of Alexander McQueen's Spring/Summer 2021 Womenswear Collection
Luxferity, 09.04.2021
A focus on silhouette dominates the Spring/Summer 2021 womenswear collection.
A play between light and dark, the juxtaposition of fabrics, spliced and patched, and the subversion of wardrobe archetypes all play a part. Modern hybrids – a whisper of a Victorian bustle, a corset or a traditional frock coat – inform the present and take volume, proportion and pattern-making into the future.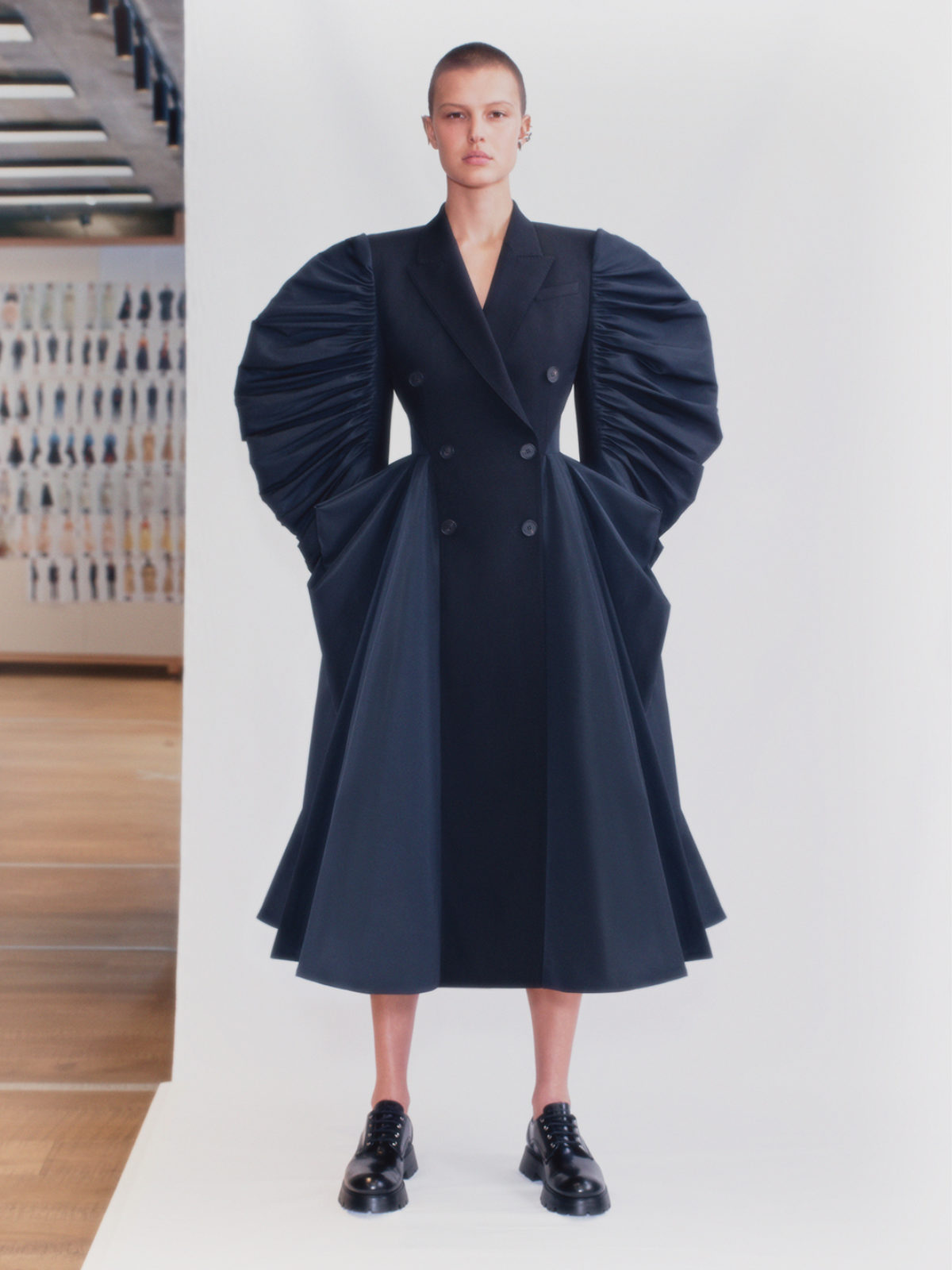 A pieced coat with an exploded sleeve volume and a butterfly-draped skirt is made in compact wool twill and poly faille, initially cut in stock menswear fabrics.
The sculptural, three dimensional quality of this design is evident from all sides.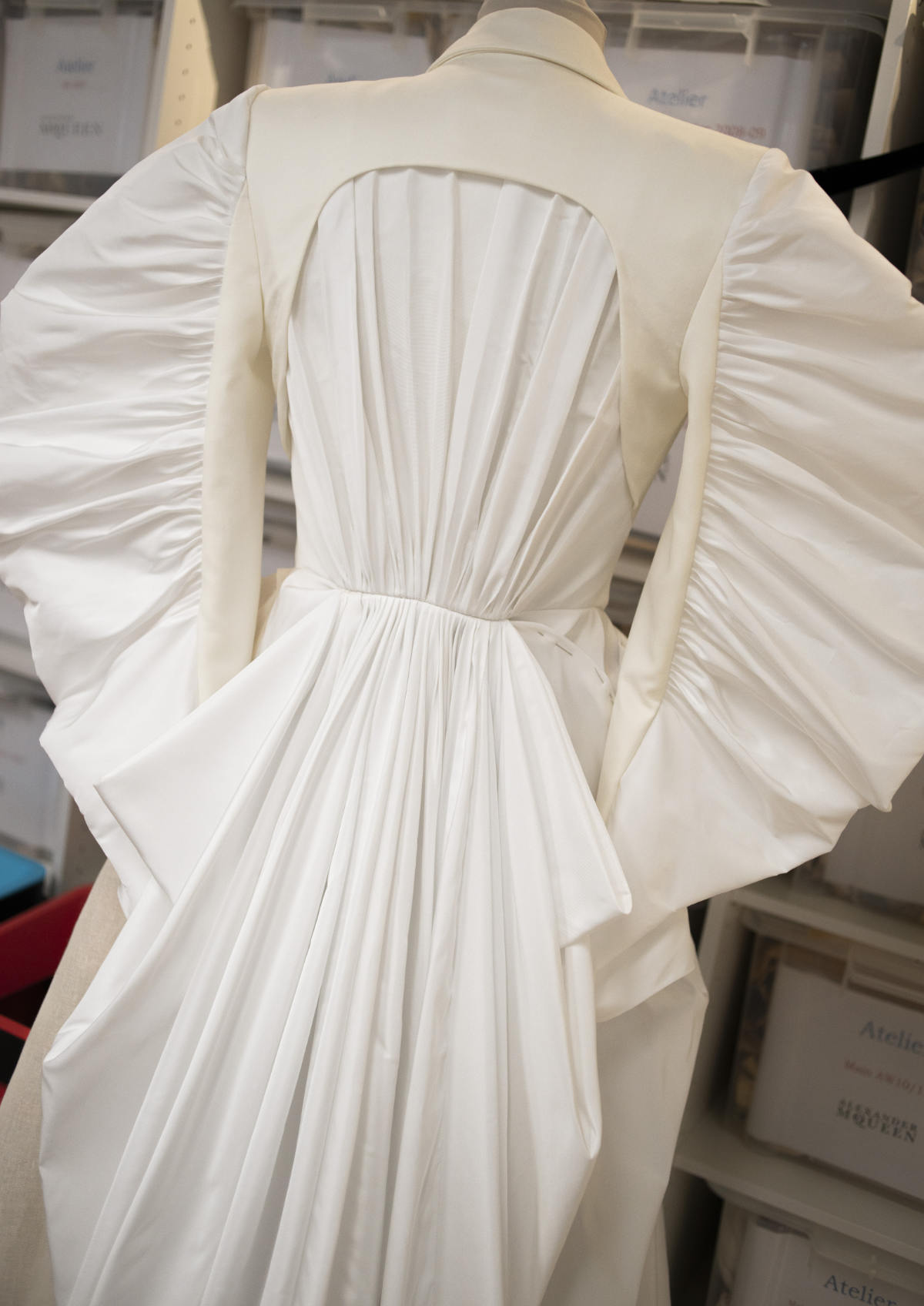 Often the back of clothing is as beautiful as the front.
The original toiles for this collection were crafted in calico and the final pieces, crafted in honest fabrics, echo that beauty and purity.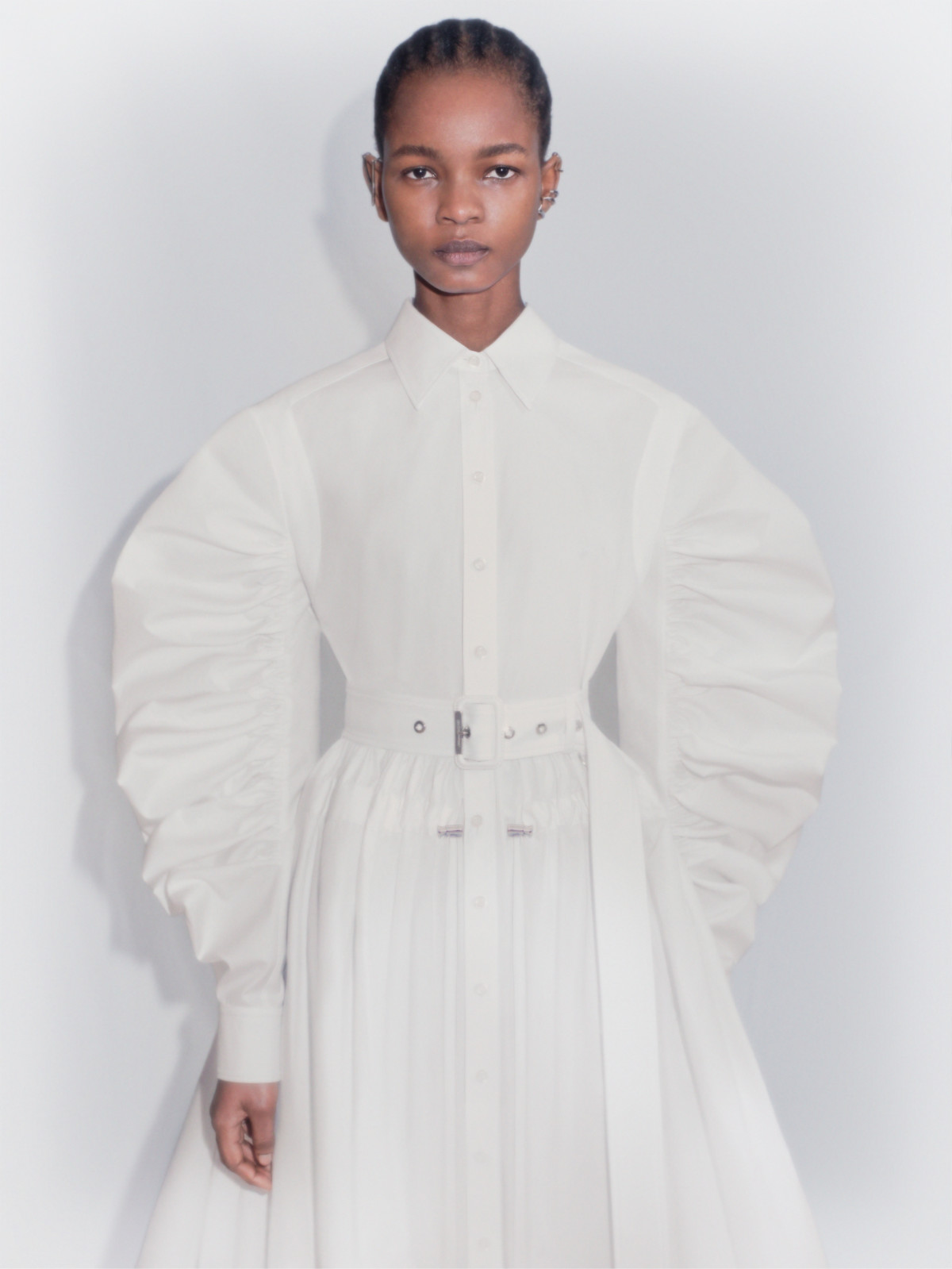 A hybrid shirt dress with an exploded sleeve volume and a parka skirt in white cotton poplin with a cotton piqué belt and detailing. From natural cotton weaves to silks, all are chosen for their ability to hold an evolved and complex silhouette.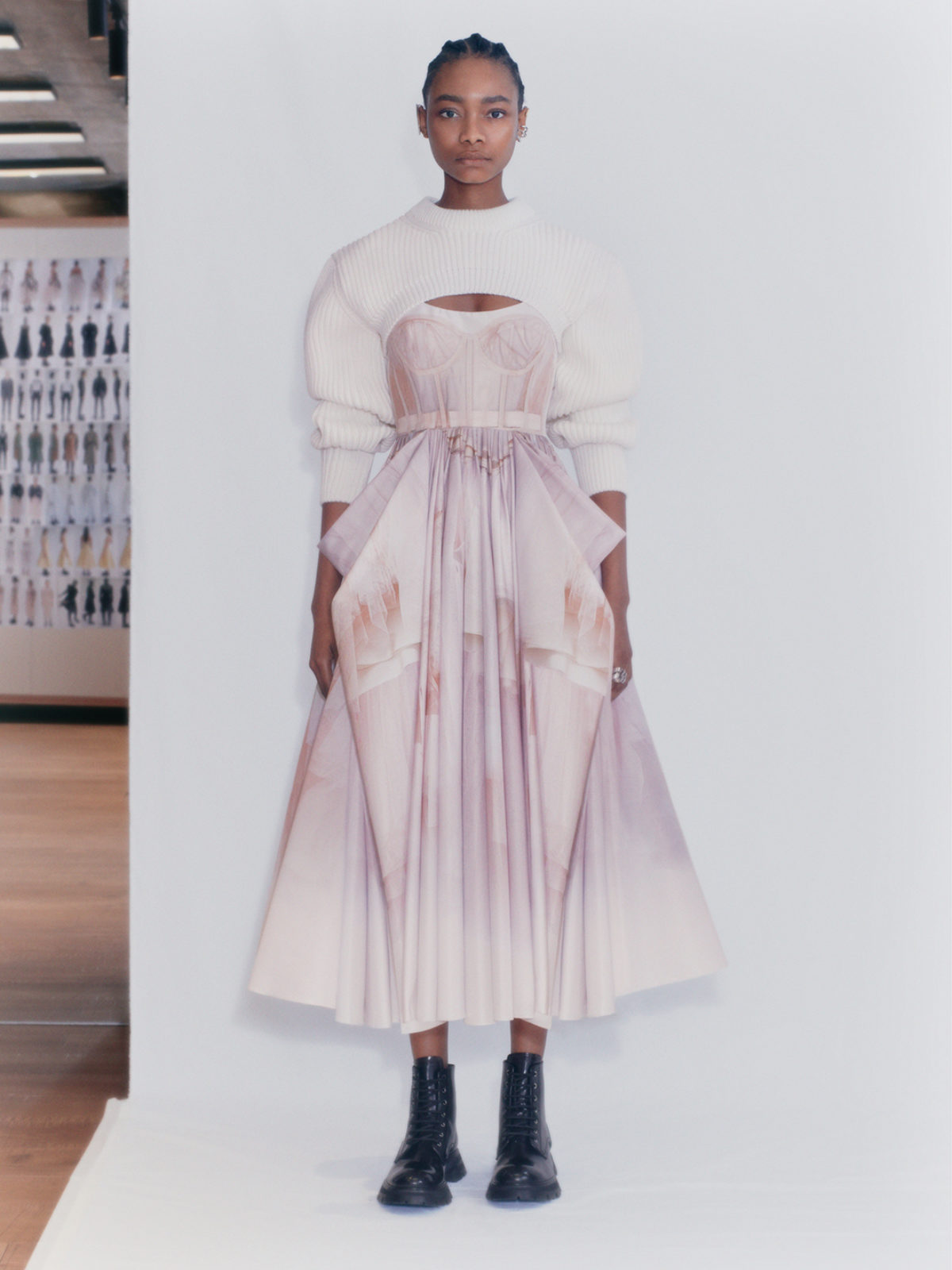 A dress with a cutaway neckline and a butterfly-draped skirt in engineered tulle toile print on poly faille and a bone cropped cocoon jumper in compact cotton English rib stitch.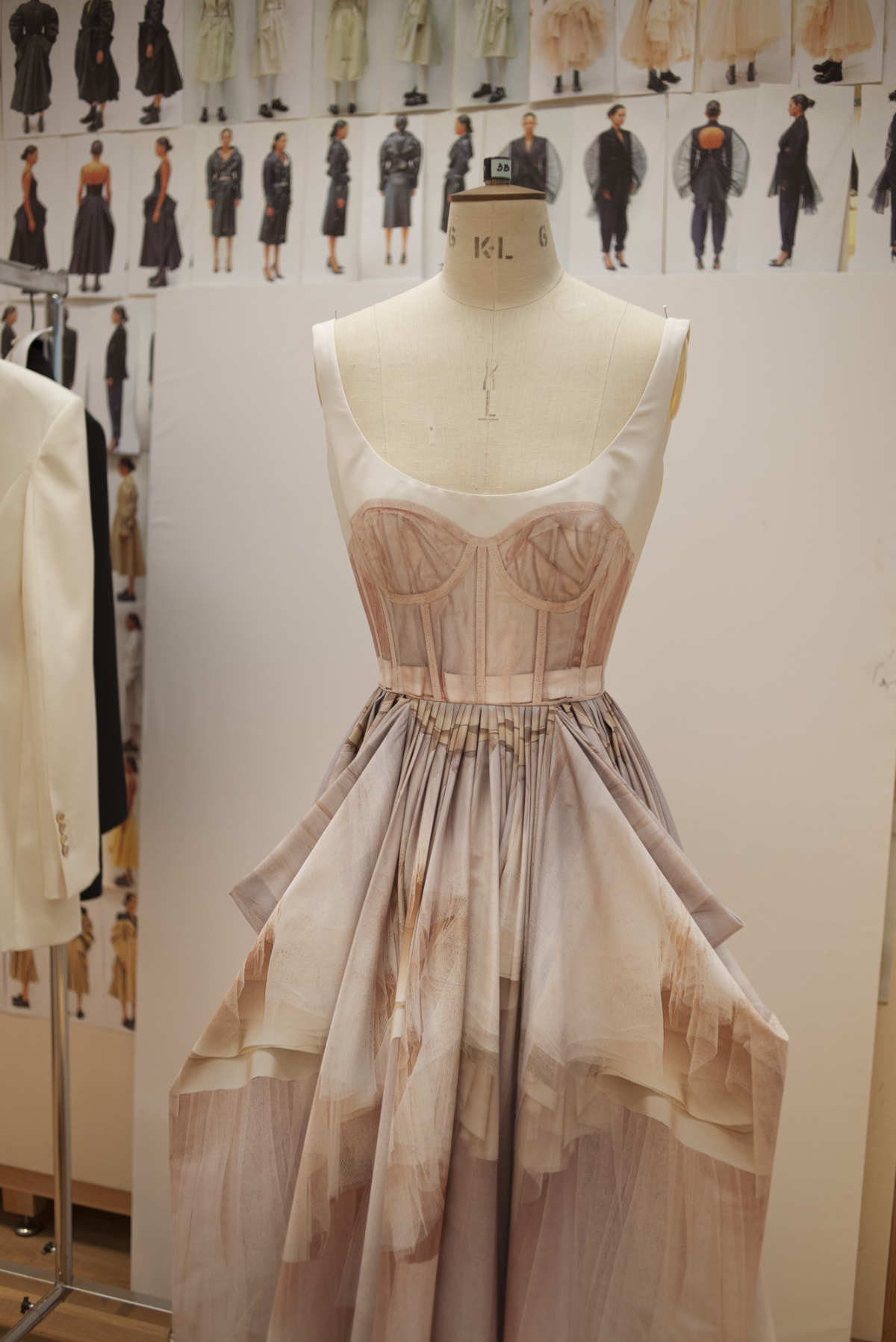 A look within a look: a play on silhouette. The engineered tulle toile print harks back to the exploration of techniques in the early days of McQueen – the Hoxton Square era.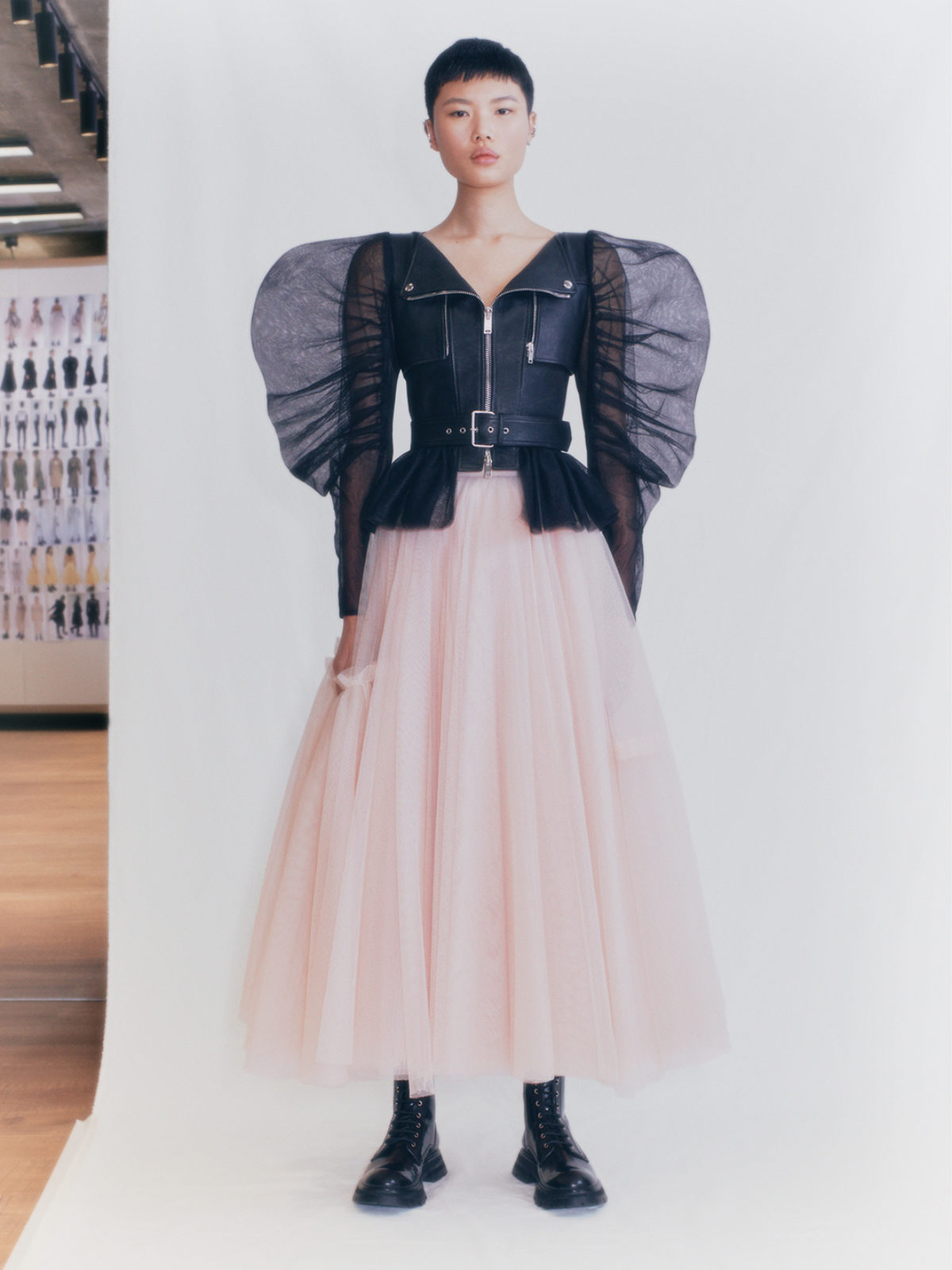 A biker jacket in black leather with exploded sleeves and peplum in black tulle and a skirt in blush tulle.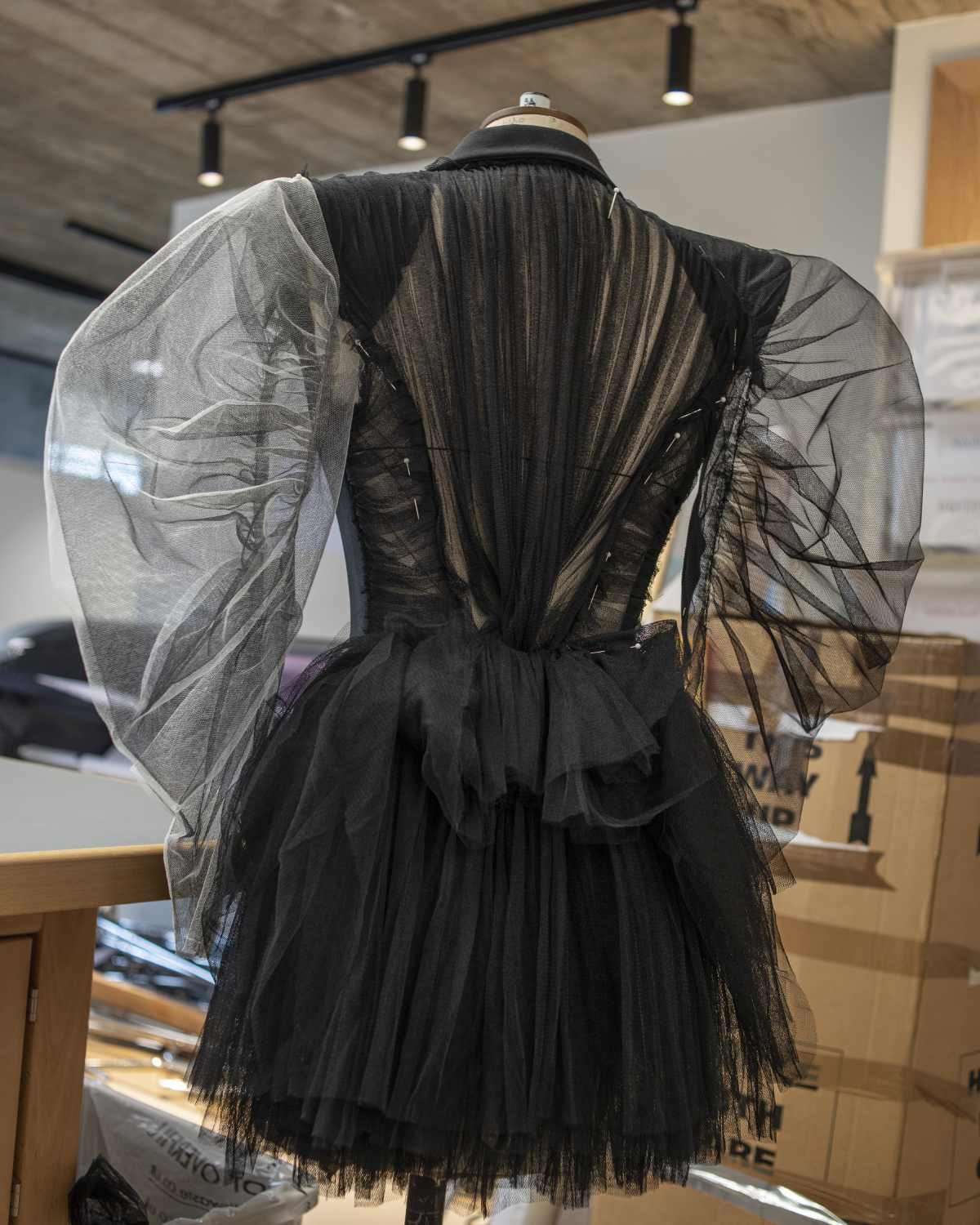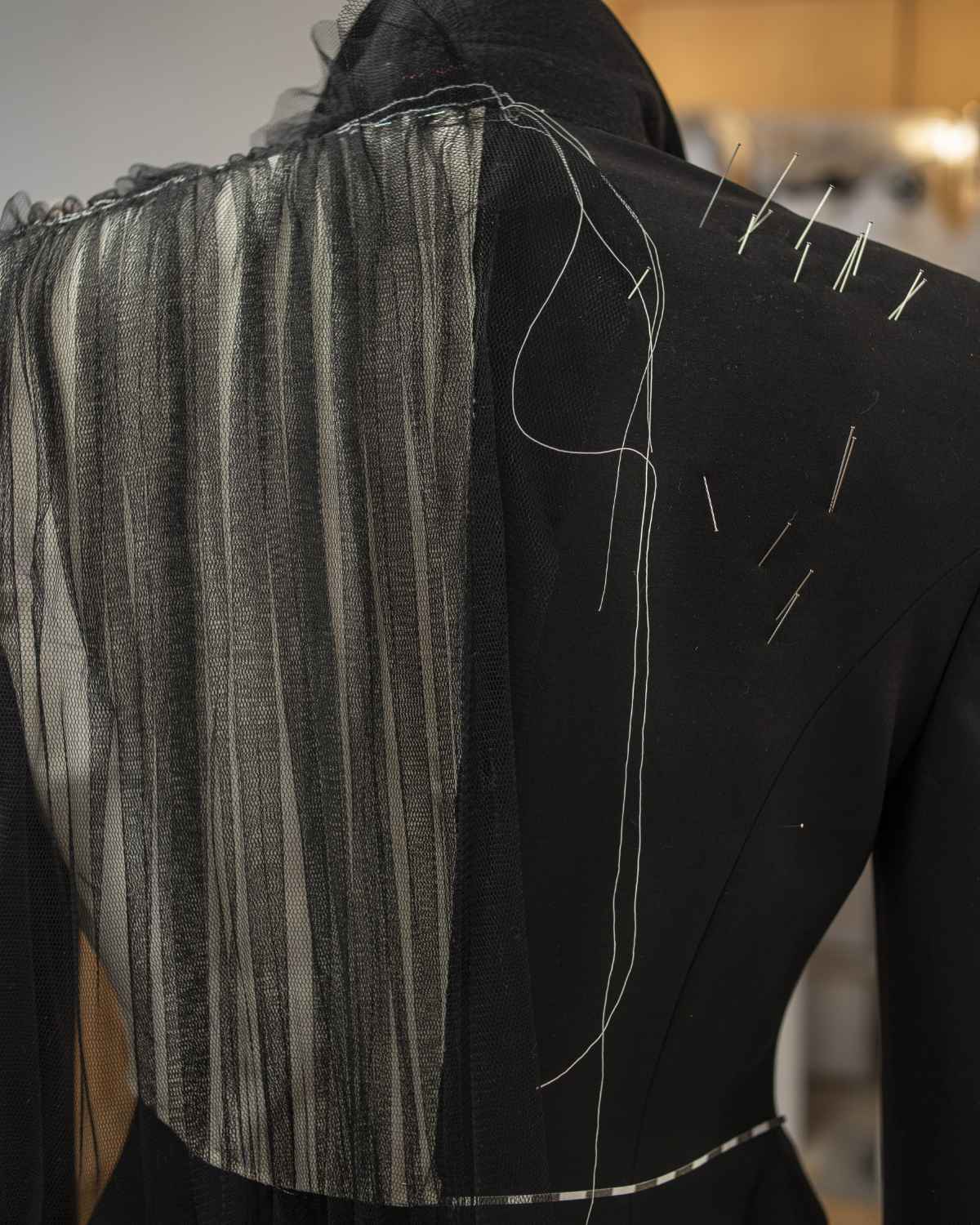 During the toile process, different constructions and expressions of shape and skeletal silhouettes are explored.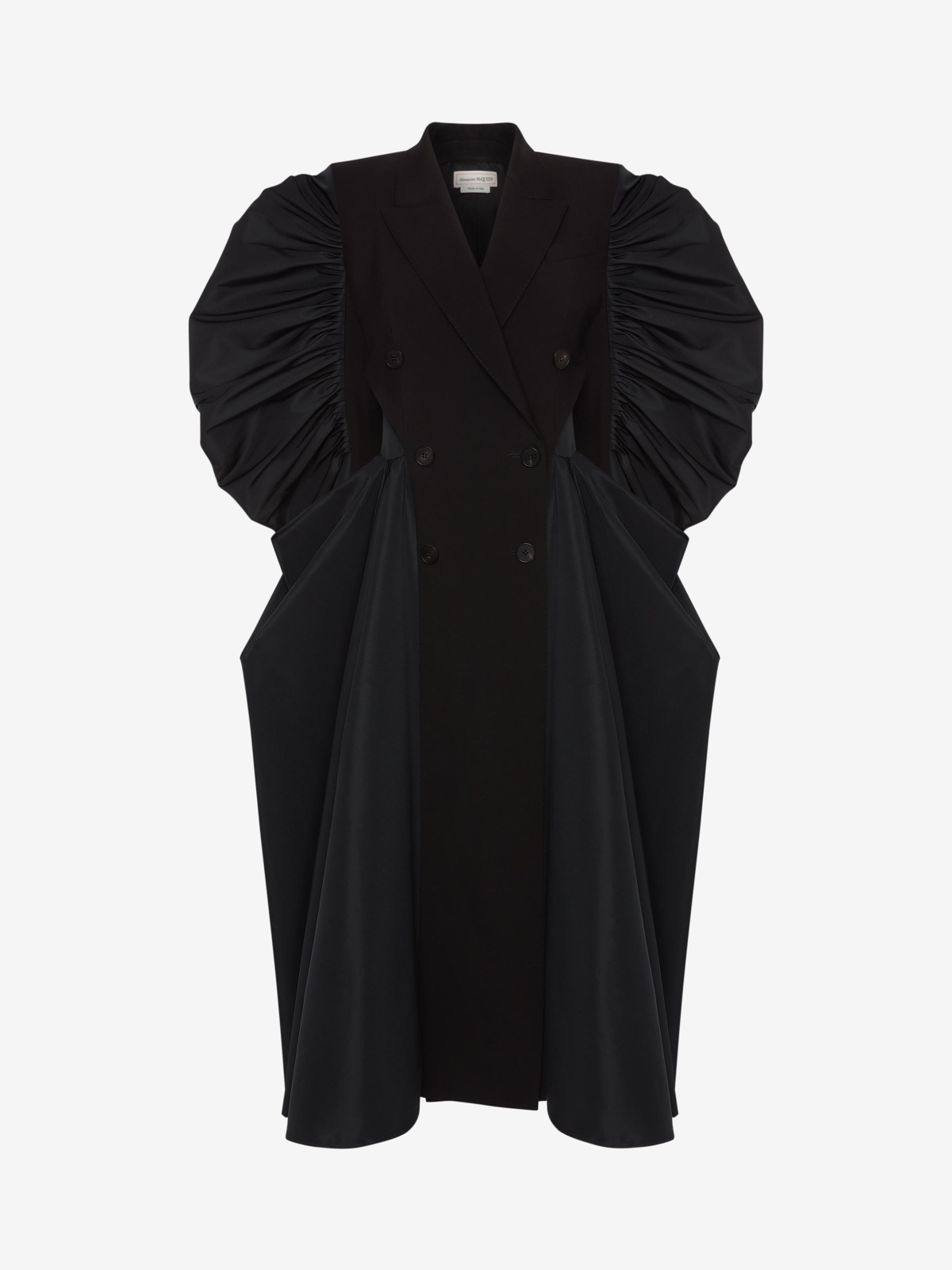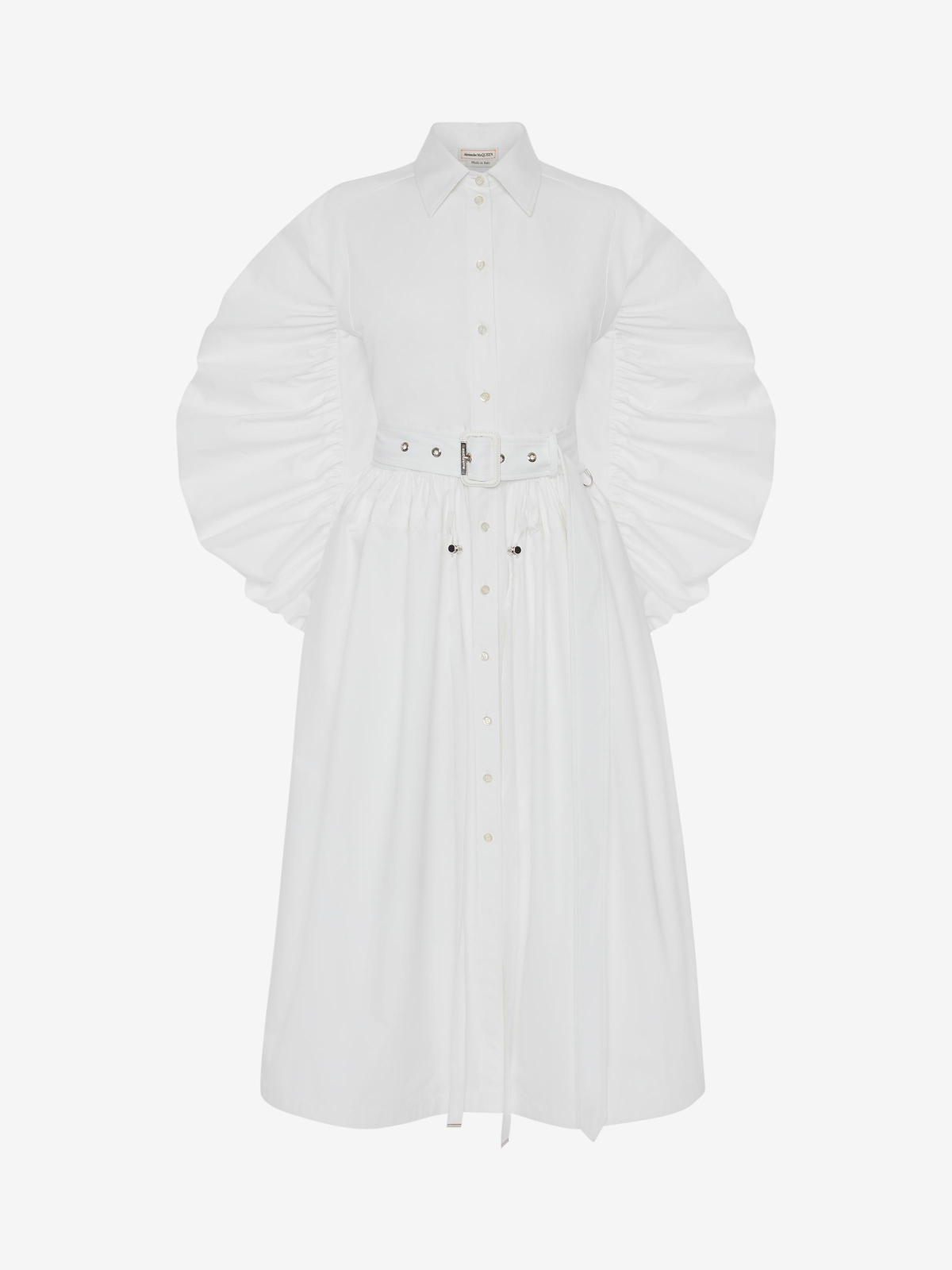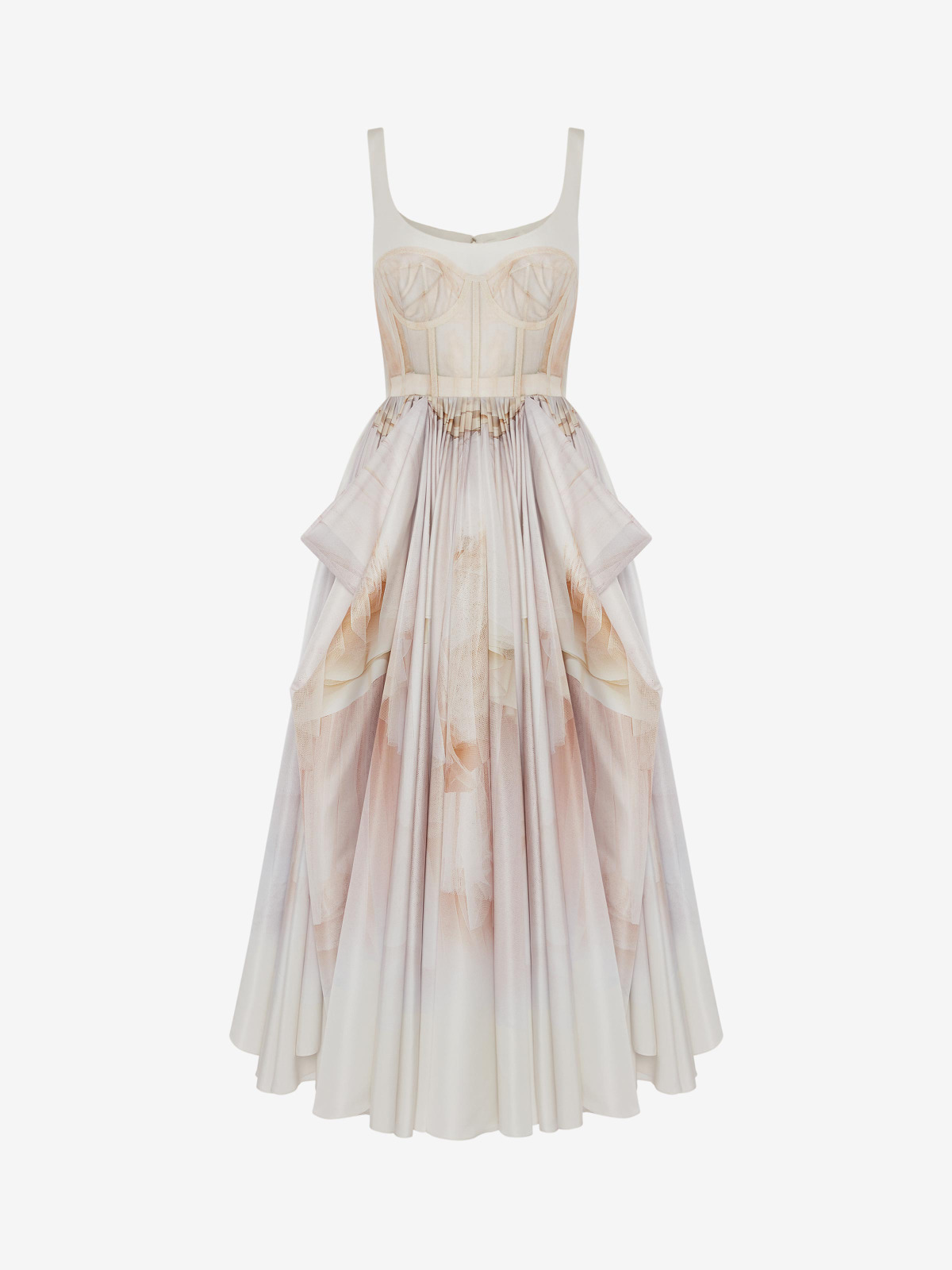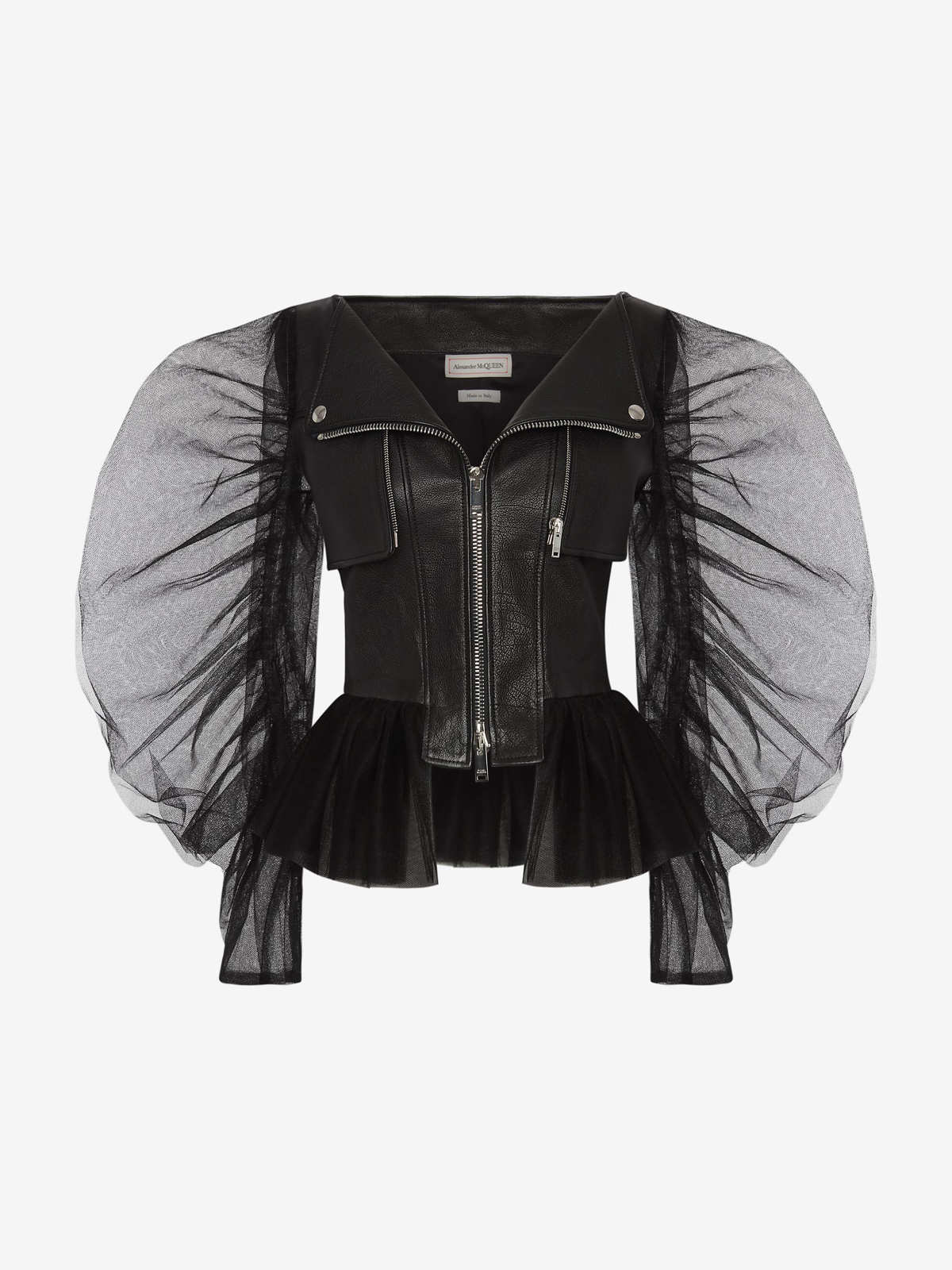 ---