---
Alexander McQueen's Special Focus On The Corsetry In Its Spring-Summer 2021 Collection
Luxferity, 12.03.2021
Corsetry is an Alexander McQueen signature that stretches back to the early days of the house.
From the very start, a Victorian nipped-in silhouette, in celebration of a woman's form, has been drawn upon though often subverted, appearing in myriad innovative incarnations, created in everything from moulded leather to polished wood and underpinning sharply cut, masculine-inspired tailoring just as it does hyper-feminine lace.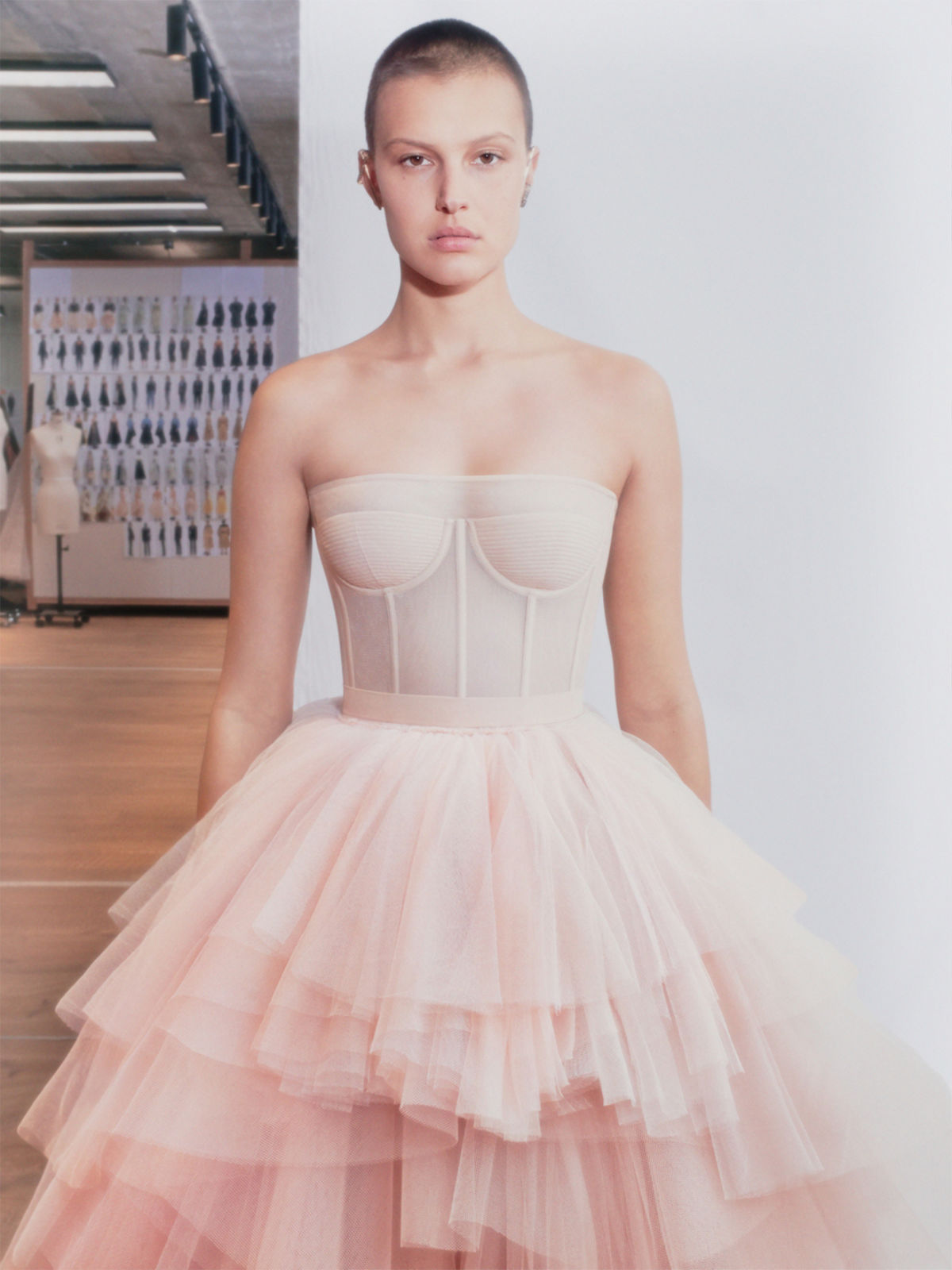 For Spring/Summer 2021, corsetry forms the foundation of deconstructed mid-Twentieth century line dresses with exploded asymmetric skirts and gives shape to knitwear, all in a gentle colour palette from ivory to camomile and tea rose.
In a romantic expression of the fact that the bare bones of garments are paid as much loving attention as their surfaces, an engineered tulle toile print featuring corsetry appears on the skirts of more dresses. The corset is also celebrated in a black trompe l'oeil print on a classic white t-shirt.
The exact corset featured here has, in fact, been used as an unseen underpinning for many years. This season, with clothing stripped back to the extreme, it is proposed as a thing of beauty in its own right.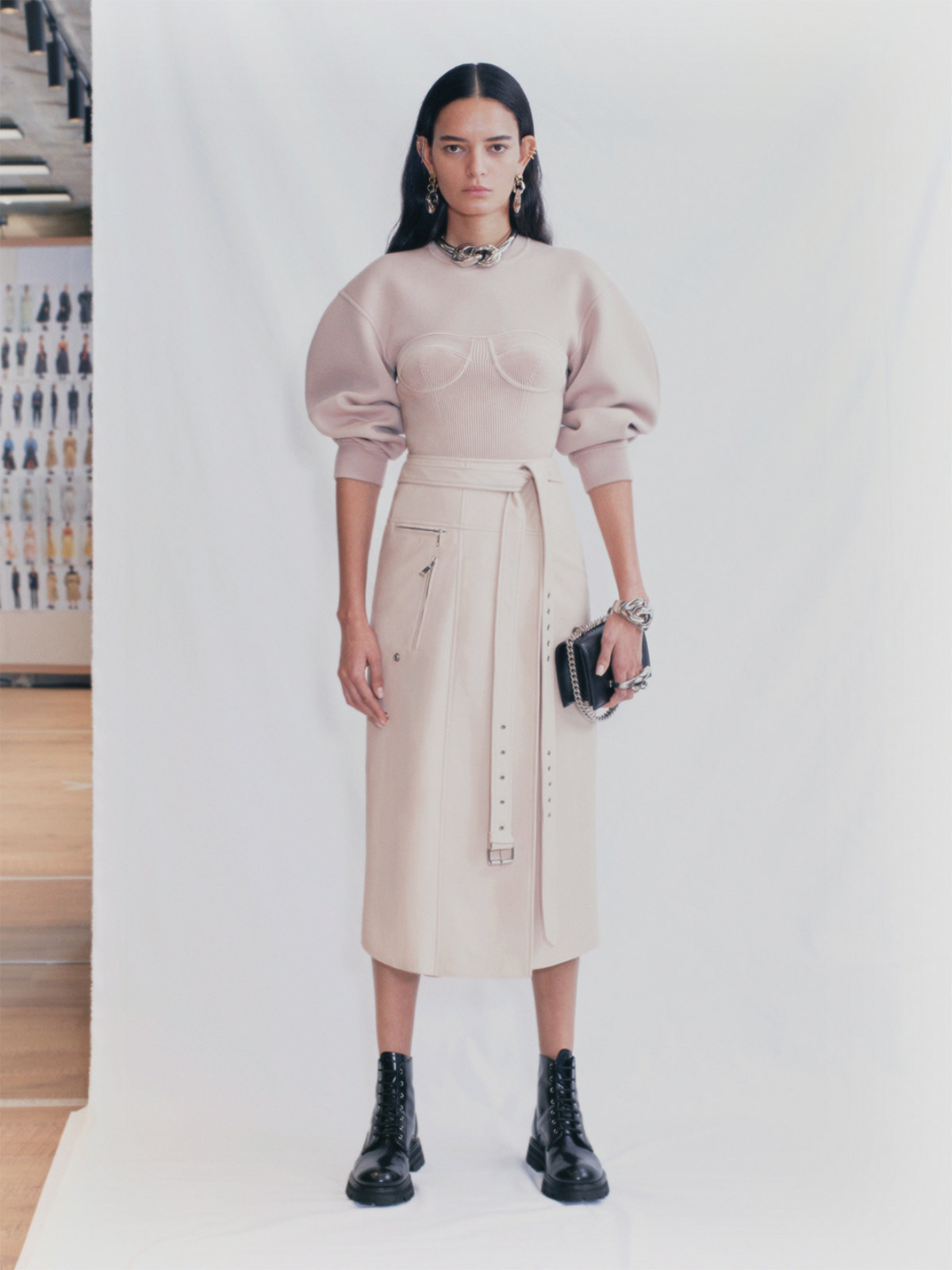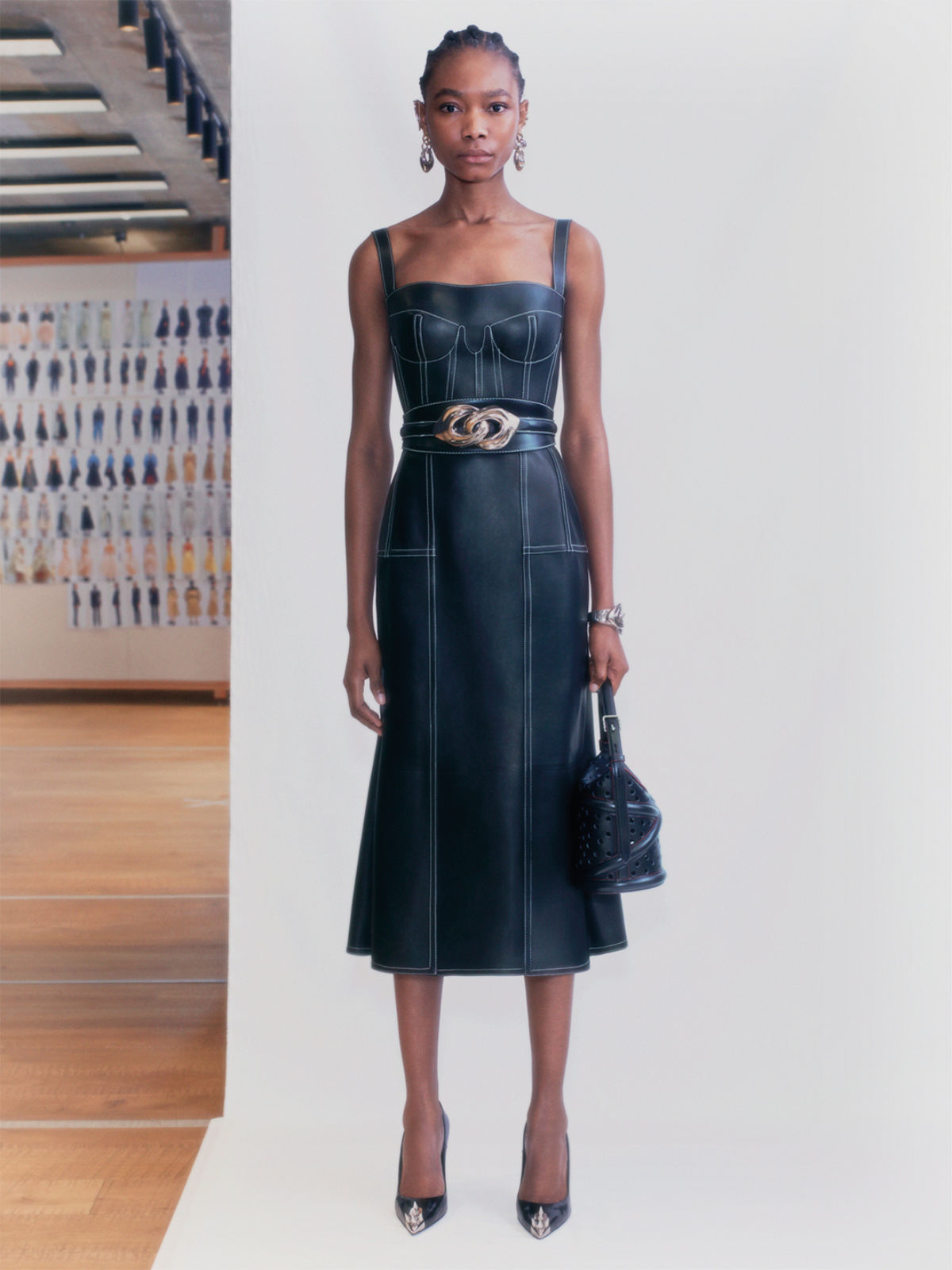 The collection weaves corsetry into the palest pink knitwear, giving structure to an otherwise softened garment. Corsetry is also alluded to in contrast white cotton topstitch detailing on supple black leather.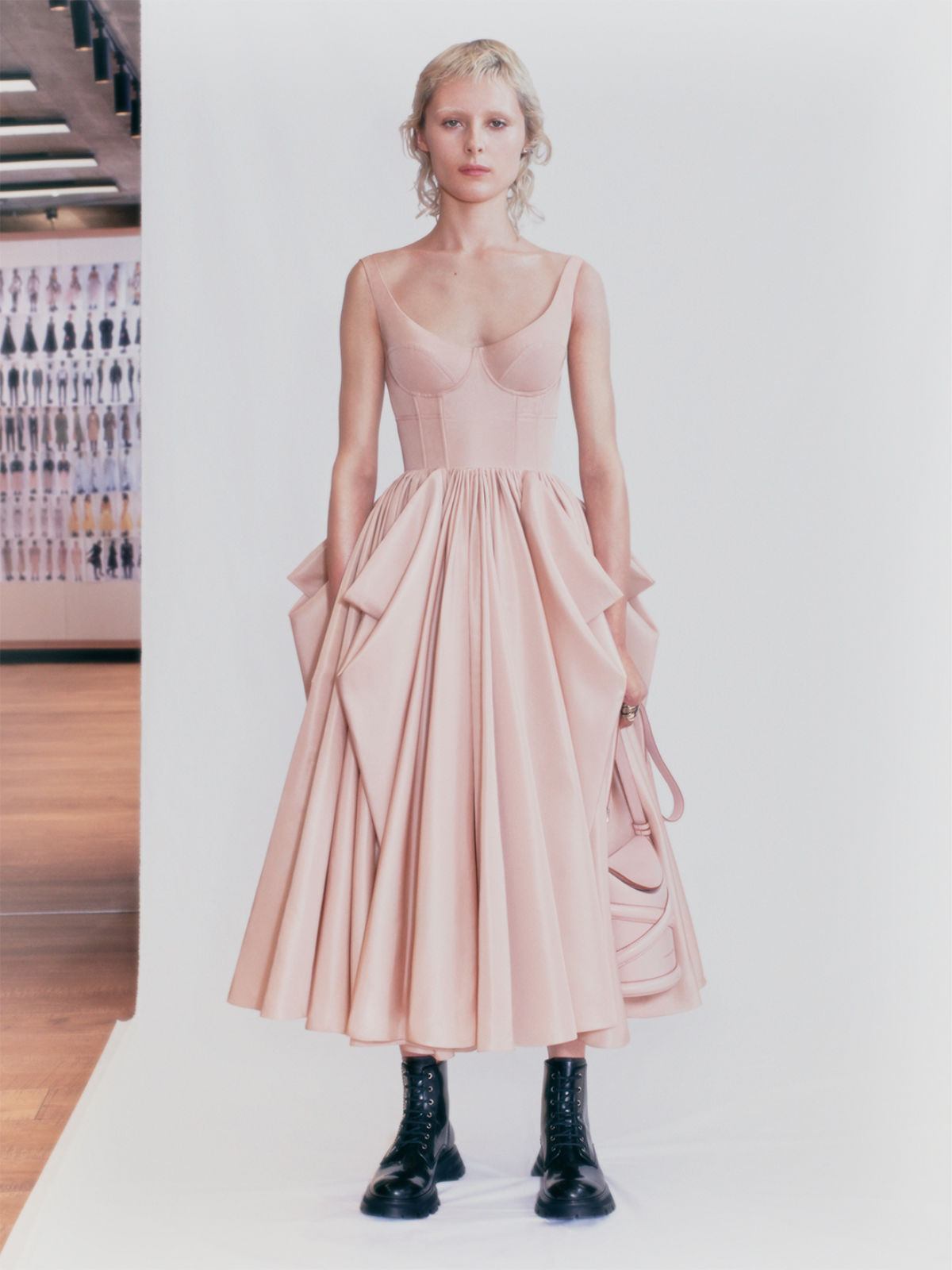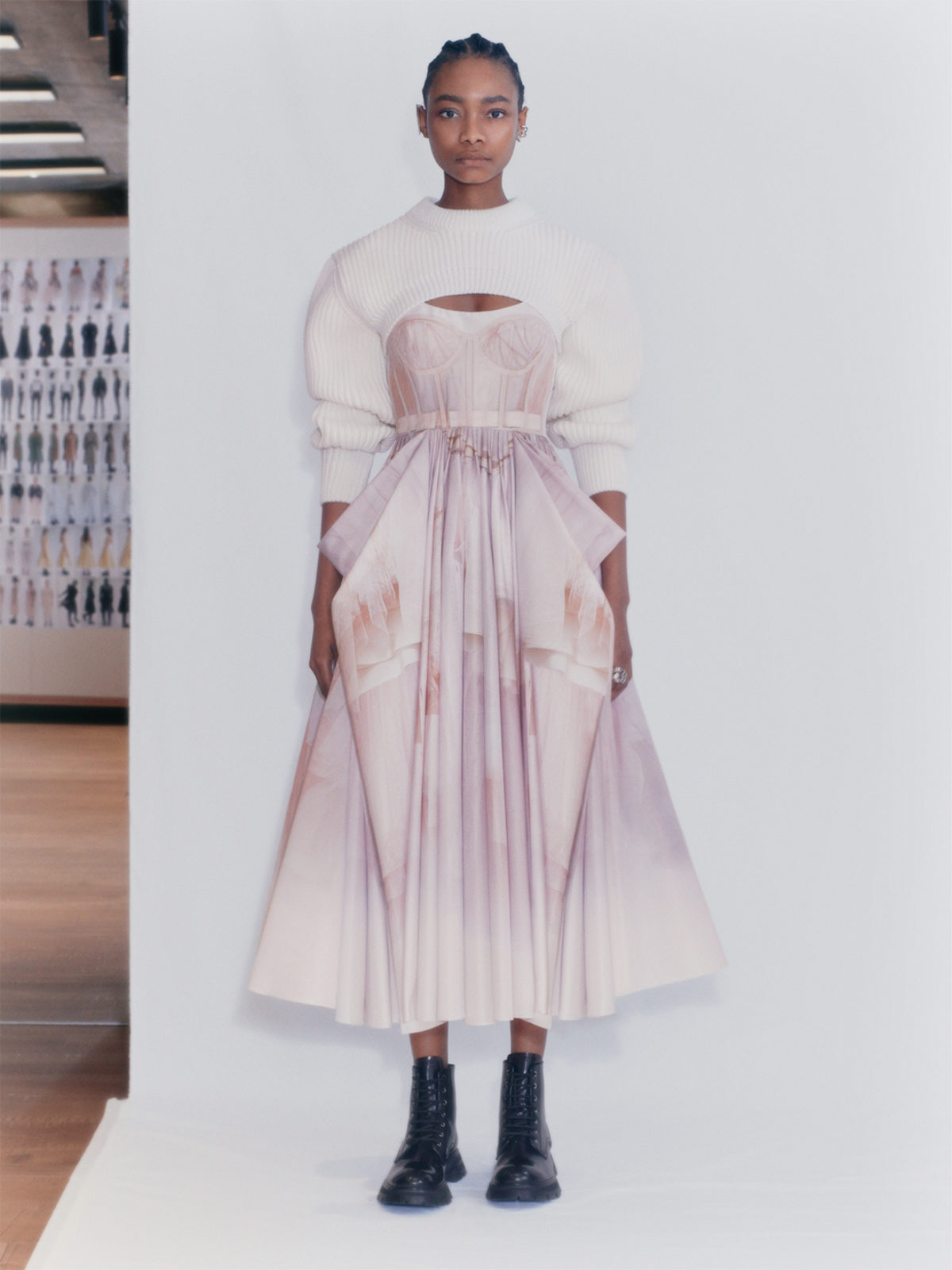 Here again the corset is on display in softest tea rose. It is the foundation of a dress for which the focus is on silhouette in its purest form, stripped to the bone. Later, the same silhouette appears featuring an engineered tulle toile print for which vintage and archive Alexander McQueen boned tulle corsets were digitally scanned.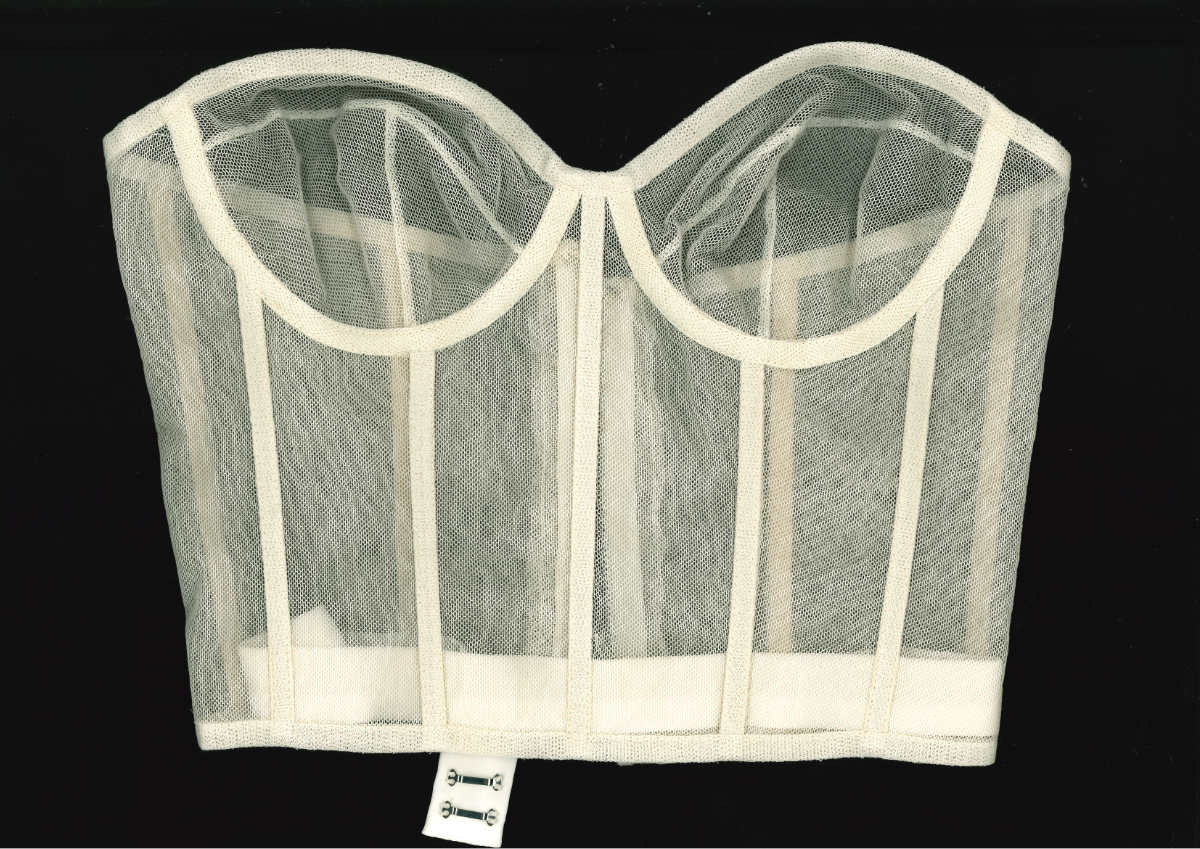 Signature Alexander McQueen tulle boned corsets are digitally scanned.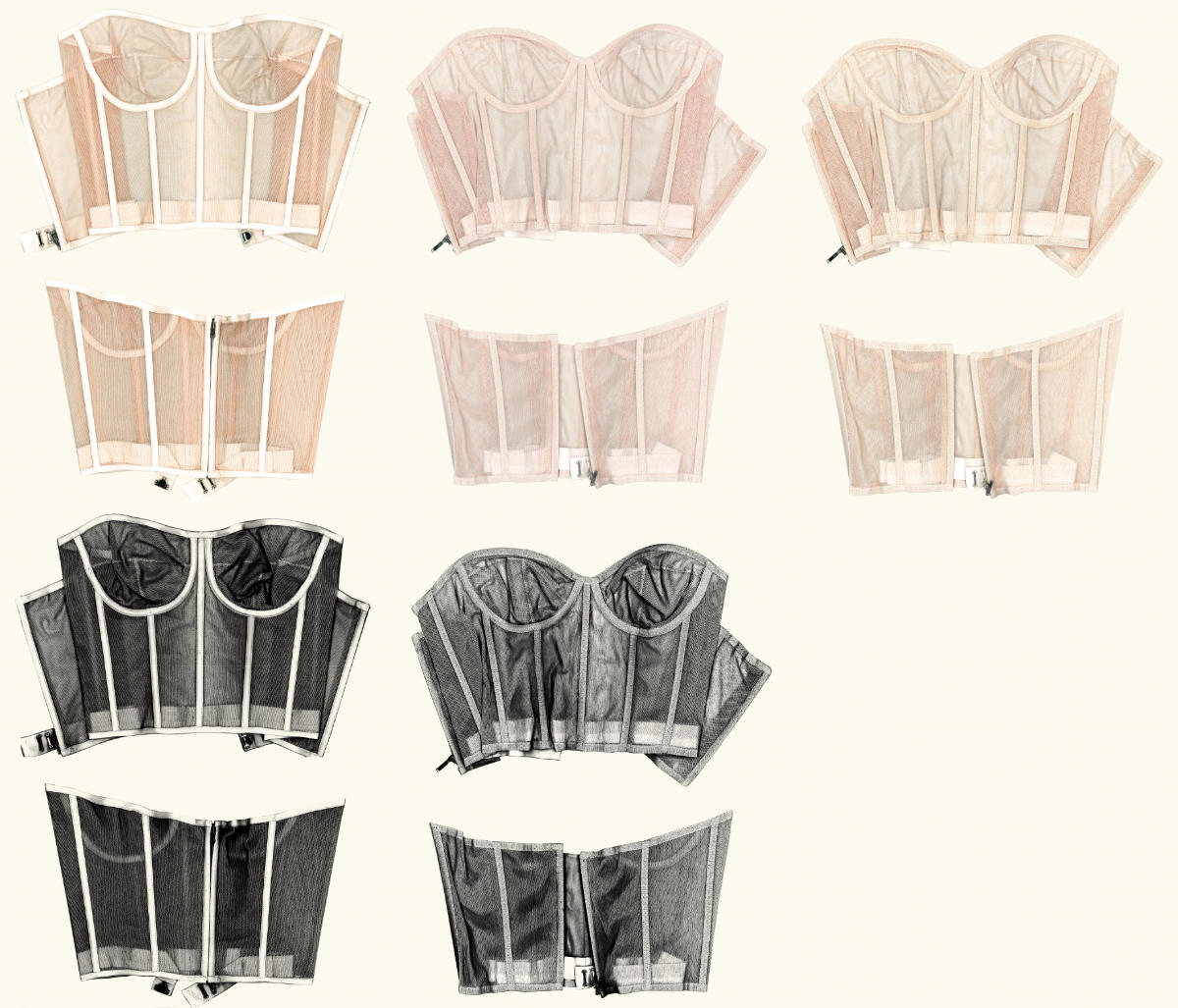 Different colour tones are explored during print trials.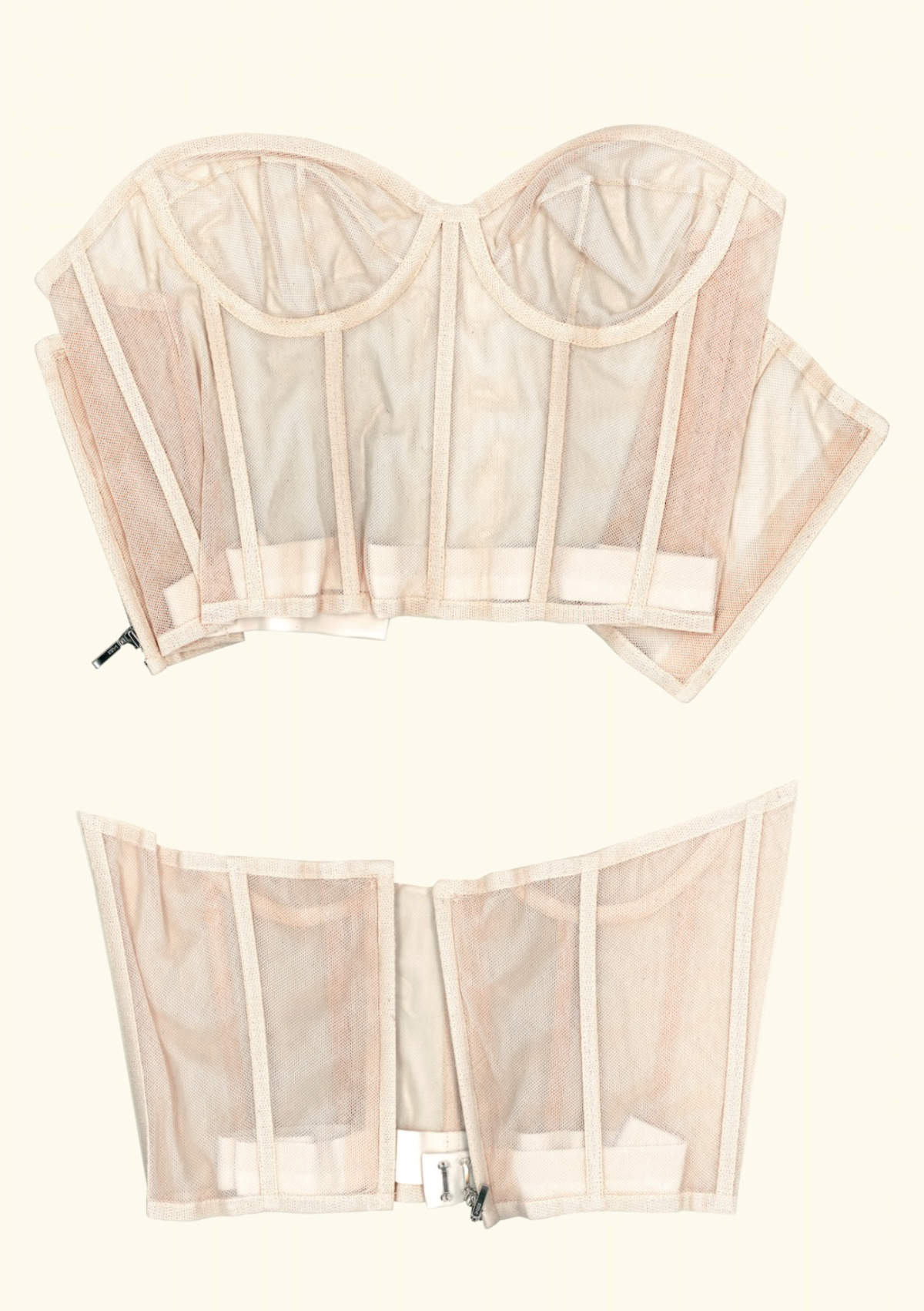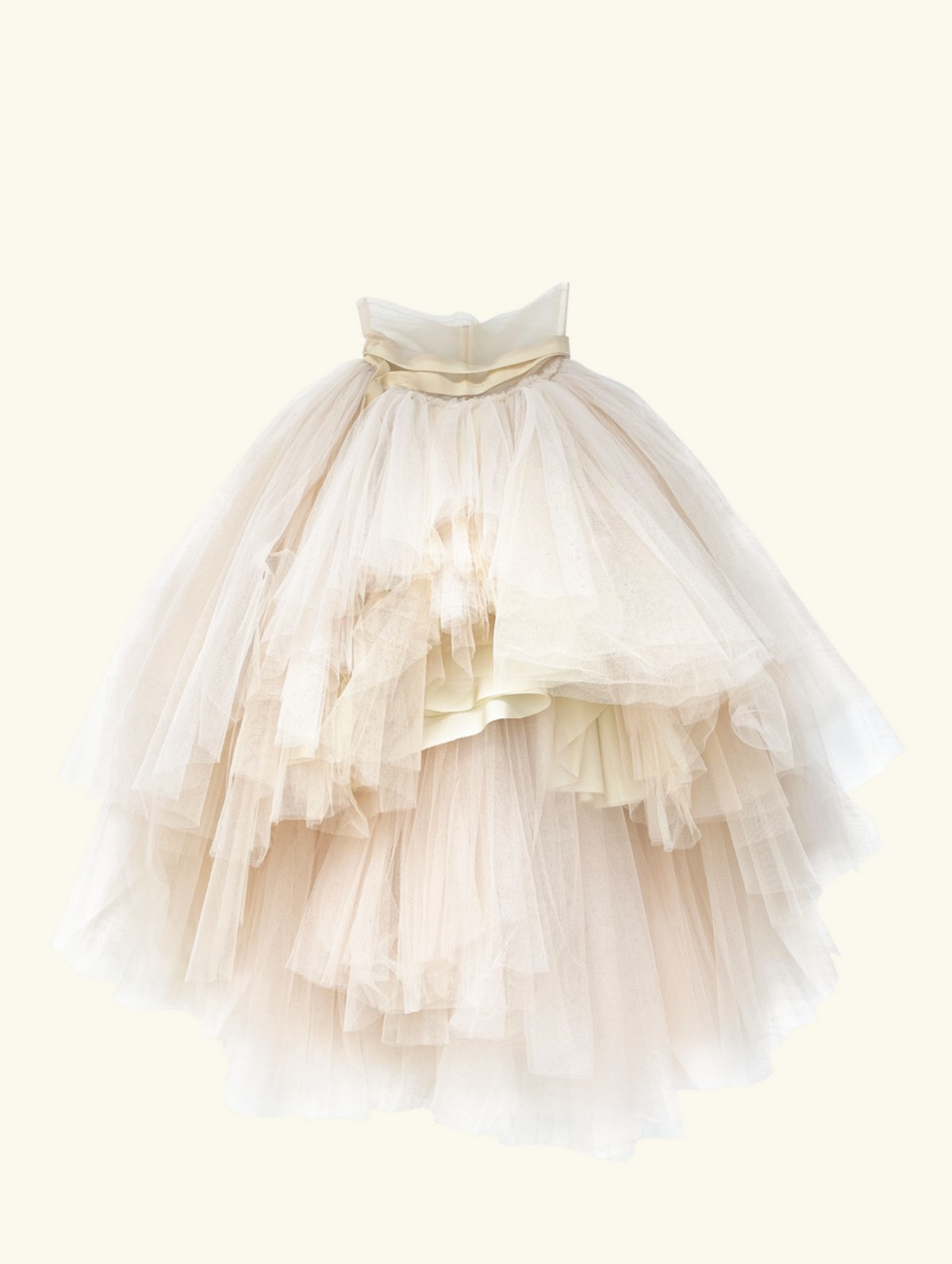 The colours are decided upon and digitally printed before being engineered on to the skirt. The boned tulle corset is digitally scanned flat. The print on the layered tulle skirt is photographic.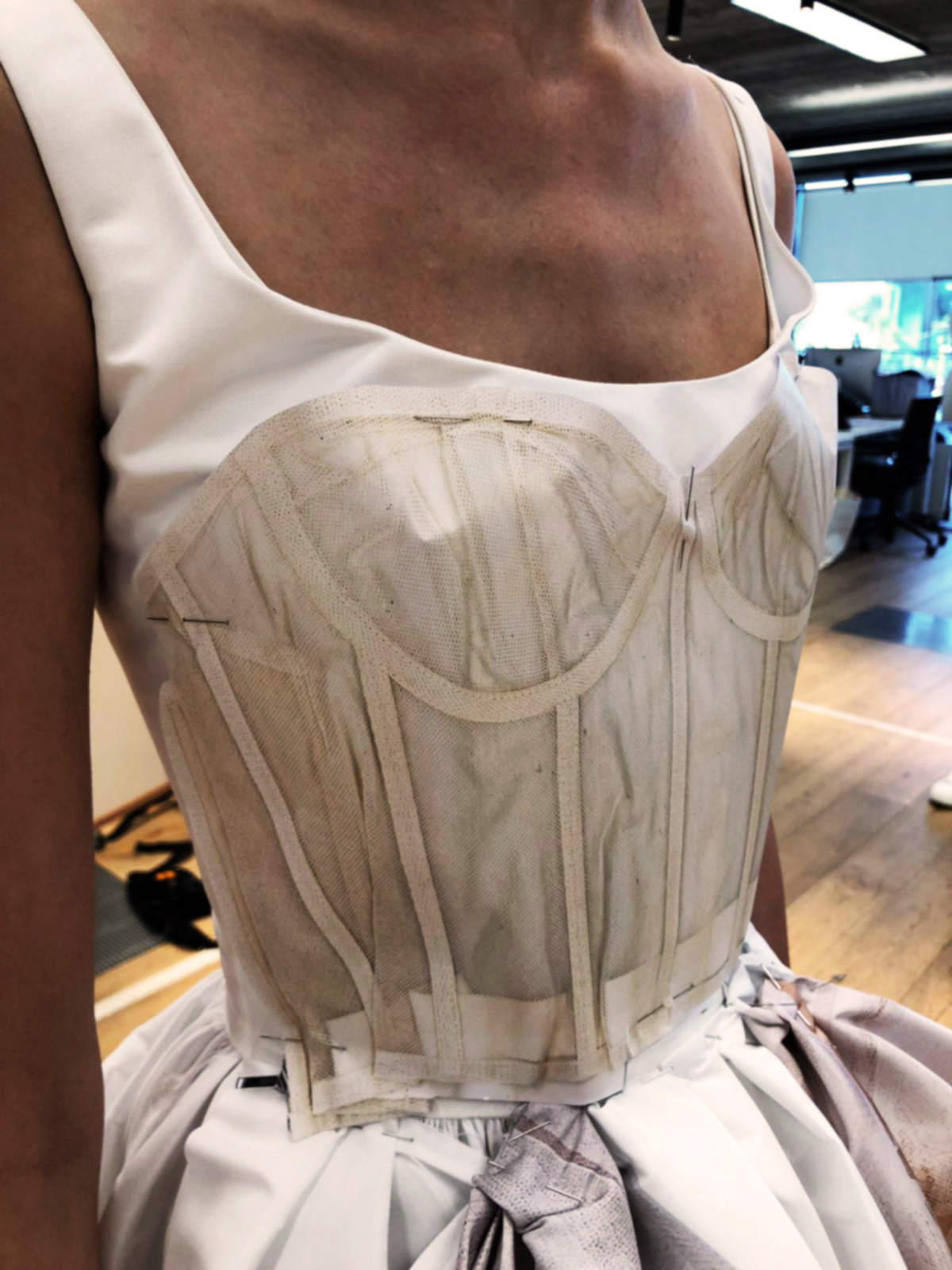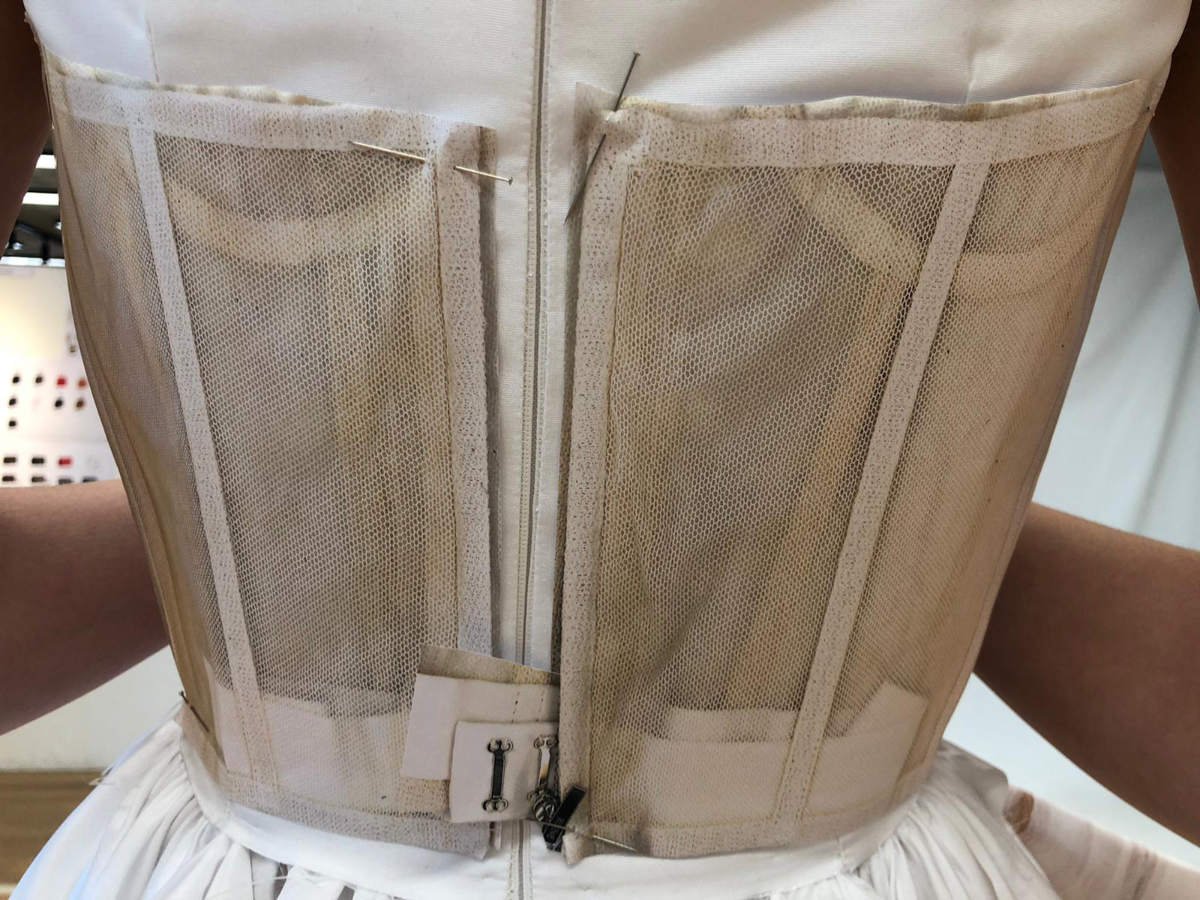 The corset paper artwork is then cut and placed onto the bodice during the fitting process to trial the print engineering.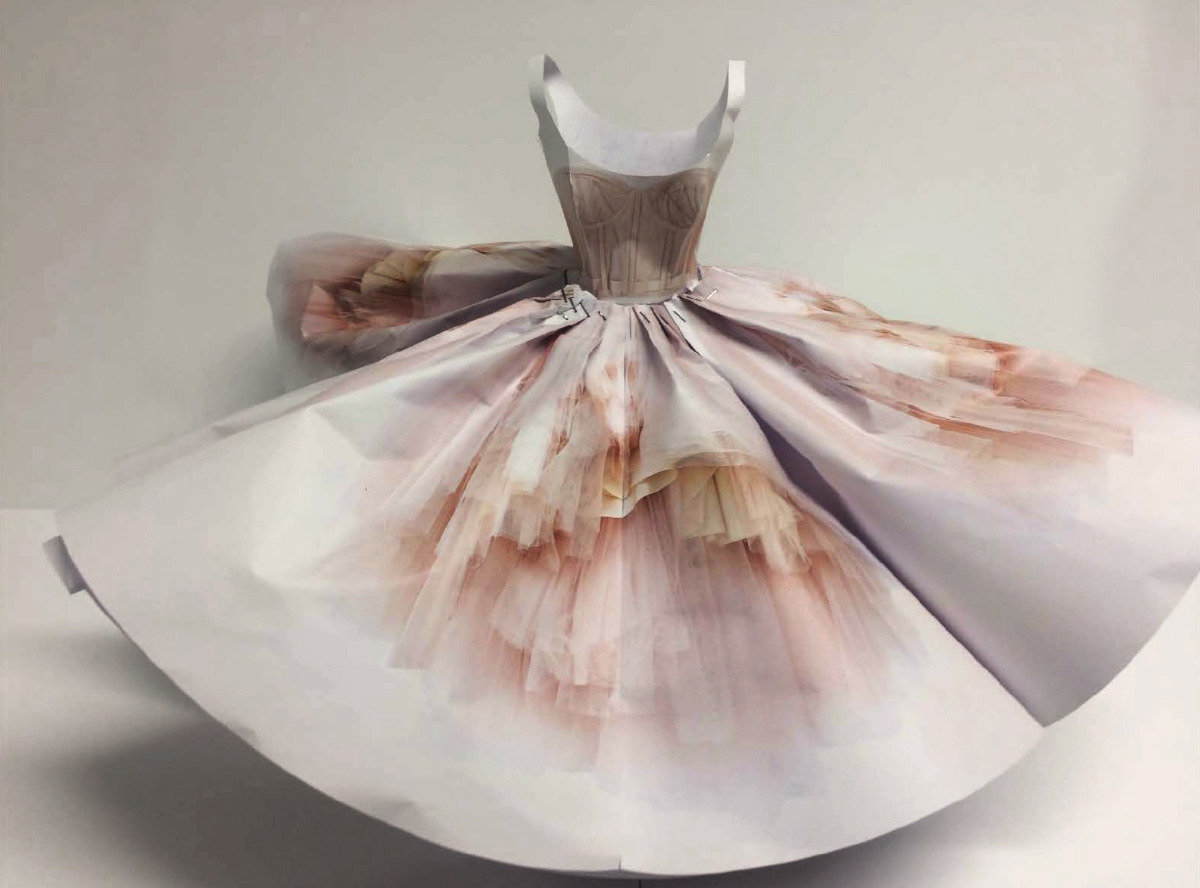 Once the placement is decided upon, a three-dimensional miniature paper doll is created to finalise it before the final fabric is printed.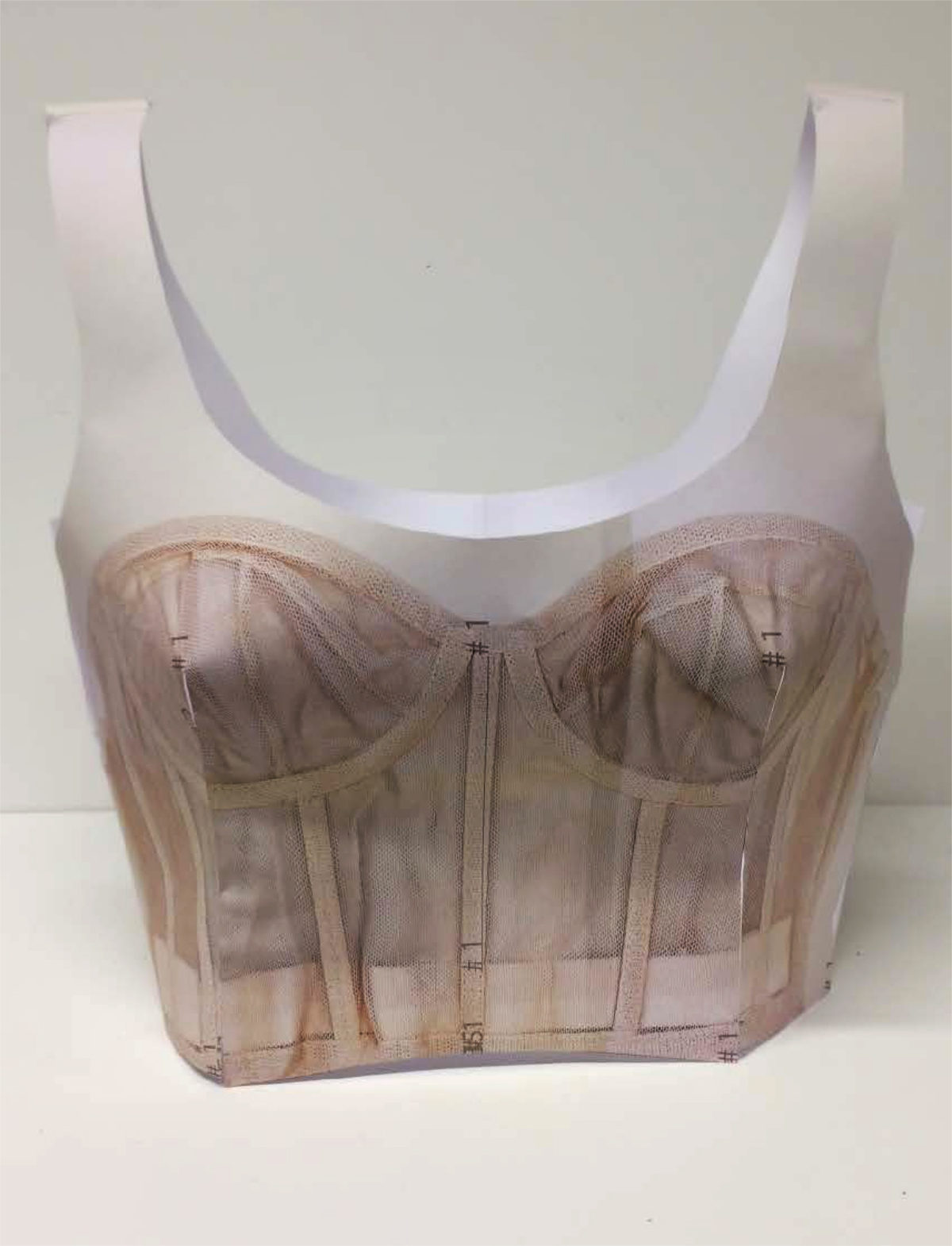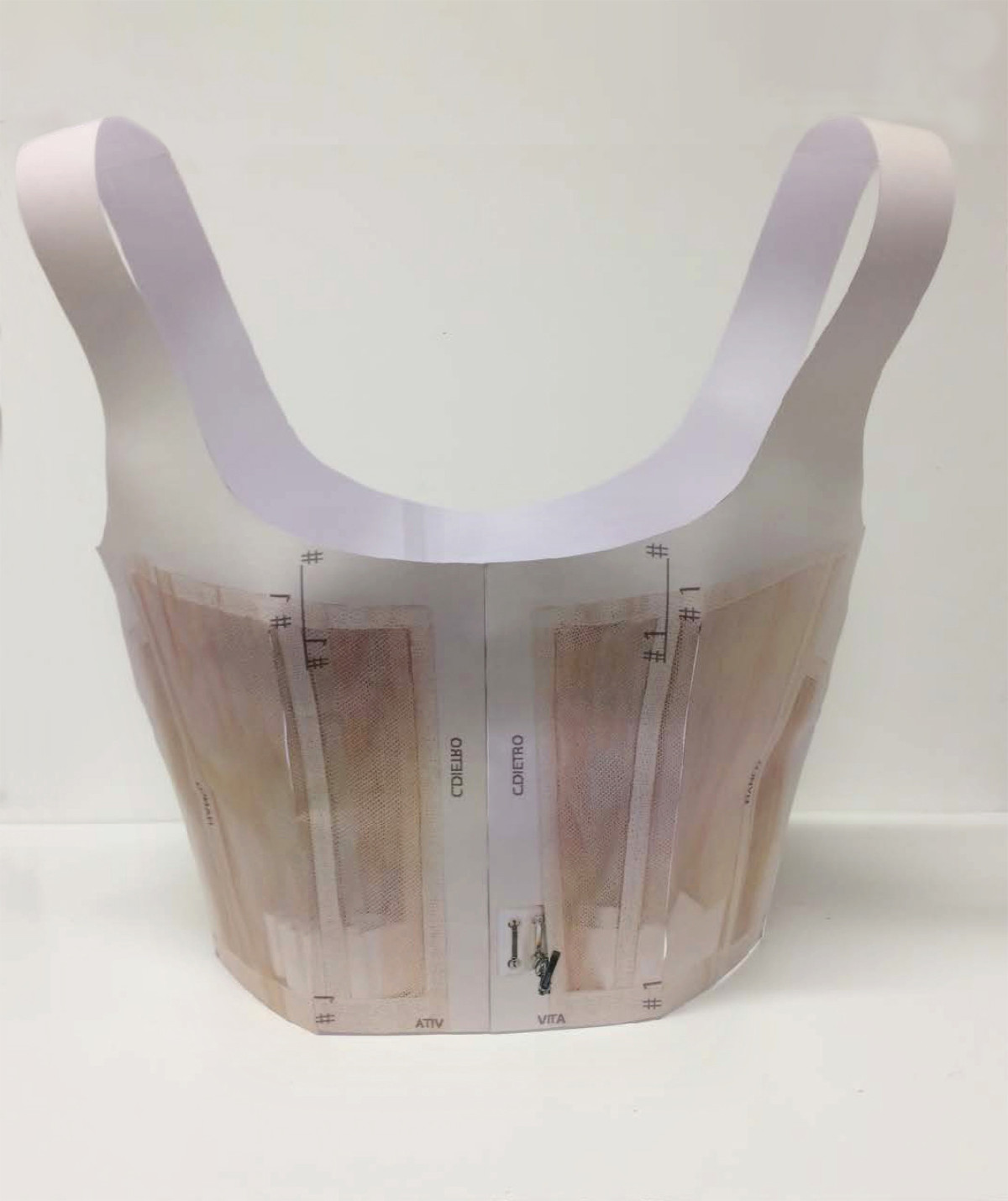 The bodice is also made life-size in paper to ensure the placement is correct given the complexity of the design.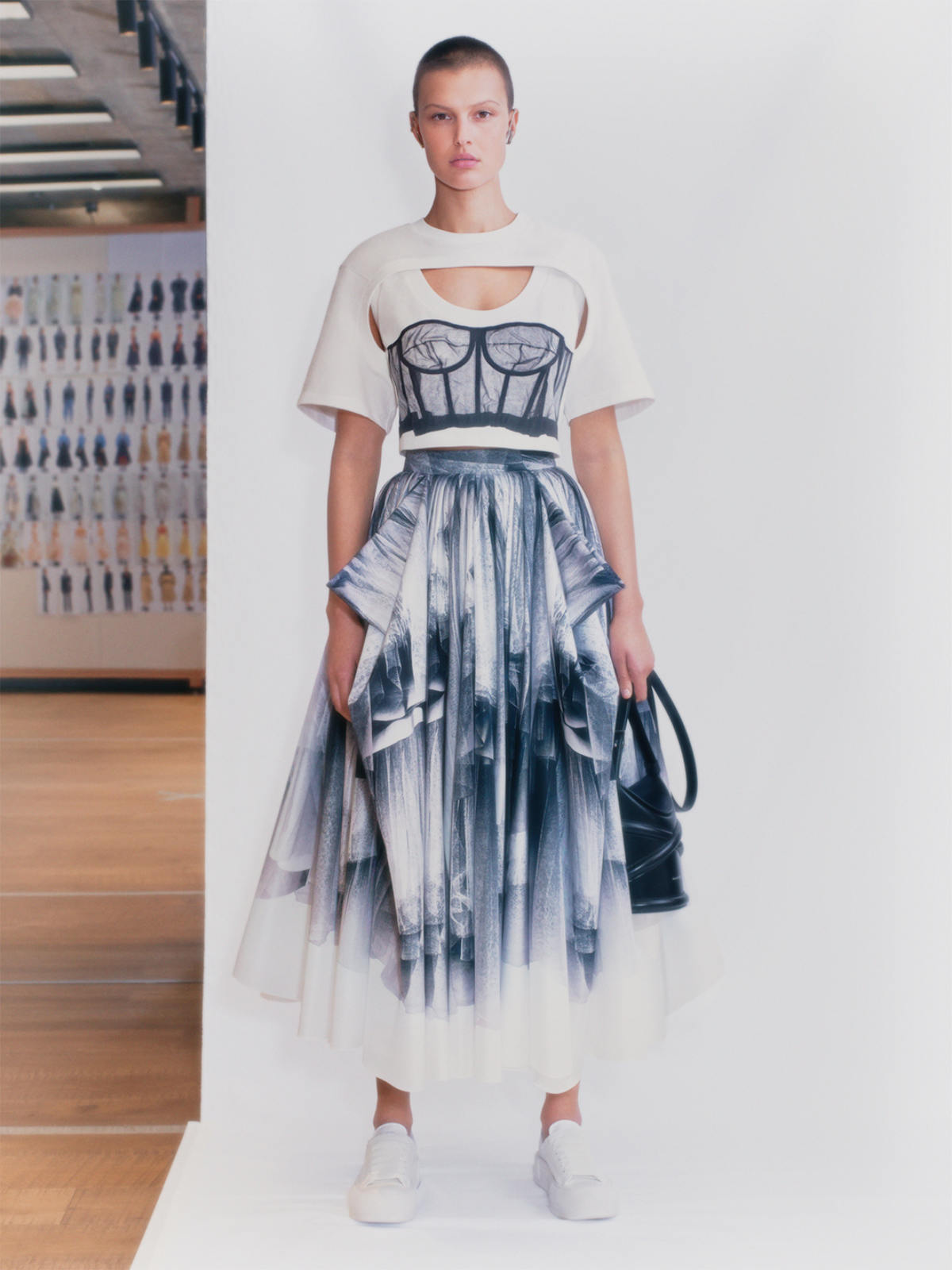 A signature Alexander McQueen tulle boned corset in black is digitally scanned, a tulle skirt is photographed and printed onto layered jersey and polyfaille respectively.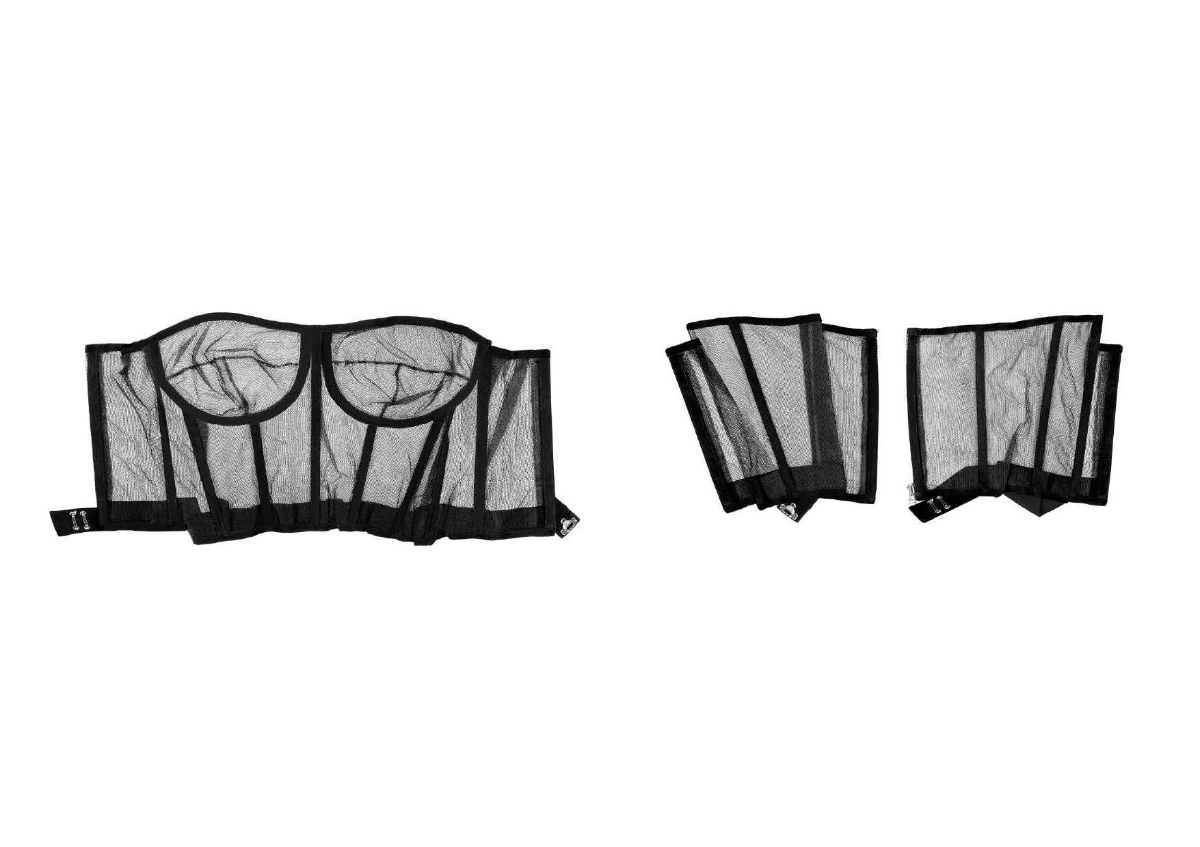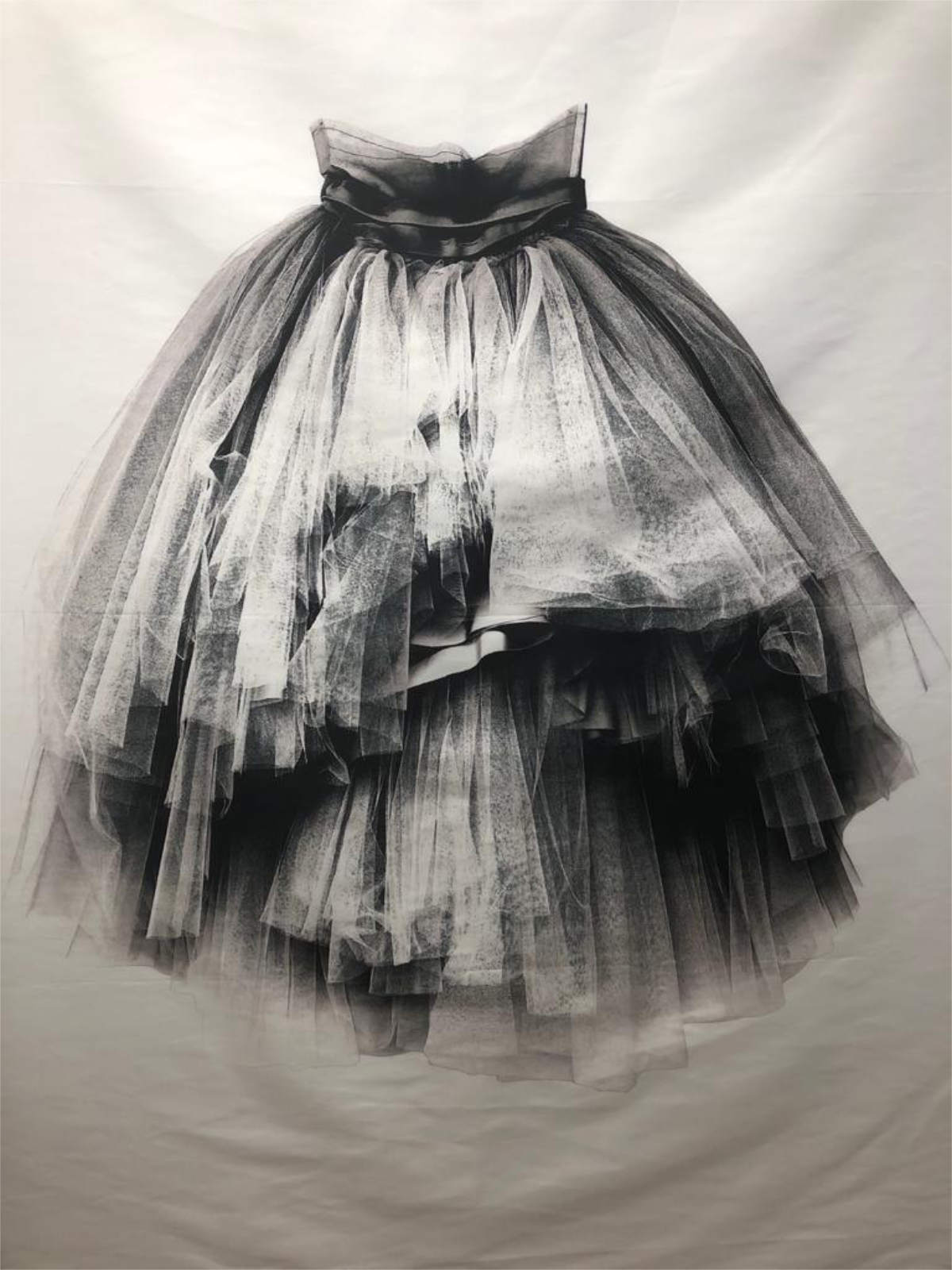 Up-close: the tulle skirt is photographed.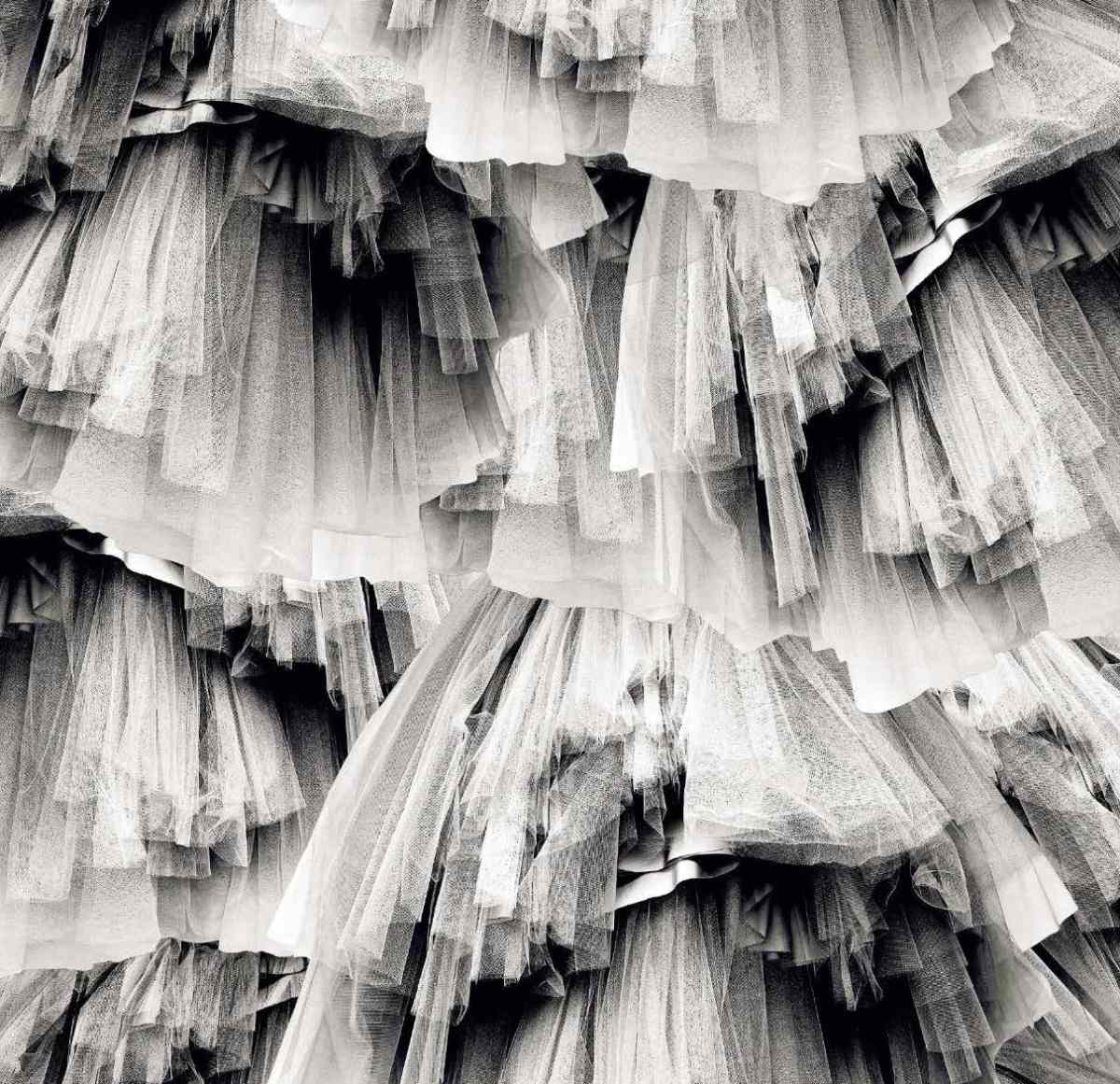 An example of the screen print using the layered tulle skirt.
---