Kering Eyewear Hosted Its Sustainability Day In Padua
Luxferity, 07.09.2023
Kering Eyewear hosted its Sustainability Day in Padua, inviting the Italian key supply chain partners to an in-depth conversation around the three pillars shaping Kering's Sustainability strategy aiming at Crafting Tomorrow's Luxury: Care (for the planet), Collaborate (for people) and Create (for sustainable innovation).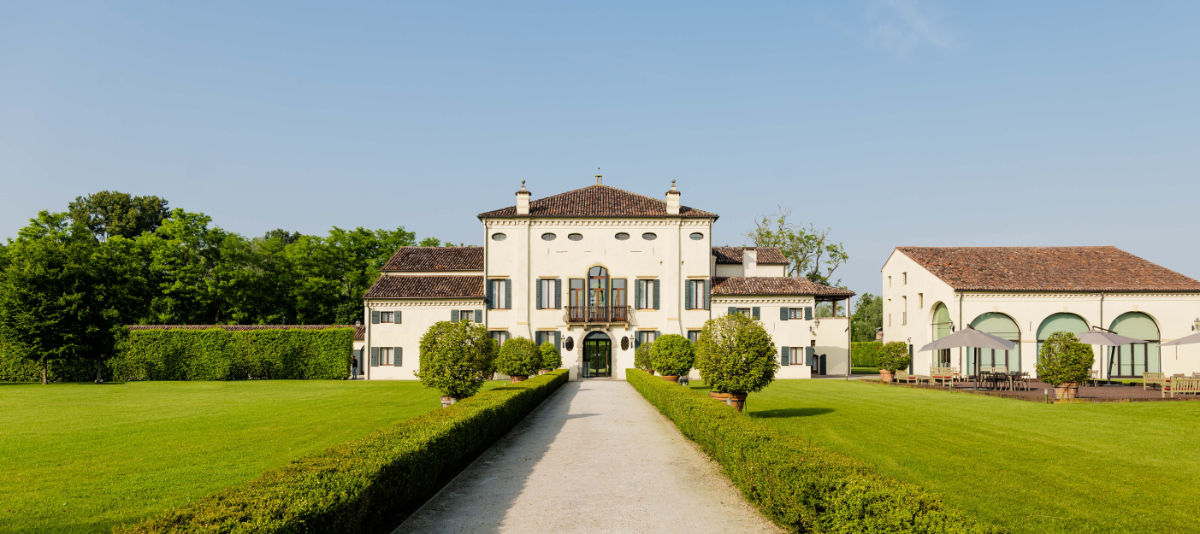 Held on Tuesday, September 5, the event involved major players that have contributed to build Kering Eyewear's successful business model and swift growth since its creation in 2014. The program included a workshop with sustainability and innovation business advisor Anna Zandanel, who shared insights on the circular economy in the eyewear industry with the 40 attendees, and a cultural visit to the Geography Museum of the University of Padua featuring, among its spaces, specific highlights on climate change and its impact on the geography of the planet.
Marie-Claire Daveu, the Group's Chief Sustainability and Institutional Affairs Officer, joined the conversation to underpin the messages related to the group's sustainability strategy and the importance of everyone's support to the cause.
Promoted
Besides strengthening its network synergies and relations, continuing to raise awareness on responsibility through active involvement, this full-day summit marked an important occasion to review the sustainability goals achieved so far and the ones to accomplish in the near future, according to Kering's Sustainability Strategy.
Ever since the release of the Group's Environmental Profit & Loss (EP&L) Report, followed by the 2017-2025 roadmap, Kering Eyewear has constantly worked to improve its organization focusing on reducing consumption, empowering people and fostering innovation through effective solutions and resolutions at every level of its supply chain. From now on, all past, present and future sustainability initiatives developed by the company will be grouped under the platform Kering Eyewear for a Better Tomorrow, reaffirming its determination to deliver highly qualitative products with proven responsibility, durability and environmental credentials.
While progressing towards the targets set for 2025, new priorities and new challenges are already appearing on the horizon. Kering, in fact, announced its commitment to reduce its greenhouse gas emissions by 40% by 2035 on a 2021 baseline, covering all the scopes of the greenhouse gas protocol.
Beside crafting luxurious designs that are fully attuned to the codes and DNA of every brand in its portfolio, Kering Eyewear has fully adhered to this Group's ambitious sustainability vision through an integrated and multidimensional approach in which the three pillars of Kering's sustainability strategy- Care, Collaborate and Create - are closely interconnected.
At Kering Eyewear, every successful alliance must be founded not only on outstanding skills and expertise, but also on mutual trust and the strict observance of the best practices concerning issues such as transparency, social compliance, environmental protection, animal welfare and chemical use.
For this reason, to guide its partners and strengthen their commitment towards a meaningful change, Kering Eyewear stands by the Group's established sustainability-related requirements known as Kering Standards – a relevant tool to help redesign each and every aspect of the business from selection and sourcing of raw materials to manufacturing processes, packaging and visuals, logistics, product's end-of-life, innovation and chemical management.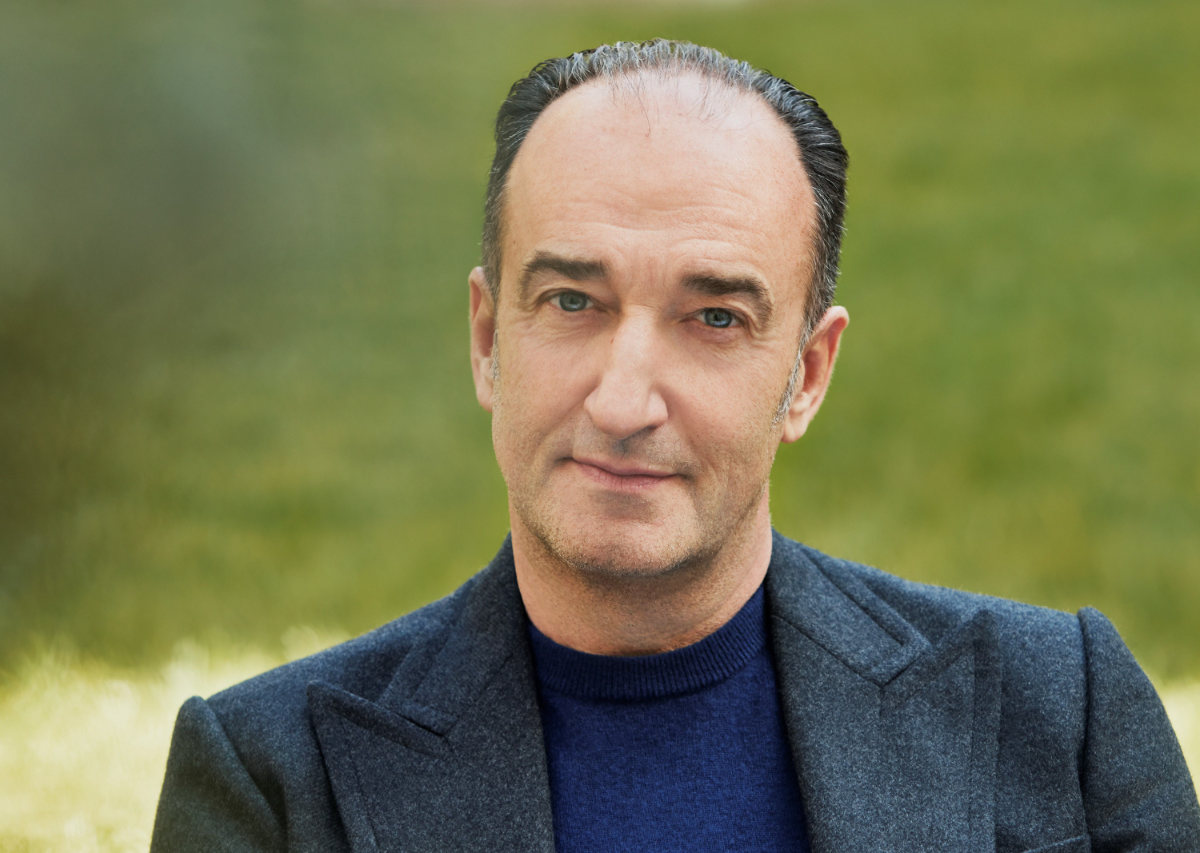 "We strongly believe in our future, in our people and in our ideas and intuitions to lay the foundation of uniqueness and quality that we promise to our customers across the globe", commented Roberto Vedovotto, President and CEO of Kering Eyewear. "At Kering Eyewear, our mission towards environmental and social responsibility is an imperative and an exciting opportunity to produce advanced innovations and meaningful transformations. Through our continued actions, even if the targets ahead represent a monumental task, we are ready to face the challenge pursuing the goal of a better tomorrow".
SUSTAINABILITY AT KERING EYEWEAR

The first pillar of the Group's sustainability strategy, Care, describes the steps to take to reduce environmental footprints and preserve the planet and its natural resources with innovative tools, new practices, original methodologies, and applying stringent standards. This objective is primarily enabled by the EP&L Report, which represents a key tool for measuring and quantifying the impact of each division and operation, then assigning a monetary value to the environmental footprint in order to intervene more promptly and proactively on the critical areas.
The key role played by information and engagement is the driving force behind the most relevant milestone set by Kering Eyewear with the launch of the V.I.R.T.U.S. Project in 2018: a Verified, Integrated, Reliable, Trustworthy, Unique and Secure data exchange platform built using blockchain technology to allow measuring and quantifying the impact of all parties and processes throughout the entire manufacturing system.
This governance structure represents a pioneering example in the industry since it is the first time that a luxury company implements a proprietary tool to ensure the vertical mapping and scrutiny of its value chain throughout an extremely widespread and articulated organization, which today counts over 20 suppliers that, in turn, work with a large number of contractors and sub-contractors distributed across Italy and abroad.
The V.I.R.T.U.S. centralized database, where each partner called on can upload every single element of its workflow, leads to the complete transparency of manufactured goods, following every step of the process to effectively verify and confirm that each link of the chain actually complies with the quality and the environmental standards shared by Kering Eyewear.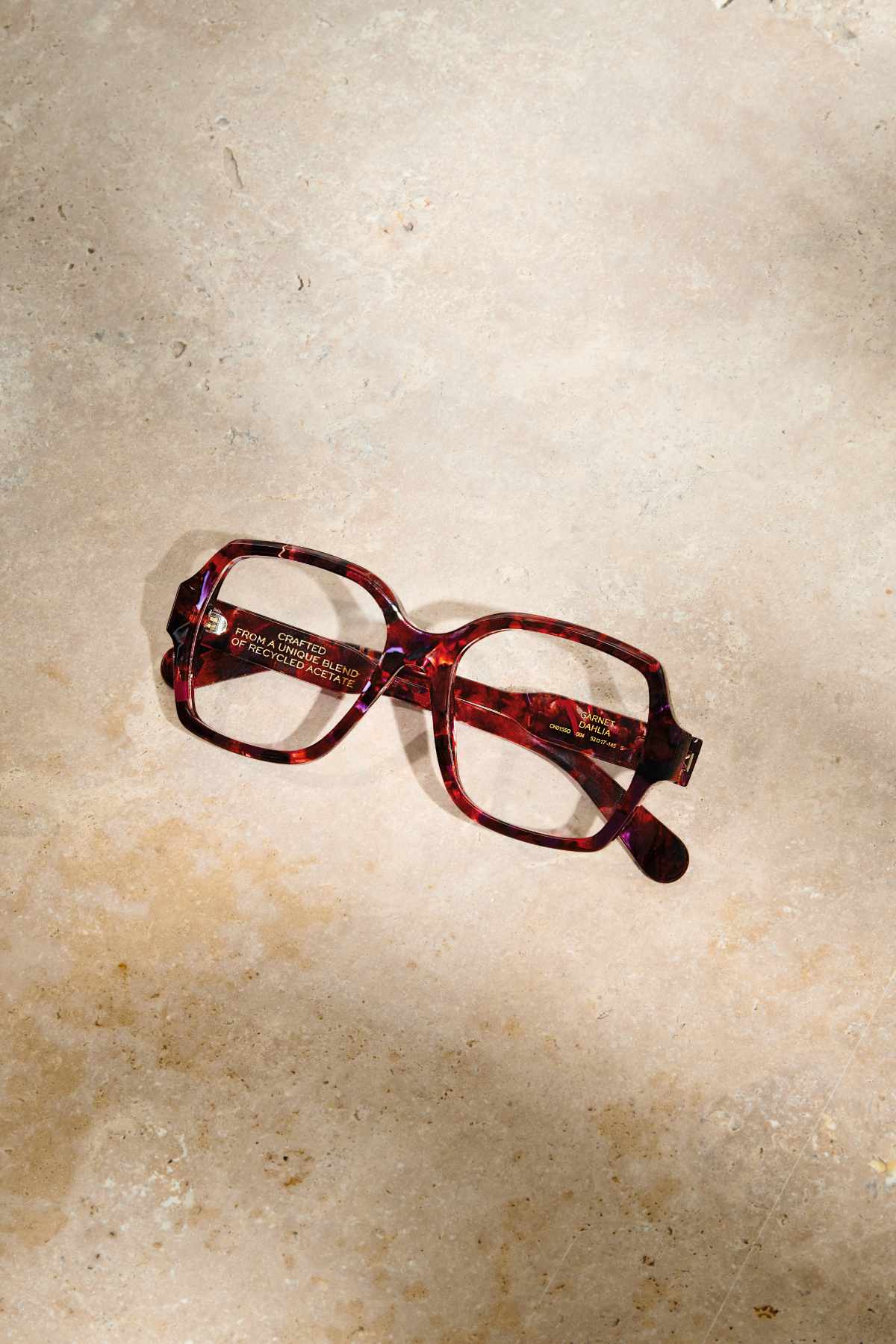 Another fundamental development for the company's future is the transition from a linear to a circular economy approach, which involves radically rethinking traditional business models through opensource solutions and comprehensive collective actions. True to its visionary and disruptive mindset, Kering Eyewear considers this challenge as a great opportunity to shape new ways and new techniques to reinvent the use and reuse of materials, and extend their life cycle to relieve the pressure on natural resources and still deliver luxury products with a unique and long lasting design.
The second pillar of the strategy, Collaborate, stems from the Group's commitment to employees, suppliers and customers' well-being. Convinced that close collaboration with its stakeholders ensures higher economic, environmental, ethical and social performances, Kering Eyewear has always placed people and professionals at the center of its universe.
It is people who have created the success of Kering Eyewear and, for those people, the company undertakes to promote gender equality, salary equality and a stimulating and caring work environment every single day, where every employee and collaborator is encouraged to express their talent and reach their full potential.
At Kering Eyewear, this corporate culture is strongly driven by the will to preserve craftsmanship and perpetuate the traditional know-how of the eyewear industry with its manufacturing districts of human resources and excellent expertise.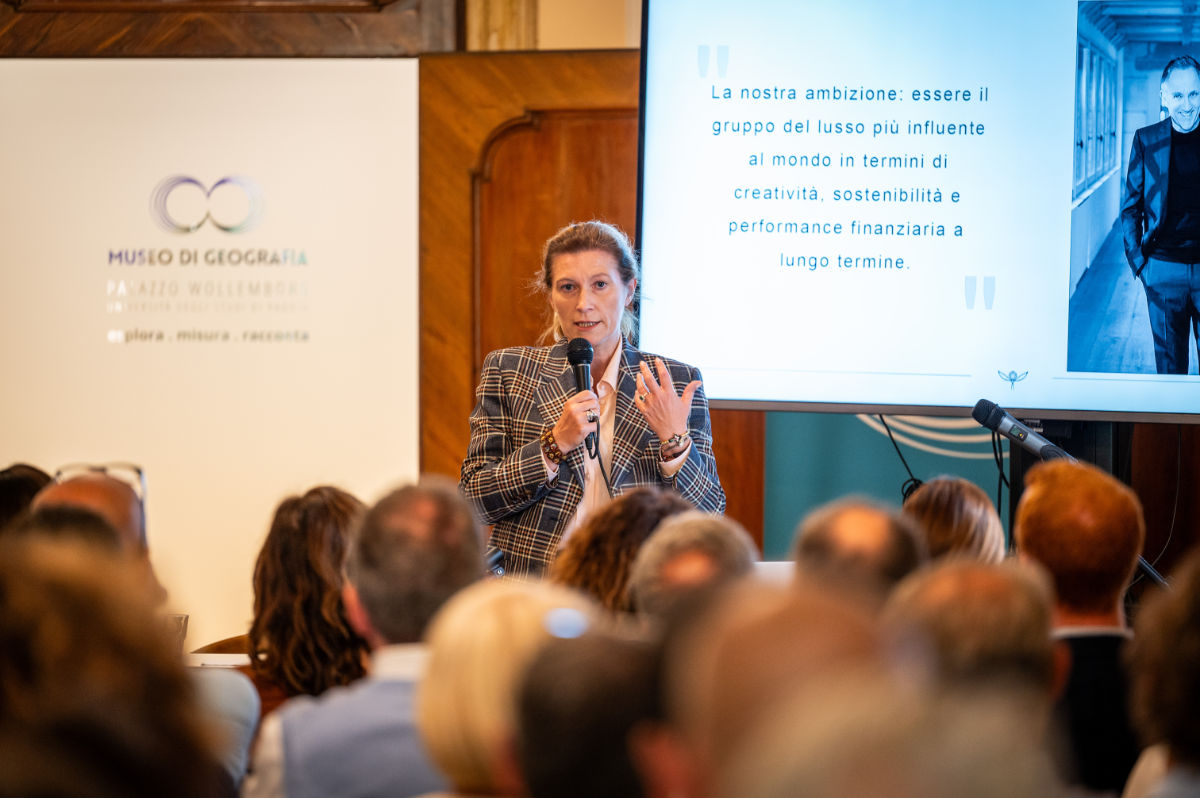 In this sense, the company's support of local communities, through charity and volunteer initiatives, and training new generations, through dedicated workshops and university lectures, are just a small part of a much broader picture which has lately and increasingly focused on the role of women and their empowerment in the industry. Working in synergy with Kering and the Kering Foundation programs, in recent years Kering Eyewear has organized multiple education sessions around the culture of parity and inclusion, against gender stereotypes and prejudices, intended to build a motivating and empathetic work environment where women can feel safe and free to express themselves.
The third pillar of the strategy, Create, is an invitation to develop innovative alternatives, drive change to influence the entire industry and share ideas and results with an open source approach. Innovation and knowledge-sharing produces groundbreaking solutions and processes that contribute to the adoption of sustainable practices, fostering new talents and empowering imagination across generations.
This mission is directly connected to the unparalleled standards of quality and style of the sunglass and optical frames created, produced and managed by Kering Eyewear for its extraordinary portfolio of 17 brands. Innovation and imagination are the qualities in the company's toolbox that best express its maximum potential and its ability to combine its human resources with the most advanced technology.
To confirm this, the Spring/Summer 2023 Collection included for the first time Re|Ace material, a 100% recycled acetate derived from pre-consumer acetate scraps, directed at reintegrating what already exists into the production cycle while simultaneously maintaining elevated levels of style, quality and functionality.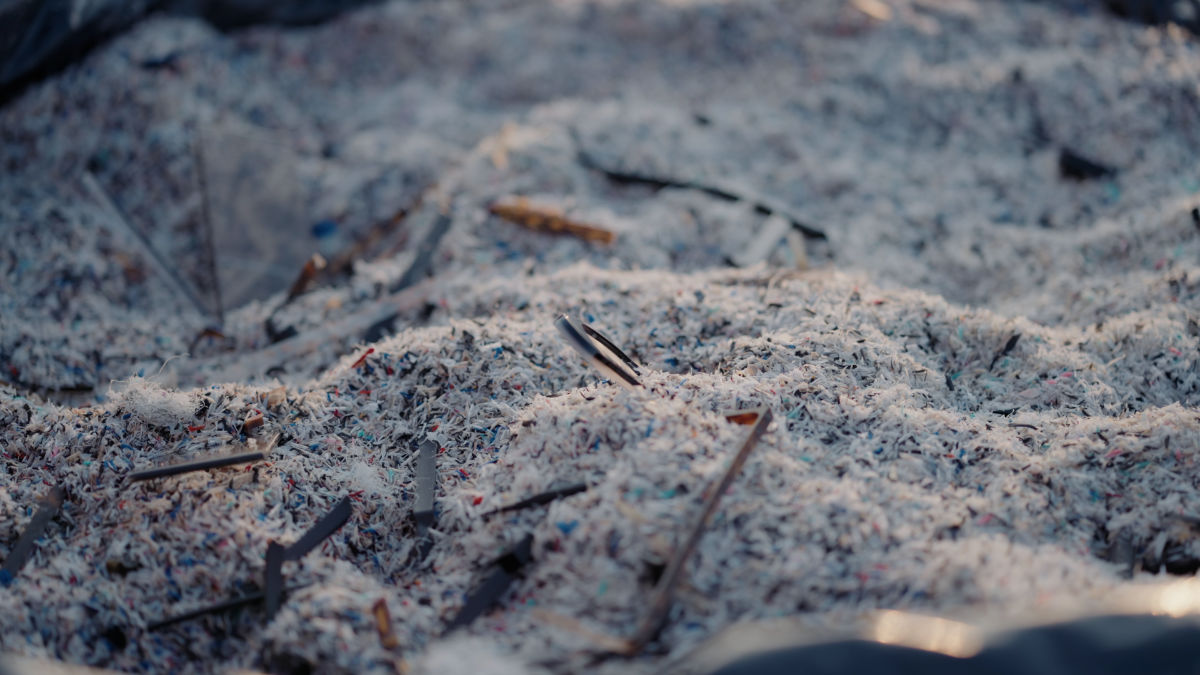 The use of Re|Ace favors a circular economy approach through the recovery of by-products that would otherwise be wasted. The preliminary study behind this choice shows that the production of 1 kg of Re|Ace reduces carbon emissions by at least 50% compared to the production of the same amount of conventional acetate. Furthermore, the recycling process allows for the creation of unique nuances and color combinations while ensuring the same properties of resistance and durability as traditional acetate. Produced exclusively for Kering Eyewear by one of its key partners, Re|Ace material and Re|Ace frames represent one of the cleverest actions undertaken by the Padua-based company and is tangible proof that positive change is possible when innovation and collaboration come into play.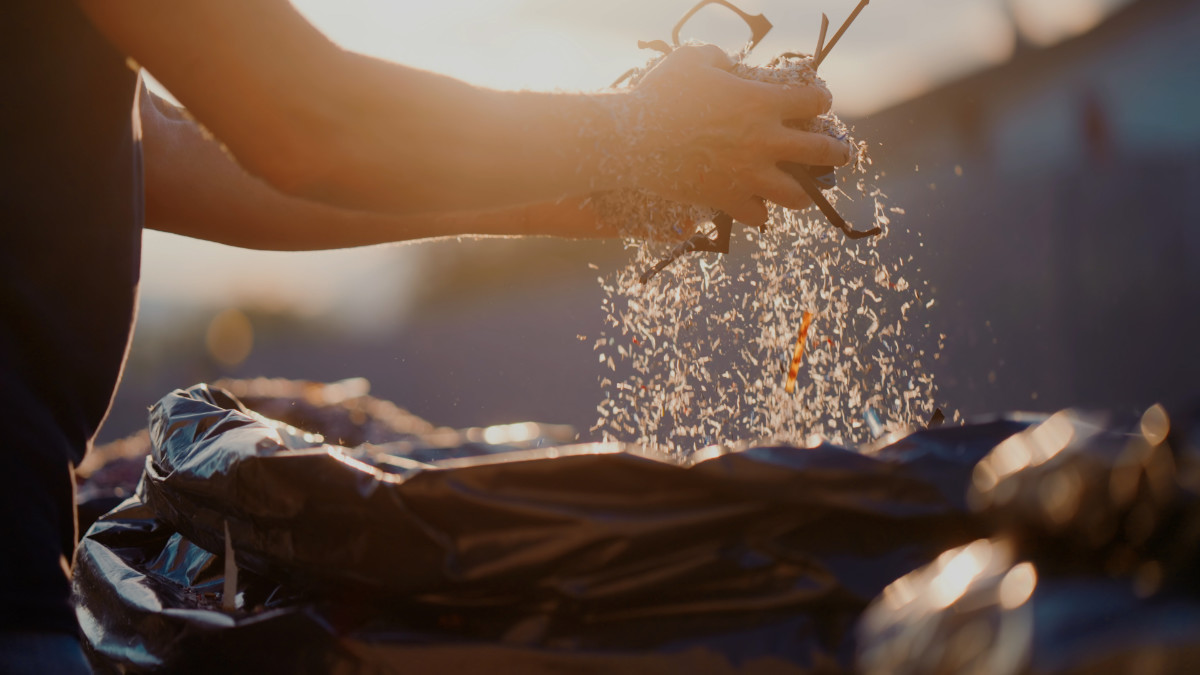 Other innovative solutions adopted by Kering Eyewear feature the use of Eastman Acetate Renew, made thanks to Eastman's innovative Carbon Renewal Technology and the widespread integration of 39% bio-based nylon sun lenses in its collections.
Concerning initiatives on packaging , Kering Eyewear has already achieved and aims to continue to achieve significant results such as the removal of PVC from all packaging components, the introduction of materials with recycled content for new case structures, the introduction of RPET certified microfiber for new cleaning cloths and case lining, the use of FSC certified paper for printed information included in the packaging, and finally the removal of plastic polybags used to protect eyewear cases or their replacement with folding boxes crafted from FSC certified paper.