Fürstenberg: Porcelain Tureens - Classics For Modern Dining Culture
Luxferity, 16.11.2021
The holiday season is approaching, and one trend for winter 2021/22 is Mix & Match. Traditional dining culture is given a modern interpretation. There is a revival of the individual serving of the dishes on the table, and with that of the classic tureen. Historic shapes are combing with modern porcelain, and puristic white meets playful and luxurious designs. Anything is allowed that brings pleasure.
Today we are showing you the loveliest FÜRSTENBERG tureens in styles ranging from Rococo to Bauhaus.
THE CLASSICS: HISTORIC SHAPES IN WHITE
Historic shapes add a special charm to the table setting.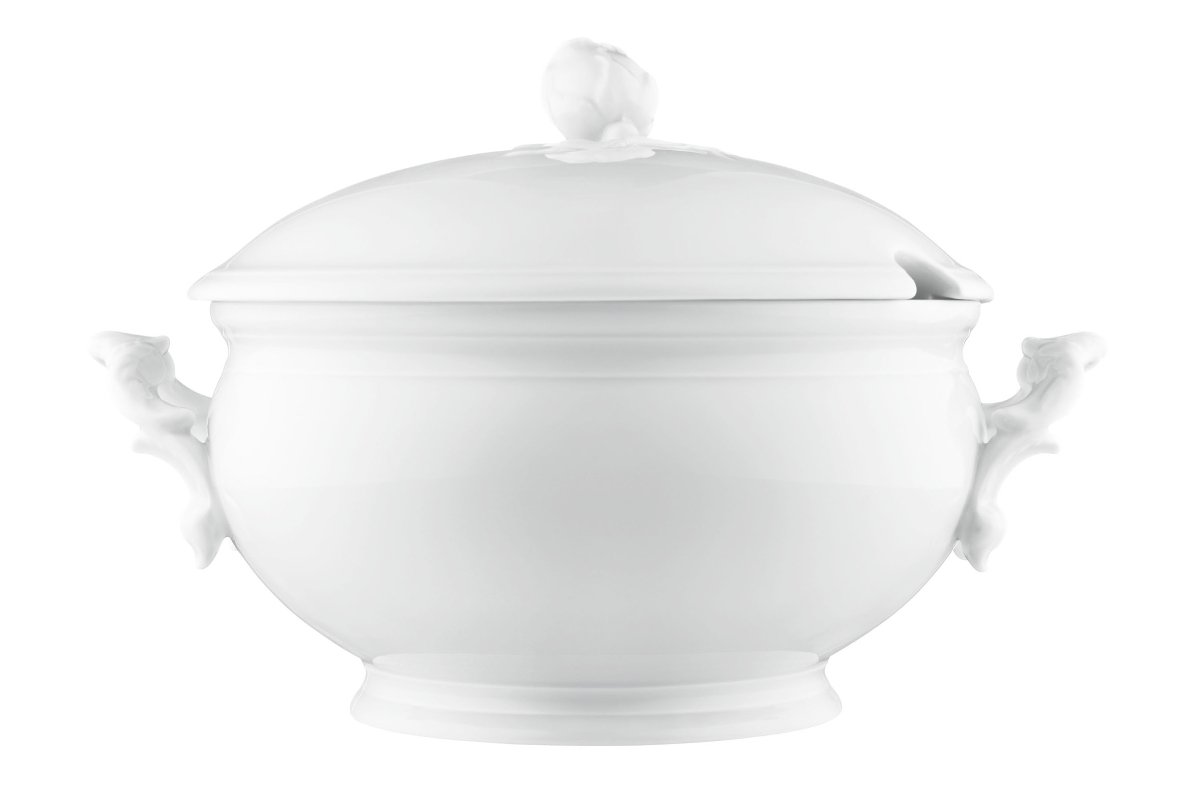 ALT FÜRSTENBERG is the oldest form by the FÜRSTENBERG porcelain manufactory, and combines all the demands of a tableware that has now existed for over a quarter of a millennium. The form was created around 1750, and is still produced today in its original Rococo style.
With its cylindrical oval basic shape, angular handles, a stylised pine cone as a knob on the lid and the all-round line that is specific to this model, HERZOG FERDINAND is a timeless original in the classicist style. The clear, strict lines of the porcelain also add true elegance to modern Mix & Match dining culture.
THE PLAYFUL ONES: FLORAL DESIGNS

Floral patterns awaken memories of happy family gatherings, and bring warmth and a touch of security to the table.
Bright, multi-coloured bouquets of flowers complemented by hand-applied Rococo gold staffages: naturalistic and brought together with a passion for detail – this is what the graceful pattern BUNTE BLUME (colourful flower) stands for.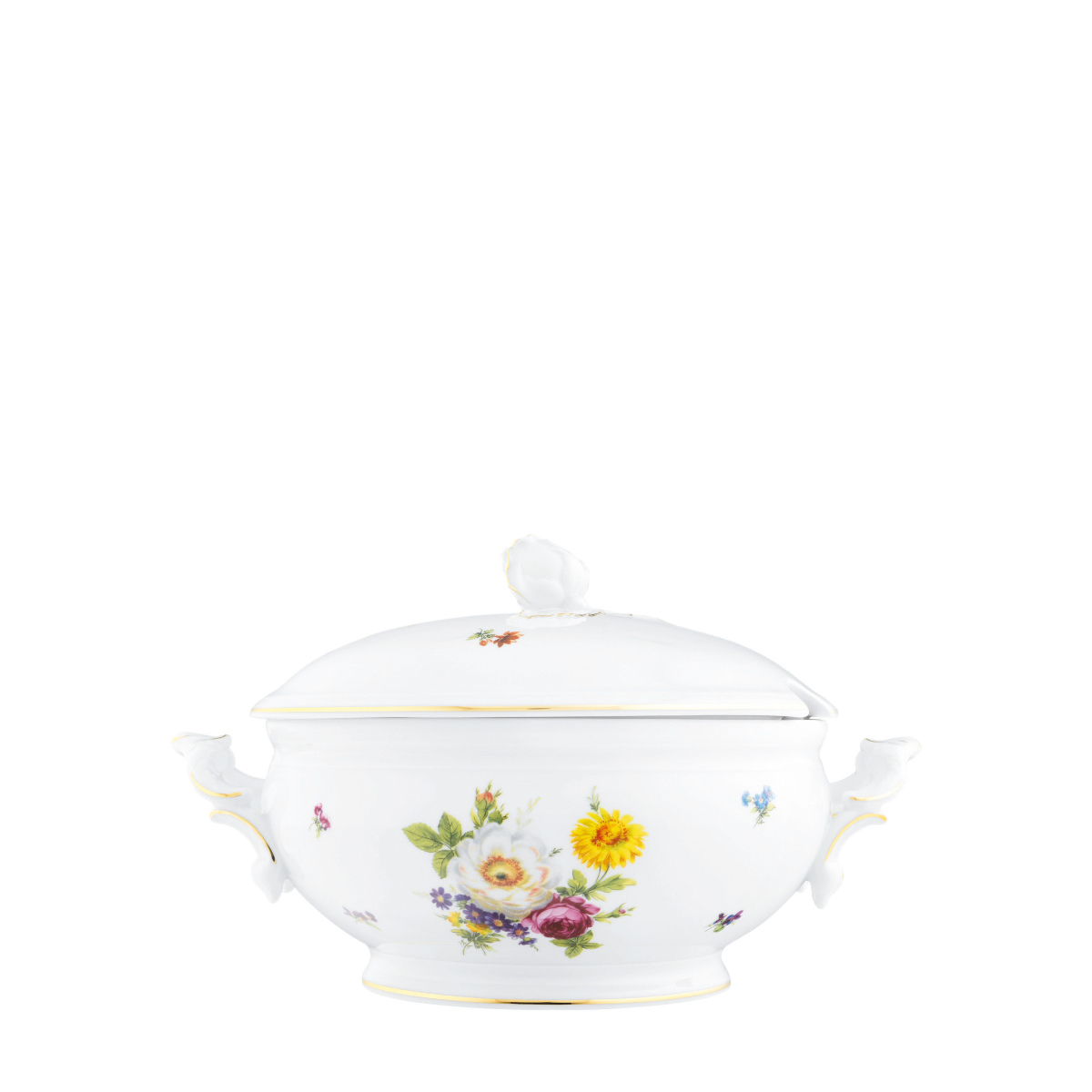 GRECQUE MILLE FLEURS is a must for all lovers of patterns with scattered flowers. With its gently strewn flowers, MILLE FLEURS exudes all the cheerfulness of a dreamy Biedermeier garden.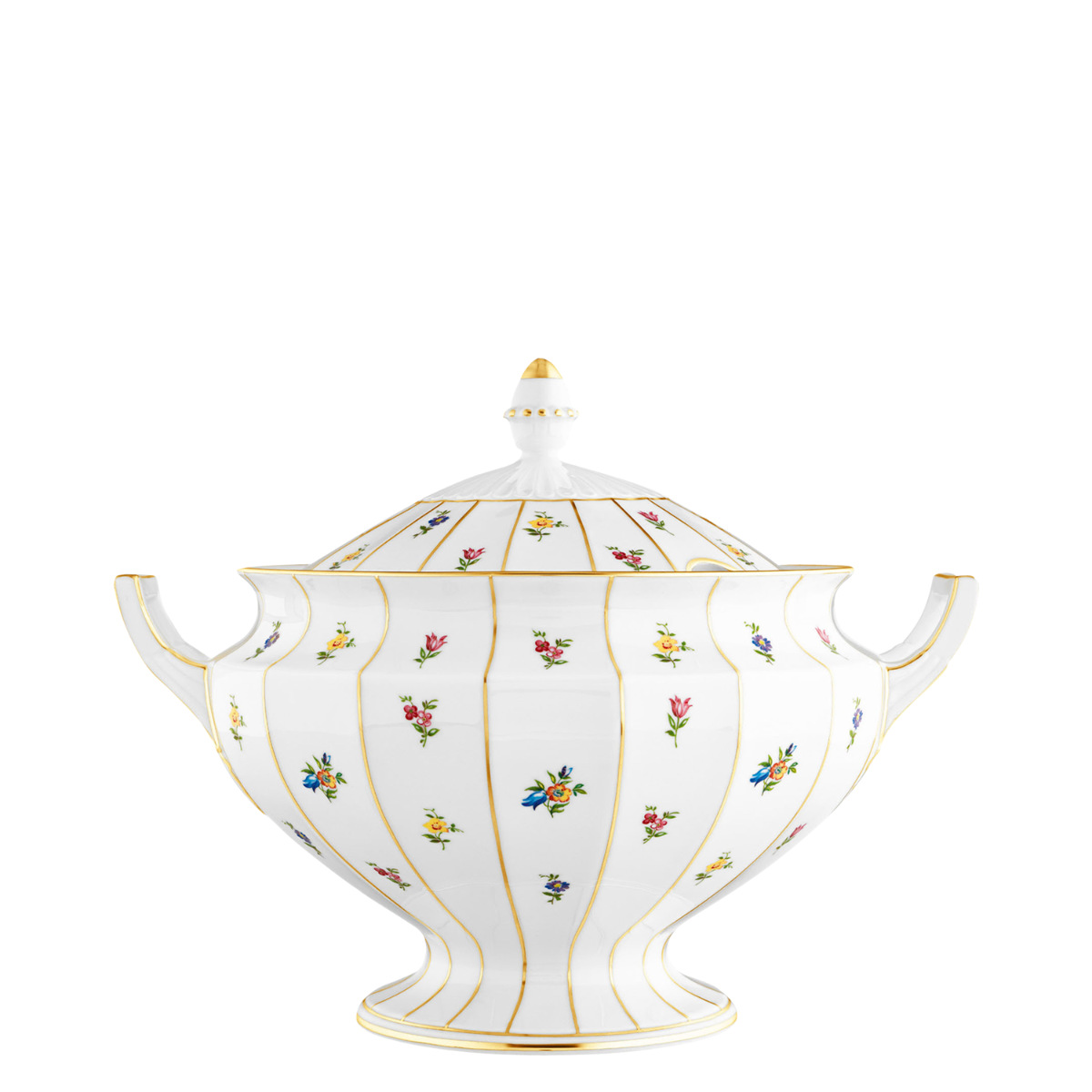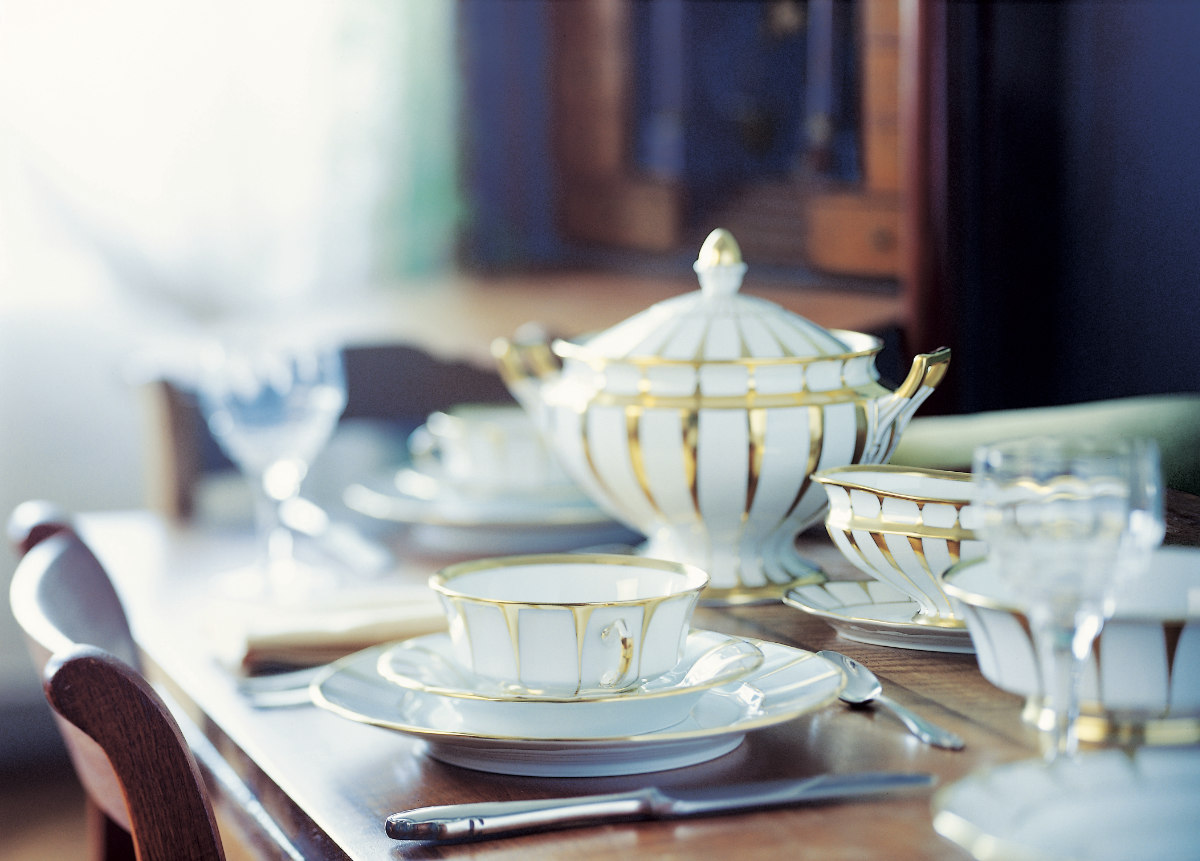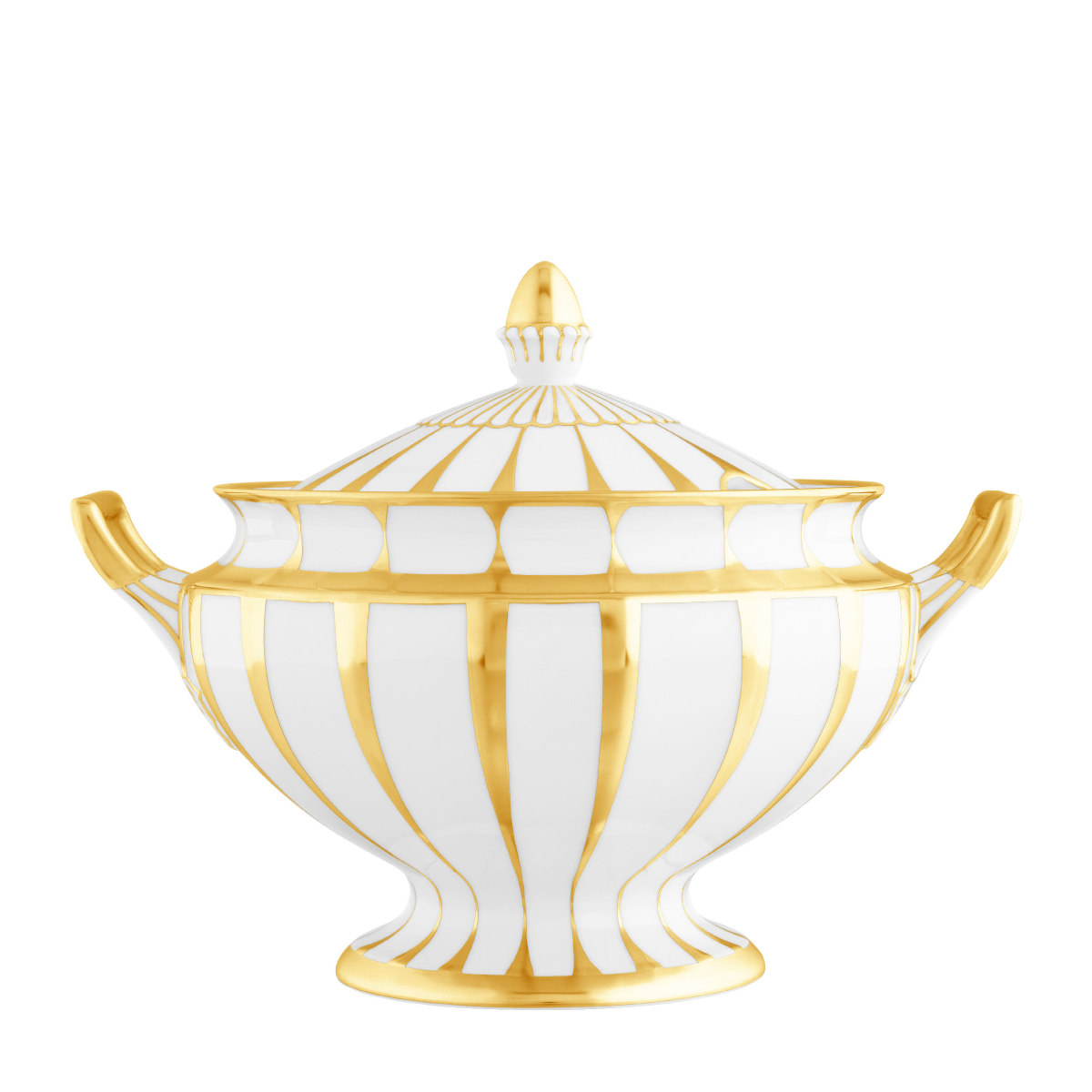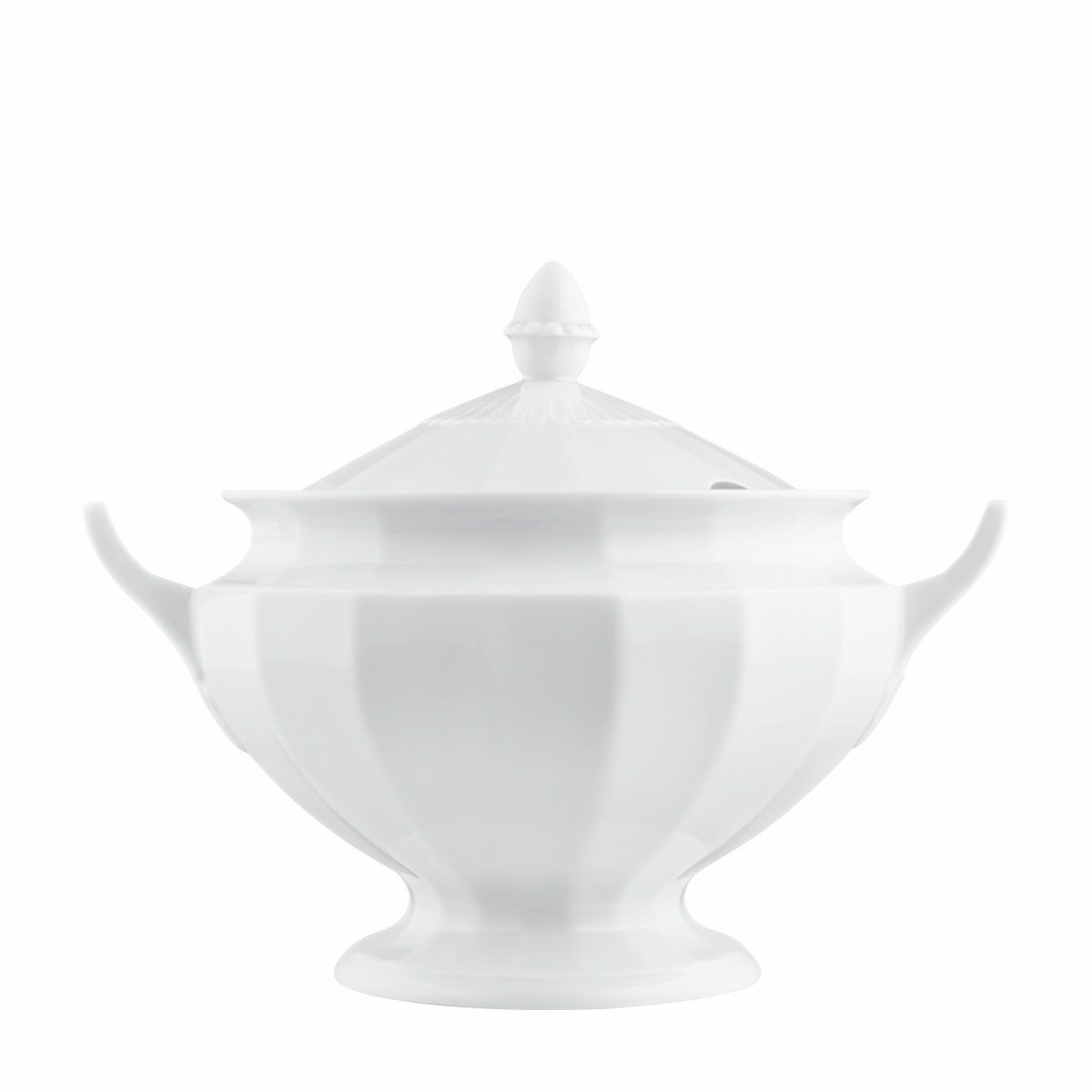 THE MODERN ONES: TIMLESS BAUHAUS STYLE
Form follows function – the Bauhaus movement of Weimar dedicated itself to this principle in 1919. Wilhelm Wagenfeld was also a style-defining influence for the design, which appeals for its simple, linear, classic form.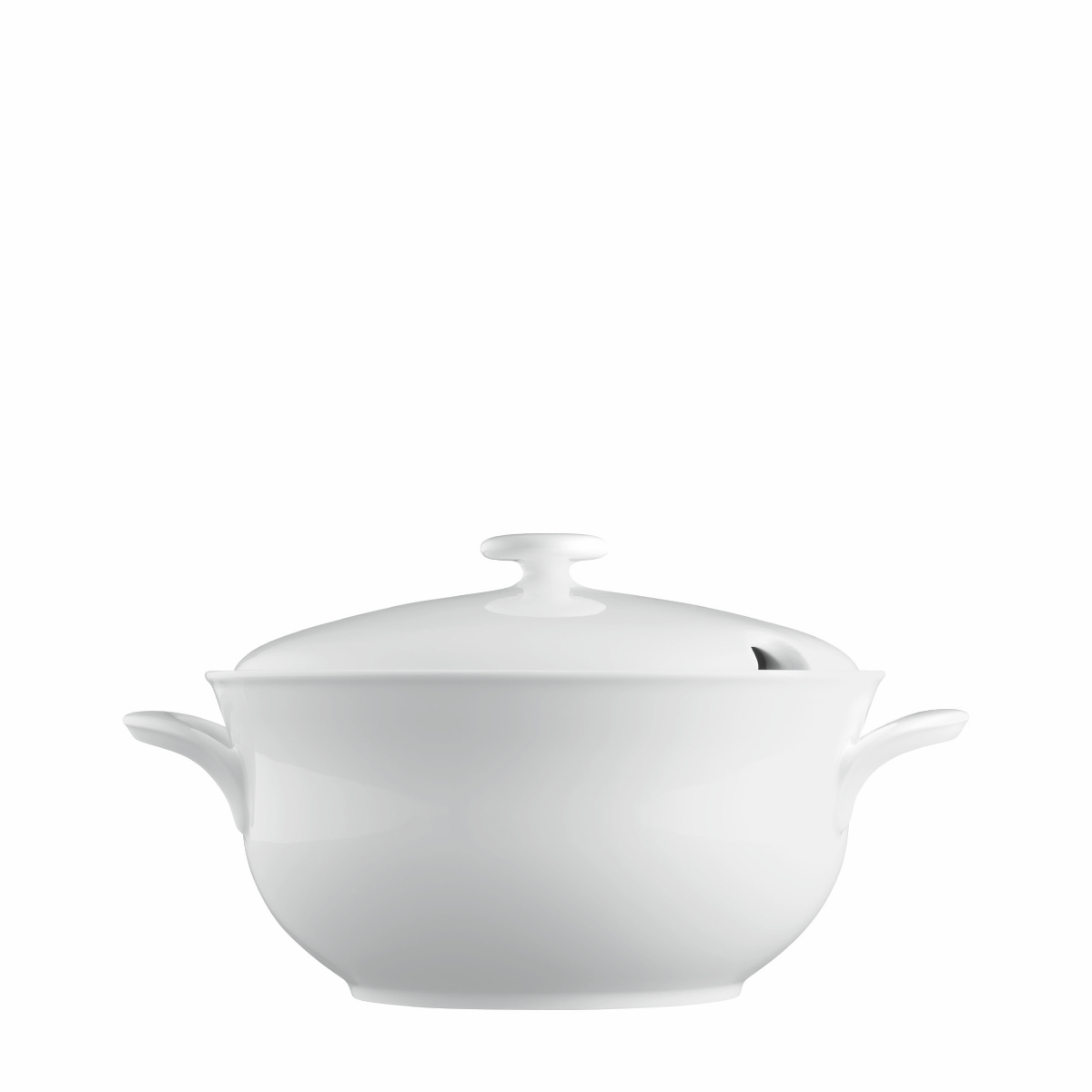 One of Wagenfeld's best-known designs is "Service 639" for the FÜRSTENBERG porcelain manufactory, which today is produced under the name WAGENFELD. Like the entire service, the functional tureen appeals for its timeless aesthetics and individual combinability.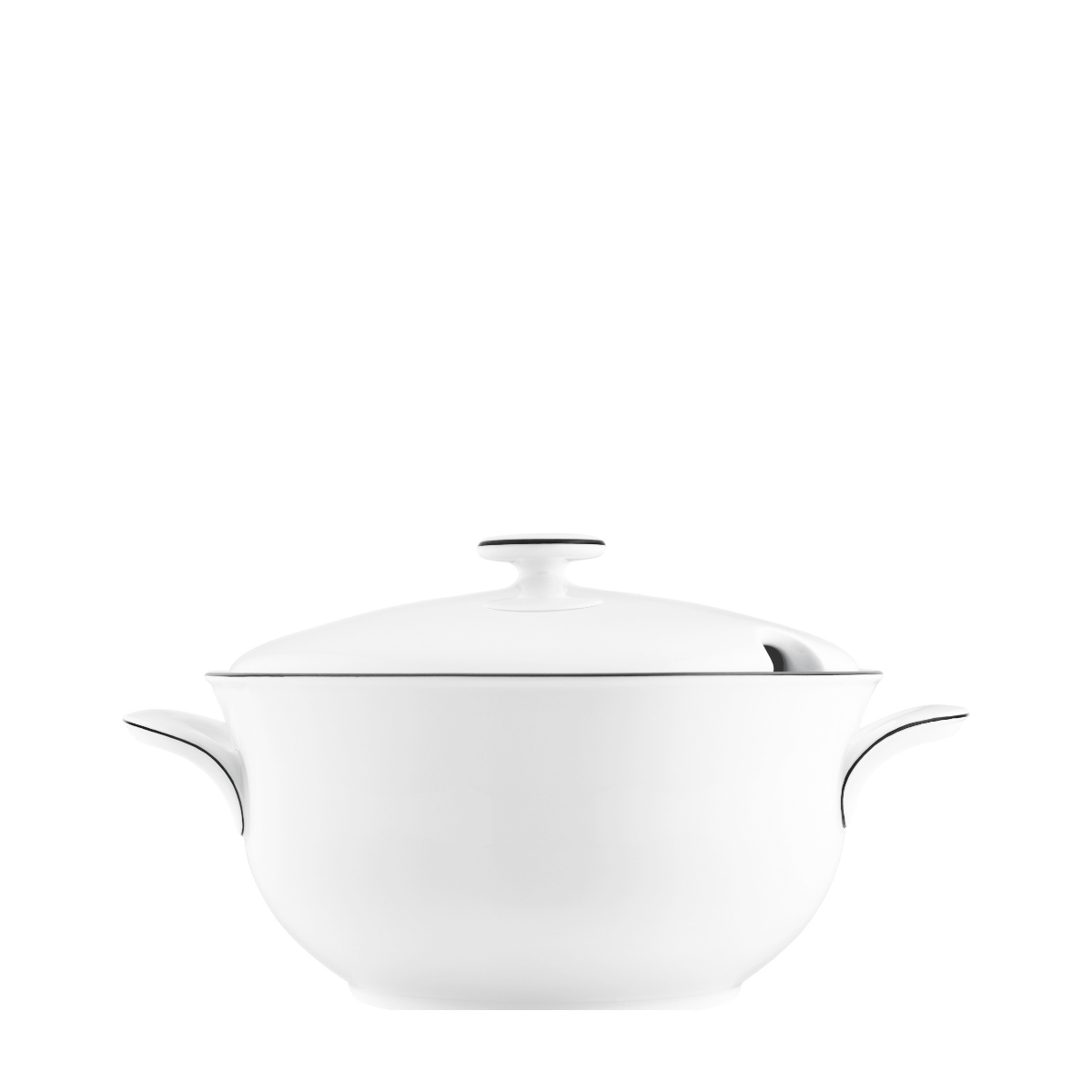 Puristic and linear, the SCHWARZE LINIE (black line) decoration accentuates the porcelain classic WAGENFELD. The contrast between the thin-walled white porcelain and the refined rims underlines the exciting aesthetics of the tableware.