Carl F. Bucherer Opens New Watch Boutique Within KURZ On Zurich's Legendary Bahnhofstrasse
Luxferity, 01.09.2021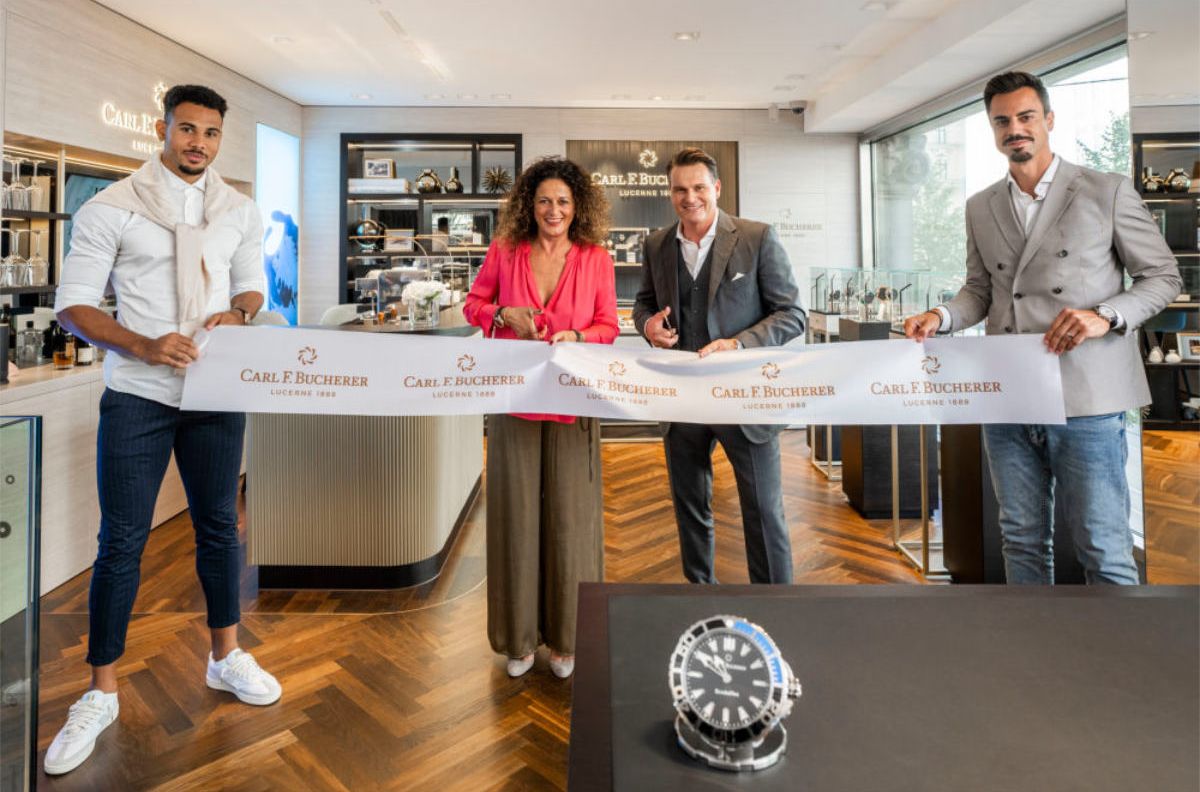 Carl F. Bucherer Opens New Watch Boutique Within Kurz On Zurich's Legendary Bahnhofstrasse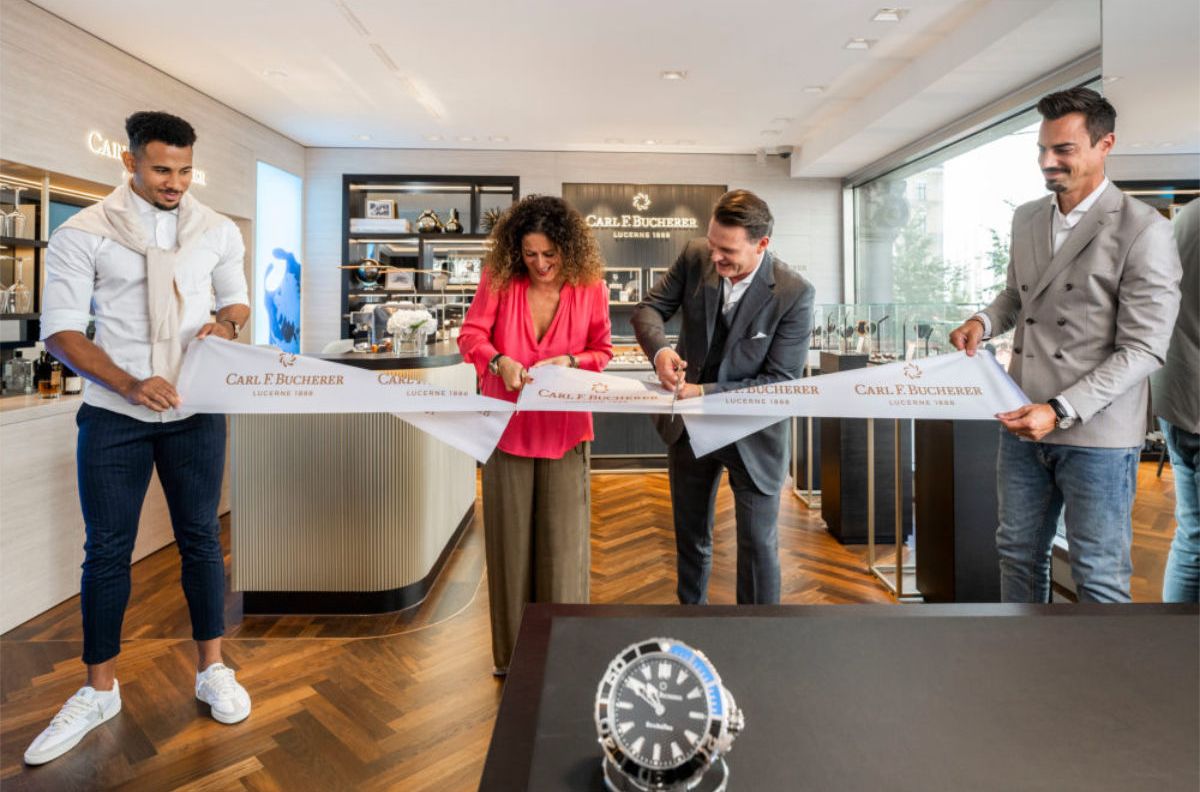 Carl F. Bucherer Opens New Watch Boutique Within Kurz On Zurich's Legendary Bahnhofstrasse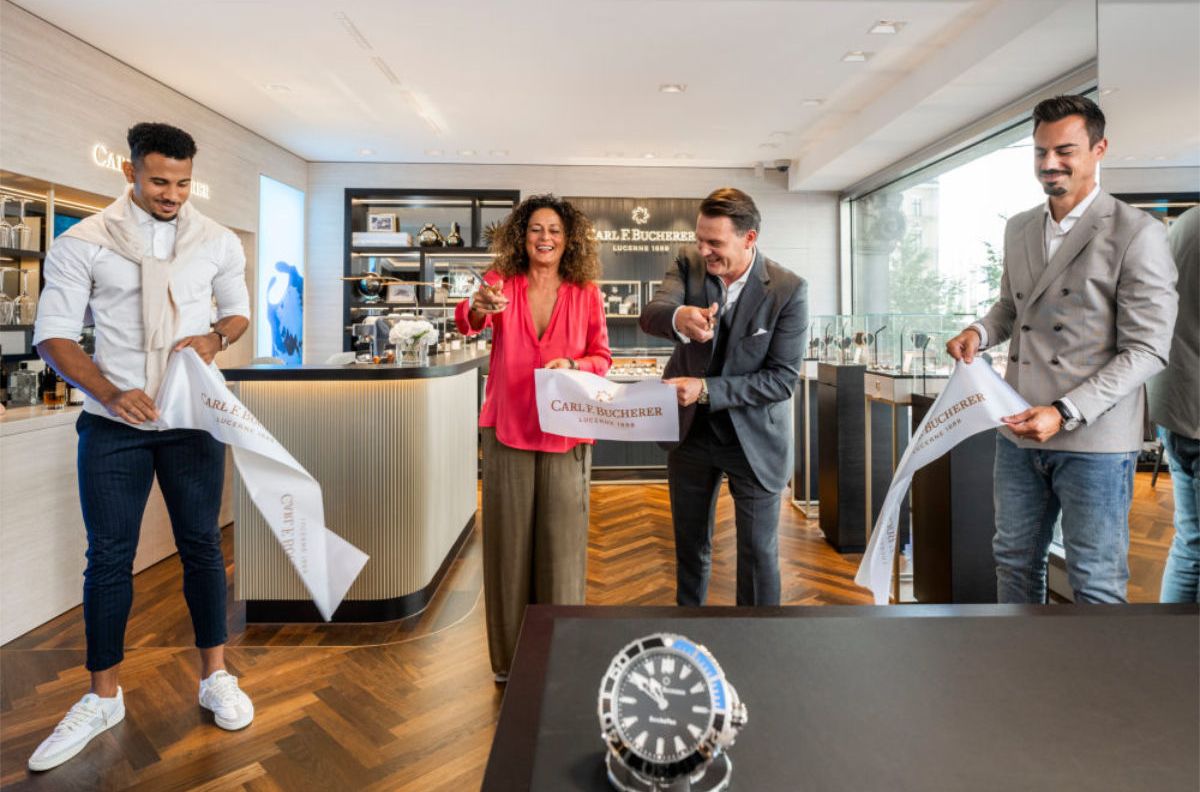 Carl F. Bucherer Opens New Watch Boutique Within Kurz On Zurich's Legendary Bahnhofstrasse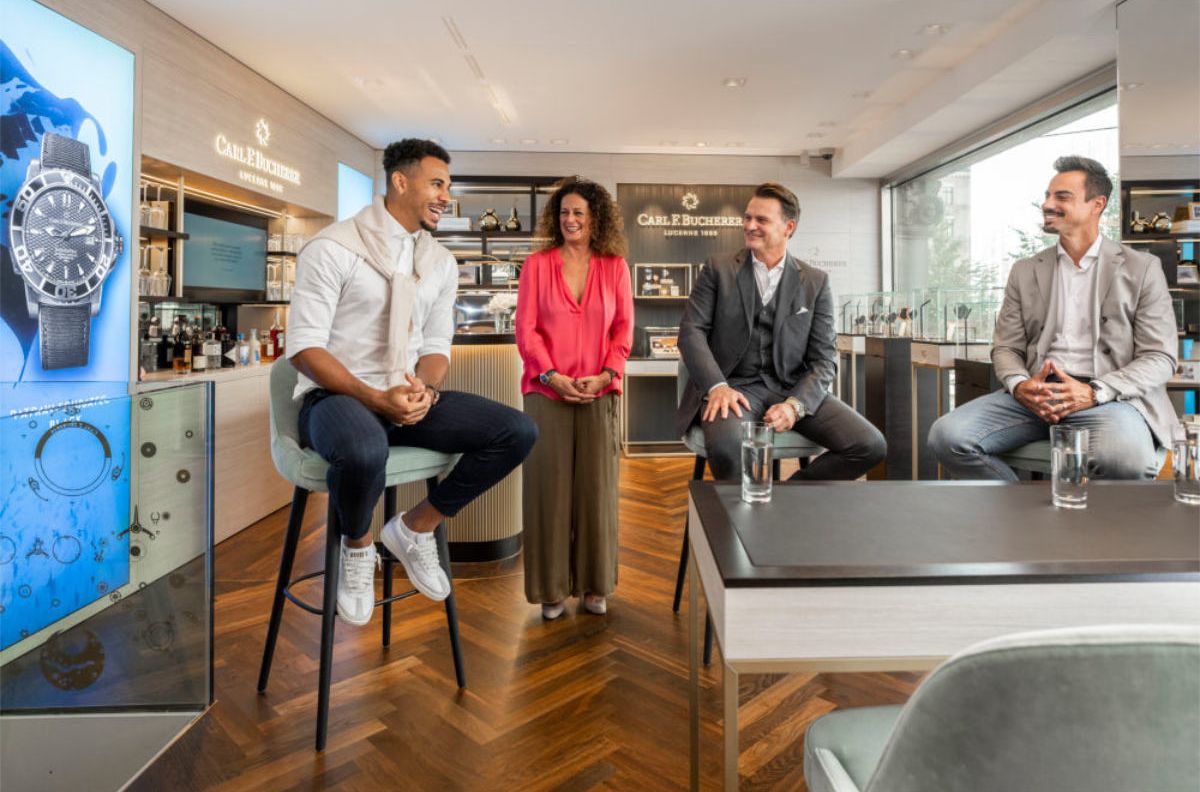 Carl F. Bucherer Opens New Watch Boutique Within Kurz On Zurich's Legendary Bahnhofstrasse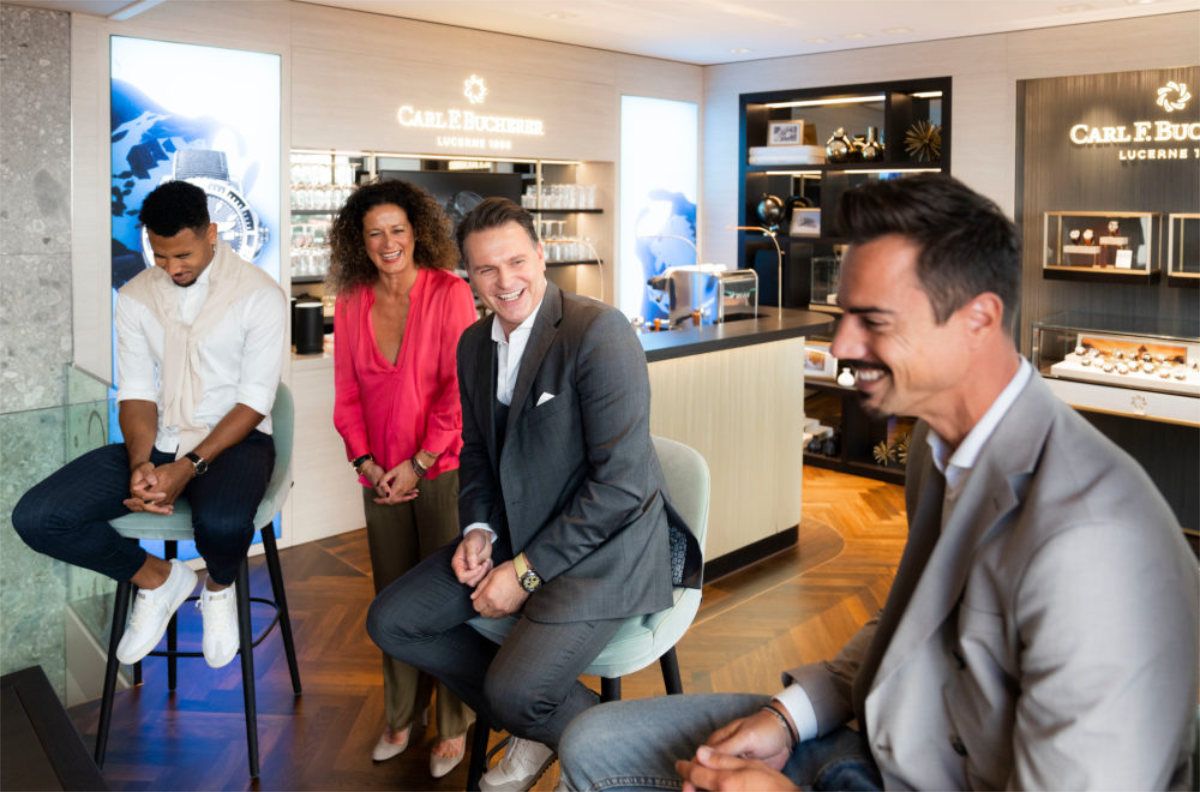 Carl F. Bucherer Opens New Watch Boutique Within Kurz On Zurich's Legendary Bahnhofstrasse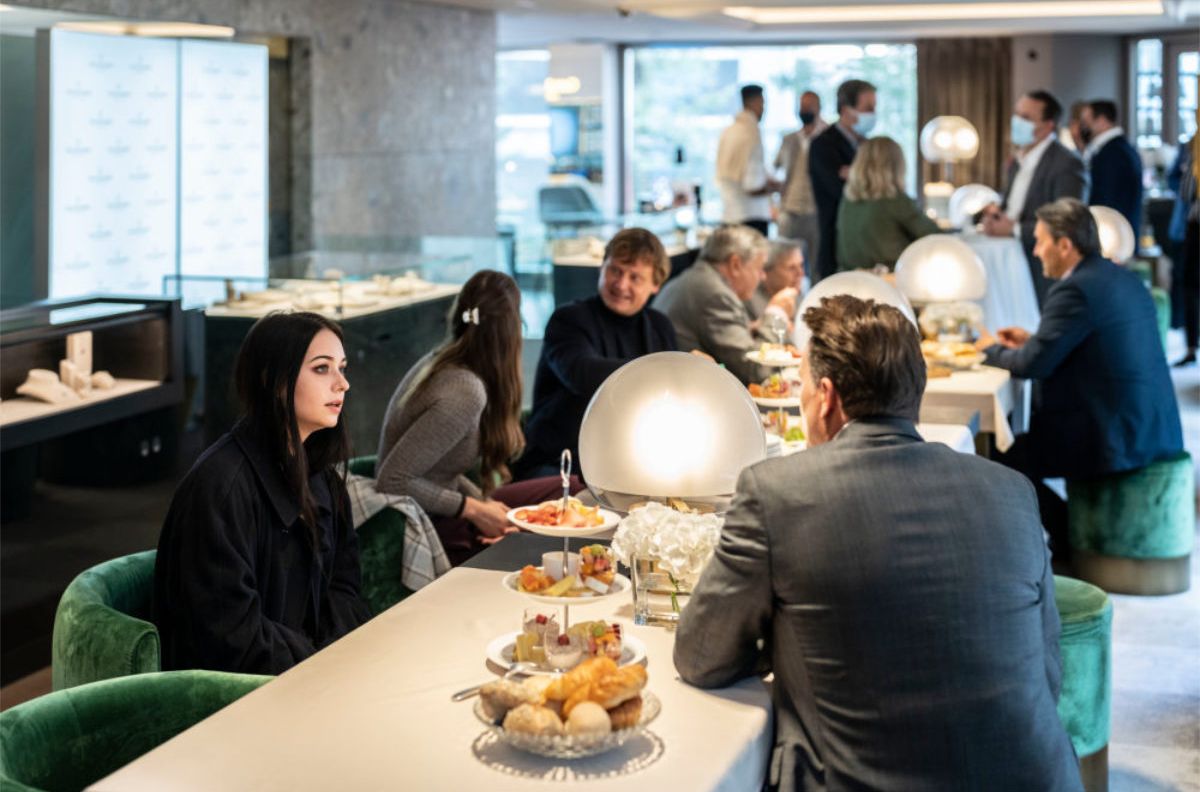 Carl F. Bucherer Opens New Watch Boutique Within Kurz On Zurich's Legendary Bahnhofstrasse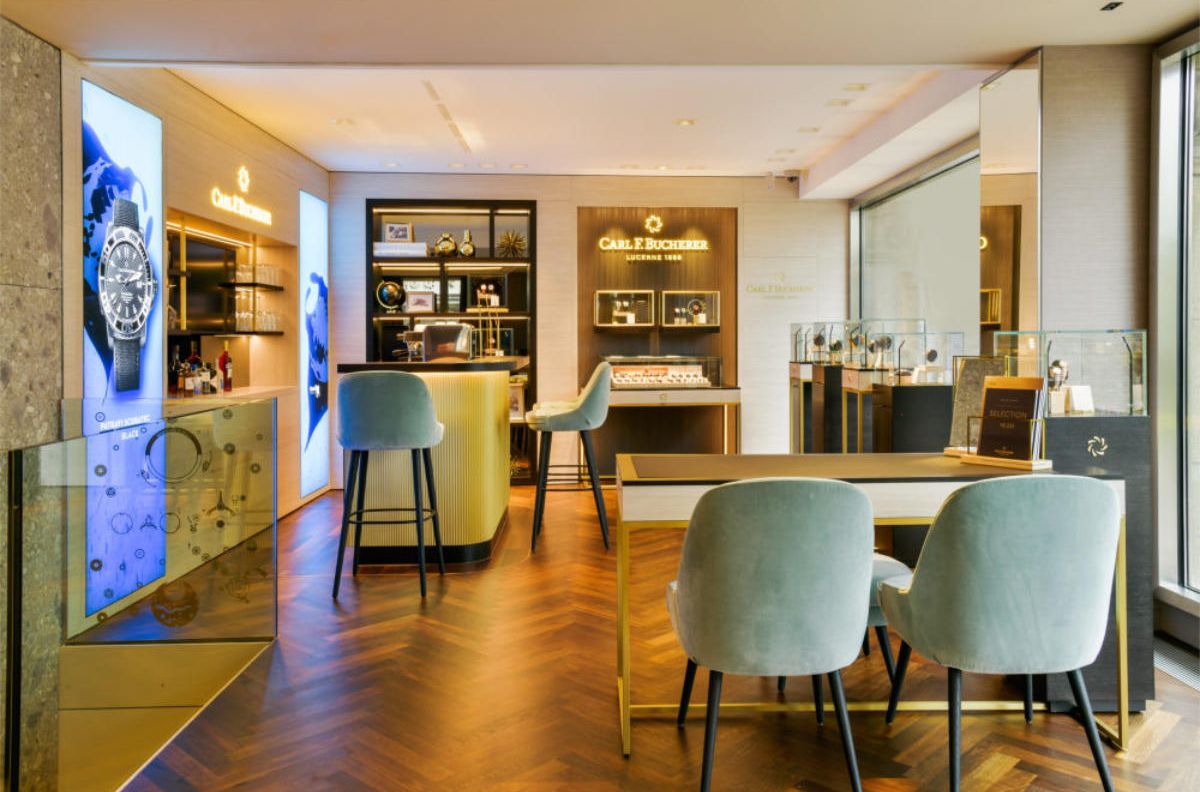 Carl F. Bucherer Opens New Watch Boutique Within Kurz On Zurich's Legendary Bahnhofstrasse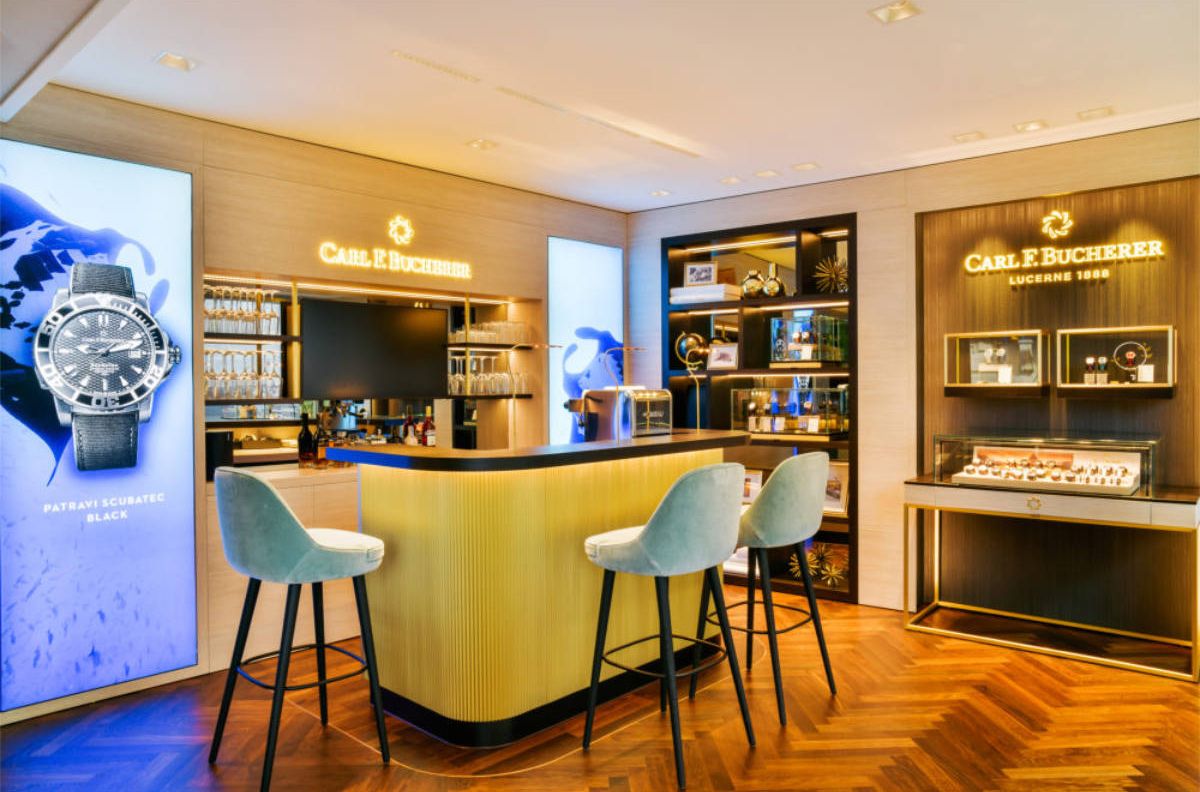 Carl F. Bucherer Opens New Watch Boutique Within Kurz On Zurich's Legendary Bahnhofstrasse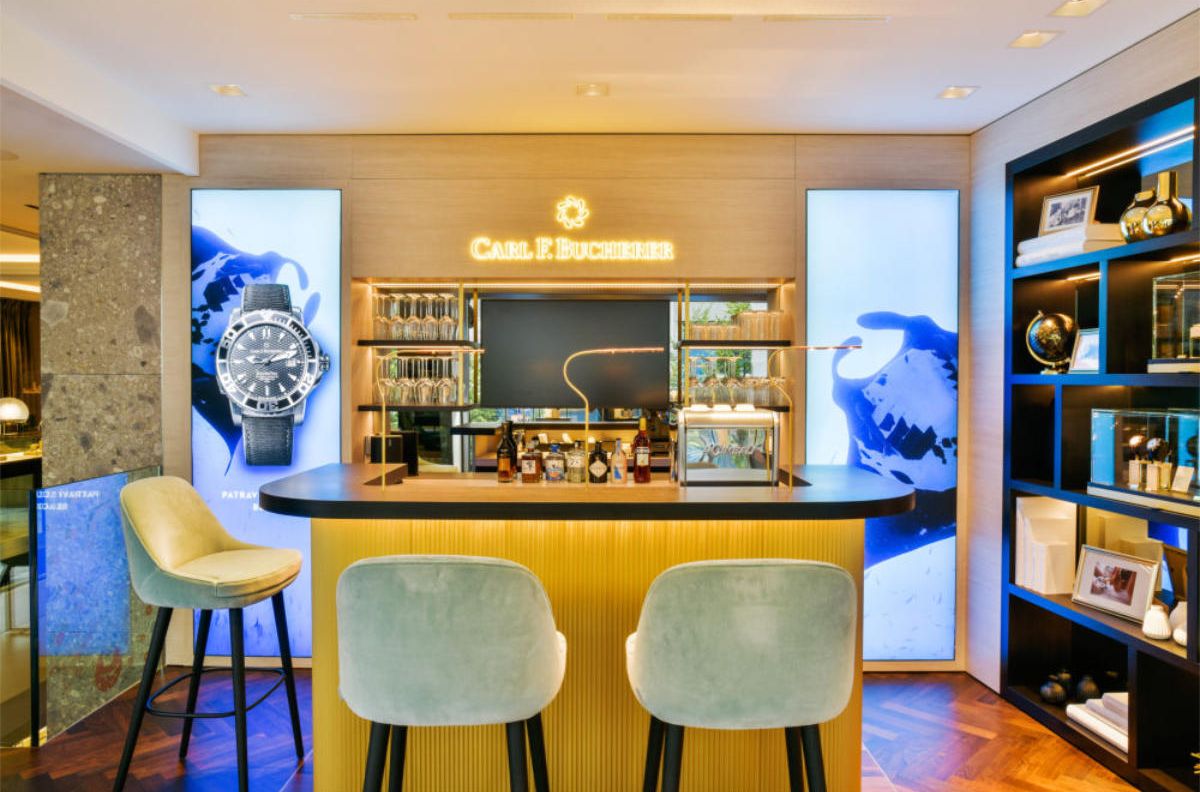 Carl F. Bucherer Opens New Watch Boutique Within Kurz On Zurich's Legendary Bahnhofstrasse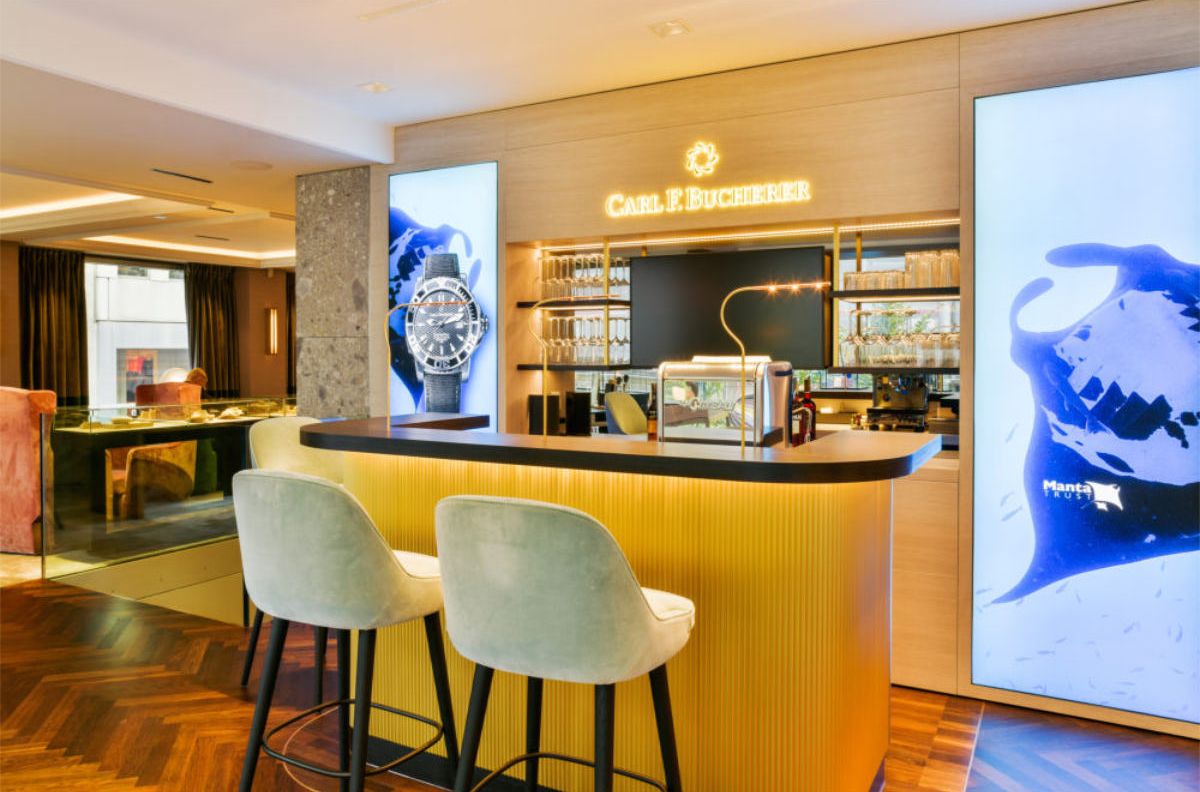 Carl F. Bucherer Opens New Watch Boutique Within Kurz On Zurich's Legendary Bahnhofstrasse
On September 1st, Swiss luxury watch manufacturer Carl F. Bucherer and the Swiss watches and jewellery retailer KURZ proudly inaugurate an exclusive Carl F. Bucherer watch boutique in the premises of KURZ on Zurich's Bahnhofstrasse, one of the world's most exclusive shopping streets. Fitted with an elegant bar, a small library and inviting furnishings, the cosy space is located on the top floor of KURZ at Bahnhofstrasse 80. The inauguration was celebrated in the presence of friends of the brand and members of the media.
Carl F. Bucherer is delighted to be under the same roof with KURZ. CEO Sascha Moeri says, "Some people may not be aware that we share some important common ground with Kurz: Along with Carl F. Bucherer, they have been an important player in the Swiss retail scene since the 19th century but our heritage goes beyond that. KURZ was once part of the Bucherer Group, this is when our long and close relationship started. We are looking forward to continue shaping our shared future in Zurich under one roof, not only with our first point-of-sale on Bahnhofstrasse but also with the first Carl F. Bucherer boutique in the world to feature a bar."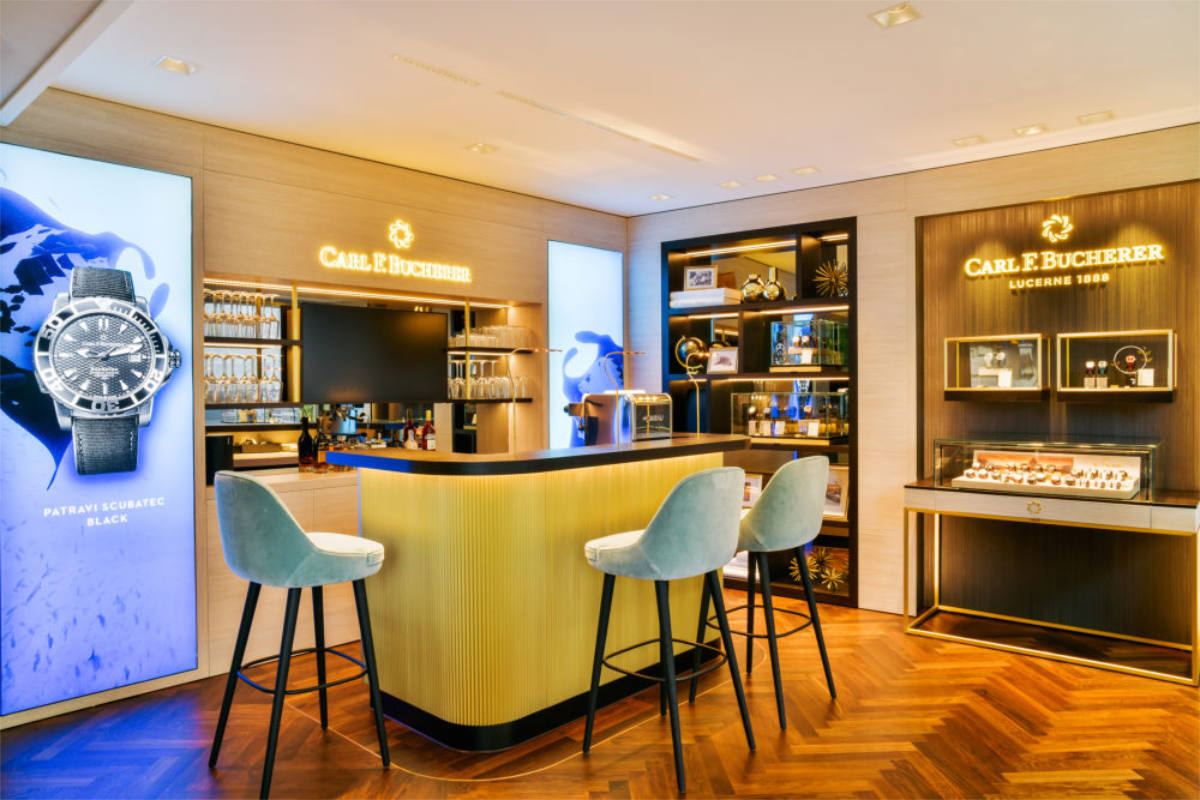 Doris Mancari, the CEO of KURZ, is looking forward to welcoming Carl F. Bucherer to its coveted location. She says, "We are very pleased to welcome this stunning Carl F. Bucherer boutique in our premises and to expand our exclusive watch portfolio for watch enthusiasts and connoisseurs with Carl F. Bucherer's exclusive and unique watch collections. Before becoming part of the Swiss family business IGS AG in September 2020, KURZ was part of the Bucherer Group so the opening of this new boutique in Zurich feels like a happy family reunion."
The Carl F. Bucherer Boutique at KURZ, with its welcoming décor and inviting atmosphere, offers the brand's entire watch collection. Its location on Zurich's iconic Bahnhofstrasse is an expression of the brand's cosmopolitan spirit.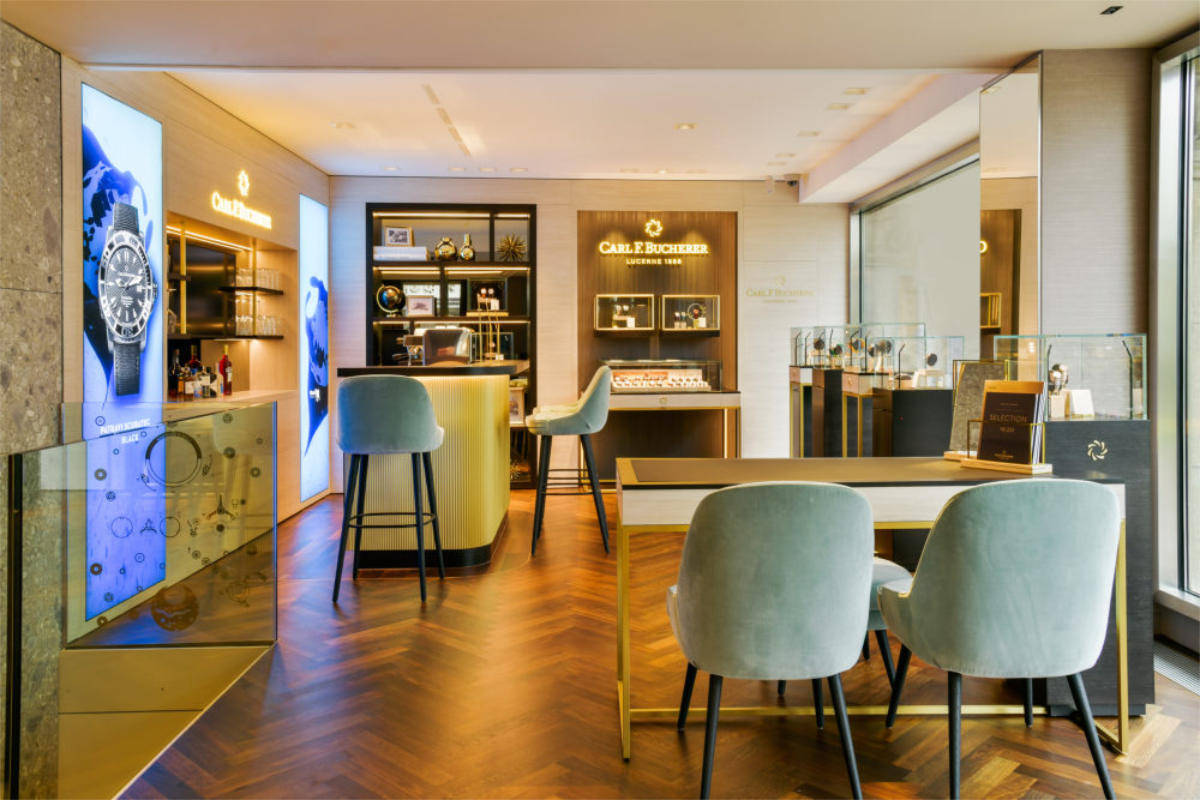 In the meantime, the entire team at Carl F. Bucherer's small but exquisite boutique looks forward to welcoming watch aficionados who can experience innovative Swiss timepieces Made of Lucerne, diving straight into the wide array of our watch collections, all the while enjoying a refreshing beverage in a truly unique atmosphere.
About Carl F. Bucherer

Carl F. Bucherer has been synonymous with excellence, innovation, and passion since 1888. The Swiss company has become an internationally renowned global brand with a presence throughout the world, characterized by its founder's pioneering spirit and the cosmopolitan esprit of its home city of Lucerne.
Carl F. Bucherer is one of the few remaining independent family-owned Swiss watch manufacturers and is now headed in the third generation by Jörg G. Bucherer.
The contemporary timepieces produced by Carl F. Bucherer combine unique design with the utmost precision and outstanding functionality. Technical innovations such as the peripheral rotor – an innovation that Carl F. Bucherer was the first manufacturer to put into series production – and the peripheral tourbillon make the company a pioneer and market leader in the field of peripheral technology.
Carl F. Bucherer – Rooted in the heart of Switzerland but at home everywhere in the world


About KURZ:

The jewellery company with nine boutiques in the cities and regions of Zurich, Basel, Bern, Lucerne, Emmen, Geneva and Lugano employs a total of around 100 staff. The range includes high-quality jewellery lines made of diamonds, gold, pearls and coloured gemstones as well as an exclusive KURZ wedding ring collection. In all its boutiques, KURZ combines contemporary, modern jewellery design with style-oriented advice. KURZ also offers 22 leading watch brands - from the coveted Omega, IWC, Breitling to the well-known Longines and the manufactory brands Zenith, Glashütte ORIGINAL and Carl F. Bucherer to the glamorous Chopard - making it the first address for watch lovers. Founded in Zurich in 1948 by Armin Kurz, the company has been part of the Swiss family business IGS AG since September 2020.