GOOD FORTUNE: The New Eau De Parfum By Viktor&Rolf
Luxferity, 02.09.2022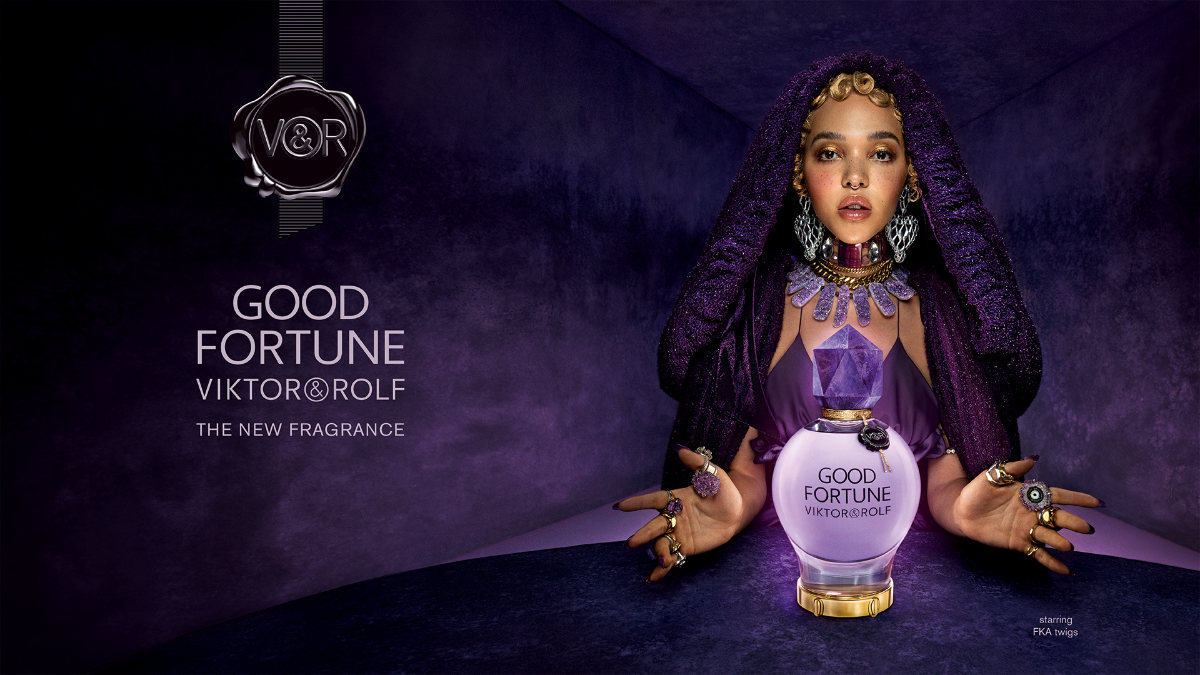 "I SEE MY FUTURE. I CREATE MY OWN DESTINY. IT'S FILLED WITH GOOD FORTUNE."
FKA twigs
Viktor&Rolf is the avant-garde luxury fashion house founded in 1993 by Dutch fashion artists Viktor Horsting and Rolf Snoeren, recognized and respected for its provocative Haute Couture and conceptual glamour.
As fashion artists, Viktor & Rolf believe in the power of transformation. They are constantly evolving and expanding the boundaries of their creations. With Haute Couture as their ultimate laboratory for expression, their seasonal shows present the explorations of their artistic prowess, each collection building on their 25-year archive of cerebral, yet wearable art.
Viktor & Rolf approach olfactory development in the same way as their fashion: with meticulous technical refinement, continuously evolving their scents and bringing them to new, unparalleled heights, making the impossible possible.
Following the resounding global launch of Flowerbomb in 2005 — quickly becoming one of the most iconic bestselling fragrances for women — Viktor&Rolf makes a brand-new statement as it unveils GOOD FORTUNE, endorsed by the visionary visual artist, singer and dancer FKA twigs. An acclaimed singer-songwriter, FKA twigs is a Grammy Award-winning artist whose genre-bending music draws on sources such as electronic, trip hop, R&B and avant-garde. Once again defying the codes of fashion and fragrance, Viktor&Rolf presents a spiritual hymn to a new age of prosperous femininity.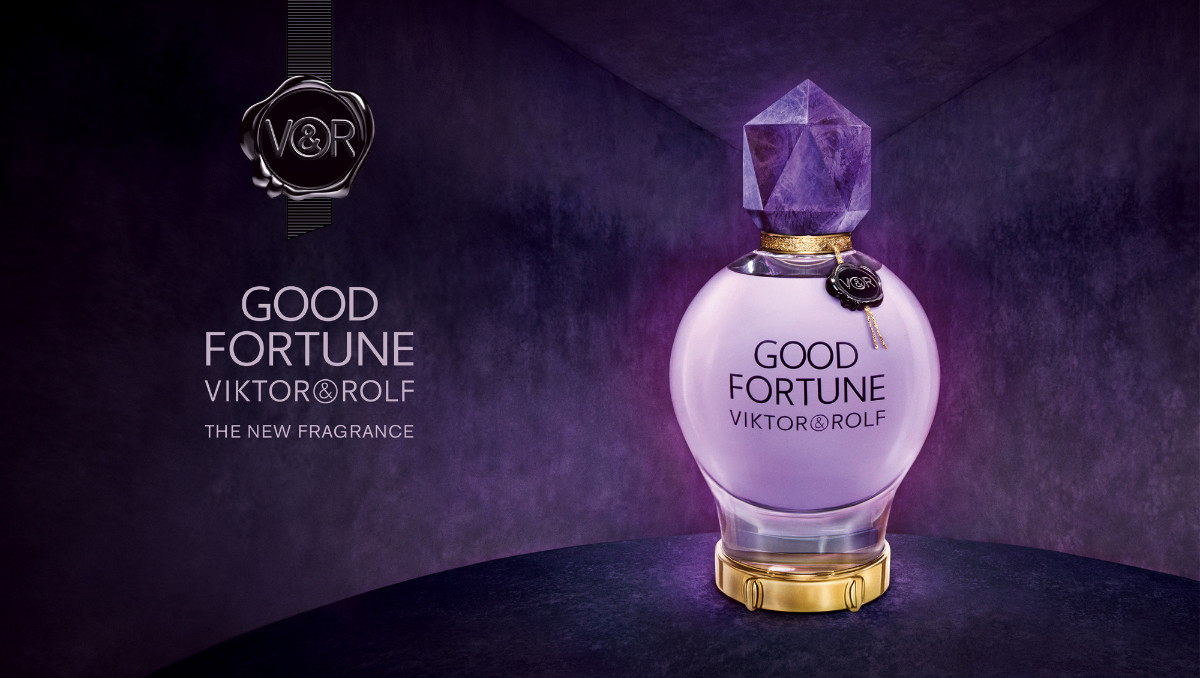 A NEW GENERATION OF FRAGRANCES FOR A NEW GENERATION OF MODERN MYSTICS

With GOOD FORTUNE, Viktor&Rolf set out to create a fragrance that expresses modern spirituality. Resonating with those who are on an inner path to discover the essence of their being. Viktor & Rolf are storytellers, and the tale of GOOD FORTUNE is filled with playfully mysterious references to 'spirituality'. Such as white magic and alchemy; yoga and the cosmos; the healing power of crystals and flowers and the archetypal image of the fortune teller with her crystal ball. The fragrance is an invitation to those wanting to embrace their inner modern mystic, to follow their own path and to trust their own innate power. Those who are confident in the awareness of the active role they play creating their own good fortune.
"We always want to bring a positive message," say designers Viktor Horsting and Rolf Snoeren. "For quite a while now, it had been our desire to create a fragrance around the concept of modern spirituality: personal growth and a quest for deeper meaning, both internally and beyond the ordinarily observable world. Over the years, we ourselves have opened up to a more spiritual approach to life and we intuitively feel this is the right moment for such a message. As always, our storytelling is imbued with a sense of luxury and glamour. Moreover, we're proud that GOOD FORTUNE contains no ingredients from animal origin. We want to contribute to creating a better world, and this is one small step in that direction".
A modern elixir, GOOD FORTUNE innovates on several levels. It features an exclusive, never used before distillate of fennel and gentian flower. Like a magical concoction, this never seen before note is the unique alchemy between two ingredients extracted together. It creates a magnetic elixir that reveals the bewitching energy of the GOOD FORTUNE fragrance. It also has no ingredients of animal origin, still a rarity in modern perfumery.
Its face is a visionary visual artist, singer and dancer: FKA twigs. "GOOD FORTUNE unlocks my imagination and awakens my senses, it is mysterious, mystical and exciting at the same time." she says. "It empowers me to fulfil my own prophecy and with introspection I'm able to exist in my unique and true power. Like me, GOOD FORTUNE is gentle but bold, it's a one-of-a-kind scent that celebrates the power of femininity".
Once again defying the codes of fashion and fragrance, Viktor&Rolf presents a spiritual hymn to a new age of prosperous femininity. With GOOD FORTUNE, Viktor & Rolf anticipate a bright future with a single motto: "Destiny's not a matter of chance, but a matter of choice."
THE FRAGRANCE - A NEW OLFACTIVE ALCHEMY

It took perfumers Anne Flipo and Nicolas Beaulieu ten years — and more than 3,500 trials — to come up with GOOD FORTUNE. The result: a unique and never-seen-before signature, a Viktor&Rolf exclusive co-distillate of fennel and gentian flower — the scent's top notes — and a vegan formula with no animal-derived ingredient, the first L'Oréal Luxe fragrance to claim it.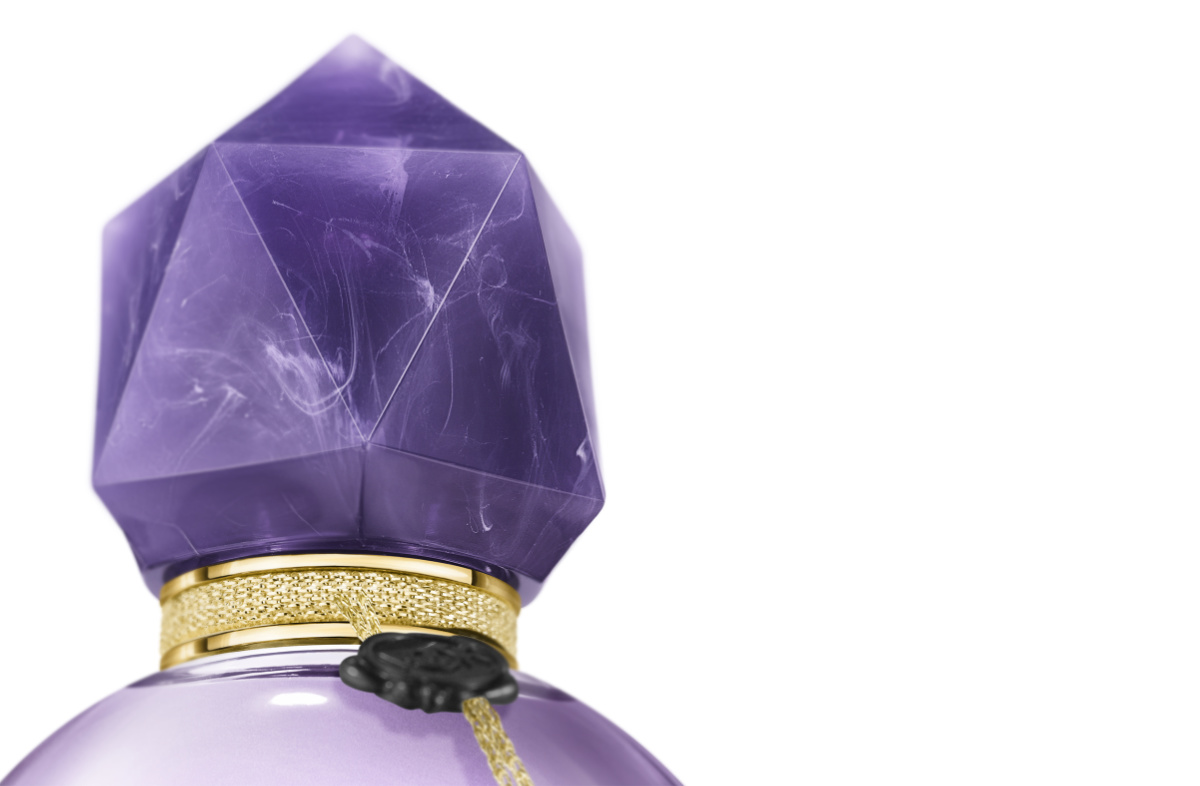 Flipo and Beaulieu added a Superinfusion of velvety Indian Jasmine Grandiflorum that was exclusively crafted for GOOD FORTUNE — the heart notes — as well as ethically sourced, creamy vanilla from Madagascar — the base notes. Two natural super ingredients that reveal a truly unique signature.
The perfumers explain: "We concocted GOOD FORTUNE like a magic potion with exceptional qualities. A powerful alchemy of velvety jasmine infused in a creamy vanilla bath, topped with a co-distillate of fennel – a plant often associated to white magic – and gentian flower. A formula that reinterprets the art of magic using bewitching ingredients that multiply the aura of the perfume."
THE BOTTLE - MANIFEST YOUR FUTURE

GOOD FORTUNE comes in a mystical glass bottle that is shaped like a fortune teller's crystal ball. On its top sits a facetted amethyst cap — a symbol of power and positive energy.
"After FLOWERBOMB, and the good fortune that it brought us,"Horsting and Snoeren affirm, "we felt for something spiritual, with a bottle that looks like a crystal ball."
Made with 15% recycled glass and 100% recyclable, the bottle, mesmerizes with its purple juice; suspended, as in levitation, above a precious gold pedestal.
And because it is too precious to waste, the bottle is refillable, for endless use. Placed in a plastic-free purple box, the bottle is stamped with the iconic Viktor&Rolf seal.
GOOD FORTUNE is fully customizable with unique mystical charms from moon to astrological signs, engravable from the Dress Up Your Bottle page on the Viktor&Rolf Fragrances website, making it the perfect enchanting gift.
GOOD FORTUNE is available in 7ml, 30ml, 50ml and 90ml formats, with its 100ml refill bottle.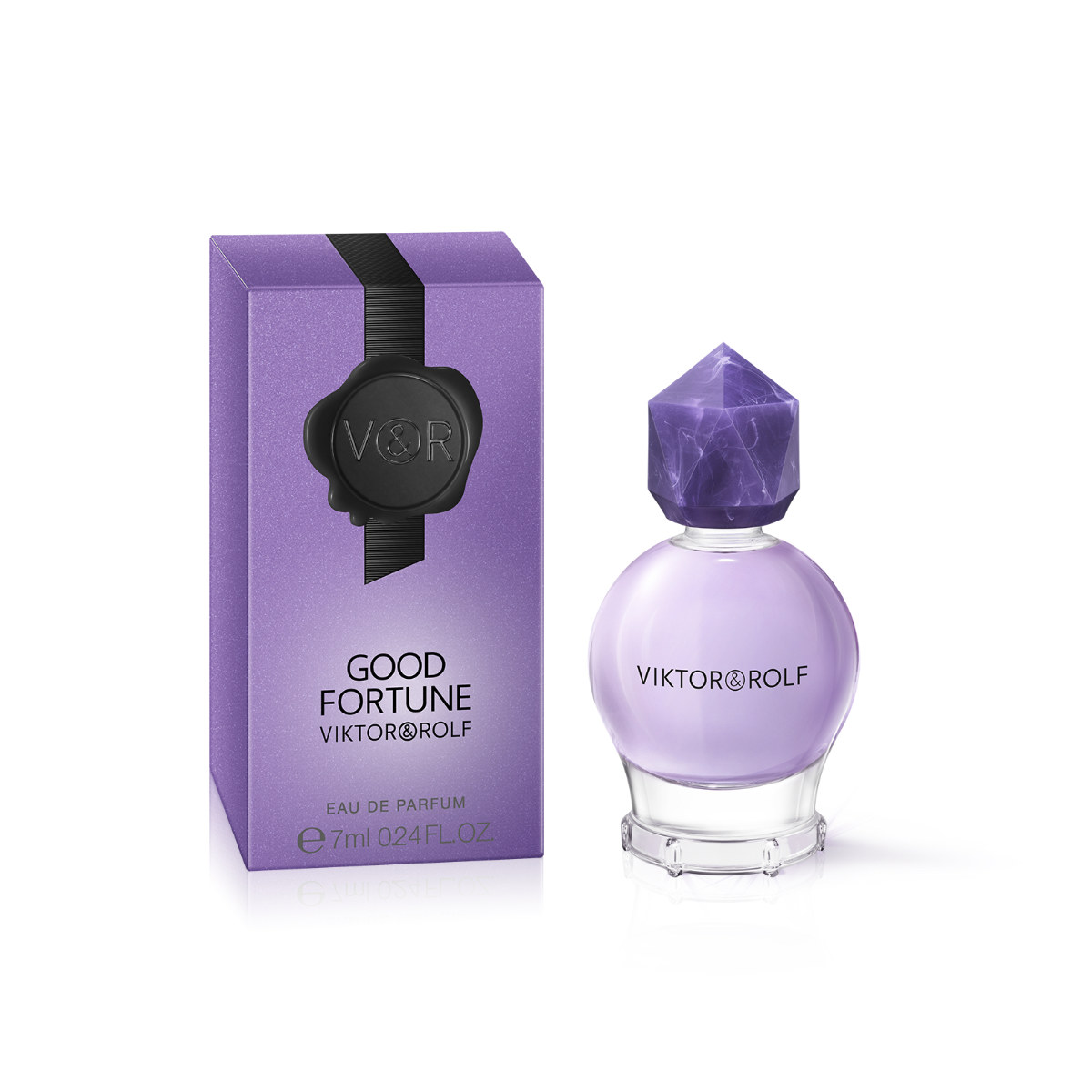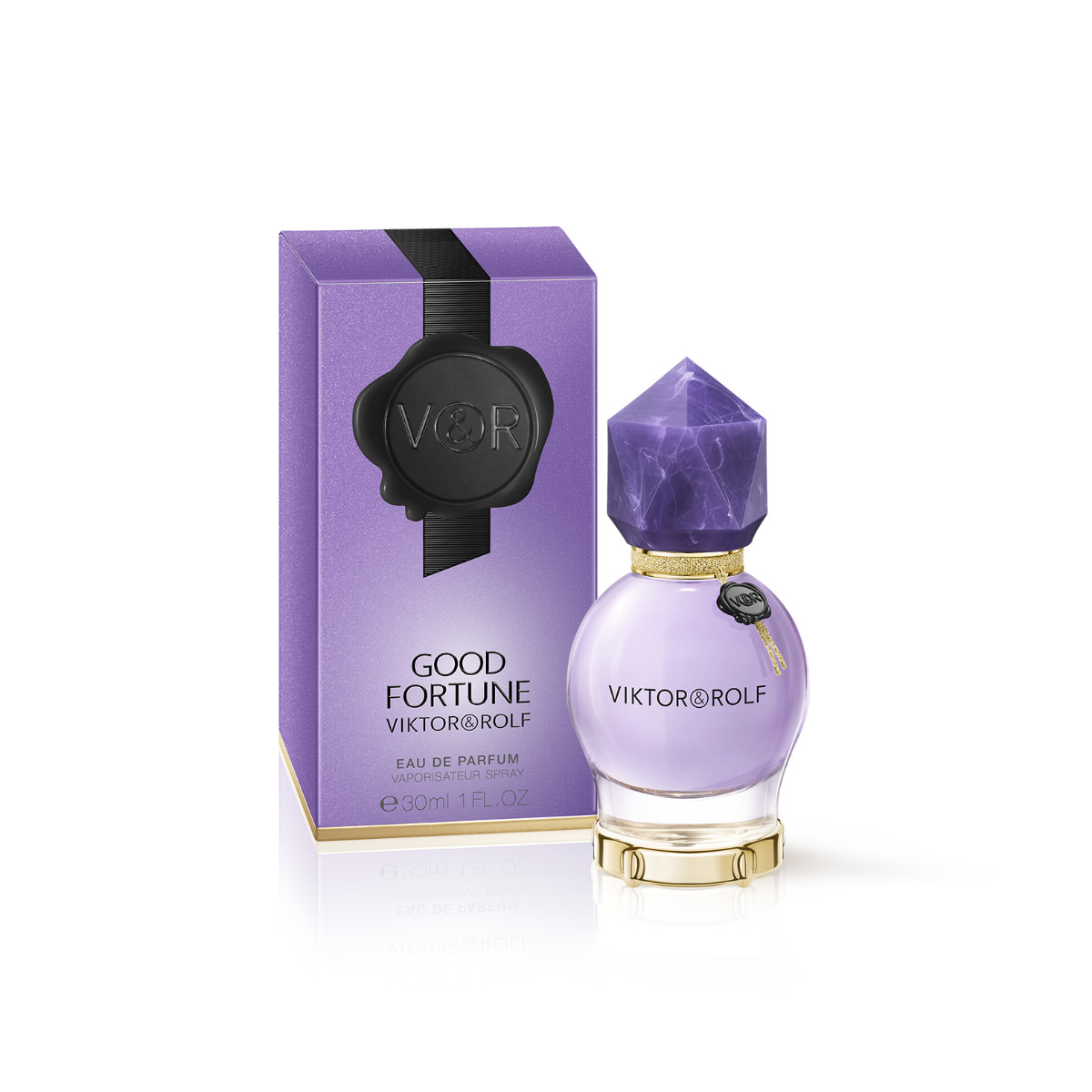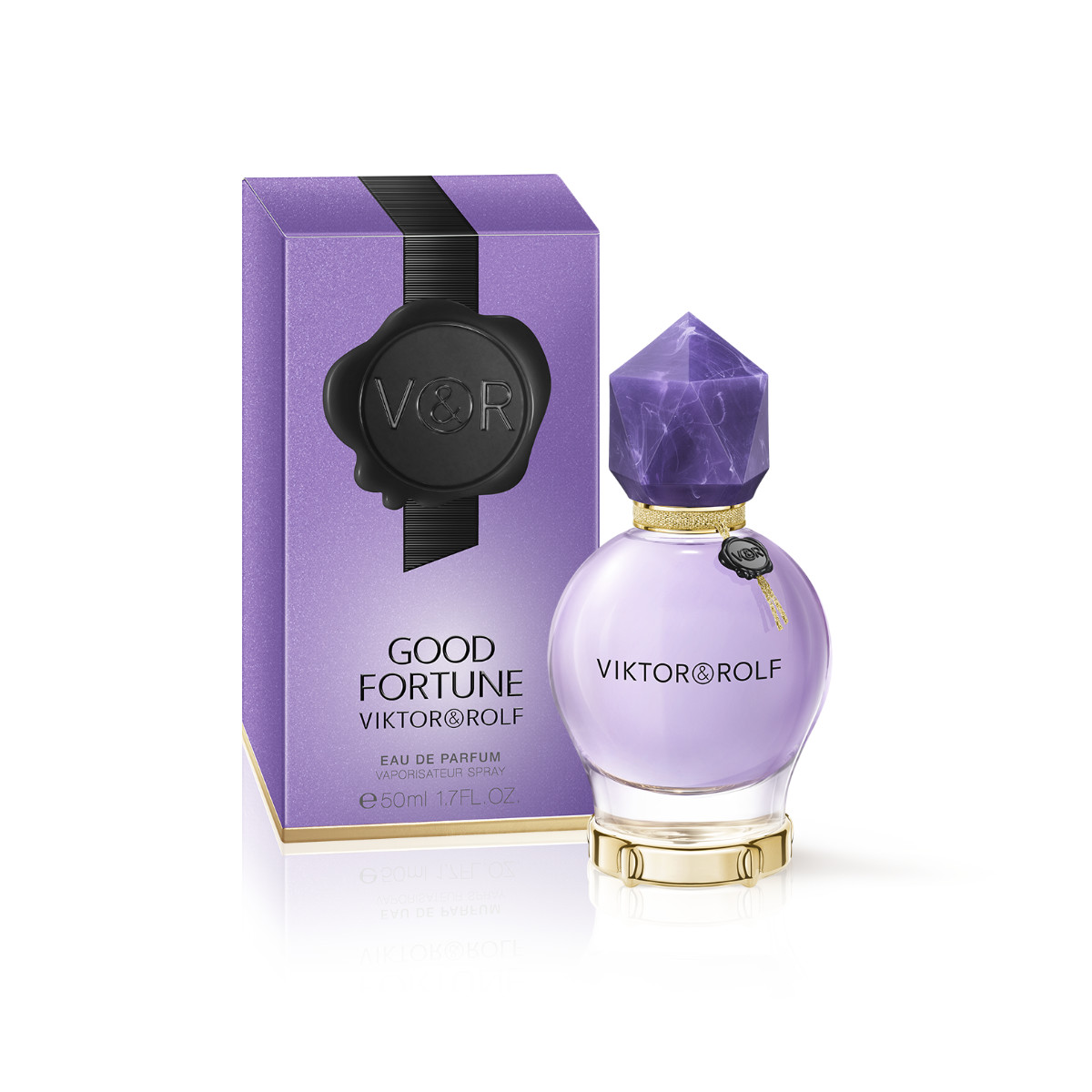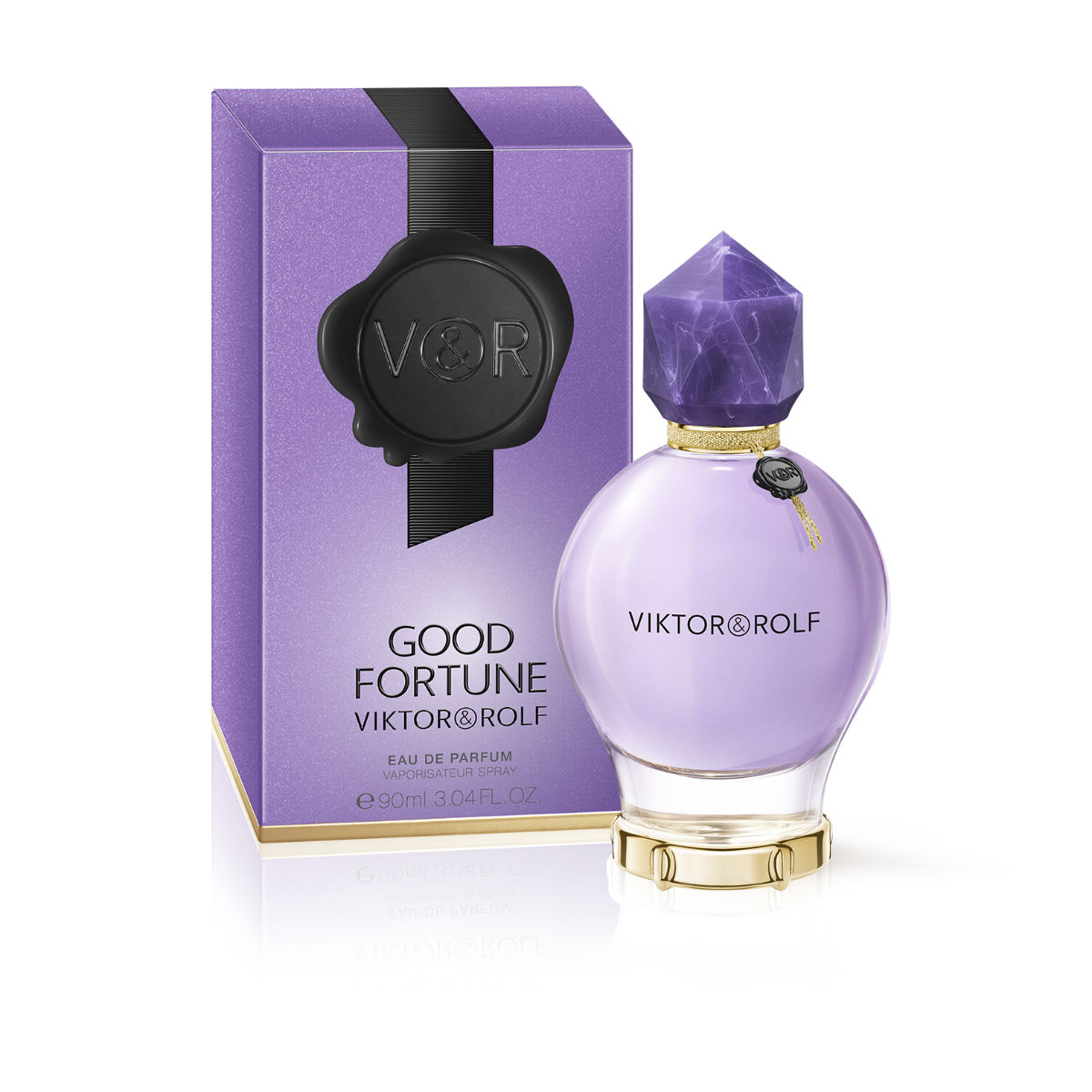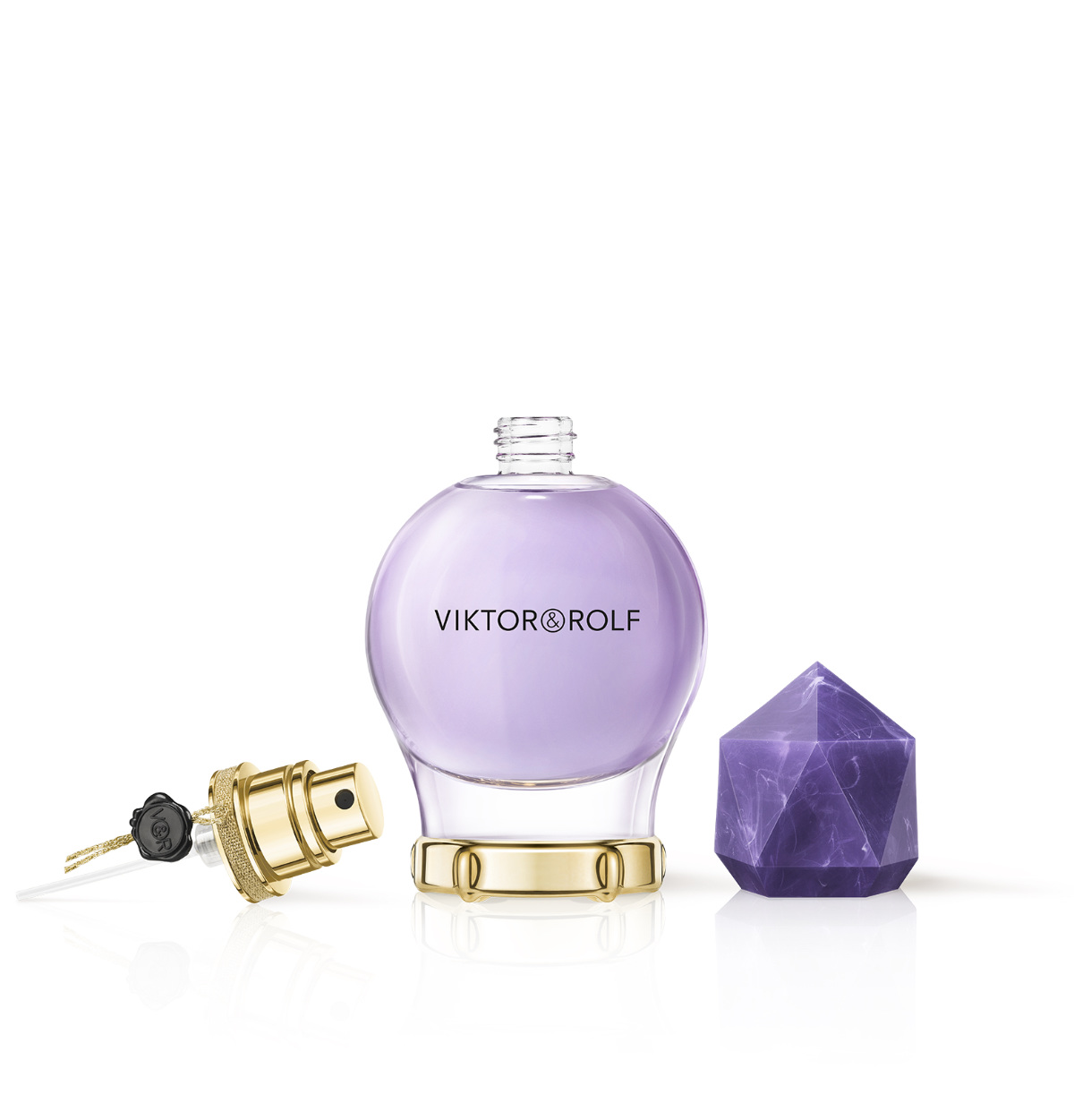 THE NEW SPOKESPERSON - INTRODUCING FKA TWIGS

FKA twigs is a multi-award winning and nominated artist, who's innovation across music, visual arts and dance represents future worlds and draws from past ones. Grounded firmly in the present moment as a visionary performer and artist with an engaging social presence — FKA twigs is the face of GOOD FORTUNE.
"I've always loved perfume," says FKA twigs, who has recently released the mixtape CAPRISONGS, her first release since MAGDALENE in 2019. "Before my career took off, I had a job as a beauty advisor at a department store in London. That's where I got to know Viktor&Rolf as I was a salesperson for the brand. Becoming part of their universe feels like magic, a dream come true. I feel there's this bond that unites us."
"We've been fans of twigs for years," say designers Viktor Horsting and Rolf Snoeren. "We both agreed that she'd be the perfect face for GOOD FORTUNE. Not only is she among today's biggest pop stars, she's also hugely creative, a true artist. A visionary as well as a symbol of diversity. She's this amazing Viktor&Rolf icon, and absolutely the right personality for our new perfume. To us, she embodies the idea of a 'modern mystic' like no-one else."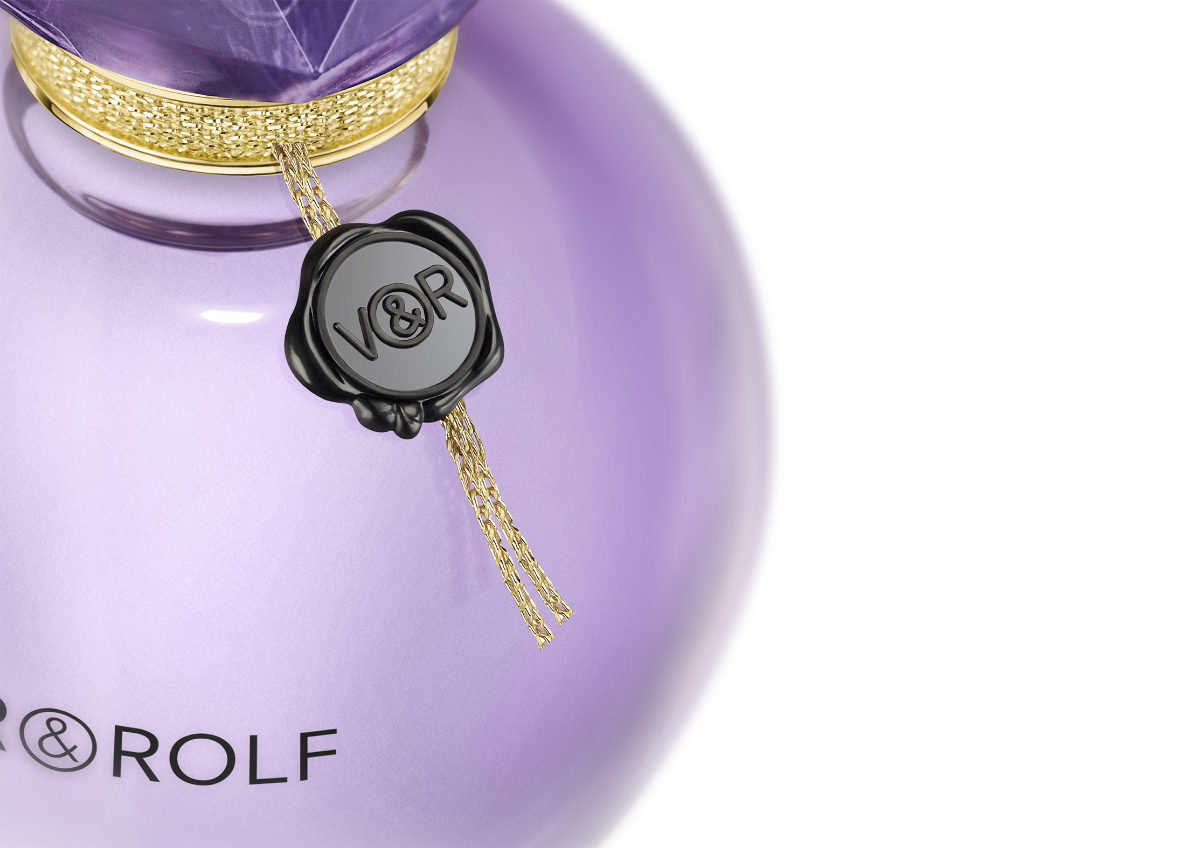 THE CAMPAIGN TRULY OUT OF THIS WORLD

Viktor&Rolf presents GOOD FORTUNE, a hypnotic film by Andrew Thomas Huang starring FKA twigs. The creative film features the singer traveling through the universe of GOOD FORTUNE by way of an infinity zoom.
In the first scene, the audience encounters FKA twigs as the mysterious fortune teller commanding her crystal ball, symbol of the unknowable future. They are drawn into the ball and into a hallucinatory infinity zoom-style sequence of scenes that focus on twigs interacting with the crystal ball in ever changing settings: twigs floating in a poetic stylisation of the cosmos, caressing the crystal ball; twigs emerging in a tunnel of gloriously flowering jasmine, playing with the crystal ball as if it were a delicate toy; twigs dancing in an ethereal nightly meadow, plucking the crystal moon from the sky; twigs in a world of luxuriously purple amethysts; twigs meditating to enlightenment, levitating towards a manifestation of the crystal ball. The audience ends where it started, with the fortune teller. The crystal ball has no surprises for her. She creates her own destiny.
"For the campaign, we imagined twigs as a modern fortune teller," say the designers, "using her crystal ball, she shapes her own destiny."
Film director Andrew Thomas Huang is known in the industry for his creative music videos, including Cellophane for FKA twigs and The Gate for Björk.
Legendary fashion photographers Inez & Vinoodh created the campaign's stunning still photography.
The campaign's soundtrack, "Killer" was tailor-made for the campaign by FKA twigs and co-written with three other writers: Amanda Ghost, Jimmy Napes and Jonny Coffer, showing her creative commitment to the project. This exclusive track will be officially unveiled in conjunction with the GOOD FORTUNE campaign.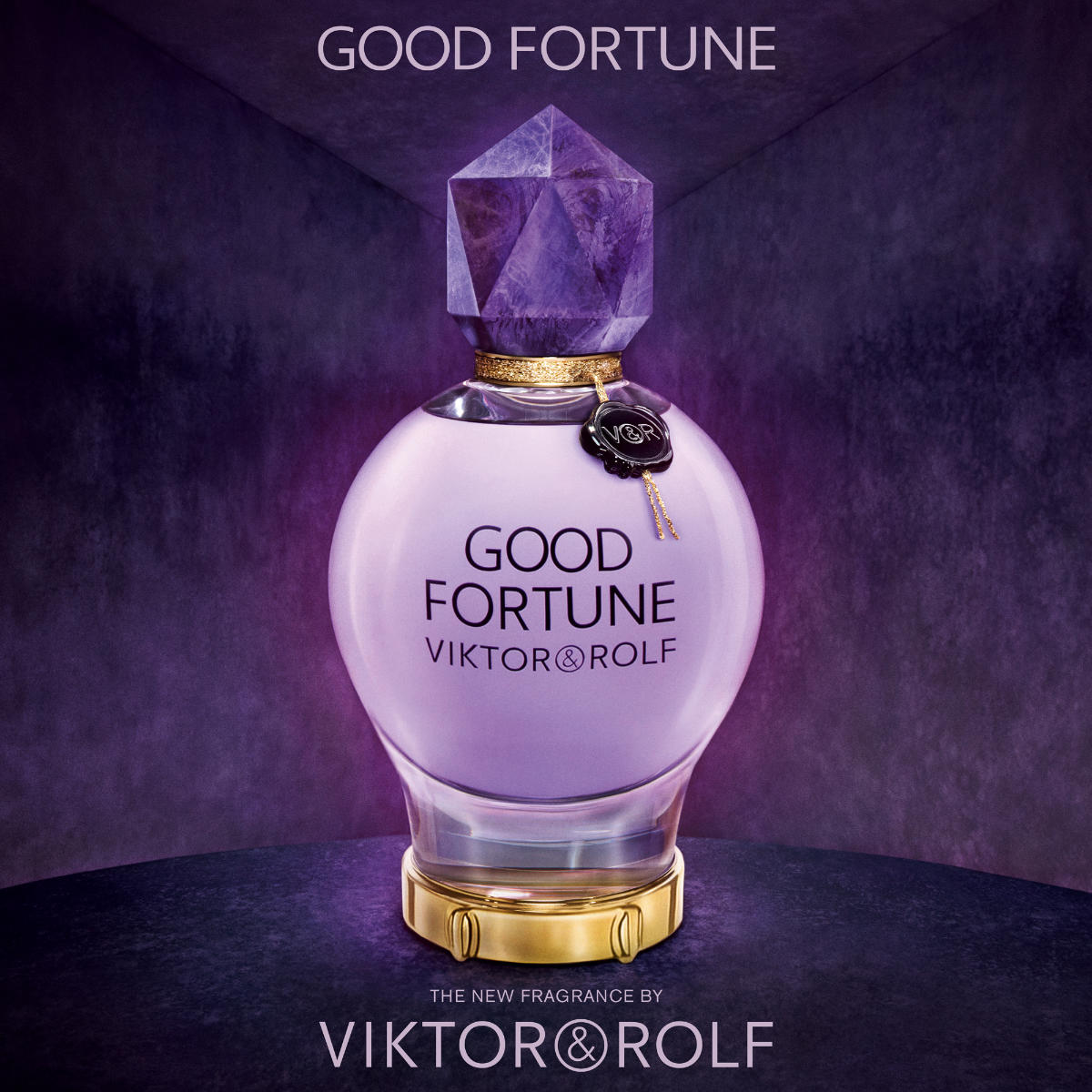 Credits:
© Sean+Seng for Viktor& Rolf