Boglioli Presents Its New Spring-Summer 2021 Collection - Acqua Dolce
Luxferity, 07.04.2021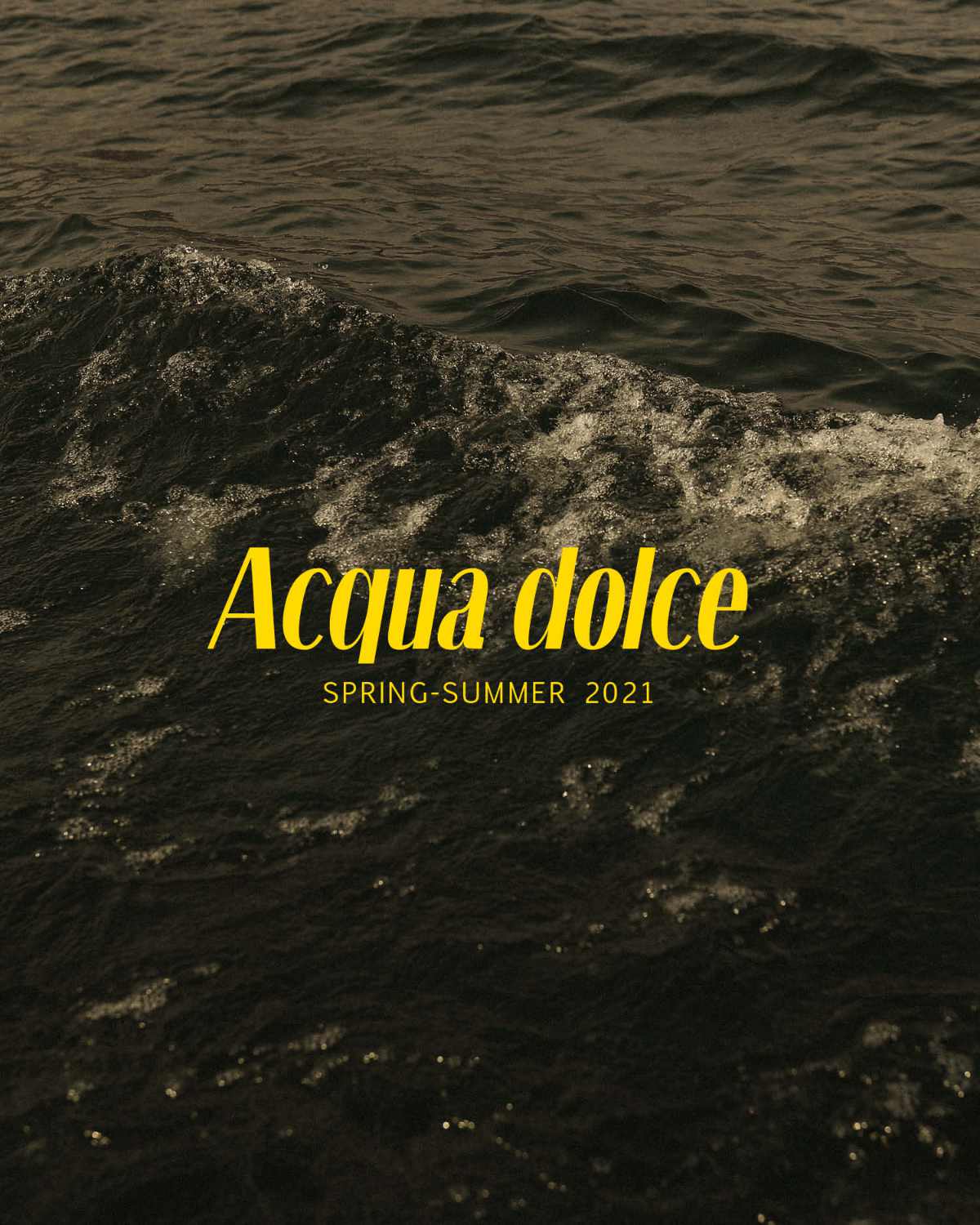 Smell of warmth in the air, of nature blossoming. We let the heat of the city slip off us and fly towards the lake, a jewel set in the mountains. Unchanged, caressed by the warm spring sun, placid under lazy gazes, the lake dozes gently, the air still imbued with the memory of the newly blooming camellias. The light is strong, intoxicating, as if it were already summer, the summer you don't expect.

We stroll through the tangled, narrow cobblestone alleys on this sunny morning, the little squares that open up wonderfully inanimate. She is absorbed, lost in a glimpse. She has a romantic and lazily voluptuous air. Our eyes meet. I feel my heart beating fast. I don't know if it's because he's contemplating her or because I'm already in love. We walk and talk. Down to the pier and away, boarding to the island. The wind in your hair, the sound of the waves breaking. Our eyes chase each other on the boat, attracted by the landscape and by elusive intersections. And then the island. An enchanted place. The houses reflecting in the water, the sunset lengthening the shadows.
Suddenly an echo of laughter is heard, the chasing of glances and rustles captured at the last moment. I wish this day would never end.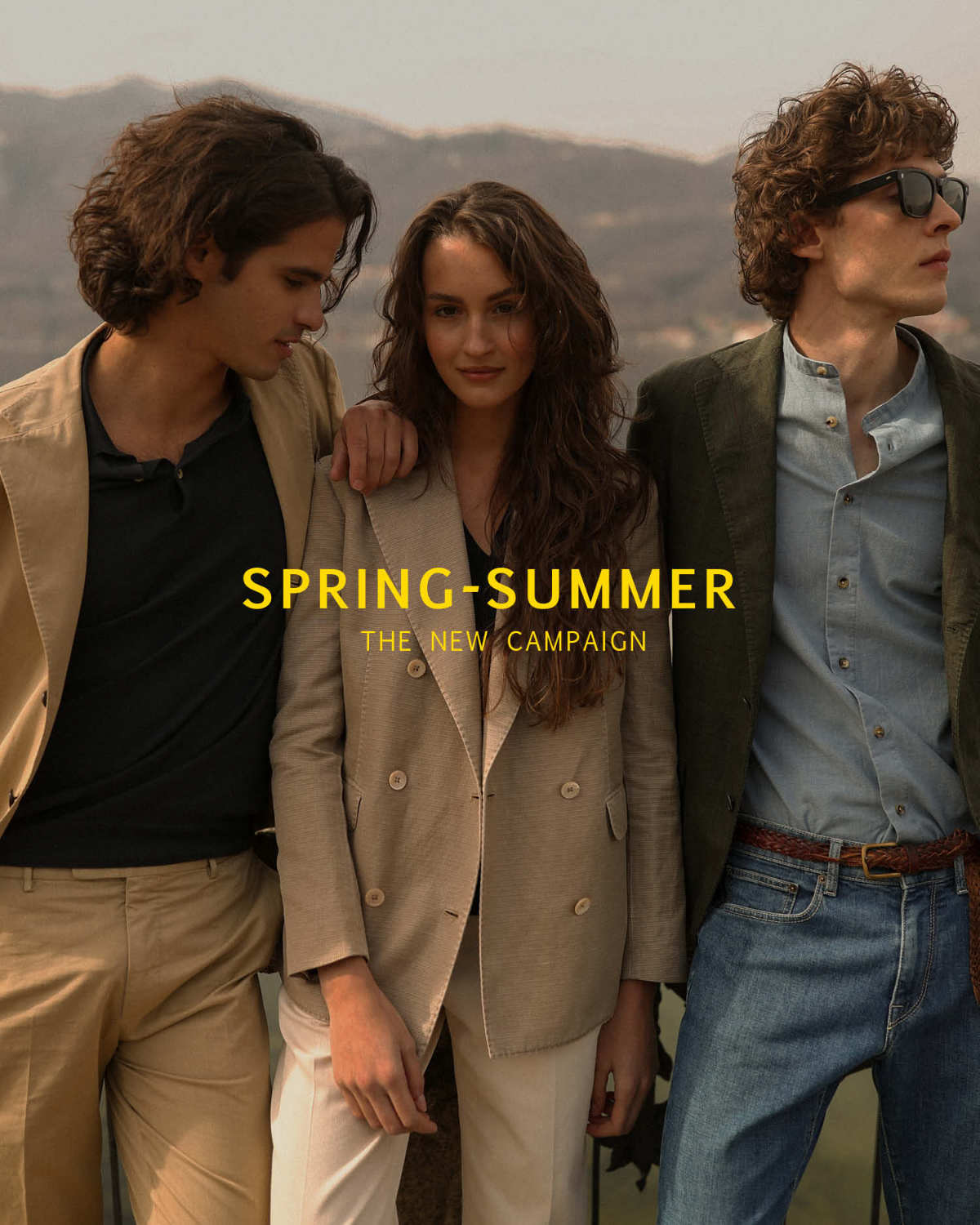 Dark green Prince of Wales check pure linen Dover jacket. Perfect in green. Discover the Boglioli jackets now in natural colors, perfect for the upcoming season. A fine blend of handcrafted techniques and lightweight materials.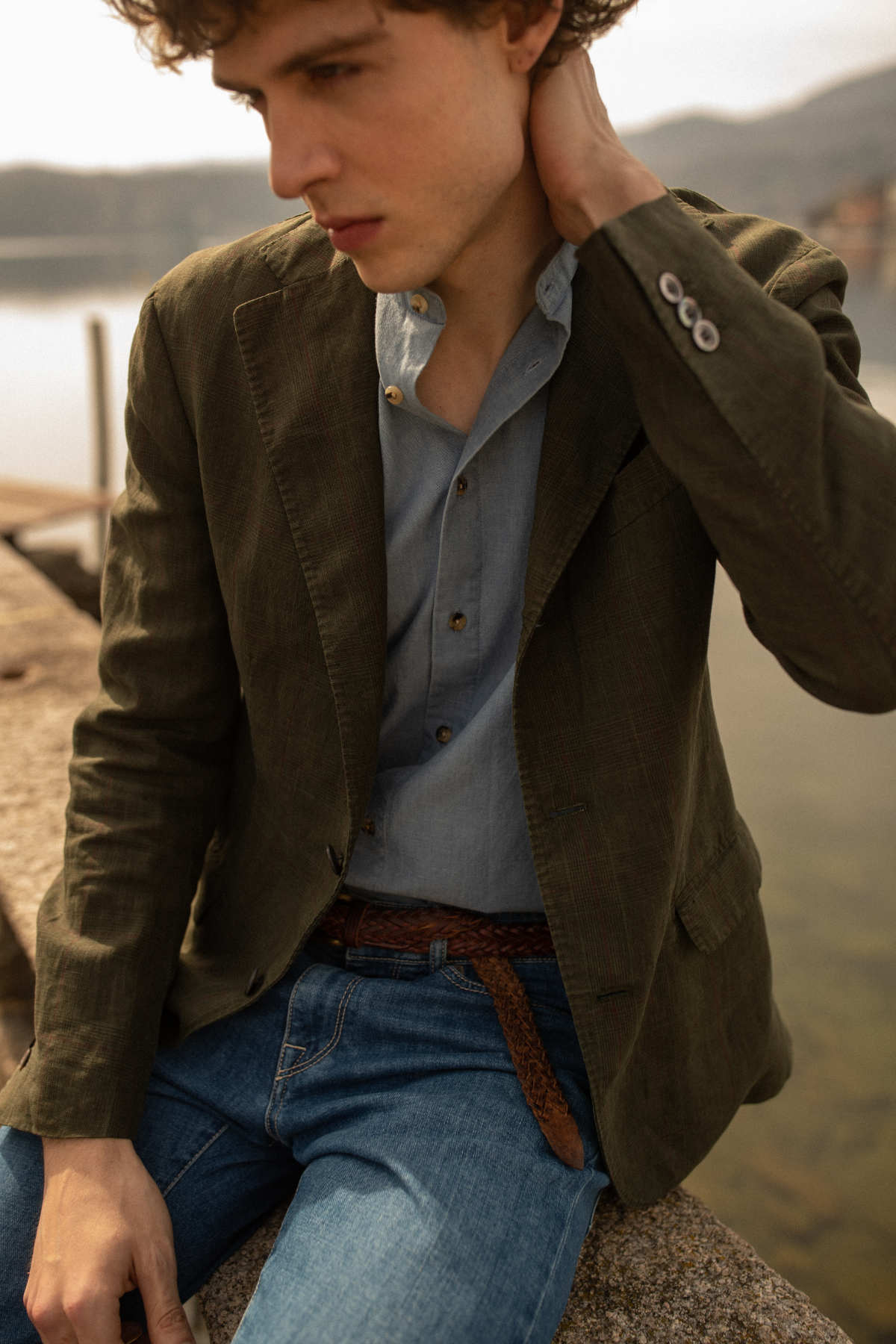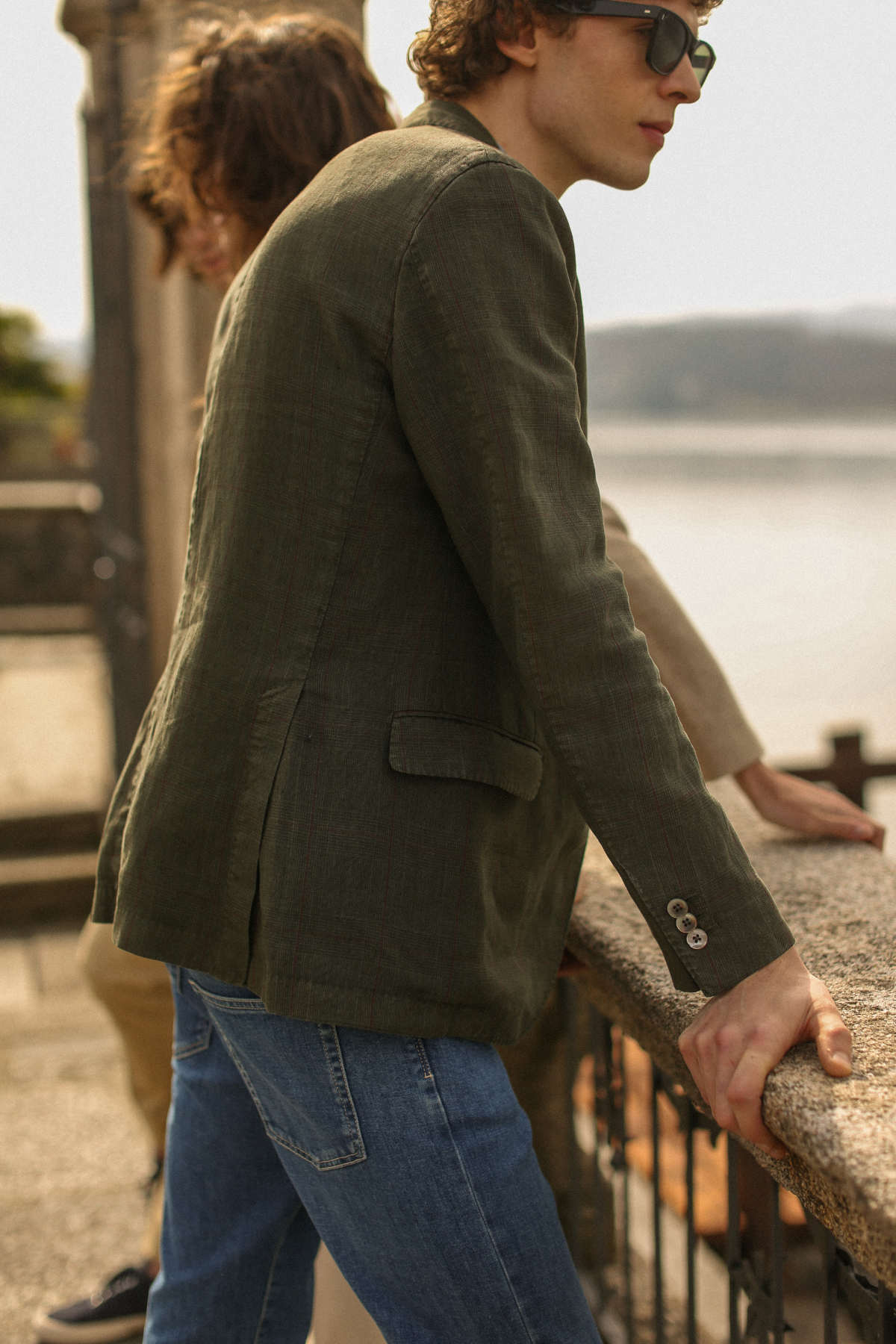 Discover looks from "Acqua Dolce". Step into spring with perfectly tailored jackets, chic tops and comfortable pants from the Boglioli SS21 collection.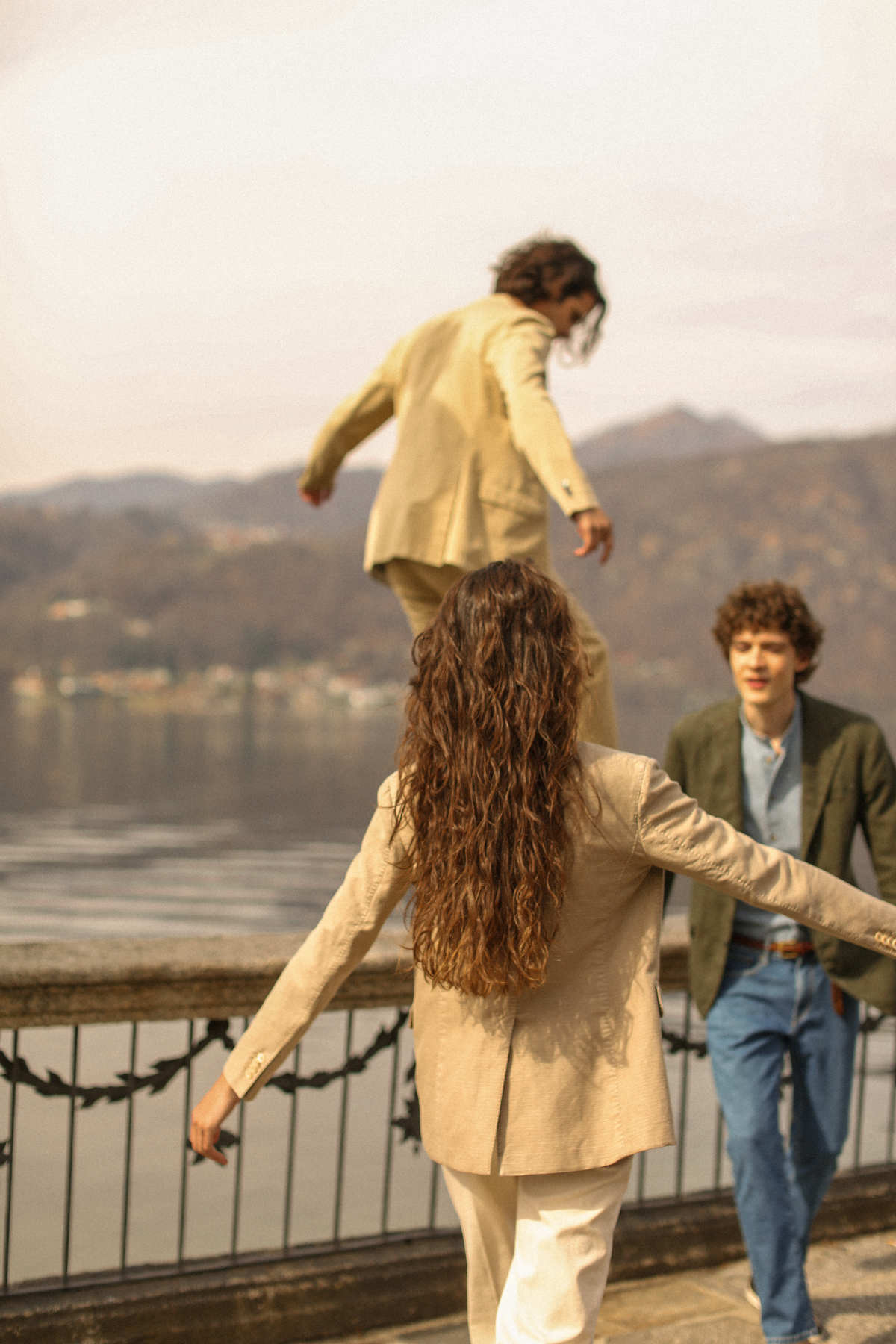 Beige cotton and hemp K-Jacket. Io ballo da sola From silks to cachmeres, discover the new Boglioli Donna collection, offering chic separates designed to deliver a new elegance.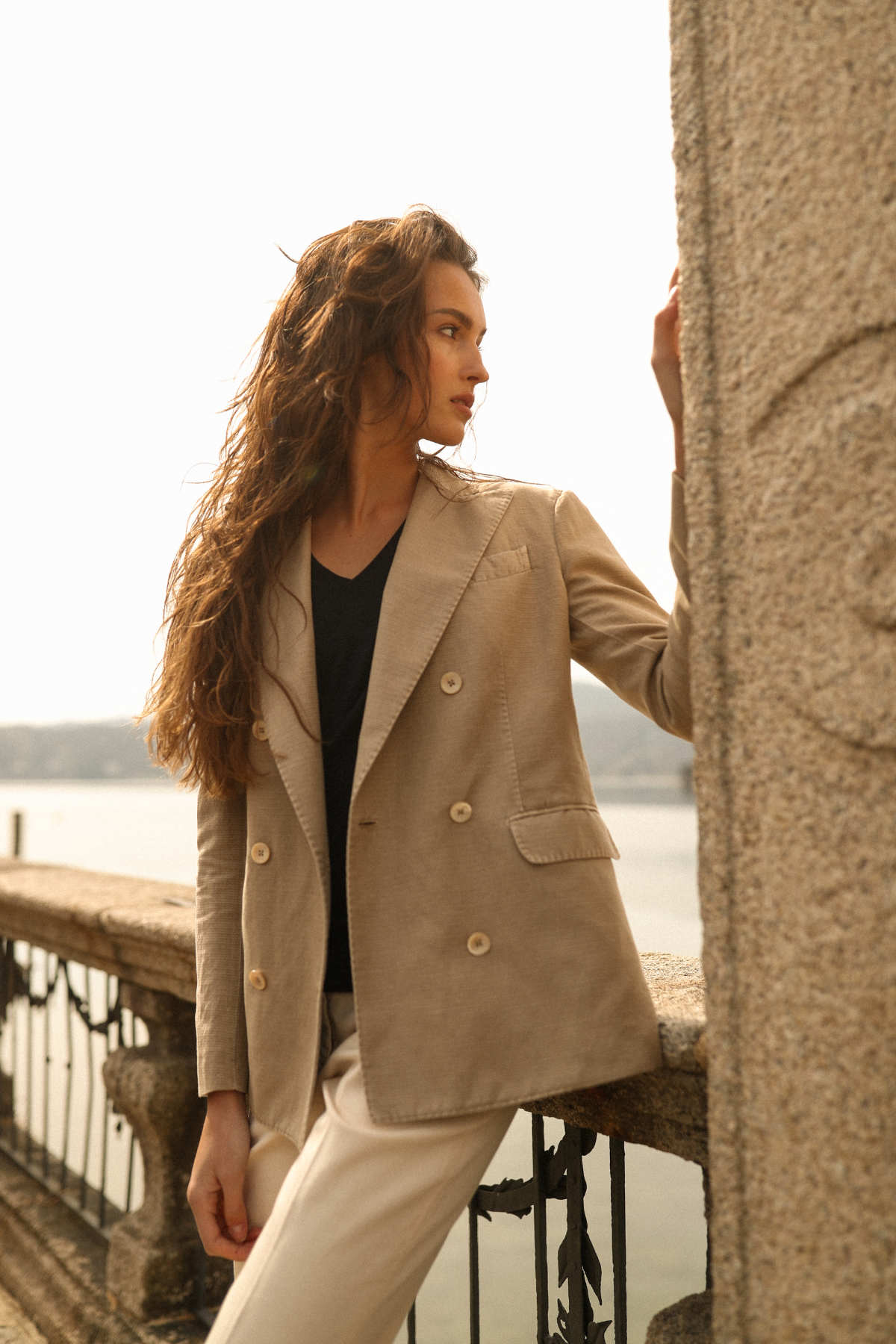 Beige cotton and silk Solaro Dover Suit. Tailoring is an art form, the modern fusion of elegance, wearability and heritage.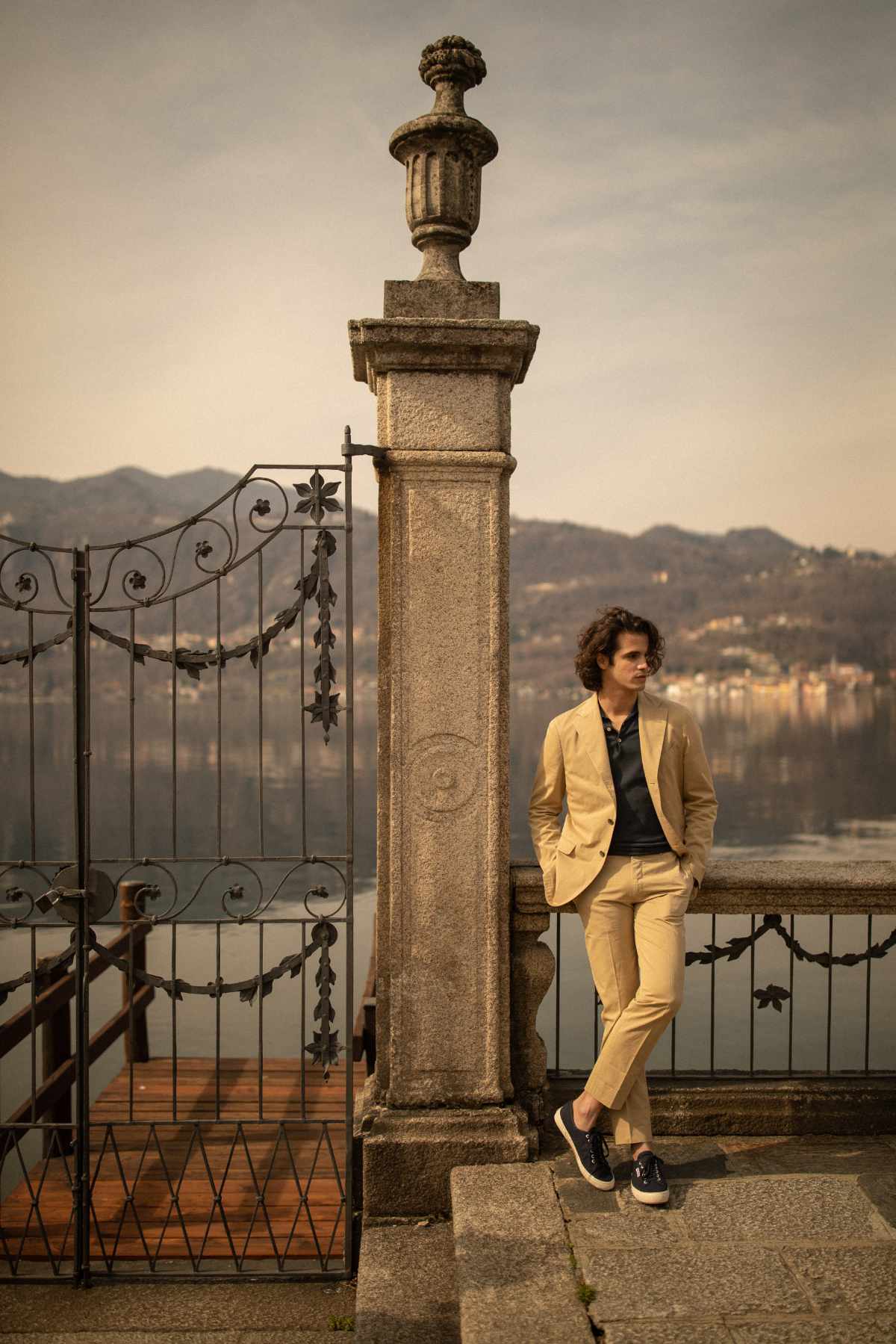 White calce pure linen Field Jacket. The Boglioli Spring/Summer 2021 collections features relaxed elegance in a calming seasonal color palette with hues of soft beige and shades of blue and greens.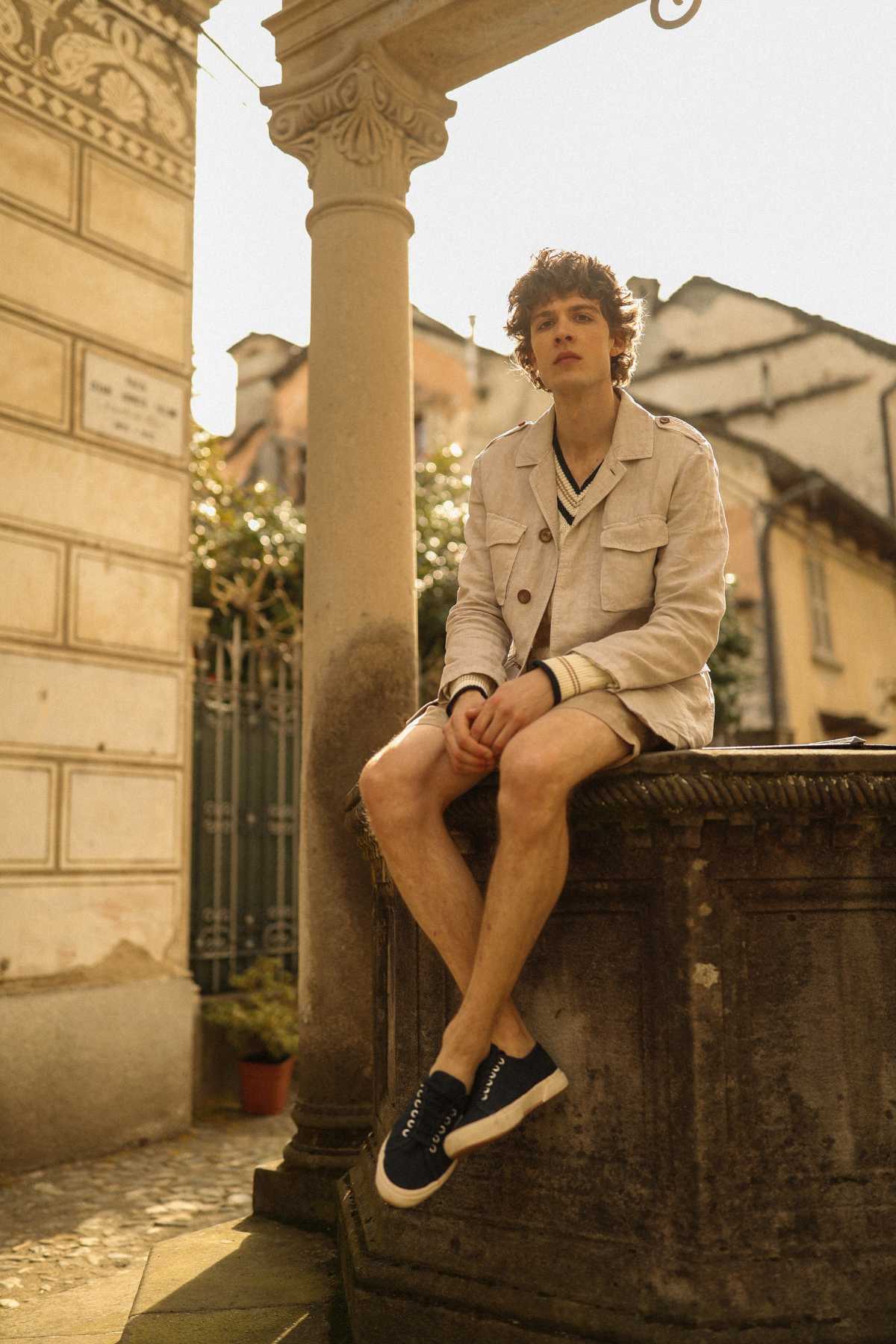 Natural palette: give your wardrobe an instant boost of light! Look forward to the summer season ahead with the Boglioli double breasted jacket, matching top and wide leg pant.
Beige highperformance pure virgin wool trench coat. Texture. The search for the most exquisite fibers and for the most refined fabrics.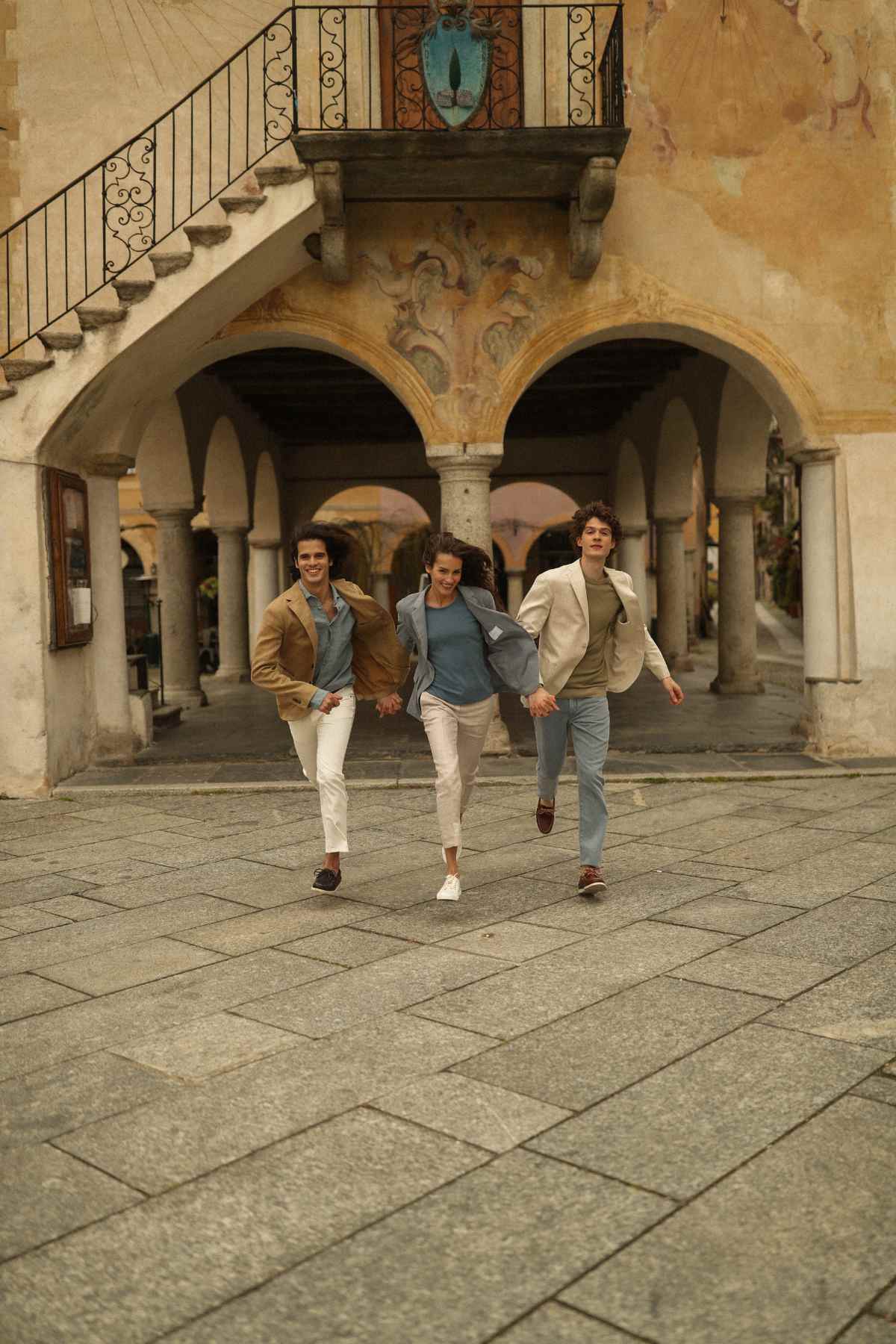 Black baby corduroy Shirt Jacket. Masterfully deconstructed silhouette, providing a relaxed but impeccable fit.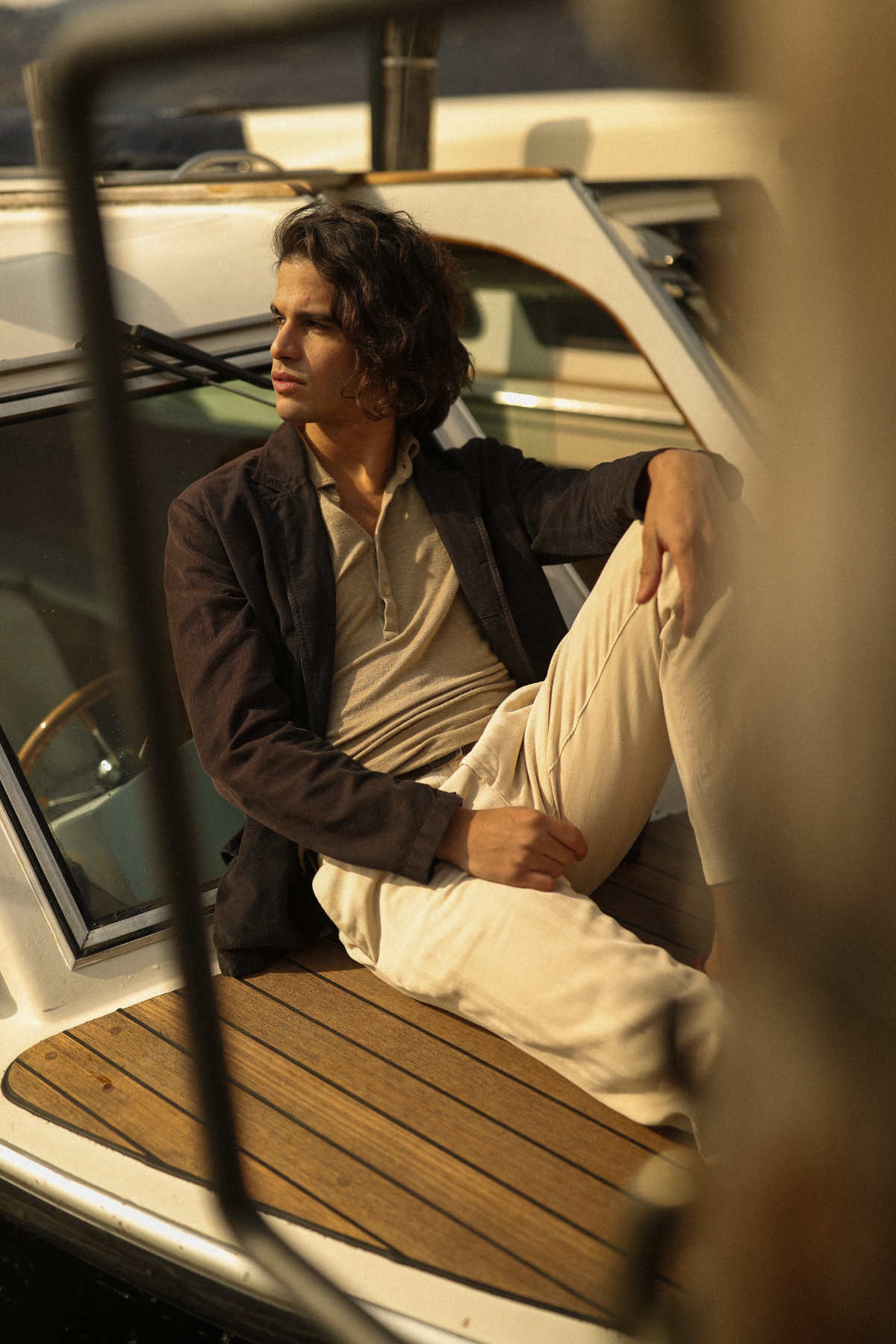 Dark blue virgin wool and cashmere K-Jacket suit. Meticulously handcrafted in Italy, the suit is the epitome of Boglioli's sartorial excellence.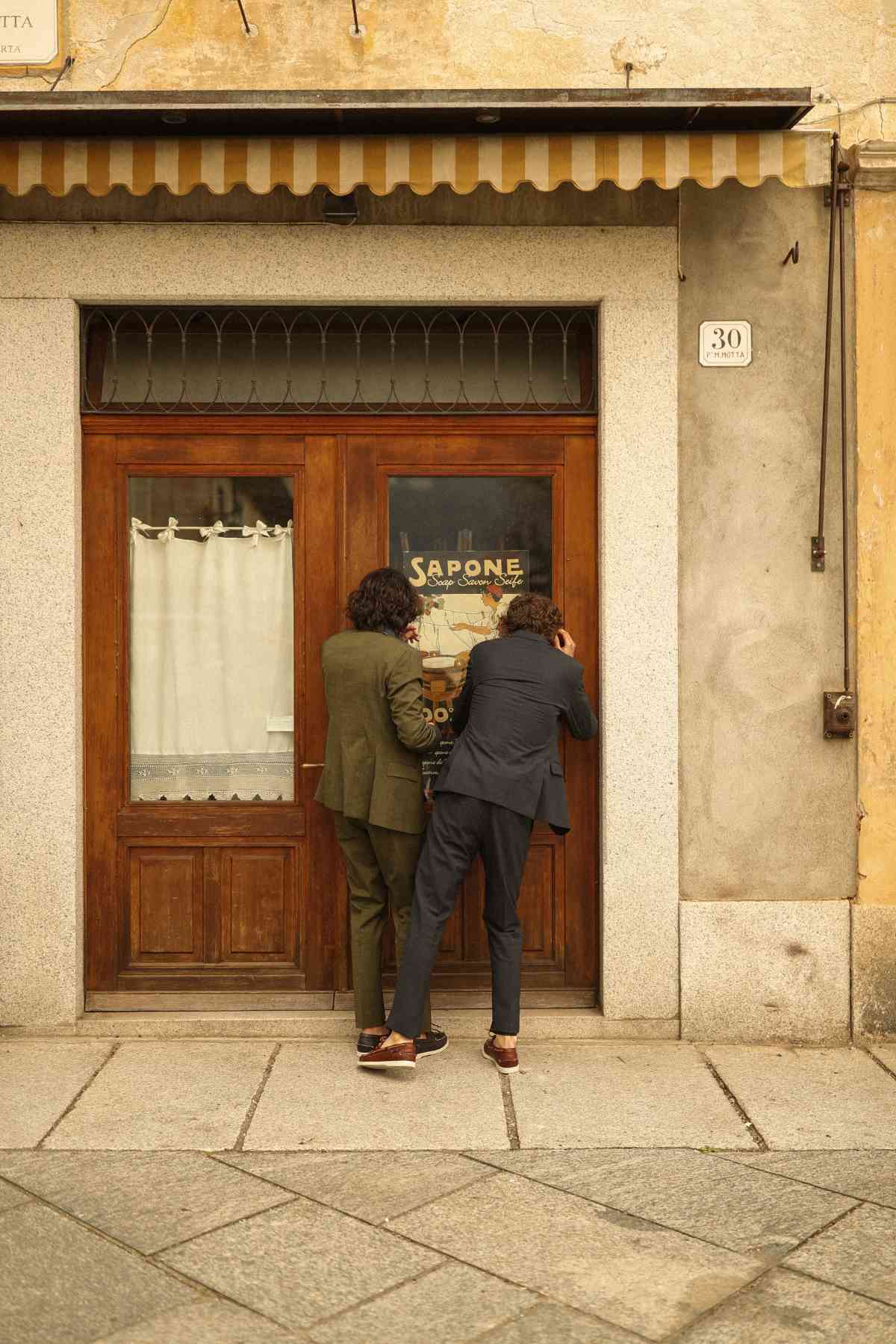 Beige and blue houndstooth, pure linen K-Jacket. Summer Postcards. Summer: hair is lighter. Skin is darker. Water is warmer. Drinks are colder. Music is louder. Nights are getting longer. Life gets better.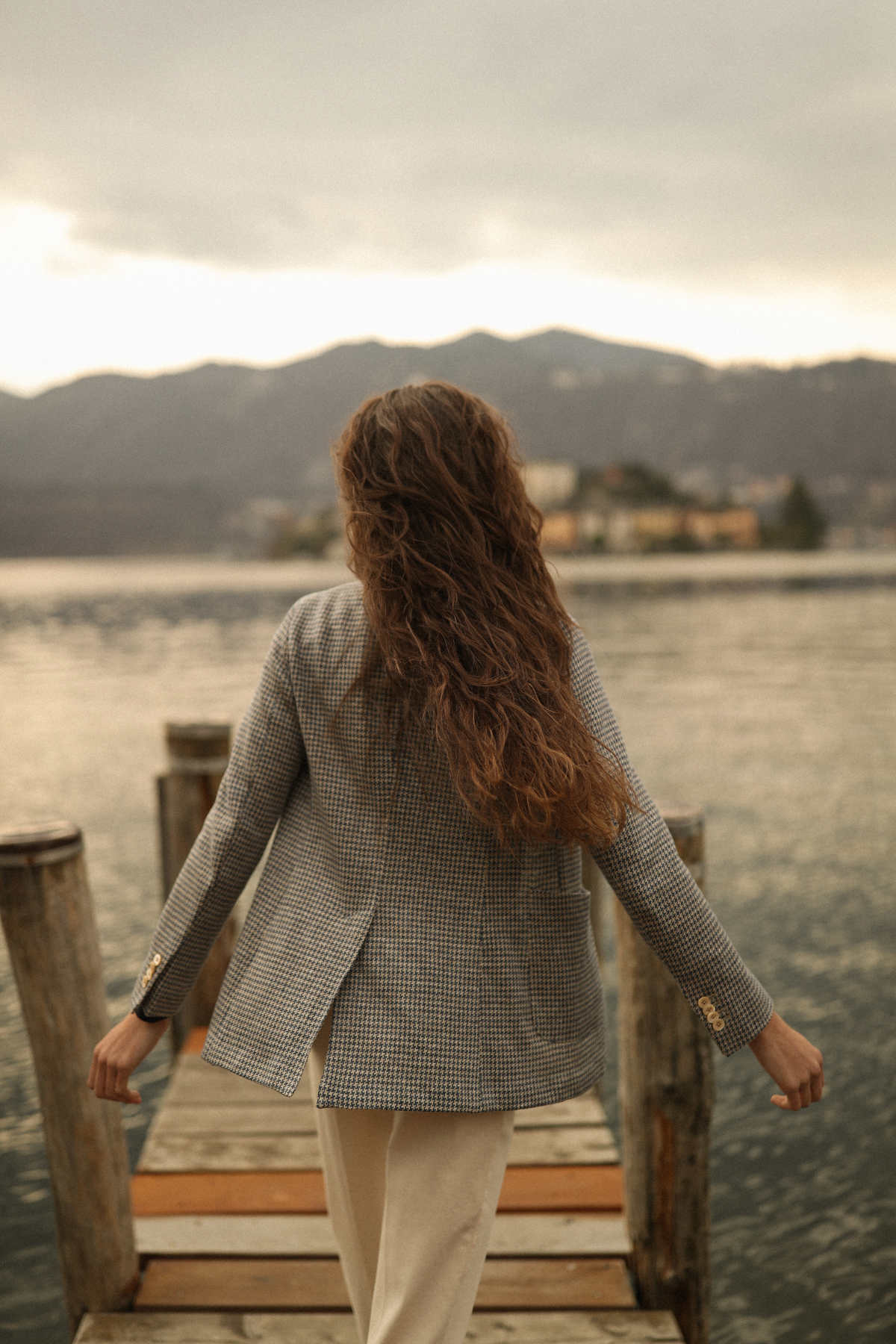 The Boglioli's aesthetic is centred on innovative fabrics and couture techniques, a fresh approach to modern luxurious suiting.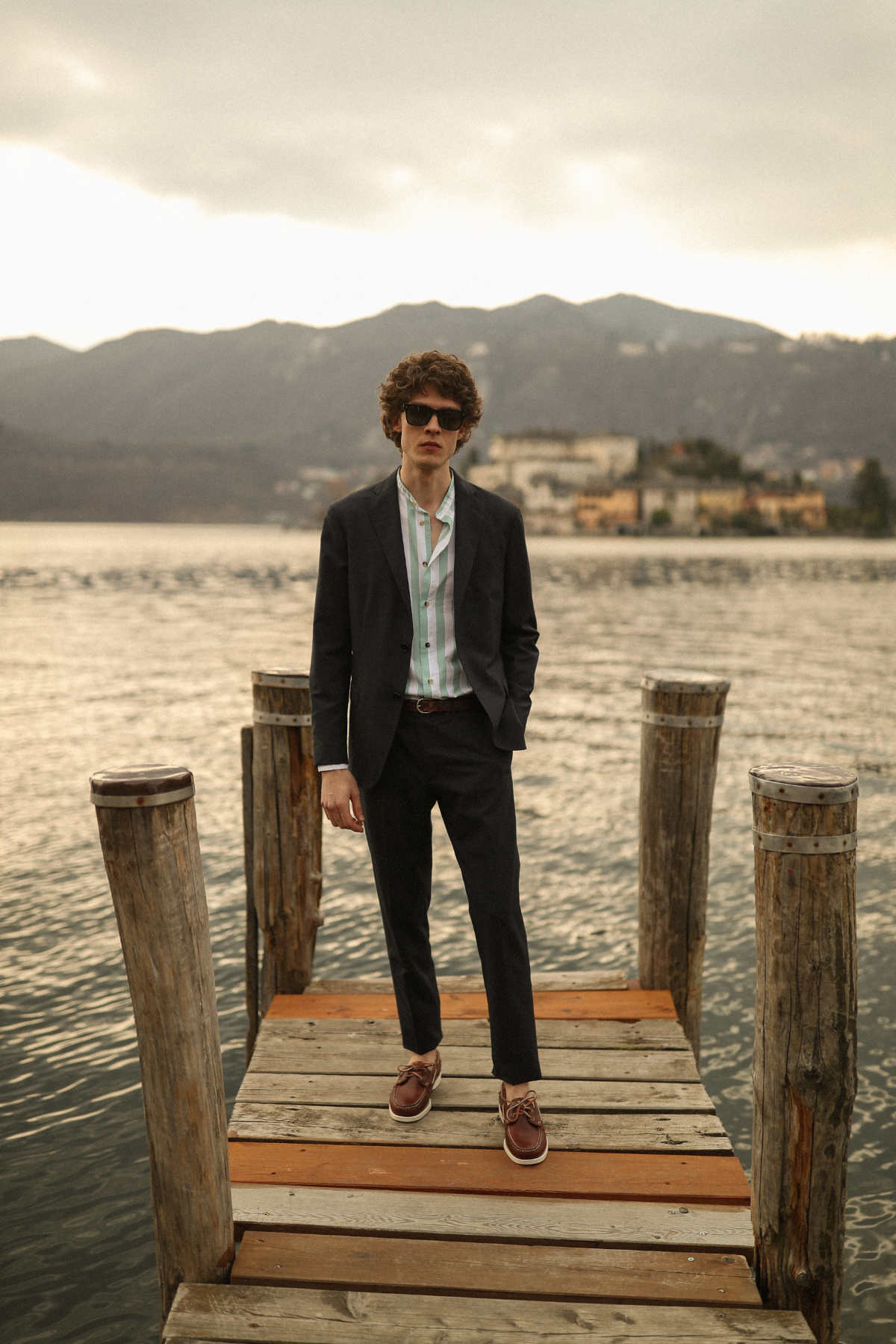 Dark green virgin wool and cotton K-Jacket suit. A perfect combination of comfort, style and precisely tailored details redefine everyday elegance. The suit is redefined and reconstructed for greater comfort, flexibility and versatility.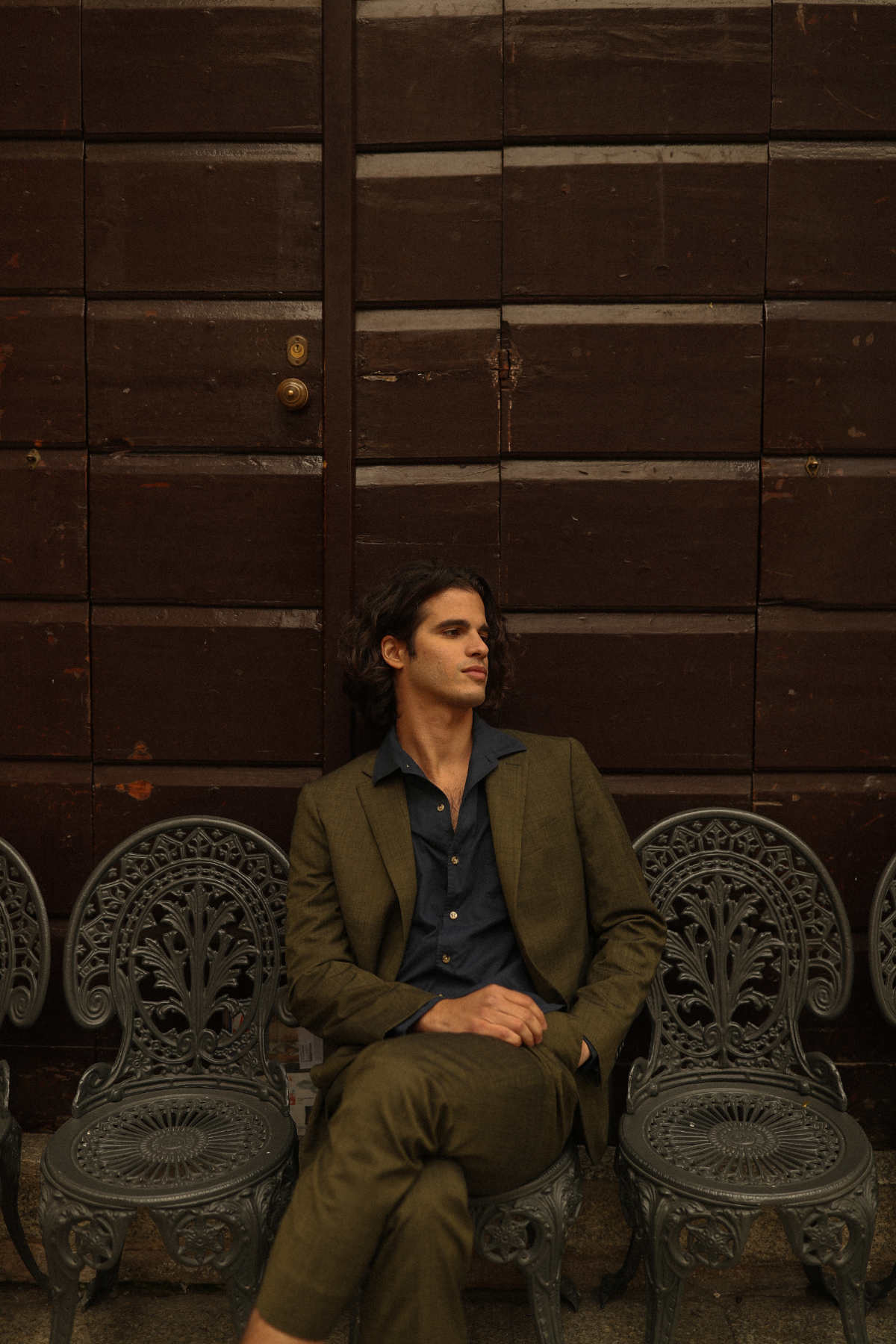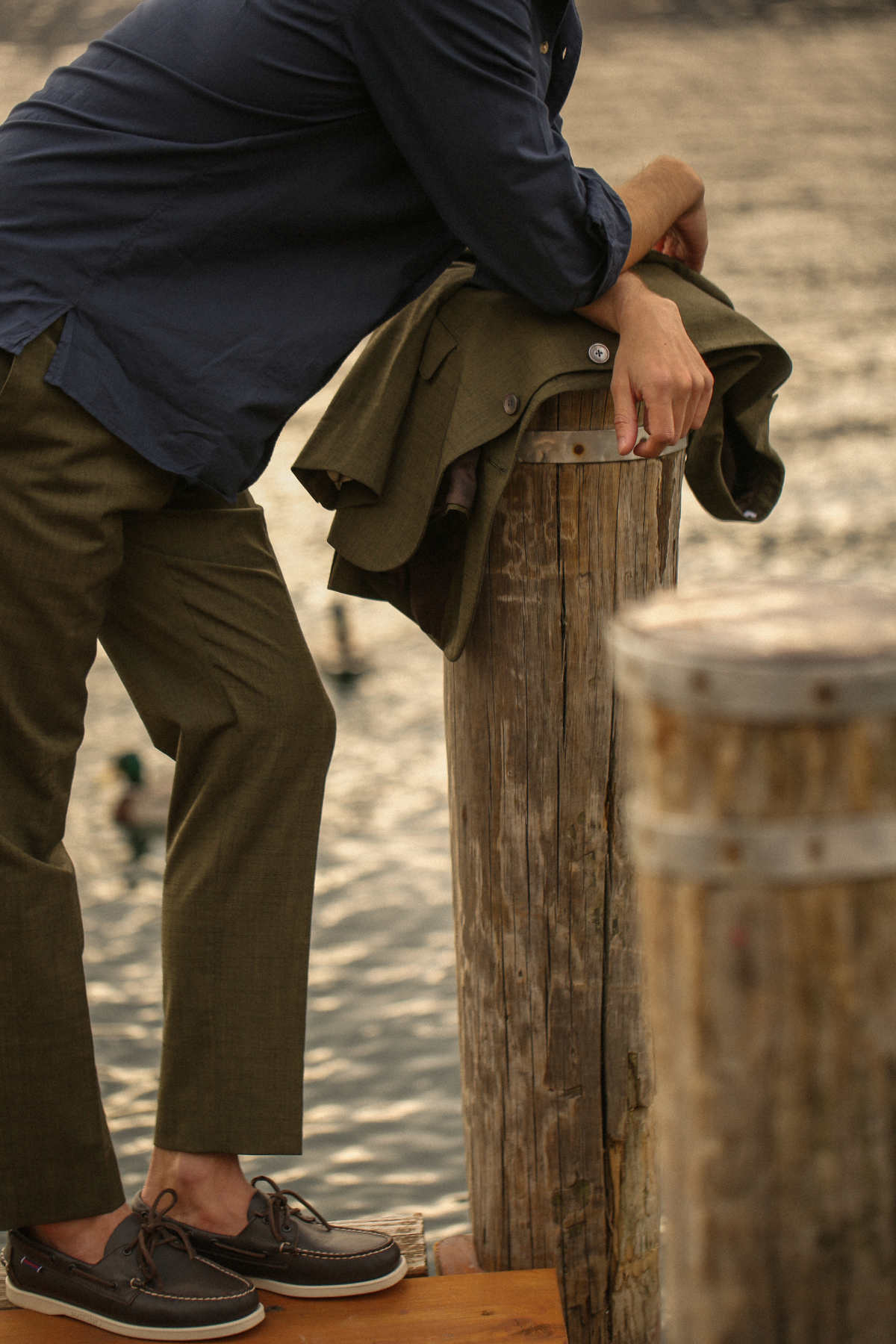 Light beige toneon-tone check, pure silk K-Jacket. Wardrobe essentials in luxurious and tactile materials. The colour palette is a combination of sunrise warm hues of burnt browns, green and neutrals.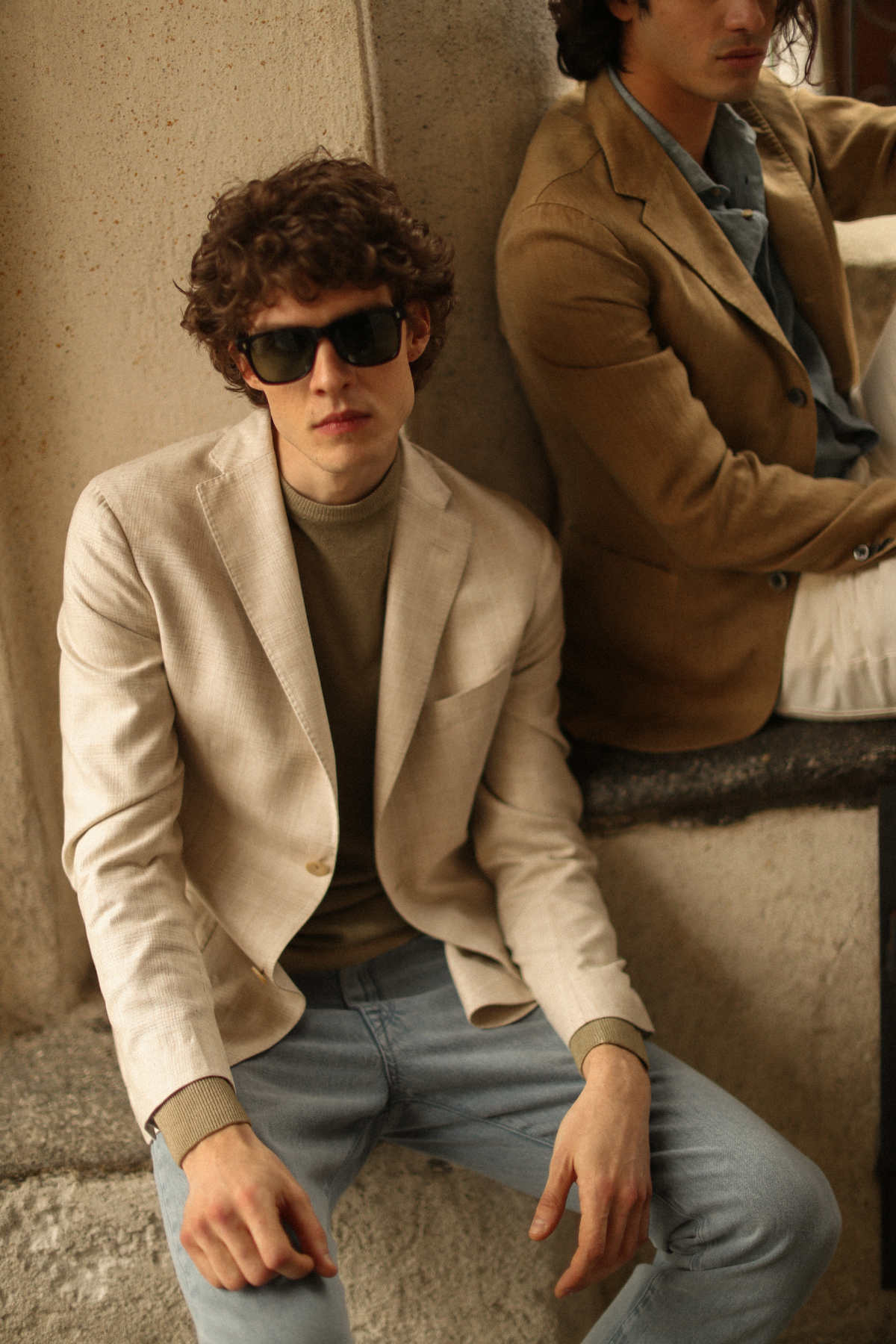 Luxury leisurewear promises wearability across work and weekend. Simplicity. Clothes which give you freedom to enjoy the season's finest moments.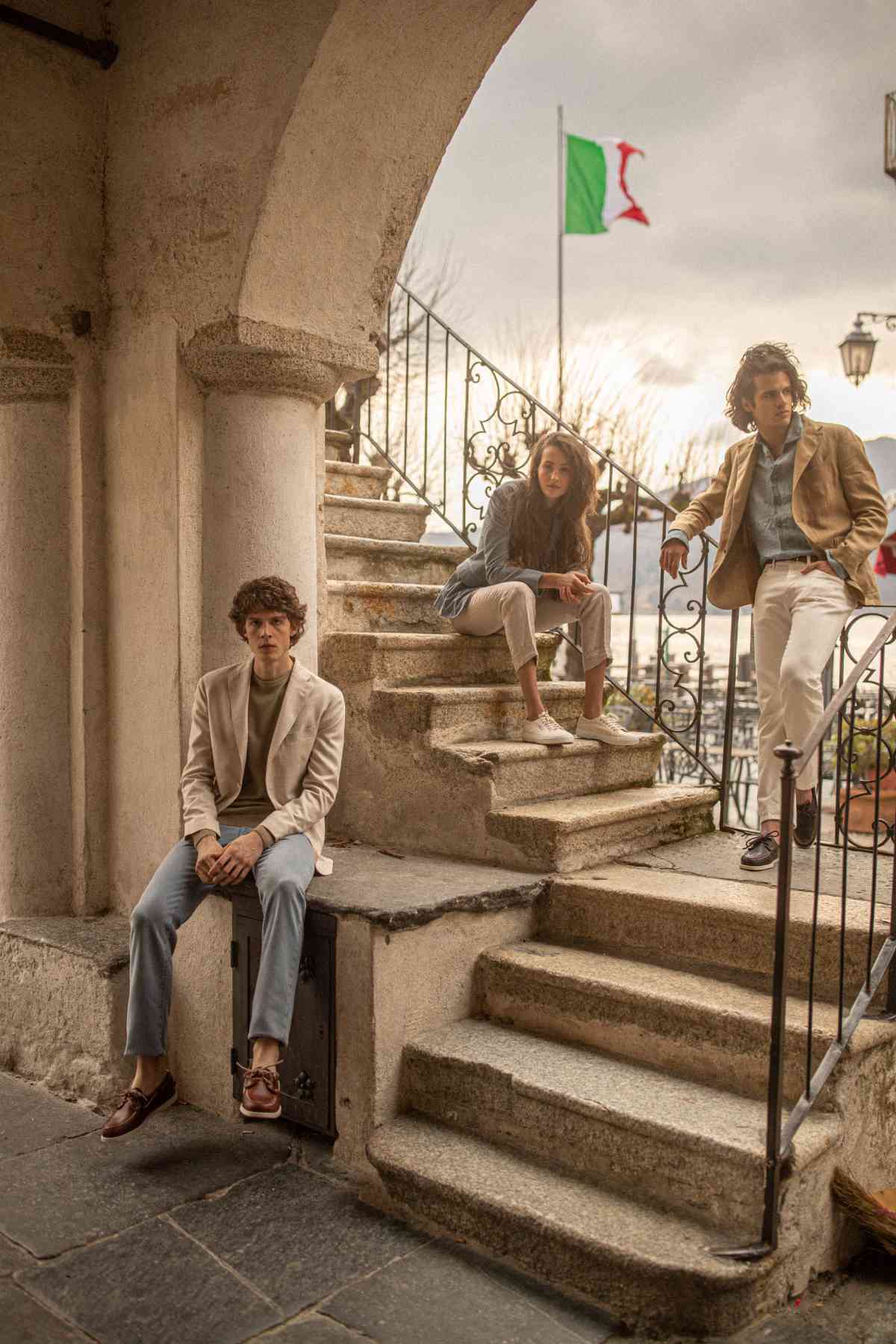 Light sky blue baby corduroy K-Jacket. Update your wardrobe with a selection of understated and sophisticated essentials combining the Boglioli's heritage with a contemporary appeal.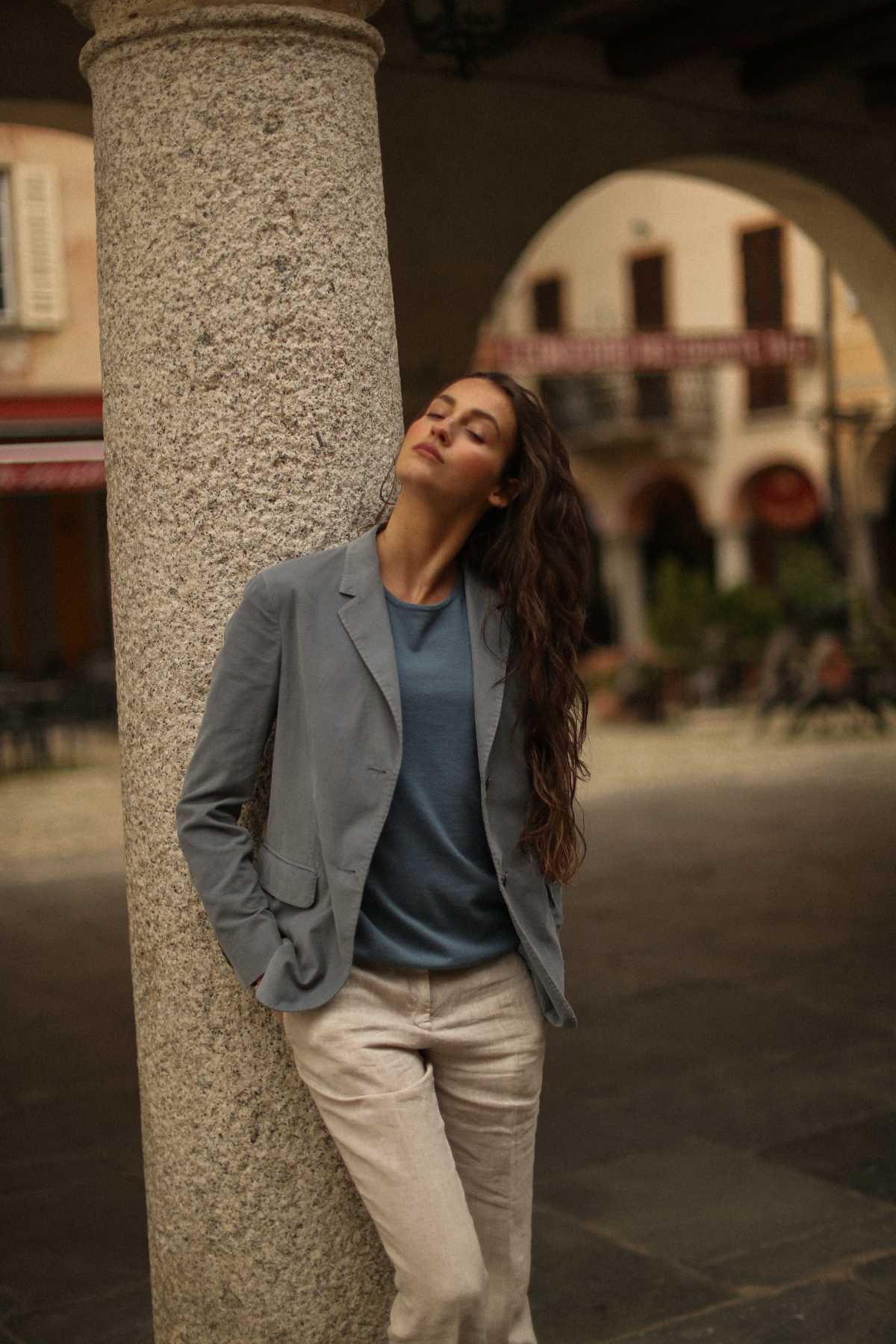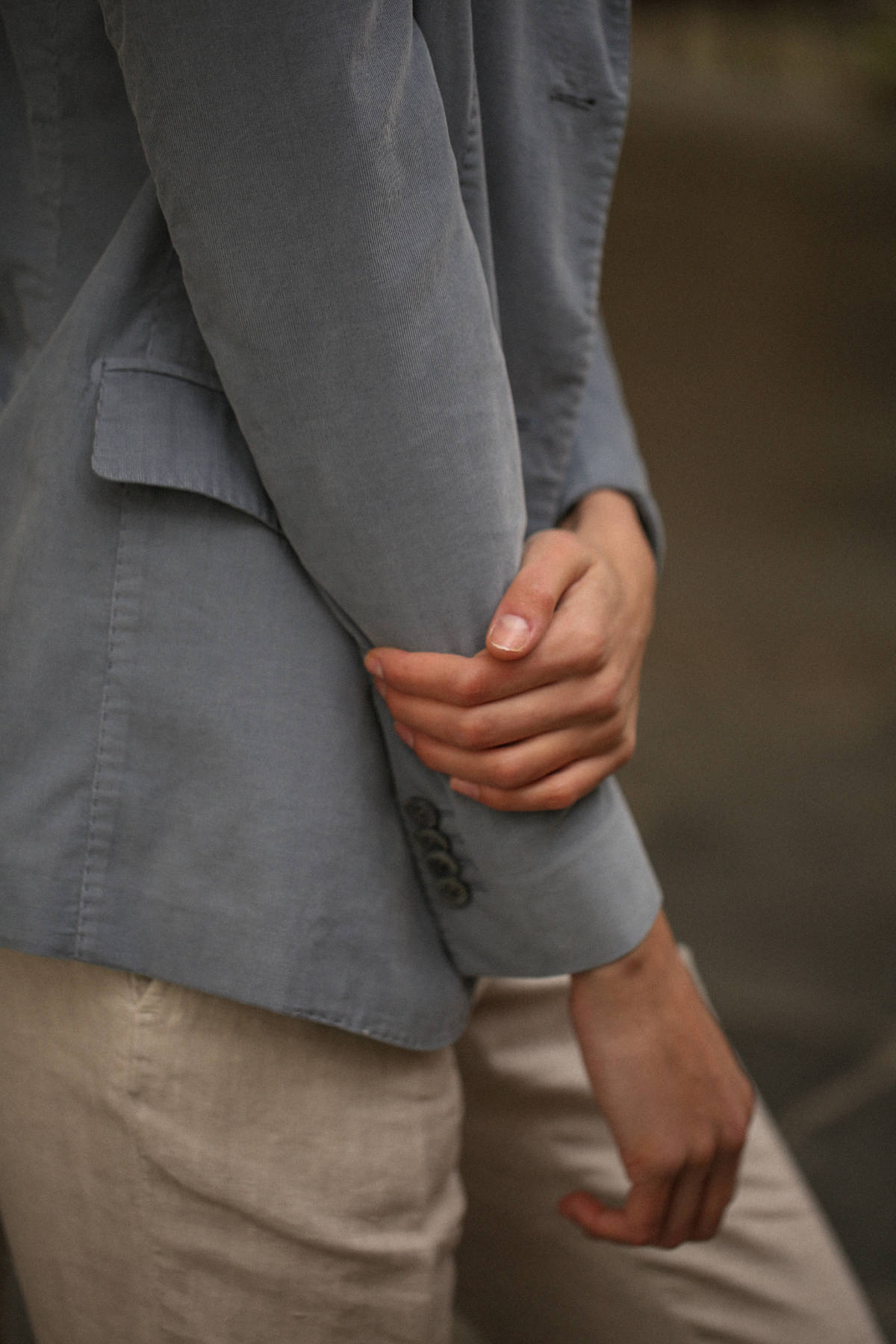 Pure linen Dover jacket with an unlined, deconstructed architecture. Generous proportions and freedom from traditional canons fuse to create a unique wardrobe for your every mood.