---
Selfridges Explores The Vasarely Universe In Partnership With The Fondation Vasarely And Paco Rabanne
Luxferity, 20.01.2022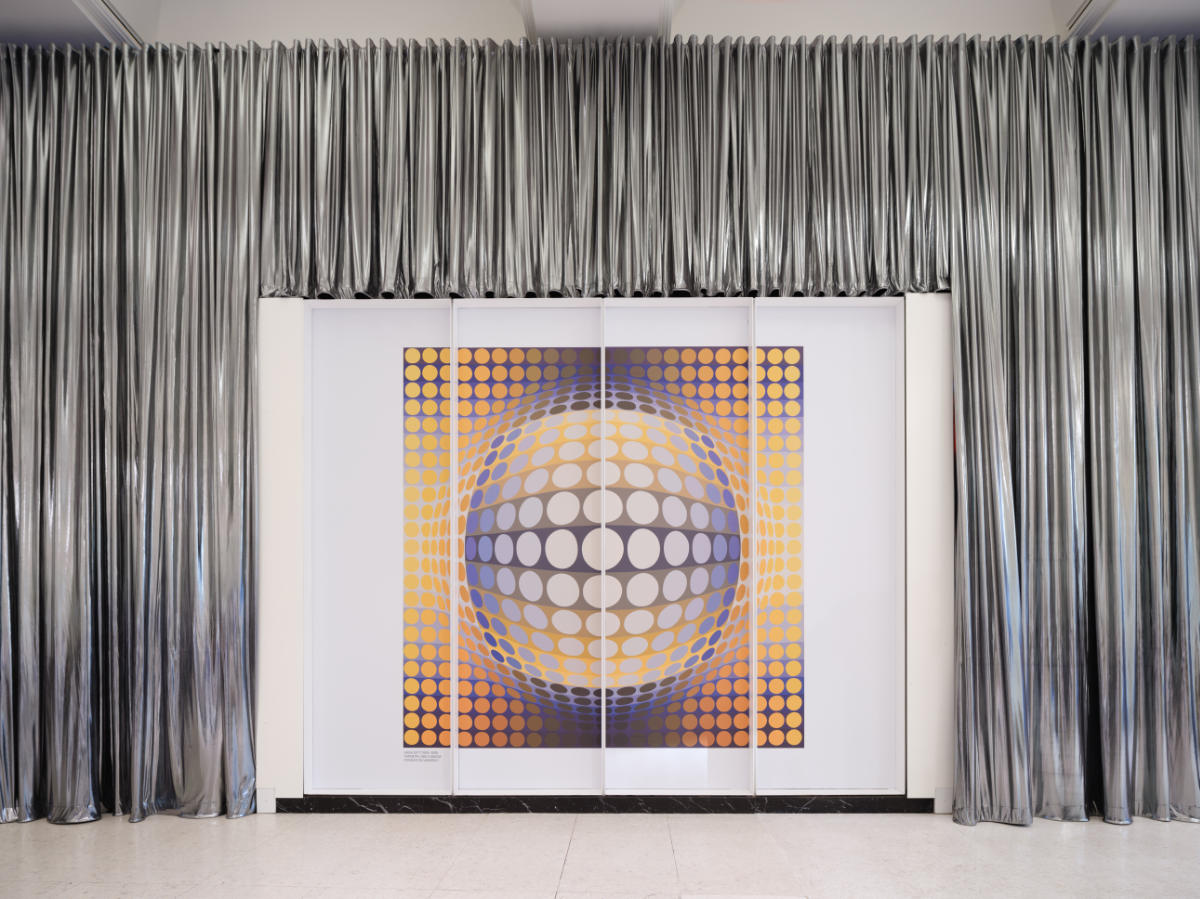 Selfridges rethinks the optics of the shopping experience, with help from the father of the Op Art Movement, Victor Vasarely and his radical contemporary, Paco Rabanne.

Universe Paco Rabanne & Fondation Vasarely opens Thursday 13th January. 2022.
Selfridges will welcome 2022 with a celebration of the work of French Hungarian artist and leader of the influential Op Art movement, Victor Vasarely. Vasarely (I 90ó-1997), an innovator of 20th century abstract art, is known for his pioneering geometric designs and perception-shifting imagination.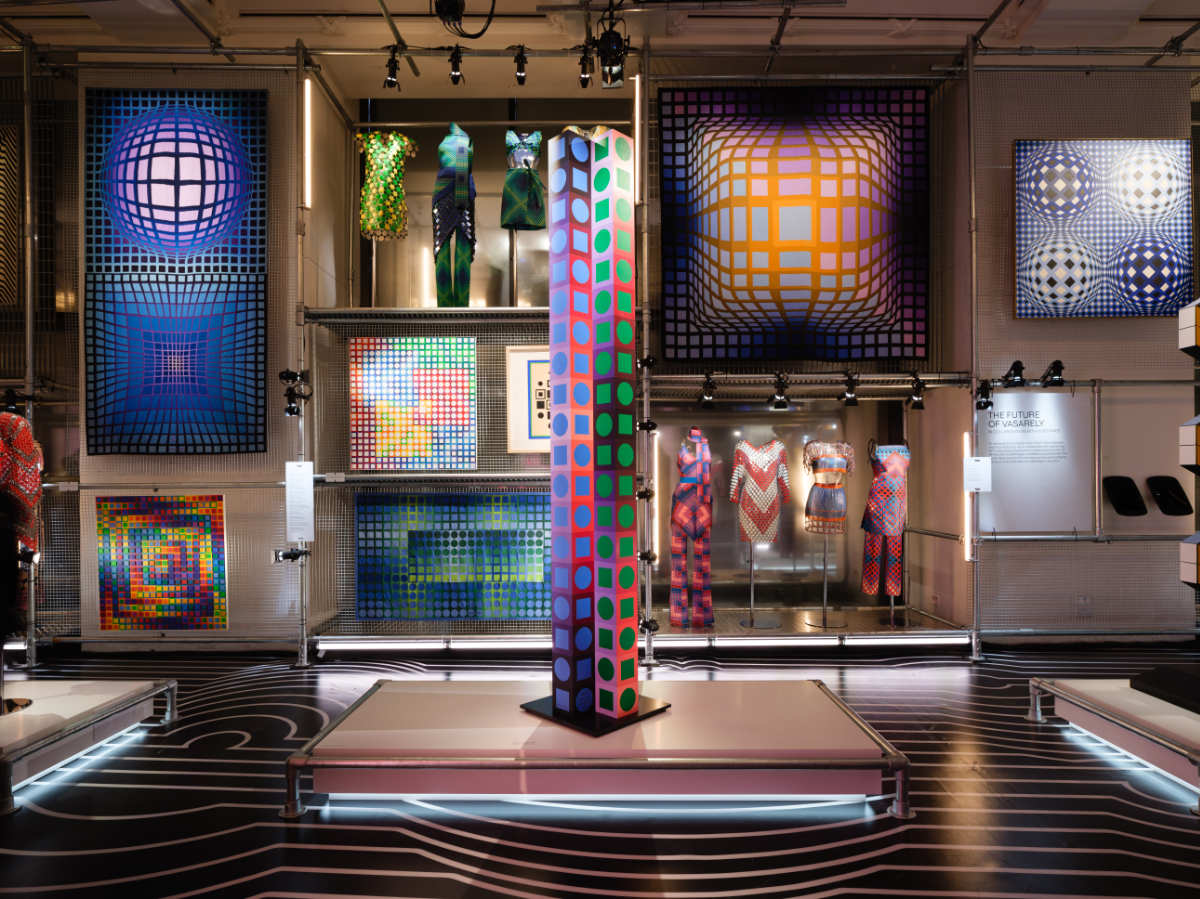 In partnership with the Fondation Vasarely and Parisian fashion house Paco Rabanne, Selfridges will explore the Vasarely universe, as a lens through which to experiment with new ideas – looking to the past, the present, and into the future. More than a multi-layered creative collaboration between cultural institution, fashion house and retail brand, Universe will fundraise to restore artworks housed at Fondation Vasarely museum in Aix-en-Provence, an "Architectonic Centre" for the artist's archive and large-scale installations.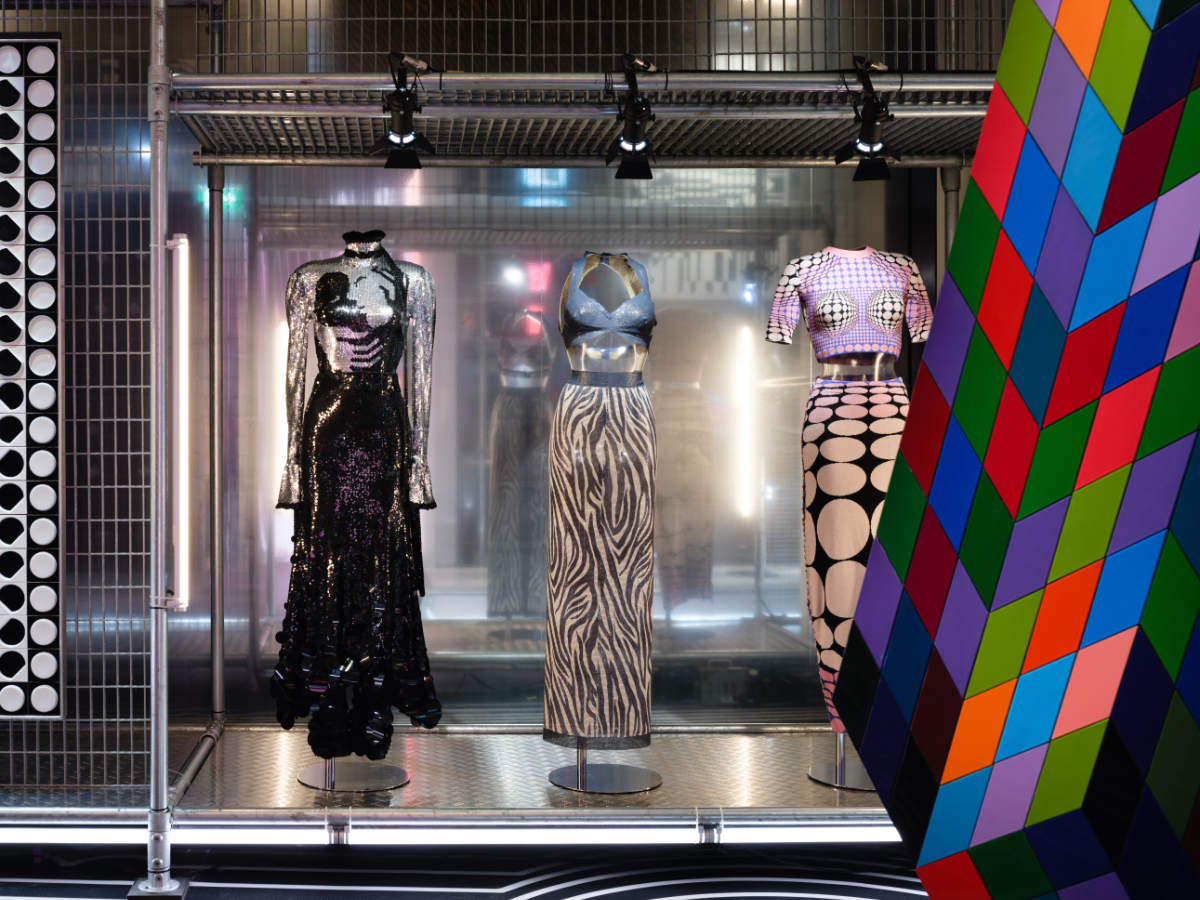 Paco Rabanne creative director Julien Dossena's decision to use Vasarely Op Art across the 5522 collection is the starting point for a 360-expIoration of the artist's work, in each of Selfridges' stores and at seIfridges.com. Paco Rabanne 5522 ready-to-wear and accessories (to buy and to rent) will drop throughout the season. Furthermore, the project will consider Paco Rabanne from archive to metaverse, via the presentation of iconic archive pieces in store, and the release of 12 Paco Rabanne 'unwearable' NFTs in editions of 56.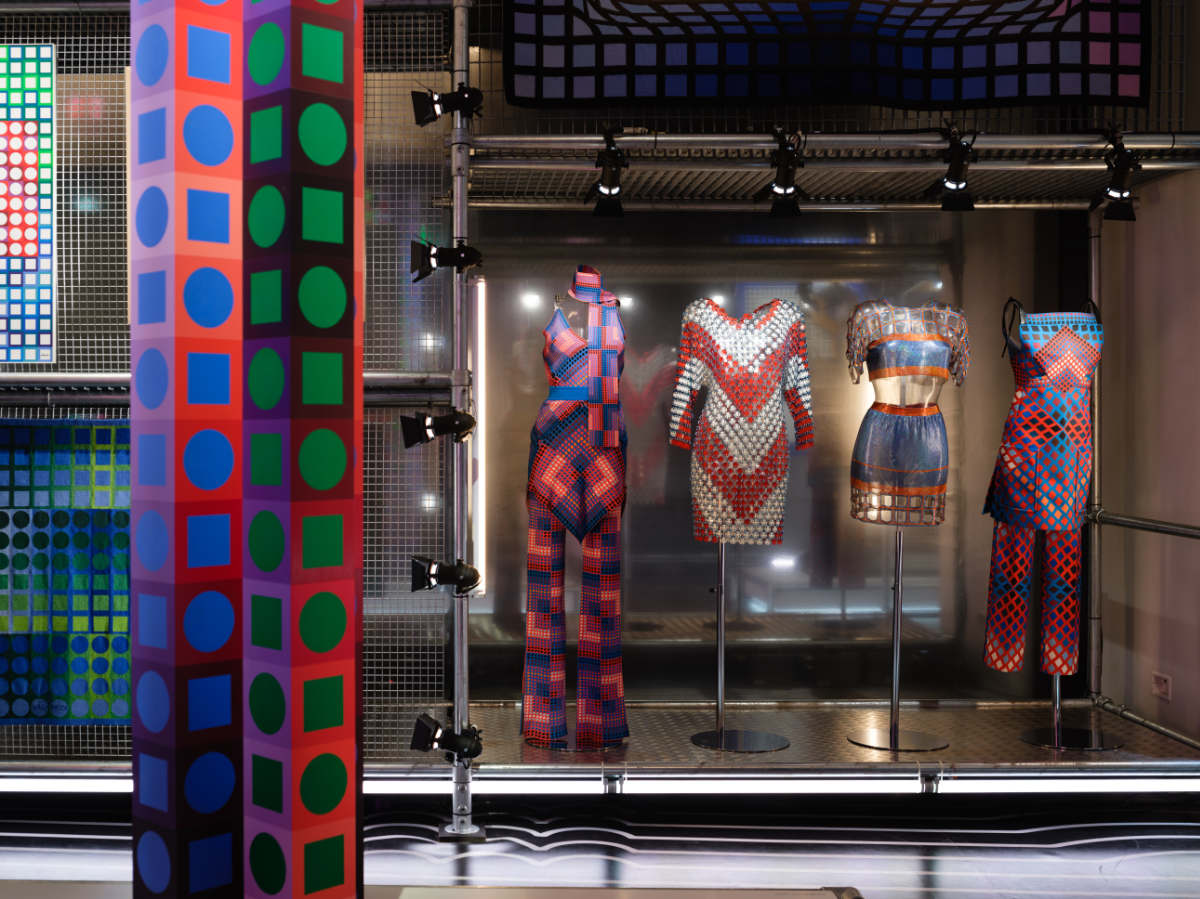 Universe will exhibit Vasarely's "social art" inside Selfridges London store and across its windows. Original and NFT art, realised by Substance, will be available to view and purchase for the first time physically in our London store, and new and pre-loved fashion and lifestyle products, using or inspired by Vasarely's Op Art prints, geometric shapes and his "I'hommage à I'hexagone", have been commissioned and curated by Selfridges buying team.
The parallel narratives of Vasarely and Rabanne are brought together, as a reflection on ideas for the future from the past and what they can mean, today and tomorrow.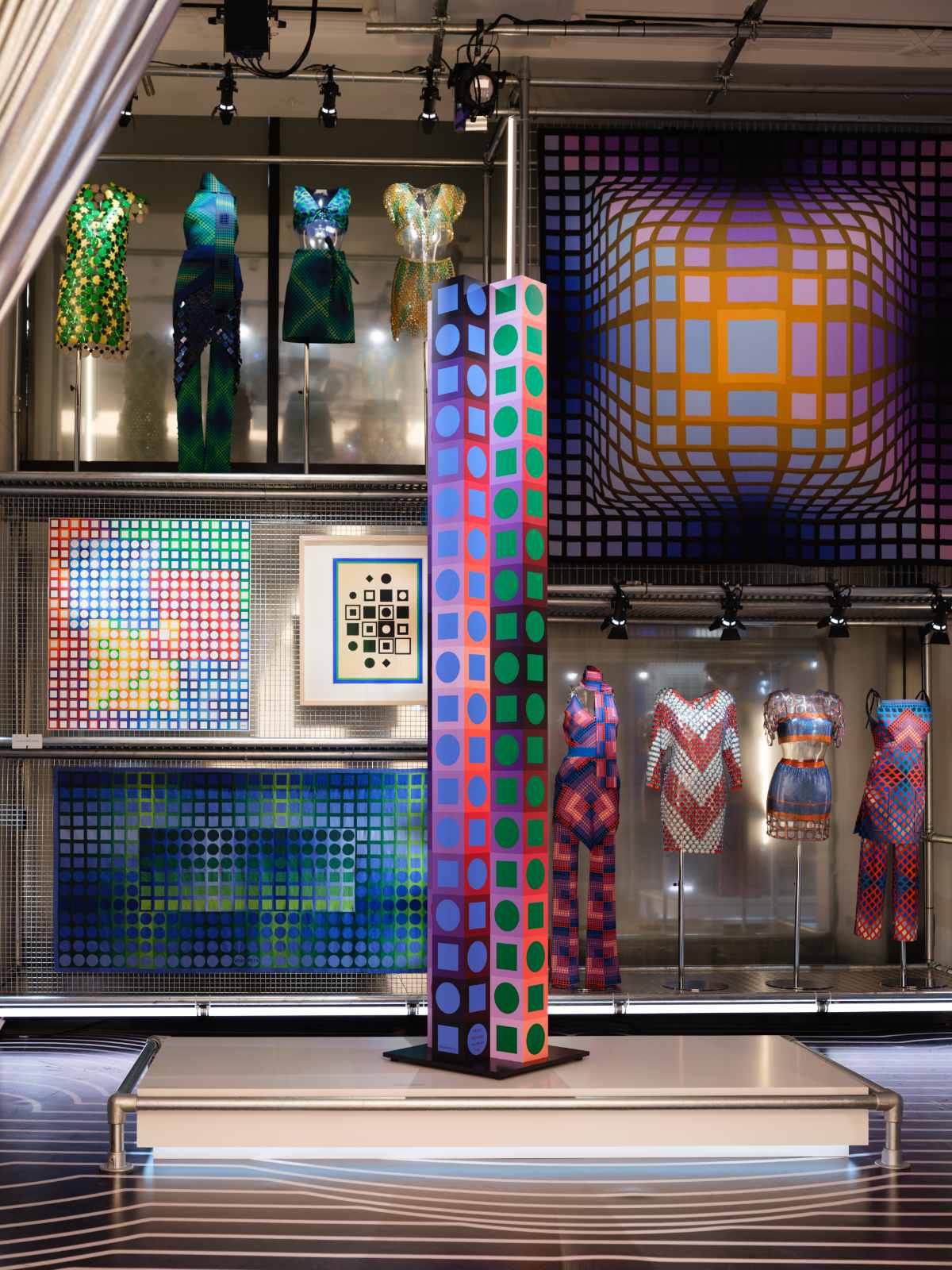 In The Selfridges Corner Shop Vasarely Op Art will meet surfboards, skateboards, hand- painted watches from Bamford Watch Department, Globetrotter luggage and jewelry by independent Miami brand, Eliou. A Vasarely 'Gift Shop' edit will include over 50 options — like candles, cushions, tableware and art supplies — all within a concealed concept space, wrapped in aluminum scaffold (the preferred architectural material for both Rabanne & Vasarely).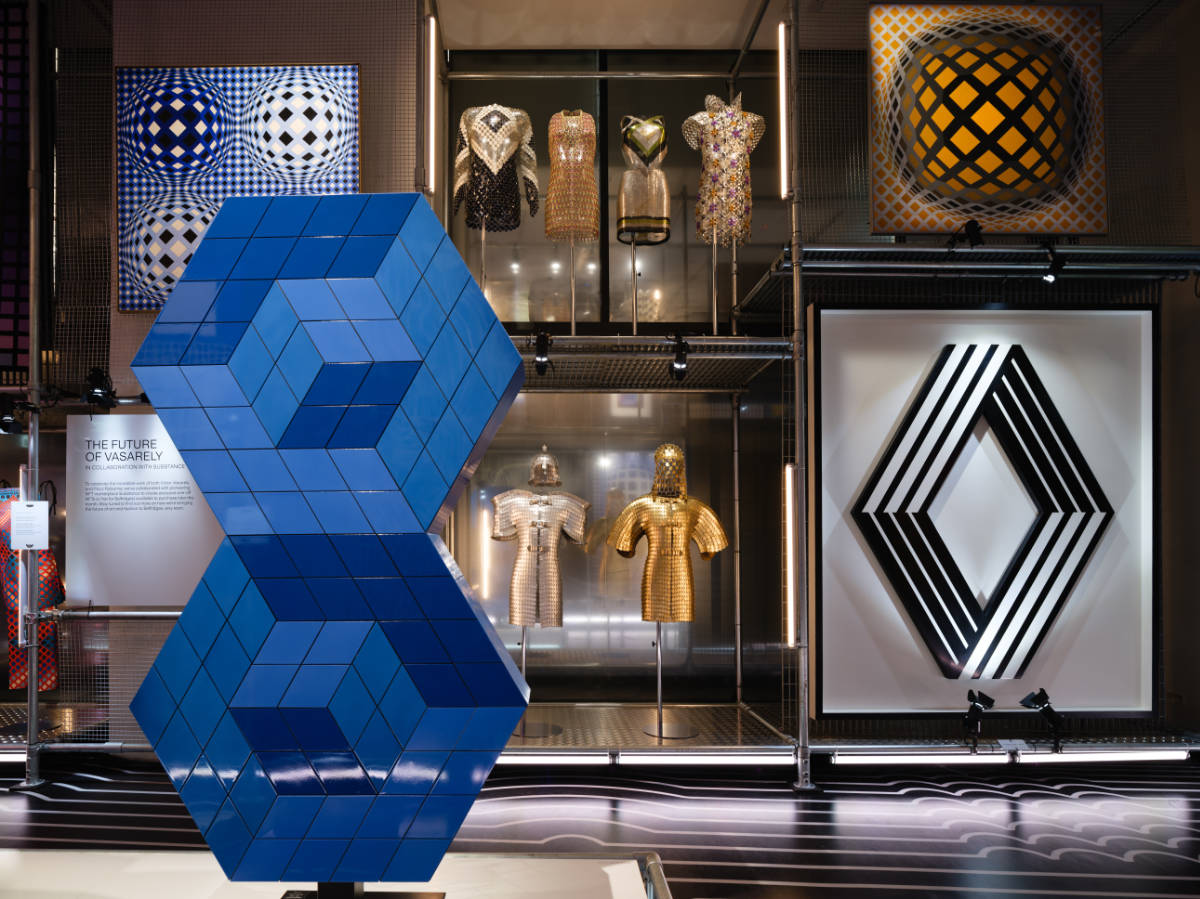 "As Selfridges looks to the future, we continue to find inspiration in the past. In the case of Victor Vasarely And Paco Rabanne, we have more than fifty years of proposals for the future to explore. I love the idea of bringing Vasarely's passion for social art to a social space like Selfridges – alongside the distinct identity of Paco Rabanne – and using their universe as way to bring emotion, connection and accessibility to the experience." said Sebastian Manes, Selfridges Executive Buying & Merchandising Director.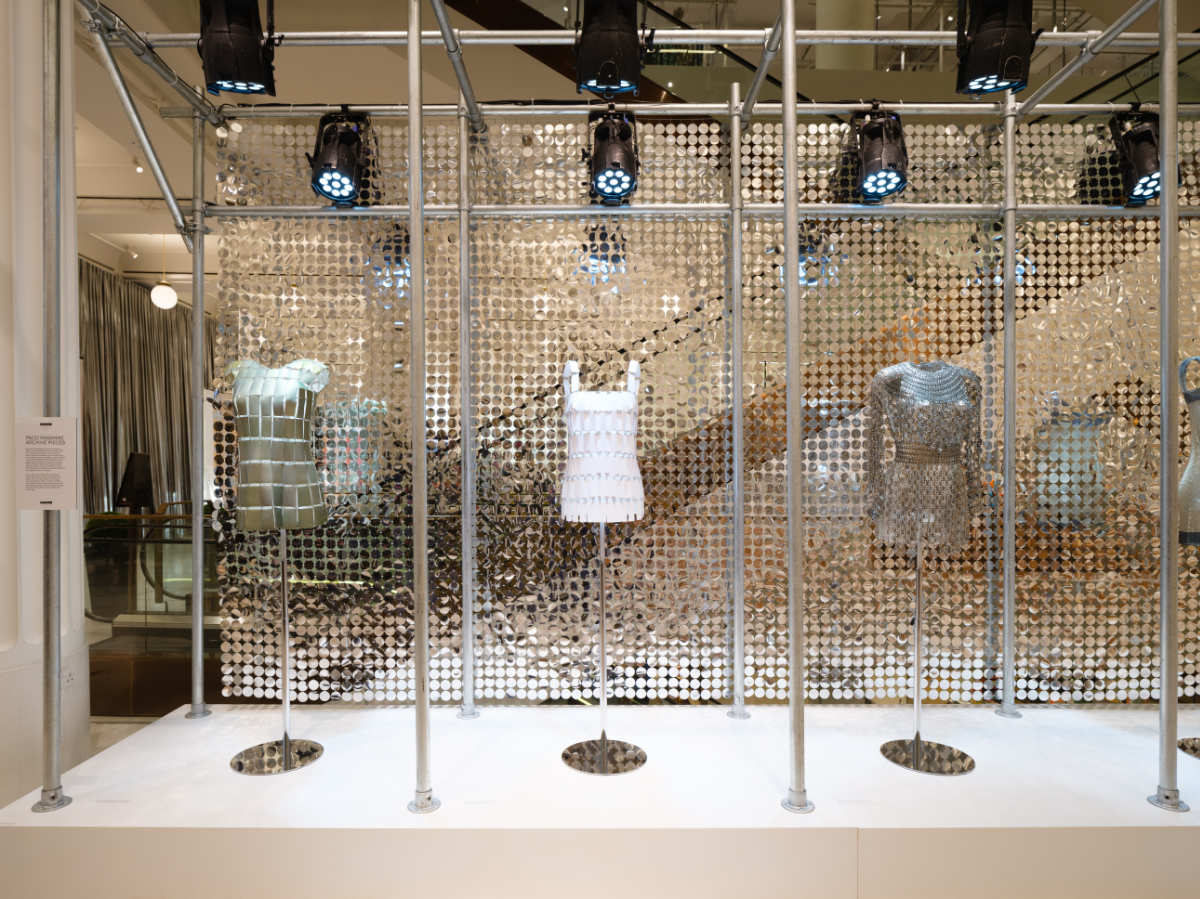 Art

59 original art works, including original serigraphies and painted artworks curated by Foundation Vasarely, will be exhibited. In the first exhibition of its kind, collectors will be able to purchase a number of original pieces, as well as digital art created by London-based NTF platform, Substance. In a progression of Vasarely's investigation of the fourth dimension, Substance have used the "Monumental" art at the Fondation Vasarely and created a virtual reality environment, a metaverse, in which to interact with — and buy — his calibrated patterns and hypnotic oscillations. All NFT profits will go to the Foundation Vasarely Museum to support the restoration of key artworks.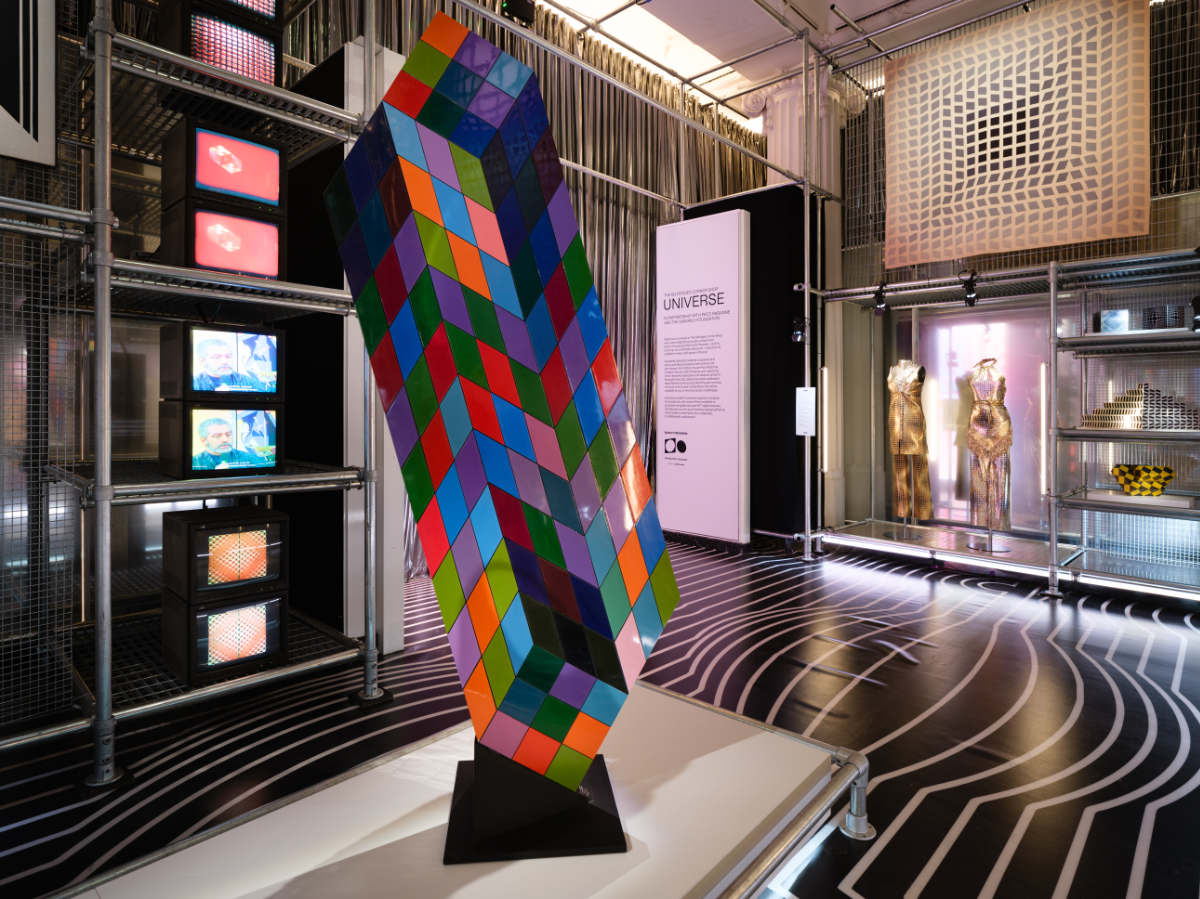 NFT Release schedule
- THURSDAY 27th JAN
Early release of 15 Vasarely NFT's with corresponding physical artwork (must be sold together)
Release of 12 Paco 'unwearables' NFT's (edition of 5ó each – 5ó years of Paco)
- FRIDAY 28th JAN
General release of the above
- SATURDAY 12th FEB
Release of 6 unique Vasarely NFT's (no physical work attached, edition of 100 each)
- SATURDAY 12th MARCH
Release of (another) 6 unique Vasarely NFT's (no physical work attached, edition of 100 each)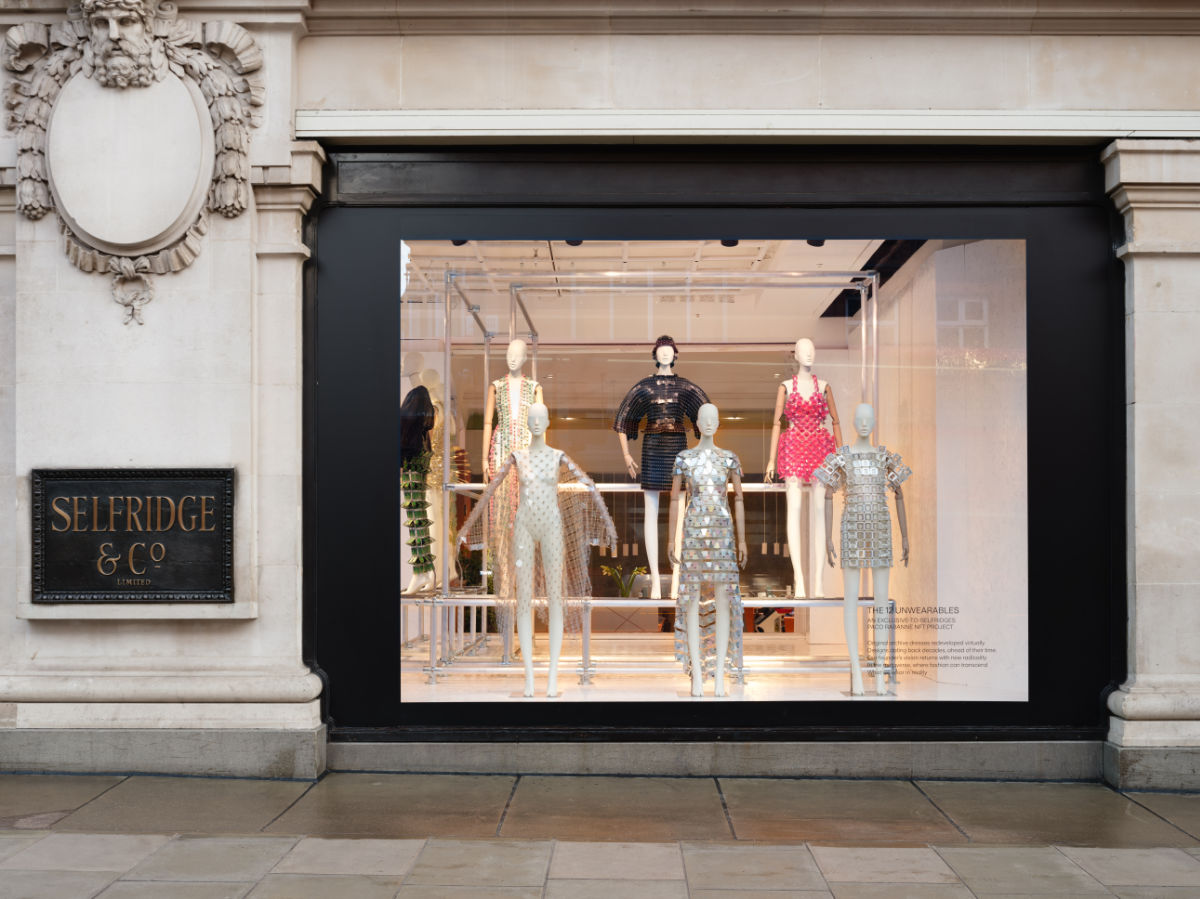 Experience

Universe is a continuation of Selfridges public art series, where visitors to store can experience the optical tricks, illusions and kinetic energy of Vasarely's work through real life interactions with art across multiple mediums, including optics across each of Selfridges 24 London windows. A retrospective of Paco Rabanne's archive (which incidentally inspired Future Systems design for Selfridges Birmingham store) provides another future facing narrative from Vasarely's avant-garde and shape-shifting contemporary.
Credits
Photographe : Lewis Ronald
---