---
Paco Rabanne Presents Its New Spring-Summer 2022 Collection: Tableau vivant, tableau vibrant
Luxferity, 02.07.2021
This season, Julien Dossena transports his Paco Rabanne vision to a vast, colour-blocked surface with a view out to the Mediterranean Sea. Here, atop Monaco's Center of Congress, the Hexa Grace by Victor Vasarely becomes the stage for a collection that radiates vivid sensuality.

From this large-scale public installation, consisting of some 24,000 tiles, to his dynamic abstract paintings that defined the Op art movement, Vasarely's work through the '60s and '70s is a natural complement to the radical craft of Paco Rabanne that took shape around this same time. Instantly recognisable, the artist's geometric language has been officially transcribed – without modification — to jacquards, prints and knits, their placements on the body adding dimensional impact to the optic illusions.
A duality of precision and ease spans the entire collection, with shimmering, dynamic pieces styled as all-over statements. Materials and patterns are coordinated, maximizing impact and minimizing eccentricity. Elongated silhouettes reveal the body effortlessly: dresses, maxi gilets, tunics and smocked blouses and skirts are variously worn with sarouel pants, fluid flares or cuffed pants.
"Since this is now our main collection, there was a desire to explore graphism as panoply of ideas," said Dossena. "There is both a vibration and a hand-feel to these looks that gives them so much texture."
Accordingly, draped pieces are accented with integrated chain necklaces or belts attached into skirts. Metal mesh is once again reimagined, with loose tops and over-skirts boasting cascades of fringe, while long skirts are edged with a dégradé of golden pailettes. Faded, Vasarely-style dots emerge from laser-treated denim – these pieces further enhanced with concentric metal eyelets. Detailed prints of pansies and quilt geometries that appear scorched by the sun are rhythmic in their arrangements, while a '70s sunflower print and vaguely vintage monogram are each layered in ways that look modern. Lurex – as both a heavier jacquard and fluid velvet – are counterbalanced by natural macramé strung with silver beads.
From headwear to footwear, pieces capture summer's myriad facets. Patterned bucket hats and bonnets emphasize a relaxed attitude. The Paco Rabanne sabot, or clog, returns this season newly streamlined, while platform sandals trace the leg with crisscrossed laces – yet another graphic expression.
Amidst all the motifs, one of Vasarely's rarer and more figurative works, Le Baiser has been placed into an embroidery of sequins. Faces and hands in silver and gold circle each other as though right before or after an embrace.
"I was thinking not just about optic effects but the synesthetic sensations of summer – the sound of the shore, sunshine warming the skin, light glinting off the water," said Dossena. "And I wanted to translate these stimulations in ways that would feel immediate, immersive and sensual."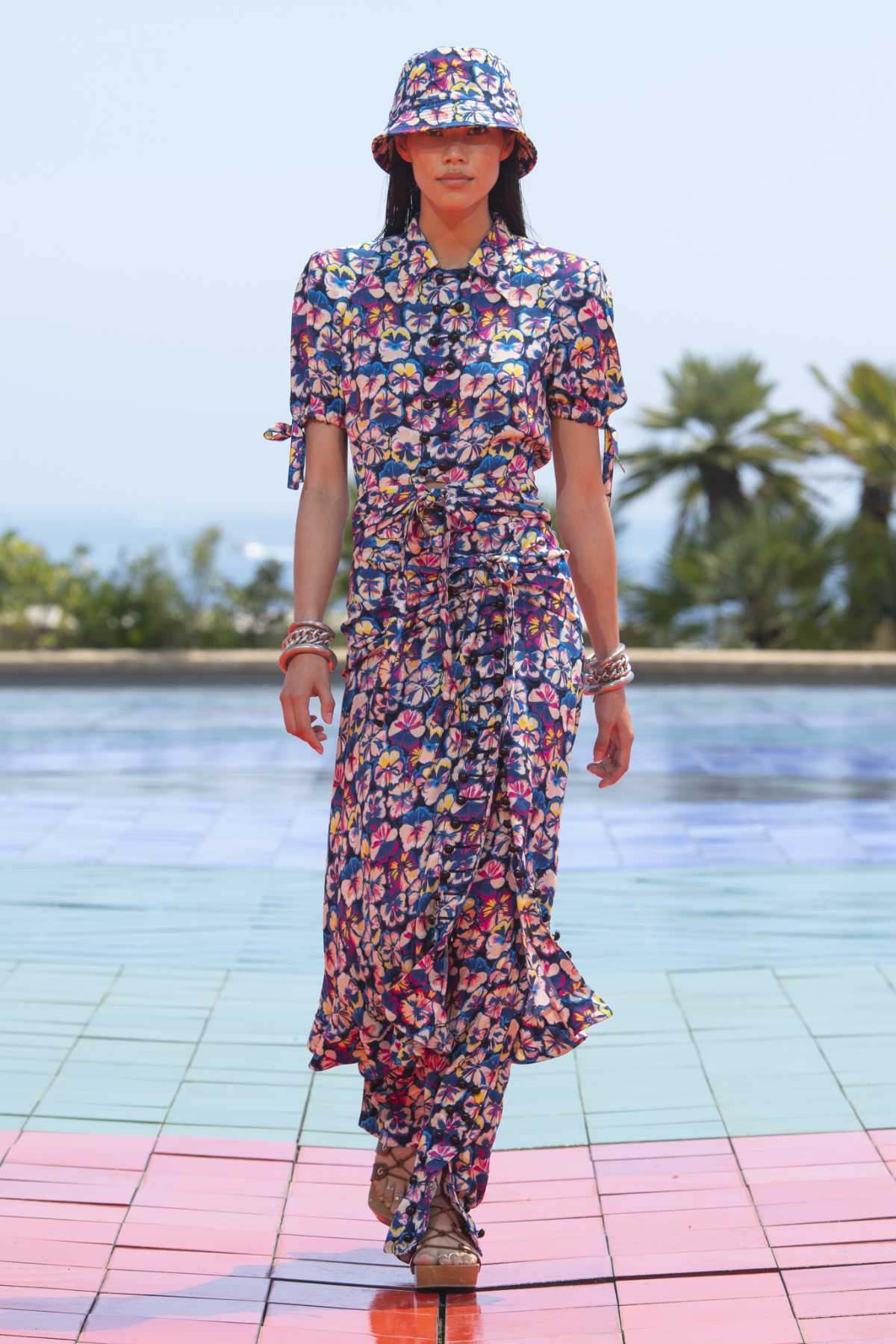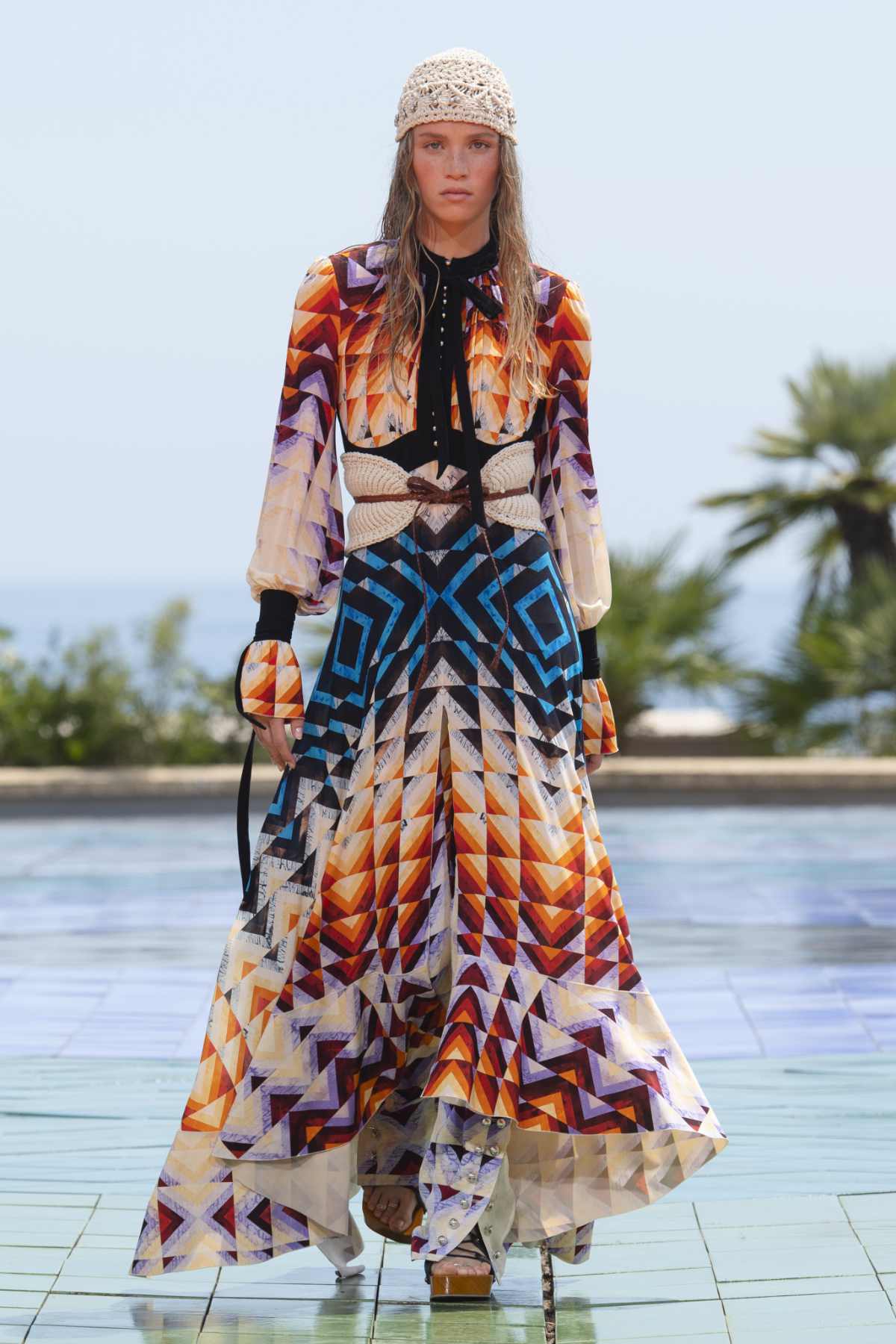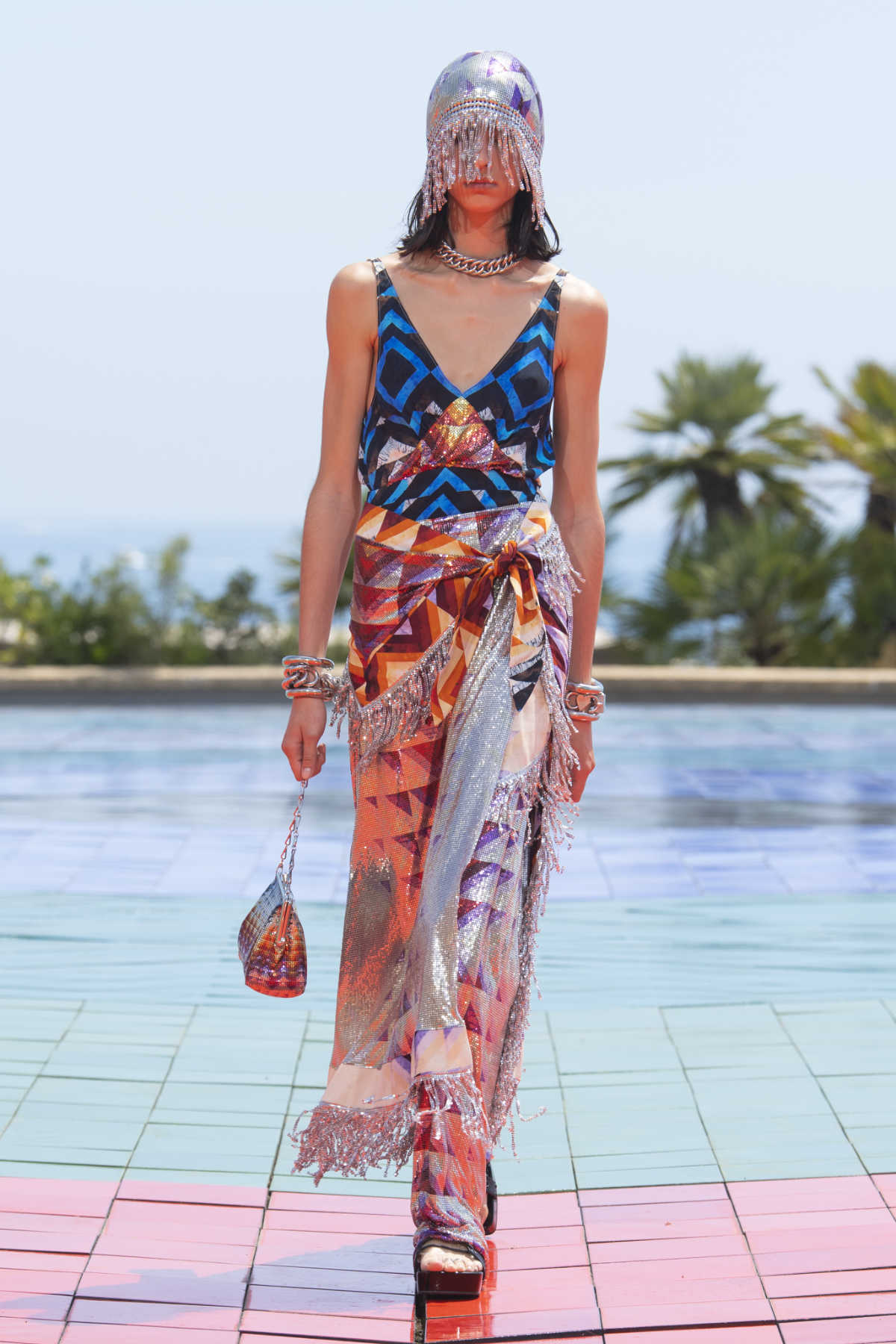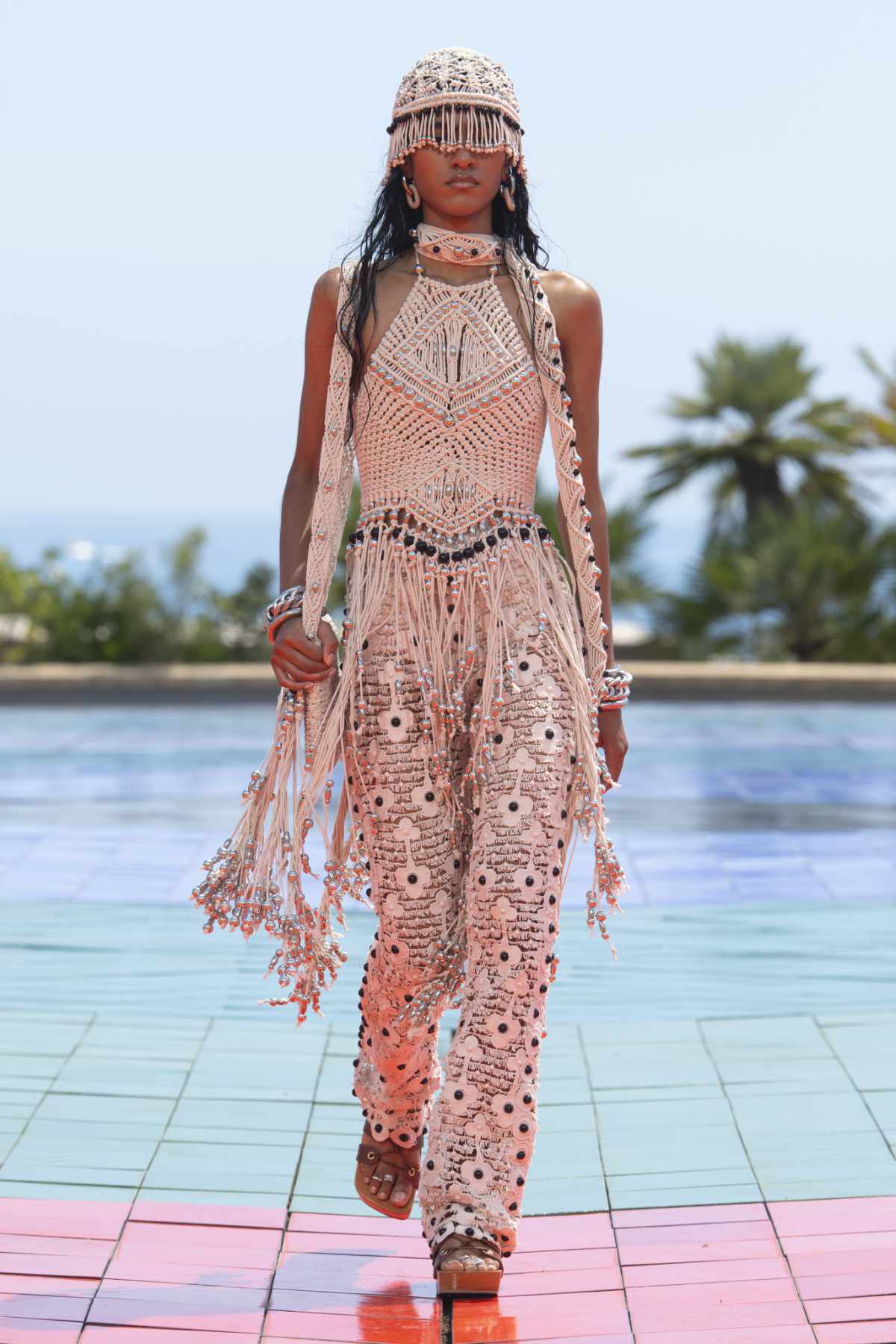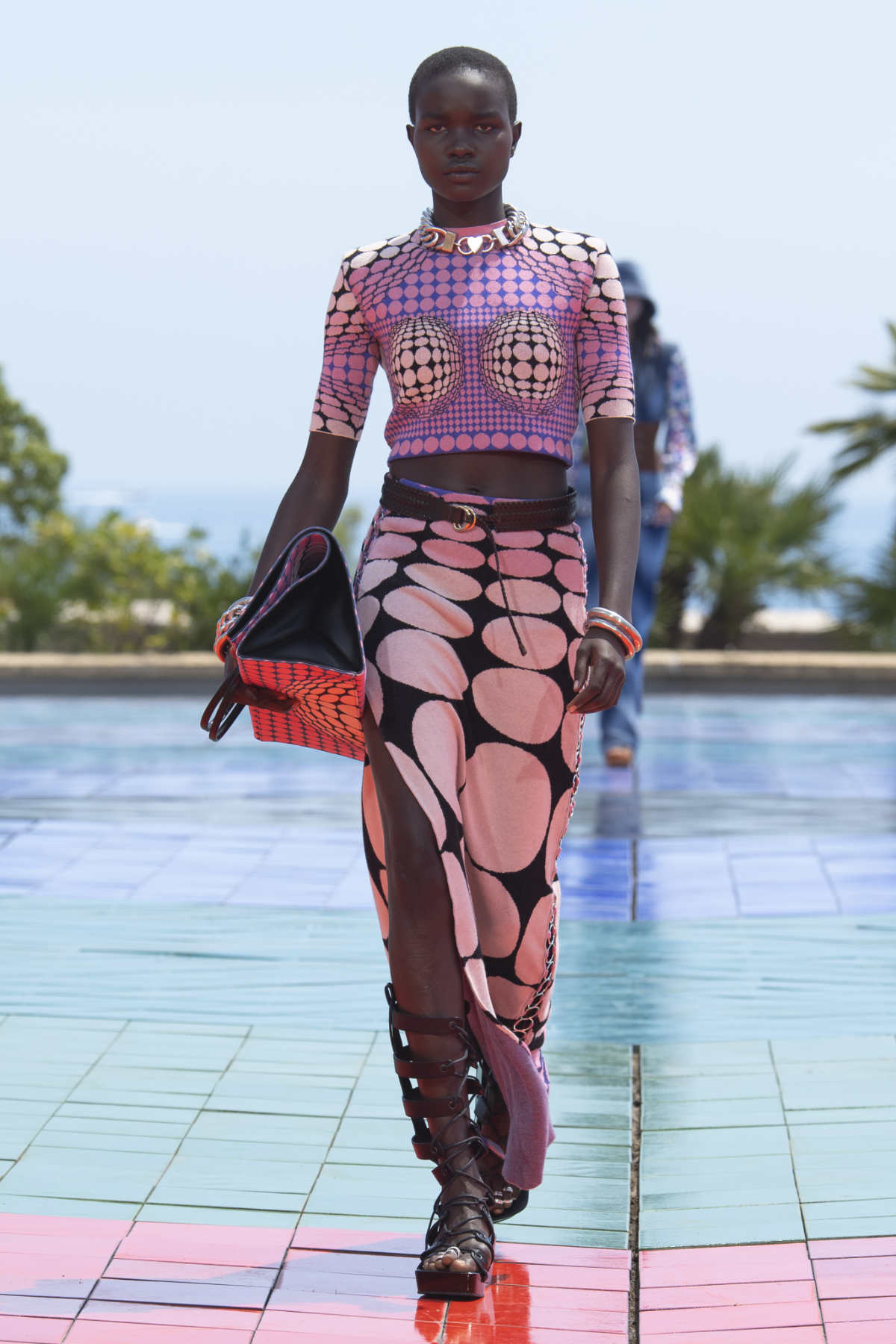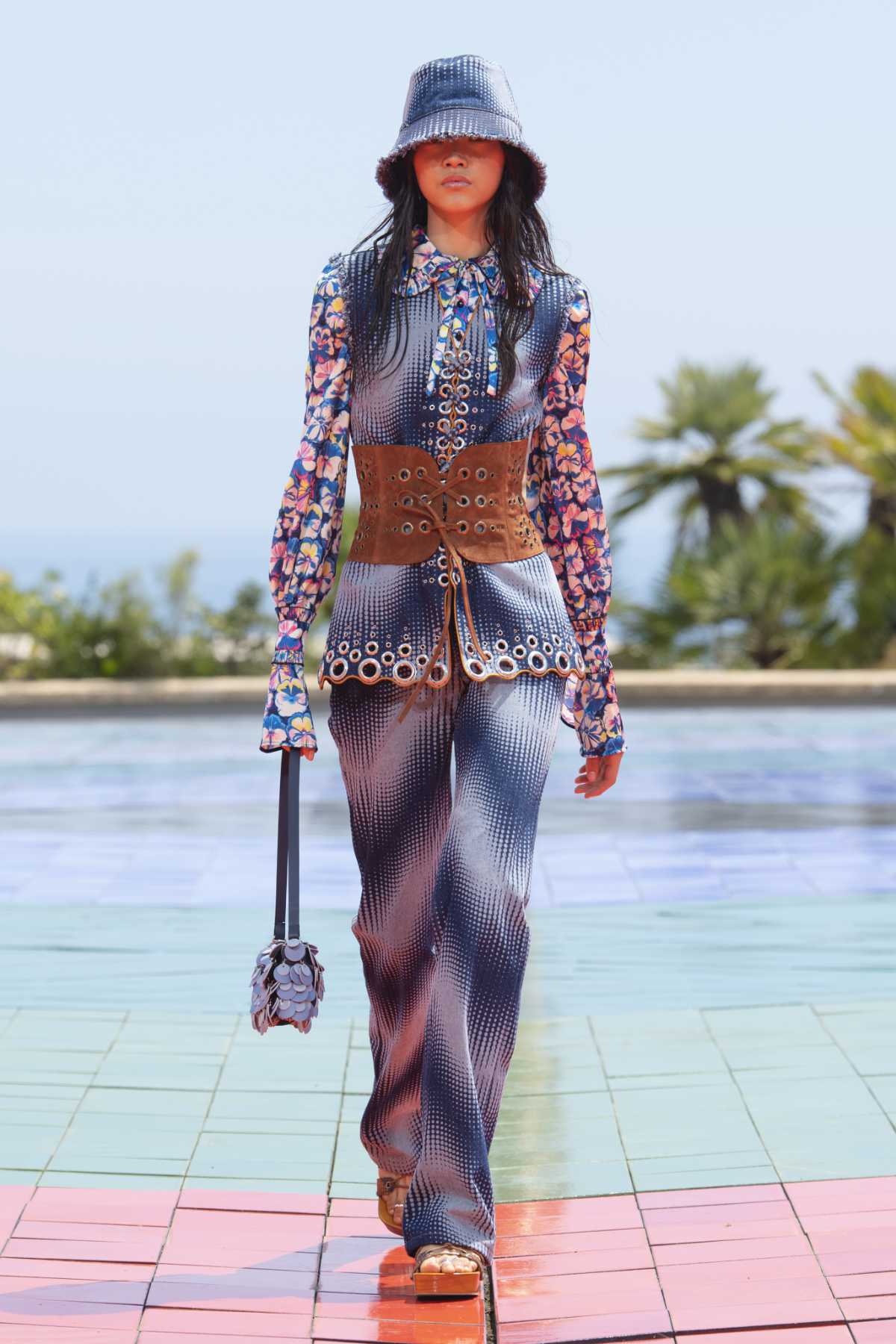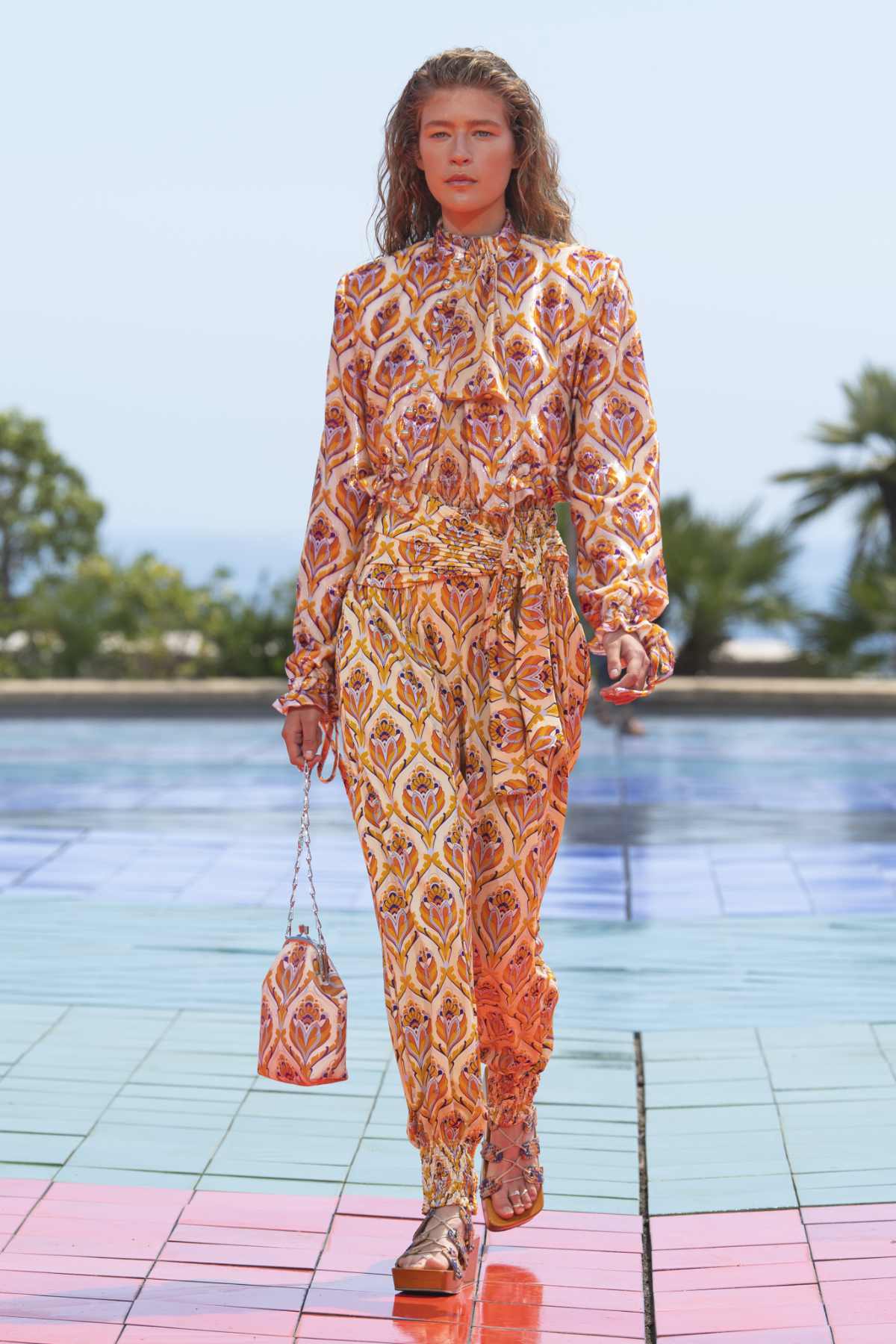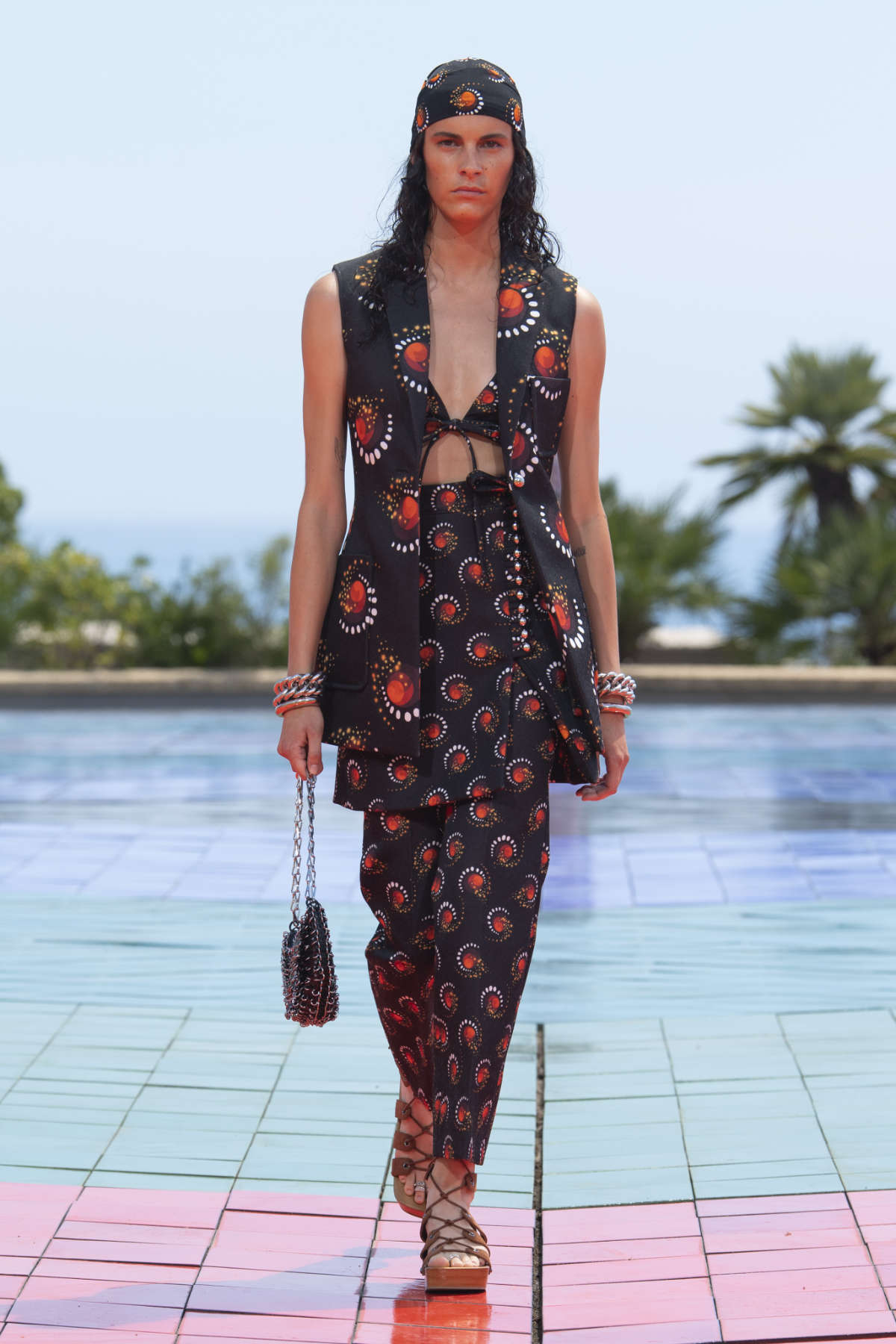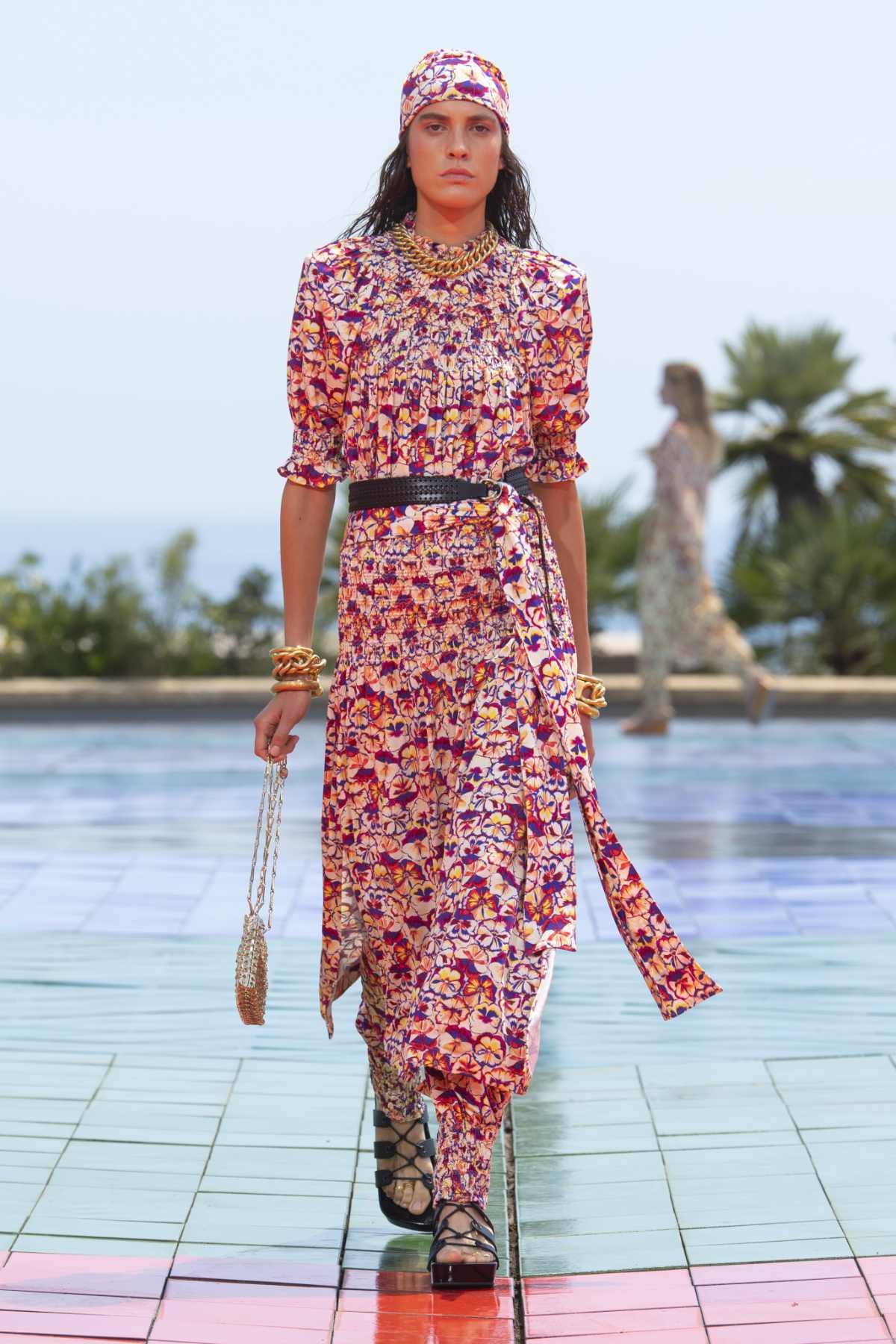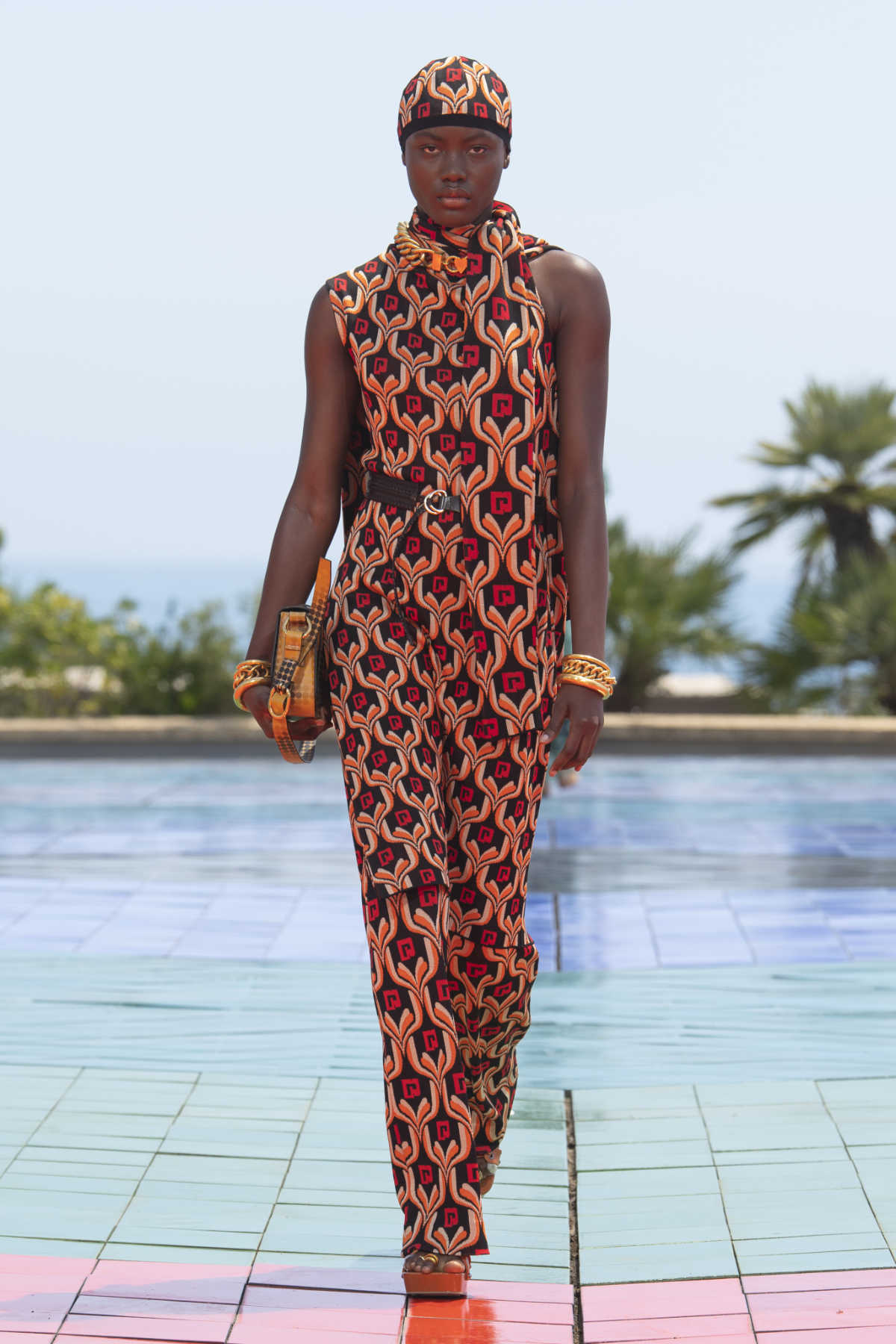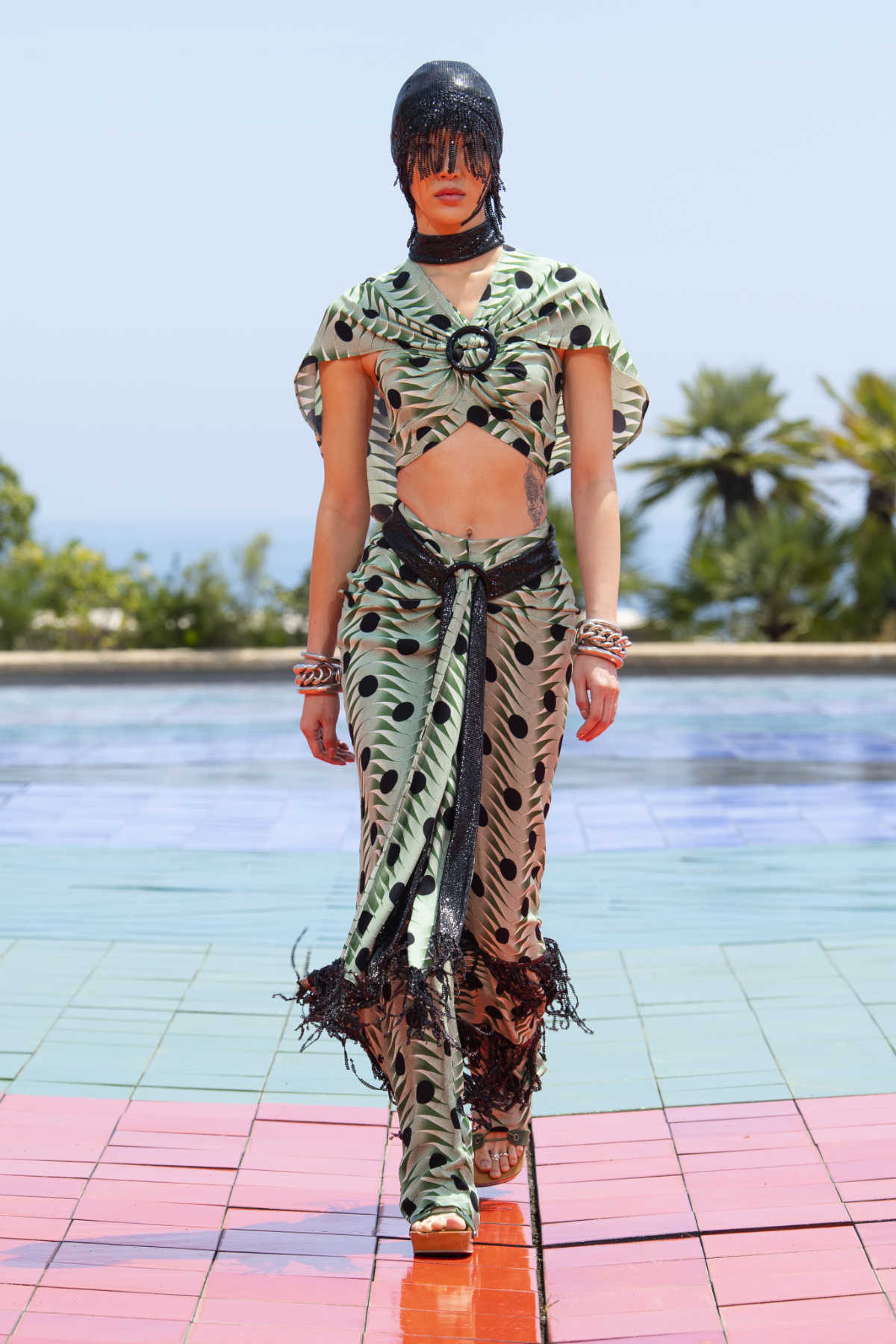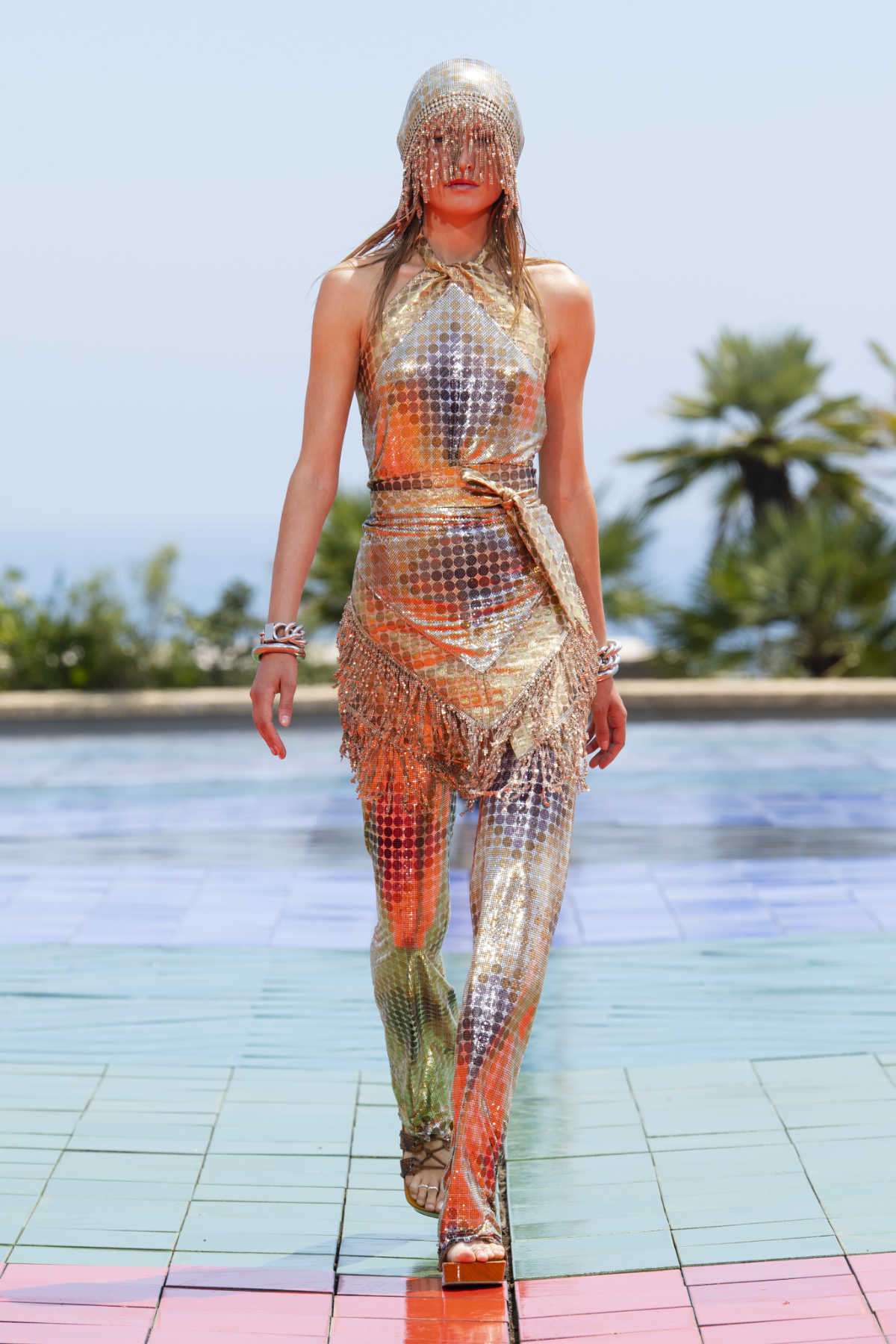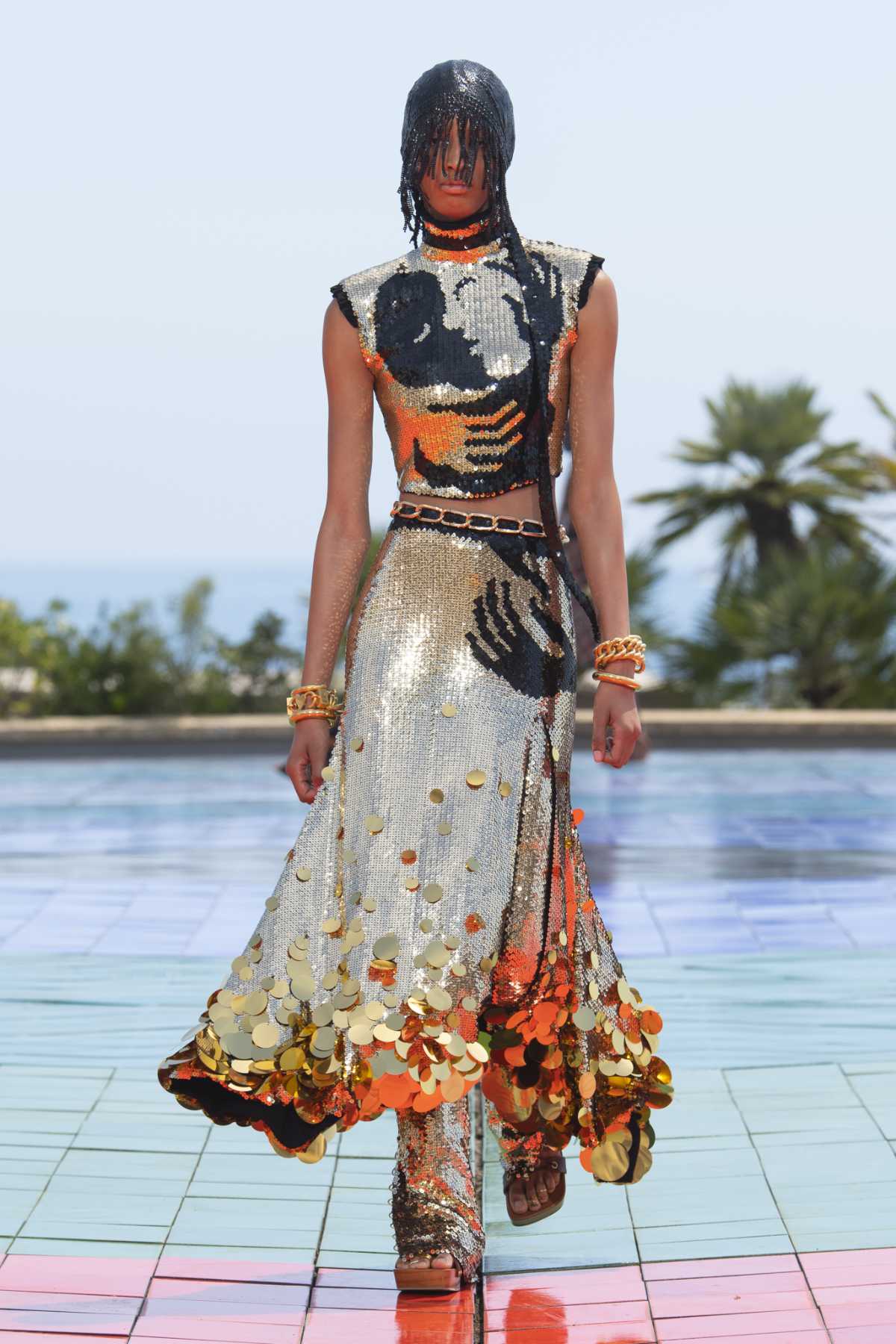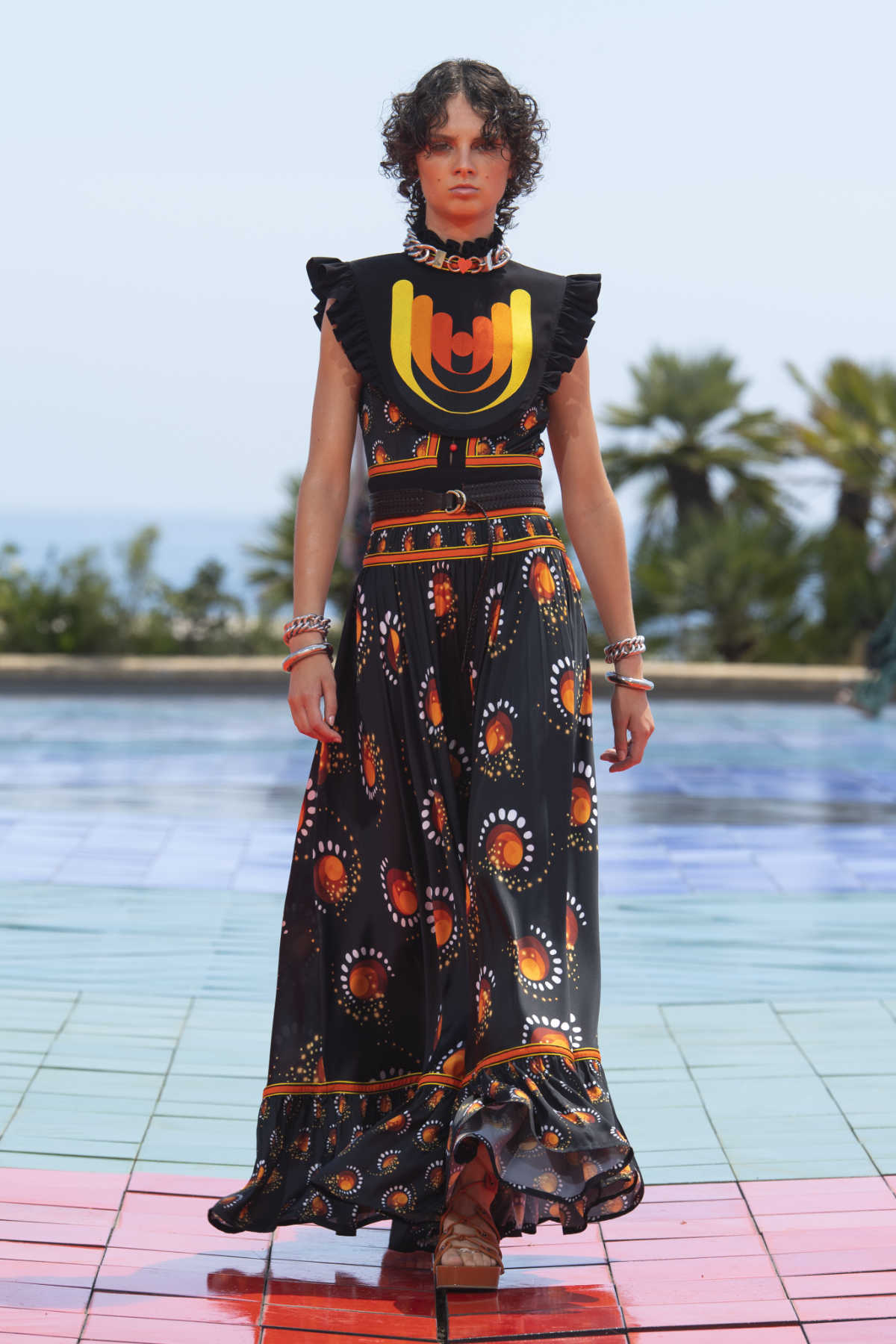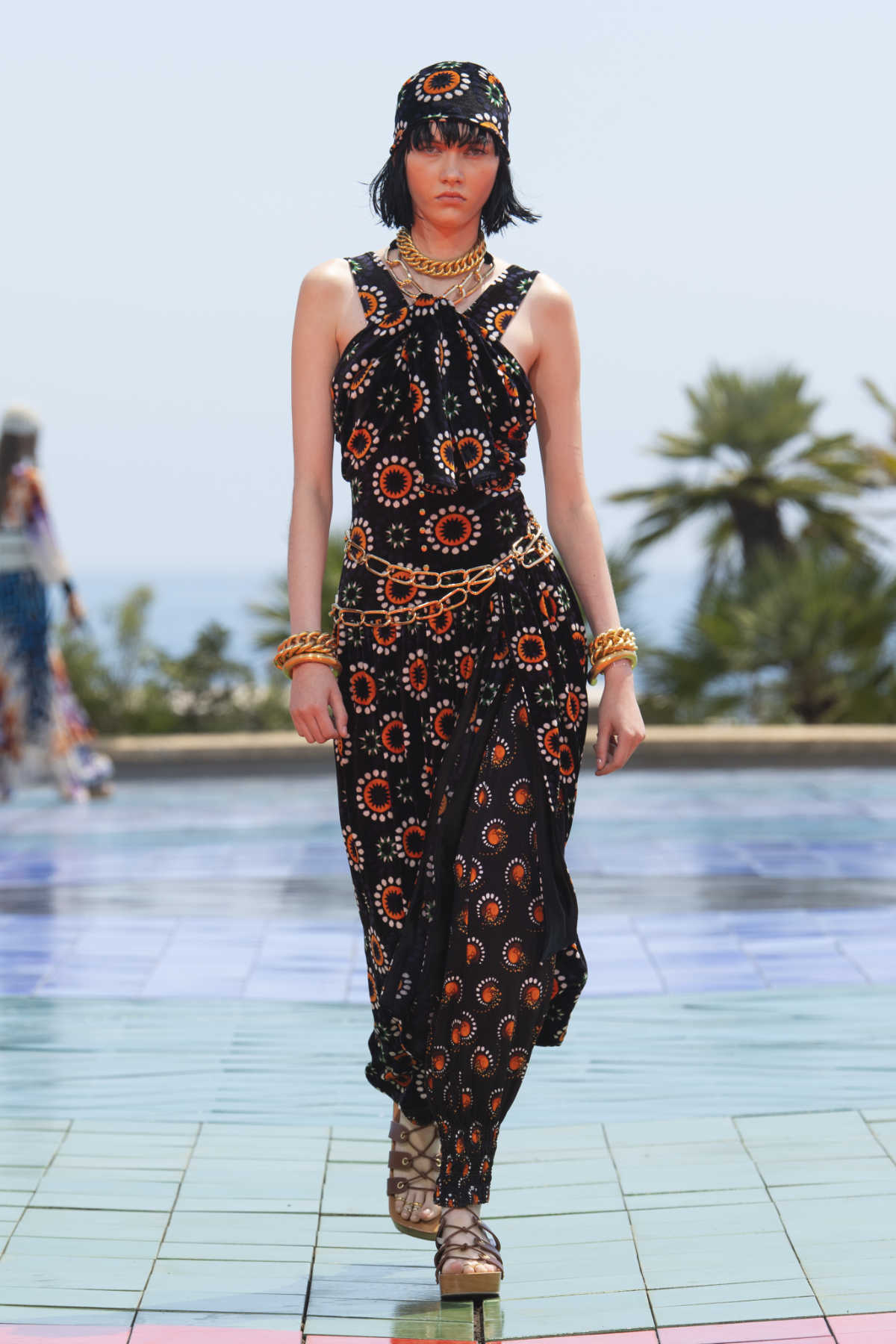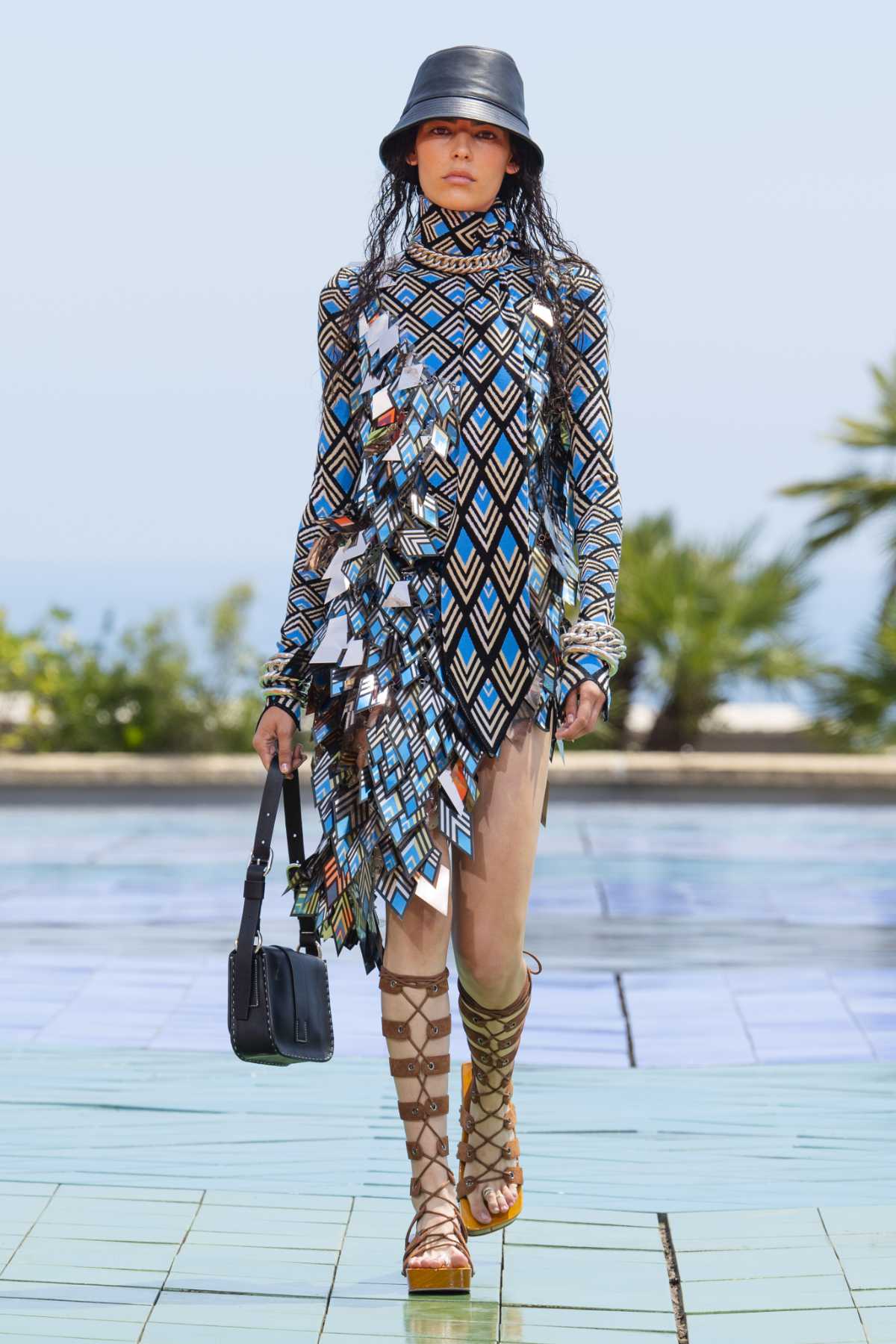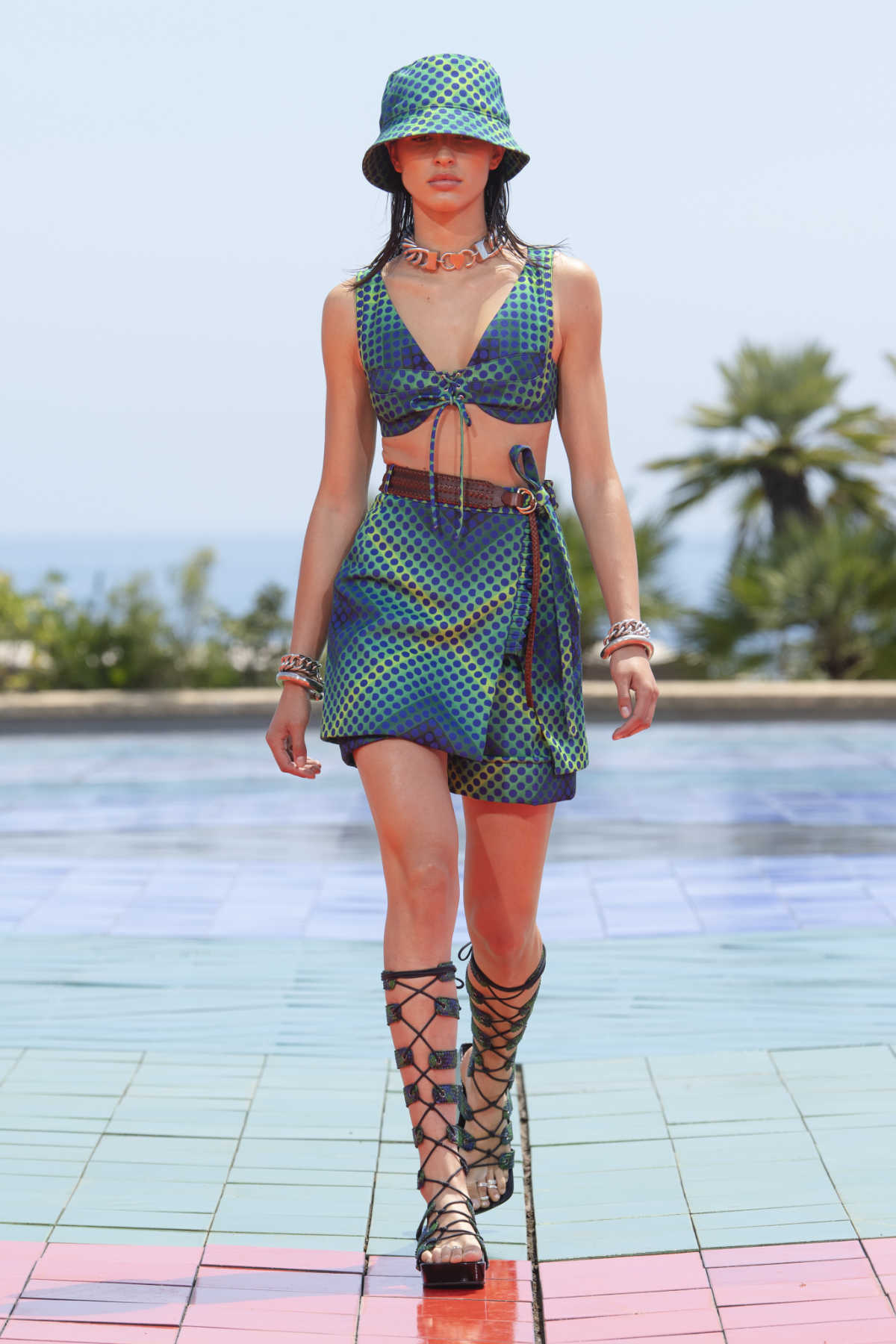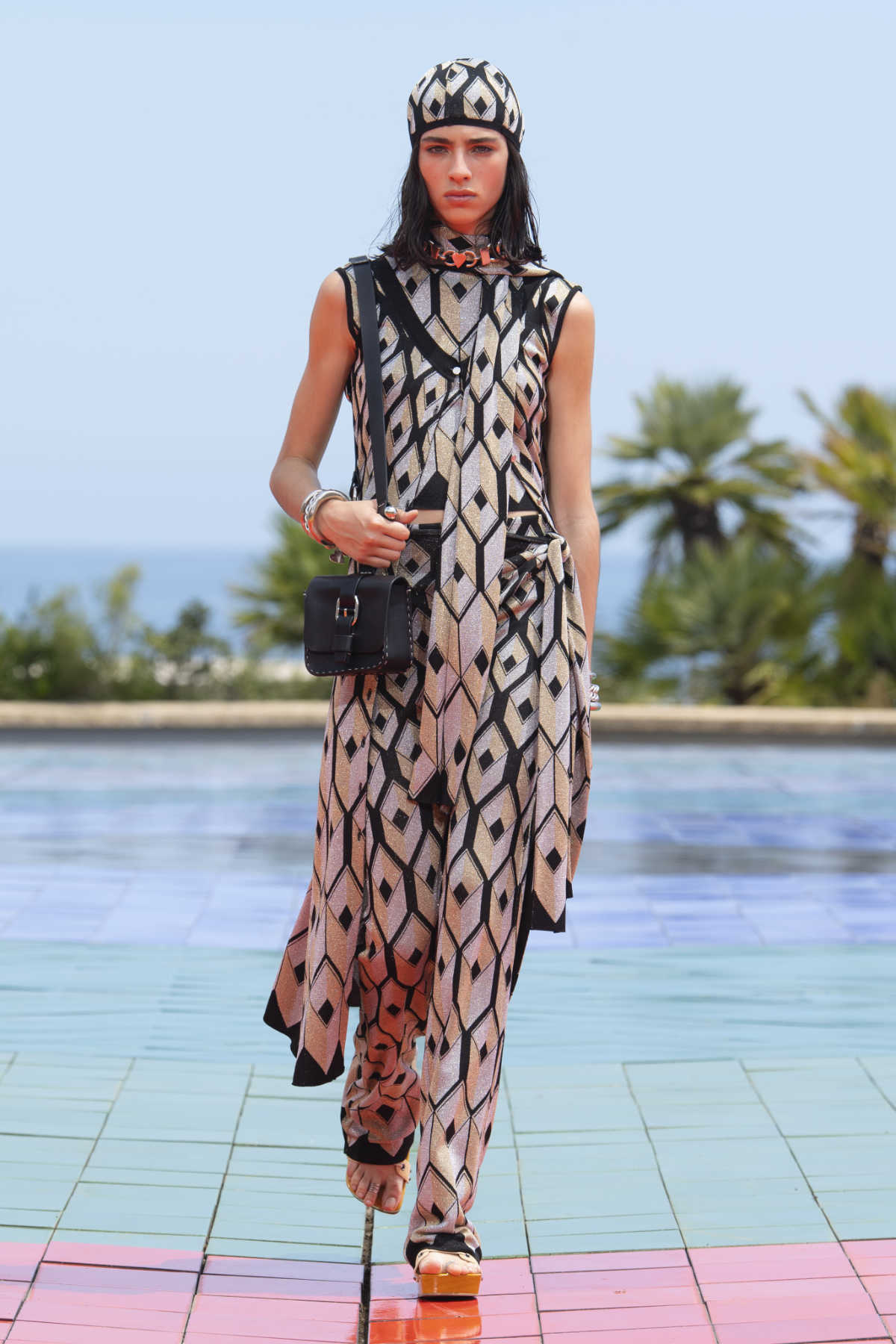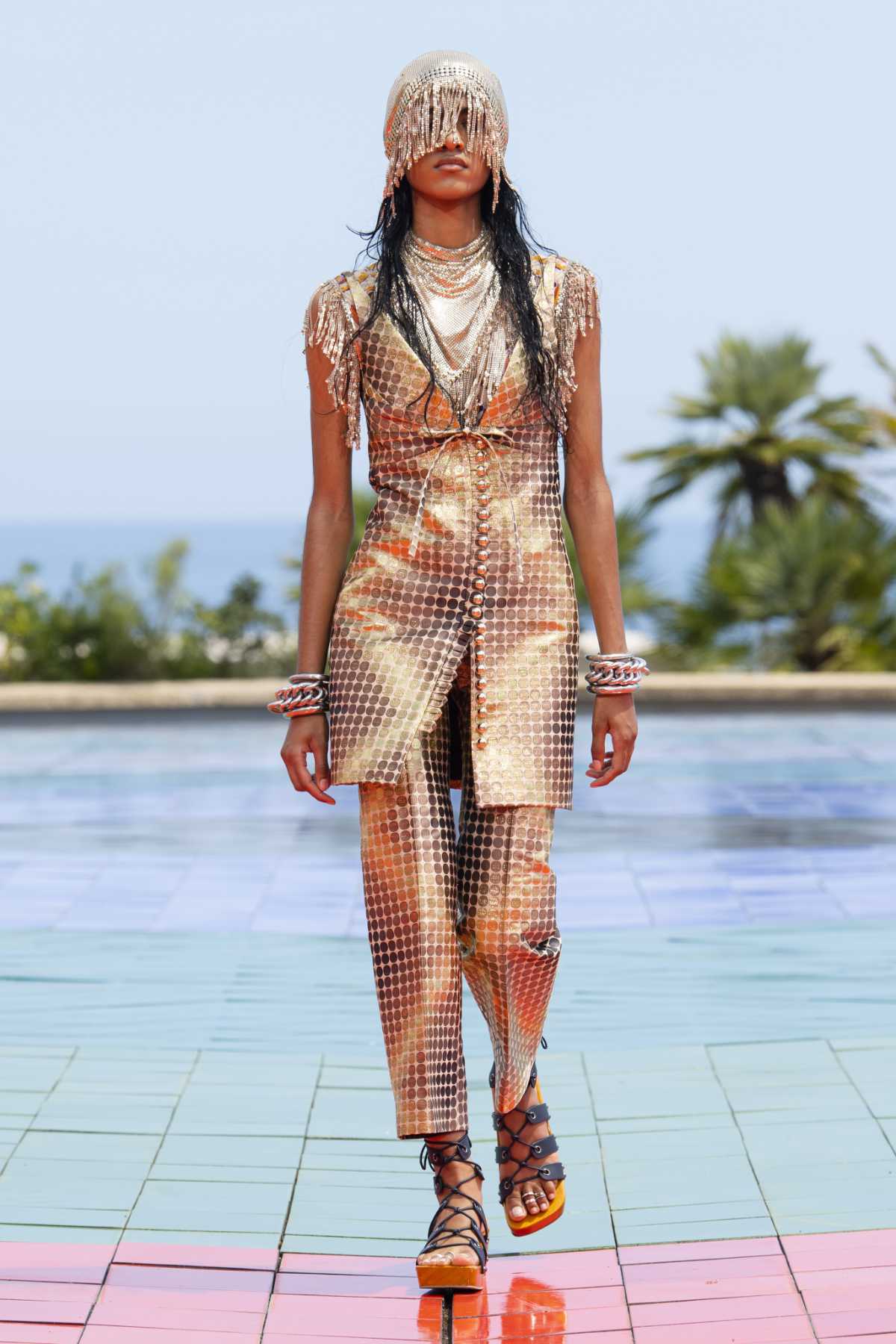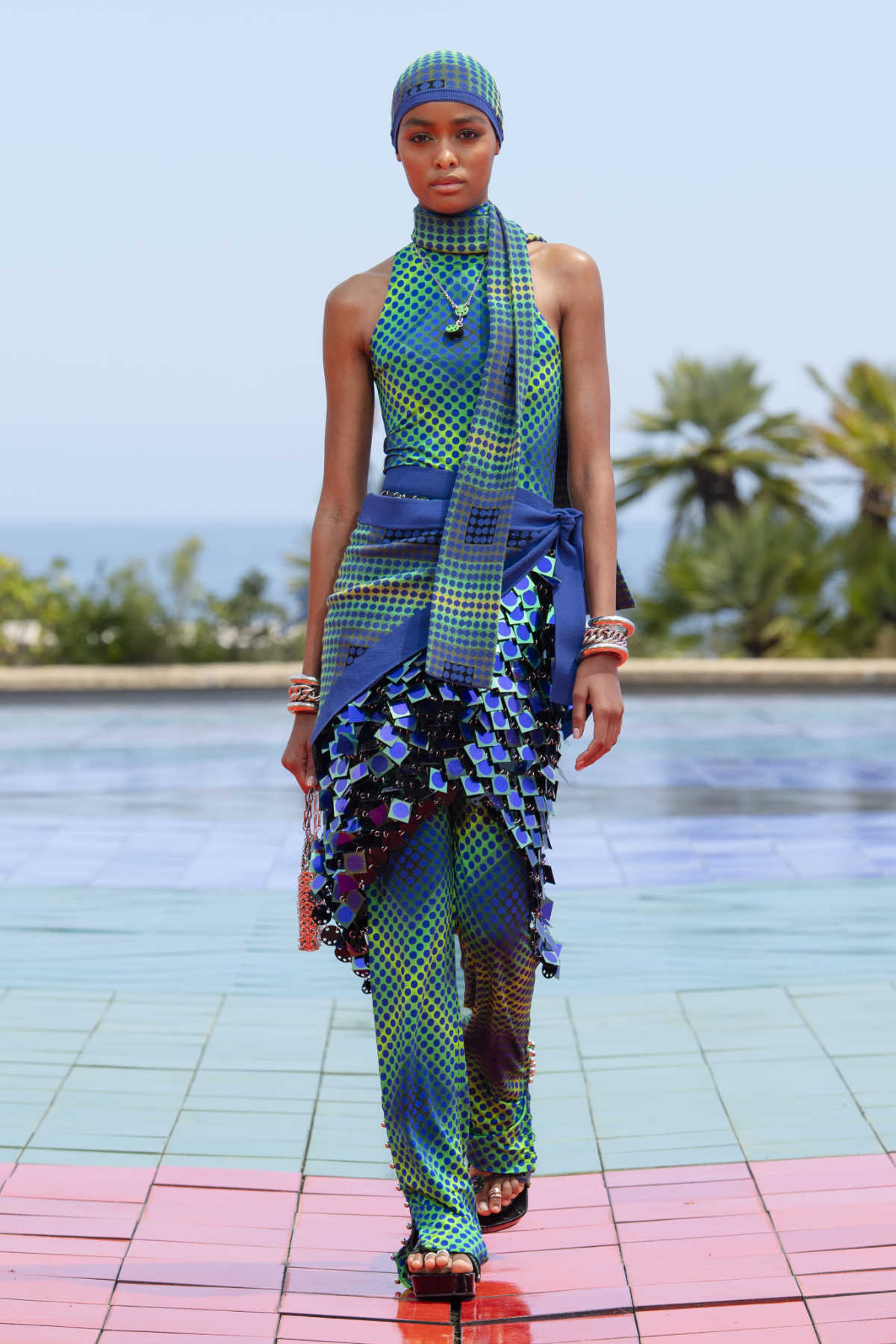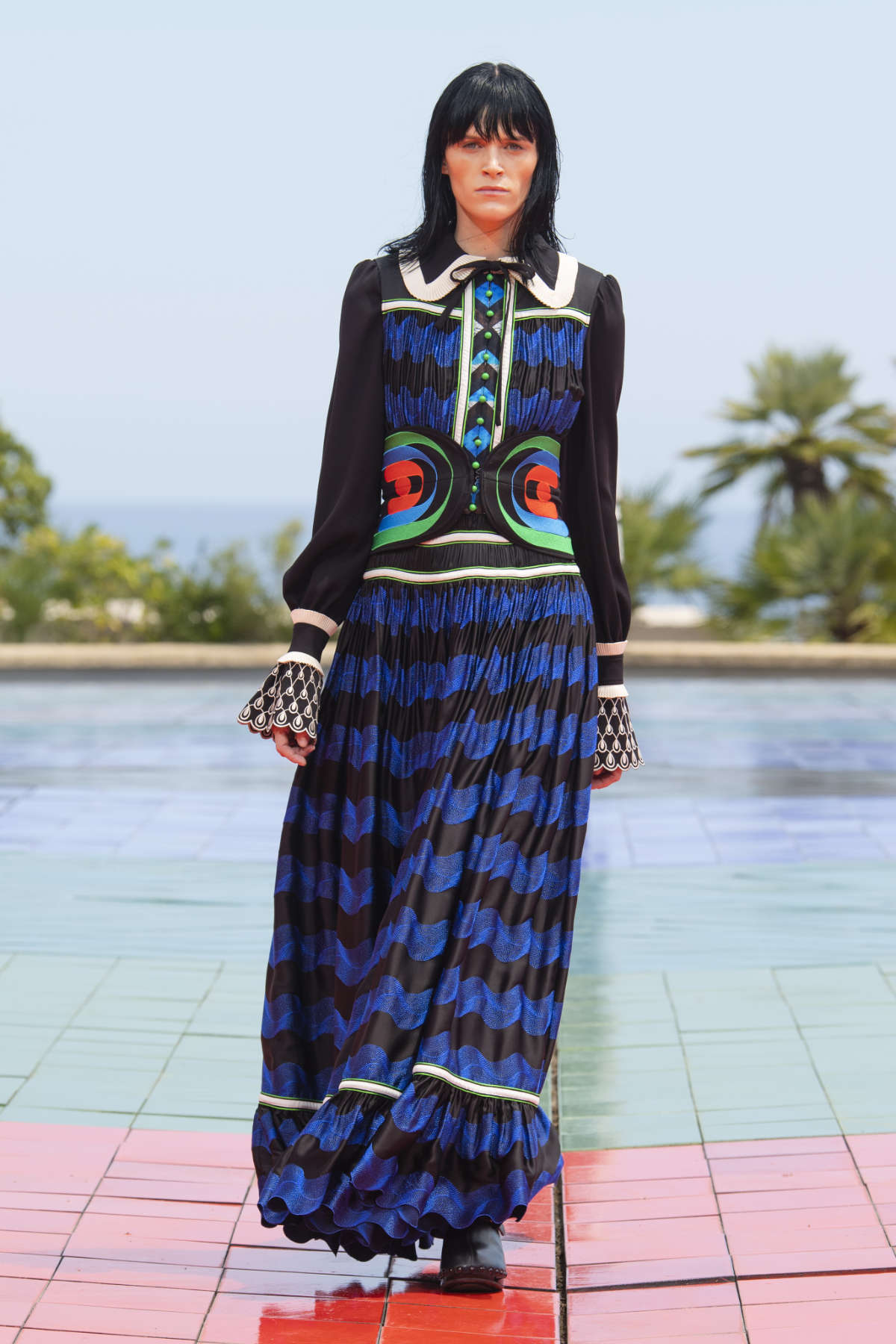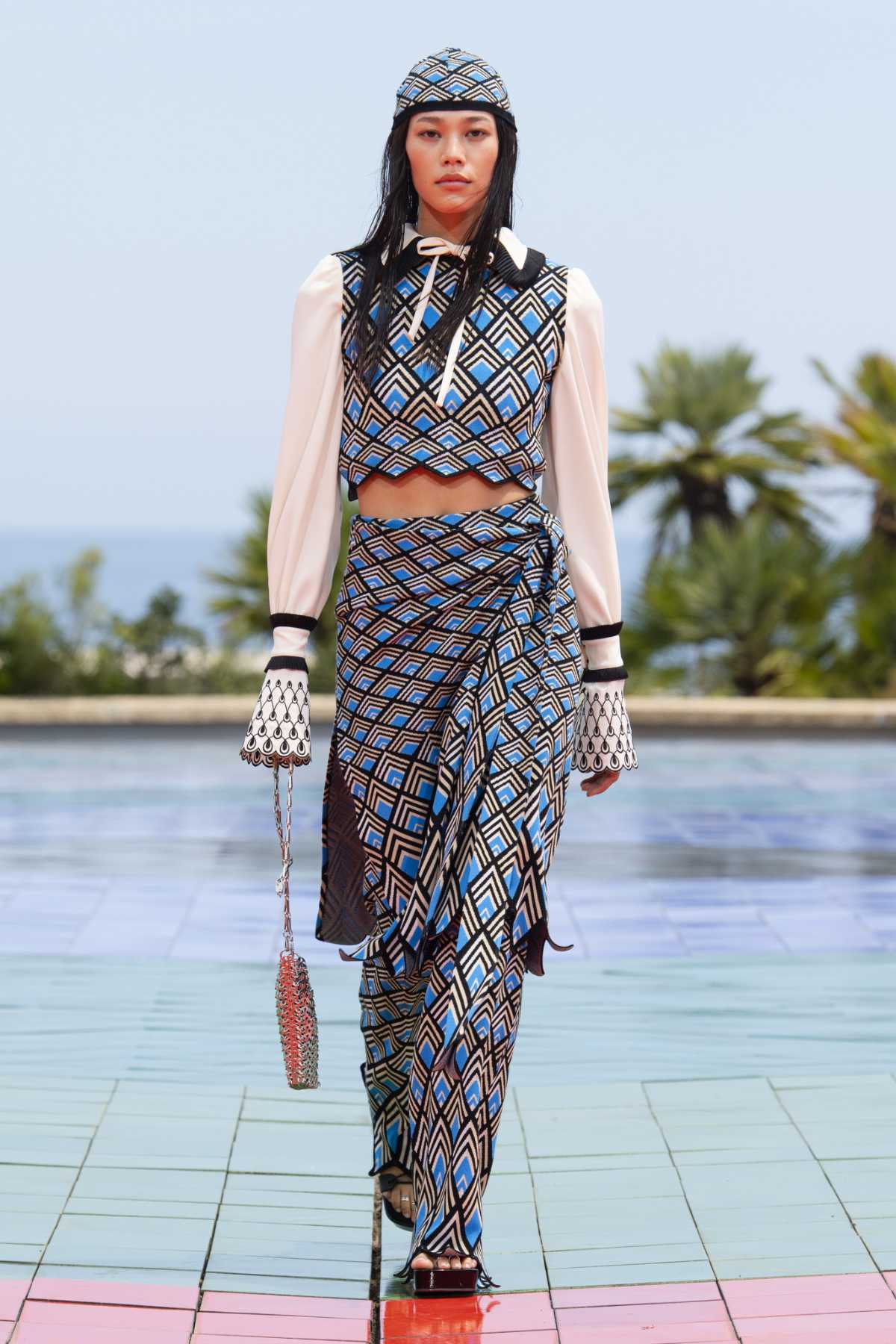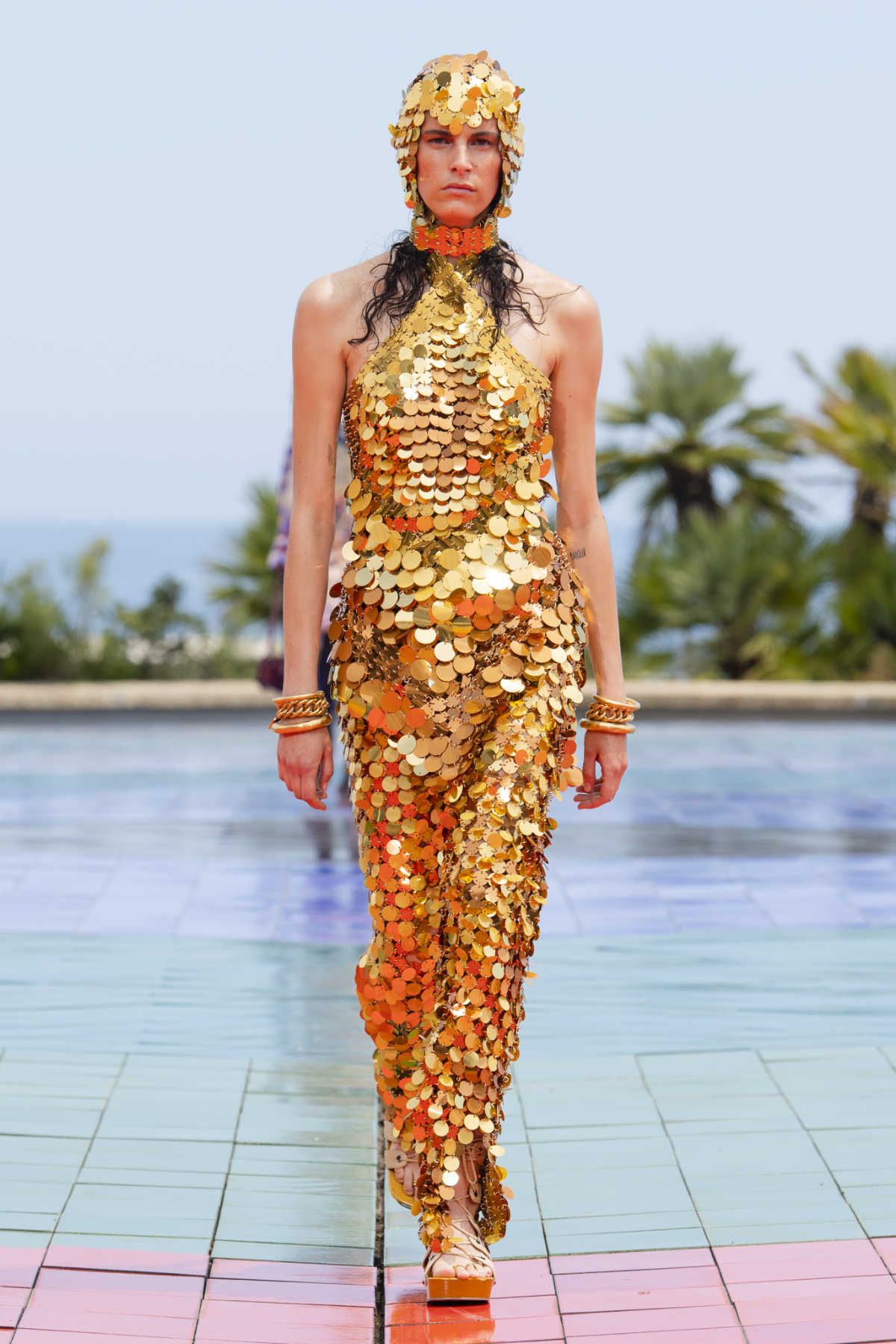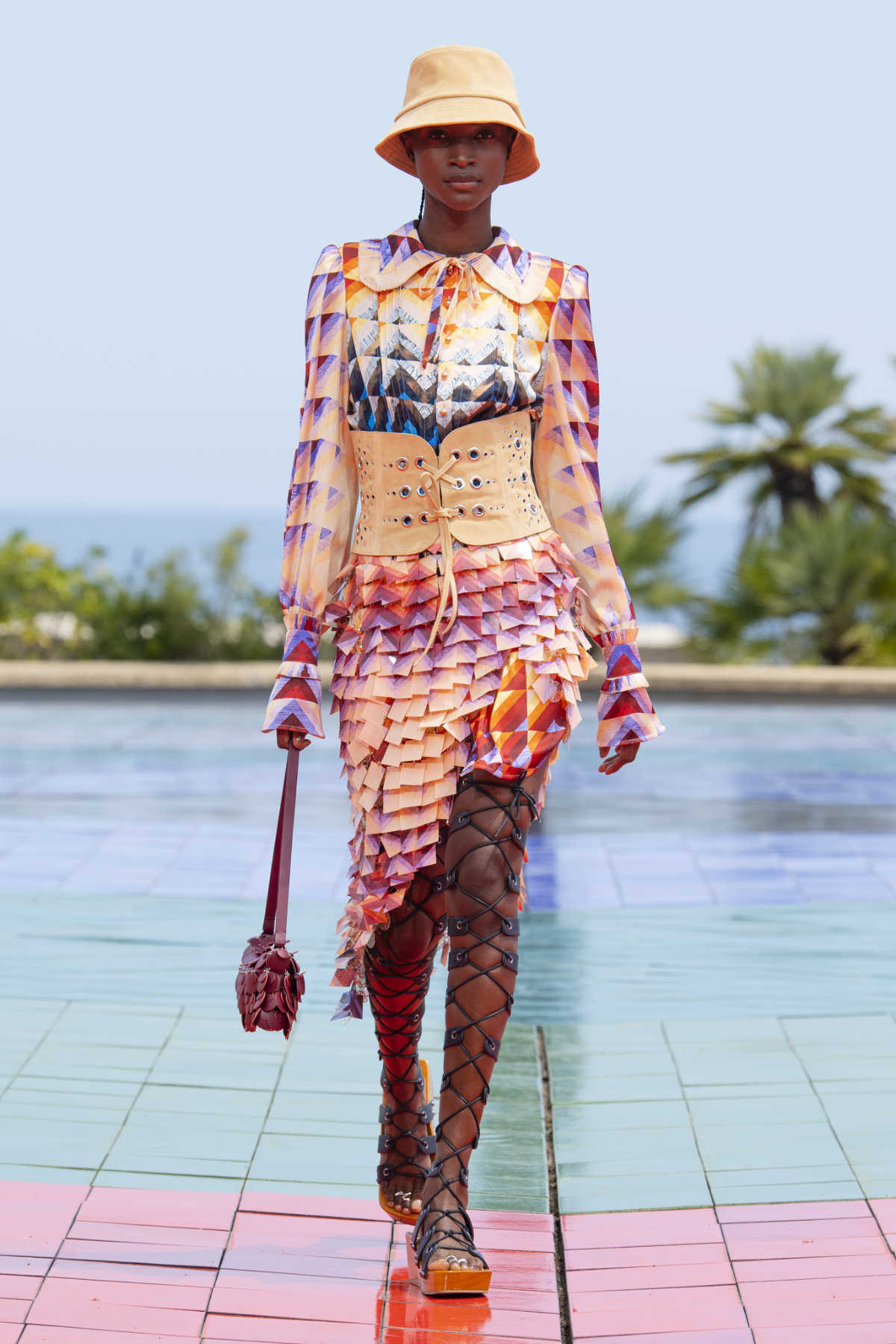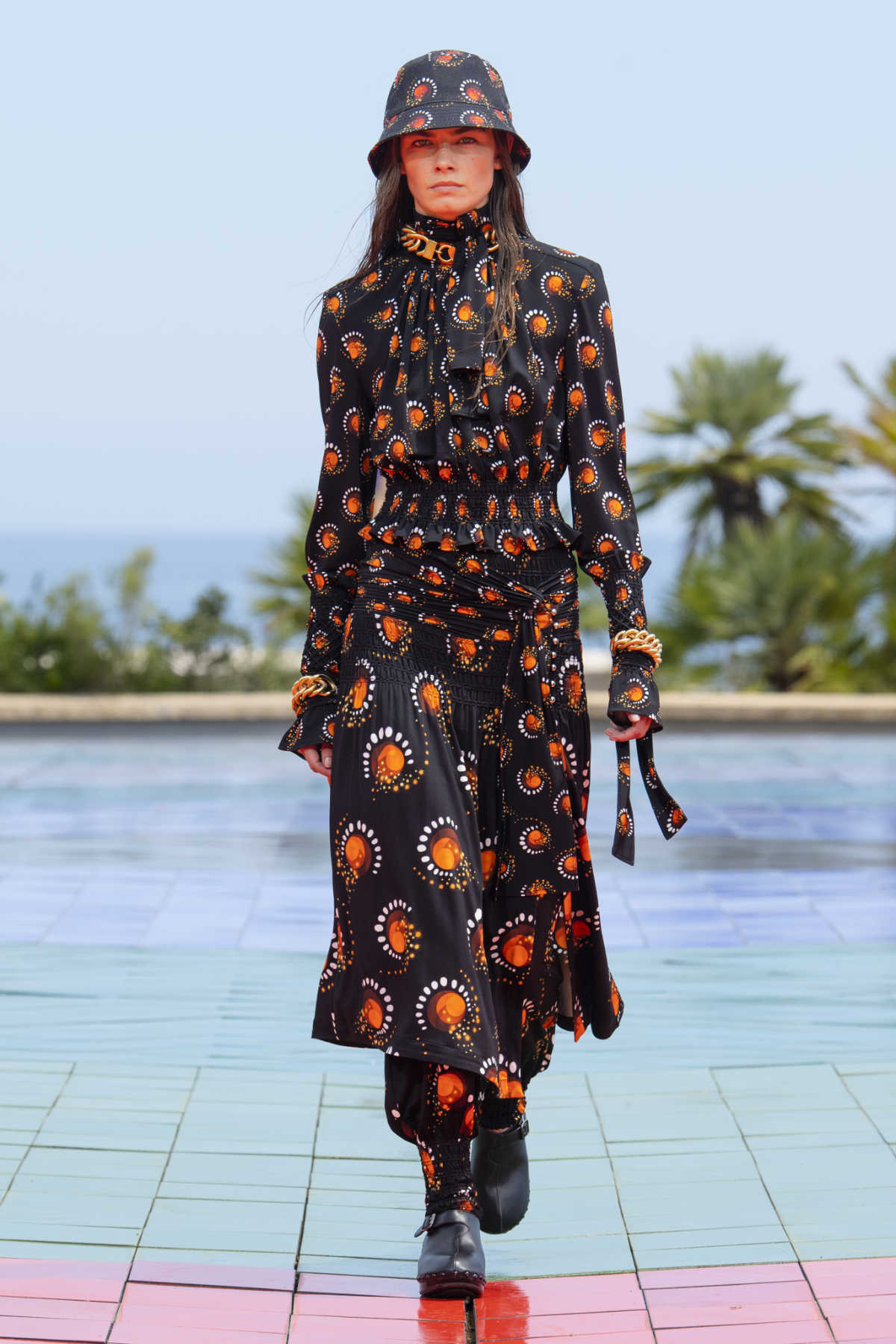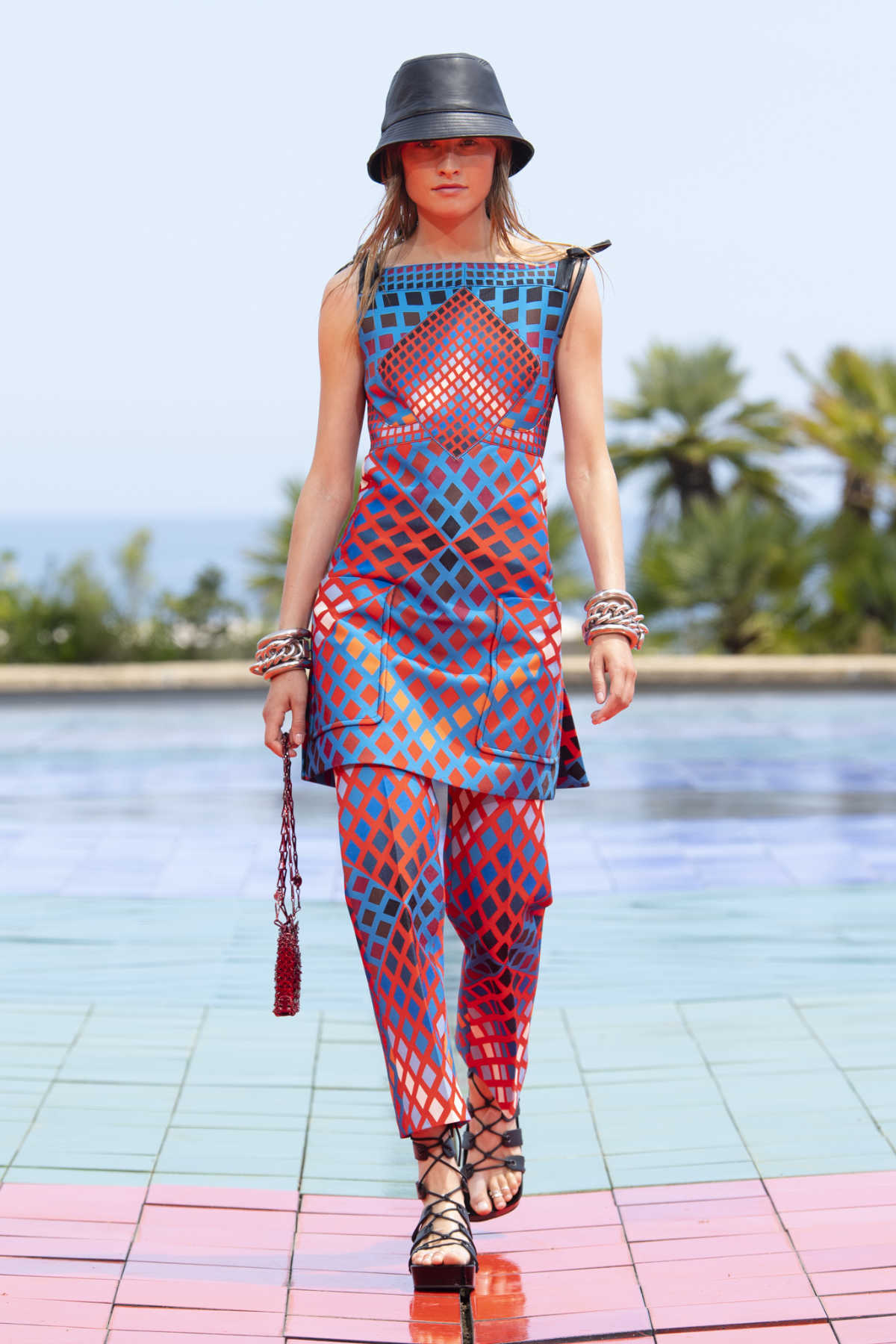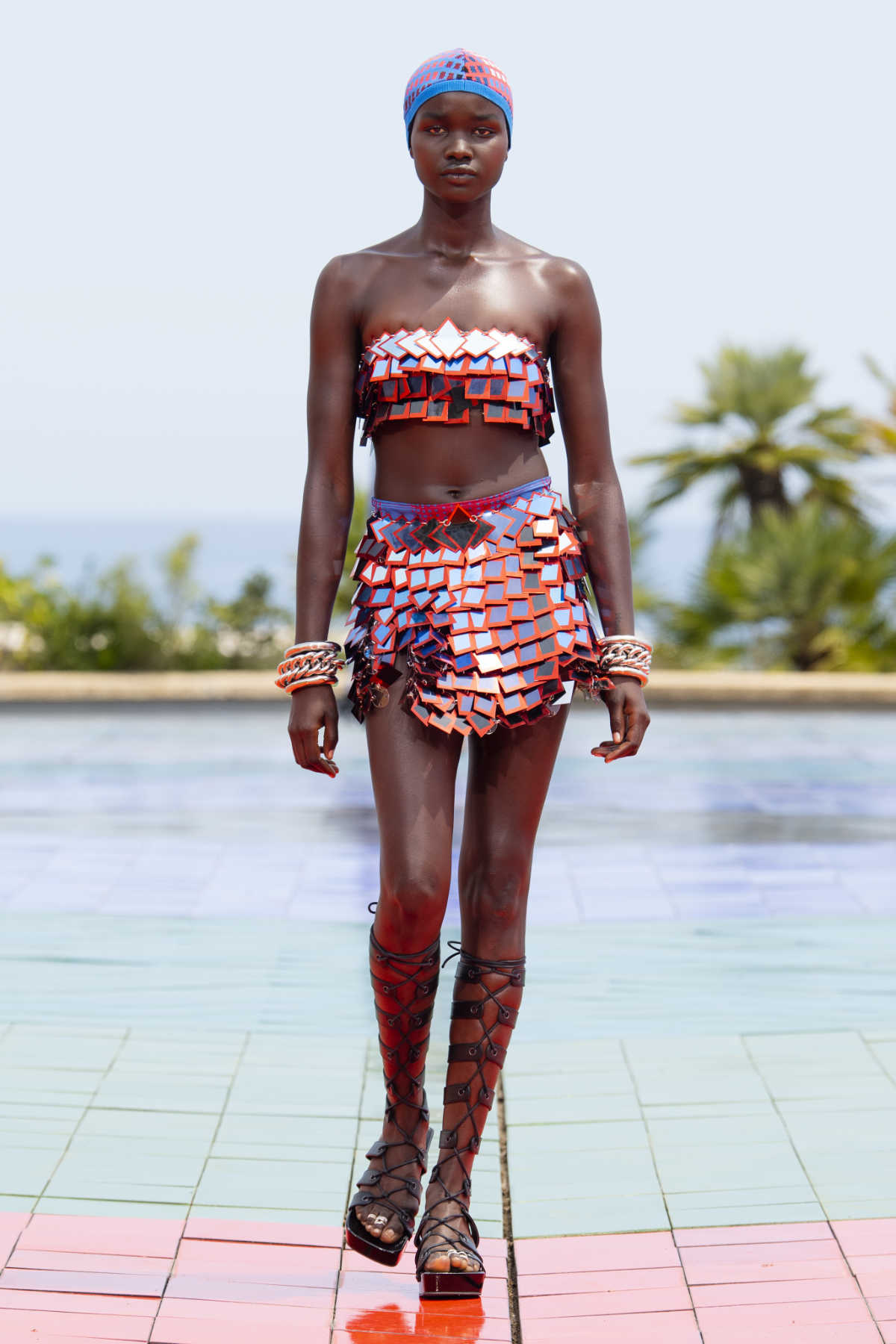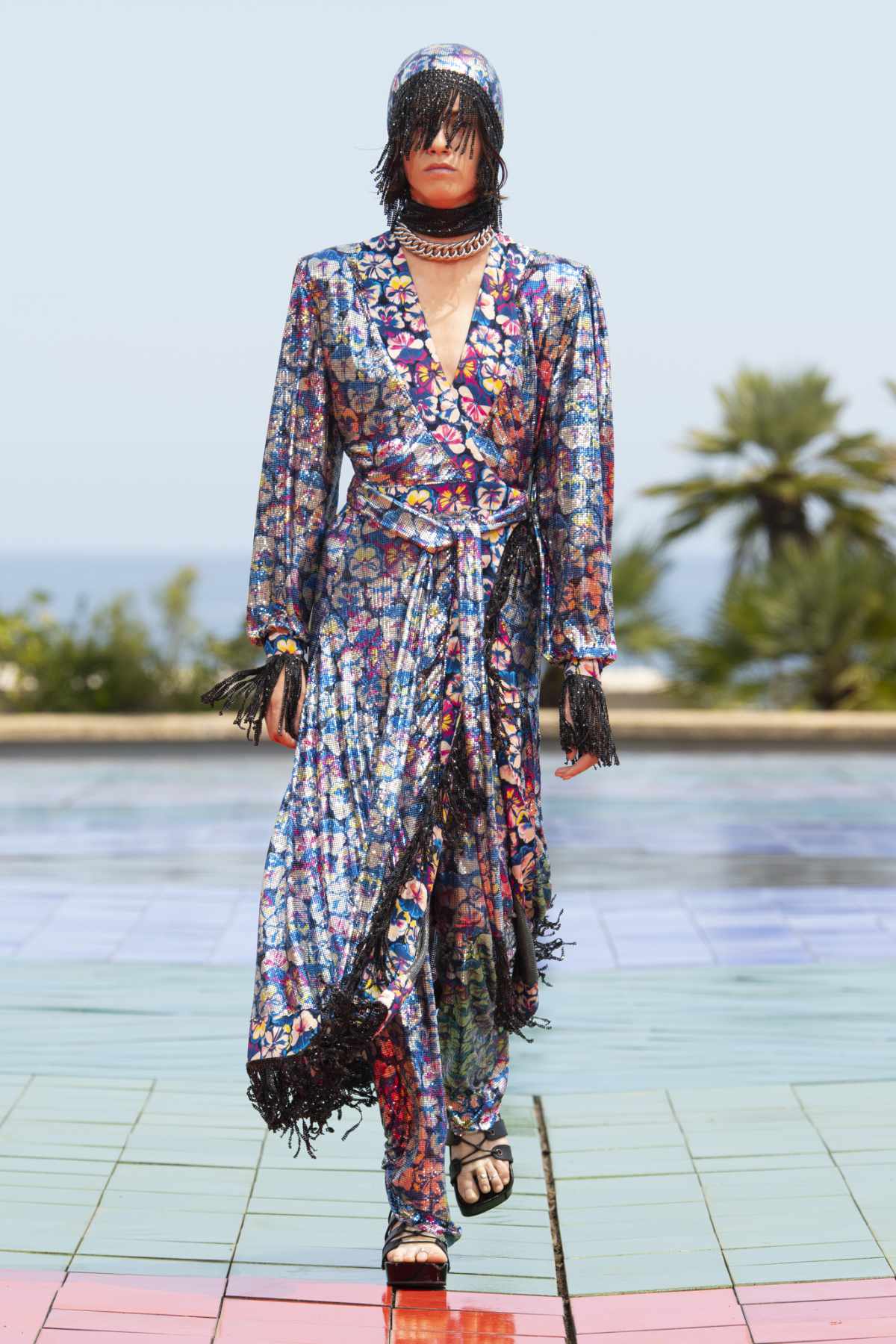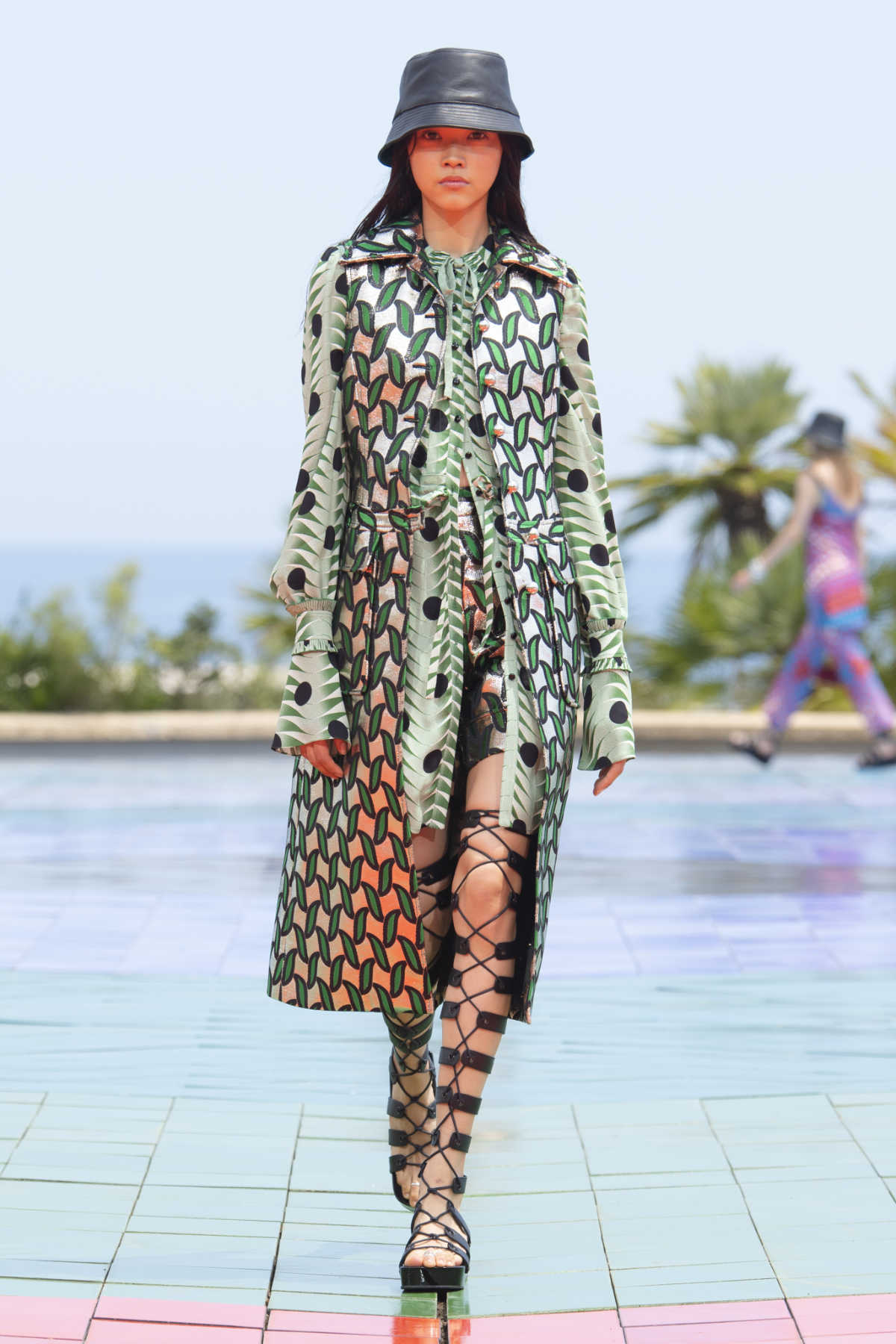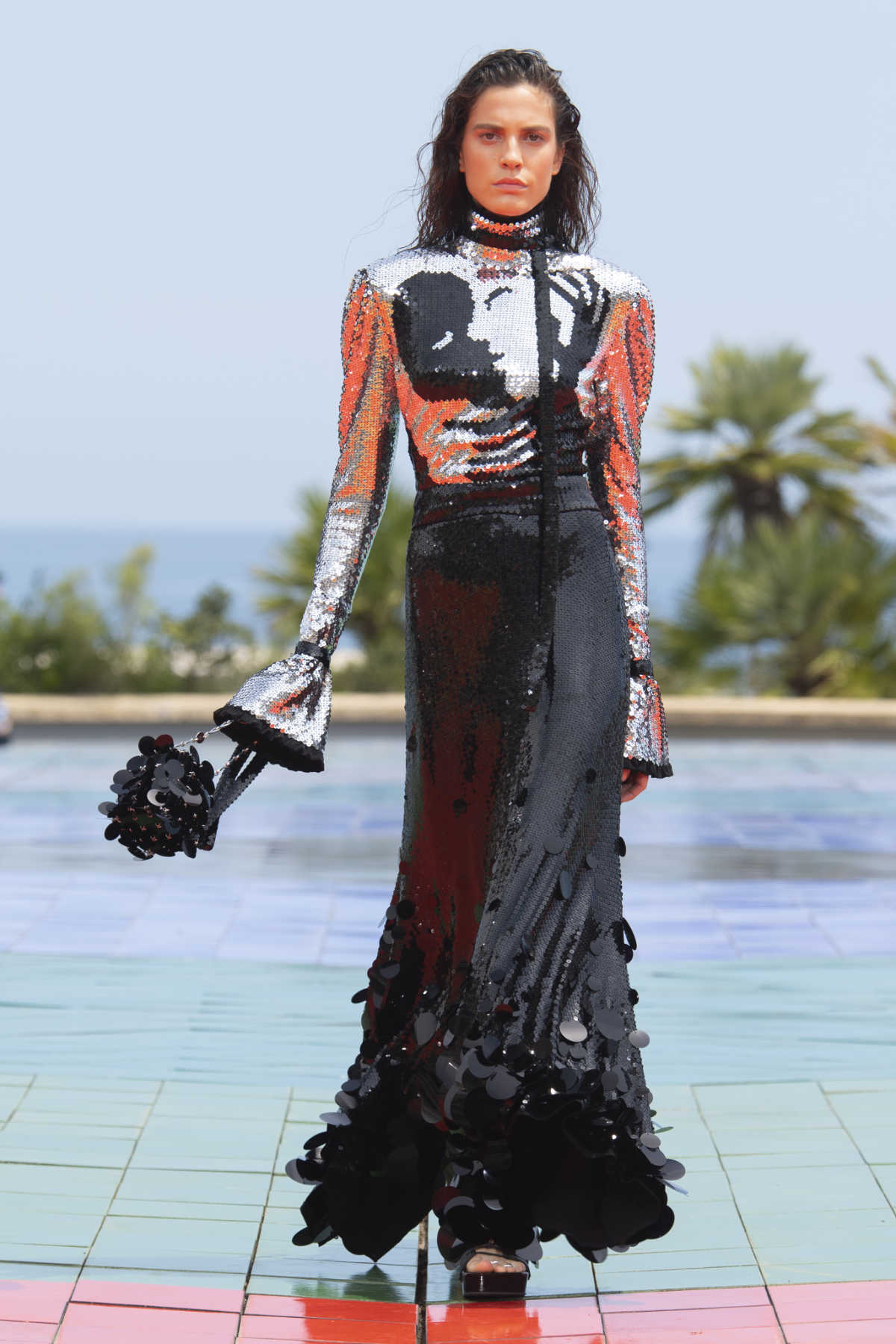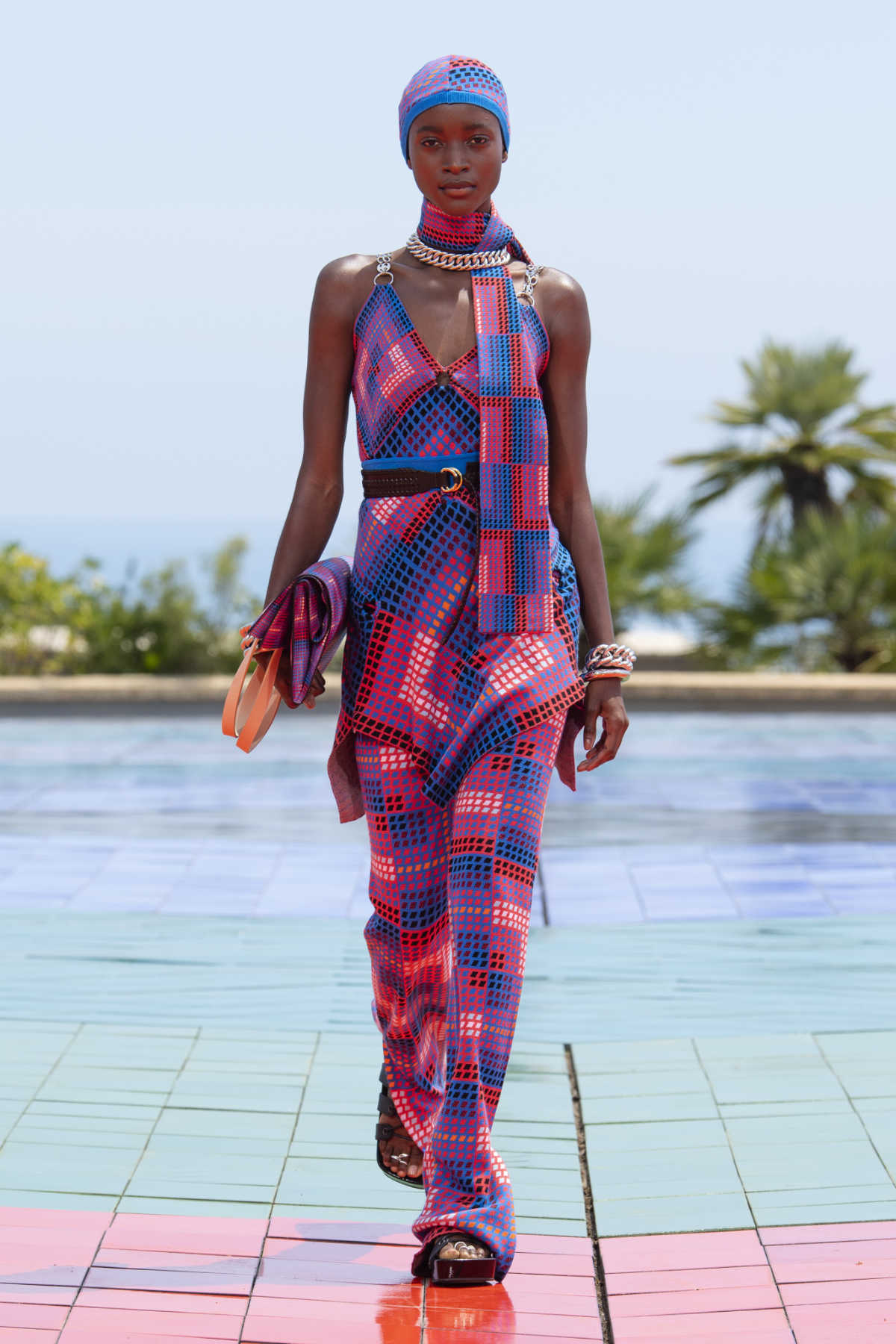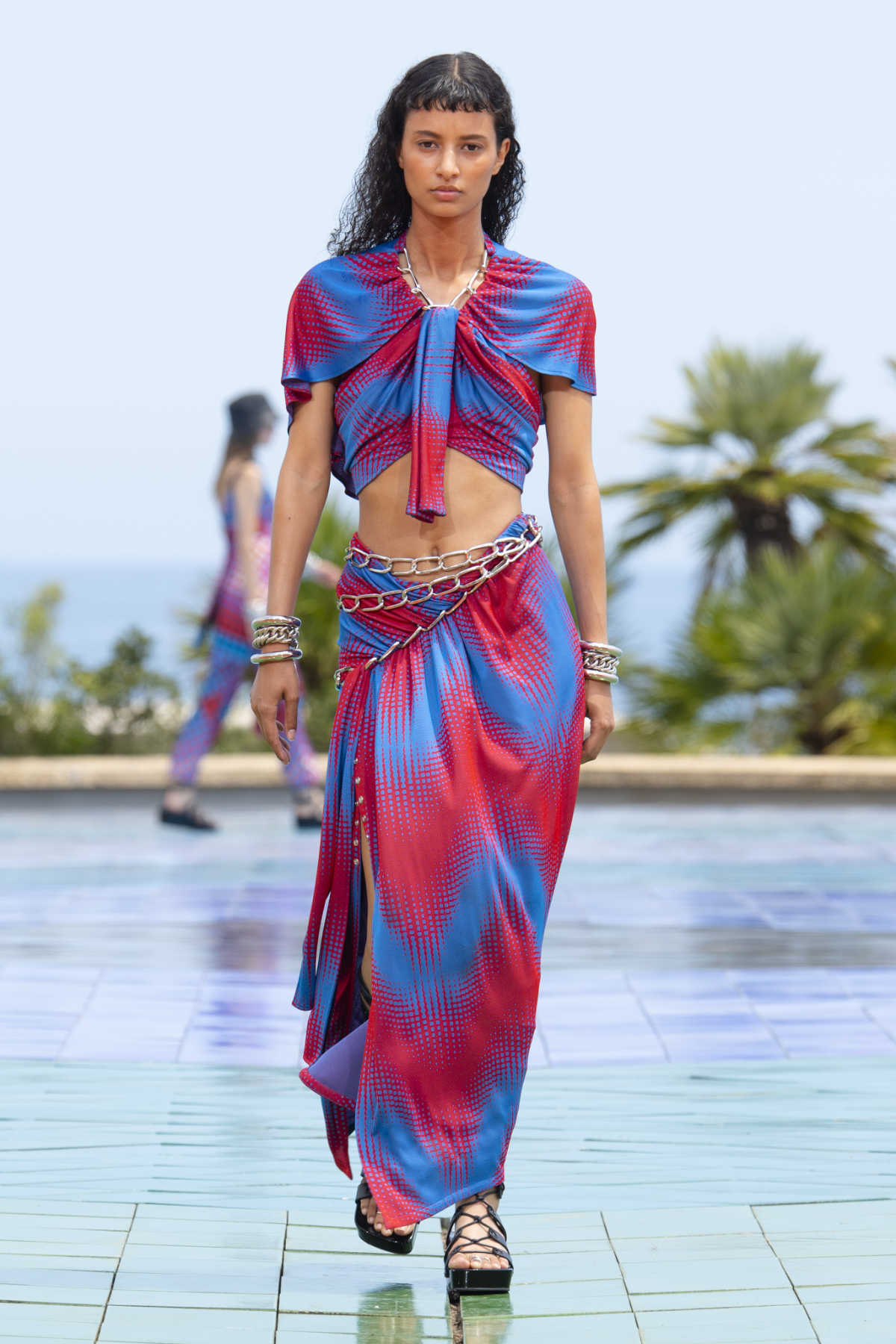 ---