Serapian Men's FW2020-21 Collection
Luxferity, 29.06.2020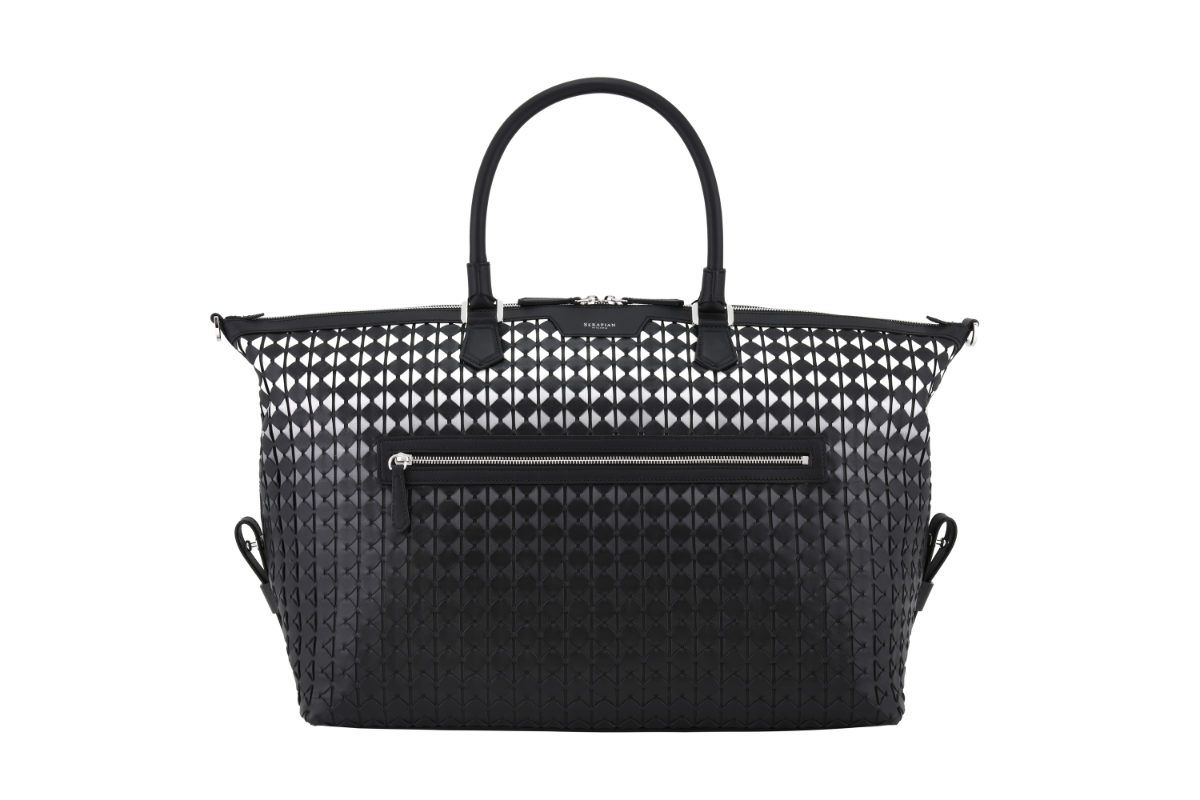 Travel Bag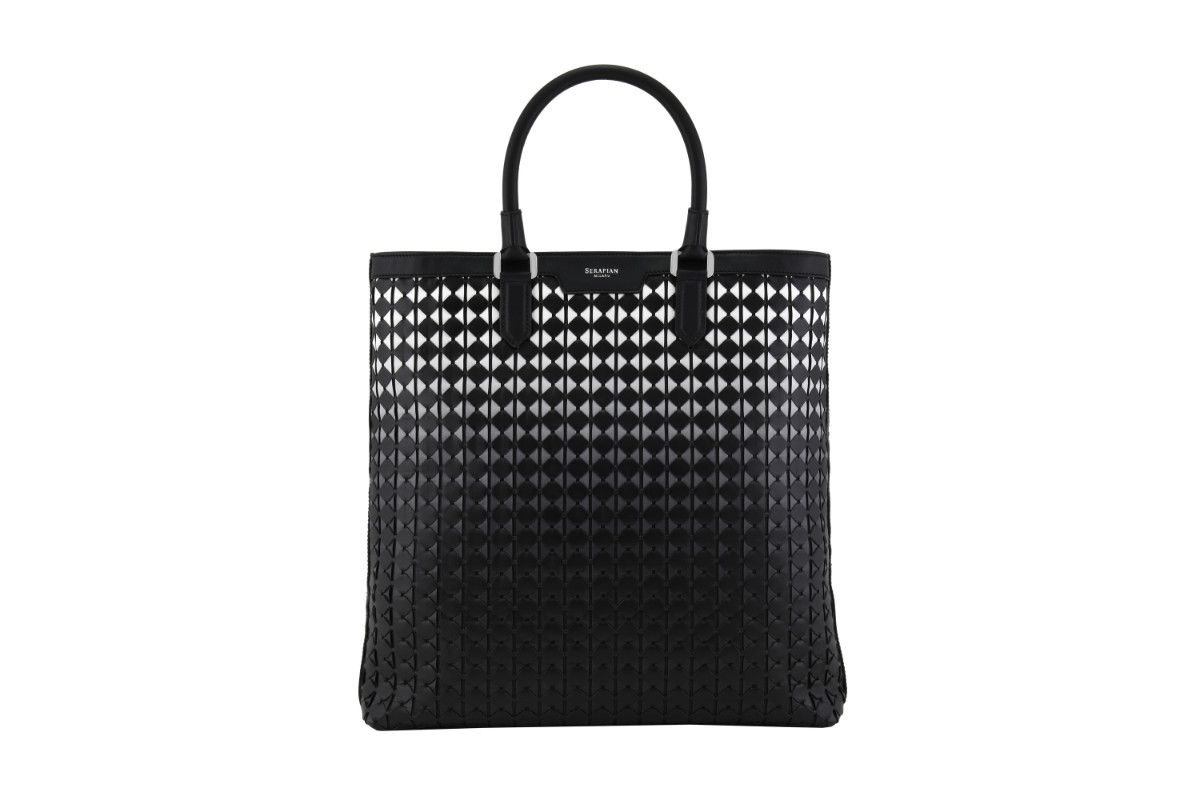 Vertical Tote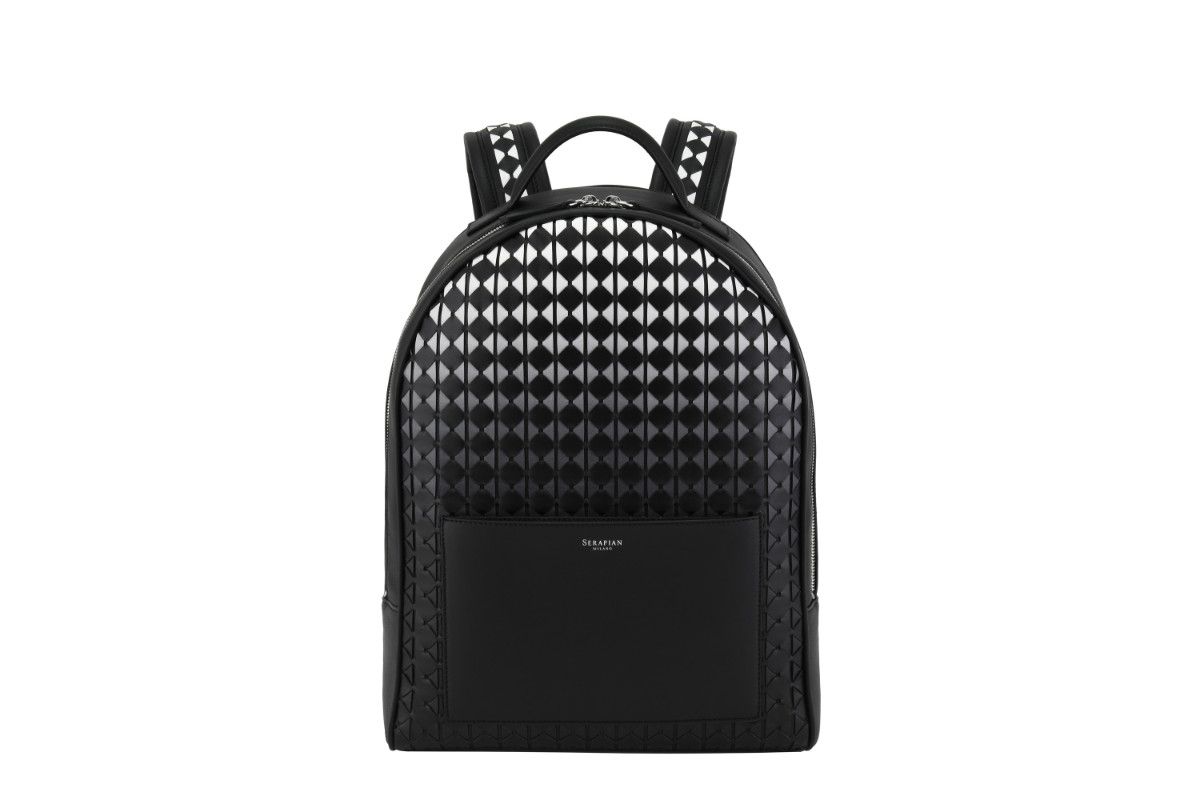 Small Backpack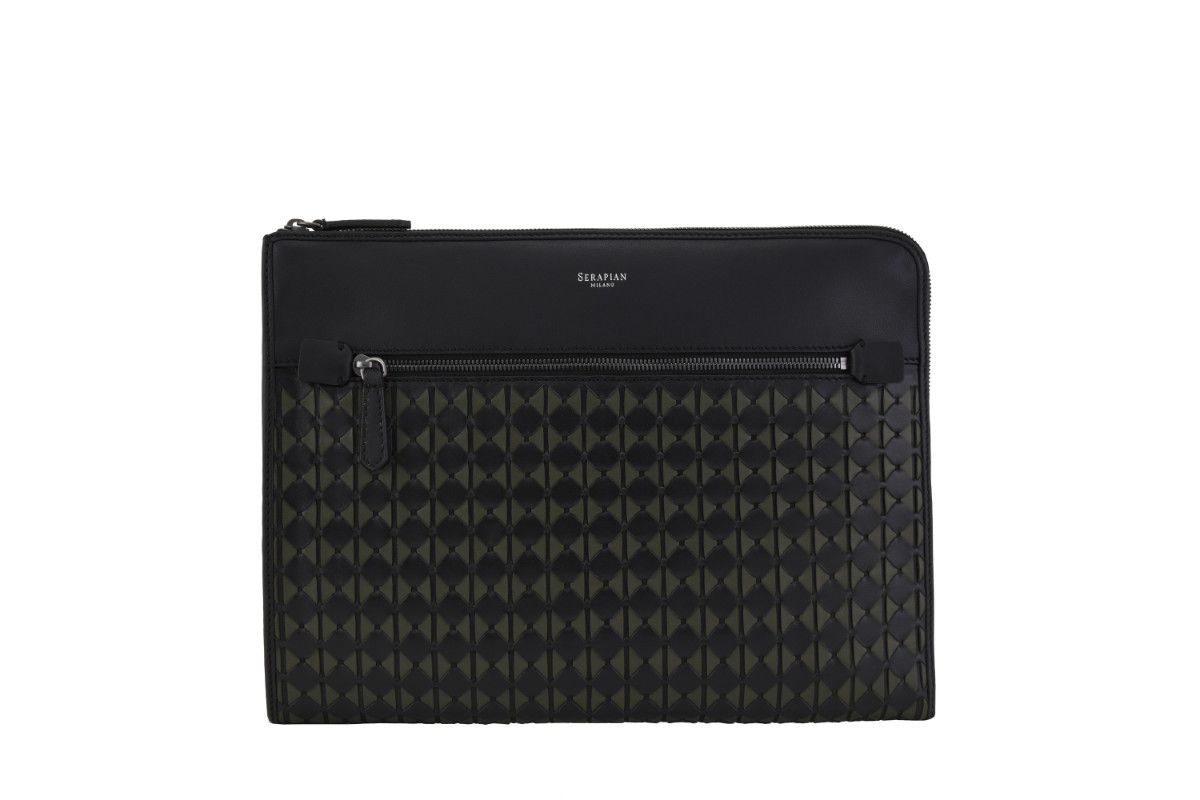 Folio with Zip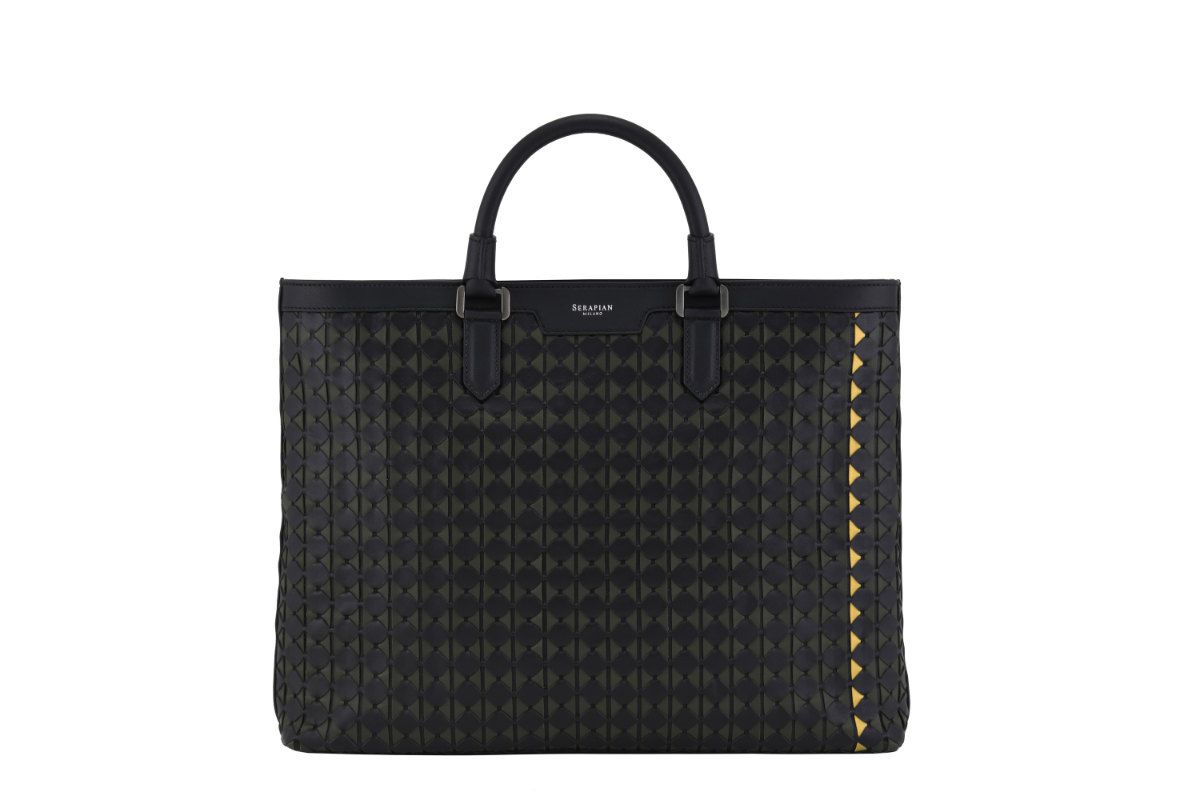 Horizontal Tote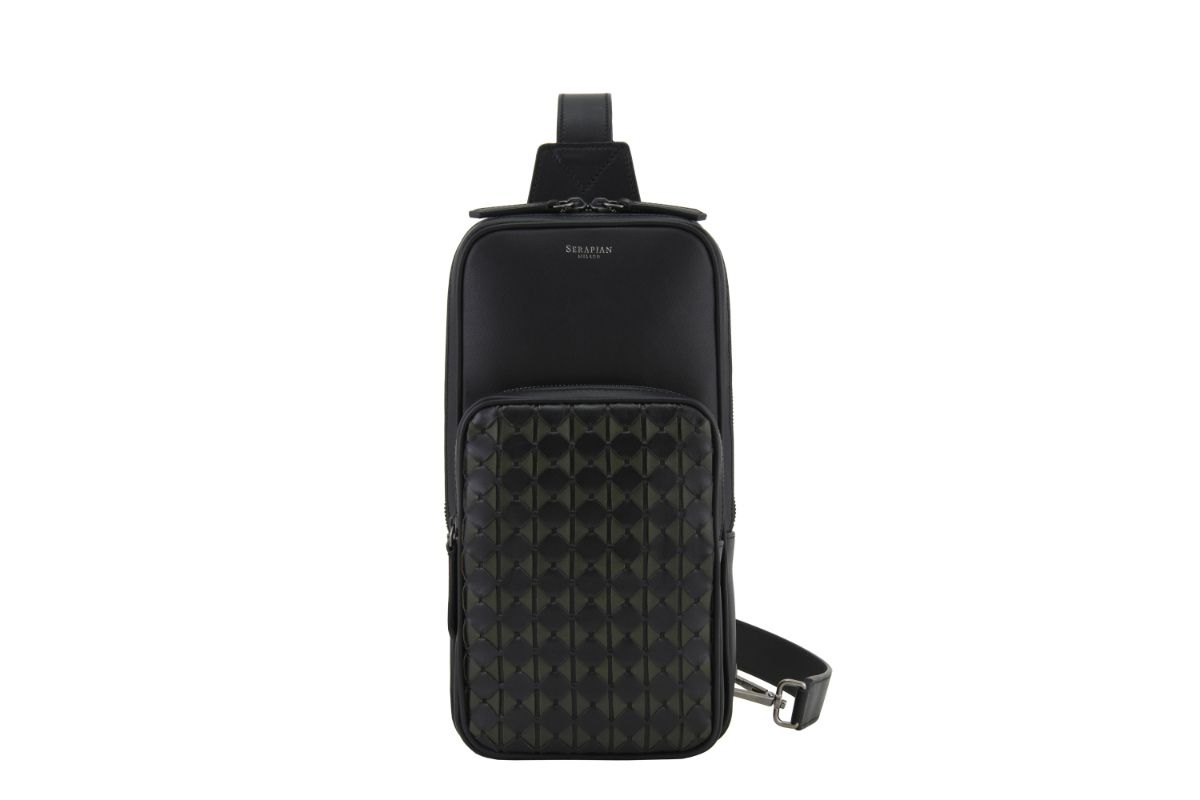 Sling Bag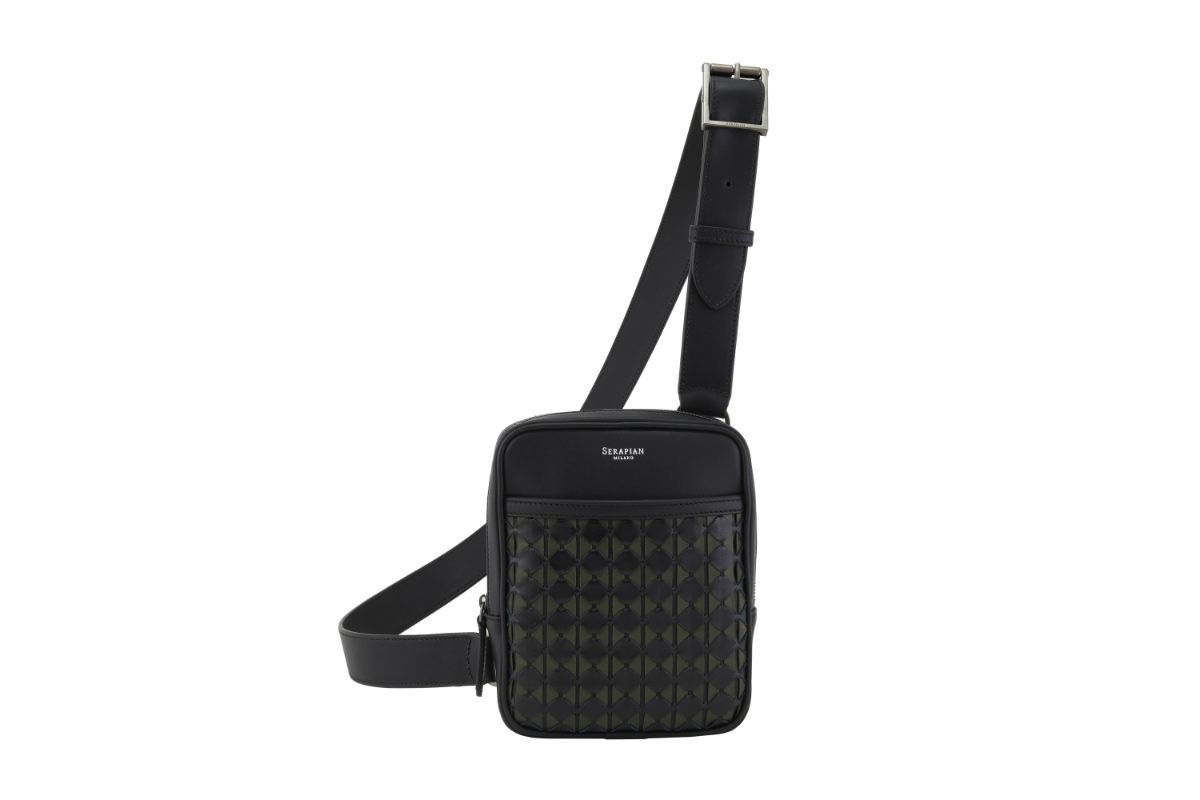 Body Pouch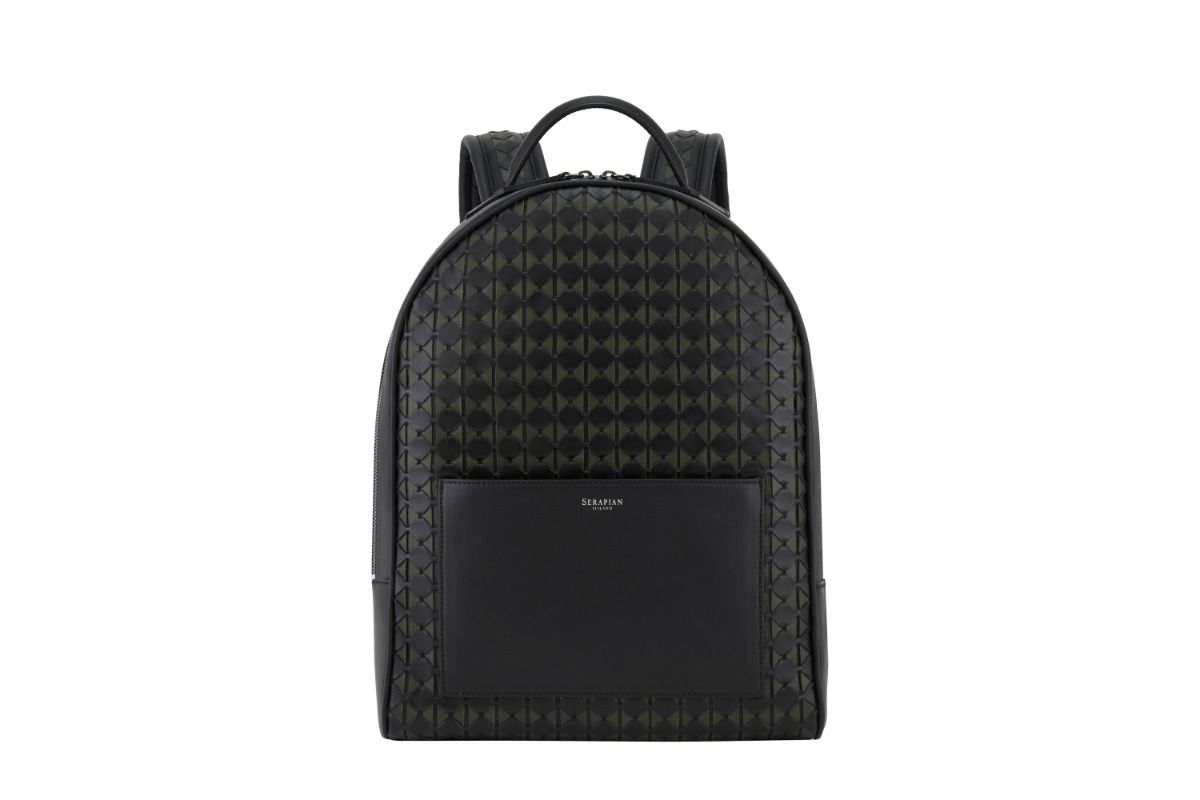 Small Backpack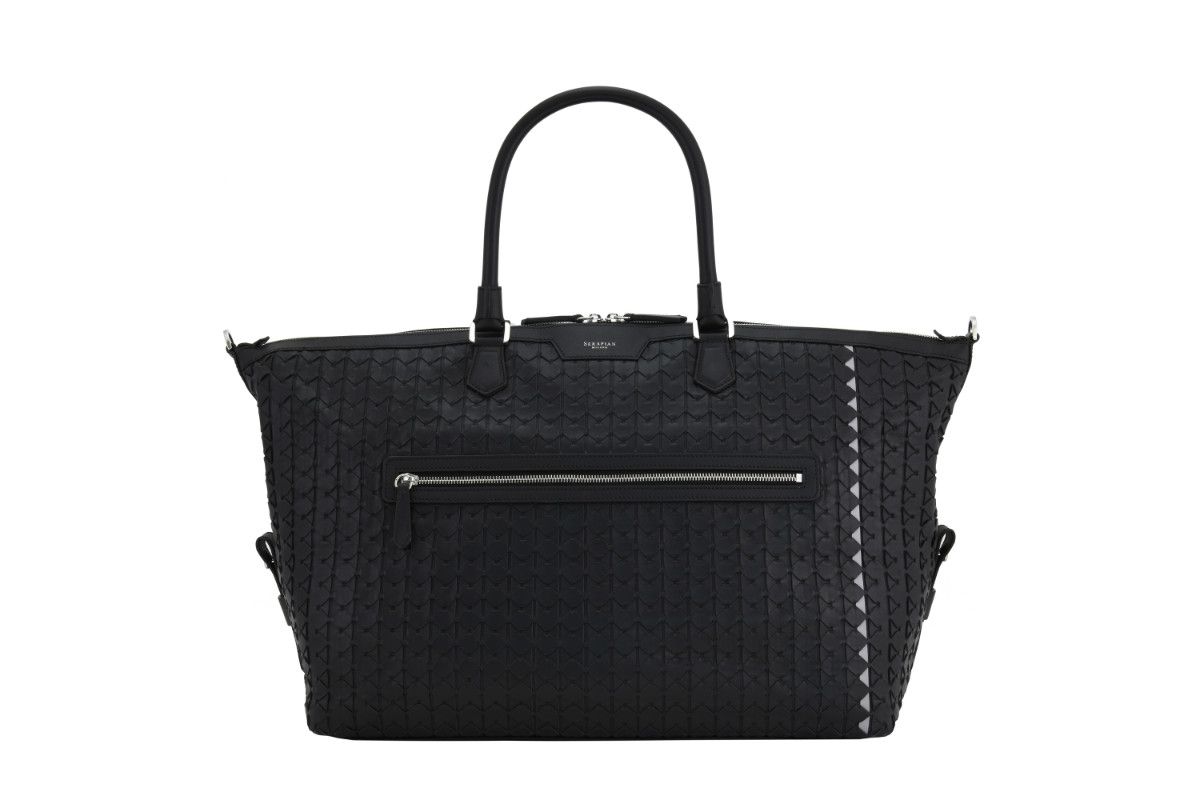 Travel Bag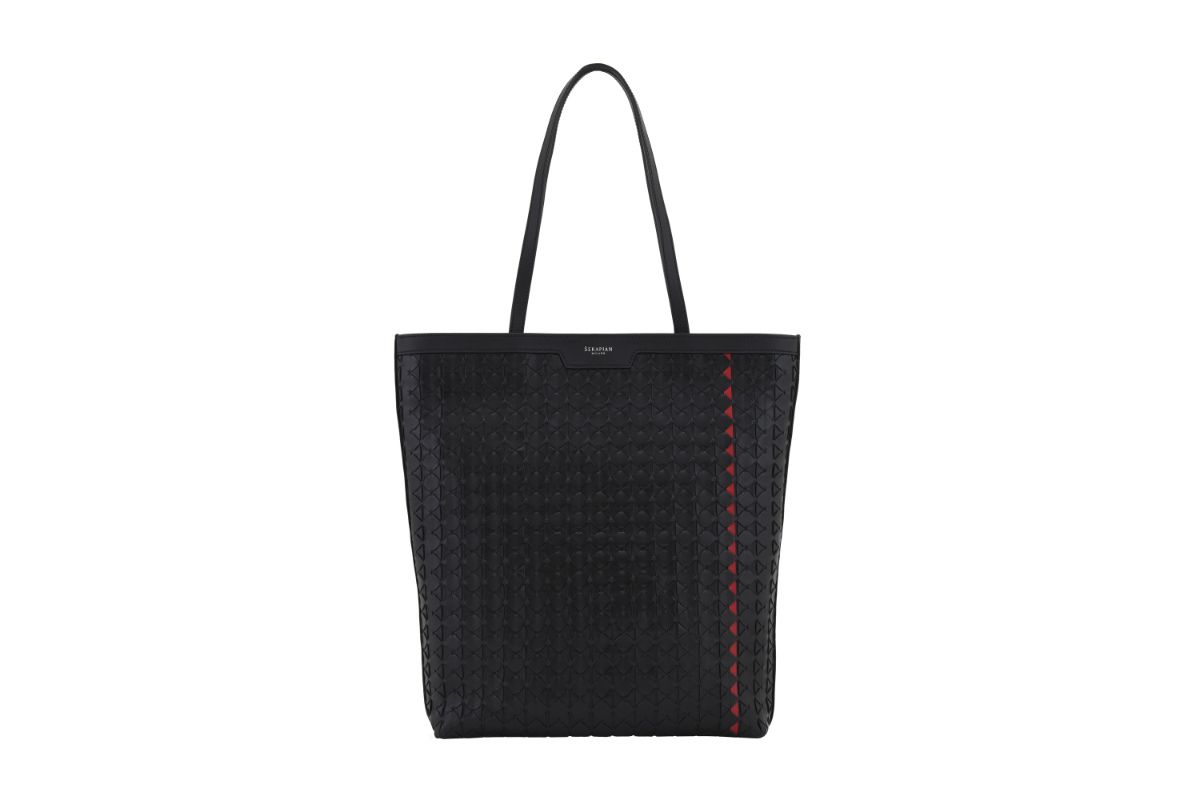 Soft Shopper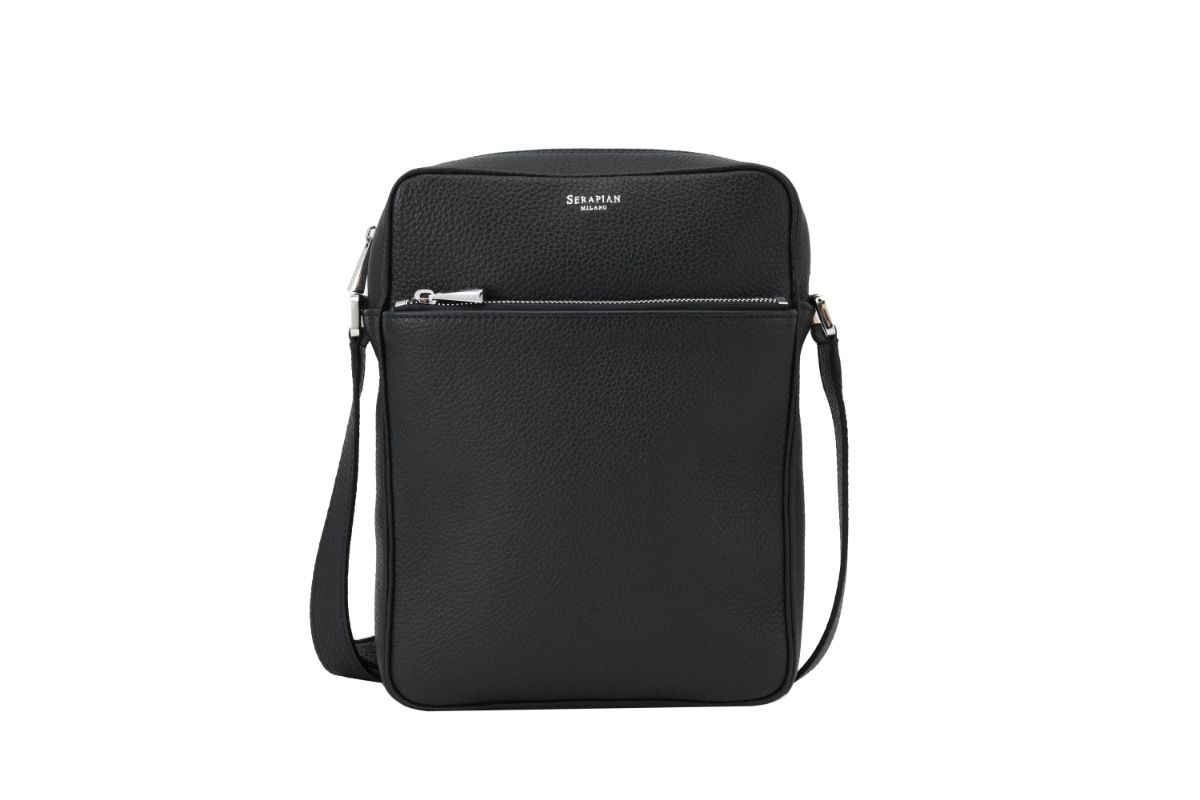 North/South Envelope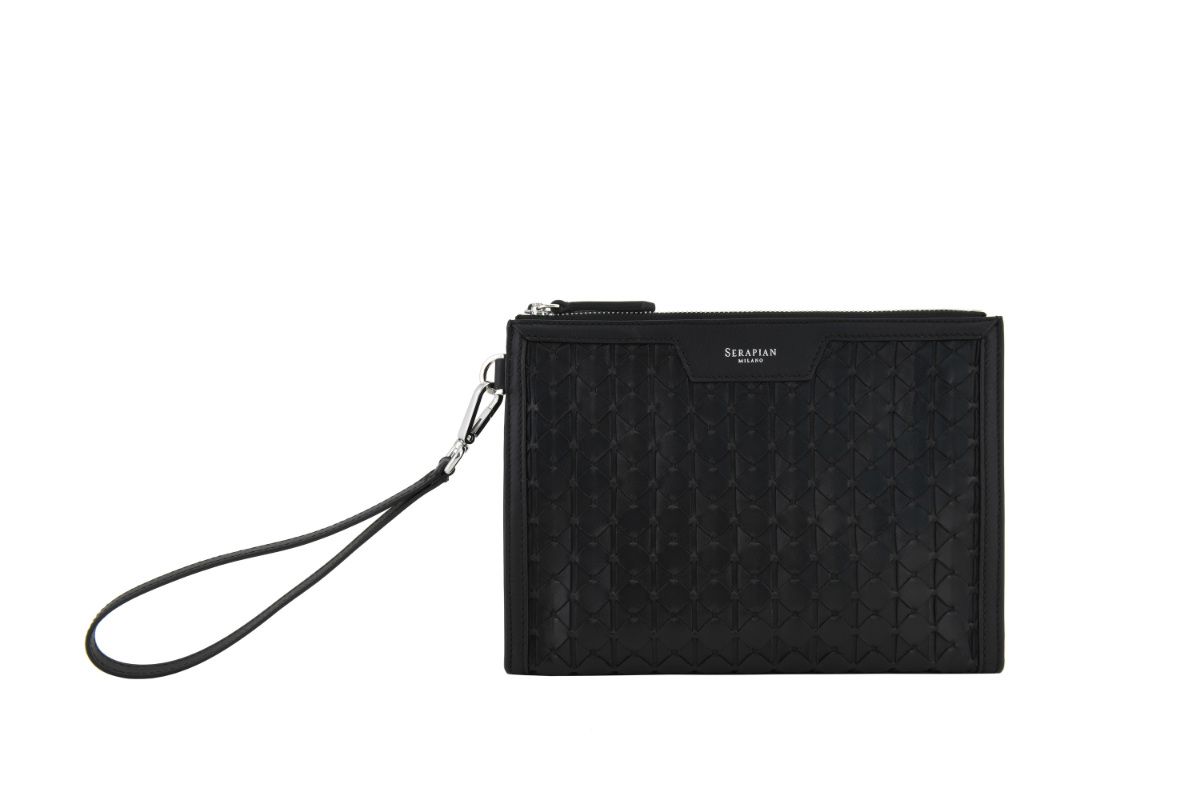 Top Zip Clutch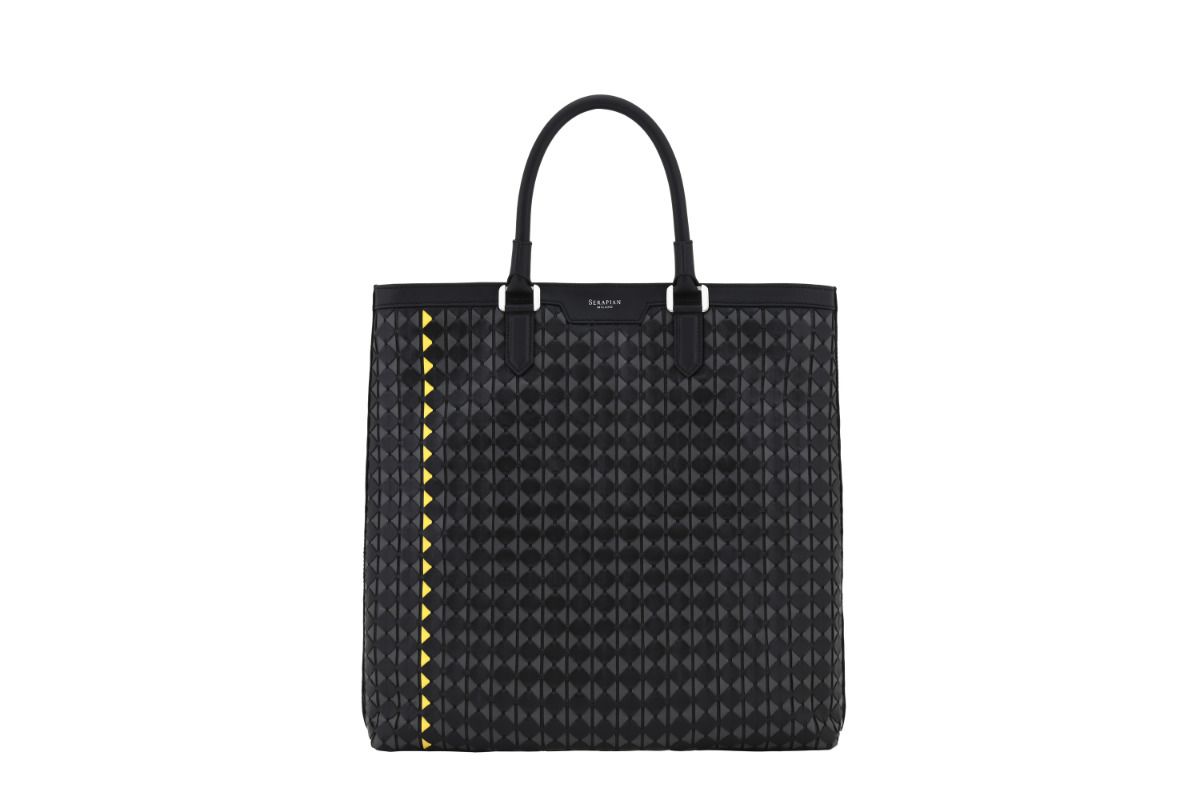 Vertical Tote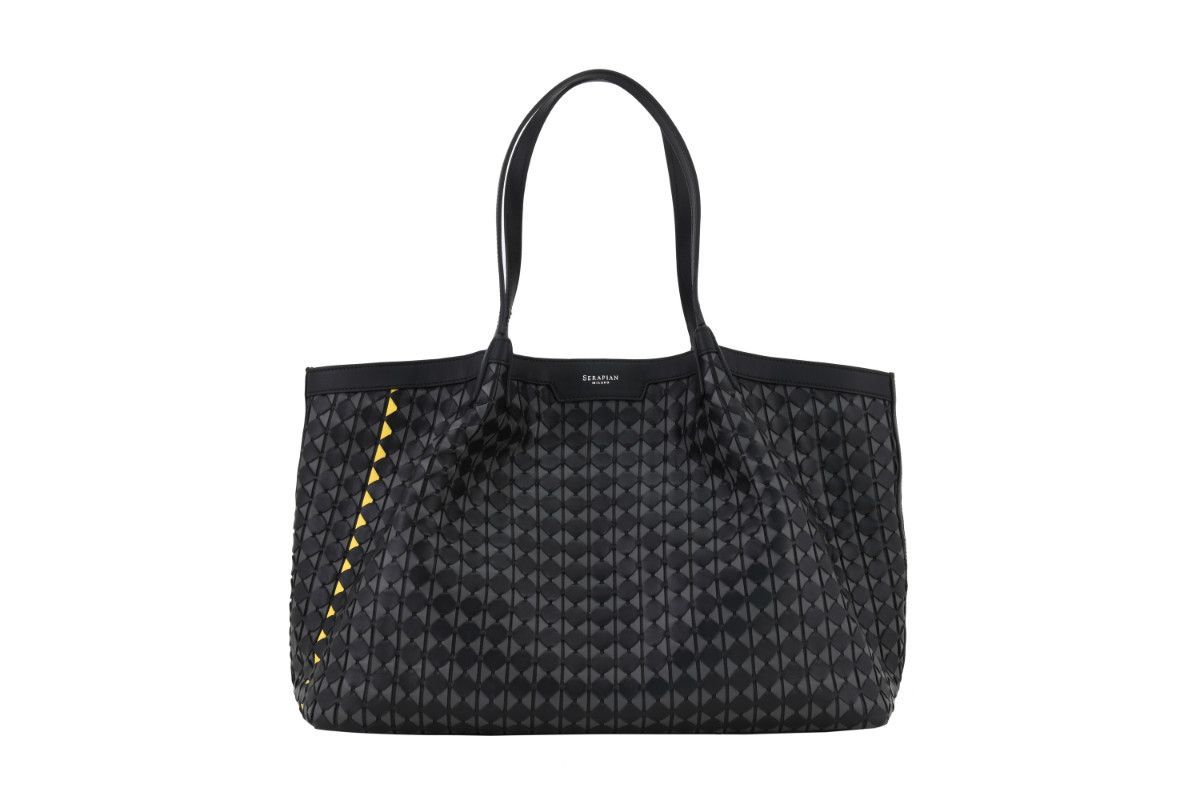 Secret Bag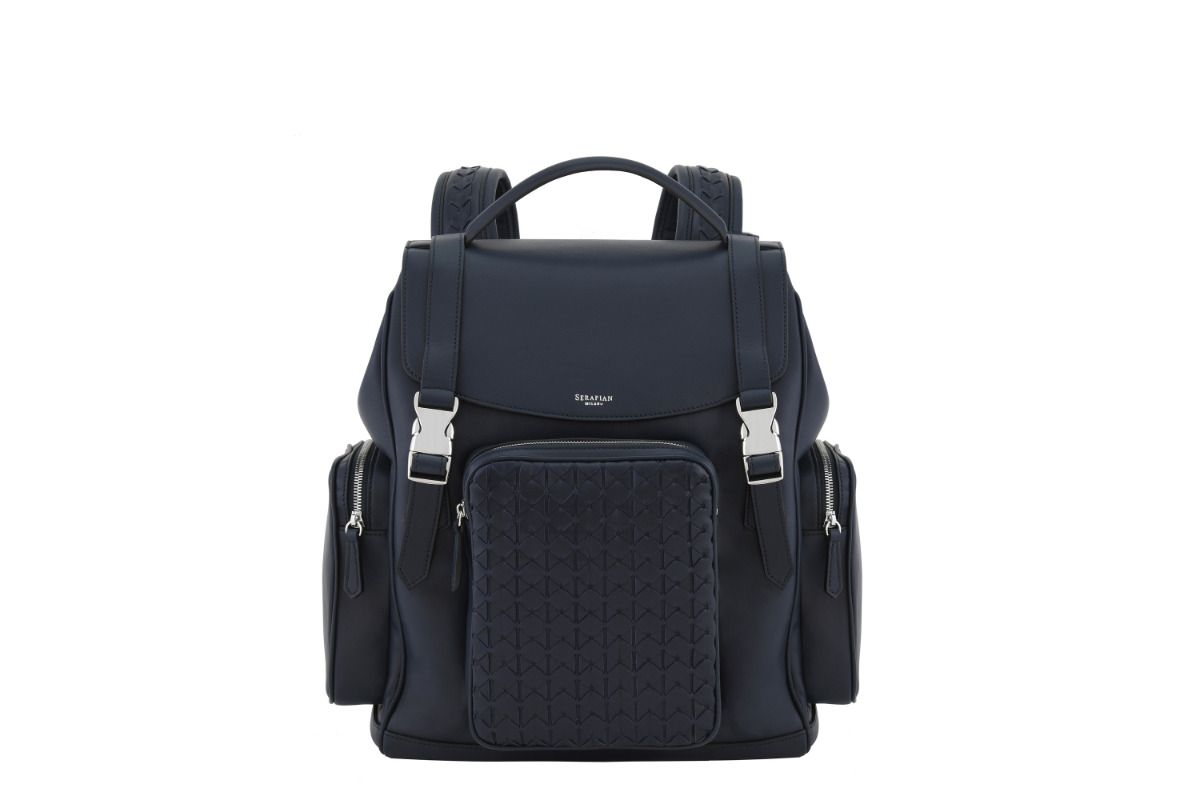 Medium Backpack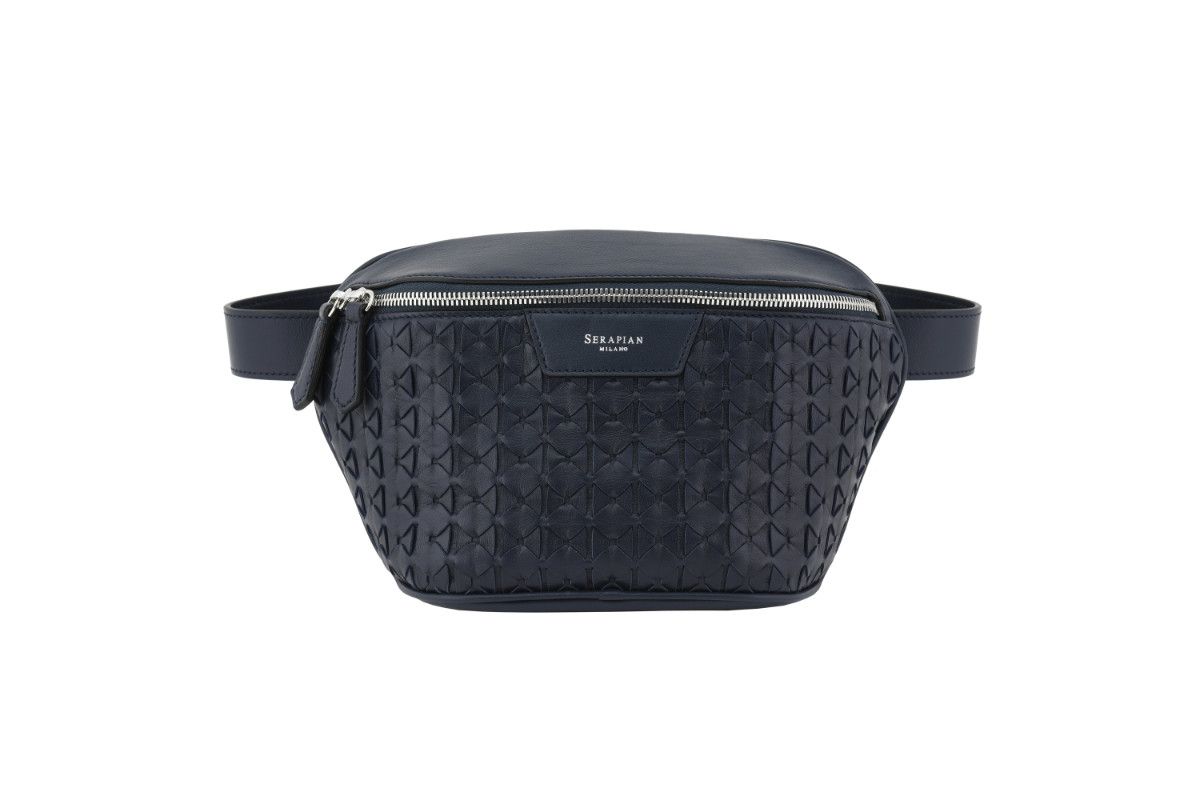 Belt Bag
Soft Shopper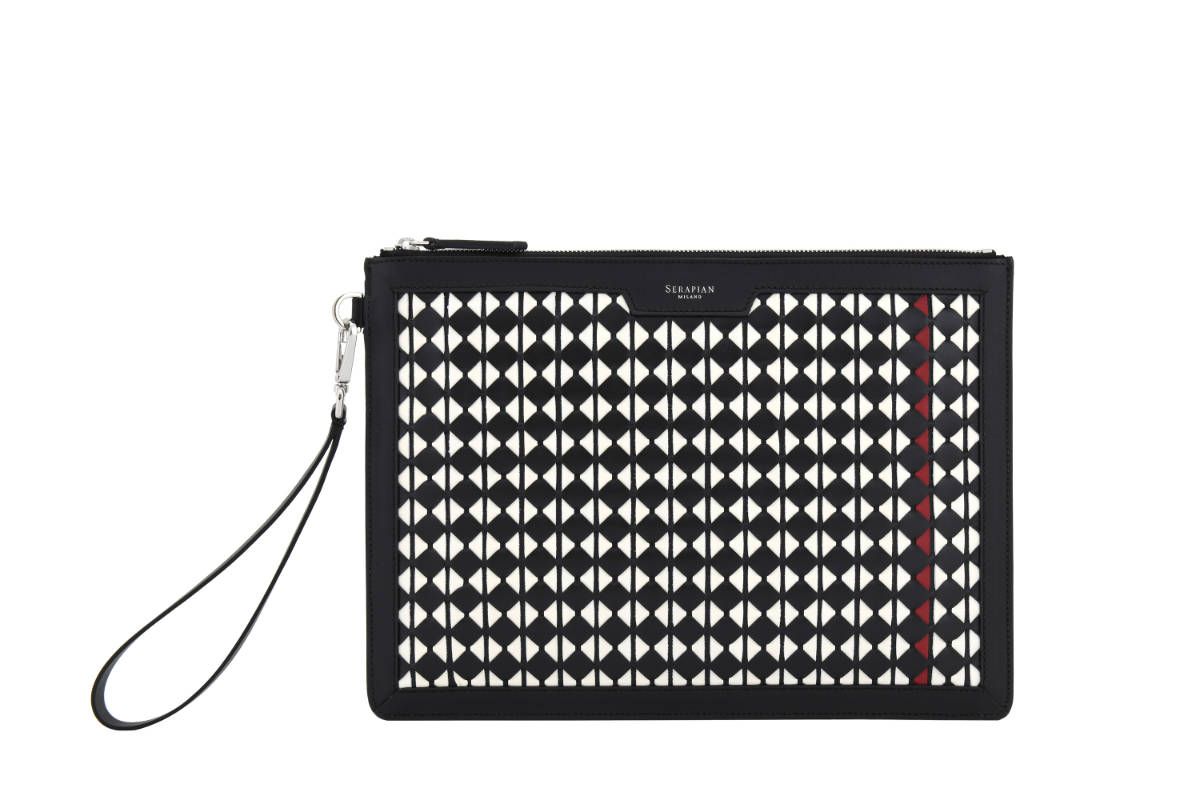 Big Pouch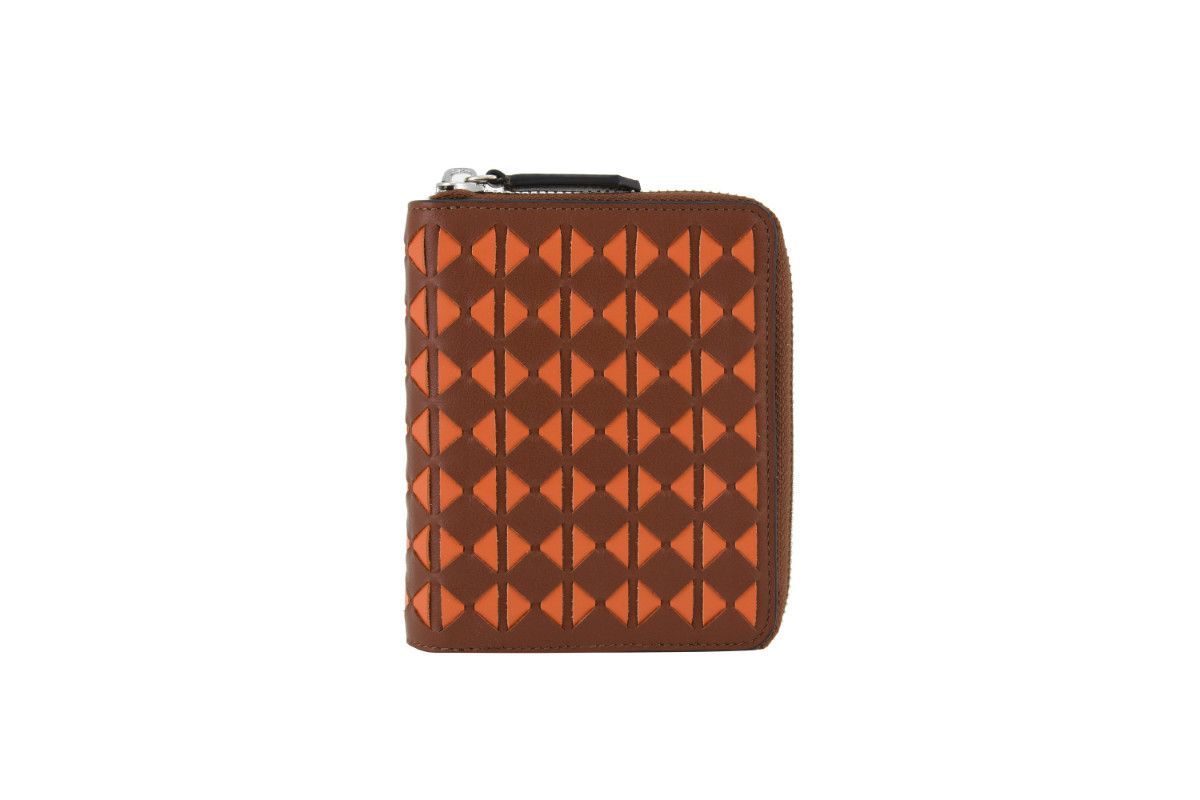 Mini Zip Wallet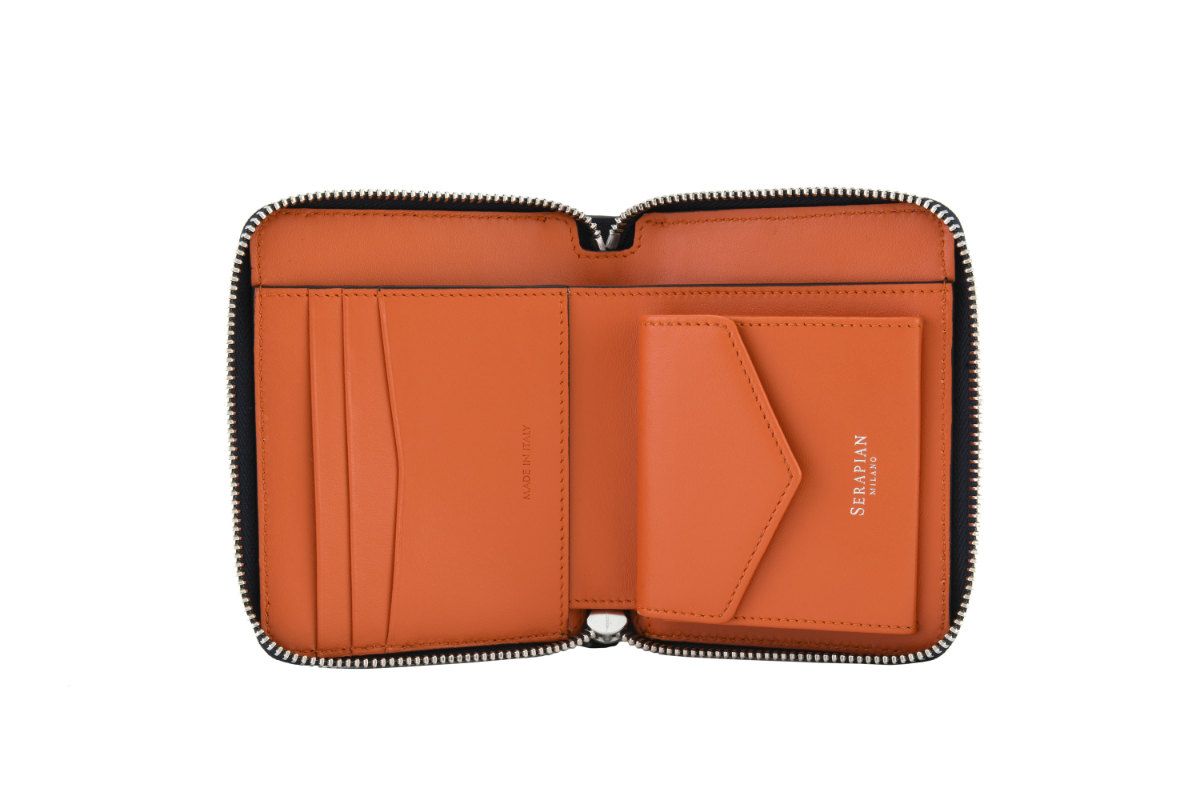 Mini Zip Wallet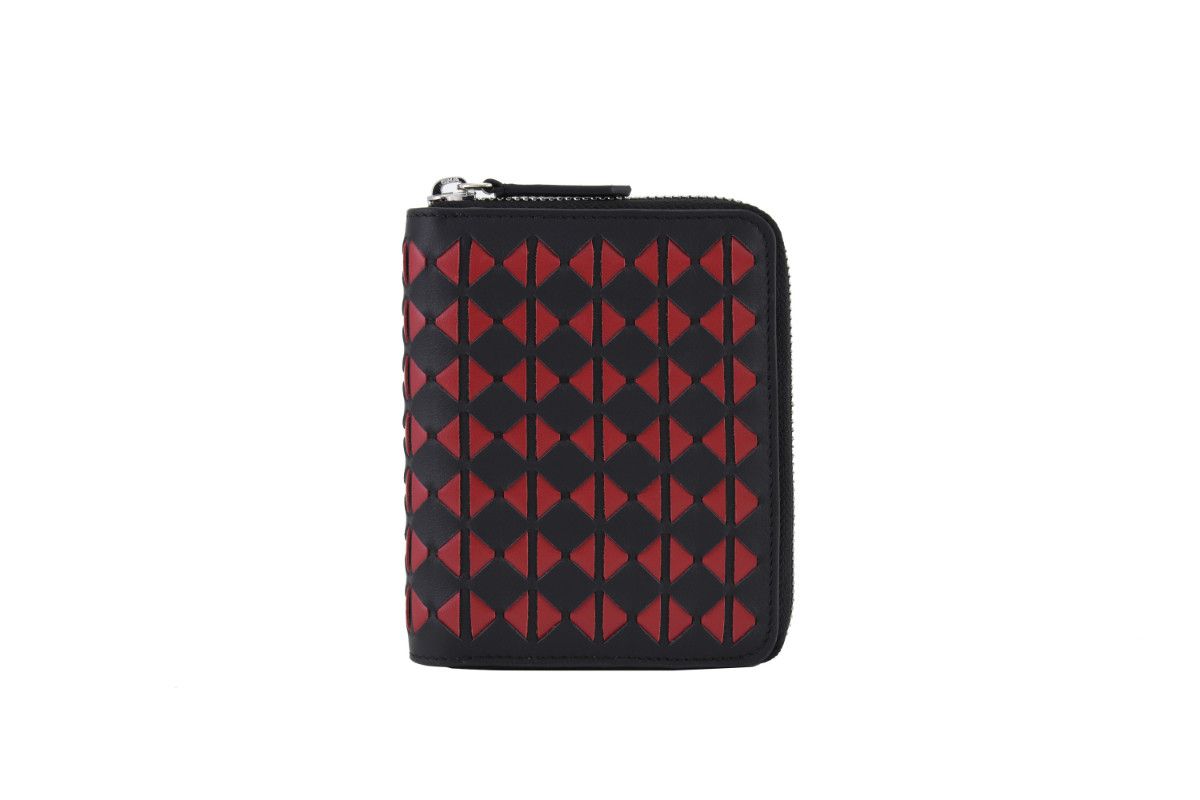 Mini Zip Wallet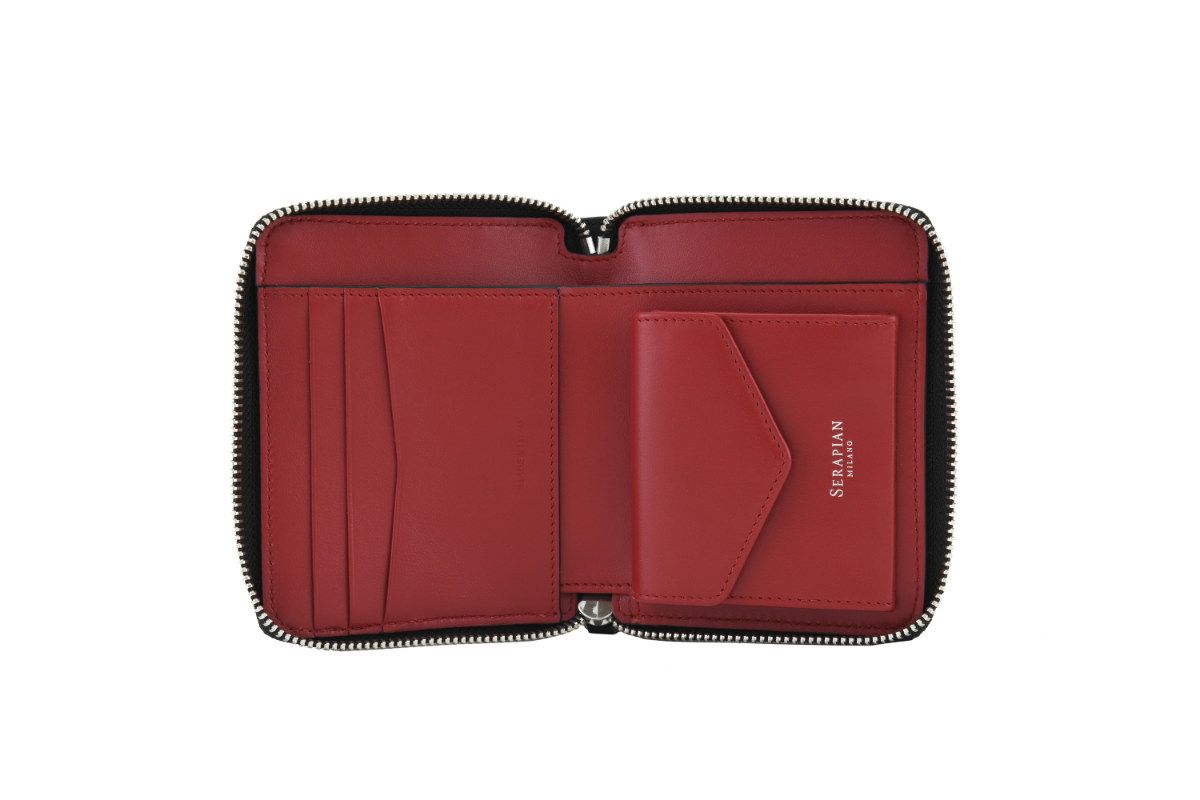 Mini Zip Wallet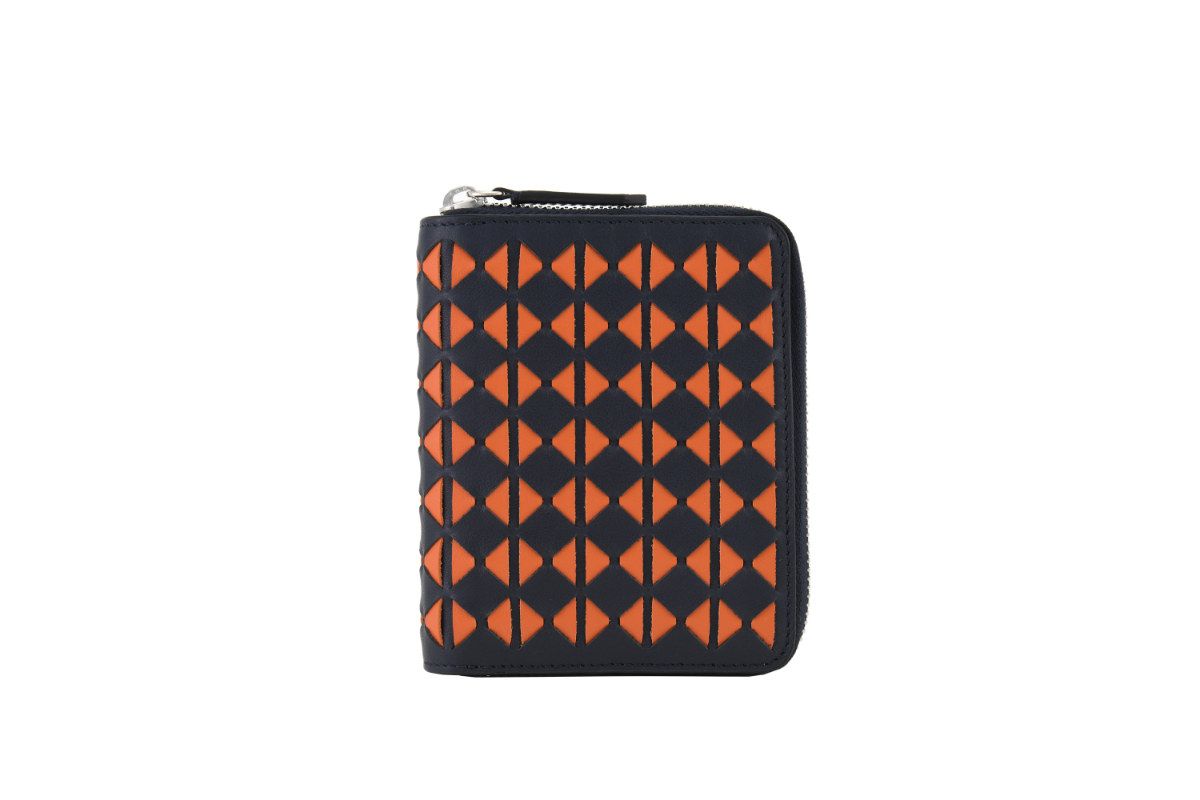 Mini Zip Wallet
Mini Zip Wallet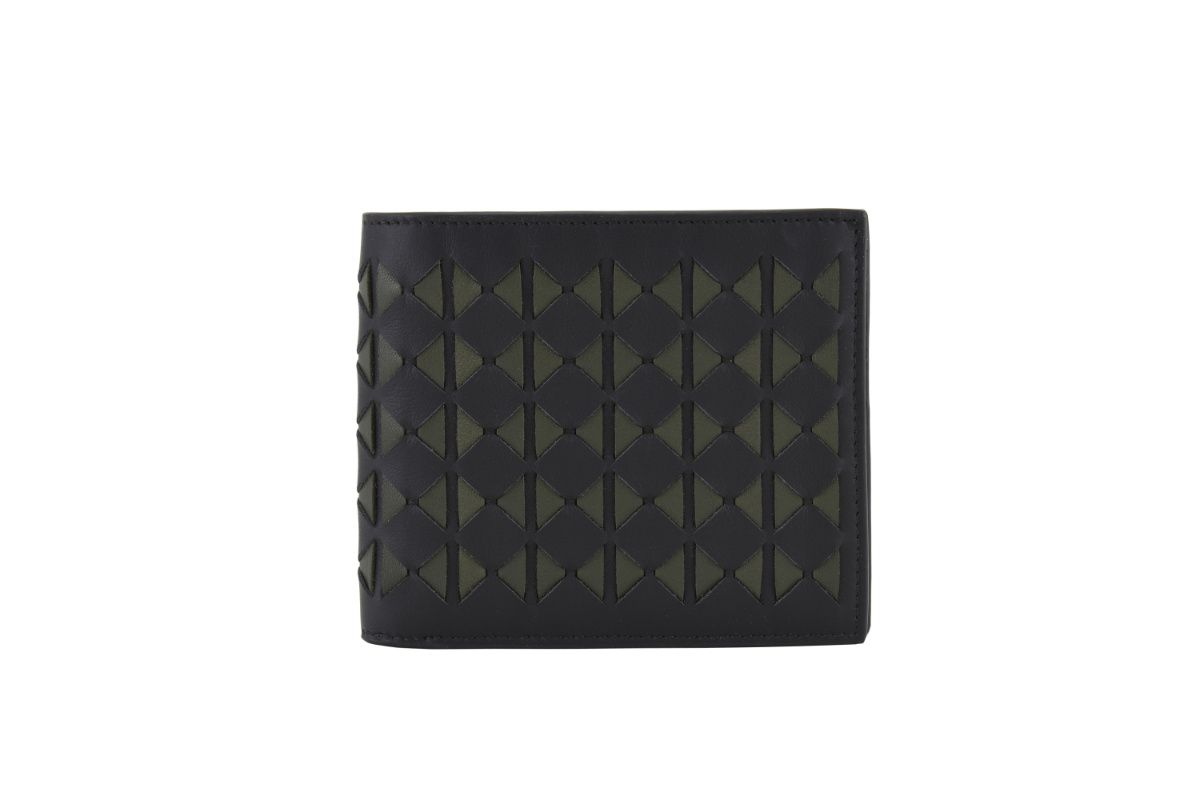 Billfold 8CC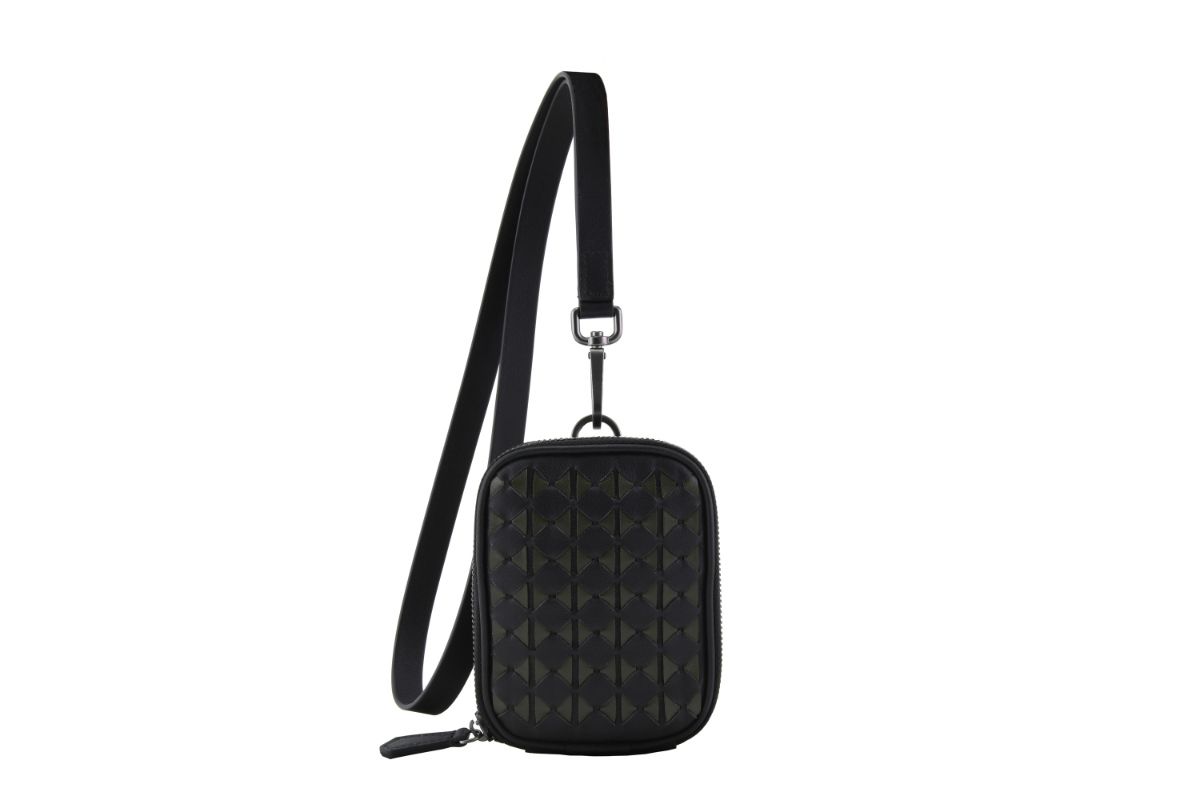 Neck Wallet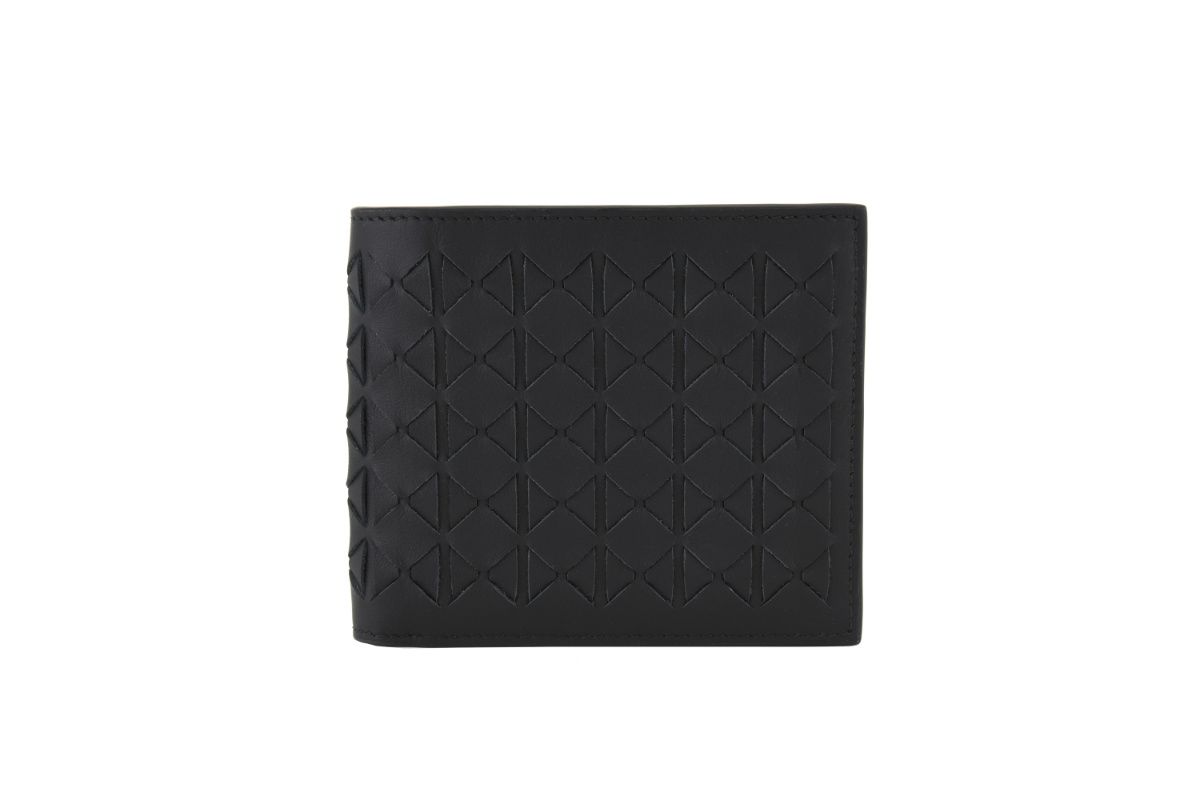 Billfold 8CC
Mini Zip Wallet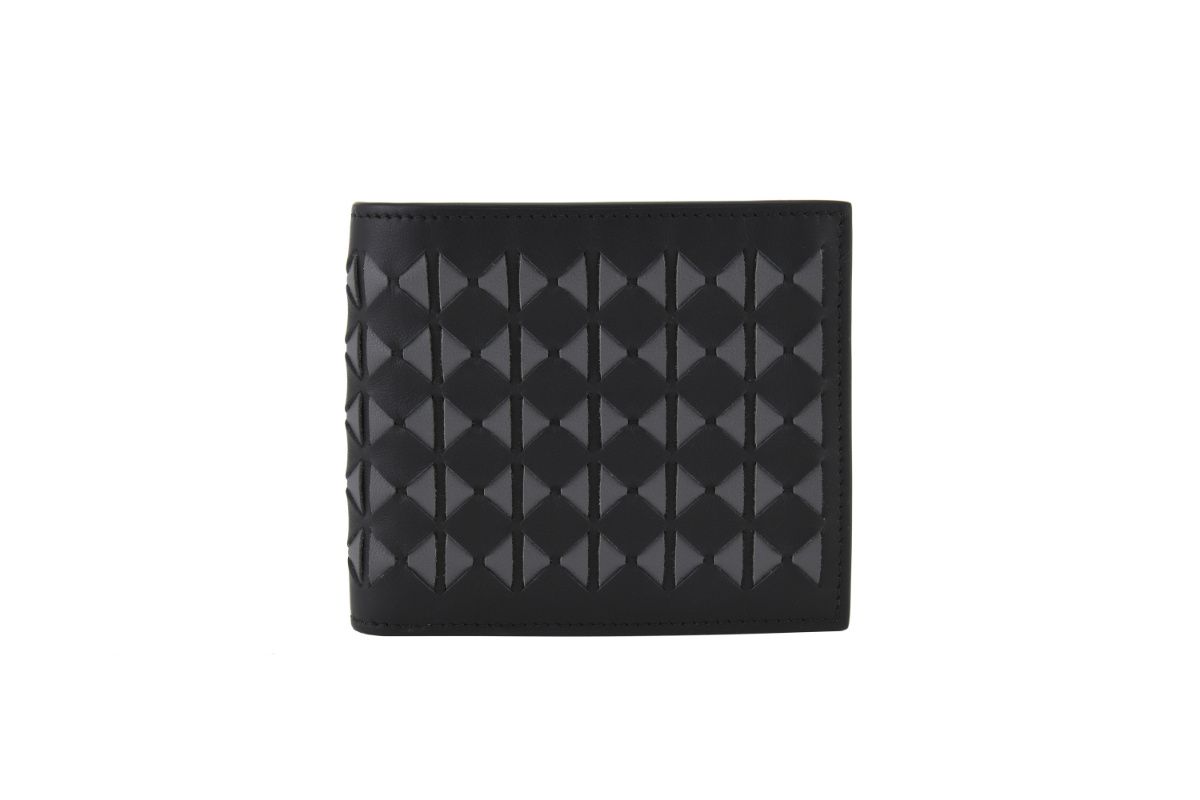 Billfold 8CC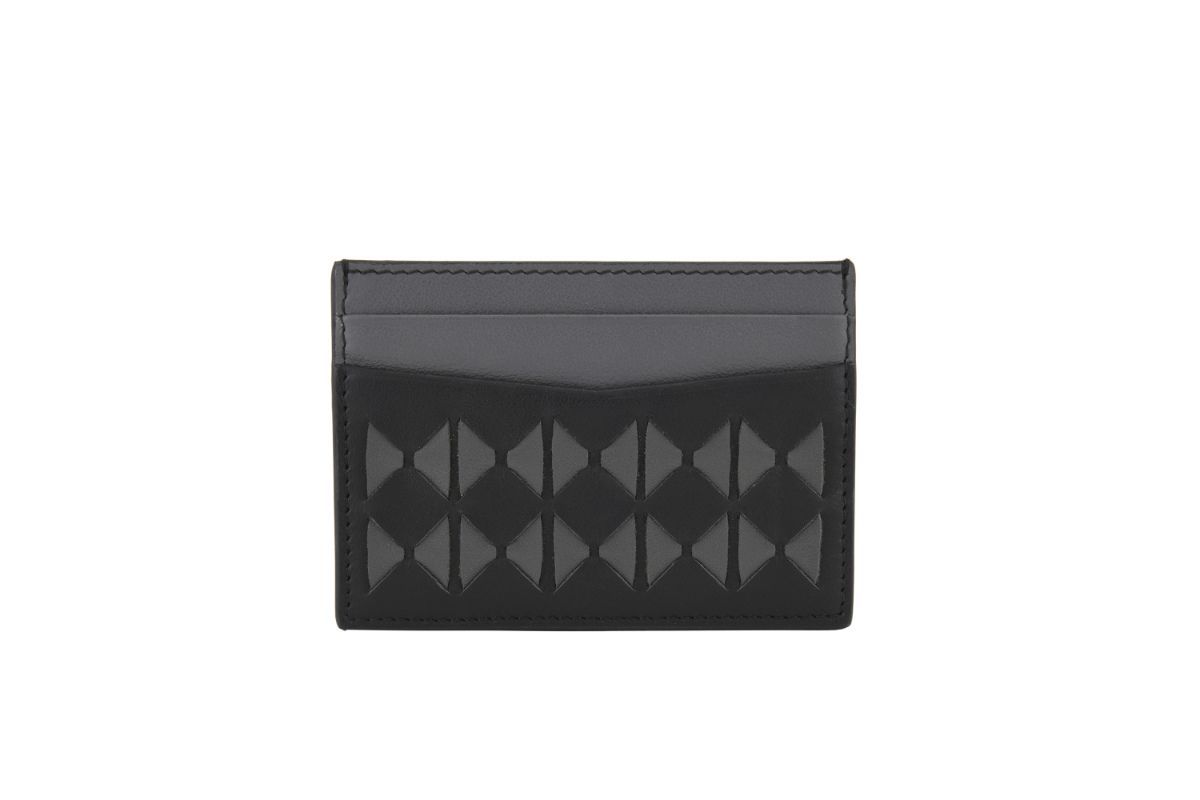 Simple Card Case with 4CC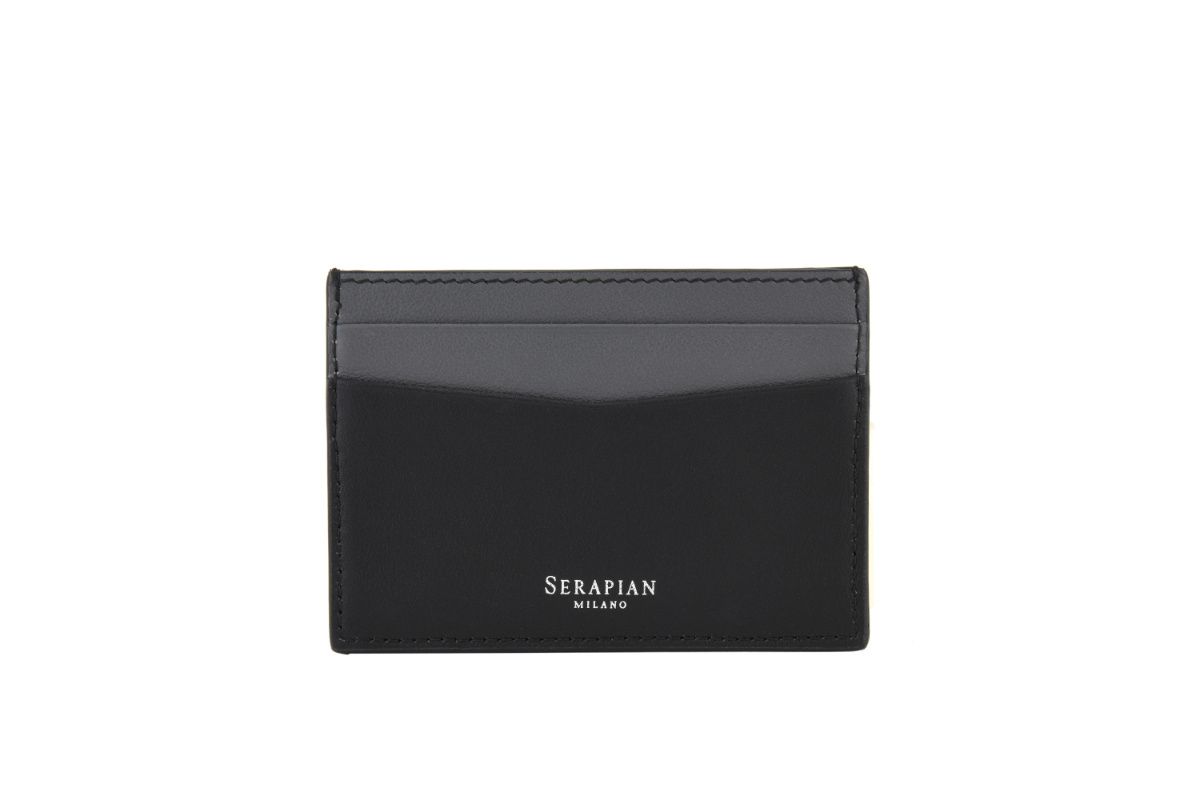 Simple Card Case with 4CC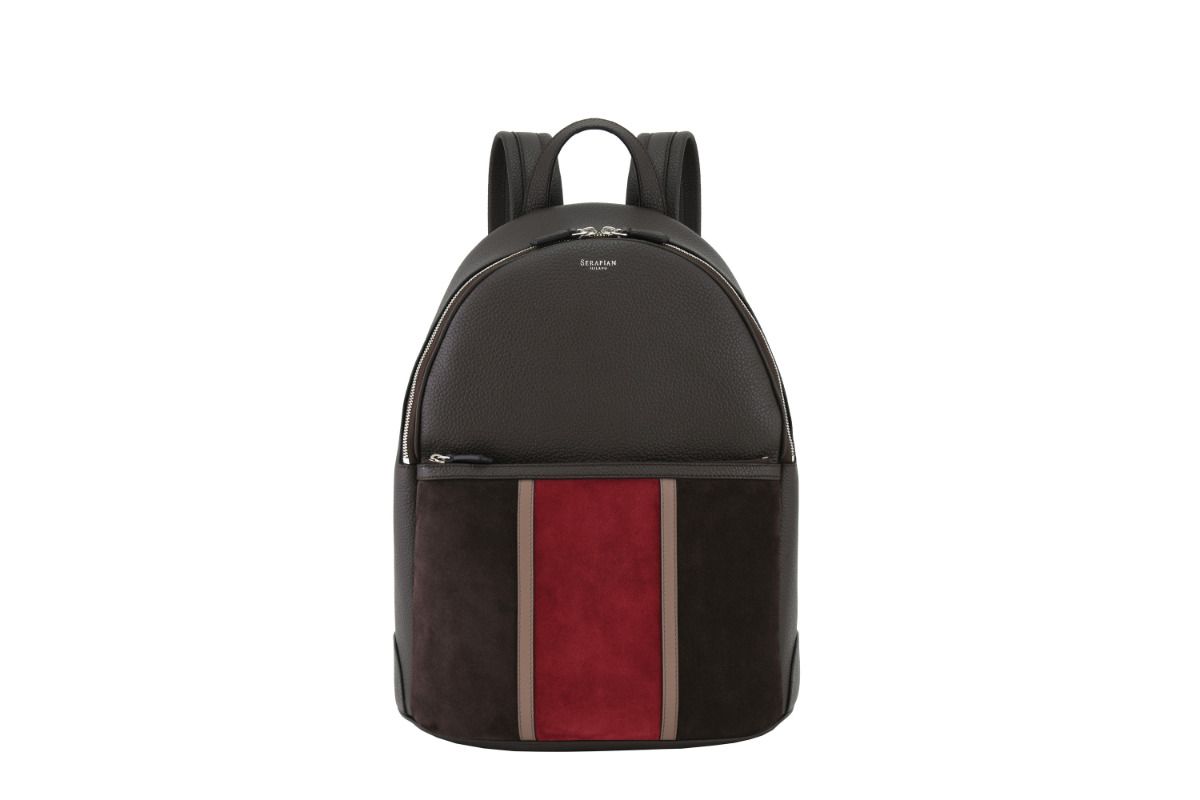 Backpack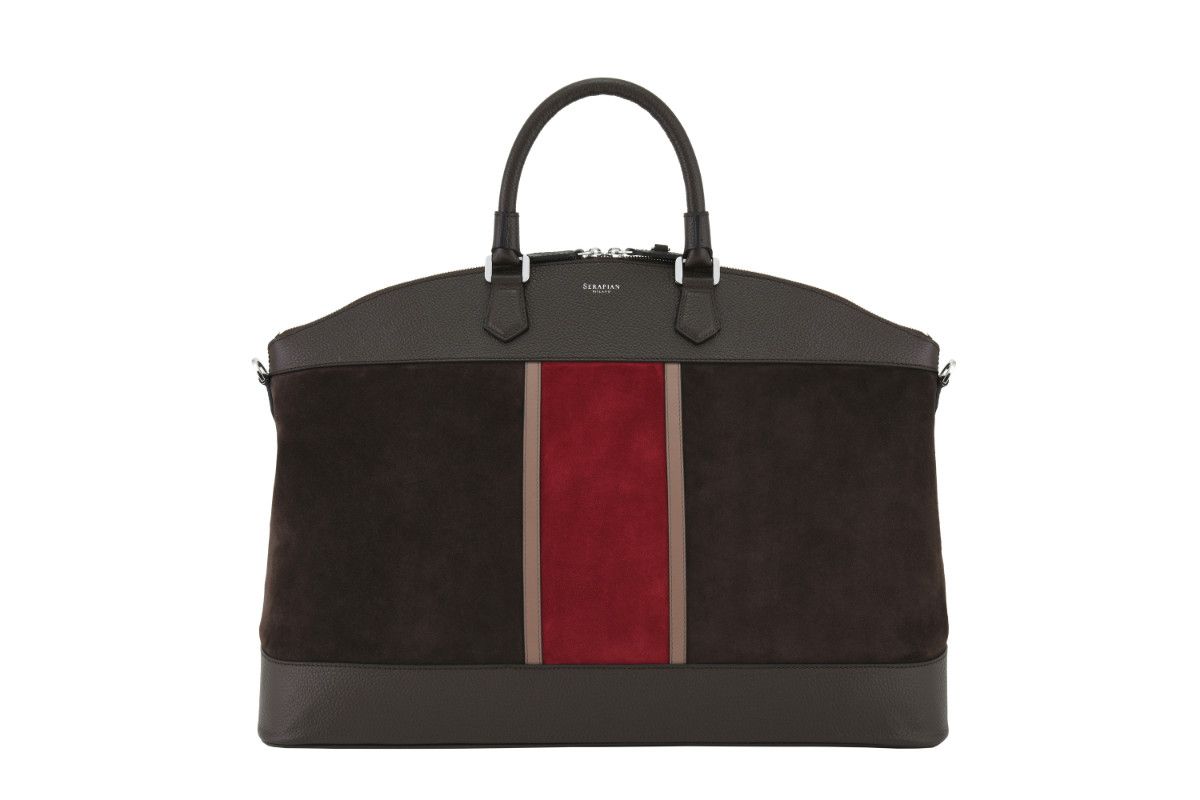 "Leisure 14" East/West Tote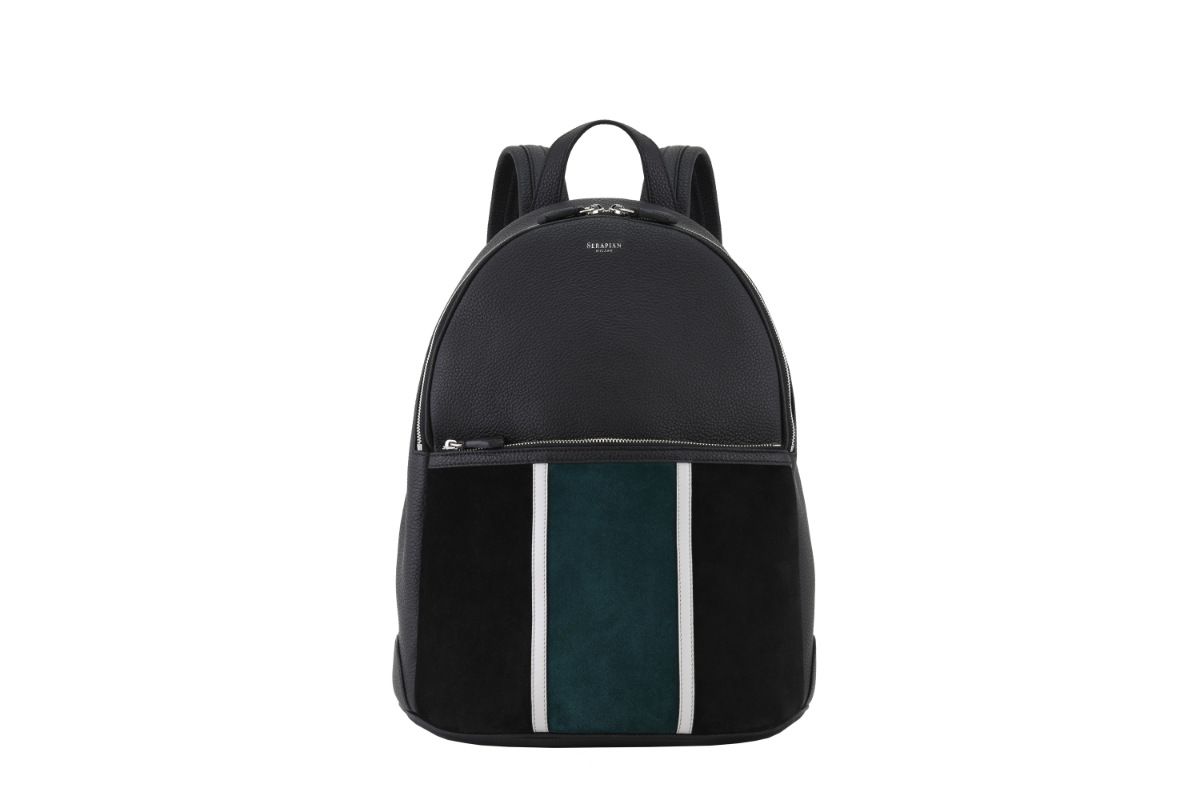 Backpack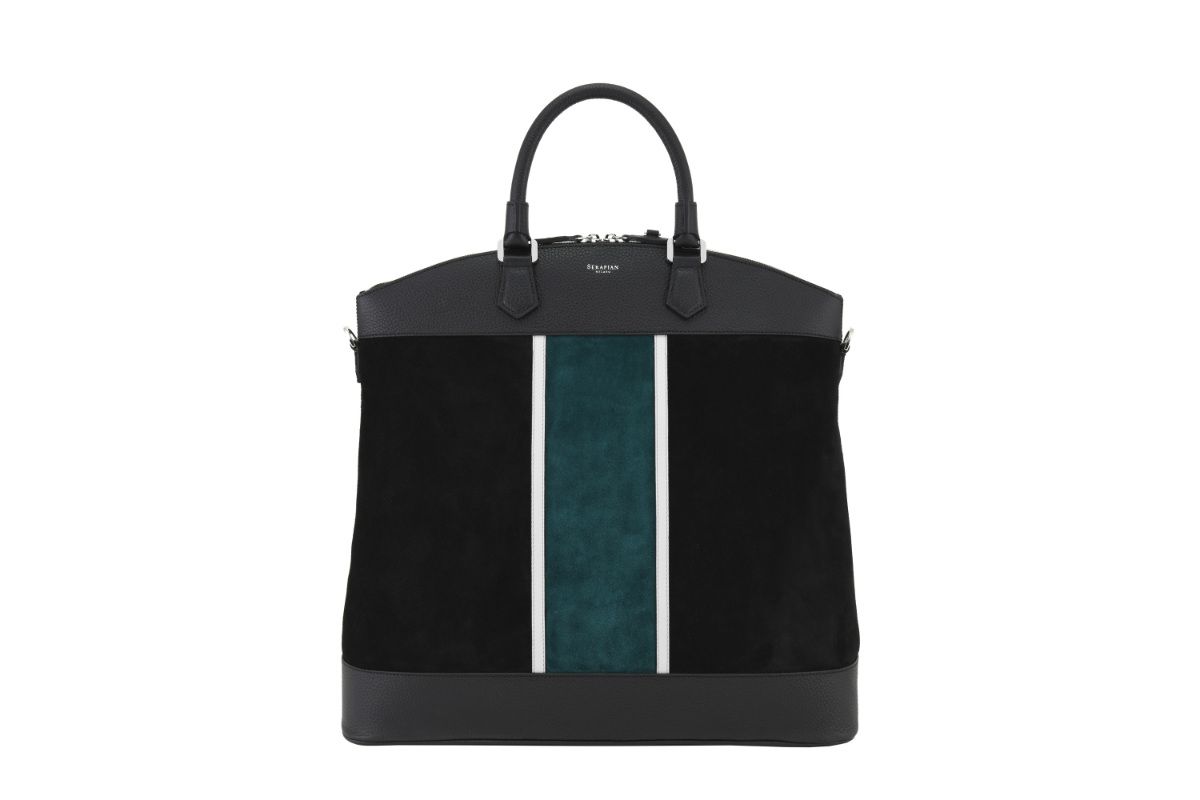 "Leisure 14" North/South Tote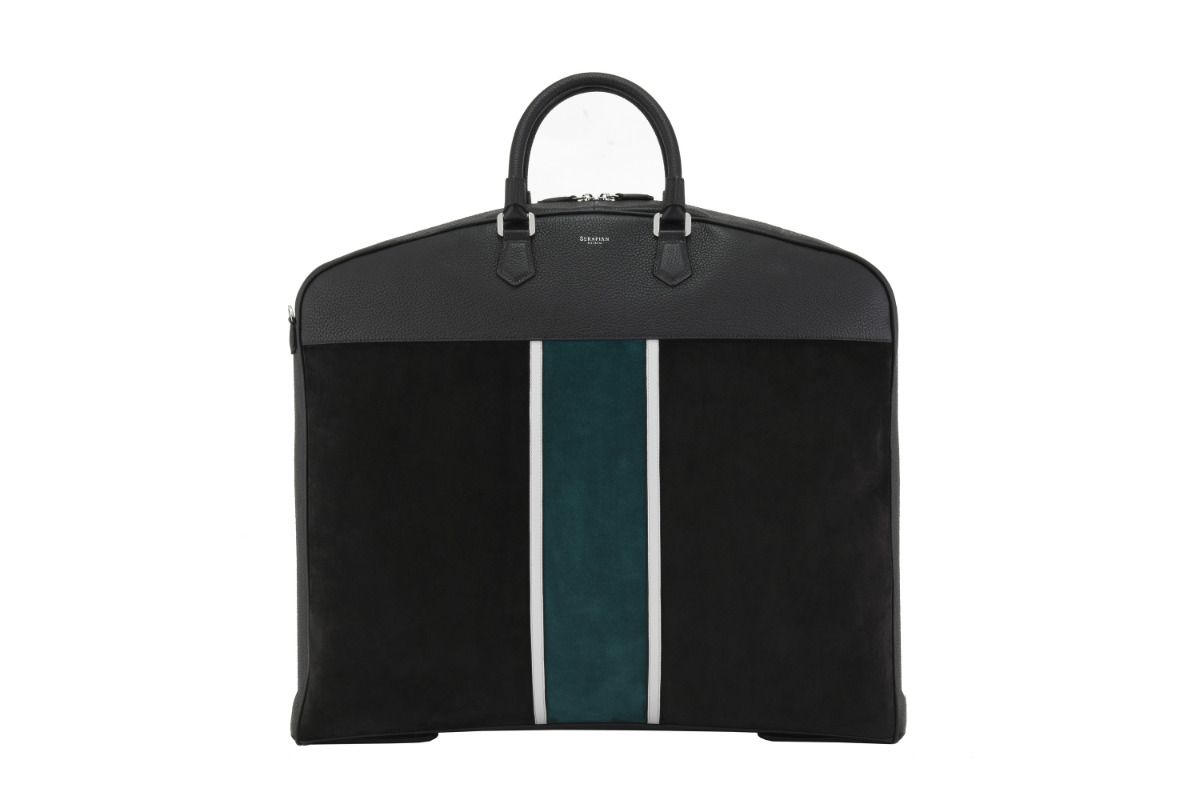 Suit Carrier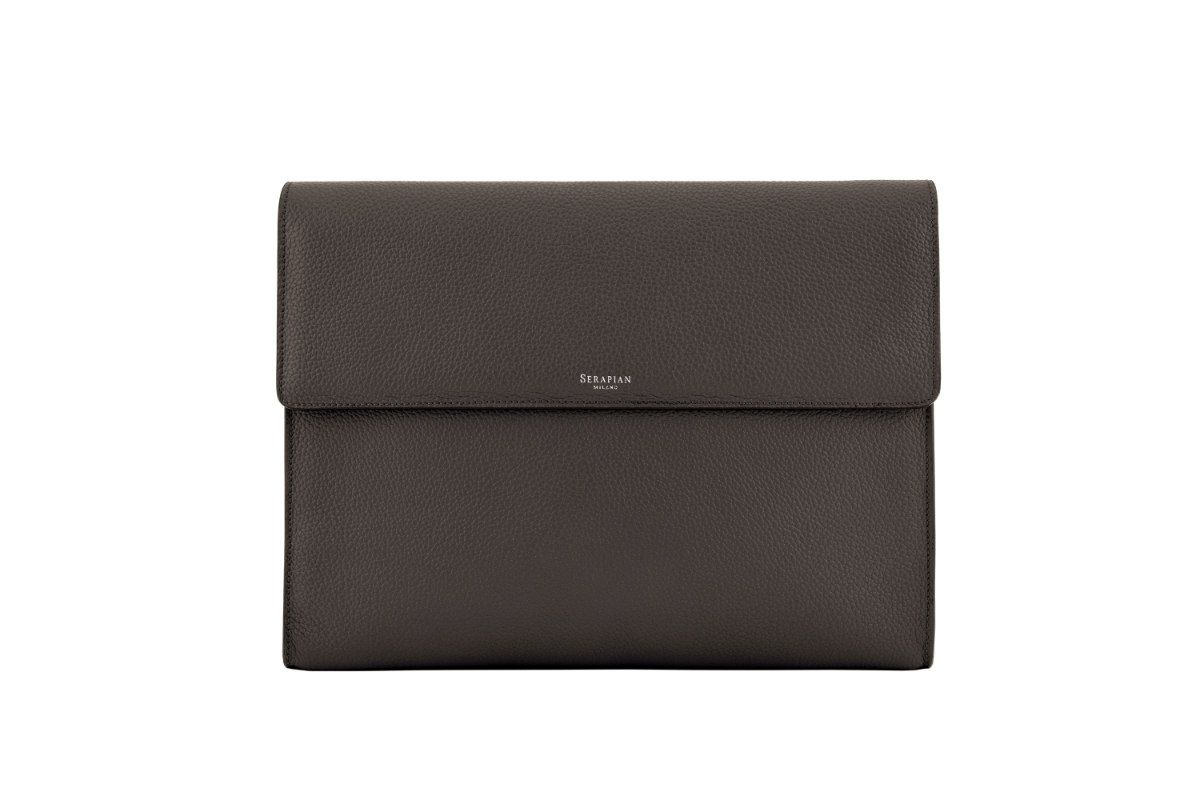 Folio with Flap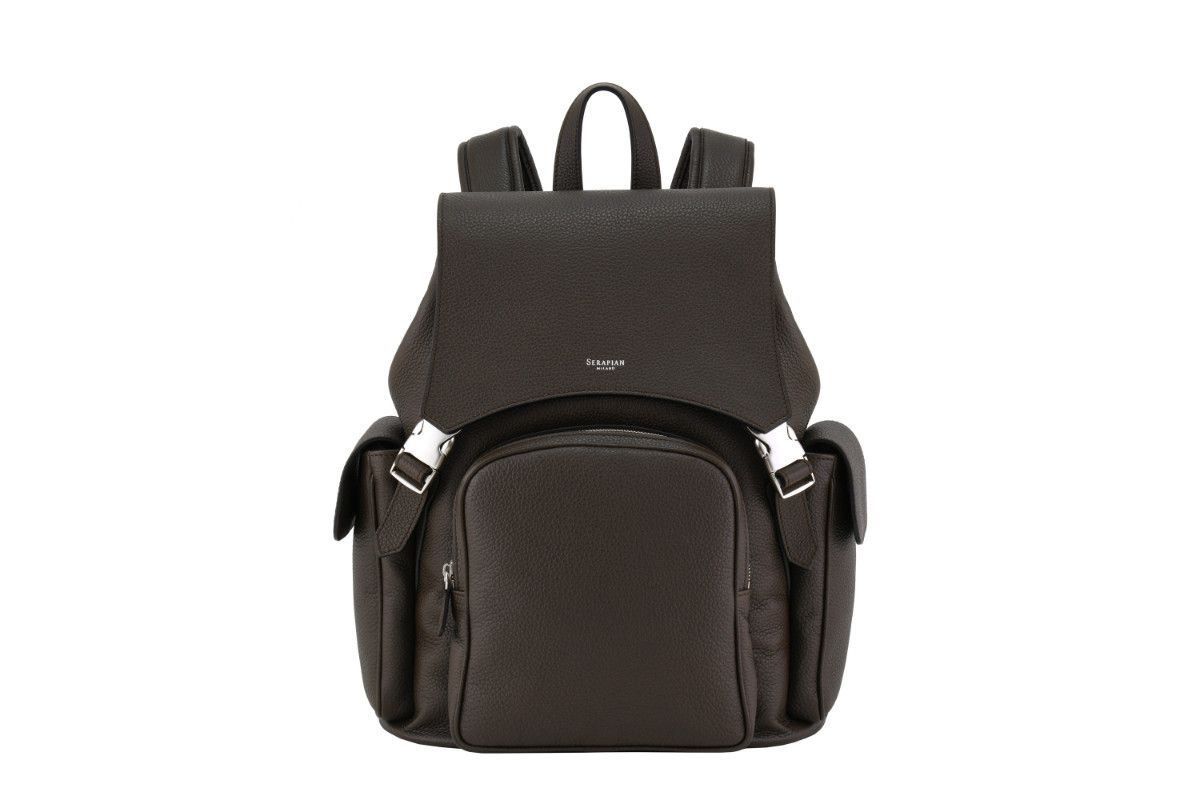 Medium Backpack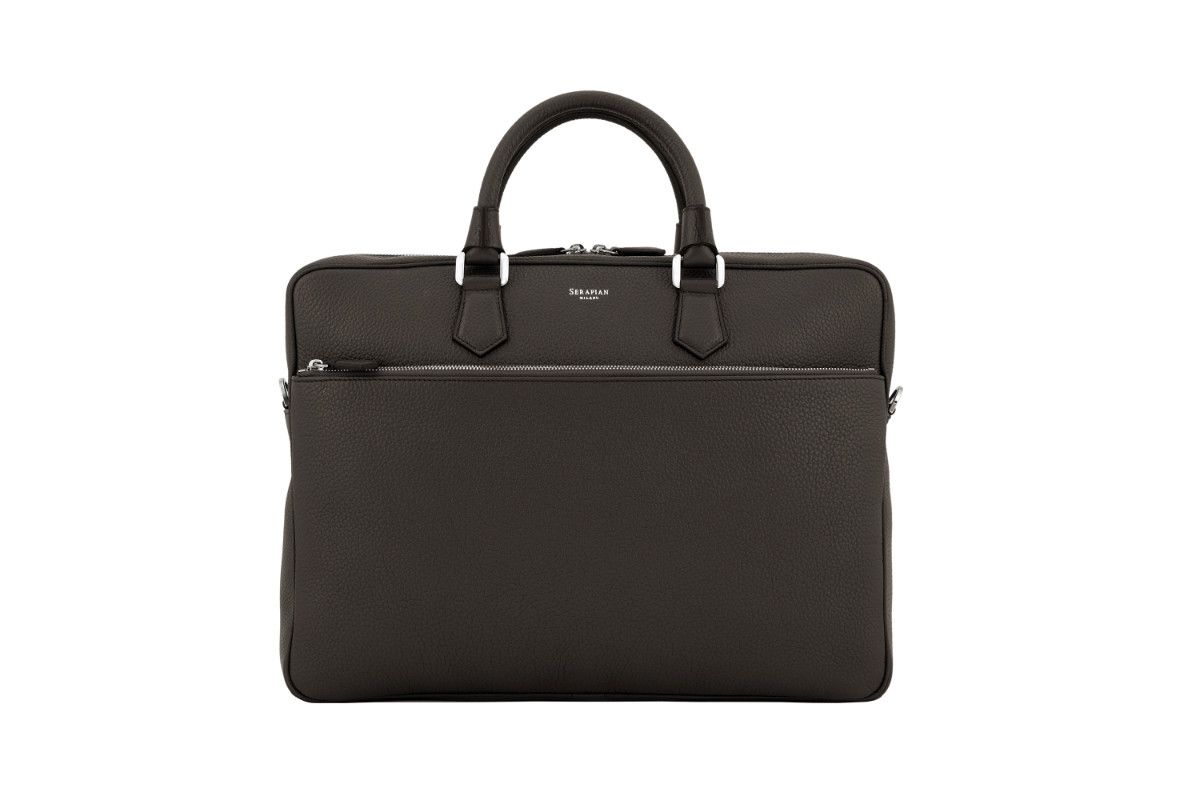 Slim Briefcase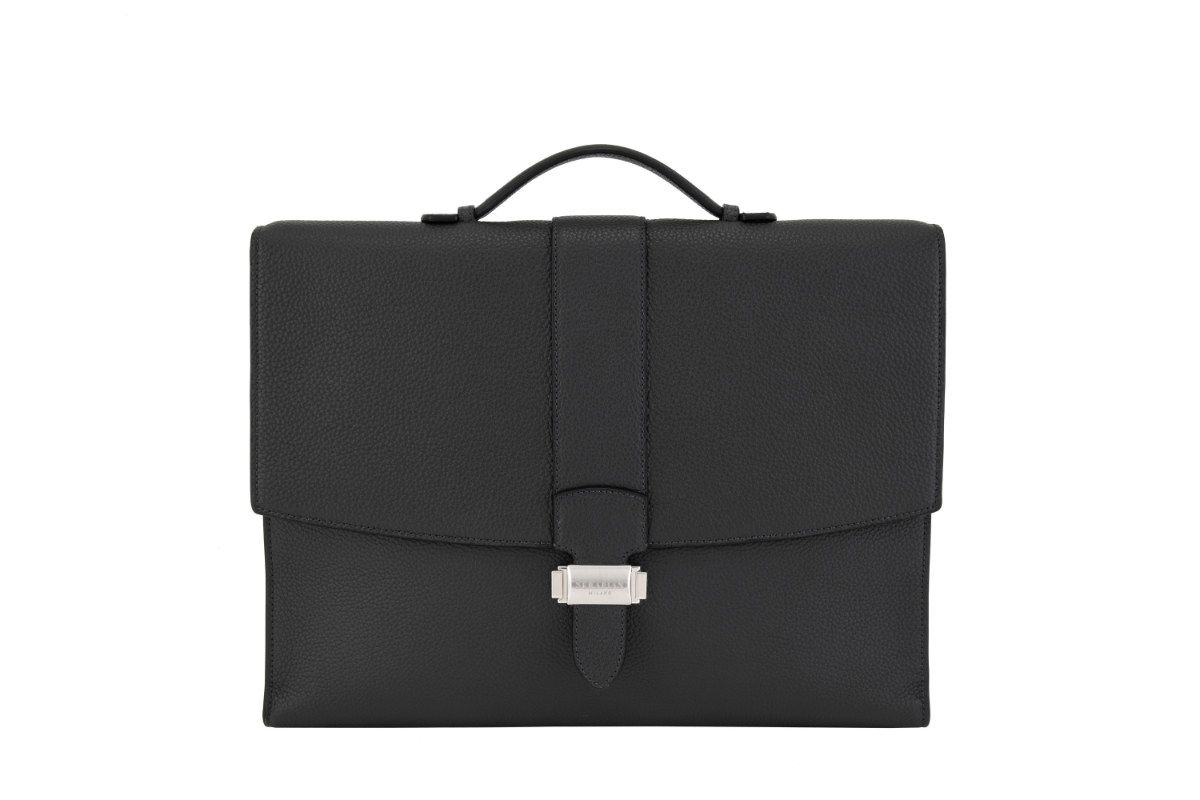 Extra Slim Briefcase with Lock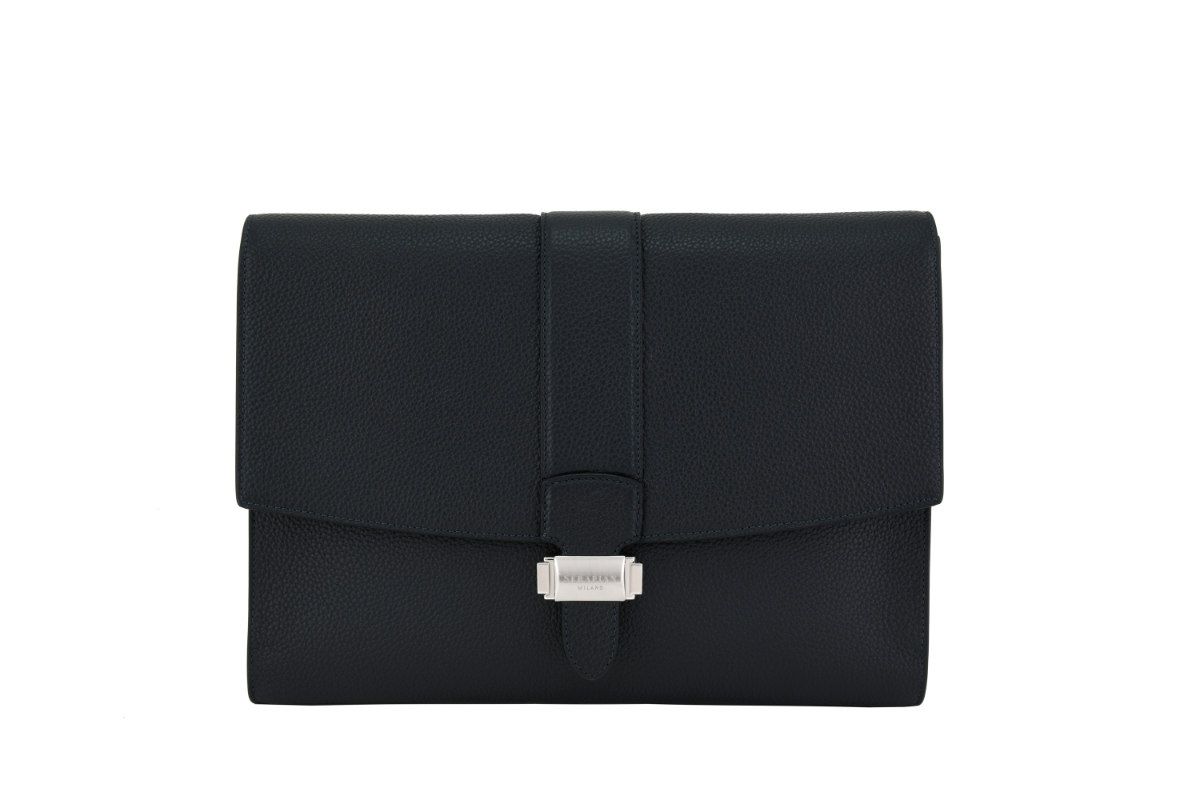 Portfolio with Lock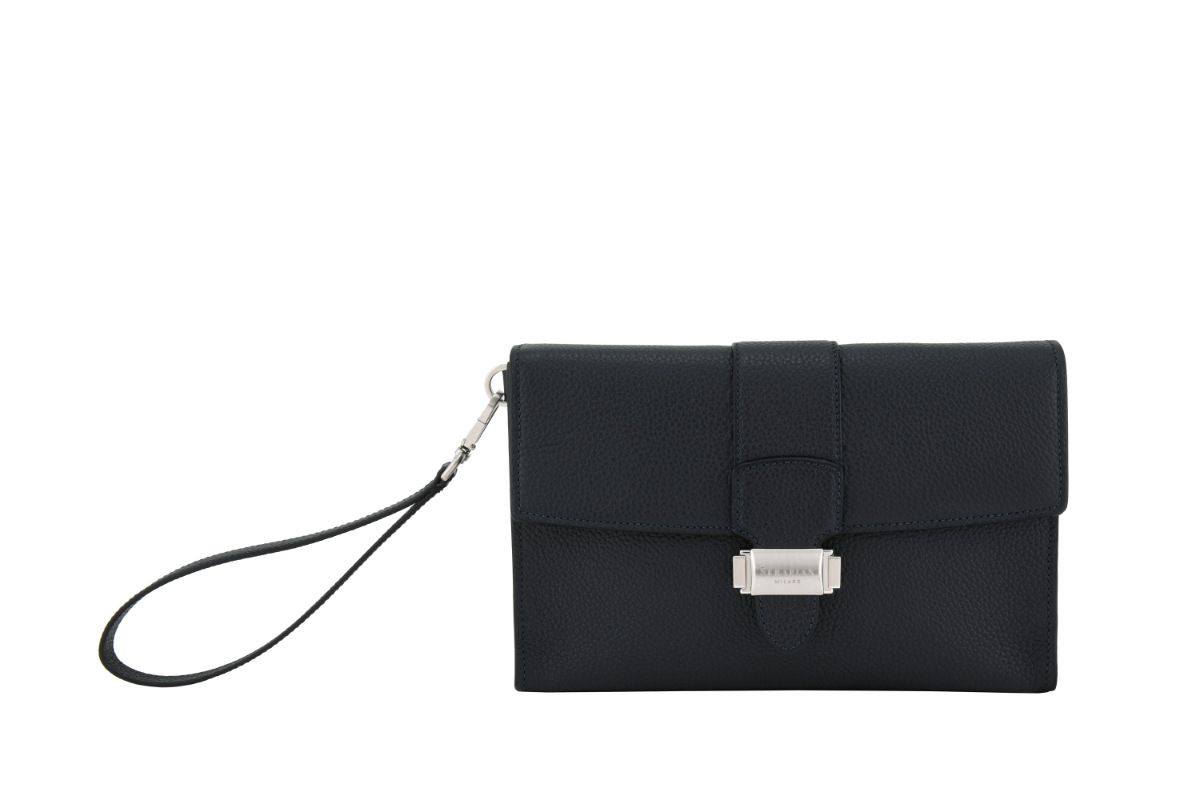 Clutch with Lock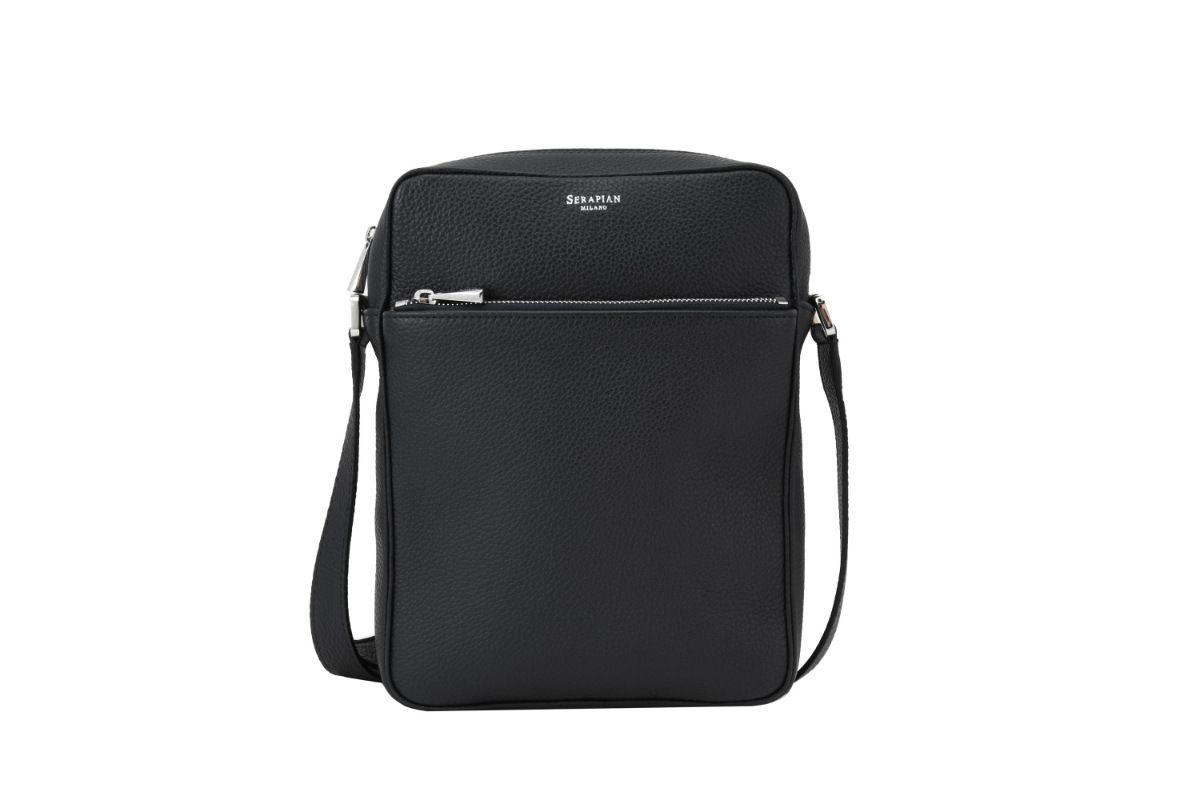 North/South Envelope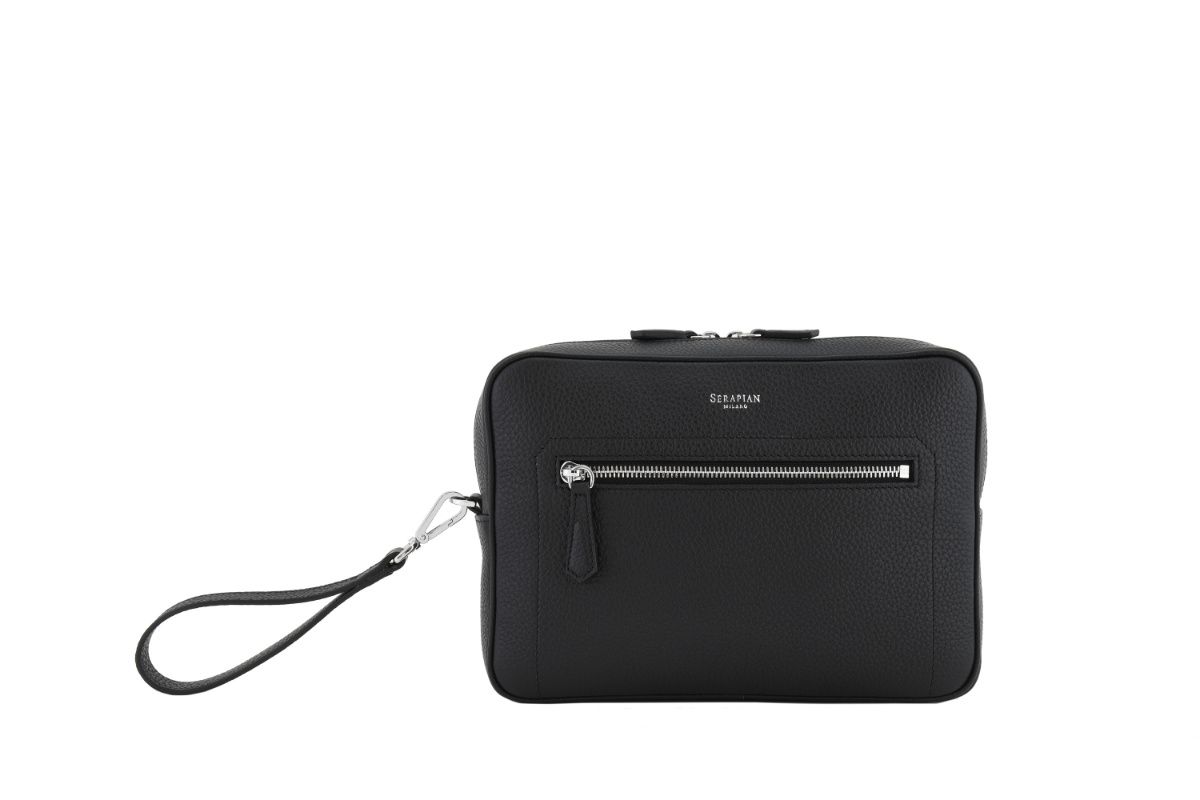 Clutch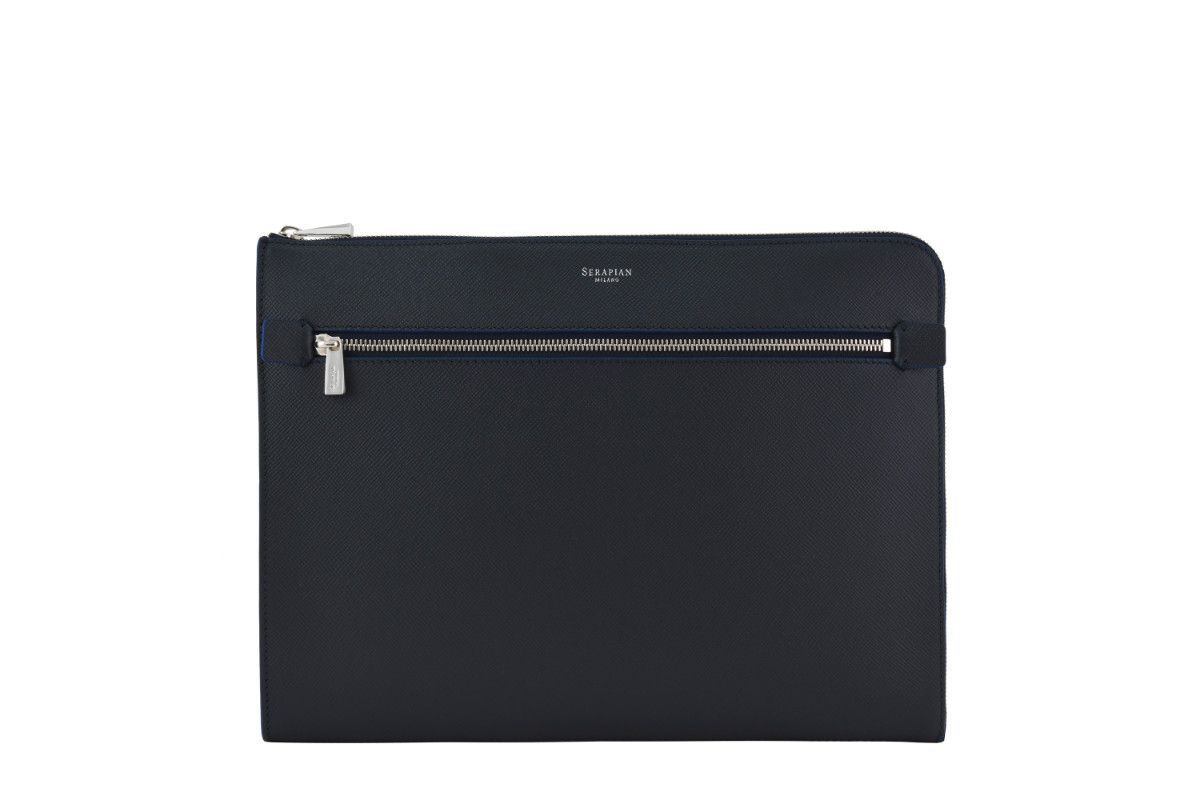 Folio with Zip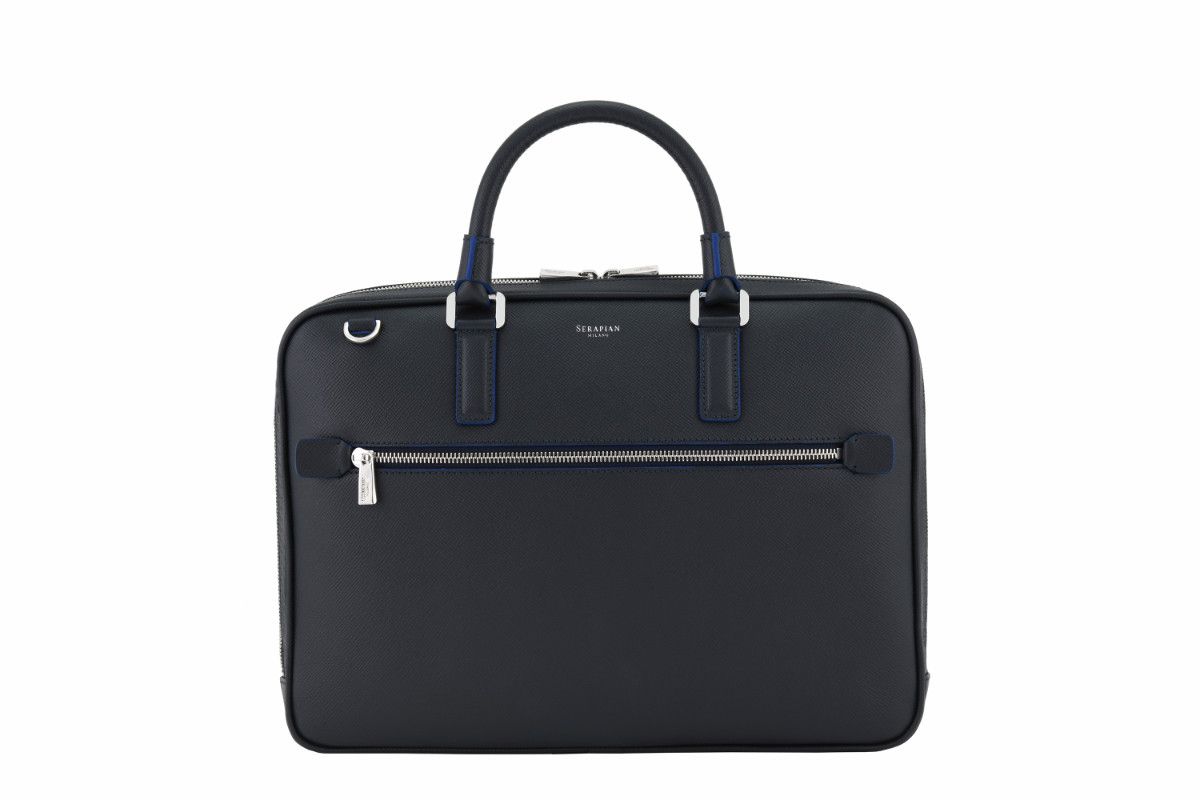 Extra Slim Briefcase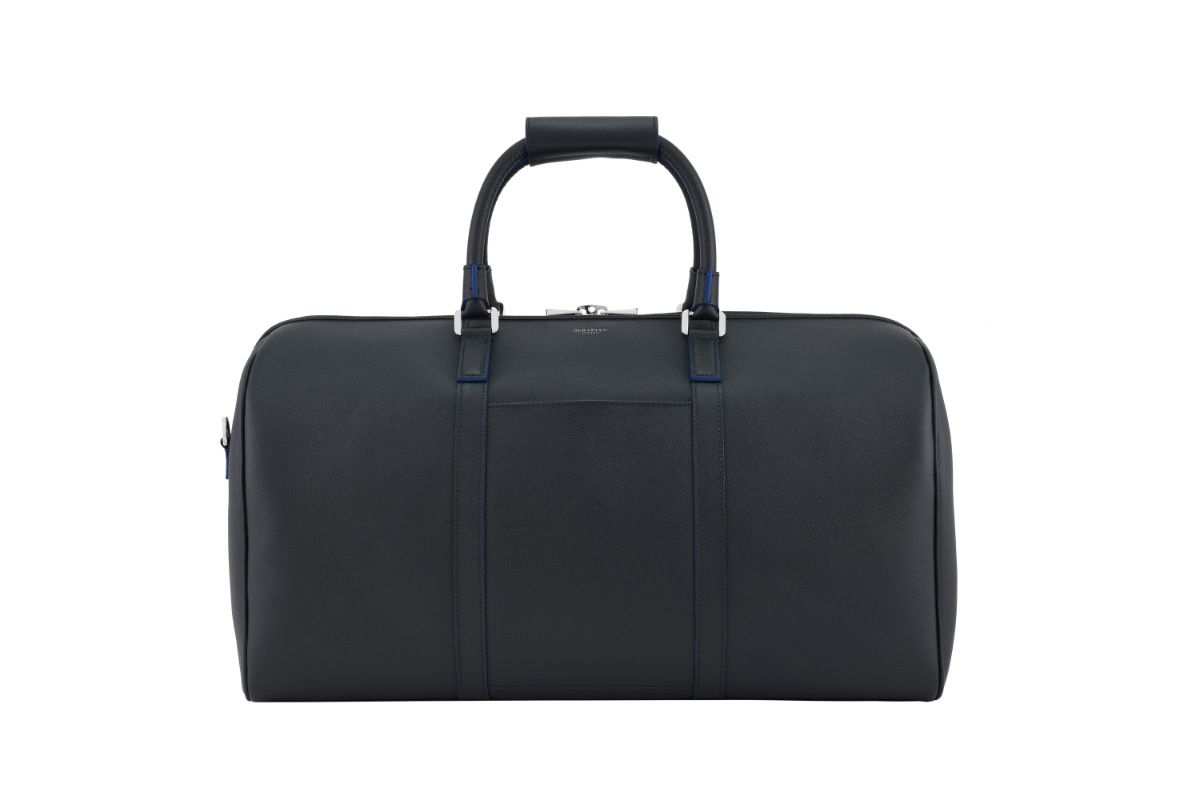 Small Holdal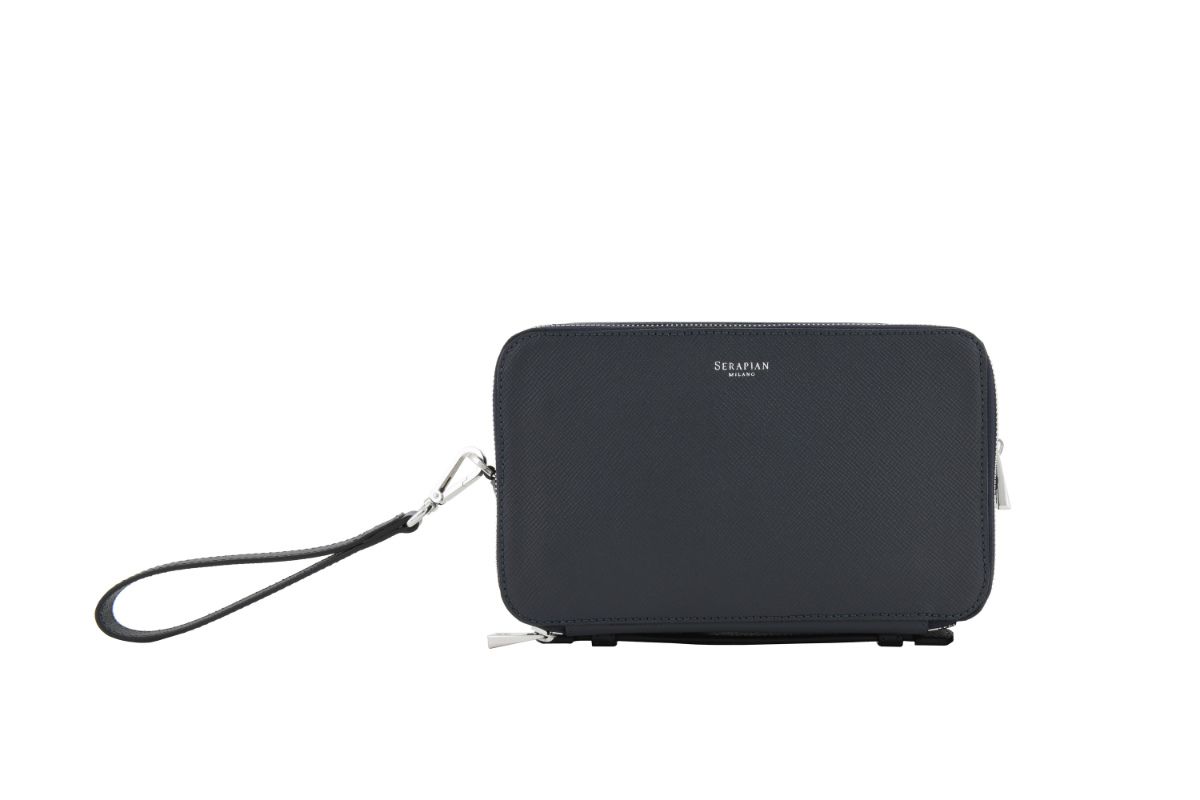 Double Zip Clutch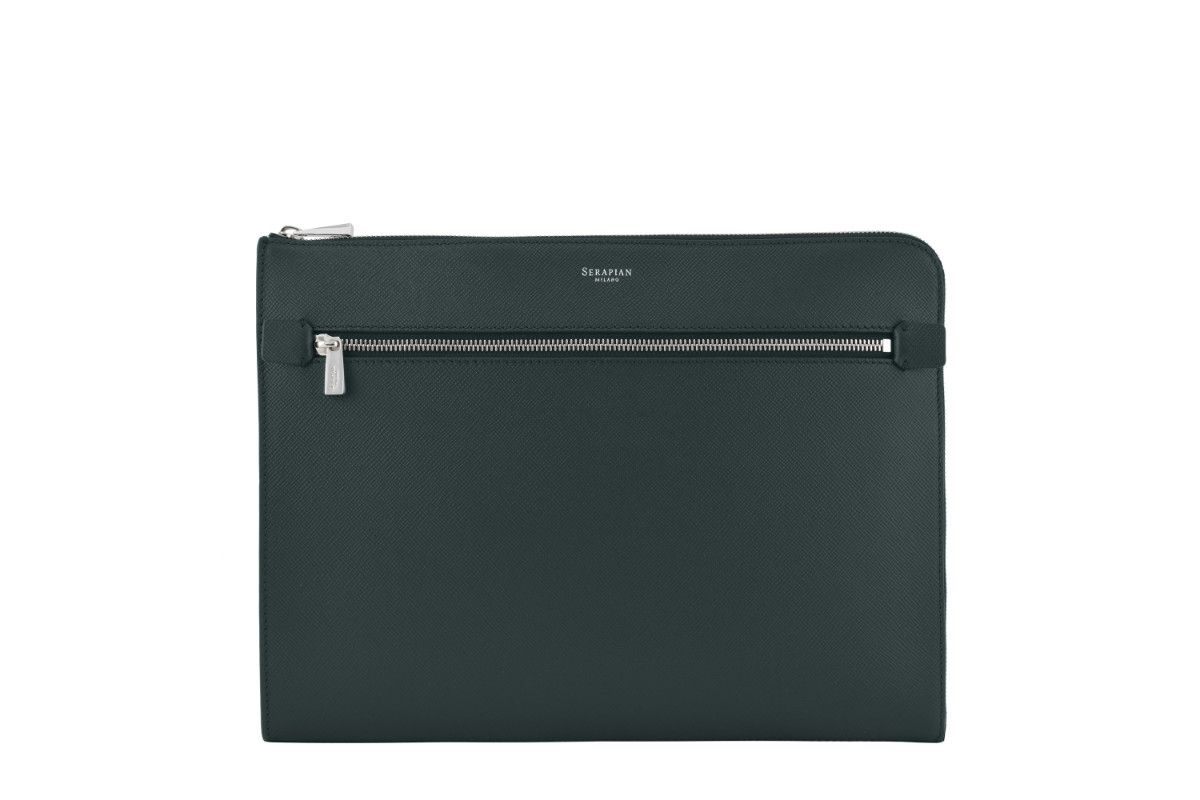 Folio with Zip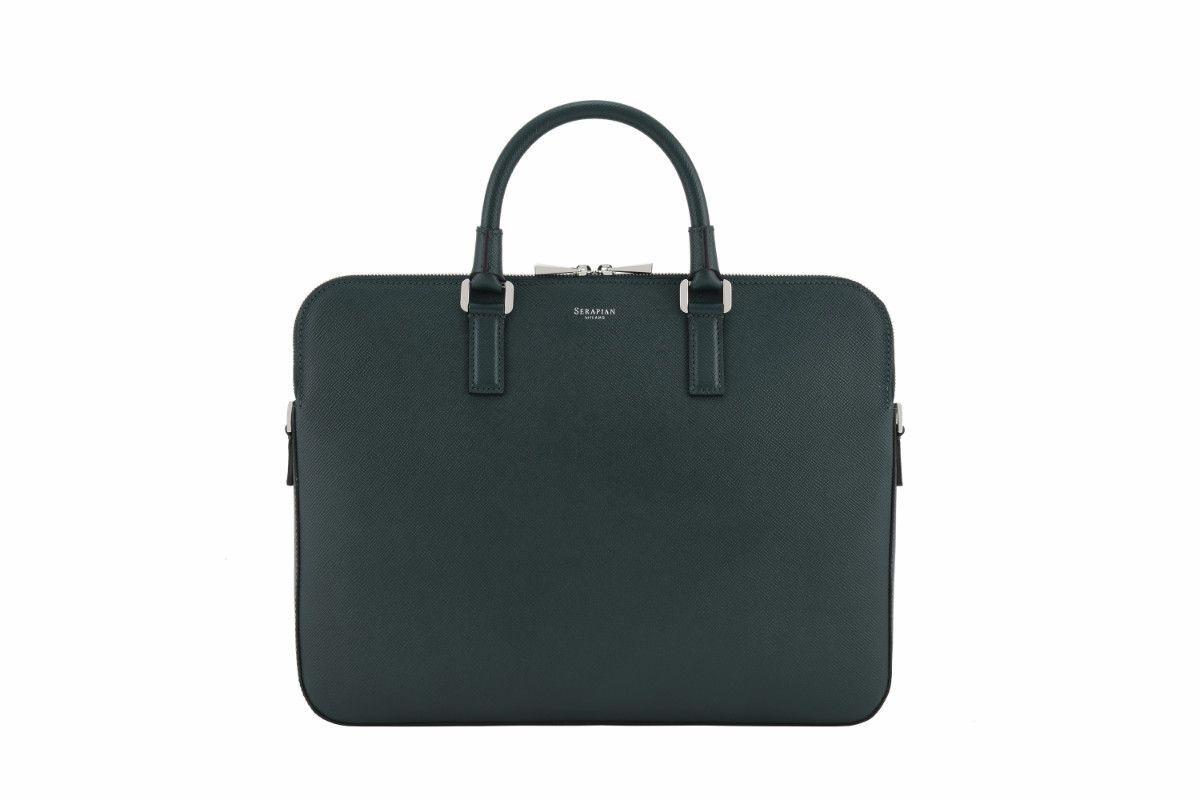 Double Zip Slim Briefcase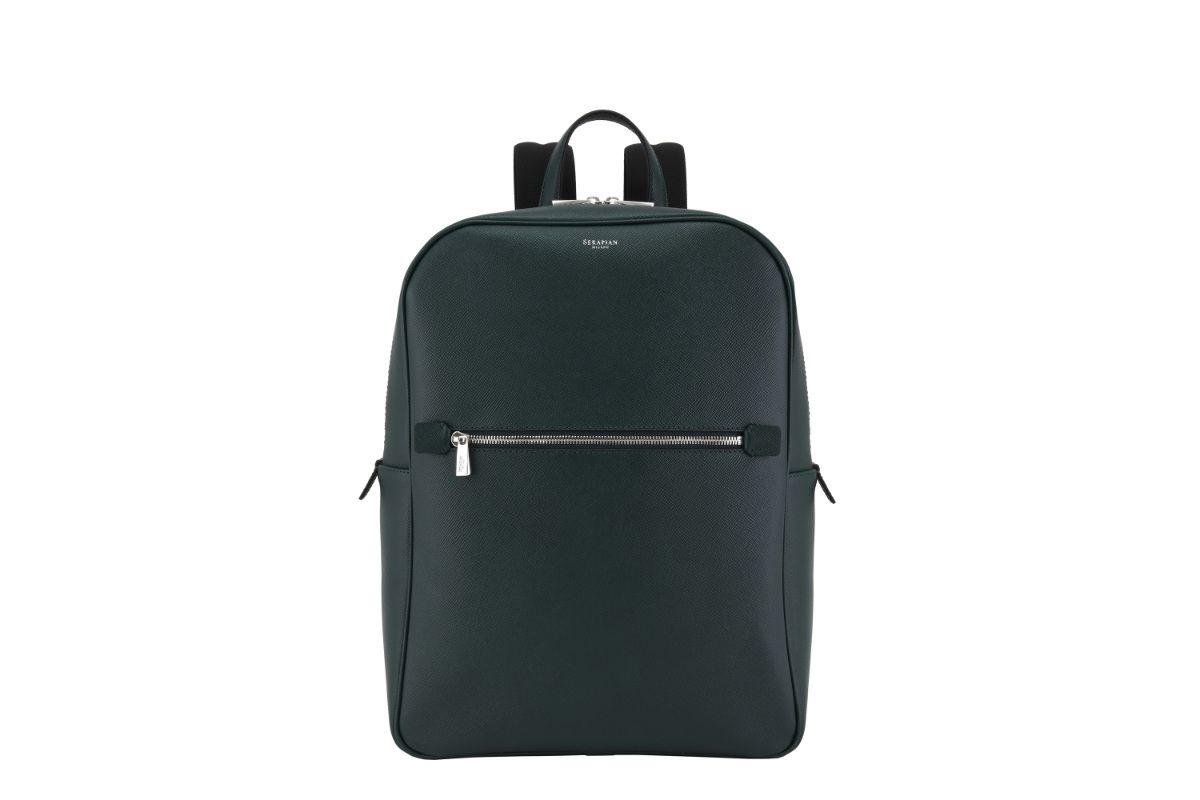 Single Zip Backpack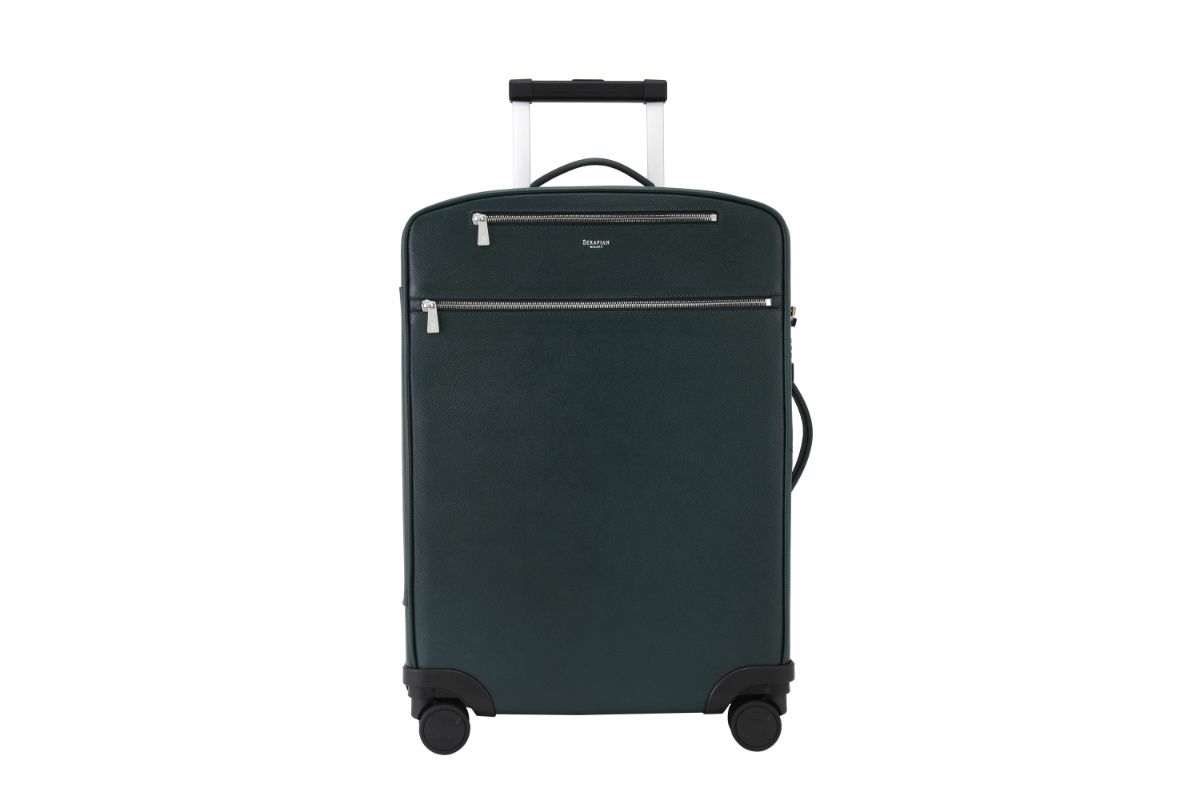 Cabin Trolley 4 Wheels 55CM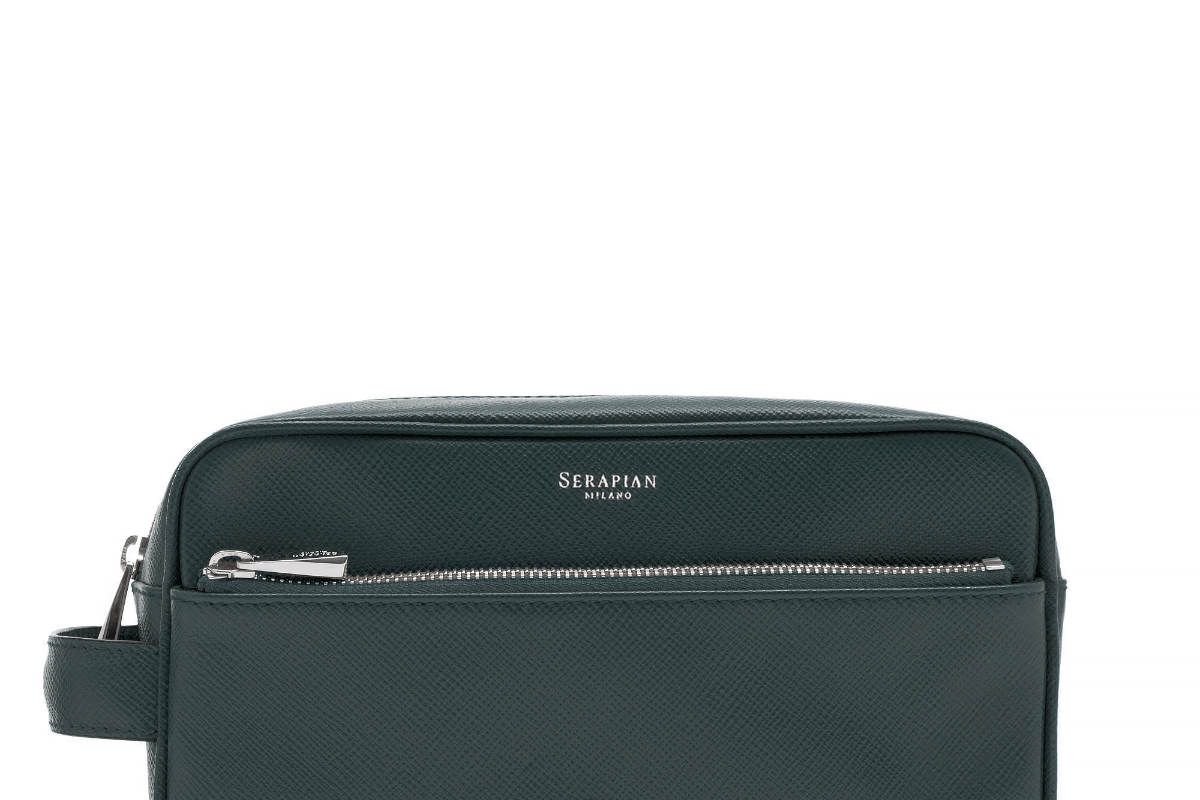 Wash Bag with One Zip
Mezzaluna Briefcase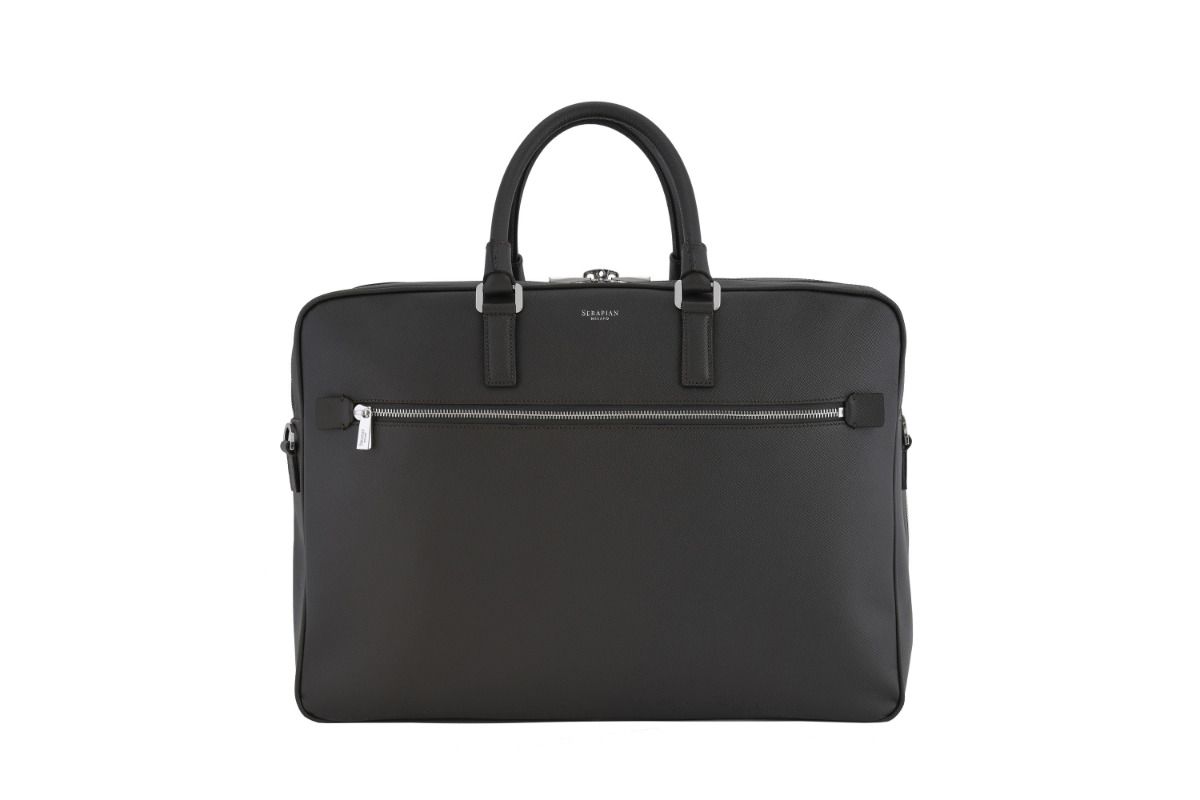 Double Briefcase with Zip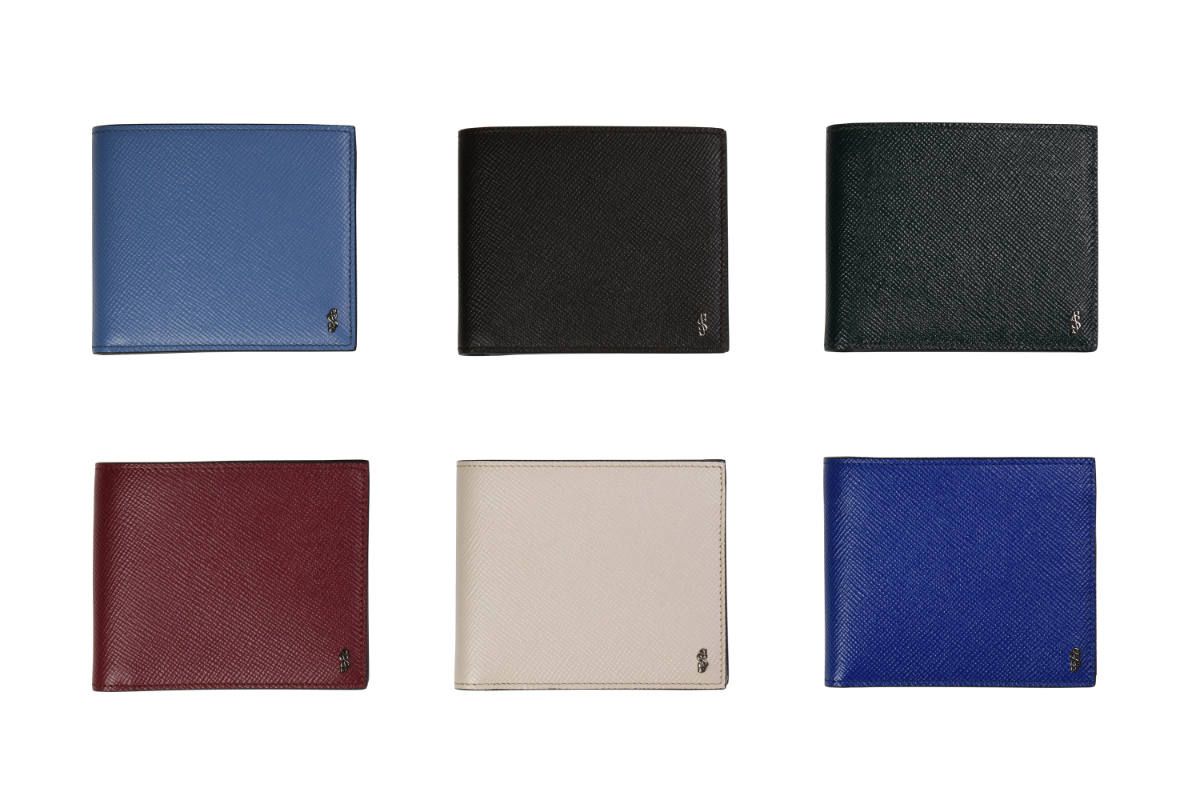 Billfold 8CC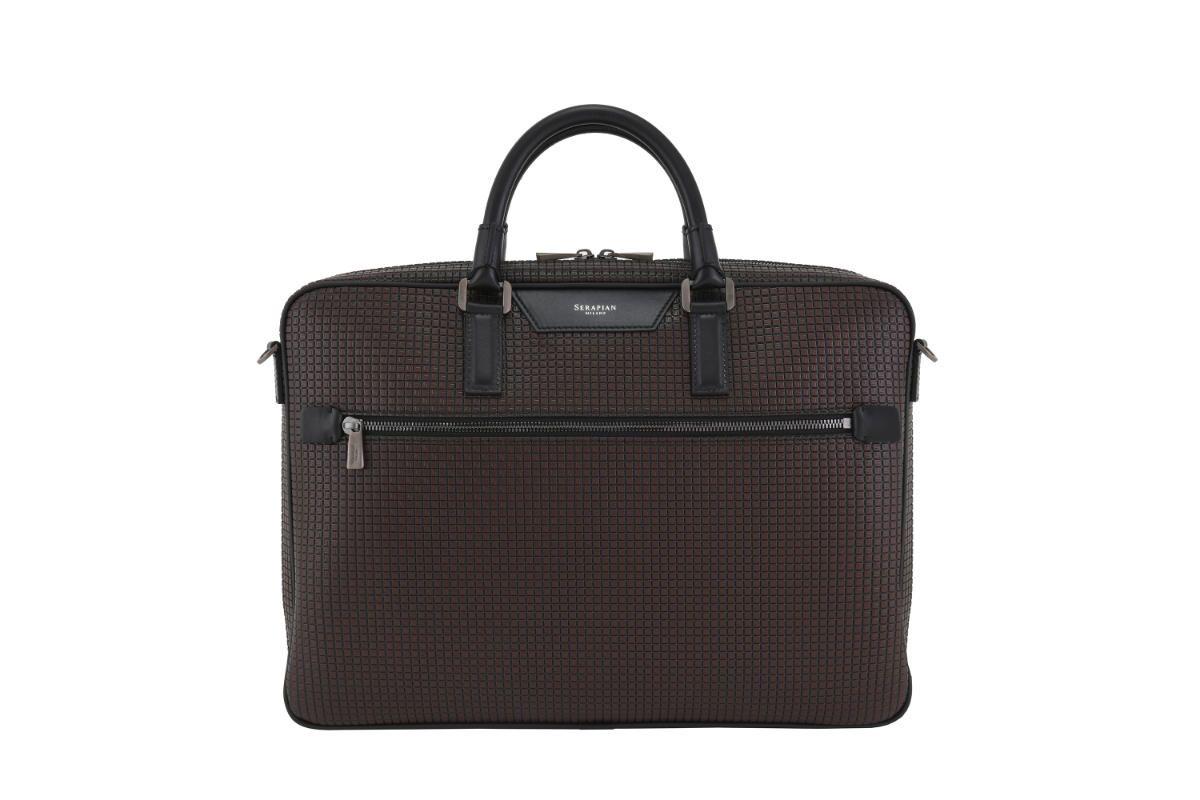 Slim Briefcase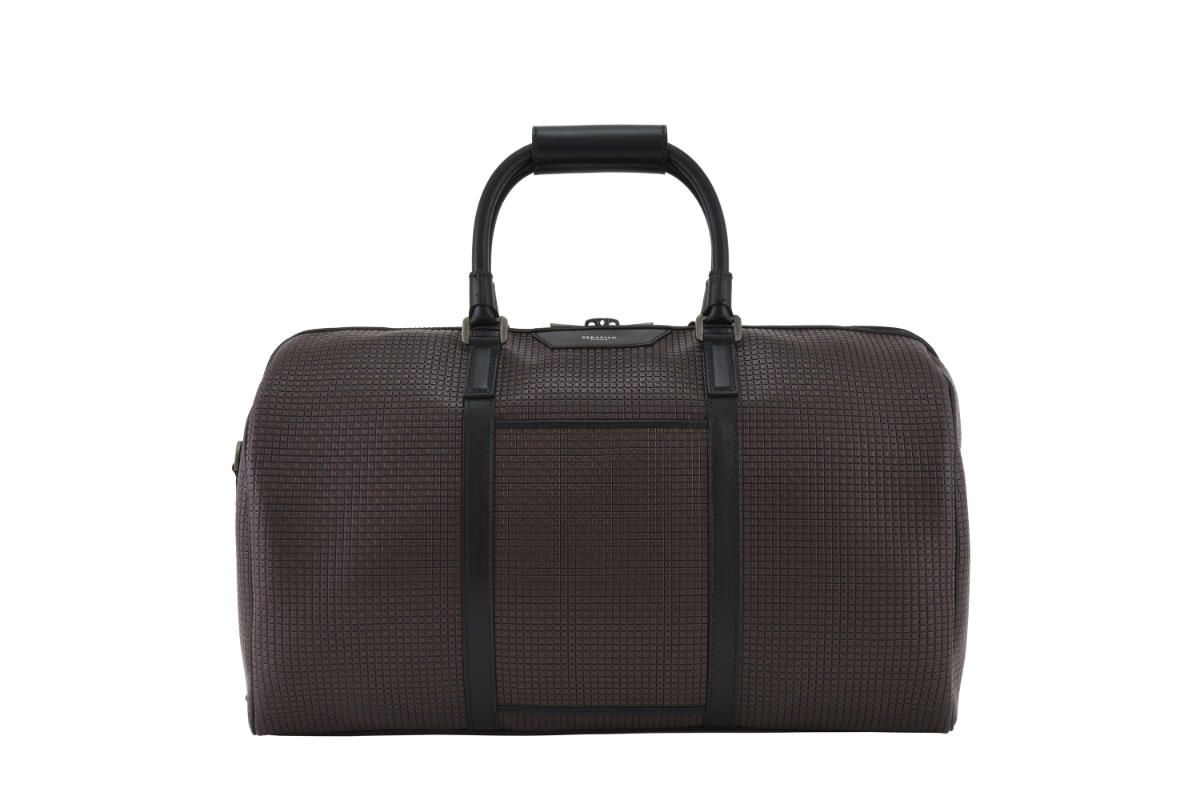 Small Holdall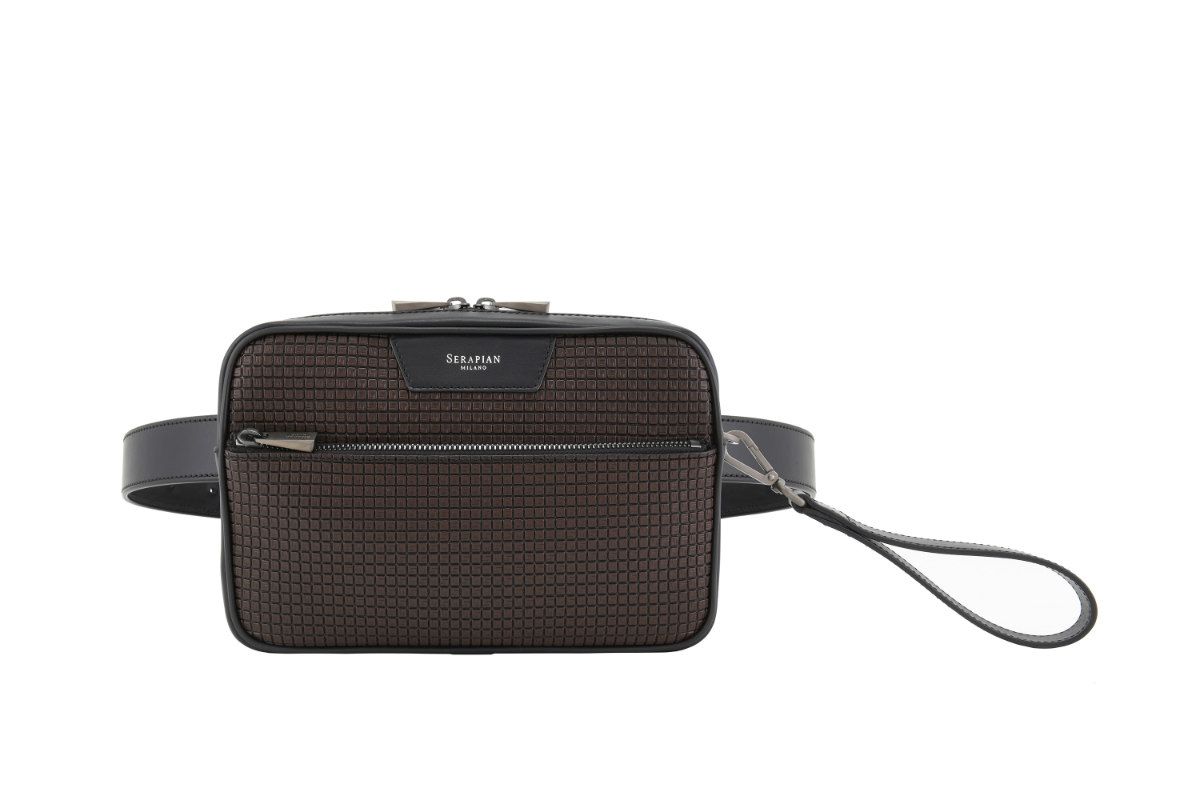 Belt Bag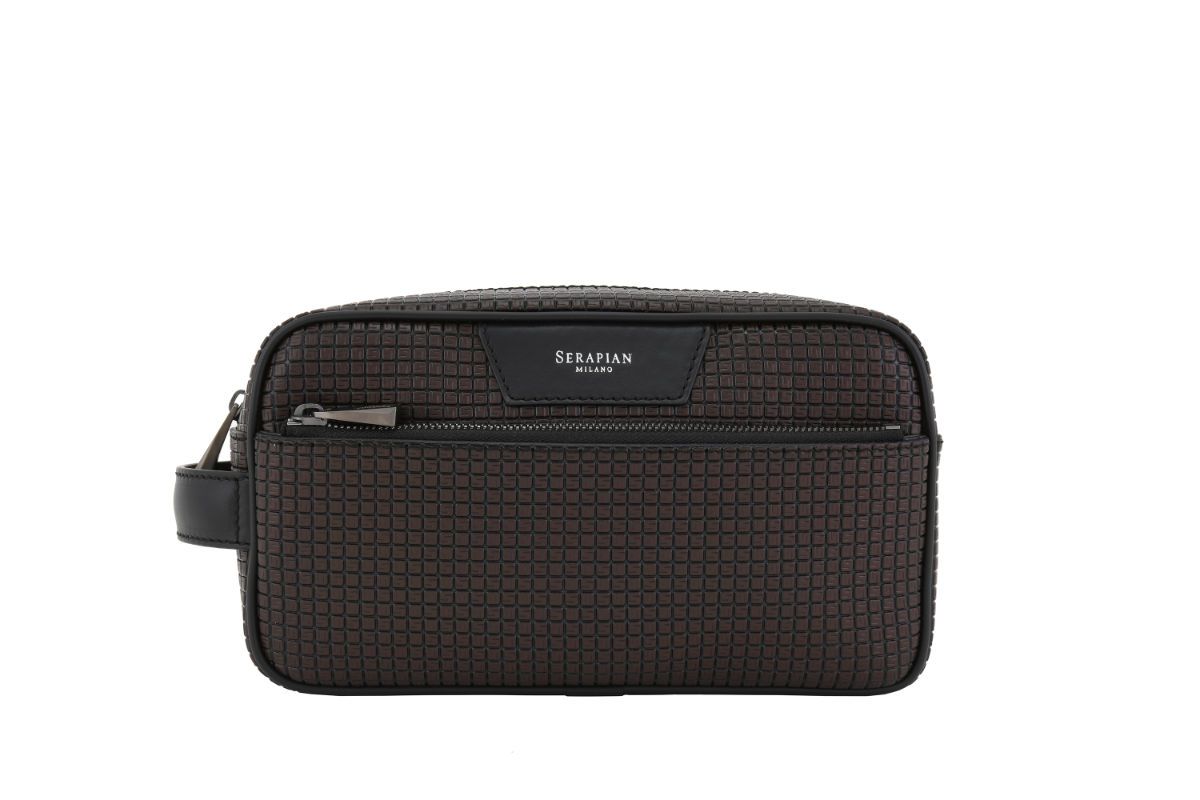 Wash Bag with One Zip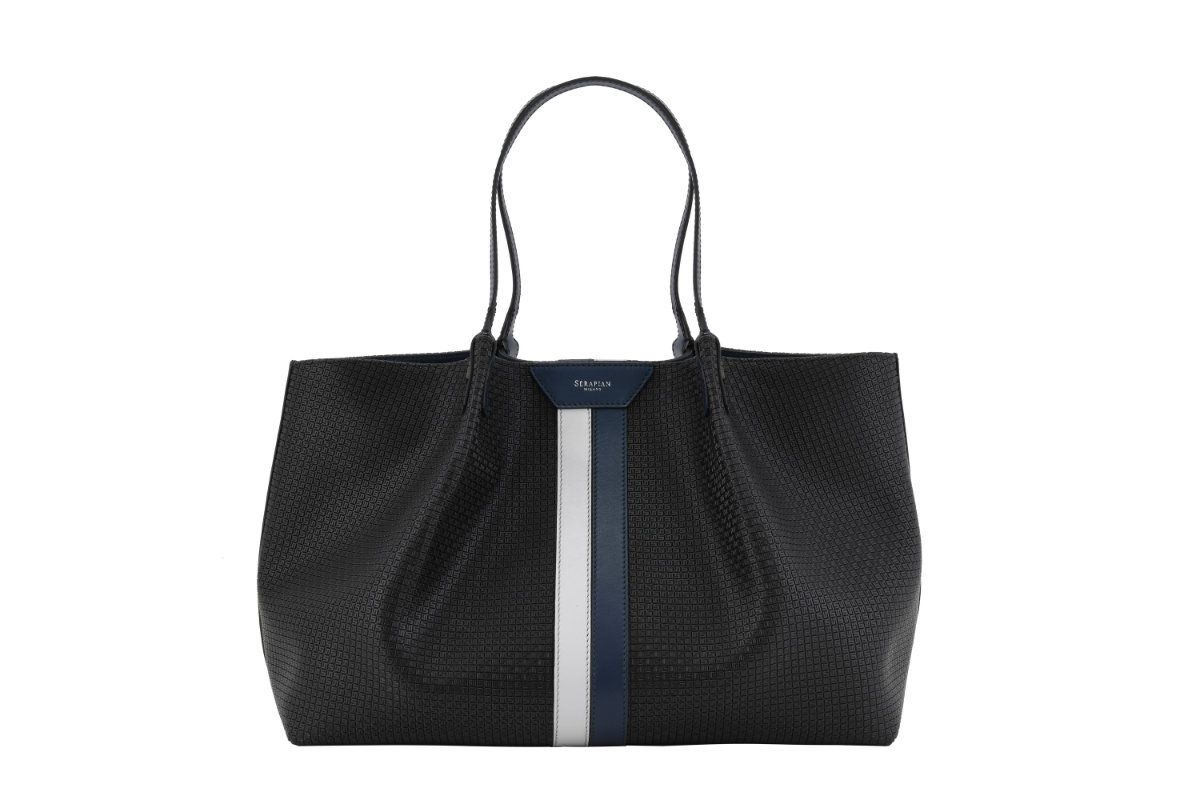 Secret Bag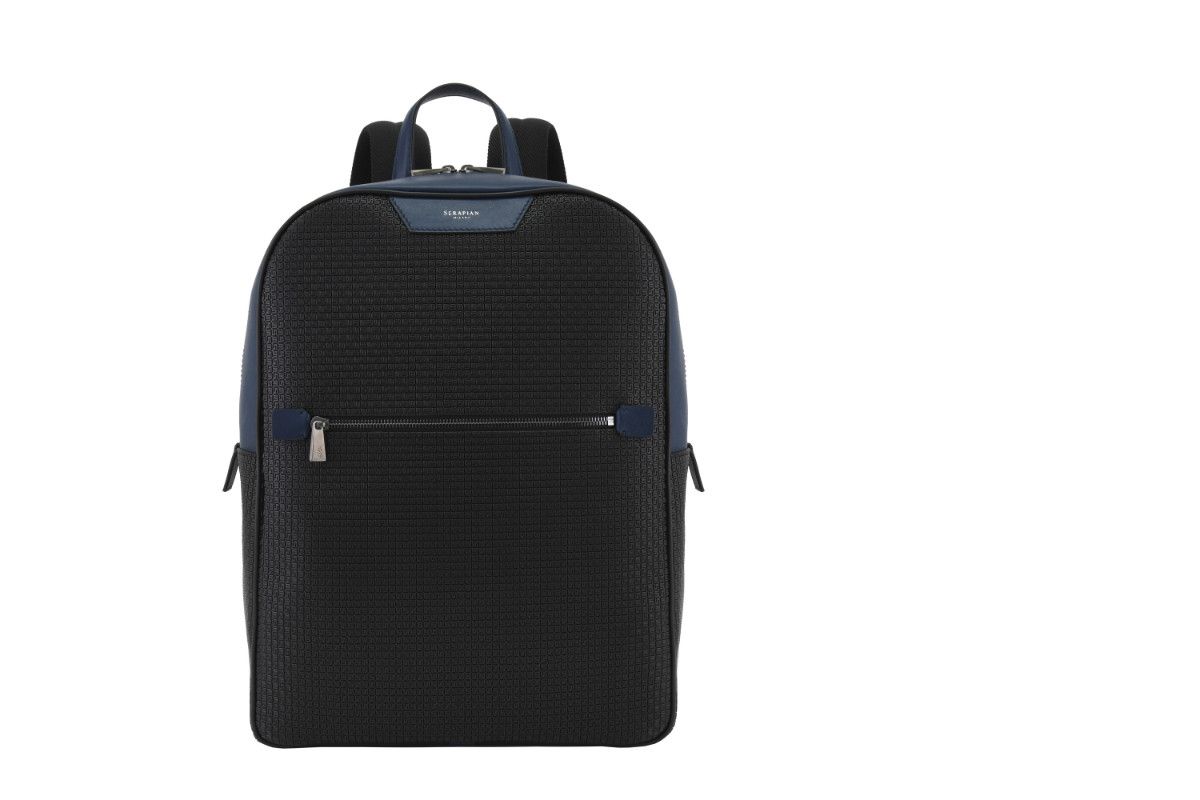 Single Zip Backpack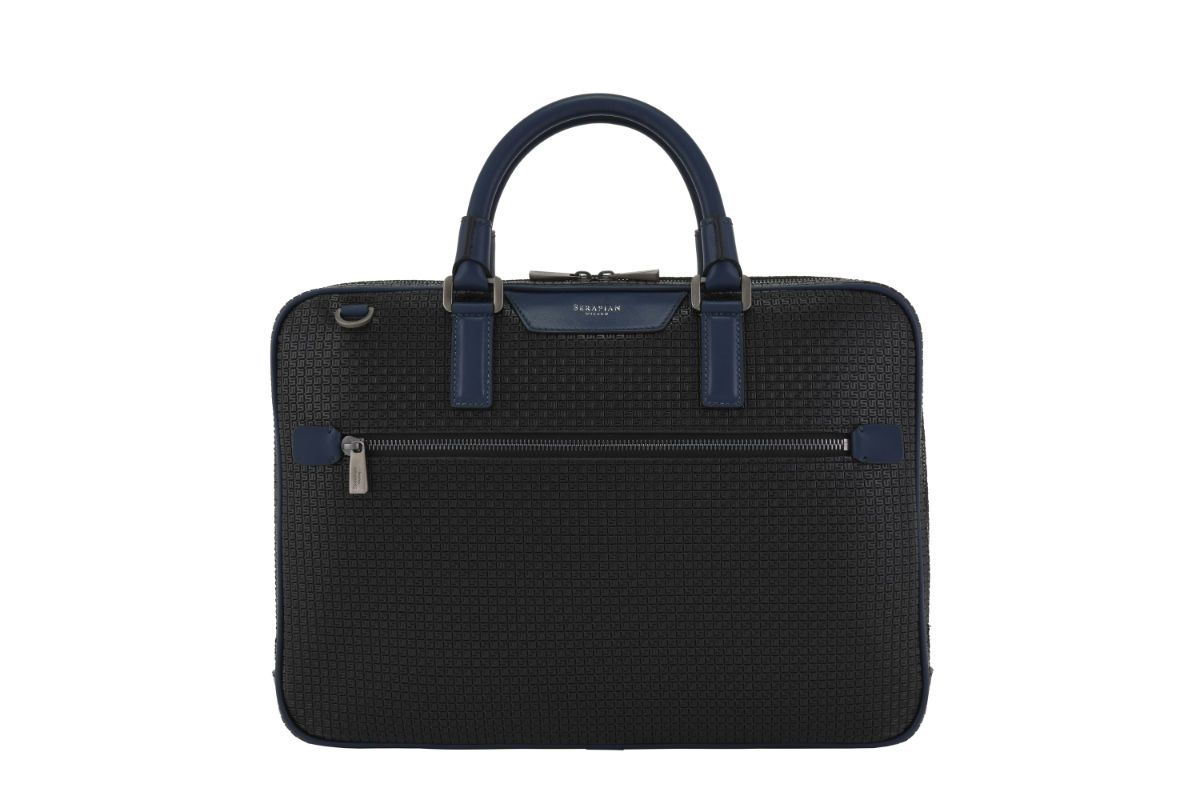 Extra Slim Briefcase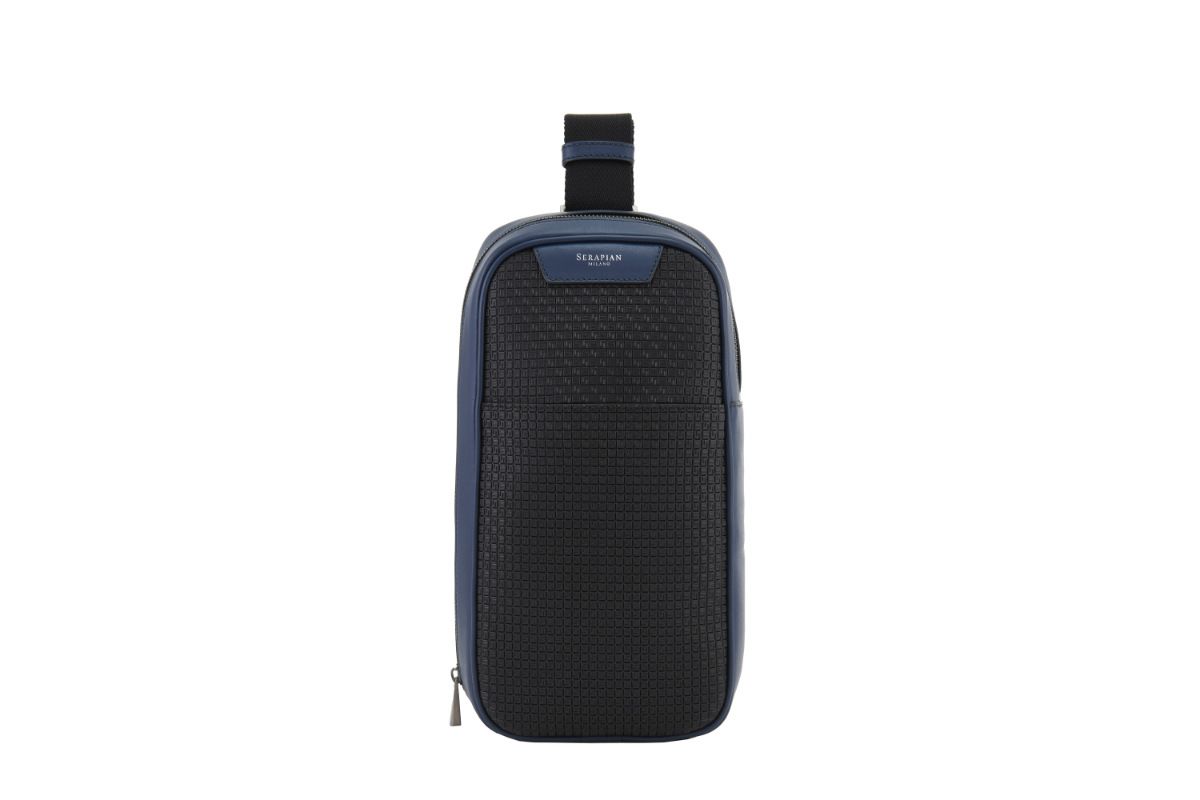 Sling Bag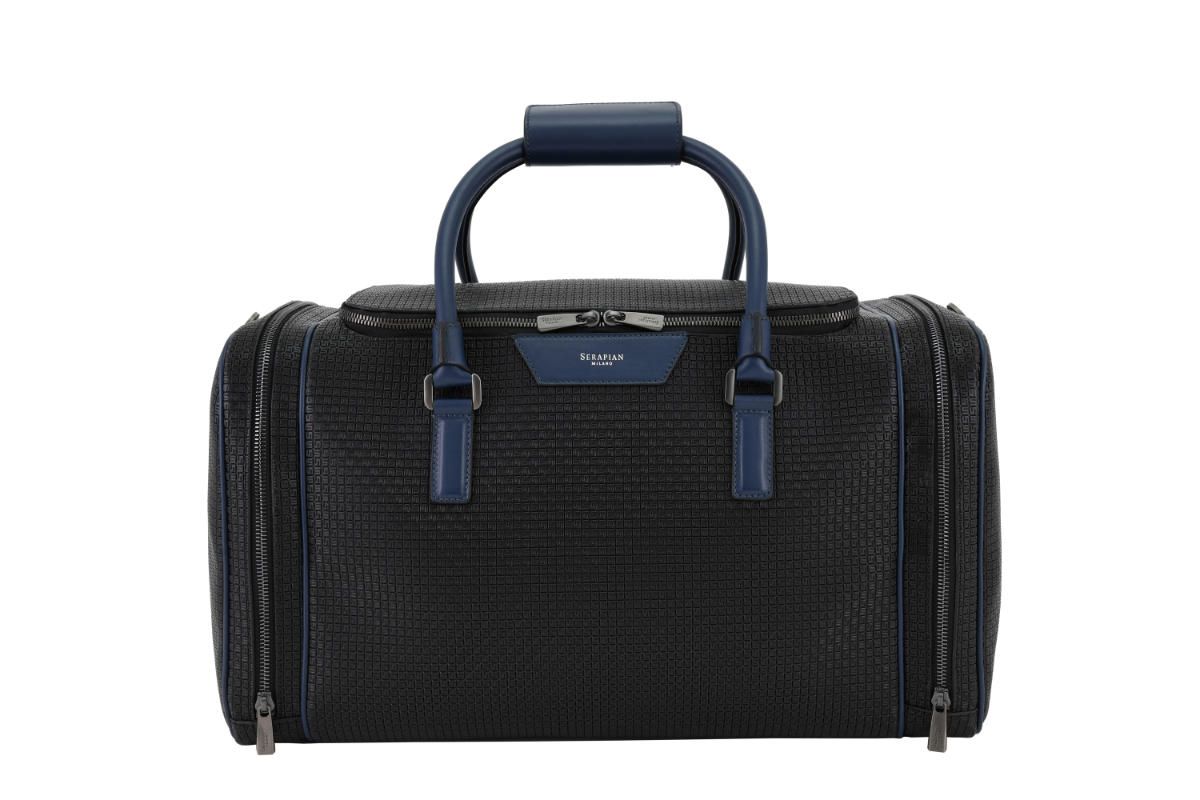 Small Duffle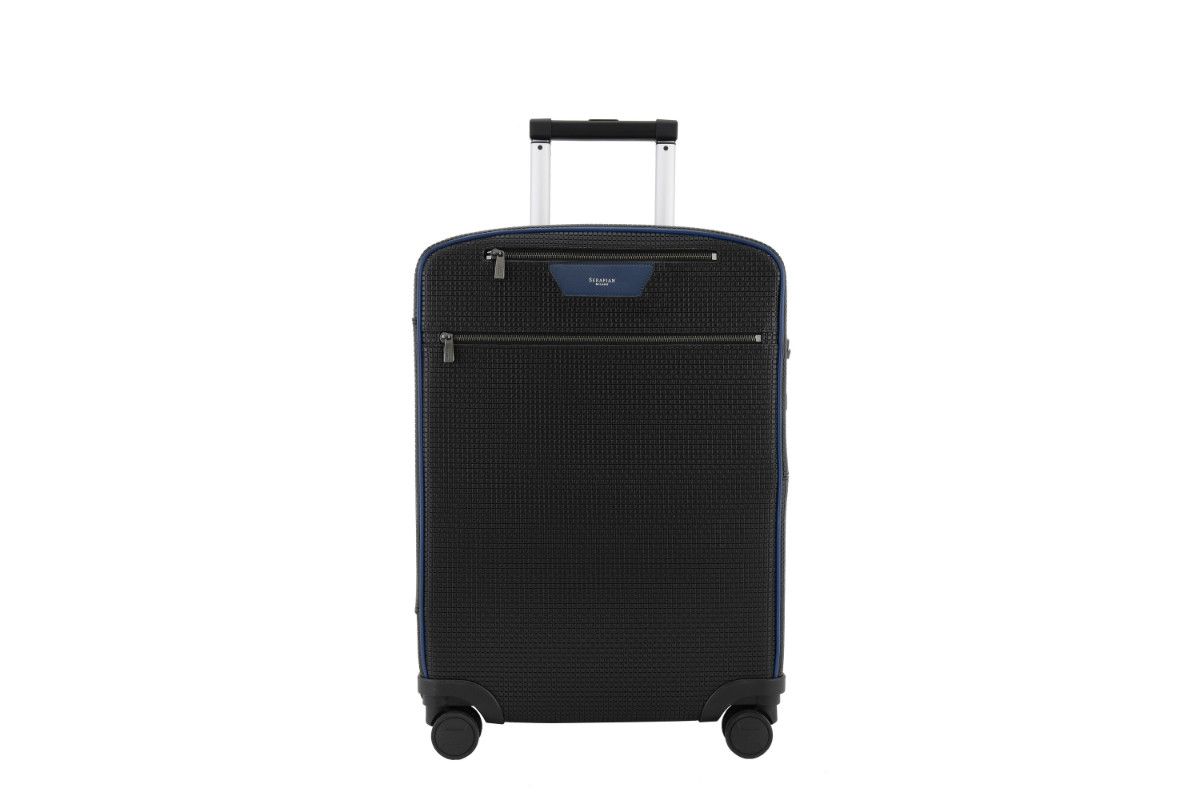 Cabin Trolley 4 Wheels 55CM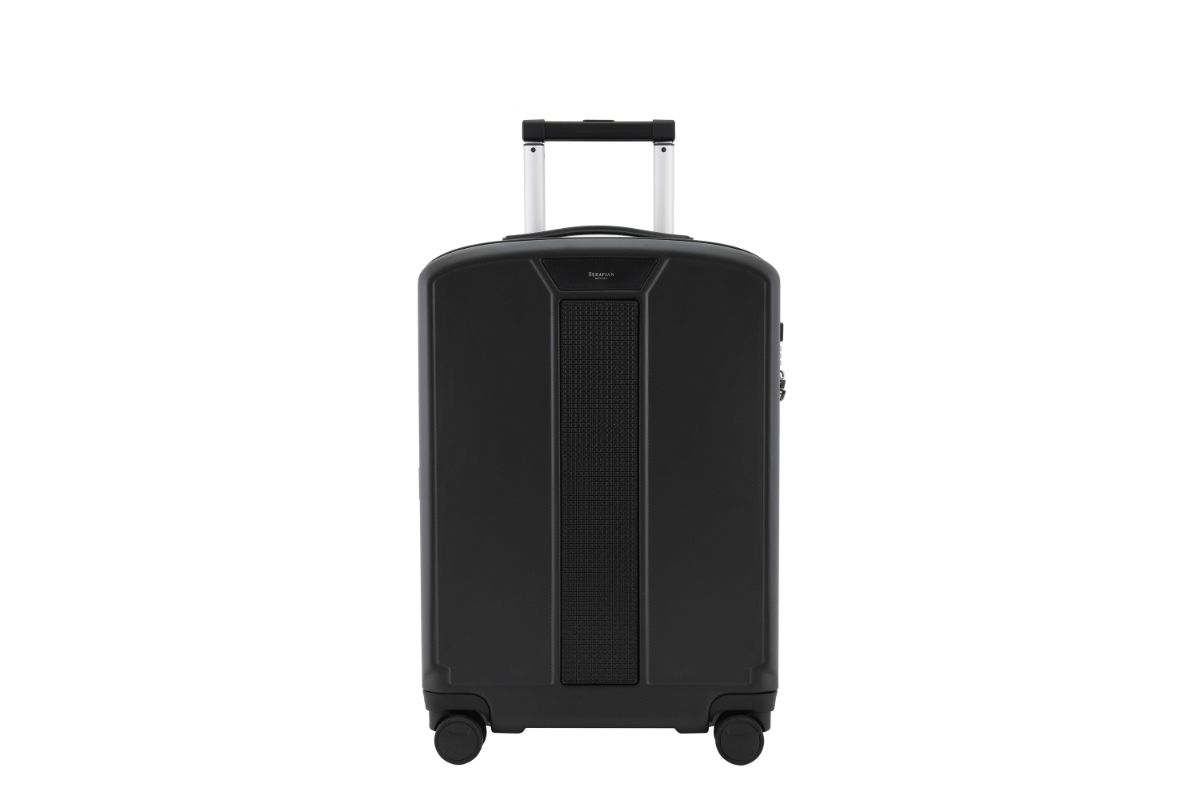 Cabin Trolley 4 Wheels 55CM
For gentlemen on the move who seamlessly blend business and pleasure, the Serapian F/W 2020-21 men's collection unveils new shapes, combinations and colors for dynamic lifestyles.
A fusion of practical elegance and urban versatility, interlaced with the Maison's unique crafting excellence, highlights sleek and compact designs with a modern sophistication.
The signature Mosaico line, painstakingly hand-woven from soft nappa leather by skilled artisans to create a geometric effect, is enriched with reduced sizes, including an extra slim briefcase, a sling bag and body pouch that are perfect for the fast-paced city life.
In an intriguing play on nuances, Mosaico's classic black and white combination debuts in "Chiaroscuro", elegantly veering from light to dark. A striking optical effect that fully reveals its intricacy on bigger dimensions such as a tote, a travel bag and a backpack.
Mosaico's updated colors balance a dark palette of moss green and black with a livelier vibe in rich autumnal shades of greys, burnt orange, deep red and blue for small leathergoods.
Designed for contemporary men, the luxurious combination of Cachemire leather and soft suede on a backpack and weekend bag balances sinuous lines with graphic color blocks in mixes of espresso brown and ruby red or black and forest green.
Similarly, a work-into-weekend lifestyle elegance defines the hardy and refined Evoluzione travel bags and slim briefcases in bottle green and navy blue while a lush chocolate brown, culled from the Serapian archives, characterizes the Stepan weekend bags, backpacks and belt bags. Also presented in black trimmed in Cosmic Blue.